Hotwire.com
Hotwire.com Complaints Continued... (Page 1)
72+ reviews added so far. Upset? Call Hotwire.com corporate: 1 (866) 468-9473

Bonnie Hale
from McDonough, GA
Reserved room for one night. Was billed $1622 and was told by customer service about their no refund policy. I'm a disabled senior citizen on a fixed income and could not afford a room for a week+. Thanks for your 'no help' customer service. I DID NOT RENT A ROOM FOR MORE THAN 1 NIGHT. I will file fraud charges dispute the charge hire a lawyer and find every complaint site to let people know your deceptive practices. Of course there are the news papers, they love these kind of stories.

gary cohn
from Denver, CO
In June I booked a room thru Hotwire. The booking was one of the "we will tell you where you are staying after you book."
The hotel was the Econo Lodge Tech Center in Denver, CO. Not necessarily my first choice but, I needed a room for the night. I have pasted the reservation Information below.
Upon arrival I found that there were no rooms available. The hotel did not, would not, find me a room anywhere else. I talked with Hotwire customer support and got nowhere with them either. I ended up driving 90 miles back home for the night, had to leave home the next extremely early to make a meeting. I booked a room to avoid this. To no avail.
I am out $103.60 for a room that my account in Hotwire shows as being cancelled. I did not cancel it. The hotel nor Hotwire has come thru with any recompense nor explanations beyond pointing the finger of blame at the other business. Hotwire customer service said the hotel was responsible for the room not being available. Econo Lodge says that Hotwire should not have booked the room because they did not have the rooms available for booking.
Something is not right. I feel that regardless of Hotwire refund policy I am due reimbursement of the $!03.60. I was also offered points from Hotwire and do not see them applied to my account either.
Also, with this experience, please tell me WHY I would want to book any travel through Hotwire in the future.

Sonya Duffey
from Atlanta, GA
Hotwire has become very misleading. While staying in a suite with my family including my newborn baby I was searching for a deal through Hotwire to remain at that location one more day. During my search I was advised by Hotwire to hurry up and book due to the fact that the hotel I was searching was almost sold out. However once I immediately booked like advised I realized that I'd gotten an entirely different hotel. Upon reaching out to Hotwire I explained how much of an inconvenience it would have been to try and relocate my infant to a hotel that wasn't equipped for family stay. I have been a loyal Hotwire customer for over a decade now however after being deceived by new advertising methods and receiving absolutely no compassion or help I will no longer be booking anymore stays through Hotwire.
Sonya Duffey

Walter Ellingsworth
from Riverview, FL
I booked a pair of tickets from El Paso, Tx. to Columbia, SC for July 14 to July 21 with HOTWIRE. After ordering the tickets I wanted to bundle the purchase with a rental car so I called HOTWIRE to see if it was OK to do that. The HOTWIRE representative I spoke to told me I would have to cancel my tickets and rebook later. At that time the rep. informed me that I would be getting a refund in 2 to 3 days (that did not happen). I called on Friday, June 29th to see where my refund was at since it had not yet been deposited in my bank account.
THIS IS WHEN IT REALLY GETS DOWN RIGHT STUPID.
I spoke to a rep. at HOTWIRE who apparently thinks what she had to say was more important than the customer since she constantly kept interrupting me as I spoke. She kept informing me that my tickets were non-refundable and there would be NO REFUND. I told her the 1st rep. I spoke with on Monday said I would and he sent me a e-mail telling me just that. I asked to speak to a supervisor and after asking her 6 times that I wanted to speak to one she said she would put me on hold to see if she could find one. After about 10 minutes on hold the rep. came back and said she was still looking for a supervisor, but had not yet found one. Finally after another 5 minutes on hold ANNA came on the phone. The 1st thing she said was the tickets were non-refundable and there was nothing she could do. I informed her that the original rep. I spoke to me said I would so what was the problem. She stated that company policy did not allow a refund on my tickets. I said that was unacceptable and asked to speak to someone in the corporate office (which I found out later that the CEO, per Jonathan, does not have a phone or office and if I wanted him to email me, he was too busy to do so. He stated he was to busy to contact me or anyone else). I asked ANNA to have someone from the corporate office to contact me within the hour to discuss this matter. THAT CALL NEVER CAME. MORE LIES AND LIP SERVICE FROM HOTWIRE.
I called another customer service number HOTWIRE had posted (3rd one of the day) and ran into another CSR who did not understand me when I constantly asked for a supervisor. Without rehashing what I went through earlier, it was the same result with this rep. also, I finally got RAVEN on the line who also went to the HOTWIRE School of treating customers, being RUDE and talking over the customer, on the phone by thinking what she had to say was more important than me. After getting NO where with her I asked to speak to corporate and that too fell on deaf ears. It was only with my persistence that she finally agreed. I was told she would call back in a hour with an answer (NO ANSWER) which I did not get except more LIP SERVICE. She said she would attempt to connect me with someone above her in the Las Vegas office by the name of Jonathan who was anything but helpful. He was not interested in helping me except to spout company policy that means nothing to me. When I asked if I may speak to the CEO, Mark Okerscram he told me it was but per the web site the CEO is Barbara Bates - MORE LIP SERVICE I GUESS, he informed me that he does not speak to customers. I asked for his phone number Jonathan said he had none. What about an office address. He had NO OFFICE. Jonathan stated he was TOO BUSY to deal with the public. Jonathan finally decided to refund me my money, but now I had to wait another week to receive it and that was his final decision. This was even after I explained to him I have a Cancer appt. on Monday and I needed that money to pay for my co-pay. He did not care. "COMPANY POLICY STATES" constantly was his answer.
WOW! A customer generated business and the CEO is too busy to speak to a customer. It is a miracle they are still IN business. Then not caring about a customer well being that is a shame on their part.
To wrap this up all I wanted was my money back that was promised to me by the first rep. who the all the supervisor I spoke with said was a mistake on the rep. side. If this rep. works for them then why do I have to suffer for his incompetence or the company's inability to hire or train quality employees. I have an email that states I would get my refund so why can't the company just pay my money back. This company in my opinion is not customer friendly and have lied to me on a number of times and in fact they are stealing my money. LIP SERVICE IS A TRAINING TOOL OF HOTWIRE again this is my opinion.
I finally received an email stating I would get a refund and that it could take up to 15 days not counting the 5 I already waited (Jonathan in his infinite wisdom pretty much told me to POUND SAND) minus $68 for travel insurance that I should not have paid and if I did why was it so difficult to redeem a refund. I guess HOTWIRE executives need that money to paid for part of their LAVISH lunches in my opinion.
I don't expect a response from you on this since you have already exhibited that CUSTOMERS ARE ONLY A MEANS TO AN END - CASH COWS TO YOU. Again just my opinion.
I am asked to rate you on a 1 to 5 star rating. You really don't want me to rate you the way you should be rated and that for a fact
"IS IN MY OPINION"!!

Kym Van Leuven
from Eagle, ID
I booked a hotdeal flight that stated a flight between 6am to 10 pm and received a flight before 6 am can not make a flight before 6am as I am connecting a flight called customer service and they wouldn't do anything. They keep repeating the same three sentences and don't speak half good English to even be able to communicate with them. Ask to speak to corporate office and they give me the run around. What kind of company takes advantage of there customers like this. There is no help or justice for these types of mishaps. No one should have to go through such hell to make a flight reservation. I want my money back and won't stop until I get it.

Chanda Staab
from Fort Bragg, NC
I called in to customer service tonight to request an itemized bill for my stay May 24, 2018 - June 2, 2018. I explained to the representative that we are a military family and that the military needs for the receipt to be itemized. She told me she couldn't do that. I asked to speak to a supervisor.I the explained to her that it has to be itemized per night because the military needs that. She told me to just give them what I already have. I explained to her again that that will not work,it has to be itemized. She then stated that if there was nothing else she would disconnect the call....AND SHE HUNG UP ON ME!! I can't believe a supervisor would actually hang up on a customer. I can't be the first military family requesting an itemized bill. I would like someone who is capable of handling this to please call me.
Thank you,
Chanda Staab
910-320-0472

Jennifer Bonilla
from Jamaica, NY
I attempted to book a weekend away using Hotwire. When I went to "click" which hotel I wanted my computer screen jumped and I hit the wrong property. I immediately called Hotwire to correct the property. I was informed that they would have to refund me and I would have to pay for the new reservation. I agreed and specifically told the Representative that I wanted to stay in the in Plainview/ Melville property, I described the property, price, area exactly how it appeared on Hotwire's website. When I received my confirmation, I was booked in a COMPLETELY different hotel, which is now a motel, in a completely different unsafe area. I called Hotwire to have this issue corrected but I was informed that I would have to pay AGAIN (3rd time) in order to have a refund. I do not have any more money. I also do not have the reservation that I requested or, a safe place to stay. I just want a refund OR the correct accommodations without having to pay more money which I do not have. I called every telephone number I could obtain for Hotwire but nobody would give me the corporate office or even the number to customer service to obtain a refund. All I wanted was to switch the motel to the hotel in my desired area without being charged for the 3rd time. I finally, after calling 6 times, spoke with a supervisor, Eric. He told me that the town I wanted (Melville) did not exist and could not do nothing for me. I cannot cancel nor will they let me get the hotel i wanted. Eric was very unprofessional and hung up the phone on me. I called again and asked for the the Corporate office spoke with another supervisor, Amanda, and again, was given the run around. I tried to explain what was going on and she said she could not do anything for me. I am not getting a refund, and I do not feel safe with the motel that was booked without my consent. I need my money back. I believe I am a victim of bait and switch and Hotwire is stealing my money by forcing me to stay somewhere I do not want to stay.

Corey Campbell
from Spring Hill, FL
last evening, our car broke down and we booked a rental from Hotwire. We were given the address of 1965 N. West Shore Blvd., Tampa, Florida 33607. The address was incorrect. I walked there to find that this location had closed down long ago. I then had to walk to the airport. It was a frightening experience as it was a very bad part of town. When I got to the airport, I realized that at some point during my walk, my wallet had fallen out of my pocket and I was unable to rent a vehicle. In total I walked about 5 miles. I spent $110 on an uber to get home hours later. I called customer service and spoke with Kasha - Badge #418. I tried to escalate the situation because she said there was nothing she could do. She put me on hold for longer than she said she would and when questioned as to why she didn't check back in she told me "you are not our only customer." She also said she could do nothing for us and when I asked for a manager she said she didn't have one and that she reported to no one. I called back this morning and spoke with Joy - Badge # 325. Joy said she had a manager, but that her manager didn't take calls and that she was the final word for hot wire. Although the wrong address forced me to walk for over an hour and I had to take an uber costing $110, she offered a $25 credit and said she was the final word for Hotwire. I have used your services for several years and am shocked by this poor customer service. My account should be credited $110 for the uber as well as at least another $140 for the mistake on your app, the time I had to spend walking and the poor customer services. This is the very least that should happen. I await your reply.

STANISLAUS LAWRENCE KOVIAK,JR.
from Jacksonville, NC
WE MADE A RESERVATION THROUGH YOUR WEB SITE BACK IN DECEMBER FOR A ROUND TRIP FLIGHT AND A RENTAL CAR AND WE REQUESTED FLIGHT INSURANCE AND RENTAL CAR INSURANCE . OUR ITINERARY # 7318369677869 AND I CALLED TODAY TO FOLLOW UP ON EVEYTHING BECAUSE I HAVE NOT RECIVED ANY E-MAILS ON THE INSURANCE. AND WHEN I CALLED ABOUT THIS THE ASSOCATE SAID IT MUST OF BEEN A WEB SITE ISSUE AND IF THAT WAS TRUE WHY DID I NOT GET A E-MAIL ABOUT THE ISSUE ON THE WEB SITE. MY E-MAIL IS southphilly1313@outlook.com and my cell # is 910=389-1207. WE ARE STILL GOING ON THE TRIP . BUT NOW WE ARE GOING TO HAVE TO AT LEAST GET RENTAL CAR INSURANCE FOR THE CAR WE ARE DRIVING. PLEASE E-MAIL ME OR EVEN CALL MY CELL AND EXPLAIN TO ME WHAT HAPPENED ON YOU END OF THIS BOOKING. THANK YOU STAN KOVIAK,JR.

Tangular Moore
from Fullerton, CA
If I could give Negative stars, it would be a Negative 5. I stayed at the at the Quality Inn in Placentia, CA on 01/29/17, and again on 01/30/18, and three were issues the first night, but at least the employee/Emily was customer service friendly. When I checked in on 01/30/18, Mr. Montoya, was rude, unprofessional, and had no customer service. The gentleman had a dispassionate look, he never greeted me upon arriving at the hotel, and he never looked up from the computer as I was checking in. I told him that the King bed wouldn't do, and asked him for 2 queen beds, he said, "Ten dollars," Look, I can take no for an answer, I might even pay an extra fee for a bed choice ( never given the option to choose bed, even though it clearly says "bed choice when choosing the hotel.), but rude people are unacceptable. I still have 7 additional days in this area, but I want to be sure that I will get 2 queen beds, and I can't be assured of that with using Hotwire.
Ms. Moore
Confirmation # 6083460059

Carlos Rivera
from Brookfield, MO
Hotwire to me is the biggest legal scammer allowed in the travel industry. Three years ago my wife and I booked a flight, hotel and rental car through hotwire to go see my ailing father in PR. We left Pottsville, PA 4 hours before the flight and faced a long traffic jam at the Philadelphia turn pike due to an automobile accident. We arrived to Philadelphia Int airport 45 minutes prior to flight and were not allowed to process tickets to board flight. All of our arrangements were cancelled by Hotwire because we did not have insurance. Nice and easy way for a company to make money off of people trying to pinch money during hardtimes. I speak horrors about hotwire for providing me and my family for one of our most horrendous experiences we have had in our lifetime and trust me I will spread the word as long as this company exists.
Carlos Rivera
Brookfield, MO

I made a car rental reservation several months ago through Hotwire. As life goes, plans change and I called to cancel the reservation. The customer service agent and her supervisor were far less than "customer service" oriented. They held fast to non-refundable, non-transferable. Even after I explained that I would not even be in the city where I reserved the car and asked if the amount could be credited to my account.
Nope, they stuck to their robotic corporate line and offered no solution. Now Hotwire has my money, I have no need for the car. Instead of working with a customer and keeping them loyal they have lost a customer and created someone that is going to make it my mission to tell everyone I know, use social media and every online complaint forum to spread the word about this company that cares more about keeping $140.00 than working with a customer.

Mylee J Workman
from Chicago, IL
The first room i was put in ended up being infested with ants and it was a first floor room and there wasn't even a screen on the window. I have a 2 year old and between all the ants and no screen. I wanted to a new room so they switched my room which was awesome until i saw this little roach in my new room.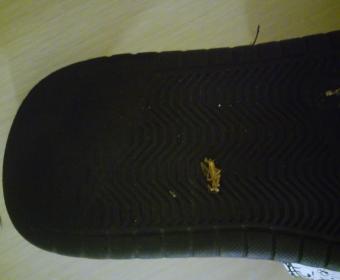 adrienne Ferguson
from Atlanta, GA
I have tried to get a refund from hotwire because my mom died and wasn't able to use my ticket. I done every they told me to do and got the run a round .Even spoke to Emily Jade from corporate office, she was very rude and nasty to me. She doesn't know what customer service.

Tom Ortiz
from Hollywood, FL
Horrible experience at the Leamington Hotel N 1st St. Miami, Fl. Rude Staff, bad neighborhood (junkies, beggars, con artists, prostitutes. The rooms are terrible, bath rooms and shower (5'x4'). Room smells, mold on shower walls. Never Again. Not a place to stay, for a visit or cruise after booking on Hotwire. Worst Ever experience.

Slobodan
from Brussels, BRU
I am writing to you in order to make a complaint about accommodation I got after booking a hotel on the Hotwire company website. I booked my accommodation in 3star hotel Aryan residence in Brussels for 5 nights/2 persons ( itinerary No. 6440335374). When we got to the hotel on 12th of November hotel was closed due to technical issues as it was written  on the front door together with the information that we are relocated to Hotel Albert, a 2star hotel 1km further of previous one.
Our complaint is based on the fact that we had no information either from your company or the hotel that it was not working and that we were relocated to lower rank hotel. I am seriously hoping to get any type of reimbursement from the Hotwire company for this inconvenience.

Larry Pam
from Phoenix, AZ
I have pictures of the disgusting rooms, that was rented to me at the Days Inn and Suites in pine bluff AR. I could not stay in these rooms. I requested a refund or to be moved to a different hotel. My reservation was for 8/31/16 until 9/3/1016. I only stayed one night.and i was denied. I have more pictures of the room. All I ask is to get what i paid for. Please help.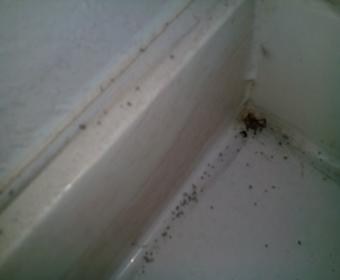 Migdalia Morrison
from Fogelsville, PA
Booked a room on Hotwire, got a confirmation email from customer support go to the hotel to stay the night. Now they tell me it's been cancelled and my monies are refunded. They give you no reason why then I check my bank account and the transaction is pending so they made a false reservation took my money and I had nowhere to stay and it's happened to other people I know. Please check them out they are not reliable nor are they providing the service of a room it's a scam to take your money from Hotwire.com and the CEO is probably crooked at the top.

Sharyn Campbell
from Dodge City, KS
I pastor a church and I made this reservation in early march for our Youth group. I conducted a search for 4 Rooms, 8 Adults, and 8 Children. Your policy states you will accommodate accordingly. On Friday, I got ready to check into this hotel and found out the hotel only had 1 single bed in each room. There is no way this would accommodate this amount of people. I immediately notified Hotwire and a refund was granted. However, I made a new reservation for the same amount of people and by the time we got ready to check in.
Hotwire had changed the count whether manually or system generated to less than requested. This is a violation in the event of a fire. Instead of having the appropriate count. It was changed where half of the occupants would not have been accounted for on any manifest. The rooms where over crowded because Hotwire failed to submit the appropriate count as requested. I am requesting an immediate refund for this fraudulent action of tampering with the numbers. If a refund isn't granted, we will contact our attorneys and go to the NEWS. Although, a refund was granted for the first reservation. I had to pay an additional $100.00 at the last minute to book another. Yet and still the numbers were tampered with again.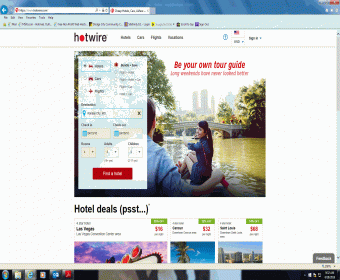 tatyana shibko
from Carmichael, CA
I called into hotwire customer service regarding flight prices. The customer service agent convinced me that I would get the best rate by booking on the phone. He took about 45 mins to book it and once he sent me the confirmation email with my itinerary number, the problems started. The itinerary number he sent me wasn't coming up as accurate. Every time I tried to look up my itinerary number on hotwires site, it came back as an error saying that it is deleted and that itinerary does not exists. Of course, my account was charged $4,015 immediately. I pointed this out to the agent right away and he told me not to worry about it and he transferred me to another agent because I was concerned.
The second agent transferred me to a third person and that third person said that the initial booking agent had made a mistake and didn't input some needed information. He put my on hold for about an hour and a half. Finally told me that he cant find my complete package in the system and that my best option is to cancel. Finally got put through to a supervisor and he was able to cancel the trip and told me I would have to wait 5 days for my refund. Wasn't very apologetic. I spent a total of 3 hours on the phone because one of their sales agents made a mistake and didn't even get an apology.
I am a singe mom and was very excited to book this trip to take my sister and my kids to mexico. Now, I will loose more money because I have to wait for the refund and try to find another good deal to rebook.

At Hotwire.com, I was provided great deals on flights, hotels, vacation packages and many more. I was planning a vacation with my family and Hotwire gave the best deals. I called up Hotwire and spoke to an executive who was pleasant over the phone and explained me the process of going about the deal. I got a 50% discount for a hotel near the beach side with great views and ambiance. Also they helped me with the flight booking and pick and drop to the hotel as well. I am totally happy with the way the overall vacation went off. Going forward I would take help of Hotwire for any kind of travel.
Have feedback for Hotwire.com?
Thanks for your feedback!
Sorry. Please try again later!