Wyndham Hotels
Contact Wyndham Hotels Corporate
Toll free phone number: 1-800-466-1589
---
The Wyndham Hotel and Resort is one of the largest hospitality chains in the world. Within 100 countries there are several hotel brands operating within the Wyndham Corporation. There are over 8000 hotels and revenues in 2013 were reported as US 5billion. In 2007 there were over 33,000 employees with the company. It is publicly traded on NYSE:WYN.
To reach Guest Relations call 1-800-466-1589.  You may also contact CEO, Stephen P. Holmes at Wyndham Worldwide, 22 Sylvan Way, Parsippany, NJ 07054. The corporate phone number is 973-753-6000. You may also contact Club Wyndham at 1-800-251-8736. Find Guest Support here.
Club Wyndham, Wyndham Rewards, Trip Rewards, Dolce Hotels & resorts, Wyndham Grand are part of the chain offerings. AARP savings, Bed&Breakfast plans and a recent US World and News Magazine #1 in Travel Rewards are noteworthy. Social support is found on Facebook, Twitter and Instagram.
Wyndham Hotels Contact Information
Report complaints to corporate and get satisfaction
Wyndham Hotels headquarters address

22 Sylvan Way, Parsippany, NJ 07054

Company website

1-800 phone number

1-800-466-1589

Support email address

feedback@wyndhamhotels.com

Better Business Bureau rating

A-

Customer service hours

9am-6pm EST, Monday to Friday
Browse reviews of other Hotels
Top Wyndham Hotels Complaints
Browse more than 410 reviews submitted so far

I am a reward member I have called numerous times due to not being able to get into the room I had reserved each time I talked to someone they would hang up in my face after the third try I asked to speak to a supervisor who tried to blame the problem on the hotel staff which it is not when it comes to rewards and was very ugly and hung up in my face also I would assume you don't want your customers treated in this manner please call me at+19037870029 so we can discuss these issues I've held off in posting any reviews h til I hear from someone thank you for your time

I wish I could leave no stars. I stayed at the Wyndham days in Hampton Va. I stayed due to the fact of it being a Wyndham hotel. I feel like after the experience that I had with this hotel I will very Leary about staying with Wyndham and make sure that I let people I know as well. For starters when I walked in it just felt dirty. Then my sheets had stains and the comforter had a cigarette burn in a non smoking room. Then I got in the shower in the morning to Pubic hair on the shower wall and a dirty bathtub. The front desk didn't have enough towels so we had to share. To top it off I was brushing my teeth looked down at the sink that had a missing strainer so it was just a hole that contained a bottle cap and cigarette butt. I was so disgusted I went to the front desk and asked for a refund and they said only the manager could do that and he wasn't there and he never seemed to make it in or call me. I went to another property and spent more money to stay in a clean room. I have stayed in some older hotels but they weren't dirty. Filth is unacceptable and I would be concerned with having them affiliated with the Wyndham name. My review will not be good. I would love a full refund

I would just like you to know I stayed at days inn Williamsburg VA and had an awful experience we had to be transferred out of our first room because it was such a mess there were even stains on the sheets then in the second room the floor was a mess and the toilet was clogged when I said something to the manager he ended up dropping a plunger off at my door because he said their is no maintenance and he was very rude he even put his hand up and gave a go away motion to me I really didn't appreciate the way I was treated it is the days inn at 706 bypass rd US 60 Williamsburg VA I just wanted you to know about this and how they treat people.
Thank you for your time

Janet Dalio
from Flemington, NJ
I made a reservation through Hotels/com to stay one night at the Ramada by Wyndham located at 334 Rt. 46 East, Wayne, NJ for the the night of July 12, 2019. We were traveling to attend a wedding and decided we should not drive home after partying at the event.
We checked into the hotel and due to traffic were running a bit behind so we went to our room to dress and found the air conditioning was not working. We dressed in 85 degree heat and left the AC on while we went to the church service. When we returned the AC was still not working and so I called the office and told them (I believe it was Alissa I spoke to but not sure of her name). We were informed there were no other rooms available and there was no mechanic at the hotel to look at the AC today, but they would refund my money. When I got to the front office after packing things up we were told that only the manager could ok the refund. I waited over a half hour for her to come to the desk.
The manager, Kellianne Dull was he on duty manager. She refused to refund and said it was up to Expedia. We had not booked through Expedia, it was Hotels.com so I don't know where she was getting her poor information from. After we had packed up she casually said something about a mechanic might be available. I questioned how there was someone now and no one available earlier. She said he was probably at lunch. Really, at 4 in the afternoon. At this point we had to leave to attend the wedding that we were there for.
She refused to anything else so the morning, July 13, in a conversation with Hotels.com their rep called he hotel to ask for our money back, they refused offering a 15% refund. When the Hotels.com person talked to the office, they said we never complained to them about the AC not working. They were lying in plan English. What kind of people do you hire that would like to make you $112 rather than keep a customer happy when they know they were completely wrong?
I fell I had a contract with your hotel for a room with air conditioning and you failed to provide the contract. What would you have done? Would you have slept in an 85 degree room with no windows. I don't think so and I am applauded that your company thinks this is okay. You should all b ashamed of yourselves from the manage in that hotel to your CEO's. I had my own business for over 20 years and customer relations/ service is what keeps a good business going....just in case your company has gotten too big to remember that.

Erika Estes
from Dallas, TX
Jackie night clerk was rude, condescending and displayed poorest customer service I have ever received.
This troll needs to be terminated immediately. As I was told by her co-workers this is normal behavior for her, because the General Manager has allowed repeatedly.
I was threatened to have police called on me because I repeatedly asked her for a 5am wake call! That she refused to verify and I was livid! And when I asked her why was she so ignert the argument escalated due to her poor customer, she had the nerve to ask me did I want to go to jail... Unreal!
The nightmare continue she had security burst in my room to remove me in the am hour of night! I explain to them she Jackie provoked the whole argument over a 5am wake up call request. They then left my room.
Jackie did not stop there whether called my manager continuing her poor customerskills and lie. Which could effect my job.
This evil clerk must be terminated
2610 Williams Blvd Kenner, LA 70062
General Manager Creg

Joy A Joseph
from Beaver Falls, PA
We were VERY disappointed with our stay at the RAMADA by Wyndham in downtown Denver from July 4 through the 6th. We were in Room 342. When we checked in and found our room to have NO refrigerator or microwave, we asked to be changed to another room but were told there was no room available. No appliances in room is UNACCEPTABLE! Especially for a Wyndham! Hair dryers and ironing boards do not count. We stay at Wyndhams often and have come to expect a certain standard that makes us feel at home. This stay was definitely not up to par!
The room smelled of cigarette smoke. Maybe change the air conditioner filters? As soon as we stepped off of the elevator we smelled marijuana. It was awful. The main lobby and floor lobbies had no air conditioning! What is that all about?! The main lobby had a fan running.
The window in the room opened, but there was no screen in it. I'm sure that is a safety hazard. At no fault of the hotel, sirens went passed our window all night, so it was not a quiet, relaxing stay.
In the middle of the night, we got a phone call from a stranger. We were told by staff that the person called four times, so she put him through. We did not know this person. He said there was a lady downstairs who needed to speak to us. My husband went downstairs to find it was a prank. Not a good move by staff!
There were many other little things that we found below standards, but will just leave our review at this.
AFTER our stay we read reviews on-line that told us how terrible this hotel was. We will do more research next time. We assumed if it said WYNDHAM that we were safe!

Joann chesney
from Mansfield, OH
The hotel was grungy looking. Hallway had not been swept. A/c made noise.sockets coming out of wall. Extension cords used for everything. Complimentary lotion in bathroom was open and half gone. Windows were filthy in room and lobby. TV on motion sensor? Really. My 11 yr old granddaughter was scared to be there she almost cried. And didnt smell very good.

Linda Hinckley
from Chester, VA
When the sign says smoke free environment it should be followed. When we went to our room at 11pm on our night of arrival, there was an awful smoke smell in the hallway by our room. It was awful and made us sick. My sister called the front desk and talked to a female who said she would send housekeeping up to check on it. NOTHING!! It continued later when we went to get ice. If you don't smoke, you do NOT want to smell the crap. We went to sleep and the next morning, the smell was coming in our room from the hallway. Obviously, same person. My sister again called the front desk and was told they would look into it. Again, NOTHING! It truly was very unpleasant, needless to say unhealthy!! As we left, my sister again told a male at the front desk, but what good did that do us.! Customer service has not responded to me after 5 emails, after they said I would have a resolution by July 11th.
Please resolve my problem,

Anna Orlando
from Wappingers Falls, NY
Who overseas Oceana Resorts on 1000 second ave south suite 110 North Myrtle Beach, SC 29582 AND the HOA (RAM - Resort Association Management located at 9550 Shore Dr Myrtle Beach, SC 29572 ) in my building the Patricia Grand 2710 North Ocean Blvd Myrtle Beach, SC 29577 Units Owned by STRAND Capital Group - (same address as Oceana 1000 2nd Ave #310 North Myrtle Beach) have complaints. Consumers post complaints on tripadvisor, booking.com, etc about the poor conditions of these units. I own a unit in the building and these reviews are negatively affecting mine as guest do not want to stay in this building. Oceana is in charge of housekeeping and maintenance and there are many complaints about that as well. I have been bringing this to Ocean's attention for the past 4 years as evidenced by an email paper train and meetings in person. It is getting ridiculous. Who is in charge becasue RAM points the fingers at OCEANA and Strand points to Oceana and whenever I go to Oceana nothing improves so who is IN CHARGE OF OCEANA? I was told they were sold to Wyndham.............

My family and i stayed at the Ramada Inn in statesville NC July 11 to 12. We got into our room after a very long driving trip. Finally unpacked to relax there was a roach crawling up the wall by the chair. Went to pull back the covers and theres a bug on sheet. I went to the receptionist and she moved us to the otherside of the floor. So we all packed up got the babies ready and moved. Then this morning there my son found a roach in his bed! We went to eat and my husband hair in his food! We were pretty grossed out by now and had enough. We were really ready to go get out of there! Not happy about spending 93 dollars for roach infested hotel.

William Robinson
from Stonington, CT
I called the Customer Care Number for Wyndham over 10 days ago about the mishandling of my reservation IN#5136B9657268, Conf #80293EC070639 which was originally made on March 20th 2019 then I called Wyndham reservations on the evening of 7/1/19 to add an additional night (Friday 9/27) and was told by the person handling the change that the rate from the original reservation would be the same $135.52 minute taxes. I asked at that time to have another reservation update sent to my email address with the rate she told me it would be. Well, the next day 7/2 I called Wyndham reservations again explaining that I did not receive the the email from her that night Friday 7/1 and to please send it again. When I did receive the update it was for 166.32 minus taxes. That's when I called back agin that same day and all I have been getting from Wyndham is a bunch of BS! I still have not received a call back from Customer Care Yet! I guess they good care less if they lose me as a paying customer.

Shannon Matheny
from Washington D.C., DC
Poor customer service, front desk staff was rude. Checkin time was suppose to be 3pm. I was told they would call me when the room was ready. At 3:30 when I checked on the status, I was told they had not had time to call me yet.
Only two of the four elevators were working for the first day and a half, causing up to a 45 min wait. The other option was to walk 9 flights of stairs ( thank goodness we weren't on the 38th floor). Lastly, we waited 2 hours to receive my luggage, after calling twice and finally going back down to identify it so they could bring it to our room.
We were in town for a basketball tournament, in which we had to stay at certain hotels. Otherwise I would have left immediately.

Hope Davis
from Washington D.C., DC
I recieved a call at 1:21 in the morning and they said that someone was at the front desk trying to get key access to my room and I asked who and they told me and I told him do not give them the key to send them around and I would let them in and they gave him a key anyways

STEVE MANOUFAR
from Mesa, AZ
Hello,
I want to start off by saying that we are not the type of people that normally complain but this situation couldn't go ignored.
Our family of three were on a trip to Legoland in Carlsbad California and chose La Quinta since it had been a good experience in the past.
This is the main reason why I was willing to pay $505 for two nights at this motel.
Unfortunately, nothing seemed right from the beginning.
I noticed loud partying people when we arrived so I asked the front desk clerk if he could place us in the quietest area possible.
Right off the bat I got a "sorry man, first come first serve."
After talking to him some more he said he could switch our room to the other building.
We agreed and checked in.
There were more issues:
The room was not hygienic.
There were insects crawling on the ground.
There was black mold growing next to the shower and toilet.
The surface of the toilet seat was worn and had cracks in it.
The bathtub had stains.
Water barely flowed out of the abnormally low shower head.
I had to bend my knees to wash my hair since the shower head was installed very low so even taking a shower was uncomfortable.
Not only was there noise from the highway but other guests played loud music late into the night.
We could hear loud talking through the thin walls on both sides.
We called the front office and the music situation was resolved but only temporarily.
The same thing happened both nights and we didn't get enough rest to go to work the next morning.
While I didn't expect 5 star service, I didn't expect to have this poor of an experience either, especially for $500.
Due to a multitude of issues including the ones listed above, we kindly request a full refund.
Booking number: 3815651434
760 Macadamia Drive
Carlsbad, CA 92011
Booked 2 nights
Checked in Friday 6/21/2019
Checked out Sunday 6/23/2019
Room# 259
Total Price $505.80
Thank you,
Steve Manoufar

To whom it may concern,
My husband and I were traveling from St Pete Beach to Indiana last night and booked a room in Cartersville GA (Baymont by Wyndham) off 75 N.
As we reached the door nearest our parking spot to insert the key to enter, the security door was hanging open, completely broken at the hinges and dented in as if a vehicle had tried breaking it, making it impossible to securely shut the door. Frightening!!!!
As we stepped passed the broken security door, there on the floor was a used condom,,,,,disgusting!!!,,,a few steps further into the hall toward our room my husband spotted a large unsightly area of black mold on the ceiling.
Those three things right off the bat were quite disturbing but we chose to stay the night as it was nearing 11 pm and we wanted a few hours sleep.
We are Wyndham rewards members and my sister works for RCI Wyndham and has for 20+ years so our families stay often across the country in your hotels. This is the only time I've ever in my life of 60 years complained about a stay anywhere, ever. I've not given a review or anything on this property as of yet, only because I want to make Corporate aware of this particular hotels' negligence and think you as a reputable chain have a right to know how your 'name' is being demolished if this is evidence of the type of ownership you've allowed to use your reputable and well-known name.
Sincerely, Larry and Teresa Miller
Teresamil@aol.com.
I'll call the hotel and speak with the manager and get the owners contact info as well and let them know I've submitted a complaint to you today.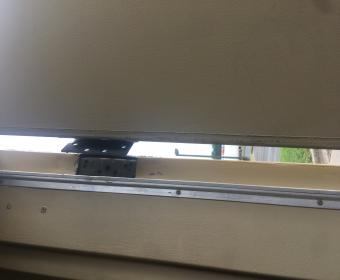 Gayle Peterson
from Englewood, FL
The room was disgusting! There was water and hair all over the bathroom floor and on top of the toilet. Late check in so too tired to complain but asked for extra towels to clean bathroom, yuck! The tub grout was nasty. We don't travel that much but when we do, we stay at Wyndham hotels. The continental breakfast was a joke in a bag, really? Never again will we stay here!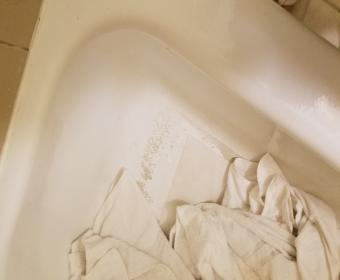 Marian E Lundeen
from Titusville, FL
I stayed at La Quinta airport in Ft. Myers Fl. and requested a handicap room.. I was given a room on the 3rd floor and the 3rd room from the end of the hall. Why would you put a person with a disability on the 3rd floor and almost to the end of the hall? Most handicap people have a walking disability. How is this person going down the steps in case of fire? Handicap people should be on the first floor . The bathroom had a tub with a bench that came down to sit on but the shower head was attached for a 6 ft. person. The bench was the hight of the toilet but the inside of the tub is a couple inches of the floor and therefore you are sitting in a position that was difficult to stand up and very difficult to reach the shower head. As a retired nurse this was not a good room for a handicap person and this situation should be looked into, The tub area had many grab bars but not enough to get the shower head down. Once I got it down I placed it on a grab.

Rocco Troxler
from Lake Elsinore, CA
I reserved a room for five guests at your Day's Inn in Bishop, CA. My son and I, his brother-in-law, and two grandsons were off on a boy's only fishing trip. If I were not three hundred miles from home I would have left after opening the door and stepping inside. This room was a complete disaster! Please look at the attached pictures. The carpet was dark and dingy as well as frayed at the thresholds and a number of stains. The room was painted in a dark brown color adding to the overall dingy feeling of the room. Outside of the room itself the pool was locked and not available and the hot tub controls were broken, making the control of the heat impossible. The so-called breakfast area was approximately 10' by 10', and that is a generous estimate. There were no seats available because what looked to be the franchise owner's family were eating at the time I looked in. It was ridiculous to advertise free breakfasts at this property. I went with a budget hotel because this was a fishing trip. We just needed a clean room to rest our heads and a place for the boys to take swim.
I know Day's in are your budget level hotel/motels, however that does not mean one should expect dirt, stains, and a lack of operational equipment. In my corporate days I did a lot of traveling. I remember Wyndham in the 80's to have been a proud brand like the other hotels I frequented...Marriott and Hilton.
Your Day's Inn property wrecked my family weekend! I would appreciate a response to this question after you review the data. Is this property in its current state representative of and worthy of the Wyndham brand?
Yours truly,
Rock Troxler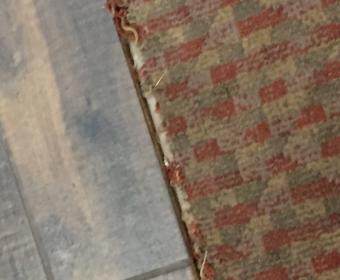 gloria krug
from New Oxford, PA
Room 145 ants in bathroom on 6/16/09 office sprayed whole room that I slept in. On 6/17 I captured a large water bug in bathroom. on 6/19 ants in bathroom on shower towel. Motel filled with Seniors for National Senior Games. Motel made NO exceptions for the week we were there to start breakfast earlier and the shuttle was only available certain times. 2 shuttle vehicles were parked outside but only one driver. Our need was to get to the Convention Center so we could board the NSGA buses. The Ramada manager was hard to find but finally I did and he said he would make things right for me. He did not. This ends my stay at another Ramada!!!

On a recent stay at a Howard Johnson in Niagara Falls Ontario having stayed at many wyndham hotels we felt the service and rooms would be excellent as always .
The reception was good but we found after leaving my wife and I both had a rash within two days .
When I contacted the hotel to advise them the doctor had found we had been in contact with not only scabies but bed bugs and telling them we did not ask for any financial concern , only to advise them of a problem to be checked into .
I was very rudely told there was no refund and after all they were not a five star hotel.
I tried to explain I did not ask for or expect a refund , at this time they hung up on me .
This is in no way a refection on Howard Johnson or Wyndham nor would I make a public review of my problem .
I am looking forward to four more visits to other Howard Johnson hotels in the next month all that I have stayed at on many occasions as well as many stays at Travelodge in Niagara falls ..

I booked a hotel through Expedia for three nights starting 6/27/19 for La Quinta by Wyndham in Salisbury, Maryland 21801. When I arrived I was given a room on the fourth floor which was under construction and wreaked of heavy paint and glue fumes. When I went to call the front desk from the room to request a transfer, there was no phone cord connecting the phone to the wall. I was later transferred a room on the second floor which had a dirty bed skirt and a broken entertainment center. I took pictures at that time planning to complain about paying roughly $200 a night for such awful conditions. On 6/29/19, I had several glasses of wine at the hotel bar, The Edge. I admit I drank more than I should have and was verbally obnoxious but I did not break any laws. The manager of the hotel called the local police department and had me arrested for trespassing. The police officer waited for me as he insisted that I pack my belongings and removed me from my room because the hotel manager wanted me to leave. If I had gotten into my car at that point (to find another hotel) I could have gotten arrested for a DWI or worse. I spent the night in jail as I had nowhere to go. I have to appear in court on August 14th, 2019. Depending on the result of the hearing I may lose my lose my professional license. The charges are trespassing at a Hotel that I paid for through Expedia and failing to obey a lawful order (to leave the hotel where I was a paying customer and had been served the alcohol at the hotel bar). I did not break any laws. Furthermore, my credit card was charged $492.04 by Expedia on June 18th for the room. It was again charged on 6/29/19 for $494.83 by La Quinta and again on 6/29/19 for $50.00 by La Quinta. And I am now paying for another hotel for the remainder of my stay and will likely be retaining a lawyer when I return home. I look forward to hearing how this situation will be rectified.

Eric Houghton
from Liverpool, ENG
I went today 29/6 for Sunday lunch at Bliss Southport.
There was no Sunday lunch menus, which used to be 2 courses including a roast for £14:95 . We were offered a bar snack type menu which cost £21 for two courses. When you restart the Sunday lunch menu, please let me know, and we will come again. Until you do, we will eat elsewhere

Donna Huffman
from Atlanta, GA
We just stayed at the Wyndham Garden Atlanta North. Staff was not friendly, they had no clue how to answer if coffee was complimentary, there was left over water in our ice bucket, pillows were flat and made sleeping difficult. Made us wonder if the sheets were even changed. For a total of $141 for the night I would expect better service, friendlier staff and the room to be clean. We will not be staying at ANY Wyndham Garden in the future. We will be going back to Marriott where they care about there guest!

Donna Huffman
from Atlanta, GA
We just stayed at the Wyndham Garden Atlanta North. Staff was not friendly, they had no clue how to answer if coffee was complimentary, there was left over water in our ice bucket, pillows were flat and made sleeping difficult. Made us wonder if the sheets were even changed. For a total of $141 for the night I would expect better service, friendlier staff and the room to be clean. We will not be staying at ANY Wyndham Garden in the future. We will be going back to Marriott where they care about there guest!

Michael S Gannon
from Bedminster, NJ
I checked into my room and the A/C doesn't work. Called front desk they gave me a fan it's hot as hell. Front desk won't move us so we paid almost $80 for a room to hot to be in

Debbie Stultz
from Houston, TX
I had a reservation at the Days Inn at Miami, Ok and when I went to check in they refused Cash I was using my card and I had a small dog and they had canceled my reservation and I was told by the desk clerk the manager kept canceling my reservation didn't know why, so when I went to check in they were putting me in a pet friendly room so I asked to see it and when I went in there it smelled so bad if dog urine and when the clerk told him he told me I would have to wait another 30 minutes so they can put a machine in the room to get the smell out . I told him that wouldn't work my husband was on oxygen and you can't get that smell out. I told him I ran a hotel for 10 years an the only way to get that out was to tear up carpet and redo the whole room. He told me that is all he has and I told him that I would have been in a different room if he hadn't been canceling it. He got very nasty for a manager and I told him I was reporting him and he could loose his license and he said go head I don't care if I loose my license. That is not the way to run a hotel st all . The staff even told me he was getting really bad lately.He also said there was nothing you could do about it. I told him to go back to his country if he didn't care about America.

I stayed at the La Quinta in Pensacola, Fl on 6/28/2019. It was horrible, disgusting and a nightmare. The property is so old, outdated, and not fit to stay in. I was charged $150 for my one night stay! Ridiculous!! The carpet was filthy, air conditioning was dripping everywhere. The bathroom was awful, old and dirty. It was the worst experience I have ever had at a hotel. I had to get help from another guest to open the door to my room. I have let everyone know not to stay at La Quinta. Ruined my trip! If there was a negative rating, that is what I would rate the hotel -10!

Jivano Glenn
from Dayton, OH
Baymont by Wyndham Indianapolis South was in need of major repair. Our toilet flushed very slow and the room has unusual outside noise! The manager didn't seem concerned about our comfort when I explained the problem and asked for another room. Additionally, we left for the day at 11:30am and upon our return at 5:30pm our room was not cleaned. I asked management to have our room cleaned but two later no housekeeping. Finally, I persisted in asking for housekeeping only to be told they had left for the day. This situation really spoiled my family's getaway!
Please help!!!

Mihaela DiPietro
from New Orleans, LA
Terrible experience with one of Baymont front desk clerk in Pensacola FL .Totally out of control personality, disrespectful, aggressive and abusive.

Randi Flynn
from Elizabeth, NJ
To Whom This May Concern,
I have been a loyal customer of LaQuinta Secacus for at least the last 7 years. Whenever I am planning travel, I look for a LaQuinta in the area I am going to. That being said, I am beyond disappointed in what has become of the LaQuinta Meadowlands hotel. I am currently staying here for one more night. We checked in yesterday June 28th 2019 around 3:30. Upon check in I was informed that there is now a $20 per night fee to have a pet. Perhaps I missed this in one of the many emails that I receive on a regular basis, but regardless, I was not happy that I was unaware of this. Next we were given a room on the 9th floor (902). After getting off the elevator, I knew this was not going to go well as it was very warm and stuffy as soon as the doors to the elevator opened. It was as if the AC unit in the hallway was not working. When we entered the room it had a portable AC unit in the room and it was taped up to the window with duct tape and there were spaces in it and the room was very warm. My two dogs are pugs and could not stay in that room. I went down to the front desk and they were more than happy to help me get a new room. They were extremely apologetic and nice when fixing this issue. I'm not sure the names of the two Women working the front desk, but they were very helpful and kind.
So, we packed up what we had unpacked and moved down to the second floor ( Room 202). It was evident as soon as we exited the elevator that this floor had a working AC. We entered the room and it was much better temperature wise. We turned on the AC's to a cool temp so we could regulate our dog's body temperature. I went into the bedroom and there was a black blob on the bed. When I went to brush it off it smudged on the blanket. I then walked over to the AC unit in this room to make sure the temperature was cool. When I did, I saw a bug on the curtain. I removed it and flushed it down the toilet. Not the biggest deal, but annoying nonetheless. This morning we turned the temperature to a warmer setting because it was a little cold in the bed closest to the AC unit. I had no idea that this would be a mistake as now it will not work on the higher setting. Thankfully the AC unit in the living room is working and my dogs will not overheat.
As I stated previously, I have been staying at this hotel for many years. Two years ago I brought my extended family here and shared with them how great this hotel was. It was a very embarrassing experience as my mom got stuck in an elevator and the AC's weren't working then either. After that stay I wrote to the management and we received a response stating that they were replacing the AC units and they refunded our money. I was completely satisfied with this response, but am disappointed that in those two years, the AC units have not been replaced. In addition, I used points towards my stay (6000) and I will still have to pay $380 ($344 plus the $40 pet fee) for the two nights I will be here. For the condition this hotel is in, this is just not acceptable. I can stay many other places in better conditions for that price and some even less. We began staying here because of the no fee for pets, but now that there is a pet fee it doesn't even make sense to stay here given the conditions of this hotel.
I want to again express that this is not any fault of the staff working here. Everyone has been kind and helpful. I believe that this hotel has been forgotten about by corporate and needs to be fully renovated if it is going to continue to charge these high rates to stay. Until things get fixed with this hotel, I am unfortunately going to have to look into other options when I travel.
I have attached 4 photos that I took yesterday.
Thank you for reading this and have a nice day.
Randi Flynn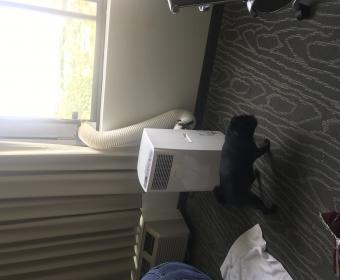 Doris Briant
from Carlisle, PA
The room is filthy. Not non smoking! Air conditioning doesn't work. Bugs in the room. Our daughter and her family had to leave because she is pregnant and has small children and couldn't put them on such a dirty room. There is fly paper hanging !!! Whole in ceiling furniture broke. Really should not have your name associated with this dump.

Lisa Pratt
from Los Angeles, CA
Arrived on 06/24/2019. At first room seemed fine. Later as it got dark I'm seeing roaches. Babies, medium size. Saw first in nightstand by bed then on the wall. Went to the use restroom and saw them there. Notified the office next day and told it would be taken care of. The next day same thing so as they came out I killed then and and let the dead bodies on the floor before the housekeeping to see the next day when I informed her when she came to clean the next day she asked me if I had notified the office which I told her I had did and so at that time one of the attendants in the office said that he would go ahead and come upstairs and spray well I headed back upstairs as the baby still in there cleaning I said on the balcony and the whole time that I was there the gentleman never did come into the room and spray when it to the office again and asked for another room was told the first time didn't have any available the second time same thing the third time that I went in there I was told to notify the manager and that the manager would be contacted and since today is Friday this was done on Thursday night so I expected to hear from the manager on Friday and here it is still haven't heard anything have not been changed to a different room still seeing the roaches and I was wondering if there's anything that could be done here. I paid for 6 days and pretty much five days out the six I've been complaining about this and still nothing has been resolved. If anything they couldve offered some type of accomendation which they still haven't done. Please help!! I have a video of them in and on the refrigerator in my room but can't upload here.

Gomez Demaria
from Dallas, TX
I stayed at the La Quinta Hotel in Midland, Texas The location is on Wall Street. I called and filed a complaint, But I have never heard anything in response. I have attached a picture. I was moved to three rooms. Everyone of them was literally filthy. I called Wyngham and after 45 minutes the line was lost. So I called backend I have REFILE the same complaint as the first service person never filed the complaint as she was supposed to, of did she call me back even thought she had my telephone number.
La Quinta at this location is FILTHY. I am desperately trying to tel you but you clearly are not taking guest concerns seriously.
I have more to say, but right now I am very angry and very disappointed in La Quinta. It is the WOEST Hotel I have ever stayed at, and I ALWASY stay at La Quinta.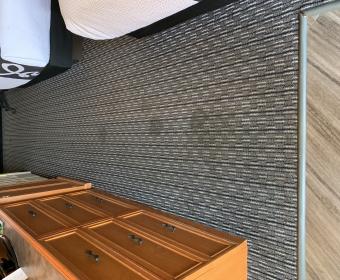 Nanette Reilly
from North Olmsted, OH
A group of 10 teachers traveled from Cleveland Ohio to San Diego California for a conference on June 23, 2019. We stayed at Wyndham San Diego Bayside. They offer free shuttle service from the airport to the hotel. Our connecting flight was delayed so we called the hotel to be sure they could still pick us up. They said they would. When we landed, we sent one member of our group to catch the shuttle and hold it for us. The shuttle was mostly full so the driver said they would come back for us. 32 minutes later it is now after midnight and the shuttle has not returned. The hotel will not answer the phone. We had 3 people trying to call at different times during this wait. We finally gave up and took Taxi's to the hotel which we found out was only 5 minutes down the road. When we arrived at the hotel the shuttle was sitting out front with the driver behind the wheel and appeared to be sleeping. One of our members went to address him while the rest of us went to the front desk. The staff was rude to us saying we needed to understand their situation. They did not apologize for leaving us at the airport or for not answering their phones.
There were other issues with other members of our group but that is not my place to address.
When I tried to take a shower at 4:15 am on June 27 before my flight home. There was no hot water. It started tepid and went to cold. I ran it for about 10 minutes thinking it might just take a while. No such luck. I thought maybe everyone was leaving early but when I got down to the lobby, only 3 people were there.
I have always thought of Wyndham hotels as being one of the best hotels with impeccable customer service. Maybe I was wrong.

Tomika Stitt
from Sewell, NJ
I came in at 4:30am my boss paid for my room, i didnt have the 50$ to take off my card, so the receptionist would not let me stay, im a truck driver and i dont have a bed in my truck, i was forced to sleep in my truck at the hotel and im a females this is so embarrassing, i drove for 11hrs and i wanted to shower and take a nap, i have a 8am drop off i was only gonna be here for 3hrs, and im a Wyndham member, i would like to get the room fare back to my boss, there has to be a better way than this, i no that there is some procedure that works around this, i am very upset with this

Daniel Gardella
from Middletown, CT
Daniel Gardella
June, 24, 2019
Letter of Complaint
La Quinta, Jupiter FLA
To Whom it may Concern,
We stayed at the La Quinta, Jupiter FLA From June 8, 2019 to June 11, 2019. It was the most distressing stay we have experienced in any establishment in our entire experience of travel.
We arrived to a flooded first floor. We were given a room on the second floor. We went to take a shower and found no towels. I had to go into the hall, find a maid, and request she bring towels. After they arrived, we showered only to find that we had no hot water. I informed the desk. Nothing was done about the problem.
The next morning we went down to breakfast and the when we called the elevator, it opened to reveal an entire floor covered in dog diarrhea. The stench was overwhelming. My girlfriend spent the remainder of the day suffering nausea.
We took the stairs to the second floor only to find that that lobby was also covered in filth.
We then entered our room to escape the stench and shower. Again we had no hot water or towels. We sought out the maid and she informed us that there were not enough towels in the hotel to meet the needs of clients. She searched and finally found some for us.
The gentleman at the desk found us another room after we complained again. We packed and moved only to find that the room was filled with mildew. We moved back to our original room.
Later that day we were moved to yet another room. We packed, moved, and found the air conditioner in pieces on the floor. We moved back again.
The manager finally put us in the "suite" where we found the TV clickers did not work, but at least we had hot water.
By this time we were both extremely upset. We came to relax for a few days and instead found ourselves sickened by the unsanitary conditions of dog feces everywhere and lack of basic comforts, no towels or hot water. Wen we checked out, we were given twenty five percent off our room costs for day one and day two only.
Since our return home, we have called the manager, Ingrid Cabana, three times and she has refused to return out calls. Never have we experienced a more disturbing stay in any hotel. We would like our money completely refunded. As it stands now, if something is not done, we will never set foot in one of your hotels again, and we do travel extensively.
Please contact us at your earliest convenience.
Sincerely,
Daniel Gardella
danieljgardella4@aol.com
203 216-3027

Mary Dolan
from Bedminster, NJ
Last night we stayed at one of your hotels. The Travelodge in San Rafael. It was not a pleasant experience to say the least. The parking is extremely tight and the handicap parking was one tiny spot on opposite side of the lot where our room was. The room was dirty ,there was something on sheets that looked like blood " took picture" , the kids got bit by ? while they slept,and there were pitcher bugs in room " took picture". I think you get the idea! So we cancelled tonight . They refused to give a receipt.Was told that because we booked Expedia they would send me a receipt and they would have to return our 2nd nights charges but provide no other info!!! That's not a pleasant time in anybody's day. And the free breakfast you advertise , your kidding right . We are disappointed in the the whole thing and wasted money at the same time

Norma Looper
from Metairie, LA
I heard that you own or have contract with the Knights Inn in Metairie, Louisiana. If you do, they have a General Manager that is scam artist. She likes to rent to people that only wants to rent for a few hours and then rent the same room to another person and pocket the money and getting it cleaned with fresh sheets. She will confront guests that had not done anything wrong. A lot of guests had checked in and then check out because of her and the way the rooms look. They also have cockroaches. The owner is aware of what is happening and gotten on to her. I think she will continue to do this to other gursts.

This is the worst company ever with worst customer service. Complaint is attached.

Derrick Johnson
from Ashburn, VA
I went to the days inn in Columbus ms the owner snatched my money out of my hand refused to give me a room said I owe him for smoking in a room from an old stay but I just stayed the night before and nun of this was mentioned he does not have the right to take my money out my hand and says he going to keep it then he asked his manager what should he do he said charge me give me my change but no room or key and keep my money I have it all on video

Scott and Tracey Heinsohn
from St Louis, MO
we checked at around 4:00 on 6/26/19 around 640 pm we went to lie down pulled back covers on bed at that time we lay down and the blankets sheets and shelled if urine upon closer look there were multiple stains on the sheets, rhe instead had been pulled away from wall and bed and a half inch thick I, and debris were behind it and in the dresser itself. Also bathroom mirror had so many water stains you could barley see yourself. Matt several complaints and yet it's 854 am 6/27/19 and no one yet had came to clean room or even just to replace sheets. We had one set of linens in bathroom to share between my husband i. We are very disappointed who's like some sort of compensation for this. We were planning on staying a few more days however it is not going to happen here at this facility unless someone settle up and makes things right. Please contact me or at 6189172978 or contact super 8 room 108. Wwve to head housekeeper would personally take care of to this morning it is still yet to happen.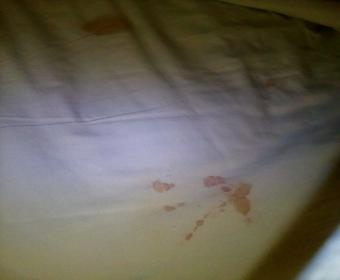 Lois A Lynn
from Norman, OK
I have tried tp book another night at the royal seacliff resort in Kona Hawii on July 5 and have had terrible experiences with wyndam not relaying information to the outrigger resort and being told things that aren't exact and have been held on the phone for over an hour and being told they couldn't bring their computer up to find me and my reservation. I also have called several times to try to book the extra night and haven't received any help and have been hung up on Would appreciate you calling me back at 4056843125 to see if you can help with this situation I would appreciate this greatly

I have tried tp book another night at the royal seacliff resort in Kona Hawii on July 5 and have had terrible experiences with wyndam not relaying information to the outrigger resort and being told things that aren't exact and have been held on the phone for over an hour and being told they couldn't bring their computer up to find me and my reservation. I also have called several times to try to book the extra night and haven't received any help and have been hung up on Would appreciate you calling me back at 4056843125 to see if you can help with this situation I would appreciate this greatly

I'm writing to let you know about my experience at the Fresno North Ramada, Now mind you I am a property manager so I end up in property manager mode everywhere I go. Great people at this hotel, They were some of the nicest I have experienced, very helpful, friendly..just all around pleasant, I would absolutely stay again because of that factor, but ..Looking around I start noticing little, things that can change that whole curb appeal, The pool furniture is quite old , or needs a good cleaning, there was garbage strewn about next to the Jacuzzi, there were lights dangling off poles by their electrical wires, plant beds/boxes that had dead plants or nothing at all in them, the carpets seemed quite dirty in the hallway areas and had a rather pungent Oder as you walked to the room. I guess I was more surprised that for a Wyndham Hotel these things were the way they were, I actually picked this hotel because it was associated with your brand and I have stayed in your hotels before and they are clean, beautiful and kept up to par. Please address these items and probably more at this property Also, I have never been to a hotel where we were not allowed to take any breakfast foods back to our room in the morning? Is this a standard practice for Wyndham Hotels? I hope you can maybe address these items and make this one of your best. It's an older hotel but from the looks, it was pretty fancy in it's glory days. It just needs some care:-)
Chanda Parker

timothy petrarca
from Coventry, RI
My husband just recently stayed two nights in the days inn by Wyndham Topeka Kansas. His experience was awful. The hotel was run down and dirty, his room was never cleaned, the beds were not made and no new towels were left. There wasn't even any coffee for breakfast one morning. I booked this hotel for him because I travel a lot and usually stay at a Days Inn. This is the second time in four months that I have been disappointed in your hotel. I will be rethinking where I will be staying next time.

Terri Seal
from Boise, ID
I am very disappointed and upset with our stay at the Super 8 Wyndham of Boise this last weekend. Our room was not clean, there was a used bar of soap in the bath tub and hair in the bath tub when we got there!!! Not only long dark hair but what also looked like pubic hair!!! The toilet paper roll had only enough toilet paper on it for one of the 4 of us to use. I had to send my children down for more the first night we were there. The alarm clock did not work, I would set the time on it and after awhile it would stay the same as what I set it too. The coffee table between the two beds had something crusty stuck to the table. It was disgusting!!! And Why when I booked did it give me a price of $204 that included tax, but when I checked in and got a receipt I was charged $226? I have a charge of $226 from you on my bank statement. Why? My conformation email quoted me at $204.
The only reason we stayed there is because everywhere else was booked, I didn't say anything to the front seat because I couldn't go anywhere else because they were booked.
I am requesting a full refund from you for the disgusting unsanitary room we were staying in. I honestly don't know how you guys stay open, I will be contacting the Better Business Bureau as well if I can't get this resolved. Thank you for your time

Good Morning Violetta, (violetta@pacificpearlhotels.com), Wyncare.customercare@wyndham.com
Thank you for putting me in touch with Brenda, the GM at the Wyndham in San Diego. Unfortunately we have been unable to resolve the issue of my brother, William Douglas Abner's H/P Laptop (Case # 4222508). On 3 June Brenda left me a voice message saying she would check with Human Resources about providing me with a copy of the original incident report. (Filed Monday, 6 May 2019) She also stated "if your brother was in and out of consciousness and one of our employees went in there, right away they would've notified some one, they wouldn't just leave". I can honestly state that I personally don't think I would be able to distinguish the difference between someone sleeping or unconscious. I left Brenda a voice message on the (5th) of June inquiring about her progress with Human Resources on providing me with a copy of the Incident report I filed. Still no reply. If you could please further investigate what Wyndham Hotels or Brenda is doing to complete this process of getting my brothers Laptop returned or replaced, this would be greatly appreciated. Thank you for your time and attention in this on going matter. I look forward to hearing from you soon.
Sincerely
Sharon Cavendish
----- Forwarded Message -----
From: Sharon Cavendish <sharoncavendish60@yahoo.com>
To: "violetta@pacificpearlhotels.com" <violetta@pacificpearlhotels.com>; Wyncare.customercare@wyndham.com <Wyncare.customercare@wyndham.com>
Sent: Tuesday, May 28, 2019, 12:21:16 PM EDT
Subject: Case # 4222508
Good Morning/Afternoon Violetta,
I am writing to you on behalf of my brother William Douglas (Doug) Abner. My name is Sharon Cavendish and I am Doug's sister. I am his Point of Contact (POC) in case of an emergency.
The emergency was that Doug was taken to the hospital from your establishment to have an emergency amputation (his left leg from the knee down was removed). After ensuring my brother was out of danger, I came to your hotel to collect his personal belongings. I took his personal items to him and he wanted to know where is laptop computer was. He stated that he left it on the table in the TV area. I went back to his room to search all possible areas, but his laptop was not found. I filed a report on 6 May, 2019 in the front office speaking with Mr. Brian Lopez. He took all our information. (He would not allow me to have a copy of the report). I have called several times to talk with the General Manager on the follow up of this situation. To date I still have not heard what Wyndham Hotels or your establishment is doing to correct this issue. Please let me know if you need any additional information. Your attention to this matter is greatly appreciated and I look forward to hearing from you soon.
Thank You
Sharon Cavendish

Greta Whitlock
from Canton, GA
uOn the dates of June 22-25 My husband and I stayed at the Microtel Inn by Wyndham at 7014 Mccutcheon Rd; Chattanogga,TN 37421
It was so awfully disappointing! We were greeted ok by Heidi! Upon entering the room I took off my shoes walked over to the window to open the curtains only to step onto a sopping wet carpet in front of air conditioner!! Looking at the air conditioner vents they were filthy with dust! I called down to Heidi told her the problem and that we couldn't stay in this room like this and I was sending my husband down she just said ok and hung up! My husband went down and to my surprise returned with a paper saying: "Room canceled money refunded"! That's it not a word! She didn't try to find us another room or offer any explanation nothing just dismissed us which is equivalent throwing us out of Hotel! What kind of Professionalism is that? I sent my husband back down (as I wasn't feeling well) to tell her to reinstate our reservation immediately because my husband learned from another that no more rooms were available! Where were to go? I was not feeling well and we did not have the funds to search out another hotel! So we asked for towels to soak up floor that night. We had a early meeting to attend the next morning but upon our return around 12 noon! The floor n our room was really sopping wet towels and all and starting to smell! I immediately told new staff on duty what happened and the woman that took care of us(so sorry I forgot to write her name but sure you can look it up) She was so kind and professional changed our room immediately and took care of anything else we needed so grateful for her! The new room was ok but let me tell you I don't know who cleans your hotel but we couldn't even shower because tub was not cleaned thoroughly and if it was supposed to be cleaned and looked dirty that's worse! The bathroom floor sticky to walk just awful! Needless to say one bad experience was enough! And the staff of Ladies at the hotel loud and boisterous in breakfast room on floors while cleaning so much noise woke me up! Maybe this is why they cant do a good job! What a terrible experience! Sorry but I wont be recommending this outdated hotel! So disappointed in Wyndham!
Greta Whitlock

William Kohler
from Bedminster, NJ
I accidentally booked the laquinta inn and suites in canover for the wrong weekend . I called and talked to someone and was told dates were corrected . I then get a hotels.com email asking how my check in was ( my check in was still a week away . I called the hotel and my dates were never changed ! I was then told that they could do nothing since I booked through hotels.com . Because of their employees mistake or outright lie , I paid for a room while I was in a different state. To make matters worse, The hotel wasn't full so it's not like they were turning away guests due to my reservation . Please do the right thing here and return my payment . Thank you.

Myra J Sims
from Crossville, TN
(WOULD HAVE REPORT SOONER BUT JUST NOW FOUND THE COMPLAINT SITE AND ALSO I HAVE BEEN IN THE HOSPITAL) TRAVEL DATES WAS 5/20/19-5/23/19 Stayed for 2 days I called about having a late check-in and they were rude. When we got there due to the time, of course, the lobby had already closed no problem, but the little place that you used to check in after a certain time I had to wait 25 minutes for him to come to the window so I could check-in. When we got into the room the sheets on one bed was still somewhat wet, and the other bed was damp. I called down to the office to tell the guy who was working and he rudely says " There is nothing I can do about it you will have to tell them in the morning when housekeeping is work." he asks if that was all and I said no would you by chance have like 3 paper bowls and 3 forks or spoons either one which he told me, yes to come down and get them then he hangs up. I walk down to get them and I walk in and it took him 20 minutes to come to the window to give me the paper bowls and plastic forks. My stay there was going to be through the 23rd. I had paid for the 20th, 21st, and 22nd, and was going to pay on the 22nd for that night. The next morning (5/21) we were still sleeping and housekeeping didn't know she just used her key card or whatever and opened the door to come in and do whatever she was going to do and I raised up she stopped and turned around and walked back out. So I and my daughter and her cousin got up then and got ready to go to the beach. When we came back after they came in while we were sleeping without knocking they had never come back into the room to do anything not even straighten up the beds I had to go to the office to get clean towels. The morning of check out(5/22/19) it was only 9 am and housekeeping yet again comes opening the door without knocking nothing because I was going to go down and pay for another night before 11 am. After paying $94.98 for the room and housekeeping coming twice opening the door without knocking, the sheets were wet on one bed and damp on the other, the clerk at the desk being rude, the room having ants, and housekeeping not giving us clean towels or even straightening up the beds and putting dry sheets on the bed, and they didn't even tell me you all had a rewards program that would have been a big plus for me because we travel a lot that was one of the worst experiences I have had during my many travel trips to Florida and other states. So paying $94.8 to stay somewhere like this was a bit too high and then Had to pay $72.79 to stay somewhere else because of the treatment I received while at the Days Inn at 1608 US-1, Ormond Beach, FL. Not only did I not have the $94.98 to pay at this particular location to have this treatment but I sure didn't need to spend $72.79 somewhere else I could have used that money on other things while I was in Florida which I was made to believe that this location was on the beach and it wasn't but I could have put that amount of money together and stayed somewhere that was on the beach and a lot better and gotten better treatment than I did at this location. I really would like for something to be done for this and no I do not want reward point or a free stay at any of your locations because I am a single mother of 2 and on disability. I would really like my money back for the bad experience but I know that isn't going to happen a VISA or MASTERCARD gift card or Walmart gift card or something for all the trouble that we had. Because we do travel a lot and I usually try to us WYNDHAM locations(and none of them have ever told me about the rewards program)! But I know nothing like that will happen either so I know I am wasting my time and energy for sending this complaint! I know I will get an email apologizing for what happened as most places do, but I will not waste my time anymore looking for WYNDHAM locations to use when I travel because of the experience I had at this Days Inn and I usually try to use Days Inn.
Have feedback for Wyndham Hotels?
Thanks for your feedback!
Sorry. Please try again later!