Wyndham Hotels
Wyndham Hotels Complaints Continued... (Page 3)
266+ reviews added so far. Upset? Call Wyndham Hotels corporate: 1-800-466-1589

Ski Ogawa
from San Jose, CA
I was quite upset when I stayed at Baymont Inns in Milpitas, Ca on Main St, and they requested for a $70.00 deposit. What kind of service is this as a gold club rewards member, to require a deposit on a room?
Then come to find out youre not getting your deposit back because they found an empty packaging of an incense stick, and supposedly ashes and butts from a smoked cigarette left behind in the room. And all of this info was never disclosed back to me directly, ever. By this time of my discovering that Im not getting my $70.00 deposit, it had been my 4th or 5th time requesting for my deposit and to please kindly reply back. Well, I never received a phone call or an email not even a form letter. Then, a month later Im looking over my statement, Inoticed I still have not received the deposit back so I call the office and upon that call, I discovered their premise on keeping my deposit.
It was not me that smoked in the room nor would i leave behind signs of direct evidence which would incriminate myself, and i sure did not want to giveaway and lose my deposit of $70. I personally think that this location decided to keep my deposit to make up for their loss from the extensive discounted rate through my redemption of my reward points.
I have never had this happen to me ever. I would like to get my deposit back or i may have to disclose this to another level.

Lauren Williams
from Mason, OH
Hello my name is Lauren Williams, honestly if i could give below a one star i would. I've been trying to get in contact with someone for a week now and have heard nothing!!! I stayed at Baymont inn and suites with my friend on October 5th 2018 in Fort Wayne Indiana, a huge mistake that was. We checked in about 6 pm and dropped our stuff off as we did have a concert to go to. When we got back he noticed there was a huge blood stain on the bed and hair everywhere, the towels were filthy, food on the floor. The room hadn't been clean but the beds were made which means the maids saw it and blatantly ignored it which influriates me. I don't think I will ever be returning to any of your hotels ever again after this experience and I will be sure to tell everyone I know about this. I will need a full refund after that terrible experience, I had informed the staff about this and they just moved our rooms and did nothing else not even a simple apology. This is unexeptable. Attached is a picture of the incident.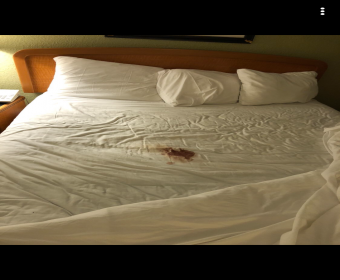 Nasrin Khodadjou
from Monmouth Junction, NJ
I would have given zero, if it was an option. I was forced into buying a vacation by one of your pushy representatives, I did not know about the requirements until I tried to book the trip. So I asked for the tape review and asked to speak to a person in charge, the representative said that I would get phone call back. I had been a week and I have not gotten a phone call. I just called again and spoke to your representative, this time she said , because this is a call center the don't have call back policy. So what the customer suppose to do. I read your reviews online, there are a lot of unhappy customers out there.

ralph consiglio
from Belgium, WI
I stayed at Ramada by Wyndham Newburgh/West Point on 9/27/18 room 130 . 8:30 am I GOT IN THE SHOWER AND THERE WAS NO WATER . WATER IN SINK AND TOILET , NONE IN SHOWER . So I went to desk and explained the problem. he said go back to room and wait for repairman , I asked how long and was told when he can . I cant wait too long I HAVE AN APPOINTMENT AT 10:00 AM 20 miles away , he said well I cant do anything about that and how do I know there's no water ? come with me to the room and see !!! no cant do that . Can I get the manager , gave me a phone # of a empty desk in the foyer . Then called hotel # and he put me on hold and din not pick up for 10 min so I hung up . 36 hours later the manager called me and said there was no problem with the shower and that I didn't know how to work it . And that " you people always want something for nothing and always complain " that's a quote . He and the staff were the rudest I have ever encountered in all the traveling I do . this year alone 9000 miles on the road . thank you

Dario Roberts
from Fort Lauderdale, FL
Hello,
My name is Dario Roberts, please attached my email on my stay at
Days Inn
1700 W Broward Blvd
954 463 2500
My name is Dario Roberts, I was booked at your hotel from Oct 7 - 13 2018. We checked in around 7pm Monday 7, 2018. On October 8, 2018 around 2pm My wife Aisha went to give the 2 babies a bath and notice the bath tub's mat was lifting up from the water and it was EXTREMELY DIRTY AND NASTY! She slightly lifted it up and notice mold and mildew (see pictures attached and video) the SCENT WAS HORRIBLE!!! It gave everyone a headache and made the babies sick.
I went to reception to report the room, a black slim gentlemen who works for the hotel made a most disturbing comment to me "IF YOU DIDN'T LIFT UP THE MAT YOU WOULD HAVE NEVER SEEN OR SMELLED THE MOLD" Sir at this point I was already upset but still decided to work with your hotel. I went to see 2 rooms all of with had THE SAME MOLD!
I was forced at this point to seek accommodations to other hotel for the safety of my family. As the mold had already started to make my babies sick. Sir we want our money back and we want the money we spent on this new hotel we booked because your hotel was nasty.
The Florida Department of Health in Broward County number is 954 467 4700. We will be calling you this morning to discuss if the response is not favorable we will be calling them and forwarding those photos/videos to them, Wyndham International and ALL SOCIAL MEDIA( facebook, trip advisor etc...)
Dario Roberts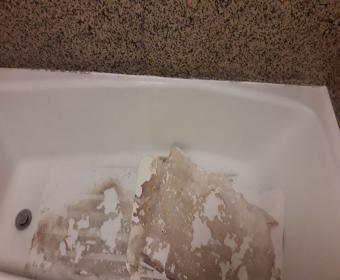 Valerie Anderson
from Richmond, VA
I wanted to report a complaint about your Super 8 in Atlantic City. My husband and I stayed there on Tuesday, August 21st for one night. The pictures online of the hotel are very misleading, as they make the place look quite nice. Such is not the case. The carpet in our room was not clean, at all. It appeared to have vomit on it. We only had one pillow each, since our other pillows were stuffed behind the couch, and we were told there were no more pillows. Overall, the room was so disgusting that we did not want to sleep in it, so we stayed up all night, roaming the boardwalk. The neighborhood did not feel safe either. Lastly, they advertised on their sign outside for what I can only assume means one thing (luring in prostitutes and their customers), which is a bit horrifying.
The following day, I actually saw an inspector there and asked him to come check out our room. He sent the manager up there, who agreed to give us 1/3 off, $50. The prices of the hotels were extremely inflated due to the airshow going on the following day. At the time, I agreed, but we just received our credit card statement with our $100 room charge on it and after some thought, we feel that we should not have to pay $100 for something so unacceptable. I have since tried to look up this hotel and was not able to book any rooms at any time (just checking, not really wanting to stay there again), leading me to believe that it shut down, as it should. I have pictures of our room and the hallways by the stairwell that were stacked with junk. I would appreciate a full refund. Please let me know how I should proceed. I tried to add more photos, but the site wouldn't let me. I can send them another way if you'd like. Thank you in advance for your cooperation with this matter.
 
Valerie Anderson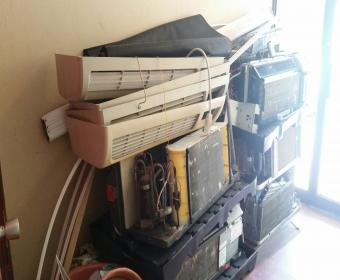 Kim E Mills
from Indianapolis, IN
I stayed at The Baymont in Cincinnati, OH and it was the worse experience in a long time! The elevator didn't work, the hallway smelled and the front desk staff was rude! I will never stay at another Wyndham hotel. I stayed at 10900 Crowne Pointe Dr.
I feel I deserve a refund!

Olivia Adams
from Saint Paul, MN
To whom it may concern,
On Friday, September 7 I stayed at the Microtel Inn & Suites in Conway, AK. I was very disappointed in my accommodation. As I mentioned to your front staff, the accomodation was unsatisfactory in the following ways.
-fresh stains on the mattress
-blood stains bathroom
-food leftover in refrigeratior from last guest
-hand 'prints' on walls and ceiling
-hair in sink
-hairdryer had large crack along length of 'body' rendering it unusable
When asked to move to another room. I was told that this was not possible nor were the problems rectified. No explanation given. The problems documented should have warranted this room be unusable.
Reading your booking policy it is an implied term of OUR contract that the accommodation provided would be a standard of cleanliness and quality reasonably to be expected in your stated price range. When I 'paid' for this standard, I fulfilled my obligation. More importantly, it is also implied that the service provided would be done so with reasonable consideration as required by the Consumer Protection Act. Therefore, you are in breach of contract.
I have stayed with Wyndham properties in the past and have always been satisfied. Through my experience I would consider this an 'anomaly' but I am also entitled and demand a 'credit' refund and/or voucher of credit as compensation from you.
I expect your response to this letter within fourteen (14) days.
Yours sincerely,
Olivia Adams

richard torres
from Kissimmee, FL
Re: Hotel conditions
Wingate by Wyndham St Augustine Confirmation # : 85198EC003125 Fri 08/17/18 - Sat 08/18/18 and Wingate by Wyndham St Augustine Confirmation # : 85198EC002940 Sat 08/18/18 - Sun 08/19/18 I have never been so disappointed in all my life with Wyndham hotels. My wife and I have traveled all over the world over the last 30 years and I have never been so disgusted with a hotel stay. Because of my respect for the Wyndham brand I will allow you an opportunity to rectify this matter before I do like every other unhappy customer and post negative comments on the 20 or so social media websites I have access to. Let me give you a list of all the things that went wrong.
I have never written a letter to a hotel before, so this clearly reflects my disappointment with the Wyndham Brand.
1. Roach in my room
2. Electrical outlet with no cover
3. Remote did not work, call down stairs they made us go down stair s to obtain a new remote
4. HBO Channel did not work
5. Mold in the bathroom
6. The breakfast eggs were cold, no bacon, coffee was not filled, no TV in waiting area, lights were off I had to ask the front desk if we could have breakfast, the waffle maker was dirty from the day before.
7. Our room had a horrific smell
8. After the room was cleaned, maybe an hour later, I just came out of the bathroom putting my pants up and laid on the bed, when the door opens, and it was the head of housekeeping who came to see if the room had been clean. She did not have the decency to knock on the door first what if I had come out of the shower or my wife and I were in bed.
9. The paint on the walls was poorly painted in many places and the pant around the door frames is miserable.
10. Ok this is truly a sad moment, we get off the elevator to find our rooms and there is no sign on the wall advising your guess which direction to go to find your room, so we walked down the wrong side of the corridor.
11. This is sad but true the doors do not have plastic numbers they have a piece of tape with the room number written on it.
12. The air vent in the corridor had dirt coming out of it because it was so dirty.
13. The little store on the first floor was completely empty 3 refrigerators with only one with about 6 to 8 items in it. The smell from the refrigerator was awful. There maybe 12 items for sale on the shelf.
14. When I stepped into the shower I almost killed my self... The bath tub does NOT have the rubber grips at the bottom, so I slipped and slide my way back out of the bathtub. I was naked my wife called down stairs and guess what happen they made her go down stairs and pick up one of those old fashion rubber mats with the suction cups, they would not even bring it up stairs. I waited naked in the bathroom until my wife came back up.
15. I went to open the sofa bed and to my surprise there is a 1 inch wood the size of the sofa underneath sitting on the bed. This is the worst experience of my life. I could not pull out the sofa bed.
I am sorry my wife and I have been married for 30 years and we have never stayed at a hotel that was so poorly run. I should receive a full refund and weeks stay at any place of our choosing. I will wait to hear back before posting this to Social media. I will assure you if this matter is resolved to my liking then I will not post anything to any social media. There were at least 10 more things wrong with the hotel including hot tub not working, etc. I hope to hear from you soon...
Richard Torres
3185 Whooping Crane Run
Kissimmee Fl 34741
407-288-6819

thomas roddenberry
from Thomaston, GA
I stayed on July 4th of this year. I was charged two months later for another night that I did not stay.
I called and spoke with the manager that said she was the one that charged it. She would not refund my money. She actually took money out of my account on two different occasions.
I was charged over 160 dollars for a night I did not stay. I am very disappointed with Days Inn for this.
The manager stated I stayed another day and I told her she was incorrect to even check her cameras.
I did not authorize these charges and this has been terrible.
My sister had surgery on her brain for seizure that day in Atlanta. She was in the hospital for a month.
I cannot use my phone there. I wanted this day at Days Inn to be one day to just relax before all the surgeries started.
And now to pay for another night when I didnt even stay another night is wrong.

richard torres
from Kissimmee, FL
Stayed from 08/30/2018 – 09/30/2018
Aug 30, 2018 - Sep 3, 2018 Confirmed Itinerary # 7372603146996 through expedia
Super 8 by wyndham 6322 Chef Menteur Hwy, New Orleans, LA 70126
Please escalate…
Hotel is located next to an abandon building with king size rats, it is so discussing. The smell in the building is horrific. Where do I begin to tell you how disgusting this place is? The breakfast was white toast, cold coffee, no eggs not even hard-boiled eggs, missing outlets in my room and in the main dining room. My wife and I stood at this hotel for 5 days and 4 nights, we had the same stain on the sheets for the entire time. We ate chips on the first day we arrived and on the last day the chips were still on the floor, they never vacuumed our room. The garbage in the hall way garbage can over flowed daily. Employees sat in the lobby having coffee, watching the football game with their shoes off, what the hell is going on here? We put out the ironing board which partially blocked the door and the housekeeper never put it away it remained there for the entire stay. Our room door did not close correctly so we had to push really hard on it to close it and extremely hard to lock it. No shampoo no lotion. She failed to remove the coffee bag from the coffee maker from the prior day. They failed to give us cups they actually left the dirty cups from the prior day on the dresser. The facilities are old and dirty including the pool area. I can go on and on about how disgusting this place is WYNDHAM should be embarrassed and should fire everyone at this location and condemn the building. No human being should stay at a place like this.
Richard and Daisy Torres
3185 Whooping Crane Run
Kissimmee Florida 34741
407-288-6819

Mike K. Flores
from Clermont, FL
Hi, My name is Mike K. Flores a Wyndham reward member, I stay in the Travelodge Orlando Downtown from August 17-19, I bring my son from Puerto Rico to Orlando to study in Full Sail University and we stay in the Hotel until we find an apartment to my son. My first night I use my rewards point to stay free and the second night I pay for the stay, Wyndham Personnel were fantastic until the night of the 18 between 11:35pm to 11:55pm, my son came inside of the hallway in the hotel with a bike, not running the bike but almost in front of the Room he ride the bike. Front desk personnel scream at him and my son tell him that he was almost in the room, The front desk personnel told him that he can kick him out from his hotel and told him dumb ass. My son told me what happen and I went to the front desk to clarify the situation. The gentleman again told us in a very aggressive way that he can kick us out of the hotel and I was very peaceful and tell him that I just want to clarify the situation, he again tell us that he will kick us from his hotel and he don't care that my son is 6 feet tall, I told him that I don't feel that he is treating correctly a customer and again he told me that he will kick us from his hotel, I told him that I feel that he was racism because he was screaming all the time and treat us to kick from his hotel, I told him that I will use my phone and video because the way that he was talking to us was a very uncomfortable and I was feeling a lot of prejudice against us. Once I told him that I was going to video him he did not speak and told us that the state of Florida don't allow us to video him. He keep telling us that he will kick us from the hotel and I told him that there is a video camera in the front desk that can show how peaceful I was talking to him and how he was aggressive screaming and been racism with us, At the end I call 911 because I did not feel safe with him screaming very aggressive at me and my son and for telling in an constant and screaming way to us that he will kick us from his hotel. Police came and told me that if he give us a card with the name of the manager for any complaint and I told the police that I was very upset on the way that this person that represent Wyndham treat me, and I don't feel secure, Both policeman told me that stay in my room and do go out, And wait for the front desk guy to leave in the morning. I told the police that I feel that I was treat very bad and there were a lot a racism by this Wyndham representative. I call customer service to express myself and there were nobody, I call Orlando Wyndham Office and it was just for reservation, They told me that tomorrow I can make the complaint, I told Gabriel ( Wyndham on the phone) that I don't feel secure and that's why I call Wyndham for looking for security. Her answer was that I have to call tomorrow to customer service. I'm writing this just in case something happen, I'm in my room with my son with a lot fear and can't sleep, because of the way that he was screaming at us and treating us. I want to make this formal complaint and need that somebody from security or Administration contact me 787-238-1017

This was the worst hotel experience I have ever had! My friend checked into the room I had booked and paid in full for because I was stuck on a closed down freeway. I had called and added her to the account and whoever answered the phone said it would be no problem. When I arrive less then an hour later I go to the front desk to get my key card and I am told I cannot have it until I pay $50. I explain there must be a mistake I paid in full and was told no I needed to pay, when I asked why I was told I do not know she said you needed to. I learned she was the manager and asked to speak with her. She called the hotel and was extremely rude from the start never let me speak and said if I had stayed at a nice hotel before I would understand all hotels charge an extra $50. I tried to explain my question and she hung up on me. I asked the front desk guy some more questions and found out that the fee was not a payment they just wanted to place a $50 hold on my account for incidentals, I asked why he did not just use the card on file and he said there was not one. I handed him my card and said I had no problem with a hold but that they both kept saying payment which is why I was questioning him. While he is holding my card the manager calls and says we can not stay because I denied payment (I had already paid in full). I ask to speak with her she denies and then finally calls in. She said I declined payment which I explain was not true and that her employee had my card. She made me at 12am call my friend wake her up and have her pack her things up and we had to look for a new hotel. In addition at 3am the card they claimed to not have was charged $50 thankfully my credit card company blocked the charge!! She also said I could have a full refund but when I called hotels.com they told them I could only have half. I left my number for her to call and I have never heard back. I did get a full refund from hotels.com but PLEASE BEWARE THIS HOTEL IS TERRIBLE AND LACKS ANY CUSTOMER SERVICE!! I am still waiting on a phone call.

Nancy Lavigne
from Boston, MA
Booked a room for 4 nights at Super 8 Westbrook Maine on Larrabee Road. After my 3rd night stay a finally complained about the room next to mine. Apparently the person that is staying in room 106 lives there in the room and has 2 dogs that howl all night long. I haven't been able to sleep a full hour. Constantly being awakened by the dogs howling and high pitch screeching. This morning after having to listen to dogs howling since three thirty this morning, I went to the the front desk to ask if something could be done about it. Jeremy at the front desk states that I had no reason to be upset and dogs howling all night shouldn't bother me, basically told me to shut up and deal with it. I have one more night to stay. After that response from Jeremy, I am now furious and disgusted by staying here. If people are aloud to live here with pets,they should not have them in areas with guest up put up with nonsense.
I have tried contacting the corporate office to file a complaint, without much success to resolve this problem. Hoping someone will contact me for a resolution asap.

stacy watson
from Redding, CA
I needed help with a package they sold me - I hadn't received the American express Gift Card and I had additional questions. When I called the number attached to my confirmation email for help the person I was connected to twice... was unable to help me they just wanted to sell me something , even when I said I didn't have the time. I wasn't transferred to the correct Dept. I was hung up on instead #45170405 package 11914

Benny L Baliles
from Charlottesville, VA
The sheets smelled horrible like they hadn't been changed in a long time....room key was not programmed in and waited in hallway in heat to have it set....suppose to have been or at least it was in the pamphlet...."free breakfast" did not get anything....air conditioner made a knocking noise when coming on and kept me awake....asked to bring extra pillows, never got them
This was in Circle Dr Summerville SC

kathy bachtel
from Cuyahoga Falls, OH
I checked in on Friday, was given a room with one pillow and no linens. I went to the office for these items, was told they didn't have any. I returned to my room and the door wouldn't lock. The woman at the desk told me sometimes you have to jiggle the handle and lift it up. I refused. She gave us another room, no air conditioning. No linens. No pillows. I had 3 rooms reserved for 2 nights. we had a total of 15 people with reservations. the rooms were filthy, candy wrappers were behind a curtain, the bed skirt had some unidentifiable crud on it. There were mouse traps in one of the rooms. The soap in the bathroom was used, there was hair all over the bathroom, in the tub and on the floor. We had no shower curtain. I offered to hang it myself, but they didn't have one. we had no linens/blankets. All 3 rooms had a pull out bed, no linens provided. our room had 1 pillow. We had 7 pillows for 15 people. I asked for more pillows. Was told they didn't have any. The woman offered to let me go in another room and take pillows from there. My nephew rolled up a hoodie and slept on that. The air conditioning only worked in 1 room. 2 rooms did not have coffee makers. The one room with a coffee maker had a bug in the pot, no coffee filters. We had no towels. We asked for more and we were told they didn't have any. breakfast buffet empty at 10:00. no plates and no coffee. The woman working breakfast was just sitting at a table. Front desk staff rude, hung up on us when we called them. Would not escalate our issues to manager. Pool was closed because 'it might rain.' Pool was supposed to be heated, it was not. kitchen area empty. Few if any dishes, no dish soap. wi-fi awful. Couldn't keep a signal. The grounds are overgrown with garbage everywhere. We went to the office Saturday to resolve some issues, we were told everything would be fixed while we were out. We would have left, But they said they would fix everything. When we came back, nothing was changed. It was too late to go anywhere else.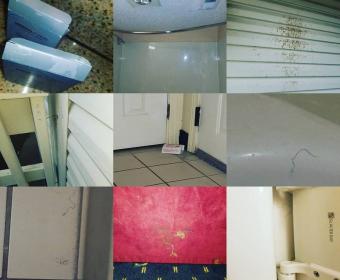 APRIL GILL
from Northville, MI
I visited Wyndham hotel in Sterling Heights MI on 7/21/18 solely for my 12 year old son birthday because that is where he wanted to go and to say the least it was an experience from hell. When I booked the room the reservation was taken by a third party who told me mixed information from what I was told from the actual hotel location when I checked in, I was told I could get numerous wrist bands for the indoor water park but when I checked in Eric the manager told me that I did not have the water park package and I could not buy additional water park tickets, so I wind up paying more for the room but he did accommodate me with an extra water park ticket so I received a total of 6 water park tickets and mind you I had a group of people with me. So after all of that I still decided to stay at the hotel, I wasn't at the hotel for two hours when we decided to check out because the water park that we visited the hotel for was shut down for the remainder of the evening which was a damper for my son, this ruined my son's birthday. There was no management on staff when we checked out but I did get one of the young ladies at the front desk to call the manager Eric on his cellphone who did approve my early check out but the young lady failed to stop the payment that was being processed on my credit card for $143.50 which was supposed to be held then it was supposed to fall off, now today Wednesday 07/25/2018 I'm still waiting on my refund which I was told it will take 7-9 business days because of someone's error, this so so unacceptable because we did not stay more than two hours at the hotel and I feel like I should be accommodated in all ways... I need action ASAP and I want my money back ASAP, I will never go to that facility ever again, you will not get any more of my money due to this horrible experience. If you are needing to contact me my number is 734-239-5841, and ask for April Gill

First off, I was ok with the fact that the room reeked of men's cologne & only had one chair (no table, other chairs, microwave, fridge, coffee pot, or HBO AS ADVERTISED) with barren 70's decor with no ventilation at over $62 a night for one person. Biggest issues are the lack of light bulbs or plugs at both bed sides, mold that cannot be cleaned in the shower ceiling, the several bugs I had to kill, the vending machines rarely working, the pool being "out of service" & the attitude of the night staff. I really thought after 3 days of being an exceptional guest (even enrolled in the rewards program), I would be treated like such...I was wrong. Despite my better judgement, I was attempting to pay for another night in the same room. I was told to not bother until check out time... Only one day shift clerk & member of housekeeping went above and beyond. They should be management and are a true example of customer service. At check in, you are told all of the amenities to come that are only in a couple of rooms (at best). Don't waste your time or money on an overpriced joint unless you want filthy bare feet & bug bites...GO ELSEWHERE!!!!

Katie Johnson
from Overland Park, KS
Days Inn-Great Bend, Kansas—filthy room, smelly hallway and room, uncomfortable beds, mildew a/c, unsavory characters walking around vehicles during night. Receipt was refused. Reward points refused. Cancellation refused at time of booking. Shame on Wyndham!

Jerome Woodberry
from Charleston, SC
In April we stayed at Hawthorn suites Charleston SC. We advised the front desk that the water in the tub was going out slow. They had someone come and I suppose plunge it out. then left the hair in the toilet without flushing it. Also they put the do not disturb sign on the door so we were not serviced. When we returned and noticed this I went to the desk and advised them.they said all the maids had left and gave me clean linens and stated they would give me a free night. I asked to see the manager and they stated he wasn't in. But he would call me but never did. We are back and asked to see him Saturday July 14 and he was on a conference call. They did pull up where we had the problem in April but said we booked through Priceline and they couldn't do anything about it. Now Monday I asked to speak to him and he is out of town on a business trip. Sounds like Hawthorne suites is dodging their part in this situation. Hawthorne received the money and created the problem so they should solve it not priceline

MJ Rutten
from Carroll, IA
On 07/11 & 12th, Hubby & I stayed at Day's Inn on NW Blvd. - first time we've had to "rough it" in a motel. 1. Toilet sits very Low. Felt like sitting in a hole. 2. Had to flush it 3 and 4 times to clear. 3. Hardly any water pressure from faucet in sink - and could get hot water in AM, but not during day. 4. In the sink area, razor plug wouldn't stay (connect) in the outlet. 5. There's no handles to support yourself in bathroom. 6. There were 2 queen-size beds close to each wall on either side - could get in or out only on one side (center) of each bed.

Sheila Slezak
from Bowerston, OH
Our vice president was REFUSED his room at the Super 8 by Wyndham in Athens, Ohio yesterday. The owners?/ managers who gave their names as Jim and Roger, (which I highly doubt), unless that has become a common first name for someone who barely speaks English, would not let him have his service dog with him. This man is a disabled COMBAT VETERAN!!! They cause him to have a panic/anxiety attack because of this. He was in Athens for an event. We explained this was AGAINST the law. They said they didn't care, they also said they didn't care if the news station came.
He provided them with documentation showing who he was, the dogs training, shot records, ect.
We will be letting everyone know how he was treated. Social Media is a great outlet for this experience. This was ridiculous.
I wish I could give this experience the rating it truly deserves, which is negative stars

Brennan and Melissa Nelson
from Beaverton, OR
Filthy Motel covered in hair. Shower had such bad water pressure, couldn't hardly rinse soap off. Charged for night not stayed, and after cancelling reservation around 4;30 PM I was harassed by the motel until 11:30 PM until I had a very unfriendly discussion about the horrible service being provided. I will never stay at another low budget high price roach motel operated by Wyndham again.

Denise Sutton
from Stone Mountain, GA
I have had AWFUL breakfast service both times i stayed! ...i suppose just because its "FREE"? However; i was told it was $9+ EXTRA for continental breakfast.
I wanted to bring a couple bowls of cereal and milk up to the room; my 4 and 6 year old boys aren't up EARLY eanough to get decent food- PLUS; our last stay the rest. HAD NO SPOONS!!! I had to ask front desk mgr. For spoons...the waitress never even asked us if we wanted anything to drink!
Today; because the boys had a late night i grabb

Robert Gary/Jeanette Gary
from Chicago, IL
I was staying at the Wyndham Hotel in Essington, Pa. for a Conference, Wednesday July 25 thru Saturday July 28, 2018. I must first say the I had a problem with checking in because they had made my reservation for Tuesday instead of Wednesday, but the desk clerk took care of the problem.
Second, on Thursday, I notice a parade of ants march across the desk and night stand in the room. I informed the desk clerk and they sent someone up to spray the room. Using any kind of insecticide with people staying in the room is unhealthy.
Thursday night, I again saw the parade of ants marching across the desk and night stand.
I certainly did not want to carry anything back home with me in my bags, so I had to constantly check my bags and items.
I truly feel that I should have been compensated or received a discount on the room price, which I did not get.
Thank you for your consideration.

Melody Faircloth
from Sumner, WA
I had my account in process of canceling back in Feb of this year. I filed the cancellation within the 5 days due to misleading information and after reading the contract. I immediately next day canceled including PayPal account. Since then Cody Orent of Owner Care has been over my case with poor customer service. He won't return my e-mails or follow through on getting this case a closure. This service of him handling my case is terrible and disappointing. I have never in my life want anything to do with Wyndham because of him and way my case is not closed yet.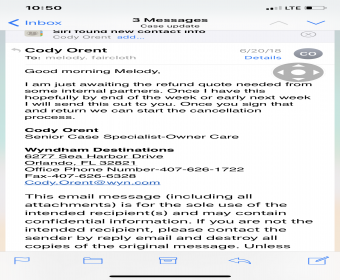 Joe Shaw
from Charlotte, NC
On June 20th, we stayed at Wingate wyndham in west Monroe, la. Within a few hours bedbug bites were behind our knees, legs , and torsos. We contacted the hotel and requested the manager. It was early & she wasn't in. She has not called us yet. Also, I called your main office leaving a message and no one has called as well. I'm disgusted!

Brandi Gochett
from Orlando, FL
My stay was disastrous (6/23/18-6/26/18)there was a mix up with my reservation and my extra night I purchased back in August of 2017 was not added to my reservation. The extra night was paid in full. However, the extra night did not show up on my reservation and my family and I was forced to check out ASAP. We did not have anywhere to go, we sat in the parking lot in total aw, I lost food I had to throw out, my kids missed out on going to a theme park that was paid for already. Becaise my husband and I was left scambling with trying to find some where to stay over night. I was only compensated 100.00 American Express gift card for my inconvenience. What I lost out on was way more than 100.00. My family and I are left homeless. I'm from Michigan and I'm a long way from home. I will never recommend the Wyndham to no one.

Shajada Mamun
from Brooklyn, NY
WORST HOTEL EVER!!!
I am very disappointed with the service provided by your front desk this morning. Today 17th June, we booked 3 rooms and my 4 years son mistakenly closed the door for room 204 while we were in different room. I called the room service from other room to open the door. They asked me to go to front desk. I was waiting and asked front desk lady I believe her name was Ms. Carley; while I tried to talk to her she didn't even answer. After several minutes, she was very rude and said will call cops on us. She also mentioned she is not going to help us to open the door." She also suggested to go and talk to my manager, I don't care".
By this time another lady asked me from your front desk and she was very customer friendly and finally she helped and we were able to go inside our room but it was after 30/40 minutes.I have contacted hotel manager Ms Nicki right way but she said she will call me back and I never heard from her. Awful!!

Robert Richardson
from Columbia, SC
I recently stayed at the Microtel Inn Riverwatch in Augusta Georgia June 17_19. I had a reservation for a room with a hot tub for a total of $161.80. The front desk clerks refused to honor the rate, and tried to give me a queen suite instead. In all fairness it may have been a system glitch, but it was clear to them what my reservation was, because I showed them on my phone. To say they were unprofessional would be putting it kindly. I ended up calling customer care myself, and they spoke with them as well. Customer Care advised they must honor the rate, or potentially face a $1000 fine. The

My child got locked in the bathroom,he is ten,they didn't want to damage door,so they said they would call maintenance,25 minutes later cops where called,cops was gonna bust down door to get him out,hotel did nothing,no upgrade no free night nothing,they was very rude to me and my family!!! The threatened to charge me for the damages to the door!!!! My son was locked in!!!! OMG! Manager just wanted up to walk out with nothing!!! I will never stay at any of these locations again!! And checking out,they booked the same room right after us without fixing the door!!! Wow people are sick!

DeAngelis
from Butler, PA
I dealt with your reservation center. Talked to the most incompetent and rude person I have ever dealt with over the phone for a cooperation. Please contact if you desire more information.

Jillian Collins
from Evansville, IN
Ok. I have to complain but I have a major issue that needs to be addressed before I seek counsel to address it. My dog was shocked by a light or something that's in the ground in the back of the building. I was walking her and she let out this scream that was terrible! She is my service dog and she means a lot to my family. Contact me asap! Thanks.

Cathy and David McCart
from Kingston, ON
We booked on line the Days Inn just north of Carlisle Pennsylvania for Tuesday April 24. We arrived in the rain and found the front entrance locked (construction) and needed to drive to the side door, but there were no parking spaces so walked a distance in the rain to get inside to register. Our room was at the very far end of the hotel so walked a long hallway to a room that was not made up!! So we walked back again with all our luggage and were told to wait (in a filthy lobby under construction) while they made up the room. We asked for our money back so we could leave, but were then escorted to another room close to the lobby. At that point, all I really wanted was to have a long hot bath after our 11 hour drive, but the tub's plug did not work. As I looked around it was clear the bathroom had obviously been used, as the faucets and mirror were filthy and the floor un-swept. We decided then to get dinner and upon our return the room key did not work! So, back to the front desk to get a working key! We then changed to go to bed, noticing how very dusty everything was...(we could actually write on the dusty furniture.) When I got up the next morning I notice several LARGE RED WELTS on my left leg where I obviously had been bitten during the night!!! AAACH!!!!! THAT WAS THE FINAL STRAW. ALL I WANTED WAS TO GET OUT OF THERE AS FAST AS POSSIBLE.
Once home, I did take pictures of my leg with the huge, distressing welts, which I would be happy to email or send to you.( which are on my i-phone which will show the date).
I find it unbelievable that we could be charged over $100 for this incredibly dirty, bug infested room, where management made things worse by their complete lack of efficiency or attention to the needs of their customers.
I am asking for a full refund and look forward to hearing from you either by phone (613-544-6068), email or letter (105 Country Club Drive, Kingston , Ontario K7M 7B8)
Our Wyndham membership number is :135313024H,
From two very disgruntled customers,
Cathy & David McCart

Carol Crouse
from Memphis, TN
We stayed at Motel 8 in Davenport, Ia from 3/8/18 - 3/11/18. We had reserved 2 rooms, 1 had no heat, our card keys had to be reactivated at least 2 times each. The manager said we would be reimbursed for the inconvenience. They reimbursed my account & then took the money back out of my account. I have called the manager numerous times to no avail. She emailed me 1 time. I responded & called numerous times & she has not tried to contact me since. Its disheartening when a manager cares so little about customers. We also expected it to be brand new or at the least completely renovated. It was not!!!
When we return to the area we will not return to this particular hotel.
I had previously spoke to customer care & this person assured me the manger would get back with me & make any necessary changes. She gave me Ref#3993638, as of yet there's not a person with this company that cares about our accommodations or lack thereof.
I will be awaiting a response!

kirby strickland
from Williston, ND
I just received a call from one of your wyndam rewards customer service people. First off I told him that i have been receiving numerous calls from las vegas area stating they are wyndham rewards and that I wasn't interested at this time. He flew off the handle and told me that they only call members once a year and that they haven't called me. I tried explaining to him about the other calls and he stated and I quote, I don't fucking care who those callers were, they were not from wyndham rewards and i don't care about who was calling you. I then said to him that he was very rude.. He then told me to FUCK OFF and he would remove me from being a rewards member as i obviously wasn't interested in what the promotion he was trying to tell me about. I am appalled that you allow such people to call rewards members and act they way this asshole did. I am going to file a complaint with the BBB and anywhere else that my attorney says i should. this is an outrage. I will no longer stay in your establishments and will be going online to let everyone i can know how i was treated. by the way the number came from las vegas and it was 7028230538.

James Hustis
from North Hills, CA
Booked through Casablanca Express for a 2 night stay at the Microtel Inn & Suites by Wyndham Long Island City. Wyndham sold them/us accommodations for a hotel that doesn't exists! It's not even built! We drove without exaggeration more than 5 hours circling the block and surrounding areas. At closed to 11:45 PM we stopped to look for an alternate place to stay or park the rental car and sleep and we were stopped my NYPD who told us we were sitting in front of a extremely dangerous housing projects area. They escorted us out to a safe area and gave us directions towards Manhatten. We had already book with Wynham 45th so we drove there and they were able to give us a room for 1 night at 1"30 AM. YOU idiots could have gotten us killed! Don't believe me, just ask any New York cop! Thank god we didn't get hurt.

Douglas Coberly
from Los Angeles, CA
I stayed at the travel lodge in Raton NM on April 1, 2018 in room 136. I tried to reach front desk via phone several times to report a lot of loud noise from room above. I walked down to front to let them know about loud noises disturbing our sleep. It never stopped and continued to be loud from 9pm till 4am.
Best regards

Clay Ebertowski
from Rochester, MN
Hello,
On Saturday March 10th, my brother and I stayed at the Knights Inn in Orlando, FL. We do not usually complain, however, our stay was far from comfortable.
We were in Florida just for the night until we flew back to Minnesota the next morning. After we got to our room, we noticed a unpleasant odor in the room, trash on the floor left behind from the previous guest, and the shower faucet had a constant leak. None of this bothered us to much, and we let it go.
Several hours went by, and we woke up from a nap, and went to use the microwave. This is when we found several cockroaches on top of the fridge/underneath the microwave. We do have photo evidence which I will attach below. Immediately after finding the bugs, we went to the office and explained what happened and asked to be switched to a different room, the employee explained that they had no more vacant rooms. Then we asked for a refund so we could try to go stay somewhere else, or go and sleep in the airport - after this, the employee called the assistant manager to see about a refund and told us she would come and knock on our room door when she received any further information.
Several minutes later, the employee came to our room while on the phone with her manager and said that we can't get a refund because we already stayed in the room for several hours. At this point, we were noticeably frustrated because anybody should be able to understand that we would have tried to leave earlier had we known there were cockroaches in the room - in addition, we explained the bugs must surely be a health concern.
The employee later let us speak to the manager on the phone, who in return ended up telling us via phone call to, "SHUT THE HELL UP," after expressing that cockroaches are a health concern. After being sworn at, we called Wyndham's corporate office to explain the situation. They were very friendly and helped us file a complaint - we were told that the property manager was legally binded to contact us within seven days.
We uncomfortably slept in the bug infested room since there were no other hotels available in the area, and a refund nor a room switch was offered. In the morning we flew back to MN, and then waited several days until the hotel contacted us regarding our complaint.
We eventually received a call from the "operating manager" of the property who basically said they will not be giving us any sort of refund, and denied the possibility that her employees swore at us - she justified her reasoning by saying, "we don't hire employees that would say that." - doesn't really seem like a professional mindset to me, considering she wasn't there - at this point, the situation in completely laughable.
We talked on the phone for several minutes until she said if you email me a picture of the cockroaches, you will get a 100% refund. So I emailed her a picture of the cockroaches + pictures of trash left behind. Two things happened when she responded:
1) Instead of following through with her previous statement of a 100% refund if I send her pictures of the bugs, she changed it a 25% sales allowance.
2) I realized I was not even in contact with the property manager or the operations manager, I was in the contact with the assistant manager who told us to, "shut the hell up." Are you kidding me???
We went back and forth for awhile via email, and eventually the assistant manager cc'd the operations manager into the final emails. Doesn't really seem fair. The name of the operations manager who was eventually cc'd in is, Shawna Hubert Miller. It would be great if she made some sort of communication, as well.
Anyways, in a competitive market, customer reviews mean everything. If cockroaches, being sworn at, and lies do not constitute a refund, I'm not sure what does. I have stayed at other Wyndham hotels in the past and never had any problems. We paid $171 on a card and would like a full refund.
We look forward to hearing back from your corporation,
Thanks
Clay Ebertowski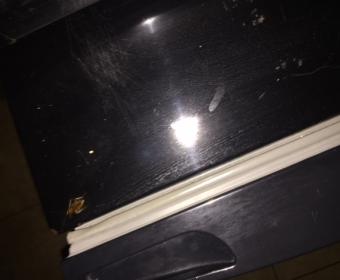 Elsie Ng.
from San Jose, CA
I spent five nights at your Wyndham Garden Barrone plaza in NOLA. I was there March 8-13. I was unable to get a good nights sleep on two of those days On Friday night, I was awaken at 1:40 am by loud yelling. Was unable to fall back asleep for awhile. Complained that morning to the front desk. Young man there said that he would inform the manager. Next night I was awaken at 11:00 PM by loud music. This time I called the front desk and recorded it. I can send you this recording, if you want. Someone came up and asked them to be quiet. Management apologized and promised it wouldn't happen again. It didn't. I was offered a future 30% discount. Well, I am 74 years old and probably won't be going to NOLA again. I feel I should have been given the discount now. Also, reservations were made under my daughters name. Melanie Schwartz Sincerely, Elsie Ng

Kristine Clark
from Surrey, BC
I think that the fact your point system deletes someone's points after a certain amount of time really is UNPROFESSIONAL system. Yes I knew that they would expire but it still is unprofessional as not everyone gets to go and stay in your very expensive hotels all the time or for that matter gets to travel. I know for a fact I will NEVER stay in one of your hotels again.

Good Morning,
I am highly disturbed by your message. I'm not understanding how you are even attempting to CHARGE my card when I was assured that my card would not be charged, during booking, because I would be paying when I arrived at the hotel.
I have a confirmation emaik that reflects that all considerstion woukd be paid during my arrival at your hotel. And this was the bilateral agreement that was offered and accepted on the website that you've chosen to promote your services.
And I'm appauled that you have casually emailed me a week out to tell me there is a problem with my reservation due to payment that should be nonexistent, based on the agreement -thus, attempting to breach your agreement.
And when I called at about 8:07am this morning, Mary, who was very rude by hanging up in my ear, told me that its all for a dollar. She told me that you suddenly charge in advance for basketball stays. I'm not sure what that has to do with me and my reservation.
The cruz of the matter is that I booked under the agreement that YOUR company presented and that was to book now and pay later. And that because I am not in the position to pay now, hence why I chose YOUR company. So I'm hoping that Wyndham will not casually inconvenience me or others, who have made other arrangements to be there at that time. And if I never checked my emaik in time, then how would you handle this?
This is simply a breach of your agreement and I'm hoping you'll make the human choice and think of the inconvenience you'll put me, your consistent consumer, in when all you have to do is make good on your promise.
Thanks.

Arrived at the hotel came to check in and the front desk manager Mike Issac started off nice but got snotty fast. We were here 3 weeks ago for medical reasons. I had booked both rooms a while back so had both employee vouchers with me. The front desk agent at the time said it was fine to leave both here. He got rude because I didn't have it in my hand, then gets worse because I didn't have a credit card. I had my company one which does not have my name on it so last time I did a debit deposit and was told it would be fine for this reservation. Instead of looking into anything he refuse the deposit and when asked what he wanted me to do cause I don't have one he repeated you need a credit card. Then I said so what your not letting us stay he got really rude and now my husband is getting angry we are here for medical and don't have one. Then Mike said he didn't need this behaviour from us and threatened to cancel our Reservation. I have never seen anyone so rude and argumentative as Mike

Rise Mayolette
from Tempe, AZ
I completely accidentally double booked for the same night instead of 2 nights for myself and my fiance.last night. However I didnt become aware. Of it until around 11am when i went to the front deak because i forgot my key card .The woman behind tge desk eas curt and just not very welcoming or friendly to the guest ahead of me. When iy eas my turn she quickly said are you checking out ? I said no yhat i had booked a room on the Wyndam website that i had joined for this 2nd night. She eas irritated and said she didbt have a reservation for me and that i needed to make a new one ! I looked on my phone to give her the confirmation number.. Thats when i realuzed i had made the resevation for the night we had already spent! I apologized several times. And asked her what could be done to remedy my obvious mistake.. I explained i had just driven 12 hrs from No California the day this happened (yesterday) She snapoed at me in fromt of other guests thst i needed to pay or leave in under 10 min. I decided that id talk to Wyndam later today and just pay fir this night again feeling like Wyndam would see this and credit the night or apply to a nights stay. I informed 'Anna' that I had to deposit some money into my account since she told me she couldnt take cash and Id be right back with my confirmation #in hand! She snapoef again that i had until 1130am to do all of that! I said its 11:21 NOW ! Theres no way i could get to the bank (in a city im unfamiliar with)depisit money, get on Wyndam site, reserve room and get back in 9 minutes! She didnt care sge said for the 3rd time she would take out $25 of my $100 depisit for late fees for anything past 1130am ! Flabbergasted i i waljed back to my room and told my fiance what had jyst happened. I called the 1 800 number i pulled up for Wyndam ..i handed my fiance $100 cash and asjed him to go pay for the night and Id be in touch with Wyndam in a few minutes and im sure they will be reasonable...boy was I wrong ! On the hotel phone i calked the front desk tell say that Derrin was coming yo pay AGAIN and asked what the tital would be since it was the second time we paid and we got a decent rate on the website.. A different woman eas on the phone now.. Shawnee is her name I found out wheni asked both of their names. She said she could not give me the rate without a reservation number I tried to explain the situation she said she knew because she was there when it all started and that she has a business to run and if I couldnt give a number then i was gonna have to leave! I was blown away ! I said ee will be checking out.. She snarled that that was a very good idea ! We packed up and i waited for 25 min for them to tell me that the maid said my room smelled like marijuana !And that she could keep my entire $100 drposit but she would return half of it ! I was getting angry by this time and told ger in no uncertain terms that she was unprofesdional and rude! How dare she soeak to a guest like this! Not that its your or her business but I do not smoke marijuana and i do not appreciate being treated like we were today.. Being accused and essentially robbed ! I took my 50 and decided to not let these 2 women represnting Wyndam Hotels to be able to escalate this further and left to go find accomedations for the night. I eas told by a rep. Of Eyndam on the phone that someone would call me ..that was 12 yrs ago... No call!
It was the Ramada near ASU in Tempe Az

This is the second complaint that I am writing as my husband wrote one and you never answered him. As well I had spoken to a service representative from Wyndham on your site and after waiting on the phone for a long and being transferred many times was told there was nothing they could do for me except say.... I am very sorry
Briefly I was in Myrtle Beach and was solicited for a Wyndham presentation at their office in Myrtle Beach on Jan 4th, 2018 at 9AM with breakfast
We gave $20. and was promised 30,000 Wyndham points to listen to the presentation see the unit.
The person who solicited us Stephen Glassman, a wonderful person told us that we had to bring two picture ID.I brought my Canadian drivers license and medicare picture health care
My husband and I being on vacation had to get up early and drive a half hour to get to the place. When we arrived after being processed to see a representative waited awhile . Then we were then told that because we did not have our Canadian passport we could not attend the presentation . The staff that told us this was very rude . She did not offer for us to come back at another time or day which we would have gladly done), nor did she offer us even a cup of coffee for our inconvenience .Our money was refunded.I already own 3 timeshares and was interested in the Wyndham presentation as I already am a points club member of your organization . Aside by having been inconvenienced on my vacation , I have never been treated so rudely, poorly and unprofessionally by a customer representation in such a situation . Being in this type of business your staff should have treated us in a more respectful manner and offered us some compensation . I would appreciate it if there is anything you can do for us. (i.e points) Thanking you inadvance.

Savas Aivatogl
from Holiday, FL
I don't know where to start from! I'm so piss off and its almost a week since I stop by this fucking hotel that i book a reservation 2 weeks ahead of time !
Confirmation Number: xxxxxxxxx
Wyndham Rewards #: xxxxxxxxx Tier: GOLD.
After our day in a Disney park that Saturday the9th we try to check in for the night and the front desk lady advice us they had no room for us no reservation or nothing . I show her a print out of our confirmation number and shit and she really didn't giver a fuck to even to attempt to find out what happen or take responsibility or even the courtesy to review the issue and resolve it. I had to call 5 times to all the fuck'n numbers I was given must talk to 10 fuck'n ppl in the US and over seas all which had VERIFY I have a fuck'n reservation and fucking confirmation number but the front desk in the hotel didn't !!!
Spend 2-3 hrs on the fuck'n front desk trying to get this shit done so i can take my family in the fuck'n room for the night but this shit never happen .
I don't know who the fuck drop the fuck'n ball but I ended up driving back home that same day .
You are the worst fucken place to book a reservation , I don't know if I had book a longer multiple stay what would i had done in this same situation !!!!
I try to keep my cool and not blow up and go ape in the lobbey and get my self a free stay in a jail cell !!
You guys drop the ball and all I got was the run around for 2 hrs on the phone and a front desk rep who she didn't give a FUCK !!!
I would like to not be fuck'n charge for that "stay" that never happen if I see a charge in AMEX not only I will charge it back but will be happy to pay 2500 for a lawyer !!
Please remove my name from you hotel and cancel my fuck'n Wyndham Rewards #: xxxxxxxxxx Tier: GOLD since you don't give a FUCK of LOYALTY and have no fuck'n Idea bought customer service .
That front desk clerk if she knew how to FUCK to do her job she could easy take charge and resolve the issue .
She could have check if they had a FUCK'N room available and easy book us that fuck'n room for that night and charge me the fuck'n price for that room !!!
But she just didn't what to do shit or offer an option or even any solution !!
Also you fuck'n reps on the phone didn't give a fuck and was telling I DO HAVE A RESERVATION and keep sending me FUCK'N e-mails with it LMAO .
None of them FUCKER's even offer to re-book one even for a different fuck'n hotel if a room was not available in that shit whole .
You guys when down hill big time since you took over this low rated shit grade hotels .
You not the same as you was!!
I know i'm a drop in the big bucket of water and this bitch-out will be deleted as you don't give a FUCK but this big bucket has a whole and you lousing drop by drop and one day it will be empty .
Good buy wyndham and I'm defiantly will be trashing you ass every I go online and in social media mouth to mouth !!!

Tevin Tyson
from Parsippany, NJ
Hello, I recently stayed at Travelodge in New Jersey. 625 Route 46 East, Parsippany, 07054 . Customer service was horrible. I stayed 2 nights . I spent my last on somewhere comfortable to stay only for my room to be infested with bedbugs. I have picture a below attached. When I went down stairs to ask for a refund they simply told me they could not. I asked if I could get some sort of compensation or even a free stay at a hotel where I live in buffalo, ny and still was denied. So I'm trying corporate! Please contact as soon as possible so we can handle this matter accordingly. 716-400-5315 is my cell. Thank you.
Best regards,
Tevin Tyson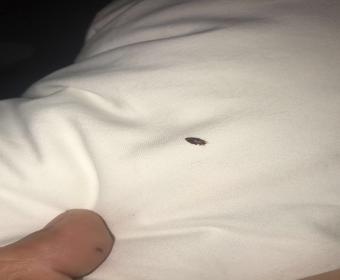 DIANA MEIJER
from Burlington, ON
INJURY SUSTAINED DURING STAY AT SUPER 8 DAYTONA BEACH OCEANFRONT
CONFIRMATION # 98311079
WYNDHAM REWARDS #163834801G
HOTEL STAY OC.6th to OCT. 11th, 2017. ROOM 238
I AM REPORTING AN INJURY RECEIVED DURING STAY AT SUPER 8 MOTEL ABOVE.
I SUSTAINED AN INJURY TO MY LEG, CAUSED BY A METAL BAR STICKING OUT OF SIDE OF BOX SPRING MATTRESS. THIS BAR WAS HIDDEN BENEATH BED SKIRT & AND COULD NOT BE SEEN.
I WALKED BETWEEN BED & AIR CONDITIONER TO ADJUST TEMPERATURE.. ON DOING SO MY RIGHT LEG WAS GOUGED/SCRAPED ON BAR. CAUSED DEEP GOUGE. BLEEDING AND BRUISED..
THIS WAS AT APPROX. 1:15 am OCT.11th. I IMMEDIATELY CALLED DOWN TO FRONT DESK TO REPORT INCIDENT. WHEN MANAGER/SUPERVISOR (CHARLIE) WAS TOLD AT 9:00am ALL HE COULD/WOULD DO WAS REFUND 20% OF STAY. THIS AMOUNTS TO $65.72. SO FAR HAVE NOT SEEN IT AS CREDIT..
THIS IS AN INSUFFICIENT COMPENSATION FOR THE INJURY I RECEIVED. THE INJURY WAS NO FAULT OF MINE.
INJURY WAS DUE TO NEGLIGENCE BY HOTEL ITSELF. METAL BAR IS A DANGEROUS SAFETY HAZARD.
AS OF TODAY INJURY IS A DEEP GOUGE, VERY SENSITIVE, SWOLLEN AND BRUISED..
I FEEL I SHOULD BE COMPENSATED FOR THIS INJURY AS IT WAS HOTEL'S RESPOSIBILITY TO PROVIDE A SAFE ENVIRONMENT. SHOULD NOT EXPECT THERE TO BE HIDDEN METAL BARS PROTRUDING FROM BEDFRAME..
I HAVE INCLUDED PHOTOS TO BACK UP MY COMPLAINT.
PLEASE ADDRESS THIS COMPLAINT WITH THE DUE DILIGENCE IT DESERVES..
THANK YOU,
DIANA MEIJER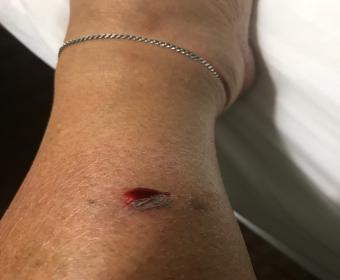 Diana Meijer
from Burlington, ON
RE: INJURY SUSTAINED AT SUPER 8 MOTEL DAYTONA BEACH OCEANFRONT
HOTEL CONFIRMATION # 98311079. STAY FROM OCT.6th to Oct.11th, 2017.. ROOM 238.
WYNDHAM REWARDS # 163834801G
I WISH TO REGISTER A COMPLAINT REGARDING AN INJURY I SUSTAINED FROM A STAY AT THE ABOVE SUPER 8 MOTEL.
I HAVE INCLUDED PICTURES BELOW TO VERIFY MY COMPLAINT.
I INJURED MY LEG ON A METAL BAR STICKING OUT PAST THE BOX SPRING MATTRESS. BAR WAS HIDDEN UNDER BED SKIRT & WAS NOT VISIBLE. WHEN I WALKED BETWEEN BED & AIR CONDITIONER, TO ADJUST TEMPERTURE, I SCRAPED MY LEG ON BAR. THIS HAPPENED ON OUR RETURN TO HOTEL AT APPROX. 1:45 am ON OCT.11/17.
I CALLED DOWN TO THE FRONT DESK TO REGISTER AN INCIDENT REPORT. THAT MORNING AT 9:00am, GENTLEMAN IN CHARGE (CHARLIE) SAID ALL HE COULD/WOULD DO WAS TO GIVE ME 20% OFF MY STAY.
I HAVE NOT SEEN CREDIT AS OF YET. ($65.72. INSUFFICIENT COMPENSATION FOR INJURY SUSTAINED)
HOWEVER, THIS INJURY WAS NOT DUE TO ANY FAULT OF MINE. THIS WAS CLEARLY AN INJURY CAUSED BY NEGLIGENCE ON THE HOTEL ITSELF. THIS BAR IS A DANGEROUS SAFETY ISSUE.
AS YOU CAN SEE FROM PICS BELOW, THIS IS A DEEP GOUGE ON MY LEG. AS OF TODAY IT IS STILL SWOLLEN & BRUISED AND VERY TENDER.
HOW AM I TO BE COMPENSATED FOR THIS? NOT SOMETHING THAT I CAUSED MYSELF.
YOURS TRULY,
DIANA MEIJER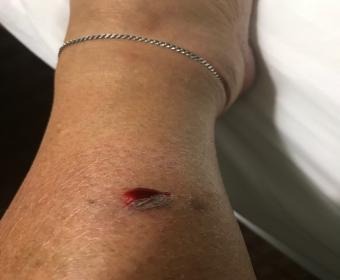 Carol Niec
from Joliet, IL
We recently rented seven (7) rooms at the Americinn in Madison, Wisconsin West for our family to stay for a family wedding in Madison, Wisconsin.
I am writing to your company based on our having receiving notification that your corporation has bought this company. I have filled out many complaints about our service on Friday, October 6, 2017 and Saturday, October 7, 2017 the date of the family wedding.
I am sending detailed comments to various entities and though I am VERY upset about the quality of our stay, I do not expect any action on your part to take our complaints seriously.
We paid a 'special rate' of $149.90 per night for double queen, plus tax for a total for each room of $343.28 per room all of which I charged on my American Express Card.
I am writing this with little hope that you will take any action to correct these problems because it is so obvious that our complaints would be the same for any visitor, but that few people might take the time to express these issues. But since our group was so large, and we all had the same complaints I am at least putting it on record.
The worse complaint was the staff at this motel calling the police for a smoker in a room next to ours. Our 3 year old granddaughter who is asthmatic was affected by the smoking in that room, the police came, the staff did not move the occupants and they kept smoking. THAT was outrageous.
As I mentioned we were in town for a wedding on Saturday the 7th of October and we had little choice but to stay out of that area except to sleep. It was outrageous.
So I am formally complaining with little hope of any action on your part except my ability as a consumer to spread word far and wide in every venue I can about this poor quality of stay. I am sure your company got a good buy with this motel chain because it is obvious they have skimped on maintenance and repair for a very long time. You will rehab and it will be that way and you will make your profits and people like us can jump in Lake Mendota.

Victoria Shure
from Victoria, TX
I AM APPALLED with one of your employees! His name is Tony N. Brian.
After the shooting in Las Vegas, I read about a man who was shot and died while saving the life of his wife, Sonny Melton. I went to his facebook page https://www.facebook.com/sonny.melton.7 and saw the hundreds upon hundreds of people leaving their sorrow to hear about it.
Much further down Sonny's FB page was a post from Tony N. Brian saying it would never have happened if Hillary Clinton had been president! People, both parties, are pleading with him to take down his posts but he keeps going and going AND PART OF HIS PROFILE IS WORKING FOR YOU.
This is outrageous and extremely inappropriate at a time like this. I was crying while reading about this selfless man who saved his wife and all of the endearing replies about his bravery and life.
YOUR EMPLOYEE IS A THOUGHTLESS MAN! One of his dozens of posts there: Tony N Brian: this is a post from the first victim of Las Vegas to be named.. how ironic that he celebrated Hillary's loss yet Hillary's win would of most likely meant he would still be alive today rather than dead. #CarefulWhatYaWishFor so sad..
God is watching all and I pray Tony N. Brian gives more thought about what he says, when he says it, and who he works for.
I believe he works for you in Orlando, FL. Here is his FB page with his picture: https://www.facebook.com/tony.silva.71?fref=ufi&pnref=story
Thank you and God bless.

Bradley Walker
from Buffalo, NY
My wife has MS and has a hard time walking. I called your hotel and asked permission for a scooter to be delivered. I was told "no problem". When the company went to deliver the scooter, they were told that there was nowhere to secure it. The scooter company then contacted me and told me that the delivery of the scooter was denied.
I called the hotel and the person who answered refused to give me his name. He told me that they couldn't secure the scooter and that was their policy. I explained that my wife couldn't walk that well (she has MS) and that we needed the scooter in order to be able to get around Las Vegas. He said that if I didn't like the policy, I could go somewhere else.
Normally I would have canceled my reservation but I had a reservation that couldn't be canceled. I told him that the policy was discriminating and he then hung up on me.
When I called the customer care line, I told the girl I am not looking for anything but was very frustrated by the lack of hospitality. All I could think of was that we were going to Las Vegas and would be stuck at the hotel. The customer care rep said that the hotel GM (Miguel) , would call or email me within a few days. That never happened.
All I wanted was an apology by the GM for what his employee said and did. It has been a week and this is the first contact I have received. The GM , while we were there, never made a point to talk to us. Now you have sent me a "form Letter" to promote your rewards program. This is a joke! Your hotel has discriminated against us. I have no intention of ever staying at your hotels. Discriminating is against the law. As long as the request is reasonable, then the business owner has an obligation to the customer. Do you really think anyone is going to believe you couldn't secure the scooter for 24 hours?
Brad
This was my response from your care unit, a form letter promoting the rewards program . I have also decided to post my complaint on all travel websites as well as send my email and a copy of your email to the BBB of Las Vegas, the Chamber of Commerce, the local newspaper as well as the TV news station. When profit becomes more important than discriminating and hospitality, then that business doesn't deserve to serve the people.
From: WHG Customer Care 1 [mailto:Customer.care1@wyn.com]
Sent: Tuesday, September 19, 2017 9:39 PM
To: brad@bradw0798.com
Subject: BAY 29414 Walker 3912467
Hello Bradley,
Thank you for contacting Wyndham Hotel Group, Customer Care. We are terribly sorry to hear of your experience and greatly appreciate you sharing the experience with us, and being a partner in our success.
We take these matters very seriously and your concern has been forwarded for immediate review to our Field Operations staff, for follow up with the property.
As a thank you for your support, we would like to apply 3,000 points to your Wyndham Rewards account.
Please respond to this email with your Wyndham Rewards membership number, and we will be happy to add the Wyndham Points to your account.
If you are currently not a Wyndham Rewards member, let me share with you some of the great benefits of being a member!
Earn points at over 7,800 participating hotels around the globe, including: Baymont Inn & Suites®, Days Inn®, Dolce Hotels and Resorts®, Hawthorn Suites by Wyndham®, Howard Johnson®, Knights Inn®, Microtel Inn & Suites by Wyndham®, Ramada®, Super 8®, Travelodge®, TRYP by Wyndham®, Wingate by Wyndham®, Wyndham Hotels and Resorts®, Wyndham Garden® Hotels, and Wyndham Grand® Hotels and Resorts Stay everywhere from North America to Europe to China and more.
Redeem Wyndham Rewards points for Go Free℠ free night stays or for Go Fast℠ discounted hotel rates at any of our participating hotels at the following brands: Baymont Inn & Suites®, Days Inn®, Dolce Hotels and Resorts®, Hawthorn Suites® by Wyndham, Howard Johnson®, Knights Inn®, Microtel Inn & Suites by Wyndham®, Ramada®, Super 8®, Travelodge®, TRYP by Wyndham®, Wingate by Wyndham®, Wyndham Hotels and Resorts®, Wyndham Garden®, Wyndham Grand® Hotels and Resorts and other exciting destinations.
Redeem points for a variety of other rewards, such as gift cards and merchandise.
Earn miles or other travel currency instead of Wyndham Rewards points for your qualified hotel stays from participating airline and rail programs by updating your earning preferences in your member account. See our full list of participating partners.
Earn additional points through everyday purchases and other transactions with a variety of program participants, including our Wyndham Rewards® Visa Card.
Gain access to your member account 24/7 - to check point balances, redeem rewards and make reservations - simply by visiting www.wyndhamrewards.com.
Please respond to this email advising us you would like to be a member of our free Wyndham Rewards loyalty program and we will be happy to set up your account and apply 3,000 points as our way of saying "Thank You" for being a loyal supporter of our Wyndham properties.
Thank you for choosing Wyndham Hotel Group!
Best Regards,
Brian W.
Account Specialist
Wyndham Hotel Group
Phone: 888.775.3379
Fax: 888.565.7707
"The information in this electronic mail ("e-mail") message may contain information that is confidential and/or privileged, or may otherwise be protected by work product or other legal rules.
It is solely for the use of the individual(s) or the entity(ies) originally intended. Access to this electronic mail message by anyone else is unauthorized.
If you are not the intended recipient, be advised that any unauthorized review, disclosure, copying, distribution or use of this information,
or any action taken or omitted to be taken in reliance on it, is prohibited and may be unlawful.
Please notify the sender immediately if you have received this electronic message by mistake, and destroy all copies of the original message.
The sender believes that this e-mail and any attachments were free of any virus, worm, Trojan horse, malicious code and/or other contaminants when sent.
E-mail transmissions cannot be guaranteed to be secure or error-free, so this message and its attachments could have been infected, corrupted or made incomplete during transmission.
By reading the message and opening any attachments, the recipient accepts full responsibility for any viruses or other defects that may arise, and for taking remedial action relating to such viruses and other defects.
Neither Wyndham Worldwide Corporation nor any of its affiliated entities is liable for any loss or damage arising in any way from, or for errors or omissions in the contents of, this message or its attachments.
Wyndham monitors all incoming and outgoing email communications, including the content of emails and attachments, for purposes of security, legal compliance, training, quality assurance and other purposes permitted by applicable law."

LaTonya Millet
from Little Rock, AR
I reserved three rooms in May and late July realize there was a conflict in my schedule, so the rooms were canceled. The date of check in, I have the charge for both room deducted out of my account. I called the hotel and was given the run around an hung up on. It has been three days, five including weekend so I call corporate again. The complaint I filed was never registered Friday therefore, I am still out of my money and the initial complaint finally filed. Btw, the rooms should have been cancelled with no charge on July 31st the day I cancelled the reservation.

dave warkentin
from Ottawa, ON
ahem, confirmation #82236830 account # 692130242 rewards # 111191945B. booked the place and went. 2 room suite big enough for 4...1 tiny bar of face soap, 1 tiny shampoo, 3 pods coffee nothing replenished. and I tipped!! place is pet friendly, got there and they charge? no mention of that on site. No hair dryer in am, no air conditioning no hot brkfast or juices as no electricity in entire hotel. no toasted anything, that's what woke us up when the power went out. power stayed off long after we vacated the place. went to front desk and asked what they were giving as credit, and was told they would email my bill when they got power. I said your not hearing me, we want compensation. was told we were not getting any compensation. so I then recounted all the issues as above and was told housekeeping is not informed of the number of people in the room. that's fine, just stock it up for the number of people it can hold and no problem then. very nice room celebrating our 30th anniversary, but very bad taste left in our mouths.
ALMOST FORGOT, THEY OVERCHARGED US WHEN THEY FINALLY GOT THEIR ELECTRICITY BACK BY $9,00. WE DID NOT CHARGE ANYTHING ELSE TO THE ROOM SO WHY THE EXTRA CHARGES AS I HAD PRE-BOOKED THIS PLACE ON A CREDIT CARD. THE FUNNY THING IS AFTER THE FIST NIGHT MY WIFE TOOK A TINY SHAMPOO OFF A CART IN THE HALLWAY, BUT SHE COULDN'T USE IT AS THERE WAS NO HAIR DRYER TO STYLE IT WITH. THEY ENDED UP BILLING US FOR $333.90. NUMBER 1 PLACE IN DAUPHIN...WE DID NOT GET OR HAVE ACCESS TO ANY OF THE FOLLOWING THAT THEY ADVERTISE....
Dependable Comfort
Fuel up with free breakfast
Enjoy a workout in our gym, featuring two squash courts. If you prefer to unwind, the gym also has a steam room. In the morning, wake up to a free SuperStart continental breakfast and stay connected with free WiFi. pet-friendly hotel.
WHAT REALLY MAKES ME MAD WAS THE WAY THE GIRL SLUFFED US OFF AT THE FRONT AND THE NON STOCKING OR REPLENISHING OF OUR ROOM. SAD AND NO T.V.!!! so again what is our compensation?
have a nice day, dave

Conrad Pogorzelski
from Morganton, NC
Room wasn't cleaned the day we arrived never cleaned the whole time we were there. Had to go ask for towels and washcloths because they didn't bring them, had people outside our room at the pool until about 3 am in the morning. Found out the room phone wasn't working when I tried to call about the people at the pool at three am. Phone was finally fixed the last day. What was more distressing was the fact that when we arrived to the room on Friday Sept. 1st the room looked clean at a quick glance so we left to go enjoy the area and didn't notice until we got back that evening that there were men's swim trunks hanging on the back of the bathroom door and when we actually looked around you could tell that the bathroom had not been cleaned just straightened and toiletries towels and washcloths replaced and bed straightened. Made us afraid that the bedding had just been straightened instead of changed after last guest. Still not sure. The next day we left early came back late same thing with the room, had not been cleaned just towels replaced and beds straightened. Sunday we left again early came back late the room had not even been straightened let alone cleaned and we had to go to registration to get towels and things. This was the first visit for my friend to Charleston and I convinced her it was a good place to stay that although it is not like most of the hotels in that area it was safe and clean and in an excellent location and budget friendly, which was important to her. Needless to say she will never stay at this hotel again because of this experience even though she is planning more trips to Charleston. My husband and I have stayed here before and brought other people too but after this last experience we cannot in good conscience recommend this hotel again unless there is a drastic change. For some people vacations can be a once a year thing that people budget for take time off work for look forward too and at the very minimum you want to know that the place you are staying at is clean and safe. I did not feel this way at this hotel this time.

Homero Ramírez
from Omaha, NE
We stayed at your microtel in owatonna Minnesota. We had two rooms room 122 & 124. Both rooms were non smoking rooms. We stepped out for dinner in the evening upon our return we found room 124 stunk a strong order of Cannabis so strong we had to open the windows to air it out. We spoke to the attended who could explain why this occurred. There was no air -conditioning in the lobby or eating area. Needless to say it made our stay at this location very unpleasant. I believe you office should investigates this management as to why this thing are happening.

Homero Ramírez
from Minneapolis, MN
We stayed at your microtel in owatonna Minnesota. We had two rooms room 122 & 124. Both rooms were non smoking rooms. We stepped out for dinner in the evening upon our return we found room 124 stunk a strong order of Cannabis so strong we had to open the windows to air it out. We spoke to the attended who could explain why this occurred. There was no air -conditioning in the lobby or eating area. Needless to say it made our stay at this location very unpleasant. I believe you office should investigates this management as to why this thing are happening.

Mario mancera
from Corona, CA
I went to one of your Wyndham hotel at Big Bear CA. The hotel name is Knights Inn at 40598 Big Bear Blvd. This place is a dump it smells the cable doesn't work and no air conditioning. Problems with the internet. The pool is fills with dirt and I payed 100.00 per nite.

Kalissia B Parker
from Southern Pines, NC
Hello,
I used a 3rd party vendor, AMOMA. After the booking, I called the hotel to confirm my reservation. They told me that the vendor had booked a smoking room. I asked Malinda several times if she could just switch me to a non-smoking room. She was adamant that your system would not allow her to make any change. I offered to pay to upgrade to a different room. Again, she stated that was not an option. I proceeded to go to the location as I needed to stay in that area for business and I went to see if I could tolerate the smoking room. When I arrived, I asked her again to move me to a non-smoking room as I am allergic to smoke, she refused again saying it was out of her control. I checked in and went to the room, the room was unbearable and I went back to the front desk. She agreed to spray the room, but I told her that the smoke was too strong. She continued to refuse so I told her I could not stay. She said she had talked to the manager and nothing could be done. At this point I am appalled at the fact that customer service is so poor that she can't simply switch a customer to a non-smoking room especially since I told her I am not a smoker and I am allergic.
I did reached back to the vendor and the vendor stated that the hotel chooses the rooms. Since I didn't stay, the vendor reached back to the hotel to get a refund. Malinda told their quality team that she offered to change my room for a charge. Firstly, I asked her to this from the beginning just so I could get to my business at hand. She refused. So on top of all of this, she blatantly lied to vendor as she made the same claims of not being able to anything to me and another person trying to help me get someplace to stay. Secondly, a non-smoking room is not an upgrade. IF she had offered this, why would I be charged.
This is the worst case of customer service I have ever experienced in my travels. I thought well of your brand. I was really disappointed that this establishment carries your name with such poor customer care.

Gina Love
from Modesto, CA
To summarize, we were sexually harassed, were called the b word and almost got physically assaulted. I reserved a room for 3 people. Aside from the room charges, he asked for cash deposit which we paid. Just because 5 people showed up, the guy at front desk assumed that all 5 were staying and started harassing us. I told him the other 2 live in town and not staying with us, they only came with us cause they know where this place was. He didn't want to hear any explanation, he told us to get out. He said he was the owner of the hotel. He gave us our cash back and he said "get out b*tches and started making sexual gestures with his hands. We had to stand up to this vile man and told him how we felt. Maybe this is how women are treated in his country but he chose the wrong women to degrade. My cousin saw what he was doing with his hand and more words were exchanged. She was so upset about her mother being disrespected, she flicked a couple of pieces of paper on the counter. He came out with a wooden stick and tried to scare my cousin with it. We called the cops, 3 squad cars came, cops said it wasn't the first time they were called to this facility. The guy told the cops that he got scratched by the paper my cousin flicked, yeah right, he probably scratched himself. He said he wouldn't file charges if we weren't. The only reason why we are not filing charges against him is because we live too far away. I checked my bank account and there's a pending charge of $109.99 which I will be disputing if it goes through tomorrow. WORST EXPERIENCE EVER! This is just a summary of this incident, if you want a full account of what happened, let me know, I can email it to you. We would never stay at any of your hotels again. I've also read similar online complaints from other customers.

Stacy Myers
from York, PA
I made a reservation directly thru Wyndham for a weekend visit to NYC. We originally planned to stay on the Jersey side and venture over, as I had explained this to the cs representative. She booked me at a Days Inn, in Ridgefield, NJ. Several days prior to us coming, I called the hotel directly to confirm they offered the shuttle we needed and the accommodations we were looking for. After speaking with a gentlemen at the location, he confirmed they didn't offer a shuttle to the fairy, instead they did to a bus route, then we'd have to take a bus to the train, then the train to the fairy.
So I explained to him that this isn't what we wanted and I would need to find something else more accommodating. He stated that since I booked my original reservation directly thru Wyndham, that I would need to call them to take care of this and help me find a different hotel. So this is what I've done! Upon calling Wyndham customer service, she preceded to give me two other hotel options: 1} Howard Johnson in North Bergen for 84.99 + tax a night and a Super 8 in North Bergen, however they were booked.
As I'm on the phone with the representative I looked at reviews for the same hotel (Howard Johnson) and found that booking.com was offering a cheaper rate. I explained this to the representative and she stated that "she does not see that promotion in her system" so I in turn told her never mind with the reservation, I would take care of it myself. So to my surprise, the amount of $113.84 was charged to my back account. I immediately called Wyndham CS and explained this entire situation to them.
I was told that, "it is Wyndhams rules that I needed to specifically say CANCEL and I DON'T WANT IT doesn't give the representative the authority to cancel. If this is a "rule" for your employees, then your representative should have responded with, "So you'd like to CANCEL? and I would have confirmed with a Yes. The public is not aware or trained on "what terms need to be used" for things to be handled as the customer requests.
I was told to try to calls Days Inn directly to see if they would reimburse these funds. So I did.... And was told by the female manager, that it was never canceled and there is nothing she can do. She told me to call Wyndham CS. I explained to her that I've already spoke to them and they refused me for the reason above and she responded with "they just don't want to take responsibility and I can't reimburse you or the money will be taken directly from my check" which I know to be untrue.
Nonetheless, after speaking to both establishments for several hours back and forth, an email that went unanswered, a call back that was never returned by the CS representative on 12/12 as promised, and still no resolution. My family will never book thru any Wyndham resort again. Word of mouth is the best form of new and returning customers and I guarantee I will make people aware of the customer service I received thru this entire situation! Not once, did I hear anyone offer to help me get resolution.

Pat Sartie
from Bloomington, IL
Booked Wyndham la bella maison for October 28th to 31st. It was a 2 bedroom suite,which was listed and sold to me as a hotel room. After getting into our room, a girl from concierge desk with information about New Orleans and then as if we were Club Wyndham members, we told her we were rewards members, she then invited the 4 of us to have breakfast on Saturday or Sunday, we told her we were not interested in any presentation, she told us that they were not doing that and it would be just a informal gathering. So we told her we would go on Sunday.
When we got there they gave us papers to fill out and then a gentleman came out to get us. When he came out I told him that we did not come here for that and if they wanted to give us a presentation on there vacation condo's then they should have given us a special rate, but after paying $1470.00 for the room I was not about to listen to a presentation that they said was not going to happen.
He said just come in and have breakfast. We told him no and ask for our $20.00 back they had us give them to reserve our place for the breakfast. We were not the only people that refused to stay, plus she said we would get breaks on tours, would give us 1,00 points, and give a gift card of 75.00 to my son, cause he had already book tours. Well none of that happened. Also if this was sold to us as a hotel, no one made up the room and we only go 8 bath towels for the 4 of us. If we used the coffee we could purchase it, this not the case at hotels. If you don't want to do this things don't list it as a hotel.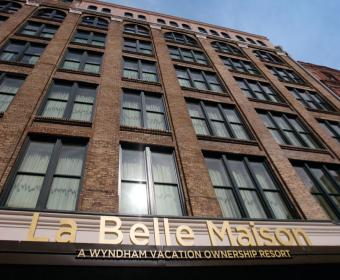 Meladee Brahms
from Corning, IA
Recently stayed at a Wyndham Hotel. I had a hot coffee spilt on my hand going back to my room. Now their saying I may lose some or all the use of my hand. No body seem to care. Was there for 7 days and on the day before we left a housekeeper stops and asked if we need anything. We even had to ask for towels etc....but I'm concerned about my hand. I don't want to have to sue but my hand will never be the same.

Margaret Gillen
from Billings Metropolitan Area, MT
From the look of things Wyndham Hotels is now renting the parking spaces out to dumpy camping trailers. They are located in the parking spaces set aside for guest parking. They have extension cords draped across the upper balcony leading to the camper. The pickup camper is not on a pickup, has a tarp across the top to keep I from leaking and a beware of the dog sign by its door. There is another trailer on the other side as well with tarp and rocks on the top. It is also in a guest parking spot. This is not appropriate for instilling confidence in the safety and quality of Wyndham.

This is the absolute worst hotel I have ever stayed in. We booked 3 rooms five months before the concert we were attending and even requested early check-in when we booked our hotel. We arrived at 2:30pm for check-in and where told there were no clean rooms available and would need to wait till after 4pm to check-in (the concert started at 4pm). The line for check-in was backed out the front door of the hotel. When we get back to the hotel after the concert at 11pm they had one person there to check people into their rooms, once again the line was backed out the front door. When we finally got to check in, they could only find 2 of our 3 rooms, after arguing with the lady at the front desk and demanding she check again based on our confirmation she finally found the 3rd room. We received the keys and when we got to our room the key card worked but the deadbolt was locked, so I went back downstairs and had to get maintenance to open the room. When maintenance opened the room, we walked into a room that is set up like a living room that has an adjoining bedroom that a couple "was" asleep in (I was later told that the two rooms are a suite purchased together). I now go back downstairs, where the lady at the front desk refuses to acknowledge me for at least 30 minutes. It literally took me getting on my cell phone and telling the person to drive 2.5 hours to come get us because this hotel was a dump before she would acknowledge me. Finally, she asks can she help me, and we get a new room. Meanwhile, the hotel has 4 elevators and only 2 are working, so there is a line 30 people deep for the elevators. The security guard said that if the elevator stops, just keep pressing buttons and it will eventually work again. Needless to say, the whole time, I was walking up and down 12 flights of steps each time there was an issue. This hotel has 16 floors and the elevators did not work, there were a lot of very unhappy people. Every time I was in the lobby that day and night, there was a guest with an issue, multiple people just turned their keys in and left. One lady said that she had been there for two days and still did NOT have towels in her room. We paid $200 for one night and I will never stay in a Ramada again after this experience. They also charge you $20 to park your car. Please do NOT waste your money on this place.

Carolyn Kuchenmeister
from Mount Vernon, NY
I have more then one page Wyndham points page..this happen before ,IT was resolved..BUT I checked my mobile page app and I'm missing 1000 points Can you please take a page down so I have 1 only.also from Days Inn in Emlsford N.Y MY last stay I did not receive 2000 points for the 2 days I stayed..just luv that point system!! If you could please fix it again...Thank you Sincerely C Kuchenmeister

Sue Carscadden
from Homosassa, FL
Had a terrible experience with a LaQuinta/Wyndham and then an even worse experience with their customer service department. After 45 minutes and 6 different people I did not get an answer to a simple question - now La Quinta is part of Wyndham are all their hotels charging a pet fee.
We booked LaQuinta as we do several times a year and we're told we had to pay 40 dollars for our dog now LQ is owned by Wyndham although we had not been told this before our arrival.
The customer care agents I spoke to were all unable to answer my question and on several instances were very rude.
LQ need to make this policy public as it is what sets them apart from other chains. Talking with friends who stay because of their dog policy they will lose a lot of business.

Cassie Arnold
from Mobile, AL
Mississippi welcomed me a little while ago and we are established in a dump of a Days Inn (under a flight path and next to a train) for tonight. Believe me when I say a dump is where we are at. As I was unloading the car, I heard a plane overhead which sounded like a blue angel. Dang, it was loud. A train came roaring by but aside from noisy clientele with loud beeping car locks, up late carrying on, it was quiet by the time we hit the bed.
This motel (the only room we could get because of spring break) was so gross I washed my hands after touching most things in the room. I put towels down on the floor to walk on. The blanket had cigarette burns and the over-quilt was a dirty, grungy golden color. The ice machine was broken. The rug was stained and faded. I saw housekeeping in the room before we moved in and they were sweeping with a little broom to get the big stuff out but you can only do so much without a vacuum in that department.
We were both so repulsed that my husband left (on his bicycle) before 8 in the rain, which makes me feel pretty bad for him. I left as soon after that as I could.
To avoid even another second at the motel, I found a coffee shop somewhere off the route to Mobile to give time time before we reconnect at the ferry. We have been staying in Wyndham properties all across the country since he started riding in San Diego. Some properties are really nice but the worst we have seen have been days inn. There was another back a month or so, which was almost as bad as the one I am referring to here. Just gross.
We think it tarnishes your brand to have such places associated with you. I have to say that the general manager at the Days Inn in Gulfport was very nice and a good representation for your brand. He has a ball of mess on his hands. This hotel was really sub par in every way. I have to give it one star only.
We have stayed in really nice Days Inn motels along the way and I have complimented the manager whenever it was appropriate to do sol
Thank you for your attention to this matter, They definitely need a major face life in Gulfport Days Inn.
Cassie Arnold

For several days I've tried to get logged into my Wyndham rewards account. OMG. Worst phone customer service in the world. I honestly think one of these people was in the middle of having a stroke or some kind of physical breakdown. No one can come up with a way to LOGIN to the account. So frustrating. Darn you, La Quinta, for selling out to these morons!!

Rhonda L Thomas
from Lakeland, FL
Stayed at the Days Inn by Wyndam in Ocala/SilverSprings before the Gatornationals. It was dingy, dirty, and disgusting. Surprised you associate Wyndam name with this place. Was Very Disappointed! Sincerely, Rhonda L Thomas 6228 Somerset East, Lakeland FL 33813

David Allen Kessler
from Las Vegas, NV
To whom it may concern,
I have been trying to join the Wyndham team, in different capacities, since being laid off from my previous employer in February, 2109. My past experience and strengths come from 30+ years of service in the maintenance field with hands-on Journeyman Millwright certification, as well as, supervisory, planning, and coordination. I have been applying to Wyndham in order to assist with moving Wyndham forward in a safe, prosperous, and profitable manner, yet in 13 minutes from application submittal to rejection, your recruiter knew that I, a 58 year old applicant, didn't have the requirements necessary to perform functions of a maintenance technician. I feel as though my age, although you are an EEO employer, means more than the experience necessary. What my experience also offers in addition to the physical demands, is the knowledge, coaching abilities and training abilities that I possess. I hope you take the time to read my complaint and if nothing else, notify the recruiter that age is NOT to be used as a deterrent for employment. Thank you for the ability to express my dissatisfaction and disappointment with Wyndham and their hiring practices.

Annette Blanco Whitehead
from Livingston, TX
we checked in Friday put our luggage in the room and went out. upon returning my daughter took her shower, when she attempted to settle in to bed, she stated she wasn't feeling well and was coughing. the air felt dry, so i thought was just dust. she became nauseated and vomited in the bathroom. the toilet did not have enough power to flush. I just so happened to look up and noticed mold all over the wall in the bathroom. I reported this to the front desk. the next day, Housekeeping made our beds but the mold was still in the bathroom. the sink continued to clog. I even took pictures and showed it to the front desk. I am asthmatic and just knowing that we were breathing that stuff makes me sick.
On a good note: I left my uniform at the hotel, front desk worked diligently to mail it back to me.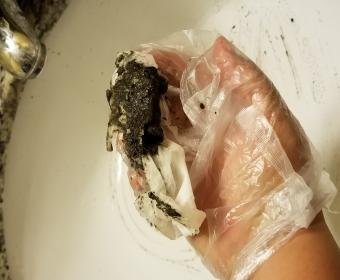 Michael Bennett
from Bloomfield, NJ
We had a free stay from hotels.com. We decided to stay at Wyndham Hamilton Park in Florham Park, NJ as I have held many conferences here and always had a good experience.
I called the hotel to request a room on the 4th floor since we have 2 dogs and the rear exit is readily accessible from this floor. Before I booked with hotels.com, I contacted the hotel to make sure that we could stay in the requested room. The staff member I spoke to on the phone said that she would check with the manager. She came back and told me that the manager was fine with us staying on the 4th floor and they would secure a room as close to the exit as possible.
When we arrived, we were informed that we were required to stay on the 1st floor as this has been designated for pets.
We were assigned room 161 which was the furthest room from the exit. It was also incredibly dirty. Pictures attached.
I am incredibly disappointed in the Wyndham name which has previously provided a beautiful, clean environment.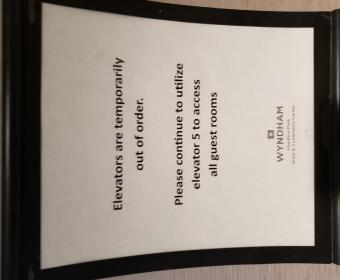 I placed a reservation for a guest at the Ramada Inn Seatac, in Seattle,Washington check in date 3/27 thru 3/28. i received a call from the hotel stating that a guest of ours was checking in and that the hotel had no credit card for the reservation, i explained that we make reservations there all the time and that if they did not have it i could get someone in the morning to send over a cc auth form with the information, but that i thought since we do so much business as of late, that they should have it on site. the young lady stated she was new but that she would ask her supervisor and let me know what was decided. i said that was fine and hung up. i didn't hear anything back so i assumed they found the information. about an hour passes and i get an email from one of the guests i had made a reservation there for. my guest said she had been charged for the room and that the person at the frontdesk treated her so unprofessionally that she was in total awe. i replied asking what had happened she replied to say that the person at the frontdesk had totally humiliated her in front of other guests and making a commotion and being loud that it made the restaurant guest turn around and drop their jaws as too how she was talking to her. she accused my guest of being drunk even though the woman had come in to register and had just ordered dinner, so no time to get drunk. the front desk person was rude and utterly unprofessional.
SEE Email below
'That manager was so beyond rude and publicity humiliating to me I left the hotel and am staying somewhere else, so I have paid for two rooms tonight.
I would highly recommend not continuing to send other state employees to that hotel.
Beyond unacceptable unprofessional communication by the Manager.
Nadja
The guest i made the reservation for was Nadja Baker.
so she was charged for a room and i would like those charges reversed asap.
And i want to make sure i am not charged for the stay.
Any questions please feel free to contact me.
thank you,
for your time.
Aidan Ramos
Operations program Specialist, University of Washington, school of social work, Alliance for Child Welfare Excellence

Michael Bennett
from Bloomfield, NJ
We had a free stay from hotels.com. We decided to stay at Wyndham Hamilton Park in Florham Park, NJ as I have held many conferences here and always had a good experience.
I called the hotel to request a room on the 4th floor since we have 2 dogs and the rear exit is readily accessible from this floor. Before I booked with hotels.com, I contacted the hotel to make sure that we could stay in the requested room. The staff member I spoke to on the phone said that she would check with the manager. She came back and told me that the manager was fine with us staying on the 4th floor and they would secure a room as close to the exit as possible.
When we arrived, we were informed that we were required to stay on the 1st floor as this has been designated for pets.
We were assigned room 161 which was the furthest room from the exit. It was also incredibly dirty. Pictures attached.
I am incredibly disappointed in the Wyndham name which has previously provided a beautiful, clean environment.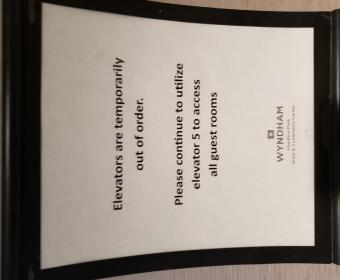 Lesley Tomlinson
from Atlanta, GA
I stayed at the Wyndham Disney Springs for 3 night it was going good until I had to check in my last night. It was a separate reservation for my last night. I spoke to the front desk Dewan he said I needed to move because I paid a lower rate. I asked him can I stay in the same room. He said no I needed to call where I made the reservations online because the price was low. Well I worked in the hotel industry before my GM always taught us make the customer experience good. So I suggested to Dewan can you find out the difference to stay in the room. He came back with a price and I paid it. But why he didn't make an effort to help so I can stay in the same room? Todd the front desk manager did'nt even care . He said I should be glad it got done. WOW. I guess they looked at me and feel they can talk to me like that. Wyndham disney springs FL need help to their staff with customer service to paying customer.

I stayed in the Travel Lodge EAST in Edmonton Alberta on March 20th, 2019 Conformation #84731EC007828, it was by far the worse stay I have ever had, The beds were dirty, hair in the tub, crunchy dirty rugs and bugs in the room. I have pictures of all the above if you need them, I will NEVER stay in this hotel again nor will I recommend it to anyone, I paid 91.00 to stay there and it was not worth half that. I would like something done and not 15% off my next stay cause there wont be a next time.

The company tricked me and ran an inquiry on my credit. The agent told me to fill out the form or we couldn't move forward but that it was not a credit check. I told him in advance that I was under credit restoration and that my credit score was only 600. As a result of Wyndham running my credit scores have now dropped below 600.

See attached, very unsatisfied with the customer service and the fact that they would actually back a hotel this disgusting. I have attached a copy of my emails.
In regards to the above noted case I indicated to the person assisting me with my complaint that I would forward some pictures of the hotel and how truly dirty and disgusting it was.
As indicated my husband is not one to complain but after checking the place out further and calling me at work, I told him to get out and I would find him something else. This was booked through our government website, looked fine on the website but when they got there (my husband, daughter and her friend), he was absolutely disgusted.
I will breakdown their adventure and would really suggest your head office looks into this to avoid anyone else having to go through this.
1. Arrived and even the outside looked nothing like the pictures, parking lot was empty and unkept with garbage.
2. Went in the front entrance and even the front doors were not working properly.
3. They felt like they were the only ones there.
4. My kids went straight to the pool with a very brief swim stating even the pool was not well kept and were not comfortable staying in.
5. When they got out they all did a quick walk about.
6. My husband felt like it was a place that housed homeless/unemployed and possible even sex trade/illegal activity.
7. My daughter at one point saw a young girl looking extremely scared being guided by an older scary looking guy.
8. My daughter was feeling quite uncomfortable and scared and asked to leave.
9. My husband advised the room was not well kept, with water damage and very dated.
10. He complained to the front staff and was advised the best they could do is provide them with half back – even though he expressed his concerns and desire to leave.
11. There was different areas that seems to have unfinished work done and just very poorly kept.
12. My husband is not one to complain and was myself telling them to get out when I received texts from my daughter. (I was not with them)
13. He advised that the front staff would not give him his money back and showed them a different room but he was actually scared to stay there did not feel safe nor was he happy with the way the staff treated him, the manager would not even come to speak to him.
14. I called the manager from my work and was advised they were there almost an hour so we would not be reimbursed and he was very rude no matter what I said was not budging.
15. When leaving they only charged my husband $35 after I complained but I do not believe this is sufficient, this hotel should be removed from your choices and I do not understand why headoffice would want to be associated to this place in any way. They really need to make an unannounced trip to see and experience what is happening in that hotel.
I have attached copies of various quick pictures my husband took before leaving. If you require any further information please advise.
Lorna Rees
Trial Coordinator
Ontario Superior Court of Justice
75 Mulcaster St. Rm 412
Barrie On L4M 3P2
Tel: 705-739-6442 Fax: 705-739-6099
www.ontariocourtdates.ca/daily-docket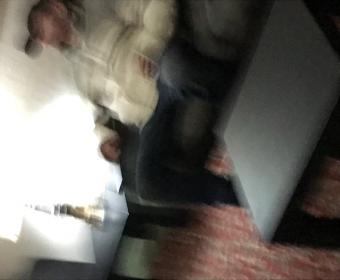 Jessie Gostopas
from Mesa, AZ
Wyndham Flagstaff Ari won't return calls to assist us. Front desk agent Shaunna was very rude when I tried to explain myself to her absolutely no personality. She over talked me and yelled then hung up. We are tired of excuses Ari has been left several messages and no reply

Sergio Baerga
from Marshfield, WI
Hi I stayed in Baymont Inn and Suites in Marietta Georgia.
On 3/22 I checked in and the roomm assigned was filthy. The lady at the guest moved me to apt 123 which was their suite. After spending a night in 123 i return from visiting the city only to find out none of my stuff was in the room.
The manager Danny Patel authorized to take me out of the room as well as my personal belongings without my authorization. When i arrive to the hotel I went to the lobby and was told the manager decided to take me out and my things were picked up electronics dirty clothes etc. I have never had this happen in my life and it is an invasion of privacy. Upon checking my bag I am missing a mac charger and iphone charger. I need a response from Wyndham as soon as possible. This is very disappointing that you have mamagement of this caliber.

Agatha Smith
from Nassau, NP
I booked one of your hotels at Howard Johnson

Ronald Overhultz
from Ridgeland, MS
I stayed at the Howard Johnson on
137 San Marco Ave.
in St.Augustine,Fla.
March 20-22
The rooms were outdated,some of the rooms the lights/electrical
outlets didn't work,some rooms smelled of sewage(heard other people complainting) rooms were
dirty,some had roaches.
Mine was one of them with some of the above conditions.(Room167)
Was a terrible stay!!!!!
Do not recommend it at all.
Needs to be torn down and new motel built.
Please look it up for the photos of
motel.
Cannot believe that this motel is even associated with Wyndham Motels/Hotels.
I was not satisfied what so ever.
The location was excellent for sightseeing. Shuttle service was
on the route at the motel a plus.
The 600 year Oak Tree there was
pretty.
There was vehicle traffic thru the parking lot at all hours.
People walking thru parking lot at all hours also.
No security there.
This motel needs someone from
corporate to do an inspection
of this Howard Johnson.(unannounced)
Just look up on any travel sight
the complaints on the motel.
Trip Advisor or any others that
people sent a complaint into.
It's terrible!!!!!!
Doesn't even deserve a rating.
Not a very good impression of the
reputation that Wyndham has.
Looking forward to your reply.
Thank you
Ronald Overhultz
Pierre Part,La.

Hi I am a platinum member and i have not had an issue with Travelodge in el centro, ca. Until my most recent stay. I feel as a platinum member I should have the privileges of benefits . the room that was booked had spots on pillows and bedding. Curtain had appeared to be a blood stain or oil. The bed was sunk in on one side. I wasn't treat as a platinum member and my rewards is what I go on for my travels. I spent my 3000 points plus cash on a room that wasn't up to member benefit.

Ronald Garbizo
from New Iberia, LA
Booked a room at Days in airport I. COLORADO SPRINGS when we got there they put us in a room that had no towels or shower curtain the couch was so stained up no one would want to set on it . We took pictures of the room and they did change us rooms no towels in that room. No at the desk most of the time could smell cig. Smoke in hall ways . Maids did not speak English so hard to ask for more towels . Asked for a blanket never got one.
.
Om

Jeffrey Kilcrease
from Knoxville, TN
We were staying in a non smoking with someone next door smoking late at night. Called the front desk and was told nothing could be done.
9240 Park West Blvd
Knoxville TN

Alex Gaffney
from Hanford, CA
Days Inn in Tucson Az, room 101, March 19, 2019. The bed sheets had dried blood stains. The sheets had not been replaced from the previous use. I do have pictures. We did not discover this until the next morning as we were tired and checked in very late. I am in able to attach my pictures.

Lingard Ellis
from Manchester, ENG
I was told I had mild emphysema. I was shocked, I had only had minor breathing problems at times. However I had smoked for 17 years when I was very young and had quit over 38 years ago, when I developed asthma. I always heard your lungs were cleared 5 years after you quit smoking, but they don't tell you the damage is already done! Mild is not mild, I am on oxygen all the time.my son purchased herbal remedy for emphysema from solution health herbal clinic ,which i used for 15 weeks and am totally Emphysema free ,all thanks to solution health herbal clinic, solution health herbal clinic also cure all type of disease in humans life. Contact and visit their website at www.solutionhealthherbalclinic.com , details E-mail: (solutionsherbalclinic@gmail.com)

ronald lewis m.d.
from New Orleans, LA
I am a timeshare owner for many years at avenue plaza new Orleans.i found an employee named steven ulich to be remarkable rude and a bully to me and other employees at the informational luncheon.other employees seemed very afraid of him.he told me when I was ready to leave to sit down I was not yet done.the other employees were only too ready to give me his name and said I should complain about him.they said they were too in constant terror of him to complain themselves,and hoped I would.this employee supervisor reflected very badly on the wyndham brand and I usually spread the word what a great organization you have but now must qualify my praise because of this rude condescending bully.i hope others have the strength to share his deficiencies with your corporate office.i found him a blot on an otherwise great experience at your resort.each time I think of the wonderful avenue plaza experience my opinion is tainted with my rememberance of this rude bully.the look of fear the other employees had around him reminded me of my experience as a physician working with battered women and children. it left a bad taste in my mouth for any time I think of wyndham. he is in a position of power and abuse.

Worth Nelson
from Raleigh, NC
The Baymont Motel in Murry, Utah is the dirtiest and scariest one I've ever been in. It was filthy and had very scetchy people living in their cars in the back parking lot. Please go on line and read all the reviews. Lights weren't working in the parking lot, hand rails pulled out of the wall in the stairways (safety). The halls and doors are very dirty. Once we got in the room the bathroom wasn't clean and the curtains were gross with stuff on them. The cops showed up for one of the people dealing from their car in the back parking lot. It was someone staying at the motel that called the cops not the owner. Not one picture on the Web sight matched what it's actually like. I wish I would have taken pictures. I can't believe you put your company name on a business like that.

ronald lewis
from New Orleans, LA
after listening to a guest 1 hour presentation and 1 hour sales pitch.all I said I did not want but was constantly badgered into sitting through. then a rude obnoxious senior wyndham member named steven Ulrich told me I had to stay for more.i said I was done and he said I was not and to sit down.i found his unprofessional manner a poor representative of the fine wyndham organization. please find a better and more people friendly person to be in charge instead of this unbelieveable rude individual.i am at avenue plaza in new Orleans as a timeshare owner.this occurred today 18 march 2019.my phone is 1-904-501-6225.i am a retired physician and tell many friends about wyndhams many attributes but no more.

Your call center are the worst I have ever used .You can not hear what ever they are saying then they can not under stand what ever I am saying to them .On trip to florida I was sent 134 miles to my hotel in the rain and at night .That was to be only 14 miles .When I tried to call back I was told that the hotel had my card number and that it was to late to change ..WHY in this world would you send a call to another country to help find a hotel room in the US .They can not understand and do not speak. english . As for using my points .Why waste my time .As for most of your hotels are find but I feel that house keeping could and should step up .My feet got black from walking on the bare floor in one hotel .NOT Good .Shame on you for farming your call out of this country.Most service person on the phone can not help .I just keep calling back until I get someone that can speak and understand english . Christina Wells Cable Ohio

RALPH MUIR REWARDS MEMBER SINCE 2008 USED FOR MAANY YRS EARLER THAN 2008
from Cranbrook, BC
kelownia bc 13 14 march super 8..march 15 day inn kelownia ,march 16 west kelownia super 8
called for rm on 13...would arrive late.will not take cash.paid 4 two nights on us td visa.asked they put note on file may need third night. hookers in motel parking lot..clerk no cash as always robbed..not good 4 bussines..on third morning told no room....clerk called day s inn near by asked if they had room..they said yes. she did not think to leave me name. she appeared more interested in other things then me. so off to days in at 7 am.days inn wont take cash...need two hundred cash...re damage
asked for second ..but in compter.next morning n room....had to move again this time 20 miles to west kelownia..motel near empty. waited 6 mins no one at counter best room took cash helpful .great clean room water stains on bed. in am of 17 no breakfast..no coffee nothing.........25 plus yrs using your group above from unhappy loyal client
...250 254 0214.

Alfred Holman
from Berwyn, IL
I booked my reservation through Expedia on February 19, 2019 for March 15th 2019 to visit my daughter who is serving in our military based in Newport News Virginia. I have a lot of travel experience considering that I was an airline employee for over 10 years back in my 20's. Therefore, I did consider the Wyndham name sake a reputable hotel. I am also a frequent user of Expedia and other search engines when traveling. This was my first ever visit to Virginia and because this is my daughter's first ever venture away as an adult from her family I thought that it would be nice to visit her and experience the beach location to help ease her stress from being away from home. I thought the beach was ideal to enjoy our stay while in Virginia. Nonetheless, this hotel experience was horrible to say the least. I believe that this hotel at minimum misrepresented itself and even after addressing our concerns I feel that this Howard Johnson by Wyndham hotels showed insensitivity and unconcerned about the safety of their guest.
On March 11, 2019 I received an email from the Howard Johnson stating that BEGINNING March 12, the elevator would not be working.and is being replaced with a brand new elevator. This email was not an issue for me because my wife and I use any means necessary to walk as much as possible. When we visit the grocery store or mall we tend to park furthest from the entrance as a means to unconsciously exercise. Therefore, the email was least bit concerning. We arrived at the hotel I believed around 10pm or thereafter and as we parked our car there was a hotel guest standing in her room while holding the door open smoking a cigarette. My daughter jokingly said to us I hope she doesn't think that is smoking outside the room. We all laughed as we gathered our belongings.
As we approached the elevator there was a sign posted stating the elevator was not operable even though the guest service woman at the desk said the elevator was fixed. Nonetheless, the stairwell was next to the elevator so we proceeded to walk into the stairwell. I immediately noticed that there was no means to secure the stairwell, meaning we did not need our key card to access the stairwell. As we walked up the stairwell there was a loud odor of cigarette smoke which I was upset about because I had to walk up four flights of stairs inhaling cigarette smoke. I told my family that it was really inconsiderate of the smoker and I said it loudly hoping the person heard (smoke smelled fresh and not faint) my concerns thinking they were up the stairs higher than the 4th floor. Our room was number 401 located opposite the elevator and right next to the other stairwell. This later became a problem because it was obvious that other smokers use the stairwell to smoke to stay out of the cold night. It was noticeable because from my room we can hear the door open and close as well as hear the people talking. Once in the room there was an immediate odor we could not describe. It wasn't overbearing but it was noticeable that someone tried to hide a odor from the previous guest. This was still not an issue of great concern. When my daughter entered the bathroom she immediately notice mold above the shower. When I observed the bathroom I took a picture of the mold and said we will talk to the front desk in the morning. We all agreed that we were tired from our long day and closed the door to the bathroom. We agreed that it was too much of a hassle to go back down stairs with all our luggage. There was no guarantee that there was another room available or our room would be better or that it would be closer to the ground level.
At approximately 4am I am awaken by people talking. I initially thought that it was the guest next door that we could hear through the walls. I am obviously not fully awaken but I look at the time and try to go back to sleep. After about 45 minutes I still hear people talking so I tried to call the front desk and no one answered. After about 10 more minutes I tried calling again and still no answer so I decided to just walk down stairs. Once I opened the door there was a couple standing outside our room drinking beer and smoking. I stated to them that I could hear them so they apologized and picked up their 12 pack of beer and walked away. I did not see them go into a room.
At this point I am frustrated especially that no one is answering the phone at the front desk so I immediately went down stairs to complain. When I got to the front desk the door was locked. I am looking inside to see if maybe someone is in there asleep or something so I knock on the door and still no one. As I turn away a gentleman was walking from across the street towards me. I paused and put myself on alert because it is early in the morning and no one is out here. The man walks up to me in plain clothes and asked could he help me, and I didn't respond but, he walks up to the door and unlocks the door. Once I realized that this man who is not wearing a uniform or has a visible I.D. I asked his name which he said it was John. I explained to him that I was woke up by people standing outside my room drinking and talking. And because there was no security devices at the stairs to keep unwanted guest out it was a concern of mine. I had to approach these people not knowing if they were guest or if they would harm me to tell them they were disturbing me. John replies that I should have let him know because he had no problem asking guest to leave because he has done it before. I am angry to say the least at this point because I had been calling the front desk. I go back to my room and when I use the bathroom the toilet doesn't flush. As I am trying to flush the toilet over and over it is visibly noticeable that the toilet seat is worn out. How long does a toilet seat have to be on a toilet before you notice wear marks? Eventually I get the toilet to flush. I take a picture to show the manager in the morning the toilet seat and the mold. Now my wife, daughter, tell me they don't feel safe and the odor is probably because the carpet may have mold in it. Now my family is worried that because of the poor maintenance condition of this hotel the mold issue may be worse than just above the shower. At this point no of us can go back to sleep so I call Expedia and asked them to intervene. Therefore Expedia places me on hold and they said that John can only offer us another room because the manager gets in at 9am.
After calming my family down I suggested that we wait to hear from the manager. At 9am I go to the front desk yet the manager is still not in. At 10:45am I go again but, still no manager. At this point Kamal is the name of the front desk clerk who tells me that nothing can be done for me but, he called the manager and said he will be in at 11am. I reminded Kamal that its 10:50am now. I called Expedia again and they said that they would contact the hotel on my behalf again. Expedia eventually stated that nothing could be done because, John and Kamal had no authority to make any decisions but to give me another room. Simply giving us another room was only going to put us in another room. No assurance for our heath or safety was addressed.They did'nt offer to send someone up to isolate the mold or anything!!! Nothing!!!
That is when I decided that me and my family's concern is only important to us and not the hotel. I had no other recourse but to find another hotel. I tried to work out my concerns with the hotel and at minimum get some assurance that the hotel is working to address my concerns and our health and safety is of upmost importance. I wanted to work out something with the hotel but, no manager or anyone with authority could help me. I called Expedia again and they informed me that my complaint will be sent to their resolution department and once they spoke with a manager they would get back to me to help resolve any issues. After waiting 24 hours Expedia sends me an email asking for more time because they still have not contacted the manager.
I dont know what was more insulting? The poor quality of the hotel, (presence of visible mold and odor) the lack of concern of the staff for our safety, (no attendant available or security locks after a certain time) or the deceptive email stating the elevator is being replaced (no evidence the elevator is even being worked on). But, I think it is the fact that once the manager was finally contacted he said that I will not be getting a refund of any amount due to the policy I agreed to at the time of the reservation. NOW THAT WAS THE INSULT OF ALL INSULTS.
At this point I am safe at home. I feel that this hotel should not even have the right to be offered to customers on websites. Because most sites like Expedia, Hotwire, etc. offer a great deal without exposing which hotel it is until after you have paid. After being insulted by the response and the lack of concern for the safety of my family. My lesson learned is to stop using that method to find hotels. And furthermore NEVER use a Wyndham hotel again especially if that is your policy and practice. Paying a few extra dollars is not worth going through this. I just wanted to have a good time with my daughter who is serving our country and sorely missed to even be bothered by the unprofessional staff at Howard Johnson. She should not be concerned that she may be attacked in the stairwell at a hotel because they do not take necessary measures to ensure our safety. The fact that mold was visible in plain sight yet the hotel took no actions. Because if we saw the mold? How can the staff at the hotel not see the mold?
Everything I have mentioned in this email is confirmed in my phone records such as photos and a video I tried to record of a an employee (house keeping) playing loud music and smoking in the stairwell. I am sending this email via my desktop computer and if anyone at the corporate office is willing to see my evidence I will gladly upload them from my phone. I tried to be as detailed as possible but for some reason I think this email is going to fall on deaf ears which is why I am not going to bother hooking my phone up to my desktop to upload the pictures and video. If corporate takes no action or visits this hotel to observe for themselves, That in itself will say a lot about the name.
I never experienced this type of poor service and if I did at minimum a person of some type of authority would have tried to reach out to me. This is so insulting. Don't take my complaint and not visit this hotel. I can't imagine that this hotel located in this popular area displays such poor quality and has never been observed. It just isn't possible to think and if it is. Shame on Wyndham. Shame on you.
Respectfully submitted,
Alfred Holman
Email: joi2al@sbcglobal.net
Berwyn IL.

r atchley
from Athens, GA
your Baymont hotel in Macon requires a 20$ cash deposit for "incidentals" and they cannot use a credit card ??
what year is this? I rarely carry cash anymore. Also the exercise room is broken and disgusting

I have stayed at many of your hotels and have always been satisfied. I recently stayed at Super 8 in Westminster, CO. Worst room, worst hotel and worst breakfast I ever stayed in. I was there 4 nights. Never did they change my sheets, never cleaned and such a dark, dirty looking room. Big cigarette hole in blanket, rugs were filthy and the breakfast so bad, I had to go out for breakfast. I am so upset and disappointed. I'm not sure I'll ever stay in your hotels again. On that same trip, I stayed in Kearney NE at one of your hotels, it was the complete opposite.

Geoffrey Schneider
from Tulsa, OK
I am staying at the Wyndam in Tulsa Oklahoma as I type this. The inside of the facility is fine. The outside grounds are covered with cigarette butts and paper and other trash. It is a dump on the outside. There are cigarette butts in the landscaping also. We are here for the AKC NATIONALS. I could not find an area not peppered with cigarette butts to walk our dogs on the entire grounds. It is disgusting. The grounds need to be cleaned up. This is totally unacceptable. We're very disappointed. There is a sign as you enter the building that states, "This is a smoke free facility ". This OBVIOUSLY doesn't apply to the outside property.

Joseph Terry
from Merritt Island, FL
We are new to Wyndham, we stayed the first night of our trip at a Wyndham in short pump Va. very nice place very nice people found large bug in bed when pulling sheets back had to be moved to another room. Sighned up for credit card and was told we would get Fifty dollars off of stay.this did not happen. We were just given a credit card number on line.
The next night stayed in a Wyndham in Jacksonville. Tried to use credit card number so we could get Fifty off of room. Desk clerk said he has no idea what I am talking about. He says there is no way he can use that credit card number because it has to be swiped.
Next night stayed in tamp, same story they have no idea what this program is and can not use credit card number. They have no way of entering.
We finally reached our destination on Merritt island Florida. So we decided to chance us Wyndham at the Wyndham grand in Orlando. Gorgeous place. Was told they would have an upgrade for us .they did not have it. We stayed in room 1404 . I spent half the night trying to get the toilet to stop flushing, I have done a lot of plumbing in my day , but have never seen a toilet that flushed on its own every half hour. I did not call front desk thinking each time it would stop, the next thing we knew it was 6am ,and time to get ready for big day at Disney . So much for that we were so tired we went for a little while and then went home.
Needless to say, we are not pleased so far with Wyndham. We are not the kind of people that complain about things and we are in our 70'sand do a lot of traveling. We have never had a complaint with any other hotel chain. But this time I felt compelled to complain because it affected our grand children also. We were meeting them at the park

Katy crawford
from Jacksonville, FL
No Subject[#1179843]
Hello katie
Thank you for contacting Days Inn by Wyndham Customer Care.
We value the opinions of our guests and evaluate each message, suggestion and comment to find out how we can better improve our service to you. We strive to provide services that guests find timely and helpful.
Your feedback from your stay at Days Inn by Wyndham in Hampton SC helps us understand the kind of services our guests appreciate as well as areas in need of improvement. You deserve, and should rightfully expect, world-class service from Days Inn by Wyndham including courteous and efficient handling of inquiries and consistent resolutions for them. With our specialists being the first point of contact for our guests, the service experience they provide is vital to guest satisfaction. Again, your feedback from your stay on Feb 23 2019will help us identify the opportunities where we can focus on making improvements.
After a review of your concern, the best resolution would be achieved by direct communication between the property management and yourself. Please contact the property management team at803-943-0411.We appreciate you taking the time to share your experience with us. We look forward to serving you in the future.
Thank you for your interest in Days Inn by Wyndham.
Melissa
Account Specialist, Customer Care
Wyndham Hotels & Resorts, Inc.
Office: 888-775-3379
I had roaches crawling all over the counters, ceiling and this is my response from them.
Not Satisfied at all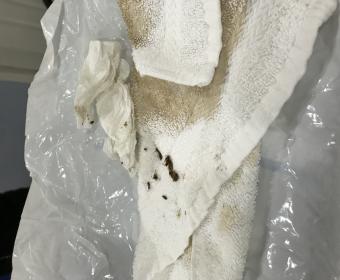 They locked my card up over chargeinh Mr they called police cause I asked for corporate number I had credit company
The phone it's record
Plus the police talked to bank and they said I already paid and today I get another charge for ,,,155
,73.....,,, this motel ripped people off...I'm very disapointed
.ithankyou Trisha McDaniel

kerana Todorov
from Santa Ana, CA
I had reserved a room at ramada by Wyndham Costa/Newport beach for one night March 6 - March 7 via hotel.com
First of all, the hotel does not mention that its airport shuttle service ends at 10:30 p.m. I called for the shuttle at 10:34 p.m. and was told the driver had gone home
I took a Lyft ride ($19.93)
Front desk was kind of rude. But OK. I head to my room. There were two huge fans in there - those commercial fans one rents after an inundation. The smell was awful. I head back to the front desk. They tell me they're going to remove the fans. I say I can't stay there. No one should have stayed there that night. It was not healthy.
Then they said there was no other room even though two more parties arrived and got checked in.
Then the manager tells me to call "expedia" - after telling me to be an "adult.". He said Expedia will find me another room. He made no attempt to call or to suggest where I could go. It's almost midnight. I have never been to Costa Mesa.
Gives me a number that was incorrect (wrong department) --- Got the correct number and ended up being transferred to the right clerk at hotels.com. She reimbursed me for the room -- I'm supposed to get the $115 in a week. But all the rooms in her system were booked. So she suggested I call the hotels myself. Fine. I'm still in the lobby of this horrible hotel. I have to say the clerk was pleasant and did what she could to help me - unlike your franchisee in Costa Mesa.
So I finally get a list from the front desk at this horrible hotel. Found one hotel who gave me a discount $220 - very pleasant too.Got a second Lyft ($13.98) to the new hotel.
Anyway, you guys owe me $250.
I was left alone in a city I don't know with a room that was guaranteed and was not. This hotel was checking people in rooms that should have never been rented because they had some flood issue. Terribly unhealthy.
This is my worst hotel experience.
You owe me $250.

Catherine Caracter
from Plainsboro, NJ
Good Morning,
Honestly, I wouldn't even rate the Ramada Plaza Hotel in Atlanta a 1 star. The service was completely horrible and unprofessional from check in to check out. I have never experienced anything like it before. My plane landed at 11 pm and I was shuttled to your hotel and got there at 11:30 pm. I did not check into my room until 1 am due to the ladies at the front desk. A young lady and several of her friends walked into the hotel and asked to speak to someone and was checked into their rooms without having to wait in the long line because she gave the employee money to skip. There are two cameras at the front desk and I really think the footage should be pulled from that night. As I got closer to the front desk in line, the employee kept whispering that there weren't any rooms left with at least 15 people behind me still that have not checked in. She turned away a mother and her young son at 1 am in the morning it was very disappointing to see. I finally got to the desk and was told I needed to pay $100 for incidentals. She swiped my card and said it dint go through, my bank showed it in my account as a pending charge. She then asked for another card which I provided to her and she charged in $100 and then another charge for $123.Then when I checked out charged me $61.53 At this point I was very upset. Once she handed my room key over I headed upstairs to my room the elevator smelled like marijuana and was very old. When I got t o my room the key didn't work for the door, I went back downstairs to inform the ladies at the desk and they gave me an attitude. The young lady from earlier who paid to skip the line came back down complaining someone was already in the room they provided her. The lady snatched the key from me and said I have to wait. I informed her I do not want to wait any longer and could she call someone immediately, she stated "Well you can just cancel the room then". Again, so unprofessional. The maintenance man came up tried the key and it didn't work, he went back downstairs to grab a charger for the door. While trying to open the door he received a call from another employee which he placed on speaker complaining about how his check was short . Again so unprofessional. Once he opened the door, he explained to me that the door was still broke and he could night fix it until the morning. Can you imagine the feeling to having to sleep with one eye open? As I got into the room, it was disgusting. The room definitely needs cosmetic attention. The floors were stained, the comforter had lipstick stains and yellow spots. The bathroom ceiling had water damage and the blow dryer was off the wall. The sofa had stains and seemed as though it was taken from a dumpster or thrift shop and never cleaned. My TV didn't work and it looked as if an animal was scratching the stand for the television. I have provided pictures as well to this complaint. The next morning I spoke with the new employee and they mentioned that the manager had come in due to the complaints of last night guest... Go figure! I mention my complaint and left my information for her to get back to me, which she never did until 3/5/2019. She called me and was very rude and unprofessional. She said she was actually there the night of my check in so I asked her if she was there why wouldn't she come out and solve many of the guest questions or explain to them the delay. She felt offended by my question and said I was being hostile and she didn't see the point of the call and HUNG UP on me. I proceeded to call your corporate office and file this complaint. If this issue is not handled I will have no other choice than to reach out to the Better Business Bureau to get this type of treatment reported.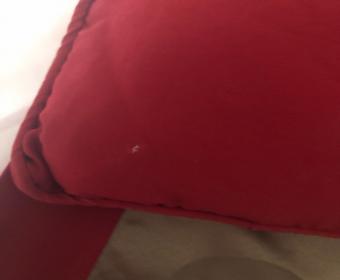 I called them to extend my trial because it expires on September 14, which is my wedding day. We wanted an extension for one week to use this for our honeymoon, not only did they refuse, THEY HUNG UP ON US. We spoke to THREE customer service reps all who were extremely rude. We had every intention to extend our time share and be life long customers. But after that, absolutely not.

Kimberly Schlomann
from Muskego, WI
Hotel in Cameron Missouri looked to be in middle of construction updates. Our room had missing outlet covers no batteries in the smoke alarm and messy grout tile work in bathroom. There were old headboards at end of hallway. Beautiful updates and nice rooms despite needing finishes. Also we stayed at several days inns this weekend and 2 times we didn't get the tv to work with the Direct Tv remotes. Crazy instructions that didn't work. I was too tired to mess with. I just wanted to turn tv on and find out the updates on the storm warning and not have to program a tv input to get it to work. Very bad situation!
To add to our experience the phone reservation person, I had a hard time understanding. The reservation was messed up and the smart kind person at the desk fixed it. But there was no elevator and I asked for a first floor room because of my physical handicap. She told me there was none available. We were deciding to leave and she stated that the first floor was reserved for pets. Which was great because on the phone I had informed them of my service dog. Which I was also charged for. Not sure if that is you policy to not reserve handicap accessible room when there is no elevator. Even with an elevator, handicap people have to be on first floor. How do you plan on getting them down the stairs if there was a fire or malfunction of the elevator? We always stay at your hotels. Just wanted to notify of some concerns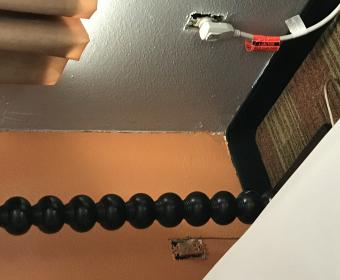 Ronald House
from Fayetteville, NC
Itinerary Number: 5136B92543459 Name: RONALD HOUSE Confirmation Number: 85504EC011361 Hotel Information: Microtel Inn & Suites by Wyndham Newport News Airport 501 Operations Drive Newport News Virginia
United States I have stayed at this hotel a few times because of the cost and location. I needed to use it last Friday and when we checked in there were two or three very derelict looking young men sitting in the lobby. We checked in and went to the room and were very disappointed at the size of the room and darkness of everything. The bathroom was clean and very good condition except for the threadbare towels and hand towels. We left and went to the hospital in the area, saw the patient and returned back to spend the evening. Requested additional pillows and received them. There were now two down and out men sitting in lobby. I walked my pet about an hour later and saw one of the men sitting (laying) in an old car at the back of the property. The next morning I was up early and was the first one to the breakfast bar as I was in need of some coffee. There were the two men (one was the man in car) eating off the breakfast bar. Got my coffee and returned to the room. Hung out the do not disturb sign. When we left the room about 9:30 am I removed the sign. When we got back to the hotel around 4:20 I went to the room and it had not been cleaned, bed not made, no towels etc... When I went to the desk to complain the manager was there and he said we didn't clean the room because of the do not disturb sign. I explained to him that I had removed the sign when we left the rooom that morning, he told me he would have to check his video tapes and see what the problem was; I told him to either clean the rooom, or give me another room, or return my money and I would find another hotel. He cleaned the room, but staff really made us uncomfortable as we waited for the room be be cleaned (stares and under-the-breath talk). This morning there were two other men eating off the breakfast bar. It seems as if the "homeless" are coming in and taking advantage of the free food. The exterior of the property is very rundown and there is not any landscaping on the entire grounds. I just wanted to make this complaint as i have never made one before but I was very, very disappointed. Will never stay here again and this experience may cause me to be fearful of making any reservations with Wyndham properties. Thank you for listening to me.

Michael mackedanz
from Dawson, MN
My family stayed at the American in thief river falls mn. On 2/8 and 2/9 2019 in rooms 117 and 119. We were there for a hockey tournament which our 10 year old grandson was playing in. We did not appreciate being charged $15 to check in 1/2 hour early. We had to be at the hockey arena at 3:15 and it was so cold we didn't want to leave our toiletries etc. in the vehicle until the game was over. If we had wanted to check in at noon I could understand the charge but the rooms were ready and it was only 1/2 hour.
Our 10 year old grandson was chased around the hotel by an adult male guest. Our grandson laughed at something one of his friends said and the guy evidentially thought he was laughing at him and started verbally attacking our grandson. Then he asked him what room he was in and when our grandson refused to tell him he came after him. Our grandson started running and the guy ran after him chasing him upstairs and back down stairs. Our grandson ran to the front desk saying "help help help" and the desk clerk sat there and did nothing. Our grandsons friends ran to get their parents and they finally got the guy to go to his room still yelling. Our grandsons and his friends were visibly shaken and terrified about what might have happened. The adults that witnessed this said the Police should have been called. In hindsight that is truly what we should have done. The front desk needs to be helpful and concerned. (. We had to give the names of each person in each room when we checked in because of sex trafficking they said). Really? Something should have been done.
We don't believe that any of us will be staying there again Our hockey experience in thief river falls was great but the hotel experience was nearly a nightmare.

Very poor service from in house housemaid service, toilet rolls, tissues not replenished, beds not attended a very unpleasant and embarrassing experience.
I have been a Wyndham member for 2/3 years.
I await your reply/email. John Plowright.

HOUSEKEEPING DOES NOT DO ROOMS DAILY HERE, SATYED HERE AND WHILE I WAS OUT ALL DAY MY ROOM WAS NEVER TOUCH, CALLED FRONT DESK THEY SAID THEY WOULD TALK TO HOUSEKEEPING AND CALL ME BACK... GUESS WHAT NO ONE EVER CALLED ME.... I TOLD THEM I SLEEP IN DAY AND WORK NIGHTS REST OF WEEK, WAS TOLD "OH, DID YOU TELL FRONT DESK"....... HOUSEKEEPING IS USELESS AND DOES NOT DO THEY DONT CARE AND APPRENTLY THE HOTEL STAFF DOESNT CARE EITHER..

Tracey Montgomery
from Memphis, TN
I checked in at the Wingate Hote in St. LOUIS, MO. I left your hotel with ants that I didn't bring with me. I called the front desk and person came up to my room and before I left she told me she could get me a discount of $21.00 and I called the manager and by the way her attitude was HORRIBLE attitude. She said that I had left the property and there was nothing she could do. Please assist m with this matter. I have pictures on my phone that can let you know that they were horrible. By the way I now must get a exterminator to come at my own expense. I can send someone a email with pictures included.

Lori Kachowski
from Calgary, AB
To whom it may concern,
Just yesterday I had the very unfortunate privilege of staying in one of your hotels.
( Super 8- Fort Nelson BC) I am a very picky person but can usually overlook to some extent, certain areas of untidiness/lack of cleanliness.
I was so appalled at the overall unkempt appearance and filthiness of your establishment that it has prompted me to file a complaint.
I have included pictures so that you can get a clear understanding of how poorly looked after this establishment is( specifically the room I stayed in)
Everything from filthy carpets, grossly stained sheets and sitting surfaces, hair, soap scum, grime, shower curtain was greasy and blackened from use, toilet area had a build up of urine, hair, and other? Fireplace was broken.. literally falling apart.
Overall a very traumatizing stay and I can't believe I actually paid to stay there. I would very much appreciate a full refund.
I will never stay in one of your establishments again unless I've seen the room beforehand.
Please take this into consideration and be prompt with addressing it. I will be liberally spreading the word about this experience and your hotel warning others until I've received some form of compensation.
Disgusted,
Lori Kachowski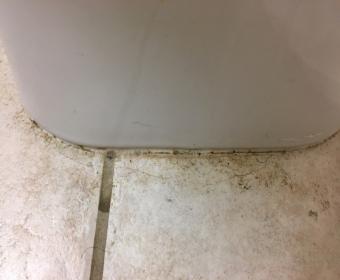 Gary Shapiro
from Seattle, WA
We made a reservation through Expedia for three nights at the Days Inn in Lacey, Washington, for the nights of February 15, 16 and 17. We were traveling from Virginia and arrived at the hotel around 10:00. The agent behind the desk may have been stoned. We waited for no apparent reason for forty minutes only to be told that the hotel was overbooked and they would not honor our reservation. When we asked about a refund, the clerk said to call Expedia - he could not help us. When asked where we should go, he said I don't known, there is a Best Western across the street. Now being very tired with no hotel, we went back to Expedia and decided to try another Wyndham hotel, the Ramada also in Lacey. The staff there was very helpful and the we decided to stay there. Expedia did refund our money from the Days Inn but we had to pay more for the Ramada. I think that we are due $115 for the price difference or should have substantial points added to our Wyndham account - # 154483737C. Also, you need too do something about the ridiculously terrible staff at the Days Inn. I expect more from Wyndham, and you need to honor your reservations, especially when pre-paid.
Have feedback for Wyndham Hotels?
Thanks for your feedback!
Sorry. Please try again later!