Wyndham Hotels
Wyndham Hotels Complaints Continued... (Page 3)
440+ reviews added so far. Upset? Call Wyndham Hotels corporate: 1-800-466-1589

Ronald Harrington
from Decatur, GA

Ryan Bohle
from Doland, SD
1 ASKED FOR ROOM CLOSE TO POOL & WAS GIVEN ONE NO WHERE NEAR. WHEN I ASKED ABOUT IT TRACY SAID SORRY THATS JUST WHERE "HE" PUT YOU
2 SUNDAY NIGHT WE WAITED AN HOUR FOR DINNER IN THE RESTAURANT AND THE WINGS I ORDERED WERE SO OVERDONE I COULDNT EVEN EAT THEM
3 MONDAY THE MAIN POOL WAS OUT OF ORDER ALL DAY. THIS WAS THE MAIN REASON WE STAYED HERE
4.MONDAY NIGHT DID NOT RECEIVE FOOD I ORDERED IN RESTAURANT
5 THE ROOM STUNK TERRIBLY AS IF THE LAST PERSON IN THE ROOM HAD SMOKED THEIR ENTIRE STAY
6 I WILL NEED REFUND OR NIGHTS CREDIT OR WILL NOT STAY THIS OR ANOTHER WYNDHAM PROPERTY AGAIN

i booked 11 rooms at the baymont by wyndham hotel located at 11255 Boardwalk Dr, Baton Rouge, LA 70816 on may 24-26 2019. After my members checked in and gotten situated they left the hotel for a few hours to attend an anniversary celebration. when they returned back to the hotel my president entered a room she thought was her's. she quickly realized she was in the wrong room. then she said it wasnt possible so she checked the room number again and yes she was in another room that had the same key card info as her very own room. she became histerical and called the other members to see if they had a problem with their keycard as well, true enough they did....she actually opened another members hotel room with her keycard that was only supposed to be programmed for her room only. so she went to the front desk to complain about the situation but there was no manager on duty, so she left a message for the manager to contact her as soon as he came in and to also give me a call since all the rooms were in my name. this happened that friday night no one has contacted me yet. i made a couple of calls to the hotel itself and i left messages for the manager to not charge my debit card for the rooms until he contacted me about the situation, he still never called so tuesday may 28th 2019 about 11am i decided to call the hotel one more time before i started making calls to the corporate office and luckly the manager answered the phone. i explained the situation that happened over the weekend and he told me he was aware of it, and i did express my concern about how i didnt recieve a call about the problem from the hotel itself. i basically told him i would love to resolve the situation without having to call the corporate office. he said he was gonna look into everything and give me a call back before he charge my card. the older members who were in their rooms relaxing also called me and expressed how uncomfortable they were with the situation and everyone was in an agreement that they never want to stay at another baymont hotel again. they wanted to write a review about their stay but i asked everyone that stayed at the hotel to let me see if i can get thinks situated first before they do that. and not only that the ceo of our organization is pushing me to get this resolved before he take matters into his own hands. i need someone from corporate to give me a call @ 678.668.1761.

We are staying at the Microhotel/ Wyndham at Kansas City Airport. At 7:00 pm on May 28th. The Tornado Sirens went off, and the entire area around hotel was under a tornado watch. We are 3 miles from airport, and THEY were vacated. My wife and a friend came down to Lobby to see if there was a safe place to be. The Front Desk Agent replied " the tornado is supposedly in two other counties. She DID NOT bother to call anyone else in hotel, and DID NOT offer any help whatsoever!!! As a retired Hotel Chief Engineer for 35 years, I was mortified that this employee did not show any empathy or concern for any of us guests. If this is how the Wyndham Corp manages their hotels, I will make sure that we NEVER book another room with your company. The 4 different employees that we came in contact with could barely speak or understand ENGLISH. We travel 7-8 weeks a year, and you can believe we we will not stay at of your CHAINS.

I was in Texarkana for a graduation. The hotel was selected by a family member of friends I was travelling with. My stay was not pleasant at all because I'm now suffering from bedbug bites received at you hotel. I reported finding ants and a bug I could not identify in my bed (Room 620) to Carole Hodges on the morning of Thursday, May 23, 2019. She moved me to room 615. I have never seen a bedbug and have never been bitten by one. I have submitted a formal complaint through your company's website. I will also call the city of Texarkana Health Department because I discovered through the internet that your hotel was partially shutdown last year for infestation of bedbugs. I have traveled over nearly half this nation and have stayed in hotels from no-stars to 5 stars; and have never encountered anything like this. According to the American Academy of Dermatology bed bug bites may appear on the hands, face, neck, arms, or legs. They can take a few days to show, or it might be as long as 14 days for you to see signs of a bite (with multiple bites, welts may form in seconds). I have never had anything like bed bugs ever in my home, church, or workplace. So, my stay was memorable if anything but not for anything good. It was truly one of the worst experiences I have ever had. I have spent the past few making sure that these things do not invade my home.


My husband and I recently stayed at your Super 8 hotel in Fernley, Nevada. We checked in on April 11 and checked out on April 15. The location of the hotel was wonderful. However, the condition of our room, #117, was beyond belief. The room was horrible. We had to unplug the microwave to use my hair dryer. And we had to unplug the microwave and television at night to charge our devices. When we first got there, I checked out the bathroom and found a urine splotch in front of the toilet. The safe looked very "unsafe" to even touch. The heating unit was filthy. The door to the room had a large gap around the whole door and the outside air was coming in. Not good for efficiency. I understand the policy of not cleaning the room every day, but clean towels and having trash emptied would have been nice. Everything in the room really needed replacing. I'm attaching pictures so you can see what we walked into.
On a positive note, the location was great and it was quiet at night. It's too bad the hotel is so run down. Get your corporate people to get a remodel done. Would stay there again if it was updated. This room was definitely not worth $79 a night. I would like to get an adjustment to the $300+ that I paid. This room should only cost $25 per night.
Thanking you in advance for your consideration of this matter. My colleagues and I travel frequently through Fernley, and at this point, I cannot in good conscience recommend your facility. It would be very embarrassing.
Sincerely,
Christine Arnett
The pictures are below.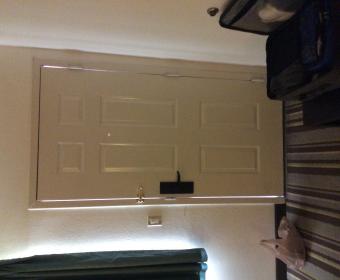 Checked in on May 18 checked out one week later had two weeks booked was told if we left early we'd not be refunded room was fifth, housekeeper lousy kept complaining how much she had to do, last night we were there couple across hall had a fight kept me up all night, dogs barking people hanging in the parking lot loitering n making noise, it was bike week, so there were wierd people hanging out in the parking lot doing nothing but causing noise if I had it todo again I'd stayed st a nicer hotel this was a nightmare week

John Doe
from Honolulu, HI
My complaint is against the construction company (TopLine Hospitality) Wyndham is using to work on the rooms here in Kona Wyndham Resorts. I'm on vacation here in Kona and I'm hearing all this Vulgar swearing, weed smoking, talk of cocaine use and fighting amongst their employees. When I talked to their Supervisor, he snubbed me and brushed me off. I tried talking to the Wyndham Manager Luke but he was busy. I'm sorry I waited a month to complain but my conscious isnt having this.

Having stayed at this hotel many times we once again in Jan/19 booked a room through the hotel for April 21/19. After driving for 12 hrs from Florida we arrived & checked in only to be told 5 mins later our room was not ready & had to be changed. Attitude of front desk staff was less than welcoming. We were told a shower curtain had to be added to our room which we understand. Upon checking out our room we found the fire alarm hanging down from the ceiling by the wires, outside of bathroom door was stained from liquid spillage & sticky, bathroom kleenex holder was dirty, no conditioner in bathroom, fridge coil inside covered with ice & no cooling in fridge, standard television was blurry, As stated before we had booked room on January 28/19 & had asked for room similar to the one we ad last 3 years. We also asked to be away from elevator & ice machine, we were assigned to a room directly across from elevator & ice machine. It was noisy all night from racket above & children running up & down hallway. At breakfast asked if there was cream & ketchup was told, "there should be " but there was none. After a long drive we were too exhausted to deal with the front desk over these issues. We did notify the hotel upon return home but received no reply. We are aware there was a tornado previously in the area but surely after booking that long in advance they could have had a room available for guests. This is the last time we will stay at a Wyndham resort.

Good morning. I had a 2-room reservation at the Baymount Inn and Suites in Mobile,Al on May 25th. My family and I were traveling and we booked a one night stay in advance of our travel. I have always had a great experience with my Baymount stays before, so this was a no brainer! Upon arrival, you could tell that they were unprepared. The receptionist told us that "one of the rooms may not be clean". She was right, except neither room was clean. The bed sheets were visibly used, the bathrooms were dirty, and there was mold of the window curtains. We literally opened the door and walked out, using nothing. I peacefully went to the front desk, and asked for a refund and cancellation. I was told sternly "NO". So my family and I left and went to another hotel, spending more unforeseen money.
I am writing this today for 2 reasons. First, to make you aware of the conditions of this particular hotel so that others in the future are not disappointed. Secondly, to seek a full refund of charges that we made to my credit card. I know from many stays and experiences with Wyndham hotels that this is not characteristic and commonplace. I want to continue my stays in the future for years to come, and I think that a refund for each of the 2 charges incurred (2 for $78.66) would be a good gesture. Thank you for reading this, and I look forward to hopefully many positive reviews in the future!
Thanks!
William Bryant Bell
318-366-3884
Bryant.bell@rpsb.us

I want to register a complaint against your facility on LBJ Highway, Dallas Tx. The hotel booked a private party for Memorial Day, unbeknownst to overnight guests. Literally hundreds of people were there for a pool party. Overnight guests had no pool access. Party attendees smoked cigarettes in this no smoking facility. Marijuana smell wafted through the entire lobby and pool area. Part of the lobby was closed to overnight guests. The restaurant was closed. The bar had two attendants and people were five deep at the bar to get drinks. The parking lot was completely full. From our room, we watched as two ambulances and six police cars arrived. People were removed on stretchers.
We were in Dallas to visit family and had invited them to the hotel for dinner at the pool. They have a newborn and the smoke in the lobby was too much for the baby. Our poolside dinner was a bust because we had no pool access and only room service was available.
Attached is a picture of the typical "party attire. " This wasn't reserved for the pool; this near nudity was throughout the first floor.
I have never experienced anything like this in my life. In addition to this absurdity, we got no room attendant service the day before, even though we were gone from 9 am to 10 pm. I called and was told "they are backed up." Then I was told they had had a lot of requests for room service. When I said I didn't think I needed to make a special request to get my room cleaned, the excuse reverted to "They are backed up," and "I will leave a note to find out what happened." I said there were things I needed that evening. Ten minutes later I got a call that I would get coffee, water, etc, but that I had to come to the front desk if I wanted towels "because a different crew" delivered towels and no one was available to do that. Again, another first in my hotel experience.
You need to close that hotel or completely change management. The facility has much potential but it is completely mismanaged. And guests should never have to play second fiddle in that manner to a private event when we had absolutely no warning.
Victoria Roberts 3132345230
IMG_2434.HEIC

Denise R Dorobkowski
from Atlanta, GA
Arrived at Travelodge on Airport Toad in Jacksonville,Fl, on Saturday 5/25. We got to our room, no problems. Tried internet (WiFi), and problems started, No internet connection. Husband went to front desk several times, front desk had service but rooms did not. Pool was not available to use until Wednesday or Thursday due to some issues. Today we asked housekeeping to empty our tiny garbage pails and give us clean towels, left room till 5:30pm, came back to No clean towels and garbage pails not emptied. We were supposed to stay here till Griday 5/31, we are leaving Tuesday 5/28, due to us hating this hotel room.
Sincerely,
Denise and Barry Dorobkowski

I recently stayed at a Wyndham Hotel in Johnson City, TN.
This was one of the worst hotels that l have ever stayed at.
There was a smoky smell in the hallways.
As well as a strange odor.
My room had ants.
And l woke up to being bit while laying on the bed.
The air conditioner made a loud strange noise.
The bed was 2 steps more comfortable than the floor.
The "free breakfast" is a joke.
When l did have breakfast l was given a cinnamon roll and a Styrofoam cup with milk.
This hotel brings the Wyndham "experience".
Your name should be taken off of this hotel.

I'm hoping I'm sending this to the right place regarding a Laquinta hotel located in Andover Massachusetts.
I made a reservation 5 months in advance for a May 2019 stay with my family. The hotels web site stated the hotel was fully renovated and had a three star review so I was not expecting any surprises. When I made this reservation I requested a handicap assessable room. Needless to say upon check in I was not assigned a handicap room, I tried explaining to the desk clerk that I have prosthetic legs and I need an assessable room and asked for this when I made this reservation, she stated the hotel was full and there was no assessable rooms available. So I had to deal with it...Upon going to the room we were shocked to see that the common area was in total disarray, no wallpaper on the walls, the room numbers on the doors were upside down, the carpets in the halls were dirty and sickening. To add to this, the management at this hotel assigned us to a room in between a full floor of school kids, "yes school kids" my family got absolutely no sleep during this stay!! These kids were yelling and screaming in the halls at all hours, playing soccer in the halls etc. calling the front desk didn't help, they sent their security person up but nothing changed. I was assured by the front desk folks that we would be moved and that didn't happen. In addition the room cleaners did not do a complete daily cleaning, the tub was never touched nor were the floors vacuumed. This trip was both for business and pleasure related, I have never been so discouraged staying at a hotel and I stayed in many. I'm sending this message to you not to bash the hotel but to use this message as a learning tool to better train your management and staff to be receptive to their patrons so they could get repeatable cliental. It's unfortunate that this stay tainted me as well as anyone in my corporate staff form staying in a Wyndham based hotel chain in the future. Warmest Regards.
Rick Savard
Phone-978-799-3544

I am on a roadtrip with my son and we had booked the Super 8 by Wyndham Forsyth located at 436 Tift College Dr. in Forsyth, GA about a week ago for the 26-28th of May. I booked it through booking.com and it said no charges would be made to my card. I was planning to pay cash for the hotel.
When I was an hour away from the hotel after driving all day I happened to check my email on my phone while I was stopped to find a letter from the hotel that they had cancelled my reservation. When I called about it she said they had tried to run my card that morning and when it didn't go through they cancelled my reservation. She would not explain more to me on why they did not reach out in any other way or why my card was being run in the first place.
I received no phone call or anything. Just an email that I happened to check when I was on the road. Being Memorial Day weekend I ended up driving quite a distance further to find a hotel that had openings. I am now staying in a Ramada by Wyndham in Perry GA and will be in a Ramada by Wyndham in FL as well this week. The Ramada in Perry has been great. I booked it 15 minutes before I got here, paid cash as I had wanted to and got right in the room. The Super 8 was a huge disappointment.
I travel often for both business and pleasure and have never had something like that occur in the past. My card has never been run for a preauthorization hours before I even arrive and I have never had a hotel cancel my reservation. The manner the Super 8 took in this was awful. There should have been a phone call made to me about the issue or to see if there was a different card they could run if they needed to. I can't even believe the level of unprofessionalism that occurred by this hotel. I have always enjoyed your hotels before and thought you should be aware of what this hotel is doing to people.
Sincerely,
Erin Alli

Ashley Goddard
from Knoxville, TN
I stayed 2 nights in the microtel by wydum I. Manchester Tennessee this weekend and we we checked into our room we notice that it had not been cleaned. The was pee on the floor and running. Down the side of the towel. There was people's hair on the wall of the shower and there were no clean towels. I went do t to the front desk and told them and they assured me that h. I returned later that evening it would be taken care of. I return 7 hours later and the lady at the desk stopped me as I was walking in and told me that my room was cleaned. So I went up and it was not still pee on the floor and no towels anywhere. The next day we went out for the day and came back late and yet again now one came in to clean the room or add towels or empty the trash. I went so t to the desk again and they had me wrote it on a scrap piece of paper and she said I can't promise it will get taken care of because they are getting ready to fire me anyways. Your breakfast that they provided had a child couldn't be more then 15 or 16 years old hadleing the food with no gloves nothing. I would never stay at your hotels again nor would I recommend it to anyone I know.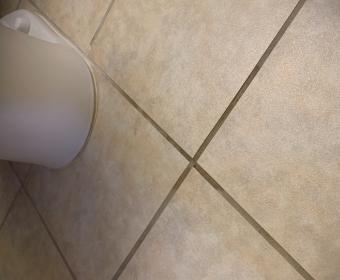 One of your employees gave someone a key to our room. Woke up at 2am to someone in our room well we were sleeping. They took my purse with my identity in it. I am traumatized now.

Ann Mckeever
from San Jose, CA
I am a long time Elite points member of La Quinta rewards! Since this merger with the Wyndham chain, it has been the most difficult and unorganized booking, ever! I have used points on some stays, some not. But on EVERY occasion, the service of whom I am making this reservation, has been abrupt, and at times rude! And, one of the most glaring problem.....is you CANNOT understand them! This has happened to me now 3 times IN A ROW! I am sooooo disappointed in this merger! We LOVED the LQ's and their reservation people were on and above Super friendly! I do not like to have to be continually asked to join some vacation package, on every time I call! Or rent car! For years, we have had such great service and easy reservations, that is has been a beating, dealing with y'all.

I am currently staying at the super 8 in Metropolis IL. I cannot get the workers to help. Our rooms toilet is dumping sewage in the floor. The attendant brought us a plunger and complained about the smell and left? Our daughter is sick from this and i cannot speak to anyone on any numbers i have called.
618-713-3706
I WANT SOMETHING DONE IMMEDIATELY
LAUREN SANBORN ROOM 215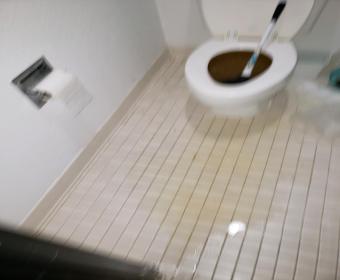 Sharon Springer
from Ashburn, VA
I checked into Wyndam gardens in Balt/Wa on 5/24 to 5/27 around 11pm. It did not look like the pictures on line but that's expected. The front desk person was dry and not welcoming but that did not bother me. We went to our room which was average but for the price that was expected. One of the bedding had holes in it, but was clean.
Then next morning I was awakend by doors slamming from 7am to 8am.
Come to find out housekeeping was on my floor.
I left for the day and came back at 11pm. I tried going in the building at the entance near my room and key did not work. Another couple also tried and theirs did not work either. We both went to the from desk and Andre assured me it would. We got to the room and it did not work. Had to head back to Andre again and he escorted me to the room and this time it worked. I am here to visit my sick mom in the hospital and if that's not enough stress, and all I wanted to do was go to bed and I had yo deal with more stress at my hotel.
This hotel dies not meet the Wyndam standards at all.

Melinda self
from Fayetteville, NC
Ramada by Wyndham Roanoke Va. Stayed at the most nasty room ever. Bathroom had big mold issues, floor was not vacuumed,, coffee pot but no coffee, food left in microwave, phone didn't work, mystery stains on walls, soap in room didn't have wrapper on it, advertised Buffet breakfast it was buffet bar with muffins, toast, old eggs, milk was warm and not on ice, walkways were very dirty and trash everywhere this place needs closed immediately! I work for Health Department and there are not enough shots to protect you from this place.

Katharine M Susman
from Bedminster, NJ
Days inn Wyndham North Fort Lauderdale ..the worst hotel stay ever in 60 years!! The evening clerk who said she was new refused to send airport shuttle at 7pm so I had to do an uber..when error was discovered no adjustment made. Rooms were paper thin and noise in adjacent room and parking lot all night. In the morning at 640 while waiting for shuttle, desk clerk will not allow guests in lobby and you have to wait on bench outside for shuttle. Evening clerk too busy to be able to see if she could print an emailed boarding pass since no printers or computers available to guests. Staff very unhelpful.

Cathy Sousa
from Omaha, NE
Maximum bather capacity in the swimming pool, awful in-person customer service, please contact (402) 660-2284 or (402) 658-6362 ASAP.

I stay there in Grand junction Colorado a few times and have issue with them over charging me then having issue with them not cleaning the room the staffing is rude and kicked us out after we payed for a week stay. The house keeping refused to clean we entered the room the sheets had blood stained and tub n bathroom in clean we asked for housekeeping to clean and never received survive in fact she said we refuse it when I wasn't there for the whole day I was at a meeting I asked for it to be cleaned and trash empty apond returning it wasn't done I called front desk everyone passed the buck but no one cleaned it still then the manager called the room and kicked us out. We payed for a week's say and only stayed four days. We are not there as of now had to pack up and leave. I've known of this place to over charge in my credit card I issues but they Alway make it right afterwards I complained. I'm am a sickly woman here Colorado for health issue and to be treated as such I'm upset and you need to look into this matter ive stayed with Benjamin kime. He paid this time and wanted to get his money back for the days we are not there

Stayed 4 nights at your Howard Johnson Hotel in Elk Grove Village . Moved from Chicago 16 years ago . We have been staying at this Hotel for about 14 yrs , when we go back for a visit . This time the carpet in our room was so filthy , my feet stuck to it ., couldn't sit on the cushion by the window because it had black gooey stuff on it , plus we didn't get a single towel or sheet that wasn't stained or ripped ! So disappointed , will not be going back to this place ever. Thank you Gloria

Jessie morton
from Muskegon, MI
I stayed at super 8 in Taylor Michigan. Never again. The first room the key didn't work come to find out it was under construction. Second room the bed had dirt, leaves, grass in it. The third room smelled of smoke, toilet seat was loose. Shower was nasty, exhaust vent was hanging from the ceiling. Bathroom door had a hole in it and was patched with contact paper and door handle was falling off. The refrigerator leaked water in the floor which wet my clothes so I had to wear wet clothes. I ask for a refund after all the trouble and was told no. I would expect better from a motel with your name on it. I would like someone to refund my money! I do have pictures to verify my complaints.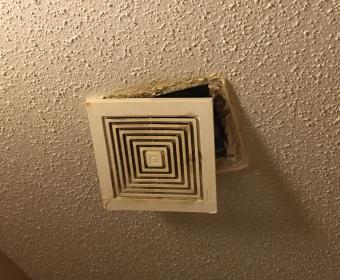 I want to file a complaint and please be aware I am also filing a complaint with the better business bureau and any other governannce offices I can find, I will also email the following individuals Michael D. Brown, Noah Brodsky, Olivier Chavy, Mary Lynn Clark, Brad Dettmer, Michael Hug, Kimberly A. Marshall, Jeff Myers, Geoff Richards, Barry Robinson, James Savina, and any other senior officers I can find. I called to ask of my confirmation email for a vacation offer that I paid for. The young lady i spoke to was very condescending and rude. After I received the information I needed I hung up the phone. She called me back and called me a "Fucking little bitch" I tried to call and speak to a supervisor another lady answered and told me that there were no supervisors available, when I asked he name she hung up on me again. I called again and I was able to get the name of the next customer service agent named Stephany Eliot. She refused to pass me to a supervisor. These call are supposedly being monitored and recorded so I am certain with some due diligence you can find these totally unprofessional individuals. My initial call was made at 5:16 Eastern on May 23 2019, her return call was made at 5:22. I would like sever disciplinarian action taken on theses individuals and i want to be compensated for being treated in this manner

The GM was unprofessional to my husband and I, the rooms were dirty we saw black mold and smell like mildew from the leaking water above the room upstairs visually saw the door frame which was breaking from around the door. The lady from the front desk move us to another room, which was a little better, but the entrance to our room was infested with big yellow jacket Bees they I am allergic to, if bitten from one of them I were be in emergency room or could die. We left and checked out. Megan Wilks didn't care was rude and charge me CD for the room anyway, didn't even attempt to satisfied the complaint. I am so disappointed in Wyndham. We stayed @ Hawthorn suites in Grand Rapids MI. Bad place to stay.

Made promises that we could book a hotel during the summer when we bought. After we purchased they have no availability and they should've known. They refused to refund us our money. Lotta promises no results

I stayed at your Wyndham Garden in San Jose and I am not happy .
Below is copy of the email that the GM refused to answer me . Mr Andersen
Okay so I stay at your hotel on Friday night and I was not informed by Melia that banking with Wells Fargo would be an issue for my billing so you guys took 200 plus out of my account so I had to eat crackers for supper. Then the next day you guys put the money back into my account and now I get a negative because you guys charged me again for the room ???
James Reitz

I am so angry.. I spoke to a representative because I had 2 bookings for the same date.. went online to try and cancel and assumed that it was cancelled when in turn it was not.. so I go and cancel again and stated that my points of 152 had been forfeited.. so I was told I have lost all of these points without having a chance of even using them.. I would like to speak with another representative because this is our first time booking anything for a vacation and now we have lost them.. we got the card so that we could use them.. we actually had to pay the card off when we first applied for it which was $3,700 and now we have lost the points after having to pay all of this money towards this credit card. I would appreciate a phone call to get these points reversed to my account.. 240-551-6077.. VERY UPSET!!

I was a guest of Your hotel in Jacksonville Nc from 5/16 to 5/18. My Marine son was having surgery and I decided to stay closer to the hospital on base. The room was horrible. The smell of smoke was unbearable to the point that I purchased my own air freshener. The cable remote was brokee in two pieces. The bathroom was filthy with mold in the tub and hair all over the floor that II had to clean what was left behind. The day of my sons surgery I returned to have a light streams of water for hours to include the shower and the sink and the toilet which was unflushable . I have stayed at many of hotels in the area and have never been so disgusted to have paid for and had to stay in such a disgusting place. The lobby looks nothing like the rooms and the rooms on the website are deceiving from what they actually are. I wish for reienbursmen and will be contacting the better business . I can't understand how this hotel has a 93 A rating in it's obby.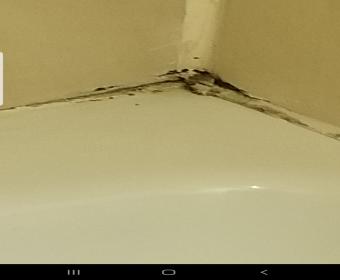 Petet Morin
from Bedminster, NJ
I am currently at Wyndham Grand Desert in Las Vegas, room 976, where I am an owner. I requested an accessible room , and I was given room 976.
In this room there are 2 bedrooms, but the accessible shower and safety bars in the shower and around the toilet are in the non master bedroom, so me, the owner has to get the guest bedroom which has basically 2 single beds.
In the master bedroom there is a king bed, jacuzzi, a nice shower stall and a washer and a dryer. This is unacceptable to me.
The fix is easy, put safety bare in the master bath shower and master toilet. When I went to the front desk to complain, I was told all the accessoible 2 br units are the same.
I tried to take a shower in the guest shower, which is equipped for a wheel chair to simply roll in, all I got was water all over the floor, making it quite hazardous to walk away from the shower. This is also a fall waiting to happen

My family, the Stone family, has scheduled our annual family reunion in Atchison, Kansas, the birthplace of most senior members in our family, for July 19-21, 2019. My sister-in-law, Dr. Jessica Stone, contacted your hotel months ago and reserved a block of 15 rooms for the family. At the time, Jessica was told that family would have until June 15th to make their reservations. After this date the rooms would be released to others.
I called your hotel this morning (5/21) to make my reservation, but the AmericInn-Wynham employee (Rachel?) I spoke to said that the rooms had been released and were no longer available. She also said that my sister-in-law had been informed about the cancellation of the rooms by someone named Kim. Following my conversation with your employee, I contacted my sister-in-law Jessica to see what the plan was. She promptly reached out to your hotel, then relayed back that she had *not* been contacted by the hotel about the cancellation. I called your office back, spoke to Rachel, and she further informed me the Stone family contract had been denied in order for your hotel to honor a contract with another party!
I am appalled that your Atchison hotel would conduct business in such a manner. This action threatens to topple our reunion plans. Please address and remedy this situation as soon as possible so we don't have to cancel plans for 70+ people.
Shannon (Stone) Santschi
913.980.8804

To whom it may concern:
My stay at Wyndham in Fort Myers was fine, but what has made me angry is the fact that I keep receiving email solicitations. When I book a hotel, I provide my email address solely for the purpose of providing a contact email in case there is a problem with my reservation. It is not provided for the purpose of continued solicitations. But what makes me even angrier is the fact that your solicitation emails do not provide the ability to "unsubscribe" as other companies do. That practice is inexcusable.
I am respectfully requesting that my name be permanently removed from your contact list going forward. If I continue to receive these emails, I will no longer do business with Wyndham.
Thank you,
Chris Lovett

I was a guest at Bat Sheva Jerusalem May6-12.
The worst hotel I've ever stayed at.
On May 11 my daughter and I went on tour from early morning and when returning I found that my iPad had been taken. I should have put it in safe but as it was early and I was in a rush, I just shoved it into my suitcase. Anyway, I was so shook up and told the person at the desk and she said they would investigate. Anyway, to make a long story short, I didn't receive even an acknowledgement from management that the incident happened for a week and that was only because I emailed. And, not even any kind of apology. They claim that no employee took my iPad while I can say with 100% certainty that someone took that iPad from my room. It is unacceptable that a hotel can have dishonest ppl working there with access to guest room keys!
Apart from all that, I can tell you that housekeeping is minimal. No clean glasses and dirty plates left by elevator for at least 24 hrs. The closet has a refrigerator in it that lets out so much exhaust heat that whatever is in there gets hot. Hanging rod up so high with attached hangers- impossible to use. The people at reception are unfriendly and indifferent. A friend of mine was also staying there and the taxi driver who came to pick her up was yelled at and questioned as to where he was taking her. Unbelievable!

LAURA FOSS
from Palm Coast, FL
On Saturday May 18, 2019, I checked into your hotel, which I had previously booked on-line. I purposely sought out a pet friendly hotel & paid for the room thinking I was set for myself, my boyfriend & my dog. After driving 5 hours to arrive at the Travelodge (Fort Myers, FL), I was then told that I did not have a pet friendly room nor did I pay for one. But that was shortly rectified by me agreeing to make a pet payment which I thought I had done in the first place. Then I was asked to sign a "Good Neighbor Policy", which states that rules such as: No Loud Noise or Disturbances, No DRUGS/ ILLEGAL SUBSTANCES, NO DISORDERLY CONDUCT & NO SOLICITATION of ANY NATURE to occur on the property. However, I was quite disturbed to encounter not just one but all of these incidents. The stairwell that I needed to use to get to my room had people using drugs right there as well as people outside my building selling drugs as well as Lord knows what! I felt very unsafe and after getting into my room & did not leave again until the morning whereas I was unable to get the rest of my belongings or let my dog out to go to the bathroom! I was constantly looking out the window because of all the sounds of loitering & inappropriate behavior, therefore I had a very restless night because I had felt so anxious from these immoral activities. I would have taken photos but I didn't want to jeopardize my safety. I am very disappointed with this stay considering I have frequented other establishments of your WyndHam Hotels & not experienced this type of situation before. On one final note , when I was checking out & I spoke with the employee at the front desk , I felt like I was just shrugged off & she just acted like I should have dealt with it , this in turn did not show me any professionalism! I will not be recommending this place to any of my family or friends! I will be posting on various review sites about this horrible experience!

This was the email I received today! RUDE!!!!!
Dear Keith,
Sorry you stayed 3 days under such bad conditions, but if it was that bad you might have asked for another room and I'm sure we could have accommodated you. Safe Travels,
Sincerely,
DAVIDSON BARLETT
General Manager/Owner
Super 8 by Wyndham
davebarlett@gmail.com
(305) 992-6706

Stayed at La Quinta BY Wyndham at 1301 Huguenot Rs in Midlothian, Va. on 5/15/2019. Paid for 2 rooms both rooms had two beds each and ALL FOUR BEDS were dirty. Called front desk and was given two new rooms with king size beds, only to find out that the toilet would not flush in one room. At 1:00 am a man unlocks our door and enters because Trey the young man own checked us in did not record the fact that he had assigned us new rooms. And the Next morning at 7:30 am we were awoken by a very angry knock on our door from management demanding we come down to the front desk. Once there we were accused of being squatters. This hotel doesn't even rank high enough for a tip of a corner of a star. I would NEVER recommend this hotel to anyone.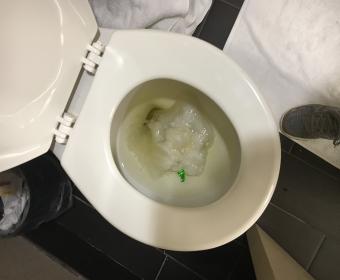 Christopher Murphy
from Virginia Beach, VA
This was one of the worst hotel experiences I've ever had.
Firstly, it's a non-smoking establishment, and yet my room reeked of tobacco and marijuana smoke.
The furniture was cracking and in disrepair.
The AC didn't work.
There were exposed conduits behind the switches and lights.
The door lock was missing 2 screws.
The water in the shower never got hot.
The curtains didn't close all the way.
The toilet didn't flush properly.
There was dirt in the corners.
But the worst was the Hot Tub. I ordered a suite in the hotel specifically because of the in-room hot tub. But when we turned it on, black flecks started shooting out of the Jets. The tub also didn't have a bath mat, nor did it have any hand holds to assist in getting in and out... Because of this, I actually slipped and hurt my leg.
If this is the kind of care they put in their top tier rooms, I can only imagine how terrible the regular rooms are.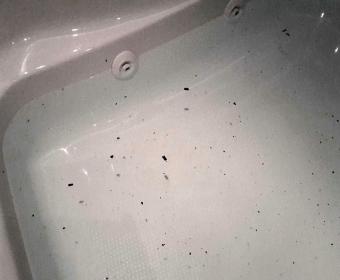 Jeanne A Chase
from Danville, KY
On 5/7/2019 I called to make a reservation for my parents at the Days Inn, Jellico TN. I am scheduled for a procedure at the local hospital on 5/20/19. I did not want my parents to have to commute back an forth from home, yet not try to spend the night in the hospital. I had looked online, saw that it was listed as $59.00. Rather than going through a booking company, I wanted to deal directly with the local Days Inn. I was offered a senior rate of $79.00, and could pick up a coupon at the welcome center approximately 1 mile away as we came into town. After some further discussion with Dylan, the stated manager, apparently our home residence is within a radius considered off limits to renting a room for the night. When I explained I was having a procedure at the local hospital, Jellico Community Hospital, I was told there were strict rules between the hospital & hotel. The only thing I could get from Dylan was no visitors after 8:30 PM. I explained to him, as a patient in the hospital, I would not be visiting my parents in the hotel. Requested to make a reservation. Begged to make a reservation. I was told I could not be trusted. He eventually hung up on me. Though I did reserve on line, I found another Wyndham hotel 10 miles away cheaper, more cooperative, courteous. I canceled my reservation with said Days Inn so my parents would not have their reservation canceled in their face, & I would not be available to make alternate plans. Jellico is a dear community that I worked in for 10 years. My preference was to support local economy at whatever cost. Sadly, the office manager of your Days Inn by Wyndham is driving clientele to other businesses. I wish him the best, but cannot recommend Days Inn at Jellico if the manager is suspicious of al semi local potential customers.

Maria Hampton
from Tampa, FL
Hello, my name is Maria Hampton and I was a guest this past weekend at your hotel. Unfortunately, I am very displeased with the service and quality of your establishment. I am especially upset because my family and I were visiting guests this weekend for my daughter's graduation from the University of Florida.
To begin, we checked in on Friday, May 3rd around 7PM. There was a large water stain in the ceiling above one of the beds and the room was not vacuumed or prepped for a new guest. I also issued a complaint for loud music playing next door that was not addressed. My room number was 144.
On Saturday, May 4th, my disabled sister was changing in the other room I rented, room 146, when one of your employees walked in on her changing. They did not knock on the door or apologize for the incident. When her husband went to the front desk they said, "Oh, we should have given you a 'DO NOT DISTURB' sign, sorry." Why was this not included during our check in? I also did not get one. I am curious on your employee standards for cleaning rooms and if this is taken seriously at your hotel. This especially concerns me because my towels were also not changed.
To continue, there were more problems this day. When I returned from my daughter's graduation dinner around 12AM there was a group of people smoking marijuana and drinking very heavily outside of our room. I was especially disturbed because I had my 12-year-old son and mother with me. This is incredibly inappropriate. Not only was this an issue, but also when I quickly tried to enter my room my room key was not working! When I went to the front desk there were a number of issues wrong. First, your employee for the night was not wearing a uniform or name-tag. How am I supposed to know who to address or know who your workers are if they do not adhere to uniform standards? He also was not present at the front desk and took about 15 minutes to come out. Why was he not there?
Regrettably, your establishment did not address these major concerns with any care or efficiency. My family and I checked out of the hotel at 2:45AM on Sunday, May 5th. I was concerned for the safety of my family and should not have been succumbed to these pressing concerns. I need to know what can be done about my payment to your establishment because they did not meet any expectations. Your website specifies, "Hometown Hospitality". This weekend was far from it.
Again, Baymont by Wyndham suggested they provided, "Signature hometown hospitality. Listening to our guests and treating them like neighbors is what we do best." Another quote provided by your website. I would like to discuss how we could resolve this manner. The amount I paid does not equal the service I was guaranteed and received.

I can't stress enough how bad this property is. The photos on the website are very misleading. The room was dark, dingy and dirty. The bathroom was very dirty with who-knows-what on the walls. I requested three times that this be cleaned and even with me standing in the room the maid didn't get it done. The beds sagged, the linens felt threadbare and dingy. The bedspreads were dirty and full of holes. We would not have stayed more than one night except that the town was totally booked for a big motorcycle rally. Carpet had not been vacuumed and the furniture must have come from some discount thrift store going out of business. Breakfast was a joke. Just a few items served in a silent room that did not feel safe. One morning we were locked out of the room that had been paid for making a trip to the lobby necessary. While I was there I asked AGAIN to have the bathroom cleaned. Other things: Old food left by other guests in the refrigerator proving that the maid never looked in there. Had to call several times for towels. We felt gross and dirty ourselves after staying there. Nasty, nasty place. It has totally discredited the Wyndam brand and the Days Inn brand as well.

my son and were so excited to spend time at the Garden Hotel in Phoenix. The pictures of the pool looked wonderful, and having the tennis quarts and restaurant for evening dining was a definite selling point. It turned out to be such a disappointment.
It started off with the room we checked into...the garbage's were all full which made us wonder if the room had even been cleaned and then we looked closer at the bathroom and it was clear, it had not been cleaned. There was no remote control for the tv, which after turning on the tv, we realized it was broken, so no wonder. There was no iron, no hair dryer. No refrigerator or microwave. This room had been stripped of any extras. The furniture was in terrible condition. We went to the front desk asking for help with tv and some other issues of cleanliness. The maintenance man said it was the service in the building. We went back to the front desk, and the lady there said the rooms on the lower levels were not as good as the rooms on the higher levels. (did she really just say that?) She said we could change rooms but she sent us on the journey of look at rooms. We found one that was acceptable.
I wish I could stop there but the challenges did not stop. We were excited to try out the tennis courts but the front desk did not have any rackets or balls we could use. I said " you have a court but no rackets or balls for your customers?" She said, "yes, you should have brought them with you." She told me I could go buy them. I needed to jump on the light rail, and ride 15 minutes and then walk another 15 minutes and go buy them at a target, which we did. We were not able to play that day until because we of the time of day so we had to wait, wake up early to go look for the rackets. We bought them and the desk help said they would purchase them back from me. I left them with them when we checked out. I have never been paid back. I have called at least 10 times, last time the woman on the phone said, the lady that said you could be paid for them no longer works here. I will mail them to you... it has been 2 weeks and they have not yet been delivered.
The pool looked so fun to us, the water feature looked amazing! Until we went outside and it was dried up with a big whole in it. The maintenance crew (who we saw one time the entire week) told us it would be running the following day. We stayed Monday-sat. No one ever worked on it while we were there to get it running. As we entered a key, we pulled out our key card and noticed that there were no latches on the door. Anyone, could walk in off the streets, even children could walk right through the door. The pool was so poorly designed that there was no were to sit longer than 25 minutes and you would have to get up and move your chair back into the sun. When we looked for a chair, there were massive amounts of bird poop on every chair except 3 chairs on the deck. No one around to clean them, Stock the towels, or even skim the pool that was full of tree debris. There was construction west of the pool and a jack hammer going all day every day and it did not provide for a calm time at the pool. The guests were picking up the pool skimmer and cleaning it so they could get in and cool off.
The dining restaurant was closed with no chef. We had to once again, leave the hotel every time we wanted to eat lunch or dinner with the exception of breakfast. We had to ride the light rail again 15-25 minutes to find some place to eat because had tried the only two restaurants near the hotel, the Mexican restaurant and Alexis. They were a walk as well, which is ok, but when you are walking at night as a woman and 16 year old in a sketchy part of town it can be unsettling. Especially, when there are homeless men rummaging through the garbage cans and watching you. I asked to talk with a manager many times and got the run around, he was always in a meeting, or we just changed management and he is away at meetings. We later found out that they were male prostitutes and that the area we stayed in was saturated with adult themes bars.
Because the Hotel was changing management I feel the staff had the green light to say, sorry we can't help you with that either! I looked long and hard for a nice place to stay. The selling points of the reasons why I picked this one were not available to us because of the time we happened to go there. We were there the last week in March. Tennis courts (no rackets or balls) no evening dining and drinks available, the beautiful water feature was broken. Such a disappointment and I don't think I will use Wyndam Hotels again

Recently stayed at La Quinta in Claremore, Oklahoma. Was shocked to find out I had to pay $20 per night (two night stay) to have my small dog in the room. I was a La Quinta Rewards Club member for several years and went out of my way to stay at La Quinta because the properties were generally nice and more importantly, they allowed pets with no add-on fees. Now that Wyndham has taken over I am being forced to find other hotels to stay at. I will NOT pay $40 for a two night stay again, that is RIDICULOUS!!! What is that $$ going towards. It's nothing more that a "money grab" because more and more people are traveling with pets. I belong to a dog club that has competitions every week all across the country and will now be looking elsewhere to stay. It's too bad greed for the almighty dollar has taken over what was once a staple for my travels.
Mike W.

Mold in the shower upon arrival, stink smell in the room. filthy carpets with stains? rotten front security door that twists in half almost, and dirt and rocks on the floor under AC unit. room 157 near pool with continuous running water from the south end of pool. into the parking lot for hours at a time. wrote letter to GM at lq0597 and never received and contact back, this place is a dive. look into it i even asked for half the funds back because of the nastyness of this place. i have tried to attach photos and they wont attach but i have short video of the mold and dirt and rock. hopefully someone gets this place straightened out

Lisette Buono
from Trenton, NJ
I was recently traveling through Parkersburg, West Virginia and had to stop for the evening. It was very late. I found several hotels in the area but chose Travellodge by Wyndham because of your good name. I was very surprised at the condition of the room. It was absolutely filthy! I was told it was non-smoking yet it smelled like smoke, had ashes behind the night stand on the floor, the carpets look like they had not been vacuumed in a very long time, the bathroom sink, shower and toilet were all dirty and falling apart. The door frame leading into the bathroom was completely falling off the wall, the lock was broken. The lights were falling off the ceiling...it was awful. Naturally, I couldn't sleep not knowing what was in the bed. Complaining to the night time employee went no where. I must say I'm very disappointed that a place run by Wyndham was this bad. Look at the utter filth in the picture attached. I wish I could send more so you can see for yourself! I'll think twice next time when looking for a place to stay.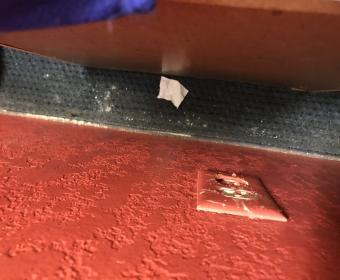 Have feedback for Wyndham Hotels?
Thanks for your feedback!
Sorry. Please try again later!