Wyndham Hotels
Wyndham Hotels Complaints Continued... (Page 5)
266+ reviews added so far. Upset? Call Wyndham Hotels corporate: 1-800-466-1589

Lauren Williams
from Mason, OH
Hello my name is Lauren Williams, honestly if i could give below a one star i would. I've been trying to get in contact with someone for a week now and have heard nothing!!! I stayed at Baymont inn and suites with my friend on October 5th 2018 in Fort Wayne Indiana, a huge mistake that was. We checked in about 6 pm and dropped our stuff off as we did have a concert to go to. When we got back he noticed there was a huge blood stain on the bed and hair everywhere, the towels were filthy, food on the floor. The room hadn't been clean but the beds were made which means the maids saw it and blatantly ignored it which influriates me. I don't think I will ever be returning to any of your hotels ever again after this experience and I will be sure to tell everyone I know about this. I will need a full refund after that terrible experience, I had informed the staff about this and they just moved our rooms and did nothing else not even a simple apology. This is unexeptable. Attached is a picture of the incident.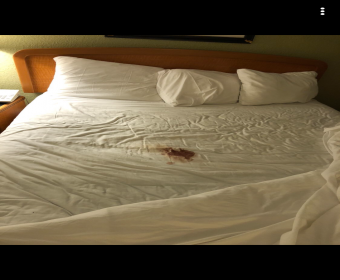 Nasrin Khodadjou
from Monmouth Junction, NJ
I would have given zero, if it was an option. I was forced into buying a vacation by one of your pushy representatives, I did not know about the requirements until I tried to book the trip. So I asked for the tape review and asked to speak to a person in charge, the representative said that I would get phone call back. I had been a week and I have not gotten a phone call. I just called again and spoke to your representative, this time she said , because this is a call center the don't have call back policy. So what the customer suppose to do. I read your reviews online, there are a lot of unhappy customers out there.

ralph consiglio
from Belgium, WI
I stayed at Ramada by Wyndham Newburgh/West Point on 9/27/18 room 130 . 8:30 am I GOT IN THE SHOWER AND THERE WAS NO WATER . WATER IN SINK AND TOILET , NONE IN SHOWER . So I went to desk and explained the problem. he said go back to room and wait for repairman , I asked how long and was told when he can . I cant wait too long I HAVE AN APPOINTMENT AT 10:00 AM 20 miles away , he said well I cant do anything about that and how do I know there's no water ? come with me to the room and see !!! no cant do that . Can I get the manager , gave me a phone # of a empty desk in the foyer . Then called hotel # and he put me on hold and din not pick up for 10 min so I hung up . 36 hours later the manager called me and said there was no problem with the shower and that I didn't know how to work it . And that " you people always want something for nothing and always complain " that's a quote . He and the staff were the rudest I have ever encountered in all the traveling I do . this year alone 9000 miles on the road . thank you

Dario Roberts
from Fort Lauderdale, FL
Hello,
My name is Dario Roberts, please attached my email on my stay at
Days Inn
1700 W Broward Blvd
954 463 2500
My name is Dario Roberts, I was booked at your hotel from Oct 7 - 13 2018. We checked in around 7pm Monday 7, 2018. On October 8, 2018 around 2pm My wife Aisha went to give the 2 babies a bath and notice the bath tub's mat was lifting up from the water and it was EXTREMELY DIRTY AND NASTY! She slightly lifted it up and notice mold and mildew (see pictures attached and video) the SCENT WAS HORRIBLE!!! It gave everyone a headache and made the babies sick.
I went to reception to report the room, a black slim gentlemen who works for the hotel made a most disturbing comment to me "IF YOU DIDN'T LIFT UP THE MAT YOU WOULD HAVE NEVER SEEN OR SMELLED THE MOLD" Sir at this point I was already upset but still decided to work with your hotel. I went to see 2 rooms all of with had THE SAME MOLD!
I was forced at this point to seek accommodations to other hotel for the safety of my family. As the mold had already started to make my babies sick. Sir we want our money back and we want the money we spent on this new hotel we booked because your hotel was nasty.
The Florida Department of Health in Broward County number is 954 467 4700. We will be calling you this morning to discuss if the response is not favorable we will be calling them and forwarding those photos/videos to them, Wyndham International and ALL SOCIAL MEDIA( facebook, trip advisor etc...)
Dario Roberts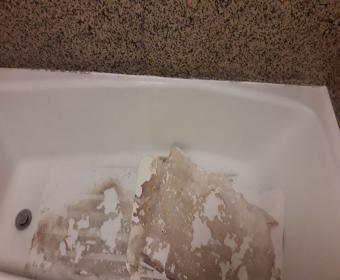 Valerie Anderson
from Richmond, VA
I wanted to report a complaint about your Super 8 in Atlantic City. My husband and I stayed there on Tuesday, August 21st for one night. The pictures online of the hotel are very misleading, as they make the place look quite nice. Such is not the case. The carpet in our room was not clean, at all. It appeared to have vomit on it. We only had one pillow each, since our other pillows were stuffed behind the couch, and we were told there were no more pillows. Overall, the room was so disgusting that we did not want to sleep in it, so we stayed up all night, roaming the boardwalk. The neighborhood did not feel safe either. Lastly, they advertised on their sign outside for what I can only assume means one thing (luring in prostitutes and their customers), which is a bit horrifying.
The following day, I actually saw an inspector there and asked him to come check out our room. He sent the manager up there, who agreed to give us 1/3 off, $50. The prices of the hotels were extremely inflated due to the airshow going on the following day. At the time, I agreed, but we just received our credit card statement with our $100 room charge on it and after some thought, we feel that we should not have to pay $100 for something so unacceptable. I have since tried to look up this hotel and was not able to book any rooms at any time (just checking, not really wanting to stay there again), leading me to believe that it shut down, as it should. I have pictures of our room and the hallways by the stairwell that were stacked with junk. I would appreciate a full refund. Please let me know how I should proceed. I tried to add more photos, but the site wouldn't let me. I can send them another way if you'd like. Thank you in advance for your cooperation with this matter.
 
Valerie Anderson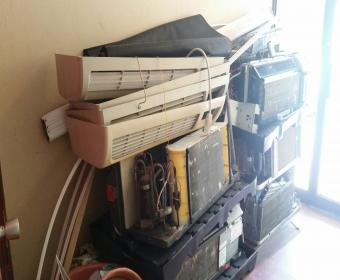 Kim E Mills
from Indianapolis, IN
I stayed at The Baymont in Cincinnati, OH and it was the worse experience in a long time! The elevator didn't work, the hallway smelled and the front desk staff was rude! I will never stay at another Wyndham hotel. I stayed at 10900 Crowne Pointe Dr.
I feel I deserve a refund!

Olivia Adams
from Saint Paul, MN
To whom it may concern,
On Friday, September 7 I stayed at the Microtel Inn & Suites in Conway, AK. I was very disappointed in my accommodation. As I mentioned to your front staff, the accomodation was unsatisfactory in the following ways.
-fresh stains on the mattress
-blood stains bathroom
-food leftover in refrigeratior from last guest
-hand 'prints' on walls and ceiling
-hair in sink
-hairdryer had large crack along length of 'body' rendering it unusable
When asked to move to another room. I was told that this was not possible nor were the problems rectified. No explanation given. The problems documented should have warranted this room be unusable.
Reading your booking policy it is an implied term of OUR contract that the accommodation provided would be a standard of cleanliness and quality reasonably to be expected in your stated price range. When I 'paid' for this standard, I fulfilled my obligation. More importantly, it is also implied that the service provided would be done so with reasonable consideration as required by the Consumer Protection Act. Therefore, you are in breach of contract.
I have stayed with Wyndham properties in the past and have always been satisfied. Through my experience I would consider this an 'anomaly' but I am also entitled and demand a 'credit' refund and/or voucher of credit as compensation from you.
I expect your response to this letter within fourteen (14) days.
Yours sincerely,
Olivia Adams

richard torres
from Kissimmee, FL
Re: Hotel conditions
Wingate by Wyndham St Augustine Confirmation # : 85198EC003125 Fri 08/17/18 - Sat 08/18/18 and Wingate by Wyndham St Augustine Confirmation # : 85198EC002940 Sat 08/18/18 - Sun 08/19/18 I have never been so disappointed in all my life with Wyndham hotels. My wife and I have traveled all over the world over the last 30 years and I have never been so disgusted with a hotel stay. Because of my respect for the Wyndham brand I will allow you an opportunity to rectify this matter before I do like every other unhappy customer and post negative comments on the 20 or so social media websites I have access to. Let me give you a list of all the things that went wrong.
I have never written a letter to a hotel before, so this clearly reflects my disappointment with the Wyndham Brand.
1. Roach in my room
2. Electrical outlet with no cover
3. Remote did not work, call down stairs they made us go down stair s to obtain a new remote
4. HBO Channel did not work
5. Mold in the bathroom
6. The breakfast eggs were cold, no bacon, coffee was not filled, no TV in waiting area, lights were off I had to ask the front desk if we could have breakfast, the waffle maker was dirty from the day before.
7. Our room had a horrific smell
8. After the room was cleaned, maybe an hour later, I just came out of the bathroom putting my pants up and laid on the bed, when the door opens, and it was the head of housekeeping who came to see if the room had been clean. She did not have the decency to knock on the door first what if I had come out of the shower or my wife and I were in bed.
9. The paint on the walls was poorly painted in many places and the pant around the door frames is miserable.
10. Ok this is truly a sad moment, we get off the elevator to find our rooms and there is no sign on the wall advising your guess which direction to go to find your room, so we walked down the wrong side of the corridor.
11. This is sad but true the doors do not have plastic numbers they have a piece of tape with the room number written on it.
12. The air vent in the corridor had dirt coming out of it because it was so dirty.
13. The little store on the first floor was completely empty 3 refrigerators with only one with about 6 to 8 items in it. The smell from the refrigerator was awful. There maybe 12 items for sale on the shelf.
14. When I stepped into the shower I almost killed my self... The bath tub does NOT have the rubber grips at the bottom, so I slipped and slide my way back out of the bathtub. I was naked my wife called down stairs and guess what happen they made her go down stairs and pick up one of those old fashion rubber mats with the suction cups, they would not even bring it up stairs. I waited naked in the bathroom until my wife came back up.
15. I went to open the sofa bed and to my surprise there is a 1 inch wood the size of the sofa underneath sitting on the bed. This is the worst experience of my life. I could not pull out the sofa bed.
I am sorry my wife and I have been married for 30 years and we have never stayed at a hotel that was so poorly run. I should receive a full refund and weeks stay at any place of our choosing. I will wait to hear back before posting this to Social media. I will assure you if this matter is resolved to my liking then I will not post anything to any social media. There were at least 10 more things wrong with the hotel including hot tub not working, etc. I hope to hear from you soon...
Richard Torres
3185 Whooping Crane Run
Kissimmee Fl 34741
407-288-6819

thomas roddenberry
from Thomaston, GA
I stayed on July 4th of this year. I was charged two months later for another night that I did not stay.
I called and spoke with the manager that said she was the one that charged it. She would not refund my money. She actually took money out of my account on two different occasions.
I was charged over 160 dollars for a night I did not stay. I am very disappointed with Days Inn for this.
The manager stated I stayed another day and I told her she was incorrect to even check her cameras.
I did not authorize these charges and this has been terrible.
My sister had surgery on her brain for seizure that day in Atlanta. She was in the hospital for a month.
I cannot use my phone there. I wanted this day at Days Inn to be one day to just relax before all the surgeries started.
And now to pay for another night when I didnt even stay another night is wrong.

richard torres
from Kissimmee, FL
Stayed from 08/30/2018 – 09/30/2018
Aug 30, 2018 - Sep 3, 2018 Confirmed Itinerary # 7372603146996 through expedia
Super 8 by wyndham 6322 Chef Menteur Hwy, New Orleans, LA 70126
Please escalate…
Hotel is located next to an abandon building with king size rats, it is so discussing. The smell in the building is horrific. Where do I begin to tell you how disgusting this place is? The breakfast was white toast, cold coffee, no eggs not even hard-boiled eggs, missing outlets in my room and in the main dining room. My wife and I stood at this hotel for 5 days and 4 nights, we had the same stain on the sheets for the entire time. We ate chips on the first day we arrived and on the last day the chips were still on the floor, they never vacuumed our room. The garbage in the hall way garbage can over flowed daily. Employees sat in the lobby having coffee, watching the football game with their shoes off, what the hell is going on here? We put out the ironing board which partially blocked the door and the housekeeper never put it away it remained there for the entire stay. Our room door did not close correctly so we had to push really hard on it to close it and extremely hard to lock it. No shampoo no lotion. She failed to remove the coffee bag from the coffee maker from the prior day. They failed to give us cups they actually left the dirty cups from the prior day on the dresser. The facilities are old and dirty including the pool area. I can go on and on about how disgusting this place is WYNDHAM should be embarrassed and should fire everyone at this location and condemn the building. No human being should stay at a place like this.
Richard and Daisy Torres
3185 Whooping Crane Run
Kissimmee Florida 34741
407-288-6819

Mike K. Flores
from Clermont, FL
Hi, My name is Mike K. Flores a Wyndham reward member, I stay in the Travelodge Orlando Downtown from August 17-19, I bring my son from Puerto Rico to Orlando to study in Full Sail University and we stay in the Hotel until we find an apartment to my son. My first night I use my rewards point to stay free and the second night I pay for the stay, Wyndham Personnel were fantastic until the night of the 18 between 11:35pm to 11:55pm, my son came inside of the hallway in the hotel with a bike, not running the bike but almost in front of the Room he ride the bike. Front desk personnel scream at him and my son tell him that he was almost in the room, The front desk personnel told him that he can kick him out from his hotel and told him dumb ass. My son told me what happen and I went to the front desk to clarify the situation. The gentleman again told us in a very aggressive way that he can kick us out of the hotel and I was very peaceful and tell him that I just want to clarify the situation, he again tell us that he will kick us from his hotel and he don't care that my son is 6 feet tall, I told him that I don't feel that he is treating correctly a customer and again he told me that he will kick us from his hotel, I told him that I feel that he was racism because he was screaming all the time and treat us to kick from his hotel, I told him that I will use my phone and video because the way that he was talking to us was a very uncomfortable and I was feeling a lot of prejudice against us. Once I told him that I was going to video him he did not speak and told us that the state of Florida don't allow us to video him. He keep telling us that he will kick us from the hotel and I told him that there is a video camera in the front desk that can show how peaceful I was talking to him and how he was aggressive screaming and been racism with us, At the end I call 911 because I did not feel safe with him screaming very aggressive at me and my son and for telling in an constant and screaming way to us that he will kick us from his hotel. Police came and told me that if he give us a card with the name of the manager for any complaint and I told the police that I was very upset on the way that this person that represent Wyndham treat me, and I don't feel secure, Both policeman told me that stay in my room and do go out, And wait for the front desk guy to leave in the morning. I told the police that I feel that I was treat very bad and there were a lot a racism by this Wyndham representative. I call customer service to express myself and there were nobody, I call Orlando Wyndham Office and it was just for reservation, They told me that tomorrow I can make the complaint, I told Gabriel ( Wyndham on the phone) that I don't feel secure and that's why I call Wyndham for looking for security. Her answer was that I have to call tomorrow to customer service. I'm writing this just in case something happen, I'm in my room with my son with a lot fear and can't sleep, because of the way that he was screaming at us and treating us. I want to make this formal complaint and need that somebody from security or Administration contact me 787-238-1017

This was the worst hotel experience I have ever had! My friend checked into the room I had booked and paid in full for because I was stuck on a closed down freeway. I had called and added her to the account and whoever answered the phone said it would be no problem. When I arrive less then an hour later I go to the front desk to get my key card and I am told I cannot have it until I pay $50. I explain there must be a mistake I paid in full and was told no I needed to pay, when I asked why I was told I do not know she said you needed to. I learned she was the manager and asked to speak with her. She called the hotel and was extremely rude from the start never let me speak and said if I had stayed at a nice hotel before I would understand all hotels charge an extra $50. I tried to explain my question and she hung up on me. I asked the front desk guy some more questions and found out that the fee was not a payment they just wanted to place a $50 hold on my account for incidentals, I asked why he did not just use the card on file and he said there was not one. I handed him my card and said I had no problem with a hold but that they both kept saying payment which is why I was questioning him. While he is holding my card the manager calls and says we can not stay because I denied payment (I had already paid in full). I ask to speak with her she denies and then finally calls in. She said I declined payment which I explain was not true and that her employee had my card. She made me at 12am call my friend wake her up and have her pack her things up and we had to look for a new hotel. In addition at 3am the card they claimed to not have was charged $50 thankfully my credit card company blocked the charge!! She also said I could have a full refund but when I called hotels.com they told them I could only have half. I left my number for her to call and I have never heard back. I did get a full refund from hotels.com but PLEASE BEWARE THIS HOTEL IS TERRIBLE AND LACKS ANY CUSTOMER SERVICE!! I am still waiting on a phone call.

Nancy Lavigne
from Boston, MA
Booked a room for 4 nights at Super 8 Westbrook Maine on Larrabee Road. After my 3rd night stay a finally complained about the room next to mine. Apparently the person that is staying in room 106 lives there in the room and has 2 dogs that howl all night long. I haven't been able to sleep a full hour. Constantly being awakened by the dogs howling and high pitch screeching. This morning after having to listen to dogs howling since three thirty this morning, I went to the the front desk to ask if something could be done about it. Jeremy at the front desk states that I had no reason to be upset and dogs howling all night shouldn't bother me, basically told me to shut up and deal with it. I have one more night to stay. After that response from Jeremy, I am now furious and disgusted by staying here. If people are aloud to live here with pets,they should not have them in areas with guest up put up with nonsense.
I have tried contacting the corporate office to file a complaint, without much success to resolve this problem. Hoping someone will contact me for a resolution asap.

stacy watson
from Redding, CA
I needed help with a package they sold me - I hadn't received the American express Gift Card and I had additional questions. When I called the number attached to my confirmation email for help the person I was connected to twice... was unable to help me they just wanted to sell me something , even when I said I didn't have the time. I wasn't transferred to the correct Dept. I was hung up on instead #45170405 package 11914

Benny L Baliles
from Charlottesville, VA
The sheets smelled horrible like they hadn't been changed in a long time....room key was not programmed in and waited in hallway in heat to have it set....suppose to have been or at least it was in the pamphlet...."free breakfast" did not get anything....air conditioner made a knocking noise when coming on and kept me awake....asked to bring extra pillows, never got them
This was in Circle Dr Summerville SC

kathy bachtel
from Cuyahoga Falls, OH
I checked in on Friday, was given a room with one pillow and no linens. I went to the office for these items, was told they didn't have any. I returned to my room and the door wouldn't lock. The woman at the desk told me sometimes you have to jiggle the handle and lift it up. I refused. She gave us another room, no air conditioning. No linens. No pillows. I had 3 rooms reserved for 2 nights. we had a total of 15 people with reservations. the rooms were filthy, candy wrappers were behind a curtain, the bed skirt had some unidentifiable crud on it. There were mouse traps in one of the rooms. The soap in the bathroom was used, there was hair all over the bathroom, in the tub and on the floor. We had no shower curtain. I offered to hang it myself, but they didn't have one. we had no linens/blankets. All 3 rooms had a pull out bed, no linens provided. our room had 1 pillow. We had 7 pillows for 15 people. I asked for more pillows. Was told they didn't have any. The woman offered to let me go in another room and take pillows from there. My nephew rolled up a hoodie and slept on that. The air conditioning only worked in 1 room. 2 rooms did not have coffee makers. The one room with a coffee maker had a bug in the pot, no coffee filters. We had no towels. We asked for more and we were told they didn't have any. breakfast buffet empty at 10:00. no plates and no coffee. The woman working breakfast was just sitting at a table. Front desk staff rude, hung up on us when we called them. Would not escalate our issues to manager. Pool was closed because 'it might rain.' Pool was supposed to be heated, it was not. kitchen area empty. Few if any dishes, no dish soap. wi-fi awful. Couldn't keep a signal. The grounds are overgrown with garbage everywhere. We went to the office Saturday to resolve some issues, we were told everything would be fixed while we were out. We would have left, But they said they would fix everything. When we came back, nothing was changed. It was too late to go anywhere else.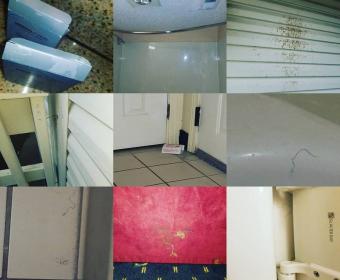 APRIL GILL
from Northville, MI
I visited Wyndham hotel in Sterling Heights MI on 7/21/18 solely for my 12 year old son birthday because that is where he wanted to go and to say the least it was an experience from hell. When I booked the room the reservation was taken by a third party who told me mixed information from what I was told from the actual hotel location when I checked in, I was told I could get numerous wrist bands for the indoor water park but when I checked in Eric the manager told me that I did not have the water park package and I could not buy additional water park tickets, so I wind up paying more for the room but he did accommodate me with an extra water park ticket so I received a total of 6 water park tickets and mind you I had a group of people with me. So after all of that I still decided to stay at the hotel, I wasn't at the hotel for two hours when we decided to check out because the water park that we visited the hotel for was shut down for the remainder of the evening which was a damper for my son, this ruined my son's birthday. There was no management on staff when we checked out but I did get one of the young ladies at the front desk to call the manager Eric on his cellphone who did approve my early check out but the young lady failed to stop the payment that was being processed on my credit card for $143.50 which was supposed to be held then it was supposed to fall off, now today Wednesday 07/25/2018 I'm still waiting on my refund which I was told it will take 7-9 business days because of someone's error, this so so unacceptable because we did not stay more than two hours at the hotel and I feel like I should be accommodated in all ways... I need action ASAP and I want my money back ASAP, I will never go to that facility ever again, you will not get any more of my money due to this horrible experience. If you are needing to contact me my number is 734-239-5841, and ask for April Gill

First off, I was ok with the fact that the room reeked of men's cologne & only had one chair (no table, other chairs, microwave, fridge, coffee pot, or HBO AS ADVERTISED) with barren 70's decor with no ventilation at over $62 a night for one person. Biggest issues are the lack of light bulbs or plugs at both bed sides, mold that cannot be cleaned in the shower ceiling, the several bugs I had to kill, the vending machines rarely working, the pool being "out of service" & the attitude of the night staff. I really thought after 3 days of being an exceptional guest (even enrolled in the rewards program), I would be treated like such...I was wrong. Despite my better judgement, I was attempting to pay for another night in the same room. I was told to not bother until check out time... Only one day shift clerk & member of housekeeping went above and beyond. They should be management and are a true example of customer service. At check in, you are told all of the amenities to come that are only in a couple of rooms (at best). Don't waste your time or money on an overpriced joint unless you want filthy bare feet & bug bites...GO ELSEWHERE!!!!

Katie Johnson
from Overland Park, KS
Days Inn-Great Bend, Kansas—filthy room, smelly hallway and room, uncomfortable beds, mildew a/c, unsavory characters walking around vehicles during night. Receipt was refused. Reward points refused. Cancellation refused at time of booking. Shame on Wyndham!

Jerome Woodberry
from Charleston, SC
In April we stayed at Hawthorn suites Charleston SC. We advised the front desk that the water in the tub was going out slow. They had someone come and I suppose plunge it out. then left the hair in the toilet without flushing it. Also they put the do not disturb sign on the door so we were not serviced. When we returned and noticed this I went to the desk and advised them.they said all the maids had left and gave me clean linens and stated they would give me a free night. I asked to see the manager and they stated he wasn't in. But he would call me but never did. We are back and asked to see him Saturday July 14 and he was on a conference call. They did pull up where we had the problem in April but said we booked through Priceline and they couldn't do anything about it. Now Monday I asked to speak to him and he is out of town on a business trip. Sounds like Hawthorne suites is dodging their part in this situation. Hawthorne received the money and created the problem so they should solve it not priceline

MJ Rutten
from Carroll, IA
On 07/11 & 12th, Hubby & I stayed at Day's Inn on NW Blvd. - first time we've had to "rough it" in a motel. 1. Toilet sits very Low. Felt like sitting in a hole. 2. Had to flush it 3 and 4 times to clear. 3. Hardly any water pressure from faucet in sink - and could get hot water in AM, but not during day. 4. In the sink area, razor plug wouldn't stay (connect) in the outlet. 5. There's no handles to support yourself in bathroom. 6. There were 2 queen-size beds close to each wall on either side - could get in or out only on one side (center) of each bed.

Sheila Slezak
from Bowerston, OH
Our vice president was REFUSED his room at the Super 8 by Wyndham in Athens, Ohio yesterday. The owners?/ managers who gave their names as Jim and Roger, (which I highly doubt), unless that has become a common first name for someone who barely speaks English, would not let him have his service dog with him. This man is a disabled COMBAT VETERAN!!! They cause him to have a panic/anxiety attack because of this. He was in Athens for an event. We explained this was AGAINST the law. They said they didn't care, they also said they didn't care if the news station came.
He provided them with documentation showing who he was, the dogs training, shot records, ect.
We will be letting everyone know how he was treated. Social Media is a great outlet for this experience. This was ridiculous.
I wish I could give this experience the rating it truly deserves, which is negative stars

Brennan and Melissa Nelson
from Beaverton, OR
Filthy Motel covered in hair. Shower had such bad water pressure, couldn't hardly rinse soap off. Charged for night not stayed, and after cancelling reservation around 4;30 PM I was harassed by the motel until 11:30 PM until I had a very unfriendly discussion about the horrible service being provided. I will never stay at another low budget high price roach motel operated by Wyndham again.

Denise Sutton
from Stone Mountain, GA
I have had AWFUL breakfast service both times i stayed! ...i suppose just because its "FREE"? However; i was told it was $9+ EXTRA for continental breakfast.
I wanted to bring a couple bowls of cereal and milk up to the room; my 4 and 6 year old boys aren't up EARLY eanough to get decent food- PLUS; our last stay the rest. HAD NO SPOONS!!! I had to ask front desk mgr. For spoons...the waitress never even asked us if we wanted anything to drink!
Today; because the boys had a late night i grabb

Robert Gary/Jeanette Gary
from Chicago, IL
I was staying at the Wyndham Hotel in Essington, Pa. for a Conference, Wednesday July 25 thru Saturday July 28, 2018. I must first say the I had a problem with checking in because they had made my reservation for Tuesday instead of Wednesday, but the desk clerk took care of the problem.
Second, on Thursday, I notice a parade of ants march across the desk and night stand in the room. I informed the desk clerk and they sent someone up to spray the room. Using any kind of insecticide with people staying in the room is unhealthy.
Thursday night, I again saw the parade of ants marching across the desk and night stand.
I certainly did not want to carry anything back home with me in my bags, so I had to constantly check my bags and items.
I truly feel that I should have been compensated or received a discount on the room price, which I did not get.
Thank you for your consideration.

Melody Faircloth
from Sumner, WA
I had my account in process of canceling back in Feb of this year. I filed the cancellation within the 5 days due to misleading information and after reading the contract. I immediately next day canceled including PayPal account. Since then Cody Orent of Owner Care has been over my case with poor customer service. He won't return my e-mails or follow through on getting this case a closure. This service of him handling my case is terrible and disappointing. I have never in my life want anything to do with Wyndham because of him and way my case is not closed yet.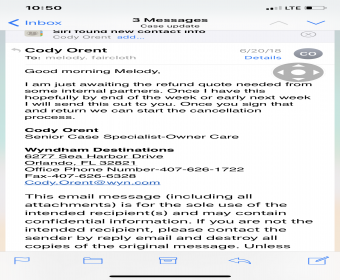 Joe Shaw
from Charlotte, NC
On June 20th, we stayed at Wingate wyndham in west Monroe, la. Within a few hours bedbug bites were behind our knees, legs , and torsos. We contacted the hotel and requested the manager. It was early & she wasn't in. She has not called us yet. Also, I called your main office leaving a message and no one has called as well. I'm disgusted!

Brandi Gochett
from Orlando, FL
My stay was disastrous (6/23/18-6/26/18)there was a mix up with my reservation and my extra night I purchased back in August of 2017 was not added to my reservation. The extra night was paid in full. However, the extra night did not show up on my reservation and my family and I was forced to check out ASAP. We did not have anywhere to go, we sat in the parking lot in total aw, I lost food I had to throw out, my kids missed out on going to a theme park that was paid for already. Becaise my husband and I was left scambling with trying to find some where to stay over night. I was only compensated 100.00 American Express gift card for my inconvenience. What I lost out on was way more than 100.00. My family and I are left homeless. I'm from Michigan and I'm a long way from home. I will never recommend the Wyndham to no one.

Shajada Mamun
from Brooklyn, NY
WORST HOTEL EVER!!!
I am very disappointed with the service provided by your front desk this morning. Today 17th June, we booked 3 rooms and my 4 years son mistakenly closed the door for room 204 while we were in different room. I called the room service from other room to open the door. They asked me to go to front desk. I was waiting and asked front desk lady I believe her name was Ms. Carley; while I tried to talk to her she didn't even answer. After several minutes, she was very rude and said will call cops on us. She also mentioned she is not going to help us to open the door." She also suggested to go and talk to my manager, I don't care".
By this time another lady asked me from your front desk and she was very customer friendly and finally she helped and we were able to go inside our room but it was after 30/40 minutes.I have contacted hotel manager Ms Nicki right way but she said she will call me back and I never heard from her. Awful!!

Robert Richardson
from Columbia, SC
I recently stayed at the Microtel Inn Riverwatch in Augusta Georgia June 17_19. I had a reservation for a room with a hot tub for a total of $161.80. The front desk clerks refused to honor the rate, and tried to give me a queen suite instead. In all fairness it may have been a system glitch, but it was clear to them what my reservation was, because I showed them on my phone. To say they were unprofessional would be putting it kindly. I ended up calling customer care myself, and they spoke with them as well. Customer Care advised they must honor the rate, or potentially face a $1000 fine. The

My child got locked in the bathroom,he is ten,they didn't want to damage door,so they said they would call maintenance,25 minutes later cops where called,cops was gonna bust down door to get him out,hotel did nothing,no upgrade no free night nothing,they was very rude to me and my family!!! The threatened to charge me for the damages to the door!!!! My son was locked in!!!! OMG! Manager just wanted up to walk out with nothing!!! I will never stay at any of these locations again!! And checking out,they booked the same room right after us without fixing the door!!! Wow people are sick!

DeAngelis
from Butler, PA
I dealt with your reservation center. Talked to the most incompetent and rude person I have ever dealt with over the phone for a cooperation. Please contact if you desire more information.

Jillian Collins
from Evansville, IN
Ok. I have to complain but I have a major issue that needs to be addressed before I seek counsel to address it. My dog was shocked by a light or something that's in the ground in the back of the building. I was walking her and she let out this scream that was terrible! She is my service dog and she means a lot to my family. Contact me asap! Thanks.

Cathy and David McCart
from Kingston, ON
We booked on line the Days Inn just north of Carlisle Pennsylvania for Tuesday April 24. We arrived in the rain and found the front entrance locked (construction) and needed to drive to the side door, but there were no parking spaces so walked a distance in the rain to get inside to register. Our room was at the very far end of the hotel so walked a long hallway to a room that was not made up!! So we walked back again with all our luggage and were told to wait (in a filthy lobby under construction) while they made up the room. We asked for our money back so we could leave, but were then escorted to another room close to the lobby. At that point, all I really wanted was to have a long hot bath after our 11 hour drive, but the tub's plug did not work. As I looked around it was clear the bathroom had obviously been used, as the faucets and mirror were filthy and the floor un-swept. We decided then to get dinner and upon our return the room key did not work! So, back to the front desk to get a working key! We then changed to go to bed, noticing how very dusty everything was...(we could actually write on the dusty furniture.) When I got up the next morning I notice several LARGE RED WELTS on my left leg where I obviously had been bitten during the night!!! AAACH!!!!! THAT WAS THE FINAL STRAW. ALL I WANTED WAS TO GET OUT OF THERE AS FAST AS POSSIBLE.
Once home, I did take pictures of my leg with the huge, distressing welts, which I would be happy to email or send to you.( which are on my i-phone which will show the date).
I find it unbelievable that we could be charged over $100 for this incredibly dirty, bug infested room, where management made things worse by their complete lack of efficiency or attention to the needs of their customers.
I am asking for a full refund and look forward to hearing from you either by phone (613-544-6068), email or letter (105 Country Club Drive, Kingston , Ontario K7M 7B8)
Our Wyndham membership number is :135313024H,
From two very disgruntled customers,
Cathy & David McCart

Carol Crouse
from Memphis, TN
We stayed at Motel 8 in Davenport, Ia from 3/8/18 - 3/11/18. We had reserved 2 rooms, 1 had no heat, our card keys had to be reactivated at least 2 times each. The manager said we would be reimbursed for the inconvenience. They reimbursed my account & then took the money back out of my account. I have called the manager numerous times to no avail. She emailed me 1 time. I responded & called numerous times & she has not tried to contact me since. Its disheartening when a manager cares so little about customers. We also expected it to be brand new or at the least completely renovated. It was not!!!
When we return to the area we will not return to this particular hotel.
I had previously spoke to customer care & this person assured me the manger would get back with me & make any necessary changes. She gave me Ref#3993638, as of yet there's not a person with this company that cares about our accommodations or lack thereof.
I will be awaiting a response!

kirby strickland
from Williston, ND
I just received a call from one of your wyndam rewards customer service people. First off I told him that i have been receiving numerous calls from las vegas area stating they are wyndham rewards and that I wasn't interested at this time. He flew off the handle and told me that they only call members once a year and that they haven't called me. I tried explaining to him about the other calls and he stated and I quote, I don't fucking care who those callers were, they were not from wyndham rewards and i don't care about who was calling you. I then said to him that he was very rude.. He then told me to FUCK OFF and he would remove me from being a rewards member as i obviously wasn't interested in what the promotion he was trying to tell me about. I am appalled that you allow such people to call rewards members and act they way this asshole did. I am going to file a complaint with the BBB and anywhere else that my attorney says i should. this is an outrage. I will no longer stay in your establishments and will be going online to let everyone i can know how i was treated. by the way the number came from las vegas and it was 7028230538.

James Hustis
from North Hills, CA
Booked through Casablanca Express for a 2 night stay at the Microtel Inn & Suites by Wyndham Long Island City. Wyndham sold them/us accommodations for a hotel that doesn't exists! It's not even built! We drove without exaggeration more than 5 hours circling the block and surrounding areas. At closed to 11:45 PM we stopped to look for an alternate place to stay or park the rental car and sleep and we were stopped my NYPD who told us we were sitting in front of a extremely dangerous housing projects area. They escorted us out to a safe area and gave us directions towards Manhatten. We had already book with Wynham 45th so we drove there and they were able to give us a room for 1 night at 1"30 AM. YOU idiots could have gotten us killed! Don't believe me, just ask any New York cop! Thank god we didn't get hurt.

Douglas Coberly
from Los Angeles, CA
I stayed at the travel lodge in Raton NM on April 1, 2018 in room 136. I tried to reach front desk via phone several times to report a lot of loud noise from room above. I walked down to front to let them know about loud noises disturbing our sleep. It never stopped and continued to be loud from 9pm till 4am.
Best regards

Clay Ebertowski
from Rochester, MN
Hello,
On Saturday March 10th, my brother and I stayed at the Knights Inn in Orlando, FL. We do not usually complain, however, our stay was far from comfortable.
We were in Florida just for the night until we flew back to Minnesota the next morning. After we got to our room, we noticed a unpleasant odor in the room, trash on the floor left behind from the previous guest, and the shower faucet had a constant leak. None of this bothered us to much, and we let it go.
Several hours went by, and we woke up from a nap, and went to use the microwave. This is when we found several cockroaches on top of the fridge/underneath the microwave. We do have photo evidence which I will attach below. Immediately after finding the bugs, we went to the office and explained what happened and asked to be switched to a different room, the employee explained that they had no more vacant rooms. Then we asked for a refund so we could try to go stay somewhere else, or go and sleep in the airport - after this, the employee called the assistant manager to see about a refund and told us she would come and knock on our room door when she received any further information.
Several minutes later, the employee came to our room while on the phone with her manager and said that we can't get a refund because we already stayed in the room for several hours. At this point, we were noticeably frustrated because anybody should be able to understand that we would have tried to leave earlier had we known there were cockroaches in the room - in addition, we explained the bugs must surely be a health concern.
The employee later let us speak to the manager on the phone, who in return ended up telling us via phone call to, "SHUT THE HELL UP," after expressing that cockroaches are a health concern. After being sworn at, we called Wyndham's corporate office to explain the situation. They were very friendly and helped us file a complaint - we were told that the property manager was legally binded to contact us within seven days.
We uncomfortably slept in the bug infested room since there were no other hotels available in the area, and a refund nor a room switch was offered. In the morning we flew back to MN, and then waited several days until the hotel contacted us regarding our complaint.
We eventually received a call from the "operating manager" of the property who basically said they will not be giving us any sort of refund, and denied the possibility that her employees swore at us - she justified her reasoning by saying, "we don't hire employees that would say that." - doesn't really seem like a professional mindset to me, considering she wasn't there - at this point, the situation in completely laughable.
We talked on the phone for several minutes until she said if you email me a picture of the cockroaches, you will get a 100% refund. So I emailed her a picture of the cockroaches + pictures of trash left behind. Two things happened when she responded:
1) Instead of following through with her previous statement of a 100% refund if I send her pictures of the bugs, she changed it a 25% sales allowance.
2) I realized I was not even in contact with the property manager or the operations manager, I was in the contact with the assistant manager who told us to, "shut the hell up." Are you kidding me???
We went back and forth for awhile via email, and eventually the assistant manager cc'd the operations manager into the final emails. Doesn't really seem fair. The name of the operations manager who was eventually cc'd in is, Shawna Hubert Miller. It would be great if she made some sort of communication, as well.
Anyways, in a competitive market, customer reviews mean everything. If cockroaches, being sworn at, and lies do not constitute a refund, I'm not sure what does. I have stayed at other Wyndham hotels in the past and never had any problems. We paid $171 on a card and would like a full refund.
We look forward to hearing back from your corporation,
Thanks
Clay Ebertowski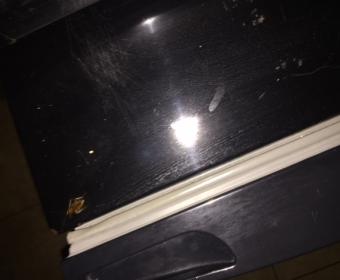 Elsie Ng.
from San Jose, CA
I spent five nights at your Wyndham Garden Barrone plaza in NOLA. I was there March 8-13. I was unable to get a good nights sleep on two of those days On Friday night, I was awaken at 1:40 am by loud yelling. Was unable to fall back asleep for awhile. Complained that morning to the front desk. Young man there said that he would inform the manager. Next night I was awaken at 11:00 PM by loud music. This time I called the front desk and recorded it. I can send you this recording, if you want. Someone came up and asked them to be quiet. Management apologized and promised it wouldn't happen again. It didn't. I was offered a future 30% discount. Well, I am 74 years old and probably won't be going to NOLA again. I feel I should have been given the discount now. Also, reservations were made under my daughters name. Melanie Schwartz Sincerely, Elsie Ng

Kristine Clark
from Surrey, BC
I think that the fact your point system deletes someone's points after a certain amount of time really is UNPROFESSIONAL system. Yes I knew that they would expire but it still is unprofessional as not everyone gets to go and stay in your very expensive hotels all the time or for that matter gets to travel. I know for a fact I will NEVER stay in one of your hotels again.

Good Morning,
I am highly disturbed by your message. I'm not understanding how you are even attempting to CHARGE my card when I was assured that my card would not be charged, during booking, because I would be paying when I arrived at the hotel.
I have a confirmation emaik that reflects that all considerstion woukd be paid during my arrival at your hotel. And this was the bilateral agreement that was offered and accepted on the website that you've chosen to promote your services.
And I'm appauled that you have casually emailed me a week out to tell me there is a problem with my reservation due to payment that should be nonexistent, based on the agreement -thus, attempting to breach your agreement.
And when I called at about 8:07am this morning, Mary, who was very rude by hanging up in my ear, told me that its all for a dollar. She told me that you suddenly charge in advance for basketball stays. I'm not sure what that has to do with me and my reservation.
The cruz of the matter is that I booked under the agreement that YOUR company presented and that was to book now and pay later. And that because I am not in the position to pay now, hence why I chose YOUR company. So I'm hoping that Wyndham will not casually inconvenience me or others, who have made other arrangements to be there at that time. And if I never checked my emaik in time, then how would you handle this?
This is simply a breach of your agreement and I'm hoping you'll make the human choice and think of the inconvenience you'll put me, your consistent consumer, in when all you have to do is make good on your promise.
Thanks.

Arrived at the hotel came to check in and the front desk manager Mike Issac started off nice but got snotty fast. We were here 3 weeks ago for medical reasons. I had booked both rooms a while back so had both employee vouchers with me. The front desk agent at the time said it was fine to leave both here. He got rude because I didn't have it in my hand, then gets worse because I didn't have a credit card. I had my company one which does not have my name on it so last time I did a debit deposit and was told it would be fine for this reservation. Instead of looking into anything he refuse the deposit and when asked what he wanted me to do cause I don't have one he repeated you need a credit card. Then I said so what your not letting us stay he got really rude and now my husband is getting angry we are here for medical and don't have one. Then Mike said he didn't need this behaviour from us and threatened to cancel our Reservation. I have never seen anyone so rude and argumentative as Mike

Rise Mayolette
from Tempe, AZ
I completely accidentally double booked for the same night instead of 2 nights for myself and my fiance.last night. However I didnt become aware. Of it until around 11am when i went to the front deak because i forgot my key card .The woman behind tge desk eas curt and just not very welcoming or friendly to the guest ahead of me. When iy eas my turn she quickly said are you checking out ? I said no yhat i had booked a room on the Wyndam website that i had joined for this 2nd night. She eas irritated and said she didbt have a reservation for me and that i needed to make a new one ! I looked on my phone to give her the confirmation number.. Thats when i realuzed i had made the resevation for the night we had already spent! I apologized several times. And asked her what could be done to remedy my obvious mistake.. I explained i had just driven 12 hrs from No California the day this happened (yesterday) She snapoed at me in fromt of other guests thst i needed to pay or leave in under 10 min. I decided that id talk to Wyndam later today and just pay fir this night again feeling like Wyndam would see this and credit the night or apply to a nights stay. I informed 'Anna' that I had to deposit some money into my account since she told me she couldnt take cash and Id be right back with my confirmation #in hand! She snapoef again that i had until 1130am to do all of that! I said its 11:21 NOW ! Theres no way i could get to the bank (in a city im unfamiliar with)depisit money, get on Wyndam site, reserve room and get back in 9 minutes! She didnt care sge said for the 3rd time she would take out $25 of my $100 depisit for late fees for anything past 1130am ! Flabbergasted i i waljed back to my room and told my fiance what had jyst happened. I called the 1 800 number i pulled up for Wyndam ..i handed my fiance $100 cash and asjed him to go pay for the night and Id be in touch with Wyndam in a few minutes and im sure they will be reasonable...boy was I wrong ! On the hotel phone i calked the front desk tell say that Derrin was coming yo pay AGAIN and asked what the tital would be since it was the second time we paid and we got a decent rate on the website.. A different woman eas on the phone now.. Shawnee is her name I found out wheni asked both of their names. She said she could not give me the rate without a reservation number I tried to explain the situation she said she knew because she was there when it all started and that she has a business to run and if I couldnt give a number then i was gonna have to leave! I was blown away ! I said ee will be checking out.. She snarled that that was a very good idea ! We packed up and i waited for 25 min for them to tell me that the maid said my room smelled like marijuana !And that she could keep my entire $100 drposit but she would return half of it ! I was getting angry by this time and told ger in no uncertain terms that she was unprofesdional and rude! How dare she soeak to a guest like this! Not that its your or her business but I do not smoke marijuana and i do not appreciate being treated like we were today.. Being accused and essentially robbed ! I took my 50 and decided to not let these 2 women represnting Wyndam Hotels to be able to escalate this further and left to go find accomedations for the night. I eas told by a rep. Of Eyndam on the phone that someone would call me ..that was 12 yrs ago... No call!
It was the Ramada near ASU in Tempe Az

This is the second complaint that I am writing as my husband wrote one and you never answered him. As well I had spoken to a service representative from Wyndham on your site and after waiting on the phone for a long and being transferred many times was told there was nothing they could do for me except say.... I am very sorry
Briefly I was in Myrtle Beach and was solicited for a Wyndham presentation at their office in Myrtle Beach on Jan 4th, 2018 at 9AM with breakfast
We gave $20. and was promised 30,000 Wyndham points to listen to the presentation see the unit.
The person who solicited us Stephen Glassman, a wonderful person told us that we had to bring two picture ID.I brought my Canadian drivers license and medicare picture health care
My husband and I being on vacation had to get up early and drive a half hour to get to the place. When we arrived after being processed to see a representative waited awhile . Then we were then told that because we did not have our Canadian passport we could not attend the presentation . The staff that told us this was very rude . She did not offer for us to come back at another time or day which we would have gladly done), nor did she offer us even a cup of coffee for our inconvenience .Our money was refunded.I already own 3 timeshares and was interested in the Wyndham presentation as I already am a points club member of your organization . Aside by having been inconvenienced on my vacation , I have never been treated so rudely, poorly and unprofessionally by a customer representation in such a situation . Being in this type of business your staff should have treated us in a more respectful manner and offered us some compensation . I would appreciate it if there is anything you can do for us. (i.e points) Thanking you inadvance.

Savas Aivatogl
from Holiday, FL
I don't know where to start from! I'm so piss off and its almost a week since I stop by this fucking hotel that i book a reservation 2 weeks ahead of time !
Confirmation Number: xxxxxxxxx
Wyndham Rewards #: xxxxxxxxx Tier: GOLD.
After our day in a Disney park that Saturday the9th we try to check in for the night and the front desk lady advice us they had no room for us no reservation or nothing . I show her a print out of our confirmation number and shit and she really didn't giver a fuck to even to attempt to find out what happen or take responsibility or even the courtesy to review the issue and resolve it. I had to call 5 times to all the fuck'n numbers I was given must talk to 10 fuck'n ppl in the US and over seas all which had VERIFY I have a fuck'n reservation and fucking confirmation number but the front desk in the hotel didn't !!!
Spend 2-3 hrs on the fuck'n front desk trying to get this shit done so i can take my family in the fuck'n room for the night but this shit never happen .
I don't know who the fuck drop the fuck'n ball but I ended up driving back home that same day .
You are the worst fucken place to book a reservation , I don't know if I had book a longer multiple stay what would i had done in this same situation !!!!
I try to keep my cool and not blow up and go ape in the lobbey and get my self a free stay in a jail cell !!
You guys drop the ball and all I got was the run around for 2 hrs on the phone and a front desk rep who she didn't give a FUCK !!!
I would like to not be fuck'n charge for that "stay" that never happen if I see a charge in AMEX not only I will charge it back but will be happy to pay 2500 for a lawyer !!
Please remove my name from you hotel and cancel my fuck'n Wyndham Rewards #: xxxxxxxxxx Tier: GOLD since you don't give a FUCK of LOYALTY and have no fuck'n Idea bought customer service .
That front desk clerk if she knew how to FUCK to do her job she could easy take charge and resolve the issue .
She could have check if they had a FUCK'N room available and easy book us that fuck'n room for that night and charge me the fuck'n price for that room !!!
But she just didn't what to do shit or offer an option or even any solution !!
Also you fuck'n reps on the phone didn't give a fuck and was telling I DO HAVE A RESERVATION and keep sending me FUCK'N e-mails with it LMAO .
None of them FUCKER's even offer to re-book one even for a different fuck'n hotel if a room was not available in that shit whole .
You guys when down hill big time since you took over this low rated shit grade hotels .
You not the same as you was!!
I know i'm a drop in the big bucket of water and this bitch-out will be deleted as you don't give a FUCK but this big bucket has a whole and you lousing drop by drop and one day it will be empty .
Good buy wyndham and I'm defiantly will be trashing you ass every I go online and in social media mouth to mouth !!!

Tevin Tyson
from Parsippany, NJ
Hello, I recently stayed at Travelodge in New Jersey. 625 Route 46 East, Parsippany, 07054 . Customer service was horrible. I stayed 2 nights . I spent my last on somewhere comfortable to stay only for my room to be infested with bedbugs. I have picture a below attached. When I went down stairs to ask for a refund they simply told me they could not. I asked if I could get some sort of compensation or even a free stay at a hotel where I live in buffalo, ny and still was denied. So I'm trying corporate! Please contact as soon as possible so we can handle this matter accordingly. 716-400-5315 is my cell. Thank you.
Best regards,
Tevin Tyson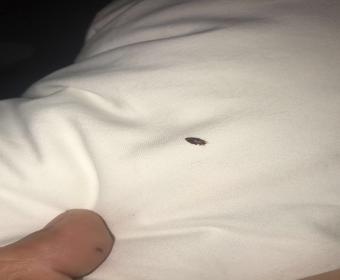 DIANA MEIJER
from Burlington, ON
INJURY SUSTAINED DURING STAY AT SUPER 8 DAYTONA BEACH OCEANFRONT
CONFIRMATION # 98311079
WYNDHAM REWARDS #163834801G
HOTEL STAY OC.6th to OCT. 11th, 2017. ROOM 238
I AM REPORTING AN INJURY RECEIVED DURING STAY AT SUPER 8 MOTEL ABOVE.
I SUSTAINED AN INJURY TO MY LEG, CAUSED BY A METAL BAR STICKING OUT OF SIDE OF BOX SPRING MATTRESS. THIS BAR WAS HIDDEN BENEATH BED SKIRT & AND COULD NOT BE SEEN.
I WALKED BETWEEN BED & AIR CONDITIONER TO ADJUST TEMPERATURE.. ON DOING SO MY RIGHT LEG WAS GOUGED/SCRAPED ON BAR. CAUSED DEEP GOUGE. BLEEDING AND BRUISED..
THIS WAS AT APPROX. 1:15 am OCT.11th. I IMMEDIATELY CALLED DOWN TO FRONT DESK TO REPORT INCIDENT. WHEN MANAGER/SUPERVISOR (CHARLIE) WAS TOLD AT 9:00am ALL HE COULD/WOULD DO WAS REFUND 20% OF STAY. THIS AMOUNTS TO $65.72. SO FAR HAVE NOT SEEN IT AS CREDIT..
THIS IS AN INSUFFICIENT COMPENSATION FOR THE INJURY I RECEIVED. THE INJURY WAS NO FAULT OF MINE.
INJURY WAS DUE TO NEGLIGENCE BY HOTEL ITSELF. METAL BAR IS A DANGEROUS SAFETY HAZARD.
AS OF TODAY INJURY IS A DEEP GOUGE, VERY SENSITIVE, SWOLLEN AND BRUISED..
I FEEL I SHOULD BE COMPENSATED FOR THIS INJURY AS IT WAS HOTEL'S RESPOSIBILITY TO PROVIDE A SAFE ENVIRONMENT. SHOULD NOT EXPECT THERE TO BE HIDDEN METAL BARS PROTRUDING FROM BEDFRAME..
I HAVE INCLUDED PHOTOS TO BACK UP MY COMPLAINT.
PLEASE ADDRESS THIS COMPLAINT WITH THE DUE DILIGENCE IT DESERVES..
THANK YOU,
DIANA MEIJER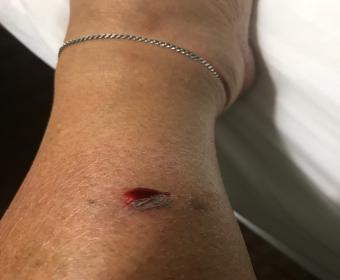 Diana Meijer
from Burlington, ON
RE: INJURY SUSTAINED AT SUPER 8 MOTEL DAYTONA BEACH OCEANFRONT
HOTEL CONFIRMATION # 98311079. STAY FROM OCT.6th to Oct.11th, 2017.. ROOM 238.
WYNDHAM REWARDS # 163834801G
I WISH TO REGISTER A COMPLAINT REGARDING AN INJURY I SUSTAINED FROM A STAY AT THE ABOVE SUPER 8 MOTEL.
I HAVE INCLUDED PICTURES BELOW TO VERIFY MY COMPLAINT.
I INJURED MY LEG ON A METAL BAR STICKING OUT PAST THE BOX SPRING MATTRESS. BAR WAS HIDDEN UNDER BED SKIRT & WAS NOT VISIBLE. WHEN I WALKED BETWEEN BED & AIR CONDITIONER, TO ADJUST TEMPERTURE, I SCRAPED MY LEG ON BAR. THIS HAPPENED ON OUR RETURN TO HOTEL AT APPROX. 1:45 am ON OCT.11/17.
I CALLED DOWN TO THE FRONT DESK TO REGISTER AN INCIDENT REPORT. THAT MORNING AT 9:00am, GENTLEMAN IN CHARGE (CHARLIE) SAID ALL HE COULD/WOULD DO WAS TO GIVE ME 20% OFF MY STAY.
I HAVE NOT SEEN CREDIT AS OF YET. ($65.72. INSUFFICIENT COMPENSATION FOR INJURY SUSTAINED)
HOWEVER, THIS INJURY WAS NOT DUE TO ANY FAULT OF MINE. THIS WAS CLEARLY AN INJURY CAUSED BY NEGLIGENCE ON THE HOTEL ITSELF. THIS BAR IS A DANGEROUS SAFETY ISSUE.
AS YOU CAN SEE FROM PICS BELOW, THIS IS A DEEP GOUGE ON MY LEG. AS OF TODAY IT IS STILL SWOLLEN & BRUISED AND VERY TENDER.
HOW AM I TO BE COMPENSATED FOR THIS? NOT SOMETHING THAT I CAUSED MYSELF.
YOURS TRULY,
DIANA MEIJER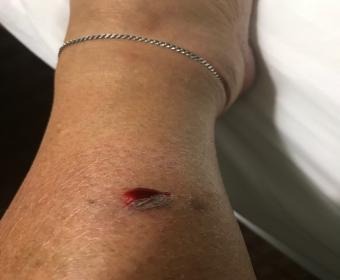 Have feedback for Wyndham Hotels?
Thanks for your feedback!
Sorry. Please try again later!