Quality Inn
Contact Quality Inn Corporate
Toll free phone number: 1-800-300-8800
---
Quality Inn is a large US based hotel chain. The company is a division of Choice Hotels, so if you have a comment or complaint you will need to direct your feedback to Choice instead of Quality Inn for the best results.
The Choice corporate office has a division specifically for customer complaints. You can address your correspondence to Attn: Guest Relations Service Center, 6811 East Mayo Blvd, Suite 100, Phoenix, Arizona 85054. If you have a problem with your stay at Quality Inn, you can reach customer service at 1-800-300-8800, Mon-Fri 6am-8:00pm, Sat-Sun 7:30am-4pm (MDT).
Common issues with Quality Inn are rude employees, billing problems, dirty hotel rooms, broken equipment, and maintenance issues. There are also general problems with bookings that can result in cancelled rooms or rooms being unavaiable at check-in time.
Quality Inn Contact Information
Report complaints to corporate and get satisfaction
Quality Inn headquarters address

6811 East Mayo Blvd, Suite 100, Phoenix, Arizona 85054

Company website

1-800 phone number

1-800-300-8800

Support email address

customer_service@qualityinn.com

Better Business Bureau rating

A

Customer service hours

Mon-Fri 6am-8:00pm, Sat-Sun 7:30am-4pm (MDT)
Browse reviews of other Hotels
Top Quality Inn Complaints
Browse more than 207 reviews submitted so far

I booked a room in Harriman Tn and it was $100 dollars and that was with a soldiers discount the people next door to me paid $70 with no discount for the same room.We went down to eat breakfast and was told there was no breakfast except coffee and a bun but we where told there would be breakfast with almost any thing we wanted I will never stay at another Quality Inn anywhere I will sleep in my car first...

Want to know where to stay and how to book the best hotels? Well, check out Quality Inn. One of the best websites I came across that gives you various options to choose from based on your budget. I am very choosy about the hotel I get into. At Quality Inn, pictures are uploaded to show us the room, hotel etc. so that we can decide to got for it or not. They are doing a good job in showing reviews about the hotel as well on customers who have already been there. This is important so that we actually know where we are getting into. The price is mentioned so that it makes easy for us to decided. I recommend Quality Inn to anyone who wants to stay at a good hotel without compromising on the quality.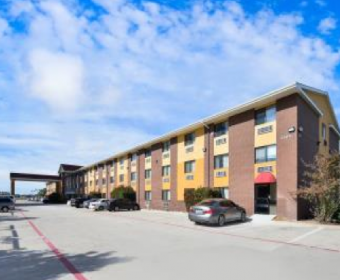 Irvin Holland
from Jacksonville, FL
Manager was very rude and disrespectful toward me. I was asking a question about my checking account being charged when I paid cash for the room. She called me names and said I didn't know how to use a debit card. This manager disrespected me as a customer in front of customers and the staff she suppose to run Quality Inn. The hotel was located at 6802 Commonwealth Ave. Jacksonville, FL 32254.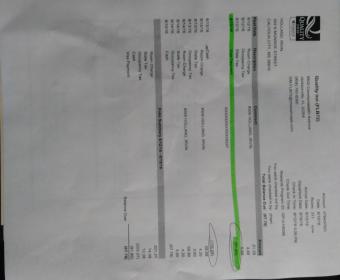 Nancy Donovan
from Chicago, IL
On tuesday july 16. Housekeeping came into my room around 9am without knocking. Stared at my husband laying there naked.for a few moments. Then walked back out. She then came back around 10:15-10:25 .telling me to leave. It was check out time. The paper work i seen said check out was 11. I was still packing. She then got "guessing manager..which was giving me dirty looks everytime i walk outside..to smoke" when she got to my room . i had 2 of my friends come by .to give me a ride.so they was in there to. I had a half cigerate in my mouth. (Not Lit ) We was just starting to take stuff to the car. She started to get loud and very disrespectful . using slanders such as (bum and nasty ) referring it has my name. Then told me i was not getting my deposit back . she was making sure of it. After we took my stuff to the car. We i was going to go back in. To clean up. The mini fridge didnt have a freezer. I didnt realize it untill morning. When they melted. I was unable too. Because she said if i came back in. She was calling the cops.

On tuesday july 16. Housekeeping came into my room around 9am without knocking. Stared at my husband laying there naked.for a few moments. Then walked back out. She then came back around 10:15-10:25 .telling me to leave. It was check out time. The paper work i seen said check out was 11. I was still packing. She then got "guessing manager..which was giving me dirty looks everytime i walk outside..to smoke" when she got to my room . i had 2 of my friends come by .to give me a ride.so they was in there to. I had a half cigerate in my mouth. (Not Lit ) We was just starting to take stuff to the car. She started to get loud and very disrespectful . using slanders such as (bum and nasty ) referring it has my name. Then told me i was not getting my deposit back . she was making sure of it. After we took my stuff to the car. We i was going to go back in. To clean up. The mini fridge didnt have a freezer. I didnt realize it untill morning. When they melted. I was unable too. Because she said if i came back in. She was calling the cops.

Rooms where beyond disgusting, filthy, under beds where not cleaned in months, mold on ceiling, room stunk beyond words, carpet was damp, I will never stay at one ever again, price I paid for it was not even worth it

When a facility does not have an elevator, there has to be someone who can help 2 over 64 ladies get their bags up the stairs.
There is no bathroom in the lobby and no elevator to get upstairs to use the one we have to share in the room.
WiFi did not work for iPad and iPhone for all 3 days I stayed
Bad smell, humid in rooms and dirty. Looks like no one vacuums especially breakfast room
Ice machine broken (seeing that this has been a problem since May from other reviews)
No fitness room as advertised on the internet
Overall image is run down, dated, dirty, peeling wall paper, stains on ceiling and frayed carpet
Not even a good price for room
Finally and worst of all the very nice, but incompetent desk help we believe resulted in the identity theft of our credit card

I was denied a room a couple of weeks ago and I'd like to know why. I travel a lot. I'll never stay at another quality inn if someone doesn't tell me why I was denied. I've never had this happen before

Martha Neeper
from Springfield, MO
When we walked in here there was a broken fridge right by the door and a broken microwave on the desk. They didn't bother taking them out when replaced with new. There was no smoke alarm in the ceiling. I went to the sink and there was a large spider to greet me. The vent in the bath didn't work so there was a musty smell. I went to make coffee in the morning and the filter piece was missing. On the doorframe to the bathroom was either a large blood or chocolate smear. We are very disappointed. I paid as much for this hotel as i did the night before at another hotel and it was wonderful. I want my money back the only decent thing was the breakfast.

Carl Anderson 4809 Leo Dr. Madison WI 53716
from Madison, WI
We had reservations for this motel for 7/8/19 7/9/19 and 7/10/19. On 7/10/19 the room was not cleaned and the bed not made. We were out until about 3:40 PM. When we returned we were locked out of our room. I had to go to the desk and have my key card reprogramed. When we checked out on 7/10/19 I complained to the person at the desk (Mary Evans) about our bad experience. She said they were having trouble with keys and the room not being cleaned was due to a lack of help. Both excuses, in my opinion, are not acceptable. I told Mary that I felt I should be compensated for our inconvenience. Mary asked what that would be and I said 1/2 of one nights stay would be fair. Mary said she would need to talk to the manager since she could not authorize a refund. This I understood. She said to call back around 11:00AM. I called back at 11:15 AM. Mary said her manager had not gotten back to her and I should call back tomorrow. I called back today (7/12/19) at 11:25 AM. Mary said her manager would do nothing to compensate me. I believe that I was not unreasonable in asking for a partial refund due to our inconvenience and hope you will agree an refund $116.00 to me on my VISA Credit Card. I do not believe that you would condone the way I was treated by one of your motel managers and will agree with me. Thank you for your consideration. Carl Anderson 608-235-7010

Kevin M Alexander
from Richmond, VA
I was charged a $7.99 HOTELBOOKINGSERVFE 06-29 8007279059 UT 0858 DEBIT CARD PURCHASE
POS –$7.99. I made my reservation on the hotel's website, why am I being charged this fee??

I booked a room in this hotel with Booking.com. Unfortunately it was a big mistake as I wanted to book a room in Florence (Italy). I cancelled the booking in the minute following the booking but the hotel did not want to pay back and kept the 300 dollars . I calledl the hotel and tried to have a gesture of goodwill from them., without results. Could you please do something for me. It's the second complaint I send to you without any answer.
My booking number was: 2959969322 and the booking period was from 22nd till 26th of August.
Thank you,
Regards
Jean-Paul de Faria

Joe Price
from Santa Ana, CA
Trash in the parking lot, room smelled awful, AC only worked at a minimum and room stayed hot. There was what appears to be blood on the blanket and pillow case, mold was out of control on the bathtub. The "hot breakfast" was not appealing and the servers did not wear gloves, even after taking out the trash. Overall, no "quality" at this Quality In

Nicole Gordon
from Cleveland, OH
I had to put a star I order for the review to show, but in actuality.....THIS PLACE GETS NO STARS.....It was the worst experience I've ever had. They were extremely short staffed, which would have been fine if they were upfront about it. When housekeeping didn't do their job and we talked to someone at the front desk we were told, "it wasn't their job". How rude and unprofessional. Housekeeping left items in bathroom from the previous occupants. Front door didn't close. The door to the refrigerator was only attached at the bottom hinge. No one cleaned except once (we were there 3 days)and when they did clean the person left our door unlocked all day(we were out from 12 until 10 pm). Thank God nothing was stolen, no one seemed to care. We had to request towels, they were not given daily. The quality of service was horrible. Compensation was snacks, that no one would eat and $50 off of our bill. I will make sure I write and/or let people know What an awful, reprehensible and unorganized establishment this is.

Teri Hart
from Glen Ellyn, IL
When we arrived at Quality Inn located in Farmington Mo, on a prepaid room,we were told they were overbooked and no room was available.When asked about a refund,I was told I would have to talk with the hotel manager.I booked the room on June 1st for a June 22nd arrival date. I messaged the hotel which was marked as read on June 5th. We had to scramble at the last minute to find a room elsewhere.Around 7pm I received a phone call asking if we had found a room,because one had become available. Who checks out of a room at 7 pm at night?This was the start of our honeymoon and we had a long drive from the Chicago area.I just talked with Mike Patel,the hotel manager,who at 1st tried to say they did try to accomodate us after we already had found a room,then tried to blame it on corporate.Best part he "believes" I was refunded the next day,but when I asked for an email confirming that,blamed corporate again.I also believe the room we had to scramble to find should be paid for by your company.There was also another guest that was trying to check in ahead of us that was also told they were overbooked.After reading more comments on the hotel,this isn't the 1st time this has happened.Shoddy very shoddy way to treat guests.

Broken radio Facebook
from Washington D.C., DC
Took my 50 dollars I put as deposit after cleaned room , tried to be nice , and they said I left stains on bed, which were already there . ceiling was peeling ..walls were marked up..it was a late minute dump . place was booked up and I had 3 kids that were afraid to be at pool cause of all the drinking . putting pensecola on my never again list . thanks for ripping me off. - father of 9

Requel Stegall
from Atlanta, GA
I have been to many Quality Inn and Suites and this was by far the most unpleasant experience. Most of the time I reserve Quality Inn and Suites because of the low rates and great service. This was not the case this time. I particularly did not like the quality of the room. The air vent was extremely dusty and very loud as if it was about to break. The couch had plenty of undetermined marks on it. I carefully pulled back the bed sheets and I had to dust off the sheets from small specs that I saw. As I entered the bathroom to unfold the towel that goes on the floor there were two spiders that were on the towel. The faucet area in the tub did not look sanitized and cleaned. There were brown marks by the faucet area in the tub. After returning from my friends wedding there were no parking spaces so I left and came back after about 30 minutes of waiting in the parking lot for a parking space to be available. This Quality Inn and Suites experience was absolutely unacceptable and I am highly disappointed in the room.

Sally Nelson
from Pacoima, CA
1) Booked 2 rooms 6 weeks before stay we requested first floor and rooms together. My sister is disabled and we ended up on the second floor on the back side of the hotel which was a long way from the elevator.
2) Checking-in-Not very friendly or helpful staff and when we asked about our booking of 1st floor and rooms together we were told there were none available and we were two doors down from each other and on the 2nd floor. We were told there was no note on our reservation stating what we wanted. This was frustrating.
3) Through our stay trying to get pool towels to asking for help from the staff they weren't helpful or knowledgeable about the area of Palm Springs or restaurant recommendations. We have stayed at this hotel in Palm Springs before and the stay was fine but this visit was unacceptable. We will not be staying there again.
4) One of the rooms the AC wasn't working well and the water pressure wasn't good.

Sandra Thomas
from Fairbury, IL
Very Rude customer service

Jacqueline Little
from Sylacauga, AL
One year later after a stay at Quality Inn in Matteson, IL, I get hit with an extra charge of $260.00. I want my money back.

Josh Petersen
from Indianapolis, IN
Rm 411 ac was not working had dry my clothes twice dryer had proplem

We stayed at Quality Inn Port Clinton, Ohio on Memorial Weekend and the room had bed bug. This caused us a huge discomfort and we check out the next morning due to this and sought medical attention. This was the first time I had ever seen this problem in US.

The door to the room had a large gap in the bottom (you could see the light coming through into the room)
The chairs to the table that was provided were filthy (didn't even want to sit on them).
The shower curtain liner was dirty and did not make taking a shower very inviting.
There were 3 live bugs in the room upon check in.
Would have gone to another hotel if it hadn't been a holiday weekend (Memorial Day).
This was a Quality Inn facility at 9373 Cortez Blvd. Weeki Wachee, FL 34613
I can provide photos upon request
Confirmation number is: 71549434

first night in motel cleaned either chocolate candy or poop off the wall and second night some lady who did not identify herself tried to come into the room with a master key and I was only partially dressed and I had to stand against the door to keep her out , we called the desk and have called several others and all we are getting is laughed at and have a blessed day .we are not asking God to fix this this is Quality Inns way of doing things ?I have spent my one and only times in one of your so called hotels. I know you are not interested but just wanted to get this off my chest . This was your hotel in Prestonsburg, Ky. This is such a busy area that I am sure they can afford to loose all kinds of business

The room was was run down & the refrigerator did not work well & was iced up bad & the toilet ran all the time & the shower faucet would not shut off ( run to ) & mold on the tile & broken tile & the toilet seat was stained ( bad ) . The room was barely cleaned & ran out of toilet paper & tissues had to go to the front desk and get those items ( why me ) paid over $ 1200.00 dollars for this crappy room 144...

Fernando Hoo
from Egg Harbor, NJ
I HAVE SUBMITTED A PREVIOUS COMPLAIN ON MY STAY AT YOUR PROPERTY FLAMINGO IN ATLANTIC CITY . YOUR MANAGER MR. NELSON WAS VERY NASTY TOWARDS ME KICKING ME OUT OF THE PROPERTY BECAUSE I WAS ASKING WHY TAXEs are more booking OUT FROM THE INTERNET . HIS RESPOND WAS THATS HOW IT IS . MY STAY WAS END OF APRIL . SO FAR I HAVENT HAD ANY RESPONSE ITS BEEN A MONTH . MY NAME IS FERNANDO HOO E MAIL hoofernando344@gmail.com PHONE 973-204-7084

Oliver wilson
from Rock Hill, SC
The hotel Quality Inn at 1265 Cherry Road hotel is outrageously nasty they have roaches water bugs the size of my thumb smells like marijuana I stayed there for two weeks I had to get the hell out of there I rather sleep in the damn dump cuz that's what that was I had no water off and on in my hotel room do out the hotel for two weeks Brenda which is a supervisor was very nasty no help the housekeeping manager was very nasty when I told her I had burn holes on my sheets and brown spots she gave me new sheets those had blood spots on the back of the pillow case and burn hole or my quilt I wasted my money in this place police is there every two days did just closes shut down I wish I would have took pictures of that bathtub animals that was on my "TV stand roaches"

jean miles Acc't # 646913946
from Troy, NY
Arr. 4/27/19--2 nights
Man sitting on curb outside entrance #5 (11PM)
I got an employee to accompany me in to bldg.
trash in Parking lot and surrounding area
tray with dirty dishes in hall from arrival until11am 4/28
dead hay in/outside door #5
Rm. 167- toilet seat very loose
mold in bathroom
Wi-Fi intermittent or none (mostly none)
furniture very beat up
no newspapers
Breakfast: 18 people one server (he worked very hard)
20 min to get order
table sticky

I have been given 3 different email address to file a complaint with Choice Hotels regarding a Quality Inn stay in Sevierville TN and have pictures for back up I wanted to attach.
Can you give me a current email address where I can file my complaint.
Thank you,
April Brosius

The manager at the Quality Inn In Ridgecrest California is extremely rude.
I called with some questions and he was very short with me and said that he's very busy and that I would have to come into the lobby and then he hung up on me. That's not all he rambled on about but I could barely understand him. I have never been treated like that just for asking a question.

I recently stayed at your Detroit Metro Airport location and unfortunately experienced several things that I really don't ever seeing us stay again unless we can get this resolved. The hotel offers a park and stay program so we decided to take advantage and stay overnight the night before our flight out on March 26th. Our flight was leaving to Tampa, Fl on the 27th. We were ask to leave our keys with the front desk and that the car would be there when we returned in the shape we left it. I won't even complain about the fact that the next room the people we re smoking and we had asked for a non-smoking room......the room was a connector so myself and my wife and our two kids- ages 5 and 7, had to try to sleep through the haze of smoke that was coming from the next room. We asked to have someone intervene....no luck! Anyway, the purpose of my complaint is when we returned my 2012 Yukon had been side swiped while it was in the possession of your folks. I brought this to the attention of the front desk girl and she apologized. She gave me her general managers card and she promised me that Ms. Heather Davis would be calling me the following day to discuss how this situation can be resolved in a timely manner. Well, she has yet to respond to me after several times of talking to her on the phone- once, and then email at least three or four emails. She told me they were a franchisee and that they would handle the situation. If this is how they handle the situation, I am flabbergasted at her handling. I was asked to get three estimates, which I provided to her email. She has yet to respond to any of my emails and I beyond frustrated. I have three estimates arranging from $750-$1500. I am assuming that she asked me so that I can get it fixed at a reasonable costs. I took my time to go out and do what she said and yet she doesn't respond. I knew I was in for a hard time when she started to say that we had to prove that the damage wasn't there. I told her to look at the cameras as we pulled up to the front desk and the side swipe wasn't there when we pulled in. I also stated that if you offer a service that parks cars, you assume responsibility of that vehicle and if you don't due your due diligence like walking around the car before you assume responsibility, that is on them. It is like renting a car! I assume responsibility of the vehicle and if I choose not to do a review then I am 't responsible for any damage that isn't documented. Anyway, I am looking for a quick response and resolution as this bitter taste has me already seeking my legal options. I would rather avoid for this minor occurrence but it is past time that I get some resolution. I sincerely hope I will hear back asap on this matter.
Thanks,
Jamie Bauer
989-482-1141

TIM ROACH AND MARY ROACH
from Jackson, GA
We stayed in your motel in Hollywood Florida at 2520 Stirling Rd on 3/25 3/26 4/7 and paid over $500.00 for the worst stay I have ever experienced at a Quality Inn. I will start at the first visit the door wouldn't lock which made us feel unsafe and put a chair up against the door. THE CARPET WAS SO FILTHY after walking on the carpet had to wear shoes after seeing how filthy the bottom of my feet were. Safe wouldn't lock maint had to come and change it out which was a inconvenience to us due to dinner reservation we had scheduled had to cancel dinner. No microwave in room. Fan in bathroom very loud and noisy when taking a shower stood in water as water was taking a long time to drain and faucet dripped all night Put in a wake up call and did get it as well. ROOM 204. Needless to say we went on our cruise and came back and when the Van came to pick us up they didn't have room for my husband and friend because it was picking up people to be taken elsewhere and we were riding in that Quality Inn transit for over a hour before we got to the motel from the cruise ship as they took people to the airport and to other motels before taking us to Quality Inn in which it made my husband stand over there and wait to be brought to the hotel which was almost three hours after I was finally dropped off again we waited for our room which turned out to be not much better than the first room. As we waited for our room we decided to get something to drink and the employee was very rude. Talk with manager on issues especially about leaving my husband over there for so long it wasn't a good experience for what we paid. Will never refer that motel to any one very nasty curb appeal was sorry the minute I got there but had to make the best of it . We are members of Choice GOLD. travel a lot but will think twice before ever staying at another Quality Inn and definitely will not refer anyone as we paid way to much for that filthy hotel.

Shannon Krejce
from Burnsville, MN
My boyfriend and I checked in for a MUCH NEEDED AND DESERVED night alone and away! but an hour after that the room above us had children running around constantly and jumping off the the bed , other children/teens running up and down the hallway as well as multiple drunk people slamming into our door. I called multiple times to the front desk and was told they would go check it out and after it continued. We did not get get much sleep. I'd have to say that it was an absolutely horrible experience! all we were looking for was a night to relax. I have called the hotel multiple times to talk to the manager and I have yet still to here from anyone at the hotel in Eagan. As a business owner I have to say that this was the worst job of customer service that I have seen. When I called the front seat the lady sounded like I was inconveniencing her! I'm looking for is a redo! Aka "let us fix this! I'll give this company another chance And I honestly don't think that is asking to much!

Rachel D rickerson
from Wilmington, DE
My and family and I had traveled through the night, and arrived at Quality Inn 6135 Youngerman Circle
Jacksonville
32244
FL
US
+19047775313
Around 4:15 a.m., Friday April 19 , 2019, while my family waited in the car, I had went into the office to continue check-in (I had made a reservation online through hotel.com). There was another family in the lobby as well with check-in issues (that I was unaware of, obviously bc I had just entered the lobby upon my arrival). The staff member working, Christine, had informed me she was busy helping the other family and to wait. So I patiently just stepped out of the way...and my choice was to stand up (I had just drove 9 hrs straight) and I was leaning against the wall with my back turned (bc my eyes were heavy and I was ready to rest) (this part is crucial). So, as Christine was still in the middle of helping the other family...she had told me she would "get me" while still helping the other family. So I came up to the front counter and proceeded to hand her my ID (bc I've checked into many hotels, I know how the process goes) and Christine tells me "I can tell her my name" (while I was holding my ID out to her) at this point I had not said anything (simply bc I was exhausted from my drive, and had been waiting 10 min for christine to assist me) ...I was just ready to check-in! Christine then proceeds to tell me "she wasnt going to deal with my attitide" I simply said "ma'am I haven't said a word, I'm handing you my ID bc all the info you will need is on it". Christine then started to escalate her voice at me telling me I had "given her attitude by turning my back" ...at this point I am stunned. I asked her to lower her tone bc there was no need for her to be rude. She then proceeded by asking the other family "if she had an attitude". I had (calmly) told her..." we are speaking to each other, not to them" and she bit back saying "she was speaking to them, and not me". At this point, she is not even looking for my reservation..so I had asked her, if she could just proceed with my check-in. Well...there was an issue with my reservation...christine said "I didnt have one, and she needed to do her job." I said "your job is customer service" and I had checked my online banking (which the full amount had been taking out of my account) and christine proceeds to be rude to me saying " she didnt have time for me...." and she walked away into the office. So now I am standing in the lobby, no staff, no service...and no room. It was 5 in the morning at this point. I went and got my spouse from the car..( to deal with christine, bc I could not deal with her rudeness any more) and I got on the phone with hotel.com to find out what happened to my reservation (and to get a full refund, bc at this point I was NOT staying here). I had went to the car while my spouse talked to Christine (who she was short and rude to him as well) (but that other family was still in the lobby, and my spouse heard Christine inform them that the manager was on the way up there) So, we waited so we could speak with the manager. My spouse spoke to the manager, briefly explaining the terrible customer service from Christine.. and the manager (who my spouse did not get the name of) informed him "she was not there to see what happened". And it makes me disgusted that Christine's actions wouldnt be reprimanded in any kind of way. Simply because her manager was not there to witness it. The whole customer service experience was a nightmare. I am a very reasonable and patient person, so the fact I had not once said anything rude to her, didnt have a tone in my voice, and didnt say anything out of the way that wasnt concerning my reservation...I am stunned that Christine was so free at HER work place.. (which let's me know this was not her first time. She was to comfortable speaking like that) I hope whoever this complaint reaches, you seriously look into this employee. This is not professional or acceptable to have employees representing your company treating customers like this. My family and I will NEVER return to this hotel again.

Robert Helling
from Charlottesville, VA
February 27,2019
Quality inn/ Rm 169
Item 1 entry light switch broken
Item 2 bathroom faucet hot and cold reversed
Item 3 no aeration screen in sink faucet water sprays everywhere
Item 4 blow dryer falling off wall
Item 5 sink dripping
Items 6 top of the headboard so sticky my hair stuck to it
Items 7 back door security lock hanging off door
Item 8 breakfast tables so wobbly you couldn't keep a cup of coffee on them.
Item 9 entry door security latch does not work properly does not line up.

I have recently stayed at the quality inn West in Pueblo 2 times .On April 11 2019 I had a reservation for Wich would be my third stay at quality inn West Pueblo CO.I was told by a female receptionist that I could not stay at that motel because I was a resident of Pueblo CO and they don't rent rooms to residents of Pueblo CO although this would have been my third stay .I rent the jacuzzi sweet because of back injuries my fiancee has as well as my leg injury .I felt discriminated against because I was from Pueblo CO. The lady made me feel really bad left quality inn crying .Would like to talk to someone about filing a compaint

Matthew J Glasper
from McDonough, GA
Manager Christie (Friday night 1am)
Yelled at me for knocking on a locked door. Said I was an ignorant ass cause I did not read the sign first or see the bell. After I called police because she said she would not rent to me since I was recording her, she ended comment with "with your goofy looking ass".
She told representative on the phone she would cancel my reservation and hung up phone and then told me "I ain't canceling nothing I'm bout to get my food" (while laughing).
I have multiple videos and a more in-depth statement if needed. Because she would not cancel reservation when asked and agreed too, my family and I used the money that we had for food to pay for another hotel borrowed money to eat at our event we drove in town to attend at 0630am V12 track meet.
Federal Officer Matthew Glasper and wife Court Officer Glasper
Thank you

Katy Walsh
from Surrey, BC
I booked a hotel at the Seattle Quality Inn located on 618 John Street Seattle WA 98109 on Feb 18 2019 for a two night stay from May 22-24. I booked this room because I bought tickets to the Rolling Stones concert.
On Saturday March 30 I received an e-mail from Ticketmaster that the concert was postponed due to one of the performers medical problems and will be rescheduled for a future date.
I contacted Expedia immediately to cancel the hotel as I had made the hotel reservation through them. They informed me that the hotel didn't have a refundable cancellation policy, but they would reach out to the manager and ask for an exception as the circumstances of the cancellation were unforeseen. After several attempts of not being able to reach the manager, they were finally able to reach them, who told Expedia that she was not willing to make an exception.
I then called Jennifer, the hotel manager myself to explain the situation, and didn't find her very pleasant or helpful. I asked if the hotel could give me a credit for the room to use when the concert is re scheduled. She said "we don't do that". She refused to give me a hotel credit or explore any other possibilities. This came across as opportunistic and greedy. She said she would have the GM contact me. The GM has not contacted me to date. After calling the choice hotels complaint department and head offices, no one could help me and said the decision to refund or credit me would have to come from the hotel itself.
I took the liberty of calling the GM of the hotel again who refused to credit me back the $611.09 CAD I had spent on the room or give me a credit to use when the tour was re scheduled. I even suggested giving a refund of one night which was refused! I have never heard of a hotel keeping the entire stay as a cancellation fee .
I am very upset and taken back by the lack of customer service and courtesy that I have experienced. The concert cancellation was something out of my control and unpredictable. There is still over eight weeks of cancellation notice. I would like someone from head office to help me with this matter as soon as possible.
Sincerely
Katy Walsh

Casandra Senegal
from Atlanta, GA
Quality inn suites (La 122)
3211 venture park drive
Lake Charles,La70615
(337)480-0898
My name is casandra Senegal I check into my room on 4/1/2019 with my sister erica malveaux for a two night stay in that area to visit family an friends. The guy who checked me in was really nice to my sister an I the whole entire stay wish I could say the same for the rest of the staff.only problem I had with the hotel I would say hospitality there is definitely something they need to work on. Or whatever the issue is at that hotel cause I check into my room on the 3rd Floor I notice a man on the same Floor at the end of the hall I'm not sure if he was a janitor worker for the hotel or jus been living there for work reason but I definitely could tell he has been there for a while by his manner an I noticed his room was across from the owners of the hotel on the 3rd floor I believe they live on the premises An were friends with the man down the hall from me.. he was an older white male but what made me feel uncomfortable was every time I walked out my room or outside that man would open his door an watch every time I would leave or GO IN.he would watch who came to my room that goes the same for the owner he would walk out when I would outside but a friend of mines came to visit an on his way up the gentleman down the hall approached my friend an ask what room was he goin in.. which is none of his business I am African American an the way they watch my every move like from following me every time I came out my room was very uncomfortable..I don't know if race played a factor in my stay but I definitely feel like this issue needed to be addressed. One thing I know for sure is I will not visit this hotel again. My info is below
Casandra Senegal
337)693-5778
Casandransenegal@icloud.com

The sheets were filthy. There were blood stains and other stains on the sheets of both beds. I took pictures. According to the CDC, sleeping on filthy sheets contain dead skin cells, oils, germs, body fluids, and toxins that will cause skin and internal diseases caused by rapidly multiplying bacteria. Thus, aside the fact that this makes for a drastically less than appealing sleep spot, it will also egregiously affect one's health, which can lead to death or illness.
Because of the aforementioned life and health threatening issues, I am requesting a full refund of all expenses incurred from my stay at Quality Inn at Woodland California.
Your immediate attention to this matter is expected and appreciated.
Regards,
Ervin Mathews Jr.
510-938-6303

I made a reservation at the QUALITY INN Tucson Airport on the afternoon of February 17, for February 18. I was in Mexico and was to travel to Tucson for medical reasons. The morning of February 18, I got notified by the Doctor's office that the Dr could not see me on the assigned date, so I called the hotel on the morning of February 18, to cancel the reservation. I was told that they could not accept the cancellation because I had to cancel 24 hours in advance. I was unaware of the clause and the 24 hours could not apply because I had not made the reservation with the 24 hours the person was referring to. I called several times and was never able to contact anyone that could speak English. I am disputing the charges. Your hotels are nice, I stay often but with a thing like this, maybe I should try alternate accomodations.

WILLIAM M. HARPER
from Columbus, OH
Hello, I (William M. Harper) made reservations to stay at this Quality Inn hotel Fort Campbell Kentucky, and I was extremely disappointed. I was traveling from Fort Leonard Wood, Missouri area. I checked-in to the hotel at approximately 1230 am Saturday 30 March. I originally reserved one room using a friend and family link reserving the room for 30th March at $49.00 plus tax checking out the 31st March.
I talked with wife and realized that we needed to travel 29th and would need a room for Saturday (29th -30 March checking out Sunday 31st March. I called the reservation Quality Inn hotel reservation line and was able to book a room for $80.00 plus tax. My daughter decided to travel with us at the last minute and I needed to book additional room. I was able to get an additional room using the friends and family link because I have family that works at one of the sister hotels. I booked the additional rooms for 49.00 29-30 March plus tax each night.
When we arrived to the hotel and I explained to the receptionist about the differences in room prices and the problems I had booking the rooms. I booked all rooms for the $49.00 a night except the one night I wasn't able to use the link and I had to book the room at the regular rate.
The problems started when we checked-in. Room 114
1. The rooms were supposed to be non-smoking and they weren't.
2. The rooms were dusty.
3. The furniture was soiled and old.
4. There were bugs and dirt in the window sills.
5. The mini refrigerator was rusty and wasn't cleaned well.
6. The windows had visible signs of dust.
7. The furniture was extremely dusty.
8. The bath room door was cracked signs of being broken into.
9. The bed spread had visible signs of body fluids.
10. The safe was extremely old and unsightly.
11. The carpet was old and soiled.
12. The room smelled worst then old cigarette.
My wife refused to enter the room. We were given rooms 113 & 114 all pictures are of room 114. It was late and we were tired my daughter decided to stay in the room that she was given. Please understand that we all worked prior to our trip and with travel had been up over 18 hours. We tried several hotels which were full until the wife and I found a hotel.
My complaints deals with the cleanliness and the charges of the rooms.
1. I don't feel that I should be charged for the rooms at least the room that I didn't stay in. I have stayed at this chain before but it has never been this bad. I also understand that this is a chain and some hotels are privately owned the owners have to uphold a standard. With these picture you can see this was not the case.
2. Everyone publishes things like this on the internet but I feel I should give the management a chance to rectify the situation.
Enclosed:
Pictures
Receipt
Reservation
I have more pictures

Carol Bevilacqua
from Newark, NJ
Our overnight stay at Quality Inn Jersey Shore Beach, 201 Hiering Ave. Seaside Heights, NJ 08751 on March 29, 2019 was a nightmare. Our room was not equipped with the amenities that were listed on our confirmation report. No hair dryer, no microwave, no coffee pot. One bath towel no wash cloths. I had to ask 3 times for more towels that were thin like rags. Lamp did not work, broken outlet, told desk said they were sorry couldn't fix problem. TV did not work, remote broken, had to have desk personnel work on it for 30 minutes. Water spigot in shower fell off did not regulate water temperature since it continually turned and turned. Our door to our room had to be kicked open kept getting stuck. No other rooms available and again were told sorry. Breakfast that was included was nothing to write home about, no butter no cream cheese for stale bagels, absolutely awful experience. We were told by a stranger that this hotel has residents from Section 8, which was not disclosed to us at all. We paid $107.00 and wouldn't let my pet stay in this dump. Someone should look into this facility, since it is not a good reference for other hotel chains. My husband is a gold member and will not stay at this chain again and I totally agree! Please contact us about this awful experience. Not good for other Quality Inns. Thank you!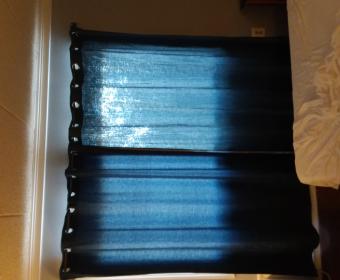 The owner's wife has continuously given me dirty looks!!! I have no idea why, or what she does not like about us? I have gone out of my way to shower her with kindness. My Uncle just stopped by to bring us our dogs treats I had walk to the back door to meet him and she came around the corner from the front desk is I was guiding him to our room and gave me the nastiest dirty mean look and I don't understand why? We've been nothing but polite courteous neat and tidy respectful and friendly!! the owner of the hotel her husband has been nothing but overly kind considerate and very genuinely nice and very caring toward us. In fact we told him this was going to be our last night and he seemed sincerely sad almost that we are leaving LOL

Barry R. Sang
from Salisbury, NC
Since I cannot find a link for posting a compliment, I will use this venue. On March 15-17 I stayed at the Quality Inn in Sylva, NC. There was a young woman on the evening shift--whose name I believe was Brianne--who was especially courteous and helpful. Employees like her deserve notice. Thank you for hiring such a pleasant and helpful person.

had a dispute over beverages in pool area. fine. so after being there 1.5 hours only and being called a liar multiple times we was told we would not receive a refund even though we left and absolutely did not stay. the staff, especially the mng was horrible. my family has stayed at this same hotel numerous times as its close and the kids like to swim. never again. plus the side door was broken and anyone could enter anytime of the night. zero stars for murry ky quality inn. hopefully choice will help me but as of yet has not
Have feedback for Quality Inn?
Thanks for your feedback!
Sorry. Please try again later!