Quality Inn
Contact Quality Inn Corporate
Toll free phone number: 1-800-300-8800
---
Quality Inn is a large US based hotel chain. The company is a division of Choice Hotels, so if you have a comment or complaint you will need to direct your feedback to Choice instead of Quality Inn for the best results.
The Choice corporate office has a division specifically for customer complaints. You can address your correspondence to Attn: Guest Relations Service Center, 6811 East Mayo Blvd, Suite 100, Phoenix, Arizona 85054. If you have a problem with your stay at Quality Inn, you can reach customer service at 1-800-300-8800, Mon-Fri 6am-8:00pm, Sat-Sun 7:30am-4pm (MDT).
Common issues with Quality Inn are rude employees, billing problems, dirty hotel rooms, broken equipment, and maintenance issues. There are also general problems with bookings that can result in cancelled rooms or rooms being unavaiable at check-in time.
Quality Inn Contact Information
Report complaints to corporate and get satisfaction
Quality Inn headquarters address

6811 East Mayo Blvd, Suite 100, Phoenix, Arizona 85054

Company website

1-800 phone number

1-800-300-8800

Support email address

customer_service@qualityinn.com

Better Business Bureau rating

A

Customer service hours

Mon-Fri 6am-8:00pm, Sat-Sun 7:30am-4pm (MDT)
Browse reviews of other Hotels
Top Quality Inn Complaints
Browse more than 88 reviews submitted so far

I booked a room in Harriman Tn and it was $100 dollars and that was with a soldiers discount the people next door to me paid $70 with no discount for the same room.We went down to eat breakfast and was told there was no breakfast except coffee and a bun but we where told there would be breakfast with almost any thing we wanted I will never stay at another Quality Inn anywhere I will sleep in my car first...

Want to know where to stay and how to book the best hotels? Well, check out Quality Inn. One of the best websites I came across that gives you various options to choose from based on your budget. I am very choosy about the hotel I get into. At Quality Inn, pictures are uploaded to show us the room, hotel etc. so that we can decide to got for it or not. They are doing a good job in showing reviews about the hotel as well on customers who have already been there. This is important so that we actually know where we are getting into. The price is mentioned so that it makes easy for us to decided. I recommend Quality Inn to anyone who wants to stay at a good hotel without compromising on the quality.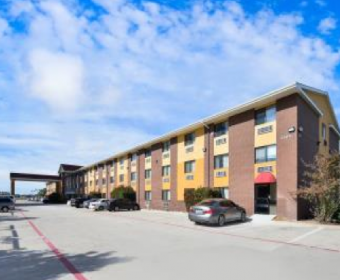 Irvin Holland
from Jacksonville, FL
Manager was very rude and disrespectful toward me. I was asking a question about my checking account being charged when I paid cash for the room. She called me names and said I didn't know how to use a debit card. This manager disrespected me as a customer in front of customers and the staff she suppose to run Quality Inn. The hotel was located at 6802 Commonwealth Ave. Jacksonville, FL 32254.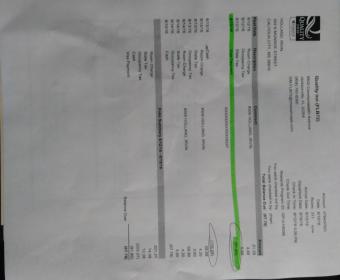 Bryan van ess
from Commerce, MI
I would rate your company as a 0. Walked into your establishment wanting to get a room for the night. While waiting for 5 min and 2 of your employees right behind the counter saw us and never even acknowledged our existence. Then one of the employees answered her personal phone which was the last straw. We walked out. I've been in the service business for 30 yrs and I've never been treated that way if I did I wouldn't have a job!!

Christina Sinibaldi
from Moscow, PA
To whom it concerns,
On July 1st and 2nd we had book a room with the Quality Inn located at 10 Polito Ave, Lyndhurst, NJ, 07071. We had booked this room for our sons birthday. First off I do not know how you could allow your name on that franchise. One of the reasons we booked it was for the pool and when we got there the pool was so full with people you couldn't even swim. When we inquired about this at the front desk they told us it was a public pool and people pay to swim there. If we had known this we would have not booked our vacation there. We decided to give it time and maybe it will clear up. We procede to go to the room and to our surprise in 90 degree weather the air conditioner was barley working. When we said something to the front desk they told us that all the rooms were booked and to wait a little for it to cool down because the housekeeper just turned it on. After a while it cool it down a little so we decided to go to try the pool. This is where the major complaint comes in, when we arrived at the pool there were people with beer bottles partying everwhere. My son and his cousin were able to get in the pool but kept getting pushed around. After that my son could not swim and was walking over to where his father and I were when he almost stepped on a beer bottle cap. Thank god I had gotten up to walk over to them when I spotted the bottle cap and told my son to watch out. That could have been a major lawsuit if my son got hurt and I do know this because I work for a corporate lawyer. The pool area was disgusting broken glass everwhere and people partying. One person told us we were lucky we weren't there on Saturday because they had to call the cops. We went back to our room spent the night there miserable because the air conditioner still wasnt working properly. In the morning we decided to give it one more shot benefit of the doubt basically. That day was our sons birthday and we just wanted him to have a great day. Well the pool ended up being closed because they had to clean up from allowing the public to use it. My son was so upset and started to cry thats when we decided to leave. We called expedia where we book through and they tried to talk to the franchise owners but the front desk said they were unavailable and could not refund us our money back. Expedia was the only ones who help us get another room across the street at the Courtyard by the Marriott. I have stayed at Quality Inns before and never had problems like we occured here. I know it is a franchise but your corporate name is being represented in an unprofessional manner. I am surprised your company would allow this. Our family travels alot and we will never use your hotel again. We have contacted the better business bureau and explained everything to them and I am also speaking with the corporate lawyer I work for in regards to what actions we can take to get a refund and also how we can explore other options so the the public knows how deplorable the conditions are there and other family's will not have to endure this. I am truly disappointed that a major corporation like yourselves would allow this.
Sincerely,
Christina Sinibaldi

Gina Dyches
from Graniteville, SC
We stayed at the 110 E Frontage Road Quality Inn in Aiken SC on 6/15/18. The room was FILTHY! Wouldn't give any stars if possible.
Flat out filth under the fridge. Moved the nightstand to plug in my laptop, only to find more filth. The floors were dirty with dead bugs here and there… And best of all… there were small spots of human crap on the bathroom walls! I didn't figure that out until after I had eaten something that made me very ill (nothing to do with the motel) and couldn't easily leave or we would have. All the walls were gross, the chair in the room was filthy and there was a "roach" (as in marijuana!!) on the nightstand.
The walkway outside our door reeked of dog urine and there was a huge gap under the door. Had to place a towel in front of the door to keep the odor out. Tho the room had its own stench. Even the pillows reeked – like dirty construction workers. The place was disgusting.
Someone had set the parental control on the TV. When my husband called to ask about that, he was basically told "Oh well". The wifi is 100% unsecured, plus we never could connect.
There was a motorcycle show there that weekend that I directly asked about because they were drunk and rowdy. The person working that day, Pat, flat out told me, "They are not staying at the hotel". Huge lie. How can anyone lie to customers like that!?! I needed to be up at 5 am, but the bikers kept me awake until 2 am. We called about the noise - that helped for about 30 mins. :(
And we had to pay $40 for the dogs. My little dogs are far cleaner than room 117!
This is more than a maid issue, so please don't just push it all off on them. They probably are not given enough time to thoroughly clean as needed and they have nothing to do with lack of proper upkeep.
I have images but cannot get google to download them. I can text them to you if you'd like.
Gina Dyches

Monte Collins
from Marshfield, WI
The message might be alittle long because I have to explain what happen that lead to my complaint.
So on Monday 5-25-18 I woke up before the rest of my family around 8am and decide to check out the breakfast you guys offered to see if it was something my family and I would be interested in eating. So I walked over to the front desk and took a look. So I decided my family and I would eat here. I ask the gentleman at front desk what time breakfast ended. He told me 10:30am. So at this point I took the car and fill up the gas tank and clean out the car to give my family a little bit more time to sleep. Granted I was told 10:30am. After I finish up, I came back to the hotel, woke my family up and we headed down to the lobby just before 9am. When we get into the lobby it was very busy! We were able too grab the only table left in the corner, which was filthy and I had to wipe off myself. So when we went up to get food there was nothing left. Not even waffle batter to make a waffle. I walk over and ask Damien (I think that's her name, she's a young bigger black lady) if she was going to fill the buffet back up. She turn to me and said breakfast is almost over and then just walked away. It's 9:10am ! At this point I'm upset how she just talk to me and that the gentleman at the front desk told me 10:30. At this point I've been waiting 10 min to even ask the lady for more food and there was other people waiting as well. I asked the gentleman why he told me 10:30am and he looked me right in my eye and said he didn't which I know he did! At this point I asked to speak with a manger. The manger came out and I explained my situation. He was very apologetic and said he would talk with Damien. About 10 min later Damein filled the breakfast buffet back up. While I was eating the manger came back and apologized again. We shuck hands and I thanked him for talking care of the situation.
So later on that evening we came back to the room and decided to watch TV then to come to find out the TV wasn't working.(it wasn't getting a signal from the cable box). I called front desk and asked if the cable was out. She said she would check the tv in the lobby and call me back and let me know if the cable was out. But after 30 min no phone call so I walked down to lobby. The lady appogized and said she forgot to call me back. Said cable was good. Then the lady walked to my room and just wiggled the wires until TV came on. Didn't fix or replace anything. But it worked until we turn TV off again.
So next day 8-27-18 we didn't want to watch TV until we got back from dinner around 9:30-10pm. We turn TV on and same problem. So we tired to fix it ourself for about 20 min till we decided to call front desk because we couldn't get it to work. Now front desk said we will be right over. So about 30min go by and no show. Then I decided to walk down to the front desk to see what was going on. The gentleman told me that Damien was already heading our direction. So I' decided to walk down to the front desk to see what was going on. The gentleman told me that Damien was already heading our direction. So as I was walking back to the room I passed Damien with the HDMI cable in her hand. She recognize me from breakfast and gave me a dirty look. I didn't pay much attention to it. So I go back to the room and my girlfriend said Damien was getting a HDMI cored. At this points it's 10:40-10:45pm. So we wait patiently for a new cord but nobody ever shows up or even calls. After another 30 min go by my girlfriend goes to front desk herself and ask for the new HDMI cored. They tell her the mainance man would bring it at some point. Now that's totally bullshit because she was the 1 sent to fix the TV the 1st time!
Damien was trying to give me a ruff time because I told her manager on her for her behavior the day prior at breakfast! I think Damien should be written up or fired to be honest. I'm sure my family aren't the only people who has been disrespected by her !
At this point I called the hotel off my cell phone and ask for reservations to talk with someone new and hopefully a manger. A lady named Yuon answered and I began to explain my situation. She acted like she didn't care and said no manager until morning. I I told her that there's a HDMI cored on the tv in the lobby. I said your employees can sit at the front desk and watch tv but I have to stare at the wall. I asked Her for corporate's number, she told me she had it but wasn't going to give it to me. She said that she could get a supervisor but when I asked who was the supervisor she wouldn't offer a number, she told me she had it but wasn't going to give it to me. She said that she could get a supervisor but when I asked who was the supervisor she wouldn't offer me a name. I don't want to talk with Damien again ! So she just hung up on me. I can't believe that this hotel even gets customers with their customer service the way it is I'm going to also complain on yelp ,Google and Facebook !
I appreciate you taking the time to read this and hopefully hear back from you sometime soon thanks again

Larry H.
from Rochester, NY
Last minute, late night stay at Quality Inn, Greenfield Indiana. Checked in at 130am on Friday morning 6/22. Went to bed around 3a. Woke up around 4am because something bit my elbow. Got up turned on the lights and checked the bed. Found a bed bug. Immediately called front desk to inform. Took quick shower, threw away clothes I wore to bed, got dressed and got the heck out of that room. Desk Clerk refunded my card and said Manager would contact me. Still waiting for the call. Hotel was dirty and disgusting. Should of known better to stay there. I had to worry about bringing bed bugs into my vehicle and home. Took necessary precautions but still Not a very good feeling and a BIG HASSLE!!!

Tamara A Benoit
from New York, NY
My sister and I recently stayed in one of your hotels (Quality Inn South in Sioux Falls SD). We stayed several days. The policy for cleaning the room apparently is: The manager would go up, unlock the doors, place the lever to prop the door open and the staff would go down the the hall and clean out the rooms. We left our room for a couple of hour and returned to find that our door had been propped open and someone had entered our room, grabbed a tablet that I had left on top of my duffel bag, the tip I had left for the maid and one of the garbage bags from the room. I learned a lesson the hard way but feel that this hotel needs to review this policy. The manager did give us some compensation for the room but the violation that a customer feels after an incident like this is enormous. I hope that you will address their current policy of room cleaning! My sister, Linda Elliot paid for the room, so it will not be listed in my name. I am a Choice Card member and this is the first disappointing stay I have experienced.
Tamara Benoit

Mary Lisa Jones
from Atlanta, GA
Lights in pool not working and loghts on lantern lights by pool out water fountain broke

teri kummer
from Omaha, NE
We had reservations for two rooms on 6/01/18
when we arrived they had a band in the lounge that was so loud you couls hear it five blocks away, the place was packed icluding the loby. I ask the lady at the desk how late the band would be playing, she said 2 am! But she reasured me she could put us in a room far away from the noise of the band. It was so loud I could hardly hear the desk clerk and she too had troublehearing me. we were at least a half hour getting checked in, but finally she gave us a card to our rooms. So here we were very exhausted from our drive from Nebraska we went to our rooms and was very suprized when we opened the door to our rooms to find they were both already occupied!!!!! And needless to say so were the occupants that were already there!!!! So here we were stuck in Syksville MD with all the other motels full at approxamately 10pm with no where to stay all the motels were booked!! we had to travel two more hours away to find us a place to stay for the night and travel backand for to Syksville fpr the funneral we were there for. This was the worst experience Ive ever had in all my 50 years of travel and staying in motels!!! This manager if he wants to get into the disco business he should. But to try and combined the two absolutely does not mix!!!!!

David Mansfield
from Fergus Falls, MN
I just had a very bad experience at a quality inn hotel in coon Rapids, MN. The address is 9052 University Ave NW Coon Rapids, MN
They except CLC Cards there. I had called them on Tuesday or Wednesday May 29th or 30th to reserve 2 rooms there for the night of June 1st.
I called the hotel directly and made the reservation. I told the gentleman that I am a corporate lodging member and that I would be using the card to check in with. The gentleman was nice and friendly and gave me a reservation Number. I thanked him and said see you on Fri eve.
I arrived Fri eve about 7:35 pm. I told the gentleman at the front desk that I had a reservation. He asked for my name, and I Said David Mansfield.
He looked it up and said, Yep, We have 2 rooms for you. I said that I was going to use my corporate Lodging card. He said " you can only use the corporate lodging card on a minimum 5 day stay." I told him that that was not true and that that was unacceptable. I also told him that when I made the reservation that the gentleman did not mention that. He said that he would make a phone call and get right back to me. He did, and when he came back he told me that it had to be for a minimum of 5 days and that he could not except the card but that i could have the rooms for $99 per room. I told him that that was unacceptable and that I would be making a phone call. I asked him why i was not told that info when I made the reservation? He said he did not know.
I called Corporate lodging and explained the situation. They said that the hotel cant do that and that that would be a breech of contract. They then called the hotel to deal with the situation for me. They called me back and said that the hotel would not honor the contract, and that they were very sorry and that they would be dealing with the hotel directly.
I then called a complaint line for choice hotels that I found on line. I spent the next 40 minutes talking with a representative but he was not able to help me at all. Very frustrating. I then called another CLC member and proceeded to depart the property. In all I spent over an hour looking for another hotel and dealing with all the phone calls.
I travel all over the country and use the CLC cards all the time. This is the first issue I have ever had with using that card. It was extremely embarrassing and completely unacceptable, the experience that I had at that hotel. No excuse for that kind of behavior. I work for a Motor Coach Company in Fergus Falls, MN
My Name is David Mansfield and I can be reached at dmansfield@ottertailcoaches.com
Please contact me and let me know how this issue has been resolved.
Thank you.
David Mansfield

Jennifer Sexton and Ryan O'Brien
from Cockeysville, MD
What a horrible nasty place to stay. We had ants all over the first night . Complained in the morning and we were giving a new room . The new room had a mouse infestation. The landscaping was horrible, leaves etc all over the sidewalks, grass was 8 inches high both rooms were filthy dirty. Went to open a half and half individual container and it was solid mold. The half and half was not stored in ice or refrigerator, gross, gross, gross. I feel itch and dirty from staying here. Mice run all through our unit at night. Could not sleep . I want my fucking money back and this entire place shut down

Don Tener
from El Dorado, KS
Why have you made the choice privileges web site so hard to use. Previously you just put in where and when you wanted to stay,what you are( AARP,Rewards points needed for room, etc)
Now you choose on of these methods and you cannot change to another selection. I choose AARP and then wanted to see how many Reward Points I would need. It would not change.
I have been a choice member fo over 15 years, but am about ready to quit!
Don Tener

Edward Petersen
from Las Vegas, NV
Our complaint is the price for value. We have stayed at luxury hotels for less. Our room did not even have a luggage rack to put luggage on. We stayed at an old fashioned motel across the mountains and there were two luggage racks. Also, staff members were very close to front door smoking, which is possibly illegal and at the least horrible health wise for guests. Walking past second hand smoke to get to our vehicle was not good. The Wi-Fi connection did work well.

ALICE MARTINEZ
from San Antonio, TX
Checked into my room and it had roaches. They switched me rooms and the sofa bed had dirty sheets and a dirty towel underneath it. The cieling looks horrible where the beds are. Overall not a pleasant stay for me and my family and had no choice stay here, it's 11pm.

Cleveland Bynoe
from Stone Mountain, GA
On the 28th. of March I checked into the Quality Inn Location At 1806 Belmont Ave.Windsor Mill Md 21244 . The gentleman at the desk was pleasant and I was check into Rm. 132. When I got to the room it was not clean and they was two bags of garbage left the room. I went back to the desk and told the clerk what I saw and if that was the only room available plus it was not the type of room I had requested. He check my reservation and replied, that is the type of room on record. I then told him what I had requested and he said let me see what I have available. He then told me after checking that he has something on the second floor and I said Ok. I was then assigned Rm 240. I went up to room check the room, then I turned the TV on to find that the TV had no signal. I called back the front desk and spoke to another employee and told him that the TV was not working and he told that the internet was down and if I would like to change my room or he can give me a 5% discount. I replied that this would be the second time for the night I would be changing rooms and I did not want to change room and if he can send some one to check the TV. and he replied Ok sir I will send some one to check your TV. About 5 mins. a hotel security came to the room and put it to down load he said to me it will take some to down load did not happened. Thursday no TV. Friday morning I went to check out and I told the clerk a young Indian lady my Tv experience and if I could get a discount. she replied no! that they was a problem with the internet and I was told that when I checked in. I said I was never told about the internet being down and if I can get a discount since it was told to me on wednesday night after I check in and she replied no! with an attitude. I then said to her thank you and walk away I quickly returned to the desk and said to her can I have my bill please, she printed my bill gave it to me. I thank her and walked away. ( this was first stay at your brand because of the location I had to be but because of your female Am clerk attitude, hospitality and customer skills its my last.) Thanks very much

Dean Gulliver
from St. John's, NL
On March 28/18 I checked into Quality Inns in Clarenville Newfoundland Canada. There was a convention of some sort going on and I went to my RM. 315, I was on a business trip and had to be up at 6:00 am. I got into bed at 10:00 pm and the noise from the convention party was that high I could not sleep.
I called the front desk and Stacey Gillingham answered and said she would send some one to walk the floor. After an half hour I got out of bed and got dressed and went out to see where the noise was coming from. Out side my room in the stair well and up to the next floor there were 20-30 people ,beer in hand having the wildest party like something you would see at spring break, yelling cursing and screaming. Out side my room window below was an entrance and there were people smoking and partying as well.
I went down to front desk to complain and Rick Simms says there was nothing he could do. and I quote" 95% off the rooms were occupied by Partying convention people impossible to control".
I went back to my room so upset and disappointed. I could not sleep and kept thinking on how my human rights were being violated while the party went on till 1:00 am.
I could not take it any more and called front desk once again. Rick Simms answers again and is getting annoyed with yet another call from me. I then threaten to call police for disturbing the Peace and explains to him what this means. He says there was no need for those measures and sends some one up to the floor. and within 10 mins. it was dead calm.
It is unfortunate that this had to taint my expectations of the hotel. It was only a couple of months ago I stayed at this hotel and had praised to my coworkers on such a nice hotel with its new renovation nd to try it .
We have 6 other Technicians in my company and stay in hotels near this Quality Inn 5-7 days every week.
I would like a full apology and reimbursed for my Stay. I would even take a voucher for another stay at your Hotels to redeem my faith.
Dean Gulliver

neil talley
from Pattaya, 20
on 02/27/18 I booked one room for 14 nights at the quality inn Martinez ca. from the 21st of March checking out on the 4th of April I used the Hotels.com company. The booking # is 8144732672469. After a few of days I realized that I only needed the room for 13 nights. Out of a courtesy for the hotel I contacted hotels.com., and told the rep about this. As I was talking to her I mentioned that it would be nice if I could be charged for 13 nights only instead of the 14, at no additional charges but if that was not possible then so be it. At the time I was aware of the "no refund" policy for my reservation, and knew that was not an option I just thought that perhaps the agent for Hotels.com could make some kind of adjustment with the hotel in light of my situation. I was very clear that I did not want any changes made that would cost me extra as it was only one night less that I would be staying i.e. 13 nights instead of 14 nights checking out on April 3rd instead of April 4th. So the agent put me on hold for a few minutes, and when she came back on the line she happily told me that the change could be made at no extra cost to me, that she would just create a new booking at no additional cost which she did and she gave me the new booking number #8111033141420. I believe that call was on 03/03/18. After a couple of days I realized that the agent for hotels.com had (without my permission) cancelled the old reservation, and created a new one rather than just altering the old one and assigning it a new number. So now I'm stuck with both charges the old and the new one basically doubling my cost for the same room, same hotel same dates minus one day. I called both the hotel numerous times, and also Hotels .com, and no one is being helpful in understanding the unfairness of my situation. I never asked to have the old reservation canceled, and only wanted to notify the hotel of my staying one less day, and I figured that maybe I could also get a rebate for the night that I was not staying there. It was the hotels.com agent who canceled the existing reservation not me, and then she told me that I was not being charged anything extra. Didn't she realize that by canceling the existing reservation that the hotel would not want to refund that amount back to my card. Maybe she was new?
Can you help??
Thanks,
Neil

AMANDA HYDE
from Charlottetown, PE
We stayed at quality Inn Moncton on sat Mar 10th. Got up to room putting stuff in fridge and found half eating icecream bar in freezer. Called front desk. Said they would contact house keeping supervisor. Also our bathroom smelled musty like an old cloth that needed to be washed. We had two kids with 3year old and 6 year old. They went bed about 8pm.
Was 11 pm and kids still running up and down halls and people to right of us were load and kept hitting wall! Tried calling desk few times and was busy! I understand was march break but very disappointed with our stay! Just handed in keys and left in the morning!
We have stayed at your hotels before and was rememberable experiences.
Thanks Amanda

Samantha Brown
from Atlanta, GA
I booked a room through hotwire like always requested a pet friendly room like I had two week prior and smoking when I got here the doors where locked she came to the window with a attitude then told me all smoking rooms where booked for her big crowd the next day then gave a room key I'm booked for the whole weekend then she ask do u have a pet I said yes she said I'm going to have to charge u more than your reservation are for cause u have a pet and dosent show here u booked one I showed her my confirmation which she refused to look at I told her I didn't like her attitude she said she had issues all night and guess it was carrying over to me I told her how the same room I had the time prior I could smoke and have a pet in wasn't this time and I wasn't being billed more than I was told she took the key out of my hand and said she had right to refuse service and slammed the door I'm sorry I booked again cause they was outstanding before but we have no power and I have a child and we sitting here trying to find another room cause the employee had a bad night if I'm billed for service I will sue this company and that woman should b fired
I have worked with the public all my life she is rude unprofessional and had a bad attitude from the time I arrived

Christine Davis the reception ran my card 3 times
from Atlanta, GA
The receptionist ran my debit card 3 times and charge me two times for a pet fee I was only supposed to be here for one night and pay for one dog when I check my account my card had been ran 3 times when i was told that no charges will go on to my account until check out time which is the following morning I questioned him about it he says it's the bank fault but he ran my card through the machine three times

Natalie konowal
from Evanston, IL
Traveler checked into the hotel before 6pm on 2-12-18. Name Andrew Potter, confirmation #58805437. He advised the hotel his trip has changed and he needs to depart on 2-19-18 instead of 2-22-18. He was told they cannot change the reservation. I tried modifying the reservations via the GDS using an ABC Consortium rate. I could not modify the reservation even though we were in policy. I probably could have canceled the reservation and rebooked for the correct dates, but did not want to take a chance on the rate being higher. This is not a pre-pay fare this is just a normal ABC Global business travel fare? Below is the confirmation I received from ABC when I booked the reservation for Andrew. Nowhere does it mention you cannot modify the reservation?
1.OSI QI HHL 17875 X3VCVFP D ABC GLOBAL SERVICES
2.OSI QI HHL 17875 X3VCVFP C CANCEL BY 6 PM DAY OF ARRIVAL I tried to modify before he checked into the hotel and they said no?
Is this some kind of hook and switch? That is against the law.

I work during the summer in florida and stay all over in many hotels and motels .I stayed at the crystal river quality inn in august of 2017 a month before the hurricane. Now 6 months later they have billed my credit card again saying during my stay the hurricane made the power go out and my pmt wasnt processed. The power did not go out during my stay .they are rude when I called and wont let me talk to a manager. They say it is what it is. I will be consulting an attorney and filing reports to the sherrifs dept for fraud. I will also be contacting the better buisness bereau. Ive never had such rude people running a buisness as this. I will never stay at another quality inn and will make sure everyone knows about this.

Kenneth W McAlister
from Santa Clara, CA
We frequently stay at the Quality Inn & Suites located at 3361 Coach Lane, Cameron Park, CA during the conferences that we attend nearby. This location is conveniently located, reasonably priced and is pet friendly. During our recent stay in room # 107 we were planning to stay for 3 days, arriving on 1/26/2018. Unfortunately, my wife became sick we had to cancel the third day of our reservation. Our room was released at about 9:00 AM and I requested that I not be charged for the third day. I was told that my request was reasonable, but that I would have to obtain that authorization from the manager since our notice was less than 24 hours. I called the manager (Adam) and was reminded of the 24 hour cancelation policy. He said that this was a national policy that all motels and hotels strictly enforce, and that even "emergencies" such as mine would only receive sympathies, but no refund. I later noticed that my bill also included a charge for our pet on the 3rd day.
I understand that the 24-hour cancelation notice allows the motel to maximize bookings and not turn away a potential customer when the motel has a full occupancy. This was not the case (apparently this was a slow night) and the desk clerk told me that our room (#107) remained vacant
We are both retired, travel often and have always been treated well. We were especially surprised when the manager disregarded the value of our frequent patronage in order to collect a fee for one additional night.
Thank you for your consideration as we would like to keep the Quality Inn as one of our options. We look forward to your response.
Ken & Ellen McAlister

Danny Freiberger 3110 NW 91st Ave Coral Springs Fl. 33065 754-264-5907
from Miami Beach, FL
While checking into this hotel I was advised that a deposit of $25.00 a night Two nights Total $50.00. also I was charged $50.00 for an early check-in.. Upon leaving early sunday to stay at a friends house asked for the deposit back and they refused.. ( Dates 10/28/17 10/29/17) I called when I returned home FL. and they said they would return the deposit? The stay was very upsetting for my wife and I. The total stay cost us $305.00 which I could have stayed at the Ritz for that much money Please respond back.

Mary Reed
from La Junta, CO
Sept. 2, 2017, I emailed authorization to above QI for for three queen rooms for three nights, (Confirmation # 31423457 Shawn Bennett family). Bennett family occupied three rooms Sept.3 but they were extremely dissatisfied because of termites in the rooms, at least 25 were counted, and they were checking out. Weeki Wachee manager stated $360 would be returned to my credit card. They moved to a Motel 6 where I authorized payment for several more days' lodging starting Sept.4. My credit card was charged $564.10 by QI Weeki Wachee but the $360 has not been returned. Manager there now disputes my claim.

Felicia Holland Lott
from Atlanta, GA
I did say that they had fixed the toilet. There is water still on the floor from the leaking toilet and we just saw two larges roaches in the bathroom. On a scale of 1 - 10 Quality Inn your not on the scale. Zero!

michael huntley
from Montgomery, AL
the tub was full of water and the spout would not turn off, so I was unable to take a shower. The room had bed bugs. I smashed one and blood came out and then seen another one. Told the front desk immediately about the tub and was told maintenance didn't come in until the next day. Noticed the bed bugs after lying on bed. After I pulled back the sheets, human hair was in plain site. Never had such a poor experience in one room before. Been trying to reach the manager who they said was the only one could discount or refund money. Cant reach him.

Cindy
from Bethel Park, PA
I booked a room in Deep Creek Md. this past weekend. When you open the door to go to the upper floors, the smell was horriable, nasty stench. The carpeting was stain everywhere on the way to the 4th floor. The windows were so filthy ,didn't even want to look out them. Made it to our door, had a big gash in the door.Once inside the room did not look to bad, still had a smell to it. Around the window had webs and stink bugs. Shower head was leaking all over the shower, the floor of the shower was very slick. Was acually afraid of falling. No kleenex in room. No fridges in room , and the ice machines were not working. The chair was not very clean, put a towel on it to sit. I worked at a hotel for 8 years , I worked in housekeeping ,laundry,and was an room inspector. i DO KNOW WHAT IT TAKES TO KEEP IT CLEAN, This hotel needs LOTS OF HELP.............. We travel to Deep Creek several times during the year. NEVER NEVER again at this hotel.

Mary Shepherd
from Atlanta, GA
On our last stay at this hotel, July 2015, the room was clean, pool clean, good wifi, everything in order. But on my stay 9/14-16, I was shocked at how bad my experience was. The BA light was burned out, the toilet had a ring of red fungus (?) in it, the sofa that my husband and I used for extra luggage was gone (only 1 luggage rack in room so had to put extra luggage on the floor), the water in sink in kitchenette was turned off and non-functional, the refrigerator and microwave had been moved into the BR, the condiment packages had been opened and left with unopened ones, the dial to change temp in refrigerator had been removed so it was warm, wifi was slow to non-existent, the pool was dirty (and it was warm enough to use it), and all the trees had been cut down!! I'm afraid that I cannot recommend this hotel to any of my friends, and I will be looking for another place to stay next time we are there. I communicated my complaints to the Management and was assured I would be happier next next--if there is a next time!

I was involved last week with trying to get my daughter evacuated from Miami because of the hurricane. She drove to Atlanta and I booked a room online at the Quality Inn on the Choice website for September 8th. After I booked it online, I received a phone call from my daughter that her friend already had a room booked. I called the hotel immediately and talked to a woman who confirmed with the General Manager, Mike Patel at the Quality Inn in Stockbride, GA, that I could cancel it and would get my points back on my account. I have been trying to get a response from him since last Wednesday the 13th. He says he will call me back and never does. NO ONE checked into the hotel or checked out but Mike Patel says that is what the computer says. I want my points back and to be compensated with either a free stay or something. I shouldn't have to deal with this along with my daughter being evacuated from college too!!!! My phone number is 469-426-4489. I called also but the hold time is too long.

Kenneth Heckman
from Ridgefield, CT
Quality Suites St. Joseph
917 N Woodbine Rd
St Joseph, MO 64506
Booked one room/one night stay for July 17, 2017
17 July, paid online thru Hotels.com $109.35
18 July, $89.69 was charged on my MasterCard by Comfort Suites
I contacted this site by phone 4 times over the past month to report the billing issue; hoping to get it resolved; to no avail
I contacted this site in person 4 different times over the past month to report the billing issue; hoping to get it resolved; to no avail
All of my attempts have been returned with empty promises of having their manager or their owner get back with me. No one has ever called me back and I am done with being patient. I am thru contacting them myself.
I want the $89.69 refunded back to my MasterCard, please.

Sharon
from Port Richey, FL
The rooms were not cleaned but that was not the problem we accepted that due to the storm and shortage of help. Cindy and Meisha were wonderful and they were understanding but Celeste was horrible. When I called today to verify a charge to my account that was to be charged to a different account then the one I regisitered with so my credit card was charged and charged again on my debit card. I am so upset that this woman called me 'CRAZY' when it was an obvious error on the part of the bank and the hotel. I just wanted to know that it was not going to come out of my account and I would not be charged for checks that are not covered due to the extra amount taken out of my bank. I am not rich, I do not have a lot of money and this storm cost me every cent I had and now it is costing me more then I have so yes I am upset but I do not need to be called CRAZY by anyone. This Quality Inn in Waycross has serious problems physically they do not need Celeste there to make it internally as well. She does not belong there greeting the customers with her horrible negative attitude. She is a mean, nasty and inconsiderate person. I am extremely upset due to the storm and she should have been nicer.

Codie Robinson
from Bedford, KY
My bank account was overcharged which caused my account to overdraft after spending time away from my family at the front desk trying to fix the problem they finally seen where I was overcharged They said they would refund but even after showishowing proof of overdraft never offered to pay even though it was the hotels fault

Candace McDonald
from Indianapolis, IN
To Whom it May Concern,
On August 5th, 2017 I had reservations made on-line to stay at the Quality Inn at 5200 West Lincoln Hwy. Matteson, IL 60443. When we arrived the motel looked ran down. I asked to see the room and it was small and not very cleaned. I requested a different room. If I could have got a refund we would not have stayed. When we checked in we were given the same room we looked at. While we were at the Rod Stewart concert my friends' 20 year old daughter stayed at the motel. She called during the concert to report that there was a large party with underage persons who were running around the motel and partying. She complained that the smell of marijuana was so strong that she had went to the lobby. We felt she might be exaggerating, but no, when we arrived after the concert you could smell the marijuana getting out of the car. The motel was a haze. It would have been impossible for the management not to know. We made an anonymous call to the police, but were afraid to make a report unless we could find a motel to move to. Unfortunately, there were several large venues in Chicago and there were no vacancies that we could find. We were frightened as the people at the courtesy desk knew that we were aware of the problem. In addition the room was dirty, including sheets. We had to request bed pillows, toilet paper, and kleenex. It took 2 phone calls and over an hour to get the items. We had no choice but to stay. This was the worst motel I have ever stayed in. I paid $140.00 for this. When loading my belongings the sidewalk was uneven and I fell and skinned my knee bad. We went inside to get a band aid and were told there was no first aid kit and were given paper towel.
Candace McDonald
3135 New London Ct.
Apt. 201
Lafayette, IN 47909
765-426-9465

Linda Dapoz
from Lincoln Park, MI
I had resevered a Jacuzzi Suite for Sept 3,2017. Now my husband and i dont get out very much for several reaaons, so needless to say we were so very much looking forward to our night out! However upon our arrival, after making us wait in the lobby for 15 min to be told that our room qaa not clean and we could take another room or cancel! We didnt want a regular room that was the hole idea of us renting the roon in the first place! They could have aak us to come back in 1hr and cleaned the room!!!! If i have to cancel in order not to be charged then they should have to let you know ahead of time that they are to lazy to clean your room! Check out time is 12:00pm so they were basically saying that in 4 hr. ( we didn't arrive till 4p) they could not clean a room they had a reservation for! We are not a couple that gets out much and our week-end was completely ruined! Very unexceptable! Not a way to do good business! Will never stay there again and we have several times in the past! I can't impress on you enough what a dissappointment tbis was! And to short notice to find something else!!!! Tbis was at the quality inn on middlebelt in romulas , mi. Thank you Linda Dapoz 3137213133 ldapoz@yahoo

Robert Rollerson
from Dublin, CA
Rented A room on 8/24/17 only to have one of worse hotel experiences in my life. I was there for three days but, I had to spend the last day there at another hotel. They never changed the lining, the bathroom had bugs coming up from the drain and the bed had bed bug. I have the bites on my legs to prove it. The bathroom wasn't clean there was left over stuff. I will never stay at any hotel in this change again.This place was the pits.
After reading many other complaints I know your office will not do anything. I hope you will be happy losing one customer at a time.
Please don't have a nice day

Harrison Dail
from Alamogordo, NM
We left some items in your Quality Inn, NM421, in Santa Rosa. We contacted the manager and she said she would hold them for us until we could come pick them up over the Labor Day weekend. She asked that we call and let her know when we were coming so she could make them available in case she was not there. We have been calling since Thursday and all we get is a busy signal. Tonight we are staying at your Quality Inn in Alamogordo. I tried contacting your customer service center only to find they work limited hours on weekends and were closed when I tried to contact them. I hope that this is not a wasted trip coming from Tucson and staying two nights here in Alamogordo/
Harrison Dail
262 N Bentley Ave
Tucson AZ 85716
Cell 52-237-7591
Email foleybud13@yahoo.com
Rewards Program ID HXD2183

james benoit
from Overland Park, KS
I have been on the phone for over 3 hours this morning trying to cancel a reservation. Not only do I not get any agent to answer I have to listen to some ahole blab blab your ads. I am sure that at 5:00 am in the morning all the agents are busy BS.

Daphne Padilla
from Lima, LMA
I was a guest at Quality Inn Miami airport hotel at NW 79th St, from November 7th to the 9th. I made a stop in Miami from Dominican Republic back to Peru basically for the purpose of picking up my packages which were the Christmas presents for my granddaughter. Before I made the reservation I asked if the hotel will receive Amazon packages for me and I was told it would, and it was with that assurance that I made my orders.
When I came back home I contacted the hotel again and I was informed that my packages had been there all along, delivered even before I checked in and received by an employee by the name of Deborah. The fact that the hotel gave me the wrong information regarding the packages has caused a lot of inconvenience to me, Today is Saturday, more than a week after I was informed that the packages were there, and I have spent all this time trying to get the return labels sent to the hotel so they can return those packages and I can get a refund for them.
I finally did get those labels sent to Johanson Rodrigues, (who is the clerk at the hotel to who I´ve had to make several calls and send numerous emails for that purpose) and I still to this day do not receive the tracking numbers of those returns for me to get a refund for my orders.
Many of those items are not sold in my country so I would like to order them again and this time delivered to Peru in time for Christmas, I can still do it but I think Quality Inn should pay for the International Shipping and any shipping costs that are deducted from my refund. This would be the fair thing to do, and that would not even compensate me for the disappointment and the hours I´ve had to spent trying to get the return labels to the hotel.
I would appreciate all the help you can give me regarding this matter.

Donna Frailey
from Jonesboro, AR
On October 15, 2016 I stayed at the Quality Inn in Pontiac Illinois and encounters a problem there in the hotel lobby where I sustained injuries. The hotel clerk Tammy knew that there was going to be a confrontation there and did not call police because the guy was a friend of hers and others at the hotel. The man Randy Dillon texted the hotel clerk Tammy and also Aj to let them know he was coming there to beat up my son and told them to make sure no cops were there.
To make a long story short I tried to stop the fight and had the police with me and Mr Dillon threw me on the ground an I hit the counter. I had bruises and also have a broken foot. I have called the hotel several times to speak to the owner and he will not return my phone calls. I also spoke with manager about this incident and told her I felt the hotel was responsible for my injuries and all I wanted was for them to pay my medical bills since I have no insurance. None will talk to me. Attached is a picture of my injuries.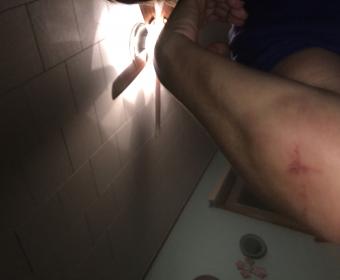 Don Burton
from Ocala, FL
Check in 10-27-16 Check out 10-31-16 Davenport Florida hwy 27.Upon check in I requested a pool side room. The clerk said he had to rent out the room in the front first. I asked why and he said he would get in trouble if he did. I asked if the manager was in and he said no. So the next day I asked the manager for a room by the pool and was told all the rooms by the pool were having the carpets cleaned. When I went back to the pool area nobody was working back their. I know when I am being lied to. 2nd problem the internet said you can request a micowave and refrigerator for the room. I requested them and was told I would have to upgrade my room. I could not have them.
I am very disappointed in the hotel.

Patrick
from New York, NY
I am a Financial Service Consultant working in Irving area, Texas, (Mondays to Fridays) and because I am from out of town, I chose to lodge in Quality Inn. For the past 7 consecutive weeks, I have been lodging in Quality Inn, DFW Dallas (8205 Esters Blvd, Irving, TX 75063) where I intended to stay till June 2017 when my work contract will be over. My continuous stay prior to yesterday's (10/25/2016) incidence has been without hitches apart from key card related matters. However, I was able to attain Platinum Membership (Member Number - PXA90502) due to my continuous patronage/ week in week out stay.
However, yesterday dated 10/25/2016, I arrived at my hotel room around 8:00 PM and tried to open my door but it won't open. I experience this situation at least once every week. My room was at the third floor, so I had to drop items which I bought at Walmart at my door side to go to the front desk and have my key card reactivated, and enable me open the door. There at the reception, I met one of the staff (Male), he activated the key for me and there I explained my concerns dealing with coming down stairs to the front desk every time to have my hotel room key activated irrespective of the fact that they know I stay in the hotel through to Friday, they ought to be putting enough time in it.
After he sorted and activated my room key card, an encounter began. A lady addressed as the General Manager of the hotel by name Sabrina (GM.TX344) tried to talk to me, telling me that it's because I put my hotel room key card next to my phone hence why it gets deactivated all the time. I replied her that I don't put it next to my phone and mind you, the key is always in my car.... the next thing she said I was shouting at her.
I told her that I was not shouting at her and that I am trying to explain myself to her then I walked away and within 2 seconds of walk, I turned back to the front desk to talk to an Asian front desk staff who has been really nice to myself and my other three colleagues I referred to the hotel. While trying to talk to her and ask if I have ever had problems with anyone or shouted at anyone at the hotel, Sabrina interfered, threatened to call the police on me if I don't check out of the hotel that night (around 8:15 pm) she will go ahead and call the police.
This translated to a racist episode. She was so racist towards me, yelled at me and asked me to go and find another hotel and check out of my room unless she will call the police... she kept insisting. I don't know Sabrina neither have I had any encounter with her in the past. This was the second time I was seeing her at the hotel. After the threats to me, I decided not to react, packed my stuffs out of the hotel and she check me out and process refunds for my remaining stay.
This is me, a potential and prospecting customer of your hotel, kicked out of your hotel for no reasons that I had to look for an alternative hotel around 9:00 pm yesterday.Sabrina made me understand that freedom of expression does not exist around her but discrimination and racism. She also made me realize that in Quality Inn, the Customer is not the King, Queen nor appreciated. She belittled me, yelled at me etc. This is what transpired and I intend channelling this complaint to the right department for necessary actions.
I felt so bad and lost hope in Quality Inn.

Vita Tocci
from Rockville Centre, NY
This was the first time I traveled South and then North on Rte 95 with my pet, a small Shih-Tzu. On the way down from New York to Florida, we stopped in a Quality Inn in Selma, NC on Monday, September 19, 2016. We were told that for the price of just $84, we could have the suite. It was told to us with such enthusiasm, how could we refuse that! Well, the room had a king bed and a separate room with a couch. Upon entering, the room was so heavily perfumed that we began to cough and choke from the smell.
Even the dog was sneezing from the odor. I immediately called the desk and she said she had other rooms, but the odor would be the same. We had no choice but to stay there. We turned the air conditioning on high to hopefully get rid of some of the odor, which it did. The problem was that the bed was practically on top of the A/C, and our choice was to freeze with the A/C blowing on the bed, or turn it off and choke to death! Needless to say it was a very difficult night, and when we got up in the morning, we couldn't even shower because there were all sorts of spiders and millipedes in the bathroom. We ran out of there as fast as we could without even having the complimentary breakfast. And to boot, the final cost for that room for 1 night totaled $113.53. Hardly $84. When a price is quoted, it should be the total including taxes and fees. I still don't know how the price went up $29.
On our way back to New York on Sunday, October 16th, we stopped overnight at another Quality Inn in Dunn, NC. Again, the price was quoted at $93, but when I got my bank statement, the total came to $110. The room, while not perfumed, was disgusting. Electrical outlets were hanging out of the walls, a pair of dirty socks was left on the desk chair, and then a large cockroach came crawling up the wall. We did manage to kill it, and I called the desk to tell them I wanted it on record that there was a roach in our room. They didn't even offer to move us, or do anything about it.
Just grossed us out tremendously! Slept with all the lights on and the TV, although there was very little sleeping going on that night after seeing that roach. Getting itchy now just thinking about it. It is totally uncalled for that a room that you pay over $100 on should be so disgusting! Hampton Inns are $109 and I have never ever had a complaint about those hotels. Always absolutely clean and perfect! Just because a hotel allows pets is no excuse for the hotel to be so dirty.
Very disappointed and would never stay in a Quality Inn again. I am hereby demanding a full refund from both stays at these disgusting Quality Inns. How can you even have the word "Quality" in the title of your hotels?

Rebecca Carter
from Ozark, AR
On 10/17/16 my husband and I checked into the Quality Inn South (IA022) in Cedar Rapids, IA by Robin. A couple hours later we were in our room removing items from our suitcase which was on the suitcase rack in front of a full length wall mirror which was hanging on the wall when it fell from the wall striking me on the top of my head causing a headache.
My husband was standing beside me when this happened. He went to the front desk and talked to Robin and she came to our room to check the problem out and said she would talk to the manager and get back to us. My husband checked out the next morning and talked to the day manager, Weber, who knew nothing about the situation and seemed to not even believe it happened.
Both my husband and I recently have had eye surgery and had the mirror broken it would have caused serious problems but we were fortunate in that I only had a headache. It would have been appropriate to hear back from someone but we did not and, in fact, were not believed this happened. The room (#123) cost us 99.68 and at this point I don't believe we will be staying at a Quality Inn again and will be verbal about the treatment we received. The address of this particular Inn was 390 33rd Ave SW, Cedar Rapids, IA 52404.
It would have been nice to talk to someone who at least cared.

Rebecca Carter
from Germantown, MD
On 10/17/16 my husband and I checked into the Quality Inn South (IA022) in Cedar Rapids, IA by drobin. A couple hours later we were in our room removing items from our suitcase which was on the suitcase rack in front of a full length wall mirror which was hanging on the wall when it fell from the wall striking me on the top of my head causing a headache. My husband was standing beside me when this happened.
He went to the front desk and she came to our room to check the problem out and said she would talk to the manager and get back to us. My husband checked out the next morning and talked to the day manager, who knew nothing about the situation and seemed to not even believe it happened. Both my husband and I recently have had eye surgery and had the mirror broken it would have caused serious problems but we were fortunate in that I only had a headache.
It would have been appropriate to hear back from someone but we did not and, in fact, were not believed this happened. The room (#123) cost us 99.68 and at this point I don't believe we will be staying at a Quality Inn again and will be verbal about the treatment we received. The address of this particular Inn was 390 33rd Ave SW, Cedar Rapids, IA 52404. It would have been nice to talk to someone who at least cared.
Have feedback for Quality Inn?
Thanks for your feedback!
Sorry. Please try again later!