Marriott
Contact Marriott Corporate
Toll free phone number: 1-800-721-7033
---
Marriott International, Inc. is a multinational hospitality company that manages and franchises a large portfolio of hotel and resort properties. It is publicly traded on NASDQ:MAR. Revenues in 2015 were reported as 14.4 billion USD. In 2013 employees were reported numbering over 199,000. As of 2016 Marriott operates 30 brands internationally.
To reach Guest Services call 1-800-721-7033 or you may find guest help here. If you would like to write to CEO Arne M. Sorenson, address an envelop with Marriott International, Inc., 10400 Fernwood Road, Bethesda, MD 20817-1102. The corporate office phone number is 301-380-3000.
In addition to Marriott Rewards benefits guests will also be able to book stays at Marriott owned Ritz-Carlton and St. Regis properties. The new Marriott headquarters are being built atop the American Legion Bridge in Maryland. Social presence is found on Facebook, Twitter and Google+.
Marriott Contact Information
Report complaints to corporate and get satisfaction
Marriott headquarters address

10400 Fernwood Road, Bethesda, MD 20817

Company website

1-800 phone number

1-800-721-7033

Support email address

contact@marriot.com

Better Business Bureau rating

A+

Customer service hours

24 hours a day (online)
Browse reviews of other Hotels
Top Marriott Complaints
Browse more than 186 reviews submitted so far

I'm currently staying at the Marriott in Cleveland 150 th st. For business. Last night kids were running up and down the halls all day and night slamming doors and yelling. I called the front desk around 10:30 and they said they would take care of it. At 11:30 I called again and they said they would take care of it, and still the noise persisted. At 12:00 am I finally had enough and went to the front desk myself and still the kids ran up and down the halls all night. I have never had such a bad nights sleep as I did last night. I currently spend a week at a time when I'm working in the area. I stay at your motel because I thought it was a first class operation. I'm very disappointed in my stay thus far. Something cerently needs to change.

Melinda Seecharan
from Melbourne, FL
T,v, had a red line going down the side , there was no comforter on my bed ,air vents in the bathroom covered in dust and grim, me and my 9yr old started itching after laying in the bed, the pool had slime on the walls and floor and when we went to breakfast the pork was cold my husband came down sick, after eating and my 6 yr old son sat on the floor and ate his breakfast the management and other employees saw this and never offered him a seat he shamu in the splash area was peeling paint. I would like customer care to get in touch with me. They supposedly conducted an investigation about bedbugs in my room and they said it came out there was no bedbugs in the room.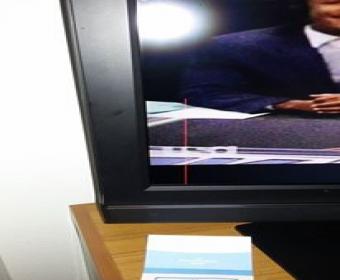 Theresa Rhea
from Blue Island, IL
I attended a luncheon event on Sunday, June 9, 2019, at Marriott Midway, 6520 S. Cicero Ave. Chicago. IL
The attendants set lemonade out in tables with ice at 12:00 for a 2:00 serving. The guests complained because the lemonade was water by the time of the serving. Cold bread was put on the tables with no bread plates. Soup was the first part of the meal served. My table and several other tables were given oversized tablespoons to eat soup from a half cup bowl. Bread was served after the soup with no bread plates on any tables. The salad came later with a space on the side for bread roll which I had buttered and held in my hand until the salad arrived. The vegetables were steamed but under cooked. The last part of the meal was cheesecake for dessert, no spoon for the dessert and no coffee offered to guests. This type of showmanship is not representative of the name Marriott. I know that this was a fund raising event for Corpus Christi Church, but the food delivery was horrible and not at all a good representation of the name Marriott. I would suggest no other fundraising events at the Marriott. Maybe the event planners got a great price but the representation for Marriott and its long standing good name was deplorable.

ronald lee stocksdale
from Germantown, MD
My wife reserved a room 43 days in advance less then 100 yards away from an event called blues and brews. Since it was a all-day event I went by the hotel 930AM to make sure we wouldn't lose our room to pay or what ever it took to guarantee we would be safe. I was guaranteed since our credit card was on file that we would have a room. WELL after all day in the sun and drinking they had rented our room. Now here 4 adults 55 and older been drinking all day turned away 120 miles from home with no rooms in town. I just want to know how you can rent someone's room out from under you have the credit card if I don't show you still charge. I'm very upset how can a large coop. stay in business this way.

barbie townsend
from Germantown, MD
I made a reservation 43 days in advance even asked for early check-in. Went by the hotel early 10;00 AM to make sure I would have my room at the end of an event I was scheduled to attend and would not be finished until late in the evening. Was told that I had no worries as long as my card was on file I would not lose my room. WELL after a long event and cocktails 4 of us 2 couples went to retire and we were told our room was given away and they couldn't even find another room in the area. We are all 55 years and older. Now having been drinking and no room we were left out in the middle of nowhere I am very upset and demand some response BARBIE J TOWNSEND

Joseph D. Dushan
from Fayetteville, AR
We stayed at this property on 29-31 May 2019. Upon arrival we left our new rental car with the hotel valet parking. Early on 30 May the car was returned to us reeking of strong cigarette smoke. I immediately notified a woman at the check-in desk who identified herself as a manager. She went outside to the car and observed the odor in the car. Her response was to say it was only a rental car. She offered to ask the valet manager to tender an apology. The entire episode is upsetting. Her response seemed unconcerned and not adequate.

Stay at Mayflower Hotel May 25 -31, 2019
complaint file #679969
You have some very serious problems with your customer service. Please read the mail below and respond!
I still have not received a response to the complaint I flied with Mr Haji.
Further to our discussion this morning and the failure of your customer support service to react within 24 hours of reporting the incident, I am requesting you to take immediate action and inform the Executive Director.
There is a serious lack of safety for your hotel guests who are being put in danger from the total absence of first aid procedures or any awareness whatsoever of how to deal with incidents. Initially I was brushed off as if nothing had happened and it was only upon my insistence, in spite of my state of shock, that you took my name and address. This was astonishing in itself considering that I as a hotel guest you had my information on record. Your procedures need to be urgently addressed to avert any further accidents.
As a result of one of your porter's running into my leg I am now experiencing considerable pain and will need to seek further medical treatment as soon as I arrive home. I had to cancel important business appointments on the evening and take a day off my work today.
I have protocoled the incident in detail and trust that you have done the same, although you clearly denied me access to any information you allege that you forwarded to your customer support.
Obviously I am very angry about the whole event which has had a direct impact on the ability to perform my work. If the Marriott fails to follow up the case and resolve the issue appropriately I will take legal action on the advice of my lawyer, whom I have already informed about the incident.

Debbie M Beauchamp
from Nashville, TN
My complaint is not with the hotel itself because our experience has been great at the Fairfield in Johnson City, TN. But we stayed here three nights and halfway home had to turn around and come back. I was attempting to book rooms from the road on my cell and called a place that deceptively looked like your own reservation office. When the total was given I questioned the amount and the foreigner who was hard to understand said, "Whoops, I already confirmed it." He would not refund the money and would not explain the additional charge. He turned me over to another foreigner who had very broken English and he was mean and also would not refund our money. I know you have control over who you allow to reserve rooms and I do not appreciate being scammed like this. I was afraid I didn't even have reservations because they were so shady. I was probably overcharged for the room as well as the taxes and booking fee. I was lied to about the tax charge because we knew what it was supposed to be since we had stayed here three nights previously. Can you refund the difference please? Otherwise we enjoyed this hotel very much but please be more selective about who you allow to make reservations for you.

Robert Rosenthal
from Fountain Hills, AZ
I spent just under two hours on the phone with Marriott today, including one call of 47 minutes which was mostly listening to the music!
My story:
I had a reservation for a free night on June 21 at the Courtyard Waltham Mass.
I wanted to stay an extra night and called reservations. and told them what I wanted.,
They told me they had taken care of it but when the confirmation came through, it was. for points for each night rather than utilizing the free night I had.
It took two more phone calls (including the 47 minute one) and the end result is that my reservation still does not show the free night.
I think I have been with Marriott about as long as Marriott has been around but your reservation service is almost impossible to work with and perhaps it is time I leave!
Can you straighten it out?

I stayed overnight at the Marriott in downtown Philadelphia on 5/24/19. When making my reservation, the person on the line was very helpful and found me a AAA discount. Upon checking in, we were in a hurry to make a concert and failed to notice there were no cups to drink from, and no ice bucket in our room. When we returned, we asked at the desk for some cups and was told they would be brought to the room. They did bring us 2 paper coffee cups. Needless to say, I was very disappointed. I feel for a hotel located in prime historic areas, they would be a little more careful with prepping the rooms. In the morning, we found the shower leaked very, very badly and my husband had to put a washcloth in the path of the door to keep it from opening while I was in the shower. I have always liked and trusted your hotels, but I may look elsewhere in the future.

Dolores Toby
from Overland Park, KS
We stayed at the Lido House, Newport Beach May 13-15. My husband left his dress shoes and pants in the closet. We called the hotel less than 24 hours later and made 4 follow up calls to the hotel. No one could find the items. I sent an e-mail to a Ms Asti( FOH manger) She never replied to me but had the loss prevention person call. He determined that the items could not be found and basically said that was the end of the story. He proffered no apology and his attitude was borderline rude. I felt that I should have received a call from the manager of the hotel to explain why a hotel of this caliber has a theft problem. I will never stay at the Lido House again and I will post my experience in every online review that I can. Very disappointed.
Dolores Toby

Hi, I am the marketing and outreach coordinator for our AAU 15 year old travel basketball team. This is our second year staying at the Residence Inn Newport News, VA. Our young men and their families enjoy the facility and amenities very much. We are a travel basketball team based out of Fort Bragg,NC. We booked our reservations as such requesting to use our military benefits rate of $94 dollars per night. Seventy percent of our families are active duty or veterans of the Armed Forces. We are participating in a Memorial Day Classic tournament and your hotel was one of the few to honor our military ID rate. Upon arrival, the clerk (Ashley) informed us that our military rate would not be honored because we did not have Permanent Change of Duty or Temporary Duty orders. Mind you, our confirmations did not state that orders were required. While my husband and I, owners of the team, rate was $99 per night under a State rate, and we do not work for the state, our head coach and his family were denied any discounts. He had to use his points as well as a voucher to secure his room. This is Memorial Day weekend, therefore, hotels were completely booked. There was not a manager on site to assist. Nor could a manager be contacted by phone. We, as well as our coach, are long time Marriott rewards members, who work for the government. We were told that any of our families who arrived today would face the same rate increase $139 a night plus taxes. My issues is simple, we reserved at one rate, and that rate was not honored upon arrival. Nowhere on our confirmation email did it state that we needed orders along with a military I.D. The staff at the front desk were unyielding and unwilling to help support our military families. I understand and respect rules, however, I find it unconscionable that the hotel would not even consider honoring the military rate, as well as honoring our service members and their families. We have enjoyed the discretion of Marriott many times over in the past. I am confused how and why this situation was any different. I was hoping that a manager would have supported us and the rate that was reserved.
Thanks in advance,
Dr Wanda M. Crawford
Fayetteville Spartans Basketball Association
910 850-2676

Patricia Feeley
from Hendersonville, NC
I am 92 and handicapped so I booked a handicapped room at the Clare Hoel in Chicago for April 17, 18, 19. The only thing handicapped about it was a place to sit in the shower. When I arrived there was no chair in the room so I had to call and wait for one to be brought to my room. The bed was too high for most handicapped persons. I had to call for a stool to get in bed. The second day the room was not cleaned or the bed made. I let it go as it was late when I got back to the hotel. The carpet in the room had a huge stain on it. I have a picture of it but don't know how to send it. The room looked rather old and dismal without the dirty carpet. It was not a room for a handicapped person. I feel I was charged too much when I did not get what I ordered and should receive a refund or adjustment. Also you should find out what handicapped rooms should have in them.

Bob Sharp
from Palm Desert, CA
My wife and I are in the Palm Desert Villas II condo units. I played the JW Marriot near Country Club and Cook and it was in great condition.
Then I played the golf course at the Marriot Shadow Ridge....It was very disappointing. I would never play there again. The fairways were cut very low..extremely ! and the greens were a disaster. They were brown in color, very fast....kind of like a sidewalk.
Please let them know because I I will be telling my friends not to play there for sure.

meir weizman (platinum Elit card no 202314071)
1- I stayed at Sheraton Grand Bangalore India, i spoke with the hotel manager and your customer service but nobody helps me and I'm desperate.
I received in my account only one stay day and point for one day only
I checked in and out every day so am expecting to receive 6,055 Points for every day and total of 6 stays and total of 36,330 Points
2- I also stayed at Aloft Bangalore from April 30-May 1 2019, in this hotel I haven't received to my account the extra point as the welcome give
3- I also stayed at Moxy Stuttgart airport/messe on April 23-24 2019 in this hotel I haven't received to my account the extra point as the welcome give for that stay.
you can inter to my account platinum Elite card no 202314071 and see all my activity.
I have to say that since and joined together Sheraton and Marriott hotels , I am frustrated and always have to check my account and spend precious time.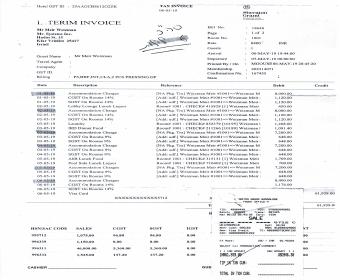 Just returned from a five-day stay at the Visalia Marriott. After reviewing my bill and was appalled at the extremely over-priced room rate plus resort fees and parking.
My total bill, excluding the restaurant charges was 1291.90 or 258.00/per night -- this is including taxes.
I just finished chairing three conventions with the American Rose Society in four years at the Marriott in Monrovia, California -- there was never any outrageous charges like this.
We were at the Visalia facility because of the Odd Fellows and Rebekah's convention and I thought we were getting the convention rate of 109.00/night. I talked to the hotel manager and her attitude was -- tuff! She was to 'research' my issue and contact me but for the remainder of our stay was totally ignored. Apparently they didn't set aside enough convention rooms so those of us that didn't make the cutoff were taken advantage of. To add insult to injury, I asked the girl at check in if we were getting the convention rate and she said yes.
Just thought you should be aware that the Marriott reputation has be sullied because the terrible way this was handled.
Chris Greenwood
MBV# 250568344

Cain Paulette W
from Demorest, GA
Poor desk service
Did not know streets were blocked all Saturday morning
Downtown hotel should know this
Took 5 hours to eat breakfast and get back to hotel

Julie:
Thank you for the email. I'd like to get in touch with corporate to see if I can get the deductable of $500.00 reimbursed. The unit had booked numerous room for service members to stay there for the weekend. I know there are signs stating not responsible for damage and theft but, that may do more to encourage problems than deter them. I'm not sure who the actual property owner is but I need to know who so they can be contacted to address my concerns. Thank you.
Scott Shifflett
From: Julie Andrews [mailto:JAndrews@ficharlottenorthlake.com]
Sent: Monday, April 29, 2019 1:13 PM
To: sshiffl415@aol.com
Cc: Natalie Kea; Rhonda Benbow
Subject: Fairfield Inn Marriott contact
Good afternoon Mr. Shifflett,
Thank you for speaking with me this morning and wanted to provide you my email address should you need to contact me regarding any concerns.
Again, we empathize deeply with the window and door damage caused during your stay and are working with local police to provide any additional helpful information regarding.
Thank you for your patience!
We wish you a great rest of your day!
Julie Andrews
General Manager
Fairfield Inn & Suites by Marriott
9230 Harris Corners Parkway
Charlotte, NC 28269-
704-509-0123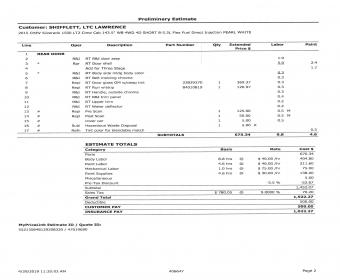 Someone has successfully taken the best travel experience in the industry and flushed it down the toilet. My iPhone app, computer & iPad not longer function together. BONVOY doers NOT WORK.I have made repeated calls for help for naught. My member #318263316. I have the highest status Marriott offers, own 2 timeshares in Aruba and Maui and work in DC. I want to talk to someone who can actually help my situation instead of waisting more time on the phone with people who cannot, only to NEVER hare back from any on the next level. Frankly, I think you likely have a class action suit and a congressional hearing on the way. I leave tomorrow for DC.

CHARLES LA PALME
from Hoffman, NJ
CASE NUMBER: 122788271.
IN MARCH I HAD EARNED 3 E-CERTIFICATES FROM THE USE OF MY MARRIOTT CREDIT CARDS.
In March, I then tried booking 2 rooms in Ocean City, MD. using 2 of the 3 certificates.
That is when all hell broke out.
MARRIOTT COMPLETELY MISHANDLED THE ENTIRE PROCESS . . . IN SO MANY WAYS (please review my "Activity History"). I have spent days (10) and hours 18) and extreme frustration trying to get Marriott to correct its own mistakes . . . to NO avail. I have been put on hold, ignored, hung up ON (7 TIMES!!) and promised a correction which never happened.
My account has been placed "On Audit" for days; my account has had days where "Complete activity is not available"; etc., etc.
Right now, I am showing the 2 rooms booked using my Reward Points AND my certificates are gone !
UNBELIEVABLE.
THIS IS UNACCEPTABLE, CONSIDERING MY STATUS AND MY WIFE'S (#049782923).
WE HAVE MULTIPLE MARRIOTT CREDIT CARDS, ARE MEMBERS OF THE DESTINATION PROGRAM ; OWN 4 TIMESHARES; USE THE REWARD PROGRAM; ETC.
THIS IS INSULTING.
I EXPECT THIS PROBLEM TO BE RESOLVED:
1. MY CERTIFICATES RETURNED;
2. THE 70K POINTS PUT BACK IN MY ACCOUNT
3. AND SOME TYPE OF "COURTESY RESTITUTION
FOR MY TIME , FRUSTRATION AND
CONSIDERATION.
THANK YOU.
CHARLES LAPALME
ELAINE HATHAWAY

Gentlemen:
I used my corporate card to hold a reservation for our trainer, Ted Barac, at the Marriott Courtyard WTC at 133 Greenwich Street, New York, NY 10006 (Confirmation #84365044). Mr. Barac checked in on Monday, February 18 and checked out Thursday, February 21.
Although Mr. Barac paid his bill in full, I was charged $159 (please see the attached March Amex page with the 2/19/19 charge from Courtyard 3A9). I phoned the hotel on March 14th at around 2:00 p.m.
I explained the situation to a Mr. Gabriel Fernandez at the front desk. He checked the records and said that the $159 charge was an error. He tried to transfer me to Billing but the voicemail was full and the manager was not in her office. Mr. Fernandez said that since Mr. Barac paid the bill, my credit card information was no longer in the system.
Mr. Fernandez tried to remedy the situation by getting my corporate card information again in order to issue the credit, but all he succeeded in doing was place another $159 charge on my card and crediting it (please see the attached April Amex page where the $159 was charged and then credited).
I appreciate any help you can offer in order to correct this situation.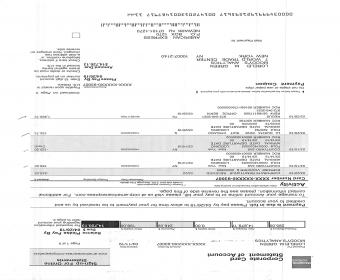 I booked a one night stay at the Glasgow Airport Marriott for April 24. Booking was done through the Delta Airlines link to hotels. Upon check in I was told there would be a 10 pound charge for parking. This was quite a surprise as nothing in my booking confirmation mentioned a charge for parking. This was my first stay at any Marriott hotel and I will not ever stay at Marriott again.

I made a complaint over a month ago regarding excessive noise during one of my previous stays. I received the email below:
"Thank you for contacting Marriott!
We have received your email. For your records, the following case number has been created: 112549240.
One of our team members will review your inquiry and respond to you as soon as possible with a personal reply.
Travel Brilliantly!"
As I stated in my original complaint, I have stayed at your hotel over a hundred times and I have never made a complaint. For me to actually take my time to launch such a complaint means the infraction must have been pretty egregious. Then to receive inappropriate follow up by your company is very disappointing. The original complaint was an annoyance but not something that profoundly changed my view of Marriott. Your lack of follow up to a customers complaint has changed my view of your establishment.
Extremely disappointed in your lack of customer service.

Got hit with unexpected charges $10 to Park overnight, key deposit. Additional deposit was in the fine print which none of the dance troop parents saw and each deposit was different. Empty soap dispensers. Took 8 days to get my deposit back. Made a complaint 7days ago and no one called me back.. One parent went down the street paid the same price with a continental breakfast. One parent ended up sleeping in a car in the parking lot. Competition season next year no Merriot's

I contacted customer service about an issue with my credit card being charged.
I am a Mariott awards member for several years. I can't believe that customer
service would even treat me this way. The man refused to get his full name
but his name was " Carlos" he treated so disrespectfully and rude, I am not even
sure I can justify myself or my employer to use Mariott moving forward.
I am so disgusted by his behavior.
Mariott Bonvoy 893758938

See attached copy of email to Christopher Heaton, General Manager of Wheeling WV Springhill Suites, informing him of our unacceptable stay on April 11, 2019. We believe that is the falut of the management/ownership at this site and that changes are needed. We have stayed at this site numerous times in the past and have been very pleased. As of now we will continue to stay at Marriott facilities across the country but not at this site unless changes are made. Thank you for your attention to this. William Deines, 502 445-5557 (cell), 502 458-6428 (home). Marriott Bonvoy # 098232374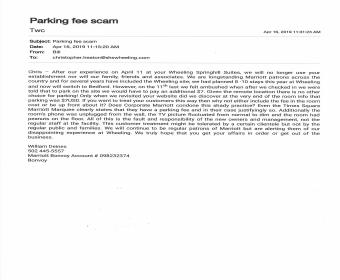 The scope and purpose of this letter is to report my experiences during my most recent stay at the W Atlantic – Downtown. I believe that you will find that the luster that you so proudly boast about the Marriott Hotels did not apply in my circumstances, but I believe that you must be informed of my experiences so that no one else has to be confronted with such dissatisfaction.
On April 6, 2019, at approximately five o'clock, I checked into the W Atlantic – Downtown located at 45 Ivan Allen Jr. Boulevard Atlantic, GA 30308. I slept on the bed and had a peaceful nights rest as I would expect. As a matter of health, the following night I removed the sheets and discovered that they had old blood stains. I was disgusted and immediately reported my findings to the Head of Housekeeping, who immediately came to my room to verify my claims. He observed the blood stained protective covering and immediately took action. He removed the blood stained protective cover revealing a zippered lining. Blood stains were also visible on the zippered lining. He then removed the zippered lining and began covering the box spring with coverings. There were also stains on the side of the box spring. This was not acceptable to me as a resolution. He apologized and offered me a complimentary bottle of alcohol?
I took my complaint to the person assigned the front desk. A gentleman working the desk was very apologetic and informed me that he would remedy the situation. He took the immediate action of moving me to a suite, room 1119, and gave me a $75.00 credit towards my bill. I really felt that he championed the situation and was a problem solver. He followed your Diversity & Inclusion motto, "Taking care of people and their well-being is our most precious cultural inheritance." I felt like my problem was addressed and resolved. I comforted myself in believing that my issue was an atypical experience.
I checked into my room and observed that, with disappointment, the room was dusty and dirty in general. The room was dusty and the floors were dirty. There were two dirty purple sofas in the room that contained unidentifiable stains on them. I dropped a towel on the floor in the bathroom. After retrieving it, I noticed that it was visibly dirty. And that was what I was walking on with my bare feet.
Believing that the situation could not get worse, at 2:35 AM I turned the shower on. I was engaged in a conversation with a guess for about twenty minutes, forgetting that the shower was still running. The hot water created a thick fog of steam causing alarms in the room to activate. Security from the hotel came to my room and accused me of smoking in the room (I am not a smoker). I advised him that the alarms were activated due to the thick steam from the bathroom shower and that I, nor my guess, were smoking. The security officer left the room. Approximately one hour later, the alarms activated again. There was no provocation, as the shower was turned off long before the second alarm activation an hour later.
Another security officer responded to my room. He said he was head of security. He was visibly upset and began speaking in a belligerent and unruly manner. He was intimidating and aggressive. His tone was belittling and accusatory. He blamed me for smoking in the room. I explained to him that the alarm activated earlier due to thick steam from the shower, I had no idea why the alarm activated the second time an hour later. He summoned the first security guard that responded to the first alarm. He asked his subordinate, "When you came the first time did you smell smoke." The security guard responded, "Yes." The supervisor then asked if he currently smelled smoke. The security guard replied, "faint." The supervisory security guard then stated, "I'm going to have to ask you guys to leave the premises." I refused his frivolous demand. He then threatened to call the police in order to remove us.
It was 3:30 in the morning, but we complied and left your hotel without further incident. How embarrassing and disruptive. We had nowhere else to stay, and leaving to fly back to California that morning. I have never been treated in such a harsh manner. Forbes wrote the following about your hotel, "The world's most innovative companies list." Jun 2016. There was nothing innovative about how I was treated. Is this the approved method how you do business and treat your customers? I bet it's not. I do not know if you are in touch with the operations of your business on the ground level, but maybe you should inquire. I do not think I was the first to experience this manner of treatment. It is with shame and disbelief that I experienced this situation. Please take swift corrective measures to see that no one else experiences what I experienced.
Kyiona Grayes

I made a reservation to stay at the Aloft Marriott in Rancho Cucamonga, California to stay the night of March 23. I had a confirmation number and they charged my credit card for the room on March 22. On March 23, the night of my intended stay, at 8:30 pm I called the hotel to let them know I would be arriving around 9:30 pm. At that time they told me that the hotel had been oversold and they did not have a room for me. They did not offer to help me find another hotel even when I repeatedly said , "So you are going to let a woman sleep on the streets after you charged her credit card". I was able to book myself a room at the Residence Inn but it took me a half an hour to convince them to honor the same rate as I had with the Aloft and they kept telling me that they couldn't do this. I am beyond bewildered that this is how Marriott is treating people. On March 25 I filed a complaint with Marriott wanting to be reimbursed for my time and stress. The complaint number is 114168570. I have called 3 times about this. No one at Marriott or the Aloft hotel has had the courtesy to contact me. This is crazy. I expect Marriott to reimburse me for my time and stress. Giving away a persons room, not notifying them, nor helping them, and then ignoring their complaints is not OK.

Debra J Dougherty
from Hazleton, PA
My daughter, Erica Dougherty was a guest at the Springhill Suites, Marriott Village Orlando, Florida February 5-11,2019. She is an employee of Varsity Brands and was working at the Universal Cheerleaders Association National High School Cheerleading Championships. The reservation was through Varsity, she stayed in Room #3502. Late on Sunday, February 10 when she returned to her room after her shift and was packing for an early morning flight, she discovered that her Ray-Ban Prescription glasses and case were missing from the room. she immediately went to the front desk to report this possible theft. She was assured that it would be investigated and someone would contact her. In the early morning of Feb 11. before leaving for the airport, she asked and was told that a report was filed. We heard from no one. When she returned to Pennsylvania, we ordered new glasses at a cost of $285.00. On March 6, I called and spoke with David Tavarez, who seemed to know nothing about the situation, but assured me that he would investigate/interview employees and call me. He called Erica that evening to say that he was working on the matter. We never heard from him or anyone. On March 21, I emailed David Tavarez to give one more chance to get in touch with me before I contacted Marriott Corporate, no reply. Today, April 10, I am asking for assistance from you to be reimbursed for the stolen glasses. I have given more than enough time for this to be resolved. I look forward to your assistance with this matter. Thank you, Debra Dougherty
I can be reached by email or my house #(570)459-1703 or cell (570)401-9742

Our crappy stay started at check in. I had reserved a king size bed and our room had two double beds. We were staying with a Sorority function and had booked several months in advance. When I called to extend our stay the girl said it was no problem and did not give us a new confirmation number. The room itself was ok. The hotel restaurant, Rivercity Grill, was awful. Two nights in a row my husband ordered the steak well done. Both times it came out rare. The staff offered to PUT THE STEAK BACK ON THE GRILL. NOT! Once a steak is brought out you do not put it back on the grill. I have had a gastric bypass and asked that no garlic be put on my steamed broccoli. The broccoli came out with garlic on it! The baked potatoes was hard. The cheesy potatoes and mac n cheese were platable. I had to request bread and butter because the server, Ivan, was no where to be found. My husband had to get me a glass of ice for my ice tea because the server refilled my glass with no ice. The crab cakes were mostly filler with very little crab in them. We had to wait forty minutes for our dinner when no one else was in the restaurant,. My breakfast muffin was rock hard, the coffee room temperature, and my scrambled eggs were runny and unedible. After the manager was called over they took off $20 off the second dinner bill. THE SERVICE WAS BEYOND AWFUL. It look another twenty minutes to receive the bill and we were the only couple seated. We were told a pool was available to find out the pool had been cemented in three years earlier. I will never recommend your hotel and nor will I ever pay to stay in another Marriott. I would give you NO STARS but that is not an option on this site.

Curt Stanley
from Redding, CA
I stayed at the Towneplace Suites in Roseville, CA and at the endof my stay, realized that myself and my group of employees were charged an incorrect rate based on allowable lodging rate for Placer County. I was told that they were going to charge the higher rate becauise we had a choice to stay there or in Sacramento County where the allowable rate is higher. The General Manager, Ezekial Mederos, was unwilling to consider adjusting our rates to reflect the correct lodging rate and was extremely rude when I talked to him on the phone. I will never again stay at this facility and will ensure that my network of co-workers will never stay there again as well. Customer service was non-existent at this hotel.

DEBORAH DUNCAN
from Randwick, NSW
People in this conversation: SERUWAIA NAHALO
Bula Deborah
Thank you for your response- as requested, please find below a copy of your comments on the survey DEBORAH DUNCAN responded to a survey:
1
GSS: Overall Review Comment: We have stayed at this resort for the last 12 years every year and sometimes twice a year. This year was the worst experience we have had. The list is endless and I do not normally complain but however since the hotel has been taken over by the Marriott group the hotel has lost our business forever. I will never stay there again which is such a shame as we have made many friends that work at the hotel over the last 12 years and unfortunately we will not be able to see their happy faces any more. I think it is great that you do a survey about the hotel but in reality do you actually do anything about the comments - I have commented on small things in the past and still nothing ever changes. We can start with the breakfast if you can call it that - I understand that the breakfast area had to be relocated whilst building works were going on to repair the roof in the usual breakfast area but that does not excuse the fact that the coffee machine never worked once, and when they tried to fix it every morning and then running out of eggs and could not be bothered to get any more eggs, finding our own knife and fork to eat the breakfast , no tea offered to my husband on any day. In the end I paid $48.00 fijian to have breakfast outside of the hotel when breakfast was included with our deal. I also feel that you really don't understand how poor the average Fijian person is - cutting back their days so now they have to have two days off a week, how do you expect them to put food on their table at night for their families.
We note the laundry has been closed for the resort to enable the sheets and room towels to be done on site at their laundry and have been outsourced which has lead to absolutely no towels available to late afternoon or none at all. People were going to the front desk and complaining to the staff which was not their fault there were no towels it was the Marriott decision to close the laundry on site to save money. All you have done is in my instance was the towels that were finally in my room I hid them in a draw so at least I had some towels to dry myself with every day as none were available and you can say this is a four star resort??? . I will not be renewing my pacific membership at all which I used frequently in the past 10 years with the Sheridan card and vouchers.
GSS: Staff Comment: Again we have been going there for years and years and we always ask for room 1520 - whilst we understand it is not always possible to get that room after all these years you would assume that a room would be given somewhere in that block of a block near by and not at the back of the hotel where we were put - we were moved after repeated requests the next day to a suitable room being 1470 which was fine. The staff are are unhappy in general they are all worried about when the hotel closes for renovations they will have no income to put food on the table for their families. Life is tough over there for many of them and some families are seperated for months on end as their husband or wife work on an island just so they have a job and don't see each other.
GSS: Room Comment: It was clean and comfortable and the cleaning staff were very good. The new products that you have in the bathrooms are a disgrace (I assume they are 'no frills' products, terrible and you should be ashamed of yourself to have these products in your hotel.
Warm Regards
Seruwaia
SERUWAIA NAHALO
Rooms Division Manager
T 679 6750 777 M 679 7702 044 F 679 6750 818
>

John landis
from The Bronx, NY
I have 3 kids and a wife we stayed at the hotel Thursday night the lady a the front desk swooped my card to many times and it took all my money. Me and my family had plans for the weekend but we can't Evan eat I have no gas in my car to get to work Monday morning this is a mistake on the hotels part and me and my family are the ones that have to deal with it. First of all they make me feel like I was coning them and now I filled like rhey aren't taking me serious I'm very in happy and pissed off that my weekend was ruined with my family and now I can't get to work Monday morning cause I still don't have the money that the hotel has taken from my account

My wife and I recently stayed at Towne Place Suites In Charlotte Arrowood, North Carolina. This was our second night on our trip home and once again experienced a very bad incident at the for mentioned property. We checked in about 2:00 PM and noticed that our room was very cold so we set the thermostat to 75 degrees. We then left to visit and have a late lunch. We then returned to the room at approx. 5:00 PM and noticed the room was still very cold, about 65 degrees. Obviously it had not warmed up at all. We called the front desk and notified them of the situation. We were told that the maintenance person would be notified and stop by our room. We waited for over minutes with no response. We contacted the office again and were told he was working in another room but would be at ours shortly. He finally arrived at 5:45, after working on the thermostat the room still had only warmed two degrees. We then checked out the adjoining room but noted it had the same problem.
We decided to stay in the room despite the cold temp., throughout the night we experienced the cold temp. and did survive till the morning. The following morning I did repeat my concerns to the front desk with little response. This is the second issue we have had with this brand and will never stay at this brand again. Marriott needs to examine exactly what they are attempting to do with this branded product and make a concerted effort to improve the product. Overall, poor service, dirty room, poor food and no heat.

Maggie Yan
from Saint Leonards, NSW
Hello there,
I cancelled a stay with Westin Melbourne on 22 March, as my travel plan changed.
Cancellation Number: 63910250
Sun, Mar 24, 2019 – Mon, Mar 25, 2019
Then I got charged for NO Show fee.
Anyway, I checked in on 25th March and spoke to your staff and sent my cancellation email to reservations@res-marriott.com.
The staff said he would follow up and let me know the result.
However, I haven't heard anything from Westin Melbourne afterwards. Nothing.
Also I emailed Abigail Knight who processed my NO Show fee. But still no feedback!!!
The booking was cancelled in time and why should I be charged.
If it's a system issue, it's fine. But why nobody contacts me for an update???
I need a refund for the fee. Can't upload the emails. Let me know if you need them.
You help would be highly appriciated.
Thanks and regards,
Maggie

Steve McGarvey
from Oak Park, IL
My stay on March 11 to 15, in Salt Lake City, UT.
When I checked into the Marriott they notified me that the water was shut off until 6PM.
The next day the water would be off between 9AM and 6PM.
This was very inconvenient and disappointing. Please compensate me for the two days without water.
Thank you,
Steve McGarvey
080326267: Bonvoy number

January 18, 2019 we went to Nashville Tennessee to be with my brother-in-law who was undergoing a heart operation at St. Thomas Hospital(west). After a nine(9) hour operation we needed a room close by to rest and relax for the night. During the day my phone stopped working and I asked my sister-in-law to call Courtyard in the Green Hills Mall( I used to work in Nashville and knew it was there). She tried to book through Orbits but for some reason they could not get my card information to go through and so called Marriott reservations and said everything was taken care of and gave me the reservation number which I lost before we arrived at the Courtyard(it was a very long and chaotic time). The lady at Courtyard said they did not have a reservation and they only had one room remaining. It was dark, raining, and my wife(who is handicapped) was exhausted so we took the room, had a very restful night(room 218) and went to St, Thomas early the following morning(January 19th). When we arrived home and I checked my emails I saw both the room at Courtyard and a room at Residence Inn were billed to my card. We did stay at Courtyard(total of $207.30) , but not at Residence Inn(total of $162.70) where it appears for some reason we were booked at. I have called the complaint dept. several times without a positive experience. I am sure a company such as Marriott does not want to take advantage of some ones misfortune by charging for two rooms on the same night. I booked with a Citi AT&T card but they said Residence Inn refused to restore the $162.70 to my card and could not issue a credit. We are not trying to "beat" Marriott out of anything and have mostly positive experiences in the past, but I do feel it is not the right thing for Marriott to double charge us in our time of need over a mistake or misinformation. Thank You in advance. Bill Martin

I am trying to reach someone in the billing department to discuss how our credit card was charged multiple times. We have talked to a woman in reservation and we could not understand her very well but ended up reserving room 4 rooms. When she tried to email our reservations she had difficulties so we end up cancelling the rooms. Then we went through another difficult hour where we ended up reserving 4 rooms. We are a school and we received our credit card statement yesterday and have numerous charges and credits. The rep had difficulties emailing this info so we cancelled these rooms and we entered new the reservations. The rooms that were suppose to be cancelled were as follows: Dated 1/31/19 #56946581, #56946578, #56946577, #56943123; reservation was for two nights arriving on March 11, 2019 and leaving on March 13, 2019. It looks like we are being charged for these rooms in the amount of $2320.56. We need this attended to immediately and a refund given for this error.
Our actual rooms were #84445356, #84445260, #84445261, 84450439 and we were charged $2785.45 for these 4 rooms. We need to have all of the charges credited back on the school credit cards and then rebilled for the $2785.45 and we are requesting a receipt for the amount paid. Please reply as soon as possbile. Thank you, Laurie & Cecile

Staci Pacetti
from Riverton, NJ
To Whom It May Concern:
I recently stayed in the above Marriott hotel for a soccer tournament this past weekend. From the moment we arrived, we encountered issues and unfortunately the stay was not a pleasant one.
As a soccer traveler, we are mandated by the tournament to use Anthony Travel to secure hotels through a room block. Unfortunately, some of us could not utilize the block because the types of rooms available did not fit the needs of the families involved. Therefore, we could not be given the block rate of $139 per night. The bigger problem is that each different family was charged a different rate and some were given breakfast vouchers and others were not.
I had booked online with a code my husband was given for work at rate of $97/night. When I arrived, I was told I could not use this code because he was not there to show ID (which I understood). I was subsequently charged $154/night without breakfast. My fellow soccer parents were all charged varying rates ranging from $129/night all the way to $171/night. These rooms were not suites, etc but 1 king and pullout bed room types. I am not sure how this is not criminal that all of these rates can be assigned to the same type rooms at the hotel. It was as if they were pulling prices out of a hat. In addition, I was told I would have to purchase breakfast for my family but then proceeded to watch the Marriott worker hand out breakfast vouchers after a parent complained.
I was beyond frustrated by this stay and disappointed in the service I received. I am a Gold Elite member and we almost exclusively stay in Marriott hotels for all of our travel. I want you to know that I am seriously reconsidering this moving forward.
Thank you for your time and attention to this matter. I look forward to hearing from you soon.

Michael Crawley
from Danvers, MA
To Whom It May Concern:
While the staff and nice and the facility is rather well maintained, following one week of my stay, I must say this is one of the worse hotel experience I have EVER had (and I travel regularly).
1) Several missed wake-up calls were missed!
2) Room service did not service my room on more-than-one occasion (despite the fact that I DEFINITELY DO NOT have any door signs on the knob to indicate otherwise)!
other room issues
3) Non-working coffee machine
4) Non-working Desktop light (and despite the fact this I informed the Front Desk about this matter for several days in a row), the only response that I received were/are items #1 and #2 above, as well as
5) Random knocks on my room door.
Again, the staff seems really nice and friendly, however, this has been/is a really horrible stay experience.
I am absolutely abhorred!
Confirmation #: 74968156
Case #: 113565364
Please assist,
mc

WHEN I go to the Burbank location I always stay at the Marriott Hollywood/Burbank airport location. I will book ahead of time and get a great room for a great price can not complain ,arrived at the airport on the 19th and found out someone forgot to make my hotel reservations.so I decided to just go and put it on my card . for two nights the cost was almost 700 dollars ? the room was directly across from the elevator that I had to listen to all night and I have never seen a room so small ,I actually had to shut the bathroom door to get into the shower. and there was not a place to put my clothing like a bench or chair?? I feel I was taken advantaged of . yes I know I could have gone some place else but it was late .

Rod Yates
from Campbellfield, VIC
Apart from the fact my two day stay was enjoyable and memorable, I am very disappointed in the fact that despite my usual vigilance in locking valuables in the safe or my case, I have had a pair of very expensive Head Phones (AU$500+) stolen from my room.
I know I can't prove the theft, but just wanted to inform you of my problem.
As a Platinum Elite member, I hope there is some compensation.

Ksenia buzlaeva
from Erragadda, TG
One of the girl from w Dubai palm hotel she was taken our contact details of our and she is calling to my husband and she is saying that she wants to meet my husband for the money. if we are not going to the give the money to her she is telling us that you cannot able to check in to any of the married hotel that she will put us a black leas. The thing is we came to hotel and we stay with our family and we paid all the bill at the hotel. And now she is telling that when we stay in w Dubai the palm we have some privacy photos which we take in the room me and my husband and she also telling that she put the cc camera in the room and all the things we did the room everything was recorded and she was sending to my husband and blackmail and asking for the money if we are not going to give the money to here she is telling that she put in social media and all the websites.This what you Marriot staff is doing with us this how gaining the money From the us her name is Gargi sivanandan I don't which department but for sure she is working in w Dubai the palm but please take the serious action on her if not I will go to high authorize
Regards
Ksenia buzlaeva

Joyce millar
from Philadelphia, PA
CAN'T GET THROUGH TO EVEN MAKE A RESERVATION.

Bobbie Jones
from Harlingen, TX
I checked in to the hotel on 3/7 and out on 3/11/2019. I was there for the Super State Chess Tournament. I did not received the price of $99.00 for the room as the blocked rooms were already taken when I tried to book, it took three telephone calls to finally book the room I was hung up on 3 times. But after arriving I asked for the breakfast tickets for my two chess players one 8 and the other 12 and the lady at check in would not give them to me and I was pay full price and was in room 801 on the 8th floor. But after talking to other member of our team that arrived the next day they were able to get the $99.00 rate along with tickets for breakfast for their whole families. I feel like I was treated very poorly and I am a senior 75 years old. I had to ask to have our room cleaned every day and get coffee for the room. Our TV quit working on Sunday it took all day to fix and never had local channels. Also, many of your employees at this hotel could speak English very hard to communicate with them. Your people at the front desk were very rude and hard to understand. I feel like I was discriminate against and treated very badly.
I am staying at your Gaylord Hotel in late April for the National Chess Tournament I hope I am not treated like this when I arrive there on April 26, 2019.
I feel like your staff could use customer care training.

I stayed in the Marriott Houston Westchase from March 7 checking out March 11, 2019. I went to the hotel for a state chess tournament which was supposed to have a special rate. I was too late booking because all the blocked rooms were booked, but when other people from our area (Harlingen) arrived they paid the first night but the next two nights they received the rate of $99.00 per night for the tournament. Also, they received free breakfast tickets, when I arrived I asked about them and was told no I did not book in time, therefore there was a lot of discrimination going on about who would receive free breakfast tickets and lower priced rooms. I had to pay the full price for the room (801) for each night and pay for all of our meals we ate at the hotel. The ladies at the front desk were VERY RUDE, very hard to understand, the ladies in the Starbucks could not speak English, not one person in our group could understand them. I had to ask every day for clean towels and coffee service and this was after 3-4 in the afternoon. The television quit working on Sunday had to call a service person and that took at least 5 hours and then could not get local stations. Also, the maids never vacuumed the room one time while I was there, nor could they speak a word or English. I know people need work but they should be able to talk to your customer where everyone understands the situation. I feel like I should be refunded or credited for at least two nights at the rate of $99.00 like everyone else received.
I will be staying at the Gaylord in Grapevine, Texas and I hope I do not receive the same treatment as I received at your hotel in Houston on Westchase. It was very disappointing to be discriminated against when I had two boys 12 and 8 playing chess and never received the same concessions.

Robin Santanello
from Asbury Park, NJ
I was involved in an accident where a Marriott employee was driving the golf cart,made a quick turn,and was dumped on the ground.I ended up with stitches in my head,and upon returning home,and being x-rayed,broken ribs.This happened on February 26,2019,at The W,Costa Rica.

I was scheduled to stay at the Springhill Suites by Marriott in Kennewick, WA on 2/4/19. A snow storm came through that day and I was unable to land in Pasco/Kennewick on 2/5/19. I called early the next morning as I was unable to call late that night when I finally learned that I would not be making it into Pasco/Kennewick at all. I called EARLY the next morning and talked with a desk clerk who indicated that she understood the weather issues and I wouldn't be charged a "no show" for 2/4/19. I was able to make it in on 2/5/19 and stayed one night. I received a bill which reflected one night's stay which was appropriate. It is now one month later and a mysterious charge showed up on my card and I had no explanation for this charge. I called the local office and because I no longer have the female clerk's name, they will not reverse the no show fee.

Will not allow you to book a room at florence sc if you lived to closed 62 years old was refused because the hotel says people r destroying and having wild parties , what is this al the surrounding hotel was booked up and front desk told me and my adult son this 10 PM, this was an emergency no game,

Sarah Hart Ott
from Evansville, IN
I stayed at the Courtyard Atlanta Northlake in Tucker GA on 2/10 & 2/11. I moved to the Sheraton downtown for 2/12. I started having severe itching on my hands and neck on 2/13. Upon arriving back home, I went to my company clinic and was diagnosed with scabies then to my dermatologist and had a confirming diagnosis. I sent an email, was issued a case number (103775307) and was told that I would be contacted in 3 - 5 business days. It's now been 2 weeks and I have heard nothing, I have also sent 2 follow up emails with no reply. I have been a loyal Marriott customer (rewards number 131047301) for many years. I am extremely disappointed in both the conditions that caused the scabies and with the lack or regard or follow up from the Tucker Marriott. I would appreciate if someone would just acknowledge that they have been receiving my correspondence.
Have feedback for Marriott?
Thanks for your feedback!
Sorry. Please try again later!