Marriott
Contact Marriott Corporate
Toll free phone number: 1-800-721-7033
---
Marriott International, Inc. is a multinational hospitality company that manages and franchises a large portfolio of hotel and resort properties. It is publicly traded on NASDQ:MAR. Revenues in 2015 were reported as 14.4 billion USD. In 2013 employees were reported numbering over 199,000. As of 2016 Marriott operates 30 brands internationally.
To reach Guest Services call 1-800-721-7033 or you may find guest help here. If you would like to write to CEO Arne M. Sorenson, address an envelop with Marriott International, Inc., 10400 Fernwood Road, Bethesda, MD 20817-1102. The corporate office phone number is 301-380-3000.
In addition to Marriott Rewards benefits guests will also be able to book stays at Marriott owned Ritz-Carlton and St. Regis properties. The new Marriott headquarters are being built atop the American Legion Bridge in Maryland. Social presence is found on Facebook, Twitter and Google+.
Marriott Contact Information
Report complaints to corporate and get satisfaction
Marriott headquarters address

10400 Fernwood Road, Bethesda, MD 20817

Company website

1-800 phone number

1-800-721-7033

Support email address

contact@marriot.com

Better Business Bureau rating

A+

Customer service hours

24 hours a day (online)
Browse reviews of other Hotels
Top Marriott Complaints
Browse more than 98 reviews submitted so far

I'm currently staying at the Marriott in Cleveland 150 th st. For business. Last night kids were running up and down the halls all day and night slamming doors and yelling. I called the front desk around 10:30 and they said they would take care of it. At 11:30 I called again and they said they would take care of it, and still the noise persisted. At 12:00 am I finally had enough and went to the front desk myself and still the kids ran up and down the halls all night. I have never had such a bad nights sleep as I did last night. I currently spend a week at a time when I'm working in the area. I stay at your motel because I thought it was a first class operation. I'm very disappointed in my stay thus far. Something cerently needs to change.

Melinda Seecharan
from Melbourne, FL
T,v, had a red line going down the side , there was no comforter on my bed ,air vents in the bathroom covered in dust and grim, me and my 9yr old started itching after laying in the bed, the pool had slime on the walls and floor and when we went to breakfast the pork was cold my husband came down sick, after eating and my 6 yr old son sat on the floor and ate his breakfast the management and other employees saw this and never offered him a seat he shamu in the splash area was peeling paint. I would like customer care to get in touch with me. They supposedly conducted an investigation about bedbugs in my room and they said it came out there was no bedbugs in the room.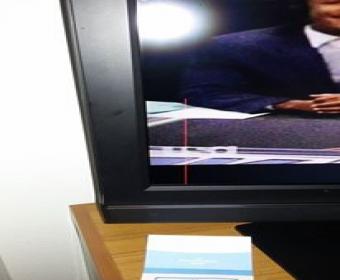 Diane DePalma
from Pittsburgh, PA
I am a Presidential Marriott member and time share owner. Most of our vacations and stays have been with Marriott since 1980. I just spent 10 days with friends at the Marriott Hutchinson Island Resort and Marina. The resort was totally not up to the Marriott standard. The rooms were poorly maintained and poorly furnished for the price. The management team was not considerate or receptive to complaints of noise, broken washers and exercise equipment. There was little communication with the front desk on events such as Elite meet the manager wine and cheese of any activity at the resort. Employees did not seem to know what events were occurring. No notification was given when an event was cancelled. There were very few scheduled activities for adults.
The facility itself needed upgrading. The majority of the staff were not of the friendly nature of the resorts and hotels we have stayed in before. The rooms were sound proofed so that you could hear everything going on in the room next to you. This is the first time I have complained about a Marriott or a Marriott resort. I do believe that Corporate should take a look at this facility both from a physical standpoint and a management standpoint.

Richard Visser
from Kalamazoo, MI
I was charged on my credit card for a room at the Marriott Auburn Hills hotel and I didn't even stay there, after calling customer service twice 50 minutes plus each I was told that that hotel would contact me to clear up the situation.
that was more than 3 weeks ago, The date of the wrong charge was December 15th 2018, I did stay at the Pontiac
Marriott that nite that hotel and charges were fine but not for the Auburn hills site my case # is 94865478.
Please contact me to clear this up, as I am upset how I was treated and lied to by you rep.
Richard Visser 269-506-7988 rickvisser1@aol.com

THOMAS CLARIDGE
from Campbell, CA
Rewards Number 874269970 / #510-697-2414 / NorCal 95030-5300 / COMPLAINT: I am being deluged with "ROBO CALLS" from various numbers in the Oakland, CA area that are always different so no matter how many times I block them they call again. I am on the US Gov't "OPT OUT" list and have been since it's creation and I have always renewed as needed. I have a Chase Marriot VISA car and I use Marriot Hotels as possible. BUT I will cancel my card and no longer use Marriott hotels if you do not take my name off your "Robo Call" list as it is very and constantly annoying me! It is my understanding that if you fail to respond to my DEMAND(not a request) I will take legal action and have secured a local SF lawyer who has won a number of cases against "Robo Callers". AGAIN I DEMAND THAT YOU CEASE ROBO CALLING MY NUMBER $510-6972414 FROM REPEATED-LY CHANGED NUMBERS INDICATING YOU ARE NOT SERIOUS ABOUT CUSTOMER SATISFACTION BY NOT USING THE SAME NUMBER SO THE CUSTOMER COULD BLOCK THE CALLS. STOP STOP STOP! Thomas Claridge / 510-697-2414 / tomclaridge@sbcglobal.net / NorCal: 510-
697-2414 / 1.21.2019 @5:30pm PST--------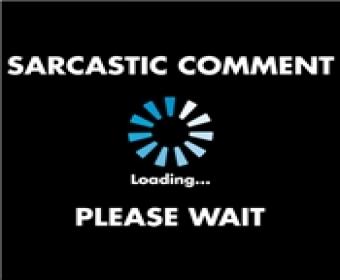 Eric Dohanich
from Austin, TX
My family and I recently vacationed at the San Antonio property on the Riverwalk, I paid for 2 rooms approximately $2000.00. Upon arrival I asked the front desk if I can use some American express gift cards to pay for my room and I also had a $400.00 Marriott gift card. I held the room with my personal American Express credit card until check out 2 days later. Upon checkout time I presented the gift cards and was told they could not take them because they had new card machines and it wouldn't accept them. I asked repeatedly if they were sure and they said sorry we cant take them.
I have vowed never to stay at a Marriott property again, if you really get this letter and care to keep a customer I would like you to somehow make this up to me that I had to spend my own credit card after being told it was not a problem. I will eagerly and hopefully await a response. I still have my Marriott card worth $400.00.

Sam Gravel
from North Charleston, SC
At 11:15 PM, 1/18/19, I am awaken by an argument outside my window, two men are fighting in some foreign language. As the fight gets heated, pushing and shoving, the police show up and they make friendly talk. The police leave and the two men return outside the window, talking loud to locate a car key with a flashlight one has thrown into the shrubs. After they find the key an leave and I almost get back to sleep. Then again at 12:00 AM they are outside in a heated discussion so I called the front desk. The conversation disappears outside, but is now heard in the hall outside the elevator near my door. It's foreign languages prevent me from knowing what they were arguing about, but had I been by myself, I would have checked out and found a safer night location. Room 123, Fairfield Inn, 4035 Sheraton Dr, Macon Georgia.

Anonymous Customer
from Rogers, AR
I prefer to remain anonymous as the following information left my family in such distress I would like to inform the company and following allow the experience to no longer disrupt my life. About a month or so ago my family and I were in the Northwest Arkansas area visiting family for the Thanksgiving holiday. After searching hotel rates we decided the Courtyard in Bentonville Arkansas was where we were going to reside during our break. It quickly turned into a very stressful mind blowing occasion. My husband, myself and my 5 year old daughter were enjoying the amenities amongst ourselves. We met a seemingly very sweet barista got what we needed and sat down to chit chat and enjoy our family time when my daughter says mom I need to go to the bathroom. I quickly asked the front desk associate where downstairs I could take her and she pointed us in the direction of the bathrooms. As we were in the bathroom we heard strange noises coming from outside our stall. As I finished up w my daughter I was shocked to hear a mans voice as well. I signaled to my daughter to be quiet so they didn't hear us talking. I peaked through the crack of the door only to find the sweet young barista (we can't recall her name but she is younger and has blonde hair) and another employee having sex in front of the sinks the man had a shaved head that is all I could see of him. My daughter heard the entire incident. My heart was racing and it took everything I had not to say something. For the past month I have been thinking about just letting it go but last night as I was tucking my 5 year old into bed she asked me if I remember when she was going potty at the hotel, if I remembered the odd noises. She is 5 years old and should never have to think about such things. It makes me sick that you have individuals like this working at such a reputable location. Or that they are a representation of such a wonderful company, we have stayed at Marriott hotels for over 20 years and never have been so disgusted. I am hoping you handle this issue with the utmost punishment I would hate for another loyal customer to be witnessed to such haneous behavior by the staff at this facility.

Kate Isroff
from Bradenton, FL
We rented a condo/hotel room from an owner of a unit at the Singer Island Marriott & Spa. When we arrived we were told to check into the front desk of the hotel. Upon checking in we were told the owners of the unit did not pay their fees for amenities. Therefore my son (10 years old) was not allowed to use the pools or even have access to the beach. We offered to pay a fee for my son to have access but was told no! So we checked out. We will never stay at another Marriott again! I will post this story on every review site I find. I will compaign against anyone ever staying at a heartless Marriott again. They expected my son to simple stare at the pool & beach. Who does this?

Kevin E Nichols
from Dublin, L
Today I tried to get my account resolved because of the Dusseldorf Courtyard Marriot Am Seestern. There were numerous stays which were missing or which had issues where 1 or more days were removed. The first 1.5 hours of my call I spoke with a very helpful representative who was researching my account resolving items while we were on the phone. Unfortunately we were disconnected somehow before she was able to completely resolve all of the issues. I then spent the next 3 hours on the phone speaking to representatives or supervisors who refused to help stating there was already a case opened (which was the one disconnected). The level of service I received on the call back was very unsatisfactory basically telling me I need to call back tomorrow. I would like a formal followup and I still need my account to be resolved. Please help.

Marcel Lopez
from Fresno, CA
I am very appalled on how long I have to wait for an answer and how I am being treated. It's been since 10/12/18 since nothing has been resolved. Here is my case number: 83207723
My fiancé, Jennette Turner, reserved a room from booking and the hotel denied us from staying at the hotel. There are 2 specific females that cased us heartache and pain because of what atrocities they did. Since they denied us to stay at the hotel we went elsewhere. Here is the malice part, those 2 "effin" ladies decided upon themselves to deduct another 120.10 directly from courtyard. If we went through a 3rd party, why the HELL DID THEY DEDUCT 120.10 5 HOURS LATER?!!! My kids where sleeping in th me fucken cold because of those women. I have recordings of what they did to me, my fiancé and especially my kids. Then, my fiancé spent 3 hours on the phone with you guys and nothing has been done. Not to mention that one of your employees stated that what were my kids worth. He wanted to accommodate us with 2 days? That is a fucken insult! We waited 2 months and nothing has been done. Just now, we were on the phone and the associate hung up on us purposely. I am now upset. I want something to be done and I mean right fucken now. I want to be accommodated the same length of time it's taking you guys to respond to me and my fiancé. I am going to seek legal action against you guys. I'm sure my attorney is going to love the video my fiancé-took of those women not giving 2 shits about to what they did to us. I want an answer now please. 510-963-9383 is my cell. 650-448-9500 is the number of my fiancé. I hope to hear from you soon or else your courtyard will have a very bad reputation, especially when it hits the news on how you treated us. I'm sure 2 months stay should suffice.

Samirah Nadar
from Philadelphia (West Philadelphia), PA
I am writing in regards to an payment issue had with Marriot Courtyard 1251 Hurffville Road, Deptford, NJ 08096. I stayed at this hotel often and didn't have an issue until this date on October 15, 2018. I stayed at this hotel for a couple hours this day, I was checked in by front desk clerk Chris between 7 pm-7:30 pm. Around 10:15 pm maybe a little later I checked out and I decided to pay cash instead of using my credit card in the amount of $145.00 which I handed to front desk clerk Chris and I specifically asked if I pay cash my credit card would not be charged and he said yes it would not be charged. On October 24, 2018 I noticed a credit card charged in the amount of 145.00 for the date of October 17, 2018. I called the hotel immediately I spoke to the night auditor Eddie and he told me my card should not have been charged since I paid cash, he also told me he does the audit for payment and that he seen the cash payment for that day. I asked if he could submit a refund and he said he could not but he would talk to the Assistant Manager Mark so he can have it rectified. A couple of days had gone by and I still did not receive a call from the assistant manager Mark, I called again I spoke to Angela the front desk clerk she said he was not available so she sent me to his voicemail to leave a message. A couple more days had gone by and still no call back from Mark. I went to the hotel I spoke to Mark directly explained the issue, he said he would look into it he would need to check the money drop for that day and get back to me, and I asked him to print out my receipt for that day and he did. It's now the second week of November and I still have not heard back from Mark. I called again I spoke to Eddie again he said he did inform Mark and this should have been rectified by now, I asked if they could check the security cameras for this day and he said he was not sure but he would escalate the issue to the General Manager Clarence but he had to wait until he came in at 7:00 am and he would have him call me. I received a call back from Eddie the night auditor and this time he was very rude, sarcastic, and expressed no concern he told me that I did not pay cash he also told me that I did not check out until 6:30 am and he was the clerk that actually checked me out. I explained what I seen on the receipt which was a different check-in and check-out time that he stated and also a different clerk. I explained that was false documentation and out of all the times I stayed at the hotel I never met Eddie face to face only had conversations over the phone. Eddie was very disrespectful, unapologetic and he told me there was nothing that could be done I just better take it up with Marriott customer service. I requested to speak to the General manager and he hung up on me. I went to the hotel again and spoke to Mark I explained the disrespectful conversation I had with Eddie and requested they look at the video surveillance for the day but instead he just issued me a refund. I went to the hotel again to reserve a room but was declined by the front desk clerk Chris he stated I cannot stay at the hotel anymore since I cursed Eddie out and that was a request from the General Manager Clarence Grant. I did not curse Eddie out I just disagreed with his information which was false, I am very upset and appalled by the behavior of the employees at this establishment I am a paying customer that was treated very badly.
General Manager Clarence Grant never followed up with me or rectified the issue I believe Clarence Grant showed discrimination towards me he was never friendly or welcoming its very disappointing and would avoid this location. They truly don't care about their customers and for that I would not ever recommend this location to anyone. Such a shame because the hotel itself is beautiful and the other staff besides from Chris and Eddie were wonderful. I will be sure to let all the media know how they handle customers.

James Maine
from Collierville (East Central Shelby), TN
I am tired of the "You won a free vacation from Marriott
I have never approved that my information provided to Marriott was to be used or sold to any other company
I get a least one call per day and press 2 to opt out and the calls have continued for 2 months now
I want this resolved or will never stay in another Marriott owned hotel and will also work with my corp travel dept to blacklist Marriott as a approved hotel chain
I take my privacy very serious and do not appreciate the constant intrusion
It is against the law to spam cell phone numbers with unsolicited sales
Jim Maine
1614 Brentwood Tr
Keller, TX 76248

Bonnie Glaser
from Herndon, VA
I stayed at the Courtyard Marriott in Central Islip, Long Island, NY on Nov. 9 and 10. We had three rooms. I inadvertently left my winter coat and an expensive dress in the closet of my room when I checked out on Nov. 11. I called the hotel on the morning of Nov. 12 and the woman I talked to at the reception desk located my items immediately. She said she would ship them out the following day. I gave her my credit card number. I called the next day to see if they were shipped and were told by the same person that they would go out the next day. I went on a business trip and asked my husband to follow up. He talked to a manager and she promised to ship them out. She said the items were in a box. Several days went by. My husband called again today, Nov. 24. The manager said she was out for a few days and has no idea whether they were sent. They appear to have disappeared. The coat and dress together cost approximately $700. I want to know why I haven't received them.
Bonnie Glaser
202-297-8433

Patrick Koehler
from Pensacola, FL
Several days ago, the Marriott Residence Inn in downtown Pensacola, FL switched from Cox cable to Direct TV and since then we have had numerous problems with signal going out to pixel in the screen during rain, and the TV randomly goes back to channel 1 in Direct TV menu which plays very loud and obnoxious music. Plus the channels are very limited and they do not have Hallmark which is one of our favorite channels to watch especially during the Holiday Season. We have talked to several guests in the hotel, and they all feel the same way we do which is we hate Direct TV and even the staff doesn't like it, so why switch? If it was a savings of a few dollars, with guests being unhappy with Direct TV, you may be loosing money when guests stop coming back. Go back to Cox or some other cable, storms, fog, and other weather affects Direct TV. Thank You, and have a Happy Thanksgiving.

Derrick Woodson
from Miami, FL
I'm the Chairperson of the St. Paul's College Alumni Reunion Planning Committee. Our group reserved approximately 70-76 of the 82 rooms at the Fairfield Inn & Suites in Emporia, Va. during the weekend of Friday, October 12, 2019 through Sunday, October 14, 2019. This means that our group had reserved over 90% of the rooms for that weekend. I was assigned suite 328. When I arrived to the hotel on Friday at approximately 4:00 pm, I was informed by several of my fellow St. Paulites that I could not check into the hotel because the hotel had experience a problem with their water and that a majority of the rooms had not been cleaned. I was given no estimated time that I would be able to check in. I noticed that one of the hotel staff was arguing with many of the St. Paulites who were guests of the hotel. Ms. Annette Peebles, an employee at the Fairfield Inn & Suites who stated that she was the Night Manager displayed horrible and very unprofessional customer service skills on both Friday evening and Saturday evening when engaged with the guests who had reserved rooms at the hotel. When individuals arrive to their designated hotel after traveling for many hours, I can understand he/she being upset if they are not allowed to check into their room upon arrival. And after waiting for several hours without any explanation from the hotel staff, the frustration can become even worse. Ms. Peeples should have been equipped to handle the situation. She should have shown both compassion and patience. She showed neither. I personally witnessed Ms. Peebles yelling at a small gathering of people in the lobby for "Hospitality Night". She claimed that they were too noisy and that there had been complaints. Unless the supposed person(s) who complained was/were also on the first floor, this would have been impossible. I know for a fact that we had reserved all six of the rooms. Even if the group had been extremely noisy, there was surely a professional way to deal with asking the group to lower their voices. Ms. Peebles yelled from the customer service desk to the hospitality area where the group was based (table area where breakfast is served) for the group to SHUT UP!!!!!!! We were informed prior to Friday, October 12, 2019 by Committee Member Mr. Ted Thornton that because we had reserved over 90% of the hotel we would have complete access to the hotel and that the breakfast area would be used as our hospitality suite. This agreement was made by the hotel manager, Brandon Burton, who suddenly resigned for a new job. The new hotel manager assured Mr. Thornton that the agreement made by the previous hotel manager would be honored. If the hotel did not have an area where guests could be set apart, then they should have specified this in the agreement. Then the group could have chosen another hotel. To yell and tell adults to shut up is really too much. I do not understand why Ms. Peebles felt the need to belittle and demean a group of guests that were patronizing your establishment. It certainly appears that some form of customer service training is desperately needed. Our partnership with Marriott could have been an annual event. Next year, we are scheduled to return to Emporia, Va. to conduct the 2019 SPC Alumni Reunion during the weekend of November 1-3, 2019. As the Chairperson of the St. Paul's College Alumni Reunion Planning Committee, I can assure you that we will not be staying at the Fairfield Inn and Suites in Emporia. No compensation or compassion was given or shown to many of guests who waited for hours to check into their respective room. I would rather pay a higher room rate at another hotel than be treated in the belittling fashion that we were by Ms. Peebles. Mr. Ted Thornton tried repeatedly to talk to Ms. Peebles and to calm her down. A hotel guest should never have to calm a hotel staff member down. I personally tried to speak to Ms. Peebles on Saturday with no avail. When I informed her that I would be requesting that all of the hotel guests who are part of our group write a letter of complaint to the corporate office, she informed me that she had three kids and could not afford to lose her job. My response was that she should be more friendly and patient with guest at the Fairfield Inn & Suites. Because of her behavior, we will take our money and our patronage to another hotel in Emporia, Va. where I'm sure we will almost certainly reserved approximately 90-95% of the rooms. This is money lost for your hotel next year when we have our SPC Alumni Reunion during the weekend of November 1-3, 2019. We should have been treated so much better than we were.
Derrick Woodson, Chairperson, SPC Alumni Reunion Planning Committee
(305) 608-7315
dlw1@miamidade.gov

angela v powell
from Cincinnati, OH
Hello, my name is Angela Powell - Rogers former alumni of CSU and former wife of N,F.L player Lamar Rogers of the Cincinnati Bengals #89815722 . Amongst a lot of your C.S.U guest , soccer guest, and wedding guest. Friday Oct 12,2018 thru Sun Oct 14,2018, Totally aware of the abundance of money you people made off the prices of the rooms alone, dinning,drinking and room rentals. My college friend Rhonda Reed previous bank manager for Chase bank were denied dining entrance to your restaurant sat morning. Right at the entrance way while entering the dinning area were we spent lots of money the night before, Were denied to be served breakfast,. Your host and I quote stops us like the police and says I was told not to let any more people in, because we are short staffed with servers. Well our meals were already paid for and our seats were still empty in the dinning area because Hellen Christian came down earlier to get our seats, I, then asked to speak to the dinning manager, at this point it had gotten super uncomfortable were people were noticing there was an issue, she repeats what she told her host. I was a soccer mom I was fully aware of what was going on. Meanwhile people are passing us coming and going she still refused services. So Ben the hotel manager comes and I tell him you can never underestimate who your guess are while he blows us off also. Check your video in your lobby, I Also have everything recorded and im also a Diabetic. Poor manager staff can get the company in a world of trouble, 513-253-3880/513-742-1811 my husband was beyond upset but like I told your customer service rep yesterday at corporate. Its never good to dismiss people because of there skin color. If you watch your live video youll see it. Rhonda spoke to the hotel manager of customer service sat morning during check out and she also blew her off stating that Hellen Christian got perks because she paid for our meals, no we paid for our meals she charged the room. And our customer service manager comps Rhonda Reed 30. dollars through junk mail. But your managers all three dropped the ball, not looking at the big picture WE WERE DENIED SERVICES, AND EVERTHING IS ON VIDEO. Rhonda Reed and I, Angela Powell-Rogers are looking forward to your response. BY the way your video should show myself shaking your Managers hand Ben when I told him you should never underestimate who your guest are and walking away leaving Hellen and a friend Kevin standing there with Ben. also CSU graduates we are waiting patiently for your response.

Robert Rosenthal
from Fountain Hills, AZ
I TRIED TO MAKE A RESERVATION AT THE HOTEL PASEO IN PALM DESERT WITH YOUR RESERVATION SERVICE. WHILE MAKING THE RESERVATION FOR SOME REASON THE CALL WAS DROPPED AND I WAS TOLD THAT SOMEONE WOULD BE ON THE LINE SHORTLY ---FOR THIRTY FIVE MINUTES. I FINALLY HUNG UP AND CALLED THE HOTEL DIRECTLY AND SAID I WANTED TO MAKE A RESERVATION. I WAS TRANSFERRED TO THE MARRIOTT RESERVATION LINE I HAD JUST BE ONN AND TOLD SOMEONE WOULD BE WITH ME SHORTLY. AFTER TEN MINUTES I GAVE UP!
I AM SURE YOUR SERVICE IS VERY EFFICIENT FOR YOUR COMPANY. IT IS VERY ANNOYING FOR A POTENTIAL GUEST AND I WILL AFTER PERHAPS FORTY YEARS CONSIDER USING OTHER CHAINS FOR MY TRAVEL.

Dolly Rasco
from Conroe, TX
Recently we attended a convention at the DFW Marriott in Ft. Worth Texas. When I checked the clerk handed me two keys and said I had reserved two rooms. I showed her my iteinay which showed only one room. She said since I had booked through a third party that she could not give me credit. When I got home I called the same number that I had thought was Marriott and was told I had booked on line at rent a room.com. I have no idea what that is and only booked by phone so truly there is some sort of scam going on as I saw many complaints.
I will be happy to pay for what I owe, but I was definitely ripped off. We were there Thursday, Friday and Saturday.....I have always had goog experiences with Marriott, but my husband who is a retired disabled and myself were very disappointed.936_520-9435

Lewis and Jeanette Mallory
from Philadelphia, PA
I booked the Residence Inn for my and my husbands birthday at the Virginia Beach Oceanfront hotel! The rates were high but it was a special occasion! The balcony was so small only two could fit and was on a bad angle.We couldn't sit out because the Hot exhaust blew out on us continuously so that was a waste!! It was 85 outdoors but the heat felt like 100 plus! The air conditioning in the bedroom was so noisy that even my 2year old grandson couldn't sleep! The toilet was the lowest I've ever seen. I've had 2knee replacements and had to squat so low it was painful. The tiles and some of the walls had mold on them and bathtub was dingy! I feel the price was not comparable to the quality we received. I was very disappointed because I thought the Marriott name meant quality and that's why I stretched our budget to get the best but could have done better at a much cheaper hotel and probably got the same quality!! Needless to say our birthday's were ruined!!!

VERDERONE
from Draguignan, PAC
Bonjour Cher Monsieur Stewart
Pour Information n ayant pu vous rencontrer lors de mon séjour, veuillez trouver ci dessous copie de ma réclamation envoyée ce jour au Siège de Marriot « Complaint Registration »
je suis client du groupe depuis de nombreuses années; ma carte membre SPG N° 50951811618/ 263869419 VERDERONE CHRISTIAN
Mon séjour Meridien Etoile Paris du 28/9 au 1/10 Chambre 6003 N° Facture 1069319
Client du groupe je suis scandalisé par la baisse de qualité de cet Hotel qui ne mérite plus ses 4 étoiles .. et qui pratique des prix excessifs 429 € la nuit en rapport de la chambre
Je suis descendu a de nombreuses reprises dans les hôtels du groupe dans le monde entier ( je vous invite regarder mon compte) et j ai toujours eu une qualité égale. Je ne comprends pas comment cet Hotel peut encore faire partie du groupe ..!!
Ci dessous tous les problèmes rencontrés :
0° Personne sur le perron pour prendre les valises et accueillir la clientèle..
0° Bis J ai du moi même monter ma valise dans la chambre
1° Chambre excessivement petite
2° Pas de Vue . Vue sur un Mur.. Indigne de la catégorie SPG GOLD et de son Prix… Photo a votre disposition..IL EST TOUIT A FAIT ANORMAL DE CLASSER CETTE CHAMBRE DANS UNE CATEGORIE SUPERIEUR ET DE LA PROPOSER AUX PORTEURS DE LA CARTE GOLD… INADMISSIBLE…Je vous invite à aller vous rendre compte par vous même..Par ailleurs on ne peut pas dire que j ai réservé a la dernière minute celle ci ayant été et faite bien avant ..
3° Réfrigérateur Vide !!!
4° Pas de bouteille d eau
5° Pas de biscuits ou cacahuètes ou autres pour prendre l apéritif
6° Pas de service pour prendre le Café
7° Pas de sachet de café ou de thé
8° Pas de verre !!!
9° Un seul peignoir alors que chambre réservée pour deux personnes
10° Pa d abonnement pour la TV aux grandes chaines de sport..Canal + GOLF.. BEIIN…RMC SPORT .. Impossible de voir la RYDER CUP
Restauration/Diner Restaurant de L hotel
1° Pas le choix .. Un seul restaurant..!! En rapport du nombre de chambre il pourrait au moins y avoir plusieurs possibilités
2° Entrée extérieure mal conçue. A chaque ouverture des portes une vague de froid s abat sur les tables …
3° Viande servie non en rapport avec écrit sur le menu et sur la photo affichée dans les ascenseurs !!! Viande trois fois plus mince, dure et pleine de gras …
Réflexion faite auprès d un attaché de Direction.. Ce dernier se confonds en excuses et je le comprends ..mais cela ne change rien en l absence de qualité de service ..et même de service tout court !!
Cette politique est désastreuse. L hotel ne mérite plus ses 4 étoiles a peine Deux ..et encore .. Maintes locations avec RNB offrent à des prix plus bas des services plus hauts.. Que les Hôteliers ne se plaignent pas si les clients désertent
Je ne sais si cela est du a la politique du groupe ou au management de l Hotel mais c est un désastre
Je suis fortement déçu par mon séjour et il est certain que je ne retournerai plus dans cet Hotel..et que j hésiterai dorénavant à faire confiance au groupe.
C est dommage car si vous regardez tous les séjours effectués ces 25 derniers années ……(Tahiti..Nouméa..Ile des Pins..Tokyo …)
J attends de votre part une réponse point par point à mes remarques
Cordialement
CHRISTIAN VERDERONE
06 07 932 142
cverderone@alice.it

Jerry Kritzman
from Valencia, CA
I made my reservation using award points directly with the hotel and was told breakfast was included. We had a cup of coffee and a banana and were charged $22 and told our points stay did not include breakfast. I told the clerk that I was a gold elite member and I was told, "Oh well, it is what it is and your breakfast is $22." I will avoid this hotel and recommend others to do the same.

Stephanie Schaeffer
from Gresham, OR
I had reserved a BLOCKED room for my sons wedding in May 2018. I was one of the first to reserve a BLOCKED room. I flew into Sacramento and had to head straight to the rehearsal dinner. At about 9:30pm I was finally able to get to the hotel. I was told that all the blocked rooms were taken. Needless to say I was very upset. They put me in a room on the second floor, completely on the otherside of the hotel from the wedding party and family. I was informed that there were no elevators. I told them I have a hard time climbing stairs let alone with luggage. They had no available rooms on the first floor. I struggled getting to my room which was the same quality as any other hotel. I expected better. I was not able to join family and friends in the lobby due to the fact I had to climb stairs. The wedding was the next day and was absolutely beautiful and exhausting. I made it back to my room around 11:30pm and went right to bed. Around 1:00 am, I was awakened by an extreme amount of noise. The people next to me were partying loudly, people were coming and going, even knocking on my door. I called the front desk and there was no answer. I tried twice. The party continued until 3:30 am or so. By 5:00 am I was wide awake, so I packed up and checked out with no compensation for what I call a disaster of a stay at a Marriott, which, by the way was my first time ever at a Marriott. I had better experiences at Comfort Inn's, Holiday Express's where I even was able to have a FREE breakfast and lower costs with a more comfortable stays. I will never stay at another Marriott nor recommend one. It may have eased my pain if I was at least comped one night as I really only slept one night and listened to a party the other night.

JOHN HODGE
from Arlington, VA
I AM 68 YEARS OLD, STILL WORKING, I HAVE A GOVERNMENT ID CAR, I AM AN INSPECTOR FOR GOVERNMENT JET FUEL PROJECTS.
I MADE A RESERVATION AT THE TOWNPLACE SUITES AT LEXINGTON PARK MARYLAND IN JULY 15TH AND WAS PUT OUT ON THE 1ST OF AUGUST BECAUSE OF A SWIM TEAM COMING IN TO THE MOTEL. I CHECKED BACK INTO THE MOTEL THE 6TH OF AUGUST AND STAYED UNTIL THE 31ST OF AUGUST. MICHELLE, YOUR BUSINESS AGENT AT THE PROPERTY IS NOT CONSISTENT WITH THE $93.00
PER NIGHT GOVERNMENT RATE, SHE TOLD ME THAT SINCE I HAD A 0NE BED ROOM SUITE, IT WOULD BE $119.00 PLUS TAX PER NIGHT. I EXPLAINED TO HER THAT HALF OF THE PERSONNEL STAYING THERE WAS ALLOWED THE $93.00 PER NIGHT THE GOVERNMENT RATE. SHE SAID SHE WAS SORRY, SHE IS A MONEY HUNGARY BITCH, AND I WANT BE STAYING THERE ANY MORE.
THE BREAKFAST FOOD IS THE SAME, THE PAPER TOWELS IN THE ROOMS ARE 1 PLY, THE TOILET TISSUE IS 1 PLY, I EXPECT MORE FROM A MARRIOT PROPERTY THAN THIS. MY STAY HERE AT NAS PAX RIVER IS 12 MONTHS, LOOK AT THE MONEY SHE JUST LOST FOR MARRIOT, AND TALK IS THERE WILL BE A LOT MORE. I AM AT A HILTON HOME 2 AT PRESENT WITH A GOVERNMENT RATE, AND IT HAS ALL THE AMMENITIES THAT I WOULD EXPECT FROM MARRIOT, BUT DID NOT RECEIVE..
MY MARRIOTS REWARD CLUB #959 710 989, CHECK MY LOYALITY FOR MARRIOT THE LAST 8 YEARS. THANKS AND HAVE A BLESS DAY. SPYDER WAS ALSO FOUND IN THE BATH ROOM FLOOR OF THIS PROPERTY, I SHOWED HER A PHOTO OF THE SPYDER AND
SHE JUST SAID THEY WOULD SPRAY THE ROOM AFTER WE MOVED OUT.

Sherri Turner Sharp
from Rocklin, CA
I made reservations via the 1-800 reservation number for four nights (8/23/18 through 8/27/18) at the Nashville Marriott Airport location. I requested to use 70,000 Marriott points for two of the four days. The night that I made the reservation, I requested to have the reservations sent to me, but no email was sent confirming the reservations. The next day, I call the 1-800 Marriott number again, to get a copy of my reservations with the reservation number to confirm. I was told by another agent that only one day of points (35,000) was applied. He said that they had system problems on the night that I placed my reservations. The agent corrected the reservations and applied the 70,000 points paying for two of the four days. After checking out of the hotel, I noticed that my spouse's receipt only had one day of the points applied. The hotel was unable to corrected the issue and did not offer to contact the 1-800 Marriott customer service number to see what happen. Before leaving Nashville, I tried to contact the 1-800 Marriott customer service number again, but no one picked up the call. Today (8/28/18), I called again and it took a long while before the customer service dept. picked up the call. I was transferred several times before I finally received assistance. Also, after the customer service agent contacted the hotel, I was told that it will take them several days to make the correction on my spouse account. Out of all the years that I have been a member, this has been the worst customer service that I have received from Marriott. I am very unhappy with this process and will not used the Marriott service again after my points are all gone.

Tony hallmark
from Tyler, TX
My daughter booked a reservation and told that person she was 18 and a college student. He took her reservation and CC info. When she arrived at Westin in Houston the desk clerk Jocelyn refused to check her in saying she was not 21 and that no hotels will allow her to check as it was the law. Her money was still debited from her account because she did not cancel the reservation . This is flat out robbery. , when I called the desk clerk Jocelyn to inquire she began backtracking and changing her story as to what took place Howver we had multiple witnesses he can verify what the clerk said. When I tried to speak to someone over her she said she is the manager and no one was over her. I called an hour later spoke with a different employee and got the names of Patrick and mark who are actually the mangers. So Jocelyn is nothing more than a liar. So now my daughter is 4 hours from home at 1 am under the impression that no one will check her into a hotel because of the lies Jocelyn told her. As a parent do you no how frustrating this is to have incompetent ppl working in such a manner. And would not even allow us to speak to the real manger. Highly disappointed in Marriott as we I travel extensively for my job but doubt I will ever stay at another Marriott hotel. Smh poor customer service from the reservations guy to the desk clerk and they will still the money from an 18 yr old college student smh

rosann calisi
from San Francisco, CA
I was in Bellevue for work for one night, Aug. 7th, 2018 and stayed at the Marriott in Bellevue WA (200 110th Ave NE, Bellevue WA 98004) and a man tried to forcibly break into my room at 6:45am: the steel door-stopper blocked him from coming in and my screams may have also helped deter him. I reported this incident using my room phone immediately, and I also reported it in person to t the front desk clerk where I was told the Manager 'was not available but he would call me asap.' This happened 36 hours ago. I called the manager: Daniel Hurtado on his cell: 425.214.8525, I also emailed him and I have not yet heard back. I have since left Bellevue and am back home in San Francisco, CA.
I was extremely shaken and upset after this incident and it's unfathomable to me that NO ONE at Marriott is concerned in the least that this happened. I certainly hope the person reading this complaint will realize the severity of my concern, the unprofessional attention by this Marriott staff, and will get back to me with acknowledgement.
Regards
Rosann Calisi

Michael Black
from Alexandria, VA
When I checked into the room and went to bed when I woke up I had red bite marks all along both legs. Also, when I went into the shower the shower had mold all along the tile and the tub, When I started the shower I never got any hot water for the shower or to shave in the morning. When I got the desk to file a comment t5he desk clerk stated that he would pass it on to management. When I got to work and saw the nurse we have on site she stated that I had approx. 20 bed bugs bites on my legs. At which time I had to destroy all my clothes that I had worn that morning and go and get new clothing. It been now three days and I'm still showing the bite marks from the bed I slept in on 5 Aug-6 Aug 2018. As a Platinum Premier Elite for Life I should have been shown a better answer from the desk and a follow-up from the general manager to the hotel. As of today I have had no comments or calls from anyone about this matter. If this hotel has bed bugs then you will have more issues from users of this hotel. I can't even give this hotel a star!!! If you have any question please send me a e-mail at sportsbb@msn.com my Marriott number is 364965251/ phone 540-903-5414

Vanessa eason
from London, ENG
Marriot at cheshunt
Cheap yes
Staff brilliant
Rooms felt damp old Aircon
Bed dreadfully uncomfortable
Marriot at York
First room no aircon
Torn nets at window
Second room
Aircon set to maintain 21 degrees
Bathroom lacked ventilation
No water in rooms
No fridges
Worst of all one double bed that had seen better days
Restaurant staff lovely
Føod poor value and even poorer quality
Great 2 star hotels but 4 well !!!!
Lingfield
No toppers on beds
No offer of help with luggage
Marriot definitely on the downward slope
This from a marriot member who always sought you out for your comfortable beds and rooms
All three recent stays the hotels looked tired and worn

Martyn Phillips
from Redbank, QLD
Marriott Rewards Member no. 415202563
I received a birthday gift of one elite night by e-mail from Marriott Rewards on 19 June. Despite activating the gift, I have not received the credit Elite night on my account.
I have sent written queries to Marriott on 3 prior occasions in relation to this matter. I also contacted Victor in Customer Services on 1 August and forwarded to him a copy of the Marriott e-mail to me dated 19 June. I have been given case nos, however, I have not received any response to my enquiries. I appreciate there may be a high level of traffic at this time however, it is now 29 days since I first raised this matter and I am still no further forward.
My previous enquiries were given case nos. as follows :
Case no. 39305155 dated 09 July 18
Case no. 41031290 dated 14 July 18
Case no. 58064938 dated 30 July 18
The additional Elite night is important to me as it would give me 10 nights this year and allow me to keep my Silver status within the new scheme commencing 18 Aug 18.
I would be grateful if you would follow this up for me and get back to me as soon as possible.
Thank You
Martyn Phillips

joe martino
from Waterford, CT
fairfield inn and suites, troy road, east greenbush, ny.
Stayed there 2 nights August 1 and 2nd .
The elevator was NOT WORKING and no one notified that day. We drove from waterford, CT up to there. We were put on the 3rd floor ( room 305) because this was the only room available. We had to ask and pay other guests who were staying there to luge up our 2 large suitecases to our room!!.
Also, our medication were stolen from our room the last day, because I had an entire prescription full of anti-anxiety medication that I KNOW I had, and Joe had his daily pill box taken from the room, and we know this, because he took his medication that morning before we headed out at 9 am!!
Joe martino ( Marriott silver reward member)
Account # 2901610702

john barnes
from Manchester, ENG
Hi looked at this hotel on booking com disappointed with the tiredness, the towels smelt stale, and at breakfast the cups and cutlery were not clean but the worst thing was the fact when I needed a shower there was no cold water - even the toilet flushes hot water - it seems that this is an on going problem looking back at the reviews . your staff were apologetic but seemed oblivious to this. I am sure this must be a safety issue,

Sandi Perkins
from Edmonds, WA
I spent 5 nights at the Marriott on 47th street in New York with my daughter's family for the Dance the World event. 4 of the five our room filled up with pot smoke. The first two times we reported it and they said they would send security to check. The last two we just left the room. We had two young girls with us plus the smell made me sick. It was doing us no good to report it obviously since it never quit happening. My son-in-law even went so far and to block the fan and under the door with towels. For the cost of the hotel, I would have expected better from Marriott.
I have been in the hotel business for 40 years and we would have made sure the problem stopped the first time and even compensated the guest for the problem.
Sandi Perkins (party of Williams family)
Room 4223 on July 25th to July 30th.

Devonna L Polk
from Abbeville, LA
I will NEVER stay at this hotel again and am contemplating whether or not to remain a Marriott's member! After reading the "not so good" reviews, I still reserved my husband's room at this hotel. REMEMBER - REVIEWS ARE FOR A REASON! The customer service is horrible! This problem has been going on since Wednesday, July 18 yet I did not write the review, immediately, hoping the general manager would rectify the situation.
I called the hotel to inform them that my husband would be arriving late. I was told "no problem- I will hold his room - thanks for calling." My husband arrives - his room had been given away because they had "over booked!" - not our problem as the consumer (Customer Service 101) He was given a queen suite for the night and in the morning he would be moved to the room type that was requested - a king suite. Had I not called the hotel while he was at a training, that would move would have NEVER happened! I spoke with the general manager, Jan who "apologized" and stated that because of the inconvenience, we would receive "5000 points that day" and that she would call me the next day (still waiting on the call)! I am a rewards member and I know that it takes a few days to receive points therefore I decided to wait. Yesterday, we received points for the stay but no courtesy points. I am livid - not because of the points but because of the lack of integrity and customer service of the general manager. No wonder her staff is incompetent or perhaps they just do not care! I use Marriott regularly, sometimes booking 10-11 rooms at a time for business but because of this incident, I am seriously thinking of using another chain. For the past few days, I have left messages for the general manager with no return call. This is the worst customer service I have ever received at a hotel! REMEMBER - REVIEWS ARE FOR A REASON!

Rodney Shenck
from Camp Hill, PA
What good does it do to have Marriott reward points card when every time I try to use the points I am told that the allotted rewards rooms are all booked? And if I pay for the room the member discount turns out to be less than $5.00. Maybe it is time for me to check out another card even though I have been a member for decades.

William F. Davis
from Harpersville, AL
I called to reserve a room last week at the Courtyard by Marriott at UAB in Birmingham, Al. I explained that I am a senior, a veteran and gov employee. I requested the best rate and was told it was $178.00. Myself and 2 of my friends are here now. They booked the same room for $118.00. I tried to get my room changed to the same price but was told they couldn't do it. I have been a rewards member for a long time and this is not right. I am making a formal complaint and hope to hear from you!!

Michelle Maron
from Bellevue, WA
July 18, 2018
To Whom It May Concern:
My experience at Marriott while on Vacation:
My stay was pleasant until I checked out my hotel room on. My Coach wallet came up missing with all my cash while I was on vacation with my two small children. Unfortunately, I didn't know I left my wallet behind, until I got to my next destination, when it was time for me to pay for a purchase, an hour later, that's when I realized I didn't have my wallet. That's when I called the hotel, and went back. At this time I was told the room had already been cleaned and no one from housekeeping turn in a Coach wallet. I know for a fact I left it, that was the last time I seen it , was when I was in the room on the bed with my wallet, I even tipped the room service for the couple days of service, while I was there. I thought I put the wallet back in my purse clearly I didn't. The police was called they took a report but that wasn't much help. It wasn't nothing police office could do, but I did get a police report number. I've talked to the hotel manager Andrea Israel, her response to me was she "trusts" her hotel staff, because they were like seniors, as if I was lying, I have no reason to lie or make up stories. I just feel bad that I was careless in leaving my wallet on the bed. I thought I had everything before checking out, especially my money while on vacation. Andrea was kind of enough to give me $10.00 for toll roads to get back to Chicago airport. I'm am very disappointed how I was treated, I have no reason to lie. I just hope no one never have to go through this terrible experience my children and I had to go through at this establishment. I have always stayed at Marriott, never had a problem, but of course I never left anything valuable behind. I'm hoping they find it and send it back to me, my wallet with all my cash and especially the person or persons who ever decided to keep my Coach wallet. Management lack of concern about this situation made the situation worst.
I have been calling making complaints, getting cases but no resolution to my situation. Its seems to me no
It seems to me no one is taken my case seriously. I want someone to look into this matter. I want my money back and my Coach wallet back. It wasn't fair to my family and I how we were treated. I feel what was ever left in the room still belong to the guest. I paid to stay in that room, it not up to housekeeping to keep items. It was about an hour when I notice my wallet was missing and contacted the hotel. I knew exactly where I left it. Please take me seriously and helped me with this situation.
Thank you
Michelle Marion
I can be contacted at 206 235-0910 Michelle Marion
My hotel stay was at Marriott FairFeild Merrivelle IN
My stay was during July 10th to July 13th room no# 138

Audrey Norman
from Chicago, IL
My family had our family reunion at the Martiott East in Cleveland Ohio on July 13th, 2018. The food was cold, nasty, and so was the staff. I will never step foot in your hotels ever again. They brought us water with little or no ice at all. Whenever we requested anything, they looked like we were bothering them. The time and event on that day cannot be replaced. My entire family is upset. We want an apology, and would like to be compensated for our money and time.! 440-319-1043.

Rhonda Delesley-Dent
from Plymouth, MN
On July 3,2018 I checked in to the Marriott in New Orleans on Canal Street. My stay was from 07/3/18-07/10/18. I booked Through a travel agent called Sistatosista. When I check in I notices that there was confetti on the table where the Television was that was from a Bachelorette party sometime before my check in and there was a male hand print on the mirror with Ky-jelly on the mirror as well. The covers were nasty on both beds. So I was upgrade to a suite which was supposed to have a pull out sofa and I was told a roll away bed would be delivered to the room as well. The pull out sofa was not a pullout and there was no roll away bed. They delivered a air mattress that cost 19.99. I paid 1,048.00 pp to stay and that's without air fair. I stay at this hotel every year around the same time. I use to pay 750.00 and this was for the stay and the bus ride up there. The hotel overbooked this year and they didn't have any compassion for everyone complaining this year. I'm a award member and very unhappy about my stay this year. I would like a email back or call 904-612-8537 from someone on this matter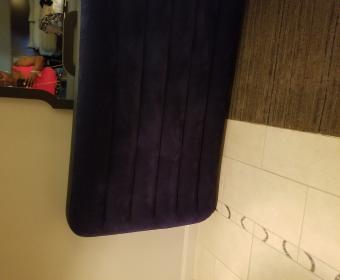 Jay Chopra
from Alexandria, VA
What is gone wrong with Marriott, we used to treated like guest and now we treated like a customer
If you call customer service, all you hear is fancy messages in different languages and next you are on hold for 25 minutes (still no one comes on the phone), really you want your customers to hold for 25 minutes, you should not have contact phone numbers if you want people hold hold and hold
I don't even know how to get hold of someone , please start hiring people who answers the phone
Thanks
Jay

Mrs. HaNeul Kim
from Floreal, PW
Daer Sir,
we stay at the st regis hotel mauritius few weeks ago in june.
1-2 days before leaving hotel, we give envelop of money to a man didier of reception office.
It was in france restaurant of the hotel.
We tell him to give money to butler but butler never receive money
i contact hotel but hotel no know where money is.
they say no money
they say no camera seen.
please help me invistigate.
please be of help to me
thank you

virgilio lopez
from San Jose, CA
im asking about my corporate card discount im still active work at the residence inn and springhillsuites sanjose airport but my card is un active how you can help me.

Tameka Wilson
from Fort Wayne, IN
Visited the Fairfield Inn Airport, Sullivan Rd. College Park June 14- June 17. Paid cash and the money was not released from my card. I've made a complaint on June 19th, June 21st, June 25th and again on June 29th. No one has followed up with me. The onsite manager, Charvin, was very rude and made several racist remarks, although we are the same race.
I still don't have my money after paying cash and I have a cash receipt.

Teresa Madsen
from Noblesville, IN
Fairfield Inn Quincy, Il June 1st and 2nd 2018. Overall experience from time reservations were made until the moment I left the front doors was horrible! The FIRST bad experience was when I made the reservations on line. when I keyed in Fairfield Inn Quincy Ill the first search that pops up shows "Fairfield Inn Quincy, Il / FairfielldInn.Reservations.com". Looking at this I thought I was booking directly thru Fairfield Inn. The reservation was suppose to be $108 per night plus tax. Two rooms ended up costing me $599.27 for 2 nights 149.82 each room. My calculations were $108+15.12 tax=123.12 difference of 26.70 per room. When finalizing the reservation it takes the payment information and then finalizes the transaction with a final total AND without breakdown of charges or cancellation opportunty. I called Reservations.com (which was a nightmare) and was told they get a service fee of $14.99 and the rest goes back to Fairfield Inn for taxes. When I asked Fairfield about this I was told Reservations.com is a 3rd party entity and the tax fee is 14%. So I was overcharged AND without full knowledge of what was being applied and absolutely no help from Fairfield Inn or Reservations.com. It was misleading and deceiving. The SECOND bad experience was finding bugs in 3 beds and how Fairfield Inn handled the situation. My daughter who is a major germaphobe found a bug on her bed that resembled a bed bug. I took it to the desk and the gentlemen was very concerned and called his boss which whom said it wasn't anything to be concerned about but give them the option to go to another room. He told me they would have Ecolab (I believe that is what is was called) come investigate to determine if it is true bed bugs. I moved her to another room leaving the old room open so I could see if anyone followed up with the bug issue. I went back to my room and found ants covering the desk. I reported this and was told they were sorry for the ants. Next morning the cleaning lady was headed in that room and I told her we found a bug in the bed. She said she had nothing flagged for that room but she would check on it because they are not suppose to touch a room with possible bed bugs. 10 minutes later she was almost finished cleaning the room. I asked her if she checked on the bug issue and she said Yes, they told her it was nothing and to go ahead and clean the room. While that was going on my other daughter called me to her room and she found a little black bug in her bed. I went back to my room and found ants not only on the desk again but in the bed that I slept in! I was told the initial bug was not a bed bug and they took all the precautions by having the room inspected in which they did not find signs of bed bugs. This was a lie! No one went into that room except the cleaning lady! Even if it was not a "true" bed bug issue the fact remains that we had 3 rooms in which bugs were found in beds in all 3 rooms! So they told me they were going to refund 1 room with 2 night stay for my inconvenience. The THIRD bad experience is with the young female desk clerk the morning of check out June 3rd. She was not only a snippy little b.... she also laughed at me when I showed her the picture of the ants in my bed. I told her it is not a laughing matter and maybe she should go sleep in the bed with the ants. The FOURTH bad experience is now with the refund! I was left a message thru Priceline to call them back for the refund. When I returned the call they told me they had nothing to do with a refund and I would have to call Reservations.com. So I called Reservations.com which was another JOKE!! talking to these people is unreal and I got nothing! They said there is no record of any refund. I called Fairfield Inn and spoke with Deb. I must say Deb is the only positive and friendly experience thru this. She called Priceline and left me a message saying that I should be getting a refund of $275.04. A week passed and a refund of $248.62 was credited to my account.Not the full $275.04 as she had quoted me. Deb was going to call priceline again asking why the difference and she would call me back. That was June 21st and it is now June 27th and I have heard nothing more. The full charge of the room was $299.86... I received a refund of $248.62 which is still not the full amount. THIS ENTIRE EXPERIENCE HAS BEEN HORRIBLE!!!! Teresa Madsen grandson_gavin1@yahoo.com

Kevin M. Ross
from Columbia, MD
Good Morning!
We made reservations at the Courtyard by Marriott property in Cranberry Twp, PA, via Confirmation number 71300020, for (Thursday) 6/21 thru (Sunday) 6/24. We paid for our first night and wanted to use rewards points for the next two nights (6/22 & 6/23 @ 10,000 points/night). We called the reservation line, asked if this was possible and was told no worries, use the same Confirmation number, therefore 20,000 points were deducted on Thursday (6/21) from our account for the second and third night stays.
When checking out (on 6/24), we were charged for 3 night stay (@ $521.78) and NOT 1 night stay with two nights on points.
Apparently our 20,000 pts were RE-deposited, without our knowledge and was told, at the Courtyard, that transaction could NOT be done.
Please help rectify this situation by crediting our Marriott Rewards Visa (on file) for $295.16 ($147.58/night X two nights) and RE-deduct the 20,000 points.
PLEASE call with questions at (C) 410-303-6555 or (H) 410-480-0003.
Side Note: we already spend about an 1.5 hours on Marriott's "elite line" to no avail Monday morning (6/25).
Kevin & Tara Ross
June 27

Judy Hillberry
from Atlanta, GA
Poor reservation personal on the phone. Rate are not the same as on their websites.
Down town Chattanooga Marriott new I was bringing three grandchildren, but failed to tell me both pools were closed.
Totally disappointment for the children.
At 11:30pm the fire alarm went off, had to go down 15 flights of stairs. False alarm.
I purchased the package deal. Hotel did not have enough tickets for IMAX.
The only thing good about this hotel was breakfast.

Roland Gassler
from Gilbert, AZ
Marriott Marquis Marina San Diego reservation web site is very misleading. On the first page they provide a section to show the days you want to stay, the number of rooms and guests plus any discount to apply. Once that is filled in there's a box that indicates "view rates". Another page comes up that shows the types of rooms available the rate for each room and total per room. Nothing on this page or on the inserts that appear when you click on "rate details" or "room details" for a selected room type indicates that rate and total are not inclusive. It doesn't indicate average cost per night or total per room plus fees and taxes. So at this point your expectation is this is what you will pay. Not until you go to the "select" box that takes you to yet another page which you think is to make a reservation for the room you selected do you find a whole new series of costs. Now you find that the cost you thought you were going to pay is not that at all but was average cost per night and total per room is really plus tax and fees.
No one in central reservations, hotel direct reservations or the person that apparently has the authority to a offer a modified rate or negotiate will listen to the argument that Marriott has decided to change the English language and that the words on the rate page really mean something different. They use terms like subtotal which does not appear anywhere on the rate page, everyone does it, its Marriott Corporate policy, you should know those rates are not the final, the last page has all the information!!!
Not at all impressed. USD/night means cost for the room for the nights selected not average. Total for room means cost for the nights selected not plus fees and taxes.

Lisa Looa
from Greeley, CO
We had an Encore package to use. Our paperwork had a 3 bedroom at the Vail, CO Ritz Carlton. When the Marriott Encore person contacted me, I was told the had a 2 bedroom, I was i;n my vehicle and driving, so I just went with what she said. I contacted Marriott two times prior to our Feb usage, telling them our paperwork says a 3 bedroom. The first time I called, Joe I believe was his name, was absolutley no help, I repeatedly asked for a supervisor, to which he told me, the were all busy and a supervisor would call me back. Well that never happend, so I called back, the end of January. Much nicer person helped me, said he would talk to his supervisor (s) and get back to me. Well that never happened either. So I called
(800-782-5410 ) yesterday April 17, 2018, and spoke a Libby, who talked to her Supervisor, Allen, who remember my complaint/issue from January. After being on hold several minutes, Libby returned to the phone, saying she talked to Allen and he said that the Ritz-Carlton was a mistake, and we chose to stay in a 2 bedroom...WHAT! We had 5 people in our party that had already scheduled vacation time, I could not change our dates so we took the two bedroom... Our paperwork only shows Ritz Carlton 3 bedroom units in Vail - thats it, nothing else. I stated that the Marriiott that we stayed at was in no way comparable to the Ritz Carlton; I felt we should be compensated with another short stay or something. AND If MY memory serves me correctly, when I made my second call, I was told that the Marriott had been added after our Encore Package/Contract was offered to us.
Libby assured me and guaranteed me that Allen would call me today, April 18, 2018. I told her she was on speaker phone and my husband and son heard her saw that and to be sure to tell Allen II would be expecting his call. Just please do not call me from 10:15 am - noon MST as I had an eye doctor appointment. Libby made note of the time . Well, ALlen did not call me today. I am so frustrated with Marriott. The terribly long hold times, never getting to talk to a supervisor, even if I ask repeatedly to talk to a supervisor, one never comes on the phone.. no returned phone calls..... These are perfect examples to the lack of concern or appreciation of your customer. When we purchased our 2 weeks at Ko O Lina, we were told " Hawaii has a much better value with trading for other destination... " way more bang for your buck owning Hawaii property" Were we sold a bag of goods. I am going to call Allen in the morning April 19., 2018....If he talks to me I will be truly impressed.....so farthe customer service from Marriott has been worthless. Whoever reads this complaint, I truly would appreciate a timely response via phone 970-590-9973 or email loos@greeleynet.com .
Thank you, Lisa Loos 31413 County Road 25, Greeley, CO 80631
Mailing: 3620 W 10th St #415, Greeley, CO 80634
home phone 970-686-0353
Have feedback for Marriott?
Thanks for your feedback!
Sorry. Please try again later!