Marriott
Contact Marriott Corporate
Toll free phone number: 1-800-721-7033
---
Marriott International, Inc. is a multinational hospitality company that manages and franchises a large portfolio of hotel and resort properties. It is publicly traded on NASDQ:MAR. Revenues in 2015 were reported as 14.4 billion USD. In 2013 employees were reported numbering over 199,000. As of 2016 Marriott operates 30 brands internationally.
To reach Guest Services call 1-800-721-7033 or you may find guest help here. If you would like to write to CEO Arne M. Sorenson, address an envelop with Marriott International, Inc., 10400 Fernwood Road, Bethesda, MD 20817-1102. The corporate office phone number is 301-380-3000.
In addition to Marriott Rewards benefits guests will also be able to book stays at Marriott owned Ritz-Carlton and St. Regis properties. The new Marriott headquarters are being built atop the American Legion Bridge in Maryland. Social presence is found on Facebook, Twitter and Google+.
Marriott Contact Information
Report complaints to corporate and get satisfaction
Marriott headquarters address

10400 Fernwood Road, Bethesda, MD 20817

Company website

1-800 phone number

1-800-721-7033

Support email address

contact@marriot.com

Better Business Bureau rating

A+

Customer service hours

24 hours a day (online)
Browse reviews of other Hotels
Top Marriott Complaints
Browse more than 79 reviews submitted so far

I'm currently staying at the Marriott in Cleveland 150 th st. For business. Last night kids were running up and down the halls all day and night slamming doors and yelling. I called the front desk around 10:30 and they said they would take care of it. At 11:30 I called again and they said they would take care of it, and still the noise persisted. At 12:00 am I finally had enough and went to the front desk myself and still the kids ran up and down the halls all night. I have never had such a bad nights sleep as I did last night. I currently spend a week at a time when I'm working in the area. I stay at your motel because I thought it was a first class operation. I'm very disappointed in my stay thus far. Something cerently needs to change.

Melinda Seecharan
from Melbourne, FL
T,v, had a red line going down the side , there was no comforter on my bed ,air vents in the bathroom covered in dust and grim, me and my 9yr old started itching after laying in the bed, the pool had slime on the walls and floor and when we went to breakfast the pork was cold my husband came down sick, after eating and my 6 yr old son sat on the floor and ate his breakfast the management and other employees saw this and never offered him a seat he shamu in the splash area was peeling paint. I would like customer care to get in touch with me. They supposedly conducted an investigation about bedbugs in my room and they said it came out there was no bedbugs in the room.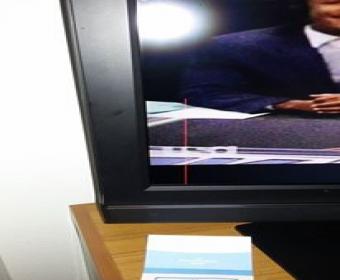 VERDERONE
from Draguignan, PAC
Bonjour Cher Monsieur Stewart
Pour Information n ayant pu vous rencontrer lors de mon séjour, veuillez trouver ci dessous copie de ma réclamation envoyée ce jour au Siège de Marriot « Complaint Registration »
je suis client du groupe depuis de nombreuses années; ma carte membre SPG N° 50951811618/ 263869419 VERDERONE CHRISTIAN
Mon séjour Meridien Etoile Paris du 28/9 au 1/10 Chambre 6003 N° Facture 1069319
Client du groupe je suis scandalisé par la baisse de qualité de cet Hotel qui ne mérite plus ses 4 étoiles .. et qui pratique des prix excessifs 429 € la nuit en rapport de la chambre
Je suis descendu a de nombreuses reprises dans les hôtels du groupe dans le monde entier ( je vous invite regarder mon compte) et j ai toujours eu une qualité égale. Je ne comprends pas comment cet Hotel peut encore faire partie du groupe ..!!
Ci dessous tous les problèmes rencontrés :
0° Personne sur le perron pour prendre les valises et accueillir la clientèle..
0° Bis J ai du moi même monter ma valise dans la chambre
1° Chambre excessivement petite
2° Pas de Vue . Vue sur un Mur.. Indigne de la catégorie SPG GOLD et de son Prix… Photo a votre disposition..IL EST TOUIT A FAIT ANORMAL DE CLASSER CETTE CHAMBRE DANS UNE CATEGORIE SUPERIEUR ET DE LA PROPOSER AUX PORTEURS DE LA CARTE GOLD… INADMISSIBLE…Je vous invite à aller vous rendre compte par vous même..Par ailleurs on ne peut pas dire que j ai réservé a la dernière minute celle ci ayant été et faite bien avant ..
3° Réfrigérateur Vide !!!
4° Pas de bouteille d eau
5° Pas de biscuits ou cacahuètes ou autres pour prendre l apéritif
6° Pas de service pour prendre le Café
7° Pas de sachet de café ou de thé
8° Pas de verre !!!
9° Un seul peignoir alors que chambre réservée pour deux personnes
10° Pa d abonnement pour la TV aux grandes chaines de sport..Canal + GOLF.. BEIIN…RMC SPORT .. Impossible de voir la RYDER CUP
Restauration/Diner Restaurant de L hotel
1° Pas le choix .. Un seul restaurant..!! En rapport du nombre de chambre il pourrait au moins y avoir plusieurs possibilités
2° Entrée extérieure mal conçue. A chaque ouverture des portes une vague de froid s abat sur les tables …
3° Viande servie non en rapport avec écrit sur le menu et sur la photo affichée dans les ascenseurs !!! Viande trois fois plus mince, dure et pleine de gras …
Réflexion faite auprès d un attaché de Direction.. Ce dernier se confonds en excuses et je le comprends ..mais cela ne change rien en l absence de qualité de service ..et même de service tout court !!
Cette politique est désastreuse. L hotel ne mérite plus ses 4 étoiles a peine Deux ..et encore .. Maintes locations avec RNB offrent à des prix plus bas des services plus hauts.. Que les Hôteliers ne se plaignent pas si les clients désertent
Je ne sais si cela est du a la politique du groupe ou au management de l Hotel mais c est un désastre
Je suis fortement déçu par mon séjour et il est certain que je ne retournerai plus dans cet Hotel..et que j hésiterai dorénavant à faire confiance au groupe.
C est dommage car si vous regardez tous les séjours effectués ces 25 derniers années ……(Tahiti..Nouméa..Ile des Pins..Tokyo …)
J attends de votre part une réponse point par point à mes remarques
Cordialement
CHRISTIAN VERDERONE
06 07 932 142
cverderone@alice.it

Jerry Kritzman
from Valencia, CA
I made my reservation using award points directly with the hotel and was told breakfast was included. We had a cup of coffee and a banana and were charged $22 and told our points stay did not include breakfast. I told the clerk that I was a gold elite member and I was told, "Oh well, it is what it is and your breakfast is $22." I will avoid this hotel and recommend others to do the same.

Stephanie Schaeffer
from Gresham, OR
I had reserved a BLOCKED room for my sons wedding in May 2018. I was one of the first to reserve a BLOCKED room. I flew into Sacramento and had to head straight to the rehearsal dinner. At about 9:30pm I was finally able to get to the hotel. I was told that all the blocked rooms were taken. Needless to say I was very upset. They put me in a room on the second floor, completely on the otherside of the hotel from the wedding party and family. I was informed that there were no elevators. I told them I have a hard time climbing stairs let alone with luggage. They had no available rooms on the first floor. I struggled getting to my room which was the same quality as any other hotel. I expected better. I was not able to join family and friends in the lobby due to the fact I had to climb stairs. The wedding was the next day and was absolutely beautiful and exhausting. I made it back to my room around 11:30pm and went right to bed. Around 1:00 am, I was awakened by an extreme amount of noise. The people next to me were partying loudly, people were coming and going, even knocking on my door. I called the front desk and there was no answer. I tried twice. The party continued until 3:30 am or so. By 5:00 am I was wide awake, so I packed up and checked out with no compensation for what I call a disaster of a stay at a Marriott, which, by the way was my first time ever at a Marriott. I had better experiences at Comfort Inn's, Holiday Express's where I even was able to have a FREE breakfast and lower costs with a more comfortable stays. I will never stay at another Marriott nor recommend one. It may have eased my pain if I was at least comped one night as I really only slept one night and listened to a party the other night.

JOHN HODGE
from Arlington, VA
I AM 68 YEARS OLD, STILL WORKING, I HAVE A GOVERNMENT ID CAR, I AM AN INSPECTOR FOR GOVERNMENT JET FUEL PROJECTS.
I MADE A RESERVATION AT THE TOWNPLACE SUITES AT LEXINGTON PARK MARYLAND IN JULY 15TH AND WAS PUT OUT ON THE 1ST OF AUGUST BECAUSE OF A SWIM TEAM COMING IN TO THE MOTEL. I CHECKED BACK INTO THE MOTEL THE 6TH OF AUGUST AND STAYED UNTIL THE 31ST OF AUGUST. MICHELLE, YOUR BUSINESS AGENT AT THE PROPERTY IS NOT CONSISTENT WITH THE $93.00
PER NIGHT GOVERNMENT RATE, SHE TOLD ME THAT SINCE I HAD A 0NE BED ROOM SUITE, IT WOULD BE $119.00 PLUS TAX PER NIGHT. I EXPLAINED TO HER THAT HALF OF THE PERSONNEL STAYING THERE WAS ALLOWED THE $93.00 PER NIGHT THE GOVERNMENT RATE. SHE SAID SHE WAS SORRY, SHE IS A MONEY HUNGARY BITCH, AND I WANT BE STAYING THERE ANY MORE.
THE BREAKFAST FOOD IS THE SAME, THE PAPER TOWELS IN THE ROOMS ARE 1 PLY, THE TOILET TISSUE IS 1 PLY, I EXPECT MORE FROM A MARRIOT PROPERTY THAN THIS. MY STAY HERE AT NAS PAX RIVER IS 12 MONTHS, LOOK AT THE MONEY SHE JUST LOST FOR MARRIOT, AND TALK IS THERE WILL BE A LOT MORE. I AM AT A HILTON HOME 2 AT PRESENT WITH A GOVERNMENT RATE, AND IT HAS ALL THE AMMENITIES THAT I WOULD EXPECT FROM MARRIOT, BUT DID NOT RECEIVE..
MY MARRIOTS REWARD CLUB #959 710 989, CHECK MY LOYALITY FOR MARRIOT THE LAST 8 YEARS. THANKS AND HAVE A BLESS DAY. SPYDER WAS ALSO FOUND IN THE BATH ROOM FLOOR OF THIS PROPERTY, I SHOWED HER A PHOTO OF THE SPYDER AND
SHE JUST SAID THEY WOULD SPRAY THE ROOM AFTER WE MOVED OUT.

Sherri Turner Sharp
from Rocklin, CA
I made reservations via the 1-800 reservation number for four nights (8/23/18 through 8/27/18) at the Nashville Marriott Airport location. I requested to use 70,000 Marriott points for two of the four days. The night that I made the reservation, I requested to have the reservations sent to me, but no email was sent confirming the reservations. The next day, I call the 1-800 Marriott number again, to get a copy of my reservations with the reservation number to confirm. I was told by another agent that only one day of points (35,000) was applied. He said that they had system problems on the night that I placed my reservations. The agent corrected the reservations and applied the 70,000 points paying for two of the four days. After checking out of the hotel, I noticed that my spouse's receipt only had one day of the points applied. The hotel was unable to corrected the issue and did not offer to contact the 1-800 Marriott customer service number to see what happen. Before leaving Nashville, I tried to contact the 1-800 Marriott customer service number again, but no one picked up the call. Today (8/28/18), I called again and it took a long while before the customer service dept. picked up the call. I was transferred several times before I finally received assistance. Also, after the customer service agent contacted the hotel, I was told that it will take them several days to make the correction on my spouse account. Out of all the years that I have been a member, this has been the worst customer service that I have received from Marriott. I am very unhappy with this process and will not used the Marriott service again after my points are all gone.

Tony hallmark
from Tyler, TX
My daughter booked a reservation and told that person she was 18 and a college student. He took her reservation and CC info. When she arrived at Westin in Houston the desk clerk Jocelyn refused to check her in saying she was not 21 and that no hotels will allow her to check as it was the law. Her money was still debited from her account because she did not cancel the reservation . This is flat out robbery. , when I called the desk clerk Jocelyn to inquire she began backtracking and changing her story as to what took place Howver we had multiple witnesses he can verify what the clerk said. When I tried to speak to someone over her she said she is the manager and no one was over her. I called an hour later spoke with a different employee and got the names of Patrick and mark who are actually the mangers. So Jocelyn is nothing more than a liar. So now my daughter is 4 hours from home at 1 am under the impression that no one will check her into a hotel because of the lies Jocelyn told her. As a parent do you no how frustrating this is to have incompetent ppl working in such a manner. And would not even allow us to speak to the real manger. Highly disappointed in Marriott as we I travel extensively for my job but doubt I will ever stay at another Marriott hotel. Smh poor customer service from the reservations guy to the desk clerk and they will still the money from an 18 yr old college student smh

rosann calisi
from San Francisco, CA
I was in Bellevue for work for one night, Aug. 7th, 2018 and stayed at the Marriott in Bellevue WA (200 110th Ave NE, Bellevue WA 98004) and a man tried to forcibly break into my room at 6:45am: the steel door-stopper blocked him from coming in and my screams may have also helped deter him. I reported this incident using my room phone immediately, and I also reported it in person to t the front desk clerk where I was told the Manager 'was not available but he would call me asap.' This happened 36 hours ago. I called the manager: Daniel Hurtado on his cell: 425.214.8525, I also emailed him and I have not yet heard back. I have since left Bellevue and am back home in San Francisco, CA.
I was extremely shaken and upset after this incident and it's unfathomable to me that NO ONE at Marriott is concerned in the least that this happened. I certainly hope the person reading this complaint will realize the severity of my concern, the unprofessional attention by this Marriott staff, and will get back to me with acknowledgement.
Regards
Rosann Calisi

Michael Black
from Alexandria, VA
When I checked into the room and went to bed when I woke up I had red bite marks all along both legs. Also, when I went into the shower the shower had mold all along the tile and the tub, When I started the shower I never got any hot water for the shower or to shave in the morning. When I got the desk to file a comment t5he desk clerk stated that he would pass it on to management. When I got to work and saw the nurse we have on site she stated that I had approx. 20 bed bugs bites on my legs. At which time I had to destroy all my clothes that I had worn that morning and go and get new clothing. It been now three days and I'm still showing the bite marks from the bed I slept in on 5 Aug-6 Aug 2018. As a Platinum Premier Elite for Life I should have been shown a better answer from the desk and a follow-up from the general manager to the hotel. As of today I have had no comments or calls from anyone about this matter. If this hotel has bed bugs then you will have more issues from users of this hotel. I can't even give this hotel a star!!! If you have any question please send me a e-mail at sportsbb@msn.com my Marriott number is 364965251/ phone 540-903-5414

Vanessa eason
from London, ENG
Marriot at cheshunt
Cheap yes
Staff brilliant
Rooms felt damp old Aircon
Bed dreadfully uncomfortable
Marriot at York
First room no aircon
Torn nets at window
Second room
Aircon set to maintain 21 degrees
Bathroom lacked ventilation
No water in rooms
No fridges
Worst of all one double bed that had seen better days
Restaurant staff lovely
Føod poor value and even poorer quality
Great 2 star hotels but 4 well !!!!
Lingfield
No toppers on beds
No offer of help with luggage
Marriot definitely on the downward slope
This from a marriot member who always sought you out for your comfortable beds and rooms
All three recent stays the hotels looked tired and worn

Martyn Phillips
from Redbank, QLD
Marriott Rewards Member no. 415202563
I received a birthday gift of one elite night by e-mail from Marriott Rewards on 19 June. Despite activating the gift, I have not received the credit Elite night on my account.
I have sent written queries to Marriott on 3 prior occasions in relation to this matter. I also contacted Victor in Customer Services on 1 August and forwarded to him a copy of the Marriott e-mail to me dated 19 June. I have been given case nos, however, I have not received any response to my enquiries. I appreciate there may be a high level of traffic at this time however, it is now 29 days since I first raised this matter and I am still no further forward.
My previous enquiries were given case nos. as follows :
Case no. 39305155 dated 09 July 18
Case no. 41031290 dated 14 July 18
Case no. 58064938 dated 30 July 18
The additional Elite night is important to me as it would give me 10 nights this year and allow me to keep my Silver status within the new scheme commencing 18 Aug 18.
I would be grateful if you would follow this up for me and get back to me as soon as possible.
Thank You
Martyn Phillips

joe martino
from Waterford, CT
fairfield inn and suites, troy road, east greenbush, ny.
Stayed there 2 nights August 1 and 2nd .
The elevator was NOT WORKING and no one notified that day. We drove from waterford, CT up to there. We were put on the 3rd floor ( room 305) because this was the only room available. We had to ask and pay other guests who were staying there to luge up our 2 large suitecases to our room!!.
Also, our medication were stolen from our room the last day, because I had an entire prescription full of anti-anxiety medication that I KNOW I had, and Joe had his daily pill box taken from the room, and we know this, because he took his medication that morning before we headed out at 9 am!!
Joe martino ( Marriott silver reward member)
Account # 2901610702

john barnes
from Manchester, ENG
Hi looked at this hotel on booking com disappointed with the tiredness, the towels smelt stale, and at breakfast the cups and cutlery were not clean but the worst thing was the fact when I needed a shower there was no cold water - even the toilet flushes hot water - it seems that this is an on going problem looking back at the reviews . your staff were apologetic but seemed oblivious to this. I am sure this must be a safety issue,

Sandi Perkins
from Edmonds, WA
I spent 5 nights at the Marriott on 47th street in New York with my daughter's family for the Dance the World event. 4 of the five our room filled up with pot smoke. The first two times we reported it and they said they would send security to check. The last two we just left the room. We had two young girls with us plus the smell made me sick. It was doing us no good to report it obviously since it never quit happening. My son-in-law even went so far and to block the fan and under the door with towels. For the cost of the hotel, I would have expected better from Marriott.
I have been in the hotel business for 40 years and we would have made sure the problem stopped the first time and even compensated the guest for the problem.
Sandi Perkins (party of Williams family)
Room 4223 on July 25th to July 30th.

Devonna L Polk
from Abbeville, LA
I will NEVER stay at this hotel again and am contemplating whether or not to remain a Marriott's member! After reading the "not so good" reviews, I still reserved my husband's room at this hotel. REMEMBER - REVIEWS ARE FOR A REASON! The customer service is horrible! This problem has been going on since Wednesday, July 18 yet I did not write the review, immediately, hoping the general manager would rectify the situation.
I called the hotel to inform them that my husband would be arriving late. I was told "no problem- I will hold his room - thanks for calling." My husband arrives - his room had been given away because they had "over booked!" - not our problem as the consumer (Customer Service 101) He was given a queen suite for the night and in the morning he would be moved to the room type that was requested - a king suite. Had I not called the hotel while he was at a training, that would move would have NEVER happened! I spoke with the general manager, Jan who "apologized" and stated that because of the inconvenience, we would receive "5000 points that day" and that she would call me the next day (still waiting on the call)! I am a rewards member and I know that it takes a few days to receive points therefore I decided to wait. Yesterday, we received points for the stay but no courtesy points. I am livid - not because of the points but because of the lack of integrity and customer service of the general manager. No wonder her staff is incompetent or perhaps they just do not care! I use Marriott regularly, sometimes booking 10-11 rooms at a time for business but because of this incident, I am seriously thinking of using another chain. For the past few days, I have left messages for the general manager with no return call. This is the worst customer service I have ever received at a hotel! REMEMBER - REVIEWS ARE FOR A REASON!

Rodney Shenck
from Camp Hill, PA
What good does it do to have Marriott reward points card when every time I try to use the points I am told that the allotted rewards rooms are all booked? And if I pay for the room the member discount turns out to be less than $5.00. Maybe it is time for me to check out another card even though I have been a member for decades.

William F. Davis
from Harpersville, AL
I called to reserve a room last week at the Courtyard by Marriott at UAB in Birmingham, Al. I explained that I am a senior, a veteran and gov employee. I requested the best rate and was told it was $178.00. Myself and 2 of my friends are here now. They booked the same room for $118.00. I tried to get my room changed to the same price but was told they couldn't do it. I have been a rewards member for a long time and this is not right. I am making a formal complaint and hope to hear from you!!

Michelle Maron
from Bellevue, WA
July 18, 2018
To Whom It May Concern:
My experience at Marriott while on Vacation:
My stay was pleasant until I checked out my hotel room on. My Coach wallet came up missing with all my cash while I was on vacation with my two small children. Unfortunately, I didn't know I left my wallet behind, until I got to my next destination, when it was time for me to pay for a purchase, an hour later, that's when I realized I didn't have my wallet. That's when I called the hotel, and went back. At this time I was told the room had already been cleaned and no one from housekeeping turn in a Coach wallet. I know for a fact I left it, that was the last time I seen it , was when I was in the room on the bed with my wallet, I even tipped the room service for the couple days of service, while I was there. I thought I put the wallet back in my purse clearly I didn't. The police was called they took a report but that wasn't much help. It wasn't nothing police office could do, but I did get a police report number. I've talked to the hotel manager Andrea Israel, her response to me was she "trusts" her hotel staff, because they were like seniors, as if I was lying, I have no reason to lie or make up stories. I just feel bad that I was careless in leaving my wallet on the bed. I thought I had everything before checking out, especially my money while on vacation. Andrea was kind of enough to give me $10.00 for toll roads to get back to Chicago airport. I'm am very disappointed how I was treated, I have no reason to lie. I just hope no one never have to go through this terrible experience my children and I had to go through at this establishment. I have always stayed at Marriott, never had a problem, but of course I never left anything valuable behind. I'm hoping they find it and send it back to me, my wallet with all my cash and especially the person or persons who ever decided to keep my Coach wallet. Management lack of concern about this situation made the situation worst.
I have been calling making complaints, getting cases but no resolution to my situation. Its seems to me no
It seems to me no one is taken my case seriously. I want someone to look into this matter. I want my money back and my Coach wallet back. It wasn't fair to my family and I how we were treated. I feel what was ever left in the room still belong to the guest. I paid to stay in that room, it not up to housekeeping to keep items. It was about an hour when I notice my wallet was missing and contacted the hotel. I knew exactly where I left it. Please take me seriously and helped me with this situation.
Thank you
Michelle Marion
I can be contacted at 206 235-0910 Michelle Marion
My hotel stay was at Marriott FairFeild Merrivelle IN
My stay was during July 10th to July 13th room no# 138

Audrey Norman
from Chicago, IL
My family had our family reunion at the Martiott East in Cleveland Ohio on July 13th, 2018. The food was cold, nasty, and so was the staff. I will never step foot in your hotels ever again. They brought us water with little or no ice at all. Whenever we requested anything, they looked like we were bothering them. The time and event on that day cannot be replaced. My entire family is upset. We want an apology, and would like to be compensated for our money and time.! 440-319-1043.

Rhonda Delesley-Dent
from Plymouth, MN
On July 3,2018 I checked in to the Marriott in New Orleans on Canal Street. My stay was from 07/3/18-07/10/18. I booked Through a travel agent called Sistatosista. When I check in I notices that there was confetti on the table where the Television was that was from a Bachelorette party sometime before my check in and there was a male hand print on the mirror with Ky-jelly on the mirror as well. The covers were nasty on both beds. So I was upgrade to a suite which was supposed to have a pull out sofa and I was told a roll away bed would be delivered to the room as well. The pull out sofa was not a pullout and there was no roll away bed. They delivered a air mattress that cost 19.99. I paid 1,048.00 pp to stay and that's without air fair. I stay at this hotel every year around the same time. I use to pay 750.00 and this was for the stay and the bus ride up there. The hotel overbooked this year and they didn't have any compassion for everyone complaining this year. I'm a award member and very unhappy about my stay this year. I would like a email back or call 904-612-8537 from someone on this matter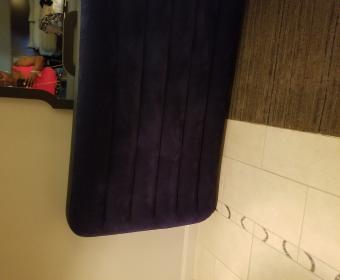 Jay Chopra
from Alexandria, VA
What is gone wrong with Marriott, we used to treated like guest and now we treated like a customer
If you call customer service, all you hear is fancy messages in different languages and next you are on hold for 25 minutes (still no one comes on the phone), really you want your customers to hold for 25 minutes, you should not have contact phone numbers if you want people hold hold and hold
I don't even know how to get hold of someone , please start hiring people who answers the phone
Thanks
Jay

Mrs. HaNeul Kim
from Floreal, PW
Daer Sir,
we stay at the st regis hotel mauritius few weeks ago in june.
1-2 days before leaving hotel, we give envelop of money to a man didier of reception office.
It was in france restaurant of the hotel.
We tell him to give money to butler but butler never receive money
i contact hotel but hotel no know where money is.
they say no money
they say no camera seen.
please help me invistigate.
please be of help to me
thank you

virgilio lopez
from San Jose, CA
im asking about my corporate card discount im still active work at the residence inn and springhillsuites sanjose airport but my card is un active how you can help me.

Tameka Wilson
from Fort Wayne, IN
Visited the Fairfield Inn Airport, Sullivan Rd. College Park June 14- June 17. Paid cash and the money was not released from my card. I've made a complaint on June 19th, June 21st, June 25th and again on June 29th. No one has followed up with me. The onsite manager, Charvin, was very rude and made several racist remarks, although we are the same race.
I still don't have my money after paying cash and I have a cash receipt.

Teresa Madsen
from Noblesville, IN
Fairfield Inn Quincy, Il June 1st and 2nd 2018. Overall experience from time reservations were made until the moment I left the front doors was horrible! The FIRST bad experience was when I made the reservations on line. when I keyed in Fairfield Inn Quincy Ill the first search that pops up shows "Fairfield Inn Quincy, Il / FairfielldInn.Reservations.com". Looking at this I thought I was booking directly thru Fairfield Inn. The reservation was suppose to be $108 per night plus tax. Two rooms ended up costing me $599.27 for 2 nights 149.82 each room. My calculations were $108+15.12 tax=123.12 difference of 26.70 per room. When finalizing the reservation it takes the payment information and then finalizes the transaction with a final total AND without breakdown of charges or cancellation opportunty. I called Reservations.com (which was a nightmare) and was told they get a service fee of $14.99 and the rest goes back to Fairfield Inn for taxes. When I asked Fairfield about this I was told Reservations.com is a 3rd party entity and the tax fee is 14%. So I was overcharged AND without full knowledge of what was being applied and absolutely no help from Fairfield Inn or Reservations.com. It was misleading and deceiving. The SECOND bad experience was finding bugs in 3 beds and how Fairfield Inn handled the situation. My daughter who is a major germaphobe found a bug on her bed that resembled a bed bug. I took it to the desk and the gentlemen was very concerned and called his boss which whom said it wasn't anything to be concerned about but give them the option to go to another room. He told me they would have Ecolab (I believe that is what is was called) come investigate to determine if it is true bed bugs. I moved her to another room leaving the old room open so I could see if anyone followed up with the bug issue. I went back to my room and found ants covering the desk. I reported this and was told they were sorry for the ants. Next morning the cleaning lady was headed in that room and I told her we found a bug in the bed. She said she had nothing flagged for that room but she would check on it because they are not suppose to touch a room with possible bed bugs. 10 minutes later she was almost finished cleaning the room. I asked her if she checked on the bug issue and she said Yes, they told her it was nothing and to go ahead and clean the room. While that was going on my other daughter called me to her room and she found a little black bug in her bed. I went back to my room and found ants not only on the desk again but in the bed that I slept in! I was told the initial bug was not a bed bug and they took all the precautions by having the room inspected in which they did not find signs of bed bugs. This was a lie! No one went into that room except the cleaning lady! Even if it was not a "true" bed bug issue the fact remains that we had 3 rooms in which bugs were found in beds in all 3 rooms! So they told me they were going to refund 1 room with 2 night stay for my inconvenience. The THIRD bad experience is with the young female desk clerk the morning of check out June 3rd. She was not only a snippy little b.... she also laughed at me when I showed her the picture of the ants in my bed. I told her it is not a laughing matter and maybe she should go sleep in the bed with the ants. The FOURTH bad experience is now with the refund! I was left a message thru Priceline to call them back for the refund. When I returned the call they told me they had nothing to do with a refund and I would have to call Reservations.com. So I called Reservations.com which was another JOKE!! talking to these people is unreal and I got nothing! They said there is no record of any refund. I called Fairfield Inn and spoke with Deb. I must say Deb is the only positive and friendly experience thru this. She called Priceline and left me a message saying that I should be getting a refund of $275.04. A week passed and a refund of $248.62 was credited to my account.Not the full $275.04 as she had quoted me. Deb was going to call priceline again asking why the difference and she would call me back. That was June 21st and it is now June 27th and I have heard nothing more. The full charge of the room was $299.86... I received a refund of $248.62 which is still not the full amount. THIS ENTIRE EXPERIENCE HAS BEEN HORRIBLE!!!! Teresa Madsen grandson_gavin1@yahoo.com

Kevin M. Ross
from Columbia, MD
Good Morning!
We made reservations at the Courtyard by Marriott property in Cranberry Twp, PA, via Confirmation number 71300020, for (Thursday) 6/21 thru (Sunday) 6/24. We paid for our first night and wanted to use rewards points for the next two nights (6/22 & 6/23 @ 10,000 points/night). We called the reservation line, asked if this was possible and was told no worries, use the same Confirmation number, therefore 20,000 points were deducted on Thursday (6/21) from our account for the second and third night stays.
When checking out (on 6/24), we were charged for 3 night stay (@ $521.78) and NOT 1 night stay with two nights on points.
Apparently our 20,000 pts were RE-deposited, without our knowledge and was told, at the Courtyard, that transaction could NOT be done.
Please help rectify this situation by crediting our Marriott Rewards Visa (on file) for $295.16 ($147.58/night X two nights) and RE-deduct the 20,000 points.
PLEASE call with questions at (C) 410-303-6555 or (H) 410-480-0003.
Side Note: we already spend about an 1.5 hours on Marriott's "elite line" to no avail Monday morning (6/25).
Kevin & Tara Ross
June 27

Judy Hillberry
from Atlanta, GA
Poor reservation personal on the phone. Rate are not the same as on their websites.
Down town Chattanooga Marriott new I was bringing three grandchildren, but failed to tell me both pools were closed.
Totally disappointment for the children.
At 11:30pm the fire alarm went off, had to go down 15 flights of stairs. False alarm.
I purchased the package deal. Hotel did not have enough tickets for IMAX.
The only thing good about this hotel was breakfast.

Roland Gassler
from Gilbert, AZ
Marriott Marquis Marina San Diego reservation web site is very misleading. On the first page they provide a section to show the days you want to stay, the number of rooms and guests plus any discount to apply. Once that is filled in there's a box that indicates "view rates". Another page comes up that shows the types of rooms available the rate for each room and total per room. Nothing on this page or on the inserts that appear when you click on "rate details" or "room details" for a selected room type indicates that rate and total are not inclusive. It doesn't indicate average cost per night or total per room plus fees and taxes. So at this point your expectation is this is what you will pay. Not until you go to the "select" box that takes you to yet another page which you think is to make a reservation for the room you selected do you find a whole new series of costs. Now you find that the cost you thought you were going to pay is not that at all but was average cost per night and total per room is really plus tax and fees.
No one in central reservations, hotel direct reservations or the person that apparently has the authority to a offer a modified rate or negotiate will listen to the argument that Marriott has decided to change the English language and that the words on the rate page really mean something different. They use terms like subtotal which does not appear anywhere on the rate page, everyone does it, its Marriott Corporate policy, you should know those rates are not the final, the last page has all the information!!!
Not at all impressed. USD/night means cost for the room for the nights selected not average. Total for room means cost for the nights selected not plus fees and taxes.

Lisa Looa
from Greeley, CO
We had an Encore package to use. Our paperwork had a 3 bedroom at the Vail, CO Ritz Carlton. When the Marriott Encore person contacted me, I was told the had a 2 bedroom, I was i;n my vehicle and driving, so I just went with what she said. I contacted Marriott two times prior to our Feb usage, telling them our paperwork says a 3 bedroom. The first time I called, Joe I believe was his name, was absolutley no help, I repeatedly asked for a supervisor, to which he told me, the were all busy and a supervisor would call me back. Well that never happend, so I called back, the end of January. Much nicer person helped me, said he would talk to his supervisor (s) and get back to me. Well that never happened either. So I called
(800-782-5410 ) yesterday April 17, 2018, and spoke a Libby, who talked to her Supervisor, Allen, who remember my complaint/issue from January. After being on hold several minutes, Libby returned to the phone, saying she talked to Allen and he said that the Ritz-Carlton was a mistake, and we chose to stay in a 2 bedroom...WHAT! We had 5 people in our party that had already scheduled vacation time, I could not change our dates so we took the two bedroom... Our paperwork only shows Ritz Carlton 3 bedroom units in Vail - thats it, nothing else. I stated that the Marriiott that we stayed at was in no way comparable to the Ritz Carlton; I felt we should be compensated with another short stay or something. AND If MY memory serves me correctly, when I made my second call, I was told that the Marriott had been added after our Encore Package/Contract was offered to us.
Libby assured me and guaranteed me that Allen would call me today, April 18, 2018. I told her she was on speaker phone and my husband and son heard her saw that and to be sure to tell Allen II would be expecting his call. Just please do not call me from 10:15 am - noon MST as I had an eye doctor appointment. Libby made note of the time . Well, ALlen did not call me today. I am so frustrated with Marriott. The terribly long hold times, never getting to talk to a supervisor, even if I ask repeatedly to talk to a supervisor, one never comes on the phone.. no returned phone calls..... These are perfect examples to the lack of concern or appreciation of your customer. When we purchased our 2 weeks at Ko O Lina, we were told " Hawaii has a much better value with trading for other destination... " way more bang for your buck owning Hawaii property" Were we sold a bag of goods. I am going to call Allen in the morning April 19., 2018....If he talks to me I will be truly impressed.....so farthe customer service from Marriott has been worthless. Whoever reads this complaint, I truly would appreciate a timely response via phone 970-590-9973 or email loos@greeleynet.com .
Thank you, Lisa Loos 31413 County Road 25, Greeley, CO 80631
Mailing: 3620 W 10th St #415, Greeley, CO 80634
home phone 970-686-0353

I booked a reservation on Jan 2 , It was suppose to be a special group rate( Hollywood Vibe Convention). The hotel had met their commitment with the group and no longer had rooms for the block at a special price. I booked the room anyways, and asked for 2 double beds. The customer service person assured me two double beds would not be an issue, I was paying full price. I did receive a confirmation, that said not guaranteed, but didn't pay much attention because was told on the phone it wouldn't be a issue. Two weeks before my arrive date I receive an email saying I could only have a King room with a rollaway bed. This made me upset, because how does a person taking reservation NOT know the hotel is sold out of double rooms. I could have planned ahead, not two weeks before my arrive when a convention is going on and the other hotels will also be booked by now. My email told me to call or respond and they would get back to me. I responded the same day( March 9) with an email and still waiting for them to get back to me. I called earlier this week and all the managers were in a meeting, the gentleman who answered was very very helpful, I wish I would have wrote down his name, he encouraged me to call back. I called again today, talked to manger that was not very pleasant. I asked several questions of how this could happen and he could simply say the hotel did nothing wrong. He told me how fortunate I was I was even informed, most hotel wait until you show up to tell you your reservations was changed. I was upset ,I just wanted to know how you can not know you hotel is sold out of rooms when a reservation a made? I didn't need a hotel manager telling me how lucky I was.( Michael Kozloynisky). I was then informed I wasn't guaranteed a roll away bed either, they were first come first serve. Nothing in my email mentioned the rollaway beds were first come first serve. I hope my up coming experience at your Hotel will be a better experience than I have had booking a room. I have never had a problems in any of your hotels, I just didn't appreciate the way I was treated on the phone.

Courtyard marriott dirty and bug ridden rooms.

Edward Betchley
from Hendersonville, NC
I get telephone calls thanking me for being a customer, of which I am not now and will never be because of being bothered by these calls.
This happens several times a month and it needs to stop. In the first place I am on the national and North Carolina do not call lists, so if the do not stop I will make a formal complaint. take my name off your contact list. ED Betchley

Johnnyl. Ellis
from Fort Wayne, IN
Jan.20,2018 I checked in the Fairfield inn at Columbus,Mississippi. off highway 82. I was charged incidental money to be refunded in 3 to 5 business days. I stayed there 1-20,2018 thru 1-23,2018. As of todays date the has not been returned. The authorization numbers are # 013654 , The amount is 261.27 . Todays date is 2-16- 2018. Johnnyl. Ellis,1908 aptA Hazelwood ave. Fortwayne ,Indiana 46805

Craig Hickey
from New Braunfels, TX
My wife has an account with Marriot. I travel for work 3 - 4 days a week and thought about switching over from Hilton to Marriot. I am being told I can not be added to her account. I tried to setup my own account but am told I cannot do that since our email is already associated with my wife's account. I do not want to have to create another email just to setup a rewards account your Marriot. This is the most ridicules thing ever that you will not allow a husband and wife to be on the same account and that I have to create a whole new email just to join your rewards program.
If this can be resolved on your end let me know. Until then I will continue giving all my business to Hilton

Francois Masson
from Baytown, TX
Formal complaint to the Marriott Corporate office
Good morning
I have a major concern with Marriott Europe almost systematically under-crediting points following stays at Marriott hotel and paying no attention to the related customer adjustment requests
As you can see in my file I have had issues with more than half a dozen stays last year. Each time I had to provide a copy of the invoice and I ended up being credited for the correct number of points.
The last correction was for a stay at Prague Marriott in October when, following another claim, I was credited ~20000 points. At the time I filed this claim I insisted on Marriott making sure this would not happen again with my subsequent stays. Clearly no attention was paid to this request as I was (potentially - not sure) slightly undercredited for another Prague stay and definitively undercredited for the Munich stay. I sent a claim accordingly on November 27, 2017
At this stage I have not received any answer (not even a courtesy automated note confirming my request was received).
Meanwhile, the local established practice of under crediting points has continued in December: 18855 base points for my Copenhagen stay is clearly missing elements and you did not even bother to credit points for my Budapest stay
I sent a follow up request on the November issue together with a new request for the December stays in late December ... obviously also ignored by the Europe branch
Today I decided to call the UK office and I was basically told that they have too much work to follow up on emails and that the only way to try and speed up the process is to give them follow up calls !!
Beyond crediting back due points for these stays, I would expect a commercial compensation (maintaining my platinum status for another year and / or crediting commercial points) for the time and frustration associated with having to systematically check points and filing claims. Frankly this is just totally unacceptable and I cannot even understand why a global hotel chain would persist in treating their most loyal customers this way !
You will find more details in the emails sent last year. As stated in one of them it is just not acceptable to cheat your most loyal customers, expect them to waste time checking points and filing claims ... and not even take these claims into consideration in a timely and professional way.
All customers should feel entitled to get what the program promisses with no need for filing claims and as a Platinum Customer this situation - consistent over time - is just beyond my understanding and normal acceptability levels. Quite francky , as a frequent traveller, I am a loyal customer with other hotel chains and airlines and I am sorry to say that Marriott stands out with an appalling level of service
Practically, based on my extremely negative experience so far, I do not trust the European office anymore, thus this escalation for three reasons
- To make sure you are aware of the way your customers are treated in Europe (I had two stays in Texas in January 2018 and the points were correctly and timely credited)
- To increase the likelyhood that the issue with my late 2017 stays will be fixed
- To request a fair commercial compensation (see my letters)
I trust the Corporate office will handle this issue in a timely, profesional and customer focused way. I am obviously available for any additional information you might need
Regards
Francois Masson
mail: francois.masson@exxonmobil.com
Marriott Platinum #: 129030961

Renae Treon
from Dayton, OH
Hello,
We recently stayed at the Springhill Suites Lexington near UK on Friday night, January 19 2018. The rate of the room wasn't inexpensive (almost $200), but I thought it would be worth it if it was a nice place to stay. Then I had received an email a week out about construction & renovation being done there & when I saw that I tried to find another hotel near by but they were all booked up at that late date, because I was afraid that the noise would wake us up and we are late sleepers with going to a concert the night before as well. So, we did end up staying there because I couldn't find another hotel so close to that date. We were given Room 419 at first but when we came back from the concert & were tired & ready to relax watching TV, found out that both of the TV's were not working in that room. So, at 11 pm they switched us to another room on the 2nd floor. Then, at 8 am the construction noise started which did wake us both up for the morning. I was hoping that it being a weekend it would have started a little later. Then we went to have breakfast & the drilling they were doing was right across the hallway & it was so loud that we couldn't hear each other speak over breakfast. So we left not feeling well rested plus it was not a great experience all in all. We were looking forward to trying the hotel out as we want to go back for a longer visit sometime to that area. Just wondering if you would consider a voucher for a reduced rate on a future visit so that we might try it again because otherwise I don't think we would, or consider crediting back some of our rate from this stay.
Thank you for your consideration,
Renae Treon

I called Marriott Customer Service today to ask for some questions regarding my existing booking and the customer service representative who answered my call showed EXTREMELY RUDE and nasty attitude. With this experience, I will never choose to stay at such kind of hotel again.

Leonard Schuhle
from Cape Coral, FL
Stayed at Marriott spring hills flamingo crossing for a week while hurricane irma was happening. I was very distraught that you let pets stay their. The reason I stay their is because im deathly afraid of dogs thats what i pay for. I had two rooms cost me a thousand dollars to have to be unconfortable with them on same floor. Also the air went out they couldnt make breakfast. that i understand allowing pets i wont accept. I love the hotel but unless you make some kind of resolution i won't stay their again I hope you dont allow dogs thier again.
Yours Truly Leonard Schuhle

Larry Ediger or Barbara Ediger
from Rainier, OR
Re. Folio #55138
Dear Sir or Madam,
We had reservations to stay at your hotel on Oct 16, 2017. After driving 450 miles on that day we arrived in Newark at 6:00 PM. It was getting dark, traffic was heavy and our GPS kept taking us to a Best Western. After about an hour trying to find your hotel we decided to go to the airport, turn our rental car in and take the shuttle to your facility. After taking the shuttle and traveling round and round several times , I don't think I could have ever found your hotel,We arrived at your hotel at 8:30 PM. We forgoed dinner, there was no restaurant nearby, and because of a long day and being very tired we went to bed. Got up at 5:30 AM, had an 8::00 AM flight, there was no water, We needed showers which we could not have, could not brush our teeth, and the toilet was a bad scene.( I feel sorry for your maids )_ Because of all of the above and especially because of the water problem we are expecting some compensation or a voucher for another stay at one of your hotels and not In Newark.. We are registered Marriott reward members. I will wait for an answer from you.
Thank you,
Larry Ediger
larrye@lde-company.com
503-931-0528

Chantilly Avery
from Alexandria, VA
Good Afternoon,
Mr. Sorenson, It truly saddens me that I have to write this email.
My name is Chantilly Avery
My husband is Jerwon L. Avery who is a Marriott Elite Gold Member.
I recently stayed at your Marriott Hotel in Augusta, Ga.
Check in: 10-6-2017
Check out: 10-8-2017
Room 672 - Suite Towers
Upon returning to my room on Saturday night 10/7. I noticed something moving on the floor. At 1st I attributed to me be tired, but then noticed it again. After bending down further I noticed it was a rather large cockroach bug.
At this point my wife who was with me; begin freaking out.
She has Non- Hodgkin's Lymphoma and her immune system is very weak from her last set of treatments.
She was very terrified because she had food out where the bug was initial spotted. She didn't know if there were more in the suite.
I called down stairs immediately notified the front desk and told them what I saw. The hotel did not respond. I assumed they would move us or at least offer a room inspection/compensation.
So I walked downstairs to talk to the front desk. I told the front desk what I discovered in my room. The agent proceeded to tell me it was just a Water bug.
I said No sir, it was Roach. he said no again sir it's a Water bug.
I then pulled out my phone because I managed to capture it with a hotel glass and took a picture.
After I left the front desk I still did not received any communication or correspondence in regards to my room.
After checking out I asked what was the hotel going to do? No response.
I emailed Jennifer Wright, who seemed unbothered and her only consolation was to offer me points.
As a long time client of the Marriott Hotel I am truly bothered how this particular hotel handled the situation.
They seemed unbothered and unconcerned about the health issues and concerns that this could have caused.
I will be contacting the Health Department as well, this is a serious health issue.
Respectfully
Jerwon and Chantilly Avery
704-604-8636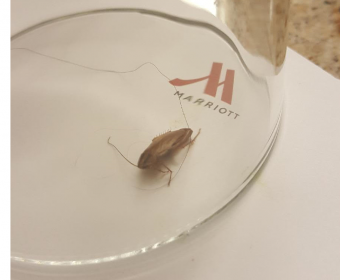 lueshand nunn
from Peoria, IL
We stayed at the courtyard marriott downtown detroit (9/29/17-10/1/2017. Our beds had blood stains all over the sheet and bed spread. Only to discover the sheets had not been changed ,there were urine stains all on the protective sheet. They had not been washed they just made the bed up. food crumbs all on the floor , as well as trash on the bathroom floor.We called the manager ,He did nothing about it.

Lanesha Barber
from Gulfport, MS
To Whom It May Concern,
My name is Lanesha Barber. I am currently staying at one of your hotels-Residence Inn by Marriot in Gulfport Mississippi (14100 Airport Road). On Sunday, October 1, 2017, I left for work around 8:30am and did not return back to my room until after 11pm that night. When I open my door, immediately I could smell a bad odor coming from my room. The odor made me sick to my stomach and I began to look around my room. When I enter the bathroom, I notice that the toilet seat was down like it had not been cleaned and as I walked closer I realized what the order was. Someone had used my toilet in my room while I was gone.
Now, I assume that employees are not supposes to use guest bathrooms. However, my toilet had been used and they forgot the flush and clean up after. This is unacceptable! The odor was so bad in my room and there is no telling how long it had been sitting in the bathroom like that. I called the front desk and the guy the answer the phone said that all he could do is send the security guy up to my room with a bottle of deodorizer to help with the bad odor….REALLY!
I thought that if I stayed at any Marriott hotels that I would be able to trust the integrity of the Marriott brand. I feel let down and totally disrespected at this point. I have been at this hotel for going on 34 days. I am a government employee with the Department of Homeland Security. I have paid a lot of money to be here and to be treated like this is uncalled for.
I will be discussing with my department head how to get this location removed from the government approved list of hotels because at this point I do not feel that it is a location that can be trust. I feel that it may be a risk for federal employees to stay at this location. If employees are using guest's bathrooms with no regards for the guest privacy of space then who knows what else is going on in guest rooms while guest are away.
There is a big event in Gulfport during the week of October 2 – October 8 and room are sold out almost everywhere. If I could find a room somewhere else tonight, I would leave right now. However, my reservation at this location is until the October 5(because of the event) and then I was supposes to return on October 9 to stay at this location for another 2 months or more. I have just cancelled that reservation at the Residence Inn because I refuse to return after this treatment.
Concern Guest,
Lanesha Barber

diana gonzalez
from Miami, FL
my complaint is I had a confim exchange.and was cancel by interval due to hurricane irma and I have to accpt a replacement week a lot off restrictions.and now.interval is telling me that the Marriott beach towers its not accepting ezchage for this resort.i always stay at that resort because I don't have to drive.im not driving because I lost my right eye and cant berly see.i own the marritt vacantion club wcish Marriott beach towers its part off this resot.its not my faught when my stay was cancel because the hurricane I sufer damages and emotions due to this irma impact.i thing I have the right to use this resort.plase help me get this resort I oen at Marriott legens ege and this resort is part off the vacation club interval says that beach plase is only accepting people that owns in that resort I will like to know its this true or not.

vickie heid
from Vernon, FL
I live in Key Largo and of course we were hit with Hurricane Irma. When I arrived back home we had no power and I am a senior citizen with a adult disabled son. We both could not sleep in the house with no power, so checked into the Marriott Key Largo. We stayed two nights, then was able to return home as the power was back on. I was told when I checked in that there were limited services, but no problem there, just wanted a cool place to sleep. My rate was $212.00.a night. I went ahead and paid this, as there were no other places in town open to stay. I feel being that I am a local person in Key Largo, we never should have been charged full rate. Just so unfair to take advantage of us during this time. Very disappointed in Marriott as I thought they could have given us a break on the rate. I checked in on September 13th and checked out on the 15th. Vickie Heid 562 Gordon Circle Key Largo Florida 33037 305-451-3134

Edward johnson
from Vero Beach, FL
Stayed at the Marriott in heron bay fl during hurricane erma. Other than the staff being fantastic especially waitress dawn. The hotel was made animal pet friendly which was never told to me. I spoke to corp.customer relations and got no where. The animals were allowed free run of the hotel. Constant barking all day and into the night. The owners even brought the dogs into the dining room which was disgusting. One dog nipped at my leg and the owner laughed and said she doesn't bite. I was a N.Y.P.D. Officer and was bitten 5 times by dogs that the owners said don't bite. Owners had dogs on expanding leashes that went out 10 feet. I had my in laws with me that are 90 and 93 years old, and they tripped a couple of times but luckily enough not to fall. I understand the special exemption because of the hurricane but some arrangements should have been made to restrict where the animals can go. Because of the negative response I received by corp. customer relations, and putting animals before people it is clear to me that Marriott cared more about making an additional $50 per dog rather than being concerned about their human guests. In closing I just want you to know I was a frequent customer of Marriott hotels and even had my daughters wedding at the Marriott harbor beach fl in April 2014 but no longer will patronize your hotels. I know you will not change your policy about animals in your hotels just because of what I have described to you, but maybe you will when some elderly person trips on a long leash and breaks a hip and you get sued for a lot of money.

Millard M Dixon
from Springfield, OH
I stayed at SpringHill Suites by Marriott Cleveland Independence. While I was there we left a money bag and a credit card reader in a drawer in room 110, when I call to check on the items I was told that it was not there, and that no one had checked into that room after I had left, I also talked to the manager and the manager in charge of the personnel that cleaned the rooms and was told that nothing had been reported. I am also displease in the no-response for the manager after he had told me that he would call me back. I know that cameras can not pick up everything that happens in a room

Mrs. Adams
from Newark, NJ
Hello I stayed at the SpringHill Suites 1311 NW 10th Avenue, Miami FL, from 8/16-8/18. In the interim, I enjoyed my stay there. The only thing I left behind two pieces of garment that was recently purchased. I called several time an was told nothing was left in the lost and found box. I left the Tommy Hilfiger T-Shirt in the room I was staying in 233, and the Jessica Simpson jacket in the lobby of the hotel. I received an email as follow:
Spencer, Larry <Larry.Spencer@marriott.com>
Aug 23 (5 days ago)
to me
Good evening,
My apologies for not getting back to you via phone. I have been in and out of meetings. I can understand you frustration with us not locating this item. I do not want to put the blame on anyone. I would be happy to open up a claim through Marriott for you if you would like. All I would need from you is the estimated values of the items and the best contact information for them to reach out to you via phone and email. Thank you for your help in this matter and as soon as you give me the information I will open the claim.
Thank you,
Larry Spencer
Assistant General Manager
Springhill Suites Miami Downtown/Medical Center,
This is my respond,,,,,,
Angela Adams <adamswhite515@gmail.com>
Aug 23 (5 days ago)
to Larry
Larry,
As a reward member, I would've appreciated a call.
The cost for the Tommy Hilfiger ------ (V-Neck casual, Grey shirt, boys) $24.00.
They cost for the Jessica Simpson----(Womans Dark Blue, Button Jean Jacket) $64.00.
Regards
Mrs. Adams,,,,,,,,,
I still have not received a call back from the assistant manager he sent a follow up e-mail,,,
Spencer, Larry
Aug 24 (4 days ago)
to me
Ms. Adams,
Your claim is in the system. Claim number 595186 and claims phone number is 1-800-998-1191. Please give them 1 to 2 business days to reach out to you. It could be today but just in case.
Thank you,
Larry Spencer
Assistant General Manager
Springhill Suites Miami Downtown/Medical Center
From: Angela Adams [mailto:adamswhite515@gmail.com]
Sent: Wednesday, August 23, 2017 6:46 PM
To: Spencer, Larry
Subject: Re: FW: Customer Care issue case number 10852830,
I provided the requested information to Mr. Spencer, and today I received a call back from Ms. Chatham at 5:17, she stated there is a policy called Innkeeper Statue whereas the hotel is not responsible for item that are left behind and not return to the lost and found.
I would like to be reimbursed for the the items. The T-shirt was left in a lock room that no-one had access to but the housekeeping and the manager's. The jacket was left in the hotel lobby. Not taking accountability is one thing, but making a valued customer feel like their telling a lie is another, and that's how I am feeling.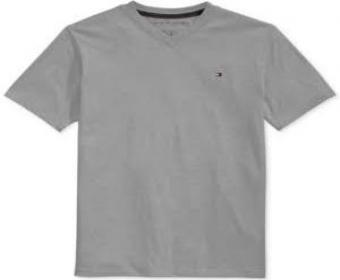 tim Higgins
from New York, NY
never told the hotel was under renovation. the smell from the paint, lacquer , etc. was overwhelming. it was toxic. been with Marriott 35 years
never experienced anything close to this.
Have feedback for Marriott?
Thanks for your feedback!
Sorry. Please try again later!