Hampton Inn
Contact Hampton Inn Corporate
Toll free phone number: 1-800-HAMPTON
---
With more than 2,000 locations worlwide, the Hampton Inn by Hilton is one of the largest chains of hotels in the world. If you have a complaint about Hampton Inn customer service, the phone number is 1-800-HAMPTON. You can press "1" for English or "2" for Spanish, and then "0" to speak with a live person. Hours of operation are Monday-Friday from 8am-6pm EST.
If you need immediate support, you can contact Hampton on social media by asking a question through Facebook or Twitter. The support teams are available there 24/7 and will usually reply quickly to your request. There are several options to contact the Hampton Inn corporate office with your feedback, starting with their headquarters address at 7930 Jones Branch Drive, McLean, Virginia 22102, USA. The corporate office number is 1-703-883-1000.
The company also has a Recent Stay Feedback form for you to submit complaints online. Common issues include billing problems, discrimination, food & beverage, honors program, housekeeping, cleanliness, insects, maintenance, and reservations.
Hampton Inn Contact Information
Report complaints to corporate and get satisfaction
Hampton Inn headquarters address

7930 Jones Branch Drive
McLean
VA 22102

Company website

1-800 phone number

1-800-HAMPTON

Support email address

feedback@hamptoninn.hilton.com

Better Business Bureau rating

A

Customer service hours

8am-6pm EST, 5 days a week
Browse reviews of other Hotels
Top Hampton Inn Complaints
Browse more than 382 reviews submitted so far

I made an advanced reservation at Hampton Inn. On the day of arrival a snow storm had closed the major interstate highway (I-80) forcing me to cancel my reservation. I asked for a refund and was told "no refunds". I tried to explain that due to conditions beyond my control (snow storm), I had to cancel my reservation and requested a refund. The "advanced reservation" department was extremely rude, unhelpful and could care less about my situation. I asked if the $158 dollars could be used towards a future reservation at Hampton Inn. I was told "no, that's not possible". I am out $158 dollars. I will never stay at Hampton Inn. I am going to recommend that that no one from my place of employment (1,500 employees) ever stay at Hampton Inn as well.

Definitely not a complaint!! I called Hampton Inn in Park City Utah and Melissa answered the phone! I was trying to find a way to send something special to my mom who was staying their because I knew I wasn't going to get to see her for Mother's Day. Melissa was apologetic and let me know that there were not any florists or gift shops around Park City but then she did something I would never have expected... She volunteered to make her a little gift basket and deliver it to her room for me!!! This meant the world to me since this is the first time that I will not get to see my mom on Mothers Day and it was really bothering me! Thank you so much Melissa and Hampton Inn for going above and beyond!

Lena Scott
from Clayton, NC
My sister and I, who are both in our early 70's, were traveling to Virginia Monday, June 2nd. We stopped at the Hampton Inn in Gretna, Va. As usual we checked our beds and found what looked like small red ticks. (later identified as spider mites). I also had wiped the counter with a towel and it came back covered in makeup. We went back to the desk and they assigned us to another room. We walked in the door and the first thing we saw was the bathroom sink that looked as tho someone had spit tobacco juice in the sink.
There was a dirty towel on the counter and the room was covered in dust. They gave us a room on the 4th floor and said we had the whole floor to ourselves. We left our cart in the hallway and went in to check the beds. AGAIN we found spider mites and what we later identified as a stink bug in the hem of the sheet. I now wish I had taken pictures but I did place the bugs in a Kleenex and took it to the young lady at the counter. She said the bugs were heat bugs. Sorry, but I like to sleep alone. I hope something can be done before some other family has to experience this. We had to travel another hour to get a place to sleep.

My Company spends allot of money with Hampton all over the world. We have a range of 200 to 1000 employee's monthly staying a various hotels. I do not want to give my full name but I am still a Guest here and will be looking for a different hotel as soon as I can. Here is my complaint. Since when do your staff have the right to call me on my personal phone to get my information? I am a married woman for 15 years 4 great kids and a husband I adore. You have a new guy I have never seen before, I believe his name is Anthony ("or by him I can call him Tony") I get several calls asking me if I need anything? This should be done on he room phone not my personal phone that I give to your hotel. When I was checking into the hotel, I felt very uncomfortable doing so when he was standing there. He wear's these dark glasses and I can not see his eye's, so I can imagine what it is he is looking at. I am full figured woman and his comments are really starting to offend me.
I got a call from him this evening and wanted to know if "I am lonely" would I like to go have a late dinner with him when he get's off work. I explained to him that I was married, and happy, he said to me on my phone" well I am dating someone too, but what they don't know won't hurt them, ("Meaning my husband and his whatever". I am not really happy with his service and i do not think this guy should be allowed to work for such a awesome company such as your's. Again I am afraid to give you my full name because as long as he works here at this hotel I am afraid a repercussion will happen to either my vehicle parked in your lot or while I am sleeping in my room I have to put the saddle lock on because I am afraid he can walk in on me when I am in the shower, or even sleeping. This is not what your customer's want to go through at your hotel.
Since 45% of my Employer is Women who travel most we expect to feel safe, not like some guy wants to try something on us. I am not into Employer's firing people. But this guy needs to go. I looked at our records and the multi billion dollar company I work for has spent in the last two months alone was over 26,000.00 through out the US. I do not want to get this with the Law involved because some of our women who comes to this exact location will get hurt some how. You have a live ticking time bomb here, and who is to say that this man can hurt one of us and nobody will know. Would you want to stay at this hotel? If this matter does not get taken care of I will have no choice but to get a lawyer and start a Lawsuit against Hampton Inn for Sexual Harassment and stalking.
My company will support us in our decision. I advised my company about this and they suggested writing you instead first to know my discomfort. I just now got a text from your Employee the same Employee just now as I was writing this this time the text read. It's 11:30 and I am off work now, I am able to stick around and come to your room to give you a back rub if you want, you looked tired. I know with my style I can make you feel all good inside by the time I leave." What do you think text me back and i will wait here for you, all you have to do is look out your window and that will tell me you agree on it." I am going to bring this to my Company and see if they want us to cancel all rooms and go to a different hotel. I am telling you this, this man will be a liability to Hampton if he remains Employed Here.

John McGoldrick
from Okatie, SC
I was overcharged a $100 for a 1 week stay at the aforesaid LI hotel. A 209.24 credit provided its manager Bruce for 2 unsatisfactory days when there was no housekeeping services provided was not given. Efforts to resolve the matter with its manager Bruce were futile. I made a AAA reservation listed under the Hampton Inn website and received a special additional discount for paying-in-full in advance for a non-refundable, non cancellable reservation. The entire cost would be forfeited if we arrived late and no credit if checked-out early. The reservation did not reflect the standard 10% discounts of AAA, AARP, Seniors, Military, Honors or 5% retired PO.
In NC I receive the AAA and retired po courtesies. Bruce provided an official receipt documenting the $100 discrepancy and Suzanne wrote on a sheet of paper the amount due for 2 day credit and the confirmation # which would appear from its AAA travel agent. Bruce was refusing to accept accountability claiming AAA got the money. He called spoke to his agent and handed the phone to me The correct price on the bill documents I was overcharged by its AAA agent who is in effect stealing from both of us. The bottom line is Hampton Inn allows AAA travel to represent it and as such is responsible for its deficiencies. and mis feasances. "You have to get the money from the other guy" is a response often used by collaborators Last sentence on my receipt states I may have to present our membership card to get the AAA discount.

We were extremely disappointed with our stay at the Hampton Inn at Tarpons Inn, Florida. We had to ask to change our first room because of the smell of cigarette smoke in the room. The staff was very accommodating and changed our room. We were not happy with our second room because it was 1) dirty; 2) wall paper was peeling off the wall; 3) coffee machine dirty; 4) upholstery on the chair was stained and dirty; 5) mold on the ice machine; 6) broken tile; 7) no hot water at lavatory sink; 8) disable bar was broken; and 9) bad lighting in bathroom. I took pictures evidencing the aforementioned conditions. I am a Hilton Honors Award member and never stayed at a Hampton Inn where I encountered these conditions. Please do not hesitate to contact me.

Check in hampton alexandria old town south virginia the room had stink begs in room call ed front desk they send up a guy to spraay during the night I had to get up and kill some of the bugs too late to move to another room plus driving all day I exped the general manager to call. Its 4 days pass no reply

We had 2 rooms booked with Hampton Inn Jan.11th, 2012 at Hampton Inn in Savannah, Ga.confirmation no. 111125481380. Our guests cancelled on us Jan. 4th..We called the hotel to try to cancel that one room and was told we could not because we had booked online..so my husband understood that situation and asked to change that room for Sat. night so we could show our two granddaughters around Savannah the next day, as we were their on business for the Fruit and Vegetable Conference at the convention center...we were told that they could not do that, the company we booked with was unwilling to do this for us and Hampton Inn in Savannah was unwilling..my question is....
Why could we not have stayed another night...Hampton Inn was paid for the Friday night regardless of who we booked with & the room was NOT used..I don't understand why the room was not interchangeable for the next night, if they had a vacant room...please explain..We stayed at this hotel last year during the conference and were pleased but this experience has been difficult to understand...

I had a reservations on May 4.2019. At 4017 Jackpot Rd.Grove City. 43123 at 7430168830684
And I did not get to stay and the room was not ready at 3 the desk clerk said I had to wait for 15 minutes and the room was not ready. So we was waiting for
And this lady came through and
The black lady said she would check on it.. Then the white woman came and said that the room was a single room. I told that we reserve double and I would not have placed a reservation unless
You had a double for my family
And we had drove from Louisville to Ohio I check with AAA and I.was suppose to get a discount. When the white lady said cannot.but
4 stay in a room....I said do you have any rooms on the second floor ..she said no...this is not the front clerk that I gave my drive license.too and my credit card
She had gave me the key card so when the white woman came everything changed
I told my family we could not stay and told them to cancel my reservation. Travelocity said they listed as a no show...Patrice Morgan 470.875.4977. I do not want my credit card charged that all.

I am attempting to send this complaint for the second time because your system did not allow my first submission.
I recently stayed at the Hampton Inn & Suites in Streetsboro, OH from May 3-5, 2019. Today I checked my credit card account and found a charge of $251.15. My "actual" bill was $228.32. Today I called the hotel where I stayed and Eddie, who had checked me in, explained that your company automatically attaches fees to the the bill in the event incidental expenses may be charged to the room. There were none. I adamantly oppose this policy of attaching ghost charges to my bill without prior knowledge. Now I have to spend more time and effort following up to see if the REAL charges stick and the other one with fake charges goes away. I will probably not stay here again unless you discontinue this sneaky and heavy-handed policy. While this practice may be legal, it is certainly not ethical! Shame on you!

I recently stayed at the Hampton Inn & Suites in Streetsboro, OH from May 3-5, 2019. Today I noticed that the "actual" bill ($228.32) I received on May 5 when checking out was less than a charge ($251.15) that was attached to my credit card account on May 3. Eddie, who checked me in, said that when he first ran my card that there would be NO charge, and that when I checked out that I would be paying what I owed. He explained over the phone today, much to my displeasure, that your company automatically attaches fees to the the bill in the event incidental expenses may be charged to the room. There were none. I adamantly oppose this policy of attaching ghost charges to my bill without prior knowledge. Now I have to spend more time and effort following up to see if the REAL charges stick and the other one with fake charges goes away. I will probably not stay here again if you continue with this sneaky and heavy-handed policy. It is not ethical! Shame on you!

Pool broken, gym being remodeled, no WiFi, no cream cheese for bagel ran out can order until tomorrow my stay is for week I'm on a business trip this is a hot mess. I was advised to utilize neighboring hotels WiFi‼️ WHAT⁉️This is 3rd Worldish was planning on utilizing all amenities yet none available ‼️Very disappointed ‼️Hampton on 253 129th st in Thornton CO

MIchelle Juel
from Oklahoma City, OK
One star is far too generous for the Hampton I stayed in. IT WAS NOTHING MORE THAN A FLOP HOUSE!!! There are NO amenities for the general patron. I stayed at the downtown Tulsa inn that is right across the street from the big entertainment arena. This was the closest hotel to the arena, which is why I chose it. I am in a wheelchair and didn't want to have to find a parking place where I could unload my chair in the heavy traffic before a concert. I arrived a day early as I had to travel and knew I would be tired. It was POURING down rain and there was no overhang, or awning to unload my ELECTRIC chair, as well as NO where to park. YOU HAVE TO PAY TO PARK ON TOP OF PAYING A VERY HIGH PRICE TO STAY HERE!!! There is NO bellman to help you unload or get your bags in. There is NO HANDICAPPED assistance at all!!!! In the 13 yrs I have been in a wheelchair, and have traveled the country, this was the FIRST time I had any problems. I finally get to my room to find there is NO restaurant, lounge or room service there. THERE WERE 2 PLACES TO EAT ANY WHERE CLOSE!!! NO convenience stores or even Door Dash. ALL OF THE TRASH CANS WERE OVERFLOWING ALL WEEKEND WITH GARBAGE FROM THE GUESTS HAVING TO BRING FOOD IN!!!! Then when I did find a vending machine, they were SOLD OUT, early on a Friday evening. THIS IS ABSOLUTELY RIDICULOUS!!! You are just stuck. I am diabetic and I was starving by Sat. morning, but again, THERE WAS NO PLACE TO EAT!!!
I made it to the concert, and at EVERY concert I have gone to and I always stay at the closest hotel, people always go back to the hotel and gather in the lounge and talk and just enjoy the evening. THERE IS NO LOUNGE HERE!!!
The room itself was OK, but the bed was like CONCRETE!!! Just miserable. The doors are mounted on the wrong side so it was almost impossible for a wheelchair bound person to get in the door. I dropped my bags twice just trying to get in my room. This hotel IS NOT HANDICAPPED FRIENDLY AT ALL!!! THEY NEVER OFFERED ME ANY HELP WITH ANYTHING, NOT EVEN MY BAGS!!!!
They have wasted their money on a pool and fitness center that only a few would use, instead of having room service, lounge or restaurant that EVERYONE would use.
I paid the same amount for this room, that I would have paid for a 5 star hotel with ALL the amenities. Not only was it so bad, the manager was VERY RUDE and hung up on me when I called to see how to get their internet to work!!! NOT VERY GOOD PEOPLE SKILLS!!! They offered NOTHING to help me with any aspect of my stay. For this price, I expect at the very least, an on site eatery, or convenience store or lounge, a concierge, a BELLMAN and a covered awning to unload your vehicle.
Needless to say, I WILL NEVER STAY HERE AGAIN, AND WILL REVIEW THIS TO ALL THE TRAVEL COMPANIES AS IT IS JUST AN OPPORTUNISTIC PLACE, PLAYING ON PEOPLE FROM OUT OF TOWN ATTENDING FUNCTIONS AT THIS ARENA.
If you are going to charge this much, YOU HAVE TO GIVE PEOPLE SOMETHING FOR THEIR MONEY!!!!

Gregg Smith
from Portsmouth, VA
My wife and I came to colonial heights, on Sat. Apr. 27th for a friends wedding. We checked into room 320 and begin to get dressed. When we open the curtains there was bugs on the window ledge above the air conditioning unit. We called the front desk , they said they would send someone to check it out. After waiting a long period of time we saw the ladies cleaning some other rooms and ask if she would come clean the window ledge and she did right away. Later the maintenance man came, sprayed the window ledge with Raid and put a towel on the window ledge . We then went to the wedding. After returning from the wedding about midnight, we went to the room and saw bugs in the ceiling in the corner , and when we pulled the sheets back bugs was crawling on the sheets. My wife began to panic because of her fear of bugs and insects. I went to the front desk ask the attendant and the shift manager to come and see these bugs in our bed. They said they didn't have any more rooms vacant. After they called other hotels in the area no one had any vacancies . We both was very tired and sleepy from the activities and travel earlier that day. The manager said he would clean another room for us to stay there. He then moved us to room 100. And said he would give us a refund. This room had dirty sheets and comforter rolled up in the corner , a used band aid on the floor, and what look like mold over the bathroom sink. ( Dirty) . We was so upset and both sleepy because it was about 1am before he tried to fix things. My wife and I stayed at that Hampton Inn before a few times and never had any problems like this. We slept in our clothes because the bed had no linen and the night manger gave us sheets that was to small for the bed. We slept about 3 hours and got up and drove back home. This was the worst experience I ever had when traveling. We had to wash all our clothes we had, travel back home with very little sleep. We was very uncomfortable , and my wife fear of bugs , caused her to be very nervous. Cleanliness was unacceptable , management , was poor. And I would never stay at that Hampton inn again ever. Everything you can image made this a bad trip. Someone need to really make some changes. The bugs in the room and in the bed is a health violation and should be taken care of the proper way to prevent harm to other customers. I have a copy of my receipt stating my money was reimbursed because of bugs in the room / bed. I will also report this experience to corporate office.
Hampton Inn
403 E. Roslyn Rd.
Colonial Heights, Va. 23834
Gregg & Glacia Smith

Muhammad A Salaam
from Washington D.C., DC
My room cleaned timely manner. I was out of my for five hours and came back to find my room was not properly cleaned so I had in lobby until room was cleaned. This caused me inconvenience.

Charlotte Green
from Washington D.C., DC
I book with a licence travel rep my reservation request a handicap accessible bathroom arrived on may 32019 around 1134 spoke before i arrive to Victoria staff desk clerk told her we were traveling on Amtrak train I was in a sleeping room because of handicap disability got to hotel was given a room by a young gentleman last night was told no room to meet my needs would be available until Sunday check in time I am hurting in lower back trying to climb up off the toilet on the floor had total knee replacement surgery knee never was able to fully healed this has been a nightmare my husband Robert Green use his chase credit card to pay in full for room I deserve a full refund he said I was not going to be charged for last night I am online now looking for a room to meet my needs this is awful my cousin is a senator for south Carolina I will be contacting him along with consumer department having to endure pull up the best way I can to get up in addition to the bed doest smell fresh worst pillows I have ever slept on my entire family comes here for years to this hotel I was here in December for a funeral I am not satisfied I will find today another hotel i will contact the better business bureau handicap means just that he ask the young man do I want a toilet chair how degraded this hotel supposed to have high standard i can be reach by email or 7862221594 thank u

It would not allow me to give 0 Stars. When I called the Customer Service Supervisor to discuss this policy she hung up on me. Very professional!
Trying to book a room at IUP College in Indiana,PA so that I can see my daughter graduate from grad school. Hampton Inn has two rooms left. I only need it for one night to see her graduate and then move her home.
Indiana is a small town and everything is booked.
HAMPTON INN WILL ONLY LET YOU BOOK IF YOU BOOK FOR TWO NIGHT. There reason because of the high demand. This is a crime that this company can take advantage of people and get away with it.
I WILL NEVER STAY AT ANOTHER HAMPTON INN AS LONG AS I LIVE. I WILL SLEEP OUTSIDE FIRST.
Plan to also post on Facebook so others know how you take advantage of people.

We stayed at the Hampton Inn-Birmingham Mountain Brook 4/30/2019. When we checked into our room there wss black hair in the tub and by the toilet. The halls were unclean and smelled musty. The next morning we wanted to eat breakfast. This area was not clean and the pillows on the benches were sticky and dirty. We just left to get breakfast at a place that was welcoming. Very disappointed in this faci6. We usually stay at Hampton Inns but when we tried to make a reservation at Hampton Inn we were sent to this location that they described as newly renovated and very nice. Very disappointed and may reconsider our future choices.

Margaret Shotts
from Bedminster, NJ
On May 1st, I reserved a room at Hampton Inn in Ashley, SC for one night. We left St Simons Island and planned a day visit in Charleston before going home to Ohio. We had spent a night at Hampton Inn in Rock Port, SC on our way to St. Simons the week before. We actually were ready to leave Charleston much sooner than anticipated and wanted to head home. I contacted Hampton Inn in Ashley to ask if we could transfer our reservation to Rock Hill to be closer to home the next morning and were told we could not do so. I'd appreciate an explanation as to why I was denied this request. When we travel, I always try to book our rooms at the Hampton, we've always been pleased with them. Denying this small request, in my opinion, is not very customer friendly. I'm very disappointed with this situation.
Margaret Shotts

I answered a survey from hotel about our stay. There was a reply about our stay and a promise of adding points back onto card because of unsatisfactory stay. We were told our points would be issued back to us in 5 days. We have not seen that happening. I'm writing to you now to see if you can remedy this situation. Thank you. Christine Doak

Our stay recently was April 26-30 2019 at your Jacksonville Beach Hotel. For the entire stay we did not have hot water only cold showers. It would start as warm but change over to cold soon after. I only had housekeeping show up one of the four days with one of those days being a knock at my door and handing me towels that was it. Our toilet kept clogging and when I opened the balcony door to step out a bar fell down from the door and hit me in the head. I complained everyday about what was going on and only on the final day did someone look into it. Extremely disappointed especially with what I had to pay per night for a room there. Will never go back and most certainly will give a review.

Patrick and Sharon Schwartz
from Bedminster, NJ
My husband and I recently stayed at the Hampton Inn in Madison GA. There was an issue with our room so we filled out a survey. The general manager guaranteed a refund for this particular night. We stayed there on 2 separate occasions. The 2nd time there were no issues. However, she never issued the refund regardless of the 2 emails she sent saying she would. We would appreciate it if someone would intervene and handle the situation!Thanks-you!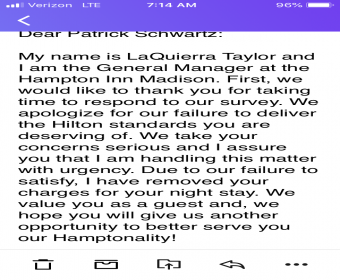 Be Hernandez
from Bedminster, NJ
My stay at Hampton Inn in Hillsboro, Tx did not meet expectations and ratings shown does not depict the truth. This property does not have suites with kitchenettes yet you have people staying there for several weeks cooking on hot plates. That's illegal. Odors filled the hall and my room of cooked food and burnt popcorn. I was told by staff member, to excuse the odor people cooking in their rooms. Pillows were flat, beds very uncomfortable. Pool did not have water. Staff member stated pool will not have water until after Labor Day. My husband and I spoke to staff members, managers and yet nothing was resolved. 100% Guaranteed Policy was not implemented and should be with a full reimbursement of my stay.
Please email me or call me.
Behernandez6091@gmail.com
956-648-2001
Benny Hernandez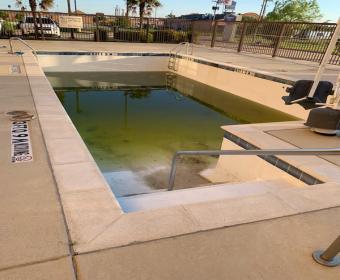 Hampton Inn College Park, MD 20740 overcharged my VISA by $236.75 during my stay 3/30/19-4/2/19. I have made four attempts to speak with management to have my money refunded. Each time I spoke with a desk clerk, I was told that the Manager handles this. Each time the manager was unavailable. Though I left my contact information, the female manager nor the male manager called me back. I am frustrated and will seek legal action to get my money back. The desk clerk charged my account the full amount during my stay. I asked to split the bill half and half so they charged me again without removing the previous full amount. Two charges showed up on my VISA $236.75 and $118.37. One charge showed up on my roommates bill of $118.37. They've received double payment. I will not stay at another Hampton Inn. My confirmation #90281066 was on my receipt.
Call me when you have investigated and put the funds back. Angela Alford 804 218 0992 or email me angalf@comcast.net

The staff is pleasant and helpful and the rooms are clean, but the use of single use plastics is insane!
I have not seen such a blatant disregard for plastic use in years!
Recycling infrastructure and use of more sustainable cutlery at breakfast is a must if this hotel chain does not want to seem completely dated.

We tried to check in at 3:15 p m on 4/28/2019 room not ready; waited until 4:55 p m before room was ready. We have dealt with very slow elevator service because one was inoperable. Now today one was Supposed to work; doesn't - had to walk 5 flights. My husband is disabled & cannot motivate steps. I must also mention these sofas are the worst I've ever experienced. I've stay d here for years. This year has been disappointing. Please get this place back on par! Oh, forgot to mention after I walked 5 flights, keys were being reprogrammed my room key wouldn't work. Thankfully, someone was in room to let me in.

My husband and I have done extensive traveling and have stayed at the Hampton Inn the majority of the time. We are staying at the one on Jekyll Island and never have we seen such incompetent employees. It is dirty everywhere you turn from the elevators to the dining area to the coffee bar and our suite. This morning I went to get coffee - there was an empty half and half container and there coffee mate was gone. The cups were just about gone along with everything else and on top of that it needed a thorough scrubbing. The decorative objects haven't seen a good washing in forever.
The floors in the elevators need moping - beverage spills, pool water you name it. Our room is another disaster they don't even know enough to scour the sink and toilet each day - totally disgusting- they came in to make the bed which was a pretty sloppy job and I had to tell the girl what needed to be done. All I can say is I would hate to see their homes and WE WILL NOT RECOMMEND HAMPTON TO ANYONE!! We are here for a week and I am sorry we chose this facility . I think it is time someone did some checking on this place and get it in order before the Health Department closes it for you. By the way it appears that the shower has mold growing around the edges of the floor area inside the shower.
It would be my hope that this complaint gets into the hands of the right person and something is done about the mess you here. We have always had good experiences at Hampton but this isn't one of them.
The breakfast area doesn't seem to have an attendant on duty either. The food selections aren't replenished. The juice machine runs out and is never refilled. I could go on and on but maybe you get my drift.
Sally DuBois
Mooresville, NC

we stayed at the Hampton in panama city beach, locked out 5-7 times. had fire , no discount , no sorry, no help. but staff always gets on says they helped everyone that night that stayed when the fire happened. but now every time I book a hotel I don't even look for a Hampton cause of this , the staff would not make it right. take away the fire what about getting locked out of our room so much. would hope corporate would step up and make it right.

This is the worst Hampton property we have ever stayed in. 1) mold in shower , 2) toilet not cleaned properly, 3) lock on balcony door does not work, 4) balcony has spider webs and or cobwebs all over ceiling area and did not get cleaned even though reported 5) Breakfast area food not maintained for food at 9:15 am. When told that there was no orange juice nobody fixed,, all fruit was gone 6) statues around coffee area have not been dusted in weeks, 7) have to tell room cleaning people how to clean. We are gold hhonor members and this is unlike ANY experience at a Hampton facility we have ever had. Floyd M DuBois

Well, my husband stayed at your hotel in Norfolk/Va from Nov 2017-April 2018 for work. While he was staying there the nice girl that served breakfast Elizabeth Vu and sleeping with him, in your hotel. Is that the kind of employee you hire? Ones the knowingly sleep with married men? She knew he was married because I met her on many different occasions.

Would not stay there again in Tannersville PA. Staff was not trained at all.

Went to check in Saturday 4-27. Booked directly with hotel. Tried to charge a different rate than what was sent to us in email. When asked to speak to the manager, he came to the desk, said "I don't have time to deal with this shit", changed the rate and walked a way without speaking directly to myself or my wife. I hope that this is not the kind of service that you promote from your managers because it is beyond ridiculous. If this is the kind of service that is promoted by your management, I will make sure that the company I work for takes their business elsewhere. I hope to hear from someone directly. My number is 586-214-1099.

Michelle Cronkhite
from Oak Park, IL
The folks above us we're jumping off the bed running around the room ( sounded like a junvenile birthday party gone crazy and so I called the front desk to complain. I told them I needed my sleep we had my grandmother's funeral the next day and needed our rest. They said they would take care of it. An hour later we are still waiting for some peace. This was on the 28th of April at the Hampton inn in Danville Illinois in room 212. They have made are stay very stresseful in an already stressful time

Karina Wirkus
from Bedminster, NJ
I am trying to get my money back for the second night. We left early. The hotel was staff. Checked in 2 hours late missed our dinner reservations. There was drinking by the pool. We requested a cot wasn't told did not have any very disappointed with the whole experience. Please let me know what you can do to refund my money since the Manager did nothing to help me. 908-642-3468. Karina

Nickey Westphal
from Des Moines, IA
I was in contact with the hotel several times both before and after booking about the accommodations I needed for my disability, a room on the first floor close to an exit. I was told it wouldn't be a problem. Upon arrival I was told that both rooms were on the second floor, at the opposite end from the elevator. The desk clerk said the only other option was one room on the first floor, far from an exit, and one room on the second by the stairs. I live local but booked the rooms for a bachelorette party. I ended up not even being able to stay at the hotel, had to rearrange everyone else's plans because I couldn't walk to the room.

We have no complaint at all. One of the best and most friendly places we have stayed. We will definitely stay at Hampton inn from now on. The rooms were excellent. We will recommend this to anyone. Keep up the good work

Natasha Boyd who is the General Manager at the Hampton Inn on 161 Ted Turner Drive in Atlanta Georgia, 30303 is the utmost rudest, the most unprofessional, and the most nastiest person I have ever encountered. How she received the job of a general manager really and truly beats me. She does not deserve it. I will never ever stay at this hotel ever again because of her. The way she speaks to people is absolutely disgusting and downgrading. I have never been so appalled in my life.

Hissing kitty, Really...
I stayed at a hotel of yours in De. I booked online and when I got there the room that they gave me was not the room I booked. I spoke to the GM and asked to be credited the difference. He said since I booked online there was no difference in price. I got a receipt when I checked out. It was 30.00 less than what I had paid. I am very upset with his rudeness and the bait and switch tactic of the hotel. Not that it matters to your company, but I will never stay at one of your hotels anywhere again.

We stayed at the Hampton Inn Emporia on April 13, 2019, We had made reservations over the phone and had a very difficult time understanding the woman we where speaking to making her understand we belonged to the honors. When we arrived at our room, we found a dirty towel hanging in the bathroom and when my wife sat on the toilet it was loose. She also found the room was dusty in some places. When she called the front desk no one answered after about 8 rings. I went to speak to the front desk and couldn't get near it as it was very busy. We had to be back on the road and so we left with our bill and realize we didn't see any discount on the bill. We have never payed this much for a room in the eight years we have been staying there. We don't believe we will be continuing to stay at the Hampton again. The changes in the place are below standard of what they were. Very discouraged. Timothy and Sharon Haley. thaley3@stny.rr.com

My wife and I have used this property 2 to 3 times a year and have had to complain about cleanliness at each visit.
Last year we complained about poop all over the toilet plus other problems with the room.
We got one night free for this problem.
This vist march 22 and 23 we again found problems with the room such as blocked bath drain and sink draim as well as a dirty
window sill, dirty tv screem.
We will not be using this property again, but i must add that front desk stall were very sympatic and freindly.
Bernard and Denise Leduc 469 de Cannes st apt 302 Gatineau qc j8v 4e6
819-525-1181

my understanding is that after 30 days tax gets refunded and no tax after that
ive been staying at the hamton inn in monaca pa for just under 30 days
every sat ive been telling the desk person to extend another week
last night going on my 30th day I was asked how long I planned on stayin I repled weekly that every Saturday I extend
they informed me that no one extended me and that my room is booked for the next night
so my question is why none said anything sunday or Monday and booked my room before telling and giving me no notice that my room was booked
very in satisfied EVERY front desk person and room cleaning person knows me by face if not by name
so now I will find out how good your 100% satisfaction program works
waiting to hear a reply

I booked a King Suite onlinewhen arrived your hotel in Laurel De, I was given different room. I complained to the person on the desk she calledGM Fontaine Nichols. He told me that the rugs are being replaced in the hotel and that was the only room that was available. I told him I was upset but would like a credit for the difference of 139.00 and 109.00 He replied that I didnt book on your website and the cost was the same. I am extremely upset this sounds like a bait and switch to me.
I have both receipts if you would like to see them. I hope to hear from you on this matter.

I stayed at the hampton on 4/19/19 in carroliton ky. It was about 1 am in the morning. The room had chewed gum stuck to the phone, the stand between the bed would not stay closed. In the morning i went in to bathroom to take a shower but I was unable to because the shower knob fell off into my hands, was unable to turn water on. If it was not so late and pouring down rain I would have left this facility. In the morning when we were leaving I told the clerk and her reply was, were in the process of remodeling, no sorry even. Is it your practice to put customers in rooms that are in the process of being remodeled? You call your self a four star hotel, shame on you!!!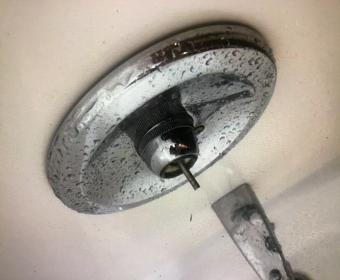 Tag on door says "do not disturb" on both sides, so my room was never cleaned. (2 days out of the 3 I stayed.) I told a cleaning person I did not need a room change that first night, but I expected it to be cleaned after that. The shower glass looks like it has never been cleaned as do the shower tracks. The floor of the shower was not clean. I found a hair on the sheet the first night when pulling the coverlet back and I mentioned this to the front desk as well as my disappointment with your "retro style" decor. Looks like you've "dumbed down." The window in the room was not clean. Due to allergies I had to use the kleenex ,but few were in it.
Desk people okay, I guess. This was in Rexburg, ID. 18, 19th and 20th of April, 2019.
I have previously stayed in a Hampton in Utah and was very pleased. Perhaps there are two different Hamptons??
Dori Harston.
1116 NW Whitman St
Camas, WA

Called hampton inn in Greenville,SC on April 23 2019 to make a reservation. On the phone for over an hour. L kept changing price info and availability info. She was not courteous and put my wife on hold numerous times. We decided not to use hampton inns again and are choosing another venue.

Terrance Wayne Selph
from Newberry, FL
My family stayed at the Boone, NC Hampton Inn from 1-7-2019 thru 1-10-19 in a handicap room with our daughter who has to use a wheelchair. The night time temperatures were around 13 degrees. We could not get our room warm at all. Finally, we discovered there was a large opening to the outdoors under the heating and cooling unit. Housekeeping said that this problem had been discovered in other rooms over the portico. I took pictures showing that we had to stuff comforters around the unit to stop the airflow from outside. At check out time we were led to believe the room would be comped, even though the card was charged. Actually, the hotel was perfect in every other way. One major problem also was that even though it is a handicap room, the BEDS are to high for wheelchair transfer. I would have followed up at the front desk at checkout had we not been assured it would be taken care. I cant get the image to upload, but i can send it via separate email. Sorry about the time frame, however, you can imagine how busy we are. I can be reached at 352-538-0067 or at email cremationsonly@gmail.com. Our confirmation # is 4088068
Sincerely,
Wayne Selph

My wife and I stayed at the Hampton Inn located at 8353 Georgia St Merrillville, Indiana on April 9, 2019, checking out on April 10th. The clerk evidently misunderstood my name and room number as I checked out and checked out a different person and charged my credit card $181.71 rather than the correct rate of $129.28. When I pointed this out to the young lady, she apologized and presented me with the correct receipt. The PROBLEM was that she left the original incorrect charge of $181.71 on my credit card.
I called the Hampton Inn on April 19, 2019 and spoke to the manager, Kevin Badten, explaining the situation. He promised to look into the matter.
When I followed up with Kevin on Monday, April 22nd, he obviously had not only not looked into the issue, he indicated that there was little or nothing that he could do to resolve the issue. (And he had obviously not taken the time to speak to the clerk who made the original mistake)
I have attached both the original printed receipt and my incorrectly charged credit card. I would like a credit issued for the difference, please.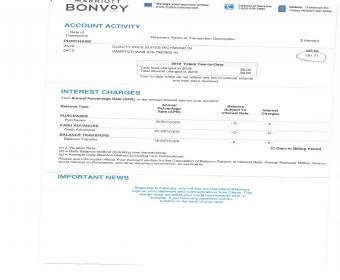 We recently stayed 1 night (Thursday 4/18/19) at the Hampton Inn & Suites in Frederick, MD 21702 @ 1565 Opossumtown Pike. The purpose of the trip was to visit Washington D.C. on Friday. We woke up Friday morning and my husband checked his account and the hotel not only charged for the room but there was a $500 hold placed on his account also. We were not TOLD or informed anyway of this charge. We were very upset and went to check out that morning and try to find out what was going on. The general manager there (Irfan Mian) stated that it was not his hotel that made this charge/hold and that we needed to contact the Hampton inn up the street? Which made no sense at all because we stayed here and gave out credit card information to this hotel only. We asked if this was a common practice and he stated he never heard of anything like and it has NEVER happened before. The whole time we are trying to figure out how we are going to get through the day with NO MONEY(since they held the entire amount of the card limit!! ). The manager insisted that he had no idea of what was going on. Come to find out... when we called our bank on Monday that it WAS in fact the Hampton Inn & Suites @ Opossumtown Pike. This manager flat out LIED to us about this charge. If this is a common practice with your hotels , the customers need to be informed and KNOW about this beforehand as our whole weekend was messed up as we had no money to spend.
I called the general manager twice and left message requesting return call. Did not received a call. I then called the operator and that person said he would give my number to the manager and make sure he called and I still received no call.
I've gotten no call, no apology, no explanation... and am very upset with the way this was handled.
If you charge $500 on a credit card along with a $129 room charge your customers deserve to know that you are doing this. If we would have known that your 'unspoken' policy or common practice would have ruined our entire weekend we would have never stayed there.
Sincerely, Selena Oteri 484-888-0333

I recently made a reservation at the Hampton Inn in Lebanon, TN. My reservation was through a third party ( Hotels.com), BUT PLEASE DON'T DISREGARD. I contacted Hotels.com to cancel my reservation. I was told I was too late with the cancellation and that I would be charged for the first night of a two night stay. I agreed. I understood.
I have now been charged TWICE on my credit card! by the Hampton Inn.
After several online chats with Hotels.com and a few phone calls to the Hampton Inn in Lebanon, TN, this problem is still not resolved. I did not pay Hotels.com. I selected pay at the Hotel. It is the Hampton Inn that has charged me twice on the card.
I do have screen shots of my chats with Hotels.com. I will attach pieces of the chat with my original confirmation number and where the rep states that I should have only been charged for one night.
I do not know who to believe. I have never been able to speak with the "manager" at the hotel. I have only spoken to Lucinda. Each party is blaming the other as to why I was charged twice. I cannot believe that the "manager" in Lebanon would treat a customer this way. my family and I have stayed in Hampton Inns all over the U.S. and are usually treated with kindness and respect.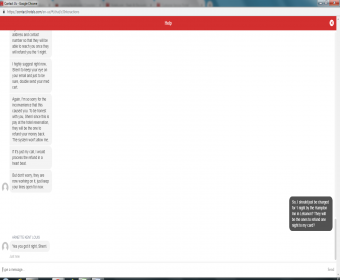 Have feedback for Hampton Inn?
Thanks for your feedback!
Sorry. Please try again later!