CVS
Contact CVS Corporate
Toll free phone number: 401-765-1500
---
CVS is one of the countries largest local retail stores and pharmacy shops. It offers perspecription refills, medicine, greeting cards, personal items, and more. The stores are typically open 24 hours a day.
If you have a problem and need to contact CVS head offices, the best contact information, including email address are below. You can also find toll free numbers here. Common issues with CVS include management, rude employees, coupon errors, and perscription refill complaints.
The headquarters number is 401-765-1500. Their offices are located on the east coast in Woonsocket, Rhode Island.
CVS Contact Information
Report complaints to corporate and get satisfaction
CVS headquarters address

1 Cvs Drive
Woonsocket
RI 02895

Company website

1-800 phone number

401-765-1500

Support email address

help@cvs.com

Better Business Bureau rating

A-

Customer service hours

7am-8pm, Monday-Friday EST
Browse reviews of other Retail Stores
Top CVS Complaints
Browse more than 371 reviews submitted so far

Kelly Bowers
from Palmetto, FL
Last week my husband was in the CVS in Palmetto. He is a Type 1 diabetic and was in the store to get his refill prescription for the test strips he needs to test his glucose levels. As he was waiting, after he was in earlier and was told it would be filled in an hour, he could feel his sugar getting dangerously low and was shaking uncontrollably. He came up in line and begged for their help. They ignored his plea and told him to get to the back of the line. While my husband still had the where with all, he grabbed a bag of M&M's so that he could avoid going into a diabetic coma, and again instead of helping him they called the police, where he was then escorted out of the store and hand-cuffed. To put the icing on the cake, afterwards the police walked him back into the store to apologize to THEM. My husband could have went into a coma or worse! I am appalled and outraged that these are supposed to be medical professionals and couldn't tell the signs and symptoms of his condition, not to mention he showed them his medical alert necklace that he wears. Action needs to be taken. CVS, educate your staff!!

Several times in the past few weeks I have needed scripts filled. It used to take 15-20 minutes to refill scripts. However, lately it has taken 2 hours and then I go to pick up and it is not ready. I am asked to wait an additional 20 minutes every time. This past week I have have needed thyroid Meds and drops for pink eye and have waited a ridiculous amount of hours when Rx is needed ASAP. In fact, the cvs pharmacy staff lost my last script that was hand delivered and given to them within the few hours of waiting. I will be switching pharmacies if this continues.
– frustrated and sick

Hi I have been filling my prescriptions for over 10 years at CVS pharmacies. I have a chronic disease that causes severe pain and extreme fatigue. My 1st complaint is about the pharmacist at the CVS, Teresa Zink. Our 1st encounter involved me having to explain in depth to her why I was only getting 1 filled prescription instead of all 3 that were there waiting. I had already told the pharmacy tech that I only wanted 1 & I would be back in 2 days to get the others.
The tech in turn went to the pharmacist. I was kinda embarassed to say "I can't afford it right now", partially because of the line that had accumulated behind me. But after the pharmacist accused me of only filling my narcotics, I finally told her I didnt have enough for all of them. She told me she apologized she misunderstood and I was allowed to get the prescription. About a week or so later the same pharmacist called to inquire about 3 new meds I never refilled.
I politely explained to her that im not taking them and I would discuss that with my Dr on my next visit. She then told me that since I don't get all my medications filled her pharmacy would not be filling any more of my prescriptions. I have been having difficulty finding the pain medications I need therefore I have run out. I also told her about my need to bring my meds in a few days early so I wont have to worry about running out. With medications my physical capabilities are limited I am practically bedridden without them.
I fill discriminated against and humiliated that my local pharmacist treats me like im a dope fiend only filling prescriptions to get a high. And I am extremely frustrated when I have to drive over 30 miles thru several cities searching unsuccessful for meds the pharmacy a half a mile from my home has them. The CVS who agreed to fill the prescription told me they would have the medications in today. I call aftet 5 to check the status to be told "it didnt come in today, maybe it will tomorrow. " In the meantime I am without pain medications that I have been trying to fill since last week.

I have had numerous problems filling prescriptions at CVS. Today, I went to pick up my order only to be told my insurance would not cover the whole amount and I would need to cover the rest. I complained and told them to check again. The second time I was told that my insurance would not cover the refill until the next day. I returned home and called my insurance company. They informed me that the pharmacy had not even submitted it. I then called the pharmacy back again and told them they hadn't submitted the script. They then ran it through with no problems. No apology or anything. Appalling; what happened to customer service?

I have been coming to CVS on 700 el camino real in Menlo Park for about a year and get the most rude service ever! They never smile not do they say hi. I get upset all the time when I come here. I don't even want to complaint but i do it for my children and other customers who have to visit this store. Does anybody even care about customer service anymore? I really hope that CVS cleans up their act or I will take my business somewhere else.

My general experience with CVS is that the Pharmacy Dept. is just plain slow. Doesn't matter when a prescription is ordered it will never be ready until you come ask for it and then they prepare it taking an hour of your time. This is the last straw, why on earth should I deal with SubPar customer service and shabby treatment. My local CVS in Chino was out of my prescription medicine. I ordered a refill last Saturday and the Automated System never contacted my Dr. Complaint 2 So I've been out of my Medicine for 10 days and my Local Store is out of it. I found one 15 miles and I was informed by Minh Thoung in Diamond Bar, who knew that I had driven far that they do not accept discounts [Good RX]. He refused to try and run the card and said that is store policy. I asked for manager, "none available and it wouldn't matter". I told him that if he used the code it would take it. His reply was that it "probably would but they don't accept discount cards".
They are entitled to their policy and as a consumer, I'm entitled to answer them by boycotting all CVS Stores for any type of purchase. They have lost 1000s of dollars of my business. That's only Pharmacy. Bye CVS. I'm 1 family but if 1000's boycott them for there lousy service it adds up. Remember all who read don't just complain go elseware, when their bottom line sags then they will listen.

Debra White
from Hendersonville, TN
I called my RX in around 10:30 am on Jan 31, 2015 ask for it to be ready by 1:00 pm cause I had to go to work, so I get their at 1:45 to pick up my medicine and they said it would take about 10 minutes to have it ready. This is not the 1st time that this has happened. I used walgreens for years and never had this kind of experience. Please explain to me why we even put what time we would like to pick up... Thanks

Every time I go to one of your stores there is a line a mile long because of people who have coupons and buys cases and cases of your products and leaves nothing to people who would like one or two of the product. I was told by your employees that customers will order cases of your products and then use there coupons and they have to scan everything and they said sometimes hours. That is not fair to us customers who like CVS. What ever happened to the 2 coupon only. I find this ridiculous. I walked out of your store located in Lincoln Park, Mi because this lady had 2 carts full of Mr. Bubbles and dove hair care products. I find this rude that your company allows this. Not right for us or the employees. If this continues I will have to go to another store. I have been going to your store when it was called Arbors. My mother walked out of your store last month because of this. The employees say that they have to honor there coupons and even them thinks this is crazy and very rude.
Meijers, Krogers and even Walgreens and Walmart only allow 2 coupons of the same product per transaction. There should be a limit. Your company is loosing customers and I will be one of them as is my mother

I am an asthmatic who called my dr. Friday morning to get a prescription for azithromycin. I was coming down with a cold and need to immediately start antibiotics to avoid it spreading to my lungs. Called pharmacy on Friday eve March 28 and they said no prescription was called in. Thought that was strange as my MD knows my situation…Went into pharmacy on Saturday and asked if they had anything for me and they said no. Called MD on Sunday am and he said he called it in on Friday.
Spoke to pharmacist and she said its been sitting there since Friday. How does this happen? Now I have full blown bronchitis with asthma and been sick since Friday with no help till Sunday so the cold is now in my lungs and its now Monday. I am home bound and planning on contacting a lawyer if something is not done about this. I have proof of phone call and visit to pharmacy as I bought a few items there that Saturday. If I got the rx on Friday I would not be ill right now. I am exhausted and have had to cancel many things and I am scheduled for surgery next week which I may have to postpone as well if I don't improve by Wednesday.

Mary Ann McDivitt
from Sulphur, LA
I had to have a new prescription and it is not covered by my insurance. It was sent to CVS Caremark by mistake by the Dr. I went to CVS and when they had not received the prescription I called the Dr and I called CVS Caremark. The lady at CVS Caremark gave me the prescription number and I took it to CVS. They took it and asked for CVS Caremark phone number which I gave them. That was on Saturday and they said it would be ready on Sunday and someone would call me. Needless to say no one did. I called them and they said they never received the new prescription and that I didn't need one becasue I could just come in and buy it over the counter. I told her that the Dr gave me the prescription and that is how I wanted it. She said you don't need it. I told her if you can't take care of it for me I would have to go elsewhere and she hung up on me. I then called the Dr. and she sent a new prescription but I have not heard from them yet. This was in CVS Phcy in Sulphur, La. on Belgis Parkway

I have pretty much stopped shopping at CVS since sale items are always out of stock. Thought I would try again for Folgers coffee and of course, OUT OF STOCK. I know better and always go into store no later than Monday. Tried to get beer, OUT OF STOCK, coke, OUT OF STOCK, coffee, OUT OF STOCK. Mgr even said he never even sees a coke rep. What is wrong with this company?? I will now have to make yet another trip to your store on Wed and hopefully will get coffee. They had been giving rain checks out all morning according to clerk.I don't have high expectations mof getting the coffee on Wed this week wither.

Laura Goss
from New Orleans, LA
We just moved to the state of Louisiana in August and had to transfer our medicine from Virginia. Going to this store the techs are very miserable and you feel like you are bothering them by just asking any question. My husband was a pharmacist for over 40 years in retail pharmacy and had also worked in CVS stores. I had hip replacement surgery and he had to go into the store for my pain meds, with a prescription in hand. She informed him that they did not have it in stock, which he understood but he asked her if she could please check to see if the other CVS down the road had it and she just said no we can't do that. They do not greet or smile or help in any manner that they should be doing. We went to a Rite Aide where he was greeted with a smile, filled the script and actually thanked him, something the techs at CVS also do not do. I am going to transfer all of my prescriptions to Rite Aide where I feel they are also happy to have my business. I have never written a complaint in my life, this is my first time. I can't believe other people shop at this CVS and why we had put up with them for this long.

I went to CVS on 15 the street Augusta GA 3/12/14 at 8pm and got in line to drop off prescription. There was only one customer ahead of me but the tech did not get to me for 20 minutes because she constantly answered phone calls from customers an let us wait in line an excessive amount of time. Two customers behind me began to complain and the tech, Mary, announced loudly, " Rite Aid is open if anybody is to impatient to wait!" The customer was offended and began to argue more and she proceeded to have a verbal battle with him in front of customers. Then she said "Feel free to speak to the pharmacy manager because when I finally get to you I am sure you are not going to let me help you." She again told everyone in line to go to Rite Aid next door if they wanted to. I was very uncomfortable with the whole scene and felt she was wrong in many ways. I like CVS but plan to rethink my decision on continuing to shop there in the future.

Ruthie Sakran
from Huntington Beach, CA
Cvs in Huntington Beach on Brookhurst and Adams is extremely busy where they do not have time to answer the phone. On December 2,2015 I was on hold for more than one hour and a half. I went to the pharmacy to let them know and the person in charge said that they are extremely busy. Perhaps Cvs can hire more people for that location so they can answer the phones. It is bad enough that the person is ill and has to be holding the phone for hours or wait in the drive through for more than thirty minutes. The aggravation of waiting is worse than the illness itself. If this problem does not resolve I would have to transfer my prescriptions to another pharmacy. I also have other family members that I get the medication for including my elderly mom and my sick brother. We have been with Cvs for many years. This is a frustrating situation.

nightsprite46@yahoo.com
from Abilene, TX
I cringed when i found out I had to get my medication from cvs. I was right to feel so. I was suppose to get my medication yesterday. I called and even made sure of it because I knew of cvs reputation. Guess what! Not there! Maybe, I hope tomorrow evening. So now I will have been 2 days without my meds! But hay at least I don't have to worry about tobacco! I don't smoke but they are so worried about it I just wished they worried about me not getting my medication as much.

Gerald Landwert
from Spring, TX
On 12/11/2015 i picked up my Fluoxetine HCL 40 mg prescription from Texas store #0019 filled by a female pharmacist. when i got home and removed it from the bag, it was marked "qty 90" but was in a small container. I counted the caps, knowing that there was NO WAY this container had 90 caps in it, only to find 30 caps! I immediately called the pharmacy to relate the issue. they told me to come in and pick up the remaining 60 caps. I went to the store the following day, and the pharm. tech acted like I was senile, and didn't know anything about it.
The female CVS pharmacist told her where the container was, and they gave it to me. I spoke to the female pharmacist and she huffed at me like i was the one in the wrong. I reminded her that I was aware of the "street value" of that med and that this was NOT the first time I was obviously purposely shorted on meds that are in demand on the street!(at this facility) Today, I stopped to pick up my wife's prescription, and the SAME pharmacist took my info at the drive through, told me that I would have to come in the store to get the prescription. (why the hell is the drive through open if she couldn't help me there?) the prescription in question for the fluoxetine is: 687679.
Needless to say, we are changing our source for medications immediately! I suggest someone look into this young lady's background, or at least, let her know shes losing you business.

Ryan Christenlall
from Uniondale, NY
I'm a former employee for CVS store 2041. I am filing this complaint because the management there never paid me for 5hrs I worked and the vacation time I had left when I resigned because hours were being cut and wasn't getting full hours for a full time employee. I had to go store to stores to make 30 hours a week. I have spoken to the store and HR about the situation and they keep telling me call the store and the store would say call HR. The store manger said it was logged in the system. It's been a month and still didn't received any check when they said that I would get in the mailed of what they owned me.

I live in North Manchester, Indiana. We have 1 pharmacy in town, CVS. I have today, decided to drive 20 miles to the nearest Walgreens for all of my prescriptions. As is common during my visits to my hometown CVS, I am greeted with the same rude service. I leave after each visit feeling like I am disliked for some reason. It is rare to speak with someone at the pharmacy who will even smile. I'm sorry to say I am not the only person in our small town who feels this way. I for one am willing to endure a little inconvenience to be treated like a human being. I intend to email a letter to corporate and am contemplating calling the pharmacist to voice my concerns.

I took coupons to my local CVS store and tried to purchase the items from the coupons. The cashier tells me that I can not use all the coupons that I had. The cashier then tells me that the register said that I had reached my coupon limit for the items I was trying to purchase. I took my coupons home and looked up the CVS coupon policy and it states under their multiple coupon section "CVS/pharmacy accepts ONE third-party manufacturer coupon AND applicable CVS/pharmacy coupon(s) for the purcahse of a single item, unless prohibited by either coupon offer."
I printed off this policy and returned to the CVS and proceeded to show them their own policy when they still refused to honor my coupons. I was told that they didn't know where I got the print out and that as long as the computer was telling them that I ahd reached my coupon limit on the items I was trying to purchase they could not accept them.
What is the point of having such things in your policies if even when presented in black and white with the printed policy you still aren't allowed to use your coupons? I believe that if your policy says you will accept them then your empolyees should honor that. I am very unsatisfied with this local CVS pharmacy and plan not to return. I am a mother of two small children and need to save money where I can. That is why I coupon.
But when you are denied the use of the ones you have for no valid reason other than the cashier is too lazy to push a few buttons to enter the coupon manually. That is what I believe they should have done instead of in not so many words that I had fabricted the printed out copy of their policy.

Marc J. Espieg
from East Brunswick, NJ
At the CVS Pharmacy on 330 Rues Lane East Brunswick, NJ 08816 I called in for 2 of my medications on the telephone 1. Escitalopram 10MG and Lexapro 200MG. When I called for my medication that I knew for sure Mercaptopurine 50MG I called first to see if the Esc. 10MG and Lexapro was ready for pick-up also knowing that it might not be ready for a few days. When I asked the question on the telephone the woman who sounded like she had a Asian-Indian accent said that the psychiatrist did not electronically order the prescription for me. I knew that she was wrong beyond a shodow of a doubt because on January 27, 2016 the psychiatrist also called in a prescription for Lamotrigine 100MG and handed me a hard copy prescription for Xanax.
I called my psychiatrist prior to going to CVS to verify that my psychiatrist sent in the prescriptions electronically and the office staff verified that he did send them in on January 27, 2016. I went to the aforementioned CVS to show them the other prescriptions requested for my on the 27th and still the debated the medications that I was requesting. Finally after me calling my doctors office the pharmacist began to work harder to find my prescriptions in the computer and after 2 minutes she found them informing me that I can pick them up in 2 days. I was spoken to very condescending on the phone and again in person before calling my physician which motivated the pharmacist to do her job and locate the prescriptions after aggravating me causing a rise in my blood pressure and inconveniencing my doctor who is very contentment with ordering my medication.
This is not the first or worst experience that I had at the Rues Lane East Brunswick, NJ CVS but I am tired of it as I spend a lot of money there on my numerous medications. I don't have any names however, noone there has ever respected me like a loyal customer hence I may leave the pharmacy even though it is the most convenient to my home. Terrible pharmacy for professional service.

Cathy pierce
from Indianapolis, IN
I am sick of your automated calls regarding allergy season. I get calls sometimes twice a day and everyday. This has gone on for over a year. I am sick if it. Please stop!

This morning, i returned a clipper i bought from CVS, and instead of getting the same clipper, i decided to get a better clipper (Whal). When i got home i openned the box, and to my great surprise it was a Conair clipper in the box. I was surprised! Then I go back to the same CVS store (Store: 399-8762 Lancaster, PA) to complain about that. All the CVS employee (Brittany) could tell me is that she does not beleive me, she thinks i swaped the clippers. That was so insulting to me. Told her am a minister and I would never lie for just a clipper. She did not want to exchange it, she did not refund my money back. I left the clipper with her, I got her name and took my receipt with me. I nearly cried this morning, first of all I spent my money, and then got a different product, and when I return the product, a CVS employee insults me. What do I do? Thank you.

I went to one of your pharmacies to refill a prescription and was treated as if I were a criminal. The medicine needs to be refilled every 30 days and it was day 29. The medicine is very difficult to find and sometimes needs to be ordered. This is why insurance companies. Give you a window to refill a prescription. This particular medication is not to be discontinued abruptly as one can get very sick. The pharmacist looked at me and refused to fill the prescription because it was day 29 and not day 30. If the pharmacy didn't have it, it would have to be ordered.
The pharmacist rudely said I will not refill this untill day 30. This idiot put my wife in danger of getting very sick and accused me of doing things illegally. There is a couple of days to refill a script to avoid running out and getting ill. Fortunately I found another pharmacy to refill it that day. I think it's horrible when these pill police put a customer in danger of running out of medication. If you can't find this medication sometimes it takes days to order it. Cvs pharmacies need an education and stop playing god. Shame on them.

This email is in regards to store # 9585. In the northwest section of the parking lot there are a row of abandoned vehicles. Some have been there for months without moving. Some have cobwebs from the car to the ground. During high volume business times for the store it is hard to find parking. Most have expired tags. I know they allow people from the condo and apartment complexes to the west to park there unrestricted. I feel it is this stores responsibility to police their parking lot and make sure it is not a junk yard and represent this neighborhood. Possibly get a contract with a local towing company. I have no affiliation with this company but I suggest Ranch Del Oro towing in Oceanside. They have contracts with the condos and apartments i mentioned as well as the condominium complex to the northwest of the store. Thank you

Today, I threw my CVS card in the trash. I walked into store #8398 in Brownsville, Texas looking for a plush monkey chair, and I spotted one behind a counter. A salesman helped me and reached it for me. When I was about to pay for it the cashier told me that the chair was in hold for a customer. I told her that the other salesperson had not said anything about it. She refused to sell it to me. She had a whole pile of chairs behind the counter and she asked me if I wanted the giraffe instead.
That is when I found out that she was not holding it for a customer but for one of her friends or relatives. Why was she offering me the other animal chairs if they were all behind the counter too. I walked out of disappointed with the promise to never come back to a store where employees are allowed to favor their friends or relatives by holding merchandise for them. This happened on 12/31/2011 around 12:00 pm. I did not get the employee name I was too upset to even ask.

On 10/1/12 at 11AM My wife and I stopped at the CVS pharmacy on CR466 in The Villages Fla. Waited at the window marked flu shots a few minutes and obtained the necessary paper work. Presented the papers to the data entry clerk along with all insurance cards .The clerk was unable to enter my wifes information until after several tries & consulting with another employee. Even though I have used the same insurance information for years to obtain a flu shot the clerk could not enter my information. Two other employees were consulted to no avail. My wife was told to wait for the person administering the shot. Several minutes passed and no activity so we advised pharmacy personnel to cancel the transaction and left then left the store.This store is not remotely prepared to be in the flu shot business. Personnel are under staffed and not trained. It should not take over 20 minutes for simple data entry & more than one person should be available to administer shots. In the future this will not be my pharmacy of choice.

On june 14th. i lost my job because of error made by cvs pharmacy on cannon avenue in hagerstown md.. I called about a refill on cymbalta, they told me to contact my doctor, and i did... So that was on June 8th. Doctor faxed my refill at 5pm on the 8th, i went in on the 9th, and was told the doctor did not faxed anything. So being told that, i waited monday the 11th to call my doctor, they said it was already faxed. So i called CVS, Cvs said it wasn't faxed at 5pm, it was about 6;15, so they said the doctored lied.. Was off medication from thursday to monday, take at bed time which is perscribed. Tuesday morning, from being offf the medication, i couldnt wake up to go to work. So that caused the loss of my job.. But the whole story, the medicated was at Cvs the whole time, from friday on.. Reported to manager and she was suppose to do video.. So I would like to be reimbursed my loss of wages, if not i will get an attorney, if not resolved... Thanks

During my employment with CVS, I noticed that my check stubs indicated sick pay had been used. Since I do not take off from work, I was rather puzzled. I spoke to other employees, who stated that the Manager (Sam Cortis) had used their sick pay as well as his own, even though they had not called off from work. I asked why the Manager did this, and I was informed that he used the sick pay to prevent going over his budget hours. Some of the employees were aware of what was going on, but were afraid of getting terminated if they were to report it. (myself included) This is very unethical, and do not understand how a big corporation would continue to employ an individual that does this.

I had a relative drop off a prescription at about 1:00 pm today. Before giving it to him to drop off, I wrote my cell phone number and my son's DOB. I arrived at CVS at about 5:10, then waited in a ridiculously long line in the drive thru. When I finally got to the eindow 25 minutes later, I was told it wasn't ready yet and that they could expedite the rx and it would be about 15-20 minutes. I advised them that I had the rx dropped off 4 hrs ago, at 1:00. I asked if that meant I had to drive around to the back of the ridiculously long line and wait yet again. One employee apologized and another told me it was the day after a holiday and that I could come in to wait. I told them I could not come in and that someone else would pick it up. I do not understand how it only takes 15-20 minutes after I get to the window when I dropped the prescription off 4 hours before. I have had these issues before but stuck it out due to convenience. I am pulling all my scripts and plan on taking my business to one of the two other pharmacies across the street. Going a bit out of my way is not worth dealing with this company and its untrained staff any longer.

Jasmine
from Columbia, MD
I recently went to the cvs in Martinsburg, WV to fill a prescription. Not only were they rude but they lost my insurance card and prescription. Instead of telling me it was lost, they replaced the prescription and I of course notice my insurance card was not in my prescription bag. When informing them, they said they would call if they found it. Never received a call and when I finally called back, I was told they couldn't find it so there was nothing they could do. I found this customer service unprofessional and irresponsible especially considering it has very important information on the card.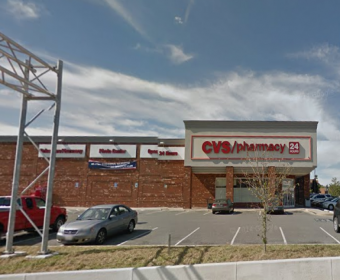 robyn jones
from Washington, DC
I have been suffering for 6 weeks with a horrific headache dr said to take clariton also have a bad eye infection so went to cvs for clariton 24 hour have to get it from pharmacy girl goes to ring product up and tells me I can not buy it the system is down Brunswick Georgia store. Several occasions have been treated very poorly by this store WILL never step foot in there again! This store is located on 341 Brunswick Georgia.

James record
from New York, NY
Laura pharmacist at CVS route 4 Hudson Falls was extremely rude and has been for a couple months now she has no customer service knowledge or smile she's just plain blah like a dry cutting board I want action taken on this pharmacist she is the rudest one there and always has been

I am very unhappy at the way my elderly mother was treated by the CVS pharmacist in the Villas NJ store this week while trying to refill a prescription. My mother is 85 years old and very fragile with a passive disposition and if she did not understand why her med could not be refilled, it should have been explained to her in a better manner. I live in Florida and when I checked in on her after the "attack" she could not even talk to me. When I called her the next day she explained what happened and I want this matter resolved immediately with a phone call to her apologizing for the unwarranted lashing she received. I am appalled that a pharmacist would act in such a way! I would like a response to this e mail, please, so I know I do not need to take further action.
Thank you,
Jacqueline Niles
352-279-8795

My employees and I do a lot of business at the cvs pharmacy across the street where we work. On 3/22/13 I when across the street to do a little shopping. After completing my shopping I headed towards the checkout. The cashier seen me come and left the register and went to the photo department. She could see me standing at the register but would not come to check me out. After standing there for 5 minutes I left all the items on the counter and left the store. This has happened to all my employees at one time or another with this same cashier. This cashier seem to think that everyone has all the time in the world. I manage a car wash and my employees run across the street in between cars. When this cashier is working it takes them a long time for them to return. This cashier needs to be replaced. I will not patronize this cvs or any other cvs after this and encourage my employees to do the same.

There employees are over worked and under payed. The promise wages and never deliver. The district manager Christopher Cunningham is unprofessional and does not keep his word,has no concern with employee needs.

I b have used cvs for over 8 years I have cancer so it makes it hard for me to go get my medications in the last few months the pharmacy has declined in customer service most of the time there is only one cashier open with well over 8 to 10 people waiting in line that takes some time to attend all these people it has gotten worse each time I go my doctor has faxed or e mailed my presription my doctors office has called me to informe me that the pepsriction has been send I go to the pharmacy to pick up the medication waiting in line 15 to 20 minutes I am told that they do not have any preespription I leave the store and as soon as I get home cvs calls me to inform me to go pick up the meds I am treated with bad customer service with an atitudesthis pharmacy is in 915 poquonneck rd groton ct 06340 I am tired of the clerks making these kind of mistakes I waste my gas and time only to have to return and pick ithe meds. Up. I had my vocal box removed so it makes it hard to comunicate with employees there anbd sometimes it feels like be trhey do want to attend me

I just spoke with Walmart Pharmacy who volunteered to me that they always check to see which way is the most inexpensive for the customer. So apparently I am not asking too much in expecting that my pharmacy do this as a courtesy as I have put my trust in my Pharmacist and have been let down by CVS Pharmacy. I am not happy with your service and will be moving higher up if not settled to my satisfaction. Also, the publicity that you receive from this will not be good. Please see what you can do for me as I cannot afford to throw my money away and that is exactly what has happened.
It has over a year since I contacted you and have had no response and have still been paying too much for my Acyclovir & Tamoxifen. I have asked the pharmacists several times why I have my health pass card and they don't know or at least they say that they don't know. Instead of telling me not to run it through on my insurance cause it is less expensive to do a 90 day supply on both without my insurance. I don't know what else to do. I think it is your responsibility to inform your customers of this. As of today I have spent $558.68 since 10/2009 on these 2 medicines when I could have and should have spent approximately $176.
A difference of 382.68 which I could desperately use since these are not the only prescriptions that I have filled with CVS $1861.64. Now when I ask to put it thru on my Savings Pass I'm told that I need to pay another membership fee because it is expired and has done me no good at all. It is hard enough for me to remember all my meds I don't need the additional stress of trying to come up with more money for prescriptions. It is not good for my health.
I want to be reimbursed for the $382.68 and I want to be set up in your computer to always run thru on the 90 day supply for $11.00 or I will transfer my business and it that doesn't matter to you. I will go to the top of CVS and the top of the Pharmacy and the bad publicity that you receive will not be good. Please contact me ASAP because I am not going to be ignored again. If I don't get a response very soon I will begin taking action. Thank you and I hope you understand my point and sympathize with me.

I was, after today, an CVS member for years. My experience at the Drive through Pharmacy window was left to desired. As always, I've dropped one prescription, a controlled drug that my Primary Care Doctor can't electronically submit. The CVS pharmacist replied by "Oh Lord", as though she was exasperated. I've filled prescriptions here before with no problems, but the tone and attitude of this woman completely turn me off from coming here. She went on in conversing about, "we have to stick together, "look out for each other ", etc? Yes, I'm Afro-American, as so was she, but what does this have to do with my picking up and dropping off my prescriptions? My ethnic trial and tribulations have no reflection on how you should address an customer, and my only concern was to complete my transaction and go home to rest for the weekend.

I had a friend go into the CVS in South Williamson, Ky she dropped off her sick daughters prescription and was told that she could not pick up the medication until the next day! Another friend dropped her script off this morning and the tech told her it would take 1 hour she came back at 7pm and it still was not ready! I have worked in pharmacies on and off for the better part of 10 years. Never have I heard of anything like this! I think this location needs to be looked at something does not sound right! If they are under staffed then it sounds like they need some help

My wife went to CVS to pick up her prescription today and her drivers license had expired. The pharmacy tech, Trisha, was very rude to my wife. She was rude in her tone of voice and berated my wife for not having a valid license. We have been loyal customers of CVS quite a while but , if this is the way we will be treated in the future, we will find another pharmacy. The technician is the lead technician and apparently she feels like God or something. Maybe she just feels like, since she is a lead technician, she can run all over people. The other customers sitting there hearing her berate my wife agreed that she has an attitude problem. I have picked up medication for my wife and she has been real snooty with me also. I don't need it and am not going to take it from some little young girl that thinks she is better than everyone else.

I have been a costomer of CVS pharmacy on 1624 lincoln hwy east, lancaster PA 17602 for over 2 years. On Feb 4th 2012 I had to go to Puerto Rico, days before I have asked if my perscription would be refilled at the CVS parmacy in Ponce, PR. For my surprise when i went to refill my pain medication they made me fill like it was from another planet and they refused to refill my pain medication. I suffer from server back pain and Fibromyalgia which cause for me to be in server pain if this medicine is not taken.
I have called the pharmacy here in PA and they told me that i needed to speak to Maria, very rudely she told me that i needed to find a doctor there in Puerto Rico to perscribe the medication because it was another country, as far as i know Puerto Rico is part of the US. and is commonwealth state. I asked to speak with the pharmacist, an he told me that he didn't feel right of transferring the perscription to Ponce, PR. I was there for two long weeks with out my medication, very little sleep, tried over the counter pain medicine and they helped very very little.
I am not a drug addict I'm a person that sufffers from server pain and needs these medication why your pharmacy refuse to fill my perscription. If I go to New York they wounldnt fill my perscription either. There are many people in my health situation do they have to go thru the same problems I did. What is wrong with your pharmacist that they judge people just because certian medicines. I will definetly transferr to Walgreens even if they are further away from me. I dont need to deal with angry and judgemental people. Nor does anybody esle we are your customer. Even animals get better treatment then I did.

After they changed the people working in there pharmacy I have had nothing but problems. Today was the icing on the cake a young and I'm going to say it as it is, smart ass girl named Brandy first lied to my boyfriend, then to me, and then to cover her ass her boss. I will no longer be doing business with them. I'm the customer and they should do anything possible to help me instead of argue with me. And especcially lie to her boss. This is the CVS at Pryder and McCarren. It took 6 hours to get a hand written script from my Dr. good thing it wasn't med. nessicary or I'd be dead. Get the other people back or train the new ones good customer service not how to be total asses.
Trying to get some stuffs from CVS and used their coupons. When I check out, the CVS staff was stare at me like I will steal things. When I scanned two coupons, she said you can only scan two which is something I dont understand. Why Cant I scan more than two coupons? And the computer accepted my coupons but the lady took out the coupons and said you didn't meet the requirements for these coupons and I'm going to void them. So I said I don't want to buy anything now. Since she ruined my day, I decided to leave without buying anything. But she suddenly I was stealing if I used the coupons.
How can a staff called a customer stealing just because the customer misused the coupons? I was very mad and I do NOT want to go back again. CVS needs to tell the employees how to treat customers!!!!!

Her name its Maria P. The first time, I make a mistake and have to cancel and start all over and she told me "always its the same mistake now I have to call the manager and void this ugh!" and the manager came and nicely void the transaction and said its no problem, and then she told me "step aside im gone a take care of the others first,you have to wait until im done".second time I was gone a make 3 transactions and I let people pass first,when I told her I was gone a make 3 transactions she told me she can only do 2 becouse I was make in a line, im so disappointed of the service its the only cvs in town, how this lady still working there with that attitude, I love shopping at cvs and now I always think about goin or not, becouse im gone a see her there, I hope somebody take care of this issue, thanks

I sent my daughter to pick up a written prescription from my doctor for migraines that I have had since I have been dealing with a concussion. The concussion was caused by a fall in late December 2012. I have seen my doctor (general practitioner) at least 4 times in the last 2 months due to my surgeon referral because the surgeon is only dealing with the neck surgery of removing the total if three discs from my neck. My appointments with general practitioner are only until I can see a Neurologist which I can not get appointment until May 2013. The Meds I was given on Tuesday, 4/2/2013 only made my headaches worse. The prescription on Tuesday also contained acetaminophen but that was not an issue with CVS.
I just received call saying that my Prescription is ready after over 3 hours and having to send my daughter back across town to pick up. I was told not to take the Meds that I had on hand with the new prescription which I clearly told CVS pharmacy. This is very much an issue while waiting with a migraine, having to get in touch with my doctor and then CVS making another 3 hour wait to fill. My insurance was OK with filling this prescription so after informing the CVS pharmacy that I knew the doctor's precautions, why did they not take my word?? I have had a very rough night and severe pain since the concussion. I feel like I have been treated as I was not trusted to know what not to mix. This is not acceptable with the issues I am already having!

I work for a doctors office that continues to recieve RX's for a doctor that is not ours and for patients that are not our either. So I have called the Pharmacy (store #7663) 7 times over the past 2 months to let them know that they are sending these ERx to the wrong number. The pharmacist that I spoke with was EXTREMELY rude and told me "There is nothing I can do for you".
After I asked him how would this patient get taken care of he only stated "I do not know". I feel that this is NOT the way a Pharmacist should act, when it is their job to make sure the patient is taken care of.
I asked for his name however he would not give it to me. I stated that I would call CVS Corporate to file a complaint on him and he immediately hung up the phone.

Multiple times I have been to CVS pharmacy located on Cypress in West Monroe, La 71291. They are lacking in customer service skills. Today I was helped by someone named Emily; I have never seen a worker who is that rude and even rolls there eyes to the customer. She then walked around to make comments since there was a problem with getting my prescription filled. After the doctor called to verify the prescription was for me and correct she asked someone else to check me out. Please fix these problems as this is the pharmacy I always and would like to continue to use if the service can step it up a notch! Thank you!

CVS store #1476 at 7012 Marlboro Pike, District Heights, Md 20747 This pharmacy location never has any concerta medicines in stock. I fill monthly prescriptions for my my minor son and every month the store is out of medicine stock. You would think that once they are out of stock they would order enough to cover a 30 day period, then order another and so on and so on. Also, my son has a new rx for Amphetomiu 10 mg, and you guessed it, not in stock. Could they just have ordered it and all I would have to do is wait for it a day or so. Is that asking for to much. Or do I need to find a new pharmacy altogether.

Previously, I used a nice local, small, independent pharmacy with prompt & accurate service, friendly & competent employees & wonderful customer service. Unfortunately, they went out of business & after they closed, I transferred my prescriptions to CVS Pharmacy in Sandy Springs, Georgia. I thought the nearby location and 24 hour service would be a good option for me. I was very, very wrong. I am told that this is a "high volume" pharmacy, which translates into very long lines, long waits for medication fills, out of stock medications, frequent ordering errors & poor customer service. Not surprisingly, this pharmacy has a high employee turnover rate & as a result, most of the employees do not know the customers they serve.
Honestly, there is not enough room to describe the many problems I have with this pharmacy. I usually try to "deal" with the bad experiences & hope tomorrow will be different. However, today was the last straw. After visiting this pharmacy multiple times (as well as two other CVS pharmacies) for the same (C2) generic medication, I was told that my supposedly ordered medication was to be picked up today. I am at the end of the previous prescription & I found out that the pharmacist did not order the med but they can reorder (?) it & I can pick it up in a week. What? I explained that I was running out of my medication & that I did not have enough to last another week since I had been trying to get it filled for over TWO weeks.
The pharmacist tells me that I can get the name brand, which is 200 dollars more expensive than the generic. No, thanks. Then he says I can "partially fill" my prescription for a few days under the brand name "to get me through" & then go to my doctor, get ANOTHER prescription & fill it under the generic when it comes in next week. Since this is a narcotic medication, I am pretty sure this is illegal, and if so, this would not be the first illegal advice from this pharmacist. No, thanks, again. No apologies, by the way. In fact, he acted as if he was doing me a huge favor, while he clearly stated (twice) that the mix up was not HIS fault! I have observed this pharmacist before & his communication skills & his customer service skills are lacking.
Because I take several medications on different schedules, I spend time & energy keeping everything organized with my medication schedules, doctors' appointments & pharmacy refill requests, etc. I wish CVS pharmacy spent more time trying to be organized, efficient and effective. In my opinion, a well-run pharmacy should work hard to make the business of pharmaceuticals as efficient & as accurate as possible, especially for a customer of over 6 years. Excellent customer service does not include requiring that a customer travel from pharmacy to pharmacy, trying to get a prescription filled. Most pharmacy customers do not feel well to begin with, & if they expect & experience problems with every prescription, then the customer & the company have a problem. And if I were a leader within this company, I would want to know about such complaints. As a paying customer, I would like to be treated with at least some respect, perhaps following up with what he says he is going to do. When problems arise, & I understand that they will sometimes occur, I would like for my pharmacist to help me to find a positive solution, not deny blame & delay me getting my regularly scheduled medication.
Problems are rampant with my CVS pharmacy. In fact, I EXPECT problems with each pharmaceutical request I submit. If things go smoothly, then I am thankful, but surprised. That says a lot. I have asked family members & friends for recommendations for other pharmacies & the results are unanimous; do not go to CVS. Apparently, anywhere else is better than CVS. It is a big hassle to change to a new pharmacy, but based on what I have experienced, I feel I would be better served by using a different pharmacy. I certainly feel I have given CVS plenty of time to improve, but things are getting worse rather than better with time. I am at the end of my rope. I am so disappointed in this pharmacy.

I recently had my prostate removed. I still have a catheter installed - I would like to get it out, but I still need another surgery to repair damage done by the original catheter. I used to take Vesicare for bladder cramps, but it stopped working, so the Doctor prescribed Toviaz.
Out of the blue Caremark said they would no longer fill the Toviaz. My Doctor even called Caremark, but his request was refused. So now I have to pay full price if I need more Toviaz. Does Caremark know better than my Doctor? What's going on here?
1/10/13 3:30 went to get prescription filled and was told it would be ready in 4hrs. Returned at 8:30 the same day and was told I would be getting 3 of my tablets and the rest of my order will be ready on 1/11/13 after 6pm. I returned on 1/13/13 and again was told my order wasn't ready and it would be ready on 1/14/13. I was given one more tablet until 1/14/13.
On 1/14/13 will be my 4th trip to get this prescription filled entirely. This needs to be looked into . I'm ready to find another pharmacy.

I was at my local CVS in Laguna Hills, California, picking up a new prescription and I asked the young girl working at the pharmacy to explain how and when to take my new medication. She sighed and rolled her eyes, and was very unfriendly. She did not greet me, or ask how she could help me, so I had to get her attention by waving my hand. I no longer felt comfortable asking her anything so I asked to speak to the main pharmacist, and she told me to wait. When I asked how long she thought it would take because my daughter is waiting in the car, she ignored my question and began texting on her black iphone. I asked the pharmacist what her name was so I could complain to management and the woman told me her name was Diana Nguyen. I left CVS not feeling like I was still unsure about how to take my new medication and I will be transfering my prescription to my local Target. If there is anything you can do to ensure this type of rude behavior doesn't happen to anyone else, please do so.
Thanks for your feedback!
Sorry. Please try again later!