Wendy's
Contact Wendy's Corporate
Toll free phone number: 614-764-3100
---
Need to contact the Wendy's complaint department? You can call customer service at 1-888-624-8140, this seems to be the best number to contact. An alternative complaint line is by calling 614-764-3100 or by fax at the number 615-764-3489. We could not find a company email address for Wendy's, their feedback form is linked below.
There have been more than 230 customer complaints registered about Wendy's corporate so far. Unfortunately the founder of Wendy's Dave Thomas, would probably not be happy to read what customers are saying about his chain today. He founded the first restaurant in 1969 in Columbus, Ohio. Today, the corporate headquartes is located in Dublin, Ohio. If you would like to mail a letter, the address is One Dave Thomas Blvd., Dublin, Ohio, 43017.
You can also use our free online feedback form to add a review about your local Wendy's restaurant. Or you can use the official "Talk to Wendy's" feedback form on their website to take a survey about your experience at your local restaurant. The company is also quite active on social media. So, if you do not get a response by phone or email you can connect with them on Twitter or on their Facebook fan page.
Wendy's Contact Information
Report complaints to corporate and get satisfaction
Wendy's headquarters address

One Dave Thomas Blvd.
Dublin
OH 43017
United States

Company website

1-800 phone number

614-764-3100

Better Business Bureau rating

A-

Customer service hours

9am-5pm CST
Browse reviews of other Fast Food
Top Wendy's Complaints
Browse more than 1226 reviews submitted so far

Howard Rivera
from Alvin, TX
I just seen your tv ad. And I must say your sending the wrong message. People jumping in a fountain, stealing money to buy a 50 cent frosty. Man I could have sold you a better ad then that trash.

I visit store in east point ga on Shelby lane At around 8:50 pm on 5/7/19 the driver thru line was extremely long and the lobby was close when I call inside a young lady answer phone I ask why was lobby closed she said it just is when I ask for store number she gave wrong store number would not give me corporate number then few minutes later as I was still in drive thru a young man call back saying he was manager and said he didn't have enough people for lobby to be open and etc and i place order and got half my order than pull me up for 2 bake potatoes which I waited for at least 25 mins after I got most of my order I wait over hour for my food the manager on shift Cedrick if the potatoes wasn't ready they could have state that poor customer service and very rude then a young come out and say it's going be another ten min wait so I just ask for refund very dissatisfied with service They have wrong store number on recipients for you make a complaint on store did not get receipt with my refund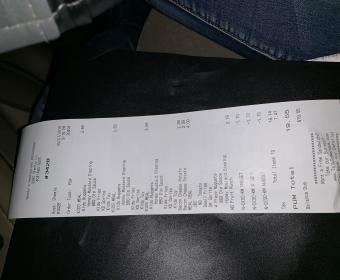 I visit the Wendy's store in Stockbridge GA Restaurant #00004573 address 3847 Highway 138
Me and my husband waited in line for 30 minutes at the drive thru only to get all of our food cold that have been sitting there the whole time.
The service was horrible and very poor. I get to the window and I asked the young lady what took so long and she told me they were trying to get this one lady homestyle burger. They advice me to pull up to the door and brought my food back out and it was cold. I sat there another ten minutes just to get the same food. My burgers wasn't hot, fries was cold and nuggets. She ask me did I want her to remake it and I told her no after waiting all that time made me and my husband very upset. We wasted almost 45 minutes for very poor service and I just wanted to bring this to someone attention because I am a paying customer and didn't pay for cold food. We ended up throwing the food away. I hope to hear from someone soon. Thanks

Manager Mrs A was cursing at her employees in front of customers. She picked up fries out of the garbage and served it to another customer. This is after one of the employees received the fries from another customer that did not like that they were cold. I ordered a potato and the inside of the potato was brown. There wasn't any paper towels nor toilet paper in any of the stalls . She seemed to be in the office more than actually managing. I love Wendy's this store gives your company a bad reputation. It's the closest one to visit my grands and family night is special to us at Wendy's

My wife and I had dinner at the Wendy's on 55th street in Countryside,, IL tonight. We ordered off the kiosk and were kept waiting for nearly 30 minutes for our food. Several other customers were complaining about the length of time it took to get their food. Complaints to the manager and cashier were met with complete indifference, not even an apology. The service was completely unacceptable.
In defense of the staff the restaurant appeared to be understaffed and they did appear to be very stressed. The manager did a terrible job of organizing everybody.

Dale MacDonald
from Western Springs, IL
My wife and I went to dinner tonight at the Wendy's on 55th Street in Countryside, IL. We ordered off the kiosk in the restaurant and were kept waiting for our food for nearly 30 minutes. This is

I was there ordering earlier there today around 6 and there were two of your employees were arguing. It was a tall man and a young lady, she was very aggressive towards him with foul language.

I was there ordering earlier there today around 6 and there were two of your employees were arguing. It was a tall man and a young lady, she was very aggressive towards him with foul language.

This Wendy's in Miamisburg Ohio 45342 on Heincke Rd is the WORST SLOWEST OUT OF BAKED POTATOES! I have never since this "1" has been here got a hot and juicy burger they are always old and dry like cardboard. I can go to any other and get a juicy burger! DO SOMETHING

I would like to file a complaint against the manager Lashawna at store 00000810. I am actually an employee there and am treated unfairly when she runs a shift. For example, there is a high school worker, which is a minor, that comes into work almost everyday high. Lashawna knows she is high and acts like it is okay. The highschool worker, asks to leave early and she told the manager the reason was to go to Walmart to get a detox kit to pass a drug test, and Lashawna let her go 10 minutes before her shift ended, and I was stuck saying 30 minutes after my shift ended because they needed people.

Stephen McNally
from Little River, SC
Went to store #00003976 yesterday. In 10 minutes from the work area clearly heard 2 asses, 1 damn, and 1 bitch from the staff. Even worse a lady I assume was the manger was standing right there! I have cursed more than I should but never at work and NEVER in front of a lady. I will never step foot in there again. I will spread the word in Ocean Drive SC to stay away from such a toxic environment. Pretty sure y'all blow it off but at least I got it off my chest. Shame been eating doubles since y'all opened.

Yesterday I went through the drive-thru at Wendy's in Corinth, Ms. From the time I placed my order, it was 27 minutes before I got the food. There were only 2 cars ahead of me. This seems to be a problem at that Wendy's location, because this is not the first time that I have had a long wait. When I finally got to the pick-up window, there was no one there--was about 3 minutes before anyone came to the window. I have never had a problem at other Wendy's locations.

Any time I go to a Wendy's and order a HAMBURGER they give me a cheese burger! what's up with that? I don't care what wendy
s I go to it is always a cheese burger! Teach your people right!!!!!!!!!

My husband & I went into the Wendy's at 4308 Portsmouth Blvd. Chesapeake Va. on May 3rd at 7:35 PM. This had got to be the nasty restaurant I have been in. The floors are slippery, the tables are nasty the counter were the drinks, straws etc is very nasty. The hamburger was half cooked and cold.

Melissa
from Norcross, GA
I went to the wendys in Norcross, ga off of indian trail road this afternoon. I work for a food delivery service and my customer requested wendys. I ordered through the the drive thru as usual and the girl at the window (cal or kay, something like that) refused to give me my order for my customer. After mins of patiently waiting she finally threw it at me but it was missing one of my customers meal. After a few more mins of back and forth she finally completed the order but refused to give me even one sauce for my customers 4 nugget meals order. I hate to say it but I do believe it was a race issue with her. I eventually went inside and spoke with the manager, who wasnt much help but finally gave me my sauces that my customer had ordered. This is not the first time I have experienced this time of treatment at this particular location and im sure its not going to be the last. I will no longer be bringing my business to this eatablishment and after telling my customer about it they will not be either. If a person doesnt not enjoy servicing customers they need to get out of the customer service business. I really hope this women gets more than a slap on the wrist for this, if it happened to me im sure im not the only one.

Rude employees, they claimed to be out of all condiments and when I walked in the employees is in the back using explicit language.

Douglas Devine
from Amherst, OH
We were in line at the drive through for 38 minutes just to make an order. Then we asked if they still serve chicken strips and the reply back was we do not sell bacon strips. We the repeated that it was chicken strips ahead again said no we do not sell bacon strips. So we ordered chicken nuggets 10 pieces. We then pulled up to the first window and sat there for 3 more minutes and no one was there. Two of the workers just stares at us so we moved to the second window and we sat ther for 5 more minutes. Then we finally got our food after 2 minutes more. I do understand it was at 7:00 PM on a Sunday but at 48 minutes thru the drive thru is a bit excessive. Then I get home and find out that I only have a 4 piece chicken nugget. If this was the first time I would not be complaining but this happens every time.

Michael J. Murphy
from Staten Island, NY
On 5/3/19 my wife and I had lunch at Wendy's Restaurant #3397 . The restaurant was filthy and the bathrooms were unusable. Also one of the two soda dispensing machines was not working. Lately this restaurant located at 1761 Forest avenue has been pretty bad. Up until recently it was exceptional. You need to send a corporate inspector out to see what is wrong.

Dena Flores
from Reynoldsburg, OH
Straight to the point! after visiting the wendys location on livingston ave. near yearling rd. in Columbus Ohio for the past 40 yrs. Im sad to say that its a filthy dump now.
the service is half assed, food is old or not cooked.
I've attached photos of the trash at the drive thru.

Loretta lewis
from San Antonio, TX
Stopped for Sunday lunch. Went through drive through and thought we had our food. Went home food was cold,fries over cooked and nothing for my husband to eat. Had to drive back to Wendy's to get his lunch. Enough mayo on sandwich that it was falling apart. Took off spoon of mayo. Lettuce tomato was running off sandwich from so much mayo. No mustard that was ordered. Sandwich was so wet it fell apart. Think you should know about bad service as the one in Jacksonville, Texas just opened. It is a small town so it needs to have excellent service in order for the farmers to eat there.Thank you for your time. Loretta Lewis
9898 FM 2138 North. Jacksonville,Texas. 75766.
817-994-1111
80 years old

I tried filing a complaint with the store directly. We were at the Wendy's in Pekin, Illinois. We ordered a Biggie bag and wanted to upgrade the fries and soda and would have paid the difference in price. I got an answer back from the manager there, but she was very rude. We won't be back!!

Misty scooter
from Birmingham, AL
My food took forever to get. Was not fresh and was wrong. Went back to get it right the manager Chadsity a black female was ride said I shouldn't be getting this much food. And was also drunk. All you could smell was Alcohol and this lady is over the store. What does Wendy's really have going on.

Priscilla Arnold
from Dallas, GA
I went to Wendy's after hours drive- thur 3442 ernest w Barrett Parkway, waited at the drive-thru window about 15-20 minutes watching the workers walk back and forth cleaning finally one of the guys came forward near the window with the food in his hand put it on the counter picked up the lettuce and tomato off the food and I start talking at the window and he came to the window and I said to him you all do not wear gloves when you're handling food he said yes I only picked up the bacon and the lettuce and I told him that didn't matter to return my money because I did not want the food they left the window open a lady I assume manager said give her her money back she finally came to the window with the money and I asked her do the employees wear gloves while fixing food and she said they do I'm going to get on to him about that this is unacceptable I think this particular store or any other Wendy's need to stress safety of preparing food very unacceptable

I walked to the Wendy's to get something to eat at 3030 West Pensacola St in Tallahassee Florida. It's pouring down rain at 7:45 pm. The door was locked I asked an employee that was standing next to the door smoking a joint and on her phone asked her was they closed she looked at me and rolled her eyes. I asked again she turned and walked off a lil ways. Another customer walked to the door and tried to go in he asked the same thing. She cussed him out and told him to go somewhere else and eat. I was not happy with the vulgar language even though it was not directed at me. Very bad experience.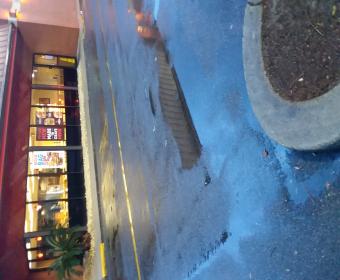 We went to the drive through at the Rogers Mn store at 6:30 on Saturday. We received our order but was missing a frosty. All if the food was cold!! We brought it back and the doors were all locked. At the drive thru we were told that there are only 2 people working. They would remake our order and bring it out. That took awhile. If there are only 2 people working why not call in more people?

Joyce Wright
from Cincinnati, OH
That should really be no stars.
My husband and I stopped at the Wendy's on Delhi Pike in Cincinnati about 4:15 pm on Saturday 5/4/2019. There were two young ladies standing at the register. We stood at the register for 5 minutes waiting for one of the ladies to acknowledge us. Neither one said anything to us like, "may I help you" they just stood there looking at us. I finally asked, are you ready for us? One of the ladies nodded her head. We ordered, I got out drinks and I helped my husband to a table, he is blind, and I went back up to wait for our order.
We ate our food and my husband asked if I would go back up to the counter and get him a chicken go wrap. I went back up to the counter, the same two ladies were at the counter, again they never acknowledged me, the just looked at me and began to get orders togethers. I understand that they were busy, but they could have at least let me know that they would be with me shortly. I got tire of waiting for someone to wait on me so I went back and sat down. My husband and I left. I will no long be going to that Wendy's location for sure. They were very rude to my husband and I. I am not sure if I will EVER eat at another Wendy's. I will have to be starving before I will stop at another Wendy's restaurant.
Joyce Wright
Cincinnati, Ohio

Betty the manager was very rude and not helpful they put a hold on my card and I didn't get my food either they charged my card about 20.00 I'm very disappointed I worked for Wendy's for two years and have never been treated that way or treated anyone else that way I will not be back to this location us. 25 in London ky.

We had ordered a 4 for 4 and a side salad. The side salad had mild on the cheese. We called and talked to brook who apologized and said stop in and we will replace your whole meal. I told her we were on the interstate heading to go mushroom hunting and would be back in a couple hours. We came back they handed us another side salad with mild on the cheese. We let them know at the window this salad had mold on the cheese. They handed us another salad with mild on the cheese. We pulled forward sat for at least 10 min. I walked in and they had the food ready. No manager said sorry on the second stop after receiving two more moldy cheese (I asked the person who handed me the food what the managers name was she said Tiffany).I dont want anyone fired just crazy how we waited nicely to receive a total of three sales with molded cheese. This Wendy's is 1300 Archer Dr, Troy Ohio 45373. Thanks. My fiancee has pictures on her phone. Thanks

I stopped at the Wendy's on interstate 40 exit 150 last night at 7:30 for dinner. I was surprised to see that NO CUSTOMERS WERE THERE as it was early in the evening and Wendy's always has a crowd for dinner. I ordered a garden salad and was going to order a burger and fries but the man at the register abruptly told me he didn't have a garden salad. So I ordered a different salad. Then the manager said "he told you we don't have a salad". I asked if she could make me a small salad. I mean, how hard can that be? She said I have a half of a taco salad if you want it but I am not going to make any more salads. Well, I went across the street to McDonalds. They didn't mind making a salad.
That's a shame. Your company tries so hard to have a good reputation and an employee with a chip on her shoulder does this. It's just a shame.
Exit 150 interstate 40 in Haw River, at the Pilot truck stop. I won't be going there again.
Thank You
Barry Coleman
Captainbarry388@gmail.com

Michael Dalton
from Puyallup, WA
Your removal of chicken tenders from the menu has turned a 2 times a week customer to a 0 times a week customer.

They never on time I had to wait 30 minutes on 2 ice creams they had everybody's food messed the day before they messed up my food I did not get some of it and did not have the gas to go back and get it they do this every night wenys in Grover nc

amy williams
from San Jose, CA
Just spoke with Crista from the complaint department and said she'd send my complaint on but I wanted to also file this online. I just got home from the Wendy's on 782 S. Bascom Ave, San Jose, CA 95128. She handled my complaint very professionally and apologized for the poor customer service I received. When I got to the window tonight to pay, the female worker asked me what I ordered. I told her. She then rung it up. She handed me my dime (change) sticking her hand out the window without looking at me. I noticed they were busy but the same thing happened when the other worker who took my order stuck my bag out the window never making any eye contact or even looking at me. I said to him "maybe you could look at the customer when you are handing the food over?" He ignored me, turned away, took another order. I sat waiting for him, I even said excuse me several times to get his attention. He ignored me. He was not taking an order. Then the other worker came back to the window and I said I was trying to get his attention but he won't help me, he's ignoring me. I told her what I had said to him about looking at the customer when you hand the food over. She said "oh maybe he's taking an order." I said "no I've been waiting and he's ignoring me." I told her what I said to him and simply wanted to ask "did I offend you?" I'm very upset with such poor customer service, literally none. When I asked to speak to the manager she said it was him. I asked for his name. Shocked someone like that is showing other employees how to not provide customer service. I was in retail 15 yrs and know it's a tough job but if he's not able then he shouldn't be at the window. She couldn't remember even the Store Manager and first said the "Jose" District Manager which I wanted anyway so that was fine. But I was again surprised she couldn't tell me THE store manager...I waited, she finally remembered it was "Judy."
These logo's about customer service was not my experience. It was terrible. The basic courtesy of handing an order to the customer, saying thank you, looking at them, the most elementary customer service missing...thought you should know. If he does this to me, he's done it before. You will lose customers like me who want to simply make a quick stop, grab some food and go home without the rudeness that I experienced tonight This guy Alex needs some retraining, maybe the female coworker too. Alex certainly shouldn't be in charge, not acting like a very good representative of Wendy's! They need to learn to work under pressure when it's busy, when they're short staffed, whatever without taking it out on their customers. It's part of the job to handle pressure and not be rude. Too many other fast food places to go. Too bad they forget it is the customer who is keeping them employed by frequenting the place they work. I don't think Alex gets it. Please pass this complaint onto him. Sometimes consequences are the only way people learn. I hope to hear back from the District Manager. Thank you.

I waited 10 minutes to order and 15 minutes to get the food. I asked for my money back. Nina the cashier was rude. Will never go back to Wendy's in Ashland, Oregon.

We waited 45 minutes and our name fell off computer so our order was cancelled, they said it would be anther 30 minutes for our order. They were very busy and a lot of the customers were experiencing the same problem I was having. We are on a tight budget since we are senior citizens on a limited income. What made it even worse was the manager was rude, she acted like it was the customers fault for their inexcusable service. We have never had this problems at other Wendys we have visited. We finally just walked out, it was disappointing to say the least.

After numerous attempts of reporting the poor quality of iceberg lettuce I received when I purchased the Southwest Salad at Newark's Liberty international Airport and have failed to receive any type of return corespondent, ( 4 texts to the number via a google search and 2 on Wendy's fb page). I decided to reach out to your corporate office. The pic I'm attaching does NOT show all the lettuce that was brown and apparently days old. I threw away the brown lettuce that was on the very top, only to find more and more brown lettuce, until I was so disgusting that I decided to take a pic of the remaining lettuce I kept pulling out of my salad. I've been eating at Wendy's for over 4 decades and I have never experienced such poor, disgusting quality of food as I did from the Newark airport I received on Sunday, April 28, 2019. I purchased my salad just minutes before I had to be on my aircraft, therefore, I did not open up my salad to eat until after we took off or I would have returned immediately to have the problem corrected. If corporate is not aware of situations like I experienced, then it cannot be corrected for future customers like myself.
Thank you for your time.
Dawn Summers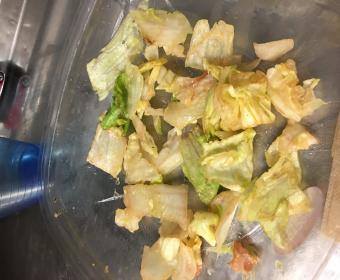 I drove thru the drive thru 5/2/19 in El Centro CA and I am so fed up with the people that are waiting for their food just barely pulling forward instead of pulling off to the side like had to do to get my order. When they barely pull forward that puts me in a situation where I either sit there or try and work my car around them. One time I sat for 10 minutes and I was so upset. I talked to the manager and told her to train her gals to tell people to pull off to the side not just forward.

Debby Graham
from Phoenix, AZ
On May 2nd I ordered from a Wendy's using Doordash for delivery. I ordered the $5.00 combo with bacon hamburger, chicken nuggets, etc. I requested extra ketchup, and napkins which I didn't receive! I also ordered a chicken wrap with the spicy sauces but add mayo. What I received was a chicken patty throw on a bun with lettuce. It was over $3.00 for the wrap which I didn't get. The wraps used to be under $2.00 and they were delicious!
I've complained to Doordash but this problem seems to occur every time I order from Door dash to every restaurant! The only correct item was the Frosty and that hard to screw up!
I live in Phoenix, AZ now!

Ericka Rivers
from Norcross, GA
Been to the Wendy's in Centerville Georgia Centerville Highway on many different occasions. in the last two weeks and on three of those occasions they have been out of items.... totally done with this Wendy's. Oh and today they out of toys in a kids meal but no one says that out of toys when you order the kids meal or even when they give it to you but I'm checking to see if the order is right and I ask abour the
Toy then they say don't have a toy is that all ya without you want a frosty no we don't you out of toys and juice boxes get it together

Stephen (Steve) Jones
from Cabot, AR
I worked for Wendy's from 1978-1985, but have not worked for the company in close to 34 years. I was a unit manager and had been promoted to a new position of being a unit supervisor while still being the unit manager. The company started at least over a year ago to run commercials in which the commercial made untrue and unfair statements about me personally. I complained about this to the local company but didn't even get a reply. They stopped it for a while last year, but a good while back the problem has started again. It sounds like they are using the paid commercial time to take "cheap shots" at me personally. I am now 66 and grew up working in the business, but I am now retired. I am not involved in politics and do not believe this is the type of advertising that will help business of your company. I am still single and never married, but I can't have the negative comments being unfairly broadcast. Please try to correct the audio of the commercials once again and be fair!

Taschia
from Bedminster, NJ
I love Wendy's and don't want anything for free but customer service at the window is horrible. I place or at speaker and it was repeated back correctly but got to window and it was wrong. Lady at window didn't want to touch my hand to get money so she dropped the change on the ground and wanted me to pick it up and last but not least I ask for cesar dressing and got ranch and my salad had hair in it!!!!! This store is in MARSHALL TX

Angie Sizemore
from Atlanta, GA
I used the drive up on 1343 Kildaire farm RD Cary NC 27511 on 5/2/2019 around 1:55-200Pm I ordered 4 nuggets. when I goy back to work, I only had 3 nuggets and no sauce. I did not get a receipt to do the survey. If the people can't get a simple order like 4 nuggets and a sauce right, I would think about retraining the people there.

Manager refused to honor senior discount even though there was a sign saying it is offered. Both clerk and manager were NASTY!

Good Morning
I ordered 3 biggie bags last night in the drive thru. All the burgers had meat that tasted and looked old. The fries and chicken nuggets where very good. The 3 burgers, not so good.
Order Number 3284
Wendy's #00010596
325 E Franklin Ave
Minneapolis, Mn 55408
Thank You so much
Tim Gisi

Covington TN Wendy's is the shittiest place to go. They stay open til 2, but they r usually closed WAY before then.

RYAN AMUNDSON
from Marion, IL
About 10pm I got in line at the drive-thru at Wendy's in St. Louis, Mo at 3801 Gravois. After 10 minutes or so it was my turn at the ordering intercom and the employee said to go ahead with my order when ready. I immediately stated my order but recieved no reply. Since that is not unusual i proceeded to inch along the line to the pick up window, finally reaching it after another 15 minutes. The employee asked me for my order, which I restated. He said they did not have that order so it would take another 7 or 8 minutes. Although I was not irritated about the situation, the employee was. He gave me my total but said he really was not supposed to take orders at the pick up window. I told him that in fact I did place the order prior. I gave him the money for the order as he continued to insist that I must not have placed my order prior to arriving at the pick up window because he was on the intercom the whole time. Until this point I was completely calm and unconcerned. I asked him, "Are you saying that I am lying?" His answer was "Yes." What an insult! I didn't question his honesty nor really care much that he missed taking my order the first time. Whether there was a technical hiccup or a mistake didn't matter and I didn't wish to speculate. I just wanted my chicken sandwich after waiting in line for a half hour. However the employee didn't want to just move on with the transaction without insisting that I must be lying. What would be my motive for remaining silent in response to his invitation to place my order? What would I get out of that except for an additional wait? His stubborn accusation was just so unnecessary and nonsensical, not to mention so inconsistent with every principle of customer service that it makes me wonder what he is doing interacting with customers in the hospitality industry. I am very forgiving and easy-going when it comes to dealing with fellow wage workers, but in this instance of being called a liar I have to admit right there I lost my cool and told him to give me my f-ing money back and I called for a manager. I had to pull my hand back quickly when he handed me the money to avoid getting the window shut on my wrist. He gave me a smirk and, I am regretful to say, cursed him angerly then drove off to a Jack in the Box drive-thru for a normal non-accusatory transaction. I have visited that particular Wendy's many times throughout the last several years but will not be returning unless I recieve some kind of apology and acknowledgement by Wendy's management that they view such service as unacceptable. I can overlook the inevitable mistakes and even the occasional attitude of an employee having a bad day, but calling a customer a liar for no good reason is inexcusable.

Lavon Gates
from Fort Lauderdale, FL
This Wendy store the worker's and very nasty attitudes. They custom is nasty. Store #3448 Tonight trying to order because I had a coupon the spicy chicken meals two for $10. I can't eat spicy will to pay extra changing the meat. 2workers was so nasty. So I had to pay $15.39 no I that I had to buy for separate meals and I always go to this Wendy at least three times a week

Wendy's drive thru in Norwood Mass location is taking 10 mins to get through. Many cars are just leaving and driving away because of the time it takes to place an order here. I got in the drive they line st 2:45 it now 2:57 and I am just getting to the windiw

Wendy's is 2 minute's drive from where I work and I left my office at 11:03am. My order was taken right away at 11:06. I pulled up and I saw two car's in front of me so I thought I should make it through this Drive Thru fast. First car 5 minutes then 6 minutes pass, finally they get handed a drink and they are off. Second car pulls up wait 5 minutes then 10 minutes then 13 minutes and is handed a salad. I had tried to back out but there are cars behind me so I am stuck. I get to the window and a lady by the name of Barbara takes my money. Barbara hands me my card back looks at me and tells me could I pull up to the Handicap parking spot and my order will be brought out. I then responded "I had to wait 15 minutes while the other cars were waiting for their orders and you never told any of them to pull up". I then asked her how long would it be and she told me 8 minutes, had she told me that before I paid her I would have left. I waited an additional 11 minutes to get my salad. I did call this incident in. It took me 25 minutes for a salad at a very slow time.
RIDICULOUS!

After waiting 20 mins in the drive thru, the Parmesan chicken salad I ordered had no chicken on it. I have a limited time for lunch and going back was not an option. Very disappointed.

I HAVE COMPLAINED BEFORE ABOUT THIS WENDY'S THEY GET YOUR ORDERS WRONG. YOU NEVER GET A RECIEPT. EVEN ASKING FOR A SIMPLE LEMONAIDE GETS MESSED UP WE TRY NOT TO GO THERE UNLESS WE HAVE TO WE'VE SEEN PEOPLE DRIVE OFF OUT OF THE DRIVE THRU. AN WHEN YOU GO TO TELL THE CASHIER ABOUT THE ORDER NOT BEING RIGHT YOU GET THE ROLL THEIR EYES ATTITUDE... I'M TRYING TO LET YOU KNOW ABOUT THE SERVICE THERE ….ITS TERRIBLE! THIS WENDY'S IS AT 2910 Emmorton Road, Abingdon, MD 21009 AN IF THE MANAGER KNOWS THATS EVEN MORE PATHETIC!!! ON A SCALE RATING 1 TO 5 ITS A 1 AN I'M BEING NICE IN SAYING THAT MUCH!!!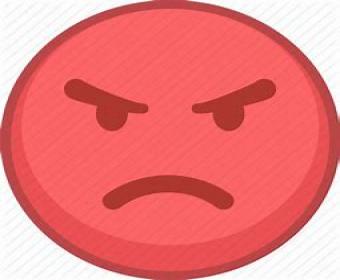 i was ar your st charles drive up this past sunday.i waited 15 min to get to the microphone then another 15 min waiting for the girl to take my order...when i vot to tje window i asked the girl what took so long.she looked the other way and shut the window in my face...hen she came back i thanked her for shutting the window in my face.she gave me my food and slammed the window again.said nothing to me..my bill was almost 30 bucks and the food was awful..it was cold and looked like it had been there for days.i know this is fast food but this was just unnacceptable...certainly not like wendys used to be and definately not cheap...also no condimates on any sandwich like there should have been

So went to Wendy's at 1344 Walton blvd around 10:30 on 05/01/19. They open at 10. The lobby was still locked and they were only taking orders through the drive thru. All I'm saying is when you're on lunch from work and walk somewhere to get something to eat for not only you but 3 other people and the place isn't open and has no signs stating why that's an issue and deters business

Dania stopjik
from Winter Park, FL
Every single night i try and get frostys from one location they never have them. This is why i quit going to wendys for a while because of this store... The girl must be to lazy to do her job. And i will be calling tomorrow as well. Because something needs to be done about the night shift people at that place.

Heather Werrbach
from Chicago, IL
This is the second time I ordered chili before 9 and they were out. Location: Wendy's on Pulaski and Montrose Chicago Illinois.

I went to the wendy's on 126th and L st. In Omaha NE they completely forgot to give us one of our meals this is not the first time it seems every time I visit this location they mess up my order in some way the last time I went there the fries were inedible at this point it will be hard for me to visit Wendy's in the future at the very least this location

Staff was fighting with each other and customers. Threating to go into the parking lot and fight. As a off duty police officer was close to having to step in and break it up. The ghetto talk was running amuck and was totally embarrassing while waiting for my food. This was the west locust location Davenport iowa

Been in line for over 20 min still haven't been able to place order

Filthy, nasty.. what has happened to Wendy's... so dirty. And people were standing around doing nothing. It's not like they were busy it was 430 in the afternoon and they were only two customers in the place.

At the drive through, I ordered two crispy chicken sandwiches and a small fry and they said my total was $12. I corrected them because the sandwiches cost $1.29 each. She said I confused her by saying "grilled." I explained I didn't and repeated my order. She cut me off and said: "yeah yeah, I got you. When I got home I realized she charged me the $12 and gave me the sandwiches I didn't order and don't like.

The Wendy's in Jacksonville, Alabama is ridiculous. It should be closed. The wait in the drive thru is pitiful. I just waited 10 minutes in the hot sun for 10 minutes for chicken tenders. After placing my order at 4:00 pm in the drive thru I was told when I got to the window it would be 3 minutes and to pull in a parking slot and my food would be brought. At 4:15 on I went into the store for my food and found it sitting in the counter. I will never go back to this disgusting place again.

Tim Haynes
from Bakersfield, CA
rude service, our order wasn't accurate and when I told the lady I was missing a chili she was so rude and just gave it to me, and when I was about to tell her I was missing my chocolate frosty she was like what now...very rude a and then I tried to show her the receipt that I paid for the chili because she kept saying I wasn't charged for it but I was. Also the chili was all half full I spent 31.52 for Me and two of my coworkers and the fries was cold the chili was half full horrible service and they couldn't get my order right, they need training on reviewing order and treating their customers better. Last when you order they say med or large what happen to small...is this the way you get people to spend more money I didn't need a med drink that was huge...
my host was GWYNOVE if that was the register person that was the only nice person there.
4/30/2019 11:34
thank you
Tim Haynes

I love buying the salads at Wendy's. But lately it has been a problem. At first I thought maybe they ran out of tomatoes and they just had to use these horrible things to substitute. Well low and behold. That is the norm!!!!! I am going to stop eating at your restaurant... The tomatoes are unacceptable.
It's like the worst of the worst for Wendy's. Those are the reject tomatoes you use the tops to cut up in the salad to save money. I am going to have to find out through Social Media just how many of us have the same idea so you will know. I've complained to the store manager but was told they were sorry and that was it. Well Sorry will not get it today! These salads aren't cheap! We deserve quality in our food. Seem as if not everyone is on board with Dave's dream!

The staff is usually very pleasant and helpful, however, the drive up line is crazy long after 8:30. I get out of work late and want to stop for food but the line is long and slow. I'm sure you are loosing money from people driving bye when they see the line. Maybe more people on staff during busy times would be helpful.

Young man at register not trained properly. Manager hollared at young man in front of customers. The young man asked for help and was told to ask manager in kitchen. No one knew what they were doing. More training needed for managers and employees. Del Range Blvd. Cheyenne, WY. TERRIBLE VISIT. I would like to receive an email back please. Thank you.

I would not even rate this experience as a 1, I would give it a 0. What a horrible experience. We were going to a movie Saturday night 4/27/19 about 6:30 pm and decided to grab a quick bite through the drive thru. It took a total of 25 minutes and there was only one car in front of us. All we ordered was a single hamburger ketchup only no cheese, 4 chicken nuggets and a lemonade since we were told they did not have any diet coke or diet pepsi. Upon checking our order at the window, we found the hamburger had everything on it. The woman (I assume manager) grabbed it and returned with another burger which she threw in our window and never uttered a word but gave a look of disgust. When we checked this burger, it had cheese on it. This really made her mad and grabbed the burger and threw the correct one (finally) at us and the worker behind her was laughing at us. What horrible customer service. I'll never go there again. Sickening.

We visited your wendys location on davis street in moosic pennsylvania some girl with tatoos was very rude to us and.her manager watched the whole thing and never said nothing to her about how rude she was to me amd my family we will never go back there again next time well go somewhere else

I was at store 5546 in Michigan around 2pm eating lunch. Food was fine but the seating area was really cold n I wore my jacket to keep warm n the women's restroom smelt like raw sewage.

Lloyd Cox
from Marshfield, WI
After ordering my meal at a local Wendy's, I was told that they had no ketchup. Both dispensers were empty and no individual packets were available. How does this happen? Good thing I'm not the DM for this store. The manager would be out of a job! Wendy's location: 6870 Hwy 90 Longs, SC

Wendy's in Cheraw SC has taken chicken tenders off of their menu. No strips are nuggets. Just a sandwich now. We will not be going back there for any food now at all . Employees could care less of course. Can the owner of the franchise make those personal decisions??? I thought corporate did .which is why it is a franchise. Guess one would need to call them individually to see who still sells chicken tenders. Not going to happen. I just go elsewhere . Thanks for listening

David F. Carnick
from Warren, MI
I recently visited the Wendy's store located at 32500 John R. Rd. Madison Heights, Mi.48071. On the first occasion, I went thru the drive thru, ordered a Dave's double, medium fries and coke, only to return home and discover that I received a spicy chicken sandwhich, med.fries, and lg. Dr. Pepper. A few days later I again visited the same location, only I went inside ordered a full apple pecan salad and 2 lg chocolate frosty's. I repeated my order 3 times to the young lady only to see them draw vanilla instead. they did however correct that mistake.

Adam Harris
from Akron, OH
The Wendy's on west avenue in Jackson Michigan is a complete joke. I live right around the corner and it's convenient for me to eat here but for God's sake these people don't understand how to read an order and put a damn sandwich together. Seriously I probably eat here once a week which is my own damn fault and every time for the last 4 or 5 visits now either the burger is made wrong or I paid for something I didn't get. Honestly this is ridiculous, clearly not a single person in that building gives a damn about customer satisfaction or the integrity or reputation of your company. As a chef I just don't understand what the problem is.

I stopped at a Wendy in fort Myers and they had a whole line full of people , they seemed a little shortetaffed cause they was backed up , I happen to see the one sandwich person and i see the girl trying to make every sandwich, i also seen a girl taking orders so I approached the counter and I waited for about 30-45 minutes for my order I started becoming really impatient so I end up I just getting on my phone . Well I end up walking up to the counter after that to see what was goin on with my food , the girl who was taking orders was still taking orders. I seen the girl who took my order walk up to the girl that was making my sandwhiches and she started yelling in her ear , the girl who made the sandwhiches stood back and told the order taker to make her own sandwhiches , the sandwhich maker disappeared came back , my order taker walked up to her and got in her face , the sandwhich maker said I advice you to close your mouth , this happened while they had 10-15 customers , than it broke out into a fight they both engaged in the fight . I took it as I'm not getting my food . Eventually the arguing stopped and so did the fighting, next thing I know I seen the sandwhich maker walk out the door and said she doesn't deserve to be treated like this , she does to much for this company . And I don't know what happened back there all I know is that Is crazy ..I didnt get the name of the sandwhich maker but I did get the name of the order taker and her name is tianna . Tianna is the one who basically approached the sandwhich maker and continued to antagonized . And that day I consider it to be bad service I will not eat there again I waited an hour for my food and there coworkers was like angry so get better workers . This location is 12034 s. Cleveland avoided fort Myers fl 33907

Grover goetz
from Chicago, IL
I pull up to the restaurant all the lights are on it's not even midnight I wait about 5 or 10 minutes I pull up to the window they say they're closed but it says open to 1 drive-thru it's Saturday this restaurant is in Valparaiso Indiana

Ann Byrne
from Garland, TX
I have the Wendy's app on my phone. When I tried to order online, I was not able to get the order to go through at the location nearest my house. Then I saw "pay" so I went there. My order would be less than $15 so I put $15 on the card. When I arrived at Wendy's they were oblivious to my order muchless the app and the "pay" thing. They had me drive back through and order from the "speaker". I did. And they honored the "2 Dave's combo for $10.00. I am so unhappy. I order from a lot of fast food places from time to time and have no trouble. I would like my $15 back and I am deleting the app from my phone. I was so frustrated with your app. It is NOT people friendly. Please email me as to what you intend to handle this problem. I enjoy Wendy's food. It's much better than McD's or Whataburger.

This is the third time we've came to Wendy's in the past 2 weeks. Takes forever for them to get your order and then your potatoes are brown or they're out. What is going on here Wendy's did not used to be like this

I order the same burger every time I eat at wendys. The jr cheeseburger deluxe. Once this sandwich included mustard and reflects so on the person taking the orders screen despite the fact it NO LONGER comes with mustard. It never fails no matter which location we eat at I am told it comes with mustard because their list shows it does but the people making the sandwiches know it DOES NOT. So every visit I get to argue with someone wether or not the sandwich does or doesn't have mustard. Some argue til I give in and just wait for my food to then shoe them and request mustard yet again to then receive wvwn more attitude because they were in fact wrong. Others will say ok and still.not click the ever so easy add mustard button so I still have to take it back. This is when more of a problem when using the drive thru. I'm very tired of either having to eat my food in a way I don't want it or to argue with someone usually 2ce once while preserving then again after recieving incorrect food. Wendys is the only fast food I eat and I'm ready to stop. Every time every location and I'm.officially fed up! I bet you dave would be so proud of his new reputation of incorrect sub par food from messy and ill run establishments!! Well done Wendy's!

Went into the drive thru to a very disrespectful, rude Manager. I order a number 10 went with a small then I change it to a medium. Upon arriving to the checkout window I decided to go back to a small. " I apologized and said I'm sorry for changing it again." the younger lady at the window was nice the whole time her manger was the one yelling with an attitude and said I just change it from a small to a medium you want it now back to a small?!! I replied yes. then she told her employee to close the window while she was bad mouthing me and rolling her eyes. A simple task to change on the screen was apparently too much to do. I don't know how she got her job but customer service is not her quality. I will no longer go back there, or to Wendy's chain because they hire horrible people. this location was located in 704 Mantua Pike, Woodbury Heights, NJ, 08097.

Drive thru wait time in Florida heat, no AC and a 2 year old was regrettable. No receipt to make online review either.

WHAT HAPPENED? Wendy's on 42nd and CenterPoint RD 52402, used to have the FASTEST Drive through in town. I can No Longer Use it for Lunch, DT wait time too long. Last time I was there, the Guy at Window WOULD NOT take a new order at speaker till He deliver food to the guy at window. I watched him do it over and over again. I only get 1/2 Hr for Lunch I have drove off and Seen many others drive off on that store. Fries are good (if Fresh, most of time they are not) New burgers are great. what is Problem? shortage of people?

Tammy Peters
from Chicago, IL
I requested sauce for my chili three times at this location and wasn't able to get it. only to be cussed out at drive-through

Susan
from Bowling Green, KY
Stopped at Wendy's in cave city Kentucky. The bathroom and restaurant were filthy.

Sammy Mannino
from Mandeville, LA
Re: Store #0008143 (Northshore Blvd., Slidell, LA)
The slippery flooring in this restaurant is ridiculous.
I have seen a lady fall (about two months ago). I was in this location yesterday - the floor is extremely slippery.
I eat at Wendys often, but It shocks me that no one has sued the crap out of yall for this floor.
check it out yourself -

Calvester Swain II
from Nashville, TN
I went to the Wendys on Broadway here in Louisville Kentucky and I was in the drive thru for over thirty minutes, and this is not the first time that this has happened. I won't be going to Wendys here in Louisville at this location at all from. I work downtown and me and my contractors won't be eating at that Wendy's. THE CUSTOMER SERVICE AT THIS LOCATION HAS ALWAYS BEEN **********HORRIBLE************. I STOPPED EATING AT THIS LOCATION OVER 5 YEARS AGO AND IT WILL BE LONGER THEN THAT BEFORE I EAT AT THIS LOCATION AGAIN.

Lexee gillard
from Bedminster, NJ
I ordered food online and went to pick it up I paid online showed them that I paid for it and they kept telling me they need a code saying I paid for it when I showed them I paid for it cause I didn't get a code and they took the money out of my account and they still wanted a code I paid for food I didn't get and they were very rude I want my money back it was)10.83 something like that I will not ever go back to that store it was y'all store on 7th street in Fort Worth Texas they were very wrong not giving me what I paid for please tell me what I need to do to get my money back ASAP

Horrible service and excessive wait time in drive thru. Ridiculous after waiting in line damn near an hour and then to be given the wrong food from a rude worker is unacceptable. To add insult to injury she was angry and the receipt clearly had correct order listed. HOW ARE YOU ANGER? Should I spend my money and beg at the same time NO!!!. It then took 30 minutes to get it right. Wendy's can do better especially the CAPITOL BLVD LOCATION IN RALEIGH,NC. THIS IS JUST ONE EXAMPLE OF THE FOOLISHNESS! I like Wendy's but will have to go elsewhere The management and corporate office needs to make some adjustments immediately

Tonight, I went thru the drive thru of the Ridley,pa Wendy's. I ordered 3 combo meals and a salad. This was around 7:00 pm. The drive thru forgot my salad and I had to remind them. No receipt given. Then when I got home, my daughters spicy chicken sandwich was a baconator! I drove my daughter back to get her plain spicy chicken sandwich. We got a spicy chicken -not plain!!! Now she is eating an open faced sandwich because she doesn't eat mayo or tomato or lettuce! We were not going back a third time. And, again - no receipt. I have been to this Wendy's before and never saw such mistakes. It is lazy workmanship and I advise you have this fixed as this site will loose customers when this many mistakes are made in one order!!!

Your wendy on Carpenter Road Ann Arbor Michigan has tape on drive-through windows stating that they except tips and then when you hand them your money they're asking you for tips is this a new thing?

I went through the drive through at 4:23 PM today 4/25/19. I order a sour cream potato asked them to add nacho cheese. They did not tell me there was a price difference. When I asked how cheese made a dollar and a half difference. They were rude. This is the 2nd time I have had to complain about this restaurant. Very unprofessional rude. The potato was small dry. No sour cream very little cheese and it was shredded and not completely melted. I am unable to submit the photo. I did take a picture of it when I got home.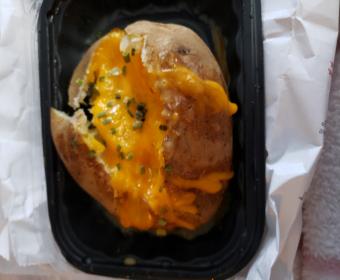 Wendy's on dunlawton port orange is the worst location I have lived 4 blocks from there for nine years the food is never up to par with other locations and service is always bad source would be nice to use this place but have to drive to McDonalds instead. Could someone please check into it????

I was at Wendy's and the manager was fixing my spicy chicken wrap with no clothes on she picked the cheese up with her bare hands the chicken she did the same I will never go back to Wendy's your cousin is really disgusting and I'm going to be calling my luck will have to cut is uncalled for for personally that nasty scratching her head and everything I'm very are great I'm going to go to Wendy's but after today I won't be going to Wendy's it's very nasty and very disrespectful people at Wendy's at 914 north 27 Street

Something weird is going on at the Wendy's on Pelham Road in Jacksonville, AL. The general manager there is a woman called Nicole. she has been there for a while, and used to act like a regular, cheerful courteous manager. A few months ago, though, they suddenly started just using iceberg and romaine lettuce on the garden side salads I order, instead of spring mix. When I asked about it, Nicole would just say, "That's how we make 'em now" and try not to say anything else about it. The weird thing was, other people I know still got salads with spring mix. Nicole would never explain any further than her one quote, which she would say angrily, if I asked her. When I asked her one day which salads they had there that still DID use the spring mix. She said, "the apple one". But, when I ordered the apple one a few days later, it also had only iceberg and romaine. Then they started to take what looked like one piece of radicchio and rip it up, tucking pieces into the iceberg lettuce, and claiming that made it spring mix. Nicole had even told me personally that I should ask for her specifically, and she'd make me a good salad. I have been eating at this Wendy's 3+ times/week for over 12 years. One evening I went in (no one inside, lines outside) and ordered two burgers and a garden salad. I was given all three, but the salad was just iceberg and romaine again. When I asked about the spring mix, Nicole smiled and said she'd get my salad fixed right. I stood there and watched the team work on the drive-thru orders and waited for her to get the salad person to fix the salad correctly. I waited and waited. I watched Nicole, and she actually waited 20 minutes before she even walked over and told the salad person to fix another salad. Meanwhile, my two burgers got stone cold, and the other employees stood and watched and looked troubled. I got them to re-make my burgers, and finally got another salad, still not fixed with spring mix, after 30 minutes. When I tried to complain, Nicole went off on me, talking over me, interrupting. It seemed like she really didn't want me to be able to finish my sentences on this salad complaint. she actually yelled at me to "Get out of my store"! A day or two later, I got my brother to go and order some takeout from the Wendy's, including a salad, to see what they would give him. It was a Sunday, right before church gets out; he was told they were 'out of salad'. The salad thing has gone on and on like this. I don't understand it. Why do they even have spring mix, if they won't put it on any of the salads? Why do some people still receive salads with spring mix, while others (like me) don't? My very last visit there, there were not many other folks there. I went in to get a soda and some fries, and wanted to ask questions about the salads again, since I still did not (do not) understand what the deal is with the spring mix being used or not used. again, Nicole interrupted me again and again, and got loud, talking over me, rather than listening to the complaint, and trying to make the problem right. Then she told me that I was banned from her store. This made no sense to me either, so I said I just wanted a soda and fries. She told an employee not to serve me, then said if I did not get out, she would call and have me removed. I was amazed, and sat down, calmly, to wait to be served or kicked out. Sure enough, Nicole called for the police to remove me from the store. It was bizarre. the other employees all seem like regular employees, but Nicole has just gone weird. She does not act like a normal manager/employee at all anymore. She just acts angry and weird, and gets mad if you have a complaint. When the police came, she told them (first time I'd ever heard her say it) that it was ALL the Wendy's removing spring mix from the salads. She also told them that she had talked to her District Manager about me, and been told to ban me from the store. It makes no sense. What is going on with Wendy's salads and the spring mix? Why do some get it and some not? Why does the manager get all worked up and angry if people have questions about the salad? So...after having happily eaten at this Wendy's for over a decade, I am now banned from it for wanting a salad with spring mix? Something bad must be going on in this Nicole's life or something, I've never seen any manager behave like this, and she used to act normal. It looks like that Wendy's is getting less and less business, too. HELP NICOLE! Something is wrong with her, and it is making the Wendy's look unprofessional and weird too. I miss my Wendy's.

Chris Thompson
from Bedminster, NJ
Nice new store is filthy my feet literally stuck to the floor in the entire bldg... like they mopped with syrup, and the place smells awful....

I had ordered an ice tea requesting do you have a dollar tea the young man said small tea along with my order. I went out side to my car and checked my bill. It read $1.89. I went back inside and stated that I wanted a dollar Ice tea. The young man said do you want a refund. I said yes. to which the manager stated we don't have a dollar ice tea and no you cant have a refund. Sad to say she was a black woman and most rude person I had ever come across.. I would never expect to deal with such disrespectful service. I am visiting from out of town and I would never give any stars for the way I was treated by this woman who definitely doesn't deserve a position of leadership of her caliber. I left her the tea and told her to keep it. I will deal with this though your department. The location of the store was in St. Augustine Fla of US 1.

It was the worst food I've had in a long time !!We ordered fish Combo sandwiches which tasted bad..after taste to say the least!! Baked pot. Was Luke warm & driedout.. had to warm it up to melt the butter.. the only good thing was the coke.. 2nd bad experience!! Indpls in.. 5550 n keystone.. I want my money back!!

Janelle Shull
from Roxboro, NC
Went to Wendys today to get my favorite Chicken Strips, and they said that they were discontinued. My question is why! I was very disappointed.

I live about 1/2 mile from Wendy's at 4141 Robert C, Byrd Drive in Beckley, WV, 25801. Wendy's have always been my favorite fast food place to eat. I want to tell you about my last 3 experiences with this business. The 1st time, I sat in line for over 12 minutes with only a few cars ahead of me. Even when I got to the window, it took so long to get my burger. There was just me and I ordered a Baconater. The 2nd time, my son & I sat in this line 19 minutes in the pouring rain. There was no apology for making us wait. My son wanted to leave but we were "wedged" in. He was furious & said he would never be back. Tonight (4/19) I tried again. The line moved very slowly. All I ordered was a fish sandwich. The boy at the window asked me to pull ahead & wait for my food. There was already another car pulled over. After about another 8 minute wait, they brought my sandwich. I don't know what has happened to this Wendy's. Every time I go there is a new person at the window-just very young kids. Several of my friends have told me they have had similar experiences and won't go back. There are a lot of other places that I can go to eat and get better service.

D. SHAFER
from Newark, NJ
The young people who work there act like CHILDREN. No one is ever at the counter to greet customers when they walk into the store. I always have to wait a long time, several minutes, for staff/crew to appear to take my order. The lobby is Always FILTHY!! Tables are dirty, not wiped nor sanitized. Floor is completely littered with crumbs, dirt & food scraps. It looks like the crew do NOT clean AT ALL. The Ladies restroom floor is littered with toilet paper & paper towels. It looks like the crew doesn't make regular checks on the restrooms. The crew managers are also young and do nothing to keep the crew on task with work related activities. These shift managers are part of the mis-management problem.
One employee, Corey, comes to work on time, works until the store opens then leaves for several hours. Corey then returns to the store to clock out at 2 or 4pm, getting paid for the entire shift although he wasn't on the property for several hours, whereabouts unknown. THIS IS STEALING!!
The general manager constantly leaves the Baltimore St location in Hanover PA early. Earlier this week, I was told he was scheduled to work at this location 7am to 5pm, yet he left at 10:30am. I understand this one general manager, Dan, oversees 6 different Wendy's stores for the same owner. How can one person take care of 6 stores? It cannot be done well or effectively.
The store cannot be profitable. There are never more than a few customers in the lobby at a time. Crew eat & drink product at will without paying. STEALING! Crew & Managers spend time on personal matters instead of working, as evidenced by the physical conditions in store & long response time when customers arrive in the store & at drive thru. STEALING!! Crew leave for hours on end while on the clock. STEALING!!!

Lynne Belsito
from New Windsor, NY
I went to the drive through at location #4344. My order number is #377076 the date was 8/5/2016 at 7:05 pm, with such a short order I didn't expect to be asked to pull up ( a common practice at this location to keep drive thru times low). I refused to be moved forward without my change or order. I ordered a lg chocolate frosty which was mostly liquid and a waste of money. The single and baconator I ordered were both half cooked and bloody at the center of the meat ( I had to microwave them to fully cook the meat).
The nuggets were only luke warm and a little hard like they were sitting around for a long time. As I received my order after some time I could hear the Assistant Manager (a heavy set white woman with very short hair) state to another employee and I Quote "what's wrong with that bitch, why wouldn't she move up. give her the f**king food and get her out of here. If this is the type of supervisory staff this location hires no wonder the food was so terrible. The cashier was very apologetic to me since he knew I heard every word the Assistant Manager said.
About six hours after consuming said products both my husband and I both had severe stomach and lower intestinal issues In the middle of the night . I am demanding a total refund not only for the $17.03 I paid but also for the missed day of work. Since I work in the food environment I can't go to work this morning with Diarrhea costing me Over $175.00 for a lost days wages. It will be a long time before I go to this location again, And if I see that manager there again I will make it a point to tell others in line about her conduct.

kalee burnett
from Odessa, TX
On may 29, 2016 I was punched in my side by another coworker and I told my manager on duty that night what he did and she didn't say anything to him about it so I text my mom and told her what happened and she told my dad what happened and my dad came up their and talked to my coworker who punched me in my side and the my coworker threatened my dad. My dad didn't threaten hm at all cause I was beside my dad and then my dad called the cops and waited for them to show and the general manager Lupe I am filing assault charges on him and I want Lupe fired and I want brice to talk to bobby about what happened.
I contacted bobby and so did my dad and he hasn't returned any of our calls and I want to talk to brice personally and fill a lawsuit against wendys for firing me for no reason and I didn't do anything wrong. Do not go work at Wendy's on parkway in Odessa next to hooter they treat y like shit and find away to get rid of u or make u quit. I want wendys corporate office to be aware of the situation and handle it properly and if it doesn't I will take legal action.

Bill Horewitch
from Gilbert, AZ
I went to the Wendys in Chandler Az on Chandler Blvd and was totally disgusted and upset and have vowed never to enter a Wendys again and will tell all of my friends also I ordered to go1. the Large Summer Berry salad advertised and asked for extra tomatoes and ranch dressing. When I got it home it had a very small amount of salad 3 yes 3 total berries and the wrong dressing and 2 total tomatoes what a total rip off. 2 ordered a double cheeseburger and when home it was ice cold.
Thats not the worst. When I ordered a blackberry lemonade no ice and it came out with ice I told the counter person who rolled his eyes and said get this "what's so bad about ice" and said I guess when i said i want it no ice and get this he dumped the ice out and said here. He was totally rude and when I said looks like no berries he stated get this Well that's the way it comes and threw it at me. I expect a total refund ( no I did not take the receipt) and other compensation for the trouble and bother.

My girlfriend took a french fry from my sons chicken nugget kids meal to eat and when she bit into it, something hard inside the fry chipped her back tooth. We were driving and when she bit into it, there was a loud pop sound, which startled me. Followed by immediate pain on her tooth. She felt around in her mouth and found the chip immediately.

Latesha Allen
from Roseville, MI
My husband purchased an Apple Pecan Chicken (full) salad, my favorite, last evening for my lunch at your location on 12mi Rd in Warren, MI. I am a midnight shift RN and when I tell you I was so very disappointed, it is an understatement! When I finally got a chance to eat, I found myself picking out the old, brown, wilted lettuce, brown apples and the chicken that had a almost a spoiled taste and half my salad was gone.
I was so very upset. I wanted to inform you of the quality of food being sold at this store. I took photos and I will attach them. Please address this store's service and quality practices because people can get really sick consuming ill-prepared and not so fresh food. I know it is your goal to serve fresh, quality fast food, this store has definitely missed the mark.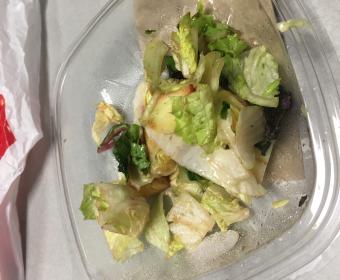 Wendy's on 58 highway Chattanooga Tennessee I went in to eat as soon I walked in the door to give my order 1St the bathroom door was opened with a disgusting smell. Of a bathroom where someone used the rest room The smellwas obvious of a stinch of a smell of a nasty rest room a man in front of me complained to the employee of Wendy' she smiled and just said sir may I take your order he addresssed the smell again he told her no thanks to Wendy's I was next in line I addressed your employeeof the terrible smell told her was ashame to come order for lunch I also told her where her manager was she said the manager was not in but to come back.. I will not return to this Wenfy's until they can do better cleaning or better yet have a new building A Secret Shopper would give this Wendy's a Failing score!

Kelly Thies
from San Antonio, TX
I went into the Wendy's on Guilbeau Rd. last week and bought 2 small frostys for $0.50 each. I asked how long they had the sale on and the guy told me until the end of the month. So this evening I went in and they told me it ended on the 11th. I told the guy that was waiting on me(same guy that told me the end of the month) that isn't what he told me last week and he said that he was told it ran through the end of the month and that they were normal price now. I asked for the manager and he was a real piece of business he told me the same thing and didn't care if I ever came back.
The bad thing about this is, if I were manager I would have told the customer I am sorry about the misunderstanding and honored it then, but knew when I came back in a couple days it would be normal price. I feel that the manager, if you want to label him as so, doesn't back up his employees. This whole thing had nothing to do with price, but a lot to do with principle. If the manager trains his employees like this I can only imagine what will become of the store on Guilbeau will become or if it could do better with better management. I own a business and know how a customer can get a bad taste in their mouth and not come back. I hope someone in Marketing or Administrative reads this.

Lakeisha Ross
from Brookhaven, PA
In the month of may 2016 I went to the Wendy's restaurant in Boardman Ohio I purchased a large container of chili I went to my car to eat the chili I ate 3 spoon full of it. On my 4th spoon of chili when I dipped the spoon in I realized that it was black ink all on my spoon &in my chili and all on my hands. So I took the chili back in the Wendy's & confronted the manager & showed her the chili &she said someone must have dropped the ink marker in the pot of chili that just have been made & she would have to change the whole pot into a new pot.
She act like she didn't have a bit of concern about this ink marker being in the chili didn't say sorry or I apologize for ink being in your chili the same night I got sick. Vomiting nausea diarrhea &chills. The point is the ink in the chili made me sick &nothing was done about it when I approached the manager about it. &now meantime I'm seeking a lawyer to get something done about it. Because Wendy's doesn't give a dam about their customers.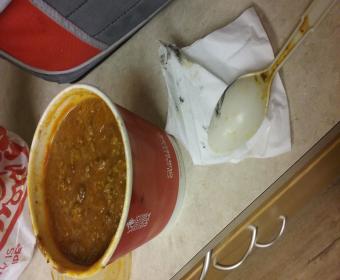 Robert Stinchcomb
from Dublin, OH
My family stopped at the Wendy's off of US71 (Jeffersonville, Ohio). We ordered through the drive thru, received our food/bags, and continued on our trip. My wife ordered the black bean burger. She took a bite and thought she was biting a stem of a cut tomato, which unfortunately turned out to be a plastic piece from a bread bag (image attached). Needless to say, her appetite was over and she threw the burger out.
This could have been a more serious situation than it turned out to be! It will be awfully difficult for us to choose using Wendy's in the future because of this. Having a 2 year old, it was convenient to stop at Wendy's for a meal for him, but we may need to reconsider our options.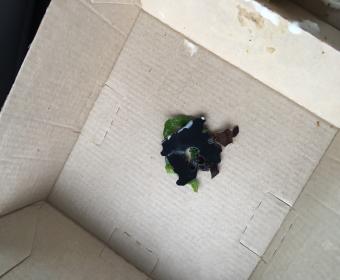 Kenny Howell
from Oak Lawn, IL
I received a screw in my Wendy's junior bacon cheeseburger. The woman who was at work was a manager named Curiston and she then told me no refund. What horrible attitude from a Wendy's employee after a potentially life threatening situation. I will think twice before ordering at this place again!

Mrs. William Griffith
from Lima, OH
This was the condition of the Elida Road , Lima, Ohio location of Wendy's on October 14, 2016 when we entered (see photos below) and it remained the same until we left forty five minutes to an hour later. There were dirty tables and debris on the floor. The carpet was filthy. We could hardly find a clean table. Other customers were noting the same thing. It was not an appetizing atmosphere to say the least. We will not return to this location any time soon. We are regular Wendy's customers wherever we travel because usually they offer a consistent product but service and cleanliness are very important. Dave Thomas would shut this location down if there was not drastic improvement.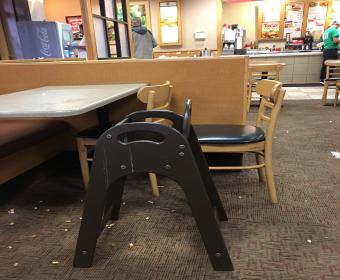 Eric L
from Huntington, NY
As a Company I find my employees go to Wendy's often at 1210 E Jericho Tpke, Huntington, NY. I honestly can say I have had an issue most every time either go in or take out from Wendy's. I am in a financial and Insurance field which can be stressful on a daily basis. The instrumental obligations of my Job are tremendously imposed on how I perform on a daily basis. Seeing the pictures below of my spoiled Lunch after opening and revealing this under the Bun is definitely not a quality of management or high priority for Customers satisfaction IMO.
I have had issues in the past and I believe no company is perfect but with a 95% unsatisfactory rate from almost every time I have been to this location I feel someone best get over there to find out what the heck is going on. Would you eat that Tomato? I have had issues with stale rolls and well done burgers from there as well. I finally took the 10 minutes to speak out and hopefully someone acknowledges this.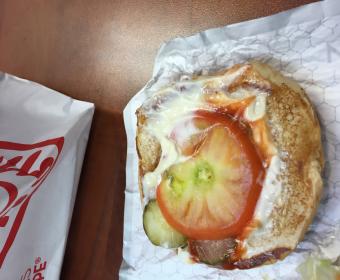 Triana Finn
from Toledo, OH

I went to your store #00001222 in Delaware on Friday night to purchase dinner for my family. When I walked into the store the first thing I noticed was the fact that all the employees, with the exception of the manager, were sitting out in the eating area just talking, laughing, and carrying on. One of them got up and went behind the counter to take my order. After placing my order she handed me a bag and 3 drinks and said I can't give you a carrier because we are out. We then discovered that I didn't have my whole order. She told another person to make my sandwiches, I am guessing that was the person in charge of that particular sandwich, but it was taking forever. I waited and waited and waited. The man who was behind me left the store because no one ever took his order. The girl that waited on me had clocked out and was leaving when the manager came out with a till in her hand and said not to leave because they had to count the till. Anyway, I was waiting and waiting and someone said, "they are making your order" and I waited and waited even longer. Finally the manager says to me, "I am making your sandwiches" and I told her that I understood that.
The point to this is that the employees were not where they were supposed to be, I had to wait an extremely long time for my food so that when I finally got my sandwiches the other stuff was cold. I didn't get a carrier so when I was carrying the stuff to my car my soda was all down the front of my shirt.
I work in customer service and this was truly the most unprofessional experience that I have had. We love Wendy's food and it is a shame that I will probably never go back. At least not to that one. That manager leaves alot to be desired. She maybe needs more training or something.
And because I work in Customer service, I feel as though I should be compensated in some way for this.
This was a terrible experience and I would hope that you will find a way to make it right.

Diana Williams
from Blacksburg, VA
I was at Wend's on 9/7/16 at 4:52 PM, and there was no one in line, I order the 4 for 4 and she ask me if I wanted the Chicken or the Bacon Cheeseburger, and I said bacon Cheeseburger and before I could say anything she said what kind of sauce and what do I want to drink and I said can I have time to talk, and I told her how I wanted my cheeseburger and my drinks, and she said come to the second window and I said you have to give people time to talk, and she did a jerk expression on her face and shrugged her shoulders and once she handed back my card she said next time I will give you more time. I go to Wendy's all the time and never dealt with Tiffany before and with her smartness I would never want to again. Store number #00005371.

Anne Kirkpatrick
from East Syracuse, NY
I ordered the Mediterranean half salad with no chicken and was told the price would be the same regardless of the no chicken. So I paid $4.99 for the attached picture of the salad. I was extremely disappointed with the size of the salad and the price. I have visited other Wendy's location and they do decrease the price when I order no chicken so I don't understand why this location (store #00001214) did not. Also, I ordered a small fry $1.99 and my friend ordered the Baconator fries(cheese & bacon) for $1.99. Why would I be charged the same price for just fries? I am very disappointed with my experience with this location and will not return to Wendy's in the future.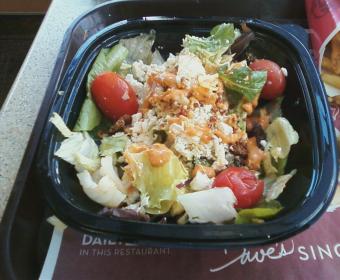 Hello,
We just ordered from drive through and a young man took our order. When we drove away, I notices there was no cheesburger in my son's kids meal. We then turn around to go back and ask for the cheeseburger. We were told to go to the second window and when we pulled up, a young woman with blonde hair that was tied up & bangs parted to one side, very quickly tossed/sorta chucked the bag with the cheeseburger. She then shouts thank you and shuts the window in my husband's face, no apology, just rudeness.
My family and I have been avid Wendys customers for over 12 years and I would have hoped for better service... Especially for something where the error was on their part. I hope to hear back as soon as possible and that proper action is carried out. Whatever was done to correct the matter, I'd like to know why exactly was done. Thank you.
Sincerely,
The Larnards

I came in about 10:30pm and an older lady was helping serve some girl who almost left without her drink. I looked at three different ladies and they pretended not to see me. I stood right in front of the older lady who looked like she was going to take my order and then went and did something else. Instead of saying anything I just turned around and left. Why give business if they don't want it? No one stopped me, they didn't care to work. This location doesn't close till 1 so it wasn't as if I got there as they were closing.

Sue Rosati
from Cincinnati, OH
My husband and I visited your store on Sunday, September 11, 2016 at 7:59:23 pm. We walked in and there was a shop vac in the entryway with the cord stretched to and into the men's room. The vac was on and the noise was loud so no one came to assist us. We said "hello" a few times and finally one of three people who were standing around on the side (we could see them) finally came over. A man took our order, but rang it under a woman's name- Destiney C.
As we were ordering, a girl came out of the men's room with the hose of the shop vac and was cleaning the floor leading up to the front. The man at the register asked her to take over and he disappeared. The girl took our money and then went to get our fries. I stopped her because she had just come from the men's room with a shop vac, handled our money and then without washing her hands she was going to touch our food. There was no one else around to fill our order.
It was a terrible experience, and I don't even know how fresh our meal was. We were so disappointed.

Phil
from Havre de Grace, MD
There was an employee smoking right next to the public entrance door. Every time the door opened smoke rolled inside for the patrons to smell. Then the service was slow and they didnt have the service machine loaded and ready. Terrible experience for my child and me wont go back there. I was there 6/14/16 at 8:04 PM.

Gregory Thompson
from Marion, AR
I went there around about 3:30pm. I was the only customer standing at the counter when i heard one of your employees (male) using a lot of profanity. When the cashier (female) came to take my order i told her that she might want to tell the young man to be aware that there are customers at the counter and that he might want to tone down the language. He took the "I don't care attude" and kept on with the language by saying quote " that he was a grown ass man". When I heard that statement i shook my head in disgust and told the young lady to forget my order and then I left. This experience left very bad taste in my mouth. I have had other not so pleasant experiences at other Wendy's restaurant but I kept going back. This particular experience has lost my business with Wendy's forever.

Michelle Van Pelt
from London, ON
I ordered a baked potato with cheese and bacon, when I got home and began to eat it I found a piece of broccoli. I am not sure broccoli is on your menu and I am concerned it came from an external source (employee's supper). Even if broccoli is somewhere on the menu cross contamination between foods is evident.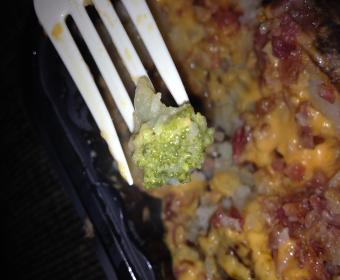 lisa holmes
from Palmdale, CA
My fiance and I went to visited a wendys in lancaster ca on 10/06/15. We placed an order and went to go sit because we was dinning in. About 3 to 5 groups of people came in after we did and order. They all received their food before we did and they was not of color. We waited between 10-15 mins before we had to say something, they never called our number. We asked for our money back and got it, we also got the meal we order. We would of been sitting of not had said anything. We don't appreciate the way we was treated because we are of color, ignored, disrespected and looked over. We never ever want to visit another wendys no matter what state or city it's in. We are and still feel pissed off and disappointed in the behavior of the employee.We are appalled at this situation. We was only treated this way because of color. The manager didn't seen to care to much because she gave us our food and money and went back to work. The employer needs to pay attention and look at who they have hired. We are just so upset at this situation. We are disgusted and lost for words.

This evening I, close to 10 p.m., I went through the drive thru at Wendys on Park St. in West Springfield, MA 01089. I ordered 2-4 piece nuggets, 1 double stack (due to allergy), a small fry with NO SALT, and 4 frostys. Besides having to wait over ten minutes for food, I expected it to be fresh. I was asked to pull up to wait for my food. The initial time I was brought the wrong order, the boy went inside, came back out and asked me again what I was waiting for, I insisted it was a burger with no onions, 2 nuggets and a fry with no salt. 5 more minutes after that another boy brought me my food.
When I went home to eat with my husband, I was given fries with no salt, but they were greasy and soggy, extremely soggy. The double stack beef patties were the color red to the naked eye, and it was loaded with onions. I tried to call this particular restaurant as I refuse to drive back after having wasted gas idling my car for 15 min. No one answered the phone and I am forced to use this as a resource to complain. If this is how the food is going to be every time I go, I will not eat there again. It shouldn't matter what time of day I go there, if you are open to 1 a.m., food at 10 p.m. should be fresh and cooked to it's proper temperature, and food made the way a customer asks, thank you for wasting my time, gas and money.

I would just like to inform you of an illness I had after eating at Wendy's at the Iowa 80 Truckstop on Friday March 21. I stopped and got a single combo hamburger and fries. I thought that the hamburger tasted stale-it was not hot and just tasted old. I also had fries with ketchup and a Diet Coke. Within two hours of eating, I had projectile vomiting and diarrhea, along with profuse sweating and chills. This persisted through the night. The next morning I felt dramatically better. I had felt completely fine before I ate. I just want to make you aware in case others were affected, or this store has had other complaints.

Recently my husband and I were in Langley, BC for several days and stayed at Canada's Best Value Inn on Fraser Highway. Right behind the motel was a Wendy's. The service was so bad that one time I was there by myself I actually left because two of the customers had waited so long for service that they were about to get into a fight! The first time we were there I ordered a pecan apple salad and got no pecans. My husband's fries were actually cold. The second time was when the fight almost happened. At that time another customer had been waiting a very long time because the staff had given him the wrong meal. I have no idea when or if he ever got the correct one.
The third time I ordered another pecan chicken salad and again there were no pecans. All three times I went in there was no staff at the register. Instead you could hear them talking in the back in whatever language it was that they spoke. I can assure you that it will be a very long time – if ever – before I go back to a Wendy's. I'm sure that this is not what Dave Thomas had in mind for his restaurant. It has gone downhill faster than Lindsey Vaughn!

Michael Westenberger
from Burnsville, MN
I had ordered a double stack hamburger with a large fry and a chocolate shake on 7/11/2016, but they had given me a chicken sandwich instead. I am not sure if they confused my order with another, but I was disappointed that by the time I got home I had realized I had paid for something I didn't order. I had just gotten off work so did not want to drive back, but I'm a little upset at Wendy's.

Dayna Molloy
from Oklahoma City, OK
I want to thank Wendy's for being so kind to my daughter today. We went to the Wendy's on 6th street in Stillwater Oklahoma around 11:00 AM today June 10, 2016. My daughter has a peanut allergy and due to a reaction a few months back, she has alot of anxiety. She asked the cashier if there were any nuts in the frosty. The cashier had the manager come out and talk to her. The manager took her over to the allergen chart that they have posted and showed her the Frosty with only allergen as milk. She made my daughter smile. When we got our Frosty's, they gave her one size bigger at no charge. Later the manager came by and asked her if it was good and my daughter had the biggest smile. The manager told her that she is allergic to pine nuts and that she understands nut allergies. I did not get the names of the cashier or the manager but we are so thankful for their kindness : )

Celia Coats
from Smithfield, NC
I go to the Wendy's on hwy. 70 in Clayton, NC about 3 times a week to get an apple chicken salad. I ordered a full size apple pecan chicken salad and told them that last time my salad did not include the blue cheese crumble so I asked them to please make sure it is on there this time and when I got home and took out my salad I noticed it did not have an blue cheese. This was on Thursday March 10th around 7pm.

Cindi gast
from Wellfleet, MA

Brenda Daniels
from Cedar Falls, IA
We stopped at the Wendy's in Hannibal, MO at 8:00 pm last night to grab two salads and 2 large chilis. They took our order and payment and at 8:30 we were still waiting to receive our chili. I approached the young man taking the orders after the first 20 minutes(they were not that busy last night) and said we still had a 3 1/2 hour drive ahead of us and needed to get going. They said sorry, but we ran out of chili and it's just about done. They gave us our salads and wondered if we wanted a substitute. We declined the substitute, but at that time said we would just take a refund and be on our way. They said "It's just done now, they are adding the meat and we'll have it right out to you". Another 10 minutes later I approached a different gentleman up front and was told the same thing only this time it was because there was someone new added to the "it's done" comment.
We then asked again for a refund and a lady walked by and rudely said "WELL IT'S DONE NOW!" but still no chili delivered to us. She then disappeared to the back. My husband then went up and asked to talk to the store manager and it was the rude woman that commented that it was done. She then gave us a refund and we left. If they had explained to us at the beginning that they had run out, we would have gotten the salads and then continued on down the road and stopped in Palmyra to get the chili. The manager was full of excuses that she had been on break, but the service was beyond slow. A gentleman that ordered a chicken sandwich and fries right after we ordered was still waiting on his meal. Another two men finally left after 15 minutes of the wait, not sure if they got any of their order.
We have stopped at this same Wendy's for years on our trips to and from St. Louis. It will be our last for a while.

I visited the Wendy's in Harper Hospital, Detroit, MI (Tuesday, March 5, 2013 at 6pm). I go to this restaurant because I like and it is very convenient because I work in the hospital. Today I visited Wendy's and receieved the worst service. It took me over 40 minutes (my hold lunchtime) get my order. The staff was playing behind the counter; laughing, playing around and using profanity. My cashier was not friendly at all Then I get my order and return to work to see that I have the wrong order, so now I have no lunch. I wish I had taken the moment to get the names of these employees, but I was so angry. I have never experienced anything like today. It was absolutely a terrible experience.

Esther Castro
from Beaumont, TX
I have had many problems with the Wendy's location on twin city highway in groves tx, but I've just had enough. I was rushed with my order and after everything I asked for kept getting a "is that it?". I specifically asked for spicy nuggets and if she would have actually listened instead of rushing me then I would of had spicy nuggets in my bag. When I pulled to the window I asked for sweet and sour sauce, ad of course it was not in m bag. At this moment I am so fed up with this location and their employees I will not visit this location again. Terrible customer service and accuracy.

I didn't receive my order complete. I make my order my window. I order 3 JR bacon 4 pack and another 4 pack of nugget additional JR Ch Deluxe. Missing on my order 1 JR bacon. I notice at my home. I may need to spend gas to drive back to get a hamburger. Next time I will double check order. store 76 at Añasco Puerto Rico.

Sharon Foster
from Charlotte, NC
Employee Tianda took my order for two kids' meals. She told me there were no toys available. I then ordered two small Frostys. While I was waiting for my order, the shift manager called Tianda over and told her to offer me two free Frostys, in place of the no toys. When she brought the rest of my order, I asked her what the lady said. I had heard her, and wanted to know what the employee would say. Taken aback, she relayed what had been told to her, and when I asked why she hadn't said anything: she indicated it was because I had already Bought the Frostys. I asked for a refund for them. She was not happy. Refund was a multi-step process. As I left, I stopped by Tianda at register and told her I didn't appreciate what she'd done, and while I was speaking, she gave me a dirty look and walked away. I expect the worst at Walmart or McDonald's. Wendy's should be a cut above. Dave would not be pleased.

Sheila Reese
from New York, NY
My experience is the workers at the establishment is to slow, I work at the New York Presbyterian Hospital at 165th Street &Broadway in Manhattan, I work the night shift, every time I come there the line is long and the workers are to slow, I can't get my food because I'm on line to long, I have to cancel my order to get to work on time. Thank you!

patt hogan
from Meridian, MS
We had to go to Meridian MS. I have always had good service there, but this time the service really bad. I only ordered a little and had to wait for 15 to 25 minutes. I don't no what to say if other customers were treated this bad. The food was cold and we had to wait so long. Wendy's is going to lose business. The store number #00007923 order number232497 price 764 on my visa. The manager. Bob Dominy, please get them right

Recently went to the Wendy's on rte 352, Middleton twp, Delaware county, pa, and ordered a baked potato,and hot and juicy hamburger. Was told they had no potatoes so substituted a cheese burger. The fact that a basic staple ,like a potato was not available,bothered me. Further when I returned home, both sandwiches where far from "hot and juicy" but cold. Obviously the ingredients had been laying around for a while. I'm not sure what the overall problem is,but if not corrected Wendy's will lose business the the several nearby fast food establishments.As for myself, I will hesitate to revisit Wendy's for a while. Thank you for your time!

Alyssa Murphy
from Clifton, NJ
At Wendy's on Main Avenue in Clifton, NJ they completely got my order wrong. Too crowded and too many people to keep track of. Very dissapointed.

Iv been working a Wendy's for a little over 3 months and sence then iv put up with working 10 pluss hour straight with no break iv opened a bank account jst so I can have direct deposit so my bills could be paid on time and it's been almost 2 months sence then and my direct still hasn't gone threw and on top of that I asked them to tweak my schedule because I'm going back to school and they took me off the schedule every day but the one I asked for which to me seems a little unfair and some what retaliatory.
But if it is I don't know why cause iv never missed a day I'm always on time and I always come in when Im called but any way thanks for Lisening if any one is. I WENT TO THE WENDY'S LOCATED IN plaza in troy ny. I went there for lunch and the manager was rude , slaming my food on the tray and nasty. first i asked for the manager and to my surprise it was the person who was waiting on me. She needs to go back to management school or maybe not be working with the public at all. to have a manager slamming food telling customers to wait and then act like she was doing us a favor by taking our orders.
POOR POOR DISPLAY FOR A MANAGER TO SHOW HER EMPLOYEES LET ALONE THE CUSTOMER. I WILL NOT BE GOING BACK TO THAT WENDY'S. VERY DISSATISFIED CUSTOMER.

Young people loitering in front of the Order line. There was no line at all but for those people standing there making it uneasy for customers. These batch of friends had more friends come and go in and out of the service area coming from outside. No uniform changing, no hand washing, phone calls made in srevice and food prep area, unkempt people loitering.. They come and go as they please. It was disgusting I started filming it on my phone. They would go out into their cars and dig around into their dirty cars/vans and just come back in and go straight into the food prep/service area and just walk around touching surfaces.
I wanted to puke after noticing this as I have finished off food I bought. The building looked so dingy. No wonder it does not look like a success story, this particular store.

On my way home from work (hospital evening shift) I was hungry and stopped at the local Wendy's in Port Orange, Florida. Ordered fries (ad said 'Natural' whatever that means) chicken nuggets and a small frostee. The nuggets were cold and had a BAAAD taste. The fries were worse..limp cold. I wanted to write to the corporate offices as this has happened before. I will NEVER go to this Wendy's store again.

My Mother In Law received several $20 bills in change from this Wendy's ALLLL of which were counterfeit. When she called the store to complain, they told her to just bring the money back in and they would exchange them. She took the money back the next day and they simply gave her more money no questions asked!!! Weird huh, I mean who just takes someone's word that they received counterfeit money from their store and you replace it with NO QUESTION ASKED and NO INVESTIGATION!!! Needless to say if you go to this Wendy's I would suggest you NOT use cash!!! I will NEVER go back to Wendy's AGAIN as when I filed a complaint with Wendy's no one even bothered to call me back!!! So much for Customer Service or Satisfaction!!!

Howard Rivera
from Alvin, TX
I just seen your tv ad. And I must say your sending the wrong message. People jumping in a fountain, stealing money to buy a 50 cent frosty. Man I could have sold you a better ad then that trash.

I visit store in east point ga on Shelby lane At around 8:50 pm on 5/7/19 the driver thru line was extremely long and the lobby was close when I call inside a young lady answer phone I ask why was lobby closed she said it just is when I ask for store number she gave wrong store number would not give me corporate number then few minutes later as I was still in drive thru a young man call back saying he was manager and said he didn't have enough people for lobby to be open and etc and i place order and got half my order than pull me up for 2 bake potatoes which I waited for at least 25 mins after I got most of my order I wait over hour for my food the manager on shift Cedrick if the potatoes wasn't ready they could have state that poor customer service and very rude then a young come out and say it's going be another ten min wait so I just ask for refund very dissatisfied with service They have wrong store number on recipients for you make a complaint on store did not get receipt with my refund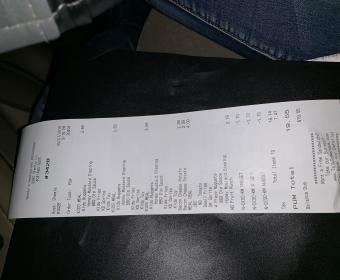 I visit the Wendy's store in Stockbridge GA Restaurant #00004573 address 3847 Highway 138
Me and my husband waited in line for 30 minutes at the drive thru only to get all of our food cold that have been sitting there the whole time.
The service was horrible and very poor. I get to the window and I asked the young lady what took so long and she told me they were trying to get this one lady homestyle burger. They advice me to pull up to the door and brought my food back out and it was cold. I sat there another ten minutes just to get the same food. My burgers wasn't hot, fries was cold and nuggets. She ask me did I want her to remake it and I told her no after waiting all that time made me and my husband very upset. We wasted almost 45 minutes for very poor service and I just wanted to bring this to someone attention because I am a paying customer and didn't pay for cold food. We ended up throwing the food away. I hope to hear from someone soon. Thanks
Have feedback for Wendy's?
Thanks for your feedback!
Sorry. Please try again later!