Wendy's
Wendy's Complaints Continued... (Page 5)
1637+ reviews added so far. Upset? Call Wendy's corporate: 614-764-3100

On went to the Wendy's on 412 in Hellertown, PA with my Grandson. I was standing in line waiting to give my order and three customers were waiting for their meals for 20 minutes. The person taking the orders started cursing cause her shift was over and no one was there to relieve her. She was started to curse about Management and how slow the service was. I asked her to stop my grandson did not need to her that type of language. She continue to curse - so we left the premises and went to McDonald's. The most disappointment management was there and did nothing. I wish I could rate that franchise less than a one.

Unknown
from Washington D.C., DC
My complaint is that u have people that work there that like to break up relationships. I can't believe u hire people like that especially when there ain't supposed to be relationships within the company so I want to thank you for having people that have no problem taking people out of a long relationship and think nothing of it.

Micheal Williams
from New Orleans, LA
I came and ordered a biggie bag. My sandwich was cold, the fries was old, and they didn't have the correct drink I wanted. Every time I come here it's always something. Than the manager has a nasty attitude. Y'all need to do something with her. This is my second time with this experience with that manager at work

How can you run a special on .50 frostys yet when you pull up to order they tell you "no one in the area has them". What the heck is that, how could you have no frostys oh yeah .50 is a scam. Thanks Wendy's.

My complaint is why would you change the barbecue sauce that you had for so many years that was so good that went with the chicken nuggets and also you change the chicken nuggets I find that sauce too sweet not favorable and the chicken nuggets as well awful please bring back the old sauce and the old nuggets

We made the unfortunate mistake of stopping at Wendy's in Hamburg PA on Saturday 5/18 @ approx. 6:15pm. The service was absolutely horrible and the food was worse! It's a shame I had to witness how SLOW every employee in that place moved. Seriously! It's FAST FOOD people! I could have built a dozen burgers in the time I watched one of these workers make ONE! We stood in line for 15-20 minutes so I had a front row seat to this "shit show". There were 3 people ahead of me all placing small orders. We took our food to go and of course when I unpacked the items, everything was wrong and tasted awful! I think I could have used my chicken patty as a tire to drive my truck home! This place is a disgrace to the Wendy's food chain. HONESTLY...I HOPE THEY SHUT IT DOWN!! Those people don't deserve to keep their jobs! They obviously don't want to work! Most people work hard for their money so when they spend it...you should feel honored they chose your establishment.I won't make that mistake again!

Actually I have a good complaint.Wendy's roasted pecans that come with the Apple pecan salad should be packaged for retail.
I can't get enough of them . They are perfect for snacks and even on ice cream.TRY IT!!!!

U need recyclable bins waste should not be garbage can u open 930 instead of 1030am

Last night I ordered a Southwest Avocado Chicken Salad through DoorDash. When I got it there was no Avocado on it. The tomatoes were a very pale pink (almost white) and did not taste like tomato. I called the store and the woman stated they did not have any avocado and that I could bring it in and they would remake it. The reason I order from DoorDash is because I'm handicapped. I don't know what kind of "Mixed Greens" were on that salad but it tasted like iceberg (which I have an intolerance to). Plus the chicken didn't taste totally cooked.
Wendy's use to have awesome salads.
I also ordered one of your Frosty Sundae's which was melted by the time it got to me which was a good thing because there was no spoon in the bag just the fork for my salad. So I drank my frosty and used my fork to scoop the cookie up.
Not the most pleasant experience.
I should've taken a picture of it last night but have already thrown out.

Howard Rivera
from Alvin, TX
I just seen your tv ad. And I must say your sending the wrong message. People jumping in a fountain, stealing money to buy a 50 cent frosty. Man I could have sold you a better ad then that trash.

I visit store in east point ga on Shelby lane At around 8:50 pm on 5/7/19 the driver thru line was extremely long and the lobby was close when I call inside a young lady answer phone I ask why was lobby closed she said it just is when I ask for store number she gave wrong store number would not give me corporate number then few minutes later as I was still in drive thru a young man call back saying he was manager and said he didn't have enough people for lobby to be open and etc and i place order and got half my order than pull me up for 2 bake potatoes which I waited for at least 25 mins after I got most of my order I wait over hour for my food the manager on shift Cedrick if the potatoes wasn't ready they could have state that poor customer service and very rude then a young come out and say it's going be another ten min wait so I just ask for refund very dissatisfied with service They have wrong store number on recipients for you make a complaint on store did not get receipt with my refund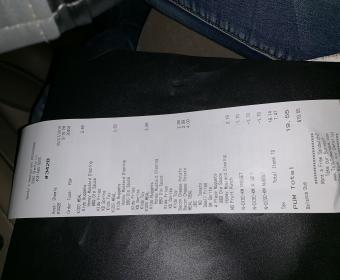 I visit the Wendy's store in Stockbridge GA Restaurant #00004573 address 3847 Highway 138
Me and my husband waited in line for 30 minutes at the drive thru only to get all of our food cold that have been sitting there the whole time.
The service was horrible and very poor. I get to the window and I asked the young lady what took so long and she told me they were trying to get this one lady homestyle burger. They advice me to pull up to the door and brought my food back out and it was cold. I sat there another ten minutes just to get the same food. My burgers wasn't hot, fries was cold and nuggets. She ask me did I want her to remake it and I told her no after waiting all that time made me and my husband very upset. We wasted almost 45 minutes for very poor service and I just wanted to bring this to someone attention because I am a paying customer and didn't pay for cold food. We ended up throwing the food away. I hope to hear from someone soon. Thanks

Manager Mrs A was cursing at her employees in front of customers. She picked up fries out of the garbage and served it to another customer. This is after one of the employees received the fries from another customer that did not like that they were cold. I ordered a potato and the inside of the potato was brown. There wasn't any paper towels nor toilet paper in any of the stalls . She seemed to be in the office more than actually managing. I love Wendy's this store gives your company a bad reputation. It's the closest one to visit my grands and family night is special to us at Wendy's

My wife and I had dinner at the Wendy's on 55th street in Countryside,, IL tonight. We ordered off the kiosk and were kept waiting for nearly 30 minutes for our food. Several other customers were complaining about the length of time it took to get their food. Complaints to the manager and cashier were met with complete indifference, not even an apology. The service was completely unacceptable.
In defense of the staff the restaurant appeared to be understaffed and they did appear to be very stressed. The manager did a terrible job of organizing everybody.

Dale MacDonald
from Western Springs, IL
My wife and I went to dinner tonight at the Wendy's on 55th Street in Countryside, IL. We ordered off the kiosk in the restaurant and were kept waiting for our food for nearly 30 minutes. This is

I was there ordering earlier there today around 6 and there were two of your employees were arguing. It was a tall man and a young lady, she was very aggressive towards him with foul language.

I was there ordering earlier there today around 6 and there were two of your employees were arguing. It was a tall man and a young lady, she was very aggressive towards him with foul language.

This Wendy's in Miamisburg Ohio 45342 on Heincke Rd is the WORST SLOWEST OUT OF BAKED POTATOES! I have never since this "1" has been here got a hot and juicy burger they are always old and dry like cardboard. I can go to any other and get a juicy burger! DO SOMETHING

I would like to file a complaint against the manager Lashawna at store 00000810. I am actually an employee there and am treated unfairly when she runs a shift. For example, there is a high school worker, which is a minor, that comes into work almost everyday high. Lashawna knows she is high and acts like it is okay. The highschool worker, asks to leave early and she told the manager the reason was to go to Walmart to get a detox kit to pass a drug test, and Lashawna let her go 10 minutes before her shift ended, and I was stuck saying 30 minutes after my shift ended because they needed people.

Stephen McNally
from Little River, SC
Went to store #00003976 yesterday. In 10 minutes from the work area clearly heard 2 asses, 1 damn, and 1 bitch from the staff. Even worse a lady I assume was the manger was standing right there! I have cursed more than I should but never at work and NEVER in front of a lady. I will never step foot in there again. I will spread the word in Ocean Drive SC to stay away from such a toxic environment. Pretty sure y'all blow it off but at least I got it off my chest. Shame been eating doubles since y'all opened.

Yesterday I went through the drive-thru at Wendy's in Corinth, Ms. From the time I placed my order, it was 27 minutes before I got the food. There were only 2 cars ahead of me. This seems to be a problem at that Wendy's location, because this is not the first time that I have had a long wait. When I finally got to the pick-up window, there was no one there--was about 3 minutes before anyone came to the window. I have never had a problem at other Wendy's locations.

Any time I go to a Wendy's and order a HAMBURGER they give me a cheese burger! what's up with that? I don't care what wendy
s I go to it is always a cheese burger! Teach your people right!!!!!!!!!

My husband & I went into the Wendy's at 4308 Portsmouth Blvd. Chesapeake Va. on May 3rd at 7:35 PM. This had got to be the nasty restaurant I have been in. The floors are slippery, the tables are nasty the counter were the drinks, straws etc is very nasty. The hamburger was half cooked and cold.

Melissa
from Norcross, GA
I went to the wendys in Norcross, ga off of indian trail road this afternoon. I work for a food delivery service and my customer requested wendys. I ordered through the the drive thru as usual and the girl at the window (cal or kay, something like that) refused to give me my order for my customer. After mins of patiently waiting she finally threw it at me but it was missing one of my customers meal. After a few more mins of back and forth she finally completed the order but refused to give me even one sauce for my customers 4 nugget meals order. I hate to say it but I do believe it was a race issue with her. I eventually went inside and spoke with the manager, who wasnt much help but finally gave me my sauces that my customer had ordered. This is not the first time I have experienced this time of treatment at this particular location and im sure its not going to be the last. I will no longer be bringing my business to this eatablishment and after telling my customer about it they will not be either. If a person doesnt not enjoy servicing customers they need to get out of the customer service business. I really hope this women gets more than a slap on the wrist for this, if it happened to me im sure im not the only one.

Rude employees, they claimed to be out of all condiments and when I walked in the employees is in the back using explicit language.

Douglas Devine
from Amherst, OH
We were in line at the drive through for 38 minutes just to make an order. Then we asked if they still serve chicken strips and the reply back was we do not sell bacon strips. We the repeated that it was chicken strips ahead again said no we do not sell bacon strips. So we ordered chicken nuggets 10 pieces. We then pulled up to the first window and sat there for 3 more minutes and no one was there. Two of the workers just stares at us so we moved to the second window and we sat ther for 5 more minutes. Then we finally got our food after 2 minutes more. I do understand it was at 7:00 PM on a Sunday but at 48 minutes thru the drive thru is a bit excessive. Then I get home and find out that I only have a 4 piece chicken nugget. If this was the first time I would not be complaining but this happens every time.

Michael J. Murphy
from Staten Island, NY
On 5/3/19 my wife and I had lunch at Wendy's Restaurant #3397 . The restaurant was filthy and the bathrooms were unusable. Also one of the two soda dispensing machines was not working. Lately this restaurant located at 1761 Forest avenue has been pretty bad. Up until recently it was exceptional. You need to send a corporate inspector out to see what is wrong.

Dena Flores
from Reynoldsburg, OH
Straight to the point! after visiting the wendys location on livingston ave. near yearling rd. in Columbus Ohio for the past 40 yrs. Im sad to say that its a filthy dump now.
the service is half assed, food is old or not cooked.
I've attached photos of the trash at the drive thru.

Loretta lewis
from San Antonio, TX
Stopped for Sunday lunch. Went through drive through and thought we had our food. Went home food was cold,fries over cooked and nothing for my husband to eat. Had to drive back to Wendy's to get his lunch. Enough mayo on sandwich that it was falling apart. Took off spoon of mayo. Lettuce tomato was running off sandwich from so much mayo. No mustard that was ordered. Sandwich was so wet it fell apart. Think you should know about bad service as the one in Jacksonville, Texas just opened. It is a small town so it needs to have excellent service in order for the farmers to eat there.Thank you for your time. Loretta Lewis
9898 FM 2138 North. Jacksonville,Texas. 75766.
817-994-1111
80 years old

I tried filing a complaint with the store directly. We were at the Wendy's in Pekin, Illinois. We ordered a Biggie bag and wanted to upgrade the fries and soda and would have paid the difference in price. I got an answer back from the manager there, but she was very rude. We won't be back!!

Misty scooter
from Birmingham, AL
My food took forever to get. Was not fresh and was wrong. Went back to get it right the manager Chadsity a black female was ride said I shouldn't be getting this much food. And was also drunk. All you could smell was Alcohol and this lady is over the store. What does Wendy's really have going on.

Priscilla Arnold
from Dallas, GA
I went to Wendy's after hours drive- thur 3442 ernest w Barrett Parkway, waited at the drive-thru window about 15-20 minutes watching the workers walk back and forth cleaning finally one of the guys came forward near the window with the food in his hand put it on the counter picked up the lettuce and tomato off the food and I start talking at the window and he came to the window and I said to him you all do not wear gloves when you're handling food he said yes I only picked up the bacon and the lettuce and I told him that didn't matter to return my money because I did not want the food they left the window open a lady I assume manager said give her her money back she finally came to the window with the money and I asked her do the employees wear gloves while fixing food and she said they do I'm going to get on to him about that this is unacceptable I think this particular store or any other Wendy's need to stress safety of preparing food very unacceptable

I walked to the Wendy's to get something to eat at 3030 West Pensacola St in Tallahassee Florida. It's pouring down rain at 7:45 pm. The door was locked I asked an employee that was standing next to the door smoking a joint and on her phone asked her was they closed she looked at me and rolled her eyes. I asked again she turned and walked off a lil ways. Another customer walked to the door and tried to go in he asked the same thing. She cussed him out and told him to go somewhere else and eat. I was not happy with the vulgar language even though it was not directed at me. Very bad experience.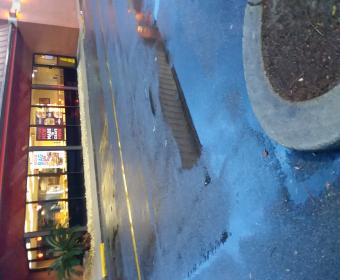 We went to the drive through at the Rogers Mn store at 6:30 on Saturday. We received our order but was missing a frosty. All if the food was cold!! We brought it back and the doors were all locked. At the drive thru we were told that there are only 2 people working. They would remake our order and bring it out. That took awhile. If there are only 2 people working why not call in more people?

Joyce Wright
from Cincinnati, OH
That should really be no stars.
My husband and I stopped at the Wendy's on Delhi Pike in Cincinnati about 4:15 pm on Saturday 5/4/2019. There were two young ladies standing at the register. We stood at the register for 5 minutes waiting for one of the ladies to acknowledge us. Neither one said anything to us like, "may I help you" they just stood there looking at us. I finally asked, are you ready for us? One of the ladies nodded her head. We ordered, I got out drinks and I helped my husband to a table, he is blind, and I went back up to wait for our order.
We ate our food and my husband asked if I would go back up to the counter and get him a chicken go wrap. I went back up to the counter, the same two ladies were at the counter, again they never acknowledged me, the just looked at me and began to get orders togethers. I understand that they were busy, but they could have at least let me know that they would be with me shortly. I got tire of waiting for someone to wait on me so I went back and sat down. My husband and I left. I will no long be going to that Wendy's location for sure. They were very rude to my husband and I. I am not sure if I will EVER eat at another Wendy's. I will have to be starving before I will stop at another Wendy's restaurant.
Joyce Wright
Cincinnati, Ohio

Betty the manager was very rude and not helpful they put a hold on my card and I didn't get my food either they charged my card about 20.00 I'm very disappointed I worked for Wendy's for two years and have never been treated that way or treated anyone else that way I will not be back to this location us. 25 in London ky.

We had ordered a 4 for 4 and a side salad. The side salad had mild on the cheese. We called and talked to brook who apologized and said stop in and we will replace your whole meal. I told her we were on the interstate heading to go mushroom hunting and would be back in a couple hours. We came back they handed us another side salad with mild on the cheese. We let them know at the window this salad had mold on the cheese. They handed us another salad with mild on the cheese. We pulled forward sat for at least 10 min. I walked in and they had the food ready. No manager said sorry on the second stop after receiving two more moldy cheese (I asked the person who handed me the food what the managers name was she said Tiffany).I dont want anyone fired just crazy how we waited nicely to receive a total of three sales with molded cheese. This Wendy's is 1300 Archer Dr, Troy Ohio 45373. Thanks. My fiancee has pictures on her phone. Thanks

I stopped at the Wendy's on interstate 40 exit 150 last night at 7:30 for dinner. I was surprised to see that NO CUSTOMERS WERE THERE as it was early in the evening and Wendy's always has a crowd for dinner. I ordered a garden salad and was going to order a burger and fries but the man at the register abruptly told me he didn't have a garden salad. So I ordered a different salad. Then the manager said "he told you we don't have a salad". I asked if she could make me a small salad. I mean, how hard can that be? She said I have a half of a taco salad if you want it but I am not going to make any more salads. Well, I went across the street to McDonalds. They didn't mind making a salad.
That's a shame. Your company tries so hard to have a good reputation and an employee with a chip on her shoulder does this. It's just a shame.
Exit 150 interstate 40 in Haw River, at the Pilot truck stop. I won't be going there again.
Thank You
Barry Coleman
Captainbarry388@gmail.com

Michael Dalton
from Puyallup, WA
Your removal of chicken tenders from the menu has turned a 2 times a week customer to a 0 times a week customer.

They never on time I had to wait 30 minutes on 2 ice creams they had everybody's food messed the day before they messed up my food I did not get some of it and did not have the gas to go back and get it they do this every night wenys in Grover nc

amy williams
from San Jose, CA
Just spoke with Crista from the complaint department and said she'd send my complaint on but I wanted to also file this online. I just got home from the Wendy's on 782 S. Bascom Ave, San Jose, CA 95128. She handled my complaint very professionally and apologized for the poor customer service I received. When I got to the window tonight to pay, the female worker asked me what I ordered. I told her. She then rung it up. She handed me my dime (change) sticking her hand out the window without looking at me. I noticed they were busy but the same thing happened when the other worker who took my order stuck my bag out the window never making any eye contact or even looking at me. I said to him "maybe you could look at the customer when you are handing the food over?" He ignored me, turned away, took another order. I sat waiting for him, I even said excuse me several times to get his attention. He ignored me. He was not taking an order. Then the other worker came back to the window and I said I was trying to get his attention but he won't help me, he's ignoring me. I told her what I had said to him about looking at the customer when you hand the food over. She said "oh maybe he's taking an order." I said "no I've been waiting and he's ignoring me." I told her what I said to him and simply wanted to ask "did I offend you?" I'm very upset with such poor customer service, literally none. When I asked to speak to the manager she said it was him. I asked for his name. Shocked someone like that is showing other employees how to not provide customer service. I was in retail 15 yrs and know it's a tough job but if he's not able then he shouldn't be at the window. She couldn't remember even the Store Manager and first said the "Jose" District Manager which I wanted anyway so that was fine. But I was again surprised she couldn't tell me THE store manager...I waited, she finally remembered it was "Judy."
These logo's about customer service was not my experience. It was terrible. The basic courtesy of handing an order to the customer, saying thank you, looking at them, the most elementary customer service missing...thought you should know. If he does this to me, he's done it before. You will lose customers like me who want to simply make a quick stop, grab some food and go home without the rudeness that I experienced tonight This guy Alex needs some retraining, maybe the female coworker too. Alex certainly shouldn't be in charge, not acting like a very good representative of Wendy's! They need to learn to work under pressure when it's busy, when they're short staffed, whatever without taking it out on their customers. It's part of the job to handle pressure and not be rude. Too many other fast food places to go. Too bad they forget it is the customer who is keeping them employed by frequenting the place they work. I don't think Alex gets it. Please pass this complaint onto him. Sometimes consequences are the only way people learn. I hope to hear back from the District Manager. Thank you.

I waited 10 minutes to order and 15 minutes to get the food. I asked for my money back. Nina the cashier was rude. Will never go back to Wendy's in Ashland, Oregon.

We waited 45 minutes and our name fell off computer so our order was cancelled, they said it would be anther 30 minutes for our order. They were very busy and a lot of the customers were experiencing the same problem I was having. We are on a tight budget since we are senior citizens on a limited income. What made it even worse was the manager was rude, she acted like it was the customers fault for their inexcusable service. We have never had this problems at other Wendys we have visited. We finally just walked out, it was disappointing to say the least.

After numerous attempts of reporting the poor quality of iceberg lettuce I received when I purchased the Southwest Salad at Newark's Liberty international Airport and have failed to receive any type of return corespondent, ( 4 texts to the number via a google search and 2 on Wendy's fb page). I decided to reach out to your corporate office. The pic I'm attaching does NOT show all the lettuce that was brown and apparently days old. I threw away the brown lettuce that was on the very top, only to find more and more brown lettuce, until I was so disgusting that I decided to take a pic of the remaining lettuce I kept pulling out of my salad. I've been eating at Wendy's for over 4 decades and I have never experienced such poor, disgusting quality of food as I did from the Newark airport I received on Sunday, April 28, 2019. I purchased my salad just minutes before I had to be on my aircraft, therefore, I did not open up my salad to eat until after we took off or I would have returned immediately to have the problem corrected. If corporate is not aware of situations like I experienced, then it cannot be corrected for future customers like myself.
Thank you for your time.
Dawn Summers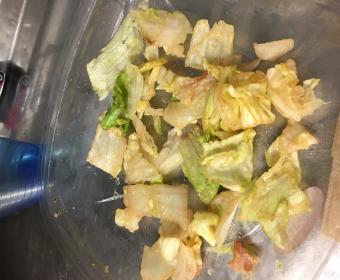 I drove thru the drive thru 5/2/19 in El Centro CA and I am so fed up with the people that are waiting for their food just barely pulling forward instead of pulling off to the side like had to do to get my order. When they barely pull forward that puts me in a situation where I either sit there or try and work my car around them. One time I sat for 10 minutes and I was so upset. I talked to the manager and told her to train her gals to tell people to pull off to the side not just forward.

Debby Graham
from Phoenix, AZ
On May 2nd I ordered from a Wendy's using Doordash for delivery. I ordered the $5.00 combo with bacon hamburger, chicken nuggets, etc. I requested extra ketchup, and napkins which I didn't receive! I also ordered a chicken wrap with the spicy sauces but add mayo. What I received was a chicken patty throw on a bun with lettuce. It was over $3.00 for the wrap which I didn't get. The wraps used to be under $2.00 and they were delicious!
I've complained to Doordash but this problem seems to occur every time I order from Door dash to every restaurant! The only correct item was the Frosty and that hard to screw up!
I live in Phoenix, AZ now!

Ericka Rivers
from Norcross, GA
Been to the Wendy's in Centerville Georgia Centerville Highway on many different occasions. in the last two weeks and on three of those occasions they have been out of items.... totally done with this Wendy's. Oh and today they out of toys in a kids meal but no one says that out of toys when you order the kids meal or even when they give it to you but I'm checking to see if the order is right and I ask abour the
Toy then they say don't have a toy is that all ya without you want a frosty no we don't you out of toys and juice boxes get it together

Stephen (Steve) Jones
from Cabot, AR
I worked for Wendy's from 1978-1985, but have not worked for the company in close to 34 years. I was a unit manager and had been promoted to a new position of being a unit supervisor while still being the unit manager. The company started at least over a year ago to run commercials in which the commercial made untrue and unfair statements about me personally. I complained about this to the local company but didn't even get a reply. They stopped it for a while last year, but a good while back the problem has started again. It sounds like they are using the paid commercial time to take "cheap shots" at me personally. I am now 66 and grew up working in the business, but I am now retired. I am not involved in politics and do not believe this is the type of advertising that will help business of your company. I am still single and never married, but I can't have the negative comments being unfairly broadcast. Please try to correct the audio of the commercials once again and be fair!

Taschia
from Bedminster, NJ
I love Wendy's and don't want anything for free but customer service at the window is horrible. I place or at speaker and it was repeated back correctly but got to window and it was wrong. Lady at window didn't want to touch my hand to get money so she dropped the change on the ground and wanted me to pick it up and last but not least I ask for cesar dressing and got ranch and my salad had hair in it!!!!! This store is in MARSHALL TX

Angie Sizemore
from Atlanta, GA
I used the drive up on 1343 Kildaire farm RD Cary NC 27511 on 5/2/2019 around 1:55-200Pm I ordered 4 nuggets. when I goy back to work, I only had 3 nuggets and no sauce. I did not get a receipt to do the survey. If the people can't get a simple order like 4 nuggets and a sauce right, I would think about retraining the people there.

Manager refused to honor senior discount even though there was a sign saying it is offered. Both clerk and manager were NASTY!

Good Morning
I ordered 3 biggie bags last night in the drive thru. All the burgers had meat that tasted and looked old. The fries and chicken nuggets where very good. The 3 burgers, not so good.
Order Number 3284
Wendy's #00010596
325 E Franklin Ave
Minneapolis, Mn 55408
Thank You so much
Tim Gisi

Covington TN Wendy's is the shittiest place to go. They stay open til 2, but they r usually closed WAY before then.

RYAN AMUNDSON
from Marion, IL
About 10pm I got in line at the drive-thru at Wendy's in St. Louis, Mo at 3801 Gravois. After 10 minutes or so it was my turn at the ordering intercom and the employee said to go ahead with my order when ready. I immediately stated my order but recieved no reply. Since that is not unusual i proceeded to inch along the line to the pick up window, finally reaching it after another 15 minutes. The employee asked me for my order, which I restated. He said they did not have that order so it would take another 7 or 8 minutes. Although I was not irritated about the situation, the employee was. He gave me my total but said he really was not supposed to take orders at the pick up window. I told him that in fact I did place the order prior. I gave him the money for the order as he continued to insist that I must not have placed my order prior to arriving at the pick up window because he was on the intercom the whole time. Until this point I was completely calm and unconcerned. I asked him, "Are you saying that I am lying?" His answer was "Yes." What an insult! I didn't question his honesty nor really care much that he missed taking my order the first time. Whether there was a technical hiccup or a mistake didn't matter and I didn't wish to speculate. I just wanted my chicken sandwich after waiting in line for a half hour. However the employee didn't want to just move on with the transaction without insisting that I must be lying. What would be my motive for remaining silent in response to his invitation to place my order? What would I get out of that except for an additional wait? His stubborn accusation was just so unnecessary and nonsensical, not to mention so inconsistent with every principle of customer service that it makes me wonder what he is doing interacting with customers in the hospitality industry. I am very forgiving and easy-going when it comes to dealing with fellow wage workers, but in this instance of being called a liar I have to admit right there I lost my cool and told him to give me my f-ing money back and I called for a manager. I had to pull my hand back quickly when he handed me the money to avoid getting the window shut on my wrist. He gave me a smirk and, I am regretful to say, cursed him angerly then drove off to a Jack in the Box drive-thru for a normal non-accusatory transaction. I have visited that particular Wendy's many times throughout the last several years but will not be returning unless I recieve some kind of apology and acknowledgement by Wendy's management that they view such service as unacceptable. I can overlook the inevitable mistakes and even the occasional attitude of an employee having a bad day, but calling a customer a liar for no good reason is inexcusable.

Lavon Gates
from Fort Lauderdale, FL
This Wendy store the worker's and very nasty attitudes. They custom is nasty. Store #3448 Tonight trying to order because I had a coupon the spicy chicken meals two for $10. I can't eat spicy will to pay extra changing the meat. 2workers was so nasty. So I had to pay $15.39 no I that I had to buy for separate meals and I always go to this Wendy at least three times a week

Wendy's drive thru in Norwood Mass location is taking 10 mins to get through. Many cars are just leaving and driving away because of the time it takes to place an order here. I got in the drive they line st 2:45 it now 2:57 and I am just getting to the windiw

Wendy's is 2 minute's drive from where I work and I left my office at 11:03am. My order was taken right away at 11:06. I pulled up and I saw two car's in front of me so I thought I should make it through this Drive Thru fast. First car 5 minutes then 6 minutes pass, finally they get handed a drink and they are off. Second car pulls up wait 5 minutes then 10 minutes then 13 minutes and is handed a salad. I had tried to back out but there are cars behind me so I am stuck. I get to the window and a lady by the name of Barbara takes my money. Barbara hands me my card back looks at me and tells me could I pull up to the Handicap parking spot and my order will be brought out. I then responded "I had to wait 15 minutes while the other cars were waiting for their orders and you never told any of them to pull up". I then asked her how long would it be and she told me 8 minutes, had she told me that before I paid her I would have left. I waited an additional 11 minutes to get my salad. I did call this incident in. It took me 25 minutes for a salad at a very slow time.
RIDICULOUS!

After waiting 20 mins in the drive thru, the Parmesan chicken salad I ordered had no chicken on it. I have a limited time for lunch and going back was not an option. Very disappointed.

I HAVE COMPLAINED BEFORE ABOUT THIS WENDY'S THEY GET YOUR ORDERS WRONG. YOU NEVER GET A RECIEPT. EVEN ASKING FOR A SIMPLE LEMONAIDE GETS MESSED UP WE TRY NOT TO GO THERE UNLESS WE HAVE TO WE'VE SEEN PEOPLE DRIVE OFF OUT OF THE DRIVE THRU. AN WHEN YOU GO TO TELL THE CASHIER ABOUT THE ORDER NOT BEING RIGHT YOU GET THE ROLL THEIR EYES ATTITUDE... I'M TRYING TO LET YOU KNOW ABOUT THE SERVICE THERE ….ITS TERRIBLE! THIS WENDY'S IS AT 2910 Emmorton Road, Abingdon, MD 21009 AN IF THE MANAGER KNOWS THATS EVEN MORE PATHETIC!!! ON A SCALE RATING 1 TO 5 ITS A 1 AN I'M BEING NICE IN SAYING THAT MUCH!!!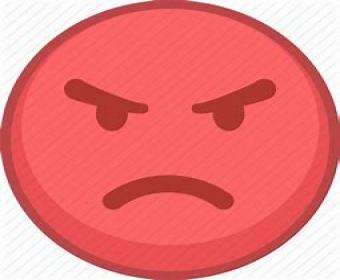 i was ar your st charles drive up this past sunday.i waited 15 min to get to the microphone then another 15 min waiting for the girl to take my order...when i vot to tje window i asked the girl what took so long.she looked the other way and shut the window in my face...hen she came back i thanked her for shutting the window in my face.she gave me my food and slammed the window again.said nothing to me..my bill was almost 30 bucks and the food was awful..it was cold and looked like it had been there for days.i know this is fast food but this was just unnacceptable...certainly not like wendys used to be and definately not cheap...also no condimates on any sandwich like there should have been

So went to Wendy's at 1344 Walton blvd around 10:30 on 05/01/19. They open at 10. The lobby was still locked and they were only taking orders through the drive thru. All I'm saying is when you're on lunch from work and walk somewhere to get something to eat for not only you but 3 other people and the place isn't open and has no signs stating why that's an issue and deters business

Dania stopjik
from Winter Park, FL
Every single night i try and get frostys from one location they never have them. This is why i quit going to wendys for a while because of this store... The girl must be to lazy to do her job. And i will be calling tomorrow as well. Because something needs to be done about the night shift people at that place.

Heather Werrbach
from Chicago, IL
This is the second time I ordered chili before 9 and they were out. Location: Wendy's on Pulaski and Montrose Chicago Illinois.

I went to the wendy's on 126th and L st. In Omaha NE they completely forgot to give us one of our meals this is not the first time it seems every time I visit this location they mess up my order in some way the last time I went there the fries were inedible at this point it will be hard for me to visit Wendy's in the future at the very least this location

Staff was fighting with each other and customers. Threating to go into the parking lot and fight. As a off duty police officer was close to having to step in and break it up. The ghetto talk was running amuck and was totally embarrassing while waiting for my food. This was the west locust location Davenport iowa

Been in line for over 20 min still haven't been able to place order

Filthy, nasty.. what has happened to Wendy's... so dirty. And people were standing around doing nothing. It's not like they were busy it was 430 in the afternoon and they were only two customers in the place.

At the drive through, I ordered two crispy chicken sandwiches and a small fry and they said my total was $12. I corrected them because the sandwiches cost $1.29 each. She said I confused her by saying "grilled." I explained I didn't and repeated my order. She cut me off and said: "yeah yeah, I got you. When I got home I realized she charged me the $12 and gave me the sandwiches I didn't order and don't like.

The Wendy's in Jacksonville, Alabama is ridiculous. It should be closed. The wait in the drive thru is pitiful. I just waited 10 minutes in the hot sun for 10 minutes for chicken tenders. After placing my order at 4:00 pm in the drive thru I was told when I got to the window it would be 3 minutes and to pull in a parking slot and my food would be brought. At 4:15 on I went into the store for my food and found it sitting in the counter. I will never go back to this disgusting place again.

Tim Haynes
from Bakersfield, CA
rude service, our order wasn't accurate and when I told the lady I was missing a chili she was so rude and just gave it to me, and when I was about to tell her I was missing my chocolate frosty she was like what now...very rude a and then I tried to show her the receipt that I paid for the chili because she kept saying I wasn't charged for it but I was. Also the chili was all half full I spent 31.52 for Me and two of my coworkers and the fries was cold the chili was half full horrible service and they couldn't get my order right, they need training on reviewing order and treating their customers better. Last when you order they say med or large what happen to small...is this the way you get people to spend more money I didn't need a med drink that was huge...
my host was GWYNOVE if that was the register person that was the only nice person there.
4/30/2019 11:34
thank you
Tim Haynes

I love buying the salads at Wendy's. But lately it has been a problem. At first I thought maybe they ran out of tomatoes and they just had to use these horrible things to substitute. Well low and behold. That is the norm!!!!! I am going to stop eating at your restaurant... The tomatoes are unacceptable.
It's like the worst of the worst for Wendy's. Those are the reject tomatoes you use the tops to cut up in the salad to save money. I am going to have to find out through Social Media just how many of us have the same idea so you will know. I've complained to the store manager but was told they were sorry and that was it. Well Sorry will not get it today! These salads aren't cheap! We deserve quality in our food. Seem as if not everyone is on board with Dave's dream!

The staff is usually very pleasant and helpful, however, the drive up line is crazy long after 8:30. I get out of work late and want to stop for food but the line is long and slow. I'm sure you are loosing money from people driving bye when they see the line. Maybe more people on staff during busy times would be helpful.

Young man at register not trained properly. Manager hollared at young man in front of customers. The young man asked for help and was told to ask manager in kitchen. No one knew what they were doing. More training needed for managers and employees. Del Range Blvd. Cheyenne, WY. TERRIBLE VISIT. I would like to receive an email back please. Thank you.

I would not even rate this experience as a 1, I would give it a 0. What a horrible experience. We were going to a movie Saturday night 4/27/19 about 6:30 pm and decided to grab a quick bite through the drive thru. It took a total of 25 minutes and there was only one car in front of us. All we ordered was a single hamburger ketchup only no cheese, 4 chicken nuggets and a lemonade since we were told they did not have any diet coke or diet pepsi. Upon checking our order at the window, we found the hamburger had everything on it. The woman (I assume manager) grabbed it and returned with another burger which she threw in our window and never uttered a word but gave a look of disgust. When we checked this burger, it had cheese on it. This really made her mad and grabbed the burger and threw the correct one (finally) at us and the worker behind her was laughing at us. What horrible customer service. I'll never go there again. Sickening.

We visited your wendys location on davis street in moosic pennsylvania some girl with tatoos was very rude to us and.her manager watched the whole thing and never said nothing to her about how rude she was to me amd my family we will never go back there again next time well go somewhere else

I was at store 5546 in Michigan around 2pm eating lunch. Food was fine but the seating area was really cold n I wore my jacket to keep warm n the women's restroom smelt like raw sewage.

Lloyd Cox
from Marshfield, WI
After ordering my meal at a local Wendy's, I was told that they had no ketchup. Both dispensers were empty and no individual packets were available. How does this happen? Good thing I'm not the DM for this store. The manager would be out of a job! Wendy's location: 6870 Hwy 90 Longs, SC

Wendy's in Cheraw SC has taken chicken tenders off of their menu. No strips are nuggets. Just a sandwich now. We will not be going back there for any food now at all . Employees could care less of course. Can the owner of the franchise make those personal decisions??? I thought corporate did .which is why it is a franchise. Guess one would need to call them individually to see who still sells chicken tenders. Not going to happen. I just go elsewhere . Thanks for listening

David F. Carnick
from Warren, MI
I recently visited the Wendy's store located at 32500 John R. Rd. Madison Heights, Mi.48071. On the first occasion, I went thru the drive thru, ordered a Dave's double, medium fries and coke, only to return home and discover that I received a spicy chicken sandwhich, med.fries, and lg. Dr. Pepper. A few days later I again visited the same location, only I went inside ordered a full apple pecan salad and 2 lg chocolate frosty's. I repeated my order 3 times to the young lady only to see them draw vanilla instead. they did however correct that mistake.

Adam Harris
from Akron, OH
The Wendy's on west avenue in Jackson Michigan is a complete joke. I live right around the corner and it's convenient for me to eat here but for God's sake these people don't understand how to read an order and put a damn sandwich together. Seriously I probably eat here once a week which is my own damn fault and every time for the last 4 or 5 visits now either the burger is made wrong or I paid for something I didn't get. Honestly this is ridiculous, clearly not a single person in that building gives a damn about customer satisfaction or the integrity or reputation of your company. As a chef I just don't understand what the problem is.

I stopped at a Wendy in fort Myers and they had a whole line full of people , they seemed a little shortetaffed cause they was backed up , I happen to see the one sandwich person and i see the girl trying to make every sandwich, i also seen a girl taking orders so I approached the counter and I waited for about 30-45 minutes for my order I started becoming really impatient so I end up I just getting on my phone . Well I end up walking up to the counter after that to see what was goin on with my food , the girl who was taking orders was still taking orders. I seen the girl who took my order walk up to the girl that was making my sandwhiches and she started yelling in her ear , the girl who made the sandwhiches stood back and told the order taker to make her own sandwhiches , the sandwhich maker disappeared came back , my order taker walked up to her and got in her face , the sandwhich maker said I advice you to close your mouth , this happened while they had 10-15 customers , than it broke out into a fight they both engaged in the fight . I took it as I'm not getting my food . Eventually the arguing stopped and so did the fighting, next thing I know I seen the sandwhich maker walk out the door and said she doesn't deserve to be treated like this , she does to much for this company . And I don't know what happened back there all I know is that Is crazy ..I didnt get the name of the sandwhich maker but I did get the name of the order taker and her name is tianna . Tianna is the one who basically approached the sandwhich maker and continued to antagonized . And that day I consider it to be bad service I will not eat there again I waited an hour for my food and there coworkers was like angry so get better workers . This location is 12034 s. Cleveland avoided fort Myers fl 33907

Grover goetz
from Chicago, IL
I pull up to the restaurant all the lights are on it's not even midnight I wait about 5 or 10 minutes I pull up to the window they say they're closed but it says open to 1 drive-thru it's Saturday this restaurant is in Valparaiso Indiana

Ann Byrne
from Garland, TX
I have the Wendy's app on my phone. When I tried to order online, I was not able to get the order to go through at the location nearest my house. Then I saw "pay" so I went there. My order would be less than $15 so I put $15 on the card. When I arrived at Wendy's they were oblivious to my order muchless the app and the "pay" thing. They had me drive back through and order from the "speaker". I did. And they honored the "2 Dave's combo for $10.00. I am so unhappy. I order from a lot of fast food places from time to time and have no trouble. I would like my $15 back and I am deleting the app from my phone. I was so frustrated with your app. It is NOT people friendly. Please email me as to what you intend to handle this problem. I enjoy Wendy's food. It's much better than McD's or Whataburger.

This is the third time we've came to Wendy's in the past 2 weeks. Takes forever for them to get your order and then your potatoes are brown or they're out. What is going on here Wendy's did not used to be like this

I order the same burger every time I eat at wendys. The jr cheeseburger deluxe. Once this sandwich included mustard and reflects so on the person taking the orders screen despite the fact it NO LONGER comes with mustard. It never fails no matter which location we eat at I am told it comes with mustard because their list shows it does but the people making the sandwiches know it DOES NOT. So every visit I get to argue with someone wether or not the sandwich does or doesn't have mustard. Some argue til I give in and just wait for my food to then shoe them and request mustard yet again to then receive wvwn more attitude because they were in fact wrong. Others will say ok and still.not click the ever so easy add mustard button so I still have to take it back. This is when more of a problem when using the drive thru. I'm very tired of either having to eat my food in a way I don't want it or to argue with someone usually 2ce once while preserving then again after recieving incorrect food. Wendys is the only fast food I eat and I'm ready to stop. Every time every location and I'm.officially fed up! I bet you dave would be so proud of his new reputation of incorrect sub par food from messy and ill run establishments!! Well done Wendy's!

Went into the drive thru to a very disrespectful, rude Manager. I order a number 10 went with a small then I change it to a medium. Upon arriving to the checkout window I decided to go back to a small. " I apologized and said I'm sorry for changing it again." the younger lady at the window was nice the whole time her manger was the one yelling with an attitude and said I just change it from a small to a medium you want it now back to a small?!! I replied yes. then she told her employee to close the window while she was bad mouthing me and rolling her eyes. A simple task to change on the screen was apparently too much to do. I don't know how she got her job but customer service is not her quality. I will no longer go back there, or to Wendy's chain because they hire horrible people. this location was located in 704 Mantua Pike, Woodbury Heights, NJ, 08097.

Drive thru wait time in Florida heat, no AC and a 2 year old was regrettable. No receipt to make online review either.

WHAT HAPPENED? Wendy's on 42nd and CenterPoint RD 52402, used to have the FASTEST Drive through in town. I can No Longer Use it for Lunch, DT wait time too long. Last time I was there, the Guy at Window WOULD NOT take a new order at speaker till He deliver food to the guy at window. I watched him do it over and over again. I only get 1/2 Hr for Lunch I have drove off and Seen many others drive off on that store. Fries are good (if Fresh, most of time they are not) New burgers are great. what is Problem? shortage of people?

Tammy Peters
from Chicago, IL
I requested sauce for my chili three times at this location and wasn't able to get it. only to be cussed out at drive-through

Susan
from Bowling Green, KY
Stopped at Wendy's in cave city Kentucky. The bathroom and restaurant were filthy.

Sammy Mannino
from Mandeville, LA
Re: Store #0008143 (Northshore Blvd., Slidell, LA)
The slippery flooring in this restaurant is ridiculous.
I have seen a lady fall (about two months ago). I was in this location yesterday - the floor is extremely slippery.
I eat at Wendys often, but It shocks me that no one has sued the crap out of yall for this floor.
check it out yourself -

Calvester Swain II
from Nashville, TN
I went to the Wendys on Broadway here in Louisville Kentucky and I was in the drive thru for over thirty minutes, and this is not the first time that this has happened. I won't be going to Wendys here in Louisville at this location at all from. I work downtown and me and my contractors won't be eating at that Wendy's. THE CUSTOMER SERVICE AT THIS LOCATION HAS ALWAYS BEEN **********HORRIBLE************. I STOPPED EATING AT THIS LOCATION OVER 5 YEARS AGO AND IT WILL BE LONGER THEN THAT BEFORE I EAT AT THIS LOCATION AGAIN.

Lexee gillard
from Bedminster, NJ
I ordered food online and went to pick it up I paid online showed them that I paid for it and they kept telling me they need a code saying I paid for it when I showed them I paid for it cause I didn't get a code and they took the money out of my account and they still wanted a code I paid for food I didn't get and they were very rude I want my money back it was)10.83 something like that I will not ever go back to that store it was y'all store on 7th street in Fort Worth Texas they were very wrong not giving me what I paid for please tell me what I need to do to get my money back ASAP

Horrible service and excessive wait time in drive thru. Ridiculous after waiting in line damn near an hour and then to be given the wrong food from a rude worker is unacceptable. To add insult to injury she was angry and the receipt clearly had correct order listed. HOW ARE YOU ANGER? Should I spend my money and beg at the same time NO!!!. It then took 30 minutes to get it right. Wendy's can do better especially the CAPITOL BLVD LOCATION IN RALEIGH,NC. THIS IS JUST ONE EXAMPLE OF THE FOOLISHNESS! I like Wendy's but will have to go elsewhere The management and corporate office needs to make some adjustments immediately

Tonight, I went thru the drive thru of the Ridley,pa Wendy's. I ordered 3 combo meals and a salad. This was around 7:00 pm. The drive thru forgot my salad and I had to remind them. No receipt given. Then when I got home, my daughters spicy chicken sandwich was a baconator! I drove my daughter back to get her plain spicy chicken sandwich. We got a spicy chicken -not plain!!! Now she is eating an open faced sandwich because she doesn't eat mayo or tomato or lettuce! We were not going back a third time. And, again - no receipt. I have been to this Wendy's before and never saw such mistakes. It is lazy workmanship and I advise you have this fixed as this site will loose customers when this many mistakes are made in one order!!!

Your wendy on Carpenter Road Ann Arbor Michigan has tape on drive-through windows stating that they except tips and then when you hand them your money they're asking you for tips is this a new thing?

mike pittman
from Newton, KS
Newton KS Wendy's is so dirty my shoes were sticking to the carpet. The brown carpet is mostly black with sticky grease. The entire restraunt is just covered in a film of grease . When are they going to be forced to update. This franchise is hurting your brand.

GARY SMITH
from Keansburg, NJ
MY WIFE WAS AT YOUR WENDY'S IN MIDDLETOWN NJ 07748, AND SHE WAS GOING TO ORDER FOOD THERE BUT CHANGE HER MIND DUE TO THE FACT THERE WAS A GIRL IN BACK PREPARING THE ORDER FOR PEOPLE IN FRONT OF HER AND SHE NOTICE HER RUBBING HER NOSE WITH HER WRIST,AND BACK OF HAND NOT CLEANING HER SELF OFF ALSO THE PERSON TAKING ORDER WAS PUTTING HIS FINGERS IN THE CUP,EATING FRENCH FRIES WHERE THEY WERE BEING STACK. ALSO RUBBING HIS BEARD WITH HIS HANDS WHILE TAKING ORDERS. VERY UNHEALTHY. PLACE VERY DIRTY. NEVER GO THERE AGAIN UNTIL THINGS IMPROVE TIME WAS 7:12, ON 06/15/2019. RESTAURANT #00007405

Robert Cacioppo
from Newark, NJ
I just had the misfortune of eating a meal at a Wendy's restaurant in Rockville Maryland on Rockville Pike and lost about $19 in the process for two meals
The food was absolutely horrible and the chicken sandwiches that we bought taste like cardboard. I will never eat at a Wendy's restaurant again the manager of the restaurant seemed like he couldn't care less. He basically just said sorry and too bad without saying too bad. He basically didn't really care.
I feel like Wendy's restaurant has stolen my money.
Robert Cacioppo

John ingram
from Tucson, AZ
We stopped at the Wendy's on Oracle in Tucson. I ordered the new mushroom burger and my wife ordered the Asiago chicken burger. My burger was cold, maybe room temperature at best. My wife's burger had the worst looking slice of tomato that was white. I went back through the drive up, had to wait in line again, and they cooked and gave me a new burger. Showed the drive up girl the tomato from my wife's burger and she said "would you like a new tomato?" Really? And we paid $11.00 for this service and experience (no drinks or frys or anything extra!) Plus they are the worst tasting burgers I have ever had! Never again, Wendy's is permanently off my list!!!!

Marc Tolson
from Hyattsville, MD
Literally just sat in line for 40 minutes in the drive through. Sat behind a car at the window for over 15 minutes. Last time I will ever visit a Wendy's.

JoRita Moore
from San Jose, CA
Let's just start with...I am typically one of those people that likes to write good reviews regarding service, however, I unfortunately have NOTHING good to say about the Wendy's in Hannibal, MO. I would give this Wendy's ZERO stars if I could. I can't even give you a store number because they didn't bother to give me a receipt. I looked up the store phone online and tried to call it to talk with a manager and get the store # but no one answered. Unfortunately first impressions did not help to set us off on the right foot. Headed to the restroom to wash hands, trash overflowing and all over the floor, no paper towels, TP available but laying on edge of sink not in dispenser. Husband said same thing about men's room. Next up, placed order. No receipt. Waited on food for roughly 20 minutes. While waiting we filled our drinks. Service area was filthy, Don't think it had been wiped down or serviced all day. Floor sticky. I could understand if it was busy dinner time but it was 8:00 at night and only 2 other families were in the store. Finally got our food and took it to go as we were traveling cross country. We are now back on highway when we discover our order is not only incorrect but VERY poorly made. We actually had extra food in our order which probably means the next customer's order was incorrect also. Hamburger was burnt and our 3 frostys were literally chocolate air bubbles with the consistency thinner than a melted down milkshake.
We travel cross country frequently and Wendy's is typically one of our top choices, however this experience has left a VERY bad taste in our mouths. (no pun intended)
Please feel free to contact me at the email provided.
Thank you for your time.
JoRita Moore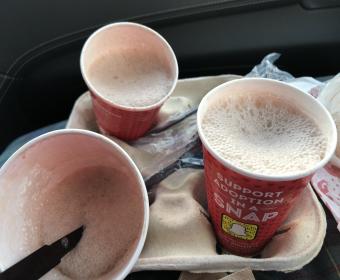 Devin Williams
from Spartanburg, SC
At the location on Hwy 108 I'm Columbus NC the employees will not answer the intercom at the drive thru nor will they turn on the outside lights when it gets dark out. We have gone by in five separate occasions, waited for over 10 minutes at the intercom and was completely ignored each time. We have seen several other cars leave also.

Anonymous
from Chicago, IL
Hello I am a regular at one of the stores located in Bangor Maine on Union street. And I noticed a manager there that I had stopped go to the Bangor Mall Blvd Wendy's location because of and his name is Bryon and he is very poor at customer service as I have had issues with him in the past and I noticed that he was talking down to one of the managers and made her cry. Everyone I know in the union street store looks miserable since he had started working the union street location and I see other customers giving not so pleasant feedback about him as well. I think the bryon character aught to be looked into seeming how he has so many complaints against him. And the regional manager Jeff Marshall isn't the best at treating his employees right either I have noticed all the times I have been to the union street location.

Debbie Duzan
from Woodbridge, VA
Second time this has happened when we order a cheeseburger kids meal, it came with pickles, onions and mustard which was not wanted or asked for and no fries came with it. Can't ever get ahold of anyone at the restaurant to try and rectify the situation. It's getting ridiculous and you will lose customers.

Fay
from Missouri City, TX
1. We went through the drive through at 4:50pm. We did not get our food until 5:20.
2. Once we got our food, there were multiple things wrong...no ice in two of the sprites, the frosty was liquid and foamy and the food was completely cold.
3. The staff was very disorganized and when I looked in through the pickup window, several purses were just sitting on the counter by the ice tea dispenser.
We will never return to Wendy's again near our house. It needs major work.

Rachel
from Buena Park, CA
Me and my brother went and ordered through the drive-thru today and got home and almost our entire order was wrong .i asked for a double bacon cheeseburger plain and got everything on it minus the bacon, and the bread was soggy with mustard . We are frequent customers of Wendy's and had didn't have a great experience at all this time .

Samuel pryor
from Charlotte, NC
I,m in charlotte, nc and very upset and disappointed with your store on sunset road. This makes the third time straight, i,ve went there to sit down to eat my meal and found the doors locked. If you go to the drive-thur which has a long line, it may take you 20.mins. before you get up to the speaker. I,ve seen people comming to the door and then the same thing at the drive-thru. It,s rediculous and ther,e loosing lots of customers.Please look into this.

Christian
from Douglasville, GA
I really enjoy your salads; however, I hate the "hit or miss" quality of your salads. Your salads are not too expensive, but expensive enough for customers to receive top quality each time a salad is purchased.
Thank you for listening.

K Calderon
from Grayson, GA
It took roughly 5 minutes to be noticed in the drive thru.
Ordered a Dr. Pepper but got I think diet coke or Pepsi. When I told the girl she said ok she would change it. Then came back to the window and said we are out of Dr. Pepper. So basically, I received what she wanted me to have, not what I paid for.
Then still had to wait on food.
Then had to ask for my receipt. And sure enough diet coke was on the receipt not what I asked for.
Bottom line I paid $8.35 for 10 chicken nuggets and fries. The drink went in the trash.
#00009894

Jack Dawes
from Norman, OK
The wife and I went in to the Wendy's on NW Exp. in Okla. City and asked for two salads and a black lady told the cashier they didn't have what we wanted so, I asked the cashier what they had and he had no idea what to tell me. Then a cook said they have them all and then the cashier was told again they don't. Apparently they had no idea how to take an order.
Why should I walk into your business to spend money and be messed around by employees who apparently don't know their job or enjoys jerking around old people.

Lionel Poissonier
from East Hartford, CT
I went into your location in East Hartford CT I went through the drive throw for lunch on 6/13/2019 and i order 2 big box the food was cold and not good at all I ask very upset with the food

Ann hardy
from Providence, RI
Waited 25 min in drive thru.15 from ordering screen to receiving my food. I watched many cars leave the line. I was patient looking forward to my food. I was disappointed. The fries were cold, chicken nuggets were cold, the bacon was burnt and I was not given a receipt. Not even a sorry for your wait.
This was the Wendis on Cottage st in Pawtucket, RI

Brian Max
from Bedminster, NJ
I love the food at Wendys. However the service has gone downhill the last couple years. I have to check every single thing in my order. I have not gotten my change and on three different occasions in the last month I was missing a Daves double sandwich. Literally got shorted $25 in the last month. I get no receipts to prove it either. Wendys at Harlem and Higgins in Chicago. I finally had enough and called the manager 1443 Brandon. He said it was an honest mistake. Im starting to think otherwise. Your company will close and you job will be gone if Wendys continues to go down this path. I cannot be the only one with complaints Please train your employees accordingly. It was not that busy at 11:30 on a Thursday night.

mary
from Philadelphia, PA
This lady had given me a nasty rude attitude and the name on the receipt name denise is whom I am talking about because she refused to give me fresh fries. will not be attending there again.

Maureen Meindl
from Islip Terrace, NY
I ordered a chili with cheese ... got no cheese. Also ordered 2 fries which were half raw

Wendys has good food but almost every time they get our order wrong. About 2 months I called to let them know they said I could get my right order if I came back. Not only did I hey the wrong food but I also had to go back. I thought maybe they'd offer us a pie or something but know they just looked at my daughter and me and not in a nice way. Today we're went there and my husband ordered a double swiss burger he got a single and were paid for a double. The reason we went there is becouse the house was sprayed for fleas. I ordered a chili (I like those) the girl who gave it to me my was very nice, but I didn't get spoon and I can't go in the house right now. I'm not sure if I wanna call McDonald's usually puts you on a list if they mess up but wendys does not and I'm not going back tonight. Im upset that I paid more money then the burger we received cost and its not the first time and sometimes I just can't run back. This is the wendys in silver spring shores ocala Florida 34472.

Val Jean
from Washington D.C., DC
I went and made an order during rush hour at 6721 S Potomac St
Englewood, CO 80112
United States
And they completely had my order incorrect. Due to the fact that I had to go back to work I didn't have the time to address the issue at the time. I went back an hour and a half later on my last break to address the issue and the "manager" in the drive thru was rude as fuck. She wasunwilling to help me and didn't resolve my fucking issue. I overpaid for my fucking meal and didn't even get my order correct. I expressed that I was so upset for the first time I didn't want a second fucking order but she did not help. You all need to check your fucking employees and start fucking caring for people. I'll never go to this fucking location ever again. They're all failures.

Went through the drive through at your Downey location on Lakewood Blvd and Lety was giving me attitude because I told her that I did not want to wait in the parking lot for my order. She proceeded to get upset and raise her voice because I didn't want my money back, and I didn't want to replace it with another item. I wanted what I ordered and because the staff and herself were falling behind on time she was getting frustrated with me and asked me "what do
you want me to do then" all I wanted was what I ordered. I finally got my order and she comes up to me and says there you go, there's your order not even 2 minutes. When I asked her for sauce she walked away and ignored me and I sat in my car wondering if she was going to bring it or if she chose to ignore me. When she came back she told me that next time she's going to have to charge me extra for ranch. I'm very unhappy with the way this location handled something that wasn't my fault. You need new workers who understand how to treat a customer with respect.

Kathryn Staddon
from Guelph, ON
I just went through the drive-thru at the Wendy's located on Wellington in Guelph Ontario. I had to treat my order multiple times to two different people at the speaker...got to the window and was asked what my order was...got the bag with my meal then asked if I had a vanilla frosty and lemonade (only ordered chocolate frosty). I got home to a double baconator when I ordered a single no cheese no onion extra mustard extra mayo (multiple times). Also handed a fork with my frosty (asked for a spoon to an eye roll and huff). I'm not impressed whatsoever.

Donna moore
from Bedminster, NJ
My food is always cold for the last 2 years coming to this Wendy's I've NEVER shad a hot meal EVER airs always cold I'm referring to Wendy's in Ottawa, Kansas it's the only Wendy's in town, I love the food just wish it was warm when I got it.

Howard Holland
from Perry, FL
Wendy's Newberry Road Gainesville Florida, spilled liquid in numerious places resulting in slippery floors. Trash on floors. When reported, cleanup Lady gave a dirty look. Dangerous slippery! Bathrooms also not tended to. Water on floor excessively & trash also. Tables dirty & wet. No noticable cleaning.

Jack Carson
from Twinsburg, OH
Last week we stopped in at Wendy's Restaurant #00008769 at 9:30 pm; it was not busy at all and they are open till 10:00 pm so we ordered a large chili and a large choc frosty. The man in charge said they were out of chili and out of frosty's. He and girls were just standing around talking. So we walked out. Today, we went to same Wendy's for lunch and ordered a meal; Lg chili, LG Choc Frosty, Jr Chburger Deluxe, Double Cheese and small fries. The Frosty looked strange in color....very dark....and when I tasted it I knew something was wrong. Consistency was very grainy and liquidy...not thick and creamy and smooth which is the traditional Frosty. So manager offered a vanilla frosty instead which was just as bad if not worse. Very disappointed in our experience at this facility which is where we go at least 6-8 times/month. The manager said they just did not put air in the machine.????

The Wendys on E Central Expwy in Killeen Texas. The manager was very disrespectful to me on 6/12/19 at around after 10p.m. He told me " fuck you" and he was not professional.

Purchased Berry Burst salad, take out and didn't get almond nuts or any nuts that supposed to go with the salad. I started to buy this salad last and enjoys it. I buy it everyday since. But yesterday evening, when about to eat it at work, I didn't get the nuts. which spoiled my appetite. It's perfect salad with complete ingredients. Please look into ii, if you value your customers. Thank you.

I arrived at Wendy's in South Euclid on zmayfield Rd about 11:35 PM. It was approximately six cars in the drive-through.ahead of me The store was lit up and so was the drive thru menu . The Internet said they close at midnight. The line was moving really slow I thought it was because they were so busy people were at order menu a long time. By the time I got to the window it was 11:57. I was sitting there with window cracked waiting and saying hello getting poured on by rain. . I kept saying hello honked horn and no answer. Now is like 1205 snd like three cars behind me. I finally pull to window honk horn the guy comes to window and I ask is the speaker broke? The guy says no we closed. I said I have been in line for about 30 min. Several cars have. . He says oh we closed all our stuff shut down. I ask what time you close? He says 11:45. I say you suppose to close at 12 but you all just made up your own hours I suppose. He chuckled and said yeah I'm sorry the speaker should have said we closed. So You guys wait until car comes to your window and you say you closed but you don't bother to turn out lights or even say we closed at speaker? This is just rude and unacceptable. This how store looked at 11:30 and still at 12:05?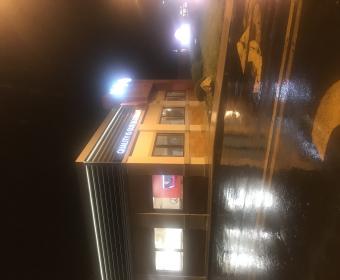 Amanda hassan
from The Bronx, NY
I went to the Wendy's location at Atlantic ave in Brooklyn. I was in the drive tru waiting for 30 mins. Then when I got to the window the lady that works at night was very rude and has an attitude. Why would you treat your customers so bad after having them wait for so long ? Then I asked for a bbq sauce and she closed the window on me. And she seen me still waiting there and she said "what else" I said my bbq sauce. I am never going back to that place. Worst customer service ever !

Martice A Hall
from Fort Worth, TX
Wendys Restaurants #00008264 404 East FM 1382 Date: 06/12/2019 Time: 6:29 pm Host: Dhaakirah Cashier: Rommie.
During the point of sale the African American woman cashier and the Hispanic drive thru window employee both spoke terroristic threats to the customer. "We are going to keep killing you" was the terroristic threat or threat to life. In the community a large number of these women have been suggesting and encouraging anti social groups and social paths to prowling a police officer and family members (Our family Mr. Hall) whereabouts and to attack for no cause of action. We will be contacting all Federal State and Locol Law Enforcement Agencies

Tiffany Dawn May
from Hudson, OH
The lady charged my card twice and yelled at me and told me to get out of the store after there screen said my payment was approved 2 times they hurt my feeling and I will not be eating at Wendy's because I refuse to be yelled and and for the lady to be rude to me

Store was nasty casher was a rude service sucked want never stop here again. Should send a white person into store and order something see how you get treated if your white poor management

Debra
from Marshfield, WI
Fries were greasy and cold. Double bacon cheeseburger burnt. I loved my strawberry salad but now my husband won't return!

Debbie Wilson
from Richmond, QLD
On 6/17/19 2 aprox 7:30 I went Wendy's Store on Corner of El Camino Real & Redhill in Tustin, California. I ordered thru drive thru, which was the CRAVE Chicken Sandwich I ordered GRILL-Bbq. Combo First of all he was rushing me and I made him aware he was rushing me I know what I want paid for my order it $9.96. Went home opened my order it was not what I ordered something else. I went back to Wendy's went inside to show the incorrect order-received apology and asked what did I order I stated the Bbq Grilled Chicken Sandwich. The manager came asked if I wanted spicy I said no I order grilled no spicy she said ok. I was given a supposedly correct order Got home my order was incorrect again. Instead I received Spicy fried Chicken Sandwich took a bite could not eat too spicy. I went online and chatted with someone who took my contact information. I have never been contacted about this poor service. I threw that combo in trash could not eat! your non-contact reflects the poor service I received. This appears to be part of your Wendy's Culture. Reminds of Wells Fargo Bank who I no longer bank with because of their non-sense-poor customer service and fraud.

John Clark
from Bedminster, NJ
I have never experienced such horrible service before. Counter person spoke very little English to start with. I asked for non sweet tea 3 times and she got it wrong every time. I then asked for a refund and was told she was not allowed to do that because she didn't know how. Horrible

ARVIS HALL
from Suffolk, VA
I work for the city of Suffolk Va and I went to the Wendys at 728 N Main St where I was very disappointed in the service from the young lady at the drive through. I have never been so humiliated in all of my life with the fast food service that I received from her today around 2:00 pm. She was rude when I was placing my order, she never repeated back to me what I ordered and it did not show on the screen so I asked her if she had one plain bacon cheese burger and she said with an attitude YES! so I asked her if she had the bacon cheese burger with everything except tomatoes and she repeated with an attitude, YES! so I told her that I was asking because it did not show on the screen, so I drove around and she made me wait while she was getting other orders from people in the drive through and my food was sitting there. Then she told me the total and I gave her my money which was six dollars and eighty some cents, and she gave me my change back without saying thank you dog kiss my foot or anything, so I said Thank you and she ignored me! then she handed me the bag and I asked her what her name was and she said with an attitude CIERA, so I told her at that point that I was going to report her for her nasty attitude and I drove off. This is not good customer service and she should not be serving on the front line of your franchise. This is really making your rating go down a lot and after this I spoke with another customer who frequents Wendy's the same one at lunch time and she readily knew who I was speaking about, she said she always experience that attitude with her and this lady is also a City Employee in Suffolk Va. I am a Christian and I hate to see our young people given a chance in this world and they don't even know how to treat other people who are helping to pay their salary. I am bring this complaint to the central office in hopes that someone will speak with this young lady or take her off of the front line and put her on cooking and wrapping the burgers, because she is a very, very nasty, non professional young lady with a bunch of tattoos on her arms which is unprofessional as well, and she has gray/blond and black braids or twist in her hair. very pretty girl but NASTY And UNPROFESSIONAL! I pray that I will hear from you in an email letting me know that you received this complaint or I will take further if I still see her working days or evenings on the window. If she does not want to work she should be home and working in the public.

Edith M Stiltner
from Bryan, OH
Bryan Ohio 8-7-19 7:00 pm only 3 customers already seated and eating,yet no clean tables for my husband (post kidney transplant)and I to sit at and we wiped them ourselves. 1 person taking orders and others on phones. Then a job interview or review took place at a nearby dirty table. Then today 6-12-19 at drive through, only day I don't check the order before pulling away. Had to wait for girl who forgot my drink.Get home to find husbands taco salad is missing sauce,sour cream,chips and extra onions I paid for. We live 2 blocks away and go there frequently. Not impressed. Edith Stiltner

Stacey Stevens
from Syracuse, NY
I came into the Wendy's on Thompson rd in Syracuse ny on Monday around 2pm and waited for almost 20 minutes for my food and it was not even fresh. People can get sick from that. I was not impressed with that. Besides the food not being fresh the employees were very friendly and the facility was clean.

went to a Wendy's in Metairie La at the corner of Veterans Blvd and Carrolton Ave at about midnight and they said they were out of hamburgers only had chicken products................not the first time this has happened...........i'll stay away from Wendy's from now on

debra hickam
from Gurnee, IL
I feel need to report, I checked from my phone of the RetailMeNot today Tuesday, June 11th at 7:13 pm for Frost $.50 and I went to Wendy at 7:30 pm across the street from Gurnee Mill, I requested four vanilla and four chocolate Frost for $.50 and they told me there are not $.50. I asked for the manager and explained to the manager that I have RetailMeNot and showed him on my phone stated Wendy $.50 Frost, The manager will not give me $.50 for the Frost. I feel he does not care or responsibility for the mistook and very disappointed that I make a trip to get Frost for my family birthday today.
Thank you!

Brandon Blakey Jr.
from Banks, OR
I gave my two weeks notice at the Coos Bay , Oregon location . I had another job lined up with more hours and more money . I had to end up calling in at Wendy's to be at training at my other job a few days later. Our manager fired me right that minute . She also a short time before my incident had two other employees walk off the job while the drive thru was jammed because of the same awful manager . She treats people so poorly . I didn't deserve this . I will move forward at the work force employment here in town . Thank you , Brandon Blakey You all need to get rid of your manager before the whole place falls apart totally.

Demie Gaskins
from Bedminster, NJ
If there were negative stars I would give it that. I have not been pleased with my local Wendy's in Chesterfield, South Carolina for as long as it's been established. The employees are illiterate and do not comprehend the most simple orders. Then when confronted and asked to make the order right they give attitude instead. The only way possible to better this establishment is to gut it completely and start over or shut it down to make something else.

Teri Peterson
from West Jordan, UT
Spicy chicken sandwich used to be a healthy, meaty chicken breast. Today I received a chicken sandwich that was pounded down to barely a 1/4 inch, thin as a McDonald plain hamburger for $6.00. Tasty but definitely not a. $6 sandwich. Profits versus quality product will end these companies. Not ordering again.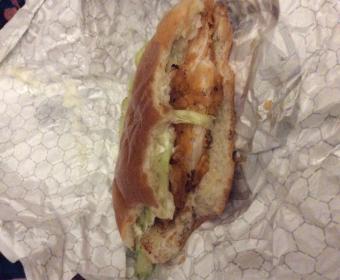 Patricia Powell
from Coal City, IL
I just left a Wendy drive Thur here in Griffith Indiana that had me wait during a shift change which I didn't mind that much only to find out the item I wanted to order is out there were no sign put up the item I wanted is something that came back and is being advertised a lot this upset me cause I sat and waited even during there shift change for nothing it was for a salad me and my husband really wanted

Ben mulhall
from Louisville, KY
I go to Wendy's two sometimes three times a week. I'm single I live by myself and sometimes I just don't feel like cooking and I really do like Wendy's cheeseburgers so I honestly go there a couple times a week. Most of the time, let's say 90% of the time I have no complaints but it seems like here lately that my order is wrong. I always get the same thing. A double meal (used to be the #2 combo) without onions without tomatoes without lettuce and add extra pickles. Every time! Now when I go there it is a crapshoot if I'm going to get it the way that I ordered. I get home to eat My dinner and there's usually onions on there or there's usually tomatoes. I know it sounds petty but it ruins my dinner and I pay anywhere from $20 to $30 at Wendy's a week and I expect to get what I want. I don't think that it is too much to ask. I'm just tired of paying for something that I don't like when I bring it home. I'd like to consider myself a valuable customer to Wendy's and you guys are on the verge of losing me because someone isn't paying attention. Please make it right

Purchased a small chili as always and fries and burger.
got a sample size cup of soupy chili.
Never going back to Wendy's
and to top it of he said we don't have hot sauce anymore

Brennan Dalton
from Lehi, UT
Showed up at the Lehi Location at 47 S 850 E Lehi, UT 84043 at 11:15, knowing that the scheduled closing time is 1:00 AM, and the lights were still on, and I waited at the drive thru saying "hello, is anyone there?" and backing up and re attempting to get their attention with no response. I pulled up to the drive thru window to see all the employees cleaning and ignoring me waving at them for ten minutes and I saw 3 more cars behind me trying to order and being ignored as well. I waited in the parking lot and at 11:30 four employees came out and gathered in the two vehicles in the picture I am uploading, not saying a word and just driving away. The customer service I experienced ridiculous and they didn't even let me know or explain why they were closing. They ignored me and left. We expect a restaurant to treat us with respect as someone who is also working in the food industry and even if we are tired near close, we still have to make sure we make food up until close. If they would have gave us a reason or at least let us know they weren't open rather than ignoring our attempts to get their attention this may have not been such a big deal.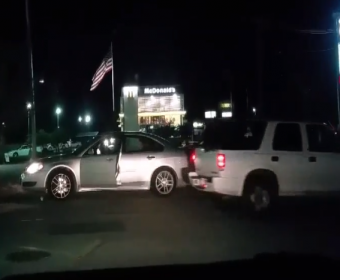 Beulah King
from Jonesboro, GA
I ordered Large Chile, chicken nuggets, and a drink at the drive through drive thru on June 10th about 9:30 pm. When I drove up to the drive thru a bunch of bugs when flying all outside the windows and around the windows the cashiers was keep swatting the bugs and spraying the bugs to no avail. The cashier told me that I lot of the bugs got on my car. To my horror my car was covered all over with those bugs from Wendy's drive thru window. I finally told them that I wasn't going to get my order because they had too many bugs and I got bugs inside my car from Wendys that I have to spend money to try to get rid of them. The bugs also got inside my car when I attempted to pay the lady. Somebody needs to call sanitation on Wendy. If Wendy have problem with bugs in the drive thru they should have closed that area. I went inside I saw ants around the door but it wasn't that bad as the drive thru. This experience messed up my birthday.
Beulah
Have feedback for Wendy's?
Thanks for your feedback!
Sorry. Please try again later!