Wendy's
Wendy's Complaints Continued... (Page 6)
1637+ reviews added so far. Upset? Call Wendy's corporate: 614-764-3100

I went through the drive through at 4:23 PM today 4/25/19. I order a sour cream potato asked them to add nacho cheese. They did not tell me there was a price difference. When I asked how cheese made a dollar and a half difference. They were rude. This is the 2nd time I have had to complain about this restaurant. Very unprofessional rude. The potato was small dry. No sour cream very little cheese and it was shredded and not completely melted. I am unable to submit the photo. I did take a picture of it when I got home.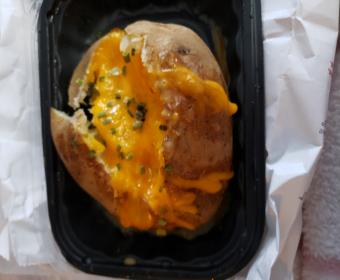 Wendy's on dunlawton port orange is the worst location I have lived 4 blocks from there for nine years the food is never up to par with other locations and service is always bad source would be nice to use this place but have to drive to McDonalds instead. Could someone please check into it????

I was at Wendy's and the manager was fixing my spicy chicken wrap with no clothes on she picked the cheese up with her bare hands the chicken she did the same I will never go back to Wendy's your cousin is really disgusting and I'm going to be calling my luck will have to cut is uncalled for for personally that nasty scratching her head and everything I'm very are great I'm going to go to Wendy's but after today I won't be going to Wendy's it's very nasty and very disrespectful people at Wendy's at 914 north 27 Street

Something weird is going on at the Wendy's on Pelham Road in Jacksonville, AL. The general manager there is a woman called Nicole. she has been there for a while, and used to act like a regular, cheerful courteous manager. A few months ago, though, they suddenly started just using iceberg and romaine lettuce on the garden side salads I order, instead of spring mix. When I asked about it, Nicole would just say, "That's how we make 'em now" and try not to say anything else about it. The weird thing was, other people I know still got salads with spring mix. Nicole would never explain any further than her one quote, which she would say angrily, if I asked her. When I asked her one day which salads they had there that still DID use the spring mix. She said, "the apple one". But, when I ordered the apple one a few days later, it also had only iceberg and romaine. Then they started to take what looked like one piece of radicchio and rip it up, tucking pieces into the iceberg lettuce, and claiming that made it spring mix. Nicole had even told me personally that I should ask for her specifically, and she'd make me a good salad. I have been eating at this Wendy's 3+ times/week for over 12 years. One evening I went in (no one inside, lines outside) and ordered two burgers and a garden salad. I was given all three, but the salad was just iceberg and romaine again. When I asked about the spring mix, Nicole smiled and said she'd get my salad fixed right. I stood there and watched the team work on the drive-thru orders and waited for her to get the salad person to fix the salad correctly. I waited and waited. I watched Nicole, and she actually waited 20 minutes before she even walked over and told the salad person to fix another salad. Meanwhile, my two burgers got stone cold, and the other employees stood and watched and looked troubled. I got them to re-make my burgers, and finally got another salad, still not fixed with spring mix, after 30 minutes. When I tried to complain, Nicole went off on me, talking over me, interrupting. It seemed like she really didn't want me to be able to finish my sentences on this salad complaint. she actually yelled at me to "Get out of my store"! A day or two later, I got my brother to go and order some takeout from the Wendy's, including a salad, to see what they would give him. It was a Sunday, right before church gets out; he was told they were 'out of salad'. The salad thing has gone on and on like this. I don't understand it. Why do they even have spring mix, if they won't put it on any of the salads? Why do some people still receive salads with spring mix, while others (like me) don't? My very last visit there, there were not many other folks there. I went in to get a soda and some fries, and wanted to ask questions about the salads again, since I still did not (do not) understand what the deal is with the spring mix being used or not used. again, Nicole interrupted me again and again, and got loud, talking over me, rather than listening to the complaint, and trying to make the problem right. Then she told me that I was banned from her store. This made no sense to me either, so I said I just wanted a soda and fries. She told an employee not to serve me, then said if I did not get out, she would call and have me removed. I was amazed, and sat down, calmly, to wait to be served or kicked out. Sure enough, Nicole called for the police to remove me from the store. It was bizarre. the other employees all seem like regular employees, but Nicole has just gone weird. She does not act like a normal manager/employee at all anymore. She just acts angry and weird, and gets mad if you have a complaint. When the police came, she told them (first time I'd ever heard her say it) that it was ALL the Wendy's removing spring mix from the salads. She also told them that she had talked to her District Manager about me, and been told to ban me from the store. It makes no sense. What is going on with Wendy's salads and the spring mix? Why do some get it and some not? Why does the manager get all worked up and angry if people have questions about the salad? So...after having happily eaten at this Wendy's for over a decade, I am now banned from it for wanting a salad with spring mix? Something bad must be going on in this Nicole's life or something, I've never seen any manager behave like this, and she used to act normal. It looks like that Wendy's is getting less and less business, too. HELP NICOLE! Something is wrong with her, and it is making the Wendy's look unprofessional and weird too. I miss my Wendy's.

Chris Thompson
from Bedminster, NJ
Nice new store is filthy my feet literally stuck to the floor in the entire bldg... like they mopped with syrup, and the place smells awful....

I had ordered an ice tea requesting do you have a dollar tea the young man said small tea along with my order. I went out side to my car and checked my bill. It read $1.89. I went back inside and stated that I wanted a dollar Ice tea. The young man said do you want a refund. I said yes. to which the manager stated we don't have a dollar ice tea and no you cant have a refund. Sad to say she was a black woman and most rude person I had ever come across.. I would never expect to deal with such disrespectful service. I am visiting from out of town and I would never give any stars for the way I was treated by this woman who definitely doesn't deserve a position of leadership of her caliber. I left her the tea and told her to keep it. I will deal with this though your department. The location of the store was in St. Augustine Fla of US 1.

It was the worst food I've had in a long time !!We ordered fish Combo sandwiches which tasted bad..after taste to say the least!! Baked pot. Was Luke warm & driedout.. had to warm it up to melt the butter.. the only good thing was the coke.. 2nd bad experience!! Indpls in.. 5550 n keystone.. I want my money back!!

Janelle Shull
from Roxboro, NC
Went to Wendys today to get my favorite Chicken Strips, and they said that they were discontinued. My question is why! I was very disappointed.

I live about 1/2 mile from Wendy's at 4141 Robert C, Byrd Drive in Beckley, WV, 25801. Wendy's have always been my favorite fast food place to eat. I want to tell you about my last 3 experiences with this business. The 1st time, I sat in line for over 12 minutes with only a few cars ahead of me. Even when I got to the window, it took so long to get my burger. There was just me and I ordered a Baconater. The 2nd time, my son & I sat in this line 19 minutes in the pouring rain. There was no apology for making us wait. My son wanted to leave but we were "wedged" in. He was furious & said he would never be back. Tonight (4/19) I tried again. The line moved very slowly. All I ordered was a fish sandwich. The boy at the window asked me to pull ahead & wait for my food. There was already another car pulled over. After about another 8 minute wait, they brought my sandwich. I don't know what has happened to this Wendy's. Every time I go there is a new person at the window-just very young kids. Several of my friends have told me they have had similar experiences and won't go back. There are a lot of other places that I can go to eat and get better service.

D. SHAFER
from Newark, NJ
The young people who work there act like CHILDREN. No one is ever at the counter to greet customers when they walk into the store. I always have to wait a long time, several minutes, for staff/crew to appear to take my order. The lobby is Always FILTHY!! Tables are dirty, not wiped nor sanitized. Floor is completely littered with crumbs, dirt & food scraps. It looks like the crew do NOT clean AT ALL. The Ladies restroom floor is littered with toilet paper & paper towels. It looks like the crew doesn't make regular checks on the restrooms. The crew managers are also young and do nothing to keep the crew on task with work related activities. These shift managers are part of the mis-management problem.
One employee, Corey, comes to work on time, works until the store opens then leaves for several hours. Corey then returns to the store to clock out at 2 or 4pm, getting paid for the entire shift although he wasn't on the property for several hours, whereabouts unknown. THIS IS STEALING!!
The general manager constantly leaves the Baltimore St location in Hanover PA early. Earlier this week, I was told he was scheduled to work at this location 7am to 5pm, yet he left at 10:30am. I understand this one general manager, Dan, oversees 6 different Wendy's stores for the same owner. How can one person take care of 6 stores? It cannot be done well or effectively.
The store cannot be profitable. There are never more than a few customers in the lobby at a time. Crew eat & drink product at will without paying. STEALING! Crew & Managers spend time on personal matters instead of working, as evidenced by the physical conditions in store & long response time when customers arrive in the store & at drive thru. STEALING!! Crew leave for hours on end while on the clock. STEALING!!!

FLORENCE SISENSTEIN
from Jacksonville, FL
If I could have given this location 0 stars, I would have. On Sunday, April 7, 2019, at 4:30 p.m. I went to the drive-through at the Wendy's location at 8625 Baymeadows Road, Jacksonville, Florida. There was one car in the parking lot and 3 cars ahead of me in line. It took me 20 minutes to get up to the speaker to place my order. I placed my order which consisted of the following: one Avocado Southwestern salad, one medium lemonade and one small chocolate frosty. Easy enough of an order. I got to the next window and paid $10 and some odd cents for my order and proceeded to the pick up window. I waited at the pick up window for 10 minutes with no acknowledgement from anyone. After 10 minutes, someone came to the window to give me my lemonade and said my salad would be right out and slammed the window shut. I waited another 10 minutes to get my salad, again with no acknowledgement. They finally handed me my salad and I said, "I also ordered a chocolate frosty." The cashier looked at me like I had two heads and said, "You did?" I said yes, I did. She said, "Oh, what size." At that point it was 1/2 an hour ago that I had ordered and I could not recall if I ordered a small or medium so I said, "It was half an hour ago, so I don't really remember, but it was probably a small." She gave me the frosty and I drove off. When I got to my destination, I took out my salad and saw that there was no avocado in the salad and the salad look quite wilted. I was quite upset. I drove back to Wendy's and went inside (there was nobody in the restaurant except one person who was still waiting for her food since I had been in line, (I saw her walking in the restaurant while I was sitting there). I asked to see the manager and one of the servers said to a lady, "Are you a manager?" She said, "I'm in transition." I said, "Well, you're the manager here right now, so I need to talk to you." I told her the whole story and she very nonchalantly said, "Oh, they probably just forgot to give you the Avocado." I said, "That's a menu item, how could they forget, the avocado was not an add on." She said, "Okay, I'll just put some on your salad." I said, "No, thank you, I would like my money back." She said, "Okay, but I'll still give you some avocado." I declined since I know what happens when people complain about their food. I paid for the frosty and the lemonade and she gave me back the money for the salad and I left a very unhappy customer.
I've had several problems at this particular location and go back thinking things will change, but this was my last time. I will never go back here again. There were about 6 people behind the counter, nobody in the restaurant and maybe 2 or 3 cars in line, bickering between the employees and mass confusion and no supervision at all. The employees do not acknowledge you except to ask you what you want and never say thank you. My suggestion is to either get a supervisor to change things around or CLOSE THIS LOCATION! If you look at the reviews on yelp, every single review has given 1 star and I'm sure they would have given 0 stars if there was a 0. I am done with this location.

lory estrada
from Silver City, NM
the girl that was in the drive thru rushed me to order fast and I could not understand the words she was saying she was speaking Spanish and was rude and then I told her I don't understand her she kept saying bad words and was telling me off and when I heard her talking to other employees she was saying that I was being mean I told her learn to speak English better and she gave me a dirty look and walked away from me IM never going back 4 18 2019 around 5 pm

Glenn Fisher
from Winston-Salem, NC
My family and I have regularly visited this one Wendy's . Over the last few months service has become deplorable. 3 trips we were going to order our meals with potatoes on the side. The first time, out of potatoes, second time they had 1 potato, third time out of potatoes. We left without ordering anything and went to another fast food that always had potatoes. Is Wendy's going to stop selling potatoes? Is this poor management? OR is the staff to lazy to fix them?. We are now going to another restaurant that always have items when you order.This particular restaurant has really changed in the last few months. This restaurant is located on Waughtown Street near Sprague Street.

Molly
from Plainfield, IN
Went to Wendy's in drive through, asked at window to repeat order.
I did still didn't get everything I order & paid for. My drinks were diet not regular cokes, my salad forgot the meat. No cookies that I paid for either. Not happy.

I run an in home daycare/preschool. Over the last 7 years I have ordered Wendy's nuggets and fries for the kids on special occasion, a maximum of 1-2 times per year. Today I called to order and was greeted by the most HATEFUL, DISRESPECTFUL, and RUDE manager. She was the MANAGER! Are you kidding me, Wendy's?!?!?! I said I would like to place an order. She SNAPPED at me with a hateful, annoyed tone. "We don't do that. You will have to come to the store or drive through to take care of that!" But, I've done this many times before...? Her response, insert hateful, rude tone "Not at this location you haven't! Have a good day, goodbye!" Click! I suppose she wanted me to order 60 nuggets, 10 fries, & 2 adult meals in the DRIVE THROUGH?!?! I called back and immediately asked to speak to a manager. She let the phone ring for at least 1 minute straight because I'm sure she knew it was me, seeing as how she hung up on me! Then she said I AM THE MANAGER! (Good going Wendy's. You know how to pick your customer service reps.) I said I called because I have an extremely large order. She proceeded to tell me that she was in the middle of lunch rush (so again I'm sure me ordering in the drive through would've been better. Insert sarcasm) and I would have to come to the drive through to take care of it. I told her she was horribly rude, said I would report her to corporate, and hung up. We enjoyed PIZZA instead! Just so you know the customer service was impeccable, fast, and friendly. I will not be using Wendy's anymore. Wendy's Derby, KS at 12:30 pm on 4/18/19.

David Snyder
from Highland, IN
I have a complaint with the service I recieved at your Dyer,Indiana location. this is not the first time . I ordered the Harvest salad with crispy chicken I get grilled chicken the last time I ordered again a Harvest salad no apples. I dont know what the problem is but I think better supervision and trainig might help. VERY DISAPPOINTED

The manager at Wendy's store #00005217 was extremly RUDE and NASTY. She repeatedly took my order wrong. She aruged back and forth of what my order was. I am one to order the EXACT same thing no matter what location I attend. She was busy doing 20 different things while trying to take my order. If she had just stood still and taken my order, she could have heard what I said. But, she argued back and forth or what she THOUGHT I ordered. After taking my ordered and filling it, she continue to give me the wrong order. VERY disappointing.
Please work on your attitudes-including the manager.
PISSED CUSTOMER

Rudolph S Houck
from Pittsburgh, PA
The Wendy's on Browns Hill Road in Pittsburgh was a mess. The floor, the area with condiments and even the counter where customers order were all messy - goo, paper, used plastic forks. The counter staff was also disorganized. Two of us (I do not know the other guy) watched as a staff member tried repeatedly to put a hamburger in a bag unsuccessfully. It took so long that the other guy demanded his money back. The manager did treat him courteously. I did not demand my money back. I simply left. BUT THEN I submitted this complaint and asked for a response. I never got one. This is all very sad for me because I was the lawyer for Leonard Rudolph, the first Wendy's franchise owner in Western Pa. We were very proud of the quality. No more.

Mackenzie
from Woodbridge, ON
Ordered two son of the baconator sandwiches and when I got home to eat I unwrapped the sandwich and it literally only had the bacon and cheese on it... its a 15 minute drive from my house and obviously ridiculous that I have to waste my gas to drive all the way back to get a sour attitude and made seem like it's my fault they messed up my order.. not happy

I was in line last night line was clear to the road so I went inside. I stood in line to get waited on for 10 minutes and another 10 minutes to get my food. The girl that waited on us kept moving her bangs over with her hands then served up French fries with no gloves. They were out of small lids out front and were told they were. The girl from behind the counter was handing them out. When they finally got the lids the young man yelled the girls name and threw them to her and she let them fall to the floor which laid there for 5 minutes until another girl picked them up and laid them where they served up chili. This was the Bryan Ohio Wendy's at 6:17 pm on April 16, 2019. Melanie was the host name. Restaurant number #00008095

Went to Wendy's in Joliet IL. Store #3385 ordered food they got the order wrong then when I got home to eat the food was extremely cold!!!! They need to stop hiring young kids this is so unacceptable.

Absolutely terrible service. Twenty seven minutes from the order to receiving food. Eight people standing around inside. Manager Melinda is the rudest person. I will never eat Wendy's again.

Zach cochran
from Bedminster, NJ
Worst service ever sat in drive-through for 10 minutes did not even get my order taken so I decided to go inside which I stood in line for 20 minutes while the employees sat around the back of the counter talking and joking around and then when I finally got to order my food I sat there another half hour waiting for my food just for the french fries to be cold and when I said something they pretty much told me to go F myself this is the Wendy's on 72nd St. in Omaha Nebraska and if I could give less than one star I would

Beverly Hurst
from Dublin, OH
Employees are not properly trained. You offer choice and yet help does not provide what was ordered. Twice my simple order in drive thru has been wrong. Once so bad because ordered hamburger, got chicken sandwich. This evening I decided to try going in since drive thru line very long. Ordered, junior cheeseburger with mayo, tomato, lettuce. Got home to finds, lettuce, tomato, onion, pickle ketchup and mustard. At least it was a junior cheeseburger! Love my Wendy's, but really getting tired of order one thing and getting something else. Please, please do something!

I went to the Wendy's at Westlake in Franklin County Virginia. I sat in the Drive-Thru for over 30 minutes waiting to place my order, which was a large order. My order subtotal came to over $40. I get to the window to pay and the woman tells me "I'm sorry we can't take hundred dollar bills." I explain that I have no other cash or cards on me. She calls the manager to the window and the manager rudely tells me "Don't you see the sign, we don't take hundreds and that's just how it is." She then yells to the back to cancel making my order and walks off shutting the drive-thru window on me. The order was so large it wouldn't have broke their drawer to give me change during their lunch rush. I was feeding ten employees on lunch break and was already late due to the waiting time. There's nowhere else fast nearby. That is the only fast food restaurant there. No one got to eat that day and I'm highly upset about it. It was embarrassing for me and a huge waste of time. If you're not going to accept hundred-dollar bills post that where you order so that people know before wasting their time or even placing an order. I'm sure food is having to be thrown away because of this. If you would rather pay for wasted food then take hundreds that's your business practice but I find it irritating that I have to have certain bills to be a customer at Wendy's. I understand this if you're buying five or $10 worth of food but not for extremely large orders. This has irritatef me so bad that I will not go back to not only that Wendy's but any Wendy's ever again. I would absolutely have rated zero Stars if I could. This is not the first incident I've had with Wendy's restaurant but this by far is the worst.

I went to the Wendy's on central ave in Sylvania Ohio on Monday 4/15/19 and ordered a full size harvest salad, I had a two dollar off coupon, when the cashier rang up my order she stated the total was 5.45 (with the two dollars off) I asked her why it came up to 5.45 she said that what the computer rang it up as, I told her the sign says the cost was 7.15 so with the two dollar coupon it should only come up to 5.15 not 5.45 she called the manager up the manager looked and said oh well they are raising the prices so the must of changed the price in the computer today because prices are going up tomorrow, so why was I being changed tomorrow's prices for today I'm not sure, I know it's only thirty cents but for each costumer that ordered salads that thirty cents extra adds up and that's not right for any company to take advantage of their costumers. Also the manager didn't offer to reimburse me the add thirty cents I was charged.

Alishea Lutts
from Memphis, TN
The Wendy's at Poplar Ave and Perkins in Memphis,Tn used to be a really nice place to eat. I can't say that now. I've had terrible service from rude employees many times. You will sit in line in drive thru forever because instead of taking the next person order like they should, people sit at the speaker until they clear out the people at the window. I understand it's good for their turn around time, but it's hurting the business. I went recently around 9:30 pm. It was raining really hard and there's no canopy over the speaker, so I grabbed my umbrella and ran to the door to order inside so my car isn't soaked. Inside hours are posted on door as 10:00 pm. An employee yells from window that they are closed. I turn to return to my car and another employee opens the door and lets me in. One employee asks her extremely rudely why she opened the door and to never do that again. They let me order, but are rude and huffing and puffing the whole time. The lack of customer service will be the downfall of this location.

Colin hubbard
from High River, AB
Ordered a number 4, and an extra two JBC's.
Drive home to find I was missing JBC.
Also, did not receive ketchup in the bag for my fries.

Robert Delile
from Chicago, IL
Today April 15th my wife and I Went to Wendys on upper main street Waterville Maine 04901. Upon entering the restaurant we smelled a very strong scent of urine, so strong we immediately exited the building telling each other we will never go back. Apparently cleanclines is not important to your corporate goals. This makes me very sad because your food is good.

I was charged twice one order i paid for online and when i picked it up they said i had to pay at window they took my card and gave me my food checked bank and it was paid online and when i picked up 27.10 ticket 9030001 3/31/2019 6.25 store 00001740 if cant take of it at least send me same in gift card i do like the food

My food was cold an it was also half done fries where still frozen an I told them multiple times if I get my food cold I'm gonna complain it was half done n cold

I see you only offer a low rating of 1 star otherwise I would rate my overall Wendy's experience as 0 stars. Drove through the drive through, waited at the window for over 8 minutes and my meal was cold. Not the first time. Has happened at least 5 other times at the same restaurant. I often eat at Wendy's because you are normally consistently good. I search for Wendy's when I am on the road because I typically can be confident that I will get a consistant experience. Unfortunately this particular store is consistently bad. I have had this same experience at least 6 times in the past year making it about 75% of my visits at this particular store. The location is in Randleman nc 27317. I called for help and your customer care rep said she would reach out to the store but offered no concession for my repeated poor service. I am very disapointed in your customer service. I was offered no recompense what so ever. I am shocked that I was treated so poorly by both the restaurant in question and even more so by the lack of concern from your customer care. If this is all you will do I will have to discontinue doing business with all of your locations and I will encourage everyone I know to do the same

Katina Vipperman
from Lyons, GA
Wendy's in Stuart Virginia is supposed to stay open until 11:00 PM. I called to make sure they would be open but when I got there at 15 minutes till they wouldn't take my order. There was three other cars behind me they refused as well.

Brian Carter
from Newark, NJ
I have a complaint about the Wendy's located on East Hollis Stree in Nashua, NH. Everytime I go this particular Wendy's they give me a hard time about the free frosty's for a year key tags. I have three of them for my three children. This time the employee was telling me I can only use one and proceeded to argue with me insisting she was right until she gave in when I said "I'm not going through this again". When I pulled up to the first window the employee that took my order was at the register taking other orders while cashing me out which I know is the norm, but when I turned off my car to show her my tags she was very rude and shushed me away as if she didn't have the time to look at my tags after giving such a hard time. Well, I'm sure you'll find out that yes, I did swear to her saying, "Have a nice fucking day!" as I pulled away to the next window. In conclusion to this incident, they denied giving me half of my order and gave me half my money back as the lady yelled through the entire store not to give my food because I swore to her. Now I understand it was not appropriate of me to say what I did and after the fact having just a little more to add to that, I will not tolerate the childish attitude for something so minor that she, as an assistant manager should know what is what and not give me a such a hard time over three little frosty's. We are adults here you can handle a swear, besides the point, I know. Anyway, I've done customer service too, bill collecting, and you can't be rude. So, in conclusion, I am not asking for anything, except whether or not I'm going to get a hard time from your employees, managers at that, over my three little frosty's every time I go there. As a single father of three kids I really don't have time to go to another one since I live right down the street. My kids look forward to Wendy's Frosty's. It was pouring rain which really added to my fustration trying to order through the speaker that doesn't really work that well. One last thing. I have a question that I need an answer to as well. On another instance one of your employees at the same store location told me that I had to buy something to use the tags. Is this true? I need to know the actual stipulations on these free frosty tags. So far no other Wendy's locations have given me a hard time what so ever except for this one over and over again. Maybe they need to read up on the stipulations as well. I just want to be able to go back and get good service that's all. Not a hard time from everyone there hooting and hollering over three small frosty's that I've already paid into might I add. Thank you. This helps my frustration. I really hope to here from a Wendy's representative of some sort on this issue as I have never put in a complaint at any fast food chain before. Thank you to whom it may concern.

Cynthia Carlton
from Fairfax, SC
I went to wendy's #00002781 @7:15 pm. Two customers in front of me had placed there order and cashier had to give change to that customer. When she had done that she said be right with you and I stood there waiting to order and her an another employee was fussing over side salad. She told him she knew what was a side salad. Then I continue waiting for her to take my order. Once I gave her my order she told me the amount I gave her $20.00 bill and was getting the change out when she said I have already wrang in the amount so I told her what she owed me and then it made her mad. She threw my receipt down and walked away. I don't have to go back but I like the bake potatoes and frosty. Just thought you would like to know. And maybe you don't care how some employees treat your customers.

Randee Olson
from Minneapolis, MN
I stopped by wendys in Bloomington,minnesota went to drive thru....I ordered a plain double cheeseburger with bacon only which was fine I also ordered 2 double cheeseburgers with everything on them I repeated the order twice nd a small chili nd a large fries,,,the order was only 14.73 so I knew he did something wrong ..I asked him at the window if these were regular size dbl cheese burgers...he assured me they were so I drove 17 miles home and I opened the bag..2 SINGLE CHEESEBURGERS PLAIN!!!! howcan anyone mess up such a simple order?? Then I called to complain to the manager after approximately 18 rings he finally answered (( this was around 4pm)) they weren't busy,,,, he did offer I could come back to get reg dbl cheeseburgers but it wasn't worth my drive!! the manager was as dumb as the drive thru kid! No wonder they only have a rating of 1 1/2 stars!! I will never go back there again!!

Today between 7pm and 730 PM at the Wendy's located at 11650 Lakeridge Pkwy, Ashland, VA 23005 me and my wife with our two boys got meals at the drive through after getting some pictures for Easter. The gentleman taking the order had a rude attitude. We waited 5 minutes or so for our drinks, which were not marked so we didn't know which was which. Also both had soda spilled all over them. We waited close to 10 more minutes for our food, when we got it we drove off and got back on interstate 95, that's when we pulled out the food and realized that the boys burgers were lukewarm bordering on cold, the fries were cold and extra salty, to top it off he never gave us a receipt so I had to use this Avenue to make this complaint. The only good thing was that my wife said no onions on her burger and it actually didn't have any onions.

I'm going to have to add my complaint along with the 1,041 complaints. I went to the two locations in West Springfield, Ma on two different days to buy a parmesan caesar salad because I'm a vegetarian. The salads we're okay but the parmesan ceasar crisps we're outdated by a couple of months, Also, has anyone had to wait in a long line at the drive thru, I waited at 20 minutes recently. One time last year, I received a salad with a bug crawling out of it. The fries are greasy, and not much is good anymore. This is unacceptable, where has quality control gone anyway? I'm going to Burger King in the future!

FRANCINE PEARLE WYLIE
from Blue Springs, MO
We had Wendy's on 4/13/2019 at the store located at 925 W 24 Highway Independence Mo. I always ask them NOT to toast my hamburger bun. Due to the fact it gets greasy. This is the third time this week they toasted my bun and it made me sick again. I am NO longer going to eat at Wendy's due to this issue. Your employees don't listen and don't care about what the customer says.

JANICE LLOYD
from Grand Bay, AL
I FREQUENT WENDY"S LOVE YOUR BURGERS & CHILI I ORDERED TWO SALADYS LAS THURSDAY IN FLEY,AL. THE S.W. SALAD HAD A LARGE AMT LETTUCE, TOPPED WITH SEVERALCUBES CHICKEN A GLOB OF AVICADO, 2 THINLY SLICES OF TOMATO & A GLOB OB CHEESE THIS IS NOT a S.W. salad; your S.W.salad use to be delicious; I threw this in the garbage. I do not know how to submit a picture

We stopped by Wendy's to pick up a hamburger and Frosty on April 12, 2019 at 11:45 pm. Waited in line and then gave our order,which was an order for two people, The Baconator burger/small fries a Frosty (vanilla, they were out of chocolate??) and my wife's order, a junior deluxe cheese burger w/ no catsup/small fries/a vanilla frosty. The drive thru cashier got the order wrong, left out the Baconator and a fry, he said that's not what you ordered, I repeated the order, he went to get my baconator, meanwhile my wife opened her burger and it was cold, we called the guy over again and he took the burger, then he brought the baconator and my wife's burger and forgot my fries, I was told that they were in the bag, I said no, he brought me the fries and after THIRTY MINUTES (FAST FOOD???). we left, my wife opened her burger not only was it cold, the wrapper was greasy, no napkins were provided, also no receipt was given, so when I went to TALKTOWENDY'S.COM I couldn't complain there (store number on receipt).
By the time we got home five minutes away our food was cold and had to be reheated in the microwave. Where was manager? Shouldn't she been making sure things were done right, apparently not. Not the quality from Wendy's I was expecting, FOOD/SERVICE/MANAGEMENT ?????
Tracy M. Jacksonville Florida

Ted Lyons
from El Paso, TX
Waited 10 minutes in the drive Thru, for 4pcs chicken and a small fries. I left got tired of waiting, plus I already paid. I will never do business with a Wendy's again. Your place was on Simpson ferry rd. Mechanicsburg, PA. Horrible!

On Thursday, May 11, 2019, I bought a half salad of the new Caesar Parmesan Salad, at 288 Park Street, West Springfield, Ma., and On Friday, May 12, 2019, I bought another from 644 Riverdale Street, West Springfield, Ma. Only to find at both places gave Parmesan Crisps given with both salads had an outdated expiration date of Feb 7, 2019. This is unexcusable to be given out outdated anything. While the salads themselves we're fresh, I am extremely disappointed in Wendy's in general. In the past, I had a salad with a bug crawling out of it, and in general everything has gone downhill. Your hamburger meat is mealy, and your fries are greasy. I am cannot tell how disappointed I am, and since I am a postal worker at a local facility with approx. 2000 employees, I will be sharing my experiences with my fellow postal workers. Things need to improve significantly.

scott sprague
from Wellington, FL
went to the new wendys #00012729, located at 15753 southern blvd, in loxahatchee, florida for lunch,, this is a brand new place and only has been open a couple of weeks now,, the employees so rude, didn't care about their jobs, treated several customers bad in front of me, while i was there in line,, service took for ever to get food, several people walked out after standing in line for awhile, god forbid you have to ask for anything they act like you have a major issue,,, already had trash on the floors, and the bathroom was a mess,, the employees were arguing about not making enough money for their jobs, and their social life, and what they were going to do when they got off work, they didn't care about what they were doing,, i don't know if they haven't had any training or not,, but i don't see this store making it with all this going on, i cant believe the management was letting this go on, but yet i didn't see anyone who seem to have authority there, and its the only fast food place in maybe 5 miles, in any direction,, what a shame!

Heather P Lester
from Cleveland, OH
Food was terrible spent 20 dollars on nasty food. Did not even get correct order.

Mary Beth Klock Perez
from Homestead, FL
THE NEW BBQ SAUCE IS TERRIBLE!!! Way way way too sweet. It ruins the chicken nuggets.
Don't save costs here..
GET THE OLD BBQ SAIUCE BACK.
It is a big mistake. I really won't buy chicken nuggets anymore. The Nuggets a great - but the sauce is the reason we eat them!

Raegan Bumgardner
from Marshfield, WI
The line never moves in the drive through or in the store, they get orders wrong and have gotten extremely slack in customer service.

Daniel Wolf
from Traverse City, MI
Really bad chicken strips --- tough at a dead gator, dry as a bone, must have been "re-fried" 8 times.Pathetic

Nicholas Vardon
from Toronto, ON
Hello,
My name is Nick Vardon , I purchased 3 of your spicy chicken sandwich's on Monday April 8th. form your location at 1 Paisley Ct, Whitby On L1N 9L2 around 1:45pm (the bill was trashed with the bag)
Later that evening and more so the next morning each of us was sick, we were vomiting and the other end as well, all three of us missed work and were worried about our health. We have never experienced something like this before, it was a scary and we new it was form the chicken because all 3 of us were violently ill and that is all we had.
Your chicken made us sick!
The sickness lasted over 24 hours, this is a case of food poisoning.
Before I post on line, and review your restaurant I wanted to give you the ability to make this right. Please let me know how you can take care of this. I look forward to hearing form you soon.
Nicholas Vardon.

Tricey Baker
from Monroe, LA
So I pulled up to Wendy's about 11:28 got my order took then proceeded to the drive through window. When I got to the window I was getting my money together and as I was getting it I heard the guy in the drive through window say 'hea get ha money cause Ian got time' and the person he was talking to actually took my money now if waiting a slight second on a paying customer is a problem the why tf is he working in fast food? Then he came back to the window seen I was still sitting there and turned his fucking nose up like I was a problem maybe he was having a bad night but I'd never want somebody like that working for me and I'm a manager at a fast food restaurant.

Judy Wilcox
from Tucson, AZ
Second time in Sierra Vista Az Wendy 's both times hamburgers and Chile have been cold my chili didn't even melt the cheese something needs to be done before someone gets sick

I go to one of your drive thru restaurants, everyday Monday-Friday. 3647 U.S. 9, Freehold, NJ 07728. I go everyday as my son is autistic and everyday has to be the same. Here is my complaint. Your staffs lack of the English language leaves a lot to be desired. It's difficult at times to fully understand. They are not professional at all. One of the girls has tattoos on her neck, and hands. Does NOT make a good impression.
I am slowly trying to ween my son of Wendy's. Suggestion, you folks in Corp need to train these people, and your employees should learn the language. Having an accent is fine. They need to communicate a lot better.

Leslie B Allen
from Bedminster, NJ
Mr Thomas said he wanted customers to taste all the flavors in each bite. So. Why are u so skimpy with tomatoes? I had a sandwich today and the tomato only covered half the sandwich. It has been this way for quite a while.
Since when did a single become a single cheese? Since u wanted to automatically charge more?
I asked for a chicken club. Didn't get bacon.
This was carry out. Girl put fries in bag before sandwiches were even made. Cold when I got home. Bad training.
Years ago, I was a manager at a Wendy's. We didn't do business that way.
I guess people must get used to bad service and say nothing.
This was in Graham, NC on Main Street.
Whoever designed that drive thru must have been drunk. I think I'm through with Wendy's.

Complaint was made over the weekend regarding a baconator combo whereby the baked potato (which was dressed with everything, brocccoli cheese) was not edible. Accidentally I put the king and yonge location but it was Dundas and sumach.
As since the king and yonge location did rectify the situation.
Thank you

So Wendy's my favorite fast food ever but lately I been disappointed foods hot but I ask for extra onions didn't get em I got nuggets that tasted like they were twice cooked yuck fries over done just a bad night all around a few times but I keep going back I don't know if I will continue to though I took a chance and went to burger king tonight everything was exactly how I asked for it my fries were hot and fresh cooked same with nuggets so maybe I have a new favorite burger joint I don't know but I'm giving Wendy's another chance if it don't get better I guess I'll give it up I grew up on Wendy's the only fast food my dad would eat so I continued on but like I said the service needs to be better and I don't want re heated sides

Cheryl Aiello
from Charles Town, WV
The Wendy's of today is NOT the Wendy's of yesterday. I have been a frequent customer of Wendy's and prefer it over McDonalds, I order a double every time. I thought it was a quirk but three more visits later still the ame. Expecting the Best burger but I don't know what the deal is with your the tomato and lettuce part of the sandwich.It is one tiny thin piece of lettuce and if I don't left up the bun to see dome faint green on it I wouldn't know it was there. The tomato is sliced so thinly that you could read the paper thru it. I remember the good ole days when there was lettuce over flowing the bun and a tomato you could taste. I will think twice now before going back to Wendy's. The Wendy;s I visited was Charles Town WV. I don't want anything but the standards when Dave owned it.

Deborah Neblett
from Richmond, VA
I frequented the Wendy's on Mechanicsville Turnpike, Richmond, VA on Sunday, April 7, 2019 and when I went into the restaurant, there was one employee sitting on the phone and no one was at the register. There was no sign on the door or at the counter that the registers were down. The employee never said a word that the registers were down, she just stayed on her phone. The was already one customer at the register waiting and finally someone came out of the back and told us that they were not taking any orders. I asked her were they closed and she said no we are open, but we can't serve any food because the registers are down, which was idiotic. Why were they allowing people into the restaurant if you couldn't serve anything. Just out of common courtesy and convenience to the customers, there should have been a sign on the door and on the drive thru to alert people so they wouldn't be waiting at the drive thru or standing in the line. I frequented Wendy's on another occasion when the registers were down, but that time the employees were more considerate of the customers. One person was keeping track of the customers' orders with her phone, one was taking the money and the others were getting the food prepared. On 4/7/19, the least the one on her phone could have done was to let the people know as soon as they walked in the door that they could not serve any food. I am sure she was still getting paid a day's wage for sitting in her chair on her phone.

GREGORY GORT
from Bradenton, FL
the only complaint i have is that the food was not hot this is not the first time this has happened late night i have had no problem when eating there at lunch time location is 5400 block of tamiani trail in bradenton

Paul Collins
from Annville, KY
When we arrived at Wendy's this evening all the doors were open and it was smoky in the whole building. They need to have their exhaust fan working. The exhaust fan has been down the last couple of times we've been in there in the last couple of weeks.

I have experienced consistent problems with a store at 1705 W 21st St, Wichita, KS 67203. EVERY time I stop there I experience a problem (product not included, extremely long wait times in drive-thru, and forgetting they had me pull up to wait for an order and never came out.) I've always liked Wendy's but this store has under performed every single time. I waited once 22 minutes in line and when I asked the girl at the window why it had taken 22 minutes she looked around and said, "It's only been 11 minutes." I told her that was correct from the time she finally took my order but I was in line and then sat at the ordering box for 7 minutes before she came on to take the order. She said she could get me some free water!!!! I asked for the manager and she said she was severely understaffed. and never once apologized. I called corporate and asked for the district manager to call me because I didn't want this store to fail. The next time I ordered chicken nuggets. They said it would be 4 1/2 minutes and to pull forward. 12 minutes later I finally walked in and the girl at the counter told me that they told her I left and they had forgot that they had me pull forward. I called corporate complaint again and explained what was going on. I asked if it showed if the district manager had ever called me the last time. She said, "Yes, it was checked off and the manager said it has been taken care of." I never got a call. I asked again and she said she would email him right then and she came back and said both of them had been taken care of and he didn't need to talk with me. I then wrote the operations manager at corporate and in 3 weeks got not response. I wrote the President and haven't received a response in 2 weeks, and I wrote some board members and explained if there was no follow through like this example from anybody then I felt their chain would be destined to lose business.
From the top to the store level, nobody has address this issue that has happened multiple times and now I've quit going. It isn't worth it. It really bothers me because Wendy's was always my favorite fast food but I'm not a valuable enough customer to warrant a valid response. It's sad.

joan thomas
from Hollywood, FL
I visited Wendy's in April 6, 2019 at 5551 Sheridan St, Hollywood, Florida around 3:00. A well dressed man approached me inside and ask if I would buy him a baked potato. I was surprised and therefore I told him I would. This man was clean and well dressed and did not appear to be homeless. I placed my order and he immediately spoke up and said I was paying and ordered the potato with broccoli and cheese. I was disgusted and told the girl I was not paying for his potato and he became very irate and told the girl he still wanted it and pulled out a $10.00 bill and told me he hoped I choked on my food. I asked to speak to the manager who was not friendly at all and she quietly spoke to him. I cannot believe she did not make him leave for solicitating in the restaurant. I will never go to that Wendy's again and will spread the word on the poor service, poor management and allowing people to beg for money. Also, only one register open and the clerk and manager were rude and could have cared less how the man was acting. I would have gladly bought the man a sandwich if he was truly down and out.

Joe Reynolds
from Bedminster, NJ
Wendy's at Cambridge commons Charlotte NC. Drive thru not moving counter workers slow because could not get order correct for customers ahead of me. Store nasty. When another worker comes to counter helps people that came in after me, her friends I think

Shortly after leaving your store at 5560 W central ave Toledo, I realized I forgot my change. I called to check. I ordered a single combo with a medium soda. I paid with a $20. They tried to tell me my change was $4. What did I pay with ? A $12 bill. Obviously they pocketed the money. The $8 they were trying to steal was not worth the hassle of arguing..What a shame. I will never eat at Wendy's again.
Daniel O'Leary.
419-344-5502

Heith Yerger
from Anaheim, CA
Went to Wendy's in Cypress off of Corporate way last night. Food was great but I had my debit card info stolen and 94.60 charged to my debit account. I wondered why it took the girl so long to run the card.. well now I know! I like Wendy's food but I will not be going back to Wendy's!

Dont worry about it
from Washington, DC
This Wendy's is complete ass there is only one good worker who closes the store because the managers suck ass. I'm not ban but they wanna yell at me telling me to get the fuck out. Fix your shit

I was at the drive threw window this evening at 5 pm. I had to wait for 20 min. before anyone took my order I told them that I wanted a Taco Salad and the girl at the window told me in a very rude way that they had no chili. I was already pissed from having to wait in line so long. There were lots of cars behind me and quit a few of them just left.
I was at this same Wendy's 2 weeks ago and was told the same thing. I could not get a Taco salad because they had no chili.
REALLY I THOUGHT WENDY'S WAS KNOWN FOR THIER CHILI !!!!!!!
The Wendy's in Appomatox Va, has very rude employee's and never has any food ready. Thats to bad cause lot's of people here use to like to eat at Wendy's.

Last night, 4/4 9pm Location US 1 N. St.Augustine Fl. I drive through the drive thru to place an order, I inquired about the difference between the baconater and the son baconater sandwich, I asked 3 times and only response was one was smaller than the other, I was curious about the ounce and bun portions. I pulled up to window and I asked the young lady again and she repeated her answer to me in a smartass way I told her I will go elsewhere and don't have to put up with her attitude, she said fine with me and dropped my tea out the window on the drive thru I also noticed her manager was behind her laughing her ass off. So I went to McDonalds, I did see the managers name was Samantha. I won't say I will not go back but something should be corrected in this store. Thanks

Rhonda Cawthorn
from Asheville, NC
my son and I went to wendys to have a salad me and a sandwish he had a humburger with mushrooms and cheese one with fries and drink me water. we have gone there be for and I had the salad 2 times be for and it was great. this time it was full of white leaves no cheese no tomato I was so up set. it was so busy so we just left. it was #1648 on Hendersonville Rd Asheville NC. I feel that I want go there any more. up set. thank you. Rhonda Cawthorn 828-280-2767 if you need to talk tp me.

Feed Sanchez
from Ashburn, VA
This is the second time I've been to the Patterson California Wendy's and they don't have half salads they always tell me that they have nothing but. Salads. I don't know why you have half salads if every time I get off of work you guys only have full salads. It's becoming a routine with them. Not satisfied, with the practice at the Wendy's and Patterson.

I rate Wendy's a 0. Sorry service, took 22 min from order to serve, ran out of napkins, ketchups, Frostys and fries. Total joke and they didn't seem to care. Just a bunch of clapping monkeys.

Terrible experience today at your store at 6531 E. 82nd St., Indianapolis, IN 46250. Waited over 20 minutes in the Drive through line. There seemed to be an argument between a driver and the worker at the window. Instead of having the car move on or have the person come inside they just kept arguing at the window. I finally left. I'll never go back to this location.

CRYSTAL ESTERAS
from Star, ID
My food was so old that the meat in the chicken tenders was dried up! The FF we're cold but worse they were dark brown, from using old grease. I live to far away to be capable of returning them.
In addition, my salad was half iceberg lettuce. I would never have ordered it had I known that you did this. It appeared to be hidden in the center.
Never again will I spend my money at your establishment!
Wrong, it's wrong to do this to your customers!

This Wendy's at U.S. 278 has the most attitude towards the customers and employees...The general manager was going at with an employee in front of customers and employees...The employees are already rude but this store is very short staffed and they need to be retrained on service...

Howard Migneault
from Bedminster, NJ
Service is very bad when ordering employees are not friendly or polite.Normally I find Wendy's restaurants employees very outgoing and polite. This location in New Smyrna Beach Florida is not managed very well. I trust this will help you make the nesaserary changes that will bring this location up to the high standards that I find at other locations. Thank hope this of interest to you.

Today the average wait time for an order was 8 minutes--I timed it. Terrible service. Finally my wife & I walked out, along with 3 other couples of about 20 people waiting in line. We saw 2 of them later at McDonalds. The New Smyrna Beach store's service has always been slow but this was a new low!

Jackqulyn WHite
from Jacksonville, FL
ordered a baked potato with SHREDDED cheese and sour cream, I opened the bag I had liquid cheese, I asked the cashier to exchange it, she had an attitude and gave me the smallest potato ever, with shredded cheese and no napkin, butter salt or anything, its sad and I wish I would have checked the bag again, I would have just asked for my money back.

ANTHONY
from New York, NY
Dear Management,
On 3/31/19 around 3:00PM, I was at the Wendy's located at 2-30 Garfield Avenue, Jersey City, NJ (201) 433-3950 and I have to say that this is the worst managed facility that I have ever dined in. The place was literally a zoo. The tables and floors were dirty, there were no napkins in the dispensers, and there was only one kid working the register, and he was the worst that I have ever seen. The kid was rude and making mistakes on every order. He was also talking to his friends on the phone and flirting with the females in the store while taking orders, and all this was being done while the manager just looked on doing absolutely nothing. It took 15 minutes just to get our orders and when we received them they were the wrong items. Someone from Wendy's Corporation really needs to go to this facility undercover, then mandate training to ALL staff members, including management because this place is a disgrace to the franchise. There also needs to be diversity at this location because the only staff that I saw were African Americans. This is the same situation at the nearby post office, and the service there is also horrific. This is the reason why diversity is crucial at all companies or else staff gets complacent and the quality of service goes down.
Sincerely,
Anthony "Very Dissatisfied Customer"

I came to store #00007930 located at 1753 Macland Rd, Marietta, GA 30064, phone#678-290-5579. The person's name on the receipt if Arthur. First off, he was very rude and was rushing me, when there weren't anyone else inside the restaurant eating and no one was behind me in the drive thru. I think he wanted to get back outside, as everyone was standing outside the restaurant smoking when I pulled up. Once I finally got my order placed, he was rude at the counter when he took my money, then at drive thru window 2, the girl who handed me my phone was very rude, rushing, almost pushing the bags into my car. She didn't ask if I needed any napkins or sauce, as I assumed they would be in the bags, but when I got home, 5 minutes later, there wasn't any sauce for the nuggets, no spoons for the chili, no crackers or chili sauce, and all of the food was cold. I can understand if they were busy, but there wasn't anyone at the restaurant. also, the bags and the inside of the restaurant through the drive thru window smelled like cigarette smoke. I ordered 2 of the Bacon Double stack $5 biggie bags, large size, two large chilis and a fish sandwich. As I stated, all of the food was cold, the fish sandwich was cold and hard, and inedible. I have never had an experience like this at any wendys, and because of this I will not be back, and I will be sure to let my friends and family know as well.

Leslie Skaggs
from Little Rock, AR
I live in Las Cruces NM. Tonight I stopped in the Wendy's on Walton Dr. .
My wife and I are moving across town and wanted a quick meal.
She order a chicken sandwich combo and I ordered a ceasar salad and a large chili. When I noticed that she was charging me almost 5 dollars I asked her why. She told me they no longer serve the ceasar salad. I asked her why is it still on the menu... She looked confused. I said nevermind just give me the chili. After tasting the chili I realized it was only Luke warm at best. I took it back to the girl working the counter and explained my problem. Still looking confused she took it back. Waiting for about 5 minutes I returned to the counter and and asked about the chili. She poured me another cup witch was just as Luke warm as the first. I asked to speak to the manager. The girl came up and I explained my problem. By this time my wife was done eating and ready to go. The manager explained the chili was still warming up in the warmer. Being in the food service industry for 45 years I told her it she be at temp before it even goes in the warmer. She disagreed and told me that's the way they do it.
Needless to say I asked for my money back. And told her I don't think the health department would agree with her method of heating up food in the food warmer.... I won't be back for awhile

Erica Baker
from Akron, OH
Ordered 2 number 1s and ordered sweet tea, Diet Coke and no tomatoes.
Of course we get our food and we get unsweetened teas for both drinks, tomatoes on both sandwiches and a rude answer when we asked to correct it. I'm done with this Wendy's as it is always poor customer service. From a prior Wendy's employee, you can do better

Mr. Johnson
from Rockville Centre, NY
Terrible place here! (W. Hempstead NY.)
The WENDY'S franchise, in my opinion, for decades has always been one of the top notch fast food companies. However, it seems to be a lack of proper training and understanding, when it comes to customer service these days at some of their locations in New York.
The Wendys, West Hempstead NY location frequently keeps dirty tables and floors, at any hr of the evening when you want to dine in. Going through the drive thru, always takes 3xs as long then any other fast food drive thru, with a line of cars that stretches out to the roadway. Then when you finally receive your food, usually, grease, mayo or ketchup is all over the wrappings and the bag. This location has been sliding down hill for over 8yrs now. Some of the managers they have rotated through, like the one they have there at nights now, dont appear to have things well under control as if they are overwhelmed with the position, being inexperienced and/or under trained.
When a manager comes out of the back from doing whatever it is she was doing, yelling and talking recklessly to customers because they came inside to order their food, rather then to stay sitting on a long line and continue waiting, there is a serious problem with this person. After giving her a piece of my mind for acting like an azz, with lots of restraint, I was forced to spend my money down the road with one of Wendys competitors, where they know how to treat customers, even though the food isnt at the same level of quality.
I dont recommend anyone spending their hard earned cash at this location, its a huge disappointment, often. Not fit for family, or dating, and if you do go to the drive thru, be ready to burn, a good 25mins, along with a good bit of fuel hoping this time they get the order correct. Its just NOT worth the hassle, trust me!.

Ledarius C. Summers
from Jasper, TN
I was in the Wendys located on Third StreetChattanooga TN 37404 about 35 minutes ago , drive-thru was rapped around the building so after
waiting in line 12 minutes I decided to go in and from there I was greeted the young lady took my order in a timely manner and I got my food
II only live 5 minutes away from the business I got home and sorry to say but I wouldn't have given my food to the dog next door. I ordered a
number ten combo large with an additional 10 piece nugget. Neither the fries nor nuggets were fresh it is late now and I could't turn back around to take the food back and get fresh food. I am very disappointed. I hope in that in the future I could get fresh food they should give customers food that they would eat fresh !! not old food I would like to talk to the store manager to see if it is possible to get my order replaced with fresh food
please tell the manager to give me a call at 423 827-2535
thanks for liistening to my concern

e maset
from Mitchell, ON
the food was way below average very poor felt like I was cheated

erick j bautista
from Dallas, TX
i tried to order twice!!! the clerk was no where to be found so i waited ten minutes. i approached the register again after those ten minutes and yet no one tried to help me! michael i believe is to be the guy who was supposed to be helping me out turned out to be outside making "a deal" with someone in a car. this happened on the wendys at sring valley and north tollway!
will never be back here1 i work a few blocks away and will usually coomein here for a meal or tow a week! that is no more!!
store number is 5215

Leslie Davis
from Atlanta, GA
My son and I went to the Wendy's in Destin Florida, where we live. The drive thru line was full, but we had about 30 minutes before we had to be out of there. We were in line behind 4 cars. We sat, inching, for 20 minutes and there was still 1 car in front of us that hadn't even ordered yet. We couldn't take the chance so we had to leave. It was not unusually crowded, which is why we opted for the drive-thru. This seems to be a pattern for this store. We have a very heavy tourist season, but they are just as bad during the off season. I don't know if it's staff or management, or both, but we rarely go because of the service. We then went to the Wendy's in Niceville, Florida and sat in the drive-thru with 3 cars ahead of us. It was amazing, we only sat for about 5 minutes! This store is only 30 minutes away, and also deals with a heavy flow of tourists. Whatever the problem is, it desperately needs to be addressed.

I went in the wendys in Farmington Utah for lunch the boy behind the register walk away with his back to me ignoring me for 5 minutes so I walked out of wendys I have never seen customer service this bad I work for the city of farmington and would the like the convenience of getting a quick burger for lunch but after this experience I will not be going to this location again thanks

The cashier didn't even know what we ordered. The chili was cold. It took 7 minutes in the Sri e thru to get our food. You company is heading down hill. Your customer service at the restaurants sucks.

Hello, my name is Jason Cowsert and 2 nights ago I went through the drive thru at the Orlando Florida SeaWorld location, I believe store number 5219. When I got home we realized the burger in the combo we received was incorrect. So I called the number on the receipt, explained what happened, and was told to come back the next evening and I'd get 50% off my order. She only asked for my first name and never told me hers.
So last night I went back and was told to pull up to the window. I pulled up and the girl running the window was yelling and cussing at another employee with the window wide open, I explained what had happened and as I expected no one had any idea what I was talking about. A female employee called the manager at the time who looked like he was maybe 22 and I told him what happened, he then disappeared for roughly 10 minutes. As did everyone else. Finally when yet another employee came to the window I explained it again to her, she then turned around and started talking in Spanish to another girl and the manager. They then said there was nothing they could do. I then asked for the corporate office number and was told to look it up myself. I asked for the store number to which I was told they didn't have one. I asked for a receipt since all the information is on it to which I was told no. They once again had a three way conversation in Spanish so I couldn't understand them. I ended up at the window for over 20 minutes blocking the people behind me.
Absolutely nothing was done, the employees were extremely rude and dismissive, they didn't want to help me at all, and then tried pretending they had zero information on how I could contact anyone else. The wouldn't give me any reference names, I just know the manager was male Hispanic with a curly fo hawk styled haircut and gauges in his earlobes. The drive thru girl was a larger African American who just kept talking about her break. And two younger Hispanic girls one with reddish hair.
I love Wendy's but will definitely never go there again to that location. I'll also be informing all of my coworkers at Disney and Universal to avoid that location. They have a history of rudeness as well as unclean dining space. I'm not sure anyone will even read this, but I'll copy and paste until someone responds.
Thank you.

ekkatuth Gordon
from Marshfield, WI
I went to the Wendy's on 501 in Conway South Carolina all I had is $100 bill they asked me to go get changed and come back and place my order because they didn't have change all I was trying to do is feed my family and I'm quite upset and offended

Dolores M. Hrankaj
from Broken Arrow, OK
my daughter and I stopped at the Wendy's at 1905 E 21st,. st Tulsa OK 74114. it's by her house I have never gotten such a messed up order. EVER. I ordered a Crispy chicken, single Dave's with no pickles 2 small chocolate frostys and water.
the beverages were o k but I got a large fry (or some kind of fry) and a breaded chicken that was too spicy for me. talk about upset. my daughter wouldn't eat. I usually don't eat fries but I did this one and I had to chop off all the breading and it was still to hot.
I got the right ticket but not the right food. aren't your people trained to check it out? the car in front of me had a problem and got her money back because she refused the drink.
I should have taken the hint and che4cked mine but there were a bunch of cars in back of me.
another Wendy's had problems with their Frosty machine. why do you think people like Wendy's? THE FROSTIES.
please get your act together.

I stopped in to grab dinner to go. But when I got home, my order had been messed up. It wasn't convenient to drive all the way back, so I just ate what they gave me.
I ordered a double bacon s'awesome burger without a bun. However, somehow they forgot:
The s'awesome sauce, the pickle, the bacon, and the onion.
Essentially, I received a double cheeseburger. Not too happy to say the least.

Racheal albrigth
from Decatur, AL
Took for ever to get my food when i did it was cold and nasty. no one seem to know what was going on. the manager was drunk all you could smell was the alcohol her eyes was red . and she was moving slow the other co workers looked like they knew more then her. this place is a big joke please do not contact me back im going to call the news or something to see what i can do about this.

My family and I are regular customers at the Wendy's located in Rockingham, NC. For the last few months we have observed a continuous decline in the quality of service at this location particularly during the late afternoon or evening hours of operation. Within the last two weeks this location has been out of: large Chili Cups, ice for soft drinks, ingredients for various items on the menu, catsup, Frostys, soft drink cups, and napkins. The quality of service is poor. The manager on duty last evening allowed the service line to backup. The one server was tremendously slow taking orders. the ice machine was out of order and the Chocolate Frosty machine was down. Several customers left before being served and at least two customers cancelled their orders after learning that ice was unavailable. Many people visit this location after evening worship services on Sunday evening and find the store understaffed to handle the volume of business. It is obvious to me that the manager on duty is not up to the job. This would be a great location to send an undercover boss to personally observe the problems at this location.

Michele Harrison
from Ironton, OH
My family & I tryed to go out for dinner in your Ironton, Ohio Wendy's tonight. This place was so dirty and so nasty PLUS we witnessed a drug deal in the parking lot, plus they are letting young teenagers hang out there going in and out of the building and they are screaming & cussing each other inside the restaurant, throwing furniture around, going out the door throwing the door back far enough to brake standing around and hanging outside. My family & I will NEVER in a million years eat at this location ever again, I will drive a million miles away before eating there ever again. Thee only thing good about this place was the people who worked there. Something needs to be done about this place someone needs to take control of this place fast before it loses all of its customers! Does no one have family values anymore?

Virginia Murphy
from Pittsburgh, PA
2 days in a row we went through the same Wendy's and when we got home a small chili was not in our order. Sore # 8221 time 9:03 p.m. on 3/28/19 this store also as a problem with the ink for printing out their receipts I can't see all the information so the time off by a few min.

West 10th street Indianapolis Wednesday March 27 waited 3 to 4 minutes at the counter for an employee to inform me that the restaurant was unable to serve food account of computer had crashed. Previous time I visited this restaurant, early fall of 2018l, upon giving my order, was informed drink machine was broken. no one knew how to repair it. I do not anticipate another visit to this particular restaurant.

On Sunday, 3/24/19 I drove 700 miles from Cincinnati, OH to Brooklyn, NY to visit family, with three young children. My youngest child who is 3 years old will only eat chicken nuggets, so I decided to drive-thru Wendy's (505 Utica Ave.). I pulled up to the Drive-Thru at 7:45PM (there were 2 cars ahead of me). My order was placed at approximately 8:25PM. I pulled up to the cashier's window at approximately 8:30PM. At this time I paid over $24 for my order and they gave me all of my drinks and a salad. I was still waiting for nuggets and 3 other meals. At 9:05PM they handed me the remainder of my order and I asked what was going on with the long wait and the gentleman at the window said they were short-handed. The only reason I did not leave is because it was getting late and at this point I had 3 starving kids in the car and did not want to make a scene. This was supposed to be fast-food. This was the worst service I've experienced in my 49 years of life. It is unacceptable and the manager should be reprimanded for allowing customers to wait over one hour for "Fast-food". I will continue to reporting this incident via phone and writing other entities about how I was treated. The cashier did not apologize for the wait or offer to give my money back! I am shocked and appalled by the lack of empathy and customer service from Wendy's.


mary rush
from Rancho Cordova, CA
I ordered a meal with bacon (I think #4) with baked potato and iced tea. I received a regular hamburger, the iced tea had zero ice, and I did not get cutlery. I also did not receive the receipt so I don't know if I was charged for the more expensive #4 or not. I almost never go to Wendy's even though I really like the food. This is why. This meal was very disappointing.

Stephen Courtney
from Denver, CO
This place us so slow and get some help. Close the location.

It's stupid that you don't have your fish sandwich all the time. It's literally the BEST fish sandwich among ALL the fast food restaurants. Please consider having it year round.

Louvonna Lawson
from Dayton, OH
What is going on with Wendy! We went in to have dinner. 3 people standing behind the counter. 2 at the drive thru. We stood at the counter and Nobody said anything.The drive thru lady said some one will be with you in a minute. Still the other 3 just stood in their little group talking like they had nothing to do. We walked around the counter they looked at us and kept talking to each other.Three of us looked at them , and nothing ,No hello,no nothing we waited a few more minutes and I said let's go where some wants to wait on us to have dinner.I know a lot of People and the word is out that you all don't care about your customers. I really do not think I will be going back . Answer me or not But you guys really need to work on your Customer Service..Or the money you need will go to someone that Cares.

This is the 2nd wendys i have visited in 3 months. Both located in chicago on Harlem ave. 60631 and 60634. Horrible service food slopped together incorrectly and slow workers very uncaring and confused. Your restaurants have gone completely downhill. I will never eat at another wendys again!

Good afternoon,
My husband and I decided to go to Wendy's for the 50 cent Frosty on Sunday the 26th of May. It was our anniversary and we had just returned from a fishing trip. We stopped in the Wendy's located on W. 140th and Lorain Road in Cleveland, Ohio; which had recently been remodeled. We were distraught at the sight.
The store was filthy. At 4:05pm, the counters were not wiped down, the dining room looked as if it hadn't been touched by any employ for hours. Worse of all, one young gentleman told us he would be right back, walked out the right-side door and into the bathroom, upon his return he turned on the water by the sink behind the customer counter, ran his hands under the water (no soap at all) and wiped his hands on a paper towel and returned to the counter to help a customer.
We were so sick to our stomachs that we just walked out of the restaurant without a purchase.
A week later, on the 8th of June we decided to make another attempt at another location, on Harvard Avenue and Jones Road, near our home in Cleveland, Ohio.
Once again, the store was filthy with food and trays on the floor behind the counter and the dining room had not been touched as several tables had ketchup residue, salt and papers left on the tables. We asked for a large regular Frosty and a Vanilla Frosty. The female employ made an effort to pull up the handle on the dispenser of the vanilla, but nothing would come out except for some drops, she made another attempt before asking a co-worker for some assistance. The second employ made another attempt to dispense the Frosty, with no luck. The second employ moved one machine and must have flipped a switch, but was able to get it to dispense the Frosty. But rather than change out the testing cup with a fresh one, they filled the tester cup with my serving.
When I got it home and eating my Frosty, as I got towards the bottom, the Frosty was thin, sour and had changed in consistency from the testing that was done in the store. I did not get sick from it because I was wise enough not to eat it and just through it out.

SEAN CRABILL
from Huntington, IN
Was eating my side Caesar salad during lunch and took a bite and bit down and felt something hard in the salad. When checked what I ate there was a small little rock/ pebble that was now split in 2 pieces. Never has this happened to me before at Wendy's on Lima Road in Fort Wayne Indiana 46825.

Ashley
from Lynchburg, VA
I love the experience I get when I come through the drive thru...the lady that takes my orders is very friendly. She makes my kids happy because she knows them by name

Mr. Michael Wagner, cincinnati Ohio
from Cincinnati, OH
My friend & I could not receive service at your Hartwell store in Cincinnati, Ohio. The store is very poorly run. It seems the staff does not know what they are doing.

Jakhya Chandler
from Hobart, IN
I came to 4140 W Belmont in Chicago Illinois Saturday June 8th and purchased a meal inside of my drink was the pop machine nozzle. It caused me to get very sick I had to rush to the Er where I was treated for hours had to receive and IV in my arm as well as medicine and a shot. The general manager Javonna Britton did not contact me I went in to the store Sunday and she was not much help.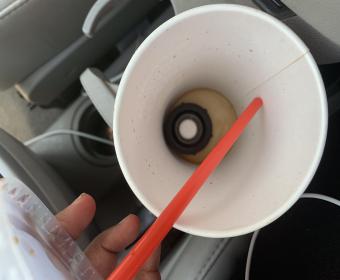 Every Wendy's Resturant in Lafayette, La. is disgusting. Especially if you go after 9pm all of the food I order be cold and nasty like its been sitting there all day and this is on many occasions cause I like Wendy's. It's really bad you spend money to get bad results, and the Managers are worse than the employees. They all need to be shut down instead of stealing money. I'm not a fan of Wendy's anymore and will not be returning!!

I somtimes come to thr wendys at western blv in raleigh Nc and the service is always taling 10 minutes to get through. I usally come around noon or 2pm around that time and I keep getting bad service.
I asked to s0eak with a manger today and she just walked off and did not care. I had an emplyee give me her name and all that they can tell is her Name is Z and she is the one in charge and nothing I say or do will change anything.
I have been a customer at wrndts for a while and I undstand work can be stressful but I did not deserve to be talk down by emplyees and mangment working for your reasutrant. If it happrens again im taking legal action I have the right to eat @ your store.

I went to Wendy's yesterday (2929 E. Main St., Cortlandt, NY). I noticed that none of the workers were wearing any gloves while working and handling food. This concerns me. I hear things on the news, all the time, about hepatitis, e-coli, etc... I don't appreciate having people handle my food with no gloves. One of the employees was scooping French fries, with prongs, into the cardboard French fry holders. But in between that, she was picking up the ones that dropped out onto counter with her hands and putting them back. Then she handed them to another girl, who was not wearing any gloves, and she put them in my bag. Her fingers were inside the holder, touching my fries. I don't know how other people feel about this, but it bothers me. I'm not saying these people aren't clean but at the same time, I don't know when or if they washed their hands at all, especially after using the restrooms. I have been here a few times and each time, they are not wearing gloves.

The Wendy's at Eola and Ogden in Aurora IL is sooooo slow. We have been waiting in the drive through for 15 mins with only 2 cars ahead of us. Three different prospective customers behind us have given up and have left. This is not a one off. This place is ALWAYS slow when we come here. Just thought someone should know.

Placed order.manager told me to wait aside for 4 mins. 30 mins go by i walk up to window and ask whats taking so long she said were making it right now. i said ive been waiting here for 30 mins now. im all set i want a refund .manager refused to give my money back. other employee was insisting on me taking the food they were making. i kept saying no i wanted my money. threats were made by calling the cops on me to leave the drive thru window because i was asking for my money as they were telling me NO.manager shut the drive thru window on my face mulitple times .super rude!! told me only way i would get my money was by going inside. had to call the cops to get my money !! never freaking again am i going to wendys. they deserve to be fired for the disrespect and not putting customers first.

The Wendy's in Prince Frederick, MD 20678 has just recently been completely remodeled and the company did a great job. HOWEVER, the ladies bathroom and I have been told the same problem in the Men's bathroom, THEY DO NOT HAVE ANY HOOKS IN THE STALLS OR on the wall next to the sink. IT IS IMPORTANT to hang up or place your pocketbook or coat on a hook and not on the floor. Please see that this problem is corrected quickly. It really is necessary.

To begin with my boyfriend went thru the drive thru and asked for the giant JBC meal the worker instead of saying nicely that they didnt have it no more he gave him attitude then they didnt serve it anymore. So he went on with ordering the rest of our order. He ordered two baconator meals, a kids chicken nugget meal, three spicy chicken wraps and a crispy chicken blt. When he got home he did not have the kids meal nor the right crispy chicken blt sandwich. We also received an extra medium fry which we did not order. I looked at our baconators and they had lettus and tomato on them which im pretty sure only comes with mayo, ketchup, bacon and cheese. He went back to pick up the kids meal and got nothing but attidltude again. He also told them that our fries were cold he did not get an apology or anything about the mix up. He did not get a name but a description of the man. He was an older white man with a white beard and was wearing glasses. Was not happy with our service. We did not get a receipt either so we dont know what exactly was on our order.

Nina laxton
from Cleveland, OH
I have been to Wendy's on Maysville Pike in Zanesville Ohio four times and it takes them at least a half an hour to answer the intercom in the Drive-Thru I sat here for 30 minutes today the 6th and 9th of 19 and it took them a half an hour to give me my food I can tell you for a fact that there was five cars that drove off because of being upset on how long it took to place an order and to receive your food this place needs to be checked out ASAP they were not busy I had to holler over the intercom to get somebody to answer me and that is the third time I've had to do that I go to a lot of Wendy's and I think that Wendy's is the worst Wendy's I've ever been to

Faye Ivey
from Atlanta, GA
I went in to wendys before work today. I ordered the S awesome chicken with no bun and sauce on the side. When I got my sandwich there was no cheese on it. When I asked instead of them taking it and apologizing to make it right, i was handed a piece of cheese. I asked for a manager. All the manager did was come over to the register and let the cashier issue me a refund. Never once was i apologized to or even knowledge by the manager. I am fuming. I will never go to this location again. Her lack of customer service skills is disgusting and repulsive. I was at the wendys on highway 34 in newnan Georgia at around 1130Am on june 9 2019. I want and demand a formal apology. I have been in customer service for 25 years and would have been fired for her the attitude of this manager. I am highly offended and repulsed. I took my money and went next door to Burger King. But she was absolutely horrible. Her name i believe was something that begins with a D. If I have to take this matter higher than Corporate just simply for the lack of customer service skills I most definitely will. My name is Faye. My phone number is 631 417 2600. Email fivey41@gmail.com. thank you.

Store number #00002346
5422 Baum Blvd. 15232
Drive thru took super long. No cars in parking lot. No customers really inside. But 20 minute trip around a drive way. Each car sat at the window for an extra amount of time. I only ordered 2 Jr.BCB PLAIN. 2 large Coke's. Small frosty The ice was almost all the melted when I got my drinks. And the burgers still weren't ready when I got to the window and waited some more.
Oh yeah. Ok spoon to eat my frosty with either! That just made me sad right there I'll contiune to be a customer of course. Just not at that location.

Stephanie Divine
from Louisville, KY
I ordered to biggie deals and a 4for4 deal for my grand daughter on bradstown rd all the Food was cold ,didn't get our cookies and they didn't give us our sauces for the nuggets no napkins the worse Wendy's I every went to cold burger cold fries cold nuggets

Sybil Schiffman
from Hagerstown, MD
Wendy's employees need an attitude adjustment. I ordered a taco salad through the drive thru. The bag that was handed to me was smeared in chili. I showed it to the employee and, while I held it out of the car window, she wiped part of it with a napkin. I told her it was still sloppy and she wiped it again. Her attitude was not pleasant. She did not say anything, but acted like this was a really big deal and appeared to be put out. She did not smile or offer to change the bag. When I got home, the inner paper bag was also smeared with chili. Your employees need to be taught to be considerate and pleasant. After all, if there were no customers, there would be no Wendy's and there would be no jobs.

The Wendy's at the corner of Katy Fort Bed Rd and Colonial Parkway in Katy Texas, 77493, is beyond horrible. The manager (a male) is rude and doesn't smile or even say thank you when spoken to. Further, today, we placed an order in the drive-thru, were VERY specific about making the burger ONLY with bacon and asiago cheese and NOTHING else. When we got home, it was loaded with onion, tomato and mayonnaise! Could have killed my daughter. We returned and told him and once again, with a stone face, he fixed a new one and give it to her. This man needs to be fired and the staff too!

Aaron Hetz
from Corydon, IN
on 6/9/2019 at 11:10 AM at Wendy's store number 3012 (Corydon, IN)
I ordered (in the Drive thru)a triple baconator (just the sandwich, not the combo, and had to correct the attendant 2 times that I didn't want the combo, only the sandwich), and a large water. I noticed on the screen, the following words:
Baconator Triple 7.49
LG FREESTYLE 1.99
Dasani Sparkling
Total Items 2 9.48
tax 0.66
PUW Total 10.14
I opted to not inquire until I was at the window, due to the difficulties in ordering the sandwich. When I pulled up to the first window, I asked the young man (not the person I spoke to over the speaker) if they were charging me for a bottled water. He asked "someone" (twice) over his intercom if they had indeed charged me for a bottled water, then told me "No sir, they are not charging you for a bottled water." I handed him my debit card for payment (expecting the total to change from what was showing on the screen (initially 9.48 for the sandwich and the 'Dasani Sparkling', which is outrageous by the way.)
He rang up the sale and asked me if id like a receipt? I said yes, and when he handed it to me, I noticed that I HAD indeed been charged 1.99 for a water. I got to the second window, and after a wait of 3-4 minutes, the girl handed me a large plastic cup of cold beverage, I asked her "did I get charged 1.99 for a water?" The girl replied, "Yes sir, we have to, if you'd ordered a small of medium, we wouldn't have charged you, but for a large we HAVE to." I didn't argue with her, I pulled away from the window, and as I did I took a drink of my 1.99 water to discover that it was soda water.
If this is a new policy at Wendy's restaurants, the public should be informed that customers will be charged (excessively) for large waters, in addition to being charged (excessively) for the food they order (7.49 for a triple baconator - its good, don't get me wrong, but that is simply outrageous!!).
And serving soda water? (I've worked in fast food, and I know its not truly soda water, it was something like cola without the syrup)
So, for $9.48, I got a decent sandwich.
if this is the direction that Wendy's is going as a company, you will go without this customer, and anyone else I can influence.
I am at work, and unable to load an image of the receipt, but I will keep it as a reminder of where to go (and where NOT to go) on my lunch breaks from work from now on.
Sincerely,
Aaron

Faye Ivey
from Atlanta, GA
I went in to wendys before work today. I ordered the S awesome chicken with no bun and sauce on the side. When I got my sandwich there was no cheese on it. When I asked instead of them taking it and apologizing to make it right, i was handed a piece of cheese. I asked for a manager. All the manager did was come over to the register and let the cashier issue me a refund. Never once was i apologized to or even knowledge by the manager. I am fuming. I will never go to this location again. Her lack of customer service skills is disgusting and repulsive. I was at the wendys on highway 34 in newnan Georgia at around 1130Am on june 9 2019. I want and demand a formal apology. I have been in customer service for 25 years and would have been fired for her the attitude of this manager. I am highly offended and repulsed. I took my money and went next door to Burger King. But she was absolutely horrible. Her name i believe was something that begins with a D. If I have to take this matter higher than Corporate just simply for the lack of customer service skills I most definitely will. My name is Faye. My phone number is 631 417 2600. Email fivey41@gmail.com. thank you.

Mike Orcuilo
from Elk Grove Village, IL
I went through drive thru this afternoon and had the most horrible experience. The guy screamed "wait" in a loud and rude tone, then after 10 minutes I beeped the horn and he yell back "wait", in an even louder tone. I commented how unprofessional and rude he is and he replied, "were busy, it's only food"!
I guess a, "please wait" was too much to expect? When I got to the window, he practically threw my drinks at me, and sent a girl to the window to give me my food. I told the girl that guy is an asshole! He then comes to the window and starts screaming at me. I extended my middle finger and drove away as he was still screaming at me. What kind of people does Wend's hire? I've been a good paying, and frequent customer at that store for over 5 years.
This gentleman was of Spanish decent, had grayish hair and had tattoos on his arm, just in case anyone cares to investigate this. This guy shouldn't be working in a customer service job anywhere, let alone for Wendy's.
I sure am glad a got it ALL on my iPhone, however I refuse to post it on ALL social media platforms until I speak with my attorney.
Wendy's has lost a life long customer today, and I feel I have to share this disgusting experience with people as I am currently researching how many similar complaints this store has. Maybe the owner needs be made aware.
Regards,
Mike Orcuilo

Lamar McHugh
from Acworth, GA
I just tried online ordering for Wendy's at 8659 Hiram Acworth Hwy, Dallas, GA 30157. Online ordering went well and received the text and headed out to pick up my order. As I pulled up to the pickup line, I told the employee, a nice guy who tried to help, that I was there to pick up my online order. He asked me to drive around to the first window where he told me he had not received an online order and that I must be at the wrong Wendy's. I handed him my order which clearly showed I was at the right place. He asked me to hold on and went to get his manager. After showing them my order again, they found it and asked for payment. I showed them I had where I had paid for it online but they asked for the card and ran it again. Both of the employees were very nice and courteous, no issue with them but your online ordering clearly showed that they were not trained nor had a clue of what to do. I blame corporate for failure to advertise online ordering without ensuring all employees were properly trained.
With all the above said, I am concerned that I have paid for my online order twice. The order number is 90300001 and the purchase date is 06/08/2019. My Amex Authorization number is 861042 with a total amount of $20.18.I can be reached at lamarmac@bellsouth.net or 404-713-4822 if you need additional information.
Here is hopinig

PAMELA WARFORD
from Akron, OH
Guacamole salad had brown lettuce throughout. Not fresh at all. I went through at lunch and salads should be fresh. Made me have gastric issues

Mary Carpenter
from Darby, PA
On my recent visit to our local Wendy's in Ridley Park, PA, I placed an order for an Avocado Chicken BLT. It was part of a takeout order. When I got home, the sandwich didn't have any avocado and the French fries were limp and soggy. I hope this doesn't happen often because the inconvenience will now keep me from returning. I asked them to make a fresh one made correctly and I'm pretty sure they just glopped avocado on it and just rewrapped. The sandwich was less than lukewarm when I got back home.
Thanks for your attention to this matter.
Mary Carpenter

Store at Major Mackenzie and Bayview , at 6pm order for 2 sarlad and a burger , wait for almost 20 minutes,( only 4 people working) then found out no Forks , The whole store don't have any forks at all ! And the bun is 'Cold' , This is quite unusual for Wendys to have such Terrible service , after all I know Wendys well , Hope some one better do something about the management of this location before they ruined Wendy's name

Lance Raff
from Newark, NJ
I asked for a lemonade little ice, after drinking it the glass was filled half way
With ice went up for a refill they said no refill on lemonade, policy !!
Is that worth a customer.

Sue Stanton
from Chicago, IL
Slow unorganized confused employees. I waited for my order 20 minutes and when i asked why its taking so long they had no idea what my order was! Also the food was made sloppy and incorrectly !

Tracy Riggs
from Little Rock, AR
I have been to the Wendy's on baseline road in little rock twice this week and have gotten bad service and gotten the wrong food both times. I am very disappointed for a fast food chain that normally has good food and good service to do such a poor job. I think that some one from the corpate office need to do a surprise inspection on this store and see how the employs really don't care to provide a good experience for the customers that come in to eat.

ROSALIND POWELL
from Southfield, MI
The problem is your managers that are working at your Detroit store on 14401 w 7 mile, Detroit, Mi 48235. Is denying there high school employees breaks. They're working from 4-8 hours n can't even get a 15 min break. I personally heard 1 of the managers say to a young employee and I quote OH you THOUGHT THIS WAS A REAL JOB.
What type of business are Wendy's running. I spoke with a lawyer and pulled up the equal opportunity employment and no were does it state your managers can deny them any type of break, nor is this legal. What type of example are your managers showing the employees who are experiencing there 1st jobs.
I'm completely disappointed in how that store is running.
Ms. Powell

Went to Wendy's new store in Warrenton on Thursday 6/6 about 7:00. There was a line which I expected due to the popularity of having Wendy's on the north coast.
It took almost 35 minutes just to get up the place my order. I don't mind lines but this was not what I would have expected from Wendy's.
Oh wait the best part is still to come
When I finally got around the corner after another 10:00 to pay, the young lady at the window was taking an order from behind me, from what I heard the customer was upset about the wait. The young lady became upset and said " we have been short staffed since we opened and we are doing the best we can. I felt bad for her and "I said don't tell your customers "
I have been in retail Management for many years and that is one of the important statement that "we were never to say" as it's not the customers problem.
Then the car in front of me got up to the window and begin complaining about her order, there were 3 employees talking to her. This was another 12:00 minutes, by time I myself was getting a little upset. They got her food and she finally left.
They should have asked her to move out of the line and one of the employees could have worked with her and the rest of the line could have been helped timely.
Finally I got to the front to get my order, I could see they were trying to do what they needed to do but ask the my order be fresh not setting there. The girl said they brought it up. The fries were not great and the sandwich had cooled that I had to reheat it once I was home. From start to finish it took almost an hour, for something that should not hav taken more than 15 to 20 minutes.
I usually I don't write, I really want to see Wendy's do a great business here.
One thing I have learned since lives no here people talk about the customer service they get.
I am not writing this to be rude but this so unacceptable even for fast food...I know Wend's can do better than the other fast food here on the north coasts.

Got wrong order hot overcharged and they gave me attitude when i complained And didnt even get my order correct once i complained

I visit the Wendy's in Easton PA off of 25th street often but I am about done. The wait either thru drive thru or inside is ridiculous so bad that it could be over 45 Mins. This is suppposes to be fast food. The service is horrible. It is also at any time of day it takes forever and plenty of workers so no excuse for the long wait time. This last time this is what our fries looked like. Really all burnt.

Michelle
from Henderson, NV
Your employee are been treated poorly your manager or make lies to cover there back for there mistakes you need to make should what is being told to you is the true the manager are also make it hard for people that work for you to get a job elsewhere which is against the law please take a look in to the individual policy of the management I know the company may not be a where but please look in to it thank you for your time and help

michael griffin
from Washington D.C., DC
Wasilla Alaska Drivethrough waited 45 minutes stuck in line! Then they got my order wrong! Manager was rude about the wait! Worst experience ever!

Anup kumar
from New Delhi, DL
Greetings.
Sir,
I am an Indian citizen. Want to work in your company and ready to invest..£ 3,00,000.00 & above.for long term without benefits in turn.
Please go through my attached brief CV.
Look forward for a sponsorship from your end.
Waiting for the positive reply.
Anup kumar.
+91 9354413627

I purchased 3 full size salads at Wendy's in Paramount California costing 25.98. My orde was incorrect. I called to complain and "Lety" took down my name and number and told me to return to the restaurant with my receipt. I returned 2 hours later only to be told to come back in the morning and speak to the morning manager Xochitl. I wasted my time and gas. All I want is my ordered fixed.

L. Carling
from Delta Junction, AK
This store/restaurant is alway out of drink products and can't ever seem to be stocked correctly. Out of my five or so visits over the past year, the have been out of ice, straws, and CO2. The evening manager always blames the owner because the owner always takes products away from his North Pole, Alaska franchise to use in his Fairbanks, Alaska restaurant.
One time we ordered Frosty's, but they had no spoons then either to eat it. The manager told us that if we wanted a spoon that we would have to go to either McDonalds across the street or to the grocery store down the road. That's crazy!!
Tonight, June 6, 2019, they were out of CO2 that provides pressure to serve soda type drinks. They gave us a choice of ice tea or a Frosty for our drinks and when we asked for a compensation, the manager told us they can't. That's BS!!
I hope Wendy's corporate reads this as this bs needs to be stopped!!

Go to Wendy's about 2 times a week. Always order salad--mainly chicken pecan. Returned it because lettuce was wilted and brown. Bottom of salad was gooey because of very brown lettuce. Was given a new salad and took it to go. Tried to eat it but couldn't because of the thought of the 1st salad, so threw it away. At the same time another customer returned 2 salads. Stood in line over 10 minutes to get order. Others waited even longer. Manager was yelling at employees. Pop machine was not working so all had to drink either tea or lemonade. This was Wendy's in Portage Indiana on route #6. Will not return to a Wendys again.

Jessica
from Bedminster, NJ
Warrenton store needs help!!!!

Have been eating your salads for years. Especially the chicken pecan. Was at your restaurant on route 6 in Portage Indiana. Ordered the chicken pecan and received not only wilted lettuce, but also, completely brown and at the bottom was was sticky from the old brown lettuce. Took it back and was given another which I took home. It was fine but realized
That the bad experience was so bad that I could not eat--threw it away. Will never order salad again. Service was horrible. Waited at least 10 minutes. Manager was yelling at employees. Forget the salad incident---you have lost a long time customer!! I average 2 times a week . Another customer brought back two salads!!

Sue Budzielek
from Lake Station, IN
Have been eating your salads for years. Especially the chicken pecan. Was at your restaurant on route 6 in Portage Indiana. Ordered the chicken pecan and received not only wilted lettuce, but also, completely brown and at the bottom was was sticky from the old brown lettuce. Took it back and was given another which I took home. It was fine but realized
That the bad experience was so bad that I could not eat--threw it away. Will never order salad again. Service was horrible. Waited at least 10 minutes. Manager was yelling at employees. Forget the salad incident---you have lost a long time customer!! I average 2 times a week . Another customer brought back two salads!!

Pat Schriever
from Charleston, WV
I was there today bout 430 and got salad and double cheeseburger now I always go there but today salad was old lettuces you can tell and cheeseburger look haft now only few bites than trash I told them and nothing
Have feedback for Wendy's?
Thanks for your feedback!
Sorry. Please try again later!