Wendy's
Wendy's Complaints Continued... (Page 6)
1107+ reviews added so far. Upset? Call Wendy's corporate: 614-764-3100

Priscilla Santillanes
from Oceanside, CA
I visit Wendy's often through the drive thru and usually service is great. Great food, great workers and the wait is short. But tonight for some reason I was stuck in the drive thru line for 20 minutes and hadn't ordered yet. And then waited an additional 10 minutes to pay and receive my food. I also received the wrong order and the cashier wasn't in a good mood at all. This usually doesn't happen at Wendy's so I wanted to bring to your attention.

jasmine harris
from Park Forest, IL
me and my mom was up at wendy on monday the lady up at the window didnt believe my mother when she said she had her frosty key tags

Debra Olson
from Taylorsville, NC
To Whom it may concern. There is a TJ at the Taylorsville North Carolina Wendy's.... My daugher gave a two week notice because this manager bullied her into quiting. He just started not to long ago as a manger of the Wendy's . She is sweet girl and works very hard. She has been there longer than him . He has been rude to her and the employee's there since he resently started. Please take care of this situation. No one need to work at a place where the are bullied and treated disrespectful by this manager. Please talk to the employees about this manager. My business has been lost. Thank you very much. I would like to remain anoyomus . Thank you for taking care of this issue right away.

John W Kirschner
from Jacksonville, FL
Visit to Wendy's, 6021 Argyle Forest Blvd, Jacksonville, Florida. Site location 00011399. Location phone number (904) 265-0823.
Men's restroom had no toilet paper nor any paper towels. Fountain Service area with two soda dispensers only 1 worked. There were no straws, one ketchup dispenser was inoperable, the countertop was wet and sticky and when our order was ready we were told the establishment had no croutons for the side salad. Side salad consisted of lettuce only. The salad had no tomatoes, cabbage, or other ingredients usual to a Wendy's side salad. While eating our meal we were constantly interrupted by a woman with a child looking for a handout as she claimed she had no money to feed her child. She would not leave us alone until I gave her $10.00. We will never return to this location ever again. The money we spent on our lunch was wasted as we threw half of our meals away. We were so uncomfortable with the entire experience we decided to count our losses and leave. This Wendy's is a disgrace to Dave and the fast food industry in general. Yuck. No, that's inaccurate. I should say yuck, yuck, yuck. I have no photos as we entered this establishment to dine not to take pictures. If an inspection by the Health Department had been scheduled for today I'm sure the doors would have been locked and the key thrown away.

gerry houseman
from Columbus, OH
Windys used to be one of our favorite fast food resturants but.......after numerous times going there and getting no frostys because the machine is down,we pretty much switched. Last night my daughter stopped for a salad and they were out of all salads!! Come on-they must have bags of that in a cooler somewhere. And Windys is famous for their frostys and the machines not working!!?? Not good!

Lisa Holdt
from Akron, OH
My son loves your nuggets. I go to the S. Arlington Road, Akron, Ohio restaurant. The staff is the worst. Cars don't move in the drive thru. They sit forever. I went into the store on Sunday to avoid the long wait. There were 3 people in front of me. It took 45 minutes to get my food and of course the salad was wrong. When I asked the cashier what the problem was, he said they only had 3 people working - one at the window, one at the cashier and one helping. A young boy (around 6) came out of the bathroom and announced to his mother that the bathroom was disgusting. The whole restaurant looked dirty. I could probably remember one time where I got my food quickly. This store has gone from bad to horrible. My son has no choice - he has to find a new favorite. I'm never going back!

Nicole
from Minneapolis, MN
Every body was good, but I got a berry burst chicken salad with almonds, but the almonds where out of date, so the manager on duty called the head manager and that person say it was out of date, but it was, the almonds where exspired April 26 of 2018, and I was in there around July 7 2018. I thought your head managers are supos to be on top of that. The crew that was there today where very excellent. The place I went was 255 Maryland Ave E St.Paul MN 55117

Brad J. Obbink
from Lincoln, NE
What a horrid experience.
2645 South 48th Street Lincoln NE 68506
Saturday 7/7 7:30-7:45 PM
Ordered 2 sandwiches and an order of fries at the drive thru. After driving all the way home I found there were no fries and NO RECEIPT in the bag. I drove all the way back and requested my fries and RECEIPT. No one apologized for my inconvenience, and they acted as though they were doing me a favor by addressing my concerns I was given fries and told they were fresh and hot. By the time I drove back home my sandwiches were inedibly cold. The "fresh hot" fries were not only cold, they weren't even fully cooked. Additionally, I STILL didn't get a RECEIPT. Which is incredibly unhelpful when your customer service website requires information from the receipt I want to complain about not getting. Whatever happened to the Wendy's that cared? Bad food, bad service, bad attitudes everywhere.

Christopher Buckley
from Washington, NJ
I go to my local Wendy's about twice a month. This Saturday I ordered a few items, including a Baconator meal. I was handed my bags at the drive-thru window and didn't check them. I should have. My total bill was $19.56. I did not receive my Baconator sandwich or fries and I didn't discover this until I was home, five miles away. Oh, and, I had to ask for straws! I immediately drove back and went in. I told the girl at the register that I had not received my burger and fries. The Manager/Cashier(?) didn't apologize....it was as if to say...no big deal. Meanwhile, 2 male workers, who looked like criminals in their do-rags, were giving me dirty looks. I was thinking to my self....really??? Are you freaking kidding me? What ever happened to hairnets? Very unprofessional...and quite frankly...scary. This is not the first time I have had been given the wrong order at this Wendy's in Muhlenberg Twp. (5th Street Highway, near Reading, PA). I usually don't bother to complain...but this time...it was my whole meal...and I was disappointed by my response at the cash register upon explaining my problem. They replaced my burger and fries. Great. Now I can drive all the way back home. I will tell you this..... I will not be back.....warning my friends, co-workers and family members about this.

Now I know why McDonald's 2 doors down is packed!
I was in your 86th St. Brooklyn, NY 11209 store today and was forced to wait 15 minutes!!! for my food bc "...the French Fries needed to be cooked" said the clerk behind the counter. 7 other people got their food before me as I stood there fuming. It was only when I said I had waited too long and asked for my coffee that they finally gave me my coffee at least & then I still had to wait for my Junior Burger & chicken pieces.
The baby changer in the restroom is BROKEN & tilts dangerously towards the tiled floor. This is a lawsuit waiting to happen. I could not change my infant because of this lack.
Also, the stupid tables and chairs are counter height and need to be like the normal ones in McDonald's that are standard height. There are also too few tables and chairs and you feel like u r in a high school cafeteria.
While the food was delicious, there was also no salt or pepper to be found anywhere & I received my coffee without a stirrer & there were no stirrers to be found, The red coffee cup also has an opening that spilled hot coffee all over my stroller as I walked with it in the container clot and it also stained my blouse. You also do not serve decaf -- a major turn-off whereas McDonald's does and you forced me to open 4 creams and put them in with a straw to stir bc there were no stirrers laying around. HOW UNPLEASANT!!!
I do not have these problems at McDonald's and will go there from now on.

Patsy Walter
from Chicago, IL
We had quit going to Wendy's because food was barely room temp. After several months we decided to try again odered no salt fries so they would be hot my husband likes salt on his I don't. Fries and chicken nuggets sat on front counter for several minutes while they made burgers. By the time we got food it was barely room temp,fries were limp.My husband couldn't eat his food I ate couple bites of mine because I had to take medicine. Have you ever eaten a cold burger.I complained to the manager she said she couldn't imagine fries being cold because they were no salt. I said probably because they sat on counter for several minutes while they fixed our burgers. She said I'm sorry. We left. Today I called to speak to another manager but it was same one. Again only I'm sorry. I told her it wasn't right to serve cold food and it was over 11.00 down the drain. Her reply I sincerely apologise and hope you have a good day. My reply I hope district gets in touch with you. I'm sorry but when food is suppose to be made to order why isn't it hot. Other Wendy's we have tried in same town the food has been hot, and good service just not at this location. We brought rest of order home and gave it to the dog we had ordered him a burger too. The only thing missing was 1 bite off my husband's burger and couple off mine because I had to take medicine. Since this is the only location we get room temperature food maybe someone needs to make surprise visits more than once to check temp of food being served. My husband is a stage four cancer patient and cannot risk eating food that is not correct temperature. Thank you.

Donna Amos
from Hillside, NJ
I ordered a fish sandwich meal. I understand the drive thru and dine in areas are very busy. My order was a take out I was going to bingo which is 3 blocks blocks. My sandwich was old and cold the bread was cold the fries were cold. The next time I order from Wendys I will asked for fresh food. Very disappointed in my food. Bloomfield Ave in Newark bad service.

Angel dishman
from Macungie, PA
Girls at drive thru were very rude..didnt five my drinks and I ordered combos..2 Hot potatoes and 2 sandwiches 2 fries all shoved sideways in bag..turned around went back for drinks..didnt believe me..I said here is my receipt..she just stood there shaking her head then shooed me away..I spent 12 dollars..the other girl asked what drinks..she said I dont know..she said we owe her drinks..finally got drinks.tea very weak .unsweet..not sweet..window shut as soon as she sent them through..started dancing and laughing..got home..bag was wet from condensation of hot potatoes and sidewsys..bag busted on the ground..I took a picture to prove it..Got chilli day before..so watery..no flaver..so it could be stretched as far as possible..meat was barely cut up..it was terrible..
This was Danville va..wendys..store 3117..south Boston rd..host. Demeka
Cashier Natasha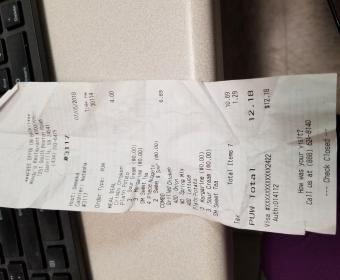 merlinsfamily@outlook.com
from Cranston, RI
I have complaint against manager and how he treated me and his cashier. She was great
he was horrible. Why no email address????
Gerry Trubeville

ginger holmes
from New Orleans, LA
I visit Wendys at least 3 times a week because i have a granddaughter that is in love with
the chicken nuggets. However, this particular Wendys is terrible.The wait time in line is
horrible and the nuggets are always cold. I am never given a receipt and usually i get the
wrong order. Poor customer service. The location is New Orleans , LA on Bullard Ave.

ROY ODONNELL
from Winter Haven, FL
I did file a complaint and did receive a phone call back and a person who identified himself as the General Manager, he was very courteous and asked me to come back to the resturant that day. I said I'm not coming back that day so we agreed on a day. I asked him to make sure if I came back that they would have my name by the register so I would have no problem. Now something came up and I was not able to get to the resturant, the next day I called just to make sure I wouldnt have a problem. I let it ring 15 times, no answer. Tried again , no answer. Waited till after the holiday, no answer. As you might guess, I dont want to go there and be embarrassed. My original order was two crispy chicken sandwich meals and a cup of chili. Meal was terrible, flat tasteless chicken and cool limp fries. Chili had see better days.

theresa Terhune
from Kearny, NJ
Went to Wendy's in Lyndhurst, NJ on June 29th 2018 at 11:50 pm my daughter ordered a spicy chicken wrap and it was raw. Very disappointed they gave me another wrap however my daughter was sick that night and missed a bridal shower the next day.Very unprofessional

Wilbur Holloway
from Newark, OH
Me and my family goes to the Wendy's On N21st Newark Ohio. The service there has become so bad when it comes to getting there food out . It dose not matter if you go in or the drive through you will wait an extra long time for your food. Since Dave Thomas has died this store has went downhill in there service and the way the food is prepared. Please fix this for my family loves going there but will find another place to go if not fixed .Thank you very much

Dawn Smith
from Boston, MA
If I had the option for no stars that would be my rating. I have a allergy to onions (severe) and I informed the drive thru clerk several times to not even let an onion touch my food. Well back at the office my sandwich was packed with onions. I went hungry and I am a diabetic and that is not healthy for me to skip meals and go hungry.
Also 2 Items were missing from my order that we as an office paid for.
So $38.00 and change later, I had no lunch and some of my co -workers as well.
I have sent complaints before and NEVER even got a reply so I do ot even expect it.
I used to love Wendy's
NOW I WILL NEVER EVER go back

Sara Keltner
from Chicago, IL
We have gone to the Owatonna, MN location 8 times in the last 2 months and walked out 6 times. The times we stayed the food was cold and terrible and the service very slow. I would suggest you do something about it. We will NOT go back.

willisha barber
from Spokane, WA
I WAS WORKING AT STORE #17 IN SPOKANE WA, the boss joe was very unprofessional and as a resoult i had to quit my job. I WORKED FOR WENDYS AND HAVE ALSO NOT BEEN PAID. i have my sol card and it cant be activated. These are my complaints. Something sould be done with how the boss conducts himself amoung the workers.

Austin Cox
from Euless, TX
My experience was at Wendy at 3924 Hwy 121, Bedford, Tx 76021
At the drive thru at this location yesterday 6-22-2018 3924 Hwy. 121, Bedford, Tx 76021
1. I ordered a side salad with honey mustard dressing - did not get any dressing.
2. Ordered a bacon cheese baked potato. The cheese and bacon was on top of the unopened potato. Extra charge was 60 cents for 3 bacons.
The menu did not indicate an extra charge for bacon. Probably less than one slice of bacon. Have ordered this same item before with no
extra charge for bacon.
3. Ordered a small vanilla frostie and received a small chocolate frostie.
Thank you for your attention.
Sincerely,
Austin Cox
2008 Windstone Ct.
Bedford, Tx 76021

kyle bernhardt
from Monroe, NC
I stopped at Wendys in Darlington SC at 989 S Governor Williams Hwy around 1:35PM today 6-22-18. I stood there waiting and all the employees behind the counter ignored me. I finally left the building and the guy waiting for his food came out behind me and said I don't know how this place stays open. He said he was waiting for his food for over 20 minutes. They never greeted me as I stood there waiting for them to take my order. They were all in the back just talking. They saw me standing there. I wish I knew the owners name of this establishment and I took some video. They should know what their employees are doing.

A. Milligan
from Arlington, VA
On Wednesday, June 20, 2018, I visited the Wendy's Restaurant (Store #00004376, located at 6210 Kenilworth Ave, in MD) and I am VERY disappointed with my experience. I'll start this correspondence with some positive feedback: Emanuel (the cashier/host) was very friendly and greeted me with a smile. Nonetheless, after placing my order, I ended up waiting 30 minutes in the lobby for my food. It should be noted that once I arrived, there were zero Wendy's patrons in line waiting for their orders. As I mentioned, I patiently waited in the dine-in area and observed five (5) new Wendy's customers arrive and subsequently leave with their orders, after I already placed/paid for my order. After waiting for an unreasonable time (30 mins), I approached the cashier and conveyed my concern to the cashier. He apologized and I waited an additional five minutes for my order (the double cheese combo with bacon). Upon receipt of my order, I left the store disappointed. Once I made it to my destination, I determined my order was incorrect - there was a single with bacon & I have a photograph), instead of the double. While I understand that "fast" food restaurants have to effectively balance customer orders, manage inventory for continuity - this should not have occurred, especially since I patiently waited for my missing order. There was also a condensation leak from the vent above the register, which is a potential health code violation and/or food safety concern. Subsequently, I'm strongly considering never returning/patroning Wendy's again, because of this issue & other sub par interactions with other Wendy's representatives. I decided to bring this disappointing incident to your attention and I'm hopeful that your office can rectify this issue by improving the training/education for your personnel.
I appreciate your time and attention to this matter.
A. Milligan
amilliga@kent.edu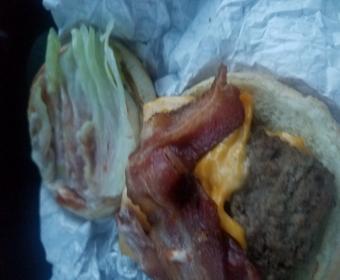 Mike Maximo
from Davenport, FL
We stopped at one of your restaurants. Waited for 30 minutes and never received the salad that was ordered. Requested a refund and received attitude. Called and waited for another20 minutes and after explaining what happened got blown off. Completely unacceptable and worst experience with a company that we've ever experienced.

Frances Lewis
from Riverhead, NY
My husband and I went into the wendy's on commonwealth ave 904-693-1540 on 5/16/2018 and ordered one apple pecan Pomergrante Half salad and
one Avacado Half salad the price on the sign said one was $4.29 and one was $4.99. When the girl rang up the sale the receipt said $4.99 and
$4.69. I proceeded to tell the girl that the price on the sign and the price on my receipt were different and she said I JUST WORK HERE. You have to talk to the Manager. Which I did she said the price on the sign was wrong and I had to pay the price on receipt.
She gave me no satisfaction. She just walked away. I know it is just 70 cents difference but she could have been more professional. If the sign says
one price that should be the price I pay. No impressed with your employees.

David Gay
from Fort Lauderdale, FL
I am a coach of a speech and Debate team staying at Doubletree on Sunrise Blvd in Fort Lauderdale, Florida. I walked across the street to get a burger from Wendy's. The dining room was closed so Iwent to the drive through window. A young girl opened the window and I explained Iwanted to order burgers for my students. A very fat woman who seemed to be in charge told me 'we don't serve anyone without a car". I turned in my rental as we leave in the morning. She refused to take my order. I asked again because I have hungry students. Then she told the nice girl, just shut the window door in his face.
I will never go to another Wendy's again and you can be assured that I will use my social media to let teachers know how they are treated when they visit Wendy's. Your customer service is very abusive.

Rita Previtera
from Little Rock, AR
Today i went to Wendy's and got 2 4for4 the girl said $8.88 , so I gave her my Wendy's gift card that had $4.85 on it and a $5.00 bill, so she used the$5.00 first leaving a balance of$1.48, most gift cards I get use card first. I asked her if I had change back, she said no I used the cash first, I didn't know what you wanted to do. She should have asked me. I will not be going back just for $1.48. burger king will have my business now.

mark heppler
from Layton, UT
to whom it may concern I don't want to get my wife in trouble since she works there but I feel that you should know how your Wendy's store is being run first of all your district manager Jaime I don't know her last name does not do a very good job in making sure things are running smoothly and for one I feel she should be fired for what she did and what I mean is she set up a person to get fired and the person who helped her stills works there if this is what a district manager employed by you does I feel that you really don't know what is going on because this person who was fired made sure the store was running at its best and now with these new general managers you have they hire people who been fired 3 time for destroying company equipment and they would rather sit around and play with their phones than work, if I would of ran my store like your Wendy's is being run right now I would of gone bankrupt, so if it were me I would either fire these new general managers and regional reps or retrain them and make sure they know what their doing and follow up every 6months so you don't lose profits because these new managers you have now have a I DONT CARE ATTITUDE and I feel they need to be put in their place also these new managers are turning away customers and when that kind of word gets out it could ruin you well I will say this if it was not for my wife trying to prep for the day nothing would get done and the same goes for the grounds keeper and stalk person please try to understand I don't like seeing how your store is being run because I was in business with my father in another type of business for 20 years I would like this to stay anominous so my wife does not get fired and thank you for your time
get

melissa myers
from Greenback, TN
my husband came in to the store on chapman hwy in Seymour tn the store was dirty my husband's order was a chili 2 jr cheeseburgers a frosty a tea and a frie we waited at least 10 min on his to go order. When we finally got home the fries were ice cold and flaky he had a hair in his frosty much longer than his because is bald! and the tea was sour he was so degusted he throw the rest of the order in trash. the manager that night was a man with a bunch of tattoos on his arms and the cashier was a girl with dark short hair with glasses. it was Friday around 6 30 on 6/15/2018 we have eaten wendys for many years and when your tired and you just want something fast and hot and you pay for and have to put in trash..... we well never eat at your store again I hope you clean it up and run your crew better and retrain people person hygiene some of the long haired girls did not have their hair pulled back I could sue you for the hair in the frosty

Jane Farady
from Ipswich, MA
Supporting Sam Bee? Guess you don't need my business!!!!

bill stafford
from Haddonfield, NJ
visited the wendys in Collingswood new jersey on 6/15/2018 my daughter entered the store at 2pm to get 2 large cokes at 2:14pm I entered the store to see if there was a problem, no they were just slow moving employees , my daughter said the one taking orders was yelling at the challenged employee for drinking soda in front o customers. but all of the above is not my complaint just a fyi , my complaint is calling wendys a fast food restaurant , is amazing when it takes 15 minutes in a line of 2 to get 2 large cokes to go. makes sense why mcdonalds right next door is packed and your lot is empty, a lesson learned for us.

Every time we visit they are either out of ketchup or the drink machine has very few drinks. We tell them but most of the time it gets ignored.

Alan & Deidre Cheney
from Bella Vista, AR
As long time customers of Wendy's, we are very disappointed that Wendy's is still advertising on Samantha Bee's TBS program. As you well know, this host recently referred to our president's daughter in a very foul way and suggested that she should wear sexy, revealing clothes to ask her father, our President, a favor. Surely, this doesn't represent Dave's or your corporate standards. We hate boycotts, but in good conscience, we can't eat at our local Wendy's until you clarify your financial support of this vile show.

Andrew Herrell
from Boise, ID
I visited the location off of eagle rd and Fairview rd in boise Idaho this afternoon. I eat here maybe once a week, but today was the worst customer service I had ever gotten. Despite being the only one in the drive through and repeating my order not 3 but 4 times, I waited a solid 15 minutes for 3 jr bacon cheeseburgers and a large fry, which ended up being 3 cheese burgers with a half full large fry box with cold fries. As I told the window attendant to have a nice afternoon she carried on with her personal conversation with her coworker without acknowledging me. I am extremely disappointed and still hungry as I am back at work with an onion allergy, unable to eat the food I paid for, and unable to go back to get it corrected. I hope you can fix this issue at that store or else I wont be in attendance to any of them any longer. Thank you

I really do like Wendy's over a lot of other fast foods.
I like the new soda dispensers and all the choices available. But for some reason my choice is always out and whats worse for us that have to avoid sugar there are times there are no diet drinks at all available. After waiting in line for long period of time last thing i want to do is go back to the counter to get attitude when asking for ice or my first choice in drinks,
I leave in Columbus Indiana

Ceanora Grant
from Newark, NJ
( State Farm Parkway) I visit this location often on 6/8/18 I experienced a manager with her shoes off while making sandwiches there was a cashier very polite and attentive. The manager mixed all of the sandwiches giving them to her in the wrong order an didn't make one order correctly the manager started to belittle the employee yelling and not fixing the situation blaming the cashier while there were several customers in line. The customer who was at the register was taken back by the managers attitude he tried to encourage the young lady by saying try to hang in there this is a hostile work environment. So I latter called in a compliant. The Store Manager called and she stated that her managers feet was hurting and she was walking on the back of her shoes and obviously she wasn't because she walking in her socks. The manager then told me her feet too hurt she has been with the company 32 years and her assistant 20 years and they are both tired and need to retire but they cant she stated that she would tell her that she has to keep her shoes on. She went on to say as far as the employee is concerned These children come In here and just want a check. I asked her if it was appropriate for her to do all that yelling on the front end of the store in front of customers she then said that she told her manager to talk with her in the back but her manager is stuck in her ways. I asked her why would that behavior be acceptable that they provided poor customer service and training and development seemed poor and her reaction to my compliant was not helpful at all it indicated that she allowed that type of actions from her managers and it was okay. Being in retail management for ten years I know that how you treat your employees is vital to the stores success. The manager did not talk as if what went on was a problem and it was clear by her conversation that the behavior that I witnessed will continue and by visiting that particular location I would constantly see different people because of turnover. This is just my opinion but the managers need to be trained properly in order to train new employees properly and if those managers are that tired to where they feel that they can do and say what they want to employees is not a good look. I did ask her if I could talk with her District Manager because her calling me was a total waste of time. She said that she would let that person know but I never received a call. I will not visit that location again.

jackson hardaman
from Reno, NV
i ordered 2 double cheeseburgers fries and soda,the cheeseburger had set to long in my guess,the bun was hard around the edges,the fries were not hot,this around 2 pm,horrible experience,i wish i had not stopped here to spend my money,yours truly jackson hardaman

Sarah Behrens
from Denver, CO
It has become a guessing game as to weather I get home with a fresh cooked sandwitch. I stop at least once a week, if I am lucky my food ranges from warm to cold half the time. My store is at 120th and Sheridan , Westminster Co. I have started waiting until a busy hour in hopes of getting a fresh cooked sandwitch which I did this afternoon, 6:00 PM, guess what the wrapper & bread was COLD the meat only slightly warm. Called the manager He offered me bring it back and it would be replaced or money refunded. Sorry, I'm not driving back again for what I sould have received the first time. GOOD BY WENDYS!

Lenore Jennings
from Toledo, OH
The worst wendys in Toledo Ohio on e. Alexis rd. Had to wait 30 minutes in drive thru line this is an ongoing problem. Will never go to any wendys again

Dan Ward
from Toronto, ON
On May tenth, I tried the special cheese bacon deluxe at the location on Victoria Street in Prince George British Columbia. The burger looked good, but tasted disgustingly like fish. If that would have been my first Wendy's burger it would also have been my last. Just hoping they will be asked to improve there ingredients separation. Thanks Dan. 250-296-3449.

Yvonne Monteiro
from Detroit, MI
I am formerly making a complaint on the general manager Kim Eddie located at the branch on can run, in Louisville, KY. Today she called my niece Kayla Wadlington, RETARDED, whom is only 16 years old and an employee of the Wendy's company until this incident. I will also be making a formal complaint with the American Disability association.

Marcia Mobley
from Orlando, FL
I went to the drive-thru at the new Wendy's on John Young and Silver Star Road in Orlando Florida I was very disappointed the line was long because the cashier was so slow maybe she was in trading I don't know however my order was totally messed up I ordered a large salad with the guacamole the chicken salad I ordered an order of bacon Nader fries and a Coke when I got to the window they asked me to pull over to the side to get my dinner girl came out no Coke so I said where is my coat so they went back in and got it I was charged $11 and some odd sense for a salad there were no Baconator fries whatsoever I would like a coupon I would like a credit I would like something I do not have proof of purchase because the receipt is probably was in the bag with the Baconator fries this was on Thursday May 9th at 8 p.m. please take care of this this is not the first time this has happened at Wendy's but I realize this is a relatively new location but that should not be an excuse please get me reimbursed thank you I expect to hear back

brian schofield
from Boise, ID
Today my wife went to the 12th St Wendy's And ordered 2 double cheeseburgers 2 frosties and 2 large fries The burgers were under cooked in red The manager was more busy talking to a young lady Then he was taking care of business in the store . Just on the under-cooked meat alone I felt cheated .

Raymond Gray
from Jacksonville, FL
We pulled into Wendy's at 6238 103rd street, Jacksonville Florida 5/11/2018 at 5:05.
It took us until 5:35 to place an order and another 10 minutes to receive our order. Cars in front of us pulled out of line and left.
There was approximately 10 other cars pulled up and left after waiting a long period of time.
I don't know what is going on there but, This is the third time this has happened in a month.
You are loosing business a horrific rate. I believe someone should look into this matter.
I myself, am a Disabled Vet and I will not return to your store.
Thank you very much
Raymond Gray

Starr Slagle
from Kansas City, MO
Went to your Wendy's in Tulsa Oklahoma, the one on admiral. I got 2 Chili's. The customer service suck. The guy taking your order Thur the drive thur was hateful. The lady at the window giving your food no thank you no nothing. I will never come back, to many other places that appreciate your business.

Carolyn Brewer
from Covington, LA
My husband and I usually frequent about every 2 weeks the Wendy's on Northshore Blvd. in Slidell, LA. For the past year or so, we have been finding this Wendy's going downhill. I think the main problem there is not enough help and/or poor management. Today, for example, we stopped in to get a bit to eat. The table was not clean, I cleaned it myself, the floor was kind of dirty, especially by the drink machine. There was water on the floor there- a caution sign was there- but the dirt had spread due to people walking there to get a drink. The drink machine was out of Coke Zero, not the first time this has happened.
When my husband brought the food to the table, my hamburger was barely warm, as well as his fries. I hope this is not going to be the "trend" in Wendy's restaurants. We are very hesitate to go there again, if at all. So disappointing because in the past this restaurant was well managed and kept cleaned.

Hattie Ashton
from Lake Charles, LA
I simply ordered a bacon cheese burger and ended up with the worst case of food poisoning . I have tried to speak with someone since mid Feb. 2018. No one has contacted me. I will seek legal consequences if I do not hear from them soon. I lost three days of work and also paid out of pocket for the medical expenses.

Heather Moore
from Fort Mill, SC
Everytime I go to the Wendy's on hwy 52 in Darlington SC I either wait 20 minutes at the drive thru speaker or sit at the speaker for 20 minutes without being acknowledged, leaving me to have to go elsewhere for food. The employees are rude, arrogant and unprofessional.

Amber Johnson
from Newark, NJ
ON 5/4/2018 I VISITED WENDY'S AT 2221 FRAYSER BLVD.I HAD THE WORST EXPERIENCE EVERY.I HAD TO WAING IN LINE 15 MINUTES BEFORE MY ORDER WAS TAKEN AND THEN WHEN I DID MAKE IT TO THE SPEAKER IT SOUNDED LIKE THE HEAD SET OR SPEAKER WAS BROKEN.I ORDER $23.87 WORTH OF FOOD AND I WAS VERY VERY VERY DISAPPOINTED WHEN I TELL YOU EVERYTHING WAS COLD AND OLD IT WAS COLD AND OLD.FOR A CREW PERSON OR MANGER TO SEND FOOD OUT LIKE THAT SAYS ALOT FOR THEM.I WILL NEVER EAT AT THIS LOCATION AGAIN I WILL DRIVE TO MISSISSIPPI TO THEIR WENDY'S BEFORE I EAT THERE AGAIN.FRIES WAS OLD AND COLD,NUGGETS WAS SO HARD I THOUGHT THEY WAS FROZEN AND BURGERS LOOKED LIKED THEY WHERE FROM 3 NIGHTS AGO, AND MY BAKED POTATO WAS NOT GOOD AT ALL THE CHEESE THAT WAS ON TOP WAS SO STIFF.I WAS AND STILL IS VERY VERY DISAPPOINTED.IT REALLY DO NOT MAKE ANY SENSE TO SPEND ALL THIS MONEY TO GET GARBAGE.

Barbara Smith
from Ann Arbor, MI
The Wendy's on Boardwalk in Ann Arbor has had declining customer service over the last several months. The wait times are long and orders incorrect. The staff need more training and supervision.

Amy Martin
from Park Forest, IL
Hi there,
I wanted to follow up regarding a complaint I filed on 04/01/2018, this was in regards to the Wendy's in Orlando, FL at the intersection of Goldenrod and Colonial. I have not heard anything regarding my complaint filed and feel that a simple apology back would have sufficed. However, I received nothing which just ensures my opinion that I will not be spending my money at another Wendy's.
Thank you
Amy Martin
amyam1030@gmail.com

Greg Miceli
from Louisville, KY
I picked up a late dinner for us after working late all day-night. They didn't offer a receipt and there isn't one in the bag. Shouldn't be hard to track as I was at the Poplar level rd location around 12:40am and paid with a $100 bill which I'm assuming most don't. It was $17 something as a total. The asiago chicken sandwich had no lettuce, either did the other chicken sandwich. The Lg fries where bits and pcs of cold left overs like trash. The double stack with cheese was cold as ice. So out of the 5 things we ordered 4 had issues. I mean they forgot the chili, but I caught it so no huge deal there. Very sad meal to say the least when your exhausted and just wanting a decent bite.

john verucchi
from New Iberia, LA
i like the food that have eaten at wendy's until 4[11[2018. i t was the first meal of the day. my meal was a fish meal combo. they told me that they out tartar sauce,which i accepted. the sandwich was served on non heated bun,and the fries barely had any warmth. an hour later, i was sick on the toilet. i have worked cracker barrel and well trained in the danger of food contamination. i paid a retail price for my food and expected more than what i got.. your store is on johnston street in lafayette,la. i will go to other wendy,s nearby. i suggest that you crack down on food sanitation in this store.

Unhappy customer
from Clarksburg, WV
Went thru drivethru, got home and had wrong food... called and "manager" said she would give me one on her.....I paid for sandwich that I did not receive, how would a replacement sandw be "on her"?

JIM CAMPBELL
from Beckley, WV
Visited Wendy's harper road Beckley, WV Sat 4:00pm. iT TOOK 1/2 HOUR TO GET MY ORDER THE CHICKEN SANDWICH WAS COLD
NO ICE TEA AT THE DRINK COUNTER AND NO CATSUP. WORST SERVICE I HAVE EVER RECEIVED AT WENDY'S

steven shapiro
from Alpharetta, GA
bad customer service at restaurant call me 770 310 6677

Ralph Hoversten
from Saint Paul, MN
Advertising event not honored at Savage, MN store. Very disappointed in you folks discontinuing your senior citizens discount.

Latresa Fountaine
from Oxford, MS
I hate the buns that are used on all the hamburgers, the buns are nasty,too sweet,the buns tear very easily. If Wendy's Corporation would please take the time to read my complaint and switch back to the original buns which were the KAISER BUNS, Wendy's would have the top burgers in the fast food chain, I'm telling the truth, many many people agree with me, please go back to the kaiser bun, I'm positive your sales would go up dramatically. I know about food, and what the consumers like and dislike, I'm a single mother of four, spent many days and nights at Wendy's with my children. please make Wendy's sandwiches back to the original old fashioned hamburgers with the kaiser buns, Latresa Fountaine, 6684 Celestine St. Huberheights Ohio, 45424. (937) 903-1747. Ps.( the French fries,the next step to change back. Thanks.

ordered 2 items and on display window one was wrong (more expensive item). told the worker, she said she would tell me the total at the window. When I got to the window she told me it was MORE than she actually had said earlier. I questioned it as the item I requested was cheaper. then she came back again and said it was even more! I had given her a 5 and ordered a small fry and small chili. she came back and said I owed her more money! I requested my money back. she laughed the whole time with the other worker.

robert
from West Palm Beach, FL
your food is great but your management s**ks. my son who works for Wendy's is treated badly compared to the other workers. he asked for 20 hrs a week and gets 6. its not worth driving him to work. he washed windows today only for the manager to tell him he didn't wash the door when he told her he washed the door. she said you didn't wash it and you need to wash it. he doesn't lye. she's making him do the task twice. she also gave him a attitude because he asked her to clock him back in from break and she had a attitude because she was on the phone and didn't want to be bothered with. maybe because this manager is racist against white people as my son is the only white kid who works there in mornings that i have seen. why else would he be treated differently? nothing worse then working for a bad manager. she's been this way to him from the beginning of his employment. if this keeps up, im going to have some words with this manager as i make my son quiet. this manager would be fired in my work place. shes always on her phone and is always sitting down in mornings and does as little as possible.

Ms. Brunell Kellman
from Waldorf, MD
I went to wendy on 3/17/18 @ 11:20am and place my order the person on the speaker said hold on not welcome to wendy's the second thing she took about twenty minutes before she came back to the speaker then zi place my order I got to the window where the older lady was very friendly after geeting to the window to pick-up my order I look in the bag the order was wrong so I ask the white female at the window why did I have frieswhen I didnot order that she replied you got your junior bacon don't you I replied yes I began looking in the bag and I was missing my nuggets she replied Jesus these peoples she handeled the nuggets out the window zi ask her if she could put them in a bag she threw them in the bag and slam the window, then the burger was not fresh the cheese look as if it had been on the burger for 2 or three hours the bread was falling apart and the sandwich was cold, remind me I lived right two blocks away from the store, this is a terrible experience and zi don't think that I will be back, I don't deserve to be treated like a dog

Catina
from San Antonio, TX
I have been employed by wendys for 6 months I'm schedule gor 10-5 m-f the person that is schedule never on time now i don't get breaks not even a 15 min break so i ask my manager why i don't get breaks she said out policy says cashiers doesn't get breaks do o ask her to show mr the policy she told me she don't have time and than she sent me home so i left so i called and made a complaint and when i returned to work the next day they fired me all because i ask them to show me in the policy book wow what ever happen to chane of command and when i ask her boss cora she told me the same thing Cheryl told me she don't have time I'm trying to get ready for my meeting

Bob Lewis
from Venetia, PA
On Sunday, March 11, 2018 at 6PM, my wife and I stopped at this location.
It appeared staffed with all young people.
The place was a mess, the condiment counter was covered with stains, ketchup and other messes.
The tables need to be wiped and the trash bins were all full.
I mentioned to one of the staff, about my observations and the need for someone to take on the task, nothing happened.
We have been Wendy's fans for years, this was the worst ever, We will never stop at that location again.
That location need help !

david berrey
from Mesa, AZ
bought 3 burgers that were COLD

Dawn Brennan
from Loganville, GA
03/12/2018 It was at Wendys restaurant:#00002705
4331 US ATL Hwy 78
(770) 466-7075
ticket # 3320
Host Afokeoghene 03/12/2018
#3320 7:21 PM
reprint# 1 30321
"Food"
Auth:056181
I'd name the attendant that was ruder but she was not wearing a badge. I heard a voice over the speker, wasnt shure what it said so I started to give my order. I was told, "Excuse me, I said just a minute.".  In shock: I responded, "excuse me?" She then took the order appropriately. If this was all I would not be bothering you.
When I got to the window I noticed no badge and there was a silver bucket on the counter. She grabbed my cup and scooped the ice from the silver bucket into the cup no glove on her hand.just straight from handling money into the ice bucket, yuck.
Well I wasn't going to eat or drink after that,so when I went to pour the drink out on the ground there was next to no ice and the sprite was flat.
I opened the burger, it looked OK but based on what I saw through the window I wasnt going to risk it.
Wendys owes me $10.68 please.
Id like to give you a chance to respond before I rate the resataurant on the net.
Thankyu for your time
Dawn Brennan

Kerry Bailey
from Dallas, TX
Myself and 2 other people went to the Wendy's located in Winnsboro, Louisiana on Sunday 3-11-18 around 5:00pm. There were no customers at the counter and only 3 customerd in the store and only 1 customer at the drive through window. There were approximately 4 employees at the store from what I could see. No one was attending the counter. An employee walked past the front counter on 2 separate occasions and never acknowledge that we were waiting at the counter to place our order. Two of the other employees (one at the drive through window and the other at the preparation counter) both made eye contact with us but never verbally acknowledged us. We waited for approximately 5 minutes without so much as anyone speaking to us or acknowledging our presence in the store. At this point we all left. This should not be an acceptable practice for any business. I will not be doing business with Wendy's and will advise my friends and family of this situation.

Richmond Hts OH Wendy's on Richmond Road. Ordered a smoky mushroom burger with no onions and got a spicy chicken sandwich in the drive through. Drove a mile before realizing their error, came back, walked inside and they gave the saved burger with onions. Worst store ever and soooooooooo slow.

troy braud
from Dallas, TX

Luis Mora
from Orlando, FL
Loby is close cause employees don't want to clean and there to busy talking at 6 pm on sundays. At town center. Big island

Dave sanger
from Center Point, IA
New Wendys hwy 63&20 Waterloo could not see register,did not get a receipt,no ice,only

dennis roberson
from St Louis, MO
Visited Wendy's Restaurant #8264 located at 1951 W. Eldorado Parkway in McKinney, Tx at 7:00 pm on 3/10/2018. I found the door to the restaurant locked with a sign saying they were providing drive thru service only. This has happened several times at this location in the past. The signs on the door state the hours the interior sit down portion of the restaurant is open, however, local management seems to believe they have the option to just pick and choose when to serve their patrons. I went thru the drive thru and ordered my food at 7:08 pm. There was only one car in front of me and they received their order within a minute or so. I did not receive my order until 7:19 pm. While waiting on my hamburger and fries I watched and listened to the staff having a gay old time inside cutting up and not taking care of their patrons. While I do no expect this complaint to gather much interest from the company I still wanted to put in my 2 cents in regard to the poor service at this location.

Chris Hobbs
from Plano, TX
Hello,
Unfortunately I do have a complaint.
I do not usually have bad service at Wendy's. But, tonight's service was awful.
I was just at your store #6306 in Cary, NC
I went through the drive through since this was for my 30 minute lunch break. There were multiple cars in line when I pulled up.
The car in front of me apparently, (from the conversation I hear when I finally got to the window) had a large order.
They pulled away without their full order.
Before I got up to the window, the vehicle behind me left without getting their order.
I would have left, but, I had someone else waiting for me to bring food back.
The team member that was at the window said they were short staffed tonight, but did not really offer an apology.
Even after getting to the window, I had to wait several minutes to get my 3 sandwiches.
I was late getting back to my office from my lunch break, so, I'll have 'demerits' for that.
And my order was nearly completely wrong.
I ordered 1- crispy chicken sandwich, & 2- Jr. bacon cheese burgers. And the team member confirmed my order.
I received 2- crispy chicken sandwiches & 1- cheese burger.
I also did not get a receipt for my order.
I don't have the transaction # yet, my bank shows that it is still processing.
The date is 3/10/2018, the transaction time would be around 6:45-6:55PM. & the amount is $5.49.
In Total, I was there approximately 25 minutes.
Although I'll still eat at Wendy's on occasion, I'll NOT be back to THAT Wendy's
Thank You,
Chris

Susan Bressman
from Kansas City, KS
I take care of a lady in her home and she insists on only Wendy's hamburgers. On the average I'm at the store @ 3647 State Ave KCK, store #00002183. I went in yesterday to purchase JUST the sandwich which should of come to much less than the $10+ I was charged. The young man must of not heard me when I ordered so when I received my order I told him I only wanted the sandwich and pushed the clean cup back to him. He grabbed the fries out of the bag and wouldn't return to refund any extra money I was charged, actually not even a "I'm sorry". The phone number on the ticket is another interesting thing, you call and after many rings you receive a message telling you to put in your access number. Excuse me? Not being able to resolve the issue I returned today and after explaining what happened and I was not asking for any money back but just an apology. It didn't happen so from now on when the lady wants Wendy's I am forced to drive about 5 miles or more because I never plan on entering that store ever again. The other option I am seriously thinking about is to save used wrappers and go to McDonald's and rewrap them. So disappointed in what used to be great service. Thank You and Good Bye Wendy's

Kelley Turner
from Memphis, TN
I was at your location at 749 Highland Memphis TN. around 7:15p on February 23rd.I ordered a simple 4 for 4 double stack W/O mayo and ketchup Dr Pepper for the drink. Waited in line about 10 minutes so I just knew everything would be HOT. But that's what I get for assuming .Put whole order in trash went to McDonald's.

Jerry
from Clearwater, FL
I visit Wendy's store #174 most Friday nights. Every time they always hold back the receipt, and there's always something missing from my order. I can't stop to check every item, because I don't want to keep back anyone in the line. I think they need new supervision there, and all customer should have their receipt.

Sharon Biederman
from Fenton, MI
Awful service!
We waited 10 minutes, then waited 20 minutes to get food.
Awful
Awful
Awful

Brenda
from Goldsboro, NC
We went to the Wendy's in Goldsboro , NC on Berkley Blvd to eat lunch today 02/17/2018! The store was freezing cold! Everyone was complaining and no one gave a reason why their store was so cold! The cold air was blowing inside while we ate our meals! They didn't even turn the fan off!

David Phillips
from Atlanta, GA
Wendy's in Manning S.C I. took my money back after they made me wait 20 minutes to fix my order today and they didn't fix it. When I walked back in they had forgotten. Miles down the road today I thought I would give them another shot at the store on 211 US hwy 17 843-784-3626.....same thing! At least you are consistent as company! Good Bye.

Complaint is pertinent to your Starboard Group Paoli 103 store. Food has been marginal and service has been up and down for 15 years... to the extent we don't patronize the store other than for soft drinks or, because it's near our home, when in a hurry. Tonight my wife received not only indifferent, slow and ill-humored service, she also received an order that was not at all what she ordered. Having brought it home and discovering the order error, she returned and had it replaced. A mere modicum of attention on the part of employees would have avoided the error(s).
As indicated, we don't expect much in terms of food quality. It would be helpful, however, if the employees provided at least some glimmer of interest in their work and were less surly. We don't intend to return but will be sure to share our experience with neighbors and friends.

Farrowarthur
from Lachine, QC
Since the peel st store closed maybe one could be opened on the lot on st Jacques street near cavendish Montreal I am closer than the decarie address there is a big grocery store on the lot Do miss the chilli con carne

Kathryn Dille
from McConnelsville, OH
Your commercials about your fish sandwiches state that they are crunchy. Well, I have heard so much about your fish sandwiches, I decided to try one today. I went into the Wendy's on Greene Street at Marietta, Ohio. It was not hot and it certainly wasn't crunchy. It was just like the McDonald's, which I don't like, only a little bigger. I didn't know what the big deal was about. I have gotten much better fish at Arby's.

Barbara Shepherd
from Auburndale, FL
we visited Wendys in Branenton Florida on February 7, 2018 at 15420 Manatee Avenue around 2:00 p.m.,, terrible experience, people standing waiting for their order for quite sometime, employees noisy, didnt seem to be in a hurry to get orders out, only about 3 or 4 tables had customers but most of the empty tables had crumbs or water rings on them, and music so loud we could hardly talk. We figured they had a very poor manager or he was gone for the afternoon. Went to womens restroom and there was no toilet paper in the room. This place needs attention !

Wilma Marino
from Dallas, TX
My friend & I, went to Wendy's at DFW airport on 2/10/18. [Gate 34 (Spirit)]. Had a cheeseburger combo. Ate at 3:00 p.m. & by midnight we were throwing up pickles, etc. Have been sick ever since. Today is 2/15/18. Please advise ALL of your restaurants to use thermometers before serving any burgers to customers. Food Poisoning isn't attractive. Will never eat at Wendy's, AGAIN. Would like to know if any others have reported getting sick. Will not be contacting CDC. (FYI)

Kathy Garmon
from Goodlettsville, TN
Ordered 4/$4 meal today, February 14. I was asked "do you want any sauce"? Yes, sriracha please I said. BBQ, I was asked? No, sriracha please. Okay, $4.37 - pulled forward. Fast service at the drive thru window, BUT when I got back to work, I had NO sauce, NO napkins, NO straw. Someone needs to watch to be sure the orders are not only correct, but that everything the customer asks for and expects as standard is there. Thank you.

Richard Martinski
from Columbus, OH
I really think Wendy's is in decline. They get worse with each visit.
Stopped in this evening, stood at counter 5 minutes before being recognized, Ordered caesar salads to go....out of caesar dressing. Dining room a mess. Paper on floor, tables dirty. Checked restroom, have seen better restrooms at gas stations. Counter person barely spoke english, no smile. Handed me the bags, no thank you,,no goodbye. I suggest closing this one and starting over!

Daryl T Moore
from Orangeburg, SC
food was terrible..not fresh...Wendys restaurant #00003099 on 02/13/2018 2:36 pm ..I ordered at the drive thru...after a long wait when I made a order..finally..food received drove off went three blocks to eat..i had ordered 2 jbc 1 nuggets 6 piece and 1 chilli...when I unwrapped my jbc the whole burger was different than I usually get there..the burger look like it had been put in a microwave...bun was not fresh the lettuce was all soggy and it was slopply put togrther very disspointing ..also the chilli was not fresh been made for awhile..tasted terrible...the tv adds need to be changed to not fresh ..this is my first really bad experience at wendys....spent 8.79..dollors...and got really bad food...hope some one will check into this store..Remember people who go thru the drive thru expect there food to be fresh also... thanks DT

Barbara Riley
from Port Huron, MI
I live in Port Huron, MI, I go to your Wendy's on Hancock Street all the time and never had a complaint until yesterday. Port Huron is covered in ice and snow right now, there is a bowling ally right next door to Wendy's. Apparently, Monday night is bowling night, I left work to pick up my and my co-worker's dinner and there was not one parking place, after driving around for 10 minutes I made my own parking place almost a block away. Now I am 60 years old, and have bad knees, I had to walk almost a block on a river of ice to get to the restraunt...and the place was empty except for one other customer. The bowling ally customers were taking up every available spot in the Wendy's parking lot. Isn't there something you can do about this? I said something about this to the girl at the counter...and she just laughed! All you have to do to check this out is go to that store at 6:00 pm, on any Monday night. I do not want to slip and fall, it is a dangerous situation, and also time consuming and frustrating, please help, we love your Wendy's.

Laima Gammon
from Houston, TX
Wendys cyfair in cypress tx specifically wendy's tx in general. I wanted to go thru the drive up window but the monitor to pla...ce an order was not on.. I did notice that a customer ahead of me gave up waiting and drove off. tisk tisk. I pulled up to the pickup window and asked if they were open. indeed they were but were changing shifts and could not service a customer. All inside communications between employees was in Spanish.
I have to tell you that when I go inside the store the employees are talking in spanish makes me feel like I am in Mexico not the US
This is America! We speak English!

merle tyler
from Summit, NJ
i went to roselle nj wendys today 2/12/18 at 2pm food was cold i asked for different fries they were not hot neither were my chicken nuggets i have eaten there before but this never happened disgusting not hot food who gives someone more cold fries merle tyler 255 tucker ave apt 109 union nj 07083 908 967 1865 i want a refund

HEAVON PINION
from Saint Joseph, MO
I NEED TO KNOW HOW TO GO ABOUT GETTING A COPY OF MY W2 SINCE I HAVE MOVED SINCE THEN. THERE IS NO EMAIL TO CONTACT ANYONE SO I GUESS THIS IS HOW I HAVE TO COMMUNICATE/ I HAVE CALLED THE WENDYS THAT I WORKED AT IN SAINT JOSEPH MISSOURI BUT EITHER MANAGER ISNT AVAILABLE OR NO ONE ANSWERS.

Michael
from West Grove, PA
That so call taco salad no sorry it was disgusting get rid of it sorry I spent my money favorite fast food place taco salad disgusting wish I could get my money back

Kathleen Tindal
from Augusta, GA
Went through the drive threw ,only ordered a large taco salad,they were not busy at this time,so was only the third car in line,waited too long (in my opinion)at the drive thru ,first thing wrong but I was totally craving this,anyway got home they had forgot the taco chips ,so this aggravated me strike too,I did not get my receipt or I would have just called so I went back up to Wendy's and took my whole bag (order with me)I went inside and waited again there was No One in the inside at all and still had to wait !!! Finally when the girl at the counter came to wait on me I told her what happened (no chips) and she just put some in the bag and said "here ya go" and walked off !! This was the second time that my order has been wrong lately !!!!!!I I work retail and and am not usually one to fuss because I understand anyone can have off days,but this is 2 out of 2 times lately ,sooooo i think they need to really STEP UP, a very,very disappointed customer

MTurley
from Zephyrhills, FL
VERY GOOD FOOD AT WESLEY CHAPEL FL LOCATION
UNFORTUNATLEY THE CASHIER AND ANOTHER GAL WORKING WERE VERY RUDE AS I NEVER EXPERIENCED BEFORE AT THIS LOCATION ON ELIAND BLVD. THEY ACTED AS IF CUSTOMERS WERE IN THEIR WAY AT SERVING PEOPLE AND ARGUED W/ EACH OTHER BEHIND THE COUNTER. THIS IS MY WORST EVER EXPEREINCE AT ANY WENDYS I HAVE EVER BEEN TO IN MY LIFE. WE DINED IN THERE AROUND 6:15 PM ON 2/8/2018. I HAVE ALWAYS BEEN A FAN OF WENDYS UNTIL THIS HORRIBLE EXPEREINCE W/ RUDE WORKERS.

Shirley Stokes
from Atlanta, GA
Slippery floors when raining please put rugs down not trying to complain but this is for your benefit also

James Heisler
from Chagrin Falls, OH
We tried have lunch ( wendy s, rt 18 and rt71 mendina ohio today sat 2/ 3/18. The 1st chicken sandwitch i got was cold. The " general manager" made me " a rushed 2nd sandwich " it was horrible under cooked chicken raw bacon. Had to return chili because it was luke warm . The kitchen was filthy ( i took pics) so was the eating area. Tge gen manager said he was understaffed. I contacted the board of health filed a complaint, forwarded pics of fith. Discusting james heisler 3307189661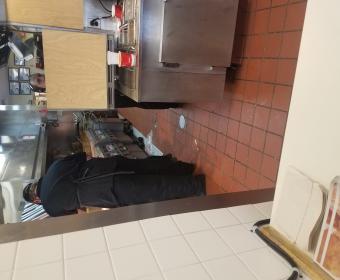 marshall bricker
from Sarasota, FL
On 12/07/17 I brought home an order from Wendy's store #3283 and one of the burgers was just a bun with no meat. My wife called, talked to Janet, and was told the order would be replaced. When I returned to have the order replaced I was told by Janet that she couldn't help me and that I should have come back within one week. Had I known the time limits I would have complied.The total was $13.44.Can you make this right?
Thanks very much,
Marshall Bricker

Sue Crapse
from Orangeburg, SC
The Wendy's on John C Calhoun Drive in Orangeburg SC needs new management. A couple months ago I went inside to order and had to walk through water to get to register and had to stand in water to place order. Two weeks later, I went back again there was still water on the floor. It looked like it was coming down the hallway to the front, maybe from the bathroom. Today I go to Wendy's drive up line. When I got in line there were two cars in front of me. It took 30 minutes of my hour lunch to order and get my food. They would only take one order and wait to fill that order before they would take another order. I love Wendy's food but if this doesn't get any better, I will not go back!

Alamosa Wendys has a manager named Loren.she is very rude get her out.she treats fellow employees very bad

Randal martimez
from Alamosa, CO
There are two managers at alamosa Wendys.that are very rude to employees.Loren and audra.I feel you guys need these two gone asap.maybe a full investigation with employees involved.handle this or ill have to go visit my friend vice president of your store.ode like to see these managers gone

David Fauteux
from Glastonbury, CT
I ordered 2 double burgers and they had a fishy smell and taste. It was not very pleasant at all.

Marcia brack
from Bedminster, NJ
Liberal Kansas Wendy's has loud, & annoying hip hop music playing. Food is not palatable.

patricia Desh
from Bethlehem, PA
The food was fine and the service good.My complaint is about one of the workers.We must have been there at 4 for a change of shift.We saw a older female standing outside smoking when we got there.While we were in line this women came into the restaurant went behind the counter and started changing her clothes.She took her coat off and a shirt she had on ,under that she had a tank top on.She put on her Wendy's shirt all this while her clothes she just took off laid on the back counter where the food was being made.She took out hand cream and other stuff out of her purse and laid it on the same counter'Then she flipped up her hair and put it up still while standing where the food was .No one said a word to her as she started to work and never washed her hands..This totally grossed us out but since we all ready ordered and paid we were stuck eating there.I worked in the food industry for 25 years and if the board of health was there Im sure you would ofhave been cited.This was at the restaurant on South 4th Street in Allentown pa.

My complaint rate was a one meaning this being the worst it could be. Today is January 25, 2019 around 1:15 PM I stopped at the drive through to grab a sandwich and coke for lunch. I ordered a Baconator and a small Coke. After I got on the highway about 15 min down the road I started to eat my sandwich, when I unwrapped my sandwich I could not see any bacon so I removed the top of the bun and I then found the bacon any other time I get this sandwich there 3 to 4 slices of bacon sticking out both sides of the bun, well this time there was only a half a strip of bacon in the center of the sandwich. I was a far enough down the highway that I was not going back. I would give you my order number and store number but I didn't even get a receipt. Not very happy.

Eric Johnson
from Broomfield, CO
Again we went to one of your Restaurants for lunch at 10:30 ( they open at 10:00} in Westminster, Colorado #00008808 when we ordered
I asked if they had baked potatoes I was told they would be available at 11:00 am. This is not the first time we were told the baked potatoes
were not ready. I would think since the restaurant would have the baked potatoes ready when they open. Eric Johnson

jennie norred
from Germantown, MD
To whom this may concern my daughter was employed in your store on highway 142 in Covington ga. During her time of
employment she has went in 15 to 30 min before her scheduled time and staying anywhere 15 min to and hour after her shift ended waiting on someone to cover her. She has never taken off except for medical reasons that involved myself or her children. The other reason for this complaint is I have seen employees buying food and not paying for it . I have seen managers buying for certain employess and cashing it out without holding the employee resposisible. There is one instance where I know an employee was accused of stealing from a cutomer and to our knowedge nothing has been done to her and she is a manager. My daughter went from 30 plus hours down to 21 and when she questioned why she was told it was because she took off time to be with her daughter and did not come in the store to work it out but I would like you to know she did contact a manager ,but because she talked to night manager and the night manager did not relay message to day shift my daughter was written up for no call no show which I believe it totally wrong. She has been yelled at by other employees as well as the managent I fell is totally wrong. The employees and management staff I personally think need to be looked into imedately. She has also been told by the scheduling manager it is easier for her to keep her of the schedule than it is to work her in which I do not believe is right. If someone could contact me through email I would greatly appericate it thanks again a dissatisfied customer jennienorred@ymail.com

Yvonne Prince
from Ft. Pierce, FL
On my way from work about 11:30 pm stop by Wendys orders chicken nuggets 6 piece combo ate about 2 fries on my way home dump the fries out the bag into a paper plate notice something dark in my fries and it was roach nasty disgusting never seen nothing like that nuggets was fresh fries wrinkled warm not fresh at all who does that I spent my money thinking lm going to njoy my food and a roach in my food.Call the store spoke to the manager about situation she says I come more fries her name Veronica I said are you kidding me l jus hung up bad business

Jean Clark
from Salt Lake City, UT
Ordered 4 items and got 3. No chicken nuggets no receipt. Took long time to get order and still wrong. Seemed very disorganized. Lots of 2 stars. Don't think even corporate cares about service, Store was Murray UT 5600s 900E, Tried calling them 2 times but wouldn't answer.

The Paoli, Pa Wendy's is a disgrace. There were bags of garbage out back while cars were in line. they ran out of restaurant picking them up and running to dump to our right. This was not and has not been a pretty site. I suggest you look into who is running this. It seems like just a place to bring in few bucks. Wendy's has always had quality food. I literally left the line after witnessing the workers coming out running bags to dumpster and back in to work with food -

George Wagner
from Willow Springs, NC
This complaint is for the Wendy's in Clayton rt 42 beside I40. I have had many issues over the years with the speed and service of the place. Many times over the years I have also arrived home to find that there were missing items in the order (Almost always drivethru). I like your chili and have had many issues there too. I have MANY times arrived home to find small portions in the large chili. I got into the habit of telling the order taker to properly fill the chili. That has worked hit or miss and today I have had enough. I ordered 4 large and asked them to be properly filled. Well all four were well low. If I have had this many issues over the last handful of years I can't imagine what the numbers are of others having issues. Anyhow I included a pic of the first one I opened and they were are the same.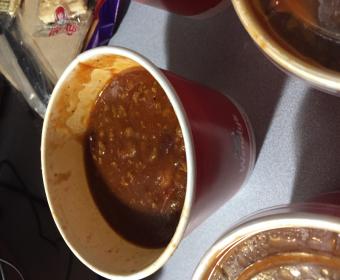 Candice Ray
from Indian Trail, NC
I purchased your Wendy's chili, in fact two large containers.. I took home and on a cold day today, January 21st, I warmed up a bowl of the chili . As I proceeded to enjoy it ended with the first spoonful in my mouth. Something was touching my lips and as I began to chew I notice again something feeling like a string and thought, Oh!!! my God!!!! it's a hair in my mouth. I began to take my hand and go towards my lips searching and feeling around my lips and as I found and pulled .. kept as this wentvon for 2 minutes are more.. I'm slowly pulling ...out came a long enough string or blonde hair.. This was so grotesque that I ran to my bathroom and throw up.. I have never , ever had such and experience.. I have the hair strand or some kind of thread caught in my mouth in my throat trying not to swallow.... so upset, angry and disgusted that I felt like turning it into the health department. In fact it appeared to long too miss.. I must have cleaned it up pulling it out of my mouth.. I rapped in kleenx and placed on my kitchen counter and used a sticky note back ground to see for myself what it was... I have a witness to my findings, it scared my family... I have not eaten Wendy's in 20 years.. There was a decline in cleanliness which was and issue in many locations I observed.. years ago... I happen to be teaching on a College Campus (UNCC) in Charlotte NC .. a few weeks ago and the student union had a fresh batch of Wendys chili and I was encouraged by management to try, it was amazing. A week later, I thought I'd try your Wendy's chili' in my community were this incident occurred, I would be remembered and known on this past Friday after a 9:00 movie , because I requested at the window more beef . I returned this time due to a visit with a girlfriend weekend outing on January 12th...revisiting this location on January 2Ist I proceeded with caution ... this store needed a face lift, the placed appeared clean and I trusted you again.. I was given nothing but beans on the 12th with friends and not enough beef in the chili.. so, on the 21st I teased the workers at the Wendy's windows drive through about the chili having nothing but beans previously.... as my personality is light hearted with young people... they were not pleasant, not happy to be there, or didn't appreciate my concern or request.. as and educator retired, I noticed behaviors that they were not happy about my asking for more beef . Being the customer , I felt maybe I must have been getting them in trouble , hoping not to offend I thought it was okay to ask for more.. .. I even ask for the manage with a pleasant smile.. I was ignored, so after getting two containers I was grateful and over and over I thanked them all.. I tried to make peace...PLEASE, DON'T attempt to give me passes or free meals.. This place needs a sanitation clean up.. as I reflect after this issue.. I wouldn't trust going back there again.. after this experience. I'm not blonde or had eaten any of the soup until today..January 21st.. around 7:30....This was just unexceptional...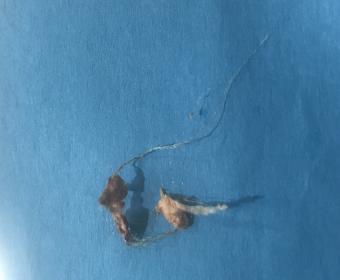 Daniel smith
from Alamosa, CO
A manager by the name of leoran.is very unprofessional.she puts down her fellow employees.instead of teaching them proper.she yells and belittles them.she needs to be gone asap.if this complaint doesn't get her fired.I'm going to a higher person.

WENDY'S ,Amherst NS.The Manager is very immature,his name is ADAM WEATHERBEE,he does not greet visable minorities with respect,he walks away from them when one arrives at this location and has an Employee wait on the visable minority,also other Management have hired employees and ended up living common-law,which could cause a conflict if the relationship did not work out,one manager,Shelby Crowe,had an affair with a Employee and left her husband for this Employee and now live common-law.This ESTABLISHMENT HAS A BAD NAME ,THEY HAVE NO code of ethics,IF A cUSTOMER HAD A cOMPLAINT,THE COMPLAINT WILL NOT BE ADDRESSED BNECAUSE OF THE common-law RELATIONSHIP.adam wEATHERBEE IS AWARE OF THESE RELATIONSHIPS,BUT FAILS TO ADDRESS THEM.i FEEL THAT IF mANAGEMENT ARE GOING TO DATE/LIVE COMMON-LAW WITH AN eMPLOYEE THAT ONE SHOULD BE LET GO OF THEIR DUTIES.tHIS IS A SMALL tOWN,AND CUSTOMERS WILL STOP PURCHASING DUE TO WHAT HAS BEEN GOING ON,also I WOULD LIKE TO ADDRESS AN INCIDENT THAT TOOK PLACE WITH OUR mla,elisabeth -smith mcrossin,.Amherst N.S. she was verbally attacked and threats made towards her and another female customer,ADAM WEATHERBEE failed to address this issue also.THE AMHERST TOWN POLICE attended by one Management,Shelby Crowe was scheduled Manager that day and failed to call for help,it was a disturbing incident and not a safe envirionment for othere.I feel that this man should be removed from his duties,and if other Management are dating/common-law,they should be removed for the safety of the company and customers,it looks like a pick up joint in AMHERST NS.ALSO one Manager DONALD MIllie fails to do his duties also.I have no intentions of returning to this ESTIBLISHMENT whatsoever,due to the fact of it not being Managed in a Professional manner,and ALL people should be treated equally by The District Manager,and someone should have contacted our MLA about her experience.Thank you for taking the time to read my complaint.I trust this will be addressed and this relationship thing be resolved,it just doesn't look good whatsoever.There must be a CODE OF ETHICS in the workplace with your Company.There is only one Manager who does her work,and does not date Employees and her first name is BERNICE.She helped MLA,MCROSSIN the day of the violent episode at Wendy's,she should be given a thank you for her compassion towards our MLA.I do not wish to be contacted,because I will never go back,nor take my children there for safety reasons and the discrimination your D.A. shows towards Africian Canadians.

There are two managers at the alamosa Wendys that are cousins.plus they work same shifts.is this not a violation of policy

Thomas Nelson
from Columbus, OH
This is my third outreach to Wendy's demanding to know why I was refused service at the Tuttle Crossing Blvd Wendy's. I gave up on waiting at the speaker, pulled around to the window, attempted to give my order and the lady stated I could not bypass the two cars who were behind me. I explained I had waited at the speaker with no acknowledgment and finally pulled around to place my order in person supporting my right laid out by the ADA. I was told to go back through the drive through if I wanted service. I refused. The cashier stated there was only 3 employee working at the time. Unacceptable. Unacceptable that I have not been contacted concerning this issue.

Vera Shaver
from Schenectady, NY
I had dinner at your Wendy's tonight on Erie Blvd Schenectady NY it was the worest experince I have ever had at Wendy's they gave me the wrong sandwich three times not just once and my french fries were very cold I'm very upset and unhappy with the service I got tonight.

Annette Souare
from Akron, OH
The service was horrible. My order was incorrect. The food was cold. It shouldn't take 25 minutes to get food from a fast food restaurant.

Josh whipple
from Enfield, CT
I went in to the East Windsor, Connecticut, Wendy's, and I Oder 4, 6 pc nuggets and I only get one dam 4 pc nugget. And this lady sue is so dam slow and I just walked out. This is bull shit and I don't think I'll ever go back that slow ass place that can't take my dam Oder right. And she is swearing behind the counter with kids in front of them vary Unprofessional. You mit want to do something about this. Ppl I k have the same problem. I'm not happy.

April Gearhart
from Redford, MI
Hello I went to the Wendy's on South Wayne Rd in Westland they completely messed up my order ,and were just very rude when I went back to have my order fixed. Every other time I go there they are just not friendly. I spend a lot of money here and don't need this kind of treatment.

Cindy Villani
from Mobile, AL
I work close to a Wendy's and have frequented this particular location over the years. I went there yesterday 1/15/19 for lunch and was highly disappointed. The quality and service has gone down hill over the years. Not sure if it is a management change but I was not satisfied. I just want to share my experience from yesterday. I went through the drive thru about 1:30 it was very busy, cars were backed up on to the street. There were also people going inside to order and dine in. I waited patiently and placed my order. When I got to the window the man that was working the window didn't offer the customer service I am used to. First he wasn't mean but he wasn't pleasant either. When he handed me the bag it was very greasy at the top, wrinkled up and had a whole in the bottom of the bag. I questioned myself it looked like it had already been used. He gave me the wrong sauce for my nuggets which I didn't realize until I was driving away. When I returned to my office and sat down at my desk to eat the quality of the food wasn't what I expected. The fries were over cooked and the burger wasn't cooked all the way there was pink inside. It was very messy. The nuggets were the exception they were decent. I am hoping by sharing my experience it will somehow improve this location to step up their game and make it a better experience for future customers.

JewlzBidondo@gmail.com
from Dallas, TX
I just went through Wendy's on Main street in Kansas city. Bought a Harvest Salad. Got back to my job to eat and pulled my salad out of the bag.
Opened it and there was nothing but lettuce 2 small pieces of a red apple a small piece of bacon and half a piece of chicken on top. In the bag
with it was a bag of croutons and Pomegranate dressing??????? WTH did I pay 7.00 for? this was not the Harvest salad. My Harvest salad comes with lettuce, red and green apples, candied walnuts, Feta cheese, cranberries, cut up chicken and Apple cider vinegar dressing!!!!Damn!!!! I threw it away cause it was not good.I will never go there again for this!!! Not sure I would go back for anything. But I would like my money back or something cause that was a 7.00 salad??I love this salad just not at this store....

Sharhonda Thomas
from Atlanta, GA
The worse drive thru ever sat In the line for 15min second car to the speaker that's bad business

CCL in PA
from Huntingdon Valley, PA
This company is by far the most racist evil company ever. I was told because I am not the right color and older I could not be hired at Wendys in Horsham, PA the Dist manager spoke of hating veterans and said Vets and USA is worthless. The Corp office agreed with her We need to stand together against Wendy's. Also to make it worse when our order was messed up the Horsham, PA Wendys dropped food on the floor and re used it.

l. richards
from McDonough, GA
WENDY'S 57 KEYSFERRY ST. MCDONOUGH GA 30253. THE FROSTY MACHINE IS NEVER WORKING. BEEN TRYING TO GET A FROSTY FOR A WEEK AND ASKED THE EMPLOYYEE WHEN WILL IT BE REPAIRED/WORKING AND THEY HUNG UP THE PHONE ON ME.

Christine Hackimer
from Dublin, OH
I went to the eendys on cottman and bustleton and got 10 burgers i got home my husband took a bite of his and there was a piece of plastic in it and i called that location and the manager said to what is he is supposed to do ugh im done with that location

Eric Johnson
from Broomfield, CO
We ate at a wendys restaurant today ( not the first time) The restaurant had been open for an hour I ordered a combo I wanted to get a bake potato
instead of the French fries. On several occasions we have been told that the Bake Potato were not ready so I Took the fries.
The fries were not very hot. What I don't understand the restaurant opens at 10: 00 am we usually have lunch at 11:00am I would think they would have baked potatoes ready. Like I said this is not the time this happen. Eric Johnson

Rhonda Becker
from Freeport, IL
A friend and I visited the Wendy's Restaurant #00005303 at 6390 E. State Street in Rockford, IL. We took the survey which registered our complaints and received validation codes. We both live in Freeport, IL so returning to the Wendy's in Rockford within 14 days is not convenient. And why would we want to return after receiving poor service? The staff was unfriendly, she got our orders incorrect initially, the wait time was too long, and our food was cold.
A few minutes ago I tried to "live chat" and the screen stopped working. Then I tried to call customer service which was a joke!

Jon bainbridge
from Lorain, OH
I'm 80 yrs old and have been going to wendy's every since they opened. I went to the new Wendy's that is in Oberlin Ohio. I waited in line for 10- minutes because the people ahead of me had trouble ordering with the automatic order system. When it was my turn I told the cashier that I didn't want to use that system. She told me I could not order the old fashion way. I left Wendy's and went up the road to Pizza Hut. They were glad for my business. I'm going to miss going to Wendy's after all of these years.

Arlene Stevens
from Richmond Hill, ON
On January 5, 2019 I took my grand children and daughter and son in law to wendys for lunch. We ordered a wrap ×2 bacon maple home style deal Jbc sm. Fries and frosty plus 2 single cheese burgers combo. And chillie plus drinks. As we sat to enjoy our meal I became very concerned and frustrated with what I saw in my burger the meat was not cook it was red raw. Looking at my daughter not to alarm her she checked her 7 yr. Old son and found the same her husbands again was the same 3 burgers not cooked raw meat. Taking them to return for replacement cooked burger. After she returned opening up the burges finding that two were cook and the 3rd was not again returning it. The burger came back finally cooked, my daughter felt that they blamed her with the looks and not one person said sorry or apologize. This was not my idea of a fun experience at wendys. I have a copy of my receipt if needed spending in total funds of $46.07 I was thankful that my grand son only had one small bite off the raw burger and didn't become seriously ill, as for me I sufeared 2 day of sick filling uneasy stomach problems my son in law was fine but this situation could of been a hole lot worse if we hadn't noticed that the meat was raw. Please respond to my concern. And what will to prevent this from happening to other people, who may not be as observant as we were
Arlene Steven's luckie@rogers.com

Rosemary Harris
from Pittsburgh, PA
I wish I could give this Wendy's 0 stars! This is by far the worst Wendy's in the city of Pittsburgh. I went there last night 1-6-2018 around 7pm. I placed my order army the drive thru. I order two JBC meals, small chili, child baked potato, and Asiago Chicken sandwich. The guy at the first window was sitting down on a stool with another guy standing there talking to him, no greetings, at the second window the boy looked like he did not want to be there. He gave me my bags I asked for chili sauce he handed it to me. I pulled off something told me to park and check my bags yup they messed up my order no chili and no Asiago Chickdn sandwich. I go inside with my receipt. There was about 5 kids sitting in the dining area with no food chatting it up with one of the employees, two was sitting on the table lough talking and laughing. I get to the counter tell what happened the boy just took my receipt without saying anything the other guy standing there says "I'll take care of you and asked who made my order at drive thru"...I wait about 10 minutes to get my order while waiting the one guy was giving a friend free food burgers, fries, nuggets and cookies right in front of me without hiding it. The manager she's staying right there it's hard to believe she did not see what was going on. The workers was back there throwing stuff at each other, laughing, joking around like there wasn't a line wrapped almost around the building. I'm done with this Wendy's. The new Ralky's will be getting my business once they open in the spring/summer. Oh yeah that JBC no tomato's and one piece of bacon they split into two pieces and food was lukewarm probably since I had to wait for my food they forgot to give me.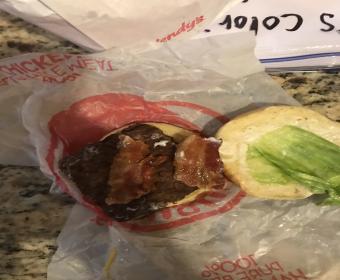 I love Wendy's, but why are the burgers so excessively greasy? The store in question is in Sparks, NV. 2889 Northtowne Lane. This is not a joke. Wendys is my favorite burger joint. Please fix it.

Rhonda Weigandt
from Germantown, MD
I went through a drive thru that I have been through many times and Have been a customer of this Wendy's many years myself and my family they have a policy that they will not interchange any items on their 4 for 4 dollar menu all I wanted was a small fry instead of chicken nuggets exchanged and a big deal was made about it and I was told I could not do that.I called the Wendy's customer service number and was told the same thing so I asked why not aren't the fries cheaper than the chicken nuggets and the Woman I was speaking to actually looked it up and said the small fries are $1.69 and the 6 piece chicken nuggets are 99 cents.I asked her for the company she said yes well that's the customers price not the companies.Please Wendy's do what You say and treat Your customers right the lady I spoke with said she would still file a complaint What good will tha do when even she was just out to try and prove Me wrong.I and My whole family will go somewhere else besides Wendy's now .
Thank You
Rhonda M. Weigandt

Rhonda Weigandt
from Germantown, MD
Wendys corporate was of no use to complain to the Woman I spoke to was nice but one sided about her views and out to prove I the customer for many years was wrong.I ordered a kids meal and a four for four meal simply wanted to interchange the chicken nuggets for a small fry and was told that I couldny do that at the Wendy's restaurant and by the lady I spoke to from corporate.I asked her about the cost if the fries were more expensive than the chicken nuggets for the company she actually looked it up and said the small fries are $1.69 and the chicken nuggets were 99 cents now that is for the customer not the company really Me and my family are done with Wendy's she said she would still file a complaint what good would that do Wendy's.
A very unhappy long time customer
Rhonda M. Weigandt

Diana Brown 4630 W. new market road Hillsboro ohio 45133
from Hillsboro, OH
at your Hillsboro Ohio store, Sat. night I went thru the drive- thru about 6:30 pm and got the worst meal ever. I ordered a double - large fry and a large Ice tea. The hamburgers were burned beyond burned (crispy edges) and the fries also had been left under the lamp way too long, I could not eat any of it. The tea was fine. I wasted $10.29. I have always enjoyed Wendy's food before this. Your crew needs to be told DON"T serve food a dog won't eat!!! You could look at the hamburger and fries and see both were not good to serve to anyone. I was totally disappointed and left your store hungry and then mad.

Sharese Newson
from Atlanta, GA
On 01/05/2019 I went through the drive-in and ordered a large chillie then proceeded back home to where I had ate the bowl of chillie then fell quietly asleep. Upon waking up my lips were numb and I immediately looked into the mirror only to notice that my lips had swollen to an alarming rate this allergic reaction forced me to spend almost $ 100.00 on products such as antihistamines and other herbal products wich helped aid as antyinflamitory on01/06/2019 at exactly 1:48PM I returned to 5115 W Colonial Dr and spoke with the manager whom was very unpleasant and didn't care in speaking with me about my situation.The only substance in which I am allergic to is pork and I've noticed that there had been chillie red beans as well as pork and beans mixture inside your bean packages. I'll have you know that I am highly allergic to pork products and this incident could've taken my life.I can be reached at (321)430-9450

William Lundquist
from Minneapolis, MN
I had occasion to answer your TV ad and went to your restaurant at 9628 Lyndale Avenue South Bloomington, MN to place my order for your 2 meat stacked hamburger, soda pop, French fries and chicken chips on January 6th .
This was one of the worst meals I have ever purchased anywhere. It was Sunday evening about 5:00PM and the place was empty of customers. I ordered the above meal and took it home. On the way home I began snacking on the French fries. They were warmed up, limp and not pleasant to east as well. When I got home I found the chicken chips to be partly warm and likely reheated also. They tasted lousy! I threw the fries and chicken chips into the garbage and began to eat the hamburger. That was another experience that you need to know about. The meat was firm, over cooked and dried out as if it had been kept in some warming oven and simply put on the bun, warm and firm…it was tasteless. I did eat the burger but it was a terrible experience and very unpleasant to eat.
I tell you this not to get any apology or free food coupons but to let you know of this inferior food service to the customer. You can expect sales at this store to drop off significantly. If I was a store manager and experienced this food served to a paying customer I would be forced to fire anyone that had any part in serving this garbage.

Kathy Brammer
from Bristol, CT
I received a gift card for Wendy's for Christmas. I live in Marietta Ohio and the last two times I have gone thru the drive thru, I have not been satisfied at all. I work midnights at a hospital and I went thru the drive thru around 10pm and asked for a Spicy Chicken Caeser Salad with an extra dressing. At 1:45am when I took my break I went to eat my salad and they gave me two crouton packs and NO dressing. I went online to register a complaint and I needed a restaurant number and that didn't work because I never get a receipt. I even asked for a receipt because of my gift card so I would know how much is left and she just told me, didn't give me a receipt. At this point I don't think I would recommend this Wendy's to anyone.
Sorry, I thought I was done having to check my bag everytime, but I guess I'll have to start.
So I would have to rate this a 2.

Henry Barsky
from North Stonington, CT
Here is my complaint as written on a review submitted to GOOGLE maps.
https://goo.gl/maps/tzCouR8ASTF2
If this does not open I can resend via email. Please advise.

Ron G. Anselm
from Leeds, AL
Went to the Wendy's restaurant in Gardendale, Alabama drive through and ordered two regular hamburgers. The girl working the drive through window said the order would cost $8.00 and some change. I was stumped for a minute with the cost for just two regular hamburgers and repeated myself and said, "No,I am ordering just two regular hamburgers." thinking she misunderstood me. There was no response from her once I repeated my order again and I finally said - "Forget that order just give me a number one". She sounded a little upset I changed the order but took it. I thought for a second to myself and didn't feel comfortable using my personal credit card and decided to leave the drive through line.
Either that restraunt needs a lot more training or there may be the possibility of some shady stuff going on there. Either way, I don't plan on going back to that restaurant again after my experience. Does Wendy's really charge over $8.00 for two regular hamburgers?

Lissa Kontes
from Parma, ID
We went to the Wendy's on 10th street in Caldwell, Idaho today for lunch. They were busy with a long line waiting to order. I told my BF, " there is
a line, going to be a while." There was one person taking orders, he would take 2 or 3 orders then stop and work on getting food put on the trays for people to pickup their orders. So the line was not moving at all. We stood in line for 20 minutes before being able to order. In the meantime, more people were coming in making the line even longer.
The soda machine was practically empty, only had a few choices because no one had bothered to refill the canisters of the drinks. There were no napkins, had to get them from the counter person. There were fries all over the floor that no one bothered to clean up, tables were dirty, no one
had wiped anything down. It was just dirty in there. If it would have been my choice, I would have left after walking in and saw the line, but it wasn't so we stayed.
We had the same problem there a few months ago, but BF wanted chili so we went there. We will not go back ever again. Even BF agrees with me this time. The help was terrible, the store was dirty, the restroom (women's) was dirty. I used to like Wendy's, not anymore. The food has gone down in quality, the service is not good, and the place is filthy dirty. The help is a joke, talk about incompetent people. Young kids that don't give
a crap if things are right or not. It amazes me that people still go there to eat. YUCK!

ron
from Merrickville, ON
Yesterday, I drove the one hour to the closest Wendy's from our house for my favourite burger combo. To my great disappointment, the restaurant was closed with blinds covering the windows. To my knowledge, their was no public warning of the closure. There was a note on the door of Wendy's saying to "watch for our new location on the internet." No date was suggested for when this new location would be opened. The owner of that location should be ordered to post a sign indicating where the new building was located and when it was supposed to open. Myself and other customers have no idea where it will be or when it will reopen. I'm sure the late Dave Thomas, would not be pleased, if he found one of his resaurants left abandoned and kept his customers in the dark as to its new location and target date for opening.

Lucy Galli
from New Kensington, PA
I stopped at Wendy's in New Kensington/Lower Burrell PA 15068 at midnight on 1/5/19. I ordered chicken tenders. I realize that it was late at night but nonetheless your product should be edible whenever your restaurant is open for business. The choice of sauces were not offered to me-I had to ask what my choices were. Then the food was cold and hard. And guess what?? NO SAUCE! I am expected to do my job up until the end of my day. Your restaurant should do the same. Just awful food and a waste of almost 10.00.

Jim Gobler
from Eau Claire, WI
Your Eau Claire, Wisconsin store should be closed. YUCK!!! Not deserving of a star.
You can contact me if you want to talk about it.
I'm done with it and I'm never going back.
Jim 715 214 3855

Wendy L powers
from Detroit, MI
Bought a choc frosty today they actually gave me a vanilla one only half full. Service was very poor, drive thrust girl rude. Very displeased will not go back 4086 fort St linkin. Park mi.

Adriana Santana
from Miami, FL
First it took forever in line, they didn't have a full portion of the apple pecan chicken salad so I opted for a small and a small southwestern chicken. When I got home there was no chicken in either salad. It was late and I just didn't have the time to go back. Service was terrible. Wendy's in Miami on Flagler and 97th.

Tracy Murpht
from Kansas City, KS
Last night, I went through the drive thru to get a burger and a small diet soda. I pulled up the window and was handed a bag with a sandwich and fries no drink. I told the young lady that it was the wrong order. She gave me a look like I was an idiot. I then got the right sandwich and my soda. The cup was filled pretty much to the top with ice. Definitely did not get my money's worth on that trip. I will not be heading back to a Wendy's anytime in the near future.

Marge Kochevar
from Pueblo, CO
At approximately 5Pm on 1/4/2019 we went through the drive-thru at the Wendys on North Elizabeth in Pueblo, CO ordering a #1 and a #4. When we got home and I bit into the #1, the meat was RAW. I mean RAW, not pink. I needed to cook the meat before I could eat it. I really had a hard time then to even eat the sandwich. My husband's #4 was cold and had to be reheated.
Have feedback for Wendy's?
Thanks for your feedback!
Sorry. Please try again later!