Wendy's
Wendy's Complaints Continued... (Page 4)
1637+ reviews added so far. Upset? Call Wendy's corporate: 614-764-3100

Linda Milan
from Mountain View, CA
I waited in the drive thru from start to finish for 26 min and 42 sec. I was told that they could only take one order at a time meaning, take an order and finish it before they could take another order. The chicken salad was poorly made; no cheese.
Told only three people at work. Suggestion; close lobby and keep drive thru open. Horrible service!!!!!

Wendys at the 7900 block of Winchester stop taking orders at 12:30 on Friday night. I pulled up to this location thinking i had unti 1:00. I pulled up to window to order at 12:30 and no response. I pulled up to the second window amd there were two ladies one with hair braids(long) and one younger lady with hair pulled up in a ponytail, i blew my horn neither lady wouldnt even recognize me blowing and asking were they open. Totally got ignored. Very unprofessional. And why would they shut down 30 minutes early? Very upset. Thank you.

Kylan Graham Daugherty
from Rock Island, IL
I went to Wendy's tonight and am very disappointed in the quality and service I got. The burgers (both of them) that my mother and I got were poor quality, fairly bland and not really hot. The fries were stone cold and probably sat out for hours. They also didn't give me my receipt when I paid either, so I couldn't even do the survey and mention it there! I bought 2 #2's (Baconator combos) and paid $20.44 and am extremely disappointed.

James Holmes
from Atlanta, GA
Visited the Wendy's in Camby Indiana on Friday night and they didn't close till 1 but when me and my family showed up to get some food 15 minutes before closing all the lights were off and they did not respond on the drive thru speaker. Very dissatisfied!

Dennis Ruebush
from Chicago, IL
Last 3 weeks i have given up and left the macomb il wendys. The line for ordering never moves. Employees move at a snails pace. No sense of urgency or work ethic.

Tammy Elder
from Grand Ledge, MI
This is now the second time that Wendy's not only screwed my order up but was rude. I let the first time go and chalked it up to a bad night, (that happens, I get it). But, I attempted to place my order and heard "hold on". Another employee came on and asked what I wanted, I again attempted to place my order and was told to "hold on". Finally I placed my order and clearly stated what I wanted, due to previous mistakes. I came home after not eating all day and tired and it was wrong, again. I believe I mentioned all day, hungry and tired. I was not going back out so I ate my fries. Please tell your employees to listen to what they are being told and I for one will not to say "the customer is always right", they are not. But, please just listen and be nice...please, thank you and sorry for the wait is just common curtesy.

We have been to the Lewisburg Tn Wendy's twice which we had horrible service. Fist time the person taking order could care less if she was working. Repeated our order several times and when we got order it was completely WRONG.
Second time ordered chocolate frosty that we had to drink. You might want to hire/train your employees that without customers their is no Wendy's. You could end up like Bojangles that was there. Out of business. Won't darkness the steps again. And believe me word of mouth is huge!!

So.....I went through the drive-thru not one but twice this week....big mistake because both times our items were missing!!! It's pathetic that one needs to check the order before driving off!!! Lesson learned....Tuesday and today, Friday, after getting home and calling, no one would answer the phone. I am not happy with the inconvenience of having to pay for missing items!!! During lunch many of us don't have time to deal with this crap!!!

debra prazeres
from Virginia Beach, VA
my wife gets a certain amount of time of for lunch... today she went to the wendys at Sam's Circle 2165
1524 Sams Cir
Chesapeake VA 23320-4693 and she had one person in front of her she stepped up and the crew just went on doing whatever and ignoring her except the ones that looked at her and were smiling at her like it was funny that they were ignoring her ... after 6 minutes she left the wendys is this the service we can expect from wendy now..this was a big shame to be treated in that manner

Pamela Poulsen
from Las Vegas, NV
Went to Wendy's last night. Had been some time since I visited, but wanted an apple bacon salad, cheese baked potato and chocolate frosty, sounded so good. The location is West Cheyenne at Rainbow Blvd, Las Vegas, Nevada. I cannot give the store number because, even after asking 3 times for a receipt, I was never given one. It was approximately 5:20 p.m., presumably a "dinner hour" for any restaurant. I went inside to place my order. I ordered a baked potato and was told "we don't have any potatoes" to which I responded "they are on your menu" and was told "yeah, but we just started some baking and do not have any done now, will probably be 30 minutes." I ordered a small chili instead, an apple bacon salad and a medium chocolate frosty. After a few minutes I was informed that they had run out of chocolate frosty and would I like vanilla. OK, not what I wanted, but will do. When I got home and opened my salad, it was just a green salad, 2 cherry tomatoes and 3 (yes 3) small slices of chicken and some grated parm cheese. At this point I was thoroughly disgusted . How does a restaurant not have popular menu items during prime dinner hour and then still not get the order right?!? It will be some time before i visit a Wendy's again!

Terrible service and the lobby and bathrooms were filthy. One good thing is when requested one young lady came out and wiped down our table.

Jeannie Marrero
from Orlando, FL
On 5/19/19 my husband and I went your store #18005219 to grab something to eat. From the moment we walked in there was trash all over the place. Not just strawberries paper or a napkin here and there but actually trash on the floor. So we ordered our food and right away cashier said there is no Coke available. So we go to get napkins and again cashier goes we ran out of napkins. We were like for real and we left. Never have I experience going to a fast food place where not only was it dirty but hardly any supplies. Trust me when I say I traveled all over even in the not so friendly places.

Barb Sellers
from Indianapolis, IN
Continually gets worse. Todays sandwiches were possibly worst ever. Bun was so dry I couldn't even eat it.

I work for DoorDash.
I ordered a pickup through the drive-through and drove up to the service window.
I used my own debit card by mistake and quickly asked them to void the transaction and use the correct payment method.
The Manager, Marta, told me that "This location doesn't do refunds..."
I've had this problem before at other locations. It's never been a problem; the transaction is voided, the canceled copy of the receipt is provided, a refund receipt is provided and then a new receipt is printed for the new payment method.
I had to get out of my car, show them my DoorDash Bag, show them the app on my phone and only then did Marta agree to do the transaction.
While she had my card to process the refund, she took a picture of my card "to verify that I work for DoorDash"
I've never had someone do that, and because I was on a delivery, didn't press the issue. I did ask her to delete it as soon as she verified with DoorDash that I was a Driver.
This morning, I received notifications about activity on my account.
I haven't checked with my bank, but if I have to replace my debit card, that's at least a week I won't be able to use it for work.
In the future, I will try to avoid using this location. My biggest concern is that my information has been used to make fraudulent purchases.

Steven N Zias
from Syosset, NY
I will start by saying at midnight I decided to visit my local Wendy's. I ordered the Awseome Sauce Chicken cutlet meal, Bacon Cheeseburger plain,and cookie Sundae. Once I pulled up to the pi k up window, I advised the employee that I forgot to mention I had a coupon for $2 off any size combo meal. The employee stated he cannot accept, that I must tell him while I'm ordering or else he cant apply it. Now, why he couldn't cancel my order, reorder my food and apply my coupon is beyond me. I work in the food industry and there's much worse then having to put someone's order in again to make them happy. So ok, I cant use my coupon. I get home, open my sandwich and my bacon is BLACK. Burnt so badly my dog wouldn't even eat it. I took a picture to show I'm not exaggerating. So to sum it up, instead of going up the block to either McDonalds, Taco Bell,KFC,or Burger King I decided Wendy's. I'm very disappointed and feel like my business would be welcomed elsewhere and they would of easily applied my coupon for me. I live across the street and visit this store frequently but after tonight's experience I'm thinking I'll drive an extra 5 minutes to a business that will go above and beyond for me as i do for my customers. Store Address: 5001 Hempstead Tpke Farmingdale NY 11735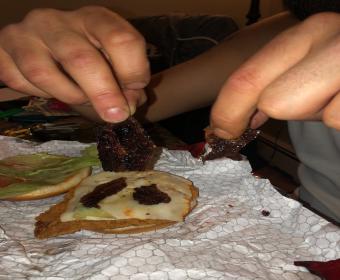 Maleah Murray
from Hartford, CT
Last week me and my family purchased 3 spicy chicken wraps, a spicy asiago ranch club, $5 biggie bag, and a barbecue bacon cheeseburger, when we got home I looked at the chicken and it was extremely slimy, and the beef was extremely chewy and I threw up later that night and I had a really bad stomach ache. I wrote complaints about the situation and I haven't gotten any response back yet.

Kimberley wright
from Gadsden, AL
I went to the Wendy's here in gadsden on east meighian Blvd. Around 4:00pm ordered 3 of the 4 for 4s. 2 jr. Bacon cheese burgers and 1 jr. Cheese burger. With 2 of them we ordered 2 strawberry fantas. We get to the window she hands us our drinks and its orange fantas. My husband said hey I ordered strawberry. She said we out. Then he asked if they had strawberry Sprite. She was very rude and said we out of everything strawberry at this machine. Using aggressive body language as she was saying it. She didn't even give me a receipt. So I guess that I couldn't complain about her rude attitude. Also she didn't give us any straws and I ordered 4 drinks. She handed 3 drinks and 4 frostys without a cup holder. All of this in drive thru. So me and my husband are having to try to hold drinks and frostys without dropping them all in my car along with me trying to drive. That was the worst experience ever I've had with drive thru.

Gp
from Washington D.C., DC
I went to Wendy's last night me and my mother and my boyfriend and the MANAGER was very rude and disrespectful. My mom doesn't really eat out so i was tryna tell her what was on the menus and mind you my mother is also an older lady. The lady was rushing us yelling at us and when my mom finally decided what she wanted the manger replied with "really, 2 junior cheese burgers" and when we told her we wanted our nuggets fresh she responded really rude and was like "Sir we been busy they will be fresh anything else" and on top of that we only got 1 ten piece fresh the other were cold. And we didn't get any sauce.

AMANDA FELLERS
from Greenville, OH
I got lunch for my coworker and I and our complaint is the new BBQ sauce is not the greatest the old BBQ sauce was amazing. Bring back the old BBQ sauce.

I came thru the drive thru today (5/30/19) around 11 am , I had ordered the 4 for 4 large size and ask for a chocolate cookie was asked again if it was the chocolate cookie i wanted i said yes. Got to window to get food told i had to wait for fresh fries waited over 5 minutes for this .Got back to work which is bout 4 minutes from wendys . My fresh fries was not fresh they were cold not done and no salt ,also the cookie i order was not the right one and my sandwich was cold . This was my lunch time i could not take back . I feel when it comes to lunch time customer are in a hurry most people only have 30 minutes . I feel the people that run the drive thru and up front should be your best people your top performers , they know the customers and they get the orders correct . this location is Groveport ohio , They really need the normal employees who runs the drive back on those positions. I also understand that training new employees is important but have your top performers there to teach them .

Yesterday (5-29-19) we stopped at 7:10 pm at the Wendy's drive through in Rogers MN (Store # 00008953) There was one car ahead of us at the ordering station. It was taking so long, we assumed that the person is the car was the problem. They were there for about 10 minutes. When they moved on, we got to the station and were told by the order taker that they would be with us shortly. They got back to us 5 minutes later. We ordered and pulled up to the window and paid. My receipt says it was at 7:26 pm. We waited another 10 minutes for our order that was for 4 people. The order taker at the window apologized several times for the delay saying that they were short staffed. I appreciated his kindness and felt badly for him, but it didn't change the situation. Over 25 minutes at a drive through is not acceptable. There were 3 cars behind us and they all left and probably went to a different fast food restaurant. You are losing customers and probably should know that.

Neca Rivera
from New York, NY
on May 29, 2019 I went to Wendy
s on Third Ave, New York, New York and order. The cashier asked for my name. I told her Neca prounced Nica. She Nica? three times I said yes. When she gave me the receipt it said N***a the N word. It was on the screen as well. As a Hispanic person this derogatory is very offensive. The cashier is Hispanic as well. My co-worker who is African American was very offended and the manager apologized and took the receipt. We were going to make it viral. You need discriminatory and customer service training. I hope he girl gets a suspension and fired. In 2019 we cannot allows this ignorance to happen. Especially when the cashier is a woman of color.

This is the 3rd time this May I have gone thru the drive through. The wait in line is far too long. I understand if it's a busy time, such as lunch or dinner time. However, the wait and service time is ridiculous! Today it was 7:20 PM. Not a busy time. I waited almost 10 minutes just to get up to where I could place an order. I was than informed that they were out of baked potatoes. I told the Wendy's worker, they need to put up a sign letting customers know, as they to are busy and do not wish to wait in line for nothing. While I was in line waiting to place an order at least 4 cars came in and left. We enjoy Wendy's food but are skeptical about going there any more. I've also gone inside to order and get take-out. It's usually much faster than drive-thru, but takes longer than we/I think it should.
Unfortunately I believe this Wendy's will go out of business if someone does management to run the business much more efficiently. I believe it's still open because the product Wendy's sells is loved by many
The WendyI'm referring to is in Lansing, Michigan. It's on the corner of Saginaw HWY and Waverly Road Zip 48917
Subway is next door, Walgreens and McDonalds are across the street. It's in a prime location! One of the busier street crossing in the Lansing area

No complaints on food or service, just wanted you to be aware of your plastic waste. I noticed you have little plastic cups for condiments. Why not change to the paper ones? Trying to save our oceans and animals. Hope you can resolve this. Thank you

Chris seagrove
from Scarborough, ON
Just ordered a baconator. At your drive through Sheppard and morningside location #00006472 I ordered it plain with onions a tomatoes only ( made it very clear exactly the way I wanted because this is not the first time this as happened) what I got was a baconator with everything on it except tomatoes and onions ! I usually don't complain about poor service but this is ridiculous . A simple fast food burger order how hard can it be ? It's the 3rd time this has happen to me at this location . Not that I eat at Wendy's a lot but I can assure you I will not be returning. I'm not looking for any compensation or free meal coupons or even an apology. I just wanted to know that your service is poor . #3273 have a good evening.

The new dipping sauces are horrible. Can you please offer both (old and new sauce) if y'all plan to keep the new version?

Dorothy
from Grosse Pointe, MI
15 mile and groebeck MI
I will not be going back, I have gone there numerous times and I don't think they have gotten my order correct once. Today was the last, 1. I asked for tomato slices to be put in my salad because they put tomato peals (literally) on them, she said yes, got peals 2. Girl at window short changed herself and I corrected her, another girl said thank you, she said nothing. 3. No sour cream in bag, had to ask, got one, told her supposed to be two. 4. Chili for salad was all watered down like soup, not chili. 5. Ordered small frosty and the cup was half full. 6. I called and told the person who answered and she said we don't have small cups so we filled it half way. I said it is the small cup and it's half full. She was just silent. Now I don't know if they are trying to save money by giving tomato peals, watery chili and filling cups half way, but they have lost a customer and I am sure I am not the only one. As I said in the beginning, I have been there numerous times and there is always something wrong and I wouldn't normally bother with this, but I have hit my limit with poor service. Mistakes happen, but most of these are not mistake.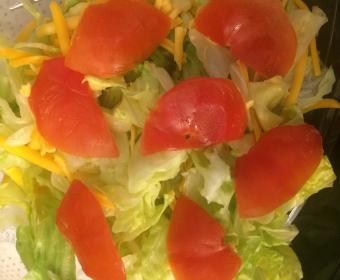 Michellene Hagler
from Ashburn, VA
To whom it may concern . UWE restaurant 4250 nannie Helen Burroughs Washington DC Northeast 219 zip code this restaurant is ridiculously slow each and every time you come inside to the restaurant or through the drive-thru you are waiting over 7 to 15 minutes for orders this is unacceptable I do dashing doordash for a living this is unacceptable it has to be a better way or they need some help with something need new managers is something this this is it's ridiculous how long you have to wait to place the order in in to pick up the food

Ken
from Nicholasville, KY
The Wendy's in Nicholasville Kentucky has to be losing money. 1 of the 2 order lanes hasn't been usable in months. My last time to visit the drive thru at this location I spent over 45 minutes in line only because I couldn't pull away. I counted 6 cars behind me pull away and leave. When I made it to the speaker to order I sat there so long with no one asking for my order that I spoke into the speaker and asked if they were even open, THEN someone asked my order. Rediculous to sit that long in a fast food drive through. That Wendy's is on Main Street in Nicholasville Kentucky

Dunes in at 300 Veterans Boulevard in Metairie. Service was non existent and consisted of the cashier complaining. Orders were promptly taken for two guests ahead of us. When we approached, the cashier shook her head "no" and walked away for close to 5 minutes to talk to another employee. My burger was sloppily made and my companions salad was old and flavorless. But my biggest complaint was the cold fries. This has been the case in every Wendy's I've been to for at least 5 years. Always fried a long time ago and left in the basket hanging over the grease. Not even the slightest bit warm. I guess I'll just go to McDonalds for fries from now on. I guess I'll be getting my burgers there too.
Even the guest in line ahead of us approached us at the soda machine to tell us, " That's not right the way they treated y'all. They have an attitude problem here. While seated to eat my meal I noticed that the type of service changed considerably based on race.

went to the drive thru at 1:30 on a Wednesday afternoon in McMurray pa 15317 ordered a double stack and received a raw burger. i left work to return the burger. when i showed the worker the burgere, i asked if she would eat it and she replied no. i then asked for the manager he turned around and looked at the burger and said what do we have here a raw burger? do you want another one.? i said no and he said nothing. never apologized or offered any explanation why this was ok, so i said well you just can't serve food like this no matter how busy you are. and again he just looked at me. i feel this man should not be ,managing a fast food restaurant. lost customer.

Crowley, LA
Salad was totally brown & old.
Could not eat

My complaint is about your latest commercial (not your food). It shows the Frosty for 50 cents (which is fine), however, I believe you are sending children the wrong message when you show the female jumping in the fountain stealing the 50 cents for her frosty. I don't think that is appropriate under any circumstances. Children (or teens and adults for that matter) should not be taught to steal.
Thanks for listening.

I visited the drive thru on King Street on Kitchener and it was the worst experience I've ever had. I ordered 2 Dave Singles, and a kids meal.
They forgot one of the singles, gave us a spicy chicken burger instead of a cheese burger and the fries were stale and cold. Basically the adults went hungry as we didn't get what was ordered. Not only was items missing, and incorrect but we sat waiting for our food for 7 minutes.
I usually pick Wendy's for their quality of food, after this visit I am not sure I will go back. I feel like it was a waste of $25 as we went hungry.

Anonymous
from Dallas, TX
Happy to no longer be a crew member at the Wendys on cherry lane. The manager favors white employees while calling the black ones niggas. Calling them retarded while being rude and yelling at them for everything. Is it okay to say Neanderthal?

judi koester
from Toledo, OH
after i picked up my daughter from work on 5/26/19 my daughter and i went to wendy's the address is 7351 central ave toledo ohio they were suppose to be open till 1 am,when i pulled in the employee i seen were all drinking pop,standing around i pulled in and it was 11:50 pm i was ready to order and a boy said very quietly over the microphone sorry there not ordering anything anymore,they were just standing all around inside,,so then we was hungry for wendy's so i drove to 4277 monroe wendy's again they closed at 1 am,,i was going to order and the girl said the cashier' is not working and laughed ,,but the kids inside were eating fries,drinking the pop..well off to burger king we went,,we have never been treated like this before at a wendy's we always liked the restaurant because how there burgers ,fries,chicken sandwhich;s are well i guess i will have to go to another restaurant,

Hello, I am a former employee at a Wendy's at Fort Dodge Iowa. I know that they aren't a corporate ran business but there is an incident following one of the managers that work there, their general manager. She has caused many problems with many people that work there and talks about them to other employee's. She recently yelled at my boyfriend also a former employee for coming into by frosties. She yelled at me when I went in about reporting me and told me and I quote "I can't believe you showed your face here after the incident that happened." The last time I reported her she called me and tried to get me to tell her the issue when shes the issue, many workers despise of her. Just recently an employee fell on ice injuring her knee to the point she needed surgery Danielle told the girl she had a job to do, but when Danielle had sunburn on her face she excused herself home. There was also an inccident where she made my cousin who was moving to a different town go buy pant and still come into work because she couldn't find any of her things. There needs to be a change this is getting out of hand and I will keep reporting until something changes. I would really like to talk with Kyle about the situation because he's a reasonable person to talk to.

Again this Wendy's on Hwy 20 in Cumming Ga is out of chocolate frosty at 7:13pm today. I drive 6 miles one way for it and they are out of one of your most advertised products
2535 Westlington circle
Cumming ga 30040

My first job was at Wendy's all you have now is a bunch or arguing black people there. My last visit.

At the store located at Stetson hills and powers in colorado springs, co
There is a black girl there that skimmed my credit card. I reported it to the police but she still works there. I am not going to continue to go to this wendy's until she is no longer there.
today 5/28/2019 at 12:00pm. working the drive through window.

I have called corporate your district manager called me back said nothing could be done about my phone being stolen by their night manager it was caught on tape I need my phone I need a phone and you guys are responsible for this I need something done ASAP

I didnt want to complain but Ive held my tongue for too long. This last visit to wendys on Harding rd (near I-24 Nashville 37211) took 45 minutes from when I entered the store to when my meal was served. 45 minutes. Only 5 people in front of me and 2 of them werent ordering.
The cashier is slow and makes mistakes often....which lead to arguments between her and someone on the food line.
Every time I eat there its a super long wait without an explanation. They dont get that busy. They dont care.
45 minutes today.
they need two people up front.
they need more people in the back OR people that actually work.
This is ridicules.
Im done with Wendys.

Tomise Files
from Hampton, VA
I wish I could give zero stars but you can! I went for a birthday concert and when it was over decided to stop at Wendy's to get something for my husband and I . We were in a whole other state and I made an order and it took forever than when I went to pay for it I notice the order was all wrong! Then so the cashier was holding my credit card the whole time trying to fix my order and when we got to the order right I thought she started handing me stuff and it was still wrong and she was forgetting everything even the drinks. Who forget drinks it's the first thing you are to hand the customers! And then once we got it right and I'm made as hell cause she' rude the whole time! We finally drive off and 2 minutes later I asked my husband for my credit card and he doesn't have it! We turned around and go back to he store I asked her for my card and she tells me she doesn't have it! She gave it back , no you didn't you couldn't get anything right so when did you hand it to us. I talked to the manager and she agreed with the lady and told me to check my car again all rude! I asked her did she had my card to another person Hell NO is what she replied as she sucked he'd teeth and yell and cussed! I called the bank and as I was standing there my card was being used at the same moment and had been used for the same store twice, gas, and like I said they were still using it! How can I be using my card if I'm in front of you! You handed my cars to some others and didn't take responsibility for it and you the manager and your employees were all rude! And god thing I had cash on me and my husband was paying for the trip or I wouldn't have had anything to pay for getting back home or good for the rest of my time there in the state but you guys really turned my trip into a low place. I didn't get anything else from no where in that state just ate at my hotels breakfast and complimentary happy hour cause you made it bad for everyone! My first time there as an adult and wouldn't go back!

Stopped in Wendy's today in Altoona pa I ordered the Hawaiin briscit sandwich witch cost me almost 10.00 dollars and it was pitiful nothing like the picture on the wall. Wendy's should be ashamed of them self for selling that sandwich it was terrible there was nothing on it I should have complained to the manager but the place was kinda busy and I didn't want to make a scene . You as a big company should be checking some of your stores out because they are not making the sandwiches right. That will be my last visit to Wendy's and I will tell everyone I know to stay away.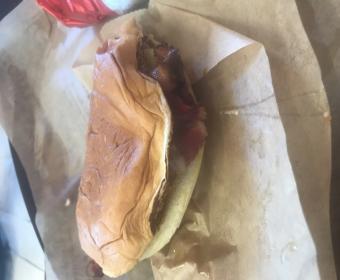 i ordered 5.00 dinner, fries where cold i gave them back ,they where suppose to make me a new order , never happened i also ate cold nuggets after working for 20 hours strait all i wanted is a good meal . I finished my meal and left without my fries. i was pissed off and tired. the floors were dirty with lots of smashed food like it has never been cleaned.i will never go to that wendys again.

Wendy's North Green Street. Morganton, NC 28655 This is a new Wendy's and the service is terrible! Every time we go there, through the drive through the wait is unreal. We were there yesterday, May 26, and waited 20 minutes o get a Carolina classic and a frosty. We enjoy their food and frosties! However, every time we go there it's just wait, wait, wait! We always swear we are not going back and then we find ourselves there again hoping things have improved, but they haven't. We saw 2 cars just pull out of the line yesterday. This service is totally unacceptable!

I specifically took my 5 kids to Wendy's for the $1.99 kids meals, only to get there and the discount was no longer offered. Once we left I realized none of the sauces were included with with the nugget kids meals. We were very disappointed.

Order was incorrect, called store was hung up on. Called another Wendy's for assistance, kind manager offered to help if we brought her receipt ( store was in another town) drove to this store.
A new manager took over for the night shift and refused to help. Meanwhile, I am sick with remains of cancer.
It's a hamburger folks, what happened to customer service, common sense or humanity.
I hope to post this story everywhere, "please don't purchase anything from Wendy's" is my campaign .
I had worked for Chick fil a at one time, and we would've replaced anything to keep customers happy, no questions asked. Yet Wendy's expects a sickly individual to drive all over to no avail....they're disgusting!!!!
Also, the food we did receive looked like it was pulled out of a dumpster (see pics)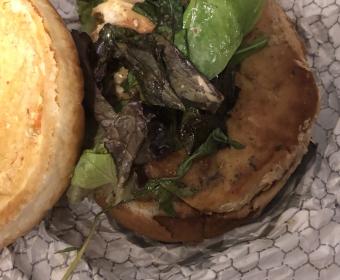 We went to the Wendy's located on Trenton Ave in Findlay, Ohio on May 26th around 4:15 pm. We waited 40 minutes in our car after giving our order in the drive through. When we received our order it was the wrong order. We parked our car and went inside. There was not one customer inside. We ordered 2 hamburgers and 1 order of French fries. It took 4 employees to fix our order. When we left the we could not eat the fries.
The hamburgers were not a quality hamburger. You need a manager at this location.

C Price
from Morganton, NC
Wendy's in Boiling Springs SC restaurant walls and overall restaurant was dirty. Manager couldn't manager because she was working to prepare food. She seemed to be trying but there was a lot going on.

DENNIS MILLER
from Arlington, TX
OUR FAMILY HAD DINNER AT YOUR RESTAURANT ON 5/22/19 AT #00005257 3911 MATLOCK RD ARLINGTON. THERE WAS FOUR PEOPLE IN OUR GROUP. WE ORDERED DRINKS WITH OUR MEAL. WE WERE GIVEN CUPS, AND WHEN WE WENT TO THE DRINK MACHINE, ALL FLAVORS WE OUT. I ASKED THE LADY IF WE COULD GET DRINKS FROM THE BACK WHICH IS USED FOR DRIVE UP CUSTOMERS. WE WERE REFUSED DRINKS FOR OUR MEALS, BECAUSE WE WERE TOLD THAT DRINK MACHINE WAS FOR THE DRIVE UP CUSTOMERS.
I HAVE NEVER PAID FOR A DRINK TO BE TOLD TO GET WATER. THE NUMBER ON THE TICKET #2024
I WANT TO SAY, DAVE THOMAS WOULD BE FURIOUS. I KNOW DAVE FROM FT WAYNE INDIANA, AS HE WAS THE MANAGER OF THE HOBBY RANCH HOUSE, AND MY BROTHER WORKED FOR THE SAME EMPLOYERS AS MANAGER OF THE STORE IN COLUMBIA CITY INDIANA. I AM REQUESTING A REFUND OF $25.96 FOR MY POOR SERVICE.

Mike Lowther
from Cuyahoga Falls, OH
Today I went to the Wendy's at 1266 Canton Road Akron Ohio 44312. I was with my son and I ordered two burgers teo fries and two drinks. After I waited eight minutes for my food it was served to me with my bun torn, the meat in pieces and it was so cold it was like it was just pulled out of the refrigerator. I went to the counter to ask for a full refund so I could take my business elsewhere and got nothing but an attitude and not even an apology. Very bad business moves. Not happy. Not pleased. Lost my business. You need a zero star.

Cathy Puglisi
from Lake Worth, FL
I was at the Wendy's at Hypoluxo & Jog Rds. in Lake Worth, Florida and ordered 2 large chili's from the drive thru. I have always been a big fan of Wendy's, but today I watched as the large young man, a little sweaty, who took my order, also filled my order. He reached for the containers by putting his fingers INSIDE the cardboard cups for EACH of my 2 chilis with his thumb on the outside of the container. He proceeded to scoop the chili. Aren't your servers taught that they are not supposed to put their hands INSIDE these containers that people are going to eat from? I was quite appalled and have unfortunately had my opinion of Wendy's change drastically.
Any comments?

Clark Hirt
from Toano, VA
I went to The Wendy's
Wendy's
9116 W Broad St
(804) 747-3750
Open ⋅ Closes 1AM
On Thursday May 23rd at 1:30pm. I went inside because the drive thru was wrapped around the building. (that should have been my first clue this was not going to be a good visit). I went inside.. I was the 2nd person in line. The person in front of me ordered a salad. I noticed all the flies in the store.. NOT one.. HUNDREDS I then waited 7 minutes for the cashier to greet me and take my order. I had a coupon for $2 off a combo on my phone and she had no idea how to process this. I asked her to check with the manager (who I never did see until the end of my visit and I will explain more about that in a minute). Another associate came up and they both looked at the register as though it was a foreign object. Then they both were like.. oh there is the button for that code. I ordered a single combo. I then proceeded to wait 20 minutes for my food. In the meantime the lady in front of me who ordered the salad was also still waiting. I told the person at the register that I needed to get going as I need to get back to work as I was on my work break. Then mysteriously my food appeared. I then went to get ketchup for my fries and there was no ketchup in the lobby. At this time a lady walked in with a bag of chicken blt's that she ordered through the drive thru. She went to the cashier and asked for a manager and then after a few minutes a manager came forward and looked at the chicken BLT which the customer said were old and nasty... As she was there she started swatting the flies that have taken over the store . (I sent you a picture of just some of the flies that were hanging out in the dining area.. you can probably no less than 4 in that picture).. and this was in the dining room. The front counter was covered. The management there has changed a good amount in the last year... but it has steadily gone downhill... and more recently fast.. I try to go there once or twice a week as a lunch option.. but am more than happy to pay a little more to go next door to Chick-fil-a if this restaurant keeps going downhill. I would hope that someone takes care of the fly situation and the attention to detail on creating meals, and quickness of service all of which I experienced a lack of during my last visit. OH and by the time I left the restaurant.. the lady who ordered in front of me.. still didn't have her salad.. I hope that was detailed enough..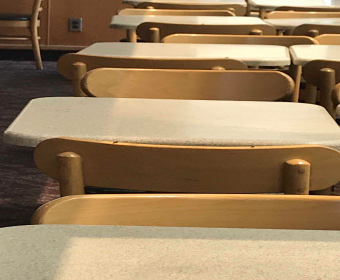 Tyler moore
from Richland, MI
i visited your paw paw location and after what happened i doubt I'll be back. Me and my kids went to go in and there was an employee cussing and being disrespectful outside a vehicle pulled up and the guy stopped and said alex get in so the employee got in ended up leaving and went somewhere else

Took over 20 mins to get my sandwich

Sheila Bradshaw
from Indianapolis, IN
The Wendy's on Racetrack Road in Fort Walton Beach needs New Management! I went inside to place an order while there were seven cars in line at the drive-thru and was ignored for approximately five minutes except for them telling me that they would be with me shortly. They worked the drive-through and was ignoring me the whole time. When I ask to speak to a manager the guy that kept telling me he would be with me shortly said that he was the manager and his name was John. As I was leaving the manager turned to me and smiled and told me to have a good evening! I ended up leaving without my food because I was tired of waiting and being ignored. I called the 800 number with a complaint and they told me they would make sure that the whole crew would get proper training. I'm very disappointed in the way I was treated and will never step foot in that Wendy's again!

kristina groh
from Cincinnati, OH
I have lived near this Wendy"s for all most 2 years, only once when I said no cheese, did I get no cheese, or get what I asked for. 3 times this week, tried to get a frosty, no go. either the machines are down or they don't have the stuff. worst place ever

Charles Swofford
from Madison, AL
Why everytime I go to wendy's I ask for a single with onions and pickles only they can't get it right. Time to stop going to this place

Sheri Kilmer
from Rochester, NY
Wemy through the drivethru fries were cold nuggets were old n cold horriable experience

they hung up on me after asking for pasta. very rude. they said they had my caller ID and i do not know what that means. very disappointed.

Eldon Smith
from Louisville, KY
The bags of roasted nuts served with salads cannot be opened. Please change your source or insist upon them making the package customer friendly.I

Janicqua Johnson
from Ashburn, VA
I came thru the drive thru window and ordered a small fry and six grilled chicken go wraps all of my wraps were raw on the inside and raw the chicken was not cooked. The cashier did not give me my reciept of purchase , my fries were burnt and the manager gave horrible customer service did not care about my needs, complaints. And or uncooked food. Iam deeply disappointed he did nothing to fix the situation all he did was further piss me off.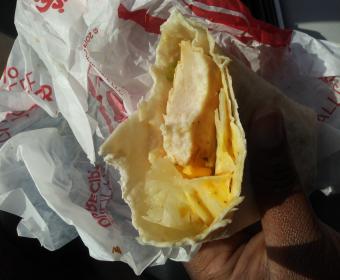 When visiting your East Harry location yesterday during dinner, I witnessed a uniformed manager get his ass grabbed more than once while laughing in full view of customers. The employees all then chose to have an inappropriate sexual conversation, jam packed with nasty words, as loudly as possible. I had my young son with me. I will not be returning to this Wendy's, and feel their behavior should be addressed.

Keith Medema
from Rock Falls, IL
Went to the Wendy's in Sterling, Illinois after our grandsons baseball game on May 21, 2019 and got there approximately 7:30pm. We went in and looked at the menu and waited for someone to come and take our order. Well my wife and I waited and waited for approximately 5 minutes we kept hearing talking and laughing from people in a back room so my wife walked over to where she could see them and asked if anyone could wait on us. Someone told her that there would be someone coming so this girl comes up and very snotty asked what we wanted. My wife said she wanted a small chilli and a baked potato and I wanted a large chilli baked potato and I had a card for a free Jr. Frosty. Well the girl said and I quote " we only have 1 baked potato and were out of chilli and are Frosty machine is broke ". Now this is at 7:30pm when we got there and this place is open until 11:00pm. We left and drove across the bridge to Rock Falls and went to Culver's what a difference fast and courteous service. Goodbye to Wendy's we will never go there again and also we will tell all our friends and relatives NOT to go to Wendy's for the lousy service we also posted are experience on Facebook.NEVER AGAIN WILL WE GO THERE!!!

Ed Cashner
from Holtwood, PA
The Wendy's that is close to our home and over the years we have used two times a week or more has changed they way you get your service about a year or so ago. When you use drive thru there is no fast service any time. The fastest we get service is 25 min. and the last time we waited 35 and didn't get to the speaker box. We left and we were not the only car that did that. And a good part of the time the order isn't right. This is the store off I 83 at Strinestown north of York, PA Some of the people there really care but most don't seem like the customer is just there for their benefit.It will be a cold snowy in the middle of the summer before I stop here anymore.

Felice Rucker
from Atlanta, GA
Visited Wendy's Friday, May 24 at approx 11pm at your establishment in Cayce, SC inside of the Pilot Establishment. The line to order was extremely long. The "manager" (with a lavender wig on) was walking around doing absolutely Nothing, and none of the employees were wearing gloves. The cashier, kylah, was taking orders and preparing orders at the same time. The floor was covered in frozen French fries and needed to be mopped and swept.
The wait was so long that many customers walked out.
I have never had to wait as long as I did tonite for my order, and unless the employees are better trained, I will not visit again.

The Schofield Wisconsin location has been going down hill for some time now but time after time we have put up with their nonsense. Again tonight the drive through didn't work need to go inside. One customer in front of me and they had to get a refund because the baked potato they ordered was unavailable. I waited and waited to order with no drive through working and five workers and it took be 15 minutes to get a order. The order was correct but this place is a mess. Dirty facility, incompetent employees and just very bad experience for me and the customers before me. This happens every time at this location is a disaster - never again!!!!!!!!!!

I was at the Dartmouth,Ma location. I ordered a taco salad and I got home hungry to see nit my salad but some chicken bacon thing. Spent cash and didnt eat. Not what I needed to eat.

27943 Southwest Freeway, Rosenberg,TX 77471
This is the filthiest restaurant I have ever been to. The flies swarmed all over us and glued to my legs. He said they make their salads fresh daily. He lied. My salad was wilted and old.
Wendy's use to be the best. This place is a disgrace to be in America. Something needs to be done.
I plan to report this to the Health Department.

I have ordered lettuce wrapped sandwiches for quite a few years. They come in a plastic container so you can use a fork and knife because the lettuce you use isn't big enough to wrap and you don't put wax paper around them. This has been great. Now for the past 4 times I went the employee say that they cannot use the containers. Please, I am diebetic and can't have a bun. It is very messy the way your store wraps them. Please if no plastic containers, at least look at the way other business wrap them. I love Wendy's but I may have to go other place because of the mess on my clothes. Please please. Thank you.

Dear Wendy's,
I really enjoy your state of the art restaurants and your delicious food. However, I read an article on Yahoo this morning that turned my stomach.
https://www.yahoo.com/lifestyle/wendys-employee-fired-bath-restaurant-si...
The story highlights an employee taking a bubble bath in the restaurant sink. I am often on tour in Florida and usually have my lunch at Wendy's restaurants. But after reading this article, I am repulsed and infuriated. The story was featured because the employee posted the video online. I am sick to my stomach, just contemplating how many times this kind of behavior may have gone unnoticed?
It's chicfila for me going forward.

The wendys on MCall in Sun City CA has new management. I work around the corner from this location at a school where many employees used to eat here. There is not many options for a quick lunch in the area. Since this management takeover that have been understaffed. I have sat in the drive they for over 20 minutes. Today there is over 12 people in line. Still 5 ahead of me and have been waiting 10 minutes. People walk in and out of the door. You would be surprised how much business this store has lost since this takeover. This drive they used to be one of the quickest drive thru locations I've ever been to. NO MORE

We stopped at the Wendy's in Marshalltown Ia and pop machine was out of diet pop didn't have any behind the counter they wasn't worried about it this is twice in two days that I've ate there and didn't have diet pop I have a diabetic on my hand so he can't have regular pop didn't get receipt with nothing it's just like they don't care they're anymore I will be eating elsewhere if this isn't resolved

Last night, Thursday May 23 at @ 8:10 pm I arrived at Wendy's East Avenue/Winton Rd store in Rochester NY. After waiting in line to GIVE my order and not moving for over 12 minutes I pulled out of line in frustration. I drove to the Wendy's in East Rochester to try again as I really wanted one of your delicious sandwiches, only to be greeted with the same type of non-moving drive through line.
I ended up leaving that line after 8 minutes of not moving and went to the Burger King a couple of miles away where I received prompt and friendly service. (mediocre food)
If there was truly a problem within the two Wendy's stores, there should have been a manager on duty at each who knew enough to walk out to the people in the drive through lane and explain what was going on.
Manager training is of utmost importance in the fast food business and it looks like Wendy's Inc. needs to check up on at least these two store managers
.
Joesph Blackburn

Gautrelle Spears
from Petersburg, VA
Service was way too slow, the employs was moving like it didn't matter weather the order got done it a timely matter. Once my order did come up I had to take it back because it was cold and it had been more than 2 minutes or longer before we got the order after I took it back for them to remake another order it felt even colder. Me and my family were very disappointed and my money was wasted for a very unsatisfied order and not to mention the place needed to be clean and this was dine-in because the drive thru was backed up as well and the orders was coming back in the front door because they were wrong. 5103 Oaklawn Blvd Wendy's in Hopewell, VA needs a whole new crew with better training and employs along with an experience manager that really wanna work and feel proud about serving fast food. I myself work in Food Service and the service me and my family received tonight wasn't quality service at all.

I went through the drive through & got my order which was $48.45..before I left I was checkin my food & the lady at the window was like it's all there..guess they was rushing me cause they had a long line behind me so I pulled off only to find out once I got home my order was not correct...I was missing 2 10 piece nuggets & I ordered a chicken BLT with bacon & there is no bacon...this is the 2nd time this has happened with this Wendy's & now I refuse to go back there..

I have more of a question than a complaint. I went to your store in Gallatin TN on 5-22-19 ordered a spicy chicken wrap I believe I paid around $1.89. Was the first time I bought one so the next day I decided I would see if I could by the strips separately to take for my lunch. Keep in mind the wrap is made with one flour shell, ranch,cheese, and a piece of chicken costing $1.89. So I ask how much just for a pice of chicken. She said it cost $2.50 each . How can you sell a wrap with more ingredients for less than one pice of chicken strip. Needless to say I did not purchase just did not seem like a fair price. Thank you for your time.

There was one car in front of us in the drive through, and it took 17 minutes of waiting for the one car's service to go through. After they were done serving the car in front of us, I drove up to the ordering window and they responded by asking me to wait even longer since their frosty machine was apparently broken. I had no intentions of ordering a frosty. Service took too much time, and the workers were unresponsive, causing me to leave. Overall, I would not come back, and the service I received was very poor.
Richard Toth

My son and I went to your store in Savannah Tennessee, after walking into the door, we were not greeted or waited on. The children that work there were yelling at each other and the amount of employees that seemed to be there they couldn't move in the kitchen. We waited for a good 10 minutes at the register and they didn't even acknowledge that we were standing there. The drive thru was empty, so it wasn't that they were busy. The lady that they were waiting on wasn't even in front of the register, they seemed to be more worried about flirting with each other than waiting on customers. I frequent this store at least once a week. I am very disappointed in the conduct of the employees. This was on may23, 2019 at 4:00.

Wendy's recently remodeled the interior of a store on Cedar Avenue in Fresno CA. This store is located across the street from Fresno's largest church. Much of the weekend business is elderly people from the church. Unfortunately the new design does not cater well to this age group, especially the high tables. I can understand the need to satisfy today's spoiled millennials but in this case it was a poor decision to remodel . One should anticipate a major decline in business at this location. Each store should look at their demographics instead of doing a cookie cutter remodel on all stores. The new design is very sterile and not very inviting. Why eliminates booths and tables that can accommodate larger groups. Please help me to understand.

The new Ranch SUCKS! It Taste like crummy "Great Value" Ranch!

Kevin ostrowski
from Bellmore, NY
This is the third time my order was wrong at the hicksville ny location this time the receipt was correct but if they do not speak English where they put the order together what good is it.got home had to through in garbage.other location I got half cooked food so after this wendys is off my list .you should have better quality control there is a lot of other places competing for business out there.also a mop once in a while would help

I Just finished explaining my recent visit to your wendys location in VA Beach 4892 Princess Anne Road, Virginia Beach, VA 23462 · I really want to make sure that " Catina" the manager appologizes to myself and classmates for her behavior. She was beyond unprofessional. It was a total of 4 classmates we were all embarrased.

Carolyn Damron
from Ashburn, VA
3 homeless people & 2dogs absolutely blocking door. Would not let you through. Go to other door and emp scrubbing walk with soap. Went inside cashier had no teeth at all. This is not the only bad thing but it's the worst. This restaurant is the worst it's ever been. Nobody came out to ask the people to at least unblock the door. The time was 11am on 5/23/19 cattlettsburg ky

After watching video of man washing.in sink in Milton Wendy's the meals we got in Crestview Wendy's we all placed them in the garbage.just lost our appetite. Hope this is isolated incident.

Kathy
from Bedminster, NJ
Bastrop Louisiana Wendy's is awful!!! Cashier was smacking on gum and took forever to take our order. Chili was too thick and not edible! It took us almost an hour to get our food. Ice machine is always broken. I will never go there again!

Lisa Owens
from Longmont, CO
I went through drive through about 1050 05/22/19
Ordered a bacon cheese burger ,dry with just lettuce and Tom ,disgusting burnt bacon about a 1/4 of mayo patty and a bun that's how I received it no napkins to even wipe off all that disgusting mayo and who would put all that when asked for dry not funny disgusting ,I called the store and no one spoke English and that's after the phone ringing over and over. Wendy's you used to be so much better than this ,will never go back .

LEVERGIA ELDER
from Atlanta, GA
i go to wendy everyday going to stop can't take it anymore either the are very slow or the food is not ready i have to wait at least 30minutes that is so crazy to me
they stand around an be talking to each other saying things like people call in so we are short
suppose to be fast food and it never is i enjoy the salad potatoes and the frosty i also get a chicken breast for my dog but they never have the chicken ready i always have to wait enough is enough

Dehserraye Tillery
from Columbus, GA
I went in to a Columbus Ga Location on 5-22-19 at 13:45 and they left out part of my order and then I ordered sweet tea and when I got to work it was unsweet tea. I always order my boss the cookies and when I got to work none of the cookies I ordered was in the bag I tried to call and it was a busy.

I eat at the Milton Florida Wendy's four or five times a month. Maybe my business is not big enough to be important to you but where is the manager and guidance these kids should be getting bathing and who knows what else they are doing, especially to the food. My stomach is so upset thinking of the food I have eaten there in the past.

We went to Wendy's at 803 East center Madisonville ky on 5/22/19 @9:55. We are from Tennessee and was in town for a graduation and as we got there there was a pregnant girl outside cleaning the parking lot and speaking to her mom about how she isn't allowed to get a break today and that she has to work 7 hours. Now I do know that this is against the law. Everyone is entitled to a break especially a pregnant girl. Then the manager comes out and yells to everyone that we are open. I didn't care for that attitude at all. Then while inside I over hear a repairman state that there was oil all over the floor and he was having problems fixing the fryer. Now during all this time the manager still fusses at all the employees. Now I don't appreciate this attitude as well. He kept going in and out and didn't help anyone but barked orders. Every employee was on edge, but they were very friendly. Good job from all of them. Maybe someone needs to explain to him that he shouldn't talk or act like he does. Now from my knowledge a store should be closed for repairs when you have oven and fryer problems and can't serve everything. I don't believe that I will ever be in this store again if he is still the manager
He is Not management material. I fell sorry for all the employees under him. Please do something about him.
Thank you for your time.

I visited the Victoria,Tx location on Houston Hwy. Wondering why the managers/leaders don't were hair nets. The workers in black uniforms had on caps/sun visors. But the worker in maroon and the one in gray uniform didn't. Yet they are putting food together for customers. I thought all foodservice employees are required to wear proper hair coverings. This is not sanitary nor is it professional. I will not be returning. Thank You

Went to Wendy's on waters ave in savannah ga,they where playing the fries was cold we took the fries back in manager was rude we waited about 25 minutes on food got home got
1 asigo chicken sandwich and a awesome bacon chicken sandwich the both was sour.I spent 24.00 there will never go back who and I got 2 of the 4 for 4's.

Sheila Hutchins
from Arvada, CO
I went to Wendy's store number 211 around 1630. Order small chill and chicken wrap. Receive chili and had to ask for chilly sauce and crackers. Chicken wrap extremely cold. Told the clerk and she finally ask did I want a fresh one. I told her no because I was completely turn off about my food at this point. Never was offer to refund me my money. So I assume I wasn't going to get it back. Went ask what was the store number and the manager came out and give it to me never once did she ask why I needed it. Truly unprofessional place of businesses. I will not be patronize this Wendy again.

Wendy's Elko NV
Haven't been to Wendy's in a very long time, mainly because so much has changed. But - I went today, just because I wanted a Frosty. The Frosty is no longer served with a spoon, but with a straw - so obviously it's no longer a 'frozen' dessert (as it once was) - just another 'run-of-the-mill' shake drink. It no longer has the slight 'peppery' taste that I loved so much.
And the bacon used for the 'Baconator' - sliced so thin you hardly know it's there, and tasteless. If I want tasteless bacon I can purchase a pound of 'ready to eat' bacon at the grocery store.
Fries (if that's what you want to call them) were burnt. I used to love the Wendy's fries over any other fast food facility - but no longer - they're practically inedible.
Very disappointed in Wendy's and won't try them again. I can make a chocolate shake at home, if I want one, and it'll be much better than what I got from Wendy's today. Can also make better bacon burger and fries.

I live in Bensalem,pa. I have been wanting to send this for about a month, I go to Wendy's, everyday to get a salad and a burger. I use the drive thru to order. I can understand waiting every now and then, I was a manager on a area restaurant for over 18 yrs. so I know about problems that happen on a daily in ''tis type of business, but for over a month , I have tried and the same thing always happens . Not durning a busy lunch or dinner hour either . I tried another Wendy's at the other end of the township, and same thing, I waited so long, the two cars behind me left, so there is A customer loss , I would not like to see the Wendy's close because of some type of mis-management. There is a lot of competition in this area . I hope someone in your district management staff will be able to solve this problem, Thank you, sincerely, Mary Estes

I received a gift card for Christmas that is showing no balance . It has $15 on it. I have reached out to the store purchased at as well as cooperate . Each told me there is nothing that can be done . I would think that as a major chain they would want to keep a valued customer . I will no longer be going to Wendy's and will let my family anc co workers know of the poor customer service

For the past several months now every time we stopped into the Bouttee Louisiana location the chocolate frosty machine has been down. I complained about the cleanliness of the restaurant about six weeks ago and it looks a lot better. I waited in line for 17 minutes to be told old the ice cream machine is acting up. I left without purchasing anything. McDonald's is right down the street.

A Casillas
from Del Rio, TX
The Del Rio Texas store is consistently going downhill on service and quality of food. We usually go thru drive thru for a simple salad order. Last week, it took me 17 minutes to get the two salads after I was asked to pull ahead. Other times, the service is slow, but this was the slowest.
The Wendy's salads are typically the best of the fast food franchises, so my wife and I like to eat perhaps one or sometimes two per week. As the service has gotten worse, we are reconsidering.
So today, I decided to walk inside and place the order inside the store to observe what could be happening. After standing at the counter for about 6 minutes (only one other customer standing next to me waiting to get order corrected), a cashier, walking around the back and joking with other employees, finally acknowledged me. Why it took her, or any of the others walking around and laughing so long to greet the customer, is most likely lack of or poor training, or the manager/asst are not present. If they are, that is not a good sign of leadership. I paid with my debit, and never received a receipt. I thought it might have been placed inside the bag, but it wasn't when I checked at home. Also, one of the salads was missing the top lid, so they covered it with plastic cellophane (??? seriously?)
Also, there was a young lady waiting at the counter for someone to acknowledge her. Her order was not correct, and the young man that attended to her was not rude, but rather abrupt. She walked away, and most likely will not return.
Suggestion, try walking into Chick Fil A, and you will see the difference in customer greetings. Heck, even Jack in the Box, traditionally the worst in Del Rio, is a tad better. Placing your restaurant at the bottom of the customer satisfaction is not good business.
Respectfully,
Abelardo Casillas

Devin Durham
from Washington, DC
I was attempting to order and asked for a moment to decide what I wanted to order. At that point the manager was very rude she said I needed to hurry up I asked her to please be patient she then began to curse and use foul language so I got out my car and went in to get her name. She began getting very combative and neede to be restrained by workers. The most horrible and degrading experience ever at the Dobbin Rd wendys

Brandesha
from Marshfield, WI
My name is Brandesha Carpenter and I went to Wendy's on Headland Dr right beside Dollar General Plaza and ask for a large water and a bacon cheeseburger deluxe they would not put bacon on it because they said they didn't understand. My question was what don't you understand about a bacon cheeseburger deluxe? So I requested my money back and the manager was nasty and rude and I waited 39 minutes for two dollars. That was ridiculous I will never eat there again! I give 0 stars if I could for that Wendy's

Cheryl L Cain
from Sacramento, CA
I have been to the Oroville Wendy's two nights in a row trying to get a baked potato the first night I said Oh shute that's the only thing he can eat the guy told me to watch my mouth that this was a family-run business and they don't appreciate that kind of language here and I said excuse me I'm an adult and for somebody to reprimand me specially a teenager is uncalled for I'm here again tonight no baked potatoes I think I'm going to take my business someplace else that don't treat me like I'm a convict because I said the word Shute

Shannon may
from Boston, MA
I am rather disappointed in your advertising. I went to Wendy after hearing a commercial for a 0.50 frosty only to be told well it may be advertised but we Arnt doing it. My children were rather upset when we left.

Malinda Pate
from Cleveland, OH
The is for the Tell City Indiana Wendy's. We eat always 2 times a week, using drive through. The last month every time we r missing items, always make my order is right on the screen. Half the time we don't get a receipt. On one visit the order was right on screen, I paid no receipt and I was missing two baconatter FF so we pull around, I go in and the girls that took my order said I just her one order , I said it showed all three on the screen and she walked off I had to pay for the two missing ones again. Next week. G

Rob Sellmansberger
from Collierville, TN
Someone who works at 714 W Poplar in Collierville, TN threw this trash in my yard or it was a customer who knows where I live because an employee who they are friends with told them. These morons are vengeful. They punch people in there and act like a bunch of negligent monsters. It looks like a dump. I left the job.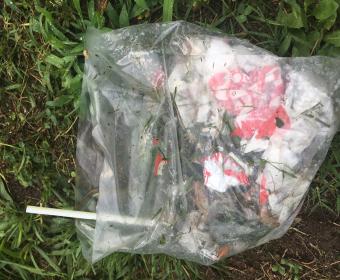 Patricia F Olson
from Palm Harbor, FL
My husband ordered two small southwest chicken avacado salads about 5:30 this evening (6/29/19). We just finished eating them and there we NO avacado (gucaomole) on them at all. I have been getting them at the Boot Ranch location on East Lake Rd with no problem. This store of Wendy;s had been notoriously inferior. Even after a total rebuilding of the structure, the service and quality of the food is deplorable!!!!!!!!!!!!! Someone from the corporate office needs to intervene!!!!!! I have always trusted the quality and uniformity of Wendy;'s foods and service. This will cause me to look to other fast food services for my needs. Shame on YOU!!!!!!!!!!!!!!!!!!!! Patricia F. Olson Palm Harbor, FL

Diane Rice
from Portsmouth, VA
Last two times I have been to the Wendy's on College Dr in Suffolk, VA they have not had baked potatoes
One time at lunch one time at dinner. This has been my go to Wendy's since service at the store on Western Branch Portsmouth, Va is terrible, long wait in lines both inside and drive thru. I've complained about this site before

Rex Barton
from Elkhart, IN
For the past two years, we make a trip to Holland, Mi. to pick up honey bees which we supply to our friends here in Elkhart, IN. We have stopped at the same Wendys Rest. both years and have been terribly disappointed by the food from this location. My partner and I got luke warm sandwiches and cold french fries. What a shame that Dave took so much pride in his food and quality to have current management not give a care what they serve or how it is prepared.

Aaliyah
from Bethel Park, PA
I ordered a home style chicken avocado blt. On multiple occasions you people have managed to screw it up. Every time I go to Wendy's something is wrong with my meal whether it is an entirely different sandwich, the proportion size, or cold fries. The one time in particular tho I asked for no ranch and no cheese on my sandwich add mayo. They gave me ranch and when I went up to the front desk they claimed it was mayo when I clearly no the different of taste between the two. This is absolutely unacceptable. The #1 rule in fast food or in any restaurant is to never question the customer.

Dixie evans
from Georgetown, KY
Waited in drive-thru 30 minutes from 1000 to 10:35 when I reach the speaker to order. Waited on food from 10:35 till 11:11 order two children's meals they forgot ff had to ask for them they forgot the drinks had to ask for them and frosty. Had sent out earlier for children food and family and they also forgot childrens meal. Manager said she just got back from training and did nothing to correct problem. Sad sad sad for my favorite place to eat. It's a disgrace

First of all I just want to say it was a pleasure going to the Marshalls Creek Wendy's. I experienced problems today that I was not happy about first off I got a chicken sandwich that was made to crave the chicken was good the sandwich was good but the lettuce was not good the lettuce was rotten and when I went to take a back they said because I had already eaten the sandwich I could not get a refund also I got a side salad of the berry burst salad the salad was good but the lettuce was rotten and damaged as a result the lettuce needs to be freshly washed cut and dried and not soggy also upon leaving the restaurant there were two bags of straws where the utensils are and I just wanted to bring that to someone's attentionalso the cashier did not know how to use the coupon codes the codes are on the app and when you click on them there's a number and I told her and she and she shrugged her shoulders as if she didn't know nothing I am very dissatisfied and I will not be returning to Wendy's for a month due to this matter because that's not a good thing thank you very much

I went to the gilroy 10th st Windy's today to get a salad I bought 2 and a backed spud get all the way home and open my salad and it was full of long black hair not cool I won't be going back to a Windy's not that u care

Ron Cole
from Theodore, SK
threw out fries and chicken because of salt, salt, salt. frostys were good. Tables were all very dirty as were the floors.Glad yorkton sk. has a dairy queen and a&w Wendys, NEVER AGAIN, THE PLACE SUCKS.

Dan Millspaugh
from Bedminster, NJ
The only complaint I have is your single coke machine, when you have a line of customers ahead of you they have to go through picking the type of soda they want, it takes forever. The new single machine that handles all your coke products isn't worth standing in line. I will no longer go to Wendys, Spangles now has my business.

Mrs Baker
from Commerce City, CO
We spend about 50.00 3 times a week in the commerce city store! Everytime the food is cold tastes old ! We keep giving them a try hoping it will get better . At this point we will not return to Wendy's i live 5 min from this location and believe my food should be hot when i het home the burgers were ice cold and the nuggets were luke warm. We stopped ordering frys a month ago do to quality and switched to nuggets! This store needs a lot of help. Even when we come in the food is just okay ! I think we will have to try a diffrent chain at this point .

Elizabeth
from Memphis, TN
I went to Wendy's o on 6156 Macon Road, Memphis Tennessee 38134 at approximately 11:30am. I ordered a Double Cheese Burger Combo. My food was terrible. The meat was cold and tasted like it was left over from the night before. My bun was hard as a brick in some areas. This was the most nastiest burger I have ever eaten in my entire life. This place should be closed for business.

Amy Whittaker
from Hannibal, MO
My family and I visit our local Wendy's in Hannibal often. My kids really like the 4 for $4 option on the menu, it's a great value too. I don't believe in leaving negative feedback for single incidents as every restaurant has off days. That's definitely not the case here.
The whole purpose of visiting a fast food restaurant and using the drive through is usually because you are on your way somewhere and don't have time to sit down and eat. What do you consider a reasonable wait time in a drive through is?? At our local restaurant it is 30 min plus. This is not an isolated incident, this is every single time you visit this location. Every. Single. Time. Unacceptable! And when the wait time is mentioned to the staff it's painfully obvious not two shits are given.
As a whole, you're prices are higher than other local fast food restaurants. I pay the higher prices on regular menu items because the quality and flavor are better when the food is fresh. WHEN the food is fresh. I don't enjoy paying over $30 for cold food that I waited in line over 30 minutes for. Cold, under cooked fries, sad ugly burgers that are supposed to be "premium" sandwiches, not value menu items. And on more than one occasion I have had to turn back and return because my order has not been correct.
Please get a manager in this location who knows how to run a business with customer service. I fear if this crappy service and food continues we will no longer have a local Wendy's. Although we prefer your food to other local choices, we will probably not be back for awhile as this is very frustrating and needs to be seriously addressed.

Razz maningas
from Bahay Pare, 03
Wendy's branch at eastwood has a very poor customer service. I waited for 10mins for my single patty bacontor ala carte. Just this nad it took them 10mins to serve. They did not provide a waiting time so i exoected that it wouldn't take that lone. And the store in charge is rude. I approached him to follow up on my orderand he just moved his eyebrowsas a sign that he acknowledge my request, just that and then he went to cleaning the table first before he attend on my concern. Then he just hand my order without even apologizing.

Kimberly
from Kalamazoo, MI
This is for the Wendy's in Kalamazoo Michigan on sprinkle road I'm just trying to figure out if an employee quites or get fired why are they being hired back I'm guessing this is a family run business or they're just playing favoritism in hiring back people that they are friends with or some kin to I'm trying to figure out why is Denise still working there as a manager because when I was trying to get my order right she was being really rude and talking stuff about me saying that I was a liar and I didn't no what i was talking about I thought that once you quit or get fired you are not allowed to be hired in any Wendy's corporation that's in Michigan after being fired or quitting I know this girl named Yolanda she quit probably about five times and they keep hiring her back as a manager but give all the other employees a hard time they drive them all out and bring back family they only hire family and friends

First of all I bought a small fry and this is getting ridiculous, I get maybe 10 fries and I pay almost 2$ it's such bullshit, you need to give more fries out. There soo cheap to make and yet every Wendy's does this. Please start giving more fries or at least make it fair. We work hard for our money just like you do. Also I buy salads all the time and you never get enough salad dressing. Please start packaging your dressing so you get enough for your salad. I usually have maybe enough for half of my salad. It really sucks I would buy more salads cause I like them here but unfortunately I can't cause I don't get EVEN CLOSE to enough dressing. Thanks I guess

margery Tannenbaum
from Virginia Beach, VA
We went to Wendy's in Williamsburg Va while on vacation. We ordered a kids meal for my daughter. She ate the meal in the car and brought the frosty to eat in our room. I notice something black in it while she was eating it. It had a bug in it. We frequent Wendy's but now she is nervous to eat one again.

Regina
from Ponchatoula, LA
The fries was cold they forgot to give me my debit card back and had nasty attitude

Tonia Saunders
from Ashburn, VA
There are a lot of young people working in your restaurant with no adult supervision your restaurants are becoming very dirty garbage is overflowing out the garbage cans the floors are sticky and nasty but the tables are not clean there's no supervision not just one but two windy stores have been like that that I've been through and Garner and in Knightdale these restaurants are in North Carolina Raleigh North Carolina

Don Swilling
from Washington, DC
Drive thru is moving very slow

You went yesterday to grab a quick supper after practice,and had to wait over 20 minutes. When we finally got our food it was sloppily made and the fries were cold. The ice in our drinks was melted also. We thought the food would at least be fresh since we had to wait so long. Not happy after spending almost 40 dollars.

Barry benningfield
from Eaton, OH
The last two times I went to Wendy's I ordered a single with no cheese and a large fry. Got home and found out that I received a hamburger half cooked and fries half full and cheese on the hamburger.

Jim Baker
from Arbutus, MD
Visited Wendy's on route 30 in Hamstead Md after drinking my soda I found 2 ants in my cup I am a frequent customer but no longer

Ralph Wilson
from Portsmouth, OH
I was at the drive thru at your Lucasville store in Ohio. I believe Aaliyah was the cashier in the drive thru. She was very rude. I usually have no problem at this Wendy's. There was more but I'll just say maybe she shouldn't work drive thru if she can't take orders and hand out money with a smile on her face and be a little more polite to the customers. I won't be going to this Wendy's anymore.

Dan Carpenter
from McConnelsville, OH
Went in to wash my hands before ordering and the bathroom was absolutely disgusting!! Urine on the floor and what looked like blood all around the sink and faucet. Ask to see a manager and no one took the time to come talk to me. I will never return to this Wendy's ever!!!
The Wendy's spoken of here is on Emerson Ave. Parkersburg West Virginia.

Hi there
When placing my order through drive thru the girl taking order working Wednesday June 26 2019 was very rood because I couldn't hear her while taking my order so she raised her voice very loudly yelling at me than cuts me short with my order I feel she doesn't need a job working at that Wendy's than she got my order wrong I asked for Dave's double with cheese and ketchup only and I got everything on it so I had go back to have corrected I hate that Wendy's they never do things correctly

The Cy Ave store in Casper Wyoming has the worst customer service I've ever seen, their service is slow from greeting the customer to handing the food out. It Should not take a half hour to take three customers orders. This is by far the worst Restaurant I've ever been too, it's been like this the past couple times I've been here. I was hoping it was just the staff but it's obviously the management of this store.

It should be No stars! How the hell dont you have any Frostys?...Terrible, I blame the management. Wendy's on Torrence, in Lansing,Il

Denise Shepanski
from Bloomington, IL
I have tried to contact the local restaurant and then was on hold for 20 minutes on your customer care line. I expect that I will receive an immediate response to my phone @ 585-794-2074. I purchased a full size Parmesan Caesar Salad today. On my 3rd bite I was stabbed on my gum as I chewed. I found a hard green piece of plastic in my salad! This is ridiculous and unacceptable. I have a cut in my mouth and almost swallowed it.

Glenn Frankenfield
from Pottstown, PA
I recently went to Wendy's in Dorneyville Pa and it was the worst service ever,Everyone stands around ,it takes 20 minutes before anyone even takes your order and then another 25 to 20 minutes to get your food ,I ordered a baked potatoes sat waiting only to be told 15 min later they were out,The manager wasn't even concerned ,Someone needs to really look into this Wendy's ,It's awful when other paying customers said the exact same thing,Send one of your personal there and you'll see for yourself,Thank You

I am not. Happy. You. Got. Rid of the green tea. For. These other drinks. I. Do not like please bring back green. Tea
Thanks
Debbie

Kathy Puff
from Lapeer, MI
Was there at lunch around 11:10 am. Got your 4for4 got coffee the lid wasnt on spilled hot coffee all over my hand asked the girl for sugar 3 times the double stacker was so dry could barrly swallow it and the chicken nuggets werent even cooked. Maybe if the girls were paying attention not laughing and joking around you could get better service.i was in the drive through.why do i never get a receipt there is that so you csnt be sued for negligence when you get hurt im totally discussed. This is an on goin issue.never fresh food.

Joe Polak
from Florham Park, NJ
I am a regular Wendy's customer as I like the food, service and consistency. On Sunday June 23rd between noon and 1pm I stopped at the Wendy's at 2450 Possum Run Rd in Mansfield, OH to purchase two chicken sandwiches, one without tomato and one without mayo. After placing this order which took 10 minutes (real time number), I went to the mens room which was filthy including the mens entrance door which only closed half way because the spring / piston at the top of the door was broken of the door and hanging lose (safety issue too). This also means that the door was jammed half open as well. Once that experience was over I grabbed the take out as we were heading to Columbus. Once we were back on I-71, we opened the sandwiches and both had tomato and mayo. Both orders were wrong. Overall a zero on a 1 to 10 rating chart. You should close that place before the health department does.

JUSTIN WOOD
from Troutdale, OR
cashiers name is Khaleelah has a really nasty attitude i had order single with cheese combo plus a spicy chicken on the side
of that she put so much salt on my Fries i could not even eat them then when i tried to take them back up there
she got really Defensive and did not want to get me a different order of them the store number is #00001507
address is 490 NE Burnside RD Gresham Oregon 97030 i would like this fixed i had to throw them away they were so Heavly salted
it was like she did it on Purpose please let me know if this can be Fixed i have been eating at this location for over
a full yr this is the Gresham wendys 503-667-3781 i also saved the Recipt as well
thank you
Justin

Susan Hogg
from Norwich, CT
I can not believe what I got a your store today I ordered a chicken sandwich and what I got you should be a shamed of your company and for the price really I will never!!!!!!!! Go to Wendy's again so upset I used to love your chicken sandwich not anymore!!!!

First of all, it was hard to try and write this complaint because the lady did not give me a receipt so I had to try and google everything. I ordered it from the drive through window. I got a full southwest chicken salad and a kids meal. The salad was missing guacamole which was very unfortunate because I love guacamole and was looking forward to eating it. That's pretty much the reason why I ordered that specific salad and I didn't even get any. But I couldn't tell there was none until I opened the salad at work. While I was eating the salad my coworker had told me that she enjoys that salad as well, but she usually gets the half order. Apparently I paid for the full but got the half portion. I've never gotten a salad from Wendy's so I wasn't aware. I got the 4piece nugget kids meal to split with my other coworker and got the wrong drink and didn't notice til after I drove off. It was suppose to be strawberry lemonade and I got regular lemonade. My fries were cold. And I asked for ketchup twice and still didn't get any. The service wasnt that great either. The employees always look miserable and are sometimes rude and always smell of marijuana. I go to this specifc Wendy's because I love Wendy's and it's the closest one to my job but there's always a problem when I come here. I'm very upset and possibly never returning to this location ever again. I feel ripped off and unsatisfied. I'm tired of the inconveniences

Wendy's 630 Puuloa Road 9:30-9:40a.m..Ordered #12 medium....Paid $10.69 received no receipt ....Chicken was dry and hard,fries was so cold ....Not worth your $$$$...They need Help!!!!

John Leming
from Newport, KY
There is a store at the richwood Ky exit off of I-75 in Kentucky. We are very frequent customers and something has gone wrong at this location which I would term as bad management. My son and I eat there every Saturday Morning at 10:30. Newer staff has appeared and has remained consistent for about 2-3 months. We have witnessed on the Saturday morning shift that employees seem to think they are extremely busy, and cant manage the job. For the past month or so we stand in line for 15-20 minutes and witness many errors in order and very poor service. Our most recent visit was Saturday June 15th. There were 3 people in the store eating. One approached the register to complain that he ordered a plain hamburger and received one fully dressed. The next came up and complained about his drink order. The next complained because she ordered coffee only but the coffee was old. The register employee stated that it was in fact old and began to make new coffee. When we ordered and received our order it was short the correct sandwich and short a large chile. I would normally not complain, but this has been going on now for many weeks as we stop by, same crew and same manager. Please look into this asap, these people obviously need some very intense training. and you may need a new manager there. I told him about the situation and all he could say was "Wow!"

Frank Komisar
from Springfield, OR
Everytime my wife and I go thru wendys no matter what time of say or night it is they never have baked potatoes. We are vegetarians and salad and potatoes are our go to meal at wendys. We wait in the drive thru for 15 mins and get to order only to be told there are no baked potatoes and were told we had an hr. Wait if we wanted to come back. Not worth it. We love wendys buy waiting in line only to wind up with no food is such a disappointment. Don't advertise them if you don't have the potatoes ready. Sorry Wendy's we love you but wasted many of times waiting for food only to be told there is none. I tried calling from the drive thru to see if there was potatoes and no answer. Burger King veggie burger and Carl's Jr. Beyond burger here we come. Thanks for listening! Frank K

Charles Henry
from Palm Bay, FL
Two months ago in palm bay fl wendys i order food online when picked they asked for card to pay i said i all ready paid no we have your order but is not paid so i paid when i got home checked bank and i paide twice 27.00 order i have ticket numbers to prove it manger saide he will check he said i did pay twice i said ok refund or equivalent in gift cards never received anything

Ordered large taco salad with an order of chili cheese fries. I did not know the salad size changed to a small container salad and that you do not give the bag of chips, taco sauce and a small chilli to go with it anymore. The wait in line was long which I don't mind and I was asked if I wanted the receipt and I said no. I think I payed $9.68 and am very disappointed. I did not want to call the store because I had to get back to work. I only received 3 sour cream packages for the salad too. Went to the store around between 9:00 p.m to after 9:30 p.m.
Not a Wendy's fan today

Kevin Gonyea
from Detroit, MI
I was at the Hoover and 10 mile location person came on speaker as she was takeing my order I could hear the manager screaming at other employee I finally got to the window and the manager was still screaming at the employee sat there for 15 min all I ordered was a baconator meal very disappointed in the service and managers way of dealing with her employees
Have feedback for Wendy's?
Thanks for your feedback!
Sorry. Please try again later!