Wendy's
Wendy's Complaints Continued... (Page 4)
1488+ reviews added so far. Upset? Call Wendy's corporate: 614-764-3100

Debby Graham
from Phoenix, AZ
On May 2nd I ordered from a Wendy's using Doordash for delivery. I ordered the $5.00 combo with bacon hamburger, chicken nuggets, etc. I requested extra ketchup, and napkins which I didn't receive! I also ordered a chicken wrap with the spicy sauces but add mayo. What I received was a chicken patty throw on a bun with lettuce. It was over $3.00 for the wrap which I didn't get. The wraps used to be under $2.00 and they were delicious!
I've complained to Doordash but this problem seems to occur every time I order from Door dash to every restaurant! The only correct item was the Frosty and that hard to screw up!
I live in Phoenix, AZ now!

Ericka Rivers
from Norcross, GA
Been to the Wendy's in Centerville Georgia Centerville Highway on many different occasions. in the last two weeks and on three of those occasions they have been out of items.... totally done with this Wendy's. Oh and today they out of toys in a kids meal but no one says that out of toys when you order the kids meal or even when they give it to you but I'm checking to see if the order is right and I ask abour the
Toy then they say don't have a toy is that all ya without you want a frosty no we don't you out of toys and juice boxes get it together

Stephen (Steve) Jones
from Cabot, AR
I worked for Wendy's from 1978-1985, but have not worked for the company in close to 34 years. I was a unit manager and had been promoted to a new position of being a unit supervisor while still being the unit manager. The company started at least over a year ago to run commercials in which the commercial made untrue and unfair statements about me personally. I complained about this to the local company but didn't even get a reply. They stopped it for a while last year, but a good while back the problem has started again. It sounds like they are using the paid commercial time to take "cheap shots" at me personally. I am now 66 and grew up working in the business, but I am now retired. I am not involved in politics and do not believe this is the type of advertising that will help business of your company. I am still single and never married, but I can't have the negative comments being unfairly broadcast. Please try to correct the audio of the commercials once again and be fair!

Taschia
from Bedminster, NJ
I love Wendy's and don't want anything for free but customer service at the window is horrible. I place or at speaker and it was repeated back correctly but got to window and it was wrong. Lady at window didn't want to touch my hand to get money so she dropped the change on the ground and wanted me to pick it up and last but not least I ask for cesar dressing and got ranch and my salad had hair in it!!!!! This store is in MARSHALL TX

Angie Sizemore
from Atlanta, GA
I used the drive up on 1343 Kildaire farm RD Cary NC 27511 on 5/2/2019 around 1:55-200Pm I ordered 4 nuggets. when I goy back to work, I only had 3 nuggets and no sauce. I did not get a receipt to do the survey. If the people can't get a simple order like 4 nuggets and a sauce right, I would think about retraining the people there.

Manager refused to honor senior discount even though there was a sign saying it is offered. Both clerk and manager were NASTY!

Good Morning
I ordered 3 biggie bags last night in the drive thru. All the burgers had meat that tasted and looked old. The fries and chicken nuggets where very good. The 3 burgers, not so good.
Order Number 3284
Wendy's #00010596
325 E Franklin Ave
Minneapolis, Mn 55408
Thank You so much
Tim Gisi

Covington TN Wendy's is the shittiest place to go. They stay open til 2, but they r usually closed WAY before then.

RYAN AMUNDSON
from Marion, IL
About 10pm I got in line at the drive-thru at Wendy's in St. Louis, Mo at 3801 Gravois. After 10 minutes or so it was my turn at the ordering intercom and the employee said to go ahead with my order when ready. I immediately stated my order but recieved no reply. Since that is not unusual i proceeded to inch along the line to the pick up window, finally reaching it after another 15 minutes. The employee asked me for my order, which I restated. He said they did not have that order so it would take another 7 or 8 minutes. Although I was not irritated about the situation, the employee was. He gave me my total but said he really was not supposed to take orders at the pick up window. I told him that in fact I did place the order prior. I gave him the money for the order as he continued to insist that I must not have placed my order prior to arriving at the pick up window because he was on the intercom the whole time. Until this point I was completely calm and unconcerned. I asked him, "Are you saying that I am lying?" His answer was "Yes." What an insult! I didn't question his honesty nor really care much that he missed taking my order the first time. Whether there was a technical hiccup or a mistake didn't matter and I didn't wish to speculate. I just wanted my chicken sandwich after waiting in line for a half hour. However the employee didn't want to just move on with the transaction without insisting that I must be lying. What would be my motive for remaining silent in response to his invitation to place my order? What would I get out of that except for an additional wait? His stubborn accusation was just so unnecessary and nonsensical, not to mention so inconsistent with every principle of customer service that it makes me wonder what he is doing interacting with customers in the hospitality industry. I am very forgiving and easy-going when it comes to dealing with fellow wage workers, but in this instance of being called a liar I have to admit right there I lost my cool and told him to give me my f-ing money back and I called for a manager. I had to pull my hand back quickly when he handed me the money to avoid getting the window shut on my wrist. He gave me a smirk and, I am regretful to say, cursed him angerly then drove off to a Jack in the Box drive-thru for a normal non-accusatory transaction. I have visited that particular Wendy's many times throughout the last several years but will not be returning unless I recieve some kind of apology and acknowledgement by Wendy's management that they view such service as unacceptable. I can overlook the inevitable mistakes and even the occasional attitude of an employee having a bad day, but calling a customer a liar for no good reason is inexcusable.

Lavon Gates
from Fort Lauderdale, FL
This Wendy store the worker's and very nasty attitudes. They custom is nasty. Store #3448 Tonight trying to order because I had a coupon the spicy chicken meals two for $10. I can't eat spicy will to pay extra changing the meat. 2workers was so nasty. So I had to pay $15.39 no I that I had to buy for separate meals and I always go to this Wendy at least three times a week

Wendy's drive thru in Norwood Mass location is taking 10 mins to get through. Many cars are just leaving and driving away because of the time it takes to place an order here. I got in the drive they line st 2:45 it now 2:57 and I am just getting to the windiw

Wendy's is 2 minute's drive from where I work and I left my office at 11:03am. My order was taken right away at 11:06. I pulled up and I saw two car's in front of me so I thought I should make it through this Drive Thru fast. First car 5 minutes then 6 minutes pass, finally they get handed a drink and they are off. Second car pulls up wait 5 minutes then 10 minutes then 13 minutes and is handed a salad. I had tried to back out but there are cars behind me so I am stuck. I get to the window and a lady by the name of Barbara takes my money. Barbara hands me my card back looks at me and tells me could I pull up to the Handicap parking spot and my order will be brought out. I then responded "I had to wait 15 minutes while the other cars were waiting for their orders and you never told any of them to pull up". I then asked her how long would it be and she told me 8 minutes, had she told me that before I paid her I would have left. I waited an additional 11 minutes to get my salad. I did call this incident in. It took me 25 minutes for a salad at a very slow time.
RIDICULOUS!

After waiting 20 mins in the drive thru, the Parmesan chicken salad I ordered had no chicken on it. I have a limited time for lunch and going back was not an option. Very disappointed.

I HAVE COMPLAINED BEFORE ABOUT THIS WENDY'S THEY GET YOUR ORDERS WRONG. YOU NEVER GET A RECIEPT. EVEN ASKING FOR A SIMPLE LEMONAIDE GETS MESSED UP WE TRY NOT TO GO THERE UNLESS WE HAVE TO WE'VE SEEN PEOPLE DRIVE OFF OUT OF THE DRIVE THRU. AN WHEN YOU GO TO TELL THE CASHIER ABOUT THE ORDER NOT BEING RIGHT YOU GET THE ROLL THEIR EYES ATTITUDE... I'M TRYING TO LET YOU KNOW ABOUT THE SERVICE THERE ….ITS TERRIBLE! THIS WENDY'S IS AT 2910 Emmorton Road, Abingdon, MD 21009 AN IF THE MANAGER KNOWS THATS EVEN MORE PATHETIC!!! ON A SCALE RATING 1 TO 5 ITS A 1 AN I'M BEING NICE IN SAYING THAT MUCH!!!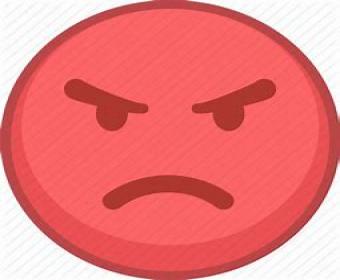 i was ar your st charles drive up this past sunday.i waited 15 min to get to the microphone then another 15 min waiting for the girl to take my order...when i vot to tje window i asked the girl what took so long.she looked the other way and shut the window in my face...hen she came back i thanked her for shutting the window in my face.she gave me my food and slammed the window again.said nothing to me..my bill was almost 30 bucks and the food was awful..it was cold and looked like it had been there for days.i know this is fast food but this was just unnacceptable...certainly not like wendys used to be and definately not cheap...also no condimates on any sandwich like there should have been

So went to Wendy's at 1344 Walton blvd around 10:30 on 05/01/19. They open at 10. The lobby was still locked and they were only taking orders through the drive thru. All I'm saying is when you're on lunch from work and walk somewhere to get something to eat for not only you but 3 other people and the place isn't open and has no signs stating why that's an issue and deters business

Dania stopjik
from Winter Park, FL
Every single night i try and get frostys from one location they never have them. This is why i quit going to wendys for a while because of this store... The girl must be to lazy to do her job. And i will be calling tomorrow as well. Because something needs to be done about the night shift people at that place.

Heather Werrbach
from Chicago, IL
This is the second time I ordered chili before 9 and they were out. Location: Wendy's on Pulaski and Montrose Chicago Illinois.

I went to the wendy's on 126th and L st. In Omaha NE they completely forgot to give us one of our meals this is not the first time it seems every time I visit this location they mess up my order in some way the last time I went there the fries were inedible at this point it will be hard for me to visit Wendy's in the future at the very least this location

Staff was fighting with each other and customers. Threating to go into the parking lot and fight. As a off duty police officer was close to having to step in and break it up. The ghetto talk was running amuck and was totally embarrassing while waiting for my food. This was the west locust location Davenport iowa

Been in line for over 20 min still haven't been able to place order

Filthy, nasty.. what has happened to Wendy's... so dirty. And people were standing around doing nothing. It's not like they were busy it was 430 in the afternoon and they were only two customers in the place.

At the drive through, I ordered two crispy chicken sandwiches and a small fry and they said my total was $12. I corrected them because the sandwiches cost $1.29 each. She said I confused her by saying "grilled." I explained I didn't and repeated my order. She cut me off and said: "yeah yeah, I got you. When I got home I realized she charged me the $12 and gave me the sandwiches I didn't order and don't like.

The Wendy's in Jacksonville, Alabama is ridiculous. It should be closed. The wait in the drive thru is pitiful. I just waited 10 minutes in the hot sun for 10 minutes for chicken tenders. After placing my order at 4:00 pm in the drive thru I was told when I got to the window it would be 3 minutes and to pull in a parking slot and my food would be brought. At 4:15 on I went into the store for my food and found it sitting in the counter. I will never go back to this disgusting place again.

Tim Haynes
from Bakersfield, CA
rude service, our order wasn't accurate and when I told the lady I was missing a chili she was so rude and just gave it to me, and when I was about to tell her I was missing my chocolate frosty she was like what now...very rude a and then I tried to show her the receipt that I paid for the chili because she kept saying I wasn't charged for it but I was. Also the chili was all half full I spent 31.52 for Me and two of my coworkers and the fries was cold the chili was half full horrible service and they couldn't get my order right, they need training on reviewing order and treating their customers better. Last when you order they say med or large what happen to small...is this the way you get people to spend more money I didn't need a med drink that was huge...
my host was GWYNOVE if that was the register person that was the only nice person there.
4/30/2019 11:34
thank you
Tim Haynes

I love buying the salads at Wendy's. But lately it has been a problem. At first I thought maybe they ran out of tomatoes and they just had to use these horrible things to substitute. Well low and behold. That is the norm!!!!! I am going to stop eating at your restaurant... The tomatoes are unacceptable.
It's like the worst of the worst for Wendy's. Those are the reject tomatoes you use the tops to cut up in the salad to save money. I am going to have to find out through Social Media just how many of us have the same idea so you will know. I've complained to the store manager but was told they were sorry and that was it. Well Sorry will not get it today! These salads aren't cheap! We deserve quality in our food. Seem as if not everyone is on board with Dave's dream!

The staff is usually very pleasant and helpful, however, the drive up line is crazy long after 8:30. I get out of work late and want to stop for food but the line is long and slow. I'm sure you are loosing money from people driving bye when they see the line. Maybe more people on staff during busy times would be helpful.

Young man at register not trained properly. Manager hollared at young man in front of customers. The young man asked for help and was told to ask manager in kitchen. No one knew what they were doing. More training needed for managers and employees. Del Range Blvd. Cheyenne, WY. TERRIBLE VISIT. I would like to receive an email back please. Thank you.

I would not even rate this experience as a 1, I would give it a 0. What a horrible experience. We were going to a movie Saturday night 4/27/19 about 6:30 pm and decided to grab a quick bite through the drive thru. It took a total of 25 minutes and there was only one car in front of us. All we ordered was a single hamburger ketchup only no cheese, 4 chicken nuggets and a lemonade since we were told they did not have any diet coke or diet pepsi. Upon checking our order at the window, we found the hamburger had everything on it. The woman (I assume manager) grabbed it and returned with another burger which she threw in our window and never uttered a word but gave a look of disgust. When we checked this burger, it had cheese on it. This really made her mad and grabbed the burger and threw the correct one (finally) at us and the worker behind her was laughing at us. What horrible customer service. I'll never go there again. Sickening.

We visited your wendys location on davis street in moosic pennsylvania some girl with tatoos was very rude to us and.her manager watched the whole thing and never said nothing to her about how rude she was to me amd my family we will never go back there again next time well go somewhere else

I was at store 5546 in Michigan around 2pm eating lunch. Food was fine but the seating area was really cold n I wore my jacket to keep warm n the women's restroom smelt like raw sewage.

Lloyd Cox
from Marshfield, WI
After ordering my meal at a local Wendy's, I was told that they had no ketchup. Both dispensers were empty and no individual packets were available. How does this happen? Good thing I'm not the DM for this store. The manager would be out of a job! Wendy's location: 6870 Hwy 90 Longs, SC

Wendy's in Cheraw SC has taken chicken tenders off of their menu. No strips are nuggets. Just a sandwich now. We will not be going back there for any food now at all . Employees could care less of course. Can the owner of the franchise make those personal decisions??? I thought corporate did .which is why it is a franchise. Guess one would need to call them individually to see who still sells chicken tenders. Not going to happen. I just go elsewhere . Thanks for listening

David F. Carnick
from Warren, MI
I recently visited the Wendy's store located at 32500 John R. Rd. Madison Heights, Mi.48071. On the first occasion, I went thru the drive thru, ordered a Dave's double, medium fries and coke, only to return home and discover that I received a spicy chicken sandwhich, med.fries, and lg. Dr. Pepper. A few days later I again visited the same location, only I went inside ordered a full apple pecan salad and 2 lg chocolate frosty's. I repeated my order 3 times to the young lady only to see them draw vanilla instead. they did however correct that mistake.

Adam Harris
from Akron, OH
The Wendy's on west avenue in Jackson Michigan is a complete joke. I live right around the corner and it's convenient for me to eat here but for God's sake these people don't understand how to read an order and put a damn sandwich together. Seriously I probably eat here once a week which is my own damn fault and every time for the last 4 or 5 visits now either the burger is made wrong or I paid for something I didn't get. Honestly this is ridiculous, clearly not a single person in that building gives a damn about customer satisfaction or the integrity or reputation of your company. As a chef I just don't understand what the problem is.

I stopped at a Wendy in fort Myers and they had a whole line full of people , they seemed a little shortetaffed cause they was backed up , I happen to see the one sandwich person and i see the girl trying to make every sandwich, i also seen a girl taking orders so I approached the counter and I waited for about 30-45 minutes for my order I started becoming really impatient so I end up I just getting on my phone . Well I end up walking up to the counter after that to see what was goin on with my food , the girl who was taking orders was still taking orders. I seen the girl who took my order walk up to the girl that was making my sandwhiches and she started yelling in her ear , the girl who made the sandwhiches stood back and told the order taker to make her own sandwhiches , the sandwhich maker disappeared came back , my order taker walked up to her and got in her face , the sandwhich maker said I advice you to close your mouth , this happened while they had 10-15 customers , than it broke out into a fight they both engaged in the fight . I took it as I'm not getting my food . Eventually the arguing stopped and so did the fighting, next thing I know I seen the sandwhich maker walk out the door and said she doesn't deserve to be treated like this , she does to much for this company . And I don't know what happened back there all I know is that Is crazy ..I didnt get the name of the sandwhich maker but I did get the name of the order taker and her name is tianna . Tianna is the one who basically approached the sandwhich maker and continued to antagonized . And that day I consider it to be bad service I will not eat there again I waited an hour for my food and there coworkers was like angry so get better workers . This location is 12034 s. Cleveland avoided fort Myers fl 33907

Grover goetz
from Chicago, IL
I pull up to the restaurant all the lights are on it's not even midnight I wait about 5 or 10 minutes I pull up to the window they say they're closed but it says open to 1 drive-thru it's Saturday this restaurant is in Valparaiso Indiana

Ann Byrne
from Garland, TX
I have the Wendy's app on my phone. When I tried to order online, I was not able to get the order to go through at the location nearest my house. Then I saw "pay" so I went there. My order would be less than $15 so I put $15 on the card. When I arrived at Wendy's they were oblivious to my order muchless the app and the "pay" thing. They had me drive back through and order from the "speaker". I did. And they honored the "2 Dave's combo for $10.00. I am so unhappy. I order from a lot of fast food places from time to time and have no trouble. I would like my $15 back and I am deleting the app from my phone. I was so frustrated with your app. It is NOT people friendly. Please email me as to what you intend to handle this problem. I enjoy Wendy's food. It's much better than McD's or Whataburger.

This is the third time we've came to Wendy's in the past 2 weeks. Takes forever for them to get your order and then your potatoes are brown or they're out. What is going on here Wendy's did not used to be like this

I order the same burger every time I eat at wendys. The jr cheeseburger deluxe. Once this sandwich included mustard and reflects so on the person taking the orders screen despite the fact it NO LONGER comes with mustard. It never fails no matter which location we eat at I am told it comes with mustard because their list shows it does but the people making the sandwiches know it DOES NOT. So every visit I get to argue with someone wether or not the sandwich does or doesn't have mustard. Some argue til I give in and just wait for my food to then shoe them and request mustard yet again to then receive wvwn more attitude because they were in fact wrong. Others will say ok and still.not click the ever so easy add mustard button so I still have to take it back. This is when more of a problem when using the drive thru. I'm very tired of either having to eat my food in a way I don't want it or to argue with someone usually 2ce once while preserving then again after recieving incorrect food. Wendys is the only fast food I eat and I'm ready to stop. Every time every location and I'm.officially fed up! I bet you dave would be so proud of his new reputation of incorrect sub par food from messy and ill run establishments!! Well done Wendy's!

Went into the drive thru to a very disrespectful, rude Manager. I order a number 10 went with a small then I change it to a medium. Upon arriving to the checkout window I decided to go back to a small. " I apologized and said I'm sorry for changing it again." the younger lady at the window was nice the whole time her manger was the one yelling with an attitude and said I just change it from a small to a medium you want it now back to a small?!! I replied yes. then she told her employee to close the window while she was bad mouthing me and rolling her eyes. A simple task to change on the screen was apparently too much to do. I don't know how she got her job but customer service is not her quality. I will no longer go back there, or to Wendy's chain because they hire horrible people. this location was located in 704 Mantua Pike, Woodbury Heights, NJ, 08097.

Drive thru wait time in Florida heat, no AC and a 2 year old was regrettable. No receipt to make online review either.

WHAT HAPPENED? Wendy's on 42nd and CenterPoint RD 52402, used to have the FASTEST Drive through in town. I can No Longer Use it for Lunch, DT wait time too long. Last time I was there, the Guy at Window WOULD NOT take a new order at speaker till He deliver food to the guy at window. I watched him do it over and over again. I only get 1/2 Hr for Lunch I have drove off and Seen many others drive off on that store. Fries are good (if Fresh, most of time they are not) New burgers are great. what is Problem? shortage of people?

Tammy Peters
from Chicago, IL
I requested sauce for my chili three times at this location and wasn't able to get it. only to be cussed out at drive-through

Susan
from Bowling Green, KY
Stopped at Wendy's in cave city Kentucky. The bathroom and restaurant were filthy.

Sammy Mannino
from Mandeville, LA
Re: Store #0008143 (Northshore Blvd., Slidell, LA)
The slippery flooring in this restaurant is ridiculous.
I have seen a lady fall (about two months ago). I was in this location yesterday - the floor is extremely slippery.
I eat at Wendys often, but It shocks me that no one has sued the crap out of yall for this floor.
check it out yourself -

Calvester Swain II
from Nashville, TN
I went to the Wendys on Broadway here in Louisville Kentucky and I was in the drive thru for over thirty minutes, and this is not the first time that this has happened. I won't be going to Wendys here in Louisville at this location at all from. I work downtown and me and my contractors won't be eating at that Wendy's. THE CUSTOMER SERVICE AT THIS LOCATION HAS ALWAYS BEEN **********HORRIBLE************. I STOPPED EATING AT THIS LOCATION OVER 5 YEARS AGO AND IT WILL BE LONGER THEN THAT BEFORE I EAT AT THIS LOCATION AGAIN.

Lexee gillard
from Bedminster, NJ
I ordered food online and went to pick it up I paid online showed them that I paid for it and they kept telling me they need a code saying I paid for it when I showed them I paid for it cause I didn't get a code and they took the money out of my account and they still wanted a code I paid for food I didn't get and they were very rude I want my money back it was)10.83 something like that I will not ever go back to that store it was y'all store on 7th street in Fort Worth Texas they were very wrong not giving me what I paid for please tell me what I need to do to get my money back ASAP

Horrible service and excessive wait time in drive thru. Ridiculous after waiting in line damn near an hour and then to be given the wrong food from a rude worker is unacceptable. To add insult to injury she was angry and the receipt clearly had correct order listed. HOW ARE YOU ANGER? Should I spend my money and beg at the same time NO!!!. It then took 30 minutes to get it right. Wendy's can do better especially the CAPITOL BLVD LOCATION IN RALEIGH,NC. THIS IS JUST ONE EXAMPLE OF THE FOOLISHNESS! I like Wendy's but will have to go elsewhere The management and corporate office needs to make some adjustments immediately

Tonight, I went thru the drive thru of the Ridley,pa Wendy's. I ordered 3 combo meals and a salad. This was around 7:00 pm. The drive thru forgot my salad and I had to remind them. No receipt given. Then when I got home, my daughters spicy chicken sandwich was a baconator! I drove my daughter back to get her plain spicy chicken sandwich. We got a spicy chicken -not plain!!! Now she is eating an open faced sandwich because she doesn't eat mayo or tomato or lettuce! We were not going back a third time. And, again - no receipt. I have been to this Wendy's before and never saw such mistakes. It is lazy workmanship and I advise you have this fixed as this site will loose customers when this many mistakes are made in one order!!!

Your wendy on Carpenter Road Ann Arbor Michigan has tape on drive-through windows stating that they except tips and then when you hand them your money they're asking you for tips is this a new thing?

I went through the drive through at 4:23 PM today 4/25/19. I order a sour cream potato asked them to add nacho cheese. They did not tell me there was a price difference. When I asked how cheese made a dollar and a half difference. They were rude. This is the 2nd time I have had to complain about this restaurant. Very unprofessional rude. The potato was small dry. No sour cream very little cheese and it was shredded and not completely melted. I am unable to submit the photo. I did take a picture of it when I got home.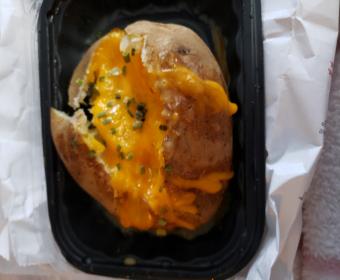 Wendy's on dunlawton port orange is the worst location I have lived 4 blocks from there for nine years the food is never up to par with other locations and service is always bad source would be nice to use this place but have to drive to McDonalds instead. Could someone please check into it????

I was at Wendy's and the manager was fixing my spicy chicken wrap with no clothes on she picked the cheese up with her bare hands the chicken she did the same I will never go back to Wendy's your cousin is really disgusting and I'm going to be calling my luck will have to cut is uncalled for for personally that nasty scratching her head and everything I'm very are great I'm going to go to Wendy's but after today I won't be going to Wendy's it's very nasty and very disrespectful people at Wendy's at 914 north 27 Street

Something weird is going on at the Wendy's on Pelham Road in Jacksonville, AL. The general manager there is a woman called Nicole. she has been there for a while, and used to act like a regular, cheerful courteous manager. A few months ago, though, they suddenly started just using iceberg and romaine lettuce on the garden side salads I order, instead of spring mix. When I asked about it, Nicole would just say, "That's how we make 'em now" and try not to say anything else about it. The weird thing was, other people I know still got salads with spring mix. Nicole would never explain any further than her one quote, which she would say angrily, if I asked her. When I asked her one day which salads they had there that still DID use the spring mix. She said, "the apple one". But, when I ordered the apple one a few days later, it also had only iceberg and romaine. Then they started to take what looked like one piece of radicchio and rip it up, tucking pieces into the iceberg lettuce, and claiming that made it spring mix. Nicole had even told me personally that I should ask for her specifically, and she'd make me a good salad. I have been eating at this Wendy's 3+ times/week for over 12 years. One evening I went in (no one inside, lines outside) and ordered two burgers and a garden salad. I was given all three, but the salad was just iceberg and romaine again. When I asked about the spring mix, Nicole smiled and said she'd get my salad fixed right. I stood there and watched the team work on the drive-thru orders and waited for her to get the salad person to fix the salad correctly. I waited and waited. I watched Nicole, and she actually waited 20 minutes before she even walked over and told the salad person to fix another salad. Meanwhile, my two burgers got stone cold, and the other employees stood and watched and looked troubled. I got them to re-make my burgers, and finally got another salad, still not fixed with spring mix, after 30 minutes. When I tried to complain, Nicole went off on me, talking over me, interrupting. It seemed like she really didn't want me to be able to finish my sentences on this salad complaint. she actually yelled at me to "Get out of my store"! A day or two later, I got my brother to go and order some takeout from the Wendy's, including a salad, to see what they would give him. It was a Sunday, right before church gets out; he was told they were 'out of salad'. The salad thing has gone on and on like this. I don't understand it. Why do they even have spring mix, if they won't put it on any of the salads? Why do some people still receive salads with spring mix, while others (like me) don't? My very last visit there, there were not many other folks there. I went in to get a soda and some fries, and wanted to ask questions about the salads again, since I still did not (do not) understand what the deal is with the spring mix being used or not used. again, Nicole interrupted me again and again, and got loud, talking over me, rather than listening to the complaint, and trying to make the problem right. Then she told me that I was banned from her store. This made no sense to me either, so I said I just wanted a soda and fries. She told an employee not to serve me, then said if I did not get out, she would call and have me removed. I was amazed, and sat down, calmly, to wait to be served or kicked out. Sure enough, Nicole called for the police to remove me from the store. It was bizarre. the other employees all seem like regular employees, but Nicole has just gone weird. She does not act like a normal manager/employee at all anymore. She just acts angry and weird, and gets mad if you have a complaint. When the police came, she told them (first time I'd ever heard her say it) that it was ALL the Wendy's removing spring mix from the salads. She also told them that she had talked to her District Manager about me, and been told to ban me from the store. It makes no sense. What is going on with Wendy's salads and the spring mix? Why do some get it and some not? Why does the manager get all worked up and angry if people have questions about the salad? So...after having happily eaten at this Wendy's for over a decade, I am now banned from it for wanting a salad with spring mix? Something bad must be going on in this Nicole's life or something, I've never seen any manager behave like this, and she used to act normal. It looks like that Wendy's is getting less and less business, too. HELP NICOLE! Something is wrong with her, and it is making the Wendy's look unprofessional and weird too. I miss my Wendy's.

Chris Thompson
from Bedminster, NJ
Nice new store is filthy my feet literally stuck to the floor in the entire bldg... like they mopped with syrup, and the place smells awful....

I had ordered an ice tea requesting do you have a dollar tea the young man said small tea along with my order. I went out side to my car and checked my bill. It read $1.89. I went back inside and stated that I wanted a dollar Ice tea. The young man said do you want a refund. I said yes. to which the manager stated we don't have a dollar ice tea and no you cant have a refund. Sad to say she was a black woman and most rude person I had ever come across.. I would never expect to deal with such disrespectful service. I am visiting from out of town and I would never give any stars for the way I was treated by this woman who definitely doesn't deserve a position of leadership of her caliber. I left her the tea and told her to keep it. I will deal with this though your department. The location of the store was in St. Augustine Fla of US 1.

It was the worst food I've had in a long time !!We ordered fish Combo sandwiches which tasted bad..after taste to say the least!! Baked pot. Was Luke warm & driedout.. had to warm it up to melt the butter.. the only good thing was the coke.. 2nd bad experience!! Indpls in.. 5550 n keystone.. I want my money back!!

Janelle Shull
from Roxboro, NC
Went to Wendys today to get my favorite Chicken Strips, and they said that they were discontinued. My question is why! I was very disappointed.

I live about 1/2 mile from Wendy's at 4141 Robert C, Byrd Drive in Beckley, WV, 25801. Wendy's have always been my favorite fast food place to eat. I want to tell you about my last 3 experiences with this business. The 1st time, I sat in line for over 12 minutes with only a few cars ahead of me. Even when I got to the window, it took so long to get my burger. There was just me and I ordered a Baconater. The 2nd time, my son & I sat in this line 19 minutes in the pouring rain. There was no apology for making us wait. My son wanted to leave but we were "wedged" in. He was furious & said he would never be back. Tonight (4/19) I tried again. The line moved very slowly. All I ordered was a fish sandwich. The boy at the window asked me to pull ahead & wait for my food. There was already another car pulled over. After about another 8 minute wait, they brought my sandwich. I don't know what has happened to this Wendy's. Every time I go there is a new person at the window-just very young kids. Several of my friends have told me they have had similar experiences and won't go back. There are a lot of other places that I can go to eat and get better service.

D. SHAFER
from Newark, NJ
The young people who work there act like CHILDREN. No one is ever at the counter to greet customers when they walk into the store. I always have to wait a long time, several minutes, for staff/crew to appear to take my order. The lobby is Always FILTHY!! Tables are dirty, not wiped nor sanitized. Floor is completely littered with crumbs, dirt & food scraps. It looks like the crew do NOT clean AT ALL. The Ladies restroom floor is littered with toilet paper & paper towels. It looks like the crew doesn't make regular checks on the restrooms. The crew managers are also young and do nothing to keep the crew on task with work related activities. These shift managers are part of the mis-management problem.
One employee, Corey, comes to work on time, works until the store opens then leaves for several hours. Corey then returns to the store to clock out at 2 or 4pm, getting paid for the entire shift although he wasn't on the property for several hours, whereabouts unknown. THIS IS STEALING!!
The general manager constantly leaves the Baltimore St location in Hanover PA early. Earlier this week, I was told he was scheduled to work at this location 7am to 5pm, yet he left at 10:30am. I understand this one general manager, Dan, oversees 6 different Wendy's stores for the same owner. How can one person take care of 6 stores? It cannot be done well or effectively.
The store cannot be profitable. There are never more than a few customers in the lobby at a time. Crew eat & drink product at will without paying. STEALING! Crew & Managers spend time on personal matters instead of working, as evidenced by the physical conditions in store & long response time when customers arrive in the store & at drive thru. STEALING!! Crew leave for hours on end while on the clock. STEALING!!!

FLORENCE SISENSTEIN
from Jacksonville, FL
If I could have given this location 0 stars, I would have. On Sunday, April 7, 2019, at 4:30 p.m. I went to the drive-through at the Wendy's location at 8625 Baymeadows Road, Jacksonville, Florida. There was one car in the parking lot and 3 cars ahead of me in line. It took me 20 minutes to get up to the speaker to place my order. I placed my order which consisted of the following: one Avocado Southwestern salad, one medium lemonade and one small chocolate frosty. Easy enough of an order. I got to the next window and paid $10 and some odd cents for my order and proceeded to the pick up window. I waited at the pick up window for 10 minutes with no acknowledgement from anyone. After 10 minutes, someone came to the window to give me my lemonade and said my salad would be right out and slammed the window shut. I waited another 10 minutes to get my salad, again with no acknowledgement. They finally handed me my salad and I said, "I also ordered a chocolate frosty." The cashier looked at me like I had two heads and said, "You did?" I said yes, I did. She said, "Oh, what size." At that point it was 1/2 an hour ago that I had ordered and I could not recall if I ordered a small or medium so I said, "It was half an hour ago, so I don't really remember, but it was probably a small." She gave me the frosty and I drove off. When I got to my destination, I took out my salad and saw that there was no avocado in the salad and the salad look quite wilted. I was quite upset. I drove back to Wendy's and went inside (there was nobody in the restaurant except one person who was still waiting for her food since I had been in line, (I saw her walking in the restaurant while I was sitting there). I asked to see the manager and one of the servers said to a lady, "Are you a manager?" She said, "I'm in transition." I said, "Well, you're the manager here right now, so I need to talk to you." I told her the whole story and she very nonchalantly said, "Oh, they probably just forgot to give you the Avocado." I said, "That's a menu item, how could they forget, the avocado was not an add on." She said, "Okay, I'll just put some on your salad." I said, "No, thank you, I would like my money back." She said, "Okay, but I'll still give you some avocado." I declined since I know what happens when people complain about their food. I paid for the frosty and the lemonade and she gave me back the money for the salad and I left a very unhappy customer.
I've had several problems at this particular location and go back thinking things will change, but this was my last time. I will never go back here again. There were about 6 people behind the counter, nobody in the restaurant and maybe 2 or 3 cars in line, bickering between the employees and mass confusion and no supervision at all. The employees do not acknowledge you except to ask you what you want and never say thank you. My suggestion is to either get a supervisor to change things around or CLOSE THIS LOCATION! If you look at the reviews on yelp, every single review has given 1 star and I'm sure they would have given 0 stars if there was a 0. I am done with this location.

lory estrada
from Silver City, NM
the girl that was in the drive thru rushed me to order fast and I could not understand the words she was saying she was speaking Spanish and was rude and then I told her I don't understand her she kept saying bad words and was telling me off and when I heard her talking to other employees she was saying that I was being mean I told her learn to speak English better and she gave me a dirty look and walked away from me IM never going back 4 18 2019 around 5 pm

Glenn Fisher
from Winston-Salem, NC
My family and I have regularly visited this one Wendy's . Over the last few months service has become deplorable. 3 trips we were going to order our meals with potatoes on the side. The first time, out of potatoes, second time they had 1 potato, third time out of potatoes. We left without ordering anything and went to another fast food that always had potatoes. Is Wendy's going to stop selling potatoes? Is this poor management? OR is the staff to lazy to fix them?. We are now going to another restaurant that always have items when you order.This particular restaurant has really changed in the last few months. This restaurant is located on Waughtown Street near Sprague Street.

Molly
from Plainfield, IN
Went to Wendy's in drive through, asked at window to repeat order.
I did still didn't get everything I order & paid for. My drinks were diet not regular cokes, my salad forgot the meat. No cookies that I paid for either. Not happy.

I run an in home daycare/preschool. Over the last 7 years I have ordered Wendy's nuggets and fries for the kids on special occasion, a maximum of 1-2 times per year. Today I called to order and was greeted by the most HATEFUL, DISRESPECTFUL, and RUDE manager. She was the MANAGER! Are you kidding me, Wendy's?!?!?! I said I would like to place an order. She SNAPPED at me with a hateful, annoyed tone. "We don't do that. You will have to come to the store or drive through to take care of that!" But, I've done this many times before...? Her response, insert hateful, rude tone "Not at this location you haven't! Have a good day, goodbye!" Click! I suppose she wanted me to order 60 nuggets, 10 fries, & 2 adult meals in the DRIVE THROUGH?!?! I called back and immediately asked to speak to a manager. She let the phone ring for at least 1 minute straight because I'm sure she knew it was me, seeing as how she hung up on me! Then she said I AM THE MANAGER! (Good going Wendy's. You know how to pick your customer service reps.) I said I called because I have an extremely large order. She proceeded to tell me that she was in the middle of lunch rush (so again I'm sure me ordering in the drive through would've been better. Insert sarcasm) and I would have to come to the drive through to take care of it. I told her she was horribly rude, said I would report her to corporate, and hung up. We enjoyed PIZZA instead! Just so you know the customer service was impeccable, fast, and friendly. I will not be using Wendy's anymore. Wendy's Derby, KS at 12:30 pm on 4/18/19.

David Snyder
from Highland, IN
I have a complaint with the service I recieved at your Dyer,Indiana location. this is not the first time . I ordered the Harvest salad with crispy chicken I get grilled chicken the last time I ordered again a Harvest salad no apples. I dont know what the problem is but I think better supervision and trainig might help. VERY DISAPPOINTED

The manager at Wendy's store #00005217 was extremly RUDE and NASTY. She repeatedly took my order wrong. She aruged back and forth of what my order was. I am one to order the EXACT same thing no matter what location I attend. She was busy doing 20 different things while trying to take my order. If she had just stood still and taken my order, she could have heard what I said. But, she argued back and forth or what she THOUGHT I ordered. After taking my ordered and filling it, she continue to give me the wrong order. VERY disappointing.
Please work on your attitudes-including the manager.
PISSED CUSTOMER

Rudolph S Houck
from Pittsburgh, PA
The Wendy's on Browns Hill Road in Pittsburgh was a mess. The floor, the area with condiments and even the counter where customers order were all messy - goo, paper, used plastic forks. The counter staff was also disorganized. Two of us (I do not know the other guy) watched as a staff member tried repeatedly to put a hamburger in a bag unsuccessfully. It took so long that the other guy demanded his money back. The manager did treat him courteously. I did not demand my money back. I simply left. BUT THEN I submitted this complaint and asked for a response. I never got one. This is all very sad for me because I was the lawyer for Leonard Rudolph, the first Wendy's franchise owner in Western Pa. We were very proud of the quality. No more.

Mackenzie
from Woodbridge, ON
Ordered two son of the baconator sandwiches and when I got home to eat I unwrapped the sandwich and it literally only had the bacon and cheese on it... its a 15 minute drive from my house and obviously ridiculous that I have to waste my gas to drive all the way back to get a sour attitude and made seem like it's my fault they messed up my order.. not happy

I was in line last night line was clear to the road so I went inside. I stood in line to get waited on for 10 minutes and another 10 minutes to get my food. The girl that waited on us kept moving her bangs over with her hands then served up French fries with no gloves. They were out of small lids out front and were told they were. The girl from behind the counter was handing them out. When they finally got the lids the young man yelled the girls name and threw them to her and she let them fall to the floor which laid there for 5 minutes until another girl picked them up and laid them where they served up chili. This was the Bryan Ohio Wendy's at 6:17 pm on April 16, 2019. Melanie was the host name. Restaurant number #00008095

Went to Wendy's in Joliet IL. Store #3385 ordered food they got the order wrong then when I got home to eat the food was extremely cold!!!! They need to stop hiring young kids this is so unacceptable.

Absolutely terrible service. Twenty seven minutes from the order to receiving food. Eight people standing around inside. Manager Melinda is the rudest person. I will never eat Wendy's again.

Zach cochran
from Bedminster, NJ
Worst service ever sat in drive-through for 10 minutes did not even get my order taken so I decided to go inside which I stood in line for 20 minutes while the employees sat around the back of the counter talking and joking around and then when I finally got to order my food I sat there another half hour waiting for my food just for the french fries to be cold and when I said something they pretty much told me to go F myself this is the Wendy's on 72nd St. in Omaha Nebraska and if I could give less than one star I would

Beverly Hurst
from Dublin, OH
Employees are not properly trained. You offer choice and yet help does not provide what was ordered. Twice my simple order in drive thru has been wrong. Once so bad because ordered hamburger, got chicken sandwich. This evening I decided to try going in since drive thru line very long. Ordered, junior cheeseburger with mayo, tomato, lettuce. Got home to finds, lettuce, tomato, onion, pickle ketchup and mustard. At least it was a junior cheeseburger! Love my Wendy's, but really getting tired of order one thing and getting something else. Please, please do something!

I went to the Wendy's at Westlake in Franklin County Virginia. I sat in the Drive-Thru for over 30 minutes waiting to place my order, which was a large order. My order subtotal came to over $40. I get to the window to pay and the woman tells me "I'm sorry we can't take hundred dollar bills." I explain that I have no other cash or cards on me. She calls the manager to the window and the manager rudely tells me "Don't you see the sign, we don't take hundreds and that's just how it is." She then yells to the back to cancel making my order and walks off shutting the drive-thru window on me. The order was so large it wouldn't have broke their drawer to give me change during their lunch rush. I was feeding ten employees on lunch break and was already late due to the waiting time. There's nowhere else fast nearby. That is the only fast food restaurant there. No one got to eat that day and I'm highly upset about it. It was embarrassing for me and a huge waste of time. If you're not going to accept hundred-dollar bills post that where you order so that people know before wasting their time or even placing an order. I'm sure food is having to be thrown away because of this. If you would rather pay for wasted food then take hundreds that's your business practice but I find it irritating that I have to have certain bills to be a customer at Wendy's. I understand this if you're buying five or $10 worth of food but not for extremely large orders. This has irritatef me so bad that I will not go back to not only that Wendy's but any Wendy's ever again. I would absolutely have rated zero Stars if I could. This is not the first incident I've had with Wendy's restaurant but this by far is the worst.

I went to the Wendy's on central ave in Sylvania Ohio on Monday 4/15/19 and ordered a full size harvest salad, I had a two dollar off coupon, when the cashier rang up my order she stated the total was 5.45 (with the two dollars off) I asked her why it came up to 5.45 she said that what the computer rang it up as, I told her the sign says the cost was 7.15 so with the two dollar coupon it should only come up to 5.15 not 5.45 she called the manager up the manager looked and said oh well they are raising the prices so the must of changed the price in the computer today because prices are going up tomorrow, so why was I being changed tomorrow's prices for today I'm not sure, I know it's only thirty cents but for each costumer that ordered salads that thirty cents extra adds up and that's not right for any company to take advantage of their costumers. Also the manager didn't offer to reimburse me the add thirty cents I was charged.

Alishea Lutts
from Memphis, TN
The Wendy's at Poplar Ave and Perkins in Memphis,Tn used to be a really nice place to eat. I can't say that now. I've had terrible service from rude employees many times. You will sit in line in drive thru forever because instead of taking the next person order like they should, people sit at the speaker until they clear out the people at the window. I understand it's good for their turn around time, but it's hurting the business. I went recently around 9:30 pm. It was raining really hard and there's no canopy over the speaker, so I grabbed my umbrella and ran to the door to order inside so my car isn't soaked. Inside hours are posted on door as 10:00 pm. An employee yells from window that they are closed. I turn to return to my car and another employee opens the door and lets me in. One employee asks her extremely rudely why she opened the door and to never do that again. They let me order, but are rude and huffing and puffing the whole time. The lack of customer service will be the downfall of this location.

Colin hubbard
from High River, AB
Ordered a number 4, and an extra two JBC's.
Drive home to find I was missing JBC.
Also, did not receive ketchup in the bag for my fries.

Robert Delile
from Chicago, IL
Today April 15th my wife and I Went to Wendys on upper main street Waterville Maine 04901. Upon entering the restaurant we smelled a very strong scent of urine, so strong we immediately exited the building telling each other we will never go back. Apparently cleanclines is not important to your corporate goals. This makes me very sad because your food is good.

I was charged twice one order i paid for online and when i picked it up they said i had to pay at window they took my card and gave me my food checked bank and it was paid online and when i picked up 27.10 ticket 9030001 3/31/2019 6.25 store 00001740 if cant take of it at least send me same in gift card i do like the food

My food was cold an it was also half done fries where still frozen an I told them multiple times if I get my food cold I'm gonna complain it was half done n cold

I see you only offer a low rating of 1 star otherwise I would rate my overall Wendy's experience as 0 stars. Drove through the drive through, waited at the window for over 8 minutes and my meal was cold. Not the first time. Has happened at least 5 other times at the same restaurant. I often eat at Wendy's because you are normally consistently good. I search for Wendy's when I am on the road because I typically can be confident that I will get a consistant experience. Unfortunately this particular store is consistently bad. I have had this same experience at least 6 times in the past year making it about 75% of my visits at this particular store. The location is in Randleman nc 27317. I called for help and your customer care rep said she would reach out to the store but offered no concession for my repeated poor service. I am very disapointed in your customer service. I was offered no recompense what so ever. I am shocked that I was treated so poorly by both the restaurant in question and even more so by the lack of concern from your customer care. If this is all you will do I will have to discontinue doing business with all of your locations and I will encourage everyone I know to do the same

Katina Vipperman
from Lyons, GA
Wendy's in Stuart Virginia is supposed to stay open until 11:00 PM. I called to make sure they would be open but when I got there at 15 minutes till they wouldn't take my order. There was three other cars behind me they refused as well.

Brian Carter
from Newark, NJ
I have a complaint about the Wendy's located on East Hollis Stree in Nashua, NH. Everytime I go this particular Wendy's they give me a hard time about the free frosty's for a year key tags. I have three of them for my three children. This time the employee was telling me I can only use one and proceeded to argue with me insisting she was right until she gave in when I said "I'm not going through this again". When I pulled up to the first window the employee that took my order was at the register taking other orders while cashing me out which I know is the norm, but when I turned off my car to show her my tags she was very rude and shushed me away as if she didn't have the time to look at my tags after giving such a hard time. Well, I'm sure you'll find out that yes, I did swear to her saying, "Have a nice fucking day!" as I pulled away to the next window. In conclusion to this incident, they denied giving me half of my order and gave me half my money back as the lady yelled through the entire store not to give my food because I swore to her. Now I understand it was not appropriate of me to say what I did and after the fact having just a little more to add to that, I will not tolerate the childish attitude for something so minor that she, as an assistant manager should know what is what and not give me a such a hard time over three little frosty's. We are adults here you can handle a swear, besides the point, I know. Anyway, I've done customer service too, bill collecting, and you can't be rude. So, in conclusion, I am not asking for anything, except whether or not I'm going to get a hard time from your employees, managers at that, over my three little frosty's every time I go there. As a single father of three kids I really don't have time to go to another one since I live right down the street. My kids look forward to Wendy's Frosty's. It was pouring rain which really added to my fustration trying to order through the speaker that doesn't really work that well. One last thing. I have a question that I need an answer to as well. On another instance one of your employees at the same store location told me that I had to buy something to use the tags. Is this true? I need to know the actual stipulations on these free frosty tags. So far no other Wendy's locations have given me a hard time what so ever except for this one over and over again. Maybe they need to read up on the stipulations as well. I just want to be able to go back and get good service that's all. Not a hard time from everyone there hooting and hollering over three small frosty's that I've already paid into might I add. Thank you. This helps my frustration. I really hope to here from a Wendy's representative of some sort on this issue as I have never put in a complaint at any fast food chain before. Thank you to whom it may concern.

Cynthia Carlton
from Fairfax, SC
I went to wendy's #00002781 @7:15 pm. Two customers in front of me had placed there order and cashier had to give change to that customer. When she had done that she said be right with you and I stood there waiting to order and her an another employee was fussing over side salad. She told him she knew what was a side salad. Then I continue waiting for her to take my order. Once I gave her my order she told me the amount I gave her $20.00 bill and was getting the change out when she said I have already wrang in the amount so I told her what she owed me and then it made her mad. She threw my receipt down and walked away. I don't have to go back but I like the bake potatoes and frosty. Just thought you would like to know. And maybe you don't care how some employees treat your customers.

Randee Olson
from Minneapolis, MN
I stopped by wendys in Bloomington,minnesota went to drive thru....I ordered a plain double cheeseburger with bacon only which was fine I also ordered 2 double cheeseburgers with everything on them I repeated the order twice nd a small chili nd a large fries,,,the order was only 14.73 so I knew he did something wrong ..I asked him at the window if these were regular size dbl cheese burgers...he assured me they were so I drove 17 miles home and I opened the bag..2 SINGLE CHEESEBURGERS PLAIN!!!! howcan anyone mess up such a simple order?? Then I called to complain to the manager after approximately 18 rings he finally answered (( this was around 4pm)) they weren't busy,,,, he did offer I could come back to get reg dbl cheeseburgers but it wasn't worth my drive!! the manager was as dumb as the drive thru kid! No wonder they only have a rating of 1 1/2 stars!! I will never go back there again!!

Today between 7pm and 730 PM at the Wendy's located at 11650 Lakeridge Pkwy, Ashland, VA 23005 me and my wife with our two boys got meals at the drive through after getting some pictures for Easter. The gentleman taking the order had a rude attitude. We waited 5 minutes or so for our drinks, which were not marked so we didn't know which was which. Also both had soda spilled all over them. We waited close to 10 more minutes for our food, when we got it we drove off and got back on interstate 95, that's when we pulled out the food and realized that the boys burgers were lukewarm bordering on cold, the fries were cold and extra salty, to top it off he never gave us a receipt so I had to use this Avenue to make this complaint. The only good thing was that my wife said no onions on her burger and it actually didn't have any onions.

I'm going to have to add my complaint along with the 1,041 complaints. I went to the two locations in West Springfield, Ma on two different days to buy a parmesan caesar salad because I'm a vegetarian. The salads we're okay but the parmesan ceasar crisps we're outdated by a couple of months, Also, has anyone had to wait in a long line at the drive thru, I waited at 20 minutes recently. One time last year, I received a salad with a bug crawling out of it. The fries are greasy, and not much is good anymore. This is unacceptable, where has quality control gone anyway? I'm going to Burger King in the future!

FRANCINE PEARLE WYLIE
from Blue Springs, MO
We had Wendy's on 4/13/2019 at the store located at 925 W 24 Highway Independence Mo. I always ask them NOT to toast my hamburger bun. Due to the fact it gets greasy. This is the third time this week they toasted my bun and it made me sick again. I am NO longer going to eat at Wendy's due to this issue. Your employees don't listen and don't care about what the customer says.

JANICE LLOYD
from Grand Bay, AL
I FREQUENT WENDY"S LOVE YOUR BURGERS & CHILI I ORDERED TWO SALADYS LAS THURSDAY IN FLEY,AL. THE S.W. SALAD HAD A LARGE AMT LETTUCE, TOPPED WITH SEVERALCUBES CHICKEN A GLOB OF AVICADO, 2 THINLY SLICES OF TOMATO & A GLOB OB CHEESE THIS IS NOT a S.W. salad; your S.W.salad use to be delicious; I threw this in the garbage. I do not know how to submit a picture

We stopped by Wendy's to pick up a hamburger and Frosty on April 12, 2019 at 11:45 pm. Waited in line and then gave our order,which was an order for two people, The Baconator burger/small fries a Frosty (vanilla, they were out of chocolate??) and my wife's order, a junior deluxe cheese burger w/ no catsup/small fries/a vanilla frosty. The drive thru cashier got the order wrong, left out the Baconator and a fry, he said that's not what you ordered, I repeated the order, he went to get my baconator, meanwhile my wife opened her burger and it was cold, we called the guy over again and he took the burger, then he brought the baconator and my wife's burger and forgot my fries, I was told that they were in the bag, I said no, he brought me the fries and after THIRTY MINUTES (FAST FOOD???). we left, my wife opened her burger not only was it cold, the wrapper was greasy, no napkins were provided, also no receipt was given, so when I went to TALKTOWENDY'S.COM I couldn't complain there (store number on receipt).
By the time we got home five minutes away our food was cold and had to be reheated in the microwave. Where was manager? Shouldn't she been making sure things were done right, apparently not. Not the quality from Wendy's I was expecting, FOOD/SERVICE/MANAGEMENT ?????
Tracy M. Jacksonville Florida

Ted Lyons
from El Paso, TX
Waited 10 minutes in the drive Thru, for 4pcs chicken and a small fries. I left got tired of waiting, plus I already paid. I will never do business with a Wendy's again. Your place was on Simpson ferry rd. Mechanicsburg, PA. Horrible!

On Thursday, May 11, 2019, I bought a half salad of the new Caesar Parmesan Salad, at 288 Park Street, West Springfield, Ma., and On Friday, May 12, 2019, I bought another from 644 Riverdale Street, West Springfield, Ma. Only to find at both places gave Parmesan Crisps given with both salads had an outdated expiration date of Feb 7, 2019. This is unexcusable to be given out outdated anything. While the salads themselves we're fresh, I am extremely disappointed in Wendy's in general. In the past, I had a salad with a bug crawling out of it, and in general everything has gone downhill. Your hamburger meat is mealy, and your fries are greasy. I am cannot tell how disappointed I am, and since I am a postal worker at a local facility with approx. 2000 employees, I will be sharing my experiences with my fellow postal workers. Things need to improve significantly.

scott sprague
from Wellington, FL
went to the new wendys #00012729, located at 15753 southern blvd, in loxahatchee, florida for lunch,, this is a brand new place and only has been open a couple of weeks now,, the employees so rude, didn't care about their jobs, treated several customers bad in front of me, while i was there in line,, service took for ever to get food, several people walked out after standing in line for awhile, god forbid you have to ask for anything they act like you have a major issue,,, already had trash on the floors, and the bathroom was a mess,, the employees were arguing about not making enough money for their jobs, and their social life, and what they were going to do when they got off work, they didn't care about what they were doing,, i don't know if they haven't had any training or not,, but i don't see this store making it with all this going on, i cant believe the management was letting this go on, but yet i didn't see anyone who seem to have authority there, and its the only fast food place in maybe 5 miles, in any direction,, what a shame!

Heather P Lester
from Cleveland, OH
Food was terrible spent 20 dollars on nasty food. Did not even get correct order.

Mary Beth Klock Perez
from Homestead, FL
THE NEW BBQ SAUCE IS TERRIBLE!!! Way way way too sweet. It ruins the chicken nuggets.
Don't save costs here..
GET THE OLD BBQ SAIUCE BACK.
It is a big mistake. I really won't buy chicken nuggets anymore. The Nuggets a great - but the sauce is the reason we eat them!

Raegan Bumgardner
from Marshfield, WI
The line never moves in the drive through or in the store, they get orders wrong and have gotten extremely slack in customer service.

Sue Budzielek
from Lake Station, IN
Have been eating your salads for years. Especially the chicken pecan. Was at your restaurant on route 6 in Portage Indiana. Ordered the chicken pecan and received not only wilted lettuce, but also, completely brown and at the bottom was was sticky from the old brown lettuce. Took it back and was given another which I took home. It was fine but realized
That the bad experience was so bad that I could not eat--threw it away. Will never order salad again. Service was horrible. Waited at least 10 minutes. Manager was yelling at employees. Forget the salad incident---you have lost a long time customer!! I average 2 times a week . Another customer brought back two salads!!

Pat Schriever
from Charleston, WV
I was there today bout 430 and got salad and double cheeseburger now I always go there but today salad was old lettuces you can tell and cheeseburger look haft now only few bites than trash I told them and nothing

D Tucker
from Ashburn, VA
Wendy's in Nederland tx was unclean both interior of store and parking lot. Service was extremely slow. Men's restroom was filthy. Both soda machines weren't working.

Sheryl Horton
from Clanton, AL
Every time I go to Wendy's, something is left out on my salads.One day 2 dressings and no nuts the next visit no dressing the next you might get nuts but every time it's different and getting a receipt when using your debit card is like pulling teeth. I love the food but the service is not up to par

Lue Ann Roberson
from Statesboro, GA
Workers at Wendy's are claiming and eating customers food. The act is done on purpose. It's a game for them and a way to get more food... withholding part of customer meal is paid for and is literally took from the customer once it is delivered at the customer window .

Brenda Ellis
from Boiling Springs, SC
stopped at Wendy's at exit 407, off I-40 in Tennessee -- Pigeon Forge Exit. Purchased a single and a double. These were the worst hamburgers we have ever had from a Wendy's. The meat tasted sweet. Believe meat was about spoiled. Hamburger meat was over-cooked, hard, and tasted awful. Guessing hamburgers had been cooked several days ago. The hamburgers were awful. The buns were so old that the outer layer of the bun was peeling away from the rest of the bun. We went thru the drive-thru and were back on the highway before we started eating. I would give you information from the receipt if I had one. Did not receive a receipt. The time of our purchase was a little after 2 P.M. on June 6, 2019.
Hope this is not an example of Wendys quality. Anyone stopping at this particular location will not be a returning customer. If I could give a "0" rating I would.
Brenda Ellis
423-667-1168

Kay L Bailey
from Fort Wayne, IN
Have eaten at Wendy's on Broadway in Fort Wayne since teaching near by...now retired teachers meet...so it has been about 20 plus years...ready to find a new place.. too dirty...floors are Not swept and when we mention it..they don't care!!

M Villa
from Bedminster, NJ
Ordered chicken-avocado sandwich on Monday June 3... in a hurry, on my way to a meeting. The chicken was tasteless with the texture of rubber or plastic. Not a fan of fast food but this was the WORST I have ever tasted. Let my colleagues at the meeting know about this terrible experience.
Las Vegas, New Mexico.

Jessica Shaw
from Indianapolis, IN
I brought a JBC and bit into it and choked on a long think piece of black hair I threw up 3 times! Went to the location the night manager was so rude didn't even apologize just opened register up and gave me my money back and to top it off she gave me too much money back!!! She didn't offer me another sandwich free meal anything she was sooo rude!!!!! Wendy's on county road D in maplewood mn 55109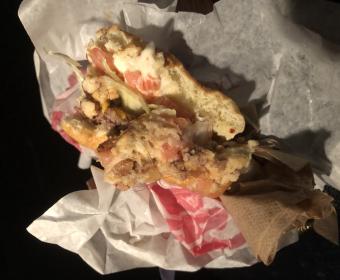 Pls install blue recyclable bins and get rid of your straws. U need be more environnemental conscious save oceans and planet reduce your carbon footprint Asap tkx.And get all your stores windsor ontario to open 930am instead of 1030 am

LaKeyshia Manning
from Spokane, WA
I went into my local WENDY'S I specifically asked for all of my food to be fresh. I really emphasized for my nuggets and fries to be hot and fresh. The manager and employee LIED!!!!!! to my face and said they were fresh. They weren't Hot out of the Grease!!!!! If I pay my money I expect to receive what I asked for. Not to mention my burger was wrong!!!!!! I'm so disappointed in the service I received!!!!! So I feel as though they should be trained properly and not argue with the CUSTOMER!!!!!!! REQUEST!!!!!!

Ms neal
from San Francisco, CA
Ordered a half salad june 4 2019.valleji ca redwood st.wendys.did not receive my half salad.because wr went thru drive the line was to long.so we tried calling to inform them i didnt receive the salad that was paid for.we came back today june 5 2019.and was told they didnt have any leftover food.i dont know what that means.spoke to the manager and she stated she was not going to give me a salad.i have my receipt.and explained to her.that we didnt receive the salad that we paid for.This is soo unacceptable.waited in long drive thru line 15 min just to be told i wadnt going to receive what i didnt get.or my money back.it was only 4.99 but this is poor customer relations.i want my money back Asap.at this point i will not patronize this wendys ever again.Wpuld appreciate a respinse from corporate about my compaint.Thank you sincerely Ms.Neal

Pamela Anderson
from Bedminster, NJ
Yeah I visited may 30 they dropped my food in a puddle during the drive thru then had someone rebag it without changing the food or even the wrappers. I didn't get all my food had to go back in just to get was owed only some of what was missing. Called the number gave my complaint was told I would hear back in my email and yet to hear anything. This is completely outrageous. I want to know what is going on. If it's nothing then so be it. Regardless I will not be returning

Lucinda Simpson
from Doylestown, PA
I tried to order a salad at 8:30 pm only to be told that they are "out of salad." This store is open until midnight. I left, it was all I wanted.

I went for lunch today to my local Wendy's. The apple, pecan salad I ordered had a total of one very small pecan and about six small apple chunks. I would expect to see more pecans & apples if that is the name of the salad. It was all iceberg lettuce!!
Very disappointed customer.

Bev Wood
from Gadsden, AL
Ordered grilled bbq $5+ chicken sandwich at the drive thru. No receipt and got a burger. Took the burger inside and they nicely exchanged but gave me Fried chicken sandwich. Not at all what I ordered and I left unsatsfied.

Got lunch there today and in the drive thru after I handed my debit card to the employee in the first window, she never said hello, or anything. She handed my card back to me and I said thank you and she said, "alright". Really?!?!
Then I get to the second window and the employee handed me my drink after saying "half sweet half unsweet?" Then closed the window. Then he handed me my bag without a word. I gave him a look and then he said, "oh, thank you". I'm sorry but that is unacceptable. I usually have great service at this Wendy's but this was awful. I mean, do they realize we don't have to eat there? If they don't want to thank people for their business then they are in the wrong line of work.

Angela T
from Fort Lauderdale, FL
Went to Wendy's last night 6/4/2019 around 8pm time frame. The door was locked to enter Wendy's even though we could see customers sitting inside and sign said eat in dining open till 10pm. Drive thru was open however we were just going to leave. Then Wendy's worker came out and we got back out of the car and asked if they were closed and she said no. We asked why was door locked and she said computers went down even though drive thru was still working. We went inside to register and see several workers sitting in the back of the restaurant talking sitting and dong nothing. When they saw us they acted like they did not want to get up and serve us like we were inconveniencing them. Finally they got up after about 20-30 seconds and the young lady came to the register and didn't say hello or anything, no smile, no emotion and just stated dine-in or carry-out. We ordered and paid and she did not speak otherwise. We got our food and it was fine. One of the coke machines was broken and out of order. I do think some of the workers have no personality and I felt like the girl at the register didn't want to be there working. Customer service sucks every time we come to this restaurant and so this will be our last time. We will go further down the street to other locations.
This is the address for Wendy's
4510 Fayetteville Rd
Raleigh, NC 27603
(919) 661-0711
Poor customer service and workers act they dont want to serve customers at this location but want to still be paid.

Denise Lane
from Jacksonville, FL
Ordered thru drive thru at 3:30. There was 4 cars in front of me. At 4:00 I am 1 car behind the person paying , who had been sitting there for 15 minutes having issues I thought until I witnessed more flirting going on than paying. The cars behind me were beeping there horns as was I. The employee thought it was funny and was laughing about it. Why would they not have this vehicle pull forward if there were issues. A lot of business was lost as many cars were tired of waiting and left the drive thru as I did also. The store is in Oakleaf off of Old Middleburg Rd in Jacksonville Florida. I have had numerous issues with this store but today was the icing on the cake. This has to be one of the worst Wendy's. They have not got it right since they opened. I will not go back to this one and it is right down from my house. Horrible!!!!

First none of the managers or employees had a name tag on. I visited wendys at 3rd ave and 45th in Manhattan. The employee first bumped into my back as i wait in line.my back
Was hurt and he did not apoligize.Then the same employee came by again pushing a cart and told me to move as he started laughing i then gave the employee the middle finger. As i was very angry at this point he then gave me the middle finger. I find it upsurd that you have this type of employee working at your store. I am furious

I was in the drive up at 12.50 am at the speaker no less,they shut down without serving me.So by the time I was not served and informed everything else around was also closed.I work 2nd shift in line at the speaker at 12.50 means YOU GET SERVED! This was at the Boston road Wendy`s in Springfield,ma,

George Smith
from Raleigh, NC
My 16 yr old worked 9 hours for Wendy's and they won't talk to us about how to get paid. It's been almost a month. When we try to speak with management"Janice" she won't come out to talk. No one will reach out to us . They have taken my daughter money. BEWARE!

Sandra Flint
from Portsmouth, NH
I love Wendy's and go there often, but yesterday ( 6/3) I was very disappointed. We went to the one in Epping NH and ordered a watermelon slushie for my friends grandson., plus meals to go. When we were driving home, the boy started choking on his slushie, which he started drinking without us knowing it. The darn thing was full of WATERMELON SEEDS !!!! How gross and dangerous is this??? He could have choked to death !!!
Thank God we were there to help him, He coughed up several watermelon seeds !
Whose bright idea is this to include seeds in the slushies??? Children (and adults) love these, but so many could choke , not realizing that the seeds are in there. Please have some consideration and remove them before someone gets seriously injured or worse.

Shannon
from Philadelphia, PA
Let me start by saying, I have been loyal to Wendys for YEARS. This was one of my FIRST fast food jobs that I held for awhile as a teen. So the fact that I have to leave a complaint REALLY bothers me.
I go to a Wendys in Philadelphia on several different occasions where the frosty machine is not working. I go to another location. Not working there either. This has not only wasted my time and patience but my gas! I'm FURIOUS. The nonchalant response from the employees made me even madder! I seriously cannot believe I have to even write about this but for me to go 2-3 times in a month and they do not have what I want is UNACCEPTABLE! On top of everything else, there is a LINE of cars or a line of people on the inside. So you're waiting and waiting and then to have the answer be NO! Our frosty machine is down is enough to go crazy! You have lost me as a loyal customer and I am positive I am not the only one! DO BETTER!!!!!
Signed,
One pissed off customer

Mark Sandstrom
from Worcester, MA
The help at your orleans ma. Store cant get orders right. Food is cold and tastes like crap. I threw out 30 dollars of food tonight, got shorted 10 dollars last night, and will never go there again. Been going there for years. No more Wendy's for me. You suck.

Frankfort, KY store on US 127 has terrible service. Customer service was horrible and the wait in the drive thru was over 30 minutes. Probably not the people at the windows fault...possibly kitchen staff. More staffing? I even saw people walk out that had gone inside to order. I won't be back!!

Attitudes and out of nuggets lemonade ketchup and very slow service the only one working is the lady at the front register at 6:15pm on 6/3/2019 very pitiful for a new store I stood there for 10min waiting for my kids and wife's food. I will NEVER BE BACK TO THIS ESTABLISHMENT. I realize y'all don't care and that's fine but it makes me feel better oh and the nuggets that they went to the store to get isn't any good. Thank you for your time don't offer me anything or nothing to make me feel better about my visit there are other places for my family to eat don't contact me either thank you.

Pavielle Ashe
from Bedminster, NJ
I ordered 3 meal and all three of my burgers was cold...so I asked the lady at the window if I could get hot burgers and she said that there not cold..30% of what you put on the burgers is cold so that...so I just asked for my money back and told me she wasn't give me and think back told me I had to wait till mrs Tracey come in Monday...I had to call the police on myself to get my money back. That is really bad Customer service. And something needs to be done with that lady at Wendy's on pine st in spartanburg sc

Alexis Bryan
from Chicago, IL
I work there a whole month and still haven't got a check they telling me the state took my check I don't owe the state I haven't recieve no letter from the state

Tanya A. Givens
from Ashburn, VA
Why were the Chicken Tenders discontinued ? It was one of the best thing on the menu.

Billy
from Plainville, KS
I've been in the drive through for over 45 minutes. This has been going on for weeks.

Milton Evans
from Foley, AL
I went in the store in Foley, Al. My wife and two friends came in around 7:30pm. There was no one in line and only one family in the dining room. They got my wife's salad wrong two times, We had to wait at least 20 minutes for our order to be right. It was even worst for our friends. They ordered two for ten dollars special. It took them 30 minutes to get their order done and right. This is the second time I have written you about this store. Wendy's should be ashamed to have their name on this store.
By the time we left there had to be twenty people in line or waiting for food for a long time. The employees are to blame. Please do something to correct this store.

Robert S Rutherford
from Redding, CA
Been to Wendy's Reddiing Ca. three times for your 50c frosty, always out they say have talk to other friends who say the same thing is the ad a scam? Or do they NOT know how to order product?

Colleen Madden
from Fresh Meadows, NY
I go to Wendy's 2-3 times a week and pick up dinner before heading into my night shift at a nearby hospital. I'm always pleased with the service and the quality of the food. This evening I had to wait for three minutes in the drive thru for my order to be taken, at the mic, not in a line, (there was only one car ahead of me and it appeared she waited a long time to be waited on also). The girls at the window seemed confused about what I ordered so I confirmed it, twice. They were probably new employees because I didn't recognize them, and I understand there's a learning curve so I should've checked my bag, but didn't. Once at work I discovered that a third of my order was missing, and there was no receipt in the bag. I often buy the same thing so I know they charged me correctly, they just neglected to put all my food in the bag.
Despite being very disappointed with the service today I will continue to get my dinner from Wendy's.

Lindsey
from Iowa City, IA
Your fries are always so gross! I never eat at Wendy's anymore because of it. So today I tried it out again asked for crispy fries and guess soggy and gross. I don't know what you can do to change this but I'm not the only one that thinks your fries are just nasty.

Heather bethune
from Pittsburgh, PA
My family and I went into Wendy's to use the coupons that expired 6/2 which is today and they wouldn't let us use them. The manager was very rude and unfriendly. We should have been able to use the coupons since it was the last day for them. We ended up leaving and everyone was upset. I'd like some free coupons. Thank you

I HATE YOUR NEW BBQ SAUCE ITS TERRIBLE AND TOO SWEET I LOVED THE OLD WAY

Vicki casale
from Beloit, WI
Several times I have gone to Wendy's in Beloit wi on hwy 43, potatoe was hard, cold. Not what I asked for. Other foods cold I will not go back there again gave them too many chances already

Teresa Rio
from Miami, FL
Have a big problem with your TV ad on 50 cents frosty
It's teaching kids it's Ok! To steal money
It's teaching kids to dive into a fountain for probable head injury
What idiot approved this??????? Is this the image of Wendy's???

james a SergentI
from Bloomington, IL
I was in the drive thru with my wife and granddaughter and ordered the $5 biggie bag and a double stack. The young lady that took our money did not give a receipt and it got worse from there. When we got our food the young lady gave me a dirty cup which I just wiped off. She handed us our bag and my wife looked inside and it was missing a bacon double stack. I told her and after a couple of minutes she pretty much thru the bag at me. I said thank you sarcastically and she grunted and did thumbs up and walked away. I have had a total laryngectomy and am dealing with stage 3 cancer/ I told her multiple times that she was rude and she just ignored me.When we left the drive thru my wife noticed that they gave a double stack instead of a bacon double stack. We were so upset that we just went home disapointed. We were at the Springfield, IL Toronto road Wendy's. In case you need our address it is 1006 West Monroe street, Auburn, IL 62615

Teena Wallace
from Monroe, LA
I just saw for the who knows how many times commercial about the 50 cent frosty. When the woman jumps in the fountain to get 50 cents that means she is stealing 50 cents in order to buy a frosty. I am sure your advertising department is full of people with college degrees. Surely y'all can come up with a commercial that does not promote stealing!!!

Diana sanchez
from Newark, NJ
The food was extremely bad Wendy's has gotten worse over the years why sell Chile is was like we bought Chile juice it had nothing in it I will never eat there again

Cris Merritt
from Akron, OH
The service was well, the meat was great. But as for those pickles I guess you call them. They suck what happened to a good hamburger dill pickle. Sweet onions also suck what happened to a good white Vandalia onion. When I go to your restaurant I get mustard and ketchup on my burger because I can't stand the Canadian bulshit you put on the burgers. Vandalia onion and hamburger dill pickles that's what goes on an American hamburger. Those screwed up cucumbers that you call Pickles shouldn't even be allowed in stores. Cook your French fries a little longer please the grace to potato ratio is overwhelming

Takiyah Daniels
from New Orleans, LA
On Sunday May 26, 2019 at about 5:20 pm I went into the Wendy's located 2506 Tanger Blvd Gonzales, LA 70737 . I went into the dining room, there was no one in line ahead of me. I waited in line for 20 minutes to order drinks without assistance. There was an attendant Jakyra Sorry if it is misspelled) she apologized for not being able to take my order as her drawer had been pulled prior to my arrival because she was preparing to get off. I female manager came past me at the counter and went to the Frosty machine and preceded to tell Jakyra that she needed to clean the Frosty machine before she got off and went back to assisting the attendants working drive through. Jakyra yelled to the back past the food preparation area, "Ms. Tanya one customer is in the dining room". Still no one came to take my order. I watched as attendants slipped and slid around the food prep area doing their assigned tasks while I still waited to order three drinks. Finally, Jakyra who kept apologizing to me said I'm going to go walk back there. She walked to the back and spoke with Ms. Tanya, I could overhear her say, "That same lady is still waiting to order". A few minutes later a family walked in and got in line behind me. Jakyra yelled out again, "Six customers in the dining room". Still after an additional 5 minutes no one had come to the register to take the orders. I waited a total of 20 minutes without anyone taking my order and with no one in front of me in line.

Melroy McKelvey
from Bedminster, NJ
The manager made me a single burger after I ordered the double baconator, and when I called she told me that's what I ordered even though I have my receipt. She then screamed at me and hung up in my face as I tried to explain that my receipt showed what I paid for. So I called back and she took the phone off the hook and left it on hold for 20 minutes. At 11pm I called back and Was told there was a shift change and she was gone. I was told the store #8654 ? but the phone number is 515-964-2002. I feel like they stole my money and she was very unprofessional to be a manager. To scream at me and tell me she made my order right, when I have the receipt, and then hang up in a customer face and then pick up the phone number and may it on the counter and not talk is very childish.

I ordered a Double Cheeseburger through the drive-in on Rt 3 Grambrills, Md. 10:30 pm Tuesday May 28. And as I drive away and down the road I open the sandwich and bit into it. The burger was so burnt that it crunched. The other passenger in my car could hear it when I tried to chew it. Of course I had to throw it away. I can't believe that would serve me that. But I guess they knew they could get away with it because I wouldn't realize it until I was far enough away that I wouldn't drive back.
I have read numerous complaints about this Wendy's and I am now in complete agreement.

Went thru drive thru tonight..tried call after home 11:15..no answer...I ordered 2 biggie bags one regular one w/ only mayo pickle....wasn't no mayo n half a piece bacon...in other bag..it wasn't regular..it was Ade like first one .no mayo half bacon...tried call back no reply..but I want a remake or refund either way...Dave would be terribly disappointed.. Wendy's service has gone to hell n a hand basket..smh .please reply send voucher or something...Wendy's in Eaton ohio

Shinaya Todd
from Annandale, VA
Ordered an Asiago and got a regular grilled chicken sandwich instead

Linda Milan
from Mountain View, CA
I waited in the drive thru from start to finish for 26 min and 42 sec. I was told that they could only take one order at a time meaning, take an order and finish it before they could take another order. The chicken salad was poorly made; no cheese.
Told only three people at work. Suggestion; close lobby and keep drive thru open. Horrible service!!!!!
Have feedback for Wendy's?
Thanks for your feedback!
Sorry. Please try again later!