Wendy's
Wendy's Complaints Continued... (Page 7)
1226+ reviews added so far. Upset? Call Wendy's corporate: 614-764-3100

Heidy Mullins
from Hollidaysburg, PA
The service was great but my spicy chicken sandwich was under cooked and had a yucky hard blood red piece inside.

Bryon Hyer
from Edison, NJ
I have been frequenting your restaurants for over 30 years and normally I have always had a good experience. Today was different. I went to the new location on Route 1 in Woodbridge NJ and had a terrible experience. Here was a list of the issues
Two drive thru lanes which one was closed... Except for the lady who flew around me and was waited on. IN THE CLOSED DRIVE THRU LANE.
Repeated my order three times which I figured would ensure accuracy.. Two out of the people I was buying for got the wrong order.
Was handed my three drinks out the window without being offered a carrier.
Found little pieces of plastic in my vanilla frosty.
Like I said normally you offer a good product and a well trained staff... Today you guys failed... I will promise not to go back to that location since I feel its prob more of a management issue as apposed to a company wide problem... This is not the type of location representing you're product.. May want to send a regional manager in to check on them.. Just my opinion

What has happened to Wendy's in Akron, Ohio? These stores, the one on E. Market and on Manchester Rd. are terrible. Dirty parking lots, trash on floors, very poor service (girl on phone instead of taking order), food cold. Manchester had a hand written sign in the door on a Friday evening "Closed - No staff came in Use drive through". Is there any supervision and/or management? I remember when they were good and this is very disappointing.

Denise Larkin
from Gainesville, FL
Exit 283 off of I10 Florida Live Oak and Jasper Exit. A Contractor was with a Wendy's Manager and the Contractor's dog was running loose in the Wendy's dining room and almost knocked me over. No apology! Not Cool!

precy costa
from Bakersfield, CA
i went to one of the restaurant here in Bakersfield California and food is so nasty I order homestyle asiago club the chicken is hard it taste like the sandwich is been sitting in the warmer for a long time the is fries is saggy

D. Miller
from Downers Grove, IL
Arrived at Wendy's after church today. An employee had just dumped a full mop bucket full of water onto the floor in front of the counter. We ordered from the kiosk and they agreed to bring out our food so we didn't have to wade through the soapy water in our sunday shoes.
Subsequently, the employee proceeded at the manager's directory dumped 2 more buckets on the eating area floor flooding 3/4 of the seating and the entire are in front of the drink machines.
When we complained, the manager explained that we were wrong to complain, and that they needed to wash the floor an it should not be a problem for us to wade through soapy water - picture attached.
Unbelieveable - I would send the same photo to a company manager, but apparently they don't list any emails, and their company feedback form doesn't accept photos.

Will Smith
from Raleigh, NC
$23.00 Purchase, waited forever, received burnt oil dripping food, oil appeared not to have been changed for a long time, 2 grandchildren up all night with stomach issues, (they ate on the way home), I didn't know until I got home. Called the store with no answer, returned to the store waited for the manager on duty, showed them the black oil soaked sandwiches and she wouldn't let me speak. Refunded me $10 with no apology. Didn't give a @#$!. Refused to give me my original receipt back. I have the photos and will be contacting corporate. 7460 Louisburg Rd. Raleigh N.C. If they don't respond I will take the photos to the health department in hopes of shutting this location down until they get things right. If I could select 0 stars I would. HORRIBLE FOOD & HORRIBLE MANAGER

Went to Wendy's in Lapeer Michigan and ordered two Single meals. We had to wait for the food. When we received the food the fries were hot. The hamburgers were not single burgers. They looked like they have been re-heated several times and were old from sitting all day & night. Looking burned and shriveled up. They had very little condiments on them. And the very little toppings that were on them were dried out and shriveled up. Definitely not edible. And were very cold and disgusting. The food definitely was not fresh.

Worst Wendy's ever been to ordered unsweetened tea and asked if they had
Responded yes. They had 3 containers for tea 1 marked sweet however all 3 had sweet. They finally came out and got 1 container to change however that didn't happen before we left. Also no lemon for tea. They didn't carry. The 2 trash cans inside were over flowing with trash on the floor. This was at 2:30 in the afternoon. It took 30 minutes to get an order of chicken tenders 2 drinks and fries. Never did get unsweetened tea Place was dirty
NW Passage and capital circle in Tallahassee. We won't be stopping at Wendy's again

Jacquelyn E Hightower
from Cedar Hill, TX
Bad service and customer relations. I would like to talk to a high official on professionalism at Wendy's #8264. The manager Beatriz and server Monica was wonderful. This happen around 10 ish P.M on 7/13/18. If it is said nothing happen it is a lie. You need to do better on hiring people who is a bully at work against management. I have more to say this is the second time I tried to report it. The screen cut off. I will not be going back to this store, I rather drive several miles to get satisfaction pleasant run and Hwy 35. GOOD Customer service.
My number is 469-261-9510. I work during the day will not be home until after 6:00. If you are concern call me are let it escalate and nobody is going to help the manager. Nasty mouth and stupid reflection on a young man with issues. I hate my grandson seen it.

Annette Johnson
from Elizabeth, NJ
Visited the Clinton, Md store on 7/13/18, only one register operational. The clerk took the order as well as preparing the order for the customer before me. I waited 4 minutes for him to come back to the register while 3 to 4 people stood around doing nothing. This has happened several times prior to this visit. My order was not filled and I left frustrated. I enjoy coming to Wendy's but having only one register operational with customers constantly coming in makes no sense. What is the rational for this.

Leigh Nelson
from Brainerd, MN
Dirty. SLOW. Didn't even bother getting food - waited too long inside in line. What a cluster behind the counter. Oh - sure looked like the drive thru was moving, but after seeing how dirty the inside is, we won't be back. And we aren't tourists - we live in Alexandria, MN! Off our list forever here!

Seth
from Rock Springs, WY
There is no air conditioning in the restrauntt,it has been over a year since it worked very very hot in there I feel sorry for the workers it has to be way hotter in the kitchen something should be done to fix this problem I wontt go back till it is fixed along with many others someones going to have a heat stroke.

Angela Jenkins
from Chesapeake, VA
I purchased a Junior bacon cheese burger. I stated twice to Sebastian no cheese, no mayo and extra pickles. When I got home. I had everything I requested no to put on my burger. I am the only customer in the store. I take this matter very seriously. I have food allergies. Wendy's Restaurant #00001211 957 Battlefield Blvd 757-547-9780. My gas and time.

Jennifer Funderburg
from Philadelphia, PA
On or about July 12, 2018 @3:30pm. I ordered from drive-thru 3 cheeseburgers deluxe, 2 value fries and med Sprite. City line ave and st. Joseph. All the burgers were cold, old lettuce on all the burgers, the fries were old and cold. The Sprite tastes awful. I did not check order until I got home. I was very disappointed with the quality of food that was served.

Linda Hicks
from Erie, PA
I am complaining about an incident that occurred on 7/12/18 . I tried to call to place the complaint but the phone number rang busy after it would ring once. The service was extremely slow so you waste your lunch break only to not get any of the items you ordered. I am upset that I had to use my half an hour lunch to file this complaint. In addition,I do not have time to go back to get the correct order. I would appreciate a phone call from a manager to address my issues.

Priscilla Santillanes
from Oceanside, CA
I visit Wendy's often through the drive thru and usually service is great. Great food, great workers and the wait is short. But tonight for some reason I was stuck in the drive thru line for 20 minutes and hadn't ordered yet. And then waited an additional 10 minutes to pay and receive my food. I also received the wrong order and the cashier wasn't in a good mood at all. This usually doesn't happen at Wendy's so I wanted to bring to your attention.

jasmine harris
from Park Forest, IL
me and my mom was up at wendy on monday the lady up at the window didnt believe my mother when she said she had her frosty key tags

Debra Olson
from Taylorsville, NC
To Whom it may concern. There is a TJ at the Taylorsville North Carolina Wendy's.... My daugher gave a two week notice because this manager bullied her into quiting. He just started not to long ago as a manger of the Wendy's . She is sweet girl and works very hard. She has been there longer than him . He has been rude to her and the employee's there since he resently started. Please take care of this situation. No one need to work at a place where the are bullied and treated disrespectful by this manager. Please talk to the employees about this manager. My business has been lost. Thank you very much. I would like to remain anoyomus . Thank you for taking care of this issue right away.

John W Kirschner
from Jacksonville, FL
Visit to Wendy's, 6021 Argyle Forest Blvd, Jacksonville, Florida. Site location 00011399. Location phone number (904) 265-0823.
Men's restroom had no toilet paper nor any paper towels. Fountain Service area with two soda dispensers only 1 worked. There were no straws, one ketchup dispenser was inoperable, the countertop was wet and sticky and when our order was ready we were told the establishment had no croutons for the side salad. Side salad consisted of lettuce only. The salad had no tomatoes, cabbage, or other ingredients usual to a Wendy's side salad. While eating our meal we were constantly interrupted by a woman with a child looking for a handout as she claimed she had no money to feed her child. She would not leave us alone until I gave her $10.00. We will never return to this location ever again. The money we spent on our lunch was wasted as we threw half of our meals away. We were so uncomfortable with the entire experience we decided to count our losses and leave. This Wendy's is a disgrace to Dave and the fast food industry in general. Yuck. No, that's inaccurate. I should say yuck, yuck, yuck. I have no photos as we entered this establishment to dine not to take pictures. If an inspection by the Health Department had been scheduled for today I'm sure the doors would have been locked and the key thrown away.

gerry houseman
from Columbus, OH
Windys used to be one of our favorite fast food resturants but.......after numerous times going there and getting no frostys because the machine is down,we pretty much switched. Last night my daughter stopped for a salad and they were out of all salads!! Come on-they must have bags of that in a cooler somewhere. And Windys is famous for their frostys and the machines not working!!?? Not good!

Lisa Holdt
from Akron, OH
My son loves your nuggets. I go to the S. Arlington Road, Akron, Ohio restaurant. The staff is the worst. Cars don't move in the drive thru. They sit forever. I went into the store on Sunday to avoid the long wait. There were 3 people in front of me. It took 45 minutes to get my food and of course the salad was wrong. When I asked the cashier what the problem was, he said they only had 3 people working - one at the window, one at the cashier and one helping. A young boy (around 6) came out of the bathroom and announced to his mother that the bathroom was disgusting. The whole restaurant looked dirty. I could probably remember one time where I got my food quickly. This store has gone from bad to horrible. My son has no choice - he has to find a new favorite. I'm never going back!

Nicole
from Minneapolis, MN
Every body was good, but I got a berry burst chicken salad with almonds, but the almonds where out of date, so the manager on duty called the head manager and that person say it was out of date, but it was, the almonds where exspired April 26 of 2018, and I was in there around July 7 2018. I thought your head managers are supos to be on top of that. The crew that was there today where very excellent. The place I went was 255 Maryland Ave E St.Paul MN 55117

Brad J. Obbink
from Lincoln, NE
What a horrid experience.
2645 South 48th Street Lincoln NE 68506
Saturday 7/7 7:30-7:45 PM
Ordered 2 sandwiches and an order of fries at the drive thru. After driving all the way home I found there were no fries and NO RECEIPT in the bag. I drove all the way back and requested my fries and RECEIPT. No one apologized for my inconvenience, and they acted as though they were doing me a favor by addressing my concerns I was given fries and told they were fresh and hot. By the time I drove back home my sandwiches were inedibly cold. The "fresh hot" fries were not only cold, they weren't even fully cooked. Additionally, I STILL didn't get a RECEIPT. Which is incredibly unhelpful when your customer service website requires information from the receipt I want to complain about not getting. Whatever happened to the Wendy's that cared? Bad food, bad service, bad attitudes everywhere.

Christopher Buckley
from Washington, NJ
I go to my local Wendy's about twice a month. This Saturday I ordered a few items, including a Baconator meal. I was handed my bags at the drive-thru window and didn't check them. I should have. My total bill was $19.56. I did not receive my Baconator sandwich or fries and I didn't discover this until I was home, five miles away. Oh, and, I had to ask for straws! I immediately drove back and went in. I told the girl at the register that I had not received my burger and fries. The Manager/Cashier(?) didn't apologize....it was as if to say...no big deal. Meanwhile, 2 male workers, who looked like criminals in their do-rags, were giving me dirty looks. I was thinking to my self....really??? Are you freaking kidding me? What ever happened to hairnets? Very unprofessional...and quite frankly...scary. This is not the first time I have had been given the wrong order at this Wendy's in Muhlenberg Twp. (5th Street Highway, near Reading, PA). I usually don't bother to complain...but this time...it was my whole meal...and I was disappointed by my response at the cash register upon explaining my problem. They replaced my burger and fries. Great. Now I can drive all the way back home. I will tell you this..... I will not be back.....warning my friends, co-workers and family members about this.

Now I know why McDonald's 2 doors down is packed!
I was in your 86th St. Brooklyn, NY 11209 store today and was forced to wait 15 minutes!!! for my food bc "...the French Fries needed to be cooked" said the clerk behind the counter. 7 other people got their food before me as I stood there fuming. It was only when I said I had waited too long and asked for my coffee that they finally gave me my coffee at least & then I still had to wait for my Junior Burger & chicken pieces.
The baby changer in the restroom is BROKEN & tilts dangerously towards the tiled floor. This is a lawsuit waiting to happen. I could not change my infant because of this lack.
Also, the stupid tables and chairs are counter height and need to be like the normal ones in McDonald's that are standard height. There are also too few tables and chairs and you feel like u r in a high school cafeteria.
While the food was delicious, there was also no salt or pepper to be found anywhere & I received my coffee without a stirrer & there were no stirrers to be found, The red coffee cup also has an opening that spilled hot coffee all over my stroller as I walked with it in the container clot and it also stained my blouse. You also do not serve decaf -- a major turn-off whereas McDonald's does and you forced me to open 4 creams and put them in with a straw to stir bc there were no stirrers laying around. HOW UNPLEASANT!!!
I do not have these problems at McDonald's and will go there from now on.

Patsy Walter
from Chicago, IL
We had quit going to Wendy's because food was barely room temp. After several months we decided to try again odered no salt fries so they would be hot my husband likes salt on his I don't. Fries and chicken nuggets sat on front counter for several minutes while they made burgers. By the time we got food it was barely room temp,fries were limp.My husband couldn't eat his food I ate couple bites of mine because I had to take medicine. Have you ever eaten a cold burger.I complained to the manager she said she couldn't imagine fries being cold because they were no salt. I said probably because they sat on counter for several minutes while they fixed our burgers. She said I'm sorry. We left. Today I called to speak to another manager but it was same one. Again only I'm sorry. I told her it wasn't right to serve cold food and it was over 11.00 down the drain. Her reply I sincerely apologise and hope you have a good day. My reply I hope district gets in touch with you. I'm sorry but when food is suppose to be made to order why isn't it hot. Other Wendy's we have tried in same town the food has been hot, and good service just not at this location. We brought rest of order home and gave it to the dog we had ordered him a burger too. The only thing missing was 1 bite off my husband's burger and couple off mine because I had to take medicine. Since this is the only location we get room temperature food maybe someone needs to make surprise visits more than once to check temp of food being served. My husband is a stage four cancer patient and cannot risk eating food that is not correct temperature. Thank you.

Donna Amos
from Hillside, NJ
I ordered a fish sandwich meal. I understand the drive thru and dine in areas are very busy. My order was a take out I was going to bingo which is 3 blocks blocks. My sandwich was old and cold the bread was cold the fries were cold. The next time I order from Wendys I will asked for fresh food. Very disappointed in my food. Bloomfield Ave in Newark bad service.

Angel dishman
from Macungie, PA
Girls at drive thru were very rude..didnt five my drinks and I ordered combos..2 Hot potatoes and 2 sandwiches 2 fries all shoved sideways in bag..turned around went back for drinks..didnt believe me..I said here is my receipt..she just stood there shaking her head then shooed me away..I spent 12 dollars..the other girl asked what drinks..she said I dont know..she said we owe her drinks..finally got drinks.tea very weak .unsweet..not sweet..window shut as soon as she sent them through..started dancing and laughing..got home..bag was wet from condensation of hot potatoes and sidewsys..bag busted on the ground..I took a picture to prove it..Got chilli day before..so watery..no flaver..so it could be stretched as far as possible..meat was barely cut up..it was terrible..
This was Danville va..wendys..store 3117..south Boston rd..host. Demeka
Cashier Natasha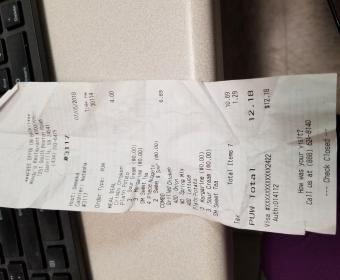 merlinsfamily@outlook.com
from Cranston, RI
I have complaint against manager and how he treated me and his cashier. She was great
he was horrible. Why no email address????
Gerry Trubeville

ginger holmes
from New Orleans, LA
I visit Wendys at least 3 times a week because i have a granddaughter that is in love with
the chicken nuggets. However, this particular Wendys is terrible.The wait time in line is
horrible and the nuggets are always cold. I am never given a receipt and usually i get the
wrong order. Poor customer service. The location is New Orleans , LA on Bullard Ave.

ROY ODONNELL
from Winter Haven, FL
I did file a complaint and did receive a phone call back and a person who identified himself as the General Manager, he was very courteous and asked me to come back to the resturant that day. I said I'm not coming back that day so we agreed on a day. I asked him to make sure if I came back that they would have my name by the register so I would have no problem. Now something came up and I was not able to get to the resturant, the next day I called just to make sure I wouldnt have a problem. I let it ring 15 times, no answer. Tried again , no answer. Waited till after the holiday, no answer. As you might guess, I dont want to go there and be embarrassed. My original order was two crispy chicken sandwich meals and a cup of chili. Meal was terrible, flat tasteless chicken and cool limp fries. Chili had see better days.

theresa Terhune
from Kearny, NJ
Went to Wendy's in Lyndhurst, NJ on June 29th 2018 at 11:50 pm my daughter ordered a spicy chicken wrap and it was raw. Very disappointed they gave me another wrap however my daughter was sick that night and missed a bridal shower the next day.Very unprofessional

Wilbur Holloway
from Newark, OH
Me and my family goes to the Wendy's On N21st Newark Ohio. The service there has become so bad when it comes to getting there food out . It dose not matter if you go in or the drive through you will wait an extra long time for your food. Since Dave Thomas has died this store has went downhill in there service and the way the food is prepared. Please fix this for my family loves going there but will find another place to go if not fixed .Thank you very much

Dawn Smith
from Boston, MA
If I had the option for no stars that would be my rating. I have a allergy to onions (severe) and I informed the drive thru clerk several times to not even let an onion touch my food. Well back at the office my sandwich was packed with onions. I went hungry and I am a diabetic and that is not healthy for me to skip meals and go hungry.
Also 2 Items were missing from my order that we as an office paid for.
So $38.00 and change later, I had no lunch and some of my co -workers as well.
I have sent complaints before and NEVER even got a reply so I do ot even expect it.
I used to love Wendy's
NOW I WILL NEVER EVER go back

Sara Keltner
from Chicago, IL
We have gone to the Owatonna, MN location 8 times in the last 2 months and walked out 6 times. The times we stayed the food was cold and terrible and the service very slow. I would suggest you do something about it. We will NOT go back.

willisha barber
from Spokane, WA
I WAS WORKING AT STORE #17 IN SPOKANE WA, the boss joe was very unprofessional and as a resoult i had to quit my job. I WORKED FOR WENDYS AND HAVE ALSO NOT BEEN PAID. i have my sol card and it cant be activated. These are my complaints. Something sould be done with how the boss conducts himself amoung the workers.

Austin Cox
from Euless, TX
My experience was at Wendy at 3924 Hwy 121, Bedford, Tx 76021
At the drive thru at this location yesterday 6-22-2018 3924 Hwy. 121, Bedford, Tx 76021
1. I ordered a side salad with honey mustard dressing - did not get any dressing.
2. Ordered a bacon cheese baked potato. The cheese and bacon was on top of the unopened potato. Extra charge was 60 cents for 3 bacons.
The menu did not indicate an extra charge for bacon. Probably less than one slice of bacon. Have ordered this same item before with no
extra charge for bacon.
3. Ordered a small vanilla frostie and received a small chocolate frostie.
Thank you for your attention.
Sincerely,
Austin Cox
2008 Windstone Ct.
Bedford, Tx 76021

kyle bernhardt
from Monroe, NC
I stopped at Wendys in Darlington SC at 989 S Governor Williams Hwy around 1:35PM today 6-22-18. I stood there waiting and all the employees behind the counter ignored me. I finally left the building and the guy waiting for his food came out behind me and said I don't know how this place stays open. He said he was waiting for his food for over 20 minutes. They never greeted me as I stood there waiting for them to take my order. They were all in the back just talking. They saw me standing there. I wish I knew the owners name of this establishment and I took some video. They should know what their employees are doing.

A. Milligan
from Arlington, VA
On Wednesday, June 20, 2018, I visited the Wendy's Restaurant (Store #00004376, located at 6210 Kenilworth Ave, in MD) and I am VERY disappointed with my experience. I'll start this correspondence with some positive feedback: Emanuel (the cashier/host) was very friendly and greeted me with a smile. Nonetheless, after placing my order, I ended up waiting 30 minutes in the lobby for my food. It should be noted that once I arrived, there were zero Wendy's patrons in line waiting for their orders. As I mentioned, I patiently waited in the dine-in area and observed five (5) new Wendy's customers arrive and subsequently leave with their orders, after I already placed/paid for my order. After waiting for an unreasonable time (30 mins), I approached the cashier and conveyed my concern to the cashier. He apologized and I waited an additional five minutes for my order (the double cheese combo with bacon). Upon receipt of my order, I left the store disappointed. Once I made it to my destination, I determined my order was incorrect - there was a single with bacon & I have a photograph), instead of the double. While I understand that "fast" food restaurants have to effectively balance customer orders, manage inventory for continuity - this should not have occurred, especially since I patiently waited for my missing order. There was also a condensation leak from the vent above the register, which is a potential health code violation and/or food safety concern. Subsequently, I'm strongly considering never returning/patroning Wendy's again, because of this issue & other sub par interactions with other Wendy's representatives. I decided to bring this disappointing incident to your attention and I'm hopeful that your office can rectify this issue by improving the training/education for your personnel.
I appreciate your time and attention to this matter.
A. Milligan
amilliga@kent.edu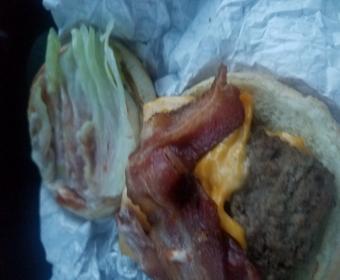 Mike Maximo
from Davenport, FL
We stopped at one of your restaurants. Waited for 30 minutes and never received the salad that was ordered. Requested a refund and received attitude. Called and waited for another20 minutes and after explaining what happened got blown off. Completely unacceptable and worst experience with a company that we've ever experienced.

Frances Lewis
from Riverhead, NY
My husband and I went into the wendy's on commonwealth ave 904-693-1540 on 5/16/2018 and ordered one apple pecan Pomergrante Half salad and
one Avacado Half salad the price on the sign said one was $4.29 and one was $4.99. When the girl rang up the sale the receipt said $4.99 and
$4.69. I proceeded to tell the girl that the price on the sign and the price on my receipt were different and she said I JUST WORK HERE. You have to talk to the Manager. Which I did she said the price on the sign was wrong and I had to pay the price on receipt.
She gave me no satisfaction. She just walked away. I know it is just 70 cents difference but she could have been more professional. If the sign says
one price that should be the price I pay. No impressed with your employees.

David Gay
from Fort Lauderdale, FL
I am a coach of a speech and Debate team staying at Doubletree on Sunrise Blvd in Fort Lauderdale, Florida. I walked across the street to get a burger from Wendy's. The dining room was closed so Iwent to the drive through window. A young girl opened the window and I explained Iwanted to order burgers for my students. A very fat woman who seemed to be in charge told me 'we don't serve anyone without a car". I turned in my rental as we leave in the morning. She refused to take my order. I asked again because I have hungry students. Then she told the nice girl, just shut the window door in his face.
I will never go to another Wendy's again and you can be assured that I will use my social media to let teachers know how they are treated when they visit Wendy's. Your customer service is very abusive.

Rita Previtera
from Little Rock, AR
Today i went to Wendy's and got 2 4for4 the girl said $8.88 , so I gave her my Wendy's gift card that had $4.85 on it and a $5.00 bill, so she used the$5.00 first leaving a balance of$1.48, most gift cards I get use card first. I asked her if I had change back, she said no I used the cash first, I didn't know what you wanted to do. She should have asked me. I will not be going back just for $1.48. burger king will have my business now.

mark heppler
from Layton, UT
to whom it may concern I don't want to get my wife in trouble since she works there but I feel that you should know how your Wendy's store is being run first of all your district manager Jaime I don't know her last name does not do a very good job in making sure things are running smoothly and for one I feel she should be fired for what she did and what I mean is she set up a person to get fired and the person who helped her stills works there if this is what a district manager employed by you does I feel that you really don't know what is going on because this person who was fired made sure the store was running at its best and now with these new general managers you have they hire people who been fired 3 time for destroying company equipment and they would rather sit around and play with their phones than work, if I would of ran my store like your Wendy's is being run right now I would of gone bankrupt, so if it were me I would either fire these new general managers and regional reps or retrain them and make sure they know what their doing and follow up every 6months so you don't lose profits because these new managers you have now have a I DONT CARE ATTITUDE and I feel they need to be put in their place also these new managers are turning away customers and when that kind of word gets out it could ruin you well I will say this if it was not for my wife trying to prep for the day nothing would get done and the same goes for the grounds keeper and stalk person please try to understand I don't like seeing how your store is being run because I was in business with my father in another type of business for 20 years I would like this to stay anominous so my wife does not get fired and thank you for your time
get

melissa myers
from Greenback, TN
my husband came in to the store on chapman hwy in Seymour tn the store was dirty my husband's order was a chili 2 jr cheeseburgers a frosty a tea and a frie we waited at least 10 min on his to go order. When we finally got home the fries were ice cold and flaky he had a hair in his frosty much longer than his because is bald! and the tea was sour he was so degusted he throw the rest of the order in trash. the manager that night was a man with a bunch of tattoos on his arms and the cashier was a girl with dark short hair with glasses. it was Friday around 6 30 on 6/15/2018 we have eaten wendys for many years and when your tired and you just want something fast and hot and you pay for and have to put in trash..... we well never eat at your store again I hope you clean it up and run your crew better and retrain people person hygiene some of the long haired girls did not have their hair pulled back I could sue you for the hair in the frosty

Jane Farady
from Ipswich, MA
Supporting Sam Bee? Guess you don't need my business!!!!

bill stafford
from Haddonfield, NJ
visited the wendys in Collingswood new jersey on 6/15/2018 my daughter entered the store at 2pm to get 2 large cokes at 2:14pm I entered the store to see if there was a problem, no they were just slow moving employees , my daughter said the one taking orders was yelling at the challenged employee for drinking soda in front o customers. but all of the above is not my complaint just a fyi , my complaint is calling wendys a fast food restaurant , is amazing when it takes 15 minutes in a line of 2 to get 2 large cokes to go. makes sense why mcdonalds right next door is packed and your lot is empty, a lesson learned for us.

Every time we visit they are either out of ketchup or the drink machine has very few drinks. We tell them but most of the time it gets ignored.

Alan & Deidre Cheney
from Bella Vista, AR
As long time customers of Wendy's, we are very disappointed that Wendy's is still advertising on Samantha Bee's TBS program. As you well know, this host recently referred to our president's daughter in a very foul way and suggested that she should wear sexy, revealing clothes to ask her father, our President, a favor. Surely, this doesn't represent Dave's or your corporate standards. We hate boycotts, but in good conscience, we can't eat at our local Wendy's until you clarify your financial support of this vile show.

Andrew Herrell
from Boise, ID
I visited the location off of eagle rd and Fairview rd in boise Idaho this afternoon. I eat here maybe once a week, but today was the worst customer service I had ever gotten. Despite being the only one in the drive through and repeating my order not 3 but 4 times, I waited a solid 15 minutes for 3 jr bacon cheeseburgers and a large fry, which ended up being 3 cheese burgers with a half full large fry box with cold fries. As I told the window attendant to have a nice afternoon she carried on with her personal conversation with her coworker without acknowledging me. I am extremely disappointed and still hungry as I am back at work with an onion allergy, unable to eat the food I paid for, and unable to go back to get it corrected. I hope you can fix this issue at that store or else I wont be in attendance to any of them any longer. Thank you

I really do like Wendy's over a lot of other fast foods.
I like the new soda dispensers and all the choices available. But for some reason my choice is always out and whats worse for us that have to avoid sugar there are times there are no diet drinks at all available. After waiting in line for long period of time last thing i want to do is go back to the counter to get attitude when asking for ice or my first choice in drinks,
I leave in Columbus Indiana

Ceanora Grant
from Newark, NJ
( State Farm Parkway) I visit this location often on 6/8/18 I experienced a manager with her shoes off while making sandwiches there was a cashier very polite and attentive. The manager mixed all of the sandwiches giving them to her in the wrong order an didn't make one order correctly the manager started to belittle the employee yelling and not fixing the situation blaming the cashier while there were several customers in line. The customer who was at the register was taken back by the managers attitude he tried to encourage the young lady by saying try to hang in there this is a hostile work environment. So I latter called in a compliant. The Store Manager called and she stated that her managers feet was hurting and she was walking on the back of her shoes and obviously she wasn't because she walking in her socks. The manager then told me her feet too hurt she has been with the company 32 years and her assistant 20 years and they are both tired and need to retire but they cant she stated that she would tell her that she has to keep her shoes on. She went on to say as far as the employee is concerned These children come In here and just want a check. I asked her if it was appropriate for her to do all that yelling on the front end of the store in front of customers she then said that she told her manager to talk with her in the back but her manager is stuck in her ways. I asked her why would that behavior be acceptable that they provided poor customer service and training and development seemed poor and her reaction to my compliant was not helpful at all it indicated that she allowed that type of actions from her managers and it was okay. Being in retail management for ten years I know that how you treat your employees is vital to the stores success. The manager did not talk as if what went on was a problem and it was clear by her conversation that the behavior that I witnessed will continue and by visiting that particular location I would constantly see different people because of turnover. This is just my opinion but the managers need to be trained properly in order to train new employees properly and if those managers are that tired to where they feel that they can do and say what they want to employees is not a good look. I did ask her if I could talk with her District Manager because her calling me was a total waste of time. She said that she would let that person know but I never received a call. I will not visit that location again.

jackson hardaman
from Reno, NV
i ordered 2 double cheeseburgers fries and soda,the cheeseburger had set to long in my guess,the bun was hard around the edges,the fries were not hot,this around 2 pm,horrible experience,i wish i had not stopped here to spend my money,yours truly jackson hardaman

Sarah Behrens
from Denver, CO
It has become a guessing game as to weather I get home with a fresh cooked sandwitch. I stop at least once a week, if I am lucky my food ranges from warm to cold half the time. My store is at 120th and Sheridan , Westminster Co. I have started waiting until a busy hour in hopes of getting a fresh cooked sandwitch which I did this afternoon, 6:00 PM, guess what the wrapper & bread was COLD the meat only slightly warm. Called the manager He offered me bring it back and it would be replaced or money refunded. Sorry, I'm not driving back again for what I sould have received the first time. GOOD BY WENDYS!

Lenore Jennings
from Toledo, OH
The worst wendys in Toledo Ohio on e. Alexis rd. Had to wait 30 minutes in drive thru line this is an ongoing problem. Will never go to any wendys again

Dan Ward
from Toronto, ON
On May tenth, I tried the special cheese bacon deluxe at the location on Victoria Street in Prince George British Columbia. The burger looked good, but tasted disgustingly like fish. If that would have been my first Wendy's burger it would also have been my last. Just hoping they will be asked to improve there ingredients separation. Thanks Dan. 250-296-3449.

Yvonne Monteiro
from Detroit, MI
I am formerly making a complaint on the general manager Kim Eddie located at the branch on can run, in Louisville, KY. Today she called my niece Kayla Wadlington, RETARDED, whom is only 16 years old and an employee of the Wendy's company until this incident. I will also be making a formal complaint with the American Disability association.

Marcia Mobley
from Orlando, FL
I went to the drive-thru at the new Wendy's on John Young and Silver Star Road in Orlando Florida I was very disappointed the line was long because the cashier was so slow maybe she was in trading I don't know however my order was totally messed up I ordered a large salad with the guacamole the chicken salad I ordered an order of bacon Nader fries and a Coke when I got to the window they asked me to pull over to the side to get my dinner girl came out no Coke so I said where is my coat so they went back in and got it I was charged $11 and some odd sense for a salad there were no Baconator fries whatsoever I would like a coupon I would like a credit I would like something I do not have proof of purchase because the receipt is probably was in the bag with the Baconator fries this was on Thursday May 9th at 8 p.m. please take care of this this is not the first time this has happened at Wendy's but I realize this is a relatively new location but that should not be an excuse please get me reimbursed thank you I expect to hear back

brian schofield
from Boise, ID
Today my wife went to the 12th St Wendy's And ordered 2 double cheeseburgers 2 frosties and 2 large fries The burgers were under cooked in red The manager was more busy talking to a young lady Then he was taking care of business in the store . Just on the under-cooked meat alone I felt cheated .

Raymond Gray
from Jacksonville, FL
We pulled into Wendy's at 6238 103rd street, Jacksonville Florida 5/11/2018 at 5:05.
It took us until 5:35 to place an order and another 10 minutes to receive our order. Cars in front of us pulled out of line and left.
There was approximately 10 other cars pulled up and left after waiting a long period of time.
I don't know what is going on there but, This is the third time this has happened in a month.
You are loosing business a horrific rate. I believe someone should look into this matter.
I myself, am a Disabled Vet and I will not return to your store.
Thank you very much
Raymond Gray

Starr Slagle
from Kansas City, MO
Went to your Wendy's in Tulsa Oklahoma, the one on admiral. I got 2 Chili's. The customer service suck. The guy taking your order Thur the drive thur was hateful. The lady at the window giving your food no thank you no nothing. I will never come back, to many other places that appreciate your business.

Carolyn Brewer
from Covington, LA
My husband and I usually frequent about every 2 weeks the Wendy's on Northshore Blvd. in Slidell, LA. For the past year or so, we have been finding this Wendy's going downhill. I think the main problem there is not enough help and/or poor management. Today, for example, we stopped in to get a bit to eat. The table was not clean, I cleaned it myself, the floor was kind of dirty, especially by the drink machine. There was water on the floor there- a caution sign was there- but the dirt had spread due to people walking there to get a drink. The drink machine was out of Coke Zero, not the first time this has happened.
When my husband brought the food to the table, my hamburger was barely warm, as well as his fries. I hope this is not going to be the "trend" in Wendy's restaurants. We are very hesitate to go there again, if at all. So disappointing because in the past this restaurant was well managed and kept cleaned.

Hattie Ashton
from Lake Charles, LA
I simply ordered a bacon cheese burger and ended up with the worst case of food poisoning . I have tried to speak with someone since mid Feb. 2018. No one has contacted me. I will seek legal consequences if I do not hear from them soon. I lost three days of work and also paid out of pocket for the medical expenses.

Heather Moore
from Fort Mill, SC
Everytime I go to the Wendy's on hwy 52 in Darlington SC I either wait 20 minutes at the drive thru speaker or sit at the speaker for 20 minutes without being acknowledged, leaving me to have to go elsewhere for food. The employees are rude, arrogant and unprofessional.

Amber Johnson
from Newark, NJ
ON 5/4/2018 I VISITED WENDY'S AT 2221 FRAYSER BLVD.I HAD THE WORST EXPERIENCE EVERY.I HAD TO WAING IN LINE 15 MINUTES BEFORE MY ORDER WAS TAKEN AND THEN WHEN I DID MAKE IT TO THE SPEAKER IT SOUNDED LIKE THE HEAD SET OR SPEAKER WAS BROKEN.I ORDER $23.87 WORTH OF FOOD AND I WAS VERY VERY VERY DISAPPOINTED WHEN I TELL YOU EVERYTHING WAS COLD AND OLD IT WAS COLD AND OLD.FOR A CREW PERSON OR MANGER TO SEND FOOD OUT LIKE THAT SAYS ALOT FOR THEM.I WILL NEVER EAT AT THIS LOCATION AGAIN I WILL DRIVE TO MISSISSIPPI TO THEIR WENDY'S BEFORE I EAT THERE AGAIN.FRIES WAS OLD AND COLD,NUGGETS WAS SO HARD I THOUGHT THEY WAS FROZEN AND BURGERS LOOKED LIKED THEY WHERE FROM 3 NIGHTS AGO, AND MY BAKED POTATO WAS NOT GOOD AT ALL THE CHEESE THAT WAS ON TOP WAS SO STIFF.I WAS AND STILL IS VERY VERY DISAPPOINTED.IT REALLY DO NOT MAKE ANY SENSE TO SPEND ALL THIS MONEY TO GET GARBAGE.

Barbara Smith
from Ann Arbor, MI
The Wendy's on Boardwalk in Ann Arbor has had declining customer service over the last several months. The wait times are long and orders incorrect. The staff need more training and supervision.

Amy Martin
from Park Forest, IL
Hi there,
I wanted to follow up regarding a complaint I filed on 04/01/2018, this was in regards to the Wendy's in Orlando, FL at the intersection of Goldenrod and Colonial. I have not heard anything regarding my complaint filed and feel that a simple apology back would have sufficed. However, I received nothing which just ensures my opinion that I will not be spending my money at another Wendy's.
Thank you
Amy Martin
amyam1030@gmail.com

Greg Miceli
from Louisville, KY
I picked up a late dinner for us after working late all day-night. They didn't offer a receipt and there isn't one in the bag. Shouldn't be hard to track as I was at the Poplar level rd location around 12:40am and paid with a $100 bill which I'm assuming most don't. It was $17 something as a total. The asiago chicken sandwich had no lettuce, either did the other chicken sandwich. The Lg fries where bits and pcs of cold left overs like trash. The double stack with cheese was cold as ice. So out of the 5 things we ordered 4 had issues. I mean they forgot the chili, but I caught it so no huge deal there. Very sad meal to say the least when your exhausted and just wanting a decent bite.

john verucchi
from New Iberia, LA
i like the food that have eaten at wendy's until 4[11[2018. i t was the first meal of the day. my meal was a fish meal combo. they told me that they out tartar sauce,which i accepted. the sandwich was served on non heated bun,and the fries barely had any warmth. an hour later, i was sick on the toilet. i have worked cracker barrel and well trained in the danger of food contamination. i paid a retail price for my food and expected more than what i got.. your store is on johnston street in lafayette,la. i will go to other wendy,s nearby. i suggest that you crack down on food sanitation in this store.

Unhappy customer
from Clarksburg, WV
Went thru drivethru, got home and had wrong food... called and "manager" said she would give me one on her.....I paid for sandwich that I did not receive, how would a replacement sandw be "on her"?

JIM CAMPBELL
from Beckley, WV
Visited Wendy's harper road Beckley, WV Sat 4:00pm. iT TOOK 1/2 HOUR TO GET MY ORDER THE CHICKEN SANDWICH WAS COLD
NO ICE TEA AT THE DRINK COUNTER AND NO CATSUP. WORST SERVICE I HAVE EVER RECEIVED AT WENDY'S

steven shapiro
from Alpharetta, GA
bad customer service at restaurant call me 770 310 6677

Ralph Hoversten
from Saint Paul, MN
Advertising event not honored at Savage, MN store. Very disappointed in you folks discontinuing your senior citizens discount.

Latresa Fountaine
from Oxford, MS
I hate the buns that are used on all the hamburgers, the buns are nasty,too sweet,the buns tear very easily. If Wendy's Corporation would please take the time to read my complaint and switch back to the original buns which were the KAISER BUNS, Wendy's would have the top burgers in the fast food chain, I'm telling the truth, many many people agree with me, please go back to the kaiser bun, I'm positive your sales would go up dramatically. I know about food, and what the consumers like and dislike, I'm a single mother of four, spent many days and nights at Wendy's with my children. please make Wendy's sandwiches back to the original old fashioned hamburgers with the kaiser buns, Latresa Fountaine, 6684 Celestine St. Huberheights Ohio, 45424. (937) 903-1747. Ps.( the French fries,the next step to change back. Thanks.

ordered 2 items and on display window one was wrong (more expensive item). told the worker, she said she would tell me the total at the window. When I got to the window she told me it was MORE than she actually had said earlier. I questioned it as the item I requested was cheaper. then she came back again and said it was even more! I had given her a 5 and ordered a small fry and small chili. she came back and said I owed her more money! I requested my money back. she laughed the whole time with the other worker.

robert
from West Palm Beach, FL
your food is great but your management s**ks. my son who works for Wendy's is treated badly compared to the other workers. he asked for 20 hrs a week and gets 6. its not worth driving him to work. he washed windows today only for the manager to tell him he didn't wash the door when he told her he washed the door. she said you didn't wash it and you need to wash it. he doesn't lye. she's making him do the task twice. she also gave him a attitude because he asked her to clock him back in from break and she had a attitude because she was on the phone and didn't want to be bothered with. maybe because this manager is racist against white people as my son is the only white kid who works there in mornings that i have seen. why else would he be treated differently? nothing worse then working for a bad manager. she's been this way to him from the beginning of his employment. if this keeps up, im going to have some words with this manager as i make my son quiet. this manager would be fired in my work place. shes always on her phone and is always sitting down in mornings and does as little as possible.

Ms. Brunell Kellman
from Waldorf, MD
I went to wendy on 3/17/18 @ 11:20am and place my order the person on the speaker said hold on not welcome to wendy's the second thing she took about twenty minutes before she came back to the speaker then zi place my order I got to the window where the older lady was very friendly after geeting to the window to pick-up my order I look in the bag the order was wrong so I ask the white female at the window why did I have frieswhen I didnot order that she replied you got your junior bacon don't you I replied yes I began looking in the bag and I was missing my nuggets she replied Jesus these peoples she handeled the nuggets out the window zi ask her if she could put them in a bag she threw them in the bag and slam the window, then the burger was not fresh the cheese look as if it had been on the burger for 2 or three hours the bread was falling apart and the sandwich was cold, remind me I lived right two blocks away from the store, this is a terrible experience and zi don't think that I will be back, I don't deserve to be treated like a dog

Catina
from San Antonio, TX
I have been employed by wendys for 6 months I'm schedule gor 10-5 m-f the person that is schedule never on time now i don't get breaks not even a 15 min break so i ask my manager why i don't get breaks she said out policy says cashiers doesn't get breaks do o ask her to show mr the policy she told me she don't have time and than she sent me home so i left so i called and made a complaint and when i returned to work the next day they fired me all because i ask them to show me in the policy book wow what ever happen to chane of command and when i ask her boss cora she told me the same thing Cheryl told me she don't have time I'm trying to get ready for my meeting

Bob Lewis
from Venetia, PA
On Sunday, March 11, 2018 at 6PM, my wife and I stopped at this location.
It appeared staffed with all young people.
The place was a mess, the condiment counter was covered with stains, ketchup and other messes.
The tables need to be wiped and the trash bins were all full.
I mentioned to one of the staff, about my observations and the need for someone to take on the task, nothing happened.
We have been Wendy's fans for years, this was the worst ever, We will never stop at that location again.
That location need help !

david berrey
from Mesa, AZ
bought 3 burgers that were COLD

Dawn Brennan
from Loganville, GA
03/12/2018 It was at Wendys restaurant:#00002705
4331 US ATL Hwy 78
(770) 466-7075
ticket # 3320
Host Afokeoghene 03/12/2018
#3320 7:21 PM
reprint# 1 30321
"Food"
Auth:056181
I'd name the attendant that was ruder but she was not wearing a badge. I heard a voice over the speker, wasnt shure what it said so I started to give my order. I was told, "Excuse me, I said just a minute.".  In shock: I responded, "excuse me?" She then took the order appropriately. If this was all I would not be bothering you.
When I got to the window I noticed no badge and there was a silver bucket on the counter. She grabbed my cup and scooped the ice from the silver bucket into the cup no glove on her hand.just straight from handling money into the ice bucket, yuck.
Well I wasn't going to eat or drink after that,so when I went to pour the drink out on the ground there was next to no ice and the sprite was flat.
I opened the burger, it looked OK but based on what I saw through the window I wasnt going to risk it.
Wendys owes me $10.68 please.
Id like to give you a chance to respond before I rate the resataurant on the net.
Thankyu for your time
Dawn Brennan

Kerry Bailey
from Dallas, TX
Myself and 2 other people went to the Wendy's located in Winnsboro, Louisiana on Sunday 3-11-18 around 5:00pm. There were no customers at the counter and only 3 customerd in the store and only 1 customer at the drive through window. There were approximately 4 employees at the store from what I could see. No one was attending the counter. An employee walked past the front counter on 2 separate occasions and never acknowledge that we were waiting at the counter to place our order. Two of the other employees (one at the drive through window and the other at the preparation counter) both made eye contact with us but never verbally acknowledged us. We waited for approximately 5 minutes without so much as anyone speaking to us or acknowledging our presence in the store. At this point we all left. This should not be an acceptable practice for any business. I will not be doing business with Wendy's and will advise my friends and family of this situation.

Richmond Hts OH Wendy's on Richmond Road. Ordered a smoky mushroom burger with no onions and got a spicy chicken sandwich in the drive through. Drove a mile before realizing their error, came back, walked inside and they gave the saved burger with onions. Worst store ever and soooooooooo slow.

troy braud
from Dallas, TX

Luis Mora
from Orlando, FL
Loby is close cause employees don't want to clean and there to busy talking at 6 pm on sundays. At town center. Big island

Dave sanger
from Center Point, IA
New Wendys hwy 63&20 Waterloo could not see register,did not get a receipt,no ice,only

dennis roberson
from St Louis, MO
Visited Wendy's Restaurant #8264 located at 1951 W. Eldorado Parkway in McKinney, Tx at 7:00 pm on 3/10/2018. I found the door to the restaurant locked with a sign saying they were providing drive thru service only. This has happened several times at this location in the past. The signs on the door state the hours the interior sit down portion of the restaurant is open, however, local management seems to believe they have the option to just pick and choose when to serve their patrons. I went thru the drive thru and ordered my food at 7:08 pm. There was only one car in front of me and they received their order within a minute or so. I did not receive my order until 7:19 pm. While waiting on my hamburger and fries I watched and listened to the staff having a gay old time inside cutting up and not taking care of their patrons. While I do no expect this complaint to gather much interest from the company I still wanted to put in my 2 cents in regard to the poor service at this location.

Chris Hobbs
from Plano, TX
Hello,
Unfortunately I do have a complaint.
I do not usually have bad service at Wendy's. But, tonight's service was awful.
I was just at your store #6306 in Cary, NC
I went through the drive through since this was for my 30 minute lunch break. There were multiple cars in line when I pulled up.
The car in front of me apparently, (from the conversation I hear when I finally got to the window) had a large order.
They pulled away without their full order.
Before I got up to the window, the vehicle behind me left without getting their order.
I would have left, but, I had someone else waiting for me to bring food back.
The team member that was at the window said they were short staffed tonight, but did not really offer an apology.
Even after getting to the window, I had to wait several minutes to get my 3 sandwiches.
I was late getting back to my office from my lunch break, so, I'll have 'demerits' for that.
And my order was nearly completely wrong.
I ordered 1- crispy chicken sandwich, & 2- Jr. bacon cheese burgers. And the team member confirmed my order.
I received 2- crispy chicken sandwiches & 1- cheese burger.
I also did not get a receipt for my order.
I don't have the transaction # yet, my bank shows that it is still processing.
The date is 3/10/2018, the transaction time would be around 6:45-6:55PM. & the amount is $5.49.
In Total, I was there approximately 25 minutes.
Although I'll still eat at Wendy's on occasion, I'll NOT be back to THAT Wendy's
Thank You,
Chris

Susan Bressman
from Kansas City, KS
I take care of a lady in her home and she insists on only Wendy's hamburgers. On the average I'm at the store @ 3647 State Ave KCK, store #00002183. I went in yesterday to purchase JUST the sandwich which should of come to much less than the $10+ I was charged. The young man must of not heard me when I ordered so when I received my order I told him I only wanted the sandwich and pushed the clean cup back to him. He grabbed the fries out of the bag and wouldn't return to refund any extra money I was charged, actually not even a "I'm sorry". The phone number on the ticket is another interesting thing, you call and after many rings you receive a message telling you to put in your access number. Excuse me? Not being able to resolve the issue I returned today and after explaining what happened and I was not asking for any money back but just an apology. It didn't happen so from now on when the lady wants Wendy's I am forced to drive about 5 miles or more because I never plan on entering that store ever again. The other option I am seriously thinking about is to save used wrappers and go to McDonald's and rewrap them. So disappointed in what used to be great service. Thank You and Good Bye Wendy's

Kelley Turner
from Memphis, TN
I was at your location at 749 Highland Memphis TN. around 7:15p on February 23rd.I ordered a simple 4 for 4 double stack W/O mayo and ketchup Dr Pepper for the drink. Waited in line about 10 minutes so I just knew everything would be HOT. But that's what I get for assuming .Put whole order in trash went to McDonald's.

Jerry
from Clearwater, FL
I visit Wendy's store #174 most Friday nights. Every time they always hold back the receipt, and there's always something missing from my order. I can't stop to check every item, because I don't want to keep back anyone in the line. I think they need new supervision there, and all customer should have their receipt.

Sharon Biederman
from Fenton, MI
Awful service!
We waited 10 minutes, then waited 20 minutes to get food.
Awful
Awful
Awful

Brenda
from Goldsboro, NC
We went to the Wendy's in Goldsboro , NC on Berkley Blvd to eat lunch today 02/17/2018! The store was freezing cold! Everyone was complaining and no one gave a reason why their store was so cold! The cold air was blowing inside while we ate our meals! They didn't even turn the fan off!

David Phillips
from Atlanta, GA
Wendy's in Manning S.C I. took my money back after they made me wait 20 minutes to fix my order today and they didn't fix it. When I walked back in they had forgotten. Miles down the road today I thought I would give them another shot at the store on 211 US hwy 17 843-784-3626.....same thing! At least you are consistent as company! Good Bye.

Complaint is pertinent to your Starboard Group Paoli 103 store. Food has been marginal and service has been up and down for 15 years... to the extent we don't patronize the store other than for soft drinks or, because it's near our home, when in a hurry. Tonight my wife received not only indifferent, slow and ill-humored service, she also received an order that was not at all what she ordered. Having brought it home and discovering the order error, she returned and had it replaced. A mere modicum of attention on the part of employees would have avoided the error(s).
As indicated, we don't expect much in terms of food quality. It would be helpful, however, if the employees provided at least some glimmer of interest in their work and were less surly. We don't intend to return but will be sure to share our experience with neighbors and friends.

Farrowarthur
from Lachine, QC
Since the peel st store closed maybe one could be opened on the lot on st Jacques street near cavendish Montreal I am closer than the decarie address there is a big grocery store on the lot Do miss the chilli con carne

Kathryn Dille
from McConnelsville, OH
Your commercials about your fish sandwiches state that they are crunchy. Well, I have heard so much about your fish sandwiches, I decided to try one today. I went into the Wendy's on Greene Street at Marietta, Ohio. It was not hot and it certainly wasn't crunchy. It was just like the McDonald's, which I don't like, only a little bigger. I didn't know what the big deal was about. I have gotten much better fish at Arby's.

On 2/23/19 we stopped at your 1202 Lincolway LA Porte Indiana restaurant. While placing our order the girl played with her hair, handled money then preceded to handle food. Then our order was incorrect. I returned to the counter to get my correct order and they argued with me and wanted to refused me. Had to show them receipt to prove they were incorrect which caused a bit of a scene. Then we noticed the dining area was VERY DIRTY. And they had MOLD on ceiling. I would hope this would be unacceptable and you would correct this immediately. This restaurant really should be reported to the state board of health and closed.
We are in that area quite often and will NOT stop there again.

steven w merlin
from Sanford, ME
my wife and i were in mass to visit her mom in icu we were heading home it was around 730 pm stopped at wendys on rt 1 in pebody mass i ordered a asigo chicken meal and my wife ordered a chicken sandwich with just cheese and mayo well i got a grilled chicken sandwick with thousand island dressing which was not asigo chicken meal and my wifes didnt get mayo and where this store is you cannot just turn around (went through drive thru so we can get back to maine) to turn around you'd have to go about 4 or so miles to turn around was not very happy got the wrong meal paind around 9 dollars for a meal that i ordered and got totsly wrong and they weren't busy at all.

Barbara Haynie
from Baltimore, MD
McCullough Avenue in Baltimore, Md.
The Manager and Employees were very rude. The manager's name was Lisa. They were very discourteous and rude. I wouldn't go back there at all.
Thank you.

Melissa Cobb
from Allentown, PA
I was not given a receipt, but the address is 10410 Blue Star Hwy
Stony Creek, VA 23882.
We waited 40 minutes for a cheeseburger and a chicken wrap.
The wait is bad enough, but the 3 people working were in absolutely no hurry.
One lady only bagged fries and nuggets, could have cared less about the 30 people waiting.
The man working was in the middle (literally burger on the bun) of making someone's meal and he just left to use the mens room. Did not tell his coworkers and left the burger on the counter to get cold.
The third person working seemed a little concerned, she realized the man had left and she washed up and went to start preparing sandwiches. This is a very very bad reflection on your company and I thought you should know.
Thank you for your time.
Melissa Cobb

Gene hodges
from Cumming, GA
Third time visiting this particularWendy's in Cumming a that the chocolate frosty machine was broken. Seems to me if you have asignature item that you would be more attentive. I usually stop by there every other day.

Kristina Ledee
from Lakeland, FL
I visited the store located at 4308 Sterling commerce Drive, Plant city, FL 33566 this afternoon around 2:30 p.m. The line was very long so I tried to order at the kiosk. I could not use the survey coupon, and I could not get a senior drink this way. I wanted to ask the manager after I got my order, but it was not possible to wait long enough. I lost out on the BOGO with the Spicy Chicken Sandwich. I was not even given a receipt. I spent almost $17 .I am a senior and I treated my daughter and grandson to lunch. I could not even get to talk to anyone because it seemed like there were not enough people working. It was very chaotic. Please help me with some compensation. I am on fixed income. Thank you.

Amadis
from Greensboro, NC
Okay so for one I waited in Wendy's yesterday night for my food for, 20 mins just for a 4 for 4 and the lines were pack but everybody was walking slow like there wasnt people waiting in line.a little boy came inside with his food and said my mom said we missing 2 chicken nuggets the person who work there gonna say we need a receipt,, so the boy said yall didnt give me one and when I looked I didnt get a receipt either this caucasian women didnt give their receipt to nobody she sat it on the table.and then the little boy went outside and came back and said I dont have a receipt and the worker said well I cant give you your 2 chicken nuggets then.and so then the mom came in angry and THEN they wanted to serve him like. Why does it take so much to get one little thing . It wouldn't have hurt that man to give that little boy his food like wow. That's sad !!,,but yeah that what I had to say,, HORRIBLE customer service. I hope this is fixed immediately!! Oh yeah and just for me to get my food late, it was cold.

I just went through the drive through and ordered a chicken sandwich meal with no mayo. Got home and there was lots of mayo on my bun. GROSS. Ruined my meal.


Drive thru forgot my chicken nuggets - I checked the bag before I pulled away & asked for them. The window worker wanted to argue about it! She stated it 'wasn't on my order'. I said - We had a discussion on how many pieces I wanted, so I know I ordered it'. She replied ' I wasn't working the headset'. Annoyed she said - 'So do you want to add it to your order.'
Is this the way customers are treated when wendy's make a mistake?? She knew I was angry and proceeded to call me 'babe' and 'hun-'. I am 60 yrs old - I am neither to her. Her insincerity infuriated me even more.
I won't be going back - plenty of other places to pick up a quick meal.

Keith D Lewis
from Phoenix, AZ
I went to my local Wendys and they are our of chili again. Every time the weather turns cold or rainy they are out of chili. This was at 6:45PM which seems to me to be a little early to close up shop. I tried to call the store but they are on the phone and I cannot get through. I tried to access the Wendys online site but that does not work either. Since they did not have enough chili for my order I ordered a Daves Single which was so loaded with mayo that the buns turned to mush and I had to throw the whole thing away. Not sure about the store number since they gave me no receipt and the location is 2019 N. Power Road In Mesa, AZ 85215. Needles to say I think Wendys has gone from a decent fast food to rating below McDonalds which is difficult to be any worse than McDonalds on anything other than coffee.

Have always loved your restaurant, and eaten there hundreds of times over the years. Recently I have been very unhappy about the tea your serving, it used to be great I'm guessingredients it's from Coke Company and it is horrible, please send it to the curb, I don't drink sodas and that was half the reason I went there, the tea was awesome. Still like the food, but would like something to drink while there

Wendy's store located at or about 440 N high st : Columbus, Ohio Manager should be retrained or fired. I entered the store for the first time.. there were credit machines to order from. not being familiar... I went to the counter and asked" how do I order with cash?" Manager (did not know it was the manager then) MUMBLED something I could not understand. "Excuse me... I did not understand what you just said" She looked at me ... no glared at me and continued working. so I asked a customer who was eating a sandwich ."How does one get waited on with cash?" have to see the manager. I poured me a small drink and sat down in front of the window where the manager was filling sacks with orders. several people came in, ate and left... I remained .. no order... no food... no attention. I then asked to see the manager, "I am the manager" she said. I asked again.. why wouldn't you take my order for cash?" OH go through the drive through... I don't have time to deal with cash!" was her reply. I looked her straight in the face and said thank you very much.... U are about as friendly as a porkapine. . The people next to me said.. "We agree!" they had not been able to order either.... we all walked our... having not been served. this female person does not represent the Wendy's type of employees that generally greet me in your stores. Like I suggested... RETRAIN HER OR FIRE HER.... PLEASE!

Patricia Ryan
from Pembroke, MA
My husband and I eat there often. Recently, when I requested decaf coffee, one of the managers(?) said quite annoyed, "I have to make a fresh pot and then throw the rest away". He was not happy. HAVE IT YOUR WAY is not what this business projects.

Toney r
from Cleveland, OH

are you kidding me?!??WTF?!? Col Spgs Col. 8th st, set you up & FIGHT W/ YU IN THE DRIVETHROUGH!! then.. when they GET YOUR ORDER WRONG! they treat yu like sht?!??Im BOUNTY, & had to show my badge to proove my honesty! & was treated like shr! & THEY SCREWED UP- 2 SIMPLE SANDWHICHES!! wtf?!??

I visited your establishment on Freedom Dr., Charlotte N.C. On Monday 2/19/2019 at 3:00 PM. I was very surprised that the older gentleman working the register, handling money, was also handling the food without gloves. This gentleman also had a cough and was not wearing a mask. I think this is the epitome of not caring about your customers. I asked if they were short handed on employees today and he answered "I don't know ", I asked him why he was handling the money and the food at the same time without gloves, he answered "I don't know mam, I don't know". This is how germs are carried and people get sick. This should not be happening at any establishment that deals with food. My next call will be to the Health Department.

bought 4 for 4s the Venice Wendy's on Tamiami trail, old fries even chewy, cold hamburger water down coke, the nuggets were passable, I've always enjoyed Wendy's food but this was at its lowest quality.

Rob McCormack
from Brooklyn, NY
I like Wendy's, but today I was at the restaurant at 1602 Shore Parkway in Brooklyn, NY. This restaurant has a list of issues I experienced today:
The store was cold. I don't know if this was a broken thermostat, but every customer was wearing their coats while eating.
My burger was dry and the french fries were tasteless.
The bathroom stall's lock was broken, as was the coat hook (I was wearing a long coat while attempting to sit on the toilet? I think not).
Unless these issues are fixed, I will not be dining at that location again. And a soda fountain that is available to the customer instead of behind the register is something they might want to think about.

Mary Prudhomme
from Minneapolis, MN
Store Number 3229 located in St. Paul, MN has got to be the worst fast food restaurant I've ever been to. There is never a time we can get the correct order when going there. Today takes the cake - I had to repeat the order 3 times and in the end we were 3 orders of fries short. No apology or any indication that anyone even cared about me as the customer and how felt. Surprised that the store is still in operation by the way they operate. I WILL NEVER IN THIS LIFETIME VISIT THAT STORE AGAIN.

Went to Wendy's in Leominster mass for the third time in the last couple months all of our food was cold or room temperature! So frustrating because Wendy's is really good when it's hot.

DAMARIS GUEVARA
from Lorain, OH
My son and I were waiting in the drive thru with a few more vehicles to order our food, and the problem was that when we arrived to talk through the speaker the wait was way too long, we waited for 5 mins or more and nobody answered. So we left to the McDonalds that's right next to Wendy's because it was too much the wait and we noticed that the 3 employees were all together having there own conversations even when there was a ton of cars waiting on them. When we finished with our meals we were heading out and seen that the drive thru barely moved at all and the same employees were still doing there own thing talking, laughing, and NOT doing there job. This bothered us way too much because its a fast food for a reason to get our meals within a short period of time. We shouldn't have to wait for a reason that's not justified. This happened in the Wendy's from Colorado Ave. Lorain Ohio around 9:22pm on Feb 15th.

The store is never staffed well!
The food is never HOT, and the coupons you have in the paper where not honored correctly. When I asked the manager about it she was very rude and walked off.
This location is not kept clean either,
There are way too many fast food places right around Wendy's, your competition is great so you would think the store would be performing at a level beyond customer service,
I plan on telling everyone I come in contact with about the mis managed, dirty store along with NO customer service.
I would like a call from you,
423-910-0284

I went through the drive thru at 2:50 today 2/15/19 at the Germantown Wi location. After finishing my drink I looked in the bottom of the cup and found a dryed out burnt piece of meat. I almost vomited. My order consisted of a Diet Coke, vanilla frosty, baconator fries, and chili. I asked for onions on my chili and did not receive them either. The worst part was the disgusting meat in my drink!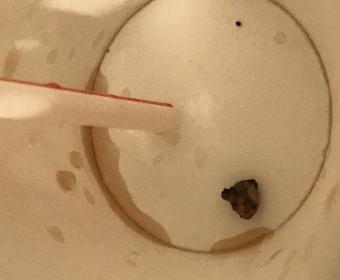 Went to Pottstown, Pa Wendy's drive thru on Friday, February 15th 2019. There were 2 cars ahead of me, it took 18 minutes to get to the ordering machine, I asked for a single hamburger with just ketchup and mustard on it and some of the baconater fries. Girl on speaker asked me twice to repeat what I wanted, annoying after I just spent 18 minutes waiting to order with just 2 cards ahead of me. When I finally got to the pay window I said to the person standing there "I have been waiting in this line for 18 minutes." He started yelling (and I mean yelling) at me that "We're busy, it's lunch time you know (excuse me, this happened at 2:15 pm, kinda past the lunch crowd.) He took my card and slammed it thru the credit card machine (and I'm thinking, if he breaks my card I will climb through this window!) When the card was finished he ripped my card from the machine. Opened the window gave me back my card and SLAMMED the window shut. When my food came he opened the window threw the food at me and slammed the window again. Having enough of this cretin I yelled Fuck You right back at him. When I got to the pick up window, I asked to speak to the Manager, i said "that guy should be fired." Her response was "Well, did you curse at him" Your damn right I did. She just stared at me and told me to have a nice day. I will tell everyone I know not to eat at this Wendy's and I will also tell them how lousy the food was. I go there all the time because I work across the street and the girl that used to be the Manager was great and I never, never, never waiting in line for 18 minutes just to get to the ordering machine. Apparently this person has anger issues and probably should not be one of your front line people, Manager isn't so hot either.

I want Bell complaint against manager name Joanna trucks at the store, West Jewell Avenue the address is 7807 West Jewell Avenue Lakewood Colorado 80232 I don't like the way she treats us employees there very rude and disrespectful with them she cusses at all in front of customers I told them to get lost she has I'm constantly I'm always in there listening and I just want the way she treats oh she don't care about them on their safety on how they get home or anything she needs to be fired I will not go in there anymore until she's gone and you to all my friends and family to not eat there so you better do something about it because I'm very pissed right now so I will not be eating that anymore because she's gone and very wrong person. And then she send people home making moves hours you know when they're there to clean after work that's wrong 2 and she's people got them off the floor and turn brown since I'm home and then let's see if I go out there and do the mopping again not happy but that either needs to be done she didn't let go she never did manager at all T is favoritism she told one employee stop talking so much and stop walking in the other employee footsteps when there's other employees that stands around and talks more than she does and she did not tell him to get to work and stop talking and then there's a place that can go outside smoke whenever they want Joanna goes out and smokes all the time every 5 minutes what is wrong why other people work so she better be gone or I will not eat there anymore

Can you please put back cheesy buger back they didnt need to be taken off

The Wendy's located on N Causeway in Metairie La. is a constant disappointment. Service is horribly slow and rude. Orders are often wrong and the quality of the food is sub par

I paid for two frosty key chains and didn't receive any. NO receipt EVER given so no proof. Very POOR service

my wife and I went to wendys for lunch today 2-13-19 I ordered a jr bacon cheese burger and a small chilli.then gave the lady my nameshe called my name i did not have the chilli had to ask for it.when i bit in to the burger there was so much mayo on it came out both sides of the bun. also the chilli was like water the beans in it was hard. i could not and did not eat that lunch i have a at this store many times but never like this. i also had my 2 forest sons with me spend over $24.00 i know this may not be very much money to some but when you are retried living on a limited in come it is. this is not what i do but when i pay for food i like to be able to eat it. hope this will help in some way.
Thanks Ray Workman

When I tried to eat at Wendy's today by ordering a cod sandwich, I was told by the cashier that Wendy's doesn't sell cod sandwiches, even though a photograph of a cod sandwich was affixed to the front of her register. The same cod sandwich photograph appeared both on the digital menu on the wall where customers line up and on the digital menu directly above the cashier's head. Despite these three visual verifications that Wendy's does indeed sell cod sandwiches, she insisted that they do not. This is a piss-poor way to run a business & I will not be attempting to eat at any Wendy's again.

loretta abrams
from Mansfield, OH
visited your restaurant at lex-springmill rd Mansfield ohio on sunday the 10th of feb ordered the grilled chicken an ff an drink I asked for extra tomatoe on the sandwich an wanted extra sauce on the side did not get any tomateo an got extra sauce but none on the sandwich
also can not take survey they never give me a receipt
thank you

Let me start of by saying I really like Wendy and come to this location often but This is my 2nd time coming to this wendy store #4936 2/9/19 1st compliant order the 2 Peppercorn mushroom burger meals and when I got home my sandwiches did not have any peppercorn sauce on it attempt to call store and no answer . 2/11/19 2nd compliant on my lunch hour order peppercorn meal again and rec'd the SSawesome bcn chzburger . I guess its my fault because I didn't pay any attention to the screen but clearly stated the number #5 combo and stated the peppercorn meal . Attempt to call again its 1212pm and phone just rings.. I don't like that I have to spend my money and go home or back to work to get the wrong order and then for no one to answer the phone. My ticket order this time is #3029. I don't like to take extra trip back n worth to a restaurant when my order should be right in the first place. Its more of a slap in the face when you can't even get anyone on the phone to even try to correct I guess I just lost my money or well because I don't have the time to go back

Roger Danis
from Westerville, OH
My daughter years ago worked at the Wendy's at Maxtowne Rd. near State St. in Westerville...that is when it was a good site. For quite a long time now...more than one year, this site is simply awful...NOT AT ALL AT WENDY'S standard...which I consider above all the rest. On Saturday evening, this site hit the all time low: 1. The fries came out half raw. When I asked for a replacement, I got the same condition. The fries are simply not being cooked properly (this has occasionally shown up before at this site). 2. The drink dispensers were 50% not useable. 3. The ketchup dispenser was broken with ketchup ending up all over the counter. The bathroom was a. dirty; b. no soap dispenser (broken)...how do the employees have clean hands? c. The paper dispenser was broken. 4. The fries ALWAYS (whenever I am there) are placed on the tray immediately and are cold by the time the sandwich is placed on the tray. I KNOW you actually want the fries to be placed on the tray last.
It simply seems like there is always chaos at this site...often dirty...and often no one cares. When advising the workers of my concerns, there is zero response. This is a corporate owned store...certainly NOT befitting your image of good food in a clean place.

Kellie Smith
from Ashburn, VA
Store #12031 in Dothan, Al is fairly new to the area. We went in to dine. The cashier was less than friendly and the dining room was filthy. We had to wipe off our own table because they were all dirty. It's shameful.

La Sharon Allen
from Sacramento, CA
2/7/2019 The Wendy's located at 4180 Northgate Blvd Sacramento,CA is the most unprofessional place ever. The drive thru line was backed up cars lined up while the employees were playing around , playing tag and throwing ice at each other.. The food was food was disgusting and the sodas were watery. If I wasn't hungry I would've it back and asked for a refund. I will never visit this location ever again and I will be sure to tell everyone I know not to go to that location. They're in there bullshitting and nobody cares.

Literally everytime I go to Wendy's I'm waiting 30 minutes or more just to even order. I'm literally in the drive they right now, haven't ordered and it's going on 40 minutes. I've worked numerous fast food jobs and understand the importance of short drive thru times. Its absurd. Currently I'm at the Turner road location in dayton Ohio.

My complaint is extremely slow ordering in the restaurants and the wait time for the food. All the Wendy's I have been to in the Mansfield area are the same, First you have to stand in line to order for a very long time, and then you have a long wait on the food. The food is good, but the wait time is not. It has been the same at Wendy's on Lexington Ave, and Lexington-Springmill Rd and the one on Possum Run Rd. I would like to know the reason for such slow service if there is one.
Thank you,
Ann Snepp

Kathleen Merritt
from East Northport, NY
Recently the last two times I went to Wendy's the order was messed up. Every time I ask for one of the combos to be plain just the cheese and bacon, it comes to me with the lettuce, tomatoes, and mayo. Even though my slip says PLAIN. I can deal with the lettuce and the tomatoes but the mayo is all over the bun and gets on the burger. Then I'm usually left with the burger because the bun is ruined. I go to Wendy's at least 2 times a week if not more and It's getting to the point that I'm gonna stop going.
Kathleen Merritt
21 Public Road
Hauppauge, NY 11788

The Wendy's I am complaining about is located at 13246 Cedar Road in Cleveland Heights, OH. I had previously visited Wendy's and it took about 25 minutes to go through the drive thru and they got my order incorrect. A couple of days later, my kids really wanted Wendy's. I did not want to go back because of the bad experience two days prior. I gave in to their wants and this time I went inside because there was only one person in line. It took 30 minutes to receive the food order. They kept giving me part of the order. After I thought I had the completed order, they told me it would be five more minutes for the wrap. In the meantime, the food I did receive was getting colder. Once I got home, I notice that most of the order was incorrect. I called the 1-800 complaint number almost a month ago and was told someone would get back to me. I have yet to hear back from anyone. I am disappointed with the service at Wendy's and disappointed that no one bothered to follow-up on my complaint. The date of service was January 17 at 5:23. I believe the store number is 10147. The meal cost me $14.15. I would appreciate a response to my complaint. You can reach me at 216-288-1461. Thank you.

Over the years Wendys has been my favorite fast food but the last few years my experience continues to get worst with the service.
I mostly stop at the one in Morris, il and at one time was the best now is the worst. Just seems like they don't care, they constantly are out
coke products, different sauces and not uncommon for them to forget something with your order. NOT SURE IF THIS IS A WASTE OF TIME
BUT I WANTED TO TRY WITH HOPES IT CAN BE WHAT IT ONCE WAS!

The attendant serving food threw it at us and messed several orders up

We have to travel 11 miles to a "local" Wendy's and we expect out orders to be correct. Twice in the past weeks when we have ordered we were missing items. When we got home the first time we were missing a double stack. Tonight I ordered two children's meals of 4 piece chicken nuggets. We received two bags but.....when we got home there was one order of nuggets in one bag and one order of fries in the other!!!! I had one very upset granddaughter. As stated previously it is too fat to go back and retrieve the missing items. This is making me wonder if we should go back at all!!

The Wendy's franchise in Covington ,TN,
is literally falling apart.
It desperately needs renovation and modernizing.
It resembles a third generation Wendy's
building.
The sunroom like structure at the front facade is deteriorating and reflects poorly on the Wendy's brand.

David
from Rio Rancho, NM
Waiting at counter 10 min. Workers walked by looked at me. Never took my orders. I asked if it was open no response. So I left. This was in Las vegas n.m

The staff at your Lakeside Store needs customer service training and my food was awful will never come here again

Kattdanacox@gmail.com
from Houston, TX
Feb1 sat nite at 9pm 2019.im disable female.wendys waco tx on vallymills dr.i call the wendys to place my order because lobbys lock.i ask her to go to the window because i dont have a car.shes staing to me no.i say i cant drive maam im ddisable.thats why i moved next door so i can walk over.shes rude and says ive got 3 cars imcbusy.no car no foid and hung up.wow really.why cant yall have a window for that the handicap can eat after libby clises to.this was so bad because i depend on my meals there.so now im hungry and i call them back no cars are there so i ask her if i could please place a order now that their not busy.shes stating no i told u no .and hung up.wow.now im sorry shes stating shes manger.why would u allow this.im a paying customer.but u want to discreanate against me because i cant drive because of my disability.im sorry she couldve walked it out to me.or i couldve easily went to drive up window.theres ni readons to be this way.and im truely SORRY but this is such a cry for the handicap people .we all cant drive maam.and how would u feel if i did u that way.i was only wanting to eat.which by the way i couldnt take my meds that nite due to must take with food.so im truely shocked .ty. K.cox.

Jean
from Millersburg, OH
So Burbank, Ohio: Wendy's. We had a Wendy's card for 15.00. So i added 4.00 and took the boys and their mother out to eat. We walked in and ordered the food. We could not find a clean table. I believe that a little dirt makes us healthier. I don't get upset about normal recent dirt…but this place was beyond that. My DIL finally asked for someone to bus table and they gave her a filthy wash rag and told her to do it. When she saw the rag she went back to ask for a clean one and they rinsed either the old one out or gave her another dirty one. So she remembered the wipes in her purse and cleaned the table. It came up dark, and dirty. Then we looked at the baby's chair and it was filthy so I took it up and asked to talk to a manager. I told her I never saw such a filthy, dirty place in my life. She ignored me so i walked back to the table and sat down. I realize we never got our drinks so I got up and asked where our drinks were. Got cups took my DIL's to her and went back to get mine. I sat down again and I didn't have my food. Walked up and got it from the same little girl who did her job okay, the order was correct even though my DIL swore that my combo was a smaller sandwich. I have no idea, I never got to look at it. I went back to the table and sat down and the boys didn't have their food. I walked back, got their food and sat down. My DIL began to talk about them spitting in our food. I got up again and went to get condiments off the filthy condiment tray and table. I picked up my food and after about 20 minutes it was cold. Really stale and cold fries by that time. So i went back and asked if they would nuke them. The manager who had self drawn tatoos up and down her arms looked at me and said NO. She was standing in a mess of chips and chip containers, and dirt on the floor. I am a BSN, RN who did mock surveys for hospitals and ICF MR for years so I unstood not bringing contamination into the back….but….think about it…the place was filthy back there., So i asked her to replace them and she said No...i told her, that i had bussed her table, had to come up there 3-4 times to just get the food right, the least she could do was give me warm food. She said "NO I didn't ask you to clean" That did it. I threw the french fries hitting the back signs. She ducked and the cashier stepped back. She started screaming for me to get out. My DIL said she was saying i assaulted her when she had to go up to the counter yet another time after I tossed the fries.. I sat down and watched them eat, because my food was at the counter or on the floor with the other fries/dirt so I had nothing to eat. . The manager yelled she was calling the cops. So we sat and waited. My DIL was a bit nervous. The other people in the place were complaining. A lady said they had forgotten their order and when she said something they took care of two more and gave them their food before getting hers done. One guy came in yelling that there was ice on the sidewalks and he was worried about falling, another one was talking about how dirty the place was, especially in kitchen because he delivers food. Said it took him along time to get over it. . I think what i saw.....if the dirt could talk, it would be talking about the civil war. Another women came up to tell me her story...then a very nice Officer came in and over to me and I held my hands up to be cuffed and said " I am sorry, i did it." He laughed. Very nice guy. We told our story, showed him the dirty nose wipes in the cracks of our bench, the food all over the tables, floors etc. The rusted food caked legs to the tables. He laughed said he wasn't going to arrest me or do anything about it at all. As he was saying it more police cars showed up and cops started to descend upon us. I said "look the swat team is showing up". He rolled his eyes and said he had forgot to call them off. I waved at them. They looked confused at me but turned around and left when our officer talked into a mic and told them it was okay.....i didn't see guns.... He said to me they did request me to leave. We were done eating. The grandchildren did not get to eat all their food, the baby had frosties all over him because of the lack of a chair. Their food was cold waiting on us to put it out….. I never got my food back. I asked him to go up and get a bag for us to put the boys food in and we were walked out by our officer. Officer Hiems is how I think he spells his name. PD at Wooster Ohio. Call him….....I took the opportunity to educated the boys on how nice the PD are and how they help us. Not sure how the DIL did with it all. I was guilty as charged. It felt good throwing those cold fries. It was wrong of me i know to toss the fries. BUT, in hind sight....I taught and participated in distracting COPE techniques in forensic and Dual diagnosis psych. I was taught for years to defuse situations by causing a distraction. I am sure that is why it is in my behaviors. Smacking a table, tossing a chair, making a distraction of any kind. Tossing cold fries made me rethink the situation and not be very mad. It distracted the manager. The behavior works.....but not my shining moment because of today snowflake stuff. I am not a snowflake. She is a poor manager (I am a nurse manager, managing group homes). Thank you for your telephone and written responses.
PS: there is no star low enough to rate this overall experience.

Don't ever go here worst customer service ever have kids running the place waited 20 min in the drive thru

Don DeWaele
from La Salle, IL
This evening I was a a Wendy's restaurant in Sterling Illinois. I'm not a complainer but there was nobody at the counter when I got there. I stood for a few minutes and the manager came up and apologized that nobody was there. I waited another minute for the girl to finish what she was doing before she could take my order. I ordered a double cheeseburger with everything on it and onion rings with a large coke. She then said that she was sorry but she ordered the baconater sandwich instead. I told her that was fine don't worry about it. She took my money but there wasn't enough change in the register so the manager had to come back with $5 bills. They had made my sandwich and it was sitting on a tray. Then after the change issue was corrected then they cooked the onion rings. The onion rings were small bits and pieces and crumbs that were dumped out of the bottom of a bag and they were very greasy. When I sat down and opened the sandwich up there was only 2 pieces of bacon about 2 inches long on the two patties and nothing else, no lettuce , tomato , onion or cheese. Remember I ordered it with everything on it.
While I was waiting for the onion rings to cook I noticed that the kitchen area was a mess. On the floor was a bucket of French fries that had been discarded and probably a bag full of fries laying everywhere on the floor. The dining area was a mess with dirty carpet and the garbage recepticals were open and had no bags in some of them.
I used to own a restaurant and I know local health food codes and I can promise you one thing this place would not pass inspections. I did not complain to the manager at the time because I was just wanting out of there. But later I thought about this and I felt somebody needs to know. All this unorganization with lack of cash in the drawer and food in a bucket that had been sitting there to long I assume and the mess on the floors must have been there all day because this was witnessed by me at 6:00pm. There was no rush hour and they didn't have time to clean up after.
I don't even know if this will get read but it makes me feel better.
Have feedback for Wendy's?
Thanks for your feedback!
Sorry. Please try again later!