Wendy's
Wendy's Complaints Continued... (Page 7)
1008+ reviews added so far. Upset? Call Wendy's corporate: 614-764-3100

Bruce Koski
from Germantown, TN
Saturday 24 November 2018 Cordova TN 528pm store 00004891
customer # 1081
arrived at store- employee Nicholas was our problem--- very short curt poor customer service no greeting---asked for dbl c/burger combo and chili
NO CHILI I drove to Wendy's for this---oh well wife asked for 1/2 size harvest salad-- I don't think we have a half size---Go Look Returned ok one left paid14.84 waited for meals--- went for drinks---drink machine out of all selections I wanted---went to counter apprised Nicholas=== asked him if he was having a bad day as poor service YES I AM I then told him about drinks---I AM VERY BUSy HAVE NOT GOTTEN TO THE MACHINE filled my Dr Pepper at counter---- gave us our meals-- fries cold---Nicholas grabbed them and said I would have to wait ---I asked for Manager--short black man came to counter what is wrong explained the matter No response of sorry or anything else he said fries will be out in less than a minute== got our food and went to table wife found her salad with no walnuts--- and lettuce wilted... bit into burger my lettuce was wilted and soggy--yuck...come on wendy.s Freddy.s is next door maybe we should look past you next time--
POOR CUSTOMER SERVICE ALL AROUND---FROM NICHOLAS TO MANAGER ps MAYBE RETRAIN MANAGER
I have not even mentioned the cleanliness counter dirty-stained soda machine area filthy overall a 1 for being open zero for overall remaining categories
Thanks Bruce Koski 901-443-5734

Clarissa Turner
from Liverpool, NY
The food looked and tasted old and not fresh at all. It looks like it's been sitting under a warmer and it tastes terrible. I barely ate 4 bites. And my fries are undercooked and hard. This isn't even the first time either! It's just the first time I'm finally complaining. I'm so sick of this poor food and wasted money as always! Your employees at this location clearly aren't doing their jobs right. I've even worked in fast food myself, and this service is appalling.

My daughter works at Wendy's in orem utah. She was very sick this week with a stomach bug the manager would not let her call in and told her she had to find someone to cover for her which she was unable to do. She made her come in sick, she was throwing up while working! Also the week before a another girl called in sick and the same manager did not make her find someone to cover for her and let her stay home this does feel like playing favorites. I don't think people handling food should do so when they are sick that is gross and can make other people sick. I no longer want to eat at Wendy's if this is what is ok. My daughter should be able to feel safe in her work environment and not feel like she will be fired because she got sick. I also feel like telling other people Wendy's let's sick people handle their food. I hope this is something you can work with managers about.

Kathie R Tucker
from Detroit, MI
GM at Wendys never has time to interview or do orientation. Continue to put the school young adults on hold never with intent to hire. Acts like he is high or on some type of medication. My grandson has been put on hold. Have been calling for three weeks just to be told " Its too busy to do orientation or he is on his way home". After asking him to come in. Just to dismiss him. Not professional at all. For three weeks after starting orientation, which stopped because it was time to close. Never completed orientation, but never finished. Very unprofessional.Please contact me at 517-977-6168

Rachel Burns
from Plainfield, IN
I went to the Wendy's on November 15, 2018 which I been to this restaurant at least twice to get salads and they where out of lettuce and today they where out of chili at 5:30 in the evening so couldn't get my Taco Salads. The Manager was rude and ask if we wanted to cancel are order. Then he asked if we wanted are money back. He really didn't want to give are money back. Please check into this restaurant , it is Plainfield on Us 40 and Main St .
ThankYou,
Rachel Burns

Christian Collins
from Perry, FL
Its late night in Madison Ms and I just pulled a dould at work. Too tired to go home to have to cook. So pulling up what's open after 10p.m. in the area on my phone I see 3 choses. Wendys being what I thought would be the best out of those choses. Boy was I wrong, I got to the speaker box and the young lady comes across and asked for my order. Politely as usual for me I tell her what I want. She replies with ,"all we have is chicken". I'm thinking that sounds like fate why not Wendys chicken anything is always great. So I order again with what I was told was available. She returns with "sorry sir but we're out of that too". So no bacon no beef just anything they can through in the fryer. 30 minutes before closing they shut down the grill and proper customer service. I will be taking it to the manager because that night crew is just collecting a check.

Cynthia Smith
from Chelsea, AL
Let me begin by saying this was worse experience ever. I managed a Subway just blocks from the Moody Alabama location. I came the drive thru at 3:31 and this horrible experience lasted for over an hour. I order a lifestyle chicken sandwich plain with cheese only, a large fry and a large chili. I asked the young man to make sure that sandwich had cheese only and he assured me that it was. I decided to check when I was half way home only to discover that it had all the regular fixing on it. I took it back another young lady came to the window and I explained to her what my order should have been. She brought everything back nice and fresh and hot. I asked if the sandwich had cheese only and she said yes. I pull off and because traffic was slow I thought I would say on my drive home, only to discover that they have me a spicy chicken sandwich because of serious sensitivities. I took the food back and asked for my money back. All of the employees were peeping at me through the window and laughing as if I had done something wrong.I could hear and see one of the employees telling whom I assume was the manager what the situation was. In the meantime I was sitting at the window waiting for him to refund my money, but he never came to even address the situation. I yelled through the window can I please get my money and is anyone going to apologize to me for wasting my time and my gas money. The manager said, "look I just got here"
This was ridiculous, insulting. Something need to be done about this.

Everything went well as far as the taking of my order. I ordered the 4 for $4. An extra burger, small frosty, and sugar cookie. Also I mentioned I had the key chain frosty In order to receive my free little frosty. Which personally I couldn't imagine costs all that much. When I proceeded to the window I was given my bag of food. Inspected my purchase briefly. I looked back at the window to obtain my small frosty and drink that has been paid for. The lady said where's the key chain? While holding the frosty to her chest as if to show she will not be giving it to me. My wife was looking for it and I asked for my other frosty and drink. Another woman approached and stated I need the key ring. I said I'm getting it however I still need my other beverage and frosty. Confused look on Face she reluctantly handed me the small frosty. Then walked away. At this point I presented the key tag. Only then i finally received my free little frosty. Only to have the window closed on me. When said lady opened the window back up seeing I have yet to leave, she said what did I need. "My purchased drink." Attitude and all I finally got my drink. Ultimately I think that was very rude, uncalled for, not professional and totally disrespectful. Had she not been so concerned in guarding a free small frosty with her life as if to be an antidote of sorts. She would have had done her job correctly therefore providing me with the customer service I deserve. I can see maybe someone pulling a fast one and trying to scam the place out of a Jr frosty, had they not spent ten dollars on food. I Seriously feel though that was uncalled for how this lady treated me and acted towards me. I wasn't provided a receipt with my food. I did mention this to her and she walked away. Had I acted in this manner, I might not have a job or possibly may have been written up.

Charlotte Stone David
from Waco, TX
I went to Wendy's on 11/10/2018 store# 00005617 1004 n.loop 340 Waco texas...I ordered 3 burgars and fries with a drink. Before I left I realized I had asked for a medium order and they gave me small fries and a drink so I had to go back in after driving off and exchange that. Then I got home and bit into my burgar and realized it wasn't cooked all the way. I called and talked with the Manager and told her the problem. All she said was that she was sorry and would check the oven temp. I spent $17.28 there. This isn't the first time I've had a problem with this place. After complaining several times about how terrible their drinks taste. Always something. I just told Manager I wanted to bring the stuff to her attention so the problem could be corrected. I am so fricken tired of paying for the things and they aren't right. I love Wendy's out of all the places around here but I refuse to keep paying for stuff when the people/Managers can't do their job right. Come on! I know I would be fired if I worked at a place and the my job wasn't done right...Train your people or get rid of them! Clean your place up. Maybe I just ought to call Channel 25 News and have you investigated.
Please people GET YOUR ACT TOGETHER! I hate so much that Mr. Dave died. This place is just not the same! Shame on his kids for taking it down.....

sandra j ashby
from Philadelphia, PA
went through Wendy's drive thru last night Monday 11/12/18 5:40 pm. ordered 2 baconators and 1 large fry, $14.88, got home was given a double cheese burger and a baconator with nothing but 2 slices of bacon on, I could not go back as I did not want to drive in traffic again, so I am making this complaint to you, I was given no receipt at time of payment or when I received my order. Sandra Ashby 920 Tustin St 1st floor phila pa 19111 Wendy's on Oxford Ave and Cottman ave.

Ted koba
from Kenosha, WI
I have emailed my complaint 3 times already. I received the worst possible food at the Kenosha Wi 52nd Street Wendy's that I have ever had. I ordered a frosty, 2 double stacks and 2 orders of your new Amy size $1.00 fries. I cannot believe how cold the food was. The fries were absolutely horrible the burgers weren't even Luke warm. I can't believe you allow your restaurants to serve food to customers like that. My email is Ted.koba@yahoo.com or 262-620-3272. Hopefully my 4th attempt to contact you will get a response. I have never had a worse customer service experience as I have had with Wendy's not only the restaurant but the corporate level also

Tim Laug
from Middletown, OH
Your Delhi store in Cincinnati is consistently the slowest and most inaccurate fast food delivery I have ever experienced. It has been this way for a long long time.

Eileen Andersen
from Ft. Pierce, FL
Wendy's in Fort Pierce, Florida on US1 and Midway Road has been declining in recent years. The inside dining room needs updating, torn booths, needs painting. Tonight went no lights on outside & no lights on drive thru menu board. I like Wendy's but will not be back to this one. It doesn't seem like the manager or corporate seems to care about the appearance of the restaurant. I feel that it should be brought to your attention.
Thank you
Eileen Andersen

Scott McCallum
from Paw Paw, MI
The Wendy's in paw paw mi. Is probably one of the worst fast food restaurants in the country . You wait for food that's over cooked it's terrible in taste What are they doing , I used to love Wendy's it's like the burgers are being cooked and then reheated ..... we miss Dave , when he was around that stuff did not happen its like going to McDonald's nobody cares about quality just $$$$$$$ it's sad really sad

did not gwt my fries called it in thay was to call me back no call back thanks a lot

I did not get mf fries with order

Jean Kessinger
from Xenia, OH
If I could give it no stars I would. Wendy's chili used to be my favorite chili but no more. I just got an order of chili and a chicken sandwich. I threw most of the chili away and the chicken patty was as dry as sawdust. I got a couple of beans in the chili and no meat! It was really just tomato juice and onions which was so hot with chili powder that I had to throw it away. I have heard so many complaints about the Hillsboro, Ohio Wendys that I had to message you. I will not go there again.

J Robertson
from Portsmouth, VA
This Wendys location is by far has the slowest drive thru I've ever experienced. When its no line it's slow when its busy they can't pump out orders fast enough to make it worth being in a drive thru. When we finally get to the window the women don't speak. This place definitely needs management counseling to get this location up to par.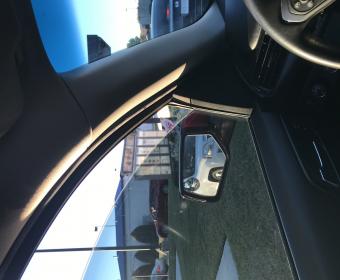 J Robertson
from Portsmouth, VA
This Wendys location is by far has the slowest drive thru I've ever experienced. When its no line it's slow when its busy they can't pump out orders fast enough to make it worth being in a drive thru. When we finally get to the window the women don't speak. This place definitely needs management counseling to get this location up to par.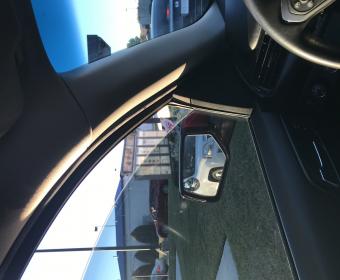 Unique
from Charlotte, NC
The cashier was very rude and nasty to me I asked a question she rolled her eyes and answered with an attitude and than when it was time for me to pay for my items I handed her the money in her hand and walked away to get a straw and she layed my money on top of a counter where i was nowhere near to grab it and continued to help another customer. Just saying what if that customer would have thought it was his/hers I really don't understand..!!! Lanesha was the cashier name she is horrible... I want something done about the situation and she stated that it was to early and they just open at five.. I don't care if you open at 3am still treat your cusromer how you would want to be treated!!!!

Omina Grant
from Brooklyn, NY
On more than 1 occaision when I purchase order through the drive through, always missing an item of food . Today I purchase apple pecan salad , no pecans to be found.. Why does this happen so many times?

Ahart Blevins
from Cleveland, OH
waited in drive thru over 15 min just to take my order got mad went inside and was not waited ,, was force to go else where to buy dinner and is was not wendys ,,,dont know about the future but for now never again will i buy for my family of 4 there

John king
from Detroit, MI
I order a number six had to wait 15 minutes to make new ones which was fine but then the girl at the register decided it was time to play games with all her friends that came in had to wait another 10 minutes to get my meal and then I get to work on my lunch break it was a double with cheese and chicken nuggets and fries and I didn't not eat it and threw it away because that wasn't what I ordered

Timothy Thomas
from Dallas, TX
I am pissed that the location pulled the OLE BATE AND SWITCH on the prices. I went to Wendy's to simply get the free nuggets once I bought a $0.99 item. WELL NO WAY was this going to happen since I got a VERY HARD time with the counter person. I clear asked about why the prices weren't the same and was told some BS about different stores Well thats not my problem. I want what I saw and it was a recent ad so Whats the problem. Then i had to buy someone else burger to get what I wanted and then was made to download the slow add which made me late for work. Once I got the app the Counter person didn't even have hot water to sell me for .99 to get the FRICKING NUGGETS.. I am very pissed about and and being a US VETERAN I will tell other about my experience at this location and NOT TO EAT THERE OR SUPPORT IT AGAIN.. Dang Where the Hell is Dave At..or Wendy.. I am pissed they sold out once Dave has passed. I will never eat here or at Wendy's again until They Do Better.
PS: Thanks Mac Donald's for there $1.00 menu with no hassle
I can be contacted if you would like to talk about fixing this major issue @ store Wendy's 5215 Spring Valley Rd:Dallas texas
Tim Thomas
214-586-3777 Cell
Wendy's 5215 Spring Valley Rd:

Joshua Sherm
from Aurora, OH
I went to Wendy's in Warrensvile Ohio on Emory road by the Jack thistledown. It took 25 minutes for 4 cars to move and was worst managed store I have ever ever seen. When I finally got my order they shorted me a junior deluxe burger. I went inside and only 2 people were in line. The girl did not know how to use register and it took 11 minutes to help first person as she not only couldn't work a register, but was also making fries for drive thru customers and txting on her phone. I held my bag up and tried to get a manager or anyone's attention. 3 people saw me and not a single one said a word and one smiled and walked into the back. I am disgusted and beyond upset and was robbed a meal.

Michael Stafford
from Elberta, AL
We stopped at the location in 410 East Meighan Blvd, Gadsden, Al, on the evening of October 18, 2015, at approximately 6:30pm. My wife ordered a Homestyle chicken sandwich. The chicken was so tough she could not bite through it. She took it off the bun and still could not bite through the chicken. This was not what we expected from Wendy's. I will say, my spicy chicken was good. We were disappointed as we were traveling from out of town and had been to the hospital to visit a sick relative. Just thought you needed to know how bad that sandwich was.

Martha Hodges
from Knoxville, TN
I am at a Wendy's in cherokee nc.One person working,line out the door,manager sitting on his ass.Pitiful,never coming back again.Get rid of that stupid idiot u call a manager.

Jane James
from South West Bend, ME
On my way home last night, I drove thru Wendys in South Portland, Maine. I have been there many times and often commented to my friend that the service there is always slow. Last night however, was the last straw. I was in line to order around 7pm. There were about four cars in front of me. I got up to the order station around 7:11pm. I was frustrated that I had waited so long to even place my order but it would have been difficult to get out of line as the car in front of me and behind me were close. I also was on a schedule to pick up my nephew near by at 7:30 so I waited it out. I placed my order: bacon, cheeseburger. 3piece chicken strip, large fry and lg. coke. By the time I got to the window to pick up my order it was 7:17. I had been in a Wendy's drive thru line for 17 min's !! I pulled over to unwrap my burger to eat on the way to pick up my nephew and noticed, no bacon, lettuce falling out, sandwich put together VERY sloppy and it was cold !!! I am not a complainer! I have never written a letter of complaint. However, I feel that someone should check up on whatever crew was manning that window, that night. Oct. 22....7pm. I could not eat the burger and did not have time to go back as I would have been late for my nephew. Very disappointed in the service and food.

Neil Wright
from San Bruno, CA
Hello
Good job on remolding your restaurant located on 499 El Camino Real, San Bruno
My suggestion is that you make the black screen on the back of the register show prices so the customer can see what is being rung up.
It wasn't until I was given a receipt that I could see what the prices were.
Its like going into a grocery store like Safeway and the screen was blank not showing what the prices were until you were given a receipt.
Other wise the employees were top notch and the food hot and fresh.
After all...If your busy and tired and you don't want to cook come to Wendy's restaurant and take a look! and take a look!
Thanks much from Neil Wright

Gregory Almond
from Palm Beach Gardens, FL
Visit our local Wendys in Palm Beach Gardens on a regular basis but on this occasion received the "WORST" Spicy Chicken Ceaser we have ever had! The chicken was so dried out and over cooked! I wouldn't even serve it to my dog! Visit this location on Northlake and Military a few times a month but will never visit your restaurant ever again!! Poor quality of food!!! Would have taken a picture but went in the "TRASH"

Manya Medrala
from Mays Landing, NJ
Last week I was in the Egg Harbor Two,NJ Wendy's,made a complaint online got no action so guess it went right to that store which will not help.
I ordered the 4 for 4. Short skinny older black lady gave me the double stack and beverage container so I wait and wait quite a while and see her disturbed and finally she said I was done. I said I think you owe me more food like nuggets and fries...she checks order and goes and grabs items real quick and says I'm good Tiago without an apology.
When I sat down, I tried the nuggets..very lukewarm,fries nice and hot, burger was lukewarm with top burger reddish pink. I took burger back and showed it to same server.
She asked if I wanted another. I said no that was done eating there and dumped burger in trash and started out door. Server went to beverage area to work. I grabbed my drink and way out of store she said you know we do have a refund policy if you want. I said, ok.Testy!!

Went to Wendy's this morning because I am sick and really wanted some chili. I got the 4 for $4 and a large chili. Got to the window to pay and they had me pull forward because they were "waiting on fries" which is fine. I work in the food industry so I understand how the process works. I also understand there are mistakes at the window BUT when you pull someone forward there should be no mistakes with the food. They asked if I wanted onions or cheese. I said no to either. They brought the food and I went home. Once I got home I got my son set up with the nuggets and fries, all was fine there. But when I went to eat my chili it was a bowl full of onions with meat, no beans. So I started pulling out all the onions thinking I would just eat it once they are out. Well that was half the bowl and at the point I didn't even want it anymore because it was still just onions, broth, and meat. So I moved on to my burger and it was raw. I am attaching the pictures. Highly unsatisfied with my whole experience today and will not be going back to the Wendy's in Champions Gate Fl.

ANGEL DIAZ
from Spring Hill, FL
On 10/20/18 at approximately 9:30pm we entered into the Wendy's restaurant
located at 1100 S. Broad St Brooksville Florida phone # 352799-0878
Store #05101784. We were greeted by Host Kristi myself and my wife headed for the restrooms. I knocked on the men's room door which has a security camera directly above it. I smelled Marijuana coming from the locked bathroom door. I decided to go place my order with Kristi after that I went back and knocked on the door. I got no answer and now the Marijuana was even stronger. I was forced to have to use the Ladies room as my wife stood watch. I came out and the Men's room was still locked. We walked over and reported this to Kristy she seemed not to know what to do or say. Suddenly a young employee Hispanic or light skin Afro American came out. Im sure the camera has a nice picture of him. He was approached by Kristy and the two went out of sight. We sat down to eat dumbfounded by the incident. Then Kristy reappeared and apologized several times. She made the statement that its hard because there is nothing that can be done because Marijuana is now legal. I advised Kristy that is if he had a prescription for smoking marijuana which is legal in the state of Florida it should not be done on premises or on company time just as smoking cigarettes is not allowed to be smoked in a Restaurant. We did see the marijuana smoking individual as he was taking out the trash and he was smiling. We left shortly after that. I am a former Deputy and my wife has 20 years in the restaurant business we have seen a lot and this was clearly wrong. These employees need to be trained on company policy and discipline left to management. Maybe he should be sent for a random drug test.
We have decided to no longer visit this Wendy's location

Aharon Williams
from Redford, MI
I Ordered An Chicken Homestyle Sandwich With An Free Chicken Sandwich Coupon With Purchase Small Or Large Drink And Fries.Tha Sandwich That I Ordered Had Been Sitting For Awhile And It Was Hard. I Requested For An Fresh Sandwich,But Instead I Was Served With An Old Azz Sandwich!I Didn't Like The Employees Attitudes Like They Don't Give An Frank!As Of Tonight I Will Never Eat From Any Wendy Restaurants Again!Point!

Brenda Deshazier
from Naperville, IL
I have been to this place twice and both times my orders were wrong, which were four for four meals. This last time the meat was very old and it upset my stomach.

Jason Wood
from Atlanta, GA
I went inside the Wendy's at the Locust Grove Georgia location because the drive through was extremely backed up. Only one register was open at lunchtime. Employees were just standing around doing nothing. I was actually next in line but did not order because I stood there waiting to place my order for five minutes all the while people that did place their order were still waiting for their food. The one guy at the register was doing all the work while no one helped him. The line inside now stretched all the way around to the front door. Frustrated, I along with several other people, left.
I just saw I could've uploaded a picture. I'm sorry I didn't take any. It would have shown one employee working a register, others doing nothing. A very long drive through line and very long inside line.

Joel Williams
from Chicago, IL
My complaint about this Wendy's Restaurant store number #06611743 145 south Western Ave Chicago Illinois
On October 19 2018 at 4:53pm .. My experience with Some the employees need more training dealing with customer. I came in with a receipt with valid confirmation number from going online taking your brief online survey for a free Dave single or Chicken Sandwich. One of your employees did not about this and what I was trying to receive she ask another employee and that employee was so rude to me. This Wendy's need better employees who know all business transaction of your corporation. I am a paying customer who come in the restaurant very often. The restaurant was in a mess very unclean. It's not the first time that I have visited the Wendy's at this location. I am very unhappy with the. Situation. I would like you to contact manager and let then know the problem.
Sincerely
Joel Williams
1155 s. Mason Ave. apt 207 Chicago Illinois 60644

Lois
from Ellwood City, PA
My husband and I went out to grab something quick for dinner. While we are ordering we hear the MANAGER mfing and calling an employee an idiot. I have never been so disgusted with someone who is supposed to be a professional. The managers name was April. And someone really needs to fire this lady! Disgusting behavior, she should be ashamed of herself. I doubt we will go back.

Margaret Prather
from Mocksville, NC
Mine is more a question than a complaint. Wendy's Restaurant #00005077 159 Turnersburg Hwy Statesville NC
Why is this restaurant soooooooooo slow? The last 2 visits, it took 30 minutes or more to get our food.

Pamela Berry
from Florissant, MO
I was watching the news.the story came on about the customer being called CHUBBY it was reported by the media cooperate office told the young man that
there was nothing cooperate can do.Think about the customer every penny earned is a penny gained for the company.. something can be done beside firing the worker perhapes check out the entire store. All the worker the cleaners if the store Call the young man . But never say nothing can be done. That was a total shame hurtful sad stupid and down right bad looking for All the restaurants it's me thinkwhat will they do to our food that might be funny but nothing can be done Right!!! I will keep that in mind that a customer dies not matter.

Fiona Miller
from Oshawa, ON
I entered the Wendy's drive thru at 9:18 PM, got to the payment window at 9:31,received my order at 9:38. I mentioned to the cashier that I had been waiting for twenty minutes. Her response "so was a lot of other people" then she closed the window, neglecting to give me a receipt.
I have heard complaints from some of my followers online regarding this location, but I personally, have never experience this type of blatant disregard for my patronage. All this lady had to do was acknowledge the fact that people were waiting unusually long for service, in way of an apology. However, she choose to be rude and dismissive instead. This is unacceptable. I have never submitted a complaint prior to this, but this was revolting behaviour. I have not gotten to my meal as yet, since I have seriously lost my appetite.

James
from Merrillville, IN
I stopped going to this store last year because the cashier at the time made a disparaging remark about my ethnicity. I finally go back today, the cashier, during a non-existent drive through line, can't be bothered to open the sliding door more than to stick his arm out to take my payment. Never says a word to me and to finish it off, the sandwich was wrong.
Fix your store, Wendys. I 100% believe this one is laundering drug money. It's an honest to goodness shit hole, which is unfortunate because they just renovated it in the last couple years.

james mitchell
from Newport, TN
The wendys in Newport ,tn needs to really check there employee. They had a young female outside trying to sale drugs to people going through drive threw. then she went in back door a male came to my window and asked if I needed anything to get to feeling good . When we said no he asked if we need some smoke/weed. we left the line and went to taco bell. we will never go there again. this store seem to have a lot of problems with the management.

Elizabeth Turnipseed
from Cookeville, TN
The manager at this location is very rude and unprofessional. She is disorganized and do not set a role-model example for the employees. The food is never fresh. It's almost like they are giving us the customers anything. Something needs to be done about this, this is my third time visiting. I love Wendy's, this location is closest to me. I just wish something could be done about the lack of business, at this location.

John Welsh
from McKeesport, PA
I was just recently at your Wendy's in Homestead there was a girl named Alicia McDonald's working the window which was very rude second of all I've never heard that I couldn't add an order of fries at the window when there's absolutely nobody in drive-thru third of all after I get through drive thru they didn't they missed giving me one of my sandwiches very disappointed very rude for as far as customer service

Sharon Camara
from Modesto, CA
I went to Wendy's on my lunch, walked up to counter to someone saying I'll be right with you. She went to the bathroom. I thought OK, as others past no one offered to help. I thought OK, shirt handed. When the other girl came back from the bathroom, she proceeded to counter, put on apron, walked over to a girl behind counter and proceeded to chat with her. As I'm just standing there looking dumb for a few minutes and nobody offered to help. I turned and walked out. Very disappointed
Have feedback for Wendy's?
Thanks for your feedback!
Sorry. Please try again later!