Wendy's
Wendy's Complaints Continued... (Page 9)
1574+ reviews added so far. Upset? Call Wendy's corporate: 614-764-3100

I was there ordering earlier there today around 6 and there were two of your employees were arguing. It was a tall man and a young lady, she was very aggressive towards him with foul language.

I was there ordering earlier there today around 6 and there were two of your employees were arguing. It was a tall man and a young lady, she was very aggressive towards him with foul language.

This Wendy's in Miamisburg Ohio 45342 on Heincke Rd is the WORST SLOWEST OUT OF BAKED POTATOES! I have never since this "1" has been here got a hot and juicy burger they are always old and dry like cardboard. I can go to any other and get a juicy burger! DO SOMETHING

I would like to file a complaint against the manager Lashawna at store 00000810. I am actually an employee there and am treated unfairly when she runs a shift. For example, there is a high school worker, which is a minor, that comes into work almost everyday high. Lashawna knows she is high and acts like it is okay. The highschool worker, asks to leave early and she told the manager the reason was to go to Walmart to get a detox kit to pass a drug test, and Lashawna let her go 10 minutes before her shift ended, and I was stuck saying 30 minutes after my shift ended because they needed people.

Stephen McNally
from Little River, SC
Went to store #00003976 yesterday. In 10 minutes from the work area clearly heard 2 asses, 1 damn, and 1 bitch from the staff. Even worse a lady I assume was the manger was standing right there! I have cursed more than I should but never at work and NEVER in front of a lady. I will never step foot in there again. I will spread the word in Ocean Drive SC to stay away from such a toxic environment. Pretty sure y'all blow it off but at least I got it off my chest. Shame been eating doubles since y'all opened.

Yesterday I went through the drive-thru at Wendy's in Corinth, Ms. From the time I placed my order, it was 27 minutes before I got the food. There were only 2 cars ahead of me. This seems to be a problem at that Wendy's location, because this is not the first time that I have had a long wait. When I finally got to the pick-up window, there was no one there--was about 3 minutes before anyone came to the window. I have never had a problem at other Wendy's locations.

Any time I go to a Wendy's and order a HAMBURGER they give me a cheese burger! what's up with that? I don't care what wendy
s I go to it is always a cheese burger! Teach your people right!!!!!!!!!

My husband & I went into the Wendy's at 4308 Portsmouth Blvd. Chesapeake Va. on May 3rd at 7:35 PM. This had got to be the nasty restaurant I have been in. The floors are slippery, the tables are nasty the counter were the drinks, straws etc is very nasty. The hamburger was half cooked and cold.

Melissa
from Norcross, GA
I went to the wendys in Norcross, ga off of indian trail road this afternoon. I work for a food delivery service and my customer requested wendys. I ordered through the the drive thru as usual and the girl at the window (cal or kay, something like that) refused to give me my order for my customer. After mins of patiently waiting she finally threw it at me but it was missing one of my customers meal. After a few more mins of back and forth she finally completed the order but refused to give me even one sauce for my customers 4 nugget meals order. I hate to say it but I do believe it was a race issue with her. I eventually went inside and spoke with the manager, who wasnt much help but finally gave me my sauces that my customer had ordered. This is not the first time I have experienced this time of treatment at this particular location and im sure its not going to be the last. I will no longer be bringing my business to this eatablishment and after telling my customer about it they will not be either. If a person doesnt not enjoy servicing customers they need to get out of the customer service business. I really hope this women gets more than a slap on the wrist for this, if it happened to me im sure im not the only one.

Rude employees, they claimed to be out of all condiments and when I walked in the employees is in the back using explicit language.

Douglas Devine
from Amherst, OH
We were in line at the drive through for 38 minutes just to make an order. Then we asked if they still serve chicken strips and the reply back was we do not sell bacon strips. We the repeated that it was chicken strips ahead again said no we do not sell bacon strips. So we ordered chicken nuggets 10 pieces. We then pulled up to the first window and sat there for 3 more minutes and no one was there. Two of the workers just stares at us so we moved to the second window and we sat ther for 5 more minutes. Then we finally got our food after 2 minutes more. I do understand it was at 7:00 PM on a Sunday but at 48 minutes thru the drive thru is a bit excessive. Then I get home and find out that I only have a 4 piece chicken nugget. If this was the first time I would not be complaining but this happens every time.

Michael J. Murphy
from Staten Island, NY
On 5/3/19 my wife and I had lunch at Wendy's Restaurant #3397 . The restaurant was filthy and the bathrooms were unusable. Also one of the two soda dispensing machines was not working. Lately this restaurant located at 1761 Forest avenue has been pretty bad. Up until recently it was exceptional. You need to send a corporate inspector out to see what is wrong.

Dena Flores
from Reynoldsburg, OH
Straight to the point! after visiting the wendys location on livingston ave. near yearling rd. in Columbus Ohio for the past 40 yrs. Im sad to say that its a filthy dump now.
the service is half assed, food is old or not cooked.
I've attached photos of the trash at the drive thru.

Loretta lewis
from San Antonio, TX
Stopped for Sunday lunch. Went through drive through and thought we had our food. Went home food was cold,fries over cooked and nothing for my husband to eat. Had to drive back to Wendy's to get his lunch. Enough mayo on sandwich that it was falling apart. Took off spoon of mayo. Lettuce tomato was running off sandwich from so much mayo. No mustard that was ordered. Sandwich was so wet it fell apart. Think you should know about bad service as the one in Jacksonville, Texas just opened. It is a small town so it needs to have excellent service in order for the farmers to eat there.Thank you for your time. Loretta Lewis
9898 FM 2138 North. Jacksonville,Texas. 75766.
817-994-1111
80 years old

I tried filing a complaint with the store directly. We were at the Wendy's in Pekin, Illinois. We ordered a Biggie bag and wanted to upgrade the fries and soda and would have paid the difference in price. I got an answer back from the manager there, but she was very rude. We won't be back!!

Misty scooter
from Birmingham, AL
My food took forever to get. Was not fresh and was wrong. Went back to get it right the manager Chadsity a black female was ride said I shouldn't be getting this much food. And was also drunk. All you could smell was Alcohol and this lady is over the store. What does Wendy's really have going on.

Priscilla Arnold
from Dallas, GA
I went to Wendy's after hours drive- thur 3442 ernest w Barrett Parkway, waited at the drive-thru window about 15-20 minutes watching the workers walk back and forth cleaning finally one of the guys came forward near the window with the food in his hand put it on the counter picked up the lettuce and tomato off the food and I start talking at the window and he came to the window and I said to him you all do not wear gloves when you're handling food he said yes I only picked up the bacon and the lettuce and I told him that didn't matter to return my money because I did not want the food they left the window open a lady I assume manager said give her her money back she finally came to the window with the money and I asked her do the employees wear gloves while fixing food and she said they do I'm going to get on to him about that this is unacceptable I think this particular store or any other Wendy's need to stress safety of preparing food very unacceptable

I walked to the Wendy's to get something to eat at 3030 West Pensacola St in Tallahassee Florida. It's pouring down rain at 7:45 pm. The door was locked I asked an employee that was standing next to the door smoking a joint and on her phone asked her was they closed she looked at me and rolled her eyes. I asked again she turned and walked off a lil ways. Another customer walked to the door and tried to go in he asked the same thing. She cussed him out and told him to go somewhere else and eat. I was not happy with the vulgar language even though it was not directed at me. Very bad experience.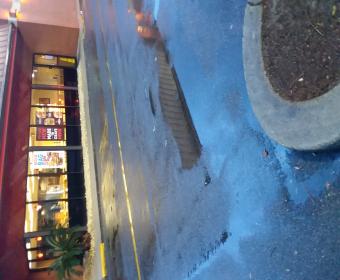 We went to the drive through at the Rogers Mn store at 6:30 on Saturday. We received our order but was missing a frosty. All if the food was cold!! We brought it back and the doors were all locked. At the drive thru we were told that there are only 2 people working. They would remake our order and bring it out. That took awhile. If there are only 2 people working why not call in more people?

Joyce Wright
from Cincinnati, OH
That should really be no stars.
My husband and I stopped at the Wendy's on Delhi Pike in Cincinnati about 4:15 pm on Saturday 5/4/2019. There were two young ladies standing at the register. We stood at the register for 5 minutes waiting for one of the ladies to acknowledge us. Neither one said anything to us like, "may I help you" they just stood there looking at us. I finally asked, are you ready for us? One of the ladies nodded her head. We ordered, I got out drinks and I helped my husband to a table, he is blind, and I went back up to wait for our order.
We ate our food and my husband asked if I would go back up to the counter and get him a chicken go wrap. I went back up to the counter, the same two ladies were at the counter, again they never acknowledged me, the just looked at me and began to get orders togethers. I understand that they were busy, but they could have at least let me know that they would be with me shortly. I got tire of waiting for someone to wait on me so I went back and sat down. My husband and I left. I will no long be going to that Wendy's location for sure. They were very rude to my husband and I. I am not sure if I will EVER eat at another Wendy's. I will have to be starving before I will stop at another Wendy's restaurant.
Joyce Wright
Cincinnati, Ohio

Betty the manager was very rude and not helpful they put a hold on my card and I didn't get my food either they charged my card about 20.00 I'm very disappointed I worked for Wendy's for two years and have never been treated that way or treated anyone else that way I will not be back to this location us. 25 in London ky.

We had ordered a 4 for 4 and a side salad. The side salad had mild on the cheese. We called and talked to brook who apologized and said stop in and we will replace your whole meal. I told her we were on the interstate heading to go mushroom hunting and would be back in a couple hours. We came back they handed us another side salad with mild on the cheese. We let them know at the window this salad had mold on the cheese. They handed us another salad with mild on the cheese. We pulled forward sat for at least 10 min. I walked in and they had the food ready. No manager said sorry on the second stop after receiving two more moldy cheese (I asked the person who handed me the food what the managers name was she said Tiffany).I dont want anyone fired just crazy how we waited nicely to receive a total of three sales with molded cheese. This Wendy's is 1300 Archer Dr, Troy Ohio 45373. Thanks. My fiancee has pictures on her phone. Thanks

I stopped at the Wendy's on interstate 40 exit 150 last night at 7:30 for dinner. I was surprised to see that NO CUSTOMERS WERE THERE as it was early in the evening and Wendy's always has a crowd for dinner. I ordered a garden salad and was going to order a burger and fries but the man at the register abruptly told me he didn't have a garden salad. So I ordered a different salad. Then the manager said "he told you we don't have a salad". I asked if she could make me a small salad. I mean, how hard can that be? She said I have a half of a taco salad if you want it but I am not going to make any more salads. Well, I went across the street to McDonalds. They didn't mind making a salad.
That's a shame. Your company tries so hard to have a good reputation and an employee with a chip on her shoulder does this. It's just a shame.
Exit 150 interstate 40 in Haw River, at the Pilot truck stop. I won't be going there again.
Thank You
Barry Coleman
Captainbarry388@gmail.com

Michael Dalton
from Puyallup, WA
Your removal of chicken tenders from the menu has turned a 2 times a week customer to a 0 times a week customer.

They never on time I had to wait 30 minutes on 2 ice creams they had everybody's food messed the day before they messed up my food I did not get some of it and did not have the gas to go back and get it they do this every night wenys in Grover nc

amy williams
from San Jose, CA
Just spoke with Crista from the complaint department and said she'd send my complaint on but I wanted to also file this online. I just got home from the Wendy's on 782 S. Bascom Ave, San Jose, CA 95128. She handled my complaint very professionally and apologized for the poor customer service I received. When I got to the window tonight to pay, the female worker asked me what I ordered. I told her. She then rung it up. She handed me my dime (change) sticking her hand out the window without looking at me. I noticed they were busy but the same thing happened when the other worker who took my order stuck my bag out the window never making any eye contact or even looking at me. I said to him "maybe you could look at the customer when you are handing the food over?" He ignored me, turned away, took another order. I sat waiting for him, I even said excuse me several times to get his attention. He ignored me. He was not taking an order. Then the other worker came back to the window and I said I was trying to get his attention but he won't help me, he's ignoring me. I told her what I had said to him about looking at the customer when you hand the food over. She said "oh maybe he's taking an order." I said "no I've been waiting and he's ignoring me." I told her what I said to him and simply wanted to ask "did I offend you?" I'm very upset with such poor customer service, literally none. When I asked to speak to the manager she said it was him. I asked for his name. Shocked someone like that is showing other employees how to not provide customer service. I was in retail 15 yrs and know it's a tough job but if he's not able then he shouldn't be at the window. She couldn't remember even the Store Manager and first said the "Jose" District Manager which I wanted anyway so that was fine. But I was again surprised she couldn't tell me THE store manager...I waited, she finally remembered it was "Judy."
These logo's about customer service was not my experience. It was terrible. The basic courtesy of handing an order to the customer, saying thank you, looking at them, the most elementary customer service missing...thought you should know. If he does this to me, he's done it before. You will lose customers like me who want to simply make a quick stop, grab some food and go home without the rudeness that I experienced tonight This guy Alex needs some retraining, maybe the female coworker too. Alex certainly shouldn't be in charge, not acting like a very good representative of Wendy's! They need to learn to work under pressure when it's busy, when they're short staffed, whatever without taking it out on their customers. It's part of the job to handle pressure and not be rude. Too many other fast food places to go. Too bad they forget it is the customer who is keeping them employed by frequenting the place they work. I don't think Alex gets it. Please pass this complaint onto him. Sometimes consequences are the only way people learn. I hope to hear back from the District Manager. Thank you.

I waited 10 minutes to order and 15 minutes to get the food. I asked for my money back. Nina the cashier was rude. Will never go back to Wendy's in Ashland, Oregon.

We waited 45 minutes and our name fell off computer so our order was cancelled, they said it would be anther 30 minutes for our order. They were very busy and a lot of the customers were experiencing the same problem I was having. We are on a tight budget since we are senior citizens on a limited income. What made it even worse was the manager was rude, she acted like it was the customers fault for their inexcusable service. We have never had this problems at other Wendys we have visited. We finally just walked out, it was disappointing to say the least.

After numerous attempts of reporting the poor quality of iceberg lettuce I received when I purchased the Southwest Salad at Newark's Liberty international Airport and have failed to receive any type of return corespondent, ( 4 texts to the number via a google search and 2 on Wendy's fb page). I decided to reach out to your corporate office. The pic I'm attaching does NOT show all the lettuce that was brown and apparently days old. I threw away the brown lettuce that was on the very top, only to find more and more brown lettuce, until I was so disgusting that I decided to take a pic of the remaining lettuce I kept pulling out of my salad. I've been eating at Wendy's for over 4 decades and I have never experienced such poor, disgusting quality of food as I did from the Newark airport I received on Sunday, April 28, 2019. I purchased my salad just minutes before I had to be on my aircraft, therefore, I did not open up my salad to eat until after we took off or I would have returned immediately to have the problem corrected. If corporate is not aware of situations like I experienced, then it cannot be corrected for future customers like myself.
Thank you for your time.
Dawn Summers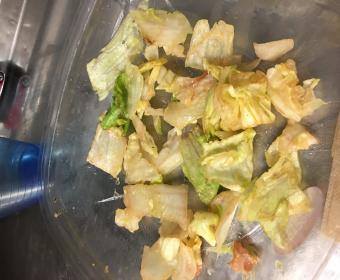 I drove thru the drive thru 5/2/19 in El Centro CA and I am so fed up with the people that are waiting for their food just barely pulling forward instead of pulling off to the side like had to do to get my order. When they barely pull forward that puts me in a situation where I either sit there or try and work my car around them. One time I sat for 10 minutes and I was so upset. I talked to the manager and told her to train her gals to tell people to pull off to the side not just forward.

Debby Graham
from Phoenix, AZ
On May 2nd I ordered from a Wendy's using Doordash for delivery. I ordered the $5.00 combo with bacon hamburger, chicken nuggets, etc. I requested extra ketchup, and napkins which I didn't receive! I also ordered a chicken wrap with the spicy sauces but add mayo. What I received was a chicken patty throw on a bun with lettuce. It was over $3.00 for the wrap which I didn't get. The wraps used to be under $2.00 and they were delicious!
I've complained to Doordash but this problem seems to occur every time I order from Door dash to every restaurant! The only correct item was the Frosty and that hard to screw up!
I live in Phoenix, AZ now!

Ericka Rivers
from Norcross, GA
Been to the Wendy's in Centerville Georgia Centerville Highway on many different occasions. in the last two weeks and on three of those occasions they have been out of items.... totally done with this Wendy's. Oh and today they out of toys in a kids meal but no one says that out of toys when you order the kids meal or even when they give it to you but I'm checking to see if the order is right and I ask abour the
Toy then they say don't have a toy is that all ya without you want a frosty no we don't you out of toys and juice boxes get it together

Stephen (Steve) Jones
from Cabot, AR
I worked for Wendy's from 1978-1985, but have not worked for the company in close to 34 years. I was a unit manager and had been promoted to a new position of being a unit supervisor while still being the unit manager. The company started at least over a year ago to run commercials in which the commercial made untrue and unfair statements about me personally. I complained about this to the local company but didn't even get a reply. They stopped it for a while last year, but a good while back the problem has started again. It sounds like they are using the paid commercial time to take "cheap shots" at me personally. I am now 66 and grew up working in the business, but I am now retired. I am not involved in politics and do not believe this is the type of advertising that will help business of your company. I am still single and never married, but I can't have the negative comments being unfairly broadcast. Please try to correct the audio of the commercials once again and be fair!

Taschia
from Bedminster, NJ
I love Wendy's and don't want anything for free but customer service at the window is horrible. I place or at speaker and it was repeated back correctly but got to window and it was wrong. Lady at window didn't want to touch my hand to get money so she dropped the change on the ground and wanted me to pick it up and last but not least I ask for cesar dressing and got ranch and my salad had hair in it!!!!! This store is in MARSHALL TX

Angie Sizemore
from Atlanta, GA
I used the drive up on 1343 Kildaire farm RD Cary NC 27511 on 5/2/2019 around 1:55-200Pm I ordered 4 nuggets. when I goy back to work, I only had 3 nuggets and no sauce. I did not get a receipt to do the survey. If the people can't get a simple order like 4 nuggets and a sauce right, I would think about retraining the people there.

Manager refused to honor senior discount even though there was a sign saying it is offered. Both clerk and manager were NASTY!

Good Morning
I ordered 3 biggie bags last night in the drive thru. All the burgers had meat that tasted and looked old. The fries and chicken nuggets where very good. The 3 burgers, not so good.
Order Number 3284
Wendy's #00010596
325 E Franklin Ave
Minneapolis, Mn 55408
Thank You so much
Tim Gisi

Covington TN Wendy's is the shittiest place to go. They stay open til 2, but they r usually closed WAY before then.

RYAN AMUNDSON
from Marion, IL
About 10pm I got in line at the drive-thru at Wendy's in St. Louis, Mo at 3801 Gravois. After 10 minutes or so it was my turn at the ordering intercom and the employee said to go ahead with my order when ready. I immediately stated my order but recieved no reply. Since that is not unusual i proceeded to inch along the line to the pick up window, finally reaching it after another 15 minutes. The employee asked me for my order, which I restated. He said they did not have that order so it would take another 7 or 8 minutes. Although I was not irritated about the situation, the employee was. He gave me my total but said he really was not supposed to take orders at the pick up window. I told him that in fact I did place the order prior. I gave him the money for the order as he continued to insist that I must not have placed my order prior to arriving at the pick up window because he was on the intercom the whole time. Until this point I was completely calm and unconcerned. I asked him, "Are you saying that I am lying?" His answer was "Yes." What an insult! I didn't question his honesty nor really care much that he missed taking my order the first time. Whether there was a technical hiccup or a mistake didn't matter and I didn't wish to speculate. I just wanted my chicken sandwich after waiting in line for a half hour. However the employee didn't want to just move on with the transaction without insisting that I must be lying. What would be my motive for remaining silent in response to his invitation to place my order? What would I get out of that except for an additional wait? His stubborn accusation was just so unnecessary and nonsensical, not to mention so inconsistent with every principle of customer service that it makes me wonder what he is doing interacting with customers in the hospitality industry. I am very forgiving and easy-going when it comes to dealing with fellow wage workers, but in this instance of being called a liar I have to admit right there I lost my cool and told him to give me my f-ing money back and I called for a manager. I had to pull my hand back quickly when he handed me the money to avoid getting the window shut on my wrist. He gave me a smirk and, I am regretful to say, cursed him angerly then drove off to a Jack in the Box drive-thru for a normal non-accusatory transaction. I have visited that particular Wendy's many times throughout the last several years but will not be returning unless I recieve some kind of apology and acknowledgement by Wendy's management that they view such service as unacceptable. I can overlook the inevitable mistakes and even the occasional attitude of an employee having a bad day, but calling a customer a liar for no good reason is inexcusable.

Lavon Gates
from Fort Lauderdale, FL
This Wendy store the worker's and very nasty attitudes. They custom is nasty. Store #3448 Tonight trying to order because I had a coupon the spicy chicken meals two for $10. I can't eat spicy will to pay extra changing the meat. 2workers was so nasty. So I had to pay $15.39 no I that I had to buy for separate meals and I always go to this Wendy at least three times a week

Wendy's drive thru in Norwood Mass location is taking 10 mins to get through. Many cars are just leaving and driving away because of the time it takes to place an order here. I got in the drive they line st 2:45 it now 2:57 and I am just getting to the windiw

Wendy's is 2 minute's drive from where I work and I left my office at 11:03am. My order was taken right away at 11:06. I pulled up and I saw two car's in front of me so I thought I should make it through this Drive Thru fast. First car 5 minutes then 6 minutes pass, finally they get handed a drink and they are off. Second car pulls up wait 5 minutes then 10 minutes then 13 minutes and is handed a salad. I had tried to back out but there are cars behind me so I am stuck. I get to the window and a lady by the name of Barbara takes my money. Barbara hands me my card back looks at me and tells me could I pull up to the Handicap parking spot and my order will be brought out. I then responded "I had to wait 15 minutes while the other cars were waiting for their orders and you never told any of them to pull up". I then asked her how long would it be and she told me 8 minutes, had she told me that before I paid her I would have left. I waited an additional 11 minutes to get my salad. I did call this incident in. It took me 25 minutes for a salad at a very slow time.
RIDICULOUS!

After waiting 20 mins in the drive thru, the Parmesan chicken salad I ordered had no chicken on it. I have a limited time for lunch and going back was not an option. Very disappointed.

I HAVE COMPLAINED BEFORE ABOUT THIS WENDY'S THEY GET YOUR ORDERS WRONG. YOU NEVER GET A RECIEPT. EVEN ASKING FOR A SIMPLE LEMONAIDE GETS MESSED UP WE TRY NOT TO GO THERE UNLESS WE HAVE TO WE'VE SEEN PEOPLE DRIVE OFF OUT OF THE DRIVE THRU. AN WHEN YOU GO TO TELL THE CASHIER ABOUT THE ORDER NOT BEING RIGHT YOU GET THE ROLL THEIR EYES ATTITUDE... I'M TRYING TO LET YOU KNOW ABOUT THE SERVICE THERE ….ITS TERRIBLE! THIS WENDY'S IS AT 2910 Emmorton Road, Abingdon, MD 21009 AN IF THE MANAGER KNOWS THATS EVEN MORE PATHETIC!!! ON A SCALE RATING 1 TO 5 ITS A 1 AN I'M BEING NICE IN SAYING THAT MUCH!!!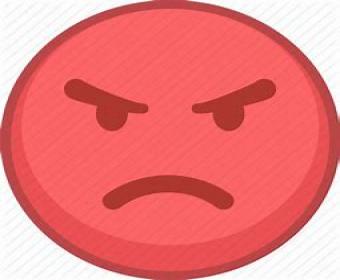 i was ar your st charles drive up this past sunday.i waited 15 min to get to the microphone then another 15 min waiting for the girl to take my order...when i vot to tje window i asked the girl what took so long.she looked the other way and shut the window in my face...hen she came back i thanked her for shutting the window in my face.she gave me my food and slammed the window again.said nothing to me..my bill was almost 30 bucks and the food was awful..it was cold and looked like it had been there for days.i know this is fast food but this was just unnacceptable...certainly not like wendys used to be and definately not cheap...also no condimates on any sandwich like there should have been

So went to Wendy's at 1344 Walton blvd around 10:30 on 05/01/19. They open at 10. The lobby was still locked and they were only taking orders through the drive thru. All I'm saying is when you're on lunch from work and walk somewhere to get something to eat for not only you but 3 other people and the place isn't open and has no signs stating why that's an issue and deters business

Dania stopjik
from Winter Park, FL
Every single night i try and get frostys from one location they never have them. This is why i quit going to wendys for a while because of this store... The girl must be to lazy to do her job. And i will be calling tomorrow as well. Because something needs to be done about the night shift people at that place.

Heather Werrbach
from Chicago, IL
This is the second time I ordered chili before 9 and they were out. Location: Wendy's on Pulaski and Montrose Chicago Illinois.
Have feedback for Wendy's?
Thanks for your feedback!
Sorry. Please try again later!