Wendy's
Wendy's Complaints Continued... (Page 3)
1637+ reviews added so far. Upset? Call Wendy's corporate: 614-764-3100

Purchased a small chili as always and fries and burger.
got a sample size cup of soupy chili.
Never going back to Wendy's
and to top it of he said we don't have hot sauce anymore

Brennan Dalton
from Lehi, UT
Showed up at the Lehi Location at 47 S 850 E Lehi, UT 84043 at 11:15, knowing that the scheduled closing time is 1:00 AM, and the lights were still on, and I waited at the drive thru saying "hello, is anyone there?" and backing up and re attempting to get their attention with no response. I pulled up to the drive thru window to see all the employees cleaning and ignoring me waving at them for ten minutes and I saw 3 more cars behind me trying to order and being ignored as well. I waited in the parking lot and at 11:30 four employees came out and gathered in the two vehicles in the picture I am uploading, not saying a word and just driving away. The customer service I experienced ridiculous and they didn't even let me know or explain why they were closing. They ignored me and left. We expect a restaurant to treat us with respect as someone who is also working in the food industry and even if we are tired near close, we still have to make sure we make food up until close. If they would have gave us a reason or at least let us know they weren't open rather than ignoring our attempts to get their attention this may have not been such a big deal.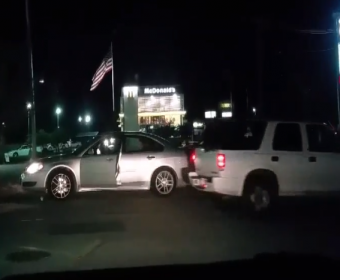 Beulah King
from Jonesboro, GA
I ordered Large Chile, chicken nuggets, and a drink at the drive through drive thru on June 10th about 9:30 pm. When I drove up to the drive thru a bunch of bugs when flying all outside the windows and around the windows the cashiers was keep swatting the bugs and spraying the bugs to no avail. The cashier told me that I lot of the bugs got on my car. To my horror my car was covered all over with those bugs from Wendy's drive thru window. I finally told them that I wasn't going to get my order because they had too many bugs and I got bugs inside my car from Wendys that I have to spend money to try to get rid of them. The bugs also got inside my car when I attempted to pay the lady. Somebody needs to call sanitation on Wendy. If Wendy have problem with bugs in the drive thru they should have closed that area. I went inside I saw ants around the door but it wasn't that bad as the drive thru. This experience messed up my birthday.
Beulah

Stephen Courtney
from Denver, CO
This place us so slow and get some help. Close the location.

It's stupid that you don't have your fish sandwich all the time. It's literally the BEST fish sandwich among ALL the fast food restaurants. Please consider having it year round.

Louvonna Lawson
from Dayton, OH
What is going on with Wendy! We went in to have dinner. 3 people standing behind the counter. 2 at the drive thru. We stood at the counter and Nobody said anything.The drive thru lady said some one will be with you in a minute. Still the other 3 just stood in their little group talking like they had nothing to do. We walked around the counter they looked at us and kept talking to each other.Three of us looked at them , and nothing ,No hello,no nothing we waited a few more minutes and I said let's go where some wants to wait on us to have dinner.I know a lot of People and the word is out that you all don't care about your customers. I really do not think I will be going back . Answer me or not But you guys really need to work on your Customer Service..Or the money you need will go to someone that Cares.

This is the 2nd wendys i have visited in 3 months. Both located in chicago on Harlem ave. 60631 and 60634. Horrible service food slopped together incorrectly and slow workers very uncaring and confused. Your restaurants have gone completely downhill. I will never eat at another wendys again!

Good afternoon,
My husband and I decided to go to Wendy's for the 50 cent Frosty on Sunday the 26th of May. It was our anniversary and we had just returned from a fishing trip. We stopped in the Wendy's located on W. 140th and Lorain Road in Cleveland, Ohio; which had recently been remodeled. We were distraught at the sight.
The store was filthy. At 4:05pm, the counters were not wiped down, the dining room looked as if it hadn't been touched by any employ for hours. Worse of all, one young gentleman told us he would be right back, walked out the right-side door and into the bathroom, upon his return he turned on the water by the sink behind the customer counter, ran his hands under the water (no soap at all) and wiped his hands on a paper towel and returned to the counter to help a customer.
We were so sick to our stomachs that we just walked out of the restaurant without a purchase.
A week later, on the 8th of June we decided to make another attempt at another location, on Harvard Avenue and Jones Road, near our home in Cleveland, Ohio.
Once again, the store was filthy with food and trays on the floor behind the counter and the dining room had not been touched as several tables had ketchup residue, salt and papers left on the tables. We asked for a large regular Frosty and a Vanilla Frosty. The female employ made an effort to pull up the handle on the dispenser of the vanilla, but nothing would come out except for some drops, she made another attempt before asking a co-worker for some assistance. The second employ made another attempt to dispense the Frosty, with no luck. The second employ moved one machine and must have flipped a switch, but was able to get it to dispense the Frosty. But rather than change out the testing cup with a fresh one, they filled the tester cup with my serving.
When I got it home and eating my Frosty, as I got towards the bottom, the Frosty was thin, sour and had changed in consistency from the testing that was done in the store. I did not get sick from it because I was wise enough not to eat it and just through it out.

SEAN CRABILL
from Huntington, IN
Was eating my side Caesar salad during lunch and took a bite and bit down and felt something hard in the salad. When checked what I ate there was a small little rock/ pebble that was now split in 2 pieces. Never has this happened to me before at Wendy's on Lima Road in Fort Wayne Indiana 46825.

Ashley
from Lynchburg, VA
I love the experience I get when I come through the drive thru...the lady that takes my orders is very friendly. She makes my kids happy because she knows them by name

Mr. Michael Wagner, cincinnati Ohio
from Cincinnati, OH
My friend & I could not receive service at your Hartwell store in Cincinnati, Ohio. The store is very poorly run. It seems the staff does not know what they are doing.

Jakhya Chandler
from Hobart, IN
I came to 4140 W Belmont in Chicago Illinois Saturday June 8th and purchased a meal inside of my drink was the pop machine nozzle. It caused me to get very sick I had to rush to the Er where I was treated for hours had to receive and IV in my arm as well as medicine and a shot. The general manager Javonna Britton did not contact me I went in to the store Sunday and she was not much help.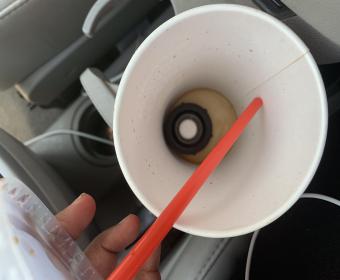 Every Wendy's Resturant in Lafayette, La. is disgusting. Especially if you go after 9pm all of the food I order be cold and nasty like its been sitting there all day and this is on many occasions cause I like Wendy's. It's really bad you spend money to get bad results, and the Managers are worse than the employees. They all need to be shut down instead of stealing money. I'm not a fan of Wendy's anymore and will not be returning!!

I somtimes come to thr wendys at western blv in raleigh Nc and the service is always taling 10 minutes to get through. I usally come around noon or 2pm around that time and I keep getting bad service.
I asked to s0eak with a manger today and she just walked off and did not care. I had an emplyee give me her name and all that they can tell is her Name is Z and she is the one in charge and nothing I say or do will change anything.
I have been a customer at wrndts for a while and I undstand work can be stressful but I did not deserve to be talk down by emplyees and mangment working for your reasutrant. If it happrens again im taking legal action I have the right to eat @ your store.

I went to Wendy's yesterday (2929 E. Main St., Cortlandt, NY). I noticed that none of the workers were wearing any gloves while working and handling food. This concerns me. I hear things on the news, all the time, about hepatitis, e-coli, etc... I don't appreciate having people handle my food with no gloves. One of the employees was scooping French fries, with prongs, into the cardboard French fry holders. But in between that, she was picking up the ones that dropped out onto counter with her hands and putting them back. Then she handed them to another girl, who was not wearing any gloves, and she put them in my bag. Her fingers were inside the holder, touching my fries. I don't know how other people feel about this, but it bothers me. I'm not saying these people aren't clean but at the same time, I don't know when or if they washed their hands at all, especially after using the restrooms. I have been here a few times and each time, they are not wearing gloves.

The Wendy's at Eola and Ogden in Aurora IL is sooooo slow. We have been waiting in the drive through for 15 mins with only 2 cars ahead of us. Three different prospective customers behind us have given up and have left. This is not a one off. This place is ALWAYS slow when we come here. Just thought someone should know.

Placed order.manager told me to wait aside for 4 mins. 30 mins go by i walk up to window and ask whats taking so long she said were making it right now. i said ive been waiting here for 30 mins now. im all set i want a refund .manager refused to give my money back. other employee was insisting on me taking the food they were making. i kept saying no i wanted my money. threats were made by calling the cops on me to leave the drive thru window because i was asking for my money as they were telling me NO.manager shut the drive thru window on my face mulitple times .super rude!! told me only way i would get my money was by going inside. had to call the cops to get my money !! never freaking again am i going to wendys. they deserve to be fired for the disrespect and not putting customers first.

The Wendy's in Prince Frederick, MD 20678 has just recently been completely remodeled and the company did a great job. HOWEVER, the ladies bathroom and I have been told the same problem in the Men's bathroom, THEY DO NOT HAVE ANY HOOKS IN THE STALLS OR on the wall next to the sink. IT IS IMPORTANT to hang up or place your pocketbook or coat on a hook and not on the floor. Please see that this problem is corrected quickly. It really is necessary.

To begin with my boyfriend went thru the drive thru and asked for the giant JBC meal the worker instead of saying nicely that they didnt have it no more he gave him attitude then they didnt serve it anymore. So he went on with ordering the rest of our order. He ordered two baconator meals, a kids chicken nugget meal, three spicy chicken wraps and a crispy chicken blt. When he got home he did not have the kids meal nor the right crispy chicken blt sandwich. We also received an extra medium fry which we did not order. I looked at our baconators and they had lettus and tomato on them which im pretty sure only comes with mayo, ketchup, bacon and cheese. He went back to pick up the kids meal and got nothing but attidltude again. He also told them that our fries were cold he did not get an apology or anything about the mix up. He did not get a name but a description of the man. He was an older white man with a white beard and was wearing glasses. Was not happy with our service. We did not get a receipt either so we dont know what exactly was on our order.

Nina laxton
from Cleveland, OH
I have been to Wendy's on Maysville Pike in Zanesville Ohio four times and it takes them at least a half an hour to answer the intercom in the Drive-Thru I sat here for 30 minutes today the 6th and 9th of 19 and it took them a half an hour to give me my food I can tell you for a fact that there was five cars that drove off because of being upset on how long it took to place an order and to receive your food this place needs to be checked out ASAP they were not busy I had to holler over the intercom to get somebody to answer me and that is the third time I've had to do that I go to a lot of Wendy's and I think that Wendy's is the worst Wendy's I've ever been to

Faye Ivey
from Atlanta, GA
I went in to wendys before work today. I ordered the S awesome chicken with no bun and sauce on the side. When I got my sandwich there was no cheese on it. When I asked instead of them taking it and apologizing to make it right, i was handed a piece of cheese. I asked for a manager. All the manager did was come over to the register and let the cashier issue me a refund. Never once was i apologized to or even knowledge by the manager. I am fuming. I will never go to this location again. Her lack of customer service skills is disgusting and repulsive. I was at the wendys on highway 34 in newnan Georgia at around 1130Am on june 9 2019. I want and demand a formal apology. I have been in customer service for 25 years and would have been fired for her the attitude of this manager. I am highly offended and repulsed. I took my money and went next door to Burger King. But she was absolutely horrible. Her name i believe was something that begins with a D. If I have to take this matter higher than Corporate just simply for the lack of customer service skills I most definitely will. My name is Faye. My phone number is 631 417 2600. Email fivey41@gmail.com. thank you.

Store number #00002346
5422 Baum Blvd. 15232
Drive thru took super long. No cars in parking lot. No customers really inside. But 20 minute trip around a drive way. Each car sat at the window for an extra amount of time. I only ordered 2 Jr.BCB PLAIN. 2 large Coke's. Small frosty The ice was almost all the melted when I got my drinks. And the burgers still weren't ready when I got to the window and waited some more.
Oh yeah. Ok spoon to eat my frosty with either! That just made me sad right there I'll contiune to be a customer of course. Just not at that location.

Stephanie Divine
from Louisville, KY
I ordered to biggie deals and a 4for4 deal for my grand daughter on bradstown rd all the Food was cold ,didn't get our cookies and they didn't give us our sauces for the nuggets no napkins the worse Wendy's I every went to cold burger cold fries cold nuggets

Sybil Schiffman
from Hagerstown, MD
Wendy's employees need an attitude adjustment. I ordered a taco salad through the drive thru. The bag that was handed to me was smeared in chili. I showed it to the employee and, while I held it out of the car window, she wiped part of it with a napkin. I told her it was still sloppy and she wiped it again. Her attitude was not pleasant. She did not say anything, but acted like this was a really big deal and appeared to be put out. She did not smile or offer to change the bag. When I got home, the inner paper bag was also smeared with chili. Your employees need to be taught to be considerate and pleasant. After all, if there were no customers, there would be no Wendy's and there would be no jobs.

The Wendy's at the corner of Katy Fort Bed Rd and Colonial Parkway in Katy Texas, 77493, is beyond horrible. The manager (a male) is rude and doesn't smile or even say thank you when spoken to. Further, today, we placed an order in the drive-thru, were VERY specific about making the burger ONLY with bacon and asiago cheese and NOTHING else. When we got home, it was loaded with onion, tomato and mayonnaise! Could have killed my daughter. We returned and told him and once again, with a stone face, he fixed a new one and give it to her. This man needs to be fired and the staff too!

Aaron Hetz
from Corydon, IN
on 6/9/2019 at 11:10 AM at Wendy's store number 3012 (Corydon, IN)
I ordered (in the Drive thru)a triple baconator (just the sandwich, not the combo, and had to correct the attendant 2 times that I didn't want the combo, only the sandwich), and a large water. I noticed on the screen, the following words:
Baconator Triple 7.49
LG FREESTYLE 1.99
Dasani Sparkling
Total Items 2 9.48
tax 0.66
PUW Total 10.14
I opted to not inquire until I was at the window, due to the difficulties in ordering the sandwich. When I pulled up to the first window, I asked the young man (not the person I spoke to over the speaker) if they were charging me for a bottled water. He asked "someone" (twice) over his intercom if they had indeed charged me for a bottled water, then told me "No sir, they are not charging you for a bottled water." I handed him my debit card for payment (expecting the total to change from what was showing on the screen (initially 9.48 for the sandwich and the 'Dasani Sparkling', which is outrageous by the way.)
He rang up the sale and asked me if id like a receipt? I said yes, and when he handed it to me, I noticed that I HAD indeed been charged 1.99 for a water. I got to the second window, and after a wait of 3-4 minutes, the girl handed me a large plastic cup of cold beverage, I asked her "did I get charged 1.99 for a water?" The girl replied, "Yes sir, we have to, if you'd ordered a small of medium, we wouldn't have charged you, but for a large we HAVE to." I didn't argue with her, I pulled away from the window, and as I did I took a drink of my 1.99 water to discover that it was soda water.
If this is a new policy at Wendy's restaurants, the public should be informed that customers will be charged (excessively) for large waters, in addition to being charged (excessively) for the food they order (7.49 for a triple baconator - its good, don't get me wrong, but that is simply outrageous!!).
And serving soda water? (I've worked in fast food, and I know its not truly soda water, it was something like cola without the syrup)
So, for $9.48, I got a decent sandwich.
if this is the direction that Wendy's is going as a company, you will go without this customer, and anyone else I can influence.
I am at work, and unable to load an image of the receipt, but I will keep it as a reminder of where to go (and where NOT to go) on my lunch breaks from work from now on.
Sincerely,
Aaron

Faye Ivey
from Atlanta, GA
I went in to wendys before work today. I ordered the S awesome chicken with no bun and sauce on the side. When I got my sandwich there was no cheese on it. When I asked instead of them taking it and apologizing to make it right, i was handed a piece of cheese. I asked for a manager. All the manager did was come over to the register and let the cashier issue me a refund. Never once was i apologized to or even knowledge by the manager. I am fuming. I will never go to this location again. Her lack of customer service skills is disgusting and repulsive. I was at the wendys on highway 34 in newnan Georgia at around 1130Am on june 9 2019. I want and demand a formal apology. I have been in customer service for 25 years and would have been fired for her the attitude of this manager. I am highly offended and repulsed. I took my money and went next door to Burger King. But she was absolutely horrible. Her name i believe was something that begins with a D. If I have to take this matter higher than Corporate just simply for the lack of customer service skills I most definitely will. My name is Faye. My phone number is 631 417 2600. Email fivey41@gmail.com. thank you.

Mike Orcuilo
from Elk Grove Village, IL
I went through drive thru this afternoon and had the most horrible experience. The guy screamed "wait" in a loud and rude tone, then after 10 minutes I beeped the horn and he yell back "wait", in an even louder tone. I commented how unprofessional and rude he is and he replied, "were busy, it's only food"!
I guess a, "please wait" was too much to expect? When I got to the window, he practically threw my drinks at me, and sent a girl to the window to give me my food. I told the girl that guy is an asshole! He then comes to the window and starts screaming at me. I extended my middle finger and drove away as he was still screaming at me. What kind of people does Wend's hire? I've been a good paying, and frequent customer at that store for over 5 years.
This gentleman was of Spanish decent, had grayish hair and had tattoos on his arm, just in case anyone cares to investigate this. This guy shouldn't be working in a customer service job anywhere, let alone for Wendy's.
I sure am glad a got it ALL on my iPhone, however I refuse to post it on ALL social media platforms until I speak with my attorney.
Wendy's has lost a life long customer today, and I feel I have to share this disgusting experience with people as I am currently researching how many similar complaints this store has. Maybe the owner needs be made aware.
Regards,
Mike Orcuilo

Lamar McHugh
from Acworth, GA
I just tried online ordering for Wendy's at 8659 Hiram Acworth Hwy, Dallas, GA 30157. Online ordering went well and received the text and headed out to pick up my order. As I pulled up to the pickup line, I told the employee, a nice guy who tried to help, that I was there to pick up my online order. He asked me to drive around to the first window where he told me he had not received an online order and that I must be at the wrong Wendy's. I handed him my order which clearly showed I was at the right place. He asked me to hold on and went to get his manager. After showing them my order again, they found it and asked for payment. I showed them I had where I had paid for it online but they asked for the card and ran it again. Both of the employees were very nice and courteous, no issue with them but your online ordering clearly showed that they were not trained nor had a clue of what to do. I blame corporate for failure to advertise online ordering without ensuring all employees were properly trained.
With all the above said, I am concerned that I have paid for my online order twice. The order number is 90300001 and the purchase date is 06/08/2019. My Amex Authorization number is 861042 with a total amount of $20.18.I can be reached at lamarmac@bellsouth.net or 404-713-4822 if you need additional information.
Here is hopinig

PAMELA WARFORD
from Akron, OH
Guacamole salad had brown lettuce throughout. Not fresh at all. I went through at lunch and salads should be fresh. Made me have gastric issues

Mary Carpenter
from Darby, PA
On my recent visit to our local Wendy's in Ridley Park, PA, I placed an order for an Avocado Chicken BLT. It was part of a takeout order. When I got home, the sandwich didn't have any avocado and the French fries were limp and soggy. I hope this doesn't happen often because the inconvenience will now keep me from returning. I asked them to make a fresh one made correctly and I'm pretty sure they just glopped avocado on it and just rewrapped. The sandwich was less than lukewarm when I got back home.
Thanks for your attention to this matter.
Mary Carpenter

Store at Major Mackenzie and Bayview , at 6pm order for 2 sarlad and a burger , wait for almost 20 minutes,( only 4 people working) then found out no Forks , The whole store don't have any forks at all ! And the bun is 'Cold' , This is quite unusual for Wendys to have such Terrible service , after all I know Wendys well , Hope some one better do something about the management of this location before they ruined Wendy's name

Lance Raff
from Newark, NJ
I asked for a lemonade little ice, after drinking it the glass was filled half way
With ice went up for a refill they said no refill on lemonade, policy !!
Is that worth a customer.

Sue Stanton
from Chicago, IL
Slow unorganized confused employees. I waited for my order 20 minutes and when i asked why its taking so long they had no idea what my order was! Also the food was made sloppy and incorrectly !

Tracy Riggs
from Little Rock, AR
I have been to the Wendy's on baseline road in little rock twice this week and have gotten bad service and gotten the wrong food both times. I am very disappointed for a fast food chain that normally has good food and good service to do such a poor job. I think that some one from the corpate office need to do a surprise inspection on this store and see how the employs really don't care to provide a good experience for the customers that come in to eat.

ROSALIND POWELL
from Southfield, MI
The problem is your managers that are working at your Detroit store on 14401 w 7 mile, Detroit, Mi 48235. Is denying there high school employees breaks. They're working from 4-8 hours n can't even get a 15 min break. I personally heard 1 of the managers say to a young employee and I quote OH you THOUGHT THIS WAS A REAL JOB.
What type of business are Wendy's running. I spoke with a lawyer and pulled up the equal opportunity employment and no were does it state your managers can deny them any type of break, nor is this legal. What type of example are your managers showing the employees who are experiencing there 1st jobs.
I'm completely disappointed in how that store is running.
Ms. Powell

Went to Wendy's new store in Warrenton on Thursday 6/6 about 7:00. There was a line which I expected due to the popularity of having Wendy's on the north coast.
It took almost 35 minutes just to get up the place my order. I don't mind lines but this was not what I would have expected from Wendy's.
Oh wait the best part is still to come
When I finally got around the corner after another 10:00 to pay, the young lady at the window was taking an order from behind me, from what I heard the customer was upset about the wait. The young lady became upset and said " we have been short staffed since we opened and we are doing the best we can. I felt bad for her and "I said don't tell your customers "
I have been in retail Management for many years and that is one of the important statement that "we were never to say" as it's not the customers problem.
Then the car in front of me got up to the window and begin complaining about her order, there were 3 employees talking to her. This was another 12:00 minutes, by time I myself was getting a little upset. They got her food and she finally left.
They should have asked her to move out of the line and one of the employees could have worked with her and the rest of the line could have been helped timely.
Finally I got to the front to get my order, I could see they were trying to do what they needed to do but ask the my order be fresh not setting there. The girl said they brought it up. The fries were not great and the sandwich had cooled that I had to reheat it once I was home. From start to finish it took almost an hour, for something that should not hav taken more than 15 to 20 minutes.
I usually I don't write, I really want to see Wendy's do a great business here.
One thing I have learned since lives no here people talk about the customer service they get.
I am not writing this to be rude but this so unacceptable even for fast food...I know Wend's can do better than the other fast food here on the north coasts.

Got wrong order hot overcharged and they gave me attitude when i complained And didnt even get my order correct once i complained

I visit the Wendy's in Easton PA off of 25th street often but I am about done. The wait either thru drive thru or inside is ridiculous so bad that it could be over 45 Mins. This is suppposes to be fast food. The service is horrible. It is also at any time of day it takes forever and plenty of workers so no excuse for the long wait time. This last time this is what our fries looked like. Really all burnt.

Michelle
from Henderson, NV
Your employee are been treated poorly your manager or make lies to cover there back for there mistakes you need to make should what is being told to you is the true the manager are also make it hard for people that work for you to get a job elsewhere which is against the law please take a look in to the individual policy of the management I know the company may not be a where but please look in to it thank you for your time and help

michael griffin
from Washington D.C., DC
Wasilla Alaska Drivethrough waited 45 minutes stuck in line! Then they got my order wrong! Manager was rude about the wait! Worst experience ever!

Anup kumar
from New Delhi, DL
Greetings.
Sir,
I am an Indian citizen. Want to work in your company and ready to invest..£ 3,00,000.00 & above.for long term without benefits in turn.
Please go through my attached brief CV.
Look forward for a sponsorship from your end.
Waiting for the positive reply.
Anup kumar.
+91 9354413627

I purchased 3 full size salads at Wendy's in Paramount California costing 25.98. My orde was incorrect. I called to complain and "Lety" took down my name and number and told me to return to the restaurant with my receipt. I returned 2 hours later only to be told to come back in the morning and speak to the morning manager Xochitl. I wasted my time and gas. All I want is my ordered fixed.

L. Carling
from Delta Junction, AK
This store/restaurant is alway out of drink products and can't ever seem to be stocked correctly. Out of my five or so visits over the past year, the have been out of ice, straws, and CO2. The evening manager always blames the owner because the owner always takes products away from his North Pole, Alaska franchise to use in his Fairbanks, Alaska restaurant.
One time we ordered Frosty's, but they had no spoons then either to eat it. The manager told us that if we wanted a spoon that we would have to go to either McDonalds across the street or to the grocery store down the road. That's crazy!!
Tonight, June 6, 2019, they were out of CO2 that provides pressure to serve soda type drinks. They gave us a choice of ice tea or a Frosty for our drinks and when we asked for a compensation, the manager told us they can't. That's BS!!
I hope Wendy's corporate reads this as this bs needs to be stopped!!

Go to Wendy's about 2 times a week. Always order salad--mainly chicken pecan. Returned it because lettuce was wilted and brown. Bottom of salad was gooey because of very brown lettuce. Was given a new salad and took it to go. Tried to eat it but couldn't because of the thought of the 1st salad, so threw it away. At the same time another customer returned 2 salads. Stood in line over 10 minutes to get order. Others waited even longer. Manager was yelling at employees. Pop machine was not working so all had to drink either tea or lemonade. This was Wendy's in Portage Indiana on route #6. Will not return to a Wendys again.

Jessica
from Bedminster, NJ
Warrenton store needs help!!!!

Have been eating your salads for years. Especially the chicken pecan. Was at your restaurant on route 6 in Portage Indiana. Ordered the chicken pecan and received not only wilted lettuce, but also, completely brown and at the bottom was was sticky from the old brown lettuce. Took it back and was given another which I took home. It was fine but realized
That the bad experience was so bad that I could not eat--threw it away. Will never order salad again. Service was horrible. Waited at least 10 minutes. Manager was yelling at employees. Forget the salad incident---you have lost a long time customer!! I average 2 times a week . Another customer brought back two salads!!

Sue Budzielek
from Lake Station, IN
Have been eating your salads for years. Especially the chicken pecan. Was at your restaurant on route 6 in Portage Indiana. Ordered the chicken pecan and received not only wilted lettuce, but also, completely brown and at the bottom was was sticky from the old brown lettuce. Took it back and was given another which I took home. It was fine but realized
That the bad experience was so bad that I could not eat--threw it away. Will never order salad again. Service was horrible. Waited at least 10 minutes. Manager was yelling at employees. Forget the salad incident---you have lost a long time customer!! I average 2 times a week . Another customer brought back two salads!!

Pat Schriever
from Charleston, WV
I was there today bout 430 and got salad and double cheeseburger now I always go there but today salad was old lettuces you can tell and cheeseburger look haft now only few bites than trash I told them and nothing

D Tucker
from Ashburn, VA
Wendy's in Nederland tx was unclean both interior of store and parking lot. Service was extremely slow. Men's restroom was filthy. Both soda machines weren't working.

Sheryl Horton
from Clanton, AL
Every time I go to Wendy's, something is left out on my salads.One day 2 dressings and no nuts the next visit no dressing the next you might get nuts but every time it's different and getting a receipt when using your debit card is like pulling teeth. I love the food but the service is not up to par

Lue Ann Roberson
from Statesboro, GA
Workers at Wendy's are claiming and eating customers food. The act is done on purpose. It's a game for them and a way to get more food... withholding part of customer meal is paid for and is literally took from the customer once it is delivered at the customer window .

Brenda Ellis
from Boiling Springs, SC
stopped at Wendy's at exit 407, off I-40 in Tennessee -- Pigeon Forge Exit. Purchased a single and a double. These were the worst hamburgers we have ever had from a Wendy's. The meat tasted sweet. Believe meat was about spoiled. Hamburger meat was over-cooked, hard, and tasted awful. Guessing hamburgers had been cooked several days ago. The hamburgers were awful. The buns were so old that the outer layer of the bun was peeling away from the rest of the bun. We went thru the drive-thru and were back on the highway before we started eating. I would give you information from the receipt if I had one. Did not receive a receipt. The time of our purchase was a little after 2 P.M. on June 6, 2019.
Hope this is not an example of Wendys quality. Anyone stopping at this particular location will not be a returning customer. If I could give a "0" rating I would.
Brenda Ellis
423-667-1168

Kay L Bailey
from Fort Wayne, IN
Have eaten at Wendy's on Broadway in Fort Wayne since teaching near by...now retired teachers meet...so it has been about 20 plus years...ready to find a new place.. too dirty...floors are Not swept and when we mention it..they don't care!!

M Villa
from Bedminster, NJ
Ordered chicken-avocado sandwich on Monday June 3... in a hurry, on my way to a meeting. The chicken was tasteless with the texture of rubber or plastic. Not a fan of fast food but this was the WORST I have ever tasted. Let my colleagues at the meeting know about this terrible experience.
Las Vegas, New Mexico.

Jessica Shaw
from Indianapolis, IN
I brought a JBC and bit into it and choked on a long think piece of black hair I threw up 3 times! Went to the location the night manager was so rude didn't even apologize just opened register up and gave me my money back and to top it off she gave me too much money back!!! She didn't offer me another sandwich free meal anything she was sooo rude!!!!! Wendy's on county road D in maplewood mn 55109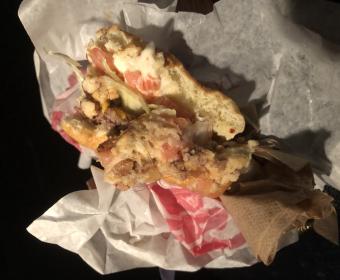 Pls install blue recyclable bins and get rid of your straws. U need be more environnemental conscious save oceans and planet reduce your carbon footprint Asap tkx.And get all your stores windsor ontario to open 930am instead of 1030 am

LaKeyshia Manning
from Spokane, WA
I went into my local WENDY'S I specifically asked for all of my food to be fresh. I really emphasized for my nuggets and fries to be hot and fresh. The manager and employee LIED!!!!!! to my face and said they were fresh. They weren't Hot out of the Grease!!!!! If I pay my money I expect to receive what I asked for. Not to mention my burger was wrong!!!!!! I'm so disappointed in the service I received!!!!! So I feel as though they should be trained properly and not argue with the CUSTOMER!!!!!!! REQUEST!!!!!!

Ms neal
from San Francisco, CA
Ordered a half salad june 4 2019.valleji ca redwood st.wendys.did not receive my half salad.because wr went thru drive the line was to long.so we tried calling to inform them i didnt receive the salad that was paid for.we came back today june 5 2019.and was told they didnt have any leftover food.i dont know what that means.spoke to the manager and she stated she was not going to give me a salad.i have my receipt.and explained to her.that we didnt receive the salad that we paid for.This is soo unacceptable.waited in long drive thru line 15 min just to be told i wadnt going to receive what i didnt get.or my money back.it was only 4.99 but this is poor customer relations.i want my money back Asap.at this point i will not patronize this wendys ever again.Wpuld appreciate a respinse from corporate about my compaint.Thank you sincerely Ms.Neal

Pamela Anderson
from Bedminster, NJ
Yeah I visited may 30 they dropped my food in a puddle during the drive thru then had someone rebag it without changing the food or even the wrappers. I didn't get all my food had to go back in just to get was owed only some of what was missing. Called the number gave my complaint was told I would hear back in my email and yet to hear anything. This is completely outrageous. I want to know what is going on. If it's nothing then so be it. Regardless I will not be returning

Lucinda Simpson
from Doylestown, PA
I tried to order a salad at 8:30 pm only to be told that they are "out of salad." This store is open until midnight. I left, it was all I wanted.

I went for lunch today to my local Wendy's. The apple, pecan salad I ordered had a total of one very small pecan and about six small apple chunks. I would expect to see more pecans & apples if that is the name of the salad. It was all iceberg lettuce!!
Very disappointed customer.

Bev Wood
from Gadsden, AL
Ordered grilled bbq $5+ chicken sandwich at the drive thru. No receipt and got a burger. Took the burger inside and they nicely exchanged but gave me Fried chicken sandwich. Not at all what I ordered and I left unsatsfied.

Got lunch there today and in the drive thru after I handed my debit card to the employee in the first window, she never said hello, or anything. She handed my card back to me and I said thank you and she said, "alright". Really?!?!
Then I get to the second window and the employee handed me my drink after saying "half sweet half unsweet?" Then closed the window. Then he handed me my bag without a word. I gave him a look and then he said, "oh, thank you". I'm sorry but that is unacceptable. I usually have great service at this Wendy's but this was awful. I mean, do they realize we don't have to eat there? If they don't want to thank people for their business then they are in the wrong line of work.

Angela T
from Fort Lauderdale, FL
Went to Wendy's last night 6/4/2019 around 8pm time frame. The door was locked to enter Wendy's even though we could see customers sitting inside and sign said eat in dining open till 10pm. Drive thru was open however we were just going to leave. Then Wendy's worker came out and we got back out of the car and asked if they were closed and she said no. We asked why was door locked and she said computers went down even though drive thru was still working. We went inside to register and see several workers sitting in the back of the restaurant talking sitting and dong nothing. When they saw us they acted like they did not want to get up and serve us like we were inconveniencing them. Finally they got up after about 20-30 seconds and the young lady came to the register and didn't say hello or anything, no smile, no emotion and just stated dine-in or carry-out. We ordered and paid and she did not speak otherwise. We got our food and it was fine. One of the coke machines was broken and out of order. I do think some of the workers have no personality and I felt like the girl at the register didn't want to be there working. Customer service sucks every time we come to this restaurant and so this will be our last time. We will go further down the street to other locations.
This is the address for Wendy's
4510 Fayetteville Rd
Raleigh, NC 27603
(919) 661-0711
Poor customer service and workers act they dont want to serve customers at this location but want to still be paid.

Denise Lane
from Jacksonville, FL
Ordered thru drive thru at 3:30. There was 4 cars in front of me. At 4:00 I am 1 car behind the person paying , who had been sitting there for 15 minutes having issues I thought until I witnessed more flirting going on than paying. The cars behind me were beeping there horns as was I. The employee thought it was funny and was laughing about it. Why would they not have this vehicle pull forward if there were issues. A lot of business was lost as many cars were tired of waiting and left the drive thru as I did also. The store is in Oakleaf off of Old Middleburg Rd in Jacksonville Florida. I have had numerous issues with this store but today was the icing on the cake. This has to be one of the worst Wendy's. They have not got it right since they opened. I will not go back to this one and it is right down from my house. Horrible!!!!

First none of the managers or employees had a name tag on. I visited wendys at 3rd ave and 45th in Manhattan. The employee first bumped into my back as i wait in line.my back
Was hurt and he did not apoligize.Then the same employee came by again pushing a cart and told me to move as he started laughing i then gave the employee the middle finger. As i was very angry at this point he then gave me the middle finger. I find it upsurd that you have this type of employee working at your store. I am furious

I was in the drive up at 12.50 am at the speaker no less,they shut down without serving me.So by the time I was not served and informed everything else around was also closed.I work 2nd shift in line at the speaker at 12.50 means YOU GET SERVED! This was at the Boston road Wendy`s in Springfield,ma,

George Smith
from Raleigh, NC
My 16 yr old worked 9 hours for Wendy's and they won't talk to us about how to get paid. It's been almost a month. When we try to speak with management"Janice" she won't come out to talk. No one will reach out to us . They have taken my daughter money. BEWARE!

Sandra Flint
from Portsmouth, NH
I love Wendy's and go there often, but yesterday ( 6/3) I was very disappointed. We went to the one in Epping NH and ordered a watermelon slushie for my friends grandson., plus meals to go. When we were driving home, the boy started choking on his slushie, which he started drinking without us knowing it. The darn thing was full of WATERMELON SEEDS !!!! How gross and dangerous is this??? He could have choked to death !!!
Thank God we were there to help him, He coughed up several watermelon seeds !
Whose bright idea is this to include seeds in the slushies??? Children (and adults) love these, but so many could choke , not realizing that the seeds are in there. Please have some consideration and remove them before someone gets seriously injured or worse.

Shannon
from Philadelphia, PA
Let me start by saying, I have been loyal to Wendys for YEARS. This was one of my FIRST fast food jobs that I held for awhile as a teen. So the fact that I have to leave a complaint REALLY bothers me.
I go to a Wendys in Philadelphia on several different occasions where the frosty machine is not working. I go to another location. Not working there either. This has not only wasted my time and patience but my gas! I'm FURIOUS. The nonchalant response from the employees made me even madder! I seriously cannot believe I have to even write about this but for me to go 2-3 times in a month and they do not have what I want is UNACCEPTABLE! On top of everything else, there is a LINE of cars or a line of people on the inside. So you're waiting and waiting and then to have the answer be NO! Our frosty machine is down is enough to go crazy! You have lost me as a loyal customer and I am positive I am not the only one! DO BETTER!!!!!
Signed,
One pissed off customer

Mark Sandstrom
from Worcester, MA
The help at your orleans ma. Store cant get orders right. Food is cold and tastes like crap. I threw out 30 dollars of food tonight, got shorted 10 dollars last night, and will never go there again. Been going there for years. No more Wendy's for me. You suck.

Frankfort, KY store on US 127 has terrible service. Customer service was horrible and the wait in the drive thru was over 30 minutes. Probably not the people at the windows fault...possibly kitchen staff. More staffing? I even saw people walk out that had gone inside to order. I won't be back!!

Attitudes and out of nuggets lemonade ketchup and very slow service the only one working is the lady at the front register at 6:15pm on 6/3/2019 very pitiful for a new store I stood there for 10min waiting for my kids and wife's food. I will NEVER BE BACK TO THIS ESTABLISHMENT. I realize y'all don't care and that's fine but it makes me feel better oh and the nuggets that they went to the store to get isn't any good. Thank you for your time don't offer me anything or nothing to make me feel better about my visit there are other places for my family to eat don't contact me either thank you.

Pavielle Ashe
from Bedminster, NJ
I ordered 3 meal and all three of my burgers was cold...so I asked the lady at the window if I could get hot burgers and she said that there not cold..30% of what you put on the burgers is cold so that...so I just asked for my money back and told me she wasn't give me and think back told me I had to wait till mrs Tracey come in Monday...I had to call the police on myself to get my money back. That is really bad Customer service. And something needs to be done with that lady at Wendy's on pine st in spartanburg sc

Alexis Bryan
from Chicago, IL
I work there a whole month and still haven't got a check they telling me the state took my check I don't owe the state I haven't recieve no letter from the state

Tanya A. Givens
from Ashburn, VA
Why were the Chicken Tenders discontinued ? It was one of the best thing on the menu.

Billy
from Plainville, KS
I've been in the drive through for over 45 minutes. This has been going on for weeks.

Milton Evans
from Foley, AL
I went in the store in Foley, Al. My wife and two friends came in around 7:30pm. There was no one in line and only one family in the dining room. They got my wife's salad wrong two times, We had to wait at least 20 minutes for our order to be right. It was even worst for our friends. They ordered two for ten dollars special. It took them 30 minutes to get their order done and right. This is the second time I have written you about this store. Wendy's should be ashamed to have their name on this store.
By the time we left there had to be twenty people in line or waiting for food for a long time. The employees are to blame. Please do something to correct this store.

Robert S Rutherford
from Redding, CA
Been to Wendy's Reddiing Ca. three times for your 50c frosty, always out they say have talk to other friends who say the same thing is the ad a scam? Or do they NOT know how to order product?

Colleen Madden
from Fresh Meadows, NY
I go to Wendy's 2-3 times a week and pick up dinner before heading into my night shift at a nearby hospital. I'm always pleased with the service and the quality of the food. This evening I had to wait for three minutes in the drive thru for my order to be taken, at the mic, not in a line, (there was only one car ahead of me and it appeared she waited a long time to be waited on also). The girls at the window seemed confused about what I ordered so I confirmed it, twice. They were probably new employees because I didn't recognize them, and I understand there's a learning curve so I should've checked my bag, but didn't. Once at work I discovered that a third of my order was missing, and there was no receipt in the bag. I often buy the same thing so I know they charged me correctly, they just neglected to put all my food in the bag.
Despite being very disappointed with the service today I will continue to get my dinner from Wendy's.

Lindsey
from Iowa City, IA
Your fries are always so gross! I never eat at Wendy's anymore because of it. So today I tried it out again asked for crispy fries and guess soggy and gross. I don't know what you can do to change this but I'm not the only one that thinks your fries are just nasty.

Heather bethune
from Pittsburgh, PA
My family and I went into Wendy's to use the coupons that expired 6/2 which is today and they wouldn't let us use them. The manager was very rude and unfriendly. We should have been able to use the coupons since it was the last day for them. We ended up leaving and everyone was upset. I'd like some free coupons. Thank you

I HATE YOUR NEW BBQ SAUCE ITS TERRIBLE AND TOO SWEET I LOVED THE OLD WAY

Vicki casale
from Beloit, WI
Several times I have gone to Wendy's in Beloit wi on hwy 43, potatoe was hard, cold. Not what I asked for. Other foods cold I will not go back there again gave them too many chances already

Teresa Rio
from Miami, FL
Have a big problem with your TV ad on 50 cents frosty
It's teaching kids it's Ok! To steal money
It's teaching kids to dive into a fountain for probable head injury
What idiot approved this??????? Is this the image of Wendy's???

james a SergentI
from Bloomington, IL
I was in the drive thru with my wife and granddaughter and ordered the $5 biggie bag and a double stack. The young lady that took our money did not give a receipt and it got worse from there. When we got our food the young lady gave me a dirty cup which I just wiped off. She handed us our bag and my wife looked inside and it was missing a bacon double stack. I told her and after a couple of minutes she pretty much thru the bag at me. I said thank you sarcastically and she grunted and did thumbs up and walked away. I have had a total laryngectomy and am dealing with stage 3 cancer/ I told her multiple times that she was rude and she just ignored me.When we left the drive thru my wife noticed that they gave a double stack instead of a bacon double stack. We were so upset that we just went home disapointed. We were at the Springfield, IL Toronto road Wendy's. In case you need our address it is 1006 West Monroe street, Auburn, IL 62615

Teena Wallace
from Monroe, LA
I just saw for the who knows how many times commercial about the 50 cent frosty. When the woman jumps in the fountain to get 50 cents that means she is stealing 50 cents in order to buy a frosty. I am sure your advertising department is full of people with college degrees. Surely y'all can come up with a commercial that does not promote stealing!!!

Diana sanchez
from Newark, NJ
The food was extremely bad Wendy's has gotten worse over the years why sell Chile is was like we bought Chile juice it had nothing in it I will never eat there again

Cris Merritt
from Akron, OH
The service was well, the meat was great. But as for those pickles I guess you call them. They suck what happened to a good hamburger dill pickle. Sweet onions also suck what happened to a good white Vandalia onion. When I go to your restaurant I get mustard and ketchup on my burger because I can't stand the Canadian bulshit you put on the burgers. Vandalia onion and hamburger dill pickles that's what goes on an American hamburger. Those screwed up cucumbers that you call Pickles shouldn't even be allowed in stores. Cook your French fries a little longer please the grace to potato ratio is overwhelming

Takiyah Daniels
from New Orleans, LA
On Sunday May 26, 2019 at about 5:20 pm I went into the Wendy's located 2506 Tanger Blvd Gonzales, LA 70737 . I went into the dining room, there was no one in line ahead of me. I waited in line for 20 minutes to order drinks without assistance. There was an attendant Jakyra Sorry if it is misspelled) she apologized for not being able to take my order as her drawer had been pulled prior to my arrival because she was preparing to get off. I female manager came past me at the counter and went to the Frosty machine and preceded to tell Jakyra that she needed to clean the Frosty machine before she got off and went back to assisting the attendants working drive through. Jakyra yelled to the back past the food preparation area, "Ms. Tanya one customer is in the dining room". Still no one came to take my order. I watched as attendants slipped and slid around the food prep area doing their assigned tasks while I still waited to order three drinks. Finally, Jakyra who kept apologizing to me said I'm going to go walk back there. She walked to the back and spoke with Ms. Tanya, I could overhear her say, "That same lady is still waiting to order". A few minutes later a family walked in and got in line behind me. Jakyra yelled out again, "Six customers in the dining room". Still after an additional 5 minutes no one had come to the register to take the orders. I waited a total of 20 minutes without anyone taking my order and with no one in front of me in line.

Melroy McKelvey
from Bedminster, NJ
The manager made me a single burger after I ordered the double baconator, and when I called she told me that's what I ordered even though I have my receipt. She then screamed at me and hung up in my face as I tried to explain that my receipt showed what I paid for. So I called back and she took the phone off the hook and left it on hold for 20 minutes. At 11pm I called back and Was told there was a shift change and she was gone. I was told the store #8654 ? but the phone number is 515-964-2002. I feel like they stole my money and she was very unprofessional to be a manager. To scream at me and tell me she made my order right, when I have the receipt, and then hang up in a customer face and then pick up the phone number and may it on the counter and not talk is very childish.

I ordered a Double Cheeseburger through the drive-in on Rt 3 Grambrills, Md. 10:30 pm Tuesday May 28. And as I drive away and down the road I open the sandwich and bit into it. The burger was so burnt that it crunched. The other passenger in my car could hear it when I tried to chew it. Of course I had to throw it away. I can't believe that would serve me that. But I guess they knew they could get away with it because I wouldn't realize it until I was far enough away that I wouldn't drive back.
I have read numerous complaints about this Wendy's and I am now in complete agreement.

Went thru drive thru tonight..tried call after home 11:15..no answer...I ordered 2 biggie bags one regular one w/ only mayo pickle....wasn't no mayo n half a piece bacon...in other bag..it wasn't regular..it was Ade like first one .no mayo half bacon...tried call back no reply..but I want a remake or refund either way...Dave would be terribly disappointed.. Wendy's service has gone to hell n a hand basket..smh .please reply send voucher or something...Wendy's in Eaton ohio

Shinaya Todd
from Annandale, VA
Ordered an Asiago and got a regular grilled chicken sandwich instead

Betty Harbin
from Louisville, KY
On Saturday, July 13, 2019, I purchased a full sized Apple Pecan Chicken salad at the drive through at 978 Breckinridge Lane in Louisville, Ky. After paying for my order, I was left at the pick-up window for about 10 minutes with no other interaction until the person at the window brought my order to me and informed me that the chicken had to be grilled. I thanked her and left. Later when I started to eat my salad, I found that there were no pecans at all and almost no blue cheese. I tried calling the store 6 times and got no answer. I finally gave up and called 888-624-8140 to report this issue. The representative promised to have someone to call me. Last year I had a problem with an order (I asked for a full-sized salad and got a half-sized salad at full price) and when I called and explained what had happened, the manager gave me his name and said to come anytime to get a replacement. I love this particular salad and the location. Please get them straightened out.

Pat Anzalone
from Forestville, NY
It was July 11th between 8 an 8:30 pm Wendy's on Rt 60 in Fredonia NY I went threw the drive through an ordered a med frosty, chocolate. I pulled up to the cashier an proceeded to sit an wait almost 15 min while the girl took orders !!!!! There was no one in front of me as they had received there food an were gone. Not wanting to wait any more I drove off !!!!! I nor my family will not be ordering anything from your establishment again.......there's plenty of other fast food restaurants to choose from.....you need better service !!!!!! I've heard others complain about you store.

mary allen
from Modesto, CA
I ordered a rootbeer float with a special request of more ice cream and less rootbeer at the restaurant located at: 3250 Dale Road, Modesto, CA. My order number is 3259, date of incident 07/13/19 at 7:57 PM. When I approached the drive thru window I attempted to inform the cashier of my special request, but was ignored, as all three cashiers were involved in a conversation regarding an order that they must have been having problems with so I waited. When they were finished with their conversation, I attempted again to get their attention and asked the black woman with red and white braids, who I assumed was a manager since I visit this restaurant regularly and see her there, but she did not hear me. She went to get the rootbeer float, then came back and it was more rootbeer and less ice cream, which was not what I ordered. I mentioned again that I wanted more ice cream and less rootbeer. Then she proceeded to pour the rootbeer out in the sink sloppily in front of me and went to put more ice cream in the cup, then handed it to me disrespectfully. At that point I had no appetite for it, but just took it anyway so as not to cause an altercation. I have already made a complaint to a telephone representative, and I also contacted the restaurant and spoke to a person who said they were a manager. There were two black ladies working there tonight, one with braids and one without braids. The one without braids is alway very nice, but the one with braids is mostly rude and I noticed she is rude and pushy towards the other employees as well. In closing, the lady with the braids was very rude and disrespectful toward me tonight. She handled my food with gross negligence simply because I asked for my order to be a certain way and because she did not listen to me, she got it wrong. I hope someone will contact this restaurant and let them know not to treat people this way, and to handle every customer's food with care. My contact number is (209) 303-0235. Thank You Mary Allen

Tanisha culbert
from Norfolk, VA
They took our order without sayin the credit card machine was down and then she got an attitude and slammed the window in our face screaming out in our faces and she also said don't give us our food

Debbie antonio
from Stuart, FL
Placed an order at the take out window tonight. At island crossing in HOBE sound Florida., got home, and all of the order was not in the bag. Was missing a spicy chicken sandwich and lg fries. Had to wait for our order, this is uncalled for, it was not busy, it should not have been a problem filling an order that they had to bring out to our car. If this is Wendy's way of doing business, I am very dissapointed, and will not be visiting again to soon.
Debbie Antonio

Diana hoyd
from Hebron, OH
Wendy's in downtown newark ohi o is a drug house. You should be
Sad to put your name to this place. Go there and see what is going on. It is sad that you let this happen.

I think the New Philadelphia 4th street Wendy's should fix their drive thru screen so you can see what they say you ordered and also make sure they give you a receipt with your change, ordered burger with no onion, got home and had onion. No receipt or board to know if they did right.

Dana Gilbert
from Cleveland, OH
We stopped at your restaurant in Cleveland TN, to feed our youth group. We traveled here for Warrior Fest, people come from all over to this every year. Let me just start by saying I hate to complain and tried not to in front of the children as for we are their youth leaders. But, we will never come back to eat at this place again. The service was horrible for starters, the food was beyond cold and stale. We didn't receive half our order. I showed them the recipe before leaving the counter with the food, over and over and still ended up getting it all. We had to repurchase another meal, and some of our combos didnt receive their fires. The bathroom had roaches crawling around in it. Beyond nasty was the words. Please see to this place because it by far is giving Wendy's franchise a HORRIBLE reflection.

Gerald McCormick
from Washington D.C., DC
I am at 2245 n meridian st Indianapolis Indiana location.
Was in drive through for 25 mins with 3 cars ahead of me. Was told at the speaker that I should just go inside for faster service
Once inside I see the problem there are 6 young people behind the counter, they have very vulgar music playing from a cell phone. They're are dancing and laughing it up. One guy is walking around back and forth with his phone in his hand.
I ordered my food and paid, it's been 10 mins and they tell me they are out of mushrooms so I told them to make me a single and keep they change.
Very poor service you need to do something about this.
Also the entire floor is very very sticky.

James franklin
from Orlando, FL
My name is James Franklin I am a big rig driver for McLane.I eat at Wendy's very often an as you know I have to park out back.So you all need to know that one of your employees is outside almost every time I come there to eat,out back sucking another employees dick...I usually come between 2 or 4 in the morning an I've seen her several times...I do not know her name but I know she's the chubby black girl,that usually works drive thru...I know this because she's taken my order before after coming from outside doing nasty things.I do not appreciate seeing this type of prostitution or whatever.An I don't care for her to take my order anymore..an I will not be eating there anymore,until I know she is no longer there.Please handle this situation or i will refer to higher powers

Kathryn Brumitt
from Centralia, IL
My husband went through the drive up and ordered a summer salad, in Edwardsville Illinois, when he was driving out, he threw his trash out into the trash can in the parking lot and the lid from the can wasn't on tight and fell onto our car door that caused a scratch. Just wanted to let you know so the workers can make sure the trash lids are on tight!

David Cross
from Hampton, VA
the store on GW. Memorial Hwy. was in the drive thru, about 2pm on JUly 11,2019 the drive thru was very slow , two cars ahead. i order a double stack, with just mustard and pickle. when i finally got it, the server did not say nothing, no thank you or sorry for your wait. when i opened it, the meat was cool and just a dap of mustard. Wendy's has gone done hill. you need to get back to customer service..retain your employees and maybe the owner. this is not the only wendys that does this. sad.

Richard Gonzales
from Sacramento, CA
i went to the store in Sacramento Ca.on Power Inn Road at apx. 10pm on 7/12/2019 .. I ordered a 4 for 4 .. a frosty and a sunday .. When I recieved my order I noticed that the frosty I ordered was melted .. I asked the girl why my sunday was melted and her reply was she didnt know and that i should have gotten chocolate instead of vanilla .. I used to be a chef and I manage a couple of fast food stores early in my career .. So I know that the product comes from the same machine and doesnt matter if its one flavor or the other .. She didn't offer to get me another sunday .. She just gave me some random excuse that makes no sense .. WHAT SO EVER !!! By the time i drove to the street which is about a hundred feet from the window the sunday was completely melted and spilling out of the cup in my car .. I had to throw it away ..

Chad Welch
from Swansboro, NC
I have not visited my local Wendys resturant since Mid April of this year. It is typically a great experience and the food is awesome. On July 11 a $20+ charge applied to my account. I have not been to this resturant in months. I am being told now that the resturant had a new system installed in April and that it had glitched and that any person who has been to this resturant since April to current is being charged again. I have cancelled my debit card for fraud reasoning and have a new card on the way. I am disputing this charge and any other charges that appear on my account. Regardless if it was a technical issue due to new equipment or not I find it very disturbing and unbelievable that it would take the resturant or corporate nearly 3 months to figure out there was a problem. I know several others in my nieghborhood who have been affected by this issue and are taking the same measures. This same charge was on my wifes account as well.
Please help me understand, especially with the economy the way that it is, that it would take nearly 90 days to realize there is an issue. At this point, the problem becomes yours not the consumer. You can not just out of the blue recharge an account without the consumer being notified in advance. This ignorant oversite has my bank account overdrawn.I am a disabled retired military and am on a fixed income. This is unsatifactory.

Tammy Spears
from High Point, NC
Me and my family went to Wendy's on south main street in High Point NC. We had to wait for a very long time. And then we had to pull up and wait again they made us wait so long.

Everytime I go to Wendy's its for your taco salad. First they never have one. But tonight instead of telling me they were out they took one of the other salads took every thing off it. Never added cheese or diced tomatoes. I was in drive thru. I know to check bag went b ack in asked the lady to tell me what kind of salad was this she couldn't tell me the manager told me that was a taco salad. I got home all the condiments go with your chicken salad only the chili was there. I will never and I mean never eat Wendy's again. I will start a boycott of the one I dealt with. In Worcester. Mass. Near holy cross college

Marilyn Rios
from Sebring, FL
Whent yesterday bough a southern avocado salad the big one when I opened in my work it was no avocado in the salad. I call and ask for manager explained she ask me to come back any time and I will get a new one. Went today in my lunch break and explain the situation agan to the lady in servicar and one guy was there tooo. He start acting like I want to get advantage or I was complaning with no reason. He serve me the guacamole in a separate container and mention more than 3 times she can't say we don't gived to her this time and keep bringing up and down the gucamole. I think that is disrespectful they get pay because we keep businesses if you mistreat your clients not giving for what they pay and them treating them like they have no reason to complain for what realy happened. Thay have no knowlage to handle situations they sould be train to work and treat costumers with respect.
Very very disappointed with all the servis. Avon park florida

Philip Mowbray
from Reynoldsburg, OH
I visit the Wendy's on South Hamilton Rd. Groveport regularly. Yesterday (Thursday) there were eight cars in the parking lot in close to the door spaces an I was the only customer in the dining room. There is a shopping center parking lot attached to this lot. It seems the crew, out of consideration to the customers park there. Thanks for listening.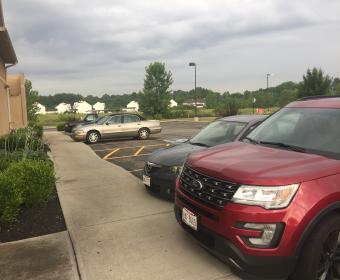 Ive been sitting waiting on a order for about twenty minutes, unacceptable. Wendy's four winds st. Thomas. Additionally you are always out of stuff. Need better service.

Jermeka Lesure
from Cleveland, OH
Your employee Jasmine Pegues was very rude and was asked to come back to the window for I could ask for more sauce and she didn't come back

Sharonda Henry
from Bloomfield, NJ
I ordered with door dash. Bloomfield Avenue Bloomfield NJ I called them directly to let them know I was missing an item. Manager was rude did not understand English I asked for her bosses contact information then hung up I called back she didn't answer.

Tammy M Lawson
from Colton, CA
Went to drive thru, ordered 2-10 PC chicken nuggets, med fry, leg fry, and a baconator. They said they would give the total at the window got to the window, $14. I asked to repeat the order, no baconator repeated. I added it, they asked if it was baconator fries, I said no a burger. The conversation was not good, their coworker asked them if everything was ok, employee said I'm good. My order had the worst fries, stale, over cooked, cold. I live 1 block from them. They did this on purpose!

janet sneeringer
from Mansfield, OH
just came from there and had ordered a triple cheeseburger and got a single cheeseburger, ordered a large fry and got a small one, no hot sauce which I asked for and no receipt. got 2 large chili's which was fine. but the burger and frys sure not going to fill my husband up and not driving back. this was at the lex. avenue wendys. very disappointed. the man filling the orders was acting very disgusted he was there. kept mumbling stuff and when I told him he forgot the frys he just grabbed one and threw in the bag, probably why I got the wrong one.

Kenneth Leitch
from Bel Air, MD
My granddaughter had a softball game nearby the Emmorton Road store so we stopped there prior to the game with my daughter and the kids on Wednesday July 10th. It was 5:00 PM (early dinnertime). The hamburger patties were burned on the edges, the French fries were cold like they just came out of the freezer, the order was wrong on two items that we had to return to the counter. We had to wait a long time for them to make-up the fruit cups. We regretted stopping in there and will never go to Wendy's again. You should stop at a Chick-Fil-A sometime. The employees are top notch, the food is hot, the service is quick. Everyone at CFA is courteous and the stores are clean. And CFA is always busy. But no matter how busy they are you know that you won't have to wait long. And the CFA employees are never standing around looking at their cell phones as they were in this store. We always wondered why the Wendy's parking lots were nearly empty. Now we know why. They act like they could care less that they don't know what they're doing. How do you expect to stay in business with that kind of attitude?. Shame on you. I wish I could rate you with less than one star. You're not even worth that. Get your house in order or go out of business (which you will do anyway with your bad business practices).

I went to my local Wendys today and learned you are discontinuing the Peppercorn burger. This is my favorite and I'm hoping it's not true. If true I'll need to find another place to shop. Say it's not so. Thank you.

Tracy Hamilton
from Burnaby, BC
I go to Wendy's on a regular basis with an elderly lady I care for in the downtown Victoria location. The service is always really good. My concern is you can see the employees visibly sweating. I was told there's no fans etc. If I see beads of sweat on employees faces there's a good chance it's going into the food!!
This is s health concern and not ok.

My husband was food poisoned yesterday after eating at your restaurant

The Wendys on Pearl rd, cleveland Ohio is about 1/2 mile from my home. I went there yesterday and the driveway was in such disrepair I was afraid I would damage my car. Even though it is convenient I shall not return A close location is not worth damaging my car.

Disaster from the get go! Inside the dining area is falling apart, dirty, FILTHY actually. There was an employee (Angel), he had given his notice because he was upset that another person made manager instead of him. Well listening to him complain about this to another customer inside the dining room was inappropriate at best. The current manager should have fired him and sent him home. My 7 year old knew that this man was not behaving properly.
And they guy that took our order, he was condescending. How hard is it to keep a fast food place somewhat clean and keep the employees acting somewhat decent?
Looks like the place should just be condemned, never going there again.
Warwick Ave, RI

Wendy's on Clayton St and Scenic Hwy, Lawrenceville, Georgia One of your employees has hepatitis and anyone eating there for a 2 week period in June needs to get a hepatitis shot and be tested for hepatitis. My wife ate there and now is terrified she may have hepatitis. She went to health department and got a hepatitis shot. They are charging her insurance. That is wrong, where do I need to send this bill. Also if my wife gets hepatitis from this Wendy's employee where should we have our attorney contact you?
My number is 770-329-3999.

Steve Poynter
from Richmond, KY
I used to work at Wendys way back in the day, I always loved to eat there due to knowing how management made us keep the place spotless etc.
I have been to a local restaurant 2 times in the past month and I won't be going back.
The general time is 7-8pm est.
Their is constant talk about things you wouldn't want to hear at any drive thru.
They leave the window open and don't care what is said, there has been racial comments going on inside, along with very perverted talk, all of which my 12 year old really didn't need to hear and I honestly didn't care to either.
Location: Richmond Kentucky
Keeneland drive location

Andrea Malkanova
from Fort Erie, ON
The Indian Woman Manager who was on Drive Thru last night, 10th July 2019 was the most inhumane person i have ever met. I used to love eating at Wendy's because they have good food. But yesterday i told the lady on drive thru that i needed an extra sour cream with my potato and some extra napkins. And i told her that i was willing to even pay for it but it should be definitely be there in the bag. She guaranteed me that she would give me it. When i reach the window which was like a very long time, i paid for the meal and she gave me the bag and told me that she had herself put extra sour cream in the bag and extra napkins as well and to have a good night. When i drive by, i start checking my stuff that she gave me, not only she had not put it in, but for her to guarantee me that she did make me even more upset. i parked in the parking lot and went into the dining room which was filled with customers and ask the other employees for the sour cream. i take it and walk away. When i reach my car and place the sour cream in, i look to see that just one paper napkin in the bag. I thought that should give at least two or three with a regular order, and i had personally asked for more so i thought would be a couple more. i walk back into the dining room, and go to the condiment section to grab napkins. Then i walk back she is staring at me and i just say that you told me that you put extra napkins in personally. And she goes with a "I'M SORRY". When i reach the end of the dining room and open the door to leave, i hear a loud "FUCKING BITCH" come from her mouth. I looked back and she continues to abuse me while going to the back of the restaurant. I cant believe that she literally started abusing me over the sour cream and napkins that she forgot to put. I was so embarrassed being the fact that she just abused me in front of her colleagues and not to forget the dining room full of customers, i just walked out of the restaurant. NEVER WILL BE WALKING INTO A WENDY'S EVER AGAIN.
The location was the Wendy's on Lundy's Lane, Niagara Falls

Kingsley
from Fairfax, SC
The store is supposed to open at 10am. When i arrived at 10:07am the doors were locked and I was told i could not have my order taken. The female employee who told me had an attitude about me wanting to order. I was given no apology for the inconvenience from a manager. Highly disappointed in this store

I WAS AT THE WENDYS ON BROWARD IN FORTLAUDE FLORIDA AND THEY CLOSED 10 MINUTES EARLY I REALLY THINK THEY CLOSED WAY BEFORE THAT THERE CLOSING TIME SUPPOSED TO BE 3AM NOT BEFORE

Jessica
from New York, NY
Rating...0... pulled in drive thru 9:14 pm at your location 377 Lynn way Lynn ma. Ordered 3 salads. 2 full taco and 1 1/2berry. 13 min later we get to window. The cashier rung in only two salads. 1 full taco 1 full berry. Upon explaining that wasn't correct. He told me the 2 were what I ordered and asked for the payment. I explained that was not what I ordered and told him again my order. He said "I will add another taco.. that's it" told me the price. I paid, and another employee handed me 2 salads and told me" pull up there you have to wait". It's now 9:35. At 9:45 I was still waiting.. I went in. Was told I was forgotten about. "Wait". 9:50... i said give me the chilli and sides of sourcream,salsa for the salad i have and my $ back for the one i do not have. Was told "1 min"... 9:55 I get the salad with...sorry... he walked away... I was so angry at this point... I still had no chili or sides for either salad. I stoped the employe and stayed I want my $ back for this salad and my chili and sides for the one i have...9 :58 Extrmly angrily my refund and chili with sides was put on the counter with a refusal of my request for a receipt.... I will never visit a Wendys in this city again. Boston street is just as bad never has salads and never gets order right... A real disgrace to your brand

David kolpack
from Cleveland, OH
Tonight I witnessed the most unprofessional leadership I ever seen the employees were asking for direction on help and she would yell at them and call them names she sent the guy Jeremy home and he did nothing but everything she asked he said can we have a better day next time she said I'm tired of hearing your voice and made him clock out with no liable cause she has a bad attitude does not handle her authority right she treats her employees like dogs no respect and degrades them laughin behind there back I seen outta everyone there is a employee so humble with the proper knowledge that by the overall success of Wendy's to succeed I ask that she be stripped of her authority as manager tameka and replaced with elrod mcgowan this boy has a awesome communication circle with his team he teaches them helps them he's the opposite of tameka he is great enough and ready to take the spot thank you sincerely David kolpacko

Lola Wainwright
from Cleveland, OH
During my last 4-5 visits to Wendy's restaurent I experience very poor service. The drive thru lane was very slow moving.I stayed in line for 25-40 minutes each time, had to wait the order window for at least 5 minutes, and the pick-up window about 2-3 minutes. and inside was even worse. lots of people left the line. and on 2 occasions I left also. I could see what the holdup was except the help was very slow and uncaring.
I won't be going to Wendy's as often any more, if I even go at all. I do not like waiting that long for fast food.
Thanks,
Lola Wainwright
216-225-3584
lolo513@sbcglobal.net

Hi my name Rena my kids always loves the restaurant Wendy's .I go there like 2 or 3 times a week. But last week I went there I buy lunch for my kids and my husband I pay 39 dollars and the food was uncooked the hamburger and sorry disgusting. We throw the food

Dajuan Nash
from Houston, TX
The store on Livingston before you get to james rd...they always have inside closed when they shouldn't...slow ...rude..it's almost like they do not care...I will not be surprised if they close down
..so fed up with their nonsense....RIDICULOUS

j johnson
from Madison, WI
visited the location on 914 27th street on 7/10/2019 about 12:30p the young lady at the 1st drive thru window( didn't get her name sorry) light skinned with long black straight hair was just very rude, such a nasty attitude to be working with the public, rolling eyes and snatched money which made some of the change fall on the ground then wanted me to give her more money due to her dropping it. I didn't say anything to keep down a possible argument or worst. Pulled to the second window young lady with red hair was VERY polite, thanked me for my order and all. It was defiantely such a difference in the mannerism of these two young ladys. I really hate I didn't get their names called back to the store to inquire and the phone just rang and rang.
This location is near work so I visit it often and I admit the wait time is LONG but the worker usually have decent attitudes but this young lady was terrible

Robyn Klimczuk
from Oshawa, ON
On Mon July 8/19. I drove throught the drive thru on garden ave Brantford at around 5:10 pm with my sister. I got a Apple pecan salad full size and my sister got a taco salad half size. We waited in line for at least 10 mins. When we got to the window the girl knocked the bag with the chilli in it on the floor. We paid and got out salads. My sister did a quick check. We drove to our destination and were putting our salads together and to our surprise I had no dressing for the Apple pecan salad. The chili that was knocked to the floor was never replaced either. I always buy the same salad. This was the worst one yet. For the price u pay u would hope u got a great salad. Do not think I will go there again. Sincerely Robyn K

Latoya
from Middletown, NY
I will like to stay anyomous.
I want to get something to eat real quick at Galleria mall in middletown,ny 10940
I order a 6 piece chicken nugget. That was it.
As I was waiting for my order the cashier as me if I want a cup of water?
I said " No thank you. I be drinking water all day.
The reason I ask of you water a cup of water because the nugget are dry and I don't want you to choke.
I saw them take the nugget out and they where not dry.
I ate all my nugget and there was find!
I don't want go back if I going get this type of service.
I did not have time to speak to a manger because I had to go into work.
This was the worst service , I every had.

Dstdiva9
from Marshfield, WI
Horrible customer service. Management was very rude.

Michelle Dayton
from Columbia, MO
Ordered two combos (among other items), but only received one fry.
Store address: 2116 Bernadette dr. Columbia, MO 65201. Store #3271
Order # 30254 7/9/19 5:50 pm
Would like someone to make this right for me. Thank you,
Michelle Dayton

Sincere Nelson
from The Bronx, NY
Hello I was at one of your establishment in Milford PA and as my wife order meal the food was wrong and as I mentioned it to the personnel the general manager intervene and told me that I was supposed to pay for a new meal and also said that if I didn't want to then I would have to leave his store now I myself has worked in the fast food restaurant and have never treated anyone in that way I was treated the manager name is Robert I didn't appreciate the obnoxious and and disrespect that I got while being in that establishment

Neil Shaffer
from Cincinnati, OH
Ordered take out from Montgomery/Symmes Twp. (?) restaurant on Montgomery Rd., Cincinnati. Wife ordered double w/cheese onion & pickle side salad and small chilli. Double was about half again larger that a white castle and patties were slightly thicker. Has your restaurant changed their portions?

Jennifer DeLaney
from Waleska, GA
Side salad was old! The lettuce was brown, the tomatoes had spoiled & the cheese was all stuck together in clumps. The plain baked potato was rotten on one end, smashed like it'd been dropped & cold! We eat at Wendy's after church every week, never again!

Pam Powell
from Cincinnati, OH
We was at the Wendy's on Colerain down my 275 on 7/8/19 at 7:45. My friend and I ordered our food then as we was getting our condiments we realized the fries were old and ice cold. I walked back to the counter and the boy asked me if there was a problem, I said yes, the fries are cold and taste very old. He snatched them out of my hand and yelled they want new fries. He did get us new fries. Then manager came out of the drive thru and picked up a fry out of the bucket and said this is how you tell if they are hot, you pick one up and if its hot you serve them. Then she looked right at me and said did you try them are they up to your satisfaction!! OH my at this point my blood was boiling, and she kept saying what did you say. Then she walked back to the drive thru, at this point I was so fed up I wanted my money back. Her tone was so rude I think I was in shocked that a manager would talk that way to customers. Then the boy said they want their money back, well she was all confused not sure why we didn't want to stay and eat, and she did apoligize and I think she really meant it. I was just done at this point, then i hear the cook in the back say Really how may times do you need to apoligize to someone, they need to go on. SO there went my blood pressure again, I told the manager, that going on is so un called for, then I seen him on the side, and I said to him. That was very uncalled for you talking like that when I can hear you out here, he said don't you even talk to me, you get your food and go on. REALLLY!! WOW!!!...
I have always gone to that Wendy's but I was so shocked of the unprofessional act of the Manager. I did feel bad for her I do feel she is a nice lady, but it was uncalled for. When the boy took our newer fries back he dumped them back in the fryer. They need to get better workers at that place.
I don"t think I will ever eat there again. Which is sad cause it is one of my favorite fast foods, but wont be there again.
Thank you!!
Pam
Have feedback for Wendy's?
Thanks for your feedback!
Sorry. Please try again later!