Wendy's
Wendy's Complaints Continued... (Page 3)
1488+ reviews added so far. Upset? Call Wendy's corporate: 614-764-3100

I specifically took my 5 kids to Wendy's for the $1.99 kids meals, only to get there and the discount was no longer offered. Once we left I realized none of the sauces were included with with the nugget kids meals. We were very disappointed.

Order was incorrect, called store was hung up on. Called another Wendy's for assistance, kind manager offered to help if we brought her receipt ( store was in another town) drove to this store.
A new manager took over for the night shift and refused to help. Meanwhile, I am sick with remains of cancer.
It's a hamburger folks, what happened to customer service, common sense or humanity.
I hope to post this story everywhere, "please don't purchase anything from Wendy's" is my campaign .
I had worked for Chick fil a at one time, and we would've replaced anything to keep customers happy, no questions asked. Yet Wendy's expects a sickly individual to drive all over to no avail....they're disgusting!!!!
Also, the food we did receive looked like it was pulled out of a dumpster (see pics)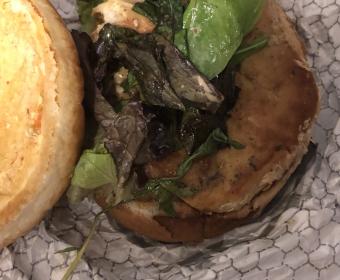 We went to the Wendy's located on Trenton Ave in Findlay, Ohio on May 26th around 4:15 pm. We waited 40 minutes in our car after giving our order in the drive through. When we received our order it was the wrong order. We parked our car and went inside. There was not one customer inside. We ordered 2 hamburgers and 1 order of French fries. It took 4 employees to fix our order. When we left the we could not eat the fries.
The hamburgers were not a quality hamburger. You need a manager at this location.

C Price
from Morganton, NC
Wendy's in Boiling Springs SC restaurant walls and overall restaurant was dirty. Manager couldn't manager because she was working to prepare food. She seemed to be trying but there was a lot going on.

DENNIS MILLER
from Arlington, TX
OUR FAMILY HAD DINNER AT YOUR RESTAURANT ON 5/22/19 AT #00005257 3911 MATLOCK RD ARLINGTON. THERE WAS FOUR PEOPLE IN OUR GROUP. WE ORDERED DRINKS WITH OUR MEAL. WE WERE GIVEN CUPS, AND WHEN WE WENT TO THE DRINK MACHINE, ALL FLAVORS WE OUT. I ASKED THE LADY IF WE COULD GET DRINKS FROM THE BACK WHICH IS USED FOR DRIVE UP CUSTOMERS. WE WERE REFUSED DRINKS FOR OUR MEALS, BECAUSE WE WERE TOLD THAT DRINK MACHINE WAS FOR THE DRIVE UP CUSTOMERS.
I HAVE NEVER PAID FOR A DRINK TO BE TOLD TO GET WATER. THE NUMBER ON THE TICKET #2024
I WANT TO SAY, DAVE THOMAS WOULD BE FURIOUS. I KNOW DAVE FROM FT WAYNE INDIANA, AS HE WAS THE MANAGER OF THE HOBBY RANCH HOUSE, AND MY BROTHER WORKED FOR THE SAME EMPLOYERS AS MANAGER OF THE STORE IN COLUMBIA CITY INDIANA. I AM REQUESTING A REFUND OF $25.96 FOR MY POOR SERVICE.

Mike Lowther
from Cuyahoga Falls, OH
Today I went to the Wendy's at 1266 Canton Road Akron Ohio 44312. I was with my son and I ordered two burgers teo fries and two drinks. After I waited eight minutes for my food it was served to me with my bun torn, the meat in pieces and it was so cold it was like it was just pulled out of the refrigerator. I went to the counter to ask for a full refund so I could take my business elsewhere and got nothing but an attitude and not even an apology. Very bad business moves. Not happy. Not pleased. Lost my business. You need a zero star.

Cathy Puglisi
from Lake Worth, FL
I was at the Wendy's at Hypoluxo & Jog Rds. in Lake Worth, Florida and ordered 2 large chili's from the drive thru. I have always been a big fan of Wendy's, but today I watched as the large young man, a little sweaty, who took my order, also filled my order. He reached for the containers by putting his fingers INSIDE the cardboard cups for EACH of my 2 chilis with his thumb on the outside of the container. He proceeded to scoop the chili. Aren't your servers taught that they are not supposed to put their hands INSIDE these containers that people are going to eat from? I was quite appalled and have unfortunately had my opinion of Wendy's change drastically.
Any comments?

Clark Hirt
from Toano, VA
I went to The Wendy's
Wendy's
9116 W Broad St
(804) 747-3750
Open ⋅ Closes 1AM
On Thursday May 23rd at 1:30pm. I went inside because the drive thru was wrapped around the building. (that should have been my first clue this was not going to be a good visit). I went inside.. I was the 2nd person in line. The person in front of me ordered a salad. I noticed all the flies in the store.. NOT one.. HUNDREDS I then waited 7 minutes for the cashier to greet me and take my order. I had a coupon for $2 off a combo on my phone and she had no idea how to process this. I asked her to check with the manager (who I never did see until the end of my visit and I will explain more about that in a minute). Another associate came up and they both looked at the register as though it was a foreign object. Then they both were like.. oh there is the button for that code. I ordered a single combo. I then proceeded to wait 20 minutes for my food. In the meantime the lady in front of me who ordered the salad was also still waiting. I told the person at the register that I needed to get going as I need to get back to work as I was on my work break. Then mysteriously my food appeared. I then went to get ketchup for my fries and there was no ketchup in the lobby. At this time a lady walked in with a bag of chicken blt's that she ordered through the drive thru. She went to the cashier and asked for a manager and then after a few minutes a manager came forward and looked at the chicken BLT which the customer said were old and nasty... As she was there she started swatting the flies that have taken over the store . (I sent you a picture of just some of the flies that were hanging out in the dining area.. you can probably no less than 4 in that picture).. and this was in the dining room. The front counter was covered. The management there has changed a good amount in the last year... but it has steadily gone downhill... and more recently fast.. I try to go there once or twice a week as a lunch option.. but am more than happy to pay a little more to go next door to Chick-fil-a if this restaurant keeps going downhill. I would hope that someone takes care of the fly situation and the attention to detail on creating meals, and quickness of service all of which I experienced a lack of during my last visit. OH and by the time I left the restaurant.. the lady who ordered in front of me.. still didn't have her salad.. I hope that was detailed enough..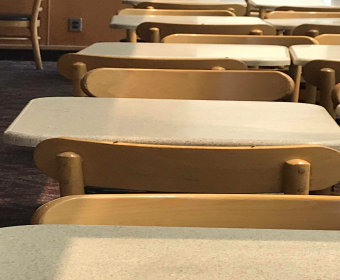 Tyler moore
from Richland, MI
i visited your paw paw location and after what happened i doubt I'll be back. Me and my kids went to go in and there was an employee cussing and being disrespectful outside a vehicle pulled up and the guy stopped and said alex get in so the employee got in ended up leaving and went somewhere else

Took over 20 mins to get my sandwich

Sheila Bradshaw
from Indianapolis, IN
The Wendy's on Racetrack Road in Fort Walton Beach needs New Management! I went inside to place an order while there were seven cars in line at the drive-thru and was ignored for approximately five minutes except for them telling me that they would be with me shortly. They worked the drive-through and was ignoring me the whole time. When I ask to speak to a manager the guy that kept telling me he would be with me shortly said that he was the manager and his name was John. As I was leaving the manager turned to me and smiled and told me to have a good evening! I ended up leaving without my food because I was tired of waiting and being ignored. I called the 800 number with a complaint and they told me they would make sure that the whole crew would get proper training. I'm very disappointed in the way I was treated and will never step foot in that Wendy's again!

kristina groh
from Cincinnati, OH
I have lived near this Wendy"s for all most 2 years, only once when I said no cheese, did I get no cheese, or get what I asked for. 3 times this week, tried to get a frosty, no go. either the machines are down or they don't have the stuff. worst place ever

Charles Swofford
from Madison, AL
Why everytime I go to wendy's I ask for a single with onions and pickles only they can't get it right. Time to stop going to this place

Sheri Kilmer
from Rochester, NY
Wemy through the drivethru fries were cold nuggets were old n cold horriable experience

they hung up on me after asking for pasta. very rude. they said they had my caller ID and i do not know what that means. very disappointed.

Eldon Smith
from Louisville, KY
The bags of roasted nuts served with salads cannot be opened. Please change your source or insist upon them making the package customer friendly.I

Janicqua Johnson
from Ashburn, VA
I came thru the drive thru window and ordered a small fry and six grilled chicken go wraps all of my wraps were raw on the inside and raw the chicken was not cooked. The cashier did not give me my reciept of purchase , my fries were burnt and the manager gave horrible customer service did not care about my needs, complaints. And or uncooked food. Iam deeply disappointed he did nothing to fix the situation all he did was further piss me off.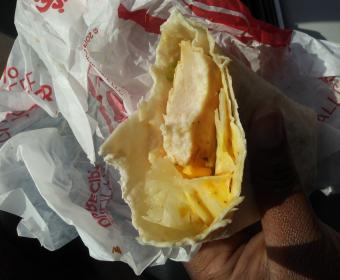 When visiting your East Harry location yesterday during dinner, I witnessed a uniformed manager get his ass grabbed more than once while laughing in full view of customers. The employees all then chose to have an inappropriate sexual conversation, jam packed with nasty words, as loudly as possible. I had my young son with me. I will not be returning to this Wendy's, and feel their behavior should be addressed.

Keith Medema
from Rock Falls, IL
Went to the Wendy's in Sterling, Illinois after our grandsons baseball game on May 21, 2019 and got there approximately 7:30pm. We went in and looked at the menu and waited for someone to come and take our order. Well my wife and I waited and waited for approximately 5 minutes we kept hearing talking and laughing from people in a back room so my wife walked over to where she could see them and asked if anyone could wait on us. Someone told her that there would be someone coming so this girl comes up and very snotty asked what we wanted. My wife said she wanted a small chilli and a baked potato and I wanted a large chilli baked potato and I had a card for a free Jr. Frosty. Well the girl said and I quote " we only have 1 baked potato and were out of chilli and are Frosty machine is broke ". Now this is at 7:30pm when we got there and this place is open until 11:00pm. We left and drove across the bridge to Rock Falls and went to Culver's what a difference fast and courteous service. Goodbye to Wendy's we will never go there again and also we will tell all our friends and relatives NOT to go to Wendy's for the lousy service we also posted are experience on Facebook.NEVER AGAIN WILL WE GO THERE!!!

Ed Cashner
from Holtwood, PA
The Wendy's that is close to our home and over the years we have used two times a week or more has changed they way you get your service about a year or so ago. When you use drive thru there is no fast service any time. The fastest we get service is 25 min. and the last time we waited 35 and didn't get to the speaker box. We left and we were not the only car that did that. And a good part of the time the order isn't right. This is the store off I 83 at Strinestown north of York, PA Some of the people there really care but most don't seem like the customer is just there for their benefit.It will be a cold snowy in the middle of the summer before I stop here anymore.

Felice Rucker
from Atlanta, GA
Visited Wendy's Friday, May 24 at approx 11pm at your establishment in Cayce, SC inside of the Pilot Establishment. The line to order was extremely long. The "manager" (with a lavender wig on) was walking around doing absolutely Nothing, and none of the employees were wearing gloves. The cashier, kylah, was taking orders and preparing orders at the same time. The floor was covered in frozen French fries and needed to be mopped and swept.
The wait was so long that many customers walked out.
I have never had to wait as long as I did tonite for my order, and unless the employees are better trained, I will not visit again.

The Schofield Wisconsin location has been going down hill for some time now but time after time we have put up with their nonsense. Again tonight the drive through didn't work need to go inside. One customer in front of me and they had to get a refund because the baked potato they ordered was unavailable. I waited and waited to order with no drive through working and five workers and it took be 15 minutes to get a order. The order was correct but this place is a mess. Dirty facility, incompetent employees and just very bad experience for me and the customers before me. This happens every time at this location is a disaster - never again!!!!!!!!!!

I was at the Dartmouth,Ma location. I ordered a taco salad and I got home hungry to see nit my salad but some chicken bacon thing. Spent cash and didnt eat. Not what I needed to eat.

27943 Southwest Freeway, Rosenberg,TX 77471
This is the filthiest restaurant I have ever been to. The flies swarmed all over us and glued to my legs. He said they make their salads fresh daily. He lied. My salad was wilted and old.
Wendy's use to be the best. This place is a disgrace to be in America. Something needs to be done.
I plan to report this to the Health Department.

I have ordered lettuce wrapped sandwiches for quite a few years. They come in a plastic container so you can use a fork and knife because the lettuce you use isn't big enough to wrap and you don't put wax paper around them. This has been great. Now for the past 4 times I went the employee say that they cannot use the containers. Please, I am diebetic and can't have a bun. It is very messy the way your store wraps them. Please if no plastic containers, at least look at the way other business wrap them. I love Wendy's but I may have to go other place because of the mess on my clothes. Please please. Thank you.

Dear Wendy's,
I really enjoy your state of the art restaurants and your delicious food. However, I read an article on Yahoo this morning that turned my stomach.
https://www.yahoo.com/lifestyle/wendys-employee-fired-bath-restaurant-si...
The story highlights an employee taking a bubble bath in the restaurant sink. I am often on tour in Florida and usually have my lunch at Wendy's restaurants. But after reading this article, I am repulsed and infuriated. The story was featured because the employee posted the video online. I am sick to my stomach, just contemplating how many times this kind of behavior may have gone unnoticed?
It's chicfila for me going forward.

The wendys on MCall in Sun City CA has new management. I work around the corner from this location at a school where many employees used to eat here. There is not many options for a quick lunch in the area. Since this management takeover that have been understaffed. I have sat in the drive they for over 20 minutes. Today there is over 12 people in line. Still 5 ahead of me and have been waiting 10 minutes. People walk in and out of the door. You would be surprised how much business this store has lost since this takeover. This drive they used to be one of the quickest drive thru locations I've ever been to. NO MORE

We stopped at the Wendy's in Marshalltown Ia and pop machine was out of diet pop didn't have any behind the counter they wasn't worried about it this is twice in two days that I've ate there and didn't have diet pop I have a diabetic on my hand so he can't have regular pop didn't get receipt with nothing it's just like they don't care they're anymore I will be eating elsewhere if this isn't resolved

Last night, Thursday May 23 at @ 8:10 pm I arrived at Wendy's East Avenue/Winton Rd store in Rochester NY. After waiting in line to GIVE my order and not moving for over 12 minutes I pulled out of line in frustration. I drove to the Wendy's in East Rochester to try again as I really wanted one of your delicious sandwiches, only to be greeted with the same type of non-moving drive through line.
I ended up leaving that line after 8 minutes of not moving and went to the Burger King a couple of miles away where I received prompt and friendly service. (mediocre food)
If there was truly a problem within the two Wendy's stores, there should have been a manager on duty at each who knew enough to walk out to the people in the drive through lane and explain what was going on.
Manager training is of utmost importance in the fast food business and it looks like Wendy's Inc. needs to check up on at least these two store managers
.
Joesph Blackburn

Gautrelle Spears
from Petersburg, VA
Service was way too slow, the employs was moving like it didn't matter weather the order got done it a timely matter. Once my order did come up I had to take it back because it was cold and it had been more than 2 minutes or longer before we got the order after I took it back for them to remake another order it felt even colder. Me and my family were very disappointed and my money was wasted for a very unsatisfied order and not to mention the place needed to be clean and this was dine-in because the drive thru was backed up as well and the orders was coming back in the front door because they were wrong. 5103 Oaklawn Blvd Wendy's in Hopewell, VA needs a whole new crew with better training and employs along with an experience manager that really wanna work and feel proud about serving fast food. I myself work in Food Service and the service me and my family received tonight wasn't quality service at all.

I went through the drive through & got my order which was $48.45..before I left I was checkin my food & the lady at the window was like it's all there..guess they was rushing me cause they had a long line behind me so I pulled off only to find out once I got home my order was not correct...I was missing 2 10 piece nuggets & I ordered a chicken BLT with bacon & there is no bacon...this is the 2nd time this has happened with this Wendy's & now I refuse to go back there..

I have more of a question than a complaint. I went to your store in Gallatin TN on 5-22-19 ordered a spicy chicken wrap I believe I paid around $1.89. Was the first time I bought one so the next day I decided I would see if I could by the strips separately to take for my lunch. Keep in mind the wrap is made with one flour shell, ranch,cheese, and a piece of chicken costing $1.89. So I ask how much just for a pice of chicken. She said it cost $2.50 each . How can you sell a wrap with more ingredients for less than one pice of chicken strip. Needless to say I did not purchase just did not seem like a fair price. Thank you for your time.

There was one car in front of us in the drive through, and it took 17 minutes of waiting for the one car's service to go through. After they were done serving the car in front of us, I drove up to the ordering window and they responded by asking me to wait even longer since their frosty machine was apparently broken. I had no intentions of ordering a frosty. Service took too much time, and the workers were unresponsive, causing me to leave. Overall, I would not come back, and the service I received was very poor.
Richard Toth

My son and I went to your store in Savannah Tennessee, after walking into the door, we were not greeted or waited on. The children that work there were yelling at each other and the amount of employees that seemed to be there they couldn't move in the kitchen. We waited for a good 10 minutes at the register and they didn't even acknowledge that we were standing there. The drive thru was empty, so it wasn't that they were busy. The lady that they were waiting on wasn't even in front of the register, they seemed to be more worried about flirting with each other than waiting on customers. I frequent this store at least once a week. I am very disappointed in the conduct of the employees. This was on may23, 2019 at 4:00.

Wendy's recently remodeled the interior of a store on Cedar Avenue in Fresno CA. This store is located across the street from Fresno's largest church. Much of the weekend business is elderly people from the church. Unfortunately the new design does not cater well to this age group, especially the high tables. I can understand the need to satisfy today's spoiled millennials but in this case it was a poor decision to remodel . One should anticipate a major decline in business at this location. Each store should look at their demographics instead of doing a cookie cutter remodel on all stores. The new design is very sterile and not very inviting. Why eliminates booths and tables that can accommodate larger groups. Please help me to understand.

The new Ranch SUCKS! It Taste like crummy "Great Value" Ranch!

Kevin ostrowski
from Bellmore, NY
This is the third time my order was wrong at the hicksville ny location this time the receipt was correct but if they do not speak English where they put the order together what good is it.got home had to through in garbage.other location I got half cooked food so after this wendys is off my list .you should have better quality control there is a lot of other places competing for business out there.also a mop once in a while would help

I Just finished explaining my recent visit to your wendys location in VA Beach 4892 Princess Anne Road, Virginia Beach, VA 23462 · I really want to make sure that " Catina" the manager appologizes to myself and classmates for her behavior. She was beyond unprofessional. It was a total of 4 classmates we were all embarrased.

Carolyn Damron
from Ashburn, VA
3 homeless people & 2dogs absolutely blocking door. Would not let you through. Go to other door and emp scrubbing walk with soap. Went inside cashier had no teeth at all. This is not the only bad thing but it's the worst. This restaurant is the worst it's ever been. Nobody came out to ask the people to at least unblock the door. The time was 11am on 5/23/19 cattlettsburg ky

After watching video of man washing.in sink in Milton Wendy's the meals we got in Crestview Wendy's we all placed them in the garbage.just lost our appetite. Hope this is isolated incident.

Kathy
from Bedminster, NJ
Bastrop Louisiana Wendy's is awful!!! Cashier was smacking on gum and took forever to take our order. Chili was too thick and not edible! It took us almost an hour to get our food. Ice machine is always broken. I will never go there again!

Lisa Owens
from Longmont, CO
I went through drive through about 1050 05/22/19
Ordered a bacon cheese burger ,dry with just lettuce and Tom ,disgusting burnt bacon about a 1/4 of mayo patty and a bun that's how I received it no napkins to even wipe off all that disgusting mayo and who would put all that when asked for dry not funny disgusting ,I called the store and no one spoke English and that's after the phone ringing over and over. Wendy's you used to be so much better than this ,will never go back .

LEVERGIA ELDER
from Atlanta, GA
i go to wendy everyday going to stop can't take it anymore either the are very slow or the food is not ready i have to wait at least 30minutes that is so crazy to me
they stand around an be talking to each other saying things like people call in so we are short
suppose to be fast food and it never is i enjoy the salad potatoes and the frosty i also get a chicken breast for my dog but they never have the chicken ready i always have to wait enough is enough

Dehserraye Tillery
from Columbus, GA
I went in to a Columbus Ga Location on 5-22-19 at 13:45 and they left out part of my order and then I ordered sweet tea and when I got to work it was unsweet tea. I always order my boss the cookies and when I got to work none of the cookies I ordered was in the bag I tried to call and it was a busy.

I eat at the Milton Florida Wendy's four or five times a month. Maybe my business is not big enough to be important to you but where is the manager and guidance these kids should be getting bathing and who knows what else they are doing, especially to the food. My stomach is so upset thinking of the food I have eaten there in the past.

We went to Wendy's at 803 East center Madisonville ky on 5/22/19 @9:55. We are from Tennessee and was in town for a graduation and as we got there there was a pregnant girl outside cleaning the parking lot and speaking to her mom about how she isn't allowed to get a break today and that she has to work 7 hours. Now I do know that this is against the law. Everyone is entitled to a break especially a pregnant girl. Then the manager comes out and yells to everyone that we are open. I didn't care for that attitude at all. Then while inside I over hear a repairman state that there was oil all over the floor and he was having problems fixing the fryer. Now during all this time the manager still fusses at all the employees. Now I don't appreciate this attitude as well. He kept going in and out and didn't help anyone but barked orders. Every employee was on edge, but they were very friendly. Good job from all of them. Maybe someone needs to explain to him that he shouldn't talk or act like he does. Now from my knowledge a store should be closed for repairs when you have oven and fryer problems and can't serve everything. I don't believe that I will ever be in this store again if he is still the manager
He is Not management material. I fell sorry for all the employees under him. Please do something about him.
Thank you for your time.

I visited the Victoria,Tx location on Houston Hwy. Wondering why the managers/leaders don't were hair nets. The workers in black uniforms had on caps/sun visors. But the worker in maroon and the one in gray uniform didn't. Yet they are putting food together for customers. I thought all foodservice employees are required to wear proper hair coverings. This is not sanitary nor is it professional. I will not be returning. Thank You

Went to Wendy's on waters ave in savannah ga,they where playing the fries was cold we took the fries back in manager was rude we waited about 25 minutes on food got home got
1 asigo chicken sandwich and a awesome bacon chicken sandwich the both was sour.I spent 24.00 there will never go back who and I got 2 of the 4 for 4's.

Sheila Hutchins
from Arvada, CO
I went to Wendy's store number 211 around 1630. Order small chill and chicken wrap. Receive chili and had to ask for chilly sauce and crackers. Chicken wrap extremely cold. Told the clerk and she finally ask did I want a fresh one. I told her no because I was completely turn off about my food at this point. Never was offer to refund me my money. So I assume I wasn't going to get it back. Went ask what was the store number and the manager came out and give it to me never once did she ask why I needed it. Truly unprofessional place of businesses. I will not be patronize this Wendy again.

Wendy's Elko NV
Haven't been to Wendy's in a very long time, mainly because so much has changed. But - I went today, just because I wanted a Frosty. The Frosty is no longer served with a spoon, but with a straw - so obviously it's no longer a 'frozen' dessert (as it once was) - just another 'run-of-the-mill' shake drink. It no longer has the slight 'peppery' taste that I loved so much.
And the bacon used for the 'Baconator' - sliced so thin you hardly know it's there, and tasteless. If I want tasteless bacon I can purchase a pound of 'ready to eat' bacon at the grocery store.
Fries (if that's what you want to call them) were burnt. I used to love the Wendy's fries over any other fast food facility - but no longer - they're practically inedible.
Very disappointed in Wendy's and won't try them again. I can make a chocolate shake at home, if I want one, and it'll be much better than what I got from Wendy's today. Can also make better bacon burger and fries.

I live in Bensalem,pa. I have been wanting to send this for about a month, I go to Wendy's, everyday to get a salad and a burger. I use the drive thru to order. I can understand waiting every now and then, I was a manager on a area restaurant for over 18 yrs. so I know about problems that happen on a daily in ''tis type of business, but for over a month , I have tried and the same thing always happens . Not durning a busy lunch or dinner hour either . I tried another Wendy's at the other end of the township, and same thing, I waited so long, the two cars behind me left, so there is A customer loss , I would not like to see the Wendy's close because of some type of mis-management. There is a lot of competition in this area . I hope someone in your district management staff will be able to solve this problem, Thank you, sincerely, Mary Estes

I received a gift card for Christmas that is showing no balance . It has $15 on it. I have reached out to the store purchased at as well as cooperate . Each told me there is nothing that can be done . I would think that as a major chain they would want to keep a valued customer . I will no longer be going to Wendy's and will let my family anc co workers know of the poor customer service

On went to the Wendy's on 412 in Hellertown, PA with my Grandson. I was standing in line waiting to give my order and three customers were waiting for their meals for 20 minutes. The person taking the orders started cursing cause her shift was over and no one was there to relieve her. She was started to curse about Management and how slow the service was. I asked her to stop my grandson did not need to her that type of language. She continue to curse - so we left the premises and went to McDonald's. The most disappointment management was there and did nothing. I wish I could rate that franchise less than a one.

Unknown
from Washington D.C., DC
My complaint is that u have people that work there that like to break up relationships. I can't believe u hire people like that especially when there ain't supposed to be relationships within the company so I want to thank you for having people that have no problem taking people out of a long relationship and think nothing of it.

Micheal Williams
from New Orleans, LA
I came and ordered a biggie bag. My sandwich was cold, the fries was old, and they didn't have the correct drink I wanted. Every time I come here it's always something. Than the manager has a nasty attitude. Y'all need to do something with her. This is my second time with this experience with that manager at work

How can you run a special on .50 frostys yet when you pull up to order they tell you "no one in the area has them". What the heck is that, how could you have no frostys oh yeah .50 is a scam. Thanks Wendy's.

My complaint is why would you change the barbecue sauce that you had for so many years that was so good that went with the chicken nuggets and also you change the chicken nuggets I find that sauce too sweet not favorable and the chicken nuggets as well awful please bring back the old sauce and the old nuggets

We made the unfortunate mistake of stopping at Wendy's in Hamburg PA on Saturday 5/18 @ approx. 6:15pm. The service was absolutely horrible and the food was worse! It's a shame I had to witness how SLOW every employee in that place moved. Seriously! It's FAST FOOD people! I could have built a dozen burgers in the time I watched one of these workers make ONE! We stood in line for 15-20 minutes so I had a front row seat to this "shit show". There were 3 people ahead of me all placing small orders. We took our food to go and of course when I unpacked the items, everything was wrong and tasted awful! I think I could have used my chicken patty as a tire to drive my truck home! This place is a disgrace to the Wendy's food chain. HONESTLY...I HOPE THEY SHUT IT DOWN!! Those people don't deserve to keep their jobs! They obviously don't want to work! Most people work hard for their money so when they spend it...you should feel honored they chose your establishment.I won't make that mistake again!

Actually I have a good complaint.Wendy's roasted pecans that come with the Apple pecan salad should be packaged for retail.
I can't get enough of them . They are perfect for snacks and even on ice cream.TRY IT!!!!

U need recyclable bins waste should not be garbage can u open 930 instead of 1030am

Last night I ordered a Southwest Avocado Chicken Salad through DoorDash. When I got it there was no Avocado on it. The tomatoes were a very pale pink (almost white) and did not taste like tomato. I called the store and the woman stated they did not have any avocado and that I could bring it in and they would remake it. The reason I order from DoorDash is because I'm handicapped. I don't know what kind of "Mixed Greens" were on that salad but it tasted like iceberg (which I have an intolerance to). Plus the chicken didn't taste totally cooked.
Wendy's use to have awesome salads.
I also ordered one of your Frosty Sundae's which was melted by the time it got to me which was a good thing because there was no spoon in the bag just the fork for my salad. So I drank my frosty and used my fork to scoop the cookie up.
Not the most pleasant experience.
I should've taken a picture of it last night but have already thrown out.

Howard Rivera
from Alvin, TX
I just seen your tv ad. And I must say your sending the wrong message. People jumping in a fountain, stealing money to buy a 50 cent frosty. Man I could have sold you a better ad then that trash.

I visit store in east point ga on Shelby lane At around 8:50 pm on 5/7/19 the driver thru line was extremely long and the lobby was close when I call inside a young lady answer phone I ask why was lobby closed she said it just is when I ask for store number she gave wrong store number would not give me corporate number then few minutes later as I was still in drive thru a young man call back saying he was manager and said he didn't have enough people for lobby to be open and etc and i place order and got half my order than pull me up for 2 bake potatoes which I waited for at least 25 mins after I got most of my order I wait over hour for my food the manager on shift Cedrick if the potatoes wasn't ready they could have state that poor customer service and very rude then a young come out and say it's going be another ten min wait so I just ask for refund very dissatisfied with service They have wrong store number on recipients for you make a complaint on store did not get receipt with my refund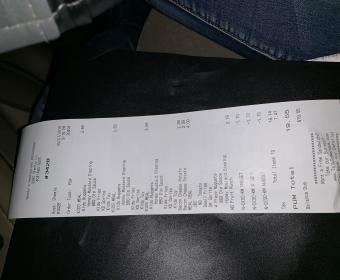 I visit the Wendy's store in Stockbridge GA Restaurant #00004573 address 3847 Highway 138
Me and my husband waited in line for 30 minutes at the drive thru only to get all of our food cold that have been sitting there the whole time.
The service was horrible and very poor. I get to the window and I asked the young lady what took so long and she told me they were trying to get this one lady homestyle burger. They advice me to pull up to the door and brought my food back out and it was cold. I sat there another ten minutes just to get the same food. My burgers wasn't hot, fries was cold and nuggets. She ask me did I want her to remake it and I told her no after waiting all that time made me and my husband very upset. We wasted almost 45 minutes for very poor service and I just wanted to bring this to someone attention because I am a paying customer and didn't pay for cold food. We ended up throwing the food away. I hope to hear from someone soon. Thanks

Manager Mrs A was cursing at her employees in front of customers. She picked up fries out of the garbage and served it to another customer. This is after one of the employees received the fries from another customer that did not like that they were cold. I ordered a potato and the inside of the potato was brown. There wasn't any paper towels nor toilet paper in any of the stalls . She seemed to be in the office more than actually managing. I love Wendy's this store gives your company a bad reputation. It's the closest one to visit my grands and family night is special to us at Wendy's

My wife and I had dinner at the Wendy's on 55th street in Countryside,, IL tonight. We ordered off the kiosk and were kept waiting for nearly 30 minutes for our food. Several other customers were complaining about the length of time it took to get their food. Complaints to the manager and cashier were met with complete indifference, not even an apology. The service was completely unacceptable.
In defense of the staff the restaurant appeared to be understaffed and they did appear to be very stressed. The manager did a terrible job of organizing everybody.

Dale MacDonald
from Western Springs, IL
My wife and I went to dinner tonight at the Wendy's on 55th Street in Countryside, IL. We ordered off the kiosk in the restaurant and were kept waiting for our food for nearly 30 minutes. This is

I was there ordering earlier there today around 6 and there were two of your employees were arguing. It was a tall man and a young lady, she was very aggressive towards him with foul language.

I was there ordering earlier there today around 6 and there were two of your employees were arguing. It was a tall man and a young lady, she was very aggressive towards him with foul language.

This Wendy's in Miamisburg Ohio 45342 on Heincke Rd is the WORST SLOWEST OUT OF BAKED POTATOES! I have never since this "1" has been here got a hot and juicy burger they are always old and dry like cardboard. I can go to any other and get a juicy burger! DO SOMETHING

I would like to file a complaint against the manager Lashawna at store 00000810. I am actually an employee there and am treated unfairly when she runs a shift. For example, there is a high school worker, which is a minor, that comes into work almost everyday high. Lashawna knows she is high and acts like it is okay. The highschool worker, asks to leave early and she told the manager the reason was to go to Walmart to get a detox kit to pass a drug test, and Lashawna let her go 10 minutes before her shift ended, and I was stuck saying 30 minutes after my shift ended because they needed people.

Stephen McNally
from Little River, SC
Went to store #00003976 yesterday. In 10 minutes from the work area clearly heard 2 asses, 1 damn, and 1 bitch from the staff. Even worse a lady I assume was the manger was standing right there! I have cursed more than I should but never at work and NEVER in front of a lady. I will never step foot in there again. I will spread the word in Ocean Drive SC to stay away from such a toxic environment. Pretty sure y'all blow it off but at least I got it off my chest. Shame been eating doubles since y'all opened.

Yesterday I went through the drive-thru at Wendy's in Corinth, Ms. From the time I placed my order, it was 27 minutes before I got the food. There were only 2 cars ahead of me. This seems to be a problem at that Wendy's location, because this is not the first time that I have had a long wait. When I finally got to the pick-up window, there was no one there--was about 3 minutes before anyone came to the window. I have never had a problem at other Wendy's locations.

Any time I go to a Wendy's and order a HAMBURGER they give me a cheese burger! what's up with that? I don't care what wendy
s I go to it is always a cheese burger! Teach your people right!!!!!!!!!

My husband & I went into the Wendy's at 4308 Portsmouth Blvd. Chesapeake Va. on May 3rd at 7:35 PM. This had got to be the nasty restaurant I have been in. The floors are slippery, the tables are nasty the counter were the drinks, straws etc is very nasty. The hamburger was half cooked and cold.

Melissa
from Norcross, GA
I went to the wendys in Norcross, ga off of indian trail road this afternoon. I work for a food delivery service and my customer requested wendys. I ordered through the the drive thru as usual and the girl at the window (cal or kay, something like that) refused to give me my order for my customer. After mins of patiently waiting she finally threw it at me but it was missing one of my customers meal. After a few more mins of back and forth she finally completed the order but refused to give me even one sauce for my customers 4 nugget meals order. I hate to say it but I do believe it was a race issue with her. I eventually went inside and spoke with the manager, who wasnt much help but finally gave me my sauces that my customer had ordered. This is not the first time I have experienced this time of treatment at this particular location and im sure its not going to be the last. I will no longer be bringing my business to this eatablishment and after telling my customer about it they will not be either. If a person doesnt not enjoy servicing customers they need to get out of the customer service business. I really hope this women gets more than a slap on the wrist for this, if it happened to me im sure im not the only one.

Rude employees, they claimed to be out of all condiments and when I walked in the employees is in the back using explicit language.

Douglas Devine
from Amherst, OH
We were in line at the drive through for 38 minutes just to make an order. Then we asked if they still serve chicken strips and the reply back was we do not sell bacon strips. We the repeated that it was chicken strips ahead again said no we do not sell bacon strips. So we ordered chicken nuggets 10 pieces. We then pulled up to the first window and sat there for 3 more minutes and no one was there. Two of the workers just stares at us so we moved to the second window and we sat ther for 5 more minutes. Then we finally got our food after 2 minutes more. I do understand it was at 7:00 PM on a Sunday but at 48 minutes thru the drive thru is a bit excessive. Then I get home and find out that I only have a 4 piece chicken nugget. If this was the first time I would not be complaining but this happens every time.

Michael J. Murphy
from Staten Island, NY
On 5/3/19 my wife and I had lunch at Wendy's Restaurant #3397 . The restaurant was filthy and the bathrooms were unusable. Also one of the two soda dispensing machines was not working. Lately this restaurant located at 1761 Forest avenue has been pretty bad. Up until recently it was exceptional. You need to send a corporate inspector out to see what is wrong.

Dena Flores
from Reynoldsburg, OH
Straight to the point! after visiting the wendys location on livingston ave. near yearling rd. in Columbus Ohio for the past 40 yrs. Im sad to say that its a filthy dump now.
the service is half assed, food is old or not cooked.
I've attached photos of the trash at the drive thru.

Loretta lewis
from San Antonio, TX
Stopped for Sunday lunch. Went through drive through and thought we had our food. Went home food was cold,fries over cooked and nothing for my husband to eat. Had to drive back to Wendy's to get his lunch. Enough mayo on sandwich that it was falling apart. Took off spoon of mayo. Lettuce tomato was running off sandwich from so much mayo. No mustard that was ordered. Sandwich was so wet it fell apart. Think you should know about bad service as the one in Jacksonville, Texas just opened. It is a small town so it needs to have excellent service in order for the farmers to eat there.Thank you for your time. Loretta Lewis
9898 FM 2138 North. Jacksonville,Texas. 75766.
817-994-1111
80 years old

I tried filing a complaint with the store directly. We were at the Wendy's in Pekin, Illinois. We ordered a Biggie bag and wanted to upgrade the fries and soda and would have paid the difference in price. I got an answer back from the manager there, but she was very rude. We won't be back!!

Misty scooter
from Birmingham, AL
My food took forever to get. Was not fresh and was wrong. Went back to get it right the manager Chadsity a black female was ride said I shouldn't be getting this much food. And was also drunk. All you could smell was Alcohol and this lady is over the store. What does Wendy's really have going on.

Priscilla Arnold
from Dallas, GA
I went to Wendy's after hours drive- thur 3442 ernest w Barrett Parkway, waited at the drive-thru window about 15-20 minutes watching the workers walk back and forth cleaning finally one of the guys came forward near the window with the food in his hand put it on the counter picked up the lettuce and tomato off the food and I start talking at the window and he came to the window and I said to him you all do not wear gloves when you're handling food he said yes I only picked up the bacon and the lettuce and I told him that didn't matter to return my money because I did not want the food they left the window open a lady I assume manager said give her her money back she finally came to the window with the money and I asked her do the employees wear gloves while fixing food and she said they do I'm going to get on to him about that this is unacceptable I think this particular store or any other Wendy's need to stress safety of preparing food very unacceptable

I walked to the Wendy's to get something to eat at 3030 West Pensacola St in Tallahassee Florida. It's pouring down rain at 7:45 pm. The door was locked I asked an employee that was standing next to the door smoking a joint and on her phone asked her was they closed she looked at me and rolled her eyes. I asked again she turned and walked off a lil ways. Another customer walked to the door and tried to go in he asked the same thing. She cussed him out and told him to go somewhere else and eat. I was not happy with the vulgar language even though it was not directed at me. Very bad experience.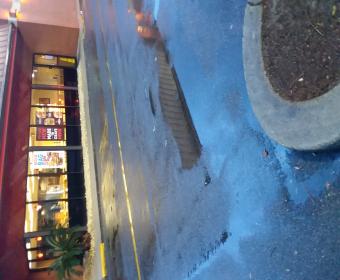 We went to the drive through at the Rogers Mn store at 6:30 on Saturday. We received our order but was missing a frosty. All if the food was cold!! We brought it back and the doors were all locked. At the drive thru we were told that there are only 2 people working. They would remake our order and bring it out. That took awhile. If there are only 2 people working why not call in more people?

Joyce Wright
from Cincinnati, OH
That should really be no stars.
My husband and I stopped at the Wendy's on Delhi Pike in Cincinnati about 4:15 pm on Saturday 5/4/2019. There were two young ladies standing at the register. We stood at the register for 5 minutes waiting for one of the ladies to acknowledge us. Neither one said anything to us like, "may I help you" they just stood there looking at us. I finally asked, are you ready for us? One of the ladies nodded her head. We ordered, I got out drinks and I helped my husband to a table, he is blind, and I went back up to wait for our order.
We ate our food and my husband asked if I would go back up to the counter and get him a chicken go wrap. I went back up to the counter, the same two ladies were at the counter, again they never acknowledged me, the just looked at me and began to get orders togethers. I understand that they were busy, but they could have at least let me know that they would be with me shortly. I got tire of waiting for someone to wait on me so I went back and sat down. My husband and I left. I will no long be going to that Wendy's location for sure. They were very rude to my husband and I. I am not sure if I will EVER eat at another Wendy's. I will have to be starving before I will stop at another Wendy's restaurant.
Joyce Wright
Cincinnati, Ohio

Betty the manager was very rude and not helpful they put a hold on my card and I didn't get my food either they charged my card about 20.00 I'm very disappointed I worked for Wendy's for two years and have never been treated that way or treated anyone else that way I will not be back to this location us. 25 in London ky.

We had ordered a 4 for 4 and a side salad. The side salad had mild on the cheese. We called and talked to brook who apologized and said stop in and we will replace your whole meal. I told her we were on the interstate heading to go mushroom hunting and would be back in a couple hours. We came back they handed us another side salad with mild on the cheese. We let them know at the window this salad had mold on the cheese. They handed us another salad with mild on the cheese. We pulled forward sat for at least 10 min. I walked in and they had the food ready. No manager said sorry on the second stop after receiving two more moldy cheese (I asked the person who handed me the food what the managers name was she said Tiffany).I dont want anyone fired just crazy how we waited nicely to receive a total of three sales with molded cheese. This Wendy's is 1300 Archer Dr, Troy Ohio 45373. Thanks. My fiancee has pictures on her phone. Thanks

I stopped at the Wendy's on interstate 40 exit 150 last night at 7:30 for dinner. I was surprised to see that NO CUSTOMERS WERE THERE as it was early in the evening and Wendy's always has a crowd for dinner. I ordered a garden salad and was going to order a burger and fries but the man at the register abruptly told me he didn't have a garden salad. So I ordered a different salad. Then the manager said "he told you we don't have a salad". I asked if she could make me a small salad. I mean, how hard can that be? She said I have a half of a taco salad if you want it but I am not going to make any more salads. Well, I went across the street to McDonalds. They didn't mind making a salad.
That's a shame. Your company tries so hard to have a good reputation and an employee with a chip on her shoulder does this. It's just a shame.
Exit 150 interstate 40 in Haw River, at the Pilot truck stop. I won't be going there again.
Thank You
Barry Coleman
Captainbarry388@gmail.com

Michael Dalton
from Puyallup, WA
Your removal of chicken tenders from the menu has turned a 2 times a week customer to a 0 times a week customer.

They never on time I had to wait 30 minutes on 2 ice creams they had everybody's food messed the day before they messed up my food I did not get some of it and did not have the gas to go back and get it they do this every night wenys in Grover nc

amy williams
from San Jose, CA
Just spoke with Crista from the complaint department and said she'd send my complaint on but I wanted to also file this online. I just got home from the Wendy's on 782 S. Bascom Ave, San Jose, CA 95128. She handled my complaint very professionally and apologized for the poor customer service I received. When I got to the window tonight to pay, the female worker asked me what I ordered. I told her. She then rung it up. She handed me my dime (change) sticking her hand out the window without looking at me. I noticed they were busy but the same thing happened when the other worker who took my order stuck my bag out the window never making any eye contact or even looking at me. I said to him "maybe you could look at the customer when you are handing the food over?" He ignored me, turned away, took another order. I sat waiting for him, I even said excuse me several times to get his attention. He ignored me. He was not taking an order. Then the other worker came back to the window and I said I was trying to get his attention but he won't help me, he's ignoring me. I told her what I had said to him about looking at the customer when you hand the food over. She said "oh maybe he's taking an order." I said "no I've been waiting and he's ignoring me." I told her what I said to him and simply wanted to ask "did I offend you?" I'm very upset with such poor customer service, literally none. When I asked to speak to the manager she said it was him. I asked for his name. Shocked someone like that is showing other employees how to not provide customer service. I was in retail 15 yrs and know it's a tough job but if he's not able then he shouldn't be at the window. She couldn't remember even the Store Manager and first said the "Jose" District Manager which I wanted anyway so that was fine. But I was again surprised she couldn't tell me THE store manager...I waited, she finally remembered it was "Judy."
These logo's about customer service was not my experience. It was terrible. The basic courtesy of handing an order to the customer, saying thank you, looking at them, the most elementary customer service missing...thought you should know. If he does this to me, he's done it before. You will lose customers like me who want to simply make a quick stop, grab some food and go home without the rudeness that I experienced tonight This guy Alex needs some retraining, maybe the female coworker too. Alex certainly shouldn't be in charge, not acting like a very good representative of Wendy's! They need to learn to work under pressure when it's busy, when they're short staffed, whatever without taking it out on their customers. It's part of the job to handle pressure and not be rude. Too many other fast food places to go. Too bad they forget it is the customer who is keeping them employed by frequenting the place they work. I don't think Alex gets it. Please pass this complaint onto him. Sometimes consequences are the only way people learn. I hope to hear back from the District Manager. Thank you.

I waited 10 minutes to order and 15 minutes to get the food. I asked for my money back. Nina the cashier was rude. Will never go back to Wendy's in Ashland, Oregon.

We waited 45 minutes and our name fell off computer so our order was cancelled, they said it would be anther 30 minutes for our order. They were very busy and a lot of the customers were experiencing the same problem I was having. We are on a tight budget since we are senior citizens on a limited income. What made it even worse was the manager was rude, she acted like it was the customers fault for their inexcusable service. We have never had this problems at other Wendys we have visited. We finally just walked out, it was disappointing to say the least.

After numerous attempts of reporting the poor quality of iceberg lettuce I received when I purchased the Southwest Salad at Newark's Liberty international Airport and have failed to receive any type of return corespondent, ( 4 texts to the number via a google search and 2 on Wendy's fb page). I decided to reach out to your corporate office. The pic I'm attaching does NOT show all the lettuce that was brown and apparently days old. I threw away the brown lettuce that was on the very top, only to find more and more brown lettuce, until I was so disgusting that I decided to take a pic of the remaining lettuce I kept pulling out of my salad. I've been eating at Wendy's for over 4 decades and I have never experienced such poor, disgusting quality of food as I did from the Newark airport I received on Sunday, April 28, 2019. I purchased my salad just minutes before I had to be on my aircraft, therefore, I did not open up my salad to eat until after we took off or I would have returned immediately to have the problem corrected. If corporate is not aware of situations like I experienced, then it cannot be corrected for future customers like myself.
Thank you for your time.
Dawn Summers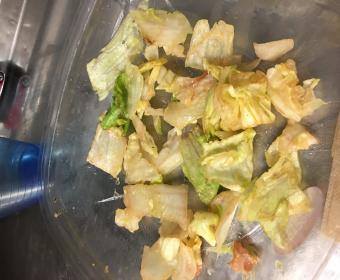 I drove thru the drive thru 5/2/19 in El Centro CA and I am so fed up with the people that are waiting for their food just barely pulling forward instead of pulling off to the side like had to do to get my order. When they barely pull forward that puts me in a situation where I either sit there or try and work my car around them. One time I sat for 10 minutes and I was so upset. I talked to the manager and told her to train her gals to tell people to pull off to the side not just forward.

Brennan Dalton
from Lehi, UT
Showed up at the Lehi Location at 47 S 850 E Lehi, UT 84043 at 11:15, knowing that the scheduled closing time is 1:00 AM, and the lights were still on, and I waited at the drive thru saying "hello, is anyone there?" and backing up and re attempting to get their attention with no response. I pulled up to the drive thru window to see all the employees cleaning and ignoring me waving at them for ten minutes and I saw 3 more cars behind me trying to order and being ignored as well. I waited in the parking lot and at 11:30 four employees came out and gathered in the two vehicles in the picture I am uploading, not saying a word and just driving away. The customer service I experienced ridiculous and they didn't even let me know or explain why they were closing. They ignored me and left. We expect a restaurant to treat us with respect as someone who is also working in the food industry and even if we are tired near close, we still have to make sure we make food up until close. If they would have gave us a reason or at least let us know they weren't open rather than ignoring our attempts to get their attention this may have not been such a big deal.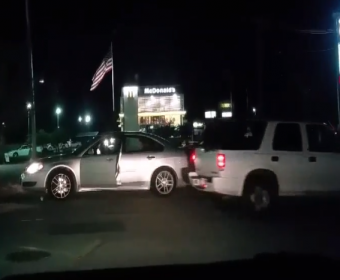 Beulah King
from Jonesboro, GA
I ordered Large Chile, chicken nuggets, and a drink at the drive through drive thru on June 10th about 9:30 pm. When I drove up to the drive thru a bunch of bugs when flying all outside the windows and around the windows the cashiers was keep swatting the bugs and spraying the bugs to no avail. The cashier told me that I lot of the bugs got on my car. To my horror my car was covered all over with those bugs from Wendy's drive thru window. I finally told them that I wasn't going to get my order because they had too many bugs and I got bugs inside my car from Wendys that I have to spend money to try to get rid of them. The bugs also got inside my car when I attempted to pay the lady. Somebody needs to call sanitation on Wendy. If Wendy have problem with bugs in the drive thru they should have closed that area. I went inside I saw ants around the door but it wasn't that bad as the drive thru. This experience messed up my birthday.
Beulah

Stephen Courtney
from Denver, CO
This place us so slow and get some help. Close the location.

It's stupid that you don't have your fish sandwich all the time. It's literally the BEST fish sandwich among ALL the fast food restaurants. Please consider having it year round.

Louvonna Lawson
from Dayton, OH
What is going on with Wendy! We went in to have dinner. 3 people standing behind the counter. 2 at the drive thru. We stood at the counter and Nobody said anything.The drive thru lady said some one will be with you in a minute. Still the other 3 just stood in their little group talking like they had nothing to do. We walked around the counter they looked at us and kept talking to each other.Three of us looked at them , and nothing ,No hello,no nothing we waited a few more minutes and I said let's go where some wants to wait on us to have dinner.I know a lot of People and the word is out that you all don't care about your customers. I really do not think I will be going back . Answer me or not But you guys really need to work on your Customer Service..Or the money you need will go to someone that Cares.

This is the 2nd wendys i have visited in 3 months. Both located in chicago on Harlem ave. 60631 and 60634. Horrible service food slopped together incorrectly and slow workers very uncaring and confused. Your restaurants have gone completely downhill. I will never eat at another wendys again!

Good afternoon,
My husband and I decided to go to Wendy's for the 50 cent Frosty on Sunday the 26th of May. It was our anniversary and we had just returned from a fishing trip. We stopped in the Wendy's located on W. 140th and Lorain Road in Cleveland, Ohio; which had recently been remodeled. We were distraught at the sight.
The store was filthy. At 4:05pm, the counters were not wiped down, the dining room looked as if it hadn't been touched by any employ for hours. Worse of all, one young gentleman told us he would be right back, walked out the right-side door and into the bathroom, upon his return he turned on the water by the sink behind the customer counter, ran his hands under the water (no soap at all) and wiped his hands on a paper towel and returned to the counter to help a customer.
We were so sick to our stomachs that we just walked out of the restaurant without a purchase.
A week later, on the 8th of June we decided to make another attempt at another location, on Harvard Avenue and Jones Road, near our home in Cleveland, Ohio.
Once again, the store was filthy with food and trays on the floor behind the counter and the dining room had not been touched as several tables had ketchup residue, salt and papers left on the tables. We asked for a large regular Frosty and a Vanilla Frosty. The female employ made an effort to pull up the handle on the dispenser of the vanilla, but nothing would come out except for some drops, she made another attempt before asking a co-worker for some assistance. The second employ made another attempt to dispense the Frosty, with no luck. The second employ moved one machine and must have flipped a switch, but was able to get it to dispense the Frosty. But rather than change out the testing cup with a fresh one, they filled the tester cup with my serving.
When I got it home and eating my Frosty, as I got towards the bottom, the Frosty was thin, sour and had changed in consistency from the testing that was done in the store. I did not get sick from it because I was wise enough not to eat it and just through it out.

SEAN CRABILL
from Huntington, IN
Was eating my side Caesar salad during lunch and took a bite and bit down and felt something hard in the salad. When checked what I ate there was a small little rock/ pebble that was now split in 2 pieces. Never has this happened to me before at Wendy's on Lima Road in Fort Wayne Indiana 46825.

Ashley
from Lynchburg, VA
I love the experience I get when I come through the drive thru...the lady that takes my orders is very friendly. She makes my kids happy because she knows them by name

Mr. Michael Wagner, cincinnati Ohio
from Cincinnati, OH
My friend & I could not receive service at your Hartwell store in Cincinnati, Ohio. The store is very poorly run. It seems the staff does not know what they are doing.

Jakhya Chandler
from Hobart, IN
I came to 4140 W Belmont in Chicago Illinois Saturday June 8th and purchased a meal inside of my drink was the pop machine nozzle. It caused me to get very sick I had to rush to the Er where I was treated for hours had to receive and IV in my arm as well as medicine and a shot. The general manager Javonna Britton did not contact me I went in to the store Sunday and she was not much help.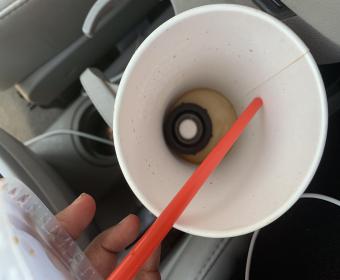 Every Wendy's Resturant in Lafayette, La. is disgusting. Especially if you go after 9pm all of the food I order be cold and nasty like its been sitting there all day and this is on many occasions cause I like Wendy's. It's really bad you spend money to get bad results, and the Managers are worse than the employees. They all need to be shut down instead of stealing money. I'm not a fan of Wendy's anymore and will not be returning!!

I somtimes come to thr wendys at western blv in raleigh Nc and the service is always taling 10 minutes to get through. I usally come around noon or 2pm around that time and I keep getting bad service.
I asked to s0eak with a manger today and she just walked off and did not care. I had an emplyee give me her name and all that they can tell is her Name is Z and she is the one in charge and nothing I say or do will change anything.
I have been a customer at wrndts for a while and I undstand work can be stressful but I did not deserve to be talk down by emplyees and mangment working for your reasutrant. If it happrens again im taking legal action I have the right to eat @ your store.

I went to Wendy's yesterday (2929 E. Main St., Cortlandt, NY). I noticed that none of the workers were wearing any gloves while working and handling food. This concerns me. I hear things on the news, all the time, about hepatitis, e-coli, etc... I don't appreciate having people handle my food with no gloves. One of the employees was scooping French fries, with prongs, into the cardboard French fry holders. But in between that, she was picking up the ones that dropped out onto counter with her hands and putting them back. Then she handed them to another girl, who was not wearing any gloves, and she put them in my bag. Her fingers were inside the holder, touching my fries. I don't know how other people feel about this, but it bothers me. I'm not saying these people aren't clean but at the same time, I don't know when or if they washed their hands at all, especially after using the restrooms. I have been here a few times and each time, they are not wearing gloves.

The Wendy's at Eola and Ogden in Aurora IL is sooooo slow. We have been waiting in the drive through for 15 mins with only 2 cars ahead of us. Three different prospective customers behind us have given up and have left. This is not a one off. This place is ALWAYS slow when we come here. Just thought someone should know.

Placed order.manager told me to wait aside for 4 mins. 30 mins go by i walk up to window and ask whats taking so long she said were making it right now. i said ive been waiting here for 30 mins now. im all set i want a refund .manager refused to give my money back. other employee was insisting on me taking the food they were making. i kept saying no i wanted my money. threats were made by calling the cops on me to leave the drive thru window because i was asking for my money as they were telling me NO.manager shut the drive thru window on my face mulitple times .super rude!! told me only way i would get my money was by going inside. had to call the cops to get my money !! never freaking again am i going to wendys. they deserve to be fired for the disrespect and not putting customers first.

The Wendy's in Prince Frederick, MD 20678 has just recently been completely remodeled and the company did a great job. HOWEVER, the ladies bathroom and I have been told the same problem in the Men's bathroom, THEY DO NOT HAVE ANY HOOKS IN THE STALLS OR on the wall next to the sink. IT IS IMPORTANT to hang up or place your pocketbook or coat on a hook and not on the floor. Please see that this problem is corrected quickly. It really is necessary.

To begin with my boyfriend went thru the drive thru and asked for the giant JBC meal the worker instead of saying nicely that they didnt have it no more he gave him attitude then they didnt serve it anymore. So he went on with ordering the rest of our order. He ordered two baconator meals, a kids chicken nugget meal, three spicy chicken wraps and a crispy chicken blt. When he got home he did not have the kids meal nor the right crispy chicken blt sandwich. We also received an extra medium fry which we did not order. I looked at our baconators and they had lettus and tomato on them which im pretty sure only comes with mayo, ketchup, bacon and cheese. He went back to pick up the kids meal and got nothing but attidltude again. He also told them that our fries were cold he did not get an apology or anything about the mix up. He did not get a name but a description of the man. He was an older white man with a white beard and was wearing glasses. Was not happy with our service. We did not get a receipt either so we dont know what exactly was on our order.

Nina laxton
from Cleveland, OH
I have been to Wendy's on Maysville Pike in Zanesville Ohio four times and it takes them at least a half an hour to answer the intercom in the Drive-Thru I sat here for 30 minutes today the 6th and 9th of 19 and it took them a half an hour to give me my food I can tell you for a fact that there was five cars that drove off because of being upset on how long it took to place an order and to receive your food this place needs to be checked out ASAP they were not busy I had to holler over the intercom to get somebody to answer me and that is the third time I've had to do that I go to a lot of Wendy's and I think that Wendy's is the worst Wendy's I've ever been to

Faye Ivey
from Atlanta, GA
I went in to wendys before work today. I ordered the S awesome chicken with no bun and sauce on the side. When I got my sandwich there was no cheese on it. When I asked instead of them taking it and apologizing to make it right, i was handed a piece of cheese. I asked for a manager. All the manager did was come over to the register and let the cashier issue me a refund. Never once was i apologized to or even knowledge by the manager. I am fuming. I will never go to this location again. Her lack of customer service skills is disgusting and repulsive. I was at the wendys on highway 34 in newnan Georgia at around 1130Am on june 9 2019. I want and demand a formal apology. I have been in customer service for 25 years and would have been fired for her the attitude of this manager. I am highly offended and repulsed. I took my money and went next door to Burger King. But she was absolutely horrible. Her name i believe was something that begins with a D. If I have to take this matter higher than Corporate just simply for the lack of customer service skills I most definitely will. My name is Faye. My phone number is 631 417 2600. Email fivey41@gmail.com. thank you.

Store number #00002346
5422 Baum Blvd. 15232
Drive thru took super long. No cars in parking lot. No customers really inside. But 20 minute trip around a drive way. Each car sat at the window for an extra amount of time. I only ordered 2 Jr.BCB PLAIN. 2 large Coke's. Small frosty The ice was almost all the melted when I got my drinks. And the burgers still weren't ready when I got to the window and waited some more.
Oh yeah. Ok spoon to eat my frosty with either! That just made me sad right there I'll contiune to be a customer of course. Just not at that location.

Stephanie Divine
from Louisville, KY
I ordered to biggie deals and a 4for4 deal for my grand daughter on bradstown rd all the Food was cold ,didn't get our cookies and they didn't give us our sauces for the nuggets no napkins the worse Wendy's I every went to cold burger cold fries cold nuggets

Sybil Schiffman
from Hagerstown, MD
Wendy's employees need an attitude adjustment. I ordered a taco salad through the drive thru. The bag that was handed to me was smeared in chili. I showed it to the employee and, while I held it out of the car window, she wiped part of it with a napkin. I told her it was still sloppy and she wiped it again. Her attitude was not pleasant. She did not say anything, but acted like this was a really big deal and appeared to be put out. She did not smile or offer to change the bag. When I got home, the inner paper bag was also smeared with chili. Your employees need to be taught to be considerate and pleasant. After all, if there were no customers, there would be no Wendy's and there would be no jobs.

The Wendy's at the corner of Katy Fort Bed Rd and Colonial Parkway in Katy Texas, 77493, is beyond horrible. The manager (a male) is rude and doesn't smile or even say thank you when spoken to. Further, today, we placed an order in the drive-thru, were VERY specific about making the burger ONLY with bacon and asiago cheese and NOTHING else. When we got home, it was loaded with onion, tomato and mayonnaise! Could have killed my daughter. We returned and told him and once again, with a stone face, he fixed a new one and give it to her. This man needs to be fired and the staff too!

Aaron Hetz
from Corydon, IN
on 6/9/2019 at 11:10 AM at Wendy's store number 3012 (Corydon, IN)
I ordered (in the Drive thru)a triple baconator (just the sandwich, not the combo, and had to correct the attendant 2 times that I didn't want the combo, only the sandwich), and a large water. I noticed on the screen, the following words:
Baconator Triple 7.49
LG FREESTYLE 1.99
Dasani Sparkling
Total Items 2 9.48
tax 0.66
PUW Total 10.14
I opted to not inquire until I was at the window, due to the difficulties in ordering the sandwich. When I pulled up to the first window, I asked the young man (not the person I spoke to over the speaker) if they were charging me for a bottled water. He asked "someone" (twice) over his intercom if they had indeed charged me for a bottled water, then told me "No sir, they are not charging you for a bottled water." I handed him my debit card for payment (expecting the total to change from what was showing on the screen (initially 9.48 for the sandwich and the 'Dasani Sparkling', which is outrageous by the way.)
He rang up the sale and asked me if id like a receipt? I said yes, and when he handed it to me, I noticed that I HAD indeed been charged 1.99 for a water. I got to the second window, and after a wait of 3-4 minutes, the girl handed me a large plastic cup of cold beverage, I asked her "did I get charged 1.99 for a water?" The girl replied, "Yes sir, we have to, if you'd ordered a small of medium, we wouldn't have charged you, but for a large we HAVE to." I didn't argue with her, I pulled away from the window, and as I did I took a drink of my 1.99 water to discover that it was soda water.
If this is a new policy at Wendy's restaurants, the public should be informed that customers will be charged (excessively) for large waters, in addition to being charged (excessively) for the food they order (7.49 for a triple baconator - its good, don't get me wrong, but that is simply outrageous!!).
And serving soda water? (I've worked in fast food, and I know its not truly soda water, it was something like cola without the syrup)
So, for $9.48, I got a decent sandwich.
if this is the direction that Wendy's is going as a company, you will go without this customer, and anyone else I can influence.
I am at work, and unable to load an image of the receipt, but I will keep it as a reminder of where to go (and where NOT to go) on my lunch breaks from work from now on.
Sincerely,
Aaron

Faye Ivey
from Atlanta, GA
I went in to wendys before work today. I ordered the S awesome chicken with no bun and sauce on the side. When I got my sandwich there was no cheese on it. When I asked instead of them taking it and apologizing to make it right, i was handed a piece of cheese. I asked for a manager. All the manager did was come over to the register and let the cashier issue me a refund. Never once was i apologized to or even knowledge by the manager. I am fuming. I will never go to this location again. Her lack of customer service skills is disgusting and repulsive. I was at the wendys on highway 34 in newnan Georgia at around 1130Am on june 9 2019. I want and demand a formal apology. I have been in customer service for 25 years and would have been fired for her the attitude of this manager. I am highly offended and repulsed. I took my money and went next door to Burger King. But she was absolutely horrible. Her name i believe was something that begins with a D. If I have to take this matter higher than Corporate just simply for the lack of customer service skills I most definitely will. My name is Faye. My phone number is 631 417 2600. Email fivey41@gmail.com. thank you.

Mike Orcuilo
from Elk Grove Village, IL
I went through drive thru this afternoon and had the most horrible experience. The guy screamed "wait" in a loud and rude tone, then after 10 minutes I beeped the horn and he yell back "wait", in an even louder tone. I commented how unprofessional and rude he is and he replied, "were busy, it's only food"!
I guess a, "please wait" was too much to expect? When I got to the window, he practically threw my drinks at me, and sent a girl to the window to give me my food. I told the girl that guy is an asshole! He then comes to the window and starts screaming at me. I extended my middle finger and drove away as he was still screaming at me. What kind of people does Wend's hire? I've been a good paying, and frequent customer at that store for over 5 years.
This gentleman was of Spanish decent, had grayish hair and had tattoos on his arm, just in case anyone cares to investigate this. This guy shouldn't be working in a customer service job anywhere, let alone for Wendy's.
I sure am glad a got it ALL on my iPhone, however I refuse to post it on ALL social media platforms until I speak with my attorney.
Wendy's has lost a life long customer today, and I feel I have to share this disgusting experience with people as I am currently researching how many similar complaints this store has. Maybe the owner needs be made aware.
Regards,
Mike Orcuilo

Lamar McHugh
from Acworth, GA
I just tried online ordering for Wendy's at 8659 Hiram Acworth Hwy, Dallas, GA 30157. Online ordering went well and received the text and headed out to pick up my order. As I pulled up to the pickup line, I told the employee, a nice guy who tried to help, that I was there to pick up my online order. He asked me to drive around to the first window where he told me he had not received an online order and that I must be at the wrong Wendy's. I handed him my order which clearly showed I was at the right place. He asked me to hold on and went to get his manager. After showing them my order again, they found it and asked for payment. I showed them I had where I had paid for it online but they asked for the card and ran it again. Both of the employees were very nice and courteous, no issue with them but your online ordering clearly showed that they were not trained nor had a clue of what to do. I blame corporate for failure to advertise online ordering without ensuring all employees were properly trained.
With all the above said, I am concerned that I have paid for my online order twice. The order number is 90300001 and the purchase date is 06/08/2019. My Amex Authorization number is 861042 with a total amount of $20.18.I can be reached at lamarmac@bellsouth.net or 404-713-4822 if you need additional information.
Here is hopinig

PAMELA WARFORD
from Akron, OH
Guacamole salad had brown lettuce throughout. Not fresh at all. I went through at lunch and salads should be fresh. Made me have gastric issues

Mary Carpenter
from Darby, PA
On my recent visit to our local Wendy's in Ridley Park, PA, I placed an order for an Avocado Chicken BLT. It was part of a takeout order. When I got home, the sandwich didn't have any avocado and the French fries were limp and soggy. I hope this doesn't happen often because the inconvenience will now keep me from returning. I asked them to make a fresh one made correctly and I'm pretty sure they just glopped avocado on it and just rewrapped. The sandwich was less than lukewarm when I got back home.
Thanks for your attention to this matter.
Mary Carpenter

Store at Major Mackenzie and Bayview , at 6pm order for 2 sarlad and a burger , wait for almost 20 minutes,( only 4 people working) then found out no Forks , The whole store don't have any forks at all ! And the bun is 'Cold' , This is quite unusual for Wendys to have such Terrible service , after all I know Wendys well , Hope some one better do something about the management of this location before they ruined Wendy's name

Lance Raff
from Newark, NJ
I asked for a lemonade little ice, after drinking it the glass was filled half way
With ice went up for a refill they said no refill on lemonade, policy !!
Is that worth a customer.

Sue Stanton
from Chicago, IL
Slow unorganized confused employees. I waited for my order 20 minutes and when i asked why its taking so long they had no idea what my order was! Also the food was made sloppy and incorrectly !

Tracy Riggs
from Little Rock, AR
I have been to the Wendy's on baseline road in little rock twice this week and have gotten bad service and gotten the wrong food both times. I am very disappointed for a fast food chain that normally has good food and good service to do such a poor job. I think that some one from the corpate office need to do a surprise inspection on this store and see how the employs really don't care to provide a good experience for the customers that come in to eat.

ROSALIND POWELL
from Southfield, MI
The problem is your managers that are working at your Detroit store on 14401 w 7 mile, Detroit, Mi 48235. Is denying there high school employees breaks. They're working from 4-8 hours n can't even get a 15 min break. I personally heard 1 of the managers say to a young employee and I quote OH you THOUGHT THIS WAS A REAL JOB.
What type of business are Wendy's running. I spoke with a lawyer and pulled up the equal opportunity employment and no were does it state your managers can deny them any type of break, nor is this legal. What type of example are your managers showing the employees who are experiencing there 1st jobs.
I'm completely disappointed in how that store is running.
Ms. Powell

Went to Wendy's new store in Warrenton on Thursday 6/6 about 7:00. There was a line which I expected due to the popularity of having Wendy's on the north coast.
It took almost 35 minutes just to get up the place my order. I don't mind lines but this was not what I would have expected from Wendy's.
Oh wait the best part is still to come
When I finally got around the corner after another 10:00 to pay, the young lady at the window was taking an order from behind me, from what I heard the customer was upset about the wait. The young lady became upset and said " we have been short staffed since we opened and we are doing the best we can. I felt bad for her and "I said don't tell your customers "
I have been in retail Management for many years and that is one of the important statement that "we were never to say" as it's not the customers problem.
Then the car in front of me got up to the window and begin complaining about her order, there were 3 employees talking to her. This was another 12:00 minutes, by time I myself was getting a little upset. They got her food and she finally left.
They should have asked her to move out of the line and one of the employees could have worked with her and the rest of the line could have been helped timely.
Finally I got to the front to get my order, I could see they were trying to do what they needed to do but ask the my order be fresh not setting there. The girl said they brought it up. The fries were not great and the sandwich had cooled that I had to reheat it once I was home. From start to finish it took almost an hour, for something that should not hav taken more than 15 to 20 minutes.
I usually I don't write, I really want to see Wendy's do a great business here.
One thing I have learned since lives no here people talk about the customer service they get.
I am not writing this to be rude but this so unacceptable even for fast food...I know Wend's can do better than the other fast food here on the north coasts.

Got wrong order hot overcharged and they gave me attitude when i complained And didnt even get my order correct once i complained

I visit the Wendy's in Easton PA off of 25th street often but I am about done. The wait either thru drive thru or inside is ridiculous so bad that it could be over 45 Mins. This is suppposes to be fast food. The service is horrible. It is also at any time of day it takes forever and plenty of workers so no excuse for the long wait time. This last time this is what our fries looked like. Really all burnt.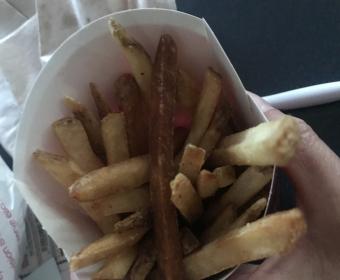 Michelle
from Henderson, NV
Your employee are been treated poorly your manager or make lies to cover there back for there mistakes you need to make should what is being told to you is the true the manager are also make it hard for people that work for you to get a job elsewhere which is against the law please take a look in to the individual policy of the management I know the company may not be a where but please look in to it thank you for your time and help

michael griffin
from Washington D.C., DC
Wasilla Alaska Drivethrough waited 45 minutes stuck in line! Then they got my order wrong! Manager was rude about the wait! Worst experience ever!

Anup kumar
from New Delhi, DL
Greetings.
Sir,
I am an Indian citizen. Want to work in your company and ready to invest..£ 3,00,000.00 & above.for long term without benefits in turn.
Please go through my attached brief CV.
Look forward for a sponsorship from your end.
Waiting for the positive reply.
Anup kumar.
+91 9354413627

I purchased 3 full size salads at Wendy's in Paramount California costing 25.98. My orde was incorrect. I called to complain and "Lety" took down my name and number and told me to return to the restaurant with my receipt. I returned 2 hours later only to be told to come back in the morning and speak to the morning manager Xochitl. I wasted my time and gas. All I want is my ordered fixed.

L. Carling
from Delta Junction, AK
This store/restaurant is alway out of drink products and can't ever seem to be stocked correctly. Out of my five or so visits over the past year, the have been out of ice, straws, and CO2. The evening manager always blames the owner because the owner always takes products away from his North Pole, Alaska franchise to use in his Fairbanks, Alaska restaurant.
One time we ordered Frosty's, but they had no spoons then either to eat it. The manager told us that if we wanted a spoon that we would have to go to either McDonalds across the street or to the grocery store down the road. That's crazy!!
Tonight, June 6, 2019, they were out of CO2 that provides pressure to serve soda type drinks. They gave us a choice of ice tea or a Frosty for our drinks and when we asked for a compensation, the manager told us they can't. That's BS!!
I hope Wendy's corporate reads this as this bs needs to be stopped!!

Go to Wendy's about 2 times a week. Always order salad--mainly chicken pecan. Returned it because lettuce was wilted and brown. Bottom of salad was gooey because of very brown lettuce. Was given a new salad and took it to go. Tried to eat it but couldn't because of the thought of the 1st salad, so threw it away. At the same time another customer returned 2 salads. Stood in line over 10 minutes to get order. Others waited even longer. Manager was yelling at employees. Pop machine was not working so all had to drink either tea or lemonade. This was Wendy's in Portage Indiana on route #6. Will not return to a Wendys again.

Jessica
from Bedminster, NJ
Warrenton store needs help!!!!

Have been eating your salads for years. Especially the chicken pecan. Was at your restaurant on route 6 in Portage Indiana. Ordered the chicken pecan and received not only wilted lettuce, but also, completely brown and at the bottom was was sticky from the old brown lettuce. Took it back and was given another which I took home. It was fine but realized
That the bad experience was so bad that I could not eat--threw it away. Will never order salad again. Service was horrible. Waited at least 10 minutes. Manager was yelling at employees. Forget the salad incident---you have lost a long time customer!! I average 2 times a week . Another customer brought back two salads!!
Have feedback for Wendy's?
Thanks for your feedback!
Sorry. Please try again later!