Wendy's
Wendy's Complaints Continued... (Page 2)
1488+ reviews added so far. Upset? Call Wendy's corporate: 614-764-3100

Go to Wendy's about 2 times a week. Always order salad--mainly chicken pecan. Returned it because lettuce was wilted and brown. Bottom of salad was gooey because of very brown lettuce. Was given a new salad and took it to go. Tried to eat it but couldn't because of the thought of the 1st salad, so threw it away. At the same time another customer returned 2 salads. Stood in line over 10 minutes to get order. Others waited even longer. Manager was yelling at employees. Pop machine was not working so all had to drink either tea or lemonade. This was Wendy's in Portage Indiana on route #6. Will not return to a Wendys again.

Jessica
from Bedminster, NJ
Warrenton store needs help!!!!

Have been eating your salads for years. Especially the chicken pecan. Was at your restaurant on route 6 in Portage Indiana. Ordered the chicken pecan and received not only wilted lettuce, but also, completely brown and at the bottom was was sticky from the old brown lettuce. Took it back and was given another which I took home. It was fine but realized
That the bad experience was so bad that I could not eat--threw it away. Will never order salad again. Service was horrible. Waited at least 10 minutes. Manager was yelling at employees. Forget the salad incident---you have lost a long time customer!! I average 2 times a week . Another customer brought back two salads!!

Sue Budzielek
from Lake Station, IN
Have been eating your salads for years. Especially the chicken pecan. Was at your restaurant on route 6 in Portage Indiana. Ordered the chicken pecan and received not only wilted lettuce, but also, completely brown and at the bottom was was sticky from the old brown lettuce. Took it back and was given another which I took home. It was fine but realized
That the bad experience was so bad that I could not eat--threw it away. Will never order salad again. Service was horrible. Waited at least 10 minutes. Manager was yelling at employees. Forget the salad incident---you have lost a long time customer!! I average 2 times a week . Another customer brought back two salads!!

Pat Schriever
from Charleston, WV
I was there today bout 430 and got salad and double cheeseburger now I always go there but today salad was old lettuces you can tell and cheeseburger look haft now only few bites than trash I told them and nothing

D Tucker
from Ashburn, VA
Wendy's in Nederland tx was unclean both interior of store and parking lot. Service was extremely slow. Men's restroom was filthy. Both soda machines weren't working.

Sheryl Horton
from Clanton, AL
Every time I go to Wendy's, something is left out on my salads.One day 2 dressings and no nuts the next visit no dressing the next you might get nuts but every time it's different and getting a receipt when using your debit card is like pulling teeth. I love the food but the service is not up to par

Lue Ann Roberson
from Statesboro, GA
Workers at Wendy's are claiming and eating customers food. The act is done on purpose. It's a game for them and a way to get more food... withholding part of customer meal is paid for and is literally took from the customer once it is delivered at the customer window .

Brenda Ellis
from Boiling Springs, SC
stopped at Wendy's at exit 407, off I-40 in Tennessee -- Pigeon Forge Exit. Purchased a single and a double. These were the worst hamburgers we have ever had from a Wendy's. The meat tasted sweet. Believe meat was about spoiled. Hamburger meat was over-cooked, hard, and tasted awful. Guessing hamburgers had been cooked several days ago. The hamburgers were awful. The buns were so old that the outer layer of the bun was peeling away from the rest of the bun. We went thru the drive-thru and were back on the highway before we started eating. I would give you information from the receipt if I had one. Did not receive a receipt. The time of our purchase was a little after 2 P.M. on June 6, 2019.
Hope this is not an example of Wendys quality. Anyone stopping at this particular location will not be a returning customer. If I could give a "0" rating I would.
Brenda Ellis
423-667-1168

Kay L Bailey
from Fort Wayne, IN
Have eaten at Wendy's on Broadway in Fort Wayne since teaching near by...now retired teachers meet...so it has been about 20 plus years...ready to find a new place.. too dirty...floors are Not swept and when we mention it..they don't care!!

M Villa
from Bedminster, NJ
Ordered chicken-avocado sandwich on Monday June 3... in a hurry, on my way to a meeting. The chicken was tasteless with the texture of rubber or plastic. Not a fan of fast food but this was the WORST I have ever tasted. Let my colleagues at the meeting know about this terrible experience.
Las Vegas, New Mexico.

Jessica Shaw
from Indianapolis, IN
I brought a JBC and bit into it and choked on a long think piece of black hair I threw up 3 times! Went to the location the night manager was so rude didn't even apologize just opened register up and gave me my money back and to top it off she gave me too much money back!!! She didn't offer me another sandwich free meal anything she was sooo rude!!!!! Wendy's on county road D in maplewood mn 55109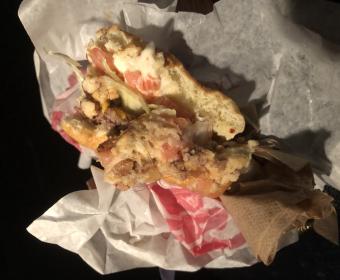 Pls install blue recyclable bins and get rid of your straws. U need be more environnemental conscious save oceans and planet reduce your carbon footprint Asap tkx.And get all your stores windsor ontario to open 930am instead of 1030 am

LaKeyshia Manning
from Spokane, WA
I went into my local WENDY'S I specifically asked for all of my food to be fresh. I really emphasized for my nuggets and fries to be hot and fresh. The manager and employee LIED!!!!!! to my face and said they were fresh. They weren't Hot out of the Grease!!!!! If I pay my money I expect to receive what I asked for. Not to mention my burger was wrong!!!!!! I'm so disappointed in the service I received!!!!! So I feel as though they should be trained properly and not argue with the CUSTOMER!!!!!!! REQUEST!!!!!!

Ms neal
from San Francisco, CA
Ordered a half salad june 4 2019.valleji ca redwood st.wendys.did not receive my half salad.because wr went thru drive the line was to long.so we tried calling to inform them i didnt receive the salad that was paid for.we came back today june 5 2019.and was told they didnt have any leftover food.i dont know what that means.spoke to the manager and she stated she was not going to give me a salad.i have my receipt.and explained to her.that we didnt receive the salad that we paid for.This is soo unacceptable.waited in long drive thru line 15 min just to be told i wadnt going to receive what i didnt get.or my money back.it was only 4.99 but this is poor customer relations.i want my money back Asap.at this point i will not patronize this wendys ever again.Wpuld appreciate a respinse from corporate about my compaint.Thank you sincerely Ms.Neal

Pamela Anderson
from Bedminster, NJ
Yeah I visited may 30 they dropped my food in a puddle during the drive thru then had someone rebag it without changing the food or even the wrappers. I didn't get all my food had to go back in just to get was owed only some of what was missing. Called the number gave my complaint was told I would hear back in my email and yet to hear anything. This is completely outrageous. I want to know what is going on. If it's nothing then so be it. Regardless I will not be returning

Lucinda Simpson
from Doylestown, PA
I tried to order a salad at 8:30 pm only to be told that they are "out of salad." This store is open until midnight. I left, it was all I wanted.

I went for lunch today to my local Wendy's. The apple, pecan salad I ordered had a total of one very small pecan and about six small apple chunks. I would expect to see more pecans & apples if that is the name of the salad. It was all iceberg lettuce!!
Very disappointed customer.

Bev Wood
from Gadsden, AL
Ordered grilled bbq $5+ chicken sandwich at the drive thru. No receipt and got a burger. Took the burger inside and they nicely exchanged but gave me Fried chicken sandwich. Not at all what I ordered and I left unsatsfied.

Got lunch there today and in the drive thru after I handed my debit card to the employee in the first window, she never said hello, or anything. She handed my card back to me and I said thank you and she said, "alright". Really?!?!
Then I get to the second window and the employee handed me my drink after saying "half sweet half unsweet?" Then closed the window. Then he handed me my bag without a word. I gave him a look and then he said, "oh, thank you". I'm sorry but that is unacceptable. I usually have great service at this Wendy's but this was awful. I mean, do they realize we don't have to eat there? If they don't want to thank people for their business then they are in the wrong line of work.

Angela T
from Fort Lauderdale, FL
Went to Wendy's last night 6/4/2019 around 8pm time frame. The door was locked to enter Wendy's even though we could see customers sitting inside and sign said eat in dining open till 10pm. Drive thru was open however we were just going to leave. Then Wendy's worker came out and we got back out of the car and asked if they were closed and she said no. We asked why was door locked and she said computers went down even though drive thru was still working. We went inside to register and see several workers sitting in the back of the restaurant talking sitting and dong nothing. When they saw us they acted like they did not want to get up and serve us like we were inconveniencing them. Finally they got up after about 20-30 seconds and the young lady came to the register and didn't say hello or anything, no smile, no emotion and just stated dine-in or carry-out. We ordered and paid and she did not speak otherwise. We got our food and it was fine. One of the coke machines was broken and out of order. I do think some of the workers have no personality and I felt like the girl at the register didn't want to be there working. Customer service sucks every time we come to this restaurant and so this will be our last time. We will go further down the street to other locations.
This is the address for Wendy's
4510 Fayetteville Rd
Raleigh, NC 27603
(919) 661-0711
Poor customer service and workers act they dont want to serve customers at this location but want to still be paid.

Denise Lane
from Jacksonville, FL
Ordered thru drive thru at 3:30. There was 4 cars in front of me. At 4:00 I am 1 car behind the person paying , who had been sitting there for 15 minutes having issues I thought until I witnessed more flirting going on than paying. The cars behind me were beeping there horns as was I. The employee thought it was funny and was laughing about it. Why would they not have this vehicle pull forward if there were issues. A lot of business was lost as many cars were tired of waiting and left the drive thru as I did also. The store is in Oakleaf off of Old Middleburg Rd in Jacksonville Florida. I have had numerous issues with this store but today was the icing on the cake. This has to be one of the worst Wendy's. They have not got it right since they opened. I will not go back to this one and it is right down from my house. Horrible!!!!

First none of the managers or employees had a name tag on. I visited wendys at 3rd ave and 45th in Manhattan. The employee first bumped into my back as i wait in line.my back
Was hurt and he did not apoligize.Then the same employee came by again pushing a cart and told me to move as he started laughing i then gave the employee the middle finger. As i was very angry at this point he then gave me the middle finger. I find it upsurd that you have this type of employee working at your store. I am furious

I was in the drive up at 12.50 am at the speaker no less,they shut down without serving me.So by the time I was not served and informed everything else around was also closed.I work 2nd shift in line at the speaker at 12.50 means YOU GET SERVED! This was at the Boston road Wendy`s in Springfield,ma,

George Smith
from Raleigh, NC
My 16 yr old worked 9 hours for Wendy's and they won't talk to us about how to get paid. It's been almost a month. When we try to speak with management"Janice" she won't come out to talk. No one will reach out to us . They have taken my daughter money. BEWARE!

Sandra Flint
from Portsmouth, NH
I love Wendy's and go there often, but yesterday ( 6/3) I was very disappointed. We went to the one in Epping NH and ordered a watermelon slushie for my friends grandson., plus meals to go. When we were driving home, the boy started choking on his slushie, which he started drinking without us knowing it. The darn thing was full of WATERMELON SEEDS !!!! How gross and dangerous is this??? He could have choked to death !!!
Thank God we were there to help him, He coughed up several watermelon seeds !
Whose bright idea is this to include seeds in the slushies??? Children (and adults) love these, but so many could choke , not realizing that the seeds are in there. Please have some consideration and remove them before someone gets seriously injured or worse.

Shannon
from Philadelphia, PA
Let me start by saying, I have been loyal to Wendys for YEARS. This was one of my FIRST fast food jobs that I held for awhile as a teen. So the fact that I have to leave a complaint REALLY bothers me.
I go to a Wendys in Philadelphia on several different occasions where the frosty machine is not working. I go to another location. Not working there either. This has not only wasted my time and patience but my gas! I'm FURIOUS. The nonchalant response from the employees made me even madder! I seriously cannot believe I have to even write about this but for me to go 2-3 times in a month and they do not have what I want is UNACCEPTABLE! On top of everything else, there is a LINE of cars or a line of people on the inside. So you're waiting and waiting and then to have the answer be NO! Our frosty machine is down is enough to go crazy! You have lost me as a loyal customer and I am positive I am not the only one! DO BETTER!!!!!
Signed,
One pissed off customer

Mark Sandstrom
from Worcester, MA
The help at your orleans ma. Store cant get orders right. Food is cold and tastes like crap. I threw out 30 dollars of food tonight, got shorted 10 dollars last night, and will never go there again. Been going there for years. No more Wendy's for me. You suck.

Frankfort, KY store on US 127 has terrible service. Customer service was horrible and the wait in the drive thru was over 30 minutes. Probably not the people at the windows fault...possibly kitchen staff. More staffing? I even saw people walk out that had gone inside to order. I won't be back!!

Attitudes and out of nuggets lemonade ketchup and very slow service the only one working is the lady at the front register at 6:15pm on 6/3/2019 very pitiful for a new store I stood there for 10min waiting for my kids and wife's food. I will NEVER BE BACK TO THIS ESTABLISHMENT. I realize y'all don't care and that's fine but it makes me feel better oh and the nuggets that they went to the store to get isn't any good. Thank you for your time don't offer me anything or nothing to make me feel better about my visit there are other places for my family to eat don't contact me either thank you.

Pavielle Ashe
from Bedminster, NJ
I ordered 3 meal and all three of my burgers was cold...so I asked the lady at the window if I could get hot burgers and she said that there not cold..30% of what you put on the burgers is cold so that...so I just asked for my money back and told me she wasn't give me and think back told me I had to wait till mrs Tracey come in Monday...I had to call the police on myself to get my money back. That is really bad Customer service. And something needs to be done with that lady at Wendy's on pine st in spartanburg sc

Alexis Bryan
from Chicago, IL
I work there a whole month and still haven't got a check they telling me the state took my check I don't owe the state I haven't recieve no letter from the state

Tanya A. Givens
from Ashburn, VA
Why were the Chicken Tenders discontinued ? It was one of the best thing on the menu.

Billy
from Plainville, KS
I've been in the drive through for over 45 minutes. This has been going on for weeks.

Milton Evans
from Foley, AL
I went in the store in Foley, Al. My wife and two friends came in around 7:30pm. There was no one in line and only one family in the dining room. They got my wife's salad wrong two times, We had to wait at least 20 minutes for our order to be right. It was even worst for our friends. They ordered two for ten dollars special. It took them 30 minutes to get their order done and right. This is the second time I have written you about this store. Wendy's should be ashamed to have their name on this store.
By the time we left there had to be twenty people in line or waiting for food for a long time. The employees are to blame. Please do something to correct this store.

Robert S Rutherford
from Redding, CA
Been to Wendy's Reddiing Ca. three times for your 50c frosty, always out they say have talk to other friends who say the same thing is the ad a scam? Or do they NOT know how to order product?

Colleen Madden
from Fresh Meadows, NY
I go to Wendy's 2-3 times a week and pick up dinner before heading into my night shift at a nearby hospital. I'm always pleased with the service and the quality of the food. This evening I had to wait for three minutes in the drive thru for my order to be taken, at the mic, not in a line, (there was only one car ahead of me and it appeared she waited a long time to be waited on also). The girls at the window seemed confused about what I ordered so I confirmed it, twice. They were probably new employees because I didn't recognize them, and I understand there's a learning curve so I should've checked my bag, but didn't. Once at work I discovered that a third of my order was missing, and there was no receipt in the bag. I often buy the same thing so I know they charged me correctly, they just neglected to put all my food in the bag.
Despite being very disappointed with the service today I will continue to get my dinner from Wendy's.

Lindsey
from Iowa City, IA
Your fries are always so gross! I never eat at Wendy's anymore because of it. So today I tried it out again asked for crispy fries and guess soggy and gross. I don't know what you can do to change this but I'm not the only one that thinks your fries are just nasty.

Heather bethune
from Pittsburgh, PA
My family and I went into Wendy's to use the coupons that expired 6/2 which is today and they wouldn't let us use them. The manager was very rude and unfriendly. We should have been able to use the coupons since it was the last day for them. We ended up leaving and everyone was upset. I'd like some free coupons. Thank you

I HATE YOUR NEW BBQ SAUCE ITS TERRIBLE AND TOO SWEET I LOVED THE OLD WAY

Vicki casale
from Beloit, WI
Several times I have gone to Wendy's in Beloit wi on hwy 43, potatoe was hard, cold. Not what I asked for. Other foods cold I will not go back there again gave them too many chances already

Teresa Rio
from Miami, FL
Have a big problem with your TV ad on 50 cents frosty
It's teaching kids it's Ok! To steal money
It's teaching kids to dive into a fountain for probable head injury
What idiot approved this??????? Is this the image of Wendy's???

james a SergentI
from Bloomington, IL
I was in the drive thru with my wife and granddaughter and ordered the $5 biggie bag and a double stack. The young lady that took our money did not give a receipt and it got worse from there. When we got our food the young lady gave me a dirty cup which I just wiped off. She handed us our bag and my wife looked inside and it was missing a bacon double stack. I told her and after a couple of minutes she pretty much thru the bag at me. I said thank you sarcastically and she grunted and did thumbs up and walked away. I have had a total laryngectomy and am dealing with stage 3 cancer/ I told her multiple times that she was rude and she just ignored me.When we left the drive thru my wife noticed that they gave a double stack instead of a bacon double stack. We were so upset that we just went home disapointed. We were at the Springfield, IL Toronto road Wendy's. In case you need our address it is 1006 West Monroe street, Auburn, IL 62615

Teena Wallace
from Monroe, LA
I just saw for the who knows how many times commercial about the 50 cent frosty. When the woman jumps in the fountain to get 50 cents that means she is stealing 50 cents in order to buy a frosty. I am sure your advertising department is full of people with college degrees. Surely y'all can come up with a commercial that does not promote stealing!!!

Diana sanchez
from Newark, NJ
The food was extremely bad Wendy's has gotten worse over the years why sell Chile is was like we bought Chile juice it had nothing in it I will never eat there again

Cris Merritt
from Akron, OH
The service was well, the meat was great. But as for those pickles I guess you call them. They suck what happened to a good hamburger dill pickle. Sweet onions also suck what happened to a good white Vandalia onion. When I go to your restaurant I get mustard and ketchup on my burger because I can't stand the Canadian bulshit you put on the burgers. Vandalia onion and hamburger dill pickles that's what goes on an American hamburger. Those screwed up cucumbers that you call Pickles shouldn't even be allowed in stores. Cook your French fries a little longer please the grace to potato ratio is overwhelming

Takiyah Daniels
from New Orleans, LA
On Sunday May 26, 2019 at about 5:20 pm I went into the Wendy's located 2506 Tanger Blvd Gonzales, LA 70737 . I went into the dining room, there was no one in line ahead of me. I waited in line for 20 minutes to order drinks without assistance. There was an attendant Jakyra Sorry if it is misspelled) she apologized for not being able to take my order as her drawer had been pulled prior to my arrival because she was preparing to get off. I female manager came past me at the counter and went to the Frosty machine and preceded to tell Jakyra that she needed to clean the Frosty machine before she got off and went back to assisting the attendants working drive through. Jakyra yelled to the back past the food preparation area, "Ms. Tanya one customer is in the dining room". Still no one came to take my order. I watched as attendants slipped and slid around the food prep area doing their assigned tasks while I still waited to order three drinks. Finally, Jakyra who kept apologizing to me said I'm going to go walk back there. She walked to the back and spoke with Ms. Tanya, I could overhear her say, "That same lady is still waiting to order". A few minutes later a family walked in and got in line behind me. Jakyra yelled out again, "Six customers in the dining room". Still after an additional 5 minutes no one had come to the register to take the orders. I waited a total of 20 minutes without anyone taking my order and with no one in front of me in line.

Melroy McKelvey
from Bedminster, NJ
The manager made me a single burger after I ordered the double baconator, and when I called she told me that's what I ordered even though I have my receipt. She then screamed at me and hung up in my face as I tried to explain that my receipt showed what I paid for. So I called back and she took the phone off the hook and left it on hold for 20 minutes. At 11pm I called back and Was told there was a shift change and she was gone. I was told the store #8654 ? but the phone number is 515-964-2002. I feel like they stole my money and she was very unprofessional to be a manager. To scream at me and tell me she made my order right, when I have the receipt, and then hang up in a customer face and then pick up the phone number and may it on the counter and not talk is very childish.

I ordered a Double Cheeseburger through the drive-in on Rt 3 Grambrills, Md. 10:30 pm Tuesday May 28. And as I drive away and down the road I open the sandwich and bit into it. The burger was so burnt that it crunched. The other passenger in my car could hear it when I tried to chew it. Of course I had to throw it away. I can't believe that would serve me that. But I guess they knew they could get away with it because I wouldn't realize it until I was far enough away that I wouldn't drive back.
I have read numerous complaints about this Wendy's and I am now in complete agreement.

Went thru drive thru tonight..tried call after home 11:15..no answer...I ordered 2 biggie bags one regular one w/ only mayo pickle....wasn't no mayo n half a piece bacon...in other bag..it wasn't regular..it was Ade like first one .no mayo half bacon...tried call back no reply..but I want a remake or refund either way...Dave would be terribly disappointed.. Wendy's service has gone to hell n a hand basket..smh .please reply send voucher or something...Wendy's in Eaton ohio

Shinaya Todd
from Annandale, VA
Ordered an Asiago and got a regular grilled chicken sandwich instead

Linda Milan
from Mountain View, CA
I waited in the drive thru from start to finish for 26 min and 42 sec. I was told that they could only take one order at a time meaning, take an order and finish it before they could take another order. The chicken salad was poorly made; no cheese.
Told only three people at work. Suggestion; close lobby and keep drive thru open. Horrible service!!!!!

Wendys at the 7900 block of Winchester stop taking orders at 12:30 on Friday night. I pulled up to this location thinking i had unti 1:00. I pulled up to window to order at 12:30 and no response. I pulled up to the second window amd there were two ladies one with hair braids(long) and one younger lady with hair pulled up in a ponytail, i blew my horn neither lady wouldnt even recognize me blowing and asking were they open. Totally got ignored. Very unprofessional. And why would they shut down 30 minutes early? Very upset. Thank you.

Kylan Graham Daugherty
from Rock Island, IL
I went to Wendy's tonight and am very disappointed in the quality and service I got. The burgers (both of them) that my mother and I got were poor quality, fairly bland and not really hot. The fries were stone cold and probably sat out for hours. They also didn't give me my receipt when I paid either, so I couldn't even do the survey and mention it there! I bought 2 #2's (Baconator combos) and paid $20.44 and am extremely disappointed.

James Holmes
from Atlanta, GA
Visited the Wendy's in Camby Indiana on Friday night and they didn't close till 1 but when me and my family showed up to get some food 15 minutes before closing all the lights were off and they did not respond on the drive thru speaker. Very dissatisfied!

Dennis Ruebush
from Chicago, IL
Last 3 weeks i have given up and left the macomb il wendys. The line for ordering never moves. Employees move at a snails pace. No sense of urgency or work ethic.

Tammy Elder
from Grand Ledge, MI
This is now the second time that Wendy's not only screwed my order up but was rude. I let the first time go and chalked it up to a bad night, (that happens, I get it). But, I attempted to place my order and heard "hold on". Another employee came on and asked what I wanted, I again attempted to place my order and was told to "hold on". Finally I placed my order and clearly stated what I wanted, due to previous mistakes. I came home after not eating all day and tired and it was wrong, again. I believe I mentioned all day, hungry and tired. I was not going back out so I ate my fries. Please tell your employees to listen to what they are being told and I for one will not to say "the customer is always right", they are not. But, please just listen and be nice...please, thank you and sorry for the wait is just common curtesy.

We have been to the Lewisburg Tn Wendy's twice which we had horrible service. Fist time the person taking order could care less if she was working. Repeated our order several times and when we got order it was completely WRONG.
Second time ordered chocolate frosty that we had to drink. You might want to hire/train your employees that without customers their is no Wendy's. You could end up like Bojangles that was there. Out of business. Won't darkness the steps again. And believe me word of mouth is huge!!

So.....I went through the drive-thru not one but twice this week....big mistake because both times our items were missing!!! It's pathetic that one needs to check the order before driving off!!! Lesson learned....Tuesday and today, Friday, after getting home and calling, no one would answer the phone. I am not happy with the inconvenience of having to pay for missing items!!! During lunch many of us don't have time to deal with this crap!!!

debra prazeres
from Virginia Beach, VA
my wife gets a certain amount of time of for lunch... today she went to the wendys at Sam's Circle 2165
1524 Sams Cir
Chesapeake VA 23320-4693 and she had one person in front of her she stepped up and the crew just went on doing whatever and ignoring her except the ones that looked at her and were smiling at her like it was funny that they were ignoring her ... after 6 minutes she left the wendys is this the service we can expect from wendy now..this was a big shame to be treated in that manner

Pamela Poulsen
from Las Vegas, NV
Went to Wendy's last night. Had been some time since I visited, but wanted an apple bacon salad, cheese baked potato and chocolate frosty, sounded so good. The location is West Cheyenne at Rainbow Blvd, Las Vegas, Nevada. I cannot give the store number because, even after asking 3 times for a receipt, I was never given one. It was approximately 5:20 p.m., presumably a "dinner hour" for any restaurant. I went inside to place my order. I ordered a baked potato and was told "we don't have any potatoes" to which I responded "they are on your menu" and was told "yeah, but we just started some baking and do not have any done now, will probably be 30 minutes." I ordered a small chili instead, an apple bacon salad and a medium chocolate frosty. After a few minutes I was informed that they had run out of chocolate frosty and would I like vanilla. OK, not what I wanted, but will do. When I got home and opened my salad, it was just a green salad, 2 cherry tomatoes and 3 (yes 3) small slices of chicken and some grated parm cheese. At this point I was thoroughly disgusted . How does a restaurant not have popular menu items during prime dinner hour and then still not get the order right?!? It will be some time before i visit a Wendy's again!

Terrible service and the lobby and bathrooms were filthy. One good thing is when requested one young lady came out and wiped down our table.

Jeannie Marrero
from Orlando, FL
On 5/19/19 my husband and I went your store #18005219 to grab something to eat. From the moment we walked in there was trash all over the place. Not just strawberries paper or a napkin here and there but actually trash on the floor. So we ordered our food and right away cashier said there is no Coke available. So we go to get napkins and again cashier goes we ran out of napkins. We were like for real and we left. Never have I experience going to a fast food place where not only was it dirty but hardly any supplies. Trust me when I say I traveled all over even in the not so friendly places.

Barb Sellers
from Indianapolis, IN
Continually gets worse. Todays sandwiches were possibly worst ever. Bun was so dry I couldn't even eat it.

I work for DoorDash.
I ordered a pickup through the drive-through and drove up to the service window.
I used my own debit card by mistake and quickly asked them to void the transaction and use the correct payment method.
The Manager, Marta, told me that "This location doesn't do refunds..."
I've had this problem before at other locations. It's never been a problem; the transaction is voided, the canceled copy of the receipt is provided, a refund receipt is provided and then a new receipt is printed for the new payment method.
I had to get out of my car, show them my DoorDash Bag, show them the app on my phone and only then did Marta agree to do the transaction.
While she had my card to process the refund, she took a picture of my card "to verify that I work for DoorDash"
I've never had someone do that, and because I was on a delivery, didn't press the issue. I did ask her to delete it as soon as she verified with DoorDash that I was a Driver.
This morning, I received notifications about activity on my account.
I haven't checked with my bank, but if I have to replace my debit card, that's at least a week I won't be able to use it for work.
In the future, I will try to avoid using this location. My biggest concern is that my information has been used to make fraudulent purchases.

Steven N Zias
from Syosset, NY
I will start by saying at midnight I decided to visit my local Wendy's. I ordered the Awseome Sauce Chicken cutlet meal, Bacon Cheeseburger plain,and cookie Sundae. Once I pulled up to the pi k up window, I advised the employee that I forgot to mention I had a coupon for $2 off any size combo meal. The employee stated he cannot accept, that I must tell him while I'm ordering or else he cant apply it. Now, why he couldn't cancel my order, reorder my food and apply my coupon is beyond me. I work in the food industry and there's much worse then having to put someone's order in again to make them happy. So ok, I cant use my coupon. I get home, open my sandwich and my bacon is BLACK. Burnt so badly my dog wouldn't even eat it. I took a picture to show I'm not exaggerating. So to sum it up, instead of going up the block to either McDonalds, Taco Bell,KFC,or Burger King I decided Wendy's. I'm very disappointed and feel like my business would be welcomed elsewhere and they would of easily applied my coupon for me. I live across the street and visit this store frequently but after tonight's experience I'm thinking I'll drive an extra 5 minutes to a business that will go above and beyond for me as i do for my customers. Store Address: 5001 Hempstead Tpke Farmingdale NY 11735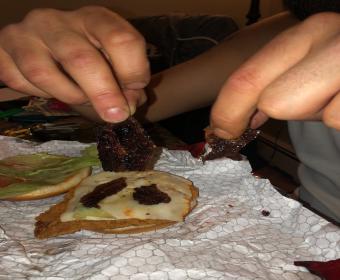 Maleah Murray
from Hartford, CT
Last week me and my family purchased 3 spicy chicken wraps, a spicy asiago ranch club, $5 biggie bag, and a barbecue bacon cheeseburger, when we got home I looked at the chicken and it was extremely slimy, and the beef was extremely chewy and I threw up later that night and I had a really bad stomach ache. I wrote complaints about the situation and I haven't gotten any response back yet.

Kimberley wright
from Gadsden, AL
I went to the Wendy's here in gadsden on east meighian Blvd. Around 4:00pm ordered 3 of the 4 for 4s. 2 jr. Bacon cheese burgers and 1 jr. Cheese burger. With 2 of them we ordered 2 strawberry fantas. We get to the window she hands us our drinks and its orange fantas. My husband said hey I ordered strawberry. She said we out. Then he asked if they had strawberry Sprite. She was very rude and said we out of everything strawberry at this machine. Using aggressive body language as she was saying it. She didn't even give me a receipt. So I guess that I couldn't complain about her rude attitude. Also she didn't give us any straws and I ordered 4 drinks. She handed 3 drinks and 4 frostys without a cup holder. All of this in drive thru. So me and my husband are having to try to hold drinks and frostys without dropping them all in my car along with me trying to drive. That was the worst experience ever I've had with drive thru.

Gp
from Washington D.C., DC
I went to Wendy's last night me and my mother and my boyfriend and the MANAGER was very rude and disrespectful. My mom doesn't really eat out so i was tryna tell her what was on the menus and mind you my mother is also an older lady. The lady was rushing us yelling at us and when my mom finally decided what she wanted the manger replied with "really, 2 junior cheese burgers" and when we told her we wanted our nuggets fresh she responded really rude and was like "Sir we been busy they will be fresh anything else" and on top of that we only got 1 ten piece fresh the other were cold. And we didn't get any sauce.

AMANDA FELLERS
from Greenville, OH
I got lunch for my coworker and I and our complaint is the new BBQ sauce is not the greatest the old BBQ sauce was amazing. Bring back the old BBQ sauce.

I came thru the drive thru today (5/30/19) around 11 am , I had ordered the 4 for 4 large size and ask for a chocolate cookie was asked again if it was the chocolate cookie i wanted i said yes. Got to window to get food told i had to wait for fresh fries waited over 5 minutes for this .Got back to work which is bout 4 minutes from wendys . My fresh fries was not fresh they were cold not done and no salt ,also the cookie i order was not the right one and my sandwich was cold . This was my lunch time i could not take back . I feel when it comes to lunch time customer are in a hurry most people only have 30 minutes . I feel the people that run the drive thru and up front should be your best people your top performers , they know the customers and they get the orders correct . this location is Groveport ohio , They really need the normal employees who runs the drive back on those positions. I also understand that training new employees is important but have your top performers there to teach them .

Yesterday (5-29-19) we stopped at 7:10 pm at the Wendy's drive through in Rogers MN (Store # 00008953) There was one car ahead of us at the ordering station. It was taking so long, we assumed that the person is the car was the problem. They were there for about 10 minutes. When they moved on, we got to the station and were told by the order taker that they would be with us shortly. They got back to us 5 minutes later. We ordered and pulled up to the window and paid. My receipt says it was at 7:26 pm. We waited another 10 minutes for our order that was for 4 people. The order taker at the window apologized several times for the delay saying that they were short staffed. I appreciated his kindness and felt badly for him, but it didn't change the situation. Over 25 minutes at a drive through is not acceptable. There were 3 cars behind us and they all left and probably went to a different fast food restaurant. You are losing customers and probably should know that.

Neca Rivera
from New York, NY
on May 29, 2019 I went to Wendy
s on Third Ave, New York, New York and order. The cashier asked for my name. I told her Neca prounced Nica. She Nica? three times I said yes. When she gave me the receipt it said N***a the N word. It was on the screen as well. As a Hispanic person this derogatory is very offensive. The cashier is Hispanic as well. My co-worker who is African American was very offended and the manager apologized and took the receipt. We were going to make it viral. You need discriminatory and customer service training. I hope he girl gets a suspension and fired. In 2019 we cannot allows this ignorance to happen. Especially when the cashier is a woman of color.

This is the 3rd time this May I have gone thru the drive through. The wait in line is far too long. I understand if it's a busy time, such as lunch or dinner time. However, the wait and service time is ridiculous! Today it was 7:20 PM. Not a busy time. I waited almost 10 minutes just to get up to where I could place an order. I was than informed that they were out of baked potatoes. I told the Wendy's worker, they need to put up a sign letting customers know, as they to are busy and do not wish to wait in line for nothing. While I was in line waiting to place an order at least 4 cars came in and left. We enjoy Wendy's food but are skeptical about going there any more. I've also gone inside to order and get take-out. It's usually much faster than drive-thru, but takes longer than we/I think it should.
Unfortunately I believe this Wendy's will go out of business if someone does management to run the business much more efficiently. I believe it's still open because the product Wendy's sells is loved by many
The WendyI'm referring to is in Lansing, Michigan. It's on the corner of Saginaw HWY and Waverly Road Zip 48917
Subway is next door, Walgreens and McDonalds are across the street. It's in a prime location! One of the busier street crossing in the Lansing area

No complaints on food or service, just wanted you to be aware of your plastic waste. I noticed you have little plastic cups for condiments. Why not change to the paper ones? Trying to save our oceans and animals. Hope you can resolve this. Thank you

Chris seagrove
from Scarborough, ON
Just ordered a baconator. At your drive through Sheppard and morningside location #00006472 I ordered it plain with onions a tomatoes only ( made it very clear exactly the way I wanted because this is not the first time this as happened) what I got was a baconator with everything on it except tomatoes and onions ! I usually don't complain about poor service but this is ridiculous . A simple fast food burger order how hard can it be ? It's the 3rd time this has happen to me at this location . Not that I eat at Wendy's a lot but I can assure you I will not be returning. I'm not looking for any compensation or free meal coupons or even an apology. I just wanted to know that your service is poor . #3273 have a good evening.

The new dipping sauces are horrible. Can you please offer both (old and new sauce) if y'all plan to keep the new version?

Dorothy
from Grosse Pointe, MI
15 mile and groebeck MI
I will not be going back, I have gone there numerous times and I don't think they have gotten my order correct once. Today was the last, 1. I asked for tomato slices to be put in my salad because they put tomato peals (literally) on them, she said yes, got peals 2. Girl at window short changed herself and I corrected her, another girl said thank you, she said nothing. 3. No sour cream in bag, had to ask, got one, told her supposed to be two. 4. Chili for salad was all watered down like soup, not chili. 5. Ordered small frosty and the cup was half full. 6. I called and told the person who answered and she said we don't have small cups so we filled it half way. I said it is the small cup and it's half full. She was just silent. Now I don't know if they are trying to save money by giving tomato peals, watery chili and filling cups half way, but they have lost a customer and I am sure I am not the only one. As I said in the beginning, I have been there numerous times and there is always something wrong and I wouldn't normally bother with this, but I have hit my limit with poor service. Mistakes happen, but most of these are not mistake.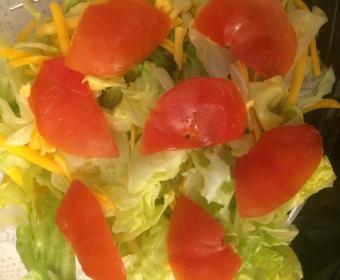 Michellene Hagler
from Ashburn, VA
To whom it may concern . UWE restaurant 4250 nannie Helen Burroughs Washington DC Northeast 219 zip code this restaurant is ridiculously slow each and every time you come inside to the restaurant or through the drive-thru you are waiting over 7 to 15 minutes for orders this is unacceptable I do dashing doordash for a living this is unacceptable it has to be a better way or they need some help with something need new managers is something this this is it's ridiculous how long you have to wait to place the order in in to pick up the food

Ken
from Nicholasville, KY
The Wendy's in Nicholasville Kentucky has to be losing money. 1 of the 2 order lanes hasn't been usable in months. My last time to visit the drive thru at this location I spent over 45 minutes in line only because I couldn't pull away. I counted 6 cars behind me pull away and leave. When I made it to the speaker to order I sat there so long with no one asking for my order that I spoke into the speaker and asked if they were even open, THEN someone asked my order. Rediculous to sit that long in a fast food drive through. That Wendy's is on Main Street in Nicholasville Kentucky

Dunes in at 300 Veterans Boulevard in Metairie. Service was non existent and consisted of the cashier complaining. Orders were promptly taken for two guests ahead of us. When we approached, the cashier shook her head "no" and walked away for close to 5 minutes to talk to another employee. My burger was sloppily made and my companions salad was old and flavorless. But my biggest complaint was the cold fries. This has been the case in every Wendy's I've been to for at least 5 years. Always fried a long time ago and left in the basket hanging over the grease. Not even the slightest bit warm. I guess I'll just go to McDonalds for fries from now on. I guess I'll be getting my burgers there too.
Even the guest in line ahead of us approached us at the soda machine to tell us, " That's not right the way they treated y'all. They have an attitude problem here. While seated to eat my meal I noticed that the type of service changed considerably based on race.

went to the drive thru at 1:30 on a Wednesday afternoon in McMurray pa 15317 ordered a double stack and received a raw burger. i left work to return the burger. when i showed the worker the burgere, i asked if she would eat it and she replied no. i then asked for the manager he turned around and looked at the burger and said what do we have here a raw burger? do you want another one.? i said no and he said nothing. never apologized or offered any explanation why this was ok, so i said well you just can't serve food like this no matter how busy you are. and again he just looked at me. i feel this man should not be ,managing a fast food restaurant. lost customer.

Crowley, LA
Salad was totally brown & old.
Could not eat

My complaint is about your latest commercial (not your food). It shows the Frosty for 50 cents (which is fine), however, I believe you are sending children the wrong message when you show the female jumping in the fountain stealing the 50 cents for her frosty. I don't think that is appropriate under any circumstances. Children (or teens and adults for that matter) should not be taught to steal.
Thanks for listening.

I visited the drive thru on King Street on Kitchener and it was the worst experience I've ever had. I ordered 2 Dave Singles, and a kids meal.
They forgot one of the singles, gave us a spicy chicken burger instead of a cheese burger and the fries were stale and cold. Basically the adults went hungry as we didn't get what was ordered. Not only was items missing, and incorrect but we sat waiting for our food for 7 minutes.
I usually pick Wendy's for their quality of food, after this visit I am not sure I will go back. I feel like it was a waste of $25 as we went hungry.

Anonymous
from Dallas, TX
Happy to no longer be a crew member at the Wendys on cherry lane. The manager favors white employees while calling the black ones niggas. Calling them retarded while being rude and yelling at them for everything. Is it okay to say Neanderthal?

judi koester
from Toledo, OH
after i picked up my daughter from work on 5/26/19 my daughter and i went to wendy's the address is 7351 central ave toledo ohio they were suppose to be open till 1 am,when i pulled in the employee i seen were all drinking pop,standing around i pulled in and it was 11:50 pm i was ready to order and a boy said very quietly over the microphone sorry there not ordering anything anymore,they were just standing all around inside,,so then we was hungry for wendy's so i drove to 4277 monroe wendy's again they closed at 1 am,,i was going to order and the girl said the cashier' is not working and laughed ,,but the kids inside were eating fries,drinking the pop..well off to burger king we went,,we have never been treated like this before at a wendy's we always liked the restaurant because how there burgers ,fries,chicken sandwhich;s are well i guess i will have to go to another restaurant,

Hello, I am a former employee at a Wendy's at Fort Dodge Iowa. I know that they aren't a corporate ran business but there is an incident following one of the managers that work there, their general manager. She has caused many problems with many people that work there and talks about them to other employee's. She recently yelled at my boyfriend also a former employee for coming into by frosties. She yelled at me when I went in about reporting me and told me and I quote "I can't believe you showed your face here after the incident that happened." The last time I reported her she called me and tried to get me to tell her the issue when shes the issue, many workers despise of her. Just recently an employee fell on ice injuring her knee to the point she needed surgery Danielle told the girl she had a job to do, but when Danielle had sunburn on her face she excused herself home. There was also an inccident where she made my cousin who was moving to a different town go buy pant and still come into work because she couldn't find any of her things. There needs to be a change this is getting out of hand and I will keep reporting until something changes. I would really like to talk with Kyle about the situation because he's a reasonable person to talk to.

Again this Wendy's on Hwy 20 in Cumming Ga is out of chocolate frosty at 7:13pm today. I drive 6 miles one way for it and they are out of one of your most advertised products
2535 Westlington circle
Cumming ga 30040

My first job was at Wendy's all you have now is a bunch or arguing black people there. My last visit.

At the store located at Stetson hills and powers in colorado springs, co
There is a black girl there that skimmed my credit card. I reported it to the police but she still works there. I am not going to continue to go to this wendy's until she is no longer there.
today 5/28/2019 at 12:00pm. working the drive through window.

I have called corporate your district manager called me back said nothing could be done about my phone being stolen by their night manager it was caught on tape I need my phone I need a phone and you guys are responsible for this I need something done ASAP

I didnt want to complain but Ive held my tongue for too long. This last visit to wendys on Harding rd (near I-24 Nashville 37211) took 45 minutes from when I entered the store to when my meal was served. 45 minutes. Only 5 people in front of me and 2 of them werent ordering.
The cashier is slow and makes mistakes often....which lead to arguments between her and someone on the food line.
Every time I eat there its a super long wait without an explanation. They dont get that busy. They dont care.
45 minutes today.
they need two people up front.
they need more people in the back OR people that actually work.
This is ridicules.
Im done with Wendys.

Tomise Files
from Hampton, VA
I wish I could give zero stars but you can! I went for a birthday concert and when it was over decided to stop at Wendy's to get something for my husband and I . We were in a whole other state and I made an order and it took forever than when I went to pay for it I notice the order was all wrong! Then so the cashier was holding my credit card the whole time trying to fix my order and when we got to the order right I thought she started handing me stuff and it was still wrong and she was forgetting everything even the drinks. Who forget drinks it's the first thing you are to hand the customers! And then once we got it right and I'm made as hell cause she' rude the whole time! We finally drive off and 2 minutes later I asked my husband for my credit card and he doesn't have it! We turned around and go back to he store I asked her for my card and she tells me she doesn't have it! She gave it back , no you didn't you couldn't get anything right so when did you hand it to us. I talked to the manager and she agreed with the lady and told me to check my car again all rude! I asked her did she had my card to another person Hell NO is what she replied as she sucked he'd teeth and yell and cussed! I called the bank and as I was standing there my card was being used at the same moment and had been used for the same store twice, gas, and like I said they were still using it! How can I be using my card if I'm in front of you! You handed my cars to some others and didn't take responsibility for it and you the manager and your employees were all rude! And god thing I had cash on me and my husband was paying for the trip or I wouldn't have had anything to pay for getting back home or good for the rest of my time there in the state but you guys really turned my trip into a low place. I didn't get anything else from no where in that state just ate at my hotels breakfast and complimentary happy hour cause you made it bad for everyone! My first time there as an adult and wouldn't go back!

Stopped in Wendy's today in Altoona pa I ordered the Hawaiin briscit sandwich witch cost me almost 10.00 dollars and it was pitiful nothing like the picture on the wall. Wendy's should be ashamed of them self for selling that sandwich it was terrible there was nothing on it I should have complained to the manager but the place was kinda busy and I didn't want to make a scene . You as a big company should be checking some of your stores out because they are not making the sandwiches right. That will be my last visit to Wendy's and I will tell everyone I know to stay away.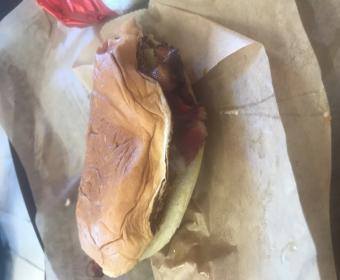 i ordered 5.00 dinner, fries where cold i gave them back ,they where suppose to make me a new order , never happened i also ate cold nuggets after working for 20 hours strait all i wanted is a good meal . I finished my meal and left without my fries. i was pissed off and tired. the floors were dirty with lots of smashed food like it has never been cleaned.i will never go to that wendys again.

Wendy's North Green Street. Morganton, NC 28655 This is a new Wendy's and the service is terrible! Every time we go there, through the drive through the wait is unreal. We were there yesterday, May 26, and waited 20 minutes o get a Carolina classic and a frosty. We enjoy their food and frosties! However, every time we go there it's just wait, wait, wait! We always swear we are not going back and then we find ourselves there again hoping things have improved, but they haven't. We saw 2 cars just pull out of the line yesterday. This service is totally unacceptable!

Ordered large taco salad with an order of chili cheese fries. I did not know the salad size changed to a small container salad and that you do not give the bag of chips, taco sauce and a small chilli to go with it anymore. The wait in line was long which I don't mind and I was asked if I wanted the receipt and I said no. I think I payed $9.68 and am very disappointed. I did not want to call the store because I had to get back to work. I only received 3 sour cream packages for the salad too. Went to the store around between 9:00 p.m to after 9:30 p.m.
Not a Wendy's fan today

Kevin Gonyea
from Detroit, MI
I was at the Hoover and 10 mile location person came on speaker as she was takeing my order I could hear the manager screaming at other employee I finally got to the window and the manager was still screaming at the employee sat there for 15 min all I ordered was a baconator meal very disappointed in the service and managers way of dealing with her employees

mike pittman
from Newton, KS
Newton KS Wendy's is so dirty my shoes were sticking to the carpet. The brown carpet is mostly black with sticky grease. The entire restraunt is just covered in a film of grease . When are they going to be forced to update. This franchise is hurting your brand.

GARY SMITH
from Keansburg, NJ
MY WIFE WAS AT YOUR WENDY'S IN MIDDLETOWN NJ 07748, AND SHE WAS GOING TO ORDER FOOD THERE BUT CHANGE HER MIND DUE TO THE FACT THERE WAS A GIRL IN BACK PREPARING THE ORDER FOR PEOPLE IN FRONT OF HER AND SHE NOTICE HER RUBBING HER NOSE WITH HER WRIST,AND BACK OF HAND NOT CLEANING HER SELF OFF ALSO THE PERSON TAKING ORDER WAS PUTTING HIS FINGERS IN THE CUP,EATING FRENCH FRIES WHERE THEY WERE BEING STACK. ALSO RUBBING HIS BEARD WITH HIS HANDS WHILE TAKING ORDERS. VERY UNHEALTHY. PLACE VERY DIRTY. NEVER GO THERE AGAIN UNTIL THINGS IMPROVE TIME WAS 7:12, ON 06/15/2019. RESTAURANT #00007405

Robert Cacioppo
from Newark, NJ
I just had the misfortune of eating a meal at a Wendy's restaurant in Rockville Maryland on Rockville Pike and lost about $19 in the process for two meals
The food was absolutely horrible and the chicken sandwiches that we bought taste like cardboard. I will never eat at a Wendy's restaurant again the manager of the restaurant seemed like he couldn't care less. He basically just said sorry and too bad without saying too bad. He basically didn't really care.
I feel like Wendy's restaurant has stolen my money.
Robert Cacioppo

John ingram
from Tucson, AZ
We stopped at the Wendy's on Oracle in Tucson. I ordered the new mushroom burger and my wife ordered the Asiago chicken burger. My burger was cold, maybe room temperature at best. My wife's burger had the worst looking slice of tomato that was white. I went back through the drive up, had to wait in line again, and they cooked and gave me a new burger. Showed the drive up girl the tomato from my wife's burger and she said "would you like a new tomato?" Really? And we paid $11.00 for this service and experience (no drinks or frys or anything extra!) Plus they are the worst tasting burgers I have ever had! Never again, Wendy's is permanently off my list!!!!

Marc Tolson
from Hyattsville, MD
Literally just sat in line for 40 minutes in the drive through. Sat behind a car at the window for over 15 minutes. Last time I will ever visit a Wendy's.

JoRita Moore
from San Jose, CA
Let's just start with...I am typically one of those people that likes to write good reviews regarding service, however, I unfortunately have NOTHING good to say about the Wendy's in Hannibal, MO. I would give this Wendy's ZERO stars if I could. I can't even give you a store number because they didn't bother to give me a receipt. I looked up the store phone online and tried to call it to talk with a manager and get the store # but no one answered. Unfortunately first impressions did not help to set us off on the right foot. Headed to the restroom to wash hands, trash overflowing and all over the floor, no paper towels, TP available but laying on edge of sink not in dispenser. Husband said same thing about men's room. Next up, placed order. No receipt. Waited on food for roughly 20 minutes. While waiting we filled our drinks. Service area was filthy, Don't think it had been wiped down or serviced all day. Floor sticky. I could understand if it was busy dinner time but it was 8:00 at night and only 2 other families were in the store. Finally got our food and took it to go as we were traveling cross country. We are now back on highway when we discover our order is not only incorrect but VERY poorly made. We actually had extra food in our order which probably means the next customer's order was incorrect also. Hamburger was burnt and our 3 frostys were literally chocolate air bubbles with the consistency thinner than a melted down milkshake.
We travel cross country frequently and Wendy's is typically one of our top choices, however this experience has left a VERY bad taste in our mouths. (no pun intended)
Please feel free to contact me at the email provided.
Thank you for your time.
JoRita Moore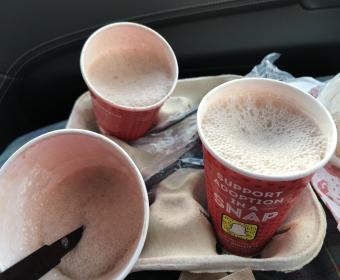 Devin Williams
from Spartanburg, SC
At the location on Hwy 108 I'm Columbus NC the employees will not answer the intercom at the drive thru nor will they turn on the outside lights when it gets dark out. We have gone by in five separate occasions, waited for over 10 minutes at the intercom and was completely ignored each time. We have seen several other cars leave also.

Anonymous
from Chicago, IL
Hello I am a regular at one of the stores located in Bangor Maine on Union street. And I noticed a manager there that I had stopped go to the Bangor Mall Blvd Wendy's location because of and his name is Bryon and he is very poor at customer service as I have had issues with him in the past and I noticed that he was talking down to one of the managers and made her cry. Everyone I know in the union street store looks miserable since he had started working the union street location and I see other customers giving not so pleasant feedback about him as well. I think the bryon character aught to be looked into seeming how he has so many complaints against him. And the regional manager Jeff Marshall isn't the best at treating his employees right either I have noticed all the times I have been to the union street location.

Debbie Duzan
from Woodbridge, VA
Second time this has happened when we order a cheeseburger kids meal, it came with pickles, onions and mustard which was not wanted or asked for and no fries came with it. Can't ever get ahold of anyone at the restaurant to try and rectify the situation. It's getting ridiculous and you will lose customers.

Fay
from Missouri City, TX
1. We went through the drive through at 4:50pm. We did not get our food until 5:20.
2. Once we got our food, there were multiple things wrong...no ice in two of the sprites, the frosty was liquid and foamy and the food was completely cold.
3. The staff was very disorganized and when I looked in through the pickup window, several purses were just sitting on the counter by the ice tea dispenser.
We will never return to Wendy's again near our house. It needs major work.

Rachel
from Buena Park, CA
Me and my brother went and ordered through the drive-thru today and got home and almost our entire order was wrong .i asked for a double bacon cheeseburger plain and got everything on it minus the bacon, and the bread was soggy with mustard . We are frequent customers of Wendy's and had didn't have a great experience at all this time .

Samuel pryor
from Charlotte, NC
I,m in charlotte, nc and very upset and disappointed with your store on sunset road. This makes the third time straight, i,ve went there to sit down to eat my meal and found the doors locked. If you go to the drive-thur which has a long line, it may take you 20.mins. before you get up to the speaker. I,ve seen people comming to the door and then the same thing at the drive-thru. It,s rediculous and ther,e loosing lots of customers.Please look into this.

Christian
from Douglasville, GA
I really enjoy your salads; however, I hate the "hit or miss" quality of your salads. Your salads are not too expensive, but expensive enough for customers to receive top quality each time a salad is purchased.
Thank you for listening.

K Calderon
from Grayson, GA
It took roughly 5 minutes to be noticed in the drive thru.
Ordered a Dr. Pepper but got I think diet coke or Pepsi. When I told the girl she said ok she would change it. Then came back to the window and said we are out of Dr. Pepper. So basically, I received what she wanted me to have, not what I paid for.
Then still had to wait on food.
Then had to ask for my receipt. And sure enough diet coke was on the receipt not what I asked for.
Bottom line I paid $8.35 for 10 chicken nuggets and fries. The drink went in the trash.
#00009894

Jack Dawes
from Norman, OK
The wife and I went in to the Wendy's on NW Exp. in Okla. City and asked for two salads and a black lady told the cashier they didn't have what we wanted so, I asked the cashier what they had and he had no idea what to tell me. Then a cook said they have them all and then the cashier was told again they don't. Apparently they had no idea how to take an order.
Why should I walk into your business to spend money and be messed around by employees who apparently don't know their job or enjoys jerking around old people.

Lionel Poissonier
from East Hartford, CT
I went into your location in East Hartford CT I went through the drive throw for lunch on 6/13/2019 and i order 2 big box the food was cold and not good at all I ask very upset with the food

Ann hardy
from Providence, RI
Waited 25 min in drive thru.15 from ordering screen to receiving my food. I watched many cars leave the line. I was patient looking forward to my food. I was disappointed. The fries were cold, chicken nuggets were cold, the bacon was burnt and I was not given a receipt. Not even a sorry for your wait.
This was the Wendis on Cottage st in Pawtucket, RI

Brian Max
from Bedminster, NJ
I love the food at Wendys. However the service has gone downhill the last couple years. I have to check every single thing in my order. I have not gotten my change and on three different occasions in the last month I was missing a Daves double sandwich. Literally got shorted $25 in the last month. I get no receipts to prove it either. Wendys at Harlem and Higgins in Chicago. I finally had enough and called the manager 1443 Brandon. He said it was an honest mistake. Im starting to think otherwise. Your company will close and you job will be gone if Wendys continues to go down this path. I cannot be the only one with complaints Please train your employees accordingly. It was not that busy at 11:30 on a Thursday night.

mary
from Philadelphia, PA
This lady had given me a nasty rude attitude and the name on the receipt name denise is whom I am talking about because she refused to give me fresh fries. will not be attending there again.

Maureen Meindl
from Islip Terrace, NY
I ordered a chili with cheese ... got no cheese. Also ordered 2 fries which were half raw

Wendys has good food but almost every time they get our order wrong. About 2 months I called to let them know they said I could get my right order if I came back. Not only did I hey the wrong food but I also had to go back. I thought maybe they'd offer us a pie or something but know they just looked at my daughter and me and not in a nice way. Today we're went there and my husband ordered a double swiss burger he got a single and were paid for a double. The reason we went there is becouse the house was sprayed for fleas. I ordered a chili (I like those) the girl who gave it to me my was very nice, but I didn't get spoon and I can't go in the house right now. I'm not sure if I wanna call McDonald's usually puts you on a list if they mess up but wendys does not and I'm not going back tonight. Im upset that I paid more money then the burger we received cost and its not the first time and sometimes I just can't run back. This is the wendys in silver spring shores ocala Florida 34472.

Val Jean
from Washington D.C., DC
I went and made an order during rush hour at 6721 S Potomac St
Englewood, CO 80112
United States
And they completely had my order incorrect. Due to the fact that I had to go back to work I didn't have the time to address the issue at the time. I went back an hour and a half later on my last break to address the issue and the "manager" in the drive thru was rude as fuck. She wasunwilling to help me and didn't resolve my fucking issue. I overpaid for my fucking meal and didn't even get my order correct. I expressed that I was so upset for the first time I didn't want a second fucking order but she did not help. You all need to check your fucking employees and start fucking caring for people. I'll never go to this fucking location ever again. They're all failures.

Went through the drive through at your Downey location on Lakewood Blvd and Lety was giving me attitude because I told her that I did not want to wait in the parking lot for my order. She proceeded to get upset and raise her voice because I didn't want my money back, and I didn't want to replace it with another item. I wanted what I ordered and because the staff and herself were falling behind on time she was getting frustrated with me and asked me "what do
you want me to do then" all I wanted was what I ordered. I finally got my order and she comes up to me and says there you go, there's your order not even 2 minutes. When I asked her for sauce she walked away and ignored me and I sat in my car wondering if she was going to bring it or if she chose to ignore me. When she came back she told me that next time she's going to have to charge me extra for ranch. I'm very unhappy with the way this location handled something that wasn't my fault. You need new workers who understand how to treat a customer with respect.

Kathryn Staddon
from Guelph, ON
I just went through the drive-thru at the Wendy's located on Wellington in Guelph Ontario. I had to treat my order multiple times to two different people at the speaker...got to the window and was asked what my order was...got the bag with my meal then asked if I had a vanilla frosty and lemonade (only ordered chocolate frosty). I got home to a double baconator when I ordered a single no cheese no onion extra mustard extra mayo (multiple times). Also handed a fork with my frosty (asked for a spoon to an eye roll and huff). I'm not impressed whatsoever.

Donna moore
from Bedminster, NJ
My food is always cold for the last 2 years coming to this Wendy's I've NEVER shad a hot meal EVER airs always cold I'm referring to Wendy's in Ottawa, Kansas it's the only Wendy's in town, I love the food just wish it was warm when I got it.

Howard Holland
from Perry, FL
Wendy's Newberry Road Gainesville Florida, spilled liquid in numerious places resulting in slippery floors. Trash on floors. When reported, cleanup Lady gave a dirty look. Dangerous slippery! Bathrooms also not tended to. Water on floor excessively & trash also. Tables dirty & wet. No noticable cleaning.

Jack Carson
from Twinsburg, OH
Last week we stopped in at Wendy's Restaurant #00008769 at 9:30 pm; it was not busy at all and they are open till 10:00 pm so we ordered a large chili and a large choc frosty. The man in charge said they were out of chili and out of frosty's. He and girls were just standing around talking. So we walked out. Today, we went to same Wendy's for lunch and ordered a meal; Lg chili, LG Choc Frosty, Jr Chburger Deluxe, Double Cheese and small fries. The Frosty looked strange in color....very dark....and when I tasted it I knew something was wrong. Consistency was very grainy and liquidy...not thick and creamy and smooth which is the traditional Frosty. So manager offered a vanilla frosty instead which was just as bad if not worse. Very disappointed in our experience at this facility which is where we go at least 6-8 times/month. The manager said they just did not put air in the machine.????

The Wendys on E Central Expwy in Killeen Texas. The manager was very disrespectful to me on 6/12/19 at around after 10p.m. He told me " fuck you" and he was not professional.

Purchased Berry Burst salad, take out and didn't get almond nuts or any nuts that supposed to go with the salad. I started to buy this salad last and enjoys it. I buy it everyday since. But yesterday evening, when about to eat it at work, I didn't get the nuts. which spoiled my appetite. It's perfect salad with complete ingredients. Please look into ii, if you value your customers. Thank you.

I arrived at Wendy's in South Euclid on zmayfield Rd about 11:35 PM. It was approximately six cars in the drive-through.ahead of me The store was lit up and so was the drive thru menu . The Internet said they close at midnight. The line was moving really slow I thought it was because they were so busy people were at order menu a long time. By the time I got to the window it was 11:57. I was sitting there with window cracked waiting and saying hello getting poured on by rain. . I kept saying hello honked horn and no answer. Now is like 1205 snd like three cars behind me. I finally pull to window honk horn the guy comes to window and I ask is the speaker broke? The guy says no we closed. I said I have been in line for about 30 min. Several cars have. . He says oh we closed all our stuff shut down. I ask what time you close? He says 11:45. I say you suppose to close at 12 but you all just made up your own hours I suppose. He chuckled and said yeah I'm sorry the speaker should have said we closed. So You guys wait until car comes to your window and you say you closed but you don't bother to turn out lights or even say we closed at speaker? This is just rude and unacceptable. This how store looked at 11:30 and still at 12:05?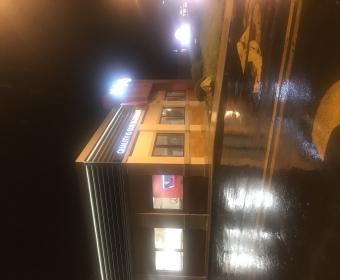 Amanda hassan
from The Bronx, NY
I went to the Wendy's location at Atlantic ave in Brooklyn. I was in the drive tru waiting for 30 mins. Then when I got to the window the lady that works at night was very rude and has an attitude. Why would you treat your customers so bad after having them wait for so long ? Then I asked for a bbq sauce and she closed the window on me. And she seen me still waiting there and she said "what else" I said my bbq sauce. I am never going back to that place. Worst customer service ever !

Martice A Hall
from Fort Worth, TX
Wendys Restaurants #00008264 404 East FM 1382 Date: 06/12/2019 Time: 6:29 pm Host: Dhaakirah Cashier: Rommie.
During the point of sale the African American woman cashier and the Hispanic drive thru window employee both spoke terroristic threats to the customer. "We are going to keep killing you" was the terroristic threat or threat to life. In the community a large number of these women have been suggesting and encouraging anti social groups and social paths to prowling a police officer and family members (Our family Mr. Hall) whereabouts and to attack for no cause of action. We will be contacting all Federal State and Locol Law Enforcement Agencies

Tiffany Dawn May
from Hudson, OH
The lady charged my card twice and yelled at me and told me to get out of the store after there screen said my payment was approved 2 times they hurt my feeling and I will not be eating at Wendy's because I refuse to be yelled and and for the lady to be rude to me

Store was nasty casher was a rude service sucked want never stop here again. Should send a white person into store and order something see how you get treated if your white poor management

Debra
from Marshfield, WI
Fries were greasy and cold. Double bacon cheeseburger burnt. I loved my strawberry salad but now my husband won't return!

Debbie Wilson
from Richmond, QLD
On 6/17/19 2 aprox 7:30 I went Wendy's Store on Corner of El Camino Real & Redhill in Tustin, California. I ordered thru drive thru, which was the CRAVE Chicken Sandwich I ordered GRILL-Bbq. Combo First of all he was rushing me and I made him aware he was rushing me I know what I want paid for my order it $9.96. Went home opened my order it was not what I ordered something else. I went back to Wendy's went inside to show the incorrect order-received apology and asked what did I order I stated the Bbq Grilled Chicken Sandwich. The manager came asked if I wanted spicy I said no I order grilled no spicy she said ok. I was given a supposedly correct order Got home my order was incorrect again. Instead I received Spicy fried Chicken Sandwich took a bite could not eat too spicy. I went online and chatted with someone who took my contact information. I have never been contacted about this poor service. I threw that combo in trash could not eat! your non-contact reflects the poor service I received. This appears to be part of your Wendy's Culture. Reminds of Wells Fargo Bank who I no longer bank with because of their non-sense-poor customer service and fraud.

John Clark
from Bedminster, NJ
I have never experienced such horrible service before. Counter person spoke very little English to start with. I asked for non sweet tea 3 times and she got it wrong every time. I then asked for a refund and was told she was not allowed to do that because she didn't know how. Horrible

ARVIS HALL
from Suffolk, VA
I work for the city of Suffolk Va and I went to the Wendys at 728 N Main St where I was very disappointed in the service from the young lady at the drive through. I have never been so humiliated in all of my life with the fast food service that I received from her today around 2:00 pm. She was rude when I was placing my order, she never repeated back to me what I ordered and it did not show on the screen so I asked her if she had one plain bacon cheese burger and she said with an attitude YES! so I asked her if she had the bacon cheese burger with everything except tomatoes and she repeated with an attitude, YES! so I told her that I was asking because it did not show on the screen, so I drove around and she made me wait while she was getting other orders from people in the drive through and my food was sitting there. Then she told me the total and I gave her my money which was six dollars and eighty some cents, and she gave me my change back without saying thank you dog kiss my foot or anything, so I said Thank you and she ignored me! then she handed me the bag and I asked her what her name was and she said with an attitude CIERA, so I told her at that point that I was going to report her for her nasty attitude and I drove off. This is not good customer service and she should not be serving on the front line of your franchise. This is really making your rating go down a lot and after this I spoke with another customer who frequents Wendy's the same one at lunch time and she readily knew who I was speaking about, she said she always experience that attitude with her and this lady is also a City Employee in Suffolk Va. I am a Christian and I hate to see our young people given a chance in this world and they don't even know how to treat other people who are helping to pay their salary. I am bring this complaint to the central office in hopes that someone will speak with this young lady or take her off of the front line and put her on cooking and wrapping the burgers, because she is a very, very nasty, non professional young lady with a bunch of tattoos on her arms which is unprofessional as well, and she has gray/blond and black braids or twist in her hair. very pretty girl but NASTY And UNPROFESSIONAL! I pray that I will hear from you in an email letting me know that you received this complaint or I will take further if I still see her working days or evenings on the window. If she does not want to work she should be home and working in the public.

Edith M Stiltner
from Bryan, OH
Bryan Ohio 8-7-19 7:00 pm only 3 customers already seated and eating,yet no clean tables for my husband (post kidney transplant)and I to sit at and we wiped them ourselves. 1 person taking orders and others on phones. Then a job interview or review took place at a nearby dirty table. Then today 6-12-19 at drive through, only day I don't check the order before pulling away. Had to wait for girl who forgot my drink.Get home to find husbands taco salad is missing sauce,sour cream,chips and extra onions I paid for. We live 2 blocks away and go there frequently. Not impressed. Edith Stiltner

Stacey Stevens
from Syracuse, NY
I came into the Wendy's on Thompson rd in Syracuse ny on Monday around 2pm and waited for almost 20 minutes for my food and it was not even fresh. People can get sick from that. I was not impressed with that. Besides the food not being fresh the employees were very friendly and the facility was clean.

went to a Wendy's in Metairie La at the corner of Veterans Blvd and Carrolton Ave at about midnight and they said they were out of hamburgers only had chicken products................not the first time this has happened...........i'll stay away from Wendy's from now on

debra hickam
from Gurnee, IL
I feel need to report, I checked from my phone of the RetailMeNot today Tuesday, June 11th at 7:13 pm for Frost $.50 and I went to Wendy at 7:30 pm across the street from Gurnee Mill, I requested four vanilla and four chocolate Frost for $.50 and they told me there are not $.50. I asked for the manager and explained to the manager that I have RetailMeNot and showed him on my phone stated Wendy $.50 Frost, The manager will not give me $.50 for the Frost. I feel he does not care or responsibility for the mistook and very disappointed that I make a trip to get Frost for my family birthday today.
Thank you!

Brandon Blakey Jr.
from Banks, OR
I gave my two weeks notice at the Coos Bay , Oregon location . I had another job lined up with more hours and more money . I had to end up calling in at Wendy's to be at training at my other job a few days later. Our manager fired me right that minute . She also a short time before my incident had two other employees walk off the job while the drive thru was jammed because of the same awful manager . She treats people so poorly . I didn't deserve this . I will move forward at the work force employment here in town . Thank you , Brandon Blakey You all need to get rid of your manager before the whole place falls apart totally.

Demie Gaskins
from Bedminster, NJ
If there were negative stars I would give it that. I have not been pleased with my local Wendy's in Chesterfield, South Carolina for as long as it's been established. The employees are illiterate and do not comprehend the most simple orders. Then when confronted and asked to make the order right they give attitude instead. The only way possible to better this establishment is to gut it completely and start over or shut it down to make something else.

Teri Peterson
from West Jordan, UT
Spicy chicken sandwich used to be a healthy, meaty chicken breast. Today I received a chicken sandwich that was pounded down to barely a 1/4 inch, thin as a McDonald plain hamburger for $6.00. Tasty but definitely not a. $6 sandwich. Profits versus quality product will end these companies. Not ordering again.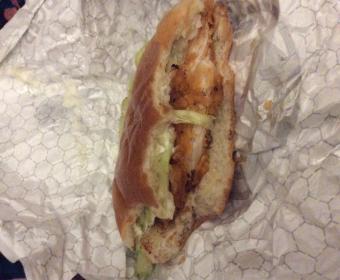 Patricia Powell
from Coal City, IL
I just left a Wendy drive Thur here in Griffith Indiana that had me wait during a shift change which I didn't mind that much only to find out the item I wanted to order is out there were no sign put up the item I wanted is something that came back and is being advertised a lot this upset me cause I sat and waited even during there shift change for nothing it was for a salad me and my husband really wanted

Ben mulhall
from Louisville, KY
I go to Wendy's two sometimes three times a week. I'm single I live by myself and sometimes I just don't feel like cooking and I really do like Wendy's cheeseburgers so I honestly go there a couple times a week. Most of the time, let's say 90% of the time I have no complaints but it seems like here lately that my order is wrong. I always get the same thing. A double meal (used to be the #2 combo) without onions without tomatoes without lettuce and add extra pickles. Every time! Now when I go there it is a crapshoot if I'm going to get it the way that I ordered. I get home to eat My dinner and there's usually onions on there or there's usually tomatoes. I know it sounds petty but it ruins my dinner and I pay anywhere from $20 to $30 at Wendy's a week and I expect to get what I want. I don't think that it is too much to ask. I'm just tired of paying for something that I don't like when I bring it home. I'd like to consider myself a valuable customer to Wendy's and you guys are on the verge of losing me because someone isn't paying attention. Please make it right

Purchased a small chili as always and fries and burger.
got a sample size cup of soupy chili.
Never going back to Wendy's
and to top it of he said we don't have hot sauce anymore
Have feedback for Wendy's?
Thanks for your feedback!
Sorry. Please try again later!