Wendy's
Wendy's Complaints Continued... (Page 8)
1488+ reviews added so far. Upset? Call Wendy's corporate: 614-764-3100

Taschia
from Bedminster, NJ
I love Wendy's and don't want anything for free but customer service at the window is horrible. I place or at speaker and it was repeated back correctly but got to window and it was wrong. Lady at window didn't want to touch my hand to get money so she dropped the change on the ground and wanted me to pick it up and last but not least I ask for cesar dressing and got ranch and my salad had hair in it!!!!! This store is in MARSHALL TX

Angie Sizemore
from Atlanta, GA
I used the drive up on 1343 Kildaire farm RD Cary NC 27511 on 5/2/2019 around 1:55-200Pm I ordered 4 nuggets. when I goy back to work, I only had 3 nuggets and no sauce. I did not get a receipt to do the survey. If the people can't get a simple order like 4 nuggets and a sauce right, I would think about retraining the people there.

Manager refused to honor senior discount even though there was a sign saying it is offered. Both clerk and manager were NASTY!

Good Morning
I ordered 3 biggie bags last night in the drive thru. All the burgers had meat that tasted and looked old. The fries and chicken nuggets where very good. The 3 burgers, not so good.
Order Number 3284
Wendy's #00010596
325 E Franklin Ave
Minneapolis, Mn 55408
Thank You so much
Tim Gisi

Covington TN Wendy's is the shittiest place to go. They stay open til 2, but they r usually closed WAY before then.

RYAN AMUNDSON
from Marion, IL
About 10pm I got in line at the drive-thru at Wendy's in St. Louis, Mo at 3801 Gravois. After 10 minutes or so it was my turn at the ordering intercom and the employee said to go ahead with my order when ready. I immediately stated my order but recieved no reply. Since that is not unusual i proceeded to inch along the line to the pick up window, finally reaching it after another 15 minutes. The employee asked me for my order, which I restated. He said they did not have that order so it would take another 7 or 8 minutes. Although I was not irritated about the situation, the employee was. He gave me my total but said he really was not supposed to take orders at the pick up window. I told him that in fact I did place the order prior. I gave him the money for the order as he continued to insist that I must not have placed my order prior to arriving at the pick up window because he was on the intercom the whole time. Until this point I was completely calm and unconcerned. I asked him, "Are you saying that I am lying?" His answer was "Yes." What an insult! I didn't question his honesty nor really care much that he missed taking my order the first time. Whether there was a technical hiccup or a mistake didn't matter and I didn't wish to speculate. I just wanted my chicken sandwich after waiting in line for a half hour. However the employee didn't want to just move on with the transaction without insisting that I must be lying. What would be my motive for remaining silent in response to his invitation to place my order? What would I get out of that except for an additional wait? His stubborn accusation was just so unnecessary and nonsensical, not to mention so inconsistent with every principle of customer service that it makes me wonder what he is doing interacting with customers in the hospitality industry. I am very forgiving and easy-going when it comes to dealing with fellow wage workers, but in this instance of being called a liar I have to admit right there I lost my cool and told him to give me my f-ing money back and I called for a manager. I had to pull my hand back quickly when he handed me the money to avoid getting the window shut on my wrist. He gave me a smirk and, I am regretful to say, cursed him angerly then drove off to a Jack in the Box drive-thru for a normal non-accusatory transaction. I have visited that particular Wendy's many times throughout the last several years but will not be returning unless I recieve some kind of apology and acknowledgement by Wendy's management that they view such service as unacceptable. I can overlook the inevitable mistakes and even the occasional attitude of an employee having a bad day, but calling a customer a liar for no good reason is inexcusable.

Lavon Gates
from Fort Lauderdale, FL
This Wendy store the worker's and very nasty attitudes. They custom is nasty. Store #3448 Tonight trying to order because I had a coupon the spicy chicken meals two for $10. I can't eat spicy will to pay extra changing the meat. 2workers was so nasty. So I had to pay $15.39 no I that I had to buy for separate meals and I always go to this Wendy at least three times a week

Wendy's drive thru in Norwood Mass location is taking 10 mins to get through. Many cars are just leaving and driving away because of the time it takes to place an order here. I got in the drive they line st 2:45 it now 2:57 and I am just getting to the windiw

Wendy's is 2 minute's drive from where I work and I left my office at 11:03am. My order was taken right away at 11:06. I pulled up and I saw two car's in front of me so I thought I should make it through this Drive Thru fast. First car 5 minutes then 6 minutes pass, finally they get handed a drink and they are off. Second car pulls up wait 5 minutes then 10 minutes then 13 minutes and is handed a salad. I had tried to back out but there are cars behind me so I am stuck. I get to the window and a lady by the name of Barbara takes my money. Barbara hands me my card back looks at me and tells me could I pull up to the Handicap parking spot and my order will be brought out. I then responded "I had to wait 15 minutes while the other cars were waiting for their orders and you never told any of them to pull up". I then asked her how long would it be and she told me 8 minutes, had she told me that before I paid her I would have left. I waited an additional 11 minutes to get my salad. I did call this incident in. It took me 25 minutes for a salad at a very slow time.
RIDICULOUS!

After waiting 20 mins in the drive thru, the Parmesan chicken salad I ordered had no chicken on it. I have a limited time for lunch and going back was not an option. Very disappointed.

I HAVE COMPLAINED BEFORE ABOUT THIS WENDY'S THEY GET YOUR ORDERS WRONG. YOU NEVER GET A RECIEPT. EVEN ASKING FOR A SIMPLE LEMONAIDE GETS MESSED UP WE TRY NOT TO GO THERE UNLESS WE HAVE TO WE'VE SEEN PEOPLE DRIVE OFF OUT OF THE DRIVE THRU. AN WHEN YOU GO TO TELL THE CASHIER ABOUT THE ORDER NOT BEING RIGHT YOU GET THE ROLL THEIR EYES ATTITUDE... I'M TRYING TO LET YOU KNOW ABOUT THE SERVICE THERE ….ITS TERRIBLE! THIS WENDY'S IS AT 2910 Emmorton Road, Abingdon, MD 21009 AN IF THE MANAGER KNOWS THATS EVEN MORE PATHETIC!!! ON A SCALE RATING 1 TO 5 ITS A 1 AN I'M BEING NICE IN SAYING THAT MUCH!!!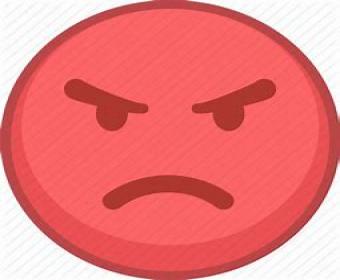 i was ar your st charles drive up this past sunday.i waited 15 min to get to the microphone then another 15 min waiting for the girl to take my order...when i vot to tje window i asked the girl what took so long.she looked the other way and shut the window in my face...hen she came back i thanked her for shutting the window in my face.she gave me my food and slammed the window again.said nothing to me..my bill was almost 30 bucks and the food was awful..it was cold and looked like it had been there for days.i know this is fast food but this was just unnacceptable...certainly not like wendys used to be and definately not cheap...also no condimates on any sandwich like there should have been

So went to Wendy's at 1344 Walton blvd around 10:30 on 05/01/19. They open at 10. The lobby was still locked and they were only taking orders through the drive thru. All I'm saying is when you're on lunch from work and walk somewhere to get something to eat for not only you but 3 other people and the place isn't open and has no signs stating why that's an issue and deters business

Dania stopjik
from Winter Park, FL
Every single night i try and get frostys from one location they never have them. This is why i quit going to wendys for a while because of this store... The girl must be to lazy to do her job. And i will be calling tomorrow as well. Because something needs to be done about the night shift people at that place.

Heather Werrbach
from Chicago, IL
This is the second time I ordered chili before 9 and they were out. Location: Wendy's on Pulaski and Montrose Chicago Illinois.

I went to the wendy's on 126th and L st. In Omaha NE they completely forgot to give us one of our meals this is not the first time it seems every time I visit this location they mess up my order in some way the last time I went there the fries were inedible at this point it will be hard for me to visit Wendy's in the future at the very least this location

Staff was fighting with each other and customers. Threating to go into the parking lot and fight. As a off duty police officer was close to having to step in and break it up. The ghetto talk was running amuck and was totally embarrassing while waiting for my food. This was the west locust location Davenport iowa

Been in line for over 20 min still haven't been able to place order

Filthy, nasty.. what has happened to Wendy's... so dirty. And people were standing around doing nothing. It's not like they were busy it was 430 in the afternoon and they were only two customers in the place.

At the drive through, I ordered two crispy chicken sandwiches and a small fry and they said my total was $12. I corrected them because the sandwiches cost $1.29 each. She said I confused her by saying "grilled." I explained I didn't and repeated my order. She cut me off and said: "yeah yeah, I got you. When I got home I realized she charged me the $12 and gave me the sandwiches I didn't order and don't like.

The Wendy's in Jacksonville, Alabama is ridiculous. It should be closed. The wait in the drive thru is pitiful. I just waited 10 minutes in the hot sun for 10 minutes for chicken tenders. After placing my order at 4:00 pm in the drive thru I was told when I got to the window it would be 3 minutes and to pull in a parking slot and my food would be brought. At 4:15 on I went into the store for my food and found it sitting in the counter. I will never go back to this disgusting place again.

Tim Haynes
from Bakersfield, CA
rude service, our order wasn't accurate and when I told the lady I was missing a chili she was so rude and just gave it to me, and when I was about to tell her I was missing my chocolate frosty she was like what now...very rude a and then I tried to show her the receipt that I paid for the chili because she kept saying I wasn't charged for it but I was. Also the chili was all half full I spent 31.52 for Me and two of my coworkers and the fries was cold the chili was half full horrible service and they couldn't get my order right, they need training on reviewing order and treating their customers better. Last when you order they say med or large what happen to small...is this the way you get people to spend more money I didn't need a med drink that was huge...
my host was GWYNOVE if that was the register person that was the only nice person there.
4/30/2019 11:34
thank you
Tim Haynes

I love buying the salads at Wendy's. But lately it has been a problem. At first I thought maybe they ran out of tomatoes and they just had to use these horrible things to substitute. Well low and behold. That is the norm!!!!! I am going to stop eating at your restaurant... The tomatoes are unacceptable.
It's like the worst of the worst for Wendy's. Those are the reject tomatoes you use the tops to cut up in the salad to save money. I am going to have to find out through Social Media just how many of us have the same idea so you will know. I've complained to the store manager but was told they were sorry and that was it. Well Sorry will not get it today! These salads aren't cheap! We deserve quality in our food. Seem as if not everyone is on board with Dave's dream!

The staff is usually very pleasant and helpful, however, the drive up line is crazy long after 8:30. I get out of work late and want to stop for food but the line is long and slow. I'm sure you are loosing money from people driving bye when they see the line. Maybe more people on staff during busy times would be helpful.

Young man at register not trained properly. Manager hollared at young man in front of customers. The young man asked for help and was told to ask manager in kitchen. No one knew what they were doing. More training needed for managers and employees. Del Range Blvd. Cheyenne, WY. TERRIBLE VISIT. I would like to receive an email back please. Thank you.

I would not even rate this experience as a 1, I would give it a 0. What a horrible experience. We were going to a movie Saturday night 4/27/19 about 6:30 pm and decided to grab a quick bite through the drive thru. It took a total of 25 minutes and there was only one car in front of us. All we ordered was a single hamburger ketchup only no cheese, 4 chicken nuggets and a lemonade since we were told they did not have any diet coke or diet pepsi. Upon checking our order at the window, we found the hamburger had everything on it. The woman (I assume manager) grabbed it and returned with another burger which she threw in our window and never uttered a word but gave a look of disgust. When we checked this burger, it had cheese on it. This really made her mad and grabbed the burger and threw the correct one (finally) at us and the worker behind her was laughing at us. What horrible customer service. I'll never go there again. Sickening.

We visited your wendys location on davis street in moosic pennsylvania some girl with tatoos was very rude to us and.her manager watched the whole thing and never said nothing to her about how rude she was to me amd my family we will never go back there again next time well go somewhere else

I was at store 5546 in Michigan around 2pm eating lunch. Food was fine but the seating area was really cold n I wore my jacket to keep warm n the women's restroom smelt like raw sewage.

Lloyd Cox
from Marshfield, WI
After ordering my meal at a local Wendy's, I was told that they had no ketchup. Both dispensers were empty and no individual packets were available. How does this happen? Good thing I'm not the DM for this store. The manager would be out of a job! Wendy's location: 6870 Hwy 90 Longs, SC

Wendy's in Cheraw SC has taken chicken tenders off of their menu. No strips are nuggets. Just a sandwich now. We will not be going back there for any food now at all . Employees could care less of course. Can the owner of the franchise make those personal decisions??? I thought corporate did .which is why it is a franchise. Guess one would need to call them individually to see who still sells chicken tenders. Not going to happen. I just go elsewhere . Thanks for listening

David F. Carnick
from Warren, MI
I recently visited the Wendy's store located at 32500 John R. Rd. Madison Heights, Mi.48071. On the first occasion, I went thru the drive thru, ordered a Dave's double, medium fries and coke, only to return home and discover that I received a spicy chicken sandwhich, med.fries, and lg. Dr. Pepper. A few days later I again visited the same location, only I went inside ordered a full apple pecan salad and 2 lg chocolate frosty's. I repeated my order 3 times to the young lady only to see them draw vanilla instead. they did however correct that mistake.

Adam Harris
from Akron, OH
The Wendy's on west avenue in Jackson Michigan is a complete joke. I live right around the corner and it's convenient for me to eat here but for God's sake these people don't understand how to read an order and put a damn sandwich together. Seriously I probably eat here once a week which is my own damn fault and every time for the last 4 or 5 visits now either the burger is made wrong or I paid for something I didn't get. Honestly this is ridiculous, clearly not a single person in that building gives a damn about customer satisfaction or the integrity or reputation of your company. As a chef I just don't understand what the problem is.

I stopped at a Wendy in fort Myers and they had a whole line full of people , they seemed a little shortetaffed cause they was backed up , I happen to see the one sandwich person and i see the girl trying to make every sandwich, i also seen a girl taking orders so I approached the counter and I waited for about 30-45 minutes for my order I started becoming really impatient so I end up I just getting on my phone . Well I end up walking up to the counter after that to see what was goin on with my food , the girl who was taking orders was still taking orders. I seen the girl who took my order walk up to the girl that was making my sandwhiches and she started yelling in her ear , the girl who made the sandwhiches stood back and told the order taker to make her own sandwhiches , the sandwhich maker disappeared came back , my order taker walked up to her and got in her face , the sandwhich maker said I advice you to close your mouth , this happened while they had 10-15 customers , than it broke out into a fight they both engaged in the fight . I took it as I'm not getting my food . Eventually the arguing stopped and so did the fighting, next thing I know I seen the sandwhich maker walk out the door and said she doesn't deserve to be treated like this , she does to much for this company . And I don't know what happened back there all I know is that Is crazy ..I didnt get the name of the sandwhich maker but I did get the name of the order taker and her name is tianna . Tianna is the one who basically approached the sandwhich maker and continued to antagonized . And that day I consider it to be bad service I will not eat there again I waited an hour for my food and there coworkers was like angry so get better workers . This location is 12034 s. Cleveland avoided fort Myers fl 33907

Grover goetz
from Chicago, IL
I pull up to the restaurant all the lights are on it's not even midnight I wait about 5 or 10 minutes I pull up to the window they say they're closed but it says open to 1 drive-thru it's Saturday this restaurant is in Valparaiso Indiana

Ann Byrne
from Garland, TX
I have the Wendy's app on my phone. When I tried to order online, I was not able to get the order to go through at the location nearest my house. Then I saw "pay" so I went there. My order would be less than $15 so I put $15 on the card. When I arrived at Wendy's they were oblivious to my order muchless the app and the "pay" thing. They had me drive back through and order from the "speaker". I did. And they honored the "2 Dave's combo for $10.00. I am so unhappy. I order from a lot of fast food places from time to time and have no trouble. I would like my $15 back and I am deleting the app from my phone. I was so frustrated with your app. It is NOT people friendly. Please email me as to what you intend to handle this problem. I enjoy Wendy's food. It's much better than McD's or Whataburger.

This is the third time we've came to Wendy's in the past 2 weeks. Takes forever for them to get your order and then your potatoes are brown or they're out. What is going on here Wendy's did not used to be like this

I order the same burger every time I eat at wendys. The jr cheeseburger deluxe. Once this sandwich included mustard and reflects so on the person taking the orders screen despite the fact it NO LONGER comes with mustard. It never fails no matter which location we eat at I am told it comes with mustard because their list shows it does but the people making the sandwiches know it DOES NOT. So every visit I get to argue with someone wether or not the sandwich does or doesn't have mustard. Some argue til I give in and just wait for my food to then shoe them and request mustard yet again to then receive wvwn more attitude because they were in fact wrong. Others will say ok and still.not click the ever so easy add mustard button so I still have to take it back. This is when more of a problem when using the drive thru. I'm very tired of either having to eat my food in a way I don't want it or to argue with someone usually 2ce once while preserving then again after recieving incorrect food. Wendys is the only fast food I eat and I'm ready to stop. Every time every location and I'm.officially fed up! I bet you dave would be so proud of his new reputation of incorrect sub par food from messy and ill run establishments!! Well done Wendy's!

Went into the drive thru to a very disrespectful, rude Manager. I order a number 10 went with a small then I change it to a medium. Upon arriving to the checkout window I decided to go back to a small. " I apologized and said I'm sorry for changing it again." the younger lady at the window was nice the whole time her manger was the one yelling with an attitude and said I just change it from a small to a medium you want it now back to a small?!! I replied yes. then she told her employee to close the window while she was bad mouthing me and rolling her eyes. A simple task to change on the screen was apparently too much to do. I don't know how she got her job but customer service is not her quality. I will no longer go back there, or to Wendy's chain because they hire horrible people. this location was located in 704 Mantua Pike, Woodbury Heights, NJ, 08097.

Drive thru wait time in Florida heat, no AC and a 2 year old was regrettable. No receipt to make online review either.

WHAT HAPPENED? Wendy's on 42nd and CenterPoint RD 52402, used to have the FASTEST Drive through in town. I can No Longer Use it for Lunch, DT wait time too long. Last time I was there, the Guy at Window WOULD NOT take a new order at speaker till He deliver food to the guy at window. I watched him do it over and over again. I only get 1/2 Hr for Lunch I have drove off and Seen many others drive off on that store. Fries are good (if Fresh, most of time they are not) New burgers are great. what is Problem? shortage of people?

Tammy Peters
from Chicago, IL
I requested sauce for my chili three times at this location and wasn't able to get it. only to be cussed out at drive-through

Susan
from Bowling Green, KY
Stopped at Wendy's in cave city Kentucky. The bathroom and restaurant were filthy.

Sammy Mannino
from Mandeville, LA
Re: Store #0008143 (Northshore Blvd., Slidell, LA)
The slippery flooring in this restaurant is ridiculous.
I have seen a lady fall (about two months ago). I was in this location yesterday - the floor is extremely slippery.
I eat at Wendys often, but It shocks me that no one has sued the crap out of yall for this floor.
check it out yourself -

Calvester Swain II
from Nashville, TN
I went to the Wendys on Broadway here in Louisville Kentucky and I was in the drive thru for over thirty minutes, and this is not the first time that this has happened. I won't be going to Wendys here in Louisville at this location at all from. I work downtown and me and my contractors won't be eating at that Wendy's. THE CUSTOMER SERVICE AT THIS LOCATION HAS ALWAYS BEEN **********HORRIBLE************. I STOPPED EATING AT THIS LOCATION OVER 5 YEARS AGO AND IT WILL BE LONGER THEN THAT BEFORE I EAT AT THIS LOCATION AGAIN.

Lexee gillard
from Bedminster, NJ
I ordered food online and went to pick it up I paid online showed them that I paid for it and they kept telling me they need a code saying I paid for it when I showed them I paid for it cause I didn't get a code and they took the money out of my account and they still wanted a code I paid for food I didn't get and they were very rude I want my money back it was)10.83 something like that I will not ever go back to that store it was y'all store on 7th street in Fort Worth Texas they were very wrong not giving me what I paid for please tell me what I need to do to get my money back ASAP

Horrible service and excessive wait time in drive thru. Ridiculous after waiting in line damn near an hour and then to be given the wrong food from a rude worker is unacceptable. To add insult to injury she was angry and the receipt clearly had correct order listed. HOW ARE YOU ANGER? Should I spend my money and beg at the same time NO!!!. It then took 30 minutes to get it right. Wendy's can do better especially the CAPITOL BLVD LOCATION IN RALEIGH,NC. THIS IS JUST ONE EXAMPLE OF THE FOOLISHNESS! I like Wendy's but will have to go elsewhere The management and corporate office needs to make some adjustments immediately

Tonight, I went thru the drive thru of the Ridley,pa Wendy's. I ordered 3 combo meals and a salad. This was around 7:00 pm. The drive thru forgot my salad and I had to remind them. No receipt given. Then when I got home, my daughters spicy chicken sandwich was a baconator! I drove my daughter back to get her plain spicy chicken sandwich. We got a spicy chicken -not plain!!! Now she is eating an open faced sandwich because she doesn't eat mayo or tomato or lettuce! We were not going back a third time. And, again - no receipt. I have been to this Wendy's before and never saw such mistakes. It is lazy workmanship and I advise you have this fixed as this site will loose customers when this many mistakes are made in one order!!!

Your wendy on Carpenter Road Ann Arbor Michigan has tape on drive-through windows stating that they except tips and then when you hand them your money they're asking you for tips is this a new thing?

I went through the drive through at 4:23 PM today 4/25/19. I order a sour cream potato asked them to add nacho cheese. They did not tell me there was a price difference. When I asked how cheese made a dollar and a half difference. They were rude. This is the 2nd time I have had to complain about this restaurant. Very unprofessional rude. The potato was small dry. No sour cream very little cheese and it was shredded and not completely melted. I am unable to submit the photo. I did take a picture of it when I got home.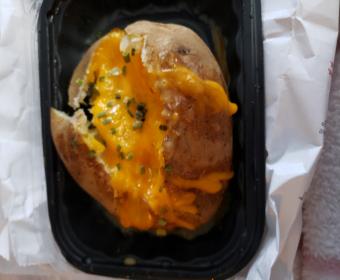 Have feedback for Wendy's?
Thanks for your feedback!
Sorry. Please try again later!