Walmart
Contact Walmart Corporate
Toll free phone number: 1-800-WALMART
---
To file a complaint by phone call 1-800-331-0085 from 8am to 5:30pm Central, Monday-Friday. Other than by phone, Walmart has a corporate feedback form on their website which can be used to submit feeback.
They also have a Facebook fan page and a company Twitter account which can also be used to share your problems with the company. The best email address is feedback@walmart.com but we have not heard a response back yet.
If you do want to write a letter to the Walmart CEO Doug McMillon, email him at doug.mcmillon@wal-mart.com or write the corporate headquarters at 702 Sw 8th Street, Bentonville Arkansas, 72716. Walmart.com is a mega chain retailer that carries consumer goods from food, tires, and pharmacy drugs. With over 11,000 locations and 2.2 million employees Walmart.com is publicly traded on the NYSE: WMT.
The original Walton's store was first opened in Roger, Arkansas by Sam Walton in 1962. It is still a family owned business as the Walton family owns over 50% of the corporation.The Walmart slogan is: Save Money. Live Better. Walmart is the largest worldwide employer and the world's largest company by revenues.
Walmart Contact Information
Report complaints to corporate and get satisfaction
Walmart headquarters address

702 Sw 8th Street
Bentonville
AR 72716

Company website

1-800 phone number

1-800-WALMART

Support email address

feedback@walmart.com

Better Business Bureau rating

A-

Customer service hours

8am-5pm CST
Browse reviews of other Department Stores
Top Walmart Complaints
Browse more than 1242 reviews submitted so far

DEBORAH CARSON
from Dover, DE
We love Walmart and shop all the time at the 36 Jerome Drive Dover, De store. We also go to the Middletown, DE. Store. The Distribution Center is right in Smyrna De. less than 10 miles and a little more to the Middletown DE store. I don't understand these two stores stocking merchandise on the shelves time frames, but they're ridiculous. Some items are not replenished for 2 or more weeks. I thought I was just imagining this issue, but I started asking around and everyone has been complaining about the same thing. I've been so disgusted with the stores, that I now order thru Amazon and shop at other stores. I refuse to use your mail order or p/u at store later. Found some of the products I want more expensive that way and I prefer shopping at the stores. Put it this way, you're losing major business. So, my over $100.00 weekly or more shopping bill, is <less then $50.00. You either need to re-evaluate your entire stock shelving orders or you'll going to be losing a whole lot more business. You've lost us.

Susan Megonigle
from Milwaukee, WI
shopping at the Walmart in Greendale Wisconsin I go there all the time. I sent a complaint in recently haven't heard back. For your employees making $15 no one is watching over them. Two employees this morning guys yelling back and forth to one another as loud as can be about there night out. Talking about pooping and carrying on as if no one is there. I went to an employee to discuss this behavior and she laughed and I said no you don't understand this is rude and in poor taste. They are close to the back room and act like no one is shopping no hellos nothing. I worked in retail for many years and if I was doing this I would be fired right away. Then two women in back discussing their night and how tired they are no hellos. I did kind of make a noise and she then realized someone was near her, I enjoy shopping there but not lately first it was a bunch of people in produce talking about sex with a female employee and baby momma and she said you wish the whole time he is training a new employee wonderful! I shop around 7:30 to 8 in the morning when I am there. I refer to scan my own purchase some people who check you out talk to much. I don't have a problem but I wonder if they pay attention to details. I am a very warm and kind person I say hello to the employees so they are aware there are nice people. I hope something can be done soon hard to have a good shopping experience

Delta Waters
from Medford, OR
My vision is not the best. I have different pairs f glasses for reading, diving and working on a computer monitor. I don't tend to carry all three pairs around with me, For that reason, I need to go through a regular check out.line. I also like to pay with cash. Today, there were only two regular lines, stretching back into men's clothing. There were a bunch of self service lanes, and almost all of them were empty. A Walmart employee came up and motioned me to follow. I thought she was opening another line. What she did is take me to a self service kiosk. Before I could protest, she began scanning my items. At least she read the numbers on the produce that I would not have been able to read. But when she was done scanning, she started to walk away, even as I was asking how much do I owe? And where do I put the cash? She motioned vaguely at the computer screen and was gone. I took a guess at the amount and shoved some bills at a slot that looked like it might take dollars. It took multiple tries, and then some change came out underneath. it was a very humiliating experience. Thanks, Walmart for reminding me of my impairment. Clearly, in theiir push for self service, Walmart has no concern for customers with disabilities. Get a clue, Walmart. Some of us have reasons for not wanting to use self service.

Keli
from San Antonio, TX
The following is a copy of an email, which is being followed by a letter, I sent to Doug McMillon, the CEO of Walmart:
I have shopped at Walmart since the stores first opened. I never shopped elsewhere because I never had any problems with items and the customer service was unmatched. However, I have become so angry every time I step in the store that I swear I will never shop there again. Your products are very poorly made, your prices for shoddy products should be illegal, the customer service has become laughable if it weren't so despicable. I have found myself literally CHASING employees down to ask a question who either pretend not to hear me or literally just walk away from me without a word!
The honest reviews that are supposed to be written by legitimate buying customers have been replaced by people who post as a requirement for a contest and more often than not lie to get a freebie! For example, today I am shopping for luggage and while reading reviews I realized that ALL of them were written as a requirement of a contest! The attached set has NO reviews from actual buying consumers.
Seriously, Walmart! Your company used to trustworthy but you have seriously slipped in the last several years. I spend way too much money at Walmart but the dishonesty, wishy-washy policies and the fact that not only do you want me to buy from you, you have now decided I should check out my own items as well! I'm not your employee who is getting a paycheck to do this job! Also, no matter the day or time, there are a maximum of three checkout lanes open out of 15 - 18! In a Superstore! I'm beyond disgusted and It's time for me to follow in my communities footsteps and spend my money in another store who actually appreciates my business. Bah-By Walmart! I'll be watching as your doors close one by one. Sad.
Disgruntled Ex-Customer,
Keli Embrey
Helotes, TX

This manager named Brandon (black short guy) was very rude and ignored me while i was trying to locate an item. He was unhelpful but i did catch him checking out my daughter butt. He needs to be removed because you lost me and my family as customers.dont shop at store1090 on 103rd

John Fryga
from Wilmington, NC
I have been a Walmart customer at the Sunset Blvd. Lexington,SC store for almost 28 years. It used to be a pleasure shopping there but ever since you went to almost all self check out my experience has been a nightmare. In detail-over 3 last experiences were bad. One time I had my groceries were checked out and I asked for cash back from check and it was a mess. I had to take all my groceries out of the bags and get them rechecked.I chalk that up to just plain error so nobody is perfect. However, the last 2 experiences makes me feel like i am treated like a criminal.I go through the checkout and present my check then have to present ID,then the cashier gets the store manager and we then go to customer counter and get rechecked and again present ID.Anybody else would not come back but I am a glutton for punishment.So my question is when I show back up next time do you all treat me like dirt again or what?Your thoughts please!

Ann Bremer
from Shreveport, LA
None of the local Shreveport stores are carrying the Great Value Yogurt any longer. I am lactose intolerant and cannot eat ice cream. They carry it for a while and then quit. I file a complaint and they start again, after several months, it is gone again. Please restock it in several flavors and continue to stock it.

Leah Vandenberghe
from Napoleon, OH
I purchased a patio set from the Henry County Ohio Walmart. After having it for awhile I went back to purchase new cushions for the chairs to this set only to find that Walmart doesn't carry these particular cushions. I have literally been searching for replacement cushions for these chairs for over a year without success. I've provided pictures to employees all of whom have said, "well I've never even seen cushions or chairs like that before." Funny, I bought them from this store. How can Walmart sell an item, but no sell the items that go along with the original. You can't sell toys without selling batteries. These chairs are completely useless now and they weren't cheap.

Selina Durham
from London, KY
I went to Walmart to have 2 canvas photos made for my mother's birthday gift at 1:30 p.m. The photos was suppose to be done by 5:18 p.m. my moms party was at 6:00. So I get a text from Walmart saying my order is ready to be picked up: I go to Walmart to pick up my order, the employee working said they are not here. I said look again they should be here. He continued to look, and they were no where to be found. He looked in the computer to check the order. He said the order was not made, he said the canvas machine had went down. Ok by this time I really upset. I asked why they couldn't have picked up the phone and called me to let me know this so I could've went to office depo to have the photos created. He said he did not know why. So I asked for a manager he called for a manager. I stood there for 15 minutes waiting on a manager, no manager came to assist me. By the time I stood there waiting it was almost 6:30. Okay so now I missed my mother's surprise party, due to Walmart being so unprofessional and so unreliable with my order. I mean really they should've contacted me to let me know that my order wasn't made but yet could text me and say my order was ready to be picked up. So this is how paying customers are treated, I'll do my shopping elsewhere if things with my order can not be made right. Very hurtful about this.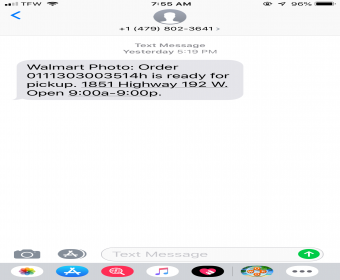 Store 05883 has been in decline for some months now. Since winter 2018. There are unstocked shelves throughout the store. Especially in the grocery section. It is a disgrace. Not to mention they "reorganized" everywhere.
We shop at WalMart to get everything in one place and now must shop elsewhere because of this chronic stocking problem.
Called for assistance last time and no one bothered to show up to help.
Employees are great. For the most part. Too bad management isn't doing their job.
We shouldn't walk into your store and have it look like a natural disaster had occurred. That your store had been looted for food.
If this does not improve, and soon, we will be shopping elsewhere.
Thank you.

Virginia Mendoza
from Phoenix, AZ
My complaint is at two different times I specifically called because I cannot get to Walmart for I have no transportation so I have to take the bus my first complaint was I called to customer service at 8:30 at night to see if they had quarters for sale the lady from the clothing department and for me they said they sold quarters I specifically told her I do not have a car I'm taking the bus she said we have quarters just go to the customer service when I got there they said they didn't sell Corners I ask for manager and the manager did nothing about it he agreed with them that they did not supporters and I told him I came all the way from on the bus cuz I know Transportation at night I'm a female not the best I would encourage anyone to walk at night let alone a female at night and the manager did nothing he didn't ask the clerk to come up front he didn't say he would talk to the clerk he didn't apologize he absolutely did nothing once again this morning I woke up and they forgot to put my bleach in my bag yesterday after I spend $143 I called cuz I called and somebody from don't recall what department said I had to bring my receipt in they have a logbook at the front and they would check my receipt so I said can you transfer me to customer service please she put me on hold and left me on hold I called I hung up and I called back was the same girl that answered and put me on hold again and nobody came to the farm after 10 minutes of sitting on the phone I hung up and decided to file complaint with you

Wyatt Mullin
from Claremore, OK
I have always kept my distance from Walmart based on what others have told me. Today I made a trip to compare prices for a certain item. I went early so as I could get in and out quickly. I went straight to the product I was interested in then stood in line at registers for over 20 minutes. There was apparently a shortage on employees who could work. I have been a manager most of my life and as a manager if you have call outs You get out there and get on a register. Your guest don't wait in line for 20 minutes.....I will keep my distance and give bad reviews to all I meet. I was giving you the chance to change my mind but apparently all I have heard is the truth. Now I have personal experience to tell. Thanks for a bad experience and reinforcement of my decision.

Richard Bennett
from Abilene, TX
My wife and I looked up a cordless Dirt Devil vacuum cleaner BD22050 on your website and it gave a price of $59.99, showed in stock for pickup today at our local Wal Mart. I went to the store and they had it priced at $75.00 so I showed them the price listed on your website at which time I was told they don't price match your web site pricing in a very rude manner. I told the associate that this was bullshit and they could keep their vacuum, She then slammed the vacuum down on one of the checkout counters and stormed off telling me to leave. What I find most upsetting about the whole thing is my wife was able to order it online at the lower price and get free shipping to our home. To me this is a rather asinine way to do business as we got the cheaper price and you all are out the cost of shipping. Maybe you should rethink your business strategy as it alienates your customer base.
Dirt Devil Power Swerve 16V Cordless Stick Vacuum, BD22050
Average rating:4.1737out of5stars, based on259reviews259 reviews
Dirt Devil
Walmart # 558157193
$59.99
$68.00
Free 2-day delivery
Arrives by Mon, Jun 10
Free pickup today
In stock at Abilene, 4350 Southwest Dr
Add a Walmart Protection Plan
powered by Allstate
None2 Year - $5.003 Year - $7.00
Qty:

Judy Bell
from Phoenix, AZ
I purchased a summer dress. Probably three or four weeks ago. I tried it on last week it is too short. So today I returned it. I am really really upset. First let me say I shop there at that store three to four times a week . Pay with debit card or cash. I really try to keep my receipts for a month. well I did not have the receipt for the dress . so let the function ... She said she checked for the last ninety days a d did not show on her records. So that left cash. So now she says the dress is on sale for $7.00 so I cannot get a full refund. HELLO!!! that dress has not been in the store for more th a. a month .... You know it is not fair to a good customer to be treated like I am trying to pull a fast one on Walmart.but is is ok for them to take almost three dollars from me. I do understand thAt people try to pull fast ones on stores but I am NOT one of them all I wanted was a full refund. I must say I will rethink shopping there as much as usual I just want to be treated fairly. Oh yes I had the price tag for the dress just not the receipt so unfair thank you for your time

Vickie L Gray
from Marion, IL
What a piss poor excuse of a store Wal-Mart has become!!
I live in Richland County IL, I have shopped in the Olney location for 30+ yrs.
Todays trip just about topped it...
There are only 2 checkout lanes open with people backed up into the bathing suits and clothing because they refuse to use the new and ever present
self-checkouts...including ME!!!
I hate them and absolutely refuse to use them!!! There were numerous elderly people standing in line waiting, leaning on their carts and shuffling from one foot to the other...I felt SO sorry for these people.They are NOT convenient for the elderly because they just don't understand them, nor are they convenient for people with disablilties.
Someone from the CS desk finally opened up a lane, and I could clearly see that she did not like checking people out...well, TOO BAD!!
She didn't make eye contact with anyone, not even me and barely managed a thank you when she handed me the receipt.
There is ABSOLUTELY NO CUSTOMER SERVICE ANYMORE!!!
You people wouldn't know what it was if it hit you in the Ass!!
You're supposedly all about creating jobs...CRAP!! When you put in self checkouts, how does that create jobs???
Customers are doing the employees jobs by being FORCED to check themselves out and bag their own groceries!!
WE don't work FOR YOU...we DON'T GET PAID BY YOU!!
If I'm good enough to walk my Ass off around the store to get what I need, I'm good enough for someone to check me out and bag my things!!!!!!
And then, you are going to start charging us so much per bag??? That's total BULLSHIT!!!
Wal-Mart isn't the only game around...there are other places to shop!!
Your Wal-Mart FB page is FULL of various complaints!!
You need to start LISTENING TO YOUR CUSTOMERS!!!...they're getting fed up!!
You can sit back and laugh at my little email...I'm sure you will.
I will be taking my grocery shopping somewhere else other than Wal-Mart, as many other people will or already have...BECAUSE THEY ARE FED UP WITH YOUR GREED...THAT'S RIGHT...GREED!!
I would hate to think how many times Sam Walton has turned over in his grave because of how Wal-Mart has become...
Corporate Assholes don't have a clue!!!

Angry Customer
from Saint Robert, MO
St. Robert, MO Walmart employees at the checkouts said that they were told that the Corporate Office in Arkansas TOLD them to close all but the few self-checkouts at 10:00 PM nightly. This is incredibly inappropriate, unsuitable and inconvenient for customers----especially for those who have a cart-full. Who wants to act like they work for Walmart by doing that anyway beside it being a huge hassle?? Then I found out today by calling Corporate that the Corporate Office DID NOT give the order to the St. Robert, MO store to do what the staff is telling customers (which is to only have the self-checkouts open after 10:00 PM). I hope to see at least ONE lane open after today for those who shop after-hours and DONT WANT TO CHECK-OUT THEIR OWN GROCERIES!!!

Tina Ridings
from Maryville, TN
I shop at a Walmart in Maryville, Tn. The staff is great. So what is the complaint. You need to hire more people to work in your auto department. I went there on Saturday, June 1, 2019 to get an oil change. The time was around 3:00 p.m. I was actually turned away because they were too busy. So I tried again after work on June 6, 2019. Time was around 4:30. I waited until 7:15 p.m. and was told it would be at least another hour. For an oil change? The women setting next to me said she had been there 4 hours waiting to get two tire put on. Another man and his two kids told me that they had been there for 5 hours for an oil change and tires. Finally I went to the desk and told them to pull my car out of the bay. I hate that I had already wasted the time I had but I could not sit there possibly another two hours to get an oil change. I used to go to that Walmart all the time and get tires and oil changes but no more. The people in the setting area with me were saying the same thing, that they would never return. Can you not see that they have more help or at least check to see what the problem is. They are not in there rebuilding engines, it is mostly tires and oil changes, etc. I don't blame it on the staff, they are just simply overwhelmed. I won't be back and I am sure if enough customers quite going, they will have a lot of extra time to do oil changes, etc... but your company will certainly lose business.

Judy Mattson
from Chester, NY
I have been a regular customer of Wal-Mart for many years. This store has been declining ever since. They will hire almost anyone, suppose it's because of wages. I grocery shop there about three times in a month, which adds up to a lot of money. The most recent is regarding the "Snickers fun size crunchy peanut butter 21.50 oz. Pkgs." For quite some time now (about a year) they are containing bars that are open, half of it missing, and some are hooked together with nothing in it. We find this in almost every package. I brought them back( two pkgs) to customer service and explained everything that has been happening. She was not really concerned at All! She more or less made me feel like a jerk.. Her last words to me were "this is not a Wal-Mart issue". We are thinking maybe it's time to take our business elsewhere since this is not the only time we've had a problem. This store is in northern Mn. And started out as a very good place to shop. Don't. Like to pay for something We are not getting.

PAMELA RHINES
from Baton Rouge, LA
Good evening,
19 of my family members were in Pensacola for our vacation and we went to Walmart for groceries and swimwear supplies. I had 3 of my grandchildren therefore their mother gave me her Louisiana Purchase Card to get them some snacks. I paid $60.58 for the food items and my cash total was like $51.00. The register froze twice and the pregnant Walmart employee tried to assist me but it didn't help. Once she got it to work again my cash total went to $102.00. I explained to her that it wasn't right and she paged for management twice. Over a 30 minute wait no manager came and I told her to cancel the sale and I would pay for it. She apologized several times and stated that the food stamps would be back on the card in 6-8 hours. I spoke to BJ (she stated that she was the front end manager) Sunday June 2nd and she apologized but she stated that the food stamps should be on the card by Wednesday June 5th. I called your store Wednesday morning and asked for BJ but I spoke with Melissa. She stated that BJ was off. After explaining to her what happen she took my contact information and stated that she will call me Wednesday as soon as she find out what to do. She said if I wasn't out of state that I could come in and she would put the stamps back on the card. After she didn't call me I called your store Thursday and I was put on hold over 10 minutes. I called back and the receptionist asked if I wanted to be placed on hold because BJ was on the phone with the main office. I waited 5 minutes and ended the call. I called back one hour and a half later since I'm typing this complaint and I told the receptionist it was me again and I needed to speak to BJ. I am still on hold and it's been over 30 minutes. I took it to be extremely busy Saturday that I waited 30 minutes and no one came to assist me with my sale but to be put on hold today and no one pick up not even the receptionist. I think it is absurd to be treated so harshly. We spend a lot of money at Walmart and we don't deserve to be treated to unfairly. After over 30 minutes the receptionist picked up and asked how could she help me. I explained to her how long I waited and she asked if I wanted to speak to any manager. I asked her what was her name and she stated that the Operator can't give their name. She asked me to explain to her why I was calling and I did. FINALLY BJ spoke with me (didn't apologize) and she remembered who I was. She stated that Melissa didn't return my call Wednesday because your store was closed for several hours because of a bomb threat. She also stated when I asked why did she have me on hold so long that all the managers were in a safety meeting because of the bomb threat. She took my contact information again and told me that she would mail me something today before she go home. If your customer service is this horrible all the time I don't know how your business is making it. Please help me with the situation. This store management staff need more training.

LeRoy Evertsen
from Sun City, AZ
Hello
Would like to let ou all know of m dissatisfaction with our all..
Ordered a L G 65" TV order # 4061969-120832 on May15th, to be delivered on May21st. Did not finish unpacking TV noticed that TV was already broken,
called customer service, they were helpful.Ordered replacement LG 65". order # 4121972-7669674..Had Fed EX picked up broken tv sent back.on May22
RePlacement was to arrive June 4 but moved to June 6.
June 6 @ 6:45 order arrives to find that the warehouse sends a TCL 65" tv not even close to a LG 65" REFUSED order
Again called customer service Had to order another LG 65" order #4281982-107089
Order to delivered June 20.
Now I have to wait 2 more weeks for the order when the first order took only 5 days from placement to delivery
Why can't the order be expedited (less than 2week) after all it was you alls mistakes NEED BETTER QUALITY CONTROL
NOT AT ALL HAPPY
LeRoy 480-708-0333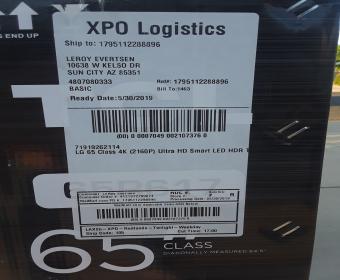 Your door greeters DO NOT need to see my receipt if my items are bagged. I will be taking my business elsewhere if you don't retrain them immediately. This is the last time I will be harassed by anyone employed by your company.

David Hirrlinger
from Panama City, FL
The best idea is replace who ever is in charge of your Pier Park Store on Panama City Beach, Florida. you must get a lot of complaints about how this store is operated. Last time in store 3 days ago after shopping for 45 minutes in the grocery dept. I go to check out at self check out and it was closed, "You need to go to the other end of the store to check out," I let over a $100.00 worth of stuff setting in the cart after one of your employees said this to me and 3 other customers wanting to check out. They all agreed, dumbest or stupidest thing they had heard, We all walked out together.
Whoever came up with the idea to move things around so not even your employees know where items were moved too. I'm so tired of hearing the same answer from your store employees "The item out want used to be on isle 7 but they moved it and I don't know where it is now". It's bad when your employees don't know where to find an item, How do you expect your customers to find it. I have started shopping at Publix and what a pleasure it is to shop there, employees know where almost everything is and not have to stand in line for 30 minutes or longer to check out. Price is important but CONVENIENCE is also important. You idiots don't seem to care about convenience for your customers. Tried your free pickup and sure enough you could not get this correct either, Waited for 10 minutes at pick up and they could not find my order...what a surprise.. You have a problem at that store, its not my problem it's yours. Hope you can figure this out, good luck. Won't ever shop at that store again.

Adassa Fisher
from Fort Lauderdale, FL
On 6/3/19 one was at Walmart at 3001 N State Road 7, Lauderdale Lakes, Fl 33313 at the pharmacy dropping off one's prescription. The attending pharmacy technician was on the phone for approximately 10 minutes without coming to one's assistance. After making an attempt to get her attention one's request was further ignored and one was told to have a seat. One's pain was very unbearable and needed immediate attention. The next attempt to get service, one was told by the technician that she the technician was on the phone. One had to resort to raising one's voice to be heard to get attention. One was told at 9.30am that the prescription would be ready for 10.15am pick up. At 12 noon one had a family member to pick up said medication, said family member was told that there was no drop off and after several failed attempts it was found under a different name. This kind of customer service is unacceptable.
Awaiting your respond

Sherry Cornell
from Columbus, GA
I have been a Wal-Mart shopper since 1988. My husband and I had a motor home and traveled all over the US.I have been to 134 stores. My home is in Columbus,GA and recently decided to no longer shop at Walmart. It began with shopping our local neighborhood Walmart. The store now carries mostly great value brands, which some are ok but there are products that I would rather stay on brand. Then came the self checkout lines. I really don't mind that if I have a few items but not with a cart full. Then I noticed that there would only be one regular checkout and sometimes only self checkout so I stopped going to then neighborhood. I then just went to the regular Stores. We have several here. Now there is the same situation. This past Monday I went to the store on Airport Thruway at 4pm. There were 2 registers open with lines of people waiting. an employee was badgering customers to check themselves out. I had $237 worth in my cart. I am 53 years old and in Renal failure. I don't have the strength to shop,scan, bag, load and unload my own groceries. I've decided I would rather go to Publix and pay for the convenience. Many of my friends at church are making the same choices. I know times have changed and it works for some people but there are many that are like me and it doesn't. Thanks for years of good values but if I wanted cheap off brand food that I have to bag myself, I'd shop at Aldi's.

Beth booker
from Aiken, SC
My two year old was tired and upset. Which I dont know what two year old who hasn't thrown a fit in public. Your worker Constence mocked him by whining at him. That is not okay. She also reached out to try to touch him. I told her it was not okay to touch my child. In today's day and age you dont know if my kid is autistic or a sensory issue. He didn't give his consent to be touched. I let her supervisor I'm store know it was unacceptable but she didn't seem to care. This store was in Blackstone Virginia. I have a receipt as my husband checked out.

Nena lee burnsworth
from Brandon, FL
THIS IS MY PROBLEM MY BROTHER CAME HOME FROM LEAVE FRO KABUL HES MILITARY AND HAS BEEN GONE FOR 4 YEARS SO IT WAS A SUPRISE THAT HE WAS COMING SO WE RUSHED HIS BIRTHDAY TOGETHER AND I HAD TO MAKE A FEW TRIPS TO STORE WELL I GOT HIM HIS FAVORATE CAKE VANILLA WITH BUTTERCREAM AND THATS WHAT THE LABEL SAID ANYWAYS IT WAS CHOCLATE AND HE CANT EAT CHOC AND HASNT BEEN FROM YOUNG. SO NEEDLESS TO SAY THE STORE SAYS THAT THEY DONT LABEL THEM THEY DO IT AT THE WARE HOUSE SO IGUESS THEY COULDNT HELP ME BUT CUSTOMER SERVICE HAD NO PROBLEM GIVING ME MY MONEY BACK AND DOUBLE FOR ALL THE TROUBLE OF HAVING TO GO OUT AND GET ANOTHE CAKE AND PAY FOR IT
AND THE OTHER PROBLEM IS THAT I GOT HIMD A REALLY CHEAP FISHING POLE TO FISH WHILE HE WAS HERE AND WHEN I GOT TO CASHIER IT WAS MORE THAT ITHOUGHT SO I SAID I DIDNT WANT IT SO SO SCANNED IT TO REMOVE BUY IT DIDNT REMOVE AND SHE KEPT THE ITEM PLEASE PLEASE HELP I HAVE MY CASH RECIEPTS FOR BOTH SITUATIONS IM AT MY LAST NERVE WITH THIS PLEASE HELP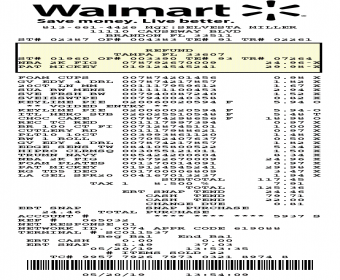 Mr.Boneta
from Newark, NJ
Deceptive advertisement . And self check out machines that steal your money. Walmart store 1125 N Pine St, Deridder, LA 70634.On May 30 2019
we shop there and pickup pack of chap sticks which placed in a slot that said 1.00. when puchase price was 4.00 at check out also check machine cheat us of 2 pennies. it doesn't sound like a lot but imagine this done thousands of times with other consumers. I can only imagine the thousands of dollars stolen by a giant global co. who already reaps in billions and who don't care for their employees, Very sad. this episode has happen in the store here in Derider LA and in Leesville La Walmart. Very unhappy customer shame on you Walmart you are thugs . You don't rob with guns but you use technology and deceptive practices....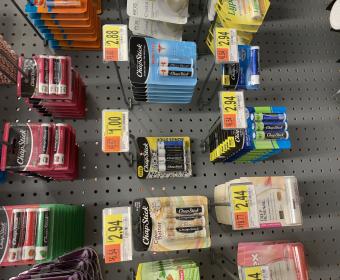 Fred Williams
from Philadelphia, PA
I have not received the replacement gallon of paint that was damaged when it was delivered to me and I put in a complaint about it weeks ago . 215-477-8734.

I keep seeing dogs in the store. They come in in purses and on ropes. They are in the food area, the clothing area, everywhere!! These are not service dogs. I know a service dog when I see one. These are pets and hunting dogs. Store employees say they can not stop them from entering. What type of customer do you want? Someone who plays by the rules or someone who makes up their own ?I can guarantee if I lit a cigaret inside I would be told to leave.

The pharmacist Olivia at the Beebe Wal-Mart store sold us an inhaler that doesn't work, she refused to replace it, refused to refund the purchase price and refused to give us back the prescription. Her only solution was for us to take it apart and fix it ourselves. My wife is still suffering without the meds and had to return for a new prescription. I told all this to the store manager Connie, she doesn't care and told me to leave. Been complaining to cooperate ever since, but so far nothing. Don't know we're to go from here.

William Finnegan
from Mesquite, NV
I arrived at my local Walmart like I have done in the past 14 years. parked in front stall, and sat there for about 15 mins. then I decided to go inside and talk to the manger, One of the young kids runs in side, tells me it would be about 15 min! I looked at him and said, you could not tell me it would be 15 mins when you walked past my vehicle about 7 times!!! He got smart with me! I asked him his name! He told me it was none of my business! I told him I would never come here again, his replay was that's not a big deal. I'm very disappointed in the service that I received! I will not go back and I will voice my concerns with my friends and family.
Sincerely disappointed customer,
Bill Finnegan

RE PENNEY
from New York, NY
One would think that returning a defective Walmart battery well within the warranty period with original receipts in hand would be a hassle-free, straightforward process. Think again! Leaving my disabled European vehicle behind in Cypress, I managed to make it to this Long Beach store, battery and receipts in hand. I presented the battery, and receipts, to the auto center personnel. This was done after guidance by the customer service department. The receipts revealed that the battery, Walmart's top-of-the-line " EverStart, 5 year, 3 year free replacement" , had failed after only two years. The failure was verified by another facility, and the in-op vehicle itself was proof-positive. But Walmart's succinct, & clearly printed warranty served only to confuse the auto center employee. He did not seem to comprehend the word "warranty"; obviously not comfortable with the many nuances of the English language. He immediately became loud and pugnacious, demanding I present the receipt from the shop that tested the battery! (What shop issues a receipt for a free battery test?!) "Where is the shop?" he demanded. "I want the receipt" he angrily continued. Becoming smug he then stated "it will take an hour to test the battery". I remember thinking "what country am I in?". It became clear the employee seemed to have been schooled in the realm of "mordida", and my continued presence would yield nothing but continued insult. So I unhappily departed, defective battery in tow. I am certain, if Sam Walton were watching, he would be saddened and disgraced. REP, Laguna Beach, Cal.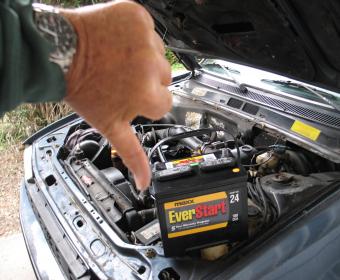 george ellsworth
from California, PA
trying return a tv that was purchased at your store. they were very rude. I would like someone to call me. your west Brownsville, store

****MILITARY ***** (Navy) son has horrible experience at this Walmart location on Memorial Day leave. On leave looking to purchase some headphones so he could use when back in Virginia.. VERY SAD that he had to deal with this and especially to be treated as he did something wrong. I asked for Walmart to step up and do the right thing. Here is the story: We stopped in to purchase a set of Apple Airpods only to walk out of the store and open the package to find a lighter, vape pen pieces inside the case. Someone had repackaged and placed it for sell. We went into the store right away to speak with Assistant Manager, he stated that it was not a legit product. He would not replace or refund the item even after verifying the video surveillance. We were told to call Apple. Had to call the police and file a report at the store. Next Day spoke with the Manager Ruby, she wanted to review the surveillance and was going to get back to us and of day. That did not happen, I called back after waiting for a return call only to find out she left early for the day to attend a family event. Nice to know what she was enjoying herself while our family had to deal with the aggravation. Called again next day and she started they couldn't do anything, she did call the Vendor and Apple stated they were not going to handle. I've requested a response from her corporate office but don't expect much. If you purchase electronics or higher dollar
from Walmart it would be in your best interest to verify the merchandise before leaving the store. I get the store would be leery of scams but this was minutes of leaving the store. This has gone beyond the money and is more about principle. I've reached out to a few local news papers to share the story in order to prevent other from having to deal with this.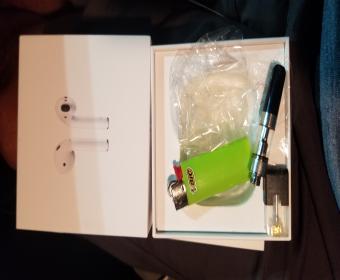 I went shopping at your Duarte, CA store. I was going to purchase 12 pack Shock top, 4 pack red bull and 4 pack monster. As the cashier was ringing up the items she asked for an ID, I let her know I did not have it on me, I was surprised since I am 56. My 32 year old son walked up and showed his ID. As the manager walked up, the cashier said she could not sell the beer to us since I did not have an Id. The manager said it was policy and that they could not sell it to my 32 year old son even if I was not with him for a 24 hour period since I did not have my ID. Unbelievable! Every one in line was staring at us, your employees were cavalier and seemed inconvenienced by us, that we were bothering them by needing clarification on the policy. I am happy to report that my local Albertsons had Shock Top for a good price as well and sold it to my 32 year old son even though his 56 year old mother did not have an ID. I agree with a policy of verifying the age of individuals prior to selling alcohol but once my son showed his ID verifying he was over 21 the sale should have taken place.

Today was the 2nd time I have tried to buy a tv at the Harrison Walmart. The 1st time was last year. First I could not find anyone to help me.
Everytime I asked for assistance, I was to told to wait and someone would be with me soon. New customers enter the department and someone would walk up to them and if they needed any help. I was very stupid because I waited an hour before I left the store. I went to best buy in Branson and was help within minutes and they answered all my questions and were very helpful. Today, dump me, went to Harrison Walmart to buy another tv. I did find some to help. this is what happened. I asked two questions about the tv,s. He answered both and started to walk away. This is Friday ant your ad on the Walmart page stated a sale for the holiday weekend. I asked if the sale was on or if it was just on Monday. He stated the sale started earlier in the week and all the sale products were gone and if I wanted to buy a tv that was on sale I should have been there earlier in the week. I don't know what is wrong. I guess I am not young or pretty enough because those employees will spend lots of time with them. I am just one person and I know my business does not mean that much. I don't buy groceries there and most likely still will. But anything else I will go somewhere else. You should tell you employees that it may be a lot of fun to wait on the young and pretty, but it is the older people that have the money. And trust me, WE will go somewhere else, Our money matters, and I do not have to spend it at Walmart..
Like I said, I may still by grocerties but any anything else I may need including electronics I will go somewhere other than Walmart
Margaret Metzgar

why is it when you purchase some Great Value products you get sub standard quality, i purchased a 12 oz package of Great Value thick cut sliced bacon after opening the package the bacon has a couple strips normal sliced (not thick sliced) and the rest is almost paper thin this is very deceiving i am very disappointed in your product i would think you would have better quality control standards than this

Hi, This Mahesh, I am this Reynoldsburg Walmart customer last 19/20 years, used to be a business customer also, and getting Tire and Lube service for me and my brother's family, around 6 to 7 cars and vans. This time I am terribly disappointed with Walmart Tire dept. at 2793 Taylor Rd. Reynoldsburg, Oh. 43068. who's selling Goodyear Tires and not honoring either Road Hazard warranty or Goodyear 65000 mile warranty.
I purchase Two Goodyear Tires Assurance Auth from Walmart in Reynoldsburg, Ohio, in Nov 2016 with 43034 ml. both installed in front. As of routinely for the rotation and balancing, I went to Walmart this past Sunday morning, May 19th, they were balancing and rotation, but in the same evening with my bad luck I ran over somewhere on Nail and Screw on each tire. I went there for repair on Monday, May 20th evening at around 4:30pm and found due to some reason they closed the Tire department. Timings are 7am to 7pm. Then I went there on Tuesday, May 21st. at 2pm and explain to Mr. Tom. The way he acts, I feel like he is not in mood to honor the road hazard warranty and Mileage warranty. He makes excuses like I bought the tire 3 years ago (acutely 2yr and 6 months) and your tire don't have enough tread on the Tire so we cannot replace your Tires, and he was forcing me to buy two new tires. In our conversation at one point he said (You just want free tires. He doesn't have right to disrespects me like that) and I told him I am not here to get free tire I have a road hazard warranty and you guys should replace these tires under road hazard warranty. And then he calls Mr. Garly to handle this, they have more than 5 minutes' conversation in between. Mr. Garly he acts like a supervisor and he also said my tires are not in good shape and refuse to honor me with road hazard and Mileage warranty. If my tire is not in good shape, then why they didn't tell me at the time when they rotate and balance the tire and they did not even mention on their service order sheet. I told him how long I have been coming to store for all kinds of services and you guys treating me like this. Also in the rotation and balancing time they totally ignored that pothole cut. Most of the people working in Tire and Lube department are totally nonprofessional and non-technical and careless, and don't care about Customers safety. When I ask him can I talk to the Manager then he said he don't have any manager available right now. When I ask him to find some manager then after 12 to 15 minutes he came with lady Manger from some other department, and she repeats the exact same thing what Mr. Tom and Mr. Garly told me.
On first tire I have 4/32 and on second tire I have 2.75/32, They still in good shape to drive another 15K to 20K miles. Right now I have 86242 ml. means I drove only 43208 miles. I still have 21792 miles to go, according to Sam's Club, Tires still in good shape and Walmart should honor the Road Hazard warranty or Manufacturer warranty.
I would like to know how Walmart management justifies this situation and punish those people.
Today May 21st I purchased 4 Goodyear Assurance Comforted Touring Tires from Sam's Club with the best deal. I am pretty sure of myself and my family, Walmart lost valuable customers.
I am still holding both Tires with nail and screw in it. And one of it also have pothole cut on it, Pease see attached pictures. My contact number 614-961-2803 and email add. bharat168@gmail.com
My contact number is 614-961-2803. And my email add. bharat168@gmail.com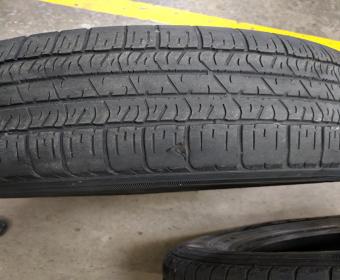 I was on your website and I wanted to buy your v7 dyson cordless vacuum cleaner for $299.99 When I looked up the website a day later It said that vacuum was now $399.99.I complained to your corporate head office and all I got was a woman named Sabrina V who I could not hear properly, Im pretty sure she was doing that purposely because 1 minute you could hear her clearly and the next you couldn't. She kept on asking the same question about the vacuum cleaner and then would go away and check,.she did this many many times, finally she said she found the item. I asked her if she would order it for me since I couldn't find it on the computer anymore and she said yes. My visa account number was given to her plus my adresse then she again said she would CHECK! when she came back she told me she would put me in touch with another customer service rep. That rep gave me the same bull and I was getting nowhere so I hung up. If walmart advertises a product on line and does not say when the sale is over they should honor that price for the same item!!

Yesterday on May 21 2019 I went to Walmart in the Ephrata area. I bought a 16 oz container of Wilton Rich Chocolate Icing. When I tasted it it tasted terrible. I looked at the expiration date and it had expired August of 2017. I was very disappointed as I had expected a good rich quality tasting icing. Also this was for my cake I was decorating for someone's birthday. Is there anyway this can be looked into and steps taken to fix the problem? I would like to see the old icing taken off the shelves of the Ephrata Wallmart in Pennsylvania.

I live half a mile from this store. Automotive department has a SLOW NICE gentleman working at cash register. He needs second young man at cash register. It ALWAYS takes LONG time to give a service. PLEASE send help!!!

I purchased a comforter from Walmart.com $57.49 on Friday 5/17/19.
It won't be delivered until 5/23/19.
Today I got an email from Walmart that the price dropped to $24 . So I contacted Walmart for the price adjustment. I was told that the item came from another vendor and Walmart won't adjust the price. When I order and pay my Walmart credit card I expect Walmart to honor the adjustment. If I wanted to deal with another company I would have gone to their website. I use Walmart trusting the integrity of the company.

I visited store #577 on Friday and again about 1 month ago to buy diapers for my granddaughter. On both occasions I am now being stopped at the door on my way out because the box of diapers are not in a bag, now you imagine putting a big box of diapers in a bag, but mostly you don't have bags to fit over them. Really so now your going to treat all of your customers as thieves because your large bulky items that DO NOT FIT INTO BAGS are thieves..... Its discouraging when I have to frequent this Walmart many times because I have to struggle to go to the mall or other places to buy items for my 15 month old grandbaby plus my 2 kids and husband and I. I suggest that if you dont want stuff not in a bag then you need to stop selling these items and put your stores to stuff that will only fit in a bag. Its very upsetting when people are starring at you like youve done something wrong and you have like 5 other bags in your cart plus a box of diapers and a potty chair. ( LARGE ITEMS) it's really disgusting of THE NOT SO GREAT WALMART TO TREAT THERE CUSTOMERS THAT WAY WHEN THERES NOT MANY PLACES TO SHOP AT. So I think you need to fix this issue with me now that this has happened to me now twice and I am almost sure if I go buy another bulky item that this will happen again. Fix your stupidity and don't blame me if your employees can't do their job correctly and catch thieves. Don't treat me as a thief when I have stood in your rediculous line because you won't hire people to work the registers and expect people to work for free by doing the self check out. So fix it, your not so happy customer......

I called to Walmart (1825 Rockbridge RD, Stone mountain Ga 30087) I asked to be transfer to the meat dept. I was left on hold for about 5mins, then call drop. I called back spoke to a African American women, I ask to be transfer back to the meat dept. She stated she couldn't transfer to that dept. She asked me how can she help, I ask her did you have the case of whiting, she stated I just left from over there and there is not no whiting today. To me that was very odd, I went a step further and use you Walmart app, that stated you all have whiting fish in stock, so surely I took the drive to the location, and discovered there was over 6 boxes of whiting fish. She straight up lied. I use a gift card that was giving to the school for us to by items we needed for the kids picnic on this past Friday. I used $73.34, which left a balance of $26.66. I went to you your Centerville store and the card decline. I'm like I know there should be $26.66 remaining on the card. I went to customer service, where it was discovered someone use my gift card. I had to pay out of my personal money, because you all have fraud. I was told to notify the Rockbridge store. I called and spoke to Timothy he advise me that I have to go back to the store where the card came from, however I live 1hr away from this store. He also told me that you all are aware there is a scam going on. With that been said, I don't feel like I shouldn't have to commute the other Walmart which is off of Peachtree industrial, to get my money back. I have been dealing with this since Friday, what a inconvenience.

Razvan Petre
from Québec, QC
Hi,
I have made an online order on the Walmart website with the option "Pick-up in store" on 13th of May. I have received the notification that it was delivered on 15th of May but the store is telling that they don't have it, not even after several days. The store is telling me to call Walmart Canada, Walmart Canada is telling me to contact the store. This is the worst experience I've ever had.
Regards,
Razvan

Large Holiday order from Walmart.com was received damaged and defective. Returned in person with store manager. Promo codes were received to make up for AWFUL experience. Final code did NOT work. Upon questioning with on-line chat my account was deactivated. Call center supervisors created new account for me so promo code could be applied. The new account was also closed. Tried a third time with supervisors instruction and assistance. Third account closed. All returns were accepted as an item cannot be returned without being accepted. Walmart has a return policy, yet they penalize a customer for using it. Items ordered from Walmart.com ALWAYS arrive with problems. Boxes, bags burst when thrown from whatever delivery service. Items inside boxes defective and damaged. You can NOT shop Walmart.com with confidence. I suggest Amazon as they appreciate their customers.

This is the second shipment that has been damaged in shipping. First it was almond milk not properly packaged and 2 half gallons leaked out completely before it got to me. This time I have 2 bags of flour torn and all over the box, and I am missing 5 pounds of sugar! I am in a very small town and have transportation issues now so I can't even get to the nearest Walmart, which is 16 miles away. I guess I quit ordering from them and start ordering from Target

This is a consumer complaint.
Yesterday, while shopping at the Grants Pass, Oregon Walmart, I was walking down an isle to get some Tums for my sick husband. While pushing my basket down the isle, an above cameo was filming me, and snapped pictures of me. I was not stealing, nor was I near any products, yet I could hear the camera click and two bright lights flashed off in my eyes. That is not acceptable and feel very violated by Walmart's tactics to invade my privacy as a customer and to take away my personal space and right to shop in peace.
I am appalled at their intrusion of privacy at my shopping trip of 5/6/19. In the past, I worked for attorneys and a Police Department and have never stolen a thing from Walmart!
When I called to complain, my call was given to an Assistant Manager, who said no pictures were taken and denied it happened. Then she said, apparently the camera was just "rebooting".. I do not agree.

I shopped 5/5 at store # 02955. I bought 2 outdoor chair cushions. I paid for them, with a basket of other groceries through the self-serve check-out. After scanning them, I placed them on the bottom of the cart while I scanned the rest of my items. Apparently on my way out of the store they must have slid off the bottom rack. They were lightweight and the material was kind of slick. After driving about 8 miles home and unloading groceries I realized I did not have the cushions. I have tried to call customer service 7 times in the past 24 hours. Either I get no answer at all when I call the store phone number, or if someone does answer they transfer me to Customer Service and then no one answers there. I let it ring and ring and ring. I would like to know if anyone turned in the two cushions. Of note, this Walmart store (133rd State Line, KCMO) has steadily gone downhill , in my opinion. It is the closest one to my home and I shop there on a weekly basis, but I am now willing to pay a little more to simply cross the road and give my business to Target and hopefully receive better customer service. These c/s issues arise and there is no one to address them. If you don't care, you'll soon find there will be many less customers to care for.

Daughter had a tire fixed and 12 hours later it's flat try to get it off lug nuts start breaking off. Call wal mart and he has no answers as to how I'm getting this tire off. So now I'm having to pay a mechanic to get it to his shop and get the tire off. On the 2 remaining lug nuts. Should also mention that it was already missing 1 lug nut before the tire was fixed. Found this out on paperwork. And when we tried to get the tire off.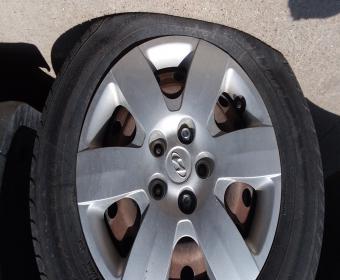 antoinette merlino 757-345-2376
MY COMPLAINT IS ,HOW RUDE AND INSULTING THE MANAGER IS AND 2 OF THE EMPLOYERSARE. 2 TO 3 WEEKS AGO I HAD AN ISSUE REGARDING A RETURN ON SLIPPERS. I KNOW THE RULES ABOUT HAVING A SLIP,. I';VE BEEN SHOPPING AT WALMART SINCE
2003.I MISPLACED MY SLIP I HAD THE ITEM IN FULL TACT .THE GIRL SAID NEW RULES, NOSLIP ALL YOU GET IS $3.00 REFUND AND
THE ITEM WAS $11.99 NOT ON SALE. THAT IS NOT POSTED ANYWHERE IN THE STORE,. FOR CUSTOMERS TO SEE.
SO I APPROACHED THE MANAGER AND HE WAS RUDE COULDNT UNDERSTAND HIM. AND WOULDNT HELP ME. AND SO HE WARNED
ALL CLERKS AT THE DESK,DO NOT REFUND $11.88 .THEN THIS SAT. WHEN I WENT SHOPPING 5/4/19 THERE WERE 2 CLERKS
ON GUARD. ONE WITH A 2 WAY PHONE AND ONE POSTED AT THE DOOR WATCHING ME LIKE I WAS A THIEF. I'M VERY INSULTED.
I RESENT THIS ATTUTIDE TOWARDS ME WATCHING ME LIKE I Was THIEF AND FOLLOWING ME. ANTOINETTE MERLINO

Kathryn Pullman
from Des Moines, IA
I purchase the majority of our groceries at our local Walmart Store located at 5101 SE 14th St in Des Moines, Iowa. Recently I have noticed that our store no longer carries the Rotella Bread that my family loves so much. I spoke with a Rotella employee at another store today (where they still sell Rotella Bread) and asked him what had happened. He said that he had heard that Walmart was going more nationwide with the merchandise that they carry. I personally believe in buying local. With stores all over the U.S., I would think that they would prefer to stock the shelves in each location with local products.
I would like to see the Rotella Bread back on the shelves at all of the Walmart store in Des Moines. As is since Walmart is not providing that choice at this time, I find myself going to other stores that do and that is an inconvenience for me, but worth it.
Please reconsider your decision to remove Rotella Bread from the selves by putting it back on your shelves.
Sincerely
Kathy Pullman
Des Moines Iowa

Rodney cochran
from Granite City, IL
the pharmacy in granite city would not fill a Doctors prescription saying I need to talk to the Doctor it is not the job of Walmart to pry in my wifes medical history I will talk to a lawyer about hippa rights and Walmart.

May 3, 2019. I took a unopened DVD BLACK complete First Season 31398 28380 to the Customer Service counter 1650 W. Maloney Av Gallup, NM 87301 505-722-2296.I did not have the receipt. The cashier said it was Item not found. I told them it came from their store.
I asked to talk to the manager. An Assiatant Manager Vilda, said it did not come from thier store and refused to listen.
In front of a store full of people, she basically called me a LIAR.
This is Gallup, NM, the store employees are Navajo, and I am a white women, and flet attacked. The manager took no time to help, but continued to embrass me in the store.
Right now, returning the DVD is not an issue, but the act of discrimination is!
The DVD did come from Walmart, for Gallup, NM is a small town and there is no other place to buy DVD's.
The assistant manager is rude, neglectful, prejudice, and not a people person, and cannot handle store situations.
Maybe I need to seek other legal advice...
Geneva C Davis
1801 W. Aztec
Gallup, NM 87301
505-870-8167.

Frank & Deloris Readnour
from Oakwood, IL
The gates you have installed is a pain in the you know what. You have added more self check out lanes and taken away full service. I hate this and so does every one I have talked to, I have gone to Walmart for years but I am seriously thinking of switching to Meijer in Danville, Illinois, Please do something to correct these problems. IT IS A MESS!!!!!!

OXFORD, MS
I WENT TO MY LOCAL WALMART STORE 00699 NEEDING TWO TIRES AND AN OIL CHANGE!
I WAS TOLD I COULD NOT BUY TIRES BECAUSE THEY HAD NO BALANCING WEIGHTS TO BALANCE MY NEW TIRES.
I SAID WELL CHANGE MY OIL THEN! I SPECIFICALLY TOLD THE WORKER THERE THAT I WANTED 10-W 30 OIL BEING MY CAR IS AN OLDER MODEL! THEY PUT 5-W-30 OIL INSTEAD. I TOLD THE WORKER TWO TIMES WANTED 10-W-30 OIL!
THE WORKER TOLD ME ALL 4 TIRES WERE BAD! THAT IS NOT TRUE MY 2 REAR TIRES WERE REPLACED AT MY LOCAL WAL MART 4 MONTHS AGO! THIS GUY DOES NOT SEEM TO KNOW WHAT HE IS DOING!
I WILL TAKE MY BUSINESS ELSWHERE FROM NOW ON!
NOT A GOOD EXPERIENCE IN OXFORD, MS.
ROY PITRE

we purchased a ATT sims card at your store in AZ we moved prior to using it lost our receipt only to find the sims card is no good...……...

robert d rupert
from Galesburg, IL
too long of line checking out..more cashiers please..thanks.

All of the self check out lines. If you have a cart full of goods the last thing you want to do is check yourself out. there are 4 lanes that are not self serve. you can wait in line up to 45 minutes to get checked out. I used to be a checker at Albertsons if I wanted to be a checker and get paid for it I would still be a checker. there is no incentive to self check, how about 10 to 15% off since you are not paying a checker or a bagger. I normally do all of my shopping at Walmart but have changed to WinCo as my time is valuable and I do not have time to check and bag a cartful of items. Sad

I bought some pork rids at your Ephrata wa store. they were so bad that they were rotten they stunk . I never buy meat and food from your wall mart again. you .need to clean up you meat dept .. .people do not have money to buy rotton products . I will tell people not by from wall mart

I checked out on 4/1/19 and 2 feet from the checkout at the door, I was stopped scanned my receipt and then He proceeded to take out 5 easter buckets that was 90% off 49 cents, counted them, took pictures of them, I could not believe what I was seeing, He told me that anything that is not in a bag is to be counted and pictures taken! I paid for these items and I feel that he did not have the right to touch my items, I am 76 years old and never in my life has this happen before, 49 cent buckets!!!!! Everyone I talked to I told them to make sure that every item they buy at walmart to put in a bag, even if they have to tape them around the item, What is going on with you people, I have shopped at walmart for years and this is a sad thing to happen.

I was in Walmart located on Annapolis Road, Lanham, MD and wanted to purchase a Xbox game for my grandson, I was informed that they only had one Key as they had lost the other one. Understandable I could wait until the key returned, but when the employee who had the key returned I still didn't get any service, actually Robert the CS Rep who informed me stated he wasn't going to help me when one of the cashiers said we were still waiting. I finally flagged down someone else and they retrieved the key and assisted me.
If the young man was having a bad day he should have clocked out and went home. I guess he got upset because I asked why we couldn't get the game again. However, this is no way to treat a customer. You need to train your customer service staff on effective customer service. If it had been him and he got treated poorly he would have had an issue. This should not be tolerated.

TO WHO IT MAY CONCERN:
Hi, my name is Angela. I went to the Walmart in Blytheville, Arkansas yesterday to purchase a $200 push mower that was back in Garden Center. I am highly upset about the whole ordeal. No associate was in the Garden Center and we waited in there for about an hour,still no associate around and there were more customers asking me why no associate was in the Garden Center. know but we had been waiting for an hour.I told them I didn't know and I went and asked a woman associate that was working the floor. She gave me a dirty look and called for an associate Name April, I went back to the Garden Center and waited believing she would be right there. We waited another 30 minutes and the associate never came to assist me. i went to the pharmacy center to ask them to call an associate to Garden center and that one has been called already but she never came to assist me. So, The lady in pharmacy paged that an associate is needed in the Garden center. Once again I go back and wait another 30 mins. Still no assistance from an associate .I go to the pharmacy once again and asked for an associate to give me assistance. She as well, gave me a dirty look this time but she did call for Garden Center Associate about 5 minutes after I went back to the Garden Center. Waited 30 minutes more and STILL no associate came to assist me. My little 65 year old mother was with me and she had to help me load the big heavy box that contained the mower because we got tired of waiting. Three hours Is too long to have to wait on an Associate. We didn't even have help loading it. This Walmart lacks well mannered Associates and has the poorest customer service reps that I have ever seen. I went through all of this just to buy a $200 mower that I desperately needed or I would have walked away. One upset customer! Thank you.

Paul E Klautsch
from Chicago, IL
We accidentally wrote a check on an account that was compromised and had to be closed. We realized it the next day and have been trying to repay what we owe. We have gone to the pharmacy and the store talked to managers who said just wait for a letter. We also contacted corp but no help. Now you send us to a collections agency. So now that you have done this we will never again use your stores for anything. We spend on average of 2-300 dollars a week there. What you did is just wrong. And on top of it trying to charge us an extra $30.00 to boot.

On April 6 of 2019 my grandson visited your Auto care center at the Walmart located at 7101 Cedar Springs Blvd., Louisville, KY 40291. He purchased motor oil and an oil filter from inside Walmart's and took it to the auto center for then the changes oil and filter. He was told by a technician name Marissa number 8509 that she was declining to change his oil and filter because the drain plug she claimed turned twice and was very hard to turn showing signs of cross threading. He brought his car to me and explain the situation and being an aircraft mechanic I told him I would help him. I purchased a new drain plug and brought home a 14 mm tap to re-thread the drain plug. From the comment the technician indicated on the service order I was prepared to remove this plug with an impact wrench. However a hand wrench was only needed because the plug was so loose I merely unscrewed it with my fingers. Within the service order it indicated an inspection had been done only for me to find out that I could actually remove the oil filter with my hand barely turning it. This should not have been missed within that inspection. Concern about the comments the technician made I made a visit to the Walmart Auto Care Center and asked to speak to the manager. The manager said his name was Jim and he was the assistant manager and hired to straighten out the mess with in the auto center. I explained to Jim the situation and he was very rude and continued to smoke his cigarette with another employee and the whole time I was talking to him they would smoke their cigarettes and constantly spit on the pavement. I explained to him that what the technician wrote down had to be a lie because she indicated the oil pan plug was cross threaded and there is no way she could have known that if she did not remove the plug. After observing several of the employees it was obvious they were trying to get the Walmart customers discouraged from having their oil changed. The rest of that week I make several trips back to the auto care Center only to be told and discouraged from getting my oil changed. On April 28 I did visit the Auto care center again with my personal vehicle and told them that I had my own oil that I purchased inside Walmart. I was told that they had changed their policy and they no longer would change oil that was purchased from inside the store. I told the technician that I seen an ad where they now carried mobile synthetic and if that was the case for $44.95 I would take the oil back that I purchased and it would be cheaper for me. But I was told they did not have 0W 40 oil so I was out of luck. What would have happened is your shop would put the wrong oil in my truck with no doubt. Your employees are discouraging customers if they feel like they cannot make a lot of money on them. I have been in business for more than 40 years and this is the worst business practice I think I have ever seen. Upper management needs to look into this practice. I am also going to file a complaint with the Better Business Bureau. Walmart is a big company and I am just shocked that you would conduct business this way. I have attached the service order and a picture of the drain plug.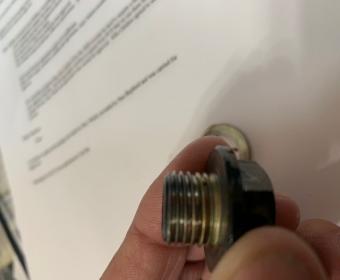 I utilize the Chattanooga Walmart on Greenway drive for extensive purchases within all facets of my life. Store is very complete and rarely do I not find what I am looking for. Unfortunately the bathrooms are not monitored very closely and whenever I can the men's room it frequently smells foul and the waste container for s overflowing. There are some nice associates working there but I have noticed their tenure is usually limited, yet the rude associates seem to remain. Some very nice and very capable associates that in some cases have been there a long time have been fired. I noticed this trend off fast turnover gaining speed after the last store manager(Alan Curtis)quit. He was very capable and very nice, it's anybody's guess why he left. The management team that replaced him are inferior.
But the main reason I am writing is that upon entering your store today, many hundreds of dollars worth of plants had toppled over because of the wind, had obviously been there sometime. And upon closer inspection all these plants, as well as the rest on display we're dieing for extensive periods of time due to be ok ack of water. I have seen t he is before at t hi us store. It posts a terrible WE DON'T CARE IMAGE, totally opposite of the messages of a positive nature on Walmart TV commercials. I spoke to three mangers who all acted arrogant and indignant, and when I left the store 45 minutes later the poor plants were still spilled out into the entrance driveway, many withered from lack of water and proper care. As discussed said, it represents a store wide attitude of not caring about the reputation of the store or how their behavior translates amongst the customers.

You corporate policy now of checking any unbagged items, even when there are may other bagged items in the cart is insulting. It assumes that ALL your customers are potential thieves. Tonight I went to the Supercenter on Westport Rd. in Louisville, KY. I had a few large items that the checker did not bag. As a result I was stopped at the door and scanned on those items. I told the woman at the door that I objected to the policy. She said that it was corporate policy. Therefore I am filing this complaint and telling you that this is a one strike and your out deal. I have done this with another box chain here. Now I will here. I will not go back to this or any other of your stores unless or until I find out that this policy has been revoked. It treats all your customers as thieves. It is VERY INSULTING since I spend a lot of money a year there. You won't miss mine anyway.
James H. Stahr
Louisville, KY

Price mis-marked green peppers on bin .88/lb instead of each. Produce manager told me let the cashier know. While dealing with cashier on register 5 the cashier on register 4 was very rude and inserted herself in the conversation. My decision was easy then decline purchase. This all occurred about 5:25 pm today.

I went to Walmart to purchase Bod body spray, it is now kept in a locked display case and I understand that and appreciate that they had to do that b/c people end up using it and then the next person doesn't get a full bottle. There was a button to push for customer service and I ended up pushing it 3 times, so when no one came I went to the front of the store to customer service and asked if they could get someone to come open the case. The girl paged someone over the loud speaker to help so I went back and waited for someone to come and when no one did I pushed the button again and in a bit a gentleman worker came over and told me they had been looking for the key and no one has it so basically I couldn't buy the product. I told him that isn't right and went back up front and asked for a manager and this gentleman was one. He called to another lady worker who was probably a supervisor and she then found the lady clocking in and asked her for the key. She didn't seem too concerned and left toward the back of the store and the supervisor lady told me come on, we'll go back and wait. When we got back to the case she was talking on the radio with the 1st gentleman and he told her there was no key and that he had already told me that. In my mind that's not an acceptable answer!!!! She apologized and said hopefully they could get more keys and that she and some others would get one. For an organization as large as yours that's poor customer service.....no one has a key???? That took probably a half hour of my time.....not acceptable.....

I complained about the Harlequin Series Books being taken from Walmart Humboldt Tn and found out it was not true . I sincerely apologize. Thank you.

Charles Amaral
from Fall River, MA
O i will use a Hundred words. I was in your Fall River store around 4.30 today doing some shopping, as i was walking down one of the main isle's i slipped on a Broken Egg sitting in the middle of the floor twisting my lower back then catching my balance with no one in site but i'm sure it's on one of your countless cameras in the Grocery Section. After it happened i left my shopping cart over it so no one else would do the same wile i looked for help. So here is the help i received, told one worker who told me o i'm not on the clock anymore and quickly walked away. Then i told a second worker who was a so called greeter and told him about the Broken egg i slipped on and he told me he could not walk to were the broken egg was located but when he seen that it was in eye site of him he grabbed a cone and marked it after i removed my shopping cart. All the wile i can already feel the twink in my right lower back as i was checking out so i told my story to the cashier who asked me if i would like to make a report and i said yes. So then one of your so called Managers came out to meet me and i told him what had happened. Well he told me he seen the broken egg and it was being cleaned up. (Never even asked if i was OK or what my name was.) Right now i can feel the pain in my back and i'm just dealing with it until the morning. If it is still hurting i'm going to the Hospital and strait to a Lawyer. Who leaves a broken Egg unattended as this was? I want you to take a look at the Video i know you have to see just how long this Broken Egg was left unattended in the middle of the floor. I was told by one of your own workers if something like this is spotted they are suppose to stay with the object to warn the public until it's cleaned up. If i'm still in pain in the morning i promise you won't be hearing from me again it will be my Lawyer you're talking to. Made sure it was cleaned up on the spot before i could even have a chance to take a Picture. Unbelievable Neglect.

I went to Walmart in pace florida today to get oil changed. after reading my receipt about service, it said tires checked 35 lbs in each tire, my car has the tire pressure for each tire on speed dial. 3 tires had 35 lbs, but 1 tire had 38 lbs. so I checked when I got home and I know they did not check it. also got to checking other things and know they did not change my oil filter. so I will not be going back. bad service.

On April 1st I paid for 2 Better Homes And Gardens 3 person Glider to be delivered by April9th, it wasnt and Walmart kept telling me to wait it's coming. Later they reordered and dropped shipping charges and only 1 glider was delivered 2 weeks later in a damaged taped up box with pieces missing and frame twisted and bent, driver said they didnt recieve 2. I called Walmart they insisted both were delivered and I needed to file a police report. I made several calls, online chats to Walmart and asked that they call delivery and confirm 1 was delivered, they would not do it. I had to call Pilot delivery service and they went above and beyond to contact Walmart. I still have not been refunded and have a pile of junk sitting in my yard . Walmart has had my money for weeks and caused severe stress over this situation.
Customer service is horrid. And I dont appreciate speaking to someone in the Phillipines that I can't understand.
I asked 2 be refunded for both pieces .
This was a large purchase of ove $700 dollars .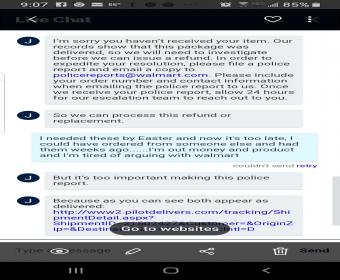 I spend a lot in Walmart I used to work for wal mart we never told a customer there wrong and the customer has to prove that the sign is there and boxes of this is there 50% off the price with the easter waited up at self service for about ten minutes then went for this person and was told the same thing and then had to show her I did ask for a manager but they gave me this person I am really thinking hard on this one I do not like to be told I am wrong this is the store in huntersvlle I can barely read the reciept transaction number is 5504 1712 1492 2367 5724 the manager at this store is james dick I also shop at the one in Denver,nc they are always helpful and nice guess the way I look at it is if travel longer distance just get treatment I expect as a customer even though this one is close to me I spend a lot in Walmart I also do stuff on line

There is an express checkout lane clearly marked 20 items or less. On numerous occasions at the Walmart in Eastland TX I have gotten stuck behind customers with full carts. Today at 9:45 I had 11 items. The customer in front of me besides 5 garden purchases had at least 45 additional items. Her total was 67.xx. When I asked the cashier she told me they are not allowed to turn them away from their line. The lady behind me in line also had an overflowing basket. If it isn't an express lane then take the stupid sign down!!
Very annoying especially when there were 2 other checkouts open. Just one more reason I hate shopping at this Walmart. Maybe management needs to retrained in what express lane 20 items or less, means.
Seriously considering driving an additional 20 miles to shop in Breckenridge from now on. On the many occasions I have shopped in Breckenridge they always have registers open. What a shame this store in Eastland is so bad. Even some of the cashiers have complained.

Rick Garrett
from Louisville, KY
Visited sporting goods department in Lawrenceburg Ky store On Easter Sunday. Was looking for food plot seed for wildlife planting on my farm. This is the time of year (spring) for planting. Not during the hunting season which is the time of year you guys tend to carry seed. (not real smart) I normally have all my planting done by this time but wanted a little extra seed for some bare spots. Tractor Supply was closed for the holiday or I would never have paid your store the visit. Our visit was at approx.1:00pm I told the lady in sporting goods what I needed and she acted like I was insane! THIS TIME OF YEAR WE SELL FISHING EQUIPMENT AND FISHING LICENSES NOT STUFF FOR HUNTING. IF THAT WAS A PROBLEM CALL HEADQUARTERS. My wife and I looked for our self and actually found two bags of seed. this employee was very rude in my opinion. I have been hunting and fishing all over north and south America and run my own hunting camp here in Kentucky. I buy seed from you guys some times in the fall and normally store it for spring planting because you tend to be a little less costly than outdoor stores. I do not need lectures from associates on the proper time of year it is. And as a side note it is spring Turkey hunting season here in Ky.

On 1-24-I9, I got a Walmart Gift Card off the display rack in Corinth MS. I paid $0.75 for the card and put $500 on it. The following day I couldnt use the card. It% was invalid with a zero balance. The card security was breached PRIOR to my purchase. The balance was withdrawn MINUTES AFTER purchase. I need my money . I have talked with local Walmart management many times without reeolving this issue. The card was basically hacked prior to purchase. I need my money refunded, PLEASE HELP.!!

On 1-24-I9, I got a Walmart Gift Card off the display rack in Corinth MS. I paid $0.75 for the card and put $500 on it. The following day I couldnt use the card. It% was invalid with a zero balance. The card security was breached PRIOR to my purchase. The balance was withdrawn MINUTES AFTER purchase. I need my money . I have talked with local Walmart management many times without reeolving this issue. The card was basically hacked prior to purchase. I need my money refunded, PLEASE HELP.!!

Hello from El Paso, TX., the most Western city in the great state of Texas.
I live in N.E. El Paso, where your nearest Supercenter for most of my consumer needs is located on Dyer Street; store # 05947.
It is very frustrating not to be able to communicate with deli, bakery or floor personnel when your associates are only required to speak Spanish.
I am an American English-speaking senior.
Having to wait until someone can be found who can understand my questions/orders, (deli/bakery) is oblivious. I feel very inconsequential as your customer.
El Paso is a border community. Most employees in our City and County government are bi-lingual. This is important so they can serve our English and Spanish speaking population.
Our business community as a whole employ English speaking staff.
I do not know how your employment interviews are conducted, or what your expectations are of future employees, but, as long as I pay the IRS, local sales taxes and property taxes in U.S dollars, I should be able to use English to conduct business in America.
I will recognize Spanish as the national language as soon as Mexico reclaims Texas.

James M Montagne
from Biddeford, ME
Left Iphone in parking lot in Walmart cubicle for those waiting for bus or taxi.[ Walmart 04005 ] Realized when almost home that phone was forgotten on bus, called walmart on out of country phone through Skype and am still on hold for customer service. Initiated call at 4:38 PM EST and am still listening to elevator music, time now 5:44 PM 4/22/2019. People have cut in 4 times to inquire what I am on hold for and to no avail customer service " is very busy". When left store customers were quite sparse. Spend thousands a year on Amazon prime and figured to share a little business with Walmart to see how it goes and am disappointed with the dawdling service. Before getting incapacitated had small business that did well by satisfying my customers. Sincerely, James M Montagne @ mikemontagne2@yahoo.com

Ann lustan
from Sun City Center, FL
Bad service and ride people. All self check registers and one with a cashier. I went to the one with the cashier and she puts out her closed sign. I do not use self checkers because I do not work for you. Then I went to the service counter she ringing up a customer with about 20 items. She yelled to me that she won't ring up more than 5 items, I had 12 . I let her know that I was not going to self check and that she was ringing up more than 10 items for the person ahead of me. She agreed to ring me up and told me not to bring more than 5 items in the future. Do you call this customer service? Your company is losing thousands a day with your self checkouts. People are bragging what they got for nothing in the parking lot. Bad way to do business.

I purchased a large bag of Great Value frozen Whiting fish Thursday, April 18. I cooked some of it yesterday but it is no good. I contacted your University Heights store this morning and was told that I could not get a refund or store credit for the bad fish because I opened the bag. This is an unfair policy and I would like an $11.28 refund on fish that is not consumable. How is any customer suppose to determine good frozen fish from bad frozen fish just by looking at it. It is impossible!!!

Ruth Olson
from New London, WI
Bought new tires less than a month ago, one keeps loosing air, went back to get it checked, the man was very rude. No, I did not have road hazard, was never offered it. Said it would cost ten dollars for you to fix it. Now if he would have said, if it is more than the seal it would cost me, but he just said, I didn't get road hazard so it would cost me to get it fixed. It wasn't the money so much as the way it was presented to me. I left, will go else where to get it fixed, and if it is just a bad seal (your fault), I will be sending another complaint. Thank you

My husband returned a product. Cashier did a convoluted transaction so he did not realize that not only was the money not refunded, he was overcharged for the product that he purchased in return. I called the Epping NH store to complain and spoke with the assistant manager John. He felt it was reasonable to ask me to drive back the 90 miles roundtrip to get my refund. I offered to scan and email him the receipts but I was told I could only get refunded if I went back to that store. I called headquarters and spoke with Brenen employee#1252106 who insisted he was a manager, but when I questioned if managers worked weekends he eventually admitted he was a supervisor and not a manager. He also stated that headquarters could not issue me a refund, send me a gift card or do anything to help. He said I had to drive the 90 miles. I asked if he would be willing to do that to correct a Walmart associate error and he said that his opinion did not matter. He refused to answer the question. Please be very wary when shopping Walmart as their customer service is pitiful. Too bad you don't have negative starts because 1 star is being way too generous.

I waited 25 minutes for a consult on a prescription. The pharmacist's only excuse was "I forgot you were here".

Jane Pappas
from Atlanta, GA
I have sent three e-mails to your fraud department because two 50.00 gift cards purchased with cash for my husband's and daughter's birthdays were maxed out a week before they received them. I went to the store where they were purchased and was told nothing could be done for me at the store level. The phone number I was given had no options for human contact. I finally managed to reach a Customer Service representative who gave me information for contacting the fraud unit. As of today, I haven't heard from them, even though the e-mail said it would take three days. It has been over a month since my first local contact and I am extremely disappointed that WalMart doesn't seem to care about me or my situation.

linton poullard
from Lake Charles, LA
About my complaint of things being moved at Walmart so much you cannot find things , because they are being move so much , if you did not move things so much , people could get in and out and shop , more efficient , people with health problems that can not get around to good would not have to look for things and be in other customer way , and you would sell more , people shop for less when they have to look for the same thing in a different place all the time , they get a bad attitude and shop for less , due to the fact they are tired , from work or going to work and they have to look for things , moving things that often , hurts your sales , people buy less , because they get tired hunting for things in the Grocery section , the man that came up with this suggestion , does not shop , and is causing Walmart to lose a lot of money , look at the money you could make if people could find things and not get fustrate while shopping .

Greetings,
I recently (4-16-2019) went to the Walmart Super Center in Defiance, Ohio to purchase a battery
for a 2015 Ford Escape. All advertisements regarding battery sales state that it includes
free installation of the purchased battery.
A Walmart representative at the desk of the Automotive Department stated that it
would be about a 40 minute wait before my vehicle could be serviced. He then took my phone
number so he could call me when the service was completed.
I browsed the store for about 30 minutes while waiting for my vehicle and then received a
call from the same representative and he informed me that the Automotive Department
COULD NOT install my battery due to the location of the battery in my vehicle.
I saw no such disclaimers anywhere in Walmart advertisement and wasted at least 30 minutes
waiting for my vehicle only to not get the service done.
Are your mechanics not properly trained and do you not believe in TRUTH IN ADVERTISING?
I should have asked for a refund on the battery and went else-where.
I could have installed the battery myself if I had the tools that these mechanics have available
to them.
What a waste of time and what a frustrating experience!
A response would be appreciated.
Bob

linton poullard
from Lake Charles, LA
In Lake Charles La. on highway 14 Walmart , for the last 14 years this Walmart , moves items so much in the grocery area , that every week you have to look for the same item , in and on a different isle , nothing stays in the same place over three weeks , so every time you go into the store , you have to hunt for the same items , you bought 2 weeks ago , that not good business , people spend most of there time looking for items , not buying , store is pack with people trying to find thing in the grocery section ..after looking and looking you get tired looking and leave and go to another store , and finish your shopping .

Patricia Wright
from Greenwood, DE
I ordered (order number 3571986*584246) $109.96 of clothing and 3 tops ($37.77) do not fit. I tried to return them to the store in Georgetown, Delaware and they said it was from a third party and I had t send them to them. I thought the person was typing out an address to send them but they were not it was just a slip telling me the same thing they said. I called customer service and they said they handled it and I would get an e-mail from the seller giving me the address to send them with in 24 hours. I waited 48 hours and still have not received anything. I called customer service again. After I explained the problem she said they were having problems and could I call back (why didn't she tell me that instead of after I explained? I am very good costumer of Walmart but if something isn't done that may change I want my money back. And people should be told about the third party deal before they order... Right now I am very upset with Walmart. I want something done.
Sincerely
Patricia Wright
(302)381*4430
P.S. I hope it does not take as long for this as the calls that were made.

I have contacted Walmart more than seven times to facilitate my "unsubscribe" ( any and all Walmart advertizing messages sent to me ) request and I have received no response. I and my family and friends will never shop Walmart until this problem is resolved.
Sincerely,
William Thibodeau
3245 Weigl rd.
Saginaw, Mich.
989-781-0204

Steven mccool
from Belleville, PA
Every time I go into this store there are no sani-wipes for cleaning cart handle. Often items needed are not available due to failure to restock. Then after all this frustration there are only 2-3 checkouts open with 4-6 people in each line and everyone is angry and complaining. You want my money but fail to provide reasonable service. Thank god for Target! Very disappointed long time customer.

Fred Mallaire
from Phoenix, AZ
Dear Sir,
My name is Fred Mallaire. On Saturday April 13th, 2019, I purchased what I thought was a Mariokart7 2DS game system with a box having serial number AW11472120 from the Walmart store # 2113 at 1607 W. Bethany Home Rd., Phoenix, Az. 85015.
On Sunday 04/14/19 my granddaughter opened the package for her birthday to find in lieu of the 2DS system a wire cutters wrapped in a Los Angeles times newspaper.
That same evening we immediately went to Walmart with the defective purchase. We spoke to an assistant manager with the name Margan or Margarita. She went back and reviewed the film and said that from when the box was received by Walmart to my purchase they could see that no one had tempered with it. So my wife and I knew we had been a victim of fraud and we decided not to purchase another 2DS for our Granddaughter at Walmart.
My wife and I went over to the Target store in the same mall complex. And we notice that the 2DS system boxes, there, are not sealed in a plastic wrap. The sales employee at the target said these units never come with their boxes wrapped in plastic. We explained what happened at WalMART. The Target employee said I would go back and see if the other boxes were wrapped in plastic at that Walmart for the boxes do not come like that, for I used to be a manager at game stop and I know how they are sent from the distribution Center and as you can see here at Target they are not wrapped in plastic. I said did it come from the factory this way? He said no, and added that the stealing of the 2DS had TO HAPPEN at the distribution center and perhaps Los Angeles, since the La paper was in the box with the wire cutters.
My wife and I went back to Walmart and noticed that none of the other boxes were wrapped in plastic. My wife asked the assistant manager, If she would please look on the video again to see if the box that she watched on film earlier from delivery acceptance at that Walmart to my purchase of it on 04/13/19 was wrapped in plastic and then seeing it wrapped in plastic as it should not be would confirm that it was received in a tampered condition. The Assistant manager said sorry I can't help you.
We walked away with the understanding that Target in lieu of Walmart cares about customers.
We know that we received a sealed box from the Walmart locked cabinet that did not have the actual game system inside. We purchased in good faith and if the manager would have just checked the film then they would have seen that it was wrapped in plastic unlike all the other system boxes in the locked cabinet.
We would appreciate if you would please make this right.
I have attached pictures of box, plastic wrap that box was wrapped in, wire cutters in lieu of game system that box contained and receipt.
Respectfully, Fred Mallaire at 602-361-6574, email: fred.mallaire@gmail.com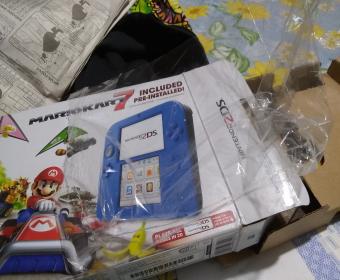 Jonathan Bradley
from Greenwood, MS
On April 13,2019. I, Jonathan Bradley was visiting the Greenwood Walmart Tire Department located in Greenwood,Ms. I informed employee Rosie Jackson that I needed to replace a tire that under warranty because I mistaken ran over bark wire causing the wire to rap around my entire putting a large hole and causing wire to come through the tire. Ms. Jackson began doing the paper work later. Another employee first name Rosie stated she (Jackson) were on her break. I asked Rosie could someone check me out because I had been waiting for approximately one hour. Rosie began to check me out informed me (Bradley) that I owe sixty plus dollars. I informed Rosie that the tire was under warranty. Ms.Jackson return from her break assume. She (Jackson) informed Rosie that wasn't correct paper work. Ms. Jackson look for the correct paper and couldn't relocate the paper work that when she departed to the back (Tire Shop). She return with two employee from the back. One tire worker gave (Jackson) a number from the tire rack. At this time (Jackson_ stated to me that I needed to get a tire alignment. I informed(Jackson) that I didn't need a alignment. I ran over some wires again showing her the hole in the tire. Ms. Jackson informed one of the employee to check the thread on both tires. The young informed her that my old tire thread about 6/32 and the new tire was 8/32. She informed him he didn't read my tire correctly. That when she stated 4/32. At this time she stated she could give me a credit of $14.00. and I would have to pay a credit of $47.00 . I informed her that the young man read the thread right the first but you change it. Again I showed her the big hole in the tire. She started hitting on the wall calling for Associate Manager Kimberly Mays. I seen Mrs. Mays looking through the Tire Shop door. Ms. Jackson departed the front area to the shop area and began talking to Mrs. Mays. Mrs. Mays and Ms. Jackson both re-enter the front desk area. Mrs. Mays began playing with a small child hugging on some customer and later on start typing something on the computer. At no time Mrs. Mays said anything to me. Ms. Jackson again stated I needed to get my rear end aliment. At this time my wife Linda Bradley informed (Jackson) to take the new tire off and put my old tire back on. At this time departed Greenwood,Ms. Walmart. This is the not the first time I have had problem with Greenwood Walmart. First time I lost my three of my hub cap because the weight were put on the outside causing the hug cap to not stay on. The manager stated I didn't informed the tire man to put the weight on the inside. I informed him the tire man seen the weight was on the inside before he put new tires on my vehicle and hug caps wasn't fitting correctly. The second time the tire man mess up 14 lugs on my car.The manager informed me to buy some more lugs and he would get his best work to replace them which he did.

anthony allen
from New Albany, IN
myself and my family go to Walmart everyday we probably spend $2000 a month in the clarkesville Indiana store but as of today that all stop I wouldn't shop at Walmart again if it was the only store on earth.I tried to return a plum tree I bought there it was supposed to have a 1 year warranty if it died I was supposed to be able to get another tree but because of some hag on a power trip they got me for $22 she would not swap out the trees because I had lost the receipt even though the tags were still hanging on the tree all she had to to was scan the bar code but no she insisted on a receipt I have return and swapped out stuff at lowes home depo and Walmart in the past without a receipt and did not have any problems what so ever.Will never shop Walmart again!!!!!!!!!!!!!

charles hine
from Mount Pleasant, MI
I can't find the products I'm used to buying. It seems like I get accustom to a product the stop stocking it.
I get to the checkout line and I have to wait for the cashier to stop chatting with the customer in front of
me. The lines are long enough to wait in, let alone waiting for cashiers to talk about their personal problems.
I can't even get a 1 serving can of peas. 1 liter bottle of diet coke. Vegetables are not very fresh....etc.

Jane Marbet
from Plymouth, MA
I spoke with Harvey from Chicago Illinois (call center) took my online order today. As it was a large order, I had called and spoken with someone both yesterday and the day before and had my shipping fees waived. Victoria gave A+ customer service as did Maley. Harvey from Chicago -took my order-hit my debit card for the full amount and then said no I am not going to waive your shipping fees and then HUNG UP ON ME despite it being documented as approved by a supervisor 2 days prior. During the course of my transaction he said he would finish my order as he would be going on break in 4 minutes. He is rude and was not authorized to take the full amount. This needs to be resolved. I am IRATE!

R Turner
from Fishers, IN
My Walmart online grocery account with Fishers, IN was flagged because of reporting too many honest facts about their flawed grocery delivery service and because I used too many promo codes. Apparently, they don't want you to be honest about their continual issues of out of stock items. They send you a survey and if you give them a low rating too often they don't want your business anymore. The flagging is determined by the grocery manager's discretion in an effort to prohibit you from ordering in the risk that the department will receive another bad review or customer service call. Instead of raising their standards to improve service they simple ban you as a customer. I placed15 or more phone calls including speaking with corporate and the only resolve was to open up a new account with a different email address. I received no apologies and most of the people I spoke via customer service, call centers, consumer dept. and even corporate acted as if their hand were tied. Many were downright rude!

Thomas Jacobsen
from New Port Richey, FL
I tried fo many times to call a store and your customer service line. Over an hour of my wasted time. I never gotto speak to a live person. The stores' lines just rang and rang on. HORRIBLE CUSTOMER SERVICE!!!

Robert Chisnall
from Little Rock, AR
I took two rims to the auto dept and bought 2 tires and have them mounted.
They put my tires on the machine and stopped and started on other customers that came in after me, to service their vehicles. One of them I knew and he wanted oil change and didn't have it scheduled. Finally after over 2 hours of waiting they had my tires ready. I paid and drove 25 miles to mount them. When I got them out of the truck one was flat. I aired it up to find the valve was leaking. I looked at my ticket and they charged me $3.00 for new valves for each tire. They did not put new valve but charged me $6.00 for them. I had to drive to wal mart in Forrest City Ar and pay $3.18 for a new valve. The wal mart in west Helena at is the one that I paid for something, not to mention the extra time and expense to go have one fixed again. The time on the ticket does show the accurate time I waited. My ticket service order 26588. I think the extra charges for the valves were done on purpose thinking I wouldn't know the difference. Wonder how many more times that has happened On 4-9-19. This is not the first bad experience I've had at this store. Most of your employees are rude and act as if it's a pain to wait on customers and I have never got a thank you for doing business. If they don't like their job they should find another.

We recently visited your Walmart in Douglas Arizona and to be honest I was most displease. The store its self was nasty and unkempt. I've never seen one of your stores in such condition and was really surprise. On top of all that they seemed really racist. I took pictures for you but can't figure out where to send them.By the way, they have a leak under the water fountain that could cause someone to get hurt. I reported it and a month later it was still leaking..

Lekeisha
from Pascagoula, MS
I placed an order for a sheet cake that feeds about a hundred people. Told the lady what I wanted on the cake and told her the colors but when I went back to pick the cake up I was in total shock. The appearance of the cake was unprofessional and not up to par with what I know Walmart usually produce. I was not satisfied at all I have attached pictures for your viewing. Please let me know what you think?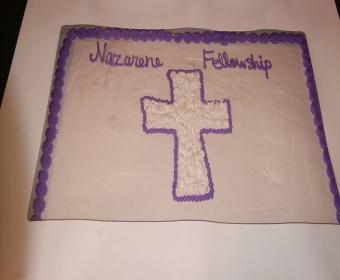 jeramy malcolm
from North Richland Hills, TX
My father and I went to purchase a battery for my Harley Davidson at the Wal-Mart off of Hulen St. after making my purchase we were approached at the exit by an officer and two people employed by Wal-Mart acting as a part of the loss prevention team. I was asked if I had put anything into my pockets that did not belong to me. I and my dad replied no. we were asked to accompany them to the security room or what ever it may have been called. mind you this was after I had already checked out and made my purchase as a paying customer. upon our arrival at the security room,we were asked to empty our pockets. they even took the liberty of searching and violating my dad's personal space. my question is what was it is that I or my dad had taken that I could not have purchased at the checkout, and what relevant excuse the officer had to suspect a paying customer would be shoplifting.

Charles krop
from Englishtown, NJ
I bought new everstart car battery which failed after 1 1/2 years. It says on the battery that it has a 2 year exchange warranty. When I brought it back to exchange it was told there is no warranty. It is clearly deceptive since the battery and display says 2 year replacement warranty. I was forced to buy a new battery.

Charles krop
from Englishtown, NJ
I bought new everstart car battery which failed after 1 1/2 years. It says on the battery that it has a 2 year exchange warranty. When I brought it back to exchange it was told there is no warranty. It is clearly deceptive since the battery and display says 2 year replacement warranty. I was forced to buy a new battery.

Jeanette Wools
from Austin, TX
I went to the Wal-Mart in my hometown of Lockhart TX this morning to buy dog food and two chicken breasts. I am a retired Senior Citizen and no longer buy in bulk. Imagine my surprise when I was told, both by the young man in the Meat Department and Customer Service, that it is "company policy" not to break up packages. I had no idea that Wal-Mart was in the habit of discriminating against Senior Citizens and small families, but HEB is not. I will not shop again at Wal-Mart. HEB had the exact same price for the dog food and sold me two chicken breasts.

Amanda merhley
from Lombard, IL
I got 2 tires. Paying about $200. I bought them on may 8 2016 and by August 3 2016 they were bald and wires are poking out everywhere. When I called wit my concern I was told a manager would call back. Waited an hour no call. I called back talked to a manager then requested to talk to someone else. And I was put on hold for 20 min. Called back and was told phone lines weren't working. Don't believe that.
Then when I talked to the co manager he put me on hold then had someone else pick up and give me the answer I was waiting on. The lady said the manager had to go somewhere. I find it extremely unprofessional to just decide ur done helping a customer. I told the lady that I wasn't done talking to him and she said she cud call him back.
So my bad tires that didn't even last 3 months are still on my car because Wal-Mart doesn't want to replace them. I will never get tires from Wal-Mart again and I will tell others what happened to me so that they will think twice about purchasing tires from Wal-Mart.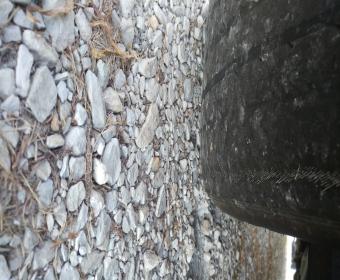 Can you please tell me the Bereavement Time Off Policy (PD-06) for a employee that work 32 hour a work. It my sister-in law. If it not paid time off can they write me up or not give me the time off. Please send me the info asap and if you can tell me where I can get a copy of the policy. thanks

I have a Walmart credit card. I made a substantial payment (paid in full) on August 4 2011. I went shopping on August 11 2011 and my card was declined while I was in line. I had to get out of line, go to customer service and call the number on the back of the card. I did so, and the lady that was on the other line told me that there was a hold on my card that it would not clear until tomorrow and that there was nothing that she could do. I had to pay for my now defrosting groceries with the remaining balance of the card and the rest with my debit card (which was to pay bills).
So, I go home and call 1800 walmart to make a complaint, they told me that I had to call 1-866-611-0048 and ask for a supervisor. So this is what I did. When I was transferred to a supervisor, I tried to explain to him that I made the payment, that it has cleared my bank but it is money that I am unable to use. He then told me that the funds will be available tomorrow. This is not helping me today when I needed the groceries, and the fact that I won't be able to shop tomorrow as I have a job and have to go to work.
So, my complaint is that I can make a substantial payment (over $500), and Walmart can hold it for over a week so that I can not use it, but when I am late on a payment they are so fast to charge me a late fee. Can I charge them a fee for making me wait? I had to call and make arrangements with my electric company so that I can pay for the groceries today that I should have been able to use the card for. Its not like I can use the Walmart card tomorrow to pay my electric bill, now can I?
Where is the convenience of having a card if I can not use it? Why would I even use it if it is not even worth my time and effort? I pay my bill on time and pay it in full so that I dont get charged fees and I am still getting treated like crap!!!

bryan a snyder
from Troy, MO
On November 24, 2015 my wife four month old son and I went to Walmart in Warrenton, Mo. I recently had back surgery, so I have to use an electric cart. We were going through the store looking for Christmas items for our kids. We had been there for about twenty minutes. My wife and I were in the back of the store and the battery for the cart went dead. I saw a manager so I talked to her and let her know about my situation. The manager did not acknowledge anything that I had told her, That being said having back surgery my doctor does not want me walking for long distances. The manager I talked to did not have anyone go and get another cart instead I was forced to walk to the front of the store in a lot of pain.
I had to use a regular cart as a walker. This is ridiculous I was under the impression that managers were supposed to be helpful and courteous to there customers in this case apparently not. I don't know what I did to deserve this, all I know is something needs to be done. I took the risk of falling an would have ended up in a lawsuit which is not something i want to do. The reason I am complaining is that nobody should be treated like this, if the manager would not have walked away so fast I would have her name but i don't. Thank you for your time and hopefully the Walmart corporate office will respond.

tom gualt
from Twinsburg, OH
This seems to be a constant that there is only one or at most two lanes open around midnight. Sometimes before that. There are long lines and the store does nothing about it. I guess hiring one or two more, or even train those stocking to run a register would be asking too much. Very disappointed about finding help during the day as well. I wont stop shopping yet at walmart but I will reduce my spending , even if I pay a little more for the items. Kroger is building a huge complex a stone throw away - and I cant wait. This isn't just a first complaint it has been going on for some time and I guess I'm getting tired of the company falling behind more and more in customer service and customer care.

Ron bricker
from Fort Lauderdale, FL
I read on Facebook where your Medina Stores manager, Janet, was not allowing the Marine For Toys for Tots to stand inside the store. If you want anti-military and insensitive individuals to manage your stores then YOU do not need the military personnel to shop in your stores. I am taking back my Walmart purchases of this past Friday and will not be purchasing from any of your stores in the future. Tell Janet she does not deserve to enjoy the freedoms the military have given her and hers. Next, I will write a letter to the Walmart corporate office in Bentonville, Arkansas and see what the CEO says.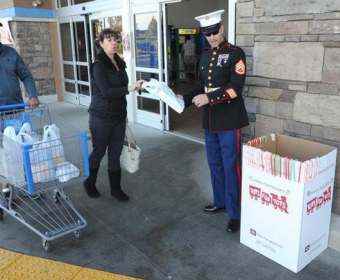 George Motley
from Salem, IL
I'm an electrician, and we do new walmarts, and remodels. Today I was in Salem Illinois and the manager called the cops on us for trying to work. Said she had no information about the work. So basically the cops came and harassed my boss, and when I came, only black guy in this town, he asked for my id. And questioned my car, for some reason. Walmart has to do better.

I won't EVER spend another dollar at the Walmart in Dublin, GA...I found a ladies pocket book in an empty cart in the cart return in the parking lot. I took it inside after asking 2 ladies that i saw walking away from the area, who said that it wasn't theirs. I stopped an emplyee walking by asked if she could take the purse, that I had found in the parking lot, she tried to give to 3 other employees, none of which seemed to want to be bothered with having to take it.
I was a little worried by now that no one would even try to notify the owner.. So i decided to look and see who the owner was, maybe I could let her know that her pocket book was safe. Then the 1st cashier that declined to accept the pocket book, Shouts "Don't let that man go through that woman's purse!", insuating that I was up to no good! Then the first employee that I stopped snatched it out of my hands and took it behind the counter.
If I was gonna do something wrong, I wouldn't walk back into the store, garner a bunch of attention then do it in front of everyone!!! I had serious concerns about whether any them sorry/rude employees was even gonna inconvience themselves enough to try to notify the owner!!! I know that if my wife left her pocket book in public place, that she would worry herself to death until she knew that it was safe! That'll be last time I darken the doors of that store full of sorry, rude, lazy, and inconsiderate employees!!!

emma richardson
from Owens Cross Roads, AL
My daughter's income tax was posted today, and because she don't have a bank account the monies was posted to my wife's (her Mother's ) Walmart Card. However, Walmart card managers have decided to hold the money for the next TEN days alleging 'something amiss, Despite the faxed evidence they requested and received from us today(1-29-2015). we told them that our child is about to be evicted and she has Two children. The card customer service hung up on my wife TWICE, and hung-up again when she repeatedly asked for a mgr. when Emma Richardson finally called corporate they said "they didn't understand why they're still holding these monies but they cant over-ride the(" greedy insensitive ") card mgrs.

Justice Writer
from Madison, AL
Our family, on tonight, September 18, 2016, was met with a touchy situation birthed from a mischievous Leeds, Alabama Walmart employee who goes by the name of Scorpio. Unfortunately, this overzealous, contemptuous and disrespectful Leeds Walmart employee meant evil by calling the Leeds, Alabama police on our loved one who had treated him with the upmost respect when he refused to give cash from our debit card refund when Walmart, all day and night, hands over cash from debit card refunds even when a person would rather have had the refund placed back on the card at hand.
Then, Jerry, likely Jerry Hicks Jr, a new Leeds Walmart employee, who is obviously a "good" friend of Scorpio, pretended to care about the ill-treatment our loved one was receiving when at the end, we discovered that he too was a huge part of the problem of involving the police in a situation that could have erupted into the death of our loved one.
Fortunately, when Scorpio chose to abuse his minute power by calling the Leeds, Alabama police for no reason, resulting in a gigantic waste of tax dollars from hard-working citizens, Officer Breasseal, an understanding police came on the scene. Not only did Officer Breasseal arrive on the scene, but, three cars of officers showed up as well indicating that Scorpio had likely made the situation seem to be that of a true emergency when it was not an emergency at all. We are confident that had Officer Breasseal not shown up, there would have been an assault, battery and bloodshed upon our loved one.
Furthermore, the actions of Scorpio and of Jerry proved that some people should not be given supervisory responsibilities when these hard-working, we're sure, officers could have been addressing serious issues that could have been life threatening. Likely, people like Scorpio and Jerry are against marriages that involve people who are unlike them or perhaps they, like Hitler, are drunk with a little bit of power.
In the end, nevertheless, Officer Breasseal did not make a report against Scorpio and the obvious prejudices Scorpio had cowered upon our loved one; but in the same vein, Officer Breasseal did not treat our loved one with scorn, hate or contempt. He was respectful and may our father bless him and his family, always for that.

Marissa Krysta
from Merritt Island, FL
I am very upset with the whole savings catcher program, I truly believe it is a genius marketing tool and a great way for Walmart to control what they allow in regards to what consumers can save. First shoppers had the BOGO, which was awesome; however I can understand how that would have cost too much to the bottom line since cashiers were not able to check ever advertisement and consumers would take advantage of it. Fail on the consumers part to remain honest and shame on them for ruining it for the honest ones. So then here comes savings catcher, not quite BOGO since we are only refunded the difference on the price of the two items combined. Ok, well, that doesn't replace the BOGO, but it's something.
Adjustment to the savings catcher way - DONE!. Wait for my savings to come back, get my egiftcard but then at the store, have to hold up the line so a CSM can come and put the key in when I redeem my egiftcard.. OK, not the most convenient, but I'll deal with the glares and complaints of the people behind me (normally 8-10 people deep because my Walmart never has enough cashiers) to save a couple of bucks. Over the weeks of using the program, I start noticing that I'm not getting back as much as I think I am. I am an financial analyst, so let's just say math and budgets are my thing. On my last receipt, I anticipated a refund back on two larger ticket items and several smaller ones. Out of the approximately 8 items that were BOGO at other stores, I received a refund on NONE of those. I got a few cents for a difference in grapes. So, I went through my receipt and indicated the discrepancy via the instructions.
I entered in the dates of the advertisement and the competitors name. I waited expecting the difference to show up. I received an email stating that the savings couldn't be found and that I had to submit a picture of the ad in a specific format (not a common format like a .jpeg, .pdf or .bit, but one that I've never heard of) to defend the fact that I'm not getting the proper reward. The email didn't even state WHICH ITEM I needed to submit the documentation for. It's been weeks since my purchases. I am an environmentally conscious individual, so I don't normally have the actual paper hard copy advertisements. I normally do my shopping list on my phone. All this PLUS the fact that I don't recognize the format, I do not have the proper documentation to send in and can't PROVE I am owed the "reward". CONGRATULATIONS!!! You have now made it so difficult to save those extra dollars that I'm done with this whole insane program.
I have to rely on your proper data entry that is obviously not up to date nor accurate, plus I have to PROVE you are missing it... I can understand missing one item, but 8 items?.. that just seems intentional. Walmart now won't "lose" money by giving consumers money back on items that can get be purchased less expensive elsewhere. In return, I will no longer be shopping the deals, will no longer use the savings catcher and will be back to my old way of shopping the deals by going to Winn Dixie and Publix for their advertised BOGO's. I will no longer be doing my weekly shopping at Walmart or dealing with the madness you all have created. You all may have the "best" prices, but you have the worst customer service, the store is filthy, poorly stocked and I honestly feel this whole savings catcher was a calculated move by your marketing people to save face with taking away the BOGO as well as a way for you to control what savings are given.
Well done honestly - at least you have a couple of geniuses working for Walmart and they have done their job... they have maximized your profits. Maybe someone should check on the employees doing the data entry for the savings catcher program. Doesn't seem to me that they are doing their jobs, or maybe they are?

Chad Wilhite
from Fishers, IN
Cancelled Service back on Oct. 27, 2014 when my phone broke and I switched to another company and called to transfer my number to new provider and cancel service at that time. But now I am still getting a bill for $92.64 saying I own for two months. I called to find out why and was told that when you call to transfer your number you then have to call a different number to cancel service. This should all be taken care of with just one phone call not two. So please stop billing me for two months of unused airtime.

Your stores are depleting fast, that's all I'm going to say. Customer service has ultimately died with Sam Walton. Such a shame, good idea, and it is absolutely dead now. I think now, you have over stepped your bounds, and management everywhere I've been, needs intensive training on service and respect.

Barbara Lenex
from Minneapolis, MN
I ordered a tv on thanksgiving day it was supposed to be in the walmart store in Ash Flat Arkansas on Dec 9th 2015 well before Christmas. Well, it not there yet this is 12/22/2015 and no one know where it at or when we will get it. Talking to people on the phone with customer service is a joke be cause no one speaks ENGLISH. It sure would help if they did we might get this straightened out. We ordered this so we would have it for the CHRISTMAS shows. We saved all year for this tv when it came on sale.

Sandi Parker
from Concord, CA
Racial Profiling: on November 3, 2015 I went to walmart in Fremont Ca (Albrae location) after shopping I went to register where a cashier name Narcisco, as he started ring up my items he looked @ me and stated I know this will be with your EBT Card right. I was shocked my daughter in-law and I was caught off guard with this statement, I said no he looked at me and stated you are buying a lot of items, I asked him do you ask every one you ring up the same thing he stated no, so I asked why me because I'm black he just said sorta, I told him you know that's wrong he said I'm sorry, you must not be from this area I said why because I took offense.. I just said wow and showed him my money and asked for a manager he said there is none on duty, and said really I'm sorry.

duane novak
from Rochester, MN
My wife and I shop at Walmart all the time. We buy everything from groceries, dog food, T.V.'s. even change our oil there. We live close so go there multiply times a week. We also have been a member of Sam's club since they opened. They have a 20 or less checkout that I usually use because I go there so much. The last 10 or so times I have gone there, there is always someone with a full cart getting checked out. Why have the 20 or less checkout if you don't use it for that. I have talked to the managers about it and they tell me that they tell the checkout people to use it the way it is intended. The checkout people tell me that the managers tell them to take the full cart people and ignore the 20 or less people because they would rather make the 20 or less people mad than the full cart people because it is more business. I am not making this up. We spend 1000's of dollars a year there and I will simply start shopping somewhere else. I have been to other stores and the checkout people adhere to the policies of the store. It is really upsetting to be lied to when you are a good customer. You are losing a good customer. Maybe it doesn't matter to your company because they are so big. I can't believe that is the fact because that is bad for the store and you will lose a lot of money. The store number of our store is 1971 and it is in Rochester, Mn. Thank-you for your time

Andrea Berry
from Stone Mountain, GA
I called in a re- fill prescription for my pet. I specifically told the worker that I had a new phone number for the Vet. The next day I go to pick up the prescription it is not ready and no one can find it. I have to wait in two different lines to get some sort of information on what has happened. The worker says she called and the vet said the pet needs a new test. So I asked the worker to call the vet back because I had just got a new test done for the medicine 2 week ago. Her response was why would I call back she already has told me she would not sign off on it. So I am like wow this person will not call the Vet to clear up the problem. so I just left and told them I will go somewhere else. Which I did and got the prescription filled without any problems. Turn out the worker had called the wrong vet and not the number I gave her and if she had recalled when I asked that would have taken care of the problem. Wal-Mart in McDonough, Ga. 30353. I will never go back to that pharmacy. The service was shabby from start to end.

Rod Schmidt
from Wichita, KS
I was in grocery shopping and stopped by the meat dept to pick up a whole cut up chicken like I have done many times in the past. I noticed there wasn't any so I asked the person putting out meat and he said they didn't have any and he never has seen any. I asked him for a manager and I waited 10 minutes he had to call her 2 times just so she can tell me the same thing. But she said wait and she would get me another person in which I waited another 10 minutes and Tyler came up and asked me what I needed and I asked him you mean no one told you the problem and he said no, so I go over it all again so he can tell me the same thing. I asked them to please just go and cut me up one and said they can't do that. So after almost 25 minutes of waiting to get a cut up fryer to no avail, I told him well you wonder why people go to dillions for the groceries and told him thats where i will going in the future. So I left and went to Dillons to puchase my cut up fryer and other items I needed for our dinner.The Walmart I was at was 3030 N Rock Rd Wichita Ks 67226.

maryann clare
from Weedsport, NY
I ordered a 7inch tablet for a xmas gift picked up at auburn Walmart dec. 19th ,on xmas gave as a gift worked fine for week, than would not hold charge, brought back to Walmart with receipt no box would not do even exchange and also said was over 15 days so could not return anyway. call the Walmart number they said not whole lot they could do either except for me to file complaint, they also said when you order on line I had until jan. 10th to return.
Was well before that date, very unsatisfied with this and all the time I have had to spend trying to return, than to find out it was within time limit that they should of let me return item. I would appreciate any thing you would be able to help me with this on going issue, and also educate employees on return policy for online orders would much be appreciated thank you

Angela McCoy
from Marion, OH
Today (December 3rd. 2015) I ordered 2 toys from Walmart.com. My local store was out of one of them so the site suggested a store an hour away that had it in stock. I hurried and paid for it so I could pick it up and have it before Christmas. About 15 minutes later I received a text saying one of the toys was no longer in stock. I called the store and asked how long to get the refund back to my Walmart Money Card. He said it was showing it was refunded already. It is not on my card. He suggested I call the Walmart.com customer service so I did. I talked to a man that I could barely understand that informed me it would take 7 to 10 business days. I said no I can't wait that long.
I have a fixed income with 4 children and up to 2 WEEKS is not an option. He said there was nothing further he could do for me. I asked for a supervisor and was put on hold for 2 minutes only for him to come back on the line and tell me the supervisor would not get on the phone. He said the only thing he can do is give me an authorization code for me to call my bank with. The customer representative at the bankcard had no clue what I was asking him to do, saying that wasn't something they did. So now, not only do I not have the toy, I don't have the money. I tried to get on the corporate site for a complaint number that took me right back to Walmart.com. The email is sent to my local store. I am very disappointed and cannot believe there is no way to actually speak to someone at corporate offices.

Stedson Linkous
from Kensington, MD
I am a good Walmart customer. I am a general contractor. I wanted to purchase some Bostitch, 18v, cordless impact drivers for the business to try out. I purchase a lot of tools and like Bostitch products. On line you show this impact driver with 2 batteries (same for drill driver). I read the first couple Reviews where they clearly state this tool comes with 2 batteries. I placed my order. It arrives with only one battery per tool. This makes it almost worthless to me. We have to stop work to recharge the battery or use 2 tools to do the job of one. Had I known this was a 1 battery tool I would never have purchased them. Your advertisement is misleading. I am an UNHAPPY customer. You should modify your advertisement for this tool to correctly show only one battery. My wife, my business, and I have not shopped at Walmart since this happened.

Saturday, May 23rd, 9;00 ish, Platteville, Walmart.... was shopping and went to the automotive dept to get a gas can since I forgot to bring mine to town and needed lawn mower gas. I got it and couldn't figure out cap pieces as to how they went together. I looked for someone and I looked for someone then went to the auto counter and rang the bell 4 times...NO ONE!! Another couple was there waiting for help who haven't yet been helped either.
Finally approx ten minutes later, I dropped the gas can right behind the counter and left so they knew someone was not happy. THEN I had many things to get. In the grocery aisle by the fresh produce, I heard a women explaining to a man why their were no produce bags and she said we are out of them. I looked and their were none so I left without produce.
Then up front between the produce and the check out there were 2 men talking and one looked like maybe a manager openly complaining about not having staff etc etc.... what a downer...with the billions of dollars our CEO makes you sure as hell should have staff and you surely should not have unhappy staff complaining in front of your customers.
I spent 405.00 dollars there which I do 2 times monthly and I will not ever shop there again but then again that doesn't mean anything to you I am sure.... my shopping will be in Dubuque at Hyvee etc....

Linda Tingle
from Sherman, TX
Our Sherman, Tx. store can not seem to keep their shelves stocked. , This has been going on for several months now. They once carried sugar-free orange jello and nursery water with Florida. Haven't seen either in some time. I have talked to workers and mgrs. alike. They take your name, number and never call you back. Other Walmart's in neighboring towns don't seem to have this problem. Getting tired of having to go to other stores to get the things I need.

elizabeth schreiner
from China Springs, TX
As a result of walmart continuing to side with the L.G.B.T. community and supporting the anti God anti Christian majority we will take our business elsewhere and sell our stock in your pro homosexual perverted gay agenda company!

Jeff Hodgson
from Redding, CA
I love the false advertising Walmart does so well, *Near the bottom of the page you will see other heaters for sale and there sale prices, the URL is current. Do you see the Roll Back Price for the Lasko 5790 Oscillating Ceramic Tower Heater with Remote Control Was 44.98 now 35.00. So go click on that advertisement and wow it's on sale from $48.98 List price $59.72 Save $10.73. So what happened to the RollBack of 35.00. Oh yeah that was just to get you in our Doors.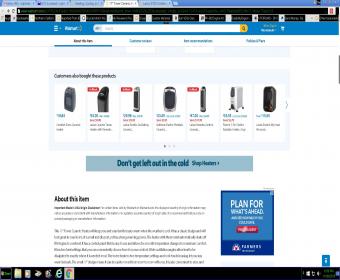 Roy Welch
from Center, TX
I used to live in El Paso Texas. While In El Paso, I discovered a cheese called Mennonite cheese. in 1986 I moved from El Paso to East Texas. I looked everywhere but could not find Mennonite cheese until a couple of years ago. I discovered Chihuahua quesadilla cheese and realized it was the Mennonite cheese that I had so long search for. yesterday I went to Walmart to restock on my quesadilla cheese but discovered that wal-mart has discontinued it. Why is it that everytime someone find something good at Walmart you eventually discontinue It. it may be something trivial to the people up at corporate office however it was something very important to me. and I am sure that there are a lot of people who are extremely pissed about this matter as I am.
I know that the product was a good seller because there was always empty spots of it on the shelf. I don't know what kind of marketing strategy you're idiot and corporate are thinking of but people are getting tired of it and they are shopping elsewhere. You are not the only grocery retailers in the world. I have just about this I did you start doing my shopping elsewhere because to tell you the truth there really is no difference between your prices and your other leaving competitors. since Walmart was the only place that I could find the chihuahua cheese but you don't carry it anymore there's really no reason for me to continue patronizing your business.
I would also like to point out that you need to start training employees on social skills. there are some of the most out of touch young kids working for you who know absolutely nothing in customer service.

Xenia, Ohio,,,March 28th, 2015. Manager and employees treated my family rude simply because we expected them to honor price. Soda sign read as follows.. $3 or 10. So I purchased 10 cases of soda for $3. Manager did not want to honor it and it took 20 minutes before they rudely did. they proceeded to give us dirty looks (employees and manager)...told other customers in line what happened. Openly saying "THAT IT IS PEOPLE LIKE US THAT TAKE ADVANTAGE OF SITUATIONS." Customers gave my kids dirty looks and shook their heads while the employees looked on in their direction with pleasure.

The Shelbyville , TN Walmart continues to allow semi trucks with trailers to park in their parking lot in front of the no truck parking sign. This creates a significant hazard as it is very difficult to see around these large vehicles. I have discussed this with the management on several occasions to no avail. On many occasions I have narrowly avoided being hit by other cars that could not see around these trucks. Does it a take someone getting hit or killed to get Walmart to enforce their own posted rules?
They could allow trucks to park at the far left side of the building between the Ascend Credit Union and the outdoor and gardening section of this store where there is minimal traffic.

I read on the Newspaper that walmarts were matching Competitors prices and their ads but when customers get to the check out it became a whole different ball game. my thing is this if you say you going to do something Please deliver have a meeting with your cashiers so they are all in the same page because it really makes Walmart look bad when you see cashiers are standing there arguring with customers.I love Walmart and I want you to do better see you.

Linda Wingo
from Mauldin, SC
This is in reference to the pharmacy department at this Walmart, my husband and I get all of our prescriptions filled at this Walmart, and in the past month on three of our prescriptions when we call them in and are told they would be ready the next day we go to pick them up and are told they are out of that prescription that the order has not came in, On Monday Feb.15, I called in a prescription for my husband and received a call the same day that they were out of that medicine, but would have it in on Wednesday Feb.17, we waited until Thursday Feb.18 to pick up the prescription and were told then that the medicine still had not came in. so we still have to wait a few more days and go back to Walmart for a second time. This seems to happen at LOT at this Walmart, Whoever is suppose to order all the medicine is not doing there job. Someone needs to check on this matter at this Walmart.

patrick mulligan
from Norristown, PA
Now i don't know if all of this is because of vendors or if walmart tells the vendors what they want but i have a list of products that i have bought from walmart in the bloomsburg and buckhorn, PA. store that i love and bought a lot of and bought frequently and out of nowhere they just stopped selling these products. For example, Jello brand pudding, Boston creme pie flavor, smores flavored rice krispie treats, barbecue flavored goldfish blasted. The list is now up to about 12 products total and i am beginning to think that they watch to see what products i am buying so they can stop selling them just to make me mad. I'm not really thinking that but im not far from it. I love all these products and believe me when i say i bought a lot of them to the point i know they cant tell me they stopped selling them cause they weren't selling good at their store cause i would bet i bought enough myself each week to to ensure they would continue getting them. I'm so dissapointed to the point i am gonna stop shopping at walmart even if it means that my grocery bill would increase 200 dollars a week. Whoever, if anyone reads this thank you for your time and i hope to hear back from you.

Barbara Elliott
from Joplin, MO
I see from this site only having only one star this will be useless to file a complaint but here is my story I bought a Fulton at the Corbin Ky Walmart after getting someone to haul the large heavy box to my home and then getting someone to put together the frame they unwrap the mattress only to find a stain all the way down one entire side this did not happen at my home my husband is 68 and I slightly behind him, after a huge job of taking this back to Walmart we were told we had to bring in the complete set all they had to do was change the mattress we would have taken the display one but after waiting 2 hrs a manager said no had to have frame and all, this is the2nd time and last for me at any Walmart store we bought a TV it went bad just about 1 year from date of purchase we paid 348.00 and they would not change it either , your customers has made this company so rich it don't give a d--- about America or its customers I will never buy from any Walmart again no compensation was ever made for the TV and none for the Futon sure hope all \you Walmart owners enjoy your dirty money you make off people your day will come .Never buy at Walmart again.

Graceann Esposto
from Drexel Hill, PA
I will never again go into you Walmart store in Springfield Pa. The employees that are in there are the most miserable people I have ever seen. They don't smile, say hello, how are you, nothing comes out of there mouth. I work in retail so I know you are suppose to smile, make eye contact with customers, say hello, how are you, can I help you with anything. Also this store is very messy I have never seen such a messy store. Also all the employees that work in this store seem to have a chip on their shoulder. Yes Walmart will never be seeing me again.

Chris Martin
from Punta Gorda, FL
I went to the Walmart in Lehigh Acres, Fl on Sunday to get my oil changed. When I got there, all the techs were sitting inside with nothing to do. However, I was refused service because I just changed phones and did not have it with me and did not remember the number. I called two days later to talk to a manager about this and was told I have to give them my phone number to receive service there. I will take my business elsewhere for now on. Very poor customer service!

letta greene
from Antioch, CA
While waiting in the Express Checkout I noticed the customer in front of me had a cart full of various Easter clearance items. When the cashier did not speak to the customer and ask her to move to another register I asked if I could be rung out first as I had less than the required number of items and the other customer far exceeded the indicated number? While the customer looked at me the cashier (without a name tag) ignored me and began to have a conversation with the customer. I then asked to speak to the store manager. The cashier asked why? Even when I pointed out (again) the cashier failing to honor the Express item numbers the cashier said she is trying to ring up as quickly as possible. I informed the manager the cashier was not following the store policy and I wanted to complain about lack of protocol. While the store manager apologized the cashier never did. Why have Express lanes if your cashiers cannot follow your own company policy, or are to illiterate to read andnenforce policy? This has not been the only time I've observed cashiers failing to honor Express . How often are cashiers trained/retrained? Do they understand English? Why would the cashier not a knowledge my request for faster check out? How often are they trained in customer service and satisfaction? Store #2697 Antioch, California. Op #00004872 Date: 04/19/15 Time: 20:28:31.

Was looking online for portable basketball hoops and searched stores near bu but both stores said not able in store. I then ordered online and am currently awaiting the arrival of the hoop. But went to both said stores this weekend and the exact hoop I wanted was available in both stores with many available. To double check before writing a complaint I again went online and they still said not available in store. Very disappointed that we are currently waiting 5 days later for an item to arrive that was available in store all along due to incorrect information online.

Jesse Simon
from Port Arthur, TX
I bought Kettle Brand Sea Salt and Ground Black Pepper chips at the Wal-Mart in Port Arthur, Texas for a long period of time. Delicious chips that go good with anything. What Happened to them? Can't find them at ANY Wal-Mart in my area. Why does it seem as though when you find those things you simply love and look forward to finding at your stores, it suddenly disappears off the shelf never to be seen again?... Please bring them back, if you haven't tried them you must! They are GREAT! I learned that Walgreen's sells them. its just one more inconvenience I have to go through because you all decided to pull them off the shelf.

Barbara Crank
from Stratford, OK
I recently bought a bag of Marketside premium romaine lettuce mix and it was soaking in water. I couldn't even spin the water off the lettuce in my salad spinner. I will no longer buy Marketside products . I not only wasted my money on the lettuce as it was inedible, but also the salad dressing. It is too inconvenient for me to take a food product back to the store.

Sheena Waggoner
from Columbia, MO
I have went to WalMart store more than twice and received the worse service ever, and I have made complaints to the store manager on duty every time, and his answer is always an excuse. Then have the rudeness to treat me as if I am nothing or nobody, when I spend thousands of dollars at WalMart. The receipt reads at the top ST# 0451 OP# 00005797 TE# 10 TR# 06245, in this transaction the clerk double charged me and I called the store and the man listened to me then he said oh let me transfer me to customer service and the phone just rang. The night before the night customer service manager Mike had no register open then he said he would come to the self check out to assist myself, mom & sister, but never came the clerk at the self check out told us she didn't know how to price check the items we had. It was just a terrible experience. We spend so much money at WalMart to be treat piss more by your staff at this store. And this Mike night customer service manager is very rude along with this Christine customer service manager. I have been in customer service for years and know how to treat customers, and it is oblivious these two individual do not have the skills to wear such a badge that recognize them as customer service manager. I am thinking very serious about taking my family business and money to Target. This store has struck my last nerve. Once a very happy WalMart shopper, Sheena Waggoner.

Re: Mattoon, IL Walmart. I have a few medical problems and don't always know when I will go to the store. I only go every three to four weeks and buy for the month. My husband has a sugar problem and only eats the sour dough bread from Walmart bakery.
At the Walmart in Mattoon, IL and older employee was watching me when I was getting the sour dough bread. She came up to me and asked why I was buying so much sourdough and told me I should leave some on the shelf for other customers . I ask her if Walmart was in business to sell groceries..she said yes..and I said , Well I am a paying customer buying groceries and I haven't seen a sign saying I am limited in the amount that I buy. She gave up and left me alone.
Cosmetics manager also in Walmart, Mattoon, IL. Since I only go to Walmart once or twice a month I have a list to stock up on what I am low on or out of. For three months I have been trying to purchase cover girl foundation and for three months the display has been covered in makeup. It is smeared all over. This month I found someone stocking shelves in the shampoo isle so I stopped and asked nicely if there was a shortage of staff because the makeup section needed some attention.
The woman informed me help had been cut back and she was the only one handling a large area. I told her about the mess and inquired about being out of this paticular item for three months. She said you couldn't get the makeup off of those displays and she didn't have time to get to everything. She was also the manager of that area. Just out of curiousity I went back to the makeup section and took a piece of paper and wiped off some of the makeup from the display. It does come off.
Bottom line is employees were disrespectful...areas aren't being cleaned....stock is not getting to the shelves...so I am deffinately checking out other grocers in the area.....oh and I forgot to mention large sticky areas on the floors

On Jan.8th there was suppose to be the movie *House at the end of the street* dvd & blue-ray put out for sale in their new release section,but to my dismay they didn't put it out even though I really wanted to get this movie. Some how the release of this movie was changed by someone high up & isn't gonna be released until Jan.15th,which to me is Illegal because they have it advertised for release on Jan.8th.
So,since Tuesday I have been hounding my store to get that movie put out on shelves because I believe that they are obligated to honour the first release date for any new releases and if they don't,then they are truelly falsely advertising products in their store and they should be held accountable.

DEBORAH CARSON
from Dover, DE
We love Walmart and shop all the time at the 36 Jerome Drive Dover, De store. We also go to the Middletown, DE. Store. The Distribution Center is right in Smyrna De. less than 10 miles and a little more to the Middletown DE store. I don't understand these two stores stocking merchandise on the shelves time frames, but they're ridiculous. Some items are not replenished for 2 or more weeks. I thought I was just imagining this issue, but I started asking around and everyone has been complaining about the same thing. I've been so disgusted with the stores, that I now order thru Amazon and shop at other stores. I refuse to use your mail order or p/u at store later. Found some of the products I want more expensive that way and I prefer shopping at the stores. Put it this way, you're losing major business. So, my over $100.00 weekly or more shopping bill, is <less then $50.00. You either need to re-evaluate your entire stock shelving orders or you'll going to be losing a whole lot more business. You've lost us.

Susan Megonigle
from Milwaukee, WI
shopping at the Walmart in Greendale Wisconsin I go there all the time. I sent a complaint in recently haven't heard back. For your employees making $15 no one is watching over them. Two employees this morning guys yelling back and forth to one another as loud as can be about there night out. Talking about pooping and carrying on as if no one is there. I went to an employee to discuss this behavior and she laughed and I said no you don't understand this is rude and in poor taste. They are close to the back room and act like no one is shopping no hellos nothing. I worked in retail for many years and if I was doing this I would be fired right away. Then two women in back discussing their night and how tired they are no hellos. I did kind of make a noise and she then realized someone was near her, I enjoy shopping there but not lately first it was a bunch of people in produce talking about sex with a female employee and baby momma and she said you wish the whole time he is training a new employee wonderful! I shop around 7:30 to 8 in the morning when I am there. I refer to scan my own purchase some people who check you out talk to much. I don't have a problem but I wonder if they pay attention to details. I am a very warm and kind person I say hello to the employees so they are aware there are nice people. I hope something can be done soon hard to have a good shopping experience

Delta Waters
from Medford, OR
My vision is not the best. I have different pairs f glasses for reading, diving and working on a computer monitor. I don't tend to carry all three pairs around with me, For that reason, I need to go through a regular check out.line. I also like to pay with cash. Today, there were only two regular lines, stretching back into men's clothing. There were a bunch of self service lanes, and almost all of them were empty. A Walmart employee came up and motioned me to follow. I thought she was opening another line. What she did is take me to a self service kiosk. Before I could protest, she began scanning my items. At least she read the numbers on the produce that I would not have been able to read. But when she was done scanning, she started to walk away, even as I was asking how much do I owe? And where do I put the cash? She motioned vaguely at the computer screen and was gone. I took a guess at the amount and shoved some bills at a slot that looked like it might take dollars. It took multiple tries, and then some change came out underneath. it was a very humiliating experience. Thanks, Walmart for reminding me of my impairment. Clearly, in theiir push for self service, Walmart has no concern for customers with disabilities. Get a clue, Walmart. Some of us have reasons for not wanting to use self service.
Have feedback for Walmart?
Thanks for your feedback!
Sorry. Please try again later!