Walmart
Walmart Complaints Continued... (Page 2)
811+ reviews added so far. Upset? Call Walmart corporate: 1-800-WALMART

Annice Gomez
from Lucedale, MS
Reference #171106-009109 on 10/28/2017 I went to purchase my Bi-weekly order of groceries, supplies etc. There was an issue with the Coupons # 1The response from John Turner was that the coupons was copies and would not work(He taked to me with rudeness instead of a smile in his voice and the sound of I can help)# 2 He stated his cash registers does not make mistakes(There is no person, Machinery etc that is infallible). This was referencing a price after the coupon was presented) when your registers and or computors go down how are the rebooted? Rudness is not accetpable. This was an excuse I went to another Wal-Mart and other stores and use some coupons from this same sheet. H was rude, short and abruptness from start to end no professionalism shown. No Management skills shown. More training is needed. MY phone number is 251-581-1314 What is your turn around time for a customer complaint?

Pat
from Bowling Green, KY
Employees are stocking constantly and often hard to get to items we need. Also very hard to find the Great Value and Star Kist
water packed tuna. Lots of oil packed out there but I feel most use water packed any more , so need to keep it stocked. The cat
foods too are constantly mixed up. Flaked with pate etc...Also the cashiers need to be clued in on when a person has canvas
bags available by the customer...yes put my groceries back in the canvas bags. The purpose of them is so we don't have so
many plastic bags. Have complained about the plastic bags many times and no response. It's also the Holiday season and
yet out of a large store there will only be 3 (possibly 4) lanes open to check out in. Am sure I am not the only one that has
complained about that issue. I think Wal Marts prices are fair but could stand improvements in many areas.

marvin corbin
from Olympia, WA
I was visiting Walmart at 03705 in Yelm, WA. on November 7, 2017 to return a product and they gave me store credit gift card. I purchased other items and when it was time to check out the gift card wouldn't work. So the employee work said she didn't know what to tell me. So just take the items and leave I can't believe she told me that . So I told a manager what she said she wanted me to commit stilling that's a crime and he said nothing to the employee. I wish had got her name but I was frustrated so they got the gift card to work and I paid for the items and left. I was just wondering why an employee would tell a costumer that I'm very upset that this situation goes on this is a serious problem and need to be addressed. I never stole anything in my life that was insulting to me I had my kids with me at the time and I explained to them no matter what an employee tell you to just take something out the store and leave don't do it that's considered stilling pay for it. I'm a veteran and I can't believe I was treated like that. Thank you, Marvin Corbin

arbutler33@earthlink.net
from Mesquite, TX
I do not like that close one side of walmart at 7:52 pm before 8pm after 8pm there only 3 or 4 register open I have to wait in line long time mesquite tx 75149 200 us highway 80 e

David A. Runco Sr.
from Orlando, FL
I ordered a Drill on-Line for a cost of $53.00 and had it charged to my Wall Mart Credit card. I was told that is is free shipping and would arrive Oct 31st (I ordered it on October 29th) The Drill never arrived and wallmart cannot find the order, however my Credit card has been charged the $53.00. I since have filed a dispute to have the charges removed, however I was told that it would be two billing cycles before it is removed. I cannot use the card because it will take me over the 30% limit of credit usage and will drop my Credit Score between 15 and 20 points. When this dispute is over I will cancel the credit card. It is not worth having. I know that loosing one costumed is no big deal to you, but I am letting you know just the same.

Joan Prosser
from Bixby, OK
Regarding Walmart @ Sapulpa Oklahoma.
This is in regards of trying to get checked out when through shopping. I cannot use a self checkout register because I have a tax exempt card. It's almost impossible to find a cash register that has a checker that is opened because there are never any lights on. And it is difficult to even find out who is suppose to be checking people out. (At 6:00 AM) This morning an employee by the name of Charlene was asked about getting checked out & she said she'd be there in a few minutes. When my mom asked her which register she got hateful with my mom (who is 87 & has dementia) & said "Which one do you think it is, it's the one you always get checked out at". Her remark was uncalled for.....she only had to tell my mom which register number. This is not the only time this has happened with Charlene. It's ridiculous trying to find a checker & which register they are suppose to be checking people out at. NOT EVERYONE CAN USE A SELF CHECKOUT REGISTER, for certain reasons. And Charlene needs to stop being so hateful to my mom.
Thanks.

Amir Masud
from Mississauga, ON
GOOD AFTERNOON MR.DOUG MCMILLON,
I AM CONTACTING YOU TO BRING INTO YOUR ATTENTION A VERY SERIOUS ISSUE??
I HAVE BEEN SHOPPING ON WALMART CANADA SINCE 21 YEARS AS MY STORE OF CHOICE BECAUSE OF YOUR GREAT CUSTOMER SERVICE AND PRICES!
HOWEVER LAST WEEK I HAVE A VERY BAD EXPERIENCE DOING SOME ONLINE PRINTING KNOWING THE REPUTATION OF WALMART I SPEND ALMOST $200.00 TO PRINT PICTURES OF MY DAUGHTER AND SPECIALLY MY WEDDING PICTURES 20X30 ON CANVAS PAYING ALMOST $80.00 DOLLARS AND GOT A MESSAGE YOUR PICTURES ARE READY FOR PICK THE NEXT DAY.
WHEN I BROUGHT IN THE PICTURES AT HOME SPECIALLY THE WEDDING PICTURES IT WAS TOTALLY A GARBAGE MY WIFE HALF FACE WAS CUT OFF AND SOME OF MY DAUGHTERS PICTURES WAS NOT PROPER PRINT AND NOT EVEN CUT CORRECTLY????????????????????
KNOWING THE REPUTATION OF WALMART A GREAT CUSTOMER SERVICE ORGANIZATION I GOT A VERY RUDE AND NON-PROFESSIONAL SUPERVISOR ON THE LINE WHO REFUSE TO REFUND OR REPLACE THE BAD PICTURES???????????????????????????????
IT IS THEREFORE REQUESTED TO YOU PLEASE LOOK INTO THE MATTER PERSONALLY, SERIOUSLY AND IMMEDIATELY TO TRAIN THAT SUPERVISOR HOW TO HANDLE CALLS LIKE THAT AND REFUND MY MONEY IN THE SHAPE OF CORRECT PRINTING, STORE CREDIT OR REFUND TO MY CREDIT CARD AS SOON AS POSSIBLE. THANK YOU!!
IF I DON'T GET A RESPONSE FROM YOU WITHING 24 HOURS I HAVE TO TALK TO MY LAWYER TO CONTACT YOU WITH ALL THE GARBAGE PICTURES?? I AM SURE I AM NOT THE ONLY VICTIM OF YOUR ONLINE PRINTING THERE SHOULD BE MANY MORE AS THE MISTAKES THEY HAVE MAKE SEEMS THAT NOBODY CARES FROM WALMART AND THEY ARE STILL KEEP DOING THAT TO VALUABLE CUSTOMERS???????????
TAKE CARE AND HAVE A GREAT DAY AND PLEASE I NEED A MY MONEY BACK AS SOON AS POSSIBLE AS WALMART IS NOT A PROFESSIONAL PLACE TO DO NICE PRINTING MAY 6X4 IS THE ONLY GOOD THING YOU HAVE?????????????????
WITH BEST REGARDS,
AMIR MASUD
285 - ENFIELD PL SUITE # 2204
MISSISSAUGA, ON, L5B 3Y6
CANADA
1-647-784-3783

Sareita Anderson
from Fort Worth, TX
I ordered some gluten free items online and one item was opened and the other was crushed not de to shipping obvious the crackers were crushed repeatedly they were all crumbs and the pie crust mix was open and who ever packaged items I was ivious these items were damaged but they sent them anyway I'm very disappointed in this service! I've been ordering items from Walmart for months now but I'm not sure if I will continue this service I will be searching for SN alternative in getting certain gluten free items that's not available in stores

buttf*ckk jones
from Fremont, CA
walmart sent my purchase to the WRONG CITY.
there exists 15 complaint sites online. I will use them
to drive $1,000,000 worth of business away from
Walmart over a year

Brandon Pasnick
from Sacramento, CA
I went in for an exchange. The girl at the counter was really rude, so kindly let her know. She dropped my stuff, walked away and said, I'm on break. I was dumbfounded. Her name was Mai. I complained to a manager who called me down and helped me with my exchanges when I notice a police officer walk in the store.
Well as I'm leaving the store he says to me I need to talk to you. I was on the phone so I turned and I looked at him and I said what? He said I need to talk to you. I said what for? He's just we just need to go outside and talk. I said what for and he would not answer my question so anyway I go outside and he says that the Walmart employee accused me of drinking and that it was my fault that I was being belligerent and all this stuff and anyway long story short I was not arrested I was not giving any tickets I was giving a handshake and I left anyway I was very very disappointed with my visit there it took me an hour to leave because the police officer just kept asking me question after question after question. I explained to him I was there to exchange close the woman was rude explain to the manager she got upset because I told her that I would be writing a letter to corporate and she's been called the police on me and made up some story that I was drunk. I had just come from the Fresno fair with my family and had gone to Walmart to get some food and exchange some clothes items. After a long extensive pointless talk with this officer, he determined I had not been drinking and allowed me to leave.
They [Walmart] would not tell me the name of the employee whose last name anyway but I know her first name was my probably spelled MAI. And I included pictures and the date. 10/12/17. This all happened at around 8pm in the returns department. Since this incident I have had panic attacks and anxiety and even have sought help from the therapist to help with me work through this problem. I really hope you decide to do something with the employee that works at the Walmart at Blackstone and Ashlan Avenue on the Southeast corner. Again her name is Mai.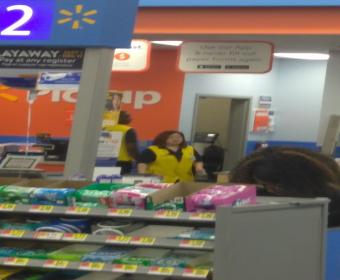 Lois Spalding
from Vista, CA
I always loved going to our Small Walmart in Encinitas - I went early on Saturday morning - usually around 6:30 am. I always buy 2 large bags of bird seen and push my cart around so the checker can check the bags of seed plus other heavy items left in the cart. I apparently pushed the cart around the stand too far and she rudely told me I can't push my cart that far and I mentioned it was to check the stuff in my cart but she just scolded me again. I don't mind being told about something but I am an older lady - at least be nice about it. It kinda ruined my enjoyment of going to Walmart.

Pamela Knisell
from St Louis, MO
Warrenton Missouri Walmart pharmacy is the worst!!! I called in refill on my prescription eyedrops on a Friday morning they called me and left voice mail that day saying they were ready. So husband goes the next day on Saturday to pick them up and they say that they don't have a prescription for me. He comes home we live about 20 minutes from there tells me what happened so I call and then all of a sudden they have them now!!!! What school did these people go to?? I would really love to know!!!

Tom Mastin
from Niceville, FL
Went to Niceville, store three times this week for Family size cheesits. An employee checked the shelf with their reader and said there was 50 Box's on the shelf. This spot has been empty for three days. But he could not check in the back. Said the people who stocked this area was all at lunch at the same time. This is poor service and the stocking of shelves is always way behind is this store.

Brenda Mitton
from Earl Park, IN
On October 1, 2017 we ordered a 3 piece white dining table and chairs. Order #5451759-710033. It was shipped to the Lafayette Indiana Walmart on Commerce drive. We picked it up there. When we opened the box we discovered that the hardware package fo chair assembly was missing. Emailed customer service and they sent the parts bag. We started to assemble the chairs and realized the stretcher parts for both chairs was also missing. So once again contacted customer service waiting on reply if they can send the 2 stretchers so we can finally assemble the chairs!!!! I am extremely upset over this matter. We paid for this product and cant use it because of missing parts! This is ridiculous! We paid full price for this all parts should have been included. We cant use it like this. It wasnt worth the price we paid! I will think twice before ever ordering from Walmart again!

Michael arthur
from Little Rock, AR
I have worked all over the United States and the Odessa Tx Walmart has the absolute worst check out I have ever experienced in any store I have ever been in.its a least 45 min on self checkout. I was a Home Depot manager for ten years. This is the one thing you would lose your job over. Y'all should be ashamed of your selves. For this epic and utter failure on your part. I guess I'm going to the dollar store

ruben holliman
from Valdosta, GA
my complaint is for the auto center perimeter rd Valdosta ga.suggestion try hiring employees who don't think their shit smells better than the people who are spending their money in your store.as a negro who worked customer service I left my personal feelings at the door and operated under the mindset that the customer is always right.but im beginning to realize that that mindset only applies too black employees dealing with white customers,it damn show don't apply the other way round.now I know walmart wont miss my little bit of money,but I wont be doing business there ever again.and I will feel a helluva lot better. RUBEN HOLLIMAN/ DATE OF NO SERVICE 10/14/2017

Joan Mair
from Chatham, NY
I shop every week and your Hudson store is getting real bad, when you buy something you better get a few of them because the next week you come there out, you ask and they say I don't know and walk away. Also I am 72 years old and I go in elec chair so because they don't stock offen you cant reach things because there way back in the shelf now its been like this from week to week, so I have had it that's why I am writing you this hoping thing can get better thank you for reading this, just wanted to let you know.I just cant shop there anymore and I love Walmart just not that one. Joan Mair 96 Island Drive Copake ny 12516

Kaye Eddington, wife of Charles R Eddington, 100% disabled veteran.
from Ada, OK
My husband & I recently received tax exempt cards from the tax commission. the first time I tried to use it I showed the card to the desk clerk and asked if Walmart honored them. They said yes. I purchased groceries and showed the card to the checker, she handed it back to me and never bothered to say why she did not remove the taxes. The next time I went in I told the checker I had a tax card and she replied "I have already rang up everything and you have to show me the card before I do that or I will have to redo everything. I said don't bother, I'll remember next time. Today went in the store, purchased groceries and before the clerk registered them showed her the card, she said you will have to go over to the help desk and get a Walmart card. I did. They told me my husband would have to come into the store before they could do that. I had my driver's license ready. Now what I am saying is there is a great lack of communication here. I should have been told up front from the beginning what the procedures were. My husband cannot hear, he wears a heart monitor, and he can only walk a short distance for he had Parkinson's disease. Where is the patriotsm?

Daphne D Pattison
from Palm Coast, FL
Reference #171012-005306
I have been charged for an item that was never received. I went thru the Walmart online "chat for help system". I spent over 90 minutes and no results. I keep getting referred to "higher parties" + put on wait times greater than 20 minutes. Nothing is resolved.

Gloria Hutchinson
from Palm Bay, FL
My complaint is about shopping carts being used to transport older children and dogs. I love shopping at Walmart, 95% of my shopping is done there but I am upset when I go to the store and see parents transporting children, who are able to walk, sitting in the cart with their dirty shoes and some with their dogs. It is so unhygienic. I know the policy for Service dogs only, that does not stop other dog owners from bringing their dogs. There are the small carts that children cannot sit in but they put the in them. The small carts are not always available. There is sometime hand sanitizer at the door that I use to wipe done the cart, but it is not always there. I have seen associates ask customers to remove their dogs from the carts, and they were not very happy about it. It would be nice to have sanitizer at the entrance available at all times for people to sanitize the carts before shopping.
Thanks
Gloria Hutchinson

Walter Ince
from Pineville, LA
I purchased a camera from Walmart at 6225 Coliseum Blvd Alexandria LA Phone 1(318)448-8881. After examining the camera I saw that it would not satisfy my needs, and tried to return it. The purchase was made at 10:30pm and was returned at 11:00pm. When I got to the store I was told that the service department was closed and I should return the following day. I then explained to the clerk that I was leaving on a flight for Australia early that morning and was not able to return the item that morning, and I was leaving for two weeks. The clerk then explained to me that any purchase had a fifteen day return policy. I then asked the clerk to speak with the manager on duty, Mr. Rocky who said he was not able to speak with me as if my problem was not important and I was bothering him, so he through the clerk on the phone asked what was my problem. she tried to explain to him and bluntly replied that there was nothing he could do for me. All I wanted is that he waived the 15 day policy until I returned from my vacation to process the return. But he never came to see me, or speak with me concerning my problem. I felt that he acted as if I was just another customer who was bothering his night (whatever he was doing at that time of the night). So my only alternative is to ask you to waive the return policy until I get back to Alexandria within the next 17 days. My name is Walter Ince, and I live at 5046 Plantation Rd.. Alexandria LA. 71303. Phone number 318 792-4942. I wrote this complain tonite because I leave at 6am Friday morning for Australia. Thank you in advance for acknowledging this complain/request. And please afford Rocky some customer training to deal with customers anytime he is acting as store manager.

I purchased a total of 4 digital converter boxes from Walmart online in 2 different orders. The first order had 2 Ematic AT102 Digital converter boxes of which one of them did not work. The one that did not work had been obviously opened before. I returned this one to a local Walmart and they refunded my pay pal account. I then ordered 2 more digital converter boxes from Walmart online using my Pay Pal account again. The 2 converters came and this time neither one of them worked. One of the units had again obviously been opened before as the bubble wrap was missing. Again I returned the 2 non operational units to a different local Walmart but this time they would not refund my Pay Pal account! Instead, they gave me a gift card for the purchase amount. All I want is 2 WORKING digital converter boxes. It seems to me that Walmart is sending out bad units for online orders, hoping that they get rid of them. This is bad business and I sure hope it can be resolved.

MYRA A. ROE
from Apalachin, NY
This evening (Wednesday, September 27, 2017), I stood in line for approximately 30 to 45 minutes waiting for Customer Service to accept my monthly payment to Walmart in Johnson City, NY. I know there were other people waiting in these long lines as well. My complaint is not with the clerks in Customer Service but with the fact that there are 3 available stations that could be used at the same time, whereas I have never seen more than 2 Customer Service stations used at the same time. Also, while the 2 clerks were processing payments, returns or money orders, another clerk stood by just watching & doing absolutely nothing.
I have been a customer of Walmart for many years with an open account. I feel that this situation could be remedied with additional help when lines are long & people are getting frustrated. I decided to enter this complaint & hope this situation can be improved. Sincerely, Myra A. Roe

Donna Healy
from Cleveland, OH
4 times this year I have gone to the north Olmsted store and where not given all my groceries . Yesterday was the 4 th time it happened I went back 1hour later and my groceries where returned to the shelves I understand perishables being returned . I had to retrieve the groceries from the shelves myself I and still forgot 1 item . Is this a scam ! I find it hard to believe this happens so frequently! This is an inconvenience to the customer

Donna Healy
from Cleveland, OH
4 times this year I have gone to the north Olmsted store and where not given all my groceries . Yesterday was the 4 th time it happened I went back 1hour later and my groceries where returned to the shelves I understand perishables being returned . I had to retrieve the groceries from the shelves myself I and still forgot 1 item . Is this a scam ! I find it hard to believe this happens so frequently! This is an inconvenience to the customer

Jeannie Swart
from Nashville, TN
Went to Walmart in Madisonville Tennessee on 9/13/17 in the morning. I went to check out around 7:05 and there was no register open. The only register that was open was the self check-out. I do not have a credit and debit card and I write checks. So I went toward the service desk and ask if I needed to come over there to check out , there were 5 employees standing there and one of the workers "rolled her eyes". I realize that it was shift change but nobody wanted to check me out. They finally said just to back up to that register and someone would check me out. I was back in the store this morning and the one that rolled her eyes was back at the service desk and she had on a yellow vest. Not sure what that means, but if she if customer service person that is not the way to act. If you would like to call me my number is 423-29-5106.

Henry Chau
from San Jose, CA
Order # 5011765-526292 on Aug 17 /2017 thru Walmart.com
The tracking number 1579835569835
Do not receive the package up to date (9/20/17)
Called Aennon, inc (910-430-9022), no answer.
Chat to Walmart though help, no solve the problem, no follow up, no respond

William Birge
from Canyon, TX
This is not so much a complaint as a dissatisfaction and disappointment. Walmart is my favorite source of food, clothing, and special purchases. There are several Walmart Superstores in the Amarillo, Texas area plus a Sam's Club/ Because it is the closest location to me I mostly shop at the Walmart at 45th & Coulter, (Store Number 55?). Over the last fifteen years, I've spent from ten to fifteen thousand dollars a year. I shop Walmart two to three days a week. In spite of price increases, (which I understand), I am very loyal to the Walmart stores. However, over the last ten to twelve months that loyalty has been sorely tested. There are certain items that I purchase that I consider basic. I am unsure if it is a stocking problem, an order problem, or a transportation problem, but there is a problem. The problem is that items I want are out of stock or not on the shelves. When I ask, the item is on order or some other excuse. I personally think it is a management problem. I think your stock manager is not up to the job. This has been going on too long to be a stocking problem, an order problem, or a transportation problem. Whatever the problem, I am becoming more and more dissatisfied with bouncing from store to store just to get what I wand or need.

Annie Joiner
from Clarksdale, MS
My husband recently return a car battery and was told that he was allowed $25 on the returned battery or an exchange. I have been returning the batteries I purchase from this store 3 years now. And decided that I was not going to get another one from this store. I went to the store in Oxford Ms. and had no problem of getting a refund. Your manager and worker treated my husband very rudely and threaten to call the police. For this reason I will not shop at this store anymore. Please get people in your stores that know what they'er doing.
Sincerely
Annie Joiner

Brenda Timms
from East Orange, NJ
September 17, 2017
I was in the Secaucus NJ Walmart store on 9/16/17 around 3 in the afternoon when I spotted a grey futon that was reasonably price and very stylish. I noticed the lay-a-way sign and decided to put the futon on lay-a-way.
When I returned home I went on line to Walmart's website and took another look at the futon, I really wanted it and the shipping was free, so I ordered it. On 9/17/17 2:40 pm I returned to the Secaucus NJ Walmart to cancel the lay-a-way on the futon. I was surprised to see a $10 cancellation fee because, I brought the same futon from Walmart, its own store.
I know in the lay-a-way terms it says clearly that if you cancel your lay-a-way there is a fee of $10 but I bought the same couch from the same store, Walmart on line. I could see if I just cancelled it and did not purchased the futon at all, but I bought it from Walmart.
Brenda Timms

Erica S. Bush
from Chattanooga, TN
On Monday, August 28, 2017 I woke up around 8 am and got dressed. I had breakfast and went to the Hardee's restaurant on Ringgold Rd. Next, I ventured to the Walmart located on 409 Greenway View Dr. here in Chattanooga, TN 37411. I had my list in hand and was prepared to knock out the visit in a short amount of time. However, after partaking in a conversation with another customer, Ms. Debbie, by the candle section of the store, I noticed how hot it was in the store. I began to feel overheated and made attempts to fan myself with the index card that contained my list on it. I began to feel dizzy, light-headed, and my vision began to darken. I attempted to lay on the shopping cart, but I did not make it. I opened my eyes and I was laying on the floor across my purse. I landed hard on my right leg and I was surrounded by the feet of concerned customers who were all asking me questions. Someone tried to give me gluten tablets, but I had to decline. At this point, I was still dizzy and nauseous. An associate brought over a trashcan per my request. I vomited two separate times after that. I could hear the customer whom I was talking to frantically telling the couple of staff members to get a manager over to our location immediately. They were just standing around looking at me on the floor until Ms. Debbie started yelling that I fell out on their property and they are responsible for my wellbeing at this point. Eventually, more people came over, whom I assume were some form of management, as no one introduced themselves to me. A lady named Brenda tried speaking with me and had someone place me in a wheel chair while someone else brought me a bottle of water. As I was trying to collect myself, a man who I think was called "Odello" insisted on asking me questions to fill out an incident report and asked me to sign it once it was done. Ms. Debbie mentioned calling an ambulance. I asked if Walmart was going to pay for the ambulance and ER visit, but was only met with silence. That was a clear indication that the expenses would all fall on me instead of the culprit who was responsible for me fainting. That store is always hot and everyone complains about it. They feel like it is done to keep the minorities in that area from frequenting it.
By now, most of the customers and staff had cleared out. I was soon bombarded with more questions about my health. I had to constantly defend myself and them that I was not diabetic, pregnant, or suffering from anything else. I was diagnosed with hyperglycemia at the age of 12, but it has been under control for years now. Besides, I had just eaten breakfast a little over an hour and I had raisin biscuits waiting for me in the car after my Walmart shopping was complete. "Odello" kept insisting that it had to be a heath issue. Ms. Debbie stated that it was rather hot in the building. "Odello" and the other male associate who stayed the rest of the time with him both agreed. Then he said that the home office in Arkansas controls the air and they have no say over the building temperature. I was left in the same location where I fainted from heat exhaustion in the wheel chair that they brought. I was only given one bottle of water and was not moved to a cooler section of the store. No one made any attempts to cool me off or bring a cooling pack. "Odello" and the other associate basically hung around, leaning on store displays having conversations among themselves without paying me any attention. I was left to my own devices, desperately trying to reach my mother via cell phone. I was weak, tired, neglected, and anxious to leave the store. The staff did not properly care for me during this time. They allowed other customers to shop the candle section in front of and behind me, reaching over me in the wheelchair. I felt very vulnerable and unsafe. Ms. Debbie is the only one that tried keeping me conscious and find my mother. When I was finally able to reach my mother, she was actually in the parking lot as luck would have it. I announced this new information to Ms. Debbie and the two Walmart associates overheard. The "Odello" guy then stated that he would flag her down to our location, because he knows how she looks due to us being in the store all of the time! Well, if you are familiar with my family and I as well as how much money we spend in this location, then a little bit more respect and compassion for one of those people fainting in your hot store would be expected. Considering that at least two-thirds of my family are in this store on a weekly basis. After my mother met us at the candle section that I was never removed from, I briefed her on the situation. "Odello" walked us over to check out and my mother rolled me out to the parking lot. Once I was finally home, I noticed several bruises on my right leg as well as a large lump underneath my knee cap where I landed down on the floor. That lump and the largest bruise are still on my leg now.
I received one voicemail message from the store's assistant manager the following day and I have not heard back from anyone since. I have absolutely no plans to ever shop at that location again. I have spent entirely too much money at that place since it opened in 2004 to be disrespected and disregarded in the manner in which I faced. No one introduced themselves during the process, explained what the Walmart procedures were for this situation, or displayed proper due diligence after I fainted at the candle display shelves. Also, I have noticed over the last couple of years how much warmer this particular location is in comparison to the Walmart on Gunbarrel Rd. branch. There is an obvious temperature difference from the Greenway View Drive store. So, if corporate is responsible for the temperature control for all locations, should they all be regulated the same way? I do hope that the Greenway View Drive store is not be abandoned or treated in a more negligent way than other stores due to it being in a more urban location. After all, my black dollars are just as valuable as everyone else's. That location will never see me or my money again.

david williams
from Bethlehem, PA
order 5201788645371 on sep 9 I received my tv cracked in halve I called for replacement and told them I had returned my barowed tv the night before my regular tv was power surged so I did not halve access to a computer as my tv was my monitor so they said they would mail me return label by Friday (lie) later told me 3 weeks also said they would ship me a tv 2 day mail and I would receive on the12 (lie) I called on the 11 for tracking they told me they were back order and could take up to 30 days I asked wy are they still for sail on website I could by one today and receive it in 3 days told me because it was a different warehouse I said just send me one from that warehouse they said they could not do that then I was told I will receive tv by sep 13 (lie) then I was told it would be here by Friday (lie) then on Thursday they told me they may ship in on Monday I argued with supervisor for halve hour with no satisfaction finely thursday I get tracking for delivery I was also told on sep 9 I would receive a refund in five business days which would be by Friday of $29.00 (lie) I called on Friday for transaction id number because I halve not received they told me they will not send until damaged set is returned all week 2 times a day I called and was lied to every day so this is how I will handle return you send Walmart rep to my house to pick up broken tv witch I halve to move wen ever I need something behind also stubbing toe with $29.00 refund and one dollar a day starting sep 16 for storage a official complaint form and receipt for return and you can halve your broken tv in the last 15 years of buying online this has bean the worst experience I halve ever had online every day I called I was lied to I also halve pictures of broken tv and box if you do not pick this tv up within 30 days I will dispose of it I am disable and is not easy to move tv out of my way all the time replacement order#5231796227079 ref#170911-003463 I will never ever buy from Walmart.com I do not whant your broken tv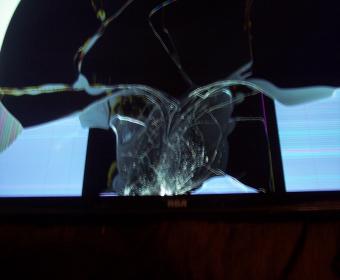 Michael W Mullins
from Fishers, IN
I purchased 2 gallons of milk I was stopped at the door by a black employee to see my receipt for the milk. REALLY I do know that they stop customers who have electronics and other valuable items BUT MILK. I felt very disrespected, embarrassed and discriminated. There is no excuse.

frances reed
from Johnston, RI
i wanted to but some fish but told they could not sell them because they could not get water out the sink. Tap water kills tropical fish. You have to take water out of tank not the tap

lovetta
from Pine Bluff, AR
To Whom It May Concern:
My 18-year-old daughter was hired at Walmart on 08-15-2017 in the bakery and terminated from Walmart 0n 08-24-2017. The reason I assume was that she couldn't do the job because she was not properly trained on the job. Considering she just graduated from high school, this was her first job, she had to be at work at 3am in the morning. Durning the few days of training she worked different hours form 8-5 or from 1-9 but was not trained for the specific job. Keara worked on 08-21-17 from 8-5 her scheduled was changed so she could come in and learn to work the glaze machine at 3am on 08/22/17. Keara arrived at work on 08/22/17 at 3am she was trained on the glaze machine. The next day 08-23-17 she was scheduled off. Keara returned 3am 08-24-17 and had to do the job alone and pressured to have At Approximately 7:30 I received a call from Keara to pick her up. when I Arrived at the store I spoke with one of the employees the stated that Keara had hurt herself and was crying and Keara was with the manager (Brandy). I met with Brandy she stated that Keara cut her finger, and was upset, and that they were letting her go home for the day. She also said that if she could not do that job they would try and find something that was available, but if not they would have to let her go. At approximately 1;30pm Keara picked her paycheck up from Walmart Brandy (manager) stated she was no longer employed at Walmart.
On 09-10-17 approximately 7:33am Keara received a call from Walmart (Brandy) asking her if could she come in to work because they were shorthanded and needed help in the bakery. She then told Keara to text at this number (870)377-5711 if she was coming, Keara wanted my permission(mother) if it was ok I stated yes, I am happy they called you back. Keara texted Brandy (manager) that she was coming. Keara arrived at Walmart at Approximately 8:30. Keara met Brandy (manager) at the bakery. Brandy (manger) had Keara to go with her. approximately 10 minutes later I received a call from Keara, she wanted to know where was I. I told her I was still in the store. When Keara arrived, she stated brandy said she was terminated. This was unfair treatment! I don't know why this happen but this was very devastating for her. She was under the impression she was coming back to work. I know Walmart has the right to terminate but this was uncalled for. She was already terminated why did she feel the need to humiliate and embarrass her. How would you feel if this happened to your child? This child has been battling depression all her life this was the first time she was happy about something. She looked forward to going to work every day even though this was not the Job she applied for but she was willing to make this work until a stocker job was available.
I know this is not important to you but I feel it's only right you know how I feel and others who patronize your business. Bad management is not good for business!
I have always believed Walmart's motto is to give workers a fair shot.
Thank you
Lovetta Morehead
(870)550-4421
Walmart
5501 S Olive ST
Pine Bluff AR 71603

Angel Luis Rivera
from Hampstead, NC
Letter to Mr. Doug Mcmillon:
I am writing to express my worst nightmare with Wallace Walmart Supercenter, 5625 S Nc 41 Hwy, Wallace, NC 28466. Today at 12:30 pm I went to customer service to collect the rent payment from my house in P.R. using W2W as I have done for more than 4 years, when I give the code number, the employee informs me that she has to speak with a supervisor since the receipt says Angel Luis Rivera Fernandez and my Driver's License (from NC) says Angel Luis Rivera, I indicated that in PR usually the two surnames of the Father and the mother are used, but that here is the United States only the paternal surname is used. My driver's license which has my physical address is the one I have used for that service, that is when she calls the assistant manager by the name of Leron. When I spoke to him with my Latin accent his face changes, I explain that I have always used the W2W service for years and that I receive that money every month, he tells me that they can not give me the money because of my surnames, I am a retired Police, I show my identification of retired Police indicating that it is a federal identification by which I port my weapon and the identification shows my full name Angel Luis Rivera Fernandez, I also showed him my SS card. Here is where my nightmare got worse, he tells me that he can not do anything, I tell him that I've been receiving that money for years. I show him the receipts for the last 5 months using W2W. I then told him that is a lack of respect and a lack of customer service on his part, because his attitude was not logical since I had received the W2W in that store in the past also at the Clinton, Mount Olive and others, without any problem, since I reside in Warsaw and I'm in the middle of those three Walmarts which takes me almost 30 minutes driving, he ignored me. So I ask his name and position and that I would like to speak his boss. He told me that he has no boss that he was hired directly, I then asked for pen from the cashier to be able to jot down his information. This has been a great nightmare and discrimination, I had to drive almost one hour and a half from the Wallace to the Walmart of Mount Olive where very professionally I was attended given my money, apparently he has had problems with Police or with some Hispanic people, since in the illogical manner and unprofessional way that I was treated there is no other explanation, I am expecting communication to know what administrative action you are going to take against this employee, to to be able to meet with my lawyer and discuss this nightmare, which my family and myself have been put through so I can see what legal actions may be take

James Napoli
from Auburn, NY
Walmart Auburn N.Y. You have about twenty registers in the store and I have never seen more than four in operation. Lines are ridiculous there and you would think they would open up some registers to serve your customers. I was in there last week and of course only three registers working. I had 13 items so I attempted to go the ten item or less register where there was absolutely no one. Of course your brilliant register people refused to let me check out. I told them maybe you should start checking out people so were not there all day. Here is a clue. HIRE MORE PEOPLE SO YOU CAN CHECK YOUR CUSTOMERS OUT IN A REASONABLE AMOUNT OF TIME. I am sure you take in plenty of money from your Auburn customers so maybe it would be nice to open more registers, and in the long run probably make more money. Also maybe you could have your store manager attend some Wal-Mart seminars so he can learn how to run and efficient store.

Everett Baker
from Bardstown, KY
Bardstown Ky. store I was grocery shopping on Sunday morning, as I have done for several years. This morning there no tomatoe juice in the store. No medium rotel and no white hot rise corn meal and the fruit looked it had been there for a long time. If I have to double shop between Kroger and Walmart I will start making only one stop. It will be Kroger THANKS FOR YOUR TIME I really would like to stay at WAlmart This is not the first time items in the grocery cannot be found,it happens on a quite often. Thurdsay I could not find any potatoes.

Joe Lutwinski
from Stone Mountain, GA
So I order tires from wal mart Monday, they come in Wednesday, I'm up there at 8 o'clock, my old tires has like 50ty percent tread still left. 3 good tires and one with a cut in the side wall. So I bring my trailer, to carry the old ones home, to later put on my jeep. Now the tires I run cost around 700 bucks.
The guy walks out, and asked am I gonna take the new tires with me, and I'm like no, I want them put on. He says, we cant put them on with a trailer behind you. And I'm like, watch me unhook it. He was the only one there, and acted like he didn't want to do 4 tires.
Well out walks a lady, and says to me, I'm next in line, can I come back at 10, we will have another man here then, and I'm like, if I come back at 10, I may be 6th in line, and have to wait 6 hours. Well after about a 3 hour wait, I get my tires.
The guy then says to me, do I want to keep my old tires....im like, that's why I have the trailer, you seen that trailer, cause you thought u was gonna put my new tires on it, so you would not have to mount them, lazy man. In walks the man at 10, and says, them are some good tires, I have them on my truck.......that's why they wanted my old tires, duh
So I go home, hook the mower up, run to my moms, to cut her grass, get back, and a tire looks slack. I get up next morning, and its almost flat, I air it up, cause I got the warranty, and head back to wal mart.
There at 8;30ty, and the guys says, there is a locked car blocking are drive, I'm gonna change the oil in the car that came in behind you, as we wait...im like ill help push it out the way, car locked and a flat, after I look, we could move the display tires and get my hummer in there, but I wait.
So he takes the leaking tire off, cant seem to find it leaking air, fills it up, comes back in 15 mints and says, it hasn't lost any air, some one must have let the air out your tire. so he does it again, wait 30ty minutes and finds it leaking at the Tire Sensor, now none of my tires was leaking before,, so I want them to look into this, cause I already know, before hand, all there good men left to work with Everett. What I didn't know was they was gonna go watch a 3 hour video as they line up other cars in front of me.
Now its 12:30ty and I know that lazy boy some how damaged my tire sensor. But that's ok, its Labor week end, I just spent 800 bucks, I just want to get on my way. So I say, can you pls, take one of them 800 dollar tires I got 3 days ago, and pls put it on my spare rim, seeing how my spare is a smaller size, again, the run around. Then they say to me, Yes we might can do that, seeing how the other Main tire place is now closed on a Saturday, and you have no choice, but to wait another 4 hours, cause we done checked in 5 cars in front of you, even though they came in hours after you.
To think ,i drive a hummer, pay 800 for tires, and in gonna try to beat them out of a 60ty dollar tire sensor , that worked fine before all this,, stand in line for now adds up to about 8 hours of my life...but what really got me, they was gonna put me at the back of the line , and been there all morning. Pls look into the tire center at wal mart in Eastman Ga, I know they short staffed, but there is no excuse for this, wife had her tires changed there, another broke sensor also. I mentioned to both the service manager and his top boss, if they could swap tire and rim out, before the 3 hour video , yet I stand and wait, in the end, I'm home with a new flat tire, on Labor day week end, TY Wal Mart.
The worst part of all this, I paid for the tire rotation for the lifetime of my tires, and now I am stuck with this kinds BS service. My buddies told me, wal mart is only good for fishing lures and

Kenneth Baggett Jr
from Tallahassee, FL
I was arrested 9-1-2017 for shoplifting a wallet. I was purchasing a wallet because mine was stolen earlier . I removed the small case from wallet and placed it in the top seat on my buggy so I could pay for it when I checked out with my other items, I needed to put my money up in it while I was shopping , don't want it stolen. My mom came and placed her purchases on the case , she was to buy it for me. We walked to garden center to check out and watched a man with a buggy full of items walk out the door without paying! the cashier called out to him, chased him down but never got him. she came back and checked me out. My mom was checking out when I was walking to the truck. I didn't think anything of it because she was buying it for me. These two people that couldn't catch the first man grabbed me by the gate and accused me of stealing this wallet! The case had fell out of my moms stuff on the floor and we never noticed it!! It was a mistake! mom treied to pay for it but they refused and took us to the breakroom in front of all the employees and proceeded to yell and threaten my mom with the police, she was very upset and wanted to explain it was a mistake but they told her to sit down and shut up. I went on in the back with this woman where she had me arrested. the man, 100 as they called him, continued to threaten my mom. The assistant manager was mean to her as well. Our friend witnessed this as well as all employees did, this was a mistake, an accident that this fell out and my mom tryied to do the right thing but they were were rude and abusive to her and her feelings. I aslo know this conduct is against the law to conduct this situation in front of emloyees and I have contacted attorneys and await their decision. This is unnecessary. we deserve better. I got arrested for this dumb action. you need to call my mom at 601-754-3988 or email Rosalie_1955@yahoo.com

Tabitha Eldridge
from Lakewood, WA
Is Wal-Mart not a supporter of the no shirt/no shoes, no service? I am appalled, disgusted truly offended. Grown men walking around in Wal-Mart with no shirt on! Wal-Mart, not the beach, not on a boat,not in their own home, in Wal-Mart! No one employee said a thing. Well I did, as well as asking your security( haha) what the issue was with them not telling the guys to get dressed or get out. Really? I am not happy and spend my money in your Damn store. Fix this issue,fix it now.

Sherry Andrews
from Arvada, CO
I, shop here a lot and today 9-1-2017 at the Walmart at 7700 W. Quincy ave. Littleton, Co. 80123 , I, asked for help to get some baby food off the very top shelve and it was also pushed to the back of the shelve. I ,spoke to a very nice lady that was working by the dressing rooms,and asked if someone could help me. She called for a manager, and the name on my receipt is Jessica Tinoco. When she came, I, told her what I ,needed and right away she said that all the food was in reach, and I , said no, not the ones I wanted, and the nice lady asked her if she needed a step stool and she said no,then when we got to the food I, needed she seen that she did need the step stool. She, was so mad that she was wrong about the food being on the top shelve out of reach, and had to help me. I, felt like I, was such a bother and cried coming home. I, have never been treated that way at any Walmart's before. Just needed to let you know. Thank You Sherry Andrews

Duane Jorgensen
from Boyceville, WI
Purchased a 36 count Maxwell house k-cup pods @ your Medford Wisconsin store. Used nearly 1/2 of them and every one busted and each time I had to clean my coffee maker so I switch to Green Mountain with no problems. I feel that there is a problem with the Maxwell house pods.
I own a 2.0 Keurig brewer. My manual reads (Pop in your favorite brand pod). Can you please give an answer

Gerard Povazsay
from Pacific, MO
Dear Sir/Madam,
I normally do not complain for bad service but today was too much. I've been a Walmart and Sam's customer for several years here and in other parts of the United States and NEVER received such bad service elsewhere to my recollection.
The following has occurred to my wife and I almost every time we place a prescription to be filled....
1. When taking the prescription there is no problem. We are told our prescription will be filled in 20 minutes Great So, we go shopping in the store just to kill time or get other items we may need..
2. We return within or after the 20 minutes to pick up the medication, Guess What! we are told they are out of it and they will have it TOMORROW, OK.
3. Tomorrow comes we return sometimes in the afternoon to allow delivery but when we reach the counter after waiting in line for 5-10 minutes we are told that it did not come in and it will be here tomorrow . Now! We are getting flustered OK!
4. We return tomorrow to pick the medication up, Guess What? The prescription was cancelled... BY WHOM? NOT US! So I got a little upset and express my feelings to the counter person and she tell me to come at 5:45 after I've already been there almost an hour.
5. The result of this a Pharmacist prepared my prescription and handed to me within 5 Minutes.
THIS YET IS THE WORST EXPERIENCE WE HAD WITH THIS PHARMACY.....

Janice Rogers
from McMinnville, TN
I have been a loyal customer of Walmart for years but after today, I feel I must complain. I live in McMinnville, Tennessee but have shopped at Walmart stores in other cities. When I went to check out, there were only 2 lanes open and people were lined up out in the aisle waiting to check out. Yes, there were those stupid new scan and go registers that you can use but I do not wish to use them unless I have one or two items. There are people with disabilities who may feel like they can't use these registers like my sister who has glaucoma and can't see that well. And yes, there are plenty of older people who feel they can't use them because they don't know how. Corporate people, you need to visit these Walmarts and see how it is and not decide to put these types of registers in just because you want to. You should have gotten feedback from your customers before doing this. I'm sure you would have gotten an earful like you are getting right now. If I hadn't been getting groceries for my sister, I would have taken my cart to the customer service desk and told them to put the items back because I was leaving. If this continues, I will definitely be going elsewhere to get my groceries. Wake up! If Sam Walton were alive today, he would be very upset with the way Walmart is being run today.

Muriel A. Johnson
from Madison, AL
I was at Walmart 11-26-2016 at 07:58:52, the store: 330 Sutton RD SE, Owens Cross Roads AL 35763. Manager David Sims, ST# 05197, OP# 004222. I had just gotten off work, a 12- hour shift, I had purchased some items, went to the cash register, the cashiers was rude, she never smiled, or said anything at me even though I smiled at her, never said good morning, she acted as if I was annoying her by being there, the one time she looked me in my eyes, she glanced at me for a second and said nothing.
I had a box of cakes, chips and toddler clothes to name a few items, she tossed my chips down the conveyer belt, as well as my chips, she stuffed my clothing in a bag, not folding in any kind of way, I politely took everything out of bags, folded the clothes, so that they would not be too wrinkled, my heavy bags I doubled. When she rang up my total, she did not even say the price, she just looked down at the floor, I was looking at the total anyway, and gave her the money, he never said, thank-you, she just moved from the cash register and got out her cell phone and started texting.
I was going to go to the manager but, as I said, I had just gotten off a 12-hour shift (nurse) needed rest to do another 12-hour. This cashier was rude.

Sharon shattell
from Mount Vernon, NY
I went shopping at Walmart in central square last night for Black Friday. Stood in line for activation of contract phones. The sale started at 6:00pm. As I stood there for a half an hour a associate asked me. What carrier I had, I said AT&T. He said, we no longer do AT&T. You have to go to another Walmart. Here it's 5:55 pm. So I called Cicero Walmart which is about 15 minute drive. As I got to Cicero Walmart, the place was packed. I stood there an hour in line just to set up appointment to get phone activated. The associate was rude. By the time I left there and headed back to central square walmart, all the deals were gone.
I think central Square Walmart should of put up notice ahead of time that they no longer carry AT&T. I had called there that morning asking questions about the phone and the guy never said anything to me. He didn't even know anything about the ad. 2 years ago I stood in line for a TV for 2 hours and went to pick it up and they sold my tv to someone else. I've been doing business with walmart for many years. Enough is enough. I'll start doing my Black Friday shopping elsewhere.

TL Papke
from Aberdeen, SD
I purchased a box of cereal that had a coupon that gave a free box of $3.00 or under. At the checkout the cashier did not know how to enter the information for the free box. She called for a manager who stated since the coupon was on the original box I would have to come back another time for the free box. I told him if the transaction was completed on the original box I could remove the coupon and take the free one right away. the manager said no he could not do that I would have to return at another time. I made no purchase at all, I told him if this was how I was going to be treated I would not buy anything. I then found the floor manager and explained the entire situation to her.
She also said I would have to return at another time. I am disabled and coming back is not such an easy task. I normally get everything I need in one trip to the store. This entire situation could have very simply been remedied if only either of the so called managers would have finished the first transaction and let me remove the coupon for the free item. This all took place at the Walmart store in Aberdeen South Dakota. I normally did a great deal of shopping at Walmart but will no longer do so, I will not be mistreated in any way by any person. Your managers need additional training on how to treat customers, 'no' is not an acceptable answer when there are alternatives.
I was a system analyst and can truthfully tell you there are always alternatives. The service in the Aberdeen store seems to be consistently getting worse, a person will get nothing but angry looks if you ask for nothing more than help trying to find an item. Up to this last episode I still shopped at Walmart even with the poor customer service but there are other stores in Aberdeen that carry all of the items I normally purchase. If your managers refuse to listen to a possible solution to a small problem I believe it may be time to do my shopping elsewhere.

Dr. Oscar Gutierrez
from Phoenix, AZ
I wanted to buy some towels and sheets that were in the center aisle without any sign of Black Friday. The manager Karen treated me bad and aggressive because of our complaint why there was no sign indicating it was a Black Friday special as I was about to pay. This was at the Walmart at Casa Grande Arizona.

Doris Pryor
from Schulenburg, TX
On Oct, 24, 2016 @ 10:am. Columbus, TX. I was looking at the black porcelain drip pans for my cook stove top. There, hung many packages of 2 large & 2 small sizes wrapped together. Alongside these packages were hanging several loose drip pans in both sizes. It looked if some packages had been previously opened and the wrapper removed. I asked the attendant if I might substitute one of the loose pans for one of the larger pans, because my stove has 3 small and one large size. She said I would have to ask the manager. Posing the same question to the manager, he refused me.
"Are you telling me I have to buy 2 twenty dollar packages to get the 3rd smaller pan that I need, when you have those loose ones hanging there? HIs answer was, "That's right." He gathered the loose ones in his arms and just stood there fumbling with them as if he didn't know what to do with his hands. At this point, I left. All my life I thought items on display were for sale. Why not put a price on the loose unpackaged one and give that one, with the packaged set to me? Only a few weeks ago, in the same store, I had bought some dull finished drip pans for $10.00. Only to find I could not wash off any stains or marks that got on them. Therefore, I wanted the black ones to solve my de lima.
I have been buying at this store since it was first opened some 30 or so years ago. Which now makes me almost 93 yrs. And getting out to do my shopping is not that easy. I have always been under the impression everything on display in a store for sale, was for sale. All he had to do was put a price on one of the small loose drip pans hanging there and all would be well. So now I sit at home wishing my stove top looked nice, clean, shiny and stain free. Only to say I am an unhappy camper is minute.

Nancy Johnson
from La Crosse, WI
Ive gotten semi used to the fact that cashiers are going to lick their fingers to get bills out of the drawer to hand bills back to the customer. Today I got to bring home 15 bags with a cashiers spit on them because she does the same thing to open the bags. Every item I purchased then had her spit on it. While I know its highly unlikely I'll catch anything from this consider how many people purchased at your chains, how many products go out the door, how many bags. Tell your cashiers to keep their spit to themselves for pity sake.

Flint Garrison
from Checotah, OK
I have Order number: 5621663-571586 to be picked up at the Checotah OK 74426 store. I have been notified that a part of the order is ready for pick up. I first tried to contact the Chat line only to be told that the Billing Address was incorrect - I double checked and had given them the correct address - one I have used for years and which reflects on my on-line account - 702 SE 1st ST, Checotah OK 74426. She was not helpful.
Next I called the 800 number and was told the store would hold for 7 days, which is the point of my call. I simply requested they hold the partial shipment for an additional 7 days until the Entire Order was ready. I am handicapped and it is not easy to run to the store unless absolutely necessary.Your Customer Service? People would make one believe a PHD is required to understand and honor a simple request. I am getting very disillusioned with Walmart.

Nancy gartner
from Fort Lauderdale, FL
I am spending 200 to 400 dollars a month in Walmart, I am handicapped and frequent the Davie, Florida store off of university drive. Every time I come most of the carts are in complete disrepair. The steering is so bad I can barely turn the cart. Why can't they be fixed properly. Many handicapped people complain to management. They inform me they request repair. What's the delay? Why can't my shopping experience not be so frustrating?

Barbara Leary
from Fort Lauderdale, FL
I have visited 2 Walmart superstores in the past 2 months. The first was in Sunrise, FL, at the intersection of State Road 441 and Oakland Park Blvd. I requested $20.00 change from my purchase, which the cashier failed to give me. This required me to make another 10 mile trip to straighten out the discrepancy. The second visit was to the Walmart superstore in Pompano, FL on Atlantic Blvd. When I checked out, the cashier did not give me all my purchases, and as a result, I have to again travel about 8 miles, bringing my receipt, to retrieve the goods,
My complaint is that at both these stores, the service is way below par, and I am 75 years old, and it is difficult for me to return to these stores for errors made by your checkout people, who couldn't care less about the customer. I have reduced my visits to Walmart for this reason, shopping at other local grocery stores like Publix, Winn-Dixie and Target. I hope this complaint causes a review of the two stores I mentioned, as I feel they are both sub-standard.

Debbie Wynkoop
from Fort Worth, TX
I have a "cage" up and down my spine due to severe scoliosis of my back. I am handicapped because of this and other issues which make it impossible to walk very far. As a regular shopper of Walmart, I am extremely upset with the abuse of handicap parking and the handicap stalls in the restrooms. The parking spaces are regularly used by unauthorized people who have no plaques or plates. They are just lazy. The restroom stalls are regularly used by people who just want "more room to move."
I cant move my body more than 30 degrees in any direction and trying to get down to the toilets is impossible without a rail. I have to use the handicap stalls as they are the only ones with a rail. Not only are customers abusing this stall but so are employees. People stay in there an extended amount of time talking on phones, etc. while I am waiting on a bench outside for them to leave. This is very inconvenient and, sometimes, you cant wait long enough for them to leave because you need the restroom now.
I feel rails should be put in all the bathroom stalls so that us who are handicapped can use any stall available rather than having to wait on those who abuse them. Not having rails also leaves the store open for law suits when a person gets injured from falls trying to "get down" to a toilet without rails. Would also like to let the company know that the McDonalds in the Walmart store at 8401 Anderson Blvd FW, TX 76120 has roaches crawling on the walls.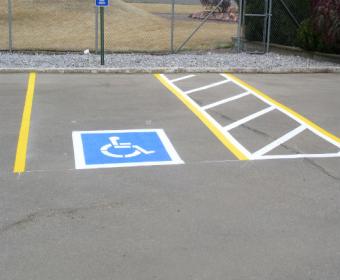 paula hickerson
from Midland, MI
This is a complaint about a customer and I know you can't do anything but because it involves my Service dog I want you aware of it and make sure employees handle situation similar how the ones did today.
I was at check out with my dog Bentley, she doesn't wear her fest because she is fluffy and its hot on nice days, but she has her gold pendent and visual ID card tagged on leash. Well I was unaware of this unruly Customer, she was at the other end of store giving your employees a very hard time about my dog. 3 or more employees realized she spotted me at check-out and came down to me, they tried to get to me first. She screamed at the top of her lungs at me telling me my dog is not a Service Dog she didn't have her fest on and an emotional support dog is not a Service Dog and called me a name.
I dumb founded, I said something I don't know what it was. I have never been treated like that ever. I'm not out to please anyone, it's the law I can have my dog with me and I do not have to tell anyone my medical history and was not about to with that woman. She is a Service dog and trained to keep my balance and for other things, and she also is an emotional support.
She's Bichon/Havanese, very calm and intelligent, she wants love not violence and wouldn't hurt a fly. Everyone at Walmart, employees have always treated me with a smile and love to see my Bentley, always, they even come up and ask if they can hug her. I have felt very comfortable there. You do have one employee there that is very mean to me, and tried to knock me down but it's not because of my dog. And if she does it again I will personally go to store manager. But she is the only one and she shouldn't even be working there.
But now it's going to take a minute to go back. If I am attacked again, I will call 911 and I will not put up with it. She doesn't have a right to bully me, there are laws protecting me against people like that. The 3 employees that tried to protect are absolutely wonderful and I wish I would have taken all of their names and was able to let you know who they are. Because they deserve acknowledgemen. Great Customer Service people, it was one girl, just lovely and two very nice young men!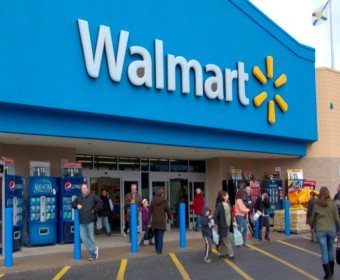 Clinton Peters
from Show Low, AZ
I have shopped this store since it opened. I endured the remodel and monitored the continual weekly increases on almost every product that I normally purchase. I spoke with an associate at checkout about the upward spiral of prices across the board and was informed that this is taking place to cover the raises for the new hires at this store. As a person on a fixed income, I have cut back and even returned items which continue to increase in price every time I shop at this store. I find your policy of taking more out of my pocket to cover your payroll an outrage! I have had a Walmart credit card for years and am considering canceling it.
I already cancelled my Sam's Club membership. It is unfortunate that Walmart is no longer a good value and rest assured I shall continue to withdraw my business from your store because of this new policy that has been put in place. For example, today I returned 2 items, Store number 01230, receipt ID number 7JZW47F9W8Q, taco shells that a month ago were $1.12, are now $1.67. GV bacon marked at the meat counter at $2.74, rang up at the register at $3.94. This slight of hand pricing from the shelf to the register probably works on a lot of those who don't check the receipt.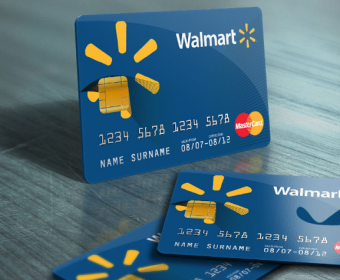 Justice Writer
from Madison, AL
Our family, on tonight, September 18, 2016, was met with a touchy situation birthed from a mischievous Leeds, Alabama Walmart employee who goes by the name of Scorpio. Unfortunately, this overzealous, contemptuous and disrespectful Leeds Walmart employee meant evil by calling the Leeds, Alabama police on our loved one who had treated him with the upmost respect when he refused to give cash from our debit card refund when Walmart, all day and night, hands over cash from debit card refunds even when a person would rather have had the refund placed back on the card at hand.
Then, Jerry, likely Jerry Hicks Jr, a new Leeds Walmart employee, who is obviously a "good" friend of Scorpio, pretended to care about the ill-treatment our loved one was receiving when at the end, we discovered that he too was a huge part of the problem of involving the police in a situation that could have erupted into the death of our loved one.
Fortunately, when Scorpio chose to abuse his minute power by calling the Leeds, Alabama police for no reason, resulting in a gigantic waste of tax dollars from hard-working citizens, Officer Breasseal, an understanding police came on the scene. Not only did Officer Breasseal arrive on the scene, but, three cars of officers showed up as well indicating that Scorpio had likely made the situation seem to be that of a true emergency when it was not an emergency at all. We are confident that had Officer Breasseal not shown up, there would have been an assault, battery and bloodshed upon our loved one.
Furthermore, the actions of Scorpio and of Jerry proved that some people should not be given supervisory responsibilities when these hard-working, we're sure, officers could have been addressing serious issues that could have been life threatening. Likely, people like Scorpio and Jerry are against marriages that involve people who are unlike them or perhaps they, like Hitler, are drunk with a little bit of power.
In the end, nevertheless, Officer Breasseal did not make a report against Scorpio and the obvious prejudices Scorpio had cowered upon our loved one; but in the same vein, Officer Breasseal did not treat our loved one with scorn, hate or contempt. He was respectful and may our father bless him and his family, always for that.

Ronald Storey
from Daleville, AL
I purchased a green dot card on 08-21-2016 Ozark Alabama store #00740. When I read it and realized all the fees I would have to pay I was very up-set. I should have bought a Walmart gift card since I plan to purchase just about the whole amount from Walmart. I tried to get my money back from Walmart service department. I purchased the card there but can't get my money back. So I tried green dot com the card has to be activated 1st which cost $7.95 that is throwing money. You took my money. It is real simple just give me my money back. Please make this happen before 09-21-20016.

Bernadette Partridge
from Seneca, IL
At 9:15 the Walmart in Morris Illinois prescription department caused me to be upset. I was there to purchase medication behind the counter that would help my husband with his sinus infection. The pharmacist in back refused to sell me anything being it wasn't for me, no one even asked me for my drivers license. I spoke with a manager there and all she had to say is it isn't her department. I rarely buy medication but maybe 3 times a year and am extremely dissatisfied with the treatment I received. Me and my family spend 3-4 hundred dollars weekly at Walmart and being I was treated so unfairly I am now a Jewel shopper. Let me ask you, when elderly or handicapped people need medication and can't leave their home, Walmart turns their caregivers down also?

Charles krop
from Englishtown, NJ
I bought new everstart car battery which failed after 1 1/2 years. It says on the battery that it has a 2 year exchange warranty. When I brought it back to exchange it was told there is no warranty. It is clearly deceptive since the battery and display says 2 year replacement warranty. I was forced to buy a new battery.

Laura Fulmer
from Ojai, CA
If I could give this experience a minus rating, I would. Placed an order online on 8/29 because the item I wanted was out of stock at the two local Walmart's. Received a 'do not reply to this' email stating that the order was canceled due to 'inability to verify payment information' directing me to 'make sure my information is correct'. No phone number or email address to respond was supplied. Two days later, tried to replace the order only to find that the item I had ordered (and iPhone 5s) was now no longer available.
Placed an order at that time for a different iPhone 5s that was in stock plus several cases for the phone. Received the same automatic email response canceling THIS second order. In frustration, I did a Google search for a contact number and called it. I was informed that Walmart had experienced internal security issues and that the reason for both orders being cancelled. At no time prior to this call was this information given to me. I was never informed that my orders wold continue to be cancelled until I called them. At no time was a phone number or return email supplied.
The supervisor who I spoke to, 'Nina, badge #05133' repeated stated that 'all you needed to do was call us' but accepted no responsibility for the fact that neither the need nor the number were ever supplied. Despite my asking her several times how I would have known that I needed to call them so that they could straighten out their system, she continued to state' all you needed to do was call us' followed by, when I asked how I would know that I had to call, 'you don't have to call us unless you want to'. And to make matters worse, the second phone that I ordered is now no longer available!
This is a perfect example of a large corporation acting in a manner that shows very clearly that they do not care about their customers but only their bottom line. How much effort would it have taken for Walmart to send a personal email to me to let me know they needed to confirm that I was indeed placing the order? Nina even went so far as to try to put the blame on ME because, in her words, 'this is the first time you've ordered from us online in nearly a year'. How crazy is that? And when I asked for a phone number to contact corporate offices, she informed that they don't have one and if I want to see if I can FIND one, she suggested I Google it. Unbelievable.
Walmart, you have lost another customer.

Judy B Pesco
from Salisbury, NC
I went to Wal-Mart to get a phone card for my granddaughter. While there I passed a section that had phones on an end cap the price said $5. After getting an associate to help, she discovers that the phone is mis-priced. She said she was going to let me have it anyway since it was the stores fault. She had to call a manager over to ok the transaction. The manager litterly lost her mind. She went into a rant about there was no way she was selling a $29 phone for $5. She was very rude and arrogant! I asked her to whatever happened to the policy, the customer is always right. She laughed at me! Trust me, if they sold straight talk phone cards anywhere but Wal-Mart, I would never shop there again! It didn't matter to me in the beginning, but after her rant, it became the principle of the whole thing!

Fred Hicks
from Kansas City, MO
The USDA says dogs are not allowed in food stores. Except for service dogs and on duty police dogs. I shop at the Jane Missouri Walmart and 90% of the time there is at least one dog being hauled around in a shopping cart. A dog is an unsanitary animal and by law is not allowed in food stores. I shouldn't have to share my shopping experience with a dog. You need to address this problem it's becoming much too common. Don't ignore the law.

Robert Levy
from Kaufman, TX
I am told by your Brennan Texas store that " corporate" has instructed that no Ocean Spray Cran Cherry juice may be ordered. I had this problem 2-3 months and got the Brenham Texas Store manager to "get this straightened out" I wrote Walmart an never got any explanation as which of you geniuses decided to discontinue one of your best sellers. You have an idiot in your organization who needs to be fired.

Mark Fulmer
from Leeds, AL
Went to Walmart in Talladega AL. to get my tires balanced and rotated. A truck pulled in ahead of me with a flat tire in the back. After being ignored by 2 employees for 10 - 15 minutes , one finally asked what i needed. I told him and was told that it was going to 1 1/2 hrs before he could get me because he had to wait for the guy to go get his vehicle and come back to have his tire fixed,"First come ,First serve". There wasn't another car around, had 6 or 7 bays open and he couldn't get my vehicle on the rack because he had to have it for the other guy whenever he got back. He could have used a jack and been done in 30 minutes if the 2 of the employees would have worked together. Instead they were going to do nothing for another 1 1/2 hrs.

Jeanette Wools
from Austin, TX
I went to the Wal-Mart in my hometown of Lockhart TX this morning to buy dog food and two chicken breasts. I am a retired Senior Citizen and no longer buy in bulk. Imagine my surprise when I was told, both by the young man in the Meat Department and Customer Service, that it is "company policy" not to break up packages. I had no idea that Wal-Mart was in the habit of discriminating against Senior Citizens and small families, but HEB is not. I will not shop again at Wal-Mart. HEB had the exact same price for the dog food and sold me two chicken breasts.

Heather Costa
from Pawtucket, RI
I ordered a swing set on July 27th and it was supposed to be deliver by August 4th. I got a message saying it was in the store in north Attleboro I go to pick it up and the woman at the desk said it was not in the back. I was told that it was probably on the truck and would be delivered that night when the shipments comes in. The next day I call the store to see if it was there and every person I spoke to was giving me the run around saying the same thing the woman told me the night before, that it would be on the truck coming in that night.
Extremely aggravated over the whole thing, because my sons birthday was August 5th and I wanted it built for his birthday, I decided to just call the next day hoping it would be there so we could pick it up and it be built for his birthday party Aug 7th and was told the trucks don't deliver on weekends. Now I'm beyond aggravated because I have 20 kids coming to my house and no swing set for them to play on. This is so unprofessional and unexceptionable.
I spent almost 500$ on this swing set for it not to be here when it was supposed to be. If I would've know it wouldn't of been here in time for my sons party I would've went some where else to buy it. Now I have to deal with a bunch of disappointed children and most importantly my son that's been looking forward to a birthday present that he hasn't received yet.

Sharon Phillips
from LaFollette, TN
I was shopping for fabric at the Walmart store located 2824 Appalachian Hwy, Jacksboro, TN 37757 (store 01466) this morning. I attempted to complete the Walmart survey online ... but unfortunately, the printout is so blurred that I cannot read the ID# so my attempt was unsuccessful.
What happened: I tried to purchase fabric. After announcing customer needs help in fabrics, no one ever came to help me. I waited during two calls and 20 minutes. I went to a "greeter" who could not hear/understand what I was saying, so I went to Customer Service and they again announced for help at the fabric counter. Told me someone would be there to cut/price my fabric ... again, no one. So, I put my selection down and walked away. If Walmart is going to sell fabric, then WHY is there seldom any help at the counter? Talk about a run-around and a waste of time on my part! Not happy with the store!

Amanda merhley
from Lombard, IL
I got 2 tires. Paying about $200. I bought them on may 8 2016 and by August 3 2016 they were bald and wires are poking out everywhere. When I called wit my concern I was told a manager would call back. Waited an hour no call. I called back talked to a manager then requested to talk to someone else. And I was put on hold for 20 min. Called back and was told phone lines weren't working. Don't believe that.
Then when I talked to the co manager he put me on hold then had someone else pick up and give me the answer I was waiting on. The lady said the manager had to go somewhere. I find it extremely unprofessional to just decide ur done helping a customer. I told the lady that I wasn't done talking to him and she said she cud call him back.
So my bad tires that didn't even last 3 months are still on my car because Wal-Mart doesn't want to replace them. I will never get tires from Wal-Mart again and I will tell others what happened to me so that they will think twice about purchasing tires from Wal-Mart.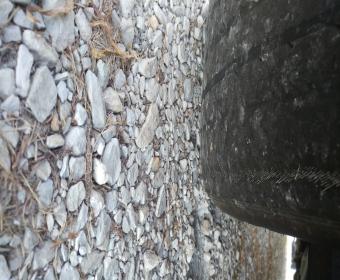 Esther Cobb
from Indianapolis, IN
I have lived in Decatur, IL for 55 yes. I am 73, a senior citizen who reported SS fraud 4yrs ago. There are people who are angry that I reported this & now when I go into Walmart these people call Walmart Security & pretend they are Police & I am a known shoplifter. They harass & follow me & are very disrespectful. I have never stole anything in my life. I receive pension & SS from my deceased husband. I have a 813 credit rating. A home & I always pay my bills. If you run a background check on me you will find someone is just trying to ruin my good name.
I've shopped at Walmart once or twice a month. I have been a customer for many many years. I hope Walmart can contain this problem. I am not a thief. Stealing is not in my DNA. These people are NOT the real authorities. Contact the Decatur Police Dept. to verify. They are making security look silly because they really think they are harassing a 73 yr. old thief. I would NOT spend the rest of my life stealing from Walmart or anyone. I am considering filing a lawsuit. The harassment needs to stop.

Vernon Ward
from Houston, TX
I purchased a Road Hazard Warranty when I purchased a set of tires. I took my vehicle to Store #94 on July 10, 2016 to have my oil changed for the advertised special of $39.88. I was charged $4.79 for an extra quart of oil (I was not informed that I needed an extra quart. Also I needed to have a tire repaired. I was told that the repair could not happen due to the nail being too far on the side of the tire. I feel as if I purchased the road hazard under false pretenses because the road hazard warranty was not honored.
I intend to tell all my family and friends to not use the Tire and Lube Services at Walmart because I am NEVER going back to Walmart. I am very unhappy with my overall experience with Walmart. I would like for someone to call back to discuss this matter as well as I would like a refund of the road hazard warranty that I purchased which is $40. Also, I arrived at the store at 7:45 am. The tire and lube department did not open until 8 am. They did not pull my car into the bay until 8:15 am. I did not leave the store until 10:25 am. Again, I am very unhappy and a very dissatisfied EX-customer.

Poor customer service, If I could give a negative star, I would. There are so many issues, it would take a 10 page research to address each one accordingly. There are two major issue. First, individuals walking around selling food out of their car. Secondly, the parking contains so much trash until it makes doing business questionable. Also, I notice the prices are higher at the Balch Springs location than other areas, I ask myself, what type of business ethics is Walmart practicing, or better yet, is business ethics apart of Walmart's philosophy?

Donnie McDermott
from Alva, OK
The store at Alva Okla at 9:00 pm had no (zero) checkers. Use the self check out only. Or the little check station at self check out or customer service desk which has no scale. Couple of days ago they would not check me out at the self checkout station. The girl just walked off and said it was closed. I just left my basket of stuff and walked out. My schedule allows me to shop after 9pm. I do not know how to use self check out and don't want to learn. Tonight there was a long line of people just like me that do not use the self check out. I shopped for a 5 minutes and stood in line 20. You may think you are saving money by not manning the check outs but I do not go to Walmart unless I have to. I hate going to walmart.

Brian Tull
from Naples, FL
This is directed not at one individual but the department. I live near Walmart on Collier Boulevard in Naples, Florida. I frequent the store weekly but my complaint is towards the auto service department. Today I went to have a tire changed and rotated and I sat there in the lane for five minutes and no one came up to me. This happens every time I go there. There was one man with his handheld computer outside and he just looked at me and ignored me.
When I walk inside a gentleman came up to me and asked if he could help me. I told him what I wanted. He immediately told me it would be a two-and-a-half-hour wait. I asked him why such a long wait. He said there were five cars in front of me. But I could come in tomorrow morning first come first serve. This happens every time I go there there is a two-and-a-half-hour wait. This is ludicrous.
There was nobody working inside the stalls at 12 o'clock in the afternoon they were all inside joking and not outside working. I have gone there three times and three times I see the same thing. As a one-time business owner and now teacher I am appalled that Walmart allows this type of customer service. I hope someone looks into this and finds out what is going on in this department. Inside the store is not much better when you have people walking around on their cell phones texting and not taking care of business I approached one lady at one time and ask her a question and she ignored me if she was texting on her personal phone.
Other Walmart staff have earbuds in their ear and listening to music and not paying attention to the customers. I will continue to use Walmart as a place to buy my goods and services but this needs to be corrected. Thank you for your time.

Sylvia Roberts
from Sacramento, CA
Subject: A Clay Beige Egyptian Cotton Blanket/ King I purchased at the Walmart located in North Carson City, NV. Today as I removed it from the zipper package to spread on the bed, it had a foul odor. I decided to launder it to remove the odor, following the instructions exactly. When the dryer stopped I removed the lint trap discovering excessive lint. The blanket needed more drying, again the lint trap was excessively full of lint. Should I not have checked the lint trap, a fire hazard was very possible. This is a problem you should be aware.

Peggy McDowell
from Birmingham, AL
First of all I believe the store number is #2111. The employees are rude and they spend way too much time playing and texting on the sales floor instead of helping customers. The male and female employees do nothing but play and flirt with customers, ask for their phone numbers. My daughter is scared to come in that place any longer..Even a manager asks for female numbers his name I believe to be is Jason Hanner a store manager, if no action is done soon I will take it to the BBB. There seems to be no professionalism in there whatsoever!!!

Errold Asbury
from Dallas, TX
As I was loading my purchases into the back of my pickup, I was approached by a security person who asked where my receipt was. I responded that it was in my shirt pocket. When he asked to see it I declined stating he could review it from the store's system. He grabbed me by a wrist that has a bone that has never healed jerking me forward and removed the contents of my pocket and then shoved me away exclaiming that he would not tolerate my assault on him.
He drew some sort of weapon and advanced toward me. I quickly realized that he was trying to frame for a crime that he would have the right to detain me for, so in my pain I felt I had no choice other than allow him to humiliate me to whatever level he desired. He ordered me to put my hands on the truck. He dropped the Walmart receipt and looking at one from another store exclaimed that I had no receipt. I pointed to the receipt on the ground and he ordered me to pick it up for him. He did finally let me go possibly realizing that it wouldn't be that credible for a disabled person to assault a person twice their size.
As I was parked in the first handy cap space in front of the entry I presume there is clear video of what I was loading as well as what occurred. Incredibly something similar occurred to me at the same store several months earlier when a customer service manager attempted to frame me. I had brought a wrench back that I had purchased at another store in another state and found I didn't need. It was still sealed in the package, but they refused on the basis that they didn't carry that item. Clearly I upset her as she called security telling them I was leaving the store with unpaid merchandise. I was tackled a short distance outside the door from behind by two men.
Fortunately I was able to get them to understand that I couldn't possibly be stealing the wrench as it wasn't carried by the store, and that the only reason I was leaving with it was that I was refused a refund on those grounds. I returned the next day to speak with the manager regarding what had occurred and point out the deliberate attempt to frame me. I urged her to review video of what happened and she repeatedly told me she believed me. Apparently she didn't have a problem with it as I later noted that she retained her job as customer service manager. From this experience I decided not to waste my breath on a store manager and contact a corporate person.
After finding a number to call and describing what had happened, I was told I would be receiving a call shortly. Thinking minutes to an hour or so, after a few hours I called back. I was then informed that it would be about three days for them to evaluate my complaint before I would receive the call. Clearly this type of conduct isn't a significant concern on a corporate level either. Thanks to Walmart I've spent my birthday in bed trying to recover.

Kenneth L. Rushing
from Biloxi, MS
Went to Customer Service at Walmart on Covington Pike in Memphis, Tennessee in the Raleigh Community, to return a Beauty Rest Air mattress for an exchange for another one. An easy change, right? Very, very wrong! Never have I been so treated so rudely and wrong and humiliated. I was told to go get another air mattress, same kind exactly, and to bring it back to Customer Service and I would not have to wait in line if there was one.
When I came back there were only two people in line. So I was told to step to the other register and they would be right with me. Wrong again. I stood there for over 30 minutes and watched and counted 17 people get waited on while I was ignored. I finally complained so much that I got the Manager and told her what happened and she took care of me. There were 3 women employees working in Customer Service. They were all rude, lazy, thoughtless, and very unprofessional to say the least.
I never even got an apology. I will never shop at that store again. I have a seizure disorder from a head injury and being so upset that when I reached my friends truck in the parking lot I had a seizure. My friend was there in the vehicle and took care of me and got me home and put me to bed and administered more seizure medicine to me. Walmart used to be a good place to shop, especially for some of us senior citizens. I am a 67 year old man.

allen wilkins
from Salisbury, NC
This is the second time this happen to me, on Sunday morning Easter, March 27 about 2am I came too buy a boston butt and ham. When I went to the check out the bar code on both items could not be scan, they was wet and the scan could not read them, but the price were clear. The female attempted to work on the problem for 30 - 40 minutes calling several people to help. After 40 minutes, I left because no one would over ride the items, please has some one there who can.

Joyce Underwood
from Ruskin, FL
Today (March 21, 2016) is the second time in one week this problem has occurred at the Walmart Store 4928 State Road 674 Wimauma FL 33598. I told the cashier I was making my check out for 20.00 more and what does she do? Rings it up for the regular price No 20.00 more added on. Cashier: I forgot to add the 20.00 and hands me back my cancelled check which is made out for the extra money. I told her to get the manager and manager takes receipt and cancelled check and tells me she cannot give me my 20.00 as the cashier put in wrong amount.
I told her she was going to re-ring my order and run the same check again and give me my 20.00 that is what the manager had the cashier do the first time this happened. Are you teaching your workers to do this so they can pocket the 20.00? I am losing confidence in all your Walmart stores and especially this one. The first time this happened it also happened to friends of our at the same time just two cashiers down from ours. Really makes you wonder.

Anton Wenzel
from Evansville, IN
I was shopping this afternoon at the Evansville, IN store on Burkhardt Rd. to be mostly Easter candy for our grandchildren. I bought 8 units of 3 different kinds, but was charge for 16 units of the more expensive one. (TC# 6180 3699 5834 2363 1463 4) I tried to call the store twice at 812-473-1815, but both times I was not connected to speak to anyone. So basically, I was overcharged $27.48, and it seems that Walmart has no interest in even talking to me.

Anna Halbert
from Vincennes, IN
Went to Walmart at Washington, in 47501 to get paint mixed had to ask twice for help waited 30 minutes then when someone did help me they could not mix my paint because the mixer was broke. That was on Friday. Then on Tuesday of the following week I took my mom out there to put in an application only to find out that both computers were out of service. The same day while I was there I wanted to refill my 5 gallon water jug and it was also broken. Left there wondering why I even bothered going there in the first place after working all day. I think the store could used some major improvements. Maybe that is one of the reasons your stocks are down and Walmart is losing money.

John D. Taylor
from Odessa, TX
On Monday/22 Feb 16 at 11:45; I purchased two items from the tobacco department at the Emporia, Va WalMart store. The sales clerk took my order and processed the sales on my personal credit card. When I looked in the bag; one item was not the brand of Skoal that I wanted. It was a tube of 5 containers. The other item which was four loose cans were the brand I wanted. When I told the clerk I did not want the tube of 5 containers; she took the tube and then told me I had to go to customer service. I went to customer service and the individual said I needed the tube for her to process a credit card reimbursement. I said the clerk took the item back from me.
She then went to see the clerk and came back confused because the item was not the same as the receipt. She then went back to the clerk and I followed. Now there were two other WalMart cashiers that were totally confused and asked me where the item was that had been in my bag. I explained to them what I had told the service customer rep. Becoming frustrated after being accused of possible shop lifting; I said just cancel out the entire transaction on my credit card. I was told then to go back to customer service where the store manager asked me the same questions that had been repeatedly asked by the other WalMart personnel.
So I just told her that forget the entire situation and I walked out of the store with only the four Skoal containers and $17.11 over payment because I was not given the original item/tube with five containers. The store manager took my name and phone number and said she would call me. If this is customer service, I don't think I will go back to this store.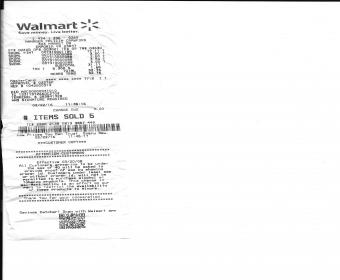 Linda Wingo
from Mauldin, SC
This is in reference to the pharmacy department at this Walmart, my husband and I get all of our prescriptions filled at this Walmart, and in the past month on three of our prescriptions when we call them in and are told they would be ready the next day we go to pick them up and are told they are out of that prescription that the order has not came in, On Monday Feb.15, I called in a prescription for my husband and received a call the same day that they were out of that medicine, but would have it in on Wednesday Feb.17, we waited until Thursday Feb.18 to pick up the prescription and were told then that the medicine still had not came in. so we still have to wait a few more days and go back to Walmart for a second time. This seems to happen at LOT at this Walmart, Whoever is suppose to order all the medicine is not doing there job. Someone needs to check on this matter at this Walmart.

Darla Hill
from Boise, ID
It is very strange to me that Walmart wants its customers to think they are giving good customer service. Recently, I went to the Chubbuck Idaho store. Needed to buy a large amount of groceries. While there, I was informed that if I ask the Deli to slice a package of meat that I had picked up from the cooler, I would have to go pay for it first, at the register and bring back the receipt..... Walmart has had shop lifters in the past on these items.
This was a very stupid policy, as I was getting other meat and cheese, from the deli, and my time line was running to appease a store, that can't seem to put a register in the deli for this, or have security walk to the store lines after cutting the meat to make sure that I didn't lift it with my other basket of groceries. It put me way behind on getting home and preparing my meals for company I was expecting. Glad I know this now. I will shop the real stores in town that give customer service and be sure to tell my family and friends , and anyone else. Maybe you should give the person, that came up with this policy, something to really do.

Cecilia Charles
from Ozark, MO
How many times do I have to submit a complaint about Walmart's? Are you trying to discourage people from filling a complaint? I have been shopping in Wiggins Mississippi Walmart's for over 12 years. They regularly have people selling animals in their parking lot and never do anything about it. I do go in and complain, but it does no good. Anyone who loves animals knows impulsive buying of animals very seldom works out for the animal.
Can't toss it at the bottom of the closet like you can a shirt you decided you don't like or take it back, because you don't know who the seller is or where they live. SO, they usually dump it on the side of the rode, especially here in Mississippi, where most of the people have no respect for animals. If they did they wouldn't be selling them at Walmart's. So, hopefully I do not have to repeat this letter tomorrow and Walmart will have enough sense to correct the problem and have their guys who are always in the lot collecting carts, ask the people to leave or call the police.
Go to any pound and see for yourself all the animals that were bought on impulse, maybe if Walmart was not there just for money but for the public they would understand people are repulsed at seeing sales of animals in the stores lot.

Jay Lofton
from El Paso, TX
This morning, my wife was shopping at one of the East the El Paso stores (I10 west @ Yarborough) and, having less than 20 items, went to the "20 Items or Less" line, only to find that there were two customers in front of her with two baskets each filled with more than 20 items. When she commented to the cashier about using the 20 or less line for full baskets, the cashier said she could not comment. My wife was then was approached by a cashier supervisor, (didn't get her name) who responded that the full basket customers were paying customers. When my wife noted that the sign read "20 items or less", the supervisor repeated the fact that they were paying customers.
When my wife said that "if the sign doesn't mean 20 items or less, then take it down", the supervisor said that was store policy. After a comment by my wife that she may be shopping elsewhere, the supervisor said " you wont find better prices anywhere".
At that point, my wife left the check out area and proceeded to the exit where she encountered three personnel wearing Manager and Assistant Manager tags (again she didn't get any names) and after restating her concern that the 20 or less check out registers should be for customers with 20 or less items, as the sign reads, and those customers with more that 20 items should go to the other registers, the managers repeated that the customers using the 20 items or less lines with more than 20 items are paying customers and could use the 20 items or less line regardless of how the sign reads. My wife then left the store without further comment.
The exasperation encountered is in regards to the policy that, if the sign reads "20 Items or less", then the rule or policy should be enforced or the signs removed. Other than the inconvenience caused those customers with less than 20 items having to wait for the customer with a full basket, is the fact that Walmart does not enforce its posted policy. Again, if the express type lines may be used by any customer, I feel that the 20 or less signs should be removed.
Additionally, the inconvenience experienced by those many customers with less than 20 items who must wait for a full basket customer to check out, us greater than that experienced by the full basket customer who is asked to use the regular check out register lines.

Cecilia Charles
from Denver, CO
To my knowledge, Walmart's does not allow the sale of animals on the property. I have been going to this Walmart's, in Wiggins Mississippi for over 13 years. Many times I have pulled into the parking lot to see people selling live animals on the property. It is very offensive to me, since knowing impulse buying of animals never turns out well for the animal. I always go inside and make my complaint, which doesn't get any response.
They have guys who have worked there for years, getting carts, and just ignore the problem as well as your managers. Next thing you know someone will be pushing kids on your property. A little harsh thought, but that is how I feel when I see people selling animals. If you have them to sell put an add in the local news paper. I really wish your people were more aware on what's going on in your parking lot. Believe me because of this problem, if Wiggins had more choices of stores, I would not go to Walmart's. I am sure other people are offended, but don't take any action.

Bill wahl
from Shelton, WA
Walmart advertises some medications at 3 months for $10.00. My physician writes prescriptions for 3 month supplies. My insurance company will only pay for 1 month at a time. These medications are for diabetes. I have asked the pharmacy to please fill my prescriptions as written by my physician. They have the prescription and know it would be a better value if dispensed as written but They continue to give me a one month supply at a higher price knowing full well the doctor has written prescriptions for three months.
They have this information on their computer. Why do the Walmart pharmacists continue to not fill prescriptions as written by the doctor and as advertised by their own company? I feel Walmart is taking advantage of me and not abiding by their own advertisement. Walmart on highway 303 Bremerton wa is where this activity continues to happen. It is the inconvenience and the money that continues to be a problem. Any help would be appreciated.

tom gualt
from Twinsburg, OH
This seems to be a constant that there is only one or at most two lanes open around midnight. Sometimes before that. There are long lines and the store does nothing about it. I guess hiring one or two more, or even train those stocking to run a register would be asking too much. Very disappointed about finding help during the day as well. I wont stop shopping yet at walmart but I will reduce my spending , even if I pay a little more for the items. Kroger is building a huge complex a stone throw away - and I cant wait. This isn't just a first complaint it has been going on for some time and I guess I'm getting tired of the company falling behind more and more in customer service and customer care.

Amber Smith
from East Tawas, MI
To the Walmart customer service dept. I am not usually one to take time out of my schedule to complain about certain situations in the retail world for I have worked in retail over 19 years. I understand the good days and the bad days we all can face in retail. But I feel the need to let your company know how stressful and unprofessional some of my last two visits have been.
On Feb. 2nd my fiance and I decided to go and do some shopping. I brought the idea of him getting a credit card with you because we shop there more than 5 times a week and he agreed. As we proceeded to checkout we applied for the walmart credit card and we were approved! she gave us a receipt saying," you can use this till Feb. 9th as long as it is at this Walmart. The following day we decided to go and take advantage of the 12 months 0 interest. We spend 2 hours in the store to get the things we feel we will need and then proceed to checkout.
My fiance hands the lady the receipt and his i.d. the lady puts in the info and its not working so she calls for a manager. The manager tries and then proceeds to tell us nope its not gonna work, this happens all the time. I showed the manager where on the receipt it says we have until the 9th of Feb. to use this. I told her that's unbelievable and that you would just turn customers away. The manager senses our frustration and proceeds to then tell us we can call the customer service number and see what is going on. come to find out the girl who had input my fiances info put in a extra letter! so, after about another hour waiting they finally told us what to say to the cashier to process payment.
We then proceed to try again and tell the lady we need to put the W after the digits etc. and she said its not working well come to find out she didnt listen to us and tried it twice without the W. when we specifically told her to add the W. FINALLY!!! it goes through. I was very frustrating on our end to go into a shopping center and buy the stuff you need and have to wait and wait for your employees to figure out what to do.
On another note more personal to me. I went into Walmart in Tawas City Yesterday to receive a walmart to walmart money order! Apparently the cashier in Owosso,MI walmart helped my friend fill out the money transfer and put in the wrong state! So, there i was ready to just receive money and was told oh must be wrong state. I was upset to say the least it was late and I had hurt my back and drove 25 minutes out of my way to just pick up the monies. My friend had decided that she would drive back up to walmart to see if they can change the state. You have to understand my friend just got released from the hospital b/c of seizures and she was pretty much bed ridden! and had to go back up to Walmart in owosso to fix a mistake your employees made.
I dont know if its the lack of training but as much as we shop at the Walmart in East Tawas and as small of a town it is, I feel ever since the first situation they remember us as the customers who gave them a hard time when really we were very patient and kind so they are not as kind in helping when we need it. Last nights situation was proof of that. I hope whoever reads this takes this to heart because your employees are the core to having a smooth running company, but when you have employees telling customers NO without even trying to help or fix the problem well that's what I consider Lazy and unprofessional.

Cosandra Odame
from Arlington, TX
I went into a Walmart store on 2225 W. interstate 20 Grand Prairie , TX to the the Automotive Department to ask the price on some tires. A lady by the name of Patrice in the automotive department was very rude. She did not want to look any information up she just kept saying in an abrupt matter I need to know your tire size. She lacked polish customer service skills. Her manager Brady was any better he just tried to justify her behavior. I will not buy any tires from this store ever. She said she was busy and did not have time to help me. One a sale of 1-10 with 10 being the highest I give her a 0.

Billy G. Suggs
from Columbus, MS
Around 10:30 AM, Saturday, Feb. 6, I was leaving the store in Columbus, Ms. with four items in my cart when I encountered Jimmy, an older man checking items at the front door. He asked me for my receipt and I replied that it was in the first sack. I must have offended him because he gave me a hard look, reached for the receipt and stood there for a long while trying to intimidate me.
When I asked him to please hurry he acted as if I had said nothing and continued reading my receipt over and over. Either that or he could not locate the items, but it was clear to me that he was paying me back for him having to retrieve the receipt.
I am 80 years of age, cannot bend without becoming dizzy and often loss my balance. Of course he had no way of knowing this but to react in the matter he did was totally unacceptable when dealing with a customer of Walmart. I must have raised my finger as I spoke because he got right into my face and told me :" don't you ever put point your finger at me again". What a reaction for someone representing your store. I wonder how many more people he talked down to on Saturday. Thank you for reading my complaint.

Dorothy Cochran
from Semmes, AL
I shop at Walmart in Semmes, Al. I and several other people had an ad from a fruit stand. Walmart says, we will match any ad, This one will not. I have had lots of problems matching ads there. First of all they will not match eggs. Why not? That is very simple, most of the time large eggs. This time last week they matched everything but eggs, then a day later they decided not to match 8 pounds of russet potatoes. I asked why?
Their response was the potatoes at the fruit stand are real big. When I went to school 8 pounds is 8 pounds no matter what size. I think you need to just do away with that whole policy so each store manager can't come up with their own rules. Then I and a lot more people will just go to the store where the sale is since that is what we have to do after we spent our time in Walmart. We uses to have the same problem with milk. It is always something different at each check out. If you are going to have a rule stick to it or do away with it.

Lekeisha
from Pascagoula, MS
I placed an order for a sheet cake that feeds about a hundred people. Told the lady what I wanted on the cake and told her the colors but when I went back to pick the cake up I was in total shock. The appearance of the cake was unprofessional and not up to par with what I know Walmart usually produce. I was not satisfied at all I have attached pictures for your viewing. Please let me know what you think?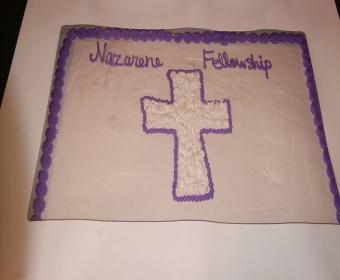 maryann clare
from Weedsport, NY
I ordered a 7inch tablet for a xmas gift picked up at auburn Walmart dec. 19th ,on xmas gave as a gift worked fine for week, than would not hold charge, brought back to Walmart with receipt no box would not do even exchange and also said was over 15 days so could not return anyway. call the Walmart number they said not whole lot they could do either except for me to file complaint, they also said when you order on line I had until jan. 10th to return.
Was well before that date, very unsatisfied with this and all the time I have had to spend trying to return, than to find out it was within time limit that they should of let me return item. I would appreciate any thing you would be able to help me with this on going issue, and also educate employees on return policy for online orders would much be appreciated thank you

Joyce Fife
from Elberton, GA
We got groceries at Supper Walmart in Hartwell, GA on 12/14/15 at 13:09:56. We picked up 5 Great Value Original Coffee Creamer. When we opened one it was French Vanilla; we opened another one and it was French Vanilla. We're scared to open anymore because if it's the same way we will not use it; it's nasty, a waste of our money, and without any coffee creamer. If you can't replace them with original creamer, I guess we'll have to change brands. I have my receipt and the creamer containers.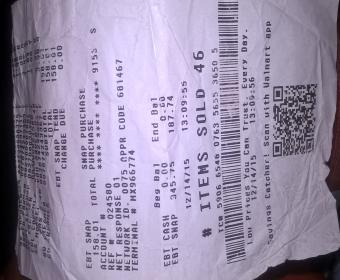 Barbara Lenex
from Minneapolis, MN
I ordered a tv on thanksgiving day it was supposed to be in the walmart store in Ash Flat Arkansas on Dec 9th 2015 well before Christmas. Well, it not there yet this is 12/22/2015 and no one know where it at or when we will get it. Talking to people on the phone with customer service is a joke be cause no one speaks ENGLISH. It sure would help if they did we might get this straightened out. We ordered this so we would have it for the CHRISTMAS shows. We saved all year for this tv when it came on sale.

David Selneck
from Matamoras, PA
I don't get my oil changed at Walmart anymore because your employees would rather "play" than do their job. I don't buy my tires from Walmart anymore because I had General Tire Grabbers on my vehicle, I went in for a rotation and was told tires not worth rotating. Which I knew. The Automotive manager, Buck, told me in front of an employee that once tires have been adjusted they cannot be adjusted again. That was a bold faced lie, I have an email from Continental stating that.
To day is my last dealing with your pharmacy. I am diabetic and take Metformin to control it. I called in a prescription to be refilled on May 1. I went to my Drs. office they there was no request submitted. I went to Walmart Pharmacy and was told they submitted it May 1 at 8:30 p.m. someone is lying again. My script was done at 5 p.m. When I went to pick it up, I waited in line paid for my script, then it was placed by consultation. I tell them every time, I don't need a consult. Now I don't have a choice!!! Bulls--t. I have been taking my medication for 15 years, I think I know how to take it. If I have questions I'll ask. Don't have someone call me to make nice. When my refills are done or I find out I can pull them from your Pharmacy I'll be doing business with Price Chopper Pharmacy. A few dollars more but well worth not having to deal with the petty, aggravating, crap of dealing with your pharmacy.

I went to the store 12555 w sunrise and have a terrible custumer service from the manager plce contac me 9544877565 thankyou very

CSS wanda is one of the rudest people
I have ever met.. she wouldn't do a price check or check on something in the store
And just walked right by me when I tried to ask her a question..

SHARON L METZ
from Kansas City, KS
We went to return a product bought in Kansas. It was a PHILIPS NORELCO Cordless Rechargeable Men's Electric Shaver. We paid 69.99 for it. I was able to show that to them from the website. I was also able to prove to them that it had never, not once been used. Because it wouldn't take a charge at all, none what so ever! We sure didnt expect it not to work at all! We bought it opened it and put it on to charge, and threw away bag, box, ect. We are full time summer RV campers, traveling everywhere. We had to make a stop in Joplin Mo. (Exit 8) while here we went to the Walmart, and tried to exchange the razor. They didn't carry the exact one, they had two that cost a little less than the one we had, but I didn't care, we just wanted one that worked.we were there over a hour and a half, while they were trying to get a UPC code. I was getting sick and dizzy, and almost vomitted. Waiting, and being pretty paitent. But then they told us they couldn't do anything to help us. I was feeling really weak by now, i lost it and tears rolled. I told my husband lets get out of here, and i pushed the razer toward them, after all it didnt work, and they werent going to do anything for us! There was a brunett manager that was really rude. There was a guy manager that was pretty nice, but he had to leave. When the brunette came, she didn't do a damn thing to try and help. All I wanted was to get one that worked, I didn't care if it was more or less... I would have paid the difference if it was more, but they only had two and they were less than the one we had. Right now I am spitting mad! Not only didn't they help us, but I left the broken one that never worked there! I bet that "bi@!$h" exchanges it now! Cuz she has the new one that had never been used! My cell number is 316-755-6661, my husband's cell number is 316-516-8903. We are both on disability, and can't afford to just throw money away, I feel like we just got screwed, by Walmart, since they wouldn't stand by their product. I don't know if writing this will don any good or not, since we no longer have it, instead Walmart in Joplin No has it
Thank you if you can do anything to make it right,
Otherwise, I think we are thru with Walmart
Mr and Mrs John J Metz
10606 West Atlanta Circle
Wichita Is. 67215
Ladyhawk1957@gmail.com

Lois Johnson
from Clinton, IN
Have been trying to call in perscriptions to Walmart in Martinsville, IN. The phone rings numerious times and then hangs up on me. This is not the first time that this has happened. Your customer service sucks. Maybe I should find a different pharmacy!!!!!!!

I love the deli foods at your store1437, but the racial comments are awful. lilly they called this assoicate speaking about another co worker of a different race. that assoicate of a different race just made a weird look at them as she helped me. i have heard other racial slurs from lilly towards this same assoicate. I just feel that this could be bad for walmart.

Danny carter
from Pensacola, FL
Magnolia ark store very rude and smart mouth employees black lady in the garden dept.. Lazy and very racis. Here name is Kama I think very disatfied with this store.

Juanita Davis
from Birmingham, AL
I purchased my second baby gate from your store. The second one was also too short for the stairs. I purchased the last gate in November 2017. My daughter-n-law told me that one was also to short, but better than the first. I had intentions of giving her the receipt to return it, but that did not happen. I finally remembered to put the gate in my car. I tried to return the gate on yesterday @ the same store of purchased. I was told that I had exceeded the return policy of 90 days. I was speechless, but I did not argue the point. I did mentioned that I was unaware of this policy. (I am only assuming this is a policy). I thanked the attendant & left. I had numerous Wal-Mart receipts in my car. I could not find written information on ANY RECEIPTS NOR ANY POSTINGS in the Customer Service area which displayed a return time limit. I knew about the "no receipt, no cash refund", there is a credit given. But to have the receipt & unable to get my total refund is OUTRAGEOUS!!!!!
The front of the receipts ink is almost gone, but the back of the receipt with nonsense about survey is very legible. What is the most important entity of your receipt? The purchases, not a survey on the BACK of a receipt. This seems to be a ploy to prevent the public from receiving there money back. If I had found this "policy" on any other receipts, I would have to accept this. But this seems to be an undisclosed policy which is deceitful, & dishonest.

marvin davenport
from Humble, TX
eggs were purchased at your Walmart store #2688 on HIGHWAY 64 this morning the IPC numbers are listed in the nationwide recall for salimeno. I called you store manager and asked him why the eggs are still on the shelf. He stated they were not . The IPC numbers on the package shows clearly the number in the recall , no excuses are good enough , and I will not accept any manager telling me that they are not on the recall list
. Its BAD BUSINESS PRACTICE, and I am sure the FOOD and Drug Administration will not appprove of any one keeping them on the shelves.
IPC number78742 12714

Diana Smith
from Denver, CO
I waited 20 minutes and 3 requests to have someone open a locked case. In the case I wanted makeup removal pads. The cost of the pads $3.48. The clerk told me I could ask my product from customer service. When checking out customer service as busy and could not being my items to check out. When I complained to the manager Keaton (Castle Rock Co)he told me to blame NY. He could do nothing. If I didn't like it I could leave, so I did! Also changing deli hours to open at 10:00 Is just stupid. According to your customer service rating 2 out 5 this complaint will not mean a thing to Walmart! I won't go back. There are many other stores that can serve the customer needs!!!!!

Store Address
1801 W Lincoln St
Harlingen, TX 78552
(956) 428-0734
I have been going to this store for the past year. I always shop from 8-9 am Mondays through Fridays at least twice a week. I won't be going there anymore for things I need, but just to record my shopping experiences in hopes that social media or management can rectify an extremely rude environment made by its employees. This is a case of, "The monkeys running the zoo."
On more occasions than I can count, always on the grocery side of the store, when rolling my cart down the aisle, I have to stop my shopping cart and give employees "the right of way". They were not stocking shelves, they were either walking by or talking together side by side. The isles are only so wide, I would have to stop shopping and halt my 200 lbs cart so they can pass.
At first, I believed that they simply were not paying attention and it was an accident. Now, I am certain it is intentional. I began talking to the employees asking them if me and my 200 lbs cart were in their way of walking past me. Most would not respond, some would half heartily say, "Sorry."
This behavior is akin to the jock in high school bullying the kids to get of their way in the hallway. It only happens at this store, other stores in near by towns such as Weslaco and Donna have helpful and courteous employees.
So, from now on, I will be videoing my shopping experiences at the Walmart store on 1801 W Lincoln St in Harlingen Texas. My intentions are to bring awareness to my community, through social media, about this behavior and prevent people who are probably having a bad day, from being belittled while shopping .

Dennis Williams
from Salt Lake City, UT
We purchased a NEXTBOOK notebook at wall mart. It worked OK for a while and now will not charge or indicate that it is plugged in.
we looked it up on line under repair or service for NEXTBOOK and it states that it is under warranty for one year. If service is required return it to the place of purchase, not to them. We returned it to our local wall mart ware we purchased it. we were told by the electronics department manager that they will not help us. We must return it to the manufacturer. We purchased it from Walmart, not on line as they would warranty it for one year.
Purchase date Dec 14 2017
store Washington Utah, #01439
Price $211.64
SN YFGV0316079960
Transaction ID 587348780907222

I have been shopping at Walmart on Highway 72 since it opened. At first it was great. Now it is the worst Walmart in Huntsville, and Madison. The shelves are never stocked. For two weeks the vitamin shelves have been empty. Every time you go in there shelves are empty. Today I went in there around 4 pm and there was only one cashier. The line was backed up. I asked if no one was working and they said they called off. There were at least 5 CSM's in there and none of them were doing anything but standing around talking. There are always at least 5 of them in there little yellow vest doing nothing and no employees working. At 4 in the afternoon the manager should be staffed and if not his little CSM's need to work. I do not go to the self check out because I don't get paid to check myself out. I spent $230.00 in there last week and 270 this week I expect better service. We spend a lot of money in there. I had rather spend more and be treated better. Your employees do not care. This store needs better management at the top.

bill middlesworth
from Santa Monica, CA
I have been going to the town center Walmart in long beach ca. for several weeks and before there have not been hand wipes for the baskets, I have contacted the managers about the wipes and all have told me we don't have on hand but will get them in a couple of days it didn't happen. so I started bring my own wipes. there are other problems, dirty wash rooms, and the demeanor of some the with workers , one heavy set black male with a beard in the sporting dept. ( I was trying out of a chair, he started ordering out of the way your blocking the me from going by, I was off to the side of isle). I don't think I am not going to shop at that store. I feel a investigation from the cooperation should be made. thank you.

j. bailey
from Mandan, ND
Terrible customer service in the store in Mandan, nd and terrible customer service on you 1-800 customer service line. I would give 0 stars!

Tonya Brennan
from Midlothian, VA
This store would not except my personal check as payment at check out on 4/14/2018, so I had to leave my bagged grocery's at the counter and return home empty handed as I do not have a debit card. I pay by check all the other time, this is the second time this issue has happened.

Melinda Riley
from Chatsworth, GA
I want to file another complaint about the Walmart in Summerville/Trion Ga. They have the Primo Water Refill System. About two months ago it went out of order. It was out of order for two weeks. They finally got a new machine installed about a month ago. It went out of order after two weeks. They got it fixed. I was in the store today and it was out of order again. It has been out of order twice in the last three weeks.
I would dearly like to know why they cannot keep this machine working. Do I have to go in the store to check if the machine in working and then go back to my car to retrieve my refill water jugs? Can you tell me what is going on and why they cannot seem to keep this machine in working order?

Rhonda goode
from Oklahoma City, OK
I was in the store at 23 and Penn in okc ok to day at about 4.50 ,I picked up 4 items ...there were 2 cashier's and all the other employees were helping the new self - check area the line was ridiculous .....at 5:40 I left the store without the items I went in for.....I don't work there but I know they are busy at this time of day,you would think the manager would know it! I know my purchases will not affect your business but I think you have lost it.......I refuse to try to self-esteem check a basket full of items.YOU ARE NOT THE ONLY PLACE TO SHOP IN OKLAHOMA CITY! Close yes but not worth my time
Rhonda Goode

Kathy Cone
from Madison, OH
Walmart in Madison, Ohio
I received a Samsung phone as a gift from Walmart.
I had to activate the phone. When I couldn't do it from the internet because I was changing from
Family Mobil to smart talk, I had the choice of calling or going to Walmart to have them activate my phone.
Went to Walmart. They refused to help me in any way. This is not the first time I have had problems with the
Walmart Phone employees at this store. They put a sim card in my last phone and damaged the sim holder in the phone.
They had to be threatened to help me after that with a problem with my phone not receiving service.
They did it reluctantly so they were able to do it even though they told me they couldn't.
This time I just went home and used the call # for Smart Talk. Waited 1 hour for help... he told me he would
call back on my home phone... he didn't. Finally I got a hold of a woman that really could do her job and got my phone activated!
The process took 3 1/2 hours. This seems unacceptable to most reasonable people.

Bruce Showalter
from Phoenix, AZ
Wife took in vehicle for tire repair, had a leak in two tires, within road hazard coverage. Repair was covered, but leaked back down overnight. I took it back, and granted, they were busy, but didn't even get a "can I help you" around their personal chatting, so I gave up, took it back home, and put in some Fix-a-flat. Around 6 months ago, same experience, same vehicle, so I took it back a few days later, and finally the repair worked. Same occurred on my truck nearly a year ago, but I have no road hazard coverage. Second trip worked on my truck, but they weren't swamped. This time, not so much. Would not recommend Walmart for tires, or at least THIS Walmart.

Sandy Jones
from Fayetteville, NC
My online order was sent to an address in Maine, not Kentucky. I was charged for the order. I chatted online with a representative on Monday, 2 April, and all she could say was that it was a third-party supplier. She said she would escalate the problem and I would receive a response in one business day - NOTHING as of yet. I just want my money refunded and forget the order. Order # 3541887-699055. It was delivered on 30 March to Newtonville, MA. The total of my order was $39.59, $26.05 from my debit account and $13.53 from a gift card. This is the second incident with this same third-party supplier. At Christmas I ordered a battery powered ride-on toy and it arrived with no battery. I contacted Breezes and no response. I had to purchase a battery myself.
Please respond with an answer. All I want is my money refunded, forget the order, and I will never order from WalMart again.

Clayton Heflin
from Rohnert Park, CA
I've been shopping at the Windsor Walmart 6650 Hembree Ln. Windsor, Ca. since it opened. I, was always able to get all items that I wanted there. But since I see a new store manager name on my receipt, I, have a hard time getting items I've always been able to get. Now the shelves are bare, I haven't been able to get the razor blade I use, because they never have any razor blades. When I go to Lake County to see family and come back through Ukiah and stop at that Walmart they have everything I can't get at Windsor. I, asked a worker today why they never have razor blades any more and the answer (I, don't know) and he went back to doing what he was doing. What seems to be the problem at that store, except someone Is not doing there job of ordering and stocking shelves. There was lots and lots of empty shelves. I, seriously thinking about not going to Walmart's any more since I can only get some items there and have to go elsewhere to finish my shopping. SOMEONE IS NOT DOING THERE JOB AND IT SEEM TO START AT THE STORE MANAGER.

ellen hess
from Allentown, PA
I was at the pharmacy at 10:00am to get my pills, the one came is as a new script which I had at home paroxetine called it in as a refill, lady told me I have to talk to the pharmacist its a new script. I told him I have it at home. We can stand here all day and ague he said, told him about the refill not a new script. I'm here to give u your script if its new and wish u a happy Easter, I said fuck Easter and laughed (I hate holidays) He threw the pills across the floor I had to pick them up and he said I'm done with u. I came back because they only gave me 15 which it a week suppose to be for a month, He said now u wanna talk to me after to told me to fuck off, I said I didn't not say that. Go to another pharmacy GOODBYE!!!!!!!!!!! I'm filing harassment charges against that Pharmacist, he has a attitude and I will go to another pharmacy who treats u like a human being.

Perry Davidson
from Gainesville, FL
I went shopping in the Chiefland WalMart on Saturday morning, 30 March 2018, at 9:00 AM. This was the day before Easter and the store was very crowded. In spite of the crowd, there were only two registers open. Although the cashiers were working as quickly as they could, it was very evident that the store was severely understaffed for a "holiday" weekend. I suggest the management sincerely relook their staffing policies to become more responsive to community needs. To preclude the standard response, there is a significant number of people who do not care for and/or do not participate in the self check-out program.

Don R Quinn
from Bullard, TX
Why have you not activated grocery pick up at my closest store #4164 Kaufman, TX? This is not a even a reasonable situation. This is causing me to have to drive 28 miles to the Ennis, Tx WalMart to take advantage of this very helpful service particulary when my wife and I both are handicapped. Please at the least give me an answer as to when my closest store will have this very heloful srevive.
Thank You,
Don R Quinn

Daniel Billings
from Sparks, NV
On 3/10/18. I bought some products on line .from Walmart. To be exact a 750 amp.Jumpstart tool with commpressor, for $38.87 and a Handheld microscope on line .And I paid for it wth my SSI debit card! They were supposed to send me an email with a receipt witch they never did .the amount of my purchase was $57.35 when I ordered the product for my Son for a Birthday Present.then I contacted Walmart and told them .I never received a confirmation for my order but they did take $57.35 from my bank account I did get confirmation of that .I need to know how to get my money back I'm a disabled man and only have a limited amount of money to spend .and don't understand how a big cooperation such as Walmart doesn't keep track of there transactions .said I never ordered anything from them .!!! My email is grandpadan123@gmail.com .and they told me they would respond to this problem I have with in 4 hours yesterday and never did!!I been trying to get my money back since 3 days after they took my money.now they tell me that they never even heard of me and I didn't order anything from them.then why is there a record of the transaction on my debit card? Thank you Daniel Billings grandpadan123@gmail.com

Sandra s campbell
from Columbia, SC
I live in a nursing home, my favorite activity IS crocheting and I have friends who get me RED HAERT YARN at Walmarts..
Three friend went to three different stores and prices were all wrong..14 ounce was $5.94
10 ounce was also $5.94. But is usually 3.88
The 7 ounce is 2.94. But was ringing up at $5.94
So I spent way more than I should have...at one store sales person counted up rolls and scanned the biggest...now I worked at Walmart many years ago. So I know this throws off inventory and money...
I only RECIEVE $30.00 a month and can not afford to be wasting money on others mistakes...But to be fair RED HEART ALSO MADE A MISTAKE AS I AM USENG A TEN OUNCE ROLL AND IT IS MARKD AS 7 OU ce...
This is a big mistake on someone's part and needs to fixed immediately...
I spent $35.00 when in fact I should have only been charged $20.00
Thanks
Sandra Campbell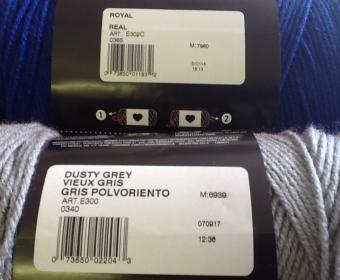 Samia Asaad
from Bowmanville, ON
On Thursday March 15/18 at 2:20 PM Terminal ID: WMTCJ021666 I had an incident or argument with one of the cashiers and CSM at the Bowmanville, ON. Walmart. The incident was over a price matching an item which was a tea box and the sore I was price matching with was Sunny Super Mart the Scarborough, ON. location The cashier was helping me asked me the name of the store, when I told her the store's name(Sunny) she said "We don't price match with this store." Then she turned to her co worker who was standing beside her to take over and asked her whether they accept a store from Scarborough, the coworker insisted that they don't take the Scarborough area. The I explained that every week, may be 2 times a week I shop at this store and I saw customers, including myself, price matching and most of the cashiers don't give us hard time only a few with no updating of the new store policies they asked one of the managers the manger said that they( Walmart) accepting all the ads.
At this point I asked the cashier that was helping me to ask one of the CSMs, but the other cashier turned around to ask a manager who was standing near by, that manager said that the do take any ad for price matching. Then that cashier( co worker) went to customer service and came back with another CSM Both of them with very aggressive attitude said" we don't do it". At this point I paid for my groceries and about to leave, I saw the CSM came from the customer service area after she talked with the customer service representative and told me, in the same aggressive tone" If you have the ad I will do it for you." A cashier from customer service apologized to me and cashed the last item which was the tea box.
In my experience in this particular store the cashiers don't agree on one thing every one has a mind and information on their own. Some of them like Wendy the co worker cashier , and her supportive CSM make my experience and I am sure other customers experiences shopping at Walmart is difficult. Of course, all of that happened in front of other customers.
Customer Service Manger, was aggressive and rude, her name : Lexi
Co worker cashier, was aggressive, laud voice, challenging and rude : Wendy
Thank you for your attention,
Samia Asaad

B etty Sharkey
from Galesburg, IL
I entered Walmart store 775d in Galesburg, Il, yesterday to return some unneeded sympathy cards. I was unceremoniously stopped at the front door by a person informing me of a new return policy. I told him that I had the necessary receipt. He grabs my small bag and pulls out the cards. He attempts to scan them and in the process drops them in the cart and on the floor. I told him that I did not take kindly to being treated like a felon and that this new policy was insulting to all the honest people. He seemed to loose his grip. He shoved 2 labels at me and drops 2 more on the floor. I continue waiting for the rest of these yellow tags. When I asked him, if he was processing the rest of the tags, he flipped. He told me just to go to Customer Service, while waving his arms in the air. As I walked away , he yelled "Fuck Off" at me!
I told the Customer Service ladies what had occurred. They dealt with my returns and I did a bit more shopping. While shopping, I ran across the store manager. I introduced myself and related the story to him. He was too shocked to even apologize and tore off to the front of the store to deal with the situation. When I finally checked out, this man was still sitting in his folding chair at the entrance!
I have lived all over the country and traveled all over the world. Being told to "Fuck Off" was a first for me! The manager did not seek me out to apologize or to inform me of any action that may have been taken.
As for your new return policy, honest people are getting tired of being treated like thieves. It's insulting. I can understand if a customer has no receipt. But don't punish the good guys. I intend to take my money and my business to Target. No one has ever told me to "Fuck Off" in their stores.....

Viola Henry
from Atlanta, GA
I had a layaway for Christmas but I didn't get it out. It was two laptops I put 50.00 down they told me they sent out cards to those who didn'tget their layaways out I never received my.They said they couldn't find it. I just want my 40.00 I did buy two in the store because they were on sale the same ones. Not good at writing

Ann Marie Wintle
from Sarasota, FL
Once again Ive had a problem with an associate, this time overt he phone as I am currently out of state. I was trying to explain to her that a script was last ordered on 2/12/18 with 2 refills that would require being filled by the 3/08 but she would NOT let me get a word in. She went on and on until finally I had to just hang up. within minutes she called back to tell me never to order medications again there because I was not welcomed! I understand that the medication is a controlled substance, Im a retired psychiatric Social Worker. It seems that they already had a vendetta before I could even speak This is a violation of rights not to mention the worst in customer service, I will be contacting the Better Business Bureau
AnnMarie Wintle

Vickie Buckley
from Mount Pleasant, MI
I would like to express my feelings about your Walmart.com. Every time and I do mean every time I order something from here seconds later I get a email saying that they had to cancel my order... I call and they fix the problem and I am having to reorder what I already ordered. I am getting sick and tired of doing this, if you do not want my business I will take it else where. There is a problem with this site and it needs to be fixed! I am sure I am not the only one that is complaining about this. I would appreciate it if you could take the time to investigate my problem and get back to me. If I do not hear from you in a timely manner I will be forced to shop somewhere else. Thank you for taking the time to read this.

linda baker
from Louisville, KY
got all my items except my sunday newspaper which cost 3.00. called the outerloop store, operator transfer to cust service. I was on hold until it transferred back to operator. the operator again tried cust. service, back again to operator. I waited a total of 20-25 minutes, so I hung up. I prefer to get my refund. I was in the area and stopped in to shop, live in shively area.

Anita Walden
from Galveston, TX
Was using monthly for home delivery. Now, every time I place an order and save to cart to complete the next day with additional items or needs, my order has been obliterated in my cart overnight so I can't complete. Saved to site for additional items to add. This is BS especially when quality is lowered priced to reach us who have so litle. Millionaires and Billionaires don't give a damn!

Poor service, lack of knowledge, pooly trained employees and don't care attitude of employees in paint dept at Dry Ridge, Ky Walmart store!

Luis lopez
from Los Angeles, CA
Bad services i whent to get tires spend 4 ahours and still dont get my tires

Barbara Darrow
from Redding, CA
February 23, 2018
To: WalMart Corporate Customer Service
I was at the Redding, CA Walmart last week to get a gadget for my new computer. As I passed the office department on my way to electronics I noticed that all the pens, pencils and markers are now behind glass and under lock and key. The last time I saw something under lock and key there for the first time (other than spray paint) was a week or so before that when I went to buy shaving cream for my husband. I had to have someone unlock the shaving cream, then the employee walked the shaving cream down to Register 15, where (when I finished shopping) I went to be reunited with the shaving cream. Then because I was going to go through the self-check, someone perp walked the Barbasol to the self-check line where, while I stood there, the employee scanned the Barbasol so they knew I had purchased it. I think the Barbasol cost $1.36.
Anyway, the guy in the Electronics department listened to my dismay about the pens and pencils and markers now imprisoned under glass, explained it was due to theft. And guess what else has been locked up? MEN'S UNDERWEAR. Now under lock and key.
So, my imagination wonders what the bad guys are doing with shaving cream, razors, markers and men's underwear.
The sad thing is that last year I went to buy some spray paint from Walmart, and after waiting around for a little more than ½ hour for an employee to show up and free the paint from lockup with no success, I went to Ace Hardware to get it.
Walmart, you might want to re-think your loss-prevention policies before you lose your (paying) customers. I am a regular customer who was treated like a criminal while trying to by shaving cream for my husband, value $1.36. How much do you lose if I take my business elsewhere?
I am also a local small business owner, and I find it offensive to be treated like a criminal. A Walmart employee has to walk me to the self-checkout so they can scan my purchase so I don't steal it? If I treated my clients like that, I'd be out of business.
Anyway, just a heads up. I'm planning my future purchases. If I decide to stop thinking of WalMart as my go-to place for everything (for good prices, good service, good return policy, and convenience) I may find options like Amazon, Target, Kmart, and other businesses that won't be me like the dregs that are stealing your stuff.
I would like to hear back from you on this matter.
Regards,
Barbara Darrow
Owner, Hooked On Dogs
www.hookedondogsboarding.com
2532 Goodwater Avenue
Redding, CA 96002
(530) 241-5031

sean forsman
from Sarasota, FL
This is one of many times that I have complained about this same problems at Walmart store no. 01171 university parkway. The liquor store is not open on time 7am on many occasions this morning it was open at 712 am 2 employees standing out front waiting for a manager to unlock the door so they can go to work it happens so many times that you complain and nothing gets done about it . Always we will take care of it but its same old same old story like a broken record. The second complaint is the trash left in shopping carts many of the cart guys do not bother to take trash out. I have complained many many times to no fixing the problem it is not up to the customer to remove trash from a cart. I get the impression that Walmart the big corporate giant is making so much money that this does not seem to matter what says about management and employees not good.

latanya washington
from Oswego, IL
i go to the walmart on 159th st in orland hills. i will say this i love the store because its big and have a lot to choose from but time and time again even when i have my child. i have seen your employees smoking in their cars of the parking lot. these same young men have helped me to my car and i smell it on their clothes. i've seen them on their phones in the bathroom, and what caused this email most was a transaction between Tommie Milliner and another young man i only see Marvin on his ID. I'm familiar with Mr. Milliner because i've had conversations with him in the past and invited him to my church. this is terrible your employees are smoking in their cars MARIJUANA NOT CIGARETTES AND BUYING PRODUCT FROM ONE ANOTHER. this is bad for business my mother have seen them in their cars we always smell it on their clothes. something needs to be done about this or you guys will definitely have a bad representation.

Vanessa Stoudt
from Keswick, VA
Hello. I wanted to purchase 2 bags of cat litter. There was only one on the skid and 4 bags on the top shelf. Now if you need anything off the top shelf you are to ask for assistance. My son walked over to electronics and a team member ask for assistance in the pet area and they said that someone would be right there. I waited over 15 minutes and no one came to help us, so I walked away to finish my shopping.
After I purchased my items I found a lady in a yellow vest for customer service and told her to cancel the help for the cat litter because I got tired of waiting and that I waited over 15 minutes and that is way to long for help and that I was mad. She agreed but all she could say was I'm sorry. Really that is all you can say???? My time is just as valuable as any one else. When you go to a store do you like to wait over 15 minutes for help and no one comes to help? This isn't the first time I have had bad customer service at this Walmart, but it is the first time I am sending in a complaint. Unfortunately there is only a few stores in Rocky Mount that I can purchase cat litter and I don't want to drive over to Roanoke county to another Walmart for cat litter or anything else, but I might soon since the customer service is horrible at this store.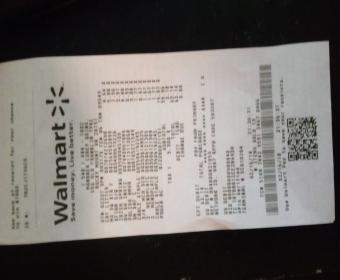 john whistler
from Del Rio, TX
i have recently started selling chickens. most easy way for me to receive funds is thruu wallmart to wallmart money gram. the last 2 transactions have been rejected by wallmart. when i go to receive my funds wallmart has put a stop payment on all my transactions. finally got a superviser to call for me and they would not tell him why this has been done to me. i have missed out on 2 sales for a total of about 650 dollars. if wallmart wants to stop me from useing this service should let me know that i have been barred from receiving money thru money gram. . customer service all but told me i was a fraud. at least i finally found this out so will never use money gram again. and i will tell everybody i know about this obsurd action. i 71 years old and i ant no hooblum and never have been. please reply john whistler po box 422004 del rio texas 78842 cell 830 719 3045

Janet Link
from Indianapolis, IN
I have been going to the Walmart at 7245 S US 31, Indianapolis, IN 46227 and several times on my way back out to the car I have come across very angry employees who are collecting the carts, but tonight this employee actually made me nervous. He was cussing and slamming the carts around and quite frankly violent. I was almost afraid to put my cart up for fear it would upset him. This happened between 5:15 and 5:30 today 02/16/18.

Jimmy Holman
from Keystone Heights, FL
This happened at the Starke, Florida store between February 14-15, 2018. Purchased what I thought was a television after speaking with 2 associates in the television/electronics department. and when I got it home, found out it was not a television. Neither employee made mention of it being only a monitor or that additional equipment would be required to receive over the air broadcast television signals. I returned to the store the next morning and explained to two assistant managers individually (the actual store manager is somehow never available) that what they were doing was false advertising and false marketing by having monitors/tunerless displays mixed in with televisions and that they needed to be segregated after which the first assistant manager started to point to the price labels which were arguably misleading in their content and product placement. The first assistant manager argued with me even after me explaining the legal definition of a television requiring a tuner vs that of a monitor or display which do not. After requesting the assistance of another manager she claimed to be the only manager available. As I was walking out the store I found 4 that's right 4 more assistant managers not 6 aisles away. I requested the one who was the most senior to come with me. I again explain the same thing I had with the first assistant manager. I even purposely and blatently led the second assistant manager past the first one to show her the same problem. The second assistant manager said she would send it up through corporate thought I doubt this will happen as she did nothing else but shrug her shoulders at it. No notepad, no phone, nothing. She said I could get a tuner (additional money out of pocket) or to bring back the other one and that they would exchange it. I went back home, disassembled the tv and because of the aggravation up to this point, lost my focus and nearly got a speeding ticket on my way to return the tv to the store. There is no good reason that a company of that size and technological prowess, with all of the strategic and purposefully designed facets of its operations, should have an array of problems like this, especially on the customer interaction level. 1/2 a tank of gas and 3 hours of life wasted going back and forth not to mention the sheer irritation, anxiety, and stress of the whole experience. I absolutely hate being lied to and I'm not going back for anything else either, I'll be a lifetime customer elsewhere. I am an Honorably Discharged Disabled Navy Veteran. I also hold a Bachelor's of Science Degree in Business Administration with Dean's marks and majors in Marketing and International Business and am eligible to continue Master's and Doctoral studies.

P. Blay
from Kansas City, MO
I was making a clothing and stuffed toy purchase so I put my items on the higher stand as the place where you put your groceries was dirty. Brenda was working the registered and she was upset and very rude because I did so, and she instructed me that I needed to inform her before I put my purchase up there. After she cashed me out she wouldn't hand me my receipt, She put it on the top of the bag turn style, protesting my putting my items on the higher point on the counter. I went to report the incident, and she had thrown my receipt in the trash. The manager had to take it out of the trash, as she refused to do so. The manager said she would talk to her but I wanted to make sure something was done. It happened at the Raytown Walmart on 350Hwy in Raytown, Missouri.

George Pope aka Sam Pope
from Pontotoc, MS
I see there is NO need to had a complaint because I had one Sunday and I have not heard a single word from anyone from Wal Mart. This shows me that you DO NOT CARE about the people who spend their hard earned money with Wal Mart

Rae Jones
from Jamestown, NY
Was at ST #1973 / TC# 7322 2138 4021 8176 8216 / Received poor customer service. The lines were long, the cashiers slow. When I finally checked out, there was no receipt. She said she would call someone over, I went to the Customer Service desk, as I didn't want to hold up the long line behind me. Big mistake, as I had to stand in another line just to get copy of my receipt. Then for a CSR to come over and get it out of the office. We went back to the register, and they finally opened another line, but the lines were still long. Usually my experience with WalMart is ok - not the best but never this BAD. And I have had time to cool down

Constance Sanders
from Plano, TX
I would like to inquire as to why money center policies are not the same at all locations? I live in St. Louis and pay my bills at Walmart, my Ameren account is online so I do not receive paper bills, if I take an old bill with the account number on it to the location nearest me, West Florissant in Dellwood, they will not process the payment stating company policy, however if I go to the Walmart on Lindbergh in Florissant, I have no problem, so I believe the location in Dellwood just doesn't want to do it, I am a disabled senior who does not drive so the extra distance is a disconvenience.

Kevena davis
from Beaver Falls, PA
Store asst call cops on me said i was stealing i never stole anything and it was proven that i didnt and they only did that because i was black i made a complaint on the phone but i never got a response back and i am ready for my lawyer to take over if i dont get a call back for this and i will go to the new for this walmart in chippewa pa 15010

Mary Rivera
from Hondo, TX
I have tried to have an online error caused by Walmart resolved since 1/29/2018 and as of today 02/13 it has not been resolved. I am at my wits end. I have been to the Walmart store in Castroville Tx 78009 customer service twice (1/29 & 2/9) to see if they could help and they have done their part at being helpful but its the customer service billing dept that apparently doesn't know what they are doing. I am owed a credit of $156.20 and the customer service billing dept has said that I would be receiving a credit on my credit card and like I said before it has not happened. What do y'all propose to do?

Ellen Lewis
from Salt Lake City, UT
Order# 870753872--Belmont 9-Piece Modular Wall Storage Unit: Ordered from Sam's Club.com on 25 Jan 18, Received 2 Feb 18.
Item received was incorrect. Can't get the error corrected.
Order sent in 9 separate boxes. Should have consisted of 3 Belmont Bookcase Drawer Bases (all received), 3 Belmont 4X4 Bookcases (received 2), 3 Belmont Bookcase Cabinet Tops (received 4, one of which was damaged). I called Customer Service @ 3:00 pm to get missing 4X4 in exchange for the damaged cabinet top. Asked for and received assurance that only the missing 4X4 would be sent. On 8 Feb FedEx showed up with 9 more boxes -- 5 drawer bases and 4 cabinet tops. I refused delivery as "Not Ordered." I called Customer Service @ 12:20pm that day (8 Feb) and asked for a manager. The rep I was speaking to insisted on details, which I provided. She then told me no managers were available and placed me on hold. She came back on line 2 or 3 more times with the same statement. At 1:20pm, it was suggested that I leave my phone number and I would be called back when a manager was available. At 3:00pm I called back and finally spoke with a manager. I again had to provide details of the problem, as the reference number I was given at 1:20 was incomplete. I was also told that FedEx would come out to pick up the damaged cabinet. She suggested I pack the 8 pieces and ship them back, get a refund, and reorder the wall unit. This is not a good option for me. Each piece weighs a58 lbs. Plus there is no guarantee any subsequent order would be correct. I was then given a new reference number -- 180208-010323. I was told I would be called back in 24-48 hours with info on how to proceed.
It is now 2:45 on 11 Feb and I still have neither received a phone call nor has FedEx come to pick up the cabinet.
Meanwhile, my house is in disarray. Items removed from the places this unit replaced cannot be put away because I cannot complete assembly of the unit without the missing piece.
What must I do to get this resolved? I have ordered furniture items on line from Amazon, Joss & Main, and Wayfair. I have encountered only one problem, which was resolved within 2-3 days with only one phone call. I have been a Sam's Club customer for many years. After this experience I am considering dropping membership and going to Costco.
Ellen Lewis
shotigor@msn.com
Have feedback for Walmart?
Thanks for your feedback!
Sorry. Please try again later!