Walmart
Walmart Complaints Continued... (Page 7)
1242+ reviews added so far. Upset? Call Walmart corporate: 1-800-WALMART

Vernon Ward
from Houston, TX
I purchased a Road Hazard Warranty when I purchased a set of tires. I took my vehicle to Store #94 on July 10, 2016 to have my oil changed for the advertised special of $39.88. I was charged $4.79 for an extra quart of oil (I was not informed that I needed an extra quart. Also I needed to have a tire repaired. I was told that the repair could not happen due to the nail being too far on the side of the tire. I feel as if I purchased the road hazard under false pretenses because the road hazard warranty was not honored.
I intend to tell all my family and friends to not use the Tire and Lube Services at Walmart because I am NEVER going back to Walmart. I am very unhappy with my overall experience with Walmart. I would like for someone to call back to discuss this matter as well as I would like a refund of the road hazard warranty that I purchased which is $40. Also, I arrived at the store at 7:45 am. The tire and lube department did not open until 8 am. They did not pull my car into the bay until 8:15 am. I did not leave the store until 10:25 am. Again, I am very unhappy and a very dissatisfied EX-customer.

Poor customer service, If I could give a negative star, I would. There are so many issues, it would take a 10 page research to address each one accordingly. There are two major issue. First, individuals walking around selling food out of their car. Secondly, the parking contains so much trash until it makes doing business questionable. Also, I notice the prices are higher at the Balch Springs location than other areas, I ask myself, what type of business ethics is Walmart practicing, or better yet, is business ethics apart of Walmart's philosophy?

Donnie McDermott
from Alva, OK
The store at Alva Okla at 9:00 pm had no (zero) checkers. Use the self check out only. Or the little check station at self check out or customer service desk which has no scale. Couple of days ago they would not check me out at the self checkout station. The girl just walked off and said it was closed. I just left my basket of stuff and walked out. My schedule allows me to shop after 9pm. I do not know how to use self check out and don't want to learn. Tonight there was a long line of people just like me that do not use the self check out. I shopped for a 5 minutes and stood in line 20. You may think you are saving money by not manning the check outs but I do not go to Walmart unless I have to. I hate going to walmart.

Zaneb Hamonda
from Metairie, LA
Had a very bad experience with a lady in a certain department ,she made me feel like I was intruding on her privacy when I asked her a question about something that I needed to order . Very dry and unfriendly reaction so much so That i decided that I was going to the other walmart across town to do it.I then proceeded to the bakery to order a birthday cake and met a lady named Faith who was sweet and friendly and very caring she turned my bad experience around and totally made my shopping experience much better .We need more people like Faith in retail. I work in retail myself and was a manager for many years and and customer service has to be a priority for us to succeed .No , the customer is not always right we learn this through trail and error but common courtesy is a must for any business to succeed .Once again thanks for people like Faith and hats off to her and the person who hired her. Thanks for taking time to read this Zaneb Hamonda

Brian Tull
from Naples, FL
This is directed not at one individual but the department. I live near Walmart on Collier Boulevard in Naples, Florida. I frequent the store weekly but my complaint is towards the auto service department. Today I went to have a tire changed and rotated and I sat there in the lane for five minutes and no one came up to me. This happens every time I go there. There was one man with his handheld computer outside and he just looked at me and ignored me.
When I walk inside a gentleman came up to me and asked if he could help me. I told him what I wanted. He immediately told me it would be a two-and-a-half-hour wait. I asked him why such a long wait. He said there were five cars in front of me. But I could come in tomorrow morning first come first serve. This happens every time I go there there is a two-and-a-half-hour wait. This is ludicrous.
There was nobody working inside the stalls at 12 o'clock in the afternoon they were all inside joking and not outside working. I have gone there three times and three times I see the same thing. As a one-time business owner and now teacher I am appalled that Walmart allows this type of customer service. I hope someone looks into this and finds out what is going on in this department. Inside the store is not much better when you have people walking around on their cell phones texting and not taking care of business I approached one lady at one time and ask her a question and she ignored me if she was texting on her personal phone.
Other Walmart staff have earbuds in their ear and listening to music and not paying attention to the customers. I will continue to use Walmart as a place to buy my goods and services but this needs to be corrected. Thank you for your time.

Sylvia Roberts
from Sacramento, CA
Subject: A Clay Beige Egyptian Cotton Blanket/ King I purchased at the Walmart located in North Carson City, NV. Today as I removed it from the zipper package to spread on the bed, it had a foul odor. I decided to launder it to remove the odor, following the instructions exactly. When the dryer stopped I removed the lint trap discovering excessive lint. The blanket needed more drying, again the lint trap was excessively full of lint. Should I not have checked the lint trap, a fire hazard was very possible. This is a problem you should be aware.

Peggy McDowell
from Birmingham, AL
First of all I believe the store number is #2111. The employees are rude and they spend way too much time playing and texting on the sales floor instead of helping customers. The male and female employees do nothing but play and flirt with customers, ask for their phone numbers. My daughter is scared to come in that place any longer..Even a manager asks for female numbers his name I believe to be is Jason Hanner a store manager, if no action is done soon I will take it to the BBB. There seems to be no professionalism in there whatsoever!!!

Errold Asbury
from Dallas, TX
As I was loading my purchases into the back of my pickup, I was approached by a security person who asked where my receipt was. I responded that it was in my shirt pocket. When he asked to see it I declined stating he could review it from the store's system. He grabbed me by a wrist that has a bone that has never healed jerking me forward and removed the contents of my pocket and then shoved me away exclaiming that he would not tolerate my assault on him.
He drew some sort of weapon and advanced toward me. I quickly realized that he was trying to frame for a crime that he would have the right to detain me for, so in my pain I felt I had no choice other than allow him to humiliate me to whatever level he desired. He ordered me to put my hands on the truck. He dropped the Walmart receipt and looking at one from another store exclaimed that I had no receipt. I pointed to the receipt on the ground and he ordered me to pick it up for him. He did finally let me go possibly realizing that it wouldn't be that credible for a disabled person to assault a person twice their size.
As I was parked in the first handy cap space in front of the entry I presume there is clear video of what I was loading as well as what occurred. Incredibly something similar occurred to me at the same store several months earlier when a customer service manager attempted to frame me. I had brought a wrench back that I had purchased at another store in another state and found I didn't need. It was still sealed in the package, but they refused on the basis that they didn't carry that item. Clearly I upset her as she called security telling them I was leaving the store with unpaid merchandise. I was tackled a short distance outside the door from behind by two men.
Fortunately I was able to get them to understand that I couldn't possibly be stealing the wrench as it wasn't carried by the store, and that the only reason I was leaving with it was that I was refused a refund on those grounds. I returned the next day to speak with the manager regarding what had occurred and point out the deliberate attempt to frame me. I urged her to review video of what happened and she repeatedly told me she believed me. Apparently she didn't have a problem with it as I later noted that she retained her job as customer service manager. From this experience I decided not to waste my breath on a store manager and contact a corporate person.
After finding a number to call and describing what had happened, I was told I would be receiving a call shortly. Thinking minutes to an hour or so, after a few hours I called back. I was then informed that it would be about three days for them to evaluate my complaint before I would receive the call. Clearly this type of conduct isn't a significant concern on a corporate level either. Thanks to Walmart I've spent my birthday in bed trying to recover.

Kenneth L. Rushing
from Biloxi, MS
Went to Customer Service at Walmart on Covington Pike in Memphis, Tennessee in the Raleigh Community, to return a Beauty Rest Air mattress for an exchange for another one. An easy change, right? Very, very wrong! Never have I been so treated so rudely and wrong and humiliated. I was told to go get another air mattress, same kind exactly, and to bring it back to Customer Service and I would not have to wait in line if there was one.
When I came back there were only two people in line. So I was told to step to the other register and they would be right with me. Wrong again. I stood there for over 30 minutes and watched and counted 17 people get waited on while I was ignored. I finally complained so much that I got the Manager and told her what happened and she took care of me. There were 3 women employees working in Customer Service. They were all rude, lazy, thoughtless, and very unprofessional to say the least.
I never even got an apology. I will never shop at that store again. I have a seizure disorder from a head injury and being so upset that when I reached my friends truck in the parking lot I had a seizure. My friend was there in the vehicle and took care of me and got me home and put me to bed and administered more seizure medicine to me. Walmart used to be a good place to shop, especially for some of us senior citizens. I am a 67 year old man.

Mary Fournier
from Cape Coral, FL
Went to the NFM store because the Cape Coral FL store was out of the same item for 2 weeks. There were no carts in either end of the super-store and the workers that were supposed to be picking up the carts were too busy talking to each other outside. I guess management doesn't care

allen wilkins
from Salisbury, NC
This is the second time this happen to me, on Sunday morning Easter, March 27 about 2am I came too buy a boston butt and ham. When I went to the check out the bar code on both items could not be scan, they was wet and the scan could not read them, but the price were clear. The female attempted to work on the problem for 30 - 40 minutes calling several people to help. After 40 minutes, I left because no one would over ride the items, please has some one there who can.

Joyce Underwood
from Ruskin, FL
Today (March 21, 2016) is the second time in one week this problem has occurred at the Walmart Store 4928 State Road 674 Wimauma FL 33598. I told the cashier I was making my check out for 20.00 more and what does she do? Rings it up for the regular price No 20.00 more added on. Cashier: I forgot to add the 20.00 and hands me back my cancelled check which is made out for the extra money. I told her to get the manager and manager takes receipt and cancelled check and tells me she cannot give me my 20.00 as the cashier put in wrong amount.
I told her she was going to re-ring my order and run the same check again and give me my 20.00 that is what the manager had the cashier do the first time this happened. Are you teaching your workers to do this so they can pocket the 20.00? I am losing confidence in all your Walmart stores and especially this one. The first time this happened it also happened to friends of our at the same time just two cashiers down from ours. Really makes you wonder.

Anton Wenzel
from Evansville, IN
I was shopping this afternoon at the Evansville, IN store on Burkhardt Rd. to be mostly Easter candy for our grandchildren. I bought 8 units of 3 different kinds, but was charge for 16 units of the more expensive one. (TC# 6180 3699 5834 2363 1463 4) I tried to call the store twice at 812-473-1815, but both times I was not connected to speak to anyone. So basically, I was overcharged $27.48, and it seems that Walmart has no interest in even talking to me.

Anna Halbert
from Vincennes, IN
Went to Walmart at Washington, in 47501 to get paint mixed had to ask twice for help waited 30 minutes then when someone did help me they could not mix my paint because the mixer was broke. That was on Friday. Then on Tuesday of the following week I took my mom out there to put in an application only to find out that both computers were out of service. The same day while I was there I wanted to refill my 5 gallon water jug and it was also broken. Left there wondering why I even bothered going there in the first place after working all day. I think the store could used some major improvements. Maybe that is one of the reasons your stocks are down and Walmart is losing money.

John D. Taylor
from Odessa, TX
On Monday/22 Feb 16 at 11:45; I purchased two items from the tobacco department at the Emporia, Va WalMart store. The sales clerk took my order and processed the sales on my personal credit card. When I looked in the bag; one item was not the brand of Skoal that I wanted. It was a tube of 5 containers. The other item which was four loose cans were the brand I wanted. When I told the clerk I did not want the tube of 5 containers; she took the tube and then told me I had to go to customer service. I went to customer service and the individual said I needed the tube for her to process a credit card reimbursement. I said the clerk took the item back from me.
She then went to see the clerk and came back confused because the item was not the same as the receipt. She then went back to the clerk and I followed. Now there were two other WalMart cashiers that were totally confused and asked me where the item was that had been in my bag. I explained to them what I had told the service customer rep. Becoming frustrated after being accused of possible shop lifting; I said just cancel out the entire transaction on my credit card. I was told then to go back to customer service where the store manager asked me the same questions that had been repeatedly asked by the other WalMart personnel.
So I just told her that forget the entire situation and I walked out of the store with only the four Skoal containers and $17.11 over payment because I was not given the original item/tube with five containers. The store manager took my name and phone number and said she would call me. If this is customer service, I don't think I will go back to this store.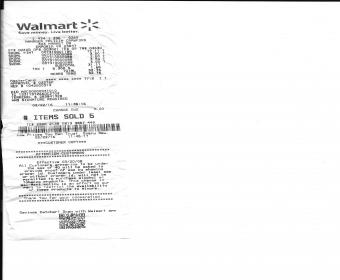 Linda Wingo
from Mauldin, SC
This is in reference to the pharmacy department at this Walmart, my husband and I get all of our prescriptions filled at this Walmart, and in the past month on three of our prescriptions when we call them in and are told they would be ready the next day we go to pick them up and are told they are out of that prescription that the order has not came in, On Monday Feb.15, I called in a prescription for my husband and received a call the same day that they were out of that medicine, but would have it in on Wednesday Feb.17, we waited until Thursday Feb.18 to pick up the prescription and were told then that the medicine still had not came in. so we still have to wait a few more days and go back to Walmart for a second time. This seems to happen at LOT at this Walmart, Whoever is suppose to order all the medicine is not doing there job. Someone needs to check on this matter at this Walmart.

Darla Hill
from Boise, ID
It is very strange to me that Walmart wants its customers to think they are giving good customer service. Recently, I went to the Chubbuck Idaho store. Needed to buy a large amount of groceries. While there, I was informed that if I ask the Deli to slice a package of meat that I had picked up from the cooler, I would have to go pay for it first, at the register and bring back the receipt..... Walmart has had shop lifters in the past on these items.
This was a very stupid policy, as I was getting other meat and cheese, from the deli, and my time line was running to appease a store, that can't seem to put a register in the deli for this, or have security walk to the store lines after cutting the meat to make sure that I didn't lift it with my other basket of groceries. It put me way behind on getting home and preparing my meals for company I was expecting. Glad I know this now. I will shop the real stores in town that give customer service and be sure to tell my family and friends , and anyone else. Maybe you should give the person, that came up with this policy, something to really do.

Cecilia Charles
from Ozark, MO
How many times do I have to submit a complaint about Walmart's? Are you trying to discourage people from filling a complaint? I have been shopping in Wiggins Mississippi Walmart's for over 12 years. They regularly have people selling animals in their parking lot and never do anything about it. I do go in and complain, but it does no good. Anyone who loves animals knows impulsive buying of animals very seldom works out for the animal.
Can't toss it at the bottom of the closet like you can a shirt you decided you don't like or take it back, because you don't know who the seller is or where they live. SO, they usually dump it on the side of the rode, especially here in Mississippi, where most of the people have no respect for animals. If they did they wouldn't be selling them at Walmart's. So, hopefully I do not have to repeat this letter tomorrow and Walmart will have enough sense to correct the problem and have their guys who are always in the lot collecting carts, ask the people to leave or call the police.
Go to any pound and see for yourself all the animals that were bought on impulse, maybe if Walmart was not there just for money but for the public they would understand people are repulsed at seeing sales of animals in the stores lot.

Jay Lofton
from El Paso, TX
This morning, my wife was shopping at one of the East the El Paso stores (I10 west @ Yarborough) and, having less than 20 items, went to the "20 Items or Less" line, only to find that there were two customers in front of her with two baskets each filled with more than 20 items. When she commented to the cashier about using the 20 or less line for full baskets, the cashier said she could not comment. My wife was then was approached by a cashier supervisor, (didn't get her name) who responded that the full basket customers were paying customers. When my wife noted that the sign read "20 items or less", the supervisor repeated the fact that they were paying customers.
When my wife said that "if the sign doesn't mean 20 items or less, then take it down", the supervisor said that was store policy. After a comment by my wife that she may be shopping elsewhere, the supervisor said " you wont find better prices anywhere".
At that point, my wife left the check out area and proceeded to the exit where she encountered three personnel wearing Manager and Assistant Manager tags (again she didn't get any names) and after restating her concern that the 20 or less check out registers should be for customers with 20 or less items, as the sign reads, and those customers with more that 20 items should go to the other registers, the managers repeated that the customers using the 20 items or less lines with more than 20 items are paying customers and could use the 20 items or less line regardless of how the sign reads. My wife then left the store without further comment.
The exasperation encountered is in regards to the policy that, if the sign reads "20 Items or less", then the rule or policy should be enforced or the signs removed. Other than the inconvenience caused those customers with less than 20 items having to wait for the customer with a full basket, is the fact that Walmart does not enforce its posted policy. Again, if the express type lines may be used by any customer, I feel that the 20 or less signs should be removed.
Additionally, the inconvenience experienced by those many customers with less than 20 items who must wait for a full basket customer to check out, us greater than that experienced by the full basket customer who is asked to use the regular check out register lines.

Cecilia Charles
from Denver, CO
To my knowledge, Walmart's does not allow the sale of animals on the property. I have been going to this Walmart's, in Wiggins Mississippi for over 13 years. Many times I have pulled into the parking lot to see people selling live animals on the property. It is very offensive to me, since knowing impulse buying of animals never turns out well for the animal. I always go inside and make my complaint, which doesn't get any response.
They have guys who have worked there for years, getting carts, and just ignore the problem as well as your managers. Next thing you know someone will be pushing kids on your property. A little harsh thought, but that is how I feel when I see people selling animals. If you have them to sell put an add in the local news paper. I really wish your people were more aware on what's going on in your parking lot. Believe me because of this problem, if Wiggins had more choices of stores, I would not go to Walmart's. I am sure other people are offended, but don't take any action.

Bill wahl
from Shelton, WA
Walmart advertises some medications at 3 months for $10.00. My physician writes prescriptions for 3 month supplies. My insurance company will only pay for 1 month at a time. These medications are for diabetes. I have asked the pharmacy to please fill my prescriptions as written by my physician. They have the prescription and know it would be a better value if dispensed as written but They continue to give me a one month supply at a higher price knowing full well the doctor has written prescriptions for three months.
They have this information on their computer. Why do the Walmart pharmacists continue to not fill prescriptions as written by the doctor and as advertised by their own company? I feel Walmart is taking advantage of me and not abiding by their own advertisement. Walmart on highway 303 Bremerton wa is where this activity continues to happen. It is the inconvenience and the money that continues to be a problem. Any help would be appreciated.

tom gualt
from Twinsburg, OH
This seems to be a constant that there is only one or at most two lanes open around midnight. Sometimes before that. There are long lines and the store does nothing about it. I guess hiring one or two more, or even train those stocking to run a register would be asking too much. Very disappointed about finding help during the day as well. I wont stop shopping yet at walmart but I will reduce my spending , even if I pay a little more for the items. Kroger is building a huge complex a stone throw away - and I cant wait. This isn't just a first complaint it has been going on for some time and I guess I'm getting tired of the company falling behind more and more in customer service and customer care.

Amber Smith
from East Tawas, MI
To the Walmart customer service dept. I am not usually one to take time out of my schedule to complain about certain situations in the retail world for I have worked in retail over 19 years. I understand the good days and the bad days we all can face in retail. But I feel the need to let your company know how stressful and unprofessional some of my last two visits have been.
On Feb. 2nd my fiance and I decided to go and do some shopping. I brought the idea of him getting a credit card with you because we shop there more than 5 times a week and he agreed. As we proceeded to checkout we applied for the walmart credit card and we were approved! she gave us a receipt saying," you can use this till Feb. 9th as long as it is at this Walmart. The following day we decided to go and take advantage of the 12 months 0 interest. We spend 2 hours in the store to get the things we feel we will need and then proceed to checkout.
My fiance hands the lady the receipt and his i.d. the lady puts in the info and its not working so she calls for a manager. The manager tries and then proceeds to tell us nope its not gonna work, this happens all the time. I showed the manager where on the receipt it says we have until the 9th of Feb. to use this. I told her that's unbelievable and that you would just turn customers away. The manager senses our frustration and proceeds to then tell us we can call the customer service number and see what is going on. come to find out the girl who had input my fiances info put in a extra letter! so, after about another hour waiting they finally told us what to say to the cashier to process payment.
We then proceed to try again and tell the lady we need to put the W after the digits etc. and she said its not working well come to find out she didnt listen to us and tried it twice without the W. when we specifically told her to add the W. FINALLY!!! it goes through. I was very frustrating on our end to go into a shopping center and buy the stuff you need and have to wait and wait for your employees to figure out what to do.
On another note more personal to me. I went into Walmart in Tawas City Yesterday to receive a walmart to walmart money order! Apparently the cashier in Owosso,MI walmart helped my friend fill out the money transfer and put in the wrong state! So, there i was ready to just receive money and was told oh must be wrong state. I was upset to say the least it was late and I had hurt my back and drove 25 minutes out of my way to just pick up the monies. My friend had decided that she would drive back up to walmart to see if they can change the state. You have to understand my friend just got released from the hospital b/c of seizures and she was pretty much bed ridden! and had to go back up to Walmart in owosso to fix a mistake your employees made.
I dont know if its the lack of training but as much as we shop at the Walmart in East Tawas and as small of a town it is, I feel ever since the first situation they remember us as the customers who gave them a hard time when really we were very patient and kind so they are not as kind in helping when we need it. Last nights situation was proof of that. I hope whoever reads this takes this to heart because your employees are the core to having a smooth running company, but when you have employees telling customers NO without even trying to help or fix the problem well that's what I consider Lazy and unprofessional.

Cosandra Odame
from Arlington, TX
I went into a Walmart store on 2225 W. interstate 20 Grand Prairie , TX to the the Automotive Department to ask the price on some tires. A lady by the name of Patrice in the automotive department was very rude. She did not want to look any information up she just kept saying in an abrupt matter I need to know your tire size. She lacked polish customer service skills. Her manager Brady was any better he just tried to justify her behavior. I will not buy any tires from this store ever. She said she was busy and did not have time to help me. One a sale of 1-10 with 10 being the highest I give her a 0.

Billy G. Suggs
from Columbus, MS
Around 10:30 AM, Saturday, Feb. 6, I was leaving the store in Columbus, Ms. with four items in my cart when I encountered Jimmy, an older man checking items at the front door. He asked me for my receipt and I replied that it was in the first sack. I must have offended him because he gave me a hard look, reached for the receipt and stood there for a long while trying to intimidate me.
When I asked him to please hurry he acted as if I had said nothing and continued reading my receipt over and over. Either that or he could not locate the items, but it was clear to me that he was paying me back for him having to retrieve the receipt.
I am 80 years of age, cannot bend without becoming dizzy and often loss my balance. Of course he had no way of knowing this but to react in the matter he did was totally unacceptable when dealing with a customer of Walmart. I must have raised my finger as I spoke because he got right into my face and told me :" don't you ever put point your finger at me again". What a reaction for someone representing your store. I wonder how many more people he talked down to on Saturday. Thank you for reading my complaint.

Dorothy Cochran
from Semmes, AL
I shop at Walmart in Semmes, Al. I and several other people had an ad from a fruit stand. Walmart says, we will match any ad, This one will not. I have had lots of problems matching ads there. First of all they will not match eggs. Why not? That is very simple, most of the time large eggs. This time last week they matched everything but eggs, then a day later they decided not to match 8 pounds of russet potatoes. I asked why?
Their response was the potatoes at the fruit stand are real big. When I went to school 8 pounds is 8 pounds no matter what size. I think you need to just do away with that whole policy so each store manager can't come up with their own rules. Then I and a lot more people will just go to the store where the sale is since that is what we have to do after we spent our time in Walmart. We uses to have the same problem with milk. It is always something different at each check out. If you are going to have a rule stick to it or do away with it.

Lekeisha
from Pascagoula, MS
I placed an order for a sheet cake that feeds about a hundred people. Told the lady what I wanted on the cake and told her the colors but when I went back to pick the cake up I was in total shock. The appearance of the cake was unprofessional and not up to par with what I know Walmart usually produce. I was not satisfied at all I have attached pictures for your viewing. Please let me know what you think?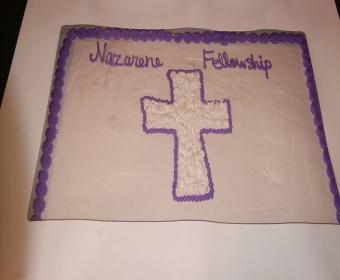 maryann clare
from Weedsport, NY
I ordered a 7inch tablet for a xmas gift picked up at auburn Walmart dec. 19th ,on xmas gave as a gift worked fine for week, than would not hold charge, brought back to Walmart with receipt no box would not do even exchange and also said was over 15 days so could not return anyway. call the Walmart number they said not whole lot they could do either except for me to file complaint, they also said when you order on line I had until jan. 10th to return.
Was well before that date, very unsatisfied with this and all the time I have had to spend trying to return, than to find out it was within time limit that they should of let me return item. I would appreciate any thing you would be able to help me with this on going issue, and also educate employees on return policy for online orders would much be appreciated thank you

Joyce Fife
from Elberton, GA
We got groceries at Supper Walmart in Hartwell, GA on 12/14/15 at 13:09:56. We picked up 5 Great Value Original Coffee Creamer. When we opened one it was French Vanilla; we opened another one and it was French Vanilla. We're scared to open anymore because if it's the same way we will not use it; it's nasty, a waste of our money, and without any coffee creamer. If you can't replace them with original creamer, I guess we'll have to change brands. I have my receipt and the creamer containers.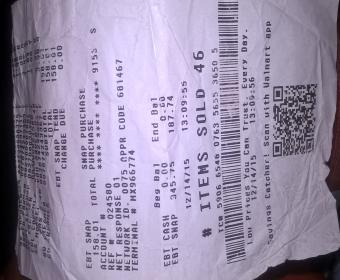 Barbara Lenex
from Minneapolis, MN
I ordered a tv on thanksgiving day it was supposed to be in the walmart store in Ash Flat Arkansas on Dec 9th 2015 well before Christmas. Well, it not there yet this is 12/22/2015 and no one know where it at or when we will get it. Talking to people on the phone with customer service is a joke be cause no one speaks ENGLISH. It sure would help if they did we might get this straightened out. We ordered this so we would have it for the CHRISTMAS shows. We saved all year for this tv when it came on sale.

Angela McCoy
from Marion, OH
Today (December 3rd. 2015) I ordered 2 toys from Walmart.com. My local store was out of one of them so the site suggested a store an hour away that had it in stock. I hurried and paid for it so I could pick it up and have it before Christmas. About 15 minutes later I received a text saying one of the toys was no longer in stock. I called the store and asked how long to get the refund back to my Walmart Money Card. He said it was showing it was refunded already. It is not on my card. He suggested I call the Walmart.com customer service so I did. I talked to a man that I could barely understand that informed me it would take 7 to 10 business days. I said no I can't wait that long.
I have a fixed income with 4 children and up to 2 WEEKS is not an option. He said there was nothing further he could do for me. I asked for a supervisor and was put on hold for 2 minutes only for him to come back on the line and tell me the supervisor would not get on the phone. He said the only thing he can do is give me an authorization code for me to call my bank with. The customer representative at the bankcard had no clue what I was asking him to do, saying that wasn't something they did. So now, not only do I not have the toy, I don't have the money. I tried to get on the corporate site for a complaint number that took me right back to Walmart.com. The email is sent to my local store. I am very disappointed and cannot believe there is no way to actually speak to someone at corporate offices.

Kathryn Lenz
from Long Beach, CA
I ordered an item and changed my mind as it was sale somewhere else and Walmart would not honor the price even though they say they add match. They refused to give me my money back and I had wait for it to come via UPS. It hadn't even been 5 minutes and order had not shipped yet. Totally unacceptable.
Once I received it I called them for the shipping label and the person on the phone couldn't even speak English good enough to be understood let alone understand what I was saying. He refused to transfer me to a supervisor and kept interrupting me. Very rude. I ended up hanging up and calling again. This time I got a woman and she was just as bad. Interrupting me constantly. Talking over me, condescending, and didn't understand English. Finally after 1 hr (I know right) she told me she would send the tracking label but I needed a copier to print it. I told her she could send it electronically to UPS and they could bring it to pickup the items. She refused trying to lie and say the company didn't do that.
I told her this and she still refused to do it. I finally gave up and just went to Walmart downtown but ended up waiting 45 minutes in the line to return it. Walmart is horrendous and they don't care if their employees are disrespectful. I have reported employees to managers before and they laugh at you or just make excuses. With as many people out of work as there are they could replace them but they don't care. Horrible company.

bryan a snyder
from Troy, MO
On November 24, 2015 my wife four month old son and I went to Walmart in Warrenton, Mo. I recently had back surgery, so I have to use an electric cart. We were going through the store looking for Christmas items for our kids. We had been there for about twenty minutes. My wife and I were in the back of the store and the battery for the cart went dead. I saw a manager so I talked to her and let her know about my situation. The manager did not acknowledge anything that I had told her, That being said having back surgery my doctor does not want me walking for long distances. The manager I talked to did not have anyone go and get another cart instead I was forced to walk to the front of the store in a lot of pain.
I had to use a regular cart as a walker. This is ridiculous I was under the impression that managers were supposed to be helpful and courteous to there customers in this case apparently not. I don't know what I did to deserve this, all I know is something needs to be done. I took the risk of falling an would have ended up in a lawsuit which is not something i want to do. The reason I am complaining is that nobody should be treated like this, if the manager would not have walked away so fast I would have her name but i don't. Thank you for your time and hopefully the Walmart corporate office will respond.

Jeff Hodgson
from Redding, CA
I love the false advertising Walmart does so well, *Near the bottom of the page you will see other heaters for sale and there sale prices, the URL is current. Do you see the Roll Back Price for the Lasko 5790 Oscillating Ceramic Tower Heater with Remote Control Was 44.98 now 35.00. So go click on that advertisement and wow it's on sale from $48.98 List price $59.72 Save $10.73. So what happened to the RollBack of 35.00. Oh yeah that was just to get you in our Doors.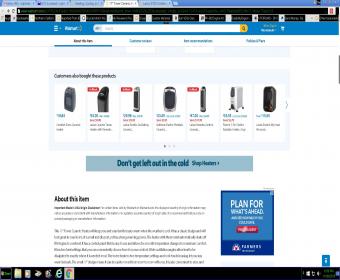 Gary Groff
from Bakersfield, CA
Purchased one quart of 1/2 & 1/2 from dairy cooler, marked $ 1.88 was charged $ 3.52. Checked back with associate in area and found most all the items in cooler were priced wrong. Went to customer (frustration ) service for $ 1.64 refund, waited 30 minutes to take care of problem. Associates attitude was semi acceptable. By the way, you can buy 1/2 & 1/2 for 1.79 a qt. just about any place in town.

Katherine McCoy
from Crestview, FL
I ordered a Kid Kraft Kitchen on sale for $119 which was a nice savings. Since then I have bought the separate items that my granddaughter will need to use to play with the kitchen. This was about 3 weeks ago and I happen to call to check on it and found out it had been shipped to another store. Does your system not show somewhere where a mistake is made and you can correct it? If this can't be fixed I hold your company responsible for an unhappy little 5 year old because it won't be the one She wanted. Walmart ruined last Christmas because of a big mistake and your employees in Crestview Fl have the worst customer service and are the rudest people I have ever seen in retail!! Fix your system and make sure items are shipped to the right location, how hard can that be?

Ron bricker
from Fort Lauderdale, FL
I read on Facebook where your Medina Stores manager, Janet, was not allowing the Marine For Toys for Tots to stand inside the store. If you want anti-military and insensitive individuals to manage your stores then YOU do not need the military personnel to shop in your stores. I am taking back my Walmart purchases of this past Friday and will not be purchasing from any of your stores in the future. Tell Janet she does not deserve to enjoy the freedoms the military have given her and hers. Next, I will write a letter to the Walmart corporate office in Bentonville, Arkansas and see what the CEO says.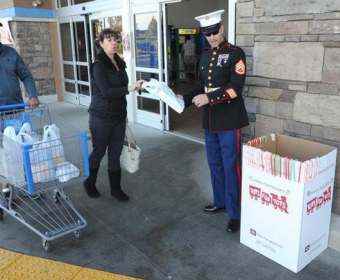 Michael Knickman
from Lorain, OH
I purchased a SCEPTRE X325BV-FMDR 32" LED Class 1080P HDTV on 11/21/2015 for $169.99. I see it online on 11/27/2015 for $159.00. I call the number listed in Walmart.com's price guarantee policy page, 10800-966-6546. The service rep, Angelee said they couldn't refund the difference of $10.99 and I must buy the new one listed online, have it shipped for free (but it would cost the company probably that much to ship it) and then return the item to get the $169.99 back. I told both her and the supervisor, Jobaline, that this made no sense as the returned item would then not be able to be sold as new, but neither representative would budge. For a lousy $10.99, they make me go through all this trouble and also have the company lose more than $10.99 in the process.

George Motley
from Salem, IL
I'm an electrician, and we do new walmarts, and remodels. Today I was in Salem Illinois and the manager called the cops on us for trying to work. Said she had no information about the work. So basically the cops came and harassed my boss, and when I came, only black guy in this town, he asked for my id. And questioned my car, for some reason. Walmart has to do better.

Leticia Medrano
from Arlington, TX
I went to the Walmart store #01801 in Arlington, Tx 76014. To the layaway department where I have 55" Tv in layaway. As I stood there in line waiting to speak with an associate. There was a man (whom I assume was the department manager) marking down (already clearance laptops). As, he was marking them down, the associates behind counter where claiming their laptops and putting them under the counter? So, I asked the gentleman: are those laptops pretty cheap and he said yes ma'am. Then I said wow I didn't know the workers were allowed to stash merchandise or hold merchandise as side for themself. He said oh ah their not suppose to. I then said I would to buy one! He ignored me, once again I said I would like to buy one do you have anymore? He yes I do check with me in a minute. I said ok as soon as I'm done here I will.
As soon as I finished I went to the Electronics department and tried to find him but I did not see him anywhere. I asked an associate where he was and she said oh, he's on break. I then asked her about the clearances laptops. She said they are all gone. I then said well, all those employees sure are lucky and she said yes. Now I know this must seem petty to you but I know it is not good business to allow all your team members first bids on your items. Especially, if they are on the clock and are shopping instead of working. This does not seem fair at all and it really made me mad to know that you are allowing this practice. Especially, if one of your department managers was doing it in plain sight. If this is allowed ok that's your business but it should not have done in front of customers or be more discrete. I know you all get many complaints and mine will probably be ignored but we the customer would like some good clearance deals also!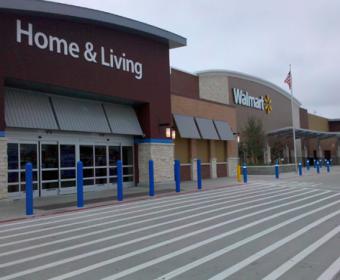 Renee Unger
from Elk Grove, CA
On Nov 12th, I went to the Salinas Walmart at the Westridge Shopping Center for an oil change. I got there at 2:30pm and sat in car for 15 minutes until someone came out to ask me and the car in front of me if we had been helped yet. We stated no; so he came out to get our information. There were 3 cars in front of me, and two already in the bay, and I was told that it would be at least 90 minutes. I told him thank you and I understood. They finally pulled my car in the bay at 3:25. I got out and was waiting in the waiting area in the store. At 4:15 one of the staff employees came in and told another employee, "Those two cars have been sitting there and no one is servicing them; that every one had taken off somewhere". My car sat there for 45 minutes and no one did anything but put the hood up. So another employee went out to service mine and the person in front of me. Took them 15 minutes to complete the oil change. I have tried calling the store manager (Jose Alfaro Store #05751) several times this week, only to be put on hold forever: which i eventually hung up. He has no voice Mail?? What kind of manager of a store doesn't have voice mail. This experience left me very pissed off. Thank you Walmart for not having the customers back.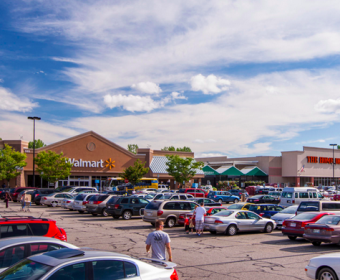 Jo Ebenseth
from Ledgewood, NJ
I bought golden rewards jerky chicken treats my dog almost died from being poisoned has cost me $400.00 to fix the problem and my vet has confirmed it was from these treats, she had 3shots and is on prednisone, amoxycliillin and benadryl get china chicken off the shelves. Walmart needs to pull these items from the shelves immediately!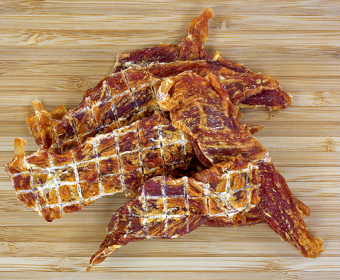 Jean Wagner
from Dallas, TX
The wine department in the Slidell la store on North Shore Blvd. has been completely depleted. Yellow tail Pinot noir seems to have been eliminated. I know this is not a supply issue because the store across town on Natchez has plenty of it. Likewise I can no longer find bulk boxes of Ice drinks. Instead a wall of bottled water seems to have taken the place of where these used to be located. I could go for an alternate Pinot noir if necessary but the least expensive I can find is upward of $10 a bottle or the very bottom $3 a bottle stuff, no midrange at all. If space is an issue please decrease the water isle & carry more wine & drink selections. I don't know why this has changed so drastically but I find myself shopping frequently at alternate stores so I can find the products I wish to buy. If the situation could be addressed it would be appreciated.

J. Michael Liberty
from North Las Vegas, NV
I arrived at Walmart at 7:52 to buy shaving razors prior to attending church services this morning. At 8:03 I told a Walmart worker that I need razors that were behind a locked cabinet. The worker stated that he would see if he could help me. No one ever came to help so, at 8:10 I went and told a Manager who called on the radio for someone to meet me with the key and get the razors. At 8:31 still no help so, I went back to the Manager and stated "how come there is such a big disconnect with someone helping a paying customer."
The manager apologized and did nothing more so, I stated that if no one was to help me, I would be leaving the store and Walmart was not worthy to my hard earned money and I went to Walgreens. Not only did Walgreens have the product but the price was also cheaper than Walmart by $2.00. My friends have vowed not to show in Walmart and now I feel the same. The store chain is too big and you people care nothing about your customers. Shame on Walmart.

Bryan Vegh
from Melbourne, FL
On 29 November 2015, 9: 20PM my brother and I went through self-checkout. Wells Fargo gave my brother $100 to open a bank account. The only condition to keep the $100 without a monthly bank fee of $10.00 my brother has to do 10 separate purchases using his Wells Fargo debit card. Both of us told customers who lined up behind us that we would stop, so they could go make their purchase. But, after I explained it to each customer why my brother had to do 10 separate swipes they would just laugh and said to keep $100 they too would swipe the card 10 times. They then would say don't worry about it and would go to another register. This continued on for approximately 5 more minutes and all the customers who arrived during this 5 minutes all had the same reaction, "no big deal." Meanwhile, I start to notice an employee was getting irritated with what we were doing and says "can I help you?"
To which I responded, "no need to, everything is fine." But she would not let it go. She proceeded to act like we were disrupting the whole store. To which I of course, my response was "what the hell?" She kept on insisting we were holding up the line. At first I tried to explain it to her, but she wasn't accepting our explanation. I am unsure if you wish to discuss the matter, and I am unsure I want to go back to this store. I shop in this store quite frequently and spend close to $800.00 dollars a month. I do not understand what the big deal was. Like I say, none of the customers in line were upset with what was going on.
Only your employee was and she insisted that "just because we offered to let people step in front of us and make their purchase, that none of them would." I know if a customer in front of me said I could cut in front and make my purchase, I would, especially if I needed to get home or had to go some where. I really believe the issue here, is the employees wanted to close down the self-checkout registers. They only had one register left open. They had already closed down three of the self-checkout registers, so maybe the big deal was we were delaying the shut down of the final self-checkout register and this employee wanted to go home. If you feel I have a legitimate gripe call me back next time.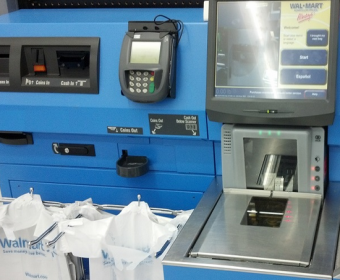 Tara Clever
from Orlando, FL
The Walmart neighborhood market is on the way home from work. It is convenient to get to. However, having to ring myself up because only the self checkout line is open after working a 12 hour shift is ridiculous. I didn't ask you to do my job at my place of employment. Help your customers for God sakes. Otherwise when I find that manager he can take care of himself when he comes to the hospital.

Mary Stover
from Pearland, TX
Went to local Walmart to purchase a green light for Green Light a Vet, sponsored by you guys. To our surprise, your managers at this Walmart had no idea what we were talking about. We proceeded to explain, however it fell on deaf ears. By the way, my husband and I are both veterans. Then we visited another Walmart on Hwy 35. When we got there, we ask some of your managers about the green lights. They had no idea what we were talking about. As we were headed to checkout, we saw a box of green lights. On the box was a sign saying Green Light a Vet. I commend the store for having them, but why did the managers not know they were there? Also, my niece, whose son was killed two years ago in service, could not find any at your stores in Port Arthur.

Mary Lowenberg
from Irma, WI
I needed a couple of ingredients to make a pie. There were no deep dish frozen pie crusts, Great Value brand or any other brand. There was also no dark corn syrup, Karo brand or any other brand. There were empty spaces where both of these items would typically be. I shop at Wal-Mart a lot, and I have never seen a Wal-Mart store be out of grocery items as often as the Wal-Mart in Wausau WI. I realize this happens every now and then, can't be helped, but it happens a lot at this store. I had to vent, sorry.

Sandi Parker
from Concord, CA
Racial Profiling: on November 3, 2015 I went to walmart in Fremont Ca (Albrae location) after shopping I went to register where a cashier name Narcisco, as he started ring up my items he looked @ me and stated I know this will be with your EBT Card right. I was shocked my daughter in-law and I was caught off guard with this statement, I said no he looked at me and stated you are buying a lot of items, I asked him do you ask every one you ring up the same thing he stated no, so I asked why me because I'm black he just said sorta, I told him you know that's wrong he said I'm sorry, you must not be from this area I said why because I took offense.. I just said wow and showed him my money and asked for a manager he said there is none on duty, and said really I'm sorry.

Joanne Summers
from Princeton, NJ
I ordered a couch from Walmart.com. The box it came in was covered in black soot (which ruined my sweater and parts of my rug) and and the couch had a rip in it. Called customer service to complain, sent multiple emails asking for a refund or return, and still no answer from corporate. I will never order anything from here again.

Stedson Linkous
from Kensington, MD
I am a good Walmart customer. I am a general contractor. I wanted to purchase some Bostitch, 18v, cordless impact drivers for the business to try out. I purchase a lot of tools and like Bostitch products. On line you show this impact driver with 2 batteries (same for drill driver). I read the first couple Reviews where they clearly state this tool comes with 2 batteries. I placed my order. It arrives with only one battery per tool. This makes it almost worthless to me. We have to stop work to recharge the battery or use 2 tools to do the job of one. Had I known this was a 1 battery tool I would never have purchased them. Your advertisement is misleading. I am an UNHAPPY customer. You should modify your advertisement for this tool to correctly show only one battery. My wife, my business, and I have not shopped at Walmart since this happened.

Casye Chesher
from Shepherdsville, KY
I ordered an items off walmart.com on Oct, 27 to be shipped to my local walmart to be picked up, The email confirmed my order would be ready by October 29. The funds were pending in my account to be withdrawn, however I never received an email telling me it was ready to be picked up. October 30 i notice the funds were deposited back into my account and i was unable to track my item on walmart.com. I assumed for whatever reason you were unable to process my order and just refunded my money without any explanation. This item in particular was a Halloween costume for my husband to wear to full fill a promise we made to our 3 year old son. We had to rush around town to find another item that was 3x the price just to full fill our promise. Oct. 31 at 1:07am i received an email saying my order has been process and it will be ready to be picked up Wed, Oct 28. THIS IS CRAZY! I don't understand how this could happen. I don't understand how a corporation as big as you all could make such a large mistake. You have failed me completely and i will be telling everyone that i know about this, I will be going to Krogers or Target my shopping needs. I hope you take this matter serious and fix it for any future shoppers!

Amy L. Seiden
from Oregon, IL
I have been shopping at the Kewanee, Illinois Walmart store since it opened in the 1980s. Usually spending at least $150.00 per week. This will probably be the last time, I am unable to concentrate on what I'm doing because of the loud obnoxious music. This is something I have mentioned to the cashiers, but they do not listen. I have called the complaint line, but they do not care. Fine, you have just lost a customer.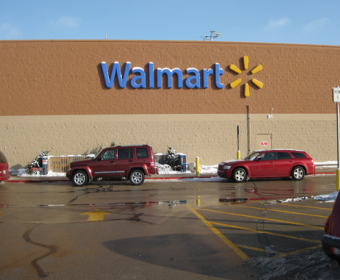 Marie M Lee
from Baton Rouge, LA
I purchased 2 packages of pre- made cookie dough, chocolate chip from Walmart. Upon separating the pre cut sections of cookie dough, I encountered a hard white object in the dough. I do not know what it is. I have taken a picture of the section of dough with the "white rock" in the dough. I have placed the section of dough with foreign object and the packaging in the freezer. I had already baked all but the last row of cookies. The other cookies appear to be fine. I cannot imagine if I had sent these cookies to school and one of the children had ate the cookie with the "rock", choked, or broke a tooth.
Quality assurance at the plant seems to be lacking!

Carrie Cartner
from Pocatello, ID
I tried to return 3 items of my late husbands yesterday( that I know longer need) and the cashier/CSM was so rude and snotty she made me feel like I was doing something wrong. " She told me that if I didn't have a receipt and if it was over $ 9.00 I couldn't return them. I totally understand that,but what I can't understand is this. I understand that this cashier/CSM has had a lot of complaints and write-ups and she still works there. If this was anyone else that works at the Pocatello, Idaho store they would have been fired along time ago. Now if you want her name all I know is her first name and it's Patty. I know I bought the items I tried to return at Walmart but she scanned one item and her prompt window said "item not found" that's when she got really snotty,just know reason for this kind of attitude with any customer.

Sherry Sponsler
from Saint Robert, MO
My complaint is about two Academy Bank employees within the Walmart in Harrisonville, Missouri. On at least two occasions over the past few months, two of the bank employees were gossiping and insulting Walmart customers waiting in the check-out lines. In addition, they block the flow of customers trying to leave the store. Unfortunately, I fail to understand how their inappropriate behavior increases business for Walmart or Academy Bank. Although I am a frequent Walmart customer, I am annoyed that this type of event continues, and I am beginning to feel uncomfortable about returning to this store. I do not feel that i should have to travel an additional 20 minutes to another Walmart location because certain individuals do not know how to conduct themselves in a professional manner.

Lottie Hunter
from Goldsboro, NC
I purchased a "Mainstay Stainless Steel, 1 Quart Pot w/straining lid" at the above Walmart. I must say this is the sorriest pot I have ever purchased. It has already torn in 2 places from the heat. Unbelievable. Made in China as is everything you sell at Walmart, and the prices are getting higher and the quality is in the toilet. I have cut my visits to your establishment and now I will switch completely. Just thought you should know Walmart quality sucks.

dianne johnson
from Byron, GA
I went to Walmart in Bainbridge, GA for an eye exam and glasses at least 3 weeks ago. I like Dr. Williams but the service for the glasses is terrible. I have been given stories from my order was canceled to they were sent to the wrong store. I am now on my way to pick up my prescription and to get a refund for the glasses I paid for and have not received. This happened to me there 3 years ago but that time I did get my glasses in 3 weeks. I do want you to know that everyone I came in contact with has been nice but I still did not get my glasses. My complaint about Walmart is there seems to be a lack of communication between the store and lab or someone is incompetent.

William ODay
from Boca Raton, FL
When we go to the Walmart near the corner of Military Trail & Linton Blvd. in Delray Beach Fl. It is necessary for my wife to use a motorized cart to shop. If there is one (and there is one available about 50% of the time) it quite often doesn't work, or stops working during use. I could wheel her around in her wheel chair but the store has no small baskets to hold on her lap to carry items for purchase. Also, we would be willing to wait for a cart if there were several and they were all in use, but there is no place to sit down either inside or outside the door to wait for one with the exception of one chair by the return desk. We don't find this problem in other Walmart stores but the Delray store is much closer to us. Thank you for you attention.

Paul Wind
from Mountain View, AR
Very rude and unprofessional employees at the paint department. One is a lady with lots of hair and one is an older guy. Neither ever gets the color right or have any sense of customer relations. We have complained about these two in the past. Once directly to the kid that manages the place. Nothing changed. Nothing ever changes. Surly, rude, incompetent, aloof, ignorant and ignoring. Good choice of customer contact staff.
Occasional we run into an employee who is happy, helpful, knowledgeable, real. Perhaps these folks should be moved into positions of customer service and get rid of those old bitties and young twerps with the attitudes. If you want our business, then earn it. Just cause you're the only store of this type anywhere near here does not give you the right to tread on common customer decency.
Might I recommend a round of ability for all employees before they go on duty? I understand Prozac is pretty good too.

Alphonso Patterson
from Charlotte, NC
I am writing my complaint letter because this is the second time I have experience bad customer service at your walmart tire and battery dept. the first time I was returning a battery under warranty. After returning to the store for two days straight I finally got the issue resolved. I understand that sometime it takes time to resolve issues. So I decided to give it another try . Fri Oct 16 I took four tires and wheels to walmart get mount and balance. I told the associate at the counter that I want my tires mount and balance. When I return to pick up my tires he told me they had to put new valve stems in my rims and needed to charge me for the valve stem I told him I had just put new valve stem in the wheels. After he checked with the installer they didn't change the valve stems. I also told him that I wanted the raise white letter showing.
The put the black wall side showing. After I told to the tire installer he said he would change the tires for me, but he couldn't do it today because he had other customers in front of me. I had to wait until Sunday to pick up my wheels. I enjoy shopping at walmart but I believe this is unacceptable. Am really upset with the way I been treated. I really considering not even shopping at walmart anymore. I would have talk to the Manager but I was so upset I though the best thing for me to do is to write this complaint letter. Location: Walmart #01525 7430 Bell Creek rd Mechanicsville, Va 23111.

terry l. rogers
from Allen, TX
The same thing happens over and over every time we shop there. Now I like Walmart and shopping there, but your cashiers need a lot of work as far as bagging groceries go. For example when you bag groceries and a customer provides the cashier with insulated bags for frozen food or produce that is what needs to go in there not shampoo and other things not food related, or cleaning supplies bagged with food items. I worked for Brookshires Grocery stores when I was in High school and learned how to bag groceries properly. often I have to request the groceries be bagged how I just explained. Tonight I had one of the same cashiers I said nothing this time because I wanted to see if he would do it the right way, no surprise he did not.

Your stores are depleting fast, that's all I'm going to say. Customer service has ultimately died with Sam Walton. Such a shame, good idea, and it is absolutely dead now. I think now, you have over stepped your bounds, and management everywhere I've been, needs intensive training on service and respect.

Loretta Fritz
from Greenup, KY
I ordered a drill on October 2,2015 and used a debit card.The order said it would arrive the 6th of October and no later than the 9th of October. I called the 9th when I did not receive the order. The order was never sent so I wanted to cancel and now I can't receive my money for 5 to 7 days. They never could tell me why the order wasn't shipped.I want my money now to go buy me another drill. I have had a terrible experience with this order. I should have my money back by Wednesday.I'm going to be expecting by then.

Jack Klein
from Mission, TX
I have purchase Walmart soda in two liter bottles for over 10 years, in the last four months I have often found it did not taste the same as it use to. Last spring I found I had purchase 6 bottles and found a few to be out of date. Then when in a store this summer I was talking to a grocery manager about finding some horseradish out of date and I mentioned I had gotten some soda that was flat tasting and wasn't good. We went back and found all the sodas that I drink did not have expiration dates on them. Today October 11 I finished a bottle and it was not good either. When I was putting it in the trash I saw that it was out of date on 8/15/15. Good by Walmart.

patrick mulligan
from Norristown, PA
Now i don't know if all of this is because of vendors or if walmart tells the vendors what they want but i have a list of products that i have bought from walmart in the bloomsburg and buckhorn, PA. store that i love and bought a lot of and bought frequently and out of nowhere they just stopped selling these products. For example, Jello brand pudding, Boston creme pie flavor, smores flavored rice krispie treats, barbecue flavored goldfish blasted. The list is now up to about 12 products total and i am beginning to think that they watch to see what products i am buying so they can stop selling them just to make me mad. I'm not really thinking that but im not far from it. I love all these products and believe me when i say i bought a lot of them to the point i know they cant tell me they stopped selling them cause they weren't selling good at their store cause i would bet i bought enough myself each week to to ensure they would continue getting them. I'm so dissapointed to the point i am gonna stop shopping at walmart even if it means that my grocery bill would increase 200 dollars a week. Whoever, if anyone reads this thank you for your time and i hope to hear back from you.

Why do you not send prescriptions anymore? I live 20 plus miles from your store and use over 12 prescriptions between my wife and myself, needless to say they all come due at different times. I used to call in my prescription number and they would send it to me and charge it to the credit card on file. This worked well and I didn't have to drive there and stand in line. Today I went to refill prescriptions and was told they could not throw the empty bottle away I had to take it along home. That is the last straw. And you want my buisseness?

I do price matching there and now when I went in over the weekend to to my price matching they said you could no longer do it with out the adds well I cant always get they from the stores. and you are not to ask where the deals are coming from I guess to many people where talking advantage of it is they are not to ask you were what I was to well I spend a lot of time looking into these stores to get the prices to go there they not have fliers to let you take home with you. some times its in store offers for the day or week.How can they take it away. I cant afford to pay all those prices. With out price matching don't you people ever watch coupons and the stuff they get on that show.I would like to keep this conversation be tween us its called privacy. I don't need no hard times with this Walmart. People like me need the help that's why I spend a lot of time going to these stores and asking my friends when they go to other stores to get prices.they are not allowed to ask you were it is from this Walmart is very rude to you they don't want to help you and they are very rude. you are going to lose a lot of people shopping there if this keeps up.

Frankie McCall
from Irving, TX
I was in the Rowlett Texas store. Needed two television, walked to the back of store in t v section. It was about 9:30 it was very busy. I needed help decided to just go ahead and get two television.Lost prevention was watching me the whole time felt uncomfortable . Start to register stop to get some boxers left shopping cart to the side of isle until I look, came back it was gone, less than five minutes. Someone had return it back to the television section. When I ask no one knew nothing, but lost prevention followed me the whole time. I could tell, felt like I was being targeted.I go into the store at lest twice a week. I spent 668.80 that night. I am going to tell all my friends about this experience, because it was not right.

Barbara Elliott
from Joplin, MO
I see from this site only having only one star this will be useless to file a complaint but here is my story I bought a Fulton at the Corbin Ky Walmart after getting someone to haul the large heavy box to my home and then getting someone to put together the frame they unwrap the mattress only to find a stain all the way down one entire side this did not happen at my home my husband is 68 and I slightly behind him, after a huge job of taking this back to Walmart we were told we had to bring in the complete set all they had to do was change the mattress we would have taken the display one but after waiting 2 hrs a manager said no had to have frame and all, this is the2nd time and last for me at any Walmart store we bought a TV it went bad just about 1 year from date of purchase we paid 348.00 and they would not change it either , your customers has made this company so rich it don't give a d--- about America or its customers I will never buy from any Walmart again no compensation was ever made for the TV and none for the Futon sure hope all \you Walmart owners enjoy your dirty money you make off people your day will come .Never buy at Walmart again.

Roy Welch
from Center, TX
I used to live in El Paso Texas. While In El Paso, I discovered a cheese called Mennonite cheese. in 1986 I moved from El Paso to East Texas. I looked everywhere but could not find Mennonite cheese until a couple of years ago. I discovered Chihuahua quesadilla cheese and realized it was the Mennonite cheese that I had so long search for. yesterday I went to Walmart to restock on my quesadilla cheese but discovered that wal-mart has discontinued it. Why is it that everytime someone find something good at Walmart you eventually discontinue It. it may be something trivial to the people up at corporate office however it was something very important to me. and I am sure that there are a lot of people who are extremely pissed about this matter as I am.
I know that the product was a good seller because there was always empty spots of it on the shelf. I don't know what kind of marketing strategy you're idiot and corporate are thinking of but people are getting tired of it and they are shopping elsewhere. You are not the only grocery retailers in the world. I have just about this I did you start doing my shopping elsewhere because to tell you the truth there really is no difference between your prices and your other leaving competitors. since Walmart was the only place that I could find the chihuahua cheese but you don't carry it anymore there's really no reason for me to continue patronizing your business.
I would also like to point out that you need to start training employees on social skills. there are some of the most out of touch young kids working for you who know absolutely nothing in customer service.

Joseph Schaefer
from Fairfield, OH
I stopped using my phone after I payed my bill on 5/19/15, because I wasn't getting what I was supposed to have w/unlimited internet & texting , and calling. They said it was a problem with my phone, so I had it back to the store a number of times. They said they couldn't do anything for me, so I switched companies & told family mobile to discontinue my service. I haven't even had the phone or any usage of it since May, yet they just sent me a bill for $ 61.82 yesterday. What kind of company are you people running?
Even your customer service department shows no usage , yet your billing department doesn't have enough sense to stop billing people. Is this some kind of joke , or do I take it up with the attorney general's office. I have been a loyal customer of Wal-Mart, how ever this might change things if you have such incompetent people in your billing department. I have no intention of paying for some thing that I haven't had the usage of.

Susan LaSalle
from Beaver Dam, WI
I shop at the Walmart located in Beaver Dam, Wisconsin. The store smells like something has rotted. Produce is often left out too long before being removed after it spoils. Lunch meat ruins in only a couple days after purchase from the deli. Their are not enough associates to help a customer and if you do find one they are often not working the area you are in. However, my biggest complaint is the store's temperature. It is way too hot in that store, I have breathing issues and the heat makes it difficult for me to spend any amount of time shopping there. I am not the only one who says this, I heard many customers and employees complaining about how hot it is
And why is it a product you need is there temporarily and then you never see it again. you find good food items and then they are gone and replaced with an item more costly that is similar. If this is what Walmart is going to do to it's customers to keep the greedy profits high, then I surely hope Meijers comes to Beaver Dam. Prices are fair, they have a good variety, they have good employment foundations. You better get with it or you will be joining Kmart. Start selling better clothing, shoes and stop getting it from China. they are poorly made, too thin and shrink.

Willie Jones
from Montgomery, AL
This is a matter that is causing me great concern as it has occurred many times before when shopping at Walmart stores. I frequently shop at Walmart Super Food Center Store in Eufaula, Alabama, and on four occasions after I had finished my shopping I swiped my bank card for payment and I wasn't required to use my bank card pin number, sign a receipt or show identification. We, cardholders, go through a lots to protect ourselves from credit card scam and identify thief by having a pin and other card protection.
If Walmart allows anyone to use a card so freely without properly ensuring it is being use by the rightful owner, what is the purpose of having a pin number and other card protection? The pin number is to ensure that the card is being used by the right owner. When a card is lost or stolen and used at Walmart stores who is at fault, since it is so easy to use bank cards and credit cards at Walmart stores and no verification is need.
When I use bank and credit cards at other stores I am required to give my pin number and sign a receipt I would like to know what will happen if a bank or credit card holder bank account was drained by an illegal cardholder, it happens all the times? Just a few extra minutes to verify will add more security to the cardholder bank and credit cards and it will save a household many lost dollars with just a little extra security.

Terri Gibson
from Cincinnati, OH
Went to Walmart Eye Center on Red Bank Road In Cincinnati, Ohio. Everything went well until I was asked to pay an additional fee of $40.00 for a eye contact assessment fee. At no time was I informed of this fee, not when I made the appointment, not prior to the exam. I don;t mind paying additional money as long as I am informed prior. My insurance does not pay this fee, so I walked out without my contacts or glasses.
I suggested that the Eye Doctor compose a form with a sign off indicating that there is a fee. This stops the he say she say BS, which of course came up. Had I known, I would have scheduled the appointment when I had the funds in my budget. Now, I don't have glasses or contact and my insurance is gone. Having been an office manager for years, I do not feel that this is the way to conduct business, and sincerely feel that this additional cost should have been waived due to the inadequacy of this business.

Sherry Singleton
from Westminster, CO
I have been calling Walmart sine April trying to get a product into the store so I can start buying from there. I've asked more than 5 times giving the information of the product that i want and we're now in the middle of August and still no results.
All I asked for was Zummos party time sausages. Now I know Walmart carries this particular sausage because when I lived in Texas I brought them all the time. The company is located in Beaumont Texas and yes I can order them myself, but why should I have to pay $59.00 for shipping on a case when I should be able to buy from Walmart where I reside in Denver Colorado and a case would only be $39.00.
This is just totally unacceptable to treat a customer like this. Four months at trying to get Zummos sausages to be put into Walmart. I've been shopping at Walmart for years and years and this is how you get treated. What a joke. I've dealt with several managers and all they can do is lie to my face and tell me that they can get the sausages ordered. I live 3 minutes from Walmart so I'm there every other day looking for the sausages and still no luck.
Hopefully the next customer that asks for a specific product to be carried will have better luck.

Michael Osterman
from Phoenix, AZ
I went to the Cottonwood Arizona Walmart, I had Purchased a swimming pool in July and I needed pool filters.Today the temperature is in the high 90's when I went to go to the pool section I was looking but inventory was a little low. Working next to me where to associates of Walmart I asked the older woman if more pool filters would be ordered? She surprisingly, and very rudely responded, "I won't be ordering any more of those.
The seasons over", I was so taken back with her attitude And such a blunt response, I did not get her name. I did compose myself for a Moment and ask why would these be out of season because it is almost one hundred degrees out still and will be until the end of September? And she responded "oh well corporate doesn't care they will just kick this out of here". I'm very sorry I bothered your associates work today, and I'm happy to say I found these filters online for much less money anyway. I just wish Some Walmart associates were a little bit more customer service inclined it doesn't take much, but to apply yourself.
I left your store today empty handed, I had a list that had much more than pool filters on it.

Betty johnson
from Rock Island, TN
I bought a new Max battery in March of 2013. It had a 3 year free replacement on it. I had to buy a new battery August 6, 2015. Walmart was going to charge me the full price of another battery. When I ask the girl about the free exchange she had to ask someone else then he (the person she asked) had to ask someone else and it did not work out to our satisfaction so we left the store and went to AutoZone. I asked the associate what free replacement meant at AutoZone, and he said, "free replacement". Needless to say we bought the battery from him. 1st. really bad experience at Walmart. You really should stand behind the warranty.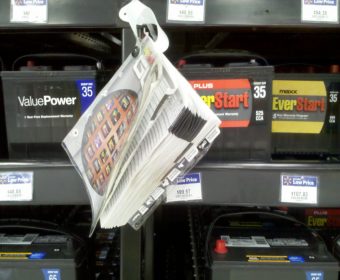 Margaret Schmidt
from College Park, MD
Because I have had problems in the past with being double charged for items I prefer to use the self check out. Today I was told by an employee that self check out is for twenty items or less. I asked if there was a sigh that stated that and was told " we can't put up a sign". I have never had that problem in Walmart or any other stores that offer self-check out. If this is some new policy there should be a sign visible to customers before entering the area. Please tell me if this is your policy. This happened at the store at 6210 Annapolis Road Landover Hills Maryland 2-784.

Carolyn Penman
from Milwaukee, WI
I went to Walmart on 66th & Brown Deer Rd, in Brown Deer, Wisconsin, to purchase a roasted chicken and a $25.00 birthday gift card. The clerk at the register rung up my purchases and told me that she put the card in a separate bag with the chicken. I said ok. When I got to the door I looked in the bag as I was walking out of the store, there was no card in a little bag like the clerk indicated. I made it to the car and continued to search for the card, there was no card in the bag. I went right back into Walmart and confronted the clerk, she said she put the card on top of the bag. I asked her to look right around where she was standing no card in sight. She told me to go to customer services with another gift card and they would approve it.
When I told all of this to the manager he told me that they do not replace gift cards. The manager told me after they looked at the tape that there was nothing he could do, but he did say that when you buy a gift card, that the clerk should have given it to me in my hands, which she did not do. If the clerk had given me the card in my hands like she was suppose to do I would know that I was responsible completely for losing it. This gift card was a birthday gift for my great nephew for his 1st birthday, money is very tight I am on social security and I could barely afford to give another $25.00.

dorothy priest
from Chattanooga, TN
I brought my car in to purchase a battery and got an oil change my car was fully operational. When I came in when I got in my car to drive away. I turned on the air conditioner no air I returned and reported it to the service department person that serviced my vehicle. He said he only did what he did I explained to him that I had air when I drove in there. But he kept saying the same thing about 5 times I ask for a manager. She came out looked under the hood of my car said the same thing. He said then they walked close to each other and made a comment while I was looking right at them that I didn't have air when I came while I am looking right in their mouths. I had air when I came and I feel it should have been working. When I left I expected to get my working the same way it was when I gave to them when I got it back.

I had a worst experience of my life with Walmart automotive manager Carlos in Monroe, LA. He was so disrespectful and refused to help me. I drop off my care for tire change and headlight restoration. When I came back to pick up my car, there was a scratch next to headlight. So Carlos the manager was called on. He was a big man and told me that he was there so he really don't know if this scratch was there before or not. Per him, auto manager, Chis who worked on my car was off that day but somehow worked on my car and left.
He even did not have Chis number to call to verify. He told me Chis will be back on Monday and I can come back. But he cannot let me take my car without paying. While he was talking to me and tries to scare me other woman employee was just laughing at me. I was alone and he was big man on face telling me he cannot do anything because he did not work on my car. So I just paid and left because I did not knew what else they can do to me. I am having nightmares since then. What going to police will do that Big man took me on side and scared me. Sad will never step in that Walmart again.

Debra Hillman
from London, OH
I shop at Walmart often in London, Ohio. I shop there several times a week and spend plenty of money there. I am finding more and more that the store's stock is poor. A lot of times I find that things I buy all the time is gone. I have not seen the English Toasting Bread on the shelves in weeks? I complained once before and they got it on the shelf for a while and now nothing for several weeks. There are other things that have not been on the shelves for weeks: Very Veggie Salad, Tom and Jerry Gummies, extra wide plastic wrap, Magna Life Medicine for Sciatica and Sam's Club Italian Meat balls. There are other things but the bread and salad I buy alot. Please get them back on the shelf along with more of the medicine.

Angela Khani
from Sacramento, CA
I was at the Wal-Mart on truxel in Sacramento on July 6, 2015 and send money through the Wal-Mart to Wal-Mart money transfer to my daughter in north Dakota. the customer rep. inputted the information wrong. she put me as the receiver. my daughter went to the Wal-Mart in Fargo to pick up the money, she couldn't because she not stated as the sender. I call the truxel walmart and pleaded to them that I am at work and cannot leave to come at the store, can they fix their mistake and they refused, I requested if I have to leave work I ask that walmart pay my mileage and time loss from work to accommodate their mistake after being tossed around with several managers, they offer to pay one way of mileage only. I need to speak with someone who can fix Waymart mistake and not inconvenience me or my daughter.

I was in your store in Iowa City Iowa on June 17th at 4 o'clock in the afternoon. I wanted to make a purchase from the jewelry department and could not get an associate to come to the counter to open the case to get the frozen necklace I wanted. I went to the self checkout desk and asked the person working there to open the case so we could get the necklace and she responded I will get a supervisor. No one came to ask if I needed help. 4 associates walked by and I asked each one to open the case 2 flat out pretended like they didn't hear me and the third one responded that she was not on the clock. I asked the associate one more time for help with no response. Is this how you promote customer service I was totally disgusted and it will be a long time before I enter this store again. I hope in the future your company can do a better job about educating your staff about customer service because right now it flunks on the grading scale.

K. C. Hall
from The Bronx, NY
I purchased an AirFree P1000 from Walmart, which orders from a 3rd party to sell to the public. The item came, it broke and Walmart's customer services was contacted. They did nothing to assist in a refund. I had to rely on Consumer Protection in my State. Walmart is quick to sell you products but they are not open to receiving refunds, nor are their customer service up to par. Their customer service is extremely poor to none. They do not honor their company policy and finally they do not value their customers. It is sad that a company that has taken over many cities and states and pride themselves on being family oriented in providing low prices, etc., they do not help families. They are only after money and nothing else. They treat people like nothing.

Saturday, May 23rd, 9;00 ish, Platteville, Walmart.... was shopping and went to the automotive dept to get a gas can since I forgot to bring mine to town and needed lawn mower gas. I got it and couldn't figure out cap pieces as to how they went together. I looked for someone and I looked for someone then went to the auto counter and rang the bell 4 times...NO ONE!! Another couple was there waiting for help who haven't yet been helped either.
Finally approx ten minutes later, I dropped the gas can right behind the counter and left so they knew someone was not happy. THEN I had many things to get. In the grocery aisle by the fresh produce, I heard a women explaining to a man why their were no produce bags and she said we are out of them. I looked and their were none so I left without produce.
Then up front between the produce and the check out there were 2 men talking and one looked like maybe a manager openly complaining about not having staff etc etc.... what a downer...with the billions of dollars our CEO makes you sure as hell should have staff and you surely should not have unhappy staff complaining in front of your customers.
I spent 405.00 dollars there which I do 2 times monthly and I will not ever shop there again but then again that doesn't mean anything to you I am sure.... my shopping will be in Dubuque at Hyvee etc....

Lynn Babcock
from Apache Junction, AZ
We ordered a Wedding Cake...with extra fillings. All the people at the Wedding asked where we purchased the cake because it was all lop sided. I paid $156.00 with tax for this cake and it was a disaster.
I went two days prior to the cake to be made and spoke to a Robert that was in the Bakery Dept. I waited for the decorator...she never came...I paid and left. When I went back to the Bakery to talk to the decorator to ask why this cake was like this and to complain because I thought $156. and being a Wedding Cake, it would be as ordered.
Well, no cake decorator to complain to again. I got to talk to this Robert again. He stated that the decorator never showed the day of the Wedding to make the cake, so he had to pull other people from the floor to make it! I couldn't believe what I was hearing. Can you look into this for me please...what we pay for on a special cake is the decorating...we pay mostly for labor...
The thing is, the Groom works for WalMart at another store. I asked if he could get a discount, that was before the cake was made, they said no because food is not included in his discounts. But....the cake was a disgrace. Troy is an excellent worker at Walmart and has been told this by many associates where he works on Power Road.
The Wedding Cake is one of the most important parts of a Wedding. This should never have happened especially to him or any other customer for that matter. Please look into this matter for me? It was at the Apache Junction Store on Apache Trail.

Karen Hubler
from Saint Marys, PA
On May 8, 2015, I stopped into the Dubois, Pa Wal-Mart to purchase 4 gallons of paint/primer. One gallon of exterior white primer, one gallon of exterior white paint/primer and 2 gallons of exterior porch paint color wheat. Last Saturday I had people here to paint the porch. The primer had been applied, dried and one gallon of the porch paint was applied. Today, a week + one day later, we opened the second gallon of porch paint, and instead of the wheat color, it was white. Just the base, no color.
So I called Dubois Walmart, and explained the situation to them, and they told me to bring it in. They would give me the right color. I explained to the lady I live 50 miles from the store, and it would be 100 miles for us to make a trip over, and feel I should be compensated for the time and expense. She said she would have to put me in touch with the manager.
Shortly, the manager Tony came on the phone and listened to what I had to say. He agreed it was a terrific inconvenience and was quick to offer me a gift card to make up for any inconvenience they have caused. So with that, I said okay. We made the trip over and got the color of paint I was using, and went to customer service and picked up the gift card. I just checked the amount of the card, and it is for $20.00. A trip over and back costs us at least $40.00 in diesel fuel.
We have a pick up truck and that is what it uses. It is not my fault the clerk did not put the color in the paint. That was her job. It is not my fault she did not check to see if it was the right color, as I showed her the sample. While I was standing there today waiting on my paint to process, the same thing happened to another woman. The only difference was the clerk took the cover off of the can and checked the color, and it was white base, and it was supposed to be a blue.
I am finding more and more mistakes are being made in customer service. Fast food is almost impossible to get the order right, the post office is constantly putting someone else's mail in my box, I have to return several times to the Walmart Pharmacy in St Marys, Pa (86 miles round) to get my prescriptions they don't put in my bag.
I am so frustrated with the poor customer service I have been getting. I am sure I am not the only one. Please, reassure me that this poor service is not here to stay. I am 70 years old, dealing with my husbands Alzheimer's disease, heart disease and prostrate cancer. It would do me well if people would be more conscientious about doing a good job for their employer and making sure the customer is being well taken care of.
And in return, the customer will tell the world what a great place it is to do business. In the mean time, until I hear differently, I will take the extra money I pay in fuel to return to Walmart to get something right, I will go to Sherwin Williams and purchase my paint there.

Allen Clark
from Caddo Mills, TX
This is the third time I have purchased milk and found it be to sour when I arrived home. Also I have an issue with the manager on 2 small single broccoli purchase, which was total incorrect. The checker charged me for 2 double broccoli wrap in cellophane instead of the individual ones. Not a major deal, the difference in price was approx 2.00. In fairness to the manager I only had the receipt and not the 2 small broccoli with me, I didn't appreciate his attitude at all. I'm live very comfortable and certainly not in the practice of trying to cheat anyone.

Roberto Cascarella
from San Antonio, TX
I purchased two bottles of cascara sagrada @ $5.44 each & was charged for three. I also purchased a PK2 freezer bag that was marked @ $3.95 an was charged $14.97. I also purchased a small carry bag that was marked $7.50 and was charged $7.97. So I was over charged $16.91 + tax.
I don't usually stand there at the checkout and go over the sales slip. Never had to before. But this is outrageous. While I'm venting there is something else that happened about a week ago: at the speedy checkout as I checked out, the cashier was going to charge me $.33 each for 15 key limes that cost $1.12 per pound. But I caught that one. And as I spoke to the male cashier, I could smell a strong sence of whiskey. This was at the Walmart supercenter @ 4331Thousand Oaks Drive San Antonio Tx 78217. Tuesday the May 13th @10:36 AM.

Pat A
from West Palm Beach, FL
After shopping in the Lake Park FL main store I decided to wait for the liquor store to open at 10 AM. A few minutes after opening time I went to the door to find 2 employees waiting outside. Management had not yet arrived with the key. Employees both said this was an every day thing. At 10:10 the assistant manager arrives starts to unlock the door and then remembers the alarm was not turned off. She radios for someone to check the alarm board to see if alarm is off, A few minutes later she unlocks the door only to find alarm still on. So the doors are locked again and more radioing for assistance. At 10:15 she unlocks again, alarm still on. She said she would let these customers make their purchases, which had to be credit card since the cash drawers weren't set up, and close the doors again. It's one thing to have this incident not an "everyday" thing. Shame on the management team at the Lake Park FL store #3348.

Earnest Bowen
from Porterville, CA
The Porterville CA store is filthy dirty and has very narrow aisles. I am surprised that the fire department has not condemned it especially on big shopping days such as Black Friday. Most of the time the shelves are not stocked and are frequently empty. This is not the norm for most Walmart stores. I have traveled in several states and have frequent several stores in each. Unfortunately the one closest to me happens to be the filthiest and the most cramped in space. I let my wife do shopping in this store because I get angry just walking throughout the store! We only purchase what we MUST here. Nothing more.

jason wainscott
from Memphis, TN
I've been standing in jewelry department for twenty minutes while the only worker is changing watch batteries he gets to second watch can't get the back off customer ask to try proceeds to meanwhile your WalMart employee standing there Isay sir could you get this ring bare in mind he just watching customer work on his on watch he says in a minute I'm perturbed name was Joseph tagged service manager LOL he would be floor crew sweeping if he worked for me!

Tammy Gower
from Maryland Heights, MO
I bought 2 50 dollar straight talk prepaid phone cards in different months that were no good. the store refused to give me a refund even though I had my receipt and wouldn't even give me another card. In total I was out one hundred dollars in phone cards I purchased expecting them to work. I switched to a different company and the manager and employees were very rude, not helpful and it was basically, sorry, not our problem. I find this inexcusable and refuse to shop at Walmart unless this is fixed

mike marshell
from Santa Clara, CA
So I've shopped at this store 4080 Stevens Creek blvd S.J Ca. for about 20 times , had problems a least 5 times. When I say problems I mean downright annoying ruin your morning type problems , all at the check out side of things. The place is great in that there is no waiting (until you check out) because nobody shops there, that can't be good for you Today I packed up my groceries in one of your bags because I forgot mine , but my debit card with about $1000 would not go through , or maybe it did it said approved but locked up and went back asking me to insert payment. So I might be out $17. As usual there was no one up front to help, this time they were having a problem over at customer "service". I knew this was going to be another pain in the ass situation.
So I just pushed the card in front of the kiosk near the registers and left , not a soul noticed. It still amazes me that at every time I've been there, there is literally more employees then there are customers. How can they have so much confusion with 10 people on line at any time. I've shopped at the store on Showers Dr in Mt. View and in 10 yrs I've had maybe 5 problems total. I would estimate that being more then 300 times. There was fresh strawberrys, small blueberry pies , Cheetos , broccoli , lemon pound cake , banana's and maybe a couple of other items. The reason I tell you what "I wanted to buy " was , unless you have allot of other customers leave a bag full of groceries in front of their front register kiosk , they should remember it. This purchase was from the self checkout register , which is the only reason I shop there.

Amber kiefer
from Stratford, OK
I was at the Quinlan Texas Walmart this morning about 10:00am and bought DELO 15w40 4 gallon oil. I decided that I needed to get a couple more this evening to change my other vehicle and went to Greenville Texas. The price for the same oil was a little over $1.00 difference.
I asked the cashier and she said she would was other store to verify and did, asked for a manager and he said he could only make one at that price. Why is this if it should already be the same price at both Walmarts? He was very rude and did not want to help and said that it was only $1.00. His name was Ronnie Roden, I would like to see about getting the rest of my money back and talk to someone that is concerned about this matter.

Christine Lees
from Paris, AR
I bought a new battery for my lawnmower April 2014. Today, the battery was dead and would not recharge using my charger at home so I took it to our local Wal-Mart- 1359 W. 2nd St. Waldron, Arkansas, at 1:30 PM where I bought it. It said two year free replacement on the front of the battery.
When I arrived I was told that they would have to check it for the charge and it would take about 30 minutes. I asked about exchanging the battery because of the Warranty and she said we have to check it first. I didn't have a big problem with this for the first 30 minutes but then I was told that it would be another hour and a half before they could determine if it was bad.
I asked to speak to the manager, Debra, who said she was a manager showed up after 20 minutes of huddling with two other workers, Vickie, from the maint. department where I was standing waiting, and Pam from the information desk up front. Guess they were getting their stories straight. Vickie finally came on back and said how may I help you, I said I think you know why I am here. She said well it's our policy to check the battery before we can make the exchange and it will be another hour and a half before we can determine if it is bad.
I guess the beating on the charger didn't make the battery charge after the first 30 minutes of waiting. She said the warranty doesn't mean anything, we have to go by our policy and you will have to come back later. I tried to tell her that I had someone hired and waiting to do my lawn and I needed the battery now and the battery had a two year replacement warranty on it. No such luck....after waiting until 4:15 PM it was determined that the battery was bad.
After much defending of their policy, I finally received another battery, however, it didn't make up for the long 3 hour, unnecessary wait plus the $50. I lost from having to pay the lawn person who had traveled to mow the lawn and couldn't.
This may seem like a small matter but it isn't. Some of our Wal-Mart employees are very rude to the customers and no help at all. On my way out I told Pam at the information desk that the battery had been determined bad, she said well it isn't my department anyway. So I am wondering why she was back there with the manager and Vickie putting in her two cents on why they shouldn't be making the exchange. Maybe it had to do with the truck battery that I bought for $105. dollars last year and it was dead when I got home with it and wouldn't crank the truck.
I took my receipt of about 30 minutes old and asked for a different battery as this one was dead. Pam said did you hook it up in the truck, I said well yes that's how I know it is dead. She said well it voids the warranty when you hook it up and we can't make an exchange due to our policy. So my new $102. dollar battery is still sitting at home hoping that some day the truck may start by magic from it.
Waldron Wal-Mart store could certainly use the Boss under cover visit. Plus an attitude adjustment for some of the workers. Mr. Walton would be ashamed today if he was still living. This home town policy- if it really is a policy- needs adjustment.

Tameka parker
from Chicago, IL
I just left Walmart on 83rd and Stewart in Chicago,IL. First off I spent 1:15 min in the store searching for things on my own because all the workers are huddled up in the back of the store on their phones instead of helping customers. Once I FINALLLY made it to check out I'm told that I can't ring my 2x 100 vanilla gift cards because the money center doesn't open for another 20min. Omg you mean to tell me I have $900 in groceries and a manager can't even ring my gc but the Walmart on North avenue and Kostner is the total opposite...guess this rule is only enforced in the majority black neighborhood. So instead of leaving Walmart with all my much needed groceries and $900dollars less I left with my pocket full of money. I spent 0 hundreds in Walmart I'm so disgusted at this point I'll NEVER patronize this store EVER AGAIN

Terry G. Turpen
from Columbus, OH
The Reynoldsburg, Ohio store is the worst shopping experience possible. The parking lot is always littered and the store is a mess. The Dairy isle - milk and egg coolers are filthy. Today's (12/30/2018) experience was the last straw.
My wife and I arrived to do our shopping at 6:30 am, at 7:30 we were ready to check out with a large basket full of groceries. The only way to check out was to use self check, which is always a problem. I asked at the service counter if a cashier was available and was told "none have arrived, it will probably be a few minutes". Ten minutes later a women,Tanasia, who was very helpful, asked if she could help even though it obviously was not her job. She rang us up at the self check out and was not able to enter the store coupons and the register "froze up". Next, Tanasia took us to another register and re-rang the entire order. The entire check-out process took well over 45 minutes. Many staff members were milling around the front of the store, but seem unconcerned with the customers walking out because of the inability to check out. I personally observed two customer leave baskets of food in the self check out area during this time.
I asked to speak to the store manager, who I was told was not available and did not respond to the cashier's request.
The Reynoldsburg, Ohio area has many grocery store choices and this Walmart store, by far, is the worst store of any of the other choices in the area. After today's experience my wife and I have decided not to return.
I suppose if I wanted to look for a positive from this fiasco, it would be that Walmart might be a stock to consider shorting.
Terry Turpen

VICTOR ALEXANDER
from Oak Park, IL
I was in the self service check out counter in Walmart at 4005 167th Street, Country Club Hills IL 60478 on 12/29//2018. The receipt number is TC 565541984509845488779. I called a Walmart representative for assistance to take off 2 brown gravy pouch for 4.96 each because the price on the shelf said .88 cents each, she took the two items off the receipt and the merchandise was left on the counter of the register in the store.
As I walked through the first door out the store I was stopped by a African American male security employee telling me the camera saw me take 3 gravy pouch and I only pay for one.
I told him to check my receipt so he can see that was not true and to question the people looking at the camera eyes. He checked my receipt and my bags only to see I did not take anything that was not paid for. He allowed me to leave the store and told me he did not want to make a scene and to pay for items I did not have. People and employees in the store were starring me up and down like I was a criminal.
I informed him every thing in these bags are paid for and he could check them with no problem.
This was a humiliating experience and I plan to speak with my attorney for this racial profiling or whatever the reason was for this action.
When I called the store to speak with a manager, they simply kept me on hold listing to music for 1 hour. I called back twice and was put on hold with no manager or anyone else came to the phone.
My phone number is 773-301-0675 . This is no way to treat a regular Walmart customer or anyone else for that matter that is not stealing from your establishment.

Margaret Clark
from Freeport, IL
On December 26, 2018, I initiated a cash transfer at the Galena, IL Walmart to be sent to a Walmart in Chicago, IL for pick up. My stepson went to the Skokie, IL Walmart on Touhy Ave., and was told the name on the transfer had to match how his name is written on his photo ID (which has his middle initial on it). Galena only requires first and last name, and I have done several transfers from Galena successfully. My 3 attempts to reach customer service at Walmart Skokie resulted each time in ringing several times and automatically going to music with no person contact. Your associate Walmart general tried and reached the same result and stated that she would report this to management. Having set ID criteria within your organization for doing these transfers would alleviate these circumstances. I contacted RIA Financial Services to get remedy for this frustrating circumstance.

Weldon Sanford
from Washington D.C., DC
I was checking out at the self service check out. After scanning several items, I tried to scan out a can of paint.
But when I grabbed the can to put it on the scanner the top came off and spilled on everything. All my clothes got paint on them. I ask the manager for a complaint form, but she said the only file complaints when someone is hurt. The clothes that I was wearing added up to about $300.00 and they are all useless now. I am looking to be compensated for my loss.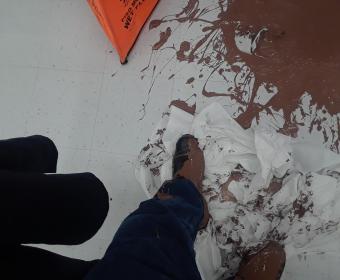 Dale H. White
from Chester, NY
I contacted you and you said you would call in 24 hours. It is now going on 64 hours. My phone number is 319-504-4752.

Joshua Stanley
from Clarksburg, WV
I placed an order yesterday on Walmart.com that I decided to cancelled right away so I did the order was cancelled correctly and in time but I still received the order and I was still charged I contacted support and they told me they can't process refunds for egift cards but since I cancelled the order correctly the refund should have been made correctly

Frank sorce
from Mount Prospect, IL
Received the wrong item from internet
When returned to store there was a 18.00 fee that I had to pay.
I was told that it came from one of Walmart's companies and that Walmart had to charge the return fee
Since that is the case, you have lost a customer, not only me, but all the people I can tell about this.
As far as I know, I bought from Walmart and returned to walmart. Poor customer service
Frank Sorce
847 878-6800. Cell

Donald Lemmons
from Memphis, TN
Walmart store in Collierville, Tn. 38017 is the worst managed store I've shopped in. Example- Went to buy groceries Saturday night around10 o'clock. They had one line open and at least 20 customers standing in that line. No other register was open. Self check-out was the same way. I went to ask for a manager and was told there was no manager there. I said well someone needs to open another register. The lady said they didn't have anyone to open up one. This was ridiculous! This is the holiday season, the most busy time of the year.

mary h
from Las Vegas, NV
I ordered photo greeting cards from the Harrisville Walmart in Utah. The email I had was that they would be ready for pick up after 6 pm on the 20th. I spent all day making Christmas goodies to deliver with the cards this evening. I went to pick up the cards at 630 and the lady with blue hair ran around for 10 minute trying to find them and finally looked online and said the order had be auto canceled because they were out of ink for the printer. (She also said the printer had been out of ink for 2 days). I was not notified when I ordered them or anytime after that about this problem, had I have known I would have sent the order to a different location, this was the closest to me and was 30 min from my home. The lady in the photo department blamed someone else for why I was not notified and when she tried to give me a refund it took an additional 30 minutes to get someone to come unlock the register, apparently she was logged in under someone else and when she put in the request for a supervisor they were looking for the wrong person. She and that super made light of the situation between the two of them after she shouted for him across the neighboring department that she had a pissed customer-pissed doesn't begin to describe how I was feeling at that point because of their incompetence! The blue haired lady at the counter then suggested that I START OVER on the order and send it to the wall ave store....start over because they had cancelled it- I glad she thinks I have all the time in the world to redo that very cumbersome process! We not only didn't have cards to deliver to neighbors we missed the party we were supposed to attend and the only time I would have had all my kids together this year to see Santa. I stopped an assistant manager on my way out and all they could do was say sorry we didn't know anything about it. The super did look up and see that not only was their store out of ink for days but wall ave was out of ink as well.....so I could have started over for nothing. In a pinch I called the riverdale store and they said the did have ink but they are closing early today because they don't have enough help to run that department today. My holiday gifting is in shambles thanks to Walmart and all I can get from Walmart is the run around as they each blame someone else for the problem. Bah Humbug to Walmart this Christmas!!!!!!!!

Cornelia Morris - morrisconnie468@gmail.com
from Ashburn, VA
Saturday, Dec 17: I called Vortex Computer Technician and talked with John Parker who said the company was located in Phila,Pa. He fixed the problem, then told me I could make money by going to Wal Mart to purchase 16 Wal Mart gift cards at $500.00 each, come back home and scratch off the numbers on the back and call and give him the money andhe would put it back in my Welsfargo bank. I went to BBT bank, took out $8,000.00 to buy the cards. He had told me he would put my money back in bank plus an extra 350.00 for my service. He was dealing with a bank named Chase bank, so he told me. As of now, Wednesday, he has not reimbursed me for my money. I did some wrote down the number he called from, it was: 215-688-5531. I did some computer research on this John Parker and the message came up saying: IF YOU GET A CALL FROM 215-688-5531 to report it. I checked for more info on "John Parker" in Bensalem, Pa and Phila,Pa. If there's any way your company can help me get my money back, I would appreciate it so much. That was my life savings. I am 84 and live alone. I would appreciate your response as to what else I could do to get my money back. I am going to contace the Police Dept in those two cities and have already contacted the police dept here in Greenville, N. C. I am really in need of my money. There must be a reason why that telephone number is listed. Thank you for anything you can do for me. My telephone number is: 252-757-1168. I need my money to pay my December bills.

Alphonso Burnett
from Phoenix (Camelback East Village), AZ
On the day of November 21st, at your store in Ravenna, Ohio, I went to return exchange a baby breast pump. as I entered the store I noticed workers looking at me suspiciously, but I paid no attention to the unwelcomed looks. when I approached the customers service counter to speak with one of the sales reps, took my item out of the bag and asked the sales rep to throw the bag in the garbage. I Told the sales rep that I was looking to exchange the pump for a manual breast pump. after standing there for about 30 minutes a police approached me and asked me where was my receipt. I explained that I don't have the receipt. He then told me that I couldn't go anywhere until I prove the pump was mines. I told him that I paid for the pump myself and I was getting it for my sister, however, I lost the receipt. Officer then held me against my will and threatened to arrest me If I failed to present some Identification. After being held for another 30 minutes the security came from the back and told the police that, I, Indeed, walked inside of the store with the item. And I was free to go. I asked the store clerk for a bag to cover my merchandise, but she refused to give me a bag. I then asked the manager and he refused to give me a bag. I explained that I walked in the store with a bag and they threw it away, it is required for you to give me a bag. they refuse to give me a bag even though the sales rep who i gave my bag to, comfirmed that I gave her a bag to throw away. i seen a empty bag on the desk so i decided to take it apon myself to take a bag to cover my merchandise. i was totally embarrased, and hamiliated. I felt like i targeted and that this is done to alot of black people who shops at Wahlmart. i want diciplinary actions taken immediately. this cannot happen to the people in the community, who spend there hard earned money at Wahlmart. Im sure they accsed me of stealing something that I spent my hard earned money for.
Wahlmart have survailance cameras set up so that you may observe the incident at hand..
After diciplinary actions are taken with every employee who participated in this traumatizing night, call me and leave a message or talk to me personally to inform me of what actions was taken, if these requirements are met, I may decline consulting my attorney.
thankyou
Alphonso Burnett
216-432-8285

Joanne Wiley
from Urbana, OH
I purchased a Walmart gift card on Dec. 7, 2018 for my grandson for Christmas. When I got home I checked it's balance and it had $35 on it. I gave to my grandson on Dec. 15, 2018. He took it to our local Walmart in Bellefontaine, Ohio and tried to use it and was told their was no money on but had a balance of 0! I believe an employee in the Bellefontaine Walmart acquired the numbers (before it was sold) and then used the money. I was told by their customer service that they must have the physical card to swipe but a clever employee could do it with just the numbers. The printout (attached) is confusing showing redemptions and reloads. But, bottom line is the money was gone by 3 a.m. Sunday morning when my grandson was fast asleep in his own bed. I received no satisfaction from my local Walmart. My money was stolen and I'd like it back! Joanne Wiley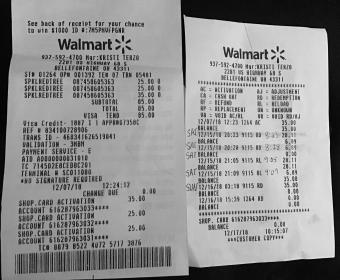 sonya mayes
from Charlotte (A), NC
I ordered a cake on sunday 12/16/2018
I asked for red roses to be on the cake w/red writing Happy Birthday. When I arrived for the cake the attendant was there, I stood there about 5 minutes and I said excuse me ma'am. she finally noticed me. she presented me w/a cake. I looked at the cake and it had only 1 (one) Rose with green scibbles on it. I told the attendant I asked for roses on the cake. she corrected it. I did explain that I would be contacting you back once I picked up the cake. I found it very discouraging to get a cake at Walmart. I have literally stood on the other side of the bakery cabinet calling from my phone. no one would answer and even called the service desk to page for assistance. I be on a schedule an to place an order to be ready at 11:00am and to get it almost 25 minutes later is not acceptable. we order for lunches and this has been not acceptable. I am considering not using Walmart in the future for our company needs. we have monthly parties and have been dealing with this for several months that it is a big problem. you order and hope that you can get it correct and in a timely manner.

Audrey williams
from Mount Sterling, KY
Order # 6181867887550.. online order pickup at store Walmart 1859 bypass rd Winchester ky. Said 2 items ready for pickup. Then associate gave me necklace item but said jeans were there but I couldn't have them or Walmart would think I stole them ??? I ask how you figure I have my records and pictures of order and shows paid . He then says I have to come back another day it's a bug in system. I then contact customer service and they said it clearly shows both items ready to pick up . This is rediculous andvim very offended at being told Walmart would think I stole my own order ! I don't appreciate this at all . Inconvenient, offending, no help from anyone so far .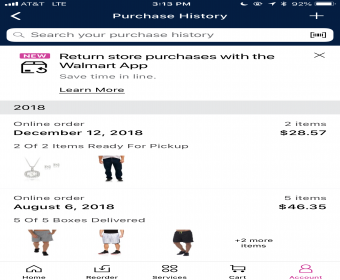 Barb Johnson
from Greenville, MI
Came shopping this weekend with my family , we came in at 10 pm on Saturday and Sunday both nights as we took the weekend to get shopping done. Why is there only one lane open? and the wait time was 15 minutes,there were employees that were just standing around and shrugging their shoulders and talking bout the very slow long line. there was a few customers that walked out. if the self scan lanes were open people should not have to wait like this , very ridiculous, will be going to another location.

Richard Preston
from El Dorado, AR
I live in Corsicana, Texas, and this store is always running out of grocery products. Some times they are out for weeks at a time and no one can tell me why or when they will restock. A lot of my friends have started to shop at other stores because of this problem.

Richard N. Smith
from Sugar Grove, NC
Too many times I have entered the restrooms at your Wilkesboro Store only to find a toilet out of service...on a busy night such as Saturday with the line long, that means rushing to the back of the store to use the one next to customer service. How long has that toilet been out of service? Why is there not a plumber in there right now working on it...seems with the cash registers full of people/customers, the store could afford to have a plumber fix the toilet...I recently had colon surgery and when I need to go, I need to GO. With the move toward self checkout perhaps we need to start towing a port-a-potty behind the truck. Fix the TOILET. Please

I shopped at Capilano Walmart. used my Mastercard. i was happy to get it and spent 1800$ in a week. buying electronics, food and what i needed or wanted. i had tried to return 4 flatscreens and an entertainment unit. after i went back 3,4 times they refused to take the stuff back. the only proof is i bought it on their card. these items were resold and parts were missing! they refused because of this. i told them that is how it was when i bought it. i called to complain and they said talk to the manager. he said the same, no receipt parts are missing! got upset explained how much i spent, i was kicked out and told they dont want my money, and to fuck off! don't come back for a year? and now i am here trying to get my money back for items i don't have $1000 or more. sad!! pissed they are wrecking my Christmas!

Donald Lang
from Oakland, NJ
I purchased a Sodastream, 3 months ago, had no problem returning the carbonator until yesterday, your employee refused to take back the empty would sell me a new carbonator charging $29.00.

Christine vansnick
from Moncton, NB
Hello, Im so sick of being treated as a burden when it comes to shopping at your walmarts i bought a jacket for my husband as an Xmas gift when getting to cash the cashier was completely ignore me and refused to provide a bag for my items because APPARENTLY the item i bought was too BIG! after much fight and assistants from might self she help me put the item in the bag with attitude while leaving she stated that it doesn't even fit when it did, now idont care and i dont mind paying for bags but i should have to fight to get one when i have no vehicle and was walking home with the things i purchased , in told another employee about my experience before leaving and she told me they just dont have the bag to provide for large item which is a lie i will no longer be shopping at any walmart after this experience and i will make sure my story is heard.!!

out of 21 or 22 registers only 4 were open and all were ran by the slowest people that work for Walmart
I had close to 1000.00 in my cart but left after waiting for 20 min in line and not even one customer was
finished being checked out I will no longer shop at Walmart I will go to other store as Fred mires were
there customers are treated with respect and they do there jobs

Corey Osburn
from Ashburn, VA
I shopped a the Walmart on Academy Drive in Bessemer, Alabama on 13DEC18 between 5:30PM and 6:30PM . I informed the associate that the items I had purchased that the amount was not adding up and I was being charged to much after I used my $5 and $10 Walmart gift card and she showed no concern about the over charge and no one in customer service new what to do about this incident for them to refund my money. After over 30 minutes of standing in customer service they refunded me $30 because that's what I was told the over charge was. I am sending this compliant because I shop at this Walmart all the time and I have never had to deal with anything of this nature and I did not appreciate the lack of concern or lack of interest of what happen this evening. I hope something can be done after I report this incident so it does not happen to anyone in the future. The store number is (00764), Stores address is 750 Academy Drive Bessemer, AL 35022.

Corey Osburn
from Ashburn, VA
I shopped a the Walmart on Academy Drive in Bessemer, Alabama on 13DEC18 between 5:30PM and 6:30PM . I informed the associate that the items I had purchased that the amount was not adding up and I was being charged to much after I used my $5 and $10 Walmart gift card and she showed no concern about the over charge and no one in customer service new what to do about this incident for them to refund my money. After over 30 minutes of standing in customer service they refunded me $30 because that's what I was told the over charge was. I am sending this compliant because I shop at this Walmart all the time and I have never had to deal with anything of this nature and I did not appreciate the lack of concern or lack of interest of what happen this evening. I hope something can be done after I report this incident so it does not happen to anyone in the future. The store number is (00764), Stores address is 750 Academy Drive Bessemer, AL 35022.

Nakeemah McCray
from Washington D.C., DC
I received my direct deposit onto my walmart money card. I keep my funds in my vault until I need it. They are now having "technical issues" and refuse to issue my funds to me. Ive been on hold for over 2 hours and all the agents can tell me is wait. I have responsibilities to take care of and I can not do so until they release my money. I feel violated and helpless and I can not get any help. What am I supposed to do next? Its too cold to be homeless.

Sharon Keasling
from Chester, NY
Appalling. There was a long line and only one checker and that was #14 lane that has a short belt. Let me first emphasize this is not about the checker. She did an amazing job considering what she was up against. Those of us standing in line could see 7 Walmart employees in the customer service area just visiting among themselves. The gentleman behind me ( and yes he was a gentleman ) went over to ask about opening another lane. What they said to him was beyond rude. When he came back he said they told him if he didn't like the wait to unload his cart & leave. He asked to speak to a supervisor. So, supervisor Cody, showed up. Cody said that he would help the man unload his cart. WHAT?? Then Cody said that there was 2 checkers but the other one was on break. I kept silent up to this point. Then Cody said that scheduling was done at corporate and for the man to contact corporate if he wasn't happy. I told Cody that it wasn't the scheduling as much as the attitude. My career ( a passenger service agent for a major airline at an international airport ) was based on customer service and I know how important customer service is to a company. His entire demeanor was too bad so sad leave. Now, Wal-Mart isn't known for customer service but this was OUTRAGEOUS.

Krystal Harkless
from Austin, TX
My husband and I ordered the KidKraft Ainsley Wooden Swing set on Black Friday for our children for Christmas. At the time I placed the order it said estimated deliver was on 12/4/18. The order was placed under my husbands email since he has an account (bjrharkless@yahoo.com). We got no further information. On 12/4/18 my husband received an email stating that the item had not been delivered yet as their was a delay and they would send an email when there was an update. However, upon clicking on the tracking it appeared that the item was showing it had been delivered to the Wal Mart in Pearland on 288 and 518. We had chosen to have it shipped there and pick it up. My husband then finds a shipping label under the tracking that shows the item was delivered and signed for by Rose Bukowsk on 12/4/18 at the Pearland Wal-Mart. So my husband tries to call the Wal Mart. He calls on Monday and spends 30 minutes on hold and never gets an answer. Today, Tuesday 12/11 he calls 3 different times. Each time he asks for a manager and is told one is not available and keeps getting put on hold for 20 minutes or longer. He was told by an associate that the item had shipped but had not been delivered. When my husband told her about the tracking information that shows it was signed for by a Wal Mart employee on 12/4, the employee just responded "ok'. She then stated that she conferred with a manager (still not allowing him to speak to one) and that shipping is not guaranteed. He again explained that it was showing delivered and that our checking account had just been charged for the amount indicating the order was complete. There was still no resolution. The last time he called and waited 30 minutes to speak to a manager he was given the District office phone number of 281-313-1746. We have both called this number twice and no answer. We have both left a message. First of all this gift is for my kids from Santa. Secondly the customer service is horrible and outrageous. How can there not be one single manager available to answer a question during the busiest time of year. I need someone to call me and have this resolved TODAY. My husband is going up to the Pearland Wal Mart when he gets off of work so maybe then someone can find a manager. If not, we will be taking our business elsewhere, which I'm sure would not matter anyway.

ann murray
from Sheboygan, WI
talked to someone last week about my complaint with Walmart 1276 deli. Its was about a chicken order that they couldn't do and they called me 45 minutes before to tell me! They suggested I call the other Walmart in our town and I said they should and there manager said they couldn't do that I would have to. In any case time was ticking and my company was coming and I was going crazy! The other Walmart did fulfill my order, thank goodness. Such poor ordering at 1276....and I order a week ahead and still they let me down>

Richard
from Montreal (Rosemont—La Petite-Patrie), QC
In store looking to buy Nintendo switch none in the Nintendo display they were all at the phone counter the guy that worked at the counter didn't want to let me look at the Nintendo switch box which was locked in a glass sliding window so he called security on me and he told management that I swore at him which he lied about there was no customers at the counter I was the only one he could of let me look through the glass and call someone to help me customers should get good service this guy was a big zero

Mae Singletary
from Wilmington, NC
On Sunday night, December 9, 2018, I called customer service for help on an order just submitted. That person explained to me the problem was being fixed and that someone should give me a call in 24 hours. He stated if I do not receive a call to contact Walmart.com and Customer Service would handle. I called back on December 10, 2018, the representative, who said her name was Martha, states she didn't know anything I was talking. She was very unprofessional and act like she didn't want to help me. In the meantime I'm out of $95.00, because I was told I would have to wait until this order gets to me,(which is not scheduled to get to me until December 20th) then I would have to fill out a return form and wait for my money. I can not get my grandson the hoverboard he wants for Christmas because I have to wait for my money. (order #6141863-045426).

Gina Trude
from Show Low, AZ
My daughter mistakenly purchased a soy sauce alternative instead of regular soy sauce.....My daughter had thrown away the receipt when she put away the groceries..I said No problem and drove to walmart for an exhange or store credit so I could get regular soy sauce..a $4.67 item...the person wearing an asst mgr badge (Corena) said where's thge receipt ..I told her it was thrown away mistakenly...Corena said "You need to download the walmart app" I told her I only had a flip phone....She said then "I suggest you save you receipts as we are doing away with paper receipts...I said what about the return policy posted on the wall for returns with or without a receipt...Corena said well we don't have to refund if we don't want to... This is all said within hearing distance of my friends..who encouraged me to file a complaint....I was made to feel like a thief or something with her berating me....ALL FOR A $4.67 item....Corena then said I'll give you a store credit card this one time.....Well from now on I plan to shop at Safeway for my groceries....and plan on bringing up my experience at our club meeting this next week......

Dakota Kell
from New York, NY
Ordered a bedding set online on 11/19 with a guaranteed delivery date (per website) of 11/28. On 11/28 called customer service because the item had not shipped- was told it was stuck in shipping and I needed to cancel the order and resubmit it; which I did, this time with an expected delivery of 12/5. It is now 12/7, still not received. Called customer service multiple times, they claimed to escalate it, but have no idea if the order will ever ship. Was told again, I needed to cancel it and submit it again- I refuse. This is false advertising on Walmart's part- this is exactly why Amazon is the leader in the online market- Walmart only cares about taking your money, you will never get your product!!

Franklin Claude Keeter
from Bedminster, NJ
wal'mart store 2705 franklin va 757-641-8881 my number this has been a on going problem here for a while now but today I reached my boiling point. First off they have no cashiers (2) everyone is pissed off not a very good shopping experience (3) I personally grand open that store and worked for the company for 10 years that's when sam was still living ( we met) his son too they were great! (3) my wife and young daughter shop there on a constaince basis and bad elements are surrounding the whole store (4) im not the only one here others are very concerned (5) soon there will be a uprising on this store and tremendous lost (6) MY NAME IS FRANK KEETER (757-641-8881) (7) certainly there are other stores (Wal-Mart) to shop we just enjoy this one but looks like its wearing thin im afraid - sincerely frank department of criminal justice (dcjs va)

Pamela West
from Cleveland, OH
I purchased No Boundaries Jegging faded jeans and loved them...great fit, and got 3 compliments. So, I went back and purchased 4 more pairs. I washed them, and they stunk horribly...strong chemical toxic smell. I researched how to get rid of chemical smell in jeans,& followed the recommendations.I washed them 5 times using detergent, borax, vinegar, oxi clean, perfumed crystals, and also tried laundry baking soda at times, all to no avail! They still stink strong chemical smell. Will this smell ever go away, and is it toxic to wear???!!! I really want to keep and wear them, if it's ever possible!

JOHN MAXHAM
from Pompano Beach, FL
walmart davie florida went to return 29 series marine battery no stock to exchange with bad busines went to hollywood florida to exchange again no stock walmart doesnt stand behind their sales i have 15 walmart batteries for my boats either exchange this battery wich is under warranty or refund me for all batteries and ill go elsewhere, you dont have any batteries to sale in either store a hint each time you sale one order one i drove 63 miles to get battery should i be happy .

CHRISTY WARD
from Rocky Mount, NC
EVERY TIME I GO TO MY LOCAL WALMART THE PRODUCTS I BUY ARE NEVER IN STOCK!!! I THEN HAVE TO DRIVE ACROSS TOWN TO THE OLDER STORE TO PURCHASE MY GROCERIES. THIS IS REALLY INCONVENIENT BECAUSE I WORK FULL TIME AND THIS TAKES AWAY FROM MY FAMILY TIME! WHAT CAN I DO AS A REGULAR CUSTOMER TO MAKE SURE THAT MY LOCAL STORE HAS THE PRODUCTS THAT I NEED? ANY HELP WITH THIS IS GREATLY APPRECIATED

Chris Hallos
from Walla Walla, WA
My pick-up with my dog in it was stolen from Pendleton Oregon Wal-wart parking lot on Nov 27 2018 . After paying a bill and shopping for a total of 15 min I walked out to my truck horrified to find it and part of my family( my dog) gone. I ran back to a bell ringer who had observed me walk in and he automatically said " hey man what's wrong". I said I think my truck was just stolen. I asked him if he had seen exactly where I had parked. He answered with a yes verifying that my truck and pup were definitely gone. I ran back into Wal-mart to call the police at the courtesy counter. I went in and told them my truck and dog had been stolen and not one person did anything they just stared at me like I was crazy. I asked one of them to call the police and one of them finally took the public phone and turned it towards me.I said will you please dial the police for me so they dialed. When I got someone on the phone it was my cities chambers of commerce . I said would you PLEASE call 911 they finally called the police for me . when the police showed up they refused to let police look at the video. They said only two women in town are allowed to review video and they are not here. They gave the police the number for the women but police could not reach them. Three hours later I went back to Wal-mart and had to demand to talk to a manager 20 minutes later a manager came to the courtesy counter. I said My dog and truck were stolen from your parking lot why can't you review the video. The man said I can you can't. I said the police need it and he said well where's the police. I said trying to contact the only two women that can review it. He chuckled and said I can review it if there was a cop. I'm asking what's so freaking funny he said my names James have the police contact me if there's a problem. I said what do you mean IF there is a problem my freaking truck and dog were stolen and you guys have already wasted 3 hours of get away time. I proceeded to call the officer on the case and told him there was a man who said he would review the tapes with an officer only. The officer did not believe that because he had already been told only the two women could review the video. The officer then said I will call this James guy. I then walked back into the store and found James at the money center I was trying to get his attention but he was ignoring me while talking with 2 other associates. They all just stared at me like what do you want from us. Finally he was paged to the phone and it was the officer. His attitude started to change after that . The officer soon showed up and they reviewed the video and got the vital information we needed almost 4 hours after the fact. Not one associate asked me if I was alright or if I needed anything. If someone stealing your truck and part of your family was not bad enough try having Wal mart treat you like some sort of deviate while felling like someone just put a knife through your heart !!!!!

shawn whittington
from Omaha, NE
this complaint is about your pharmacy staff and the people that fill the scrip.the women there is very rude,she doesn't want to help you in anyway.the gentalman is not much better.i am moving my scrips to another location,in hopes they may be better,the staff there is a joke,know nothing about what they are doing. they will not get a scrip ok'd before it runs out,making me drive an extra trip to get the scrip.HY-VEE always have mine ready, have never had any problem w/ them,in fact,they will call me telling me I have one ready...….

Lynn Glodich
from Latham, NY
I recently purchased 2 tires on your Walmart Site ( Market Place ) and am very unhappy with my purchase and experience. Advertisement reads as follows 225/55R18 102T XL Nokian Nordman 7 SUV " STUDDED " Winter tire sold by Tires Easy. The tires were delivered on Friday but when I looked at them they weren't studded. I contacted Tires Easy this morning regarding the issue and was told by them it was a mistake on Walmarts
site they way it was printed and they did not come studded. Not being happy for paying for a product under false pretense I contacted Walmarts and was told by the associate that they only print what was given to them by Tire Easy. I am very annoyed with the run around I'm getting with no satisfaction. I shop at Walmarts 3 to 4 times a week and find this unacceptable. I realize we all make mistakes but I own up to mine. It's very unfair to mislead customers regardless if it's your store or theirs.

Hello there. I tried to order a Smart TV three times on Walmart's website. Every time I ordered, my account got debited and I also received an email from Walmart letting me know my ordered had been received. However, for each order attempt, a couple of hours later I received another email from Walmart telling me my order had been canceled. And guess what happened to the price? It increased a lot. I only could order the Smart TVs if I paid the full price.

delbert solomon
from San Francisco, CA
purchased a ring was very satisfied except the jewelry dept has noone on duty at the fresno store on kings canyon rd.to get it sized its christmas everybody should be on duty poor management just thought you would like to know. Shopping at target

Joanne S. Neale
from Boston, MA
I have just experienced the worst customer service I have ever had with any store. I shopped today at Walmart in Salem, NH which is about 20 miles from my home in Massachusetts. I purchased a number of items there because my local Walmart in No. Reading, MA did not have some of the items I needed. Upon my arrival home, in unpacking my bags from the store I noticed that a package of Duracell batteries never made it into any of my bags, but were listed on my receipt. I went to my local Walmart in No. Reading, MA with my receipt and explained that I did not get one of the items on my receipt. I was informed that they could not and would not replace the item at their store and that I had to drive back to the store in Salem, NH to retrieve the item that was missing. I was told that this policy is because of inventory for each individual store and therefore if I bought them in another store they could not replace them from their store. I also work in retail for a store that has 80 stores throughout both Massachusetts and New Hampshire. If a customer came in to our store with their receipt and was missing an item from one of our other stores, we would automatically replace the item for the customer, no question. That is true customer service. We too have individual inventory for each one of our 80 stores so I find your policy about not replacing something that was bought in one of our other stores, but did not make it into the customers bag. Shame on Walmart for their ridiculous policy. The item was worth $6.94 (a package of Duracell batteries) and it ended up costing me twice that amount in gas to go back to the store 20 miles from my home to retrieve the item that the store neglected to put in my bag. I am sure that one item as small as the package of batteries was not going to make a huge difference in your store inventory. If anything, the store managers could have recorded the one item in both stores so that inventory for that store would not be off by one item. I know how retail inventory works as we do it every year in all of our stores and believe me I would venture a guess that most likely there is more than one item that isn't accounted for when you do store inventory. How sad and ridiculous that a corporation as large as yours could be that petty over a $6.94 item. Again, shame on Walmart for not even attempting to rectify there mistake. Customer service should not be a word used by Walmart. It was, in fact, very poor customer service on your part. I am so disappointed with Walmart and will use social media to let people know how ridiculous this policy is and how infuriating my experience was with Walmart.

tim w. tolbert
from Cabot, AR
30 Nov 2018 @ 1700 murphy's oil-pump #3 $27.71/14g did not print receipt for customer's record? ON WALMART CREDIT CARD #-6032 2036 5375 7913(7913-254). ASSOCIATE DID NOT ISSUE UPON DEMAND? 1 CAUCASIAN/NAI DECENDANT ALSO REFUSED? 1 ASSOCIATE REMARKED-"ARE YOU SURE YOU BOUGHT GAS HERE-NEGLECTED MAXIMAS? THIS IS THE TRUE AND THE BEST OF MY KNOWLEDGE? I WILL ADMIT AFTER TEN MINUTES AND @ 1.97/G I LEFT FAIRLY MAD?THE MURPHY'S WALMART WAS BACKED UP WITH FELLOW TENNESSEEE CITIZEN'S-A MAD HOUSE? THANX TIM TOLBERT SHERIDAN AR

Debra J Cobb
from Garner, NC
My name is Debra J Cobb and I just want to let you know what poor services we as customers receive from your store located at 4500 Fayetteville Road Raleigh North Carolina. I live right around the corner from this location and I don't care what time a day I come, the lines are so long and it takes forever to get waited on. I have spoken with managers and it is still no better. Tonight the line was all the way back to register 12 as there was no lines open except for the self check out. The managers back in the office and I would think that you would be out there ringing up the customers is your staff called off as that was the excuse tonight. This is not the service I would want to present to my customers, I work in retail and to have a line all they way back to register 12 and no one serving the customer is very poor management and should not be tolerated. I work as a manager for 30 years and to keep coming up in this location and seeing this type of service displayed to your customers is a very poor explain of customer service. Hopefully with me sending in this complaint someone will look into this. Thanking you in advance.

Rhonda Farmer
from Tucker, GA
This is concerning the Wal-Mart in Cedartown Ga 30125.
On 11/29/2018 around 5 pm I was checking out my mothers groceries. i was forced to use the self checkout due to there was only 2 registers open. After completing my checkout of $ 145.00 worth of groceries i put $ 100.00 in the machine and chose required buttons to indicate that i was going to pay the balance by check. Sales Associate came over tapped a few buttons and said she would be over at her register to take the check in a few minutes. Finally after 10 minutes or so she comes over and says that there is a problem and a CSM is on her way. So I go back to the self checkout and wait. The CSM comes over talks with the Sales Associate - mashes a few buttons and says you can't pay with 2 transactions. So i said fine i would finish paying it with my debit card . By then she handed me my $ 100.00 back and said i would have to pay the Sales Associate and walks off. So i am left just standing there, the screen says that Sales Associate must enter their ID. Finally after 10 more minutes and everyone in line behind me leaving she walked by and i asked her what i was supposed to do. She said I could just pay it and i told her to look at the screen she had to enter her ID #. Which she does and it deletes the whole order. She leaves again and finally comes back and I ask her what am i supposed to do now. She said that I should not have Cancelled the order. That i would have to check it all out again. Mind you there are no registers open i have just spent an hour trying to pay for $ 145.00 worth of groceries. I told her no I was not going to check them out again. She referred me to the Customer Service Desk. While Pushing my groceries there i ran into the Assistant Mgr. Anna Williams. She said she was sorry but she could not help me. Referred me to Customer Service. I wait in line for 10 minutes or so to be told that Customer Service does not ring up groceries. They don't have a scale. So again I ask What Am I Supposed to Do? She says I will have to get in line and ring it all up again. I told her no that was ridiculous and I was not going to do this. So I left the groceries there. I just want someone to know how they are running this store. This was ridiculous and if you could have seen all of them it was like " They had no interest whatsoever helping me".
I cannot believe that Corporate would allow this store to operate like this. Thank you. Rhonda Farmer

Delores Cain
from Fayetteville, NC
I am senior who has patronized Walmart for almost 20 years. I recently bought another set of tires at Walmart at 4601 Ramsey St, Fayetteville, NC 28311. I went to this store after work around 6pm for a possible leak in one of my tires. The Auto Center is in the back of the building and is not well lit at night so I parked close to the door. I entered the automatic door and noticed no one was at the counter. When I tried to leave, the door would not open so asked an associate to open it for me. He could not. I asked him if I could speak with the manager who he named as Lynnis , because my vehicle was in sight and I have health issues that make it difficult for me to walk. Lynn sent a message that he was sorry but he could not open the door for security reasons. What security? The door opened for anyone to walk in. I ended up walking around the building in the dark, in harms way. It would have only taken a minute of his time to show some kind of concern for a customer. Your "manager" needs to realize it's the customers who keep the store open.

George Siegel
from Owings Mills, MD
My wife and I when shopping at store #03804 this evening at 7:00 PM EST. We found what we were looking for and went to get in line to check out. Its a big store with lots of check out lanes. The problem was there ONLY two cashiers and LOTS of customers. We stood in line for 25 minutes. The cashier told us there was one other cashier besides himself. Not a great to run a store that size. Where was the manager and what was doing about the situation? There no reason to go back to that store ever again.

Jeff Rupert
from Morristown, TN
i tried to load my walmart money card with my paycheck . it is supposed to cost 3 dollars to load my check on to my card. they charged me for cashing my check which is 4 dollars. when i explained tht they made a mistake this dawn lady was extremely rude and pushy and over talked me the whole time. the whole reason i got the walmart card was to save the dollar extra on the check cashing fee, for months i have been loading my card for only three dollars. the dawn person the continued to talk down to me and berate me. telling me check cashing fees have went up. i know they went up thats why i am loading my card. when the manager came he didnt know a thing about the situation and said the computer charges you what it charges you. that is a lie. the whole p;rocess has now taken over 20 mins. i will not pay to cash my check when i specifically asked for it to go on my card which costs 3 dollars not 4.. these three people sat and argued with me that thats the way its always been and they can do nothing to help. i will be there to see the manager tommorow i hope ther is some one there that is adult then. i did not cash my check and it costs three to load my paycheck it says so on the advertisement for the card. when i asked for my money back then they said they couldnt do that . the manager finally gave me the dollar . the total lack of customer service is unaccecptable.
jeff rupert 865 202 3422 sotwtn79@gmail.com

Purchased a Samsung Black Friday deal online at Walmart ca, I got the confirmation and pick up date and was happy! Same day I get "important update to your order" email which tells me the item is out of stock, but here's the kicker - if it doesn't come back in stock within 3 days they will cancel my order????
I ring customer services who chirpilly tell me "Oh no cancelled it already!" So in other words WALMART are false advertising deals for stock they knowingly don't have and cancelling them straight away. Tell all your friends about our great TV deals then in 3 days when the fake sale is over we will cancel your item!

Get bowman halacheff
from Mebane, NC
My husband left his phone at the checkout. On his way back to see if it was still there, I tried calling in the hope that it was turned in. The service desk never picked up and it finally stopped ringing. I then called the pharmacy who connected me to customer service maybe because I was never greeted with a department and didn't know if he was talking to me or that I was listening to another conversation. I continued to say hello and eventually responded with a what. He then put me on hold for 25 minutes before I finally hung up. I understand that it's a busy time of year but I've worked with the public my whole life and I know that the phone is a great customer service tool. The quality of associates is worst than ever. Mr. Walton is probably rolling over in his grave.What goes on in Wal-Mart today is nothing he would have envisioned for his customers or employees!
Have feedback for Walmart?
Thanks for your feedback!
Sorry. Please try again later!