Walmart
Walmart Complaints Continued... (Page 3)
869+ reviews added so far. Upset? Call Walmart corporate: 1-800-WALMART

Robert Henriksen
from Lebanon, PA
Customer service so bad it drives customers somewhere else to shop.

DARREL W SENTER
from Wrightsville, GA
Hello, I was in your Eufaula, Alabama store yesterday buying groceries and there was a woman with a dog in the store.
One of your employees told her no pets were allowed ln the store and the woman started screaming at the man telling him to leave her alone and to get away from her.
The store manager was called and he listened to her complaint about how a store employee was harassing her about her dog and all he was doing was informing her of store policy. I told the manager I saw what had happened and the incident was all her doing from the get go by bringing the dog in the store and evidently this isn't the first time she has done this and screaming at an employee to leave her alone that she needed her dog with her for her nerves or something.
My point is I don't want damn dogs, cats, pigs, snakes, lizards, horses, cows or anything else in a store where I buy my foods and clothing.
Tell your store managers to get a back bone and escort trouble making stupid people outside. There is nothing wrong with having a pet for companionship, I have 2 cats and 2 German Shepards my self and love them immensely but I don't take them to the damn store with me! Remind customers that they are not in a pet store to shop elsewhere or leave their damn pets at home if they want to shop Wallmart!!!! Thanks for listening and stop this crap now before it gets out of hand. DW Senter Cell phone: 706-957-0086 if you want to call
This complaint is strictly between me and Wallmart customer service and not to be shared with 3rd parties for any reason and is to be kept confidential.

Cathleen naumann
from Chesterton, IN
I'm was the last person in my family to shop at walmart and after my last experience will never again. I went to return an item and waited 25 minutes in line with one register opened and six other employees stand around talking and doing nothing. My time is important to me. Then I waited at the deli forever while employees act like they don't see you, this happens ever time I uses your deli . Then I went to the lawn and garden and bought two bags of mulch, when I asked for a carry out I was told they were too busy, again with multiple walmart employee doing not a lot standing in the garden section. So I guess my family is correct walmart is not worth the trip. Very disappointed shopper

Kay Young
from Woodbridge, VA
Just learning to order online, saw the picture of the phones that looked just like mine---wanted 2 additional ones, so ordered them online with Walmart. They arrived and did not work with my Vtech model... Took them back to my Walmart and was told to contact Marketplace and they would send me a return shipping label......well my total purchase was $38.21 which was paid on my Visa-----Today I had to take pkg to UPS and ship it back to Teledynamics , which cost ME, yes ME a whooping $11.89 WHAT GIVES!! WHY CAN'T THE STORE HANDLE THIS RETURN??
I shop at Walmart 2 to 3 times a month and never felt so ANGRY and USED.. I think I deserve a refund of this shipping charge, how about you???

Patricia Savage
from San Antonio, TX
I'm sitting in the service center waiting for my tires to be put on. While waiting they call me to notify me they have broken my shifter. First he tryed to say it was that way, after I said no it was not he admitted it wasn't broken until he tryed to move it then the spring just pooped out..needless to say after speaking with the other auto dept employees and being told there is nothing that they will do about it. If my car wasn't on that lift having the tires put on at this moment I'd take my car elsewhere.. I will not be shopping here anymore.

Charles A Harrison
from Logan, WV
I BOUGHT A FACEBOOK GAME CARD ON 4/28/18. iT DID NOT WORK, SO MY WIFE TOOK IT BACK, tHE LADY SCVANNED IT AND SAID READY TO GO NOW, IF TROUBLE BRING BACK.... WELL IT DIDNT WORK AGAIN SO WE TOOK IT BACK WHEN WE WEENT FOR GROCERIES..... WOMAN SAID NO REFUND NO OTHER CARD.... SAID THEY JUST SELL CARDS FOR OTHER COMPANIES, I WAS THINKING TO MY SELF, WHAT ABOUT TIRES, WINDSHIELD WIPPERS, HATS, KNIVES, TOOLS? if I BUY ONE WOULD THEY TAKE BACK?
SO I WAIT THERE TO SEE AND SURE ENOUGH PEOPLE COME IN LINE TO EXCHANGE, BRING BROKE STUFF BACK, AND THINGS DIDNT WORK RIGHT,.... THEY GOT THEIR MONEY OR EXCHANGE, SO THEY SAY, WE GET Kathy now ... WELL OF COURSE KATHY NEVEDR COMES... SO I LOOK FOR NAMETAG SAYING KATHY.... AND I FIND HER STROLLING AROUND..... I SDAY NOTHING BECAUSE I DINT WANT TO SEEM SILLY.... SO WE PAY FOR GROCERIES AND LEAVE.....so now i have no card... wallmart has my 25 dollors... and seems really happy about that. B ut i cant seem to find the joy in getting ripped off of 25 bucks. maybe i am missing something. so i tell the girl while i was there i will advertise this for them about no refunds at wall marts stores for cards bought.. she said ok that works..... now be advised no one yelled or was out of line during all this... was a calm happening... just happened i didn't get my card........ so i wait and see what u guys say. if that's how u run it then nothing i can do to recover 25 bucks. so its up to Walmart keep my money or give it back... let me know anyways several cant wait to hear the decision.... Charles a Harrison logan wva .... 304-752-1048..........

Cathy Evans
from Arlington, VA
I am a dedicated shopper at Wal-Mart and have been coming here for years. I often have my car worked on here and know the process--first come first served. Hence my getting up at the crack of dawn to be first in line. Imagine my surprise when people who had gotten there long after me were put in front of me because they were standing at the door. This is unnerving and very upsetting for me. As an asthmatic and highly sensitive to the extreme pollen, I could not stand at the door for 40 or so minutes without fear on having a life threatening asthma attack. The policy has always been first come first served and my car was the first in line. When a process changes, it would be very helpful to post notices. Although one of the mechanics told me I would be served first since I was there first, this was not the case. I am a very loyal customer and would just like you to consider keeping the first come, first served policy in place. Especially, for customs like me who cannot stand outside for extended periods of time for health reasons.

Tristian Straub
from Plainview, NY
My order was supposed to be delivered today. But was not. East Meadow store had them on hand, but no, It had to be sent to my house for delivery for today.
Where is my shipment? If not delivered in the next 20 mins. I want a full credit and my closet. And for those that shop at Walmart, stop.

David Selneck
from Matamoras, PA
I don't get my oil changed at Walmart anymore because your employees would rather "play" than do their job. I don't buy my tires from Walmart anymore because I had General Tire Grabbers on my vehicle, I went in for a rotation and was told tires not worth rotating. Which I knew. The Automotive manager, Buck, told me in front of an employee that once tires have been adjusted they cannot be adjusted again. That was a bold faced lie, I have an email from Continental stating that.
To day is my last dealing with your pharmacy. I am diabetic and take Metformin to control it. I called in a prescription to be refilled on May 1. I went to my Drs. office they there was no request submitted. I went to Walmart Pharmacy and was told they submitted it May 1 at 8:30 p.m. someone is lying again. My script was done at 5 p.m. When I went to pick it up, I waited in line paid for my script, then it was placed by consultation. I tell them every time, I don't need a consult. Now I don't have a choice!!! Bulls--t. I have been taking my medication for 15 years, I think I know how to take it. If I have questions I'll ask. Don't have someone call me to make nice. When my refills are done or I find out I can pull them from your Pharmacy I'll be doing business with Price Chopper Pharmacy. A few dollars more but well worth not having to deal with the petty, aggravating, crap of dealing with your pharmacy.

I went to the store 12555 w sunrise and have a terrible custumer service from the manager plce contac me 9544877565 thankyou very

CSS wanda is one of the rudest people
I have ever met.. she wouldn't do a price check or check on something in the store
And just walked right by me when I tried to ask her a question..

SHARON L METZ
from Kansas City, KS
We went to return a product bought in Kansas. It was a PHILIPS NORELCO Cordless Rechargeable Men's Electric Shaver. We paid 69.99 for it. I was able to show that to them from the website. I was also able to prove to them that it had never, not once been used. Because it wouldn't take a charge at all, none what so ever! We sure didnt expect it not to work at all! We bought it opened it and put it on to charge, and threw away bag, box, ect. We are full time summer RV campers, traveling everywhere. We had to make a stop in Joplin Mo. (Exit 8) while here we went to the Walmart, and tried to exchange the razor. They didn't carry the exact one, they had two that cost a little less than the one we had, but I didn't care, we just wanted one that worked.we were there over a hour and a half, while they were trying to get a UPC code. I was getting sick and dizzy, and almost vomitted. Waiting, and being pretty paitent. But then they told us they couldn't do anything to help us. I was feeling really weak by now, i lost it and tears rolled. I told my husband lets get out of here, and i pushed the razer toward them, after all it didnt work, and they werent going to do anything for us! There was a brunett manager that was really rude. There was a guy manager that was pretty nice, but he had to leave. When the brunette came, she didn't do a damn thing to try and help. All I wanted was to get one that worked, I didn't care if it was more or less... I would have paid the difference if it was more, but they only had two and they were less than the one we had. Right now I am spitting mad! Not only didn't they help us, but I left the broken one that never worked there! I bet that "bi@!$h" exchanges it now! Cuz she has the new one that had never been used! My cell number is 316-755-6661, my husband's cell number is 316-516-8903. We are both on disability, and can't afford to just throw money away, I feel like we just got screwed, by Walmart, since they wouldn't stand by their product. I don't know if writing this will don any good or not, since we no longer have it, instead Walmart in Joplin No has it
Thank you if you can do anything to make it right,
Otherwise, I think we are thru with Walmart
Mr and Mrs John J Metz
10606 West Atlanta Circle
Wichita Is. 67215
Ladyhawk1957@gmail.com

Lois Johnson
from Clinton, IN
Have been trying to call in perscriptions to Walmart in Martinsville, IN. The phone rings numerious times and then hangs up on me. This is not the first time that this has happened. Your customer service sucks. Maybe I should find a different pharmacy!!!!!!!

I love the deli foods at your store1437, but the racial comments are awful. lilly they called this assoicate speaking about another co worker of a different race. that assoicate of a different race just made a weird look at them as she helped me. i have heard other racial slurs from lilly towards this same assoicate. I just feel that this could be bad for walmart.

Danny carter
from Pensacola, FL
Magnolia ark store very rude and smart mouth employees black lady in the garden dept.. Lazy and very racis. Here name is Kama I think very disatfied with this store.

Juanita Davis
from Birmingham, AL
I purchased my second baby gate from your store. The second one was also too short for the stairs. I purchased the last gate in November 2017. My daughter-n-law told me that one was also to short, but better than the first. I had intentions of giving her the receipt to return it, but that did not happen. I finally remembered to put the gate in my car. I tried to return the gate on yesterday @ the same store of purchased. I was told that I had exceeded the return policy of 90 days. I was speechless, but I did not argue the point. I did mentioned that I was unaware of this policy. (I am only assuming this is a policy). I thanked the attendant & left. I had numerous Wal-Mart receipts in my car. I could not find written information on ANY RECEIPTS NOR ANY POSTINGS in the Customer Service area which displayed a return time limit. I knew about the "no receipt, no cash refund", there is a credit given. But to have the receipt & unable to get my total refund is OUTRAGEOUS!!!!!
The front of the receipts ink is almost gone, but the back of the receipt with nonsense about survey is very legible. What is the most important entity of your receipt? The purchases, not a survey on the BACK of a receipt. This seems to be a ploy to prevent the public from receiving there money back. If I had found this "policy" on any other receipts, I would have to accept this. But this seems to be an undisclosed policy which is deceitful, & dishonest.

marvin davenport
from Humble, TX
eggs were purchased at your Walmart store #2688 on HIGHWAY 64 this morning the IPC numbers are listed in the nationwide recall for salimeno. I called you store manager and asked him why the eggs are still on the shelf. He stated they were not . The IPC numbers on the package shows clearly the number in the recall , no excuses are good enough , and I will not accept any manager telling me that they are not on the recall list
. Its BAD BUSINESS PRACTICE, and I am sure the FOOD and Drug Administration will not appprove of any one keeping them on the shelves.
IPC number78742 12714

Diana Smith
from Denver, CO
I waited 20 minutes and 3 requests to have someone open a locked case. In the case I wanted makeup removal pads. The cost of the pads $3.48. The clerk told me I could ask my product from customer service. When checking out customer service as busy and could not being my items to check out. When I complained to the manager Keaton (Castle Rock Co)he told me to blame NY. He could do nothing. If I didn't like it I could leave, so I did! Also changing deli hours to open at 10:00 Is just stupid. According to your customer service rating 2 out 5 this complaint will not mean a thing to Walmart! I won't go back. There are many other stores that can serve the customer needs!!!!!

Store Address
1801 W Lincoln St
Harlingen, TX 78552
(956) 428-0734
I have been going to this store for the past year. I always shop from 8-9 am Mondays through Fridays at least twice a week. I won't be going there anymore for things I need, but just to record my shopping experiences in hopes that social media or management can rectify an extremely rude environment made by its employees. This is a case of, "The monkeys running the zoo."
On more occasions than I can count, always on the grocery side of the store, when rolling my cart down the aisle, I have to stop my shopping cart and give employees "the right of way". They were not stocking shelves, they were either walking by or talking together side by side. The isles are only so wide, I would have to stop shopping and halt my 200 lbs cart so they can pass.
At first, I believed that they simply were not paying attention and it was an accident. Now, I am certain it is intentional. I began talking to the employees asking them if me and my 200 lbs cart were in their way of walking past me. Most would not respond, some would half heartily say, "Sorry."
This behavior is akin to the jock in high school bullying the kids to get of their way in the hallway. It only happens at this store, other stores in near by towns such as Weslaco and Donna have helpful and courteous employees.
So, from now on, I will be videoing my shopping experiences at the Walmart store on 1801 W Lincoln St in Harlingen Texas. My intentions are to bring awareness to my community, through social media, about this behavior and prevent people who are probably having a bad day, from being belittled while shopping .

Dennis Williams
from Salt Lake City, UT
We purchased a NEXTBOOK notebook at wall mart. It worked OK for a while and now will not charge or indicate that it is plugged in.
we looked it up on line under repair or service for NEXTBOOK and it states that it is under warranty for one year. If service is required return it to the place of purchase, not to them. We returned it to our local wall mart ware we purchased it. we were told by the electronics department manager that they will not help us. We must return it to the manufacturer. We purchased it from Walmart, not on line as they would warranty it for one year.
Purchase date Dec 14 2017
store Washington Utah, #01439
Price $211.64
SN YFGV0316079960
Transaction ID 587348780907222

I have been shopping at Walmart on Highway 72 since it opened. At first it was great. Now it is the worst Walmart in Huntsville, and Madison. The shelves are never stocked. For two weeks the vitamin shelves have been empty. Every time you go in there shelves are empty. Today I went in there around 4 pm and there was only one cashier. The line was backed up. I asked if no one was working and they said they called off. There were at least 5 CSM's in there and none of them were doing anything but standing around talking. There are always at least 5 of them in there little yellow vest doing nothing and no employees working. At 4 in the afternoon the manager should be staffed and if not his little CSM's need to work. I do not go to the self check out because I don't get paid to check myself out. I spent $230.00 in there last week and 270 this week I expect better service. We spend a lot of money in there. I had rather spend more and be treated better. Your employees do not care. This store needs better management at the top.

bill middlesworth
from Santa Monica, CA
I have been going to the town center Walmart in long beach ca. for several weeks and before there have not been hand wipes for the baskets, I have contacted the managers about the wipes and all have told me we don't have on hand but will get them in a couple of days it didn't happen. so I started bring my own wipes. there are other problems, dirty wash rooms, and the demeanor of some the with workers , one heavy set black male with a beard in the sporting dept. ( I was trying out of a chair, he started ordering out of the way your blocking the me from going by, I was off to the side of isle). I don't think I am not going to shop at that store. I feel a investigation from the cooperation should be made. thank you.

j. bailey
from Mandan, ND
Terrible customer service in the store in Mandan, nd and terrible customer service on you 1-800 customer service line. I would give 0 stars!

Tonya Brennan
from Midlothian, VA
This store would not except my personal check as payment at check out on 4/14/2018, so I had to leave my bagged grocery's at the counter and return home empty handed as I do not have a debit card. I pay by check all the other time, this is the second time this issue has happened.

Melinda Riley
from Chatsworth, GA
I want to file another complaint about the Walmart in Summerville/Trion Ga. They have the Primo Water Refill System. About two months ago it went out of order. It was out of order for two weeks. They finally got a new machine installed about a month ago. It went out of order after two weeks. They got it fixed. I was in the store today and it was out of order again. It has been out of order twice in the last three weeks.
I would dearly like to know why they cannot keep this machine working. Do I have to go in the store to check if the machine in working and then go back to my car to retrieve my refill water jugs? Can you tell me what is going on and why they cannot seem to keep this machine in working order?

Rhonda goode
from Oklahoma City, OK
I was in the store at 23 and Penn in okc ok to day at about 4.50 ,I picked up 4 items ...there were 2 cashier's and all the other employees were helping the new self - check area the line was ridiculous .....at 5:40 I left the store without the items I went in for.....I don't work there but I know they are busy at this time of day,you would think the manager would know it! I know my purchases will not affect your business but I think you have lost it.......I refuse to try to self-esteem check a basket full of items.YOU ARE NOT THE ONLY PLACE TO SHOP IN OKLAHOMA CITY! Close yes but not worth my time
Rhonda Goode

Kathy Cone
from Madison, OH
Walmart in Madison, Ohio
I received a Samsung phone as a gift from Walmart.
I had to activate the phone. When I couldn't do it from the internet because I was changing from
Family Mobil to smart talk, I had the choice of calling or going to Walmart to have them activate my phone.
Went to Walmart. They refused to help me in any way. This is not the first time I have had problems with the
Walmart Phone employees at this store. They put a sim card in my last phone and damaged the sim holder in the phone.
They had to be threatened to help me after that with a problem with my phone not receiving service.
They did it reluctantly so they were able to do it even though they told me they couldn't.
This time I just went home and used the call # for Smart Talk. Waited 1 hour for help... he told me he would
call back on my home phone... he didn't. Finally I got a hold of a woman that really could do her job and got my phone activated!
The process took 3 1/2 hours. This seems unacceptable to most reasonable people.

Bruce Showalter
from Phoenix, AZ
Wife took in vehicle for tire repair, had a leak in two tires, within road hazard coverage. Repair was covered, but leaked back down overnight. I took it back, and granted, they were busy, but didn't even get a "can I help you" around their personal chatting, so I gave up, took it back home, and put in some Fix-a-flat. Around 6 months ago, same experience, same vehicle, so I took it back a few days later, and finally the repair worked. Same occurred on my truck nearly a year ago, but I have no road hazard coverage. Second trip worked on my truck, but they weren't swamped. This time, not so much. Would not recommend Walmart for tires, or at least THIS Walmart.

Sandy Jones
from Fayetteville, NC
My online order was sent to an address in Maine, not Kentucky. I was charged for the order. I chatted online with a representative on Monday, 2 April, and all she could say was that it was a third-party supplier. She said she would escalate the problem and I would receive a response in one business day - NOTHING as of yet. I just want my money refunded and forget the order. Order # 3541887-699055. It was delivered on 30 March to Newtonville, MA. The total of my order was $39.59, $26.05 from my debit account and $13.53 from a gift card. This is the second incident with this same third-party supplier. At Christmas I ordered a battery powered ride-on toy and it arrived with no battery. I contacted Breezes and no response. I had to purchase a battery myself.
Please respond with an answer. All I want is my money refunded, forget the order, and I will never order from WalMart again.

Clayton Heflin
from Rohnert Park, CA
I've been shopping at the Windsor Walmart 6650 Hembree Ln. Windsor, Ca. since it opened. I, was always able to get all items that I wanted there. But since I see a new store manager name on my receipt, I, have a hard time getting items I've always been able to get. Now the shelves are bare, I haven't been able to get the razor blade I use, because they never have any razor blades. When I go to Lake County to see family and come back through Ukiah and stop at that Walmart they have everything I can't get at Windsor. I, asked a worker today why they never have razor blades any more and the answer (I, don't know) and he went back to doing what he was doing. What seems to be the problem at that store, except someone Is not doing there job of ordering and stocking shelves. There was lots and lots of empty shelves. I, seriously thinking about not going to Walmart's any more since I can only get some items there and have to go elsewhere to finish my shopping. SOMEONE IS NOT DOING THERE JOB AND IT SEEM TO START AT THE STORE MANAGER.

ellen hess
from Allentown, PA
I was at the pharmacy at 10:00am to get my pills, the one came is as a new script which I had at home paroxetine called it in as a refill, lady told me I have to talk to the pharmacist its a new script. I told him I have it at home. We can stand here all day and ague he said, told him about the refill not a new script. I'm here to give u your script if its new and wish u a happy Easter, I said fuck Easter and laughed (I hate holidays) He threw the pills across the floor I had to pick them up and he said I'm done with u. I came back because they only gave me 15 which it a week suppose to be for a month, He said now u wanna talk to me after to told me to fuck off, I said I didn't not say that. Go to another pharmacy GOODBYE!!!!!!!!!!! I'm filing harassment charges against that Pharmacist, he has a attitude and I will go to another pharmacy who treats u like a human being.

Perry Davidson
from Gainesville, FL
I went shopping in the Chiefland WalMart on Saturday morning, 30 March 2018, at 9:00 AM. This was the day before Easter and the store was very crowded. In spite of the crowd, there were only two registers open. Although the cashiers were working as quickly as they could, it was very evident that the store was severely understaffed for a "holiday" weekend. I suggest the management sincerely relook their staffing policies to become more responsive to community needs. To preclude the standard response, there is a significant number of people who do not care for and/or do not participate in the self check-out program.

Don R Quinn
from Bullard, TX
Why have you not activated grocery pick up at my closest store #4164 Kaufman, TX? This is not a even a reasonable situation. This is causing me to have to drive 28 miles to the Ennis, Tx WalMart to take advantage of this very helpful service particulary when my wife and I both are handicapped. Please at the least give me an answer as to when my closest store will have this very heloful srevive.
Thank You,
Don R Quinn

Daniel Billings
from Sparks, NV
On 3/10/18. I bought some products on line .from Walmart. To be exact a 750 amp.Jumpstart tool with commpressor, for $38.87 and a Handheld microscope on line .And I paid for it wth my SSI debit card! They were supposed to send me an email with a receipt witch they never did .the amount of my purchase was $57.35 when I ordered the product for my Son for a Birthday Present.then I contacted Walmart and told them .I never received a confirmation for my order but they did take $57.35 from my bank account I did get confirmation of that .I need to know how to get my money back I'm a disabled man and only have a limited amount of money to spend .and don't understand how a big cooperation such as Walmart doesn't keep track of there transactions .said I never ordered anything from them .!!! My email is grandpadan123@gmail.com .and they told me they would respond to this problem I have with in 4 hours yesterday and never did!!I been trying to get my money back since 3 days after they took my money.now they tell me that they never even heard of me and I didn't order anything from them.then why is there a record of the transaction on my debit card? Thank you Daniel Billings grandpadan123@gmail.com

Sandra s campbell
from Columbia, SC
I live in a nursing home, my favorite activity IS crocheting and I have friends who get me RED HAERT YARN at Walmarts..
Three friend went to three different stores and prices were all wrong..14 ounce was $5.94
10 ounce was also $5.94. But is usually 3.88
The 7 ounce is 2.94. But was ringing up at $5.94
So I spent way more than I should have...at one store sales person counted up rolls and scanned the biggest...now I worked at Walmart many years ago. So I know this throws off inventory and money...
I only RECIEVE $30.00 a month and can not afford to be wasting money on others mistakes...But to be fair RED HEART ALSO MADE A MISTAKE AS I AM USENG A TEN OUNCE ROLL AND IT IS MARKD AS 7 OU ce...
This is a big mistake on someone's part and needs to fixed immediately...
I spent $35.00 when in fact I should have only been charged $20.00
Thanks
Sandra Campbell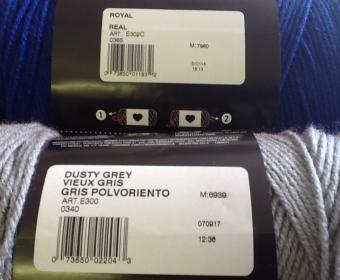 Samia Asaad
from Bowmanville, ON
On Thursday March 15/18 at 2:20 PM Terminal ID: WMTCJ021666 I had an incident or argument with one of the cashiers and CSM at the Bowmanville, ON. Walmart. The incident was over a price matching an item which was a tea box and the sore I was price matching with was Sunny Super Mart the Scarborough, ON. location The cashier was helping me asked me the name of the store, when I told her the store's name(Sunny) she said "We don't price match with this store." Then she turned to her co worker who was standing beside her to take over and asked her whether they accept a store from Scarborough, the coworker insisted that they don't take the Scarborough area. The I explained that every week, may be 2 times a week I shop at this store and I saw customers, including myself, price matching and most of the cashiers don't give us hard time only a few with no updating of the new store policies they asked one of the managers the manger said that they( Walmart) accepting all the ads.
At this point I asked the cashier that was helping me to ask one of the CSMs, but the other cashier turned around to ask a manager who was standing near by, that manager said that the do take any ad for price matching. Then that cashier( co worker) went to customer service and came back with another CSM Both of them with very aggressive attitude said" we don't do it". At this point I paid for my groceries and about to leave, I saw the CSM came from the customer service area after she talked with the customer service representative and told me, in the same aggressive tone" If you have the ad I will do it for you." A cashier from customer service apologized to me and cashed the last item which was the tea box.
In my experience in this particular store the cashiers don't agree on one thing every one has a mind and information on their own. Some of them like Wendy the co worker cashier , and her supportive CSM make my experience and I am sure other customers experiences shopping at Walmart is difficult. Of course, all of that happened in front of other customers.
Customer Service Manger, was aggressive and rude, her name : Lexi
Co worker cashier, was aggressive, laud voice, challenging and rude : Wendy
Thank you for your attention,
Samia Asaad

B etty Sharkey
from Galesburg, IL
I entered Walmart store 775d in Galesburg, Il, yesterday to return some unneeded sympathy cards. I was unceremoniously stopped at the front door by a person informing me of a new return policy. I told him that I had the necessary receipt. He grabs my small bag and pulls out the cards. He attempts to scan them and in the process drops them in the cart and on the floor. I told him that I did not take kindly to being treated like a felon and that this new policy was insulting to all the honest people. He seemed to loose his grip. He shoved 2 labels at me and drops 2 more on the floor. I continue waiting for the rest of these yellow tags. When I asked him, if he was processing the rest of the tags, he flipped. He told me just to go to Customer Service, while waving his arms in the air. As I walked away , he yelled "Fuck Off" at me!
I told the Customer Service ladies what had occurred. They dealt with my returns and I did a bit more shopping. While shopping, I ran across the store manager. I introduced myself and related the story to him. He was too shocked to even apologize and tore off to the front of the store to deal with the situation. When I finally checked out, this man was still sitting in his folding chair at the entrance!
I have lived all over the country and traveled all over the world. Being told to "Fuck Off" was a first for me! The manager did not seek me out to apologize or to inform me of any action that may have been taken.
As for your new return policy, honest people are getting tired of being treated like thieves. It's insulting. I can understand if a customer has no receipt. But don't punish the good guys. I intend to take my money and my business to Target. No one has ever told me to "Fuck Off" in their stores.....

Viola Henry
from Atlanta, GA
I had a layaway for Christmas but I didn't get it out. It was two laptops I put 50.00 down they told me they sent out cards to those who didn'tget their layaways out I never received my.They said they couldn't find it. I just want my 40.00 I did buy two in the store because they were on sale the same ones. Not good at writing

Ann Marie Wintle
from Sarasota, FL
Once again Ive had a problem with an associate, this time overt he phone as I am currently out of state. I was trying to explain to her that a script was last ordered on 2/12/18 with 2 refills that would require being filled by the 3/08 but she would NOT let me get a word in. She went on and on until finally I had to just hang up. within minutes she called back to tell me never to order medications again there because I was not welcomed! I understand that the medication is a controlled substance, Im a retired psychiatric Social Worker. It seems that they already had a vendetta before I could even speak This is a violation of rights not to mention the worst in customer service, I will be contacting the Better Business Bureau
AnnMarie Wintle

Vickie Buckley
from Mount Pleasant, MI
I would like to express my feelings about your Walmart.com. Every time and I do mean every time I order something from here seconds later I get a email saying that they had to cancel my order... I call and they fix the problem and I am having to reorder what I already ordered. I am getting sick and tired of doing this, if you do not want my business I will take it else where. There is a problem with this site and it needs to be fixed! I am sure I am not the only one that is complaining about this. I would appreciate it if you could take the time to investigate my problem and get back to me. If I do not hear from you in a timely manner I will be forced to shop somewhere else. Thank you for taking the time to read this.

linda baker
from Louisville, KY
got all my items except my sunday newspaper which cost 3.00. called the outerloop store, operator transfer to cust service. I was on hold until it transferred back to operator. the operator again tried cust. service, back again to operator. I waited a total of 20-25 minutes, so I hung up. I prefer to get my refund. I was in the area and stopped in to shop, live in shively area.

Anita Walden
from Galveston, TX
Was using monthly for home delivery. Now, every time I place an order and save to cart to complete the next day with additional items or needs, my order has been obliterated in my cart overnight so I can't complete. Saved to site for additional items to add. This is BS especially when quality is lowered priced to reach us who have so litle. Millionaires and Billionaires don't give a damn!

Poor service, lack of knowledge, pooly trained employees and don't care attitude of employees in paint dept at Dry Ridge, Ky Walmart store!

Luis lopez
from Los Angeles, CA
Bad services i whent to get tires spend 4 ahours and still dont get my tires

Barbara Darrow
from Redding, CA
February 23, 2018
To: WalMart Corporate Customer Service
I was at the Redding, CA Walmart last week to get a gadget for my new computer. As I passed the office department on my way to electronics I noticed that all the pens, pencils and markers are now behind glass and under lock and key. The last time I saw something under lock and key there for the first time (other than spray paint) was a week or so before that when I went to buy shaving cream for my husband. I had to have someone unlock the shaving cream, then the employee walked the shaving cream down to Register 15, where (when I finished shopping) I went to be reunited with the shaving cream. Then because I was going to go through the self-check, someone perp walked the Barbasol to the self-check line where, while I stood there, the employee scanned the Barbasol so they knew I had purchased it. I think the Barbasol cost $1.36.
Anyway, the guy in the Electronics department listened to my dismay about the pens and pencils and markers now imprisoned under glass, explained it was due to theft. And guess what else has been locked up? MEN'S UNDERWEAR. Now under lock and key.
So, my imagination wonders what the bad guys are doing with shaving cream, razors, markers and men's underwear.
The sad thing is that last year I went to buy some spray paint from Walmart, and after waiting around for a little more than ½ hour for an employee to show up and free the paint from lockup with no success, I went to Ace Hardware to get it.
Walmart, you might want to re-think your loss-prevention policies before you lose your (paying) customers. I am a regular customer who was treated like a criminal while trying to by shaving cream for my husband, value $1.36. How much do you lose if I take my business elsewhere?
I am also a local small business owner, and I find it offensive to be treated like a criminal. A Walmart employee has to walk me to the self-checkout so they can scan my purchase so I don't steal it? If I treated my clients like that, I'd be out of business.
Anyway, just a heads up. I'm planning my future purchases. If I decide to stop thinking of WalMart as my go-to place for everything (for good prices, good service, good return policy, and convenience) I may find options like Amazon, Target, Kmart, and other businesses that won't be me like the dregs that are stealing your stuff.
I would like to hear back from you on this matter.
Regards,
Barbara Darrow
Owner, Hooked On Dogs
www.hookedondogsboarding.com
2532 Goodwater Avenue
Redding, CA 96002
(530) 241-5031

sean forsman
from Sarasota, FL
This is one of many times that I have complained about this same problems at Walmart store no. 01171 university parkway. The liquor store is not open on time 7am on many occasions this morning it was open at 712 am 2 employees standing out front waiting for a manager to unlock the door so they can go to work it happens so many times that you complain and nothing gets done about it . Always we will take care of it but its same old same old story like a broken record. The second complaint is the trash left in shopping carts many of the cart guys do not bother to take trash out. I have complained many many times to no fixing the problem it is not up to the customer to remove trash from a cart. I get the impression that Walmart the big corporate giant is making so much money that this does not seem to matter what says about management and employees not good.

latanya washington
from Oswego, IL
i go to the walmart on 159th st in orland hills. i will say this i love the store because its big and have a lot to choose from but time and time again even when i have my child. i have seen your employees smoking in their cars of the parking lot. these same young men have helped me to my car and i smell it on their clothes. i've seen them on their phones in the bathroom, and what caused this email most was a transaction between Tommie Milliner and another young man i only see Marvin on his ID. I'm familiar with Mr. Milliner because i've had conversations with him in the past and invited him to my church. this is terrible your employees are smoking in their cars MARIJUANA NOT CIGARETTES AND BUYING PRODUCT FROM ONE ANOTHER. this is bad for business my mother have seen them in their cars we always smell it on their clothes. something needs to be done about this or you guys will definitely have a bad representation.

Vanessa Stoudt
from Keswick, VA
Hello. I wanted to purchase 2 bags of cat litter. There was only one on the skid and 4 bags on the top shelf. Now if you need anything off the top shelf you are to ask for assistance. My son walked over to electronics and a team member ask for assistance in the pet area and they said that someone would be right there. I waited over 15 minutes and no one came to help us, so I walked away to finish my shopping.
After I purchased my items I found a lady in a yellow vest for customer service and told her to cancel the help for the cat litter because I got tired of waiting and that I waited over 15 minutes and that is way to long for help and that I was mad. She agreed but all she could say was I'm sorry. Really that is all you can say???? My time is just as valuable as any one else. When you go to a store do you like to wait over 15 minutes for help and no one comes to help? This isn't the first time I have had bad customer service at this Walmart, but it is the first time I am sending in a complaint. Unfortunately there is only a few stores in Rocky Mount that I can purchase cat litter and I don't want to drive over to Roanoke county to another Walmart for cat litter or anything else, but I might soon since the customer service is horrible at this store.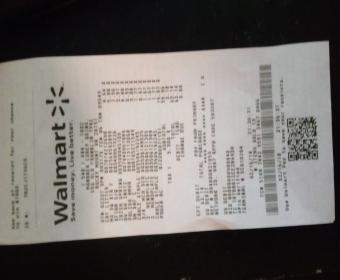 john whistler
from Del Rio, TX
i have recently started selling chickens. most easy way for me to receive funds is thruu wallmart to wallmart money gram. the last 2 transactions have been rejected by wallmart. when i go to receive my funds wallmart has put a stop payment on all my transactions. finally got a superviser to call for me and they would not tell him why this has been done to me. i have missed out on 2 sales for a total of about 650 dollars. if wallmart wants to stop me from useing this service should let me know that i have been barred from receiving money thru money gram. . customer service all but told me i was a fraud. at least i finally found this out so will never use money gram again. and i will tell everybody i know about this obsurd action. i 71 years old and i ant no hooblum and never have been. please reply john whistler po box 422004 del rio texas 78842 cell 830 719 3045

Janet Link
from Indianapolis, IN
I have been going to the Walmart at 7245 S US 31, Indianapolis, IN 46227 and several times on my way back out to the car I have come across very angry employees who are collecting the carts, but tonight this employee actually made me nervous. He was cussing and slamming the carts around and quite frankly violent. I was almost afraid to put my cart up for fear it would upset him. This happened between 5:15 and 5:30 today 02/16/18.
Have feedback for Walmart?
Thanks for your feedback!
Sorry. Please try again later!