Walmart
Walmart Complaints Continued... (Page 8)
955+ reviews added so far. Upset? Call Walmart corporate: 1-800-WALMART

I called walmart in buda, tx. to ask about 60 inch vizio t.v. on sale. Sales lady told me to get there soon that they would go on sale at 10 p.m. I drive over 20 miles to get there and find that they were in the garden center which wasted over 30 minutes of my time. they had handed out tickets. I did not get a ticket because I was waiting in the electronic department. The salesman then tells me I can get a rain check in customer service. I get to customer service and the saleslady rudely tells me there is no rain check. I then scramble to call walmart in Lockhart. After numerous attempts i finally get someone. I ask if it is worth my time to go down there for the t.v. She tells me it is buisy and she does not have time for anyone to go check for me. I remember working for walmart as a kid. I was always taught then that the customer comes first. It is ashame how terrible your service has gotten. No longer a shopper.

I purchased a coleman electric cooler from Walmart in Brampton. The cooler caught fire and almost burnt down my truck. I returned it and they told me it was a straight return, did not give me a reciept and insisted on keeping the box to send back to coleman. Now the cooler they gave me is also defective and will not work. When I tried to return it they informed me that since they have none in stock and they kept the box they have no way to return it since they don't have another one to scan and since they won't be getting anymore in until spring and they have a 90 day return policy I basically am stuck with a defective item and I'm out over 130 dollars. As a customer I would like to know what kind of customer service is this. Proper customer service would be to do what you can for the customer considering it was Walmart that sold me the item and it is Walmart that kept the box without giving me something so I could return it if there was a problem!!! I am not happy. ... I do all my shopping at Walmart and will have to rethink where I will shop if that is the customer service Walmart offers!

I sort a minimum of $100 per week at Walmart... Recently I had a baby and bought almost everything from there; crib, play pen, swaddled, clothing, glider, all my kitchen, living room and bedroom furniture and even down to stroller and breast pump.... I spoke I a member of staff about the breast pumps and they had two of the same brand there and that was it. Both were damaged boxes but she said it did not effect the product. I purchased it for $70 got home and of course there was parts missing as even the instructions! I called and they offered me a $60 in store credit as I did not want the same brand ( obviously) I explained I had a preemie baby and could not drive over there again ( it was 9pm on a Friday night) so she said the next day was okay. I went up next day and they said I wasnt allowed I return the product regardless of what someone else advised me. Se offered me the same Item again which I declined and then offered me a credit for somethin else but had to be ye same brand I bought(evenflo) I said I wanted to I store credit as I was just about to spend another $250 in the store. Se of course was rude and refised! I dot think Walmart value there customers ecspecially ones like me!! They should har went above and beyond to make me the customer happy. Needless to say I'm starting to go to Target instead.

I live in Mercer WI. I have Walmart in Minoqua and Ironwood MI. First of all Ironwood is not 24 hours. When I go to either Walmart there is no help and very poorly stocked. You go and shop and there isn't enough product or no product. I have spent a lot of money over the years and am very disapointed that I can't fill my whole list. I wish that Walmart would really stand up and do what you say you do. Right now I am willing to shop at other stores even if I have to pay more. Because other stores are well stocked. I have to travel so far and I want to fill my list and not have to go store to store. I am very disappointed in Walmart right now. Today I spent $353.00 and didn't get everything. So sad!

In October 2012 one evening,i made an unexpected routine visit to the Walmart in Clewiston,FL.unlike other visits i have made many times before.this one has been very troubling. I was in the store nomore than 30-40 minut . Sometime during my shopping visit,my money was lost in the store. It was in my pocket,i did not visit any bathrooms or fitting rooms. I do not carry a wallet or purse. I had in my possession when i entered the store. The currency was as follows,2twenty,1ten&5ones total amount$55. I made a report (local police),the Walmart night manager, and was told someone would contact me about this matter. I contacted the store&p.d a few more times myself before i contacted a Walmart rep.on the 1-800 Walmart numbet,there should be some kind of proof that i did. Till this day nothing has been done to resolve this matter. Till this day i haven't heard anything else back from Walmart or the local p.d regarding this matter. Is there anything that can be done? Is this matter able to be corrected?

On Jan.8th there was suppose to be the movie *House at the end of the street* dvd & blue-ray put out for sale in their new release section,but to my dismay they didn't put it out even though I really wanted to get this movie. Some how the release of this movie was changed by someone high up & isn't gonna be released until Jan.15th,which to me is Illegal because they have it advertised for release on Jan.8th.
So,since Tuesday I have been hounding my store to get that movie put out on shelves because I believe that they are obligated to honour the first release date for any new releases and if they don't,then they are truelly falsely advertising products in their store and they should be held accountable.

I moved into this area a few weeks ago and started using this Walmart store. I have been in the store about 7 times and spent serveral hundred dollars. At least 4 of the times the checkout times was extreamly long with something going wrong at the register and I spent as much as 35 minutes in the check out line. I went there tonight and ended up changing lanes 3 times because of delays in lines. I was in this one lane about 5 minutes and it got to the point that there was only 1 person in line ahead of me when the girl at the register turned off the light and motioned me to another line.
This was the final draw, I parked the cart over to the side and walked out leaving the food and other products in the cart. Â I have managed a retail store for the last 28 years and I would have fired any employee that did that to a customer. My experience with this store is that it has very poor management. I have been in the sporting goods department and the carera department and waited for 15 minutes before someone came to help me. Many customers left with disgust and I should have too. There are many items not priced at all thruout the store, especially the power tools and that entire section.
You can never get anyone to help you and the staff are very rude. They never apoligize for delays in the line at all. I have said all that I am going to but I will never go in another Walmart store because of the last 2 weeks. I feel that giving them 2 weeks is more than enough.
Walmart 5400 Phillips Hwy, Jacksonville FL 32207

I asked a Walmart clerk to help me find a prepaid Mastercard for $100.00. He said, " this one here, you call an 800 number to activate." It looked like a credit card under wrap, so I bought it. I didn't open the packaging, just called the 800 # to activate. They wanted my name, address, phone number, social security #, and would mail me the CC to receive in 4 or 5 days.!!!
The went back to return it, and the ASMgr Ernie said they are not refundable, even after I explained the circumstances.
"Satisfaction Guarantee" ??? I did not open or use this item. It should be refundable.

I purchased a Shark steam cleaner from a Walmart in KY on 12/23/2012. It was at 14800 Fort Campbell Blvd, Oak Grove, KY 42262. I paid $98.84 plus tax. It was a gift for my aunt who was there on vacation as well. She and I came home to Virginia Beach, VA. after New Years and last weekend, Sunday the 5th of January, 2013 she went to open the box and set things up. However, to her surprise, all the pads were inside with the instructions, but there was no actual unit inside the box. She gave me the box to return as I had the receipt. I went to do this today, Jan. 12, however, i was informed by customer service that I could not get an actual unit as it had been too long since the purchase date. I do not understand as to how 21 days is too long for a return. The only thing I can assume happened is that we accidentally picked up the floor display box. I don't know if you need to call the Walmart in KY to see if they have a floor model without the box. The number is 270-640-4744. My reference number is 235800787968. Please tell me how to resolve this as I would like an actual unit for my aunt. Thank you for your time in this matter.

Sat, Dec 8, I bought ground beef from the Walmart Neighborhood Store (3059 Lawrenceville Hwy, Lawrenceville GA) to prepare spahetti for myself and two guests. I made the dinner Sunday and within a few hours, everyone got sick. Had I been the only one, I would think it was something isolated to myself. I was sick the rest of Sunday and half of Monday.
I took my receipt and the meat package to the store and asked for a manager. A lady came and asked me to file a complaint. I just wanted to get my money back since the damage was done. She assured me that someone from the claims department would contact me that day, which was Tuesday. I gave her two phone numbers to be sure I could be reached.
I then asked for a refund, but she informed me that the refund she was authorized give was for the meat. I immediately rejected that because I'm not going to pay for ingrediants that caused me and both my guest to get sick from. As the days go by with NO ONE calling, I'm now pissed at the situation. I don't usually buy meat from Walmart and I told her that.
She proceeded to tell me that she buys meat there all the time and has not been affected. I could care less about what happens to her because I have three people that know the meat was bad. After telling a few people about the situation, they immediately asked if I bought the beef from Walmart. Not to worry because that won't happen again.
At this point, I need for someone to contact me immediately regarding this situation.

Hi, I am a loyal Walmart customer, but each time I go to the Walmart in St.Helens, Oregon I have issues. On more than two occasions when I checkout, the items I'm purchasing ring up at a price different than what was labeled on the aisle. The cashiers act like I am being dishonest. One time I just left the items because they didn't offer to adjust the price or even do a price check. Tonight I had a couple clearance items and the price was only 47 cents different. This time they did a price check, which took at least five minutes, and when the staff returned he said they must have been in the wrong place because he found them on an endcap with the correct price. I let them know that I didn't find them there, that I had found them on the aisle along with two stacks of them. I know it was a small price difference but its very frustrating and embarrassing to be treated like I am being dishonest. I have only had issues at this location, I just wanted to bring it to your attention. Thanks.

Well today hasn't been the best. Got into a big argument with Wal mart. My 10 yr old grandson bought a game for his computer that was $60. When he got home and we opened it there was no disc in the case. I called and was told that "we will mark this in our book. It happens often" We live 75 miles from the Wal Mart and don't go there every week. Today we jumped in the car and went there. All I got was a rash of shit from them and no replacement for the game. I asked the manager after he told me sorry how it felt to steel from a 10 yr old. He then proceeds to tell me that because it's a war game a 10 yr old shouldn't have it. Big mistake on his part. They also said " We will check with the clerk on duty that night and ask why it was never entered into the log book and call you. They still haven't called and don't expect them to.

I would not normally, never complain about services recieved. But.after a week of living with a haircut that im very unhappy with, I most. Took my daughter to get a haircut atWalmart in Colorado Spring Co. 85 /87. I paid $40.00 for both, after tips. I got home and my wife.pointed out the patches at the back of my head. Ive been a military member for many years. Just had to say something after my wife had to run our clippers though my hair today to try to fix it.

Ever since our smaller Walmart closed on Everhart in Corpus Christi, TX and moved to the "SUPER" Ctr on Staples I haven't been able to find the individually wrapped pop-corn balls for Halloween. For the past two years they haven't had them. I am VERY disappointed and I read that at least one other person is also. I don't know where this lady lives, but apparently she wanted to give out a MORE NUTRITIOUS treat than the confectioner's delights you CAN buy at Walmart that give a terrible unhealthy message to the children here in So. Texas who are mostly overweight. An individually wrapped treat is one that parents would not mind their children having. I could make them at home, but parents wouldn't want their kids to eat them and I wouldn't want mine to come home w/a homemade treat either. And as the other lady says, this complaint probably won't do any good, but I had to do it!

Bellevue Neighborhood Market Store #3098 15063 Main St Bellevue, WA 98007. I went into the store listed above to pick up DenTak to replace a filling until I could get into see a dentist. The most important thing is that everytime I go into a Wal Mart to purchase this product, I am immediately told that if it is not with the tooth paste that Wal Mart does not carry it. This is is incorrect. I have told Wal Mart stores in Washington State and Arizona State that the store does carry it but it is not in the place you would think it would be, but it is there or needs to be reordered. When I tell the various clerks it is there, we just have to find it. Wal Mart will move this product all the time. Why is isn't with the tooth paste I do not know.
Of course that would be logical and Wal Mart employees are not logical. This last time I tried numberous times to explain to "Sue", one of your employees that I have searched for it millions (OK an overstatement) and it is there and we just have to find it. She looked at me as we stood by the toothbushes and said, "If it is not here, we do not carry it" and walked away. End of story for her. I even had the box but she had no interest in looking at the packaging. I found a young man and told him you do have this. I am the customer, I go through this all the time, not every store puts the product in the same place. He took the used package from me and went to a man who appeared to be a supervisor.
This gentlemen and the young man looked up the information by scanning the bar code on the package. He found the product, gave the number to the young man and he and I went looking for it. We found it, it was out of stock so back to customer service and the supervisor ordered it and it would be in on the following Monday. This was Tuesday night. I could wait. Please ntoe when "Sue" heard the young man saying what the stock number was, she immediately appeared with a scanner in her hand. I told her to forget it, I found someone willing to listen to the customer. My question is why didn't she do that in the first place. Wal Mart is famous for having this type of customer service, "if it is not on the shelf then we don't have it" and walk away.
End of story. Stinks doesn't it. You have two males who do exhibit customer service, but not "Sue", she would do better in the stock room and never on the floor. Understand that I as the customer run into this problem with this product many times and not one of your employees working the floor will scan or even try to find it when I tell them my past experiences with finding the product. I told Sue that I have the packaging out in the car, shall I get it....she do not want it. Why or why do you train employees this way. If a customer tells you that it is available at Wal Mart but each Wal Mart puts it in different places. Why do they treat me, the customer, the one who uses the product, like I have not idea what I am talkign about. It has been a long time since Wal Mart has had true customer service, they have no-customer service.

Store # 2091 the manager by the name of Jaime was rude and disgusting. I asked for a movie and he told me that there was only one and when I asked him to double check in the back he told me he was too busy to help me. and also told me to bad for you since you could not buy one. I need for this manager to get fired as I always shopped at this Walmart, it looks like to have to give my business to another store other than Walmart. I will NOT be shopping at Walmart anymore I will tell all my friends and family to discontinue shopping at Walmart.
You need to have a better customer service managers that actually know how to handle people. Also this Walmart is all hispanics and when you ask a question in English they look at you as if you are an Alien from another planet. You should have people who Speak English and understand how to treat a customer. Please send me a response to this email. I appreciate a response. Thanking you in advance for your prompt attention to this matter.

This complaint is on reference to Walmart 92 Plaza Lane in Oxford, Alabama.
Someone from region needs to pay an unexpected visit to this store and see for themselves how terrible the management coordinates. They are ALWAYS out of everything and never have a variety or selection. My husband and I have continuously tried to give them the benefit of the doubt, but after tonight - we will be shopping at Target and Publix. People in the area have told us repeatedly that the Walmart in Anniston or Pell City is much better... well, I'm not driving 15 miles out of my way when the gas money I can save will just go to convenience and support stores that do have a variety and know how to properly order so that items are in stock!!!

I went to Northgate Mall Walmart in Edmonton Alberta and I wanted to make a payment or as I put it "put money on my credit card" and the cashiers or the customer service at Northgate mall in Edmonton did not know how to do this transaction. One associate who works in the Customer Service told me she never heard of this kind of transaction and she has been an associate for 7 months. A store manager came a lady and she didnt know how to do either. I was not a happy customer so I left. I called another walmart in St. Albert and I asked them the same question through telephone to see if they knew what I meant by saying "I would like to put money on my credit card" and they knew what I meant. I am so upset about my experience at Northgate Mall Walmart. I thought all Walmarts would know how to do this kind of transaction. Iam still pissed off and it ruined my day. I am not going to wait around so they can ask other people when Customer Service or the cashiers should know of this kind of transaction.

I had an acc. With you of which I did not receive service and had was to cancel within days. However i'm receiving billing from you stating I owe you $21.81. Why am I to pay for service that I did not receive.further more you are threatening me to mess my credit up by turning this bill to a collection agency.

I went into the Amsterdam, N.Y. Walmart to purchase printer paper, but I could not find any. I found the Office Supply section, BUT to my amazement there was none to be found. Clearly this was because of all of the Valentines stock that was put out. So I proceeded to try to locate an associate, but guess what? I could not find one of those either.
Then I remembered that I needed to pick up a cable for a DVD player. I wasn't sure of the correct one , so again I tried to locate an associate in the Electronics Department, but, you guessed it, there was none to be found. If I tried to rob the store I bet I would have found a bunch. So now I'm really irritated, so I went to the Customer Service Department; but no one was there.
Big surprise! With this I walked out of the store and went to Target's. I purchased my paper and cable there. If I was a store manager I would be very upset at hearing this. I feel the store manager should be fired and get someone in there that cares. And just so you know, I am spreading the word to family and friends. I will also NOT step foot in that store again.

I'm 62-Watch income so when Walmart has the bins full of $5 DVD's I buy. Have tons of DVD's this way. Purchased one started to watch, but into program stopped and would not play. My dvd is fine, as put several others in to make sure. Have never had any problems before. Took my DVD with receipt to Store - Walmart on Hudson - Woodbury, MN to get refund and was told that once opened cannot get my $5 back. Sears, Target and anyone else does same. I asked - Then how does a person know if DVD works if they don't play it? Told same thing. Had to Exchange for same. Went to look for same but not available now. This is wrong. You just stole my small $5 from me. If you are doing this to me, how many others lose their $5 across this country. I want my $5 plus tax tack. I shop at Walmart all the time for your good prices and sure didn't expect to be treated this way.

We shop at W.M and spend 2-3 hundred a week. My husband says no more! The store is so dirty that most of the time we won't use the bath rooms there at all. There is never enough check outs opened. Today when I was there they had only 1 opened and it was backed up for ever. Employee's walking around with casher badges on but not working at their job. The price they have in front of a product is so often a much higher price when you go to check out. We travel around the country and this is by far the worst store you have. Please do something about it as my husband will not let me go back there. We are not the only ones with these same concerns. People are talking about it all over town and say they are done shopping there. Just today they over charged me over $11 for things I didn't buy. Something has got to change for the better here. Please contact me by email and give me some sort of answer about this. Thank you, Phyllis Lavender

Swing set for my grandson for christmas morning was not at Walmart Chalmette store or should I say one box was damaged and they could not find the other box. I ordered the set November 26th so I would havej it for christmas. I got a gmail that it arrived at the Chalmette store on December 3rd and I had until December 18th to pick it up.
I was refunded my money after I was told the boxes were there but severely damaged but later found out that they really could not find one box I don't think they even had one box. Something happened to my set and I don't feel I am getting the right answers and that Walmart should find a way to get me the set before Christmas because I reordered the swing set like I was advised by Walmart in Chalmette and then called the customer service line and it was possible I could get it before charistmas by was of Walmart truck.
ANOTHER LIE. I am very upset that I will not have my grandson's christmas gift when I ordered it in plenty of time. Someone at the Chalmette store messed up......I would like to talk to someone higher up than a supervisor in customer service but I need a phone number.

I was at your somerset pa store today at 1:30pm going thru lane # 6 and spending in this instance $208.00, and was never so rudely treated. First as i am trying to take the bags off the spinning thing she is continuing to spin it catching my hands, i even asked the girl what her problem was and to slow down, and she gave me a dumb look. Then I had a $6.00 container of cupcakes taking them off the top table area having them in my hands and she throws a big thing of toilet paper on top of my hands knocking the cupcakes over. Rude rude rude, I went and talked to customer service, and they said they will talk to her i am sending this to you to be sure they carried this out. I am really displeased with this service. Bonnie Thomas

The customer service at the Spearfish S.D. walmart store just gets worse and worse. The managers are just totally stupid and have no respect for customers or the department managers.They really need to do a new assesment of this store.The manager named brian is the worst and has no respect for customers and is not willing to help customers not to mention the Tire and lube is the worst department of all in his store with absolutely no respect for customers or helping customers and going as far as turning customers away up to an hour and a half before the department closes. The way the managers treet the employees and the department managers they either need to be sent to a class and retrained or fired and people with commonsence given the positions.Another really stupid thing about walmart is the fact that stupid people in Arkansas order for a store several hundred miles away resulting in the store NOT haveing what they need for the area (note the sporting goods department.) They NEVER have the right camo clothing or the right shotgun shells for the area!!! To a consumer this is just plain STUPID!!!!

Well today hasn't been the best. Got into a big argument with Wal mart. My 10 yr old grandson bought a game for his computer that was $60. When he got home and we opened it there was no disc in the case. I called and was told that "we will mark this in our book. It happens often" We live 75 miles from the Wal Mart and don't go there every week. Today we jumped in the car and went there. All I got was a rash of shit from them and no replacement for the game. I asked the manager after he told me sorry how it felt to steel from a 10 yr old. He then proceeds to tell me that because it's a war game a 10 yr old shouldn't have it. Big mistake on his part. They also said " We will check with the clerk on duty that night and ask why it was never entered into the log book and call you. They still haven't called and don't expect them to.

I was taking some headlight bulbs back to the Walmart in Cullman, Alabama today and as I was going in the alarm sounded and I told the greeter I was bringing the stuff I had back for a return. The greeter said"no problem" so I took the bulbs back to the customer service desk and was informed that they couldn't take them back because I didn't have a receipt. So as I was leaving, I got close to the exit way, I remembered that I needed to get some work pants. I was in a weird situation because I didn't wasn't to take the merchandise with me and come back and there be a different greeter and have to explain why I had merchandise with no receipt and the alarm going off. So I asked the greeter if she would hold on to the merchandise while I get the pants.
So I got the pants, bought them and as I was leaving I asked the greeter if she needed to see my stuff because now I was carrying more stuff. She said no and leaned close to me and said"I know what you're doing, you're trying to annoy me ." Then she said"I don't know if you serve him up there or if you serve him down there but you're going to hell if you don't change your ways." I said"excuse me?" She said "you're going to hell!" I felt very violated in public, I didn't go to Walmart to be treated like this. I've been a loyal customer for years and I spend the money I work hard for every week at Walmart but will not be doing so anymore! I went to the manager "Amanda" and made a verbal complaint of what happened. I will be contacting my lawyer on Monday to see what more I can do legally.
I hope what happened to me today never happens to anybody else.

When Walmart first opened here in Pahrump Nevada it was a great store to shop at but over the years the service and selection, especially the service have gone straight to the septic tank. We used to buy everything there instead of traveling to Las Vegas. Our purchases averaged about $800 per month. As our family grew up and moved on we spent less but still about $400 per month. Now we spend nothing, zero zip, as the people who work there are very unhappy and grumpy, you cannot beg borrow or steel someone to help you.
The last time we shopped there we had about $30 worth of goods in our basket and wanted help in the fish department, we waited and waited, no help, we just walked out and never went back. We now go to Las Vegas once a month and use our Costco card, if we cannot find what we want there we go elsewhere in Las Vegas. We also shop at the Smith's store here in Pahrump and we have spent almost $600 there since the first of the year, we used to spend that money at Walmart, I would rather spend a little more and shop in a store that wants my business with friendly sales people than shop in a dumpy frumpy place with no service. Fortunately for Walmart they have a captive audience here in Paahrump, I just don't happen to be one of them. Good luck.

Today 10/6/12 I shopped at your Morgan Hill Store only to leave without the groceries purchased because your registers could not handle debit charges. At 11 am I called the store and they were once again working. Over a week ago at the same store whic attelmpting to check out where the lines were enormous an employee told me to go to pharmacy which I did only to be told they could not handle the produce I purchased since thsy did not have a scale. I left the groceries on the counter and on my way out I told an employee about my situation and she told me to wait while she went to pharmacy to gather the goods and checked me out at a regular counter. By then many registeres were open. For a large grocery chain like Walmart these things just should not happen! These type of events have never happend to me in all the years I have been shopping at large grocery chains. Why did I go through this?

I went to Walmart last week to buy an Ipod for my grandson as a Christmas gift. When I went to the department a young girl employee said she had to go get the key and walked away. I am not sure if she forgot what she was going for but after waiting approx. 20 minutes. I left without making my purchase and no other customers were seen in the dept being assisted either. Yesterday I went back to Walmart to buy the Ipod and the same girl came buy and said she had to go and get the key to open the case.
I can't understand why the key was so far away because she was gone for 30 minutes and I never saw her again. A male manager strolled buy and I explained I wanted to buy an Ipod and he said he had to find someone to go and get the key. I told him someone went about 30 minutes ago to get the key and has not returned. The manager could not help and but this time I was gettin very frustraed and asked to speak to another manager and was told the onlt other was in the garden deptartment and I would have to wait. About 10 minutes an older female came and I tried to explain that I wanted to but an ipod and this is my second trip to the store to make my purchase and no one will wait on me.
She was very rude and said they were busy, although there was not anyone in line or in the department to buy an Ipod. In frustration, I went to Target. I was immediately assisted with friendliness and kindness and the store had many customers in the department I was in. The employees did not seem irrated that they were busy and I made my purchase. I was also surprised that I got a free $50.00 gift card for making the purchase at Target. The employees were so nice and friendly and made my shopping an enjoyable experience. I definetely will take my money to Target. Apparently Walmart does not value customer service nor orient the employees how to wait on the customers. I am very disappointed in Walmart.

The Pharmacy in Amherst Virginia has very poor customer service. I went to have a prescription filled yesterday and they said it would be 15 minutes. I needed to get back home to take care of a couple of things but chose to stay and wait since it wouldn't take very long. I went back up after the alotted time and they said, well we had to order it, we can give you a partial tonight or you can pick it up tomorrow after noon. I said I will just pick it up tomorrow since I needed to leave. I went back today and they said they had to order it from warehouse so it would be a two day delivery but they could give me a partial or I could come back tomorrow. I said, give me the partial. I had to stand in line for 20 min to get my partial after waiting the alotted time rather than them calling me up and giving me the partial. I have also recently had a prescription filled that had the option of one month or three and I got one month since they did not have enough in stock an when I went back they said they could not fill it since I got a 3 month supply already but I had not so they had to drop the prescription as if it were a new one into the system so that insurance would ok it for me to have the prescription again. That is insurance fraud no matter how you put it!!!! I started going to Walmart for my prescriptions due to the increased cost at CVS but the lack of hassle and the professionalism they have is worth the added expense and I am now considering going back to CVS. I have worked as a pharmacy tech and have been in medicine for 11 years. I am now a nurse, so I am not new to how things should be professionally handled. This is definitely not professional. Even when discussing the issues with the pharmacist, rather than come around from the counter and speak to me he spoke to me from behind the counter that was 2 counters back. I could barely hear him and it was actually a violation of my HIPAA rights, so there needs to be some serious changes in the pharmacy in Amherst Virginia's Walmart. They also need to utilize some type of paging system or some way to notify people while they are shopping of issues that have arised because this is not the first time I have spent a great amount of time in the store just waiting on a prescription just to find out they didn't do anything with it.

The Walmart center in Murray KY is a disappointing location. My family shops there at least once a week and it is never properly stocked with products. What is the purpose of putting 2 canisters of one brand of formula on the shelf? They never seem to have what I need for my daughter. The associates seem bothered when asking them for help. With the condition of the store I'm not sure why you have them working there at all. We purchased a sandwich from the deli yesterday and it was definitely not worth the money. Overall this store is an embarrassment and something needs to be done.

Walmart"s Family plan is worst wireless plan they have out there, poor, poor customer service. They lure you in saying two line will be $70.00 and approx. $5.00 in taxes and fees. I specifically asked before I sign up about all the additional taxes and fees that will be added, the girl told me will only be around $5.00 for both phones. Financially I am not ready to sign another contract with any phone company so I was deciding between Walmart Family or Metro PCS their wireless services in my opinion is about the same. When I got my first bill it was $86.46! The fees and taxes was $16.46 not $5.00.
I was upset, so I switch to Metro PCS which theirs was $70.00 for two phones everything included!!! Unlimited phone time texting & internet service!Metro PCS ended up the better deal. They are far better in customer service. They are physically there if you need to talk to a person. No one at Walmart can help you when it comes to your phone bill questions. Instead of you having to call Walmart Family Plan, make sure if you do you have that 4 digit pin code they "supposedly" gave you when you signed up with them.
If you didn't write it down or can't find the number you will need to go to the store and have some from Walmart call for you (people in Walmart doesn't even know this, they look at you and think you're completely stupid when you go there and ask them to call for you) Then you can changed your pin#. This was so stupidly ridiculous! I answer the password question and offered my ss#, home address, DOB, acct# and this was still not enough for the girl on the phone to assist me with my billing question. I had to physically go to Walmart and straighten this out.
When it comes to wireless phones Metro PCS is by far better and you get more for your money and better customer service! I am seriously thinking of starting to do take my business somewhere else, I am finding out with smaller businesses you get better customer service!

i got ammo the day before had receipt ammo unopened they said no returns if they took back they have to donate to police dept. OK so i am a customer that spend 10k to15k a year at walmart so your going to piss off customer over 25$ return.
so take it back make donation of 25$ walmart makes millions at this one location and keeping customer happy. i am not sure why they are not allowing returns on ammo maybe it have something to do with the shooting  i am not sure but this is not right?!

Shopping at Uptown Walmart in Victoria this afternoon I encountered a very powerful smell while I was in the produce section and then it quickly spread to the cash register area, I could not get out of there fast enough. It smelled like someone was cooking popcorn with a very strong cooking oil. My eyes immediately started to water and I could feel my chest getting tighter, I could not breath properly. The gentleman at the register said that it bothered him as well. I have now been home for over an hour and my eyes are still very watery and itchy and I still have a tightness in my chest and find it difficult to breath. I will not be going back to Walmart any time soon and with a Target store opening in my area that is where I will be shopping. 

So on 8/27/2013 at 6.38 I found a screw in my tire I went to the service area where a young man husky built. blonde hair was walking out texting on his phone I asked are you closed he said we close at 7pm. I told him I found a nail which at the time that is what I thought it was in my tire. He walked over and looked at it and said we cant fix that it is on the side wall of the tire and walmart has standards we can only fix the tire if it is in the middle of the tread. I asked ok can you put the spare on for me. He then asked if I bought the tires there I said no this is a new car and they came with the car. He looked down at his watch and said we close at 7pm and I have to fix this other car first and that will take me 45 minutes. This job would of only taken him 5 minutes.
So I went home changed the tire which took 15 minutes to do. On 8/28/2013 I went to another company and they came in and said it is only a tiny screw it did not even puncture the tire at all and that if the young man would of taken the time to look at it he would of seen that. He was more worried about getting out of there at 7pm then he was about taking care of a customer. Just in the last month I have bought 3 Bikes for my Grandkids there I spend 50 to 60 dollars a week on food I spend a lot of my money in this store but will now shop some where eles. I was excited when they decided to put this walmart store in Heber now I wounder. I also called that night to the manger that was there she did apologize for there action and said she would talk to them. 

I was in the Pharmacy on the 23rd of December. Trying to purchase the cleaner solution for my Braun Razor. For some reason which makes no sense it is locked up with the Razors. They called three times and I waited 25 minutes before someone came and this lady came who I think is the head cashier or whatever but she finally comes and tells me they cant find who has the key. They think they might have gone home with it. For crying out loud if you lock things up you should have several folks responsible enough to unlock it. You held up the Pharmacist and me for about 25 useless minutes. My time has some value also. This store continues to be the worst store I have ever been in. Store number 0811 Arcadia Florida. JOE LEveille

Went today 11/07/2012 to walmart in San Benito Tx. to buy ammunition and groceries. Went to sporting goods dept. 1st. to get ammo. no employee there. Found an employee at automotive dept. and asked her for help, she was not busy and told me she could help me. I told her I would wait by the ammo. and she never showed. Went to look for her and saw her walking in another direction with someone else. I left without buying anything. Thinking I would get better service in Harlingen Tx. I went to that store and was told that the sporting goods guy had just left to lunch and taken the key to ammo. display and no one else had a key that he would be back in an hour. I decided to wait and went and got my groceries about 40 minutes later went back to sporting goods and saw an employee trying to open display for another customer but her keys did not work finally she told him that he would have to come back another time because the person who worked the night shift had taken the key and they could not get in touch with him. I left without buying anything.

I was just in the store buying a file cabinet the girl was not able to ring it up with the barcode on the item I could not remember the price of the item so she looked it up for me. I then tried to used a $50 American express girt card but I assume the girl was unfamiliar with how to use the card so we put it all on my debit card. I went to the customer service desk to do a refund and see if she could put it on the gift card instead of my debit card. The "customer service" lady was rude from the start, then she stated that the price was not matching the barcode and I was going to have to pay more. I told her that I felt like I should not have to pay the difference due to the fact that it was not my fault that she rang up the wrong code, she rolled her eyes at me and then threw the receipt at me. Not a very good customer service act to me. Then I get stopped at the door and the door lady said that I could not leave with the item because the item on my receipt had a line through it. I explained the situation about what happened, and she proceeded to tell me that customer service deals with attitudes from people all day and that is probably why she had an attitude, there again not my problem. I feel like as a paying customer that I was treated very poorly by everybody that I dealt with over something that was not my fault. I have been a very good customer to the Walmart store on Cutten rd. in Houston Texas and I did not deserve to be treated that way.

I was in the check out lane searching in my purse for my ebt food card. I didnt want to hold up the line so I decided to pay with my debit card. Soon as I got to my vehicle and put all my grocerys in the car I found my ebt food card in the car on the floor. It must of fell out of my purse. So I went back in the store and went to the lady I checked out with and ask If I could get a return so I could use my ebt food card. She told me to go to customer service and they would take care of that for me. So when I went to customer service they said no. I went back to the lady at the check out and she got the manager for me and the manger said he had to ask someone above him. The manger said I would have to bring all my grocerys in and have them return each individual purchase and then rering each purchase.
So thats what I did. As I appoarched customer service no one wanted to do the return, so they yelled for an associate in the back who rolled her eyes because she didnt want to do it either but had to. So I took each purchase out as she scanned everyone then I put it back in the cart. After that I took every grocery out again so she could rering it, The whole time I felt so uncomfortable and degraded and embarassed all at the same time. Especially when the first associate said real loud in front of all the customers.
I just wanted to run out of the store right then. Walmart employees I would imagine are there to help their cutomers out but that day I felt like I was being discrinated because I held the low income food card. I never want to go back because I never want to feel that way again. On top of everything that happen they would not give me a credit for my $10.00 coupons I used. They said we gave you enough back, but really I got back what I bought.

I am currently on hold with Walmart in Miami ,FL and their service is horrible. I've been transfered three times and no one has even asked me what I needed. And when I do speak to someone they dont speak ENGLIGH!!! All I want to know if they have a item at their store. Why is that so hard !!!!!!! Ehh

I went to the Black Friday sale on thanksgiving and was extremely disappointed..I already sent in one complaint for being physically approached by a manager..accused of something I could have had no part in. I got stomped on, pushed to the ground, yelled at by your employee told to get out of store..it was terrible. On top of that, the laptop with the $70 bonus was to not go through register until after 10 .oo. As was the games I was , along with many others, going to purchase, were sold over the counter BEFORE the advertised time. Signs posted said the merchandise would not be in register until then. So many people were disappointed that night. The store clearly had no idea what they were doing...

I had my baby's pictures taken and the studio called me yesterday and told me they were in and to pick them up. I asked how long they were open, she said 6pm. When I drove all the way there they were closed and it was 4pm. I asked to speak to a manager and her name was Ann at the south zanesville walmart in ohio. She was extremely rude and said I would have to come back. I told her this was my only day off and I drove a long way and could she please call someone to figure out y they would call me and tell me to come if they were not even going to b there ! She said the portrait dpt. was not part of walmart. I asked then y when I pick my pictures up they say walmart om them and asked again for her to call someone to help. She called a number and handed me a phone and told me to leave my name and number. When i got the phone it was saying to press the star and was no way to leave a message! Ann snatched the phone away from my face while I was holding my 4 month baby and said i will call someone to help u and called the sheriff! Another women with her baby came up and said she had been walking around for 2 hours waiting for the studio to open, thinking they were on break or lunch. She also was very upset they called her too and told her to come get her photos. The sheriff came and I explained what happenened and he told me to file a complaint! I have called the 800 number several times to speak to someone about the photos with no return call. I have used this walmart for optical, groceries, and everything else, and to be treated likr that is outrapeous and I will never go back to any walmart again! I need someone to call me asap about this matter at 740 343 4130! Thank u for ur time

Went shopping at a wallmar located in cayey Puerto Rico. When I pass by an isle I saw some packs of Pepsi cola on sale 2packs for $5.00. When Igot to the cashier did not get the sale discount ,the clerk argued the cola was not on sale when I clearly saw the sale posted.To make thigs a litter shorter,the clerk did not want to give me the cola at the sale price.
I had a very hard time looking for the manager and try summit to try to summit a complain. Itry to get the manager complete name from the assistat manager and she did not know her manager last name.I needed her manager last name to summit a full complain because,when i went back to look for the sale sing of the pepsicola,the sale sign was already remove fron the stock pack.
I had a very umpleasant experience at these store,and is a lot more about it.To things even shortter these employees at these store have no experience in dealing with the customers, and probably the worse trainning. Now thats sad .......

Today which was the Oct, 20/2012 at 4:30pm I brought my vehicle in to get an oil change at the Wal - Mart TLE service department in Miramichi, NB knowing very well what I had for belongings in my car. When the oil change was complete I paid for the oil change and items purchased at the cash and proceeded to my vechical. Realize the whole time I was waiting I was there watching and for certain reasons the young male who brought the car in initally went about things kinda odd from what I was seeing. Anyhow the items that were stole are really of no value but its the fact that an employee on company time stole from my vehical, I know his name from his plack and name tage and the description of this thief and want somthing done about this, as to who knows what else he steals from other costomers vehicals of worth but my real problem is that I brought it to the store managers attention and you know what they told me, Its out of there hands cause its an external affair sittuation!!! Can you tell me how an employee steals from a customers vehicle while hes working there and on duty doing the job and its an external affair. Please someone tell me whats wrong with that picture, cause Im through the roof on this one and if nothing is done about this employer as I was told theres been other complaints as that manager said as well, so honestly how many complaints is needed, Im not waiting Im taking matters into my own hands as Wal - Mart seems to have changed there policy towards employess as "Saying its ok to steal and we'll cover your ass no matter what" This my friends is hitting the news as many others here want this to shed some light and to let the public know what wal mart has to offer for there customers!!!

I do not want a refund or coupons. I want service, stocked shelves, helpful employees, continuity of product. You are not the only rodeo in town.
This is embarrassing for you and overall attitude in this community is poor! check it out!! Just because you profess to be the best doesn't get you
there. With an example...., you're trying to push outdated product without stocking shelves. 100% welch grape juice not available over two weeks!
Only one example. You have some good and some bad reps. The bad is really bad. Pharmacy.....,poor. Do you really care? Ask for a manager and
you get a new employee as manager can't face the music. You have problems!!! cb

I appreciate the door buster sales at different times of the day because I had to work all night. I was however able to get to my nearest Walmart for the 5am doorbuster sale. I arrived at the store at 4am and was told that the 50" TV I was shopping for was already sold out. I was quite surprised, as the sale did not start until 5am. I have been Black Friday shopping for many years and understand the waiting lines and the first come first serve format, BUT, I was told that these TVs were already sold the day before! The store handed out tickets for this item the day prior, which I find very unfair. If a sale starts at 5am tickets should not be given out until 5am, PERIOD! I was very disappointed with this set up and will not be shopping WalMart next year on Black Friday, in fact I will not be shopping at any store that opens on Thursday before midnight! My nearest Walmart is in New London, WI 54961.

My girlfriend had used our bank card to order a phone card at walmart .com an the money was taken out a min later and they sent the details of the phone carg EG the reup # to my email. Then on the 15th I orderd a printer an usb cord. A baby carrier a wipe warmer a diaper geni refill and a safty 1st cool mist vaporizer. They took the money out of the account and told me that the vaporizer and the geni refill was already at the store in plastow ready 2 b picked up. But then the next day i got en e.mail that said they didnt have the vaporizer there and insted of shipping it 2 the store with my order like i wanted in the 1st place they canceled the order 4 it and since my 1 month old was sick and i needed it bad I asked if they would give me the credit and just send it 2 the store.
but they told me that it would take 10 days 4 the money 2 make its way back 2 my account and in the meantime id have 2 order another and pay 4 it again. and thge money never made it back and then 2 days b4 christmas and it overdrafted it 3 times. And still havnt put the money back and in the meantime im afraid 2 put any more money back in my account incase they screw up again and charge me a 3rd time 4 the same thing. Walmart.com bad dont give them your info ever online and after a purchase is made if they screw up make sure the bank or credit card co. know not to let any other withdraws until talking 2 u. Or u can just go 2 target I havent had a prob with them yet. But we will see. My and my girl r both disabled so its hard 2 get out of the house and shop like normel people. So we order alot online. and the has just ben the worst experiance ever
this is the absolute filthiest Wal-Mart that I have ever seen. I cannot believe that they are even allowed to sell food items. you see employees, including the management, just walking around like they don't have a care in the world. someone needs to pick up a broom and mop and break a little sweat. don't even get me started on the rest room facilities or the bare shelves and poor selection of products offered. I try really hard not to even visit this store but the only Wal-Mart alternative is in Savannah more than 60 miles away. hey Corporate… where are you?

A year ago, I was remodeling my girl's rooms. I purchased two of your white chest dressers. They look like your South Shore SoHo Models. May be the same model. After one year, I threw one away because three of the four drawers had fallen apart. I kept one drawer as a spare for the other dresser. I have one dressers remaining in their room and the condition of this dresser is horrible. Getting ready to buy two new dressers all over again. You might want to put your name behind better products. I can send you pictures of your wonderful dressers.
Unhappy Customer, Napoleon Cotton Sr. 334-718-2519

I called a walmart store (#2215 - Darien IL. ) and asked to be transfer to the furniture department and the person that answered the phone left me on hold for more than 5 min. After that I hung up and called a second time. Again I was left on hold for another five min. I called one third time and the phone rang several times and someone picked up the phone and hung it up again.
This kind of customer service is unacceptable. I was calling to check if they had some bookcases I saw online in stock. The website said they had a limited stock of this bookcase in the store and I just wanted to make sure they had the bookcases I need before going to the store. This is the walmart locator number for the bookcases0004266610620. These bookcases are $79.00 each and I wanted to buy 3 of them. I guess thanks to your horrible customer service I will have to buy them else where.
All I'm asking for is for your management to take a second look at the kind of people they hire and the way they treat customer so that later you don't wonder why customers prefer to pay a little more as long as they feel they are getting good customer service elsewhere.

I ordered a kidkraft kitchen from Walmart as a Christmas gift for my Daughter. walmart said it would be in the store on Christmas eve for pick up and that I would receive notification when it arrived. The notification never came and on Christmas day I received a email saying it was delay and most likely arrive in a couple days following Christmas.
Two days later I received another email to tell me the package was lost or damaged and I would be refunded my money but if I still wanted the item I would have to reorder it. I looked online and the price had been increased. My Daughters Christmas was ruined and all her other gifts of play food had no kitchen to go in.
The only gift she asked for and she didn't get it. Walmart has lost my family as customers.

Walmart advertised a Straight talk (android) phone to go on sale at 10pm on Thursday Nov. 23...arrived around 8:15 and got in line... At 10:15 they still had not given the phones out and when they did it is a totally different phone w a sucky camera and a slide out key pad... Was told it was advertised wrg and they didn't get the advertised phones in... Found out my sis in law bought the right phone at the Valley Walmart and they had the ones advertised! We weren't even given a discount for it being wrg or falsely advertised! Really pissed!!

Walmart store number 5189 It has taken me a few months to put this together I have been so upset with the whole thing. For years I have relied on Walmart to service my auto, oil changes, batteries, headlights, windshield wipers, etc. Last year I took my truck in for its annual oil change with the priority being that my rear differential be topped off which is my usual priority annually. Since I bought the truck it has had a leak and after a year it has lost a substantial amount of fluid.
Up til the last 2 changes topping off the diff was included in the oil change but last year they said I would have to pay for the more expensive oil change to get this included so I did. When returning to pick up the truck they told me they were unable to top it off as the plug had been stripped on the outside and a wrench would not grasp the plug as it was now rounded. Rather than being held liable for any damage they declined to attempt it. I was very upset as that was my main reason for being there so I asked why did they charge me the higher price if they were unable to do what the higher price included. I was told that that included other services that the cheaper oil change did not.
I was pretty irrate as they knew what my priority was and yet they proceeded with the oil change anyway. After what they told me I knew that it was even more of a priority to get the diff topped off as it was close to empty so I took it to my mechanic and they replaced the seal so that there was no more leak and also the plug which they said they would not have replaced if I had not requested it as there was only one corner flattened on the plug and that did not prevent them from turning the plug open. They told me that the diff. was full. So I knew that Walmart had topped it off and had probably damaged the plug in the process and did not want to be liable for the damage so they denied doing anything with the diff.
Fast forward to September of this year, my Walmart battery was dead and I could not find my copy of the guarantee. Surprisingly the guarantee that was in a pocket at the side of the battery was gone. I have always purchased the Walmart battery that is guaranteed full replacement free if it goes out under 3 years. So I called Walmart and asked if they could look up my battery purchase since I could not find my copy of the guarantee and it had been taken off my battery and it had been less than 3 years. The battery was replaced in June of 2010. BTW, I believe that when the oil change was done and they stripped my plug that they took the guarantee off the battery.
They were the only ones to service the battery as attested to by the receipt I got from them and also because they were the only ones to gain anything by removing it. The person I talked to on the phone said her name was Rhonda. She told me they had no way of looking up the battery and she would have to talk to the auto supervisor before she could tell me anything. She also told me they had no policy that the battery would be replaced within 3 years if it went out. I knew that the supervisor of the auto department would not honor anything as he was a part of the fiasco that had went on the prior year. I did argue with her about the policy on batteries as I knew it was a lie as I had had a replacement twice and the only thing I had had to pay for was the core of 8 dollars and something. She called me back left a message and told me that the supervisor said there was nothing they could do about my situation.
I called her back and asked her if she had found anything on my battery purchases and she said no but that she did find the oil changes. She continued to deny that they had the battery policy I had mentioned. I told her that I was going to contact Walmart corporate about this as there were many lies being told and she backed down and said I should bring it in so they could see about checking out the number on the battery for a prorate. This was not satisfactory to me as I know what I know.
A month or so later I did find my copy of the guarantee but of course I had already purchased a battery from another source. I have always considered Walmart an honorable and honest company and am very concerned for this particular Walmart. There was so much underhandedness done and lies told that I would hope that you would be concerned with the reputation of Walmart. I am including a picture of the battery I got from walmart and its number and date that is on it.
I do hope you look into this as the service there and in other departments are sorely lacking in the last few years. Reputations are important for the health of a company. I am sure you realize that even if I am only one person we do add up over time. My complaints are with this one Walmart. Additional complaints are: The people there are not helpful and even rude at times. A guard made me wait a half hour for a electric cart but never returned with it. I had to find him to find out he was not successful in finding a cart for me. The register refused my coupons with no reason given by the cashiers. Some will refuse to use their scanners on heavy items. If you direct this to the offending Walmart they will squash it.

A employee at the dubois location name that i notice micheal jardine was very rude an assulting towards me and my daughter when she ask him where could she find a item that she was looking for through out the store, and he stated are you blind its right down there and called her stupid. that was a horrifying expeirance for a child have to go through for all she wanted to get somthing in the store, So in my eye,s that was very wrong manner he used, it,s very disturbing when we have been shopping at walmart for a long time to expeirance this matter before now she won,t ask anyone anymore upon that situation.

I just watched the Walmart-High Cost for low prices show on TV and am thoroughly sick of Walmart. The way you treat people in the US and worse in China is totally awful. The way you weasel into a town and put everybody else out of business is disgusting. It's called greed. The way you tell employees to lie, work overtime and don't get paid for it. You're worse than communists. I will never buy another thing at a Walmart store. And the big CEO gets on TVand talks about how wonderful everything is.Makes me sick

I have a friend who can't walk real well and relies on a riding shopping cart in the store in St. Augustine, FL She goes there every Sunday to do her shopping and spends hundreds of dollars there every week. She has had to quit going to the Walmart because they don't have more than a couple of WORKING carts and she can't walk on her own in the store. She has been told, that the carts are broken, and I guess, never to be used again!!!!! She now goes to Target to do her shopping. So, you've lost her business and probably more people. This store in St. Augustine is pathetic. I've Black Friday. You absolutely don't care!!!! Target is a much nicer store since they remodeled and go there myself as I have never shopped at Walmart and walked away frustrated with something. I can't blame the employees since the "top brass" doesn't care- why would the employees

I purchased my prescription eye glasses at Walmart in Morehead City, NC in March 2011. By the end of the year, I had to get my lenses replaced due to cracks appearing on top of the lenses. Walmart replaced them at no charge. Well, again I have the same problem with the same kind of cracks in the lenses. I took my glasses back to Walmart in November 2012 and the person at Walmart told me my warranty is out and they would not replace them again. My question is: What does the warranty have to do with an obvious defect in the lenses? The lenses should be replaced for FREE AT NO CHARGE, if there is a manufacture defect. Cracking lenses could result in eye damage.

I find it amazing nobody at Walmart located at 24th street and ave.B,in Yuma listens to their customers. Either to busy,with their telzon,or checking their watches,to find out how much time they need to get out,from work. Jin Porter,who is the G.M.needs to set things right! I spend a considerable amount of money,with you people,and need a little tea and sympathy!

I went to Walmart Lovejoy Ga to return a item I had purchased for my son. I am (was) an avid walmart shopper, I was told by the clerk I was unable to return this item because I had returned items on Christmas Eve and the day after Christmas. One item I returned was actually an item I purchased off Walmarts layaway. I spent $500plus on the layaway and upwards of over $1000 with walmart for Toys only. The initial customer service clerk was rather rude, I asked for the manager, assistant manager Kim was more unprofessional and extremely rude. The no return without receipt is not posted in the store nor on the store receipt. Instead of her attempting to help me, a paying customer was brushed off and told that the policy does not have to be in writing, it's their policy. I was very perturbed by the disrespect I was subjected to. I decided to call 800 walmart and make a complaint. I made a complaint and was told Brad would call me back. I was also informed the policy the store informed me of was actually incorrect. I have yet to receive a phone call from Brad. I know Walmart is a large corporation and they bank on customers returning regardless of the poor customer service. I will pay more money for better customer service that I receive at Publix and Target. I am done with walmart.

To whom this may concern I'm tired of walmart stealing out of my pockets. I've been screwed over money time after time and on dec. 28th 2012 was the last straw when i went to purchase a 228.00 tv went to use my gift cards i had received at christmas. to help knock. off the price then i had preceeded to use my bank card next which the bank failed to transfer my money in my account so i was denied.
had to cancel purchase. and canceled out on gift cards the male cashier said money would be back on cards needless to say its been over 24 hours now i'd like to know where is my money is this how your employees . get their bonuses. by ripping. people off i think we are through. here you will no longer be getting my business. nor will you get my family and friends. business. i live on facebook my voice will be heard i will express myself like i have done here

Couple days ago I made the mistake of going to Walmart in Georgetown and had the worst experience of my life which I detailed in a very long complaint letter. When my husband got home I told him what had happened and he called the store manager, Shawanda, and explained the many many problems with my visit.
The manager at that time apologized, claimed she knew exactly who the woman at the deli counter was( must have been other complaints) and that she would immediately take care of these issues and for our Inconvienence would leave a $50 gift card at the customer service center for us to pick up. I still felt horrible about my dreadful experience with all the employees encountered at this visit but felt that at least the manger was proactively trying to correct the problems.
Today my husband goes to the same Walmart to get the card ( as I still will not step foot in that store and am not sure if I will ever again) and nobody at the customer service center has any idea what he is talking about!! Meanwhile I receive a voicemail on my phone from this so called manager wanted me to call her back, which I did, received no assistance and was told she is not in.
So not only did I have the worst experience of my life, now my husband goes to get the "gift card" that we were told would be at customer service and Nobody has any idea of what we are talking about!!!!! This is absolutely unacceptable!! Customer service and doing what's right is obviously not slightly important to this Walmart!
I will be following up with any and all social networks to warn potential shoppers of this Walmart to be ware and think twice before using your hard earned money at a "chip shop" like this one!!

I took my daughter to get her prescriptions she is visually impaired and can not drive. I saw several displays that were marked 50% off and I saw a couple different perfume bottles there next to the other perfume bottles so i decided to purchases them. When we arrive at the counter of course they didn't ring up 50% off that is the stores biggest problem things never ring up the price it is marked.
The cashier called someone we waited awhile then she just said did you check with jewelry. The cashier then said with a line full of people I might add It doesn't look like valentines stuff to me. So embarrassed mad and humiliated I told her to keep them. Try calling a manager was on hold for 30 minutes just to say she was sorry and she should have over rid the price.
I then filed a complaint on line and a what i assume is a manager he said his name was Russ. Have made several attempts at reaching him but He is either gone or can,t be reached. He left a message I assumed he was concerned about the treatment his customers receive but it appears not to be the case. Walmart wasn't like that when Sam was around.

I was in the Walmart location in Beamount Texas toady shopping for two book shelves, the store only had one on the shelf. So ask walk around the store until I could find someone to help me with this. One employee scan the product and said that were no book shelves in backroom but he had four on hand.
However he never ask me do I want him to look for them so he walked off, after him I saw another employee that I ask for help she said it depended on what I needed very rude. She didn't even try to help so I bought the one book shelf and some other items, and did the cashier didn't even acknowledged me before or after my transaction at her cash register.
This is not the first time I have bad service in this walmart, but today the employee that I came across was not helpful at all. I am never going back into walmart again. I know I am just one customer that can't make no difference in the service but I will tell all my friend to no shop in no Walmart because they want your money so they can treat like crap.

14 months ago I bought a 37 inch Vizio tv . Now it won't turn on . After I tried to return it to the Wal-Mart I bought it from ( with the extended warrenty ) . I was given new paper work instructing me to mail it back to them . The run around that I have been given is more than 8 years in the army and an ex-wife ever trained me for . I will never buy another high dollar item from Wal-Mart SATISFACTION NOT GAURNTEED . I guarintee if you have a problem with a tv you bought from Wal-Mart you will become even more pissed off than you possably ever have been . WTF Wal-Mart

I recently purchased a email gift card for my father, the purchase request was easy, but not very informative of how it wold work. The request said a gift card would be mailed to my fathers email within 48 hours (usually immediately). The gift card did get there close to the the 48 hour mark. My father was having difficulities with his printer so he copied the card number down and brought it to his local wal-mart (40 miles from his home). Customer service was very busy because of the holiday season so he ended up waiting in line for 45 minutes, (not easy for a senior gentleman) when he made it to the front he was told by Walmart associate that he would need the email not just the number, he explained he why he was unable to print it and they offered no help. I can not understand why they could not allow him to verify his email address and use the number or let him check email there and print for him, or call me to verify I sent it or help him call someone that could access his email and email to store for printing. The associate did not make any attempt to help him or advise him why it was needed, just shooed him along like it was not her problem. My father left quite upset and when he told me how it went I felt the terrible for the trouble he had to go through to recieve a gift card from me. When I ordered the gift card they did not say the reciepent would have to print out entire email and bring to store, he told me his printer was down after I sent gift and I told him I thought it should be fine as long as he had the number, I even provided him with order number in case he needed it. I have been a loyal Walmart customer for many years, but I will now try to avoid using Walmart services or make purchases from them in the furture. Walmart needs to change it's logo to a large frown for unhappy customers.

I am a member of the Wal-mart family mobile plan with my brother Mike Seals. I had an agreement with Walmart to return a damaged phone, which I did on October 24,2012. The agreement was that I was to receive a return phone within seven working days upon the receipt. I confirmed with them that they received my phone via UPS, which I also paid for. I originally paid $150.00 for my phone, and they stated that since they no longer stocked that particular phone, they would replace it with a phone that would cost $99.00.
That would have been fine, if I ever got a phone back. Today is November19,2012, and they just keep telling me that it is also out of stock, and due to the storm, they cannot give me any information except that whenever they get one, they'll send me one. At first, they used the hurricane as an excuse, and now they just say that they can't give me a date. There is a Wal-mart ten minutes from my house, and it hurts me that they have to take money from lesser-fortunate people, who are already down on their luck.
I can't afford to buy another one because I am pending disability for two years. I also was getting side jobs to help to keep from losing my home, and all of my contacts were in that phone, and used that number. This doesn't seem to phase them, and because of them, I haven't been able to receive any side jobs in three weeks. I'm not even sure how I'm going to supplement my financial needs. Please help me with this situation if you can, because I don't see how they're able to get away with this. I have called and expressed my need of my phone to them over and over. They just don't seem to care.

Helped my son pick up a bureau and poster frames he had ordered at your Glenolden location. When the stock person rolled out the boxes, it was easy to notice that the top box had been badly damaged. When I looked inside, the frame was broken, and we were told that we had to go to the customer service dept. so my son could be credited on his account. It took my son another forty minutes to complete this transaction. During this entire process, no one even had the decency to apologize for our inconvenience. I will never set foot in another Walmart as long as I live, the experience was worse than having a root canal.

Today, November 4, 2010, at approximately 11:30 am I was shopping at the Wal-Mart in West Sacramento, Sacramento, California. My husband and I wanted to return a "wand" or remote for the Wii system and replace it with a black one. We were in the Electronics department and noticed that there was none available. So we started looking around the area to find someone to help. After looking for a while we finally saw an associate near the back of the store talking with another associate in the photo department. We walked up to them both and asked could we get some help in Electronics. The person standing on the outside of the counter in the photo area said he would help us.
So, we explained that we saw no "wands" for the Wii. We asked him could he look the "wand" up to see if we could purchase it online. He said we could do that at home. I said to him, just last week were in the store purchasing the Wii console just last week and when what we wanted was not there, the associates at that time were so helpful, one actually went online and helped us get everything we needed. I asked him why he could not do the same? Finally, he went online and then said to us that the "wind" was not available. The associate was extremely rude from the beginning, he acted as if we interrupted his conversation with the other associate in the photo area to begin with. Then, his tone when we tried to asked questions were just outride rude.
We asked for a manager to come and a supervisor (Jazmine) came over. She listen to my explanation about what happened and as I spoke to her the associated interrupted and said he asked my husband to come look at the computer to show him that the "wand" was not available. The associate (Matt) lied to her. He even went so far as to say check the cameras in the store and they would show him motioning to ask my husband to come around the counter to see that the "wand" was not available. At that time we both said to the supervisor and Matt, he was lying. My husband then told him he had no customer service skills. I looked at the supervisor and noticed there was little she could do about the matter so I asked to speak with a manager. Lisa, an assistant manager came over. I explained the problem once more and she apologized for his rude behavior. I told her that I also wanted to purchase a IPod but did not want to ask Matt to help because of his unwillingness to help us.
The assistant manager (Lisa) apologized and then turned to Matt to ask that he assist us. He did and while he helped, the assistant manager, Lisa told the supervisor, Jazmine not to leave until the transaction was complete. I am appalled at the way we were treated today at the store. I can't begin to tell you how much money I spend at Wal Mart and to be treated like a second class citizen is unspeakable. Not only would I like to be contacted about this matter, I expect and want to know if Matt received some type of reprimand for his actions. There is no need for anybody to come in a business and be mistreated the we were today with numerous customers on looking.

On the morning of 02/20/2013 my wife, Lois Einolf, had dental surgery in Cumberland, Maryland. The surgery was completed by about 9 AM and I was told that prescriptions for pain medicine and antibiotics were telephoned into the pharmacy at Oakland, Maryland's Walmart Store. I was also told that it was very important to get my wife on this pain medicine as soon as possible before the numbness to her jaw wore off. I took my wife back home immediately located in the McHenry area of Garrett County, Maryland, a 45 minute trip from Cumberland. After making sure that my wife was as comfortable as possible, I proceeded immediately to Walmart in Oakland to return a bad product and obtain the prescription. Upon going to the pharmacy counter and inquiring about my wife's prescription, I was told that it would be another 30 minute wait. The pharmacy was not busy with visible customers at that time. I told the gentleman behind the counter that it had been over an hour since this prescription was called in and that my wife needed the drugs to relieve the pain of dental surgery.
He apologized and said he would 'Bump it up." In reality, it had been over 2 hours since this prescription had been called in and I told him that their response time was unacceptable. I do believe that more than 2 hours to fill pain medication for patients who have just had surgery is not in the best interest of the patients care and comfort. Needless to say I am very upset with Walmart and what seems to be a lack of timely prescription filling. This will probably be the last prescription I have filled at Walmart and would not recommend Walmart's services to any of my friends and relatives.
Donald E Einolf Jr.

Food Lion sale item - ( 2 liter coke - buy one, get one free). Walmart would not honor this weeks Food Lyon sale advertisement (11/7/12 -
11-/13/12) since it did not list the price of their 2-liter coke that was on sale. My argument was that the second coke is free, it should not matter what the Food Lyon's price is. The amount taken off for the (2-liter coke) can be based upon the Walmart price, since it's free. They said no and I paid full price. Should have gone to Food Lyon.
Bottom line - Walmart advertises on TV how they match competitors sales - I guess you better read the fine print.

I had a dispute over the price display on the pallet vs. actual price of item. The display sign said $9.97 for the desk easel, when reviewing my bill the price was $19.97. I called Wal-Mart and explain the issue of the $10 price difference and I was placed on hold for 15 minutes, the associate came back to the phone and advise me and I explain where i seen the display and got the toy from and she place me on hold again for 15 minutes, she came back and advise the display reads $19.97 and would i like to speak to a manager and i said yes.
I was placed on hold again for 25 minutes before a lady picked up the phone and I again explain the issue and she placed me on hold for over 30 minutes and never came back to the phone, another associate picked up the line and ask me who was i holding for, and advise her that a manager had placed me on hold and at this point I am going to return the full $419.49 purchase and she began to laugh at me thinking I was joking, but I was very serious. She called for a manager and after another 8 minutes Reneel picked up and I told him I would be returning all of my purchase order due to the unacceptable customer service that I have been provided by being on hold for over 1hr and 20 minutes as we speak, he advised me that I could not do a return until the morning because customer service was closed, I advised him that I was on my way driving as we spoke (ear piece while driving) and I expected a full refund, he said that he would let me speak to the assistant manager who never came to the phone and after 1hr and 28 minutes and 50 seconds I was disconnected.
At 10:50PM I enter the store and request to see a manager for a refund, Reneel greeted my and advised me that he would get a manager, a older African American lady approached me to find out what was the problem and why I wanted a refund, at this point I just state that your customer service is horrible and I want all my money back and will take my business to a story who will respect my dollar because the Florin Wal-Mart does not care how they treat there customer. 

My family and I used to shop at Walmart quite a bit and were quite satisfied with our purchases. However, over the past year, I have noticed a lack of merchandise available to the "over 50's" group. Nothing major but regular fit denim shorts would be nice............not the loose fitting jeans the teen crowd are wearing. Sleep wear selection for females has become dismal at best. Until I see a change, my purchases will be limited to smaller items. Kohls has by far surpassed Walmart in selection, variety and customer service. I feel its time for someone to take over this store on Rome-Hilliard road in Hilliard Ohio, West Pointe Shopping Center and return it to a place that one is fairly certain they will find what they are looking for. I also suggest that someone check the customer age groups that frequent this store and give them a little bit more of a choice. No need for Walmart to offer us clothes that make us look like we are ready for the retirement home.

Hi there,Myself and my younger brother Marshall had an unpleasant experience at the North Sydney, NS Walmart location yesterday Nov 20th,12. I had purchased my items while my brother was in electronics speaking with an employee about ordering a game, i was waiting in the porch for my brother, when he came into the porch he had 2 posters in his hand (which i assumed were purchased at the electronics depart) however we were chatting in the porch then he opened the outside door(which was not closed and we did not completely exit the building) as he was going out to the car to retrieve his debit card and then turned around (which is on camera) as he realized he still had the posters in his hand, at the same moment the mystery shopper had stopped him and said he was under arrest for theft.
We were directed to the security office. I do understand the protocol however the following actions were extemely unprofessional, the mystery shopper was Rob Matheson. Rob told my brother that he was under arrest for theft, my brother said he wasnt police and asked how he can arrest him and Rob stated "maybe I am a police officer" and led us to believe he was a police officer until we had to ask him to show us his badge, which of course he could not produce. We tried to explain to Rob that it was an honest mistake and he realized just as we were leaving that the items were still in his hand. Rob would not listen to our explanation and said he called the police. He then proceeded to tell my brother that he is banned from every Walmart across Canada (with no length of time so we assume its indefinite) My brother refused to sign the document as he does not feel making a mistake should lead to him not being aloud to re enter Walmart.
I asked Rob if Walmart would appreciate loosing hundreds of dollars in business which my family spend on a monthly basis and he replied with a smirk and told us all to go shop at zellers (which was recently closed down in our area) at this point we assumed the interigation was over, my brother including myself got up to leave and Rob grabbed him by the back of the shirt to pull him back. Marshall was not trying to "resist arrest" we simply felt that after he showed us the ban the whole ordeal was over. Eventually the police did show up, the police officer listened to both sides of our story, he did not lay any charges as my brother does not have a criminal record. My brother than apologized for the misunderstanding of the whole situation and has agreed to write an apology letter for making the mistake.
I could see if he was hiding the posters or running out to the car but he wasn't, it was an honest mistake and I do not feel he should be banned from Walmart. I also feel that Rob Matheson should have remained professional which he did not. I request Rob be spoken to regarding his inappropriate behaviour and the ban be lifted.

On Thursday, March 28, 2013 at approximately 6:00 in the evening, I purchased a Kodak 30, combo ink pack from your store in Union, NJ. I didn't open it until today, 4/2/31. The outer package was sealed, but inside, both cartridge packages were cut open. I removed the cartridges and placed them in my printer to read them. The color was empty, and the black was only half full.
I called Walmart customer service and expressed this. I also told the woman on the phone that I didn't have my receipt. She told me to bring in the merchandise and ask for a manager. At approximately 3:00 today, my brother brought the item to Walmart and did as we were advised.
One manager agreed to the return and offered a store credit. Another manager overrode the first manager and said he couldn't be sure that the item was purchased the way we said. My concern is not only that I didn't receive a credit, but that some one is putting used merchandise on Walmart's shelves.

The Wal Mart store in Greenwood, S.C. 29649 has the worse buggies in any store large or small I've ever been in. I live less than a mile from this store and it's very convient to use. The buggies are dirty, hard to separate, pull to one side, won't roll and wobble. I don't shop there, just get what I need and get out. When you shop you look around at a lot of items, even those not on your list. You can't do that as dragging the buggies around is too tiring. McDonald's most important item is clean bath rooms.
I can understand this as I wash my hands before eating and have left some without ordering because of the filthy restrooms I get upset before i get to the isles and already looking forward to getting out. You have already put people in a negative frame of mind before they start. The best maintained buggies I've found are in the Bi Lo store in the north section of town. When I in that area, I'll go there because of the buggies even if it cost more. I know this message is an exercise in futility but I'm really trying to help you please your customers. If you don't believe what I'm saying, have someone from outside this area come and and look.

We have been having our prescriptions filled at CVS but we thought it would be easier to just get them filled at WalMart. Walmarts ad says that they will fill prescriptions for 30 days for $4.00 and 90 days for $1o.oo and they also have an ad that says they will match anyones ads. CVS had charged us $10.00 each for 3 generic prescriptions. We got the doctor to fax the prescriptions in to Walmart. When we went to pick them up, one of them cost $25.96, one cost $19.45, and the other one cost
We had read the ads that Walmart Pharmacy would fill generic prescriptions $4.00 for 30 days and $10.00 for 90 days. We have also seen the ads that say Walmart will match anyone's price. We had been having them filled at CVS but thought that Walmart would be more convenient. We had our last prescriptions faxed into Walmart. When we went to pick them up, one of them cost $25.96, one $19.45 and one $57.12. That was a total of $72.53 more that we had been having to pay for them. I carried the receipt for the last same prescriptions which were $10.00 each to the druggest and he said that was not their problem. My husband and I are in our late 70's and live on a fixed income. Had we known this we would not have had them filled there but in the past, we have asked the price in advance and they say they can't give it to us. We feel that we are due some kind of compensation for this and Walmart needs to take their signs down because there is no telling how many others have had this same problem.
5

You advertise a black friday guarantee in stock at walmart that was supposed to START at 10 PM. We got to the store at 10PM and all the guarantee cards are gone? What kind of guarantee is that? They wern't even supposed to start handing them out until 10. Horrible customer service. Then I heard that t he Somerset PA walmart sold 60inch vizio tv before 10pm nov.22 2012. Your sale paper does not say you could get a ticket slip before 10pm. I am never shopping at walmart for the after thanksgiving day sales again.

In canton Tx our Walmart allows ad comp but in this last week 4/2/2013 they have refused to match meat ad prices says its losing them money . They have not advertized this change they have not put up notices any where that can be seen by the public .CLERKS have to tell the customer as they come up to pay .It has made hardships on some families losing that since they don't know before buying they are going to pay another price. Walmart should advertise it on TV like they do the low prices they say we get

A couple of weeks ago Toys R us offered a xbox 360 bundle with kentic for $99. The same bundle was offered by walmart for $249. I had my daughter take the toys r us ad to price match this at the Harrisburg, IL walmart. They took 10 different employees to decied the free item in the box was not the same as in the toys r us one. Instead of the 2 yr free xbox live as in the toys r us, walmart bundle only had a 1 yr card. My daughter explained this was not an issue for us, as we do not have the internet anyway. The rest of the package was exactly the SAME! The employee who removed the bundle from the case even stated it should have been price matched and that walmart just did not want to lose $150. I am very upset about this. I am a divorced mom that works two jobs to support 6 people. I try to make my checks last while still trying to get my kids something nice for presents. Thank you for your time in looking at this matter. I have shopped at walmart for years and never had an issue with their price match policy before.

I order a 50 Pc box Of Walmar cooked chicken on Wednesday for Saturday. I called before picking it up and was told it was ready. I didn't check it. Set it on the table ihe box for the party as the people went to the bottom for the large pieces of breasts they noticed they wer all dark or burnt. I were totally embarrassed. I couldnhave serverd my guess anything without checking and relying on Walmart to do the right thing, I gavc them time I called ahead before picking it up they could have correceted this problem if they wanted. However this store is so Ghetto they just don't get it and complainting to managers do not do ant good. I think it's all about the money not the customers. The store is making they don't care about customer satisfaction. I feel I should be compensated for many of reason it sad when a disable person have to travel so many miles to another Walmart ooutside of their area for good customer service and just better services. Walmart on Rockside need to Clean up their Act. Stop Acting Like GhettoMart

I went to Walmart in harahan louisiana on November 2nd 2012 to purchase a battery for my Mazda mx-6 they sold me the wrong battery I needed the 58r-3 n they sold me a 58-3. when I got home to place the battery in my car I noticed it was the wrong one bc my post were on the opposite sides of the purchased battery. So I drove back that same day n told them they me that a store on Loyola in Kenner Louisiana had it they called and they employee said they had the correct battery.
So I drove over to Kenner Louisiana to swap out the batteries. When I got there they had the same battery that they sold me the first time which was the wrong one. I told the manager that was working that day about having to drive that far when they told the employee from harahan that they had the correct battery and really they didn't. So they sold me an alternative battery that would work. But it turned out being to big for my car.
So again I drove back to harahan Louisiana Walmart which is closer to my home to return that battery. They sold me a battery that was the same size just a few amps smaller. I needed my car to run bc I had to work. So I put that battery in my car after a week the battery started smoking n spewing acid. I went back to Walmart in harahan and notified the manager there about the problem I was having he told me it could be a defective battery or my car had wiring problems which I didn't have any problems with my previous battery.
So on Monday November 19th after I got off work I went back to harahan Walmart to see if my correct battery came in. Which it hadn't so he checked another store and again refered me to the Kenner Louisiana location. I asked him would my car make it to Kenner from harahan he said it should well while driving to Kenner. I made it about 2.5 miles from the store and the battery started smoking a whole lot and smoke started entering into the car through Thermidor and through the dashboard and my wind shield wipers started going off and if I let go of the gas they would stop if I pushed the gas they continued slinging across my windshield. And then my car completely shut off.
Leaving me stranded with my kids on the side of the road. I called my brother in law to see if he could take me to the Walmart to swap out the batteries. When I put the correct battery in my car it would not start I had my friend who works on cars look at the car he said from when the battery malfunctioned it short circuited my work g system in my car n would cost me a good penny to fix it all. I spent at least 5 hours one day driving back and forth for a battery and then because I was sold a battery that was defective I now have no means of transportation. I am one dissatisfied customer and am upset that me and my kids had to ingest the fumes from a battery that was defective which was purchased from Walmart.

I am from Ark and I knew Sam personally, in fact my father had a chance to go in with him when he started the Wal-mart stores, but unfortunately he did not have the money to help Sam start it. I have been in Wal-Mart stores in Hawaii and Alaska and all over the country, but the one in Durango, Co., meets the cake. The manager is a snob and will not speak if you speak to him and the shelves are empty. At the first of the year, I thought well, it is just after Christmas and the shelves will fill up, but they have been empty this whole year. It makes no difference what the department is, there is going to empty shelves. My grandson and I go quite often and we always visit the toy section and it has been so empty this whole year that he cannot find any toys anymore.
What is the problem? Get rid of the manager and hire some good help. Most are very unfriendly. You had an assistant manager last year from La., or miss or down in that area and he was great but of course he is gone now. The Wal-Mart store in Farmington, NM, which is close to us, has alot friendlier employees and a nice manager, and the shelves are full. Seems like since Sam died, the stores have just gone to pot and this one is the worst. Worst manager I have encountered, worst and most unfriendly employees I have encountered and worst customer service. All they do behind the counter is talk about their lives, instead of waiting on customers. Sam would be disgraced by this one and probably disgraced with what his kids have done with the stores. And your captcha is ridicilous.

The last five times I have went to Desloge Walmart in mo. there is only four people working the check out lines in the whole store. This is a super walmart with over twenty are more check out lanes available. The lines are backed up so far it takes me up to 15 min. to finally get waited on. It looks like the mangement would see this and call more help to open up more lines . There are up to 10 people waiting in a single line. This is even on a Friday. This is a very sad way to run a store and makes loyal customers like myself go to other stores and shop. It might be saving money on help but they are losing in the long run.

It took 40 minutes to change one tire. And it took 3 hours to change 3 tires. Then on top of it all their workers were dancing around and talking instead of doing their job. There needs to be a new manager bc they whole auto department is a joke. They manager waun even said he coulft get a lugnut of my impala. I left and got it off with no issues. .. but that place is a joke and needs some new employees and managers.

store:940 operator#00008387 register #8 date Oct. 20, 2012 id# 7DNNP8B5PJT
When I got in line to check out, I was third in line. Which is pretty good, I was happy. Started getting checked out, the cashier wanted to place my bag of potatoes and oranges on the floor. I told her that I didn't want my food placed on the floor.She replied that she has no where to put them but on the floor. I told her i didn't want my food on the floor, just give me a minute and I'll have the rest of my stuff on the belt. She replied that she was going to put my food on the floor because she has rate of speed and she doesn't have time to wait. I just let her know I don't my food on the floor. She placed the two items by her register and continue checking me out. I also had cokes,water, shower chair that i left in the basket with bar codes up . I asked her if she could scan these items. She ignored me. I asked her again, she ignored me again. So I asked her if she would scan these items i can put some bags back in the basket. She became more huffy and scanned the items. She began scanning items she had already scanned. I told her she had already rang those items up. She said how am I suppose to know. I didn't reply. when I finished checking out total $267.38 and a cashier with a severe attitude. I went to customer service, put complaint in to customer service manager. The manager said she would talk to her. I just believe that a customer no matter how much or how little they spend they should not have to be treated like they are a inconvenience by the last person you come in contact with.

I have been shopping at Walmart now as long as I can remember. I have lived in Maryland, Virginia and now North Carolina. The Hope Mills Walmart store is without a doubt the worst I have ever shopped at. First it was never having any 10 pack value size Pop Secret. Now I have started going to the Food Lion to get that. I have been looking for Quaker Oats instant Oatmeal large size and they have been out for a week now. Popcorn seasoning, same problem. I really enjoy Walmart service and prices, but if I have to keep going to Food Lion because my store is lacking in the ordering and stacking department, I might as we4ll get all my thing at the Food Lion and save some gas.

On 5/1/13 I talked to a service rep at the walmart auto center inquiring about getting an oil change. He informed me "We're not busy, bring your car in and we'll take care of ya." I handed over my keys at 4:45 p.m. and they didn't get the car back to me until 6:40 p.m....almost TWO HOURS later!! I inquired after 40 minutes of my car still sitting in the parking lot as to how long it would take and the rep told me about 30 to 40 more minutes. About 6 p.m. I noticed my car was no longer in the parking lot and then FINALLY at approximately 6:40 I get the call that it's ready. I just got off work, I was dirty, tired and hungry and I wouldn't have brought my car there if I'd have known it would take this long...especially after I'm told "we're not busy, bring it in." Poor unacceptable service. Rockford, IL. Walmart located on West Riverside Blvd.

I was at the Wal Mart in our local area on Sunday (17 July 2011) around 6:00pm. While the cashier was rining up my purchases there was a black lady (20 - 30 years old) on her cell phone and every other word that came out of her mouth was f---. I was very irrated with her cussing that I asked the cashier if she could call her down, I had my 8 year old granddaughter with me and these young children already hear enough in this day and age.
Well the cashier said that she couldn't, well I told her that I could, and I politely asked the black lady to watch her lanuage, she told me that I didn't need to be in her business, well how can you not be in her business when she was talking where everyone could her her lanuage. The cashier called CSM, well the CSM (man) came over to the cashier and I told me he couldn't do nothing about it, I told him that people have been arrested for using lanuage like that. Well he told me that we both had to be quite, well I didn't agree with him. But still no one cared if this black lady was cussing or not.
Now I can understand why we have so much rascism in the world against younger black people, people like her don't have no respect for other people.

My son and I have applied numerous times at our local wal mart in Nashville Arkansas and each time that we check on the status of our applications they claim that it is not in their system and that they cant find it any where in the system and we know that it should be in the system unless they are deleting it out of their system in order not to hire us, this seems a little like they are discriminating against us wouldn't you say, they seem to be hiring people off the street that look nasty and dirty with long hair and beards and i thought that was against policy why would they do something like that?
it is just disgusting to go in the store and see older men with long hair and beards on the sales floor looking nasty and dirty, and its not because of the job. i am very upset that we keep applying and get no response from anyone, in fact i applied one time and one of the assistant managers had enough gall on his face to tell me that they didnt have a place for me because i talked about inside store matters inside the store and that i was rude to customers which is not true I never talked about store matters to anyone and i was never rude to the customers.
in fact i had several customers that i had when i worked there before ask me when i was coming back because they missed me being so kind and nice to them does that sound like someone who was rude to customers and talked about store matters inside the store? oh yea the assistant managers name is Thad Keith and i tell you now he is rude to his employees and the customers too, i have seen this with my own eyes you might want to check into this matter and also the hiring procedures in that store thank you

I had a dissatisfying experience at my local Walmart Supercentre today. I went to the Kodak kiosk to print out photos using the Facebook connecting option. Upon looking through my photos, I've realized the photos from my iPod failed to upload onto Facebook. I noticed a new option from the kiosk saying I am about to sync photos using WiFi. I had to download the Walmart photocentre app on my iPod. Because my iPod doesn't have data, I tried to use my mobile hotspot on my phone but it wasn't working. I tried searching for WiFi on my iPod and found networks under the name "Kodak."
I asked the lady working at the photocentre for the password but she did not understand. She kept telling me to follow the instructions on the screen, and the screen was telling me to download the app. I told her i didn't have access to internet and i kindly asked for the wifi password again, but she said she wasn't allowed to give me the password. Knowing this was partially my fault, I left. Luckily there was a McDonald's inside the Walmart with free WiFi.
Unfortunately it wasn't working, the employees there told me it stopped working for a few days. Unhappy, I continued my shopping at Walmart and bought other things I needed. The line up to check out took a long time, as there were only two cashiers. After checking out, my cashier did not help me put my items in my bag. She pushed aside my items and gave me a bag and expected me to bag my items myself. She continued checking out the other customers in line.
After leaving the Walmart location and arriving home, I've realized that I was missing an item that was cashed out and was on my receipt. I believe it was lost while the cashier pushed my items aside and probably missed one item. This Walmart is not close to my home, making it inconvenient to drive all the way back to complain about my experience and the purchase of a product that I didn't receive that was only worth $2.88 + tax.
I have been a loyal customer throughout my years of living in Canada, and have never had a shopping experience as horrible as this one. Through many misunderstandings and confusion, I think I deserve an apology and maybe some store credit for the money I spend on an item I did not receive. Thank you for taking the time to read this.

After spending at least 45 minutes to an hour shopping in my favorite Walmart on the Troup Hwy in Tyler, Texas.... I head to checkout and am in disbelief. There were two checkout lines and the lines were so long, they had to curve and break to let people passing by thru.
A very nice gentleman went and spoke with the manager and told him that three registers just closed leaving only two open and a LOT of people wanting to checkout. The manager's response: "It was time for them (the checkers) to go home".
Seriously? My frozen products would have been thawed by the time I got to checkout. I took pictures of the lines if your interested. Myself and a few others just left our buggies and headed out the door .... which is what everyone should have done leaving the manager to stock everything back.
This is not acceptable customer service. I live in Jacksonville and swore I'd never go back to that Walmart. Now, I'm wondering if Brookshires, Save-a-lot, The Dollar Stores ..... would be better. I think I will give them a try.

I went into Walmart to kill some time and naturally i was hungry so i picked up some wedges and popcorn shrimp (which i paid for) and got some movies. Well, there was some movies i couldn't pay for so i put them to the side wile i continued my purchase. (was at self checkout) paid for all the things in my buggy , the clerk that watches over that section was looking over me like a hawk for no reason he then started to take things from my basket and putting them where i was putting the stuff i didn't pay for and going through it and when he got to the stuff i didn't pay for he got all but hert and said why are you shoplifting and im just standing there like are you for real. well after going through my stuff for the 10th time i was let go. I lost merchandise greater than 30$ because he wouldn't let me have them claiming they were not paid for. Walmart just does not care what so ever. I still have not seen that 30$ or the stuff i paid for. PS sorry for not putting periods in there sometimes still pretty mad.

Julie Pelletier
from Saco, ME
I purchase your Walmart Family Mobile Plan cell phone service, my sons phone would not turn back on would shut off by it's self we were able to exchange it for another cell phone than 2 weeks later started having problems with the phone, we could not exchange it had to call the Walmart Family Mobile Plan cell phone service they said they would mail me out a box so i could return it and get my money back on a Walmart gift card, well it has been over a year and still no box to return the cell phone and no refund, i have called many times ,the people on the other end do not under stand English i keep getting all kinds of excuses . Some one needs to get there finger out of there ass as well have people talk good English. whats the matter no one has any one that speaks English, your a business you need to have people that can speak good English. It's pretty bad when you have to keep asking them to repeat them self's because you can not under stand them.

Vicki Rushing
from Tupelo, MS
My husband and I shop at least 3 to 4 times weekly at Walmart on West Main in Tupelo, Store #931. We have been treated rudely before by people at the check out registers, but have never said anything, but today I decided I am tired of it. If I am going to spend as much money as I (we) do with Walmart, then I want my checkout clerk to be somewhat cordial. Yesterday, I was at check out #12, clerk was Mary Osborne. She would not look at me, did not speak to me other than to say thank you. I went to get my one bag of items and it was not there. She had spun it around to her side and started checking out the next person in line - one bag in front of mine.
When I asked where my bag was, she acted as if it made her mad, and she spun the bag holder back around looking agitated without saying a word. Ms. Mary is a black lady and I am white. I watched her with the next lady, who was black, and she had a totally different attitude with her. The way she acted with me was discrimination. I try not to judge people and I try to treat everyone the same. It takes less effort to be nice than it does to be rude. People of any color working in a public place should not have an attitude as she did. I will make sure I never go to her register again.
Thank you for your time in reading my complaint.

Daniel Levi
from Franklin, TN
I have severe Arthritis and Degenerative Disc Decease. I walk with a cane. I can't walk very far. So if I want to go to Walmart I can hardly ever find a handicapped parking spot due to lazy people with no handicapped placard or tag using the parking spots. This makes it necessary for me to walk what is for me a long distance before I even get in the store. When I get inside it is not unusual for me to find the scooters are either not charged up or they are being used by people who don't need them. Young people and teenagers riding them for fun are not uncommon. It angers me to see an elderly or handicapped person trying to get around Walmart with a walker or cane. How do you think that makes Walmart look? Your store seems to not care at all about the handicapped, and make no effort to keep the teenagers off the scooters or enforce the handicapped parking. The scooters are left wherever they are when the batteries die or the joy riders leave. I try to avoid shopping there for these reasons. I did go there with my wife a few days ago, and had to go back to the car and wait because I couldn't walk any more. Your people don't care.

Maureen Desmond
from Buxton, ME
I am a very loyal customer and visit my Walmart store a least 2 times a week if not more. This past Sat. I went to return 3 items which didn't fit the person at the service desk was very rude to me. When I went to the desk she said are you returning all this stuff I told her I only had 3 items and had the receipt for the items through the whole process she just kept making huffing sounds and seemed liked she didn't wanted to.

Patricia Kreckman
from Las Vegas, NV
2/8/15 I shopped at Walmart on Rainbow & spring mt Las Vegas Nv. It took 45 mins. to check out because there were first 2 reg. open then as cust. complained they opened a 3rd. there were 50 people on line complaining. I asked to speak to a mgr and waited 20 mins before giving up. there were 15 items I attempted to buy but they were not priced. I needed help finding an item and asked 2 employees for help and they both told me the wrong dept and would not find out where it was located when I asked them to. The store was a mess, out of many items, Looked like the store was going out of business.I asked for a rain check for the item I came there for and was told you don't offer them. Many of us have said the same complaints in different stores so it's obvious a store policy to disrespect and disappoint paying customers. We were purchasing a few thousand a week between business, our rescue and personal shopping, but we are now boycotting all Walmarts. this has happened too often to waste our time patronizing a company that doesn't seem to want our business. We have posted this on facebook asking that people shop where we're wanted & respected.

Cathy Pack
from Athens, AL
We visited the Walmart in Athens Al. on 02/07/2015 at 10 pm. When we finished our shopping and started to check out, there was only one cashier open. The line was from register #17 almost to the front door coming into the grocery side. After standing in line for 20 minutes, my husband started going around the store to see if any other employees could come to check outs. He spoke to two different associates, and finally after another 15 minutes the night manager finally came to open a register. It took us a total of 40 minutes to get checked out. And at the same store the week before, I stopped in to grab a few items before going to work and many associates were stocking shelves. I waited at the soup section, trying to get a pack of Lipton soup mix. I stood there for two minutes, and the person stocking never moved or asked me if she could get something for me. I finally pushed my way in front of her to get what I needed and left. We support our local Walmart, but it's getting very frustrating with their behavior.

evelyn dilks
from Miami, FL
I was at the Hallandale Beach, Florida Wal-Mart, they refused to honor competitors buy one get one free. Went late so we wouldn't hold up lines and cashier was upset they had to put everything back. She did forget one item and had to get manager approval to refund my money and she tried to blow me off until the cashier told her I was right behind her and then waited on another person before refunding my money! I was very disappointed in my service today (02/06/15) and now see why people pay higher prices, BETTER CUSTOMER SERVICE!

Joan Savage
from Hindley, ENG
I shopped in the Asda store in Leigh Lancashire UK today. I used to self service checkout and had no problems until the machine said my card was declined. That was only the beginning. One of the checkout operators who was manning quite of few of the self service checkouts came to see what the problem was she asked me to go through the procedure again, the card machine again declined my card. I was aware at that time that the checkouts on either side the customers were experiencing the same problem. The checkout operator then said in a very loud voice that there was nothing wrong with the card machine the problem was that the bank had declined my card, I said that I did not believe this to be the case as there was nothing wrong with the account. She suggested that I use another card, this I did and this was accepted.
Another customer was passing and said that the machines were not accepting any Halifax cards so she was going to the cash machine outside. I said that my card was a Santander and it had declined that card. The customers on either side again were complaining that their cards were being declined also. I approached the checkout operator and asked her to apologise for embarrassing me and accusing me of having no money in the account, she refused to apologise and again said that there wasn't a problem with the card machines. My son and his wife were then at the next checkout and again her card was declined. Again I asked the operator to apologise, she said she had done nothing wrong and therefore would not apologise. I again pointed out that at least half a dozen other customers were complaining that there cards were being declined so there was obviously something wrong with the machines.
She then said that I was embarrassing and walked off. I then asked for a Manager and again she walked away. I approached another operator and said that I wanted a Manager now. I then went to the customer service desk to complain. The lady there said that she had been sent for to deal with the problem. She wrote down a report of what had happened and said that it would be dealt with. I informed her that I wanted to be telephoned to tell me what would happen and that I expected it to be dealt with swiftly, if I didn't hear from Asda that this was the case and that I would be apologised to be the operator I would not shop in Asda again. This happened at 3.30pm today and it is now 9pm and I have heard nothing. I will leave it until tomorrow but if nothing happens then I will go online to publicise the problem.

Fred Hicks
from Kansas City, MO
The USDA says dogs are not allowed in food stores. Except for service dogs and on duty police dogs. I shop at the Jane Missouri Walmart and 90% of the time there is at least one dog being hauled around in a shopping cart. A dog is an unsanitary animal and by law is not allowed in food stores. I shouldn't have to share my shopping experience with a dog. You need to address this problem it's becoming much too common. Don't ignore the law.

Robert Levy
from Kaufman, TX
I am told by your Brennan Texas store that " corporate" has instructed that no Ocean Spray Cran Cherry juice may be ordered. I had this problem 2-3 months and got the Brenham Texas Store manager to "get this straightened out" I wrote Walmart an never got any explanation as which of you geniuses decided to discontinue one of your best sellers. You have an idiot in your organization who needs to be fired.

Mark Fulmer
from Leeds, AL
Went to Walmart in Talladega AL. to get my tires balanced and rotated. A truck pulled in ahead of me with a flat tire in the back. After being ignored by 2 employees for 10 - 15 minutes , one finally asked what i needed. I told him and was told that it was going to 1 1/2 hrs before he could get me because he had to wait for the guy to go get his vehicle and come back to have his tire fixed,"First come ,First serve". There wasn't another car around, had 6 or 7 bays open and he couldn't get my vehicle on the rack because he had to have it for the other guy whenever he got back. He could have used a jack and been done in 30 minutes if the 2 of the employees would have worked together. Instead they were going to do nothing for another 1 1/2 hrs.

Heather Costa
from Pawtucket, RI
I ordered a swing set on July 27th and it was supposed to be deliver by August 4th. I got a message saying it was in the store in north Attleboro I go to pick it up and the woman at the desk said it was not in the back. I was told that it was probably on the truck and would be delivered that night when the shipments comes in. The next day I call the store to see if it was there and every person I spoke to was giving me the run around saying the same thing the woman told me the night before, that it would be on the truck coming in that night.
Extremely aggravated over the whole thing, because my sons birthday was August 5th and I wanted it built for his birthday, I decided to just call the next day hoping it would be there so we could pick it up and it be built for his birthday party Aug 7th and was told the trucks don't deliver on weekends. Now I'm beyond aggravated because I have 20 kids coming to my house and no swing set for them to play on. This is so unprofessional and unexceptionable.
I spent almost 500$ on this swing set for it not to be here when it was supposed to be. If I would've know it wouldn't of been here in time for my sons party I would've went some where else to buy it. Now I have to deal with a bunch of disappointed children and most importantly my son that's been looking forward to a birthday present that he hasn't received yet.

Sharon Phillips
from LaFollette, TN
I was shopping for fabric at the Walmart store located 2824 Appalachian Hwy, Jacksboro, TN 37757 (store 01466) this morning. I attempted to complete the Walmart survey online ... but unfortunately, the printout is so blurred that I cannot read the ID# so my attempt was unsuccessful.
What happened: I tried to purchase fabric. After announcing customer needs help in fabrics, no one ever came to help me. I waited during two calls and 20 minutes. I went to a "greeter" who could not hear/understand what I was saying, so I went to Customer Service and they again announced for help at the fabric counter. Told me someone would be there to cut/price my fabric ... again, no one. So, I put my selection down and walked away. If Walmart is going to sell fabric, then WHY is there seldom any help at the counter? Talk about a run-around and a waste of time on my part! Not happy with the store!

Esther Cobb
from Indianapolis, IN
I have lived in Decatur, IL for 55 yes. I am 73, a senior citizen who reported SS fraud 4yrs ago. There are people who are angry that I reported this & now when I go into Walmart these people call Walmart Security & pretend they are Police & I am a known shoplifter. They harass & follow me & are very disrespectful. I have never stole anything in my life. I receive pension & SS from my deceased husband. I have a 813 credit rating. A home & I always pay my bills. If you run a background check on me you will find someone is just trying to ruin my good name.
I've shopped at Walmart once or twice a month. I have been a customer for many many years. I hope Walmart can contain this problem. I am not a thief. Stealing is not in my DNA. These people are NOT the real authorities. Contact the Decatur Police Dept. to verify. They are making security look silly because they really think they are harassing a 73 yr. old thief. I would NOT spend the rest of my life stealing from Walmart or anyone. I am considering filing a lawsuit. The harassment needs to stop.

Vernon Ward
from Houston, TX
I purchased a Road Hazard Warranty when I purchased a set of tires. I took my vehicle to Store #94 on July 10, 2016 to have my oil changed for the advertised special of $39.88. I was charged $4.79 for an extra quart of oil (I was not informed that I needed an extra quart. Also I needed to have a tire repaired. I was told that the repair could not happen due to the nail being too far on the side of the tire. I feel as if I purchased the road hazard under false pretenses because the road hazard warranty was not honored.
I intend to tell all my family and friends to not use the Tire and Lube Services at Walmart because I am NEVER going back to Walmart. I am very unhappy with my overall experience with Walmart. I would like for someone to call back to discuss this matter as well as I would like a refund of the road hazard warranty that I purchased which is $40. Also, I arrived at the store at 7:45 am. The tire and lube department did not open until 8 am. They did not pull my car into the bay until 8:15 am. I did not leave the store until 10:25 am. Again, I am very unhappy and a very dissatisfied EX-customer.

Poor customer service, If I could give a negative star, I would. There are so many issues, it would take a 10 page research to address each one accordingly. There are two major issue. First, individuals walking around selling food out of their car. Secondly, the parking contains so much trash until it makes doing business questionable. Also, I notice the prices are higher at the Balch Springs location than other areas, I ask myself, what type of business ethics is Walmart practicing, or better yet, is business ethics apart of Walmart's philosophy?

Donnie McDermott
from Alva, OK
The store at Alva Okla at 9:00 pm had no (zero) checkers. Use the self check out only. Or the little check station at self check out or customer service desk which has no scale. Couple of days ago they would not check me out at the self checkout station. The girl just walked off and said it was closed. I just left my basket of stuff and walked out. My schedule allows me to shop after 9pm. I do not know how to use self check out and don't want to learn. Tonight there was a long line of people just like me that do not use the self check out. I shopped for a 5 minutes and stood in line 20. You may think you are saving money by not manning the check outs but I do not go to Walmart unless I have to. I hate going to walmart.

Brian Tull
from Naples, FL
This is directed not at one individual but the department. I live near Walmart on Collier Boulevard in Naples, Florida. I frequent the store weekly but my complaint is towards the auto service department. Today I went to have a tire changed and rotated and I sat there in the lane for five minutes and no one came up to me. This happens every time I go there. There was one man with his handheld computer outside and he just looked at me and ignored me.
When I walk inside a gentleman came up to me and asked if he could help me. I told him what I wanted. He immediately told me it would be a two-and-a-half-hour wait. I asked him why such a long wait. He said there were five cars in front of me. But I could come in tomorrow morning first come first serve. This happens every time I go there there is a two-and-a-half-hour wait. This is ludicrous.
There was nobody working inside the stalls at 12 o'clock in the afternoon they were all inside joking and not outside working. I have gone there three times and three times I see the same thing. As a one-time business owner and now teacher I am appalled that Walmart allows this type of customer service. I hope someone looks into this and finds out what is going on in this department. Inside the store is not much better when you have people walking around on their cell phones texting and not taking care of business I approached one lady at one time and ask her a question and she ignored me if she was texting on her personal phone.
Other Walmart staff have earbuds in their ear and listening to music and not paying attention to the customers. I will continue to use Walmart as a place to buy my goods and services but this needs to be corrected. Thank you for your time.

Sylvia Roberts
from Sacramento, CA
Subject: A Clay Beige Egyptian Cotton Blanket/ King I purchased at the Walmart located in North Carson City, NV. Today as I removed it from the zipper package to spread on the bed, it had a foul odor. I decided to launder it to remove the odor, following the instructions exactly. When the dryer stopped I removed the lint trap discovering excessive lint. The blanket needed more drying, again the lint trap was excessively full of lint. Should I not have checked the lint trap, a fire hazard was very possible. This is a problem you should be aware.

Peggy McDowell
from Birmingham, AL
First of all I believe the store number is #2111. The employees are rude and they spend way too much time playing and texting on the sales floor instead of helping customers. The male and female employees do nothing but play and flirt with customers, ask for their phone numbers. My daughter is scared to come in that place any longer..Even a manager asks for female numbers his name I believe to be is Jason Hanner a store manager, if no action is done soon I will take it to the BBB. There seems to be no professionalism in there whatsoever!!!

Errold Asbury
from Dallas, TX
As I was loading my purchases into the back of my pickup, I was approached by a security person who asked where my receipt was. I responded that it was in my shirt pocket. When he asked to see it I declined stating he could review it from the store's system. He grabbed me by a wrist that has a bone that has never healed jerking me forward and removed the contents of my pocket and then shoved me away exclaiming that he would not tolerate my assault on him.
He drew some sort of weapon and advanced toward me. I quickly realized that he was trying to frame for a crime that he would have the right to detain me for, so in my pain I felt I had no choice other than allow him to humiliate me to whatever level he desired. He ordered me to put my hands on the truck. He dropped the Walmart receipt and looking at one from another store exclaimed that I had no receipt. I pointed to the receipt on the ground and he ordered me to pick it up for him. He did finally let me go possibly realizing that it wouldn't be that credible for a disabled person to assault a person twice their size.
As I was parked in the first handy cap space in front of the entry I presume there is clear video of what I was loading as well as what occurred. Incredibly something similar occurred to me at the same store several months earlier when a customer service manager attempted to frame me. I had brought a wrench back that I had purchased at another store in another state and found I didn't need. It was still sealed in the package, but they refused on the basis that they didn't carry that item. Clearly I upset her as she called security telling them I was leaving the store with unpaid merchandise. I was tackled a short distance outside the door from behind by two men.
Fortunately I was able to get them to understand that I couldn't possibly be stealing the wrench as it wasn't carried by the store, and that the only reason I was leaving with it was that I was refused a refund on those grounds. I returned the next day to speak with the manager regarding what had occurred and point out the deliberate attempt to frame me. I urged her to review video of what happened and she repeatedly told me she believed me. Apparently she didn't have a problem with it as I later noted that she retained her job as customer service manager. From this experience I decided not to waste my breath on a store manager and contact a corporate person.
After finding a number to call and describing what had happened, I was told I would be receiving a call shortly. Thinking minutes to an hour or so, after a few hours I called back. I was then informed that it would be about three days for them to evaluate my complaint before I would receive the call. Clearly this type of conduct isn't a significant concern on a corporate level either. Thanks to Walmart I've spent my birthday in bed trying to recover.

Kenneth L. Rushing
from Biloxi, MS
Went to Customer Service at Walmart on Covington Pike in Memphis, Tennessee in the Raleigh Community, to return a Beauty Rest Air mattress for an exchange for another one. An easy change, right? Very, very wrong! Never have I been so treated so rudely and wrong and humiliated. I was told to go get another air mattress, same kind exactly, and to bring it back to Customer Service and I would not have to wait in line if there was one.
When I came back there were only two people in line. So I was told to step to the other register and they would be right with me. Wrong again. I stood there for over 30 minutes and watched and counted 17 people get waited on while I was ignored. I finally complained so much that I got the Manager and told her what happened and she took care of me. There were 3 women employees working in Customer Service. They were all rude, lazy, thoughtless, and very unprofessional to say the least.
I never even got an apology. I will never shop at that store again. I have a seizure disorder from a head injury and being so upset that when I reached my friends truck in the parking lot I had a seizure. My friend was there in the vehicle and took care of me and got me home and put me to bed and administered more seizure medicine to me. Walmart used to be a good place to shop, especially for some of us senior citizens. I am a 67 year old man.

Mary Fournier
from Cape Coral, FL
Went to the NFM store because the Cape Coral FL store was out of the same item for 2 weeks. There were no carts in either end of the super-store and the workers that were supposed to be picking up the carts were too busy talking to each other outside. I guess management doesn't care

allen wilkins
from Salisbury, NC
This is the second time this happen to me, on Sunday morning Easter, March 27 about 2am I came too buy a boston butt and ham. When I went to the check out the bar code on both items could not be scan, they was wet and the scan could not read them, but the price were clear. The female attempted to work on the problem for 30 - 40 minutes calling several people to help. After 40 minutes, I left because no one would over ride the items, please has some one there who can.

Joyce Underwood
from Ruskin, FL
Today (March 21, 2016) is the second time in one week this problem has occurred at the Walmart Store 4928 State Road 674 Wimauma FL 33598. I told the cashier I was making my check out for 20.00 more and what does she do? Rings it up for the regular price No 20.00 more added on. Cashier: I forgot to add the 20.00 and hands me back my cancelled check which is made out for the extra money. I told her to get the manager and manager takes receipt and cancelled check and tells me she cannot give me my 20.00 as the cashier put in wrong amount.
I told her she was going to re-ring my order and run the same check again and give me my 20.00 that is what the manager had the cashier do the first time this happened. Are you teaching your workers to do this so they can pocket the 20.00? I am losing confidence in all your Walmart stores and especially this one. The first time this happened it also happened to friends of our at the same time just two cashiers down from ours. Really makes you wonder.

Anton Wenzel
from Evansville, IN
I was shopping this afternoon at the Evansville, IN store on Burkhardt Rd. to be mostly Easter candy for our grandchildren. I bought 8 units of 3 different kinds, but was charge for 16 units of the more expensive one. (TC# 6180 3699 5834 2363 1463 4) I tried to call the store twice at 812-473-1815, but both times I was not connected to speak to anyone. So basically, I was overcharged $27.48, and it seems that Walmart has no interest in even talking to me.

Anna Halbert
from Vincennes, IN
Went to Walmart at Washington, in 47501 to get paint mixed had to ask twice for help waited 30 minutes then when someone did help me they could not mix my paint because the mixer was broke. That was on Friday. Then on Tuesday of the following week I took my mom out there to put in an application only to find out that both computers were out of service. The same day while I was there I wanted to refill my 5 gallon water jug and it was also broken. Left there wondering why I even bothered going there in the first place after working all day. I think the store could used some major improvements. Maybe that is one of the reasons your stocks are down and Walmart is losing money.

John D. Taylor
from Odessa, TX
On Monday/22 Feb 16 at 11:45; I purchased two items from the tobacco department at the Emporia, Va WalMart store. The sales clerk took my order and processed the sales on my personal credit card. When I looked in the bag; one item was not the brand of Skoal that I wanted. It was a tube of 5 containers. The other item which was four loose cans were the brand I wanted. When I told the clerk I did not want the tube of 5 containers; she took the tube and then told me I had to go to customer service. I went to customer service and the individual said I needed the tube for her to process a credit card reimbursement. I said the clerk took the item back from me.
She then went to see the clerk and came back confused because the item was not the same as the receipt. She then went back to the clerk and I followed. Now there were two other WalMart cashiers that were totally confused and asked me where the item was that had been in my bag. I explained to them what I had told the service customer rep. Becoming frustrated after being accused of possible shop lifting; I said just cancel out the entire transaction on my credit card. I was told then to go back to customer service where the store manager asked me the same questions that had been repeatedly asked by the other WalMart personnel.
So I just told her that forget the entire situation and I walked out of the store with only the four Skoal containers and $17.11 over payment because I was not given the original item/tube with five containers. The store manager took my name and phone number and said she would call me. If this is customer service, I don't think I will go back to this store.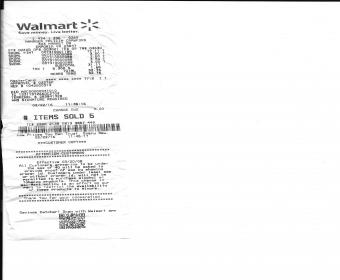 Darla Hill
from Boise, ID
It is very strange to me that Walmart wants its customers to think they are giving good customer service. Recently, I went to the Chubbuck Idaho store. Needed to buy a large amount of groceries. While there, I was informed that if I ask the Deli to slice a package of meat that I had picked up from the cooler, I would have to go pay for it first, at the register and bring back the receipt..... Walmart has had shop lifters in the past on these items.
This was a very stupid policy, as I was getting other meat and cheese, from the deli, and my time line was running to appease a store, that can't seem to put a register in the deli for this, or have security walk to the store lines after cutting the meat to make sure that I didn't lift it with my other basket of groceries. It put me way behind on getting home and preparing my meals for company I was expecting. Glad I know this now. I will shop the real stores in town that give customer service and be sure to tell my family and friends , and anyone else. Maybe you should give the person, that came up with this policy, something to really do.

Cecilia Charles
from Ozark, MO
How many times do I have to submit a complaint about Walmart's? Are you trying to discourage people from filling a complaint? I have been shopping in Wiggins Mississippi Walmart's for over 12 years. They regularly have people selling animals in their parking lot and never do anything about it. I do go in and complain, but it does no good. Anyone who loves animals knows impulsive buying of animals very seldom works out for the animal.
Can't toss it at the bottom of the closet like you can a shirt you decided you don't like or take it back, because you don't know who the seller is or where they live. SO, they usually dump it on the side of the rode, especially here in Mississippi, where most of the people have no respect for animals. If they did they wouldn't be selling them at Walmart's. So, hopefully I do not have to repeat this letter tomorrow and Walmart will have enough sense to correct the problem and have their guys who are always in the lot collecting carts, ask the people to leave or call the police.
Go to any pound and see for yourself all the animals that were bought on impulse, maybe if Walmart was not there just for money but for the public they would understand people are repulsed at seeing sales of animals in the stores lot.

Jay Lofton
from El Paso, TX
This morning, my wife was shopping at one of the East the El Paso stores (I10 west @ Yarborough) and, having less than 20 items, went to the "20 Items or Less" line, only to find that there were two customers in front of her with two baskets each filled with more than 20 items. When she commented to the cashier about using the 20 or less line for full baskets, the cashier said she could not comment. My wife was then was approached by a cashier supervisor, (didn't get her name) who responded that the full basket customers were paying customers. When my wife noted that the sign read "20 items or less", the supervisor repeated the fact that they were paying customers.
When my wife said that "if the sign doesn't mean 20 items or less, then take it down", the supervisor said that was store policy. After a comment by my wife that she may be shopping elsewhere, the supervisor said " you wont find better prices anywhere".
At that point, my wife left the check out area and proceeded to the exit where she encountered three personnel wearing Manager and Assistant Manager tags (again she didn't get any names) and after restating her concern that the 20 or less check out registers should be for customers with 20 or less items, as the sign reads, and those customers with more that 20 items should go to the other registers, the managers repeated that the customers using the 20 items or less lines with more than 20 items are paying customers and could use the 20 items or less line regardless of how the sign reads. My wife then left the store without further comment.
The exasperation encountered is in regards to the policy that, if the sign reads "20 Items or less", then the rule or policy should be enforced or the signs removed. Other than the inconvenience caused those customers with less than 20 items having to wait for the customer with a full basket, is the fact that Walmart does not enforce its posted policy. Again, if the express type lines may be used by any customer, I feel that the 20 or less signs should be removed.
Additionally, the inconvenience experienced by those many customers with less than 20 items who must wait for a full basket customer to check out, us greater than that experienced by the full basket customer who is asked to use the regular check out register lines.

Cecilia Charles
from Denver, CO
To my knowledge, Walmart's does not allow the sale of animals on the property. I have been going to this Walmart's, in Wiggins Mississippi for over 13 years. Many times I have pulled into the parking lot to see people selling live animals on the property. It is very offensive to me, since knowing impulse buying of animals never turns out well for the animal. I always go inside and make my complaint, which doesn't get any response.
They have guys who have worked there for years, getting carts, and just ignore the problem as well as your managers. Next thing you know someone will be pushing kids on your property. A little harsh thought, but that is how I feel when I see people selling animals. If you have them to sell put an add in the local news paper. I really wish your people were more aware on what's going on in your parking lot. Believe me because of this problem, if Wiggins had more choices of stores, I would not go to Walmart's. I am sure other people are offended, but don't take any action.

Bill wahl
from Shelton, WA
Walmart advertises some medications at 3 months for $10.00. My physician writes prescriptions for 3 month supplies. My insurance company will only pay for 1 month at a time. These medications are for diabetes. I have asked the pharmacy to please fill my prescriptions as written by my physician. They have the prescription and know it would be a better value if dispensed as written but They continue to give me a one month supply at a higher price knowing full well the doctor has written prescriptions for three months.
They have this information on their computer. Why do the Walmart pharmacists continue to not fill prescriptions as written by the doctor and as advertised by their own company? I feel Walmart is taking advantage of me and not abiding by their own advertisement. Walmart on highway 303 Bremerton wa is where this activity continues to happen. It is the inconvenience and the money that continues to be a problem. Any help would be appreciated.

Amber Smith
from East Tawas, MI
To the Walmart customer service dept. I am not usually one to take time out of my schedule to complain about certain situations in the retail world for I have worked in retail over 19 years. I understand the good days and the bad days we all can face in retail. But I feel the need to let your company know how stressful and unprofessional some of my last two visits have been.
On Feb. 2nd my fiance and I decided to go and do some shopping. I brought the idea of him getting a credit card with you because we shop there more than 5 times a week and he agreed. As we proceeded to checkout we applied for the walmart credit card and we were approved! she gave us a receipt saying," you can use this till Feb. 9th as long as it is at this Walmart. The following day we decided to go and take advantage of the 12 months 0 interest. We spend 2 hours in the store to get the things we feel we will need and then proceed to checkout.
My fiance hands the lady the receipt and his i.d. the lady puts in the info and its not working so she calls for a manager. The manager tries and then proceeds to tell us nope its not gonna work, this happens all the time. I showed the manager where on the receipt it says we have until the 9th of Feb. to use this. I told her that's unbelievable and that you would just turn customers away. The manager senses our frustration and proceeds to then tell us we can call the customer service number and see what is going on. come to find out the girl who had input my fiances info put in a extra letter! so, after about another hour waiting they finally told us what to say to the cashier to process payment.
We then proceed to try again and tell the lady we need to put the W after the digits etc. and she said its not working well come to find out she didnt listen to us and tried it twice without the W. when we specifically told her to add the W. FINALLY!!! it goes through. I was very frustrating on our end to go into a shopping center and buy the stuff you need and have to wait and wait for your employees to figure out what to do.
On another note more personal to me. I went into Walmart in Tawas City Yesterday to receive a walmart to walmart money order! Apparently the cashier in Owosso,MI walmart helped my friend fill out the money transfer and put in the wrong state! So, there i was ready to just receive money and was told oh must be wrong state. I was upset to say the least it was late and I had hurt my back and drove 25 minutes out of my way to just pick up the monies. My friend had decided that she would drive back up to walmart to see if they can change the state. You have to understand my friend just got released from the hospital b/c of seizures and she was pretty much bed ridden! and had to go back up to Walmart in owosso to fix a mistake your employees made.
I dont know if its the lack of training but as much as we shop at the Walmart in East Tawas and as small of a town it is, I feel ever since the first situation they remember us as the customers who gave them a hard time when really we were very patient and kind so they are not as kind in helping when we need it. Last nights situation was proof of that. I hope whoever reads this takes this to heart because your employees are the core to having a smooth running company, but when you have employees telling customers NO without even trying to help or fix the problem well that's what I consider Lazy and unprofessional.

Cosandra Odame
from Arlington, TX
I went into a Walmart store on 2225 W. interstate 20 Grand Prairie , TX to the the Automotive Department to ask the price on some tires. A lady by the name of Patrice in the automotive department was very rude. She did not want to look any information up she just kept saying in an abrupt matter I need to know your tire size. She lacked polish customer service skills. Her manager Brady was any better he just tried to justify her behavior. I will not buy any tires from this store ever. She said she was busy and did not have time to help me. One a sale of 1-10 with 10 being the highest I give her a 0.

Billy G. Suggs
from Columbus, MS
Around 10:30 AM, Saturday, Feb. 6, I was leaving the store in Columbus, Ms. with four items in my cart when I encountered Jimmy, an older man checking items at the front door. He asked me for my receipt and I replied that it was in the first sack. I must have offended him because he gave me a hard look, reached for the receipt and stood there for a long while trying to intimidate me.
When I asked him to please hurry he acted as if I had said nothing and continued reading my receipt over and over. Either that or he could not locate the items, but it was clear to me that he was paying me back for him having to retrieve the receipt.
I am 80 years of age, cannot bend without becoming dizzy and often loss my balance. Of course he had no way of knowing this but to react in the matter he did was totally unacceptable when dealing with a customer of Walmart. I must have raised my finger as I spoke because he got right into my face and told me :" don't you ever put point your finger at me again". What a reaction for someone representing your store. I wonder how many more people he talked down to on Saturday. Thank you for reading my complaint.

Dorothy Cochran
from Semmes, AL
I shop at Walmart in Semmes, Al. I and several other people had an ad from a fruit stand. Walmart says, we will match any ad, This one will not. I have had lots of problems matching ads there. First of all they will not match eggs. Why not? That is very simple, most of the time large eggs. This time last week they matched everything but eggs, then a day later they decided not to match 8 pounds of russet potatoes. I asked why?
Their response was the potatoes at the fruit stand are real big. When I went to school 8 pounds is 8 pounds no matter what size. I think you need to just do away with that whole policy so each store manager can't come up with their own rules. Then I and a lot more people will just go to the store where the sale is since that is what we have to do after we spent our time in Walmart. We uses to have the same problem with milk. It is always something different at each check out. If you are going to have a rule stick to it or do away with it.

Joyce Fife
from Elberton, GA
We got groceries at Supper Walmart in Hartwell, GA on 12/14/15 at 13:09:56. We picked up 5 Great Value Original Coffee Creamer. When we opened one it was French Vanilla; we opened another one and it was French Vanilla. We're scared to open anymore because if it's the same way we will not use it; it's nasty, a waste of our money, and without any coffee creamer. If you can't replace them with original creamer, I guess we'll have to change brands. I have my receipt and the creamer containers.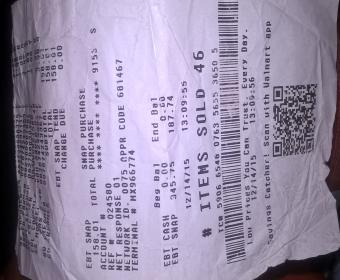 Kathryn Lenz
from Long Beach, CA
I ordered an item and changed my mind as it was sale somewhere else and Walmart would not honor the price even though they say they add match. They refused to give me my money back and I had wait for it to come via UPS. It hadn't even been 5 minutes and order had not shipped yet. Totally unacceptable.
Once I received it I called them for the shipping label and the person on the phone couldn't even speak English good enough to be understood let alone understand what I was saying. He refused to transfer me to a supervisor and kept interrupting me. Very rude. I ended up hanging up and calling again. This time I got a woman and she was just as bad. Interrupting me constantly. Talking over me, condescending, and didn't understand English. Finally after 1 hr (I know right) she told me she would send the tracking label but I needed a copier to print it. I told her she could send it electronically to UPS and they could bring it to pickup the items. She refused trying to lie and say the company didn't do that.
I told her this and she still refused to do it. I finally gave up and just went to Walmart downtown but ended up waiting 45 minutes in the line to return it. Walmart is horrendous and they don't care if their employees are disrespectful. I have reported employees to managers before and they laugh at you or just make excuses. With as many people out of work as there are they could replace them but they don't care. Horrible company.

Gary Groff
from Bakersfield, CA
Purchased one quart of 1/2 & 1/2 from dairy cooler, marked $ 1.88 was charged $ 3.52. Checked back with associate in area and found most all the items in cooler were priced wrong. Went to customer (frustration ) service for $ 1.64 refund, waited 30 minutes to take care of problem. Associates attitude was semi acceptable. By the way, you can buy 1/2 & 1/2 for 1.79 a qt. just about any place in town.

Katherine McCoy
from Crestview, FL
I ordered a Kid Kraft Kitchen on sale for $119 which was a nice savings. Since then I have bought the separate items that my granddaughter will need to use to play with the kitchen. This was about 3 weeks ago and I happen to call to check on it and found out it had been shipped to another store. Does your system not show somewhere where a mistake is made and you can correct it? If this can't be fixed I hold your company responsible for an unhappy little 5 year old because it won't be the one She wanted. Walmart ruined last Christmas because of a big mistake and your employees in Crestview Fl have the worst customer service and are the rudest people I have ever seen in retail!! Fix your system and make sure items are shipped to the right location, how hard can that be?

Michael Knickman
from Lorain, OH
I purchased a SCEPTRE X325BV-FMDR 32" LED Class 1080P HDTV on 11/21/2015 for $169.99. I see it online on 11/27/2015 for $159.00. I call the number listed in Walmart.com's price guarantee policy page, 10800-966-6546. The service rep, Angelee said they couldn't refund the difference of $10.99 and I must buy the new one listed online, have it shipped for free (but it would cost the company probably that much to ship it) and then return the item to get the $169.99 back. I told both her and the supervisor, Jobaline, that this made no sense as the returned item would then not be able to be sold as new, but neither representative would budge. For a lousy $10.99, they make me go through all this trouble and also have the company lose more than $10.99 in the process.

Leticia Medrano
from Arlington, TX
I went to the Walmart store #01801 in Arlington, Tx 76014. To the layaway department where I have 55" Tv in layaway. As I stood there in line waiting to speak with an associate. There was a man (whom I assume was the department manager) marking down (already clearance laptops). As, he was marking them down, the associates behind counter where claiming their laptops and putting them under the counter? So, I asked the gentleman: are those laptops pretty cheap and he said yes ma'am. Then I said wow I didn't know the workers were allowed to stash merchandise or hold merchandise as side for themself. He said oh ah their not suppose to. I then said I would to buy one! He ignored me, once again I said I would like to buy one do you have anymore? He yes I do check with me in a minute. I said ok as soon as I'm done here I will.
As soon as I finished I went to the Electronics department and tried to find him but I did not see him anywhere. I asked an associate where he was and she said oh, he's on break. I then asked her about the clearances laptops. She said they are all gone. I then said well, all those employees sure are lucky and she said yes. Now I know this must seem petty to you but I know it is not good business to allow all your team members first bids on your items. Especially, if they are on the clock and are shopping instead of working. This does not seem fair at all and it really made me mad to know that you are allowing this practice. Especially, if one of your department managers was doing it in plain sight. If this is allowed ok that's your business but it should not have done in front of customers or be more discrete. I know you all get many complaints and mine will probably be ignored but we the customer would like some good clearance deals also!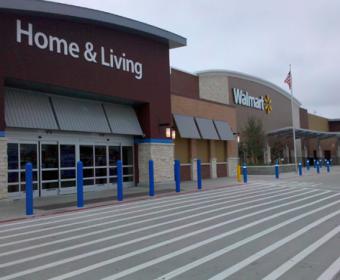 Renee Unger
from Elk Grove, CA
On Nov 12th, I went to the Salinas Walmart at the Westridge Shopping Center for an oil change. I got there at 2:30pm and sat in car for 15 minutes until someone came out to ask me and the car in front of me if we had been helped yet. We stated no; so he came out to get our information. There were 3 cars in front of me, and two already in the bay, and I was told that it would be at least 90 minutes. I told him thank you and I understood. They finally pulled my car in the bay at 3:25. I got out and was waiting in the waiting area in the store. At 4:15 one of the staff employees came in and told another employee, "Those two cars have been sitting there and no one is servicing them; that every one had taken off somewhere". My car sat there for 45 minutes and no one did anything but put the hood up. So another employee went out to service mine and the person in front of me. Took them 15 minutes to complete the oil change. I have tried calling the store manager (Jose Alfaro Store #05751) several times this week, only to be put on hold forever: which i eventually hung up. He has no voice Mail?? What kind of manager of a store doesn't have voice mail. This experience left me very pissed off. Thank you Walmart for not having the customers back.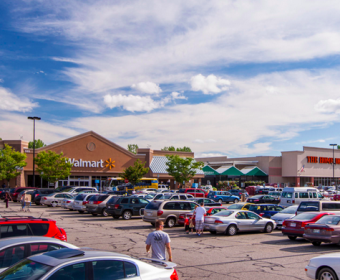 Jo Ebenseth
from Ledgewood, NJ
I bought golden rewards jerky chicken treats my dog almost died from being poisoned has cost me $400.00 to fix the problem and my vet has confirmed it was from these treats, she had 3shots and is on prednisone, amoxycliillin and benadryl get china chicken off the shelves. Walmart needs to pull these items from the shelves immediately!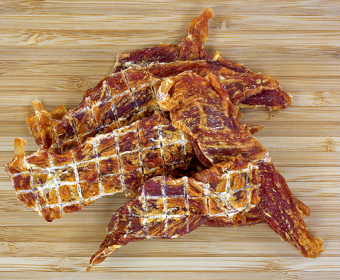 Jean Wagner
from Dallas, TX
The wine department in the Slidell la store on North Shore Blvd. has been completely depleted. Yellow tail Pinot noir seems to have been eliminated. I know this is not a supply issue because the store across town on Natchez has plenty of it. Likewise I can no longer find bulk boxes of Ice drinks. Instead a wall of bottled water seems to have taken the place of where these used to be located. I could go for an alternate Pinot noir if necessary but the least expensive I can find is upward of $10 a bottle or the very bottom $3 a bottle stuff, no midrange at all. If space is an issue please decrease the water isle & carry more wine & drink selections. I don't know why this has changed so drastically but I find myself shopping frequently at alternate stores so I can find the products I wish to buy. If the situation could be addressed it would be appreciated.

J. Michael Liberty
from North Las Vegas, NV
I arrived at Walmart at 7:52 to buy shaving razors prior to attending church services this morning. At 8:03 I told a Walmart worker that I need razors that were behind a locked cabinet. The worker stated that he would see if he could help me. No one ever came to help so, at 8:10 I went and told a Manager who called on the radio for someone to meet me with the key and get the razors. At 8:31 still no help so, I went back to the Manager and stated "how come there is such a big disconnect with someone helping a paying customer."
The manager apologized and did nothing more so, I stated that if no one was to help me, I would be leaving the store and Walmart was not worthy to my hard earned money and I went to Walgreens. Not only did Walgreens have the product but the price was also cheaper than Walmart by $2.00. My friends have vowed not to show in Walmart and now I feel the same. The store chain is too big and you people care nothing about your customers. Shame on Walmart.

Bryan Vegh
from Melbourne, FL
On 29 November 2015, 9: 20PM my brother and I went through self-checkout. Wells Fargo gave my brother $100 to open a bank account. The only condition to keep the $100 without a monthly bank fee of $10.00 my brother has to do 10 separate purchases using his Wells Fargo debit card. Both of us told customers who lined up behind us that we would stop, so they could go make their purchase. But, after I explained it to each customer why my brother had to do 10 separate swipes they would just laugh and said to keep $100 they too would swipe the card 10 times. They then would say don't worry about it and would go to another register. This continued on for approximately 5 more minutes and all the customers who arrived during this 5 minutes all had the same reaction, "no big deal." Meanwhile, I start to notice an employee was getting irritated with what we were doing and says "can I help you?"
To which I responded, "no need to, everything is fine." But she would not let it go. She proceeded to act like we were disrupting the whole store. To which I of course, my response was "what the hell?" She kept on insisting we were holding up the line. At first I tried to explain it to her, but she wasn't accepting our explanation. I am unsure if you wish to discuss the matter, and I am unsure I want to go back to this store. I shop in this store quite frequently and spend close to $800.00 dollars a month. I do not understand what the big deal was. Like I say, none of the customers in line were upset with what was going on.
Only your employee was and she insisted that "just because we offered to let people step in front of us and make their purchase, that none of them would." I know if a customer in front of me said I could cut in front and make my purchase, I would, especially if I needed to get home or had to go some where. I really believe the issue here, is the employees wanted to close down the self-checkout registers. They only had one register left open. They had already closed down three of the self-checkout registers, so maybe the big deal was we were delaying the shut down of the final self-checkout register and this employee wanted to go home. If you feel I have a legitimate gripe call me back next time.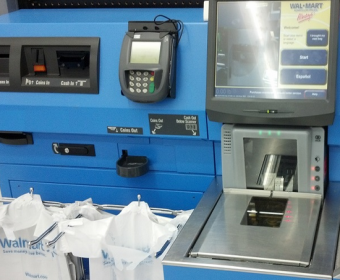 Tara Clever
from Orlando, FL
The Walmart neighborhood market is on the way home from work. It is convenient to get to. However, having to ring myself up because only the self checkout line is open after working a 12 hour shift is ridiculous. I didn't ask you to do my job at my place of employment. Help your customers for God sakes. Otherwise when I find that manager he can take care of himself when he comes to the hospital.

Mary Stover
from Pearland, TX
Went to local Walmart to purchase a green light for Green Light a Vet, sponsored by you guys. To our surprise, your managers at this Walmart had no idea what we were talking about. We proceeded to explain, however it fell on deaf ears. By the way, my husband and I are both veterans. Then we visited another Walmart on Hwy 35. When we got there, we ask some of your managers about the green lights. They had no idea what we were talking about. As we were headed to checkout, we saw a box of green lights. On the box was a sign saying Green Light a Vet. I commend the store for having them, but why did the managers not know they were there? Also, my niece, whose son was killed two years ago in service, could not find any at your stores in Port Arthur.

Mary Lowenberg
from Irma, WI
I needed a couple of ingredients to make a pie. There were no deep dish frozen pie crusts, Great Value brand or any other brand. There was also no dark corn syrup, Karo brand or any other brand. There were empty spaces where both of these items would typically be. I shop at Wal-Mart a lot, and I have never seen a Wal-Mart store be out of grocery items as often as the Wal-Mart in Wausau WI. I realize this happens every now and then, can't be helped, but it happens a lot at this store. I had to vent, sorry.

Joanne Summers
from Princeton, NJ
I ordered a couch from Walmart.com. The box it came in was covered in black soot (which ruined my sweater and parts of my rug) and and the couch had a rip in it. Called customer service to complain, sent multiple emails asking for a refund or return, and still no answer from corporate. I will never order anything from here again.

Casye Chesher
from Shepherdsville, KY
I ordered an items off walmart.com on Oct, 27 to be shipped to my local walmart to be picked up, The email confirmed my order would be ready by October 29. The funds were pending in my account to be withdrawn, however I never received an email telling me it was ready to be picked up. October 30 i notice the funds were deposited back into my account and i was unable to track my item on walmart.com. I assumed for whatever reason you were unable to process my order and just refunded my money without any explanation. This item in particular was a Halloween costume for my husband to wear to full fill a promise we made to our 3 year old son. We had to rush around town to find another item that was 3x the price just to full fill our promise. Oct. 31 at 1:07am i received an email saying my order has been process and it will be ready to be picked up Wed, Oct 28. THIS IS CRAZY! I don't understand how this could happen. I don't understand how a corporation as big as you all could make such a large mistake. You have failed me completely and i will be telling everyone that i know about this, I will be going to Krogers or Target my shopping needs. I hope you take this matter serious and fix it for any future shoppers!

Amy L. Seiden
from Oregon, IL
I have been shopping at the Kewanee, Illinois Walmart store since it opened in the 1980s. Usually spending at least $150.00 per week. This will probably be the last time, I am unable to concentrate on what I'm doing because of the loud obnoxious music. This is something I have mentioned to the cashiers, but they do not listen. I have called the complaint line, but they do not care. Fine, you have just lost a customer.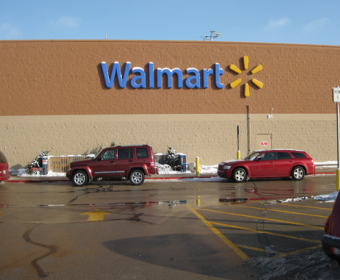 Marie M Lee
from Baton Rouge, LA
I purchased 2 packages of pre- made cookie dough, chocolate chip from Walmart. Upon separating the pre cut sections of cookie dough, I encountered a hard white object in the dough. I do not know what it is. I have taken a picture of the section of dough with the "white rock" in the dough. I have placed the section of dough with foreign object and the packaging in the freezer. I had already baked all but the last row of cookies. The other cookies appear to be fine. I cannot imagine if I had sent these cookies to school and one of the children had ate the cookie with the "rock", choked, or broke a tooth.
Quality assurance at the plant seems to be lacking!

Carrie Cartner
from Pocatello, ID
I tried to return 3 items of my late husbands yesterday( that I know longer need) and the cashier/CSM was so rude and snotty she made me feel like I was doing something wrong. " She told me that if I didn't have a receipt and if it was over $ 9.00 I couldn't return them. I totally understand that,but what I can't understand is this. I understand that this cashier/CSM has had a lot of complaints and write-ups and she still works there. If this was anyone else that works at the Pocatello, Idaho store they would have been fired along time ago. Now if you want her name all I know is her first name and it's Patty. I know I bought the items I tried to return at Walmart but she scanned one item and her prompt window said "item not found" that's when she got really snotty,just know reason for this kind of attitude with any customer.
Have feedback for Walmart?
Thanks for your feedback!
Sorry. Please try again later!