Walmart
Walmart Complaints Continued... (Page 5)
1278+ reviews added so far. Upset? Call Walmart corporate: 1-800-WALMART

Canera Miles
from Highland, CA
I am a 65 year old Grandfather just trying to buy Beer at your Rialto Branch On Baseline, Upon checking out I was asked for ID. which I did not mind at all. But This is the Drama they put my wife and I Through They would not sell me any beer because my wife left her ID in The car. this little old lady Returning to the car that was maybe 100 yards away she barley made it by a car that almost ran her down. yes she is also in her 60's.
I please this complaint on the day this happened early in August and still received no Conformation If no comply I will be Calling Corporate Office.
Thank you Miles

Robert f.hesse
from Franklin Lakes, NJ
My complaint is as follows . I use only one credit card for my purchases. In the past month i have spent over one thousand dollars between products and prescription medications. I have a walmart credit card which I very rarely ever carry.. I feel if walmar t does not respect me as a customer i will need to go else where to make my purchases. Who's ever came up with the bright idea it was to randomly decline customers credit or debit cards is responsible for losing my business. When I called both the bank and credit card companies and they asked was it at Wal-Mart where my card was declined, I feel that Wal-Mart no longer want me as acustomer. I have bought my medications at Wal-Mart for over ten years and been a purchases of merchandise since 1979. I am disgusted with this treatment and will make daily purchases at Wal-Mart. I have over ten prescriptions which I fill at your pharmacists monthly. It will take a great deal for me to come back. Disgusting policy you will regret i will not be back. Thanks but no thanks

Sonia cordova
from Sacramento, CA
It was on July 6 2018 it was about 630 I had to use the restroom so my husband and i walk in and he goes into the men's and I'm yeti g to go into the woman's i couldn't go in cause the worker at florin in Sacramento her name jovani and siad no I would have to wait 15 min but as I was talking to her there was a customer already coming out of the stall i had asked please I can't hold it she siad I'm sorry it's policy. I even told her I would be quick all that talking and the other customer was just barely getting out and she did say uthere a restroom in the back while I'm dancing up and down I told I can't just go I had3to let my husband know he was in the men's as he got he did get up set and was getting the wrong idea so weas I was walking out I couldn't hold it so I go back in the store as embarrassing
And having a blader problem made it just as worse for me i wasn't trying to make it that obvious it just made it worse by the time I got to the restroom I it was late half on me and in the toilet I was trying to figu6out what to do I was crying and embarrassed I did clean my self but still felt embarrassed so as I was walking twords the front I asked a worker were can I talk to a manger she at the then I go talk to another girl and she gave me the corporate info I called twice I sent a letter and I still haven't here nothing and were going in to September and the incident happened a few months but now I'm at point were I'm just going to get a lawyer and see what are my options in this situation or resolve something I've been waiting for a response and just letting me know that it get looked into I'm mean you guys have cameras there but I also remember the people that I spoke to that day. Than you for taking the time to read this I hope to here from you

Charles Breitzke
from Rogers, AR
Store 64856, Pineville MO, about 1:30 afternoon of 8/29/18 - have always been upset about the out-of-stock condition at this store. Today, they were completely out of cane sugar. I asked a couple of associates working the area, figuring it was a recall or some such. Nope, just out. Blamed it on The System. Told them the store is always out of I want, then discovered that the one type of snack crackers I wanted, the Great Value family pack of cheese squares, was out. On the way to checkout with what I COULD find, a nice young associate was telling another couple that, no, there was none of what they wanted in the back.
Don't feel like going through this process again, so I'll mention that the shopping cart return area in the parking lot was overflowing, and some prime parking spots were blocked by the excess carts.
Finally, this store was too small on the day it opened. They roughly doubled it in size a while later, and it's still too small. I hope the corporate moron that makes those kind of decisions is no longer employed with Walmart.
Rant over, have a nice day.

Timothy Haselden
from Okeechobee, FL
I went to get my prescription on 8/8/18. They did not fill it right. I talked to the clerks tonight at Okeechobee, Florida pharmacy. They were supposed to call me back. I waited one hour, no phone calls. I called back and no one knew what I was talking about. The manager left already. They need to give me my medication, since I already paid for the amount that they were supposed to fill to begin with. This is stealing if it was intentional I don't know. But I need my medication to be filled the rest of the way. Thank you. Timothy Haselden. 863-458-7436. They also messed up on my wife's medication refill last month. Bacflelon. The dosage is 10mg, but the gave her 20mg instead. Customer service is very unprofessional at this store. Thank you. Timothy Haselden, Notice 1.

Judy kirkland
from Roanoke, TX
Took my vehicle in for an oil change, nothing outside with instruction as to how or what to do for service. I parked unloaded 3 grand children an walked inside to a counter where 4 employees are chatting and 2 actually looked at me then continued chatting, on other finally acknowledged us and I asked for an oil change. I was then informed that I would have to take my vehicle around to the last bay at which point I would receive a ticket. I did this then walked back inside where we waited for an hour and a half. Finally was told they couldn't service my vehicle because the oil pan plug was bent and over torqued and I should take it back to the last place it was changed. I did this and they place I took it back to had no trouble with the plug, they brought it out to me and there was no evidence of it being bent. I am 60 years old and the walking is hard, I can understand the wait it happens but I cannot abide wasting my time because they didn't know how or want to do the job is unacceptable. I don't want anything just hope this will improve customer service. Especially at the store in Midlothian, tx.

anthony geonnotti
from Newtown, PA
I want to find out the young lady that assisted me today with my complaint about Nowornever co.. She said I would receive an Email
to write my opinion of how I was treated. I didn't get it yet. She was very helpful which I appreciate VM & I want
her supervisors to know how pleased I was with what she/Walmart did for me.
Thank You, A.R.Geonnotti

Esther Blount
from Brooklyn, NY
Order number 4761855-873004
I ordered of three bikes on 7/24. Two of the bikes arrived immediately the third bike came to the store on Tuesday 7/31. Since that time I have been calling the store everyday, as I requested that the bike be put together. Everyday I am told that bike will be put together before the end of the day. Today 8/2 when I called I was told by Fred Becchetti that the person who puts bikes together is not there and will be there tomorrow. He also informed me that it is Walmart policy, that they have seven days to put bike together. I was never told this in all the time I was calling. I am very upset and I my grandson didn't not have his bike for his birthday. Also I have been left on hold up to 45 minutes waiting to resolve this matter. Today I have cancelled my credit card with Walmart.

SHERRY A. WILEY
from Honolulu, HI
8/1/2018 I went to the Walmart Store on Ke'Eamokuo, Honolulu, HI. Evrerytime I go into this racist store, your employees follow me around the store. Today at the self check out your employees had the nerve to get with other stalkerish customers and debate if I was going to steal the items I bought. Every time I go, your racist employees slander me by making comments about me not being able to pay. Every time. Slandering me and causing other customers to look my way as if I am anticipating stealing. I'm looking for an attorney to sue this store! Sherry A. Wiley

Paul Croteau, 4725 E, Brown Rd #73, Mesa, Az 85205 MY ORDER #471185331284
from Mesa, AZ
I am a Disabled Senior and have shopped at Walmart for many years and I cannot believe how poorly I have been treated after ordering a Samsung phone and combined with Walmart Family minutes plan.The total order came to $118.95 and I only got the phone which was not the phone I ordered as it did not arrive with the blue tooth or hearing earphones on the website. I contact customer service multiple time without any help I went to the local store twice and no assistance. They are telling me the minutes came by electronic mail sparate from the phone. The only refunded the cost of the phone $86.43 and claim they send me the minutes and the can not send me any copy of the electronic e-mail these so called minutes proving they sent them but the also say even if I have received them it would have be too late to get a refund for them 4 days after thew order was placed. I feel I have been treated very poorly and I am asking for the additional sum of $32.52 not returned to me. This transaction was placed on my BBVA Compass credit Card #4638 2900 0073 1934 exp 02/21 I would appriciate if you would look into this......tHANK YOU pAUL cROTEAU 480-696-4138

Jeanette LeVesque
from Minneapolis, MN
I am very angry and frustrated. You have the very worst customer service I've ever come across. The same guy in India made me keep telling him things I'd already told him, then he hung up. He had already hung up on me once. His name was given as Allen Jordan ( not exactly an Indian name.) I also spoke to a woman at the roseville store and told her my problem and she put me thorough to a number that did not answer, just rang and rang. Yesterday I got on with a foreign woman that didn't give me her name. She talked so fast I couldn't understand her and asked her many times to slow down so I could understand her and she did not comply. I asked to talk to another agent and she transferred me to some vendor of Walmart. I was just going to place an order of about $200. I didn't shop at Walmart for years because of their horrible treatment of employees but decided to try. I think you have just lost me again.
Jeanette LeVesque

JOYCE MCNEIL 13707 GILBERT ROAD WOODBRIDGE VA 22193 703-593-9902
from Lanham, MD
On July 28,2018 at 1044p, I visited this walmart and had the worst experience ever. while shopping I came across some bathing suits that were on a rack not 1 or 2 about 20 priced at 5.00 with a sign posted. To be sure of what I was seeing I took to the self service counter and asked one of the employees to check for me it rang up 13.00. I informed her of what the sign read and showed her. there was another employee named Edwin who informed her to give to me for 5.00 because of the sign..I had more shopping to do so they told me to inform the cashier. when checking out the cashier rang up 13.00 I let him know what was said he call the Manager ElSA who would not give her last name. I told her the whole story again and went to get the original cashier who was told to price at 5.00..Elsa stated Edwin was not a manager and had no authorization to tell me or the cashier the price and she would not change and proceeded argue with me in front or other customers and employees not a good example..(unprofessional). I have work in customer service for 40 years and shop at walmart 2 to 3 times a week.....NOT A GOOD LOOK!!!!! FOR $5.00

Milton Allen
from Northport, AL
On July 28,2018 I discovered that there was a leak in tire for which I had a warrant. I took care to the Jasper, Alabama Wal Mart Auto Center. I spent one hour there and was told that there was no leak found in tire. I continued to a funeral in Heuytown, Al. Coming out of Church I discovered that my tire was completely flat. One of the members had a pump and blew the tire up. I proceed to your store in Heuytown,Al. I explained the problem to one of your employees in the automotive department. There was also a lady that had warrant . I watch people come and go. After sitting there for five hours I demanded to know about the tire. I was told that there was no leak. They called their self showing me. I had to pay full price for a brand new tire. I asked that my old tire be put back in my trunk. The tire that I received does not look like mine. I am very upset by this ordeal. I did not get good customer service. The email address above belong to my sister. You may contact me on it.

Kelly Miranda
from Prince Frederick, MD
The Walmart Pharmacy in Dunkirk Maryland is the worse. The only reason my family have kept going there as long as we have is because of the tech PJ. After Fridays on July 27th and today my family will no longer get prescriptions at any Walmart. I tried to pick up my prescription Friday July 27th that was supposed to be ready several days earlier. The lady named Diana was extremely rude. She did not even attempt to force a smile on her face when she told me it was out of stock. Mind you this is after I was waiting for my husbands prescriptions for several hours that were suppose to be ready by 1:30. This was after 4pm. (They tried to tell me I would have to wait until after six pm for my husbands prescription due to be short of staff). I told them I could no longer wait for my husbands and needed them now. When I got my husbands prescriptions that is when when Diana told me mine was out of stock and will be in Monday. I just called the Pharmacy at Walmart in Dunkirk Maryland to make sure my prescription was ready. When the lady answered the phone she did not give her name so I asked. She said her name was Kathy. When I told her I wanted to make sure my prescription was ready she rudely told me no its not because are very short of staff. I told her that was no excuse because it was suppose to be ready last Wednesday and then I was told it would be ready today. She said " well I don't know what to tell you because we are short". So I told her so you are telling me I was lied to Friday and it was in stock. Kathy said again I don't know what to tell.
There is no excuse for this behavior what so ever. I have never been talked to like that from any company. This was horrible service and I will make sure I spread the word in this small community. Shame on Walmart for letting their employees treat paying customers like this.

Teresa Harris
from Miami, FL
On July 29, 2010 I was to meet my son in the furniture area to get a futon, when I arrive he was standing with an VERY RUDE employee name Duane. I have NEVER been so poorly treated and spoken to in that manner at Walmart by any employee. I am in that store on a daily basis sometimes twice per day, I have come to know some of the employees. This guy seems to be new as I have never seen him at this location before which is 5555 W. Atlantic Blvd, Margate , Fl. I am applaud. We were purchasing a futon which was in a very large package, he got the dolly for transport but he refused to assist in taking it to the car. It was raining slightly and the thunder was loud. However it wasn't raining hard. He said to me "I'm not going outside and getting wet" I said, that's no way to talk to a customer, you are suppose to provide 1005 customer service. He said again" with an expression on his face and his mouth twisted "I'm not going outside Period!" My son took the cart and roll the merchandise out thru the garden area where I was parked and I went to report him to the Manager which I did speak to Vade and she seemed not to care either, so that's why I'm turning to you for your assistance. If these young kids don't want to be bothered by customers then they have the wrong job. Thank you for attention to this matter.
Teresa Harris 954-294-9902

Lloyd Pritchett
from Ellijay, GA
I took a prescription to the Ellijay, GA. (store # 1070) for a 30 day supply of Tramadol. The pharmacist called me to the consultation window and the conversation was this way: Pharmacist- Why did the dr. write this script for you? Me- I hurt my knee. Pharmacist- did you hurt it yesterday? Me- no I hurt it 2 weeks ago but I waited until today to come to the dr. Pharmacist- I can only fill this script for 7 days worth of Tramadol or any other pain medication. She had no right to ask all these questions. It's none of her business! All she had to say was I can only fill this for 7 days worth of medication. I will never use a Walmart Pharmacy again!

Carolyn H Landreneau
from Jena, LA
We purchased a pound of Jimmy Dean breakfast sausage at 10 am this morning from the Ville Platte Wal Mart. When I opened it, it was rancid. There was no visible "sell By" date on the package. We live 15 miles from the Wal Mart, so I called to speak to a manager about the problem, hoping we wouldn't have to drive to town again today. The first time I called, I was put on hold for 6 minutes, at which time I hung up and called again. The second time I called, I was on hold for 15 minutes. I gave up again. In my experience,the Ville Platte store has a few good employees, but many are indifferent and appear to be "put out" if you ask them for service. Whoever answers the phones there had to be aware that my call was not answered. I called a third time and was transferred directly to a manager's office this time. No one answered after 35 rings. Wal Mart can be convenient, but next time I'll use one of our small local groceries. There's no excuse for selling rotten meat.

Bill Erickson
from Minneapolis, MN
I shop Walmart a lot BUT that will be changing very soon! You have changed the deli department for the WORSE!!!!!! you had great products Like Hoffmans Super sharp cheddar cheese and many other very popular items and now you discontinued them! STUPID!!! guess we will have to go elsewhere to get the products we want!!! By the way, your staff is VERY unhappy with you also!!!! It is showing in many departments!!

Ailsa Winje
from Brantford, ON
I applied online & received a Walmart Mastercard in the mail. I activated it & used it to rent more points for our Bluegreen timeshare. Our air conditioner quit working on us so I tried to buy a new one with the card shortly after that without even coming close to the limit on the card & it was declined. Extremely embarrassing but I thought it might be because I tried buying it in Oakville & I live in Brantford, ON. So I thought I'd get a much smaller unit in Brantford at Walmart but the same thing happened it was declined. I phoned Customer Service at 1-888-331--6138 & they put me through to Security, I was informed that they didn't have all the information they needed. "Strange to send a card to someone if they didn't have the information they needed wouldn't you think". Anyway I faxed down a copy of my driver's licence & Notice Of Assessment from Revenue Canada as requested on July 17th & was told it would be reactivated 5 days later. I phoned again on July 25th to check if it was activated so I wouldn't have to suffer embarrassment again & found out that apparently the fax was too dark so the card still wasn't activated. I just faxed another copy down from a different fax machine & again I was told it would take 5 days to activate it. What I don't understand is why would a card even be sent to me & activated if they didn't have the information they needed? I figure they won't activate it because the fax will be too dark again so I will just pay off what I have used when I get the bill, I'm planning on sending in some hopefully on Friday but I haven't received a bill yet. If the online application is going to cause all this much trouble I suggest you take it offline. I was going to use the Mastercard to pay on my maintenance fees on my Bluegreen timeshare but doesn't look like that will be happening. I'm extremely displeased with this whole mess!

charley ropp
from Melbourne, FL
Bought my tires though Walmart sat a appointment up 5/18/18 they charged me for new stems not all are new. tire is leaking rear pass. side. weights fell off 2 of the wheels called to make appointment was told to just show up early and take my chances. this Walmart was #03538 service order#485700-41377

Tyrone Howard
from New Windsor, NY
I purchased a potiable jump box from Walmart it ran around 100 dollars plus tax. I had it about 4 months an it just stop charging an jumping vehicles. S o I decided to return it to the store today 7/22/18 just to exchange of course I don't have my receipt. Ok so the store is all out of the same jump box that I have . No big deal, but now they (employees at Walmart i.e. supervisor during the day shifts) acts like the jump box didn't come from wal,art telling me she cant give me store credit without the recipt an the product number to the jump box . S o I go an get the same brand of jump box that's smaller then the original 1 I purchased , she continues to tell me that she can not help me even though I proved clearly that the jump box came from Walmart. I FELT TOTLLAY DISRESPECTED BY THE LACK OF CUSTOMER SERVICE I RECIEVED AT THE NEWBURGH NY LOCATION BY ALL PERSONS OF AUTHORITY. Im a quality customers who shops there frequently an feel as though , as a faithfull customer to Walmart the situation could have been handled better. The supervisor then tells me she cant give me back the 100 dollars an change I spent on the jump box cause its a lot of money . it is a lot of money when I spent it an the product is malfunctioning already. Plus walmarts a billion dollar corporation im sure a store credit of 100 will not effect day to day operations . Sincerly ANNOYED BEYOND BELIEF CUSTOMER!!! A TIMELY RESPONSE WILL BE GREATLY APPRECIATED.

james
from Louisville, KY
Went to store on Greenbelt Road Louisville Ky. Was going to buy Bluetooth wireless headphones. The store had a display set up. Seen what I wanted so I found the person who was suppose to be working that section. First off she says we don't have wireless headphones, I pointed to the display and also box in glass cabinet. She points at earplug type. That is not what I wanted and pointed at box I wanted to see. She finally takes her key and attempts to open. Then tells me they need to get a locksmith. Not a happy young lady. Not helpful at all. Went over to market side for groceries. Seen a employee leaning against a stack of something on phone. Ask where a manager was so I could complain. He said he was. Told him about problem and he tells me that they have called ab out 15 times to have it fixed. Bad service for a multi billion dollar company. I was at that store around 1130 Saturday the 21st

David hook
from Cleveland, OH
Store in Biddeford always it of product and getting worse. Thank you for converting me to another store. And carts are terrible. You have a manager to comfortable in that store

This is for store #1659
I tried to return a tablet for another better one with no receipt. Since it was a gift, I did not have a receipt readily available.
I get it, it's a little bit sketch (The seal was still intact and the tablet is clearly unopened). The first CS rep told me she had to get a manager and I told her immediately I could come back later with an actual receipt from my gift giver since I lived so close. She insisted on getting a manager anyways for approval.
Ok... I thought, if it would save me a trip back, I will wait for the manager. The manager comes and tells me right away that I would be getting less than what the online store price says. I was taken back and argued that the online Walmart sold it for 10 bucks higher. However, at no point did I curse, name call, or even yell. I may have matched my tone with his but nothing more.
He then proceeded to tell me that if the item is more than 50 bucks, they cannot even do store credit without receipt. Then he flashed his "I'm a manager card" and said "Its up to my DISCRETION to help you".
I was already ready to go home, but the way this guy was talking to me it was incredibly patronizing. So I decided to stand my ground in principle.
I told him that NO WHERE on Walmart's page does it say that about the 50 dollar max amount. Check it out here:
http://help.walmart.com/app/answers/detail/a_id/121/related/1
I must have accidentally insulted this guy's mom because he right away decided to shut down on me and told me verbatim "I'm done with you!"
So I told him I needed this escalated. I wasn't going to let this guy working in customer service of all places to treat me this way. And trust me I worked in retail and never in my dreams would I ever speak to a customer like this. It doesn't matter if they guy had a bad day or maybe another customer was a pain in the butt. You don't do that to customers.
Second manager was much nicer and much willing to explain things to me but still was unrelenting to give store credit. I was much more satisfied with her answer partly because she treated me like a human being. The other guy, Ron, treated me like complete garbage.
However, my biggest problem is that if you read that link, no where did that say anything about 50 dollar limit. Why would Walmart not follow their own policy and what's worse is that these managers are so arrogant to assume they know all the policies when a simple google search proves otherwise.
All it says is that if the product price is more than 25 dollars, they can only give store credit or gift card. Needless to say there is a reason why I do not frequent at Walmart. However, from now on, I will only go to Target and if managers at the store is reading this, yes I will also make a complaint at Corporate. This kind of customer service is simply unacceptable.

I was at Walmart in Richmond Indiana and got two 2 liters of Mello Yellow. I lost $14 in the store a ten and four ones. When I asked for help in finding it.I was pffered no help at all. I never felt less mportant as a customer . I was only in the store for a couple minutes so they could of viewed cameras to see where it dropped and who fpund it. The only thing I got was a sorry. Ifl it would of neen their money or item they would of done something. It was money I needed. I shop their couple times a week, but I will not now after the lack of help and compasion.

Susaln Belzi
from Nashua, NH
A little after 6pm today 7/19 I was ending my shopping at your store in Amherst NH. I went to cash out, there were 2 people ahead of me. There was an elderly woman on the register ( I have seen her there many times). When it was my turn a new cashier was going to take over. For the first 5 minutes I had to listen to the cashier coming on complain to the other cashier about her having to do this and that and something about being pregnant...all I wanted to do was pay and be on my way. Well first I had to hand her a personal size watermelon because when I put it on the belt I notice a soft runny spot :( I really craved water melon to). Anyway she starts ringing me up and she had a horrible attitude. She was slamming my items into the bags. My son (not a child he is 38 years old) was walking up to put the bags in my cart she would not spin the bag carousel she just kept slamming the bags on top of it he was pacing because the way she was banging my items was getting him angry and he did not want to make a scene. She continued to slam them. I paid, started to leave saw that a woman manager had come into the little area where they have the cigarettes and said to her and I quote " Your cashier behind you on register 15 has a Piss Poor attitude." I work in nursing in a nursing home and am always shopping there for soaps, goodies to munch on and clothes for my patients because they struggle. I am always at the pharmacy I at least 2 times a week getting groceries and have NEVER ever been treated so poorly. It makes me want to change pharmacies and go back to Market Basket for groceries. Oh yes and when I got home and took out the jar of pasta sauce I bought and paid for and wanted to cook, the jar had a crack all the way up the side of the jar and that is when I really got pissed off and decide to send this complaint. We couldn't eat it because I did not know if any glass was in it. I went on to my banks web page to see how much money I have spend at your store in just the past couple of months and let me tell you I shop there often. I wish I could say I would never set foot in that store ever again but that is unrealistic but I will tell you this I will make certain that my visits will be a heck of a lot less.I do not want an e-mail from you with a sob story as to why this happened I just want you to know that this happened and I am sure it has happened many times over because it is allowed to happen. I should have just thrown my arms up and walked away but after working so many hours one just wants to shop, pay and carry on.

Neil Grimm
from Americus, GA
I have been shopping at the West Macon Walmart for about a year. I usually go two or three times a week. I have always used the self service check out because they never open more than three full service registers. Yesterday I went to check out at the self service check out and was told I could no longer use it because I had to many items. There is no sign stating there is a item limit. I talked to a manager and was told that to many people were not scanning all there items, so you can only use the self service for a few items. There were four registers open and no one waiting to use them, but they still would not let me use it. I had to go to a full service line and waited almost twenty minutes, just to get up to the register. When I left I had to walk by the self service check out and out of the eight registers available, only three were being used and no one was waiting to use them, so the girl who was working that area went to the restaurant to take a break. This is totally stupid to have forty eight registers and only three open, eight self service and no one there. Taking my business to Kroger.

Andrese Al Wakeel
from San Diego, CA
I was called to the management room by the manager( Alberto Adams), in the presence of another manager( Faiz Esho ) fluent in Arabic because he is an ArabIc. Alberto claimed that I stayed in the break room more than 15 minutes and when I asked him to prove that .He said that there were spies told him that I stayed more than 15 minutes . I asked him to confront these spies face to face and I told him maybe those hate me or lie, he refused. But he said there were cameras in line with the spies' words. I work in the maintenance department and it is my duty to clean the break room and wipe the tables throw out old food, open cans and prepare cups for coffee, which may take the rest of my work.Alberto practices a racist policy with migrant workers from Iraq and openly contravenes ( California Discrimination and Harassment Prevention Policy.Alberto is not a direct manager. .My departmental manager respects me and gives me a report that I am a good worker.

Robert owens
from Macungie, PA
Wal-Mart store in Williamsburg, va #03219 op# 006353 te# 01 Ye# 06801 is the receipt on 07/15/18. We bought several items and was over charge on 3 remotes of cloth over $30 dollars.so I call the store when we got home for the mod, manager on duty . They never pick up. Then I call the complaint line which all they said the store will call you back in 1 to 3 days. I am not happy having to drive all the way out to the Williamsburg store. Today we had to go to Newport news, va to see our lawyer and saw a Wal-Mart there. We stop there to get the corrections fix. The assaint manager we had to go to the Williamsburg, va store to get it correct since that store mess it up. That is not fair. I have to waist my time and gas to fix your store screw up which over charge me $30 dollars.so I will loss more gas money and time cause of your incompetence employee.
What can you do about this?
Robert C Owens Sr.
201 tam O Shatner Blvd apt 25A Williamsburg va 23185
484 354 5781

laurie baker
from Blenheim, ON
your corporate office has reduced the hours of our store, it now doesn't open till 8am. I work 12 hr night shifts and would stop daily on my way home from work to pick up items for supper, school lunches, or work lunches. my shift ends at 7:30 and Walmart was the only store in my town open at that hour. There are aprox 200 people getting off work each morning and nearly every face I saw in the store was from the factory where I work. I guess saving a few dollars by opening later is better in your eyes than the huge inconvenience it has created for my small town. I live in napanee Ontario, many of the people from my plant that were shopping there at 7:30 am were from much larger towns on either side of it that simply wanted to pick up things their family needed and go home to bed,

Wilfred Hinchliffe
from Ocean Isle Beach, NC
The check-out policy in this store.(and I'm sure like many of your other stores)…….they have in this store at least fifteen (maybe more) I'll call them stop and go check-outs...you check out your items yourself...…..no one is going to tell me that they were put in your stores mainly for the convenience of the customer. Some people like them, most don't. You want to go to a register where a Walmart casher is and find that out of twelve registers,only three are manned.(Waiting again in long lines (happens a lot) I guess Walmart is saving a lot of money on wages they don't have to pay out.....right??!! just a guess. anyway myself and others would like to thank Walmart for the inconvenience...…………………………..We'll find another store to shop at...…..I'm sure this will bother the CEO's a lot.

Cherie Wirth
from Grants Pass, OR
I am very unhappy & disgusted with Walmart on line ordering. I placed a very simple order (I thought) but it took a total of almost 2 weeks in several separate packages before they were all received. I hate the fact they do not all come at one time. I think it is a way of Walmart to scam the customers. You get so many "little" boxes at all different times you forget what you originally ordered a couple of weeks prior! The 2 day shipping is a joke! There is really only 1 thing that Walmart carries that I can't find anywhere else but I will NOT order on line. I will go into the store & get that item & ONLY that item!!!! My other on line shopping I do through another retailer who not only sends it all at once but I get it within 2 days!! With free shipping also. The last order I placed was order #4511891-522393 on June 29, 2018 & I finally got the last item (I think) on 7/13/18....2 1/2 weeks later!!!! That is so insane------I now see why Walmart is getting such a bad name. I still don't know if I received everything because they were all spaced out so much.
Cherie Wirth

Michael hreene
from Chicago, IL
Need to tell your checkers to stop talking with other employees about their personal lives to each other and check people out, in line so long, frozen pops were melting, no excuse for such lousy service. Had to get them replaced

L Eudy
from Albuquerque, NM
Last month 6/08/2018 I shopped at Walmart on Academy NE in Albuquerque, NM and spent $178.58. The cashier was very rude, I asked if he could please bag my 2 bottles of apple juice which he had laid on the upper part of the bagging area. He said if I wanted it bagged I could do it my self. Also he laid on the upper area a pizza and a couple larger other items which I DID end up bagging myself. I was shocked and very upset and now wished I had left everything behind. I have shopped there again but will stop going so I don't have to be humiliated a second time. I'm sending a few numbers from my receipt so maybe you can locate this rude person. I 14 appr#008893, ref# 1042000314, trans ID 308159685382474, Validation zlfb, Aid a0000000031010, TC d054ef34aba121f6, Terminal # sc010928. Hope this helps find this person. Also while he was checking me out he was goofing around with other female employees. Thanks for your time. I'm NOT a person who complains but this experience was not acceptable.

Ryan Westenberger
from Anaheim, CA
i was stopped by asset protection about 3 weeks ago #1 i was stopped while exiting the first set of double doors AND garret (lp) had stopped me i was basically not even out the door yety he told me to follow him we went into office and he said he would explaian everything i y thought i had haD got home iNOTICED I HE DIDNIM IT WAS THEIR RESPONSIBT GIVE ME BACK MY LIC 2 1/2 WEEKS LATER THE MGR BASICALLY TOLD ME OH WELL I TOLD MGRTTING IT IN THR PROPER STORAGE OR LOST AND FOUND THAT IF THEY LOST MY ID OR DIDNT PUIT IT ANYWHERE SAFE THE MGR HAS SAID HE WILL CALL ME AND NEVER HAS L/P WAS IRRPONSIBLE UPON THEIR BEHALF FORPUTTING MY DOCUMENT IN A SAFE PLACE LIKE THEY DO EVERYTHING ELSE I HAD JUST GOT MY LIC 2 DAYS PRIOR TO STORE 2546 BACK TO ME ON THIS MA6TTER IRRARATABLY MIS PLACED MY CARD ALL I WANT TO DO IS BE COMPENSATED FOR MY LIC COST 88 DOLLARS SOMEONE NEEDS TO REIMBURST ME OR ILL GET A Lawyer cause he didnt give it back to me that very poor customer service and not fully doing his job polkease contactb me @ ryanw714@gmail,com or 7146766140
thank you mr. ryan westenberger

Bonnie Rains
from Ruidoso, NM
The Ruidoso, NM store is in desperate NEED of HELP! Store shelves are not being stocked! Cashiers are in very short supply (and I am one of those objectors who refuses to self-check) - People do need work, and if I succumb to the wiles of corporate greed it only helps YOUR cause. Check-out lanes (the few that were open) were backed up which caused traffic jams. Of course, the garden center check-out was closed, adding to my frustration. I think I can get away from Walmart shopping altogether by using the dollar stores for cleaning supplies and buying groceries at the supermarket. If I see an improvement on my next trip - I will reconsider. Bonnie Rains.

Donna Clark
from Halethorpe, MD
Most recently I have been unable to get my regular products at Walmart since their reorg I guess you would call it. I use Suave hair products in the pump containers, none of which are now available and there are no comparable unhealthy aerosol options there either. I always shopped your Faded Glory and other regular Walmart clothing brands and now I find that everything available is either horrible lookin or nylon, haven't bought any of the new lines - poor designs and horrible patterns. I still see some t shirts from before and do purchase them. There are a few Walmart brands of pharmacy items that have been absent from the shelves since April. I witnesses a manager scream at a salesgirl for opening a register to assist senior customers trying to checkout because their were people backed into the ladies department - there was only one register open. The manager was telling people to check themselves out there was someone in that area to do it for them. Customer friendly at Walmart is no more. I personally have been cussed out by an African American manager AND 3 or 4 of her sales force - wrote to you and NEVER got a response. Is Walmart trying to go out of business. Most of the time associates are in isles sitting on their phones or doing anything but work - don't they have an employee room for that when they are on break Or they are screaming and playing grab a__ in the isle - Time to wake up and take note - My apologies to those at Walmart who are helpful and do their jobs because they are the only ones keeping you going. One more question Does Walmart have a dress code for employees???

kris
from Fredericktown, OH
I have shopped at Walmart in Mt Vernon Ohio since it opened. But after this past week, I will never shop there again. The things I have witnessed and heard from employees ( who are afraid to come forward) are very unacceptable for an establishment in this community! I have been a store manager for another company for over 26 years and I NEVER treated my employees in such a horrible manner! I watched the "store manager" yell, disgrace, demote, and talk in a manner that would be classified as "abuse" to their employees. And ON the sales floor .... in front of customers and other co-workers! These are things that need to be held in private. Although I am sure this is not what your company teaches, it should be held responsible. Due to this action from the "managers", the employees aren't giving the customer service as they did years ago. I believe you should investigate this further. I felt sorry for these individuals being humiliated in public. This is very wrong to treat people like this..... thought Walt-mart was a family ran business?
I will be waiting for your reply.

Rafael Galarza
from Layton, UT
On 7/6/20018 I was in Bridgeport, Ct. I bought at Bridgeport Wal-Mart to set of cell phone. Straight talk LG one for me because the one I had the battery was not good. and one for the ministry. I came back home to Fort Valley Ga. on7/12/20018 and turn in the new Cell phone to the office but unfortunately it was not the one they needed. I went to the Perry Ga. Wal-Mart store to exchange it. I try to explain to the agent what happened and as soon I told her that I have misplace my receipt With out hesitation she said that with out a receipt there was nothing she can do. I ask for her manager. Mrs. Lashandra came and said the same thing, I ask for the complaint number and she just verbally gave me the number and she reply that she will not loos her job over exchanging an electronic product and that she will supply me with the Return/exchange policy. Miss Kayla came back she did not introduce her self to me. But she handle the police to me and show me where it said that with out a recipe they cannot do the exchange, She also said that they tell every customer about the policy. But that is not true. Miss. Lashandra had an attitude, the first agent I talk to said that she did not know that if the product been stolen.
But your Policy state that a customer can exchange the electronic device. That was not explain to me or even try to help me on what they can do to solve my problem. It is very un professional service that your department has. the will not care a bout the customers and the manager nor her employees are aware about you return policy completely only on portion of it.
After I got home red the full policy I whet back to the store the manager on duty had no idea about exchanging merchandise with out the receipt. and to bring him your copy of your Return policy. I told him that the manager had provide me a copy of the policy but he said he had no access and that he can not do anything for me. If Lashandre already decide that she will jot accept my return.
So I have a device that is not good to us thanks to walmart policy according to Mrs. Lashandra and Kayla. Also the evening manager said that there is no way for walmart electronic department find out where the product was purchase.
Your store history said that you are only one organization own by the same family. I feel that the electronic department in Perry Ga. do not meet the customer service expectations and do not provide the customer full professional and positive attitude to customer problem solving.
The staff roll the ayes up , they will walk away and manager will do the same and will not come back to assist me.

glen burt
from Jefferson, GA
had brain surgey paid off my Walmart card what they told me but I owed 11.00$ I got cancled on the card I will not to Walmart any more

william meneese
from Louisville, KY
I went shopping at Walmart at 3:00 am July 12th. I usually dont complain but every aisle I went down there was a walmart worker. Nobody said Hi may I help you and some just glared. You might want to talk to the manager, to train his workers better or have them work where they dont come in contact with people. I was at 175 Outer Loop, Louisville,Ky 40214.

Patricia Schilz
from Spokane, WA
I have applied for a Walmart Credit Card twice in the last two months and I have not received any confirmation on either one. I have attached a screen print of the application receipt thanking me for applying for a credit card with a reference number. I have called customer service twice and they said I would receive a confirmation in an email and physical mail, but have not received either. The last call I made today they said they were unable to send me an email but would send me physical mail which could take up to 20 days to receive. Could someone please help get this problem resolved? Thank you for looking into this, it is much appreciated.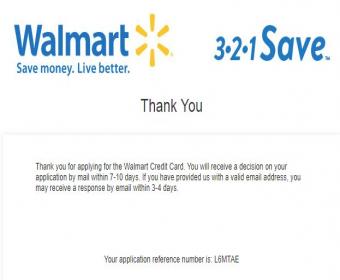 Donna Bazzell
from Santa Clara, CA
About a week and 1/2 ago, I purchased and loaded a Walmart Visa Debit card, initially for the purpose to use for Xbox online game play for my grandson. I registered the card and was told that I could use the card in store in person only until I received the personalized card in the mail. Over this past weekend, I attempted to make a purchase and the PIN which I know was correct was declined. Several attempts were made and finally the store employee assisted me as I used a bank card to complete my purchase.
I did find out that although I loaded the card for $20, that a $5 monthly maintenance fee automatically was subtracted and so the balance is now only $15.
After calling the number on the back of the card and receiving absolutely no assistance or resolution due to it being fully automated as I made multiple attempts to speak to a live customer service person. I called another number found online and spoke with a "Lee" who was helpful and explained to me and apologized that I was mislead about the card. She said that I would not be receiving a personalized card in the mail as when the registration is completed, the system decides either you are allowed a card to use and a personalized one will be sent or you are categorized as only being able to use the card with the balance on it and no more. This is so ridiculous and I was definitely mislead. How can a debit card that is reloadable be denied? That does not make any sense whatsoever. She has inormed that a refund for the card balance is being sent to me.
My fiance' who had absolutely no credit at the time, purchased and registered the card several years ago and had no problems at all, still utilizing it at his leisure.
I have good credit with multiple bank and charge cards in great standing.
Advertising these cards as reloadable Visa debit cards is false advertisement because if the only way money can be put on the card is by the customer doing so, how can they be denied that use when before purchase does not at any time inform it can be denied.
I am a frequent Walmart customer, have been for many years, and I am now totally and thoroughly frustrated, disgusted, unhappy, and prepared to report this situation to BBB as well as to several local newspapers. As a state government Business Services Manager, I find something very wrong about this.
What kind of scam is this?
I would like answers please.
Thank you,
Donna Bazzell
502 807-7575

Missouri Glover
from Charlotte, NC
July 10, 2018
To Whom It May Concern:
My husband and I shopped at your Walmart located at 3240 Wilkinson Blvd, Charlotte NC on 07/06/18. We bought two large packages of skinless chicken breast, 022763040810 cost $8.10 and 022763070935 cost $9.35. I put two of the breast in my crock pot on Friday and they are still cooking today is Tuesday. Those breast are as tough as an OX's rear end, what are we suppose to do with them, the more they cook the tougher the meat become and we can't take them back. It is a shame that kind of meat is put on the market for customers to purchase especially when we are on a fixed income. We spent $169.02 cash money thinking that we at least we has enough meat to last through this month and now we don't, stop putting BAD MEAT OUT THAT PEOPLE CAN'T EAT!! Thank you
Missouri Glover

Yesterday, Thursday, July 5, 2018, sometime during the evening, my wife and I purchased some items at the Walmart store located in Brawley, California 92227. As we paid for our purchased items and headed to the exit door, we were stopped by a female employee, who asked us for the store receipt. My wife asked as to why she was doing this, since the store is not a membership business, such as SAMS or COSTCO, where you are required to show proof of membership when you enter and exit facilities. The employee stated that she was doing her job and for us to take our complaint to their main office. I do not think that this is proper customer service and or a proper way to explain as to why this store is conducting business contrary as to what other stores do. If I want to be examined as to when I enter and exit this store, then; I rather pay for a membership and conduct business at COSTCO instead. Note: I noticed several customers displeased by this action conducted at your establishment. Thank you.

Bryan Keith Freeman
from Bangkok, 10
I am in Thailand, my brother is in Arizona, he went online to send me some money through MoneyGram. I went today to get the money at the bank here. When the teller entered the Ref # she got "Please call the Moneygram Help Center to complete this transaction." She called them and after a few minutes she handed me a phone number in America to call. She said that they would not tell her what the problem was. So I called and got a lady, she said the system was "Down". But the way she said, the tone and the nervousness in her voice told me that she was not telling the truth. So I hung up and called again. I got Jeff Spikoly from Fast Times at Ridgemont High. Not only did he sound like I either woke him up or he was higher than a kite. After I explained the situation a few times, he finally got it and asked for the reference number which was already given twice. He then told me that my brother did not complete the form so my brother needs to contact him. I told him that my brother did it online and that he has a receipt for it. Showing the transaction was completed and got a reference number. He said that my brother needs to contact the help center. I asked if the number I was given would work as I am in Thailand and he is in the states. He asked me "which number did you dial?" OMG, I gave him the number and he said, "Uh, yeah, sure that will work." So I contact my brother and he calls 4 times and got no answer. I still do not have the money and he can not contact anyone. This is what he received:
Your transfer is being sent! Have receiver bring Ref no.31345976 & PhotoID to pick up when ready. http://bit.ly/2FkQcgC for status.

Sam, Soheir
from Hollywood, FL
To Whom It May Concern,
I'm filling a complaint against customer service supervisor her name "Samira" at Walmart store # 02591 in 151 sw 184th Ave., Pembroke Pines, FL. 33029
She was overbearing, Rude and despicable
On Tusday 07/03/2018 at 1:20 PM I try to use moneygram to transfer money to my native country the casheir asked for my social security number which I refused to provide her I told her I did transfer many times I never asked to provide my SS# she said because the transfer money so much I told her what the maximum transfer money I can do without providing my SS# she answered rudely I'm not telling you, I did asked for the superviser, she came with bad attitude without saying hi or either what can I help you, I told her I going to reduce the transfer money to $3,000. Without looking to the computer screen she said I need your SS#, I said to her ok I'll reducet the money to the same amount I did transfered a couple of month ago without SS#, she said very rudly "no" you told me already two different amount of money, I said because you don't want tell me the maximum amount I can transfer money without SS#, you didn't type nothing at the computer or either took the money, she said "no" and turned her back with very low class attitude, I was embarrassed.
She never said "Hi" or "sorry" or "I can't help you or call the moneygram to check how much".
She is unprofessional woman, overbearing, Rude and despicable.
This type of behavior is not at all acceptable.
I request you to look into the matter as soon as possible before the other employees will do the same to get a higher position like their supervisor.
I really greatful that walmart exist in my life I feel safe, comfortable and satisfied when I buy their products on line in terms of price, quality and delivery speed.
My favorite store is the "Walmart" close to my house, so I would like the staff to be an honorable face to Walmart.
Regards,
Sam, Soheir
suesue1010@hotmail.com

Ruth durham
from Arlington, TX
I shopped for my last time at Crowley Walmart . I spend at least $100 a week on pet food and supplies there , I volunteer with animal rescue and appreciate any savings I can get as it helps feed another animal .todays visit I thought yay , got lucky ,30 cents a can for ,13 ounce poultry platter , of course I took all 33 cans but cashier would not honor price,5 employees later ,including 2 that where visiting and supposedly high corporate guys (that where calling to me to have a great day as they refused to honor the price) said I could buy only one can , I should have taken their pictures to post my experience on face book.. I wished I had put back the other $78 .worth of cat food I had in my cart , but had already paid for it while waiting for management to honor the price they had on the shelf .SHAME ON WALMART in Crowley .!!!! What's worse is the disposition of those managers who stood smiling like they ruined my day .by no means , I was prepared to buy it no matter what , just thought I had a lucky day . , but instead they managed to force me not to shop there . I have high ethics and principals that I stand by and Walmart has proven again that they lack morals . It was not me misreading anything , upon me questioning that I could only buy one ,that was not on any item on the shelf stating that .anyway bye bye Crowley .ill spend my money elsewhere

Your PEDO symbolism on the shirts in the boys department in Lewisville, Texas "you want to pizza me" is sic and disturbing it goes to show where Walmart's Moral Value is. You and your company can go to hell in a hand bag. We Americans will expose you and your company for what you really are A BUNCH OF SIC PEDO'S so get ready your times up. #BOYCOTTYWALMART hit em where it counts in their pocket book!!!!! Bunch of SIC DEMONS.

Shirin Purnell
from Sperryville, VA
Location: Walmart store, Culpeper, VA 22701
Date: June 27, 2018
Time: 12:25 and 12:45 p.m.
Where: Bench by a restroom in the front area of the store. After that Customer Service area next to the restrooms.
Today was my last day as a Walmart customer. Our local Walmart's customer service has been going downhill recently. Not sure why but some employees are placed at the exits and randomly stop customers to see their receipts. I understand that some items may beep that would render the checking of a receipt, but being stopped while you already have Walmart shopping bags in hands smells of some racial or some other bizarre profiling to me. I have been stopped rudely last weekend while wheeling out a kids bicycle (their birthday gift) with my little kids and having other Walmart bags in hands. The lady at the door rudely gestured to see the receipt and then didn't even look at it and handed it back to me without any "thanks" or apologizing. What was the point? Can't remember being singled out like that at Target or other local grocery stores we frequent. I had to shudder every time while leaving this store expecting to be pointed at and asked to step aside. Not a pleasant experience at all.
Today was the worst with my mother who is visiting from overseas and doesn't speak good English. She buys all her gifts, necessities and souvenirs at Walmart, and this week alone spent over $500 there. Today I was supposed to pick her up from yet another Walmart shopping spree on my way to pick up my kids from their day camp. Instead I ended up searching for her for 20 minutes since she wasn't where we agreed to meet, and she wouldn't pick up the phone. I was imagining the worst thinking she had some health issues due to her age. Then I finally received a call from her saying that some employee lady approached her when she sat down next to the restrooms while putting the money back in her purse after just having paid for her items, and started asking her questions. My mom told her in her bad English that she was waiting for her daughter and she didn't speak good English. Then the lady proceeded to empty all her Walmart bags (WHAT?) and checking every single item against the receipt my terrified mother produced for her. What the hell? Then she took my mom to customer service and made her wait in a long line while I was losing my mind searching for her. When I finally found them, I got the end of the conversation between the first employee and the cashier accepting refund items at customer service. Turns out that some cheap lip balm has been rung up twice, while the same lip balm in a different shade hasn't been rung up at all by the cashier. Which puzzled even the lady who had to assure the first employee that it was totally fine. I WAS SPEECHLESS!!!! I was so upset, late and mad that I just grabbed my mom and we left. I had to pick my kids and I was late because of THIS?! The lady never apologized, by the way. It didn't occur to me to ask for her name (which I should have), or to see the manager, because I didn't realize the whole ridiculousness of the situation then. Now I am wondering who gives these employees instructions to search bags of elderly ladies who are peacefully sitting on benches inside the store bothering no one. She didn't try to leave the store, nothing beeped, she had a lot of bags with her and her receipt had over $150 worth of goods just purchased. Did she really think someone who paid that much would steal a cheap make up item costing $2? If so, why didn't she take her back to the cashier that made a mistake? What is wrong with you, Walmart? This is how you treat your customers, and in this case foreign tourists???
Like I said. Never setting my foot in your stores starting today, and never letting my foreign guests enter your stores either. Not worth the humiliation and lack of human decency.
P.S. If you are serious about finding out who the employee was, though I suspect the problem is not limited to that one employee only, I could describe her. Or you can always check with the lady who worked the Customer Service desk at 12:40 today. I am sure she remembers.

James Raposa
from Houston, TX
while purchasing tires employee who was doing install got very upset and was throwing tools across the floor and screaming at employees, after getting home I noticed he did not install valve stem caps, and did not replace hub center in rim. Need employee # to watch cameras and check this out. Not the kind of employee I would have working for me. store was in Lumberton, Texas 11 am Josh A 6700 6/20/2018

Judy Ling
from Tehama, CA
Prescription was sent in by doctor 10a.m. I went to pick it up at 12 I was told it would be an hour. I left came back. Asked for the medicine and was told again I would have to wait an hour. I said I have already waited my hour ask the other clerk who took my order, She came over looked at the computer and said you still have 5 min. I have always gotten my prescriptions at Walmart in GA and they didn't have the policy you had to wait one hour no matter if it was ready. I will NO LONGER GET MY MEDICINE AT WALMART CVS HERE I COME.

My girlfriend and i tried to return three items this morning at the lonoke location. There were two employees involved. One was a regular cashier who looked to be stocking in her isle. We greeted her and said good morning we would like to return these the receipt is on her phone. She sighed turned her back and mumbled what sounded like "morning". She began to ring the items up. Then she told me a total. I said no mam we are trying to return these she sighed again and yelled "ms Rita" which was the second employee that came walking up wearing a yellow vest and she said "we don't do returns till 7am" my girlfriend said ok no problem. The cashier snatched the bagged items and laid them on the counter and said we don't do returns till 7am. She was extremely rude and I have never felt like such an annoyance to someone we spend a lot of money with! I do not believe Walmart operates or wants to be known to operate like this. I am
Not sure what we did to upset the cashier but i was also amazed the superior employee in the yellow vest "ms Rita/Nita?" Allowed this to happen and didn't even act like the employee had done anything wrong. We do not APPRECIATE being treated like this. My girlfriend is actually from bentonville ar and a former employee and was shocked at the treatment.

Michael Randall
from Candler, NC
I was in your store on Airport Road in Arden, NC tonight shopping in the electronics department. There you have many TV's playing stuff which is expected but there was one TV on the top shelf that was on some channel that had some black guys doing rap. The language was so bad that I was in shock that the store would be allowed to play something like this. There were children nearby shopping with there parents and it was terrible. I went and complained to the customer service desk and they call some employee by the name of Marc and told him about it. I proceeded to go back to the area and wait to see what would happen. I was shocked that nothing was ever done while I was there which I waited about an hour. Marc and the other employee that finally showed up just stood around and talked. I did not purchase anything from the store tonight and will not shop at that store again. I will be going to another store down the road from Walmart tomorrow and buy what I need. I'm not sure this will even be address but I just felt that a faithful long time customer was completely ignored.

charles cobb
from Mebane, NC
I was shopping in your store and was about to leave when I was stopped by a manager david was his name and he asked out of the blue if he could see my receipt I asked him why without answering my question he goes on a tirate about having the right to ask me for a receipt that might be true while I am shopping but after I pay its mine don't stop me on a hunch I am sorely pissed he followed me around the store he didn't ask for a receipt frankly it was a matter of race profiling plain and simple I want the managers head on a stick I was not raised to be silent to speak out when wronged by anyone

Paula ciletti
from Irwin, PA
You sent me two five dollar gift cards for a bad product i bought .They don't work. And I been trying to contact the mainstay about the gazebo i bought it only lasted four months and it fell apart .I been trying to contact them for months .I paid 200.00 dollars for it it should of lasted longer then that. Thanks paula ciletti .

Patricia Simpson
from Dallas, TX
My sister and I with are grandchildren were in the self check out. We were talking and I paid but truly forgot about my husbands beer at the bottom. My sister was just checking out and I turn to take the cart to her and the woman was standing there and I replied oh I forgot the beer and she just stood there with her arms across her chest smirking. Even when I couldn't find the bar code she offered no help what so ever. I felt bad and said to her I would have caught it and I wasn't trying to steal and as she walked off she popped off and said ya right. My sister was done and we started to leave and she came back stepped in front of my 5 year old grandson pushing his new bike and said loudly I need to see the receipt for the bike which was the first thing that was rung up. I go to Walmart at least once a week and spend anywhere from 150 to 300 dollars. I don't care how far I have to go I will never go there again. Never have I been so embarrassed or so upset. I understand you have to keep your eyes out but it was her very rude attitude that hurts the most. And I'm also aware that she is watching the screens to see what is rung up. I truly felt she was trying to embarrass me my sister felt like she did it because one of granddaughters is mixed race. She was a manager and had the worst people skills I have ever seen. This was at the Harrison Arkansas store and here my sisters and my receipt information 6/15/18 tc#07630779063167289268 time 12:43 tc#11398516894658762727 12:41 tc#72979224918712504515 12:44 if needed this is my phone number and I will save the receipts Thank you Patricia Simpson

Robert Henriksen
from Lebanon, PA
Customer service so bad it drives customers somewhere else to shop.

DARREL W SENTER
from Wrightsville, GA
Hello, I was in your Eufaula, Alabama store yesterday buying groceries and there was a woman with a dog in the store.
One of your employees told her no pets were allowed ln the store and the woman started screaming at the man telling him to leave her alone and to get away from her.
The store manager was called and he listened to her complaint about how a store employee was harassing her about her dog and all he was doing was informing her of store policy. I told the manager I saw what had happened and the incident was all her doing from the get go by bringing the dog in the store and evidently this isn't the first time she has done this and screaming at an employee to leave her alone that she needed her dog with her for her nerves or something.
My point is I don't want damn dogs, cats, pigs, snakes, lizards, horses, cows or anything else in a store where I buy my foods and clothing.
Tell your store managers to get a back bone and escort trouble making stupid people outside. There is nothing wrong with having a pet for companionship, I have 2 cats and 2 German Shepards my self and love them immensely but I don't take them to the damn store with me! Remind customers that they are not in a pet store to shop elsewhere or leave their damn pets at home if they want to shop Wallmart!!!! Thanks for listening and stop this crap now before it gets out of hand. DW Senter Cell phone: 706-957-0086 if you want to call
This complaint is strictly between me and Wallmart customer service and not to be shared with 3rd parties for any reason and is to be kept confidential.

Cathleen naumann
from Chesterton, IN
I'm was the last person in my family to shop at walmart and after my last experience will never again. I went to return an item and waited 25 minutes in line with one register opened and six other employees stand around talking and doing nothing. My time is important to me. Then I waited at the deli forever while employees act like they don't see you, this happens ever time I uses your deli . Then I went to the lawn and garden and bought two bags of mulch, when I asked for a carry out I was told they were too busy, again with multiple walmart employee doing not a lot standing in the garden section. So I guess my family is correct walmart is not worth the trip. Very disappointed shopper

Kay Young
from Woodbridge, VA
Just learning to order online, saw the picture of the phones that looked just like mine---wanted 2 additional ones, so ordered them online with Walmart. They arrived and did not work with my Vtech model... Took them back to my Walmart and was told to contact Marketplace and they would send me a return shipping label......well my total purchase was $38.21 which was paid on my Visa-----Today I had to take pkg to UPS and ship it back to Teledynamics , which cost ME, yes ME a whooping $11.89 WHAT GIVES!! WHY CAN'T THE STORE HANDLE THIS RETURN??
I shop at Walmart 2 to 3 times a month and never felt so ANGRY and USED.. I think I deserve a refund of this shipping charge, how about you???

Patricia Savage
from San Antonio, TX
I'm sitting in the service center waiting for my tires to be put on. While waiting they call me to notify me they have broken my shifter. First he tryed to say it was that way, after I said no it was not he admitted it wasn't broken until he tryed to move it then the spring just pooped out..needless to say after speaking with the other auto dept employees and being told there is nothing that they will do about it. If my car wasn't on that lift having the tires put on at this moment I'd take my car elsewhere.. I will not be shopping here anymore.

Charles A Harrison
from Logan, WV
I BOUGHT A FACEBOOK GAME CARD ON 4/28/18. iT DID NOT WORK, SO MY WIFE TOOK IT BACK, tHE LADY SCVANNED IT AND SAID READY TO GO NOW, IF TROUBLE BRING BACK.... WELL IT DIDNT WORK AGAIN SO WE TOOK IT BACK WHEN WE WEENT FOR GROCERIES..... WOMAN SAID NO REFUND NO OTHER CARD.... SAID THEY JUST SELL CARDS FOR OTHER COMPANIES, I WAS THINKING TO MY SELF, WHAT ABOUT TIRES, WINDSHIELD WIPPERS, HATS, KNIVES, TOOLS? if I BUY ONE WOULD THEY TAKE BACK?
SO I WAIT THERE TO SEE AND SURE ENOUGH PEOPLE COME IN LINE TO EXCHANGE, BRING BROKE STUFF BACK, AND THINGS DIDNT WORK RIGHT,.... THEY GOT THEIR MONEY OR EXCHANGE, SO THEY SAY, WE GET Kathy now ... WELL OF COURSE KATHY NEVEDR COMES... SO I LOOK FOR NAMETAG SAYING KATHY.... AND I FIND HER STROLLING AROUND..... I SDAY NOTHING BECAUSE I DINT WANT TO SEEM SILLY.... SO WE PAY FOR GROCERIES AND LEAVE.....so now i have no card... wallmart has my 25 dollors... and seems really happy about that. B ut i cant seem to find the joy in getting ripped off of 25 bucks. maybe i am missing something. so i tell the girl while i was there i will advertise this for them about no refunds at wall marts stores for cards bought.. she said ok that works..... now be advised no one yelled or was out of line during all this... was a calm happening... just happened i didn't get my card........ so i wait and see what u guys say. if that's how u run it then nothing i can do to recover 25 bucks. so its up to Walmart keep my money or give it back... let me know anyways several cant wait to hear the decision.... Charles a Harrison logan wva .... 304-752-1048..........

Cathy Evans
from Arlington, VA
I am a dedicated shopper at Wal-Mart and have been coming here for years. I often have my car worked on here and know the process--first come first served. Hence my getting up at the crack of dawn to be first in line. Imagine my surprise when people who had gotten there long after me were put in front of me because they were standing at the door. This is unnerving and very upsetting for me. As an asthmatic and highly sensitive to the extreme pollen, I could not stand at the door for 40 or so minutes without fear on having a life threatening asthma attack. The policy has always been first come first served and my car was the first in line. When a process changes, it would be very helpful to post notices. Although one of the mechanics told me I would be served first since I was there first, this was not the case. I am a very loyal customer and would just like you to consider keeping the first come, first served policy in place. Especially, for customs like me who cannot stand outside for extended periods of time for health reasons.

Tristian Straub
from Plainview, NY
My order was supposed to be delivered today. But was not. East Meadow store had them on hand, but no, It had to be sent to my house for delivery for today.
Where is my shipment? If not delivered in the next 20 mins. I want a full credit and my closet. And for those that shop at Walmart, stop.

David Selneck
from Matamoras, PA
I don't get my oil changed at Walmart anymore because your employees would rather "play" than do their job. I don't buy my tires from Walmart anymore because I had General Tire Grabbers on my vehicle, I went in for a rotation and was told tires not worth rotating. Which I knew. The Automotive manager, Buck, told me in front of an employee that once tires have been adjusted they cannot be adjusted again. That was a bold faced lie, I have an email from Continental stating that.
To day is my last dealing with your pharmacy. I am diabetic and take Metformin to control it. I called in a prescription to be refilled on May 1. I went to my Drs. office they there was no request submitted. I went to Walmart Pharmacy and was told they submitted it May 1 at 8:30 p.m. someone is lying again. My script was done at 5 p.m. When I went to pick it up, I waited in line paid for my script, then it was placed by consultation. I tell them every time, I don't need a consult. Now I don't have a choice!!! Bulls--t. I have been taking my medication for 15 years, I think I know how to take it. If I have questions I'll ask. Don't have someone call me to make nice. When my refills are done or I find out I can pull them from your Pharmacy I'll be doing business with Price Chopper Pharmacy. A few dollars more but well worth not having to deal with the petty, aggravating, crap of dealing with your pharmacy.

I went to the store 12555 w sunrise and have a terrible custumer service from the manager plce contac me 9544877565 thankyou very

CSS wanda is one of the rudest people
I have ever met.. she wouldn't do a price check or check on something in the store
And just walked right by me when I tried to ask her a question..

SHARON L METZ
from Kansas City, KS
We went to return a product bought in Kansas. It was a PHILIPS NORELCO Cordless Rechargeable Men's Electric Shaver. We paid 69.99 for it. I was able to show that to them from the website. I was also able to prove to them that it had never, not once been used. Because it wouldn't take a charge at all, none what so ever! We sure didnt expect it not to work at all! We bought it opened it and put it on to charge, and threw away bag, box, ect. We are full time summer RV campers, traveling everywhere. We had to make a stop in Joplin Mo. (Exit 8) while here we went to the Walmart, and tried to exchange the razor. They didn't carry the exact one, they had two that cost a little less than the one we had, but I didn't care, we just wanted one that worked.we were there over a hour and a half, while they were trying to get a UPC code. I was getting sick and dizzy, and almost vomitted. Waiting, and being pretty paitent. But then they told us they couldn't do anything to help us. I was feeling really weak by now, i lost it and tears rolled. I told my husband lets get out of here, and i pushed the razer toward them, after all it didnt work, and they werent going to do anything for us! There was a brunett manager that was really rude. There was a guy manager that was pretty nice, but he had to leave. When the brunette came, she didn't do a damn thing to try and help. All I wanted was to get one that worked, I didn't care if it was more or less... I would have paid the difference if it was more, but they only had two and they were less than the one we had. Right now I am spitting mad! Not only didn't they help us, but I left the broken one that never worked there! I bet that "bi@!$h" exchanges it now! Cuz she has the new one that had never been used! My cell number is 316-755-6661, my husband's cell number is 316-516-8903. We are both on disability, and can't afford to just throw money away, I feel like we just got screwed, by Walmart, since they wouldn't stand by their product. I don't know if writing this will don any good or not, since we no longer have it, instead Walmart in Joplin No has it
Thank you if you can do anything to make it right,
Otherwise, I think we are thru with Walmart
Mr and Mrs John J Metz
10606 West Atlanta Circle
Wichita Is. 67215
Ladyhawk1957@gmail.com

Lois Johnson
from Clinton, IN
Have been trying to call in perscriptions to Walmart in Martinsville, IN. The phone rings numerious times and then hangs up on me. This is not the first time that this has happened. Your customer service sucks. Maybe I should find a different pharmacy!!!!!!!

I love the deli foods at your store1437, but the racial comments are awful. lilly they called this assoicate speaking about another co worker of a different race. that assoicate of a different race just made a weird look at them as she helped me. i have heard other racial slurs from lilly towards this same assoicate. I just feel that this could be bad for walmart.

Danny carter
from Pensacola, FL
Magnolia ark store very rude and smart mouth employees black lady in the garden dept.. Lazy and very racis. Here name is Kama I think very disatfied with this store.

Juanita Davis
from Birmingham, AL
I purchased my second baby gate from your store. The second one was also too short for the stairs. I purchased the last gate in November 2017. My daughter-n-law told me that one was also to short, but better than the first. I had intentions of giving her the receipt to return it, but that did not happen. I finally remembered to put the gate in my car. I tried to return the gate on yesterday @ the same store of purchased. I was told that I had exceeded the return policy of 90 days. I was speechless, but I did not argue the point. I did mentioned that I was unaware of this policy. (I am only assuming this is a policy). I thanked the attendant & left. I had numerous Wal-Mart receipts in my car. I could not find written information on ANY RECEIPTS NOR ANY POSTINGS in the Customer Service area which displayed a return time limit. I knew about the "no receipt, no cash refund", there is a credit given. But to have the receipt & unable to get my total refund is OUTRAGEOUS!!!!!
The front of the receipts ink is almost gone, but the back of the receipt with nonsense about survey is very legible. What is the most important entity of your receipt? The purchases, not a survey on the BACK of a receipt. This seems to be a ploy to prevent the public from receiving there money back. If I had found this "policy" on any other receipts, I would have to accept this. But this seems to be an undisclosed policy which is deceitful, & dishonest.

marvin davenport
from Humble, TX
eggs were purchased at your Walmart store #2688 on HIGHWAY 64 this morning the IPC numbers are listed in the nationwide recall for salimeno. I called you store manager and asked him why the eggs are still on the shelf. He stated they were not . The IPC numbers on the package shows clearly the number in the recall , no excuses are good enough , and I will not accept any manager telling me that they are not on the recall list
. Its BAD BUSINESS PRACTICE, and I am sure the FOOD and Drug Administration will not appprove of any one keeping them on the shelves.
IPC number78742 12714

Diana Smith
from Denver, CO
I waited 20 minutes and 3 requests to have someone open a locked case. In the case I wanted makeup removal pads. The cost of the pads $3.48. The clerk told me I could ask my product from customer service. When checking out customer service as busy and could not being my items to check out. When I complained to the manager Keaton (Castle Rock Co)he told me to blame NY. He could do nothing. If I didn't like it I could leave, so I did! Also changing deli hours to open at 10:00 Is just stupid. According to your customer service rating 2 out 5 this complaint will not mean a thing to Walmart! I won't go back. There are many other stores that can serve the customer needs!!!!!

Store Address
1801 W Lincoln St
Harlingen, TX 78552
(956) 428-0734
I have been going to this store for the past year. I always shop from 8-9 am Mondays through Fridays at least twice a week. I won't be going there anymore for things I need, but just to record my shopping experiences in hopes that social media or management can rectify an extremely rude environment made by its employees. This is a case of, "The monkeys running the zoo."
On more occasions than I can count, always on the grocery side of the store, when rolling my cart down the aisle, I have to stop my shopping cart and give employees "the right of way". They were not stocking shelves, they were either walking by or talking together side by side. The isles are only so wide, I would have to stop shopping and halt my 200 lbs cart so they can pass.
At first, I believed that they simply were not paying attention and it was an accident. Now, I am certain it is intentional. I began talking to the employees asking them if me and my 200 lbs cart were in their way of walking past me. Most would not respond, some would half heartily say, "Sorry."
This behavior is akin to the jock in high school bullying the kids to get of their way in the hallway. It only happens at this store, other stores in near by towns such as Weslaco and Donna have helpful and courteous employees.
So, from now on, I will be videoing my shopping experiences at the Walmart store on 1801 W Lincoln St in Harlingen Texas. My intentions are to bring awareness to my community, through social media, about this behavior and prevent people who are probably having a bad day, from being belittled while shopping .

Dennis Williams
from Salt Lake City, UT
We purchased a NEXTBOOK notebook at wall mart. It worked OK for a while and now will not charge or indicate that it is plugged in.
we looked it up on line under repair or service for NEXTBOOK and it states that it is under warranty for one year. If service is required return it to the place of purchase, not to them. We returned it to our local wall mart ware we purchased it. we were told by the electronics department manager that they will not help us. We must return it to the manufacturer. We purchased it from Walmart, not on line as they would warranty it for one year.
Purchase date Dec 14 2017
store Washington Utah, #01439
Price $211.64
SN YFGV0316079960
Transaction ID 587348780907222

I have been shopping at Walmart on Highway 72 since it opened. At first it was great. Now it is the worst Walmart in Huntsville, and Madison. The shelves are never stocked. For two weeks the vitamin shelves have been empty. Every time you go in there shelves are empty. Today I went in there around 4 pm and there was only one cashier. The line was backed up. I asked if no one was working and they said they called off. There were at least 5 CSM's in there and none of them were doing anything but standing around talking. There are always at least 5 of them in there little yellow vest doing nothing and no employees working. At 4 in the afternoon the manager should be staffed and if not his little CSM's need to work. I do not go to the self check out because I don't get paid to check myself out. I spent $230.00 in there last week and 270 this week I expect better service. We spend a lot of money in there. I had rather spend more and be treated better. Your employees do not care. This store needs better management at the top.

bill middlesworth
from Santa Monica, CA
I have been going to the town center Walmart in long beach ca. for several weeks and before there have not been hand wipes for the baskets, I have contacted the managers about the wipes and all have told me we don't have on hand but will get them in a couple of days it didn't happen. so I started bring my own wipes. there are other problems, dirty wash rooms, and the demeanor of some the with workers , one heavy set black male with a beard in the sporting dept. ( I was trying out of a chair, he started ordering out of the way your blocking the me from going by, I was off to the side of isle). I don't think I am not going to shop at that store. I feel a investigation from the cooperation should be made. thank you.

j. bailey
from Mandan, ND
Terrible customer service in the store in Mandan, nd and terrible customer service on you 1-800 customer service line. I would give 0 stars!

Tonya Brennan
from Midlothian, VA
This store would not except my personal check as payment at check out on 4/14/2018, so I had to leave my bagged grocery's at the counter and return home empty handed as I do not have a debit card. I pay by check all the other time, this is the second time this issue has happened.

Melinda Riley
from Chatsworth, GA
I want to file another complaint about the Walmart in Summerville/Trion Ga. They have the Primo Water Refill System. About two months ago it went out of order. It was out of order for two weeks. They finally got a new machine installed about a month ago. It went out of order after two weeks. They got it fixed. I was in the store today and it was out of order again. It has been out of order twice in the last three weeks.
I would dearly like to know why they cannot keep this machine working. Do I have to go in the store to check if the machine in working and then go back to my car to retrieve my refill water jugs? Can you tell me what is going on and why they cannot seem to keep this machine in working order?

Rhonda goode
from Oklahoma City, OK
I was in the store at 23 and Penn in okc ok to day at about 4.50 ,I picked up 4 items ...there were 2 cashier's and all the other employees were helping the new self - check area the line was ridiculous .....at 5:40 I left the store without the items I went in for.....I don't work there but I know they are busy at this time of day,you would think the manager would know it! I know my purchases will not affect your business but I think you have lost it.......I refuse to try to self-esteem check a basket full of items.YOU ARE NOT THE ONLY PLACE TO SHOP IN OKLAHOMA CITY! Close yes but not worth my time
Rhonda Goode

Kathy Cone
from Madison, OH
Walmart in Madison, Ohio
I received a Samsung phone as a gift from Walmart.
I had to activate the phone. When I couldn't do it from the internet because I was changing from
Family Mobil to smart talk, I had the choice of calling or going to Walmart to have them activate my phone.
Went to Walmart. They refused to help me in any way. This is not the first time I have had problems with the
Walmart Phone employees at this store. They put a sim card in my last phone and damaged the sim holder in the phone.
They had to be threatened to help me after that with a problem with my phone not receiving service.
They did it reluctantly so they were able to do it even though they told me they couldn't.
This time I just went home and used the call # for Smart Talk. Waited 1 hour for help... he told me he would
call back on my home phone... he didn't. Finally I got a hold of a woman that really could do her job and got my phone activated!
The process took 3 1/2 hours. This seems unacceptable to most reasonable people.

Bruce Showalter
from Phoenix, AZ
Wife took in vehicle for tire repair, had a leak in two tires, within road hazard coverage. Repair was covered, but leaked back down overnight. I took it back, and granted, they were busy, but didn't even get a "can I help you" around their personal chatting, so I gave up, took it back home, and put in some Fix-a-flat. Around 6 months ago, same experience, same vehicle, so I took it back a few days later, and finally the repair worked. Same occurred on my truck nearly a year ago, but I have no road hazard coverage. Second trip worked on my truck, but they weren't swamped. This time, not so much. Would not recommend Walmart for tires, or at least THIS Walmart.

Sandy Jones
from Fayetteville, NC
My online order was sent to an address in Maine, not Kentucky. I was charged for the order. I chatted online with a representative on Monday, 2 April, and all she could say was that it was a third-party supplier. She said she would escalate the problem and I would receive a response in one business day - NOTHING as of yet. I just want my money refunded and forget the order. Order # 3541887-699055. It was delivered on 30 March to Newtonville, MA. The total of my order was $39.59, $26.05 from my debit account and $13.53 from a gift card. This is the second incident with this same third-party supplier. At Christmas I ordered a battery powered ride-on toy and it arrived with no battery. I contacted Breezes and no response. I had to purchase a battery myself.
Please respond with an answer. All I want is my money refunded, forget the order, and I will never order from WalMart again.

Clayton Heflin
from Rohnert Park, CA
I've been shopping at the Windsor Walmart 6650 Hembree Ln. Windsor, Ca. since it opened. I, was always able to get all items that I wanted there. But since I see a new store manager name on my receipt, I, have a hard time getting items I've always been able to get. Now the shelves are bare, I haven't been able to get the razor blade I use, because they never have any razor blades. When I go to Lake County to see family and come back through Ukiah and stop at that Walmart they have everything I can't get at Windsor. I, asked a worker today why they never have razor blades any more and the answer (I, don't know) and he went back to doing what he was doing. What seems to be the problem at that store, except someone Is not doing there job of ordering and stocking shelves. There was lots and lots of empty shelves. I, seriously thinking about not going to Walmart's any more since I can only get some items there and have to go elsewhere to finish my shopping. SOMEONE IS NOT DOING THERE JOB AND IT SEEM TO START AT THE STORE MANAGER.

ellen hess
from Allentown, PA
I was at the pharmacy at 10:00am to get my pills, the one came is as a new script which I had at home paroxetine called it in as a refill, lady told me I have to talk to the pharmacist its a new script. I told him I have it at home. We can stand here all day and ague he said, told him about the refill not a new script. I'm here to give u your script if its new and wish u a happy Easter, I said fuck Easter and laughed (I hate holidays) He threw the pills across the floor I had to pick them up and he said I'm done with u. I came back because they only gave me 15 which it a week suppose to be for a month, He said now u wanna talk to me after to told me to fuck off, I said I didn't not say that. Go to another pharmacy GOODBYE!!!!!!!!!!! I'm filing harassment charges against that Pharmacist, he has a attitude and I will go to another pharmacy who treats u like a human being.

Perry Davidson
from Gainesville, FL
I went shopping in the Chiefland WalMart on Saturday morning, 30 March 2018, at 9:00 AM. This was the day before Easter and the store was very crowded. In spite of the crowd, there were only two registers open. Although the cashiers were working as quickly as they could, it was very evident that the store was severely understaffed for a "holiday" weekend. I suggest the management sincerely relook their staffing policies to become more responsive to community needs. To preclude the standard response, there is a significant number of people who do not care for and/or do not participate in the self check-out program.

Don R Quinn
from Bullard, TX
Why have you not activated grocery pick up at my closest store #4164 Kaufman, TX? This is not a even a reasonable situation. This is causing me to have to drive 28 miles to the Ennis, Tx WalMart to take advantage of this very helpful service particulary when my wife and I both are handicapped. Please at the least give me an answer as to when my closest store will have this very heloful srevive.
Thank You,
Don R Quinn

Daniel Billings
from Sparks, NV
On 3/10/18. I bought some products on line .from Walmart. To be exact a 750 amp.Jumpstart tool with commpressor, for $38.87 and a Handheld microscope on line .And I paid for it wth my SSI debit card! They were supposed to send me an email with a receipt witch they never did .the amount of my purchase was $57.35 when I ordered the product for my Son for a Birthday Present.then I contacted Walmart and told them .I never received a confirmation for my order but they did take $57.35 from my bank account I did get confirmation of that .I need to know how to get my money back I'm a disabled man and only have a limited amount of money to spend .and don't understand how a big cooperation such as Walmart doesn't keep track of there transactions .said I never ordered anything from them .!!! My email is grandpadan123@gmail.com .and they told me they would respond to this problem I have with in 4 hours yesterday and never did!!I been trying to get my money back since 3 days after they took my money.now they tell me that they never even heard of me and I didn't order anything from them.then why is there a record of the transaction on my debit card? Thank you Daniel Billings grandpadan123@gmail.com

Sandra s campbell
from Columbia, SC
I live in a nursing home, my favorite activity IS crocheting and I have friends who get me RED HAERT YARN at Walmarts..
Three friend went to three different stores and prices were all wrong..14 ounce was $5.94
10 ounce was also $5.94. But is usually 3.88
The 7 ounce is 2.94. But was ringing up at $5.94
So I spent way more than I should have...at one store sales person counted up rolls and scanned the biggest...now I worked at Walmart many years ago. So I know this throws off inventory and money...
I only RECIEVE $30.00 a month and can not afford to be wasting money on others mistakes...But to be fair RED HEART ALSO MADE A MISTAKE AS I AM USENG A TEN OUNCE ROLL AND IT IS MARKD AS 7 OU ce...
This is a big mistake on someone's part and needs to fixed immediately...
I spent $35.00 when in fact I should have only been charged $20.00
Thanks
Sandra Campbell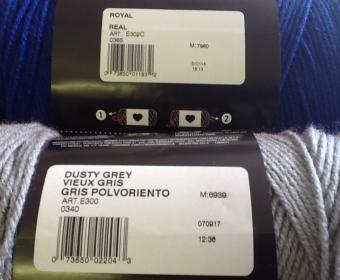 Samia Asaad
from Bowmanville, ON
On Thursday March 15/18 at 2:20 PM Terminal ID: WMTCJ021666 I had an incident or argument with one of the cashiers and CSM at the Bowmanville, ON. Walmart. The incident was over a price matching an item which was a tea box and the sore I was price matching with was Sunny Super Mart the Scarborough, ON. location The cashier was helping me asked me the name of the store, when I told her the store's name(Sunny) she said "We don't price match with this store." Then she turned to her co worker who was standing beside her to take over and asked her whether they accept a store from Scarborough, the coworker insisted that they don't take the Scarborough area. The I explained that every week, may be 2 times a week I shop at this store and I saw customers, including myself, price matching and most of the cashiers don't give us hard time only a few with no updating of the new store policies they asked one of the managers the manger said that they( Walmart) accepting all the ads.
At this point I asked the cashier that was helping me to ask one of the CSMs, but the other cashier turned around to ask a manager who was standing near by, that manager said that the do take any ad for price matching. Then that cashier( co worker) went to customer service and came back with another CSM Both of them with very aggressive attitude said" we don't do it". At this point I paid for my groceries and about to leave, I saw the CSM came from the customer service area after she talked with the customer service representative and told me, in the same aggressive tone" If you have the ad I will do it for you." A cashier from customer service apologized to me and cashed the last item which was the tea box.
In my experience in this particular store the cashiers don't agree on one thing every one has a mind and information on their own. Some of them like Wendy the co worker cashier , and her supportive CSM make my experience and I am sure other customers experiences shopping at Walmart is difficult. Of course, all of that happened in front of other customers.
Customer Service Manger, was aggressive and rude, her name : Lexi
Co worker cashier, was aggressive, laud voice, challenging and rude : Wendy
Thank you for your attention,
Samia Asaad

B etty Sharkey
from Galesburg, IL
I entered Walmart store 775d in Galesburg, Il, yesterday to return some unneeded sympathy cards. I was unceremoniously stopped at the front door by a person informing me of a new return policy. I told him that I had the necessary receipt. He grabs my small bag and pulls out the cards. He attempts to scan them and in the process drops them in the cart and on the floor. I told him that I did not take kindly to being treated like a felon and that this new policy was insulting to all the honest people. He seemed to loose his grip. He shoved 2 labels at me and drops 2 more on the floor. I continue waiting for the rest of these yellow tags. When I asked him, if he was processing the rest of the tags, he flipped. He told me just to go to Customer Service, while waving his arms in the air. As I walked away , he yelled "Fuck Off" at me!
I told the Customer Service ladies what had occurred. They dealt with my returns and I did a bit more shopping. While shopping, I ran across the store manager. I introduced myself and related the story to him. He was too shocked to even apologize and tore off to the front of the store to deal with the situation. When I finally checked out, this man was still sitting in his folding chair at the entrance!
I have lived all over the country and traveled all over the world. Being told to "Fuck Off" was a first for me! The manager did not seek me out to apologize or to inform me of any action that may have been taken.
As for your new return policy, honest people are getting tired of being treated like thieves. It's insulting. I can understand if a customer has no receipt. But don't punish the good guys. I intend to take my money and my business to Target. No one has ever told me to "Fuck Off" in their stores.....

Viola Henry
from Atlanta, GA
I had a layaway for Christmas but I didn't get it out. It was two laptops I put 50.00 down they told me they sent out cards to those who didn'tget their layaways out I never received my.They said they couldn't find it. I just want my 40.00 I did buy two in the store because they were on sale the same ones. Not good at writing

Ann Marie Wintle
from Sarasota, FL
Once again Ive had a problem with an associate, this time overt he phone as I am currently out of state. I was trying to explain to her that a script was last ordered on 2/12/18 with 2 refills that would require being filled by the 3/08 but she would NOT let me get a word in. She went on and on until finally I had to just hang up. within minutes she called back to tell me never to order medications again there because I was not welcomed! I understand that the medication is a controlled substance, Im a retired psychiatric Social Worker. It seems that they already had a vendetta before I could even speak This is a violation of rights not to mention the worst in customer service, I will be contacting the Better Business Bureau
AnnMarie Wintle

Vickie Buckley
from Mount Pleasant, MI
I would like to express my feelings about your Walmart.com. Every time and I do mean every time I order something from here seconds later I get a email saying that they had to cancel my order... I call and they fix the problem and I am having to reorder what I already ordered. I am getting sick and tired of doing this, if you do not want my business I will take it else where. There is a problem with this site and it needs to be fixed! I am sure I am not the only one that is complaining about this. I would appreciate it if you could take the time to investigate my problem and get back to me. If I do not hear from you in a timely manner I will be forced to shop somewhere else. Thank you for taking the time to read this.

linda baker
from Louisville, KY
got all my items except my sunday newspaper which cost 3.00. called the outerloop store, operator transfer to cust service. I was on hold until it transferred back to operator. the operator again tried cust. service, back again to operator. I waited a total of 20-25 minutes, so I hung up. I prefer to get my refund. I was in the area and stopped in to shop, live in shively area.

Anita Walden
from Galveston, TX
Was using monthly for home delivery. Now, every time I place an order and save to cart to complete the next day with additional items or needs, my order has been obliterated in my cart overnight so I can't complete. Saved to site for additional items to add. This is BS especially when quality is lowered priced to reach us who have so litle. Millionaires and Billionaires don't give a damn!

Poor service, lack of knowledge, pooly trained employees and don't care attitude of employees in paint dept at Dry Ridge, Ky Walmart store!

IMLFORD DUBE
from Saco, ME
BIDDEFORD,ME. WALMART insensitive to people with disabilities. They have eliminated 7 disable parking spots by placing mulch and shrubs in the parking area for disabled. I complained to assistant manager to no avail, if not resolved I plan to post my complaint on facebbook.

Catherine N Hesselbacher
from Cody, WY
I live in Wyoming in heavy Grizzly Bear country and am a pro photographer. I am out in the mountains a lot by myself, so along with bear spray, wanted to carry a shotgun. I went to my Wallmart in Cody, WY to purchase a shotgun. I was talking to my HUSBAND on the phone, so I didn't answer the clerk right away when he asked me who the gun was for. So he called a manager to the back and made me feel like an absolute CRIMINAL! I am SO OFFENDED right now, I am furious. I do not so much as have a parking ticket on my record, but he REFUSED to sell me a gun because I was talking to my HUSBAND on the phone!!!! I spend at LEAST 200.00 per WEEK in your store, and yet I got treated like total dog crap!!!
NOT a happy consumer of Wallmart. I will go to ALBERTSONS from NOW ON!!!!!!

Walmart in Broomfield Colorado doesn't have enough electric carts my last visit I spent an hour and 40 minutes waiting for an electric cart I can't walk I need the help I'm here now I've been here another hour they say that their tour broke down tour to Noah's wedding to you know what a senior citizens need to be able to shop to I'm leaving your store now cuz I can't possibly shop here help the elderly they don't seem to care at this store and they're very rude to me

Every time I've picked up prescriptions at the Mount Dora, FL. pharmacy I've experienced a waiting line. Minimum - 7 minutes, longest to date - 34 minutes. Folks, that is a freaking SHAME! Corporate/store management should be appalled. Are you unaware of the fact that MOST of these people are the elderly and sick? Of all the lines in your stores, the pharmacy should be the shortest and smoothest. Not so much, I'm afraid. I was number eleven in line today (21 minutes) and counted seventeen folks in line on the way out (line went to the aisle end cap and headed off down the cross aisle) Is this REALLY how you want to be known for treating the sick and elderly in this nation??
To their credit, the two ladies on pickup were and have always been courteous, efficient, and friendly. I've always been underwhelmed by the four or five "specialists" behind them. Seem so "special" and "elite" - above it all. Regards, Roy Stup

S. Anderson
from Bedford, IN
I was treated rudely by an employee (named Virginia) in electronics in the Bedford, IN store. This was approximately 1:30pm on Wednesday, 3/27.
1) After unlocking a case for me to get a 11$ screen protector for a cell phone, she pointedly told me I would have to pay for it immediately in that department - even though I hadn't suggested otherwise. Normally, this wouldn't have been a problem for me. Today, it seemed purposely rude, because a moment before, she had just told a man that he did not have to immediately pay for his item she had just retrieved from the same case.
2) I needed 2 additional items from another locked case. She retrieved one of them for me, but she acted impatient the whole time. I needed the last item from the next case, but I noticed that a customer had been waiting at the register for at least 5 minutes. She apparently hadn't noticed them, so I told her that I still needed one item from the case, but that she should go ahead and help the customer that had been waiting. While I was waiting (at the case a few feet from the register) another customer walked up behind the first.
3) After she had helped the first customer that I had deferred to, instead of helping me with the last item I needed, she immediately asked the new customer what he needed and took him a few aisles over to talk to him. I felt this was not just terrible service, but outright disrespectful - especially after I had offered to wait while she helped the first customer.
4) After that, she walked back to the register to help someone else - again without even asking if I was ready!
As she saw me mad and leaving the area, she yelled at another employee who was just passing by and said, "Oh yeah, this guy needs help." I said that I no longer wanted help and didn't intend to buy anything after her bad service.
5) Instead of apologizing, she made excuses, telling her coworker (in front of other customers), "Oh yeah, he's been acting like he's gotta have his stuff first." That was entirely false - I even asked her to first go help the customer that had been waiting a long time! That was also incredibly unprofessional and rude to talk like that about a customer - in front of other customers, instead of providing pleasant and helpful service. She then tried to say that she didn't know that I was ready - even though I had told her that I knew what I needed when I asked her to help the FIRST customer. She knew I was waiting, but she didn't even ask if I was ready before she proceeded to help additional customers. She was rude, unapologetic, and acted like I was the problem. When I told her I would inform customer service, she just acted even more defiant and rude in front of other customers - not a good look for Walmart. I didn't buy those items or the items in my cart. I returned the 50$ cologne I had already paid for. Her terrible service & rudeness lost 170$ in sales today. I won't be back. Customers want help, not rude power-tripping attitude.

Yvonne Tefs
from Akron, OH
I would like to know why your stores do not have a stamp saying paid on it or some type of tape to attach to items that do not fit in bags ? I am sick of being stopped as I'm leaving the store asking for my sales receipt to prove I paid for the item even tho they watched me leave the register. This is very embarrassing not to mention it humiliates you as other shoppers are passing and looking at you as if you were a criminal ! I realize you have theft problems but that is a different problem and not one for your greeters stopping and saying Honey can I see your receipt and embarrassing a person. How hard could it be to furnish this at your registers to save your customers from going to other stores to shop that does do this ! This happens daily , there is no reason for it !

Tara Tidoni
from Los Angeles, CA
This morning I went into the Walmart location on Fallbrook at The Fallbrook mall in Woodland Hills California needing to make a return of two products that have been unopened not user tampered with with my original receipt and had the expectations based on your return policy and previous experience at Walmart stores doing returns that I would get my money back and be able to get a refund for the items I kept my receipt for it and didn't use. One item was vitamins totaled at $19.98 & muscle rub totaled at $7.97. I waited a total of 12 minutes before it was my turn to be helped I went to the register and the cashier who was there to help me Eileen was told halfway through the transaction to go on lunch so she said okay walked away clocked out and left so I was left there standing for another 5 minutes before any of the other three customer service employees that were standing there not doing anything would acknowledge me and start the transaction over again.
much to my shock and surprise I was denied a refund or exchange of any kind because my receipt had been folded up several times I'm sorry I keep a small pocketbook so I fold my receipts of tiny and file them away apparently Miriam the customer service rep that refused My Refund and The elusive customer service manager who would not come out of the office I was told "she's not going to tale to you and plus shes too busy handling some monies" or so it was relayed to me in a very condescending tone. I also had a bathing suit I had purchased a week prior for my daughter's birthday that was today and I realized I had gotten a size too small and I wanted to exchange it I did not have my receipt for that one but I don't do excessive returns at Walmart so I could have been able to do a return or so I understood from the policy that I read just that morning online, but lo and behold I was refused for that return as well. now I would understand if I had excessive returns or if I had even walked around the store prior to give me my return but I came directly from the front doors to the customer service desk I had my receipt I had my items on damaged I don't understand the problem and as far as I know I was completely entitled to a refund per your Walmart policy that's posted as of right now on the website. I don't know why I was humiliated by a customer service rep this morning in front of serveral other customers, I really don't understand the disdain that the customer service rep had for me considering her personality changed immediately when she started helping me as opposed to the lady that she was helping minutes before. I don't enjoy spending money for my 6 childrenand my husband and my pets add a company who doesn't value their customers and treat them as though they are the scum of the earth. I'm a professional woman middle-aged I don't have a bad attitude I'm a very Cherry person and I greeted her to such so I really don't understand and I'm humiliated embarrassed appalled upset and I completely disrespected and insulted. And not to mention now I'm out the money for those two items and the bathing suit that I was denied a return for. I had one of their complaint in the past that I brought up to the GM there and he didn't care about it I gave them the benefit of the doubt thinking it was just a bad day so I continue shopping and this makes me want to tell all my friends not to go to Walmart anymore cuz this is how you're going to be treated you have to worry about buying items cuz God forbid their mistake and you have to return them you'll just be humiliated in front of all the other customers and denied and you'll be out money. I hope that my complaint is taken seriously and that issue can be resolved and those employees are disciplined accordingly because this behavior is got to stop especially in economy like today you have to earn your customers not scare them away. I really thought Walmart had better values and instill better values and customer service skills in their employees but I'm sadly mistaken I highly doubt that this will be resolved I don't have much faith in it I'll be pretty shocked if it is , but one can hope.have a good day and thank you for your time.

Robert Leeds
from Dallas, TX
Ordered a television from walmart.com because they were out of stock at the nearest store, it all started when the woman working and electronics informed to me I could buy the TV at walmart.com since it was out of stock there and because it was out of stock she would give me a 10% off voucher which I could use on Walmart.com. well first thing, the voucher was not 10% it was only up to $20 and secondly the voucher was expired so I order my TV and after much confusion about when it was supposed to arrive it finally got to me in time for my birthday.
It was then that I found out that pilot the delivery company does not deliver anything be on the back of their truck so getting a 65 inch TV to the second floor apartment with only myself and my wife was not going to be very easy, but I did get the man to help me take it up there and gave him a $10 tip
But when I opened it and turned it on I saw that it was broke the screen was cracked straight down the middle and at the very top had a half moon almost look like someone kicked it
I immediately called Walmart and the Fiasco began, I was first told that no problem they would take care of it and get me out a new TV and also they sent me an email with a $20 off my next purchase at Walmart of $45 or more.
So then I get a US Post Office shipping label in my email so I am supposed to box this thing back up and take it to the post office? I called them back up and by the way every time I call I am talking to the call center in India and speaking with a different person so this person gets on the phone and I tell them there is no way I can take it back to the post office and explain the reason which was I am on the second floor and it would not even fit in my vehicle oh, I mean this is a 65 inch TV and I only have a small car.
So this man informs me that he will take care of it of course and that FedEx will be there the next day to pick it up at which time he offers me 10% off of the TV. He tells me that the TV will be there within 7 days. I get an e-mail verification about the replacement TV and the shipping date the new one will arrive, then immediately after I get another email stating the TV has shipped?! The next day comes and there is no FedEx I figured maybe they got busy and would be there the next morning so I waited until the next morning and still no FedEx at which point I call Walmart again and I am told they will have to call me back after they look into it oh, I never did get hey call me back what I did get was an email stating the TV WOULD ship after they verify that they received the broken one.
So of course I call Walmart again and I am talking to the call center in India and I am fed up with what they are doing so I tell them I want to speak to someone higher up than them so at first I am told there is no one higher up then then to which I said they're absolutely is somewhere then I am placed on hold and when she comes back she tells me that she will give me 10% off of the TV, again and will order it immediately so I am at a loss now and I say no I want to speak to someone above her I finally get an American woman I don't know where but she has no clue what is going on and when I tell her the situation about FedEx she cannot find anything so this takes about a 45-minute phone call to where she finally reschedules FedEx to come get the TV. So after I get off the phone with her I get an email stating my order has been cancelled saying the TV is out of stock and they have no idea when they will be getting any more in stock that is exactly what it said so being very angry now I call Walmart backup and I am speaking to the call center in Indy again and at first the woman tells me the TV is out of stock and cannot be ordered after me reading her the riot act for a minute or so she then asks me if I want her to reorder the TV and she will take 10% off of it, at this point it's all thoroughly ridiculous and I hang up and write a letter to Walmart to which I get a generic response stating they are sorry and the customers are their most important yada yada yada so anyway I get another email this one saying I am not going to be charged for the TV or something then I get an email after that stating they are going to refund my money so now they have $800 of my money tied up and according to the email it will take up to 223 billing Cycles to put the money back on our card. So now I cannot even go somewhere else and buy a TV so I'mma sit here and twiddle my thumbs trying to see my computer from across the room on my birthday in our new apartment.
I know many people probably exaggerated but I actually have all of the emails all of the correspondence and in fact I went to walmart.com and the TV that they cannot get it still being sold I even went through the whole buying process up until putting my actual credit card information in and clicking by and was told that it would be available April 3rd if I wanted to pick it up at a local store and it would be between April 3rd and 10th if I wanted it delivered.
That is my complaint Mickey Mouse just started running Walmart

A D Million
from Houston, TX
I shop mostly at the Livingston, Tex Walmart and recently I have tried unsuccessfully to use my Chase Debit Card. This card has worked at every other store but the last three times at Walmart it wont accept my card. the card is not that old and has been used at 3 different check outs at the Livingston store with the same results. Apparently the checkers do not pass this problem on or the management ignores it.

L Winter
from Arroyo Grande, CA
OMG went to the store to buy a few things and to my surprise the polish dogs I buy went up $3.00 that is outrageous. I was already upset that a case of the dog food went up $2.00. How are people supposed to live on a fixed income? I do a lot of price checking so I suppose I will be buying things somewhere else....

Robert Lee
from Knoxville, TN
I went in store 6777 clinton hwy.knoxville tn. 3-20-19 at app.19:30 pm. entered the main doors due to the lawn and garden doors closed.every time i have been to this store the doors were closed.even afternoons.So i go get the 4 things i needed and went to the front 10 check outs where i had came in.they are 10 of them at that entrance,only one was open.a lady in management walked by with 4 or 5 people in line ,looked and went on by,did not open another check out. i was in line 10 mins or more waiting.I should not have had to walk to the food section to check out. some people did.if all those check outs are not used take them out for more space. and then after i checked out i had to wait in a line going out due to a employee checking every thing in people had bought with there receipt.there were at least 6 in that line. I think some changes need made. or close this store down. I will try my best not to go back to this location again or Walmart at all.

Anthony
from Little Rock, AR
4350 Southwest Dr, Abilene, TX 79606
Profiling is a real big issue at this store I go to the store at least once a week this week I've been going at least every day for lunch in the morning before I go to work and I get harassed almost every time I go there followed around the store by the managers and I get questioned after I already purchased something . I'm African American I have a full-time job I'll bring in over 1500 a week I've been going to this Walmart for years and I have not seen it this bad I question myself every time about even going to that store or Walmart engine oil

I am a handicap person who must use the electric carts. Now Wytheville, Va. has put in all these self checkouts. How are handicapped people and the elderly supposed to be able to use these? I went to Wal-Mart for groceries because I could get other supplies there as well. It was a one stop shop but I will not be back if I have to try to check myself out!!!?????

Great Value white bread UPC 007874228644 I believe you have changed bakeries for this white round bread. Try a loaf. It tastes OK but is full of air holes. I have not had one loaf that is not full of air holes. It is impossible to make a PBJ or put mayonnaise on a slice of bread as the condiment
goes right thru. Please Please find a better bakery for this bread

I have been waiting for 15 mintues for customer service to help obtain a product that is locked behind glass door (Baby formula). I am a valued customer and i feel like im getting treated like a criminal. All items should be locked behind a glass door. Is this worlwide practice to lock walmart products behind glass doors and have the customer wait 15 minutes or more to custumer support? If so, i will take my business other places and encourage my friends and associates to shop other places where the customer is valvued.

I went into the Brunswick Wal-Mart super center on yesterday morning to get a set of tires. After waiting for 2 and a half hours, the tires were not properly put on my vehicle or were not the proper tire for the car. After, I complained and asked for the tires to be removed the young man put my original tires back on my car. This morning the tire pressure is off. My tires were not low when I went in there, so I believe that the mechanic did not put enough air in my tires. I am highly upset.

sh erry Newby
from Ithaca, NY
my name is Sherry Newby I am complaining about the way I have been treated by one of new pharmacist. She insinuated I was going to get hooked on the medications I was taking. She said I should not be ta in front of about 10 customers. then she says, she could'nt believe a doctor would prescribe lorazepam and subozone together. She looked at me with such disgust. I was just so taken back by her abrasive attitude. I am on meds for PTSD major anxiety issues and depression. I have been a customer at Walmart pharmacy for over 3 years. She also insinuated that I was getting medication from more then one doctor, I told her I have had the same doctor, Howard Silcoff, MD and have never had anyone other then him prescribe my meds in his care. I have never had a bad screening in the 3 yrs with my doctor. The next month it was worst. She refused to fill my med because she needed approval other then a email from my doctors direct computer. she has given me such anxiety issues over this and for what. I have been clean over 7 years and I am at the peck of my life. I am 55 and do not deserve to be treated as I have been. Deb has treated me so very good and the past pharmacists too. This is a situation I feel strongly discriminated against. may I say every time she needed these approvals, I had to go days without my meds. there is so much more to say about the two months that followed these. I was treated worst each month that passed, only by her. Please do not shove this under a pile of papers, I am very upset and need more then just her apology. Thank you for your prompt attention to this matter. I do not know her name. I know what she looks like, short curly gray hair with glasses. I will go there tomorrow and find out. The store is located in Ithaca, RTE #13, Elmira Road, 14850

BeverlyHendrickson
from Endicott, NY
I text your company 3 time with no success. all want a replacement for my Keurig coffee maker.it look like asurion is not going honor the RPL plan.I'am sending the plan no#060538821997.I do have a copy of the mail in card.It bought 6-21-17 so I know that's still cover.Thank you

theodore gregor
from Fort Worth, TX
We purchased a Sharp vacuum cleaner on 3.8.2019. When we brought it home and went to open the box it was closed with a single piece of tape. Also it showed where the flaps had been glued shut but now was open. I opened the box and took out the vacuum and the tank inside we dirty and not only that it was a canister for a Dirt Devil vacuum. When I tried to return it, with the receipt, the next day. the manager as much as called me a liar saying the boxes are all sealed when they get them. I was also told that if I wanted to be sure something was good in the store I should open the boxes before buying.
We did not want our money back we just wanted to return for another vacuum. Can you please help us

Mark Hale
from Buffalo, NY
I just received a recall on my medication I bought at my local Walmart in Olean,New York. I took it to the pharmacy for a replacement as described in the letter from the corporate office. After a more than 45 minute wait the Pharmascists told me it would cost $17.90 to replace my prescription. That cost was more than what I originally paid for the prescription. I have 2 sons that are both Pharmascists and they both said it should just be a swap. I drove 30 miles each way to get this and ended up leaving with nothing. Ever since the old Pharmascists manager (Tracy) has left the service level here has diminished. I would expect some sort of response as I am concerned If I keep taking the current medication there could be some serious side effects or illness.
Mark Hale
5 Sunburst Lane
Allegany,New York 14706
716-373-5275

Beverly A Hendrickson
from Endicott, NY
Hi.I texts your company on 3-11-19 about my Keurig coffee maker it stop working . I have a 2yr replacement plan on it,I bought at Walmart on 06-21-17 .they told me that would take 48hr .I text a copy of the receipt at that time.it has been 5 days now and no response. I hope to hear from you? My email is Bev13760@yahoo.com

Darlene Lopez
from Highland, IN
I was doing a search on bing.com for a Samsung TV model number mu6070 and this one came up first
https://www.walmart.com/ip/SAMSUNG-58-Class-4K-2160P-Ultra-HD-Smart-LED-...
When I click on it the price says $349 and Walmart # 565429971. It says price for in-store purchase only and in stock at Homewood Illinois.
I asked my husband if he can go and pick it up so he gets there and she will not give it to him for that price. The price is coming up $448. After doing some investigating I see that they also have another listing for the same model number and the Walmart # 572043830 is different .
https://www.walmart.com/ip/SAMSUNG-58-Class-4K-2160P-Ultra-HD-Smart-LED-...
I tried calling the store and it would ring and ring nobody would answer so I tried to call again and a woman answered so I ask to speak to a manager and was put on hold but nobody ever returned. I tried to go online to live help and the woman was not helping me at all. She told me I had to go into the store this whole time my husband is waiting at the store.
I call you on the toll-free number And I explained the situation to the woman giving her both of the Walmart numbers and all she could tell me was Walmart # 565429971 it does not exist. If it does not exist how come it is coming up in a search engine and how come I am looking at it right now?
I received a response from walmart.com online and they said that they would for sure have the store contact me within 48 hours. It's been longer than that and I have no contact so I emailed them back again and today another person emails me asking questions that have already been answered and offering me a $25 credit, really? Walmart sucks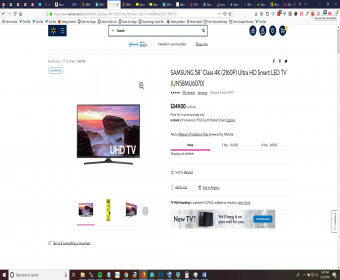 Robert Greer
from Palm Desert, CA
After waiting over a month we finally received Walmart.com order number 3091956-372019. Color specified on the leather loveseat was "ivory" the color received was identified as "ice" (It is gray) on the shipping container, "ice" is not an option on Walmart's web site. If ivory color leather love seat is no longer available, we should have been informed in advance.
In order to reconcile this matter, Walmart should replace the ice/gray color, Steve Silver Co. Laurel leather upholstered power reclining console loveseat with ivory color, if an ivory color is no longer available then a credit ($1,222.18) be issued with the understanding that because of all the inconvenience we keep the ice/gray color loveseat.
Robert Greer
40641 Meadow Lane
Palm Desert, California 92260
760 346-4429
greercor@msn.com

The service! NO one should have to stand in line to check out for 15-20 minutes and be told to use the self checkouts. The older people do not want this they want to have the service they are paying for. I worked for Wal-Mart in the 80's and we were taught the customer came first and that they left the store happy. Please get back to the way Sam Walton ran his stores with the customer was important because with out them you won't have a store. Money can't be the ruler.

Dottie Crow
from Centerville, TN
Today, I went to Walmart in Athens Alabama. They only had one person manning a cash register and I was forced to use the self check out or wait in a long line. Everything went well until I tried to scan an item on clearance. It would not scan so I dug out the old reading glasses and punched in the number for look up. It came back as number not found. A cashier was standing nearby so I politely asked for help. That's not my job was the response I got and she yelled a name across the store. No one responded, she walked away with a frown on her face. I waited a few minutes and then left the item on the counter and checked out the ones that scanned. I should have left them all in hindsight I then went and found the phone number for the manager. Ha ha ha a lot of good that did me. The first call, she hung up on me and I was being very nice. The second call I was put on hold for 15 min and I hung up. Long story short WALMART SUCKS. I will not shop that Walmart again and may not shop any Walmart again. If I have to drive to another town there are other choices. I am a 70 year old disabled woman on a fixed income. I do buy things on clearance when I can. If you expect us to use self checkout you should make the clearance tags so that they will scan. This is not the first time I have had problems with this Walmart but it will be the last.

Unhappy customer
from Saint Paul, MN
I ordered a mattress online and after waiting a week and realizing the mattress hadn't shipped, I contacted customer service. It turned out that the mattress was out of stock. Okay understandable. I was willing to wait. Another week goes by and I decide to check back with customer service and now I'm told my order will be canceled and I will receive a refund. At this time the price for this bed has gone up over $100 everywhere else and the only remaining size left on walmart.com is a king and now that has gone up over $100 from what it was the day I ordered. (I originally ordered a queen) So I call and speak to another agent and explain I'm willing to wait and would like the same price I originally paid. I'm told they will take $60 off of the price I paid and the will shipping will be expedited when it's finally back in stock. I'm satisfied with this and thank the agent. Then I'm emailed and told my order has been canceled. Are you serious? Here is the emails sent to show the inconsistency:
Response email (03/13/2019 05:08 PM)
Hi Sheila,
I am Charlie the Supervisor in charge and I am sorry to read this inconvenience with your order. Sheila, be advised that I have carefully checked our records and I have placed a cancellation request for this order, so please I kindly ask you to allow up to 48 hours for this order to be cancel,for the refund process to be initiated.
Again I apologize for this inconvenience and trust me I truly hopes this issue never happens again.
Sincerely,
Charlie A.
Walmart.com Customer Care
**MY RESPONSE
Customer email (03/13/2019 09:11 PM)
I spoke to someone earlier today that offered an adjustment of $60.71 off the price of the mattress. He explained to me that once the mattress is back in stock it will be automatically shipped to me and I won't need to do anything else . I'm okay with waiting since he offered a discount. So now...Who should I believe, him or you?
This is the email they sent after the call:
Hello Sheila,
Thanks for your recent Walmart.com purchase. An adjustment in the amount of$60.71 has been made to this order. See below for details.
If any of your items have already shipped, you will receive a refund for the adjusted amount for those items.
Order number: 3301968-845943
Sincerely,
— Your Walmart Customer Care Team
Adjustment details - Walmart.com
Item Adjustment Reason
Modern Sleep Engage Gel Memory Foam and Innerspring Hybrid 11-Inch Mattress, Multiple Sizes -$60.71 Late to Arrive
Total Adjustment: -$60.71

I bought a toaster oven on-line last week and when I received it and plugged it in it did not work. I read on-line I may take it back to the store for exchange or refund. Upon arrival to the store the person at the counter was polite but informed me I could not exchange or return at the store. Another girl next to her to her no that's not right he can only return it.They called for the customer service manager how reiterated she could and would not help, her words and was not rude but not polite either. Basically just looked to be going through the motions. I asked for a store manager and was told she was not in store. They called for the assistant manager who came 45 minutes later, this after I had already been there 40 minutes before getting to the front of the exchange line. I explained to him as well I bought it on sale for $20.00 off and they told me I could only return it and buy another at full price. I told them I had never heard such a policy that you could not simply even exchange a defective product for the price paid that was clearly in the return period, I only bought it last week. He reiterated that he wasn't going to take a $10 dollar loss for me even if he could. I said first you policy is written on the wall behind you. It clearly says you will return it or exchange it with or without a receipt. It says nothing about in store only or excludes on-line. It only reads Walmart. Pretty sure they are both the same company? He proceeded to condescend me and asked me what my problem was and i should just spend the extra money it was no big deal. Not that anyone needs to know my personal business but right now for me it is a big deal. I explained to him that I spend hundreds a month in groceries in this store as well as several season clothing and other merchandise purchases throughout the year. To no avail he could not have been ruder or cared less. I can't believe that Walmart has a person like this representing them. I even knowing I had to exchange this item, ordered some other things on-line to pickup in store while exchanging this. I proceeded to find out, as I said fine I don't want this either then. I will return all my purchases, that you can't return an on-line purchase for 24 hours, and I would have to come back if I wanted to do that. I said fine then, this will be my last purchase here EVER.
Fast forward about 45 minutes later at home my phone rang. It was Amanda the store manager from that Walmart calling who was immediately apologetic. She was at the store, the other personnel lied and said she was not. I believe one of the non management personel had informed here of how the other 2 managers had treated me. Amanda went out of her way to find my on-line order and phone number and call me to make things right. She could not have been nicer. I came back to the store and got the product at the price I originally paid and she gave me an additional 20 bucks off. She truly seemed to care as you would expect an employee should care about a customer.
While she did the correct thing, I have to believe that Walmart executive are not letting enough empowerment to trickle down to lower management to make logical judgement calls.
This oven was on sale at Amazon too for the same price. I could have bought from there, and if I had an issue, I simply fill out the included return label and they will send me back my exchange. I would not have wasted nearly 3 hours of my life over a toaster oven. The funny thing is that retailer wonder why brick and mortar stores are not popular anymore.
Not sure what I will do next time. Amanda did make it right. I'm just not sure it's worth the hassle to have to get to the point of being right again in the future.
Walmart you have some learning to do about GOOD customer service.
Thank you Amanda!

Jeanette Richardson
from Olympia, WA
I don't know what's up with your online ordering but it's not working. I tried to place an order and all goes well until I go to my cart for checkout. I verify the order and hit continue and it goes no further. I called the customer service line and she had no idea what the problem was or how to fix it. GREAT BUYING EXPERIENCE.
Walmart is so often out of stock that you have to try to order online and end up paying more because it's not in the warehouse and you get an extra charge for shipping charges for having to buy directly from the retailer through Walmart. Then when you do try to online order it doesn't work. What are our option other to stop shopping at your store period. This is BS.
If you people care at all about your customers then fix the damn problem.

Cashiers at scan and go completely Ignored me for over 10 minutes. Water was on clearance. It didn't scan right. Finally got assistance and was treated extremely rude. I asked why if there was a green light why it was closed. Was pretty much told off by cashier. She refused to help me. Another customer told a group of 5 cashiers that I needed help. The one that was supposed to help completely ignored me. Told me I rang up the wrong code because they are 2 different prices. They are to assist and they did not!!! Completely Rude. Will not shop at this location again! My shopping experience was horrible!

Alfred
from San Antonio, TX
Tried to return an item bought a paint sprayer to paint a room the paint sprayer busted and now Walmart does not want to return the item . The employees at Walmart were very rude and not helpful at all .

Terry Paul
from Shreveport, LA
I was in the Wal Mart on Friday 8th to get new tires on my Rav4
I dropped it off and went shopping. When I got done shopping I returned to the automotive department to see if my car was finished. When I got their it was still in the bay. They were backing it out as I parked. They took off at a high rate of speed squealing my tires. Then they turned the corner way to fast (again squealing my tires) Then I heard my brakes being slammed on and my tires squealing more. He then drove it back and parked it in a spot next to where I was standing. When I went inside, I asked the guy who was checking me up, what the hey were they doing tearing up my car. He said "They drive it thru the parking lot doing figure 8's to make sure the tires don't fall off" REALLY
I said why do you have to tear up my new tires and my car. Said it was common.
I have never in my life had to deal with someone doing that to my vehicle. What is your solution to this issue?
Also, at this point, it probably a mute point, he got grease on the inside of my car door (which is cloth)
My car was don at 1125 Shreveport Barksdale Hwy, Shreveport LA 71105. I'm very upset with this. I am over 60 years old, so I'm not a kid who finds it amusing to squeal up my tires.
I am attaching a copy of my invoice so you know when I did this
Mrs. Terry Paul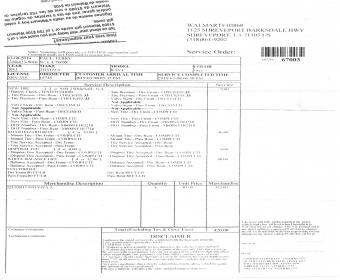 Steve Oliver
from Marshall, MO
Been going to Wal-Marts for about 40 years now. The old store was great as everyone that worked there seemed happy and they were always willing to help but the new supercenter is nothing like that. The people that work there seem unhappy as the never smile or speak and some are just down right rude. I know I'm not the only one to feel this way.

We ordered a TV on Feb. 24 of this month (order #3261965-491599) for some reason it was canceled. We checked with our Visa acct. and were told that everything was fine, there was no problem on their end. I did not pursue that order again but instead decided to order a different TV . On the 26th I ordered another TV (order 3281967-236255). This order was also canceled. Both times I had gotten confirmation and then processing e-mails then a couple of hours later they canceled. I called Walmart "help" line and was told it was "security issues" I asked what kind of issues and was told they did not know, just that it was " security issues" I asked how I could find out what was the problem so I could fix them. She said she was sorry but all it said was "security issues". Again I called visa and was assured it was nothing with the credit card. Both orders had been immediately refunded to Visa. The Visa agent suggested I go directly to the store and have them order it - maybe that would work better coming directly from the store. I did this and placed the order on the 27th order #3291967-781551 (the tv is the TCL series 6 roku tv which was not on hand at the Walmart store here in Worthington, MN). I paid for the TV with my Visa card at the store. I got the confirmation e-mail 10:06 a.m. I got the processing your order e-mail at 10:07. At 6:16p.m. I got the " We Got Your Message---We canceled as requested" e-mail. I DID NOT cancel this order!! At 6:17 p.m. I received the Great News! Your refund is ready for pick-up e-mail. I returned to the store the next day to find out what they knew. Customer service tried to refund using the email bar code but it was denied They were as helpful as they could be but stated that online and in store were pretty much two different entities and they could give me some customer help numbers one in particular that was different than what I had already. I called the help number I had gotten and the help representative was apologetic and said the problem was on Walmart's end and he would have it taken care of. He said I could reorder in about an hour and it should be o.k. . I did not order because I was going to wait until I had gotten my refund. I told him I wanted my refund to go back on the visa card and he and one other rep assured me that would happen. I even pointedly asked if the refund would be put back on the card and they said yes, but processing could take 5 days. Because of the weekend I waited 8 days and checked my card. Guess what no refund! Again I called Walmart "Customer Care" (that was today Wed.7th). After explaining the whole process, (for the what is it now 4th or 5th time? I was given to the resolution center. Here I am told I have to use the e-mail paper because they can't (or won't) credit my credit card. So I have the option of taking the letter back to the store, (because they should know how to redeem it, they have to call Walmart.com or something) or the rep can help me, but it might take longer than if I go to the store. I chose to go back to the store as the rep was not the most understanding and the "I know how frustrating this is for you" line got old after the 8th time. The in store people were very genuinely helpful. We tried the e-mail refund and it said invalid again, I explained that they may have to call Walmart.com and that eventually helped, however, now I must wait for an additional week (the 14th) to get a refund, at least that is where we stand right. The online rep at the resolution center just didn't communicate well with myself, I recognize my patience was pretty slim, but when I asked about the "security issues" I was told we were working on the refund now and could work on that after while. From my point of view they were kind of one and the same, but from hers apparently not. As a matter of fact I never have found out what the "security issues" are that do not allow me to order any higher priced items online from Walmart, to bad for me I guess. Anyway I must say this last online experience at Walmart has been very disappointing and exhausting. My family and friends find it unbelievable but they are sure going to be more cautious when ordering anything from Walmart online.

For years, I have always gone to the Garland Groh walmart location for my groceries. I am finding recently that the store shelves are empty and it doesn't matter what day I go. I cannot locate the Great Value Sugar free Jelly because they no longer carry it. There are several things I used to buy at Walmart that I need to make another trip to a different walmart or another grocery store.
Why aren't the shelves being stocked at this store?? Get with it Walmart!

I was just in my local Walmart (store #01844) and am furious. First the self-check out machine did not give me the correct change. After waiting 10 minutes for someone to come and help I received nothing but an attitude. I went out to my car only to find that the person collecting the carriages hit my back door and put a dent in it. Fortunately there was someone sitting in my car and witnessed the incident. I went inside to report the incident only to be told to call the police.
I have to tell you that I have lived here in Toms River, NJ for over 30 years and have shopped in many of the Walmart stores and this one is the worst. The shelves are never stocked, management is non-existent and customer service sucks. I want to be compensated for not only my inconvenience, but for the damage to my car. If necessary I will take this further.
Frank Palladino
732-330-0548

The store in Farmington Maine doesn't have seats for people with COPD to take a break, or any illness for that matter.

Terry Bauer
from Norwich, NY
I purchased a Frabill 371 Straight Line Bro 30" light Combo rod/reel from one of your online sites on March 2, 2019, for a total of $82.94. I used my debit card to make the purchase and your store took the money out of my account right then. I was supposed to have received the rod/reel today, March 6, 2019. At approximately 11:30 AM I received an email on my cell phone from your site telling me that it had been delivered. Well it wasn't delivered to my residence and this evening at approximately 7:00 PM I contacted your help desk and asked where it was at. After being placed on hold for approximately 5 minutes I finally got to talk to one of your representatives who was extremely hard to understand, as well as being very soft spoken. Long story short, he told me there was nothing he could do, that your store could not send me out a replacement rod/reel, and that in approximately 5 business days my debit card would be reimbursed. Funny how your store can grab the money out of my debit card account right when I make the purchase, but it takes your store 5 business days to reimburse my account. The tracking number for the item I ordered was 482078125531 and the order number was 3321970-835836. My address is 8470 Livingston Rd., Red Creek, NY, 13143. You screw me on the delivery and then you don't even have the courtesy to offer me a gift card. We did shop frequently in your stores,....not anymore!

Stephanie A
from Sierra Vista, AZ
I put in an online order to be shipped directly to me. However, 3 things have yet to ship. I took me over an hour, talking to customer service, to find out where the items that haven't shipped are and why they haven't shipped.
The major problem was, that you all had the wrong billing address for my credit card, and I couldn't remember the old address. The only one that could tell me where to find it was the supervisor, that it took me 45 minutes to be able to talk to.
Here is my thing, if you don't have an item that is ordered within 100 miles of the person's address, but you have one 1000 miles from their home, that can be shipped immediately, then ship it.
I ordered a tv stand, the excuse for not having been shipped yet, is that they didn't have one in the warehouse (which makes it sound like you only have 1 warehouse). I would have much preferred you sending the one that you had in a warehouse on the East Coast immediately to me, than for me to have to call and get a hassle trying to find out where it is and why it hasn't shipped. Also, if you have found one, why is it not going to ship for another 2 days? If you have it and found it, ship it immediately. I placed this order on 2 Mar, this particular item isn't going to ship until 8 Mar. That is garbage.
I will most likely never buy another thing from Wal-Mart online or in store if I can absolutely help it. Your customer service is total crap.
I would give you zero stars if it would let me. But it won't.

gwenjwilliams
from Indianapolis, IN
hello i used to worked there and I work registered on 20 for four and in half years and you know iwas the only one that would come to work but ; inever took off to not any length of tiem I know it was in side job and I hate ididn't do this well there was two twin ladies who now work on Michigan road well the had broughta tv from youalla bygone a two thousand dollar tv and so okwell, now ; there return the same night and with out t he tv and thebox was filled with bricks no one bothered t o look in it or nothing but they gave them the two thousand dollar backfor the empty box at he time annie was work and I believe lorrie over ride so they would give them the two thousand dollars back for they said a tv was not in there icheck it it out when they left and so okwell ; it s a lots of stuff that went on but as it did when iwas running a registor the y planned 2000.00 inmydraw so the ythought iwas going to take it isaid no way ; iwanted a job not to take stuff that didn't belong to me so okwell they Carolyn planet tha check under her desk so they wouldsee who counted thedrawer could n't fine it it was there when iturned in my draw so idon' knowthey wantedtofire me bad and lied on me so okwell ; ; they tried tosay iwas a theif my parent didn'traise mel ike no theirf I never had a desire to steal nothing an d I had a recipt for everyt hing I every bough t up there inever been so ever out don' iwill enevre shop in your store a gain ; my name is gwen willams Roger hired me at 10.00and hour and I think it was so many jealous people and so okwell iwant ed to learn how to cash checks and so idid mike in the accounting told me how and what iwas suppose todo so okwell , ;I wa streated so bad iwill never shop at Walmart ever again the folks that werethere were dirty and jealous ofeach other ; iwished iwould n't have never been hired there ; so igues youdeserve what yougot too people stealing out of your store not paying for what they get ; wow you know iwondered if all t hem folks were still there you had some good working folks but others trying tofire them and lying and tocover them ownass up ;im sorry;

Larry L Williams
from Tifton, GA
On February 15, 2019 my 2001 Chevy S10 was in for oil change after leaving the Douglas Ga 31533 store oil was not replaced in vehicle engin which i had to replace for used engine $810.00 plus labor $850.00 Towing fee $50.00 a total of $1,710.00.
Please feel free to call me (912)592-0103 cell anytime.
Thanks
Larry L Williams

Tonia Bowman
from Detroit, MI
This is my third time writing a complaint to Walmart can someone please contact me . my number is 313 608-9983. Tonia Bowman . I contact you on March 1, 2019. My experience at Walmart Friday was unacceptable. I bought my son 84.00 headset during xmas they did not work. I talk them back got another one. they stop working , I took them back to Walmart me and my son and grandbaby. the cashier couldn't pull up receipt . She went to a Manager. Cashier came back said Manager was looking trying pull it up. Manager said she couldn't where is other receipt. I said that the only receipt cashier (Walmart) gave me . it was a big mess that me and my kids was there for two hours which should bee 30 minutes. Manager Cornelia told me she had to look in back so she can pull up my receipt. Cornelia also said I may have to come back in three days for her to find the receipt. I told her I was going shopping in Walmart so while she look in the back . She took my receipt . I finish went back to the front . the manger Cornrlia act like she didn't no me. She told me she couldn't find anything in back . I said where my receipt at a cashier desk told me to come back in 3 days . I said for what give me my receipt. I said i'm making a complaint . She told me she told cashier to get my information and she call me in three days . i'm still not understanding what's GOING ON. MY SON BEGIN TO GET UPSET AND CRY. SO WE GO TO FRONT AND SHE HAS US TO WAIT TO GIVE ME MY RECEIPT ANOTHER 30 MINUTES. SHE BASICALLY GIVE IT BACK. I WAS ALSO BEING FOLLOWED IN STORE BY WALMART EMPLOYEE'S. I NEVER STOLED ANYTHING WHY AM I BEING FOLLOWED . I CAME TO THE STORE TO EXCHANGE HEADPHONES WITH A RECEIPT. WALMART EMPLOYEE MESSED UP NOT ME. SO I ASKED FOR ANOTHER MANAGER ONE CAME TO ME WITH HER BADGE TURN AROUND SHE SAID HER NAME WAS HEIDI, BUR WHY IS YOUR BADGE TURNED AROUND SO I CAN'T SEE YOUR NAME. HEIDI (BLACK LADY) MANAGER. SHE TOLD ME ANOTHER MANAGER WITH BE WITH ME. I SHOULDN'T HAVE TO WAIY 3 DAYS TO EXCHANGE HEADSETS,SHE SAID. WELL MANAGER SARA (WHITE LADY) CAME OUT MADE ME EXPLAIN ALL OVER AGAIN AS IF SHE DIDN'T NO . SHE TOLD ME YOU GOT THE MONEY. IT'S NOTHING SHOWING YOU PURCHASE ANYTHING, SHE GAVE YOU YOUR MONEY. I TOLD HER I DID EXCAHANGE LIKE I WANTED TO DO TO DAY. SHE SAID YOU GOT YOUR MONEY NOTHING I CAN DO . SHE SAID AGAIN . I SAID YOU SAYING I STOLE HEADPHONES AND TOOK 83.00. SHE SAID THAT'S WHAT IT LOOKS LIKE , IT'S NOTHING I CAN. SO I PD FOR MY THINGS AND LEFT. I AM EMBARRSED THAT PROFESSIONAL sara the manager said that to me and in front of my son and grandbaby. I felt offended, disrespected, and a lot of other things, humiliated, discriminated, accused of stealing. I come to this store 1 or 2 a week. I was at store248- 957-0106 29574 7mile rd 48152. My son do not have his headset replace and I am out of 84.00 dollars. I am very upset.

Zachary Daniel
from Charlottesville, VA
I had a super frustrating experience this weekend when changing the oil in my wife's car, something I've been doing for more than 20 years. As I was finishing, I took the oil pan I had just purchased from Wal Mart and had never used and was walking over to place it in the grass off the edge of the driveway. When I turned around, there was a big oil spot on the driveway. I've been doing this a long time, and between the oil pan, gloves and rags, I never spill a drop, so this had me really confused. Then I looked down and saw oil splattered all over my pants and shoes. Now I'm hot about it and still perplexed as to what was going on. Then I looked over at the oil pan in the grass and there was a growing black spot where the oil pan was spilling out. Oil pan, you had one job! There was a small hole in the bottom edge of the pan, something I never would've noticed when purchasing it. So my pants are ruined ($85) and my Hoka running shoes ($140), and I have a big oil spot and several oil streaks on my driveway. And of course the ego takes a hit from friends that wonder why I can't DIY without making such a mess. ;) I've attached photos. I'm hoping Wal Mart can help me out here.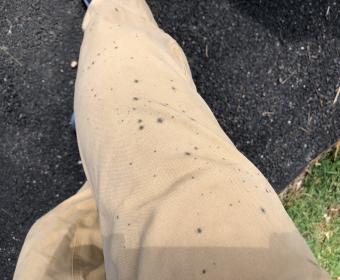 Mark Bartels
from Fort Wayne, IN
On Feb 18 I ordered a Canon Pro 10 printer from walmart.com. Order # 3201962-638451 I received this printer on Thursday Feb, 21. I took the shipping label out of the plastic and right away I noticed that the upc label had been cut out of the box. Your e-seller was smart enough to try and cover this up. I called the customer service dept. and was told that E-Site LLC would contact me within 24 hrs. This did not happen. I called customer service again (Ref # 190225-006463) and again was told E-Site LLC would contact me within 24 hrs. This has still not happened. I purchased this from walmart because you are an authorized Canon dealer and I knew the $200 rebate from Canon would be good. I obviously cannot get a rebate without the upc label, but I am sure that Sheldon Kohl your E-Site LLC reseller did. Not wanting this devious reseller to get away with this I attempted to return this to my local Walmart. I was quickly told that I had to ship this to the e-seller at my own expense. This of course is quite impossible as the e-seller did not put a physical address on the shipping label.
Sheldon Kohl
3475784013
(347) 385-3517
Brooklyn, NY 11204
I would ship this via the United States Postal Service because I know that I can have a restricted delivery to this person. If he goes so far to cover up his rebate fraud can you imagine what he would do if he got this printer back. I would assume he would 1. Keep the printer and say he never received it or 2. Obtain my credit card information and use it. Either way I wouldn't trust this person any farther than I could throw him. I have not opened this printer yet as I am hoping to get this resolved. I would at least like to get the $200 gift card back if not a full refund on a return. And even more important I would like to see Sheldon Kohl removed from your e-sellers. He will just sell on e-bay or maybe amazon.
sincerely
Mark Bartels

Cynthia Hallman
from Knightdale, NC
Due to your TV ad using the gay men, you have lost me as a customer. I do not care to see this or have children see this.

Cynthia Hallman
from Knightdale, NC
After your latest ad of the two gay gentlemen you have now lost me as a customer! I don't like having the values of others forced on me or my children!

William R. Hayes
from Mount Vernon, MO
You push the sale of gift cards for Walmart and other businesses. They can be found in all designs for different purposes and functions near many of your check out counters in every Walmart. We have been buying them as gifts for quite a while. You have hundreds of cards for sale WITHOUT HAVING ANY PROTECTIVE ENVELOPES DESIGNED FOR THEM. I asked a sales person, in the Republic, MO. store for help and her answer was, "We haven't had any of those since Christmas" and that was the end of her assistance. Can anyone make an attempt to order those little, card size envelopes that protect the magnetic strip on each card and keep the card and magnetic strip clean and looking new? Could this be accomplished at the time the cards are re-ordered? HELP!

Randolph Gordon
from Clarkesville, GA
My complaint is not with Walmart but the employees working the Straight Talk Booth. I have repeatedly tried to get service for my Cell phone and there is never anyone there can can help with the problem. i am told that they are not there and will be in later or tomorrow and the straight Talk employee that is thre cannot help me or doesnt know how and all I have gotten is the run around. I live 17 miles from the store and cannot keep coming back at their convenience. This problem has gone on since I purchased the phone 1/02/2019. I had to replace my old phone because it was damaged and bought a new one for $99 Samsung Galaxy J3 Orbit. Came back a few days later and it was selling for $59. I have worked with the company on my problem twice and the first time did not work. They reset it again today and I will just see if it is fixed. Iwill know in a few days.
Randolph Gordon

Tonia Bowman
from Detroit, MI
I went to Walmart today at 29574 7 mile road, Livonia mi, 48152 number 248-975-0106. I was their for two hours which should have been a 30 minute stop. I wanted to return my son headseat. I brought them for xmas for my 11 year old son. They didn't work . I returned them and xchange them for another one I believe on Jan 3, 2019. A week ago my son said they were broke so I returned them today the second headseat. I went to a cashier who were only taking returns. She couldn't get info from my receipt . She went to talk to a Manager . They couldn't find the scan on receipt or something. I told the cashier that that was all I had. She told me this wrong the wrong receipt it look like refund receipt. I told her this was a second pair and the cahier only gave me that receipt. I asked the cashier on 1-03-2019 to give me my whole receipt she said no that's all I needed. So the cashier went to her Manager came back and said basically this is the wrong receipt and its gone take me 3 days to find the other receipt that's what the Manger CORNELIA told me but she said i'm going to go in back she if can find it well pull it up. I said well i'm going to go and shop and maybe you can find something by then. SHE said i'm try but you need to find the other receipt. I told Cornerila from the start that was the only receipt that the previous cashier gave me. I went shopping started to feel as if the employee's was following me and my kid and grandbaby as I was shopping as if trying to return headset was a crime.with a receipt. I EVEN WENT TO GET THE HEADSET FROM ELECTRONICS TO TAKE TO FRONT CAUSE I NEW THEY WERE GOING TO LET ME EXCHANGE THEM. I was proceeded to the front to check out and see if Cornelia had found another receipt or come back in 3 days. I seen her as soon as I went to front ,she appeared I wave my hand as she was coming toward me to make sure she see me. MANAGER CORNELIA SAID (CAN I HELP YOU ? ) THIS LADY ACT LIKE SHE NEVER EVER SEEN ME AND SHE TOOK MY RECEIPT WITH HER. I SAID WHAT GOING ON WITH THE HEADSEAT. cornelia basically said she couldn't really do anything and I just have to wait 3 days until she go back to that day and look threw the receipt that day. I said well where is my receipt and why haven't you ask for my name and number if you want me back in 3 days. she said well then I was about to tell you I left the receipt at cashier and I told her to get your name and number . I said i'm going to file a complaint because this is your employee faught and Walmart computers not mine. SO CORNELIA LIED TO ME SHE WALK TO FRONT WITH ME TOLD ME TO WAIT HERE . MY CHILDREN WERE TIRED AND SO WAS I . EVER DID SHE TELL A CASHIER THAT. Twenty more minutes went by, she basically came back more excuse, I begin to leave get in a line to purchase my grocery. I got out line ask for another manager, because Cornelia told me she was the only Manager there . WELL ANOTHER FIVE MINUTES WENT BY AND A MANAGER CAME TO ME WITH HER BADGE TURN AROUND SO I COULD NOT SEE HER NAME. I ASKED HER WHATS HER NAME SHE SAID Heidi . SHE BASICALLY SAID ANOTHER MANAGER HELP YOU I DON'T NO. SO A MANAGER NAME SARA CAME AND SAID MAM YOU GOT YOUR MONEY BACK SO ITS NOTHING I CAN DO. I SAID I THE CASHIER GAVE ME THE MOEY BACK AND I GAVE IT BACK TO HER AND BOUGHT ANOTHER HEADSEAT . SHE SAID YOU GOT YOUR MONEY BACK AND THIS RECEIPT SAID YOU DIDNT PURCHASE ANYTHING YOU KEPT THE MONEY. I SAID YOUR SAYING I STOLE THESE HEADSET AND KEPT THE MONEY. SHE SAID THAT'S WHAT THE RECEIPT SAYS. I SAID YOU NEED TO FIRE YOUR EMPLOYEE. SHE TOLD ME NOT TO WORRY ABOUT HER EMPLOYEE SHE WILL TAKE CARE OF HER. I AM WORRIED BECAUSE IF IT WAS NOT FOR HER I WOULDN'T BE IN THIS SITUATION. BUT I UNDERSTOOD HER AND WHAT I UNDERSTOOD WAS THAT SHE SAID I STOLE HEADSET AND KEPT THE MONEY. SHE TOLD ME TO CALL XBOX AND SEE WHAT WARRANTY IS. THES WALMART PEOPLE WERE REALLY REALLY PUSHING MY BUTTONS. I FELT AS A FAITHFUL CUSTOMER AT LEAST TWICE A WEEK. I WAS MISTREATED, MISUNDERSTOOD, BLAMED FOR SOMETHING THAT WAS NOT MY FAUGHT ., ACCUSSED, AFFENDED, INSULTED, AND CALLED A THEIF IN FRONT OF MY CHILDREN. THEY ALSO WAISTED MY TIME. MY SON IS VERY UPSET THAT HE CAN'T HER WITH HIS HEADSET AND CERTAINLY WONDER WHY THE LADY CHANGED HER MIND ON LETTING US COME BACK IN 3 DAYS, THEN ANOTHER LADY COME OUT AND JUST BULLY US AND SAY WELL THE RECIPT SAY YOU GOT YOUR MONEY. I WOULD SOMEONE FROM CORPORATE LOOK FOR ME ON THE CAMERA AND SEE MY TRANSATION THAT DAY ON CAMERA.

I understand you are changing the qualifications needed to be a greeter at Wal-Mart therefore discriminating against those with mental and physical disabilities. I work with people who have both mental and physical disabilities at two different jobs. I shop a lot at the Ebensburg, Altoona and Johnstown Pa Wal-Marts. The greeters who have some disabilities have gone out of there way to greet you as you walk in, make nice comments, and help you. You should be ashamed. This is their lives you are dealing with and affecting. You obviously don't know what this means to them. It's not just a job or a way to make a living. Its socialization and being a part of their community.
Have feedback for Walmart?
Thanks for your feedback!
Sorry. Please try again later!