Walmart
Walmart Complaints Continued... (Page 5)
1145+ reviews added so far. Upset? Call Walmart corporate: 1-800-WALMART

Chandra
from Millfield, OH
I went to have my hair trimmed and OMG my hair is butchered.. I will never ever again go to that hair place again in Walmart. This is horrible

Sheila Beach
from Panama City, FL
I'm with Callaway Rebels a football and cheer organization for Bay county ,Florida. We tried to schedule a fundraiser with your Panama City Beach location at 10270 Front Beach Rd and we were RUDELY told we would not be allowed to fund raise at that location we needed to stay at the Callaway and Lynn haven Walmart's we have never had this issue before in the past we were welcomed at this location. we our a county organization and feel we are being discriminated against by this Walmart. We play more than 50% of our games on Panama City Beach and we know other teams associated with this league are being able to participate at this location So if you could please check in to this issue it would be greatly appreciated. Thank You Callaway Rebels! Contact number is 850-866-9867 Jeff Beach- President OF Callaway Rebels

donald
from Nacogdoches, TX
First: your customer service is pathetic. I was put on hold for ten minutes and then disconnected.
I called back and was hung up on by your automated answering system.
I called back and got the idiots in the Phillipines; they cant do anything because they cannot understand English.
Second: trying to get status of my order which has not delivered; Delivery date has changed three times.
I cannot get a firm date from anyone.
I have been told to contact some third party agent.
I made purchase from Walmart. I paid Walmart.
I want a refund and I will go somewhere else to buy. Someone that is willing to help and give assistance.

Brenda Beaufort
from Charlotte, NC
On 1/18/2018 @ appx. 07:00 I went to walmart garden center to purchase a snow shovel the sale associate stated to me that they did not have any other than the ones with the pointed ends. so I asked him can I go out side in the garden area where tools are and he stated he could open the door to the area because he did not have a key and then he point out the only shovel he had was this # 004920613192 sitting by the inside door I told him I needed two and could he get the manger to open the door he the called the manger over who came right away and said I can't open the door to let you go out their due to safety issues now it was some snow out their that looked frozen over but I could also see plenty of concrete ground so I ask him maybe he could grab me a shovel "the manger said again I can't open the so I ask him his name and he stated Gary, I said you don't have a last name and he said he don't' give out his last name. I thank him and went directly to customer service. where I found another Manger Gogar v. walmart csm and I ask to speak with the manger of the store. She ask me what I needed so I said to myself I'll give her a try and I told her my problem. She then radio back to the garden center and ask for ( I don't remember the ladies name but she pretty much stated what the associate and Gary had told me,so Manger Gohar and I went to the Garden center where she talk with the unknown lady who went on to tell me the type of shovel I needed a round or square one not the pointed one that she only had left in the garden center. So Gohar said well can't we go out and look and Gohar unlock the door and the two ladies went out where the tools are kept. now i;m looking out watching them the other lady pick up a larger pointed shovel and started to come back in when Gohar picked up the same shovel 004920613192 that the associate and manger gary tried to sale me one of when I needed two all because this customer wasn't going to make them unlock the door and go into the cold. I want to thank Manger Gohar for going above and beyond her duties to do some one else job. My husband will be able to get in the house safely with the drive and walk way shoveled, from his dialysis treatment five stars to Manger Gohar.

Theron jenner
from Marion, IL
Your prices are not the same at the check out as priced on the shelf . for example 2 liter bottles of diet cola priced at $1 dollar - checked ticket when I got home was charged $1.60 at Princeton Indiana store.

Donnie Bailey
from Malden, MO
Every time I go in for my 90 day refill request one or more of my refills is out of stock. I am told I have to go to this pharmacy. WHY CAN THEY NOT KEEP MEDICINE IN STOCK. THEY SHOULD BE ABLE TO SEE THAT THEY ARE GETING LOW AND KEEP THESE STOCKED

Jennifer Flood
from Jenks, OK
I took my 2002 Kia Sedona van into the Bristow Okla. Walmart on the first part of December 2017, well on December 23rd I had just left my home and my van started to make a knocking noise, after the holidays I had a mechanic look at it and it has a rod knocking, the mechanic said that they put in the wrong type of oil and that is what cause the rod to blow, so now I am without a vehicle. I am a woman that has several doctors that I have to see like my cardiologist doctor, a orthopedic and a neurologist doctor, I have a daughter that has needs as well and I husband that has to see special doctors as well, so all this puts me in a bind. I am now going to have to scrap my van or find me a motor to put in it.. all this cost money that I do not have and all this could've been solved if the Walmart tech would have just did his job the correct way.

Went shopping on 1/6/18. Spent about an hour in toy section looking at radio control drones. I'm 61 and my granddaughter and I love these. Nothing had a price on it and no one to ask. Had to go and find scanner to see price. Left my buggy and walked to scanned at least a dozen times. 3 times I returned to find an employee walking away with my buggy. I had 6 items and my winter gloves and hat in there. When I left store noticed my gloves were gone. Can't get anyone to answer customer service phone.

Frank Emrath
from Hartland, WI
i bought a lifetime tire rotation from you when I bought my tires an had them installed ,I tried to stop in an make an appointment in sept but was told they were busy an booked, so I put it off until about a week before thanksgiving an was denied again then last week, now today I was advised only booking for today an tomarrow an there are no apointments avaible in fact the person answering the phone said she was told, not to encourage people to make apointments .well you got my money I would like to have my tires rotated now or a refund for services not provided ! I also was encouraged to complain because this issue is not getting addressed at the store management level................Frank Emrath

Angie Partin
from Miami, FL
I had placed something on layaway and was unable to go pick up Dec 11th and went to Dec 15 but the $10 I paid on it they took. NON REFUNDABLE ! And then the CSM called to the counter seems not to be concerned or anything and says no cant be refunded. To me that's not right and then the Hazlehurst Walmart wonders why many don't shop local .They all seem to be unfriendly and no concern. People is having a hard time trying to buy a child's Christmas and then they don't want to refund what you applied, I could understand if it was over a week or you didn't purpose the items. But this was 3 days and I did buy the items. They actually were still in layaway the CS went and brought to counter but it had took the $10 applied to hold.

Joannie P. Elerick
from Anaheim, CA
On November 26, 2017 at approx. 4:15 hrs. My daughter (Ashley} asked Door Monitor (Isaiah) to assist her with a bike I wanted to purchase for my grandsons Christmas present. Isaiah refused to help Ashley, telling her with sarcasm to ask the Self Check Employee. When Ashley asked Isaiah to please utilize his radio to eliminate me from further inconvenience (I underwent surgery to have my neck replaced) he still refused displaying an unprofessional demeanor.
At this time, Ashley asked another Employee to please call for the Store Manager. As we waited Isaiah approached Ashley yelling at her as he raised his arm holding his work radio near her head in a threatening manner. This is when I stepped up towards Ashley and Isaiah, telling him to put his hand down and stop raising his radio at and near her head. Ashley moved away from Isaiah to ask for additional help. I informed Isaiah his actions are threatening and he needed to stop. Isaiah immediately approached and leaned into my shopping cart continuing to make sarcastic remarks. I asked Isaiah 3 times to move away from me. He refused to do so, also raising his handheld radio in very close proximity to me. I told him the radio is used to communicate, not use it as a potential weapon in a threatening manner.
Isaiah refused to step away from me putting his hands in the air making a verbal gesture to me (Attempting to provoke me) as he remained leaning into my shopping cart. There's no doubt I felt I was in danger as I tried to remain calm. I am physically unable to defend myself and extremely vulnerable. Not a moment sooner Assistant Store Manager Ymauda came to my rescue and intervened. She immediately ordered Isaiah to step away and return to his work assignment. Ymauda was very friendly and concerned with the above mentioned when I informed her. I observed Isaiah moving closer to us as I told Ymauda of his actions. Ymauda told Isaiah to have a seat in the office. To my dismay, Isaiah made yet another inappropriate comment to Ymauda refusing to obey her direct order. It was evident this embarrassed and surprised Ymauda. She gave another order to Isaiah to go to the office as I heard him tell her, "No". Ymauda immediately approached Isaiah and had a short conversation with him. He finally left and entered her office. Ymauda was so apologetic and professional in handling this situation that I don't want her actions to go unnoticed. I was pleased with the control and demeanor Ymauda possessed in dealing with the above and the respect and courtesy she delivered.
I can only hope this Employee Isaiah is no longer employed with Walmart. I have never had a bad experience shopping at Walmart, until November 26, 2017. No one has communicated with me as to this traumatic event I endured. I was victimized by Isaiah (Assaulted) to say the least. I only wish someone from Corporate reached out to me to check on my mental frame of mind. I have not returned to this Walmart since the above mentioned. I do not feel safe shopping here and will miss everything Walmart has to offer.
In closing I would like to recognize Ymauda. She was superb in her Leadership, Professionalism, Sympathy, and taking control of a potentially volatile incident that if not for her quick assessment could have had a much worse ending. For that I thank her and wish her SUCCESS with her Employment at Walmart.
Sincerely,
Joannie P. Elerick
760-992-1581

Ray Workman
from Forest City, NC
This complaint is on the forest city nc store i get all my meds from there but every time and i mean every time i go to pick it up it is not ready or they say it was not called in from the doctor. the last time my wife called it in they said it had not been called in she called it in 5 days before it is time you do somthing about this. please let me here back about this i am 71 years old live 5 miles from the store can not keep makeing trips back to get my meds.
thanks Ray Workman

Kelly
from Louisville, KY
4 lanes open on Saturday night n December. Just plain ridiculous

Jake carrera
from Avon, CO
The manager in walmart are very rude especally clarissa and sam. Disgusting!!!

Andrea Kollars
from South Bend, IN
I was to receive a pkg through Fedex today ordered from Walmart! I left specific instructions for Fedex to knock & then slide it inside for me since I am elderly & it weighed 63#...no one here to help me. I got an email this morning saying it would be delivered Tues., 12/5 instead. I was in my living-room ALL day & no one knocked, but I wasn't expecting the pkg 'til Tues. Tonight, something told me to look outside. THERE IT WAS! It was delivered around 2:30pm according to an email I got....no one knocked! It is, now, 8:38 pm. It could have been stolen left out for all to see for hours! In the future, I will NOT order from Walmart if Fedex will be the method of delivery! There's no excuse for this. I sent instructions to Fedex plus I called them & gave them instructions telling them I am elderly & probably couldn't get the pkg inside! It had straps on it & after much effort, I was able to pull it inside! The tracking # is: 788652578220! Please....no more Fedex deliveries. There are many, many complaints on their service online. Add mine! I have NEVER had a problem with UPS! Thank you, Andrea Kollars

david ferron
from Arlington, MA
To whom it may concern
Once again your store merchandise buyers have deemed it ok to sell extremely questionable merchandise; in this case the tee shirt reading "rope, tree, journalist". And once again, Walmart is passing the buck because it has blamed an outside vendor. Imagine how the corporate office would reacte to a tee shirt that said something that directly targeted and denigrated its stores and brand? Freedom of speech? Sure. Why not. Walmart would have its laywers going crazy. No one with a mind and a heart can stomach this uncaring attitude. No more shopping at a store that can't get its act together.

Walmart sells Antifa shirts!!! There are already You Tube Videos and upon searching your site myself I cant believe you support this trash, this group is known for violence against women, children and the elderly or anyone else who exercize their 1st amendment rights. This group are undercover communists and wish to cause the collapse of our country. SHAME ON WALMART!!!! I wont be back till this garbage is gone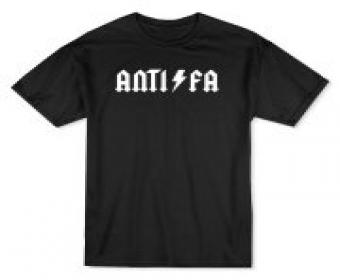 I have any ongoing issue with Walmart in general. Years have passed, and the same issue continues. That issue being the long lines at check out. This past year has been the worst. This particular Walmart Supercenter I thought would have cured the issue when they moved a few years ago, but it has only gotten worse. Even before this years busy holiday season, this problem occurs, Recently I purchased a few small items. The total time shopping was about 10 minutes. When I reached the (4) checkout garden department, there was only (1) cashier, and I counted (27) customers waiting to get checked out. I waited 40 minutes to get my items payed for, and left the store fuming. Needless to say, the talk among these waiting customers was unfriendly. This issue has gone on for years at this location. Obviously this is a management issue. Untill this problem is solved I will do my business elsewere.

Anonymous
from Pawtucket, RI
I worked at the North Smithfield,RI STORE and was worked and treated like a dog. I was injured and still 6 months later still have problems but was bullied into not seeing a doctor and along w another coworker who was hurt the sa e way and treated horribly. The CSM ARE ignorant, bullies, and they yell and humiliate employees I front of customers, they make you work days you can't or lose yourjob even though it was days you told you couldn't work when applied. They have you close the store then go back in 5 hours later.The Supervisors and Dept Heads are the guilty ones. If you happen to work a shift w all Spanish workers you get talked about, get denied your breaks, which happened to me numerous times, and make you do all the crap jobs while they just stand around.

Denise Howard
from Princeton, WV
This is the 3rd time this has happened to me and I am livid. Never in my entire life of being in extensive training on the proper procedures of responsible alcohol sales and the state laws have I ever been treated so bad. I am in my local Walmart (Lewisburg, WV) with my 15 and 14 teenage daughters finishing my Thanksgiving shopping for our annual family feast and I pick up a 750ml bottle of Chardonnay to go with our meal. As I get to the to self check out, I scan the bottle of wine and bag it, knowing that under law the underage girls can not touch the bottle. The cashier rudely approached me and asked my daughters for their id's. I politely tell her they are my daughters and they are underage and do not posses an id. She takes the bottle from me and tells me that she can not sell the bottle of wine to me. Ok, am I buying multiple 30 packs of Bud Light???? This to me would be a red flag not a mother food shopping with her underage children. Then the cashier goes to management and comes back to ring the bottle up for me. I feel like I was targeted for no reason. As I stood and looked around me, there were other families there with their minor children that were purchasing alcohol. I had just spoke to my friend whom I bumped into while shopping that had her children with her and purchased a 12 pack of Miller Lite along with other items. I later called her to tell her about my experience and she stated she had no problem at all purchasing alcohol in self check out with her minor children only moments before I came thru the check out. I am a very good person and I would like to think most others are too. But, I have to say that this question popped into my thoughts, Is it because my children are a different race? I hate that my mind in this day in time would even go there. At this point and time it isn't sounding to far fetched. I will be waiting to hear from you. I will make sure that I tell everyone who poorly me and my family were treated during the holidays.

Betty Saizan
from Opelousas, LA
Went to the 20 items or less isle with no one behind me, and this so called cashier named KEENAN proceeds to throw my items as he was ringing up. And also said this looks like more than 20 damn items to me. I told him a few choice words and left my basket behind. Told manager and a few more cashiers then left. You don't treat customers this way especially around the holidays. By the way I am from New Roads, Louisiana if that helps

Terrence KS Hee
from Honolulu, HI
I have put in an order in early Oct. 2017 for two photo tote bags, I was called in by wal-mart for pick-up the week of 10-25-17 and only have received just one 18X18 tote bag, the 16X16 tote bag the staff could not find and informed me that they will call when ready, just FYI, I have not receive any phone calls and it has been over a month, I have been comming in to this wal-mart store every week for house hold items & holiday shopping and checking in to the photo dept. and the sale staff keeps telling me that it is not in yet, and they will call when ready, I would like to know how long would I have to wait for this item to come in, this 16X16 photo tote bag was for a Birthday gift for a special person in Nov. which I was told by your staff I would have it by then, but they were wrong.
Wal-mart #3478 700 Keeaumoko St. Honolulu, Hawaii 96814
Please see attachment : Order # 2678095506439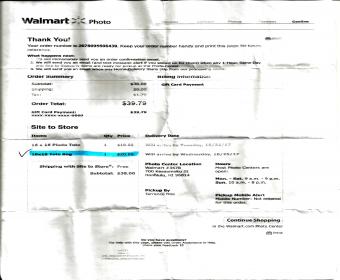 Carolyn B. Telfare
from Jacksonville, FL
My complaint is regarding the survey site. I would never have gone on the site except that I received extraordinary service from a cashier. Instead of having a forum to say nice things about her, I was led through a maze of questions not related. I will never take that survey again.

Cheryl and Benny Janek
from Weatherford, TX
Bought a Honeysuckle whole turkey for $.99 a llb on Friday, November 17...On Saturday the 18th, I found out they had been reduced to $.68 a lb.
I called the store about the policy regarding price changes and was told if it changed within 7 days I could get a reimbursement on the price. I asked if I needed to bring the turkey back and was told to just bring the receipt...after at least 15 minutes of frustration of the customer service clerk and myself, I got my $4.70 refunded and was told I should have brought the tag off the turkey ?!/..I then thawed the turkey out and noticed an old grease type smell from the turkey, but I tried to scrub it with salt and clean it well- I preceded to cut it up as I do not bake turkeys whole- I noticed a brown glob on the inside of the breast cavity and when I cleaned it out good there was a small hole all the way trough the bone...I just did not feel comfortable with all this to serve my guests...I took back the breast to show them the issue and was told I needed to return the entire turkey for an exchange or reimbursement...here I am a day from Thanksgiving without a decent turkey....we live out of town 30 miles but my husband insisted on taking it back - I just went and purchased another fresh turkey from another store- When my husband took the entire cut up turkey back later that day, the clerk said we told yall to bring back the entire turkey... he preceded to tell her that it was the entire turkey- just cut up...had I not cut it up, I would not have found the deformation in the breast...another clerk came along and refunded the amount of $10.57 after just asking a few simple questions....
I am a 68 year old that has cooked many a turkey and this turkey was not right....I should not have to go thru all this...I was not trying to get away with something, just wanted to get a decent turkey to serve my family- if they were frustrated with me, I definitely was frustrated with them...I should have been told to bring the tag when I called about the price thing and didn't call the second time because its hard to get an answer during peak time...I hated to walk in with a cut up turkey in a cooler ....

Bobbie
from Daytona Beach, FL
Bought cream cheese at the large Walmart and it was bad. Tried to return it at the neighborhood store where I shop several times a week and was told I would have to take it back where I got it. My time is more valued than the three dollars they could have refunded me. I had to rebuy it and throw the other one away. Great customer service guys. They were also very rude. Port orange neighborhood market. Thanks for letting me vent.

Rheta Gardner
from Colquitt, GA
I ordered an item on line and it stated it would be available for pickup on Tuesday, Nov. 21 which was great because that is why I ordered because I needed it for Thursday. Later I received an email stating it would available for pickup on Wednesday, Nov. 22, so I made a phone call to verify I that date of arrival. Today I received an email stating the arrival date would not be until November 29. I called to cancel my order and even though it states on my account the order is being prepared and may not be able to cancel but they have my money on hold at my bank. This is ridiculous. I will never order anything else from Walmart.com. and I am going to tell about my experience on Facebook so other people will not get taken advantage of like I have been. Holding my money for 8 days is ridiculous. Got me one time, will not get me again. This is a selfish world we live in!!!!!! I would not even give Walmart 1 Star but I do not have that option!!!!!!!!! Order # 5951753-875935

Loretha Young
from Peoria, AZ
I ordered a Fisher-Price Lakeland 5-Drawer Chest order #5611770-542016 on 10/16/2017 for my daughter-in-law and after assembling it she discovered that none of the drawers had bottoms so she could not complete it. I checked with Bivona & Company the distributer and they stated that this product had been discontinued over two years ago and that no replacement parts are available. I have been trying to get this product picked up for over a month to no avail. I asked on 11/16/2017 to have my situation escalated but I couldn't get any CSR to do that. I do not know what to do to resolve this and have consulted with an outside agency for legal assistance as I am being threatened by Walmart that if I do not return this item by November 29, 2017 that Walmart is going to charge me for it -- and at this point I feel that this is exactly what Walmart is trying to do. Any assistance regarding this matter would be greatly appreciated as I cannot get the help I need via CSR's. I am scheduled to fly to Ohio on November 18, 2017 from Arizona. Email will be the best method to reach me.

Ashley Bennett
from Jacksonville, FL
Bought babys 1st bithday cake. Besides being decorated sloppy they left parchment paper on cake under icing. Took back to store, refunded money and offered $20 gift card. Asst. Mtg Phil was rude when I said that was nothing for what disappointed children with no cake. Also when I said thank God no child ate it and choked he said that would then be law suit against Wal-Mart like it was nothing. I stated now I have to figure out way to get parents to drive back to have a little party over for the children to have cake. Phil said what do you expect me to do pay for a party. He acted like oh well they didnt get cake.....These were friends n relatives from different locations in Florida. I shop at walmart, as well as my relatives and have never been so disappointed. How would you like to give your child their 1st birthday and this happen. So so sad.....Ashley Bennett 3525536468....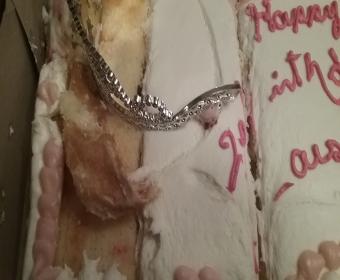 Alex Earls
from Toney, AL
I ordered # 5871793865201 online. I requested a return label and was emailed that I should keep it and they would discount me on something else are I should sell it. Very upset with this email. misinformed information put on walmart website. walmart should tell you this is 3rd party. I bought it on walmart online, I charged with walmart credit card, and the run around begins, very ashamed of walmart putting a customer through this. thank you

Called these fucks twice both times was transferred to the department I wanted. Phone rang and rang until someone picked up hit some buttons and hung up on me. Guess I won't be buying shit there no more

Annice Gomez
from Lucedale, MS
Reference #171106-009109 on 10/28/2017 I went to purchase my Bi-weekly order of groceries, supplies etc. There was an issue with the Coupons # 1The response from John Turner was that the coupons was copies and would not work(He taked to me with rudeness instead of a smile in his voice and the sound of I can help)# 2 He stated his cash registers does not make mistakes(There is no person, Machinery etc that is infallible). This was referencing a price after the coupon was presented) when your registers and or computors go down how are the rebooted? Rudness is not accetpable. This was an excuse I went to another Wal-Mart and other stores and use some coupons from this same sheet. H was rude, short and abruptness from start to end no professionalism shown. No Management skills shown. More training is needed. MY phone number is 251-581-1314 What is your turn around time for a customer complaint?

Pat
from Bowling Green, KY
Employees are stocking constantly and often hard to get to items we need. Also very hard to find the Great Value and Star Kist
water packed tuna. Lots of oil packed out there but I feel most use water packed any more , so need to keep it stocked. The cat
foods too are constantly mixed up. Flaked with pate etc...Also the cashiers need to be clued in on when a person has canvas
bags available by the customer...yes put my groceries back in the canvas bags. The purpose of them is so we don't have so
many plastic bags. Have complained about the plastic bags many times and no response. It's also the Holiday season and
yet out of a large store there will only be 3 (possibly 4) lanes open to check out in. Am sure I am not the only one that has
complained about that issue. I think Wal Marts prices are fair but could stand improvements in many areas.

marvin corbin
from Olympia, WA
I was visiting Walmart at 03705 in Yelm, WA. on November 7, 2017 to return a product and they gave me store credit gift card. I purchased other items and when it was time to check out the gift card wouldn't work. So the employee work said she didn't know what to tell me. So just take the items and leave I can't believe she told me that . So I told a manager what she said she wanted me to commit stilling that's a crime and he said nothing to the employee. I wish had got her name but I was frustrated so they got the gift card to work and I paid for the items and left. I was just wondering why an employee would tell a costumer that I'm very upset that this situation goes on this is a serious problem and need to be addressed. I never stole anything in my life that was insulting to me I had my kids with me at the time and I explained to them no matter what an employee tell you to just take something out the store and leave don't do it that's considered stilling pay for it. I'm a veteran and I can't believe I was treated like that. Thank you, Marvin Corbin

arbutler33@earthlink.net
from Mesquite, TX
I do not like that close one side of walmart at 7:52 pm before 8pm after 8pm there only 3 or 4 register open I have to wait in line long time mesquite tx 75149 200 us highway 80 e

David A. Runco Sr.
from Orlando, FL
I ordered a Drill on-Line for a cost of $53.00 and had it charged to my Wall Mart Credit card. I was told that is is free shipping and would arrive Oct 31st (I ordered it on October 29th) The Drill never arrived and wallmart cannot find the order, however my Credit card has been charged the $53.00. I since have filed a dispute to have the charges removed, however I was told that it would be two billing cycles before it is removed. I cannot use the card because it will take me over the 30% limit of credit usage and will drop my Credit Score between 15 and 20 points. When this dispute is over I will cancel the credit card. It is not worth having. I know that loosing one costumed is no big deal to you, but I am letting you know just the same.

Joan Prosser
from Bixby, OK
Regarding Walmart @ Sapulpa Oklahoma.
This is in regards of trying to get checked out when through shopping. I cannot use a self checkout register because I have a tax exempt card. It's almost impossible to find a cash register that has a checker that is opened because there are never any lights on. And it is difficult to even find out who is suppose to be checking people out. (At 6:00 AM) This morning an employee by the name of Charlene was asked about getting checked out & she said she'd be there in a few minutes. When my mom asked her which register she got hateful with my mom (who is 87 & has dementia) & said "Which one do you think it is, it's the one you always get checked out at". Her remark was uncalled for.....she only had to tell my mom which register number. This is not the only time this has happened with Charlene. It's ridiculous trying to find a checker & which register they are suppose to be checking people out at. NOT EVERYONE CAN USE A SELF CHECKOUT REGISTER, for certain reasons. And Charlene needs to stop being so hateful to my mom.
Thanks.

Amir Masud
from Mississauga, ON
GOOD AFTERNOON MR.DOUG MCMILLON,
I AM CONTACTING YOU TO BRING INTO YOUR ATTENTION A VERY SERIOUS ISSUE??
I HAVE BEEN SHOPPING ON WALMART CANADA SINCE 21 YEARS AS MY STORE OF CHOICE BECAUSE OF YOUR GREAT CUSTOMER SERVICE AND PRICES!
HOWEVER LAST WEEK I HAVE A VERY BAD EXPERIENCE DOING SOME ONLINE PRINTING KNOWING THE REPUTATION OF WALMART I SPEND ALMOST $200.00 TO PRINT PICTURES OF MY DAUGHTER AND SPECIALLY MY WEDDING PICTURES 20X30 ON CANVAS PAYING ALMOST $80.00 DOLLARS AND GOT A MESSAGE YOUR PICTURES ARE READY FOR PICK THE NEXT DAY.
WHEN I BROUGHT IN THE PICTURES AT HOME SPECIALLY THE WEDDING PICTURES IT WAS TOTALLY A GARBAGE MY WIFE HALF FACE WAS CUT OFF AND SOME OF MY DAUGHTERS PICTURES WAS NOT PROPER PRINT AND NOT EVEN CUT CORRECTLY????????????????????
KNOWING THE REPUTATION OF WALMART A GREAT CUSTOMER SERVICE ORGANIZATION I GOT A VERY RUDE AND NON-PROFESSIONAL SUPERVISOR ON THE LINE WHO REFUSE TO REFUND OR REPLACE THE BAD PICTURES???????????????????????????????
IT IS THEREFORE REQUESTED TO YOU PLEASE LOOK INTO THE MATTER PERSONALLY, SERIOUSLY AND IMMEDIATELY TO TRAIN THAT SUPERVISOR HOW TO HANDLE CALLS LIKE THAT AND REFUND MY MONEY IN THE SHAPE OF CORRECT PRINTING, STORE CREDIT OR REFUND TO MY CREDIT CARD AS SOON AS POSSIBLE. THANK YOU!!
IF I DON'T GET A RESPONSE FROM YOU WITHING 24 HOURS I HAVE TO TALK TO MY LAWYER TO CONTACT YOU WITH ALL THE GARBAGE PICTURES?? I AM SURE I AM NOT THE ONLY VICTIM OF YOUR ONLINE PRINTING THERE SHOULD BE MANY MORE AS THE MISTAKES THEY HAVE MAKE SEEMS THAT NOBODY CARES FROM WALMART AND THEY ARE STILL KEEP DOING THAT TO VALUABLE CUSTOMERS???????????
TAKE CARE AND HAVE A GREAT DAY AND PLEASE I NEED A MY MONEY BACK AS SOON AS POSSIBLE AS WALMART IS NOT A PROFESSIONAL PLACE TO DO NICE PRINTING MAY 6X4 IS THE ONLY GOOD THING YOU HAVE?????????????????
WITH BEST REGARDS,
AMIR MASUD
285 - ENFIELD PL SUITE # 2204
MISSISSAUGA, ON, L5B 3Y6
CANADA
1-647-784-3783

Sareita Anderson
from Fort Worth, TX
I ordered some gluten free items online and one item was opened and the other was crushed not de to shipping obvious the crackers were crushed repeatedly they were all crumbs and the pie crust mix was open and who ever packaged items I was ivious these items were damaged but they sent them anyway I'm very disappointed in this service! I've been ordering items from Walmart for months now but I'm not sure if I will continue this service I will be searching for SN alternative in getting certain gluten free items that's not available in stores

buttf*ckk jones
from Fremont, CA
walmart sent my purchase to the WRONG CITY.
there exists 15 complaint sites online. I will use them
to drive $1,000,000 worth of business away from
Walmart over a year

Brandon Pasnick
from Sacramento, CA
I went in for an exchange. The girl at the counter was really rude, so kindly let her know. She dropped my stuff, walked away and said, I'm on break. I was dumbfounded. Her name was Mai. I complained to a manager who called me down and helped me with my exchanges when I notice a police officer walk in the store.
Well as I'm leaving the store he says to me I need to talk to you. I was on the phone so I turned and I looked at him and I said what? He said I need to talk to you. I said what for? He's just we just need to go outside and talk. I said what for and he would not answer my question so anyway I go outside and he says that the Walmart employee accused me of drinking and that it was my fault that I was being belligerent and all this stuff and anyway long story short I was not arrested I was not giving any tickets I was giving a handshake and I left anyway I was very very disappointed with my visit there it took me an hour to leave because the police officer just kept asking me question after question after question. I explained to him I was there to exchange close the woman was rude explain to the manager she got upset because I told her that I would be writing a letter to corporate and she's been called the police on me and made up some story that I was drunk. I had just come from the Fresno fair with my family and had gone to Walmart to get some food and exchange some clothes items. After a long extensive pointless talk with this officer, he determined I had not been drinking and allowed me to leave.
They [Walmart] would not tell me the name of the employee whose last name anyway but I know her first name was my probably spelled MAI. And I included pictures and the date. 10/12/17. This all happened at around 8pm in the returns department. Since this incident I have had panic attacks and anxiety and even have sought help from the therapist to help with me work through this problem. I really hope you decide to do something with the employee that works at the Walmart at Blackstone and Ashlan Avenue on the Southeast corner. Again her name is Mai.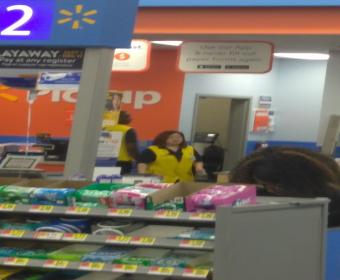 Lois Spalding
from Vista, CA
I always loved going to our Small Walmart in Encinitas - I went early on Saturday morning - usually around 6:30 am. I always buy 2 large bags of bird seen and push my cart around so the checker can check the bags of seed plus other heavy items left in the cart. I apparently pushed the cart around the stand too far and she rudely told me I can't push my cart that far and I mentioned it was to check the stuff in my cart but she just scolded me again. I don't mind being told about something but I am an older lady - at least be nice about it. It kinda ruined my enjoyment of going to Walmart.

Pamela Knisell
from St Louis, MO
Warrenton Missouri Walmart pharmacy is the worst!!! I called in refill on my prescription eyedrops on a Friday morning they called me and left voice mail that day saying they were ready. So husband goes the next day on Saturday to pick them up and they say that they don't have a prescription for me. He comes home we live about 20 minutes from there tells me what happened so I call and then all of a sudden they have them now!!!! What school did these people go to?? I would really love to know!!!

Tom Mastin
from Niceville, FL
Went to Niceville, store three times this week for Family size cheesits. An employee checked the shelf with their reader and said there was 50 Box's on the shelf. This spot has been empty for three days. But he could not check in the back. Said the people who stocked this area was all at lunch at the same time. This is poor service and the stocking of shelves is always way behind is this store.

Brenda Mitton
from Earl Park, IN
On October 1, 2017 we ordered a 3 piece white dining table and chairs. Order #5451759-710033. It was shipped to the Lafayette Indiana Walmart on Commerce drive. We picked it up there. When we opened the box we discovered that the hardware package fo chair assembly was missing. Emailed customer service and they sent the parts bag. We started to assemble the chairs and realized the stretcher parts for both chairs was also missing. So once again contacted customer service waiting on reply if they can send the 2 stretchers so we can finally assemble the chairs!!!! I am extremely upset over this matter. We paid for this product and cant use it because of missing parts! This is ridiculous! We paid full price for this all parts should have been included. We cant use it like this. It wasnt worth the price we paid! I will think twice before ever ordering from Walmart again!

Michael arthur
from Little Rock, AR
I have worked all over the United States and the Odessa Tx Walmart has the absolute worst check out I have ever experienced in any store I have ever been in.its a least 45 min on self checkout. I was a Home Depot manager for ten years. This is the one thing you would lose your job over. Y'all should be ashamed of your selves. For this epic and utter failure on your part. I guess I'm going to the dollar store

ruben holliman
from Valdosta, GA
my complaint is for the auto center perimeter rd Valdosta ga.suggestion try hiring employees who don't think their shit smells better than the people who are spending their money in your store.as a negro who worked customer service I left my personal feelings at the door and operated under the mindset that the customer is always right.but im beginning to realize that that mindset only applies too black employees dealing with white customers,it damn show don't apply the other way round.now I know walmart wont miss my little bit of money,but I wont be doing business there ever again.and I will feel a helluva lot better. RUBEN HOLLIMAN/ DATE OF NO SERVICE 10/14/2017

Joan Mair
from Chatham, NY
I shop every week and your Hudson store is getting real bad, when you buy something you better get a few of them because the next week you come there out, you ask and they say I don't know and walk away. Also I am 72 years old and I go in elec chair so because they don't stock offen you cant reach things because there way back in the shelf now its been like this from week to week, so I have had it that's why I am writing you this hoping thing can get better thank you for reading this, just wanted to let you know.I just cant shop there anymore and I love Walmart just not that one. Joan Mair 96 Island Drive Copake ny 12516

Kaye Eddington, wife of Charles R Eddington, 100% disabled veteran.
from Ada, OK
My husband & I recently received tax exempt cards from the tax commission. the first time I tried to use it I showed the card to the desk clerk and asked if Walmart honored them. They said yes. I purchased groceries and showed the card to the checker, she handed it back to me and never bothered to say why she did not remove the taxes. The next time I went in I told the checker I had a tax card and she replied "I have already rang up everything and you have to show me the card before I do that or I will have to redo everything. I said don't bother, I'll remember next time. Today went in the store, purchased groceries and before the clerk registered them showed her the card, she said you will have to go over to the help desk and get a Walmart card. I did. They told me my husband would have to come into the store before they could do that. I had my driver's license ready. Now what I am saying is there is a great lack of communication here. I should have been told up front from the beginning what the procedures were. My husband cannot hear, he wears a heart monitor, and he can only walk a short distance for he had Parkinson's disease. Where is the patriotsm?

Daphne D Pattison
from Palm Coast, FL
Reference #171012-005306
I have been charged for an item that was never received. I went thru the Walmart online "chat for help system". I spent over 90 minutes and no results. I keep getting referred to "higher parties" + put on wait times greater than 20 minutes. Nothing is resolved.

Gloria Hutchinson
from Palm Bay, FL
My complaint is about shopping carts being used to transport older children and dogs. I love shopping at Walmart, 95% of my shopping is done there but I am upset when I go to the store and see parents transporting children, who are able to walk, sitting in the cart with their dirty shoes and some with their dogs. It is so unhygienic. I know the policy for Service dogs only, that does not stop other dog owners from bringing their dogs. There are the small carts that children cannot sit in but they put the in them. The small carts are not always available. There is sometime hand sanitizer at the door that I use to wipe done the cart, but it is not always there. I have seen associates ask customers to remove their dogs from the carts, and they were not very happy about it. It would be nice to have sanitizer at the entrance available at all times for people to sanitize the carts before shopping.
Thanks
Gloria Hutchinson

Walter Ince
from Pineville, LA
I purchased a camera from Walmart at 6225 Coliseum Blvd Alexandria LA Phone 1(318)448-8881. After examining the camera I saw that it would not satisfy my needs, and tried to return it. The purchase was made at 10:30pm and was returned at 11:00pm. When I got to the store I was told that the service department was closed and I should return the following day. I then explained to the clerk that I was leaving on a flight for Australia early that morning and was not able to return the item that morning, and I was leaving for two weeks. The clerk then explained to me that any purchase had a fifteen day return policy. I then asked the clerk to speak with the manager on duty, Mr. Rocky who said he was not able to speak with me as if my problem was not important and I was bothering him, so he through the clerk on the phone asked what was my problem. she tried to explain to him and bluntly replied that there was nothing he could do for me. All I wanted is that he waived the 15 day policy until I returned from my vacation to process the return. But he never came to see me, or speak with me concerning my problem. I felt that he acted as if I was just another customer who was bothering his night (whatever he was doing at that time of the night). So my only alternative is to ask you to waive the return policy until I get back to Alexandria within the next 17 days. My name is Walter Ince, and I live at 5046 Plantation Rd.. Alexandria LA. 71303. Phone number 318 792-4942. I wrote this complain tonite because I leave at 6am Friday morning for Australia. Thank you in advance for acknowledging this complain/request. And please afford Rocky some customer training to deal with customers anytime he is acting as store manager.

I purchased a total of 4 digital converter boxes from Walmart online in 2 different orders. The first order had 2 Ematic AT102 Digital converter boxes of which one of them did not work. The one that did not work had been obviously opened before. I returned this one to a local Walmart and they refunded my pay pal account. I then ordered 2 more digital converter boxes from Walmart online using my Pay Pal account again. The 2 converters came and this time neither one of them worked. One of the units had again obviously been opened before as the bubble wrap was missing. Again I returned the 2 non operational units to a different local Walmart but this time they would not refund my Pay Pal account! Instead, they gave me a gift card for the purchase amount. All I want is 2 WORKING digital converter boxes. It seems to me that Walmart is sending out bad units for online orders, hoping that they get rid of them. This is bad business and I sure hope it can be resolved.

MYRA A. ROE
from Apalachin, NY
This evening (Wednesday, September 27, 2017), I stood in line for approximately 30 to 45 minutes waiting for Customer Service to accept my monthly payment to Walmart in Johnson City, NY. I know there were other people waiting in these long lines as well. My complaint is not with the clerks in Customer Service but with the fact that there are 3 available stations that could be used at the same time, whereas I have never seen more than 2 Customer Service stations used at the same time. Also, while the 2 clerks were processing payments, returns or money orders, another clerk stood by just watching & doing absolutely nothing.
I have been a customer of Walmart for many years with an open account. I feel that this situation could be remedied with additional help when lines are long & people are getting frustrated. I decided to enter this complaint & hope this situation can be improved. Sincerely, Myra A. Roe

Donna Healy
from Cleveland, OH
4 times this year I have gone to the north Olmsted store and where not given all my groceries . Yesterday was the 4 th time it happened I went back 1hour later and my groceries where returned to the shelves I understand perishables being returned . I had to retrieve the groceries from the shelves myself I and still forgot 1 item . Is this a scam ! I find it hard to believe this happens so frequently! This is an inconvenience to the customer

Donna Healy
from Cleveland, OH
4 times this year I have gone to the north Olmsted store and where not given all my groceries . Yesterday was the 4 th time it happened I went back 1hour later and my groceries where returned to the shelves I understand perishables being returned . I had to retrieve the groceries from the shelves myself I and still forgot 1 item . Is this a scam ! I find it hard to believe this happens so frequently! This is an inconvenience to the customer

Jeannie Swart
from Nashville, TN
Went to Walmart in Madisonville Tennessee on 9/13/17 in the morning. I went to check out around 7:05 and there was no register open. The only register that was open was the self check-out. I do not have a credit and debit card and I write checks. So I went toward the service desk and ask if I needed to come over there to check out , there were 5 employees standing there and one of the workers "rolled her eyes". I realize that it was shift change but nobody wanted to check me out. They finally said just to back up to that register and someone would check me out. I was back in the store this morning and the one that rolled her eyes was back at the service desk and she had on a yellow vest. Not sure what that means, but if she if customer service person that is not the way to act. If you would like to call me my number is 423-29-5106.

Henry Chau
from San Jose, CA
Order # 5011765-526292 on Aug 17 /2017 thru Walmart.com
The tracking number 1579835569835
Do not receive the package up to date (9/20/17)
Called Aennon, inc (910-430-9022), no answer.
Chat to Walmart though help, no solve the problem, no follow up, no respond

William Birge
from Canyon, TX
This is not so much a complaint as a dissatisfaction and disappointment. Walmart is my favorite source of food, clothing, and special purchases. There are several Walmart Superstores in the Amarillo, Texas area plus a Sam's Club/ Because it is the closest location to me I mostly shop at the Walmart at 45th & Coulter, (Store Number 55?). Over the last fifteen years, I've spent from ten to fifteen thousand dollars a year. I shop Walmart two to three days a week. In spite of price increases, (which I understand), I am very loyal to the Walmart stores. However, over the last ten to twelve months that loyalty has been sorely tested. There are certain items that I purchase that I consider basic. I am unsure if it is a stocking problem, an order problem, or a transportation problem, but there is a problem. The problem is that items I want are out of stock or not on the shelves. When I ask, the item is on order or some other excuse. I personally think it is a management problem. I think your stock manager is not up to the job. This has been going on too long to be a stocking problem, an order problem, or a transportation problem. Whatever the problem, I am becoming more and more dissatisfied with bouncing from store to store just to get what I wand or need.

Annie Joiner
from Clarksdale, MS
My husband recently return a car battery and was told that he was allowed $25 on the returned battery or an exchange. I have been returning the batteries I purchase from this store 3 years now. And decided that I was not going to get another one from this store. I went to the store in Oxford Ms. and had no problem of getting a refund. Your manager and worker treated my husband very rudely and threaten to call the police. For this reason I will not shop at this store anymore. Please get people in your stores that know what they'er doing.
Sincerely
Annie Joiner

Brenda Timms
from East Orange, NJ
September 17, 2017
I was in the Secaucus NJ Walmart store on 9/16/17 around 3 in the afternoon when I spotted a grey futon that was reasonably price and very stylish. I noticed the lay-a-way sign and decided to put the futon on lay-a-way.
When I returned home I went on line to Walmart's website and took another look at the futon, I really wanted it and the shipping was free, so I ordered it. On 9/17/17 2:40 pm I returned to the Secaucus NJ Walmart to cancel the lay-a-way on the futon. I was surprised to see a $10 cancellation fee because, I brought the same futon from Walmart, its own store.
I know in the lay-a-way terms it says clearly that if you cancel your lay-a-way there is a fee of $10 but I bought the same couch from the same store, Walmart on line. I could see if I just cancelled it and did not purchased the futon at all, but I bought it from Walmart.
Brenda Timms

Erica S. Bush
from Chattanooga, TN
On Monday, August 28, 2017 I woke up around 8 am and got dressed. I had breakfast and went to the Hardee's restaurant on Ringgold Rd. Next, I ventured to the Walmart located on 409 Greenway View Dr. here in Chattanooga, TN 37411. I had my list in hand and was prepared to knock out the visit in a short amount of time. However, after partaking in a conversation with another customer, Ms. Debbie, by the candle section of the store, I noticed how hot it was in the store. I began to feel overheated and made attempts to fan myself with the index card that contained my list on it. I began to feel dizzy, light-headed, and my vision began to darken. I attempted to lay on the shopping cart, but I did not make it. I opened my eyes and I was laying on the floor across my purse. I landed hard on my right leg and I was surrounded by the feet of concerned customers who were all asking me questions. Someone tried to give me gluten tablets, but I had to decline. At this point, I was still dizzy and nauseous. An associate brought over a trashcan per my request. I vomited two separate times after that. I could hear the customer whom I was talking to frantically telling the couple of staff members to get a manager over to our location immediately. They were just standing around looking at me on the floor until Ms. Debbie started yelling that I fell out on their property and they are responsible for my wellbeing at this point. Eventually, more people came over, whom I assume were some form of management, as no one introduced themselves to me. A lady named Brenda tried speaking with me and had someone place me in a wheel chair while someone else brought me a bottle of water. As I was trying to collect myself, a man who I think was called "Odello" insisted on asking me questions to fill out an incident report and asked me to sign it once it was done. Ms. Debbie mentioned calling an ambulance. I asked if Walmart was going to pay for the ambulance and ER visit, but was only met with silence. That was a clear indication that the expenses would all fall on me instead of the culprit who was responsible for me fainting. That store is always hot and everyone complains about it. They feel like it is done to keep the minorities in that area from frequenting it.
By now, most of the customers and staff had cleared out. I was soon bombarded with more questions about my health. I had to constantly defend myself and them that I was not diabetic, pregnant, or suffering from anything else. I was diagnosed with hyperglycemia at the age of 12, but it has been under control for years now. Besides, I had just eaten breakfast a little over an hour and I had raisin biscuits waiting for me in the car after my Walmart shopping was complete. "Odello" kept insisting that it had to be a heath issue. Ms. Debbie stated that it was rather hot in the building. "Odello" and the other male associate who stayed the rest of the time with him both agreed. Then he said that the home office in Arkansas controls the air and they have no say over the building temperature. I was left in the same location where I fainted from heat exhaustion in the wheel chair that they brought. I was only given one bottle of water and was not moved to a cooler section of the store. No one made any attempts to cool me off or bring a cooling pack. "Odello" and the other associate basically hung around, leaning on store displays having conversations among themselves without paying me any attention. I was left to my own devices, desperately trying to reach my mother via cell phone. I was weak, tired, neglected, and anxious to leave the store. The staff did not properly care for me during this time. They allowed other customers to shop the candle section in front of and behind me, reaching over me in the wheelchair. I felt very vulnerable and unsafe. Ms. Debbie is the only one that tried keeping me conscious and find my mother. When I was finally able to reach my mother, she was actually in the parking lot as luck would have it. I announced this new information to Ms. Debbie and the two Walmart associates overheard. The "Odello" guy then stated that he would flag her down to our location, because he knows how she looks due to us being in the store all of the time! Well, if you are familiar with my family and I as well as how much money we spend in this location, then a little bit more respect and compassion for one of those people fainting in your hot store would be expected. Considering that at least two-thirds of my family are in this store on a weekly basis. After my mother met us at the candle section that I was never removed from, I briefed her on the situation. "Odello" walked us over to check out and my mother rolled me out to the parking lot. Once I was finally home, I noticed several bruises on my right leg as well as a large lump underneath my knee cap where I landed down on the floor. That lump and the largest bruise are still on my leg now.
I received one voicemail message from the store's assistant manager the following day and I have not heard back from anyone since. I have absolutely no plans to ever shop at that location again. I have spent entirely too much money at that place since it opened in 2004 to be disrespected and disregarded in the manner in which I faced. No one introduced themselves during the process, explained what the Walmart procedures were for this situation, or displayed proper due diligence after I fainted at the candle display shelves. Also, I have noticed over the last couple of years how much warmer this particular location is in comparison to the Walmart on Gunbarrel Rd. branch. There is an obvious temperature difference from the Greenway View Drive store. So, if corporate is responsible for the temperature control for all locations, should they all be regulated the same way? I do hope that the Greenway View Drive store is not be abandoned or treated in a more negligent way than other stores due to it being in a more urban location. After all, my black dollars are just as valuable as everyone else's. That location will never see me or my money again.

david williams
from Bethlehem, PA
order 5201788645371 on sep 9 I received my tv cracked in halve I called for replacement and told them I had returned my barowed tv the night before my regular tv was power surged so I did not halve access to a computer as my tv was my monitor so they said they would mail me return label by Friday (lie) later told me 3 weeks also said they would ship me a tv 2 day mail and I would receive on the12 (lie) I called on the 11 for tracking they told me they were back order and could take up to 30 days I asked wy are they still for sail on website I could by one today and receive it in 3 days told me because it was a different warehouse I said just send me one from that warehouse they said they could not do that then I was told I will receive tv by sep 13 (lie) then I was told it would be here by Friday (lie) then on Thursday they told me they may ship in on Monday I argued with supervisor for halve hour with no satisfaction finely thursday I get tracking for delivery I was also told on sep 9 I would receive a refund in five business days which would be by Friday of $29.00 (lie) I called on Friday for transaction id number because I halve not received they told me they will not send until damaged set is returned all week 2 times a day I called and was lied to every day so this is how I will handle return you send Walmart rep to my house to pick up broken tv witch I halve to move wen ever I need something behind also stubbing toe with $29.00 refund and one dollar a day starting sep 16 for storage a official complaint form and receipt for return and you can halve your broken tv in the last 15 years of buying online this has bean the worst experience I halve ever had online every day I called I was lied to I also halve pictures of broken tv and box if you do not pick this tv up within 30 days I will dispose of it I am disable and is not easy to move tv out of my way all the time replacement order#5231796227079 ref#170911-003463 I will never ever buy from Walmart.com I do not whant your broken tv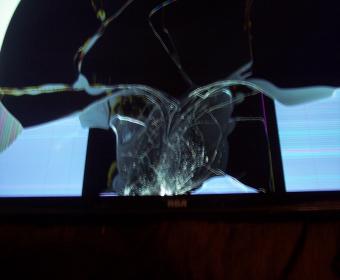 Michael W Mullins
from Fishers, IN
I purchased 2 gallons of milk I was stopped at the door by a black employee to see my receipt for the milk. REALLY I do know that they stop customers who have electronics and other valuable items BUT MILK. I felt very disrespected, embarrassed and discriminated. There is no excuse.

frances reed
from Johnston, RI
i wanted to but some fish but told they could not sell them because they could not get water out the sink. Tap water kills tropical fish. You have to take water out of tank not the tap

lovetta
from Pine Bluff, AR
To Whom It May Concern:
My 18-year-old daughter was hired at Walmart on 08-15-2017 in the bakery and terminated from Walmart 0n 08-24-2017. The reason I assume was that she couldn't do the job because she was not properly trained on the job. Considering she just graduated from high school, this was her first job, she had to be at work at 3am in the morning. Durning the few days of training she worked different hours form 8-5 or from 1-9 but was not trained for the specific job. Keara worked on 08-21-17 from 8-5 her scheduled was changed so she could come in and learn to work the glaze machine at 3am on 08/22/17. Keara arrived at work on 08/22/17 at 3am she was trained on the glaze machine. The next day 08-23-17 she was scheduled off. Keara returned 3am 08-24-17 and had to do the job alone and pressured to have At Approximately 7:30 I received a call from Keara to pick her up. when I Arrived at the store I spoke with one of the employees the stated that Keara had hurt herself and was crying and Keara was with the manager (Brandy). I met with Brandy she stated that Keara cut her finger, and was upset, and that they were letting her go home for the day. She also said that if she could not do that job they would try and find something that was available, but if not they would have to let her go. At approximately 1;30pm Keara picked her paycheck up from Walmart Brandy (manager) stated she was no longer employed at Walmart.
On 09-10-17 approximately 7:33am Keara received a call from Walmart (Brandy) asking her if could she come in to work because they were shorthanded and needed help in the bakery. She then told Keara to text at this number (870)377-5711 if she was coming, Keara wanted my permission(mother) if it was ok I stated yes, I am happy they called you back. Keara texted Brandy (manager) that she was coming. Keara arrived at Walmart at Approximately 8:30. Keara met Brandy (manager) at the bakery. Brandy (manger) had Keara to go with her. approximately 10 minutes later I received a call from Keara, she wanted to know where was I. I told her I was still in the store. When Keara arrived, she stated brandy said she was terminated. This was unfair treatment! I don't know why this happen but this was very devastating for her. She was under the impression she was coming back to work. I know Walmart has the right to terminate but this was uncalled for. She was already terminated why did she feel the need to humiliate and embarrass her. How would you feel if this happened to your child? This child has been battling depression all her life this was the first time she was happy about something. She looked forward to going to work every day even though this was not the Job she applied for but she was willing to make this work until a stocker job was available.
I know this is not important to you but I feel it's only right you know how I feel and others who patronize your business. Bad management is not good for business!
I have always believed Walmart's motto is to give workers a fair shot.
Thank you
Lovetta Morehead
(870)550-4421
Walmart
5501 S Olive ST
Pine Bluff AR 71603

Angel Luis Rivera
from Hampstead, NC
Letter to Mr. Doug Mcmillon:
I am writing to express my worst nightmare with Wallace Walmart Supercenter, 5625 S Nc 41 Hwy, Wallace, NC 28466. Today at 12:30 pm I went to customer service to collect the rent payment from my house in P.R. using W2W as I have done for more than 4 years, when I give the code number, the employee informs me that she has to speak with a supervisor since the receipt says Angel Luis Rivera Fernandez and my Driver's License (from NC) says Angel Luis Rivera, I indicated that in PR usually the two surnames of the Father and the mother are used, but that here is the United States only the paternal surname is used. My driver's license which has my physical address is the one I have used for that service, that is when she calls the assistant manager by the name of Leron. When I spoke to him with my Latin accent his face changes, I explain that I have always used the W2W service for years and that I receive that money every month, he tells me that they can not give me the money because of my surnames, I am a retired Police, I show my identification of retired Police indicating that it is a federal identification by which I port my weapon and the identification shows my full name Angel Luis Rivera Fernandez, I also showed him my SS card. Here is where my nightmare got worse, he tells me that he can not do anything, I tell him that I've been receiving that money for years. I show him the receipts for the last 5 months using W2W. I then told him that is a lack of respect and a lack of customer service on his part, because his attitude was not logical since I had received the W2W in that store in the past also at the Clinton, Mount Olive and others, without any problem, since I reside in Warsaw and I'm in the middle of those three Walmarts which takes me almost 30 minutes driving, he ignored me. So I ask his name and position and that I would like to speak his boss. He told me that he has no boss that he was hired directly, I then asked for pen from the cashier to be able to jot down his information. This has been a great nightmare and discrimination, I had to drive almost one hour and a half from the Wallace to the Walmart of Mount Olive where very professionally I was attended given my money, apparently he has had problems with Police or with some Hispanic people, since in the illogical manner and unprofessional way that I was treated there is no other explanation, I am expecting communication to know what administrative action you are going to take against this employee, to to be able to meet with my lawyer and discuss this nightmare, which my family and myself have been put through so I can see what legal actions may be take

James Napoli
from Auburn, NY
Walmart Auburn N.Y. You have about twenty registers in the store and I have never seen more than four in operation. Lines are ridiculous there and you would think they would open up some registers to serve your customers. I was in there last week and of course only three registers working. I had 13 items so I attempted to go the ten item or less register where there was absolutely no one. Of course your brilliant register people refused to let me check out. I told them maybe you should start checking out people so were not there all day. Here is a clue. HIRE MORE PEOPLE SO YOU CAN CHECK YOUR CUSTOMERS OUT IN A REASONABLE AMOUNT OF TIME. I am sure you take in plenty of money from your Auburn customers so maybe it would be nice to open more registers, and in the long run probably make more money. Also maybe you could have your store manager attend some Wal-Mart seminars so he can learn how to run and efficient store.

Everett Baker
from Bardstown, KY
Bardstown Ky. store I was grocery shopping on Sunday morning, as I have done for several years. This morning there no tomatoe juice in the store. No medium rotel and no white hot rise corn meal and the fruit looked it had been there for a long time. If I have to double shop between Kroger and Walmart I will start making only one stop. It will be Kroger THANKS FOR YOUR TIME I really would like to stay at WAlmart This is not the first time items in the grocery cannot be found,it happens on a quite often. Thurdsay I could not find any potatoes.

Joe Lutwinski
from Stone Mountain, GA
So I order tires from wal mart Monday, they come in Wednesday, I'm up there at 8 o'clock, my old tires has like 50ty percent tread still left. 3 good tires and one with a cut in the side wall. So I bring my trailer, to carry the old ones home, to later put on my jeep. Now the tires I run cost around 700 bucks.
The guy walks out, and asked am I gonna take the new tires with me, and I'm like no, I want them put on. He says, we cant put them on with a trailer behind you. And I'm like, watch me unhook it. He was the only one there, and acted like he didn't want to do 4 tires.
Well out walks a lady, and says to me, I'm next in line, can I come back at 10, we will have another man here then, and I'm like, if I come back at 10, I may be 6th in line, and have to wait 6 hours. Well after about a 3 hour wait, I get my tires.
The guy then says to me, do I want to keep my old tires....im like, that's why I have the trailer, you seen that trailer, cause you thought u was gonna put my new tires on it, so you would not have to mount them, lazy man. In walks the man at 10, and says, them are some good tires, I have them on my truck.......that's why they wanted my old tires, duh
So I go home, hook the mower up, run to my moms, to cut her grass, get back, and a tire looks slack. I get up next morning, and its almost flat, I air it up, cause I got the warranty, and head back to wal mart.
There at 8;30ty, and the guys says, there is a locked car blocking are drive, I'm gonna change the oil in the car that came in behind you, as we wait...im like ill help push it out the way, car locked and a flat, after I look, we could move the display tires and get my hummer in there, but I wait.
So he takes the leaking tire off, cant seem to find it leaking air, fills it up, comes back in 15 mints and says, it hasn't lost any air, some one must have let the air out your tire. so he does it again, wait 30ty minutes and finds it leaking at the Tire Sensor, now none of my tires was leaking before,, so I want them to look into this, cause I already know, before hand, all there good men left to work with Everett. What I didn't know was they was gonna go watch a 3 hour video as they line up other cars in front of me.
Now its 12:30ty and I know that lazy boy some how damaged my tire sensor. But that's ok, its Labor week end, I just spent 800 bucks, I just want to get on my way. So I say, can you pls, take one of them 800 dollar tires I got 3 days ago, and pls put it on my spare rim, seeing how my spare is a smaller size, again, the run around. Then they say to me, Yes we might can do that, seeing how the other Main tire place is now closed on a Saturday, and you have no choice, but to wait another 4 hours, cause we done checked in 5 cars in front of you, even though they came in hours after you.
To think ,i drive a hummer, pay 800 for tires, and in gonna try to beat them out of a 60ty dollar tire sensor , that worked fine before all this,, stand in line for now adds up to about 8 hours of my life...but what really got me, they was gonna put me at the back of the line , and been there all morning. Pls look into the tire center at wal mart in Eastman Ga, I know they short staffed, but there is no excuse for this, wife had her tires changed there, another broke sensor also. I mentioned to both the service manager and his top boss, if they could swap tire and rim out, before the 3 hour video , yet I stand and wait, in the end, I'm home with a new flat tire, on Labor day week end, TY Wal Mart.
The worst part of all this, I paid for the tire rotation for the lifetime of my tires, and now I am stuck with this kinds BS service. My buddies told me, wal mart is only good for fishing lures and

Kenneth Baggett Jr
from Tallahassee, FL
I was arrested 9-1-2017 for shoplifting a wallet. I was purchasing a wallet because mine was stolen earlier . I removed the small case from wallet and placed it in the top seat on my buggy so I could pay for it when I checked out with my other items, I needed to put my money up in it while I was shopping , don't want it stolen. My mom came and placed her purchases on the case , she was to buy it for me. We walked to garden center to check out and watched a man with a buggy full of items walk out the door without paying! the cashier called out to him, chased him down but never got him. she came back and checked me out. My mom was checking out when I was walking to the truck. I didn't think anything of it because she was buying it for me. These two people that couldn't catch the first man grabbed me by the gate and accused me of stealing this wallet! The case had fell out of my moms stuff on the floor and we never noticed it!! It was a mistake! mom treied to pay for it but they refused and took us to the breakroom in front of all the employees and proceeded to yell and threaten my mom with the police, she was very upset and wanted to explain it was a mistake but they told her to sit down and shut up. I went on in the back with this woman where she had me arrested. the man, 100 as they called him, continued to threaten my mom. The assistant manager was mean to her as well. Our friend witnessed this as well as all employees did, this was a mistake, an accident that this fell out and my mom tryied to do the right thing but they were were rude and abusive to her and her feelings. I aslo know this conduct is against the law to conduct this situation in front of emloyees and I have contacted attorneys and await their decision. This is unnecessary. we deserve better. I got arrested for this dumb action. you need to call my mom at 601-754-3988 or email Rosalie_1955@yahoo.com

Tabitha Eldridge
from Lakewood, WA
Is Wal-Mart not a supporter of the no shirt/no shoes, no service? I am appalled, disgusted truly offended. Grown men walking around in Wal-Mart with no shirt on! Wal-Mart, not the beach, not on a boat,not in their own home, in Wal-Mart! No one employee said a thing. Well I did, as well as asking your security( haha) what the issue was with them not telling the guys to get dressed or get out. Really? I am not happy and spend my money in your Damn store. Fix this issue,fix it now.

Sherry Andrews
from Arvada, CO
I, shop here a lot and today 9-1-2017 at the Walmart at 7700 W. Quincy ave. Littleton, Co. 80123 , I, asked for help to get some baby food off the very top shelve and it was also pushed to the back of the shelve. I ,spoke to a very nice lady that was working by the dressing rooms,and asked if someone could help me. She called for a manager, and the name on my receipt is Jessica Tinoco. When she came, I, told her what I ,needed and right away she said that all the food was in reach, and I , said no, not the ones I wanted, and the nice lady asked her if she needed a step stool and she said no,then when we got to the food I, needed she seen that she did need the step stool. She, was so mad that she was wrong about the food being on the top shelve out of reach, and had to help me. I, felt like I, was such a bother and cried coming home. I, have never been treated that way at any Walmart's before. Just needed to let you know. Thank You Sherry Andrews

Duane Jorgensen
from Boyceville, WI
Purchased a 36 count Maxwell house k-cup pods @ your Medford Wisconsin store. Used nearly 1/2 of them and every one busted and each time I had to clean my coffee maker so I switch to Green Mountain with no problems. I feel that there is a problem with the Maxwell house pods.
I own a 2.0 Keurig brewer. My manual reads (Pop in your favorite brand pod). Can you please give an answer

Gerard Povazsay
from Pacific, MO
Dear Sir/Madam,
I normally do not complain for bad service but today was too much. I've been a Walmart and Sam's customer for several years here and in other parts of the United States and NEVER received such bad service elsewhere to my recollection.
The following has occurred to my wife and I almost every time we place a prescription to be filled....
1. When taking the prescription there is no problem. We are told our prescription will be filled in 20 minutes Great So, we go shopping in the store just to kill time or get other items we may need..
2. We return within or after the 20 minutes to pick up the medication, Guess What! we are told they are out of it and they will have it TOMORROW, OK.
3. Tomorrow comes we return sometimes in the afternoon to allow delivery but when we reach the counter after waiting in line for 5-10 minutes we are told that it did not come in and it will be here tomorrow . Now! We are getting flustered OK!
4. We return tomorrow to pick the medication up, Guess What? The prescription was cancelled... BY WHOM? NOT US! So I got a little upset and express my feelings to the counter person and she tell me to come at 5:45 after I've already been there almost an hour.
5. The result of this a Pharmacist prepared my prescription and handed to me within 5 Minutes.
THIS YET IS THE WORST EXPERIENCE WE HAD WITH THIS PHARMACY.....

Janice Rogers
from McMinnville, TN
I have been a loyal customer of Walmart for years but after today, I feel I must complain. I live in McMinnville, Tennessee but have shopped at Walmart stores in other cities. When I went to check out, there were only 2 lanes open and people were lined up out in the aisle waiting to check out. Yes, there were those stupid new scan and go registers that you can use but I do not wish to use them unless I have one or two items. There are people with disabilities who may feel like they can't use these registers like my sister who has glaucoma and can't see that well. And yes, there are plenty of older people who feel they can't use them because they don't know how. Corporate people, you need to visit these Walmarts and see how it is and not decide to put these types of registers in just because you want to. You should have gotten feedback from your customers before doing this. I'm sure you would have gotten an earful like you are getting right now. If I hadn't been getting groceries for my sister, I would have taken my cart to the customer service desk and told them to put the items back because I was leaving. If this continues, I will definitely be going elsewhere to get my groceries. Wake up! If Sam Walton were alive today, he would be very upset with the way Walmart is being run today.

Muriel A. Johnson
from Madison, AL
I was at Walmart 11-26-2016 at 07:58:52, the store: 330 Sutton RD SE, Owens Cross Roads AL 35763. Manager David Sims, ST# 05197, OP# 004222. I had just gotten off work, a 12- hour shift, I had purchased some items, went to the cash register, the cashiers was rude, she never smiled, or said anything at me even though I smiled at her, never said good morning, she acted as if I was annoying her by being there, the one time she looked me in my eyes, she glanced at me for a second and said nothing.
I had a box of cakes, chips and toddler clothes to name a few items, she tossed my chips down the conveyer belt, as well as my chips, she stuffed my clothing in a bag, not folding in any kind of way, I politely took everything out of bags, folded the clothes, so that they would not be too wrinkled, my heavy bags I doubled. When she rang up my total, she did not even say the price, she just looked down at the floor, I was looking at the total anyway, and gave her the money, he never said, thank-you, she just moved from the cash register and got out her cell phone and started texting.
I was going to go to the manager but, as I said, I had just gotten off a 12-hour shift (nurse) needed rest to do another 12-hour. This cashier was rude.

Sharon shattell
from Mount Vernon, NY
I went shopping at Walmart in central square last night for Black Friday. Stood in line for activation of contract phones. The sale started at 6:00pm. As I stood there for a half an hour a associate asked me. What carrier I had, I said AT&T. He said, we no longer do AT&T. You have to go to another Walmart. Here it's 5:55 pm. So I called Cicero Walmart which is about 15 minute drive. As I got to Cicero Walmart, the place was packed. I stood there an hour in line just to set up appointment to get phone activated. The associate was rude. By the time I left there and headed back to central square walmart, all the deals were gone.
I think central Square Walmart should of put up notice ahead of time that they no longer carry AT&T. I had called there that morning asking questions about the phone and the guy never said anything to me. He didn't even know anything about the ad. 2 years ago I stood in line for a TV for 2 hours and went to pick it up and they sold my tv to someone else. I've been doing business with walmart for many years. Enough is enough. I'll start doing my Black Friday shopping elsewhere.

TL Papke
from Aberdeen, SD
I purchased a box of cereal that had a coupon that gave a free box of $3.00 or under. At the checkout the cashier did not know how to enter the information for the free box. She called for a manager who stated since the coupon was on the original box I would have to come back another time for the free box. I told him if the transaction was completed on the original box I could remove the coupon and take the free one right away. the manager said no he could not do that I would have to return at another time. I made no purchase at all, I told him if this was how I was going to be treated I would not buy anything. I then found the floor manager and explained the entire situation to her.
She also said I would have to return at another time. I am disabled and coming back is not such an easy task. I normally get everything I need in one trip to the store. This entire situation could have very simply been remedied if only either of the so called managers would have finished the first transaction and let me remove the coupon for the free item. This all took place at the Walmart store in Aberdeen South Dakota. I normally did a great deal of shopping at Walmart but will no longer do so, I will not be mistreated in any way by any person. Your managers need additional training on how to treat customers, 'no' is not an acceptable answer when there are alternatives.
I was a system analyst and can truthfully tell you there are always alternatives. The service in the Aberdeen store seems to be consistently getting worse, a person will get nothing but angry looks if you ask for nothing more than help trying to find an item. Up to this last episode I still shopped at Walmart even with the poor customer service but there are other stores in Aberdeen that carry all of the items I normally purchase. If your managers refuse to listen to a possible solution to a small problem I believe it may be time to do my shopping elsewhere.

Dr. Oscar Gutierrez
from Phoenix, AZ
I wanted to buy some towels and sheets that were in the center aisle without any sign of Black Friday. The manager Karen treated me bad and aggressive because of our complaint why there was no sign indicating it was a Black Friday special as I was about to pay. This was at the Walmart at Casa Grande Arizona.

Doris Pryor
from Schulenburg, TX
On Oct, 24, 2016 @ 10:am. Columbus, TX. I was looking at the black porcelain drip pans for my cook stove top. There, hung many packages of 2 large & 2 small sizes wrapped together. Alongside these packages were hanging several loose drip pans in both sizes. It looked if some packages had been previously opened and the wrapper removed. I asked the attendant if I might substitute one of the loose pans for one of the larger pans, because my stove has 3 small and one large size. She said I would have to ask the manager. Posing the same question to the manager, he refused me.
"Are you telling me I have to buy 2 twenty dollar packages to get the 3rd smaller pan that I need, when you have those loose ones hanging there? HIs answer was, "That's right." He gathered the loose ones in his arms and just stood there fumbling with them as if he didn't know what to do with his hands. At this point, I left. All my life I thought items on display were for sale. Why not put a price on the loose unpackaged one and give that one, with the packaged set to me? Only a few weeks ago, in the same store, I had bought some dull finished drip pans for $10.00. Only to find I could not wash off any stains or marks that got on them. Therefore, I wanted the black ones to solve my de lima.
I have been buying at this store since it was first opened some 30 or so years ago. Which now makes me almost 93 yrs. And getting out to do my shopping is not that easy. I have always been under the impression everything on display in a store for sale, was for sale. All he had to do was put a price on one of the small loose drip pans hanging there and all would be well. So now I sit at home wishing my stove top looked nice, clean, shiny and stain free. Only to say I am an unhappy camper is minute.

Nancy Johnson
from La Crosse, WI
Ive gotten semi used to the fact that cashiers are going to lick their fingers to get bills out of the drawer to hand bills back to the customer. Today I got to bring home 15 bags with a cashiers spit on them because she does the same thing to open the bags. Every item I purchased then had her spit on it. While I know its highly unlikely I'll catch anything from this consider how many people purchased at your chains, how many products go out the door, how many bags. Tell your cashiers to keep their spit to themselves for pity sake.

Flint Garrison
from Checotah, OK
I have Order number: 5621663-571586 to be picked up at the Checotah OK 74426 store. I have been notified that a part of the order is ready for pick up. I first tried to contact the Chat line only to be told that the Billing Address was incorrect - I double checked and had given them the correct address - one I have used for years and which reflects on my on-line account - 702 SE 1st ST, Checotah OK 74426. She was not helpful.
Next I called the 800 number and was told the store would hold for 7 days, which is the point of my call. I simply requested they hold the partial shipment for an additional 7 days until the Entire Order was ready. I am handicapped and it is not easy to run to the store unless absolutely necessary.Your Customer Service? People would make one believe a PHD is required to understand and honor a simple request. I am getting very disillusioned with Walmart.

Nancy gartner
from Fort Lauderdale, FL
I am spending 200 to 400 dollars a month in Walmart, I am handicapped and frequent the Davie, Florida store off of university drive. Every time I come most of the carts are in complete disrepair. The steering is so bad I can barely turn the cart. Why can't they be fixed properly. Many handicapped people complain to management. They inform me they request repair. What's the delay? Why can't my shopping experience not be so frustrating?

Barbara Leary
from Fort Lauderdale, FL
I have visited 2 Walmart superstores in the past 2 months. The first was in Sunrise, FL, at the intersection of State Road 441 and Oakland Park Blvd. I requested $20.00 change from my purchase, which the cashier failed to give me. This required me to make another 10 mile trip to straighten out the discrepancy. The second visit was to the Walmart superstore in Pompano, FL on Atlantic Blvd. When I checked out, the cashier did not give me all my purchases, and as a result, I have to again travel about 8 miles, bringing my receipt, to retrieve the goods,
My complaint is that at both these stores, the service is way below par, and I am 75 years old, and it is difficult for me to return to these stores for errors made by your checkout people, who couldn't care less about the customer. I have reduced my visits to Walmart for this reason, shopping at other local grocery stores like Publix, Winn-Dixie and Target. I hope this complaint causes a review of the two stores I mentioned, as I feel they are both sub-standard.

Debbie Wynkoop
from Fort Worth, TX
I have a "cage" up and down my spine due to severe scoliosis of my back. I am handicapped because of this and other issues which make it impossible to walk very far. As a regular shopper of Walmart, I am extremely upset with the abuse of handicap parking and the handicap stalls in the restrooms. The parking spaces are regularly used by unauthorized people who have no plaques or plates. They are just lazy. The restroom stalls are regularly used by people who just want "more room to move."
I cant move my body more than 30 degrees in any direction and trying to get down to the toilets is impossible without a rail. I have to use the handicap stalls as they are the only ones with a rail. Not only are customers abusing this stall but so are employees. People stay in there an extended amount of time talking on phones, etc. while I am waiting on a bench outside for them to leave. This is very inconvenient and, sometimes, you cant wait long enough for them to leave because you need the restroom now.
I feel rails should be put in all the bathroom stalls so that us who are handicapped can use any stall available rather than having to wait on those who abuse them. Not having rails also leaves the store open for law suits when a person gets injured from falls trying to "get down" to a toilet without rails. Would also like to let the company know that the McDonalds in the Walmart store at 8401 Anderson Blvd FW, TX 76120 has roaches crawling on the walls.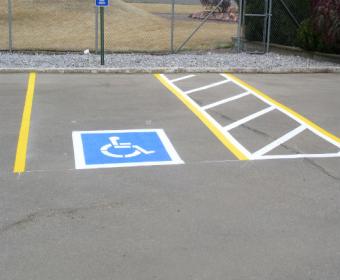 paula hickerson
from Midland, MI
This is a complaint about a customer and I know you can't do anything but because it involves my Service dog I want you aware of it and make sure employees handle situation similar how the ones did today.
I was at check out with my dog Bentley, she doesn't wear her fest because she is fluffy and its hot on nice days, but she has her gold pendent and visual ID card tagged on leash. Well I was unaware of this unruly Customer, she was at the other end of store giving your employees a very hard time about my dog. 3 or more employees realized she spotted me at check-out and came down to me, they tried to get to me first. She screamed at the top of her lungs at me telling me my dog is not a Service Dog she didn't have her fest on and an emotional support dog is not a Service Dog and called me a name.
I dumb founded, I said something I don't know what it was. I have never been treated like that ever. I'm not out to please anyone, it's the law I can have my dog with me and I do not have to tell anyone my medical history and was not about to with that woman. She is a Service dog and trained to keep my balance and for other things, and she also is an emotional support.
She's Bichon/Havanese, very calm and intelligent, she wants love not violence and wouldn't hurt a fly. Everyone at Walmart, employees have always treated me with a smile and love to see my Bentley, always, they even come up and ask if they can hug her. I have felt very comfortable there. You do have one employee there that is very mean to me, and tried to knock me down but it's not because of my dog. And if she does it again I will personally go to store manager. But she is the only one and she shouldn't even be working there.
But now it's going to take a minute to go back. If I am attacked again, I will call 911 and I will not put up with it. She doesn't have a right to bully me, there are laws protecting me against people like that. The 3 employees that tried to protect are absolutely wonderful and I wish I would have taken all of their names and was able to let you know who they are. Because they deserve acknowledgemen. Great Customer Service people, it was one girl, just lovely and two very nice young men!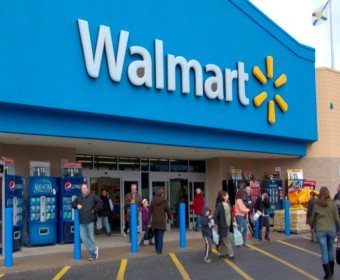 Clinton Peters
from Show Low, AZ
I have shopped this store since it opened. I endured the remodel and monitored the continual weekly increases on almost every product that I normally purchase. I spoke with an associate at checkout about the upward spiral of prices across the board and was informed that this is taking place to cover the raises for the new hires at this store. As a person on a fixed income, I have cut back and even returned items which continue to increase in price every time I shop at this store. I find your policy of taking more out of my pocket to cover your payroll an outrage! I have had a Walmart credit card for years and am considering canceling it.
I already cancelled my Sam's Club membership. It is unfortunate that Walmart is no longer a good value and rest assured I shall continue to withdraw my business from your store because of this new policy that has been put in place. For example, today I returned 2 items, Store number 01230, receipt ID number 7JZW47F9W8Q, taco shells that a month ago were $1.12, are now $1.67. GV bacon marked at the meat counter at $2.74, rang up at the register at $3.94. This slight of hand pricing from the shelf to the register probably works on a lot of those who don't check the receipt.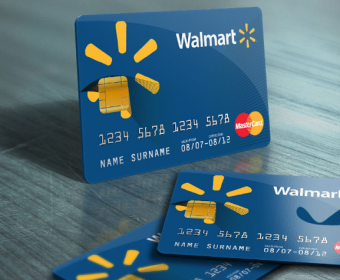 Justice Writer
from Madison, AL
Our family, on tonight, September 18, 2016, was met with a touchy situation birthed from a mischievous Leeds, Alabama Walmart employee who goes by the name of Scorpio. Unfortunately, this overzealous, contemptuous and disrespectful Leeds Walmart employee meant evil by calling the Leeds, Alabama police on our loved one who had treated him with the upmost respect when he refused to give cash from our debit card refund when Walmart, all day and night, hands over cash from debit card refunds even when a person would rather have had the refund placed back on the card at hand.
Then, Jerry, likely Jerry Hicks Jr, a new Leeds Walmart employee, who is obviously a "good" friend of Scorpio, pretended to care about the ill-treatment our loved one was receiving when at the end, we discovered that he too was a huge part of the problem of involving the police in a situation that could have erupted into the death of our loved one.
Fortunately, when Scorpio chose to abuse his minute power by calling the Leeds, Alabama police for no reason, resulting in a gigantic waste of tax dollars from hard-working citizens, Officer Breasseal, an understanding police came on the scene. Not only did Officer Breasseal arrive on the scene, but, three cars of officers showed up as well indicating that Scorpio had likely made the situation seem to be that of a true emergency when it was not an emergency at all. We are confident that had Officer Breasseal not shown up, there would have been an assault, battery and bloodshed upon our loved one.
Furthermore, the actions of Scorpio and of Jerry proved that some people should not be given supervisory responsibilities when these hard-working, we're sure, officers could have been addressing serious issues that could have been life threatening. Likely, people like Scorpio and Jerry are against marriages that involve people who are unlike them or perhaps they, like Hitler, are drunk with a little bit of power.
In the end, nevertheless, Officer Breasseal did not make a report against Scorpio and the obvious prejudices Scorpio had cowered upon our loved one; but in the same vein, Officer Breasseal did not treat our loved one with scorn, hate or contempt. He was respectful and may our father bless him and his family, always for that.

Ronald Storey
from Daleville, AL
I purchased a green dot card on 08-21-2016 Ozark Alabama store #00740. When I read it and realized all the fees I would have to pay I was very up-set. I should have bought a Walmart gift card since I plan to purchase just about the whole amount from Walmart. I tried to get my money back from Walmart service department. I purchased the card there but can't get my money back. So I tried green dot com the card has to be activated 1st which cost $7.95 that is throwing money. You took my money. It is real simple just give me my money back. Please make this happen before 09-21-20016.

Bernadette Partridge
from Seneca, IL
At 9:15 the Walmart in Morris Illinois prescription department caused me to be upset. I was there to purchase medication behind the counter that would help my husband with his sinus infection. The pharmacist in back refused to sell me anything being it wasn't for me, no one even asked me for my drivers license. I spoke with a manager there and all she had to say is it isn't her department. I rarely buy medication but maybe 3 times a year and am extremely dissatisfied with the treatment I received. Me and my family spend 3-4 hundred dollars weekly at Walmart and being I was treated so unfairly I am now a Jewel shopper. Let me ask you, when elderly or handicapped people need medication and can't leave their home, Walmart turns their caregivers down also?

Charles krop
from Englishtown, NJ
I bought new everstart car battery which failed after 1 1/2 years. It says on the battery that it has a 2 year exchange warranty. When I brought it back to exchange it was told there is no warranty. It is clearly deceptive since the battery and display says 2 year replacement warranty. I was forced to buy a new battery.

Laura Fulmer
from Ojai, CA
If I could give this experience a minus rating, I would. Placed an order online on 8/29 because the item I wanted was out of stock at the two local Walmart's. Received a 'do not reply to this' email stating that the order was canceled due to 'inability to verify payment information' directing me to 'make sure my information is correct'. No phone number or email address to respond was supplied. Two days later, tried to replace the order only to find that the item I had ordered (and iPhone 5s) was now no longer available.
Placed an order at that time for a different iPhone 5s that was in stock plus several cases for the phone. Received the same automatic email response canceling THIS second order. In frustration, I did a Google search for a contact number and called it. I was informed that Walmart had experienced internal security issues and that the reason for both orders being cancelled. At no time prior to this call was this information given to me. I was never informed that my orders wold continue to be cancelled until I called them. At no time was a phone number or return email supplied.
The supervisor who I spoke to, 'Nina, badge #05133' repeated stated that 'all you needed to do was call us' but accepted no responsibility for the fact that neither the need nor the number were ever supplied. Despite my asking her several times how I would have known that I needed to call them so that they could straighten out their system, she continued to state' all you needed to do was call us' followed by, when I asked how I would know that I had to call, 'you don't have to call us unless you want to'. And to make matters worse, the second phone that I ordered is now no longer available!
This is a perfect example of a large corporation acting in a manner that shows very clearly that they do not care about their customers but only their bottom line. How much effort would it have taken for Walmart to send a personal email to me to let me know they needed to confirm that I was indeed placing the order? Nina even went so far as to try to put the blame on ME because, in her words, 'this is the first time you've ordered from us online in nearly a year'. How crazy is that? And when I asked for a phone number to contact corporate offices, she informed that they don't have one and if I want to see if I can FIND one, she suggested I Google it. Unbelievable.
Walmart, you have lost another customer.

Judy B Pesco
from Salisbury, NC
I went to Wal-Mart to get a phone card for my granddaughter. While there I passed a section that had phones on an end cap the price said $5. After getting an associate to help, she discovers that the phone is mis-priced. She said she was going to let me have it anyway since it was the stores fault. She had to call a manager over to ok the transaction. The manager litterly lost her mind. She went into a rant about there was no way she was selling a $29 phone for $5. She was very rude and arrogant! I asked her to whatever happened to the policy, the customer is always right. She laughed at me! Trust me, if they sold straight talk phone cards anywhere but Wal-Mart, I would never shop there again! It didn't matter to me in the beginning, but after her rant, it became the principle of the whole thing!

Fred Hicks
from Kansas City, MO
The USDA says dogs are not allowed in food stores. Except for service dogs and on duty police dogs. I shop at the Jane Missouri Walmart and 90% of the time there is at least one dog being hauled around in a shopping cart. A dog is an unsanitary animal and by law is not allowed in food stores. I shouldn't have to share my shopping experience with a dog. You need to address this problem it's becoming much too common. Don't ignore the law.

Robert Levy
from Kaufman, TX
I am told by your Brennan Texas store that " corporate" has instructed that no Ocean Spray Cran Cherry juice may be ordered. I had this problem 2-3 months and got the Brenham Texas Store manager to "get this straightened out" I wrote Walmart an never got any explanation as which of you geniuses decided to discontinue one of your best sellers. You have an idiot in your organization who needs to be fired.

Mark Fulmer
from Leeds, AL
Went to Walmart in Talladega AL. to get my tires balanced and rotated. A truck pulled in ahead of me with a flat tire in the back. After being ignored by 2 employees for 10 - 15 minutes , one finally asked what i needed. I told him and was told that it was going to 1 1/2 hrs before he could get me because he had to wait for the guy to go get his vehicle and come back to have his tire fixed,"First come ,First serve". There wasn't another car around, had 6 or 7 bays open and he couldn't get my vehicle on the rack because he had to have it for the other guy whenever he got back. He could have used a jack and been done in 30 minutes if the 2 of the employees would have worked together. Instead they were going to do nothing for another 1 1/2 hrs.

Jeanette Wools
from Austin, TX
I went to the Wal-Mart in my hometown of Lockhart TX this morning to buy dog food and two chicken breasts. I am a retired Senior Citizen and no longer buy in bulk. Imagine my surprise when I was told, both by the young man in the Meat Department and Customer Service, that it is "company policy" not to break up packages. I had no idea that Wal-Mart was in the habit of discriminating against Senior Citizens and small families, but HEB is not. I will not shop again at Wal-Mart. HEB had the exact same price for the dog food and sold me two chicken breasts.

Kay Bean
from Springfield, MO
I am tired of shopping with a store that allows dogs in the store and up in carts! I know you have to allow service dogs,but make them show papers or a collar that shows service dogs! I often see a cart with three puppies in them, none of them weighing over ten pounds and none with service collar. Yeesterday Sunday Jan. 6th I was shopping in Walmart at Branson,mo where I am complaining about. Two grown men probably in their forties,dirty clothes,and a large dark dog a mixture of breed but large, having to pull the dog down the isle when all of a sudden it "Shit" all over the floor! Everyone was stund,I left with nothing, telling the cashier and greeter at the Garden in that I would not be back,that a dog had shit all over floor and was not a service dog! I am calling a manager and calling the Health Department!

Rebecca Grantham
from Batesville, MS
Back
Back
Archive
Move
Delete
Spam
A response to your Walmart.com inquiry [EXT: please help]
Yahoo
/
WXOBS EXAMPLES
Walmart Customer Care <help@walmart.com>
To:
granthams1946@att.net
Jan 6 at 3:55 PM
Image
Recently you requested personal assistance from Walmart.com Customer Care.
Below is our response and a summary of your request.
Reference#: 190106-008802
Response email (01/06/2019 03:55 PM)
Hello Rebecca,
Thank you for reaching Walmart.com.
I do apologize for what happened, I appreciate your feedback and we understand your concerns. We value you as a customer and thank you for taking the time to provide this feedback. Be assured that I will report this incident to the right department and we will work diligently to avoid this kind of issues for future orders.
Thank you for contacting Walmart.com.
Yours,
Christian Paul A.
Walmart.com Customer Care
In closing, if you are selected to receive an email survey, the last set of questions will be in regards to your interaction with me. I would greatly appreciate your feedback in in regards to my level of customer service.
Customer email (01/06/2019 03:42 PM)
Dear Mr. Christian...thanks for your response...cannot believe that I have the item here
on my floor and Walmart does not believe that I have received it. they keep saying that
it has not been shipped. This certainly leaves a bad taste in my mouth...I have even taken
it up to the store...they say that "they" do not have proof that it has been shipped and then
USPS says that I have received it...this is so "sad". If it has not been sent and if it will be
shipped...maybe I'll receive two then...having two would be nice...
On Sunday, January 6, 2019, 10:13:10 AM CST, Walmart Customer Care <help@walmart.com> wrote:
Response email (01/06/2019 10:13 AM)
Hello Rebecca,
Thank you for reaching Walmart.com.
I do apologize for the inconvenience this has caused you. As much as I want to process a refund, or replacement for your order however I do not have the ability to do so. Do not worry I have already escalated your concern to one of our supervisor in order for us to assist you further with this. Please expect a response from our supervisor within 5 business days.
Here is your reference number: 190106-008802
I hope this email may address your concern. If you have other questions do not hesitate to email me back.
Thank you for contacting Walmart.com.
Yours,
Christian Paul A.
Walmart.com Customer Care
In closing, if you are selected to receive an email survey, the last set of questions will be in regards to your interaction with me. I would greatly appreciate your feedback in regards to my level of customer service.
Customer email (01/06/2019 09:17 AM)
Please help !!!!!!!!!!!!!!!!!!!!!!!!!!!!!!!!!!
I ordered an item last week...it arrived Friday by USPS=#9405511899223097647403
The package was damaged...I called and called Walmart...so many times that I cannot
tell you how many. I received NO help...All I want is to return it and received credit so
I can make and another purchase...
No help...My order number =# 2731985-334402
The people at Walmart just keep saying that the order just says it has not been shipped..
the package is sitting here right my side and I have proof that it was was sent and
received....
PLEASE...PLEASE HELP ME...BY CONTACTING WALMART HERE IN
BATESVILLE TO HELP ME...
Mrs. William (Rebecca) Grantham
347 Fox Meadows Road
P.O. Box 1646
Batesville, Mississippi 38606
Archive
Move
Delete
Spam
A response to your Walmart.com inquiry [EXT: please help]
Yahoo
/
WXOBS EXAMPLES
Walmart Customer Care <help@walmart.com>
To:
granthams1946@att.net
Jan 6 at 3:55 PM
Image
Recently you requested personal assistance from Walmart.com Customer Care.
Below is our response and a summary of your request.
Reference#: 190106-008802
Response email (01/06/2019 03:55 PM)
Hello Rebecca,
Thank you for reaching Walmart.com.
I do apologize for what happened, I appreciate your feedback and we understand your concerns. We value you as a customer and thank you for taking the time to provide this feedback. Be assured that I will report this incident to the right department and we will work diligently to avoid this kind of issues for future orders.
Thank you for contacting Walmart.com.
Yours,
Christian Paul A.
Walmart.com Customer Care
In closing, if you are selected to receive an email survey, the last set of questions will be in regards to your interaction with me. I would greatly appreciate your feedback in in regards to my level of customer service.
Customer email (01/06/2019 03:42 PM)
Dear Mr. Christian...thanks for your response...cannot believe that I have the item here
on my floor and Walmart does not believe that I have received it. they keep saying that
it has not been shipped. This certainly leaves a bad taste in my mouth...I have even taken
it up to the store...they say that "they" do not have proof that it has been shipped and then
USPS says that I have received it...this is so "sad". If it has not been sent and if it will be
shipped...maybe I'll receive two then...having two would be nice...
On Sunday, January 6, 2019, 10:13:10 AM CST, Walmart Customer Care <help@walmart.com> wrote:
Response email (01/06/2019 10:13 AM)
Hello Rebecca,
Thank you for reaching Walmart.com.
I do apologize for the inconvenience this has caused you. As much as I want to process a refund, or replacement for your order however I do not have the ability to do so. Do not worry I have already escalated your concern to one of our supervisor in order for us to assist you further with this. Please expect a response from our supervisor within 5 business days.
Here is your reference number: 190106-008802
I hope this email may address your concern. If you have other questions do not hesitate to email me back.
Thank you for contacting Walmart.com.
Yours,
Christian Paul A.
Walmart.com Customer Care
In closing, if you are selected to receive an email survey, the last set of questions will be in regards to your interaction with me. I would greatly appreciate your feedback in regards to my level of customer service.
Customer email (01/06/2019 09:17 AM)
Please help !!!!!!!!!!!!!!!!!!!!!!!!!!!!!!!!!!
I ordered an item last week...it arrived Friday by USPS=#9405511899223097647403
The package was damaged...I called and called Walmart...so many times that I cannot
tell you how many. I received NO help...All I want is to return it and received credit so
I can make and another purchase...
No help...My order number =# 2731985-334402
The people at Walmart just keep saying that the order just says it has not been shipped..
the package is sitting here right my side and I have proof that it was was sent and
received....
PLEASE...PLEASE HELP ME...BY CONTACTING WALMART HERE IN
BATESVILLE TO HELP ME...
Mrs. William (Rebecca) Grantham
347 Fox Meadows Road
P.O. Box 1646
Batesville, Mississippi 38606

INA CRONE
from Yarmouth, ME
My sister bought me a Walmart visa card for 25 dollars at Walmart in Falmouth Maine. I went to Falmouth Walmart to buy some things and use it.I opened it there and the person said it didnt work. So I am out a Christmas present and she is out the 25 bucks that should have been on the card. So you dont stand behind your products? I am very upset but I thought I would give you a chance to straighten it out before I let the people on my face book know. How can you not stand by this? So I payed for my things with my debt card and shouldn't have. I couldnt afford it. I sure hope you make this right. I appreciate you help on this bad situation. Thank you , ina Crone

Jerry Friedfertig
from New York, NY
I have been a long term customer for purchasing online and having my order shipped to my address.
The prices of items in the last few months for those things being shipped are much higher than those
same items being picked up. I do not have a car, so pick up is not possible.
I GUESS I WILL JUST LOOK FOR A BETTER PLACE TO SHOP.
Jerry

Glenn-Ellen Howell
from Saint Cloud, FL
We go grocery shopping at the neighborhood Walmart on Nolte Rd, St. Cloud Fl every Saturday.
When the store first opened, they had nice looking vegetables, now they are old, bruised, dark spots, etc.... and just don't look good.
Also, they are always stocking on Saturdays, with the carts in the way and half the items are not out by the time most shoppers go. I usually cannot find items I'm looking for, as the shelves are almost empty for certain items.
I do not like shopping there anymore because of the isles being blocked and a lot of the items are not stocked. They should stock on Thursday or Fridays when it is not as crowded. The employees also pull the cart out in front of you while we are moving and can not even say excuse me or apologize. They think they have the right to just walk out in front of you and again, no apology.

Maggie May
from Grand Island, NE
Walmart online is awful. They pack tiny items in huge boxes so then the items fly everywhere in the Box and get damaged while shipping. Or Walmart will actually put some packing material about 3 miles long of paper for one can in a massive Box. So I not unbelievable wasteful.

Jamie Arias
from Santa Rosa, CA
To Whom it may concern,
On Sunday, December 16th I went into Wal-mart to utilize my lifetime rotation service. I dropped off my car and returned about an hour later. As I waited in the lobby I was called by the Shop Manager (whose name I believe is 'LC') he told me there was a problem with my vehicle. As he walked me towards the shop where my vehicle was still present he began to tell me he recently purchased a manual transmission vehicle and he is always concerned when he is taking his car for service will the techs know what to do with a "stick". First of all, this information was irrelevant to me I never have that worry because I assume I am taking my vehicle to experts. Nonetheless, he walks me over to my vehicle, proceeds to show me my hood has been severely damaged because the technician working on the vehicle didn't realize it was a stick and when he turned the ignition the car "jumped", I suspect he wasn't in gear or hadn't depressed the clutch I'm not sure. Either way, this resulted in my hood becoming severely damaged to the point of needing replacement. As well as damage to my bumper, increasing the crack in my windshield and possible mechanical issues which I still need to have that looked into. 'LC' assured me this would be taken care of and had me complete an incident report, although I was not a witness to the incident I just documented what I was told. He told me he would call me the next day with instructions.
I never got that call instead I had to call the store and was transferred around never successfully connected to the manager, even hung up on several times. Finally, I looked up the number for corporate got ahold of someone who then provided me a claim number (Claim: 8670588) and the name (Adjuster: Eramn Facio) of the adjuster assigned to my claim. I was even given his contact info (800-527-0566 x57962) . I was transferred over, no answer so I left a voicemail. I have called and left multiple messages over the next couple weeks, even for the supervisor ( 57829 Jeremy) and sent an email to him as well, Jjrasmu@zmiw.com. Still no contact no response. Finally, the shop manager called almost a week later with no helpful info at all, no instructions on the process pretty much useless and the claim number which I already got on my own. Then I receive a phone call and an email from the adjuster stating he received my fax of the estimate and he needs my car registration he left a voicemail on Weds 1/2. Then sent an email saying he had been trying to reach me and if my number 415-595-4051 was still good. I never got a phone call until that day or an email. I immediately called back and replied to his email and faxed the requested information. It's Friday 2pm PST still no response no expectations set no instructions, nothing. This is unacceptable. I spent my holidays driving around with my car looking awful spending most of my free time and taking time from my work day, calling your adjuster getting nowhere. I even got a response from your twitter account before I finally got the phone call. At this point, I deserve a lot more than just the repairs to my car, for starters a refund for my lifetime rotation, and compensation for my time I'm wasting and some sort of explanation on how to get my car fixed. If the adjuster has my email why is he not utilizing it? I can guarantee I will never get my car serviced at any Walmart again after many years of taking my vehicles there. Your staff is incompetent. I'm not sure how I can trust someone to work on my car that doesn't know the difference between an automatic and manual that's the most idiotic excuse ever. I have never experienced this and have taken my 5 other manual vehicles for service there in the past. Not only did you provide terrible service, but also your lack of response is unacceptable. The cherry on top the lack of ownership on behalf of your adjustor is despicable. his implication in his email that he's unable to reach me when the truth is I couldn't reach him or his superior and he never attempted contact shows a lack of effort to correct your wrong. I demand response and for my car to be repaired and I will be compensated my next steps may have to be small claims court. There is no excuse for how this was handled.

Rochelle Wright
from Boise, ID
I purchased 732.00+ dollars on black Friday some of the items I purchase service warranties. As I made a couple of returns today 1/3/2019 one of the items unopened and unused had the service warranty Walmart refused to refund the warranty because it was over 30 days old. They told me I needed to call the service center to see if they would refund the warranty. I feel that I should have been explained this when I purchased to warranty and I would have had the decision not to purchase it also with the purchase being a Christmas gift Walmart should be more understanding and allow a grace period to get the refund. To say the least I have no more patience with Walmart and will probably no longer shop with Walmart

annie clark
from Thomson, GA
returned gift was told I could not get a gift card or cash by an asociate named de dee at store 1658 Thomson ga

valerie pitts
from Tukwila, WA
I was a customer at the Walmart in auburn wa.
I purchased wine in the self serve check out.
lady working the self serve area came to me for id.
when I showed her my id thru wallet plastiv window she asked me to take id out and hand it to her.
I will be 60 yrs old next yr. have NEVER been asked to pull id out and to any cashier EVER in my life except by police when pulled over as you are well aware, since everyone has been over at one time in their life.
When I asked to speak to manager, SHERIE I believe her name was, came and stated to me that's its store policy.
I have since purchased alcohol and of course never asked to take id out and hand to cashier.
BAD BUSINESS FOR WALMART TO ACT LIKE POLICE>>>>
my phone number is 2063731369

Tameka parker
from Chicago, IL
I just left Walmart on 83rd and Stewart in Chicago,IL. First off I spent 1:15 min in the store searching for things on my own because all the workers are huddled up in the back of the store on their phones instead of helping customers. Once I FINALLLY made it to check out I'm told that I can't ring my 2x 100 vanilla gift cards because the money center doesn't open for another 20min. Omg you mean to tell me I have $900 in groceries and a manager can't even ring my gc but the Walmart on North avenue and Kostner is the total opposite...guess this rule is only enforced in the majority black neighborhood. So instead of leaving Walmart with all my much needed groceries and $900dollars less I left with my pocket full of money. I spent 0 hundreds in Walmart I'm so disgusted at this point I'll NEVER patronize this store EVER AGAIN

Terry G. Turpen
from Columbus, OH
The Reynoldsburg, Ohio store is the worst shopping experience possible. The parking lot is always littered and the store is a mess. The Dairy isle - milk and egg coolers are filthy. Today's (12/30/2018) experience was the last straw.
My wife and I arrived to do our shopping at 6:30 am, at 7:30 we were ready to check out with a large basket full of groceries. The only way to check out was to use self check, which is always a problem. I asked at the service counter if a cashier was available and was told "none have arrived, it will probably be a few minutes". Ten minutes later a women,Tanasia, who was very helpful, asked if she could help even though it obviously was not her job. She rang us up at the self check out and was not able to enter the store coupons and the register "froze up". Next, Tanasia took us to another register and re-rang the entire order. The entire check-out process took well over 45 minutes. Many staff members were milling around the front of the store, but seem unconcerned with the customers walking out because of the inability to check out. I personally observed two customer leave baskets of food in the self check out area during this time.
I asked to speak to the store manager, who I was told was not available and did not respond to the cashier's request.
The Reynoldsburg, Ohio area has many grocery store choices and this Walmart store, by far, is the worst store of any of the other choices in the area. After today's experience my wife and I have decided not to return.
I suppose if I wanted to look for a positive from this fiasco, it would be that Walmart might be a stock to consider shorting.
Terry Turpen

VICTOR ALEXANDER
from Oak Park, IL
I was in the self service check out counter in Walmart at 4005 167th Street, Country Club Hills IL 60478 on 12/29//2018. The receipt number is TC 565541984509845488779. I called a Walmart representative for assistance to take off 2 brown gravy pouch for 4.96 each because the price on the shelf said .88 cents each, she took the two items off the receipt and the merchandise was left on the counter of the register in the store.
As I walked through the first door out the store I was stopped by a African American male security employee telling me the camera saw me take 3 gravy pouch and I only pay for one.
I told him to check my receipt so he can see that was not true and to question the people looking at the camera eyes. He checked my receipt and my bags only to see I did not take anything that was not paid for. He allowed me to leave the store and told me he did not want to make a scene and to pay for items I did not have. People and employees in the store were starring me up and down like I was a criminal.
I informed him every thing in these bags are paid for and he could check them with no problem.
This was a humiliating experience and I plan to speak with my attorney for this racial profiling or whatever the reason was for this action.
When I called the store to speak with a manager, they simply kept me on hold listing to music for 1 hour. I called back twice and was put on hold with no manager or anyone else came to the phone.
My phone number is 773-301-0675 . This is no way to treat a regular Walmart customer or anyone else for that matter that is not stealing from your establishment.

Margaret Clark
from Freeport, IL
On December 26, 2018, I initiated a cash transfer at the Galena, IL Walmart to be sent to a Walmart in Chicago, IL for pick up. My stepson went to the Skokie, IL Walmart on Touhy Ave., and was told the name on the transfer had to match how his name is written on his photo ID (which has his middle initial on it). Galena only requires first and last name, and I have done several transfers from Galena successfully. My 3 attempts to reach customer service at Walmart Skokie resulted each time in ringing several times and automatically going to music with no person contact. Your associate Walmart general tried and reached the same result and stated that she would report this to management. Having set ID criteria within your organization for doing these transfers would alleviate these circumstances. I contacted RIA Financial Services to get remedy for this frustrating circumstance.

Weldon Sanford
from Washington D.C., DC
I was checking out at the self service check out. After scanning several items, I tried to scan out a can of paint.
But when I grabbed the can to put it on the scanner the top came off and spilled on everything. All my clothes got paint on them. I ask the manager for a complaint form, but she said the only file complaints when someone is hurt. The clothes that I was wearing added up to about $300.00 and they are all useless now. I am looking to be compensated for my loss.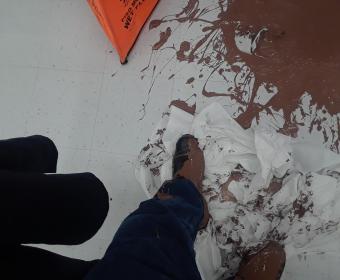 Dale H. White
from Chester, NY
I contacted you and you said you would call in 24 hours. It is now going on 64 hours. My phone number is 319-504-4752.

Joshua Stanley
from Clarksburg, WV
I placed an order yesterday on Walmart.com that I decided to cancelled right away so I did the order was cancelled correctly and in time but I still received the order and I was still charged I contacted support and they told me they can't process refunds for egift cards but since I cancelled the order correctly the refund should have been made correctly

Frank sorce
from Mount Prospect, IL
Received the wrong item from internet
When returned to store there was a 18.00 fee that I had to pay.
I was told that it came from one of Walmart's companies and that Walmart had to charge the return fee
Since that is the case, you have lost a customer, not only me, but all the people I can tell about this.
As far as I know, I bought from Walmart and returned to walmart. Poor customer service
Frank Sorce
847 878-6800. Cell

Donald Lemmons
from Memphis, TN
Walmart store in Collierville, Tn. 38017 is the worst managed store I've shopped in. Example- Went to buy groceries Saturday night around10 o'clock. They had one line open and at least 20 customers standing in that line. No other register was open. Self check-out was the same way. I went to ask for a manager and was told there was no manager there. I said well someone needs to open another register. The lady said they didn't have anyone to open up one. This was ridiculous! This is the holiday season, the most busy time of the year.

mary h
from Las Vegas, NV
I ordered photo greeting cards from the Harrisville Walmart in Utah. The email I had was that they would be ready for pick up after 6 pm on the 20th. I spent all day making Christmas goodies to deliver with the cards this evening. I went to pick up the cards at 630 and the lady with blue hair ran around for 10 minute trying to find them and finally looked online and said the order had be auto canceled because they were out of ink for the printer. (She also said the printer had been out of ink for 2 days). I was not notified when I ordered them or anytime after that about this problem, had I have known I would have sent the order to a different location, this was the closest to me and was 30 min from my home. The lady in the photo department blamed someone else for why I was not notified and when she tried to give me a refund it took an additional 30 minutes to get someone to come unlock the register, apparently she was logged in under someone else and when she put in the request for a supervisor they were looking for the wrong person. She and that super made light of the situation between the two of them after she shouted for him across the neighboring department that she had a pissed customer-pissed doesn't begin to describe how I was feeling at that point because of their incompetence! The blue haired lady at the counter then suggested that I START OVER on the order and send it to the wall ave store....start over because they had cancelled it- I glad she thinks I have all the time in the world to redo that very cumbersome process! We not only didn't have cards to deliver to neighbors we missed the party we were supposed to attend and the only time I would have had all my kids together this year to see Santa. I stopped an assistant manager on my way out and all they could do was say sorry we didn't know anything about it. The super did look up and see that not only was their store out of ink for days but wall ave was out of ink as well.....so I could have started over for nothing. In a pinch I called the riverdale store and they said the did have ink but they are closing early today because they don't have enough help to run that department today. My holiday gifting is in shambles thanks to Walmart and all I can get from Walmart is the run around as they each blame someone else for the problem. Bah Humbug to Walmart this Christmas!!!!!!!!

Cornelia Morris - morrisconnie468@gmail.com
from Ashburn, VA
Saturday, Dec 17: I called Vortex Computer Technician and talked with John Parker who said the company was located in Phila,Pa. He fixed the problem, then told me I could make money by going to Wal Mart to purchase 16 Wal Mart gift cards at $500.00 each, come back home and scratch off the numbers on the back and call and give him the money andhe would put it back in my Welsfargo bank. I went to BBT bank, took out $8,000.00 to buy the cards. He had told me he would put my money back in bank plus an extra 350.00 for my service. He was dealing with a bank named Chase bank, so he told me. As of now, Wednesday, he has not reimbursed me for my money. I did some wrote down the number he called from, it was: 215-688-5531. I did some computer research on this John Parker and the message came up saying: IF YOU GET A CALL FROM 215-688-5531 to report it. I checked for more info on "John Parker" in Bensalem, Pa and Phila,Pa. If there's any way your company can help me get my money back, I would appreciate it so much. That was my life savings. I am 84 and live alone. I would appreciate your response as to what else I could do to get my money back. I am going to contace the Police Dept in those two cities and have already contacted the police dept here in Greenville, N. C. I am really in need of my money. There must be a reason why that telephone number is listed. Thank you for anything you can do for me. My telephone number is: 252-757-1168. I need my money to pay my December bills.

Alphonso Burnett
from Phoenix (Camelback East Village), AZ
On the day of November 21st, at your store in Ravenna, Ohio, I went to return exchange a baby breast pump. as I entered the store I noticed workers looking at me suspiciously, but I paid no attention to the unwelcomed looks. when I approached the customers service counter to speak with one of the sales reps, took my item out of the bag and asked the sales rep to throw the bag in the garbage. I Told the sales rep that I was looking to exchange the pump for a manual breast pump. after standing there for about 30 minutes a police approached me and asked me where was my receipt. I explained that I don't have the receipt. He then told me that I couldn't go anywhere until I prove the pump was mines. I told him that I paid for the pump myself and I was getting it for my sister, however, I lost the receipt. Officer then held me against my will and threatened to arrest me If I failed to present some Identification. After being held for another 30 minutes the security came from the back and told the police that, I, Indeed, walked inside of the store with the item. And I was free to go. I asked the store clerk for a bag to cover my merchandise, but she refused to give me a bag. I then asked the manager and he refused to give me a bag. I explained that I walked in the store with a bag and they threw it away, it is required for you to give me a bag. they refuse to give me a bag even though the sales rep who i gave my bag to, comfirmed that I gave her a bag to throw away. i seen a empty bag on the desk so i decided to take it apon myself to take a bag to cover my merchandise. i was totally embarrased, and hamiliated. I felt like i targeted and that this is done to alot of black people who shops at Wahlmart. i want diciplinary actions taken immediately. this cannot happen to the people in the community, who spend there hard earned money at Wahlmart. Im sure they accsed me of stealing something that I spent my hard earned money for.
Wahlmart have survailance cameras set up so that you may observe the incident at hand..
After diciplinary actions are taken with every employee who participated in this traumatizing night, call me and leave a message or talk to me personally to inform me of what actions was taken, if these requirements are met, I may decline consulting my attorney.
thankyou
Alphonso Burnett
216-432-8285

Joanne Wiley
from Urbana, OH
I purchased a Walmart gift card on Dec. 7, 2018 for my grandson for Christmas. When I got home I checked it's balance and it had $35 on it. I gave to my grandson on Dec. 15, 2018. He took it to our local Walmart in Bellefontaine, Ohio and tried to use it and was told their was no money on but had a balance of 0! I believe an employee in the Bellefontaine Walmart acquired the numbers (before it was sold) and then used the money. I was told by their customer service that they must have the physical card to swipe but a clever employee could do it with just the numbers. The printout (attached) is confusing showing redemptions and reloads. But, bottom line is the money was gone by 3 a.m. Sunday morning when my grandson was fast asleep in his own bed. I received no satisfaction from my local Walmart. My money was stolen and I'd like it back! Joanne Wiley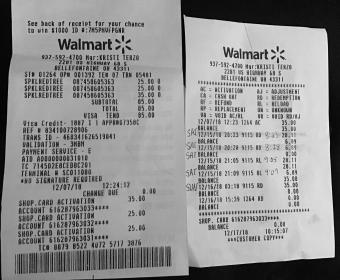 sonya mayes
from Charlotte (A), NC
I ordered a cake on sunday 12/16/2018
I asked for red roses to be on the cake w/red writing Happy Birthday. When I arrived for the cake the attendant was there, I stood there about 5 minutes and I said excuse me ma'am. she finally noticed me. she presented me w/a cake. I looked at the cake and it had only 1 (one) Rose with green scibbles on it. I told the attendant I asked for roses on the cake. she corrected it. I did explain that I would be contacting you back once I picked up the cake. I found it very discouraging to get a cake at Walmart. I have literally stood on the other side of the bakery cabinet calling from my phone. no one would answer and even called the service desk to page for assistance. I be on a schedule an to place an order to be ready at 11:00am and to get it almost 25 minutes later is not acceptable. we order for lunches and this has been not acceptable. I am considering not using Walmart in the future for our company needs. we have monthly parties and have been dealing with this for several months that it is a big problem. you order and hope that you can get it correct and in a timely manner.

Audrey williams
from Mount Sterling, KY
Order # 6181867887550.. online order pickup at store Walmart 1859 bypass rd Winchester ky. Said 2 items ready for pickup. Then associate gave me necklace item but said jeans were there but I couldn't have them or Walmart would think I stole them ??? I ask how you figure I have my records and pictures of order and shows paid . He then says I have to come back another day it's a bug in system. I then contact customer service and they said it clearly shows both items ready to pick up . This is rediculous andvim very offended at being told Walmart would think I stole my own order ! I don't appreciate this at all . Inconvenient, offending, no help from anyone so far .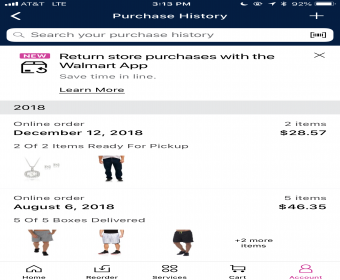 Barb Johnson
from Greenville, MI
Came shopping this weekend with my family , we came in at 10 pm on Saturday and Sunday both nights as we took the weekend to get shopping done. Why is there only one lane open? and the wait time was 15 minutes,there were employees that were just standing around and shrugging their shoulders and talking bout the very slow long line. there was a few customers that walked out. if the self scan lanes were open people should not have to wait like this , very ridiculous, will be going to another location.

Richard Preston
from El Dorado, AR
I live in Corsicana, Texas, and this store is always running out of grocery products. Some times they are out for weeks at a time and no one can tell me why or when they will restock. A lot of my friends have started to shop at other stores because of this problem.

Richard N. Smith
from Sugar Grove, NC
Too many times I have entered the restrooms at your Wilkesboro Store only to find a toilet out of service...on a busy night such as Saturday with the line long, that means rushing to the back of the store to use the one next to customer service. How long has that toilet been out of service? Why is there not a plumber in there right now working on it...seems with the cash registers full of people/customers, the store could afford to have a plumber fix the toilet...I recently had colon surgery and when I need to go, I need to GO. With the move toward self checkout perhaps we need to start towing a port-a-potty behind the truck. Fix the TOILET. Please

I shopped at Capilano Walmart. used my Mastercard. i was happy to get it and spent 1800$ in a week. buying electronics, food and what i needed or wanted. i had tried to return 4 flatscreens and an entertainment unit. after i went back 3,4 times they refused to take the stuff back. the only proof is i bought it on their card. these items were resold and parts were missing! they refused because of this. i told them that is how it was when i bought it. i called to complain and they said talk to the manager. he said the same, no receipt parts are missing! got upset explained how much i spent, i was kicked out and told they dont want my money, and to fuck off! don't come back for a year? and now i am here trying to get my money back for items i don't have $1000 or more. sad!! pissed they are wrecking my Christmas!

Donald Lang
from Oakland, NJ
I purchased a Sodastream, 3 months ago, had no problem returning the carbonator until yesterday, your employee refused to take back the empty would sell me a new carbonator charging $29.00.

Christine vansnick
from Moncton, NB
Hello, Im so sick of being treated as a burden when it comes to shopping at your walmarts i bought a jacket for my husband as an Xmas gift when getting to cash the cashier was completely ignore me and refused to provide a bag for my items because APPARENTLY the item i bought was too BIG! after much fight and assistants from might self she help me put the item in the bag with attitude while leaving she stated that it doesn't even fit when it did, now idont care and i dont mind paying for bags but i should have to fight to get one when i have no vehicle and was walking home with the things i purchased , in told another employee about my experience before leaving and she told me they just dont have the bag to provide for large item which is a lie i will no longer be shopping at any walmart after this experience and i will make sure my story is heard.!!

out of 21 or 22 registers only 4 were open and all were ran by the slowest people that work for Walmart
I had close to 1000.00 in my cart but left after waiting for 20 min in line and not even one customer was
finished being checked out I will no longer shop at Walmart I will go to other store as Fred mires were
there customers are treated with respect and they do there jobs

Corey Osburn
from Ashburn, VA
I shopped a the Walmart on Academy Drive in Bessemer, Alabama on 13DEC18 between 5:30PM and 6:30PM . I informed the associate that the items I had purchased that the amount was not adding up and I was being charged to much after I used my $5 and $10 Walmart gift card and she showed no concern about the over charge and no one in customer service new what to do about this incident for them to refund my money. After over 30 minutes of standing in customer service they refunded me $30 because that's what I was told the over charge was. I am sending this compliant because I shop at this Walmart all the time and I have never had to deal with anything of this nature and I did not appreciate the lack of concern or lack of interest of what happen this evening. I hope something can be done after I report this incident so it does not happen to anyone in the future. The store number is (00764), Stores address is 750 Academy Drive Bessemer, AL 35022.

Corey Osburn
from Ashburn, VA
I shopped a the Walmart on Academy Drive in Bessemer, Alabama on 13DEC18 between 5:30PM and 6:30PM . I informed the associate that the items I had purchased that the amount was not adding up and I was being charged to much after I used my $5 and $10 Walmart gift card and she showed no concern about the over charge and no one in customer service new what to do about this incident for them to refund my money. After over 30 minutes of standing in customer service they refunded me $30 because that's what I was told the over charge was. I am sending this compliant because I shop at this Walmart all the time and I have never had to deal with anything of this nature and I did not appreciate the lack of concern or lack of interest of what happen this evening. I hope something can be done after I report this incident so it does not happen to anyone in the future. The store number is (00764), Stores address is 750 Academy Drive Bessemer, AL 35022.

Nakeemah McCray
from Washington D.C., DC
I received my direct deposit onto my walmart money card. I keep my funds in my vault until I need it. They are now having "technical issues" and refuse to issue my funds to me. Ive been on hold for over 2 hours and all the agents can tell me is wait. I have responsibilities to take care of and I can not do so until they release my money. I feel violated and helpless and I can not get any help. What am I supposed to do next? Its too cold to be homeless.

Sharon Keasling
from Chester, NY
Appalling. There was a long line and only one checker and that was #14 lane that has a short belt. Let me first emphasize this is not about the checker. She did an amazing job considering what she was up against. Those of us standing in line could see 7 Walmart employees in the customer service area just visiting among themselves. The gentleman behind me ( and yes he was a gentleman ) went over to ask about opening another lane. What they said to him was beyond rude. When he came back he said they told him if he didn't like the wait to unload his cart & leave. He asked to speak to a supervisor. So, supervisor Cody, showed up. Cody said that he would help the man unload his cart. WHAT?? Then Cody said that there was 2 checkers but the other one was on break. I kept silent up to this point. Then Cody said that scheduling was done at corporate and for the man to contact corporate if he wasn't happy. I told Cody that it wasn't the scheduling as much as the attitude. My career ( a passenger service agent for a major airline at an international airport ) was based on customer service and I know how important customer service is to a company. His entire demeanor was too bad so sad leave. Now, Wal-Mart isn't known for customer service but this was OUTRAGEOUS.

Krystal Harkless
from Austin, TX
My husband and I ordered the KidKraft Ainsley Wooden Swing set on Black Friday for our children for Christmas. At the time I placed the order it said estimated deliver was on 12/4/18. The order was placed under my husbands email since he has an account (bjrharkless@yahoo.com). We got no further information. On 12/4/18 my husband received an email stating that the item had not been delivered yet as their was a delay and they would send an email when there was an update. However, upon clicking on the tracking it appeared that the item was showing it had been delivered to the Wal Mart in Pearland on 288 and 518. We had chosen to have it shipped there and pick it up. My husband then finds a shipping label under the tracking that shows the item was delivered and signed for by Rose Bukowsk on 12/4/18 at the Pearland Wal-Mart. So my husband tries to call the Wal Mart. He calls on Monday and spends 30 minutes on hold and never gets an answer. Today, Tuesday 12/11 he calls 3 different times. Each time he asks for a manager and is told one is not available and keeps getting put on hold for 20 minutes or longer. He was told by an associate that the item had shipped but had not been delivered. When my husband told her about the tracking information that shows it was signed for by a Wal Mart employee on 12/4, the employee just responded "ok'. She then stated that she conferred with a manager (still not allowing him to speak to one) and that shipping is not guaranteed. He again explained that it was showing delivered and that our checking account had just been charged for the amount indicating the order was complete. There was still no resolution. The last time he called and waited 30 minutes to speak to a manager he was given the District office phone number of 281-313-1746. We have both called this number twice and no answer. We have both left a message. First of all this gift is for my kids from Santa. Secondly the customer service is horrible and outrageous. How can there not be one single manager available to answer a question during the busiest time of year. I need someone to call me and have this resolved TODAY. My husband is going up to the Pearland Wal Mart when he gets off of work so maybe then someone can find a manager. If not, we will be taking our business elsewhere, which I'm sure would not matter anyway.

ann murray
from Sheboygan, WI
talked to someone last week about my complaint with Walmart 1276 deli. Its was about a chicken order that they couldn't do and they called me 45 minutes before to tell me! They suggested I call the other Walmart in our town and I said they should and there manager said they couldn't do that I would have to. In any case time was ticking and my company was coming and I was going crazy! The other Walmart did fulfill my order, thank goodness. Such poor ordering at 1276....and I order a week ahead and still they let me down>

Richard
from Montreal (Rosemont—La Petite-Patrie), QC
In store looking to buy Nintendo switch none in the Nintendo display they were all at the phone counter the guy that worked at the counter didn't want to let me look at the Nintendo switch box which was locked in a glass sliding window so he called security on me and he told management that I swore at him which he lied about there was no customers at the counter I was the only one he could of let me look through the glass and call someone to help me customers should get good service this guy was a big zero

Mae Singletary
from Wilmington, NC
On Sunday night, December 9, 2018, I called customer service for help on an order just submitted. That person explained to me the problem was being fixed and that someone should give me a call in 24 hours. He stated if I do not receive a call to contact Walmart.com and Customer Service would handle. I called back on December 10, 2018, the representative, who said her name was Martha, states she didn't know anything I was talking. She was very unprofessional and act like she didn't want to help me. In the meantime I'm out of $95.00, because I was told I would have to wait until this order gets to me,(which is not scheduled to get to me until December 20th) then I would have to fill out a return form and wait for my money. I can not get my grandson the hoverboard he wants for Christmas because I have to wait for my money. (order #6141863-045426).

Gina Trude
from Show Low, AZ
My daughter mistakenly purchased a soy sauce alternative instead of regular soy sauce.....My daughter had thrown away the receipt when she put away the groceries..I said No problem and drove to walmart for an exhange or store credit so I could get regular soy sauce..a $4.67 item...the person wearing an asst mgr badge (Corena) said where's thge receipt ..I told her it was thrown away mistakenly...Corena said "You need to download the walmart app" I told her I only had a flip phone....She said then "I suggest you save you receipts as we are doing away with paper receipts...I said what about the return policy posted on the wall for returns with or without a receipt...Corena said well we don't have to refund if we don't want to... This is all said within hearing distance of my friends..who encouraged me to file a complaint....I was made to feel like a thief or something with her berating me....ALL FOR A $4.67 item....Corena then said I'll give you a store credit card this one time.....Well from now on I plan to shop at Safeway for my groceries....and plan on bringing up my experience at our club meeting this next week......

Dakota Kell
from New York, NY
Ordered a bedding set online on 11/19 with a guaranteed delivery date (per website) of 11/28. On 11/28 called customer service because the item had not shipped- was told it was stuck in shipping and I needed to cancel the order and resubmit it; which I did, this time with an expected delivery of 12/5. It is now 12/7, still not received. Called customer service multiple times, they claimed to escalate it, but have no idea if the order will ever ship. Was told again, I needed to cancel it and submit it again- I refuse. This is false advertising on Walmart's part- this is exactly why Amazon is the leader in the online market- Walmart only cares about taking your money, you will never get your product!!

Franklin Claude Keeter
from Bedminster, NJ
wal'mart store 2705 franklin va 757-641-8881 my number this has been a on going problem here for a while now but today I reached my boiling point. First off they have no cashiers (2) everyone is pissed off not a very good shopping experience (3) I personally grand open that store and worked for the company for 10 years that's when sam was still living ( we met) his son too they were great! (3) my wife and young daughter shop there on a constaince basis and bad elements are surrounding the whole store (4) im not the only one here others are very concerned (5) soon there will be a uprising on this store and tremendous lost (6) MY NAME IS FRANK KEETER (757-641-8881) (7) certainly there are other stores (Wal-Mart) to shop we just enjoy this one but looks like its wearing thin im afraid - sincerely frank department of criminal justice (dcjs va)

Pamela West
from Cleveland, OH
I purchased No Boundaries Jegging faded jeans and loved them...great fit, and got 3 compliments. So, I went back and purchased 4 more pairs. I washed them, and they stunk horribly...strong chemical toxic smell. I researched how to get rid of chemical smell in jeans,& followed the recommendations.I washed them 5 times using detergent, borax, vinegar, oxi clean, perfumed crystals, and also tried laundry baking soda at times, all to no avail! They still stink strong chemical smell. Will this smell ever go away, and is it toxic to wear???!!! I really want to keep and wear them, if it's ever possible!

JOHN MAXHAM
from Pompano Beach, FL
walmart davie florida went to return 29 series marine battery no stock to exchange with bad busines went to hollywood florida to exchange again no stock walmart doesnt stand behind their sales i have 15 walmart batteries for my boats either exchange this battery wich is under warranty or refund me for all batteries and ill go elsewhere, you dont have any batteries to sale in either store a hint each time you sale one order one i drove 63 miles to get battery should i be happy .

CHRISTY WARD
from Rocky Mount, NC
EVERY TIME I GO TO MY LOCAL WALMART THE PRODUCTS I BUY ARE NEVER IN STOCK!!! I THEN HAVE TO DRIVE ACROSS TOWN TO THE OLDER STORE TO PURCHASE MY GROCERIES. THIS IS REALLY INCONVENIENT BECAUSE I WORK FULL TIME AND THIS TAKES AWAY FROM MY FAMILY TIME! WHAT CAN I DO AS A REGULAR CUSTOMER TO MAKE SURE THAT MY LOCAL STORE HAS THE PRODUCTS THAT I NEED? ANY HELP WITH THIS IS GREATLY APPRECIATED

Chris Hallos
from Walla Walla, WA
My pick-up with my dog in it was stolen from Pendleton Oregon Wal-wart parking lot on Nov 27 2018 . After paying a bill and shopping for a total of 15 min I walked out to my truck horrified to find it and part of my family( my dog) gone. I ran back to a bell ringer who had observed me walk in and he automatically said " hey man what's wrong". I said I think my truck was just stolen. I asked him if he had seen exactly where I had parked. He answered with a yes verifying that my truck and pup were definitely gone. I ran back into Wal-mart to call the police at the courtesy counter. I went in and told them my truck and dog had been stolen and not one person did anything they just stared at me like I was crazy. I asked one of them to call the police and one of them finally took the public phone and turned it towards me.I said will you please dial the police for me so they dialed. When I got someone on the phone it was my cities chambers of commerce . I said would you PLEASE call 911 they finally called the police for me . when the police showed up they refused to let police look at the video. They said only two women in town are allowed to review video and they are not here. They gave the police the number for the women but police could not reach them. Three hours later I went back to Wal-mart and had to demand to talk to a manager 20 minutes later a manager came to the courtesy counter. I said My dog and truck were stolen from your parking lot why can't you review the video. The man said I can you can't. I said the police need it and he said well where's the police. I said trying to contact the only two women that can review it. He chuckled and said I can review it if there was a cop. I'm asking what's so freaking funny he said my names James have the police contact me if there's a problem. I said what do you mean IF there is a problem my freaking truck and dog were stolen and you guys have already wasted 3 hours of get away time. I proceeded to call the officer on the case and told him there was a man who said he would review the tapes with an officer only. The officer did not believe that because he had already been told only the two women could review the video. The officer then said I will call this James guy. I then walked back into the store and found James at the money center I was trying to get his attention but he was ignoring me while talking with 2 other associates. They all just stared at me like what do you want from us. Finally he was paged to the phone and it was the officer. His attitude started to change after that . The officer soon showed up and they reviewed the video and got the vital information we needed almost 4 hours after the fact. Not one associate asked me if I was alright or if I needed anything. If someone stealing your truck and part of your family was not bad enough try having Wal mart treat you like some sort of deviate while felling like someone just put a knife through your heart !!!!!

shawn whittington
from Omaha, NE
this complaint is about your pharmacy staff and the people that fill the scrip.the women there is very rude,she doesn't want to help you in anyway.the gentalman is not much better.i am moving my scrips to another location,in hopes they may be better,the staff there is a joke,know nothing about what they are doing. they will not get a scrip ok'd before it runs out,making me drive an extra trip to get the scrip.HY-VEE always have mine ready, have never had any problem w/ them,in fact,they will call me telling me I have one ready...….

Lynn Glodich
from Latham, NY
I recently purchased 2 tires on your Walmart Site ( Market Place ) and am very unhappy with my purchase and experience. Advertisement reads as follows 225/55R18 102T XL Nokian Nordman 7 SUV " STUDDED " Winter tire sold by Tires Easy. The tires were delivered on Friday but when I looked at them they weren't studded. I contacted Tires Easy this morning regarding the issue and was told by them it was a mistake on Walmarts
site they way it was printed and they did not come studded. Not being happy for paying for a product under false pretense I contacted Walmarts and was told by the associate that they only print what was given to them by Tire Easy. I am very annoyed with the run around I'm getting with no satisfaction. I shop at Walmarts 3 to 4 times a week and find this unacceptable. I realize we all make mistakes but I own up to mine. It's very unfair to mislead customers regardless if it's your store or theirs.

Hello there. I tried to order a Smart TV three times on Walmart's website. Every time I ordered, my account got debited and I also received an email from Walmart letting me know my ordered had been received. However, for each order attempt, a couple of hours later I received another email from Walmart telling me my order had been canceled. And guess what happened to the price? It increased a lot. I only could order the Smart TVs if I paid the full price.
Have feedback for Walmart?
Thanks for your feedback!
Sorry. Please try again later!