Walmart
Walmart Complaints Continued... (Page 4)
1145+ reviews added so far. Upset? Call Walmart corporate: 1-800-WALMART

laurie baker
from Blenheim, ON
your corporate office has reduced the hours of our store, it now doesn't open till 8am. I work 12 hr night shifts and would stop daily on my way home from work to pick up items for supper, school lunches, or work lunches. my shift ends at 7:30 and Walmart was the only store in my town open at that hour. There are aprox 200 people getting off work each morning and nearly every face I saw in the store was from the factory where I work. I guess saving a few dollars by opening later is better in your eyes than the huge inconvenience it has created for my small town. I live in napanee Ontario, many of the people from my plant that were shopping there at 7:30 am were from much larger towns on either side of it that simply wanted to pick up things their family needed and go home to bed,

Wilfred Hinchliffe
from Ocean Isle Beach, NC
The check-out policy in this store.(and I'm sure like many of your other stores)…….they have in this store at least fifteen (maybe more) I'll call them stop and go check-outs...you check out your items yourself...…..no one is going to tell me that they were put in your stores mainly for the convenience of the customer. Some people like them, most don't. You want to go to a register where a Walmart casher is and find that out of twelve registers,only three are manned.(Waiting again in long lines (happens a lot) I guess Walmart is saving a lot of money on wages they don't have to pay out.....right??!! just a guess. anyway myself and others would like to thank Walmart for the inconvenience...…………………………..We'll find another store to shop at...…..I'm sure this will bother the CEO's a lot.

Cherie Wirth
from Grants Pass, OR
I am very unhappy & disgusted with Walmart on line ordering. I placed a very simple order (I thought) but it took a total of almost 2 weeks in several separate packages before they were all received. I hate the fact they do not all come at one time. I think it is a way of Walmart to scam the customers. You get so many "little" boxes at all different times you forget what you originally ordered a couple of weeks prior! The 2 day shipping is a joke! There is really only 1 thing that Walmart carries that I can't find anywhere else but I will NOT order on line. I will go into the store & get that item & ONLY that item!!!! My other on line shopping I do through another retailer who not only sends it all at once but I get it within 2 days!! With free shipping also. The last order I placed was order #4511891-522393 on June 29, 2018 & I finally got the last item (I think) on 7/13/18....2 1/2 weeks later!!!! That is so insane------I now see why Walmart is getting such a bad name. I still don't know if I received everything because they were all spaced out so much.
Cherie Wirth

Michael hreene
from Chicago, IL
Need to tell your checkers to stop talking with other employees about their personal lives to each other and check people out, in line so long, frozen pops were melting, no excuse for such lousy service. Had to get them replaced

L Eudy
from Albuquerque, NM
Last month 6/08/2018 I shopped at Walmart on Academy NE in Albuquerque, NM and spent $178.58. The cashier was very rude, I asked if he could please bag my 2 bottles of apple juice which he had laid on the upper part of the bagging area. He said if I wanted it bagged I could do it my self. Also he laid on the upper area a pizza and a couple larger other items which I DID end up bagging myself. I was shocked and very upset and now wished I had left everything behind. I have shopped there again but will stop going so I don't have to be humiliated a second time. I'm sending a few numbers from my receipt so maybe you can locate this rude person. I 14 appr#008893, ref# 1042000314, trans ID 308159685382474, Validation zlfb, Aid a0000000031010, TC d054ef34aba121f6, Terminal # sc010928. Hope this helps find this person. Also while he was checking me out he was goofing around with other female employees. Thanks for your time. I'm NOT a person who complains but this experience was not acceptable.

Ryan Westenberger
from Anaheim, CA
i was stopped by asset protection about 3 weeks ago #1 i was stopped while exiting the first set of double doors AND garret (lp) had stopped me i was basically not even out the door yety he told me to follow him we went into office and he said he would explaian everything i y thought i had haD got home iNOTICED I HE DIDNIM IT WAS THEIR RESPONSIBT GIVE ME BACK MY LIC 2 1/2 WEEKS LATER THE MGR BASICALLY TOLD ME OH WELL I TOLD MGRTTING IT IN THR PROPER STORAGE OR LOST AND FOUND THAT IF THEY LOST MY ID OR DIDNT PUIT IT ANYWHERE SAFE THE MGR HAS SAID HE WILL CALL ME AND NEVER HAS L/P WAS IRRPONSIBLE UPON THEIR BEHALF FORPUTTING MY DOCUMENT IN A SAFE PLACE LIKE THEY DO EVERYTHING ELSE I HAD JUST GOT MY LIC 2 DAYS PRIOR TO STORE 2546 BACK TO ME ON THIS MA6TTER IRRARATABLY MIS PLACED MY CARD ALL I WANT TO DO IS BE COMPENSATED FOR MY LIC COST 88 DOLLARS SOMEONE NEEDS TO REIMBURST ME OR ILL GET A Lawyer cause he didnt give it back to me that very poor customer service and not fully doing his job polkease contactb me @ ryanw714@gmail,com or 7146766140
thank you mr. ryan westenberger

Bonnie Rains
from Ruidoso, NM
The Ruidoso, NM store is in desperate NEED of HELP! Store shelves are not being stocked! Cashiers are in very short supply (and I am one of those objectors who refuses to self-check) - People do need work, and if I succumb to the wiles of corporate greed it only helps YOUR cause. Check-out lanes (the few that were open) were backed up which caused traffic jams. Of course, the garden center check-out was closed, adding to my frustration. I think I can get away from Walmart shopping altogether by using the dollar stores for cleaning supplies and buying groceries at the supermarket. If I see an improvement on my next trip - I will reconsider. Bonnie Rains.

Donna Clark
from Halethorpe, MD
Most recently I have been unable to get my regular products at Walmart since their reorg I guess you would call it. I use Suave hair products in the pump containers, none of which are now available and there are no comparable unhealthy aerosol options there either. I always shopped your Faded Glory and other regular Walmart clothing brands and now I find that everything available is either horrible lookin or nylon, haven't bought any of the new lines - poor designs and horrible patterns. I still see some t shirts from before and do purchase them. There are a few Walmart brands of pharmacy items that have been absent from the shelves since April. I witnesses a manager scream at a salesgirl for opening a register to assist senior customers trying to checkout because their were people backed into the ladies department - there was only one register open. The manager was telling people to check themselves out there was someone in that area to do it for them. Customer friendly at Walmart is no more. I personally have been cussed out by an African American manager AND 3 or 4 of her sales force - wrote to you and NEVER got a response. Is Walmart trying to go out of business. Most of the time associates are in isles sitting on their phones or doing anything but work - don't they have an employee room for that when they are on break Or they are screaming and playing grab a__ in the isle - Time to wake up and take note - My apologies to those at Walmart who are helpful and do their jobs because they are the only ones keeping you going. One more question Does Walmart have a dress code for employees???

kris
from Fredericktown, OH
I have shopped at Walmart in Mt Vernon Ohio since it opened. But after this past week, I will never shop there again. The things I have witnessed and heard from employees ( who are afraid to come forward) are very unacceptable for an establishment in this community! I have been a store manager for another company for over 26 years and I NEVER treated my employees in such a horrible manner! I watched the "store manager" yell, disgrace, demote, and talk in a manner that would be classified as "abuse" to their employees. And ON the sales floor .... in front of customers and other co-workers! These are things that need to be held in private. Although I am sure this is not what your company teaches, it should be held responsible. Due to this action from the "managers", the employees aren't giving the customer service as they did years ago. I believe you should investigate this further. I felt sorry for these individuals being humiliated in public. This is very wrong to treat people like this..... thought Walt-mart was a family ran business?
I will be waiting for your reply.

Rafael Galarza
from Layton, UT
On 7/6/20018 I was in Bridgeport, Ct. I bought at Bridgeport Wal-Mart to set of cell phone. Straight talk LG one for me because the one I had the battery was not good. and one for the ministry. I came back home to Fort Valley Ga. on7/12/20018 and turn in the new Cell phone to the office but unfortunately it was not the one they needed. I went to the Perry Ga. Wal-Mart store to exchange it. I try to explain to the agent what happened and as soon I told her that I have misplace my receipt With out hesitation she said that with out a receipt there was nothing she can do. I ask for her manager. Mrs. Lashandra came and said the same thing, I ask for the complaint number and she just verbally gave me the number and she reply that she will not loos her job over exchanging an electronic product and that she will supply me with the Return/exchange policy. Miss Kayla came back she did not introduce her self to me. But she handle the police to me and show me where it said that with out a recipe they cannot do the exchange, She also said that they tell every customer about the policy. But that is not true. Miss. Lashandra had an attitude, the first agent I talk to said that she did not know that if the product been stolen.
But your Policy state that a customer can exchange the electronic device. That was not explain to me or even try to help me on what they can do to solve my problem. It is very un professional service that your department has. the will not care a bout the customers and the manager nor her employees are aware about you return policy completely only on portion of it.
After I got home red the full policy I whet back to the store the manager on duty had no idea about exchanging merchandise with out the receipt. and to bring him your copy of your Return policy. I told him that the manager had provide me a copy of the policy but he said he had no access and that he can not do anything for me. If Lashandre already decide that she will jot accept my return.
So I have a device that is not good to us thanks to walmart policy according to Mrs. Lashandra and Kayla. Also the evening manager said that there is no way for walmart electronic department find out where the product was purchase.
Your store history said that you are only one organization own by the same family. I feel that the electronic department in Perry Ga. do not meet the customer service expectations and do not provide the customer full professional and positive attitude to customer problem solving.
The staff roll the ayes up , they will walk away and manager will do the same and will not come back to assist me.

glen burt
from Jefferson, GA
had brain surgey paid off my Walmart card what they told me but I owed 11.00$ I got cancled on the card I will not to Walmart any more

william meneese
from Louisville, KY
I went shopping at Walmart at 3:00 am July 12th. I usually dont complain but every aisle I went down there was a walmart worker. Nobody said Hi may I help you and some just glared. You might want to talk to the manager, to train his workers better or have them work where they dont come in contact with people. I was at 175 Outer Loop, Louisville,Ky 40214.

Patricia Schilz
from Spokane, WA
I have applied for a Walmart Credit Card twice in the last two months and I have not received any confirmation on either one. I have attached a screen print of the application receipt thanking me for applying for a credit card with a reference number. I have called customer service twice and they said I would receive a confirmation in an email and physical mail, but have not received either. The last call I made today they said they were unable to send me an email but would send me physical mail which could take up to 20 days to receive. Could someone please help get this problem resolved? Thank you for looking into this, it is much appreciated.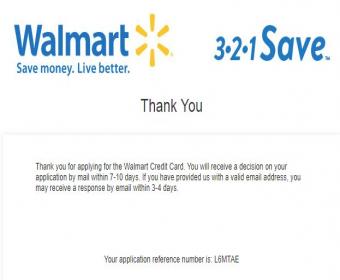 Donna Bazzell
from Santa Clara, CA
About a week and 1/2 ago, I purchased and loaded a Walmart Visa Debit card, initially for the purpose to use for Xbox online game play for my grandson. I registered the card and was told that I could use the card in store in person only until I received the personalized card in the mail. Over this past weekend, I attempted to make a purchase and the PIN which I know was correct was declined. Several attempts were made and finally the store employee assisted me as I used a bank card to complete my purchase.
I did find out that although I loaded the card for $20, that a $5 monthly maintenance fee automatically was subtracted and so the balance is now only $15.
After calling the number on the back of the card and receiving absolutely no assistance or resolution due to it being fully automated as I made multiple attempts to speak to a live customer service person. I called another number found online and spoke with a "Lee" who was helpful and explained to me and apologized that I was mislead about the card. She said that I would not be receiving a personalized card in the mail as when the registration is completed, the system decides either you are allowed a card to use and a personalized one will be sent or you are categorized as only being able to use the card with the balance on it and no more. This is so ridiculous and I was definitely mislead. How can a debit card that is reloadable be denied? That does not make any sense whatsoever. She has inormed that a refund for the card balance is being sent to me.
My fiance' who had absolutely no credit at the time, purchased and registered the card several years ago and had no problems at all, still utilizing it at his leisure.
I have good credit with multiple bank and charge cards in great standing.
Advertising these cards as reloadable Visa debit cards is false advertisement because if the only way money can be put on the card is by the customer doing so, how can they be denied that use when before purchase does not at any time inform it can be denied.
I am a frequent Walmart customer, have been for many years, and I am now totally and thoroughly frustrated, disgusted, unhappy, and prepared to report this situation to BBB as well as to several local newspapers. As a state government Business Services Manager, I find something very wrong about this.
What kind of scam is this?
I would like answers please.
Thank you,
Donna Bazzell
502 807-7575

Missouri Glover
from Charlotte, NC
July 10, 2018
To Whom It May Concern:
My husband and I shopped at your Walmart located at 3240 Wilkinson Blvd, Charlotte NC on 07/06/18. We bought two large packages of skinless chicken breast, 022763040810 cost $8.10 and 022763070935 cost $9.35. I put two of the breast in my crock pot on Friday and they are still cooking today is Tuesday. Those breast are as tough as an OX's rear end, what are we suppose to do with them, the more they cook the tougher the meat become and we can't take them back. It is a shame that kind of meat is put on the market for customers to purchase especially when we are on a fixed income. We spent $169.02 cash money thinking that we at least we has enough meat to last through this month and now we don't, stop putting BAD MEAT OUT THAT PEOPLE CAN'T EAT!! Thank you
Missouri Glover

Yesterday, Thursday, July 5, 2018, sometime during the evening, my wife and I purchased some items at the Walmart store located in Brawley, California 92227. As we paid for our purchased items and headed to the exit door, we were stopped by a female employee, who asked us for the store receipt. My wife asked as to why she was doing this, since the store is not a membership business, such as SAMS or COSTCO, where you are required to show proof of membership when you enter and exit facilities. The employee stated that she was doing her job and for us to take our complaint to their main office. I do not think that this is proper customer service and or a proper way to explain as to why this store is conducting business contrary as to what other stores do. If I want to be examined as to when I enter and exit this store, then; I rather pay for a membership and conduct business at COSTCO instead. Note: I noticed several customers displeased by this action conducted at your establishment. Thank you.

Bryan Keith Freeman
from Bangkok, 10
I am in Thailand, my brother is in Arizona, he went online to send me some money through MoneyGram. I went today to get the money at the bank here. When the teller entered the Ref # she got "Please call the Moneygram Help Center to complete this transaction." She called them and after a few minutes she handed me a phone number in America to call. She said that they would not tell her what the problem was. So I called and got a lady, she said the system was "Down". But the way she said, the tone and the nervousness in her voice told me that she was not telling the truth. So I hung up and called again. I got Jeff Spikoly from Fast Times at Ridgemont High. Not only did he sound like I either woke him up or he was higher than a kite. After I explained the situation a few times, he finally got it and asked for the reference number which was already given twice. He then told me that my brother did not complete the form so my brother needs to contact him. I told him that my brother did it online and that he has a receipt for it. Showing the transaction was completed and got a reference number. He said that my brother needs to contact the help center. I asked if the number I was given would work as I am in Thailand and he is in the states. He asked me "which number did you dial?" OMG, I gave him the number and he said, "Uh, yeah, sure that will work." So I contact my brother and he calls 4 times and got no answer. I still do not have the money and he can not contact anyone. This is what he received:
Your transfer is being sent! Have receiver bring Ref no.31345976 & PhotoID to pick up when ready. http://bit.ly/2FkQcgC for status.

Sam, Soheir
from Hollywood, FL
To Whom It May Concern,
I'm filling a complaint against customer service supervisor her name "Samira" at Walmart store # 02591 in 151 sw 184th Ave., Pembroke Pines, FL. 33029
She was overbearing, Rude and despicable
On Tusday 07/03/2018 at 1:20 PM I try to use moneygram to transfer money to my native country the casheir asked for my social security number which I refused to provide her I told her I did transfer many times I never asked to provide my SS# she said because the transfer money so much I told her what the maximum transfer money I can do without providing my SS# she answered rudely I'm not telling you, I did asked for the superviser, she came with bad attitude without saying hi or either what can I help you, I told her I going to reduce the transfer money to $3,000. Without looking to the computer screen she said I need your SS#, I said to her ok I'll reducet the money to the same amount I did transfered a couple of month ago without SS#, she said very rudly "no" you told me already two different amount of money, I said because you don't want tell me the maximum amount I can transfer money without SS#, you didn't type nothing at the computer or either took the money, she said "no" and turned her back with very low class attitude, I was embarrassed.
She never said "Hi" or "sorry" or "I can't help you or call the moneygram to check how much".
She is unprofessional woman, overbearing, Rude and despicable.
This type of behavior is not at all acceptable.
I request you to look into the matter as soon as possible before the other employees will do the same to get a higher position like their supervisor.
I really greatful that walmart exist in my life I feel safe, comfortable and satisfied when I buy their products on line in terms of price, quality and delivery speed.
My favorite store is the "Walmart" close to my house, so I would like the staff to be an honorable face to Walmart.
Regards,
Sam, Soheir
suesue1010@hotmail.com

Ruth durham
from Arlington, TX
I shopped for my last time at Crowley Walmart . I spend at least $100 a week on pet food and supplies there , I volunteer with animal rescue and appreciate any savings I can get as it helps feed another animal .todays visit I thought yay , got lucky ,30 cents a can for ,13 ounce poultry platter , of course I took all 33 cans but cashier would not honor price,5 employees later ,including 2 that where visiting and supposedly high corporate guys (that where calling to me to have a great day as they refused to honor the price) said I could buy only one can , I should have taken their pictures to post my experience on face book.. I wished I had put back the other $78 .worth of cat food I had in my cart , but had already paid for it while waiting for management to honor the price they had on the shelf .SHAME ON WALMART in Crowley .!!!! What's worse is the disposition of those managers who stood smiling like they ruined my day .by no means , I was prepared to buy it no matter what , just thought I had a lucky day . , but instead they managed to force me not to shop there . I have high ethics and principals that I stand by and Walmart has proven again that they lack morals . It was not me misreading anything , upon me questioning that I could only buy one ,that was not on any item on the shelf stating that .anyway bye bye Crowley .ill spend my money elsewhere

Your PEDO symbolism on the shirts in the boys department in Lewisville, Texas "you want to pizza me" is sic and disturbing it goes to show where Walmart's Moral Value is. You and your company can go to hell in a hand bag. We Americans will expose you and your company for what you really are A BUNCH OF SIC PEDO'S so get ready your times up. #BOYCOTTYWALMART hit em where it counts in their pocket book!!!!! Bunch of SIC DEMONS.

Shirin Purnell
from Sperryville, VA
Location: Walmart store, Culpeper, VA 22701
Date: June 27, 2018
Time: 12:25 and 12:45 p.m.
Where: Bench by a restroom in the front area of the store. After that Customer Service area next to the restrooms.
Today was my last day as a Walmart customer. Our local Walmart's customer service has been going downhill recently. Not sure why but some employees are placed at the exits and randomly stop customers to see their receipts. I understand that some items may beep that would render the checking of a receipt, but being stopped while you already have Walmart shopping bags in hands smells of some racial or some other bizarre profiling to me. I have been stopped rudely last weekend while wheeling out a kids bicycle (their birthday gift) with my little kids and having other Walmart bags in hands. The lady at the door rudely gestured to see the receipt and then didn't even look at it and handed it back to me without any "thanks" or apologizing. What was the point? Can't remember being singled out like that at Target or other local grocery stores we frequent. I had to shudder every time while leaving this store expecting to be pointed at and asked to step aside. Not a pleasant experience at all.
Today was the worst with my mother who is visiting from overseas and doesn't speak good English. She buys all her gifts, necessities and souvenirs at Walmart, and this week alone spent over $500 there. Today I was supposed to pick her up from yet another Walmart shopping spree on my way to pick up my kids from their day camp. Instead I ended up searching for her for 20 minutes since she wasn't where we agreed to meet, and she wouldn't pick up the phone. I was imagining the worst thinking she had some health issues due to her age. Then I finally received a call from her saying that some employee lady approached her when she sat down next to the restrooms while putting the money back in her purse after just having paid for her items, and started asking her questions. My mom told her in her bad English that she was waiting for her daughter and she didn't speak good English. Then the lady proceeded to empty all her Walmart bags (WHAT?) and checking every single item against the receipt my terrified mother produced for her. What the hell? Then she took my mom to customer service and made her wait in a long line while I was losing my mind searching for her. When I finally found them, I got the end of the conversation between the first employee and the cashier accepting refund items at customer service. Turns out that some cheap lip balm has been rung up twice, while the same lip balm in a different shade hasn't been rung up at all by the cashier. Which puzzled even the lady who had to assure the first employee that it was totally fine. I WAS SPEECHLESS!!!! I was so upset, late and mad that I just grabbed my mom and we left. I had to pick my kids and I was late because of THIS?! The lady never apologized, by the way. It didn't occur to me to ask for her name (which I should have), or to see the manager, because I didn't realize the whole ridiculousness of the situation then. Now I am wondering who gives these employees instructions to search bags of elderly ladies who are peacefully sitting on benches inside the store bothering no one. She didn't try to leave the store, nothing beeped, she had a lot of bags with her and her receipt had over $150 worth of goods just purchased. Did she really think someone who paid that much would steal a cheap make up item costing $2? If so, why didn't she take her back to the cashier that made a mistake? What is wrong with you, Walmart? This is how you treat your customers, and in this case foreign tourists???
Like I said. Never setting my foot in your stores starting today, and never letting my foreign guests enter your stores either. Not worth the humiliation and lack of human decency.
P.S. If you are serious about finding out who the employee was, though I suspect the problem is not limited to that one employee only, I could describe her. Or you can always check with the lady who worked the Customer Service desk at 12:40 today. I am sure she remembers.

James Raposa
from Houston, TX
while purchasing tires employee who was doing install got very upset and was throwing tools across the floor and screaming at employees, after getting home I noticed he did not install valve stem caps, and did not replace hub center in rim. Need employee # to watch cameras and check this out. Not the kind of employee I would have working for me. store was in Lumberton, Texas 11 am Josh A 6700 6/20/2018

Judy Ling
from Tehama, CA
Prescription was sent in by doctor 10a.m. I went to pick it up at 12 I was told it would be an hour. I left came back. Asked for the medicine and was told again I would have to wait an hour. I said I have already waited my hour ask the other clerk who took my order, She came over looked at the computer and said you still have 5 min. I have always gotten my prescriptions at Walmart in GA and they didn't have the policy you had to wait one hour no matter if it was ready. I will NO LONGER GET MY MEDICINE AT WALMART CVS HERE I COME.

My girlfriend and i tried to return three items this morning at the lonoke location. There were two employees involved. One was a regular cashier who looked to be stocking in her isle. We greeted her and said good morning we would like to return these the receipt is on her phone. She sighed turned her back and mumbled what sounded like "morning". She began to ring the items up. Then she told me a total. I said no mam we are trying to return these she sighed again and yelled "ms Rita" which was the second employee that came walking up wearing a yellow vest and she said "we don't do returns till 7am" my girlfriend said ok no problem. The cashier snatched the bagged items and laid them on the counter and said we don't do returns till 7am. She was extremely rude and I have never felt like such an annoyance to someone we spend a lot of money with! I do not believe Walmart operates or wants to be known to operate like this. I am
Not sure what we did to upset the cashier but i was also amazed the superior employee in the yellow vest "ms Rita/Nita?" Allowed this to happen and didn't even act like the employee had done anything wrong. We do not APPRECIATE being treated like this. My girlfriend is actually from bentonville ar and a former employee and was shocked at the treatment.

Michael Randall
from Candler, NC
I was in your store on Airport Road in Arden, NC tonight shopping in the electronics department. There you have many TV's playing stuff which is expected but there was one TV on the top shelf that was on some channel that had some black guys doing rap. The language was so bad that I was in shock that the store would be allowed to play something like this. There were children nearby shopping with there parents and it was terrible. I went and complained to the customer service desk and they call some employee by the name of Marc and told him about it. I proceeded to go back to the area and wait to see what would happen. I was shocked that nothing was ever done while I was there which I waited about an hour. Marc and the other employee that finally showed up just stood around and talked. I did not purchase anything from the store tonight and will not shop at that store again. I will be going to another store down the road from Walmart tomorrow and buy what I need. I'm not sure this will even be address but I just felt that a faithful long time customer was completely ignored.

charles cobb
from Mebane, NC
I was shopping in your store and was about to leave when I was stopped by a manager david was his name and he asked out of the blue if he could see my receipt I asked him why without answering my question he goes on a tirate about having the right to ask me for a receipt that might be true while I am shopping but after I pay its mine don't stop me on a hunch I am sorely pissed he followed me around the store he didn't ask for a receipt frankly it was a matter of race profiling plain and simple I want the managers head on a stick I was not raised to be silent to speak out when wronged by anyone

Paula ciletti
from Irwin, PA
You sent me two five dollar gift cards for a bad product i bought .They don't work. And I been trying to contact the mainstay about the gazebo i bought it only lasted four months and it fell apart .I been trying to contact them for months .I paid 200.00 dollars for it it should of lasted longer then that. Thanks paula ciletti .

Patricia Simpson
from Dallas, TX
My sister and I with are grandchildren were in the self check out. We were talking and I paid but truly forgot about my husbands beer at the bottom. My sister was just checking out and I turn to take the cart to her and the woman was standing there and I replied oh I forgot the beer and she just stood there with her arms across her chest smirking. Even when I couldn't find the bar code she offered no help what so ever. I felt bad and said to her I would have caught it and I wasn't trying to steal and as she walked off she popped off and said ya right. My sister was done and we started to leave and she came back stepped in front of my 5 year old grandson pushing his new bike and said loudly I need to see the receipt for the bike which was the first thing that was rung up. I go to Walmart at least once a week and spend anywhere from 150 to 300 dollars. I don't care how far I have to go I will never go there again. Never have I been so embarrassed or so upset. I understand you have to keep your eyes out but it was her very rude attitude that hurts the most. And I'm also aware that she is watching the screens to see what is rung up. I truly felt she was trying to embarrass me my sister felt like she did it because one of granddaughters is mixed race. She was a manager and had the worst people skills I have ever seen. This was at the Harrison Arkansas store and here my sisters and my receipt information 6/15/18 tc#07630779063167289268 time 12:43 tc#11398516894658762727 12:41 tc#72979224918712504515 12:44 if needed this is my phone number and I will save the receipts Thank you Patricia Simpson

Robert Henriksen
from Lebanon, PA
Customer service so bad it drives customers somewhere else to shop.

DARREL W SENTER
from Wrightsville, GA
Hello, I was in your Eufaula, Alabama store yesterday buying groceries and there was a woman with a dog in the store.
One of your employees told her no pets were allowed ln the store and the woman started screaming at the man telling him to leave her alone and to get away from her.
The store manager was called and he listened to her complaint about how a store employee was harassing her about her dog and all he was doing was informing her of store policy. I told the manager I saw what had happened and the incident was all her doing from the get go by bringing the dog in the store and evidently this isn't the first time she has done this and screaming at an employee to leave her alone that she needed her dog with her for her nerves or something.
My point is I don't want damn dogs, cats, pigs, snakes, lizards, horses, cows or anything else in a store where I buy my foods and clothing.
Tell your store managers to get a back bone and escort trouble making stupid people outside. There is nothing wrong with having a pet for companionship, I have 2 cats and 2 German Shepards my self and love them immensely but I don't take them to the damn store with me! Remind customers that they are not in a pet store to shop elsewhere or leave their damn pets at home if they want to shop Wallmart!!!! Thanks for listening and stop this crap now before it gets out of hand. DW Senter Cell phone: 706-957-0086 if you want to call
This complaint is strictly between me and Wallmart customer service and not to be shared with 3rd parties for any reason and is to be kept confidential.

Cathleen naumann
from Chesterton, IN
I'm was the last person in my family to shop at walmart and after my last experience will never again. I went to return an item and waited 25 minutes in line with one register opened and six other employees stand around talking and doing nothing. My time is important to me. Then I waited at the deli forever while employees act like they don't see you, this happens ever time I uses your deli . Then I went to the lawn and garden and bought two bags of mulch, when I asked for a carry out I was told they were too busy, again with multiple walmart employee doing not a lot standing in the garden section. So I guess my family is correct walmart is not worth the trip. Very disappointed shopper

Kay Young
from Woodbridge, VA
Just learning to order online, saw the picture of the phones that looked just like mine---wanted 2 additional ones, so ordered them online with Walmart. They arrived and did not work with my Vtech model... Took them back to my Walmart and was told to contact Marketplace and they would send me a return shipping label......well my total purchase was $38.21 which was paid on my Visa-----Today I had to take pkg to UPS and ship it back to Teledynamics , which cost ME, yes ME a whooping $11.89 WHAT GIVES!! WHY CAN'T THE STORE HANDLE THIS RETURN??
I shop at Walmart 2 to 3 times a month and never felt so ANGRY and USED.. I think I deserve a refund of this shipping charge, how about you???

Patricia Savage
from San Antonio, TX
I'm sitting in the service center waiting for my tires to be put on. While waiting they call me to notify me they have broken my shifter. First he tryed to say it was that way, after I said no it was not he admitted it wasn't broken until he tryed to move it then the spring just pooped out..needless to say after speaking with the other auto dept employees and being told there is nothing that they will do about it. If my car wasn't on that lift having the tires put on at this moment I'd take my car elsewhere.. I will not be shopping here anymore.

Charles A Harrison
from Logan, WV
I BOUGHT A FACEBOOK GAME CARD ON 4/28/18. iT DID NOT WORK, SO MY WIFE TOOK IT BACK, tHE LADY SCVANNED IT AND SAID READY TO GO NOW, IF TROUBLE BRING BACK.... WELL IT DIDNT WORK AGAIN SO WE TOOK IT BACK WHEN WE WEENT FOR GROCERIES..... WOMAN SAID NO REFUND NO OTHER CARD.... SAID THEY JUST SELL CARDS FOR OTHER COMPANIES, I WAS THINKING TO MY SELF, WHAT ABOUT TIRES, WINDSHIELD WIPPERS, HATS, KNIVES, TOOLS? if I BUY ONE WOULD THEY TAKE BACK?
SO I WAIT THERE TO SEE AND SURE ENOUGH PEOPLE COME IN LINE TO EXCHANGE, BRING BROKE STUFF BACK, AND THINGS DIDNT WORK RIGHT,.... THEY GOT THEIR MONEY OR EXCHANGE, SO THEY SAY, WE GET Kathy now ... WELL OF COURSE KATHY NEVEDR COMES... SO I LOOK FOR NAMETAG SAYING KATHY.... AND I FIND HER STROLLING AROUND..... I SDAY NOTHING BECAUSE I DINT WANT TO SEEM SILLY.... SO WE PAY FOR GROCERIES AND LEAVE.....so now i have no card... wallmart has my 25 dollors... and seems really happy about that. B ut i cant seem to find the joy in getting ripped off of 25 bucks. maybe i am missing something. so i tell the girl while i was there i will advertise this for them about no refunds at wall marts stores for cards bought.. she said ok that works..... now be advised no one yelled or was out of line during all this... was a calm happening... just happened i didn't get my card........ so i wait and see what u guys say. if that's how u run it then nothing i can do to recover 25 bucks. so its up to Walmart keep my money or give it back... let me know anyways several cant wait to hear the decision.... Charles a Harrison logan wva .... 304-752-1048..........

Cathy Evans
from Arlington, VA
I am a dedicated shopper at Wal-Mart and have been coming here for years. I often have my car worked on here and know the process--first come first served. Hence my getting up at the crack of dawn to be first in line. Imagine my surprise when people who had gotten there long after me were put in front of me because they were standing at the door. This is unnerving and very upsetting for me. As an asthmatic and highly sensitive to the extreme pollen, I could not stand at the door for 40 or so minutes without fear on having a life threatening asthma attack. The policy has always been first come first served and my car was the first in line. When a process changes, it would be very helpful to post notices. Although one of the mechanics told me I would be served first since I was there first, this was not the case. I am a very loyal customer and would just like you to consider keeping the first come, first served policy in place. Especially, for customs like me who cannot stand outside for extended periods of time for health reasons.

Tristian Straub
from Plainview, NY
My order was supposed to be delivered today. But was not. East Meadow store had them on hand, but no, It had to be sent to my house for delivery for today.
Where is my shipment? If not delivered in the next 20 mins. I want a full credit and my closet. And for those that shop at Walmart, stop.

David Selneck
from Matamoras, PA
I don't get my oil changed at Walmart anymore because your employees would rather "play" than do their job. I don't buy my tires from Walmart anymore because I had General Tire Grabbers on my vehicle, I went in for a rotation and was told tires not worth rotating. Which I knew. The Automotive manager, Buck, told me in front of an employee that once tires have been adjusted they cannot be adjusted again. That was a bold faced lie, I have an email from Continental stating that.
To day is my last dealing with your pharmacy. I am diabetic and take Metformin to control it. I called in a prescription to be refilled on May 1. I went to my Drs. office they there was no request submitted. I went to Walmart Pharmacy and was told they submitted it May 1 at 8:30 p.m. someone is lying again. My script was done at 5 p.m. When I went to pick it up, I waited in line paid for my script, then it was placed by consultation. I tell them every time, I don't need a consult. Now I don't have a choice!!! Bulls--t. I have been taking my medication for 15 years, I think I know how to take it. If I have questions I'll ask. Don't have someone call me to make nice. When my refills are done or I find out I can pull them from your Pharmacy I'll be doing business with Price Chopper Pharmacy. A few dollars more but well worth not having to deal with the petty, aggravating, crap of dealing with your pharmacy.

I went to the store 12555 w sunrise and have a terrible custumer service from the manager plce contac me 9544877565 thankyou very

CSS wanda is one of the rudest people
I have ever met.. she wouldn't do a price check or check on something in the store
And just walked right by me when I tried to ask her a question..

SHARON L METZ
from Kansas City, KS
We went to return a product bought in Kansas. It was a PHILIPS NORELCO Cordless Rechargeable Men's Electric Shaver. We paid 69.99 for it. I was able to show that to them from the website. I was also able to prove to them that it had never, not once been used. Because it wouldn't take a charge at all, none what so ever! We sure didnt expect it not to work at all! We bought it opened it and put it on to charge, and threw away bag, box, ect. We are full time summer RV campers, traveling everywhere. We had to make a stop in Joplin Mo. (Exit 8) while here we went to the Walmart, and tried to exchange the razor. They didn't carry the exact one, they had two that cost a little less than the one we had, but I didn't care, we just wanted one that worked.we were there over a hour and a half, while they were trying to get a UPC code. I was getting sick and dizzy, and almost vomitted. Waiting, and being pretty paitent. But then they told us they couldn't do anything to help us. I was feeling really weak by now, i lost it and tears rolled. I told my husband lets get out of here, and i pushed the razer toward them, after all it didnt work, and they werent going to do anything for us! There was a brunett manager that was really rude. There was a guy manager that was pretty nice, but he had to leave. When the brunette came, she didn't do a damn thing to try and help. All I wanted was to get one that worked, I didn't care if it was more or less... I would have paid the difference if it was more, but they only had two and they were less than the one we had. Right now I am spitting mad! Not only didn't they help us, but I left the broken one that never worked there! I bet that "bi@!$h" exchanges it now! Cuz she has the new one that had never been used! My cell number is 316-755-6661, my husband's cell number is 316-516-8903. We are both on disability, and can't afford to just throw money away, I feel like we just got screwed, by Walmart, since they wouldn't stand by their product. I don't know if writing this will don any good or not, since we no longer have it, instead Walmart in Joplin No has it
Thank you if you can do anything to make it right,
Otherwise, I think we are thru with Walmart
Mr and Mrs John J Metz
10606 West Atlanta Circle
Wichita Is. 67215
Ladyhawk1957@gmail.com

Lois Johnson
from Clinton, IN
Have been trying to call in perscriptions to Walmart in Martinsville, IN. The phone rings numerious times and then hangs up on me. This is not the first time that this has happened. Your customer service sucks. Maybe I should find a different pharmacy!!!!!!!

I love the deli foods at your store1437, but the racial comments are awful. lilly they called this assoicate speaking about another co worker of a different race. that assoicate of a different race just made a weird look at them as she helped me. i have heard other racial slurs from lilly towards this same assoicate. I just feel that this could be bad for walmart.

Danny carter
from Pensacola, FL
Magnolia ark store very rude and smart mouth employees black lady in the garden dept.. Lazy and very racis. Here name is Kama I think very disatfied with this store.

Juanita Davis
from Birmingham, AL
I purchased my second baby gate from your store. The second one was also too short for the stairs. I purchased the last gate in November 2017. My daughter-n-law told me that one was also to short, but better than the first. I had intentions of giving her the receipt to return it, but that did not happen. I finally remembered to put the gate in my car. I tried to return the gate on yesterday @ the same store of purchased. I was told that I had exceeded the return policy of 90 days. I was speechless, but I did not argue the point. I did mentioned that I was unaware of this policy. (I am only assuming this is a policy). I thanked the attendant & left. I had numerous Wal-Mart receipts in my car. I could not find written information on ANY RECEIPTS NOR ANY POSTINGS in the Customer Service area which displayed a return time limit. I knew about the "no receipt, no cash refund", there is a credit given. But to have the receipt & unable to get my total refund is OUTRAGEOUS!!!!!
The front of the receipts ink is almost gone, but the back of the receipt with nonsense about survey is very legible. What is the most important entity of your receipt? The purchases, not a survey on the BACK of a receipt. This seems to be a ploy to prevent the public from receiving there money back. If I had found this "policy" on any other receipts, I would have to accept this. But this seems to be an undisclosed policy which is deceitful, & dishonest.

marvin davenport
from Humble, TX
eggs were purchased at your Walmart store #2688 on HIGHWAY 64 this morning the IPC numbers are listed in the nationwide recall for salimeno. I called you store manager and asked him why the eggs are still on the shelf. He stated they were not . The IPC numbers on the package shows clearly the number in the recall , no excuses are good enough , and I will not accept any manager telling me that they are not on the recall list
. Its BAD BUSINESS PRACTICE, and I am sure the FOOD and Drug Administration will not appprove of any one keeping them on the shelves.
IPC number78742 12714

Diana Smith
from Denver, CO
I waited 20 minutes and 3 requests to have someone open a locked case. In the case I wanted makeup removal pads. The cost of the pads $3.48. The clerk told me I could ask my product from customer service. When checking out customer service as busy and could not being my items to check out. When I complained to the manager Keaton (Castle Rock Co)he told me to blame NY. He could do nothing. If I didn't like it I could leave, so I did! Also changing deli hours to open at 10:00 Is just stupid. According to your customer service rating 2 out 5 this complaint will not mean a thing to Walmart! I won't go back. There are many other stores that can serve the customer needs!!!!!

Store Address
1801 W Lincoln St
Harlingen, TX 78552
(956) 428-0734
I have been going to this store for the past year. I always shop from 8-9 am Mondays through Fridays at least twice a week. I won't be going there anymore for things I need, but just to record my shopping experiences in hopes that social media or management can rectify an extremely rude environment made by its employees. This is a case of, "The monkeys running the zoo."
On more occasions than I can count, always on the grocery side of the store, when rolling my cart down the aisle, I have to stop my shopping cart and give employees "the right of way". They were not stocking shelves, they were either walking by or talking together side by side. The isles are only so wide, I would have to stop shopping and halt my 200 lbs cart so they can pass.
At first, I believed that they simply were not paying attention and it was an accident. Now, I am certain it is intentional. I began talking to the employees asking them if me and my 200 lbs cart were in their way of walking past me. Most would not respond, some would half heartily say, "Sorry."
This behavior is akin to the jock in high school bullying the kids to get of their way in the hallway. It only happens at this store, other stores in near by towns such as Weslaco and Donna have helpful and courteous employees.
So, from now on, I will be videoing my shopping experiences at the Walmart store on 1801 W Lincoln St in Harlingen Texas. My intentions are to bring awareness to my community, through social media, about this behavior and prevent people who are probably having a bad day, from being belittled while shopping .

Dennis Williams
from Salt Lake City, UT
We purchased a NEXTBOOK notebook at wall mart. It worked OK for a while and now will not charge or indicate that it is plugged in.
we looked it up on line under repair or service for NEXTBOOK and it states that it is under warranty for one year. If service is required return it to the place of purchase, not to them. We returned it to our local wall mart ware we purchased it. we were told by the electronics department manager that they will not help us. We must return it to the manufacturer. We purchased it from Walmart, not on line as they would warranty it for one year.
Purchase date Dec 14 2017
store Washington Utah, #01439
Price $211.64
SN YFGV0316079960
Transaction ID 587348780907222

I have been shopping at Walmart on Highway 72 since it opened. At first it was great. Now it is the worst Walmart in Huntsville, and Madison. The shelves are never stocked. For two weeks the vitamin shelves have been empty. Every time you go in there shelves are empty. Today I went in there around 4 pm and there was only one cashier. The line was backed up. I asked if no one was working and they said they called off. There were at least 5 CSM's in there and none of them were doing anything but standing around talking. There are always at least 5 of them in there little yellow vest doing nothing and no employees working. At 4 in the afternoon the manager should be staffed and if not his little CSM's need to work. I do not go to the self check out because I don't get paid to check myself out. I spent $230.00 in there last week and 270 this week I expect better service. We spend a lot of money in there. I had rather spend more and be treated better. Your employees do not care. This store needs better management at the top.

bill middlesworth
from Santa Monica, CA
I have been going to the town center Walmart in long beach ca. for several weeks and before there have not been hand wipes for the baskets, I have contacted the managers about the wipes and all have told me we don't have on hand but will get them in a couple of days it didn't happen. so I started bring my own wipes. there are other problems, dirty wash rooms, and the demeanor of some the with workers , one heavy set black male with a beard in the sporting dept. ( I was trying out of a chair, he started ordering out of the way your blocking the me from going by, I was off to the side of isle). I don't think I am not going to shop at that store. I feel a investigation from the cooperation should be made. thank you.

j. bailey
from Mandan, ND
Terrible customer service in the store in Mandan, nd and terrible customer service on you 1-800 customer service line. I would give 0 stars!

Tonya Brennan
from Midlothian, VA
This store would not except my personal check as payment at check out on 4/14/2018, so I had to leave my bagged grocery's at the counter and return home empty handed as I do not have a debit card. I pay by check all the other time, this is the second time this issue has happened.

Melinda Riley
from Chatsworth, GA
I want to file another complaint about the Walmart in Summerville/Trion Ga. They have the Primo Water Refill System. About two months ago it went out of order. It was out of order for two weeks. They finally got a new machine installed about a month ago. It went out of order after two weeks. They got it fixed. I was in the store today and it was out of order again. It has been out of order twice in the last three weeks.
I would dearly like to know why they cannot keep this machine working. Do I have to go in the store to check if the machine in working and then go back to my car to retrieve my refill water jugs? Can you tell me what is going on and why they cannot seem to keep this machine in working order?

Rhonda goode
from Oklahoma City, OK
I was in the store at 23 and Penn in okc ok to day at about 4.50 ,I picked up 4 items ...there were 2 cashier's and all the other employees were helping the new self - check area the line was ridiculous .....at 5:40 I left the store without the items I went in for.....I don't work there but I know they are busy at this time of day,you would think the manager would know it! I know my purchases will not affect your business but I think you have lost it.......I refuse to try to self-esteem check a basket full of items.YOU ARE NOT THE ONLY PLACE TO SHOP IN OKLAHOMA CITY! Close yes but not worth my time
Rhonda Goode

Kathy Cone
from Madison, OH
Walmart in Madison, Ohio
I received a Samsung phone as a gift from Walmart.
I had to activate the phone. When I couldn't do it from the internet because I was changing from
Family Mobil to smart talk, I had the choice of calling or going to Walmart to have them activate my phone.
Went to Walmart. They refused to help me in any way. This is not the first time I have had problems with the
Walmart Phone employees at this store. They put a sim card in my last phone and damaged the sim holder in the phone.
They had to be threatened to help me after that with a problem with my phone not receiving service.
They did it reluctantly so they were able to do it even though they told me they couldn't.
This time I just went home and used the call # for Smart Talk. Waited 1 hour for help... he told me he would
call back on my home phone... he didn't. Finally I got a hold of a woman that really could do her job and got my phone activated!
The process took 3 1/2 hours. This seems unacceptable to most reasonable people.

Bruce Showalter
from Phoenix, AZ
Wife took in vehicle for tire repair, had a leak in two tires, within road hazard coverage. Repair was covered, but leaked back down overnight. I took it back, and granted, they were busy, but didn't even get a "can I help you" around their personal chatting, so I gave up, took it back home, and put in some Fix-a-flat. Around 6 months ago, same experience, same vehicle, so I took it back a few days later, and finally the repair worked. Same occurred on my truck nearly a year ago, but I have no road hazard coverage. Second trip worked on my truck, but they weren't swamped. This time, not so much. Would not recommend Walmart for tires, or at least THIS Walmart.

Sandy Jones
from Fayetteville, NC
My online order was sent to an address in Maine, not Kentucky. I was charged for the order. I chatted online with a representative on Monday, 2 April, and all she could say was that it was a third-party supplier. She said she would escalate the problem and I would receive a response in one business day - NOTHING as of yet. I just want my money refunded and forget the order. Order # 3541887-699055. It was delivered on 30 March to Newtonville, MA. The total of my order was $39.59, $26.05 from my debit account and $13.53 from a gift card. This is the second incident with this same third-party supplier. At Christmas I ordered a battery powered ride-on toy and it arrived with no battery. I contacted Breezes and no response. I had to purchase a battery myself.
Please respond with an answer. All I want is my money refunded, forget the order, and I will never order from WalMart again.

Clayton Heflin
from Rohnert Park, CA
I've been shopping at the Windsor Walmart 6650 Hembree Ln. Windsor, Ca. since it opened. I, was always able to get all items that I wanted there. But since I see a new store manager name on my receipt, I, have a hard time getting items I've always been able to get. Now the shelves are bare, I haven't been able to get the razor blade I use, because they never have any razor blades. When I go to Lake County to see family and come back through Ukiah and stop at that Walmart they have everything I can't get at Windsor. I, asked a worker today why they never have razor blades any more and the answer (I, don't know) and he went back to doing what he was doing. What seems to be the problem at that store, except someone Is not doing there job of ordering and stocking shelves. There was lots and lots of empty shelves. I, seriously thinking about not going to Walmart's any more since I can only get some items there and have to go elsewhere to finish my shopping. SOMEONE IS NOT DOING THERE JOB AND IT SEEM TO START AT THE STORE MANAGER.

ellen hess
from Allentown, PA
I was at the pharmacy at 10:00am to get my pills, the one came is as a new script which I had at home paroxetine called it in as a refill, lady told me I have to talk to the pharmacist its a new script. I told him I have it at home. We can stand here all day and ague he said, told him about the refill not a new script. I'm here to give u your script if its new and wish u a happy Easter, I said fuck Easter and laughed (I hate holidays) He threw the pills across the floor I had to pick them up and he said I'm done with u. I came back because they only gave me 15 which it a week suppose to be for a month, He said now u wanna talk to me after to told me to fuck off, I said I didn't not say that. Go to another pharmacy GOODBYE!!!!!!!!!!! I'm filing harassment charges against that Pharmacist, he has a attitude and I will go to another pharmacy who treats u like a human being.

Perry Davidson
from Gainesville, FL
I went shopping in the Chiefland WalMart on Saturday morning, 30 March 2018, at 9:00 AM. This was the day before Easter and the store was very crowded. In spite of the crowd, there were only two registers open. Although the cashiers were working as quickly as they could, it was very evident that the store was severely understaffed for a "holiday" weekend. I suggest the management sincerely relook their staffing policies to become more responsive to community needs. To preclude the standard response, there is a significant number of people who do not care for and/or do not participate in the self check-out program.

Don R Quinn
from Bullard, TX
Why have you not activated grocery pick up at my closest store #4164 Kaufman, TX? This is not a even a reasonable situation. This is causing me to have to drive 28 miles to the Ennis, Tx WalMart to take advantage of this very helpful service particulary when my wife and I both are handicapped. Please at the least give me an answer as to when my closest store will have this very heloful srevive.
Thank You,
Don R Quinn

Daniel Billings
from Sparks, NV
On 3/10/18. I bought some products on line .from Walmart. To be exact a 750 amp.Jumpstart tool with commpressor, for $38.87 and a Handheld microscope on line .And I paid for it wth my SSI debit card! They were supposed to send me an email with a receipt witch they never did .the amount of my purchase was $57.35 when I ordered the product for my Son for a Birthday Present.then I contacted Walmart and told them .I never received a confirmation for my order but they did take $57.35 from my bank account I did get confirmation of that .I need to know how to get my money back I'm a disabled man and only have a limited amount of money to spend .and don't understand how a big cooperation such as Walmart doesn't keep track of there transactions .said I never ordered anything from them .!!! My email is grandpadan123@gmail.com .and they told me they would respond to this problem I have with in 4 hours yesterday and never did!!I been trying to get my money back since 3 days after they took my money.now they tell me that they never even heard of me and I didn't order anything from them.then why is there a record of the transaction on my debit card? Thank you Daniel Billings grandpadan123@gmail.com

Sandra s campbell
from Columbia, SC
I live in a nursing home, my favorite activity IS crocheting and I have friends who get me RED HAERT YARN at Walmarts..
Three friend went to three different stores and prices were all wrong..14 ounce was $5.94
10 ounce was also $5.94. But is usually 3.88
The 7 ounce is 2.94. But was ringing up at $5.94
So I spent way more than I should have...at one store sales person counted up rolls and scanned the biggest...now I worked at Walmart many years ago. So I know this throws off inventory and money...
I only RECIEVE $30.00 a month and can not afford to be wasting money on others mistakes...But to be fair RED HEART ALSO MADE A MISTAKE AS I AM USENG A TEN OUNCE ROLL AND IT IS MARKD AS 7 OU ce...
This is a big mistake on someone's part and needs to fixed immediately...
I spent $35.00 when in fact I should have only been charged $20.00
Thanks
Sandra Campbell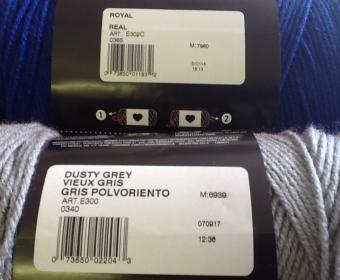 Samia Asaad
from Bowmanville, ON
On Thursday March 15/18 at 2:20 PM Terminal ID: WMTCJ021666 I had an incident or argument with one of the cashiers and CSM at the Bowmanville, ON. Walmart. The incident was over a price matching an item which was a tea box and the sore I was price matching with was Sunny Super Mart the Scarborough, ON. location The cashier was helping me asked me the name of the store, when I told her the store's name(Sunny) she said "We don't price match with this store." Then she turned to her co worker who was standing beside her to take over and asked her whether they accept a store from Scarborough, the coworker insisted that they don't take the Scarborough area. The I explained that every week, may be 2 times a week I shop at this store and I saw customers, including myself, price matching and most of the cashiers don't give us hard time only a few with no updating of the new store policies they asked one of the managers the manger said that they( Walmart) accepting all the ads.
At this point I asked the cashier that was helping me to ask one of the CSMs, but the other cashier turned around to ask a manager who was standing near by, that manager said that the do take any ad for price matching. Then that cashier( co worker) went to customer service and came back with another CSM Both of them with very aggressive attitude said" we don't do it". At this point I paid for my groceries and about to leave, I saw the CSM came from the customer service area after she talked with the customer service representative and told me, in the same aggressive tone" If you have the ad I will do it for you." A cashier from customer service apologized to me and cashed the last item which was the tea box.
In my experience in this particular store the cashiers don't agree on one thing every one has a mind and information on their own. Some of them like Wendy the co worker cashier , and her supportive CSM make my experience and I am sure other customers experiences shopping at Walmart is difficult. Of course, all of that happened in front of other customers.
Customer Service Manger, was aggressive and rude, her name : Lexi
Co worker cashier, was aggressive, laud voice, challenging and rude : Wendy
Thank you for your attention,
Samia Asaad

B etty Sharkey
from Galesburg, IL
I entered Walmart store 775d in Galesburg, Il, yesterday to return some unneeded sympathy cards. I was unceremoniously stopped at the front door by a person informing me of a new return policy. I told him that I had the necessary receipt. He grabs my small bag and pulls out the cards. He attempts to scan them and in the process drops them in the cart and on the floor. I told him that I did not take kindly to being treated like a felon and that this new policy was insulting to all the honest people. He seemed to loose his grip. He shoved 2 labels at me and drops 2 more on the floor. I continue waiting for the rest of these yellow tags. When I asked him, if he was processing the rest of the tags, he flipped. He told me just to go to Customer Service, while waving his arms in the air. As I walked away , he yelled "Fuck Off" at me!
I told the Customer Service ladies what had occurred. They dealt with my returns and I did a bit more shopping. While shopping, I ran across the store manager. I introduced myself and related the story to him. He was too shocked to even apologize and tore off to the front of the store to deal with the situation. When I finally checked out, this man was still sitting in his folding chair at the entrance!
I have lived all over the country and traveled all over the world. Being told to "Fuck Off" was a first for me! The manager did not seek me out to apologize or to inform me of any action that may have been taken.
As for your new return policy, honest people are getting tired of being treated like thieves. It's insulting. I can understand if a customer has no receipt. But don't punish the good guys. I intend to take my money and my business to Target. No one has ever told me to "Fuck Off" in their stores.....

Viola Henry
from Atlanta, GA
I had a layaway for Christmas but I didn't get it out. It was two laptops I put 50.00 down they told me they sent out cards to those who didn'tget their layaways out I never received my.They said they couldn't find it. I just want my 40.00 I did buy two in the store because they were on sale the same ones. Not good at writing

Ann Marie Wintle
from Sarasota, FL
Once again Ive had a problem with an associate, this time overt he phone as I am currently out of state. I was trying to explain to her that a script was last ordered on 2/12/18 with 2 refills that would require being filled by the 3/08 but she would NOT let me get a word in. She went on and on until finally I had to just hang up. within minutes she called back to tell me never to order medications again there because I was not welcomed! I understand that the medication is a controlled substance, Im a retired psychiatric Social Worker. It seems that they already had a vendetta before I could even speak This is a violation of rights not to mention the worst in customer service, I will be contacting the Better Business Bureau
AnnMarie Wintle

Vickie Buckley
from Mount Pleasant, MI
I would like to express my feelings about your Walmart.com. Every time and I do mean every time I order something from here seconds later I get a email saying that they had to cancel my order... I call and they fix the problem and I am having to reorder what I already ordered. I am getting sick and tired of doing this, if you do not want my business I will take it else where. There is a problem with this site and it needs to be fixed! I am sure I am not the only one that is complaining about this. I would appreciate it if you could take the time to investigate my problem and get back to me. If I do not hear from you in a timely manner I will be forced to shop somewhere else. Thank you for taking the time to read this.

linda baker
from Louisville, KY
got all my items except my sunday newspaper which cost 3.00. called the outerloop store, operator transfer to cust service. I was on hold until it transferred back to operator. the operator again tried cust. service, back again to operator. I waited a total of 20-25 minutes, so I hung up. I prefer to get my refund. I was in the area and stopped in to shop, live in shively area.

Anita Walden
from Galveston, TX
Was using monthly for home delivery. Now, every time I place an order and save to cart to complete the next day with additional items or needs, my order has been obliterated in my cart overnight so I can't complete. Saved to site for additional items to add. This is BS especially when quality is lowered priced to reach us who have so litle. Millionaires and Billionaires don't give a damn!

Poor service, lack of knowledge, pooly trained employees and don't care attitude of employees in paint dept at Dry Ridge, Ky Walmart store!

Luis lopez
from Los Angeles, CA
Bad services i whent to get tires spend 4 ahours and still dont get my tires

Barbara Darrow
from Redding, CA
February 23, 2018
To: WalMart Corporate Customer Service
I was at the Redding, CA Walmart last week to get a gadget for my new computer. As I passed the office department on my way to electronics I noticed that all the pens, pencils and markers are now behind glass and under lock and key. The last time I saw something under lock and key there for the first time (other than spray paint) was a week or so before that when I went to buy shaving cream for my husband. I had to have someone unlock the shaving cream, then the employee walked the shaving cream down to Register 15, where (when I finished shopping) I went to be reunited with the shaving cream. Then because I was going to go through the self-check, someone perp walked the Barbasol to the self-check line where, while I stood there, the employee scanned the Barbasol so they knew I had purchased it. I think the Barbasol cost $1.36.
Anyway, the guy in the Electronics department listened to my dismay about the pens and pencils and markers now imprisoned under glass, explained it was due to theft. And guess what else has been locked up? MEN'S UNDERWEAR. Now under lock and key.
So, my imagination wonders what the bad guys are doing with shaving cream, razors, markers and men's underwear.
The sad thing is that last year I went to buy some spray paint from Walmart, and after waiting around for a little more than ½ hour for an employee to show up and free the paint from lockup with no success, I went to Ace Hardware to get it.
Walmart, you might want to re-think your loss-prevention policies before you lose your (paying) customers. I am a regular customer who was treated like a criminal while trying to by shaving cream for my husband, value $1.36. How much do you lose if I take my business elsewhere?
I am also a local small business owner, and I find it offensive to be treated like a criminal. A Walmart employee has to walk me to the self-checkout so they can scan my purchase so I don't steal it? If I treated my clients like that, I'd be out of business.
Anyway, just a heads up. I'm planning my future purchases. If I decide to stop thinking of WalMart as my go-to place for everything (for good prices, good service, good return policy, and convenience) I may find options like Amazon, Target, Kmart, and other businesses that won't be me like the dregs that are stealing your stuff.
I would like to hear back from you on this matter.
Regards,
Barbara Darrow
Owner, Hooked On Dogs
www.hookedondogsboarding.com
2532 Goodwater Avenue
Redding, CA 96002
(530) 241-5031

sean forsman
from Sarasota, FL
This is one of many times that I have complained about this same problems at Walmart store no. 01171 university parkway. The liquor store is not open on time 7am on many occasions this morning it was open at 712 am 2 employees standing out front waiting for a manager to unlock the door so they can go to work it happens so many times that you complain and nothing gets done about it . Always we will take care of it but its same old same old story like a broken record. The second complaint is the trash left in shopping carts many of the cart guys do not bother to take trash out. I have complained many many times to no fixing the problem it is not up to the customer to remove trash from a cart. I get the impression that Walmart the big corporate giant is making so much money that this does not seem to matter what says about management and employees not good.

latanya washington
from Oswego, IL
i go to the walmart on 159th st in orland hills. i will say this i love the store because its big and have a lot to choose from but time and time again even when i have my child. i have seen your employees smoking in their cars of the parking lot. these same young men have helped me to my car and i smell it on their clothes. i've seen them on their phones in the bathroom, and what caused this email most was a transaction between Tommie Milliner and another young man i only see Marvin on his ID. I'm familiar with Mr. Milliner because i've had conversations with him in the past and invited him to my church. this is terrible your employees are smoking in their cars MARIJUANA NOT CIGARETTES AND BUYING PRODUCT FROM ONE ANOTHER. this is bad for business my mother have seen them in their cars we always smell it on their clothes. something needs to be done about this or you guys will definitely have a bad representation.

Vanessa Stoudt
from Keswick, VA
Hello. I wanted to purchase 2 bags of cat litter. There was only one on the skid and 4 bags on the top shelf. Now if you need anything off the top shelf you are to ask for assistance. My son walked over to electronics and a team member ask for assistance in the pet area and they said that someone would be right there. I waited over 15 minutes and no one came to help us, so I walked away to finish my shopping.
After I purchased my items I found a lady in a yellow vest for customer service and told her to cancel the help for the cat litter because I got tired of waiting and that I waited over 15 minutes and that is way to long for help and that I was mad. She agreed but all she could say was I'm sorry. Really that is all you can say???? My time is just as valuable as any one else. When you go to a store do you like to wait over 15 minutes for help and no one comes to help? This isn't the first time I have had bad customer service at this Walmart, but it is the first time I am sending in a complaint. Unfortunately there is only a few stores in Rocky Mount that I can purchase cat litter and I don't want to drive over to Roanoke county to another Walmart for cat litter or anything else, but I might soon since the customer service is horrible at this store.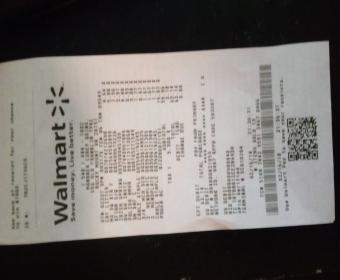 john whistler
from Del Rio, TX
i have recently started selling chickens. most easy way for me to receive funds is thruu wallmart to wallmart money gram. the last 2 transactions have been rejected by wallmart. when i go to receive my funds wallmart has put a stop payment on all my transactions. finally got a superviser to call for me and they would not tell him why this has been done to me. i have missed out on 2 sales for a total of about 650 dollars. if wallmart wants to stop me from useing this service should let me know that i have been barred from receiving money thru money gram. . customer service all but told me i was a fraud. at least i finally found this out so will never use money gram again. and i will tell everybody i know about this obsurd action. i 71 years old and i ant no hooblum and never have been. please reply john whistler po box 422004 del rio texas 78842 cell 830 719 3045

Janet Link
from Indianapolis, IN
I have been going to the Walmart at 7245 S US 31, Indianapolis, IN 46227 and several times on my way back out to the car I have come across very angry employees who are collecting the carts, but tonight this employee actually made me nervous. He was cussing and slamming the carts around and quite frankly violent. I was almost afraid to put my cart up for fear it would upset him. This happened between 5:15 and 5:30 today 02/16/18.

Jimmy Holman
from Keystone Heights, FL
This happened at the Starke, Florida store between February 14-15, 2018. Purchased what I thought was a television after speaking with 2 associates in the television/electronics department. and when I got it home, found out it was not a television. Neither employee made mention of it being only a monitor or that additional equipment would be required to receive over the air broadcast television signals. I returned to the store the next morning and explained to two assistant managers individually (the actual store manager is somehow never available) that what they were doing was false advertising and false marketing by having monitors/tunerless displays mixed in with televisions and that they needed to be segregated after which the first assistant manager started to point to the price labels which were arguably misleading in their content and product placement. The first assistant manager argued with me even after me explaining the legal definition of a television requiring a tuner vs that of a monitor or display which do not. After requesting the assistance of another manager she claimed to be the only manager available. As I was walking out the store I found 4 that's right 4 more assistant managers not 6 aisles away. I requested the one who was the most senior to come with me. I again explain the same thing I had with the first assistant manager. I even purposely and blatently led the second assistant manager past the first one to show her the same problem. The second assistant manager said she would send it up through corporate thought I doubt this will happen as she did nothing else but shrug her shoulders at it. No notepad, no phone, nothing. She said I could get a tuner (additional money out of pocket) or to bring back the other one and that they would exchange it. I went back home, disassembled the tv and because of the aggravation up to this point, lost my focus and nearly got a speeding ticket on my way to return the tv to the store. There is no good reason that a company of that size and technological prowess, with all of the strategic and purposefully designed facets of its operations, should have an array of problems like this, especially on the customer interaction level. 1/2 a tank of gas and 3 hours of life wasted going back and forth not to mention the sheer irritation, anxiety, and stress of the whole experience. I absolutely hate being lied to and I'm not going back for anything else either, I'll be a lifetime customer elsewhere. I am an Honorably Discharged Disabled Navy Veteran. I also hold a Bachelor's of Science Degree in Business Administration with Dean's marks and majors in Marketing and International Business and am eligible to continue Master's and Doctoral studies.

P. Blay
from Kansas City, MO
I was making a clothing and stuffed toy purchase so I put my items on the higher stand as the place where you put your groceries was dirty. Brenda was working the registered and she was upset and very rude because I did so, and she instructed me that I needed to inform her before I put my purchase up there. After she cashed me out she wouldn't hand me my receipt, She put it on the top of the bag turn style, protesting my putting my items on the higher point on the counter. I went to report the incident, and she had thrown my receipt in the trash. The manager had to take it out of the trash, as she refused to do so. The manager said she would talk to her but I wanted to make sure something was done. It happened at the Raytown Walmart on 350Hwy in Raytown, Missouri.

George Pope aka Sam Pope
from Pontotoc, MS
I see there is NO need to had a complaint because I had one Sunday and I have not heard a single word from anyone from Wal Mart. This shows me that you DO NOT CARE about the people who spend their hard earned money with Wal Mart

Rae Jones
from Jamestown, NY
Was at ST #1973 / TC# 7322 2138 4021 8176 8216 / Received poor customer service. The lines were long, the cashiers slow. When I finally checked out, there was no receipt. She said she would call someone over, I went to the Customer Service desk, as I didn't want to hold up the long line behind me. Big mistake, as I had to stand in another line just to get copy of my receipt. Then for a CSR to come over and get it out of the office. We went back to the register, and they finally opened another line, but the lines were still long. Usually my experience with WalMart is ok - not the best but never this BAD. And I have had time to cool down

Constance Sanders
from Plano, TX
I would like to inquire as to why money center policies are not the same at all locations? I live in St. Louis and pay my bills at Walmart, my Ameren account is online so I do not receive paper bills, if I take an old bill with the account number on it to the location nearest me, West Florissant in Dellwood, they will not process the payment stating company policy, however if I go to the Walmart on Lindbergh in Florissant, I have no problem, so I believe the location in Dellwood just doesn't want to do it, I am a disabled senior who does not drive so the extra distance is a disconvenience.

Kevena davis
from Beaver Falls, PA
Store asst call cops on me said i was stealing i never stole anything and it was proven that i didnt and they only did that because i was black i made a complaint on the phone but i never got a response back and i am ready for my lawyer to take over if i dont get a call back for this and i will go to the new for this walmart in chippewa pa 15010

Mary Rivera
from Hondo, TX
I have tried to have an online error caused by Walmart resolved since 1/29/2018 and as of today 02/13 it has not been resolved. I am at my wits end. I have been to the Walmart store in Castroville Tx 78009 customer service twice (1/29 & 2/9) to see if they could help and they have done their part at being helpful but its the customer service billing dept that apparently doesn't know what they are doing. I am owed a credit of $156.20 and the customer service billing dept has said that I would be receiving a credit on my credit card and like I said before it has not happened. What do y'all propose to do?

Ellen Lewis
from Salt Lake City, UT
Order# 870753872--Belmont 9-Piece Modular Wall Storage Unit: Ordered from Sam's Club.com on 25 Jan 18, Received 2 Feb 18.
Item received was incorrect. Can't get the error corrected.
Order sent in 9 separate boxes. Should have consisted of 3 Belmont Bookcase Drawer Bases (all received), 3 Belmont 4X4 Bookcases (received 2), 3 Belmont Bookcase Cabinet Tops (received 4, one of which was damaged). I called Customer Service @ 3:00 pm to get missing 4X4 in exchange for the damaged cabinet top. Asked for and received assurance that only the missing 4X4 would be sent. On 8 Feb FedEx showed up with 9 more boxes -- 5 drawer bases and 4 cabinet tops. I refused delivery as "Not Ordered." I called Customer Service @ 12:20pm that day (8 Feb) and asked for a manager. The rep I was speaking to insisted on details, which I provided. She then told me no managers were available and placed me on hold. She came back on line 2 or 3 more times with the same statement. At 1:20pm, it was suggested that I leave my phone number and I would be called back when a manager was available. At 3:00pm I called back and finally spoke with a manager. I again had to provide details of the problem, as the reference number I was given at 1:20 was incomplete. I was also told that FedEx would come out to pick up the damaged cabinet. She suggested I pack the 8 pieces and ship them back, get a refund, and reorder the wall unit. This is not a good option for me. Each piece weighs a58 lbs. Plus there is no guarantee any subsequent order would be correct. I was then given a new reference number -- 180208-010323. I was told I would be called back in 24-48 hours with info on how to proceed.
It is now 2:45 on 11 Feb and I still have neither received a phone call nor has FedEx come to pick up the cabinet.
Meanwhile, my house is in disarray. Items removed from the places this unit replaced cannot be put away because I cannot complete assembly of the unit without the missing piece.
What must I do to get this resolved? I have ordered furniture items on line from Amazon, Joss & Main, and Wayfair. I have encountered only one problem, which was resolved within 2-3 days with only one phone call. I have been a Sam's Club customer for many years. After this experience I am considering dropping membership and going to Costco.
Ellen Lewis
shotigor@msn.com

Lori kirby
from Barry, TX
I tried to return some deco mesh that was purchased the end of December. I was told it was a Christmas item and couldn't be returned in February even though I had my receipt and it was well within the 90 day return policy. Nowhere have I seen this policy posted regarding deco mesh. I have been fighting both flu and strep and I don't think it was safe to expose store employees sooner. I spend an average of 600$ per month wal mart, however, I will not be doing business there again.

Carrie Donaldson
from Laurel, MD
I went to your Severn Maryland store this morning and they had no 2 liter diet Pepsi not even caffeine free, the Lipton tea I normally buy, Equate liquid gel ibuprofen (any size) the brand of Mac and cheese I buy or three other items on my list. I should be saying thank you for saving me money but I really wanted the items. And while I am at it the electric motor carts there are in terrible shape and rarely charged.

Terry Kenney
from Topeka, KS
Having to stand in line half an hour waiting for a cashier with only 2 lanes open. Then you get stopped at the door for your receipt like you have
stolen your merchandise. I will be doing my grocery shopping at a different store. I might pay more but get treated with respect.

bill whitehouse
from Casselberry, FL
I just left Walmart in summerfield fl 34491without a purchase. I went to the bakery dept. to purchase some individual pies (which are very good) and no one was behind the counter. I needed to ask if they had any in the freezer because there was no lemon ones on the table. After waiting awhile and no one to help I asked the women in the ham dept. and she looked for someone to help me and said the person was on break, I don't understand why she could not have checked because she was not waiting in anyone so I left. As I was walking out without a purchase I stopped at customer service and asked for a manager, when he came over I explained my situation expecting him to say let me check for you, instead he said he would look into it and said he was sorry. At that point I just turned around and walked out. We spend about $130.00 a week every week in that store and I am going to do everything I can to cut that down to $110.00 over a .50 cent pie.
Thank You
Bill Whitehouse

Vince Stoyanoski
from Locust Grove, OK
I stopped by the deli department at the Pryor OK Walmart as usual to get my sandwich meats I like. There was a new girl working, short, young, dark hair and glasses. I didn't catch her name, couldn't stand to be around her any longer. She was extremely rude, sarcastic tone, raising her voice at me because she couldn't hear me very well because of the noise in the background, and just so crappy to me, I told her to cancel my order, I'll just have to get my order at another store, even though I like the deli meats at the Pryor Walmart better than the other stores in the area were they're available. I've never been treated like this little punk brat treated me in ANY Walmart! She acted like she was PMSing, and I was her two year old brat kid! I have teenagers in my home that don't treat me or their mother like this! This little brat employee has obviously been raised without any discipline and has no idea how to treat people! I ended up not spending 40 to 50 bucks on my regular deli items, and now have none for my work week because I just don't like the meats I get from the other places I can get them. I live 15 miles away and go out of my way to go to the Pryor, OK store to get my deli items, but don't believe I'll ever get them there again as long as I see this little punk working there!

Keith Seegars
from Lithonia, GA
i bought a 55 inch tv and was told the delivery would arrive by 2/1/18. but when I checked tracking it said it would be here 2/5. I would no have bought this item. Now I have no tv for superbowl sunday for my guests. the delivery company "Pilot" stated Walmart should not have promised that date. I should at least be compensated. Since I cannot even go out and buy a different one since Walmart has my money for a tv I don't have. I have documentation that could not be uploaded because of the type

Frances Masters
from Dickson, TN
We live in a small town, Waverly, TN. We use Walmart at least 2 times a week for Walmart's' products. My husband went to return Walmart's brand,
' Mainstays Vacuum Sealer Rolls.' A 2 pack 8"x20" and a 2 pack 11"x16". I have used them before and buy extras. The ones my husband TRIED to return were both of these boxes. ALL FOUR rolls had CRINKLES in them across, about every 6" to where I could not vacuum seal them because the wrinkles in them would not seal right no matter how I tried. So he goes to Walmart and speaks to the manager but she says she cannot take them back because they were OPEN! and cannot be re-shelved! My husband asked her that if we could not use them, why are you going to put them back on the shelf for re sale?! She gave no answer. So, he brought them back (to take up space on our shelf) and he bought the Ziplock brands. We have a small grocery store near by and we tend to start using their services more frequently instead of Walmart and let our neighbors be informed how disappointed we are with Walmart.
FL Masters

Don Jinrighjt
from Montgomery, AL
Out of stock items,items stocked in wrong locations,out of date items on shelf, workers standing in isles complaining about work and break time.
Employees gathered in groups talking loud and laughing,very disruptive. Employees talking about Jeremy More being the worst since Dooley left.
I was here when first store was built and this is the worst I have witnessed. This is Store # 00483

Connie Harless
from Branchland, WV
Went to deli and waited while girl finished a cake ,waited while a discuss a job of being cake decor then while they waited on other people like I wasn't there and then a third girl cames back there after about twenty min. And ask if she could help me .I told her what I needed .she said I'll have to wait and let someone else.told manager they talked to them and I still had to leave without what I wanted

bought a brand new battery at Walmart in Morgan Hill calif, and battery went bad within
3 months, battery has Walmart refused and exchange because I didn't have my receipt,
even though I paid for it by credit card and they should be able to track it with the battery SKU number
total bullshit !!!

susan nugent
from Port Saint Lucie, FL
The associates at the store were great. I purchased a 65 inch LG TV on January 15,2018. While in BJs I say the exact TV for $250. less. I had already taken it out of the box and set it up and used it for 2 days. The associate too it out and never gave me the receipt. The girls at the store told us they do not match other stores and we would have to bring it back. I was very up set because of the fact we had to take it off the wall disconnect the cable package it up bring it back and of course we had no receipt. The girls looked it up and credited my Walmart card. This whole ordeal was a large inconvenience for me and my husband. We will think twice to make a large purchase again. I just needed to get this off my chest.

Rose Cronk Ashley Falls, MA 01222
from Great Barrington, MA
Friday, January 18, I was shopping at the Walmart in Torrington, CT. I purchased a toolbox that was quite large considering it was in a box. A very nice young man loaded it on a dolly, and went to the checkout with me. After paying, I followed him out to the entrance where he left me and my purchase. When my friend came with the car keys, I went to find someone to help load it. I asked three employees for help. Two couldn't find anyone to help, and one said he had no walkie-talkie to get any help. I am a 63 year old woman who obviously needed help loading this in the car. There was such a ruckus and not one employee made a move to help. Thank goodness a male customer said he would be happy to help. Which he did. I was tempted at one point to have it returned and get it elsewhere.
I would hesitate getting any large item from this Walmart again. They made a sale and that was all that was important.

Joe Michael
from Skiatook, OK
My name is Joe Michael in Joplin,Mo. I recently emailed an inquiry to doug.mcmillion@wal-mart.com but no response. My inquiry/complaint is I recently purchased a product online thru Walmart.com approximately 11/28/2018 and it has a defective part. It was delivered Dec. 18th and reported about part then, I am getting run around and stalled and without answers to when the issue of replacement part and repair is to be done. We talked to the manager at West 7th Walmart here in Joplin and she advised to notify you to see if we could receive any support on getting the issue resolve!We are needing support for a warranty issue concerning Leggett & Platte. We think almost two months should be ample time to replace and repair the part as is not usable as it now stands. We think we have been very patience in this matter and want the problem resolved asap. We have contacted Leggett & Platte number provided in owners manual several times with no success. Please advise where to report problem in more detail. thank you in advance

Judy L Moore
from Dexter, MO
I am a user of Blu E Cig and my store from Sikeston MO 63801 store number 09
has not refilled the stock with my brand for well over a month now
I have had to go Cape Girardeau and Jackson stores to even get some
I thought inventory was loaded as the product sells and especially when empty on a daily basis that has sold
I don't live in Sikeston - I live 16 miles away and when I'm in town I always check to see if the product is in

Hello,
My name is Tiffany Domer from York, PA. The only reason I'm writing this is regards to a problem I had yesterday that involved your company. I'm 32 weeks pregnant so obviously needing to get the crib up and all the baby stuff ready is important. I made to online purchases on Walmart.com one for the crib and the other for the crib mattress. Now yesterday the crib mattress was delivered by fedex, but for one it was thrown on my porch completely dirty and all on the plastic. I carried it up two flights of stairs to then it over and it was straight cut through the mattress. Looked like someone took a knife to it. Now looking at the time it was delivered by fedex I was minutes away from my house so it wasn't sitting out on my porch long. So your company shipped a damaged mattress, then fed ex decided not to even bother to care or look at it. Just throw it. So obviously I called Walmart right after seeing the damage and they told me to bring it in with my information and they would be able to exchange it or get me a new one. So my pregnant ass was by myself carried it back down the stairs got it in the car drove it to the East York location in York pa got it in a car and went to the service desk. Where I stood for 15 minutes to then be told by a really rude woman trying to leave I guess that because I bought it online she could only refund my money to the card that would take 48 hours to reappear. Now keep in mind I need this baby mattress now! The reason I ordered when I did! She had no regards for me and then even tried to get me to lift it over the counter for her. Once again I'm 32 weeks pregnant i shouldn't even be lifting it. So I had to go buy a new baby mattress with my card taking more money from my bank because my other money isn't even on there yet. Then had to carrying that mattress back out to the car and back into my home and up the stairs again. So I tried to avoid the trouble and me carrying it to much because I'm pregnant but clearly the company didn't even seem to care I was pregnant and it was your companies fault it was damaged, it wasn't like i didn't want it , didn't need it or did it myself it was brought to me like this. I have never had an issue before but yesterday has made me wanna go to target for now on. They delivered my bassinet yesterday without any issues or damage but your company couldn't even deliver my mattress without issues. My crib is supposed to be coming today from your company and if it's damaged there will be extreme issues, this stuff is for my baby,
My first baby I don't have the strength or time to being hassled around. Extremely disappointed with Walmart.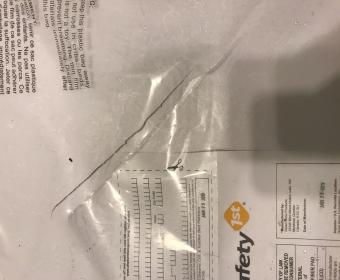 I purchased a $212.00 air cooker and used a Company Christmas gift card for $25.00 The remainder I used my debit
card .The cooker was returned 2 days later.Upon return I was told I had to take the entire$212.00 return amount in the
form of a Walmart gift card.This is absolutely ridiculous.I totally understand to refund me the $25 in gift cards since I used it for the purchase but not to give me my cash back is wrong.You are forcing me to spend my money at your store ...that should be my decision.The manager told me that was the policy.The store is located in Columbus ind Merchant Mile Dr.Please get back to me before I lodge a complaint with the better business burea.You can reaspond back via e-mail address.Ref #903500878243(on receipt)

I have to really discipline my emotions when I see Walmart personal dressed in a burka. When I see non Muslim personal wearing American clothing from the neck down and with the head wrap of a Muslim something needs to be addressed. Muslim is not a religion it is an ideology, one of rape, disfigurement, child marriages, murder and taking over America from within our own country. It is a cult that brainwashes and enslaves women from birth. So I can understand middle eastern women's blight. Not so of a Negro women wearing a head wrap. This to me sends a message of mental illness, of deep seated hate for people of western European linage. I do not feel safe shopping in a store with non Muslim personal wearing burkas. I do not feel safe with a group of people who cover their bodies with so much clothing that you can not see what they might be carrying. Do you have employees go through a medical detector prior to going on duty? Do you want to be the Next Sears...I shop on line rather than have to deal with Walmart's unsafe employees. Yesterday I went to Bed Bath and Beyond to purchase two items I knew you carried as I needed them today, the price was double yours but you only die once. Last week I needed to replace blinds for a entire rental home, I ordered them on line, first time I did not use Walmart. Also, I am not willing to support a company that does not stand for what America was build on, freedom and God as our creator.

Dear Sir,
I have been a loyal of Walmart for quite some time, especially in the grocery section. My husband and I moved to the Chapel Hill/Chatham County, NC area in 2017 and found a Walmart conveniently located near our house. The store is Walmart Superstore located off of Hwy. 15/501 S in Chatham County but the address is Chapel Hill. The store number is #3182. At first the store was very well stocked and very clean - offering a wide variety of products. A few months later, we noticed the shelves of many items, not only in the grocery section, were empty and this situation has worsened. In the refrigerated yogurt section the area was almost completely empty. Below the screen where the yogurt is displayed was the nastiest display of filth. The area could not have been cleaned in six months or longer. The odor of the area was one of soured milk. With the complaints mounting, not only with me but from my neighbors and husband as well, I think it is a reflection to the store's management. What began as a wonderful shopping experience has deteriorated and if this situation is not addressed and changes made I will be forced to find another store. Kind Regards, Judy Knight

Denise Upshaw
from Austin, TX
I'm awake at 4am looking for a resolution to my PORCH service issue. I cancelled the service two weeks ago because the worker showed up and said he didn't have his tools to get the job done - tv mounting. He packed the items back in the box and left. From that point I was no longer interested in using the service.
I have called/emailed/chatted with walmart customer service 4 times to be refunded! Why am I not getting resolution on this simple $80 transaction?? Please help.
Denise Upshaw
Deniseupshaw@gmail.com

Joyce Libben
from Springfield, IL
I was shopping yesterday at Walmart 3210 grocery side, a woman was sitting by customer service on the floor drinking a bottle of whiskey, security was standing down further laughing and talking to each other. No one did anything about it.
Don't you want decent customers to come into your stores? This seems to happen rather regulargly in this store!

Barbara Teeter
from Corning, NY
I bought Chili No Beans and when I opened it ,it had beans.

Tim
from Winter Springs, FL
To Whom It May Concern:
I recently purchased a 70 " Vizio TV at my local Walmart here in Merritt Island Fl. It was purchased on 11/09/2018 3 months ago. Yesterday morning the television stopped displaying a picture. I had sound but not picture. I called the store the man in the electronics department said "sure bring the TV back to the store". When I got to the store and tried to return the TV, Bonnie at customer service said ( with a snide inflection) "that I only had 15 days to return the television. There was nothing they could do, 15 days??????? I can go to that store and return a toaster a year after buying it but cannot return a $1000.00 TV?????? This indicates to me that Walmart knows that they are selling an inferior product and does not want to be bothered with it after it leaves the store. I will be contacting the manufacturer, my attorney today as well as calling my local representative. Bad service , bad products such as this has to stop and now it the time to do it.
On a side note the only reason I purchased the TV was to watch the Super Bowl on it, a task which I was unable to do yesterday. The faulty product and the faulty service of your company made me miss the largest sporting event of the year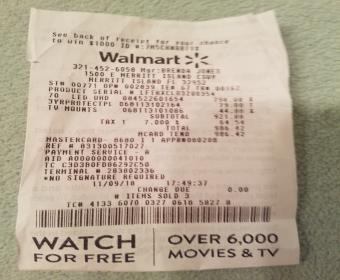 TERRY OBRIEN
from Janesville, WI
HI I WENT TO ROSCOE WALMART ABOUT 8:30 FRIDAY AM I WENT TO THE AUTOMOTIVE DEPT. FOR A BATTERY THEY SAID IT WOULD BE ABOUT AN HOUR. I SAID OK BECAUSE WE WERE GOING TO SHOP. SO WE LEFT TO GO SHOPPING WE CAME BACK AN HOUR AND HALF LATER THEY SAID IT WAS NOT DONE SO WE WAITED AGAIN (4 HOURS LATER) THEY FINALLY PULLED IT IN I TOLD THEM IT WOULD NOT TAKE LONG BECAUSE ON MY CAR THE BATTERY IS UNDER THE BACK SEAT AND I HAD THE BACK SEAT OUT ALREADY. IVE BEEN A MECHANIC FOR 40 YEARS (IF I PULLED THIS ON MY JOB I BE WITHOUT A JOB) I UNDERSTAND IT WAS COLD AND THEY HAD APPOINTMENTS ITS JUST MISMANAGED. IF YOU KNOW ITS GOING TO BE BUSY THEY SHOULD HAVE A COUPLE PEOPLE ON QUICK THINGS LIKE OIL CHANGES AND BATTERIES AND TIRE REPAIR AND HAVE OTHERS ON TIME CONSUMING JOBS IT WOULD MAKE IT BETTER FASTER FOR THE CUSTOMER AND MORE MONEY FOR WALMART. THE MANAGER IN AUTOMOTIVE DIDNT LOOK LIKE SHE DIDNT KNOW WHAT SHE WAS DOING AND THE WORKERS LOOKED LIKE THEY WERE IN NO HURRY TO DO ANYTHING MY GRAND DAD WALKED FASTER THEN THEY DID VERY POOR MANAGER AND WORKERS I WOULDNT CALL THEM MECHANICS OR AUTO TECHS (THANKS)

GWENETH BLAIR
from Charlotte, NC
I had bought some items at the Walmart named above. I didn't realize that one of my T-shirts on sale for $5.00 was missing from my bags as I had bought 2. I took the one back to show the attendant what I was missing and Teresa, an associate told me to go back and see if I find the exact item and take it back to her. I looked around but did not find the exact thing, however I saw another T-shirt for $5.00 and started to take it to Teresa. She was not in the same place, let me make it clear that I had bought a Panthers Jersey on the same receipt and had exchanged the size the day before, using the receipt. However, I didn't have the receipt when I went that day. I happened to run into Caleb instead of Teresa, who bluntly told me that I couldn't be helped as I didn't have the receipt showing the item for $5.00. Well, he asked me who I had spoken with and I couldn't remember except that it was a woman. He saw a woman & asked her if she had spoken to me & she said yes, he went further to let her know that she should not have offered me the t-shirt without the receipt I thought that was quite unprofessional telling her that in my presence. The way he spoke to me I didn't like either. I told him that I had the debit card I had used, he went to Customer Service turned on the light and proceeded to check for a copy of my receipt. I went to online banking and found the exact date where I had spent $70.07 & gave him the date. He found the itemized receipt, printed it (this is about 3/4 hr after) then told me he could do anything for me, except he pull the cameras. I lost, why waste my and his time. I sure cussed him out. I don't use profanity but..... I told him I wasn't leaving without my $5.00 or an item to the value of. He said he was just doing his job so I let him know he was "overdoing" his job and that customer service was his job. I didn't go back to say I hadn't gotten my $25 item. It was $5.00 and after all the investigation he said he couldn't help. Theresa seemed to have contacted someone else as it was late at night and she took the $5.00 item to a cashier and gave it to me.
I had two other items which Caleb said I'll pay for when we go up front to the customer service area, they were bagged, I had to remind him that I hadn't paid for those items. That is Gweneth Blair, very honest, respectful & respected. I could have left with those two items in a bag.
Caleb was condescending, unprofessional and belittling. Please convey to Teresa my thanks and my apology for the incident.

Eugene Wheeler
from Mesquite, NV
I am a customer at one of your Walmart stores. Store #3847 here in Mesquite NV. The Men's Room in the front of the store has an issue that has not been resolved for some time. I am speaking about this restroom as not having a mirror available. It has been like this for sometime. This is inconvenient and not acceptable! Can you please look into this and see what has to be done to have a mirror installed in the Men's restroom next to customer service.
Respectfully,
EC Wheeler

Walmart is a great place to shop, when & only when you are looking for the best prices on multiple items. This is because of the principles that Sam Walton used to built this corporation. As a savvy consumer, I wanted to purchase a TV, Xbox, and many accessories online, then pickup tonight. However, I was unable to do that. Why? I'm sure you already know the reason: poor customer service & a manager that is incapable of understanding customer service.
I went to pickup items purchased online, then purchase additional items that I saw on Walmart's website. I go to the store, went to the electronics department, then explained I would like to pickup the TV I purchased online (1871 Chamblee Tucker Rd, Chamblee, GA 30341), along with purchasing the additional xbox, controller, & two games. The electronics associate explained that the xbox had a different price online, and he was only allowed to reduce prices by $20. He took me to the manager at the customer service desk. I had to wait, then the manager (possibly associate manager) walked out & didn't help at all. She would not listen to anything I had to say, instead, she kept repeating, "we cannot honor the online price", without letting me speak. I explained that it was sold & shipped by Walmart, but she continued to give me an attitude & make excuses. I would be asleep right now, if it weren't for how rude the manager was. I would pickup my purchase tomorrow, like the manager said I would have to do; however, I am going to cancel my order & buy the $700+ worth of product from BestBuy. Is it because BestBuy is just awesome at what they do? No. It is because the people running the Walmart stores have the whit & emotional intelligence of individuals that are incapable of running on a treadmill, much less a store that does millions in sales every year.
If the manager explained that the issue was related to the corporate policy & she wished she could do something about it, then I would go on about my day. However, she broke 3 of the top 5 rules of customer care. I deem that unacceptable, and embarrassing.
Please contact me at my email address. I would love to speak to someone that is knowledgeable about the actual policies in place. If I do not receive word back by 2/5/2019, then I will make a bigger deal of this. I'm not out to get anyone. I just don't want to waste my most valuable resource: time.

C T Brimage II
from Magee, MS
I needed some active wear clothing so I, against my better judgment, looked at options from walmart.com. I found several things I wanted and ordered them. As I placed the order, it bounced back to me telling me that the order could not be placed, yet walmart took the money off my card anyway. I called a customer service representative and they informed me that they had no record of my transaction that I should call my bank. My bank definitely had a transaction showing and informed me that it was just a hold and the money would be returned back to my card. Well I still needed the clothing, so I made another transaction from a different card. I got the order I did place and walmart instead of releasing my monies to my card, decided to send me out another pair of the same items keeping the monies from the first card. I AM TOTALLY PISSED!!! Since when was Walmart that hard up that they wouldn't return the monies to my card for a so called transaction that never existed. I AM RETURNING THE SO CALLED PAIR AND INSIST THAT YOU GIVE ME BACK MY MONEY!!

Nancy Cornish
from Cleveland, TN
I have long been a customer at Wal Mart 2300 Treasury Drive, Cleveland, Tn. For the last 3 to 4 months, when I do my grocery shopping, I haven't been able to get the things that I need from Wal mart because the shelves aren't kept stocked. Every time I shop, the shelves are more and more empty. I am considering finding myself a different place to shop for groceries. It is frustrating when you have to go to a different store to finish shopping.

Anthony
from Fullerton, CA
This email sent this morning to the CEO of Walmart.
Attachments9:02 AM (3 minutes ago)
to doug.mcmillon, bcc: tlf514
Very doubtful I will get a reply, but am going to try anyway.
Attached is copy of our receipt shopping at Store 05687 on 2/01/2019 at 1307hrs. Also attached are 2 coupons, printed directly from the Walmart coupon web site for (1) Hillshire Farms Product and (2) Yoplait Yogurt.
As USUAL at this store only a couple check stands open along with the self check out. The line we were in took 25 minutes to get to the actual conveyor belt to place our items. During this time it looked like the on duty manager was on a phone or intercom to call additional checkers, but that was a joke as only one showed up to relieve another for her BREAK. Clerk rings up our items, but the coupons would not scan. Here again this is typical and has happened several times that the untrained clerks say the coupons are not valid. She tried calling someone to come assist her but after 5 minutes I said forget it as the lines were so long. I then go to the Customer Service Desk to ask to speak with the manager, but she is going out the door for her break. The 3 clerks here did not understand what I wanted. It was to speak with someone to ask why these coupons would not scan and that I WANTED them to be honored. They said I had to go to the P/U counter to talk with another clerk, but he was helping another upset customer and walked away. At that time I was REALLY PISSED and walked out, not worth trying to get back $1.05. Then what do I see, the manager with the other clerk sitting out front on their break. GO WALMART!!!!!
This is the most worst Walmart I have been in here in Orange County, Ca. The shelves are ALWAYS EMPTY in all departments, never any staff to assist on the floor if needed, and NEVER sufficient check-out staff.
Bottom line is there must be a District Manager that should visit this store and be concerned about the lack of groceries on the shelves along with long lines when checking out, and clerks that do not know how accept coupons from Walmart's web site.
Do YOU GET THE PICTURE??????
UNFORTUNATELY this site will not let attach copies of the receipt & coupons.

Dear Sir or Madam,
This email has surfaced out of sheer disgust resulted by my recent gift card purchase, and the way some members of the customer service department handled it. I purchased a gift card as I usually do weekly and sometimes I have issues with the card not loading or either card is defected. When this happens I have to go to the Customer Service department to resolve the issue. It took one hour, three supervisor, and one team member to assist with gift card problem. I can understand things can get disarrayed for some reason or the other. But, I feel it is your responsibility to correct a problem promptly when a customer has an issue. But, none of this sort was done.
Moreover, not only did I have to deal with gift card issue I also had to deal with poor customer service. I was treated very rude by Nina (supervisor) verbal and nonverbally by way of body language. However, I would like to shout out two employees who really went above and beyond and turned my negative into a positive. Marisol (supervisor) she was determined to fix the problem and did everything in her power to assist. I also would like to shout out Sarah ( customer service rep) she was so very helpful, kind, and patient. She actually fixed the problem by calling the gift card servicing department.

The Thomasville Store in North Carolina shelves are a mess--not fully stocked--one week they might have what you want the next week it isn't there. Very often the produce is not up to par. The people who work there are great--they have their hands full. Your new check out system is very unsatisfactory--not everybody likes to check themselves out. You could use Robots in the cashiers jobs and save more money. Don't know if this is just poor management or headquarters ideas.
Pat Nicolia

Hello We are having the same complaint as before w/ the Pet dept. at your Bremen Wall-Mart store # 856 When we went to purchase the Hertz Cat Litter. code # 00237001-4913 it was not on the self and there was none in the back stock room Also None available at the warehouse near by. This is not the 1st time w/ this Issue. We have contacted Hartz Corp. and let them know the lack of ordering this product and keeping it on the self at all time. We have 9 cats and use the " Hartz Brand all the time. Our Transpiration is limited at this time. So we can not keep running back and fourth. to find out if you have it on the shelf or not. ???? and it's frustrating You carry tons of the other brands which cost a lot more. and dose not work as good as the Hartz. Trust me we have tried every brand on the market. So please contact the Wall-Mart Store # 856 and get some one in charge to over see this issue and have it taken care of ASAP.... Thank you for your time and consecrations in this matter. Also note it's not the people on the floor fault for the lack of this product. your MGR;s should be on top of this. Sincerely Annemarie Cain

lea johnson
from Fond du Lac, WI
on Tuesday January 29th. I went to my local Walmart and bought minutes for my track phone, the clerk quoted me the prices, and when I told her no they are this price, she said now they are this price , I said okay, she should know, she has the scan book right in front of her. when I got home and tried to activate it was told it was not for the track phone it was for a different phone. when i went back they gave a me some what of a hazel as they said they do not do credits or refunds or exchanges on phone cards, well this was not my mistake so finally the service desk manager did a gift card and hopefully sold me the correct one, she said I should always go back to the electronics to purchase my time, I told her they told me a long time ago I know had to go to the registers up front to purchase them, she said no that is wrong, you can do it back there as they are more up on the items. then we are up front, say what!!!!!!!!!! I am not in the greatest of health and then to get this kind of run around is uncalled for, especially since not my fault at all.i am very disappointed with this experience with Walmart. lea

I was shopping at Walmart on January 23/2019.
I needed eggs, I had to lean over into the case and stretch to the back of the case, as I am only 5' 1" tall this is not easy for me.
I injured my ribs, a few days later I had to go back for more eggs.
I saw a manager who's name is Cody.
I talked to him about my issue and his response was telling me to stand on the round rail around the bottom of the case.
I'm still in pain on January 30 2019.
I've had a difficult time getting done all the things I needed to do this past week.
Thank you
Cassandra McPherson
Camden, Arkansas

Dear Mr McMillon,
I have purchased goods from Walmart for over twenty years as well as used the optical services without incident until my last prescription eyeglass purchase in August 2018. I refilled my eyeglass prescription at the Foxon Boulevard, New Haven, CT, location and have been having problems with the eyeglasses ever since. I returned the eyeglasses to the location and was told that nothing could be done. I find this unacceptable, because I work hard every day, and cannot afford to give $250.00 away. I am not able to wear the eyeglasses purchased in August 2018 --I am not able to see clearly or read when wearing them, and am wearing eyeglasses previously purchased from the Walmart, Foxon Boulevard, New Haven, CT, location. I would like a refund for the August 2018 purchase because I cannot use the eyeglasses.
I would appreciate you looking into this matter, and look forward to a favorable response. I can be reached by telephone 203 623-8025 or by email: adt8462@yahoo.com.
Sincerely,
Angela D. Thigpen

Not only is Wal-Mart stores always understaffed but I called 3 different auto centers and only one had enough tires for my 2014 for focus, they told me they had 6 of them (size 215 55 16). when I got there I waited 20 minutes before getting acknowledged then 1-1/2 hours later I get a call saying that their inventory was off and they only have 2. This is not the first time this has happened to me at Wal-Mart.

Kim Grande
from The Bronx, NY
I ordered a very expensive Treadmill for a Christmas gift. It was not delivered when promised, When I spoke with a supervisor and they rescheduled delivery, it still was not delivered, but returned to store. On the third phone call I filed a complaint with Walmart Customer Resolution Team, till this day I have not heard from them at all, Ive made several phone calls and even with a complaint number, nothing!! horrible experience and will never order from there again.

We employees of 3462 are being bullied and abused. Lots of unethical issues. Please when you come this week question all associates on all shifts, department managers, etc. We need scanners to do our jobs, we are yelled at constantly and even assistant managers (christina) are grabbing and hurting people. Many lawsuits have been talked about. (Store manager) and other management bullying people. Please come out to speak with all associates.

grannysmith224@yahoo.com
from Bradenton, FL
We buy your steamable vegetables all the time. Lately the bottom of the bags have been leaking the juice out..Not happy bout this

Kenneth D Ayers
from Canandaigua, NY
Not really a complaint, but your shopping carts are in terrible condition. Wheels stick or steer hard, some carts have rust in basket, jammed together in staging area( hard to separate). I'm wondering if getting a good heavy plastic cart would be better. Just saying!!
Thank-you for your time
Kenneth Ayers

Dorothy Burton
from Albuquerque, NM
I shop at the Walmart in Los Lunas NM and am thoroughly disappointed shopping there. They are in the process of remodeling and the STORE IS A MESS!! And you can't find anything now, even more than you usually can't. The shelves they are moving are more than half empty. Before the remodeling its hard to find what you want and now IT'S EVEN WORSE!! There is no rhyme or reason for the aisles that are relocated in different areas of the store now. This store on a regular basis is a disappointment to shop at. You can't find what you want, shelves aren't kept stocked and who is the idiot that decided to put items on shelves 10 feet in the air. Not even the tallest male can reach some of the things on those shelves. You have customers climbing on the lower shelves to reach the items on the higher shelves. There never seems to be an associate available to use a latter to help reach items on the higher shelves. Waiting to hear when someone has something on those higher shelves falls on somebody's head. Right now the customers AND EMPLOYEES are frustrated with the REMODELING MESS!! It's bad enough normally when I have to reach 2 liter bottles of soft drinks that are 4 feet above my head. I've even written the store manager in the past and received no response concerning the display for the 2 liter bottles and that at least 10 different items on a regular basis I can't find available. I've even noticed customers seeming frustrated shopping and commented to them that it was frustrating shopping at this Walmart and how hard it is to find things and MANY HAVE AGREED WITH ME!! We have also agreed that maybe shopping at our towns Albertson or Smith would be better. Also some of the high up employees in charge have an attitude. They act like its your privilege to make believe they are helping you and addressing your concerns. I even wrote to the management complimenting 3 of their outstanding employees and later asked those employees if they received recognition and of course the answer was NO! Come on people get your organization in order before our Walmart is forced to shut down.

Kent clemons
from West Helena, AR
Helena west Helena parking lot lights needs to be fixed

yvette starks
from La Mesa, CA
I experience severe racism at Super Walmart College Grove, San Diego Walmart SuperCenter 3412 College Ave, 92115
619=858-0074. 0071
One of the associates working at the self-check out department was reluctant to help me with the self-check out machine in the store. He walked over slowly to me, and quickly dismissed me--took him a long time to respond to me, I had to beg him, please help me. But I noticed he helped others eagerly, and quickly, and was happy to do so; he even stood by them to make sure everything was okay, but not me. Furthermore, I noticed that he spent a longer time helping the other customers. I spoke to the manager, Gregory who was also racist toward me; he refused to help me with the incident of racism---they both should be fired. This happened on January 23, 2019 about 10:10 am, to about 10:25 am

MBREWER
from Greensboro, NC
I RELOADED 2 GIFT CARDS ON 1/12/2019. I USED PART OF ONE ON THE SAME DAY. THE CARDS WERE PLACED IN MY PURSE AND FULLY IN MY POSSESSION AT ALL TIMES. ON 1/22/2019 I WENT TO USE THE CARDS AND THEY WERE BOTH EMPTY. I WENT TO CUSTOMER SERVICE AT THE STORE - NO HELP. I CALLED THE NUMBER ON THE BACK OF THE CARDS- NO HELP. I CALLED THE STORE AND ASKED TO SPEAK TO A MANAGER, HAD TO SETTLE FOR A CLERK IN FINANCIAL SECTION. WENT BACK TO THE STORE TO SPEAK TO HER- SHE SYMPATHIZED BUT COULD NOT HELP. SHE DID GIVE ME A COPY OF THE TRACKING OF THE CARDS. I THEN WENT TO THE POLICE AND FILED A FRAUD REPORT AND GAVE THEM ALL THE INFORMATION. I LOOKED ON LINE-NO EASY WAY TO GET TO THIS AND I CALLED THE TOLL FREE NUMBER 1-800-925-6278- ABSOLUTELY NO HELP!! NOW SENDING NOTICE! THE ONLY WAY THIS COULD HAVE HAPPENED BEGINS WITH THE RELOAD AT THE ORIGINAL STORE. BOTH CARDS WERE REDEEMED ON 1/17/2019 AT DIFFERENT STORES FOR THE BALANCE ON THE CARDS.. WILL YOU HELP?

Pat Philson
from Lakeland, FL
First off. Wal-Mart is carrying fewer and fewer of the items or brands I like in favor of their own Great Valu garbage, yes garbage.
The stores are not anywhere as clean as they should be. Today I needed honey and the shelf was all sticky like a container leaked and nobody wiped up the sticky before reloading the shelf. Many of the container were sticky no only the bottom but the sides too.

On January 2 I placed an online order for a Ball Stylus Dotting Tools Pottery Modeling Tools 18pcs Clay Sculpting polymer Modeling Set for Pottery Sculpture, Mandala Rock Art, Polymer Clay & Ceramic Pottery Craft, Embossing Pattern, I was told I would receive the item by Jan 14. I have not received it, INSTEAD I received an item I DID NOT PURCHASE! I WANT MY MONEY BACK. Ships from NOWORNEVER INC
Arrives between
Shipping To
Tue, Jan 8 and Mon, Jan 14
We'll send an email with tracking info when your order ships.
​Linda Brown
​102 Harbor Drive
​Palatka , FL 32177
Item
Qty
Total
Ball Stylus Dotting Tools Pottery Modeling Tools 18pcs Clay Sculpting polymer Modeling Set for Pottery Sculpture, Mandala Rock Art, Polymer Clay & Ceramic Pottery Craft, Embossing Pattern
$10.94
1
$10.94

Robert Webb
from New Orleans, LA
Store in New Orleans, LA (Bullard Ave) employs rude and racist associates. I was trying to return an item and was ignored, called names and ultimately denied service. Avoid this place at ALL costs.

sue carlson
from Port Charlotte, FL
I live in Port Charlotte, Fl. We have 2 Walmarts. I use the Kings Hwy store. All I have to say is it is becoming more and more frustrating to go
to the store and find shelves empty. Doesn't matter if it is food or clothes. I mostly buy food however and it has become the norm to have to wait
until your computer system catches up. I hate it! Hope this will change back to the way it use to be!
The employes there are always nice. Always helpful and efficient.
Thanks,
Sue

Lisa St Hilaire
from New Hartford, CT
I am a steady customer and have been for years ! Lately the store in Avon Connecticut has hired the rudest and most unpleasant cashiers there ever was ! One woman is Jamacian and has the worst attitude ever when dealing with customers ! She shouldn't be in this position ! The second is a Indian man with another attitude towards customers. I have reported this incident to the manger at the time.
This all began when, I bought a dog toy on clearance and it was reduced to 5.00 but the label stated otherwise. I tried to explain this to the cashier and it was then that her attitude came out. I went and got the floor manager and she looked and told the woman that, I was correct and it was reduced. The glared at me for daring to call her out ! The same thing happened with the man only this time, the correct reduction price was on it and he still gave me a difficult time until, I called a manager ! This is a terrible store to go into and rest assure, they lost my business !!!!!

Ron Allen
from Chesapeake, VA
This morning by wife and I bought a basket full of stuff at the Walmart on Battlefield Blvd, Chesapeake, Virginia. We have shopped there for about 30 years; but, unless some major changes take place, I WILL NEVER SHOP there again.
We have seen the quality reduce drastically ever since new management took over in the last year. Many times, there are NO regular registers open (only one 20 or less open) and we have stood in line for as much as 30 minutes waiting to check out. Almost ever time we shop, there are items on our list that we can't get because the shelves are bare of that product. Plus, we can seldom find an employer to help us find a product.
Many employees have privately told us that they are unhappy and that moral is very low among employees. They are afraid to say anything because they fear losing their jobs.
This morning, I had enough and asked to speak to a Manager. When they FINALLY found her, I confronted her about the complaints. In my opinion, she was rude, obnoxious and acted as if she really didn't want to hear it. Her only response was concerning the registers. She said that I should use the Self Check Out. That's when I lost it and probably raised my voice louder than I should have.
I DO NOT LIKE self checkout (particularly when my basket is full). Additionally, these checkouts areas have no place to put all the products while checking out.
If SELF CHECKOUT is a corporate idea, I believe it will continue to drive customers away.
P.S. I must have touched some nerves in re my run in with the Manager because I had several customers behind me that thanked me for saying what I did and that they were getting tired of it too.
Ron Allen
Chesapeake, Virginia
Several times, we have faced a "pep squad" meeting being held in the front of the store in a major aisle. We have to go several aisles out of our way to get around. This is a STORE, not a football game.

Otis Quattlebaum
from Portland, OR
I have been spending $100-150 per week at the Walmart store on McLoughlin in Milwaukie, Oregon. You recently made a big change by replacing most of the check-out lanes with self-scan stations even though most of the time in the past there were only one or two maned stations open which caused a lot of backup. The new self-scan stations still require two people to stand there and monitor their use. From my viewpoint this is not saving me time, but only causing inconvenience. I DO NOT LIKE THIS. I know where most things I need are located and can usually find them when they are not being moved around. I believe scanning and bagging the items I purchase should be Walmart's job. There is a big Fred Meyer store just a couple of blocks away. They appear to be very nice, friendly and helpful. It looks like I need to learn where their items are.

Kim Grande
from Somerville, NJ
I placed an order before the holidays for a treadmill, order number 6191869-380768, besides not being delivered on the promised date, the delivery company 1st called to schedule an appointment, confirmed it then called later to tell us it was returned to the Walmart store. Several phone calls later we rescheduled the delivery, I filled a complaint, with the customer resolution team, #190104-007337 and a supervisor assured me this would be rectified, the item would be delivered that Friday and I would hear back from them. I have not yet heard back, it was not delivered on arranged date. I finally received a call from a new delivery company and scheduled the delivery. They did delivery and insisted someone be there to sign but would not carry this few hundred pound item into the house. I am applauded and disgusted with this whole ordeal and with Walmart all together. I will no longer order any items from Walmart and I will also file my complaint with the BBB!

Vincent Beagle
from Tecumseh, MI
The warrenty service you have is a rip off. Im done with walmart. Very deceptive and crooked.

Jorge Vazquez
from Bellevue, WA
So Walmart is now proudly serving Nathan's Hot Dogs hot ready to go at the deli and I'm talking the neighborhood Walmart at 433 South Avalon in Orlando Florida 32828. Picked up two hot dogs today take it out to the parking lot and they are downright cold. Food Service safety rules require a minimum of 140 degrees keeping temperature. Anything else can be considered negligence and cause foodborne illness. Obviously they don't care because at mention of it the deli worker looks at you like you're bothering me for a dollar twenty-five Cent hot dog? So typical of Walmart customer service. I've never been treated with respect whenever reporting a problem at a Walmart store in Orlando. Always get the role of the eyes no matter if you're dealing with an employee or a manager. I think I will call the city and report them for this food safety violation. I challenge a manager to walk over to any Walmart deli pick up a hot dog on rapid see if it meets the standard . Stay away from the supposedly hot food at Walmart.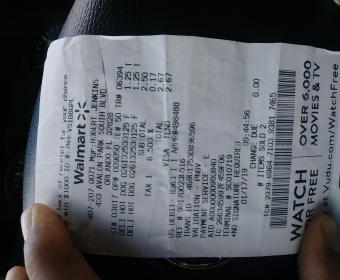 Paula Spain
from Gardendale, AL
On January 11, 2019, I took my 2006 Honda CRV to the Walmart located at 2473 Hackworth Road, Birmingham, AL 35214 to have the oil changed and to have all bulbs checked and replaced if needed. I knew I needed a front turn signal light and a lower beam headlight. I left my car in the automotive department around 2:30 pm and went out into the store to shop. I paid for items, and the ticket shows a checkout time of 15:49:37. When I went back to automotive, my car had not been moved into the bay. (There were not a lot of cars ahead of me.) Eventually, my car was moved into the bay and sat there with the hood up until I was told it was ready. I paid the ticket at 17:46:07. Only the oil had been changed, but no bulbs. I was told Walmart didn't have one of the bulbs, and the man's hands were too big to change the other. Nobody bothered to tell me that while I waited. I would like to have known. As I look at the Walmart Auto Care Center list, I don't believe they actually checked anything. My car had been slow starting for awhile, so I thought the list would show a bad battery, but it says my battery tested good. I continued to have the slowness in starting, so on January 15, 2019, I went to Autozone to have the battery checked. The battery tested bad. I got a new battery and went on to an appointment. The car started instantly.. There have been several more starts and stops, and my Autozone battery starts the car instantly! The list stated the carpets were vacuumed. They were not. I don't trust anything on this list. I looked out at the car many times during my long wait, and the only thing I saw was the hood up (nothing going on with the car), and then the hood closed and moved out for me to pick it up. I can't trust that they did anything on the list. I do believe they changed the oil, because the car sounds better and drives better, But I can go to Express Oil and have the oil changed in minutes.
I will not be taking my car back to Walmart!

Lisa Meeks
from McKinney, TX
I went into your store located at 6300 Oakmont Blvd, Fort Worth, Tx to purchase a few items. I had 2 coupons that I had just printed out from Proctor Gambles website. One was for Downy and the other for Tide. When you print out the coupons you only have1-2 days to use the coupons and then they expire. When I checked out the register would not accept the $2.00 Tide coupon but it did accept the Downy coupon. When I asked the attendant to override the 0 amount it gave me for the coupon she informed me that they don't take printed coupons. I at that point asked for the assistance of someone higher up to handle the matter because as I stated to her I never had trouble in the past using these coupons. When this rude and I do mean rude person posing as a manager came over to the register she told me that it was their policy not to take printed coupons. When I explained that I never had trouble in the past with the other Walmart's she rudely told me then to go to those other Walmart's because she was not going to assist me. I will NEVER give that location my business again.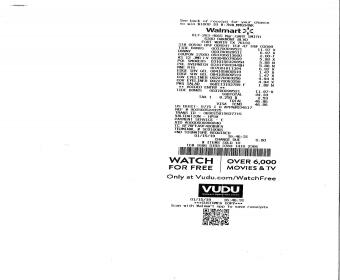 lois bruyere d bruyere
from Ogdensburg, NY
Completed shopping for food products 1/15 19 at 10 .30 am .upon arriving at front there was only 1 checkout operating as 10 customers stood in line with full carts and more were arriving with there purchases..I went to service desk and asked if more registers could be opened. The rude response was I will get to it when I can, I am busy.. Other store patrons were complaining on lack of help and attentiveness of management or staff. My husband went to jewelry counter where 3 staff were standing and also asked for more help. 10 min passed ,then 1 extra register opened. Many customers stated that we will go to aldi store now where service is prompt and they call help up front promptly when needed. We spent 136 dollars today. In future we will spend our money in another store. Your automatic checkout out are failing and loosing you customers. The checkout lady was professional and pleasant. She appoligized for the poor service and long wait.

Kellie Nuara
from Naples, FL
I have been a loyal Walmart customer for over a decade in Pennsylvania and Florida. I have visited stores in more than 10 States and I have lived in Erie County Pennsylvania most of my life and a customer of all Eire and Erie County Stores and now Collier County Florida for the past 3 years and I have never experienced a consistently disappointing shopping experience as I have at Store 3417 on Collier Blvd in Naples Fl 34114 where I now live. From unfriendly experiences by employees on the floor (particularly at the Deli in this store) to unknowledgeable staff seemingly storewide, this store is severely broken and in need if leadership.
Two recent experiences have caused me to finally write this complaint:
The Pharmacy disconnected me twice and I was unable to refill a prescription I had questions about and;
yesterday my husband dropped me off in front of the store and I noiced a piece of cement missing from the sidewalk right in front of the entrance doors because part of my foot dipped into it. Recognizing that this condition could hurt someone, particularly, an elederly person as there are so many who visit that store, I immediately walked in and asked the cashier at the self chek out if he could let the MOD know. The Cashier ws no inly completely uninterested in what I was trying toxplain, but also kept repeating "What is MOD"? Another empployee was walking by so I attempted to ask that person to get the MOD and he also said he didnt know what an MOD ws. When I eplained that it was the manager on duty said "I didnt know that" and kept walking. At that point, I just gave up. No one showed the slightest bit of curiosity about what I was trying to express. There appeared to be other "yellow vest" around, but no one cared.
There is never enough staff on hand, let alone any that know what they are doing. Nothing is ever in the same place and the work ethic is not good. Unfortunately, this store probably akes alot of money so, nothing will hange, but if I am ever asked, I will not recommend this tore to anyone.

beverley rowell
from Surrey, BC
Went to Walmart in Langley BC today Jan 13, 2019 to pick up a few groceries. After completing our shopping went to check out and found there were no cashiers to ring through our purchases. We were told we could go through self serve but we have no interest in taking our purchases through self serve checkout. One of the employees told us we could go to Customer Service to pay for our purchases as long as we did not have anything that needed weighing. There were a number of staff standing around talking among them selves. Upon going to Customer Service the lady there said "she's working" referring to the ones talking among themselves and she had no interest in helping us at all. So picked up my purse and left the items in the basket and perhaps when those that were so interested in talking among themselves and had no interest in helping a customer can put the items back on the shelves. We frequent this Walmart at least 3-4 times a week but after this experience we have not interest in going back to this particular Walmart. We will do our grocery shopping at other retailers and if we need anything from Walmart we will go back to the Walmart on 24th Ave in surrey where we have always been treated with respect and as valued customers. (We have no interest in self serve)

Marie Sloop
from Kernersville, NC
At the Wal Mart I go to in Kernersville, S Main St Kernersville, N.C. the staff is frequently rude to me. Not all of them but enough of them to almost make it intolerable to go in there. I usually stop by every Morning between 2 and 5 and look at the home décor because I am decorating my apartment. It is the closest wal mart to me.People have made very rude comments to me and this has been on going for 6 years now. I am sticking up for myself more, saying I never was late on my mortgage, I have never missed a court date and I've had close to 80 and I have attained enough jobs to have pretty good resume, I have done enough volunteering because I do care.
When I was hanging out with Bobby Coleman he told me he use to steal 100's of dollars in merchandise from wal mart then go return it getting cash back when he never paid for it in the first place.

Sharon Fuller
from East Peoria, IL
Online shopping carts in aisles. Cant get around them. They tell you they'll be out of the way "in a moment." Twice have I been charged for the same item. always out of stock, poorest Walmart I have ever been in. Will not be going back unless I'm desparate and then it will be thru the self check even if my cart is overflowing.

chris keorkunian
from Williamsburg, KY
we had purchased two tires for my pick-up truck this last Saturday from the Harrodsburg Ky. store. last month we had gotten two tires for the front. this month we did the rear tires. the last time they mounted and balanced and installed the last two. this time they "tried" to install the rear tires but was having trouble removing one side. so after a few minutes, one of the service technicians' came out and told me that they couldn't remove the passenger side wheel because it was "rusted" and there was no way to remove said tire's they couldn't perform the installation of the new tires that i had purchased online and had picked up on that saturday. having grown up in my fathers' body and fender shop and having experienced the same thing from time to time, i had asked the three guys that were attempting to do the job," did you lift the vehicle so that you can spray some lubricant from the inside tire rim and tap the wheel from the inside to free it up in order to remove. they told me that they gently tapped the tire with a sledge hammer, but to no avail. when i asked where they sprayed the lubricant, he showed me. he sprayed the tire where it meets the wheel, and not from behind. they had a sledge hammer available, but as i watched the whole thing from the waiting room, looking through the window, the had NEVER ONCE USED THE SLEDGE HAMMER TO "TRY" AND LOOSEN ANYTHING. so i proceeded to ask all three of them why don't you put the lift up, spray the lubricant around the hub where the wheel is mounted. Well all they did was come up with excuse after excuse why they couldn't make a real attempt to remove the tire because they would not be responsible if something broke. so they ran and got the assistant store manager, who was clueless about anything concerning auto, especially tires. in her panic she called some guy that was off that day to ,"come in and deal with a customer who was unhappy. this gentlemen got out of his car,(not that it mattered at that point because i was leaving with both of my tires in tow), so i got out of my truck and started speaking with this so-called guy that has worked in that dept. for fifteen years began to treat me,"the customer" like i was some kind of enemy attacking the department because they were incompetent to remove the tire. this guy knows that sometimes a tire can be a pain to remove thus the rocking back and forth with a hammer to pry it loose. never in my life have i ever experienced a tire shop having to tell a customer that your "tire won't come off, so we can't perform the service that you all advertise. so called your manager and his shop a bunch of incompetents and that they would be a laughing stock if i took it somewhere else to perform the same service and the job done...... well i took it down the road to Danville,Ky to Towery's tire shop, and within five minutes the wheel came off the hub. the service tech used a small hand held "rubber mallet", it came right off.I WAS COMPLETELY AND UTTERLY DISCRIMINATED AGAINST BY YOUR EMPLOYEE'S YOUR MANAGAMENT, AND THE SO-CALLED MANAGER OF THAT DEPT. THAT HAD TO BE CALLED IN ON HIS OFF DAY BECAUSE EVERYONE ELSE THERE WERE TO INEXPERINCED IN HANDILNG AN EASY CUSTOMER COMPLIANT. all it took was five minutes of extra effort to take it off. i have never seen anyone ever make up lies as to why they WILL NOT do a job they are getting paid for. please don't tell me about liability for your business, when you do tires, some times you have to forcibly strike a tire wheel in order to free it up. my wife and i just moved down to this part of the country two years ago from Chicago,ill, your employees think that we just fell off the turnip truck. the both of us use the pharmacy at this store on a continuing basis, and all through the summer. my wife and i feel that we will sever all transactions of any kind including the use of another pharmacy and for other domestic needs.btw. the service tech's at the tire shop had the best laugh, especially when all they needed was a rubber mallet and struck the tire only twice. where your three men never even picked up and used their sledge hammer. it was all a set-up. i guess they didn't take to kindly that i still had an illinois plate on the front of my vehicle. may be if they saw the rear plate and saw that i was local maybe then they wouldn't have discriminated against me. my next step is hiring an attorney and file suit for discrimination. as i watched from the window by the waiting room, i watch this whole charade come together by way of the older of the three. i guess he wanted to teach them how to turn down a customer................

Charleen Hardin
from Austin, TX
went o auto shop with a tire that was going down. when i arrived they told me it would be four to five hrs. I told them i would wait so i waited all day before they could pull up my warranty I told richard i had a warranty at round rock tx he said i didnt so i ask him to just let me pay for a tire He told mere he didnt have a tire in stock. I had to call round rock and gert my own invoice number. I have been dealing with walmart for over twenty years and knew my ttire came from walmart. why did i have to stay to closing for them to tell me all this how come they could not tell me this from the begining the money order machine was broke all day. batlhroom up front had no paper towels the lines were long three toilets broke paper eveyrwhere a mess.and i has to stayt there allmost to closingi give the customer this information when they w first come in not when they are closing i can be reached at 512-7172409

deborah a gibson
from Batavia, NY
I ordered on line a coat which was suppose to be a women's 2xl and when I received coat the coat was more of a kids size. I have been on the phone all morning trying to return this item. Well, just to let you know I will most likely NOT use Walmart . com again. This is very bad service and I will make sure I tell my friends and family all about this return service! If I could I would have given Walmart zero stars. Unsatisfied customer.
Have feedback for Walmart?
Thanks for your feedback!
Sorry. Please try again later!