Target
Contact Target Corporate
Toll free phone number: 1-800-440-0680
---
Welcome to the Target complaints department for customers. If you have a problem with either service or products at Target you can call 1-800-440-0680. If you would like to contact the CEO, Brian C. Cornell in a posted letter you may address the letter to him at Target Plaza South, 1000 Nicollet Mall, Minneapolis, MN 55403. You may find answer to concerns at the shopping experience page of their website.
Recently, Target complaints have increased due to a data breach where credit card information was stolen. There was also a substantial customer boycott of Target due to a new bathroom rule passed in 2016. Because of both of these items the stock price has decreased and many wonder if the retail giant can compete with Walmart and Amazon long term.
Target Corporation is the second largest discount chain in the United States and operates mostly in North America. You will find home goods, food, pharmacy and clothing in their large outlets. With 1790 stores and over 355,000 employees Target operates 37 distribution centers. It is publicly traded on NYSE:TGT and in 2013 reported sales of US 71 billion and revenues of US 72 million.
Founded in 1902 by George Dayton and called Goodfellow Dry Goods Target opened its first Target store  in 1962 and in 2000 became Target Corporation. Unlike their primary competition Target does not sell fire arms and as of the early 1990's even stopped selling toy guns that looked real. They do sell colorful gun-type toys. Since 1996, unlike their primary competition, Target has not sold tobacco of any kind. Their motto is: Expect More. Pay Less. 
If you need to contact corporate in another way there are many options. Other forums to share your experience might be in Target Corporation social media arenas such as Facebook, Twitter, YouTube, Pinterest.
Target Contact Information
Report complaints to corporate and get satisfaction
Target headquarters address

1000 Nicollet Mall
Minneapolis
MN 55403

Company website

1-800 phone number

1-800-440-0680

Support email address

contact@target.com

Better Business Bureau rating

A

Customer service hours

24 hours a day
Browse reviews of other Department Stores
Top Target Complaints
Browse more than 315 reviews submitted so far

Rex L King
from Denver, CO
I shop at Target Stores a lot and tonight I was there and bought a pair of gloves (getting a little chilly out) The gloves were 30% off and when I got to the register to pay she rang them up at the normal price. I told her they were 30% off! She said that I needed an app on my phone to get the 30% off. I told her I don't have a smart phone just a flip phone. She said that I couldn't get the discount then. The lady behind me in line was nice enough to let me use her app an I did receive the discount but I shouldn't have to do that.
I am retired an on a fixed income an I am not getting a smart phone. There should be some way the cashiers can take care of discounts when customers don't have these type of phones. I guess that is what I have to say.

I will never shop at Target again. I was told I can only use one coupon,I was trying to use two. When I told the store manager Leon at target store 1040 Dale Mabry, Lutz, FL 33548 they policy was four coupons he's said it was corporate policy. I advised him corporate policy is four coupon he got very annoyed. So i didn't push the issue further with him. He allowed me to use one coupon and even asked if I was going to purchase the rest with this transaction.
When I contacted corporate customer service, the customer service said she will call him because the policy is four coupons . She asked me to hold on. When she got back on the phone her attitude changed toward me. She said he refused the coupon because i was buying to much. It was not a inventory issue but a coupon issue because he allowed me to purchase all the items without using coupons. I feel like I was mistreated and bullied because I want to use coupons (which are in their coupon policy limit).
I made the same call to Target customer service two weeks before this incident, not in the spirit of complaining but to figure out the coupon policy. I even contacted the manager to ask the policy. I was told the policy was the same a targets corporate website. I feel singled out and humiliated for trying to use a coupon and have no recourse to help this situation because they lied to cover themselves. When Target let their managers amend the coupon policy as needed they also allow managers to lose business.

Today, November 23, 2016 I was at the Target store in Hanover PA - 31 Wilson Ave. I tried to purchase the Beats powerbeats2 wireless earbuds for the online sale price. I was told by the sales associate in electronics I could not do that. So I went to the customer service desk and asked if they price matched there online prices and was told yes they do. When told I was trying to purchase the Beats he told me they couldn't price match them. I said you just told me you price match your online sales.
He then become rude and ignorant and told me that they don't have to price match nothing. I was trying to price match the online sale price and use the cartwheel app to purchase the beats earbuds. After being disrespected and treated like garbage I left the store disgusted on how I was treated at this store today. Totally shocked that there is a sign at the customer service desk that says, only to be told that Target doesn't have to price match anything. Not sure if I will be going back to this location anytime soon, and will be letting people know how I was treated.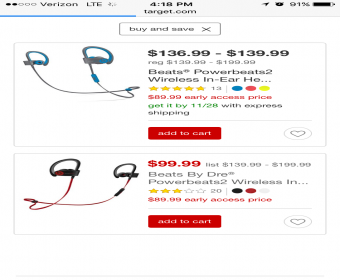 Alan DeBellis
from Buffalo, MN
I have shopped for 40 years at Target it is the place I prefer to shop. I am almost 70 years old now and need a motorized cart to shop. I have talked to many people at the store for over a year now about the condition and safety of there 2 carts but they never get fixed. One cart you can't steer well it just wanders all over causing you to run into things, other carts, shelving, even people. The other cart won't stay running and needs to be turned off and back on to reset it all the time not fun or safe for me or other customers around me.
After many times of trying to get someone to fix the problem I have given up and have made the move to Walmart for my shopping needs even though I don't like to shop there there carts are always in good working order. I still need to change my pharmacy to another, that in it self is 30 to40 thousand dollars a year. store level personnel should have been able to handle this problem.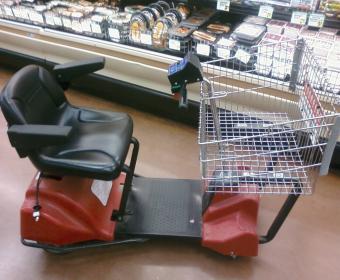 Shirley Bates
from Fayetteville, NC
On Saturday, January 02, 2016, Upon entering the store I was followed by several employees including a plains clothes security man who left his post outside to follow me inside. Walking through the store there was a Black female employee who walked in front of me until I turned into one of the bath aisles (I used to work for Walmart and other retail stores so I am familiar with this tactic of following someone without being behind them). When I was at the bath items, several other plains clothes security personnel (a total of four - of which two females were together) surrounded me in that one aisle as I was looking at items, in particularly, plastic woven baskets similar to the ones Walmart sells.
Realizing what was going on, I left to look at flower vases - the reason I had visited the store. I selected two different styles of glass flower vases to purchase. I looked around the remainder of that section for a while and returned to the bath aisle I had previously been in. This time no one else appeared which allowed me to view items in peace. After looking at several items I wanted to know the price of one of the plastic baskets so I proceeded to find the price checker.
Not being familiar with the store (I rarely ever shop at Target) I did not know where the machine was located. I noticed a Caucasian female worker nearby and proceeded toward her. I was half way near when the Black female employee (the one who had earlier followed me while walking ahead of me) approached the other female employee and began talking. I stood before them, somewhat In between, while they carried on a conversation without acknowledging me.
After approximately five minutes, the Black female employee abruptly left and then the other Caucasian employee asked if she could help me. I was about to ask the location of the price checker when I noticed it, which the Black female employee had been standing in front of, but I could not see it. I then tried to obtain the price of the basket for what seemed like several minutes with no success. As I was about to ask the employees if the machine worked, it suddenly beeped without me placing the basket underneath to be scanned, as if it had been turned on. I was then able to obtain the price of the plastic woven basket.

Mary Ann Hasty
from Lady Lake, FL
I wanted to buy a bike that needed to be assembled. The clerk told me to come on Thursday and it would be put together by 3 P.M. I went and the clerk in then told me the bikes are assembled Mon. Wed. AND Fri. not Thursday. One trip wasted. He said he would put a hold on it and I could come and get it on Saturday morning. I went to pick it up Sat. morning. Couldn't find it. The clerk said they must have sold it. TWO TRIPS WASTED! I talked to the manager and he did apologize and said I could probably find another bike or have the last one in stock assembled. I said the only way I would buy a bike from you now is if you gave me a good discount for my time and gas. He said we sell plenty of bikes, I don't need to do that. I told him again what I thought of Target and left.

I am very upset at target, I bought a vacuum cleaner for my daughter a year ago. The box was never opened and I can not find the receipt. I tried returning it to the store they said they no longer carry that vacuum cleaner so it was worth nothing. I came home and got online the vacuum cleaner is available on line for $119.99 it is a Bissell rewind smart clean. I called customer service the woman would not help at all, she just kept saying this is our return policy like she was reading it from a paper not even trying to help me. My daughter and her husband moved to San Diego, Ca. it would cost me more money to have this shipped. I live in the Greensburg, Pa area, this where I bought the sweeper. I also was able to return numerous things for her that was at Walmart and Bed Bath Beyond which they can me a gift cards for the returns since nothing was opened. there was no problem with them. I am very upset I will no longer buy anything from Target. I could understand if the box was opened but it has not been touched. My daughter husband is in the Navy we did not know they would have to move across the country. I do have a redcard with target, which I am going to throw away because of the way this was handle.
No more Target for me.
Lori Miller

I am completely offended at your Target Commercial that is airing in the USA in SPANISH. We are Americans, and as your commercial is broadcast in America, your commercials should be in ENGLISH.

Friday before last- I had enough money in my account to finally purchase a 55" Phillips Flat Screen LCD TV with a 3 year service plan- Total $1,078.00. I made the mistake of going to the Target Store at 4575 West 11th Eugene Oregon. I was declined the purchase- all said and done, the reason for my decline? I hadn't spent ENOUGH money in the previous year to "qualify" to spend such a large amount. Hmph. I then proceeded to the Walmart store at 4550 West 11th, Eugene Oregon. Where- lo and behold!
Walmart had ABSOLULTELY NO PROBLEM with my money. Despite my not purchasing anything with them for the previous 4 years. Therein I purchased a Sanyo 55" Flat Screen TV LCD, complete with service plan for about two hundred and fifty dollars LESS. How Target stays in business with their patronising attitude- is beyond me. My apologies Target- for not being 'worthy' enough to spend even more money in your stores. And I apologise also- for my complete unwillingness to spend any more there- ever.
Later that month I went to the Target store in Van Nuys, CA. A large sign on a baby T-shirt display read "Clearance 70% reduction and more." I bought 3 T-shirts for my grandson and checked out. When I got home I realized that I hadn't received the reduced sales price. About an hour later I went back to customer service for the reduced price and they said those T-shirts weren't really on sale. So, I went to the department and shot a picture of the display and brought it back to customer service.
A representative was sent to check it out and came back with the sign and said it wasn't supposed to there. I showed the manager, Eduardo, the picture and he said sorry, we don't do our sale price tags this way and refused to sell it at the in store advertised price. Still have the pic in my phone.

I just came out of Target located in 100 Parsonage Road, Edison, NJ. I had purchased 3 items of clothing and pulled out my Target gift card to use that I had gotten from the store in June when I returned a girls' Champion performance legging ($15.00). My child wanted an all black color legging but I had gotten her one with a some colors on the waist of it. When I went to pay for my items, I was told by the cashier that there was no money on the gift card. I realized that the gentleman who had helped me return the colored leggings did not put the $15.00 on the gift card.
The cashier then asked me if I kept my receipt. Obviously, I didn't. Who would think that anything like this would happen? I just want you to know that this can be prevented easily. Perhaps, the person at customer service should check to make sure that the amount is on the gift card before they give it back to us (the customer). I am upset that I lost the $15.00. I hope that by telling you this, this will not happen again to me or anyone else.

veronica guzzone
from New York, NY
Please be informed that myself, a group of family members and friends have decided to boycott your stores until you remove the Spanish speaking commercial from the English speaking channels. We do not speak Spanish and we find it offensive that we are subjected to non-English speaking commercials in this country and on main stream media. There are Spanish speaking channels that can reach those who understand Spanish so why not advertise there. How effective would it be to advertise in English to those Spanish channels? Until these commercials are removed we will take our Target business to Walmart.

Michael R Heineman
from Evansville, IN
I cannot believe you would allow a male to go into the ladies restroom. Not only is a morale issue it is a perverts dream come true. Has the world gone mad. This pandering to 1 percent at the expense of 99 percent is out of hand. what about a lady or childrens right to privacy. I will shop at Walmart where they still have common sense and respect the rights of the majority. would you let a male guest go in the restroom with your 12 year old daughter at your house? how about your wife. political correctness is the bane of a civilized country. your either born a male or female. why invite a firestorm over a basic right that has worked since the founding of this country. This is not progressive thinking it is sick.

Colleen McGinty
from Las Vegas, NV
No complaint. Just want you to know I agree with your restroom policy. I am not worried about a transgender person being a threat in the restroom. I will continue to shop and support Target.

Cindy
from New Baltimore, MI
I went to target to purchase a shark steam mop, I was pleasantly surprised to see it was on sale for 109$ after picking up a few other costly items, I went up front to pay for my items, the steam mop rang up for 129$, I questioned the cashier who called over the customer service cashier, he went over to where they kept the item and came back saying there was no sign I went back with him, showed him wear the sign was and told him he took it down, I understand that mistakes happen and it was probably last weeks sale, if he would have explained that I would have purchased it anyway, I spent 345$ yesterday and walked out feeling like he called me a liar, I will never spend another dollar there, if something I want is on sale at target I will go to a place that price matches, they will get no more of my money!!!!

Jane Oates
from Glenolden, PA
Today I tried to use my new Target card with the chip. I did not know the I needed to set up a pin. There were too many people in line so I paid cash to check out. I called customer service and waited an hour to s/w a manager who told me I cannot be credited the 5% discount bc "I failed to follow instructions" additional "this is my failure". I stated Kmart, Macy's can all use phone numbers and never make the customer feel stupid. My mother is currently dying and I may have forgotten to select a pin 2 weeks ago. I have never been treated so poorly. Evidently I'm too stupid to shop at Target". I have shopped at Target for years and had this credit card since 2014, but will never go again.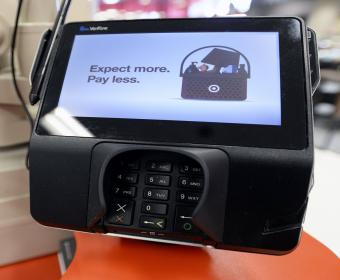 Judy McKinney
from North Liberty, IA
I have been shopping at Target stores for years. Your recent decision to allow those people who have chosen to be a different sex, (transgenders) into the restrooms/dressing rooms of their choice is a huge disappointment to my family and thousands of others around the country. Any person could dress up and SAY they are a transgender, enter a restroom where a young girl, lady is and brutally attack or rape them. What about the rights of these young women/girls to their safety and privacy? Where is the common sense?
We will NEVER shop at a Target store again. I hope you are prepared for the litigation that will occur when something happens. My rights as a woman count as much as the person who biologically is a MAN, no matter what he thinks he is. Please take a common sense approach to this matter and think of the safety of all the young women/girls who will be shopping at your stores. I would appreciate a response from someone from the corporate office who can explain this decision to me.

I went to Target today and purchased several items totaling $160.00. When checking out I attempted to use my Target Red Card. The cashier told me my card was denied. I asked why and she said I needed to call the number on the back of the card. I used my bank card but was unable to receive the 5% discount when using my card. I did call Target when I got home and was told my limit was only $200.00 because I didn't use the card recently I told the rep I hadn't used it much since the security breech and waited until I got a new card. My previous limit was $4000.00 and is now $200.00. The rep said he would have it increased, but I am not sure if I will ever shop at Target again!

My husband and I purchased a TV for Christmas. We needed to return it to the store. Not knowing the difficulty we would have not having the receipt customer service said if we didn't have the bank card or receipt (which we paid with cash) we had to only exchange it the same department which would be 008 that means TV's or accessories. This was ridiculous I went to the department it was a waste of time especially when it was no need for those items. I asked for a store credit, customer service said that was not there store policy. I felt humiliated. There should be a different policy for the Christmas holiday. So I end up bringing the TV back home, a TV that doesn't work great and was purchased from Target.

Juan Garcia
from Chicago, IL
As of today who have lost a long term loyal customer, I will not endanger my wife and my daughters, you can thank your new bathroom policy, you just gave the green light to sexual predators to attack our loved ones, I used to like target, I was even a team member in CA on the flow team, we'll I have just lost all respect for your company. I will cancel my target red card, I just applied for a Walmart card and was approved...you might be thinking that my 2,000 yearly dollars are chump change but imagine if millions of customers did the same thing, oh and it will happen, this just the beginning. Enjoy your losses. Ex customer Juan

Lynn Harrell
from Macon, GA
It is very disappointing that Target is allowing transgender employees and customers to use the bathroom of their choice! With this decision to give transgenders their rights you infringe on MY rights as a woman. Personally, I do not want to share a bathroom with men and I have 2 daughters who I do not want to have to share a bathroom with the opposite sex. I will not shop at any Target store until this decision has been changed. I appreciate your consideration with this concern.

Ann cronin
from Santa Ana, CA
Santa Ana NW location. Entrance to store was filthy. Vodka bottle , cups, and trash everywhere. Purchased four Lysol promotional items, buy three get one free. All items were charged to my account so I proceeded to customer service for assistance. After scanning the items staff determined that one item did not qualify. Their remedy was to refund the items and have me repurchase which meant that I would be required to reenter the store, stand in line again. Just not the service I would expect. Would have been wonderful if they could have given me credit or taken a moment to retrieve the correct product. The store was not busy and the supervisor should have assisted

Brenda Powell
from San Antonio, TX
I was on my facebook page and a friend of mine posted something that should not be selling at a Target store. You are selling a product called syringe pens. Age 4+. In light of all of the heroin overdoses this is not appropriate. Let alone being showing at a doctors so the kids are not afraid. Only as a prop. I wend send you a picture of it but there is no where to put it.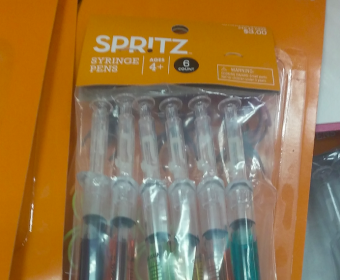 Maureen Brown
from New York, NY
On Thursday, May 7th, I went to Target as I usually do on my shopping trips. I wanted to pick up 4 12-packs of Ginger Ale which were advertised in the Target flier on sale. As the shelves were empty of Ginger Ale I asked one of the floor workers if there was any in stock. The young lady called the storeroom and relayed to me that there was Ginger Ale in stock but as they were shorthanded that day there was no one available to put it on the shelves. She then advised me to come back the next day as the shelves would have been stocked by then. I knew the item was on sale until the 9th and I wanted to make sure they had time to stock the shelves so I returned to the store on the morning of May 9th. Unfortunately the shelves were still empty of Ginger Ale. I again approached one of the floor workers, who called the storeroom and relayed to me that the Ginger Ale would not be stocked on the shelves until Monday.
She then kindly advised me to go to the front of the store and ask for a rain check since the sale would be over by Monday. I went to the front of the store where I asked one of the Help Window clerks for a raincheck on Ginger Ale. She told me and not very kindly that Target doesn't give rainchecks for items that are put on the shelves by the company (Ginger Ale apparently) and then proceeded to pick up her phone. As she is punching in the numbers I explain to her that one of the clerks on the floor told me to come to the front and get a raincheck for Ginger Ale. Again she told me rather nastily and loudly "We don't give rainchecks for soda that's stocked by the company!" and proceeded to turn her back to me and start talking on the phone. I then said to her that I'd like to speak to the manager or someone in authority and was told very nastily with her back to me that there was no one here. That was my experience with Target today. I have to say that everyone else was absolutely kind and generous. Also, I shop at Target at least once and usually twice per week and I have never been treated so unkindly by any of the Target staff until today.
I just turned 75 2 months ago. Shopping is not just a hobby. It keeps me active and I really enjoy meeting and talking to people. Most people like me. That woman today was mean and quite cruel and it took alot to not let it ruin my day. I also would still like my raincheck for Ginger Ale at the sale price of 4 12-packs for $12.00.

Louise
from Milwaukee, WI
On Monday, May 4th, early morning hours I went to pay my Target Bill. While waiting for a sales clerk to assist me at the service desk, a clerk came up and said that if I read the sign, it says go to lane 6. She were very rude, I said I am sorry but I did not see the sign and I continue to tell her that she do not have to be so rude this early in the morning. Her attitude did not change, so I decide just to not let her wait on me. I spoke with the store manager, her attitude then change. Customer service is very important to me and I will not be shopping at Target any longer.

Edward Cauthorn
from Concord, NH
I cant get you clowns to accept my payment over the web. My wife was just hung up on by a "Manager" that told her that she did not hit the Submit button. And this is four times in a row. Are you people just plain idiots?

My wife has had knee surgery and has to get around by crutches . She has shopped at target for many years now . She unfortunately would like to be able to use the electric carts provided for elderly or disabled people . The six time that she has recently been there the carts are never charged . She sent a complaint by email and received back a reply that said this would be taken care of . Well guess what this morning at 11:30 am after the store had been open for only three and a half hours 4 of the 6 carts they have we're not charged . I been patient but now feel I have to take this a step further with the Americans with disabilities act . Obviously target does not care about this situation . Sad to say that this has left her with a choice to never shop at target again . And we will make sure our families are made aware of the situation also .

On Monday 3/31 at 10am I went to Target Store on North Bergen NJ to buy the special they had on pepsi cans (4 x 10) no limit.
I wanted to buy 20 packs (to pay $50) but when I was ready to pay the security came to the cashiers and told them "Do not sell more than 4 per person, there is a limit, I told him there was no limit on the flyer and He replied to me I do not care, they have to do as I say.
I believe this is not a proper way to treat a customer, this is ridiculous
Sincerely
Hugo Francisco Melendez

melissa plett
from Littleton, CO
I was looking for a weighted blanket and found that the best prices were at target. I did some research and found they are helpful for those with autism and comforting people. I went to two different stores in Denver to pinpoint this soon to be Christmas gift only to find that they were all sold out at both of them. I ended up driving 3 hours to Silverthorne's location after calling to make sure that they still had some in stock and that it would be worth the drive. I was told that they had 8 left in stock and where they would be located in the store as soon as I arrived. After the drive, I couldn't find them in the store so I decided to ask for assistance. The lady had short dark hair and was wearing a green staff shirt. I asked if she could point me in the right direction, but she replied that they were completely sold out in those three hours that I drove and was very rude and unwilling to help in the slightest. I felt defeated and upset as I was told there were 8 left. I asked if there was any way that there were any in the back or if they may have a different place on the shelves for the holidays. She rudely replied there was nothing she could do and continued to do whatever she was doing. I went to the service desk and asked yet again if there was any chance there were weighted blankets after I was told there were 8 left. The young man kindly replied that they were in stock, but they weren't able to locate them in the store. He came out from behind the counter and walked around the store to make sure they weren't misplaced or in the stock room. He was very helpful and kind. He apologized and empathized with me. He went to go check with another employee who happened to be the obnoxious employee who refused to help me before. In front of me, she said she would not help me and would not look in the system to see if there was any chance she may have known were they were. While leaving I graciously thanked the young man that helped me and mentioned to him that he was the most helpful person. However I refuse to ever speak to the female employee ever again. It was unpleasant and she made the experience and company look awful. I left without a blanket and still have yet to purchase one.

David Hickenbottom
from San Diego, CA
I ordered several items online (order #1020159816481) on 8/8/18 taking pains to make sure those items were available at my chosen store (in fact, I had to pass on several others, which were not available) because I needed them the following day. I happily went to the store after receiving a text stating my order was prepared. However, upon receiving my items, I noticed that several were missing. The clerk was very pleasant about the mix-up, so I wasn't too bothered, despite the fact that I had to search the store for comparable items (several of which were more expensive than the ones ordered). On my way out, I asked the customer service girl SPECIFICALLY if I should cancel the remaining items on my order. She replied there wasn't a need to do so, as the order was unfulfilled. I didn't have to do anything and my card would not be charged.
Today I received an email stating that my missing items were being delivered to my house (without any say/request on my part). Confused, I searched my email for anything from Target. I found several (in my junk email) and was able to cancel 2 towels I ordered that were not available yesterday. I also found an email stating:
Hi David,
Unfortunately, items from your order are no longer available at your store.
We apologize for the inconvenience. To make up for it, we'd like to offer you free shipping (based on item availability). If you'd prefer to pick them up instead, check availability at a store near you.
You'll need to act quickly. YOUR ITEMS WILL BE CANCELED WITHIN THE NEXT 2 DAYS IF WE DON'T HEAR FROM YOU.
The email also states one more time that:
IF YOU NO LONGER WANT YOUR ITEMS: NO FURTHER ACTION IS NEEDED. AFTER 2 DAYS, THEY WILL BE CANCELED, AND YOUR CARD WILL NOT BE CHARGED.
Needless to say, I did not respond, but the items were NOT canceled. Instead, they are being sent to my home. This is in spite of the fact that I never authorized Target to do so. Why would I want items sent next week that I need TODAY (I have a guest coming into town) and when I purchased replacement items at your store yesterday?
I was in chat, redirected, put on hold , then on the phone with one representative and then another (who was also pleasant) for about an hour (in total) and nothing was truly resolved. I was offered a prepaid label to return the items or told I could take them to the store when they arrive (which will be on different dates, so I'd need to make more than one trip), but declined.
Your system is seriously flawed. Several mistakes were made by your corporation. Why your would online system state that items were available when they were not? Also, when I specifically asked if I needed to cancel unavailable items on my order at your store (which could have been done easily) I was told not to worry. Things would be taken care of and I would not be charged. Instead the exact opposite occurred . I did everything a Target customer should do, but am being forced to pay for items I do not need and no longer want. Anything short of a refund for those items is unacceptable to me. If the money is not refunded to my PayPal account in a timely fashion, you will have most certainly lost a once loyal customer to your competitors.
David Casey Hickenbottom
619-955-2264

Morgan Monaco
from Palm Coast, FL
To who it may concern.
-I am over 80 & do not look 21 but I was forced to give my idea in order to buy French Champagne @ Palm Coast FL store. I refused.
-If this is Target policy it sucks, disgusting stupid nonsense. The one who drive that kind of policy is a pure idiot.
I see no reason to give my ID to Target, in fact you are stealing ID info's for sale to any for marketing.
-I will never go back @ Target.

Heather Zander
from Minneapolis, MN
Every time I go to the Shakopee Target for the past 3 months, the shelves are bare. Every time I am there I have to have someone go to the back room for stock for a certain item or 2 or 3 or I leave with my list not being completed and have to run to your Competitor, Walmart. You are losing business at this Target. Corporate needs to step in and make some changes, soon.

While shopping with my 2 kids. We were followed an watched by not one L.P. but 2. Then had an associate on the next men's pad watching us also. The most uncomfortable experience ever. Especially when I choice the garland texas location, because it's nicer. An to have a guy circling around us pretending to shop. An the other just standing behind fixtures watching. Just shows me even though we didn't have big baggy clothes on nor I was carry a big purse. Our behavior wasnt that of a shop lifter. That just being brown was enough to be followed. An the manager really didnt seem to care. But somehow she understood. Before i even told her what the problem was. Hmm i dont shop at target alot through out the year, Until Christmas. Not this year, ill do my Christmas shopping online and at walmart.

Richard Kohner
from Saint Paul, MN
My wife and I do about 80 percent of all our shopping at target.We don't normally have complaints and if we do customer service at the store we are at fixes it on the spot but today saturday august 18 I picked out a toaster Cuisinart CPT-180,i found it on line and the price says 54.99 and roseville has 2 in stock woodbury has some also.So we went to the roseville store and they had some but the price on shelf says 64.99 ,well we checked on our phones and it does say 54.99 but there is an employee close to us so we asked him and he said that was common but to go to customer service and they can honor online price .We purchased this toaster for 64.99 then went to customer service all of this was at roseville store,the person looked it up and said price was 64.99 and there was nothing he could do,so we returned said toaster went home and ordered it to pick up at roseville store tomorrow for 54.99 ,wow what gives?Two trips for a toaster because you won't honor online price when I'm there thats crazy. Please let me know if for prices online are only good online,I may start trying amazon if your prices are only good with stipulations.
unsatisfied customer Richard Kohner

Gaylien C Wright
from Lakewood, WA
I placed an order of $167.73 on 7-19-18, I received all of my items but my 2 pk of Cat & Jack pull on pants gray and blue both in one bag but were 2 different sizes an 8 I needed and the others a size 10 too big for the grandson. Order #1020047975172 I tried to get help on chat that I sat for 8-10 minutes waiting and then I was disconnected!! I could not get back on chat, it would not go through as I tried numerous times to no avail. I purchase on line with Target every few weeks if not more and it seems every order something is damaged or missing and I am truly getting frustrated. I have had really great customer service until this issue and I love Target but will stop ordering if I can't communicate with someone. I prefer chat over calling as I have anxiety on the phone and I also order on line because I do not drive. With this situation I would just appreciate having the blue pull on Cat & Jack pants in a size boys 8 resent to me. One last complaint, the packagers need to be refreshed on how to pack a customers items properly. I have received a large box(in poor condition from the drivers) that has had all my products just dumped in be it food, clothes, cleaning supplies etc, any and all in one big box. This is more than likely why I receive damaged goods. I have written you a book, please know I am a loyal Target customer and as of now I will continue to shop with Target. I need assistance with my minor clothing issue. Thank you Sincerely, Gaylien

Lisa jackie
from Farmington, CT
Just went to see if a charge was removed from my card at the customer service desk and the person was very rude to me. May have been a manager in the southington ct store on 4/17/18 at 10: 19 am. Kept insinuating that my card must not be active. Didnt listen to a word i said and then she doesn't apologize for the inconvience no thank u have a nice day.

Maryann Sorenson
from Denver, CO
horrible experience with purchase online. I ordered a bakers cart online and given an approximate delivery date of 2/15. Then on 2/10 @ 8:51 I received an email stating the product had been delivered. I was home all evening, so I knew I had not missed the delivery. Upon calling I was told they showed it had been delivered and that I should call back in 2 days if I still had not received. Thus I called back and was then told that I had to wait until 2/15 since that was the date of to be delivered. I called back on 2/15 and was told I should contact the police department since I hadn't received and it showed it was delivered indicating it must have been stolen. How in the world could I report something stolen that I never received? It is unbelievable that Target expects their customers to file reports and track down shipments that they are responsible for getting to their customers. Disgusted with this experience of online shopping from Target I asked for a return and will never purchase from Target online again. Very poor customer service. You have just lost a customer and I will be passing on this debacle to everyone and anyone that will listen. It's a shame because I am one of your best customers.

Tamara A Knoll
from Sioux Falls, SD
Hello,
I was employed in November of 2017 with the Aberdeen SD Target store. It was a fantastic experience. The store and the people are great!! They asked me to stay on past the holiday and I said yes but things took a turn for me and I moved to Sioux Falls SD. I asked what to do to work possibly in the Sioux Falls Target and they Aberdeen store assisted me. I applied with the Target in Sioux Falls SD. On January 18th 2018 Courtney phoned me and we talked about my position there and she said herself or Zach would be getting back to me about my schedule. I said great as I would be moving January 20th 2018. I advised I would have open availability. I than received an email saying I did not get the job. I called Target & spoke with Zach. He informed me that was for outside applicants and I was indeed employed there & he or Courtney would get back to me with a schedule. After 12 days I finally received a call from an employee about a schedule. I by than had taken another better paying job as I thought I was totally forgotten about. I like other bill paying adults need to be working as soon as possible. The Target employee I had spoken with apologized and said they just had no one to work last week and it was kind of crazy! Needless to say I was not impressed as I was waiting for them to call me that entire last week and I could have worked since I pulled into town January 20th! I was so confused. I was than told Courtney or Zach would be calling me. That never happened. They must be truly unorganized at this store in Sioux Falls. I am a very good employee and worked very well with the employees in Aberdeen. I was very hurt by all this. I than went into the Target Store in Sioux Falls to find my W-2. I went to the service desk to find an employee by the name of Saige having a not so nice conversation with another employee right in front of me and another guest that was at the service desk trying to be helped by another gentleman that I could tell was very uncomfortable by the entire situation. When you are reprimanding another employee I think it is more appropriate to take it to the back room and not right out in front of other guests and employees. In the end, I was called by Nancy from Aberdeen that my W-2 was sent back to Aberdeen and the Sioux Falls store terminated me without ever calling me or talking to me....EVER!!! I am so very disappointed in the Sioux Falls Target store I cant even tell you. I had such a great experience at the Aberdeen Target. The people and the look of the store far out ways Sioux Falls South Louise store by far. Like they say, you always remember how people make you feel and how you are treated. Sincerely, Tamara Knoll

joe smith
from Lubbock, TX
Tried to access the Target website, but was not able to do so because google wanted me to use "their" internet browsers. Not a fan of google or their ads. Guess I'll not be shopping at Target, either on line or in their stores. Joe

Henry Grimme
from Westmont, IL
Poor inventory control. At least the last three times I have been to your Willowbrook store I have been unable to purchase generic Benedryl Allergy Tablets in bottles of 100 or 300 tablets. I had to settle for a package of 24 tablets. This last time I had a few minutes after check out so I waited in at customer service so I could ask the person when do they get the shipments of 100 or 300 in. The answer I got was "I don't know.", not "Let me check" or "Let try and find out".
So today as I was preparing to fill my medicine dispenser for the week, I sat there scissor in hand cutting them out of the bubble pack. As I feed them, plop into the generic Benedryl bottle. I don't have the finger strength nor dexterity to push them out on the package.
Henry Grimme
Cell 630.220.5260
Feb. 3, 2018

Komushana Ouedrago
from Los Angeles, CA
I purchased the Star Wars BB8 on 12/24/17 at the Culver City Store(2632). When my son opened it on Christmas, to our dismay it did not work. My son was very disapointef. I was given the run around when I went to return it. I received contradictory information from customer service to supervisors. Eric in guest relation said, " would send me a 25.00 gift card for the inconvenience which I yet to receive. Customer Service was Horrible! Hopefully target will improve the guest experience.

Khristi Nicholson
from Rockville, MD
My daughter bought a juicer for $63 and some change. Unfortunately, she left the store without the bag containing the juicer. I called several times and was told I could come in and get a new juicer, but it wasn't in stock. I then asked them to just refund the money because my husband had bought the juicer at another Target store. I was finally told, that they couldn't do anything for me. The previous managers were so nice about it and tried to help me, but the last one I got pretty much told me I was out of luck. My family and I shop at Target AT LEAST once a week and have never had an experience like this. We would like to be refunded for the juicer since we did buy it at another Target. I thank you for your time and consideration.

julie case
from Cleghorn, IA
order number #9018002799218, was the wrong chair, The chair was sent back with instructions that we could not re-order until they received the return chair. The next day we saw that there was a chair coming, which was the wrong chair again. They have received the chair back that was sent to us, but refuse to give me a credit back because I am assuming the other chair was sent out. We finally got them to stop that chair from coming and I have no idea where this one is. I have called every day and receive no answers except I will receive an email in 24 hrs with my credit. There has been no credit and no email. I don't feel I should be punished because your people sent out the same chair with out us ordering that. My next action will be calling the better business bureau.

Dianne Duncan
from Ocean City, NJ
On Nov 24,2017 at 6:15 am we arrived to purchased 2 apple 8+ phone, we were told at the time that they were making appointments and ours would be at 8:40 & 9:00 that evening! Also told that was the only option. We came back to the Mays Landinf store at 8:30pm as instructed...we realize that the time was iffy...things happen...however when we arrived there were 2 customers being helped and 3 more waiting. After 45 minutes I interrupted the chatty associates to ask about appointments come to find out everyone in line ahead of us that were now being helped didn't have appointments...she finally got to my son at 10pm, told us it didn't matter if we had appointments!!! she finally got to me at 10:30pm at 11:20 we got asked to leave because the store was closed!!! Still no phone!!! We were there over 3 hours and they helped 4 customers ahead of us that didn't have appointments. I had paid for my phone and had to returned at 8am on Sat.25th to a very unhappy manager who didn't have any idea what had happened the night before...he called the associate and asked why they were not taking care of customers with appointments. Really unacceptable treatment!!!!

Delores T. Smith
from Charlotte, NC
I was at the target on Albemarle Road in charlotte today 11/24/2017. I went to clock section of the store, I could not believe the clocks the store had. There was not one that was a AM/PM clock radio with an alarm. I know the generation of today use their cell phones for everything, but it is not conceivable that the seniors who still use alarm with AM/PM clock radios are not even thought of today by target. I don't think I'm asking for a lot for you to carry some AM/PM Clock radios. This is a growing concern as I have been to Targets clock section before but thought that it had gotten better, NOT. I am so disgusted with Target, to say the least YOU HAVE LOST A CUSTOMER. Thanks for what you do not do or carry in your stores.

Amber Hossbach
from Towson, MD
Dear Target,
It saddens me to leave negative feedback, but Target.com needs to get its integrity back. As a middle class consumer who has a young family, I choose target for my household shopping needs and have always trusted that I would receive the correct items in a timely manner. My recent experience has me doubting if I will ever order online from Target.com again.
On November 6th, I decided to start my Christmas shopping and placed an order for 5 items and they were shipped in 3 different shipments. Shipment 1 and 3 was received shortly after, but shipment 2 showed that it was shipped but I never received it. Seven days after the expected delivery date passed, I contacted your customer service via chat and received the UPS tracking number and told to inquire about it from them. I contacted UPS and their system shows that the package label was created but that the package was never picked up for shipping yet. Again, I contacted your customer service and this time I was told that my items would be shipped to me. Well, the replacement items arrive with the 3 remaining items from my order…..except I was shipped an incorrect item.
For Christmas my daughter is going to get the Little People Disney Princess Castle. Did I receive that toy? No, I received the Little People Sit and Stand Skyway instead….a boys toy with cars. At this point my husband calls your customer service and both associates at level one and two are incapable of sending me the correct item. When I ordered the castle, it came with a promotional item of the figurines that accompany the set for free. I was told that the only thing that Target.com can do for me is to refund me once the incorrect toy is shipped back and I would have to return the promotional item and purchase that for an additional twenty dollars if I wanted it.
So let me get this right Target…you lose my order in transit, then send me the wrong toy…and somehow the customer is the one that has to go to the trouble of sending back the wrong toy, find the Disney Castle in store now that it is the day before Thanksgiving and you want me to pay twenty dollars for something I got free for placing the original order in the first place?
You see, mistakes happen, I know that and normally I am very reasonable. Both my husband and I have worked in retail management and have all dealt with those crazy customers that want something for nothing. I'm not that customer, but at this point I have a wrong toy sitting in my living room, I have to spend more time trying to track down a new one to buy and you have done nothing for me. All I want is the correct item, but apparently that is beyond your customer service staff. Target get your act together because middle class families like mine are your bread and butter. If I wanted a hassle, I would have chosen to shop at Walmart.
Sincerely,
Amber Hossbach
Akw962@gmail.com

Sharon
from Springfield, PA
TO WHOM IT MAY CONCERN,
My name is Sharon Atwell, I am a loyal target customer, who spends my hard earned money at your stores on a regular basis. The reason for this email is to inform you of the very poor and awful customer service I had to experience at your store recently. On 11-13-2017, I went into the Philadelphia West Target location to purchase a few items, which turned into the worst experience ever.
On this date I purchased two items that were both on the clearance rack. Once ready to check out, I explained to the cashier that both items were on the sale rack and the one item had no price tag on it. The cashier went to find a supervisor to assist me with this matter, she brings over a gentleman by the name of John. I explained the situation to this gentleman and he responded to me 'So what do you want me to do, it's not my fault that the item was misplaced'. His response made me feel very awkward, and uncomfortable. I explained to John that it may not be his fault but it's certainly not mine and I don't appreciate how he was speaking to me.
I asked to speak to someone higher than him. John went to get another manager by the name of Paulette. Paulette disgusted me with her customer service. She immediately said to me, " I refuse to discount any items because they were misplaced. This is our policy and if you have a problem you can take that up with Target's corporate offices".
Paulette never once greeted me nor did she give me the opportunity to speak. Paulette also refused to give me her name and title. As the customer, I do not and would never speak to someone in that manner. I felt as if I were being belittled and chastised.
Paulette truly embarrassed me by speaking and raising her voice at me. The very nice and pleasant cashier had done everything in her power to assist me even by giving me Paulette's name. She also apologized about what took place. Although it was not her fault, I was very appreciative of her being sympathetic.
I understand that we are all human, and things get thrown around. I was very understanding and nice to your staff. To be treated like that is really bothersome. If my children had been with me and had to listen to the things that your staff were saying. I wouldn't have been as nice. I did continue to purchase the items but, was and still am very disappointed and angry about what had taken place.
Again, I am an very loyal customer and I only want to be treated fair. Hopefully this email can shed a little light on the disrespect that goes on in Philadelphia West Target location.
Respectfully,
Sharon Atwell
(267) 285-6888

Victoria Minor
from Washington, DC
I went to the target in Baltimore West to shop with friends I went to buy juice it said 2 for $5 i went to the check out to pay for my other items it rung up a different price the cashier Called the manager she called someone to check the price she said the item was I had to buy two to get that price it was not on the on display the manager said are you mad because you did not get the promotional discount unprofessional and very rude to say something like that to a customer this was my first time coming to this target and will be my last

Earlier this week, I was at Target store in Gurnee, and this guy who works there by name Kevin (must be a new guy) spit down as I was walking by and his spit hit my shoe. He glanced where he spit and walked away quickly before I could confront him. I again visited this same gurnee target store later this week and found out his name.

Lisa Frazier
from Virginia Beach, VA
Cartwheel app had a 10%off on an Xbox game. I purchased the game and when I went to check out they said it was not the right version of the game. I read and reread the cartwheel coupon and no where on the coupon does it state any particular version of the game. It only states the name of the game.
When I brought the facts to the cashier and the in store customer service personnel they were dismissive and rude.
Will be sending a copy of this complaint to the BBB and will be spreading the information over every social media avenue at my disposal.
I have been a Target customer for many years and have overlooked many issues I have had in the past. But when I feel a company is trying to cheat me or use dirty tricks in marketing ; that company no longer has my patronage.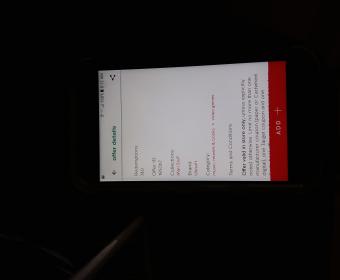 Jennifer Estensen
from Minnetonka, MN
The layout of the new target Ridgedale women's Ware and accessories is the worst in the city! I ran into day to look for a scarf for a birthday gift for a friend, and after asking for staff people came up empty and the ability to find a scarf. No one could find them in their computer, no one could direct me to where they were in a department. Eventually these for very nice people found me a manager who told me that scarves were now scattered here and there a monks the clothing department and they no longer have a scarf area for us to look at and compare and shoes thoughtfully for ourselves or others. I told her I thought that was a poor Choice for shoppers, and that I had no interest in looking through the teen department, the women's department, the children's department to find all the scarves in the store so I can find the perfect one to give us a gift. And she stuck her nose in the air and said well that's not how we do it anymore. I went to Nordstrom. Target has lost my business. The assumption that shoppers have nothing but time sashay around target looking for an accessory here… Or there… or maybe at the other end of the store… and that nobody knows or is able to direct you to the proper place… Ridiculous! And if I can't find it what I want to Nordstrom, or Macys, both of whom have nicely laid out stores, there's always Amazon where I can see everything in one place. Bye-bye target.
Have feedback for Target?
Thanks for your feedback!
Sorry. Please try again later!