Costco
Contact Costco Corporate
Toll free phone number: 425-313-8100
---
Costco www.costco.com is a membership only warehouse retailer that specializes in low price, high volume inventory. Costco is publicly traded on NASDAQ:COST and reported revenues for 2014 as US 112 billion. With membership over 72 million, Costco warehouses number 672 throughout the US, England, Japan, Span, Mexico and South Korea to name a few countries. Employees numbered 189,000 during 2014.
If you need to contact Costco about a product or service call 1-800-774-2678. You may also send postal correspondence to CEO W. Craig Jelinek at P.O. Box 34331, Seattle, WA 98124. You may also find contact by phone and email here.
Price Club began in San Diego, CA in 1976. Costco began in Seattle, WA in 1983. In 1993 they merged. Social presence may be found on Facebook and YouTube.
Costco Contact Information
Report complaints to corporate and get satisfaction
Costco headquarters address

999 Lake Drive
Issaquah
WA 98027
United States

Company website

1-800 phone number

425-313-8100

Support email address

customer.service@costco.com

Better Business Bureau rating
Browse reviews of other Department Stores
Top Costco Complaints
Browse more than 198 reviews submitted so far

Costco employees checking bills are very rude staff and does not know that when you ask to search someone, does not mean grab their bag off their back! Not all colored people are thieves as I felt she treated me. The managers don't really care as they were more concerned about me standing up for my right as a customer. Isn't it innocent before presumed guilty or is at Costco shops guilty and then prove your innocence.
I will be posting her picture up on your Facebook, Instagram, and Twitter Pages since no one cares about what happened. I called Customer service at 12:30pm EST and spoke to Rosa who said someone would call me back in a few hours. Now I am writing to Costco head offices since she didn't respond and I feel no one looked at the video and when I wanted to take pics? I was told I was not allowed. What is happening to the world? Is no one respectful anymore?

Yesterday while shopping with my mom at Costco (4500 Still Creek Dr, Burnaby, BC V5C 0E5) two of the employees (specifically the door clerk who checks receipts and a male cashier) insulted my mom as she left, saying that she "looks like she can go to a road show" and saying she is "wearing whore makeup". This all happened between 3 pm and 6 pm on October 9. I am very disappointed and appalled by the inappropriate behavior of these employees.
This is no way to treat a customer; to say this as the customer is leaving, is a huge slap in the face and a deterrent to continue shopping at Costco. I submitted this email to customer service, and I plan on bringing this to the attention of district manager of the store and Costco headquarters. Customers deserve to be in a store where they can shop peacefully without being insulted or judged by Costco employees.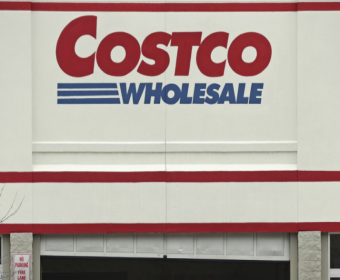 Farjam Tebyanian
from Inwood, WV
11-7-15 My concern and complaint is valid and needs immediate attention please. My records as a Costco customer are on file for you to review! Please have a corporate officer contact me at 202-538-6103 Lamoda Inc. ask for Fajam. Your store had me charged falsely for stealing a pack of socks that your cashier failed to ring up and was accused as thief before leaving the store by your Costco Loss Prevention. I am not a thief and very humiliated and disappointed on how the situation was handled and the loss of my Costco Membership due to a misunderstanding and improper handling and address of the situation. I am a very successful business person in this community that spends a great deal of money every month in your Corporation. I would have been more than happy to pay for these socks along with the rest of my order that totaled 413.46. I would like to resolve this minor misunderstanding prior the expense of getting attorneys involved

Hi, This is addressing a issue of Costco in the Calgary Beacon Hills MAll NW. I am just a frequent costco client and I buy most of my home grocery from costco. The thing that I love the best about costco is that you have a really good demonstration system where we can try out the food before making the decision of buying. However, I went there on Friday and saw something that really disturbed my mood and changed my view on costco.
A manager of the demonstration service, I believe that her name is Jeniffer( that what I heard what the others called her), shouting and screaming to a lady who is preparing the food. I do know that helping and training colleagues are necessary, but the way she was doing it clearly shows some kind of harassment. Me and several customers got really uncomfortable and scared at this situation. Please look into this, Thank you.

November 2, 2016 my husband went to Costco Richmond BC branch to have our Honda CRV's tires replaced. He was early and waited until the store opened at 8 in the morning. It took an hour and a half to replaced all four tires with a a brand new set of Bridgestone 225x65xR17. He arrived home,showed me the receipts and mentioned to me that we should bring it back after 40 kilometers. Around 12 noon i drove the car to drop my daughter to her school but only few blocks away from my house, the car started swerving on highway 10. I tried so hard not to hit anyone and vice versa . We were in total shock thinking that it was the end of our lives.
All vehicles around us went crazy trying to avoid getting close to us. It was a long struggle for me driving like that from the intersection of Highway 10 and 128 st until i finally turned left safely to 132 st. After we pulled over, it was a shocked when we saw all three (3) brand new tires that were just installed were laying flat on the ground. Me and my daughter hugged each other bursted into tears and shaking bodies. I phoned and informed Costco about the incident. We agreed the car to be towed back to Costco to fix it.
They offered to deliver the car once its ready, and in the evening of that day we had the car delivered by a tow truck. Costco staffs gave their apologies and promised to fix the car but I questioning myself if this is enough? We almost lost our lives or we could almost killed somebody. This incident should be set as a lesson to the company and i want the costumers to be all aware that this can also happen to them. Costumers should take extra careful in choosing a place to fix their vehicle. Also make sure that equipments are carefully studied or tested for quality and make sure that they are not substandard.
Ensure that the staff are well knowledgable and properly trained prior to actual job. I want this matter be brought for public awareness. I also demanded for at least money back or refund to compensate the inconvenience and for the bad effect that might have an impact in our future's health physically and psychologically. I was able to captured the actual appearance of the car and some witnesses during the incident for legal purposes. Someone should be liable and learn a lesson from this horrible mistake. Don't let this to be taken for granted or until someone got hurt.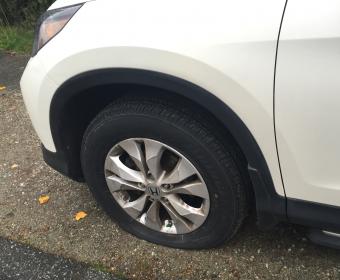 john gianfagna
from Fishers, IN
My wife purchased three mens trousers for me. She had them altered and gave them to me as a gift. The item is Costco ITM/ACT 754084. The problem is that the fly zippers are too short. You have to pull your pants down to take a pee. This is embarrassing, especially in public restrooms. Been customers for more than fifteen years. Never had a problem. How much do you save by scrimping in the zippers? A few cents? If they were not altered I'd return them.

Mrs Amandeep
from Greenford, ENG
I bought a box of strawberries 907g with £6.49 from hays warehouse in uk registered store in England no 2635489. I found few strawberries moldy and rotten when opened the box but next morning found all moldy while kept in the fridge. I am very disappointed with this product as i am finding every time few moldy in the box.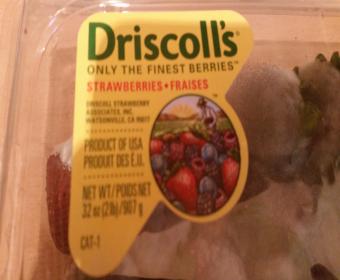 Checking out at Costco the girl slide my membership card and said, "Oh your membership expired" She called someone over and that girl said you can renew your membership right now. I said "no I can't because it's was my husbands executive membership under my husbands business"." I don't carry around blank checks from my husbands business". She then said," when was the last time you used the card because it expired in Nov. and we let people check out one time after the expiration date, but it's March so it's been to long". "Also the last time you checked out in Nov. the checkout person would warn you of your expiration date". The main thing I usually buy from Costco is 3 bags of milled flax seeds at a time so I don't have to go back because Costco is out of my way. Nobody ever warned me that my membership was expiring while checking out. I didn't know if anyone else from my husband business went and was warned that the membership had expired. She then grabbed my Costco card and walked away with it. Several people were waiting in line while all this was going on. I think you should direct your checkout people that if a card comes up expired then direct that customer to the customer membership desk. The girl that was helping the checkout person was super rude and accusing me that I should of known. I told my husband what had happened and it was an oversight on his part to renew the membership. We will not be renewing his executive membership. I did most of my shopping at Sam's Club, now I'll do all of it.
Disclaimer: This complaint was submitted by Sandra Fuhrman on 03/20/2014 at IP address 96.18.59.209 using our Costco complaint form. This opinions contained in this Costco customer review titled, "Treatment of customer" do not reflect the opinions of this website.

James Standlee
from Shingle Springs, CA
Bought fan online, on 07/09/2016. Looking at order online, fan shipped on 7/12/2016. Order # 613886214. Member# 11765293955. Today is 7/22/2016 and when we look at FedEx, for the last week, shows the same thing. Arrival date pending, Shipping Label created. I have tried to locate item, by tracking FedEx online and by calling, with no success. Can you help me locate the fan and work with FedEx, to determine when we will receive the fan. Original arrival date listed, was 7/16/2016, late in day, Saturday. Not sure how item was shipped, but FedEx is not helping.

Cindy Huynh
from San Jose, CA
I would like to request Costco review the attitude of your employee at the Costco 1709 Automation Pkwy, San Jose, CA. This morning I called to order a pizza at 10:30am. She said the pizza will be done in half hour which means it will be available at 11:00am. I am living far away from the Costco at 1709 Automation Pkwy, San Jose, CA but I planned to pick up from there because it is on the way to my friend's house. I am OK if the pizza will not be as hot as it is just made.
However, when I came to pick up at around 11:50am, a Chinese lady who works there said I have to wait until they have spare pizza available because I was late. It seems she punished me because I was late. I was waiting for more than 15minutes and keep asking for picking up the pizza. She kept saying I had to wait because I was late. I saw many pizzas came out of the rack but she didn't want to give me. Finally, there was a Hispanic young cashier there saw me kept asking, she gave me the box of pizza from the shelf which I believed it already packed for me.
Thanks to this Hispanic cashier. I am very disappointed about the way a Costco employee treats customer like that. I hope it wouldn't happen again in the future to me as well as for other customers.

Tammy Edmonds
from Westminster, CA
On March 3rd 2015 my daughter an I arrived at Costco Kapolei and got there as the doors opened. It was not so busy yet so it was turning out to be a good shopping day. We arrived at the check out and ended up with a $600 dollar transaction. So I paid with my ebt $310.00 and my daughter was going to pay with her MasterCard. Well MasterCard is not excepted at Costco. She had only $120.00 on her and said she was going to run to her car to get some more cash. I felt embarrassed. It is humiliating to be left standing in a line with someone else waiting behind you. I apologized to the man behind us. Then Mike the man that was on the customer service podium yelled out "Oh no, holding up lines here! Void her out and make her stand here and I will ring her out when I can." So the cashier voided me out and my daughter comes back and they pushed our cart to the podium. He was so rude and unprofessional. So my daughter and I stood there for about 20 minutes while he helped another customer.
So finally he gets our receipt and rings in all the codes of our purchases. Then he scans my ebt card and didn't have any balance on it to pay for our transaction. Mike then looks at us and tells us that it is now in the states hand and he couldn't do anything about it. So about 3 other women came over and could not figure out how to correct the problem. Then a lady with dyed blond hair told us they cant do anything and the proceeded to tell us what did we expect them to do. Another very rude employee that obviously doesn't have proper skills. We were then sent to wait at the customer service counter and was waiting for a manager. Here comes El the Marketing Manager. What a joke this man was. Seriously no skills what so ever! All the questions we were asking him got answered with " They are on the phone with the state." Over and over he kept repeating that to every question we asked. Like a child playing a game. We hung around Kapolei for like 4 hours and went back. We ran my card through again. No balance! So we drove home with no groceries.
About 5 minutes from home we get a call from home to ring Sharri at Costco. I ended up talking with some male to come back to Costco and he will sort out the problem. It took the best of us on that day and I told him I will have to find a ride since my normal driver had to work the next day. Well I was able to get there at 5p.m.the next day. We were helped by the nicest ladies at the customer service counter and called for the manager. We were then met by the sweetest manager. She checked our records and found out that $310.00 was to much to refund in a transaction and needed to do 2 transactions of $155.00. It worked! I was very insulted and hurt by our treatment of the two men you have running in your front of house management! A week later my daughter returns to pick up a few things and was told by the cashier there was a hold on her card and to go to customer service.
So they call management and comes your Marketing Manager El! Takes one look at my daughter and tell her "Oh no its the fiasco!" My daughter being insulted told him I should just get my membership back and shop somewhere else. He was glad to do that and called another manager over to do the refund and noted to my daughter that it showed we just renewed in November and we had already spent $5000.00 in your store. I don't know if that's much to your business and we aren't worth all this chaos. I was upset and called the store and was speaking to Ivan. Now that's an awesome employee who asked what he could do for us. I told him we no longer have a membership and that I wanted an explanation of what we did wrong to deserve the treatment. He told me he was going to check on the situation and get back to me.
Well as he said he rung back to tell me we did nothing wrong and that he would give us back our membership for free. I thanked him for his kind efforts. Here's the thing. I don't want to shop there anymore and have to look at these men and be treated like that again. I think to myself do they realize how much inconvenience they caused us and the humiliation? I take care of elderly people and we don't have a car. My daughter runs me around on specific days. Well my specific day was ruined and never got to get our $600 worth of groceries. Costco is like the only way to get by nowadays with everything so expensive. We buy the bulk since these elderly people only have such little money to get by. With shopping at regular grocery stores it tight. But this month I was left with no choice.

Hi, I am Costco customer for more than one year, i interacted twice with Costco Customer service department, they talk to me as if I am not a customer, they don't even wish you when called them and they interact you in a politely. I am surprised how a company like Costco has such poor customers service?

William S. Melton
from Memphis, TN
I shopped at Costco today at Merchant ID 619000003655, Wholesale Memphis #352. I was unable to find handicap parking, or a handicap scooter in this store. I shopped with a regular basket. While pulling into a free checkout lane, your employee pulled a man over in a handicap scooter in front of me. I accepted his rude behavior without comment; however, the more thought about it, I decided this rude behavior should not go unrewarded. My next trip to Costco will be for the purpose of returning my membership card for cancellation. I refuse to shop where rude employees mistreat the handicapped elderly. Following his rude behavior, I moved over one lane to another cashier (OP#33 Barbara R.) who checked me out 12:55 PM. I plan to tell everyone about their mistreatment of the elderly handicapped.

John Chin
from Berkeley, CA
Around 3/28/2016 I bought a rotisserie-chicken, one of our favourite items. This time the chicken turned out to be a surprise for us. Instead of being a young succulent delicious bird, it was old and tough. We thought not too much on our first meal on the chicken, but on the second meal we were sure that this is an old bird. By this time we have discarded the box in which the chicken came, so we had no evidence to bring back to our store. We discarded the remaining parts of the

Jackie Hobbs
from London, ENG
I ordered a cake for my husband's 65th birthday. I picked it up Monday 22nd February. It looked lovely. My husband's birthday was Tuesday 23rd February and after he blew out the candles at his party I went to cut it up. I was shocked to discover that the cake was very slanted (see pic) one end was so thin I couldn't serve it to guests as it looked like I didn't have enough (which I didn't) and it was embarrassing to say the least.
It was like it has been squashed before it was iced. I didn't happen after as the icing and the design was not disturbed. I did go back to Cosco Cardiff and complained, ok the lady took the pictures and refunded me but was no apology didn't really seem that bothered about my husband's birthday being ruined or how embarrassing it was.
I wanted to bring this to your attention formally to stop the disappointment happens to others as I really don't think anything will be done to find out why this happened or to stop it happening again. I feel it was very unprofessional as it must have been noticed before it was decorated. It wasn't a slight "mishap" it is very noticeable and was obviously ignored, decorated and hoped that I wouldn't notice. I won't be ordering a cake from Costco again.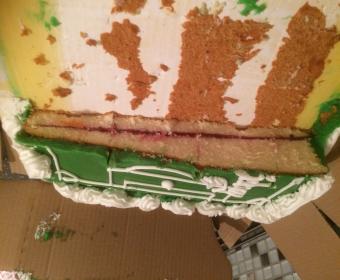 Nelly Garvilles
from Damascus, OR
When I entered Clackamas, Oregon Costco warehouse the carts were wet because of the rain. As I was lining up to enter, the lady employee on the front door was wiping the cart of the customer handle with a towel. She did wipe the customer cart in front of me and the customer behind me but skip me completely. Since the cart handle was wet and cold I asked if she could let me borrow the towel. Although she was holding a towel she directed me to get the towel across on the other side. After I finished wiping my own cart, I left the towel near her. When I walk away about 20 ft, she yelled at me like this:" Hey lady you stole my towel " That was in front of a lot of people. I was very embarrassed because at the age of 70 I never been called a thief. I called the manager and told him about it. we have a little chat and I continued my shopping. I was not able to shop around because I was traumatized. I am planning to take legal action, because of emotional stress. When I got home I called the corporate office of Costco to complaint and talked to Pete and explained the incident to him. He told me that he will email the top manager in Clackamas, OR Costco.

Rakesh Sehgal
from Santa Clara, CA

Mrs Anita K Pratt
from Twickenham, ENG
Purchased online HOTPOINT WASHING MACHINE & TUMBLE DRYER delivered 10/11/15 to our new address which we moved into on 27/11/15. Used both items for first time 8/12/15 and found water pouring down front of tumble dryer & floor flooded.telephoned complaints dept. told it was one of the machines which had a fault & I would be contacted regarding this in due course it could be upto eight weeks. I was given another number To ring & was told they couldn't help & I should contact local store which I called & after waiting 30 minutes I put the phone down.
I tried every day and eventually spoke to Sue on 10/12/15 who called us back & said Mark at Sunbury would deal with it and call on Monday I contacted store spoke to Coleen & gave mobile number as well for Mark to call,no contact waited until 3.30pm left another message with Harjit. Called today 9 am after 3 mins.told to hang up no reply.We are in our 70's we can't cope with anymore stress & want a new machine or our money back before Christmas we cannot carrying on being fobbed off. Please treat this complaint as URGENT.

Dominick Bet
from Newark, DE
I bought a pair of prescriptions reading glasses about 4 years ago. After about a year or two I started to notice a mark at the edge of the lenses. I would try to clean this but the mark or smear would not go away. Eventually the smear or mark kept getting bigger and bigger and now the smear covers the lenses from the corner where it started to the center of the lens. I went to the Costco store in the Christiana Mall Shopping Center and talked to a sales person and got no satisfaction at all. I was told that there is a protective covering on the outside of the lenses that wears off and this is what is causing the smear. I am very unhappy with the glass selling department for selling me a pair of glasses that only last a short period of time.
I am sure that everyone who buys glasses with this protective coating is having the same problem that I am having. I bought glasses 40 years ago and they are just fine. I have 10 pairs of $2.00 reading glasses in the house and have never had a problem. Please, stop selling these glasses or you will eventually have a class action lawsuit on your hands when someone's vision is impaired and they have an accident driving or some other accident. No one really at Costco cares..I was told I need to just buy a new pair of glasses.

B. Wika
from Grand Forks, ND
I bought a of glasses in July of 2014. In Oct. the bow broke off on the right side. Brought them in on the 20th of Oct. I was told they have them on order and as soon as they come in they would call. I waited 2 weeks and called...they were not in yet. I called the end of Nov. still not in but were expecting a shipment into their depot on Dec. 29th I called....not in yet...didn't know when they would be in...but will call as soon as they get in. It is Jan. 23. No frames. I have had these glasses 7 months. Wore them 3 months. Are they waiting for my warranty to expire??? I am being told there is nothing they can do. I don't think I am being unreasonable about this. Love these glasses....the best price around.....just wish I could wear them before I don't have any warranty left. No one really cares!!! Is this how you treat a customer!!!

Jennifer Brink
from Cape Coral, FL
I went to my closest Costco on 11/29/15 - Ft. Myers store # 351. I normally shop twice a month at this Costco. I have a business membership which has cost me $200 - $275 per year since this store opened as I pay for myself and my employees. I have a Sam's club and BJ's that have opened closer to my home but have always liked the Costco products and service. I have noticed in the last year, but mainly in the last several months that the service has really gone down hill at this Costco. I see people every time I'm in with what seem to be major complaints at the service desk - I also had an issue within the last month and thought it was going to be taken care of on my visit to the store on Sunday - but it was not. Here is what happened.
On Sunday Nov. 29th I purchased two boxes of the Chicken Sandwiches that you carry. The next day I received your coupon book in the mail and it showed the Chicken Sandwiches with a coupon for $2.30 off per box. So a $4.60 savings. Now it costs me a $2.00 bridge toll to get from my home in Cape Coral FL to the Ft. Myers FL store so I figured when I went back mid month I would ask for my 4.60 back as I have always been able to do that. When I went in the store on 12/12 ( and spent $164.36 ) I went to the customer service desk to explain that I wanted to be refunded for the coupon price of the two boxes of Chicken sandwiches I had purchased two weeks prior even though I thought I had my receipt with me I could not find it quickly - I asked if he would be look up my last purchase receipt and I was told no that they don't look up receipts for coupon matching - only if we needed a refund for something.....I was not happy about it and told him that I would not be able to get back for at least two weeks again - I was told that as long as I got back to the store WITH MY receipt by 12/29 I would get the credit, but it was out of his hands, he could not look up my receipt.
So I did get back to Costco on Sunday 12/27 and made sure I took my receipt copy attached for you - only to be told by Amanda on the customer service desk that I was too late that the coupon expired on 12/24. I explained that I was told I had until 12/29 and that I had been in on 12/12 but the guy on the register would not look up my last receipt to verify my purchase and she also said it was against policy to do that for a coupon match. I then asked for a manager - this took an additional 6 minutes of standing there after already waiting in line for almost 15 minutes - for the 2nd time remember. The manager did give her the go ahead to refund the coupon purchase back to my AX card. So she said she did that - I guess I should have looked at the receipt when she handed it back to me but I did not. When I got home and put it with my other receipts to verify when I receive the bill I noticed that she had only credited me with $2.30 which would have been for one box - there was no limit to the purchase and we only discussed the fact that I was owed $4.60.
I feel that she did that on purpose, but that is besides the point. I am very frustrated that I had to go thru all that just to be able to use the coupon that Costco sent out. This should have been handled the first time I came in - it was not like I asked him to look through my last 6 months of receipts - it was the last one that would show up on my account. It may have taken him 2 or 3 min. tops.
I stood in line far longer than that while waiting for my turn. To make a long story a little shorter, I expect someone to refund my other $2.30 that was not refunded when I should have been on Sunday and at this point I am very sorry that I even renewed my Costco membership as I think they are a little over confident at that store. There is a Sams store within probably 5 miles of it and like I said earlier - I have a different Sams Club that just opened much closer to me and a BJ's that opened about 4 years ago that is closer to me as well - both are in Cape Coral, so no $2 bridge toll to pay either. So with that, if the service does not improve at this Costco I will not be renewing my office membership next September and I may just go ahead and discontinue my membership with the AX change in the spring. Let me know if what I encountered is standard procedure at all Costco's now or just what so I can make a determination.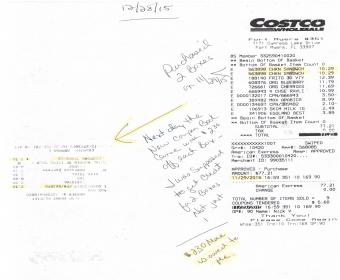 William Cooper
from New York, NY
I visit Louisville, KY an average of once a month to care for my 89 year old mother who suffers from dementia. I frequent the Costco at 5020 Norton Healthcare Blvd at least once during each visit. I must say that I was shocked and appalled by the unprofessional and cavalier attitude of the "lady" who checks items and receipts as you exit the store.
Not only was she rude, as she had her back to me while speaking to Ron who was working on the entrance side, but when she does turn to take my receipt, she doesn't say hello or address me at all. She then proceeds to go thru my basket with a fine tooth comb to ensure I'm not stealing anything.
Please understand, since I don't steal, it makes no difference to me that she scrutinized my cart as every item was paid for, but then, as if in disgust that she didn't find an item that wasn't paid for, hands me my receipt and says absolutely NOTHING!!! I looked her straight in the eye and said: "THANK YOU!!", in the most sarcastic tone possible. Only then does she reply, "thank you." I said to her, "what an attitude." She then replies as I walked away: "I got it from you."
Now, this "lady" was old enough to be my mother, but as I walked to my car, I realized that this type of behavior shouldn't exist in customer service so I decided to walk back to the entrance and ask to speak to a manager. I chose not to speak to her because I felt that I might curse her if she presented the same attitude again and being a man of color, and she being white, I wasn't going to allow this petty woman the opportunity to say that she feared for her safety.
Also, since Ron and the young man who worked the cash register were so polite and PROFESSIONAL, it made sense to speak to one of them. Ron called over one of the managers who worked that day, Alyssa Lawson who was polite, but I'm certain said nothing to the lady except that I complained about her attitude.
I am still going to contact the Corporate office to lodge a complaint so that they can be made aware of the event and also that, if an employee isn't prepared to provide professional customer service to ALL of the potential customers, maybe they should seek employment elsewhere. This occurred at COSTCO on 05/11/15 at approx 7:48pm.

On Monday March 30, 2015 I went to purchase 4 tires at your store in South Orlando, Invoice 1840161256 Membership 111841010890, a member for 15 years. The tires I had, had a little hum to them and I didn't want to drive to it from Orlando up to the other home in Maryland. I did plan to use them on my small pick-up truck because they were like new in excellent condition. I told the first salesman that helped me to put my tires in the back of my car, he responded that he would put them in the back of my car. After waiting on me for about a minute, he said he couldn't work any more and left. The second salesman that waited on me also agreed to put my tires back inside my car. The second salesman took my cell phone # and agreed to call me when my car was finished. He did not call me when my car was ready (YOU WONDER WHY). When I went back to check on my car, BY SURPRISE IT WAS FINISHED but my tires were not in the back of my car (YOU WONDER WHY). I asked for my tires back, there was 3 tire representatives standing and said the tires had been loaded on the tire truck that was standing by the garage right in front of me.
Your tire representative and the tire truck persons refused to go up in the truck and get my tires out(YOU WONDER WHY). Then I went in to talk to the store manager Terri Luna, Terri said the tires would be brought back to Costco and I could pick them up on Wednesday. I went back to the Costco store on Wednesday afternoon and the tires were still not there, but was told the tires would be returned to me and I would be called when to pick them up. I went back to the store on Friday, the tires still were not there, after much discussion Terri Luna gave me one option offered $120 Costco cash card or some other person's comparable tires of what they thought was comparable not once did Terri offer to let me speak with the General Manager. My son had to insist on getting the General Manager's information from Terri. Terri said the tires had 5/16 of tread because the tire rep that didn't put the tires back in my car told him. They were still like new. But my son wanted new one's put on because of the little bit of hum in one of the tires, so I decided to invest in a new set of Costco's tires. The tires were worth at least $300, and I was not accepting a $120 cash card. I have been a Costco member for many years and expected better treatment than what I got.

TO WHOM IT MAY CONCERN:
MY SISTER AND I WERE SHOPPING IN STORE #685, 4/1/13 APPROXIMATELY 1PM WE PRECEEDED TO LANE #9 WE HAD OVER $350.00 IN GOODS BETWEEN US. WE APPROACHED THE CASHIER, MONICA. I GAVE HER MY EXECUTIVE MEMBERS CARD AND SHE TOLD ME THAT I NEEDED A PICTURE ON MY CARD, AND ASKED IF I HAD ANY I.D. I SHOWED HER MY BANK CARD BUT SHE SAID SHE NEEDED A PHOTO. I EXPLAINED THAT I HAVE NEVER BEEN ASKED THIS AND I WAS UNAWARE OF NEEDING ANY PHOTO ON THIS CARD. IVE BEEN A MEMBER SINCE 1998. I TOLD HER I HAV MY LICENSE IN MY CAR I WILL BE RIGHT BACK. ANOTHER YOUNG LADY CAME TOWARDS ME AND SHE ALSO STATED THAT I NEEDED A PHOTO, I TOLD HER I WILL GO GET MY LICENSE IN MY CAR. I WAS A BIT DISTURBED THAT THEY WERE UNABLE TO SETTLE THIS WITHOUT HAVING TO GO OUTSIDE TO GET MY LICENSE. I RETURNED WITH MY LICENSE AND WAS MET BY JOE B. HE WAS NOT CLEAR OF WHAT HAPPENED SINCE THE YOUNG LADY EARLIER(LONG BLACK HAIR, DIDNT GET HER NAME.) WAS TELLING HIM THAT OUR CARTS WERE TAKEN BACK, BECUZ MONICA HAD SOMEONE COME TAKE THEM. OUR ITEMS WERE RESTOCKED. I EXPLAINED TO JOE WHAT HAPPENED AND HE WAS VERY SYMPATHETIC TO THE SITUATION AND HAD CHRIS COME TO SEE IF WE WOULD LIKE HIS HELP IN RE-SHOPPING. WE ACCEPTED HIS HELP BUT IT WAS TIME CONSUMING AND WE HAD NO TIME TO RE-SHOP NOR COULD WE REMEMBER ALL THE ITEMS IN WHICH WE PICKED UP. CHRIS AND JOE WERE EXTREMELY APOLOGETIC AND HELPFUL, WE ENDED UP SPENDING LESS THAN HALF OF WHAT OUR ORIGINAL ITEMS CAME TO. MONICA WAS VERY RUDE AND DISREPECTFUL TO NOT ONLY FAIL TO JUST HAVE ME GO TAKE A PHOTO FOR THE CARD BUT TO PURPOSELY SEND OUR CARTS BACK KNOWING PAYING WAS NOT THE ISSUE. SHE DID COST YOUR STORE AT LEAST $200.00 AND IF IT WERENT FOR CHRIS AND JOE WE WOULD OF NOT EVEN RE-SHOPPED. I WOULD APPRECIATE ACTION TO BE TAKEN IN THIS MATTER AND AN APOLOGY FROM MONICA. THANK YOU FOR YOUR TIME. JUANITA

I had been long time Costco Executive Business member, but for last three years, Costco's 2% check never comes on time. Every time you call they give you run about on it. For the last 6 weeks I have been calling them, but no response. Went to the Costco Store and informed member services, manager on duty NO response. Bottomline, rebate check for 2% is still missing? They have no response, or remedy and expect customers to keep calling them. This is going for atleast for last three years, every year keep calling for check.

Robert Donnelly
from Chandler, AZ
This is not a complaint to Melinda at Costco Optical. This is a complaint that the lab will not put new lenses into my sunglasses. I cannot get nike sunglasses made like this and I have looked over 1000 pages at Ebay. The glasses are 155 mm wide and fit me like a glove. The department will not refill because the frames are scratched. I have had these frames fills 3 times over the past two years. Once because my poly lens saved my eye. Really Costco lab, are you now so stuck up that you won't fill my work lens and call my frames too scratched? I am frustrated and pissed at the Costco corporate office.

Dominick Bet
from Newark, DE
i bought a pair of prescription eye glasses at the Costco store in the Christiana Delaware Mall. The glasses have a protective coating on the outside of the lenses which starts to wear off after several months and after 2 or 3 years you have smudge or smear marks on the outside of your lenses that just keep getting worse and worse. But, you don't know what causes this and you keep cleaning your glasses after each time you look at them, because you think that they are dirty from oils on your hands, etc. But the real problem is the coating on the lenses which is terrible and doesn't last. I have $2.00 reading glasses that are better than the $120.00 glasses I bought at Costco. There are no smears or smudges on the $2.00 glasses that I have and I have bought lots of pairs over the years. If I am having this problem, then so is everyone else that buys these glasses from Costco with the protective layer. No one in the store will help you with this problem. The sales people and those who I spoke to in the Costco eye glass department are well award of this problem and just want to sell you a new pair of glasses and think it is O. K. to sell this junk to the paying public. Only a class action law suit will change their minds in my opinion. Let me know what the management of Costco thinks. No one else really cares.

Mary Thompson
from Bakersfield, CA
I called the Costco pharmacy to check on a prescription I dropped off yesterday. The lady I gave it to said that she would have to call and verifie the information with the doctor. So I called the next evening to check on it. The lady on the other end of the phone was extremely rude her name was Nusrat. She first tried to tell me they did not have my prescription. Then she left me on hold for an extremely long lime while she went to look for it. Every time I tried to ask her a question she would cut me off and tell me that if I would quit talking I'd know. And after she was done she never did answer my question. When I tried to tell her that I didn't understand what she was saying she hung up on me. I had to call back to get her name. Horrible customer service from Costco, and no apology none at all. She could of careless if she was rude or not. I still don't have the info I needed.

Good afternoon! Last Friday I was assisted by Amanda in the photo department. I called her after the app was giving me issues uploading my pictures to be developed. She was very helpful and assisted me some of my pictures that had come thru incorrectly. When I arrived to pick up late that evening around 8pm we ordered pizza to go then headed to photo where Amanda assisted me with a very professional and helpful manner! Even the other gal working with her was sweet and presentable. (Sorry didn't get her name). After we purchased the pictures we headed back to pick up our pizza. As it was late due to my husband getting off work later than usual we were very hungry.
I went to the car with my two and seven cranky children and I was on a knee scooter and in pain due to a recent surgery. After 30 more mins my husband finally got back to the car to find a very "hungry" wife and two very upset children. My husband said they forgot to put in our order and not only ours but 3 other people there as well. They offered no apologize, discount or refund. I was very upset and not happy with the poor customer service. I personally would have gone up and spoken with them but we're hungry, tired and with my knee scooter it just wasn't convenient. I just wanted to give kudos to the good employee and also mention about the poor customer service that is not normally received at our local Costco. Hopefully this can be rectified. Thank you for your time and hope your day is well!.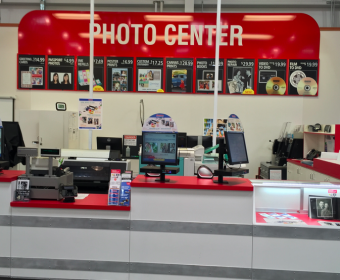 Hi All,
To begin with i would like to thank you all in advance for the support..
Today (March 23 2012) ,went to coscto 595 S Galleria Way, Chandler, AZ .along with my family..
after went inside, we have purchased a juicer some time which my wife was not intrested ,so she has asked to go and get the juicer and she will conitune her shopping.. so i went to car to get my juicer, by the time the entrance was closed.. so i apporched on exit way and asked the lady who was checking all the recipet and ask her my wife was inside ,so i want to return this product , but she said sorry the return department was closed,so i asked wheather i can keep my jucier over here and collect while comeing out she said no ,we cant keep it ,so i said ok and went to car to keep my juicer, and retruned back to get into Coscto, but i was not allowed inside .. they said sorry sir you cant go inside you have to wait outside.. i said ok i`ll wait.. but suddenly one american family came and asked i want to buy the diapers ,the lady who refused to let me in, she said that family yeah you can go insideand get it .. i was shocked so i kept quite since its a baby item , after few seconds one more family came they said they want to buy the TV ,she allowed them inside, so i went and asked wheather i can go inside , she said no... so by the time i got angry and asked a cosct worker ,i want to talk to the manager , and i have explained the situation .. she said i am sorry sir but you are welcome to go inside.. after some time one more person hopefully he was the manger ,he came to said you are welcome to go inside and i have explained the situtation to him .. he simply said i am sorry sir.. Since i am an Indian ,, i felt Race discrimination by Coscto employee ... i said my wife not to by anything from Coscto and she just came out with out buysing anything.. tomorrow i am going to cancel my membership with Coscto..
I dont how if someone really help those guys to stop such a Race Discriminations.

To whom it may concern:
Hi,
On June 27, 2012, I bought a discounted TV, a PANASONIC model TC-50PU54 priced at $749.99 and was discounted $100 so I paid $649.99 plus the 7.125 sales tax. To pay a TV with this amount of money should last more than 13 months. This TV went out after 13 months but since it's under warranty for 2 years, CONCIERGE SERVICES sent a serviceman to get it fix 3 weeks after we called. This was in Aug., 2013. We have to wait THREE WEEKS, but thankful it got fixed at that time. This fix lasted only TWO MONTHS. On Oct. 17, 2013 this TV went out again and this time talked to a manager in Electronics Dept at this store about returning this TV for an exchange and our willingness to pay for the difference of whatever we will replace it with. This manager told us to talk to CONCIERGE SERVICES which I did again and this place insisted in getting it serviced again which they did a week later, Oct.. 24, 2013 to be exact is the 2nd time this same TV was serviced. This 2nd fix lasted a little bit longer this time, 4 1/2 months it lasted. Mar. 11, 2014, this TV is out again. I am sure if I call they are going to send someone to fix it again and I know they just keep getting it fix until our warranty runs out in Jun 26, 2014 and we will be on our own to get it fixed and this is just plainly WRONG! If you sell a defective TV, please take it back and make it right with your customer. Can someone please call me to discuss this, 612-201-5851. I thank you in advance for your time in getting this complain taken cared of.
Disclaimer: This complaint was submitted by Monina Allen on 03/12/2014 at IP address 136.234.105.210 using our Costco in Burnsville MN complaint form. This opinions contained in this Costco in Burnsville MN customer review titled, "I was sold a DEFECTIVE TV." do not reflect the opinions of this website.

Ginny Grubbs
from Augusta, MI
I had bought toilet paper there a year or so ago and it was as good as Charmin but cost a little less. Now it is a little wider sheet but the thickness is as thin as single ply.....takes twice as much and the cost is 50 cents a roll the same as Charmin. I won't buy anymore that's for sure.

Lucy gullace
from East Hampton, NY
Customer for many years. Bought a package of your sweet Italian sausage,which I have bought many times,and was very satisfied. You must have changed supplier, as this was the most tasteless sausage I ever tasted. Will no longer be purchasing. Purchased April 2 in your riverhead ny store might add I travel from easthampton to shop there.

Be careful when you buy oranges, there's always bad and moldy ones at the bottom of the box. I tried to get at least a parcial refund for the bad ones, and they say that it has to be half of the box bad to get a refund. Wtf? so they refused to give me any refund. What a bad a demeaning customer service experience with Ena in the doral, Miami location. She doesn't get that you need to give people a refund when you sell moldy produce. For sure I'm not renewing my membership next year

I have been with Costco for just about 25 years, I was so excited to finally get a Costco by my new home location. However, the management team at the location in San Dimas, CA, has a problem picking Supervisors whom are just not trained properly! So much so that their return policy states if you are not satisfied with a product to return it! Well, in my case it has been with fruit, my pineapple will be no good in the middle I don't find out till I cut it, or I buy strawberries only for them to turn bad in a couple of days and then I have to return them.
Today I was told by a supervisor named Heather, where she responded out loud " I will not approve this to be returned we have a policy and it looks like you are aware of this policy" I was in a good mood, I just listen to her did not reply and the clerk said I will call the Manager Jon , I then replied "he is wright there". The reason why I am taking this time to write this out is that this employee Heather was very unprofessional, lacks communication skills and also I found out that she has her job at Costco because her Dad worked there, and that is how she got promoted to become an unprofessional supervisor! Tell you what upper management should not allow this type of hiring, promotion and unprofessional communication to happen, as a customer I will not put up with such a persons disrespect and, made her aware of it too!
The store policy is that if I'm not satisfied I could return the item! It is not my fault that the item I purchased was no good. If this is not the case then Costco should then let me know of a different policy. In addition, my money is green and I can use it at other locations that will have a better lack of professional personnel and know how to communicate with there customers. In my book this Heather person needs to not only be spoken to but also Fired!

I have been waiting 45 minutes…to simply pick up contacts at the optical counter. I am waiting as I write this message. I have been here 45 minutes and still have not been helped. I am simply picking up contact lense. Are you kidding me it takes an hour to pick up a box of contact lense. I am here because I was switching my eye care provider to costco, but after this experience I will not do my eye exam or prescription here anymore. This is outrageous and unproffessional. You have got to be kidding me. Not even a smiling employee makes this wait acceptable.

A couple of months ago we bought a large bag of Kirkland Super Premium Adult Dog (chicken, rice and vegetable) for the first time for our Golden Retriever. After a couple of weeks he became quite ill, lost all energy, refused to eat, and the vet perceived stomach problems by feeling abdomen. The vet had no idea of the cause of problems, but medication and changing his diet to chicken and rice for a week or so returned him to his perky, happy self and he seemed thrilled each time he was fed. His dog food was gradually added back in and the chicken and rice eliminated, and he went markedly downhill again, losing energy, refusing to eat, clearly feeling ill. The chicken and rice worked again, though we didn't give him meds or return to the vet. It finally occurred to us that the food might be the problem, so we switched him to a Science Diet food and he almost immediately recovered. The vet costs were $423. We would like that returned.
Thanks.

About a week ago, before the September expiry of my 1 year Executive Membership (cost $100) at Costco here in Montreal,I went with two associates to the same store where I originally got the card, to: A. Cancel my card. (because after shopping for a year, my rebate came to $4.24 (big saving for a $100 investment). -and- B. Obtain the $10 referral rebate for a new member card for my associate. The $10 cash card was given, no problem, when he completed and paid for his regular membership card.
Then I clearly informed the lady behind the counter that I absolutely wished to NOT renew and to cancel my Executive Card immediately, before the Sept. 1 deadline. She told me, in effect, that's nice but we ALREADY CHARGED your Costco American Express account another $100 [many weeks] ago. I don't recall ever receiving an AMEX card, (I carry only one card, NOT American Express, to minimize credit charges and keep track) and told her so. I added that even IF I had obtained a Costco AMEX card, here I am- within any legal delay, and must cancel my membership, and IF they already made any such charge, to immediately cancel it.
She said that in effect, it was my problem, and that I should call some 800 number for Amex Customer Service, and if I can't find my card, then they probably would send me a replacement card and account number upon which I could apply to cancel the renewal Costco membership charge adn THEN cancel that card! Talk about your needless red tape, time wasting and rigamarole!
So a few days later, I called American Express customer service and spoke with "Robb" who was situated at their call center in Ottawa and who told me the call was being recorded. He politely informed me that he has worked there for over a year, their policy had not changed with Costco and that there is no reason the Store, especially the same one I purchased the card at, as the merchant, should have NO PROBLEM cancelling the charges.
So out the revolving door, and another $30 of my time (it'll take about an hour overall to go back) and let's see if Costco will observe the advice I received on their policy, from the American Express point of view. Time is all we REALLY have to spend on this earth…and
what's left of mine, is all the more precious day by day. No "Merci" to Costco, for having billed me two months before the expiry date (was it in the very fine print?) and putting me to all this trouble to "earn" $4.24 after shopping there for a year, at what are really less savings than at Zellers, Canadian Tire, Super-C and Maxi or Wal-mart stores for items on sale.
Btw, American Express's Robb was very polite and while generally informative, he could not tell me how to obtain a copy of the recording of my conversation, nor the 'interactive file no' that such financial companies create with such recordings, which I will need to prove to Costco that their information was wrong.

Caetano Demello
from Farmington, MI
I have been a Costco member since 1998 and have never had any complaints. I have a complaint now and am very disappointed, I visited Costco on 4/4/19 and was asked by a representative, Michael McKinney, account # 293692332, regarding my cable service and how much I paid pre month. I advised that I pay $136.00 a month including tax for cable, internet and telephone. He said that I would have to pay $59.00 per month until the end of this year and then pay not more than $117 per month there after. We signed up and then I had to call AT&T to cancel my U Verse service. At that time I was notified by the AT&T representative that my contract with Costco was only for direct TV and did not include internet and phone. I was shocked to hear this. I would like to cancel the service with Costco as it is going to be very expensive for us. Your representative was very misleading for me being a senior. To make matters worse the TV has not been working well and have had to call the repair service twice as there was no cable connection. If I don not hear from you then I will have to contact the CEO of Costco

I don't know if I can use 100 words to describe the horrible customer service!! I am trying to get someone to deal with fraudulent vendor... SunRun.I signed up for solar because I saw it at Costco....panels were installed several months ago....solar panels were never activated. Shabby workmanship...damaged my property...went on neighbors property without permission. Electric components were left exposed to elements. Last straw.....two inch screws scattered on my law....one such screw propelled like a bullet while dethatching my lawn...hit me in face and missed my eye by a fraction...could have blinded of killed me. I am a 72 yr old disabled combat veteran...I filed a complaint with the Mass Attorney Generals. Solar company keeps stalling and stalling...blaming electric company for delays. Solar company rep left msg saying I would be compensated with rebates...giving no details....staying vague and elusive. I have been a Costco customer for many yrs...…I hope this is taken seriously and action is taken on your customers (me) behave. Thank you. John Russell......413-355-0165

Casey
from Los Angeles, CA
Needs to Educate their employees. I was outta town last couple months I had a bag of the Tyson chicken nuggets from 12/19 recall an just Finally decided to return it so the sandy Draper store, an the guy at the desk acted like there was never a recall. Pretty much acted like I didn't know what I was talking about. Even got papers to return it. Oh well though I was so irritated just tossed it in the trash. Definitely won't be renewing. Sam's is best!

Cecilia Neal
from Twin Falls, ID
Costco employees totally lying as I returned and product with receipt and two more that was explained That they were bought at about same time for which receipt was not found .They told me they had looked at records all the way back to Jan.2017 and so no refund Well I return with the receipt proof of ny purchase (Now how soon they found it !) Disappointing Costco is no longer a trust worthy dependable store as I just noticed I found many other complaints I am also a long time costumer 2003 Not sure if its worth being one .

At checkout the older woman boxing groceries was rude. She didn't put my items in a box so I asked her to. She replies, "I asked you if you wanted a box and you just ignored me so....." I apologized and told her I didn't hear her.
This lady is mid 50's so she's old enough to know better. Typically if a customer doesn't respond to a question then you say, "Mam would you like a box?: 3/15/19 Kennewick, Wa.
OP# 29 cashier Laura Mc was friendly

William Hopper
from Lake Oswego, OR
I am fed up with employees at checkout, not cashiers, who think what is on their minds is more important than customers. They walk around yelling at each other about what appears to be "inside" information. Their radios blast away at the same time! Please tell them the customer doesn't care about the internal conversation topics. All they want is a quick checkout so they can be on their way! Stop yelling at other employees who are nearby just to hear your voice! Without customers, there is no need for employees!

Hello
I went to Costco at 1900 Cyrville Rd Ottawa K1B 1A5, on March 6, 2019, spent over $1000 , bought a 55" TV and a full cart of groceries , when I got to the cash there were no boxes to pack my items , the cashier packed my items loosely in the cart , I asked if I could get some boxes and I was told I had to go to produce to get the boxes . No one offered help . I had to put all the items I bought loose in the trunk and in the back seat , it is very DANGEROUS to have loose items in the car . I mentioned this to the person that handled the delivery of the 55" TV I bought , and he stated that they are trying to train the employees better etc... it has nothing to do with training ...
its only COMMON SENSE to need boxes to carry the items.

gimma molinelli
from Lomita, CA
To whome it may concern.
I went shooping last Friday and I was the cashier Name YESENIA A.. I AND MY MOTHER EXPLAIN TO YESENIA THAT WE HAVE TWO TRANSACTION. YESENIA WAS VERY RUDE. AND IF SHE IS TIRED BECAUSE SHE'S WORKING FOR THE WHOLE DAY. I UNDERSTAND THAT BUT SHE SHOULD BE NICE TO THE COSTOMERS. NEXT TIME IF I SEE HER I AM NOT GOING TO HER AND ON THAT NIGHT I WAS VERY UPSET.I HOPE SHE DIDN'T DO THAT AGAIN TO ANOTHER PEOPLE.
THANK YOU

I was at Costco optical yesterday at HEART LAND Mississauga location to buy contacts for my life. I am a Costco member since 2013
never had this kind of poor experience shopping at Costco I was shocked with the behavior of the lady who was dealing with us.
No manners do how to deal with costumer, we know what we need and we order the contacts and left but It was a very bad experience will never go there at again.

I am a regular customer of Costco at 50 Thermos Rd Scarborough, ON. One of the casher,Pamie P was extremely rude to me and my wife. She even gave us eye rolls,we did not even say anything to her besides thank you and receive our receipt and member ship card. Maybe we are African and broken English. She treat us like we are stealing something. please as a customer treat everyone equally regardless of colour, languaeg, religion.
Thank you.
Seyoum Woldeselassie
Mbr# 111857821092

John Gassett
from Canton, GA
Horrible experience and too many issues, the problem of even a WRONG membership number of a card after I even PAID for another year.

Catherine Messiah
from Herndon, VA
I am experiencing yet again an issue with my Samsung four door refrigerator. I purchased a French door fridge from Samsung five years ago and was shocked to find the entire front panel rusted out due to water apparently leaking in between door panel where I saw no indication until I found the rust oozing out the panel. My customer service experience with you was horrible to say the least. I was told that my refrigerator was old and that I should just get over it. Like most people I don't have the funds to just replace defective merchandise every couple of years and I surely don't expect to be spoken to that way. I had no choice but to purchase another refrigerator and I really love the look and functions that you have to offer. I was hesitant yet excited to get the new four door stainless black and I'm sure you know the rest of the story. The dimples and the scratches where the black has peeled are so exasperating....It is just my husband and myself and we treat the fridge with kid gloves. Six months and I cant imagine what it will look like in five years. You apparently are aware of these issues as I see not only posts online but can see in all the store displays that this is a major issue. Please please help me resolve this problem. I would like a refund and would like for Samsung to acknowledge a flaw instead of allowing customers to spend money on a beautiful product that does not stand up to daily use.
Have feedback for Costco?
Thanks for your feedback!
Sorry. Please try again later!