Kia
Contact Kia Corporate
Toll free phone number: 1 (800) 333-4542
---
If you need to contact the Kia corporate office with your feedback, there is information listed below. The best way to reach a live person at Kia is by calling the customer service phone numberat 1-800-333-4542. Having billing issues? An alternative complaint line for Kia Finance customer service is 1-866-331-5632. We could not find a company email address for Kia.
You can use the Kia Motors consumer assistance center to provide feedback or inquiry to speak with a customer service representative. A form for customer service needs pertaining to Kia Financing can be found here. The company can also be found social media. So, if you do not get a response by phone or email you can connect with them on Twitter or on their Facebook page.
Kia makes popular car and SUV models such as the Optima, Sportage, and Sorrento. There have been thousands of consumer reviews filed about various problems with these cars. The most common issues are releated to mechanical failures, deceptice sales practices, short-term leases, and about the warranty. Kia corporate keeps standard business hours of operation, even though they are based in Japan.
Kia originally was founded in 1944 as Kyungsung Precision Industry manufacturing bicycle parts. Over the years the name was changed to Kia Industries as the company worked on Honda-licensed motorcycles and cars, and then later changed to Kia Motors as the company joined the automobile industry full in 1986. Kia Motors America started expanding into the United States in 1992.
The company maintains their world headquarters in Seoul, South Korea while Kia Motors America uses  the Kia Motors Manufacturing Georgia plant in West Point, Georgia that was a $1billion investment into the North American market.
Kia Contact Information
Report complaints to corporate and get satisfaction
Kia headquarters address

P.O. Box 52410 Irvine, CA 92619-2410

Company website

1-800 phone number

1 (800) 333-4542

Support email address

consumer@kia.com

Better Business Bureau rating

A-

Customer service hours

8am-5pm PST
Browse reviews of other Cars
Top Kia Complaints
Browse more than 205 reviews submitted so far

Vickie Turner
from Atlanta, GA
I have a 2015 Kia Optima the motor in the car have went out and the dealership want say that the warranty want cover it. How can a engine go out in a 2015 just a year old. Did not start acting up after the oil change. $7000 to replace the engine money we don't have right now. I am upset with Kia this is our second Kia and I don't know if we would invest in another Kia.

Brenda jordan
from Indianapolis, IN
I have a 2013 kia Rio. I need a new motor. I still owe 3-4years on it. I am being told that because I didn't get a oil change as often as they felt I should've and I don't have receipts for what I did because my son done about all the oil changes for me that my kua warranty is void and wouldn't be honored. They said it would cost 4-5000 dollars for a new motor. Do I need to get a lawyer or what?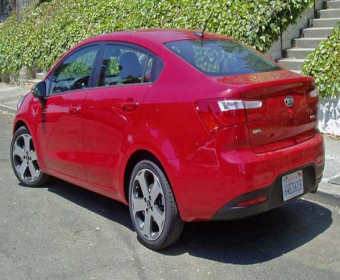 I bought my second Kia within the last 12 month's, the last one being one of my daughters first car. Although it was used it still put her into a $14K debt and as a college student that ain't exactly peanuts. She took delivery of the vehicle and noticed the gas tank was only half full. I have since learned that this is a new company policy and I want to tell you that the policy sucks. It took the thrill out of the purchase and makes you guys look like you're hard up for cash. It also makes me wonder what else you've done that I haven't noticed yet, being that you seem to be that desperate. I have two more kids in line waiting for vehicles and considered trading in my 2011 for a newer model, but I think I will go to a company less cash strapped than you seem to be. I will pass this policy along to everyone I know in the hope that they reconsider buying from companies that do that kind of stuff.
Good luck
M. Vazquez.

Angie cooper
from Dallas, TX
I took my car to have it serviced and they told me all these things were wrong with it and quoted me 3300.00 to have it fixed. I told them I couldn't afford that and we got repairs down to 1,175.00 is what my final cost was so picked up my car drove it out of town next. When I reached my destination car broke down wouldn't moved called Kia talked the service manager they told me to have it towed and take it to shop.
They paid for all the repairs and towing so next day I called to see if my car was fixed well the one guy said he needed the ok to fix car from Kia place. So I called Kia and he said he needed an invoice from other place to know if they would pay for it. I got a little upset cause I was out of town and out a car so I stated to the man I need you guys to get on the same page because I need my car back and then the manager from the Kia place whom I was talking with told me if I didn't stop barking orders at him he wasn't gonna pay for nothing cause it was not there fault.
I said excuse me I just paid over 1000.00 to have my car fixed so if it's not your fault who's was it needless to say it was just arguing back and forth and it was ridiculous they fixed my breaks on my car and and when they put them back together they said they put the old bolt back on and it must have broken so if I just paid over 1000.00 to fix my car shouldn't they have at least given me the option to purchase a new bolt seeings.
I live in the mountains and the bolt broke and the caliper came off and wedged itself into the rim so when they tell me it's not there responsibility to pay to fix it because I was just a little upset when speaking with him I think is not very professional and it really makes Kia look bad because once I found out how serious of a situation I was in when the bolt broke. I could have died or been in a very serious accident all because they couldn't replace an old bolt or even tell me I need a new one. Even the other repair shop that still has my car til this day 3/9/16 said I was very lucky and that angels must have been with me that day.
Oh and I have pictures and I have statement s from the service department on what they saw it was a very poor job and for what Kia was charging me they were shocked anyways. I feel like Kia should have God at the least apologize or reimbursed some money or offered a free oil change or something but I got nothing from them and my car has been out now for 1 week that I have been without my car.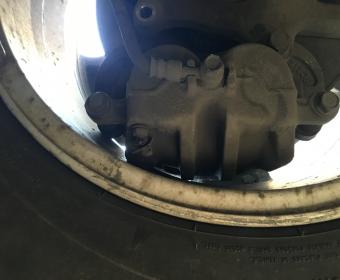 Consumer Alert: Dothan Kia resorts to unscrupulous tactics to sell overpriced vehicle to elderly man. On Friday, September 16, 2016, Dothan Kia sold my 85-year-old grandfather, a used SUV for up to $10,000 above its value and financed it at more than 12% over five years. I believe the tactics used by the dealership are unscrupulous, deceptive and highly questionable, and that the sales staff took advantage of an elderly man.
The sales price of the Kia Sorento was $23,239. CarMax values a comparable Sorento at $13,340. NADA has an average clean retail price at $16,000 My grandfather was overcharged between $7,000 and $10,000. After accepting his 2006 Kia Sportage as a trade-in, the dealership also asked my grandfather to put $5,660 down in cash, which he did. The dealership even wrote out his check for him and had him sign it. The total financed by Dothan Kia is $28,247 at 12.29% over 60 months, or five years. He'll have to pay more than $28,000 for a vehicle that's worth $16,000 at best. Both the sale price and the amount of interest charged are simply outrageous.
Because my grandfather signed the paperwork, Dothan Kia says it's perfectly legal. But that doesn't make it right. I believe the dealership took advantage of an elderly man for its own inflated profit. Please consider yourself warned: Dothan Kia will resort to underhanded tactics and take advantage of the elderly to make a highly-profitable sale.

Maxine
from Albuquerque, NM
I don't have a problem with driving a Kia I have a problem with the customer service at Big Red Sports and Imports in Norman OK. I was initially told by the sales person that I couldn't apply for a used vehicle since I didn't have a down payment, nor could I apply for a Kia Soul because it had no rebates. However I did have a trade in and was told I didn't have enough equity in it. So I was presented with a 2016 Kia Optima that had a "big rebate" I applied for this vehicle and left the lot with it, just to have to return 5 times to resign papers, present a co signer, provide proof of residence twice, and ultimately returned to the lot to "reapply". By the way I probably could have driven this vehicle for several months if I didn't need to tag it, as I'm the one that called Big Red and told them I haven't received a payment book nor a title.
I spoke to several people on my first phone encounter with no answers and a promise of a return call later the same day. Needless to say I called them multiple times the same week and one finance person was the only one that called me back within a ten minute delay and information stating "everything looks good we just need you to come in and resign papers" I made arrangements to go in and was told I had " 2 options: to reapply for financing or go on how I was before". I asked why the need for reapplying when I was told to come sign papers, the finance person says "you didn't turn in proof of residence or it was denied". Please note we gave POR initially and twice after. Overall Ive returned the vehicle very dissatisfied with Big Red!

Sharon J Schibilla
from Duluth, MN
Our 2012 Kia Sportage was repossessed on 11/4/15, after your representative told us it would NOT be repossessed. My son had talked to the representative stating that he would be wiring a payment of $1700.00 to you on Oct. 23rd, and one of $1500.00 on Nov. 4. I suggested that he get the agreement in writing, and heard the representative state that it wasn't necessary, because they wouldn't repossess the car since he had arranged with her to make those payments. Instead, the car was repossessed the morning of Nov. 4, 2015. I believe my son has filed a complaint with you already (Confirmation #K3067103), but I wanted to make sure that you were aware that I was also a witness to the fact that we were told you would not repossess the auto.
I also want you to know that this is the second time a Kia representative has lied to me, telling me months earlier that you could, and would, repossess the car anytime you wanted to. Since the car had been taken by the State for forfeiture, I knew that was untrue, and he later said that perhaps they wouldn't repossess it just then. I'm elderly and in poor health, and the stress this has caused me has been considerable. I was actually buying new license plates and tabs while you were repossessing the car, an expense I certainly did not need if I had no car to drive. This needs to be made right! I believe my son will be talking with one of your representatives again tomorrow.

Donald Denison
from Wai'anae, HI
I went to town yesterday. I hit something on the highway on the way in. The my tire light came on. I pulled into a parking lot to check it out. I found out my back tire was flat. No problem, I always keep a pump and a tire plug kit in the trunk. So I start pumping it up. It's not inflating. So I thinking, OK I got to use the spare tire. Guess what? There's no damn spare tire! There's not even a frickin jack! There's a frickin pump that looks like it cost like 20 bucks and a save a flat container. Which is worthless because I can't inflate the tire. So I call the dealership, they tell me yea that car (2014 Rio) don't come with a spare. But they tell me that I got the road side package, and to call them. So I call. They said they would have someone out in about 45 minutes. The guy showed up, hooked my car up and towed it a couple of miles away to the dealership service dept. I'M HAVING MY CAR TOWED FOR A FLAT TIRE! WTF! Anyways. They tell me it has two holes on the sidewall. So I need a new tire. (105.00) bucks. They didn't have one, had to order it. Another hour. It ended up 3 frickin hours for a flat tire! I love this car, and your service dept. it is awesome. Never ever dealt with a service dept. like the Kia ones. Great people. I asked how much a new tire and rim would cost. They told me between $300.00 and $350.00. They said I had to buy the kit. I don't want a damn space saver tire. And I hate the jacks that come with most cars. I always use a floor jack. Anyways I had to write this a day later because if I had written it yesterday, it would have been unreadable. I was so pissed off I was shaking. I mean seriously, if I got towed into the service dept twice, that would pay for a new tire. On a side note. The salesman told me I had Sirus on my radio. Come to find out it doesn't work in Hawaii.

Kiesler Lee
from Metairie, LA
My daughter brought my Kia Sportage Jeep 2005 into the Premier Kia Dealership in Metairie, LA on Veterans Memorial Boulevard on September 20, 2016. They advised us on the compressor going out for the air conditioner and how much it would be for it and also for the water pump which is not disbursing the fluid to the windshield. I arrive to pickup my jeep and they charged me $120 for just looking at it if I didn't get anything repaired. I paid and left with the vehicle. I got about 5 minutes away when I left and the jeep cut off, stop starting and started running hot. It was not doing this at all. I had to push the jeep off the street and 2 other gentlemen helped me. I had to call a tow truck and have it towed back to the dealership to see what did they do or what has gone wrong.
They kept my car for a week and said it was the starter in which I did pay and have repaired and was also going to have the compressor done. They promised me the starter would come in on Saturday the 24th of September and would be ready on Monday, September 26th. This did not happen. I had to call them back and find out what was the issue because they did not have the courtesy to call me and tell me. They claimed the starter did not arrive and is expecting it to arrive on Wednesday the 28th. This does not sound very honest because they were promising me the car for Monday the 26th. I now have decided not to fix the compressor with Kia because nothing was done within a whole week. Once the starter was repaired, me and my daughter arrived to pay and pick it up.
My daughter left in the jeep to go to work and took the interstate, the car cut off again. She got it started and it cut off again, would not start and started running hot again. These were the same exact problems the jeep was having when I got it back from them after the diagnostic. This time Kia offered to tow the car in, however, we tried to drive it back as close as possible because of a misunderstanding. I did not know they were sending a tow truck which is why we moved it.
The jeep would not start up and run to get to the dealership, therefore, since I missed the option for them to tow it back, I had to call another tow truck to get it back there. My car has now been there for 2 weeks and they have not found the problem yet. They will not provide me a loaner car or a rental car and also will not keep me updated on what is going on. I have also talked to Jason who was my service provider. I then tried to contact Ray, the service manager, at this time because now it has been 2 weeks I am without a car.
He explained that until all the parts come in for the car, they do not work on the car. I have spoken to him twice. The second time it was about the starter that now they have to order a new one. This is unacceptable and they should be able to accommodate me with a vehicle until they figure out what is the problem.The dealership made me buy a starter saying this is the problem and yet the jeep is still not operable. Why is it running hot and will not start? Why can't they take care of a customer when they do not know the issue and I have given them an ample amount of time to repair the vehicle? I also left a message for the general manager who did not return my call. I want the service I deserve. It is now 3 weeks.

Paul Willis
from Phenix City, AL
I have a 2013 Kia Optima EX, It has 39,000 miles, my wife was driving the car with two of our children in the car and was involved in an accident. She rear ended a SUV going from 30 to 35 mph. There was severe damage to the cars front in, $8100 to be exact, pushing the bumper and support beam through the radiator and pushing the hood back and destroying the front end of the car. My complaint is that the airbags did not deploy and my wife's seat belt did not engage. I have filed a complaint with the national consumer affairs, Kia will not address the issue with me and I have no reasonable assurance the airbags or seat belts will work if the car is in another accident.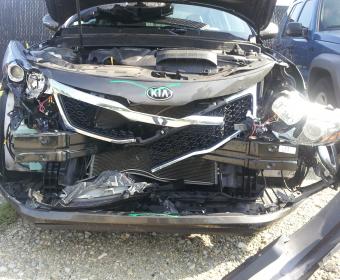 Tony Washington
from Stockton, CA
First, I would like to say that I have been a loyal Kia customer for years that have purchased several vehicles from your Stockton California Kia dealership. I recently purchased the 2015 Kia Soul (trade in 2012 KIA Soul ) and was treated with such disrespect and horrific customer service that my faith in the company as been rocked.
The Sales Manager's conduct has been absolutely deplorable and not what KIA or its stock brokers condone whatsoever and relegated the reputation of KIA to that of "The Unethical Commission Driven Shady Car Salesman". This cannot be how loyal Kia Customers can or should. Accept when you choose to purchase a vehicle or in my case several from the company .
The lies to my family and how he conducted himself would embarrass Kia administration at the corporate level and stock brokers as well would find it unacceptable.
If this reaches a member of top management with Kia I would appreciate a return phone call/email to discuss my issues and length, and I would like some form of Corporate Kia Management intervention regarding my situation .
Trust is the cornerstone in business and is what is expected when you purchase a major vehicle like an automobile and when you are a loyal customer to a major company in America is supposed to mean something.
I'm glad this complaint opportunity is available as I was informed by the Account Manager, Terry Hill, that she was the highest anyone could go in terms of complaints which is absolutely not true.
I would love the president of Kia or a member of the Board of Directors or someone from the stockholders portion Kia to read this and to attempt to contact me regarding my concerns and time sensitive issue .
If I and other loyal Kia customers here in California and across this country who believe that Kia is a outstanding company who value their customers are to remain loyal, it needs to reciprocated by KIA. I need to know that I and those I've recommended to KIA have not been fools for spending our hard earned dollars with KIA Corporation.

Kathy Spiegel
from Portage, IN
I bought my Kia Soul in May 2013. It has been great thus far until a few days ago. This past weekend, January 9th-10th, my Kia Soul would not start. I live in LaPorte, IN and the weather has been snowy, icy and with minus wind chill factors with temps in the minus 20's. I am in a band and use this vehicle to transport band equipment from job to job. If my car is not reliable, then I cannot continue to do this. We were finished with a gig and loaded the equipment into my Kia Soul. I got in and tried to start the car and it did not turn over. I tried turning the key in the ignition 4 times and each time all it did was click. The battery seemed OK as all of the lights in the dash were bright. I went back into the venue and asked if we could wait there as I had to call for a tow truck. The place was closing and I was imposing on the owners to wait with me when they truly wanted to go home for the night. In the meantime, my boyfriend went outside and he tried to start the car. He turned the key in the ignition 4 times and on the 5th try the car finally started. So we thanked the owners for waiting for us and warmed the car up and then made it home. The very next morning, the car would not start yet again. And the same scenario ensued. Finally, after turning the key in the ignition multiple times the car finally turned over. So we drove it directly to Neilsen Kia in Michigan City, IN. It was a Saturday and the service department had already closed. So I left the car with one of the salesman (Chuck) and filled out a form and dropped off my keys. On the following Monday, I called the Kia service department and asked if they were able to fix my problem. The mechanic on duty (Mike) explained that the problem was not fixable. I thought that Kia had a warranty that covered the car, bumper to bumper, for 5 years or 100,000 miles. This was one of the main reasons I bought the car to begin with. But Mike explained that the problem is in the design of the 2013 Kia Soul. He said that the starter is mounted to the bottom of the engine block and there is no splash shield protecting the starter from snow and ice getting into it. Thus, the starter froze. I asked if a splash shield could be put on my car to keep this from happening in the future. He told me "no" as they only started putting the splash shields on the 2014 models and the 2013 Kia Soul had a different body design which would not accommodate the 2014 splash shield. So I said, "Well, what can I do as I need to have a reliable car?" And he basically told me "nothing". He also told me that 3 other Kia Soul's of the same year had been towed into their dealership with the exact same problem that weekend. I can't believe that Kia would not address this issue. This is a design defect and it is not something that I am responsible for. I cannot continue to drive the car in the cold weather when it is not reliable. So we drove it directly to Apex Muffler in LaPorte and explained the situation to one of their mechanics. He said he could configure a splash shield for my car and it would cost $120. So I left my car with him to get this taken care of. In the meantime after he looked at the under carriage of the car, he called me and said that there were actually holes drilled for a splash shield placement. So what gives? Why couldn't Kia take care of this for me? It should be covered in the warranty. You must know of the problem because you have taken the initiative to redesign the car in 2014 to have the splash shield to protect the starter. This can become very dangerous to people as they can become stranded in below zero temperatures and it can be life threatening to those who live in states where the winters are challenging due to snow, ice and low temperatures. So I would like someone to address this issue or at least refund my money for forcing me to get an outside mechanic to repair a problem that Kia should have taken care of in the first place.

Heather Mapp
from Blountstown, FL
When I purchased my new Kia Sedona in 2009 it came with a "tires for life" policy. I had my car serviced regularly at the Kia AutoSports in Tallahassee where I purchased the vehicle as was required for the "tire policy". The dealership was recently sold and the new owners will not honor my "tires for life policy". I sent certified letters to the new owner and general manager, including all of my service paperwork.
The certified letters were signed for at delivery and I have the return receipt. I never heard back from either the new owner or general manager. I live a 2-hour drive from the dealership and I would not have continued to have my vehicle serviced there if I realized that the tire warrantee was not valid. I now plan on contacting the Tallahassee Better Business Bureau as well as YELP. I am also sending a letter regarding this situation to Kia Corporate in California.

Thomas Rusler
from Edinburgh, IN
My Kia Sportage only has about 80,000 miles and the 3rd set of brakes, the original set, second set put on by the dealership, third set we paid for out of pocket. The center dome light that regulates enter & exit lighting has not worked for 4 years. The radio & CD does not work. We have tried to get a third key made about 2 years ago & nobody can make a duplicate key, even the dealership. The dealership said we would have to install a new ignition, At our expanse. Now it has come up I cannot get my key out of the ignition. We have had nothing but trouble with this Optima after about 1yr after we bought it new. I have now been able to steer 3 potential buyers away from buying a Kia. I will continue to do so until i can get some honest help.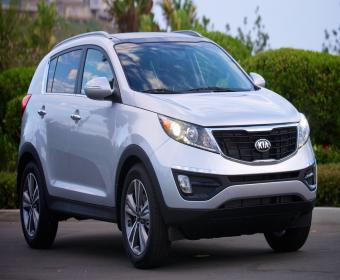 Kim Craig
from Denver, CO
I purchased a 2016 Kia Sorrento on October 14, 2015 and had the car for a week and had to have it towed to a Kia Dealership. The Kia Dealership wouldn't offer a rental car and when I contacted the Kia Customer Service, the representative said he would look into it and call me back. This was on a Friday and I was told it wouldn't be until that Monday that I would get a call back. I never received a call back regarding a rental car and my car is still in the shop because the whole instrument panel needs to be replaced. The dealership had to order the part in California and then I was told they had to order the software for this. My new car has been in the dealership for over a week and a half.

Sheryl Jones
from Midland, GA
On Feb 20-took My Sorento in because of loss of power while driving- Cost me 432.36 for repairs- Yesterday while driving through 5 lanes of Atlanta traffic-It looses power again-How dangerous is that? It did this several times before I arrived at home. I have taken it in again- We will see what happenes! Very dissatisfied with KIA-- Paying cash for this vehicle will never happen again.

Ali Mohammed Abdulla
from Manama, 13
It is my pleasure to write to you to have more information from you, of the technical problems encountered in my car Kia Model Sport age 2012 and holds the base number (CNAPC81127279052) and always agent here in the Kingdom of Bahrain Ihamleuena responsibility. A year ago, and I'm going to work in the morning the car does not work, when I take the car to our local agency I find the car battery was Damage ((without any alarm Light alert in the dashboard indicator lights )).
Two days ago, my car doesn't work and I took to the agency and on the next day they call me, saying that the engine oil has become fat. And to preview the car you need to pay an amount equal to $ 700 . My question is directed to the caller (Why did the alarm Light alert in the dashboard indicator lights didn't display about engine Oil alarm). The answer was that all Kia vehicles manufactured, alarm dashboard indicator lamp does not support this kind of issue. And also I told them that the car has not completed the age of three years and it run only 45934 km away. Which car is still under warranty? They said the imbalance in the engine does not include a warranty.

First let me say I love my 2013 kia optima, my complaint is that I did not realize that the car did not come with a spare tire or jack. I know it has 24 hr. service to call for 5 years, however I know I will most likely keep the vehicle for more than five years, what do I do them. Also where I live in the country of rural Ga. I don't want my wife to be stranded in the middle of nowhere with a flat. She is a country girl and can change a flat tire, like all country girls I know! Please contact Kia and express my concerns.

I have a KIA Sorento 2004 model. The windscreen has 3 major cracks running from the rear vision mirror down wards.
There are NO stone chips or damage anywhere near the fractures to be the cause of this . I am informed that there are many other KIA vehicle owners who have had a similar problem and have had KIA replace their windscreen. I approached my local KIA dealership which is in Newcastle N.S.W. Australia and they were not interested in persuing this.
I would like KIA to follow up and rectify this problem of my cracked windscreen. Obvious it IS a problem with KIA vehicles.
Just surf the blogs on KIA Complaints and see how many refer to "Cracked windscreen " problem.

On April 1, 2014 on around 4 P.M. I was driving on Astoria Blvd, Queens, NY, and while approaching the red light the car all of a sudden shuts off. I waited few seconds to start the car again. The same day while driving to the Bronx, NY at around 5 P. M. while driving on the Cross Bronx Express Way and Middletown Rd. I experienced the same situation as stated above on this letter. I am very concerned about this, because is not only about my safety, but the safety of other people on the road.
Because there are no Kia service department in the Bronx, NY where I live I called Kia at Tenafly NJ, where they wanted me to take the car the next day 4/3/2014. I emphasize that it was impossible because on that particular day I was traveling to PA. The appointment was scheduled for today April, 2 2014 at 4 P. M.
Your attention to this matter will be appreciated. I can be contacted at 917-412-1356
Sincerely,
VIncenzo Castellano

I had a day off of work and took my Kia Spectra in for a recalled part that needed to be fixed. During this time I also requested an oil change. I dropped my car off at 8:15am and was not called until 11:15am to pick it up. When I was trying to pay for the oil change there was no paper work on this being done.
The admin person told me to go walk back into the service center to figure it out. That was the 1st rude thing that was done. Customer service would have been for her to call or page the tech to come into the show room area. I went back to the service department only to find out my car had not received an oil change.
This dealership had my car for 3 hours to do 1 thing?!?!?! After the tech said he forgot about it that he would get it in for the oil change in the next hour. Are you kidding me?!?!? I had made other appointments that day since it was my ONLY day off.
Not 1 person apologized or offer any assistance or a solution to this issue. Don't you think these people could have said here come back to us and have a FREE oil change. I don't even care if I had to pay for the oil change but at least offer something. They were very unprofessional. I TRIED to give this dealership another chance. This is the 3rd issue I have had with these people.
They have a brand new building and I thought the help there would have been different. Though I found out the hard way nothing has changed with their service! I also don't think someone on the clock and working should be on their phone more than speaking to a customer.

shulamith beckerman
from Baltimore, MD
I purchased a 2014 Kia Soul in August of 2015. I have had it less than four years. It has 104,000 miles on it with REGULAR DOCUMENTED OIL CHANGES. The engine has to be replaced. I have owned several different cars and have kept them up to ten years. My 1994 Mazda 626 had 325,000 miles on it with the ORIGINAL engine. My Toyota Celica had 230,000 miles on it with the ORIGINAL engine. And my Nissan Murano had 198,000 miles with the ORIGINAL engine. I have looked on the web to see numerous complaints with engine failure of a 2014 and 2015 Kia Soul. i have called customer service and have a case number 13127877 I will take this complaint as far as I can including the States Attorney's Office as this is a defect in your design

Steven Rubin
from Valley Stream, NY
Went to KIA Auto World on Long Island NY, going to buy my 3 kia . I have 2016 kia optima ex they sent me e-mail saying that they give me 20% higher for trade in also had $3000. for trade in which they said no. Was looking at TELLURIDE EX LOVED IT . Told them I have poor credit and putting no money down. Just like when I got 2016 with no money down.They said ok after that the manager tells me I had poor credit and they want 250.00 so they get title I was using my old plates on 2016. which I said no when I brought the 2016 it was no money . When I told them I have no credit cards he did not believe me told me take out my wallet show him which I did . I feel he shame me because I had no 250. on me or credit cards feel this is wrong do business .
Thank You
Steven G. Rubin

Below is a short summary of a problem that I am having with my 2017 KIA Sportage and it seems as if KIA does not know what the
problem with my car is. At first they said I needed a new motor and after keeping my car for OVER A MONTH I was told I needed an
extension harness. I picked up my car yesterday and AGAIN my check engine light came on and the car went into limp mode again.
I would really like to have my car fixed or replaced because I am not comfortable driving it. This is the 2nd time it has it has gone into limp mode
on the highway.
8/18/2018 – Creaking noise – opening/closing rear door. Had to order parts. Installed parts
9/1/2018.
1/5/19 – Took car in for Software Recall update. (all 2016 – 2018 Sportage vehicles).
Update completed 1/5/2019.
2/22/2019 – Check light engine on and vehicle in Limp Mode on way to work. Had to call roadside assistance. KIA told me the motor needed to be replaced. Motor had to be ordered. Had my car from 2/22 – 4/10/2019. KIA never called to give me an update I always had to call and ask for an update. Each time I was told the motor was on backorder.
4/10/2019 – Kia called – told me it wasn't the motor that my motor was good. Told me my car was ready. KIA installed an Extension Harness. I picked up my car and as I was driving home the check engine light came on and my car was in limp mode. Had to call roadside assistance.
4/11/2019 – Waiting to hear from KIA about my car.
Thank you,
Judy Brown
1202 Fox Fox Hunt Ave.
Amarillo, TX 79108
(806) 223-7579 – Cell
(806) 468-4165 – Work
Email Address: jbrown@asarco.com

I recently
7 DAYS AGO I HAD TO HAVE MY 2016 KIA SORENTO TOWED TO MY DEALERSHIP..-Stevenson Kia jacksonville, N.C. 28540.
iF IT WERE NOT FOR ME CALLING THEM i WOULD NOT HAVE HEARD ANYTHING FROM THEM..NEEDLESS TO SAY MY CAR IS STILL THERE. i WAS TOLD THEY REPLACE THE ENTIRE SHIFTER AND STILL HAD PROBLEMS. ALL I WAS TOLD THEN WAS THAT THEY WERE TALKING TO TECHS AT KIA.. THEY WERE NOT SURE OF.. IS THIS THE LEVEL OF EXPERTISE AT KIA? IT SEEMS THAT EVERY OTHER MANUFACTURER HERE OFFERS COURTESY LOANER CARS..NOT KIAS POLICY? I HAD TO SPEND $240 TO FLY TO ANOTHER STATE FOR A FUNERAL SOMETHINGS NOT RIGHT HERE. I HAVE BEEN A KIA CUSTOMER SINCE 2013 AND HAVE SUNG THE PRAISES OF KIA TO ALL MY FRIENDS AND ON FACEBOOK.. I MAY BE RETHINKING THIS IN THE NEAR FUTURE..
OK#2 ABOUT 5 WEEKS AGO I HAD MY TRANSMISSION SERVICED,,FINE IT NEEDED THAT DONE.. BUT I WAS TOLD I NEEDED A NEW BATTERY, UPON LEAVING I WENT TO 3 DIFFERENT PLACES HAD MY BATTERY CHECK..GUESS WHAT.. NOT A THING WRONG WITH MY BATTERY.. I AM REALLY DISGUSTED.... STEVE MURRAY 910-650-9749
P.S.. I JUST CALLED FOR THE STATUS OF MY CAR..TOLD ME I WOULD GET A CALL TOMORROW...I DOUBT IT

Mina Lashbrook
from Chicago, IL
Yesterday, April 8, 2019, I took my Kia Sportage to Witham Auto Center, 2033 LaPorte Road, Waterloo, Iowa, and I was extremely disappointed with the service I was given. I bought my Kia in May of last year at that dealership, and when I bought it, there was a small chip on the driver's door. I told the salesman at the time, that I should probably get some paint to fix the chip, which I never got. Now, about ten months later, there are seven chips on the door ranging from the top to the bottom. The body parts woman that helped me immediately blamed the door chips on my seatbelt. There is NO WAY possible that the seatbelt could make those chips. I, as most people, release my seatbelt before I even open the door. Then she said the chips were caused by my hitting other cars with my door. Again, I take good care of my car, and I do not slam open my door if cars are near. I felt that she was blaming me for the chips. She seemed very defensive, so I got defensive. At one point, she asked me to stop talking and let her finish what she had to say. I call that very disrespectful. She started out disrespectful by not greeting me, nor asking my name, nor telling me her name. I felt as if I was putting her out when she had to go out into the garage area and check out my car. Needless to say, I left that dealership very angry. Back in 2014, I took my previous Sportage in for a tire rotation. I got about one half mile from the dealership and my tire fell completely off my car. The service man forgot to tighten the lug nuts. Did I get defensive or mad? NO. I probably should have. If I had gone another quarter of a mile, I would have been driving on the interstate going 65 miles an hour. Either I would have been killed or injured or I could have killed someone else when the tire flew off. Again, I was very nice about the entire incident. I have owned three KIA's and I really like this car. However, I will NEVER buy a KIA from this dealership again. I will not recommend this dealership. The closest KIA dealership is an hour and a half away from where I live, so this will be the last KIA for me. I will be trading my KIA because I will NOT give any more money to this dealership for oil changes, new tires, etc. The sales man who sold me the car was extremely helpful and nice. The KIA manager was only nice when trying to make the deal. The woman who answers the phone for the dealership should take a class on how to be friendly and helpful to customers. Key word.... friendly. I am extremely upset and disgusted with this KIA dealership!

Edgardo B. Polistico
from Paranaque City, 40
I'm disappointed of Kia BGC in handling my claim for warranty of my car's aircon. The claim was filed last December 1, 20018 and until now no action is done by Kia to fix my aircon. Take note that Pag-asa has officially proclaimed that hot weather/season in the Philippines has already started and here is Kia not complying to my car's aircon. You let me suffer the heat driving the car you promised with a warranty to fix the defect.
Reference is Kia Job order No. 015012 for my Kia Rio with Plate No. ABE3406. (erroneously written by your service staff as ABE5406) .
Please hurry fix my aircon. I badly need it this El Niño weather. Pls don't prolong my suffering driving toasted in Kia like an oven. Kindly advise the admin to wake up the Kia warranty section of Kia BGC.
How could I help promote Kia if this is the kind of service I will get. Imagine how intense it is for a Kia customer driving this El Niño Season. And that because I kept the windows open the whole stretch of driving to get cool air, consider the dusts and smokes from other vehicles coming into my car, thus damaging the interior and serious risk to my health. Since Dec 1, 2018 it has been like that. I hope Kia will see my predicament and will take care of me as a customer who religiously paid his bill and regularly visit Kia for maintenance.car.
I made too many follow ups but to no avail. It seemed my claim for service/replacement was ignored. it came across to my mind if I would post this experience in my blog. But I hold it patiently for months hoping now that I can get favorable action from Complaint Online.
I need immediate help now. Please.
Salamat
EDGARDO (Edgie) B. POLISTICO
Kia Rio owner, purchased from Kia BGC
ABE 3406

In 2013 I purchased a 2014 Kia Cadenza from your dealership in Cerritos California. While I was employed for the California Department of Corrections and Rehabilitation, I purchased a total of three Kia vehicles. I obviously enjoyed the service received and my family and I enjoyed the performance and reliability of your products. Upon completion of the leasing period, on what was to be my retirement vehicle, I contacted the Kia dealership in Henderson Nevada and explained to them that I really wanted to keep the vehicle and not turn it in. I was eventually told that there was no finance company that would finance me for the vehicle due to high mileage. After a few of hours going back and forth, the Sales Supervisor talked me into purchasing a new vehicle. I was unfamiliar with the leasing process and never told to contact the finance company and make arraignments with them to continue payments. Now I am getting noticed for payment of a vehicle that I know was sold within a week of being turned into the Henderson Kia Dealership. As a result of the tactics employed by the Kia salesperson, I have a vehicle that I am not happy with, costs the same amount as the vehicle that was turned in and I am still being held liable for the prior vehicle. I would like to know if there is any way that your company could assist me in resolving this as I am now on a fixed income and am desperately considering filing bankruptcy. I would prefer to have this situation and my credit restored without filing. Even though I believe that a dealer took advantage of my lack of knowledge and did not explain in detail my options, I still believe in the Kia vehicles. I look forward to your assistance in resolving his issue.

Tammy Spencer
from Paris, TX
We bought a 2019 Kia Sorento in September 19, 2018 @ Crown Kia in Tyler, Tx. We love our vehicle and are very pleased with it, but we are very dissatisfied with this dealership. They have done nothing but give us the run around, since day one. We set up payments with Bank of the West, and we refinanced it at Red River Credit Union in the city we live in. And we canceled our Gap insurance, and our service agreement, because we paid it off. And we were told we would get it back in Feb. And here it is in March, and still nothing. And we got someone else s paper work. It has been a terrible experience. Very unhappy customer, and I donot understand how they can stay in business .

Diane Eubanks
from Crystal River, FL
They sold a Kia with no spare tire to a 94 yr old man and wife in wheel chair. When dealership was confronted about it. they said He should of asked about spare tire. If he wants one it will be $260.00. Customer service said that's how Kia's come now, with no spare tire. No consideration about anyone or anything. They couldn't do anything to help.

Jeffrey Dean
from Indianapolis, IN
Our engine is apart of your recall....after two months are dealing with this engine blowing....you put a new harness on it...they it actually got a new engine...replaced and back on the road Feb. 13. Yesterday the check engine light came on again...no power...couldn't get it up to speed on the 465 interstate in Indy....almost got ran over by the traffic during the 5 p.m. rush hour traffic....thanks to this issue again!! At the dealership to be looked at again....this makes the 2nd engine...what is going on???

Andrew Wilson
from Lubbock, TX
I purchased a lease Kia Soul yesterday, 2/16/2019. I was a little early on the first lease and told the salesman that I was concerned that POTUS was looking at instituting a 20-25% tariff on this car. I wanted to run numbers and try to figure out what to do. They worked with me really well. I turned in my first one and got my new Kia Soul Lease in a matter of hours-- Vin#KNDJN2A21K7000228. I really enjoyed my experience at the time. My daughter, who drives me around a lot, was cleaning everything out of the first Kia and placing it in the new one and waited for us outside. My wife and I came out, daughter drove us 1.1 miles to our home-where we all spent the evening destressing. We got up to go 6 blocks down the street where my wife works and my daughter ask me if I wiped the water drops off the windshield. I had not seen them. My vision is very poor right now due to cataracts, hoping to get that fixed toward the end of the year. So she and I got out of the car and she showed me 2 significant chips about 1" apart on the lower passenger side slightly above the wiper. To me it looks like a 'tool strike'.
I still had the salesman's number on my phone, so I called him mid-morning. He said the car was in pristine condition when he turned it over to us.
When I mentioned the salesman's response to my daughter, she told me that she was not quite sure what the salesman looked like, but the man who came out and put the tags on the car walked over to the windshield and rubbed that area, shrugged and finished putting the paper tags on the car and left.
I am going to dealership in the morning, salesman wants the service department to 'look' at it. It is a NEW car with 171 miles on it, so who knows the history of that. But, to me, a NEW windshield is definitely in order or let's scream 'do-over' as another exact same car is sitting in the exact same spot where mine was yesterday. I want to be friendly, but I hate being tricked or lied to. I am sure you folks will feel the same way.
What can be done?
Andrew and Kathy Wilson
5444-14th St
Lubbock, Texas 79416
1-806-778-3498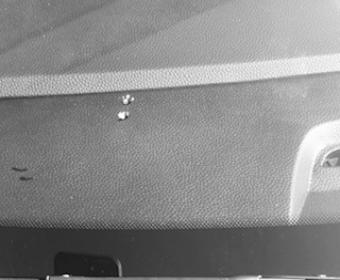 My sister bought one of your sportages, well it just so happen to have a engine that had a defect were it caused it to lock up. She had taken to the dealership in the town where she lives,and bought the carJonesborourgh, Tn, now the vehicle has been at the dealership for months on end. The last time she talked to them they said to her all promises made to repair the vehicle wouldn't be kept and they're going to keep the car till March and they may or may not repair it. I,ve started telling friends and neighbors about how she being done by the dealership and to be honest, I sure as heck won't be buying any KIA from anywhere. Right now I'm in the process of trying to get to talk to a lawyer, if I had a dealership selling my product and acting out this way to a customer I would seriously consider shutting the doors on them.Oh and before I forget, they also told her if she talked to anyone about it, it would never be repaired,and would keep it even longer. She can't even get the car out of their shop cause they refuse to release it.

JASON STIREWALT
from Canton, TX
ENGINE REPLACED DUE TO RECALL IMPROPERLY PUT BACK
ENGINE LIGHTS ON CROWN KIA OF TYLER TX SERVICE MANAGER REFUSES TO SEND ALL NECCESSARY WORK PREFORMED
CAR KIA SORENTO 2012 HAS BEEN TOWED MULTI TIMES DUE TU UNSAFE CONDITION
TRIED TO REACH CORPERATE OFFICE MANY TIMES TO FIX PROBLEM NO RETURN PHONE CALLS OR EMAILS SINCE NEW ENGINE REPLACED:::::::
1. CHECK ENGINE LIGHT ON DUE TO O2 SENSOR:::::CLIP AND MOUNT BROKEN
2. FUEL LEAK IN MY DRIVEWAY DUE TO SOME SEAL [SERVICE MANAGER KEVIN SHUTTER] DECLINE TO WRITE UP SERVICE REPORT
3.BATTERY DEAD VEHICHLE WONT START BATTERY AGE 8/13 YES IS OLD.BATTERY POST NOT TIGHTENED PROPERLY BY SERVICE DEPT. BATTERY IS STILL ABLE TO CRANK CAR. THE SHADE TREE MECHANICS AT THIS SHOP IN TYLER TX [CROWN KIA OF TYLER TX]
NEEDS REVEIWED CERTAINLY

Purchased a 2017 Sportage EX Turbo circa mid-2017. For the first 25000 miles, no mechanical or electrical issues. After 25,000, the driver-side door hinge failed, rear hatch (automatic - lousy feature) doesn't always go up, and passenger-side power window hasn't worked since mid-November.
For the power window fiasco, I took it to the same authorized Kia dealer from which I purchased the vehicle, only to be more frustrated with their lack of "customer service" toward my Sportage's quality defects. Today I took the Sportage to the same dealer only to learn the power window replacement part they ordered in early December had been returned to their supplier because I didn't return within 30 days. No warning about their 30-day "rule" when the first replacement part came in wrong; no phone calls from the dealer's service department to remind me about their 30-day "rule"; just received an apathetic and lackluster lame excuse. So, now I have to make another appointment to drive nearly 30 miles to the dealer (it is the closest to my home) in the hope that the correct replacement part will be there on my appointment.
Doesn't sound like the end of the world but their "sales prevention" attitude toward me has been a frustrating experience. It is as if the dealer could not care less about my business despite having purchased three Soul and one Sportage in the past several years from him. Well. if that's how this dealership values my business, I will never darken their doorstep again. And, based on the poor quality experienced on this Sportage, I have sworn-off future Kia purchases.

RENE GARCIA
from North Richland Hills, TX
In 2017 , I purchased two Kia Sorentos for my wife and daughter. Shortly after, purchasing these vehicles, my wife's Sorento front passenger
seat began to become undone at the Seam. I took to the service center and spoke to an individual name Javier. He informed me that they would replace the seat but that it was not avaliable at the time and did not know when it would be. I did not like the answer but said ok. After about three months and no news, I called Javier and expressed my dissatisfaction. He got upset and told me ,"I do not have to service your car". I than called Maurice Curley the salesman that sold me both cars and he expressed his concerned and said he would look into the matter. Shortly, thereafter, Frank the service manger called , apologized and informed me the part was there all the time. I was very upset at JAVIER rudeness and call the dealer sales manager and he referred me to the district manger, I repeated my problem and dissatisfaction and he told me that he found this very hard to believe. Frank called again , apologized and said he had taken steps to imporve method of keeping parts inventory. Needles to say, I am now in the marker for a car for my grand daughter and will now look at a Toyota Highlander.

Lori Delzer
from Alhambra, CA
We were completely misled and lied to! We didn't expect to buy a car, just look. When we found one, we asked about Costco referral and Mark Near, Used Car Director, told us he'd give us a better deal thru AAA than Costco. I believe saving us $1500. Smooth talking and distracting is what he did to my boyfriend while the salesman, Steve Harding was getting my info. In the financial area, that gentleman was very fast at handing me papers "sign here, initial here" so my bad on that. I told him I didn't want any extended warranty and somehow I ended up with two. That I understand I can cancel within 60 days. Then another addon I saw after the fact was $599 for Security ETCH. When I asked the financial guy about it he said it's standard. After digesting this at home, if it's standard why is it an "add on". I tried to return the car with only 10 extra miles on it 2 days later to no avail. Did I mention that we didn't get a discount at all and paid the sticker price plus add-ons? See attached. When we tried to return the car, I was able to talk to Mark Near and since we did get a Costco referral quote what would have saved us $2000-$3000, he manipulated me into thinking we saved $1500 and was going to give us a refund of $600. If you see the attached window sticker and the sales contract, there is no such difference. We paid sticker price. They did give me their Kia financing rebate of $2250 which has nothing to do with the price of the vehicle itself. I'm extremely unhappy and want this rectified. Also when went back to return the car, I believe the GM, Herbie Weston was present, he wasn't helpful whatsoever. Just a hardass!

Lori Delzer
from Alhambra, CA
We were completely misled and lied to! We didn't expect to buy a car, just look. When we found one, we asked about Costco referral and Mark Near, Used Car Director, told us he'd give us a better deal thru AAA than Costco. I believe saving us $1500. Smooth talking and distracting is what he did to my boyfriend while the salesman, Steve Harding was getting my info. In the financial area, that gentleman was very fast at handing me papers "sign here, initial here" so my bad on that. I told him I didn't want any extended warranty and somehow I ended up with two. That I understand I can cancel within 60 days. Then another addon I saw after the fact was $599 for Security ETCH. When I asked the financial guy about it he said it's standard. After digesting this at home, if it's standard why is it an "add on". I tried to return the car with only 10 extra miles on it 2 days later to no avail. Did I mention that we didn't get a discount at all and paid the sticker price plus add-ons? See attached. When we tried to return the car, I was able to talk to Mark Near and since we did get a Costco referral quote what would have saved us $2000-$3000, he manipulated me into thinking we saved $1500 and was going to give us a refund of $600. If you see the attached window sticker and the sales contract, there is no such difference. We paid sticker price. They did give me their Kia financing rebate of $2250 which has nothing to do with the price of the vehicle itself. I'm extremely unhappy and want this rectified. Also when went back to return the car, I believe the GM, Herbie Weston was present, he wasn't helpful whatsoever. Just a hardass!

jeff davis
from Jasper, TN
was told it would start with the uvo app but it want if I knew that I wouldn't have got it

joseph gilmore
from Memphis, TN
In June I purchased a Kia Stringer. As of today I have had about (5) five recalls and with each recall, the car gets worse. At present the car is at the dearlership and bee there for days. The techican cannot fix the car. I am asking Kia to buy back the car and free me of all responsibilities. Today 12 - 17-18.
Joseph Gilmore
312-622-6071

michele mackey
from Goshen, IN
I bought a 2013 KIA Sportage in 2015, paid cash for this vehicle because everyone raved how these vehicles are so good and dependable, had the vehicle for 3 yrs., and my engine blew. I was at a stop light and went to take off and my car sounded horrible, I pulled in to a gas station and called my brother and asked him what it was he replied shut it off your motor sounds blown. So I had to pay out of pocket to have it towed to the closet Kia dealership where they diagnosed my car as having a blown engine due to the bearings, and that my estimate was $5,768.90 to be fixed. That's when they told me about the recall for several different types of Kia's however unfortunately my engine isn't covered under the recall. Which after reading several other peoples complaints it doesn't appear theirs is covered either. Which is confusing to ME. Right now there are approximately 15 million Kia customers that are experiencing this same dilemma. And to find out Kia isn't going to help me replace my motor! I have went through every step there is through Kia to see about them adding my engine to the recall or some kind of "good will" assistance to cover this expense and they told me that my car has to many miles, My miles on this car is 139,864. And the recall claims unlimited miles. So explain that to me. This is ridiculous there are over 15 million recalls for this issue, and Kia knew these motors were bad and still sold the vehicles. For someone who is single like myself and rely on driving something dependable and can't afford something else or the outstanding amount for the repairs, Kia leaves me with nothing. Now do I not only have nothing to drive, have to gets rides to work, and try to figure out how to come up with over 5, 000 dollars to fix this issue, I guess it's a Merry Christmas to me. Thank you Kia!!! I will never purchase another Kia again. Something needs to be done about this issue not just for myself but all the other people who are going through the same thing I am.

mr John PAYNE
from London, ENG
I had a problem with my Sportage 3 months ago it kept going in to limp mode I contacted local Kia Dealer who after eventually looking said it was the Turbo . They said it would not be covered by the Warranty as I had been to a non Kia dealer for servicing and that they were not sure of the oil that had been used. I spoke to the customer services who were very rude every time I rang I wrote to the UK COE who said it was down to customer services to decide he was no use at all .Mr Paul Phillpot .I would state the millage is only 52000 and is only 5 years old.
I have ended up with a bill from a proper Kia dealer for £2600 it has now been sent to Ombudsman and OFT as this is wrong .

Robin Oakes
from Manchester (Buckley), CT
I'm forced to give you one star. That doesn't seem fair when you haven't earned one star.
I have a Kia Sole, 2011. Not long after I purchased the vehile the key snapped off/out of the fob. So I started using the second one I had (I received 2 key fobs at purchase). Just recently my second key broke, same place as the first one. I'm being told that it's going to cost me over $300 to get a new fob? That is so crazy! How about you come up with a better design for your keys? You're shoving a metal key into a plastic fob and think it's going to hold up? I'm still paying for this car and I was unaware that my keys were part of the warrenty otherwise I would have had the first key replaced. What can you do for me that is going to change my mind about Kia, about ever buying another Kia or recommending that another person purchase a Kia. At this point I am unwilling to do all 3.
Robin Oakes

Hany Essawy
from Kuwait City (Central Kuwait), KU
Hi , My Name is Hany Adel Abdalla Essawy , i am working as a financial Controller of one of reputed company in Kuwait.
I have a KIA Sorento 2014 , with 40,000 K.M driving , with Base No#KNAKT8132E5476135.
The Issue started in Jan 2018 . when i was facing a problem in a sound came from the right side in the car.
after many times back and forth discussion and wasting time , 3 times car was going to be checked inside the Garage , and feedback came with nothing there , with the technicians and head of Service about that there was no clear sound heard , then Finally they heard the sound and they changed the spare parts pertains to the problem in the Exhaust , they received the spare part after three weeks from Dubai because it was not there in Kuwait.
Once changes , the sound disappeared and the car came perfect.
3 weeks back , the same problem has been rising again , and same sound appeared and became stronger.
same problem i am facing each time with the unprofessional team of service there in the agency , for 3 times again back and forth for not hearing the sound.
i have explained to them that same sound has appeared again , so , you can recheck the spare part which has been changed before and feed me back.
but , unfortunately!!! , and as usual of same attitude of staff , ( His Name is Mr. Akbar in Shuwaikh Garage ) , after the car left for 3 days for ma n service of 40,000 K.M and the sound issue , they came with , that there is nothing in the car , and it was a normal sound.
i went again and again , then finally one manager there called ( Abu Tallal ) , he went with me in the car along with one of the Inspector there Called ( Abu Khalid ) , then he heard the sound.
at that time it was 2 weeks back and it was on saturday , and he told me to bring the car again by Mid of the week because he can't receive the car today because of the high traffic at the carage.
i couldn't bring the car again during the week because of the rain at that time in Kuwait and due to the holidays the Country took it during this days.
then , i went today once the weather came good at 10:30 am , and i intended to just leave my car to be inspected carefully and i never asked that i want to receive my car today!!
by bad attitude and unprofessional way of discussions , the Manager ( Abu Talal ) said to me again that he can't receive the car because of high traffic also in Garage and he left me with my car out of the area of garage outdoor with no permission for my car to enter although i saw another guy who is a Kuwaiti , when they didn't allow him to enter his car , he went inside , and took permission for his car to be entered.
My Comments is as follows :
- if the agency can't absorb the expansion of KIA Sales Strategy and Customer First in the ir Vision , so, they are not Qualified enough to have the agency.
- if the customers are been forced to deal with such poor qualified staff , at least they have to cover the concept of after sales service with more garage spaces to manage the KIA Cars Service. at least Normal Service.
- KIA is one of the reputed Cars Manufacturers , and not deserve this such bad impact , due to unprofessionality of The Agency they select in the Region.
- after all of that , do you believe that i will decide to have a new car with KIA Brand , or i will recommend it , or the mouth talking will be in good direction due to what i am facing from the KIA agency
- May be the Agency doesn't need to sort out the car issue due to that the warranty of the car will be ended in Feb-2019.!!!!!!!!!

Margaret Del Priore
from Middletown, NJ
November 15, 2018
Kia Corporate
Office Headquarters
11 Peters Canyon Road
Irvine , CA 92606
To Whom it May Concern:
I own a Kia 2013 Optima. The passenger side mirror was damaged in a parking lot in September 2018 I had called the Neptune, NJ Kia on Route 166 (Sansone Kia) to have the mirror replaced on October 2, 2018.
I was informed that the passenger side mirror would cost $502.20 to be replaced. I agreed to the charge and paid with my BankAmerica credit card.
They said it would take about a week to order the new passenger side mirror. I received a phone call on October 9, 2018 that the new passenger side mirror was in and I made an appointment for October 12, 2018 to have the new side passenger mirror installed.
On October 12, 2018 I went to have the new passenger side mirror installed. Then I was told that the mirror was installed and the air bag. They also replaced my digital clock with a regular clock and my map was gone …. They also said my free car wash was done , car was still dirty.. and I paid 138.00 dollars for labor.
I went home and notice the side mirror was not replaced, so the next day I called October 19, 2018 to complain to the Kia manager and agreed to return on October 22, 2018 , they could not find the original new side mirror and they would need to re-order the part. I was later informed that new side mirror was in and made the an appointment for October26, 2018.
I returned on October 26, 2018 to have the new side mirror installed- he told me I was luckey that the person who was going to paint the new side mirror was here in the shop only comes once in a while.
My digital clock was re-installed , but my display is not working. On the same day, I went to have the car washed and was told by the attendant that my suppose new side mirror was moving and most likely not new as it should not have any movement.
I am hesitate to return to the same Kia dealer to have the work done because I cannot trust them to do what I paid for- I paid 640.00 dollars for a new side passenger mirror for something I could have gotten from a used car dealer. I certainly should not have to return 3 or 4 times to have a part replaced . I bought this car in 2012 at Kia in Freehold, NJ had enough with them giving me a car that was in the lot instead of the car I bought in the show room. And now I cannot trust any Kia dealer …
I would like this resolved as soon as possible
Cell- 732-567-5490 email-maggiedel16@gmail.com
Regards, Margaret Del Priore -7 Hamiltonian Drive- Red Bank, NJ 07701

Tom Conlow
from Charlotte, NC
I call the Kia customer service number with the number given me by the person who is handling my issue and I get Kia roadside assistance after waiting on hold for 30 minutes!!! He tells me he cant handle the call and is unable to transfer the all using the extension number the rep. gave me. How in the world can I reach someone with a complaint about a Kia dealer????? Kia's customer service SUCKS

Betsy Marie Gorman
from Murfreesboro, TN
My 2014 KIA Sorento (6 cylinder - Vin #5XYKU4A73EG474932) is at a dealership because it needs the engine replaced. The Service Manager said that the oil pan was full of metal. It is going to cost me $6,700.00 to have the engine replaced. I think that KIA should be responsible!
I know that KIA has/are replacing engines on the 4 cylinder KIA Sorento's due to metal in the engine resulting in engine failure. They should do the same for the 6 cylinders.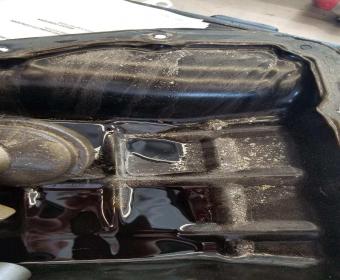 Angel
from Moreno Valley, CA
On Monday last week my sons Kia soul died coming home from school. My son called AAA and had it towed to the Kia in Pomona, CA. After delivery, it took them until Friday to look at it and figure out what the issue was. My son has been diligent on his end trying to maintain contact with the service manager Art Solis. In fact, my son had left a message for Art at the end of the week and Art told him that he never heard back from my son. Art informed my son that the repairs that needed to be done were under warranty and that they would be providing a car. Over the weekend Art told my son that Kia would be providing a rental car during this time. Due to the $10 daily copay because of my sons age, I decided that I would drive the rental and give my son my car to avoid the extra cost.
On Monday I drove from where I live (about 40 miles) to pick up my son and get the rental car. Once at the dealer, we were informed that Kia was not paying for the rental and that we were the 2nd customer to come in with this same issue. The gentleman at enterprise informed us that Kia does not have a contract with them and they have had to send people back to Kia. At this point, I called Art back to find out myself what is occurring. Art told me that they are trying to work with billing to get this covered. I told him that I drove down to my sons to take care of this car issue. Art told me that I could go ahead and get the rental and that they would have it figured out hopefully by tonight (mon). I agreed and put the rental car under my name and credit card number. Yesterday (tues) my son called them in the early evening and they still did not have this situation fixed. So, now I am paying for another day of this rental car. I feel like I am getting the run around from Art. This has been very frustrating. I work full time, 12 hour days and do not have ready access to my cell phone due to working in a jail.
Can you please help me get this situation figured out ASAP since I am now accruing daily charges for a rental car that I could have gotten a lot cheaper then the daily rate I am currently being charged and which the Kia dealer/Art said that they would be picking up.
Angel a.rosilez@ruhealth.org

Albert Vitale
from Peoria, AZ
I contacted the roadside assistance number on Aug. 15th this was the number that I was given when I purchased the car in Dec. 2015. My car battery was dead and I needed to have it charged. I spent25 minutes on the phone with 4 different people each one wanting all of my information, over and over again. The last one had me spell out the street address more then half a dozen times I dont know if she understood english. The final result was me screaming at her on the phone , to just forget about it as I will get someone else to come out. There was no apology from her , all she said was ok. When I purchased the car roadside assistance, was part of the sale and Im sure that I paid for this in the price of the car. If I were stranded on the road, I would never be able to depend on this so called roadside assistance.I have had many roadside insurances and never had a problem getting help.I definitely would have to think twice in buying another Kia car. Albert Vitale

Mike Collette
from New Cumberland, PA
08/01/2018 13:13:38
I am the original owner of this vehicle, 2012 KIA OPTIMA. Earlier this year my engine was replaced due to a recall when I had 13,200 original miles on the vehicle. Glad I didn't have to pay for that! On July 27th, 2018 my air conditioner stopped working with only 16,105 original miles. A check by my mechanic verified that the compressor was inoperative and needed replaced. I had to spend $1,079.24 (paid bill attached )to get the air conditioner in my KIA Optima working again. I cannot believe that a "High Quality" vehicle as stated by my salesman and sold to me would need 2 MAJOR repairs with only 16,000 original miles. I strongly feel that I should not have had to deal with these kind of failures at such LOW mileage and I am extremely disappointed that I am out of almost $1,100 due to what may be a faulty part/product. Up to this point I have spoken well of my KIA and convinced other co-workers to purchase a KIA product. Based on the above I am requesting a review of my complaint and reimbursement of money spent.
Update- I have yet to receive a response from KIA Consumer Affairs--7 days and still waiting
Thank You,
Mike Collette
Thanks for your feedback!
Sorry. Please try again later!