Kia
Kia Complaints Continued... (Page 2)
241+ reviews added so far. Upset? Call Kia corporate: 1 (800) 333-4542

Kiesler Lee
from Metairie, LA
My daughter brought my Kia Sportage Jeep 2005 into the Premier Kia Dealership in Metairie, LA on Veterans Memorial Boulevard on September 20, 2016. They advised us on the compressor going out for the air conditioner and how much it would be for it and also for the water pump which is not disbursing the fluid to the windshield. I arrive to pickup my jeep and they charged me $120 for just looking at it if I didn't get anything repaired. I paid and left with the vehicle. I got about 5 minutes away when I left and the jeep cut off, stop starting and started running hot. It was not doing this at all. I had to push the jeep off the street and 2 other gentlemen helped me. I had to call a tow truck and have it towed back to the dealership to see what did they do or what has gone wrong.
They kept my car for a week and said it was the starter in which I did pay and have repaired and was also going to have the compressor done. They promised me the starter would come in on Saturday the 24th of September and would be ready on Monday, September 26th. This did not happen. I had to call them back and find out what was the issue because they did not have the courtesy to call me and tell me. They claimed the starter did not arrive and is expecting it to arrive on Wednesday the 28th. This does not sound very honest because they were promising me the car for Monday the 26th. I now have decided not to fix the compressor with Kia because nothing was done within a whole week. Once the starter was repaired, me and my daughter arrived to pay and pick it up.
My daughter left in the jeep to go to work and took the interstate, the car cut off again. She got it started and it cut off again, would not start and started running hot again. These were the same exact problems the jeep was having when I got it back from them after the diagnostic. This time Kia offered to tow the car in, however, we tried to drive it back as close as possible because of a misunderstanding. I did not know they were sending a tow truck which is why we moved it.
The jeep would not start up and run to get to the dealership, therefore, since I missed the option for them to tow it back, I had to call another tow truck to get it back there. My car has now been there for 2 weeks and they have not found the problem yet. They will not provide me a loaner car or a rental car and also will not keep me updated on what is going on. I have also talked to Jason who was my service provider. I then tried to contact Ray, the service manager, at this time because now it has been 2 weeks I am without a car.
He explained that until all the parts come in for the car, they do not work on the car. I have spoken to him twice. The second time it was about the starter that now they have to order a new one. This is unacceptable and they should be able to accommodate me with a vehicle until they figure out what is the problem.The dealership made me buy a starter saying this is the problem and yet the jeep is still not operable. Why is it running hot and will not start? Why can't they take care of a customer when they do not know the issue and I have given them an ample amount of time to repair the vehicle? I also left a message for the general manager who did not return my call. I want the service I deserve. It is now 3 weeks.

Craig Flesher
from Roanoke, VA
We purchased a new 2016 Kia Soul "Sinister Edition" and my wife was in a accident with a deer. Car goes to the body shop and the front bumper isn't availiable until December 23rd and Kia Corporate doesn't think that we are entitled to a rental car and we have exhausted our rental car threw our insurance company.
So we are paying for a new car and cant drive it because of the front bumper facia isn't availiable.. Whenever I called and opened a complaint with customer service they said they would call me back within 72 hours and I haven't heard from them yet. We love the car and the dealership we got it at but the Corporate Office isn't doing there job and serving there customers. After they told me that is was our fault for needing a bumper cover because we wrecked the car , I was done talking to them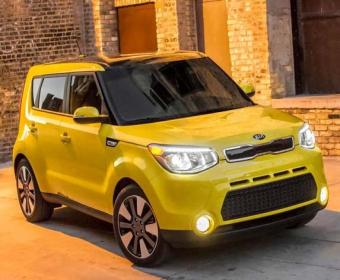 Line Delisle
from Hallandale, FL
My complain is that I have a Kia Sportage 2012 but bought it in 2011 the rack on the roof is peeling. I try to call the advisor since august 9 like he told me on my last visit call me I will take care of it. So try to call since august never return my call but today Sept. 20 the secretary took the message. He return my call to tell me that he is sorry but my warranty expired August 17 and if I want to have the roof fix I need to pay for it. Sorry but Mr. Randy if you would a return my call this problem would never occurred. He is busy as an advisor but I am busy too as a nurse and he is the one who told me to call him.
Now he is telling me I should a stop at the dealer and make an appointment. So much bull. I had a car with a rack on the roof for 7 years never had that problem with it yes sorry it was a chevrolet. The service at this dealer is so slow. I went there to change a high beam light. They want to charge me $425 they told me i have to change the hole part in the front went I refuse they clean all the wire and they make the light work. I'm sure down the road I will have the same problem. The warranty don't look like its covering anything. No more Kia for me.

Consumer Alert: Dothan Kia resorts to unscrupulous tactics to sell overpriced vehicle to elderly man. On Friday, September 16, 2016, Dothan Kia sold my 85-year-old grandfather, a used SUV for up to $10,000 above its value and financed it at more than 12% over five years. I believe the tactics used by the dealership are unscrupulous, deceptive and highly questionable, and that the sales staff took advantage of an elderly man.
The sales price of the Kia Sorento was $23,239. CarMax values a comparable Sorento at $13,340. NADA has an average clean retail price at $16,000 My grandfather was overcharged between $7,000 and $10,000. After accepting his 2006 Kia Sportage as a trade-in, the dealership also asked my grandfather to put $5,660 down in cash, which he did. The dealership even wrote out his check for him and had him sign it. The total financed by Dothan Kia is $28,247 at 12.29% over 60 months, or five years. He'll have to pay more than $28,000 for a vehicle that's worth $16,000 at best. Both the sale price and the amount of interest charged are simply outrageous.
Because my grandfather signed the paperwork, Dothan Kia says it's perfectly legal. But that doesn't make it right. I believe the dealership took advantage of an elderly man for its own inflated profit. Please consider yourself warned: Dothan Kia will resort to underhanded tactics and take advantage of the elderly to make a highly-profitable sale.

Arthur Taylor
from Southington, CT
I own a 2012 Kia Optima Hybrid bought new in 2013. My complaint is with the front spoiler (air dam?) The spoiler has bee replaced 4 times at my expense.There is really no fasteners to secure the product in place. I find this to be a default in manufacturing and should be replaced under warranty. After 2012 I noticed Kia did away with the spoiler, could you have seen a defect with the 2012? Any help will be appreciated.

Paul Willis
from Phenix City, AL
I have a 2013 Kia Optima EX, It has 39,000 miles, my wife was driving the car with two of our children in the car and was involved in an accident. She rear ended a SUV going from 30 to 35 mph. There was severe damage to the cars front in, $8100 to be exact, pushing the bumper and support beam through the radiator and pushing the hood back and destroying the front end of the car. My complaint is that the airbags did not deploy and my wife's seat belt did not engage. I have filed a complaint with the national consumer affairs, Kia will not address the issue with me and I have no reasonable assurance the airbags or seat belts will work if the car is in another accident.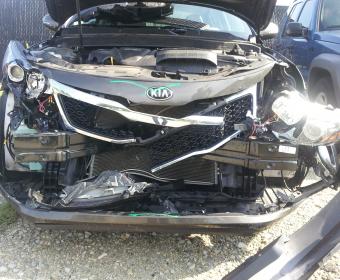 Thomas Rusler
from Edinburgh, IN
My Kia Sportage only has about 80,000 miles and the 3rd set of brakes, the original set, second set put on by the dealership, third set we paid for out of pocket. The center dome light that regulates enter & exit lighting has not worked for 4 years. The radio & CD does not work. We have tried to get a third key made about 2 years ago & nobody can make a duplicate key, even the dealership. The dealership said we would have to install a new ignition, At our expanse. Now it has come up I cannot get my key out of the ignition. We have had nothing but trouble with this Optima after about 1yr after we bought it new. I have now been able to steer 3 potential buyers away from buying a Kia. I will continue to do so until i can get some honest help.

Arvind Sridharan
from Dubai, DU
I recently purchased a brand new KIA Optima T GDi 2.0 from one of your retails in Sharjah, UAE. Not a week has gone by and less than 1000 miles driven; the service team has already advised of a critical part replacement to be made to the steering box (rack and pinion arrangement to be precise). Within just a day after purchase the car's telescopic cover went missing due to a loose fixture and now this. I'm quite concerned if this is a pattern and god knows how many such encounters will I have to face in future.
As unfortunate as that may sound to your company, It is a very serious matter to me and I would like to understand what went wrong and why and how these kind of inconsistencies went unnoticed prior to delivery (It's an absolutely new car for crying out loud!!).
Ever since the time of purchase I have spent more hours at the service center than experiencing the pleasure the car is actually meant to provide. I'm completely dismayed at what has happened so far and would like to get a detailed overview of the quality testing procedures followed by KIA motors. Being a KIA fanatic (Note: this is my second personal car), I'm underwhelmed at the quality of product delivered to me this time around. I cannot even begin to comprehend how a faulty product could have compromised with my life safety. I demand a prompt response from KIA in this regards. I don't think I need to provide KIA with a summary of what are the disadvantages of driving a car with a faulty steering box? or do I?
As I'm sure you can appreciate, I rely on my car for transport and this is causing major inconvenience and disrupting my day to day life. I look forward to a satisfactory response at the earliest. I sincerely hope you take this email very seriously.

ashley boladeres
from Buena Park, CA
I purchased a lease on a new 2017 Kia Forte at the new dealership in Carson, California on August 18th 2016. I received a call from the financial manager Pedro on August 21st 2016 stating that I had to bring the car back in to the Kia dealership in Carson, California ASAP.
The reason was that he forgot to submit my application with finance for a loan approval. They submitted it two days after I've been driving my car around and showing it off to friends and family. He said the loan was denied and to bring back the car ASAP. What kind of service it this? What kind of financial derive representatives does this dealership have working for Kia in Carson? I am so disappointed in this dealership.
Two days later they call me to tell me I was denied a car loan after I've been driving it around. I'm so disappointed in there finance department. I ended up going to Honda in Torrance, California and got approved for a 2017 Honda Civic. Thank you! Danny, Honda sales representative!

Timothy
from Havertown, PA
Scott Kia promised that I would be able to download Apple CarPlay on my vehicle if I purchased a 2014 Kia Optima Hybrid. I bought this car on May 9, 2015 and is is a year later, no CarPlay. And they offered to change the radio. They backed out. They offered to put me into a new car to fix the problem. The fix would be a 2016 Kia but, it would make me pay an additional $102.00 per moth. This is unacceptable.

Bart seller
from Seattle, WA
Overall customer service is bad to begin with. I think a lot of these are independently owned so you're getting variables from each one in regards to issues. And loaner cars are another biggie some charge some don't. We have a 2016 Kia Sorento that was having problems, upon acceleration the vehicle would start to cut out and would not accelerate basically it was nothing there. And the check engine light was on very low miles under warranty and we took it into one dealership and they said they plugged it into the computerized system on board and found the history code reset it and the mechanic drove it and said it's fine now and after we got it within less than 24 hours the same problems were occurring and we contacted them and they had no records as of yet even in their system as far as what had been done.
Something to the point of not having their paperwork yet sent over to put into the computer system? So I had to describe to her what was going on and then she said sorry will bring it back in which was way out of our way to begin with. So we are going to another Kia dealership to try to have it resolved. And if we want a loaner car we will have to pay for it even though supposedly this is under warranty and you should get a loaner car complimentary but some places do not allow that at all. Or some of them have a miles cap and if you exceed that then you have to pay on top of that. Just poor customer service overall. I told this lady I'd like to talk to the head manager and I got hung up on so not going to that place anymore.

Tina Swanno
from Wilmington, NC
Internet ad states 0% finance on 2016 Sedona-all trims up to 66 months. After test drive of vehicle at Stevenson Kia of Wilmington North Carolina was told this vehicle was not included. Upon inquiry another exact same trim but more expensive model was available for 0% and I was told by sales manager that my test drive vehicle is exempt since Kia home office told them to list it as a test drive and it would no longer be available at 0%. This vehicle was on lot for awhile and had only 31 miles, guess I am the only one to test drive it.
This is a bait and switch, I have copies of all internet screens showing this vehicle listed 0%. I am filing a complaint here and with the NC Consumer Protection Agency. It also took 3 phone calls to get anyone at customer service 1-800-333-4542 to have an address of their employers headquarters. Wow this company needs some legal training and people skills training! Don't expect any assistance from this venue but posted to warn others.

Jim Hohman
from Johnstown, PA
I have a 2008 Kia Sportage since I had it nothing but problems. Replaced heater core, transistor and now a fan motor. Low millage on it and seems when I talked to a kia department manager he stated I am the only one who has major problems like this. Do you stand behind your product even after it is 8 years old I don't think so. I called today on 7/13/16 and got blown off by the person I talked to. I can't remember her name but I know she had a bad attitude.

Mamello
from Pretoria, GP
Horrible service as I am paying the finance house for central locking that was never fitted on my car, every time I call to ask about it i am told stories all the time.

Dave Silvey
from Nashville, TN
2014 Kia forte bought used last year with about 40,000 miles. Now has about 65,000. Broken timing belt while on vacation, possible engine damage and had to tow it back home for repairs. A two year old car that breaks a timing belt is just complete junk. And of course the 2nd owner only gets 5 years 60,000 warranty. So, kia's crap cars break down just after the warranty expires and we're stuck with this damn worthless thing.

Lowlrey
from Ballymena, NIR
Bought a 2015 Kia Sportage 1.7 diesel on 11/2/2016 clutch making a whirring noise as you go through the gears from stop position each time the clutch is pressed. Kia fitted new clutch 2/6/2016 noise still their. After fitting new clutch and all the wasted time.
Kia now saying that's the way the clutch works and sounds.Drove a 2013 Kia Sportage last week same speck all was fine no noise from clutch. KIA have changed something from 2013 and 2015 but are in denial. I drove another 1.7 diesel 2015 model this week the clutch sounded exactly the same as mine. Maybe KIA need to have another look.

Bonnie Judkins
from Orlando, FL
I bought my 2015 Optima February 2016 new, I've had it in the shop 3 times for front seat heaters not working. The first 2 times no heat and worked on connections, the 3rd time they replaced the passenger side heating both back and seat.
BOTH front seats only get to 90° f. On both low and high setting. I was told this is what their suppose to be no higher. After riding in other cars there is NO comparison and this is not right as I hardly feel anything. I had a mechanic look up the schematic for the Kia Optima seats and what the temperatures were supposed to be. 115°f+. I purchased this car with heated seats due to medical issues and needed the warmth of the seat for longer periods of time and this is very disappointing.
Also the car has very bad drift on long hauls at highway speed which makes for excessive steering. By the time I drive 6 + hrs fighting keeping the car straight it's tiring. It handles fine on short local trips at lower speeds. The KIA dealer "locked" my steering in "sport mode" but said they can't do anything if it doesn't do it for them and the can't possibly drive it to duplicate the problem.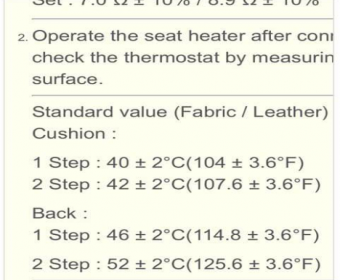 Brian Haynes
from Scottsdale, AZ
I had my Kia Optima SX serviced , Oil Changed on Monday 6/20/2016. I wanted service record sent to me by David the service tech. It seems the service dept. really is not there for the customer. I like to keep a record of my cars service but I forgot to pick up my service report and it seem your company will not send me my service report. I will not be back to Camelback Kia, I have asked for the service report 3 or 4 times and get no reply!

La'Chira Ennis
from Los Angeles, CA
My VIN # IS KNAGM4AD6F5078951. I got a 2015 kia optima in april of 2015. This year in march my car was having problems, there was an error message which read "check hybrid system,turn off engine" The car was breaking by itself, and it wouldn't let me accelerate full speed. I got it towed and fixed under warranty, 2 months later, which is now the same problem is occurring. The car has been in the shop since may 31st and they said it wont be ready until June 24th, 2016.
It will be almost a month without my car or a loaner car because they said they didn't have any available. When I called kia cooperate, costumer service was very rude, No one is understanding that I have barely had the car a year and it has broken down twice already. It has caused a huge inconvenience for me. I don't feel safe driving the car because it breaks by itself randomly, and I cant drive full speed. I just want this to be looked into further because I know its not normal. The downtown kia branch and the cooperate office is not understanding from my point of view, they just keep telling the car will be fixed because its under warranty. My issue is, the car stops in the middle of the road and my life is in danger. How many times will I have to take the car to be fixed even if it is under warranty, I shouldn't have to go through this. I am paying for a car that I am afraid to drive.

Mary hollingsworth
from Ocala, FL
I am overwhelmingly impressed by the impeccable performance I'm experiencing from 2010 Kia Forte purchased new with 17 miles. Have driven almost 160,000 long hard miles. Locked keys in car while running. Four hours before unlocked. Got in car after unlocked, drove 92 miles to OIA. Week later made 6 trips to Orlando. No major problems or repairs. Maintenance: Tires, oil change, brakes, headlights AC compressor went bad 2014, makes noise but still have cold air.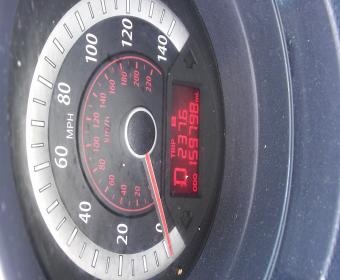 Paul Rozak
from Buffalo, NY
In March 2016 I purchased a 2016 Sportage turning in a 2014 Optima. They looked at the car and said I needed tires my lease was up in May 2016 so they told me they would not charger me for the tires in the new purchase. Then I receive a bill for them. I went back to the dealer and confronted Mr. Cho who sold me the Sportage. He denies ever saying anything about this. The dealership is In West Seneca NY on Transit Rd. The man lied to my face and of course the Manager who had to authorize the sale also lied. So this is how you do business. Say anything to get a sale.

Yalibra Dunson
from Round Rock, TX
I bought a used 2005 Kia Spectra from Round Rock Kia. In the 8 months I've had it, I've had to have leave it in the shop to have major repairs done more than 5 times, and counting. I get it out and two weeks later, it is having more issues. It has cost me thousands of dollars, and when I reach out to the General Manager through either a phone call or email, he refuses to reply. I think this is awful customer service and Kia should be the last place one should go when purchasing a vehicle!

J Muqtasid
from Morehead City, NC
Brought son a 2013 sorento, had good tags on trade in and transferred the tags to the Sorento. Weeks later received a bill from DMV for new tags. Went to Dealership and asked why. The office person accidentally ordered new tags instead of transferring the tags we already had. Why should we be expected to pay the bill when your company Made the mistake? The Manager said he couldn't do anything because the office person was off. The paperwork and the salesman agreed that it was the Business fault. I again have to go and talk to a office person next week when he returns to work when the manager was there and did nothing to help.

Andrea Guynes
from Palatine, IL
I purchased my 4th Kia, just made my first payment this past Friday. But 2 weeks ago I had to take it back because of no heat. They could not find anything wrong. I was told if the problem happens again bring it back. Before I could bring it back because of the same problem I was on my way home from work May 19, 20016 and the car stopped on the express way. I got it to the side of the road and called for a tow. Took it back to Kia in Evergreen Kia and was told that I couldn't get another car nor could I get a loner nor I couldn't get a rental.
I couldn't get anything from them. I have never experienced such unfriendliness nor I don't care attitude from Kia. I will never refer another person to Kia nor will I ever buy another car from Kia. I was treated with no respect nor regard as to how was I going to get home or to work that night. I have been a loyal customer for years, and this is how your loyal customers are treated. I know another dealership would love to have my business. I will not be doing business with your company anymore.

Clarissa Lyons
from Atlanta, GA
My first new car purchase feels like a disaster. I had a tire blowout on me at 1:30 in the morning on a dark highway due no puncture. The tire shop that I took it too informed me that the tire itself seemed to have been defective. I was told that I was going to have access to KIA roadside assistance and when I called them for help I got everything but that. I explained to the rep that myself and a 6 year old child was in the vehicle and that we did not feel safe being on side of the interstate. I explained to the Rep that not only was the situation dangerous but I was also very scared being that I am a female on a dark unsafe highway. I was informed by roadside assistance that they could not send a tow truck to come get me out of that situation because the KIA dealership was closed.
I feel like the car could have been towed to the dealership until they opened up and I would have gone to a hotel until KIA opened. It was senseless and careless to keep someone in a dangerous situation due to the dealership being closed. Thank God for sheriff who came and assisted me with finding a used tired (that I ended up paying $128 for) I don't have extra money to spend like that. I didn't make it home until 5am that morning. I went to the KIA dealership in Union City, GA and was treated like a liar about the tire situation my a guy in the service department.
The manager was very nice however. I was requesting a refund for the money that had to be spent and I was informed that nothing would be reimbursed. I ended up getting a new tire from KIA but ended up waisting $128. That could have been used towards my car payment or towards my remaining deposit. Dealing with Kia has been a nightmare. I'm about 23 days into my contract and I'm thinking about returning the car. I love my car but the customer service is unbearable.

Randi Williams
from Pittsburgh, PA
I have a 2013 Kia Sportage which was purchased at Cochran Dealership in Robinson Township, Pa. The car at times will not start unless I hit the gear shift with my hand and then sometimes it takes a few hits to make the car start. I've taken it to the dealership 2 weeks ago and they could not find anything wrong, of course the car started. I am stopping there today to try again so this problem can be corrected. I am very disappointed in this car and will never buy another Kia. I need my car to start when I turn the key.

James Lucas
from Wilson, NC
The handle to my door broke and I took it in and the fixed it under warranty. The next month the other one broke you could not open the door from the outside. The Kia dealership said it would cost $487.00 to get it fixed. My car just reached 85,000 miles and now the airbag light came on and it was not in any kind of accident or fender bender. The dealership is saying I have to pay to have the problem diagnoised and then pay for getting the airbag fixed. I was a loyal customer until all these extra charges. Can you please issued me a certificate or voucher to get the airbag fixed at the local dealership in Rocky Mount. It appears that little things are now happening that is costing hundreds of dollars.

bettyjo Hawley
from Mesa, AZ
Took my 2014 kia soul to peoria kia for an oil change and recall notice. Was waiting for my car and I inquired about two dents that I wanted fixed. I have the platinum coverage and was told any thing I wanted done pay 100.00 dollars and it would be fixed. Jay Morgan then stepped in and said that wascfor tires and rims only. I had no intentions of keeping the factory rims and I didn't. So that statement is not right. He was not there last year when I purchased my car. I fold him I will go home and look at my papers, he got mad and said he remembers me earnhart kia and called me a drunk. I told him thats a very bad think to do to any customer and get my car now. Thats5what you have employed.

Noaman Al-Sammarraie
from Scarborough, ON
Me and my wife and son went to the Kia Guelph Ontario showroom to see cars in view to buy one. The finance manager, John French came to "serve" us. When he shook hands with me, his looks were filled with hate. Honestly, you can feel the hatred vibes sprouting out of his body, eyes and every thing in the man. It is clear that the man is a racist to the bone, especially towards Arabs. I proceeded to ask him a few questions which he answered in a "get it over with" manner. I asked him about the price of the rondo, he answered me do you want to trade your car, I said yes, he repeated the question again.
He did this for at least 4 times, when I told him, I can get the price online anyway, but I want to hear it from him, because so far he has not been a great help, when i fact he was the worst customer experience I've ever had in my whole life. His reaction was appalling, he got nasty and he said why am I being rude to him, he's a manager and me and my family have to leave. I complained online and a phone call from James Britton, customer experience manager, Kia Canada saying that it's nothing to do with Kia Canada, it's the local dealer who run their business and asked me if it's OK to give my contact details to Steve Leech, general manager, Kia Guelph to discuss matter with me.
Then I had a call from him that ended up in a catastrophe because he was partial to his racist employee. I warned Kia Canada that if the matter wasn't solved satisfactorily for me, I will spread it to Kia Middle East and Kia Head office in Seoul-South Korea. I need Kia Canada CEO to know what an awful treatment prospective Kia clients are being dished out at them with incompetent, racist dealers who sadly represent an well known international brand like KIA.

Debra Miller
from Paris, TN
Had problems with my 2007 Kia Amanti not starting. I was on vacation in Southern Wisconsin and went to a dealer to find out what was wrong. It cost roughly $100 for them to tell me that my car had a faulty Smart Transponder Antenna and it would be about $450 to fix it. They would have to order the part and it would take 2 days to get there. I had to leave to come back home. The closest Kia dealer is about one and half hours away from me. I called to see if they could order the part and I could save a trip there. The guy told me that if they got the part and put it on and it did not fix the car that I would have to pay for it anyway.
So, it appears that I will have to drive an hour and a half to go and pay another $100 to have it checked out again. Then come back home and wait until the part comes in. Drive another hour and a half and get the car repaired. I do not think this is right. If I took the car to a licensed Kia dealer to start with, they should accept that diagnosis at a different dealer. I could understand if I took it Joe the Mechanic down the street. But, it was a Kia dealer!! I have bought five new cars from Kia. This will obviously be my last one. Will go where the dealer and service are closer to me and can work together to get an issue resolved. I really think this is ridiculous.

Betty McGuire
from Richmond, KY
I have a 2011 Kia Optima. I purchased this car new from Bruce Walters, Pikeville, KY. Today I was on my way home from school and hit something on the road which caused my tire to lose pressure and go flat. I didn't know what to do but a nice gentleman stopped to help me. We started looking for the spare and the jack but could not find it. I called Bruce Walters and their response to me was this car does not have a spare. I couldn't believe this. They did not try to help me at all. The nice gentlemen took my tire off for me and took it and got me a new tire and put it on for me. My concern is about not having a spare and circumstances were different. I often travel alone or with my 7 year old grand daughter and I can't afford to be stranded with no spare. This will keep me from buying another Kia. I never knew the car did not have a spare. Even cheaper automobiles have a spare.

Allen davenport
from Omaha, NE
I have been trying to get a release from so I can go to the dmv and get the title to my car. I called the 1st of march and they said it w as s mailed Feb 17 which I did not receive. So they would mail me another it will take 7 to 10 days. I called the 18 of march talked to a sup. And the best they could do is mail me another taking 7 to 10 days and you all call this good customer service be late on a payment and see what happens.

Angie cooper
from Dallas, TX
I took my car to have it serviced and they told me all these things were wrong with it and quoted me 3300.00 to have it fixed. I told them I couldn't afford that and we got repairs down to 1,175.00 is what my final cost was so picked up my car drove it out of town next. When I reached my destination car broke down wouldn't moved called Kia talked the service manager they told me to have it towed and take it to shop.
They paid for all the repairs and towing so next day I called to see if my car was fixed well the one guy said he needed the ok to fix car from Kia place. So I called Kia and he said he needed an invoice from other place to know if they would pay for it. I got a little upset cause I was out of town and out a car so I stated to the man I need you guys to get on the same page because I need my car back and then the manager from the Kia place whom I was talking with told me if I didn't stop barking orders at him he wasn't gonna pay for nothing cause it was not there fault.
I said excuse me I just paid over 1000.00 to have my car fixed so if it's not your fault who's was it needless to say it was just arguing back and forth and it was ridiculous they fixed my breaks on my car and and when they put them back together they said they put the old bolt back on and it must have broken so if I just paid over 1000.00 to fix my car shouldn't they have at least given me the option to purchase a new bolt seeings.
I live in the mountains and the bolt broke and the caliper came off and wedged itself into the rim so when they tell me it's not there responsibility to pay to fix it because I was just a little upset when speaking with him I think is not very professional and it really makes Kia look bad because once I found out how serious of a situation I was in when the bolt broke. I could have died or been in a very serious accident all because they couldn't replace an old bolt or even tell me I need a new one. Even the other repair shop that still has my car til this day 3/9/16 said I was very lucky and that angels must have been with me that day.
Oh and I have pictures and I have statement s from the service department on what they saw it was a very poor job and for what Kia was charging me they were shocked anyways. I feel like Kia should have God at the least apologize or reimbursed some money or offered a free oil change or something but I got nothing from them and my car has been out now for 1 week that I have been without my car.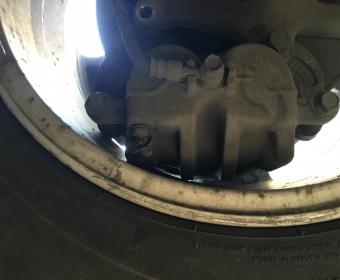 Judith Goguen
from Zephyrhills, FL
My 2013 has 54,000 miles. The Agree buttom on the Navigation Package works intermittently. When on a trip, if it decides to work and then I have to stop the car for gas,the system will shut down and then the Agree button will not work. At my last service I was told the technician tweaked it but on my way home it did not work. I was told I would need a whole new navigation system at the cost of $800. This is impossible for me to do. Can this Agree buttom just be shut off?

I have a 2014 Kia Sorento sitting in my driveway because I am unable to have it repaired. As it happens the engine pretty much destroyed itself because of bad engineering. The crank sprocket is held in place by a roll pin and then a bolt to the crankshaft torqued to 150 lbs. If the roll pin breaks (and it does) it will spin the sprocket and break the bolt, end of engine.

Shamshad Alam
from Sharjah, SH
I bought Kia-Rio four months back from Juma Al Majid-Sharjah UAE 2015 Model. I meet with an accident on 16/01/2016 and got approval for repair from insurance company on 26/01/2016.Since then my car is in agency and they are saying that they have ordered for spare parts from korea and expected to come mid of Feb. Such a long time they are taking to repair and I am facing problem to travel. pls do something to expedite the repair works.

Maxine
from Albuquerque, NM
I don't have a problem with driving a Kia I have a problem with the customer service at Big Red Sports and Imports in Norman OK. I was initially told by the sales person that I couldn't apply for a used vehicle since I didn't have a down payment, nor could I apply for a Kia Soul because it had no rebates. However I did have a trade in and was told I didn't have enough equity in it. So I was presented with a 2016 Kia Optima that had a "big rebate" I applied for this vehicle and left the lot with it, just to have to return 5 times to resign papers, present a co signer, provide proof of residence twice, and ultimately returned to the lot to "reapply". By the way I probably could have driven this vehicle for several months if I didn't need to tag it, as I'm the one that called Big Red and told them I haven't received a payment book nor a title.
I spoke to several people on my first phone encounter with no answers and a promise of a return call later the same day. Needless to say I called them multiple times the same week and one finance person was the only one that called me back within a ten minute delay and information stating "everything looks good we just need you to come in and resign papers" I made arrangements to go in and was told I had " 2 options: to reapply for financing or go on how I was before". I asked why the need for reapplying when I was told to come sign papers, the finance person says "you didn't turn in proof of residence or it was denied". Please note we gave POR initially and twice after. Overall Ive returned the vehicle very dissatisfied with Big Red!

Vickie Turner
from Atlanta, GA
I have a 2015 Kia Optima the motor in the car have went out and the dealership want say that the warranty want cover it. How can a engine go out in a 2015 just a year old. Did not start acting up after the oil change. $7000 to replace the engine money we don't have right now. I am upset with Kia this is our second Kia and I don't know if we would invest in another Kia.

Sutee Sudhirakuljai
from Bangkok, 10
I am a customer of your KIA in Thailand. I would like to pass you a story about after sales service which I am experiencing in Thailand. I did try to ask for any person that I can talk to in Thailand, but everyone just tried to block me out. Therefore, I think may be you can help me with this. My company, Gravure art centre, Co.,Ltd. Bought a KIA Carnival in May 2015, from Yontrakit Auto Center ( Thiamruammit Rd ). The warrantee condition was 5 years, or 150,000 km. End of November 2015, after 1 year and 7 months, at 58,743 km. The car suddenly had problem with the transmission.
I was driving at around 100 km/hr. and then suddenly the speed dropped to 30-40 km/hr. Then on December 02, 2015 I took the car slowly to the garage ( Yontrakit, Thiamruammit ). After 2 weeks, I called the service administration man, and the man told me that the claim procedure was under the process, and I will get a whole piece of brand news transmission set.
Then around Christmas 2015, I called again, talked to the same guy and he told me that now waiting for the transmission unit from Korea. Then on January 08, 2016, I followed up again with the same man. Then the man said that the transmission will be disassembled and see what went wrong. Then I asked about new transmission from Korea, and the guy said that he had no idea and it was not his decision. I also asked him to give me a rough idea of when I will have the car back, but he couldn't give me anything.
Today,18-01-2016, I checked again , but with another guy, and he told me that my KIA is still on waiting list. I asked him for the meaning of waiting list. He told me that It means there was no one look at the problem yet. Then I asked for any email for any responsible person whom I can talk with, but the man just said to me that he had no idea about it and he said that he just doing his job.
Please, can you help me with this? Or please transfer my complaint to the person in charge of my complaint. Please kindly understand, this is the first time that we bought KIA for a company car and this problem clearly caused by some kind of defect from manufacturing. The car had a services according to what recommended by the user manual. Now we the company has to rent a car for temporary replace this KIA and it is an expensive expenses too.
Anyway, I just wanted you to know a story from your customer in Thailand and I am sure, I am not the only one, because the man whom I talk to today said that many cars are still on the waiting list and long time waiting already.
I am sure this kind of practice would never came from KIA's Head Quarter policy and I have no intention to bring this issue to any media in Thailand to spread out the unprecedented experienced which I now gained by using your KIA. If you can get someone to talk to this company in Thailand and get my KIA fixed as soon as possible under a " 5 years warrantee" term. Then I would be delighted to continue to use the car, but the company will no longer consider another KIA for any company executive, for sure.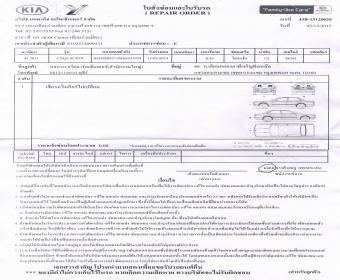 Donna Taylor
from Steubenville, OH
My concern is my Kia Cadenza is horrible in snow. I thought it was just my driving so I had my son and son in law drive it with less than 2 inches of snow. They agree with me. I'm driving a big sled. Any suggestions. And has this been reported to your company. Seriously considering trading it in. Help me.

Marianne Gatto
from Cedarhurst, NY
My car would not start. It was towed to Nemet Motors in Jamaica. The alternator was not working and therefore there was no juice going to the battery. Nemet said they had to put in a new battery in order to fix the problem. The alternator was fixed however they +charged $186 for the battery and I had to pay it in order to get my car back. I do not think that I should have to pay for the battery as the problem was the alternator and that is why the battery was dead. We tried to resolve this with Nemet (the worst dealer) and also with your customer service dept. to no avail. please advise as soon as possible.

Shamel Robinson
from Fuquay-Varina, NC
I purchased a 2012 Kia Optima new off of the lot at Capital Ford in Raleigh, NC. The 1st payment was not due nor the first maintenance check and the car began knocking. I took it back to the dealership and was informed that there was no oil in the car. Why would the dealership not check the oil in their maintenance check before giving me the car? The dealership is placing the blame on me, but who checks the oil in a brand new car?

Walid Ahmed Hafez
from Frankfurt am Main, HE
This is an official Kia complaint to corporate regarding fuel tank corrosion. Country - Egypt, City - Port Said. Car model - KIA Sportage, Model 2014. Motor no 794140. KM 19800 km. My complaint is - 3 month ago I changed fuel filter and fuel sensor with Port Said maintenance center due to sensor failure, and this repeated again two weeks ago, I asked the same maintenance center for full check for Fuel cycle specially fuel tank, the maintenance engineer defined the repeated issue to, pure corrosion in the fuel tank side and I should change the fuel tank soon in order to avoid any problems could be happened.
I complained to the KIA Egypt call center and they give me a date ( 3rd of Dec - 2015 ) for full check in the main maintenance center ( Abu Rawash ) in 6th of October. They checked the fuel tank and identified the case as tank corrosion but not covered by the guarantee. "please find the attached pic". The vehicle only made 20 TKM and operational since March 2014 only. I believe that this is a manufacturing defect and should be covered by the warranty of the car. Appreciate your soonest feedback on my complaint as expected from a reputable manufacture like KIA.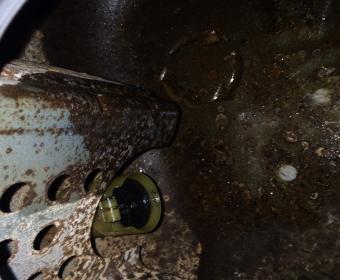 Aretha Baker
from Philadelphia, PA
It took me 2 years to get an extended warranty even though I filled out the paperwork and paid $800 down. At a year and a half they fill out the paperwork again I pay another $200 and I still don't have a warranty because they copied my debit card wrong I go up there again so they can copy it I finally have my warranty but they only gave the warranty company $800 can someone please help thank you

danielle gallas
from Chicago, IL
Recall on my 2011 Kia Sorento. I called this week, since i just received the notice in mail. I spoke to Juan, or that's what i believe his name to be.....he told me to come in, I asked for Saturday hours, he said they don't take appointments on Saturday, to just come in. What time do you open, I ask. 7:30, I said good i"ll be there at 729. It's SNOWING here today, midwest weather, ya know....so I drove, like a fool, to Kia in Berwyn, I live near downtown Chicago. I was told they don't have the part, and they "don't know why someone told me to come in if they didn't reserve the part"...so I left. Fuming. Not so much because the part wasn't there, yes I'm angry about that, but the RUDE service girl, no apologies, nothing. Yeah I just drove there because i like to drive on the expressway in snow and be told that my part isn't there. Horrible and rude people you employ. Not one person apologized for my inconvenience. that's fine, I can be rude too.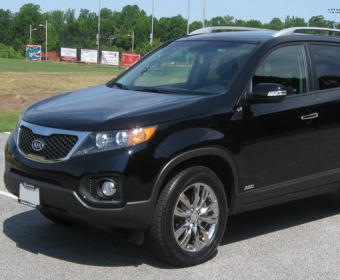 Kaan sehri
from Oakville, ON
With my new purchased 2016 Kia Sorento, the body lines do not match up where the driver's door meets !!The bottom half of the rear edge of the left front door sticks out and I couldn't get it fixed at your Lockwood Kia service after 3 attempts. This is a big deal to me on a brand new $30k car. After a month and bringing car to the service 3 times, I am told that couple of inches is acceptable both from Lockwood Kia and Kia Canada customer servise. They expect me to accept this and I have questions for them. What else acceptable on Kia cars? What does bumper to bumper warranty means? Stay away from Kia.They can't even adjust a door.

Fahad Aldhubaib
from Kuwait City, KU
My complaint is simple. I bought a new Kia Grand Carnival last Thursday, November 12, 2015 and till now the car have not been delivered to me. I raise this issue to the dealer, were they said that the new car processing takes more than a week to be delivered the customer after registering Police Department, because they have hundreds of cars to be delivered to the customers daily. Please help me in this regard because I need this car to transport my children to school and I am not ready to bear the cost of a rental car. This is a very bad beginning. The car details: Kia Grand Carnival, 2016. KNAMC8125G6135664.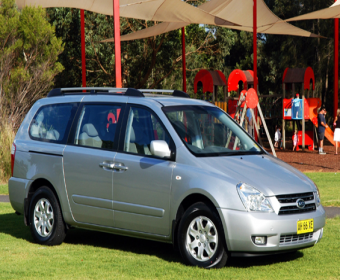 Mohamad Hammoud
from Kuwait City, KU
On October 5th, 2015 I received attached KIA promotion banner by e-mail from one of the marketing companies and which looks very attractive offer. I called KIA Kuwait customer line and confirmed the information and went on the next day to KIA showroom and reserved a car and got the list of the documents required for me to arrange. On October 8th, 2015 I submitted the required documents for the bank representative who is based in the KIA showroom and he told me that approval formalities will take at least 10 days and on October 25th!!!! I received a call from the bank informing me that they added a condition for the offer that I have to be current Bobyan Bank Account holder!!
After calling the phone number again and filing a complaint and reporting the matter to upper management I got the approval and signed the purchasing request on November 4th! The KIA sales representative gave the commitment date to deliver the car was Thursday November 12th. I called to confirm and follow up the delivery date on Tuesday November 10th and that's the time I came to know that the commitment date is updated without notifying me. On November 11th, I called the sales representative but she ignored my call..." Since she got the sales commission". On November 12th, I called the sales representative, and again she ignored my calls. I had to go to the showroom and meet the sales representative, who checked the status of my car and told me that it is not ready yet, but she will request for urgent arrangement for me. Today on Saturday November 14th, I received a call from Tel : +965-24968865 at 11:39 am and the KIA representative informed me that the car is ready.
Immediately, I went to the showroom, received the attached Delivery Order and returned my rental car and called one of my friends to pick pick me up and drop me to the KIA delivery department so I can receive my new car. I reached to the delivery department at 14:35, handed over my delivery order to KIA employee in charge in the location, after couple of minutes, that person came back to me and said we are sorry, our employee called you by mistake! They said we will call you again when the car is ready. I just need to know who is going to compensate my wasted time and money. Regardless of my loss.... Some one should be punished for disrespecting me as a customer and disrespecting KIA brand and image and customer experience. Appreciate your urgent reply and follow up.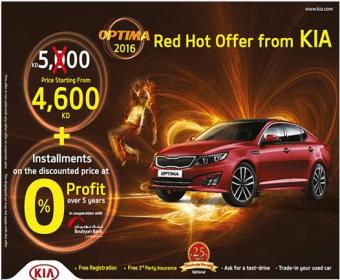 Sharon J Schibilla
from Duluth, MN
Our 2012 Kia Sportage was repossessed on 11/4/15, after your representative told us it would NOT be repossessed. My son had talked to the representative stating that he would be wiring a payment of $1700.00 to you on Oct. 23rd, and one of $1500.00 on Nov. 4. I suggested that he get the agreement in writing, and heard the representative state that it wasn't necessary, because they wouldn't repossess the car since he had arranged with her to make those payments. Instead, the car was repossessed the morning of Nov. 4, 2015. I believe my son has filed a complaint with you already (Confirmation #K3067103), but I wanted to make sure that you were aware that I was also a witness to the fact that we were told you would not repossess the auto.
I also want you to know that this is the second time a Kia representative has lied to me, telling me months earlier that you could, and would, repossess the car anytime you wanted to. Since the car had been taken by the State for forfeiture, I knew that was untrue, and he later said that perhaps they wouldn't repossess it just then. I'm elderly and in poor health, and the stress this has caused me has been considerable. I was actually buying new license plates and tabs while you were repossessing the car, an expense I certainly did not need if I had no car to drive. This needs to be made right! I believe my son will be talking with one of your representatives again tomorrow.

Brenda jordan
from Indianapolis, IN
I have a 2013 kia Rio. I need a new motor. I still owe 3-4years on it. I am being told that because I didn't get a oil change as often as they felt I should've and I don't have receipts for what I did because my son done about all the oil changes for me that my kua warranty is void and wouldn't be honored. They said it would cost 4-5000 dollars for a new motor. Do I need to get a lawyer or what?

Rene van Heerden
from Pretoria, GP
I am very satisfied with my Kia, just one thing that I an furious about. Bought a demo model with a scratch at the back bumper that needed to be fixed. Allison Orpen who I bought it from is very sick and in hospital. Kobus Visagie manager of Kia Hatfield took over, after one year the scratch is still not fixed. I could not attach the communication. Will forward it if you reply.

John Tesoriero
from Delray Beach, FL
I have a 2013 kia optima that's now needs a motor I was driving while approaching a red light the car started smoking then just shut down in the middle of the road.I had it towed to the dealer Kia dealer in delray beach and was told I needed a starter they replaced it then called and said I need a motor that it locked up. They requested receipts as the car should be covered now after over a week I still have heard nothing back from them at all. This is a well known issue with this car and it is still under Factory Warranty. I'm not sure if I should at this point have my attorney in on this or not. Im also being to that I should have sold or traded it in over a year ago from the sales reps in other kia dealers because of the motor problems. I was also put in a test drive for a new car instead of getting my car fixed and when I said I just want my car fixed I have heard nothing at all now I am just wondering if they want to fix it or not this is not right.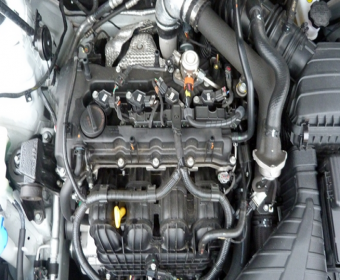 Mary Ann Gates
from Minneapolis, MN
I appreciated you notifying me as a reminder to get my Navigation software updated. Since I had bought the car I had questioned whether I had the latest version of the software. To my surprise when I call the service center to inquire about how much it cost they told me around $265. I was shocked. I could buy a new navigation system with lifetime map upgrades for that money on the open market. Google gives it to everyone who has a smart phone and so does Apple. I have had many different cars/models in my lifetime and have been able to see what quality customer service and support really means. I usually have purchased BMW's and still own a BMW Z4. I have bought for my kids a Mazda, Nissan, and Subaru and several Honda's. My son talked me into buying him a KIA Optima. I never thought of buying KIA before and when I went for another car I was looking for at the KIA SUV and found the KIA Cadenza.
I liked it and bought it. I have been pleased with the service and so far so good…except when I feel I am being taken advantage of. Overall the cost is relatively small but it is frustrating to see a company not do the "right thing". With all the innovation and technology options available, not giving no or low cost options for upgrading to current maps is frustrating. If you want customer loyally you need to earn it. This was my second KIA and looks like my last. Having a up to date navigation system is important to me and should be a given in these times. To make you a leader in the field you need to do it right! Convenience and current technology without going over-board is key. Sorry to have to leave the KIA family over such an aggravating thing.

Kim Craig
from Denver, CO
I purchased a 2016 Kia Sorrento on October 14, 2015 and had the car for a week and had to have it towed to a Kia Dealership. The Kia Dealership wouldn't offer a rental car and when I contacted the Kia Customer Service, the representative said he would look into it and call me back. This was on a Friday and I was told it wouldn't be until that Monday that I would get a call back. I never received a call back regarding a rental car and my car is still in the shop because the whole instrument panel needs to be replaced. The dealership had to order the part in California and then I was told they had to order the software for this. My new car has been in the dealership for over a week and a half.

Chenoa McGee
from Sorrento, LA
My husband brought my car yesterday, an hour from where we live to a KIA service department, to see what was wrong with it because the check engine light was on and it felt like it was trying to miss while driving. They said there was "nothing" wrong with our car. The next day, while commuting an hour to spend the day with our family, the check engine light came on and it started to miss again. So, we came back to the service department my husband was at the previous day. After they drove it, and we sat waiting for almost 3 hours they tell us that it is a coil, then its an injector. Which they stated they didn't have in stock. I went to clarify with the manager because they said the coil was not in stock and she said "its just the injector".
That isn't what the mechanic said. The "manager" began talking down to me telling me she wasn't a brain surgeon and didn't get paid like one. Also, how she is doing us a "favor" by getting it looked at because we didn't have an appointment today. If they would have looked harder yesterday, when we had an appointment, SHE wouldn't be having to do me any favor. Now, we are sitting here for over 5 hours with our 9month old baby, and it could have been fixed yesterday when my husband brought it up here alone. Not only was the manager rude but now our "family" day has been ruined due to them not assessing my car, apparently very well. I have never been treated so rudely and disrespected by a manager. Also, what is the point of the computer in our car that they hook up to to find out what is wrong with it if they are just going to clear the history and not go by it anyway? Cause that's what she told me they did.

Stuart Edge
from Suez, SUZ
April 2015 bought a Cerato in Hurghada Egypt and paid LE 160,000. In less than 6000km while braking for a hump the car jerked hard and I heard a loud chaffing and screaming noise from the rear right side wheel. I thought something had collapsed inside the brake drum so I slowly drove home at night. Next morning I went to the service station and explained and was told a great many Kia cars do that so I told them I wanted it correcting,.
reception took my details and filled out a work sheet and asked me to sign it, when I read it I was surprised to find a charge for labour and a bottle of solution they said they would have to use, I wouldn`t sign but I relented as they said they wouldn`t put it right unless I did. The wheels and brake drums were taken off, then the brake shoes, they told me the solution would be coated on the surface of the brake shoe until it had completely soaked into the brake shoe material, this would stop the noise.
They told me Kia cars have had this problem since they stopped using asbestos material. I told them then Kia cars should have resolved it a long time ago and if I had known that this would happen I would not have bought a KIa car and I am certainly not paying to fix a problem that Kia knew about. Kia should replace all these shoes for one`s that there is no problem with. The expense though only small is Kia`s and I am not going to pay as this should be under warranty, they argued that this problem has to be paid for by the customer. Anyway in the end they actually waived the charge but now I think what other sub standard materials have been secretly used that the customer must`nt know about so my confidence in this car has gone and I will now sell it and never buy another KIa car.

Muhammed Saley
from Riyadh, 01
I am a South African currently staying in Jeddah, Saudi Arabia.After a month and a half I received delivery of the vehicle that I had purchased from KIA Al Jabr on Madinah road in Jeddah, Kingdom of Saudi Arabia. I received the 2015 KIA Sorrento 3.3 V6 All Wheel Drive, vin no:KNAPG8144F5028774 on 11 October 2015. I was shocked at the bad condition that the car was in. The car was badly rusted to a degree where the rust had eaten into the body of the car and the rust could not be removed. I complained to all the necessary persons in charge at this dealership because the car should not have been given to me in this condition since I ordered a brand new car! I was told that the car had been standing outside in a "sand parking lot" for 5 months and that I had to accept it in this terrible condition! I requested that they exchange this car for a new one, but they refused to do so. I then requested a refund which was also refused! I am shocked, disgusted and disappointed at the unprofessional service at KIA Al Jabr. I am hoping that someone will be able to assist me in any way...

Gloria Ryan
from Norton, MA
10/2015 I purchased 2015 Kia Optima. At the time I did not notice how very low the passenger seat was and it has no way to raise it. I have noticed many complaints regarding this on the internet and several dealers have said they have received many complaints. Please advise if KIA is planning on correcting this low passenger seat problem any time soon? I am willing to pay for the new seat or for a knob applied to raise the seat. Hoping KIA is standing by their customers to solve this back breaking problem.

Felix Judi
from Niles, IL
My complaint is about the dealership where I bought my 2013 Sorento from, Grossinger Kia in Lincolnwood, Illinois. Yesterday I went in for the 30,000 mile maintenance service and the voluntary recall on the ECU reprogram. The service advisor told me that the transmission fluid needed to be changed, or the warranty will be voided by Kia if a transmission problem occurs. When I got back home, I checked the owners manual, and it clearly states that no change is required under normal driving conditions, and 60,000 miles under severe conditions.
So clearly it was a deliberate ploy by the service advisor to sell me unnecessary service to generate income for the dealership. This is the second time this dealership has sold me unnecessary service. The first time was on my first oil change, when I was told that the engine oil had to be changed at 3,000 mi,, max at 4,000 mi. Again, a check on the owners manual showed a recommended change at 7,500 miles. What a misinformation! What are these service people, vultures waiting to prey on their customers?
I googled these two items, and found out that the 3,000 mi oil change is indeed a myth, as tests conducted in California showed the oil still have usable life even after 7,500 mi. On the 30,000 transmission fluid change, there was this guy from Pa complaining on Kia forum about this unnecessary service sold him way back in 2011. He complained to Kia Corp. directly, and so Kia Corp. is aware of this malpractice by dealerships. Since this disservice is still being committed by the dealers, it would appear that Kia Corp. is condoning this practice. In fact, it may also be abetting them by sending out complimentary services to Kia owners just to go to their dealerships.
Something should be done about this, and Kia Corp. should warn their dealers about alienating their customers, or perhaps they don't care at all.

Lou Daniele
from Westfield, NJ
Bought my first and last Kia approx. 8 months ago - a K7 model completely loaded at Sansone Kia Route 1 dealership . Recently the car will not shut off unless I put it in gear to shut it off doesn't happen every time but happened at least 20 times. Brought it in for service today 8/4 and was told they can not find the problem. In addition I was told when I bought the car that it was covered bumper to bumper for the first 60,000 miles - the two front tires have a bubble on the outside of the tire on the wall of the tires not the tread. They want to charge me to replace defected tires really? Not only can't they diagnosis the shutting problem they don't want to back defected tires. I will never consider buying another Kia and wish I had stayed with Ford never had these issues and if I did they would back the product.

Pamela Land
from Bethel Park, PA
I purchased a 2008 Sorento in 2009. It was a left over but brand new from Baierl Kia Mcnight rd. I loved it! After about 3 years, I started losing power in first gear occasionally. I took it for service several times, but they can never seem to find a problem. So I would take it home and it would still do it. Try pulling out in traffic with no first gear.
I thought I would try another dealership so I took it to South Hills Kia. They told me they couldn't find anything wrong either. I was furious it was doing it more often now. I am so tired of the run around having to do without my car and then no results. They finally said they would put a new transmission in.
Well it still did it so they put in another one 2 months later. Picked it up Friday, went to the lake with my family for memorial weekend and guess what ? IT IS STILL DOING IT! NO POWER IN FIRST GEAR!!!! Come on Kia really?????

Marisal Santiago
from Chicago, IL
On 5/15/2015, I went to KIA to refinance my car. The salesman's name was Danny Jones. I was not looking to purchase a new car, just to refinance cause I need a lower car payment. He explained everything to me how everything works. That was fine, but with this whole process of all the waiting and the back in fourth with how much it would be was a bit much.
So to make it really short, my final amount was $409.00 which I currently pay $483.06 already. This didn't help me much. I was looking for $350.00 to be my highest total. I wasn't looking to pay ANY MORE MONEY EITHER so the transaction never happened.
However, I continued to get calls to come in saying hey'll work with me. After so many calls, I said if it can get my $350.00 no down payment, I will come today which is 5/23/2015. I stopped what I was doing, and I told the sales person I'm very busy I have a lot to do please do not have me come out there for nothing. He assured me that I will get it for $350.00 and no catches to this.
So when I get there he was already saying well MARISAL your going to have to help me get there that indicated to me that $350.00 offer what not so. I guess this is what car salesmen do, play around with a potential customer and lie to them. Kia just lost a customer and I did not appreciate that he wasted my time or my gas. I was out shopping for my daughter's graduation and I didn't finish just to go to KIA and not get a lower payment.

Adrian Alessandrini
from Hamburg, NJ
I went into the Newton, NJ dealership a couple of weeks ago because of a mailing I got regarding their new showroom that had moved. The mailing had a number on it to match at the dealership for prizes. Mine didn't match but said I'd get a lottery ticket and $5 Walmart gift card. I got the ticket but not the gift card. But that's not my complaint....
I was approached by a salesman before I even shut my own car off and got out. I told him I came in because of the mailing but that I was looking for a used BMW or similar car. He took tons of information from me but said not to worry because it was for marketing purposes only. He told me that a couple of times.
The salesman was not from that dealership - he said he was from Michigan and traveled to different dealerships for short periods of time.
He then brought a car around for me to look at. One car. I didn't even get the offer of looking through the inventory. I reluctantly took it for a test drive after he opened the door for me to look at the interior and in the meantime, buckled himself into the passenger seat without even asking if I wanted to test drive it. He did not give me a price on the car. He told me we'd negotiate that later.
So we had some small talk while driving, and I inadvertently told him I was house-sitting for someone in the area. He proceeded to ask me if I could "take people there". I thought it was an odd question but shrugged it off. He then started telling me about his wife and how they have an "open relationship". (there was more to this but I don't think I need to go into such detail). Then he asked me at least twice during the test drive if I would go out for a drink with him. I got the impression he wanted to do it that minute but I don't know that for sure. Of course, I told him no.
Back at the dealership he proceeded to tell me how much money he makes - to impress me I guess. I really didn't care.
Upon arriving to the dealership and after the test drive, the salesman kept asking me if we had a deal that night. Before I drove the car I told him it was possible if I liked the car. After driving it, I wasn't sure. He would not give me a price!!! He then called over a woman he said was the finance person and she asked me if I would purchase the car that night. I told her I wasn't sure about the car and she walked away, again not giving me a price. I told both of them it would depend upon the price of the car. She told me that she WAS NOT going to contact a bank that night if I wasn't sure on it. And, I still don't know what they wanted for the damn car.
Also.....as I was leaving, I was again asked by the salesman if I'd go out with him.
Now, today, I get a letter in the mail stating that Kia turned down my credit application and it was reported to the 3 credit bureaus. First of all, I DID NOT fill out an application. Secondly, how can they run my credit if they won't even give me a price for the car????
I did not authorize a credit check. Of all the questions I answered for the salesman, he told me it was "for informational purposes only". No one told me they were doing a credit check that night. And I know that if I agreed to buy the car, they would have given me financing no matter what - my credit score is average. I am beyond livid.
Although the salesman showed a lack of class and acted unacceptably, I wrote it off to him just being a jerk. Then when I wasn't given a price (they said they'd give me a price if I said I'd take the car that night), and to top it all off, now I hear that my credit report was pulled and reported to the credit agencies. And I didn't even get the gift card for my trouble!
I have been telling my friends and family to NOT go to that dealership, but now I suppose I'll tell them to not deal with Kia at all.
If this is the way you do business, then I don't want anything to do with it nor would I want my friends to be subject to it.

Brandon Hanson
from Columbus, GA
I went to this Kia Autosport with my girlfriend to look at used cars. She had previously went and got a quote for a used Sorento and was told she needed to come back with a down payment of $1,500. The salesperson we spoke to was less than enthused when we asked to look at the "used" cars. He, nonetheless, took us around and looked.
The Sorento was gone, but there was a cheaper Ford Focus. We then went inside to re-enter all of our information. The salesperson (Andrew) noticed we had been in before and got a quote on a different vehicle. He didn't indicate there was any problem with that.
Halfway through gathering our information, his manager (Aaron) walked over and began to berate my girlfriend and myself about our age (we're 25 and 26 respectively). He then looked over Andrew's shoulder and told him to stop and exit out. Aaron told Andrew to not even bother getting our credit information (mine wasn't even previously on file) and began telling my girlfriend (in a rude, loud tone) that she had come in before and was told she needed a co-signer.
I spoke up and told him that she was never told she needed a co-signer, just how much of a down payment, and he yelled "I don't care. She needs a co-signer." I mentioned I could co-sign and he laughed, told Andrew to exit out of the application and walked off before even bothering asking about my employment or credit score. Andrew, looking startled, then promptly apologized to us and told us his manager was "just ready to go home" and told us to have a nice day. I have never seen such unprofessionalism in my entire life!

Tony Washington
from Stockton, CA
First, I would like to say that I have been a loyal Kia customer for years that have purchased several vehicles from your Stockton California Kia dealership. I recently purchased the 2015 Kia Soul (trade in 2012 KIA Soul ) and was treated with such disrespect and horrific customer service that my faith in the company as been rocked.
The Sales Manager's conduct has been absolutely deplorable and not what KIA or its stock brokers condone whatsoever and relegated the reputation of KIA to that of "The Unethical Commission Driven Shady Car Salesman". This cannot be how loyal Kia Customers can or should. Accept when you choose to purchase a vehicle or in my case several from the company .
The lies to my family and how he conducted himself would embarrass Kia administration at the corporate level and stock brokers as well would find it unacceptable.
If this reaches a member of top management with Kia I would appreciate a return phone call/email to discuss my issues and length, and I would like some form of Corporate Kia Management intervention regarding my situation .
Trust is the cornerstone in business and is what is expected when you purchase a major vehicle like an automobile and when you are a loyal customer to a major company in America is supposed to mean something.
I'm glad this complaint opportunity is available as I was informed by the Account Manager, Terry Hill, that she was the highest anyone could go in terms of complaints which is absolutely not true.
I would love the president of Kia or a member of the Board of Directors or someone from the stockholders portion Kia to read this and to attempt to contact me regarding my concerns and time sensitive issue .
If I and other loyal Kia customers here in California and across this country who believe that Kia is a outstanding company who value their customers are to remain loyal, it needs to reciprocated by KIA. I need to know that I and those I've recommended to KIA have not been fools for spending our hard earned dollars with KIA Corporation.

Carol Edwards
from Port Elgin, ON
I purchase a Kia Soul in 2013. I love the vehicle. Last November/14, I went to the dealership to have my winter tires put on (which I had purchased from the dealer), and I had asked them to check the breaks because they had been squeaking. I was told that the break pads needed sanding and the cost is around $450 and nothing covered under warranty. I only had 9500 KM on the vehicle and was told it's part of regular maintenance and the cause was "lack of use". I'm sorry I have owned a few vehicles and never heard of such a thing. I use it every day to and from work. There was many emails back and forth with the sales person who by the way was very eager to help.
Finally, I had to call the service manager and after much discussion she had agreed to speak with Kia Canada and see if anything could be done. Well guess what I never heard another word. April/15 arrives and I go to the dealer to have my summer tires put on, and they tell me if I don't get the pads sanded I will need a break job, so I went ahead and $480 later not very happy.
I have spoken to other Kia owners who tell me the same thing has happened to them, also mentioned to mechanics and other car dealers. I think we are all in agreement that maybe there is a problem with the break pad themselves, the quality is not there. I don't know if anything can be done to look into this matter, but I am worried that this is going to happen again. Thank you for your time and I would love to hear from you soon.

Alease Shropshire
from Fairburn, GA
I purchased a 2013 Kia Rio in Oct. 2014 from Kia of Union City, GA. I financed it for one month with Kia Finance, paying it in full on 11/10/2014. That is over 5 months ago, but the dealer has not given me the title and won't tell me why it is taking so long. Each month, I've been getting temporary tags from the dealer one month and the DMV the next. I've been going back and forth for month now doing all the legwork even though I paid the dealer over $700 in dealer fees to process the sale.
The DMV discovered the dealer has been changing the sales date on the contract so they can keep issuing temporary tags. The DMV also discovered, as I suspected, there is a lien on the car. In essence, I was sold a car the dealer did not own outright. I believe that is illegal. So, now I've paid for a car that is titled to someone else and a dealer who is doing nothing to satisfy the lien so I can own the car free and clear, as was the intention of the sale.
This dealer is dishonest, disreputable, and a crook. I bought the car for my niece, who needs it for work. We have no problem with the car, only the way we have been treated and the horrible realization that I have wasted my money if I cannot get title to this car. I called a lawyer today. We will sue Kia for every penny I have spent for this car, and then some. If you can help, I beg you to please do so.

tarynh harper
from London, KY
Bought my first Kia Soul . 2010 with over 40,000 miles ended up being more than a new vehicle. Sould have learned my lesson. Every time I go for an oil change they want to know if I want to buy a new car. Explain each time my first encounter. They proceed to tell me they have new management. Decided to give them another try. My daughter bought a new car. The payments were set up to be biweekly though a company that paid the payment to the bank . Money was taken out but never sent to bank making payment late because of improper paper work from Kia. no return call from Kia . Also had encouraged my brother to check with them about a car which he bought this year,. Very disappointed in Kia and will never encourage anyone else to go. Should not have to write a letter of complaint,should be able to talk to a human being that really cares about there business. Everyone works hard for there money and would like to be given a chance to afford one and be proud of there cars.

Kenneth Codney
from Eastlake, OH
My complaint is the radio. I listen only to AM and many times when listening I go over a small bump, and there is a quick snap and the radio volume goes up or down. The dealer said it was the antenna and replaced it. Same thing. Quality of sound is bad. I listen mostly AM 1100 WTAM a 50,000 watt clear channel station in Cleveland, OH and the dealer told me it was a weak station.
They advertise they cover 38 states and half of Canada but like you they might exaggerate a little. Since I am with 35 miles from the broadcasting tower, I do not think the poor quality of volume is because they have a weak signal. I love my radio and enjoy listening to it but the quality of the sound on this radio is worse than poor. My last car was a Mitsubishi and it had a wonderful radio, and I would hope to have the same with this car. I currently have a 2014 Kia Forte 5 which so far has been more than satisfactory other than the radio. Can someone help correct or if necessary replace this radio?

Richard Lever
from Perth, WA
The following is the final paragraph of a letter I sent to the dealer from whom I purchased my 2014 Rio, and was sent following the first service and dated 12th May 2014. I forwarded this same letter to your "surveyscustomer services" e mail address on 31st March 2015. I have not to date received a reply from any source. Good relationships??
"In a nutshell, I felt my treatment was somewhat off hand and cavalier in fashion, I was not offered the opportunity to discuss any of the cars features with staff, all in contrast to the manner in which I was treated by the staff of John Hughes when I purchased a car from that company some 8 years ago. In closing, I am perfectly satisfied with the vehicle, but suggest your staff be reminded that people are more important than the vehicles they own." P.S. I am 93 years,old. been driving cars and airplanes for 70 years!

Kenneth Codney
from Eastlake, OH
I have had trouble with the radio since I bought the car a year ago. I use the AM almost all the time. When going over a bump there will be e crack and the volume goes down or up. There is often static and weak reception. I listen to radio WTAM a 50,000 watt clear channel station in Cleveland, Ohio and am within 25 miles of the tower. The service manager told me I listen to a weak station. Pardon me, but this station can be heard for hundreds of miles from Cleveland. They told me it needed a new antenna which was replaced, but it didn't help at all. I want a radio that works and do not appreciate being told they can not find the problem or blame it on a weak station. I know this does not happen al the time since sometimes it is constant and other times happens constantly. I have not noticed it on the FM side because I do not use FM much. It also seems to happen more often when the radio is cold.

Beth
from DeFuniak Springs, FL
I purchased a 2015 Kia Soul last week. I'm very upset that your service department wanted to sale me a spare tire kit for $244. I just spent $22,000 with you. I was told that Kia doesn't offer spare tires because of the 24 hour roadside assistance. I live in a very rural area with desolate roads, cell phone service is hit or miss so you want me to walk somewhere to find phone reception and sit on the side of the road for hours waiting for them not to even give me a new tire?!?!? I can change my flat in 10 to 15 mins. I'm a single woman so your telling me that's its safe for me to get outta my car to walk and find phone reception and then walk back to my car and sit for hours waiting. Umm yea not safe and not happening. KIA NEEDS TO GIVE ME A SPARE TIRE!!!! I plan on making complaints everywhere and anywhere I can!!! I will not recommend KIA to anyone for this very reason, and wil take my business somewhere else next time. Over a tire!! Just sad!!! This is ridiculous!!! Put spare tires in your vehicles. Not concerned with your customers safety at all!!!!

Jill Parvaresh
from Trinity, TX
This car has been the worst car I have ever owned! I bought the car used on September 20th of 2014. It is a 2008 Kia Rio LX. It has 97000 miles on it. I drove it for about 2-3 weeks. On October 7, 2014, the car idled funny and before I could make it home, it had a major loss of power not going over 20 mph. Well, we finally got the car home and hooked a scanner on it. They pulled P0016 and P0300 codes on it. Because of the various codes, we agreed to put it in the shop to get fixed. Finally, we received a call today from the mechanic. He was out sick with pneumonia and had tons of work to catch up on so it took him a while. It turns out, the cylinders 1-3 had bad coils and cylinder 4 had no compression meaning that the valves on that cylinder are damaged. My timing belt was not broke and was actually replaced as maintenance because we did not know when the previous (and original) owner changed it or if they had and we wanted to be on the safe side. The belt and all the teeth were fine. The car had not jumped time. Basically, from what we can gather, the coils went out and somehow made the valve go bad.
That's the best we can figure. When we bought the car it had no warning lights on of any sort. All of a sudden, in normal weather and driving conditions it messed up that bad? I don't think so! This was a fault in the car that got worse over time until it messed up my engine. I have two kids, work a full time job, and go to college and I have no way to get anywhere I need to get. Well, then I contact a Kia dealer to see about the warranty. They tell me that because I am the 2nd owner of the vehicle, the warranty is only for 5yrs/60,000 miles and not the factory warranty. So, just because I didn't own it first when it was brand new, they won't cover it under warranty. The fact that I am the second owner doesn't have any bearing on this car or its problems!!!!! It seems to me that Kia wants to get out of warranties so they apparently make very bad decisions like this. From all the complaints I have seen, nobody keeps Kias long so they don't have to worry about fixing their screw ups! I will never buy a kia again! In addition to that, I will be filing a complaint with the BBB as well as posting my story on every site that allows complaints of this nature. I am usually a person that takes things in stride and doesn't get this upset, but this is ridiculous!! If the warranty was good enough for the original owner, it should be good enough for me! If they had faith in their vehicles, it would be also. I want everyone considering a kia to know what they are getting themselves into because nobody should have to deal with this crap!
If for some miracle of a reason, Kia decides they want to talk, call 903-389-8802. If they fixed this like they should, I will post a rebuttal and be fair. If they decide to fix this mistake of a car, I will post that experience as well because that is just the type of person I am. I do not want something for nothing. I just want what I feel is right. Otherwise, you will see more complaints from me on different sites as well as hearing from me on the BBB complaint.

Mark Williams
from Tahlequah, OK
I'm concerned that I may have a problem that could cause a wreck. Enterprise told me when I purchased the car that I had a 10 year 100,000 warranty. So why haven't I been notified about recalls? I have a 2008 KIA Optima, purchased in July 2009 from Enterprise. Why haven't I been notified of recalls?

Rozanne Muccino
from Olean, NY
Purchased 2015 Kia Soul Red Zone on December 31,2014 from Paul Brown Kia in Olean, NY and I am having problems with the paint. The red strips on the sides are fading and the black on the lower panels looks as if they were sand blasted. Day I purchased vehicle I requested mud flaps but was told Kia didn't make them for this model and couldn't be put on. I only have 1800 miles on the car and already needs a paint job. Traded in my 2012 Soul which didn't have a mark on it for this car which you can't even touch it without leaving a scratch on it. Dealership told me it needed mud flaps and go to an Auto Zone and have a pair of generics put on it. Never have been so disappointed in a vehicle as I am with this one!!

Sheryl Jones
from Midland, GA
On Feb 20-took My Sorento in because of loss of power while driving- Cost me 432.36 for repairs- Yesterday while driving through 5 lanes of Atlanta traffic-It looses power again-How dangerous is that? It did this several times before I arrived at home. I have taken it in again- We will see what happenes! Very dissatisfied with KIA-- Paying cash for this vehicle will never happen again.

Laneesha Holiday
from Sacramento, CA
My lease ends April 4, 2015. On 3/24/15 around 5:30pm I arrived at Roseville Kia to drop of my lease vehicle. I called them a week ahead of time and told them I needed to drop off my leased vehicle before April 4th and was told it was okay to do so. When I arrived I was greeted by a man in the parking lot. I informed him I was here to drop off my vehicle, he took my keys and asked me to go inside and speak with the manager. The conversation between the manager (stocky Asian Man) and I started off good until I told him I want to return car and not purchase. I went over my miles and understood I was obligated to pay. I'm sure I was not the first person in this situation. He got really defensive and questioned why I don't want to keep the car. My whole experience changed after that.
I was asked to have a seat while he looked into my account. After sitting for about 30 mins, the manager finally come over to me and inform me I can't leave my car there and that I would have to make my last payment before I could return the car. I showed him paperwork showing my lease ends April 4th, he rudely said even though it states my lease ends April 4, 2015 I have to make April car payment and return by May 4, 2015. I informed him that I will make my payment but I need to keep the car here because I'm not going to be driving it and that it would be difficult to find someone to give me a ride home. He did not care and basically treated me like dirt and refused to help me in any kind of way. When I asked what he recommends, he told me I need to call customer service and that there was nothing he could do for me.
When I asked him what would be the difference between leaving it today or bringing it back in a few weeks, he could not give me a concrete answer and his final answer was I couldn't leave the car because he did not have room to keep the car at his location. I asked if I could use their phone to call customer service because my phone was dying and he was hesitant on letting me use the company phone. I felt like if I came there with the intention to return my current Kia for a new Kia my whole experience would have been a lot different because he would have gotten an incentive. When I contacted customer service the next day, I spoke with Jamie and she informed me the car must be returned by April 4, 2015 and she was puzzled as well on why Roseville Kia would not accept my car.
That was the worse experience I have ever had dealing with a car dealership and the manager at Roseville Kia was not professional at all and needs more customer service training. If he was not familiar with the lease end process he should have at least offered to have someone call me the next day that could assist me. I have arrangements to take it to Davis Kia which is an inconvenience because I have to find someone who has time to drive to Davis to pick me up once I leave the car when I had already taken it to a Kia dealership. As a manager he has an obligation to represent the company in a professional manner and now every time I see a Kia vehicle in passing I think of that awful rude Asian manager at Roseville Kia. First impressions last a lifetime.

Service is bad really bad 5 hr wait every time, on top of that I have to keep calling the service dep for a part they keep telling me oh it was sent back because you dident come in , I dident revive a phone call how was I suppose to know this is the 3rd time wow. Love the car but the service is so bad won't be buying a Kia in the future and I have a lease.

Brenda Rasnake
from Indianapolis, IN
I have a 2012 Kia Optima and have been having problems with the engine for the year. The engine has gone out. They are telling me that warranty will not cover it because I had 2 receipts missing for oil changes. I had the oil changed just don't have the receipts. Even if I didn't have the oil changed you can not tell me that a lack of 2 oil changes would cause the engine to go out. Someone needs to make this right. I can't believe the whole warranty would be void. I will be obtaining a lawyer and will be talking to the local news about this problem.

Ali Mohammed Abdulla
from Manama, 13
It is my pleasure to write to you to have more information from you, of the technical problems encountered in my car Kia Model Sport age 2012 and holds the base number (CNAPC81127279052) and always agent here in the Kingdom of Bahrain Ihamleuena responsibility. A year ago, and I'm going to work in the morning the car does not work, when I take the car to our local agency I find the car battery was Damage ((without any alarm Light alert in the dashboard indicator lights )).
Two days ago, my car doesn't work and I took to the agency and on the next day they call me, saying that the engine oil has become fat. And to preview the car you need to pay an amount equal to $ 700 . My question is directed to the caller (Why did the alarm Light alert in the dashboard indicator lights didn't display about engine Oil alarm). The answer was that all Kia vehicles manufactured, alarm dashboard indicator lamp does not support this kind of issue. And also I told them that the car has not completed the age of three years and it run only 45934 km away. Which car is still under warranty? They said the imbalance in the engine does not include a warranty.

I LOVE my 2014 Kia Optima but I have a complaint about it. The passenger seat is entirely too low, it should have been made to adjust like the driver seat is. Other owners that I know that own the Optima have the same complaint as well. In manufacturing your newer models please take this into consideration. Thank you.

First let me say I love my 2013 kia optima, my complaint is that I did not realize that the car did not come with a spare tire or jack. I know it has 24 hr. service to call for 5 years, however I know I will most likely keep the vehicle for more than five years, what do I do them. Also where I live in the country of rural Ga. I don't want my wife to be stranded in the middle of nowhere with a flat. She is a country girl and can change a flat tire, like all country girls I know! Please contact Kia and express my concerns.

Please I need your intervention now. Kia Midrand is really giving me hypertension now. I stil don't have a car licence disk! I bought a car and was given temporal permit as usual. It expired afta 21days, I went to kia to get my number plate, I was told it's still not ready. They gave me another temp permit expiring today 14th. Yesterday, I went to kia and was told number plate is not ready but Nash,a salesman would deliver it to pretoria where I'm residing. I am still waiting, no Nash, no call for apology, no permit neither number plate.
I have been moaning about the service I got from the beginning from them until Denzel at web customer service intervened. I think I was the first to buy this new picanto in gauteng as a whole. I have been waiting for this car since I saw it online, february when wheels.com was talking about Audi who drew it. I went to the web online support,requesting them to let me know when car has arrived. I kept on calling, surfing , going online just to keep my patience strong. Finaly july15 it was launched. I tried dealers, they said it had not yet arrived due to snow. 21st July I bought the car. Believe me we were struggling for the colour, no one knows which colours were coming. Fine, I tried to understand cos maybe I was quick before they knew anything about new picanto.
What keep bothering me is the ignorance and poor service from Christo, the manager. Believe me, he never came out to speak to me afta I waited from that 21 july till my BIRTHDAY 2 August where I had to go for any colour. I never saw his face at all as the first customer to buy this new car in his branch ON MY BIRTHDAY! I was there for almost two hours waiting waiting for Nash to get full info from headoffice . He kept on going to the manager but he would just peep.
He stil did not make any effort for me to understand what next about car disk because he is the one who refused with another permit yesterday. They don't bother meeting me halfway in terms of service, I keep on leaving work in joburg to them and I see other dealers delivering products to their customers at work like that permit was going to be delivered. I really regret choosing their branch, this always pains my heart but now again it's worst.
I love kia product. If they valued me as their important customer, do you think they were not going to follow up and give me update in everything! I am really troubled in spirit. Please help Me kia, I will not call them again , I will use taxi whilst waiting for the disk.

I bought a 2013 sorento . I like the suv but I'm disappointed. I had it back to the dealership for a computer update for the rough idle with The a/c on. Now it idles rough sitting at a stop light with the a/c off. I was going for a v 6 but they didn't have one on the lot and told me I would be happy with the gdi 4 . I feel now I was lied to.. I have to put the car in neutral at stop lights. A simple fix would raise the curb idle up. Mine is at 500 rpm. If I press down on the Pedal and bring it up to 700 to 800 rpm in drive with the break on it is prefect. I bring it to the dealership and of course they say not codes no fix. I have owned may cars with 4 cylinders and never did this. Is there a fix or should I just trade it in. I bought it in crystal river citrus Kia.

Trying together reimbursed for fuel is a real challenge. First had to take off 2 hours from work to get there on time. Second I live over 60 miles from nearest dealership. The dealership was ok but when they went out to check miles on vehicle the lady just had me look in to check the odometer ( if that is all I came in for let me call in).
To summarize the 15% inconvienence tacked on did not make up for hassle, I cannot get rid of vehicle due to diminished value, the MPG was a big factor in buying the vehicle not just for economic reasons but for environmental impact as well. Not sure that Kia has addressed this issue at all.
I do not think that Kia is honest, one does not get the MPG on a Kia soul that was claimed unless they were driving down a mountain the whole way. This compounded with the hassle I have received from Kia finance to change my due date. So far the vehicle drives well but I am worried now about warranty should I need it. I hope that that dept is overseen by someone else.

dear brother, kia cerato is a good car but the services & maintenance in jaddah is the bad thing. they are organised, they are not accepting cars easily, they are not working quickly, they do not understand the problems in cars,the number of staff responsible for the quick services are not sufficient (2 staff??), they are not doing all the chick list for each Km as specified by the company in the regular services, they requested from me ~620 RS for 20000 km to change only filter of air condition & one other filter & oil exchange.
In each regular check up i found they are putting more engine oil than the max. limit, which when i went to outside specialized oil exchanger he found ~700ml oil in excess. Also, i found other people in the same day that i was their complaining that the spare part ( as compressor of air condition, master of breaks)are not easily available & they are going to request them & ask them they will contact them after 2-3weeks..
is it correct to leave your care unrepaired for this period. Also, the lack of the number of point responsible for services & if you found a place they will said to you that they can not do all services. Until now no point for kia services in Makka which is a big countries in KSA...... Do they know about Kia car services?, Is this services for each car is sufficient to follow the car engine? i don't know if the Kia company will be satisfied for this or not? or should i go i seal my car??

The commercial with the red car nor the green is not their idea. the idea came from Joe Ann lias book The wood rats dragging their long tales not tails behind them.Page 20.Whoever you are I hope you stop stealing my work.The The bible say whatsoever one sowth that he shall reep.You stole from me ,the same people stole from me will evently steal from you. You could have gave me something for my work.Since I'm next to being homless.I didn't go to college not much school.I wonder why big shots like your company would steal my idea. whoever did it they darn near copied the whole book. where is my share since the book copyrights belong to me.
That kia comercial the idea is mine. I stand out a lot because i have this weird imagination. I have my on style.Kia got the idea for their comercial from my book calling all mouse.In the book The wood rats dragging their long tales behind them PAGE 20.Whoever is doing all that stealing I have a word for you.Whatsoever a man sowth,that he shall reap. I want to tell you later on down the line you gone lose your job. Your wives and family is going to be begging.and there will be a sickness that will spread that will have no name.The No Name desease Their is no cure.
The old lady.How about 20 million after taxes The old lady.That's not to much to ask since you made billions overseas the movies.Everyday 24/7 they were on tv.Enie Meanie Miney and Moe the rapper the domineering one.my idea my characters my scenary my paperboard box my boombox my jewlery. my everything

I purchased a 2012 Kia Optima in December 2011. It just reached 9,000 miles. All of a sudden the front end began to
make a rumbling noise like the front axle is about come off. The vibration is on the right front passenger side. I am now afraid of what I have invested in--I took it to the Kia Dealership on Mt. Moriah in Memphis, TN. The service department kept the car for two days and the technician stated that she heard the noise but could not find out what it was.....On Thursday afternoon I was called to come and pick my car up but there is no resolution to what the trouble is with the car. Bill in the service department stated that he would have to call the corporate office in order to find out what is going on.....I want this documented due to the fact that I am a Coach and I transport students and if something were to happen, I want it noted that I made the local dealership aware of the problem and now I am notifying the corporate office. The noise does not sound well at all. Please notify me to show that you read emails and you care about your customers.
I look forward to hearing from you....
Zinker Williams
5434 Eagle Bead Cove
Memphis, TN 38125
901-314-2731

I think it is unfortunate that the service dept at Kia of Vero beach is so fixed on how much money they can get from their good customers that they lose site of the big picture of having a satisfied customer that will continue to buy their product and use their service dept.
No one has touched my sorento but Kia, but the last visit I had with a complaint of winning noise when my vehicle changed gears has really turned me aganist Kia and their service dept. (I will not return at all) Instead of working with the customer all the service manager did was calculate how much money he could get of of me, that is very unfortunate of course I would pay any problem that was not covered by the warranty but to have the service manager to start adding up the cost before the problem was even found was not wise on his part at all.
Thank you

I put my kia sorento in to find out why the 4x4 was not engaging they had it for a day charged 300.00 and still could not tell me what was wrong but if a brought it back they would keep looking and they couldnt tell me if they would be able to find the fault on the next visit which makes a joke of the certificates on the wall of the service centre about fault finding and retification. I sent a email to the dealer asking if they think they could find the fault if I booked it in again and they didnt even get back to me. If they could have given some information back instead of yer its still got the same problem

1st Kia of Simi Valley's service is charging customers for repairs they don't do. I took my 2010 Forte in to have an oil leak rechecked after they did a previous warranty repair for an oil pan gasket. The dealer called and told me that the front seal on the engine was now leaking. They told me that they needed to remove the timing chain cover to replace the crankshaft seal.
After 2 days, I picked up car returned home, opened the hood and noticed that nothing had been taken apart. only that they had done a poor repair on the oil pan again, which was still leaking, worse than before. The envoice indicated that they had removed the timing cover, 3.3 hour labor, replaced the seal and replaced a cap seal.
I returned to the dealer and spoke to the service writer (Robyn) and the mechanic and he told me he replaced the seal. Robyn was not the service writer when I brought the car in. Three days leter the service manager (Vince)called me and told me the mechanic had "confessed" to not doing the charged repair.
He told me he had to order a gasket (which I found out only took 2 days to get) and they would properly repair it. After 2 weeks and several calls the service manager finally called back. I took the car back and they completed the repair using another mechanic.
Had I not had a 12 year background as a mechanic, I would not have questioned the repair. The repair was under warranty although if I had paid for the repair (approximately $400.00), I would have contacted an attorney to sort it out. I will never take my car back to 1st Kia, purchase a car and definitely not for service.
They were unprofessional and lacked the knowledge to even be aware of what the mechanics are doing in the shop. The Bureau of Automotive repair would be very interested to know that 1st Kia of Simi Valley is stealing from their customers.

I took my car to Cobb County Kia dealership in Kennesaw because I had a problem with my satellite radio. The display just keeps showing that it is loading. They told me that there was a problem with the antenna and ordered me a new one which would be covered under the warranty. When I brought my car back to install the new antenna, the service agent now tells me it a problem with the radio itself and it would need to be replaced. They then tell me the radio would not be covered under the warranty. I have a big problem with this. I bought this car new about 3 years ago. To have a busted radio already when the car is only 3 years old is ridiculous. The radio should not break down in this short amount of time and for it to not be covered under the warranty because I am over 36000 miles is just as ridiculous. Obviously, this car came with a defective radio and I should not have to pay for a new one. The car is still fairly new. I have been a loyal customer since I have purchased this car. I have only taken my car to Kia dealerships for any problems and for all maintenance issues. I am very unhappy with the way the service agent handled this situation. Also, very unsatisfied with the defective radio that came with this car. I hope you will remedy this situation or I will not be investing any more of my time or money at any Kia dealership again.

I am the owner of a 2011 Kia Soul and a previous owner of a 2007 Kia Optima. In April 2011, I traded my 2007 Kia Optima in on a 2011 Kia Soul. When I asked the salesman about the gas mileage, I was told that I would get better gas mileage than I was getting on my then owned 2007 Kia Optima, which is mostly definitely not true. I have complained to my service man who has stated that there are many complaints of the bad gas mileage. I drive 75 plus miles round trip a day, 5 to 6 days a week, and am spending an outrageous amount of money on gas. Living in the Los Angeles County area, gas is NOT cheap. Although I love my Kia Soul, I'm not sure how much longer I can afford to put gas in the car. I believe the window sticker on the car at the time I purchased the vehicle was misleading, as was the salesman.

I've never seen such a piece of junk manufactured in my life...this car was the worst investment I ever made... I purchased a 2005 kia rio about a year and a half ago...thought it was a good deal with only 80 thousand kms on it...well, after only owning this car for a year and a half.... the car shut down, I had it towed and was told that the timing belt broke, and most likely my motor is gone! Are you kidding me? A simple belt can ruin and entire engine? I'd like to be alongside the brilliant one who decided this would be a great feature to add to the car when they made it...
I have no warranty, no money to fix it or even know for sure if the engine is shot...but based on the mechanic's opinion, 98% of the time, that is the issue...I had to go buy a new car right after Christmas... yeah, thanks Kia...I will never buy from you again!!!!!!!!
I brought in my kia for a diagnosis. They came back three hours later saying I needed a module so windows would work. With there price to high I purchased a genuine kia part for much less from a nother site and put it in. No change so I recieved a misdiagnose. Broughtnit back and they fixed it. The issue is now since I turned the key for a few seconds to see if the partworked a charge went through the board and is nonreturnable. do to their misdiagnosis the repurcussions are im stuck with a 250.00 part I dont need they are unwilling to take the part and make it right no credit nothing but soooorrrryyyy.
Were gonna make you eat the mistake repurcussions we made and sweep this under the rug so we dont have to take responsibility and tarnish our image. Thanks kia for maaking life more difficult than it needs to be.

I have a KIA Sorento 2004 model. The windscreen has 3 major cracks running from the rear vision mirror down wards.
There are NO stone chips or damage anywhere near the fractures to be the cause of this . I am informed that there are many other KIA vehicle owners who have had a similar problem and have had KIA replace their windscreen. I approached my local KIA dealership which is in Newcastle N.S.W. Australia and they were not interested in persuing this.
I would like KIA to follow up and rectify this problem of my cracked windscreen. Obvious it IS a problem with KIA vehicles.
Just surf the blogs on KIA Complaints and see how many refer to "Cracked windscreen " problem.

I have a 2007 sorento with 60,000 miles on it and I purchased it off the showroom floor in 2007, the drive train has a 100,000 miles warranity. My vehicle has a whinning noise when it shifting gears and it has got worse as time went along so I went to the dealership for them to check.
Their service manager  told me I would have to pay them to check for the problem of course I refused because the drive train is under warranity. Mr. French refused to took at my vehicle unless I paid them to find the problem. I
f this is what they call a warranity then they have lost a good customer because I only let Kia service this vehicle and have done all the recommended mainternance. IF they had looked at the problem and found it was not under warranity I would have been happy to pay the bill but to refuse to even look at the vehicle is not right.

First my wife and I love our kia optima what we didnot like is how we were lied to by Smithtown N.Y kia We were told the would give us one price and after we signed the lease agreement everthing changed not once but twice be never recieved a signed sales agreement . I have been in sales for going on 40 years and I am a man of my word and exspect others in sales to do the same.We have always bought hondas in our family and was the first time we ventureed away ,if this is how kia does bussiness even though we love the car it wil be the last .I would like to add we had put a deposit on a kia at meford but they could not locate aan lx for us very professional and I wish I bougt the car there.I hope to here from you JohnDellaria 631- 255-4791

I am a Paramedic and I recently attended a road traffic crash on the Sunshine Coast. One of the vehicles involved was fitted with airbags but they failed to deploy at a speed of around 80kmhr. The car rego was 829LMQ, 2008 model VIN KNADE241296485440. QFRS were on scene also and took photos to forward to kia. I trust you will investigate this issue further. Thanx for your assistance.

I purchased this car because in big letters on the sitcker it said 28 and 34. we all know what that means. After 1500 miles I'm getting less than 20. (over 19 but under 20) in all situations. It's not fair. I love the car but purchased it for the mileage. Anyone know of a class action suit. I'm thinking of mobilizing and putting my car by a different dealer every week with the actual mileage in big white letters on the windows. I was duped!!!!!!!!!! I love the car but purchased it for the mileage which was obviously a total lie!!!!! How can they get away with it. Please don't send me any stock corporate nonsense. It gets less than 20 MPG. I'm angry.

before my mom passed away she took the car in and told them that her alarm has stopped working
Submit a Complaint Online
Upset about something? Fill out our free complaint form below!
×Error message This website only allows 1 postings of content from non-registered users within one hour. This restriction may be lifted if you register.
Your Information
Leah Roberts
imthebestchoice18@gmail.com
Complaint Information
Rate your experience (on a scale of 1 to 5 stars)
Give it 1/5a new system she gave the car to me because she couldn't drive it anymore cuz they took her license and after she passed it would no longer starts I thought that it was just the key alarm system problems that's what the original request was when they came and pick the car up stay 3 months later and $3,000 later I was told that the rats had eaten up all the wires and it would be $3,000 and I was assured that there was no other problems and he had fix everything when I got the car it was filthy dirty they didn't even wash it and had a half a tank of gas I catch the bus to work so I don't drive much and I stay about seven blocks from the Kia dealer diamond core drill bits home and the next day when I went to Walmart which is right next to the Kia dealer the car was under a quarter of a tank this I couldn't understand because the car gets 22 miles a gallon to make a long story short I only drove the car a few short miles about four times I have filled the car up three times and could not understand what was happening to the gas until it started smelling have gas also I was not able to drive it because of the fact that the heater or the fans no longer works and it rains a lot in Seattle the hours that I work I can never make it in before thestop Moses but I did go back in there and try to get another key made and I talked to another gentleman and I asked him why would they give me such a dirty car he has the technician wash it but my mom has bought two cars from that same dealer and never once have they given her the car back with just a oil change without washing it andthere are also several scrapes one long scrape actually on the right side of the vehicle that was not there before but I was willing to overlook that until I left messages do not get a response but like I said the hours that I work I have not been able to get it in and I've been very sick so I filled the car up a second time with gas next thing I know maybe 5 or 10 miles later car is on e smelling like gas extremely so I decided someone was siphoning my gas I didn't drive it all week until I went back to Walmart the car which what I thought was the parking lot of Walmart smells extremely strong of gas and as I got out I asked the security guards do you smell that is my car leaking he said it's probably send on the ground I was on my way to my sister's house was about 20 miles away but fortunately for my safety of my life I lost my keys in my car that night and sat there for three days and I came back got in the car the locksmith I drove home turn the car on and it was on TV again so I went to the gas station send it up again and as I was driving home it became apparent that this was my car and then it was gas gauge was going down before my eyes when I got back to my house II ask my neighbor to look and he said there was fuel all under the inside I thought somebody had cut my gas line he said good thing that I didn't go very far because the car could have caught on fire I was extremely upset I went to sleep and woke up the next day to go to the corner store the car was on e again I I didn't want to pay for more gas and I certainly didn't want to pay for another tow because that is a lot of money and I just gave you guys close to $3,000 to fix my car so I called a local guy that I know and asking to look at it he said that the wire harnesses when they were doing them they carelessly forgot to fasten the fuel lines together two of them we're not fastened only one I paid him and he left I called the Kia dealer and tried to explain the situation one lady transfer me to another lady after I told her the whole story and then while I was trying to tell her she hung up in my face I have a 2007 Kia Spectra that my mom bought and she turned around and bought a brand new Kia and gave me this one she had to return because there was something wrong with the engine and then they brought her another one but she was in a car accident totaled the car and your Kia dealer was paid fully for your car that she was leasing 27 something thousand dollars all I'm saying is that when I talked to the gentleman there he said that the key fobs well over time have to be reprogrammed when I pick the car up the man said I don't know how to program that because I had to buy another one but what he should have told me is that the old ones could have been reprogrammed so I wasted money on the other and I still don't have a way to turn on my alarm and lock my vehicle why I wasn't told that they may have to be reprogrammed overtime I don't understand I wasted $80 on the other one and nobody offered me a solution and that's the original problem I took the car in for not to mention when I got it out the fan or the air conditioning doesn't blow it they made a mistake that could have very easily caught the car on fire and took my life I don't know what you're going to do about this but I'm going to let you handle it because if I go there I'm liable to go to jail because this is not a mistake that a good mechanic makes mechanic makesand one more thing seeing as though they know that the original reason if that was even true that the all the wires were eating up why would they not offer me another cover to the fuse box if that's how the rats got in and ate them up are they hoping that it might happen again and they get another $3,000 for me sounds like it to me I don't know what kind of customer service care has become or what kind of phone is you are at this Renton Kia car pros but it's certainly not like the ones that on the Kia dealer when my mom bought her first car and I called there and ask him questions about 5 months ago and told them that we bought the car there they told them that that they had nothing to do with that and they don't honor anything because they're not liable for that because their new owners but my mom like I said I just bought another car from that but a warranty is a warranty a Kia dealer as a Kia dealer free and actually I found something in her paperwork saying that there's something that goes wrong with stuff underneath the hood that's supposed to be a recall and was supposed to be fixed for free I'm starting to believe that that's what was wrong and they charged me for something else was he supposed to have been free I'm not anywhere near dumb and we keep all papers I also have a coupon for upgraded alarm system after 3 years which they didn't ask me about or honor either my name is Leah and my telephone number is 206 795 843 4 and I want compensation for my three types of gas an explanation of why you guys are the only car dealer that services the car and doesn't wash it and why did you're not have the best interest every customer in mine and basically had me almost ruin my engine and it may have or my whole energy catch on fire somebody needs to contact me or you'll be on the news

before my mom passed away she took the car in and told them that her alarm has stopped working they told her she would have to get a new system she gave the car to me because she couldn't drive it anymore cuz they took her license and after she passed it would no longer starts I thought that it was just the key alarm system problems that's what the original request was when they came and pick the car up stay 3 months later and $3,000 later I was told that the rats had eaten up all the wires and it would be $3,000 and I was assured that there was no other problems and he had fix everything when I got the car it was filthy dirty they didn't even wash it and had a half a tank of gas I catch the bus to work so I don't drive much and I stay about seven blocks from the Kia dealer diamond core drill bits home and the next day when I went to Walmart which is right next to the Kia dealer the car was under a quarter of a tank this I couldn't understand because the car gets 22 miles a gallon to make a long story short I only drove the car a few short miles about four times I have filled the car up three times and could not understand what was happening to the gas until it started smelling have gas also I was not able to drive it because of the fact that the heater or the fans no longer works and it rains a lot in Seattle the hours that I work I can never make it in before thestop Moses but I did go back in there and try to get another key made and I talked to another gentleman and I asked him why would they give me such a dirty car he has the technician wash it but my mom has bought two cars from that same dealer and never once have they given her the car back with just a oil change without washing it andthere are also several scrapes one long scrape actually on the right side of the vehicle that was not there before but I was willing to overlook that until I left messages do not get a response but like I said the hours that I work I have not been able to get it in and I've been very sick so I filled the car up a second time with gas next thing I know maybe 5 or 10 miles later car is on e smelling like gas extremely so I decided someone was siphoning my gas I didn't drive it all week until I went back to Walmart the car which what I thought was the parking lot of Walmart smells extremely strong of gas and as I got out I asked the security guards do you smell that is my car leaking he said it's probably send on the ground I was on my way to my sister's house was about 20 miles away but fortunately for my safety of my life I lost my keys in my car that night and sat there for three days and I came back got in the car the locksmith I drove home turn the car on and it was on TV again so I went to the gas station send it up again and as I was driving home it became apparent that this was my car and then it was gas gauge was going down before my eyes when I got back to my house II ask my neighbor to look and he said there was fuel all under the inside I thought somebody had cut my gas line he said good thing that I didn't go very far because the car could have caught on fire I was extremely upset I went to sleep and woke up the next day to go to the corner store the car was on e again I I didn't want to pay for more gas and I certainly didn't want to pay for another tow because that is a lot of money and I just gave you guys close to $3,000 to fix my car so I called a local guy that I know and asking to look at it he said that the wire harnesses when they were doing them they carelessly forgot to fasten the fuel lines together two of them we're not fastened only one I paid him and he left I called the Kia dealer and tried to explain the situation one lady transfer me to another lady after I told her the whole story and then while I was trying to tell her she hung up in my face I have a 2007 Kia Spectra that my mom bought and she turned around and bought a brand new Kia and gave me this one she had to return because there was something wrong with the engine and then they brought her another one but she was in a car accident totaled the car and your Kia dealer was paid fully for your car that she was leasing 27 something thousand dollars all I'm saying is that when I talked to the gentleman there he said that the key fobs well over time have to be reprogrammed when I pick the car up the man said I don't know how to program that because I had to buy another one but what he should have told me is that the old ones could have been reprogrammed so I wasted money on the other and I still don't have a way to turn on my alarm and lock my vehicle why I wasn't told that they may have to be reprogrammed overtime I don't understand I wasted $80 on the other one and nobody offered me a solution and that's the original problem I took the car in for not to mention when I got it out the fan or the air conditioning doesn't blow it they made a mistake that could have very easily caught the car on fire and took my life I don't know what you're going to do about this but I'm going to let you handle it because if I go there I'm liable to go to jail because this is not a mistake that a good mechanic makes mechanic makesand one more thing seeing as though they know that the original reason if that was even true that the all the wires were eating up why would they not offer me another cover to the fuse box if that's how the rats got in and ate them up are they hoping that it might happen again and they get another $3,000 for me sounds like it to me I don't know what kind of customer service care has become or what kind of phone is you are at this Renton Kia car pros but it's certainly not like the ones that on the Kia dealer when my mom bought her first car and I called there and ask him questions about 5 months ago and told them that we bought the car there they told them that that they had nothing to do with that and they don't honor anything because they're not liable for that because their new owners but my mom like I said I just bought another car from that but a warranty is a warranty a Kia dealer as a Kia dealer free and actually I found something in her paperwork saying that there's something that goes wrong with stuff underneath the hood that's supposed to be a recall and was supposed to be fixed for free I'm starting to believe that that's what was wrong and they charged me for something else was he supposed to have been free I'm not anywhere near dumb and we keep all papers I also have a coupon for upgraded alarm system after 3 years which they didn't ask me about or honor either my name is Leah and my telephone number is 206 795 843 4 and I want compensation for my three types of gas an explanation of why you guys are the only car dealer that services the car and doesn't wash it and why did you're not have the best interest every customer in mine and basically had me almost ruin my engine and it may have or my whole energy catch on fire somebody needs to contact me or you'll be on the news

I bought a KIA 2014 Optima Turbo AND JAS 94.000 miles and had the transmission need be changed in total the warranty of 100 k will cover total repairs need this car need advise and where can the car be towed for repaors.

Kay Opper
from Lawrence, KS
I have been going to this Kia DealeSHIP FOR YRS. tOOK CAR IN FOR OIL CHANGE AND BRAKES.nOTHINGTHING WAS WRONG WITH my cAR UNTIL I TOOK IT THERE FOR OIL CHANGE,aFTER THE SERVICE I NOTICED SPOTS ON MY DRIVEWAY MADE ANOTHER APPT. AND BEFORE I TOOK IT IN MY HUSBAND LOOKED UNDER THE HOOD AND THE DIPSTICK WAS STICKING UP AND OIL WAS ALL OVER THE MOTOR.WENT TO KIA SERVICE MANGER SAID THAT IT WAS SO UNACCEPTABLE WORK,SO THEY CLEANED IT AND TOLD ME TO BRING IT BACK TO CHECK FOR OIL LEAKS.BUT MIND YOU NOTHING WAS WRONG UNTIL AFTER MY OIL CHANGE.THEN THEY TOLD ME CRAP THAT DIDNT MAKE SENSE.THEY WANTED 540 DOLLARS TO FIX MY CAR THAT THEY SCREWED UP.TOOK IT SOME WHERE ELESE AND I WAS TOLD I DIDNT NEED A GASKET AT ALL MY CAR IS NOT LEAKING OIL.I WILL NEVER GO THERE AGAIN

This dealership did a bait and switch with the price and sold me a dirty $ 26,000 car that nearly ran out of gas as soon as I got in it.
I found a used car that I was interested in online and contacted the dealer. They told me that they would have the car ready for me to look at and test drive when I arrived, which was nearly 1.5 hrs later. I arrived around 3:30pm. The car was washed on the outside, but the inside was noticeably dirty, as if someone had smoked in the car or if someone drove it on a regular basis. I test drove the car and decided to purchase it because I knew the price was a good price. The salesman was surprised that I did not need convincing. When he started to play the price game with me, he started at $ 26,000. THe online quote I had listed that car at $ 21,995. That's why I called them and drove 100 miles out of my way to go see that car. I showed him the online price and told him that is what I intended to pay. He said that online retailer must have gotten the price wrong and "Didn't you read the fine print on the CARFAX site?" It was what brought me to this dealership which was not near anything remotely on my way. I did not wish to trade in the car that I owned. I only wanted to purchase the car I test-drove for the price I saw online. The salesman said that he is the one that gives the info to all of the online companies and if they make an error, it's not the fault of the dealership. I told them it was a bait and switch, but they flatly denied that the price discrepancy was their doing. They refused to negotiate until I acquiesced to trade in the car that I owned. We negotiated and after wearing me down, I eventually bought the car. They never came down on the price of the car, the only negotiated how much they would offer me for my trade-in (which, as I mentioned, I was planning to keep).
When I said I would purchase the vehicle, the salesman told me that he was having the car detailed for me.
By the time we were done with everything it was nearly 6:30, but I had to wait because I was told the car was 'still being detailed'. Close to 7pm (closing time for the dealership), they brought my new purchase around and although it was getting dark, it didn't look like anyone had done anything to it since before I drove it. The next day in the light I realized I was right, it was still dirty inside!
I was tired, they were closing and I needed to get on my way. I didn't know the area and the saleseman told me which way to go. I thanked him for the directions and was on my way.
I was in a car that was completely new to me, driving in an area that I did not know at all. I realized that there were very few exits and the ones that I saw had no services. This didn't sink in until the little light for the empty tank came on the dash! I got a quick alert that I had just 40 miles left that tank of gas. I made it to a station with 20 miles left to spare!
By then, I was really upset. I did not sleep that night and my husband was even more upset. I texted the salesman the following day and told him that my husband intended to blast the dealership all over social media and to write to you because I was treated so poorly. If it was just the price, or, if it was just the dirty car, or if it was just the gas, with all three things, unforgiveable.
The response was lame and mentioned that it was late and the dealership was closing (they had 5 hours to detail that car), and that "a full tank is not standard on a used car". My reply was that the salesman pointed out the safety features, the benefits from buying from that dealer, etc, but could have at least acknowledged that I was super low on gas and that there were so few stations on my upcoming route and that I should fill up before I get on the way.
They asked what they could do to make it up to me. He promised to send me gift cards to get the car detailed and to fill the tank. He just wanted to shut me up. It has been a month and nothing has arrived in my mailbox.

silvia Steele
from Yucaipa, CA
I had many cars before & NEVER had this problem...my Kia Sorento 2015 with only @ 40,000 miles has a broken handle, ..the whole handle just came off from the door when I opened it...I brought it to my Kia place & they told me to file a complain to find out if the company will cover it..but I had to pay over $100 just to file a claim , if they cover it, I still pay, if they don't fix it , I pay. He said they had to take the whole door down...how is it that a relatively new vehicle looses parts after 4 years & is not cover by the manufacturer? I want my door fix. I like my kia, If I don't get it fix I will trade it for a Chevy. Can you help.?

I purchased my Sorento in the summer of 2017, and two weeks later I got a crack in my windshield. When I went to my dealership and found out to replace it would cost me $1500.00, I was told that they do not even carry the windshield as stock, it would probably at least a year before the dealerships would carry as stock. It is now 2019 the dealerships still do not carry the windshield as stock. I have been told the windshield brackets are the only thing that has changed on 2017
Sorento. I am very disappointed that after 19 months of owing my Sorento that the windshield is not a stock item and that the price has increased to $1800.00 to $1900.00 all because of bracket change, I know other Kia customers that are complaining about this also. MY QUESTION IS WHEN IS THIS WINDSHIELD GONING TO BE INSTOCK AND WHY THE OUTRAGEOUS PRICE TAG?????
Do not get me wrong I love everything about my Sorento but who can afford a new windshield at that rate, in Alberta you could be looking at a new windshield every year. At that $1,800.00 price is making me reconsider my purchase.
Roxzy Findlay

shulamith beckerman
from Baltimore, MD
I purchased a 2014 Kia Soul in August of 2015. I have had it less than four years. It has 104,000 miles on it with REGULAR DOCUMENTED OIL CHANGES. The engine has to be replaced. I have owned several different cars and have kept them up to ten years. My 1994 Mazda 626 had 325,000 miles on it with the ORIGINAL engine. My Toyota Celica had 230,000 miles on it with the ORIGINAL engine. And my Nissan Murano had 198,000 miles with the ORIGINAL engine. I have looked on the web to see numerous complaints with engine failure of a 2014 and 2015 Kia Soul. i have called customer service and have a case number 13127877 I will take this complaint as far as I can including the States Attorney's Office as this is a defect in your design

Steven Rubin
from Valley Stream, NY
Went to KIA Auto World on Long Island NY, going to buy my 3 kia . I have 2016 kia optima ex they sent me e-mail saying that they give me 20% higher for trade in also had $3000. for trade in which they said no. Was looking at TELLURIDE EX LOVED IT . Told them I have poor credit and putting no money down. Just like when I got 2016 with no money down.They said ok after that the manager tells me I had poor credit and they want 250.00 so they get title I was using my old plates on 2016. which I said no when I brought the 2016 it was no money . When I told them I have no credit cards he did not believe me told me take out my wallet show him which I did . I feel he shame me because I had no 250. on me or credit cards feel this is wrong do business .
Thank You
Steven G. Rubin

Below is a short summary of a problem that I am having with my 2017 KIA Sportage and it seems as if KIA does not know what the
problem with my car is. At first they said I needed a new motor and after keeping my car for OVER A MONTH I was told I needed an
extension harness. I picked up my car yesterday and AGAIN my check engine light came on and the car went into limp mode again.
I would really like to have my car fixed or replaced because I am not comfortable driving it. This is the 2nd time it has it has gone into limp mode
on the highway.
8/18/2018 – Creaking noise – opening/closing rear door. Had to order parts. Installed parts
9/1/2018.
1/5/19 – Took car in for Software Recall update. (all 2016 – 2018 Sportage vehicles).
Update completed 1/5/2019.
2/22/2019 – Check light engine on and vehicle in Limp Mode on way to work. Had to call roadside assistance. KIA told me the motor needed to be replaced. Motor had to be ordered. Had my car from 2/22 – 4/10/2019. KIA never called to give me an update I always had to call and ask for an update. Each time I was told the motor was on backorder.
4/10/2019 – Kia called – told me it wasn't the motor that my motor was good. Told me my car was ready. KIA installed an Extension Harness. I picked up my car and as I was driving home the check engine light came on and my car was in limp mode. Had to call roadside assistance.
4/11/2019 – Waiting to hear from KIA about my car.
Thank you,
Judy Brown
1202 Fox Fox Hunt Ave.
Amarillo, TX 79108
(806) 223-7579 – Cell
(806) 468-4165 – Work
Email Address: jbrown@asarco.com

I recently
7 DAYS AGO I HAD TO HAVE MY 2016 KIA SORENTO TOWED TO MY DEALERSHIP..-Stevenson Kia jacksonville, N.C. 28540.
iF IT WERE NOT FOR ME CALLING THEM i WOULD NOT HAVE HEARD ANYTHING FROM THEM..NEEDLESS TO SAY MY CAR IS STILL THERE. i WAS TOLD THEY REPLACE THE ENTIRE SHIFTER AND STILL HAD PROBLEMS. ALL I WAS TOLD THEN WAS THAT THEY WERE TALKING TO TECHS AT KIA.. THEY WERE NOT SURE OF.. IS THIS THE LEVEL OF EXPERTISE AT KIA? IT SEEMS THAT EVERY OTHER MANUFACTURER HERE OFFERS COURTESY LOANER CARS..NOT KIAS POLICY? I HAD TO SPEND $240 TO FLY TO ANOTHER STATE FOR A FUNERAL SOMETHINGS NOT RIGHT HERE. I HAVE BEEN A KIA CUSTOMER SINCE 2013 AND HAVE SUNG THE PRAISES OF KIA TO ALL MY FRIENDS AND ON FACEBOOK.. I MAY BE RETHINKING THIS IN THE NEAR FUTURE..
OK#2 ABOUT 5 WEEKS AGO I HAD MY TRANSMISSION SERVICED,,FINE IT NEEDED THAT DONE.. BUT I WAS TOLD I NEEDED A NEW BATTERY, UPON LEAVING I WENT TO 3 DIFFERENT PLACES HAD MY BATTERY CHECK..GUESS WHAT.. NOT A THING WRONG WITH MY BATTERY.. I AM REALLY DISGUSTED.... STEVE MURRAY 910-650-9749
P.S.. I JUST CALLED FOR THE STATUS OF MY CAR..TOLD ME I WOULD GET A CALL TOMORROW...I DOUBT IT

Mina Lashbrook
from Chicago, IL
Yesterday, April 8, 2019, I took my Kia Sportage to Witham Auto Center, 2033 LaPorte Road, Waterloo, Iowa, and I was extremely disappointed with the service I was given. I bought my Kia in May of last year at that dealership, and when I bought it, there was a small chip on the driver's door. I told the salesman at the time, that I should probably get some paint to fix the chip, which I never got. Now, about ten months later, there are seven chips on the door ranging from the top to the bottom. The body parts woman that helped me immediately blamed the door chips on my seatbelt. There is NO WAY possible that the seatbelt could make those chips. I, as most people, release my seatbelt before I even open the door. Then she said the chips were caused by my hitting other cars with my door. Again, I take good care of my car, and I do not slam open my door if cars are near. I felt that she was blaming me for the chips. She seemed very defensive, so I got defensive. At one point, she asked me to stop talking and let her finish what she had to say. I call that very disrespectful. She started out disrespectful by not greeting me, nor asking my name, nor telling me her name. I felt as if I was putting her out when she had to go out into the garage area and check out my car. Needless to say, I left that dealership very angry. Back in 2014, I took my previous Sportage in for a tire rotation. I got about one half mile from the dealership and my tire fell completely off my car. The service man forgot to tighten the lug nuts. Did I get defensive or mad? NO. I probably should have. If I had gone another quarter of a mile, I would have been driving on the interstate going 65 miles an hour. Either I would have been killed or injured or I could have killed someone else when the tire flew off. Again, I was very nice about the entire incident. I have owned three KIA's and I really like this car. However, I will NEVER buy a KIA from this dealership again. I will not recommend this dealership. The closest KIA dealership is an hour and a half away from where I live, so this will be the last KIA for me. I will be trading my KIA because I will NOT give any more money to this dealership for oil changes, new tires, etc. The sales man who sold me the car was extremely helpful and nice. The KIA manager was only nice when trying to make the deal. The woman who answers the phone for the dealership should take a class on how to be friendly and helpful to customers. Key word.... friendly. I am extremely upset and disgusted with this KIA dealership!

Edgardo B. Polistico
from Paranaque City, 40
I'm disappointed of Kia BGC in handling my claim for warranty of my car's aircon. The claim was filed last December 1, 20018 and until now no action is done by Kia to fix my aircon. Take note that Pag-asa has officially proclaimed that hot weather/season in the Philippines has already started and here is Kia not complying to my car's aircon. You let me suffer the heat driving the car you promised with a warranty to fix the defect.
Reference is Kia Job order No. 015012 for my Kia Rio with Plate No. ABE3406. (erroneously written by your service staff as ABE5406) .
Please hurry fix my aircon. I badly need it this El Niño weather. Pls don't prolong my suffering driving toasted in Kia like an oven. Kindly advise the admin to wake up the Kia warranty section of Kia BGC.
How could I help promote Kia if this is the kind of service I will get. Imagine how intense it is for a Kia customer driving this El Niño Season. And that because I kept the windows open the whole stretch of driving to get cool air, consider the dusts and smokes from other vehicles coming into my car, thus damaging the interior and serious risk to my health. Since Dec 1, 2018 it has been like that. I hope Kia will see my predicament and will take care of me as a customer who religiously paid his bill and regularly visit Kia for maintenance.car.
I made too many follow ups but to no avail. It seemed my claim for service/replacement was ignored. it came across to my mind if I would post this experience in my blog. But I hold it patiently for months hoping now that I can get favorable action from Complaint Online.
I need immediate help now. Please.
Salamat
EDGARDO (Edgie) B. POLISTICO
Kia Rio owner, purchased from Kia BGC
ABE 3406

In 2013 I purchased a 2014 Kia Cadenza from your dealership in Cerritos California. While I was employed for the California Department of Corrections and Rehabilitation, I purchased a total of three Kia vehicles. I obviously enjoyed the service received and my family and I enjoyed the performance and reliability of your products. Upon completion of the leasing period, on what was to be my retirement vehicle, I contacted the Kia dealership in Henderson Nevada and explained to them that I really wanted to keep the vehicle and not turn it in. I was eventually told that there was no finance company that would finance me for the vehicle due to high mileage. After a few of hours going back and forth, the Sales Supervisor talked me into purchasing a new vehicle. I was unfamiliar with the leasing process and never told to contact the finance company and make arraignments with them to continue payments. Now I am getting noticed for payment of a vehicle that I know was sold within a week of being turned into the Henderson Kia Dealership. As a result of the tactics employed by the Kia salesperson, I have a vehicle that I am not happy with, costs the same amount as the vehicle that was turned in and I am still being held liable for the prior vehicle. I would like to know if there is any way that your company could assist me in resolving this as I am now on a fixed income and am desperately considering filing bankruptcy. I would prefer to have this situation and my credit restored without filing. Even though I believe that a dealer took advantage of my lack of knowledge and did not explain in detail my options, I still believe in the Kia vehicles. I look forward to your assistance in resolving his issue.

Tammy Spencer
from Paris, TX
We bought a 2019 Kia Sorento in September 19, 2018 @ Crown Kia in Tyler, Tx. We love our vehicle and are very pleased with it, but we are very dissatisfied with this dealership. They have done nothing but give us the run around, since day one. We set up payments with Bank of the West, and we refinanced it at Red River Credit Union in the city we live in. And we canceled our Gap insurance, and our service agreement, because we paid it off. And we were told we would get it back in Feb. And here it is in March, and still nothing. And we got someone else s paper work. It has been a terrible experience. Very unhappy customer, and I donot understand how they can stay in business .

Diane Eubanks
from Crystal River, FL
They sold a Kia with no spare tire to a 94 yr old man and wife in wheel chair. When dealership was confronted about it. they said He should of asked about spare tire. If he wants one it will be $260.00. Customer service said that's how Kia's come now, with no spare tire. No consideration about anyone or anything. They couldn't do anything to help.

Jeffrey Dean
from Indianapolis, IN
Our engine is apart of your recall....after two months are dealing with this engine blowing....you put a new harness on it...they it actually got a new engine...replaced and back on the road Feb. 13. Yesterday the check engine light came on again...no power...couldn't get it up to speed on the 465 interstate in Indy....almost got ran over by the traffic during the 5 p.m. rush hour traffic....thanks to this issue again!! At the dealership to be looked at again....this makes the 2nd engine...what is going on???

Andrew Wilson
from Lubbock, TX
I purchased a lease Kia Soul yesterday, 2/16/2019. I was a little early on the first lease and told the salesman that I was concerned that POTUS was looking at instituting a 20-25% tariff on this car. I wanted to run numbers and try to figure out what to do. They worked with me really well. I turned in my first one and got my new Kia Soul Lease in a matter of hours-- Vin#KNDJN2A21K7000228. I really enjoyed my experience at the time. My daughter, who drives me around a lot, was cleaning everything out of the first Kia and placing it in the new one and waited for us outside. My wife and I came out, daughter drove us 1.1 miles to our home-where we all spent the evening destressing. We got up to go 6 blocks down the street where my wife works and my daughter ask me if I wiped the water drops off the windshield. I had not seen them. My vision is very poor right now due to cataracts, hoping to get that fixed toward the end of the year. So she and I got out of the car and she showed me 2 significant chips about 1" apart on the lower passenger side slightly above the wiper. To me it looks like a 'tool strike'.
I still had the salesman's number on my phone, so I called him mid-morning. He said the car was in pristine condition when he turned it over to us.
When I mentioned the salesman's response to my daughter, she told me that she was not quite sure what the salesman looked like, but the man who came out and put the tags on the car walked over to the windshield and rubbed that area, shrugged and finished putting the paper tags on the car and left.
I am going to dealership in the morning, salesman wants the service department to 'look' at it. It is a NEW car with 171 miles on it, so who knows the history of that. But, to me, a NEW windshield is definitely in order or let's scream 'do-over' as another exact same car is sitting in the exact same spot where mine was yesterday. I want to be friendly, but I hate being tricked or lied to. I am sure you folks will feel the same way.
What can be done?
Andrew and Kathy Wilson
5444-14th St
Lubbock, Texas 79416
1-806-778-3498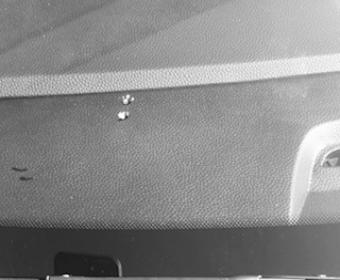 My sister bought one of your sportages, well it just so happen to have a engine that had a defect were it caused it to lock up. She had taken to the dealership in the town where she lives,and bought the carJonesborourgh, Tn, now the vehicle has been at the dealership for months on end. The last time she talked to them they said to her all promises made to repair the vehicle wouldn't be kept and they're going to keep the car till March and they may or may not repair it. I,ve started telling friends and neighbors about how she being done by the dealership and to be honest, I sure as heck won't be buying any KIA from anywhere. Right now I'm in the process of trying to get to talk to a lawyer, if I had a dealership selling my product and acting out this way to a customer I would seriously consider shutting the doors on them.Oh and before I forget, they also told her if she talked to anyone about it, it would never be repaired,and would keep it even longer. She can't even get the car out of their shop cause they refuse to release it.

JASON STIREWALT
from Canton, TX
ENGINE REPLACED DUE TO RECALL IMPROPERLY PUT BACK
ENGINE LIGHTS ON CROWN KIA OF TYLER TX SERVICE MANAGER REFUSES TO SEND ALL NECCESSARY WORK PREFORMED
CAR KIA SORENTO 2012 HAS BEEN TOWED MULTI TIMES DUE TU UNSAFE CONDITION
TRIED TO REACH CORPERATE OFFICE MANY TIMES TO FIX PROBLEM NO RETURN PHONE CALLS OR EMAILS SINCE NEW ENGINE REPLACED:::::::
1. CHECK ENGINE LIGHT ON DUE TO O2 SENSOR:::::CLIP AND MOUNT BROKEN
2. FUEL LEAK IN MY DRIVEWAY DUE TO SOME SEAL [SERVICE MANAGER KEVIN SHUTTER] DECLINE TO WRITE UP SERVICE REPORT
3.BATTERY DEAD VEHICHLE WONT START BATTERY AGE 8/13 YES IS OLD.BATTERY POST NOT TIGHTENED PROPERLY BY SERVICE DEPT. BATTERY IS STILL ABLE TO CRANK CAR. THE SHADE TREE MECHANICS AT THIS SHOP IN TYLER TX [CROWN KIA OF TYLER TX]
NEEDS REVEIWED CERTAINLY

Purchased a 2017 Sportage EX Turbo circa mid-2017. For the first 25000 miles, no mechanical or electrical issues. After 25,000, the driver-side door hinge failed, rear hatch (automatic - lousy feature) doesn't always go up, and passenger-side power window hasn't worked since mid-November.
For the power window fiasco, I took it to the same authorized Kia dealer from which I purchased the vehicle, only to be more frustrated with their lack of "customer service" toward my Sportage's quality defects. Today I took the Sportage to the same dealer only to learn the power window replacement part they ordered in early December had been returned to their supplier because I didn't return within 30 days. No warning about their 30-day "rule" when the first replacement part came in wrong; no phone calls from the dealer's service department to remind me about their 30-day "rule"; just received an apathetic and lackluster lame excuse. So, now I have to make another appointment to drive nearly 30 miles to the dealer (it is the closest to my home) in the hope that the correct replacement part will be there on my appointment.
Doesn't sound like the end of the world but their "sales prevention" attitude toward me has been a frustrating experience. It is as if the dealer could not care less about my business despite having purchased three Soul and one Sportage in the past several years from him. Well. if that's how this dealership values my business, I will never darken their doorstep again. And, based on the poor quality experienced on this Sportage, I have sworn-off future Kia purchases.

RENE GARCIA
from North Richland Hills, TX
In 2017 , I purchased two Kia Sorentos for my wife and daughter. Shortly after, purchasing these vehicles, my wife's Sorento front passenger
seat began to become undone at the Seam. I took to the service center and spoke to an individual name Javier. He informed me that they would replace the seat but that it was not avaliable at the time and did not know when it would be. I did not like the answer but said ok. After about three months and no news, I called Javier and expressed my dissatisfaction. He got upset and told me ,"I do not have to service your car". I than called Maurice Curley the salesman that sold me both cars and he expressed his concerned and said he would look into the matter. Shortly, thereafter, Frank the service manger called , apologized and informed me the part was there all the time. I was very upset at JAVIER rudeness and call the dealer sales manager and he referred me to the district manger, I repeated my problem and dissatisfaction and he told me that he found this very hard to believe. Frank called again , apologized and said he had taken steps to imporve method of keeping parts inventory. Needles to say, I am now in the marker for a car for my grand daughter and will now look at a Toyota Highlander.

Lori Delzer
from Alhambra, CA
We were completely misled and lied to! We didn't expect to buy a car, just look. When we found one, we asked about Costco referral and Mark Near, Used Car Director, told us he'd give us a better deal thru AAA than Costco. I believe saving us $1500. Smooth talking and distracting is what he did to my boyfriend while the salesman, Steve Harding was getting my info. In the financial area, that gentleman was very fast at handing me papers "sign here, initial here" so my bad on that. I told him I didn't want any extended warranty and somehow I ended up with two. That I understand I can cancel within 60 days. Then another addon I saw after the fact was $599 for Security ETCH. When I asked the financial guy about it he said it's standard. After digesting this at home, if it's standard why is it an "add on". I tried to return the car with only 10 extra miles on it 2 days later to no avail. Did I mention that we didn't get a discount at all and paid the sticker price plus add-ons? See attached. When we tried to return the car, I was able to talk to Mark Near and since we did get a Costco referral quote what would have saved us $2000-$3000, he manipulated me into thinking we saved $1500 and was going to give us a refund of $600. If you see the attached window sticker and the sales contract, there is no such difference. We paid sticker price. They did give me their Kia financing rebate of $2250 which has nothing to do with the price of the vehicle itself. I'm extremely unhappy and want this rectified. Also when went back to return the car, I believe the GM, Herbie Weston was present, he wasn't helpful whatsoever. Just a hardass!

Lori Delzer
from Alhambra, CA
We were completely misled and lied to! We didn't expect to buy a car, just look. When we found one, we asked about Costco referral and Mark Near, Used Car Director, told us he'd give us a better deal thru AAA than Costco. I believe saving us $1500. Smooth talking and distracting is what he did to my boyfriend while the salesman, Steve Harding was getting my info. In the financial area, that gentleman was very fast at handing me papers "sign here, initial here" so my bad on that. I told him I didn't want any extended warranty and somehow I ended up with two. That I understand I can cancel within 60 days. Then another addon I saw after the fact was $599 for Security ETCH. When I asked the financial guy about it he said it's standard. After digesting this at home, if it's standard why is it an "add on". I tried to return the car with only 10 extra miles on it 2 days later to no avail. Did I mention that we didn't get a discount at all and paid the sticker price plus add-ons? See attached. When we tried to return the car, I was able to talk to Mark Near and since we did get a Costco referral quote what would have saved us $2000-$3000, he manipulated me into thinking we saved $1500 and was going to give us a refund of $600. If you see the attached window sticker and the sales contract, there is no such difference. We paid sticker price. They did give me their Kia financing rebate of $2250 which has nothing to do with the price of the vehicle itself. I'm extremely unhappy and want this rectified. Also when went back to return the car, I believe the GM, Herbie Weston was present, he wasn't helpful whatsoever. Just a hardass!

jeff davis
from Jasper, TN
was told it would start with the uvo app but it want if I knew that I wouldn't have got it

joseph gilmore
from Memphis, TN
In June I purchased a Kia Stringer. As of today I have had about (5) five recalls and with each recall, the car gets worse. At present the car is at the dearlership and bee there for days. The techican cannot fix the car. I am asking Kia to buy back the car and free me of all responsibilities. Today 12 - 17-18.
Joseph Gilmore
312-622-6071

michele mackey
from Goshen, IN
I bought a 2013 KIA Sportage in 2015, paid cash for this vehicle because everyone raved how these vehicles are so good and dependable, had the vehicle for 3 yrs., and my engine blew. I was at a stop light and went to take off and my car sounded horrible, I pulled in to a gas station and called my brother and asked him what it was he replied shut it off your motor sounds blown. So I had to pay out of pocket to have it towed to the closet Kia dealership where they diagnosed my car as having a blown engine due to the bearings, and that my estimate was $5,768.90 to be fixed. That's when they told me about the recall for several different types of Kia's however unfortunately my engine isn't covered under the recall. Which after reading several other peoples complaints it doesn't appear theirs is covered either. Which is confusing to ME. Right now there are approximately 15 million Kia customers that are experiencing this same dilemma. And to find out Kia isn't going to help me replace my motor! I have went through every step there is through Kia to see about them adding my engine to the recall or some kind of "good will" assistance to cover this expense and they told me that my car has to many miles, My miles on this car is 139,864. And the recall claims unlimited miles. So explain that to me. This is ridiculous there are over 15 million recalls for this issue, and Kia knew these motors were bad and still sold the vehicles. For someone who is single like myself and rely on driving something dependable and can't afford something else or the outstanding amount for the repairs, Kia leaves me with nothing. Now do I not only have nothing to drive, have to gets rides to work, and try to figure out how to come up with over 5, 000 dollars to fix this issue, I guess it's a Merry Christmas to me. Thank you Kia!!! I will never purchase another Kia again. Something needs to be done about this issue not just for myself but all the other people who are going through the same thing I am.

mr John PAYNE
from London, ENG
I had a problem with my Sportage 3 months ago it kept going in to limp mode I contacted local Kia Dealer who after eventually looking said it was the Turbo . They said it would not be covered by the Warranty as I had been to a non Kia dealer for servicing and that they were not sure of the oil that had been used. I spoke to the customer services who were very rude every time I rang I wrote to the UK COE who said it was down to customer services to decide he was no use at all .Mr Paul Phillpot .I would state the millage is only 52000 and is only 5 years old.
I have ended up with a bill from a proper Kia dealer for £2600 it has now been sent to Ombudsman and OFT as this is wrong .

Robin Oakes
from Manchester (Buckley), CT
I'm forced to give you one star. That doesn't seem fair when you haven't earned one star.
I have a Kia Sole, 2011. Not long after I purchased the vehile the key snapped off/out of the fob. So I started using the second one I had (I received 2 key fobs at purchase). Just recently my second key broke, same place as the first one. I'm being told that it's going to cost me over $300 to get a new fob? That is so crazy! How about you come up with a better design for your keys? You're shoving a metal key into a plastic fob and think it's going to hold up? I'm still paying for this car and I was unaware that my keys were part of the warrenty otherwise I would have had the first key replaced. What can you do for me that is going to change my mind about Kia, about ever buying another Kia or recommending that another person purchase a Kia. At this point I am unwilling to do all 3.
Robin Oakes

Hany Essawy
from Kuwait City (Central Kuwait), KU
Hi , My Name is Hany Adel Abdalla Essawy , i am working as a financial Controller of one of reputed company in Kuwait.
I have a KIA Sorento 2014 , with 40,000 K.M driving , with Base No#KNAKT8132E5476135.
The Issue started in Jan 2018 . when i was facing a problem in a sound came from the right side in the car.
after many times back and forth discussion and wasting time , 3 times car was going to be checked inside the Garage , and feedback came with nothing there , with the technicians and head of Service about that there was no clear sound heard , then Finally they heard the sound and they changed the spare parts pertains to the problem in the Exhaust , they received the spare part after three weeks from Dubai because it was not there in Kuwait.
Once changes , the sound disappeared and the car came perfect.
3 weeks back , the same problem has been rising again , and same sound appeared and became stronger.
same problem i am facing each time with the unprofessional team of service there in the agency , for 3 times again back and forth for not hearing the sound.
i have explained to them that same sound has appeared again , so , you can recheck the spare part which has been changed before and feed me back.
but , unfortunately!!! , and as usual of same attitude of staff , ( His Name is Mr. Akbar in Shuwaikh Garage ) , after the car left for 3 days for ma n service of 40,000 K.M and the sound issue , they came with , that there is nothing in the car , and it was a normal sound.
i went again and again , then finally one manager there called ( Abu Tallal ) , he went with me in the car along with one of the Inspector there Called ( Abu Khalid ) , then he heard the sound.
at that time it was 2 weeks back and it was on saturday , and he told me to bring the car again by Mid of the week because he can't receive the car today because of the high traffic at the carage.
i couldn't bring the car again during the week because of the rain at that time in Kuwait and due to the holidays the Country took it during this days.
then , i went today once the weather came good at 10:30 am , and i intended to just leave my car to be inspected carefully and i never asked that i want to receive my car today!!
by bad attitude and unprofessional way of discussions , the Manager ( Abu Talal ) said to me again that he can't receive the car because of high traffic also in Garage and he left me with my car out of the area of garage outdoor with no permission for my car to enter although i saw another guy who is a Kuwaiti , when they didn't allow him to enter his car , he went inside , and took permission for his car to be entered.
My Comments is as follows :
- if the agency can't absorb the expansion of KIA Sales Strategy and Customer First in the ir Vision , so, they are not Qualified enough to have the agency.
- if the customers are been forced to deal with such poor qualified staff , at least they have to cover the concept of after sales service with more garage spaces to manage the KIA Cars Service. at least Normal Service.
- KIA is one of the reputed Cars Manufacturers , and not deserve this such bad impact , due to unprofessionality of The Agency they select in the Region.
- after all of that , do you believe that i will decide to have a new car with KIA Brand , or i will recommend it , or the mouth talking will be in good direction due to what i am facing from the KIA agency
- May be the Agency doesn't need to sort out the car issue due to that the warranty of the car will be ended in Feb-2019.!!!!!!!!!

Margaret Del Priore
from Middletown, NJ
November 15, 2018
Kia Corporate
Office Headquarters
11 Peters Canyon Road
Irvine , CA 92606
To Whom it May Concern:
I own a Kia 2013 Optima. The passenger side mirror was damaged in a parking lot in September 2018 I had called the Neptune, NJ Kia on Route 166 (Sansone Kia) to have the mirror replaced on October 2, 2018.
I was informed that the passenger side mirror would cost $502.20 to be replaced. I agreed to the charge and paid with my BankAmerica credit card.
They said it would take about a week to order the new passenger side mirror. I received a phone call on October 9, 2018 that the new passenger side mirror was in and I made an appointment for October 12, 2018 to have the new side passenger mirror installed.
On October 12, 2018 I went to have the new passenger side mirror installed. Then I was told that the mirror was installed and the air bag. They also replaced my digital clock with a regular clock and my map was gone …. They also said my free car wash was done , car was still dirty.. and I paid 138.00 dollars for labor.
I went home and notice the side mirror was not replaced, so the next day I called October 19, 2018 to complain to the Kia manager and agreed to return on October 22, 2018 , they could not find the original new side mirror and they would need to re-order the part. I was later informed that new side mirror was in and made the an appointment for October26, 2018.
I returned on October 26, 2018 to have the new side mirror installed- he told me I was luckey that the person who was going to paint the new side mirror was here in the shop only comes once in a while.
My digital clock was re-installed , but my display is not working. On the same day, I went to have the car washed and was told by the attendant that my suppose new side mirror was moving and most likely not new as it should not have any movement.
I am hesitate to return to the same Kia dealer to have the work done because I cannot trust them to do what I paid for- I paid 640.00 dollars for a new side passenger mirror for something I could have gotten from a used car dealer. I certainly should not have to return 3 or 4 times to have a part replaced . I bought this car in 2012 at Kia in Freehold, NJ had enough with them giving me a car that was in the lot instead of the car I bought in the show room. And now I cannot trust any Kia dealer …
I would like this resolved as soon as possible
Cell- 732-567-5490 email-maggiedel16@gmail.com
Regards, Margaret Del Priore -7 Hamiltonian Drive- Red Bank, NJ 07701

Tom Conlow
from Charlotte, NC
I call the Kia customer service number with the number given me by the person who is handling my issue and I get Kia roadside assistance after waiting on hold for 30 minutes!!! He tells me he cant handle the call and is unable to transfer the all using the extension number the rep. gave me. How in the world can I reach someone with a complaint about a Kia dealer????? Kia's customer service SUCKS

Betsy Marie Gorman
from Murfreesboro, TN
My 2014 KIA Sorento (6 cylinder - Vin #5XYKU4A73EG474932) is at a dealership because it needs the engine replaced. The Service Manager said that the oil pan was full of metal. It is going to cost me $6,700.00 to have the engine replaced. I think that KIA should be responsible!
I know that KIA has/are replacing engines on the 4 cylinder KIA Sorento's due to metal in the engine resulting in engine failure. They should do the same for the 6 cylinders.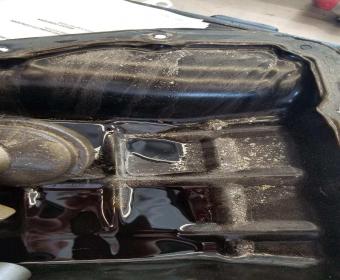 Angel
from Moreno Valley, CA
On Monday last week my sons Kia soul died coming home from school. My son called AAA and had it towed to the Kia in Pomona, CA. After delivery, it took them until Friday to look at it and figure out what the issue was. My son has been diligent on his end trying to maintain contact with the service manager Art Solis. In fact, my son had left a message for Art at the end of the week and Art told him that he never heard back from my son. Art informed my son that the repairs that needed to be done were under warranty and that they would be providing a car. Over the weekend Art told my son that Kia would be providing a rental car during this time. Due to the $10 daily copay because of my sons age, I decided that I would drive the rental and give my son my car to avoid the extra cost.
On Monday I drove from where I live (about 40 miles) to pick up my son and get the rental car. Once at the dealer, we were informed that Kia was not paying for the rental and that we were the 2nd customer to come in with this same issue. The gentleman at enterprise informed us that Kia does not have a contract with them and they have had to send people back to Kia. At this point, I called Art back to find out myself what is occurring. Art told me that they are trying to work with billing to get this covered. I told him that I drove down to my sons to take care of this car issue. Art told me that I could go ahead and get the rental and that they would have it figured out hopefully by tonight (mon). I agreed and put the rental car under my name and credit card number. Yesterday (tues) my son called them in the early evening and they still did not have this situation fixed. So, now I am paying for another day of this rental car. I feel like I am getting the run around from Art. This has been very frustrating. I work full time, 12 hour days and do not have ready access to my cell phone due to working in a jail.
Can you please help me get this situation figured out ASAP since I am now accruing daily charges for a rental car that I could have gotten a lot cheaper then the daily rate I am currently being charged and which the Kia dealer/Art said that they would be picking up.
Angel a.rosilez@ruhealth.org

Albert Vitale
from Peoria, AZ
I contacted the roadside assistance number on Aug. 15th this was the number that I was given when I purchased the car in Dec. 2015. My car battery was dead and I needed to have it charged. I spent25 minutes on the phone with 4 different people each one wanting all of my information, over and over again. The last one had me spell out the street address more then half a dozen times I dont know if she understood english. The final result was me screaming at her on the phone , to just forget about it as I will get someone else to come out. There was no apology from her , all she said was ok. When I purchased the car roadside assistance, was part of the sale and Im sure that I paid for this in the price of the car. If I were stranded on the road, I would never be able to depend on this so called roadside assistance.I have had many roadside insurances and never had a problem getting help.I definitely would have to think twice in buying another Kia car. Albert Vitale

Mike Collette
from New Cumberland, PA
08/01/2018 13:13:38
I am the original owner of this vehicle, 2012 KIA OPTIMA. Earlier this year my engine was replaced due to a recall when I had 13,200 original miles on the vehicle. Glad I didn't have to pay for that! On July 27th, 2018 my air conditioner stopped working with only 16,105 original miles. A check by my mechanic verified that the compressor was inoperative and needed replaced. I had to spend $1,079.24 (paid bill attached )to get the air conditioner in my KIA Optima working again. I cannot believe that a "High Quality" vehicle as stated by my salesman and sold to me would need 2 MAJOR repairs with only 16,000 original miles. I strongly feel that I should not have had to deal with these kind of failures at such LOW mileage and I am extremely disappointed that I am out of almost $1,100 due to what may be a faulty part/product. Up to this point I have spoken well of my KIA and convinced other co-workers to purchase a KIA product. Based on the above I am requesting a review of my complaint and reimbursement of money spent.
Update- I have yet to receive a response from KIA Consumer Affairs--7 days and still waiting
Thank You,
Mike Collette

Ray. Wisniewski
from Auburn, NY
On 7/27/18 I had an appointment for a recall notice for my 2015 Kia Sedona at 10am at Kia of East Syracuse. My wife and I arrived ahead of time and checked in. We waited for almost an hour and my car was still outside, not yet brought in for repairs. When my wife called for the appointment the service mgr., Bobby G. Told her it would take approximately two hours for the repair. When questioned why the service hadn't started yet she was told that there were three recalls on the car. We only knew of one. We had to drive 30 miles one way,on freeway traffic to get there. I decided we didn't have time to sit around in a waiting room for up to three more hours. Not happy with the way we were treated, nobody came out to inform us of any problems it was as if we were neglected sitting there. I would appreciate an answer to this email

Kay Thompson
from Louisville, KY
After two visits, service people decide I am imagining that cold air blows on my feet all the time from the passenger floor vent, tell me I'll need a third visit to do a diagnostic, and "NO" they cannot disconnect or block the passenger side floor vent.

Dennis Valdez
from Denver, CO
I thought that dealing Doug paid off no matter what you all and that should really apply for a car that you bought from him that you're still so far negative after 3 years they put you in a new car 16 days later take it away I won't never deal with them again thank you and no thank you

Kay Thompson
from Louisville, KY
Have taken my 2018 KIa in twice because cold air is blowing on my feet even when the setting is up. Kia service says it is OAD, nothing wrong. They never drove it, so I made a second appointment and they were to drive it. Nothing wrong. The service person asked me if "you tried setting the dial on face or vent?" I asked him if he thought my IQ was his shoe size. I told him I wanted the floor vent blocked off or removed. They said they could not do that and asked if I wanted to bring the car in for diagnostics!
I have learned that there are 3 tubes in there for directing air. All they had to do was remove the one to the floor.

Angela K Cestaro (Scarola)
from Waltham, MA
I have been buying and leasing Kias since 2005 and have had them serviced at Smithtown Kia in Nesconset, NY. Last October I purchased a Certified pre-owned 2015 Kia Sorento Limited with 19,700 miles on it. I was given one (1) key remote (keyless entry) with car. I asked for the second key and was told it only came with one. When I returned my lease I was asked to return 2 keys otherwise I would be charged $450. I brought my car in for its second service at 28,000 and was told I needed the 30,000 service on top of the tire rotation I requested from the suggestion on my first visit. I did not recognize anyone from service, there were all new people there. An hour later I was told by manager Charlie that I needed brakes they were extremely low. I asked how could they be so worn, I was here 4,000 miles ago and it was never brought to my attention? And if this car was KIA CERTIFIED how could I need brakes in 8,000 miles? I bought my 4th KIA because of the service I received over the years with Eric and Tom. Now I feel like I am being taken advantage of.....I also asked Charlie about getting a second key because if anything happens to the one key I received I wont be able to use car. Charlie proceeded to tell me I was out of luck unless I wanted to spend $300. When I started to complain he turned around and walked away. Then to add insult to injury when I returned to my car where service left it parked along the curb, I got into car and proceeded to put invoice away in glove compartment and I felt my car jolt forward. When I looked out the window I saw that a service person was bringing a customer's car into service garage and backed up and hit my car. I immediately jumped out of car and started yelling but they continued to drive to back of building to service. I checked for outside damage and didn't notice anything but the mechanic knew he hit me and did not stop. Could someone please explain to me how you can sell a KIA preowned CERTIFIED car with one set of keys and bad brakes? When did treating repeat customers like they mattered go out the window? Bring back the people that cared and worked with you not against you. This experience just may change my mind about a future KIA purchase after being a loyal customer for 13 years. So dissappointed.

al allred
from Fort Worth, TX
Moritz kia fort worth treats there customers very bad. I took my car in to be worked on at 7am on 7/6/2018. I was not told when i made my appointment that techs would not be there until 8:30. The service advisor said they had no shuttle driver and suggested i use my insurance to get a rental car. I left and will never go to Moritz again or buy another Kia.Horrible way to treat a customer!

Linda Babshoff
from Fresno, CA
I took my 16 Sedona in on Sat. 6/30 for battery issues - I spent 2 hours at the dealership. that I advised them had started on 6/28. They tested it told me I left a light on and it just needed a charge. I advised that was not the issue. The next morning 7/1 the battery was dead. I had it towed to dealership where the Battery was finally replaced. I was on vacation and spent 2 days 2-3 hours each day of my vacation at the dealership. on 7/1 we lost our prepaid non refundable reservations for lunch. If the dealership had listened to me on 6/30 and searched into what was actually draining the battery instead of brushing me off and stating I left something on. I feel discriminated against because I was a female and that is why I was brushed off.
Now for my second issue I now have 2 years of receipts showing my vehicle gets 15.4 MPH with a max on highway of 19.6 average is 17 highway. This vehicle gets the worst gas mileage of any 6 cylinder I have ever owned.

Byron McDonald
from Pell City, AL
at 31000 miles took in for second time driver heat&air blower out, I live 40 miles away,after about 6 hrs in lobby I was told back blower not working,but parts dept. can not order because it shows no part for my model 2015 soul was told we will contact Korea to see what to do & call you. after two weeks & no word I go back & they say we forgot to call you but yes we can order the part, BUT you will have to come back so we can be sure that it is the blower I said NO you already know what it is just order it I am not going to keep coming up here when you already know what it is Home 205-646-3731 cell 205-351-1038

hyunjun LEE
from San Bruno, CA
i can't believe KIA company anymore!!!.
i went the kia service( San Leandro, CA) center Jan/22/2018 for change engine oil, replace spark plugs, coolant flush, and transmission fluid exchange. the total amount i paid $683.77. it was terrible service and advisor. person who is service advisor name "Shivneel" did not explain to me about how bad my car and how changed parts of service. i was up set and i would like to know about my car condition and make sure about my car service was right so i complained someone in front of cashier. it was bad service i remember.
Today May/10/2018 i went my body shop for issue of headlight and diagnostic other problems. my new body shop engineer told me i need to change spark plug, but i already changed on January. i make sure that get safety check paper from him and i will visit kia service center again. i could not trust the kia service center and engineers did fix my car that day. i would like to full refund!!!

Anthony Macaione Jr
from Rochester, NH
Bought my 2015 KIA Optima SX GDI brand new in January 2017 it was In the showroom hadn't sold. I had this year January a problem with the gas tank power button not working and the over ride in the trunk not working either. The dealership I purchased it at in Somersworth NH is now out of business and so are six others in NH. I paid cash across the street at the Hyundai garage to get it repaired and submitted my claim at Quirk Kia in Manchester six weeks ago. Still no reimbursement of my money on a car that had 13,000 miles and was validated a part covered under the warranty. Now thousands of us consumers have no where to go in NH on the seacoast except dr8ve round trip 100 miles or more to get service atnt(entwo remaining dealerships. No notice on the closures of the many dealerships that closed. Nashua, Portsmouth, Keene ,Somersworth, Plaistow. Berlin ans others??

Maria F Biafore
from Largo, FL
We own a 2011 kia sportage with 33000 miles on it.I started getting a check engine light.Come to find out it was an actuator motor assembly(p/n#11B061705B),Anyhow before all was said and done we were out $500.00.We were ready to trade this car and my husbands 2011 Sonata on presidents day for two new Kias.MY HUSBAND SAYS "NO WAY".We have owned toyotas and nissans and had them for triple the mileage of my sportage.Large repair bills not under warranty are not something that would want me to purchase two new kias.I asked the dealer (lokey kia in clearwater fl.) if there was any way they could reduce this cost.THEY DON'T CARE AND THAT TENDS TO MAKE ME AGREE WITH My HUSBAND. Maria F Biafore
2198 Nottingham dr. Clearwater Fl
727-422-1135
E-MAIL : mbiafore@tampabay.rr.com

Jann Cissna
from Evansville, IN
I just purchased in July 2017 a 2014 Kia Optima. I previously owned a 2005 Kia Optima which I dearly loved and had no major issues other than an air conditioning unit installed. I chose another Optima since I had been so happy with my old one which I gave to my granddaughter.
My new Optima and the dealership is not providing the best care and seeing that issues are fixed. First, my service maintenance on or about Jan. 24th was poorly done. A week later, my car would not start. This was due to the battery not being bolted down and cable had come loose. The service department tried to assume that someone had tampered with my car and put in a different battery and removed the device that holds the Kia battery in place. Why was this not seen when the maintenence was done and no one has tampered with my car. Also on the passenger side door are a number of peeling paint issues running in a straight line. When I noticed this - after owning only 2 weeks - the service department implied that someone hit the door with something. That is definitely not the case as the small area only continued to get worse as time went on resulting in a much larger area now. I feel that this was a patch job gone wrong to cover up the areas and this should have been fixed by the dealership. A patch job to sell the car and mislead me into believing the car was in pristine shape. Instead, they sent me to a body shop who informed me that it would be over $800.00 to fix. I am very careful with my vehicles as you can see from the length of time I owned my old Kia. Maintenence is done regularly and only about 6000 miles are put on the car yearly. I am 69 years old and this was to be my "forever" car. Please respond as I am not happy with the outcome of my purchase and would like to have something done to fix my car properly. I am sure that Kia Corporate would not like one of their dealerships to be taking advantage of an elderly woman or anyone for that matter. This is definitely not good PR.
Thank you,
Jann Cissna
812-306-4664

Althea Kramer
from Homer, MI
I just found out that in April if I make a one time payment, I will be charged a fee unless I enroll in auto pay. I am very upset about this because I don't always pay on the same day. I get my paycheck different times of the month and like to pay my bill early if I can or sometimes it might be a day before. I hate the fact that I will be penalized even though I am still paying my bill. I have always paid my bill on time, why should I have to pay more just by simply not enrolling in auto pay? I love using my phone to make my monthly payments but it looks like I now have to send in a check payment so I don't have to pay the fee. I understand that I can just pick the due date for the auto-pay, but sometimes I have the money weeks in advance and like to pay my bill then.

Debra Nesbitt
from Melbourne, VIC
3 years and 33,000kms ago I purchased a brand new Sportage. On day one I noticed a flickering oil light at idle. I rang the dealer and he suggested it could be a sensor and they'd check it at first service. I've had 3 services and each time have mentioned the issue but my concerns have been ignored and no investigation has been done. 3 weeks ago at a service I again mentioned the problem, but when I picked up the car and asked the service head man what they found ,he said the light didn't come on. I said the car has to be warmed up to see it he replied
' oh we haven't got time to do that'. Last Monday I booked it in to be specifically checked...and guess what..I have a damaged motor. I will now be getting a new motor under the cars warranty..all good . But now I'm stuck with a hire car for 5-6 weeks that they've provided and a $1500 excess if someone scratches it in a carpark or hits it and doesn't leave details. ALL THIS THROUGH NO FAULT OF MY OWN.
The condescending,arrogant and dismissive attitude from Kia service centres (2) has appalled me. Not once have they treated my concerns as being important enough to check. And then to be told that 'everybody knows that an oil light needs to be checked '. Insinuating that this has all been my negligence in reporting and I'm just a silly woman. I drive heavy machinery nearly daily in my job..I know how important oil lights are.
THIS ATTITUDE TOWARDS WOMEN IN PARTICULAR IS OUTRAGIOUS.
KIA YOUR SERVICE CENTRE PEOPLE DO NOT FOLLOW THE KIA CHARTER OF CUSTOMER SERVICE.
Thanks for your feedback!
Sorry. Please try again later!