Kia
Kia Complaints Continued... (Page 3)
241+ reviews added so far. Upset? Call Kia corporate: 1 (800) 333-4542

I have a 2007 sorento with 60,000 miles on it and I purchased it off the showroom floor in 2007, the drive train has a 100,000 miles warranity. My vehicle has a whinning noise when it shifting gears and it has got worse as time went along so I went to the dealership for them to check.
Their service manager  told me I would have to pay them to check for the problem of course I refused because the drive train is under warranity. Mr. French refused to took at my vehicle unless I paid them to find the problem. I
f this is what they call a warranity then they have lost a good customer because I only let Kia service this vehicle and have done all the recommended mainternance. IF they had looked at the problem and found it was not under warranity I would have been happy to pay the bill but to refuse to even look at the vehicle is not right.

First my wife and I love our kia optima what we didnot like is how we were lied to by Smithtown N.Y kia We were told the would give us one price and after we signed the lease agreement everthing changed not once but twice be never recieved a signed sales agreement . I have been in sales for going on 40 years and I am a man of my word and exspect others in sales to do the same.We have always bought hondas in our family and was the first time we ventureed away ,if this is how kia does bussiness even though we love the car it wil be the last .I would like to add we had put a deposit on a kia at meford but they could not locate aan lx for us very professional and I wish I bougt the car there.I hope to here from you JohnDellaria 631- 255-4791

I am a Paramedic and I recently attended a road traffic crash on the Sunshine Coast. One of the vehicles involved was fitted with airbags but they failed to deploy at a speed of around 80kmhr. The car rego was 829LMQ, 2008 model VIN KNADE241296485440. QFRS were on scene also and took photos to forward to kia. I trust you will investigate this issue further. Thanx for your assistance.

I purchased this car because in big letters on the sitcker it said 28 and 34. we all know what that means. After 1500 miles I'm getting less than 20. (over 19 but under 20) in all situations. It's not fair. I love the car but purchased it for the mileage. Anyone know of a class action suit. I'm thinking of mobilizing and putting my car by a different dealer every week with the actual mileage in big white letters on the windows. I was duped!!!!!!!!!! I love the car but purchased it for the mileage which was obviously a total lie!!!!! How can they get away with it. Please don't send me any stock corporate nonsense. It gets less than 20 MPG. I'm angry.

I own a Kia 2008 spectra. On January 1, 2013 I was in a very minor accident sliding with wet rain water and hitting the curb with my front driver's side tire. I had the car towed to Capital Kia Austin as I like to work with the dealer whenever I have significant work to be done.
On January 2, 2013 they said they would have a look at it and get back to me. On Wednesday 3, 2013 they called telling me the control arm needed to be fixed and replaced the tire rim.(approx. $660.00) They then said an animal had chewed my O2 sensor wire harness and that it needed to be replaced it would cost $1200.00 but insurance should cover it.
I said no thank you. Not right now as the Holidays are a high expense time of year. Perhaps in the future. Having not heard since Wednesday January 3, I Called again on Saturday January 5, 2013 they said my car would be ready on Monday January 7. On Monday January 7, 2013, (5 days after the initial conversation) I called 3 times wondering when my car was to be ready.
Finally at 4:30 I called, and Ian said that the control arm sub- frame was damaged, and it was $1200.00 to fix it. It seemed strange that they had found this and not told me until I called considering the magnitude of the expense. Also, it seemed strange that the sub-frame was damaged when I had not even hit the curb hard enough to pop my tire and barely bent the tire rim.
Over the next day my Dad and I called 3 other automotive companies and based on the minor accident they all thought that needing a new sub control frame was very strange. I started to feel like Ian wanted to get $1200 out of me one way or another and would keep inventing problems until I paid. On Wednesday January 9, 2013 I then called your dealership as I was going to have it towed to another shop.
The lady, Ian, replied you cannot take the car. We have fixed it and you owe us money and hung up the phone on me! I had not even raised my voice to her and I was shocked at her response.
Thursday January 10, 2013 we had the car towed to an alternative mechanic. I was forced to pay the $675.73 to take the car away, although the car is not drivable. I had it towed to another shop.
The next mechanic who took a look at it, also, took pictures. It turns out Capital Kia had taken out the bolts to the control-arm that attach to the sub- frame and not replaced them. This mechanic insisted that the sub frame was fine and as I mentioned earlier had pictures to prove it. I then had to pay this new another $300.00 to properly attach the control arm and get a wheel alignment. The car was now drivable.
The other mechanic who looked at it can say the sub-frame was actually fine, and the O2 Sensor harness is also fine. No holes at all!
I have to say, your Service Writer lied to me. My car did not have a damaged sub-frame and my car's sensor harness was fine as well. Capital Kia seemed to want to get another $1200.00 from me. Capital Kia not only had my car for 10 days (leaving me with no alternative form of transportation) but they lied to me. Is it fraudulent to tell people they need work done when they don't!
This is not my first bad experience with Capital Kia. Last time I had my car in, the mechanic left a big grease smudge mark on the seat and his lunch trash (Chinese food containers) on my floor! Needless to say, I am more than disappointed. I feel cheated.
I am requesting the $675.73 refund as Capital Kia did not do the initial work to a satisfactory level and repeatedly lied to me about other work needed. I feel this is more than fair as I also incurred additional expense to have a different mechanic do the job right and I went 10 days without transportation.
This is not the image that Capital Kia shows on TV and I can imagine you would like to do something to create a better impression. I would be happy to talk with you personally about this if you would like. Please consider doing the right thing here to save a customer.

A few months ago, my car died while driving. When I called Kia, they asked if I was out of gas, and I said, the light is on but I know it's not out of gas. After a few back and forth phone calls and trying to get it started it started briefly and then died again. Long story short, I towed it to Kia. They said it was a sensor and the fuel pump just happened to go at the same time. So they had to fix both. Now, after talking to many people, they said that they seriously doubt that "both" would go at the "same" time. I walked away questioning if your company was taking advantage of me.
Fast forward-- I just brought my car in for service for an oil change. I knew my brake light has been flickering on and off at a downhill or fast stop. I suspected that my brake fluid was low. When I brought my car for service, I specifically asked them if they would be checking the fluids. The service person said "yes". While there for service I came around the corner to hear the mechanic commenting about my filter and stating that's he's waiting "for Mike to go try and sell me a new one".
Well, I drive away and of course the light started to flicker on downhill stops or quick stops. Checked the fluid and it was down at the minimum level. An inch between max to minimum. Which shows me they did NOT check the fluids as they said they were going to. Perhaps they shouldn't be concerned about "selling" me a 30 dollar filter and actually do their job as they are supposed to. Which completely makes me question the prior service about the fuel pump and sensor going "at the same time". I'm VERY disappointed in your company and will be looking for a new place to service my vehicle. And, I will make it very clear to everyone I know what has taken place. People take their vehicles to mechanics because we can fix them ourself. We are left to trust you. Your company"Wagner" has completely broken that.
Regards,
Jennifer Reilly

It seems everytime I bring my car to Brown Daub Kia Service, they treat me like I don't know what I'm talking about. When I bought the car it had low profile tires, the steering wheel shook everytime I was on the highway and every three days one or more tires would lose air and the pressure indicator light would come on. I took the car back, they said the rim might be bent. They didn't fix it. I took it again, they said, low profile tires can look low...
I fianally bought new tires and rims after one of my tires went completely flat. I took them to BD Kia to have them put on. I asked, would I need an alignment?... they said no. I got my car back and it severely pulls to the right. I called them and they said changing tires has nothing to do with an alignment, but the tires could have worn and caused the alignment to be off. Knowing this...why wouldn't they have someone test drive the car to check? Now they want to charge me $80 to do an alignment and I will have to be without my car another day!

My wife and I have owned our Kia Sedona for almost 4 years with numerous problems since purchased, First all the electrical went out on my wife while she was driving with our two young children. We brought in to dealership and they did repair problem with no cost. Then my wife and children were driving on the road and side door opened on its own brought back to dealership and they said nothing was wrong lubed door and said should be fine. We moved to another state and while my wife and kids were on the highway the door opened again. Went to dealership and was told that the was a serivce call on the latches for the doors which we were never informed of because I was told that its not a recall just a service call. Now last time I checked latches are pretty inportant when it comes to saftey. Well latches were changed and just recently Noverber 2012 the door opened again while my wife and kids were driving on the highway a year after they changed the latches. Now they tell me that my warrenty has run out and I need to pay to have fixed $700 now to me warrenty or not this is a manufacture problem which has been documented with all our trips to the dealership. Everyone from the dealership to Kia Corp Customer Service says oh well to bad that happened. Well maybe someone will care when my lawyer is contacted about the saftey of my children falling out of a car. i can take this a far a Kia would like but its not the money its the saftey of my family and Kia does not seem to care all they want is for me to pay for something that has nothing to due with wear and tear because the issue was supposably fixed last October by the dealership. Now Kia wants me to pay $700 for a latch that the mechanic said was not working properly. Trust me I nor anyone I come in contact with will ever consider Kia as an automobile to own.

I've have had my 2009 Kia Rio5 for over 2 years and have less than 7,000 miles meaning that I dont drive it a lot. Well recently my brakes began to make this loud squealing noise whenever I used them. I knew that I had not used the car enough to have worn out my brake pads so I took it to a Kia dealership. I was told that it was not the brake pads but that the rotors had developed a "glaze" and the necessary repairs had been made. Less than a month later the noise started again and so I took the car back to the dealership again.
This time I was told that some dirt had entered the rotors. This time the dirt was supposedly cleaned out and a lubricant added. Once again the noise came back. This time I took the car to a mechanic who told me that the Kia just has bad brakes and that it would keep happening. I ended up having the mechanic just replace my brakes entirely. This is my first and last Kia ever.
Then the seat belt on my daughters 2004 Kia Sedona broke recently when my 8 year old grandson tryed to hook it.Not the belt itself ,but the latch that is mounted to the floor. I noticed that it is made from a steel cable.(the cable was broken in half) I asked the dealership if it would be considered a safety recall issue(even though it is out of warranty)they told me no and that the new seat belts were now made out of nylon and I could replace it for around $80.00.
That would mean I would have to replace all of them at my expense.I feel that this is definitely a safety issue and should be taken care of by KIA. Has there been a recall I'm not aware of ? If< God forbid, there was an accident and the cable on these belts can break that easily,then I'm afraid of what the outcome might be. Please contact me as to what can be done about this.

i went to two kia dealerships in nj last week and i wanted a price on a new kia sportage. i wanted to get a price for my 2008 trade in kia sportage. for what ever reason the salesman and managers at both dealerships would not give me a straight answer or any number for my trade in either verbally or in writing. i was wonderiing if this is something that is done because it is hard to make a decision when you dont have a trade in number. please let me know what the situation is regarding a trade in. thank you, anne fiore

I recently purchased a used 2010 Kia Soul with 45000 mile on it. Not even a hour after I left the dealership, I discovered the there was a roaring sound. We took it back to let them know, upon which time they saw the rim was bent. Immediately they said that must be it. The fix the rim and I left. The roaring continued and now the wheel shook when I put on the breaks. I called the service center to let them know the roaring was still a issue. I got appointment, I was told it was the barrings (something I already told them before I left) but it wasn't a safety issue or scam so they were not replaced but if I wanted to spend the money to replace them it was fine.
My heart dropped to the ground. I am a single women. This is my first car since I filed for bankruptcy in 2009. I put $2000.00 to have to find another $500.00 to fix a pre-existing condition. DO NOT patronize Hatfield Kia in Columbus Ohio. The bearing on my Kia Soul are a perfect example of why not to buy this piece of junk! It's a scam 100% all the way. Fix this or don't sell crap Kia!

I have a 2007 sorento with 60,000 miles the drive train has a warranity of 100,000 miles. It has a whinning sound coming from the drive train so I took it to the dealership to get it check out and get the problem solved. The service manager Danny French informed me I would have to pay them to find the problem, of course I refused. So they would not even check my vehicle and if it was something that was not covered by the warranity I would have paid for it but they would not even look at it to determine this without pay. They have lost a good customer and I will speak aganist them in all my fuctions here it Vero.

Sandy Mann
from Milton, WV
I went to put the seat belt on my grandson and it went down in the seat, it is not properly in the back of the seat to stay up enough to hook it. I couldn't get it out of the back seat and I took it to the Dealer and he said KIA has nothing to hold it up. He pulled it out for me and that was the end of it. Advanced Auto was my next stop to see if they had something to keep it up out of the seat so I could use it. Well they said they couldn't fix it. So I came home and put a close-pin on it to keep it up out of the seat, I don't know if the hole is too big or what it is doing, but it is very unsafe. The front passenger seat is so low, people complain all the time about it is so hard to get out of once you're down in it. I really like my KIA and the last one I had, but this is a real safety problem for children to be safe in their car seats. I just wanted to inform someone about the problem, before something happens and someone dies.

Kathy Montgomery
from Bethel Springs, TN
I am writing in reference to an extremely negative experience I encountered when I visited your dealership located on University drive in Huntsville, AL. I was looking to purchase a 2013 Kia Forte - VIN KNAFT4A24D5672173 - advertised on the dealerships website for $11,625. When I arrived at the dealership I was instantly approached by a salesperson who was very nice and eager to help. I explained to him I wanted to see the vehicle advertised online and also wanted to see a new Forte so I could consider the options of buying the used car compared to the new car. His response was you cannot believe everything you see online. He stated that cars are placed online to get customers to the dealership and once there they could see what the dealership had to offer. He then proceeded to show me the new cars. Finally, he took me around and showed me the used cars. The 2013 that was advertised was on the lot. After we looked at the new and used Fortes, I asked him to get me a price quote for a new Forte and the 2013 Forte. He came back and gave me a price of $16,999 for the 2013 Forte that was advertised online for $11,625. I asked if I could borrow his computer to pull up the dealership website and show him the price of the car. When I pulled up the website he took the price over to his manager. He came back and stated the online pricing was 2014 pricing and since it is January 2015 the price has changed to 2015 pricing. We then offered to pay cash for the vehicle if the $11,625 price would be honored. The salesperson did not acknowledge the cash offer and quickly changed the conversation to encourage me to buy a new car. Also, when I first arrived at the dealership, I was asking to trade in a 2011 Ford Fiesta. I expected to have negative equity in the Fiesta. I currently owe $8,500 on the vehicle and using Kelly Blue Book as a guideline I expected to be offered around $5,000 for the trade in, I was extremely shocked when I was offered $3,300 for the trade in. However, my disappointment is un-related to the trade in. My disappointment in KIA is the fact KIA advertises prices online but refuses to honor the advertised price. Finally, I am not a customer who needs or relies on generous credit approvals. I was told by the salesperson that I was not a typical KIA customer. He stated most customers were in desperate situations and were just happy to be approved for a vehicle. I appreciate the KIA policy to approve all customers. However, I believe you reputation as a company would be better served if you honored advertised prices. It is unbelievable that a company advertises a price but refuses to honor it. Until yesterday, my plans were to trade in my Ford and get a KIA Forte. As of today, I am unsure how I feel about KIA.

Donald Denison
from Wai'anae, HI
I went to town yesterday. I hit something on the highway on the way in. The my tire light came on. I pulled into a parking lot to check it out. I found out my back tire was flat. No problem, I always keep a pump and a tire plug kit in the trunk. So I start pumping it up. It's not inflating. So I thinking, OK I got to use the spare tire. Guess what? There's no damn spare tire! There's not even a frickin jack! There's a frickin pump that looks like it cost like 20 bucks and a save a flat container. Which is worthless because I can't inflate the tire. So I call the dealership, they tell me yea that car (2014 Rio) don't come with a spare. But they tell me that I got the road side package, and to call them. So I call. They said they would have someone out in about 45 minutes. The guy showed up, hooked my car up and towed it a couple of miles away to the dealership service dept. I'M HAVING MY CAR TOWED FOR A FLAT TIRE! WTF! Anyways. They tell me it has two holes on the sidewall. So I need a new tire. (105.00) bucks. They didn't have one, had to order it. Another hour. It ended up 3 frickin hours for a flat tire! I love this car, and your service dept. it is awesome. Never ever dealt with a service dept. like the Kia ones. Great people. I asked how much a new tire and rim would cost. They told me between $300.00 and $350.00. They said I had to buy the kit. I don't want a damn space saver tire. And I hate the jacks that come with most cars. I always use a floor jack. Anyways I had to write this a day later because if I had written it yesterday, it would have been unreadable. I was so pissed off I was shaking. I mean seriously, if I got towed into the service dept twice, that would pay for a new tire. On a side note. The salesman told me I had Sirus on my radio. Come to find out it doesn't work in Hawaii.

Kathy Spiegel
from Portage, IN
I bought my Kia Soul in May 2013. It has been great thus far until a few days ago. This past weekend, January 9th-10th, my Kia Soul would not start. I live in LaPorte, IN and the weather has been snowy, icy and with minus wind chill factors with temps in the minus 20's. I am in a band and use this vehicle to transport band equipment from job to job. If my car is not reliable, then I cannot continue to do this. We were finished with a gig and loaded the equipment into my Kia Soul. I got in and tried to start the car and it did not turn over. I tried turning the key in the ignition 4 times and each time all it did was click. The battery seemed OK as all of the lights in the dash were bright. I went back into the venue and asked if we could wait there as I had to call for a tow truck. The place was closing and I was imposing on the owners to wait with me when they truly wanted to go home for the night. In the meantime, my boyfriend went outside and he tried to start the car. He turned the key in the ignition 4 times and on the 5th try the car finally started. So we thanked the owners for waiting for us and warmed the car up and then made it home. The very next morning, the car would not start yet again. And the same scenario ensued. Finally, after turning the key in the ignition multiple times the car finally turned over. So we drove it directly to Neilsen Kia in Michigan City, IN. It was a Saturday and the service department had already closed. So I left the car with one of the salesman (Chuck) and filled out a form and dropped off my keys. On the following Monday, I called the Kia service department and asked if they were able to fix my problem. The mechanic on duty (Mike) explained that the problem was not fixable. I thought that Kia had a warranty that covered the car, bumper to bumper, for 5 years or 100,000 miles. This was one of the main reasons I bought the car to begin with. But Mike explained that the problem is in the design of the 2013 Kia Soul. He said that the starter is mounted to the bottom of the engine block and there is no splash shield protecting the starter from snow and ice getting into it. Thus, the starter froze. I asked if a splash shield could be put on my car to keep this from happening in the future. He told me "no" as they only started putting the splash shields on the 2014 models and the 2013 Kia Soul had a different body design which would not accommodate the 2014 splash shield. So I said, "Well, what can I do as I need to have a reliable car?" And he basically told me "nothing". He also told me that 3 other Kia Soul's of the same year had been towed into their dealership with the exact same problem that weekend. I can't believe that Kia would not address this issue. This is a design defect and it is not something that I am responsible for. I cannot continue to drive the car in the cold weather when it is not reliable. So we drove it directly to Apex Muffler in LaPorte and explained the situation to one of their mechanics. He said he could configure a splash shield for my car and it would cost $120. So I left my car with him to get this taken care of. In the meantime after he looked at the under carriage of the car, he called me and said that there were actually holes drilled for a splash shield placement. So what gives? Why couldn't Kia take care of this for me? It should be covered in the warranty. You must know of the problem because you have taken the initiative to redesign the car in 2014 to have the splash shield to protect the starter. This can become very dangerous to people as they can become stranded in below zero temperatures and it can be life threatening to those who live in states where the winters are challenging due to snow, ice and low temperatures. So I would like someone to address this issue or at least refund my money for forcing me to get an outside mechanic to repair a problem that Kia should have taken care of in the first place.

On April 1, 2014 on around 4 P.M. I was driving on Astoria Blvd, Queens, NY, and while approaching the red light the car all of a sudden shuts off. I waited few seconds to start the car again. The same day while driving to the Bronx, NY at around 5 P. M. while driving on the Cross Bronx Express Way and Middletown Rd. I experienced the same situation as stated above on this letter. I am very concerned about this, because is not only about my safety, but the safety of other people on the road.
Because there are no Kia service department in the Bronx, NY where I live I called Kia at Tenafly NJ, where they wanted me to take the car the next day 4/3/2014. I emphasize that it was impossible because on that particular day I was traveling to PA. The appointment was scheduled for today April, 2 2014 at 4 P. M.
Your attention to this matter will be appreciated. I can be contacted at 917-412-1356
Sincerely,
VIncenzo Castellano

I bought my second Kia within the last 12 month's, the last one being one of my daughters first car. Although it was used it still put her into a $14K debt and as a college student that ain't exactly peanuts. She took delivery of the vehicle and noticed the gas tank was only half full. I have since learned that this is a new company policy and I want to tell you that the policy sucks. It took the thrill out of the purchase and makes you guys look like you're hard up for cash. It also makes me wonder what else you've done that I haven't noticed yet, being that you seem to be that desperate. I have two more kids in line waiting for vehicles and considered trading in my 2011 for a newer model, but I think I will go to a company less cash strapped than you seem to be. I will pass this policy along to everyone I know in the hope that they reconsider buying from companies that do that kind of stuff.
Good luck
M. Vazquez.

This companys finance department has not got a clue how to organize finance. The right hand does not know what the left hand is doing. I decided to pay off the balance for my vehicle and contacted KIA finance department to get a final figure. They worked it out and I paid the required amount by card and I asked for conformation that I had now paid in full for the vehicle.
The conformation arrived next day saying that they had no further interest in the vehicle. Two days later I received two letters both from the finance department, both different, which stated that there was a shortfall in the amount that I had paid, one stated that I was some £112 pounds short and the other stated that I had not paid anything off the final payment. So what was going on in the same department and I said at first, the right hand does not know what the left hand is doing.
I decided to conact Consumer Direct, which is part of the Trading Standards Office. They advised me not to pay anything more as I had the letter stating that the company had no further interest in the vehicle, but I was to phone the company and point out their error and see what they said.
So I phoned the finance department, which by the way costs 10p a minute as it's an 0871 number. They don't hurry themselves and my phone bill is mounting up, they don't care it's not costing them anything.
To say the least, I had a good rant at them and the unfortunate lady on the other end is getting a right ear bending. She says she will look into this cmplaint right away and within a few minutes she is back on the phone and says that I am right and that there is nothing more to pay for this vehicle.
I once again ask for conformation in writing and sure enough two days later I get an identical letter to the first one that I had received, saying the they had no further interest in the vehicle. I have informed the Consumer Direct what I have received and we are now waiting to see what happens next. I have been advised that if they come back again for further payment, I should take out a summons agianst KIA for harassment.
I have never known such an incompetent company before and I am now wondering if the same sort of problems exist in all other sections of this company and I am now worried that I may have made a terrible mistake in buying a KIA car.

I had a day off of work and took my Kia Spectra in for a recalled part that needed to be fixed. During this time I also requested an oil change. I dropped my car off at 8:15am and was not called until 11:15am to pick it up. When I was trying to pay for the oil change there was no paper work on this being done.
The admin person told me to go walk back into the service center to figure it out. That was the 1st rude thing that was done. Customer service would have been for her to call or page the tech to come into the show room area. I went back to the service department only to find out my car had not received an oil change.
This dealership had my car for 3 hours to do 1 thing?!?!?! After the tech said he forgot about it that he would get it in for the oil change in the next hour. Are you kidding me?!?!? I had made other appointments that day since it was my ONLY day off.
Not 1 person apologized or offer any assistance or a solution to this issue. Don't you think these people could have said here come back to us and have a FREE oil change. I don't even care if I had to pay for the oil change but at least offer something. They were very unprofessional. I TRIED to give this dealership another chance. This is the 3rd issue I have had with these people.
They have a brand new building and I thought the help there would have been different. Though I found out the hard way nothing has changed with their service! I also don't think someone on the clock and working should be on their phone more than speaking to a customer.

I now know why you only give a 100,000 km warranty for your kia sorento i have the miss pleasure of trying to track down an engine for my vehicle. I have had brake rotars replaced $800 / a 4×4 problem repair $1900 / NOW I HAVE A ENGINE THAT NEEDS REPLACING and cannot find one in Aust. I have not had the vehicle 4 years yet and I dont think paying $44000.oo is value for my money. I have sent emails through to you guys before were can I get a replacement motor so I can at least off load this LEMON. I work for myself and this is costing me big time. Thanks.

I have a 2009 Kia Optima and the battery keeps dying if I don't drive it for a week or two. I keep towing this car into the dealer and they charge the battery and say everything test OK. I have had it into the shop 3 times over the last 6 months. Kia is refusing to replace the battery stating that once charged everything test OK. They said that I should start the car and let it run every few days. That's easy for someone that doesn't travel weeks at a time. I can replace the battery on my own, but that's not the point. I shouldn't have to replace a battery after 2 years.
The good news is that I have 5 years of Kia roadside assistance, so they will come out every time I need a jump and Kia will pay for it. I bet I can far out-way a cost of new battery with the roadside assistance charges that Kia will be paying for. Thanks for nothing Kia!

Kia is at it again using my rats. Their using stuff out my book again.I'm going to do this again.In the book the wood rats dragging their long tales behind them. page11 boutique page 12 four wood rats the red car page 19 calling all mice.page 20 the army of mice they came from all over th world page 20.celluar phone page 23 enie menie miney moe are their names black jogging suits page 28 shoes page 28 shoes female oufit page 31 purse page 32 mini van page 44 paperboard box page 56 nasty rat festus page 56 rats driving car page 93 sharp car page 94 moe the wood rat rapping page.
105 boombox page 111 poochie mama and black skirt jewlery page 128 green car page 131 earmuffs page 131 hair upkeep signifies a barbershop page131 brown wood rats dancing 133 red hooded jogging suit page 134 tennis shoes page 134 black sunglasses page 134 scenery the hood page 127 stefon with packages my characters page 127 Joe Ann Lias

Dear Sir, I own KIA car,and i do all the maintenance on time,suddenly i haired a sound in the gear box .i tried to call for an appointment it was impossible to rich anybody by phone,when i drove to auto mall branch in Jedediah they refer me to Sylemaniah becouse they don't have the service for gear box when i ruched to sulaimaniah branch they could notaccept my car before fife weeks from today and they refered me to nuzhah and i could not find the location nor the phone# Kindly help me with my case befor i loose my kia gear box.

My 06 kia optima has 42,000 miles and has had issues with the lights from the start. Finally the dealership said if I had any other issues with the lights bring it in they would give me a loaner car to drive until my car had its lighting issue fixed. My brake lights stuck on while the car was turned off and parked at my job. After the battery was drained and the car would not start to be driven ANYWHERE,the dealer said that no loaner cars was available and just bring it in and drop it off.The service dept. sales dept. or the dealership manager would not offer any other assistance.
I only live two blocks away but as a female living alone pushing the car to the dealership was not an option. The purpose in buying a kia was for the warranty coverage.

My Kia Sorento was leaking antifreeze. I bought it to Kia Flemington. First of all the person in charge of service would not return my call all day Saturday 5/21. I should have known that was a bad omen. Then he told me to leave my car there on Sunday night they would work on it with a diagnostic for $120. All day Monday no call, called back 4 times they said they had it on the lift all day and could not figure out what was wrong with it. Tuesday called back 11:30 John told me he would go get the estimate. Came back with all the hoses needed replacement, which I assumed.
Told me parts cost 451 and labor 1169. TERRIBLE LIE!!! Told him I was coming to get my Kia with this rediculous price. He told me the manager said he could take $500 off the job! You know he was lying about what the job cost. I took it to the neighborhood mechanic. He did the job for $459 in Hillsborough NJ. I will never buy another Kia because of these shysters. I have owned 8 cars and the best so far is Nissan. Don't get your repairs done down there you will be fleeced.

I* bought a brand new kia soul 2010 in jan 10 if I do not drive it for three or four days the battery is dead this has happe3ned 5-10 times had a new battery put in last may or june this keeps happening I bought aq battery charger running up my electric dealer sai9d i shoulod disconnect the neg battery if i go away for three or four days I am a single senior woman and have not got a clue about this that is why I bought a brand new car so Iwould nolt have this problem anyone out there kinow who I can contact

Myself has come up with a cure for people like Kia who take people.I will not mess with publisers anymore. I don't like when people still my work. So I got 25 of my friends to say this is my story then it will be be Goliath beat david down anymore I will copyright but I will not depend on them for support they know them rats is not no foreigns Enie Nenie Miney and Moe it was not ment for them to be gaggsters kia did that i guess that's how all blacks are. They are not gangbangers .The book The Wood Rats Dragging their long TALES is nobodies gangbanger. Thank you kia now I know what you think of blacks.
Peace I'm outta here. P>S.if you hadn't noticed the rats are from the hood and they are American americans just like me

beware cheating don't get you know where. Enie Meanie Minie and Moe I am going to sell the characters i got a good price I hate to do it but I think that is best for everybody. A company want to buy the characters .the wood rats dragging their long tales behind them is going to be history.Kia and this company will be running the same characters. They are mine and i can prove it. The put all kind of dates up there i have the original document. Kia picked They were created in 99 In the book The wood rats dragging their long tales behind them There is a story call beware cheating don't get you nowhere.
This is a paragrapg all the animals were preparing to run in the race,because the prizes were great! First prize was 2003 convertible second prize a 10 piece living room set. The next prize was a 52in.T.v.The third prize was 50 pairs of JazzEwalkers with the three buttons on the side.they were compliments of the jazzEwalker Boutique which is owned bt Enie Meanie minie and Moe. The shoes come in all colors in all colors including flowers and plaid. This man say he is willing to take the stories that i have written under another title. he want's to buy the copyrights It's gone be a quick because like before 2012.
The name of the book is DisNthat I think i'm going to put some of my stories on frre stories I'm not gone try and seel no more I'm going to let the people read them for free But you will have to go to Freestory to read them i just like to write. The boutique in the kia commercial is mine. I will not publish any more books i will just write them for free that's the only way to do it I will just put them on the net for free. I have some more about the rats and some more stories i rather for them to be free than some foreigners steal them.Look on free story and you will read them they are free. They were there for a long time.

i have decided after this book my which is called ?I will put them on free story and let parents read to the children.they want have to worry about cusing and talking bad.I love to write children stories I have found this black publisher I hope he is not a thief. One of my stories is on free stories so if you like them let me know I will do it for free maybe some one will be honest.But thankful i got someone to handle this but he is handling it different we are going on the road. You kia copied parts out of my book Anybody see those rats should no them is not no Japanese rats them wood rats and they name Enie Meanie Miney and moe

Kia client, Saudi Arabia, the world's worst car client in my opinion. Unsuccessful service, bad deal, there is no hospitality and welcome the customer never never at all. I bought the kia car and then try to connect with most branches of the Kingdom of Saudi Arabia and i have not been answered on the phone by anyone in customer service. Staff expertise in dealing with the customer is so so bad it makes not not happy at all. I honestly would not buy another car in my life from Kia never ever because of these experiences. Will not advise any relative or friend to this car company and this bad agent service.

mainly my complaint is with the way the dealership handles their customer after the purchase. i purchased a 2011 sx kia sorinto and my niece purchased a 2009 carry over brogero. the cars are what we expected. the customer relations suck. we ea needed a third key. simple enought. but after calling a "number" of times and talking to jordan we each gave up. they jordon nor the dealership took the time out of their busy schedule to call us back. finally after approx three months my niece got a call they had her key. she has already went to the local kia dealer berlin city and ordered one…
this one only took 4 days and it was in her hand. needless to say we drove 50 miles away from home thinking we were getting a better deal. well money wise saved a few dollars. service wise lost a bunch. i would think after two people bought 2 cars from me at a total of over $54,000.oo being a sharp sales person i would give them outstanding cust service. even go out of my way to make sure they were happy, but that's me. i nor anyone i know will go back to capital city kia in the future. kia is the one that going to hurt. i will look around for people that talk about their cust service next time because most of today cars carry out standing warranty along with the price being close together on the high end cars.
but thanks for reading and feel free to contact me. tct.payne@yahoo.com

As I said earlier on this thread Kia stole my ideas from My Book The Wood Rats Dragging Their Long Tales behind Them. In this book I describe all my characters even down to the last detail. In this book there are 38 stories in the book kia just took what they needed.They know all about me they lie about they didn't know me I been on the television two times and the news paper twice in their viewing area. They have a car lot down the road from me . Whats funny is whoever took credit which i know who. I'm going after them to. because they lied to kia about their idea. they had no idea both commercials all mine.
They copied my wood rats they are not hamsters they are wood rats. They might have hamsters where they come from,but in the hood we got wood rats. plenty lawyers wanted to help but they didn't. Because they had money problems. I've noticed that Kia has a track record for stealing other people's work getting rich. This has been Joe Ann lias Book every since i wrote and kia nor that ad campaign that stole it all mine. Kia need to get rid of you. I'm the monry maker.Thanks to kia for bringing it out. It's a gift Mr.
Kia Its a talent I was born with. I don't have to think because it is always on my mind. And you can't take it away. THE OLD LADY

I can't understand how Publish America don't say nothing to Kia about about stealing my work. They copied that commercial from my book. The wood Rats Dragging Their Long Tales behind them is my work I described all my characters in my book their cloths their shoes,their business their sunglasses their cloths. Kia stole from me nobody won't to get involved. I might be dead and gone. But when slavery come back again it won't only be ancestors but other races to. Somebody that Knows about this soul me out. The commercial Kia got you need to take a break. I will tell the whole world that you took my stuff. And guess what i ain't gone shut up. The Old Lady

Kia stole all my information from my book what i don't understand is why the book company which i have a seven year contract with publish I don't understand why they are sitting back not saying nothing. I hope I don't have a dead cat on my line. They stole my characters presented them like a describe them. kia was so sure of themselves they didn't change a thing they copied just like it was in the book. the idea for the hood was my story my idea i found out the first commercial with the red car was mine.
They copied my material and everybody just looking the other way. Every lawyer i get he tell me he has not got enough resources to tackle kia. well I just know the Kia are smart people when it come to stealing and lieing. SCRATCH A LIE FIND A THIEF!The story of the hamster comercials First of all they are not hamsters they are wood rats. they stole everything but the kitchen my characters say for instance:In the book the wood rats dragging their long tales not tails behind them on page 11 they stole my boutique.
lottie and dottie the twins are my god children i hate i put them white if i had they wouldn't have put them on televisiob all my characters thet were grey brown and white they used them. they they copies copied all the white light bright and they were layed to the side. In Double Trouble the wood rats are the gang of rats who called themselves The Erasers they are black then wood rats are brown and they are huged their are not like hamsters they can carry the hamsters around.In my story calling all mice kia stole my idea also the van i had was cool buth the rats going down the highway full of lanes is mine want to know where they were going.
Enie Menie Miney and Moe the four wood rats had been kidnapped by the lunitic Possum and was all tied up and hanging upside down with thick ropes tied in knots. Now T-kake the mouse by himself could not chew the knots by himself so he sent out a destress signal Calling all mice thats where all the mice is going down the highway to help their buddy t-Kake the mouse. The Boutique belong to Enie Meanie Miny and Moe they are selfmade millionairs like my uncle he was a great entertainer the material he wrote was happening in his day. The Old Lady

This is Joe ann Kia I want you to know the wood rats is getting old. to bad you don't have part 2 i have it and you is not going to get it. those commercials you playing is no good no talent how far you think you gone get. i wrote and i don't know howw you got a hand on my work. i don't need nobody to tell me nothing. the people that's steeling black people work. nobody in your company can come up with anything i got me another book company if you steal that i'll be coming at you.that junk you putting on won't sell a toad.I got something hot wouldn't you like to know.
Part 1 the Hood:All the animals were preparing for a race the prizes were great. They were compliments of the jazzywalker Boutique my idea you stole it. i saw one of them cars up close somebody would have to be out their cotton picking mind to ride in something we had three in our family we gave them back. when they found out you stole my rats and made billions. I got to go now I just bought a brand new rice patch. smile you on candid camera the old lady. You can steal but what i saw and read you were about to terminate them none talent hamster. but when you looked at my rats with no tails.
I will be writing stories out my book and out my new book I never heard of you I really would like to know How you got your hands on my work. from what I see the commercial uyou making want sell a toothless man a toothbrush I bet i can. THE OLD LADY

The twins you see dancing their stage name Lottie and Dottie they thirteen years old and they play piano and they go to acting school. They are dancing because they are happy their mom and dad gave them a birthday party If everyone stop taking pay offs I could get some help. If you watching the commerical They got this idea off the back of my book. The Title Is Lottie And Dottie's Birthda Party. Kia kidnap my god children Draw your own conclusion Once in a town, called Willow Spring Creek, lived a family known as the Bakers.
Homelee and Caroline baker.The Bakers had lived in Willow Spring Creek,all their lives.They also had two beautiful daughters. Lottie and Dottie were their names.Everyone in Willow Spring Creek,had met or heard about lottie and dottie.They were very well known for their beautiful red hair, and their beautiful blue eyes. I put them white because Kia would never have pick them all my white and light characters got picked not the black. See Lottie and Dottie is really black But I thought they would get further ahead if i patrayed them as white an they did.They both wore two pony tails and a bang, that rested across their foreheads. They looked so much alike until when people thought they were talking to Dottie they really was talking to lottie. It really got very confusing some time. Sought of like the wood rats I'm surrouned by twins you know.
There is something else to, Lottie and Dottie always dressed alike, and they always wore the same things all the time.Never would they dress differant.Although they had lots of cloths they all were the same color,the same shape,the same size and they were all cut from the same pattern. Lottie and Dottie were very neat dressers and also very well organized.The twins were so much alike When any one would see Lottie and Dottie they both loved yellow stll my idea differant color come from the same book The Wood rats dragging their long tales behind them.When any one would see Lottie and Dottie they would have big pretty ribbons on their pig tales. they both wore white blouses,and pretty yellow vests and skirts to match. They wore red fingernail polish white socks and yellow shoes. The twins came from the same book they stole my idea i told you they copted everything out that book if you noticed they getting rid of some stuff why you think that is?
I hope they haven't bought this sight. My complaining would be useless. They copied everything else from my book why not this if they had knew my god children they would never have been up their White folks were good to my family they had butchers pens and everythig we never starve . I will always love white people don't matter whether they were clan are what i can't speak ill because they always protected me and my mom. When crosses were burn we got lost for some reason my mother always knew. I can't fight them koreans but their end will surely come what goes around comes around.Lottie and dottie were very happy, because they were looking foward to valentines Day their 7th birthday party.The twins new anytime they had a birthday party.the neighbors would bring them all sorts of gifts. save the video in your favorites so you can com pare. they would get lots of surprises. and most of all their mother would make them this triple layer yellow vanilla birthday cake.Lottie and Dottie was very lucky girls.
Their parents own a very sucessful chicken farm.They supplied chicken eggs for the whole county. Lottie and Dottie got to go to a very good school.Green Hill's elementry was one of the best private school in the district. When Lottie and dottie would return home from school they would do their chores. Lottie would start out with gathering the eggs, or working in the garden.Lottie liked her chores because Lottie was sort of and outdoor kind of person. But dottie she was differant, she was the opposite she was an indoor person.Dottie was incharge of washing the dishes,dusting the furniture, and vacum the floors.One evening when Dottie had set down to do her home work.she said lottie tommorow is our birthday and we must make plans.Are you sure?asked Lottie of course i'm sure said Dottie. so Lottie didn't discuss it any further.She really hated disagreeing with Dottie. because dottie didn't take it lightly, when lottie disagreed with her, because Dottie just as usually thought she could never be wrong.So as night grew near lottie and Dottie made their plans for their birthday party.for the followering day which was February the 13th but the twins thought it was the 14th which would have been Valentines Day their birthday.As the followering day approached, the twins became confusingly happy more excited about their birthday party.
Lottie went to gather eggs as usually, she was also very happy, singing skipping all around. When Lotties dad noticed how strange lottie was acting,he said Lottie you seem excitingly happy today for some reason.I am replied Lottie,today is a very special day for me.What's so special about today?asked her father.Lottie whispered something softly from her lips and skipped on.now dottie was also in a very happy mood and her moyher said to her,Dottie I've noticed that you are very happy today for some reason.Today is a very special day for me.It is? replied Dottie's mother. And Dottie continued with her chores.So when the twins got finished with their chores Lottie asked Dottie would she go to the general store with her,and Lottie agreed to go with her.But on the way to the store,people began to noticed how happy Lottie and Dottie were.When they finally reached the store,Mr.Hall the owner of the store said hello Lottie and Dottie,hello Mr.hall replied the twins.What can I do for you girls today?asked Mr.Hall.Well Mr. Hall we were wondering do you have anymore of that good old bubble gum that we love so much?asked Dottie I sure do said Mr.Hall.As a matter of fact I just got some more in yesterday. We would like some please,requested Dottie.
how much would you like?asked Mr.Hall.Only 25 cents worth replied dottie.Alright said Mr.Hall.While he was getting the bubble gum and putting it in a bag he also noticed there was a certain glare of excitement on the girls faces.Why are you two so happy today?asked Mr.Hall.Today is a special day for us replied Dottie.And after they had settled up their account,with Mr.Hall,the girls went on their way smiling to themselves.On the way home way home all they could talk about were their birthday party.Because they knew as soon as they walked through the door,everyone would yell happy birthday Lottie and Dottie.it never cross their minds,that they had gotten their days mixed up.So as Lottie and Dottie approached the house,lottie suggested she would take a look in the window,and to Lottie's surprised there was not anything going on out of the ordinary.And then Lottie turned and said to Dottie maybe we came back to early,that's got to be it replied Dottie.The longer they waited, the plainer it became,that there was not going to be a birthday party.So as the girls went into supper,their faces were very sad. Even the twins parents noticed how sad the twins faces were.So their father asked was there anything the matter,and they replied no.
Then they asked if they could be excuse,to go up to their room.When they left,the twins mother said to the father, I wonder what on earth was that all about.I don't have the slightest idea,but I know one thing this has been one strange day, replied the twins father.Since tommorow is their birthday,seem as though they should be real happy.Their father didn't have the slightest idea,that the twins had gotten their days mixed up.That night the twins were very restless,they tossed and turned all night.They couldn't sleep because they thought their parents had forgotten their birthday.Before the twins knew it the next day had arrived.The twins were up earlier than usually.When the twins came down to breakfast, their parents looked so happy.They said good morning girls,how are you doing this morning? We're doing just fine replied the girls. Why are you and mother so happy?asked Lottie.well today is a very special day for me and your mom,replied the twins father.It is?asked the twins.Still not knowing that they had their days mixed up.As soon as the twins finished eating they hurried outside.You know what?asked Lottie.What!replied Dottie.it's a very hurting thing for your parents to forget your birthday.while the tears ran slowly down their cheeks.most children when they are sad,they have a very special p;ace where their can go and think.Well the twins special place was down at the duck pond.The Bakers they also owned a very big nice duck pond.
The twins were so caught up in their moment of sadness,until it seemed like time just slip away.It never cross their mind how late it had gotten.Lottie said to Dottie don't you think we ought to be getting back?Mom and dad will began to wonder where we are.So with their watering eyes and broken hearts,still thinking their parents had forgotten their birthday,the twins started homeward.As the twins began to get close to their house,they began to see lots of cars going and coming from all directions.Also people were going in and out their house like a shopping mall or something.I don't understand what's going on,yesterday was our birthday nobody showed up.Now today No party everybody in the neighborhood is at our house.What could be going on?asked Dottie.Maybe mother is having another one of her boring bridge games,replied Lottie.I sure hope not said Dottie.as the twins entered the house,all their friends and neighbors, screamed happy birthday Lottie and Dottie!There was so many gifts and surprises all over the place.And when the twins turned their sights toward the kitchen,their mother was coming toward them carrying the biggest three layer yellow vanilla cake,that anyone had ever seen.happy birthday Lottie and Dottie,said the twins mother.
Thank you,replied the twins,but we don't understand why you and father?would have our birthday party today,when yesterday was February 14th Valentines day,said the twins.No my darlings today is february 14th Valentine's day.You mean to tell me all this worrying and sadness was all for nothing?said Dottie,Well that explains a lot of things said the twins mother,it sure does added the father.Happy Birthday Lottie and Dottie said their father,thank you replied the twins.Today was one of the happiest days for Lottie and Dottie,it was not so much because of the party,but knowing that their parents really loved them,was the greatest present of all.Boo!now that's scary.and to think for once thet your parents,would forget your birthday,may be just a dream to some.But to Lottie and Dottie it would have been a nightmare in Willow Springs Creek.
Same book copyrighted 1999. This relieves the pressure . I love you no matter who you are no matter you religon no matter who you are you all are one to me that's the way it suppose to be. forever love the old lady

in the commercial they betrayed gangsters you will find out who they really are people talking about riding in toaster don't ride in no broke toaster when we got done passing the toaster around it didn't work. Matter of fact the cord was loose and a little two year old was electricuted why would any one in their right mine what to ride in a broke toaster when after we through it away side the road in the hood. They like picking up stuff don't belong to them.
The washing machine why would anbody want to ride in a old brogen down washing machine kia kept using my stuff to make the time run out they can't treat their on people right they fighting them coming over here stesling our talent one thing about they don't have a lick of talent back to the washing machine don't hunt no old broke washing machine kia trying to pull your leg cause out in them bushes where you find them old washing machine you also find dead bodies. the old lady

As you look at the veido you will see a pivture of my botique, you will see Two rats one with a purse that's poochie mama, the one with the tie is stefon. is my characters but they switch jabo and put stefon as her lover. Why? jabo is a soul brother. Read This draw your own conclusion. Beware Cheating Don't get You Nowhere! Today was going to be a very exciting day in the Green Leaf Forest because, it was the day of the Annual Animal race. This race has been held in the Green Leaf Forest for the last hundred years,but they had never had the same winner ten years in a row before.
Because of this, rumor had it that Pee- Wee the fox was a cheater. The other animals didn't believe that any one could be that lucky. Pee-Wee the fox was known as the fastest thing on the trot.He was also known as the only fox,indeed the only animal to wear HiFy Knee-High sneakers. all the animals were preparing to run in the race because the prizes were great. first prize was a 2003 convertable lynchburgh.Second was a 10- piece living room set which included a 52 inch TV, and third prize was 50 pairs if JazzEwalkers with the three buttons on the side. The JazzEwalkers came in all colors. including flowers and plaids.
They were compliments of JazzEwalker Boutique which was owned and manage by none other than the four wood rats Enie Meanie Miney and Moe the four wood Rats.The wood rats had begun to wonder how Pee-wee the fox could be so lucky as to win the annual Animal race 10 years in a row.The wood rats decided that the race needed some looking in into.To make sure there is no hanky panky going on,we have to come of with a plan to trap the cheater, suggested Enie. I've got just the plan.
What's your plan? asked the other wood rats. Enie began to whisper into the other wood rats ears.he told them about his plan and they all agreed saying,If any cheating is going on, we wil find it out.Then we will teach the cheater a lesson he will never forget.The lesson will be Beware Cheating Don't get You Nowhere! Ater the wood rats were through discussing their plan, the animals start to get ready for the race.First to enter the race was yours truly himself, Enie the wood rat not Hamster.Since the wood rats looked alike,who could say who was who,and really be sure.Nobody really knew,and that was the plan!O boy,was Pee-Wee the fox in for the shock of his life.He would not even see it coming until it was to late,especially since he was the cheater.
Next to enter the race,was the two bears,Honeysuckle and Buckwheat,and of course their little cousin Little Said,who had a very slim chance of winning becaue he was so short and plump and very low to the ground.But he was going to try anyway.nothing fails but a try,little Said thought.Who Knows? I just might win by some small miracle.
next to enter the rest was 2White the white monkey. Next was Mr. Simms the lion,then T-KaKe the mouse, next was Chatty the cat, next was Pelo the squirrel. Last of all Pee-wee the fox steps up to the starting line all ready for the race.Now that everyone was at the starting line, the baloon pop!and the race was on.
After they had been running for awhile ,everything seem to be normal,but of course the race was still young.
Finally Enie was getting tired. He signald for Menie to take over.After running for about two laps, Menie began to get tired,he signald for Miney. Miney took overat the point when the race was almost over and ran his course. Now it's was Mo's turn. All Moe had to do was wait at the finish line.and the wood rats would know who came in first.Moe was in place at the finish line when he spotted Pee-Wee the fox coming down on a sky glider. Now Moe had found out Pee-Wee the fox's most intimate secret.Pee-Wee the fox was about to lose everything.
But still the wood rats didn't let on that they knew he was cheating ans how He did it. In the meantime, Pee-Wee the fox couldn't figure out hoe Enie which was really Moe,beat him to the finish line. Now that the race was over,honestly, pelo the squirrel was the winner.He won fair and square without breaking any rules. Therefore the 2003 Lynchbugh Cooptaville was his, he was so happy. He was thinking of all the girls he could pick up.Second prize went to Buckwheat the bear.He too was very happy because he so needed that new 52″TV and furniture for his pond-side apartment.Honeysucklewas especially appreciative of the 52″TV considering he was a sports fan. He got to watch it all the time, because he and Buckwheat shared an apartment together to share the rent.
The third and last prize went to T-KaKe the mouse.His prize was fifty pairs of JazzEwalkers shoes with the three buttons on the side in his chice of colors. After everything quieted down a bit,everyone noticed that Pee-Wee the fox lost for the first time in 10 years and he was a sore loser. I don't understand how you beat me Enie,said Pee-Wee the fox First of all Pee-Wee before you get the wrong understanding, I'm not Enie,said Moe.Then all the wood rats stepped forward, and the eyes of Pee-Wee fo eyes was as big as two fifty cents pieces.
Until that moment,he always thought it was only one wood rat ant that was Enie. Pee-wee the fox never knew about Menie,Miney and Moe.Then Pee-wee the fos realized a joke had been played on him. But Pee-Wee the fox was the only one not laughing. Enie started to explain since it was his idea.The reason you don't understand because you cheated and so did we.Enie explained. We thought you were cheating but without any proof we couldn't accuse you.Now that we have the goods on you Pee-Wee you will not be allowed to partticipate in any other games because you cannot be trusted. You are band forever. We hoped you learned your lesson, said the wood rats to Pee-Wee the fox. From now on wherever you go and whatever you do, always remember to Beware Cheating Don't Get You Nowhere! The end
You see these are not gangster kia ran their reputation They some sweet guys as you will find out. Thank you copyrighted 1999 Washington DC. I'm out of here Love you the old lady

you want to know why i know kia is wrong. because i grew up in the hood and woods where the wood rats after we feed them grew as large as rabbits. They got the idea from my book the wood Rats dragging their long tales behind them. I have a story called beware cheating don't get you no where. and in this story They owned and manage the JazzEwalker boutique. they sell cloths different items that you might want to look cool in. But they sell more shoes than anything. you have to freeze the screen to catch all these details.
you see the red car with all the little rodents traveling in the road my idea in my story calling all mice enie meanie miney and moe got in troubl and their friend T-Kake the mouse sent out a destress signal that signal was calling all mice.I also have a story called Double Trouble in that story it tells their color.In the same story it talks about them very shoes you see on their feet.In the story Education it talks about the mini van the wood rats are driving.In my story you read about Moe the wood rat went to New york on a business trip and fell in bad company and end up moving in someone elses Brown Paper board box.In my story some cool dudes enie meanie Miney and moe received a credit card in the mail they bought a car together what a mess some could drive and some couldn't.it was a lynchburgh cooptaville.
It was nothing like the top car which is a Blow Fly the crazy eights own that. eight monkies with the worse one was Two Tone black and white to the top and polka dot to bottom he had a pack on his back which everyone thought was a back pack wrong again it was a battery charger.In the story the best old ice in town.they sing.The story the boombox it just like that i had in the seventies the boombox is my idea. I describe everthing in my book. about everthing and and everybody.I have a story called the Hood it' because I lived in the hood Poochie mama is the grey girl rat standing by the boutique with the purse came from the story Double trouble.in the story the hood the wood rats had on their hooded jackets jogging suis they had on their tennis shoes they had black sunglasses in this story.
also.on the back of the book you will see it talks about my god children their names Lottie and dottie that's where they got the idea from for the the twins.This is a free story for anyone who reads this. The title of my story is a town called stichesOnce upon a time in a place called stiches, some very strange things was going on on Troubleton street.There was a big argument brewing: the strange thing about this argument however, that it wasn't among people it was all happening in a sewing box.The argument was between the thimble and the needle. The thimble was mad because the needle made a mistake and poked him in the side.The thimble all of a sudden started hollering,getout!getout!
and take your cousins straight pins and afety pins with you.All you do anyway is hang out and stick people.So the needle straight pins and safety pins packed their bags and moved out of the sewing box.They left The thread , thimble tape measure buttons and the rest of their friends behind.soon word got out all over town of stiches that the needles, straight pins, and safety pins were useless.So the needles straight pins and safety pins packed up and moved out of the town of stiches.The next day disasterous things started to happen to the people in the town of stiches. for instance seams started bursting blouses started ripping zippers started unzipping but the worse of all the queen was having a ball and there were no needles straight pins nor safety pins anywhere what was queen to do?
The thimble came up with an idea, he decided he would hire his friend Cora the Porcupine. What a disaster that turned out to be, because every time the queen touched cora pocupine she pricked her fingers.The idea was so disasters until the queen was on the verge of telling the thimble to leave town. The town of stiches was comming apart at the seams, and thats because there was no needles and pins.I desire needles and pins!scesmed the queen When the queen finish yelling and screaming the thimible new he had to do something, and he had to do it quick. The thimble wnt around inquiring about the needle and pens. somebody told the needle that the needles and pins had moved to atown called cushions. When he arrived he wasn't met by a welcoming committee As a matter of fact, it was just the opposite.
The pins and needles made it very clear to the thimble that they didn't want to talk to him. The thimble knew if he could't get the pins and needles to come back to the town of Stiches,he would be finished.Then the thimbl said to the needles if you want me to i'll beg. See said the thimble. I'm down on one knee, please come home, I'm sorry for hurting your feeling. The stimble started to cry, and when he did that,The needles said that's enough of that mushy stuff how about we get this show on the road? The next day all the needles and pins they left the town of Cousins and move back to the hometown of stiches rips stopped tearing hems of dresses stop falling out sams stopped busting zippers stop unzipping,and the queen had her gown at last.
Now the thimble had learned his lesson he learned that he couldn't do without the needles and pins.The thinble also learned that the needles straight pins and safety pins could live just find without without him.From that moment on the thimble treated the needles and pins with respect,and they all became old and rusty and one day they were all thrown away,to make room for new ones.But the swing box lived on. copyrighted in washington DC A town call STICHES. This is also the book that kia stole they haven't stole it yet but I'm waiting on them to snatch and grab. compliments of the old lady that's me. copyrighted 1999

My name is girlfriend and have I got a story for you. Kia stole my idea Ihad it copyrighted in Washington DC I wrote a book Title The Wood Rats Dragging Their Long Tales not Tails. That mean my wood rats have no tails/ And they are huge you never seen a hamster that big. I can't believe you copied almost the whole story about Enie, Meanie, Miney and Moe yes that's their names. They are not gangsters they sang songs like Nearer my God To Thee. They are mine I slept in a bed with wood rats crawling all over me. Falling all out the lot.
KIA you got to be better than you doing. I'm getting up in age,my health is failing.In the book if you look in the book you will see eveything you see in the video. What that tell you? That mean it was copied. It was mine before those cars was born. And it's still mine. Kia you made billions. i know you a big comany, and I'm just Little David and you're Goliath all I have is a sling shot. The scienery comes from my book not you it's called the hood. everybody that bought a book know who they are everybody knows but you.
When i started complaining in may you kept running it you ignored me. I' m black and I'm not into color. i don't hate you Kia but I hate you stole my work. It took me five years to write that book. From page 11 to page 139 you copied. Hardly anything you showed was your own idea. I didn't go to school but guess what? i was born with it. god gave it to me and you can't take it away. I'm the one you should be the one you're dealing with cause you can be back on top at any time. i like to entertain. When I was going to school they didn;t have computers,at the black schools.Your no talent ad agency even copied my twins off th back of my book Lottie and Dottie's birthday party.
They are real they are my god children Their names was changed so when i get famous they will be protected.all the rodents going down the road on wheels the wheels are not mine but the idea came from calling all mice.I have a van to it's just not red. You copied so bad until copied the some of same colors. I was a best seller on various cites. I was on Tv in your viewing area and you gone say you never heard of me.I had two booksigning at barnes and Nobles my fans came out in the storm to support me. I was in varios news paper. I was on channel wtvm nine news at 12 in Colunbus Ga,descussing my book. I was also own channel 38 Rise and shine in Columbus georgia okay never heard of me other people have.
I wanted to picket but i never went to jail to old for jail and tatoos. People had started to reconize in walmart. I don't understand we have supported kia for avery long time. I never you would harm me.and gets what I almost can walk to your store I'm black I'm use to walking, I'm use to people stealing from. I stole my mother and she beat all the taste of out of me. Sh's dead now but I'm proud to have had her for my mom. enie Meanie Miney Moe and their characters are so sweet you betrayed wrong. I'm sorry you didn't get to know them the way I did.
Kia you stole my copyright an that's not fare. After 31 years of honest hard work I'm stuck in the givernment apartment with a bunch of crack heads eveywhere. I need a home in a nic area. and something to help me until I die. The said thing is we are in the same viewin area. SAD

Bernie Nazer
from New Port Richey, FL
I have a 2017 Kia Soul with 10,000 miles and all of a sudden there is a loud ticking noise in the engine .The dealer said it was the fuel injectors and that's normal.Why did this just start.If that's normal I would tell everyone you don't want to buy a Kia they make a cheap engine .

Jerry Bishop
from Knoxville, TN
I purchased a new 2017 Kia Sportage EX awd. I drove the car out and on turnig right the car make a popping noise and also from a dead stop to about 50 feet it makes the same noise. I called the service department at the dealership I bought the car from and told them that there was a binding then popping coming from the car at the right rear. I also told him it was in my opinion it was coming from the suspension. When I arrived at the dealership I said it was a shock or stabilizer from the way it sounded. Fifteenn minutes later I was told my car was fixed. The problem was my Spare wheel package was installed improperly. I got in my car turned left from the dealership and then took a right to get on the interstate. The popping noise was still there nothing had changed. I do not think the suspension was even checked! I have little faith that this service department is going to find the problem and fix this car. I cannot believe I bought a new car and when I turn right I hear this wind up and popping sound. UNHAPPY WITH THIS KIA SPORTAGE!!!!!!

Arthur Fournier
from Phoenix, AZ
We have a 2004 Sorento we have 80k miles runs great milage? But what really bothers me the rims are peeling what is that about they look realy bad how do i fix this. What are they made of that doesn't be polished. I am open to suggestions.
Thank
Art

Laura Swink
from Roanoke, VA
Been sitting in service dept for 3 hrs now to get voice activation fixed on a kia I bought 3,wks ago .3 times radio has been updated in the last 3 wks..updating it now again..told to expect update to last an additional 45 more min.then they will make a decision..seriously..not happy.wasn't offered a rental was just told they wd drop me anywhere..I gave things to do..

Sharion Washington
from Houston, TX
I went to Kia on 10/16/2017 to purchase a vehicle. The choices were horrible. The service was disgusting I ended up with a 2017 soul for over 18,000.00. I drove this car two days and wanted to scream. I proceeded to take it back and get something more accommodating for my family. Once again, no choices and horrible service. The General manger had absolutely no understanding rude, unconcern and just out right didn't give a FUCK!!!! I would never in the lifetime recommend kia to anyone are anything. To think I was still trying to shop with them wow what a fool I was.

Bill cray
from Pittsburgh, PA
The sales mgr used foul language when I was in his office with other sales me around him and they all thought it was a joke and began laughing at me. I am 72 yr old and you need to have more information before we continue.

Glenn Green
from El Dorado, AR
We took our 2011 Kia Sorento to the nearest dealer (Sparks Kia, Monroe, LA) a couple of months ago for recall work. While there, we asked them to look at one of our key fobs to determine why it wouldn't work and suggested it might be the battery, since we have had this problem numerous times while it was under warranty. Instead, we were told it was defective and would cost $300+ to replace and program a new one, but it would have to be ordered, as they didn't have one in stock (lucky for us). Since we don't have a dealership in our town, we haven't gotten around to having them order a new one to replace the "defective" one. Today my wife decided to give a new battery a try and guess what? That "defective" fob cranked the car.
I'm extremely displeased that the dealership tried to bilk us out of over $300 for something a CR2032 battery fixed. Now, I can't help but wonder if they even completed any or all of the recall work for which we took the Sorento in to have performed. (I'm sure you can look it up by my name and address.) Perhaps this was all because we had purchased the vehicle through another dealership and they wanted to get a little extra from us for their troubles. Who knows? I just know they lied.
If it hadn't been for us discovering a battery would fix our problem, we would have been victims of highway robbery. The service manager was nice and they got our car back to us quickly (for that I would have given 5 stars); however, maybe that was because they didn't actually do anything to our car? How would we be able to prove this? We do know; however, should any of these "recalls" malfunction, we'll be sure to let you know via legal council.
We are most disappointed in this discovery and this, alone, will more than likely prevent us from ever purchasing another of your products.
Glenn Green
214 Amberway
El Dorado AR 71730

frankie valenzuela
from Dallas, TX
been having trouble with my 2016 optima turbo about 2 months after we bought it back in febuary 2017 I have been waiting to see what the dealer is going to do but know they tell me they cant do anything unless the performs bad when they drive it they worked on it once and it drove good but for about 5 days know they say its the transmission that it has to ajust to whos driving it nobody drives it but me and I don't belive that also the backup camera is not working right if you can please call me 817 420-0438

In September of 2014, my 2013 Kia Sorento seemed to be having some issues. Seeing as that I had done all required maintenance on the vehicle, I took it to the Kia dealership I purchased it from for them to take a look. They told me that the place I took it to for the last oil change, only 2 weeks before, put the wrong size oil filter on the vehicle and that there was a sludge build up in the engine. The company that did the oil change had the filter from my vehicle collected and taken to a lab for testing. Not only did the testing confirm the filter was the correct filter that was approved for the vehicle, it concluded that the filter was functioning properly and was not to be blamed for the issues with my vehicle. Kia advised me to bring the vehicle back every 300-500 miles for an engine flush and oil change. This cost roughly $300 each visit, and since the dealership was 30 miles away, these visits happened very frequently. When my engine did end up being destroyed, Kia forced me to pay for the engine replacement out of pocket. Not once did they ask for maintenance receipts or anything. I called corporate many, many times trying to tell them all maintenance had been done properly, and they just did not care. They said multiple times that "sludge in your engine proves failure to do maintenance, so your warranty is voided." Even when I tried to provide the receipts, they would not accept them. Oddly, after my engine was replaced and while the Kia tech was test driving it, my transmission blew! They covered this under the warranty, because "we were the ones driving it," but I am sure it would have been a different case had anyone else been driving it. A while later, I received a letter in the mail stating that Kia would be extending the warranties due to some reported issues with the engines. I applied for a reimbursement at that time, and was denied. I received a letter a while after that stating that there was a "service campaign" on the engines, and to take my vehicle in to see if any repairs were needed. I again applied for a reimbursement, and again was denied. I saw on the news that Kia was doing a massive recall on the engines, which included my vehicle. I again applied for a reimbursement. I was told they would process the request within 60 days. I called just before the 60 days was up for an update. They claimed that the 60 days started when they "received" my letter. I have a signature confirmation that the letter was received 30 days before Kia shows the letter was "received." I was told that due to the high volume of reimbursement requests, the letters were not being opened for weeks after they were received, but the 60 days would still start on the day Kia shows the letter received. I call again weeks later, and was told my reimbursement has been approved, and the check should mail at the end of the month. I call August 31st, and was told that due to Hurricane Harvey, there was probably a delay in receiving my check that had been mailed. I was told to call at the end of the following week if I still hadn't received it. I called September 7th, and was told the check has NOT been cut, but checks are cut on Thursday's, so "hopefully" it will happen soon. I called again September 15th and was told that he would call me back regardless if he has an update or not because he understands my frustration and wants to help me. I hear nothing until I call again today, October 2nd. The check has still not been cut, and she told me that I had been given incorrect information when I was told the check was mailed back on August 31st, because it hasn't even been cut. So even though it's past the 60 days that they established, and it's been approved for over a month, still not check in sight. I will be filing complaints with every agency possible until this is resolved. And for someone to blame a hurricane that completely destroyed MY city when a California office hadn't even cut the check yet? Words cannot describe how unethical and how disgusted I am with this company. The way they have treated their customers after their short-comings is unbelievably sad. It has been over 3 years, and I still do not have the money they owe me for their faulty product.

Valerie Myers
from Davis, CA
I started experiencing mechanical problems with my 2012 KIA Optima back in April 2017. I took the car to the nearest dealership to me and they charged me a diagnostic fee. After looking at the diagnostics they said the car had metal shavings in the engine and the engine needed replacing, it was going to be $10,000. Metal Shavings in the engine would not be the consumer's fault and so I did some research and found out that there was a recall on the motor. The dealership denied knowing anything about a recall. After contacting KIA's Consumer Affairs I was told that indeed all of the dealerships were aware of the recall. Jessica at Consumer Affairs told me my car was unsafe to drive and that she could arrange with the dealership to have it towed to a dealership near my home. She also told me I could submit a claim for the $145.00 diagnostics fee, which I did. They did tow the car and it has now been at the dealership since May 2017. I asked the dealership about a rental car and was told that they would only be able to give me a rental for 3 days which is no help to me whatsoever. I call Consumer Affairs again 2 weeks later and was told that was not true and that a rental car would be made available to me for longer than 3 days. I was originally told the engine was in stock at the dealership and it would be fixed within a week. That was in June 2017. Since then I've gotten little to no information from the dealership, they say they will call back and have maybe 3 times. No rental car yet. I called Consumer Affairs and the Dealership multiple times over the last few months and was told my case was escalated to Chris Beeson. I spoke with Chris Beeson and finally got a rental car in July 2017. I called Chris Beeson again in July 2017 and he told me they had to order the motor and it would be mid August before they had the motor. I've received 3 voice mails from Chris saying he's calling to update me.. but no information is left on my voice mail and when I call back his voicemail is always full. The dealership says they are working on it, they had to order parts, they are working on it, it'll be ready next week, it will be ready late August. It's now September 2017. I called Consumer Affairs again and was told by Josh that no one there at Consumer Affairs could help me because the case was escalated to Chris Beeson. Josh would not transfer my call to another person to help me nor did he offer Chris Beeson's number or help in any other way. I'm now in touch with an attorney. KIA has had my car since May 2017 and no one will give me any answers and they still have my car. September 5, 2017.

Maria Salom
from Torrance, CA
I took my Niro Saturday for the 1st time maintenance my appointment was at 8:45, we arrived 8:30am the service man advises me it could take up to 2 hours. At 10:00am, I asked him to verified my cell number, I was going to take the van to the mall. he was on the net searching for Dogs, not once did he look up to maintain eye contact. I also asked him if it was a normal waiting time of 2 hours, and he replied yes, we have over 120 cars having an appointment which does not cut the waiting time.
At 11:56 am I received a text car was completed. We returned and found my car with scratches on the passenger door and door behind the passenger I advised one of the service men and he brought the Service Advisor ( Lee Kahl), he came out with a condescending attitude without even listening to what I was explaining he proceeded to tell me it was my nails and that the car was dirty how would I know about the scratches; I emphasized that it is my car and I take care of it, I would know if any scratches were there. I also pointed to him that there were towels threads on the driver side door and he continued to tell me it was a complimentary car wash. Which I understand complimentary but that doesn't authorize dealer personal to damage or not perform the job to their best.
At that point, I request to speak to his supervisor, he rushed to go to his supervisor office which I followed. Immediately he told the supervisor I accused the dealership of scratching my car and it was my nails.
I explain to the Manager my car had no scratches prior to the service, and it was done at the dealership. The Service Advisor continued saying how would I know the car was dirty, yes the car was dirty it had rained a couple days before and I did not clean the car because I knew there was a cleaning included with the service.
The Service Manager offered a buffing of the paint to eliminated the scratches and It can only be done
Monday through Friday from 8am to 3pm. That is great however I now have to take a day off to have my car buffed out due to incompetence of the service department.
I am extremely dissatisfied not only with the service but more with the arrogance of the Service Department Lee Kahl his arrogance, and lack of customer service is at his highest.

Maree Skehan
from Wynnum, QLD
I have a Kia Sportage 2012 and is now 2 months out of warranty.
It is currently being repaired - a new alternator.
The initial quote was for $1900 but this has since been changed to $1450.00.
My car has less than 60000 km on the clock.
Why would a car with less than 60000km require a new alternator?
My car is being repaired at Kia/Pacific Motors on the Sunshine Coast.
Thank you for your help with this matter.

Sandy camp
from Mankato, MN
Coil spring broke and fell off. had to overnight it. The new one was put on. Cost $288.00 dollars I drove it but nothing changed.sent it back and back again for the third time!!! I really don't think they know how to fix it!!! Does anyone in service know how to fix anything!! at least KIA of Mankato, Mn. doesn't!!!!

Jamie Phillips
from Suleja, NI
I have a Kia that is under warranty in Abuja, Nigeria. I have been waiting for 2 months for my car to be repaired. The dealership is very unhelpful. They do not offer a loaner car while my car is being repaired. They do not return phone calls. They keep promising the car will be ready and it is not. Even after I have waited for 2 months for my part to arrive and my car to be ready, they still say something else is wrong with it. How could they not have tried anything else to fix the car in all that time? They are the worst customer service people I have ever experienced. I will tell every single person I know not to buy a car from this dealership.

Susan Servin
from Phoenix, AZ
My used 2013 Kia is supposed to be under warranty. I developed a loud rattle and lost power about 2 blocks from home. Once I arrived at home, the car died and it wouldn't start again. I had the car towed to my mechanic, who determined that it was the high-pressure fuel pump. He said it should be covered under warranty.
The dealership said the same thing, and I had my car towed to them. They then said that because my mechanic "touched it" prior to it coming to them, they would not honor the warranty. Having my mechanic look at it first did not mean that the part wasn't defective. The mechanic has only changed my oil since I got this car.
I had to have the car towed to the mechanic in the first place. Obviously something was very wrong with the car before he even looked at it. Even though the dealership was supposed to put a rush order on the fuel pump, it was not available when my mechanic wanted it. I had him do the work as the dealership wanted to charge me a lot more. I was without my car for an entire week. I did call the 800 customer service number and got no satisfaction. I feel that at a minimum, I should be reimbursed for the parts and labor involved.

Tammy
from Lucasville, OH
I bought a brand new Kia Soul in March of this year. I got to the dealership around 5:30pm and left the lot with the new car. I was told that I needed to bring the car back in on Friday and they would detail it and go over all the features and sync my phone. When I dropped off my car that Friday I came back to pick it up and nobody showed me anything. All I was told was that someone would be with me and then nobody ever helped me. I now have buyers remorse.
I now have a car that doesn't have keyless entry, no cruise control, had to buy the spare tire kit and I have no way of getting into my trunk when the car is locked unless I open the drivers door and unlock the car. I have never had or seen a car that you cannot unlock the trunk from outside the car. I really hate this car and I will never buy another Kia again. I have already had to have the roadside service come to my house and jump start my car because the battery was dead from who knows what. Nothing was ever found.
Its a brand new car, the battery should not just have died on its own. Never again! If I could trade it in I would do it without blinking or regret! If I could make this experience a zero I would.

Georgi Hristov
from Chicago, IL
I called Kia customer service because Grosinger Kia in Chicago IL owes me money. But the guy from the customer service was so root with me. Finally called Kia motors to ask them when they are send it to me that check for rent in car who I waiting for two months and still I don't have it. They left me on hold for 1 hour and 36 min and never answered me. Such a coward, and of course I call again and the next who answered. They give me little hope that maybe I will receive my money for two days.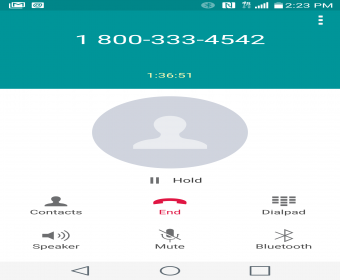 stephen mikus jr
from Lowell, MA
I reached out to KIA Customer Service for assistance because a KIA Dealer was unable to repair my Sorento's Brake Light/Shift Lock Problem, (e.g. 3 unsuccessful attempts). Dealer said vehicle needed a complete wiring harness replacement at an estimated cost of $5500, after I had already spent nearly $960. This diagnosis offered to me by a certified KIA Service Facility was based and what they described as a "Wiggle Test".
After some investigation I soon discovered after-the-fact that KIA had previous poor quality history as it relates to KIA Brake Light and Shifter issues, (e.g. two separate recalls in various models, including mine, since 2008). They have well known and documented problems with this design and the components used within. In my phone conversation with a KIA Customer Escalation Manager, I shared this information and expressed my lack of confidence in this KIA Dealership and their " Wiggle Test" diagnostic process.
I asked for his assistance to get to a reasonable resolution to my problem. I wanted some consideration from KIA to get a second opinion on the diagnosis and a report on what is found. I offered the following paths to corrective Action to repair my Sorento. That an independent Automotive Diagnostic Service, (e.g. agreeable to KIA) perform an inspection of my Sorento and provide a second opinion/report, (No Additional Cost to me). That a KIA specialist, (e.g. a regional technical expert) inspect my Sorento and provide a second opinion/report, (No Additional Cost to me).That another local KIA dealer who I have learned has a solid reputation inspect my Sorento and provide a second report.
The Kia Escalation Manager refused to offer any assistance to help mitigate my problem and closed my case. I have since written a letter to KIA management expressing my total displeasure with how my case was handled. I recently received a phone message in mid October from the same Escalation Manger that my case was re-opened and to contact him. I have attempted to contact him over a dozen times in the past (2) weeks-no response to any of these messages. So much for KIA's "Customer First Policy".

Yalonda
from Independence, MO
I woke up this morning to take my daughter to school. My rear back window was shattered. There wasn't any hole though the window indicated that some one busted my car window. Money had to come put my pocket 350.00 to repair the window. So i thought maybe a rock hit it. No the window was just shattered. Windows should be covered under warranty especially when i dodnt cause the accident.

Penni Dutton
from Marion, OH
My son purchased a brand new 2014 Kia Soul off the lot. The car has a total of 60542 miles and the engine seized up while going down the highway. It was towed home and then towed to the nearest Kia dealer which is 45 minutes away from home. The service department called asking questions about the incident and then ask for all the maintenance receipts. I explained to them that my older son is a mechanic at an auto repair shop and changes his oil after hours and has never charged him.
He has had a few oil changes done at other places for which he does have receipts. Kia stated there was sludge in engine and started it was from neglect, even though they have had this problem for years. I think someone needs to stop Kia! They are ripping off the consumers and getting away with it daily. Kia dealer wanted $5000.00 to replace the junk engine they put in. Ridiculous! This vehicle has 100,000 mile power train warranty but they will not honor it sure to we do not have record of all oil changes. Stop Kia!

Craig Flesher
from Roanoke, VA
We purchased a new 2016 Kia Soul "Sinister Edition" and my wife was in a accident with a deer. Car goes to the body shop and the front bumper isn't availiable until December 23rd and Kia Corporate doesn't think that we are entitled to a rental car and we have exhausted our rental car threw our insurance company.
So we are paying for a new car and cant drive it because of the front bumper facia isn't availiable.. Whenever I called and opened a complaint with customer service they said they would call me back within 72 hours and I haven't heard from them yet. We love the car and the dealership we got it at but the Corporate Office isn't doing there job and serving there customers. After they told me that is was our fault for needing a bumper cover because we wrecked the car , I was done talking to them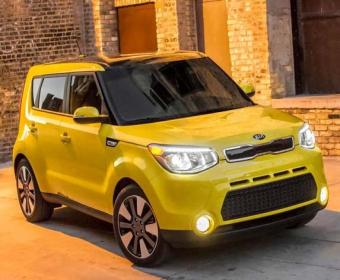 Line Delisle
from Hallandale, FL
My complain is that I have a Kia Sportage 2012 but bought it in 2011 the rack on the roof is peeling. I try to call the advisor since august 9 like he told me on my last visit call me I will take care of it. So try to call since august never return my call but today Sept. 20 the secretary took the message. He return my call to tell me that he is sorry but my warranty expired August 17 and if I want to have the roof fix I need to pay for it. Sorry but Mr. Randy if you would a return my call this problem would never occurred. He is busy as an advisor but I am busy too as a nurse and he is the one who told me to call him.
Now he is telling me I should a stop at the dealer and make an appointment. So much bull. I had a car with a rack on the roof for 7 years never had that problem with it yes sorry it was a chevrolet. The service at this dealer is so slow. I went there to change a high beam light. They want to charge me $425 they told me i have to change the hole part in the front went I refuse they clean all the wire and they make the light work. I'm sure down the road I will have the same problem. The warranty don't look like its covering anything. No more Kia for me.

Arthur Taylor
from Southington, CT
I own a 2012 Kia Optima Hybrid bought new in 2013. My complaint is with the front spoiler (air dam?) The spoiler has bee replaced 4 times at my expense.There is really no fasteners to secure the product in place. I find this to be a default in manufacturing and should be replaced under warranty. After 2012 I noticed Kia did away with the spoiler, could you have seen a defect with the 2012? Any help will be appreciated.

Arvind Sridharan
from Dubai, DU
I recently purchased a brand new KIA Optima T GDi 2.0 from one of your retails in Sharjah, UAE. Not a week has gone by and less than 1000 miles driven; the service team has already advised of a critical part replacement to be made to the steering box (rack and pinion arrangement to be precise). Within just a day after purchase the car's telescopic cover went missing due to a loose fixture and now this. I'm quite concerned if this is a pattern and god knows how many such encounters will I have to face in future.
As unfortunate as that may sound to your company, It is a very serious matter to me and I would like to understand what went wrong and why and how these kind of inconsistencies went unnoticed prior to delivery (It's an absolutely new car for crying out loud!!).
Ever since the time of purchase I have spent more hours at the service center than experiencing the pleasure the car is actually meant to provide. I'm completely dismayed at what has happened so far and would like to get a detailed overview of the quality testing procedures followed by KIA motors. Being a KIA fanatic (Note: this is my second personal car), I'm underwhelmed at the quality of product delivered to me this time around. I cannot even begin to comprehend how a faulty product could have compromised with my life safety. I demand a prompt response from KIA in this regards. I don't think I need to provide KIA with a summary of what are the disadvantages of driving a car with a faulty steering box? or do I?
As I'm sure you can appreciate, I rely on my car for transport and this is causing major inconvenience and disrupting my day to day life. I look forward to a satisfactory response at the earliest. I sincerely hope you take this email very seriously.

ashley boladeres
from Buena Park, CA
I purchased a lease on a new 2017 Kia Forte at the new dealership in Carson, California on August 18th 2016. I received a call from the financial manager Pedro on August 21st 2016 stating that I had to bring the car back in to the Kia dealership in Carson, California ASAP.
The reason was that he forgot to submit my application with finance for a loan approval. They submitted it two days after I've been driving my car around and showing it off to friends and family. He said the loan was denied and to bring back the car ASAP. What kind of service it this? What kind of financial derive representatives does this dealership have working for Kia in Carson? I am so disappointed in this dealership.
Two days later they call me to tell me I was denied a car loan after I've been driving it around. I'm so disappointed in there finance department. I ended up going to Honda in Torrance, California and got approved for a 2017 Honda Civic. Thank you! Danny, Honda sales representative!

Timothy
from Havertown, PA
Scott Kia promised that I would be able to download Apple CarPlay on my vehicle if I purchased a 2014 Kia Optima Hybrid. I bought this car on May 9, 2015 and is is a year later, no CarPlay. And they offered to change the radio. They backed out. They offered to put me into a new car to fix the problem. The fix would be a 2016 Kia but, it would make me pay an additional $102.00 per moth. This is unacceptable.

Bart seller
from Seattle, WA
Overall customer service is bad to begin with. I think a lot of these are independently owned so you're getting variables from each one in regards to issues. And loaner cars are another biggie some charge some don't. We have a 2016 Kia Sorento that was having problems, upon acceleration the vehicle would start to cut out and would not accelerate basically it was nothing there. And the check engine light was on very low miles under warranty and we took it into one dealership and they said they plugged it into the computerized system on board and found the history code reset it and the mechanic drove it and said it's fine now and after we got it within less than 24 hours the same problems were occurring and we contacted them and they had no records as of yet even in their system as far as what had been done.
Something to the point of not having their paperwork yet sent over to put into the computer system? So I had to describe to her what was going on and then she said sorry will bring it back in which was way out of our way to begin with. So we are going to another Kia dealership to try to have it resolved. And if we want a loaner car we will have to pay for it even though supposedly this is under warranty and you should get a loaner car complimentary but some places do not allow that at all. Or some of them have a miles cap and if you exceed that then you have to pay on top of that. Just poor customer service overall. I told this lady I'd like to talk to the head manager and I got hung up on so not going to that place anymore.

Tina Swanno
from Wilmington, NC
Internet ad states 0% finance on 2016 Sedona-all trims up to 66 months. After test drive of vehicle at Stevenson Kia of Wilmington North Carolina was told this vehicle was not included. Upon inquiry another exact same trim but more expensive model was available for 0% and I was told by sales manager that my test drive vehicle is exempt since Kia home office told them to list it as a test drive and it would no longer be available at 0%. This vehicle was on lot for awhile and had only 31 miles, guess I am the only one to test drive it.
This is a bait and switch, I have copies of all internet screens showing this vehicle listed 0%. I am filing a complaint here and with the NC Consumer Protection Agency. It also took 3 phone calls to get anyone at customer service 1-800-333-4542 to have an address of their employers headquarters. Wow this company needs some legal training and people skills training! Don't expect any assistance from this venue but posted to warn others.

Jim Hohman
from Johnstown, PA
I have a 2008 Kia Sportage since I had it nothing but problems. Replaced heater core, transistor and now a fan motor. Low millage on it and seems when I talked to a kia department manager he stated I am the only one who has major problems like this. Do you stand behind your product even after it is 8 years old I don't think so. I called today on 7/13/16 and got blown off by the person I talked to. I can't remember her name but I know she had a bad attitude.

Mamello
from Pretoria, GP
Horrible service as I am paying the finance house for central locking that was never fitted on my car, every time I call to ask about it i am told stories all the time.

Dave Silvey
from Nashville, TN
2014 Kia forte bought used last year with about 40,000 miles. Now has about 65,000. Broken timing belt while on vacation, possible engine damage and had to tow it back home for repairs. A two year old car that breaks a timing belt is just complete junk. And of course the 2nd owner only gets 5 years 60,000 warranty. So, kia's crap cars break down just after the warranty expires and we're stuck with this damn worthless thing.

Lowlrey
from Ballymena, NIR
Bought a 2015 Kia Sportage 1.7 diesel on 11/2/2016 clutch making a whirring noise as you go through the gears from stop position each time the clutch is pressed. Kia fitted new clutch 2/6/2016 noise still their. After fitting new clutch and all the wasted time.
Kia now saying that's the way the clutch works and sounds.Drove a 2013 Kia Sportage last week same speck all was fine no noise from clutch. KIA have changed something from 2013 and 2015 but are in denial. I drove another 1.7 diesel 2015 model this week the clutch sounded exactly the same as mine. Maybe KIA need to have another look.

Bonnie Judkins
from Orlando, FL
I bought my 2015 Optima February 2016 new, I've had it in the shop 3 times for front seat heaters not working. The first 2 times no heat and worked on connections, the 3rd time they replaced the passenger side heating both back and seat.
BOTH front seats only get to 90° f. On both low and high setting. I was told this is what their suppose to be no higher. After riding in other cars there is NO comparison and this is not right as I hardly feel anything. I had a mechanic look up the schematic for the Kia Optima seats and what the temperatures were supposed to be. 115°f+. I purchased this car with heated seats due to medical issues and needed the warmth of the seat for longer periods of time and this is very disappointing.
Also the car has very bad drift on long hauls at highway speed which makes for excessive steering. By the time I drive 6 + hrs fighting keeping the car straight it's tiring. It handles fine on short local trips at lower speeds. The KIA dealer "locked" my steering in "sport mode" but said they can't do anything if it doesn't do it for them and the can't possibly drive it to duplicate the problem.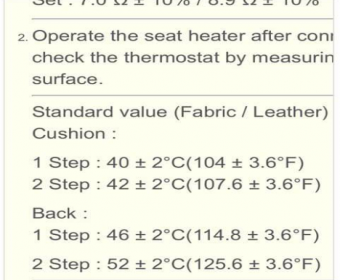 Brian Haynes
from Scottsdale, AZ
I had my Kia Optima SX serviced , Oil Changed on Monday 6/20/2016. I wanted service record sent to me by David the service tech. It seems the service dept. really is not there for the customer. I like to keep a record of my cars service but I forgot to pick up my service report and it seem your company will not send me my service report. I will not be back to Camelback Kia, I have asked for the service report 3 or 4 times and get no reply!

La'Chira Ennis
from Los Angeles, CA
My VIN # IS KNAGM4AD6F5078951. I got a 2015 kia optima in april of 2015. This year in march my car was having problems, there was an error message which read "check hybrid system,turn off engine" The car was breaking by itself, and it wouldn't let me accelerate full speed. I got it towed and fixed under warranty, 2 months later, which is now the same problem is occurring. The car has been in the shop since may 31st and they said it wont be ready until June 24th, 2016.
It will be almost a month without my car or a loaner car because they said they didn't have any available. When I called kia cooperate, costumer service was very rude, No one is understanding that I have barely had the car a year and it has broken down twice already. It has caused a huge inconvenience for me. I don't feel safe driving the car because it breaks by itself randomly, and I cant drive full speed. I just want this to be looked into further because I know its not normal. The downtown kia branch and the cooperate office is not understanding from my point of view, they just keep telling the car will be fixed because its under warranty. My issue is, the car stops in the middle of the road and my life is in danger. How many times will I have to take the car to be fixed even if it is under warranty, I shouldn't have to go through this. I am paying for a car that I am afraid to drive.

Mary hollingsworth
from Ocala, FL
I am overwhelmingly impressed by the impeccable performance I'm experiencing from 2010 Kia Forte purchased new with 17 miles. Have driven almost 160,000 long hard miles. Locked keys in car while running. Four hours before unlocked. Got in car after unlocked, drove 92 miles to OIA. Week later made 6 trips to Orlando. No major problems or repairs. Maintenance: Tires, oil change, brakes, headlights AC compressor went bad 2014, makes noise but still have cold air.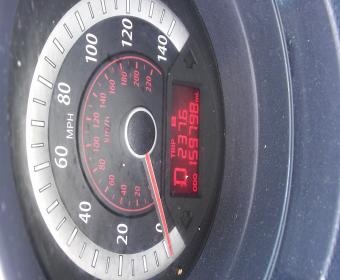 Paul Rozak
from Buffalo, NY
In March 2016 I purchased a 2016 Sportage turning in a 2014 Optima. They looked at the car and said I needed tires my lease was up in May 2016 so they told me they would not charger me for the tires in the new purchase. Then I receive a bill for them. I went back to the dealer and confronted Mr. Cho who sold me the Sportage. He denies ever saying anything about this. The dealership is In West Seneca NY on Transit Rd. The man lied to my face and of course the Manager who had to authorize the sale also lied. So this is how you do business. Say anything to get a sale.

Yalibra Dunson
from Round Rock, TX
I bought a used 2005 Kia Spectra from Round Rock Kia. In the 8 months I've had it, I've had to have leave it in the shop to have major repairs done more than 5 times, and counting. I get it out and two weeks later, it is having more issues. It has cost me thousands of dollars, and when I reach out to the General Manager through either a phone call or email, he refuses to reply. I think this is awful customer service and Kia should be the last place one should go when purchasing a vehicle!

J Muqtasid
from Morehead City, NC
Brought son a 2013 sorento, had good tags on trade in and transferred the tags to the Sorento. Weeks later received a bill from DMV for new tags. Went to Dealership and asked why. The office person accidentally ordered new tags instead of transferring the tags we already had. Why should we be expected to pay the bill when your company Made the mistake? The Manager said he couldn't do anything because the office person was off. The paperwork and the salesman agreed that it was the Business fault. I again have to go and talk to a office person next week when he returns to work when the manager was there and did nothing to help.

Andrea Guynes
from Palatine, IL
I purchased my 4th Kia, just made my first payment this past Friday. But 2 weeks ago I had to take it back because of no heat. They could not find anything wrong. I was told if the problem happens again bring it back. Before I could bring it back because of the same problem I was on my way home from work May 19, 20016 and the car stopped on the express way. I got it to the side of the road and called for a tow. Took it back to Kia in Evergreen Kia and was told that I couldn't get another car nor could I get a loner nor I couldn't get a rental.
I couldn't get anything from them. I have never experienced such unfriendliness nor I don't care attitude from Kia. I will never refer another person to Kia nor will I ever buy another car from Kia. I was treated with no respect nor regard as to how was I going to get home or to work that night. I have been a loyal customer for years, and this is how your loyal customers are treated. I know another dealership would love to have my business. I will not be doing business with your company anymore.

Clarissa Lyons
from Atlanta, GA
My first new car purchase feels like a disaster. I had a tire blowout on me at 1:30 in the morning on a dark highway due no puncture. The tire shop that I took it too informed me that the tire itself seemed to have been defective. I was told that I was going to have access to KIA roadside assistance and when I called them for help I got everything but that. I explained to the rep that myself and a 6 year old child was in the vehicle and that we did not feel safe being on side of the interstate. I explained to the Rep that not only was the situation dangerous but I was also very scared being that I am a female on a dark unsafe highway. I was informed by roadside assistance that they could not send a tow truck to come get me out of that situation because the KIA dealership was closed.
I feel like the car could have been towed to the dealership until they opened up and I would have gone to a hotel until KIA opened. It was senseless and careless to keep someone in a dangerous situation due to the dealership being closed. Thank God for sheriff who came and assisted me with finding a used tired (that I ended up paying $128 for) I don't have extra money to spend like that. I didn't make it home until 5am that morning. I went to the KIA dealership in Union City, GA and was treated like a liar about the tire situation my a guy in the service department.
The manager was very nice however. I was requesting a refund for the money that had to be spent and I was informed that nothing would be reimbursed. I ended up getting a new tire from KIA but ended up waisting $128. That could have been used towards my car payment or towards my remaining deposit. Dealing with Kia has been a nightmare. I'm about 23 days into my contract and I'm thinking about returning the car. I love my car but the customer service is unbearable.

Randi Williams
from Pittsburgh, PA
I have a 2013 Kia Sportage which was purchased at Cochran Dealership in Robinson Township, Pa. The car at times will not start unless I hit the gear shift with my hand and then sometimes it takes a few hits to make the car start. I've taken it to the dealership 2 weeks ago and they could not find anything wrong, of course the car started. I am stopping there today to try again so this problem can be corrected. I am very disappointed in this car and will never buy another Kia. I need my car to start when I turn the key.

James Lucas
from Wilson, NC
The handle to my door broke and I took it in and the fixed it under warranty. The next month the other one broke you could not open the door from the outside. The Kia dealership said it would cost $487.00 to get it fixed. My car just reached 85,000 miles and now the airbag light came on and it was not in any kind of accident or fender bender. The dealership is saying I have to pay to have the problem diagnoised and then pay for getting the airbag fixed. I was a loyal customer until all these extra charges. Can you please issued me a certificate or voucher to get the airbag fixed at the local dealership in Rocky Mount. It appears that little things are now happening that is costing hundreds of dollars.

bettyjo Hawley
from Mesa, AZ
Took my 2014 kia soul to peoria kia for an oil change and recall notice. Was waiting for my car and I inquired about two dents that I wanted fixed. I have the platinum coverage and was told any thing I wanted done pay 100.00 dollars and it would be fixed. Jay Morgan then stepped in and said that wascfor tires and rims only. I had no intentions of keeping the factory rims and I didn't. So that statement is not right. He was not there last year when I purchased my car. I fold him I will go home and look at my papers, he got mad and said he remembers me earnhart kia and called me a drunk. I told him thats a very bad think to do to any customer and get my car now. Thats5what you have employed.

Noaman Al-Sammarraie
from Scarborough, ON
Me and my wife and son went to the Kia Guelph Ontario showroom to see cars in view to buy one. The finance manager, John French came to "serve" us. When he shook hands with me, his looks were filled with hate. Honestly, you can feel the hatred vibes sprouting out of his body, eyes and every thing in the man. It is clear that the man is a racist to the bone, especially towards Arabs. I proceeded to ask him a few questions which he answered in a "get it over with" manner. I asked him about the price of the rondo, he answered me do you want to trade your car, I said yes, he repeated the question again.
He did this for at least 4 times, when I told him, I can get the price online anyway, but I want to hear it from him, because so far he has not been a great help, when i fact he was the worst customer experience I've ever had in my whole life. His reaction was appalling, he got nasty and he said why am I being rude to him, he's a manager and me and my family have to leave. I complained online and a phone call from James Britton, customer experience manager, Kia Canada saying that it's nothing to do with Kia Canada, it's the local dealer who run their business and asked me if it's OK to give my contact details to Steve Leech, general manager, Kia Guelph to discuss matter with me.
Then I had a call from him that ended up in a catastrophe because he was partial to his racist employee. I warned Kia Canada that if the matter wasn't solved satisfactorily for me, I will spread it to Kia Middle East and Kia Head office in Seoul-South Korea. I need Kia Canada CEO to know what an awful treatment prospective Kia clients are being dished out at them with incompetent, racist dealers who sadly represent an well known international brand like KIA.

Debra Miller
from Paris, TN
Had problems with my 2007 Kia Amanti not starting. I was on vacation in Southern Wisconsin and went to a dealer to find out what was wrong. It cost roughly $100 for them to tell me that my car had a faulty Smart Transponder Antenna and it would be about $450 to fix it. They would have to order the part and it would take 2 days to get there. I had to leave to come back home. The closest Kia dealer is about one and half hours away from me. I called to see if they could order the part and I could save a trip there. The guy told me that if they got the part and put it on and it did not fix the car that I would have to pay for it anyway.
So, it appears that I will have to drive an hour and a half to go and pay another $100 to have it checked out again. Then come back home and wait until the part comes in. Drive another hour and a half and get the car repaired. I do not think this is right. If I took the car to a licensed Kia dealer to start with, they should accept that diagnosis at a different dealer. I could understand if I took it Joe the Mechanic down the street. But, it was a Kia dealer!! I have bought five new cars from Kia. This will obviously be my last one. Will go where the dealer and service are closer to me and can work together to get an issue resolved. I really think this is ridiculous.

Betty McGuire
from Richmond, KY
I have a 2011 Kia Optima. I purchased this car new from Bruce Walters, Pikeville, KY. Today I was on my way home from school and hit something on the road which caused my tire to lose pressure and go flat. I didn't know what to do but a nice gentleman stopped to help me. We started looking for the spare and the jack but could not find it. I called Bruce Walters and their response to me was this car does not have a spare. I couldn't believe this. They did not try to help me at all. The nice gentlemen took my tire off for me and took it and got me a new tire and put it on for me. My concern is about not having a spare and circumstances were different. I often travel alone or with my 7 year old grand daughter and I can't afford to be stranded with no spare. This will keep me from buying another Kia. I never knew the car did not have a spare. Even cheaper automobiles have a spare.

Allen davenport
from Omaha, NE
I have been trying to get a release from so I can go to the dmv and get the title to my car. I called the 1st of march and they said it w as s mailed Feb 17 which I did not receive. So they would mail me another it will take 7 to 10 days. I called the 18 of march talked to a sup. And the best they could do is mail me another taking 7 to 10 days and you all call this good customer service be late on a payment and see what happens.

Judith Goguen
from Zephyrhills, FL
My 2013 has 54,000 miles. The Agree buttom on the Navigation Package works intermittently. When on a trip, if it decides to work and then I have to stop the car for gas,the system will shut down and then the Agree button will not work. At my last service I was told the technician tweaked it but on my way home it did not work. I was told I would need a whole new navigation system at the cost of $800. This is impossible for me to do. Can this Agree buttom just be shut off?
Thanks for your feedback!
Sorry. Please try again later!