T-Mobile
Contact T-Mobile Corporate
Toll free phone number: 425-378-4000
---
Upset? If you have experienced poor customer service from T-Mobile, the best way to get satisfaction is to register your own feedback using our complaint form. If you are a customer who is experiencing issues with your account, the best phone number for customer service is 1-877-453-1304.
Normal business hours generally apply to reach a live person at the T-Mobile corporate office by calling 425-378-4000. Their mailing address is 12920 SE 38th St  Bellevue, WA 98006. You can also dial 611 directly from your mobile phone to get support 24 hours a day, 7 days a week. However, the 24/7 hotline is automated. To reach a human customer service rep at T-Mobile, you will need to call during normal business hours 7 days a week. The longest hold times are generally at lunch and in the evenings.
Common reviews of T-Mobile are not good and include frustrating support, long wait times, billing problems, insurance claims, and rude employees. Often times the challenge relates to signal problems or issues understanding wireless account questions. Are you having a ripoff moment? Let us know.
T-Mobile Contact Information
Report complaints to corporate and get satisfaction
T-Mobile headquarters address

Deutsche Telekom AG
Bellevue
WA 98006

Company website

1-800 phone number

425-378-4000

Support email address

contact@t-mobile.com

Better Business Bureau rating

A-

Customer service hours

24 hours a day
Browse reviews of other Cell Phones
Top T-Mobile Complaints
Browse more than 589 reviews submitted so far

Edwin Henry
from Brooklyn, NY
T-mobile is stealing my money. My account has been "double-dipped" and I am filing a police report. I bought a new phone at T-Mobile on January 16th. I paid the taxes and now T-mobile is double dipping my money. I did not expect this from a company are large as this but it's costing my money. My bank is going after them Big Time!

Chiconda Matthews
from Orange, NJ
Hello Mr. Legere, I know you are the CEO of T-Mobile. I am a customer and I must say I am not satisfied. I want to make my complaint brief but it hard to do so with the level of frustration I am feeling. I purchased a Samsung 6 Edge and have been with you for almost 2 years. About a week ago my phone was not working and no one seems to be able to get it functioning so I called the 877-413-5903 customer service number on Monday at 4:19pm (for 17 minutes) and 4:37pm (for 12 minutes) to which the sales rep was assisting on a replacement phone.
In the mist of the call I was inquiring about the LGV10 and he stated that I was eligible for the Jump on Demand. I asked how do I go about that he stated that once my replacement phone arrives to I could take it to any T-Mobile store and request for the phone.
I then asked him if I had to pay anything and when he searched on his end he informed me that I would not. Well on Tuesday, February 16, 2016 I went to the location on 1146 Connecticut Ave NW Washington DC I spoke with a Sales Associate by the name of Geimo ( I may have mis-spelled his name) and he even checked the system and said the only thing I had to pay was my past due balance of $267 or $261 somewhere in that ball park. I told him that I would have to come back to which I did however he has left for the day so another gentleman assisted me but proceeds to tell me I had to pay a deposit of $285 even though I am doing the Jump on Demand.
He then proceeded to sell me a different plan to which I am not sure I want to continue with what I have given the level of false information I have been receiving. I did tell him that upon speaking to the initial rep on Monday, February 15, 2016 there was nothing I had to pay. So on Tuesday, February 16, 2016 at 5:50pm I was speaking to yet another rep from the 877-413-5903 number and he was saying the same thing that the initial rep stated from Monday but I informed him that I was about to get on the subway and could he give me a call back at 6:30pm so that we can clear up the miscommunication of what I endured so he stated how about I call you at 6:35pm to which I agreed.
Well I never received that call. I had to end up making yet another call to speak with yet another rep at 7:33pm(called lasted 28 minutes) to which I was still unsuccessful in receiving any positive outcome…I did get an apology for the false information from the sales rep on Monday, February 15, 2016 but that does not help me. I was told that I had to be a valued customer for at least 3 years before I could receive an no down payment on a device with the Jump on Demand.
Livid is what I am, so you mean to tell me even if I left from one wireless company to come to T-Mobile I am not considered a valued customer because I have not been with you all for 3 or more years…Wow smack in the face when I was informed that, the sad part is I had my daughter leave from Sprint to come to T-Mobile on my plan and I must say I don't them I would recommend anyone else if that is the case. Yes I pay my bill monthly, I do not let another month overlap.
I am not sure if you are the right person to reach out to but I just had to try, yes I want the LGV10 and I would send the Samsung 6 Edge but I shouldn't have to pay a deposit if I am and already been a customer.

jodie berger
from Oakland, CA
I had a T-mobile plan with a corporate discount. I asked about family plan w/ discount and was told I was eligible to switch to the family plan and keep discount. I switched plan, and was processed for the corporate discount and all was good. I changed jobs and in 10/15, I again asked about the discount with my plan, was again told I could have my plan with the discount. Corporate discount was verified and applied monthly. All is good. In 2016, I stopped getting the discount automatically, and had to call. No problem.
Eventually I was referred to Migrations for resolution, and was told I never should have had the discount with my plan. I spent 3 months, and finally got it resolved. There was an email from a supervisor to discount confirming. Today I'm told no more discount. Call and email records stop 1+ month short of when I when this was resolved. Told can't get copies of my own contacts with customer service. I'm grandfathered in. Discount confirmed. Do not understand lost records or why discount is being yanked again. T-mobile website very clear that grandfathered in discounts (like mine, pre-2014) still qualify.
Please return my discount. I brought in 5 people (5 new phone) and in 1.5 years, bought 2 more phones. Very disappointing.

Shinko Tsuchiya
from New York, NY
In mid-May from last year, my fiancé and I decided to switch over from AT&T and Sprint respectively. We went to the T-Mobile store at 82 Lakeview in Clifton, NJ. The manager/team leader was a bit pushy, but the gentleman who assisted us was actually pretty nice and very mellow. We discussed the estimated monthly bill. Understandably, the 1st bill would be more expensive, but the guy said it would cost less than $150.00 per month including EVERYTHING. (Issue #1)
At that time, he gave us a credit for my HTC M8 Harmon/Kardon edition and my fiancé's iPhone 4. We were given $155.00 for the trade-in. (Issue #2: Will explain further down)
Essentially, we only wanted to get the phones, get our credits to cover the termination fees, and buy the accessories online since they are much cheaper there. The guy said we could pick a screen protector and a phone case per phone. We told him we didn't want the items since they are pricey and we were going to buy them online. He said to not worry about it since they were having a promotion and those accessories would be free. (Issue #3) We were pleased to find out such good news. So we both picked a screen protector and a phone case. After everything was totaled up and things were discounted, we paid for the down payment and left.
Issue #1: Fast forward to the 1st statement. It came out to $168.45. We didn't think much of it since the gentleman did say it would cost a little more the 1st month. Then came the 2nd and 3rd statements. All the same amount. We thought it was weird so we sat down and looked through the charges. $20 for JUMP for both phones. That was an additional cost the guy didn't mention. He specifically said EVERYTHING would cost less than $150.00 per month. Him failing to mention the extra charge is basically cheating.
Issue #2: My fiancé's termination fee was $324.90. He was given a credit of $169.9. The remaining $155.00 was never given to him. According to the T-Mobile rep I spoke to over the phone, he said this credit was given to us upon payment of the initial cost and if it wasn't, it would appear as a credit on our next bill. The $155.00 credit we were given was from the phones we traded in. So the credit they deducted from the trade-in had nothing to do with his switch over rebate. We are still waiting for $155.00.
Issue #3: During the sit down to look over the charges, we found out that T-Mobile was charging us for the "free" accessories. This is also cheating, stealing, fraud, and a lie. I wouldn't have had an issue if the gentleman who helped us was honest to begin with instead of hustling us and taking advantage.
Every time I called T-Mobile, I was transferred to another rep or another department. It's ridiculous and time consuming. I believe they do this so the consumer gets tired and eventually gives up. I haven't given up. We are owed $155.00, a reduction in the phone bill, and the cost of the accessories. Regardless of the actual total amount, this is robbery. It's nice to know T-Mobile teaches their employees to lie, cheat, and steal.

Kurtis Burns
from Elkhart, IN
I've been a customer of T-Mobile for many years. I made the switch from Sprint to Suncom before it became T-Mobile because of poor customer service on Sprints part. My account is in good standing I have 4 lines. I recently moved from Asheville NC where service was so so due to the geography I would drop a call every now and then and because my house was in a cove I used my WiFi a lot but I was able to get calls or make calls when I needed. Since I moved to Elkhart IN and spend 98% of my time in Middlebury IN and the other 3% Driving I might as well not even take my phone with me because I have little to no service here. I use wifi whenever I can but I don't feel like I should have to.
At first I thought it was my phone so I took it to the T-mobile store at the University park mall in Mishawaka IN and had the Sim card replaced and checked to make sure all my settings were there for optimal service. Drove back out to Middlebury and still no service. The clerk at the store told me service is bad in that area because it's an amish community and it's just not needed out there. Well I beg to differ it's very important to have cell service no matter where you are after all it is what I pay for. I use my phone as a gps and I use Spotify for music. I am retired from law enforcement and My wife works in the medical field and has to be in contact with her office at all times so you can imagine how big of an inconvenience not having service when you need it has been.
Not to mention my son who also has a phone has no way of contacting me from school unless he uses a land line. Once again something we shouldn't have to do for the amount of money we have spent. And even then if he tries to call me I won't get the call until I can connect with wifi. And sometimes that doesn't even work. It's extremely frustrating even when we are in Elkhart if my son goes for a bike ride or if my wife goes running communication can't happen because of the lack of service.
As it stands now I don't have many other options but to find a new career or service and that sucks because up until this point my services with T-mobile was something I would brag about not just the call quality but the employees at the store in Asheville NC off Patton Ave. Who was always ready to go above and beyond. I'm really disappointed and feel really inconvenienced at this point.... but I don't have many other options. I need to be able to make calls and receive calls on the go and not tied down to the wifi at my house or the local McDonalds if that was the case I would have stayed with my home land line and never invested in my cell phones. I understand why service was spoty in the mountains of NC but the idea that it's this bad up here is just not right.
I'd love to find a way to resolve these issues not only for myself and my family but for the thousands of tourists who come to this area who run into the same problems I have... I have attached the location of several towers or at least the ones that showed up. With winter coming it's vital for my wife's safety my son's safety and even my elderly parents to be able to reach me my wife or my son.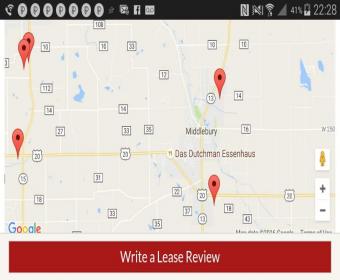 Zhuona Li
from Gainesville, FL
We learned from friends that T mobile has" buy one, get one free" promotion for Samsung Galaxy S7 phones in March 2016. Considering that T mobile is a reputable company, without any doubt we decided to catch the deal and switch our cell phone service from AT&T to T mobile. We went to a local T mobile store (store 5879) in Gainesville, Florida, where we bought two S7 Edge phones on March 15th. At the store, we specifically asked the store associate what we needed to do to get the get-one-free rebate, and we were told that all is set and we just need to wait for the rebate card which would be mailed to us in 6~8 weeks. However, up to May 13th we had not received any rebate card or email of any sort confirming that the rebate was being processed.
We became suspicious and called T mobile customer service to check the rebate status. To our surprise, there is no record of our rebate in T mobile system. The customer service explained that in order to get the rebate, either the store associate or we by ourselves need to fill up the rebate application online shortly after phone purchase. Since it was already 8 weeks past the date we purchased the phones and the promotion had long expired, we could not apply for the rebate anymore but were advised to contact the local store to get the rebate.
We therefore went back to the store and talked to the store manager Janneth Wagner, with whom we had the most unpleasant and humiliating experience ever in my life. In an extremely condescending tone, the manager refused to take any responsibility and made excuses to blame us for the mistake which was obviously made by the store. She claimed that we had to use the phones and keep them active right after purchase to get the rebate. But later she admitted that there was no such requirement written anywhere in the contact or the promotion. Even worse, because we are not American, she said that it could be that we didn't understand what the store associate said (in English) when we purchased the phone.
After a long negotiation, she said that she would call T mobile later to see what we could do, and made promises to get back to us on Monday May 16th. We waited till Tuesday morning, without any message from her. The get-one-free rebate is $ (779.99) is not a trivial amount of money to anyone. And no customer deserves to be treated like what we did by the store manager. We sincerely believe what we have experienced does not and should not represent the service ethic of T-mobile. During the whole time, the store manager Janneth Wagner was shirking their responsibilities and blaming us. We should not pay for T-mobile store's fault (3606 southwest Archer Road). We are hoping somebody can help us get the rebate what we deserved.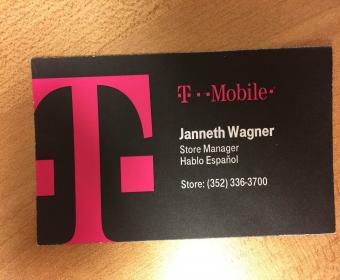 danielle d williams
from Newark, NJ
I have been with tmobile for over ten years. I have the cell phone call the wing. I am told this phone was discontinue now I can no longer locate a battery for the phone. I am paying for service but if I am not near a outlet I can not use my phone. My battery life on my phone is a little less than 45 minutes. The only thing everyone in your customer service department wants me to do is purchase a new telephone. No everyone those over price telephone/ new two years plan/ more costly plan. Never did not receive a notice that my cell phone was phase out. If I would have I would have purchase more than one battery for this cell phone. I have been to countless store checking to see if I could locate a battery, with no success. I this how a company suppose to treat a loyal customer.

Beverly Gadison
from Canton, OH
My phone was cut off on September the 22 and was off the whole month of October until the 28 and T-Mobile is trying to charge my for that month by saying that they did not charge me but there was no credit on my bill for that month at all and it is not fair that I was charge. I argue with that customer representative that was not listening to what I was saying she had me to hold on for a manager which never came to the phone to talk to me.

Had service with T-Mobile for 10 yrs. Moved to a location where service was not available, even though T-Mobile said that they were until after numberous complaints they admitted that no towers were in range but continued to charge monthly fees for a service that could not be provided.
My payment was lowered for 2 yrs, still charging me from automatic bank. They did not document conversations I had with customer service and I would have to repeat the whole process each time I called. Even when I firmly requested to close account they acknowledged but never followed through. They did finally reduce payments again in May 2012 to 10.00, which still was no help since I did not use T-Mobile's service. Closed out my bank account and since T-Mobile had no access to my funds hit me with a balance of 486.59 over a 2 month period when it was at 0.
I dispute this collection and will use the judicial system to reslove dispute and file a complain to Ga State's Consumer protection office.

Donetta Akwaegbu
from Houston, TX
I transferred my service from Sprint to T-Mobil on or August 1, 2015 at Store #9716. At that time. I had an iPhone 6 and a Samsung tablet in my possession. Both were traded in at the time in this particular store located at 8498 S. Sam Houston Parkway Suite 900, Houston, TX 77075. Your policy states: "get up to $300 for every trade-in. Plus when switching from an eligible carrier, have your switching costs reimbursed or get credit within 2-3 billing cycles." I received a new iPhone 6 and an Alcatel One Touch Pixi 7 tablet (which I had not heard the name before) on the day of exchange. It took over months before I received a termination fee of approximately $298.50 from T-Mobil because of their computer errors.
I did not realize until a much later date, that I was also to receive an early termination for my Samsung tablet. That is when I got the run-around about the issuance of these fees. I had made several calls to the store and discovered that the representative had moved to a new store in Webster, Texas. I traveled to Webster to speak to this representative in January 2016 to try to settle this matter. He was willing to help settle the matter and gave me an email address to forward a formal complaint. I am still in debt to Sprint for $585.27 which I am unable to full pay before it is sent to a collection agency. The final note in this dilemma was that T-Mobil was giving a total of $200.00 for the Samsung tablet.
It was also noted that due to the time loss that they were unable to give it me for my Sprint account. It was applied to my T-Mobil account. I am a retiree living on a fixed income with a budget meeting my everyday needs. It is not always an easy task when you live on half the salary that you are comfortable living on with the economy steady rising. At this point, I am at a total loss why this was not totally done appropriately in the beginning to avoid all that I have gone to meet my basic needs and try to pay two cellphone bills at the same time. I am insulted and humiliated how this turned out. Thank you for your cooperation in this matter.

10 year (former) T-Mobile customer. Phone service was always good, but customer service was always horrible. Wanted to switch my 2 phones to IPhones which T-Mobile doesn't have. Called customer service and asked when my contracts were up. I was told one was up on Nov. 25 2011 and the other on Dec.5 2011. I waited until Jan. 3 2012 to switch to Verizon. Got my final bill from T-Mobile and was assessed an early contract termination fee.
When I called to dispute the charge, it took 30 minutes and 4 transferred calls for someone to finally tell me that the contract were not up until Dec. 2012 - which I know is a lie. I was told I had to send in a formal dispute, yadda, yadda, yadda. I asked if I could speak to a supervisor and was told that all disputes have to be handled by e-mail, fax or mail. I have no confidence that T-Mobile will do anything about the disputed charge - except cause me to have a blemish on my credit record if I don't pay it.
So, I guess I'll pay it, but I will be sure to spread the word that T-Mobile is a crooked, dishonest company. I hope AT&T buys them and fires all the decision makers that have ruined that company!!! T-Mobile, you should be ashamed to treat long-term customers this way. Good riddance.

I bought a samsung galaxy s2 and a galaxy blaze for my wife she couldnt go on some apps we were told her phone wasnt powerful enough do upgraded her to the s2. Five weeks of use and all u csn see is led lines cant even read the screen had to get a new one. Waited 8 weeks becsuse the phones were buy one get one called about refund and employee at the tmobile store put wrong phone number so took another 4 weeks! Now iasked the guy at the store about 5x how much my bill was gonna be he estimated 160/170 total ended up being 190 so i paid that for first 3 months just got my next bill snd its 220 called tmobile n they said i havent been gettin charged for both phone n its really 210 and 10 bucks forsome poll app that i never downloaded! It just started comin up on my phone anyway they cant take it off or figure out why i was only gettin charged for one phone, but now my phone bill is like 40/50 bucks more than i wanted to pay! For these prices i should have stayed with at&t!!!! CANT WAIT FOR MY CONTRACT TO END!!!!!

Jerry Hess
from San Marcos, TX
I signed up with T-Mobile back in February of 2016. me and my father ordered 3 phones and two tablets. however customer service did not check our address to see if we had a service which we did not. we had to wait for a cell tower to be sent by mail because none of our stores actually carried any.... which did not work. we had to then wait for another cell tower to be sent by mail ----all the while doing without phones because we absolutely had no service.
First of all they sent the wrong phone for my father I reordered another phone for him and they sent me the exact same phone that I was waiting to return to them. They did not set up my insurance as I requested my account went without insurance for 6 or 7 days until I had to call and speak with a supervisor to get it corrected because the customer service representative could not do it and would not do it. Every CSR that we spoke to there at T-Mobile was more rude and more rude with every phone call and every problem that we had!
I finally spoke with supposed manager by the name of Cody who was the most rudest person I've ever spoke to...he did not care about our issues or our problems and that made the final decision for me to cancel our service and to send back the products that we had ordered. We returned the phones and tablets within the 20-day deadline and they still billed me for a month of service and they also billed me for data charges which were not correct because we absolutely didn't even turn the phones on. I called and spoke with a supervisor named Marty or Monty on 4-27-16 and he said that he was going to take care of the bill...and that we shouldn't owe anything and that we did not use any of the devices and that they were actually still in the original boxes!
We were still billed for data charges and the phones and tablets were never taken out of the boxes. we never even called anyone we never sent one text message or anything. And now my bill has jumped from what was originally one $198.29 to $952.50 !!! miraculously they are charging me for canceling my service when everything was returned within the 20 days of us ordering the service and the cell phones and tablets.
I have tried several times just since I receive this building to contact T-Mobile and speak with a supervisor and everytime I call I have to go through a 45 minutes to 1 hour whole time just to speak with someone who can actually transfer me to a supervisor to get this account taken care of. I know that they are able to look at the account and verify that there was no data used at all either for the cell phones or for the tablets. I have been told twice that they would return my calls I have not received a phone call back I will not pay a bill that I did not incur I did not use any cell service I did not use any data I did not use the tablets or the phones and I want this bill taken and written off and I will never ever recommend T-Mobile to anyone even if they were the last cell service on the face of this Earth!!

I was charged data roaming charges of $140.00 after being told I would not be charged for these upgrades by phone while on vacation. I specifically asked 3 times if there would be any charges to my account and was told because I was a long time customer of 10 years, there would be no charge. I asked if I would need to call back to cancel any type of service and was told that it would automatically drop off at the end of the month. I go to pay my bill this month and see all these additional charges.
I call customer service and the Rep tells me she can credit my account $40.00 for the inconvenience, because I did use the data even after returning home now for the last month. I have been with this company for so long, I do not regularly check my account as the amount I owe stays the same, she had the nerve to ask me, "so you are just now looking at your account to see the increase"? Why are the calls recorded for "quality service" if for training purposes you do not or as I was told, cannot go back and listen to these calls? Why are the notes on the account so vague. Of course, it did not indicate why I was calling in or that you were not charging me. Now you want me to pay an extra $200.00 in charges and stay with your company for THIS type of SERVICE? NO THANK YOU!
You have just lost a 10 year customer and I will surely pass on my disgust with your company to everyone I know!

Scott Keeler
from Manchester, CT
In 2012/2013 I had a great deal of problems with dropped calls, no coverage, missed text messages and the list goes on. The whole thing started when I tried to explain to T-Mobile that the only line of communication I had with my son who is mentally handicapped and we tried everything between myself and T-Mobile to rectify this, such as trying new phones. Unfortunately this also did not work and the amount of money I was spending on improving this. Because of the lack of communication my son had to go through a great deal of medical attention. This can all be proven with bill's from Dr.s and school records.
To make a very long and detailed story we, that is T-Mobile and myself decided to end the contract. This meaning everything was paid in full including the phones we had received from T-Mobile. There is more to all of this and I would love to speak to someone about this "again" if I must. The corporate executives should hear my complaint!

LaTonya Brown
from Richmond, VA
I had been with t-mobile for over 10 years. In September 2015 my new Samsung Galaxy S5 screen blinked on a Friday, so I called t mobile to let them know that hey my screen blinked out on my phone so I need another phone due to the fact that I don't have a home phone and it's the weekend. I called and t mobile rep told me we would place your order but until then go get a loner phone from your close location so I called my area stores and no one had any. So I was scheduled to work until 6:30pm that a afternoon so I called t-mobile back to inform them that my location did not have any and the store front location close at 8pm so after getting off work and driving to a store it was 6:50. I then called customer service to ask them what I could do to get a phone because I need a phone for emergency over the weekend. The customer service representative for t mobile informed me that he could not do anything so I explained that the store was closing soon and I needed to have some type of phone for the weekend just in case of an emergency. He put me on hold plenty of times and came back to the phone with I have to have my manager handle it.
The representative then got on the phone and said if you are in the store we will apply a credit and just buy the phone and after a few days you can go back and request a refund. So that is what I did. He was on a recorded phone line and the fact that I had been with t mobile they had done right by me. I set in the store while the representative over the phone applied the credit. The in store representative then Said yes I can see the credit. So I was informed by the phone rep to purchase the phone using my own funds and t-mobile would reimburse me. After a few days I called to request the refund and I was told ok it's being processed in the mean time I was told I was scheduled to receive the phone that suppose to be sent to me via handset replacement on that following Monday but instead received it on Wednesday. But I called t mobile customer service several times and I'm at dead end I need to money to put back on my credit card that gaining interest ever month I don't want the credit on the account. Please help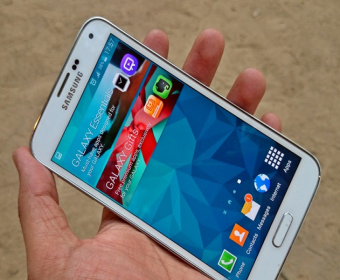 Eddie Rochester
from Hilliard, OH
Seven months ago I bought an i-phone 6 plus from T-Mobile in Hilliard, Ohio. I was up-sold insurance for $12 dollars a month only after inquiring about the requirements for a replacement phone if I needed one. The representative assured me there was no limitations, and no deductible since i was paying the highest premium. Again and again the rep said if something happened to the phone I could replace it no problem. I reiterated that I did not want the insurance if that wasn't the case and the salesperson reassured me over and over again.
I dropped my phone a week into use but the damage was so minimal and the phone worked so well I chose to keep the phone. 6 months later my phone has started glitching. While in the middle of conference calls it flips to mute and often hangs me up; booting me from the call. Group texts have also been a challenge, often having to restart my phone in the middle of texting to get my keyboard to work properly. I went to T-Mobile and the rep said I would have to pay $106 for the phone and another $176 for insurance to replace the obvious Apple 6 plus lemon.
I have been an apple user for many years, for the most part they have been dependable, not this one. I've only been T-Mobile user for seven months (never again) and would recommend to everyone to stay away from T-Mobile. Terrible customer service and worse sales techniques. They up-sell with no thought of their customers, only their commission, absolutely unwilling to help and backup their promises. Buyer BEWARE!

Paula Kilgore
from Raleigh, NC
Why want you close my account , no longer with you ???

francis
from Brockton, MA
I am seeing a lot of complaints about T-mobile on this website. They are stealing money from me and it make me feel crappy. Why won't someone make it stop?

Cindy Graves
from Nashua, NH
They took money out if my debit account. Without my authority for 3 days every one I spoke to said I would have it back in my account in 3 days on the 3rd day it still was not back in my account. So I called again this time they put me through to a refund specialist who bluntly told me I was not getting a refund so everyone else I talked to just told yes to get rid of me. THINK TWICE BEFORE CHOOSING T-MOBILE as your phone carrier they like to take your money earlier then they should & won't refund your money. i am calling the BETTER BUSINESS BUREAU ON THEM DEFINITELY.

Vladimiros Aristodemou
from Astoria, NY
The original plan I signed with T-Mobile was for unlimited local calls and texting. Last month I had someone visiting from Europe and I gave him the fourth line that we do not use in order to be able to contact me for the duration of his stay. My phone bill for the month is 1200. I was never notified by T-Mobile that there were called being made internationally. When I became a T-Mobile client I specifically told the salesperson all I wanted was a set deal only talk and text. I have spoken to several personal on the phone and I do not get any correct answer to my problem. So I am vey dissatisfied and I will be leaving your service. I have been with you for four years and have gotten no promotional deal with you, I have also paid my bill way ahead of time. If this is the way you treat your customers then you do not deserve my or my families business.

Becky Spurlock
from Fresno, CA
Service in my local T-Mobile store has been a pretty bad experience. I was promised a low price on my plan but they raised it to double than to what I was told, the employees ignored me when I walked in, they helped the other people that walked in after me.

Diana
from San Francisco, CA
I've been a loyal customer to Tmobile for years. I never had a problem with adding a line, resolving phone issues, billing issues, etc.not until yesterday, as I step foot into a Tmobile store on 2369 Mission st., cross street is 19th st in San Francisco, CA. I clearly gave my information to the female representative and she was hesitate about helping me opening another line, so she called over her Latino male supervisor. He told me he is not able to add another line because I was not the primary person of the account and that it would have to be my sister instead.He told me I would need my sister to come into the store and take care of it and that it is illegal for me to make any changes for the account.
I never had this issue with any other T-Mobile or over the phone customer service before! I have all my sister's information and besides, I was also the other primary person on the account. It was so upsetting to me that I decided to finally end my account with T-mobile once and for all. I felt really disrespected and I would of thought they would want more business with loyal customers , like myself but I was wrong. Throughout my experience with T-mobile, I would also tell others that T-mobile is the best cell phone company that provides great service but now, I think differently...The supervisor was pushy and not very nice.I will never go back with T-mobile again because of this incident. In the end, I decided to join Cricket Wireless because they provided me great customer service and excellent service for my cell phone.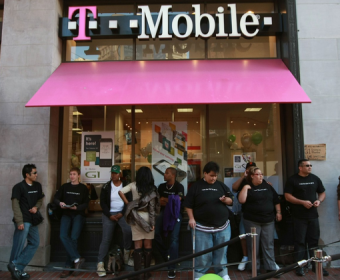 Charlene Rhodan
from Philadelphia, PA
T-Mobile promises to pay off your contract...that's a joke. Beware of Tmobile's promises. They promise you a full refund and then come back and say that your refund is minus taxes and fees. Therefore you are stuck with paying off your cancelled contract. And, if that's not bad enough, you have to pay your old contract additional late fees for waiting your reimbursement with T-Mobile. They say it takes 8 weeks; actually it is taking mine over 10 weeks (I'm still waiting). As a group of dissatisfied consumer, we need to get a class-action suit against T-Mobile. Any lawyers seeing our complaints, step-up.

Cherie Allgood
from San Mateo, CA
I have been dealing with T-Mobile for months now regarding two tablets that were defective and returned to them. Back in October T-Mobile said to return the 2nd defective tablet, and once they received it, all the charges would be removed. At the time, the representative credited 3 charges having to do with the tablet. She also said that from that point on, we would no longer be charged. They did not stop charging. But I kept paying. I finally got tired of paying what I did not owe, and waiting for them to credit my account and stop the charges. Last month I paid the portion of my bill that I did owe. I subtracted everything regarding the tablet from my balance owed. I have just spent my entire lunch hour speaking with four different people, and all of them kept saying the same thing, that the charges are legitimate.
T-Mobile had also been calling from a number I did not recognize, and not leaving a voicemail. I finally had to search the number to found out it was T-Mobile. I have been with T-Mobile for over 10 years. Two years ago I got a bill with over $400 of text charges. I have unlimited texts. It took over an hour with one representative putting me on hold and coming back with a reduced amount I can pay for the text charges. After I told her that I was tired of sounding like a broken record, I finally was able to speak with someone who took care of everything in just 3 minutes. Now, why couldn't that happen today? I even told them my past experience being given the run around by them. I said again to two people that I was tired of sounding like a broken record, and was tired of hearing them sound like a broken record. I finally had to hang up because my lunch hour was over. I will have to try again tomorrow.

I am responding to T-Mobile about the early cancelation of my cell phone. I do not think I should pay the $200 dollars for early cancelation because of the service that was promised when I first accepted the agreement. I was not able to call or receive a phone call from my Condo. I called T-Mobile about 6 times and never did anyone help me. I was told to use my wi-fi or go outside to make a call. The only way to use the phone was to be directly in front of the wi-fi. If you were down stairs or any other part of the Condo you would drop the call.
I also made several trips to the T-Mobile office at the Haywood mall area with no help but, to tell me to call the main T-Mobile 800 number. Your trouble shooters at the 800 number knew that the reception was no good in my area. The most you could get was one or two bars outside. I ask for some type of booster and was told that they could not send one because anyone could use it in my area. I did not receive the service I was promised and I don't think I should pay the $200 dollars.

marquitta
from Belleville, IL
Went into a tmobile store today, had the worst customer service ever. My plans were to go into the store pay my bill,upgrade phone, change my calling plan. Walk up to the register..speak with Rep presentative name Rebecca. I hello I need to pay my bill. Give Rebecca's my name, address,even provide her with my passcode..she says well I still need your id. I said well I came in 2 weeks ago.spoke with a Rep..gave her the same information. That I gave you..she discussed. My account. With me..Rebecca says i hate to ask this, but was she African American, I said excuse me. Shocked at what I was just asked. I said what does the ethnic group have to do with my bill, I said no it not the black lady..I said it was another lady. Rebecca's began to laugh and and said, was it the blonde. I said let me pay ky bill and get. Out of this store.

Eleanor Tan
from Chicago, IL
I am your customer for almost 16 years and am very dissatisfied with your t-mobile service. I bought my phone in t mobile store and seems they are not very competent to help me as a customer. When I came with my issues the lady said to me that she cannot help me because her job is to sell the phone. that i have to go to computer and call the 1800. Also, before that , the guy who help me to purchase the phone is I felt that he just want to sell the phone with out explanation. I paid my phone in large amount of money. I am sure you can check my billing and the amount.
I am adjunct faculty of one of the College here in Chicago .I met one of my students and found out that she is the manager of tmobile. She explain to me that I really paid too much and end up the right things.
I have to report this issues to someone (Consumer Affairs) because this is taking advantage for those people who trusted your company. Please send me my money back that you owe me. You charge me $500 plus and 244 plus for 2 lines without explanations. Trust is the best to get more people to rely in your company but if you have more complaints then you have more people to go somewhere else. Don't ignore this issues because people chat and talk , Thank you for your attention.

Markela Karalli
from Conshohocken, PA
This complain is regarding the tmobile store at king of prussia. I went and purchased an Iphone 7 plus for which I paid $817 ,cash. I asked and was told by a sales.person named allysia that the phone is unlocked and I can use it the next day if I want in europe. When I asked her to please be sure before I pay for it because I am travelimg in few days and needed.to have a phone with me, her exact words were " no worries, from the 6s the Iphone makes its phones unlocked. I paid cash and left only to return after 4 days and ask for a refund . I was told they dont have the money and I should go and look at other tmobile stores hoping one of them had $817 cash to give me, because they had not made enough sales that day but even if I would come on a saturday they could not guarantee me I would be able to get my money, so I should go looking in other tmobile stores if any of them around the city had enough money or I could get a corporate check .This was unacceptable because when I paid I was not told that if I were to return it I only will get my money if the store has made enough sales that day. After they made some phone calls to other stores and 2 hrs of waiting ,there were no money found so I decided to get a corporate check and wait 14-21 days without phone to get my money back. Then while waiting for the check and after after 2 hrs and 15.min, they searched in the store and in all the registers and found some money and told.me they have to keep $50 restocking fee? For their mistake which the employee admitted in front of everyone? If you could check the cameras you will see what happened on Thursday, sept 14 2017 , 6-8:15. This was the worst service I have seen, the worst way I was treated from a store and its managers. And in the end they robbed $50 from me. I have been a tmobile customer for more than 15 years and this is not a way you should treat your customers. One of the managers that dropped by suddenly told me : " we dont have any money to give you , those are the only 2 options you have so either take it or leave it" unbelievable. I am requesting that the $50 they kept as "restocking fee" to be returned to me because it was their

Mr Richard J Agnusich
from Clearwater, FL
TINASHA.......In TENN..Could Not Help Me With Problem. (tech Dept) She Is Unqualified To Hold That position In My Opinion.t) She Kept Talking Over Me. When I was Trying To Get Help. The Tower Was Down Or What''? Please Educate.The person She Is Inept in Her job. I'm Very Un happy with Your Service On This Date 9/11/2017 EST 1PM.

Diane Tidwell
from St Louis, MO
This is an example of how NOT to handle a identity theft issue!!!
I have file a police report as my account information and personal identification information was stolen/utilized by employee (sales agents) at the Bartlett TN location. Back in June 30th someone purchased an iPhone 7 and accessories on my account. Once I noted the issue, I have made over 10 phone calls to the customer service line with request for follow up. To date, I have received little to "no" follow up or feedback. At this point, I feel victimized twice ... Once by the sales associate and second by the lack of ownership by someone to ensure complete resolution. I hope this compliant will result in an outreach from T-Mobile's escalation team ... I'm considering cancelling my services and going to another provider.

Robert Walling
from Fowlerville, MI
T-Mobil is the last carrier I will ever purchase from. They basically, stole 3 relatively new Sprint IPhone's from me.
We took them up on their supposed better service and savings only to find that their coverage was well less then what it was proclaimed to be. We could barely get service from our home which is 6 miles outside a the Capitol city of MI, Lansing.
When we "switched" to them they had us send to them our 3 sprint (*nearly new*) Iphone's with the promise of paying any fees associated to switching to them as well as crediting us 250 per phone for the IPhone's that we send them, at the time these were the top phone (5S). Well, that didn't happen, they had us ship to them the phones in their provided boxes with their provided labels and then after asking repeatedly for our credits they told us that they never received them.... I asked them how that could possibly be the case since they provided the method to get these back to them. We went back and forth with them for several months and finally became tired of not getting anywhere. We then went back to Sprint and have been happy with our service since. After letting T-Mobil know that we switched they not only stole our phones but sent a collection agency after us to pay them for the balance (equipment) that *they* say they were owed for. We tried repeatedly to deal with them to get the proper credits we were promised and would gladly pay any difference once we received them but they did not comply with their promises.
I have had cell service with all of the major providers at one point in time or another and T-Mobil is by far the worst as well as the most dishonest. We are looking for answers in how to file legal action against them but they are the big company and me the average consume... I would like to have this resolved so they can stop damaging my otherwise perfect credit! We still have all of the shipping information that they had us send them our equipment with.
Looking for answers?
Thanks
Robert

Fernando Franco
from Long Beach, CA
I was offered a plan of $130 for 4 phones unlimited with $10 off with auto pay, total of $120 after rebate. Ever since taking the offer I been in constant dispute with T-Mobile. At first, they said I had a different plan then after several disputes they would find the plan the offered me, then followed by a assurance that it would not happen again, but it kept on happening after each bill. The last dispute they claimed that don't have any such plain and that I was mislead. they offered a $200 rebate for my problem which I refuse. I would like for T-Mobile to honor what they promise

Carole Jordan
from Spokane, WA
On July 11,2017 I reported my phone(Galaxy note3) lost service.
I deal with tracfone for the free service. I purchased a sim card for t mobile, which is compatible with tracfone service.
Having trouble getting it actived since I complained on 7/11/17.
Tracfone contacted t mobile about the problem on 9/2/17. We were told I'd have activation within 2-4 hrs. It's now 9/10/17 & still no service.
Now they tel me my sim card has expired & it will be 7-10 business days to send me the new one.!
You can't believe how frustrating this has been!! This is 3 months now without a phone, as a senior on a low fixed income, I'm unable to purchase even the cheapest hone.
What is the solution to this?

Sami Dirbashi
from Richardson, TX
I need to make a complaint regarding the bill we have been receiving. I do not owe T-Mobile any amount since the last payment was made for $114.81 on 5/5/17, which was for the service period of 5/15/17 – 6/15/17. On 6/10/17 I called T-Mobile notifying that we were cancelling the service effective 6/10/17. I switched the service to MetroPCS on the same day, 6/10/17. I actually called T-Mobile from the MetroPCS store.
On 8/3/17 I received the bill for $509.79. When I spoke to Cheyenne (her Rep. ID 40517), a T-Mobile representative, I was told that it was for 1) Device we had from T-Mobile not returned 2) One line (my daughter, Nadia's line), and 3) Service charge from 6/15/17. Cheyenne acknowledged that 1) I would return the device (I sent it back to T-Mobile by UPS next day.); 2) Service for Nadia's line had been separated from mine; and 3) I cancelled the service with T-Mobile effective 6/10/17. She promised to clear this charge and make our balance 0.
On 9/1/17 I received the bill for $142.08. According to Belle (rep ID 280989), our balance shows 0, and she would text me the confirmation. She also suggested me to go to a local T-Mobile store. I never received text from her. When I went to the T-Mobile store close to my house this morning, I was told that I owe $142.08.
As I mentioned above, my last payment was made for 5/15/17 – 6/15/17, and I cancelled the service on 6/10/17. Therefore, I owe T-Mobile absolutely nothing!
I am a long time customer of T-Mobile who never failed the payment on time. I don't understand why I have been treated like this. I switched to MetroPCS, which is your own affiliated company!
I am looking forward to receiving the statement showing 0 balances.

Ellen Savage
from Philadelphia, PA
I purchased a 2nd line phone for my husband on 8/3/17 for a gift, but my husband is loosing his eye sight, I called T-mobile and stated that I have to go to a store so my husband can pick one out.
The lady send me a return label per e-mail. I sent it back on 8/8/ 17 per Courtney instruction.She also corrected my phone bill to $50.00 per month. I am 71 years old and will be issued credit.
I called back on 8/15/17 spoke with George who stated that they received my phn. and I will see credit on my charge account on the 8/19/17.
On 8/16/17 I spoke with Miquel after looking at my account on the website and found mistakes he said he adjusted my account
On 8/24/17 I spoke with Raya who said credit was issued on 8-19-17 She also adjusted my account again. Because it kept going up.
On 8/28/17 my statement on line says I owe $80.38 I supposed to get a $30.00 credit. Also no $106.00 credit to my credit card.
I had spoken with Nicco employee # 19460811 who credit my account down to $30.00 for September who stated he will look into why I did not received my $106.00.
I am on Social Security, who needs her money, so I can purchase a 2nd phone for my Husband
Please advise ASP
Ellen Savage

Summer Elder
from Orlando, FL
Last week, my sons phone just stopped connecting to the Tmobile network. I called Tech support to troubleshoot it, they recommended going into a store to see if the SIM card was bad.
I visited a store located on Roosevelt Blvd in Jax, Fl. The employee there told me the device was the problem, not the SIM card. The device still worked fine, it just couldn't connect to internet/ calling network. This employee initially told me he could switch out this phone for a new one with no changes in my monthly payments or overall costs, since this device wasn't that old. I agreed.. And then he tried to have me pay 76.00 for various fees.
I had him stop, put my current device back together and declined. It is not my fault this device just suddenly and inexplicably won't connect to the network.
I then called customer service. I spoke with Jeffrey in IT who again tried to troubleshoot the device unsuccessfully. He apologized, realized the device was NOT old enough to be having this problem and offered to set something up internally. He arranged a replacement phone, free of charge, to be shipped to another local store in Jax, Fl on 103rd St. I explained to him that my current device did have a screen crack and had for some time. He said this was not an issue.
When I went in today to finally get this new phone, the rep at the 103 St location,( Asst Manager, Romnick), REFUSED to give me the phone they received because my current phone screen had a crack. I attempted repeatedly to explain the process of what happened to him. He refused me when I asked to speak to a manager. He refused to provide me any contact information for anyone in Managements. When I pressed him, he gave me the WRONG e-mail address for the General Manager. He didn't apologize or even care to listen to any words that left my mouth.
I called Customer Service from the store and spoke with Drew in Boise, Idaho. He apologized and stated he would ship a different replacement phone to my home, overnight, free of charge. I'm expecting it tomorrow.
This employee at the 103rd location needs to be FIRED. I want correct contact information for management at this location.
I've been a customer for over 10 years and NEVER should have been treated this way. Ill keep reaching out to every senior level associate in this company if necessary. This person was HORRIBLE and this experience us ridiculous.

SARA KEY
from Chattanooga, TN
T-MOBILE IN CHATTANOOGA, TENNESSEE 37421 VERY UNSATISFIED WITH T-MOBILE PHONE COMPANY-
LOCATED ON GUNBARREL ROAD TALKED ME --(DISABLED WITH HANDS UNABLE TO USE OLD OBSOLETE NON WORKING--"DEFECTIVE" TELEPHONE FLIP TELEPHONE THAT I COULD "NOT" OPEN PLUS IT WAS DEFECTIVE--UNABLE TO HEAR WHEN RECEIVING CALLS OR CALLING OUT) PLUS ADDITIONAL PROBLEMS. THEY HAD THIS TELEPHONE ON DISPLAY---WITH NEW TELEPHONES. I AM DISGUSTED.
MY PHONE NUMBER IS 1-423-503-5636 (SARA KEY) ACCOUNT IS UNDER NAME OF ROY L. KEY 1-423-503-0000
PLEASE KNOW THAT I AM "DISABLED" AND UNABLE TO USE THIS DEFECTIVE TELEPHONE--AND I TRIED ANOTHER PHONE--TO HEAVY AND LARGE FOR MY "DISABLED HANDS"--AND THE STORE "CHARGED US A $50.00 (FIFTY DOLLAR-RESTOCKING FEE) THAT WE SENIOR OLDER PEOPLE CANNOT AFFORD TO PAY OUT. I AM 75 YEARS OF AGE AND MY HUSBAND ROY KEY IS 82 YEARS OF AGE--VETERAN DAV ON FIXED LOWER INCOME. I WANT OUR "FIFTY DOLLARS" REFUNDED PLUS I SHALL RETURN THIS OBSOLETE FLIP DEFECTIVE TELEPHONE WHEN I FEEL WELL TO GO TO T-MOBILE STORE. I WOULD NEVER RECOMMEND T-MOBILE FOR DISABLED PEOPLE--WITH NUMB HANDS. PLEASE RESPOND IMMEDIATELY. THANK YOU, MRS. SARA KEY 2326 GUINEVERE PARKWAY CHATTANOOGA, TENNESSEE 37421 HOME TELEPHONE 1-423-894-0015 DATE- AUGUST 28, 2017 MONDAY

Cary Law
from Seattle, WA
I am so upset. I opened a new line on September in Bellingham store, the service is very good. They explained the term to me clearly. However, I got a text message on September 13, please see attachment which is the line is charged $0 and I called 611.
One of your customer service told me that there is no charge on the line as long as I use T-Mobile service. So I asked him that it means No charge on that line every month. He told me yes. But on Oct statement, I got charge and I called 611,the customer service told me to bring the text message to near T-Mobile store. I went and showed the salesman the text.He called the center, just told the salesman that it was a mistake. I felt very disappointed about the calling center.
Then I called again and told the customer service Raymond the whole story. He told me that he will adjust my monthly payment to $290.Every month from that day, I only pay $290.i confirmed with him again. He told me I only pay $290every month, not only on October. However, I got charge again this month, I called again but the customer service Owen just revoked the agreement between Raymond and me on behalf of T-Mobile, and I tried to talk to her supervisor Dexter who refused to talk to me. I feel very sad and disappointed that the two customer service persons do not cherish my business with your company.
I told owen that if you guys do not anything, I will bring the case to consumer affairs and small claims court,or court.because T-Mobile did not do any remedy action. But Dexter still did not do anything and even refused to have phone conversation with me. Do you think that your customer team respects the customer or me? If your company does not mind I bring this case to consumer affairs and Court, I will be happy to take this case to court. I hope that you can give me reasonable solution.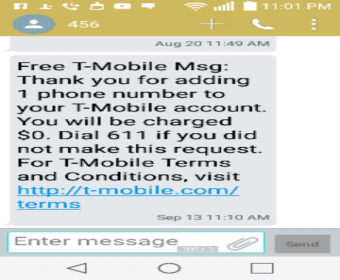 Richard Graves
from Birchwood, WI
I own a business with a 715-463 exchange (our # 715-463-3663) and since May of 2016 customers who have T-mobile as their carrier 715-222 are not able to connect to my pizza business because the calls are dropped, routed to another phone number, or just never connect. I have been told that the calls go out fine to the switch (a long distance carrier), but not sent through to the local phone company (Grantsburg Telecom).
Our business depends on calls from cell phones and the T-mobile customers can't get through. There has been at least five trouble tickets issued with no solution to the problem or explanation of what is going on. Total and complete incompetence! I am currently soliciting information from every customer (offering a coupon) who uses T-mobile; asking them to write down how many times they have tried to order in the past five months and what they usually order.
This information will be placed on an invoice and submitted to a lawyer for processing. latest ticket numbers: 14135418, 14149006. My business records of sales comparisons from the past five years indicate that we have lost a considerable amount of business since May 2016 due to this problem.

Stephanie Graham
from Elizabeth, NJ
I inquired recently regarding not being able to dial on a conference call number that I have been using for a long time and that now, I am being charged .01 a minute to dial in on this call. The representative that assisted me before I was able to speak to a manager was not aware of this change and that it was not new policy. However, she was able to eventually tell me that the changes were just made about 6 weeks ago. I am very upset that a notice was not sent to me as a customer to inform me of the recent changes. As a customer, we are spending a lot of money each month paying for the equipment and telephone bills, and as a courtesy, we should have been informed. Now I am unable to log in on the conference line each week.

Jeff Tyler
from Grand Prairie, TX
Have a LG G4 handset that recently died. Told handset was on back order and possibly could take 2 weeks to receive device. I understand that it is not the carriers fault for the handset to quit working. I do, however, hold the carrier responsible for taking 2 weeks to get the replacement. We pay insurance so that any problems happen with handsets can be rectified quickly. We have been with T Mobile for 15 years, maybe it is time to shop elsewhere.

kevin zou
from Renton, WA
there was a promotion going on that t-mobile offer trade-in your iPhone 6 for free new iPhone 7, so i call t-mobile to place order for iPhone 7, the rep said my order was processed. When log in my account to check the order status a week later, i didn't see any pending at all. I called t-mobile and found out that my order never has been processed, so i try to replace the order, the promotion was already expired.
So i was so mad and switch to sprint, about a month later, the t-mobile charge me $150. the plan i used was the t-mobile one plan, i pay 3 lines get 1 line free, but i only used 3 lines. I couldn't find the 4th person to join my plan, so the 4th line was not being use. When i switch to sprint, i thought my t-mobile account was cancel. They charge me $150 for the 4th line remaining active. T-mobile is a big scam company.

Patricia Ferrand
from San Diego, CA
I am a T-Mobile customer for more than a decade. My L-G4 phone, which is less than one year old, stopped working, so I took it to the local T-Mobile store to process a replacement per terms of the insurance policy sold to me by T-Mobile. The store tech determined that I had not damaged the phone and am eligible for a replacement ---in 29 days! Because it is back-ordered at the factory.
A replacement that takes 29 days is not in compliance with the policy terms I was promised when purchasing this phone and policy. I am told my option is to "jump" to another phone, the nearest similar model is priced at $499 --before taxes, with my "credit" of the balance still owed on the LG4, this would represent an additional $320. Why should I pay $320 when they owe me a fully functioning LG4, which they are pricing at $344.99 in their store? And they have these in the store.
I called the T-Mobile customer service line and was told it was not their problem because the manufacturer is back-ordered. But I did not buy this from the manufacturer, T-Mobile sold me, billed me, and collected from me, payments for the phone and the insurance.

Holly Hayner
from Columbus, OH
i had divorced and separated back in May 2016 and my ex-husband had been cancelled off my t-mobile account, i have been calling several times and is still being charged for his phone he had sent back to the company several months ago. I would like to get this corrected ASAP this has been very up setting that nobody at the store nor on the phone can take care of the issue in getting this corrected. I don't agree i should have to pay for a cell phone he nor i no linger have and would like a reimbursement of the charges i have been paying throughout the months. It will not be hard for me to switch providers. This is very up setting that nobody can get this corrected on my account, not so much worried about the refund, just getting my bill corrected would be great.

Esther
from Arlington, TX
I was mortified when I lost all my contacts due to lack of care or training. The sales person was apologetic for his mistake but that does niot help. I Grace been with you 12 years and this is my first complain I regret even getting a new phone. This person took upon himself to shred my sims card and also the chip that contained my fathers pictures I ask heart broken those were the last pictures I hear of him. Why are they not trained on this.

H. Wesley Lear
from Orlando, FL
Called customer service 3 times. Got a different rep. 3 different times that I could not understand. Spoke too fast, could not understand them with there accent and could not complete my request. Been a customer 12 + years, never missed a payment and have never been late with a payment. Have had current phone for about 2 years and now can not understand any one due to the receiver of the phone (had to call on the house phone). Am wanting to upgrade to a GPS phone and I feel the prices involved in getting another phone are just too high. Since we have been a loyal customer for so long, and since we use to get free upgrades, I feel I should receive a free up grade at not charge seeing that the current unit is not working correctly and can not be used. I would accept a used or refurbished working phone. Do not need the latest, greatest or most expensive model. Only request is that it not be Pink.

Tawni Pierpont
from Silverdale, WA
Back in July I signed up for a plan with T-mobile. We were told that if we bought 4 Samsung J7 phones and upgraded to the 10G of data that the 40.00 for the plan and the 10.00 a month for the phones would be credited to my account every month. Well every month since then I have had to call customer service or go down to my local T-mobile store and fight for at least 1/2 hour or more to get my bill adjusted being told that it would not happen the next month.
I have gotten text messages over the last three months telling me that I was dropped from the plan and then re-enrolled in the plan. Every month I am told there will no longer be a problem. Finally this month I had had enough of the problem. I got ahold of customer service once again and was told that my complaints were not on record and that as of the 20th of this month it was finally added to my account to have the problem fixed.
I went to my local store and (they are awesome, by the way) they called and got the problem fixed once again and asked if there was some sort of compensation for my problems over the last three months and he was told there was nothing they could do to help me due to the fact that it was not their problem but that it was my local stores problem. It has nothing to do with my local store, all they did was sign my up.
They do not drop me out of the promotion or re enroll me in the promotion. That has to come from somewhere else. My rep told the customer service lady on the phone that he did not feel he should be responsible for compensating me on my bill, due to the fact that it was not his fault. The lady on the phone said there was nothing she could do. I am not happy with customer service. I have been a loyal t-mobile customer for two years now and I have paid my bill on time every month.
Fighting for a plan was not in the cards for me and i was not aware that I would have to fight every month for this upgrade. I am expecting some form of compensation on my account for the problems that I have encountered and all of the rude customer service people I have come across over the last few months. I will take this problem higher if something is not done to make me a happy customer.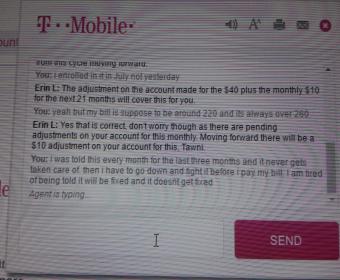 Laurie Miller
from Tucson, AZ
I have been trying to solve a complicated issue for the past month or more. No one I talk to when I call customer service has been able to help me. On August 12th, my friend and I decided to switch from Verizon to T-mobile. She went to a T-Mobile store without me. She did not have access to our Verizon account, or any of the information that T-Mobile needed in order to port her number. The sales associate helping her told her it was no problem: He can just give her a new number and that he could port both of our numbers when I came into the store later that day.
I did in fact go to the same store, to the same person, a few hours later. He set me up with a new cell phone and ported my number. I was under the impression that he would also port my friend's number at the same time. He did not. I didn't become aware of this fact until I got a bill from Verizon that included both the remaining cost for my financed phone and a charge for my friend's line, since it was never actually ported. There is also no record of her trading in her phone. As far as I'm concerned, he stole her phone and lied to both of us.
The name of the person at the T-Mobile store in Tucson, AZ, is Eddie. I don't know his last name. His sales rep number is: 7980503. The store he works (or worked) at is: San Clemente Shopping Center, 3847 E Broadway Blvd #3847, Tucson, AZ 85716. I paid the Verizon bill ($154.89), which includes both the cost of my device buyout and a regular monthly bill for the other line that was never ported. I submitted the bill to Switch to t-mobile and was approved for a reimbursement of $54 (which, by the way, I still have not received).
I went to a different T-mobile store a little over a month ago to try to solve this problem. The manager there advised that I let him port my friend's number to my T-mobile account, so that I can at least get that part taken care of. I am still waiting for my final bill from Verizon before I can submit it for reimbursement. He also told me that he would put a credit on my account for the extra line for 4 months. After 4 months he said I could cancel the extra line. I got my new bill from T-mobile and it is $143.16. You can imagine why I'm confused as to why it is so high. I do not see the credit on my account for the extra line.
I would like to be reimbursed for the last monthly bill I got from Verizon for my friend's line (about $100). I would also like to be credited for the extra line that I currently have, that no one is using (there isn't even a phone attached to the line).

Elnaz Saidifar
from Natick, MA
Horrible experience with T-mobile. been a loyal customer for almost 2 years now, but extremely disappointed with my latest experience. I don't have a phone right now because they were not able to solve my problem. I use my phone for business, so basically I can't do my job right now. Extremely frustrated. They can't solve the issue and they don't have a loaner program while they are working on the issue.
Have feedback for T-Mobile?
Thanks for your feedback!
Sorry. Please try again later!