T-Mobile
Contact T-Mobile Corporate
Toll free phone number: 425-378-4000
---
Upset? If you have experienced poor customer service from T-Mobile, the best way to get satisfaction is to register your own feedback using our complaint form. If you are a customer who is experiencing issues with your account, the best phone number for customer service is 1-877-453-1304.
Normal business hours generally apply to reach a live person at the T-Mobile corporate office by calling 425-378-4000. Their mailing address is 12920 SE 38th St  Bellevue, WA 98006. You can also dial 611 directly from your mobile phone to get support 24 hours a day, 7 days a week. However, the 24/7 hotline is automated. To reach a human customer service rep at T-Mobile, you will need to call during normal business hours 7 days a week. The longest hold times are generally at lunch and in the evenings.
Common reviews of T-Mobile are not good and include frustrating support, long wait times, billing problems, insurance claims, and rude employees. Often times the challenge relates to signal problems or issues understanding wireless account questions. Are you having a ripoff moment? Let us know.
T-Mobile Contact Information
Report complaints to corporate and get satisfaction
T-Mobile headquarters address

Deutsche Telekom AG
Bellevue
WA 98006

Company website

1-800 phone number

425-378-4000

Support email address

contact@t-mobile.com

Better Business Bureau rating

A-

Customer service hours

24 hours a day
Browse reviews of other Cell Phones
Top T-Mobile Complaints
Browse more than 643 reviews submitted so far

Edwin Henry
from Brooklyn, NY
T-mobile is stealing my money. My account has been "double-dipped" and I am filing a police report. I bought a new phone at T-Mobile on January 16th. I paid the taxes and now T-mobile is double dipping my money. I did not expect this from a company are large as this but it's costing my money. My bank is going after them Big Time!

Chiconda Matthews
from Orange, NJ
Hello Mr. Legere, I know you are the CEO of T-Mobile. I am a customer and I must say I am not satisfied. I want to make my complaint brief but it hard to do so with the level of frustration I am feeling. I purchased a Samsung 6 Edge and have been with you for almost 2 years. About a week ago my phone was not working and no one seems to be able to get it functioning so I called the 877-413-5903 customer service number on Monday at 4:19pm (for 17 minutes) and 4:37pm (for 12 minutes) to which the sales rep was assisting on a replacement phone.
In the mist of the call I was inquiring about the LGV10 and he stated that I was eligible for the Jump on Demand. I asked how do I go about that he stated that once my replacement phone arrives to I could take it to any T-Mobile store and request for the phone.
I then asked him if I had to pay anything and when he searched on his end he informed me that I would not. Well on Tuesday, February 16, 2016 I went to the location on 1146 Connecticut Ave NW Washington DC I spoke with a Sales Associate by the name of Geimo ( I may have mis-spelled his name) and he even checked the system and said the only thing I had to pay was my past due balance of $267 or $261 somewhere in that ball park. I told him that I would have to come back to which I did however he has left for the day so another gentleman assisted me but proceeds to tell me I had to pay a deposit of $285 even though I am doing the Jump on Demand.
He then proceeded to sell me a different plan to which I am not sure I want to continue with what I have given the level of false information I have been receiving. I did tell him that upon speaking to the initial rep on Monday, February 15, 2016 there was nothing I had to pay. So on Tuesday, February 16, 2016 at 5:50pm I was speaking to yet another rep from the 877-413-5903 number and he was saying the same thing that the initial rep stated from Monday but I informed him that I was about to get on the subway and could he give me a call back at 6:30pm so that we can clear up the miscommunication of what I endured so he stated how about I call you at 6:35pm to which I agreed.
Well I never received that call. I had to end up making yet another call to speak with yet another rep at 7:33pm(called lasted 28 minutes) to which I was still unsuccessful in receiving any positive outcome…I did get an apology for the false information from the sales rep on Monday, February 15, 2016 but that does not help me. I was told that I had to be a valued customer for at least 3 years before I could receive an no down payment on a device with the Jump on Demand.
Livid is what I am, so you mean to tell me even if I left from one wireless company to come to T-Mobile I am not considered a valued customer because I have not been with you all for 3 or more years…Wow smack in the face when I was informed that, the sad part is I had my daughter leave from Sprint to come to T-Mobile on my plan and I must say I don't them I would recommend anyone else if that is the case. Yes I pay my bill monthly, I do not let another month overlap.
I am not sure if you are the right person to reach out to but I just had to try, yes I want the LGV10 and I would send the Samsung 6 Edge but I shouldn't have to pay a deposit if I am and already been a customer.

jodie berger
from Oakland, CA
I had a T-mobile plan with a corporate discount. I asked about family plan w/ discount and was told I was eligible to switch to the family plan and keep discount. I switched plan, and was processed for the corporate discount and all was good. I changed jobs and in 10/15, I again asked about the discount with my plan, was again told I could have my plan with the discount. Corporate discount was verified and applied monthly. All is good. In 2016, I stopped getting the discount automatically, and had to call. No problem.
Eventually I was referred to Migrations for resolution, and was told I never should have had the discount with my plan. I spent 3 months, and finally got it resolved. There was an email from a supervisor to discount confirming. Today I'm told no more discount. Call and email records stop 1+ month short of when I when this was resolved. Told can't get copies of my own contacts with customer service. I'm grandfathered in. Discount confirmed. Do not understand lost records or why discount is being yanked again. T-mobile website very clear that grandfathered in discounts (like mine, pre-2014) still qualify.
Please return my discount. I brought in 5 people (5 new phone) and in 1.5 years, bought 2 more phones. Very disappointing.

Shinko Tsuchiya
from New York, NY
In mid-May from last year, my fiancé and I decided to switch over from AT&T and Sprint respectively. We went to the T-Mobile store at 82 Lakeview in Clifton, NJ. The manager/team leader was a bit pushy, but the gentleman who assisted us was actually pretty nice and very mellow. We discussed the estimated monthly bill. Understandably, the 1st bill would be more expensive, but the guy said it would cost less than $150.00 per month including EVERYTHING. (Issue #1)
At that time, he gave us a credit for my HTC M8 Harmon/Kardon edition and my fiancé's iPhone 4. We were given $155.00 for the trade-in. (Issue #2: Will explain further down)
Essentially, we only wanted to get the phones, get our credits to cover the termination fees, and buy the accessories online since they are much cheaper there. The guy said we could pick a screen protector and a phone case per phone. We told him we didn't want the items since they are pricey and we were going to buy them online. He said to not worry about it since they were having a promotion and those accessories would be free. (Issue #3) We were pleased to find out such good news. So we both picked a screen protector and a phone case. After everything was totaled up and things were discounted, we paid for the down payment and left.
Issue #1: Fast forward to the 1st statement. It came out to $168.45. We didn't think much of it since the gentleman did say it would cost a little more the 1st month. Then came the 2nd and 3rd statements. All the same amount. We thought it was weird so we sat down and looked through the charges. $20 for JUMP for both phones. That was an additional cost the guy didn't mention. He specifically said EVERYTHING would cost less than $150.00 per month. Him failing to mention the extra charge is basically cheating.
Issue #2: My fiancé's termination fee was $324.90. He was given a credit of $169.9. The remaining $155.00 was never given to him. According to the T-Mobile rep I spoke to over the phone, he said this credit was given to us upon payment of the initial cost and if it wasn't, it would appear as a credit on our next bill. The $155.00 credit we were given was from the phones we traded in. So the credit they deducted from the trade-in had nothing to do with his switch over rebate. We are still waiting for $155.00.
Issue #3: During the sit down to look over the charges, we found out that T-Mobile was charging us for the "free" accessories. This is also cheating, stealing, fraud, and a lie. I wouldn't have had an issue if the gentleman who helped us was honest to begin with instead of hustling us and taking advantage.
Every time I called T-Mobile, I was transferred to another rep or another department. It's ridiculous and time consuming. I believe they do this so the consumer gets tired and eventually gives up. I haven't given up. We are owed $155.00, a reduction in the phone bill, and the cost of the accessories. Regardless of the actual total amount, this is robbery. It's nice to know T-Mobile teaches their employees to lie, cheat, and steal.

Kurtis Burns
from Elkhart, IN
I've been a customer of T-Mobile for many years. I made the switch from Sprint to Suncom before it became T-Mobile because of poor customer service on Sprints part. My account is in good standing I have 4 lines. I recently moved from Asheville NC where service was so so due to the geography I would drop a call every now and then and because my house was in a cove I used my WiFi a lot but I was able to get calls or make calls when I needed. Since I moved to Elkhart IN and spend 98% of my time in Middlebury IN and the other 3% Driving I might as well not even take my phone with me because I have little to no service here. I use wifi whenever I can but I don't feel like I should have to.
At first I thought it was my phone so I took it to the T-mobile store at the University park mall in Mishawaka IN and had the Sim card replaced and checked to make sure all my settings were there for optimal service. Drove back out to Middlebury and still no service. The clerk at the store told me service is bad in that area because it's an amish community and it's just not needed out there. Well I beg to differ it's very important to have cell service no matter where you are after all it is what I pay for. I use my phone as a gps and I use Spotify for music. I am retired from law enforcement and My wife works in the medical field and has to be in contact with her office at all times so you can imagine how big of an inconvenience not having service when you need it has been.
Not to mention my son who also has a phone has no way of contacting me from school unless he uses a land line. Once again something we shouldn't have to do for the amount of money we have spent. And even then if he tries to call me I won't get the call until I can connect with wifi. And sometimes that doesn't even work. It's extremely frustrating even when we are in Elkhart if my son goes for a bike ride or if my wife goes running communication can't happen because of the lack of service.
As it stands now I don't have many other options but to find a new career or service and that sucks because up until this point my services with T-mobile was something I would brag about not just the call quality but the employees at the store in Asheville NC off Patton Ave. Who was always ready to go above and beyond. I'm really disappointed and feel really inconvenienced at this point.... but I don't have many other options. I need to be able to make calls and receive calls on the go and not tied down to the wifi at my house or the local McDonalds if that was the case I would have stayed with my home land line and never invested in my cell phones. I understand why service was spoty in the mountains of NC but the idea that it's this bad up here is just not right.
I'd love to find a way to resolve these issues not only for myself and my family but for the thousands of tourists who come to this area who run into the same problems I have... I have attached the location of several towers or at least the ones that showed up. With winter coming it's vital for my wife's safety my son's safety and even my elderly parents to be able to reach me my wife or my son.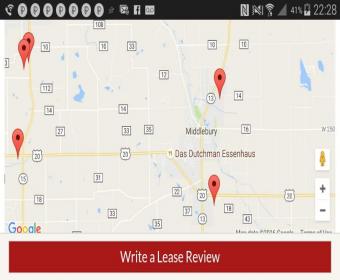 Zhuona Li
from Gainesville, FL
We learned from friends that T mobile has" buy one, get one free" promotion for Samsung Galaxy S7 phones in March 2016. Considering that T mobile is a reputable company, without any doubt we decided to catch the deal and switch our cell phone service from AT&T to T mobile. We went to a local T mobile store (store 5879) in Gainesville, Florida, where we bought two S7 Edge phones on March 15th. At the store, we specifically asked the store associate what we needed to do to get the get-one-free rebate, and we were told that all is set and we just need to wait for the rebate card which would be mailed to us in 6~8 weeks. However, up to May 13th we had not received any rebate card or email of any sort confirming that the rebate was being processed.
We became suspicious and called T mobile customer service to check the rebate status. To our surprise, there is no record of our rebate in T mobile system. The customer service explained that in order to get the rebate, either the store associate or we by ourselves need to fill up the rebate application online shortly after phone purchase. Since it was already 8 weeks past the date we purchased the phones and the promotion had long expired, we could not apply for the rebate anymore but were advised to contact the local store to get the rebate.
We therefore went back to the store and talked to the store manager Janneth Wagner, with whom we had the most unpleasant and humiliating experience ever in my life. In an extremely condescending tone, the manager refused to take any responsibility and made excuses to blame us for the mistake which was obviously made by the store. She claimed that we had to use the phones and keep them active right after purchase to get the rebate. But later she admitted that there was no such requirement written anywhere in the contact or the promotion. Even worse, because we are not American, she said that it could be that we didn't understand what the store associate said (in English) when we purchased the phone.
After a long negotiation, she said that she would call T mobile later to see what we could do, and made promises to get back to us on Monday May 16th. We waited till Tuesday morning, without any message from her. The get-one-free rebate is $ (779.99) is not a trivial amount of money to anyone. And no customer deserves to be treated like what we did by the store manager. We sincerely believe what we have experienced does not and should not represent the service ethic of T-mobile. During the whole time, the store manager Janneth Wagner was shirking their responsibilities and blaming us. We should not pay for T-mobile store's fault (3606 southwest Archer Road). We are hoping somebody can help us get the rebate what we deserved.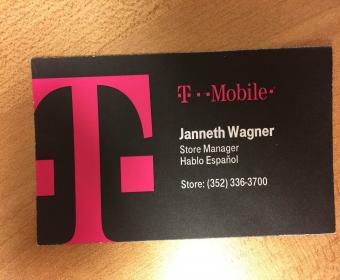 danielle d williams
from Newark, NJ
I have been with tmobile for over ten years. I have the cell phone call the wing. I am told this phone was discontinue now I can no longer locate a battery for the phone. I am paying for service but if I am not near a outlet I can not use my phone. My battery life on my phone is a little less than 45 minutes. The only thing everyone in your customer service department wants me to do is purchase a new telephone. No everyone those over price telephone/ new two years plan/ more costly plan. Never did not receive a notice that my cell phone was phase out. If I would have I would have purchase more than one battery for this cell phone. I have been to countless store checking to see if I could locate a battery, with no success. I this how a company suppose to treat a loyal customer.

Beverly Gadison
from Canton, OH
My phone was cut off on September the 22 and was off the whole month of October until the 28 and T-Mobile is trying to charge my for that month by saying that they did not charge me but there was no credit on my bill for that month at all and it is not fair that I was charge. I argue with that customer representative that was not listening to what I was saying she had me to hold on for a manager which never came to the phone to talk to me.

Had service with T-Mobile for 10 yrs. Moved to a location where service was not available, even though T-Mobile said that they were until after numberous complaints they admitted that no towers were in range but continued to charge monthly fees for a service that could not be provided.
My payment was lowered for 2 yrs, still charging me from automatic bank. They did not document conversations I had with customer service and I would have to repeat the whole process each time I called. Even when I firmly requested to close account they acknowledged but never followed through. They did finally reduce payments again in May 2012 to 10.00, which still was no help since I did not use T-Mobile's service. Closed out my bank account and since T-Mobile had no access to my funds hit me with a balance of 486.59 over a 2 month period when it was at 0.
I dispute this collection and will use the judicial system to reslove dispute and file a complain to Ga State's Consumer protection office.

Donetta Akwaegbu
from Houston, TX
I transferred my service from Sprint to T-Mobil on or August 1, 2015 at Store #9716. At that time. I had an iPhone 6 and a Samsung tablet in my possession. Both were traded in at the time in this particular store located at 8498 S. Sam Houston Parkway Suite 900, Houston, TX 77075. Your policy states: "get up to $300 for every trade-in. Plus when switching from an eligible carrier, have your switching costs reimbursed or get credit within 2-3 billing cycles." I received a new iPhone 6 and an Alcatel One Touch Pixi 7 tablet (which I had not heard the name before) on the day of exchange. It took over months before I received a termination fee of approximately $298.50 from T-Mobil because of their computer errors.
I did not realize until a much later date, that I was also to receive an early termination for my Samsung tablet. That is when I got the run-around about the issuance of these fees. I had made several calls to the store and discovered that the representative had moved to a new store in Webster, Texas. I traveled to Webster to speak to this representative in January 2016 to try to settle this matter. He was willing to help settle the matter and gave me an email address to forward a formal complaint. I am still in debt to Sprint for $585.27 which I am unable to full pay before it is sent to a collection agency. The final note in this dilemma was that T-Mobil was giving a total of $200.00 for the Samsung tablet.
It was also noted that due to the time loss that they were unable to give it me for my Sprint account. It was applied to my T-Mobil account. I am a retiree living on a fixed income with a budget meeting my everyday needs. It is not always an easy task when you live on half the salary that you are comfortable living on with the economy steady rising. At this point, I am at a total loss why this was not totally done appropriately in the beginning to avoid all that I have gone to meet my basic needs and try to pay two cellphone bills at the same time. I am insulted and humiliated how this turned out. Thank you for your cooperation in this matter.

I bought a samsung galaxy s2 and a galaxy blaze for my wife she couldnt go on some apps we were told her phone wasnt powerful enough do upgraded her to the s2. Five weeks of use and all u csn see is led lines cant even read the screen had to get a new one. Waited 8 weeks becsuse the phones were buy one get one called about refund and employee at the tmobile store put wrong phone number so took another 4 weeks! Now iasked the guy at the store about 5x how much my bill was gonna be he estimated 160/170 total ended up being 190 so i paid that for first 3 months just got my next bill snd its 220 called tmobile n they said i havent been gettin charged for both phone n its really 210 and 10 bucks forsome poll app that i never downloaded! It just started comin up on my phone anyway they cant take it off or figure out why i was only gettin charged for one phone, but now my phone bill is like 40/50 bucks more than i wanted to pay! For these prices i should have stayed with at&t!!!! CANT WAIT FOR MY CONTRACT TO END!!!!!

10 year (former) T-Mobile customer. Phone service was always good, but customer service was always horrible. Wanted to switch my 2 phones to IPhones which T-Mobile doesn't have. Called customer service and asked when my contracts were up. I was told one was up on Nov. 25 2011 and the other on Dec.5 2011. I waited until Jan. 3 2012 to switch to Verizon. Got my final bill from T-Mobile and was assessed an early contract termination fee.
When I called to dispute the charge, it took 30 minutes and 4 transferred calls for someone to finally tell me that the contract were not up until Dec. 2012 - which I know is a lie. I was told I had to send in a formal dispute, yadda, yadda, yadda. I asked if I could speak to a supervisor and was told that all disputes have to be handled by e-mail, fax or mail. I have no confidence that T-Mobile will do anything about the disputed charge - except cause me to have a blemish on my credit record if I don't pay it.
So, I guess I'll pay it, but I will be sure to spread the word that T-Mobile is a crooked, dishonest company. I hope AT&T buys them and fires all the decision makers that have ruined that company!!! T-Mobile, you should be ashamed to treat long-term customers this way. Good riddance.

Jerry Hess
from San Marcos, TX
I signed up with T-Mobile back in February of 2016. me and my father ordered 3 phones and two tablets. however customer service did not check our address to see if we had a service which we did not. we had to wait for a cell tower to be sent by mail because none of our stores actually carried any.... which did not work. we had to then wait for another cell tower to be sent by mail ----all the while doing without phones because we absolutely had no service.
First of all they sent the wrong phone for my father I reordered another phone for him and they sent me the exact same phone that I was waiting to return to them. They did not set up my insurance as I requested my account went without insurance for 6 or 7 days until I had to call and speak with a supervisor to get it corrected because the customer service representative could not do it and would not do it. Every CSR that we spoke to there at T-Mobile was more rude and more rude with every phone call and every problem that we had!
I finally spoke with supposed manager by the name of Cody who was the most rudest person I've ever spoke to...he did not care about our issues or our problems and that made the final decision for me to cancel our service and to send back the products that we had ordered. We returned the phones and tablets within the 20-day deadline and they still billed me for a month of service and they also billed me for data charges which were not correct because we absolutely didn't even turn the phones on. I called and spoke with a supervisor named Marty or Monty on 4-27-16 and he said that he was going to take care of the bill...and that we shouldn't owe anything and that we did not use any of the devices and that they were actually still in the original boxes!
We were still billed for data charges and the phones and tablets were never taken out of the boxes. we never even called anyone we never sent one text message or anything. And now my bill has jumped from what was originally one $198.29 to $952.50 !!! miraculously they are charging me for canceling my service when everything was returned within the 20 days of us ordering the service and the cell phones and tablets.
I have tried several times just since I receive this building to contact T-Mobile and speak with a supervisor and everytime I call I have to go through a 45 minutes to 1 hour whole time just to speak with someone who can actually transfer me to a supervisor to get this account taken care of. I know that they are able to look at the account and verify that there was no data used at all either for the cell phones or for the tablets. I have been told twice that they would return my calls I have not received a phone call back I will not pay a bill that I did not incur I did not use any cell service I did not use any data I did not use the tablets or the phones and I want this bill taken and written off and I will never ever recommend T-Mobile to anyone even if they were the last cell service on the face of this Earth!!

I was charged data roaming charges of $140.00 after being told I would not be charged for these upgrades by phone while on vacation. I specifically asked 3 times if there would be any charges to my account and was told because I was a long time customer of 10 years, there would be no charge. I asked if I would need to call back to cancel any type of service and was told that it would automatically drop off at the end of the month. I go to pay my bill this month and see all these additional charges.
I call customer service and the Rep tells me she can credit my account $40.00 for the inconvenience, because I did use the data even after returning home now for the last month. I have been with this company for so long, I do not regularly check my account as the amount I owe stays the same, she had the nerve to ask me, "so you are just now looking at your account to see the increase"? Why are the calls recorded for "quality service" if for training purposes you do not or as I was told, cannot go back and listen to these calls? Why are the notes on the account so vague. Of course, it did not indicate why I was calling in or that you were not charging me. Now you want me to pay an extra $200.00 in charges and stay with your company for THIS type of SERVICE? NO THANK YOU!
You have just lost a 10 year customer and I will surely pass on my disgust with your company to everyone I know!

Scott Keeler
from Manchester, CT
In 2012/2013 I had a great deal of problems with dropped calls, no coverage, missed text messages and the list goes on. The whole thing started when I tried to explain to T-Mobile that the only line of communication I had with my son who is mentally handicapped and we tried everything between myself and T-Mobile to rectify this, such as trying new phones. Unfortunately this also did not work and the amount of money I was spending on improving this. Because of the lack of communication my son had to go through a great deal of medical attention. This can all be proven with bill's from Dr.s and school records.
To make a very long and detailed story we, that is T-Mobile and myself decided to end the contract. This meaning everything was paid in full including the phones we had received from T-Mobile. There is more to all of this and I would love to speak to someone about this "again" if I must. The corporate executives should hear my complaint!

LaTonya Brown
from Richmond, VA
I had been with t-mobile for over 10 years. In September 2015 my new Samsung Galaxy S5 screen blinked on a Friday, so I called t mobile to let them know that hey my screen blinked out on my phone so I need another phone due to the fact that I don't have a home phone and it's the weekend. I called and t mobile rep told me we would place your order but until then go get a loner phone from your close location so I called my area stores and no one had any. So I was scheduled to work until 6:30pm that a afternoon so I called t-mobile back to inform them that my location did not have any and the store front location close at 8pm so after getting off work and driving to a store it was 6:50. I then called customer service to ask them what I could do to get a phone because I need a phone for emergency over the weekend. The customer service representative for t mobile informed me that he could not do anything so I explained that the store was closing soon and I needed to have some type of phone for the weekend just in case of an emergency. He put me on hold plenty of times and came back to the phone with I have to have my manager handle it.
The representative then got on the phone and said if you are in the store we will apply a credit and just buy the phone and after a few days you can go back and request a refund. So that is what I did. He was on a recorded phone line and the fact that I had been with t mobile they had done right by me. I set in the store while the representative over the phone applied the credit. The in store representative then Said yes I can see the credit. So I was informed by the phone rep to purchase the phone using my own funds and t-mobile would reimburse me. After a few days I called to request the refund and I was told ok it's being processed in the mean time I was told I was scheduled to receive the phone that suppose to be sent to me via handset replacement on that following Monday but instead received it on Wednesday. But I called t mobile customer service several times and I'm at dead end I need to money to put back on my credit card that gaining interest ever month I don't want the credit on the account. Please help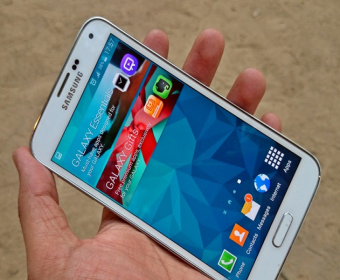 Eddie Rochester
from Hilliard, OH
Seven months ago I bought an i-phone 6 plus from T-Mobile in Hilliard, Ohio. I was up-sold insurance for $12 dollars a month only after inquiring about the requirements for a replacement phone if I needed one. The representative assured me there was no limitations, and no deductible since i was paying the highest premium. Again and again the rep said if something happened to the phone I could replace it no problem. I reiterated that I did not want the insurance if that wasn't the case and the salesperson reassured me over and over again.
I dropped my phone a week into use but the damage was so minimal and the phone worked so well I chose to keep the phone. 6 months later my phone has started glitching. While in the middle of conference calls it flips to mute and often hangs me up; booting me from the call. Group texts have also been a challenge, often having to restart my phone in the middle of texting to get my keyboard to work properly. I went to T-Mobile and the rep said I would have to pay $106 for the phone and another $176 for insurance to replace the obvious Apple 6 plus lemon.
I have been an apple user for many years, for the most part they have been dependable, not this one. I've only been T-Mobile user for seven months (never again) and would recommend to everyone to stay away from T-Mobile. Terrible customer service and worse sales techniques. They up-sell with no thought of their customers, only their commission, absolutely unwilling to help and backup their promises. Buyer BEWARE!

Paula Kilgore
from Raleigh, NC
Why want you close my account , no longer with you ???

francis
from Brockton, MA
I am seeing a lot of complaints about T-mobile on this website. They are stealing money from me and it make me feel crappy. Why won't someone make it stop?

Cindy Graves
from Nashua, NH
They took money out if my debit account. Without my authority for 3 days every one I spoke to said I would have it back in my account in 3 days on the 3rd day it still was not back in my account. So I called again this time they put me through to a refund specialist who bluntly told me I was not getting a refund so everyone else I talked to just told yes to get rid of me. THINK TWICE BEFORE CHOOSING T-MOBILE as your phone carrier they like to take your money earlier then they should & won't refund your money. i am calling the BETTER BUSINESS BUREAU ON THEM DEFINITELY.

Vladimiros Aristodemou
from Astoria, NY
The original plan I signed with T-Mobile was for unlimited local calls and texting. Last month I had someone visiting from Europe and I gave him the fourth line that we do not use in order to be able to contact me for the duration of his stay. My phone bill for the month is 1200. I was never notified by T-Mobile that there were called being made internationally. When I became a T-Mobile client I specifically told the salesperson all I wanted was a set deal only talk and text. I have spoken to several personal on the phone and I do not get any correct answer to my problem. So I am vey dissatisfied and I will be leaving your service. I have been with you for four years and have gotten no promotional deal with you, I have also paid my bill way ahead of time. If this is the way you treat your customers then you do not deserve my or my families business.

Becky Spurlock
from Fresno, CA
Service in my local T-Mobile store has been a pretty bad experience. I was promised a low price on my plan but they raised it to double than to what I was told, the employees ignored me when I walked in, they helped the other people that walked in after me.

Diana
from San Francisco, CA
I've been a loyal customer to Tmobile for years. I never had a problem with adding a line, resolving phone issues, billing issues, etc.not until yesterday, as I step foot into a Tmobile store on 2369 Mission st., cross street is 19th st in San Francisco, CA. I clearly gave my information to the female representative and she was hesitate about helping me opening another line, so she called over her Latino male supervisor. He told me he is not able to add another line because I was not the primary person of the account and that it would have to be my sister instead.He told me I would need my sister to come into the store and take care of it and that it is illegal for me to make any changes for the account.
I never had this issue with any other T-Mobile or over the phone customer service before! I have all my sister's information and besides, I was also the other primary person on the account. It was so upsetting to me that I decided to finally end my account with T-mobile once and for all. I felt really disrespected and I would of thought they would want more business with loyal customers , like myself but I was wrong. Throughout my experience with T-mobile, I would also tell others that T-mobile is the best cell phone company that provides great service but now, I think differently...The supervisor was pushy and not very nice.I will never go back with T-mobile again because of this incident. In the end, I decided to join Cricket Wireless because they provided me great customer service and excellent service for my cell phone.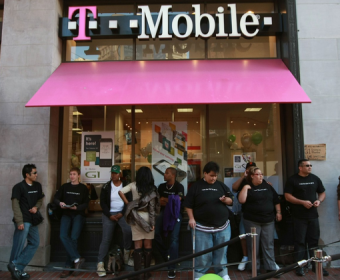 Charlene Rhodan
from Philadelphia, PA
T-Mobile promises to pay off your contract...that's a joke. Beware of Tmobile's promises. They promise you a full refund and then come back and say that your refund is minus taxes and fees. Therefore you are stuck with paying off your cancelled contract. And, if that's not bad enough, you have to pay your old contract additional late fees for waiting your reimbursement with T-Mobile. They say it takes 8 weeks; actually it is taking mine over 10 weeks (I'm still waiting). As a group of dissatisfied consumer, we need to get a class-action suit against T-Mobile. Any lawyers seeing our complaints, step-up.

Cherie Allgood
from San Mateo, CA
I have been dealing with T-Mobile for months now regarding two tablets that were defective and returned to them. Back in October T-Mobile said to return the 2nd defective tablet, and once they received it, all the charges would be removed. At the time, the representative credited 3 charges having to do with the tablet. She also said that from that point on, we would no longer be charged. They did not stop charging. But I kept paying. I finally got tired of paying what I did not owe, and waiting for them to credit my account and stop the charges. Last month I paid the portion of my bill that I did owe. I subtracted everything regarding the tablet from my balance owed. I have just spent my entire lunch hour speaking with four different people, and all of them kept saying the same thing, that the charges are legitimate.
T-Mobile had also been calling from a number I did not recognize, and not leaving a voicemail. I finally had to search the number to found out it was T-Mobile. I have been with T-Mobile for over 10 years. Two years ago I got a bill with over $400 of text charges. I have unlimited texts. It took over an hour with one representative putting me on hold and coming back with a reduced amount I can pay for the text charges. After I told her that I was tired of sounding like a broken record, I finally was able to speak with someone who took care of everything in just 3 minutes. Now, why couldn't that happen today? I even told them my past experience being given the run around by them. I said again to two people that I was tired of sounding like a broken record, and was tired of hearing them sound like a broken record. I finally had to hang up because my lunch hour was over. I will have to try again tomorrow.

I am responding to T-Mobile about the early cancelation of my cell phone. I do not think I should pay the $200 dollars for early cancelation because of the service that was promised when I first accepted the agreement. I was not able to call or receive a phone call from my Condo. I called T-Mobile about 6 times and never did anyone help me. I was told to use my wi-fi or go outside to make a call. The only way to use the phone was to be directly in front of the wi-fi. If you were down stairs or any other part of the Condo you would drop the call.
I also made several trips to the T-Mobile office at the Haywood mall area with no help but, to tell me to call the main T-Mobile 800 number. Your trouble shooters at the 800 number knew that the reception was no good in my area. The most you could get was one or two bars outside. I ask for some type of booster and was told that they could not send one because anyone could use it in my area. I did not receive the service I was promised and I don't think I should pay the $200 dollars.

marquitta
from Belleville, IL
Went into a tmobile store today, had the worst customer service ever. My plans were to go into the store pay my bill,upgrade phone, change my calling plan. Walk up to the register..speak with Rep presentative name Rebecca. I hello I need to pay my bill. Give Rebecca's my name, address,even provide her with my passcode..she says well I still need your id. I said well I came in 2 weeks ago.spoke with a Rep..gave her the same information. That I gave you..she discussed. My account. With me..Rebecca says i hate to ask this, but was she African American, I said excuse me. Shocked at what I was just asked. I said what does the ethnic group have to do with my bill, I said no it not the black lady..I said it was another lady. Rebecca's began to laugh and and said, was it the blonde. I said let me pay ky bill and get. Out of this store.

deherrera lawrence
from Denver, CO
I have not been contacted for being charged for a phone I do not possess to the tune of $132.00 to date. The J7 phone was returned on September 13, 2017. Register#: 83 Trans#: 60, Operator :613, Block: Y, Item Description 1081145 Galaxy J7 . Member Type : Business.
I need compensation ASAP. I will not settle for anything less . I also thought I have a service of two lines for $70.00 minus $10.00 for auto debit $5.00 each line for 55 years of age and over. I find this to be a legal matter of deceptive advertising since my auto debit was $95.82 on 6/4/2018.
Please contact Me ASAP to discuss this in detail.
303-428-1010,
deherrera Lawrence
mrfffine@aol.com

tania. yzaguirre
from Reisterstown, MD
chartley.park shopping center
144 Chartley dr MD 21136
443-713-0000 Kevin, he is so good talking to Spanish people and taking advantage of them
I pay him to cash 160.00 for him to unlock my cell, and he never did it. people pay him under the table. cus that's what he does. cash in his pocket now he is saying that I never pay him.
and his camera he says he cant see it. I know he is lying. I used to have T-Mobile but I left cus he lies to much. please if someone can help me.

Antoinette Palmer
from Sacramento, CA
On 5/31/20 I made the switch to T-Mobile after 15+ years with Verizon. My daughter had just switched over and told me to use her name so she would get a referral credit. I was told by the sales people, there were 3 of them, that I join under my Military Vet status and that I could add my son for an extra $10.00 am month. Great deal, Yes. My phone did not finish setting up so I agreed to come in June 1st, the next day, and bring my son as well to start his service. I was also told that they would pay off the phones from Verizon as well. So, on the 1st, The woman helping me was complaining the whole time about what the sales person (Steve) did or didn't do the previous day. She got everything downloaded on my phone and then my son's after he decided what phone to choose. Today I get a call from Tommy stating the didn't collect my son's old phone and that needs to be turned in to get credit and it has to be in good condition. we ll, we were not told that. In fact, my son was showing them yesterday how bad his phone was but no one said anything and no one said it needed to be turned in to pay off Verizon.
Also I asked about the referral credit for my daughter and was told that she needed to fill something out prior to me signing up with you. She was not told that nor was I until after they took my money and I signed up even though I asked about it numerous times.
There was also a 2 for 1 on the S9 that I was not aware of. I asked about it yesterday when I went in to see if maybe I could do that so my son could get the S9 instead of the Lg66." No, it's too late", was the answer. They sure were a lot nicer and friendlier before I bought than after.
I am more than dissatisfied. The customer service I received is unacceptable and warrants training of you staff.
I understand there are certain criteria that needs to be met but if it is not explained to the customer then it should be your loss not mine.I would like this rectified as soon as possible and hope you respond quickly.
Antoinette Palmer
916-212-3489

nicholas cianferano
from Middletown, DE
Went into your store purchased a new phone for my grandson who broke his screen on his phone so we up dated to a new phone paid the one hundred seventy five dollars to have the phone fixed from the insurance I pay every month. Brought the new phone and a unbreakable cover for the phone so after paying another one hundred thirty two dollars for a cover we then left the store and stopping to pick up my grandson glasses 7 miles away we notice a crack in the cover, we went back to the store showed it to the girl that sold it to us. You could see that nothing hit the phone it had no damage to it. She said she would replace the cover it had only been 2 hours old. She called her district manager who told her they could not replace the cover I had to go back to the company of the cover for a replacement.I have purchased 4 phones from your company in the passed year, and with this type of practice I am thinking of going back to Verizon.You say customer satisfaction you need to practice what you preach.

Denise Montanino
from Southlake, TX
My complaint is the service sucks. Dropped calls, hear every other word, tmobel has been around long enough to have all these bugs worked out. I had tmobel when they first came out and I switch because of the same reason. Thought I'd give them a try again. I will be switching again. Your service just sucks. Sick n tired of my dropping calls or going straight to voicemail. You need to hirer better technician or one with more education. To figure why the connection is so bad.

thang d bui
from Waipahu, HI
Hi my name is Thang D Bui. I am a 15 years of T-Mobile's customer. About 3 years ago, I had an issue with roaming charge. when I spoke to a T-Mobile rep I was told that T-Mobile loss contract with Viet Nam there for international call and roaming charge to Viet Nam is very high. I asked the representative to block all international call option for my family plan. In March 2018, my 76 years old mother did not know and call her family in VN. the phone number was stored in her call log and instead of dial button using face time audio, she mistakenly dial the standard call button. this mistake created a long distance charge over $700 for me. when I contact T-Mobile representative, I was told that there is no record saying that I ordered the long distance call block and since my mother made those call I have to pay the bill. I try to tell them that there are so many ways that I can call my family in Viet Nam for free. why would I leave an option that will charge me over $4 a minute to call Viet Nam. I was very clear that I asked the representative to block the international service for my entire family and if the representative did not activate my order, it would not be my fault and I shouldn't be charge for the long distance call. I spoke to a representative and 2 managers. no one was willing to help. finally, a manager name Raquel offered me 20% discount. I was not happy but after explaining the situation again and again to her with out success, I gave up and except the offer. I was very upset with the customer service I received from all 3 of them. I told Raquel to reverse my charge of $921.78, make adjustment to my bill and recharge me for the correct amount. I also asked her to email me contact info for T-Mobile complaint department. she said she will do it. However, until now, I have not received any information from her. I also noticed my bank account was charged $921.78 with out any adjustment. I can't believe I was treated this way after 15 years of loyal customer to T-Mobile. I am a business man and was insulted by the behavior of your managers. I am looking for other carrier to switch my account over because the service I received from your staff was unacceptable.
thank you

Rubidia M. Aguirre
from Waltham, MA
I visited the office located on Moody St. in Waltham, to upgrade my cell. Right away the people in there greeted me and offered me their help. What I didn't know is that they didn't really knew what they were doing. After more than 3 hours I was told that I was all set. Because it was late and I was tired because my 4-years old grandson was with me, I just took the phone and went home. I didn't use my phone that evening and then thee next day I just took my phone and left the house to run errands and later to pick up my granddaughter (everything I was doing was an hour away from my home). When I was ready to go on my way to pick up my granddaughter I picked the phone the send her a text message and I got the message that the text was not delivered and then I sent another one with the same result, so I decided to call her and I couldn't make any phone calls. At that time I realized that my phone was not working and couldn't do anything since I was an hour away from home. After I managed to pick up my granddaughter I went back to the T-Mobile office and I was told that they forgot to desactivate my old phone and take care of other related changes.
Because I was at T-Mobile for more than 3 hours I got a parking ticket in the amount of @25 and I would like T-Mobile to reimburse me for this incident that will also affect my driving records with my insurance company. If T-Mobile has a problem reimbursing me for this then you should take the money from all those employees and mail me the $25. I am attaching a copy of the ticket where displays the reason of the fee. Hope to hear from you soon.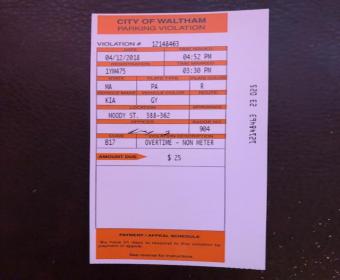 kATHY pENA
from Albuquerque, NM
About two months ago we switched tot T-Mobile from Straight talk. We had to wait awhile as there were not very many employees there to assist. This was on a weekday around twelve o'clock. We ended up having to purchase phones even though ours were new because they said straight talk had a year waiting period to unlock our phones. We have been with straight talk for about three years. So we purchased two phones and the 55+ plan. The salesmen helping us had to give us two different phones at two different prices because they did not have two of the 200.00 phones there. So the manager told him that he was going to credit us back 50.00 for our long wait and because the stock was not the same phone. Thus we make payments for the phones and the service every month. We have yet to receive the credit of 50.00 to our bill. I have contacted them several times on this and they keep saying they will have the manager take care of this. I believe he lied to us and now I am wondering if they lied about the phones as well. I feel someone should do something and also discipline that manager. He should not be in that position if he has no ethics. It was in Albuquerque New Mexico at the San Mateo store.

VELMA GREEN
from Madison, MS
I am regarding the fact that my identity was stolen an someone pretending to be me purchased a whole cell phone in my name using my credit card an everything, T-MOBILE did not check this out thoroughly an my credit card was billed for charges that I did not authorize, they set this account up on my card an the payments came out automacially till I found out about it,i am requesting all my money back before I have to pursue this in court an you all will be responsible for all my attorney fees, I can be reached at 601 6678500.

Jamie Marie Botha
from San Diego, CA
I called in Oct 2017 to find out what I needed to have my husband (who I am divorcing) removed from my phone line to include his cost of his phone itself and the accessories. They told me I could not do it he had to call in. As nasty as our divorce is going I convinced him to call in. So, he calls in and I ended up paying another month after he called on him on my phone line. I noticed the phone and accessories had not come off. I called again and asked them why those were not transferred. They mentioned they sent him something to sign and send back. So today 4/12/2018 I find out I am still paying on his accessories and phone itself not the line. I am livid and call in only to be told I was sent an email to digitally sign. No, I was never told that. I was told it was sent to him. Then I am not being reimbursed for the 30.00+ $. I have been paying since Oct and didn't even know it. This is ridiculous. I have done what I could and even bought new phones in the last 6 months and put someone else on my phone plan (which I need him to put his line and accessories/phone in his name because we broke up and he moved out of CA. It is like dejavue! I have been with T-Mobile for so long I cannot even remember how many years it has been. I am contemplating leaving T-Mobile because I am so livid right now and upset to say the least I am not getting that money back and I had to beg him to sign this form again by the way the Supervisor miraculously was able to send both of us (I still have not received the email) and told her this and she told me as long as he does it, it won't matter on me if I don't because she has removed those charges. I want to be credited for the money I have paid. This is a ridiculous process and have to make so many phone calls to get the run around and told I can't authorize anything to be done to may account. Not to mention ask the soon to be ex-husband who I am leaving to do anything especially this is so pissing me off! Then to be mandated to use a desktop or laptop on a document to digitally sign it. It should be allowed on a cell phone. Not everyone has access to a laptop or desktop!

Denise Montanino
from Southlake, TX
My B/Friend are on the same account. We've been having problems with our phones. Dropped calls, static. This is the best yet. We have our phones connect to our tablets. Which means that on Google maps I see see we're he is and the same with me. So he stops in with the phone tells them the issues and asked them is there anyway someone can tell where someone is the person preceeds tell him only with a spy app. So my b/f is highly mad thinks I'm spying he still mad at me . Which there is no spy app on the phone. The tech guy doesn't take the time to research it just tells him this. After being together for all most 10 years we are going our separate ways thanks to this idiot person.

rachel madrid
from San Diego, CA
cannot use my hotspot to use wifi on my other tablets or phones. i took the phone into the store in san diego downtown store and a lady nammed Jennifer tried to help me but couldnt. she said it must be my other devices that do not work and not my tmobile phone. i came home and came to the computer and was able to get the wifi instantly from other sources. so it is not my other devices that are having problems. i also just got off the phone with 611 for tmobile and they tried to send me a pasword to log into my account for tmobile and the text never came thru.i am now waiting for tech to call me back, very frustrating!!!! Rachel Madrid (858) 2099683

Lisa Tibo
from Owings Mills, MD
We purchased a new Iphone8+ and were told that 1 phone would be free. That we would receive a gift card in the amt. of the phone and then we could pay that phone off. We never received it, so I called several times to customer service and nobody could figure it out??? We did talk to 1 lady who said she would process it, but never received it. I do have her email if you need it with her name, etc. I went to the Tmobile store in Whitemarsh Mall, MD and spoke to Gabriella who said she would look into it. I called her the following week because I never heard back from her. She said she would look into it and call me the next day, which she never did. I have emailed her twice (she gave me her card) and have never heard from her. I really would like my gift card because I have been paying for that 2nd phone for months now. My husband wants us to switch carriers, but I thought I'd give it one more try. My cell # is 443-600-1414 and we have been with Tmobile a while. We switched once but came back and prev. were with you a long time. Thank you.

In two months I've had payments taken in error and 5 to 7 days before I receive the refund. This is very irritating when you are provided with promises that aren't honored. The borrower is inconvenience and no restitution is provided. This has happen back to back in the last two months.
I have been a customer of T-Mobile for four years and have NEVER encountered the problems I am having now. I would greatly appreciate some one contacting me in regards to this matter.
Thank you in advance.
Theresa Lewis

Elina Ellis
from San Antonio, TX
Just got new tmobile service. Had to put a good amount of money down for my new phones which is understandable. I went ahead and paid it wanted to get out of my service for sprint. Checked my bill and come April 19 I'm expected to pay 969. Which is interesting to me because it was not covered in my contract or covered by the store rep that I would need to pay a line deposit for each line. So I called customer service there answer to me from the rep, supervisor and managers plus accounting that there is nothing they can do for me. I need to pay the line deposits and will not get back for a year. My problem is I owe less than 800 on the equipment I financed if I decide to pay off early and switch companies do I lose my deposit. Seems like tmobile is forcing people into a contract. Which is not what tmobile advertises so I guess that is false advertising. So for less than 800 I can pay my phones off cancel my service and take my equipment else where or just cancel service and be done with tmobile.
I don't like being lied to and not telling me everything up front. Surprise me with hidden fees and tmobile advertises no hidden fees hmm something weird is going on here. I'm planning on taking my business else where. Thank you and have a nice day.

Monica Zackery
from Indianapolis, IN
I have been a T-Mobile customer for a little over five years while residing in Nashville TN, I was also a customer when I lived in Pittsburgh, PA. My reason for contacting you is for the last 6-8 weeks I've contacted T-Mobile regarding dropping two lines that were associated with my account. Each time I called I was given a different answer. I would speak with customer care and they would refer me to the store, I would go into the store and they would refer me back to customer care. But with each encounter I was given a different answer on how to resolve the issue. I was finally able to get the lines removed. On Monday 3/26/18 made a payment of $115 due to the fact when I spoke with a representative on 3/23/18 I was advised I had a past due of $50.00. On Tuesday 3/27/18 my services were disconnected, I was driving to work and speaking with an associate and asked her if she would restore my services and I would make a payment on Friday 3/30/18. She told me she wouldn't be able to do so. So there I was driving while it was pouring down rain fumbling around in my purse looking for a credit card to make a payment. Needless to say I swerved and almost ran off the road twice. None the less I made a payment of $75.00. On 3/29/18 I made a payment of $200.00 and received a text message that I owed $546.06. I called back into customer care and was advised this was due to the two lines were dropped in the middle of the billing cycle. My frustration is I have made numerous attempts trying to remove those other two lines and not once did anyone every tell this should be done at a certain time of the month. The gentleman did pro rate my bill for I believe $80.00. I am very dissatisfied that it took almost two months for me to finally get the lines removed and I still wind up with an erroneous cellular bill. I'm not at all pleased with all the mixed communication and mixed signals that I received. With a company this large all associates should be on the same accord. It makes no sense that when a customer calls in regarding services, billing or a question in general the associates just free style with an answer. It is the consumer that keeps your organization running, but in no way is it fair to treat customers like this. The entire ordeal has been extremely frustrating, time consuming and costly. I am honestly thinking about leaving T-Mobile and going to another carrier. I truly feel as though there should be some concessions with this bill considering all of the trouble that I've been through over the last 6-8 weeks.

harvey J Silver
from West Palm Beach, FL
on 3/13/18 i switched to TMobile becuase you have a great offer at Costco.
howeveryour service sucks,got no cell service switching back to Verizon.

Karen Wingate
from Ilford, ENG
My T-Mobile internet connection has slowed down from 3G to 2G.
It has been at the 2G speed now for about over one week now.
This is not good enough I am paying for 3G speed, and I am getting only 2G now.
How long will this slow speed go on for, it is almost unusable, it is so slow.
Get it sorted out now, or I will have to look for an alternative service provider.

Hector F Torres
from Falls Church, VA
Overbilling
Since November 2017, I have been trying to resolve this problem. Today, my fifth call, I was on hold for 2 hours and 15 minutes and no one came to the phone. Last year a replacement phone was shipped to my son. The phone was not the same as he had so he returned the phone immediately. Almost a year after, t-mobile is still charging me for the phone we never had. I have spoken with supervisors and representatives and but no one can resolve. T-mobile does not trust their customer service managers, they have little to no authority to make decisions to satisfy the customer's concern. I wonder if I should contact a lawyer to resolve this.

Marcus
from Watsonville, CA
I recently received a bill from this wireless carrier for service I never elected to receive. Approximately 3 weeks ago I walked into the Capitola CA T-Mobile store to inquire about service. A sales rep tells me that in order for my to be quoted the best rate, I had to provide my Driver license and Social Security no for a credit check. I did so and was assured it would only result in a soft hit to my credit report. For the following two weeks I received calls from the rep asking when I would return to the store to choose my phones and open an account. Shortly thereafter I receive a $150.00 bill in the mail with two unidentified phone numbers connected to wireless service I never contracted to receive.

m.jones
from Cincinnati, OH
I work for a verification company and I called your store located at 1836 Ashley River Road, Charleston ,SC 29407 and spoke with the store manager Delores G, Wow she was very rude and aggressive. I was simply attempting to verify a past employer employment. She was interrogating me, very unprofessional.I will never that location again!!

homar chavez jr
from Laredo, TX
I WENT TO T-MOBILE TO PAY MY BILL AND PURCHASE A TABLET. AT THE STORE THE YOUNG SALES PERSON MADE ME KNOW THAT I HAD THREE TABLETS, MMMM ITS WHEN I WAS NOTIFIED THAT MY EX-WIFE WENT BY AND PLACED A CELLPHONE AND TABLET UNDER MY ACCPOUNT. I ASKED HOW MY EX WIFE HAD THE ACCESS AND THEY TOLD ME THAT SHE WAS A USER. OK. BUT I ASKED HOW SHE OBTAINED MY PASSWORD OR IF SHE DID NOT NEED A PASSWORD.I ALREADY SPOKE TO T-MOLIE AND ARE UNABLE TO HELP THIS IS A POLICY MATTER WANT TO KNOW HOW DID THE SALES PERSON SALE MY EX WIFE WITHOUT CALLING ME OR PASSWORD.

Anthony Greene
from Baltimore, MD
I took my wife to your Route 40 store in Cationsville MD and was treated like (SHIT) A customer service rep sent my wife a replacement phone because her phone would not keep and charge and the young man at the location refuse to give it to her stating that her phone had a hair line scratch on it there for she has to go through her insurance and he was going to ship back the replacement phone. Now my wife explained to the customer service rep over the phone that her phone does not keep any change and when asked about any damage she stated that the phone has a hair line scratch . A phone was shipped out on the 30 of January and arrived at the Route 40 location on Feb. 7, 2018. The way that the guy in the store spoke to my wife was so unprofessional that I had to leave the store and I emailed the store manager. My name is Anthony Greene a Public Health Investigator For The Baltimore County Health Department 443-529-5458 and in all my 10 of dealing with T-Mobile I have never seen such and I have 5 lines with you guys and insurance fir every one and was treated like I didn't matter. I have reported that location to BBB for review because if I'm spending money in your store I shouldn't be told that (it my problem that you're not getting this phone) Staff comments
Have feedback for T-Mobile?
Thanks for your feedback!
Sorry. Please try again later!