Boost Mobile
Contact Boost Mobile Corporate
Toll free phone number: 1 (866) 402-7366
---
Boost Mobile is a wireless phone provider located in the United States and Australia. Need to call customer service directly? The phone number is 1 (866) 402-7366. Common problems with Boost include signal problems, dropped calling, billing issues, and rude employees.
Founded in 2000, Boost Mobile has it's corporate headquarters in Irvine, California, located at 9060 Irvine Center Drive. Although calling Boost is the preferred method of contact, they also have a support email address listed below you can send online requests to.
If you have a specific feedback about a customer experience with Boost, please let us know by adding your own unique review on our website. Hopefully, by sharing your feedback directly you can impact change and bring accountability to wireless services.
Boost Mobile Contact Information
Report complaints to corporate and get satisfaction
Boost Mobile headquarters address

9060 Irvine Center Drive
Irvine
CA 92618
United States

Company website

1-800 phone number

1 (866) 402-7366

Support email address

support@boostmobile.com

Better Business Bureau rating

A

Customer service hours

8am-6pm PST
Browse reviews of other Cell Phones
Top Boost Mobile Complaints
Browse more than 151 reviews submitted so far

Glenn smith
from Kansas City, MO
I ordered a phone from Boost Mobile. It got lost in FedEx shipping cycle. I have been on the line with customer service all day long. I've been cut off 4 times. Only to be told to call the police and file a report, they can do nothing about it, someone would call me back and didn't. All I'm wanting is the phone that I paid for and Boost Mobile keep saying they can do nothing about it I even asked them to send me another one and it FedEx find the old one I will refuse it and send it back and they tell me they cannot do that. Very dissatisfied with Boost Mobile I am probably going with another carrier.

Lotoya
from Appomattox, VA
I've been a loyal customer for over a year and a half. I called today to get an extension on my phone until Friday. I'm a single parent of two. My oldest daughter is in Pre-k and my son is in a children's hospital four hours away. I need my phone for emergency reasons. I'm not asking for a free deal I'm just asking that I don't have to go any more days without my phone. And I feel like I should get the extension. If Boost Mobile cannot help me I will not be returning back and my family and friends will also leave

Shirley Day
from McDonough, GA
Bill is due on the 15th of each month. Husband paid bill on the 13th. Children gave us new phones as birthday gifts on the 14th with a different carrier. Contacted Boost Mobile and was told to contact the corporate office. Called and was told to take our receipt back to the agent where we paid our bill and they would refund our money. Call dropped before I got the lady's namw. When I called back I got a different service person,was told there is no way we can get our money back because Boost has a MONEY BACK POLICY. They got paid for a full month of service on two lines and no service was used.

Suzanne Ledwith
from Newark, NJ
I am livid and ready to phone BBB. I have been on the phone for a total of over 5 hours. I want to take advantage of the deal $1 down and $24.95 monthly. I cannot believe that being a customer for so many years I am being treated like this. My identity cannot be verified. Yet, when it comes time to pay my bill, my identity is known. My last payment you had trouble with. Again, not my fault.
When I gave some employee my card #, so I could get the - new phone, they too down the wrong ex #. When I phoned to fix this problem, the rep was very rude, not wanting to listen to me. Yes, I got upset with her because she was saying its my fault, my problem with the bank. I phoned my bank, and yes, payment did not go through, because as I said, the gentleman wrote down the wrong ex #. I can be verified to pay but not for a phone. Boost only knows me when it's the 28th of each month.
If this is not resolved in a timely fashion, I will do what is needed.

Heather Weaver
from Dunn, NC
To whom this may concern. I, Heather has been talking to Boost Mobile since Friday 2-26-16. I went into the boost pre paid store to purchase a new phone that was on promotion, but the system says that I am not eligible for a new phone. I purchased a phone for my son on Dec 24th for a Christmas present. My son isn't old enough to have a phone in his name. Therefore we have two phones in my name. I have a Sharp Aquos and the phone that I purchased for him is an iphone 6s. That shouldn't have nothing to do with me getting a new phone with the promotion that they are having in the store.
We have two different numbers and plus we have two different phones. I also have been calling boost mobile customer service and everyone keeps giving me the ran around. It's very upsetting and I need for my problem to be resolve. I have had my Sharp Aquos since November 8th 2014 and haven't had a new phone since then. It shouldn't make a difference that I purchased an iphone 6s on my account for a Christmas present for my son. Every time I call a different person says something different. I would like to be able to get a new promotion phone from my account with my number this friday.

Vanessa
from Chapel Hill, NC
My husband bought a Boost Mobile phone, paid for it all in cash. He's been in boost for a while when he bought the phone, he never opened a contract with them and he never signed anything stating he has to be with boost for a year with the new phone he bought.
I have an account on T-Mobile and I have my own phone in that company. My husband called boost if it was okay to transfer his number to my account, they said yes. He unlocked the phone and boost told us it was already unlocked and ready to go. The transfer was done though they never told us anything about phone not getting unlocked until a year with boost service has passed.
Now we paid T-Mobile for the transfer service and also we paid the first month bill. What happens next? We can't have this if he does not owe boost anything or any fees for the phone. My husband just wants the phone to get unlocked with no more arguing and complaining. How can we get this urgent help we need???

Beginning on 4/24/2015, I began experiencing problems with my Boost mobile phone, ie., unable to talk, text or access the internet. I called customer service from another Boost mobile phone to get assistance, and the representative, was at best, mediocre in her service. However, we were able to figure out the problem and the phone was made operable again, but for only a few hours. Then the same issue happened again.
We called back a second time, however, on this occasion, the phone number and account were no longer in your data base...it disappeared! I've had this account for over a year, but, now it cannot be found, and mind you, these events began happening after my giving a poor survey rating to the previous customer representative. A supervisor was called to the phone, and we were told it takes 72 hours to investigate this problem, and in the interim, he would call us back with a temporary phone number, until he could sort things out about this issue. He never called back.
So, no service from Friday until Monday. I called Boost back on Monday, 4/29/2015, and spoke with another supervisor who eventually rebooted the phone and gave me a new number with a different pin. The phone worked for most of the day, and then cut off again. So, this problem went on, back and forth, the phone working for a few hours, and then cutting off, until today. It is still off. We (my fiancé, Robert) and I, have been dealing with this "unfixable" problem for six days!
Today, we called, and was left on hold, waiting to speak to a supervisor, and in the middle of the complaint, the phone I was talking on 'mysteriously' disconnected. They did not attempt to call back either. Horrible experience. At this juncture, I don't think there's anything that you can do to restore my confidence in Boost mobile!! These experiences are simply unfathomable for a so called telecommunication giant like Boost mobile. Please, review these matters as objectively as possible.

Jessica Billings
from Pontiac, MI
I have had my boost phone for only a few weeks and I have had issues with service multiple times leading me to call care services. I cannot send picture messages and the internet goes in and out even though I have LTE. They were not able to fix my problem. Very unsatisfied that I've wasted my money on this service!

dennis selby
from Tacoma, WA
in my home and phone said I had no internet service. works good at library and bowling alley. neighbor said he did not change password. so some how I am blocked from using it. and he swears it is not him. can still make and receive calls and text messages. if you can call me tonight or tomorrow morning. I would be thankful. as I am leaving to house sit tomorrow night.

My payments are due everymonth on the same date! I have been paying every 30 days. I recieved a text message on 1/12/12 to "make my payment on 1/18/12 if you have a plan change please pay one day early only this month" I didn't have any plan changes I'm on the unlimited plan. On 1/18/12 I was shut off at 1210am had to go out at 1am & buy a card to put money on my card. I contacted boost & was told I had a plan change b/c I had my 6th on time payment in December & it changed my plan to $40 from $45. It was a PRICE change & not a PLAN change.
I talked with a care rep. and he gave me $2 for my service being shut off on it's due date. And put in a work order to show my ontime payment. Then two days later BM emailed me stating they are sorry value me as a customer & will get it fixed to show the on time payment. 3 Weeks went buy & I looked at what day I'd be due on (17th now) & guess what....THEY NEVER DID FIX MY ACCT. TO SHOW THE ON TIME PAYMENT!
I called to see why not, I was told that it was denied...mind you i was already apologized to & recieved and email stating it would be corrected. Now BM won't show me as on time for that month. The supervisor i spoke with agreed with me that the text BM sent is confusing & he has never heard of this "type" of issue. He offered me $10 & I denied it, it's not about the $ it's about the principal BM wont' correct what they said they would correct. I then asked him why does the text not state plan &/or price change. And he tells me that they are working on that....UMM he just told me "hes never heard of this issue" so why would you be fixing this?
Hmmmm one word LIARS I've writtne corporate in Irvine, CA showing the emails, filed a complaint with the BBB in Irvine, sent formal complaints to BM Cust Care. Now they call me 4-6times a day & when I pick up they hang up!!! Have you had the same issue? BM is doing this to alot of people, it's clear what they are doing isn't right! I love my service & my phone/plan I've been a customer for 5years. There is NOTHING in their "fine print" about this & BM knows it! Fight them & they will fix it!!!

On January 16, 2013. I called in to boost customer care and I am very aware now that a new policy was I guess, altered for your boost customers. I had an emergency and needed 1 day of credit added to my account. I was told the company needs to deny credits do to a policy change made at the beginning of the year, January 2013. The representatives name was Mila ID#14635. That was probably a lie told to me that this is even her actual representative ID # because the supervisor, who is suppose to be a truthful representative of Boost Mobile, lied to me saying, he was the only Supervisor in the building.
The reason I spoke with the supervisor in the first place is because the rep replied to me with "if I have an emergency call the police", I truly do not believe this is the way ANY representative of a company should represent the company. I feet very disrespected and I felt the representatives of your lovely company were extremely inconsiderate and rude as well as uncaring to my needs and talked to me, unlike the professional way I'm used to any business speaking to me. I have done, customer care work as well as secret shopper work and I'm VERY experienced with good customer service as well as VERY bad.
I grade the customer service I received today, extremely terrible, with he exception of, Luis ID# FN788144, Luis was highly respectful spoke clear and slowly so i could understand, and he was very considerate of treating me with respect the way I would expect a MAJOR company like BOOST to treat customers. After rep. Mila ID# 14635 told me to call the police in case of an emergency, and she was being very sarcastic about it, I asked to speak with her Supervisor, Who wasn't any less rude. He then got on the phone and began to tell me lies, such as he was the only Supervisor in the building, I asked twice and he replied again with the same lie.

I realized my phone has not been working all day when I tried to make an outgoing all, "my account could not be validated". I tried to go in online and was told that my account was deactivated. Now, I've been on the phone for 30 min. the operator told me to wait 2-4 hours and call back. What do I call back on if my phone is broken? I also just spent $5.00 on Skype so that I could even call your Helpline. Then after I refuse to get off the line and wait up to 4 hours and hope my phone works, surprise, surprise the operator can get my phone to work again. After this month I paid for I am canceling my account with you.

I bought a boost mobile phone in California in July. I'ts a Samsung Prevail Galaxy. The phone keeps running out of memory and come to find out it only has 151MB of internal memory which it isn't enough to even run the operating system. The Sprint Network doesn't work in my area and I was told it would. The 2GB memory was missing from the package and the phone seems to be defective. It was to come with 512MB of internal memory. I trued for 2 hours tonight to talk with boost about the problem the Saves team keeps hanging up on me. George whom I spoke to last said he was a supervisor above the saves people and he also hung up on me.
I was not abusive or vulgar with anyone, they just saw that I couldn't be resolved with my current issues. I'm in the process of filing a complaint with the Federal Trade Commission, and the BBB so other consumers don't get ripped off like I'm being done.

Beverly Devereaux Cole
from Kansas City, MO
I went to the store on 1201 E Linwood Blvd Kansas City MO, 64109. This was March 28.2015 around 7:35. I paid my bill with a $100.00 bill, and I wanted to pay my husband's bill, but I didn't have the number, so the worker gave me the change back. I told him I will be back because my phone was on a charge and I will go get it. I came back gave the man $55.00 and the bill was 52.00 the number and he gave me the change, but no receipt. I did not think about it anymore because my husband's bill was not due until April 1, 2015. I came home from work on the 2nd and discovered that my husband did not have service. I went back to the store and I said I don't have a receipt but you can look at your tape to prove my story because there were two transaction that I did that night. The man at the counter asked me what did the man look like that help me and I told him. He told me to wait, and he called someone on the phone. After talking to the person, he told me he didn't have any key to the camera and I lied because I didn't make the second payment because they were all family in that store. My concern is how many others have taken hard earned money and if there is an opportunity to steal, this organization will do it.

Bought a phone at a Boost store on North and Kedzie, Chicago. They had a special and I got a phone for $50 plus tax. Eric there switched everything toy new phone which was a Motorola. I had to take phone back and asked about Samsung since my phones have been Samsung's. All he had was a $250 phone which I could not afford and I c could only get store credit. He called store on North and Cicero and spoke to Jose . When I called Jose he only wanted to give me $25 dollar store, said he couldn't give me my full amount. I think these guys are running a scam on people? I still have a phone I can't use and out $50 some and wanted to upgrade my Boost Samsung, but now after this, if I don't get compensation, I'm going elsewhere.

Bought a phone from a Boost Mobile rep. A Motorola. All my phones have been Samsung. Trying to get my money back or a Samsung phone that does not cost $250. Told to go to other store , they won't give me full credit. I am extremely upset and about to go to a completely different store! I am fed up with Boost Mobile treating their customers like second rate citizens.

Omar Picon
from Houston, TX
I have been a boost mobile customer for over two months and i had t-mobile before and i was told if i switched to boost i will receive 25 dollars in credit toward my bill and i have not received the credit yet i called customer service and they offer no help so if i dont recieve my credit i will switch back to t-mobile.

Eileen Gregory
from Omaha, NE
I am disabled,on fixed income.Been with them over yr. An half.Was told endless web.access ,which didn't last. Jan or Feb2015 pretty sure Jan started adding $3.00 monthly to Bill.Now I pay $63.00 month to get enough web.Was pretty well sidetracked When asked bout it. DIDN'T find out till next month,by employee.Owners just like that no advance notice told them to.An Said tell clients we r losing money giving good deals if asked. I'M mad Had my share of problems any phone was Hacked for weeks while they bleed off.!!

I went to a Boost mobile store in El Centro, Ca on October 27, 2012. The store located on the corner of 4th and Orange street. Me and a friend went to get information about getting service through Boost. We walk in the store and we were not greeted which didn't bother me until a Mexican couple walked in a few minutes later and was told in spanish by one of the employees that they would be right with them.
About 20 minutes pass and we were still waiting because their was only one person helping customers. The other employee was on the computer. Another mexican couple walked in and the guy on the computer attended to them right away. I walked to the desk and told him we were next and that couple had walked in after us. He continued to help them first. I had seen enough and told my friend it was time to go. I think this type of behavior towards customers is rediculous. We decided to take our business elsewhere and will be advising friends to do the same if this is the way African Americans will be treated.

Paid my payment on time,company charged me the wrong amt without me realizing it and 2 days later I was shut off and now because it was labeled as being late I am no longer eligible for the shrinkage plan after 6 months of paying on time. Manager was unwilling to admit to their mistake!

I had my phone stolen on 10.31.12 I Went to radio shack in Kerrville Texas where i bought my phone the following day on 11-1-12. I told the employee that my phone was stolen and that I paid for phone insurance when i purchased my phone. Now that my phone is stolen i was told that there's nothing they can do cause the insurance does not cover stolen phones. I was told later that the insurance i bought was radio shack insurance and not boost mobile insuance.
I was never told by the employee that there was a choice of insurance i could purchase. I was led to belive that this would cover all and that it was the only insurance to purchace. Now I was told I have to buy a whole new phone and open up another account with boost mobile. Is this boost mobile policy. If it is I will let other people know about boost mobiles practice and the Radio shack store which provides its service for boost mobile. I am one unhappy boost mobile customer.

I will never go through talks shitty company again. I pay 60 dollars a month and 4ghas never been out here and I pay for that shit. My service works haft the time in my opinion y'all need to be closed down. I wouldn't want ur service if it was free. Not to mention your rude ass customer service. I promise you this I will stand out side ur store and tell the world how y'all are incompetent.

My internet on my phone is dropping constantly. It has always worked fine for the past year or more and now all of a sudden its crap for the past two weeks. Everytime I'm online I lose internet connection. After I paid for a larger plan with more hotspot gigs it seems like my Internet has been slowed down. Its a shame because I really was enjoying the good service. 8 guess I have to shop for a new provider now.

Adam Gill
from Sheboygan, WI
Not happy with the whole service.I pay $45 a month and with that I am suppose to get unlimited talk and text which is bull because I just paid my bill this month in fact a week ago and now I get a text saying that I exceeded my data usage. I am not getting what I am paying for plus my service is very very slow and it is frustrating.I am very unhappy with Boost altogether that I am about ready to drop my service with Boost soon and go to a different service.I hope this can be resolved I am not gonna pay more for a different plan with you guys .I can only afford the $45 a month plan so I am not going to pay more for something I don't get .Unhappily Adam Gill

Tewshawnee Johnson
from San Antonio, TX
They take advantage of people on disability and stole my money and are very nonchalant about the fact of refunding me my money! Took double payment from my government card! And could care less That I'm on fixed income and could be evicted! If it happens a lawsuit will be coming yout way for stealing from me! If I can battle cancer I'm surely nor scared of YOU!

Wyley
from Jacksonville, FL
Very rude lady that works in palatka 1700 Reid st. Never do busyness there ever.

Jennie G Nieves
from Akron, OH
The service is beyond HORRIBLE!! I had the family plan 4 for 100 so I wanted to cut off 2 of my phone and the non English speaking representatives suggested 2 for 50 unlimited everything...not only did he lie to me but the service was worse and there was NO DATA!!!??? I called numerous supervisors and managers and whomever pretended to be in charge and they did not honor what was said to me...who in this freaking planet would pay 50.00 for 3 lousy gb??? I am leaving g this thieving garbage company!!! THIS COM POO ANY IS FULL OF SHIT!!! ITA A FUCKI G WONDER YOU GUYS STAY IN BUSINESS!!!

Roy Ross
from Oroville, CA
I went into your store in Chico CA. And every time I go in there your manager is always rude. She had some customer in there when I came in and she snapped at me and told me very rudely that it was going to take 15 minutes. So I said I'll just come back and she started yelling and cursing at me to not ever come back . So I went to the one in Oroville. She shouldn't be allowed to treat people like that. So I hope you do something about her. Thank you and have a nice day.

One star is generous, this was the worst experience I have ever encountered. I bought a cell phone case on Sunday (02/10/2019) I paid the clerk $25.00 for the case. on Monday the belt clasp broke when I took it off. I tried to return this item to the place where I bought it and the manager told me it was my problem. I wanted my money back for the defective merchandise the store owner would not honor.

Brenda Bolin
from Fairfax, SC
I have been a boost customer for 11years,I have had one of the worst treated visits to your store in Gaffney S.C I have ever had in my life.I went into the boost store on Feb 1and pay my bill and updated my service,I have no phone service and I have 2boost mobile phone and activated.but the girls in the store kept turning off their computer while setting up my phone and now they seem to not have any proof of my payment or anything.Feb 1pay my bill and updated,on Feb 2they made me purchase a New phone activated it and I still have no service,poor service poor attitudes and all way around no help from any one at boost mobile.Brenda bolin

I have been a boost customer for 11years,I have had one of the worst treated visits to your store in Gaffney S.C I have ever had in my life.I went into the boost store on Feb 1and pay my bill and updated my service,I have no phone service and I have 2boost mobile phone and activated.but the girls in the store kept turning off their computer while setting up my phone and now they seem to not have any proof of my payment or anything.Feb 1pay my bill and updated,on Feb 2they made me purchase a New phone activated it and I still have no service,poor service poor attitudes and all way around no help from any one at boost mobile.Brenda bolin

I visited a Boost Mobile in hopes to purchase a new cell phone and plan. I went to the Columbia, South Carolina location on two notch road . It's next to a battery store near Spring Valley. I went their today around 2:30pm or so. I walk in and I don't see anyone, so I am not greeted. The only thing I hear is profanity from a rap song that's playing. I love rap. The more cursing it has the better, but that wasn't the place for it. Boost is a business. I proceed to look at the phones on display. The young lady comes from the back to the front area. She asked could she help me. I didn't answer, but kept looking at the display phones. So I look up to walk towards her to ask a question. She looks like she got an attitude. I asked her if she had an attitude. I don't.remember her response. I can recall telling her something like that I will take my business else where. She told me have a good day. All of this could have been avoided, if her customer service was better. I could have a new phone and you all would have had a new customer. This is my second had experience with Boost. I just decided to write a complaint.

I and my kids were so badly treated by one of your staff today at the branch along Briarforest by Kirkwood. Would love for this to be looked into as soon as possible.
Thanks
Nikky.

I had to go get a new phone and I wasn't trying to spend anymore than 200 well the sales rep at the linden Ave location said the iPhone with my discount would be 275 which was ok I don't know what happened but I left spending almost 350 and I think he ripped me off I have had other reps work with me on the price and cut me deals cuz I got a case he did give me free headphones but I am thinking 334 was a little much for a iPhone 6 it's not even new or a huge phone I'm just concerned if someone could help me figure this out I appreciate it!

Krystal Busby
from Cypress, TX
Yesterday i paid 20 rp my account 9795254224 at exactly 9 pm at store on 1960 itsnow after midnight not added and my service will b interrupted

I've been with boost Mobile for three months now and all I've been experiencing since day three was dropped calls. I've made several call to customer service and was promised a better service. Well I'm still experiencing interposition of service. At this point, I'm dissatisfied and want out however, I cannot because I have to be with them for 12 months to unlock my phone. I pay my bill every month but can't get good service. I would never recommend them to anyone.
Dissatisfied customer!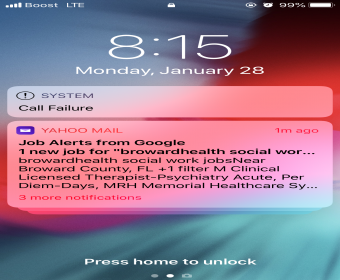 Andrea Bradley
from Akron, OH
I have been experiencing a repeating text issue for over three months. Boost intialy covered my phone bill because of the issue and the amount of time that I had been experiencing the issue. Now I am still going through the issue and Boost refuses to acknowledge that they expect me to pay for sub standard service for as long as this issue has been going on with my phone

Robbie chatmon
from Nashville, TN
When it comes to service.you have none! When you need help you get none! You go to you stores and ask for up grades you try to shit on you customer's . you say your service area is big not at all.. I would like for some one to explain.to me why you thank your paying customers should stay with your company.when they would like just a little help from your company.

Nina mcmurray
from Arbutus, MD
I filed a complaint last wk bout phone dont working been going on 4 about 2 wks very dissatisfied with your service wouldn't advice your service to anyone

Nina mcmurray
from Arbutus, MD
Ive been having trouble calling out and receiving calls 4 2 wks know call and they say there know off the problem and it was getting worked on and yet i again problem dont solved very incovent. I didnt leave straight talk 2 go 2 boost moble to have this many issues

Cheryl Booth
from Surprise, AZ
I switched to your company 4 months ago within 2 months the phone I got broke went to multiple stores was told to contact samsung so i did which they told me to contact Boost so got the back and forth game so had to go buy a new phone cause neither company would help me I so regret switching to this company. My husband has the same phone i had and have been to multiple store and not one person at the store can help him with his phone either.We have call your customer service and just keep getting someone who cant speak English and when asked to speak to someone in the United States was informed all they can due is notate my account but in return still NO ONE HAS YET TO DO ANYTHING FOR ME ON MY BROKEN PHONE OR HELP MY HUSBAND WITH HIS PHONE. THIS IS THE WORST COMPANY EVER. I WOULD NEVER REFER ANYONE I KNOW TO THIS COMPANY.

Gordon Ward
from Hagerstown, MD
Been trying to get a phone activated for over a week. payed activation fee and 1st month and still nothing. now they told me my phone was reported lost or stolen. I have checked this phone on several sites and phone is not stolen. it is clean and I have tested with another carriers sim and phone works fine. i have had my account closed and upset that I lost over $100.00. hope to hear back fromboost. customer service was a joke for a little over a week they could not get it so now it's stolen.
Thanks for your time. Gordon Ward

Gordon Ward
from Catonsville, MD
Been trying to get a phone activated for over a week. payed activation fee and 1st month and still nothing. now they told me my phone was reported lost or stolen. I have checked this phone on several sites and phone is not stolen. it is clean and I have tested with another carriers sim and phone works fine. i have had my account closed and upset that I lost over $100.00. hope to hear back fromboost. customer service was a joke for a little over a week they could not get it so now it's stolen.
Thanks for your time. Gordon Ward

kelvin battle
from Gambrills, MD
I am so tired of your service your reps from bottom to top are very rude yet you take my money for monthly payment to only receive a poor signal I have been on the 60 plan dropped down to 35 plan with up to the 80 plan a few days after that and still got crapy signals yet no one has seen that 35.00 come back to my account. I will never use this sorry ass service again nor recommend the use of it talking to your reps that I have to ask what you say you don't get a star from me at all you get way below zero. never again

Was told my phone would be unlocked in 48 hrs even with the phone having two months left of not using it a year and called back had to wait another day called again same thing! Was told but the billionth sup that I never spoke to a sup it was a rep pretending?? And that it wasn't his problem I have to deal with it and hung up on me!!!! He was extremely rude!!!! I was sold a phone that was suppose to work in my area and didn't when I brought home so what I get lied to over and over and now I'm stuck with a paperweight?

Jermonikca Collins
from Wallingford, CT
I have been having problems with texts and receiving phone calls since September 2018 they ran all kind of test reset and reboots. Nothing worked then I got a new phone that didn't work either. I have been complaining for about 3 1/2 months and no results. I am tired of calling in to complain about my services and paying a bill for something that works less than 1/2 the time. now for the last week my phone keeps turning off and on by itself. this is very inconvenient for me I use my phone for business and this makes me lose out on money. my messages come late or not at all and now the phone wont even stay powered on. I have been with Boost for several years and I maybe swithching to a different company because I pay my bill and the issues aren't been resolve. I like Boost and would love to stay with Boost but not at the rate this is going. I am not satisfied with Boost at this moment. so I will bee leaving Boost and finding a another phone company to deal with.

Stevey
from Santa Maria, CA
Having a refurbished phone that starts acting up on the 32nd day and boost won't do anything for you then to go in to the boost store to purchase an new phone finding out that the refurbished phone has to be on line 120 days to buy a new phone at the lower price which was 149.99 now was going to cost us 199.99 and to top off this you becharge a fee to activate a phone that the customer can do them selves or you won't sell the phone boost Mobile you are ridiculous and I am going to take my three line and get better service elsewhere I understand why boost is like they are because your affiliated why Sprint the worst then boost followed by T mobile.

Tammy Jonas
from Marshfield, WI
I purchased an xfinity prepaid modem that turned out to be defective. I was not told that the store had a no refundable/ nonexchangeable policy in advance. After 2 days of techs coming to the house and new cable line place, it was determined that modem was bad. After trying to contact xfinity prepaid line by myself and 2 service technicians, we were all told the same thing: boost mobile was responsible for exchanging modem. We weren't asking for a refund, just an exchange. Will never recommend boost mobile to anyone! I spent and lost $86.40! Terrible business practice!

Richard Sabo
from Statesville, NC
I had recently closed my account with Boost Mobile after over 10 years of service and I simply had asked for my $15 that I paid in my account to be refunded to my credit card and once again Boost Mobile has proved to me that the Customer is not right and that it is okay for Boost Mobile to steal your money. They said at Boost Mobile corporate office that it was since I had cancel my account that I'm not eligible to refund from my cash onto my credit card and that I should talk to my bank and have them process this $15 through them which they don't understand that this was an overpayment from the month before and that I had a $50 so the banks not going to refund put in a request for a refund for $15 and it be accepted and last I had offered to have a store credit done or a gift card and that was also denied by Boost Mobile so just be a just be aware as the consumer that Boost Mobile including their coverage and the customer service is a half of star.
Thanks
Rich S.
North Carolina

Toyea gunn
from Orlando, FL
Boost mobile has the most horrible service ever, they don't value their customers and are very rude and unprofessional, this is a threat and a promise I will contact the BBB and my local news station, if you want to switch your plan you shouldn't have to pay, metro pcs allows you to switch and you can do it anytime and you pay the following month, this company is down right bogus and needs to be investigated, for all the lies and false mis leading information, you will never rank #1 as the best wireless service provider because you too busy trying to scam and be decitiful to your customers, your number one goal as a service provide is to make sure you provide the best service possible and to value your customers!! Something boost corporation knows nothing about, stop scamming the customers start providing great service!!! Metro pcs values their customer and I will be switching back to metro pcs,,, the object is to gain and retain customers not lose them to the next service carrier,,, you have no value at all just losey and big liers, that's how you lose instead of gaining, but I will be reporting boost to the better business burea and my local t.v news station
Have feedback for Boost Mobile?
Thanks for your feedback!
Sorry. Please try again later!