Nokia
Contact Nokia Corporate
Toll free phone number:
---
Welcome to the Nokia complaints department brought to you by HissingKitty. Experienced poor customer service? We make it easy to file a formal complaint against Nokia online. Simply use our free form and your feedback will be instantly forwarded for review. Need to contact the Nokia corporate office? We have the mailing address, phone number, and email address listed below.
Nokia Contact Information
Report complaints to corporate and get satisfaction
Nokia headquarters address

Company website

1-800 phone number

Toll-free number pending.

Better Business Bureau rating
Browse reviews of other Cell Phones
Top Nokia Complaints
Browse more than 175 reviews submitted so far
I have purchased Nokia E7 in Dec, 2010 and facing the following problems. I was a Nokia believer (Not any more) and I bought Nokia E7 after fighting with my wife on Apple Iphone. But this Nokia E7 sucks. It is getting hanged when call comes. and Now it is not at all getting charged and got switched off now. It was a pain charging the phone. It says connection error some times and charges some times and now it is dead. I Spend a total of 800 SGD on it and now Suffering with this Bull shit device. I am Sad that I spend My money that earned from my hard work has put on this device. Is there anyway I can get my money back?
1) Frequent Hang UPS
2) battery life 7 to 8 Hrs only
3) While charging sometimes operational and sometimes hang up.
4) Speaker volume low.
5) Torch Not working
6) In contact details edit of the title not working.
7) If same no. is in two groups you donot get name or image while incoming.
8) You do not get name or image if two nos. with same name.
9) Photos not clear in flash mode.
10) Speed of handset slowed down.
11) Bulk message sending problem.
I gave my nokia c5 model mobile to nokia care on 26-aug-2011 for software updation in sact communication at madurai. I got job sheet from them and the number of the sheet is 335465550/110826/24. They asked to wait for 15 mins of updating the software, after 10min they called me and told that my phone has a problem of water lock and this service was not covering the warrenty and also they said that if they cleaned the waterlock there is a chance to get dead state. so i threatened and asked them to handover my mobile without doing anything.
They said ok and after sometime they called me and said your mobile was went to dead state and we are not responsible for this, i get shocked and argued with them,but they wont accept anything. finally i called the nokia service number they also didnt give any response. this is an unforgettable action on my life. still i didnt get my mobile from nokia care center...
My complaint about an unhappy servicing Nokia center. Hi, I bought the nokia 5130 c-2 phone from nokia dealer but, the cell phone was getting hang and switched off. For that matter, I went to the centre many times but they gave it back to me every time and said this cell phone is working well , but now my cell phone doesn't get switch On and my warranty period has also got expired. Then i went to Nokia Servicing Centre,Pandav Nagar, New Delhi. They said to get the status after 5 or 6 days, when I contacted, they also said my phone is working .
But I found it not to be. Well, I was wondering what to do now. I went there and they said that they can't repair it. Therefore, I urge you to please look into this matter seriously and take note of my grievances otherwise this prestigious company will gradually lose its customer loyalty. Hoping to hearing from you soon.
I got the nokia lumia 8OO in march 2012 on my contract as an upgrade, in the vodacom shop the sales person said i could do everything i wanted with the phone that i needed, not telling me you have to download software to do most things, which is pointless, why have 2 electronic devices to do one job, i ended up just using my computer to do the jobs, as its easier and the software programes are not user friendly. simple things like sending an attachment on a email. my nokia e72 that i had before this phone could do that easily. the signal strength is pathetic aswell, compared to the e72. battery life is very low aswell, charging the phone everyday on minimil use. i am very unhappy with the phone, even the apps are terrible, playing games are terrible and using apps from the market place such as mxit, it is a terrible app and whatsapp does not work at all once the battery power is at approx 30%. my phone always switches off while on a phone call. sms's do not come threw sometimes, i have to switch the phone off and on constently.
I made aware when getting this phone on a business contract for my own business that it would be a lovely phone, even adverts on tv make this assumption. it is false advertising. it was a incomplete phone when i got it. the constant updates you have to do so that the phone actually works better was NOT part of the deal i signed up for, NOBODY, nokia or vodacom made me aware of this. it is time consuming, an expense for me that i did not expect! The cell phone charger cord is so short it is annoying!!! south african plugs are all built in the wall approx 45cm from the floor. tables are higher than that, i have to place my phone on the floor when i am charging. very annoying for an expansive phone. over all i am very unhappy with this phone and i will never purchase another nokia, being a long time fan of nokia's. mainly cause i purchased the phone and had to do constant updates to the phone so it operated better, so you, nokia, sold me a uncomplete phone basically. very sad!!! you guys at nokia need to pull your socks up! you have lost one customer already. a response would be appreciated.
To NOKIA, I spent RMB 1850 Yuan and bought a NOKIA Lumia 620 in Qingdao of China on Jan. 19th of this year. I have to admit that the microsoft windows phone 8.0 system is really good, but the quality of your hardware is just pathetic: the unlock / lock button of the machine is more and more insensible and I had to press it harder and harder to realize the required function, and finally the button just failed at the end of March, and I opened the back cover, and found that the tiny switch under the failed button had been pressed into the assembly hole of it.
I shook the machine several times, and the tiny switch just fell out from the hole. So I had to go to your after service and I was told that this kind of failure (parts fall off from the main body of the machine) is not included in free maintenance, and I shall pay for the repair.
Now I can still use the machine by pressing the camera button for a long time to unlock the screen, but I think it will not be long till the camera button's failure, then I will throw it into a dustbin, and say goodbye to NOKIA forever.
I used to be a loyal user of NOKIA – NOKIA 2100 and NOKIA 6300 were chosen by me without any hesitation, and my wife's NOKIA 8250 is even still operable after about 10 years. But now, I only got disappointment, nothing else. So today I am here not to complain, but just to tell you that you have just lost a customer, and maybe his wife, family and friends, but don't worry, you still got thousands, millions and billions of users.
Wish NOKIA a splendid business future and bon voyage!
Tommy
I have received a sms this morning 22/02/2011 01:22, that said: Your cell no has won R250 000 on 2011 Nokia mobile draw promotion. I phoned and something sounded fishy. The guy asked me how I wanted the cash. He wanted my banking details. Luckily I didn't give it to him. I went onto the Nokia website and saw it was a scam.
bought nokia 3310 two months ago and when anyone calls me on most occasions the reception is atrocious speech is distorted so as to be unintelligible, this happens when both indoors and outdoors
Sedieng Beauty Monare
from Durban, NL
I'm using Nokia 3 and it does not want to send or receive smses
marrk stroebel
from Cape Town, WC
I recently purchashed a nokia 2 but it keeps on closing the WhatsApp app now is this because it does not work on nokia phones considering this is a new model can you please get back to me
simon timms
from Tottenham, ENG
I received your reply about losing my face book on my 925 phone telling me to go to another web site I tried but it wouldn't let me log on to the page I spent hundreds on my phone why can't I up date from windows 8 to 10
simon timms
from Chelmsford, ENG
Cant up grade to windows 1 10 and have lost my face book spent hundreds on the phone
sohaib ahmed
from Islamabad, IS
My nokia 3 is some time totally blank screen is off only msg and call is coming but I can't receive because screen is off.and this happened for hours of the day.my cell is submit in nokia centre for repairing for 10 days.what is this rubbish?I will go in customer court for complaining about nokia
Michael Gray
from Grand Prairie, TX
I am trying to find a phone number for technical support. I cannot find one. I just purchased an Epson printer and want to copy from my Nokia 1520 phone. I had this phone for 3 years. You can bet that this will be the last Nokia phone that I ever own. Their Customer Support stinks.
Lincoln Duncanson
from Osceola, WI
Actually, my wife and I are happy with our Nokia Lumia 635 phones except that both of us have experienced the same flaw with the back case cracking at the corner. This is an obvious design flaws, especially since the user is instructed to bend the corner to remove the back.
Margaret Moynihan
from Laurencekirk, SCT
On a Nokia site recently I was horrified to see an image of a gun with mobile phone integrated in the handle. Nokia logo prominent on gun barrel. What are you doing? Police were very interested today. Answer asap.
I am an old customer of Nokia (Lumia series) .Two years back I had purchases Nokia Lumia 630 phone and I was very satisfied with its functioning. I have no doubt over the quality of Lumia phones. But from past 3 months my phone is not showing satisfactory operations. Sometimes it automatically dial number and makes call. Also it hangs sometimes.
Nokia care India support ref. 1308068716. I purchased a Nokia model 220 dual sim and speaker was down. So I took it to the to Nokia customer service center but they still failed to resolve the problem despite several reminders. I wish they had better service, and want someone to help me look into this.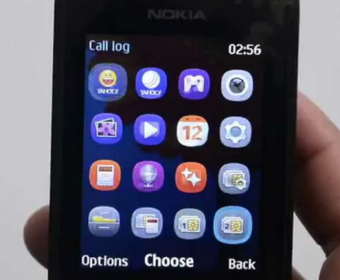 Richard Mead
from Harare, HA
Have Nokia Lumia 720 been with local Nokia for over 2 weeks say cant repair. Phone is corrupted and won't accept software. Just shut down by its self, so what do I do? Phone is only 18 months old and went to shop where purchased said cant help as out of guarantee. Always had Nokia phones but very disappointed now. Your Nokia Lumia 822 is terrible it glitches all the time and the on off screen does not work half the time I constantly miss important calls and resetting it does not work send me a new one that works right at no charge or i will never purchase another Nokia product again.
annie kruger
from Roodepoort, GP
I bought my phone at Vodacom VaalMall in Vanderbijl Park June 2014 with a whatsapp icon and I used it for 7 months before Vodacom fixed my software,which went in 5 times for repairs and everytime it came back, whatsapp cannot be downloaded because the is a file missing. I tried Nokia Lumia's whatsapp settings and it only worked for a month and I'm almost without whatsapp for a month! I've got a 2 year contract with Vodacom and they say I must phone whatsapp because it's a 3rd party or I must buy another phone! Please help me? I need whatsapp because I'm the secretary of a neighbourwood watch.
atul pradeep
from Bangalore, KA
I bought a new Nokia Lumia 530 and I saw its memory card tray damaged. There was a problem with reading and writing of data. Memory card wasn't supporting. I conveyed it to the Nokia care officer at kormangala Bangalore. And he argued that it was physics damaged and was eager in charging me 900 rupees. I was too dissapoimted about this. I think proper action should be taken against this. My product was well under warranty .
vivien alison
from Lincoln, ENG
For three months my Nokia Lumia phone has been having issues. The keys are sticking and guess what? That means I am unable to receive or send pictures. The shop said that my phone needs to be sent away for 3 weeks for repair. How is that helping? It leaves me for 3 weeks without my mobile phone and no way to contact or stay connected with anyone.
I bought a Lumia phone esp as I thought it had a superior camera to my old phone just to find it doesn't work? Have soft rebooted, hard rebooted to no avail. Gutted
miss j c parker
from York, ENG
I bought a nokia 365 in December the phone has gone wrong 3 times im sick of it being sent back now with a new phone the same modal which I got back only a week ago its crashed again and drained the battery I cant get it back on every time it trys up dating it crashes im not happy at all iv always been with nokia / voda phone and have always had no trouble with my phones until now something has to be done about it id rather have a different phone or my money back I hope u can help me because if not i will be forced to take this further and never buy a phone from u ever again thanks - nokia bl-1830mAh3.7v6.8Wh.
Brijesh Pandey
from Delhi, DL
I purchase Nokia asha 230 IN 16Julay 2014. this set many time hanging problems I want to contract to any person of NOKIA ,who resolve my problems, but not anybody contract to us my mobile number.
Peter Engelman
from Hollywood, FL
Acct: 10100116440190. Check nos. 2020-2049 . A stop order was issued without my knowledge. When i wrote those checks they were returned. I was able to fix the problem but four checks were returned. The bank reimbursed the difference for 3 checks. The banker i spoke to ( lou refused to give last name from pa. Office) refused to help me. Check 2022 was returned check 2032 re-issued. I was charged a $24 penalty. The bank caused this problem and refused to work this out. I am stunned that i am being treated so poorly.
I bought a new Lumia 920 Nov. 22 2012. Now it's not working & Nokia Servic center: Pattaya Beach, Thailand(66-3716976) told me I would have to wait at least 10 days. So I said I spent 21,500 Baht($715.00) for a phone that doesn't work and that I would like a new working phone. They said forget it. What kind of bussnes is Nokia, I've had all nokia phones for 10 years & now that I have a problem, they won't talk or give me a new phone. Also I tried to call Nokia Bangkok(66-027252525) & forget that to, they don't even ansew the phone. Also now I can't make or receive calls. Ron Delaplain
I Abubakar Garba Mohammed won the Nokia mobile promo, and as i am sending you this email there is no anything like delivery to me , my percil is with Dr Sarah jones (dispatch officer) in world cargo center international airport London. Demanding a delivery charges from me before delivery. Please is that how the system of winning a prize from the Nokia?
I bought a Nokia C6-00 handset on 21 Jan 2010 . Initially it was nice and smooth but some days later it started hanging for which i did re installed the software. It was fine with some minor hanging but from the month of November of 2012 the display started going blank for which i gave it to Nokia care on12th Nov and for which they took nearly 25 days . It was under warranty at that time and also i extended my warranty by 1 year for Rs 500 before the given warranty over.
So i gave it to Nokia care and they said me to collect after 20 days. Now my cell is at Nokia care for nearly a month . They called me today to collect my mobile after went to noni care they offered me replacement for my noni c6 with noni 500.. it doesn't have all features of noni c6. They said to write a letter to noni care but they are telling that it again takes nearly 1 month for return of that mobile from company
I want a new cell from noni not the same handset again , a cell which can live upto the reputation of Nokia or provide exactly which mobile I gave at the e care with the same imei and same features. I read on nokia discussion forum that each c6-00 piece has a problem of its own half are of hanging and half are of touch screen going blank . So i humbly help me get rid of this faulty cell phone that is nokia c6-00 . .thank you .
I purchased nokia X2-02 before 3 months. It have created troubles last one month. My problem was when using the mobile the display of the phone losing its light. After that i brought to it nokia care at simmakal in madurai. They told to me that the display of my phone was repaired, and it need to change. Before they consent to change the display, they check the phone was might repaired on account of water or any other liquids. They conformed it did not repair on account of water. After that they take on entry for changing the display on 19th november. But today is 30th november. They don't solve the problem till now. My phine no is 7708382847
Jayanath Ekanayake
from Colombo, 1
Please see below my NOKIA phones experience about my Nokia N9 & Nokia Lumia 920. Total I spent for this phone is – Rs.86, 000.00. I can't lose Rs.86, 000.00 rupees because of this I need a reasonable replacement since the phone is not physically damaged this because of Nokia's poorly made phones: IMEI:356355051701371, WLAN:BCC6DB5B7208.
25/08/2012 – Nokia N9 (Purchased from Nokia Soft Logic outlet)
17/11/2012 – Nokia N9 (Replaced with a New Unit) – Warranty
15/06/2013 – Nokia N9 (Replaced with a New Unit Nokia 920 paying additional Rs.12000) –New Warranty
01/10/2014 – Nokia Lumia 920 /SW Upgraded due to the phone kept on stuck – Warranty
11/02/2015 – Nokia Lumia 920 / AS per the Nokia care they cannot repair the unit due to following reason – No Warranty
Micro Sims are so silly - Don't do it. I have always used Nokia phones and was going to upgrade today to buy one of the latest Nokia models. I ended up buying a phone I didn't really want (O+) because it didn't insist on having micro sims. Sim cards are already small, there is an insignificant advantage in weight and size in having micro sims. However Micro sims are so much easier to lose, and cause lots of problems when transferring between devices. Either provide the choice, or stop using micro sims! The whole concept is unnecessary and suggests the manufactures like Nokia are making changes for the sake of change and not for advancement. I am annoyed that I didn't get the Nokia phone I wanted because it only accepted MicroSims! Based in the Philippines and I Didn't get the Nokia phone I wanted because it only used Micro Sims.
I received a rica yearly promotion SMS on my phone to say that my sim number has won the sum of R100,000 from NOKIA YEARLY PROMOTION and my pin is 1208. Then it goes to say that that I should contact my claim agent Mr Taylor on 0717118848. I immediately googled this promotion only to find out that it was a scam.Now that we have RICA in place, why cant Nokia track down these criminals who try to steal our hard-earned money. I was shocked to see the number of rica yearly promotion complaints about this SCAM on the internet. Surely these criminals must be catching some people who are desperate for cash. We are all desperate for money but if you are not careful enough, you will end falling for these criminals. Please NOKIA, do something about this rica yearly promotion scam!!! How can you not stop these people whne you are such a big organisation. Please protect our nation from these hooligans. I AM VERY ANGRY!
I received an SMS from NOKIA MOBILE UK saying that my cell phone number was drawn as the lucky winner in their annual Anniversary lottery. They requested that I email them and they sent confirmation that I had indeed won the money prize and requested for scanned copies of my documents (passport, driving licence, etc) which I did Nokia very soon confirmed receipt of my documents and sent me the scanned Certificate of winning on their special random lottery. This Winner Guarantee Certificate was signed by Dr George Smith - President, Mrs Anna Rolland - Secretary and dr Anthony Floyd: On-line co-coordinator. They also sent me a copy of Deed of Guarantee signed by Barrister Shannon Murphy (legal Advisor) of Barclays Chambers. Then supposedly the parcel containing the won prize was handed to the British Airways World Cargo Courier Service for delivery to me. In the meantime I had already paid for the courier service 350GBP.
Then the courier informed me that the parcel had been stopped by the British Inland Revenue Tax Office and I had to pay the tax on the money prize 0.2%. Having done that the parcel received a Tax Clearance Certificate and left UK but was stopped again in Nigeria(?!) by the United Nations Antiterrorism Agency which again required additional documents to be sent for verification if I did not have a record on terrorism(!) after I had done this and was cleared by their offices I was asked to pay USD5,000.00 (!) to obtain a Clearance Certificate that I was not a terrorist. The parcel containing the prize has still not reached me and is still in the hands of the UN (Dr Abdul Wahad Rasheed) who now says that the Clearance Certificate can be released when a lawyer signs on it and requires further payment of USD2,500 for this made to the lawyer and additionally USD 2,000 even to him. I consider this whole thing to be a scam and a fraud and extortion.
By extortion I mean charging unfairly high prices (USD5,000 for Anti-Terrorist Certificate USD 2,500 for a lawyer's signature and USD2,000 for AW Rasheed to facilitate the arrangement with said lawyer.). I and my husband had countless telephone calls and emails from Dr Anthony Floyd (tel. number: +44-704-574-5253 as well as from A.W.Rasheed (tel. number: +234-8095-028969) to chase us to pay them the monies they requested of us. This amounts to nothing less than harassment. And they still call 2-3 times a day. My parcel is being illegally held by A.W.Rasheed. I have all the documents sent to me by NOKIA and The UN Antiterrorism Agency i.e all the learance documents, Deed of Guarantee, NOkia Winning Certificate signed by dr George Smith, -Prersident, Mrs Anna Rolland - secretaryand dr Anthony Floyd on-line coordinator. I got a sms stating that I have won R175 000-00 from Nokia.
The lady Cindy Madube 0769224197 send the sms, when I phone her she said I must buy 2x R110-00 prepaid vouchers and sms the voucher numbers to her, they then will release the R175 000. She ask me how would I like to receive the money, cash in my bank or by Cheque. I said cheque and she said I must just sms my adres with the voucher numbers. I ask her for her adres and where there offices is and she said Cape Town, Water Front Builing 225 to 228 in Water Front street. She said I can come to the offices. Is it possible that it is so easy to make money without filling in any competion. I ignore this sms, because people told me If I would have won anything Nokia would have phone me personally. Is there anybody that can ever stop these type of sms's.
ahmed safwat
from Cairo, C
Dears Nokia team, I have an issue regarding to a hardware, that the phone wile it was charging with the origins charger it burns the socket and the charger socket ,noting that it was after stabilizer also the burn was at the charger socket not on the adaptor which is clear for any young boy, the problem happened during the insurance period when I introduced the phone to your maintainance team the first impression is that client will not get his rights from your side and after their diagnosis of the problem they intend that it is a users problem while the problem is very clear that it is a problem phone not the charger not the electricity and all agents was not able to convince me with their point of view ,it was just intention to run away from their responsibility and after discussion with them they said we will only give you another charger and you must pay the maintainance fees which is unprofessional way and they refused to give me a maintainance report.
And after a long conversation they introduced only a print from screenshot of the device case which was have only their opinion and they mentioned on I they the device is out of insurance. What is the very bad experience customer service I had seen ,no customer centricity , very bad customer service and I got a very bad impression from your company ,even the complaint which was introduced to call center,no one give me any reply and they said that they will get back to me but unfortunately no one get back to me ,where is the after purchasing services???? Please submit this as an official complain , and I am waiting to get a reply ASAP. My phone is Nokia Lumia 920 Ime : 354149056569665, I have the official bill and I can introduce a photos of my mobile and charger ,as I will escalate this issue at media and through YouTube and I will give all the bad experience I had faced while dealing with one if the trade names at the market.
Reception is insufficient unless dropped calls and bad internet is what they are going for. Calls drop constantly and internet won't work even when there is one bar shy of full reception. I lost coverage in certain areas where I did have coverage with my Android. Why is the back cover so slippery? Easy to drop this phone because it is hard to hold. Biggest complaint is reception.
I am using a Nokia Lumia 925, I have been having recurring issue with the phone since I purchased it, first time I submitted the phone at the nokia center it was not even a month old phone, the problem has not been fixed till now, every time I submit the phone the s/w is upgraded and said that the problem has been fixed, however I am still facing the same issue.
The phone is heating up even when it is not used, even if it is in my pocket or in a handbag, no applications are running, even when there is no sim in phone, no wifi it still heats up, sometimes it is heating up even when I am using any application, it is not a normal heating of the phone, it heats up so much that if I keep holding the phone, chances are I will get rashes due to heat on my hand, there are also performance issues on the phone when compared with other nokia lumia 520 or 720.
I bought the phone in Oct 2013. I want a brand new seal packed replacement phone or a refund.
I purchased a Nokia Windows phone in January 2012. I have a 2 year contract before upgrading. I am now stuck with a junky phone that has no options and doesn't receive group texts nor picture messages most of the time. Apps suck and really hate this phone. I also purchased the same phone for my son and know that soon this will also happen. I hate that there are not many options for Apps of things that I like. I can't even get the app for our local weather channel. I will never have another Nokia phone and will never recommend one to anyone. I am now stuck with a junky phone for another 9 months and hate it.
Useless touchscreen technology! Typing texts is stressful as keys do not match the letters typed! I have heard of numerous problems like this! The phone also switches off itself sometimes, and shows; 'resuming' on the screen when trying to connect!
I have written to Nokia before about this, but they do not respond. Useless company and technology, and people!!
Order Number: 161339022224 for Nokia Lumia 920 Yellow and Yellow wireless charging plate. I have been through every possible person in sales and customer service and told that it is not available. I bought the phone based on the 2 pieces matching. I would have bought an Iphone 5 but wanted and was told they would be sent to me back on Nov. 24th 2012. I went thought everything that was asked and ordered it off the website when It did not arrive with my phone and then weeks later when I heard nothing and called, I was told it was backordered and I had been dropped from the list and could try again. I have spoken to many managers and told I would hear back and once I hang up that is all until I call and start the process again. I have asked to switch to an Iphone 5 but told it is to late because I did as you staff requested. It may seem trivial but it means a lot to me and I find it very unprofessional that nothing can be done until my 2 years is up.
I faced touch screen problem in my nokia C3 -01 handset at the interval of every three or four months since i purchased it in 20-08-2011 .The nokia Care Jorhat was approached few times and one time i got it okayed from Guwahati. Last month i again faced the same touch screen problem and asked for replacement of the set with a new one as i feel harassed due to this regular problem.The Nokia care Jorhat Assam was approached and they said that they are sending it to Delhi though they dont have a right to ask for replacement. This time they got it repaired but no replacement is done with a new set. What should i do accept the set again and ready to face the harassment again.
I bought Nokia E7 in 2011 under 24 months contract.within a year period there was a problem with the phone. I sent the phone for repair via Vodacom outlet and it was fixed. Currently the phone has got a charging problem,the charging port is loose and the phone is not charging. I took the phone to the same vodacom outlet, the report I'm getting is the phone cannot be fixed because its my fault. This phone is still new to give so many problems and the reason why I bought a new phone was to avoid problems. Why should I carry on with the contract without a phone? Even if there is a fault the phone must be fixed and payment be done.
On the 2nd of March 2012, I took my Nokia E7 Handset for repairs to Vodacom Repairs Umhlanga Ridge, job number 7577481. I was told that it was to take 14 days for my phone to be ready for collection and I was going to receive an sms notifying me on the readiness thereof. On the 23rd of March 2012, I called the service provider at Umhlanga to check because 14 days had come and gone and no sms or any correspondence have been received by me.
the lady I spoke to told me they sent a qoutation on the 2nd of March 2012 to indicate that I had to pay some R320 and they sent me an sms to indicate that I should come collect my phone unrepaired because I failed to accept the qoutation. All these smses were never received by my nominated cellphone. I've been patiently waiting for my phone for sometimes as I had to drive more than 300 KM to have it fixed (I stay in Vryheid: Northern KZN).
Now I am receiving smses from Umhlanga Ridge to indicate that I must bring back the loan they have given me. whe I call them, the lady tells me to ignore the sms and come collect my phone but these smses keep coming to indicate I owe them a loan amount. how does this sms system work if it indicates I received smses that I did not yet I get smses that I should not get?
I am currently paying for services I do not enjoy thanks to the sytem generated smses that tell lies to the sender. what should I do to have my cellphone repaired? I also want to check if it is possible to pay whatever portion when my cellphone is still under warranty.
I have purchased Nokia Lumia 800 from Nokia priority on 4th of feb 2012. I am really dissapointed with the phone. I regret on buying this phone. The phone takes too long time to get charged and vibrations sound in background is rediculous. I contacted nokia care about this but dint get good response. After getting some good response from Mr. Rajesh Gandhi, i submitted my phone for further process and its already 6 days that i am waiting for the response. Its strange that within 15 days i faced these problems.
Other companies have their commitment that after buying the phone, 10-15 days if customer face any kind of serious preoblem in phone, they will replace it. And Nokia Lumia is very big deal for a person to accept and spend such huge amount. Now, i being the customer, requests Nokia to either replace my phone or send me the phone back so that i can sell it to third party and never make any relation and deal with Nokia. I even am goin to write my review about Lumia on net and suggest evrybody to not to buy this phone at all. coz the deal is not worth at all.
I hope to get the issue resolved as mentioned.\
I have Nokia N97 which has some problem switching off by itself and battery only lasting a day, meaning i have to charge the phone everyday, took phone to vodacare Eastgate was advised that they need to update the software. I have submitted my phone in Vodacare Eastgate Dec 2011. They SMS'd me 2 or 3 days later to say that phone is ready for collection. But i only used the phone for a week and the problem occurred again, i took it back again on the 08.01.2012. They told me that now they will sends it to the head office, which was later sent to the factory and i will get it back after 7 working days.
Then i phoned 0821944 to find out the status of the phone and was advised that they have replaced the phoned which i received on the 20.01.2012, but when i got home the phone did not have the sim tray and key pads and again i took it back to Vodacare they told me to come back after one week. I just want to ask that whether Nokia people are not responsible to check the piece before sending them. What is the need to buy from a trusted company and to rush to the nearest care center every now and then with your new phone.
I had purchased a cell phone Nokia N93 in 2007 and I had got the display problem in it after few times but it was in a period of warranty. I went to Nokia care center in Chandigarh, India and I had deposited my phone there and they had given me a query number include the time and date to return the phone. However, I need a phone urgently and I told them to return my phone as soon as possible because I could not connect with anyone until I will recover my phone from them. After 15 days, I had received my phone back but the problem was not fixed by them because the parts of the phone were out of stock and I went there again after 20 days and they had again given me a new query number.
Meanwhile I was getting a problem to connect with anybody. However, after few days again I found that a display was not working because parts of the phone were unavailable there and till they had wasted my long time. As my phone was not working so it was useless. Therefore, I had to purchase a new phone from another company because they do not have full parts of the phone to fix the problem. Now I feel that there is no use to give the cell phone to Nokia care for repair and I should give it to some other mobile shop for repair so that I would not lose my time and at least I would save my time.
I just got an sms saying: "Congratulations your No.is Amoung Lucky Winner u Won R250,000.From Nokia Yearly Promo. With Ticket No.0277p Call Miss Memory Dube For Your Cash Price 0732940369″ -First of all, i typed this exactly as it is on my phone, so the english raised a huge flag in my opinion as Nokia is a world wide company and know how to spell and use grammer. Secondly, i have a blackberry… why would Nokia give my R250,000 when i don't support them… and lastly, if anyone would have my number, it'd be Vodacom or MTN etc… Not Nokia!
I received the sms saying i won R25 000 in Nokia yearly promotions. I called the number and they told me to buy R275 vodacom airtime. I told the lady but why vodacom when im using mtn sim card. she told me its to activate my prize money. I asked so many questions which she could hardly give me a proper and clear answer. This peolpe just know how to scam people and there are people in this world that would really need that kind of money and buy the airtime to activate their price money.
Since when do a person just receive an sms to say that you've won so much money without the company contacting you directly on your cell number so that you can be certain that you did win and its not a scam. Everybody is trying to make a living in this country and i trully hope these people will be cuaght sooner or later and go to jail for what they do. Hope everybody is carefull and dont fall for these tipe of things.
For those who are falling for it, Nokia (or any other world wide company for that matter) would never ask you to send them money in order to recieve a prize. Don't be stupid people… Report their number so they can be caught
My father received an sms saying "Congratulations! Ur sim no. has won R195,000 and Nokia E65 from Nokia Yearly Promo. Your pin is yx2, contact Miss Sharon Dube on 0780465945 to activate ur pin no." You know i depressed by all this because our parents live in the villages and do not know about these scams. He told me about the sms he received after he had already given the scammers his bank details. And because atleast i went to school and always hear about scams, my gut told me that it was a scam and i decided to call the lady and told her to explain her sms to me. I also asked her ukuthi for which co. she is working for, she said she is an agent at Nokia in Cape Town.
I called 1023 and requested the no. for Nokia Offices in Cape Town and they confirmed my fears that it is a scam. Because its December people are looking for a quick way to make money Can somebody please investigate this thing please thle coz if these criminals are not brought down they will continue scaming innocent people. Atleast i think that should be easy seeing that we also have RICA that can assist in terms of giving more information about the people owning these contact noumbers. Worse part is that after i called Nokia i went back and called this Sharon lady and she was so arrogant telling that if i choose to believe what i was told by the gentlemen in Nokia Offices then its my own loss.
How on earth a normal person can be so arrogant even after she has been bursted. I am so angry and depressed by the whole thing. I just feel for my father who might loose his money to these criminals but i have advised him to go open a case at the police station (i hope the police officials will assist him) and i also told him to go to his bank and report the matter. If possible change his bank details.
From a concerned citizen
COMPLAINT ON NOKIA CUSTOMER CARE AND SERVICE CENTRE. I purchased the Nokia handset Nokia Express Music 5130c-2 Red on 3/11/2009 and the IMEI No. 358245034671510, In my Handset there was a starting problem during initial period and after 26/07/2010 it had stopped suddenly and never started again so, i visited to nokia service center (Bokaro Nokia Care in Jharkhand) at 16/8/2011 but they assured me that it will be repaired soon at first but after some days the scenario had been completely changed and they had clearly said that sorry, we are not able to do anything else. But one thing is noticeable, when i gave my mobile there was no physical damage in it externally.
They (Bokaro Nokia Care in Jharkhand) haven't given any positive response so far but they said that we have given the email to nokia head office but its not working and they just passing their time.
I have brought a Nokia C6-00 on June -2011,and after a week it started giving problem to me the set automatically goes on headset mode and i have to look for the earplugs,can you imagine one day I met an accident and was busy rescuing the victims ,suddenly a man asked can you make a call to my family so I can talk with my wife,as he was bleeding profusely and I called his wife and the set went to head set mode and me headset all tangled up,as he was bleeding I dint waste any time to rush him to the hospital and he was not able to talk over the phone to his wife,that time I felt like Banging the set but I bought it with all the money which I head earned with blood and Sweat.
I came back to the shop from where I got it purchased and can you imagine he's always been forcing me to get a samsung handset ,but I always prefer Nokia.I handed him the set asked him to get it repaired or if in provision provide me with the new one.Tha set was sent for reparing to NOKIA care centre,Gangtok and returened to me in a week or two,I was said its ok now,but on the spot I inserted the headset and plugged it out again the same problem and I was not provided with any other Handset so I deceded to use it for a week as the representative form nokia visits this town once in a week,after dat the set again turned normal and started doing good automatically for atleast three week.
Later the condition became worst same problem started,The touch screen calibration totally gone,it became like samsung touch phones you touch somwhere and it gets clcked in somwhere,and the set was not able to read my memory chip,can u imagine C-6 without external memory?? I handed the set to the shop demanding him to get it done or give me a new one again on 7/10/2011 and hes has sent the set to NOKIA Care centre GANGTOK,he had asked me a time of one month and after a month I was told that the set has been sent to Kolkatta Service Centre,and they are again askin me 20 days time.
I dont want ot go to all dis consumer court because I avoid headace,Because am gud enougn in giving it.tI got the Job Sheet No.too but dont knw wat to do with it .kindly help me out please.
I got this message, "CONGRATULATION YOU HAVE WON. R.250,000 FROM NOKIA YEARLY PROMOTION. YOUR REFERNCE NO 0011.PK PLEASE CONTACT UR CLAIM AGENT MISS AMANDA ON 0786728973 FOR YOUR CLAIM . ON N.Y.P. THANKS." I called spoke to amanda but by the manner she spoke had a alert gut working over time! This is the nokia consumers 2012 promotion scam messages.
She said I must call back after 5 mins which I did..I asked all the natural questions which she struggled to answer and then came phillip on the line very saure of himself explain to me how I need activate my ref no with the 220 airtime and if I sms my bank it wil take max 45mins for my 250k to reflect in my own.
Phillips words were hurry now so u can activate and get ur money! I ask wen does the promo end phillip said he doesn't know! Strange doesn't every competition have a end date? It really terrifies me that theses ppl have our numbers and how did they get it? Coz rica has all our info!  NOKIA PLS DO something about the nokia consumers 2012 promotion.
I received an SMS on my cell-phone informing me that I have won R45,000.00 in the Nokia Promotion 2011. Ref No SA011. I should contact to Mr Morrison at 0789135539 for my prize. I ignored it because I suspected it to be a scam. But I thought that it would be advisable to report the matter. I won 215,000ponds on 11th nov. 2011 but i dont know what to do. here is my acct. number 3390001009567 kyrian ejiogwu. thank you.
I also received the same message, saying that my phone nr was chosen, and that I won R95000. Ticket no 009kp…contact Mr Morgan 079 650 5903.. to collect the cash…. Surely with all these cell numbers and rica…..these people can be traced??
Listen everybody out there… THIS IS A SCAM INDEED! My work mobile phone is not a NOKIA phone and still recieved a text message telling us we'd won 2million UK pounds and to send Name , Age and Ref.No. to nokia.uklondon @w.cn or nokia-wins1@live.co.uk
Didn't even give me a Ref.No. to include even if I DID fall for it!? I recieved a similar text on my personal phone around this time last year (2010)and upon contacting Nokia about it was urgently informed not to reply or have anything to do with it as it was and is a scam. replying could also (after doing some research)render your phone a zombie or give it a virus etc. Who knows what the real agenda behind this is?
I recieved a message this morning saying, CONGRATULATIONS YOUR NUMBER WAS AMONG THE NOKIA YEARLY PROMOTION AND YOUV'E WON R450'000.. TO CLAIM GIVE REF NO 0155GP AND CALL 071 733 1585.
I THOUGHT TO MYSELF…IF I DIDNT ENTER ANYTHING WHERE DID THEY GET MY NUMBER, MUST BE A SCAM, BUT THEN RCENTLY THERE WAS A COMPETION FOR NOKIA-SPIN THE WHEEL.
A LOAD OF NONSENSE AS WELL, SO I THOUGHT I WOULD CHECK IT OUT..TURNS OUT I WAS RIGHT THAT IT IS INDEED A SCAM. I AGREE WITH THE OTHER PEOPLE, NOKIA NEEDS TO BE INFORMED ABOUT THIS ASAP! IT TRULY IS CRUEL TO MAKE PEOPLE THINK THAT THEY'VE ACTUALLY WON SOMETHING IN A WORLD WHERE WE ALL STRUGGLE.. SURELY SOMEONE KNOWS HOW TO GET HOLD OF THESE SCAMMERS??!!
Just straight out ignore nokia-wins1@live.co.uk and report it to NOKIA.
Thanks for your feedback!
Sorry. Please try again later!