Vodacom
Contact Vodacom Corporate
Toll free phone number: +27-8211
---
Vodacom is the leading African mobile communications carrier that operates in 40 countries. It is publicly traded on JSE: VOD. With recent revenues reported at ZAR75 million and Net income ZAR 13 million. Providing service to over 61 million customers its parent company is Vodafone.
If you have a problem with your handset you can find a live chat available Monday to Sunday, 8am-10pm.  On the Vodacom website you may use tand prompts to type questions or "reactivate my line". or you can use the following telephone numbers: call from RSA on 082-111; from abroad +27-8211 or lines are open 24 hours for repairs at 082-1944. The best email address to use for 24/7 support is customercare@vodacom.co.za.
If you wish to contact the corporate headquarters you may address your complaint to the CEO Shameel Aziz Joosub at 82 Vodacom Boulevard, 1687, Midrand, South Africa. You may also dial "111 from any Vodocam handset. Vodacom has social media presence through Twitter (@Vodacom) , Facebook and Youtube. Their Linkedin presence includes corporate information, which matches the contact page on the website.
Vodacom Contact Information
Report complaints to corporate and get satisfaction
Vodacom headquarters address

82 Vodacom Boulevard
Midrand
1687
South Africa

Company website

1-800 phone number

+27-8211

Support email address

customercare@vodacom.co.za

Better Business Bureau rating

A-

Customer service hours

Monday – Sunday, 8am to 10pm
Browse reviews of other Cell Phones
Top Vodacom Complaints
Browse more than 321 reviews submitted so far

Portia
from Johannesburg, GP
My complaint is about the company named Vodacom SA. On the 08 November I received an small from Vodacom however they suspend my numbers which are 0828060828 and 0711137953 and the following day I call and I being told I have reached my call limit which is stipulated in my contract, which for me does not make sense as why does Vodacom have a problem with a well paying customer who makes sure there is always money on the the scheduled for a debit order and whenever I run out of airtime or data I top up using my own money, and they decide I have been spending too much money on Vodacom and they rather suspend my numbers not be able to make calls with the airtime I paid for.
What is most frustrating is that I was promised the matter is being fixed only finding myself having to call them daily because my line gets suspended daily and when I call to get answers all I could get is that the problem is being escalated to solutions department. Today I found myself having to call you twice for the same problem and this is not acceptable at all. Vodacom are you really expecting me to upgrade if this is the service I am getting? The question is will I be able able to make calls after the upgrade? Right now I think I should just cancelled the contract instead of upgrading. This is so unacceptable and frustrating. Bad Service

Maria Holtzhausen
from Johannesburg, GP
I have lodge several complaints with Vodacom about the billing issue I experience. Nothing has been done to fix the billing issue. How many times do I still need to contact Vodacom before they will fix my account. Vodacom is currently in breach of contract and I have taken this matter to the National Consumer Commission and if this does not get fixed soon I will take it to one of my colleagues working at Carte Blanche here at Mnet. I am not going to pay Vodacom a cent further until this matter has been solved. I am prepared to take Vodacom to court. I will also not pay the R100 they charge me for the debit that I stop as I have not seen any credit on my account.
They are not suppose to deduct more than R294 each month from my account and not a cent more. They must go and look at the history on my account and they will see for themselves. I have an UChoose account so if I top my account up it goes directly from my bank account. I see my current bill are already standing on R416. I am telling Vodacom now, the debit order will not go off from my account as I stopped it. I will pay Vodacom corporate what is due to you which is R294 nothing more and nothing less.
Until they can prove to me where this additional airtime is coming from you charge me unlawfully and fix my account I will not allow any further debit orders from my bank account and I will not pay the R100 you charge me for another fault not mine. I say again I am prepared to take this companyto court and to the media.

Robert Peter Sheasby
from Johannesburg, GP
On the 22nd of October 2014 a lady called me from Mondo Mobile offering me a flexi 100 package. I had just recently did a transfer of ownership to get the Vodacom contract in my name as it was on my fathers name. I was under the impression it was a package for my current number Vodacom delivered a new sim card to me on the 28th October that had been RICA and I thought this was normal because my address was different on transfer of ownership so thought this was normal practice. I later discovered the sim card had a cell number which I did not want, Why would would I want another cell number? I went to the Vodashop in fourways mall where I did the transfer of ownership and I explained to a young white lady about what had happened and she looked on her system and said oh Vodacom have made a mistake and cancelled this contract and cut my sim card up in front of me. I said are you sure she said yes.
Now since December I am getting billed for this number but I am not even using it! Instead of been billed R89.00 its now R339.00!! The amount of hours I have spent on the phone with customer care in Dec and January 2015 has proven futile and then I get told oh you should of cancelled it within 14 days of activation. Thanks nobody told me about this!! I feel I have been misled and robbed and now if I want to cancel my contract I have to pay 75% of the remaining months which ends in July 2016! This is BS! Finally my complaint got escalated to rewards or something but as of today nothing has been done about it. I was in contact with Jonathan Subban and Bianca Qwabe from Mondo Mobile who were very apologetic and helpful and assured me this contract will be cancelled and I will be refunded for the amounts that have been debited off my account.
On Monday 2nd February 2015 surprise surprise Vodacom charged me for the number again! When I try contact Jonathan or Bianca now they ignore me. I am so angry and so disappointed with Vodacom. They do not care at all about customers or services but are more than happy to suck you for every penny you have. They don't care if they lose you as a client because they can make their money off other new clients! All I want is for this issue to be resolved but nobody ever gets back to me with a solution then I must spend loads of time fighting on the phone. Please help me sort out this issue because it is causing me sleepless nights.

You can never get hold of the people in the legal department. They hide behind the call centre ladies and closed doors. Please can someone from the legal department do their job and call my lawyers on 012 663 5625 and speak to Liesl. We have left so many messages and sent a number of emails. We need a matter resolved today. A little attention to customer service would go a long way.

Gerald Dumisani Maphanga
from Pretoria, GP
I called vodacom sometime in April telling them that I am unemployed and to stop debit order and I will make cash payment at vodacom shop and I have been doing so for the past 6 months. To my surprise I am having arrears of R539 and I need to now why because my monthly installment is R239?

I have contacted the Vodacom store more than I can remember to inquire about the 5 gig of data that was supposed to have been loaded upon activation of the account and the issue has not been resolved. I also asked for the just for you promotion to be activated on my account that too has not been resolved. I have been more that patient to the point that I can't anymore. I have contacted Amanda so many times she told me it will be resolved and nothing has been sorted!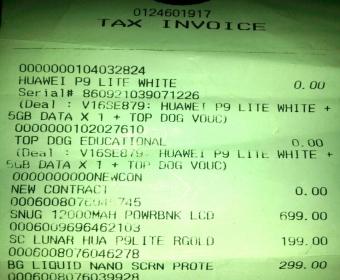 Dean Olivier
from Johannesburg, GP
I have been struggling for over a week now to have my number ported to CellC. Each time this is done Vodacom rejects the port request due to Account Locked Reason/ MSISDN not linked. This is a CellC contract buy out which means I cannot cancel the number and pay Vodacom first. The port has to be accepted and started before I cancel the number. If I cancel the contract before this the number cannot be ported.
This is ridiculous that Vodacom is doing this. This just shows how desperate Vodacom must be to retain customers if this is how low they are willing to go. I have done this before with another number and it went through with no problems so I know what the process is.

samuel Ligaraba
from Pretoria, GP
I paid more money into my Vodacom Cell phone account through the FNB online banking when paying my monthly bill. When I want to claim the additional funds which is in my account I am told I need to present proof of payment for the whole 2 years that I have been paying my account. When I said I will present the bank statement, Vodacom says the bank statements are not acceptable. The additional funds into my account is in excess of R2000. I want to upgrade my account, however I am unable to do it before the refund issue is settled.
My feeling is that Vodacom is full of tricks when it comes to serving its own customers honestly. I have great respect for Vodacom but after going through this ordeal I have to think otherwise. I am prepared to escalate this to the highest authorities even if it means going to the media. I believe I deserve a better service from Vodacom than the mediocre service that I am exposed to. Funds that are in the account has been paid by me not Vodacom, It does not make sense when a big company like Vodacom enjoys when money comes in but makes it difficult for money to go out. I wondered whether she understood what she was telling me or it is the coaching that she received from Vodacom.

hennie theron
from Centurion, GP
Different companies call me everyday claiming they are phoning from companies Elize Roodberg or Mondo and that they received my personal information from Vodacom. They know my ID no, my full names etc. They then offer me discount on airtime. I am on a limitless package. Why is Vodacom giving out my detail.s.

Daleen Collins
from Johannesburg, GP
I was due for an update. Phone was delivered. No sim card. 5 phone calls later got it next day. Not activated. After 9 phone calls and holding on I was told a sim swop was needed. About 17 phone calls and cut- offs got through to the manager Brenton Matthews who told me I had to wait for two weeks for some migration at the end of the month and then phone again. Every time had to go through to the same procedure, got cut off, put on hold, etc. got hold of the manager again.
He was not helpful at all. According to him I have an open line and he will put it through to his desk and I will receive an sms. Needless to say that was a week ago. I am a bloody commercial lawyer, has been a customer for over 30 years and this is the crap service I get. Just get me another bloody phone that is working, because I am going to something with this phone not suitable to describe. Let me guess - not going to hear from you. There are other service providers you know. Four weeks and I cannot use my phone.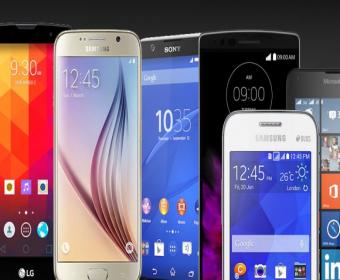 Phillip
from Cape Town, WC
My Vodacom phone was sent in for repairs and was received at the Vodacom repair centre. I stipulated that as soon they received the phone they must call me back what the problem is as the phone switch between screens without touching it. I took in at the Vodacom client service centre in Tableview. The consultant had a look at the phone and mentioned that its a software problem. He then reload all the software and the phone still doing the same. I took it back the next day and he mentioned to me that the phone must be send to the repair centre.
The centre send me a mail on the 13th that they received the phone for repairs. After two week not hearing from them I phone the centre Vodacom and ask what the status is of the phone. The lady mentioned to me that they will call me back. After couple of hours waiting I call them again. Gave them my reference number. She said the technical department will have a look at the phone and call me back. That was on the 22 of January 2016. No call was received again.
On Monday 25th I call the centre again and the the lady mentioned that the phone cannot be repaired and that the phone will be replaced. She gave me the customer call centre in JHB number which a called. The lady mentioned to me that the phone will be replaced I must send a mail to the corporate section. As I am leaving for overseas on Thursday I mentioned in my mail that I do need a phone before my departure. The Vodacom repair escalations mentioned as bellowed email that the phone replacement is still in process. I really had enough with the back and forward call to Vodacom in this regard. As I mentioned that my phone is still not replaced

Kubashni Anirudh
from Durban, ZN
Vodacoms data bundles are too expensive . As a prepaid customer I am very unhappy and I think its a total rip off.

I had a contract for data for use as internet. I personally visited Vodacom at Northgate to put a block on going over the allowed usage. They confirmed that they put a block that it could not go over more than R50. My daughter who has a cellphone contract on my name 0723468386 has always received smses if the usage on 0798849449 went over. In February the account for the January usage was correct. For the February usage Vodacom allowed this to go over by R406.00. This is absolutely ridiculous as we did not receive any notification. Yesterday when I phoned customer care they told me I am still liable to pay this. I am really annoyed by the incompetence of Vodacom to not block as requested or at least notify us and then expect me to pay this. Also I cancelled the number 0798849449 because of similar problems experienced before. No when I query this I am told that because the number has now been cancelled they cannot assist me. Because of this experience I will definitely be looking at what action I will take when the other three vodacom contracts are due for renewal. I do expect some urgent feedback.

Cassandra Gravett
from Pietermaritzburg, ZN
I am trying to have my number ported but Vodacom will not release my number. First there was a mix up on Vodacom's side when I cancelled my contract and was handed over to legal or no reason whatsoever and now I cant get my number ported. I have been on hold with the porting department now for over an hour and no one answers the phone. I am disgusted with Vodacom's service that I have received. Please sort this out as I cannot receive my new phone until my number is released. I am very unhappy and due to this will never recommend Vodacom to anyone.

I upgraded my phone on Friday the 11/03/2016 to the S7. I received my phone yesterday 15/03/2016. As discussed with the Vodacom consultant they advised me that once my phone is active I would need to download the Samsung rewards app in order to redeem my VR Gear headset. Today is the 16/03/2016 & I have been on the phone with Vodacom trying to do my SIM SWAP, and nobody can seem to assist me in getting this sorted. I have been pushed from pillar to post telling me that as per the new system of Vodacom they cannot close my order & therefore cannot do my SIM SWAP. I was told that it would only be sorted by the 01/04/2016. The VR GEAR promotion is only valid to the 20/03/2016 & if I am unable to get this item, somebody at Vodacom will give me one VR GEAR, if not I will take this up further with the ombudsman or even my Lawyers.

Fourie Oosthuizen
from Johannesburg, GP
For many years we are making use of Vodacom for the simple reason that we thought that Vodacom is a leading company in the cellphone industry. Also that they care about service to their customers. My fiancee bought a Samsung Galaxy Tablet from Mooirivier Mall on 16/12/2015 for the reason to stay in connection with me. I am working far away from home and this tablet is suppose to keep us in touch with one another.The tablet is not in a good working order and definitely not of good quality.The tablet just cut out and switch off.She had taken it back to Mooirivier Mall at Potchefstroom now for the third time for repairs.
According to the manager they must send it away every time to be repaired by their contractors that they are using. It seems that the problem can not be solved. The question that must be asked. Are the people capable and trained to give us a proper after sales service? Or are they just selling these devices for the sake of commission? Her tablet is on contract and she is paying every month her hard earned money for nothing. Why paying for a product that is not working and unreliable? Must she struggle everyday for the reason that she can not fight for her right to get proper after sales service?
What will happen if she stop her payment? That is the right thing to do.Why paying for something that are most of the time broken and in for repairs? Please, I ask for somebody with experience and who really cares about their customers to assist her. We need the tablet to be fixed or replaced.I do not think that Mooirivier Mall at Potchefstroom will be able to get a solution to solve the problem for us.

Elize Lavis
from Boksburg, GP
Took out a Vodacom contract in December last year, migrated to an affordable package of R200 per month but was unable to have the line 'capped' - as in not being able to use more than R200 per month on calls, sms' and data. Still tried to monitor use so that the bill wouldn't be too high each month. I never get statements sent to me even after I requested it by telephone on more than one occasion. end of September 2015 my bill was R819.00 I wasn't too surprised because I had to use my phone a lot the previous month. Unfortunately the debit order bounced because I didn't expect the bill to be so high. I called Vodacom to make arrangement for the amount to be debited with the following month's amount.
I made a point to confirm the amount I had to budget for as a emailed Vodacom customer service with my complaint. The lady confirmed R919.00 - the extra R100 was for the bounced-debit-order fee. I was ok with that, and left more than enough in my account at the end of October. I also snapped my Vodacom sim card end of September to avoid having to pay so much again, I used my prepaid sim card in stead. I couldn't understand why my debit order didn't go off for October, when I phoned 082 1946 I was VERY SHOCKED to hear that my bill is suddenly R1878.45? how can that be if I didn't even use my sim card? Can I request itemized billing to verify the amount?

feizala@dinersclub.co.za
from Johannesburg, GP
On 21 November i purchased a magnetic charging dock from vodacom store Eastgate. the Dock was used twice and the magnet came off. I took this back to vodacom and have been told on 4 occasions that they do not have stock as they waiting of the supplier and i must come back. In the interim the loose magnet has been lost and now vodacom is holding me accountable for this and not willing to refund me on the purchase. I have recieved nothing but terrible service from Vodacom and am utterly disgusted by their attitude. I will not do any further business with vodacom and will urge everyone i know to stay away from these lousy *******. I could have instead donated My R509.00 to a charitable organisation instead of Vodacom.

Glynis Heasley
from Johannesburg, GP
On 5th September I entered into a new contract for 2 Samsung Galaxy J1 Ace Neo phones, one with R200 airtime and the other R55 airtime. Before I could collect the new phones the store in Simmonds street was robbed and the phones stolen. I eventually received the phones on 16th September 2016. It is now the 28th September and I am still unable to access the internet.
I have been back to the store on probably 4 occasions and have been to the Rosebank store on 3 occasions to assist with the set-up but they have been unable to resolve. I have also phoned the call centre about 4 times and was transferred to an IT specialist yesterday. According to all of them the sim has been synchronized, the Internet access is on according to the system etc and I have reset the settings on the phone on numerous occasions, but I still do not have access to a Network. I can phone and receive calls but cannot access the internet. I have placed this Sim card in another device and was also unable to access the internet. To me this then means there is a problem with the sim card.
Yesterday I returned to the store in Simmonds street to request that the sim card be swopped free of charge and the R200-00 airtime to be transferred to the new number. When they called the call centre they were advised that they need to log this via email and after visiting the branch now I have been advised that they still do not have an answer. It is apparent to me that there is a problem with the Sim card and it needs to be replaced. I have had the phone for nearly 2 weeks and can still not use it for the purposes I got it. I would appreciate it if this matter could be resolved sooner rather than later.
In addition to the issues above I visited the Eastgate branch on Sunday 18th September 2016. When we arrived at the branch at 10h30 the doors were closed. We tried to make eye contact with the staff inside the branch but they either just stared at us or had their backs turned to us. Only after my husband started banging on the doors, did a staff member decide to lift herself off her chair to talk to us. She advised us that the store had been flooded and the systems were off. When I asked her why they had not placed a sign on the door, she advised that they were drafting a notice. Really, it takes them from 09h00 to 10h30 to draft a notice? Surely they could have had a staff member at the door advising the customers of the issue?
At this stage I have really had enough of Vodacom and I just want to be able to use the phone I received on the 16th September to access the internet.

Philip Shields
from Benoni, GP
At the beginning of July 2016, I accompanied my Son to the main Vodacom outlet in the Menlyn Mall with the intent of transferring one of my accounts to him. We walked in at 12.45pm and waited nearly 2 hours for our number to be called out. Once we were eventually helped, the consultant acted as if this was completely normal. We filled in all the forms, all "T's were crossed and "i's were dotted. we submitted all the required documents. The consultant said that it would take a few days to process the documentation and that I should upgrade to the package that my son wanted and the account would be transferred within a few days. We eventually left the store at 15.30. To this day, the account has not been transferred. I have no intention of sitting there for another 2 and 3/4 hours.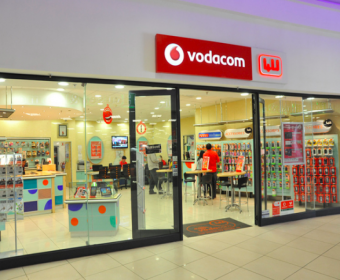 Grant van Giesbergen
from Cape Town, WC
My debit order was returned, I got notification on Thursday. I was not in office on Friday so I contacted customer care on Thursday and Made a payment arrangement. My phone was cut off on Sunday with a sms Verification of what was outstanding. I did a transfer at 8 am this morning. 10 min later I got a sms stating that my account was up to date and that I did not need send proof of payment. Since then I have spoken to 8 consultants and my call gets dropped every time they transfer me to another department. I still do not have clarity of what is going on!

R. Van Der Berg
from Cape Town, WC
My Problem has too much info to explain. I'm disgusted with Vodacom and the so called service? It has been 7 weeks to the day and my problem has not been solved. The company and agents at the call center are dishonest and don't care about clients. It's evident after making 75million that the company can't be bothered with their mistakes that customers have to pay penalties for.

Trevor Teppler
from Port Elizabeth, EC
I bought a Vodacom Smart Speed phone from Incredible Connection for R1299 which included R300 airtime valid for 7 days. To me this implies:
1. pre-paid tariff of 79c because it is a pre-paid phone
2. I will be able to phone any network.
Upon activating I found out the following:
1. calls cost R2 a minute
2. the airtime is only valid for Vodacom to Vodacom.
The advertisement is totally misleading and now I am told I must refer to the terms and conditions on the Vodacom website. When you go into a shop and buy any product I would expect that the salesperson would explain the deal. This did not happen because they (Incredible Connection) were not even aware of the conditions. I have been loyal customer to Vodacom with the same number for 16 years but this will probably be my last dealings with Vodacom and most definitely my last dealing with Incredible Connection.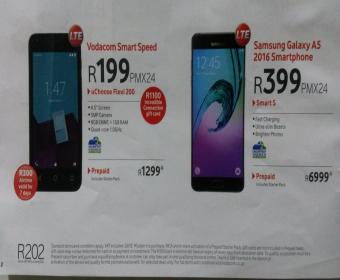 Karen Hood
from Durban, ZN
I am so very very frustrated. I cancelled my data account on its anniversary in February 2016 and am still being charged R109.00 per month (taken off on debit order) and no one can tell me why. I have spend three weeks phoning Vodacom every single day to try and resolve this, but get transferred from pillar to post. I have logged a query with a reference number and now they tell me I am "pre legal", even though they take money off my account every single month.
I do not know what more to do to resolve this, I told them that I would cancel the debit order at the bank, to which they told me that then they would black list me. I just want someone to tell me why I am being charged R109.00 per month when they see that the contract was cancelled, and why I am pre-legal.

Mrs Carole Marais
from Norway, ME
What exactly happened? I was contacted by Vodacom 24/10/15 re my contracts that had ended. I upgraded data contract for 0764404434 and took vodacom power 10 Tablet with bluetooth keyboard to be delivered on 2/11/15. It never arrived so I queried it 4/11/15 @13.39 and had to call 6 different no's, finally told @14.17 that vodacom had pushed back the release date to 6/11/15. All the reps I spoke to denied responsibility. To date nobody has contacted me and I have not received anything after calling 2 more times. I find this unacceptable and is not client service.
Vodacom is quick to take money and it does not meet its contractual obligations, so where is my financial compensation for this huge inconvenience in terms of my time, frustration, loss of earnings and lack of consideration as a valued customer? I could have taken a contract with a different service provider and been using my tablet for the last 2 weeks. Coming from the service industry myself, this is appalling. I should have been contacted throughout this process but was not. The service reps believe its not their to keep customers updated on what's happening, even though the date was provided by Vodacom. I'm not interested in whose fault it is, be it the manufacturer, the warehouse, the distributor or the courier company.
I want to know when my tablet will arrive and why I haven't been contacted once by Vodacom to inform me of the delay and when I can expect an arrival. I also would expect to be offered something extra as a gratuity for continued support of Vodacom and th show my faith has not been misplaced. Its an insult to feel so "valued" as I spend almost R1000 every month with Vodacom, for the last 4 years or so. Perhaps you are so arrogant to believe you do not need to retain your current customer base? Your customer service department staff are unprofessional, lack knowledge, untrained and have no idea how to solve problems. They also do not understand the importance of following up on their queries. I have numerous queries, on no 0794415217, logged since July, and not once did Vodacom bother to contact me, so yes they remain unresolved, ongoing issues for me. I expect a resolution of this matter before close of business today.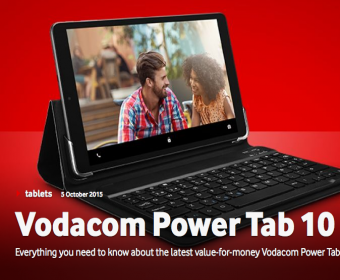 I've had the same problem in December-no internet or very slow! Now I'm complaining about the same problem! Phoned 155 this afternoon and the lady told me she will send a sms to sort it out! Its nearly 8oclock and still nothing! Tried to get her name but phone went dead? And still problems with internet!! Enough is enough!! Lost 2 gig in Desember not again! Really do you care that much?

Rudzani Nethononda
from George, WC
In July 2014, I cancelled my Vodacom contract over the phone and I was advised that the last debit will be at the end of August as cancellation are given a one month period. To this day, they are still charging me for this "cancelled contract. I have called them countless time and each time they confirm that the contract has indeed been cancelled, but they are not sure why I am still being billed. Solution? Nothing. This is pathetic. Unfortunately I have another contract with them so I cannot cancel the debit order because they will be on my back for payments. I have run out of patience with Vodacom. Their service is very bad. The call centre agent are clueless. I do not know if anybody has been through this. If anybody has any other suggestions, I will be grateful

Najuwa Appolis
from Cape Town, WC
My phone came from Tygervalley repairs after 3weeks but it showed no service. I took my phone back in for repairs on 13 March 2015 at Century city repairs.They told me they can't fix it they had to send it back to Tygervalley Repairs.On 17March I phoned Tygervalley Repairs to ask them if they received the phone.They told me no they did not.I then phoned century city to ask them & they told me Tygervalley received it on the 17March.I gave them time to sort it out because they were playing the blame game.I then phoned Tygervalley Repairs again on the 20march because I was pissed because nobody knew where is the phone.They told me they did not receive anything I phoned Lynn the Manager at Century city Repairs & she told me she don't know where is the phone & will follow up.I had to phone all over even to JHB repairs & they told me Jade who works at Tygervalley Vodashop received the phone on 17March.
I then phoned Tygervalley Vodashop & spoke to Jade & he told me that the phone was at the store but he told the courier driver it was delivered at the wrong store.Jade then left the phone at the back and didn't even phone century city to ask them where was the phone suppose to be delivered.I phoned Lynn numerous times and she was just nonchalant & she had an attitude.She gets paid for doing nothing I had to waste my airtime to find out where is the phone & I told her I will expose her because she was not doing her work & the guy who helped us in the first place send the phone to the wrong place.I'm very disappointed in Vodacom because I'm paying R700 each month for my phone & it's been a month now without my phone so I pay the phone but can't even use it because your technicians don't know what they doing. VODACOM SUCKS!!!

My top up contract has expire in Aaugust,I have phoned to upgrade this to a new top up 1 G for R99 ,lady sad they will deliver in 7 days,I have phoned about a week and half again to find out what is going on,still not delived the 3 G,I received the account for this month and still the old contract amoount on the account,when ,when i phoned this morning,they have put methrought to three departments,each one have a diff. store,this was sad there are a back lock,the other sad that the 3g wad delived on the 25 September,but the account was not changed to the 1 G for R99 at all,I have the feeling they don't whant to help me,so have to cancel the contract for the 3 G after have havce been so long with vodacom,I will open a new contract with another company.
Regards
jeannie van Niekerk5410210113086
Account number S7204343=1

Calvin Tuniz
from Johannesburg, GP
At the end of September I had a problem with my standard bank account where Vodacom debits my account from. their debit order was returned however I transferred money into this account on and paid them in full (R1075.80) on the 3 October. I phoned and was given the reference number of I33254052 to put as a reference on the payment. They then suspended my account mid October I called and explained everything which they then activated my account and I thought it was all sorted. however on the 1 November they debited my account R1075.80 and R1102.25. I have been trying ever since trying to sort this out.

On the 8th of December I upgraded a contract at Vodacom cresta to a 2 gig top up.The consultant made a error by loading the contract as a open contract.I was totally unaware of this and was waiting for my data to run out in order to top it up which never happened and resulted in a very high bill.The manager has admitted fault on there side and offered to pay back half the amount outstanding.I feel this is unfair as a contract is binding from both sides and the fact that they messed up and are making me liable for there error.Please I need assistance I have been a loyal customer with Vodacom for 18 years and this is the first time I have had such a negative experience

Last year Dec before i retired i filled in all documents to transfer my company cell phone , contract to my name &instructions clearly given that come Jan 2015 the billing , premiums must come off from my account. Three months into 2015 this still didn't happen. Today i went to the Bluff branch where i handed the documents in Dec & i was told the person who filled the documents is no more works there. The Supervisor told he will check for the doc in the file &get back to me. I am still waiting for him mean while my ex-employer think i am a fraud. Please can you treat this seriously. A dissatisfied Customer!

william farmer
from Cape Town, WC
I gave my blackberry in for repair as the stroller did not work when I got the phone back the problem was fixed so I took the phone home. when I got home 3 of the buttons did not work so the next day I took it back, then they said the phone had water damage and I need to pay R820 to fix it. I told them that it was impossible as I had the phone only one day. I am still pay for this phone and I can not use it. The service I received was shocking. I got no help from the people who work in this they just kept saying the same thing are did not understand that it is impossible that I had caused this is I never used the phone for this one day. I am highly disappointed that people can think that the consumer is that stupid.

Anusha Daya
from Durban, ZN
I took out a new cellphone contact at Brookside Mall Pietermaritzburg. The person assisting with the contract was Sli Potgieter..I informed her I was going away on a cruise and and the fone would be opened only when I got back as to the reference of the 7 day return of a defective fone. Being the person who sold the fone Sli failed to inform me that the fone required a micro sim and my current sim was that of a normal one. The day I got back after the cruise I opened the new handset and it required a micro sim. I went into Vodacom purchased a new sim and switched on the new fone.. 4days later the fone froze and I took it back I was informed by Sli that it would require a upgrade in terms of software.... 7 days by and no sign of the fone and I am bound by a contract but Vodacom can care less...I have foned Sli several times and she is evasive and has still not sorted out the problem...Any one with the CPA knowledge please advise me

lloyd
from Johannesburg, GP
I am a customer with account number K0113653-8. Vodacom activated two month to month contracts on my account without my knowledge - a midnight owl contract and a 500mb contract. I noticed one, the 500mb one and told them to cancel it. The customer lady said she will cancel it effective 31 March because I had used some of the data on the m2m contract. Funny because my montly data which comes with my package is still there. The total data used in the month is only a fraction of the data coming with monthly L package data. Short version of my query is I want the two month to month contracts cancelled from inception. I cannot pay for their mistake which really is not a first.

Viola G Matlhare
from Johannesburg, GP
I have purchased a HUAWEI TABLET in December and unfortunately I inserted the sim incorrectly but I took it to VODACOM Menlyn whereby it was taken out and they told me that everything is fine and also did a swim swap but still its giving me problems now they are telling me that they cant fix it I have to pay R2019 for repairs, my job number is 10614380, this device is still under warranty and on contract, how can menlyn say one thing and then eastgate are telling me to pay because if it was damaged they should have detected it first time I send it for removal of the sim card, I had to buy a new sim card. So now they are telling me I will be getting a phone that is not working this is really ridiculous.

Bronwen
from Cape Town, WC
My name: is Ms Bronwen Bownes, Cellphone No. 0825692402, I'm very angry. My Mother cancelled my old cellphone contract, without, my approval. I'm, now, on a new Pay-As-You-Go, with 5 Megs Wi-Fi Contract, fixed for 2 years. I want to know how my old contract, was canceled without any proper authorisation, from me! I cannot afford to finance this new contract.
My Mother has told Vodacom that she cannot afford to finance, my cellphone, anymore. That's lies. She just took out a brand new cellphone contract, on a Samsung Galaxy 5J Pro, with R169, per month airtime.
I just wanted to set the record straight.
Bronwen

Mrs E Watson
from Johannesburg, GT
I took out a new contract on 20/10/2018 wich is a laptop Lenovo . When trying to switch it on did not go in keeps on telling me there is a problem. Took it back to the Vodacom shop at mall@reds Centurion. Now they telling me I must phone Lenovo to fix the problem,now Lenovo tells me I must go back to the shop where I bought it they need to exchange it, now they say they can't do it its not there problem, I refuse to pay anything on that contract for something that is not working, how can you sell a faulty product and rob the client, My id 6909260252081 my number is 0724206527. This is not the first time I had a problem with Vodacom. I need to no what is going to be done about it.

Jeremy Moorcroft
from Johannesburg, GT
Good day
I took out a contract with vodacom in 2015 it was for my son as a gift for his bday..was a 24 months contract ( 2 years )
We had a problem from the start ( the contract i signed a Game was for the amount of R 199.00 per month..
we ? the mater but was never assisted by Vodacom..
When the time came near.. We went to Vodacom in Middleburg we asked them to put the cancelation tru by that time we were already very tired and dissapointed in the service and wanted to be over with Vodacom...
After the Contract due date was over Vodacom deducted again we reversed the debit cause we signed a 24months contract and reminded them of Cancelation..
After debit reverse we Phone them again for a second Cancelation..after so many months we are starting to get attorney letters that say we owe Vodacom alot of money..
The Attorney called once and did not even give me time to answer is qeustions so i dropped the phone in his hear...
Now he is just sending mails for payments...
I asked in a very polite email that he must sent me the reason why we are handed over...still awaits email that state reason...
My husband was only contacted 1 time by Vodacom that was the time they said he was behind ( the time when he reverse the debit) ...was the day when he told the lady that contract was cancelled and as she can see it is only a 24 month contract and nobody was permitted to extend the contract...

anisha brown
from Port Elizabeth, EC
I have two contracts which both was due for upgrade since August 2018. I decided to do an upgrade on the one contract only which I took out for my son,so I enquired at Vodacom the BRIDGE GREENACRES,PE BRANCH for the cellphone my Son wanted and when they had in stock I asked the saleslady to proceed with the upgrade onb the number 0714014993.I was told that I owe no balance on that contract so to my understanding it was that for the next mnth all I will be paying is for the new cell ,but to my dismay I saw my statement at the end of last month and I was charged for both .In other words I was firstly given the upgrade on the wrong contract and now I'm having to pay for the cell contract which is no longer active or I use ie the 0714014993 number.i went back to the store and was told I could just get a simswop done and all the Data will be given to me on that sim..What the saleslady failed to realize is the inconvenien it caused me now because I nolonger am able to use the 071 number since it expires end of November and its meaning my son need to change all his cv"s which ive put out with his 071 number .so I'm paying for two contracts now until the end November because of negligence of the salesrep..I'm very annoyed since ive lodged a complaint two weeks ago and not one person followed up on this till date. Somuch so for customer service . I will not ever have any dealings with Vodacom because of this pathetic service .

Paul Chinchen
from Johannesburg, GT
Call center agent gave misleading information whilst trying to sell me an upgrade. When I told him I could not afford any additional costs he rudely put the phone down on me. Pissed off!

Bruno Eggers
from Pietermaritzburg, NL
Cell no 0721476209. I handed a written complaint in at Liberty Mall Pietermaritzburg,2-3 weeks ago, regarding reception in the area over the last few months ,I have had no feedback what so ever . Would somebody please advice me what to do, as this is very frustrating when one can not contact or be contacted . PLEASE regard this as URGENT
Regards Bruno Eggers

I called in on 05/09/2018 at about 18:50 to query on my account what my balance is, the lady I spoke to took me through my account and how I have been making payments and what was owing. In the end she confirmed the amount I need to pay is R160, on 06/09 I went to my nearest voda shop to make the payment and there I was given a different amount of R419.20, I asked that we make another enquiry as that is not the amount I was given . When i called the accounts I spoke to a lady by the name of Smangele who was very rude and being impatient with me, I then hung up and called again to speak to a team leader, a guy by the name of Phumulani assisted me.
Who also gave me a different amount to be paid, as customer I feel it is not my fault that one consultant confirmed an incorrect amount as when I asked about the sms I received she advised I should ignore that their billing system has an error and is confirming incorrect amounts, the amount that I need to pay is the one she confirmed. TCF in this regard needs to be followed,
I am still awaiting feedback from the TM regarding the complaint I put in for Smangele and also the conclusion on my account? the cell phone nr in question is 071 632 0725.
Can I get feedback on this urgently please, I may be contacted on the number above.
Regards
Mbali

Vinnolan Moodley
from Durban, NL
Good day to all. Hope all are well .the reason for this e-mail is the pathetic service from the retention department and customer care department. I contacted the retention department in regards to cancelling my Vodacom contract which I have had from 2011 . I have paid a substantial amount of money for this contract and decide to go to a new service provider due to it being cheaper .on the 31st of August 2018 I phoned 082 135 had was directed to the retention department. I was consulted by lunhgie who asked why I wanted to cancel my contract. I told him I was paying too much and it was cheaper with a new service provider . He then told me that he wanted evaluate my contract and get me a better deal . I also told him i was looking at a laptop . He told me he would contact me on the 1st September 2018 and that he was finishing at 2 . I told him I would be available after 8 . There was no contact from him or Vodacom at all. I phoned customer care to speak to manager . I was told to speak to a team leader. I was put on hold for 10 minutes. I phoned back a I was given the run around .the consultants were rude and it was noisy and I could hear anything . I phoned back for the 3rd time . I explained to the consultant my delima, I was placed on hold and and Lebo the new consultant from retention department was updated about my issue. When i was put through to Lebo I was told to hold again due to her manager being busy. I am so tired of being put on hold , rude consultants , consultants not getting back , poor customer service. I work in a service department for VW and trust me my customers are important to me . I always get back to them and make sure that all there needs and requests have been met . Please let me know why I should stay with Vodacom . From 2011 till now as a customer I have never complained and just paid. The 1st time I consult Vodacom and this is the service . Disappointed customer Vinnolan Moodley .

Ludwig
from Cape Town, WC
I've been handed over to Burnard, Raaff & Associates on a unpaid account that has expired.. All my Vodacom accounts worked on debit orders. What's strange to me is my Red account (which was expired for almost a year and in use) was debited monthly without issues, but the additional contracts I needed to pay these expired accounts direct to Vodacom. Why did Vodacom not contact me to inquire why the accounts was not paid instead I was handed over to attorneys. The ref DBN000151430. Please supply me feedback how there are inconsistencies in the billing methods.
I'm paying the outstanding balance; but I'm seriously considering to change network due to this...

UNSATISFIED CUSTOMER - I HAVE TRIED TO REPORT AND GET REACTION ON MY PROBLEM FOR 2 MONTHS NOW!!!!!!
from Pretoria, GT
I started complaining about my phone which did not work and the amount charged was not according to the discussion with consultant. I have phoned almost daily (proof of calls on my phone) and STILL 2 MONTHS LATER AM STILL SITTING WITH A PHONE WHICH I DON'T WANT AND HAVE HAD THE MOST PATHETIC SERVICE EVER FROM VODACOM. I insist on a internal investigation and full report.

Rozalija Engelbrecht
from Pretoria, GT
Vodacom / Very very bad service
1 Lephalale, South Africa
Add a Comment
I have been a Vodacom customer for over 8 years, me and my husband. Never have I claimed screen insurance, but about a year ago my husbands CAT phone screen chattered and his CAT speaker were not working so they send us a new phone. Now my CAT S30 that I have now for over a year screen has chattered and I have send it in for repair on the 26/06/2018, the Saturday 30/06/2018 they phoned me and said that my excess payable will be R150.00, I said that it will be fine, it would take 2 weeks for my phone to be repaired (at Polokwane). I phoned Vodacom Lephalale on the 12/07/2018 to hear if my phone is back from repairs they said no my phone was send back unfixed because I have not paid the excess, the 17/07/2018 I went and paid the excess of R150.00 at FNB LEPHALALE MALL BRANCH, VODACOM SHOP LEPHALALE MALL, send the proof of my payment to Polokwane repairs so that my phone could be fixed!!! Today 01/08/2018 I went to the Vodacom Shop Lephalale Mall to hear what is going on, my phone is still not fixed because now there is a problem with the IMEI number!! Best of all they could track my phone with the job no that they gave me I am so upset what am I to do. The service is pathetic!!! The day I took in my phone I begged them that is very important that they fix my phone as soon as possible, because my father have passed away and I needed my phone with thing that had to be organized, now I have to sit with the loss of my Dad and very bad and disappointing service by Vodacom they just keep on giving me the run around.
Kind regards
Hope that U can help me with my situation

DUDLEY GROUNDLAND
from Durban, NL
I have been trying to change a cell contract from one company to another.All details and paperwork were given to Vodacom outlet in windermere centre morningside Durban tel 031-3127083.It has been a month and nothing has been done and I can not get any answers from them as they say Vodacom is responsible for the change over,when I contact Vodacom they tell me to contact the store???
I can not get any joy from any one at all and they are representing Vodacom so that is what I look at,the cell number in question is 082 4556 356 and we have been with Vodacom for a long time and our new company wishes to upgrade all there phones and contracts to Vodacom.
I don't se this happening with this type of service.
hope someone out there can help

H C Shand
from Bellville, WC
I have had no service the whole day. Tried to phone and got through to telkom instead. Waited on line for half an hour. Feel very frustrated and will make enquiries about an alternative provider tomorrow.

Harding R C
from Pretoria, GT
Dear
My sell number 0828088857. ID 5409185045083
This is the 4th time that I arranged for my account to be fixed
You wrongly did nor deduct last month's premie
The lady at the call centre confirmed it and said it will be rectified
Yesterday my service was suspended ;so and I phoned again.
Again she apologised and confirmed my service is connected
Up to now nothing, phone and sim are still blocked
What a poor service delivery and taking into account that is Vodacom's fault
I will forward this complaint to social media
Kind regards
Have feedback for Vodacom?
Thanks for your feedback!
Sorry. Please try again later!