Vodacom
Vodacom Complaints Continued... (Page 4)
586+ reviews added so far. Upset? Call Vodacom corporate: +27-8211

Nishlan Samujh
from Johannesburg, GT
Customers seem to be just numbers, no system in Vodacom sitting in a store at mall of Africa, one qualified person to deal with issues, no appropriate queuing system

Applied telephoniclly for a new contract for two routers. Informed that my application failed due to negative information from Experian. I contacted them no negative information on my record and no query on their side from Vodacom. Contacted Vodacom again the only comment I received again I cannot be assisted and there is nothing Vodacom can do to assist with the new contract. Where to now?

Noel Pillay
from Johannesburg, GT
My wife purchased a phone, iPhone XS on contract from Vodacom Shop at Clearwater Mall on 1 March 2019. She did take out a comprehensive insurance on the phone.
The sim card that was used on the phone was a pre-paid sim card which was linked to the device and to the insurance. On the 10th of March 2019 the phone was stolen and it was reported to the Hillbrow Police Station.
I then went to the Vodacom Shop to submiit a claim.
The Insurance Co. did not honour the claim because they say that there is a "cooling off" period for 3 months because now it becomes a pre-paid device because of the pre-paid sim card but the device was taken on contract. I was not told any of this at the time of purchase and the documents that i signed for insurance did not say anything about the" cooling off" period. The moment the pre-paid sim card was put in, I should have been notified about the cooling of period but was not told any of this.
I made several visits to the store to try and resolve this matter but to no avail. The store also acknowledges that there is no such clause in their documents.
The manager at the store, Mr Nlompho Segoapa tried his best to assist me, but he has to wait for management for answers.
And I also like to point out that we have been customers with Vodacom for over 10 years and its sad that we have to go through this.

Richard
from Cape Town, WC
Vodacom is as bad as Telkom, absolutely useless service.

morning i called around feb 2019 to cancel my other vodacom contract on the 0721719959 number the consultant that assisted me ms tshabalala n said ive been a loyal customer of vodacom for long.she said im gonna see a decrease on my next month statement which is march month on my debit on my 0793167005 number.it was decreased the next month.she never explain that it was an upgrade ive been calling your call center ever since been taken from tower to post.three weeks ago been told it has been processed but when i call the 135 custumer care still getting an sms saying my upgrade is 2021 may.the other consultants listen to the recordings of that day they fully agree with me that it was a fraudulant upgrate
thank you for your assistance in advance
naphtally thebeitsile Erasmus

Good day, please can you sort out the signal strength in Brackenhurst, Albert on, Kalkoentjie road, as I cannot download anything, even Facebook battles, it is now beyond a joke, please assist urgently.
Thank you.

I was contacted by a salesperson and was offered a new sim card because I am such a good client. I told the person I am not interested but he kept on telling me about the benefits. He assured me that my cell nr would not change etc,etc. When I went down to the Vodacom office for help they warned me that my nr is going to change and that the sim is only for data. I think your sales people is misleading the clients and it is the second time this happens and I think it is time to rapport Vodacom to the consumers board. The Invoice nr K1467453 Pin 5114 PUK 72533267 is cancelled today 25/04/2019 by your consultant Tasha an Afrikaans speaking girl. Please confirm the cancellation.

Tefo Kabi
from Sandton, GT
This started yesterday when i call Call center. They send me to pillar to post i dont know what is their problem, all i want is explanation on my account of which they are not able to respond.I have asked them to put through Account dept but it seem so difficult to do so.This is not the first time. 0820789640

Three weeks ago i have taken a Vodacom Wifi Contract from Bluff Towers retail store, till date i have been complaining about the poor reception,
Nothing has been done, only me calling in to complain & messages sent from vodacom stating that their busy with my complain.
It is now rather frustrating that I have to pay for something that does not even work, which is totally unfair.
something needs to be done as soon as possible as i would not want to cancel the contract due to me experiencing worse service from TELKOM.
A booster was mentioned on one of the calls i had with Raees Khan from Retail store.
Thanking you in advance.
Regards

Hello, I need to get a status update as to when SR190419-378087 will be addressed by Vodacom Tech Support, please.

Mr Rajendra Govender
from Durban, NL
Three weeks ago i have taken a Vodacom Wifi Contract from Bluff Towers retail store, till date i have been complaining about the poor reception,
Nothing has been done, only me calling in to complain & messages sent from vodacom stating that their busy with my complain.
It is now rather frustrating that I have to pay for something that does not even work, which is totally unfair.
something needs to be done as soon as possible as i would not want to cancel the contract due to me experiencing worse service from TELKOM.
A booster was mentioned on one of the calls i had with Raees Khan from Retail store.
Thanking you in advance.
Regards

Louwrie Gerber
from Sandton, GT
Hi Vodacom
It is with utmost disappointment that I must send in a complaint. I have been at Vodacom for approximately 10 years, but I am seriously considering going to another network provider after this happened.
I am going to sum up the order of events on a numbered basis to let you understand the order of events better.
Order of Events:
1. Booked in my phone on March 19th, 2019 at Highveld Mall Vodacom Repairs, with job number 12982545. Was told it would be fixed in 3-5 working days.
2. Sent to advanced repair centre on 30 March 2019 ( 11 days after booking it in at Vodacom) I was told then it would take 5-7 working days.
3. Was received @ advanced repair centre on 2 April.
4. 4 April it was received at Vodacom Highveld Mall. It was not repaired, the screen was sticking out half way on the phone. The attendant said he would escalate the case with his superiors.
5. Booked in AGAIN on 9 April with job number 13002145. This was 5 days after it came back from the advanced repair shop.
6. Received @ advanced repair centre on 10 April
7. 12 April dispatched from advanced repair centre.
8. Went to Vodacom on 15 April. Was told the technician broke it even more, but the parts have been ordered to fix it. Was told that it would be fixed on Wednesday 17 April
9. On Wednesday 17 April when I got there I was told that they haven't fixed my phone yet it would be fixed on Tuesday 23 April (36 days after I booked it in the first time!!!!)
10. Then Tuesday 23 April they said it would be there the next day.
I stayed at Vodacom since getting my 1st phone because of good service, but now I can't say that Vodacom's service is nearly as good as it must be. I am insisting that Vodacom give me another phone (Samsung J6 - Same phone I booked in, or even a better phone), because it was broken even more in the hands of Vodacom. If I don't get attention from this letter I am going to be forced to escalate my concern to head office.
I look forward hearing from you.
Kind Regards
Louwrie Gerber 23 April 2019

Hi,
I have been a Vodacom customer for as long as I can remember (more than 20 years). I have NEVER fails to pay my account to my memory, however I probably did pay a couple of days or one day late some time ago. It is simple if you don't pay your account the service provider terminates your service. My service was never terminated. I erectly applied for credit for a financial institution and was horrified to find out that Vodacom have black listed me for not paying my account. I would like to have details of the event according to Vodacom and after long standing relationship would like to hear the view from Vodacom that would justify black listing me?
Regards
Peter

vincent mlalazi
from Johannesburg, GT
I got robbed of my cellphone ,I went to a Vodacom shop and submitted the documents ,after two days I called the insurance department 0821952.the first consultant told me that she cant see my documents on the system,,i called the Vodacom shop and spoke to the consultant that helped me and she told me that she did email all the paper work ,I called the insurance again and I was told that my claim has been approved and I have to pay R618.I THEN WENT TO VODACOM SHOP TO COLLECT THE PHONE WHEN I GOT THERE I WAS TOLD THAT MY CLAIM IS NOT APPROVED .I told the consultant to call the insurance then she said their offices are closed ,,I was so disappointed on this bad standard service .up to now I don't have a phone ,,I wont recommend Vodacom to anybody .

Johann Van Jaarsveld Pro7 Consulting
from Johannesburg, GT
After upgrading my Phone I have done 3 sim swops now and Vodacom is unable to get the Sim activated / provisioned on the network. Now the 3rd day.

MUSAWENKOSI HADEBE
from Durban, NL
Two weeks back I called your customer service regarding an outstanding balance of R55 on my advance, which is supposed to be cleared as I paid on the 23rd of March when I paid my monthly bill as it was added on it. To this day I have not received an assistance , instead I received two sms stating the has been resolved which is not true. I don't know how many I have called for assistance but all I get is these ref no: 1-3431 7992221307 and 1-3432 0392999562. What irritate me the mostly this is not the first time I have the problem with you. So I think you might as well disable my access to your airtime advance as it clearly no use to me. My number is 0662209289 should you wish to call but only if you have resolved my query, otherwise don't bother.

In June/July 2018 I took out a contract with Vodacom for a wifi router. In March 2019 I moved to the UK. knowing that I could no longer use the data on it, we put the contract in my moms name. This in itself was extremely difficult and frustrating. after Vodacom confirmed that the transfer from my name to my moms was successful and that I had nothing left to pay, I am still getting emails from vodacom stating that I have outstanding amounts - which is impossible might I add -. needless to say Vodacom has been a nightmare to deal with.

Patricia Maisela
from Pretoria, GT
i went to vodacom Melyn to upgrade and open a new contract. i filled in the forms for the new contract with p smart 2019 then i changed the phone to p20 lite. The consultant told me that they don't have p20 lite in stock, i opted to wait for their stock. after a week i asked them if they can't get the p20 lite from other surrounding stores. They said they couldn't get them. I personally called vodacom Kolonade and the cell phones (p20 lite) were available. I then cancelled the contracts with menlyn because they were not willing to get the cell phones for me. I then upgraded 0760903909 and open a new contract for 0797882687 at Kolonade. Each cell phones (p20 lite) were R289.00 per month. With their additional costs they were R319.00 each excluding insurances. vodacom debited R230.00 for the new contract. End of the month they then debited R4679.73 on 29/03/2019. I've been taken back and forth from 30/03/2019 for my refund with no success. i want my money back and the service that i received is unacceptable. I called vodacom three times with no success. My last call reference is 1-3422985408707

NO service for FOUR MONTHS.
I recently moved and had an existing contract for fibre internet. I began the process of relocating by sending in the needed details on 14 JANUARY 2019. As we heard no response we made numerous phone calls and was told on 18 February 2019 that our relocation process has ONLY then been started. Eventually the outsourced company installed our line on 1 MARCH 2019. AS OF THEN we have NOT been able to get our line configured by Vodacom. We have made more than 60 phone calls to Vodacom, including to a Business Operations Specialist called PRECIOUS SKOSANA, who up until now has not replied to my previous 4 emails I have sent her. The last contact we had from Vodacom was with her on 4 April in which she informed me that is a technical issue and that she did me a favour by escalating it to a "Stephan" who is to fix the issue and a "Kim" who is to activate/configure once it is fixed. She gave me a number for this "Kim" but after hundreds of attempts all calls have been declined by her.
Once again we have phoned and emailed but no one replies or can help us configure this line!
HOW CAN I HAVE BEEN PAYING FOR A SERVICE FOR 4 MOTHS WITHOUT IT WORKING??

Ramotitswe
from Johannesburg, GT
I can't receive calls anymore on my number 0720946514. I tried calling 135 but no one is answering the phone. They say I will get sms chatting Link but the sms says' something went wrong, try later' they don't give option to talk to consultant anymore. Can you please allow me to access the consultant? I am not comfortable with chatting, it's inconvenience for me.

Wayne Visser
from Cape Town, WC
I canceled my Vodacom account in 2016 after the 2 years contract.. In May 2017 Vodacom started charging my closed account,with out my consent.. No statement or contact was made from Vodacom. In October 2017 a debt collector start to harass me regarding outstanding payments. After long hours and lots of wasted airtime and having to take a days leave to Vist Vodacom no one could assist me.. I eventually got help were the agent showed me for some reason the account was reactive 5 months after it was closed.. I sent this to the debt collector who said they will setyle this with their client Vodacom... 3 months later and still ongoing another debt collector is harassing me with the same issue... Again I request a proper statement.. Still nothing.. I sent them all the paper work still nothing.. Everyday a agent harrasses me everyday I revive threatening sms.. I whish you as Vodacom could sort out this issue it is from your side as some hasnt done there job propply and I am now being harrassed over nothing.. Please assist.. This is very frustrating. Regard Wayne 0836388048. I'd 7204215267080

Bought a new Huawei phone on 03/03/2019 and also pay for tempered screen that was not in stock, 6 weeks later still no stock, excuses from your sales men Mr. Nathan from Wingtip branch Tel. 0124922905 Very bad service from Vodacom

David Hopkins
from Johannesburg, GT
Total lack of urgency and customer care to restore my fibre WiFi/internet MAC 14A51A42569F. Fault reported to voda fibre on monday 8 April and after daily follow ups eventually Vuma were contacted on Friday 12 April. Vuma then quickly restored the line. Voda fibre need to learn from Vuma about excellent customer service. This same situation is the second time within one month with voda fibre. Totally unacceptable and very unprofessional. Please reply. Thank you

Matlhodi Madiseng
from Pretoria, GT
i bought WhstApp Bundle for the 30 days. I am not receiving whatsApp messages nor can I send messages. I only have access to my messages after I have bought nternet data. I find this very disturbing and unacceotable. My MB balance has been 848.73 for the passed five days. it is up to the 6th of May 2019.
Regards
Mme Matlhodi Madiseng
082 456 0209

maswanganyi T.R
from Cape Town, WC
An ugrade was done in 2016 using my name and only to find out that a phone was delivered at Kingsway clinic Gauteng whereas i stay in limpopo.I never requested an upgrade and was never consulted until i found a statement for a monthly payment of R1100 .I reported the case to the complaints office,Vodacom forensic and submitted affidavit but i am not getting help.
I lodged a case with Scorpion until last year when they inform me that the case is closed.
All of a sudden i am getting calls and threats from vodacom demanding payments.As i write this complaint i have forwarded all the affidavit and specimen of signatures to vodacom@vvm.co.za ref:14031432 today as they requested them again.
How on earth must i pay for something that i don't have.
Kindly assist me because this case is affecting my credit record.

I up graded my wifes tablet, they told me it will be here Thusday , then I had to call them on Friday. They had a lot of atories. Again to day I had to call them a d had to compete with staff menbers screaming and laughing so loud I could not hear the person on the other side. Not cool at all.

Millie
from Cape Town, WC
Vodacom customer service Garden Route Mall is a disgrace. We have been waiting for a cellphone upgrade for almost 2 weeks now and still nothing. No one has contacted us with regards to an update. When they were called the woman couldn't evens say who was the lady that sent in our order for a new phone. Really vodacom is this the service a faithful long time customer gets? I really do not recommend anyone going to vodacom garden route mall... customer service leaves a bad taste in ones mouth!

I have taken out a contract at Vodacom Ceres South Africa for R199/two years. Not one month into the contract cost is jacked up without any notice, to which I would have objected. Now Mr T Felix who sold me the contract refuse to get back to me. How is this acceptable or even legal. A cost was agreed to, set for two years. How can Vodacom now steal extra money?

Uluande Marais
from Cape Town, WC
My phone was send for repairs 16 March
Got it back 1 week later with deep scratches on screen that wasn't damaged when it was send in.
Sonerset west vodacom centre escalated this and up to now no phone or feedback.
They do not return calls

Hi there.I have a signal problem in Brakpan central area and if it goes on I have no choise but to cancel my contract.Vodacom keep sending me promotion messages but they can not sort out the signal problem.The way I see it is that vodacom is money driven and not customer driven.So please stop sending me crab and sort out the signal.I can not live with emergency calls only.

Why should I pay for my calling line id or network synchronization every month R9.50. This is not far.

Sindi Mnguni
from Johannesburg, GT
I need to do a pre-paid sim swap, went to Vodacom Maponya mall and spoke to Kgomotso Ngakane (I hope she gave me her correct name as she was not wearing a name badge). She refused to assist me with a sim swap as she was demanding proof of address. This is not my first sim swap and I have never been asked for the POA unless if the number is a on contract. Can I have assistance on this urgently as I am closer to Maponya mall at the moment and do not need the unnecessary delay. I can be contacted on 0825008383 for now, I will await feedback from you.

I asked for fiber relocation it's been 2 months now no service has been delivered and I have been billed for a service I'm not using .
Vodacom does not provide good service next step in taking them to consumer complains because they are holding me from going to another provider as they keep debting money from my account without proving the service .

Hayleigh van Rooyen
from Cape Town, WC
I am utterly disappointed in the service received by vodacom. They negatively impacted my credit rating even though I I have paid up and settled my account. I requested a settlement letter from them today 11/04/2019 and was advised by their disrespectful employees that I will have to wait for 14 working days. I HAVE BEEN WAITING FOR A MONTH NOW! I know my complaint here will not be attended to as they have no consideration for their customers

Madelane de Bruyn
from Pretoria, GT
In 2016 I have upgraded my contract with Vodacom. A contract was signed with a certain amount agreed. When the first payment went off, Vodacom took over R500 extra that was not agreed upon. This carried on for months before it was rectified but no credit was passed to my account. A few months down the line I phone in to Vodacom to find out about how to increase my minutes per month. The sales lady sold me that day extra minutes for an extra R160 to my account. After that the next payment went off over R1200, again Vodacom took extra that was not agreed. The sales person in the branch assisted and trying to solve this issue once again. I struggled to get assistance from Vodacom as a whole and had to phone in to the consultant and head office often to find out what is happening and why are the issues not solved. No one of Vodacom bothered to phone me back. I have spend so much money on air time to try and solved this. I went as far as the CEO Client Liaison, she advised me that my "special" was superseded as i have requested more minutes. No one told me anything about a special and that my account is now over R1200. Again I contacted the consultant with a new issue, he confirmed this is not the case and he will solve it. for a few months in 2017 the consultant advised me to not pay my account as there is a credit. off coarse I listened to him as he knows better. Because of this the to the records of Vodacom shows i owe Vodacom over R4000. In the mean-time this consultant left the branch and still assisted me not informing me that he is no longer there. with a lot of frustration as I do not get service from him I contact his manager to find out he has left, this was in February 2019. I eventually got to close my account as it has expired in January 2019. But I cannot take out a new contract with any service provider before this is not solved. the manager from the branch where i initially upgraded is trying to assist me with another consultant. vodacom has established a credit of about R3600 was noted on my account but never passed. No one is getting back to me regarding this. I have been without being able to phone out on my phone even though i could still get incoming calls. since Tuesday that is not true any longer. Vodacom has scrapped my number without any notice or approval and no one can get hold of me. I still have not received any feedback on why this has happens and when it will be fixed.
We are in 2019 STILL NO SERVICE and STILL THE ISSUE IS NOT RESOLVED
I have been a client for over 10 years, but this was definitely my last contract I will ever renew with Vodacom. I will most definitely not refer any of my friend or family to Vodacom.
I have never received such distasteful unhelpful no service before. Shocking.
Vodacom will definable not be the leading service provider for long.

K Clifford
from Johannesburg, GT
WHY does Vodacom feel it necessary to send out an SMS at 2:30 IN THE MORNING to tell me that my "anytime data" has expired, especially when I dont have anytime bundles but do have air time available ? No message at that time of the night should be sent by a cell phone service provider, as there is no service they provide that is of such importance that it cannot wait until the morning.

Andre Cloete
from Cape Town, WC
Vodacom deducted and extra R900 from my account. I logged a complaint and Vodacom acknowledge that they made an mistake. I asked that they pay they money back into my bank account, witch they didn't do. Because of this mistake, I have missed an account payment on another account and now I have to pay interest. I am not happy with your service anymore vodacom

Teresa Jansen van Vuuren
from Sandton, GT
Good day
I purchased a R33 sms bundle on my cellphone on the 5th of April 2019, and although the R33 was deducted from my airtime and I received a confirmation sms stating that I purchased an sms bundle, the smses are not showing on my balances, and everytime I send an sms it is deducted from my airtime.
I tried the whole day (9 April) to contact customer care, just to be told that due to a high number of calls experienced I must call back later - TO NO AVAIL, since I still have not been helped regarding this issue. It is also not the first time this has happened - the previous time I just bought another bundle, but this is getting rediculous. I cannot pay for a service I do not get. As a long time Vodacom client, this is not the kind of service I expect from my cellphone service provider.
Had three emails from Customer Care but issue still not resolved. Re: Vodacom Customer Care Reply - Authentication Response Ref: 0008~2ZHD

Anelize Venter
from Johannesburg, GT
What does it help to complain, nothing gets done about the complaints

Mirko Giorgiutti
from Pretoria, GT
In October last year year I was moved from my Smart s package to another which I disputed as the consultant did not give correct information over the telephone , Vodacom confirmed my dispute once listening to the conversation and they reverted me back to my old package but the dates where never reversed , the last upgrade I did was in May 2017 and should surely come to an end in May this year.
I have visited the Vodacom store in Kolonade who indicated they cannot help.
I have visited Vodaworld who indicated they cannot help I was given an e-mail to send the information to still no joy
I have logged three calls over the past months to Vodacom
the following calls have been logged
1-34299044456111
1-34302993596520
1-34313017788390
How does anyone get any type of feedback on how to handle this situation it is really frustrating that there is no where to get assistance from such a large organisation.

Simbulele
from Cape Town, WC
Good day,
I was robbed last night my contact phone and it was not insured, I want a new phone as i was treated unfairly regarding insurance.
I upgraded with Vodacom recently, After receiving my phone i tried several times to contact the insurance department to insure my phone, but i was told by the customer care consultants that there were having difficulties transferring to the insurance department. I was given an email by one of the consultants to email the insurance department, which i did on the 2nd of April 2019 but i was never contacted or received any reply to my email. i called again and i spoke to someone who claimed she worked for the insurance department and she promised to email me insurance documents, she also failed me cause i have not received anything. I called this morning and i was given to email address form someone who claimed to be a manager to forward the email that i sent to the insurance department and again i was failed because i was given 2 wrong email addresses. I called again and i was told that the last time i spoke with Vodacom consultants was yesterday when i reported my phone missing,which is a lie. I have attached the email that i sent on the 2nd.
I can be contacted via my Email or 0825427362 form 08 :00 am til 17:00

I ordered a tablet online on the 27th March 2019... The tablet I ordered was a Samsung Galaxy A7. On Monday the 1st of April a Samsung Galaxy A6 was delivered.Today when I checked to set up the tablet I checked that it was the incorrect one. I am pissed of at the fact that people are so incompetent in doing their job a 100%.. Is this the exceptional service that you guys advertise for??? Charging a customer for an expensive item but sending a cheaper version??? I want the item that I ordered. I called Vodacom now and as usual there is no help...I want someone who is capable of sorting this out to contact me....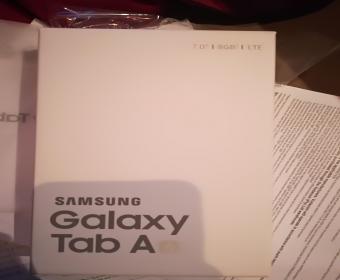 Jason arendse
from Cape Town, WC
Hi , im a vodacom user , the level of service you provide to clients really sucks , the fact that you are one of the leading networks in africa ,but cant resolve small issues , is really frustrating.I dont know how you appoint and train your employees but thats also part of the problem , I have an Iphone , on that phone I have insurance, the charging block broke and I had to log a claim for it to be repared , as if you could we live in beaufort west ,small town in the karoo and you only have a vodacom chat here , so I asked the lady thats wrong there , what I need to apply for the claim and she said nothing , just a contact number ,I went to do the claim and suddenly I needed a copy of my id ,im a very easy person so I went back and provided her with it the following week , as Im also a employed person that cant sit in a vodacom store all day , my phone was away for 3 weeks , and your mosselbay repair what eva , couldnt fix my phone , then we logged a claim for a new on , your employees also taking there time to do so , its a week and a half later and my claim was approved after calling the department verious times , myself coz the assistant from your employees here is very poor and I dont give a fuck attitude,I need to get my new phone and once again your chat store here doesnt have stock ,and the one lady working here needs to order and thats also time consuming as I am waiting 5 days already since last week friday that the claim was approved .And now the lady here cant get the phone and just alot of bullshit that ive heard before . This is not how you do business and this will be my last contract at vodacom , once it is done

Feziwe
from Cape Town, WC
Vodacom sales agent phoned me on the 20.03.19 offering me a cheaper wifi data plan than the one I was currently paying and he advised that the new contract would replace the old one, but I received an invoice this month and they billed me for the old and new data plan.

On the 12 February 2019 I call the upgrade department and chat with a gentlemen Mr Kashrut, where I explained to him that we have
A serious problem with the Vodacom network in Nigel, and that I want to cancelled my data contract and go over to Telkom, because Telkom have
A special on for 20 GB of data day time, and 10 GB of data night time and a Huawei router per month for R 199.00, I explained briefly about the problem and bad coverage in our area, where he convinced me to stay with Vodacom and help me with the same package and a Huawei router, but the data will be 20 GB day time and 20 GB night time, where he log a request to the back office to get information from the network
department that there is a problem in our area, to migrate my account, because I still have 5 months left to upgrade my contract.
On the 20 Feb 2019 I called in again where I received this ref number 1-3429205118440, and the call centre say they still busy with the process.
On the 11 March 2019, I called again because it was already over the cut-off time so solve the problem, and speak to the network department
Mr Judo where he admitted that there is a problem and that Vodacom is working on the coverage in our area in Nigel, where he wright a report and put it on the account so the solution expert can process the request, where I received this ref number 1-34302365313981.
On the 13 March 2019 I call the customer centre, and insist to speak to a team leader, where I talk to Mr Kia and he explained to me that he will look in on the request, and waiting on the recording to listen what was promesses to me, where I received this ref number 1-34303342754301.
And up to now I still waiting on any feedback at all, i would love to stay at Vodacom, as per verbal promises, I still waiting, and nothing is happened.

My contract ended in January 2019. I contacted the call centre in February to cancel the contract.
I was advised that the contract is cancelled and there would be no more deductions.
Since then Vodacom has been deducting every month.
Now, who do I go to to get service?????

Charmaine Gomes
from Pretoria, GT
Received a portable WIFI router on 4 March 2019.
it does not work and i have been trying to phone from my Vodacom phone and no answers or just pathetic voice recordings since then....
i want to know how i can proceed to cancel this as i have been debited for something that has not worked since the 4/3
i cannot be penalised and will not accept any costs or anything. Total waste of time
really shocking and considering i have 4 contracts with Vodacom
Charmaine Gomes

Andrew Nicholetts
from Johannesburg, GT
Hi
To rate you as a one is far to good for you spineless sharks, who go against their promises to customers. I entered into an arrangement which one of your people at your accounts department. to have the full balance paid by the 20th of April 2019. Surprise surprise, vodacom goes against there word and disconnects my phone. I have been trying all day now to resolve this with no joy. Please can you get someone to contact me, preferably your CEO.
Thank you
Andrew Nicholetts
0825728427

Pieter
from Somerset West, WC
Good day.
I have recently purchased a USB charger from your branch at Waterstone Mall, Somerset West, Western Cape.
I could see that the package was opened and the item used.
I ask the sales lady for a sealed package.
she told me that I should not "worry" if the product does not function satisfactorily i must return it with the receipt and she will replace it with a new charger.
The product charges intermittently and I returned it after two days.
It was the same sale lady and she said she would just check with her manager.
The manager refused to replace the item and said that she checked it and it worked on her car.
The matter of the fact was that I was given inaccurate and false insurance that the item will be replaced if I am not satisfied. and had to wait so that the manager could test the device - notwithstanding that I complained and were told it would be replaced.
It was such a degrading experience I will never ever buy something from a Vodashop again.
It was the most unprofessional shopping experience that I ever had.
Have feedback for Vodacom?
Thanks for your feedback!
Sorry. Please try again later!