DirecTV
Contact DirecTV Corporate
Toll free phone number: 1-855-802-3473
---
DirecTV is one of the world's leading providers of digital television entertainment services which offers more than 190 full-time HD channels1 in Dolby-Digital® 5.1 theater-quality sound, access to exclusive programming, and the most comprehensive collection of sports programming available anywhere. It also offers the technology to experience your favorite content like never before.
If you have a comment or complaint about poor service, contact the DirecTV customer service number at 1-855-802-3473. The corporate office is located at 2230 E. Imperial Highway El Segundo, CA 90245 and keeps normal west coast business hours from 9am-6pm PST. Support is available for customers 24/7 online using live chat or support tickets.
According to the 2014 American Customer Satisfaction Index, DIRECTV is #1 in customer satisfaction over all cable and satellite providers. DirecTV packages include English TV Packages, Spanish TV Packages, DIRECTV+ AT&T Bundles, Internet & Phone Bundles, and Business Packages.
Common problems with services escalated to the CEO include Premium Networks such as HBO, Showtime, Starz, Cinemax, DirecTV HD Extra Pack, Premium channels and other Adult entertainment. International Packages like Spanish, Filipino, Korean and Vietnamese are also available. Apart from these, Sports Packages like NFL Sunday Ticket, MLB Extra Innings, NBA League Pass and NHL Centre Ice are also available.
DirecTV Contact Information
Report complaints to corporate and get satisfaction
DirecTV headquarters address

2230 E. Imperial Hwy El Segundo, CA 90245

Company website

1-800 phone number

1-855-802-3473

Support email address

support@directv.com

Better Business Bureau rating

A-

Customer service hours

8am-5pm PST, 5 days a week
Browse reviews of other Cable TV
Top DirecTV Complaints
Browse more than 267 reviews submitted so far

Beth Bloodsworth
from Ocala, FL
On October 5th, 2016, I signed up for a direct TV installation, account # 3653626. This was a gift for my granddaughter for when she visited, there would be TV, the time, the plan to stay at their address in Reddick Florida, was at the most a year. I wouldn't have agreed to the 24 month minimum service. Had I known this was a requirement, I would not have had the Direct TV installed! On November 16th I called and spoke to a female to cancel the service as the well water was bad, and they had to move. At that time she told me about the 24.
I told her that was impossible and had not been told or I didn't understand? She was going to cancel the service and notify the right department about my help, which she said would get back to me within 3 days. When no one contacted me. I called back and talked to Mitch. He was emphatic that no one could help and that my service had not been disconnected. He did disconnect the service, and I received the box yesterday to return the equipment, which I will do today.
I am very disappointed my husband retired from AT&T in 1985, I like to think that a company that they would understand circumstances beyond out control. I cannot afford this cost.

Thomas Mansell
from Myrtle Beach, SC
Our bill has been incorrect over several months. I am constantly being transferred from one representative to another and must tell my story over and over again. Spoke to Brian, a manager for Directv, who assured me that incorrect fees have been taken off (this was on July 15). Received August bill and it is still incorrect. I feel like I am getting the run around and am frustrated by their lack of competence.

Kevin Donnelly
from Vienna, VA
This is the third time this has occurred to me because of DirecTV's mismanagement, laziness or downright lying. Once DirecTV has our money, you simply do not care what service we receive. DirecTV forces customers to give up at least half a day of pay to wait for customer service to arrive at their homes and then does not bother to show up or even call in advance. I apologize for not having the dates of the first two instances, but they should be easily acquired through checking their records.
As both my wife and I work early hours to mid-afternoon, your 12-4p appointment time is best for us. I was waiting at home on the given day at noon. Sometime during the afternoon, I received a call from DirecTV saying that the service rep was running late, but was still on the way. I waited. At 4p, I called back to DirecTV and was told that the rep got stuck longer than expected at a house and was not going to be able to make it to my residence. I told your employee that I would wait as long as it took because I was not in a position to take another half day off of work. I was informed that was not an option and that my only option was to reschedule at a later date. Reluctantly I did.
The second time was another 12-4p appointment on either a Friday or Saturday. The same thing happened: we were called by your automated service saying a rep would be there between 4-12-p. We both home ALL day and around 3-4p I called your offices inquiring about the status of the rep. We were told that the rep had been to our house and that no one was home. I pointed out the impossibility of that scenario as both my wife and I were in the house ALL day and we have three dogs that go crazy whenever someone approaches a door. We were told he left a card at the front door. When I told your operator that there was no card at the front door, she merely responded with words to the effect, "Oh, I'm very sorry; when can we reschedule your appointment" with no concern that the rep and/or her blatantly lied.
The third and final time occurred yesterday, 08/16/2016. A few days previous, I had called in to order a fourth box for our residence as football season is coming up and we host parties for games virtually every weekend. I have a cable already hooked up outside on the porch and just need one of the small Genies to be delivered. I was told that I needed a tech to hook it up, despite the fact that I have had Directv for years, have multiple boxes, and made it clear I was quite capable of hooking up another box myself. The process, as we both know, would take only a couple of minutes. Regardless, I made another appointment. My wife scheduled a replacement nurse to come in for her and left the hospital to get home in time for the appointment.
At approximately 1:30p I received a call on my cell from your automated system saying that someone would be coming before 4p. A short time after that I received two emails (on the email address provided above) restating and confirming the appointment time. Upon my arrival at home, my wife informed me that no one had been there yet; so, in order to avoid a repeat of the other times, I called Directv (around 3-3:30p) and got hold of the automated machine which again told me someone would be there before 4p and then disconnected before I could speak to Customer Service.
At 4p I called back and spoke to Customer Service. The woman told me, despite the fact I had received confirmations by phone and/or email that DirecTV was coming to the house that day, there was no evidence that I was EVER on the schedule for that day! I asked to speak to a supervisor and he reiterated that they had no information related to a service call being needed at my residence.
After my pressing the issue, he opined that through MY contact with YOUR automated service that day, some glitch probably discontinued the appointment! Once again, DirecTV did not care that a customer was completely inconvenienced and forced to waste a half day of pay, but out-and-out lies to them and blames us. Of course, all he wanted to do was reschedule an appointment. I refused.
I have given DirecTV many years of faithful service in both Houston and before that in El Paso; but I won't do it anymore. I'm calling the Better Business Bureau and will post these examples of your "customer care" and "service" wherever I find a venue. I can deal with mistakes, but I will not tolerate non-performance due to laziness and then be lied to in order to cover that incompetence. As I explained to the manager when he kept saying he "was sorry": "You are not sorry this happened to me because this has happened repeatedly. You are sorry because you have to deal with it. You don't own DirecTV and will pull your salary whether I am a customer or not, so you really couldn't care less if I quit DirecTV or not.
I'll bet if you own the cable company, you would not have let this happen or would have remedied the situation yourself." Pull your tape on this conversation and you'll hear words to that effect and that I never lost my temper of was abusive to either of your employees (as I'm sure they would use as an excuse if questioned about this incident.) Even if you don't care about your customer service, I would have though that with all the competition in the cable/satellite television, computer and phone business going on today, you would have hired service personnel that were at less competent enough to do there jobs to keep the customers you already had.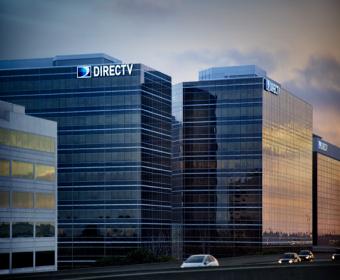 Direct TV is the epitome of horrible customer experience. I signed up for and scheduled an appointment on line. Tech they sent never showed and lied that he came to my home. Took off a whole day and nothing happened. They refused to send someone else back. Took 5+ hours on phone after 10+ transfers to get order rescheduled for next day. Tech showed 2hours later than they had promised. 1st thing he did was to try and up sell me. Then he stated he had to go meet another tech for a piece of equipment and promised to be back in 15mims. He returned 1.5hrs later. Then he said he had to leave again and will be back again in 15mins. Called the office to report and was promised by a supervisor named Solomon that a tech supervisor was going to call me in 15mins. 4hrs later, I'm still waiting for the tech and the call. NO ONE SHOULD EVER DO BUSINESS WITH THIS COMPANY. They have no respect for you and/or your time.

william franklin
from Suffolk, VA
I cannot watch or record or watch a recorded show on my tv. they say I need a hdmi cable because ''your tv does not support this programs content selection"'.After practically begging the recorded prompt to let me talk to a human being I got a rep that sent me a hdmi cable. that cable does not work. yesterday they sent me another cable overnight. I'm still waiting to see if it will work. the cables come with no instructions and when I asked the rep what do I have to do to get a service tech to come by she did not answer.....call back if the second cable doesn't word she said. The first two times I called I hung up in frustration. After two weeks my secondary tv is still not working. I have had directv for 16 years and this is the way we get treated.

lois isaacs
from Millbury, OH
We use to have DirecTV service and after the contract was over we cancelled in December of 2015. My complaint is we keep getting called about every day by DirecTV billing department, sometimes a couple times a day. We told them time after time we don't want the service so they need to stop calling us because it is considered harassment which is against the law.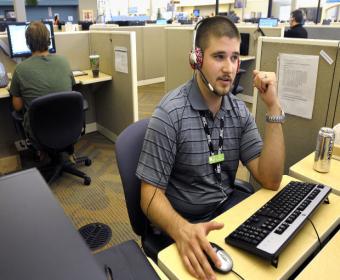 Dennis Kerns
from Terre Haute, IN
I had two service locations. Ask for temp service in Fl while prepping house for sale. Direct TV rep said okay and then took a week to connect service. TV worked for two days and had problem. Took another week to get service man. Had TV for about 5 days in April. Canceled service and sold house. Later Direct TV billed my credit card $500 plus for early cancellation. Told original guy it was for short time, was paying $ 200 per month. in Indiana for several years and he said it would be okay. Not going to pay and want a credit.

WHY are these people still in service. and what do you have to do to try to make that happen. And the worst customer service that ive ever experienced in my life, if I ever get cable it wont be thru direct that's scary...My daughter is 23. I feel like pulling my hair out of my head, and nothing go resolved. just last month my daughters bal was 10.00. paid it on 15/2/2015.. today shut off her services 3/3/2015 because of 121.25 unpaid bal. For what we don't know. I swear my head hurts so bad I hope I didn't just cause a blud clot have cerosis stage 4 I never felt this pain in my head ever. how do you sleep at night even the employees they see. or maybe they are just retards.

Alejandra Munoz
from Milwaukee, WI
hi i am very upset at you I had a problem with the image grabbing two months for about a month and a half and was told I was going to get a loan and you gave me nothing till the moment Apart from this end my contract with you and now I have two months are charging me the HD and think it's not fair because if you increase the collection but to us as customers are the most complete harmed if not under anything with you I 'll change them with dish latino HD give away my #account is 69882195. hope to receive feedback soon in writing and in Spanish please oh otherwise I will have to cancel my account thanks .

I want to tell you that my experience with Directv has been absolutley terrible since August of 2012. I have had to call you every single month since then about my bill. Everytime I speak to someone and ask on that day if I pay this full amount will my next bill be normal next time. I've been assured countless times that my bill would be current and up to date.
Every single bill I get has a past due amount. I can't get out of this loop. I'm stuck in this damb contract but I can assure you I will tell all who will listen to stay away from Directv and tell them my nightmare with your company. My father has the same problem. Thank you.
My account number is 75886804, Rhonda Piasecki.

I rented my house in 2010. The tenant without my permission signed with directv who put their antenna on the roof. This damages the roof. When I moved into my house in 2012 I signed with directv and asked them to move the antenna from the roof to the side of the house and repair the damage.
They did not do this. Since I am having a new roof put on i figured now would be a good time to move the antenna. Now directv wants a $50 fee to move the antenna. In other words directv wants to charge me to move an antenna they never had my permission to place on the roof to begin with

Directv shut of mt service because I did not pay a bill. I payed the past due portion of the bill to keep my service active. Then 2 weeks later they shut me off. I think I go back to time Warner. Plus I noticed charges for items I did not authorized.

Directv took money out of my checking account without permission. i suspended my service about six months ago and discontinued my automatic bill payment to my account so my services just started back on the first of November and so i guess the decided to take the payment out of my account without letting me know when and how much also they increased the payment without my knowing. They have took all my trust away from giving companies my account information and the have committed fraud from a valuable customer. I don't recommend anyone to have services with directv because they are rip offs.

Erma Edwards
from Vicksburg, MS
I was scheduled for upgrade to the genie boxes on July 24, 2018. The technician did not show up and after I called they said he was 2 hrs. behind and could make it at 7 pm, We said that was find. He did not show up. We called and talked to a supervisor and they said the technician came at 8pm. we were not home. That is a lie, we were home all evening. Then the supervisor said they will send out a technician on that day July 25, 2018, no one came I called back again and they reschedule us for today August 8, 2018. We were not treated with respect. They gave us the run around and excuses. Our experience with this situation was horrible.
Erma Edwards
601-634-6981

leon Cromartie
from Elizabethtown, NC
service installer came out to install cable satellite dish from direct tv and ran the wire on the outside of the vinyl siding and drill holes threw the siding and hit a wire in the wall causing power to be out in two rooms, horrible job looks so bad, This is crazy, I don't believe anyone would come out to anyone home and damage it like this. He needs to be fired because he don't no what he is doing and his supervisor needs to be written up and demoded. Is this the professionalism that we are require to pay for. I do know this you mf will not place any other dishes at any of my property's I will gladly go back to antennas and cable before dealing with this bullshit. I am very upset and unpleased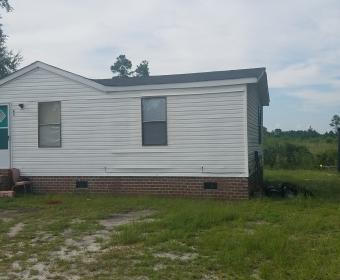 Renell Nelson
from Long Beach, WA
After cancelling service with Direct TV I was sent a box to return the receivers and remotes. I sent the requested items back the next day. I have been billed for not returning them. One customer service representative spoke to her supervisor and said it would all be taken care of in the billing department. The billing department said there was no reference to the previously mentioned conversation and she could not find where the items had been returned. She would not cancel the bill for unreturned items. But said to just wait. I am very disappointed in Direct TV and their customer service. I will recommend to everyone I know to switch from Direct TV to any other service.

William Cain
from Cleveland, OH
There is no way to discribe the situation in 100 words or less. Canceled twice on installation of our tvs system. After three weeks (atleast) or waiting.

Dave Dreer
from Lancaster, PA
About one year ago I got your TV service. The saless woman I spoke to told me I was to receive specific channels that I did not receive. When I spoke to you folks about this, I was told there would be no charge, including the 5 minutes that watched my TV with your service.
Now, 1 yea,r later I still receive the bill for $41.and some odd cents. The bill has been placed in collections. Honestly, I don't care about $41 and some odd cents, it's there mear prinicple of it.
I've call 3 times in the past 3 days, and every time I speak to someone they transfer me to some one else, the procees takes at lease 45 minutes, then I get cut off.
PLEASE, PLEASE PLEASE contact me @ 717-278-1328 so we can get this squared away for good. We all have better and more important things to dev il with than a bill that should've went away 12 months ago!~
- Dave Dreer
8 Willis Lane
Lancaster Pa 17602

Rosalie V Reece
from Dallas, TX
I believe that since AT&T took over Direct TV, I have never seen such terrible service from customer service. It took me
two tries and several hours to find out why the techs schedule for our installation did not arrive. First, I get a boiler room.
The first person spoke very poor English and when she realized that I couldn't understand her she said she would transfer me to a tech. She transferred the call, which rang for more than 40 times, (I counted), so I gave up and hung up.
So I called customer service again. This time I got another person whose English was even worse. Not only that his ability to understand anything I said was extremely limited. He also transferred the call to a tech line. Again, it rang for over 40 times, so I hung up, again. By now I was really hot under the collar. So, I called new service and told them my problem. This lady asked for my account number and work order number. At first she said there was no account number or work order. I explained that I had set this appoint up 3 weeks earlier and had received on the information about the appointment on line and had the printo out that backed me. She explored some more, and then said, "Oh yes there 'is' an account and order#, but dispatch had not received it. I was angry, but she explained that she would personally see that it got to the techs and that they would be here on Monday, july 20 between 12 and 4pm. Great, problem solved. Nope. At 4:30 pm no one arrived. So I called, again. And, again the people I spoke with didnt seem to know what they were doing and finally they just disconnected me. Now, I was really pissed and just as I was about to call and cancel the service, at 6:30pm, the techs arrived. I expalined my issue with their not showing up in the window and learned they were never given a window of time. The also expalined that this was their last call of the day and they had already worked more than 10 hours. These were very pleasant gentleman. What a refreshing change. The got the work done promptly and got everything up and running with no problems. Were it not for the service these two great guys had provided I would haved canceled the service. As it turns out, the Direct Tv programming is wonderful, really wonderful, and I'm glad we finally have it. Their names were Ryan and Yeltsin. These two saved our business for you and deserve huge points for doing such a good job, being nice and able to understand and explain things in good English. Direct TV programming is great, and I will recommend Direct TV because it really is great. However, I will tell others that the current customer service is badly in need of well trained people who can speak and understand english. Thank you for letting me vent

I need service transferred to a home with existing dishes. I have been told I cannot get a tech to come to my home unless I schedule from 8-12pm or 12pm to 4pm. The scheduler put a note in the system--must be after 4pm. Tech called. He stated if it wasn't him, there would be another Tech. come yesterday. I rec'd an e-mail--work is on hold because I wasn't home. Tech came between 12:10 PM & 12:40 PM. I work! I cannot be home before 4pm. I have no one to be at my home. There has to be a solution.

Edward Mosczynski
from Roseburg, OR
To whom it may concern:
I have had Direct TV service for 20 years plus. Two outlets and two receivers.
Recently, both remote controls have intermittently stopped working. After replacing the batteries, I decided to call customer service.
This was one of the most frustrating attempts at customer service I've ever experienced.
Your representative would ask a question then put me on hold. after a few minutes she would return and have me perform another task/step, put me on hold again, and then return. This happened several times.
After several attempts one step at a time, she deducted that both remotes were not working properly ( which I had known before calling customer support ) and I could replace them for $15 apiece.
Again, I stated the length I have been a paying customer and the age of the remotes.
I also stated I would not pay for new remotes that were20 years old. After going to her supervisor for the umpteenth time. She came back with an offer for one free remote and $15 for the second. I said I would not pay for the second remote. She verified my address andsaid the single free remote would ship and should arrive in 3 days.
In summarizing, this entire process took over 40 minutes. I've never experienced such POOR customer service.. I've been a loyal Direct Tv customer for 20 years while paying between $100 and $200 per month.
I just thought you would like to know that a remote control has cost you a 20year plus loyal customer. I have started looking at an alternative to Direct Tv and will likely be making a change to my service.
VERY DISSATISFIED CUSTOMER

Douglas H. Johnson 915-471-5060
from El Paso, TX
I called the Customer Service number 800.531.5000 and wasted an hour of my time speaking with several different people in the Philippine Islands that I did not want to speak with, that insisted on transferring my call to other people I didn't want to speak with, rather than transferring me to a Customer Service Agent Supervisor in the USA, as I requested. I received a SCAM text message claiming to be from "DIRECTV AT&T", offering me a savings up to 50% on my monthly DIRECTV bills by redeeming the promo code: MONEYPAC, and to call them at 855-811-2107. I called and they had my DIRECTV account number, name and home address. They stated if I called 855-683-5477 and paid four months in advance, $200.00, I would not receive another bill for four months and for the next two years my monthly bill would be $50.00, monthly. If I paid $300.00, six months I would also get a $150.00 gift card. Offer ends today.

mary-anne clifton
from Hector, AR
I was told to contact direct t because of Missing Guide Info. quote "your receiver has not received Guide information from Satellite for 1 hour. Please contact direct tv customer service (920)"

Cedric P. Robinson, Sr
from Albany, GA
On July 12th 2018 I called technical support about a problem with my directv. During our conversation I was told I was due for a equipment update since all my boxes were over 2 years old and they fell under my maintenance agreement.. I specifically asked the representative if I could replace all my boxes(6) without any added charges. She informed me that I could get 6 Genie's at no extra charge and it wouldn't increase my bill. The representative also explained about the new maintenance contract that would cover all my computer equipment in the house.
The technician is here to install the new equipment and has explained that I can't get but 4 new Genie's and the other 2 would be an extra charge. I am very upset that a company like this allows representatives to miss lead your customers. The representative didn't state I could get 6 updates on her on. The company has trained them to do this. It is very poor business to treat your customers this way. I have been a customer for 6 years. Since AT & T has taken over the lies and trickery has followed them.
A successful company like AT & T doesn't have to mislead their customers to make money. Give your customers good service and the money roll in.
I am complaining about the service I am getting from AT&T because the customer isn't their prime objective. Making money is the prime objective at the customers expense.

was scheduled for a tech to come out and fix what was going on with my direct tv. only to find out the technician cancelled to appointment. I confirmed through txt the day before as I still have the txt. but when I spoke to customer service they could not tell me the reason as to why he cancelled the appointment. very upsetting because they can do this without customers request or do as they please.

Katherine Coleman
from Baltimore, MD
I have no signal called 7/23 can not send anyone until 8/2 no one in my area? Area,what?Then they need to come from another area.This is absurd.What kind of service is this?This is not to be believed.What is happening I have never in my life heard of such madness.Something has to be done.This is not acceptable.You have to do better.

Stephen Eisele
from Brooklyn, MI
My Direct TV went out at 10:00a.m. on 7/16/2018. I called for repairs and wasn't able to get repairs until 7/21/2018 from 9:00a.m. to noon. Technician calls me at 12:05p.m. that he is running late and can't arrive until 2or3 p.m. I can't be there at that time, so I had to reschedule. After talking with 4 reps, I was finally able to get rescheduled for 7/23/2018 from noon to 4p.m. Contacted a rep at 5:00 p.m. and was told he would still arrive and would call 30 minutes prior. Called again at 7:30 p.m. still no show or a courtesy call as to when he would arrive. Talked with a rep, who spoke with dispatch, saying he was finishing up a work order and would arrive within 30 minutes. No call and still a NO SHOW. I then called again at 10:30pm. A REP listened to my story and said she was filing a report and sending it up to higher authorities, and I would get a call back within 30 minutes. It is 12:30p.m. here in Michigan and NO Call, NO TECHNICIAN absolutely no support or just plain common courtesy to text me, call me too give me some idea. Now for the 3rd time I have to make arrangements for another repair appointment. I have talked with no less than a dozen REPS, who have not helped me at all, except for the two REPS that scheduled my appointments in the first place. So what do I have to do, to get some cooperation here, for a technician to come here and fix my problem with satellite signal. Its been over a week. I have been patient, but this whole situation is out of control. And every time I talk to a new REP, I have to constantly repeat myself over and over. This issue requires a supervisors inquiry to the matter. I have had to contact Direct TV everytime, No calls, emails, or texts from anyone as to rersolving this matter. I have been a longtime AT@T customer, but the support I am not getting is ridiculous. And I am a customer who always pays on time.

Robert
from Tallahassee, FL
I've been with DirecTv going on 10 years and customer support and pricing are both getting out of hand. Every time I call DirecTv about a problem they caused with either billing,equipment, or programming I get told different by each representative and I end up paying for all their mistakes and lies.
Tonight I called the Retention team and spoke to a manager Brian BS053B and he persisted to speak over me and sounded very animated. It took my wife and I a couple minutes just to stop him from explaining they don't have the number to the Office of the President for Directv right after I told him I had it.
We only had two options out where I live, Directv and dish but now there's so many internet choices I'm about to tell DirecTv just were to stick that dish.
I'm going to be filing a complaint with them and request all calls be listened to or they can talk to my lawyer. I'm tired being the nice guy with no issues on my account since I opened it and getting ripped off and then lied to by customer support. This is what it comes down to so it is what it is and I bet I win!

EDWARD A VETRE SR
from Meriden, CT
I HAVE BEEN WITH DIRECT TV FOR YEARS AND WE ARE GETTING TIRED OF LOOSING OUR PICTURE EVERY TIME IT RAINS. COMPLAINED ABOUT IT SEVERAL TIMES AND STILL THE SAME. WE SHOULD GET SOME CREDIT OR WE WILL CHANGE TO ANOTHER NETWORK.. TIRED OF IT. ED VETRE

Joanie Salib
from Denver, CO
it's your game to put a non-english-speaking person on the phone when you are trying to cancel the subscription, they all have the same f****** names nobody can understand me not their fault not my fault but you're f****** TV going to charge me to 18 to watch your repeats every day f*** you

laurie Cronin
from Chatham, NY
I called into Direct TV to have NFL package removed from my bill(which I cancelled last December 29 2017) and have not been billed since. I was transferred nine times and was on the phone for over 55 minutes. My final transfer was to finally billing after I begged the prior "sales" person to not transfer me and she said she would stay on the line till I got through.. When I did get in touch with the billing person, I could not hear her there was poor phone connection I had to ask her several times to repeat what she was saying. at the end of all this I still couldn't hear her. I assume she was able to fix my bill and I hung up. What should have been a 10 to 15 minute call took me almost an hour and I was at work.... which had I know it was going to take me that long, I would never had called but was into it at that point. I feel that is extremely poor customer service and to be honest makes me wonder why I came back. I had direct TV before and never had to endure this kind of service. Since you went AT &T your customer service has been poor. From the time of install till now I have endured a painful experience and this makes me think about going back to Comcast....

Joanne Menice
from Buzzards Bay, MA
I SIGNED UP FOR DIRECT TV ON MAY 18, 2018... I WAS PROMISED CERTAIN GIFTS FOR TAKING YOUR SERVICE INSTEAD OF YOUR COMPETION OVER THE PHONE... AND NOW TRIED SEVERAL TIMES TO TALK TO A SUPERVISIOR ABOUT MY GIFTS....I NEVER RECIEVED...ONLY TO BE TOLD THAT SOMEONE WOULD CALL ME BACK.. WHICH FOR THE 4TH TIME ONE HAS.
MY HUSBAND AND I HAVE HAD A BUSINESS FOR MANY YEARS AND IF WE SERVICED CUSTOMERS AS POORLY AS THIS...WE WOULD OF BEEN OUT OF BUSINESS...

Clayton Greenberg
from Dallas, TX
Based on a myriad of issues with your Company over the past week in trying to simply transfer service from one home to another, we must cancel our service. I have spent countless hours on the phone and chat, been transferred a number of times, had techs come and not finish jobs, had techs not show and appointments unilaterally cancelled.
In addition, any cancellation fees should be removed/waived based on the issues AT&T has caused that have led us to this decision, after years of service with you. Customer Service informed me that AT&T plans to charge a cancellation fee for the internet that you installed but still does not work. This fee must be waived.
Therefore, I respectfully request that you cancel all services as of July 15, 2018. In addition, I request that you refund the payment you debited on 7/2 for $109 and place said amount back on my Discover card.
Please acknowledge that someone is taking care of the above.

Theodore and Shire' Major
from Baton Rouge, LA
My husband and I visited one of the AT&T stores regarding his cell phone. The associate who was assisting us told us of a promotion for Direct TV. Both my husband and I were hesitant because we had used Direct TV before and was not pleased with the service. The sales associate told us of some new measures Direct TV had taken to upgrade the service they provide. After receiving that information, we decided to change our cable service to DirectTV. Shortly after we received the service, we experienced some problems – picture freezing, picture looking like a puzzle, losing the picture when it rained, etc. We called Direct TV several times. We were told to reboot the box and were walked through a couple of steps. On one occasion, a technician was sent out. To no avail, we continued to have the same problems with the service. The technician also mentioned duplicate channels that would remain on even if the service went out. They didn't work either during bad weather. On July 5, 2018, there was a special news bulletin on Channel 9 (CBS) regarding bad weather and a tornado warning/watch for the area. Before we could hear the statement in its entirety, the cable service went out! At that time, there was only a little wind, no rain. We realized we were paying for a service that we were not receiving. I called to cancel the service and was told that there would be a $400.00 plus early cancellation fee. My husband and I both feel that we should not be held to an early cancellation fee when we were not being provided with what we were promised. Agreements are two-sided. We didn't mind paying for the service if we received it properly. We are writing this letter seeking assistance in having the early cancellation fee removed.
Thank you in advance
Theodore and Shire' Major, 5703 Valley Forge Ave., Baton Rouge, LA 70808
225.610.7469, shire_major@subr.edu.

John peak
from Seattle, WA
Being charged for Breaking commitment early . When I called because I had defective equipment I told the person I did not want any new commitment that I was planning on canceling soon. They said there would be no commitment then when I went to cancel they told me there was a commitment I have been trying hard to resolve this problem. But only to be transferred from department to department to department . So I guess They will send me to collections and I won't pay it .because I'm not happy I will be canceling my AT&T wireless cell phone service with them also. So they lose and they lose and they lose and they don't seem to care. Some companies just get two big man they lose touch with customer service I was with them for 18 years and this is how they treat me it's very sad

Ret. Specialist Michael R. Jones Jr.
from Jacksonville, NC
Ok. I will tell you It takes a lot to get me to complain.
I am probably the most Patient Veteran you will ever hear from. That being said:
I was Sent a Letter saying that My Bill was not going to be paid because they " Returned it to the Bank ".
They said to call the Bank to confim this. I thought; No Problem. I will call the Bank.
The Bank said that the Bill was Paid. It NOT Only was Paid, it DID NOT GO BACK INTO THE ACCOUNT!
So I contacted My Bill Company again, telling them that the Bill was Paid, & had NOT WENT BACK INTO THE ACCOUNT!
The Person on the Phone saw it HAD infact was PAID, & She stated that She would place a NOTATION on My ACCOUNT! OK. No Problem! ( Keep in mind during all this going on, my TV'S were working. )
Next thing I know, My Service is disconnected. I contact them to find out why, & they say it was: BECAUSE OF NON PAYMENT! What?! It Shows in My Bank ACCOUNT that it was Paid!
My Bank Account DOES NOT show a Return into My ACCOUNT!
( If it wasn't returned to My ACCOUNT, then where did it go?! )
I have been almost three days without TV Service! Someone has glitched something somewhere!!!
I know it wasn't me because of three things.
1. I did NOT have to Pay My Bill Again until later in June of this Year!
2. I Pay My Bills on time, or Early!
3. My Bank said it went through! ( Again I ask: If it WAS NOT Returned to My ACCOUNT, Where did it go?! )
I have just started with AT&T, & Direct TV!
I had heard so many great things about it, & did reasearch Before Selecting them for Service!
Please email me so we can resolve this Issue as soon as possible.
thank you.
Ret. Specialist Michael R. Jones Jr.
Attached below is my Bank Statement that it WAS taken OUT of My Bank Account!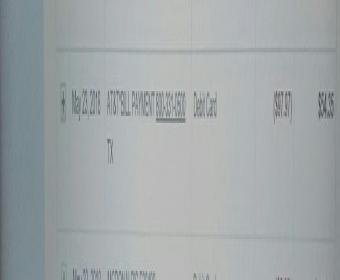 Tom Laney
from Meridian, ID
Terrible service, Based in a third world country you have to wait on hold for a half hour to speak to an American

Melissa Gano
from Huntington Beach, CA
I have been a customer for years I have At&T services and was supposed to have a promo for 12 months for the Choice package at $51 I received it for 3 month and not I am pay $94 no one can tell me why and I was kicked off this when I was guaranteed for 12 months and as well as the $8 price guarantee until 6/2018 and that stopped as well. I have called several times and chat ted with reps and no is willing to help me and hang up on me and are very rude. I will not be renewing my contract after it expires next month. You expect me to honor my contract but do not honor your prices guarantee.

As of $/18/2018 the program guide has been reduced to what I refer to as microprint.
I often use their closed caption feature on Directv, but the size of the print on the guide is 1/3 of the size of the closed caption! And the microprint is on a black ribbon-so you cannot see what you wish to watch until it disappears. I have "chatted" 3 times and been directed to reset my receiver. I was assured the horrible new guide would be gone. IT IS NOT!! Why on earth would Directv reduce the guide to such tiny print??? And NO alternative for the visually impaired!
I was told my issue was escalated. (???) But still this blurred guide-unless I come 2 feet from my TV overtime I wish to change the channel or search for a program.

JAMES CUNDALL
from Denton, TX
Watching the Voice i was very disgusted with your company advertising provoking domestic violence as a way to sell your service. Watching a young woman throw her boyfriends personal effects out a window is in very poor taste. I will be sure never to spend a dime in your company and I am liquidating my stock as well. Really poor, really bad form.

Juan Gonzales
from Los Angeles, CA
I was promised the 3 exclusive channels hbo,stars, and cinemax, for free for one year by the sales rep and promised i would pay 84.00 per month for a year but after 3 months they are not honoring there promise.I spoke to the store manager and he refuse to honor the promise his sale rep made which i have in writing.

Nancy Farrell
from Oconomowoc, WI
We have had so much trouble with direc tv and AT&T over the last five months that as soon as we can we are going to get rid of both services!!!! I have had to have them come to my home for the loss of my internet connection 5 or 6 times and now our satellite dish is out!! We called and they said that they couldn't fix it until Thursday!!! We have been direc tv customers for going on ELeven years and I think we should get better service than this!! I have also been a AT&T customer for more than twenty years and think we deserve better service than this. !! We're getting rid of it as soon as we can!!!

Joan Collins
from Carrollton, GA
ABSOLUTELY HATE YOUR NEW FORMAT! IT'S HORRIBLE!!!

Doreen Havlicek
from Wayne, NJ
I really have no complaint regarding the service, just the company - AT&T actually.
I have been a customer for over 4 years and recently moved to a new residence. I have to pay $199 to have my service set up in my new location. Since I was given credits over the last 4 years, I was told I'm not eligible to have the $199 waived. What the heck, so basically I am required to pay back the credits I have been given as a long time customer.
Customer service has a lot to be desired also. I have been dealing with this company since Jan 2018 when I first requested my service be moved. Each person I spoke with told me something different. Last week I was on hold for over 2 hours - 1 time I was disconnected before I even was able to speak to anyone.
AT&T - you sucked at your long distance and you now suck at TV. Direct TV was a much better company before you bought it.

Jamie Whatley
from Morrow, GA
ON March 05, 2018, I scheduled to have my Direct TV service moved to our new home. The appointment was made for March 10, 2018, 12pm -4pm. On March 09, 2018, I transferred all of our TVs and receives to our new house and made sure everything was set up, ready for installation . On March 10, 2018, I arrived at the new house around 11am, to make sure I was ready for the installer. I sat there until 3pm, at which time I called Direct TV customer service to make sure everything was okay. I am informed everything was fine and I was still within my appointment time. I sat and waited some more. At 4:30pm, still with no installer, I called Direct TV customer service again. I was then informed the installer was running late and was put on hold. When the man came back on the line, he informed me that the installer was in route now. I sat and waited. At 6:30pm, I called Direct TV customer service again, for the 3rd time, and this time I was informed that the installer was not coming and I had been rescheduled for Thursday. I was furious!!! After being passed to several supervisors, I then spoke with a supervisor named Ima ( something like that). She informed me that she was on duty until 3am and that she was going to try to get me scheduled for the next day Sunday, if possible. She promised to call me back and leave a message before she was off duty at 3am. Sunday morning I woke up expecting that message. It was not there. I have called and called and called and each and every time I speak with a so-called customer service rep from Direct TV, it ruins my day and makes me extremely anger. NOt only did the installer not show up on March 10, as promised, no one even bothered to call me to inform me. I had to keep calling. Long story short, due to my work schedule and the installer NOT KEEPING THE PROMISED APPOINTMENT, I am now scheduled for March 31, 2018. That is UNHEARD OF!!!! I have to wait 21 DAYS to have my service connected BECAUSE DIRECT TV DID NOT SHOW UP FOR ORIGINAL APPOINTMENT!!!!!!!!!!!!!!!!!!!!!!! I should have been automatically booked for the 1st available appointment on the net Sat, March 17, 2018. I cannot take off another day of work. In case I did not mention earlier, I TOOK OFF WORK ON SATURDAY MARCH 10 SO I COULD BE AT THE HOUSE - LOST 9 1/2 HOURS OF EARNED WAGES FOR A NO SHOW NO CALL!!!!!!!!!!!! I honestly do not think I have EVER been this unhappy with a company in my ENTIRE LIFE.

Dianne Hawkins
from Jackson, TN
Direct tv/At&t are selling internet to 3 rd party,without customer 1st approving other company. Contract states Direct Tv/At&t no where does it state other provider if not available in area. Have suspended services that Direct tv/At&t provided, and been waiting on you to reply to a escalation letter since 1/31/17.. Never been so disappointed in a company in my life. This is fraud..

Burl Life
from Orlando, FL
Account 45010149. Issue of retrieving a refund of $59.32 from your company. Suspended account back on Nov. 2017. Was told by your customer rep on 11/24/17 once they receive outstanding balance due, they would put my account on suspension. Your company received payment on 11/28/17, but never put account on suspension as we were told by your customer rep. Was billed for billing period 12/15 - 1/14. My wife paid by check which she should have not. Been trying to get your company to refund that amount back to us. Called customer support on 1/12/18, 1/21/18, 1/27/18, 1/30/18 & 2/9/18. Given different excuses / stories each time. Your company has records of these calls. On the 1/12/18 call --- your customer rep told me the refund check was in the mail. Well to find out that was just a complete lie. On the 1/27/18 call --- your customer rep told me that she would forward complain to be reviewed and in 7- 10 business days someone from your company would call me to discuss. Well that never happen either -- no calls from anyone at Direct TV. How can anyone run a honest business when they have employees that will miss lead you or in a blunt word ( LIE ) to the customer that pays his or hers salary. Very poor procedures. I am going to take my complain also to Direct TV corporate office on Monday 2/12/18 as your customer service dept. is not trustworthy of handling much of anything.
Patrick.doyle@directv.com / eafillpiak@directv.com / chase.carey@directv.com hzbitew@directv.com / 310-964-6508 / 310-964-5000
Just a few I will be making contact with. Disappointed and very frustrated with Direct TV. Maybe contact the BBB also.

russell webre
from Paulina, LA
you cancel my tv sevreal months ago. I sent back all your equiptment in the boxes you sent to me. I payed The bill in full. even the over charge of the 2 year agreement Which I should not have been acWhen your employer told my wife it would cost extra money pluss the price of the movie, my wife told never mine cancel themovie.That day all our service was turned off by you.so I did not cancel service your stupid emplorer did. That is why I should not b e e held acountable f or a mistake by one of your emploriiies who cancelled my service when my wife was trying to buy a pay per view movie. NOW I AM RECIEVING HARASSING PHONE CALL FROM YOUR BILL COLLECTOR .I DO NOT OWE YOU ANYTHING. INFACT YOU OWE ME FOR AT LEAST 180 DAY OF NONE SERVICE FOR EVERY DAY IT RAINED AND YOUR SERVICE STOP PLEASW PAY ME MAKE THE CHECK OUT TO RUSSELL J. WEBRE. TELL YOUR MANAGER THIS.

Kathy Hope
from Huntington Beach, CA
I had a box taken out of my home because we had 3 boxes and 2 TV's.
It was taken out and we were told DTV would send us new boxes.
They were never sent and we requested 3X to be sent.
No one understands because they are in Jamaica , India and Manila.
Please help me.
My phone # is 714-840-0047
Kathy Hope

Craig Phillips
from Springfield, MO
Service was cut off on January 2 when I got home, had to talk to 4 different people and none could get service restored or tell me why it was shut off, finally they said they sent me to supervisor Bruce E and he finally got service restored and told me I would get 3 free months of service and 100 dollar gift card. Just got call the other day said I owed 290 dollars, told them about the 3 months free they said they did not do that. I don't like being lied to and if you record your calls you can check this. I had my Phone, internet and direct tv bundled but now it is split back up and I talked to representative and they said they don't offer bundles anymore. You just change my service whenever you feel like it without talking to me. I'm fed up and will be going to dish if I don't get a good answer on why I keep having problems with this company.
Have feedback for DirecTV?
Thanks for your feedback!
Sorry. Please try again later!