DirecTV
DirecTV Complaints Continued... (Page 4)
298+ reviews added so far. Upset? Call DirecTV corporate: 1-855-802-3473

Burchell Keys
from Citrus Heights, CA
Being billed for equipment services and your Philippines representatives rep does not understand your company policies and do not have knowledge of explaining to your customers. I need someone in authority to contact me asap who speaks English. I have been a loyal customer since 2002!

Stacy Gilligan
from Fort Lauderdale, FL
Had a DirecTV customer service call scheduled on Tues., Feb. 23. Received a phone call at 2:45 p.m. stating that the tech would be here between 4:00 and 5:00. I made arrangements to leave work early to be here at 4:00 to meet him. At 3:21, I received a call from the dispatcher that the tech was here (40 minutes before my promised time.) I asked the dispatcher to call me back as I was going to call the office to have someone let him in. When I called the dispatcher back the tech had left. I called the DirecTV customer service number back a little later and spoke to Lori. She was outstanding and reached out to get the tech to come back. He refused to saying he was out of the area, even though he did not show up at the time that was given to me.
Being there 40 minutes early is not my fault and he should have either waited or come back at the time that was promised to me. Lori tried to get another tech to come out but no one would come out. By then it was 6:00 o'clock and we still have no reception. By the way, we could not get an appointment scheduled for 3 days and then to have the tech treat us like that is unacceptable and poor customer service. Lori set up and promised that the tech would be here on Thursday, Feb 24 between 5:00 and 6:00. The tech called and is running behind on his job that was ahead of me. It is now 6:20 p.m. and no tech yet. He did promise that he would be here as he gave me his word. Lori is great, but repair service leaves a lot to be desired.

Charles F. Taylor
from Brevard, NC
On on-going problem with billing and contract over the last six months. Broken verbal contracts followed the the absolute worse customer service I have ever experienced. I cannot find someone to make a decision. I would rate DirecTV less than one star given the option.

Benny Bishop
from New York, NY
My bill is always going up. I asked for a $50 credit against my $233 cable bill and was refused. I have been a customer since 2011 and never had any credits. I have the $75 plan and added 13$ for Encore and Showtime. Every time I ask why is so high....the customer service reps say its because you don't pay all your bill. I pay over $200 every month. I hate Direct TV and when I am over the 2 year contract I will change.

Miles Abrahamson
from Fresno, CA
After the AT&T/DirecTV merger, I was pushed to make the switch over from U-Verse TV to DirecTV. I explained that I was going to have to switch to Comcast if i could not make the switch over to a new customer promotion. The phone representative quoted me about $115/mo and said that was the cheapest they could do for a package similar to mine. Shortly after the install, I noticed that the pricing online was substantially cheaper and for better packages (i.e. $65/mo for DirecTV Ultimate and U-Verse Max Turbo). I called AT&T and they apologized for the misleading information and agreed to lower my bill for the internet $25 and upgrade it to Max Turbo.
They said I would have to call DirecTV to get them to adjust the price on their end, though. When I did, I spoke with a very rude representative who almost sounded resentful that I had switched over from U-Verse and was not a customer of theirs initially. I explained my situation and he told me he could go ahead and downgrade my package and charge me more for it. I asked to speak to a supervisor. The supervisor's name was Michael (employee ID # AQ3135 -- or so I was told). He was even more rude than the person I spoke to before him, saying that he could adjust the pricing but he was not going to because I signed a contract. I asked why AT&T was willing to make the adjustments but they are not.
He simply said "we have different rules" and essentially waited for me to get off the phone. I am paying about $90 a month now for a package with DirecTV Select when they are advertising one with Ultimate for $65 a month with $250 in promotional cards. It seems there is no concern over retaining customers. I will be reviewing aggressive promotions from other providers and will be canceling service ASAP, as the monthly savings in switching over will outweigh the early termination fees and will hopefully less profitable for AT&T/DirecTV than if waited for the contract to run out. I will encourage others to look into their early termination fees and compare them to the savings they would get by switching over as well. This is not only bad customer service, it's bad business.

Linda Neville
from Clearwater, FL
I call to find out why my bill increased and come to find out another increase. right now I want nothing to do with directv, and now they say I can't get rid of it till May of 2017, that's bull. They just seemed to add more time that I have to put up with it. I have two accounts with directv and hopefully can get rid of both of them. You just sway people in with free offers and bang the shoe drops. Very disappointed with directv customer service and will not have a good word to say about it.

Judy & Norman Lovejoy
from Denver, CO
We cancelled our DirecTV service on 1/19/16 because of software issues. We were told that we would receive an equipment return kit with instructions on how to package the equipment properly. Today is 2/9/16 and still no kit. We have made numerous phone calls to your many call centers and were told not to worry, that it was on it's way. We were also told that if we did not send it back in a timely manner that we would be charged fees. We are starting to think this infamous kit does not exist. We would appreciate any assistance we could get! We are really looking forward to the FEDEX truck pulling up to our gate with the kit inside.

Chris Weber
from Buffalo, NY
Absolutely the worst DirecTV customer service ever. For the second time I was promised one price and when the bill came it was higher than promised in my contract agreement. Tried to call back a total of six times until finally someone agreed with me that they were wrong but nothing could be done about it.
Most of the calls I was hung up on after being "transferred". I have now been told it will be submitted to the "back office" for review and I have to wait 5 days for an answer. I am thinking there should be some type of class action suit against this company for purposely screwing people. I am guessing I am not the only one they promise one price to then charge them much higher rates.

I switched to Direct TV in December 2015 I was told I would receive a 200.00 gift card in 30 days for switching. Well that has not happened. I just want the gift card I was told I would get. The person I spoke with is Alexandra. AG113Y

Dorothy Sankoh
from Greensboro, NC
A technician came into my home on November 12, 2015. He broke a piece of my furniture. I was approved for damages. I have been getting the run around every since. They transfer me from one person to another. The one that caused the problem never reported it. I am so disappointed in directv!

Sakinah Lester
from Malvern, PA
Today I called DirecTV customer service line after several fails through long holds or disconnects to dispute my cancellation charge. A couple of months ago I called to find out when my contract would expire. I called again the following month, and was told the exact month the service would expire. I waited 30 days after to transferred to another cable company. Shortly after, I received a bill for what I assumed was for equipment. I called in again. I was transferred 3 times after waiting 58 mins, I hung up.
Today, I called DirecTV 1800 number again. Spoke with one young lady for 10 mins, was then transferred to another young lady after 20 minutes, spoke to this young lady and she acknowledged some of the times I had called in to inquire about cancelling my service, however, she stated I stilled owed a early cancellation fee. I then asked her was there any way I could submit a formal complaint.She stated she was not sure. I was told to hold for her supervisor, after one hour and still counting, I have yet to speak to a supervisor or be given any contact information to submit a formal complaint, and like the other calls, I have been placed on a wait that I feel is meant to exhaust me to the point I hang up.
To give DirecTV all close to $200.00 for services I did not receive is not only unjust, but money I can not afford to liberally throw away. I called into your office several times to inquire about my cancellation. Was given a date I could cancel with out being penalized. Cancelled when I was told I could only to be hit with early cancellation and a bill for usage when I was already receiving services from another company.
I would be beyond grateful for a answer, or at least an acknowledgment of my due diligence to discontinue to my service with Direct TV with out breaking a contract to avoid the penalty.I am single parent with two children in private school. I can not afford any extra expenses.

Rick Keeney
from Atlanta, GA
My Direct TV equipment broke down. I have been a customer for 11 years. They said they will have someone out to service the equipment in 6 days. That is absurd. I am cancelling my service immediately.

Guilherme C. Moreira
from Miami, FL
Called DirecTV customer service dept. on October 05,2015 to cancel service reason moving, I was said the service was cancelled and a technician would go to my new address to check if service could be transferred, the condo position did not allow the signal and I was told the account was cancelled and closed with 0 balance, since the service of September was paid. I am receiving bill from DirecTV for early termination fee and for the month of October. I need this account to be closed, please advise. I called back in November asking to send me the address, never sent originally when the account was closed in October, where the equipment should be returned and again i never received the information with instructions to where the equipment should be returned.

russell barthelmes
from Middleburg, FL
I am sick of poor service and high bills each month. DirecTV was good now it sucks. How do I get out of this? I spend more than $73.49 a month, so in my opinion DirecTV is a total rip off.

Samantha Ivey
from Salt Lake City, UT
Cancelled my service with direct tv 3 months ago. just received a bill charging my visa card for 2 movies I watched 3 years ago. How can they get away with stealing money from people. I am sure I am not the only one this has happened to. If I had not payed why would you wait 3 years to bill me. Something is wrong with this.

Hi, I'm not sure if the DirecTV corporate office can help in any way but I'm being billed a cancellation fee for an agreement that was broken. When ordering this service, I was given a price which I agreed on so I switch from Cox to DirecTV. I only paid that amount once and after that the price went up. My husband called the complaint number several times to get this fix but they never fixed it. I made payments and never given the credit that they told my husband either. I didn't pay Novembers payment and it got cx. so my husband called them again and said we needed to talk to Century Link. But it isn't Century Link but instead DirecTV. Now I'm getting a cancellation fee of $380.00. I didn't break any agreement I made. I agreed, on a recorded line to pay $90 a month for TV and phone service together and that was never done. I'm so upset with DirecTV for not being truthful.

Michael Hoff
from Albuquerque, NM
I have been a customer of Directv for over ten years. Since I downgraded my service to a less expensive package I have had a recurring issue with the so called "screen saver" interrupting programs that I am watching. The "screen saver" pops up every two hours and produces the Directv logo which can only be corrected by pressing the select button on the remote control to get back to the program that I had been watching. I was told by the support department last year that to resolve the issue I needed to upgrade my receiver's as the problem was due to the old equipment and they did not have a resolution for it. I agreed to upgrade and was sent two new receiver's and attempted to install them and discovered that they would not set up. I advised the support department of the problem and was told a technician would have to come to my home to correct the problem. It took two weeks for the technician to arrive. Upon getting the receiver's to work I specifically asked the technician about the screen saver issue and he indicated that he had never heard of such a problem. In fact his receiver had never had this issue and assured me that the new receiver's would resolve the problem.
As I watched programming later that day I discovered the same problem was still occurring. I contacted the customer support department again and described the issue and was bounced from one person to another with no resolution. I requested a supervisor respond and was told there was no one available. I continued to insist that someone other than a support representative respond to my issue. I was finally connected to a supervisor who advised me that all of Directv receivers had this "screen saver feature" built into them and that all of the customers had to push the button every time it activated. I know this statement is not true as many of my neighbors and friends have Directv and do not experience this issue. I requested that I be transferred to a manager or superior that could more effectively speak to the issue. I was told that no one was available and they would have someone call me back. This was two months ago and so far no one has contacted me and the problem continues. It appears that Directv has retaliated against me for downgrading my service package.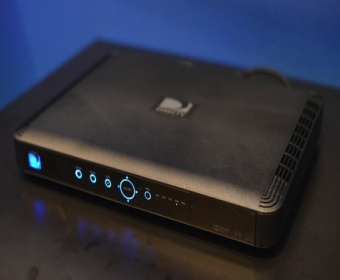 Chris Mackenzie
from Rancho Cucamonga, CA
I was a customer of DirecTV for almost 10 years. I was never late on a payment or had any problems, never had a single DirecTV complaint because you were in a bundle with Verizon. The week of Sept 14th, I canceled your service and spoke to both Verizon and you. both confirmed that I was cancelled and that you would be sending me a box for equipment return. I called today when I received a bill from you. When I called to ask why I was billed, I was told there was no record of me ending your service. You could see however that I ended Verizon service. Your manager Denise #100812467 said that it sounded right that I stopped service but if she didn't see a note in my file, then too bad, I owed the bill. I will NEVER go back to you, and I will go to every review spot I can to let people know how you treat a long time customer. I hope this very small bill that you sent me is worth losing customers and the respect of the community.

Darrel Hickman
from Los Angeles, CA
I received change in DirecTV billing from $42 to $76, when I called to ask why, the service agent only took notes to document but could not resolve. Ask for Manager, Yolanda got on the phone and explained that I had been given a promotional discount for the first year and I signed for it. I stated I had not and the promotion that was to continue was because when initially signing up the phone agent told me I would have a select channel on the Basic package which was not true as the technician completed his install and turned on Direct TV system and the Channel was not on, he called support and they indicated it was only on the Choice Package. Here I have a Coupon, a technician who just drilled holes in my roof to install the antenna and they are telling me I have to opt for the Choice Plan, in which was to be reduced by the again Manager on the phone.
Now I see this was a temporary thing, and now the cost is $34 more a month with one year left. Yolanda, kept talking down to me by continuing the conversation, "Darrel, you realize, Darrel, you signed, Darrel you agreed" This is not a conversation but a black female that used her gender and race as she has in her own family environment to control a situation while avoiding resolve. I want to hear from someone with logic, I want Yolanda to be removed from the supervisory staff along with a letter of apology, it will only get worse if DirecTV does not take care and step in and view this matter.

Charles Pettingill
from Hydro, OK
i was trying to pay my past due account of 134.00 and my card was declined because I forgot to transfer money to my account before calling to pay the bill and only 60.79 was taken out of my account towards the bill. Then, I called again and payed 74.00 toward my past due balance and they still refuse to turn my service back on . My bank said the 60.79 was taken out of my account and I also got online and it showed the 60.79 was taken out of my account and also, I called my bank and the teller told me that is was taken out of my account. I called and talked to your representative and they are saying that it was not taken out of my account and not showing on their side. So here is my complaint and would like my service to be turned back on .

Michael Brooks
from Riverside, CA
I ordered for 8 tvs. 1st occurrence att forgot to schedule installation they took 100.00 of my money. I called they found their error and schedule me for 8 tvs again. the tech came out and advised me I could only watch 4 tvs and only brought 4 boxes I had to pay 459.00 again. they then scheduled direct tv to come out I had to pay 534.00 again for Direct Tv and they still only set me up for 4 boxes when i called she said they had to reschedule me to add 4 hd boxes and 4 genies. Now they can't seem to get my order correct and they have taken over 1,000.00 dollars. I am so pissed they have taken all my money Nobody can seem to do any thing about it.

Jimmy Burnett
from Detroit, MI
I have a four unit apartment building in Detroit Michigan 48207. There are seven satellite dish attached to the building building and some installed on the garage roof. DirecTV equipment has caused damage to the roof and building structure, bricks are falling from building, leaks, coupled with garage roof leaking. I'm submitting the matter for corrective actions by your company. I want the equipment removed and repairs made or I am filing a complaint with DirecTV corporate offices!

Barbara Hawkins
from Galesburg, IL
Not happy with the DirecTV channels that are not on, all the sports that I do not watch and all the jewelry channels that's are on not what I signed up for. I loose my picture all the time I am very unhappy with your service its a ripoff.

Gary Thompson
from Midland, TX
I have been a direct TV Customer since 2005 About 3 months ago i discovered that direct TV was over billing me they were charging me for two receivers at 10.00 per receive for two years but i only had one receiver. After four calls and hours on hold they agreed to issue a credit to my account It never happened so i called the today spoke to a supervisor who informed me they will not refund the 24 months of over billing but she offered me 20.00 Total credit on my account. Do i have options yes i do.

Carolyn Miller
from Cape Coral, FL
I cannot believe that tasteless commercial Hanna and her horse. Despicable. An insult to woman everywhere. And I'm not even a feminist. Take it off the air and save what's left of your dirty reputation. What the hell does that commercial series have to do with a cable provider at all. Poor marketing.

Trresa Taylo
from Jonesboro, GA
I was on a month to month service after my contract had expired with Directv. I was not told in Feb 2015 I was in a 12mos contract. I was given a discount becuase of nuerous billing issues and a 3mos free service HBO and other premium channels. The rep stated I would be able to pay month to month and end my cintract anytime. I was very specific on that or I would never have kept Directv . I asked Directv to pull the call on my account for 2/24/15, information can easily be verified. This type of issue is why I now choose to end my service with Directv at the end of the month. Billing issues has plagued my account since the second year. I only want a company that is honest and bill me for services rendered. The customer service rep had to be seeking a quota to fill but I refuse to be held hostage because Directv can't keep up with their competitors.. DO NOT CHOOSE THIS SERVICE WITH THIS COMPANY. BEWARE !!!!!!!!

kwilcher
from Jackson, MS
Called to cancel November 2014 directv service, was offered to suspend service for 6 mos. I refused because I was not sure when I would need service again and directv kept pushing the 6 months suspension with the loyalty bit and all the great benefits that comes with 16 year customer loyalty perks and how they would remind me before my 6 months was up to see if I needed extend the suspension. I explain to them I was moving to a different state, was not sure if that would work for me and did not even have a new address, they assured me being a loyal customer they would get me going at new location when I got ready even with a new box, since my biggest complaint was having a dinosaur box. SO I TOOK the offer to suspend service.
Forward 6 months. NO 6 month reminder notification. Got bill for 82.00 immediately after 6mos suspension was up, not 30 days after the 6 months for service they claim was turned back after the 6 months at the old location in Texas where I use to live that do not exist anymore (moved house) and the equipment/box in a storage in another state. Called about this, the only thing they can do now is disconnect the service, WHAT! ( service that is not ON at all) And send a kit to return the equipment/box to them in 21 days. Called DirecTV corporate office to file an official complaint, no answer!
I tried telling them my place was not ready and s/b in 2 more months and just needed to extent suspension. Well, a company as big as directv do not a plan to extend a suspended service. Really? Now, I have more problems than it's worth, must go looking for their dinosaur box in storage in another state when I could have been done with them If I could have just cancel in November 2014. Also, was told I did not have to pay the 82.00 and they have cleared bill to show 0 balance. I asked about the credit where I had overpaid on my acct and they say I do not have one. Now, must call billing to figure that out. This day and time people do not have what people had years ago, compassion. I don't believe these people care about our concerns, just another day on the job for the pay check.

Gary Wood
from Central Square, NY
I inadvertently switched checks between you and a credit card company. Instead of spending a few minutes of staff time and a postage stamp to return the check to me, I received a cancellation notice. Since I didn't receive the returned check, I wasn't aware of the error until receiving the cancellation notice and the following occurred. You still haven't received the past due payment - in 19 years with your company I would bet our payment hasn't been late 5 times. You cost me $5 for your late payment fee, $4.18 fee from the credit card company, and $15.00 to stop payment on the check (by the way - where is it?. You cost me the time to figure out the source of the problem, including time on the phone with your representative, who I could hardly understand.
This is the second major disappointment since we renewed your service about a year ago. We were told we would have wireless remote genies, but when the installation crew arrived they said the wireless units were not yet available in our area. We were required to pay an extra $50 to have the antenna installed at ground level, instead of on the roof where I couldn't reach it to remove snow.

Mike siedlecki
from Springfield, OH
I used my card to pay on someone account after they end there service you thought it would be right to charge my account for his final bill. I explain to you that this was not my account and they pretty much said Tuff sh** and kept my money. This is theft and if I could I would press charges for theft because a normal people who takes money off other people card without permission is considered theft and one day you should be sued for it. I turned it into my bank as a theft. If u people want to get I hold of me to make this right. I will tell everyone how direct TVs fuck me out of my money and I hope my bank sues if you don't get hold of me thanks mike

Alva Mayo
from Altadena, CA
After many years of using Direct TV, and paying ALL my bills, I decided to use AT&T Uverse and changed over. I had no problem disconnecting. I paid all my bills in full. I sent in the cards from the units as directed by Direct TV. I received a few letters from Direct TV trying to get me back, but I have decided to stay with AT&T. After disconnecting I received statements indicating a 0 balance which were correct.
Yesterday, I received a bill from Direct TV for 3.99. They charged me for a pay per view charged dating back to 2007. I called to complain about this charge but the customer service person said only billing could help me with that. I called the billing number and got an automated voice. This did not help. So I am writing to complain about this. This is ridiculous! If you insist on charging me for an eight year old charge. I will need you to send me a record of ALL my charges and payments for that year. Account number is 38075316 It is only $3.99 but it's the principle of the thing.

Hiram Dillon
from Afton, VA
I had to vacate a house that was sold and called to cancel my service. I was talked into suspending for 6 months instead. ! was told after 6 months I would be contacted and then either send back box or call for new dish installation in new location. Sounded good, I was moving and this was one last thing to worry about.....I thought. I was contacted at the end of the term and told them I would not reconnect and they said no problem and sent me a box to sent my box and remote back. This was my third location with DTV and I was still happy. Then 2-3 weeks later I get a bill for a half month...$63. I called twice to get this corrected and the help doing so was terrible. Even the two managers I demanded to talk with. Finally sent in a written complaint weeks ago and am still being harassed. Three automated calls today Sunday 4/12/15 already. The fools are also once again sending me all the monthly promotional and regular junk mail one gets when they really do have an account. This is one company that I have really lost all respect.

Theresa dziomba
from New York, NY
I haven't received any bill yet this month and my service was shut off. I called and spoke with someone and they spoke with their supervisor and said it was ok to turn the service back on due to the fact that we never received any bill or notice saying it was Guna be shut off if we did we would have paid it. We agreed to pay the $61 by the date they offered and two people said it would get turned on today and as long as we paid the $61 on time they would not interrupt service. They transferred over to another department to get it turned back on and there they could not do it. after 2 hours on the phone the lady said her computer froze and we had to hang up and call back again. We called back again and spoke with someone who said they could not turn the service back on today and she didn't kno what the other person was talking about. S
he said she had to transfer me to someone else.....now I'm on my 4th customer service representative....there the guy said there was nothing he could do and when asked to speak to his supervisor he would not let us. We have been a customer for over a year and a half always paid our bill and he didn't care when we said we wanted to leave. Very disappointed this was all over $61 and they kept pushing us from person to person and each person said something different. The first person said it was ok to turn back on service and even okayed it with their supervisor! U shouldn't promise something to your customers and then say otherwise! We wasted over two hours on the phone. Completely disappointed! Would never recommend them to anyone! Even spoke with my brother and he is canceling as well!

A returning customer from previous year expecting a better services from the last time which wasn't so as we had began our services that we had noticed that our bill had increased and less customer service meaning that they would deliberately ignore some things such as rebates discounts freebies as such and that I had filled a complaint against them to cancel our services which was also ignored . If they do not recover from this then we will definitely cancel & demand a full refund and that I don't mean a debit card that i do mean a money order or a cashiers check.

I have had Direct TV's satellite programming service since 2003 and have kept their service even after the contract expired years ago. Last month (October 2011), I cancelled their service due to bad economic times. Their agent told me not to make any payments until I received the final prorated bill in the mail. I had been using their internet-based system to make payments which required "my authorization for any transaction". The final bill was going to be paid when I received it.
The final bill was for $100.08 which was reasonable. Direct TV did not wait until they received my payment; instead, they entered into my checking account and withdrew the money without my authorization - this is an outright action of theft! I am the only one with the authority to make payments from my checking account (whether online or via hardcopy check). This is a breach of trust and actions of a company that will steal from anyone the first chance that they get when it suits their purpose.
This cannot be allowed to happen. It is a legal issue which the government needs to take action to prevent. If a company advertises a service option to pay via their internet connection, this does not allow them the right to enter and take your money anytime that they want without your authorization just because you have paid in the past using their internet service. It demonstrates that when a corporation is given access to privy information from their own loyal clientele, they will use that information to steal from the client.
Did they think that after 8 years of paying their programming service, all of a sudden they were not going to get paid the last $100.08? I run my own business. If I disrespected my clients the same way, I would have been out of business along time way. If I took the same actions as Direct TV, I would be in jail.

I felt cable was too expensive and so decided to try DirecTV. Not sure who to complain to for DirecTV in Dayton, OH. I felt mislead when I saw their website. It specifically said that: free professional installation! No equipment to buy! No start-up costs! I scheduled a time for them to come out and install the service.
When the installation guy came out, he came running up to me like he was angry and looking for a fight. I would like to say his name was Joyce because he was acting like a real bitch. His actual name was Jason Wilson. He looked around and then charged me $7.15 for a metal pole and after talking with the maintenance guy, he brought over a metal tripod. He said I was lucky because they cost about $80 and the maintenance guy gave that one to me for him to install DirecTV.
Didn't their website say, no costs, free installation. He was messing with my phone and I told him to leave the phone chord alone. He said he was just trying to help me out. He then did the installation and asked to see my internet service. He said he didn't think he could install the service. Later he told me that I had all the channels more than 285+. Later I found out that he never hooked up the internet service and I had none of the OnDemand channels.
I called the company and first they said it takes 24 hours for all the channels to load. After 24 hours, I called back and they said, they would look into. After I told them he did not hook up the internet service. They said they would send someone else out to hook it up. Someone later called me from the company and told me they could not hook up the internet service without a router. They said they don't carry or service routers. Didn't their website say no costs and free installation? They told me to go out and buy a Linksys Router.
He sounded like he was laughing which irritated me even more. Didn't their website say no costs and free installation? I told him that it was not the service that was promised to me and no one told me about having or getting a router and that he had aleardy charged me $7.15 for a metal pole that he used to put the dish on, it's not like I'm going to take that pole with me any where. I told him if they could not get the service to me the way it was advertised, they needed to come and take the service completely out of my home because I will not accept partial service of what was promised to me. After going a few rounds with him, I called DirecTV and someone else told me that I did not need a router and that they could do a hard line installation and all I needed was an open ethernet port.
Someone else from the company later called and told me that I needed a router. So, I told him I would look around for router and call them to come back and complete the installation. I am looking for a router now but I am so angry, I can't sleep and decided to follow up and write a few letters of complaints. Not sure who to send the complaint letter to here in the midwest. False and misleading advertising is illegal. If they can't provide the service offered in their advertisement then it becomes a breach of contract by their not living up to their promises on their website and in their own contract, if they fail to perform the services provided, they have breached the contract and that opens room for contract cancellation. I am not happy. Upset that I had to deal with very unpleasant individuals, people lying to me and feeling robbed.

I talked to Brandon on October 23, 2012 to ask about renewing my service with Direct TV. Brandon said the new cost would be $68.99 per month TOTAL. I got my first bill and I was billed $89.47. I tried to resolve by phone and talked to Emannuel, Shonta, Erica, Michael, another Michael, and Betty. They refuse to change to their original committment. They all quote this offer and that offer, but they are no help and all say they cannot access the original person's committment. Conveniently, they all say they cannot go back to the original person I talked to and curiously, their computer screens do not show how much Direct TV committed charging. It seems the scheme is to quote one price to get you to sign up and charge you another and say the customer must be wrong. I am very frustrated. If I cancel and return their receivers, they claim to charge exorbitant cancellation fees. Can anyone help?
Jay Cano

I feel as though I have been scamed. Direct TV installed last week. The equipment never worked correctly. I called and they troubleshooted for me but it still would not work. They made an appt. for a tech to come over on a Friday he never showed up. I called and was told they "got hung up at another appt." and that I would be the first appt. on Monday. They still did not show up at 8 am. I called and they said he would be here at 10. I called again. To say this is not working and I don't want it...I was told I would have to pay a cancellation fee of $480.00. I feel scammed. I will follow through with the attorney generals office.
In october of 2010, i had moved into my new house and got set up with direct tv, but in november we were robbed, loosing all of out electronics and etc. including the direct tv box and remote. my insurance company wanted a statement from direct tv, showing what it would cost to pay for the box that was stollen, and how much it would be to put another one in the house. the total was around $530.00 (and the insurance that i signed up for through direct tv, covered nothing).
I was on the phone with them for 4 days straight, once for over an hour, trying to get them to send, or fax me a statement showing what this was cost. i pretty much got the runaround. one lady said that they didn't have a fax machine and she would turn me over to the department that did have one, i was on hold for 45minutes, before someone got on the phone, and claimed that they didn't have one either. another lady told me i could go ahead and pay up front for the next box and then i would have a statement telling me how much it cost.
I didn't end up getting anything from them, and my insurance would not cover it because they had to have something on paper.
i ended up paying $450.00 just to brake my contract with them, thier services, was the worst i have ever had with anyone.

When I called direct tv about a billing question a very rude young man told me he could not help me unless i wanted to pay my balance of over two hundred dollars I asked how this was possible when I had called the first of April to change to the 24.95 package he very rudely told he had no record of this and was very rude then hung up I called back and asked to talk to a manager was told I would be put on hold then transfered to a manager I waited 35 minutes to be told he was transferring me now.
I waited another 20 minutes then was hung up on I called back went through the same process this all started at 9 am I finally got a manager at 12:53 who was so rude she would not even let me talk she said I hung up on her they would not adjust bill they would not give me the basic package I ordered in April because they could not find the order and unless I paid the 200 + balance they could not change my package an my service was going to be disconnected the next day.
My service was shut off the next day and I recorded 9 calls the next day for payment I will not pay a 200 dollar bill when I followed the rules to change my package I can't help it they can't find it.
My neighbor asked me to watch there dog for them because, they were going to Disneyland. now, how did they get invited to Disneyland for FREE? they said DIRECTV invited us for free. Me and my family would also like to go. we ARE DIRECTV users- and always will be. Unless we don't get the customer advantage they did. We also respect your service, we just think its unfair? thank you and hopefully we get a response before sat. 16
Just got TW cable with internet. Had DirecTV and dial-up prior. Since my DirecTV could not find the signal(again) I made the decision to go with cable and get the internet also. Dial-up was ok for me for a long time but in the last 3 months or so the speed was somewhere between 16 and 31 kbps. So I get all installed, minor problem with the internet modem which was replaced. My main issue is with the Favorite channels option.
It only scrolls thru channels one by one to see what is on and no way to see future programs of only favorites. To compare, with DirecTV I was able to create and use 2 favorites lists and select either one in a "guide" mode so I didn't have to page thru all the channels to look ahead. This is very annoying.

My December January bill was 125 dollars in change. I called an. Asked for an extension until February first to pay the 125. Unfortunately recently I had had credit card fraud done against me and it's taken several weeks to be able to get my information straight back out. During this time supervisor McKayla in the Philippines number 109693.
Unfortunately I was in a debilitating car accident in 2001 show I am NOT able to run to the Walmart store has she suggested I do to make the 23 dollar payment unfortunately I don't drive my left leg is paralyzed parsley I'm unable to walk I've had hip replacements I'm in severe pain. And this lady made fun of me like it it's funny to be disabled you know if I had the same abilities is other people it wouldn't be an issue for me also I did was ask for a grace. 10 days I've seen them do it for 100 of other people I still haven't got credits back on my account from movies that I rented for things that haven't worked.
I have never been so ashamed of an American company who is sublet your customer service out to a country to where they don't even pay for minimum wages to the females that answer the phone and the ladies that spoke to me spoke to me in a manner which was degrading and it's bad enough that I'm partially debilitated they they should have just neutered me while they were there.
Yeah just better get ready because I'm going to blog and I'm going to speak to every friend that I have and I am signed up 5 new clients with y'all in the last several months and I am going to ensure that they know how you treated for disabled person who is in a wheelchair who can't even walk or defend themselves but it it I hope it makes you feel big to bully sick disabled people. God will punish all who hurt their children and I'm fortunately your people don't deserve any respect whatsoever I hope you and everyone of them.
Next time you take a shower just think about how much freedom it is to be able to do it by yourself where I have to have 2 people help me so I'm completely naked in front of a 2 people do grated and have to have them clean me because I'm not able to

DVR resets every 90 minutes and now is non-functioning. Called customer service talked to 8 different people before I got approval for a new DVR but only if I would pay shipping and handling or subscribe to a monthly protection plan. I have been a customer for over 9 years and they refused to waive the fee even when they admitted to the terrible customer service. I was only asking for them to waive 19.99, is my satisfaction as their loyal customer worth so little. The supervisor I last spoke with told me my only recourse was to write a letter to the Office of the president of DIRECTV.

I have a Direct Tv DVR redeiver that has started freeziing frames while I watch any channel. I have had this receiver for over a year and it is leased. I called about the problem one several occasions and the "service consultant" was unable to fix the problem. When I suggested that the problem was with the receiver and it should be replaced, I was told that I would have to pay a $50 service fee to have a techmician come to my home and replace the receiver. I told them that they had no problem with my replacing my other receiver when I upgraded it but they won't do so with the one that has a problem. I wrote a complaint and reveice a reply suggesting that I pay $5.99 per month for an MA (or $72 per year) to have the replacement covered. How magnamous of them to have me pay $22 extra to fix their own receiver! This is outrageoes and enraging to say the least.

i let my ex girlfriend use my bank card to pay her bill for a one time payment. after a month or so past i found out that direct tv was still taking money out of my account for her bill, i spoke with(dawn) and told her what happen. she called direct tv and talked to a customer service rep, and he told her that the card would be taken off of her account. on 8-15-2013 i found out that direct tv is still taking money out of my account for dawn's bill. i did'nt authorize direct tv to take money from my account. due to this money being taken out of my account, i have not been able to pay my car note.or my car insurance. i spoke with a direct tv rep and was told that it would take 7 to 10 days to return my money to my account.that hasn't happen im now being told that because the address on the card is the same on the direct tv account it has been denied. i do not live at that address any more, i lived there after hurricane katrina and used that as a secure address to get my mail. i haven't lived there since 2008 and ms. wilson just got her direct tv service i beleive in 2012. i need to have this issue resolved asap, before my car is repossesd for non payment due to direct tv taking money from my account that i did not authorize, and to also take money from my account which ms. wilson name is not on. can someone please contact me about this as soon as possible. my cell number is 504 329-3896.

We signed up the Directv through Costco as my husband likes channel Goal TV. After half a year or so, GoalTV and some other TV channels we signed up for were not available any more. We called several services representatives to request the availability of the channels we originally signed up for. We were told that the channels are not available in our package any more. We decided to cancel the service. After many struggling conversations, representative from the DirectTV finally agreed to cancel our service without charging us cancellation fee.
Our cancellation is due to the non performing of the service from DirectV. However, two days after our cancellation, one service representative who claimed to be a manager told us that we are valuable customer and he has authority to include some more channels in our package free of charge if we can stay with the DirectV. We agreed with his offer. To our surprise, our billed increased from $45 per month to $ 113 per month with regular monthly charge of $ 79. I cannot believe that the business is run in such a dishonest manner or scam. Now we are going to request cancel the service again. Your representative stated that they will charge us $200 for cancellation fee. We are deeply disappointed and will never use DirectV ever again. I will also file a formal complain with Costco and other consumer complaint agency. Deeply sorry for how your service and business is running.

Years ago, i was given an option to purchase or rent a dish from direct tv in order to receive cable service. I opted to purchase the dish and pay a monthly fee for the service. This I have been doing for the last ten years. Recently I was told by direct tv that the service is being upgraded and my dish will soon become obsolete and I will now have to rent one. This I found to be very unfair. When the telephone service switched from GSM to the new network, customers were given an option to purchase a new phone or accept the phone which the company was distributing to its existing GSM customers. Why should I have to now discard my box which I paid for? If you are changing the system, why not offer me an upgraded box?
In addition, I always pay my bill in advance and I was paid up up to October 2012. Direct tv began dropping channels from my service from September 2012 while accepting full payment of my monthly bill. On October 1st, the service was terminated all together even though I paid my bill for October in advance. This , I believe is robbery on the part of the company and unfair treatment as far as the transition from one system to another. I wanted to satisfy my family and so I called the company to install the upgraded system.
When the technician arrived at 6pm, he was unable to get in contact with a technician at head office to connect the system. He had to put off the installment for the following day much to my inconvenience. (I had to postpone previous engagements to accomodate the technician on Saturday 13th October). I again had to cancel appointments for the following day. I have always been a bonafide customer paying my monthly bills always in advance and the treatment netted out to me is unjust and unfair. I sincerely hope that I will not be forced to take this matter to the press. I await a response from you before I decide any alternative action.

Direct TV installed less than 4 hrs. ago. I got a better picture in the 1950's only this time the snow is red, green and white. I wanted my billing as a direct withdrawal but they're hell bent I pay on line. Otherwise, I must stay with the credit card or pay them an additional $10. per mo.
My TV is old but the picture was perfect and the reason it's still around. Can't believe what I'm seeing now. How do you get out of this contract? Already hv the address for the Alabama Public Service Comm. and am ready to write them and Better Business Bureau.

Direct TV sold me a package with 2 year contract July 2012. I was quoted $59.99 + tax by sales person. I then had to apply for rebates on line and had to have their customer service help me complete it in which I lost $5.00 credit for not completing myself. Now my bill is no longer $61.00 or $62.00 monthly it is more. I made no changes and my bill quickly went on up. My bill paid in 02/27/13 for March 2013 is now at $75.24 in which I talked to several people telling me one of my catergories under contact had gone up.
I then asked for recording boxes to be removed from home. I called tech to get them removed and was quoted money for removing boxes and also service fee. I am furious that sales person's quote one price and then more prices are charged and keep accumulating. My 1 year will be up July 2013 and I have another year to go unless I disconnect service and pay $400.00. It is very sad to treat Direct TV customers this way. They have done nothing but lied to me the entire time. I totally need someone to address this issue for me and I think someone should explain what final contract pricing means to Direct TV business. I work customer service job daily and I still value my customers and their business.

We signed up the Directv through BestBuy as I like to watch Lakers games. The BestBuy rep told me the Lakers channel (ch 691) was in choice package, so we signed up for choice package with free HD. After the equipment was hooked up, the ch 691 could not be watch. It said it is not subscribed. So I called the customer service and was told ch 691 was in sports pack.
And we was also told that HD access was charged $10/mo. Why? We've been told we can get free HD! Felt so sorry for Directv! As the ch 691 is not included in choice package, we wanted to downgrade the package to entertainment package. We was told that fi we downgrade we could not get any rebates but the regular price at $54.99/mo. We ware quite angry! So we decided to cancel the service. We were told to be charged $480 cancellation fee. We hanged up the phones and called again. After many struggling conversations, a nice supervisor finally agreed to cancel our service without charging us cancellation fee. However, two days after our cancellation, one service representative who claimed to be a supervisor told us that we can get the previous rebates from BestBuy if we reactivate DirectV account. It meant that we can get free HD if we signed up for auto pay and $19.99 for 1st year and $40 for 2ed year with entertainment package. We agreed with his offer. To our surprise, our bill increased to $ 117 per month without any rebates!
I cannot believe that the business is run in such a dishonest manner or scam. I continued to call to get my rebates but still made me crazy.
We are deeply disappointed and will never use DirectV ever again. Deeply sorry for how your service and business is running.

I spoke on the phone with a representative initially and got together a package which I was interested in purchasing. I had to call back, but she noted everything for me. I called the next time, and after giving them some information, they confirmed that they were able to pull up my original information, and that we could go off of that to complete my order. I was promised 4 rooms to have dvr's installed. When the man came over to install our directtv, he said that he only had a work order for 2. He said that we would have to get another work order later.
I called back in to customer service, and spent 2 more hours of my personal time trying to figure this out. They said that the only thing that they could do was make a work order for a single extra dvr making a total of 3, and that it would cost me $6 per month extra. Also, the only option for the fourth room that she gave me was to buy the fourth dvr and have it credited back into my account. Since when is it an ethical business practice to place all of the inconvenience on the customer?
This is highly unacceptable, especially to an active duty servicemember. I already forked out over $200 in deposits to get this thing started. I cannot be expected to oversee the correct completion of every step of the order. Your representatives made a mistake, and I expect to get what I was promised, regardless of any policy. I am the consumer, and I shall not be inconvenienced by a mistake made by your staff. I expect my remaining 2 dvr's to be installed in a timely manner at no further cost, or further transactions from me. I also expect some monetary compensation of some sort for the period of time that I have gone with only half of what I was promised.
Would you find it acceptable if you were to have full coverage on your vehicle, total it, and only receive half of what you are entitled to? This is a huge problem, and I've read hundreds of complaints from customers of yours who have fell victim to your horrible way of doing business. If you wish to retain a good standing with the public, I suggest that you make things right with those customers who have been wronged. I did not serve my country to allow large companies to rob the common folk. I am a paying customer and one who is incredibly resilient and veangeful. If I am not satisfied with your rebuttal, I will stop at nothing, whether it's media, picketing, complaints, better business beureau, to hinder your companies' success if I am not duly compensated. I hope that this matter is taken to the level of management it needs to be in order to allow proper handling. I appreciate your time.

When I was contemplating signing with Direct TV I specifically ask them about Football season. They lied and said as long as the game was aired on a regular TV network that we would be able to see it. Well for the last two weekends in a row we have had to go accross the street to our neighbors who still has Cableone to watch the Saints play on WLOX which is our local ABC channell and is in our Direct TV package that we pay for every month?? I wish someone could tell me how to get out of their bogus ill gotten contract without having to pay early cancellation fee. I can go back to Cableone anytime I want to they send me a mailer every week. We were with them a long time and the pricing isn't much higher compared to having to go outside our home to enjoy what we are paying for but not able to enjoy in our home? this is wrong and should be illegal to do to people.

Hello, We have been loyal customers for 5 years and I love basketball season. Now I find out that you will not be showing any Lakers games and Im very upset. I would like to know if you will be getting the lakers on direct tv, and if not I will have to consider leaving you and going to Time Warner which i do NOT want to do, but you leave me no option. What can you tell me about this situation. Please e-mail me with your responce. I will wait to hear from you and then make up my mind if i will change providers.
I don't understand after so many years being a loyal Directv subscriber, now seeing for the first time seeing Laker games being blacked out. You have lost subscribers, and if this dispute is not settled, and we cannot see the Laker Games, you will lose many subscribers including me. Please bring resolution to this issue.
Have feedback for DirecTV?
Thanks for your feedback!
Sorry. Please try again later!