Comcast
Contact Comcast Corporate
Toll free phone number: 1-800-934-6489
---
Comcast Cable is a telecommunications corporation that has many subsidiaries as popular as the parent company. It was founded in Tupelo, MS in 1963 by Daniel Aaron, Ralph Roberts and Julian Brodsky. The current CEO is Brian L. Roberts and the "in the news" Executive VP is David L. Cohen. Comcast is publicly traded on NASDAQ as "CMCSA" and in 2013 had revenue earnings of 48.1 billion. With over 1.2 million people that apply to work at Comcast annual, as of December 2014 employees numbered 139,000. Call Comcast support to register your feedback today.
Comcast has 24/7 support infrastructure via telephone, fax and most social media platforms. The most famous is the Twitter account @ComcastCares. If you want online customer service for Comcast Cable you can enter the website but you will be automatically connected to Xfinity or a bilingual support site. There you will start an account and login with your address to receive a "closest support center". There is a 2 hour window response and guaranteed "on time arrival". Email customer service directly for the fastest possible response.
The Movers Edge Program specifically supports users connecting to more devices. Given that there are many customer complaints about relocation issues, this is a wise move by Comcast. For faster service you can call support at 1-800-934-6489. To mail the Comcast Corporate headquarters address your concern, write to 1701 JFK Blvd, Philadelphia, PA 19103. The corporate office phone number is 215-981-7890. Subsidiaries for Comcast are many. To name a few, Xfinity (residential and business), owns 51% of NBC/Universal, Telemundo, Netflix are under the Comcast umbrella.
Prefer to write a letter? Find contact info for the corporate office here. The Comcast slogan is "The Future of Awesome" and "Your Home for Most Live Sports".
Comcast Contact Information
Report complaints to corporate and get satisfaction
Comcast headquarters address

1 Comcast Center
Philadelphia
PA 19103
United States

Company website

1-800 phone number

1-800-934-6489

Support email address

help@comcast.com

Better Business Bureau rating

B-

Customer service hours

8am-6pm EST, Monday-Friday
Browse reviews of other Cable TV
Top Comcast Complaints
Browse more than 325 reviews submitted so far

phyllis becker
from Franklinville, NJ
In January 2016 we upgraded our cable box and were told if we subscribed to triple play we would be pay 10 less per month then what we were already paying and would receive premium channels. Then we were told we could switch our security system over to Comcast and only pay $30.00 per month with initial cost of camera and installation and activation. Sound s like a great deal doesn't it? A technician came to my home for 5 minutes and informed me that we could not switch over our existing system, ok no problem I understand, he leaves. I then get my phone switched over to Comcast and now have triple play, all is good right?
When I receive my bill for February 2016 it is in the amount of over $600.00 dollars, my normal bill was approx. $190. Itemized on the bill is all the the home security fees for installation, camera, activation fee and even a monitoring fee. WOW, how good is this security system when they are monitoring a system that we don't even have. That would make me feel real safe with their security system, they don't even monitor, or they would have known I was not activated, my current security knows when I'm on or off line. Call billing customer service, after over 30 minutes and 3 separate people was told bill would be fixed and a new bill would be sent out to me. Great, thanks for your help...WRONG. March bill arrives and over $600 dollars again.
Call again over 30 minutes on the phone, and a lovely lady tells me she will have this all straightened out for me, and by the way I didn't pay my bill last month, oh that's right I'm still waiting for the adjusted bill that the person in February told me I would receive. She tells me what my new up to date amount due is and I make out a check for $354.16, mail it off. She assures me that this what my new up to date adjusted amount due is and that she understands my frustration and will have her supervisor call me when her shift is over and allow me to vent my frustration, great...WRONG. No phone call and now in April I receive a bill for over $200 and then a notice that if I do not pay the over due amount they will shut off my service.
Mind you the overdue amount is due to their monitoring and installing my wonderful security system that I never received. Back on the phone again, after speaking with 3 people again, I now get to a manager in customer service. At this point I am livid and frustrated and very upset that they have now accused me of not paying my bills and sending out threating notices to turn off my service. The lovely and sarcastic gentleman that I had the privileged of speaking to could not figure out how I had a balance overdue and guess what, when he looked up my account the overdue balance had jumped another $20. Wow, interest?
Once he subtracted out all the overdue balances, he know tells me my current amount due is $206 and that is my monthly payment. How is that possible, the lovely lady in March told me that my balance for 2 months was $356 dollars, divide that by 2 and that is $178. Oh no she was wrong he says your new upgrade to triple play and all your equipment charges are now over $200, really, I was told it would be cheaper, Oh no its not, WRONG again. At this point I tell this lovely sarcastic customer service manager (who by the way told me to relax, WOW I thought I was the customer), that I wanted to return to my original service prior to all this lovely fiasco, and he tells me sure and don't forgot to return your new box or we will charge you.
Now mind you I have been a customer for over 28 years, have paid my bill, have been a loyal customer and this is how I'm treated? Not 15 minutes after I hung up the phone they had disconnected my phone and my upgraded service, WOW how is it that they can do that within minutes but cannot get my bill correct or even know I do not even have their security system. Well Comcast, my measly $200 a month may not seem much to you, but it is to me, so know I am switching my service over to Direct TV. I guess being a loyal customer for 28 years means nothing, and when I told him I was going to look into switching service he implied that I should do what I needed to do, well I have, and believe me I'm telling everyone I know what horrible customer service Comcast provides and the horrendous experience that I had. Good bye Comcast. Believe me word of mouth for bad customer service spreads like wildfire and I intend to spread my word far and wide.

C. Williams
from Philadelphia, PA
Hello Complaint Dept., I have been a customer with Comcast for a very long time. I'm appalled at the service I was given at one of your customer service centers. On 1/30/15 about 5:30 pm, I went to the center located at; 4400 Wayne Avenue to make a payment. I waited in line for about ten minutes to be service at the front desk. During that time one of your service reps came out into the lobby and requested that anyone wanting to make a payment must move to the other line to pay at the machine. So, I asked her " am I not able to make my payment at the desk, after all I have waited in this line for ten minutes. Her response was "No! you cannot pay your bill at the desk you can only make payments at the machine" I asked again and included, why isn't there any signs that state you can only make payments at the machine so that when a customer comes in they will know which line to get in and I have made payments at the counter in the past and at other payment center locations.
Her response, " I'm sorry we do not take payments at the counter and you have to move to the other line". During this time several customers came in and were in the line to make a payment at the machine. I was asked to move from the line I was in and into the other line behind customers that had came in after me. In doing so I had to wait an additional 15 minutes or so to make my payment and spent a total of about 30 minutes just to make a simple payment. Instead of your customer service representatives assisting the customers that remain in the lobby. Your rep came back out into the lobby to sell girl scout cookies!!!! What type of business are you running? This is not excellent customer service of which we all deserve when we are giving you our money of which keeps you in business. Us the customers. It is apparent to me that this is normal procedure at this center.
No one should be treated like this. If this is your policy and if this is the type of customer service you have in place, then I am considering changing my service to another company. From my experience i'm sure other customers have experienced this as well. I'm not sure of your complaint procedure but, I do expect to hear from someone in your office, you have my contact information.

Comcast SUCKS! 9 mos of problems, including weak signal, slow internet, phone down for at least a week 3 months in a row, they lost my phone number (they ported my number to someone else), service came and unplugged my phone one time, then got in the truck and drove away, no paper work! Another time service doesn't show up or even call when scheduled. This is just a small sampling of the last year with these jerks, if I listed them all I would need to find a book publisher.
This has been escalated to corporate level and still problems, not just for me but for others in the area. How do they stay in business? They have the worst service, and don't care about the customers at all. Comcast SUCKS! I can't wait for FiOS to come to my area!

Michelle Kim
from Denver, CO
In November of 2015, Comcast dug up my yard with zero notice. I have called many times to take care of this issue, but no one will help or address this issue. There is still a massive hole in my yard and I am extremely concerned about the lack of notice on the part of Comcast as well as their refusal to fix this. See attached photos. Please address this so that I do not need to seek legal counsel thank you.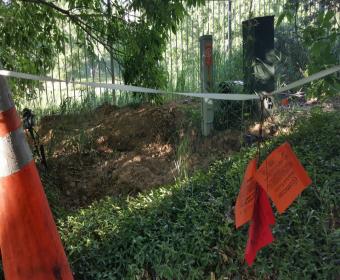 John Gacayan
from Modesto, CA
Your tech support is terrible. I called and was told to exchange my modem due to intermittent issues. I did this and called in after powering up my new modem. The technician was useless. After almost an hour of working to get me online he ended up telling me that the problem was my computers. I told him I have 3 computers and it was not possible that all of them had issues. I asked him to provide a tech to visit and he refused and told me to have my computers checked out. Well, my computers all work fine. I went to the local xfinity store and they informed how to get online. It worked and so do all my computers. Your tech wasted my time and your money! He said his name is Jalie (?) Uverse is looking pretty good!

Missy Star
from Ford City, PA
I had comcast over 4 years ago. When I canceled, I had a appointment and they sent someone to pick up the equiptment. The guy must not have returned it. They tried to charge me for it. I had no reason to keep their equiptment. It took over a month to get it cleared up. I was moving and that was the last thing I needed to deal with. I was told now you have to take back the equiptment to the comcast store or ups take it. I was glad to hear that.
2 years ago. I went with comcast again. I only went with them because dish and direct tv have a 2 year contract. I ask a year ago to get a remote that was sticking. They didn't want to sent me one. I gave up, and in Jan of this year I ask again. I got a remote and it was the wrong one and it did not work. I have went online and chatted 2 times and called 3 times. I was charged 9.99 shipping and other charges. I still have not received a remote that works. I am not happy with comcast at all. I see where they have remotes on ebay I am going to check into that so I won't have to call comcast again and won't be charged shipping and other fees again.

I would give no stars if that were possible. I called earlier in the week with no resolution. Called again at 7:00AM because my business internet went down, was told the earliest appointment would be tomorrow afternoon. Upon expressing my dissatisfaction I was told the issue would be escalated and I would receive a phone call from dispatch. Phone call never came, nor did the e=mail I asked for with the case number. Called again 2.5 hours later to find out this was never escalated.
Was again told this would be escalated and I would receive a phone call. Received an e-mail with a case number but no phone call. Called again about noon asked for a supervisor, the call was obviously given to the person next t whom I was talking to as I could hear them snickering in the background. Was told a tech was scheduled between Noon and 5. Comcast support tech never showed. Called again at 11:15 PM, apparently the ticket was closed out with no resolution. I've consistently asked for a call from a local supervisor and have ever received one.

chhayarith yem
from Tacoma, WA
I have been with Comcast for a long time and always pay my bill on time. My issue is I upgraded my plan with to include telephone service. The only reason why I upgraded was for the international plans. My fiancé is in another country. The new plan was 300 mins on a land line and unlimited international call if I use the Comcast xfinity connect application through my cell phone using my wifi. That what I was quoted. I ask the sale representative if that was true and she told me "yes". I ask her the same question 3 to 4 time to make sure if it was unlimited international phone call using the xfinity connect apps and she still said "yes". So I upgraded my plan. Almost a month later I got a bill for over $2600. I call the billing department regarding this situation and was told that there were no unlimited plan and I had to pay my bill. I was quoted wrong information's from one of the sale representative or she did not know what she was quoting. I had talk to many of the billing manager and sale manager regarding this issue but with no luck and would not help me at all to resolve this issue. I would like to resolve this issue as soon as possible.

Kathryn Solomon
from New Florence, PA
On Sunday, 11/29, I called Comcast customer service to report a black out screen on one of my secondary TVs with a digital adapter. I spoke with 'Mary.' All I wanted to know was why I had a black out screen on the station airing the Steelers NFL football game. The other TVs in the house were receiving the picture fine, no black out screen. So 'Mary' says she will check into the problem. She comes back on the line and states she is sending a signal to the problem TV to see if that resolves the issue. I'm guessing she knows what she is talking about so I follow all of the directions she continues to give me to turn off power, unhook cables, etc. Immediately my TV screen goes to static with no picture on any station. After repeatedly trying to resolve the issue 'Mary' states that it looks like it's the digital adapter that is now no longer working. She will send a new one out to me.
On 12/1 I receive a package and there is a new remote in the bag but no digital adapter. So I try to call into the customer service line to let someone know about my situation. I get a recorded message that a service outage has been reported for my cable line and it should be resolved by 4:47pm. Now understand, I was reading this message at 6pm and the problem had not been resolved. To make matters more confusing I checked on my main digital starter TV and it is working fine, no outage, nothing. Again today 12/3 I have tried to contact customer service to explain that I did not get the new digital adapter and the recorded message keeps referencing the outage at my house they are working on. Obviously they are not working on anything at my house. All i want is the new digital adapter! Is there anyone else I can contact to take care of this problem?

Sharon Gibbs
from Norwich, CT
All three of my services, telephone, internet, and TV, keep going out on a frequent basis. When I speak to Comcast, there is always some new and incomprehensible reason. The latest (today) is that "there is an outage." When I ask what it is that goes out, they do not know. Also, this is the SECOND "outage" within about three weeks. I also want to know WHY these "outages" keep occurring. Nobody knows. I get transferred around, being periodically placed "on hold" usually for upwards of 30 minutes. Twice, after being on hold, I was disconnected (deliberately?)
I finally started to ask for someone from the administration. Again, I was jerked around, put on hold for lengthy periods of time, then disconnected, then finally being told that the name I was told to ask for is just a plain supervisor. I still have note gotten answers or fixed equipment. I was on the phone all day today with Comcast, hour after hour. Ultimately, I got nowhere.
Any ideas?

Mark Powers
from Trenton, MI
I called on Feb 17, 2015 to learn about my options for reducing my monthly bill. After an hour on the phone with the service rep I was given a plan that would save me $30-$40/mo. Perfect! I called back 3-weeks later with a question about my bill and decided that I was going to cancel my service with Comcast. The service rep informed me that I was in a contract and it would cost $200 to cancel it. I told her that I was NEVER informed of this and the service rep back on Feb 17th never mentioned anything about a contract or agreement. I would not have agreed to that if I was properly informed that a long-term contract was my ONLY option to reduce my monthly bill.
I have made several calls into Comcast and I keep getting empty promises about a manager calling me to resolve this matter. I've asked for proof that the service rep on Feb 17th mentioned anything about this contract and they refuse to present it. Why? Because they don't have proof and they simply are taking advantage of their customers. How dare you Comcast lock people into contracts without letting them know. I want this resolved! I want my service canceled and I will NOT pay a $200 cancellation fee for a contract that I was NEVER told about.

No service for past 4 hours. No resolution. As much as I like Comcast TV, when it is working fine, it is beyond a doubt the worst company to contact and get help from when it is not working. After spending about 1/2 hour on the phone giving my name, address, telephone and social security number to a bunch of recordings I was told to stay on the line for help. After holding for another 10 minutes I was told that my area was out of service. I already knew that. That was why I was calling, because my service stopped working. So another 10 minutes of phone time and the recording tells me it will be fixed in 3 hours. After 3 hours it is still not working and I have to go thru all the recordings again verifying my name address etc. only to be patched thru a non English speaking person who wants to ask me the same questions about name and phone and social security.
I could not understand what he was asking because I didn't understand what he was saying because of his accent. I finally told him the error code and told him I wanted a refresh signal. Finally out of frustration I hung up the phone. What happens? He calls back and asked what was wrong with my television. When I told him the code again, he again wanted me name and telephone number and address and soc. security to verify my account. After another 1/2 hour on the phone repeating this big loop of giving the same info was beyond my tolerance level , so I gave up trying to get help and will see if it is working tomorrow. If the issue does not get resolved, there is no need to keep a cable service if I can't watch television. I may have to get rid of the television part of Comcast and get a different provider. Hope not. Please hire people from America that speak English to handle issues.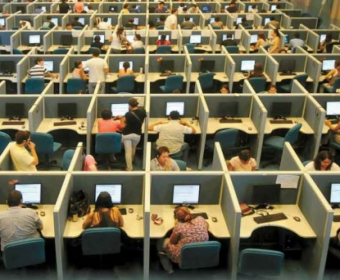 John schleif
from Wilmington, DE
A new line for cable TV and internet was run through my back yard. Comcast tech said it would be buried in approximately 4 days. It has been over a month. The line still goes through my backyard, where my 19 month old child plays and has tripped over it several times. Hope she doesn't break a bone one of these times. Please share this complaint so that Comcast will not get away with this type of behavior again!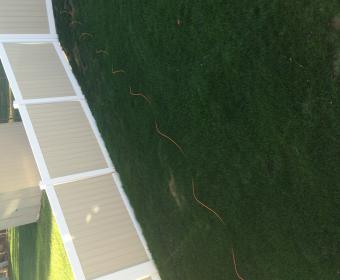 Kevin LoPresti
from West Orange, NJ
I want to know where my credits are for the 6 months that Comcast was supposed to close my case with the wrong TV Modem Wi Fi box. They gave me the wrong one since December and over-charged me a lot of money. I hold Betsy for all the credits for 6 months of over-charges. She will need to be in the court case. I also rather not bother with court and I am demanding all my credits.
Stop ignoring me!!! Where are the credits? The first $62 credit is not on the next bill. If not then I wish to cancel my Comcast TV Xfinity. If you piss me off more I'll cancel the whole Triple Play and start a new relationship with Verizon Triple Play. So lets go and now tell me about how much credits that I have. Betsy never told me about the credits just about the prices were lower now and the first $62. So it should be 62 for each of the 6 months from December 23, 2014 through May 23, 2015. Lets go!!!

nora wood
from Issaquah, WA
1) A week ago last Friday Comcast hired a company to install a box for next door neighbor. They dug up part of my lawn. I feel they did not do a very good job and also Comcast never notified me that they were doing this. Where was the communication?
2) Several nights ago I was unable to get TV or use my computer for several hours.
3) Once again at 5:30 am. the Tv nor my computer were functioning. It finally came on approximately 3 hours later. Since I did not have these services, I should not be charged-Do I get a discount on my Comcast bill.? This is not good service. I now have 2 boxes on my front lawn. I feel I should get better service.

Euphemia Napier
from Miami, FL
My daughter encouraged me to return to Comcast because she has the Xbox and thought I would enjoy the new features Comcast have to offer so, against my better judgement I gave in. I called in & was told that I could pick up the boxes from my local store, in my ignorance of how this work, I showed up at the Comcast store and was told not so. It was the weekend, the grand kids were coming over so, I settled for the regular boxes with the intention to call back and upgrade which I did. Appt made for Sunday April 12 , 3pm To five. Four thirty no call, finally I made a call at 4:50 pm the cust. Serv. Rep was quite nice and did his best to help. At 5.02 pm I received a call from a Comcast rep who was also quite nice and wanted to help. I was asked to wait almost another hour for a tech to come. I believe that it is nice to be important but more important to be nice. Comcast services is not nice. My time is important and offering me credit does not give me back the time I waited. Comcast need the ordinary people as well as the big business. Comcast is so big they do not value customers time...they can behave in this manner, offer a credit to make it ok , no thanks, I am important. I am looking into starting a movement to sue companies such as Comcast and others who think it's okay to be disrespectful of people time. We are all valuable stop wasting our time. If your people cannot make it then call it is the right & respectful thing to do, I am at fault I should never have come back... I shouldn't be surprise, I did not expect better. Respect for customer time is not a priority in this society why did I think that comcast would step up nothing has changed in this area. Some improvement has been made in customer services but this area is not one of them. I know nothing will be done but hey I am good... I have God he is perfect.! Just thought I let you know how I feel. I am not perfect but I am respectful.

Scott Gentry
from Greeneville, TN
i have had Comcast over 6 different times to repair my home security system and it s still not working, there customer service department is absolutely awful. The service department does not show up to there appointment on time. When you call them back they will tell you that they were there. There staff falsifies there information on the ticket. Greeneville, TN office's staff all seem to be incompetent and should be fired for the lack of knowledge in that group. Do not ever use Comcast the worst cable company in America.

Betsy Schulte
from Grosse Pointe, MI
What happens with my Comcast is my bill is different every month I have to challenge it. I spend at least 30 minutes a month talking to a representative about my Comcast bill. Not only am I frustrated about having to call every month my time is worth money also. But when I get a representative that usually came speak English or pronounce my name. I've been a loyal customer since 1980s I feel I shouldn't have to call every month or so to get my bill adjusted. I think you should reimburse me for my time and efforts. Very unsatisfied with your service.

Alfred Watson
from Colorado Springs, CO
I have charges on my account that are incorrect. So you interrupt my service for your mistake! What kind of business is this? Your employees laughed at me multiple times as well as keeping me on the line for over two hours. Then I get these on demand service credits that are invalid!

Michael W Miller
from Oak Harbor, WA
I was told on friday, the 3rd of april that if I paid 60 dollars that would secure my services until atfer the 5th of april, then i could pay the balance, but today on the 4th of april, i was called and told that if I do not pay today, that my services would be disconnected, now I was lied to, and I have had enoungh of the high price for cable, and if you want me as a coustmer then you will keep your word, but if not then I will not keep my word, and I will find someone else to have service with, and you will have to kill me in order to get any money from me, just tired of telling your companey that i get paid once a month, but when I had to pay to go to a doctor, or pay for cable, i thought living was the best, but your company says that was a bad choice, and i was laugh at by your reps, that was on the phone, simple, you wait til the 6th of april or you will not get nothing at all, your choice....one very upset cust.

I called to make an appointment and set up service. I was initial told that it would be an installation fee of $30 and 39.99 a month. The gentleman on the phone seemed to want to finish my order as soon as possible, disregarded my needs and set up my appointment for April 7. I asked if I could have an earlier appointment and was advised to call another number and they would be able to look. When I called they verified that April 7 was the earliest appointment. After these two conversations I got a verification email. When I got my confirmation email I noticed that my address and phone number were incorrect. I called back to correct the information and was told they couldn't find my information. When they did locate it they told me they can't update my address because there is currently active service at the residence. The internet at the address will be cancelled as of March 31. There would no overlap in service. The person who currently had internet in the apartment is moving out on March 31. I have never had comcast before and wanted to set up new service at the location. I was told my account would have to be put on hold until April 1. About 2 mins after the phone called was ended I got a voicemail asking me to callback and verify more information. When I called back the person could not find my account. I was transferred to new accounts and talked to a representative. He was not able to find anything. He told me he would have to set up a new account. He moved my appointment date up to March 31 so I would have service starting on April 1. This was confusing to me because I was told twice that I could not have an earlier appointment. He then told me that my service would be 49.99 a month with a $70 dollar installation fee. I asked why there was a difference and the representative could not explain it to me. He told me he was only authorized to charge people 70. I asked for a lower month plan and he told that I am going to want the more expensive service and he won't change it to a lower rate. Comcast is the only provider in my area I am not sure what to do. I am stuck with this terrible provider who has managed to increase my cost and loss my account in a matter of hours.

Ordered comcast bought a bundle package with promo package extra chanels. I left Comcast 2yrs ago and got Direct TV because Comcast took away chanels that I was paying for that was on my bill and they said I never had the chanels I told I can show them the bill that Ive been paying and they could care less. Got mad and went to Direct TV, did not like the dish on my roof because of snow and got stupid thinking I would give Comcast another try. I got the bundle package with promo chanels.
They were supposed to be there between 5 PM and 7 PM but showed up at 7:30 did not get out of my house until 10. Never got the promo chanels, tried calling all weekend but could not get through until Monday. I asked for a manager's name and number to complain. They were reluctant to give it to me, I called the manger left a message. Did not hear back and Thursday I switched back to Direct TV. The Manager did call a week and a half later. Comcast sent me a bill for servise I did not get and I've been on hold with them for 45 min now trying to get it straight. Their customer servise is the worst. I pray they go out of business. Going to call my State Rep. to complain, not sure what good that will do but I hope something.

During the wind storm from hurricane Sandy on the 30th of Oct. around 9:00 am, the transformer from DTE Energy fell, taking down electrical lines and cable. My wife, grandson and I evacuated the house because it was unsafe. During that time I called everybody that had lines down, including Comcast. I talked to a Representative from Comcast and explained the situation, she said she would file the report. That was on Oct. 30, why is it Nov. 10th and I still don`t have service. I called and was promised dates and nobody shows up, I call again and they tell me they can`t find where I called, so I make another complaint. This has been going on for almost 2 weeks. The promises and nobody showing up, I have been patience, but now I`m angry. I know had this been in the suburbs, it wouldn`t have taken so long. I have been a loyal customer for many years and I know it doesn`t take 2 weeks to put up a line. I want Comcast to investigate why this is taken so long. The storm has been over. Thank You for your time. A very disappointed customer.

I was lured into changing from dish network to Comcast with a $250.00 gift card in Jan 2012. To date, they have given me the run-a-round for this gift card. After a month of service I called their office and was told "we wait 6 months before issuing the gift card, to make sure the customer is staying with us". Okay I thought. So by July, I figured it's been over 6 months, I called again, after being switched around to several customer representatives, I was switched over to a whole new department "rebate center" I was told by the rebate "the company has to call us telling us you are eligible."
So I call back to Comcast main number , I was told I am eligible, as I stayed on the line, the representative called the rebate center to tell them I am eligible. I was told I should receive my rebate in 10 days . well the rebate never came, so AGAIN I call Comcast. Now they tell me I'm NOT eligible. ONE BIG SCAM! we spent almost $300 to switch over, only because we were told we would get the rebate. Now, NOTHING! T his company should be ashamed and discredited for it's ploy to deceive consumers! I do plan on sending a complaint to the Consumer Affiairs office also.

I recently signed up for comcast for our florida home. First I tried to set it up online and it refused to work so I had to call. When I called they told me the online price was no longer avail. in my area and I had to go with a more expensive package. They told me no install fee, on line the install fee was 34.94. However every six months the bill goes up 20.00.
Well I had to call back because the billing address was different than the install address, I sat on the phone for 2 and half hours for their automated computer to keep hanging up on me. Finally got a hold of some one only to find out that the install date they gave me was wrong, and they had the address in a completely different town than where my house is.
Had to start all over again and now the install charge is 50.00 I told the guy that I was told no install fee and he reduced it down to 30.00. Then the day of install they show up and tell me that we need to pay 120.00 upfront for a non wireless modem but if we go wireless then there is no charge.
I was told on the phone that a wireless modem was 10.00 a month and a wired modem was 7.00 a month but the install tech said no its only 7.00 a month. I think that its completely messed up that these companies signed a contract that allows only them to operate in areas and they have no competition to keep them inline and offer cheaper prices.
I really think that the fcc should put a smack down on these cable companies. So completely unfair the way they operate. So mad right now I am very close to canceling the whole order and do with out.

I am going to switch to SureWest, don't know if it's the best choice, but it is $100/mo cheaper than Comcast for the same stuff. The change will happen in a week. I never contacted Comcast about the change, but Surewest put in a request to take over the phone number. I talked with a Comcast Cust Svc Rep, and he told me I had to have a new access code, which he created and emailed to me. Then, without warning or explanation they shut me out of my email. I am still a paying customer.
I went through a chat session, since the gauntlet of "Press 1 for this" only gets you to someone who doesn't speak english... but the chat person couldn't help me without the code they emailed me and then shut off my account, so I couldn't get it. After an hour, I was able to reset my password and get back into my email, only to find that the email confirmations from Surewest had been deleted from my email files, not in a folder or deleted files, just gone. I think that must be against the law. So, Comcast sucks.

My neighbore switched from Century Link today 11/27/12. I had been receiving party line phone calls from her phone line all day. I am a Centruy Link customer. She switched. She told me that she would call Comcast and get this straightened out, since this was very bothersome. I couldn't even answer my own phone without her on the other line talking to someone else.
The Comcast van came out to her home, I live next door. I went out and told the the guy the problems I have been having since my neighbor had switched from Century Link to Comcast and I am a Century Link customer. He was very rude and told me that he would fix her problem as she has been yelling all day. So I went back to my house and waited for about 1/2 hour and then went back out. He was gone!! I have no home phone service.
He shut off her Century Link phone and obviously shut mine off also. I called Comcast to report this and to have them get someone out here to get my phone service back. I was sent all over the country and got no help at all. They told me to call Century Link. But Century Link did not shut my phone off. Comcast did. I got nowhere. You have vans all over Bellevue, WA, but refused to send someone out to fix the mess that you created.
Now I have no phone service. I am 60 years old dealing with the flu. Century Link can't come out until 7:00 pm Thursday, 11/29/12. I can't believe the mess you have made of my life and how you have treated me like crap. I am going to report you and your ilk to whomever I can,. I will get on facebook, twitter, you name it and spread the word on how lousy you are.
And you can't even switch someone elses phone service without shutting off the phone service of others. You are a bunch of totally inept idiots. I was considering switching to Comcast when I moved. Now that will never happen. You just lost a potential customer. This is how you treat people who had nothing to do with someone switching service and you cutting off mine, when I am waiting for doctors to call, etc. I have 21 unheard messages on my phone, that you refuse to restore me to. I hate you!! But I am sure you could give a shit.

I ordered the self installed Comcast kit via Internet. The web page said my apartment was acceptable for the kit.After it was delivered I followed the easy installation instructions I contacted xfinity and they tried troubleshoot the problem over the phone. They were unsucceful. They then scheduled a tech to come to my apartment and fix the problem. The tech came, hooked a little gadget to the wall outlet and said I need a "rewire". So I then had to scheduel and appointment with one of there contractors to do the installation. My appointment with the contractors was 2-4pm on the 19th of November, at 430 Comcast calls and says that they are running late and will be at my apartment at 630pm. At 630 pm Comcast calls me and says that they can't make it at 630pm and will be at my apartment at 1030pm. At 1030 pm the comcast workers show up and says that the first tech that showed up to my apartment 2 days ago was suppose to tell me that I needed a letter from my apartment office that states they are allowed to do an installation. So in conclusion after 9 days of ordering the service.. Hours of over the phone troubleshooting, 2 different repair men, and 8 hours of waiting for a repair man to actually show up, I have no cable and have to setup another appointment!

when you first went to Xfinity, I tried it and found that it was completely unsafactory, now I am on basic cable, and was told that I would not have to go to the Xfinity boxes, now according to the news and tv I must have a xfinity box this month in order to receive cable. I went to the office at 145 Park of Commerce Dr. to get the boxes that I would need and was told that I must pay for the boxes that I have and pay for the new boxes. I DO NOT HAVE ANY COMCAST BOX. I was told that I must prove that I do not have the boxes, I DO NOT HAVE ANY COMCAST BOXES. I was also told that a Comcast Tec could come to my house with a charge. I cannot pay anymore than I am already paying. I am trying to get to the Mayor and Aldermen in Savannah, just this year Comcast was challanged to stay in Savannah, Comcast promised that anytime we called the local phone number, we would get a local person and there would always be a Manager at the Savannah location, well that is not the case now, I will push as hard as I can to get Comcast out of Savannah, but I am a older somewhat disabled female citizen, os I know you do not fear anything from me,
but I do hope that you will receive the same disregard of your company that you company has given me.
God bless each and everyone of you'll and remember that what you give out you will receive 10 fold.

Ok' this seems to be a classic "give me more money than you owe" I went out of town, on coming back I knew I had my bills and as I am setting money asside for diff. bills I get a call from comcast stateing I owe $400. +, now I knew I had missed about a month on payments (I have been with comcast for over 8 years) I stated to comcast I had $200 I alotted for their bill and was told without the full $400. I would be disconnected....
I had them disconnect me while I reviewed bill, now I came up with a totall of $280.owed ... comcast agrees that is all I owe, so I say ok glad we now agree on the bill I will be right over to pay and expect service to be reinstated, OH but wait NOW I have to pay the $280. bill + $100, And $80. for... not quite sure, so I lost service for them trying to collect more than was owed , but to get service back I need to pay them all this extra because I did get disconnected.
This makes no sense to me, they have tryed to say it was because of the equipment, but then say no thats not it maybe its... or... they have tryed justifying this bill but they just come back to saying you are right you only owe $280. we have no idea why "someong" told you you owed over $100 more than your bill' BE CAREFULL read your bill as I usually dont question my bill as I just pay it, untill the $400.+ was asked and this one I did question and good thing as I would have given Free over $120 to comcast for no reason.

Margret Inga Mency
from Greenville, NC
I reached out to Comcast on 9/5/17 to ask for a letter that states that I have successfully closed my account and have a zero balance. I needed this letter to have today's date on it. This letter was requested by an apartment leasing office. In order to secure residency I needed to show that I no longer had service with Comcast and that I did not have service between the months of May 2017-Present. I was told that a manager would call me with the hour to assist with my request. That never happened. Then I called back and was told by a representative that I would receive an email with the information I needed within 6 hours. That never happened. So then I called back the following morning and was told by another representative that I would receive that letter/email within 3 hours. Again, that did not happen. So on my lunch break I called Comcast yet again, only to be hung up on twice. Then the representative that I spoke to tried to transfer me to the collections department, because he said they would get the email out to me today, and we were disconnected. So, I called back yet another time. I spoke with yet another representative that told me the other representatives must have been new hires and did not know what they were talking about and that I cannot get an email, but get a letter mailed out to my home in 10 days!!! I said this is UNACCEPTABLE!!! Because I was told that I would get my letter in the email on more than one occasion by 3 different representatives, I feel as though this should have been taken care of. I do not understand why I have to jump through so many hoops to get a damn letter!! I am extremely pissed by this whole thing. I needed my letter yesterday!!

Bonnibell Colon
from Fort Lauderdale, FL
I've been having billing problems since I renewed service but this is the last straw I had a service guy sent out to my home on August 11, 2017 and was explained that if the issue was my TV or damage to wiring on my behalf there would be a $60 charge BUT IF IT WAS EQUIPMENT RELATED there would be none. The guy ending up changing the box and told me there was nothing to sign because the visit was equipment related. I just received the bill with the $60 in home visit charge. I called customer service and the guy tells me I have to pay the whole bill and wait on the outcome of the ticket he opened. There is no way I have to be held responsible for an error in coding by your tech. We live on a S.S. income and I don't have an extra $60 laying around to pay. Then he went a step further and tells me if I don't pay it in full you are going to impose a late fee. I need this taking care of before the 15 of September because that is when my payment is due Account # is 8495-75-380-1832535 and I can be contacted at 347-640-9675 my name is Bonnibell Colon

Eric K. Meredith
from Accra, AA
Our Customer at jijaess8@comcast.net is PRETENDING to be YAHOO & sending EMAILS to YAHOO CUSTOMERS THAT they have REQUESTED TO DELETE THEIR ACCOUNT IN TWO (2) WORKING DAYS UNLESS YOU LOG INTO YOUR ACCOUNT THROUGH A LINK GOING TO THEM WITH ALL OF YOUR INFORMATION!!!
DOES COMCAST APPROVE OF THESE SCAMS??? IS COMCAST PART OF THESE SCAMS??? THEN WHY IS IT ALWAYS COMCAST CUSTOMERS THAT TRY THESE CRIMINAL ACTIVITIES???? IF YOU SEND ME YOUR EMAIL ADDRESS I WILL FORWARD YOU THIS EMAIL!!! ANYWAY YOU HAVE THE INFORMATION & IT MAY BE A COMCAST EMPLOYEE OF A COMCAST DEPARTMENT TO GENERATE INCOME!!!
Eric K. Meredith

Kenneth Zierler
from Linden, NJ
Comcast is the worst cable company on the planet. Service is horrible. That's all I have to say.

Someone is making small payments on my account and I have made Comcast aware of it. But nothing is being done . I was given a ticket number(039484707) for an investigation to be done, fore every time I speak to and agent in the Billing Department or Solution Department, all I am getting is that the investigation is on going. Because of these unauthorized payments are being made I have a credit of $43.49 this is not mine. I can't make my regular payment because of this credit.
I do need some help with this. Now when I call I ask to speak to a supervisor I'm told their all busy and I will receive a call at the end of the day and it never happen. I am a long time customer and I do enjoy comcast service , but I am so disappoint. I feel I need to take this matter further, because there is some inside misuse of customer accounts is happening , (I know it being done to me). I need this $43.49 credit removed from my account so I can make my regular payment. Please look into this matter.

Samaria Drakeford
from Hollywood, FL
In reference to account# 8495751010629759, I started a phone call to Xfinity cable to troubleshoot service at approximately 10:30am EST on 12/4/2016 and ended the call at 11:31am EST and had the most frustrating experience with a satellite office in India. In speaking with (Jade ID#103066) and (Jay ID# 89381) for 1 hour, I unsuccessfully attempted to resolve 2 issues: 1) receive the devices that were originally ordered as I only received a secondary cable device in mail; & 2) troubleshoot the cable device that I received in the mail a week ago.
They were incompetent, communicated inaccurate information, and lied over the phone to me (please review phone conversation). At the end of the call, Jade never processed an order to deliver the remaining devices that I originally ordered online. However, while on the phone with Jade and Jay for one hour, my wife decided to call the Comcast main number and was routed to a satellite office in Mexico. The agent in Mexico resolved our issue in 19 minutes before we ended the call with Jade and Jay and she was most polite.
Not only did I waist an hour of my time with your Indian satellite office, I didn't attain any value or agreeable outcome from the call. What's more, when my wife asked for an email to submit a written complaint, we were refused an email or website and only provided with a mailing address. I found this website to formally submit that complaint with a simple search engine query. I respectfully request a review of the account and experience, a credit to my account for the period which we have had no service, and an apology.

Liz Alicea Velez
from Hollywood, FL
My Huntington Learning Center has been negatively impacted by extremely poor Comcast service for about a month. We have our phones connected to their service and a day does not go by when the service goes down and both our phones and computers are inoperable. Comcast has said it has to do with their outside signal. Really does not matter to me what the issue is if it is not fixed. Should not offer the service if it is not going to be the reliable service that they claimed it to be when I purchased it. For me it is real simple at this point. Either the service is fixed by Thursday permanently, or we will move on to one of their more reliable competitors.

Richard Ingram
from Danville, VA
I am so frustrated with your company's response to my complaint re the balance due of $190. Between myself and my husband we have written a letter to Philadelphia and called at least 5 times.
Twice I was promised that someone "higher" up would call me at 410 507 6327 within 72 hours. No one has called. My phone call today was with "Amber" and her main goal was to road block me with my concern.
First it was I had no permission to discuss the account with anyone even though I have done so in prior calls. She indicated she could not move my call forward until my account was "secured". So I did a 3 way call with Richard who granted permission. Only then did she inform me that there was no one "higher" up to forward my complaint.
Needless to say, I am considering filing a better business bureau complaint. We have been a customer for over 10 years and many months were paid with no "pricing contract". I am to believe that all those months that a price break was not offered we were paying more than was needed.
This contract was not broken on a whim, it was broken because our house was sold. Our future house will be in Virginia, in an area where you are prominent. Are you interested in keeping a happy customer? Due to my extreme effortless effort to discuss this with someone, I am requesting a $190 credit to our account#05627123852038. I would appreciate your immediate response.

Janette
from Buffalo Grove, IL
Closed my account in May 2015. Comcast over billed me for services beyond May. Contacted customer service soon after and was told this was their error. Received a notice from a collection agency for additional funds above and beyond the incorrect invoice 2 months later. Called customer service again and was told this was in error and funds were due me. I've yet to receive this overpayment. Now, 18 months later I receive another letter from a different collection agency for money due.
I've never received an invoice from Comcast about this bill. I called Comcast, talked with customer service who indicated a supervisor would be needed to review the account. I've yet to hear from Comcast. Also, record keeping of equipment is not maintained. When the router failed a service tech replaced the old one. He then took the older model back to Comcast. Apparently, no one recorded the receipt of the router so I was billed for rental of both routers. Once I challenged Comcast on this they indicated that the older router was found and my account was adjust accordingly. So, beware their ability to track equipment.

James Kohl
from Independence, MO
The FAQ page states that even though a person may not now be a Comcast customer the person may still maintain an email account. There has not been any notification that this option was changed. I have lost my password to this account so therefore unable to access my email. The agents tell me that they are unable to help me. This frustration has only caused me to reaffirm my opinion of Comcast. By the way, don't email me as I won't be able to read it.

Jenifer Tucker Board
from Shreveport, LA
My television went out around 4 o'clock in the morning and when I called the gentleman was very nice in helping me he said he would send out someone around 1 o'clock. I went to the store and my sister was at home she is 61 years old she is on the account also her name is Carrie King while at the store the tech called me and when he got to my house instead of him stopping he drove up the street with his head looking up the street and kept going.
When I called back to make a complaint I just was feed a lot more bull I talked to at lease 4 supervisors and I received the worst service a company can give a paying customer and I do pay to me a pretty penny and due to the fact to the problem was Comcast fault my wiring in my box out side the house was set up wrong I use to hear the noise when I pass by it but never could imagine that something like that was going on I am glad my house is brick if it was wood I could of had a big dangerous problem.
I all I received was a lot of smart ass mouth supervisors with very poor customer service. This problem has not just got started I receive terrible service but this one here cuts the cake. The lies I got were not called for let me lie about a payment service be turned off. I finally had my service restored and 10 something sunday morning. My daughter just cancelled her Comcast and she was paying 250.00 a month and I have several other friends and relatives that are changing their cable service for me to take the time to set and type this I am very upset and tried of this company mess.
I called today and tried to reach to another supervisor and was not able to talk to one I guess once they put my phone number in they once again did not want to be bothered but I have been with Comcast to long to receive to type of customer service I am sure some other company would be glad for my business.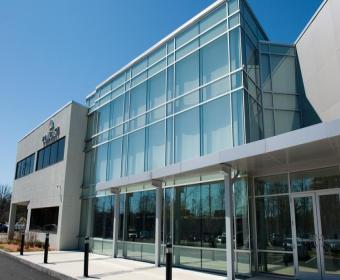 marnie
from Saint Joseph, MI
I was told 9 months ago that my bill would not increase for 2 years. Well its gone up twice oh they say that they sent me a flyer in the mail letting me know equipment was for sitting in my house was going up. And now its gone up again because of fees for this. I want get a group together to sue them any one on board are you tired of the lies! And saying you will not have an increase for 2 years yup they can charge what ever they want it doesn't matter and if you want out they may charge you too who knows. I have been a long standing customer and probably wont be for long I will honor my agreement but they wont.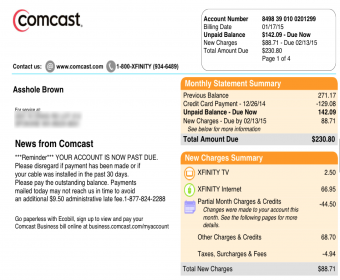 Carolyn Griffin
from Germantown, MD
This morning I experience an upsetting situation with one of the Comcast contract drivers. I stopped at a corner the prevent blocking an intersection at a red light. The contractor truck was three cars behind me. He decide to drive in the left shoulder and sidewalk to get ahead of me and block the intersection and almost he me. He caused almost hit my car and continued to look at me with a nasty and threatening facial expressions. He caused a major road block on both side of street. He then tried the back up and almost attempted to hit my car again. This driver was nasty and dangerous. His tag number is GDE K39. This driver need to notified of his dangerous driving skills and rude behavior toward other drivers.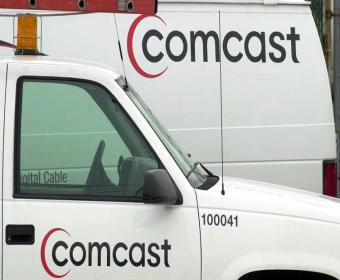 Jack Frey
from Valley Springs, CA
Yesterday the power went out for a few minutes, when it came back on, there was no signal on my TV. I tried calling customer service. There is no live person to speak to, just a recording asking questions, I could not do the things the recording wanted me to do. I needed a real live person to talk to about the problem. I've tried calling several different Comcast numbers all with the same result, no live person to speak to. Why don't these people surprise me and respond to my complaint, you are very close to losing a customer. Maybe just maybe Comcast couldn't care less.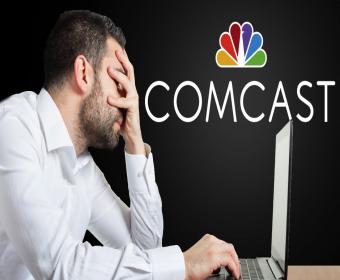 Pasquale Freda
from Hackettstown, NJ
I'm a long term customer that is extremely upset that the YES network was dropped from Comcast around 10 months ago. I have always been able to watch my favorite sports team, the NY Yankees from my Comcast feed. Their seems to be no resolve to the dispute. Who suffers? Yankee fans. I called customer service on August 3, 2016 to complain. At that time I was told that a manager would call me to discuss my dissatisfaction. No call backs to me, so I called again today September 15, 2016 to discuss when this issue would be resolved. The customer service rep was kind, and stated he would talk to his supervisor. He did mention that I should call the Yes network to get this resolved. As I pay my monthly bill to Comcast, not the Yes network, I shot down his request. In adds on TV I sense that Comcast takes pride in its customer service. I hope that pride hears my voice to get the Yankees and Yes back on.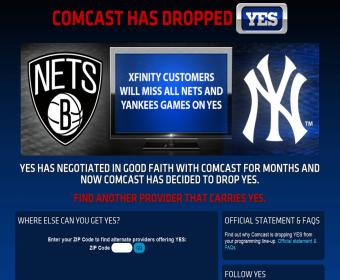 John T
from Brick Township, NJ
I would say Comcast customer service is horrible but that would be kind. We pay a lot monthly for triple play, Internet is down all the time.Just had a tech come out replaced some wiring said signal now great... 2 days later off line again. When will you get your stuff together. This company is going to be losing us and many others customers( if you care) very soon if you don't fix your problem. There are too many complaints to even keep up with. All have the same trouble. Verizon wireless is a phone call away. Comcast needs to fix this today!

Ronald Stolowitz
from San Rafael, CA
My cable is not working as not enough power to box. I need someone out here today Friday Aug.5 as I have party coming over to watch Olympics and also a 98 year old mother-in-law living here looking forward to seeing Olympics. I pay my bills (very large) every month so I see no reason in helping me for this emergency. We can't wait another day. It has been out all day today (Thurs.) We've done everything they said over phone to do, to no avail..Ever since we switch to the x1 equipment, it has given us nothing but trouble in getting enough power to boxes.

Gene Swagger
from Chicago, IL
I have a $69.99 double play 12 month contract plan.I have made all my payments on time and I am paid through 8/30/16. Comcast has suspended my service (7/27) saying I am 'past due'. I refuse to pay their unadvertised add on fees- for regional broadcast and sports.There isn't any notice of charges beyond the package price and taxes- which is exactly what I paid. Comcast has the misconception that they can do whatever they want. 100% WRONG! They take away your ability to view past bills...until you pay the past due money they say you owe - even though you don't owe anything.

Clayton Jewett
from Troy, MI
Have tried to contact them since 10am it is now 12:46pm I've left 2 messages along with my number still nothing. 3 different times I was on hold for 15 minutes 1st time 33 minutes the 2nd time and 33 minutes the 3rd time. I was told leave a call back number twice last was at 12:36 pm as of 1:27 pm I've yet to be contacted. If treated customers this way I would have been fired. Completely unprofessional. You want your money in a timely manner well I has a customer would like service in a timely manner.

We are a business and were in the process of switching over to Comcast. The set an install date for 7/24/2015 (which they didn't tell us) and switched our phone lines on 7/12/2016. We have not had phone service for 3 days. Even after 10 hours of calls (mostly holding) still no fix. We are losing money everyday and Comcast has not figured this out. We are at our wits end. This is awful and I can't log-in to Comcast because we don't have an account number. Can someone help us out?
Have feedback for Comcast?
Thanks for your feedback!
Sorry. Please try again later!