Comcast
Comcast Complaints Continued... (Page 4)
438+ reviews added so far. Upset? Call Comcast corporate: 1-800-934-6489

I have been having problems with all of my services, TV, internet and phone for over a year. It is the most stressful experience that I have ever had to go through. Constant service tickets being closed out when no one even has done anything. Service calls cancelled by them leaving me waiting all day for them to show up and no phone call to explain why. Then I have to call and find our what happened. The latest tech put a note on my door saying he looked at cables on my property, but never even stepped foot on my property, I stood at the window and watched him sit in his truck, never ever looked at anything. Then was informed by customer service when I called in that he closed out the ticket and said he did his job. I will be looking into what steps need to be taken next to file a formal complaint with the people that oversee the operations of the company. I am disabled with Multiple[le Sclerosis and this has had such a negative impact on my health. Maybe that's why they think they can get away with behavior, The poor disabled lady isn't going to do anything....

I have been trying to get paid back $93.30 since October 2014. I moved and accidently paid the old account. I first sent fax with record of payment from bank to Comcast as requested listed both old and new account information nothing happened after 2 fax. I then started calling numerous times to many to count have peoples names Id and ticket numbers and every time I'm guaranteed it is taken care of and I will get a credit or a check; still nothing. No idea what to do HELP!!!!

i called fri because a payment didnt show up on my online bill. she offers me a promotion claiming id be paying the same amount i am now but i would get so much more for my $. i told her i didnt need a house phone.she said that was ok cause id be getting high speed internet. i wasnt sue but she told me i had 30 days to change back. fri night i get an email saying my new total was going to be $149.02. thats $25 more than what im paying. then sun. i get an email saying my mo bill will be$219.14!i called today shes telling me $140. i dont want it. asked her to put me on my old rates. she said she couldnt do it. now if i dont take the promotion & go back to my old plan the rates go up.thats a scam!!!i asked to speak to a supervisor . theres none there !!!!how is this possible? i left my name & #. i have to wait 48hrs for a callback!i was told i could switch back. the representative lied to me fri.i expect to be put back to the way it was.if not i will be contacting the bbb. i have many family & neighbors who have comcast. were all disguisted with the customer service. we will be swithching our services if things dont improve.

cable box has codes RDK-03006 in bedroom and in livingroom code says RDK03005

William Young
from Tucson, AZ
I have had multiple overcharges on my statements consisting of late charges where I never received the monthly charges or received them through forwarding by the post office after I had given them my change of address on several occasions, where these were ignored, also charges for services I never requested, but the biggest problem is getting through their recorded choices that do not cover the problem, and when I do have to go through multiple queries as to who I am and what the problem may be and finding out that they cannot offer me any reconciliation!

Pay $70/mo. for Internet only. Excessively SLOW internet. Called to complain. Said I would have to pay for a technician to come out. Sent 2 Twitter messages. Waited 2 weeks for a response. Then no follow up after I replied via Twitter.

Charles Harrell
from Nokomis, FL
In the last two weeks I have had to unplug the modem and plug it back in to get internet access 10 times. On 3-27 I was on the phone three different times with problems.They could not solve the problems. I computer (Apple Mac Book Pro) was all goofed up. Finally, I had to go to Apple Care, they solved problem in five minutes. Your poor service wasted a lot of my time. I am in Venice Fl 34285. Why can't I get what I am paying for? Good service?

Greg Bailey
from Atlanta, GA
I received a phone call from Comcast promotions on my birthday offering my a 89.99 deal for internet and an additional 80 channels to my service. I decided at that time that I wanted just internet and on the day of my appointment installation I decided to take advantage of the 89.99 special and did not want to cancel my appointment for the internet. Comcast canceled my appointment without my approval. After speaking with a supervisor I was promised a tech would come out the next day. He lied no tech showed. Finally they promised me three free months of movie channels they sent me a box that did not have the proper connection cord. They lied to me about being a loyal customer because loyal customers don't get treated this way!

I am tired of trying to get technical support and it takes so damn long to get my issue resolved. I am on the phone with them for hours to try to solve the issue,or I have to be transferred to some one else because the first person couldn't help me get it resolved. I just can't stand it.

Olivia
from The Bronx, NY
Customer rep came very late. Slamming doors and didn't introduce himself. Told someone was coming by today. It was a lie. They're coming Friday. Tried calling and speaking in chat with customer support but no one contacts me back. Even Tweet them. No response. GG Comcast GG. Don't ever go to Comcast aka Xfinity. They treat you like crap. They lost a new customer.

Edna Steward
from Newark, NJ
I have been a loyal Comcast customer since 1999. In September 2014, a sales representative of Comcast came to my house and gave me a new contract with Comcast for a total of 137 per month, which included equipment. I have yet to be billed in that amount. I have been paying more than 250.00 per month. Now I'm being told by Mr. Vadim that Comcast can't honor my contract and that was a mistake. This is nonsense ! I have a valid contract sold to me by a Comcast representative; someone needs to handle this immediately. This sounds like a serious case of fraud.

Jessie Barrett
from Portsmouth, NH
I have been a long time customer, approximately 20 years. Every time I call for anything, it never gets resolved on the 1st attempt. They either hang up on me, transfer me to an invalid line, try to upgrade me to a lessor plan, and in turn lie about the final cost, that included fees and tax. I am in the middle of Another scam that was offered, Philip, guaranteed my months bill,including fees and tax would be $145.99, no install fee. I will not be upgraded until April 5th. Philip told me he was going to transfer to a conference, but it was an automated recording, and it stated I was paying a instal fee. I hit 0, spoke with another Rep that I could not understand, she transferred me to a supervisor but she was a 3rd party and could not help or transfer me back.
I call Again, the Rep said she could not cancel, and asked I call today. I called today, the gentleman confirm the new plan at $165.99, and transferred me to an invalid extension. I call back Again, this rep told me, the install for the new plan was today....I was furious and asked to cancel immediately. She told me could had to find what my old plan was, and do to your system, she could not find it. I pay for a service and except to be treated in a professional manner. I would like a call back from upper Management regarding this mess. The Customer Service Dept. is absolutely horrendous and unprofessional!

Customer service told me I was getting a tech visit today, well what a shocker no call to confirm or no show.

Roger Capps
from Smyrna, GA
I have been a customer with Comcast since 2012 and needed to move my service to a new address. I made the appointment, took the day of work since I had many bad dealings with the company and waiting for the technician to arrive. Surprise here because he was really nice. It took a while to figure out why I have 5 cable outlets but only one had wires and with that he had to run a long cable to my TV. Okay, looks ugly but I can handle it. (I don't expect anything better after 2 years of bad service) Internet was and still is not working. Three modems, 4 technical support calls by the installer and 2 hours later no internet. I ask the technician to pack up and go since nobody at Comcast technical support can help him. Two hours later customer service called to re-schedule the appointment. Hello, you may want to send out a line person and see what's happening with the lines?? You may want to implement tier 2 tech support when tier one has no idea why after two hours an error report still shows up. Also, Comcast equipment (box, modem) needs some updates. So again in the two plus years with Comcast, I would say my service worked 3/4 of the time and the other time I had to fight with Comcast customer service. Georgia please open up and make it easier for Charter to come in. Been with Charter in SC since 2005 had only one billing issue and customer service is great.

Joe
from Pompano Beach, FL
I recently purchased a property in a development which has an overall contract with Comcast. I have been calling and dealing with them to get my service initiated. It seems as though the previous owner never canceled his service and therefore have refused to give me the service which I am forced into paying in my monthly association fees. The prior owner has water on the brain,literally and I suffer because his family failed to tie up loose ends. I cannot honestly say how many times I've called them attempting to resolve the issue. It is my belief that I've only been given truth from one of the countless reps I've spoken to,lastly the account resolution department. When I spoke to Patricia within that area she seemed quite nice and willing to help,promised a callback within an hour and guess what I'm still waiting. The customer service persons will truly tell you whatever you want to hear. They in general may be nice people,in fact super nice and maybe truthful off the job.
They have me completely frustrated to a point where I've been yelling,screaming and cursing at them. For my actions,my apologies to them all. I cannot say that I've ever dealt with a company like this at any other time. When calling the company you never get the same person and never do the notes reflect the actual conversation,so you have to spend at least another half hour plus covering the issues,again and again. Their services have been used on and off for my 26 years in Fl. and the experiences and issues have only gotten worse over time. Customer service is poor at best. At one time you didn't have to pay for a service call,now you pay for everything and I do mean everything. Unfortunately, I do not have the option to not pay for their services. Legally I cannot refuse to pay for their services in my association fees and legally the association can charge me additionally for something else if I refuse. This company is only about the money,owning NBC and clearly overcharging for service.
This is supposed to be a world,at least in the U.S. where freedom of choice exists,such is not the case. You have to pick up your own equipment or your charged to have them mail it. It's more than apparent that freedom of choice and the ability to acquire competing service has been stifled by allowing only certain entities to operate in certain areas,so,no matter what you're under their thumb. The people at the top of the latter in charge of every division need be fired. There is no excuse for such a poorly organized,run entity. Again my apologies for my actions as two wrongs don't ever make a right. They also claim that any owner,anywhere owns the wiring once it passes in through your walls. I just don't get it?....but that's how they justify charging for an in home call. The government needs to step in within theses scenarios and we as members of a free society we should not be forced to pay for something we don't want. My billing has changed three times in the rental which I will soon be leaving. The first change was expected as I was initially under a promotion and any subsequent changes in my costs have always been described as just having a promotion which again ended. The subsequent promotions never existed and my bill continues to rise. Whatever happened to the customer always being right. Of course I'm not always right,but when it comes to Comcast,I'd bet that in most cases the customer is.

David Schoenewolff
from Lady Lake, FL
I have spend several hour either on hold or after getting through having my calls dropped there is not way to get to a human being. Everything Solution is to go online or do you want a video. whatever happened to talking to a human being. They talk about customer service but they have no clue about what customer service really is. I am totally frustrated and probably will drop the service because they do not care.

Christie Hawkins
from Bremerton, WA
Comcast fails at customer service. I have been transferred from rep to rep to supervisor to being cut off. Then upon recalling cannot get the same person even though it is 1) in the records and 2) I have the name and badge number and therefore start over. I have been on hold, I have been promised return calls that never happen, and in the end the mindless representatives tell me to have a nice day?

Mark Powers
from Trenton, MI
I called on Feb 17, 2015 to learn about my options for reducing my monthly bill. After an hour on the phone with the service rep I was given a plan that would save me $30-$40/mo. Perfect! I called back 3-weeks later with a question about my bill and decided that I was going to cancel my service with Comcast. The service rep informed me that I was in a contract and it would cost $200 to cancel it. I told her that I was NEVER informed of this and the service rep back on Feb 17th never mentioned anything about a contract or agreement. I would not have agreed to that if I was properly informed that a long-term contract was my ONLY option to reduce my monthly bill.
I have made several calls into Comcast and I keep getting empty promises about a manager calling me to resolve this matter. I've asked for proof that the service rep on Feb 17th mentioned anything about this contract and they refuse to present it. Why? Because they don't have proof and they simply are taking advantage of their customers. How dare you Comcast lock people into contracts without letting them know. I want this resolved! I want my service canceled and I will NOT pay a $200 cancellation fee for a contract that I was NEVER told about.

I have tried to schedule installation of internet through Comcast. My initial call was made on 2/11/15. I set up a date of installation on Saturday, 2/21/15. I get a call on 2/17 to verify my 8-10AM appointment for 2/18/15 - a Wednesday. My wife and I work. As teachers, it is not easy for us to take days off. I refused the appointment and said the install date was set for the 21st. The person on the phone said there are no appointments available for that day. Due to scheduling we cannot get another date for install set until Tuesday, 3/5/15 from 2-4PM. I stayed home that day to ensure we could get the installation done. No one showed up. I called Comcast and they said a tech was at our red brick house at 2:57 for the install but no one was home.
Ummmm, we have a blue sided house. I explained my disbelief and disappointment in the tech's lie. We rescheduled for 3/7/15 from 10-12. My wife stayed home that day. No show. She called and they said another appoint was not showing on the calendar for that day. I got home and called to set up today's appointment - 3/11/15 from 4-6PM. Neither of us had to take today off as the appointment was scheduled late enough we could be here. Finally at 8:45PM, our tech shows up. To get to our internal cable lines, you have to go into the attic through our daughter's room. She is 3 and her bedtime is normally 7-730.
I have my wife take her into our room as i show the tech the lines in the attic. We go outside to find out that he cannot find the line into the house (of course, it is dark now, it's ONLY 9PM) and says we may have to have a line bury team come out to run the line. This house has had cable through Comcast before, but we had UVerse installed when we bought it due to the $70 difference in price tag for similar service. He is a subcontractor and a very inexperienced one at that. Now, upon calling Comcast again to voice my displeasure, i am told I can have HBO free for three months, but not eligible for the $20 customer care option as it does not appear on her screen. This should be $60 credited to my account - if I am ever able to establish one.
I am completely beyond disgusted and quite frankly I am embarrassed for Comcast and their lack of service. The earliest date for installation is now 3/19/2015 from 2-4PM. Again, a time I cannot be here for the install. However, during my break week from 3/23-3/27, they are completely booked with no times available. At some point, a manager or decision maker should do something to make this right and get this installed. Or, maybe I should just get out while I can. Sadly, I know the product is far better than the competition (I am getting internet only and the most very basic of cable offerings) for the pure internet connection.

You really should offer a negative rating. Comcast has consistently provided the worst possible customer service, including sending a drunk technician to my residence.

My mother is 87 years old switched to Comcast . They left with home phone not working , no Internet. No show the next day even to complete there install. 12 phone calls. Still no time when coming to fix, complete. I'd rather have no cable, Internet, just use a cell phone then ever dealing with them. To large if a company & nobody working there has any work ethic. If your lazy you should work for Comcast. Wow here I come .

Missy Star
from Ford City, PA
I had comcast over 4 years ago. When I canceled, I had a appointment and they sent someone to pick up the equiptment. The guy must not have returned it. They tried to charge me for it. I had no reason to keep their equiptment. It took over a month to get it cleared up. I was moving and that was the last thing I needed to deal with. I was told now you have to take back the equiptment to the comcast store or ups take it. I was glad to hear that.
2 years ago. I went with comcast again. I only went with them because dish and direct tv have a 2 year contract. I ask a year ago to get a remote that was sticking. They didn't want to sent me one. I gave up, and in Jan of this year I ask again. I got a remote and it was the wrong one and it did not work. I have went online and chatted 2 times and called 3 times. I was charged 9.99 shipping and other charges. I still have not received a remote that works. I am not happy with comcast at all. I see where they have remotes on ebay I am going to check into that so I won't have to call comcast again and won't be charged shipping and other fees again.

David Murr
from Jacksonville, FL
Lost phone internet and on demand for 5 days. When they showed up to fix the problem he only fixed half the problem said he had other customers to take care of so he would have to come back, He would set another appointment in 4 days to come back and finish the job. Right now my tv in my den is still pulled away from the wall waiting to be wired with new wires from the outside box. Just had the house rewired 2 years back. The tech did a fair job but to not finish a job when you show up to do the job what are they teaching their techs.

chhayarith yem
from Tacoma, WA
I have been with Comcast for a long time and always pay my bill on time. My issue is I upgraded my plan with to include telephone service. The only reason why I upgraded was for the international plans. My fiancé is in another country. The new plan was 300 mins on a land line and unlimited international call if I use the Comcast xfinity connect application through my cell phone using my wifi. That what I was quoted. I ask the sale representative if that was true and she told me "yes". I ask her the same question 3 to 4 time to make sure if it was unlimited international phone call using the xfinity connect apps and she still said "yes". So I upgraded my plan. Almost a month later I got a bill for over $2600. I call the billing department regarding this situation and was told that there were no unlimited plan and I had to pay my bill. I was quoted wrong information's from one of the sale representative or she did not know what she was quoting. I had talk to many of the billing manager and sale manager regarding this issue but with no luck and would not help me at all to resolve this issue. I would like to resolve this issue as soon as possible.

thomas angier
from Leesburg, FL
I have been without Comcast exfinity for over two weeks. Every time I call they said they will send a single and said that will work. They have done this four times with no succeed. I don't know what to do. Can someone help.

Ordered comcast bought a bundle package with promo package extra chanels. I left Comcast 2yrs ago and got Direct TV because Comcast took away chanels that I was paying for that was on my bill and they said I never had the chanels I told I can show them the bill that Ive been paying and they could care less. Got mad and went to Direct TV, did not like the dish on my roof because of snow and got stupid thinking I would give Comcast another try. I got the bundle package with promo chanels.
They were supposed to be there between 5 PM and 7 PM but showed up at 7:30 did not get out of my house until 10. Never got the promo chanels, tried calling all weekend but could not get through until Monday. I asked for a manager's name and number to complain. They were reluctant to give it to me, I called the manger left a message. Did not hear back and Thursday I switched back to Direct TV. The Manager did call a week and a half later. Comcast sent me a bill for servise I did not get and I've been on hold with them for 45 min now trying to get it straight. Their customer servise is the worst. I pray they go out of business. Going to call my State Rep. to complain, not sure what good that will do but I hope something.

I ordered the self installed Comcast kit via Internet. The web page said my apartment was acceptable for the kit.After it was delivered I followed the easy installation instructions I contacted xfinity and they tried troubleshoot the problem over the phone. They were unsucceful. They then scheduled a tech to come to my apartment and fix the problem. The tech came, hooked a little gadget to the wall outlet and said I need a "rewire". So I then had to scheduel and appointment with one of there contractors to do the installation. My appointment with the contractors was 2-4pm on the 19th of November, at 430 Comcast calls and says that they are running late and will be at my apartment at 630pm. At 630 pm Comcast calls me and says that they can't make it at 630pm and will be at my apartment at 1030pm. At 1030 pm the comcast workers show up and says that the first tech that showed up to my apartment 2 days ago was suppose to tell me that I needed a letter from my apartment office that states they are allowed to do an installation. So in conclusion after 9 days of ordering the service.. Hours of over the phone troubleshooting, 2 different repair men, and 8 hours of waiting for a repair man to actually show up, I have no cable and have to setup another appointment!

I have had horrible customer service experience with your company and judging from the reviews I have read online, I am not alone by a long shot. Let me begin with today's issue. I contacted customer service on Nov 30, 2012 and made arrangements to have my bill paid every friday on Dec 3, 7, 14, and 21st, I was told it was ok, my service would not be interrupted if my payments were done as arranged. I am a pain mgmt patient who has a morphine pump that is monitored over the telephone weekly.
If it is not monitored it is a potentially life threatening issue. I awoke this morning to no phone, or cable service after having made payments on the 3rd and 7th. I was told I was lying by the first service agent I spoke with, that I had not called and made any arrangements. First off, she could not speak english well at all, she could hardly understand me, took her several minutes to understand me well enough to even find my account with me repeatedly giving her the ph number and address. After finally being transferred to a supervisor I was told that no one was authorized to make the arrangements that were made, they could not even find the representative who made the arrangements.
I have also called repeatedly complaining about my alarm system falling off, not working properly etc...I asked to have it removed from my account, but was told I had to pay the account in full before there would be anything done. I had the alarm system taken down by my son and had him take it to the office here in Huntsville AL and still your company will not credit my account for an alarm that hasn't worked for three months till the bill is paid in full. First off, you should not make arrangements with a customer and not honor them, second you should not charge for a service I am unhappy with that does not work properly nor was it properly installed. Why could you not credit my account once the equipment was returned and credit me for the months of service the alarm system has not worked? I was told I had to pay in full to receive a credit, this is utterly unacceptable.
The shoddiest customer service I have ever in my life experienced. So now, here I sit, unable to have my morphine pump monitored, wondering if I am going to be overdosed on morphine and die, or if the pump will shut off and I will go into immediate life threatening morphine withdrawals. I would never have let this happen. Had your representative told me when I called on Nov 30, 2012 that I would be suspended I would have found a way to pay the bill in full to keep this from happening. It is reprehensible that I was told to pay every friday on these dates and I WOULD NOT BE DISCONNECTED, only to make the arrangements and yet still be disconnected and face the multitude of health issues that I must now deal with. Thank you for your sub standard service and your shoddy business practices.
You are a terrible company, your business practices and ethics are questionable to say the least. Please promptly forward this to your superiors and stop lying to your customers. Customers are the ones that have the power in their hands to make or break a company, or at least that is the way things used to be in America. Just wondering though, if I die due to the fact that Xfinity reps practiced terrible consumer relations, whom should be held responsible. I am contacting my attorney also to begin proceedings should something happen to me...
p.s. the supervisor and the local office both said that even though the mistake was made on your end my service could not be restored till I paid in full. This is complete crap!

I sent this letter to Brian Roberts/CEO
Hi, Brian
This is in ref. to the above subject. I received a bill for $179.87 saying and charging me for a returned check. First, I paid the bill online and as you can see in my Comcast statements I always paid by bills in advance. They charged me again 79.92 as an unpaid balance that really it was paid online.
I called Comcast and as usual a dummy girl answered the phone and connected me to collection number and they said that my check was returned with a charge of $25.00 that really is not true because I always keep my checking account balance accurate. So I went to my bank and the lady told me that is no record of such returned check and no charge so she said that the mistake is from Comcast and not from the bank, not from my account and for sure not from me!
I paid everything thinking that was my mistake and after the bank confirmation realized that now is an over payment to Comcast due to your billing department. So I hope I get credit for such mistake!
You know all the problems that I had before with Comcast and you always helped me in a professional level, so I'm expecting to get the same help with this issue.
For any additional information, please do not hesitate to contact me at your earliest convenience. Your prompt attention to this matter will be appreciated.
Vima
201-988-1637

During the wind storm from hurricane Sandy on the 30th of Oct. around 9:00 am, the transformer from DTE Energy fell, taking down electrical lines and cable. My wife, grandson and I evacuated the house because it was unsafe. During that time I called everybody that had lines down, including Comcast. I talked to a Representative from Comcast and explained the situation, she said she would file the report. That was on Oct. 30, why is it Nov. 10th and I still don`t have service. I called and was promised dates and nobody shows up, I call again and they tell me they can`t find where I called, so I make another complaint. This has been going on for almost 2 weeks. The promises and nobody showing up, I have been patience, but now I`m angry. I know had this been in the suburbs, it wouldn`t have taken so long. I have been a loyal customer for many years and I know it doesn`t take 2 weeks to put up a line. I want Comcast to investigate why this is taken so long. The storm has been over. Thank You for your time. A very disappointed customer.

WE just recently install Comcast for high speed internet. Since my phone VP and Z340 phone for the deaf would not work at all with the new modem that Comcast provided for. After struggling for a week Comcast has no knowledge about these kind of phone as I requested a knowledegble technician. They were not really listening to my needs. So we had to add a Wifi to get my phone for the deaf working again. Comcast is blocking something, it is not worth paying $7.00 a month for that modem if it can not work for my phones. The speed is good. My attention to this goal is delete their new modem and buy a modem of our own so we can set our own password without blocking all these issues.
I like to add one more thing, after the new modem was replace to all the Comcast customer I found out it mess up all the Vp and Z340 phone to ALL of my deaf Friends. Had to put back the way it was. What a mess!

Ok' this seems to be a classic "give me more money than you owe" I went out of town, on coming back I knew I had my bills and as I am setting money asside for diff. bills I get a call from comcast stateing I owe $400. +, now I knew I had missed about a month on payments (I have been with comcast for over 8 years) I stated to comcast I had $200 I alotted for their bill and was told without the full $400. I would be disconnected....
I had them disconnect me while I reviewed bill, now I came up with a totall of $280.owed ... comcast agrees that is all I owe, so I say ok glad we now agree on the bill I will be right over to pay and expect service to be reinstated, OH but wait NOW I have to pay the $280. bill + $100, And $80. for... not quite sure, so I lost service for them trying to collect more than was owed , but to get service back I need to pay them all this extra because I did get disconnected.
This makes no sense to me, they have tryed to say it was because of the equipment, but then say no thats not it maybe its... or... they have tryed justifying this bill but they just come back to saying you are right you only owe $280. we have no idea why "someong" told you you owed over $100 more than your bill' BE CAREFULL read your bill as I usually dont question my bill as I just pay it, untill the $400.+ was asked and this one I did question and good thing as I would have given Free over $120 to comcast for no reason.

I was contacted by Comcast that they see a problem with our signal and would like to send out a technician but need me to be here to let the person in if they need to come inside the house. I am a physician, and scheduled time off and rearranged patients to be home today. They scheduled the wrong day! It is the 5th, and they scheduled the 12th despite me verifying the date 3 times before I got off the phone. This is not the first time Comcast has done this. The people who schedule appointments rarely get the date right and almost never correctly communicate what the visit is for. I am completely fed up with Comcast and will be looking for another internet/phone/cable provider. I pay over 300 dollars a month. It is absurd.
When I called Comcast to try to get them out today they said there were no available times. If I can reschedule and inconvenience people, they can have a technician work a little overtime. Really.

My MAC with Safari always got Error Code 34384 when I tried to log into my Comcast account. Comcast was no help despite several tries with different analysts. My Firefox and Google Chrome had no trouble logging in. In an Apple Forum I read that MACKEEPER causes instability in some MAC applications. I removed MACKEEPER and that solved the problem. Safari now gets into my Comcast account.

Comcast says they have to switch to digital due to fed regs, after two TV cable boxes, numerous calls and visits to their office I still only get half of the channels I'm supposed to. Strangely enough as soon as I hooked up one of their boxes to my TV my PC's browser was hijacked to their website eventhough I don't have them as a provider. They sent out a tech and he said my wireless was receiving an erroneous signal from someone nearby. To fix the TV signal they'd have to put in a new underground cable. Seems everyone in our area is having the same problems and I'm beginning to think Comcast is outright lying to it's customers.
I'm about ready to hook my truck to the 200 ft of cable they have on my property and send it back to them. I just moved and I rented a coorporate apartment and it has been 24 days and after multiple phone calls from the apartment office and myself and still I have not heard back from Comcast and still without cable or internet. Moreover this past week I have been trying to talk to someone at your 800 number and noone picks up and the automated machine keeps repeating the same message over and over after a series of beeps. This is getting very frustrating to say the least. I can't imagine any business becoming successfull with this kind of custumor service!!!

This frigging sucks!COMCAST LYIERS.Heres the story:a few weeks ago our internet got really slow so we bought a new router.The router fasten things up about 3%.The router was a NETGEAR 300 blah blah blah.So a few days later,we just coudn't take slow internet anymore.So we called our ISP(Comass) and they sended a guy over to fix and blah.So he went fixing the wires first,second he was done.Then he realized that we needed a new modem.A few more days later,I went to walmart and bought a Molorza or whatever modem.We seted it up and all that.After that we still we NOT getting internet.We called our ISP again to make sure we setted it up right.So he said he'll send signal over.But it liely failed.So one day later we called and they told us they would send a techy guy over.Its now been 5 days or 1 week sinced we called.I don't know what to do.Maybe I should switch to Verison.How about you guys tell me.

I had a service apointment on Wednesday 01/09/2013 between 1pm and 3 pm. No show, I called and I was told that they see no appointment scheduled.
I set up another apointment for 01/12/2013 between 1 pm and 3 pm and no show. I called and I was told again that they see no scheduled appointment.
I asked to talkd to a supervisor and I got in touch with Carlos #0811 and we scheduled now my third service appointment for 7 days for now on 01/19/2013 betwee 1pm and 3pm.
Let see if this one gets lost or not entered correctly, or not placed in you cart.
My recommendation is to find out who failed to do the job correctly and give them a written warning, have them re-trained and let them know that you are a company that will hold them accountably for what they are required to do as a job performance issue. !!!!!!!!!!

I own several residential businesses and specifically called today becuase I am getting charged double on my business internet at one of my locations. I had a static IP added to the business site and comcast has failed repeatedly to remove the previous interenet charge from my monthly account. Today I was on the phone for 2 hours and got hung up on and disconnected 3 times and passed back and forth between residential and business twice. I asked to speak to a supervisor and was denied because they were walking into a meeting. Just as I thought we were getting somewhere the tech tells me that my name is not on the account and they can't go any further. I have owned this account and property for 8 years and have never been given this excuse including by the other three techs that hung up on me or transferred me today. The excuse I was given was that because I am in Illinois, they were given these accounts becuase Illinois did not follow the rules therefore I need to start at my local office. The first thing I am doing tomorrow is calling dish, verizion and private companies to switch out all 6 of my business locations.

We have been in our new house since July of this year. As of date we have had your service people out at least six times. I am livid as my husband works 6 days a week and on Nov 22 our service went out. Phone, cable and internet. It just so happened that my husband had four days off due to the holiday. Call after call with no one able to come out the 27th~ So on his four days off we have nothing. Not to mention no phone when he does work he has the only cell phone. Our account was credited 32.44 for 5 days of being with out service, This is a total rip off. Your call center says the computer figures out how much the credit is. AT&T may be getting a new customer for sure. No response when explaining over and over how much this effected our holiday and my husbands days off.

Comcast service rep sold me the plan to buy triple service( phone, internet and cable) and promised for a gift card of $250 if I continue the service for 3 months. I havenot received it as promised and now even on following up with them no one listens. When i called them they said it is not showing any such thing in the records, i asked them to refer to the recording of the call they had with me. No success, continously following up with, posting on their consumer forum but they don't do anything. Just cheating.. cheating will never use comcast now.
I have been paying for HD Preferred Bundle for over two years. I have never had HD. My husband and I called several times, I finally got through to someone who listened three weeks ago. My old bills say HD Preferred Bundle at $174.74. My February bill says PRF XF TP $114.12. Is this to make up for all the years of paying for something I never received or should I go to Small Claims Court? I have always paid my bill on time and have been a customer of cable since the old Rollins days. I am a senior and don't appreciate this overstated charge.

My wife and I are paying to have three computers on comcast internet. Two can connect but the other cannot. We have had this problem for many days but have continued to pay for the service price for three computers. Once I called and got help. Today (01- 14-12 at 3.00 PM) I called and talked to three camcast employees who did not seem to know what to do. They were rude, hang up on me, one told me that, I am computer illeterate, and the other representative told me that I need a new connection. I spent two hours being switched from one representative to another. They made me feel that camcast is the only internet service in Houston.
The first woman employee was mean too. She kept ordering me to be quiet while she made suggestions that do not work. The second woman was worse. She dropped the phone and left me hanging. The last representative was a man. He told me that, I must be computer illeterate. What has become of camcast? Do this people know that we pay for them to work for camcast? Do they know that a community leader like me can organize for a protest or a joint boycott for this kind of business. Let us get this straight. If you cannot take care of your clients, they will find someone who can.

Having on going problem with On Damand shows ( can't but any ) had this problem for about a month, called many times and get the same run around over and over. They will fix at there location , now they need to send a tech out - this was on Sunday 14th ( NO Call ) still waiting . I have called four times on this problem and still NO help from Comcast. I keep getting a error message ERR36896 and have reported this to them each time,they gave me a Ref number of CR299409360 , now I have a new Ref number of CR30350853 from when i called on Wed. the 17th and she said that a tech would be here at my home thur. the 18th from 9:am to noon, at 2:30 pm I called to see what is going on and they said its was not completed in the system. That is a lie, all ongoings are recorded all they have to do is play them back and see who and what went on during that phone call. I took time off from work just to be here and no one called or showed up. Now they want me to wait a few days more , well this will be about a month of me paying for someting that dos not work. Oh well lets see how long this will take and what it will cost me . as for the shows that I can't see now due to they are not offered anymore. The real problem is that they need somone from the top of the latter to look into this and somone to run the department - They need a team here in Michigan to take care of these phones calls , not over seas. Maybe I should sign up for a managers spot, I could use a good a job anyway.

I am going to switch to SureWest, don't know if it's the best choice, but it is $100/mo cheaper than Comcast for the same stuff. The change will happen in a week. I never contacted Comcast about the change, but Surewest put in a request to take over the phone number. I talked with a Comcast Cust Svc Rep, and he told me I had to have a new access code, which he created and emailed to me. Then, without warning or explanation they shut me out of my email. I am still a paying customer.
I went through a chat session, since the gauntlet of "Press 1 for this" only gets you to someone who doesn't speak english... but the chat person couldn't help me without the code they emailed me and then shut off my account, so I couldn't get it. After an hour, I was able to reset my password and get back into my email, only to find that the email confirmations from Surewest had been deleted from my email files, not in a folder or deleted files, just gone. I think that must be against the law. So, Comcast sucks.

I received the promotional ad in the mail to upgrade to the xfinity triple play a couple of months ago, I called and accepted the offer the date was set, and I was given my new phone number, and was very anxious to get all of the new upgrades and a home phone. The day of the installation i waited and no one ever arrived when I called I could not get an answer as to where the technician was and what time he would arrive, I had to leave to go to work i continued to call and inquire with no resolution, they said they would issue my 20 dollar credit and that I would be contacted later that evening to reschedule my appointment for the next day at my convience but I was never contacted.
The next day I began calling that morning, I repeatedly asked to speak to a supervisor, but was always told that they had to notify a supervisor and that one would call me, this happened at least 3 to 4 times that day, still no call and also no appointment was scheduled. The next day I started calling again I never recieved my credit and have yet to talk to anyone COMCAST CUSTOMER SERVICE SUCKS!

We have been customers for years and we actually wanted comcast intill all these promblems begain. We cant even use gsevelowour landline phone. This is extreme. I finally got online and im trying to hurry brfore it cuts off. please respond at 832-971-0594

Comcast SUCKS! 9 mos of problems, including weak signal, slow internet, phone down for at least a week 3 months in a row, they lost my phone number (they ported my number to someone else), service came and unplugged my phone one time, then got in the truck and drove away, no paper work! Another time service doesn't show up or even call when scheduled. This is just a small sampling of the last year with these jerks, if I listed them all I would need to find a book publisher.
This has been escalated to corporate level and still problems, not just for me but for others in the area. How do they stay in business? They have the worst service, and don't care about the customers at all. Comcast SUCKS! I can't wait for FiOS to come to my area!

On 15 Mar 2011 I was made an offer by a Comcast Sales Rep to get their Digital Preferred Plus, Triple Bundle Package that includes an HD DVR, two HD receivers, free HBO, Starz, etc. if I would sign up for a 24 month contract. Total price for the package would be $109.99 per month. I would also be charge a $7 a month rental fee for the modem plus Cable boxes for $30 a month and about $10 in tax. The total cost should not exceed $150 a month for the duration of the 2 year plan. For 12 months I paided under $150 month.
Now I get the bill for Apr 2012 and my rate went up to $183 per month. I called them, they said I would only get the $109 rate for the first 12 months, the next twelve months would be the new rate of $129 and $29.85 for cable boxs.
I called the billing dept. I informed them that my service order specifically states that my base rate was $109.99 per month for 24 months. They informed me there was nothing I could do about it because I only had a service order, not a contract. I told them all I ever had was a Service Order that was provided to me the day I signed up, so in my estimation this is the contract. I also asked why the Service Order says nothing about fee changes after the first 12 months, the rep had to answer to this.
I then requested to talk to a Supervisor, and after about 10 minutes I was connected to a supervisor. She told me just about the same thing that the Customer Service rep said. But she would transfer me to a department that work with me to change my plan. When Comcast get you to sign a contract it should be in bold print about after 12 months the price will change but they know you would probally not buy into there scheme to get you into there plans.

I called to pay my bill and needed to speak to someone about the bill and why the amount is different every month, a female named Shandy answered and she was very RUDE from the very first. She has no customer service skills and she will be one of the reasons I change my service carrier if I decide to do that. I never got my questions answered I did pay my outstanding balance. Myself being a supervisor of 28 employees half being phone service half being front desk registration if she worked for me I would terminate her she is not and can not be good for your organization.

After getting the runaround now for 8 months I was basically told today that because I didn't complete some phantom "form" or other process which I was never advised about and never received that I was ineligible for the $100.00 Visa gift card after signing up for triple play service online with Comcast in June 2011. I was never contacted, emailed or written to advise me of any problems either. I asked for a $100 credit on my bill but was denied that as well with supervisor Tyesha today. I see many, many complaints online now about this same scam and realize I've been duped. I will certainly never use Comcast again in the future!
I have been a customer for a couple of years now and I have paid my bills early or on time. I tried to explain to a couple of representives that my wallet had been stolen. I asked if they could make a payment arrangements and turn my service back on. They told me no and I am not satisfied with that answer because I've done what's been asked of me as a customer but when I ask Comcast to be the provider I believed I was signing a contract with be it's no.. I am beyond satisfied with your customer service. I am debating whether or not to stay with Comcast. I actually have two accounts with you a commercial and personal account. I hope there is someone who can resolve this problem.

We purchased 3 iphone 4 devices about 2 months ago and had comcast install a wireless router shortly after. Our computers and wii work with this Arris router, but our iphones only work intermittently, and rarely. We have had data use overage charges the past 2 months. I have spent whole weekends on the phone with both apple and comcast support and have been unable to resolve the problem. Comcast response, during the 12 or 13 times I've called in to request help, is always a sales pitch for their "signature service". They will do nothing to resolve the problem unless you purchase this expensive "signature service". In typical Comcast style, you can pay to have this almost useless wireless router installed, but, if you want it to actually work, well, that costs extra. I do not trust this wretched company that if I pay the $80 upfront plus $14.95 monthly extortion to have a working wireless device, that I will actually have a working wireless device. I can't get this crap out of my home fast enough. I wouuld advise anyone to steer clear of comcast wireless for iphone. It will cost you more in money, time, and aggrevation than data overuse charges ever will. Also, comcast will never admit that the problem is with them. They will tell you that the problem is with Apple, but of course, comcast will fix "apple's problem" for a high fee.

On 12/18/12 I cancelled my Comcast Service due to the continual increase in the cost of my cable. I went to FIOS and am very happy with them and wish I had dropped you sooner - I am a 23+ year exclusive subscriber. I could not get any of your many rude empoyees to offer me a better less expensive package. Since then I have been trying to settle this account. According to Isac I have $130.00 coming to me. This was after multiple one hour conversations that lead nowhere. My Ticket number is 014003196 with a reference number of #2849. I have not seen a check. I also disagree with the amount due me, I paid $228.00 a few days before the switch so feel I am owed much more of that back. Nonetheless I have seen nothing. I have called on this repeatedly, gone through the maze of phone trees and repeated my story countless times. I will never use or recomment Comcast to anyone. The employees in the front desk at Corliss St in Pittsburgh are so rude and indifferent it is amazing to me a company would hire them. I have read on line that complaints are just ignored and no resolution is ever achieved. Well I have filed my complaint, I will wait to see what happens.

when you first went to Xfinity, I tried it and found that it was completely unsafactory, now I am on basic cable, and was told that I would not have to go to the Xfinity boxes, now according to the news and tv I must have a xfinity box this month in order to receive cable. I went to the office at 145 Park of Commerce Dr. to get the boxes that I would need and was told that I must pay for the boxes that I have and pay for the new boxes. I DO NOT HAVE ANY COMCAST BOX. I was told that I must prove that I do not have the boxes, I DO NOT HAVE ANY COMCAST BOXES. I was also told that a Comcast Tec could come to my house with a charge. I cannot pay anymore than I am already paying. I am trying to get to the Mayor and Aldermen in Savannah, just this year Comcast was challanged to stay in Savannah, Comcast promised that anytime we called the local phone number, we would get a local person and there would always be a Manager at the Savannah location, well that is not the case now, I will push as hard as I can to get Comcast out of Savannah, but I am a older somewhat disabled female citizen, os I know you do not fear anything from me,
but I do hope that you will receive the same disregard of your company that you company has given me.
God bless each and everyone of you'll and remember that what you give out you will receive 10 fold.

I was lured into changing from dish network to Comcast with a $250.00 gift card in Jan 2012. To date, they have given me the run-a-round for this gift card. After a month of service I called their office and was told "we wait 6 months before issuing the gift card, to make sure the customer is staying with us". Okay I thought. So by July, I figured it's been over 6 months, I called again, after being switched around to several customer representatives, I was switched over to a whole new department "rebate center" I was told by the rebate "the company has to call us telling us you are eligible."
So I call back to Comcast main number , I was told I am eligible, as I stayed on the line, the representative called the rebate center to tell them I am eligible. I was told I should receive my rebate in 10 days . well the rebate never came, so AGAIN I call Comcast. Now they tell me I'm NOT eligible. ONE BIG SCAM! we spent almost $300 to switch over, only because we were told we would get the rebate. Now, NOTHING! T his company should be ashamed and discredited for it's ploy to deceive consumers! I do plan on sending a complaint to the Consumer Affiairs office also.

On 12/18/12 I cancelled my Comcast Service due to the continual increase in the cost of my cable. I went to FIOS and am very happy with them and wish I had dropped you sooner - I am a 23+ year exclusive subscriber. I could not get any of your many rude empoyees to offer me a better less expensive package. Since then I have been trying to settle this account. According to Isac I have $130.00 coming to me. This was after multiple one hour conversations that lead nowhere. My Ticket number is 014003196 with a reference number of #2849. I have not seen a check. I also disagree with the amount due me, I paid $228.00 a few days before the switch so feel I am owed much more of that back. Nonetheless I have seen nothing. I have called on this repeatedly, gone through the maze of phone trees and repeated my story countless times. I will never use or recomment Comcast to anyone. The employees in the front desk at Corliss St in Pittsburgh are so rude and indifferent it is amazing to me a company would hire them. I have read on line that complaints are just ignored and no resolution is ever achieved. Well I have filed my complaint, I will wait to see what happens.

I will attempt to make a long story short: In Feb/2011 I was made an offer by a Comcast Sales Rep to get their Digital Preferred Plus, Triple Bundle Package that includes an HD DVR, two HD receivers, free HBO, Starz, etc. if I would sign up for a 24 month contract. Total price for the package would be $89.99 per month. I would also be charge a $5 a month rental fee for the modem plus about $4 in tax. The total cost should not exceed $101 a month for the duration of the 2 year plan.
Well guess what? My first bill was $142. I called Comcast and after a long wait they reduced the bill down to $102.87. Each month following I had to go through the same hoops with their billing dept. They always tried to charge more than the agreed upon cost.
Finally, after months of calling them every time I got a bill, they adjusted the payment down to $105 per month.(A little more than stated but I didn't want to waste more time for a $4 per month overcharge.
Now I get the bill for Feb/2012 and my rate went up to $144 per month. I called them, they said I would only get the $105 rate for the first 12 months, the next twelve months would be the new rate.
I called the billing dept. I informed them that my service order specifically states that my base rate was $89.99 per month for 24 months. They informed me there was nothing I could do about it because I only had a service order, not a contract. I told them all I ever had was a Service Order that was provided to me the day I signed up, so in my estimation this is the contract. I also asked why the Service Order says nothing about fee changes after the first 12 months, the rep had to answer to this.
I also asked if Sales Representatives of Comcast are trained to deceive potential customers, because that is what seems to be occurring, again to answer to this. I then requested to talk to a Supervisor, and after about 10 minutes I was connected to a supervisor. She told me just about the same thing that the Customer Service rep said. But she would transfer me to a department that work with me on this problem.
Again, I was on hold for another 10 minutes or so and a Representative answered and asked when I would like to cancel the Comcast Service. I was a little taken aback by this maneuver. Was this the way Comcast Customer Care settles disputes, by having you cancel your subscription with them, instead of trying to fix it.
I was also informed that there would be additional charges for quitting before the end of the contract. I informed them there is no contract, all I had was the service order. Then they told me that shortly after signing up with Comcast I responded to a recorded phone call describing the terms and conditions, and this translates in to a contract.
I never received such a call, and I never would have agreed to it.
To be honest, I do like the Comcast Triple Play Bundle, but they really need to put a little honesty into their sales and billing departments. I don't like to be lied to and I hate having to call them repeatedly because they always charge you more than the agreed upon rates.
Will I stay with Comcast? Unless they decide to run an organization that has true scruples and integrity, and unless they honor the service order I agreed to in 2011, I will probably go back to Direct TV, they might cost a little more, but they have never lied to me or changed the monthly rate in their favor every month.

Agent first called me and told me he was not going becasue no one answer the phone i have proof of all the calls receive by the technician, Secon customer call to his agent to tell that main entrance did not allow him to come in, but he didnt say that he was allow to park in a designated area and be escort by a golf cart to the building second refuse as a comcast customer we have no complaint site to complaint all this kind of albitrage that comcast does the only thing they know to say is the computer says you did not attend the call or our appologies and with that they think everything is sold the hoy me the stuped wating sunday $20 he did not come on time and then he refuses to come in, and the 6 days with nol internet connection i want my credit back and fast.

I had recently placed a call with comcast about a quote to move to a different adress. The person I had spoke with went ahead and had the service shut off without my approval. I had told her I was going to check prices with other cable companies and get back to her If I wanted to go ahead and make the transition. So now my cable is shut off as of 12/2/12 at 4pm. I have called Sabrina employee number 53598 and she said she couldnt help me. Then I called Nate/Manager and he also said he couldnt help me. This is rediculous, I pay around $150 a month for service and here I am with no service and its comcasts fault. I want this resolved ASAP

I don't know how Comcast can call their Xfinity upgrade a digital service. I was an "Expanded Basic" subscriber until they completed their "migration" to an all digital service. After installing my new set-top box and digital adapters, the only thing I noticed that was different was that I no longer had my local channels in digital format. No local hi-def! In order to get that I had to upgrade my subscription for an additional fee. The information states that it is possible to install an A-B switch to bypass their equipment and run the coax directly to the tv. That's a hassle!!
Why should I have to do that?? Just give me the local channels the way I was receiving them before. The so-called digital channels were identical in picture quality to all the analog channels I had previously been receiving. If they were digital, they had simply taken an analog signal and run it through an analog to digital converter. The digital adapters for extra tv sets apparently were for converting the Comcast digital signal to analog for display on older analog sets. Needless to say, I am no longer a Comcast customer.
I have switched to Dish Network. Their HD package is also an extra fee, but they are giving it to me free for life as long as I am on auto-pay. Even if I have to pay, it is still lower than Comcast without HD.

on 8-17-2012 i signed up for comcast bundle deal with a $300 gift its been 6 months now and 40 or more phone calls and all i get is a run a round about the gift card, what to do i guess just stop paying for their service, and switch providers

I requested the triple play plan a week ago and was told a technician would be scheduled to come on 10/29/12. I was advsied that my current home phone number was being ported from AT&T. On the day of instillation, the technician called to say he was outside my home and no one would answer when actually he was at the wrong address. I called the home office and was informed that they would not re-route the technician to the correct address because he would not get paid. I was rescheduled for 11/9/12 because a new work order had to be submitted. On 10/30/12, my home phone was disconnected by previous carrier because comcast completed the porting process. I called to complain and was told they could not send help me until 11/3/12 but the technician went to the same bad address looking to install again on 10/30/12. This is a shame. You can route the technician to a bad address two days in a row but I have to wait 5 days for you to correct it. I have lived at the same address for over 20 years with the same home phone number and had service here with comcast over 20 years. How did this happen and what happened to prompt customer service?

I started Xfinity internet service. It is good, but when I try to log into my comcast account I get error code 34384. I did the on-line chat thing with four Comcast analysts. They all had me do the same things to correct the problem. Nothing worked.
I had been using Safari on my MAC and decided to try with Firefox. It worked. I then tried Google Chrome. It worked. I went back to Safari and got error code 34384. What is it about Comcast that it won't let Safari log into my account. My Safari is the latest version on a new MAC.

To whom it may concern,
A Comcast Technician (Tech ID number 0379, ticket number 12211795) was at my house on Tuesday, October 9th, 2012, to replace the bad splitter, which attached my wireless computer box and my TV to the cable wall outlet in my walk-out basement home office.
When he arrived he replaced these items. Then he decided to replace the totally functioning, main cable, which led from the main Comcast cable box to my walk-out basement, through the attached garage. That cable had a splitter inside the garage. From the splitter, one cable lead to the first floor living room through the garage ceilings. The other cable went through the garage wall into my basement home office.
Unbeknown to me he cut off the cable leading to my living room. He cut it so close to the garage ceilings, there is no slack left. He did it without my consent, and never asked me if I needed a cable in my living room. (In order to reattach it, a chunk of my garage ceilings will need to be broken. Only two months ago I paid over $300 to patch the huge hole in that ceilings, which was created by a previous Comcast tech while he fished a cable line up into my living room). Now I'll have to do it al over again!
Then he went outside and removed the four way coaxial Comcast cable splitter, which besides for leading to the Living room and basement outlets, it also lead to two bedrooms on my second floor. He then cut off and disconnected the two bedroom cables, 12 feet above ground!!!
I told him that I paid my electrician $650.00 for attaching the cable on the side of the building, over the roof, and then down into my master bedroom, and that it was mine and that I needed it!!!
He aid: "It was someone else's cable, not Comcast's." I said: "Yes, but it's still mine! I had it installed by my electrician after receiving the OK from Comcast to have it done. A Comcast technician installed an outlet for that cable in my bedroom and attached the other end to the Comcast box."
He then said: "You have only one TV box, you do not need these other cables." I told him that I had just had my floors refinished and that all my furniture, TV's, and computers were in storage, and that I need cable access for three TV's and two computers.
I also said: "I watch my TV in the living room in the winter where I have heat, and then I move it to my air conditioned master bedroom in the summer. My son lives here, too, and he plans to get a new TV and a second cable box in a week or two for his back bedroom. On top of it, we use the basement as a home office and need cable access there, too. I need all of these cable-ready outlets!"
He shrugged his shoulders and left, leaving behind all the old cables, old nails, and broken cement pieces on my garage floor. Now I am left with only one working cable outlet in my whole house, after investing almost $1,000 on cable installation, wall outlets, splitters, ceilings repairs, and tech visits.
I decided to call Comcast and complain. I called the office and explained my situation to the treceptionist, and demanded that another tech will come and repair the damage, free of charge. He said that the supervisor will contact e. I repeated my call, today, and the second receptionist told me that she'll report the incident to the tech supervisor. So far the supervisor has not returned my calls. Please help.
Thank you.
Mrs. Ofra Sharon
238 East Walnut Park Drive
Philadelphia, Pa 19120
215-435-2348

I recently signed up for comcast for our florida home. First I tried to set it up online and it refused to work so I had to call. When I called they told me the online price was no longer avail. in my area and I had to go with a more expensive package. They told me no install fee, on line the install fee was 34.94. However every six months the bill goes up 20.00.
Well I had to call back because the billing address was different than the install address, I sat on the phone for 2 and half hours for their automated computer to keep hanging up on me. Finally got a hold of some one only to find out that the install date they gave me was wrong, and they had the address in a completely different town than where my house is.
Had to start all over again and now the install charge is 50.00 I told the guy that I was told no install fee and he reduced it down to 30.00. Then the day of install they show up and tell me that we need to pay 120.00 upfront for a non wireless modem but if we go wireless then there is no charge.
I was told on the phone that a wireless modem was 10.00 a month and a wired modem was 7.00 a month but the install tech said no its only 7.00 a month. I think that its completely messed up that these companies signed a contract that allows only them to operate in areas and they have no competition to keep them inline and offer cheaper prices.
I really think that the fcc should put a smack down on these cable companies. So completely unfair the way they operate. So mad right now I am very close to canceling the whole order and do with out.

Never have I worked with a more confused, ill-knowledged, and under educated sounding group of people. Shame on me for thinking I was getting a deal by going through them. While ordering a simple Cable TV package, they solicited 6 months of free Cinemax. Comcast ends up giving me HBO and tells me that they don't offer 6 months of Cinemax as part of the intro-package. I was also sold a "universal" cable receiver/box for $109 that would end up being free after the rebate. This way I "wouldn't have to pay any extra equipment leasing fees to Comcast" so said the salesman.
Turns out I received a CABLE MODEM for internet!!! I DIDN'T ORDER INTERNET! I called xfinityoffers.com support and their people kept wanting to route me to Comcast's support. I insisted that I placed the order through them and they should be figuring out what happened. I asked to speak to a supervisor and the girl on the end would put me on hold and give me different excuses for why "she" couldn't come to the phone. This "she" supervisor had no problem apparently talking to this sales agent for an extended period of time so that she could relay all this info back to me.
Long story short, they couldn't offer an ounce of support, or figure out why their own sales people were offering services that comcast doesn't offer, as well as selling me incorrect devices saying its one thing and then sending me another. Save yourself the headache and DO NOT USE xfinityoffers.com unless you want to spend hours later trying to clean up their mess

Hi Comcast, I just want to file a complaint about our account (8155100091154264)...I have enrolled it under automatic payment starting January but to my dismay upon checking tonight that my bill for January was not paid. What made it worst is that I have called your customer service hotline two times since middle of January to make sure that my automatic payment for our account is already activated and I have received a confirmation on both ocassions from your agents that there will be no problem as its already activated.
But again upon checking today, Nothing has been deducted and my due for January still remains. The more disappointing part right now is when I chat with another agent a while ago, I was told that the auto-payment was not activated and I have to pay immediately my due for January. Please take note that even on your Comcast system or website, automatic payment is "ON" on our account. Just writing this to you for your team to improve for our account not to be penalized as the late payment was not our fault. We could have paid it on time if we were advised earlier.

Where are the Comcast bundle packages for upset and unhappy current customers? It seems to me that when I am angry about my monthly bill I will call the Comcast customer service hotline and yell at them, guess what? They love it so much they usually lower my bill. Why the hell won't they just lower my bill from the start.
Here's what they usually do when you say you want to "cancel their services". By the way, you have to actually say terminate or some buzzword in order for this to actually work. At that point the customer service rep will ask if you'd stay for a discount, and upgrade your package for free or severely reduce the amount of your monthly payment.
It kind of feels like a  scam, but that's just the way it goes.

Purchased a comcast service from these guys. they offered a free comcast certified modem. After ordering called comcast to schedule install. They asked which modem i am getting. I mentioned the model with offer. THEY SAID THAT MODEM IS NOT GOING TO WORK. THEY NEED A DOCSYS 3.0 modem instead of DOCSYS2.0. The modem is not free as mentioned. They ask for 119.95 and will give back 100 as mail in rebate after 14-16 weeks. 19.95 is lost in S&H. So, i shell out money and am stuck with the wrong modem. I will need to spend another 80$ to get the right modem.
Comcast Contract Fraud! In 2009, Comcast sent our tiny non-profit multiple, compelling offers for "special non-profit pricing" on high-speed Internet. We were losing our old ISP to a corporate merger (they offshored 80% of their sales and support staff within a year to compete with Comcast). Unfortunately, the whole Comcast experience has ended up becoming a nightmare in which various external contractors lied, and internal employees fraudulently modified the contract we'd already signed, then posted the counterfeit in their internal system. Only a company that is totally corrupted from the very top can behave this way. Clearly the cancer has spread through all of Comcast's labyrinthine departments.
That was blatant fraud and outright illegal. Comcast doesn't care. No official response whatsoever to multiple complaints (they don't even really have a way to report illegal behavior, which says a lot). We get more returned calls from African dictatorships! Unknown to Comcast, because we often deal with war criminals, we keep *really* serious records and notes; in this case, we have mathematical proof (a cryptographic signature) that they swapped in a fake for our original signed document.
It got worse from there. Their overall "business" customer service is an affront to decent business practices: you experience more "bouncing around" than a basketball. Need something? Forget it! They're not even competent enough to sell us new services they keep sending us "special" brochures for. And yet, their unfortunate front-line wage-slave support employees (many in Mexico) still have to cheerfully read that script at the end of each call: "Is there anything else we can do for you today?"
We won't do any more business with them: they're blatantly sleazy corporate criminals who are willing to lie and cheat, even steal from small non-profits (and all of their residential customers may want to wake up too). Just this past week, two callers from our office trying to fix a very simple problem on the phone spent a total of 155 minutes(!), mostly on hold (we kept count). Over all 6 calls we placed, we experienced 4 disconnects during the inevitable transfer and only 1 out of 14 promised callbacks ever actually happened. And yet, no resolution!
Comcast is a great example of everything that's gone wrong with corporate media multinationals in the post-Reagan deregulation and convergence (read: monoplization) eras. Besides being wildly overpriced for what you actually get, the company rates an absolute zero on almost any axis of measurement. If you gave Comcast the WHO's standard mental heath evaluation test, it would definitely be rated as a "psychopathic" (corporate) individual.
We give Comcast a "0" (lowest possible rating). Caveat emptor.
On calling these guys they ask me call broadband offers who says they can't do anything about it. Each one forwards me to the other guy !!! BE AWARE OF THESE GUYS !!

I've been completely disappointed with Comcast in the last two weeks. The customer service reps aren't helpful, informed, and can't solve problems with the services. I've had to call in 5-6 times and still no resolution.
Problem:
In the last few weeks, I noticed a bunch of channels didn't show up in my preview guide channel.
2/23/13 5pm: Called and was told the channels were blocked and I'd have to upgrade. Mainly MTV and VH1. Common channels included in most packages. I did so and was told it would take 45min to UNBLOCK. I've never heard channels were blocked before, just didn't show up if you didn't have that service.
2/24/13: 10am: No changes to the channels. Called and was told my box "doesn't work" and that I would have to go to a customer service center to get a new one. As a customer, I've spent over an hour on the phone, upgraded my service, thus paying more, and it isn't my responsibility to go stand in line for a "new box." The representative then said she would mail the box, but I would have to return the old one, once again, at a customer service center. I then asked her if I was being charged for the new service, while I was waiting on the box. Her answer was "yes". As a Comcast customer, I should not pay for a service I am not receiving. Once I discussed this to her, she then just stated I would have to call back and she couldn't help me with that. It was obvious my call was sent to a foreign country where communication was not happening. I don't understand why I would have to call back since I'm already on the phone with someone who should assist me. She was very confused, rude and short. and I asked for a supervisor.
My basic questions: Why do I need a new box and is it compatible with my TV and am I being charged? If the box was the issue, was the channels that were "blocked" already on my plan before I upgraded.
25 minutes later, a gentleman who called himself a supervisor came on the line and just kept repeating I needed a new box. Once again, from a foreign office. I asked him if I would be charged while I waited for my new box. He just kept repeating I needed a new box and I'd have to call back. I asked him "What responsibility does Comcast have to assisting their customers when they do call," He had no answer but repeated, "You need a new box and need to call back." I asked for another supervisor who could understand what I was saying.
With no reply on the time of wait, 60 min later, I hung up. I called back and was told I could file a complaint. I did, nothing has happened.
2/28/13: Received my new box. Doesn't look like it works with my TV. Something Comcast should have addressed. They should have also sent out a technician.
3/02/13: Called to talk to a representative about my account and the new box sent. Once again, told we can't help you. We are limited with this information. Once again, an agent in a foreign country.
3/04/13: Called and told the rep I was having issues and I need to talk to a supervisor who could help me. She couldn't understand me and just kept repeating my service has been upgraded. Asked if I could talk to a supervisor. Was on hold for 20 min. I hung up.
Called back. Was on hold waiting for a supervisor for 10 min. Was told they would have to call me back since none was available. No call was ever made. Each time I call, I give my number for Comcast to call back to rate the service I got on the call. They never once have called me back.
Comcast, what responsibility do you take in your services and communicating with your customers. I've been a loyal Comcast customer for years, but I've never seen such a decline in problem solving, communication and overall support. At this point, something has to be resolved; you will no longer have me as a loyal customer. I'm still not receiving my "Paid" services and I'm very angry with how the company, as a whole handles their customers.
Thanks,
Holly

On February 25th 2012, I called Comcast regarding a problem I had with internet and phone. Specifically brief but frequent episodes where I lost connection with internet and not being able to place calls. The representative performed an over the phone diagnosis and was able to confirm that the problem as been occurring on and off for past few days and recommended for a technician to come over to investigate the issue. An appointment was set for the following day Sunday 26th between 3-5pm. That day I waited until 4:55 and called to confirm that a technician was still going to stop by.
A representative told me that he was placing a ticket for me and someone from dispatch was going to call me. He asked me for the best number and I gave him my cell number. Just a few minutes latter my home phone rang?? (not my cell) and an automated message informed me that I had a schedule for the following day?? (Monday). I called right away and spoke with another representative who discovered that in fact my schedule was changed but was not able to tell me by who and why. She also told me that someone from dispatched was going to call. They never called.
Honestly this is the lowest level of service I have to face EVER. Saying that I am deeply disappointed by the experience would be an understatement. And since this is not the first time I had this type of issue (tech not showing up) I am strongly considering discontenting my services with Comcast after all these years.

My neighbore switched from Century Link today 11/27/12. I had been receiving party line phone calls from her phone line all day. I am a Centruy Link customer. She switched. She told me that she would call Comcast and get this straightened out, since this was very bothersome. I couldn't even answer my own phone without her on the other line talking to someone else.
The Comcast van came out to her home, I live next door. I went out and told the the guy the problems I have been having since my neighbor had switched from Century Link to Comcast and I am a Century Link customer. He was very rude and told me that he would fix her problem as she has been yelling all day. So I went back to my house and waited for about 1/2 hour and then went back out. He was gone!! I have no home phone service.
He shut off her Century Link phone and obviously shut mine off also. I called Comcast to report this and to have them get someone out here to get my phone service back. I was sent all over the country and got no help at all. They told me to call Century Link. But Century Link did not shut my phone off. Comcast did. I got nowhere. You have vans all over Bellevue, WA, but refused to send someone out to fix the mess that you created.
Now I have no phone service. I am 60 years old dealing with the flu. Century Link can't come out until 7:00 pm Thursday, 11/29/12. I can't believe the mess you have made of my life and how you have treated me like crap. I am going to report you and your ilk to whomever I can,. I will get on facebook, twitter, you name it and spread the word on how lousy you are.
And you can't even switch someone elses phone service without shutting off the phone service of others. You are a bunch of totally inept idiots. I was considering switching to Comcast when I moved. Now that will never happen. You just lost a potential customer. This is how you treat people who had nothing to do with someone switching service and you cutting off mine, when I am waiting for doctors to call, etc. I have 21 unheard messages on my phone, that you refuse to restore me to. I hate you!! But I am sure you could give a shit.

Please be advised that Comcast refuses to honor the promotional package and price I signed up for through WhiteFence.com, a utility/services service provided through Bozzuto Management Company, the management of the Rolling Hills Apartments located on Circle Gate Drive in Germantown, MD. IÂ received my first Comcast bill which totaled $133.26. I immediately called Comcast Customer Service and advised them that I signed up for the Xfinity Digital Preferred service at $39.99 (1st six months) plus a $25 installation fee, $59.99 for 2nd six months and that my bill was incorrect.
I was informed that my bill would be adjusted and it would take 48 hrs. to reflect on my account. After 8 days and my bill was still incorrect, I called Comcast again and was transferred to the Promotions Department. I spoke to a "Ryan" who told me he would take care of adjusting my bill to reflect what I signed up for. Unbeknowing to me, the CUSR deleted the "Digital Preferred" service I signed up for from my account when my bill was adjusted. All of my Digital Preferred channels are reading "Not Authorized." I called Comcast yet again and was told that I am not authorized for these channels – yet, this is the package and prices I signed up for.
The long and short of the matter is, Comcast refuses to honor the promotional package I signed up for through White Fence - $39.99 for first six months; $59.99 for 2nd six months. Because they had to adjust my bill to the promotional price, they deleted the level of service (Digital Preferred) I signed up for.
Please advise.

I have had many bad experiences but the latest is my cable box quit working so I went to the local office which they closed without notice. So I had to travel another 20 mi. to get another box. When I got there I had to take a number and wait 20 min. just to get a box. I got home and turned on the box and it did not work. I called customer service and they tried to send signals to the box but that did not work so they scheduled a technician appt. They called 3 timed to verify the appt. and guess what, the tech never showed. I called and they said an appt. was never scheduled. That is when I called AT&T and installed U-verse. Now they say I owe them $660.

Terry Robinette
from Hartford City, IN
I wanted internet and the came to hook me up service and said the couldn't do it because they want to run service the way they want not the way I want it run they want to go under my driveway in 2 places. when they could run a wire from the pole further from the house and they could run there wire on the pole to the next pole down the street and then they could run the wire in the yard to the house instead of running it under the drive. They told me I would have service in 1 month and it didn't happen so we called and all I get is the run around and a different story each time and I need this service for my children for school I am so sick of dealing with this and hate getting blowed off they are telling me spring time I cant wait. this is nuts and I want to talk to the big boss not the peons I want answers? you know my number so call me.

ccook
from St. Augustine, FL
I very upset consumer of Comcast regarding the bill for $288 in which my husband & I have been calling since 2/7 - 2/11/15 still not resolved been going up for months. Everytime we call get put on hold many times. talk to many people and they laugh at us or say they cant do anything. now they want to hook us into a contract reduced to $188 without the major movie channels. What kind of deal is that? I will not recommended to all my friends and family to get this cable no matter what. Finally we spoke to a "Brad" at Comcast say he is in charge do not need a supervisor to talk to us he laughed at us, then told us to speak to someone else and hung up... Jacksonville fl

robert washburn
from Jacksonville, AR
My complaints are to many to list and they are mostly billing related. They have no idea of how to run that department. one time they said I hadn't paid and kept calling ( I always pay my bills the day I get them ) after weeks of hell I finally found out they had got my check & credit it in someone else acct. The next month they said they didn't get that payment & I was late again. I called the local office in my city and they said my account was paid & up to date & had received my check and I now had a .62 cent credit. I just now got my next bill & it is $9 to much and the agents will not let me talk to any one in higher management. there are many more i could cite but what's the use. i think management is aware of these things but don't want to be bothered. It's more like a dog & pony show than a properly run business & i have no one to complain to.

C. Williams
from Philadelphia, PA
Hello Complaint Dept., I have been a customer with Comcast for a very long time. I'm appalled at the service I was given at one of your customer service centers. On 1/30/15 about 5:30 pm, I went to the center located at; 4400 Wayne Avenue to make a payment. I waited in line for about ten minutes to be service at the front desk. During that time one of your service reps came out into the lobby and requested that anyone wanting to make a payment must move to the other line to pay at the machine. So, I asked her " am I not able to make my payment at the desk, after all I have waited in this line for ten minutes. Her response was "No! you cannot pay your bill at the desk you can only make payments at the machine" I asked again and included, why isn't there any signs that state you can only make payments at the machine so that when a customer comes in they will know which line to get in and I have made payments at the counter in the past and at other payment center locations.
Her response, " I'm sorry we do not take payments at the counter and you have to move to the other line". During this time several customers came in and were in the line to make a payment at the machine. I was asked to move from the line I was in and into the other line behind customers that had came in after me. In doing so I had to wait an additional 15 minutes or so to make my payment and spent a total of about 30 minutes just to make a simple payment. Instead of your customer service representatives assisting the customers that remain in the lobby. Your rep came back out into the lobby to sell girl scout cookies!!!! What type of business are you running? This is not excellent customer service of which we all deserve when we are giving you our money of which keeps you in business. Us the customers. It is apparent to me that this is normal procedure at this center.
No one should be treated like this. If this is your policy and if this is the type of customer service you have in place, then I am considering changing my service to another company. From my experience i'm sure other customers have experienced this as well. I'm not sure of your complaint procedure but, I do expect to hear from someone in your office, you have my contact information.

As of today we canceled our Comcast account. 14 months ago we moved to Georgia. We purchased a modem from Comcast and the technician installed a used, outdated modem saying we will have a new one sent to our home very soon. It never arrived and our first bill stated we were "leasing" our modem from Comcast with an additional 7 dollar charge per month. With our first call, we were apologized to about 15 times and they assured us the inaccurate charge would be removed and our account credited. The second bill arrived with a credit of 7 dollars and yet another charge for the "lease". This charge and credit volley continued up until we finally canceled as of today12-10-2013. We also had numerous times where we would loose connection up to 20 times in a hour and they would tell us there was nothing wrong with our connection/signal. They claimed they could tell we had service just fine from the cable box at the road, up to the house. Really............? Pretty impressive from a technician in the Philippians who could only make apologies.
Every time we had to call their customer service we were connected and reconnected numerous times as the regular technicians are apparently only allowed to say "I'm sorry fifteen times in a 30 second conversation", and then will either drop your call, hang up on you, or put you on a endless hold. Comcast has no customer service. It is like a shell game where they will shuffle you around so much you finally end the call out of frustration. You may finally be able to talk with someone who actually is working in the US who you can actually understand, only to have them lie to you as well when they say, "Give me a couple of weeks and I will get back to you with your real accounts charges." Don't ever expect that call to be made. This company has a monopoly in most places and they use it to their advantage. I believe I will send a copy of this letter to my elected officials to see if something can be started to either make Comcast actually take their customers complaints seriously or start a way to break apart this giant company who strives to make money from their customers by extortion and bad business practices.

Michael Andrews
from Grapevine, TX
The problem with Cable TV and Comcast in general is they just aren't worth it anymore. I love hulu, netflix, and Amazon, but I can live without Comcast. Poor customer service, no response on the phone, and too expensive for the choices I have now. I've tried repeatedly to contact their customer support department but they just put me on hold and transfer me from rep to rep until I get frustrated and hang up!

You people are getting ridiculous every time I turn around u charge for more and more crap now I can't even watch on demand TV series like shameless or game of thrones without paying an additional 1.99 or 2.99 per episode really I pay hundreds a month for service already and you guys want more and more .there becomes a point wen people need to start reevaluating what they are getting from there providers for what they pay for. I can get more 10 times more from satellite and Netflix or Hulu plus. etc. Than we can from you for half the price. I have over 5 properties with 2 hundred units each one time to band Comcast from all. Because Comcast is money hungry because you have a monopoly on service well it will bite you sooner or later.time to change hope Comcast executives sleep at night.

To whom it may concern. On the 28th of March I was told Could have my internet at 34.99 for 25 mb for 1 year by Erica and that she would put a notation on my account and when I moved my service they would give me this price. I have called and Rochere told me there was no note and could not find that exact notation and would not do this. I had called origanally to see what you all could do before changing to your compeitor. Looks like you do not want my business. Also would not transfer me to any one to complain.

We have been with comcast for about 6 years and never missed a payment or been late. We are on a fixed income and can only pay so much each month. We were paying 118.76 per month. But that wasent enough i suppose? Our bill went this month from 118.76 to 141.50 and we cant make it. So tues we will be leaving your company for something cheaper. Cant believe you dont like good customers? Dont want to leave but dont have a choice. Charles South. 

After my service got installed this past Tuesday, and after the technician left, I noticed that the cable box was a used one and is all scratched up, you can visibly see all the dust in the inside. The internet modem clearly shows that it is a used one. When the cable was installed I seen the picture quality but didn't really notice much difference at first. After the technician left. I noticed by flipping the channels that the picture quality is very poor (720 resolution). I called to complain on the 19th and after expressing my concerns the agent said he will put a request for someone (supervisor, manager) to call me back – no one did!. The next day (20th) the same, I called and told them that no one has given me a call and assured me that someone will – no one did. Later yesterday evening called again, and said that they cannot help me with my concerns, to file a complaint on the internet if I wanted to reach a manager.
My complaint is because of the pieces of junk for equipment that I got, and the quality of picture from the cable. On my first call I was told "well you didn't subscribe to an HD plan". having had Comcast service in the past and had a good picture, I was unaware that there are different types of picture quality. I thought that it was the standard quality from Comcast. The website was very misleading and deceiving for not mentioning this clearly!!! I had to blow up the fine print later and seen "Digital Economy". What does that mean to me, the customer? The picture quality was way much better when I had only just the digital HD antenna for public broadcasting channels. With the cable the local channels and all the rest are very poor!!!
Very disappointed in the customer service, equipment, picture quality and the overall experience with having selected Comcast. This is my fourth attempt to express my concerns and to have someone address them. If you really do review the recordings for purposes of monitoring the quality of customer service, I would suggest you hear my calls that I have placed.

I am completely frustrated with comcast customer service. No matter what kind of problem I have I cannot talk to a live person. On rare occasion, usually by accident, that I can find a live person, they are foreign and they cannot understand me and I cannot understand them. I need to be able to call a number and be able to talk to someone that understands my problem and is able to help me or direct me to a person who can. Please tell me if there is any way to have a customer service department that is actually helpful.

No one seems to be able to fix my problem. I asked to speak to the complaint dept about multiple attempts to get this fixed. The second rep I spoke with said he was it. I knew that wasn't the case. He then set me up with someone to come by and take a look at it a next week. So the TV isn't fixed and the rep was rude. I missed the call to give my survey answers so I called them back and their was a simple recording that wouldn't allow me to participate. It just said sorry we missed you and there is no reason to call back. I haven't been able to get Internet Service since day one. I moved from out of state and had more timely and curious service.

When signing up for Comcast, a $250 prepaid visa card was promised in the advertisement for signing up for the Triple-Play. 6 month of prompt payments and still no Visa card. I have made 3 attempts to track it down and to no avail. This appears to be a bait and switch type tactic.

My address keeps getting mail for a Howard Kessler from Comcast since last year. I had called the main office and explained to them I do not know any such person and I as a current owner do not wish to receive any advertisement from Comcast she had assured me that it would be taken care of that there might be 1 more delivery then it should stop, We it has not stopped as a matter of fact I wrote rejected and return to sender and it came back. I would like to have this corrected as soon as possible.

I live in small community in Northeastern Pa called Spring brook Twp. I live on a road that is not even 2 miles long and has about 20 homes. I have contacted comcast a number of times and seem to be getting the biggest run around. I called on Wednesday April 10th and had the rudest person on the phone. I want to know why I cannot get cable installed on my road. The women not only coughed into the phone she also argued with me about my address. Her excuse's for it not being installed went from not enough homes on the road to the local goverment do not want it installed.
I live about 1/4mile from the main road and about 1/10tenth of a mile from the closed house that has cable. She told me I could pay and have it installed but it would cost over $8,000. I am currently unemployed and I had to turn down a work at home job because I do not have a secure internet access. I do not understand or can find out why Comcast will not install lines on my road and I would appreciate an answer. I have contacted my local goverment and I also contacted my local congressman and senators. Your company has the worse customer service I have ever had to deal with.I hope to hear from someone concerning this matter.

I'm subscribed for Basic cable. However, I don't receive the 1-99 channels consistently. There is usually a message stating that the channel will be on shortly, but the channel never comes on. Sometimes, all I get is a blank screen. Other times, the picture is so badly pixielated that it's impossible to watch. I do get some channels above the basic 1-99 range but not all of the time.
Would it be possible to shut down the signal and then reactivate it in the Basic program?

I I sent copies of all the original bills beginning 2/82012 to current day, there have been improper charges, over charges, misappropriation of monies made out to Comcast for my account behalf. I have sent all paper work and copies to the District Attorney office of Alameda County. no one in your company has tried to resolve the illegal charges and practices. I urge you to investigate the issues revolving my account.
Kristiyana A Smith

My package deal for 2012 was from Feb. 13,2012 to Feb 13, 2013 but I had forgot the date that my package deal ending in 2013. So I watched the Superbowl on Feb. 3, 2013 and on Feb. 4, 2013 I called headquarter on Comcast and to the VP how I was treated by local Comcast Reps. and told her to turn my services off which she did on that same day as I was on the phone.
The TV went off. I started to hook up the box that I had bourth from Wal-Mart. Then on Feb. 6, 2013 I was called by a local Comcast REPS. and told that I was paid up until Feb. 13, 2013 and she had a Tec. on his way to pickup the Comcast box. I told her to turn the services back on until Feb. 13, 2013 and then turn the service back on until Feb. 13, 2013 and then come get the Comcast box.
On Feb. 11,2013 I got a call from a Comcast Rep. and she asked me how could she keep me as a Comcast customer. I told her to give me what I want and she gave me the same deal that I had for $39.99 plus tax total $44.70 to kick in when the old deal ended Feb. 14,2013 and I made a payment of $44.70 by money order on Feb. 13,2013 paid up until March 14,2013 and I made a payment on April 3,2013 paid up until April 14, 2013.
Now Comcast say that I owe $60.00 I do not owe this money and take it off my account now! When this deal end I am not come back no matter what!

Comcast "no show" & broken commitments seems to be standard operation policy with the company. I signed up around two months for there "triple play service" and still do not have the phone line working in my home. When I signed up I was told that there was no problem keeping my existing phone number, well after weeks of trying I have given up on that! Finally some "annalist", most likely in India, tells me "we can't port that number" reason unknown. I resigned myself to excepting that, life is too short to keep trying to find out why.
When the Comcast install man connected the Comcast VOIP modem he originally said it may take a day for it to start working and left. Of course you never get a direct number you can call back and report that it didn't work. You always need to start over again either on the phone or on their internet chat system talking to India, they always tell you how sorry they are for your inconvenience etc. and you go through the same series of "reset this, turn this on / off etc knowing that's not the issue. Then they schedule a service tech to come out. Now the trouble really starts: After you set the schedule and two hour window you start receiving phone calls from the Comcast automatic system, providing you have a working phone in my case I had to use them my cell phone / number which causes another series of problems with Comcast.
They were due here on a Monday morning between 8 and 10 am, at 7:30 I received a call confirming the appointment and informing me that the tech was on his way. I waited for hours, no service tech shows up, no calls etc. Finally I call the Comcast number from my cell and after the usual apologies and going through the issues I am told they can';t help since they are in the New England district and will need to transfer me to Florida, while after a delay and more music I end going through it all again only to be told the same thin but this time I got Texas and now they are going to transfer me but the are having trouble finding the correct service area in Florida. I was told they would find the correct center , I gave them the zip#, and someone would call me.
Received a call late in the day from someone wanting to routinely set up a new service visit. At this point I only seem to have two choices, either set up the visit or cancel my Comcast service. I set it up for the Following Wednesday afternoon.The automatic start again telling you that you have a appointment but to my surprise it's for first thing in the morning, not late afternoon. Once again I rearrange my schedule to be here. I get a call confirming it at 7:30 am and "tech is on the way" stuff. It is now 2:30 pm and no tech, no call etc. I just went through it all again on the phone including being sent to the wrong area. Finally got transferred to the correct area, went through it all and all you get is we will reschedule, someone will call within the hour, well the hour has come and gone.

I signed up for Comcast Xfinity services twice, had appointment that was schedule by Comcast, and no Tech shown up, call or text to say " they were running late, cant make it, would you like to reschedule or kiss my but…very inconsiderable, and bad business.
I make several calls to the Comcast Xfinity Customer Services, 30 min prior to the schedule appointment, to see if the Tech was coming and Customer Services (Tiffany) said they was enroute. My appiontment was between (1-3 pm) Easter weekend.
Call back after 4:30 and they gave me the same story. I ask to speak to a supervisor or Manager over the Tech, and I didn't get transfer to anyone. I feel I deserve a telephone call, or text saying something. Comcast how would you feel if you have waited all day for services, and no one show-up, call or text….

All I want is the credit on my account that is due me. The On Demand Credit Code is:1DNIGKE. There is no where on the site to obtain this credit or even where to look. When I entered the On Demand Credit Code in the search bar I got nothing. It didn't understand the command. So Please just credit my account. I have tried for several days to get this resolved. The movie is expired but I got it in time so I hope you honor your end.

I thought Qwest had bad customer service, but I was mistaken – Comcast is clearly the worst. Funny thing is, I've had great service and almost no issues with their Internet (and phone) business for over 15 years, but whoever runs their Cable and the new Home security businesses should be fired.
Customer service is terrible. They make you spend hours on the phone, waiting for their overseas call center and then its a crapshoot if the order is actually executed accurately. I have to say that the operators in the Philippines are very polite, but I would rather they were competent instead.
Their operations are just chaotic. Be very afraid when you see a Comcast truck parked outside! You never know what they are going to break when 'fixing' something else. Most of their service guys are contractors, and its common for 3 Comcast vans to show up for a single call, and then they just sit around talking while all billing Comcast for the time. Of course, I'm sure that this gross inefficiency filters down to me, the customer as part of my bill.
The less said about their home security, the better. They convinced my wife to get the service by promising all kinds of features, and we found on day one that it did not even have some of the basic features that our 10 year old Brinks system has! They make it very hard to return the system and get your money back. It took me 7-8 months of fighting, even after I was very careful to keep every iota of documentation for proof.
I wish I could get rid of Comcast cable forever, but alas, I live in an area where there's no satellite reception, so I'm doomed to live with them. I'm so waiting for internet TV to mature.

Comcast installation technician continue to show and demonstrate a lack of care for their work. Then come out when a tenant call and do not contact the landlord. The tenant do not own the building. Oak Park Code enforcement do not come out to talk with the tenants about thing that they consider as a sort spot in the community or thing that lower the Oak Park standard and as long as I am responsible your technician do need to talk with before they make an installation.
I will take this issue up with the Illinios commerce commission as I have before because you clearly do not get the message that your technician will install their wiring properly and with care. The tenants do not care because it is not their property.. The next time your technician improperly make and installation on my property I will have it cut off of my property.

It's a very long story but bottom line is they screwed up my account royally. I am now trying to get my old telephone number reinstated, wasn't suppose to be changed. They changed me to a new number which someone else had. He was wanted by the police so I get all of these weird calls. I have been on the phone 8 different times trying to straighten this out. A supervisor is always going to call but never does. I am now suppose to receive my new numb er, which is my old number, on Friday. They called to confirm the order and they had the wrong number again. You talk to a bunch of idiots most of the time. I wish someone could look into this. I just don't need this kind of aggravation. Thank you if you can help.

I pay my Comcast monthly bill using your Website, I do not use your automatic payment feature, so I enter my bank information each month. I have never had a problem with this system until my December payment. Even though I double check both bank account and routing information, apparently, as I was informed by a customer service representative, a mistake was made, because the payment was never posted to my bank account. I did receive an e-mail from Comcast notifying me that the transaction had posted to my account, ad I of course wrote down the confirmation number of the transaction. I know the transaction did not post to my bank account because I check my bank account via the bank's website. Up until I called Comcast customer service to determine what happened, I was under the impression that my account was paid.
Since I have been paying my bill using the Comcast online system (for almost 2 years), the system should at least notify me by e-mail that the electronic transaction could not be processed and the reason it was rejected, giving me a chance to correct the problem, instead of letting me believe that my bill was paid. If this bill was paid by credit card, the system would have notified me, at entry that a mistake was made. So why no notification when it is an EFT?
I find it difficult to believe that as Comcast continues to advertise their technological development and innovation to obtain new business, their online electronic payment system has such a blaring error, especially when pushing more online activity.
Right now I'm not a very happy Comcast customer.

I'm asking to be recompense for the hard ship Comcast put on me, even now. I added the xfinity home security $29.99 package (4 windows and door, 1 motion sensor, wireless remote, key chain remote, web-site, router, outdoor camera and free activation one year to my already outstanding years of being a comcast customer. One of your employees Calvin Barton whom sseemed to be high or something, came out to my home to install the system.
I paid for one camera, and was charged for two cameras and two activation fees. I talked to Melissa, Jean, keith, Chris and Ty, they all stressed me out, by lying about straighting out the over billing mistakes of $199.90 they made.In addition to that they cut my service off according to the amount overcharged. They all dropped the ball and no one put my credit through what I was due. They made a business of stressing me. I was told that if a person is given a hard time $20.00 is given. That doesnt help as of right now in secen days, if the account is not straighted out they will cut my service of again. I'm being charged for comcast employees mistakes.

I had basic internet service with Comcast. 2 weeks ago they called me up with a promotional offer for upgraded internet speed, basic cable TV aand 2 years free HBO for a slightly higher monthly charge. I agreed over the phone and a technician installed the tv box the next week, but no HBO came through.
The tech said to contact Comcast online and have them activate the free HBO. When I contacted Cast I was told I could only get 3 months free HBO, not 2 years as promised. I argued for ovr an hour and was told a supervisor would call me vack. That call neverr came. A week later, with still no HBO, I contacted Comcast again to complain.
After another 90 minutes of discussion, they told me I could only get "free HBO" if I agreed to upgrade my basic cable TV package to a higher cost cable TV package. This was never mentioned before with the salesman or in the previous customer service call. This is the classic scam…the bait and switch. This is not some misunderstanding…this is outright theft. I am expected to pay the agreed amount without Comcast delivering on their promised promotional services. Plain and simple theft. All their apologies for the inconvenience mean nothing if they don't make things right.
I hope everyone reads this and decides NOT to subscribe to Comcast for anything. They are outright liars and thieves. Avoid Comcast at all costs. Pay slightly more for AT&T Uverse…at least they tell the truth and dont try to screw their customers.

I've been holding on the phone to Comcast for 1 1/2 hours. Still cannot get a real life human person to answer the phone and help me with my problem. I'm starting to think that this entire thing is a scam to get people on the phone with Xfinity so they can sell them more services! After watching a movie recently, I received a coupon for $5.99 from Comcast to watch a movie and the go to web site xfinityondemandcredit.com so they would credit my account. Only problem there is NO web site that I can find on the web that is working, and when I finally did see the site the coupon doesn't work. I then went into Comcast chat site to solve the problem, I chatted with a person who gave me a web site to use: http://comcastvod.cable.com/redeem.html only problem, there was NO web site. I'm still holding on the phone with Comcast to no avail. Please help me redeem my Comcast coupon, below is the screen shot of what I saw on the website.

Richard Ingram
from Danville, VA
I am so frustrated with your company's response to my complaint re the balance due of $190. Between myself and my husband we have written a letter to Philadelphia and called at least 5 times.
Twice I was promised that someone "higher" up would call me at 410 507 6327 within 72 hours. No one has called. My phone call today was with "Amber" and her main goal was to road block me with my concern.
First it was I had no permission to discuss the account with anyone even though I have done so in prior calls. She indicated she could not move my call forward until my account was "secured". So I did a 3 way call with Richard who granted permission. Only then did she inform me that there was no one "higher" up to forward my complaint.
Needless to say, I am considering filing a better business bureau complaint. We have been a customer for over 10 years and many months were paid with no "pricing contract". I am to believe that all those months that a price break was not offered we were paying more than was needed.
This contract was not broken on a whim, it was broken because our house was sold. Our future house will be in Virginia, in an area where you are prominent. Are you interested in keeping a happy customer? Due to my extreme effortless effort to discuss this with someone, I am requesting a $190 credit to our account#05627123852038. I would appreciate your immediate response.

Janette
from Buffalo Grove, IL
Closed my account in May 2015. Comcast over billed me for services beyond May. Contacted customer service soon after and was told this was their error. Received a notice from a collection agency for additional funds above and beyond the incorrect invoice 2 months later. Called customer service again and was told this was in error and funds were due me. I've yet to receive this overpayment. Now, 18 months later I receive another letter from a different collection agency for money due.
I've never received an invoice from Comcast about this bill. I called Comcast, talked with customer service who indicated a supervisor would be needed to review the account. I've yet to hear from Comcast. Also, record keeping of equipment is not maintained. When the router failed a service tech replaced the old one. He then took the older model back to Comcast. Apparently, no one recorded the receipt of the router so I was billed for rental of both routers. Once I challenged Comcast on this they indicated that the older router was found and my account was adjust accordingly. So, beware their ability to track equipment.

James Kohl
from Independence, MO
The FAQ page states that even though a person may not now be a Comcast customer the person may still maintain an email account. There has not been any notification that this option was changed. I have lost my password to this account so therefore unable to access my email. The agents tell me that they are unable to help me. This frustration has only caused me to reaffirm my opinion of Comcast. By the way, don't email me as I won't be able to read it.

Jenifer Tucker Board
from Shreveport, LA
My television went out around 4 o'clock in the morning and when I called the gentleman was very nice in helping me he said he would send out someone around 1 o'clock. I went to the store and my sister was at home she is 61 years old she is on the account also her name is Carrie King while at the store the tech called me and when he got to my house instead of him stopping he drove up the street with his head looking up the street and kept going.
When I called back to make a complaint I just was feed a lot more bull I talked to at lease 4 supervisors and I received the worst service a company can give a paying customer and I do pay to me a pretty penny and due to the fact to the problem was Comcast fault my wiring in my box out side the house was set up wrong I use to hear the noise when I pass by it but never could imagine that something like that was going on I am glad my house is brick if it was wood I could of had a big dangerous problem.
I all I received was a lot of smart ass mouth supervisors with very poor customer service. This problem has not just got started I receive terrible service but this one here cuts the cake. The lies I got were not called for let me lie about a payment service be turned off. I finally had my service restored and 10 something sunday morning. My daughter just cancelled her Comcast and she was paying 250.00 a month and I have several other friends and relatives that are changing their cable service for me to take the time to set and type this I am very upset and tried of this company mess.
I called today and tried to reach to another supervisor and was not able to talk to one I guess once they put my phone number in they once again did not want to be bothered but I have been with Comcast to long to receive to type of customer service I am sure some other company would be glad for my business.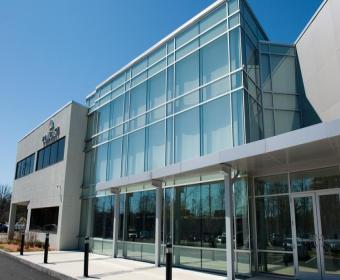 marnie
from Saint Joseph, MI
I was told 9 months ago that my bill would not increase for 2 years. Well its gone up twice oh they say that they sent me a flyer in the mail letting me know equipment was for sitting in my house was going up. And now its gone up again because of fees for this. I want get a group together to sue them any one on board are you tired of the lies! And saying you will not have an increase for 2 years yup they can charge what ever they want it doesn't matter and if you want out they may charge you too who knows. I have been a long standing customer and probably wont be for long I will honor my agreement but they wont.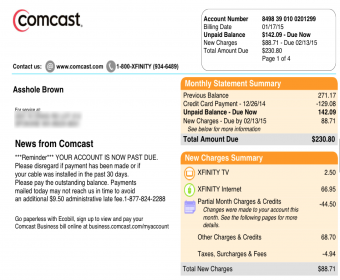 Carolyn Griffin
from Germantown, MD
This morning I experience an upsetting situation with one of the Comcast contract drivers. I stopped at a corner the prevent blocking an intersection at a red light. The contractor truck was three cars behind me. He decide to drive in the left shoulder and sidewalk to get ahead of me and block the intersection and almost he me. He caused almost hit my car and continued to look at me with a nasty and threatening facial expressions. He caused a major road block on both side of street. He then tried the back up and almost attempted to hit my car again. This driver was nasty and dangerous. His tag number is GDE K39. This driver need to notified of his dangerous driving skills and rude behavior toward other drivers.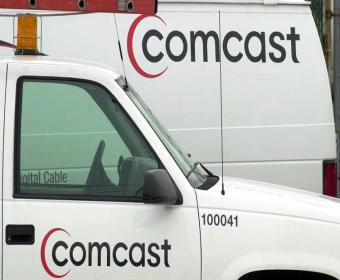 Jack Frey
from Valley Springs, CA
Yesterday the power went out for a few minutes, when it came back on, there was no signal on my TV. I tried calling customer service. There is no live person to speak to, just a recording asking questions, I could not do the things the recording wanted me to do. I needed a real live person to talk to about the problem. I've tried calling several different Comcast numbers all with the same result, no live person to speak to. Why don't these people surprise me and respond to my complaint, you are very close to losing a customer. Maybe just maybe Comcast couldn't care less.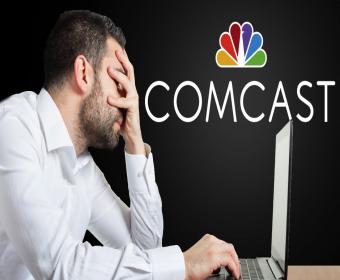 Pasquale Freda
from Hackettstown, NJ
I'm a long term customer that is extremely upset that the YES network was dropped from Comcast around 10 months ago. I have always been able to watch my favorite sports team, the NY Yankees from my Comcast feed. Their seems to be no resolve to the dispute. Who suffers? Yankee fans. I called customer service on August 3, 2016 to complain. At that time I was told that a manager would call me to discuss my dissatisfaction. No call backs to me, so I called again today September 15, 2016 to discuss when this issue would be resolved. The customer service rep was kind, and stated he would talk to his supervisor. He did mention that I should call the Yes network to get this resolved. As I pay my monthly bill to Comcast, not the Yes network, I shot down his request. In adds on TV I sense that Comcast takes pride in its customer service. I hope that pride hears my voice to get the Yankees and Yes back on.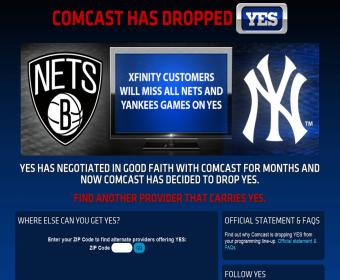 John T
from Brick Township, NJ
I would say Comcast customer service is horrible but that would be kind. We pay a lot monthly for triple play, Internet is down all the time.Just had a tech come out replaced some wiring said signal now great... 2 days later off line again. When will you get your stuff together. This company is going to be losing us and many others customers( if you care) very soon if you don't fix your problem. There are too many complaints to even keep up with. All have the same trouble. Verizon wireless is a phone call away. Comcast needs to fix this today!

Ronald Stolowitz
from San Rafael, CA
My cable is not working as not enough power to box. I need someone out here today Friday Aug.5 as I have party coming over to watch Olympics and also a 98 year old mother-in-law living here looking forward to seeing Olympics. I pay my bills (very large) every month so I see no reason in helping me for this emergency. We can't wait another day. It has been out all day today (Thurs.) We've done everything they said over phone to do, to no avail..Ever since we switch to the x1 equipment, it has given us nothing but trouble in getting enough power to boxes.

Gene Swagger
from Chicago, IL
I have a $69.99 double play 12 month contract plan.I have made all my payments on time and I am paid through 8/30/16. Comcast has suspended my service (7/27) saying I am 'past due'. I refuse to pay their unadvertised add on fees- for regional broadcast and sports.There isn't any notice of charges beyond the package price and taxes- which is exactly what I paid. Comcast has the misconception that they can do whatever they want. 100% WRONG! They take away your ability to view past bills...until you pay the past due money they say you owe - even though you don't owe anything.

Clayton Jewett
from Troy, MI
Have tried to contact them since 10am it is now 12:46pm I've left 2 messages along with my number still nothing. 3 different times I was on hold for 15 minutes 1st time 33 minutes the 2nd time and 33 minutes the 3rd time. I was told leave a call back number twice last was at 12:36 pm as of 1:27 pm I've yet to be contacted. If treated customers this way I would have been fired. Completely unprofessional. You want your money in a timely manner well I has a customer would like service in a timely manner.

We are a business and were in the process of switching over to Comcast. The set an install date for 7/24/2015 (which they didn't tell us) and switched our phone lines on 7/12/2016. We have not had phone service for 3 days. Even after 10 hours of calls (mostly holding) still no fix. We are losing money everyday and Comcast has not figured this out. We are at our wits end. This is awful and I can't log-in to Comcast because we don't have an account number. Can someone help us out?

Cassie Barker
from Jacksonville, FL
I called in to Comcast support hotline on Sunday, July 3 to schedule an appointment for a technical issue I was having. Well the rep I spoke with told me that she had an opening for a tech to come out on 7/7 btw 5-7pm. Told her I didn't get off til 6pm. She said that was fine I would make sure they came after 6:30pm. Now, I'm being told told that was not correct. Have called back 2xs to speak with a mgr and each rep tells me it will take 48 hrs for a call back and refuse to transfer the call. Please, I need assistance and a call back asap. Comcast customer service reps need additional training. At this I am Direct TV will be my next choice.

David Wilshire
from Jackson, MS
Made apt at 8-10 am the tech shows up at 8:20 walks in my house and then walks outside and says he has been moved to another route. That's a tech is around the corner coming. the tech didn't show up until after noon. Only took about 30mins to complete job. And when he left the internet still didn't work, the mgr told me on the phone there was not going to be a install fee due to the bad service I've received already. I got my bill week later and all what he said was a lie my bill was more than they said it was and the service charge was not taking care of. They were not willing to change it on my bill so I had no choice but cancel my service. By far the worst in the business.

linda taylor
from Sonora, CA
I began a contract in feb 2016 total including tax was 65 dollars for the first bill totalling 88. They refunded me and now my bill went up 2 dollars. It's the principal of the deal! Why cant they keep their word when contract is finished. Well know so am I. I'm finished with Comcast. Will my bill go up every month? Now I am reporting this fraud to fcc and bbb.

Larry Queen
from Humble, TX
Down graded our service 2 weeks ago. New boxes didn't work, switched out 3 times and have lost 2 days work with technicians at out house to research problems. Technicians could not find any problems at the house. We have spend approximately 10 hours on the phone with no results. Yesterday my wife got disconnected and the person at Comcast didn't offer to call her back. She wants to cancel the Comcast service after 10 years and I am in agreement unless you guys get something done immediately. I will also lodge a complaint with the BBB and call the local TV stations in Atlanta to complain on network news.

Donnie Nunley
from Douglasville, GA
My cable went out in my bedroom. I called Comcast technical support who attempted to resolve the issue. They couldn't resolve the issue. I was told that they had to send a technician to my house. I was further advised that there wouldn't be a charged unless my TV was causing the problem. The technician came to my house and determined that the problem was a bad box. The technician replaced the box and the problem was resolved. I later received a bill stating that I owed $50.00 for the service call. I explained to them that the problem was not an equipment problem. They insisted they I had to pay. After talking to a supervisor and negotiating she finally said I only had to pay $20.00 for the service call. I still refuse to pay for faulty equipment. My problem is still not resolved.

Leticia McQuerry
from Clarksburg, WV
To start, I do not get current information online in regards to my account. For billing, I always have a zero balance when money is owed. I chatted with a Comcast rep and was told that the company made a mistake when setting up the account but I would have to call back after getting a PIN number to correct it - although I gave the rep more information about myself then I am comfortable revealing. Very poor service. My major complaint is that in April of this year I was approached by a sales rep who said if I switch from DirecTV, I would get a $100 credit. The monthly service I signed up for is approx. $149. In April Comcast billed me for over $300. I had to pay DirecTV $220 to leave them and I just received a May bill from Comcast for $174 dollars. But still no $100 credit. Now I would like to know how the public can afford this and still support our families and switch to Comcast while receiving empty promises. Bad customer service.

Daniel Obyrne
from Avon Park, FL
Service issues for the past Several Weekends and even right now 10 am having the same problem. I've called several time to get this problem taken care of. But nobody has yet. The Problem is service on both cable and internet keeps cutting out. The message I received is Were having trouble connecting to the X-1 Platform Please try again later RDK03032. Also on my Guide screen it looks likes 2 different fonts are being used one large font and one small font. Now I am trying to call the corporate office seems like know one is at the office or they are refusing to answer the phone I want a call from someone at the corporate offices they can find my number in their system. If I do not hear from them. I will call the FCC and the BBB. I am Tried Of Paying for Bad Services. I've been a long time customer and this has been the worst service area i have been in.

Don Payne
from Houston, TX
I ordered Xfinity to be installed and described that I had Comcast previously but left it because of a number of reception problems. I mentioned how my cable connection went through the attic and down to all of the connections. A technician came to my townhouse to install it as scheduled, and I explained the system to him. He tried to determine how to provide the right hook up and even called his supervisor. In any case, they stated that I had to get a contractor or electrician out to rerun my cables.
This would easily cost more the $1000 to do. I mentioned when I talked to the salesman that the wire may have to be replaced and he specifically that Comcast would do it. Well, I am still using AT&T. They were able to install the system without any troubles with Wifi boxes for my TV. In any case, I am disappointed with what promises are being offered by your sales personnel and don't appreciate the time that I had to spend to find out that you can't supply me with what I contracted with you to do.

Paul R Johnson
from Romeoville, IL
I had a problem with one of my TVS. I called Comcast & worked over the phone with a tech who told me that my box was defective & needed to be replaced. The tech came out & replaced the defective box, which was approximately 3 months old. I was charge $50 for the tech to replace a defective Comcast box, which I do not own but rent. I have tried to get this adjusted to no avail as I was told by a Comcast employee that this is Comcast policy. The employees' name was David (#102514). I am a physically disabled senior citizen who is physically unable to change equipment.

Shaaron Pearson
from Lynnwood, WA
Call to Comcast, transferred to level 2 then level 3. After using a new password, agent tried to login and couldn't. Told me problem was on their end to be fixed by next week. Page that comes up for my e-mail says they know it's a problem and "engineers" are working on it. Nothing fixed by Thursday, new ticket, new Thursday deadline. No fix by Thursday either. Turns out the Thursdays aren't originating with engineers but with Technician Alex who tells me she's had no communication with engineers. I ask are you able to contact them by computer. She says yes. I say will DO IT, I have 65 e-mails waiting. She is very passive. She reacts to me as if reading from a script. I understand on record there have been 50,000 complaints to Comcast. I see why. One or two engineers can't fix one problem in two weeks! They are lying. and so is Alex.

John Warren
from Miami, FL
A representative contacted me about changing my services, but did not inform me that I needed to change boxes and wiring. When the box arrived, I contacted Comcast and an installer was sent out on a Sunday, while I was at church. Upon arriving home and finding out that I had to pay $200, I called and spoke with someone. I was told that a supervisor had waived the fee, because I was not informed. Then I received a bill for $699, the fee was still on the bill. I contacted Comcast and the bill was cut down to $437.68. I paid the bill right there on the spot. Then I received my April bill and a charge was on it for $181 past due. So now I have been calling Comcast attempting to straighten this situation out.
I spoke with a supervisor and he said he would waive half of the bill and find the person who lied to me and make them pay the other half. I agreed to this. Then when I called them again Saturday, another supervisor informed me that on the account she see where I did not consent to half of the bill being waived. Now I received a past due notice today, saying pay by the 13th or services were being terminated. I am a senior citizen. I do not have $144 dollars laying around. My husband and myself live on a fixed income, that is why I pay on the 3rd or 4th of the month. Representatives should give you all the information and let you decide if you want to incur costly fees. I told here if she could cut my bill down then she could change my services. But I was mislead and lied to repeatedly by your representatives and it is not fair.
If Comcast terminates my service, I will take my business elsewhere. Would you please look into this matter.

Lashon Sykes
from Southfield, MI
The NBA announced they would be providing cable customers with a day of free NBA TV to so they could watch the Golden State Warriors vs San Antonio Spurs game. I contacted Comcast/Xfinity & they said they would NOT be providing that to their customers with that service. That is BAD customer service! I will be looking into other cable providers because of this. I would love to know the reason they did not provide this to their long standing customers.

Maie Prudhomme
from Hollywood, FL
I moved and Comcast came to transfer my bundle on March 4, 2016. My account, I was told it is a new account. They promised to keep my phone number; but gave me a new phone number. I asked to keep the package I had. When transferring my service, they switched my package bundle promising that it would be the same monthly bill. I did not realize that what they gave me were several Spanish and sports channels which I do not watch. I spent an entire day on the phone with Comcast in order to get my phone number and my old package, I was disconnected 4 times and when I phoned back.
I waited each time half an hour to speak to a rep. When I looked at my bill, I noticed that it was $382.00, I was charged for cancelling my old package $109.90 and $25.00 for an additional TV after telling them that I only wanted one TV to be connected and an additional line which I do not have plus tax. I was promised that these charges would be reversed, to no avail. If you do not remove these charges immediately (I am disabled on a very small income) I will cancel my account after being an excellent customer for 31 years.

Jeziorski
from Altamonte Springs, FL
Comcast is discontinuing our TV top boxes. I called, they said they will send exchanges thru mail. Never got new TV top boxes. Called Comcast, said order was never placed, over hour on phone for replacement boxes. Instead of exchanging boxes, they are charging us for additional boxes. Called 3-30 to correct issue, on phone again over an hour. Our time is valuable. We getting the run around and charged for things we do not owe.

Mike Dunkin
from Longview, WA
You can look it up but I think we have had your service going on three months. When the installer finished his work he told me there would be a crew come out and bury the line in about 4 to 6 weeks. Weather was constant rain so I didn't press the issue. I did call about three or four weeks ago and talked to a rep about running the line under the house. He said someone would call me on March 25 the to set up and appointment. No one has called. Since then I have looked closely at the installation of your equipment. It's installed on the back of the house where it should have been installed on the side of the house near the electrical panel. There wasn't a level put on the box. I have not seen Comcast ever installed like this. Please call and make another appointment.

Bob Devine
from Mechanicsburg, PA
We have a recurring problem. Two weeks ago we were unable to pick up the transmissions of the ION Channel at all. On complaining, the on phone operator tried resetting our digital boxes to no avail. Then a technician came and checked all of our connections. Every thing was fine. Then when I called customer support on the phone again I was more forceful. Comcast needed to tell ION to clean things up and lo and behold we started to get ION again. That was good.
Now, today, 3/28 we are watching ION and the picture and sound are pixilating every 5 to 10 seconds. Comcast needs to tell ION to clean it up and send better signals. This is worse than it was watching TV in the 1950's, when the picture would fade in and out This is awful. Please have technicians work on this. ION is a worth which channel for us, but not this way. Please.

Rae Swigart
from Cumming, GA
Installed new X1 box on Sunday 3/20/2016, the installation team initialized it, but could not get it to record either from the red button or by voice command, it gets an XRE-06027 error code, telling you Comcast has a problem and to call an 800 number. So I did and they try initializing it also with no success. They said they would have to have Tech Support contact me within 24-72 hours. After 72 hours I called tech support back (3/23/2016 1:30 pm) because I had not heard from anyone and they attempted to fix it again and they said I have not used any storage (recording) which I said is probably because I can't record! They could not figure it out, so now they said my options are to wait 2-3 days for on-site support or have X1 support call me in the morning (3/24/2016) between 9-12. Because they said it's still a Comcast problem I went with having them call me.
Another problem I told them I was having was that most of the time when you press a button on the remote the screen does not respond for 3-5 seconds. Which is very confusing because you don't know if you did not press the button or it is just taking that long to respond, so you end up pressing the button more times and then it responds to all the button pushing, but in the 3-5 second timeframe. They said they don't have a clue what that is. Thanks Comcast, your doing great with my new platform that is supposed to be the new best thing. I don't think so and support is pretty poor also!!!
I explained that I have been a customer of Comcast for 20+ years and have been without recording ability for over 3 days now and want it fixed asap! I ask for it to be escalated management, but they said this is all they can do.

They promise you service and no one shows up to your house to do the work. I have a safety issue. The cable line from Comcast is hanging close to 2 feet from the ground. I called many time, got switched around from department to department, got disconnected, got put on hold several times, the last time was 15 minutes. The first two times a technician was supposed to come over and no one showed up. Today, March 16, I was promised another technician to come over on Saturday.
Now this is a safety issue and I have to wait 3 days before they come over. I am disappointed, upset, angry and furious. I was planning to switch over the Comcast from AT&T Uverse, but I have made up my mind that Comcast's service is terrible and I will not put myself through all this wasted time to have something fixed. They are quick at signing you up for new service or selling you some product, but when it comes to your service getting fixed, they don't know how to provide good customer service. It is sad and disappointing. I hope they come otherwise, this will really make matters worse and will have file a bigger complaint than this.

Melissa
from Marietta, GA
We are a home construction business in Atlanta, GA. We have called repeatedly since Jan 2016 to have comcast simply remove their guide wires from the telephone pole between 515 and 519 2nd Ave in Atlanta, GA so we can move the pole to a different location. The work ticket number is 034257922. It is now March 16 and no one at comcast has called or addressed this request even though we have repeatedly called over the last 8 weeks. We needed this done 6 weeks ago. Please tell us how you want us to proceed.

bruce frakes
from Chicago, IL
My wife telephoned to have her father's service discontinued due to his death. The customer service representative stated that they would require a death certificate before they would cancel. I am appalled that Comcast would request this. I have experienced these problems in the past with companies and I will discontinue to use them. At a time when family members are stressed with going through these difficult times your company is not using good discretion with these sensative issues. It is all based the almighty buck.

Kenneth Taylor
from Silver Spring, MD
On January 15th I moved to Maryland and transferred my comcast service and have had a problems since the first day. Every day my cable box goes come tell off sometimes after unplugging for 10 ,its it pops back in but days it goes out for at least 24 hours. Not to mention the 25 hours the cable went out when the Grammys came on. Comcast in Maryland is worse than Sprint! They need to fix this Asa's by giving me a new box or by letting me out of this contract this unacceptable and VERY poor service..... Not to mention when chatting they tell you all of your services show strong signals well duh the problem is clearly the box.... And it has gone out again while typing this message.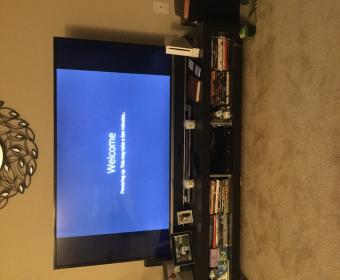 Jack Abraitis
from Princeton, NJ
While watching a movie (Catch Hell) this evening (3/7/2016), the movie terminated twice with a message that the remainder of the movie was unavailable... after the second attempt to watch the movie, I gave up. All thanks to the latest and greatest xfinity cable-modem/wireless-router: on average, we lose phone service and internet access at least once every day; after 4:00pm, several times a day.

Richard Neighbarger
from Tacoma, WA
No phone service since yesterday (3/2/16). Called comcast on cell phone. They could not fix the problem remotely so set up an appointment for today at 9 AM. (Reference # 564658132.) By noon nobody showed up. Called comcast at noon and was told the technician did not show up for work today and rescheduled service for Saturday afternoon. This is unsatisfactory! Talked to a supervisor who said she would try to have someone come out bu 3 PM today.
I have set waiting all day with no phone and so far no technician. FYI. My son is an ex with T-Mobile and told me that Comcast could care less about residential customers and cater mostly to commercial accounts. Looks to me like this is true. I'll be looking into another company that delivers service not excuses.

Gerald Johnson
from Panama City, FL
We are Snowbirds from Michigan that have spent the last 11 winters in Panama City Beach, Florida at a condo. The condo has basic Comcast service included. Every year I rent a DVR from Comcast and return it when we leave. We leave Sunday and I returned the DVR box to the Panama City Office today. When I returned back to the condo, there was no picture and screen message told me 'service was not authorized and to call the listed number'. I did and was told that service had been canceled on this date by me.
I tried to explain that I had only returned a DVR and the service is not in my name but the owner of the condo so there was no way I should have been able to cancel it. Which I had seen on Comcast records when I had rented a DVR previously. I was advised they had no record of that person. I worked my way thru 3 different people and the final answer was if I wanted TV tonight, they could sign me up and then I could cancel in 3 days. A wonderful solution.

Robert
from Hollywood, FL
I ordered service on February 19th ,internet and home security system. For some reason the service was disconnected on the 21st and then they reconnected it on the 23rd. Next they told me that a technician needed to come out, no problem. I made an appointment for Sunday the 28th and no one showed up. When I reached a supervisor he said he did not know why it got messed up but that the next day a technician would come over. When he arrived he said it was a problem with the line and he would come back to let me know what was going on. He left and never came back.
Today March 2nd a technician came over after calling twenty times and fixed the problem. Remember I order the home security system well I never received it and when I called Comcast again they said they would look into it. When I spoke with the supervisor about the missed appointment he told me they would not charge me installation, the woman at Comcast that I just spoke with told me it was a valid charge. If they do not resolve this and quit charging me for service I am not receiving I am going to contact the Public Utilities commission.

Charles Burton
from Lilburn, GA
My service is working except for the CBS station (809). I called 1-800-comcast to speak with a customer service rep, wanting just to speak with someone. I could never get passed you automation service. it just said there is a service interruption in my area. there evidently is not a service interruption since I have only lost 1 channel. this has been a very dissatisfying incident.

Slow speed on my internet connection which got worse after a service call. At times almost unusable. Have tried a couple of times to get this solved (now three calls) Comcast's answer was to try and upsell me to another service a bundle of internet and cable. Support center in Philippines is next to useless, their solution was to have me download another browser and use that!!! put on hold forever and finally get fed up and disconnected the call.

Angelique Wright
from Washington, DC
I have been calling Comcast customer service number since 2/15 attempting to place a disconnect request and NO one has been able to place a disc order. I am constantly referred to the retention dept and their line has been busy or experiencing tech difficulties and I have not been able to speak to any one. I want my service disconnected ASAP as I have moved and in light of this will never use Comcast again.

Dr. Olivia Thompson
from Stone Mountain, GA
Dear Comcast Xfinity; I'm writing this complaint letter to first inform Comcast Xfinity Corporate Offices of it's lack of Customer Service, the inefficiency in support services and the lack of follow-up and the entrapment of your service. As a result of these pratices, I have been charged unnecessary fees and late charges. I was told I CAN NOT downgrade the plan until the balance is paid. My services were terminated and I was still being charged.
According to the Comcast Customer Guarantee, I'm official requesting that ALL debt associated to the above account be dropped to a zero (0) balance and that the above account be placed on "complimentary" service status until this issue is resolved. Since November 2015 I've called Customer Service numerous times trying to downgrade this account. The downgrade is so I may bring this account current. I have request many time to speak with a "supervisor" with no avail. I was told a supervisor would call me back. I'm still waiting. Each time I made a follow-up call I was given a fraudulent answer or transferred to another department.

Joy Getz
from Bensalem, PA
I cannot get any cable use of my television. Only the local channels work. On all 3 tvs. Cannot get a telephone call through to call customer service.

Charles Seymour
from Fort Lauderdale, FL
Can't get all the channels I pay for due to an error code XRE 03056. I'm unable to customer service on the phone I'm stuck. I found out its a common issue with them I don't know what to do.

Brad Lorimer
from Virginia Beach, VA
I cannot believe the absolutely HORRIBLE experience in resolving my billing issues. I returned all 3 of my cable boxes , modem and remotes to a UPS facility in Lancaster Pa (Centerville Rd ) on 11/27/2015. I called earlier to have service disconnected on 11/28 - the date I was moving. To date I am being billed for this service. please remove all charges and refund anything owed. It is nearly impossible for me to tell what that may be. I have acted in good faith. I expect the same from you. I have spent thousands of dollars over the years with your company. Again , absolutely HORRIBLE customer service , spending hours on the phone with your representatives who don't help me at all.

Jerry
from Salt Lake City, UT
A few days ago, about feb 8, our internet and phone failed. Calling Comcast tech support I was told I need new modem so at service center got new modem and also picked up X1 infinity equipment to install. Couldn't get any of it to set up so contacted tech support. After some messing around, was finally told there was a service crew working on problems in our area and to wait until they get it resolved. got text mail saying it was resolved and to go to web sight designed to activate our devices. did so and it reported it couldn't activate anything at time. Called tech service and was told they were still working on problem. Waited until later and got another text saying it was resolved.
In meantime, noticed, the activation page had taken over my home page on my computer so anytime I accessed internet or hit home button, instead of going to 'bing' as I had it set, it would go to your activation page Tried going through steps to see if that would clear but it would hang up on blank page saying redirecting. Called tech service to get equip set up and they suggested sending tech out. Next day, Eli, tech 2182 come and realized our signal was too low at sets for setting up X1. He changed splitter and reworked grounding of equip outside. Then added some equipment inside to get the signal up. After entering house, we split to bedroom and have a long cable going to living room area where it split between front room and family room.
He said we have too many splitters and I pointed out that was the price of the original tech some time ago, using only one cable to service to two TV's at the remote location. After working and getting our signal strength up at the remote location, after replacing one of our x1 boxes that was defective he set it up. And to my surprise, both tvs and the bedroom had pictures that were much better than we have had since we signed up for Comcast. We have obviously been working with so so but not as good as we should serve since we signed up. The pictures had much more detail and color quality than we have ever seen. This brings me to three questions. 1. Why wasn't our cable installed to get the best results our equipment is capable.
I never felt it had the quality we see when we see the demo TV's in Costco, etc. 2. Why don't more of your technicians live up to the standards set by Eli, who went the extra mile to be sure we could get the best service our equipment was capable of. He is a real credit to your department and I hope your company realizes it. 3. Why did your company suggest I enter one of your web pages that didn't offer any visible way to cancel it and it locked up my home page so I couldn't access Bing in anyway a I normally could before I accessed this setup site and it also caused my virus control to block Comcast so I couldn't access it.
Eli changed my home page to another site but neither of us could figure out what happened. I told him I would run a malware program and restore my computer to an earlier date so he could move on to other customers. After he left, I tried these measures but didn't help. I still couldn't access Bing and had to tell it to allow Comcast before I could access your web.
Anyway, I am very happy that Eli set up our system so it works much better than before but disappointed that I would be directed to a web page that messed up my computer, which had been fine before this problem. Fortunately, the next day, the problem seemed to clear itself without any action on my part and I was able to once again use bing as my home page without your web page taking over. Anyway, thanks and kudos to Eli for getting our service set up as it should be but shame on whoever directed me to this destructive web site and to those who originally connected me to Comcast with less of quality in our service that we should have been enjoying.

roger addison
from Keithville, LA
I put 5 stars because I am 5 star hot. The network just let the f word shoot out thru my house. Comcast corporate offices allowing these networks to use your to use your pipeline to put filth over the airway is very base of you as a company. Why don't you be one to stand up for clean and right at least on commercial supported channels? If it was filth 30 years ago, its still filth today.you even allow nudity. These things take families unexpected. Why don't you look at whats right instead only the dollar. Anyway, to cut the filth wouldn't cut viewer numbers, maybe increase it. I think I'm going to cancel cable and go back to antenna.

bryan chop
from Norwalk, CT
Well let me start by saying I have been a customer for 10 plus years. I want to bundle my phone and internet with you. I have talked to a few customer service reps and I am very dissatisfied. The amount I pay for cable TV is an outrage. My bill has almost doubled in the past 16 months. I have read many reviews about Comcast and they are all negative. I will be switching to Dish very soon.

Margaret Gaskill
from Absecon, NJ
On 1-13-2016 talked to rep about lowering bill. Said my triple bundle would now be changed to 129.99. Received email confirmation for that. OK on 2 -4-16 called to report my phone was not working right. She set up appointment for service on 2-6-16. OK Woke up and checked my emails on 2-5-16 and received a confirmation email stating my triple bundle is now 154.99. All I wanted was my phone fixed. What happened? Why did my rate go up?

Russ T. Stevenson Jr.
from Philadelphia, PA
I have been a customer for more than 35 years. Last evening Wednesday 2/3/16, when I sat down to watch TV around 7:30 PM I had no channels just an error message that the channels would be available soon. I called Comcast and was on the phone for over an hour trying to get this resolved. Of course they could not fix the issue remotely which is normal when there is a problem. So the answer was they needed to send out a tech. I was told they could send someone out today Thursday 2-4-16 between 7:00 - 9:00 AM or 1:00 - 3:00 PM.
I told the woman that I work and no one would be home all day so that would not work. Being a loyal customer for over 35 years I told her they needed to work something out for me to have someone come out in the evening. I was informed that your techs only work up until 6:00 PM which is crazy because I'm sure there are many of your customers like myself who work all day and need a tech to come out in the evening.
For me to lose time from work because of a Comcast issue is wrong on so many levels. So after arguing with your customer service rep. I told her I wanted to speak to a supervisor/manager. It took up more of my time waiting on hold for the supervisor to pick up and then when he did I had to go thru the whole issue all over again. He of course then put me on hold again so he could speak to a dispatch supervisor. When he finally got back on the phone I was told they would have a tech at my house between 6:30 - 8:00 PM tonight Thursday 2-4-16.
Not 10 minutes later the dispatch supervisor called me back to inform me that was incorrect as your techs do not work past 6:00 PM. So I was once again told that someone would be at my house today Thursday 2-4-16, between 7:00 - 9:00 AM. I informed the dispatch supervisor that this would cause me to lose time from work which I was not happy about. I requested to him over and over again that I would need the tech to be at my house as close to 7:00 AM as possible. He said he would make a special request to have that happen. Between 7:00 - 7:30 would have been great. Needless to say when I got up today Thursday 2-4-16, to wait for the tech to arrive I tried my TV and low and behold I had all my channels back. But I decided to wait a little while anyway to see if the tech would show up. I waited until 7:15 AM and of course no tech, what a surprise.
So I called to cancel the appt. I am very very unhappy with the lack of service that Comcast provides to there customers. This is not the first issue I've had with Comcast over the years, but it will probably be the last as I am going to look for a new cable provider. I'm sure even know I have been a loyal customer for all these years Comcast will not take this seriously and care that I will change providers.
I hope when someone receives this complaint they will contact me so we can discuss this matter further.
Have feedback for Comcast?
Thanks for your feedback!
Sorry. Please try again later!