Comcast
Comcast Complaints Continued... (Page 5)
438+ reviews added so far. Upset? Call Comcast corporate: 1-800-934-6489

My restaurant had a installation on Dec 1st, the tech guy broke our fancy wall light that cost 80 dollars and can't get it my state. The tech guy promised us his supervisor would get us a call regarding to this matter. I called Comcast on the same day let them know the damage the tech guy made. The agent also promised me that someone would call me on couple days. Until today, I got no call from Comcast after several attempts. Yesterday when called again, I felt mistreat. The rep was rude and mean, I asked for supervisor, local branch number and his name, he provided none. I felt deeply insulted by him, I think the reason he treated me like that is because my poor English, my accent, and my race. Comcast made a damage to my restaurant and refuse to take responsibility.

the wireless router comcast installed less than a year ago went out according to your technical support person. she told me comcast no longer carried routers and i had to buy one and to throw the other one out as comcast did not want it back as it was old AND used when comcast installed it. Check the recorded conversation if you dont believe me. i bout new router for 100.00. comcast would not help me get it installed over phone unless i paid 79.95 for premium support. i gave them debit card # and technician assured me if i could not be helped over phone they would credit my bank account back. they were unable to help me so i had to pay comcast to come out here for 99.00. he opened router front pushed a button and was done.
that was fine and have no problem with paying service call amount to be added to my bill. my problem is comcast will not refund the money for the premium tech support as i was assured they would. my husband and i have spent hrs on hold this week with never getting anyone to help us. they keep saying they will transfer me to correct dept then send me right back to main menu where i repeatedly have to put in acct # phone # last 4 SS#…..over and over. i am extremely unhappy and have now opened a case file against you with wells fargo. they said if comcast has not refunded my money in 15 days from last monday they will give it back to me and they will come after comcast. i am posting my complaint on the website for my apt building so all residents can be assured to not use you. i will be going with AT&T the first of year and will advise my neigbors to boycott your company also. when a customer calls comcast they should be helped in a timely matter with a real person and problem should be solved. i am done with comcast.

On demand suddlenly stopped working. Had technician out over the week end. The idiot tested the DVR, the box outside, drug a long cable thru our living room and den, knocked over my orchids in our front atrium and couldn't find anything. Switched out our DVR box anyway. He finally decided to report it to the company and said it was a technical problem at their end, not at our house. We could have told them that. He couldn't tell us when the problem would be fixed and no Comcast doesn't call you to tell you the problem is fixed.
We kept checking and finally last night On Demand worked…but tonight it doesn't. Called comcast again and when through the whole scenerio again with Paul, the first guy we talked to and he wanted to send out a technician again. Unbelievable. We said no. Oh, and by the way the box that the doofus traded with our old box doesn't let us record anything, so now nothing works, except we can watch one program at a time. And for this we are paying thru the nose. Time for direct T.V.

I am thoroughly discusted with the level of customer service that Comcast has shown me for the past two and half years! Comcast proceeds to bill me for service that they refuse to deliver on demand. I spoke with a Ruth from the Ocean City call center on Monday April 2nd, 2012. Who initiated a ticket number: 003800356 for service in my home that has been out since March 3, 2012.
Comcast is refusing to credit my account. Each time I call Comacast I am on the phone for well over and hour, passed from person to person to person with no resolution, hung up on several times, etc., The way Comcast passes people aroudn from one person to another to avoid assisting a person.
Clearly there are incompetent people that are employed here that clearly care less it is a shame that Comcast advertises that they provide excellent customer service and this is nothing short of a complete fabrication to put it mildly. I have requested to speak to a supervisor on countless ocassions and will sit on the line for an hour and then be told that someone will have to call me back and I never receive the call.
Direct TV, FIOS, the Dish, none of all listed provide this as I am aware of person who have service from these providers and the only complaints that i get are from Comcast repeatidly.. Only 1 in 10 of the technicians that they send out to a home are competent and professional.
I do plan on forwarding a complaint by letter to the executive address as I have looked that up and will go further than that until something is done as Comcast should literally be ashamed and embarassed for false advertising.

In December I place a order to have comcast installed on the second floor of my daughters apartment. The technician arrived and said that comcast no longer runs wires up the stairs because of safety reasons I told the technician that I understood their reasoning. I then call comcast again and asked if there was another way that cable could be installed in that second floor. I spoke directly with Christina Saitca who told me that the only other way it could be done is to have comcast drill through the floor but my daughter would need permission from the landloard ( which she got ) In January 2012 the technician ( Jeff ) showed up at my daughters apartment.
He asked me what he would be doing and I said that he needed to drill through the floor to run cable to the second floor. Jeff then said in a snide way " We don't do that " I asked him if he was a sub contractor or if he worked directly with comcast. Again he got nasty and said " What does it say on my truck ? " Jeff then left without even looking at the job. I called comcast and told them that if they gave me the cable I would run it, the person said that they would have to charge for the cable. I then said then why don't you send a technician to run the wires for me. The person said that the technician tried to drill through the floor ( which is BS ) and that the job would be too hard.
If comcast cant be honest and just say the job can't be done then do so, but in the good ole american way they kept passing the buck. Good Going Comcast, great way to treat your customers

I ordered digital starter package at $29.99 a minth for six months with free HBO and DVR. My first bill was 38.58. After that first the bill, the bills were over$71 for second bill, over $53 for third, over $53 for the fourth, and so on. In September, I went 23 days with trouble with my service. I made numerous calls for service and refresh signals. four techicians came change everything, but still trouble with services then you charge me foa service call. eventually, I had to cancel service in October with you owing a balance of 82.30 to me.
Now, you send me a refund of $35.06 when you know that you owe me $82.30 and you don't want to pay it. First, you overcharge for the digital starter package after the first month. Then, you want to keep the money that you owe me and on top of that one of your supervisors hung up on me. You wander why people are switching to dishnetwork and directv because they have better channel reception, they are being over charge, they have more digital channels, and installation and DVRs are free.
You wandering why people are contacting the FCC and Consumer Affairs about your service. This is the reason that I cancel service previous because my bill is never the same from month to month. I am filed a complaint with the FCC and Consumer Affairs and if i have to I will file a civil suit against you for breach of contract and fraud.

After having the "lack-luster" Comcast on-screen guide for years I yearn for those days of yore. Their new "TV Guide" on-screen programming guide leaves me frustrated and confused. The new "guide" has ridiculous ads after every 4 listings (as if anyone with any intelligence wouldn't automatically skip reading them)that slow your search to the point of irritation. The other thing that really sucks is that you can never go back. Once the show has played you can't go back to the "guide" if you want to see the name of what has just aired moments before.
DVR service. Whatever happened to the PIP that I had jsut a few months ago? The DVR that you rent to me just stopped providing that service. I liked that. A call to Comcast customer service verified that PIP is no longer available. When asked. Comcast could offer no explanation for the discontinuance of this service. If Comcast wants to make their service more user friendly then why are they taking so many steps backwards?

I am normally not one to complain, however after reading the similar stories about Comcast, I just wonder how large corporations can justify frauding the public this way. Like the other customers, I too was lured from another provider Dish Network) to accepr a $200 gift card offer last march. My bills were paid on time for the last 6 months and still no word from Comcast after 5 telephone calls. I was also told that someone from management will get in touch, what a joke!! Its not only the money, but the idea that they can do this to the general public. I am seriously thinking about filing a class action lawsuit, even if I have to spend thousands of dollars out of my own pocket.
Also, I plan to contact the local media in the Detroit, Mi. metro area to expose this scam.

Comcast's Triple Play. It's 5:30PM and I just pulled into the driveway from work. I'm trying to let the dog out, start dinner and relax for a few minutes, when my son comes down from the third floor to tell me our Internet service is down. I'm not too concerned at first, since we've had some bad storms within the past two days. I then realize that my husband seems to be watching TV without any problems and the phone is working. I tell my son to call Comcast, 1-800-COMCAST (1-800-266-2278).
I've got dinner cooking on the stove and I've just sat down when my son comes down from the third floor with phone to ear and asks me if we have an Arris modem. Well, I give him one of those, "are you talking to me" looks, and say, "I don't know, don't you know?" Well, now I'm up on my feet and following my son up two flights of steps to the third floor. While on the way, he's telling me that Comcast thinks we've been without connection for some time, and could have been connecting remotely through our neighbors' wireless service. Well, now he's got my attention, since I'm hearing that I've been paying for a service that we haven't had for some time and obviously didn't need.
I reach the third floor and I'm trying to do a quick scan through the myriad of electronic devices. I pick up the blue box that reads Linksys and ask, "Is this it?" My son says, "no, he's telling me we have an Arris Modem and that's a router, not a modem." So, I pick up the black box, and I say, "Is this it?" My son says, "No, that's the Cisco Modem from Comcast." So, then I say, "OK, I give up, if they know we have an Arris Modem in the house and they installed it, why can't they tell us where it's at"? My son says, "what about the box in the basement where the cable lines come into the house?" The tech on phone agrees, but suggests he send a signal to the modem first. We're instructed to unplug the Cisco modem from the power source and wait for the lights to flash and reset. The tech also mentions at that point, that if we're speaking to him on a landline phone, we may be disconnected when the signal is sent. He promises to call back, should this happen. We'll the signal is sent to the modem, we try the Internet and it's a no go, lose connection with the tech, and, you guessed it, there's no call back.
I march down two flights of steps, stir the food on the stove, and throw some meat on the grill. Well, now I'm ready to try my hand at calling Comcast. After all, it shouldn't take that long, how hard can this be? I pick up my cell phone and call the 1-800 number and here's what I hear on the other end, "please enter your telephone number where you want or have service; please enter your account number; thank you for your recent payment of $148.05…; press 1 if you are having trouble with your service; press 2 if you are having trouble with your high-speed Internet; press 2 for connection issues; we would like to send a signal to your cable modem, but first we must warn you that we may lose connection if you are speaking on your landline phone; press 2 for no signal; press 2 to decline to take a brief 2-minute survey; and please be advised that the call wait time is 9 minutes, due to unusually heavy volume."
OK, so now I'm on speakerphone, back to stirring the dinner on the stove, turning the meat on the grill, and tech #2 comes on the phone. I'm asked to provide my name, phone #, and a description of the problem. I explain that I was just disconnected from tech #1, hoping to be transferred back, or to pick up from the end of the last conversation. No such luck. I'm told the techs are randomly connected to customer calls. I went through the complete explanation all over again and told him that we already had a signal sent to the modem and that all we're seeing on the Internet is the Comcast page with instructions on how to set up an account.
I explained that we already have an account, don't need to set up a new one, and would just like Internet service restored. He insists on resending a signal to the modem and asks for the CMAC 12-digit code on the Arris modem. Ok, so now we're marching down to the basement with flashlight in hand. We find the black box and we're instructed to look for the code near the barcode sticker. I find the barcode and read off what's there. I'm told that's not the right code and it should be on the back of the box. I say, "the box is connected to the wall, do you want me to rip it off the wall?" The tech says, "Oh no Ma'am, that's alright, we'll just resend the signal." I'm waiting for him to resend the signal and my cell phone goes dead. OK, now I'm determined to find the code on the back of box. The Comcast installer attached it to the wall, so it must detach from the wall. I slide it in four different directions, while my son says, "no, now wait mom, I'll get it." Well, it finally comes lose from the wall and sure enough, it says, Arris on the back and there's a 12-digit code.
Time to take the food off the stove and remove the meat from the grill, but I've lost my appetite by now. Husband and son have no problems eating. Son decides it might be best to do the dishes.
I sit with laptop in hand and contemplate the error of my ways. The one perk I have is to occasionally work from home. No X-box or Facebook for my son is one thing, but take away my WFH and that's another story. I boot up, just per chance the signal the last tech sent might have done the trick. I launch Internet Explorer and there's that same Comcast account set up page. I notice a Chat option in the upper right corner. Ah ha, maybe I can do better with Chat. I sign on and I'm off and chatting with tech #3.
I explain that I've lost Internet service, had the signal sent twice to the modem, and I don't understand why I'm being directed to an account sign on page. I tell him I have the CMAC, 12-digit code. He tells me he's going to resend the signal to the modem and not close the chat window. It's raining now, lighting strikes nearby, and there's a clap of thunder. My dog bolts past my laptop, rips out the power cord from the back, the screen flickers, and tech #3 is back in cyberspace.
Ok, so now I've had it. I plug in my cell phone into the charger, call the 1-800 number, and push 5 to cancel my account. It's now 9:20PM and I wait another 9 minutes to speak to a customer service representative. I explain that I'm ready to cancel my account after wasting over 4 hours trying to troubleshoot a problem with my Internet service. She listens very intently and then explains in a very apologetic and consoling manner that she is very sorry for the service I've received thus far, but she is in the Video Department.
She suggests that I speak with a Supervisor and asks me to hold while she transfers me. I think ah, at last, I've reached someone with half a brain who knows how to have a dialog without reading from a pre-scripted sheet of customer responses. After being placed on hold, I begin hearing pre-recorded messages that are designed to encourage customers to take advantage of online, self-service, trouble-shooting for modem issues. Certainly a preferable option, if only you had online service.

They forced me to get a new cable box, and now I can't do what I've been doing for YEARS: Have the DVR record one program, and then switch to the TV set and watch another program entirely. Now you are FORCED to leave it at whatever channel the box is set on. I can't record one channel on the DVR and watch something else. What a rip off. More choice? More control? BULLSHIT!!! They're just trying to get me to RENT one of their DVR's at $15 a month. Well, I can't afford that much money, and besides, I already OWN my DVR. Then the idiots at Comcast want to charge me for a service call because they claim "it's not a comcast issue because the DVR is not a comcast device. Morons.

I received another of the hundreds of BS snail mail junk mails this company sends out, and for some reason I opened it this time. In it it states that Comcast/Xfinity will upgrade my modem from their old one I have for free so that I can get the best service. Knowing telecommunications companies, etc… and that they are notoriously trying to set you up for some kind of a future service change that you then can not avoid with their "new great product", I looked up complains about them and this new modem. I found nothing about this new "free modem upgrade" but I did find a LOT of complaints about how terrible the Xfinity service is. So, I tried to call the number that was in the letter to ask what the pros and cons (which I am sure they would not have told me) are.
First, they were too stupid to realize that the 1800-xfinity number alone does not translate on most cell phone (I no longer have a home phone line), so I could not dial their number – this is a telecommunication company for god's sake! So, I looked it up online and called in, then after a sequence of 5 different recordings asking me to select this or that, they then said the office was not open at this time! So, suffice it to say, I will be keeping my old modem, because i am pretty sure there is some kind of irreversible "upgrade" that will need to take place and be paid for once I have the new and "better" modem in.

I use to be a big fan of Comcast Cable but ever since the "upgrade" to Xfinity it has just been awful. The old TV directory/menu was intuitive and easy to use. Now it is just a mess. The remote at times is too quick and other times you push the button and wait for something to happen. I get error messages telling me I am not a subscriber when I know I am! Sometimes the DVR records my shows sometimes it doesn't depending on its mood. It is harder to set the DVR to record now after the "upgrade" to Xfinity. I used to be able to use my picture in picture feature on my TV but since the "upgrade" I haven't been able to Quite often I can not watch a TV show and record at the same time.
I have to stop recording it to watch it. If I am lucky enough to watch and record the same program then if I go to another channel I get back to the one I am recording unless I stop recording it. . I have gone through three DVRs since the "upgrade" I have techs to the house. The best thing they do is apologize for the service. Just fix it! Xfinity is an absolute disaster. They had a good product but they had to go monkey with it. Just couldn't leave good enough alone. I absolutely hate it and I am now looking into Direct TV. I am definitely going to drop Comcast and their Xfinity "upgrade".

Absolutely the worst cable company ever! DVR programs record 6 minutes out of an hour and then cut off. Some programs never record at all even thought they have been set up. Customer service is NON existent. There is n such thing as a manager on duty when you call. Phone reps know nothing except how to reset your box. They will then send a service person to your home in about a week. That person shows up and says they can't do anything because they don't carry the equipment on the truck to replace and that I have to wait another week for another appointment to get the same faulty equipment already installed.
The new xfinity programing is 100 times worse than when they were Comcast. I am so sad that I had to sign a contract for two years for this horrible service. When Verizon comes to town… GOODBYE Xfinity forever!

A Comcast saleman convinced me to sign up for Comcast services since my recent residential relocation premises does not allow satelite dishes. However, the rude Comcast technician stated that I must buy my own cable to connect the second TV in the bedroom. He also stated that Comcast does not offer any internet protection online such as McAfee offered by AT & T. I guess he was also lazy. Comcast supervisors do not return my calls in a timely manner. I have waited for over an hour on the phone for customer asistance without any resolution. I even told the technician about the fact that I had gotten an building full of customers with the same problem as I.
However, Comcast treated me like a run away slave with no bill of sale. I have heard horror stories about how Comcast treat its' customers. I guess I deserve this kind of retribution from Comcast for trusting them in the first place.

Comcast Internet Services has the worst customer service I have dealt with. It all started 3 weeks ago when a contractor doing work at my neighbors house (where the Comcast utility box is located) cut the DSL line which goes from the Comcast box to my house. Since then I have spoken to Comcast's customer service dept. over 15 times, they have sent out 7 different technicians and I still have the same problem, their cable line has not been buried and is run over my fence and through my deck. The latest situation happened earlier this week.
We had an appointment for a "line crew" to come out & bury the line on Tuesday 6/21. O crew showed up Monday, took a look at the problem & said they'd return Tuesday 6/21 to do the actual work. I called Comcast on 6/21 at Noon, 5:30PM & 8:00PM as nobody from Comcast showed up or called. I was told on all 3 calls that I had an open ticket and that a tech. would be at my home by 9PM. When nobody showed up, I called Comcast again at 9:30PM and was told my appointment was rescheduled for Wed. 6/22. My wife took days off from work Wednesday, we called comcast at 12:30PM, 5:15PM & 7:30PM & were told a tech would be arriving by 9PM.
I called back at 9:30PM when nobody from Comcast showed up & was told that the tech. called my cell phone at 7:00PM to reschedule for today 6/23. Of course this was totally false, a lie… When I pointed out that I called after 7:00PM and was told I had an "open ticket" & that a tech. would be out by 9PM. The customer service rep. apologized and did not have any further information for me except that they would be out today between 9AM-9PM. He also said his "supervisor" would call me (last night) with an explanation. Of course, nobody called last night.
Today, I spoke with a supervisor of the deptmt. which is supposed to come out to my house for the job. He had no explanation and said that it appears the job has been rescheduled for 6/24. When I complained, he said he'd have someone come out today. They are supposed to call me prior to coming, however, I won't hold my breath. Unfortunately, I don't have any other DSL options where I live or I would have switched providers a long time ago. If you are considering ordering Comcast Internet Services, do yourself a favor.

Since I have received the new Xfinity on my cable box, I have found, so far, 9 issues that make the old system guide look great! There is no timer to turn off at night, or, if you choose, to wake up to a news program in the morning. I had to spend time on a chat with a specialist to find out how to transfer a recorded program to a DVD. It was very simple, but no instructions on the guide itself. Just start watching the program and press record on your DVD recorder. But, you can't turn off the cable box like before…you either watch the program or find your TV remote and turn it off.
If you schedule a program to record, the TV and cable box turn on at the same time, no matter that it's 3:00am. This really SUCKS!….I'm finding another cable company.

I have had problems with Comcast since April 2010. I have been calling them almost 3-4 times a month asking them to fix my problem. Everytime they send a tech person to fix the problem and he reports it to be a signal or no issue at all. But the issue kept coming. Then comcast realised that there as a problem in the line and changed the ground cable. Still no luck so they were changing the cable from ground to my apartment, but since they did not get anyone to answer at the apartment below me they pushed the cable down the heating pipes (This is during winter, November). I requested Comcast to shift the cable to where it belongs.
I was not responsible for any hazzards caused due to cable being pushed through heating pipes. Comcast recently came by and replaced the cable putting it in the right place after arguing for about 30 mins. Now they charged me for the cable change which I have been asking for since November. I have been having issue with Comcast non-stop since April but the only thing they changed is my billing rate. It kept going up. Initially when i told them the problem a peson put me on a promo until the issue was resolved, but the issue was not resolved and the promo ended so I ended up paying more than was i had requested since they increased my internet speed to compensate the decrease of speed due to bad cabling.
This is seriously messed up and I am frustrated beyond belief. I do not know who to get comcast to change my pricing without having slow internet and bad cable. To note: I have been using comcast throughout, since 2006 in my old apartment, did not have a problem until i moved to this new apartment. This is what they do for loyalty. Every time I call now the billing department hangs up on me after putting me on hold, they dont have the curtesy to call back on the number in the account to make sure my issue is resolved.
I called about 4 times today to see if they can resolve the final issue with my billing. They make me explain the story from April 2010 until now and then put me on hold and hang up.

Your recent "updates of technology" to my area have killed my basic cable. I now get flashed on my TV "channel not available….need to get cable box". I am elderly on a fixed income. Comcast service says there is nothing to be done unless I pay $50 dollars a month for the new box. I don't want extra channels. I just don't want that message to appear on all my channels I use to get for my same low price. Why are you trying to make people upgrade to a fancy box. I don't want lots of music channels. I just don't want my channels blocked with your comcast advertising for upgrades.
That's not fair! Thing I have read says I should get a device for free to clear those blocks on my basic cable.

Can it be possible that comcast can continue charging ridiculous fees for services that do not work .I have the package phone, cable, internet and have been having problems with all three services.Also they charge you when they come out to fix the problems that they should take care of since we pay for the services.If you ask to speak to the supervisors they tell you someone will call you back and never do,but keep charging you none the less .I have had about 20 techs come out to my house in the last couple of months and they have done splitters , change boxes now i don't even get dial tone on my home phone someone should be liable for this.
I think dish network is going to make a killing with all the complaints comcast xfinity is getting .If you have comcast and have had some of this problems change to dish network much better service and reliable techs you can count on.We should all get together and give these complaints to truble shooters so they cannot take advantage of their customers like they do we are all being robbed.

I used to enjoy Comcast's video on demand. Now with Comcast's "Xfinity" all I can say is if you love commercials you will love Xfinity. The new Xfinity has destroyed on demand for TV series, which is what I mostly use (or, used to use) Xfinity for. Comcast has both expanded all commercials to full length (prior to Xfinity they were very abbreviated commercials) and disabled any ability to fast forward through a commercial. I never watch live TV with all its commercials. Now you cannot even watch the recorded shows on Xfinity without suffering through 20 to 25 minutes of commercials each hour. On to Netflix or some other TV source for me and hopefully millions of others until Comcast gets the hint.

Dear Comcast, this is my xfinity tv complaints. Who's bright idea was it to launch a changeover yesterday May 24th in the new Cable TV guide. Someone should be fired. What a way to exasperate and treat loyal high paying Comcast customers with DVR's and movie packages. Last night The finale of Dancing With the Stars, American Idol at 8pm on another channel.
NBA World Basketball Championship, an important Stanley Cup playoff game, and a Tampa Bay Devil Ray Baseball Game were all on. Many of your loyal customers were using their DVR's to record these programs. I got no sound on my Tv for hours and only 21 mins of Dancing With the Stars was recorded.
Nothing of American Idal was recorded. The changeover screwed up the system. I called Comcast starting at 10PM last night several times to no avail. The phones were ringing off the hook from what I understand all last night and today when I just called again after stewing all night about the incondieration of Comcast/ Xfinity.
I pay hundreds of dollars each month in 2 states for bundled packages. I have only taped or used my DVR for Dancing With the Stars and American Idol. It is why I pay a monthly fee…a luxury taken away last night on the most important episode of DWTS.
I feel bad for others who are sports fans who were denied the right to see the programs that they pay so dearly for. I feel we should be compensted for service not delivered. I will file a complaint with The Attorney General's Office regarding this matter. This should generate a class action suit for so many of your disappointed customers last night.
Sincerely Yours for years and years,
Paula Benham

We absolutely hate the new comcast guide change. It's retro like it was TV guide in the 70's when cable first came out, very visually distracting and confusing, and hard to maneuver. The buttons suck and don't work as well as they use them for their function. We will be looking for another carrier as a result of this backwards slide. I do not enjoy the ads for movies at the bottom of the guide and while I used to enjoy my tv watching, I don't like it at all now.

Comcast customer service BLOWS! I've had more problems with trying to fix things then actually enjoying any service. If it's not my cable box or card not receiving the correct channels and having to "re-ping" it a million times with no better a result, it is how my e-mail account needs are not met. As long as a person's service is stable, the service seems great, but the moment he/she has a problem, he/she should expect huge hurdles, fiery hoops, and long delays. "They'll get to ya when they get to ya."… My frustration, and their total LACK of CUSTOMER SERVICE is becoming to much.
I would probably be happier with a slower connection, if it came with better…any… customer service. If you have similar complaints, please take the time to contact your local advocate. 7 on your side was my choice. With enough publicity, Comcast will not have a choice, but to address THEIR problem.

I signed up with comcast at thanksgiving of 2010, was told my rebate would be 6 to 8 weeks. It is now coming up to 5 months and no rebate. 10 calls to comcast and each time someone said a person would get back to me. Not one returned phone call. Before you believe what they say think twice the worst service I have ever had in my life. There saying that with comcast servive is the most important thing is nothing but bs.

A tech was supposed to come to our house to install new equipment from our Comcast cable plan. The tech never showed, nor did anyone from Comcast bother to call to us and explain the situation or say we needed to reschedule or apologized for the no show. Called again, was assured that someone would be out next week to do the installation. Guess what, did not happen again and no call and no show. Called a third time, was told that someone would get back within four hours, how about we're still waiting. Sometimes paying MORE for better services is so worth it when you avoid these kinds of problems. GO AT&T because COMCAST SUCKS BIG TIME.

Is it me or is it possible that xfinity is actually worse than comcast? On demand is an excellent feature when it works, which for me is about 60% of the time. Errors codes, claims to "try again momentarily" as a program cuts out in the middle of watching it with no result hours later, and lack of consistent updates really makes this a frustrating experience. Want to keep up with a season of your favorite show? Here's the most popular codes if anybody else is curious. Get on demand, keep up with it for a few episodes, then wait a couple of weeks for episode 5 to pop up with no avail, but 6 might be there, or 4 twice. Im trying to follow a season on demand for a show that currently reads S4E3 S4E4 S4E6 S4E6 S4E9. AWESOME! At least I can watch fragments of series I am at work for and miss, thanks Xfinity.
For crying out loud, get your sh*t together comcast/xfinity, we pay for this service to WORK. I write this as I was watching a program that froze midway through and haven't been able to access the on demand feature since. Its bad when you have to pirate basic cable programming because it simply wont work on demand. If you want to know how to fix the error codes the most common of them can be fixed easily.

On 3-15 I placed an order with Comcast to provide me with Telephone, Internet and TV. I was told the equipment for my order would be at my house by 3-22. On 3-24, I still had not received my equipment. I called Comcast and asked the status. The agent said he would have to talk to his manager. He came back on line and told me that the person that originally took my order had not "released" the equipment to ship. He told me as a result of Comcast error, he would ship the equipment overnight and I would have it on 3-25. He gave me a confirmation number and told me that I could track the shipment at Comcast.net. On 3-25 I went on line for 20 min. and could NOT find any way to track my order.
I called Comcast and after lots of waiting got a rep who told me that there is no way to track an order on Comcast.net. He transferred me to another department. The rep from the new department told me that the order was NOT shipping overnight and I would get it in 3-5 business days. I asked to talk to his supervisor who was Monik Employee# Semo0610. Monki told me that Comcast did not have any equipment to ship due to their vender delays and that all orders in March had been delayed due to this. I asked Monik why none of the half-dozen Comcast employees I had spoken to had told me this. Instead they all said "you will get your components in x-days".
Monik could not tell me when the order would ship, but it would not be before April. She then told me that I would need to go through the "Order Release" process all over again because this needed to happen AGAIN because the order was delayed. I asked to speak to her superior and was told that there was no person I could talk to and that Comcast managers do not receive or return calls.
So, right now, I have been lied to a number of times and I have no idea when I will get my equipment. This is not a way to run a company and I WILL NOT accept this kind of extremely bad service.

I have enjoyed the convenience of the Comcast On Demand feature for many years and that is why I stayed with Comcast. Lately I have found that programs (Harry's Law) come and go. Now I cannot find it at all. Episodes of other programs I like are random now. I have been catching up on "The Good Wife" episodes and watched the last three consecutive shows for the months of Feb. and March and then all of a sudden the most current March episode comes up as a year old 2010 episode. When I called Comcast they said "Oh you don't get all the episodes, just some." What good is that? And if they are not consecutive, what's the point? I am shopping around for another service provider after this last incident.

i have internet by comcast now for several years, one year ago i switched with voice xfinity because they told me that i will save money. turns out this is a scam they charged twice as much for what i was paying before. i would recommend to cancel comcast xfinity service to whoever is reading this!

I called trying to set up arrangements to pay my Comcast bill which was set to be turned off tomorrow. I was unable to do so. Under normal circumstances i would be able to pay it considering i get paid today but its a blizzard going on outside. I couldn't get my check and everything is closed. I find it very insensitive that no arrangements with Comcast could be made for me. Now not only am i stuck in the house, now i wont have any TV. I am very displeased with Comcast!

I just subscribed to Comcast on their $29.99/month promotion for 12gb. I thought it was a great deal and so I switched to their service. The first issue I had with them was when their first scheduled installation did not arrive in their specified time frame at all! Then I got my bill claiming that I owed them $190. Of course I thought it was some simple mistake, but as you have probably read, Comcast customer service department is HORRIBLE and I had to wait for a long time to speak with a rep. All in all, it has been so frustrating dealing with Comcast!

If you ever decide to go with Comcast service, make them send it to you in writing. I recently switched to a bundled Comcast service (internet/tv and phone) after a CS rep lied to me and claimed I would save money by switching my phone from Qwest to theirs. I told them I was paying $50 at Qwest and $66 to Comcast per month. That's $116. The Comcast rep told me if I switched they would pay all installation charges for phone and that my total bill per month would be $114.
Needless to say, after switching, and having NUMEROUS technical issues which required calling for repairs, plus unauthorized tampering with my account password, choice of paper billing, and ring tones, internet service going down, phone service going down, 2 visits by Comcast technicians to set up and repair what they did…my new bill was $195.
I called to complain and they had billed me $27 for a "trouble call" – although at no point was I told I would be billed for anything. They also mysterious had me paying $1.99/m for their Service Protection Plan – which I never requested- but fortunately they did because I had to call technical support so often to get things working. Even now I am getting dropped calls and spotty phone service. I had to file a claim with the BBB to get them to address the "trouble call"…and they lied to the BBB Agent about having credited it to me already. I am still fighting with them over it.
In short – DO NOT TRUST WHAT ANY COMCAST SALESMAN SAYS – get it in writing, video tape it, record it – to prove later what they said to you, otherwise they will deny it. They will say they are taking down your complaint for a credit and must "forward it for approval, which will take 48 hours" and then, when you call 48 hrs later to see what happened, they will have no record of it, and tell you the same thing over again. This is how they will string you along. Comcast needs to be sued with a class action lawsuit for deceitful sales practices.

Comcast is the worst pack of lying thieves I have ever had the displeasure to deal with. Since we had the Comcast modem, we asked Comcast where we should return it for our money back and were told to bring it to the office in Savannah, GA. It has now been 3 months, and since we have not received our money back, we called Comcast. They have no records of our returning the modem, even though we have a receipt with all the information. They refuse to pay since they have no records, even though we have an official receipt. What a bunch of low life, lower than whale poop in the bottom of the ocean thieves. I'll have to sue them to get my money back. Utter thieves. Nothing but thieves and liars.


Comcast is the worst company!! I was lied to by a customer service representative and charged over 200 dollars (2mths) for BASIC cable and internet service. It all started when I got Comcast. After getting online and it being so slow I called Comcast and told them I had a NEW computer and being online was awfully slow. I call Comcast and sure enough I was outraged! No one ever gets back to me. I was dealing with lots of personal issues and truly had NO TIME to deal with COMCAST, so I said okay and let it go…My internet it still very slow, and comcast raised my price to over 100 a month for basic service and never fixed my internet problem.

People say comcast cable shame on them, but what do you mean shame on them? You just admitted you were getting more channels than you were entitled to, for what you pay. So when they realize it, they have to charge you properly or you do without. YOUR choice. I have Brighthouse and I don't get a free ride. If I want the channels for my daughter and my HBO, I have the choice but it costs. Basic TV is free, but you want more, you have to pay. Why are you anymore special than the other subscribers paying Comcast. At least you had it free before AND they didn't ask you to pay retroactively (now that would be shameful of them).

I have been a Comcast customer for probably 18 years. 13 through my condo which I had no dealings with, but 5 since I purchased my home. For the most part things were fine, despite the fact periodically they raised the prices or required new equipment without letting me know.  I contacted Comcast to see about having my bill reduced and possibly add DVR service. Increases are automatic, decreases you have to 'beg' for. Comcast has chosen to not respond to me this time. No phone calls no e-mails. I so want to send this to the newspapers. It is wrong.

Comcast cable television will not let me cancel my service!!!! I HAD TO CALL THE CITY GOVT. TO START A COMPLAINT ABOUT THIS AND THE FOLLOWING INFO: the worst more disrespectful, rudest, most arrogant smart assed kids for customer service. you will go down along with att. i am canceling my service with joy! complete JOY! you should all be without jobs and poor and begging in the streets and maybe you well figure out you were so bad to customers who were paying your paycheck. good riddance to trash!!!

My request is seemingly simple. I want copies of 3 statements from 2009 to confirm that I was not being charged for two modems back then. I recently found out that Comcast had been charging me two modem fees when I only had one modem. After being lied to on the phone (told I was double charged for 3 months only) I traced back statements as far as they can be viewed online (about one year) and then Comcast refunded the double charge for that full year. Three months later and 31 emails back forth and I still don't have them.

Carol Greene
from Nashville, TN
In December of 2015, the sales person called numerous times each day making a push for us to update our internet service since the trial date of a year was about to take effect and there would be an increase for the 25 mh per second. By taking the package we would now get 75 mh plus some box that would allow us to get TV programs on our tablets and phone for just less than $5.00 more. So we went with the package to get more MH and not be charged lots more for what we had. The tech. who first came to install the box was supposed to arrive by 5 PM, then after several calls someone came around 8 PM.
He was very unprofessional as he constantly complained about Comcast and went on and on about the problems he was having on the job and even in his personal life. All he did was unhook our Direct TV of which we told him not to bother because we were in a contract for 2 years with them. All we wanted really was the internet upgrade. He said that was done at the office. I called and arranged for another tech. to come and maybe put the box on another TV since it was part of the package and we were paying for it. He said all we needed was a splitter and supposedly he fixed it but informed us that the box was not HD. He said he would change it but he did not have one on his truck.
He gave us his number and said he would bring one by on Monday. My husband called. He said he'd come by. No one has been by yet! Since all this work was handled at dark, it was a few days that I noticed the cable wires had been left dangling from the brick of our house. It was nicely attached before the techs had been at our house working. After 6 different calls to the customer service people who can barely be understood because of the accents, the background noise, and their lack of knowledge.
I have been given three confirmations numbers, promises that someone will call me, and no one shows up to reattach the wires I am asking to be fixed, tons of apologies, and told "no worries" , I am now finished trying to work with the customer services. It is a waste of my time and totally useless. I want the wires fixed immediately or I will be looking for internet services elsewhere.

Maria cheety
from Roselle Park, NJ
We have had nothing but trouble with Comcast equipment and service. The past month we have lost tv and phone service several times turnaround repair is too long and we get nothing but apologies which are not acceptable any more. Comcast is a disgrace and inferior to other companies your co does not stand up to your commercials.

Marcia Markley
from Pittsburgh, PA
We are the owners of a senior citizen apartment complex, for the past week I have been told that someone will help us because someone went in and changed our services and raised the price $500. To date no has bothered to call us back. Horrific customer service and agents have no freaking clue. I hate this round around and the horrible service. I believe we should take our $5,500 bill and go elsewhere.

R Brockelbank
from Palm Beach Gardens, FL
I used to brag to friends and family how great Comcast phone customer service was, now that you have gone global I don't even bother to call. I just wait until i find a friend or family member who is able to fix my problem.
I can't understand the overseas people and their knowledge seems to be very poor If I ask to be transferred back to the usa they tell me they can't do that, Yet one time I spend 45 minutes on the phone with a gentleman from another country without success and he finally transferred me back to America. Within 3 minutes the lady had my problem resolved' just like it used to be.
I must also say that I still like the phone, cable and internet service, but the customer phone service is close to useless for me.I would change service, but my wife does not want to go thru the hassle.

Renae Vago
from Eden Prairie, MN
I scheduled 1 appointment to repair a internal signal leakage issue for my home cable connection. The "service window" was set for a technician to show at my house between the hours of 8:00 a.m. CT - 9:00 p.m. CT. I took the day off to ensure I was available to provide the technician with access to my home. I waited ALL DAY and called at least 10 times to determine when a technician was to show receiving consistent verbal responses from a customer service representative that a technician was still scheduled to come. At one point, a representative from Comcast escalated this scheduled appointment ensuring me a technician would show.
By 6:00 p.m. I called again and was told my appointment was pushed. The second appointment was scheduled for the following day, Thursday 1/28/16. My husband took the day off as well and we waited and waited and called and called receiving the exact same deceptive responses that 'a technician was scheduled to show between 8 a.m. and 9 p.m. Both times a window of 8am to 9pm were promised. BOTH times no shows!!
When my husband finally called around 6:00 p.m. on 1/28/16 the customer service representative told him that our appointment had been pushed until February 4, 2016 without the courtesy of a telephone call informing of this as we waited an entire day, endured extreme inconvenience pushing other appointments even cancelling a few, My appointment that I made over a week ago has now been rescheduled by COMCAST without checking with me, the homeowner, for the 3rd time! THIS 3rd appointment is now for next week.... if they even show!
Both times I called Comcast numerous times through the day and was assured that the tech was coming .... all day long, both days I waited for COMCAST and no show. We weren't even extended the courtesy of COMCAST checking with me or my husband to see if the date was good for us. This is the biggest disregard of due process from COMCAST towards its customers as we take days off.... sit and wait for their techs..... all day .... and no shows!!! I was lied to by COMCAST, transferred to " supervisors" , transferred to the wrong departments, TWICE told that someone would call me back within a 1/2 hour to confirm when the tech was coming and no phone call.
I was told that on the first day the tech had been to my house and left a note, this was a complete lie as there was NO note on my door, and since we have had snow on our front sidewalk to our front door for over a week.... there were NO footprints in the snow to show that anyone had ever been to my house!! So this was another lie!! I have spent hours with COMCAST trying to get a manager on the phone, get an actual tech to get to my house and quit wasting my time waiting for them!
I have been hung up on, lied to, shuffled along for HOURS on the phone with COMCAST! I've spoken to several "supervisors" who promised techs would show up, been offered discounts and free services with no actual help or solution to the problem with my cable...just lies, false communication and t deceit.
We have an internal signal leakage which is not only affecting our service, but our neighbors service as well. Previous technicians have provided other service calls prior and have noted this issue yet failed to remedy this issue during their service call...noting they'll "write it up" when the solution could have been expedited on the spot saving months and months of failed connection issues not to mention us paying for cable service that isn't working properly over half the time. One last thing, my husband was offered a $100 gift card for inconvenience caused by the Xfinity Security Alarm system that was installed; the camera broke within a day, the connectors had to be serviced due to poor to no signals, etc.
That was over 5 months ago. He has called several times inquiring the status of delivery of this promised gift card and each time has been told it usually takes 90 days to be sent out...We are now going on 160 days. This type of poor customer service, incompetency, deception and lack of due process is unacceptable. We, as other valued customers, pay our bills on time and pay for services that are NOT rendered effectively. We demand a resolution and restitution! NOTE: THIS COMPLAINT HAS ALSO BEEN FILED WITH THE FCC!

Pedro E. Rodriguez
from Miami, FL
I have no service for the last three hours and I cannot find any Comcast telephone number that can be of any assistance whatsoever. I think that AT&T would be a better answer to my problem with your service.

Mary Baylor
from Lansing, MI
I was informed to pay a certain amount and paid it to make payment arrangements to keep the services active. I was told after the payment is made, call and make payment arrangements. I called to make payment arrangements and was told that I could not make payment arrangements even though the customer service reps gave the wrong information. I was on the phone for 4 hours with Comcast, talked to 4 people. Three said paid the amount so I left my job, ran to the Comcast office waited one hour then paid the bill. and make payment arrangements. I called to make payment arrangements and the last person said I received the wrong information your service will be disconnected. This is unfair and misleading. I would like assistance with this and a call back.

angela lee
from Holmdel, NJ
First off fox network not working so I can't watch American Idol. The bigger problem is my x1 box has been acting stupid for at least a few days now. I think I need a new box. One newer that has some of the kinks worked out. DON'T put a product out with out really knowing the problems it has.

Tauheedah Muhammad
from Linden, NJ
I am a 75 years old senior with a very low income living in a senior complex. Comcast is the only cable we are allowed to have and my income is $741.00. Basic cable is $89.00 a month Comcast offered me a bundle for that price + tax my bill was 130.00 a month and my rent is 297.00 a month. With food and utilities, life insurance and personal needs not much left. I asked comcast to let me oft out the contract. They charged a fee of $ 130.99 dollars.
We have low incomes I down graded to $39.00 dollars a month cause couldn't afford it and Comcast charged me more and continued asking for a price I might be able to afford. They shut off your cable every month at the beginning of the day that it is due you cant pay in the afternoon and charge a re -connection fee. With a lower price plan you can't get any local news. If you move to another floor the fee is $300.00 dollars.
Most of our seniors does not have cable. It hard to sit and stare at 4 walls. Lots of seniors here are unable to watch TV. Comcast help us!

James Mitschelen
from Milan, MI
1/13/2016 At 11:50 A.M. on Browntown Road, todays date, Sawyer, Michigan, your Comcast van truck # 34495, which was tailgating me on an ice covered two lane secondary road, swerved over and passed me when I slowed to cross a railroad track. It was also on a hill where you could not see if any traffic was coming toward you and had the double yellow, do not pass center lane lines. He was also speeding and driving too fast for conditions and soon was far out of sight. If he wants to wreck and injure himself that's one thing, however he could have easily killed or injured someone coming towards him on the hill.

Sharon Pearson
from Marysville, WA
Dear Comcast, I can solve all your problems with we customers. Come up with a plan to hire people who know what they're doing. Then, put out surveys that actually work. Then, provide an e-mail platform. Your sucks. It's almost like it's an after thought. I once had a bill of $600 that should have been $159, plus another $159 I forgot I didn't pay. It's all bad, Comcast. I heard you have a nit wit who bought your company. Fire the people in the Philippines and hire educated computer programmers. Sorry, you'll have to pay them well. I think you should be very very careful in today's world where people get crazy because of businesses like you and there's no telling what they'll do. HOWEVER, I love Xfinity TV.

Loisann Dagostino
from The Bronx, NY
I purchased a home in Boynton Beach, Florida 33436 in July, 2015. I ordered Comcast services and because I live in new York my brother was there when these services were installed. The alarm services were never installed and I spoke to representative and told them I wouldnt be there til January so I would get that service when I came. I also spoke to a representative in August or September when I learned about the option to have my service put on hold until the end of December for 17.00 a month.
I have spoken to numerous agents since then and in November was told that I was issued a credit for four months of service and for 6 months of alarm service inasmuch as I never had an alarm. No one seems to understand that I don't have an alarm and never did. I am going to try and call customer support again but not even sure it will help.

Diane Winchester
from Dearborn, MI
I Made appointment a week ago for i130/2015 from 12:30p-2:30p for Internet service for which I received a confirmation by Comcast customer service department the evening of 12/29/2015. Unfortunately, the technician did not show up for scheduled service call. When I contacted customer service at 2:35p re: the no show I was told my appointment was 4p-6p which I had no prior knowledge of as I was not notified of the change in appointment time. Very poor customer service practice. Considering seeking cable and Internet service from another service provider.

Regina Banks
from Chicago, IL
Account Number # 8771300410150522, I most recently transferred all my services for my home to Com Cast cable. This was absolutely the worse decision I could have made if you look at my accounts I've had so many outages that it would make you wonder what is she really paying for. Unfortunately I spoke to the rudest Manager of Customer service ever.She spoke as if your company was doing me a favor, while I pay you $242.00 dollars a month for Internet, Cable and phone service. Now I have to take this to a legal level. I spoke with Christine Martin operator IE.
She informed me that even though I continue to have multiple outages that the credit would be $19.38. She absolutely refused to listen. Not sure when companies start hiring persons as Managers that don't have professional skills or listening skills. When I informed her that my home has not been protected for two days due to my phone line and all my services being out. Her response was get a new alarm company.
So now I must take this to the Better Business Bureau and Fraud division after being hung up on 5 times this is the way you representatives treat your customers.

Michael Fletcher
from Vancouver, WA
Comcast Xfinity is deleting on demand episodes of TV shows online except for the previous week. Example is Mysteries of Laura where only Episode 8 is available. A week ago I was watching online episodes of Legends. All of season 2 were listed. I had watched episode 1 and was 2/3rds of the way through episode 2 when the screen reported an error. I logged back in and found only the last two episodes available. Seven episodes deleted in a key stroke. What gives Comcast?

Manmohan Virk
from Rochester, MN
I had a no contract Comcast account for about a week in July 2015 for which I was charged $177+ few cents. I never received the bill but did get a collection notice. I have had account with you for over twenty years, lately off and on. I fail to understand why I was not charged for only the days that my account was active. Address for the connection was in Arlington, VA 22207. I will be grateful if you could kindly help resolve the discrepancy in my bill.

Mark Stenin
from Monterey, CA
I'm not happy with your decision of giving me only $35 after I protested for being charged $99.99 for installation of a new kit when your representative told me nothing will be charged.it all started when I cancelled the DVR and the HD Installed. Without my consent. The charge is $99.99 for which you deducted $29.99 and after I protested they reduced another $35.00. My bill was adjusted to $197.53 but I refuse to pay $35. My bill should be 162.53. When the tech came, and he told me I did not have to change the box but he changed anyway. I'm very upset at your co. Because each employee gives a different answer. I was told specifically I would not be charge at all for the visit.I expect you to credit me the $35.00 that remains on my bill.1 know I have until the 24 of this month to cancel my account. I expect a prompt answer to my complaint from the customer hotline.

Alvin Herwitz
from Littleton, CO
On 12/3/2015 I decided to upgrade to Xfinity Triple Play, ordered it @ Littleton, Colorado Payment/Customer Service Center. On 12/8/2015 the installer installed your so called triple play - minus our home phone number that should have on 12/3/2015 started the procedure to transfer it back to you - apparently that never happened. I have been to Comcasts other payment Center/Customer Service @ 8222 S. Yosemite St # 110 Centennial, CO 80112 - manager Kevin Saunders (which is totally worthless - he does not even have his Voicemail setup on his Cell Phone. I have been there on 2 occasions, and have been told 24 hours - as of now 12/13/2014 we still do not have our phone transferred, and we now have no E-mail & Occasional Internet, plus the fact we were suppose to have an Appointment today 12/13/2015 between 2:00 - 4:00 P.M. today and no one came, plus we cannot turn off the system. We are at the end of even considering this change - plus the fact we had until 12/11/2015 to cancel Century Link or Face a $200.00 Charge, which according to my calculations that time has come and gone.

Comcast billing department double billed me. They did this without me knowing. All of my checks are bouncing now. I have no money to live on. They told me that I would get my funds within 24 hours. The funds were not there. Then I called and they said it takes at least 3 to 5 days. No customer service supervisor from Comcast will speak with me. They do not care. I am going to be forced to hock my droid. Comcast totally sucks.

Mary Baylor
from Lansing, MI
The Comcast corporate office stated that I could make payment arrangements and now I am told I can not. I keep getting different information from their complaint department. I have asked to speak to a supervisor and no one has returned my call. My daughter is helping with my billing and they have done this to her.

Brad ballew
from Macomb, MI
The Comcast technician did not install phone connection, set up all remotes or review wifi username and passwords or email. I received a follow up phone call about my service and a tech would be out between service calls on sat 12/5. I called to speak to the Comcast complaint department that calls for follow up and was sent through at least 5 people that were completely incompetent. After being asked to explain why I called for the 5th time I gave up. 30 minutes of my time wasted and still not satisfaction from the corporate office at Comcast.

Ron Simmat
from Quincy, MA
I have a Bank of America debit card, and I'd like to have my monthly bill for my internet connection directly billed to my debit card. I have not been able to get through the guard dogs on the Comcast website to arrange this. It keeps asking for my password. I didn't know I had a password with Comcast. Does this company wanna get paid, or should I arrange for internet access with another company? No luck emailing the Comcast corporate office either.

Adam Neville
from Broomfield, CO
I am contacting Comcast today because of the extremely unsatisfactory service that I have been receiving from your company. My wife and I have been dealing with your company for nearly 10 years combined. I recently discontinued our home security service with your company to go with an alternative provider. When I signed up for the home security I was fully aware of the three year contract and made sure that I fulfilled that contract prior to disconnecting service. I signed up in February of 2012 and disconnected service in July of 2015.
As you can simply calculate my three year commitment was met and therefore no penalties should apply according to the contract. I have made over 10 phone calls and two visits to our local Comcast store here in Denver. More than half of my conversations with Comcast have resulted in your representative telling me how sorry they were for the confusion and would be taking off the current $471.00 early termination fee. Where your company is getting this number I have no idea. I transferred service to my new home in January of 2014 and did not extend the contract at that time, however it seems as though your system shows otherwise.
I have received 4 different phone calls from the Southwest Credit Group attempting to collect on your behalf. Each time I have explained the issue and told them that I met the terms of the contract. The response is the same each time from Southwest. I am told I have to contact Comcast again and try to resolve this issue. I have had enough of going round and round with your company. I am aware that anytime a person is sent to collections his or her credit score may be negatively affected. The lack of communication with in your company is appalling and I will not stand for this abuse anymore. I would greatly appreciate your personal attention on this matter and want to have this unwarranted early termination fee of $471 taken off our record ASAP. I have been patient and professional dealing with your company and simply request the same in return.

clarissa bennett
from Rosedale, MD
We spend over 200.00 dollars a month for service. To have Comcast employees on a so called news show, Morning Joe disrespect the president of the United States daily for three hours is a national disgrace. What's worse Miss Nicole Wallace called the president a Jerk on TV this morning. She needs to be removed for a few weeks as Mark Halprin was for calling the president a Jerk. This is a national show and it has landed in the gutter. One can disgrace over policy but Morning Joe is a damn national disgrace. Its time you do something about it!

Robert Wiley
from Antioch, TN
I purchased a modem on Amazon.com and had Comcast installed it in 2013. Shortly after that they started billing me monthly for the modem. I managed to stop them a few months later. 6 months later they started billing me again and have continued billing me every month for 3 years. A letter to the Comcast corporate office and a recent visit to the service center got promises but no credit or phone call. I am dumping my service!

robert wiley
from Antioch, TN
Dear Comcast complaint department. Recently your company or your subcontractor set up cable television for us. Unfortunately the Job was done in a very unprofessional manner. The contractor cut the wires to my Attic antenna system, disconnecting the television signal for four other apartments in this multifamily. The other wires he added run the length of the building but were not attached to the wall.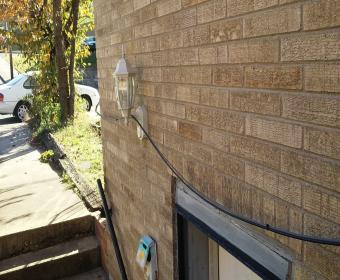 colleen gagnon
from Mansfield, MA
My Comcast bill suddenly jumped 30 dollars per month and when I called I was greeted by the most rude and verbally abusive man I have ever had the experience of speaking with. Since you have no interest in keeping a customer that has been with your company for more than 20 years I have decided to explore other options. there will be no further payments since we were told that our agreement with you has ended and now must pay a higher price. Beginning December 1st we will have other services in place. please be advised that we have contacted the Attorney General's office,BBB, and the department of elderly affairs. Your equipment will be returned before the 1st day of December. You should be ashamed to treat loyal customers in this fashion.

Kathleen
from Irvington, NJ
I have been a loyal customer for over 30 years. I have 4 TVs internet & home phone. We pay well over $200 a month ... and without any warning we no longer have the yes channel. All the money I gave you over the years & I can no longer watch Yankee games due to Comcast dropping the YES network. I am a 2 1/2 cancer survivor (stage 4 breast cancer) & the reason I keep Comcast is so I can watch the Yankees. Why should I pay you more than $2500 a year and not even be able to watch the YES channel. I may have to switch carriers ... Comcast should tell me how to resolve this situation.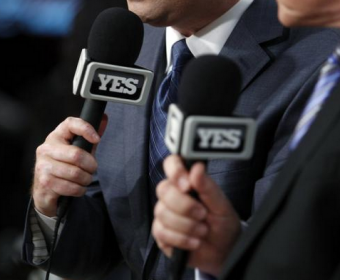 Sonya Hartung
from Corvallis, OR
Hello, I have been having the same issues as I was months ago, and I cant seem to get pps to help me fix this, and I cant seem to get Comcast to charge me the right amount on my bill. And they are putting fees onto my account that i have been told would not in fact be on my billing statements. When I called to have my internet billing and internet connection looked at, I was told first that I would not be in a contract, upon my request of asking to verify that it wouldn't be. Upon having to go to Comcast Office to pick up the new Modem/Router that came with these new changes, I then came home and took over 6 hrs for myself to hook up and install the device and get my home up and running.
Upon seeing that Comcast had in fact charged me a fee for installing faster speeds. What? I was not told about this fee and charge. I refuse to pay for something I had no idea about. I was calling to get my billing cut down, not higher. For the last few months now, 6 months of back and forth. I now sit with the same issue! My internet cuts out all the time that I am trying to listen or watch YouTube or NetFlix.
No, I do not have many devices on while this happens either. I have tried that. It doesn't matter if only one device is even turned on to take a space on the router, it still cuts out. Even with the Ether cord hook straight to the device, it will still cut out. However it seems that when your workers have gotten here, they don't have enough time to hang out and relax, and let me use my internet the way that I do to show them that it cuts out....
As I sit here an type this out, I have YouTube on and in only just one song, it has cut out a total of 30 times. This is crazy! I didn't think id ever have these troubles this badly. When you look at the internet from your side, it shows things are up and running. And the modem shows that here to. But something is really wrong with it. My son just last night was on a laptop trying to contact his Grandma, and the messages wouldn't go through. It kept coming up with internet error message. I cant take this anymore! I would like to see a team of people who know what they are doing when it comes to this stuff. I believe that if I was able to sit down with them and talk about my issues ive been having, and what I know from what I have been told by Comcast workers, and what I have read, about I am sure that we will be able to figure this out.
But until then, I am filing this complaint. I have already filed with the FCC/BBB and now this form too. I will also be sending a copy of this to the email address of customer.xfinity.com/help-and-support. Please, i am also still waiting on the site www.comcastsupport.com and i have been waiting to the last 30 min on there for someone to take my online chat support. Please Please, this is becoming a huge Financial concern to me. I cant afford fees on my account that are suppose to be there, and credits that arent being placed there, and with me an my son Below Poverty Level and disability income, we cant afford this anymore.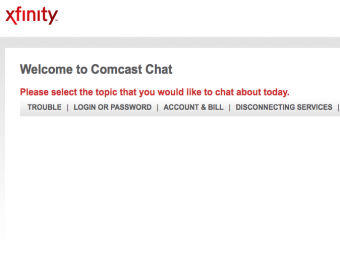 Kim D. Krieger
from Olympia, WA
I've been with Comcast a little over one year and have had nothing but problems but will be talking specifically about the worst problem I have with your company. I have been to the Comcast office three times to try to get something done but you are extremely inflexible. Your customer service officers and their supervisor tell me the same thing. "There is nothing we can do". Well, I don't have a choice! I am a senior citizen on a very fixed income, and my bills get paid 1st. but I only get paid once a month, on the 1st. of the month. My due date is the 2nd of each month and Sometimes I don't have enough in my account to pay my Comcast bill so I have to wait till I get paid on the 1st which you can easily see causes a problem. I have asked on three occasions to have my due date moved to about the eighth or ninth which would solve the problem, easily.
But each time I get told the same thing "company policy and we cannot do anything about it." Come on guys, you are a multi-billion dollar conglomerate. Where is your fair play? Where is your ability to be flexible and work with a senior citizen who has no other choice? Are you so inured with the almighty dollar that you cannot work with the little man? Today, as I was leaving you're offices in Olympia, WA where I live, I asked those questions with the supervisor. I said I was so unhappy and frustrated with a company that was so inflexible and so unwilling to work with me, the little guy, that I was going to leave this co. when my contract was up. Their answer was indifference!
I wish I could take this to the court of public opinion but everything I've read about Comcast and how they handle complaints deters me from further fighting with you. I have never in my life met a more uncaring, indifferent, inflexible and callous entity. Where would you be without the "little man"? Aren't we, after all, what built your company? I will be extremely surprised to receive an answer from you let alone have you negotiate mediation of this problem. After all. you are multi-billion in assets so who needs a lousy Hundred fifty five a month?

Naomi Miller
from San Francisco, CA
I am completely fed up with the camera installed with Xfinity on Nov 2nd. Wherever I put it, it constantly goes out of contact with my front door, and begins periodic loud beeping which wakes me up every time I get a beep - many times throughout the night. I find it difficult to find a position that eliminates the beep; positioning this useless device is not what I need to be doing in the early hours of the morning. I want out of the camera addition to my service. I had to go out of town on urgent family business, and realize that I am beyond the usual cancellation date for this part of the service, but due to my complete frustration, I want it out of my house! Please call me to arrange for a technician to to pick it up. The technician who installed my system is not at fault. He was a perfectly OK guy. I am only complaining about the camera itself and the problems getting ahold of anyone. No answer when I call the service line to help me with support!

Tony WIlson
from Lombard, IL
I was scheduled an appointment today from the time of 1-5pm to install or update my cable box and when no one showed for the appointment I called that 1800 934-6489 number for clarification. The 1 800 (computerized system) reported that I have an appointment scheduled for tomorrow, which wasn't correct because that's during my work schedule. My appointment was scheduled for Wednesday November 11, 2015 between 1-5pm and I'm not sure how it was later rescheduled for Thursday during a time I didn't schedule it. I spoke with a consumer representative with Comcast some guy who identified himself as a supervisor name "Tony" and later reported that his work number as #726156, who reported that he could have corrected that problem, but I rescheduled it for Friday.
I explained to him that I rescheduled it because no one called me or told me that they were not going to show up or rescheduled my appointment without my personal consent. The Supervisor reported that he would reassure me "that this problem would not happen again on Friday" but did not explain why no one didn't show up for my scheduled appointment today. I explained to him that I sat around for four hours today and no one, didn't show or called. Supervisor, suggested that since I'm not happy with the services that one, I should cancel my services or just wait for the next rescheduled appointment. Comcast service is poor and it is even more frustrating when the representatives and supervisor were of no assistance, further more if I'm going to be treated in such a manner I'll just look elsewhere!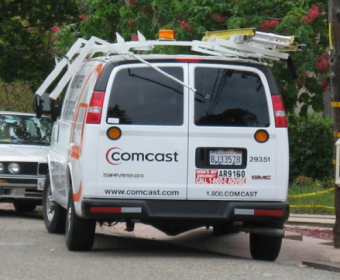 Jeff Fillman
from Charlestown, MA
I received several phone calls in a 1 hour period on my home phone (a Comcast landline, not a cell phone) where the caller ID showed that the number CALLING ME was my number. When I finally answered the third time, I heard a recorded message asking if I wanted to reduce the interest on a credit card I don't even have. Puzzled how some third party could make a phone call using my telephone number to ostensibly call FROM, and concerned they that party could call lots of other people (including public authorities, etc.) for nefarious purposes pretending they were me, I phoned Comcast to inquire and complain. After having to listen to a plethora of idiotic questions by a recording that couldn't seem to understand my "Yes"/"No" answers (I don't speak English with any kind of accent) before I could finally get to speak to a live human being, I got to speak to Kim--ID # 27792.
She just kept telling me "yes-- that is called 'spoofing' and it is what tele-martketers do". I Finally got through to her that I realized that and I know it is impossible to stop telemarketers from hiding their real numbers, but I never before had the experience of having a telemarketers make it seem the call is originating from my phone and I want to know how to stop it because if they can use my number to call me they can use my number to call other people including the WH, law enforcement, and make calls that make it seem as though I am violating the law (i.e., making threatening calls, etc.) After I finally got through to Kim that what I was complaining about was something different from what she assumed, she transferred me to the "Complaint Dept".
Someone identifying himself as "George--ID 52277, answered. After he finally understood what I was talking about (he initially thought I was talking about the same thing Kim had thought I was talking about) he said he wasn't the right guy and would transfer me to the appropriate person. At which point he effectively hung up on me. I am an 81 yr old former successful Wall Street litigator with an excellent record of wins. If I have to roll up my sleeves and make dealing with this issue into a Mission--I have nothing better to do with my time. It is now Tuesday afternoon. I expect a reply by Thursday at noon.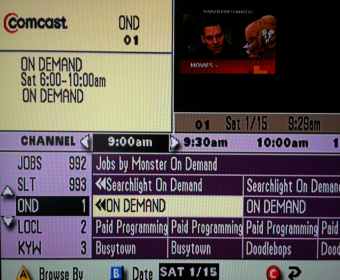 Bonnie Dahlgren
from Modesto, CA
I have been with Comcast at least 10 years, during this time the cost of your services have gone up, up and up. I am a senior citizen and can barely make it, everything is going up; cost of food, clothes, utilities and of course Comcast. My latest bill is 164.00 for HBO, Streampix, which I do not use HBO was suppose to be free. In addition I am charged for an additional outlet and modem rental. Also the quality of the TV service is poor, constantly losing data info such as cannot use on demand and tell what I am watching. I have tried to call but cannot reach you. I am not going to pay for HBO or Streampix, someone needs to contact me NOW.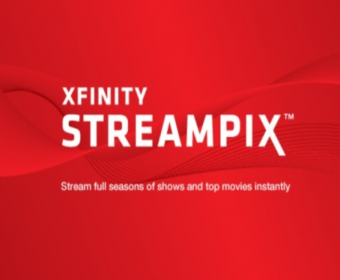 Devora Mitchell
from Decatur, GA
Made first call to Comcast to make an appointment on Monday morning November 9th. It took more than 10 minutes just to get simple information such as service center locations and after being placed on hold for so long, I hung up. The representative claimed that the "list would not pull up". During my second call to make an appointment and providing all of the information, the call was cut off before an appointment was finalized. I had to call again and it was a miserable call just trying to make an appointment for a technician to install a box. First appointment was one week away on November 14th and I was not happy with that date; then I was told that they would set an appointment on Tuesday, the 10th. Then it was Wednesday, November 11th. I asked if the technicians would be working on the Veterans Holiday (11th). At first they did not know and after some time, confirmed the appointment for Wednesday the 11th. I don't call Comcast often for service but whenever I do, I always receive the worst customer service possible from this company. It has not improved over the many years that I have had Comcast, that will make me continue to look for an alternative company for the service. Too much emphasis in other areas and not enough customer service training to make a difference and I continue to be disappointed each and every time.

Richard Conner
from Yuba City, CA
I submitted a complaint with the communication Commission. I lived at 1170 E 22nd St. #9 and had Comcast Tv and Internet. I keep having internet problems for months and finally they told me to come in and get new modem. When I went in she said my contract had expired and I needed to sign a new one. Which I did. Two months later I became sick and I'm a disable veteran and had to go into the hospital for my diabetes. I payed my bill and took my equipment into your office. I had to move into home to take care of me. I was paid up. Three months later I find out you people charged me 399.00 for canceling my contract. The communications commission said I should get a lawyer and sue you but I just want this taken care of. No body told me when I went in your office that you would charge me for services I never received.. I will keep writing my congressman man and anyone else about this scam until it is taken care.

John Pleasants
from Collierville, TN
I have a 2 year contract with Comcast, the price has increased about $15.00 a month. Each time I call I get someone with a accent like they are from India that knows nothing. I am honoring my side of the contract but they don't. This will be the last time I ever use Comcast and I am telling all my friends how they are by posting this complaint everywhere!

Patrick Sullivan
from Aurora, CO
I have not had complete tv / internet service since I agreed to a cable contract. I have copies of all the emails that have led nowhere. I have had 4 techs to the house, service still isn't corrected. I have been pushed aside by Erica H., Tom Karinshak., Luke O., Erin A., Amanda R., Nicole H., Thomas S., JaRod P. No one will help. They promise phone calls. I do not understand, I have held up my half of the contract, Comcast has not. I am seeking legal information, i will be doing my best to get out of this bad contract.

Constance Jennings
from Charleston, SC
I have been without cable since October 28. I have spoken Comcast agents at least 7 times on this issue. They were supposed to come to our home on Saturday 10/31/15 between 8-10 am. No one appeared. I called and was advised that the appointment had been cancelled as it appeared a prior outage had been resolved. No one called us to inquire as to my cable before cancelling my appointment. I waited all day for Comcast. When I called they advised that they would try to have someone come that day but of course they did not come out, I called on Sunday 11/1/2015 and was advised that an appointment had been set for Tuesday (again without my knowledge and during a time when no one would be at the home. Appointment was reset for tomorrow between 5-8.
I just called to reschedule and the agent refused to speak with me because the cable was not in my name. I have lived in my apartment for 8 years and the cable was in my name. My daughter started an internet package in January and apparently Comcast took it upon themselves to switch the cable to her name as well. The bill is pay as a part of my lease. I am the only leaseholder. I asked for a manager and was briefly placed on hold. The agent came back on line and was still uncooperative. I simply hung up, I AM SO DONE WITH COMCAST AT THIS POINT. Our cable is out through no fault of ours; Comcast failed to keep their appointment time when I would be available; and now will not work with us on fixing a service that I am still paying for. Instead of doing all you can to fix the issue your agents have been rude; condensing and less than helpful. As of today, the cable is NOT fixed and their seems to be no resolution other than to return he4 cable boxes and cancel cable services. I am extremely upset with Comcast and their extremely bad customer service.

Wayland Partin
from Richmond, TX
Comcast is ripping me off. I recently replaced my Comcast modem with modem I purchased. Comcast raised rates on 10/01/2015. My bill went from $64.35(using modem from Comcast @ $10.00 per month) to $80.56 (using my modem) that is an effective increase of $26.21 ($16.21 rate of increases + $10.00 savings from using my modem). Where is my savings? This is ridiculous and frustrating. I'm tired of fighting with Comcast and changing to ATT U-verse.

Darren Rogers
from Kernersville, NC
I recently spent more than 6 hours on the phone attempting to add phone service to an existing Comcast plan.Was told that battery backup was available in my area and at my request that Comcast would install for FREE, 2 additional phone jacks for the new phone service. On the day the service tech showed up, he informed me that Comcast no longer installed phone jacks at any residence and that I would have to hire an independent contractor to do that work. He also informed me that my geographic area does not have the battery backup support for phone service in the event of power failures. When I called back to Comcast to followup on their bold face lies to me, I asked for a manager and was told they would return my call in less than 30 minutes. That was more than 36 hours ago and I have yet to hear from them.
Comcast customer service is notorious for disconnecting phone calls when customers call in with legitimate complaints. Their customer service reps do not speak English in many cases. If you call Comcast on the same issue and talk to 5 different people, you get 5 different answers and the majority of the time, none of the answers are correct. In addition, they place you on extended holds claiming to "check" on something. Honestly, that is a true sign they do not know their jobs - if they did, they could give you immediate responses without having to put you on hold unless it was an unusual technical issue. Their staff is either not trained or very poorly trained. Do not be fooled when you asked for a manager - you are not being transferred to a manager. I am also fed up with them transferring you from one person to another and you having to repeat your issue over and over and over - perhaps that can be resolved recording your issue and playing it to them via a recorded version. You are constantly on hold for times that extend for periods up to more than an hour before a customer rep comes on the line and then some will automatically disconnect you to avoid talking to you. Even the techs that i know that work for Comcast has confirmed that their customer reps do this to avoid talking to customers. Most reps have very poor grammar, speak in slang and are so unprofessional. I work in customer service and one instance of me doing this to a customer, I would be out the door.
They are only transferring you to another rep sitting beside them that tells you they are a manager. Even the Comcast tech that came out to on the day that the jacks were to be installed for the new service, he informed me that Comcast service employees lie to customers just to get them hooked. Comcast provides poor customer service but yet they continue to escalate monthly costs for phone, internet and cable. It is really bad when Comcast employees (not just one) tells the horror stories about how Comcast treats their customers. I think the techs out in the field try to do their job but it is those working in the office that mistreats the customers.
NEVER fail to demand that Comcast give you a credit when you feel they have mistreated you, failed to provide you with good customer service, failed to show up for on-time tech calls or even when the rep gets nasty with you telling them you are moving your service to another provider because you are a long term customer that does not have to accept their attitude. In many cases, I have been able to get credits on my account because of their mistreatement and attitude towards me. I have even had them to give me free service for at least a 30 day period for their poor customer service. I am so grateful that Comcast was not allowed to merge with TWC.

Fred Hale
from Newburyport, MA
A Comcast customer service rep contacted me, and told me that my program was running out. He also said that the next Bill would be $136.00. I asked for programs that would be less expensive, and was told that there were none - the $136.00 was the least expensive program. I then asked if he would look for a less expensive program, and I received the following - I do not understand what the problem is and will be cancelling my account soon due to these problems.

Nell Freeman
from Chattanooga, TN
I have been with Comcast for over 12 years and this is the worse customer service I have experienced.My customer service representative 's name is Raddin Griffin who renewed my contract and informed of any outstanding charges of 62 dollars in which I payed because he said he can't renew if I had a balance and now I can't locate him and I got hung up on twice today by a male who told me the company was too big for him to find Mr. Griffin, therefore he hung up on me...I have been put on hold,to no avail and have been told that I will be contacted in 48 hours to no avail...they are trying to hang a unbundled bill over my head that is not mine. Mr. Griffin told me that once I renew my contract I would get my new bundled bill. I have got my bill and an unbundled bill that is not mine and I need answers asap or I will have to take my longstanding and loyal business elsewhere!! You can reach me at the email above or my business number to discuss my Comcast complaints.

Allen Deaver
from Lancaster, PA
Comcast is driving me nuts-almost every month there is a bill problem-recent experience-got a letter from Comcast low battery on phone modem-called to get a replacement I said I am not paying for a battery-I pay you all $3,228 a year -Verizon wants my business-no you will not pay for the battery-call from Comcast battery department need information off the modem-you sent me the letter??-went down in the basement and got the information-three weeks later got a little battery which didn't fit-called need the same in formation I gave before-not only gave them that but had the battery in my hand and gave them the number-the battery lady in the Philippines-no can use battery number??-another month goes by no battery-call again your representative I believe from Pensacola FL says we need to send a technician out.
I am not paying for a technician-no you will not have to pay-technician comes out "we don't carry any batteries in our truck"-two weeks later get a the right battery-then comes the bill 8-28-15 for $303.17 call representative #5830 says after about 15 minutes while she checks my bill should be $223.22 I had been charged for stuff I never ordered- I sent in the check-10-7-15 get a bill for $329.70 $60 in arrears-what is going on-call and get representative either #C99 or #V99 no you owe $295.70 invoice is wrong-so I send in $295.70 today I get a nasty notice from some other address in Comcast threatening to cut off my service-each time I talked to a representative I asked is all this information going into the computer on my account so people know what is going on.
Oh yes that is what you owe and it is all recorded. So I now know why Comcast is rated so low against not only cable companies but industry at large-so could you please get this straightened out as soon as possible.

David Sperry
from Gresham, OR
Yesterday, I called to question the $20 increase in my bill. I was being charged for a service I don't even use! That was part of it.. The call lasted 40 minutes. What I was told was that for $112 i could have the same service by your so called LOYALTY dept. staff. This afternoon I turn on the tv and find channels missing. Called again and was told for that price I would have less channels so now I have to pay $129 for what I was told yesterday would be $112. I am very upset! Why do your people say one thing and do another? Why do you LIE? I am on a fixed income and don't need rate increases. I have had the misfortune of having Comcast for cable for 5 years. Comcast has a monopoly in Oregon. I had AT&T in Ohio and loved it. When I called AT&T they said they said the FTC or FCC or some federal regulatory agency would not let them in California, Oregon, or Washington. So who did Comcast pay off to keep AT&T out? Your service is sub standard, and yet you keep wanting more money for less service than AT&T offers. AT&T charges way less and offers way more!

Bridget Edwards
from Fort Lauderdale, FL
On 10/02 I called to transfer cable but bought the bundle Cable, phone &internet I was given an install date of 10/12. A tech came and could not do job, needed outside maintenance. I was told problem would be solved in 72 hours, then the next day I was given install date 10/21. On 10/21 another tech comes he says he can't do the job because no one ever did the outside job. Then I spoke to tech department they said problem would be solved in 24-48 hours, they transferred me to customer service and the automated system hung up on me. I called the Comcast customer service again a supervisor said he would expedite the ticket and give me a credit and that someone would call me on 10/22 by 10:00a.m. I got a hang-up call and called right back spoke to yet another rep, who says someone said they spoke to me about 15 minutes earlier and that I agreed to have the install on 10/28. I did not agree to this and spoken to no one. So now I am being lie on in addition to being lied to. Then this Comcast rep said that a supervisor would call me in 4 hours that was 30 hours ago. I've had it, Comcast does not value my business nor respect me.

Maurice
from Washington, DC
This is the most disappointing situation with Comcast after waiting almost a half hour to speak to customer service and requesting to speak with a supervisor I was told that I could not be connected to a supervisor. That's not customer service that avoidance. This has happened on several occasions and still no call back, no answer no resolution. Thinking about cancelling the service all together and could not even do that. I am getting tired of always being left with no resolution. Enough is enough, it's time to escalate my complaint to the CEO or at least someone who will care.

Jim Eckes
from Savannah, GA
I wish to express an opinion about the quality of customer support, service especially with the phone personnel. You guys should send a contingent of managers to Florida to look at the service criteria of Bright House corporation. They are very in tuned with the customer, your phone people are not, you get to speak to a real person promptly instead of listening to recorded messages. Your people have incorrectly set up tech services appointments for us and at this last time one operator told us we were scheduled for a tech support person at a specific time and when no one showed up we called and were told we didn't have an appointment, they don't have listening skills to perform, and at least twice we have been cut off at your end by operators. Completely unacceptable service and response.

Don Kowell
from Leicester, NC
In late august, 2015, I called and put my TV Comcast on vacation as I would not be there for September through December, 2015. Today, October 13, 2015, I received a bill for almost $145.00 which means they did not put me on vacation mode. I called today and talked to someone and was cut off. I called back and was told that I didn't put it on vacation. Unfortunately for me, I didn't write down the conformation number if I was given one. Danielle did not give me one today as she put me (supposedly) put me on vacation mode. In my opinion, she didn't care less if I went to another company. Listen to the recording she has. So, basically I am out at least $145.00 + depending on what they do with the next bill. I have been with Comcast for many years. If someone on their end made a mistake, I pay the price. Certainly when I get back in January, I will look into another company. Don't know if I will switch or not. That remains to be seen.

A W Henscey
from Missouri City, TX
I have a Scientific Atlanta Explorer 4250 HDC cable box. This box was installed back in 2009. I am having problems accessing On Demand. I try to get a channel and will be over 10 minutes or never getting one to open. Rebooting never helps. It will jump back and forth between TV Shows and A to C or from one alphabetic letter to another and never stay on a channel long enough to open. Other than being slow, there is no problem going through or changing the other channels. I just purchased a new Vizio smart TV and feel like a more modern cable box would be better. I do not feel like I should have to pay for a new box if I disconnect this one and exchange it at the Baytown, TX Comcast office. If I have to pay to get better service than I am getting (which I think is too much now) I will go to another Television service, such as AT&T of Satellite service.
Have feedback for Comcast?
Thanks for your feedback!
Sorry. Please try again later!