Amazon
Contact Amazon Corporate
Toll free phone number: 206-266-1000
---
Welcome to the Amazon complaints department. The company is one of the largest online retailers in the world, a company worth billions of dollars. It is led by CEO Jeff Bezos with it's corporate headquarters located in Seattle, Washington.
Famous for their excellent customer service, Amazon offers fast shipping on books, electronics, clothes, and millions more items for sale online. Although very few of their customers report problems, negative reviews are often found. They include shipping problems, seller complaints, accounts being banned, and rude employees. Because the company is so large, it is often hard to police the entire website.
If you need to contact Amazon corporate, the best phone number to call is their support hotline at 1 (888) 280-4331. Although, the company would probably like you to use their help website. It includes information on shipping problems, order complaints, seller feedback, and more.
Amazon Contact Information
Report complaints to corporate and get satisfaction
Amazon headquarters address

410 Terry Ave. North,
Seattle
WA 98109-5210
United States

Company website

1-800 phone number

206-266-1000

Support email address

support@amazon.com

Better Business Bureau rating

A+

Customer service hours

24 hours a day, 7 days a week
Browse reviews of other Online Shopping
Top Amazon Complaints
Browse more than 1096 reviews submitted so far

Mark Smith
from Buffalo, NY
Paid $99 for amazon Prime, for mainly Amazon Prime Video. Twice while watching a TV and Amazon produced series, I no longer can watch the rest of the series (season 8 of 12 and episode 8 of season 1) without paying for each additional episode. In my opinion that's called 'Bait and Switch'! Never have I had this type of situation with Netflix after almost a decade.

Helen walker
from Johnson City, TN
On two separate times I have got a email from ur company stating that a $200.00 gift cards was purchased on my card. I didn't make any such order. The cards was send to my gmail. I don't know this person. On April 30, 2016 and May 6, 2016. Order #111-0298450-2568547. I'm not responsible. Please stop any further action or card purchase at this time. Please do what needs to b done to protect my name.

Charles Current
from Albany, OR
I received terrible customer service from JB Tool Sales through Amazon, so I put up a negative seller review. Amazon took the review down at the seller's request. Then the seller emailed me to gloat about getting it taken down.

paul hames
from Montpellier, K
I have had an Amazon kindle since august It will not download books. I have been in contact with the help line and have spent weeks going through their tech support nothing will work. I have repeatedly asked for information on how to return it for repair but they refuse to do so can anyone help.

Kathy Randol
from Pueblo, CO
So Livid, I'm about ready to cancel my Prime Membership. Last Friday, I was contacted about your $100.00 gift card. I was told the shipping was $3.50, I get switch over to the Supervisor, who talked way to fast. Would not let me get a word in. I became very frustrated, I hung up on her. She called me back Saturday, and did the same thing. You waited a few days later. Guess what? She did the same time! Then I was told, they mailed the gift card, I had to send it back.
Then I was told, the gift card came back to you. What is it? Amazon needs to train their employees! I checked my checking account. You've taken out the money for shipping, plus the $10 for the plan. I spend a lot of money with Amazon. This is unacceptable! For all my troubles, I should get the gift card! I want my money back, a phone call, with someone who speaks English. (719) 271-0897 One last piece of advice. Let your trainees know, Customers Matter! If I don't hear from you in a timely manner, I will no longer do business with Amazon.

Janyth Macdonald
from Falls of Rough, KY
I ordered a Philips Respironics O2 concentrator for 585.00 New through Amazon from No medical insurance co., it worked for about 1week. I called to return it, which they will but I am to pay for return plus 20% restock fee! on a defective item, unless I except another one in exchange. So I did, this "New" one (which was also a return from someone else, as the cord is unwrapped, on/off switch left on, no bands on wheels) made a putt putt noise after about a hour into its use, but I kept it going until it finally stopped that night.
I called No insurance medical co. again and they will not return my calls now. Am I forced to pay for a piece of junk? This has been a nightmare. Does Amazon not ever play a role here to help me out? I have placed a claim with them, but no response either. it's been a month, So I guess the state attorney general, federal trade commission, and BBB are next. I'm not paying for a return or restock fee on junk I bought in good faith.

Gregory McClain
from Phoenix, AZ
I am a very active Amazon customer. More than 200 orders in 6 months. My first complaint is a general one. Any time there is a problem with an order after the supplier says it has shipped there is no link or way left to contact the seller making it nearly impossible to resolve delivery issues once the seller proclaims shipment is enroute. Can't something be done about that? It is even worse once the seller proclaims it has been delivered whether it has or not.
I do not get mail delivery at my physical address only UPS or Fed Ex. I can deliver to the physical address. When sellers use the postal service as a delivering carrier and then chose the physical address as the delivery point, it always goes wrong.
I have two orders that this is an issue with. The first, placed in February was for Honey Catalina dressing (originally diverted because of weather related issues) has never been delivered, still shows as enroute and has been charged to my card. Second is Ajax sent by post to physical address.

Charlie D.Baines
from Naperville, IL
Have not refunded the amount of money, owned to me for items ordered by mistake. Two comforters. $ 152.08. This company is a ripoff scam online. Products sucks. Bought a man bracelet. Piece of crap. Can't wear it. Clasp is no good. Don't do business with this company.

Gerry
from Brick Township, NJ
I ordered something through their site for $399. The price lowered by $100 before I received it. They won't adjust price. Told me to contact seller. I did and seller said it was a mistake and price is going up. Here it is 24 hrs later and the price is still $100 less. They won't give me a price adjustment. Terrible!

Caitlyn Wiebe
from Steinbach, MB
The last three times I've ordered from Amazon Prime, the items I've ordered have all been almost or over a week late, even when I've seen that the carrier has picked up the package a day or two before the delivery date. It is very frustrating how slow the delivery drivers have been in the last month or so! They really need to improve!

I was told that I am issued refund for two plates that I received damaged, this is the order id -113-7905298-3017063
And these are the products-
MyGift 13 Inch Vintage Copper... https://www.amazon.com/dp/B0C413JDGQ?ref=ppx_pop_mob_ap_share
12.7 Inch Antique Decorative Tray... https://www.amazon.com/dp/B09SHDNNKJ?ref=ppx_pop_mob_ap_share
Firstly I was told on sept 25, 2023 that I will need to return these for refund. But today in the evening I was clearly told that I am issued refund and I don't need to return these items and I can donate or dispose them off (Screenshots attached!).
Neither I received a confirmation email after it nor I am issued any refund.
Attaching the screenshots from my chats today with Mr L an amazon associate, who said he has successfully issued the refund.
Hoping that I will be helped regarding this issue.
Thanks very much!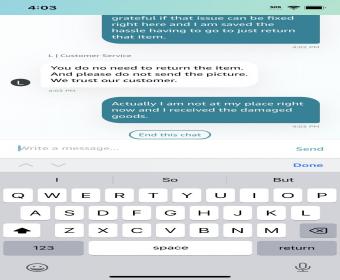 Stephen Pfister
from Naperville, IL
My Prime package was tuned over to USPS and was never delivered. USPS is saying that I requested the delivery delay, which is a lie. Amazon should fire every employee in the logisics department that send customer packages via USPS. The postal service is a discrace, and now that you turned my package over to them. I consider that package lost forever.

Richard Jones
from New Orleans, LA
Customer service was called to resolve an issue and I was repeatedly hung up on by customer service when they could not and did not want to resolve my issue or even give me direction on how to resolve the issue. I've been a operations manager for Sysco corp, a store manager for Walmart and owned two businesses so i understand customer service and retail operation at every level. I have never been treated with such disdain and disrespect as with Amazons customer service regarding this issue. I've been a prime member and have purchased 1,000s of dollars of product over the years and have never seen such disrespect in my entire career. The representative who could barley speak clear English said she was the highest supervisor I could speak to (as kids where heard running around in the background). When I asked for her name so I could file a complaint or find a way to resolve my issue she said it was Cindy and would not give me her last name even though the first thing she, and all reps, ask was my full name. She had all my personal information in front of her, but her last name she refused to give me or assist me further. After she hung up on me I called back to customer service twice and I was calm and tried to explain again with the utmost civility and I was hung up on twice more. This should be no way to speak to a customer and Amazon should know that but outsourcing you customer service has obviously made Amazon a different retailer and to big to care.

Marilyn DeFroe
from San Jose, CA
Good evening first of all, I would like to file a complaint against a delivery driver on 9/14/23 I went outside of my premises to meet the driver because I live in a gated community. The driver was in the front of my building after waiting for twenty minutes I waved at the driver to let her know I was waiting. The driver made an inappropriate face gesture and said something which I couldn't hear because the window was closed. So, I sat back down in front of the gate and waited ten minutes and the driver went to the next building stop and drove off again.

Few days ago I ordered my merchandise for Amazon they told me that I would receive it by the end of the day I get another notification they told me that that I had to come back and request a refund or replace the item however they did that when I got my item my product was damaged when I called in to complain about the item the representative was real nasty with me I told them that business has been distasteful for the past couple of months I am tired of the disrespect with them and they're not giving me anything free if I could go somewhere else and get the products I would their business has been terrible for the past year the lack of respect the lack of empathy and the items is being charged ridiculous my items have been broke half of my items have not been received or when I called then they had to replace a couple of my items because there was damaged I am totally fed up with this nonsense I paid too much money to be treated this way it's unacceptable and it's disgusting and it just tasteful and I for one am not satisfied with this pathetic service
$23 for books that's already damaged it's
unacceptable it's not about the money when you do business with other customers they want their order however if I'm doing orders for them and I'm not getting their products to them and I'm receiving stuff that's damaged I cannot put stuff out there like that I have a reputation to maintain and this is very unethical for you all to be a business very pathetic I am disgusted with you all trust me if I could get it somewhere else I would you're not going to stop until you lose your whole business for this nasty behavior people need to be treated equally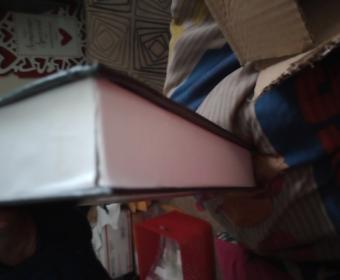 ida muldrow
from Clermont, FL
i purchased a lift recliner for my 97 year old aunt two weeks ago.. thinking i w be there when the chair arrives to assemble it.. however chair arrive a day after l few back home.. so i have been trying to get an amazon customer service person to send a person to come to my aunt house and assemble the chair for $99 as originally offered when i ordered this chair. i have been transferred 5 times, hung up on 3 times.. been on on the phone for 2 1/2 hours. Transferred to someone who finally told me that no one can come to the house because I had to pay the $99 originally to have the chair put together by their team. Amazon was supposed to contact the seller and ask them for help and that seller was going to get back to me within two days 48 hours. We have heard nothing so I contacted the seller through Amazon and the Amazon seller told me to take pictures of the chair and where I was and of course my aunt is in Washington DC and I am in Orlando Florida. It is impossible to take pictures. My aunt is 97 and has no idea how to use a cell phone. Are you kidding me Amazon what happened to you a good customer service from three years ago.? When you outsourced your customer service to a foreign speaking country, you totally ruined your customer service capabilities. I cannot understand what they are saying, they cannot understand what I am saying, even though we are still speaking English. They don't know what to do, they transfer you all around and then never solve your problems. I have no problem with someone who has an accent, because to them I have an accent, but I do have a problem with poor customer service, them losing the call me having to call back to my throat is sore right now and still not having any resolution. Bad move Amazon fix your Customer service problem! Now you are going to lose me as a customer just because of this. My name is ida muldrow. My phone number is 757-714-7281. I would be delighted. If you called me please call me , thank you either

Judith Belot
from Davie, FL
Date Purchased July 24, 2023, ORDER # 114-
0241735-2691469. The 1st attempt made was after seven
PM. The second time, there was a note on the door asking
them to knock on my neighbor's door. I was out of town,
and they did not. Upon my return one week later, I found
out they had not knocked. I contacted customer service,
and the first agent transferred me. I was told that I had to
pay a restocking fee. I told him I did not think it was fair
since the package was not picked up. I asked to
speak to a supervisor, Tom, who stated that I should have
accepted the offer made by the prior agent. I should contact
the manufacturer because he refused to give me a refund.

Nickie Taylor
from Collinsville, IL
driver continues to drive his large delivery van that's too large for a resident and drives it onto my landscape retaining wall has damaged it once and still continues to drive it up my hill onto the wall after damaging it once they can park it on the road and walk it up to the house which is only 70ft away

MaryKay Plesha
from Pahrump, NV
Have been paying for Amazon Prime for several years but never is available when I place an order.

Edward Minor
from Truth or Consequences, NM
My package was supposed to be delivered Saturday But was not the carrier told Amazone that it was impossible to deliver l was home all day and no one tried to deliver my package l don't think he was out here

The worst customer service ever
All they want to do is provide platitudes and disconnect
They are not helpful and do not care about the issue
They will block any request for escalation
They talk over you and disconnect amd what can you do? Who can you talk to? How do you reach them?
You're just left to the same problem you contacted them about, to bad so sad for you but we got your money and you get nothing

Barbara J Schaarschmidt
from Washington, DC
I just spent THREE HOURS OF MY LIFE TRYING TO CHANGE A SHIPPING ADDRESS WITH THE LARGEST SHIPPING COMPANY IN THE WORLD AND THEIR SYSTEM HAD NO WAY TO DO IT!!! I SPOKE WITH 7 DIFFERENT REPRESENTATIVES AND SUPERVISOR RUTH, AND NO ONE COULD HELP ME!!!! THE REASON, I PAID FOR MY ITEMS WITH A GIFT CARD!!!!! SO I AM APPARENTLY OUT 50 DOLLARS AND THE NEW PEOPLE LIVING IN MY OLD ADDRESS WILL BE GETTING SOME GIFTS!!! I AM LIVID THAT THEY HAD NO WAY TO CHANGE THE ADDRESS AND I COULDNT BECAUSE I USED A GIFT CARD!!!! I WILL NEVER BUY FROM AMAZON AGAIN AND TO THE KIND PTA WHO GIFTED ME THE 50 DOLLAR CARD, I AM SORRY IT WENT TO WASTE!!! IT WAS AN HORRIBLE CUSTOMER SERVICE EXPERIENCE WITH NO RESOLUTION OTHER THAN LOSING MY GIFT MONEY FOR MY CLASSROOM!!!!!

Needed a specific product on 9-8-23, ordered it on 9-7 with prime (pay for the yearly membership).
Says it would by delivered on 9-8 and included delivery instructions.
Amazon attempted delivery at 4 in the morning - did not leave the package and the item was not delivered.
The pill was needed and I was highly inconvenienced. What's the point of paying for a prime membership if I cannot get the delivery in time.
Why attempt delivery at 4am to a building where the offices are not open u til normal business hours? Why not leave it ?

Annabelle Sisson
from Cranston, RI
I ordered FANYE Modern Upholstered Futon Sofa Convertible Sleeper Couch Bed, Soft Loveseat & Sofabed for Home Office Apartment Small Space Living Room Napping Love Seats, Green Velvet Tufted Back 2 Pillows on August 17th, 2023 via Amazon. The order also included a bedframe that was delivered on August 22nd. The sofa was nowhere to be found. When I checked the order status it gave me: Delivery tonight by 8 pm, for a good week. So I finally called Amazon customer service on 8/30/2023 and they told me they would need me to wait another 48hrs before they could issue a refund. So I did. I actually waited until Sept. 7th, 2023 to call because the sofa was still not delivered. The first customer service rep. told me that there is no account in my name?! And hung up on me. I called right back and the second person was somewhat helpful. And informed me that the sofa is out of stock!!! And they are not sure when and if it will get restocked. So he issued me a refund. I am upset that the shipping updates did not match anything, the rude customer service, and that I had to go through hoops to get a refund issued. Lets hope the refund will be issued as promised within 3-5 business days.

I asked for the policy document for prime membership cancellation as I requested a refund for the unused remaining months for the prime membership as I intended to cancel my subscription.
The "supervisor" in response yelled at me for requesting the policy document and mentioned she won't allow any refund. Also, Amazon isn't required to provide any documents to me and she has no time to send me a policy. The 'supervisor' then yelled "I don't need to provide you any documentation or refund, you should look it up yourself" then hung up on me.
Sent an email to cs-reply and also filing a BBB complaint. Amazon has become the worst customer service company from being the best.

Ann LaMarr
from Gaylord, MN
I have purchased 1000's of dollars of merchandise with Amazon. However the new stipulations for returns is unacceptable. I ordered a pair of slippers. The right slipper is fine but the left is bigger. I live almost 40 miles from a UPS drop off. If I have the driver pick it up, I'm charged 7.99 service fee. No way. It's Walmart from now on for all my orders.

Amanda Robinson
from Giza, GZ
They keep cancelling orders and give you absolutely no reason. If items are not available take them off so people cant order them

Julie Tedford
from New York, NY
I received an email the morning of Monday, Aug 28, 2023 regard my recent order. The message o
Informed me that my payment had been declined and that I should update my payment info. I proceeded to do this immediately however, the changes were not being accepted online so I requested a call from an Amazon customer service representative, which I received a few minutes later @ 8:41am. from phone number 206-922-0685, our conversation lasted 12:49 minutes. I explained to the agent my issue and that I just simply needed to update my payment information on this order per the email I had just received. After a few minutes the agent explained to me that this order had been canceled and in order to get this item I would need to Simply reorder the item, basically starting all over. As I explained to the agent I did not see why I should have to do this because I called immediately to update my payment information and did not understand why the order had just been canceled by Amazon immediately without giving me opportunity to update. He did not know and all he could say was that I needed to reorder and that the arrival date of my product, therefore, would change. During our conversation the gentleman asked me several times if I had completed the New Order. When I got off the phone with him yes I reordered the product and because I needed the product to my surprise the due date was actually within a day of my original order arrival date. I had ordered the original item and had a delivery time of 7 Days Later, oddly enough this second order on the product same product would be delivered within two days. Explain that! But that is not even my issue. Going by what your customer service representative told me that my original order had been canceled by Amazon I did reorder the product as I said much to my surprise my order came in today. Not one but two items the exact same items the original order had not been canceled as I had been led to believe. What is wrong with your customer service agents can they not read? Apparently not I wish I had the gentleman's name but I could not understand what he said. Is this a new way to make money by double selling to people? Pretty shady if you ask me. Very displeased customer I have already dropped my Prime Membership because what is it worth nothing certainly not expedited or speedy delivery. Yours Truly very dissatisfied customer

Cyrus George
from Greenville, NC
My account had an hack attempt. I knew this because while I was out shopping a text came to my phone (6033209695) about an OTP request. I HAVE 2 STEP VERIFICATION BECAUSE I HAVE HAD MY ACCOUNT HACKED BEFORE..... After logging into my computer, I needed to change my password, changed it, then got a page to send a secondary OTP. Clicked on the send, with my current phone number,,,,, and I keep getting the message 'There was a problem, wait at least 1 minute to request another OTP. I never requested the first one????????? Waited and waited, tried many times to get an OTP ,,, for more than 25 minutes, and never got one. Tecfh support said that there were too many requests, which I replied that the first request for an OTP never got to my phone, and CLICKED ON THE RESEND OTP button, never got an OTP, tech support said that too many requests for an OTP were made (which is a lie), and to wait 24 hours to try again.. I WANTED TO SET UP MY ORDERS TODAY,, NOT TOMORROW,, I GUESS THAT amazon doesn't care about getting their $$$ for orders from clients..

marcia dimsdale
from Burnaby, BC
i was told i could not return a product. when it said i cld when i bought it-product was damaged, i wrote a bad review and then recv'd an email asking if i would like the product replaced. i said yes...STILL NOTHING!!! it was under @0 dollars but its the principle! dont sent me an email asking if i want product replaced and then dissapear!!!

Carmine Esposito
from Piscataway, NJ
This is about some auto parts that I purchased from a third-party seller at Amazon. I tried my best I went through all the hoops that Amazon wanted me to go through mind you four times every time the dispute ends up getting close by the third-party seller just by sending me an automated email.With no resolution in my opinion I'm just gonna give you some highlights basically I purchased a set of six automotive Coils Two are the factors now this third-party seller wants me to return Items at my expense which I think is unreasonable considering the shipping cost is considerable and the product is defective mind you I do not want to complete refunds just for the two defective coils or for him to pay for the return shipping either way I'm at Impasse as I mentioned above the second he sends this automated email with just shipping information nothing about return postage Amazon just seems to close the dispute and I've tried four times same results.

Sandra
from Bloomington, CA
5-6 agents with Amazon can't hear them they whisper like it's a secret cannot answer why my delivery is taking a month. Cannot understand them they don't deserve a job or a paycheck shame on these irresponsible employees

We signed up with Amazon Prime Video, I was robbed and they cloned my sim card and hacked into my gmail account and my cell phone sim card. They took over our Netflex and our Amazon Prime Video. (Netflex do have a contact no....no charge from anywhere in the world) I had to cancel my cell phone no and my gmail account so they cannot get into my other accounts as well. As we are in South Africa we do not have a way to contact Amazon to change the email or cell no so we can change our password. I can also not cancel my subscription with them even if I go into the bank. This leaves us with having to pay Amazon for no service from them.

Tyler
from West Palm Beach, FL
Incredibly inconsiderate customer service. Beware if you're guaranteed something by a service agent before making a purchase. They do not honor their word.

Wanjiku Gatei-wilson
from Kent, WA
Did not deliver item yet said delivered. Cannot hold driver of delivery accountable for lying item was delivered and not. Amazon cannot seem to track who delivers our packages. This item i paid for will now go and be resold and this keeps happening over and over again. Then now they put it like i returned the item yet i asked for a replacement because we are going through a heat wave. Someone needs to hold this guys accountable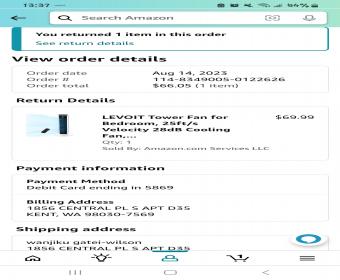 Kylie Tario
from Lisle, IL
An employee frequently showing up high and operating forklift while under the influence during their work hours. I am concerned for their safety as well at the companies. Cameron Balder is a safety concern for those in the Amazon facilities. I would recommend drug testing employees.

Kimberly Dixon
from Chicago, IL
I placed an order with Amazon Fresh, and received notifications of my order arriving. The order was supposed to arrive between the hours of 4:50pm and 5pm. I called the delivery person at 5. He said he would not be delivering my order, because his shift ended at 5pm?
This is not acceptable, and unprofessional!
order# 13310779044928216

Richard Sagara
from Gresham, OR
I am an Amazon Prime member. Overall, the customer service has been great over many years. I am trying to see if I can buy a replacement part for a defective item and I have called twice today. The customer service today has been fragmented and extremely POOR. I wa sjust disconnected on my second call. Pleasd ehelp me.
Richard Sasgara
(503) 975-6409 cell

Susan meyer-swiger
from Ashland, OH
I had gotten a package of multicolored sunflowers seeds from Amazon. I was extremely disappointed that when they grew there was yellow flowers not multicolored ones.

Melissa Jenkins
from Urbandale, IA
I had two packages delivered to the wrong address. Handed to the wrong person with a signature of 'Arrested'.
I called customer service about getting my money refunded. Was put on hold for a ridiculous amount of time and my problem is still unresolved. This is Amazon's mistake so why must I have to be the one wasting my precious time to get it fixed. Make your drivers accountable. Now I have to waste more time tomorrow calling back. That is NOT good customer service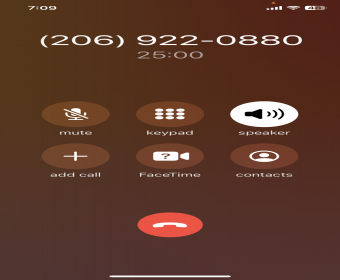 Luann Rinaggio
from Clarks Summit, PA
We bought 2 Philips Sonic care toothbrushes on July 22nd. We received confirmation that the package would be delivered on 7/24/23. On the 24th it stated that it was running late. I waited until 7/27/23 and called our local post office where it said it was delivered to. They stated they receive a container with amazon packages in it and they scan it which states it was received at the post office. Then they take all of the packages and scan everyone individually, she said our package never made the container. I contacted Amazon and they said they cannot refund us or give a replacement to us until 8/8/2023. I took a screen shot on my phone which they said I could not send to them because their chat does not support it. I states that package looks like its lost request a refund or replacement now. The customer service reps were rude and kept saying sorry there is nothing we can do at this time is there any thing else I can do for you.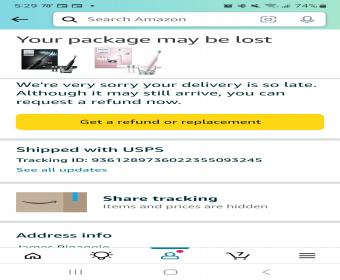 JOE MARTIN
from Saint Clairsville, OH
PEOPLE, LISTEN UP.. Amazon does what they want because they are from OVER SEAS and know NOTHING can be done to them. Thats why they lie, hang up on you, put janitor on to say his a sup. etc, etc, Ive said for yrs that the USA needs to have dealings with the chinese govt so we can get our money back when we get scammed / ripped off. Telling them " im gonna get a lawyer" makes them just laugh because they know nothing will happen to them.Yes most need fired. Save your breath. Yeah they got me too. Only thing i can think of was to say. If i dont get my refund SOON, i have your name and will report you to the Chinese govt to tell them YOU said, you wish you were born in America instead of that RAT HOLE country youre living in now. They sure dont want their govt to think they hate their country,, Try it, it may work..

Melissa D Lambert
from Huntersville, NC
I scanned a new card to use for my payment and paid an extra $2.99 because I needed it delivered tonight. It was supposed to be delivered between 5-10. It's after 11. Now I find out there's some trouble with my payment. I go to the order page and find somehow my payment got changed to my old card. I scanned my brand new card!!! How did it revert back to my old one? Because of your computer error I don't have what I need and all the stores are closed.

John Foley
from Baton Rouge, LA
Called to get an order refund issue the first customer service representative was extremely rude and a smart ass! In which he was wrong since he did not listen to the facts. He also told me to do the math. Had he listened to what I was saying he would know the math was correct. I asked too speak to his supervisor he put me on hold and of course no one answered. I called back and got someone else and he seemed to have trouble with finding a solution to the issue and left me on hold until I finally hung up. Could someone please help solve this simple issue. All it is was an order was sent back for some blinds. Part of the order was paid for by gift card and the rest by credit card. The seller issued the the correct amount paid for by the credit card. All I asked for was the gift card balance be refunded to the account. This was too confusing apparently. Thank you John Foley

Tyeesha Snowden
from Springfield, OH
So I pay for 3 different service's through my Amazon account and I noticed that I couldn't use 1 of them so I called the customer service and that's when the nightmare started… First I was told that my service was canceled but how is it canceled and the renewal date is 7/31/23 this call was on 7/28/23 so I asked for someone else I can't move forward if you can't see that my subscription is still ongoing auto pay. Then was told that the service that I was clearly paying for was not the service I was calling about, excuse me I can read it says paramount + showtime but they still insisted that I could not be paying through their app, what I have been paying for this service since last year. I finally asked for a email so I could just send a screenshot and demanded an apology and got hung up on, so I called back and after several attempts I finally got someone who listened I didn't get my issue resolved but I did get a lot of incorrect information about my account even heard we can cancel and show you how to redo it. I have been with Amazon for years and this was the worst experience ever I almost want to find another streaming service.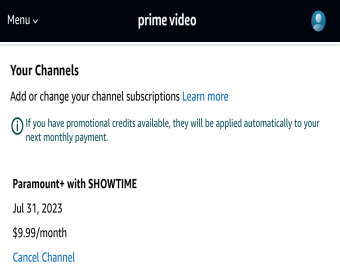 Christine goodman
from Sacramento, CA
They lied to me several times stole my money packages everything I will never shop with them again

Therease A. Miles
from Jacksonville, FL
Amazon has the worst Customer Service employees and I believe because their are too many foreigners, and there are too many untrained employees who DO NOT know how to talk or treat customers with respect which causes a Customer like myself, to become abrasive with my conversation with them. There should be a form available on the site so that it reaches the Administrative Office so that they will know exactly who these individuals are who are not being caring when they are speaking to each person who calls in with his/her problems.

FaithLife Grace
from Grand Rapids, MI
Call took place July 24th 2023, Evening at 4.54 PM.
KDP - reviews support. team.
Poor communication and call was hang up by a manager named Cara because she was upset and being a manager did not know how to talk to a customer.
1st spoke with Laeeq and he could not resolve the issue then spoke to Cara. Requested her manager's contact. She said some manager will contact me, i requested the name. She replied multiple managers someone might call. I asked for all names. She hung up on me. No one has called me in the 24 hours

Keumbria Wingfield
from Jacksonville, FL
I keep getting told differently answers about a item i never received!! I sent the item back and still not been refunded a month later !!!
Have feedback for Amazon?
Thanks for your feedback!
Sorry. Please try again later!