Amazon
Amazon Complaints Continued... (Page 9)
1005+ reviews added so far. Upset? Call Amazon corporate: 206-266-1000

Pinky Nihalani
from Battle Creek, MI
I have ordered mobile One Plus 6 Red Edition through Amazon on 16th July 2018 . Total cost of mobile was 85045.8. I paid it using HDFC Credit ending with 6395 and debit card ending with 5208.
I need as soon as possible the total of Rs 85045.80(Eighty five thousand forty five and eighty paise) is debited to my account on urgent basis
Please find details below
S.no Date Transaction Amount
1 16-07-2018 29346.86
2 16-07-2018 27549.94
3 18-07-2018 28149
Total 85045.8
I called your call center, they are of no use and are saying not received the payment but when recheck with my bank they said all 3 amount deducted successfully from account

Lauri Wolski
from Avon Lake, OH
Ordered an item at 9am on Tuesday July 17. Needed it by Thursday the 19th. In the cart it had guaranteed arrival date as Thursday the 19th. I am a prime customer. I then received an email confirming the order with an arrival date of Friday July 20, which is too late. So I canceled the order. I can't find a telephone number to call actually check to see if it might arrive on time. I'm disgusted with this bait and switch. Amazon is ruining Zappos service. I used to order items on zappers the first half of the day and get it the next afternoon, now it takes three days with next business day shipping. I will be canceling prime membership if two day shipping becomes three day. Screw that. Order#112-0703522-2914619

Genevieve Ross
from Sewaren, NJ
After a normal day of activity with my amazon account, I unfortunately had to call the support line for issues with my kindle fire shortly after 10:30pm (7/16/18). An error message requesting that I register my kindle could not be bypassed or remedied through a password reset. The first representative told me I had no account registered to my email address, even after providing two separate email addresses to be verified along with a recent order number. She was unaware that I had logged into my account on the cell phone, but was insistent that I had no account until I informed her. I explained my issues and she proceeded to tell me that I had 5 accounts under one email address. Without explaining why or how she could assist with the issues of my kindle, I was placed on an extended hold forcing me to hang up. When I called back the second representative immediate knew I was having problems with my kindle and told me 4 of the 5 accounts registered to my email were inactive and I didn't need to worry. I asked for the accounts to be deleted and expressed concern for fraudulent activity with these shadow accounts, but he told me it was not possible. I would have been more satisfied with a reasonable explanation about a "glitch" in the system or they were not fully aware of the extent of the problem; however, there was no discussion or a proper explanation of what went wrong with my kindle and how to resolve my two problems. I am sending this complaint because I have been using Amazon and my Kindle fire for quite some time without ANY problems. Although this is the first time I had to call about any issues, I am disappointed of the response especially on the biggest day for Amazon...Prime. Day. I am also still encountering issues and would like to think I would receive help soon. Thanks in advance for your help and assistance.

Michael Hargrove
from The Bronx, NY
The MP3 Player music disk error display when I try the download music.
I am dissatisfied this product.

STROUD C. MALDARE
from Manila, 00
I ordered two packs of Hanes men's briefs on 05/262018 from Amazon seller NY- Lingerie. after not receiving this order, I made a couple of complaints. tracking numbers were no good then and this new you sent is again NO GOOD. I WAS TOLD MY COMLAINT WAS CANCELED, AND THERE WAS A NEW ORDER, which also as a fake number. STOP THIS JUNK, CANCEL THIS ORDER NOW. I already order the same items from another Amazon seller, and have already received it.

Cheryl Amuzu
from Homewood, IL
I purchased, through Amazon, a Dry Erasable Aluminum Board on 6/11/2018. The board was sent to me on time from MY Office Innovations, but it was damaged. There was a large puncture in card board wrapping that also penetrated the board itself. I saw the hole only after we moved to our new office and opened the package to hang the board. Since noticing the whole I have call and emailed to My Office Innovations at least 5 times without any response. Each time they are very courteous over the phone but also unresponsive to my emails. The board is big (8x4), so it would be difficult to send back. I am asking that they discount the board due to the damage. The Amazon PO # is 8051890. Please see the attached picture.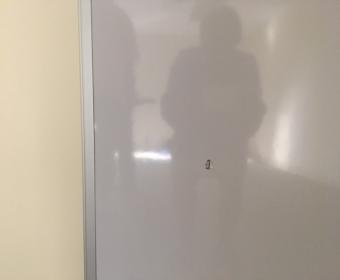 gerald gooding
from Ringgold, GA
I bought through amazon one of many many items over the years a zb1516 deik vacumn about 4 weeks ago or so and all of a sudden it stopped working because the head stop spinning the spindle, yes the roller is clean if used as a vac without the head it works so it is the head of it and I cannot get and response from deik support etc at all. I am not a very happy man at this time unless they (deik) comes through.
mr. gooding

Kabin Henke
from Phillipsburg, KS
0 customer service was terrible, no body took my complaints seriously, took me 2.5 hrs to get a customer service agent that wouldnt hang up on me, NEVER BUYING AMAZON Again, my order was screwed up and sent to the wrong address after the person who ordered it for me their account was hacked according to the customer service rep

Cynthia Gugino
from Buffalo, NY
I've had cookie jam for the past 3 years or so and for the past 2 months I get a message saying I have to go to Amazon to get it plus it doesn't load right away. Sometimes it takes 6 or 7 tries before it works. Very frustrating. HELP!!!!
/

Mark Russell
from Los Angeles, CA
I began selling a book through Amazon in 1997 and haven't been selling the book for many years - ISBN-10: 0965491609
ISBN-13: 978-0965491600. Amazon is showing that the book is for sale. Twice so far I was given wrong information and the run around to other departments. I don't want to open a new account - I want Amazon to stop offering the book for sale. The telephone originally connected to my account as a seller was 310-664-1913

Janice Basham
from Alexandria, VA
I ordered one book from Amazon named Peaks, Valley's and Overcoming The Odds.
My payment was 12.99 which was paid from checking account on April 24,2018.I am very upset and I
can't understand why Amazon keeps repeatedly taking payments out of my checking account for one book.
Since then payments have been taken out on April 27,2018, May 24,2018 and recently on July 2,2018.
Please check into this matter so that I get my money refunded to me asap.
Thank you

chris hernandez
from Fort Worth, TX
I manage an apartment community, amazon drivers are the worse. They are lazy as in they don't try to deliver the packages to the door they would prefer to lie and say they did and dump all their packages in the office. Meanwhile, the residents begin coming in looking for packages they have been waiting on but driver didn't bother to ring a door bell or knock.
They need to stop paying by the package and pay per hour, not sure that would make a difference. Just seems they are lazy and don't care.
shame on Amazon for not doing something company wide, its their brand.

Meritxell Sabidó
from Falkirk, SCT
Dear Amazon,
To my surprise through twitter I get to know that Amazon is selling fascism flags from the dictator Franco. I went to Amazon.es to confirm the information and I could find several related fascism flags (find an example in the link below). This is totally unacceptable and should be retired from Amazon. Until this type of products are not retired I will stop buying in Amazon.
https://www.amazon.es/Bandera-Espa%C3%B1a-Franco150-Sat%C3%A9n-Durobol/d...

Lenore Snyder
from Glenside, PA
I received an order today. However, the delivery person did not bother to ring the bell and I did not received email that the packages were delivered. I checked on your website and saw that it had been delivered. I went to the front door and sure enough, the boxes were there. I have no idea how long the packages were sitting there. Your notes not only claim that the delivery was made but that the delivery person actually handed it to the "resident" personally. That is a lie.
I tried to register a complaint but your instructions are incorrect (one is to press a key that doesn't exist). I will think twice before placing another order with Amazon.
Lenore Snyder

Janet Constans
from Inman, SC
We ordered this set of DVD's
The Avengers: The Complete Emma Peel Megaset
Ordered on January 17, 2018 Order# 114-2369457-0637004
Delivered Jan 19, 2018
When we attempted to play Disc's 11, 12, 13, and 16 the player software would not recognize the videos. That is the disc's could not be read. All of the other disc's worked fine. Realize this is way past the return date but it takes a while to get through 40+ videos when you only play 1 or 2 a week. Can you replace just the problem disc's?

George Koury
from Provincetown, MA
Recently I order a Norelco Razor and at check out I was informed it could not be sent to my shipping address. This is not the first product where I got such a notification. I went to another supplier and got the same item. No problem. Also, I am not getting two day deliver on many purchases and now Amazon wants a 20% increase for Prime. I will need to re-evaluate this situation.
George Koury

Valerie
from Redlands, CA
We have our book library and many other things through Amazon. We get a call from AMEX about fraudulent charges. AMEX asks us if we spent a $1 on iTunes....which we are android users and a $300+ charge. We had made no such charges that week nor do we use iTunes so of course we tell AMEX to turn off the card. Next thing we know we are locked out of our Amazon account and it tells us to login to get help and we can't log in to get help. This goes in a viscous circle. So at this point Amazon has hijacked our books and every other online library with no explanation and we can't get a hold of them. I log into an old account so that I can finally click the call us back button. We get a call and apparently a purchase we had made 2 months ago billed this week for around $300 and because we had told AMEX that we hadn't made that purchase that day....because we hadn't, we were held hostage to our books with no way to resolve. Those purchases are ours not Amazons. The courtesy would have been to tell us what had happened and that the merchant didn't bill until 60 days later....that is an entire other stupidity. You can make it so we can't purchase anything until resolved but quite frankly you can't not let us log into our library that we have already paid for. We have like five different payment methods. So Amazon owes us for prime and our books and well....someone to actually call us back.

cyndi goerke
from Apopka, FL
I love amazon. I have never been disappointed with you, and even if these times make shipping costs increase slightly, I will still use your service. PLEASE though, do not allow political bias be allowed. No matter which side your employees are on, this is their job and their personal opinion should not be reflected . please don't get caught up in the ugliness.

Elbert Kirby
from Killeen, TX
someone used my bank card to make a purchase and I want my money returned immediately

Security Director
from Clearwater, FL
I work in a Class-A office building and the type of delivery drivers that represent your company coming to my property is shameful. I just had one of your drivers reek of alcohol. most of them pull up to the front door of the building, that has the curb painted red trying to come in through the front doors. Most delivery people know to locate the loading dock area. The appearance is terrible. Cut up jean shorts, bad attitudes when directed to parking or dock areas. I found a tenant box left outside on a Saturday morning for anyone to take.
PLEASE GIVE THESE PEOPLE SOME LEVEL OF DELIVERY TRAINING AND CUSTOMER SERVICE. This is a very bad look for your brand name.

gerald wareham
from Maidstone, ENG
please cancel order to the healthy dog co. I no longer have a dog that requires this product. thank you.

I see that you have not updated your website mailing address possibilities. Occasionally I order items while in Puerto Rico. Your site does not recognize rural route addresses using Box xxxx (which is the accepted U.S. Postal Service rural route designation). Your site defaults to PO Box xxxx and as indicated the postal service will not deliver the package. The postal service in Puerto Rico will deliver a package to a rural route Box xxxx, as this address is a Highway Contract - x number, NOT a physical address box number at the post office building. Please fix this or I will have to cancel my prime membership.

mahmoud mohamed aly hassan
from Cairo, C
their return policy is against customers rights, I purchased a garment steamer, I have chooses the on of top charge to get good quality and to save my time. unfortunately the product was not valid and too time consuming. when I asked to return I got nothing and they told me if I didn't receive the product after being checked , they well get red of it instead.
please advice. thank you in advance

STROUD C MALDARE
from Apalit, 03
1. I ordered two packs of Hanes briefs on 05/26/2018. This has never been shipped? 2. I applied for a Amazon credit card months ago, and never heard anything back, I have excellent credit rating?

Florence yim
from Half Moon Bay, CA
I am waiting for my $200.00 air purifier. Ordered Monday. Spent $1000.00 with you in a week. Really need this -my boyfriend just out of ER & has pneumonia & 4th stage cold. OMG!!!! Pls get my package _need clean air to breathe & live!!!

William Newton
from Pittsboro, NC
I made a purchase on 4/19 #1118959629-04522232.It did not work. I received refund, order another one on 4/25 #114-8028500-7587434. It was like I was sent same one again. It doesn't work. I will look for different brand on Amazon site due to the fact I really like Amazon. I think that because I have been disappointed & inconvenienced I deserve some sort of credit on a Amazon gift card. Thank you William Newton.

Demi Taylor
from Chelmsford, ENG
I made a perfume order which was meant to be delivered today by Hermes. It's been out for delivery since Monday and I waited in all day. Logged onto Amazon and it has 'info needed' from Hermes. I've tried calling them and emailing them but when I call them it's always a automated service to start a live chat or email them!!! There is no one to talk to there. I sent them a email on Monday with absolutely NO REPLY. My account is still sitting at 'into needed'. I am so angry with this service. It's not the first time this has happened with Hermes.
If I don't receive my item today I will be wanting a full refund and if I don't get it I will contact the CEO once again like I've had to do last time this happened. More and more I'm thinking of deleting my Amazon account and taking my business elsewhere and Amazon are making this a very easy decision.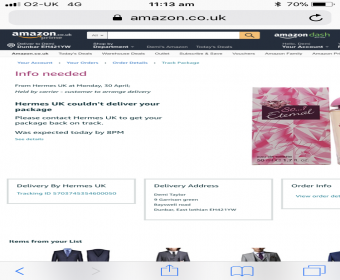 Mary Dragonetti
from Forest Hills, NY
I purchased coins for $19.99 and did not receive them. I was playing timescales. This is not the first time this has happen. It's just the first time that I can prove it. I have been charged $3000.00 for one moths purchases.when I totaled my.sheet of purchases it was almost $900.00. I want credit for the purchase of $19.99 + technical taxes. I also want you to be more accurate when people purchase game coins I don't like be ripped off.

dennis wood
from Saginaw, MI
I order a robotic vacuum for 195.00 dollars this month I went to there web site same unit a ilife model num.a4s for 159.00 dollars after it was in shipment to me why the big difference in price ??? dennis wood ....

Thomas McCormick
from Hamilton, OH
Lengthy time in processing my orders, even Amazon products. Often takes 5 days just to complete transaction. I find E-Bay, vastly superior in this regard. I can receive my package from them even before Amazon has completed the transaction. No More.

Bob woodward
from Lake Orion, MI
The last few times i have ordered on prime the delivery has been 4 TO 5 days not 2. I don't know if it is ups or amazon. And it is only late when ups deliver's it,The US mail gets it here on time why can't UPS?

Richard Perry
from Saint Paul, MN
We have purchased multiple items but lately the same day delivery is BS
If the order does'nt show up Sat I will return and cancel prime

Bridget Peterson
from Santa Rosa, CA
I arrived home today and apparently your delivery driver decided to just throw my package in the driveway. I have a very long driveway and can only assume he tossed it from the street. I do get many deliveries and the drivers always put the packages on either of my porches. I then ran over the package as I didn't see it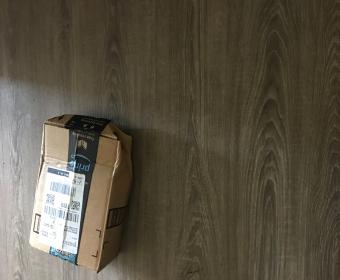 Joe Jackan
from Tryon, NC

Dale Evans
from Charlottesville, VA
Tears, I have ordered over, 275 items in the last 2 months, half or more
If My items, we're never delivered. Please help me.every time they tell
Me they will deliver. They don't. Why. I have tried to do business and
Make Amazon a great company. USPS, has stolen my packages, opened
Up. Three some items in a brown box, with brown tape. I've been
Waiting all day. They lied, said they delivered, but I never received nit.
Please help me. They steal my perfume, My binoculars, I can see.
My magnifying glass. They have treated me, like a dog. I've never done
Anything to Amazon. I had 2 Strokes, live alone, I depend on deliveries.
Every time I order they never deliver.

william somers
from Lawrencetown, NS
Found an item well underpriced at $81 by amazon prime. during the purchase the item dissapeared, and became unavailable. Called support, said it must be back ordered in the seconds between my order and confirmation. Rechecked 36 hours later it was relisted at over $200 by prime. Both online and phone support refused to honor the price that brought me to amazon to begin with, and the online guy, Sanjay I think was his name, began to get condescending.

ERNESTO A DE JESUS
from Cleveland, OH
my orders were suppose to delivered yesterday and I tracked the orders and found a photo by the front which is not my house. please retrieve and redeliver to the right address. tracking id TBA 754880401000, TBA754946468000

First, I have totally loved Amazon for many years until Amazon broke up with me! My PayPal account was hacked by someone posing as Amazon.uk and they drained my secondary checking account and put 4 charges on a credit card. The credit card company wouldn't do anything until the charge actually posted. Two charges posted, I reported them, and the credit card company "took care of" the problem and all of a sudden Amazon shut down my account without any communication. I called customer service and the account was reopened in about 2 days and I was contacted through my e-mail. I placed a couple of orders with Amazon. I called my credit card company about the remaining charges from amazon.uk and again, they were to take care of it. I also asked for new cards so the charging would stop. Amazon shut down my account again! It happened sometime early morning of February 8. I have made MULTIPLE calls to customer service trying to get the account opened and all I keep hearing is 24 to 48 hour resolution time. Today is February 14 and the issue is still unresolved. I am a Prime member and would like my membership extended by at least a week because of the fraud department's inability to bring this to resolution within the claimed time frame or even have the decency to contact me. I have the name and address of the ones that drained my checking account and that could help their investigation. Regardless, I want my account opened up completely ASAP!!

Re: Amazon Reviews
I have been a regular and supportive Amazon customer for some time and give reviews about the products received. I loved Amazon and encouraged my friends to use them. My reviews are nearly 100% positive and always honest.
Suddenly, one day, I was unable to enter a review. I "chatted" with an Amazon rep and they said they would get back to me to solve the problem. Then, I received a letter that stated all of my reviews would be suppressed and that I could no longer post content on Amazon because I a) elements of my account indicate a relationship to the products reviewed, b) my reviews were posted in exchange for compensation or c) I requested free products in exchange. NONE of these statements are true for me.
At the end of the letter, I was told they could not share any information about this decision and would not reply to further emails about this issue. They don't even tell you which review is a concern for them and suddenly, my reviews are not valid- even those made years prior.
It makes me hesitate to continue dealing with Amazon.

KAMAL CHAND JAMWAL
from Kangar, HP
SIR MY COMPLAINT IS MY PURCHASE ITEM IS NO SATISFIED ME PLZ RETRUN THIS ITEM . NO CUSTMER CARE NO IS AVILABLE PLZ SIR CALL ME 9418260636

James W.
from Duncanville, TX
Instead of bringing my package to the door and knocking, the lazy delivery driver just threw it on the ground in the driveway right by the street in plain view for anybody to just grab and go!
On the Amazon website it says "left in a secure location"!
BS...good thing we were home to see it lying in the driveway!
Amazon order # for this item is : 112-0357141-6398644
If I could rate this zero stars I would.

Terry McCalvy
from Roseburg, OR
Christmas gifts to my granddaughters were not as advertised! The REAL FRAMED BUTTERFLY BLUE WHITE MORPHO RHETENOR HELENA PERU Order # 112-5942250-2980247 was not framed with a black frame as pictured. It came in a paper type box with a clear film. That shows advertising fraud.
The LP I ordered MANIA (FALL OUT BOY) Order # 113-8130404-6755463 appears to be a "bootleg" LP!
The cover is not colored but black. The songs are out of order on the slip sleeve and then totally different burned on the record.
I have purchased many items from Amazon and would appreciate receiving what I originally ordered for both items.
I would like these items mailed to me instead of my granddaughters as I had done in the original order. They were very disappointed. I will return the other items you sent if need be on condition I get the real items you advertised.
Thank you for your time and help in this matter. . Terry McCalvy 2114 SW LINNELL, ROSEBURG, OR 97471

Guy Moberly
from Barcelona, CT
I am sick and tired of 'SEUR's' so-called delivery service. It is utterly useless and extremely frustrating. EVERY TIME a package is to be delivered by SEUR , it isn't. I receive an email saying an attempt has been made to deliver which is an out and out lie. You are then directed to their website to organise a pick up at a shop - the web site does not work - does not allow you to fill in your telephone number. Now, with my most recent purchase, I have no idea where it is nor when I'll get it. SEUR is a shambles. I shall no longer buy anything from AMAZON as long as SEUR is used. AMAZON! Get your act together - find a reliable delivery company here in Spain, Barcelona at least.

Bruce Laczko
from Oberlin, OH
As my account page shows, I am not and never have been a member of prime. But since last summer, I have been billed for membership.
Each month, I have e-mailed and phoned customer service. I have been assured that the bogus fees would be refunded, per stated
company policy. One person did say that I could not cancel, because I was not a member! How kafkaesque! Refund all of the illegitimate
charges immediately. If you can charge me, you can credit me.

Tapestry
from Garland, TX
I dread when Amazon delivers anything to our house
They keep delivering to our neighbors home and marks it handed to resident!

Norman Kucala
from Stockton, CA
I'm still waiting for the second box shipment of my Smitty Built 18604 truck rack (order number 113-4093730-8409835). Its been several months and no 2nd box. Please check on status? Thanks, Norm

Gordon Skager
from Laguna Niguel, CA
Over a month ago I sent Synchrony Bank in Atlanta, Ga. a certified check for $100.00. I used my store card for the purchase of a wrist watch.
A week later I sent an Email asking for an acknowledgment of my payment. Nothing happened. I then sent another follow up message. Again
no response. NOW! I received a message saying Opps did I forget a payment that they claim is past due. I sent another message that included
a demand for my current balance & a recite for the Check. Again no word. My applying for the card was a mistake. I will not use it again.
Gordon Skager

Roger Dusome
from Tepic, NAY
First complaint is it's very hard to find an email address
Second you took out 89.00 on my visa without my permission
And would like the returned with an explanation
Regards Roger

George Banat
from Arlington, WA
Amazon going to usps instead of ups is the worst thing that ever happened. Because I live a quarter mile from my mail box they won't deliver to my home. Which means I have to run into town when I get a chance. What is the point of paying extra for prime. I would be willing to pay extra for ups delivery if they would give me that option, but they don't. I will not renew prime next year. I'm just going straight to 3rd party vendors where I have choice about shipping!!

robert richardson
from Batesville, MS
on jan 7 2018 I order the micheal wolff book fire and fury order #do1=5903590-0505800 and pay by credit card,and have received.

stop sending your fucking emails to my inbox with no link to unsubscribe them you ass holes,,or I will file a complaint with the F.C.C.

Helen King
from Redlands, CA
Mr son ordered a book for me .Fire and fury inside the trump white house. A soft cover was $7.95 which sounded a little low to me. It was to be delivered !-8-2018. I received it on 1-7-2018. Same title, but a approximately 15 page book with the same title name, but the author was "Michele Lewinsky". My son says he ordered the book by Michael Wolff. I now have a book with what looks like a child's coloring book and my 7.95 is wasted. How many people has this happened to ??? I feel cheated out of 7.95. Time to look else where. Ordered by Anthony E. Hutchinson.

Chase Whitters
from Costa Mesa, CA
I have been going hell trying to deal with the amazon seller central department and its now causing many issues that are unnecessary. This all started around December 8th, 2017 when I received an email in regards to items on my sellers list. I understood the email and replied promptly to reduce the chance of further issues, but that seemed to do me no good! I have emailed amazon seller central 8+ times and spoke to many representatives. It seems each time I am told it will be handled the next day and I have yet to hear from anyone, and to add to it every few days the problem just continues to gain in size! This is unacceptable service considering my situation and willingness to work with amazon to fix the issue. I have a big portion of my life savings riding on selling on amazon and I am very upset with the service amazon has provided in this horrible time for me! I am asking that you send this letter to a very well established amazon employee (Manager, General Manager) so that we may move forward.
Thank you!

Zaphod Beeblebrox
from London, ENG
I purchased a pair of boots that were faulty, and returned them. The amount paid was refunded but not the cost of shipping. Despite raining claims, emails, phone calls to Amazon, they failed to obtain this refund. Under UK consumer law I am entitled to this refund. Amazon CS really could not have done anything less. They repeatedly ask for the same information previously provided, close claims as they like. I would not recommend purchasing anything from Amazon because they really do not give a fig, unlike ebay who I have always found the be really good in the event of a problem. Never again Amazon.

Christopher Falco and Anne Falco
from Toms River, NJ
re: order #112-9756091-8529028
150 lb. Marcy home gym
My order was delivered without the (15) 10 pound weights. I would like them delivered immediately and would expect expedited shipping for this inconvenience. Not only was this order incomplete, it was delivered one week past the promised delivery date of
Dec 2. It was delivered Dec 9 without the weights.
Christopher Falco
Anne Falco

After cancelling an order Amazon then claimed to be refusing shipment when the package was already at a nearby Amazon facility, according to the shipping records. Two weeks and one day later the package hasn't moved, I haven't gotten my money back and so I contacted a representative. Khris (the inept representative), gave me a quote of 1-2 weeks for the whole returns process. When in reality it has been more than two weeks and the process is still not complete. On top of all that he claimed that my money would take an additional 3-5 days to return to my account AFTER the process has completed which is a lie. The website notes under each return that the money should only take 2-3 days to process. This is the single longest "return" I have had in my many years of shopping online. With customer service this poor I cant imagine shopping there again in spite of having bought so many things from them in the past.

Yang Xiao
from Chicago, IL
Dear amazon complaint department.
I write this message because I felt exhausted. I canceled my order # 112-6164368-4505063 on October 28, but I still didn't get my money back. I contacted with my bank, and the bank said my money still frozen by amazon. I gave many calls to amazon customer service and my bank, but I still didn't get my money back. Tonight, I called the amazon customer service again, and a customer service (her name is Sheena,time: 23:28pm, 24/11/2017), Sheena's attitude was very bad, and she spoke to me in an impolite tone, and you can check the record on that time which I wrote.
I don't know how to do. I still don't understand why I canceled my order, my bank said my money was frozen by amazon. Can amazon solve my trouble?
Thank you!
Yang Xiao

Caleb Busch
from Springfield, MO
My complaint is someone used my credit card fraudulently and I am trying to find help. Someone used my personal credit card $105.29 on 11/09/2017. My last transaction was on October 31st so I do not know what this transaction is. Please contact me so I can dispute this charge and have it credited back to my personal debit card. I searched my account and there is no charge for this fraudulent amount but it shows on my bank statement and I would like to know what this charge is. Please if this is not the right place to ask for this help please email me and let me know what action to take. Thank You for your time.
Caleb Busch.

ejenkins107@yahoo.com
from Winchester, VA
I will not be ordering from amazon in the future because it is Nota secure site. This is the 3rd time my banking information has been hacked. I called your customer service department and after explaining what happened to the representative for a long time she sent me to another department and there I was placed on hold and no one ever
Picked up. Amazon is not a secure site for the customer and I am calling the better business bureau.

Zdzislaw Nagengast
from Glen Ellyn, IL
My order #112-2067762-2169865 is delayed. Second problem out of my last two orders. How can your tracking system tell me my package is on schedule and then an hour after it was supposed to be delivered, tell me it will be late by two days? This is close to becoming a pattern. If you want to see any more of my business this better not happen again. I am extremely, emphasis on extremely, disappointed. Get your act together.

Russell P. Carreiro
from Bristol, RI
ordered a casio ladies watch . the watch is packaged in a very thin casio box. the watch was shipped to me in a small mailing bag . no support at all. the casio box was crushed around the watch ,which was a gift, sending a bad rating worded like i explained here was considered bad language not accepted for posting. All i wanted amazon to know is a proper box and fill should have been used to ship this product,and this isn't the first time Thank You Russell Carreiro

BARRY Edwards
from West Babylon, NY
I ordered a playstation 4 for my grandson for christmass and had it delivered to my daughter in Virginia and she found the box at the bottom of her stairs instead of it being placed by her door.I am very angry about such careless handling of a package I paid $353 for .Driver may have been running late because my daughter has never had a problem like this before but I still find it wrong when I order so much from Amazon.Thank You Barry Edwards

sue christoff
from Boaz, AL
the fingerlings i ordered about 2 months ago have still not arrived! these were ordered for my 8 year old great neice birthday...her birthday is nov. 5th and they have still not arrived! i could have bought them at my local walmart..kmart ..and freds..and brought them home the same day! i will NEVER order from AMAZON again!!!!!! 2 months!!!!!! REDICULOUS!!!!!!!!!!!!!!!!!!!!!!!!!!!!!!!!!!!!!!!!!!!!!

Janusz Topor
from Bellevue, WA
On June 25th i made the following purchase: Ordered on June 25, 2017 Order# 114-3566216-9330666, which was desktop computer. Along with it I have purchased Smart Guard Protection for 4 years for the above computer: ORDER # 114-9333055-3388211.
On October 23rd my computer suddenly stopped functioning for no apparent reason. I have performed all necessary updates and system checks recommended by manufacturer and arrived at the conclusion that hard drive is defective. On October 25th I have contacted seller of the computer asking for help. I received response the next day that they will follow up in a day or two. There was no follow up and I did not received any response after I emailed the seller again in that matter. I have initiated the claim with Smart guard on their website as well and agin i have heard nothing from them. I have all screen shots from computer messages, communication with sellers as well as dates. I am wasting time, money and productivity. I need new machine after this one ws bought 4 months age with insurance. Please investigate and let me know what is the remedy for that. Now I need to go to the store, purchase new machine install all new software needed waste time and spent money again. The indifference and lack of responsibility of those sellers is below any of mine expectations and i hope Amazon will take action to solve this issue. If this is a wrong department to tackle this, please transfer me or direct me to appropriate people that deal with this type of things.
Thank you.
Sincerely.
Janusz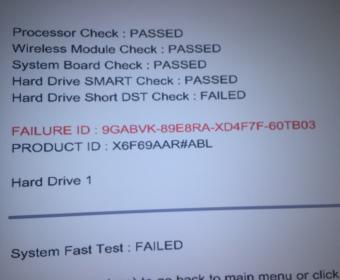 Robert Smith
from Franklin, PA
Place a furniture order 10/02/2017 Sofa, chair and ottoman. So far I have received the ottoman! Called AM trucking to see where the rest of my order was and some how my sofa got cancelled! Called Amazon 10/19/2017 to see why the sofa was cancelled! They had no idea how this happened! (We have had no living room furniture since 10/10/2017 expecting the furniture I ordered to be here by this time!) By the time the customer service heard my story and calmed me down, He talked me into reordering the sofa and offered $100 off on the purchase. He also promised me that even though the sofa was not in stock it would be shipped within 7 days and I would have it before Thanksgiving! I have been watching tracking information and as of today 11/01/2017 it has not even shipped this is 13 days after I reordered! Meanwhile the chair to this set had tracking information saying it would be delivered 10/24/2017 and when this date passed I checked the tracking information and it changed the delivery date to between 10/26/2017 and 10/28/2017! This date passed and 2 days latter 10/30/2017 I again checked the tracking information and it stated that I should have received my chair on 10/24/2017! I again called Amazon and they told me they do not know how this happened but the maker of the doesn't make it anymore and cancelled the chair and issued me a refund! I called the Furniture maker of this chair and was told they do still make it and it is on back order! So I decided I would get the chair through them and still wait for the second sofa I ordered through Amazon which was to be shipped within 7 days and delivered by 11/02/2017 - 11/07/2017! Since the sofa has not even shipped as of 11/01/2017 I decided I would purchase it through the company which makes it. I tried to cancel the sofa on 11/01/2017 and was told I can not cancel the sofa I have to wait until it is delivered and refuse to accept it! I called Amazon and the customer representative told me there is nothing they can do until the shipper releases the tracking # for shipping this sofa Then I am supposed to call Amazon and tell them the name of the shipper and hopefully they can stop the delivery and return my payment! I am not holding my breath as I am ready to explode any minute! Stay tuned! If I don't blow up I am sure this story is not going to end favorably!!

Elizabeth
from Sun City, AZ
I have been reading the books that you provide for my Kindle. I love reading Mystery Detectives books. Most of this books are from UK or other countries. I don't the way they talk (for example (blok) also they are usually short stories. If your company can't provide good US mystery detectives books I will be going back to get my books from the Phoenix Library.
Sorry but I just can't get any good books from you list.
Thank you
Elizabeth Kline

Kathryn Watkins
from Cambridge, MA
Since Amazon instituted one day shipping and is using its own delivery service, the service to me and my building has been atrocious. Twice in the last few weeks, I have had packages promised via the free two-day shipping which, at the last moment, changed to being a three-day delivery. UPS, Fedex and USPS manage to use the package concierge system in my building's mail room. Amazon delivery just throws the packages all over the mail room, often blocking the mailboxes and sometimes even leaving packages outside the building. Packages have gone missing. This service makes us feel a lack of respect. I look forward to you addressing our issues. Thanks for your attention.
Kathy Watkins

nora awad
from Cliffside Park, NJ
Today for the 2 nd time a amazon delivery person, Monica Smith (this time I got her name) came to deliver.
I was sitting with my 2 children at the kitchen table when my door sensor beeped and my front door was opened by your courier!!!
She literally opened my house door??
When I ran up and asked her what was going on she said she is new and didn't know its a house???
I am shocked and this is invading into my house.
This is not the first time.
A few weeks ago it happened and my husband was home the exact same scenario. It was a male driver but for some reason did he not ask for the name . I was going to call amazon right away but the whole thing got lost and I forgot to call.
This time it is unacceptable. this is invading my privacy!
I will not let this pass again with no consequences.
Nora

Donna Cox
from Marietta, GA
Order # 111-8131100-3877033 and Order # 111-0816947-7780215 Delivery man posted: Your package was left in the mail room. MAIL ROOM????
Saturday afternoon my package was left in the dirt at my mailbox on a busy city street. Please let this delivery man know that this is not considered a mail room !!!!! I have always received packages at my front door and I would like to continue. Thank you, Donna Cox

Jill Friedman
from Bellflower, CA
Amazon has refused to correct an error on my invoice. They claim that I only paid for part of my order when in fact my credit card was charged for the entire amount. I have wasted many hours on the phone with customer service plus online on their website and they refuse to acknowledge the error and that I paid the full amount.

Richard Wishart
from Fernandina Beach, FL
11 E Forsyth St Apt 1501
Jacksonville FL 32202
We live in a high rise downtown apartment. Our mail and Fed-ex packages are delivered to our door. Recently the Amazon contract delivery packages are being left in the lobby, mailbox area which is the common area of the building open to all residents, and service personnel. They are simply being put on the floor near the mailbox area. There is no notice or attempt to deliver these packages to our apartments. I think Amazon should be made aware of this issue concerning their contract delivery operation.

puranjan kumar Dansena
from Indore, MP
I am not recived product & show Deleverd
Ordered on 4 October 2017 Order# 403-3279485-7137949
Amazon Show -Kelo Vihar Colony Raigarh,C/o Balkrishna Dansena Police-C.G., House No.49/960,Near Upbhokta Phoram Near Mob.9109950933, RAIGARH
Package was handed directly to customer The delivery receipt was signed by Puranjan Kumar Dansena
But Iam Not recived this product
Refund my amount or product
call me 8120486907
puranjan kumar dansena
dainik bhaskar groups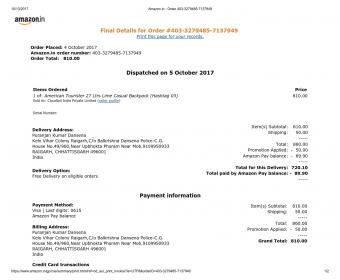 Kimberly Mazulo
from Austin, TX
Order #112-7178004-6106667
This is the second time I have ordered something labeled "Prime" and received confirmation of a delivery date not within the promised 2 day delivery window. My most recent order was an order of 2 - (6 doz.) beaded necklaces. When I placed the order, it did not tell me that only 1 order was available. It wasn't until I received my confirmation that it had a delivery date of the next week. I called customer service and the kind woman explained to me that there was only one available which was the reason for the far away delivery date. She was very nice and helpful but that is not why I am complaining. My complaint is that twice in a row I have ordered items through Prime for the purpose of having them delivered for certain events and both times, I was not told they were on backorder or that only one was available (my first order ended up being on backorder). I don't think it should have allowed me to order through Prime for items on backorder or for the amount that was not available. I am now re-thinking my renewal of Prime. Thank you.

Kenika
from Yuba City, CA
I wanted to order some talking clocks for my brother who is blind. Amazon would not let me JUST ORDER THE DAMN closks!!!!!!!! They wanted me to sign up for an account with them.... bullshit!!!!!! I just wanted some clocks - not to get involved woth all their damn scams and information that they DO NOT NEED for a credit card purchase! JUST a way to get information to SELL to whomever...

Gail Eichelman
from Springfield, OH
I ordered - and returned as received - Brake pads for my 2009 suburban. They were the wrong part both times. Then I was told that there would be no refund of my funds since the problem was mine and they would not refund. How can Amazon let this happen when the order was through Amazon? They kept my $80 and nobody at Amazon seems to care.

Bernard Ridder
from Huntington Beach, CA
UPS DELIVERY IS GREAT. Always put package wonder the roof extension by the front door away from the sun and sprinklers.
Your contract deliverers are CRAP. I have for the past year talked to them frequently but nothing good happens.
I live at 19401 Merion Circle, Huntington Beach, CA 92648.
These contract scum put the packages either outside the my gate where anyone could walk off with my package or just inside the
gate where the sprinklers wet down the package.
Fix this problem or I will in a very nasty way if I can catch either that person or the truck. I'm fed up with this crap.

Bought an item on Aug 22 it is Sep 4 and the item has not even been shipped yet, note that it was sold by Amazon.com and had a Prime tag on it. I must say Amazon fulfillment has been getting worse by the day, definitely cancelling my Prime membership - a waste of money.

Cheryl Gibler
from Gilbert, AZ
I have been on the phone with Amazon all morning trying to resolve problems. Talked to 5 people not one of which I could understand. I had 4 orders floating around, all of them prime that I had not received. Amazon cancelled two of those orders but told me there was nothing else they could do. So I reordered the cancelled prime items. They then showed a deliery date to be two weeks away. I called AGAIN and was told my option was to either wait for it or cancel the order. No compensation offered. These people make horrible ambassadors for amazon. Very very unsatisfied prime member. No sure Prime is worth it at this point.

Alice Brooks
from Jonesboro, AR
I've been a customer since 2007 and have had more positive than negative experiences until Amazon instituted Prime and began to systematically punish customers who do not want to be Prime users. Shipping used to be quick and easy, now Amazon sits on orders until the last possible day before even "preparing for shipping" or shipping at all. Now Amazon put a lock-out on my account, in effect, by putting a two-step log in on the account. An Amazon number is sent to email, requiring one to be logged in to email as well as logged in to Amazon. Very inconvenient to be sure, but totally unwarranted and unwanted. Over and over we've tried to log in with this system and 100% of the time Amazon has given us a "time out" message. Amazon has rejected our business with this nonsense.
When I called your rep promised to send a message to "that department" to have the two-step log-in removed from our account. I've waited almost a week and it still has not been done.
The order I tried to make went to Walmart and was delivered within two days. Same thing if I order from Ebay. Amazon has, in effect, screwed itself. Makes no sense whatsoever for you to discard customers, there's too much superior competition. Your loss, not ours.

their customer service sucks! Their promise is nothing! Liar!!!

RayJ Meagher
from Phoenix, AZ
RAY J. MEAGHER
3036 E Utopia Rd, Lot 73
Phoenix, AZ 85050
Mobile 602-810-2823 or Home 602-539-2037
E-mail: rmeagher@centurylink.net
Or rmsps@centurylink.net
Monday, August 28, 2017
Subject: Amazon poor service past few months
I have been an Amazon customer since 2005 and have been buying most of my items needed here. In checking my purchases since 2005 they total $18,300.23.
I had Prime for a number of years but canceled this time when due as it does not have much for decent benefits for me. I see no point in paying 108.00 a year for Prime as many of us can no longer afford it for poor benefits it gives us now. I wanted the quick shipments and the movies, which was all I needed, but past year movies are mostly foreign films or some other junk I do not watch. They have now started charging extra for many older USA movies that I would like to watch. That is unacceptable & I have had Netflix for many years they do not do that. The Prime shipping has been getting slower also on many items, many of the sellers & Amazon Centers are not too reliable, packages have been coming in poorly packaged, items damaged or broken which creates more aggravation for me. I recently ordered several items that said had to be over $25.00 total for free shipping ,I did that & it was indicated would be shipped in several days, after I paid for order than told would be a week before got items, yet when I got a week later both were delivered by local Amazon truck. Looks like trying to force me to get Prime again. I have switched my buying to EBay & other online retailers & have been getting better pricing with free shipping than Amazon so you have cut your own throat with me & many others for these practices. I also am a Korean War veteran 87 years old and am very disgusted with the trend of the way big business and our country has went in past years since 1965 ,it has swung now to Socialism Liralisem,and communism that I fought against to protect our Constitution in 1952 & our Soldiers are fighting for today. Big business has also swung to this destructive way and seems to want to keep getting bigger controlling markets with Monopoly. Most of our young people have become indoctrinated with this so called Liberal idea and have resorted in destruction of our country, our constitution, statues etc. I will no longer purchase from this type of company. The recent purchase of Whole Foods is an example of Monopoly by Amazon. Most companies now seem to think they have to keep getting bigger regardless if it destroys smaller companies then they have clear field to raise prices to whatever they want as no longer completion left. This totally against what our country was founded on and a small & medium size business cannot compete today as they did a few years ago. I owned several small businesses and raised a family but today not able to do that as big business destroys us. Go ahead Jeff Bezos with trying to Monopolize and destroy other business as I feel it is going to come back & bite you in long run. Many people are very angry re Whole Foods Take over & direction of where you are changing your companies standing & direction. I see you also own Washington Post, a sleaze ball paper for Fake News & lies Against our President, whether you like him or not he is our president and a big improvement over the last Illegal owned Puppet we had for President. I will soon be canceling my Account with your company.
Thank you,
Ray J Meagher

Stefan Farrell
from Grand Ledge, MI
Order Number #111-9854738-4240221
Bought 48" Undercounter 2 Door Commercial Restaurant Stainless Steel Refrigerator, TUC48R, 11.9 Cu. Ft. April 29th 2017
Unit stop working August 12th 2017
We contacted company the manufacturing company MCP distributors at 760-639-8346. They first tried trouble shooting the problem over the phone for a couple days,(said to be sure it was defrosted). August 21st 2017 at 6:15 pm and I was told they don't have anyone in my area and they would have to find someone. We waited couple days and didn't hear anything, so we called number again and as of 8-24-2017 number just rings until you get the message the Verizon wireless caller is unavailable,
The kicker to the problem is I bought extended warranty and I am told that the manufacture warranty will need to take care of this issue first so nothing there is nothing they can do until the manufacture warranty is over. Before I file a complaint with better business bureau and attorney general and anyone else that will listen and before I never buy anything from amazon again..... (please look at my last year purchases) I would like you help to either get the unit fixed or replaced. This is causing my company Distress we need that cooler to efficiently run the kitchen. Our customers have to wait longer for their food because we have to keep food in another storage unit. I paid good money for the unit and for warranties!!! This needs to be fixed ASAP Amazon and MCP distributors are on notice My attorney advised me to give both companies 8-29-2017 to at least have game plan on what action will be taken to fix this problem!!!
Stefan Farrell
8-24-2017
517-719-2086
stefanfarrell@ymail.com

Teri
from Huntington Beach, CA
I ordered 14 multiple items totaling $254.15. On the same day, I cancelled one item. Amazon has so far charged me $341.95. I contacted them, escalated my complaints to three people and they all told me it was because I cancelled one item, now the order was being charged all over again. They refused to do anything and said I have to contact my bank and ask them to remove the authorizations. They are double charging my account and they won't fix it. Beyond frustrating.

Rey Turcios
from Kent, WA
I had to cancel an order because of gift card issues, i call customer support 4 times to resolve. Had to cancel orders and re-order them. Now they will arrive after Xmas! Then support wanted to charge me $25 for next day and still items arrive after XMas! WTF I'm pissed! As a loyal amazon customer this is unacceptable. What are you going to do to resolve this!

Kathy Randol
from Pueblo, CO
So Livid, I'm about ready to cancel my Prime Membership. Last Friday, I was contacted about your $100.00 gift card. I was told the shipping was $3.50, I get switch over to the Supervisor, who talked way to fast. Would not let me get a word in. I became very frustrated, I hung up on her. She called me back Saturday, and did the same thing. You waited a few days later. Guess what? She did the same time! Then I was told, they mailed the gift card, I had to send it back.
Then I was told, the gift card came back to you. What is it? Amazon needs to train their employees! I checked my checking account. You've taken out the money for shipping, plus the $10 for the plan. I spend a lot of money with Amazon. This is unacceptable! For all my troubles, I should get the gift card! I want my money back, a phone call, with someone who speaks English. (719) 271-0897 One last piece of advice. Let your trainees know, Customers Matter! If I don't hear from you in a timely manner, I will no longer do business with Amazon.

Mary
from Ormond Beach, FL
Ordered an electric scooter which Amazon reported was delivered on 12-13-16 at 6:59pm. I have been home since 5pm and no delivery of any kind arrived at my door. This is the worst service ever. I will be calling the number and will also file with the BBB, not the first time I have done this. I want a refund of my money, or my product.

Frank Jackwin
from Hartland, ME
I purchased A Dream on me 3 Portable Crib Mattress on order no# 002-1041061-3198619, was scheduled to arrive on Dec 7.... I received an email on Dec 7, stating there was a delay in shipping.... However this item is still listed on your web site as being in STOCK 12 days later, and sold by Amazon LLC.... I called customer service today to find out why there would be a delay in shipping, if the item is still listed as being in stock and when it might arrive. Customer Service could not tell me anything as to WHY, or when it might arrive, or even what the delay was... I would understand if this was a third party shipper, But it is not, The Item is Sold by Amazon LLC and yet no reason could be given.
This was not my only Disappointment with Amazon... On the same day I ordered this Mattress, I also ordered a crib from Amazon order No# 002-4999107-2065004 Dream on me crib, I ordered black and They sent Cherry, so I had to return that one, and reorder Black... I ordered both order numbers from Amazon on Nov 27, I only order items from amazon that are controlled by Amazon LLC and Shipped by Amazon LLC because you have control over Them, I just don't understand what has happened to The Great Service Amazon once was known For, More over As a long time Amazon Customer I will Have to to Look else where in the future for items I wish to purchase.

Clifford Curtis
from Grantham, ENG
On the 24 November 2016 £79 was taken from my account by Amazon Prime which I understand is for information news items. I have no recollection of having agreed to this and as a 80 yr old pensioner I hope you will let me have my money back. Thanking you in anticipation.

Zubin Parihar
from Vancouver, BC
Amazon will not refund fraud, even to longtime customers. I'll keep this short. This is a warning to my family, friends, colleagues and others who are planning on shopping Amazon in the future. I've not had a good recent experience with them...borderline terrible in fact. Over the past 3 years, I've bought 177 items between Amazon.com and Amazon.ca where I've also been a "PRIME" member in which I pay $99 USD to Amazon.com and $99 CAD to Amazon.ca. I probably make 80% of my purchases through those sites, so I feel that I'm a pretty good customer.
Recently, I went to purchase a Nexus 6P phone that was being sold for a decent price of $390 USD through a 3rd party seller on their site. It turned out to be a scam and fraud. The seller had actually sent me emails that were branded identically to what Amazon emails look like including the date of when it is arriving, however, when you look really carefully at the email domains names, rather than it being '@gift.cards.amazon.com' it was '@gift-cards-amazon.com'.... very subtle and not something I'm only the lookout for, especially given my relationship with the site (177 purchases over the past 3 years). The email walked me through doing a $390 Payment through the Amazon Gift Card site - meaning my money went through Amazon.com - the site and company had accepted my money, and my bank account shows that my money went to Amazon.com.
When I didn't receive my phone, I called in to find out what was going on. After 30 days of dealing with them to sort out this issue here is the summary:
- Amazon DOES NOT verify who their 3rd party sellers are. Any Joe-blow can start their store claiming to sell stuff.
- Amazon Cannot Track their GiftCards!!! Apparently, you can use a Gift Card to Purchase another Gift Card, and then another and then another. Amazon cannot track this.
So my money has been lost and redeemed through this ridiculous program and eco-system that they have set up, and they had said that they cannot refund me! Now, I'm down $390 USD for the Christmas purchase system, and this Multi-Billion company won't Protect me or Refund me. Online purchases are still not safe, even with the biggest guys.
It seems so funny because it feels like they do more checks on the customer than the seller... So much for the "A-Z" guarantee that they said they have to "protect" the customer.
I feel betrayed. I've given them my business and my money for a long time. As a result, I've successfully cancelled my PRIME membership on both Amazon.com and Amazon.ca, I'm going to stop any Amazon Kindle Purchases and move over to "Kobo" E-Readers and then I'm also going to recommend all my Tech peers: don't use Amazon Cloud, use Microsoft Azure or Google Compute, or some other Cloud Company.

Prajval Shet
from Arlington, TX
I had ordered skull candy earbuds 2 weeks ago. The order summary says that I have successfully received the product but I have not yet received the product nor have got the amount returned to my bank. I request you to transfer back the sum I had paid for this product.

Richard Norman
from Las Cruces, NM
My complaint is that on several occasions I have placed orders for coins on games and received only a couple. I have called the phone number listed and only once did they correct the problem. The rest of the time I was advised to contact the game owners. I have placed three orders for game coins in the last two weeks (the last being 12-3-2016) and a message comes up starting they have been added to my account, I have yet to receive anything. I have received notices that the money was credited to this company, yet I got nothing in return. I would like the coins I ordered or the return of my money.

Penny Temple
from Germantown, MD
On cyber Monday I ordered the Alex's echo white. The cost was $139.99, it was not available until mid December.I also ordered the remote for it. I did not mind waiting as the price was good. However, I received a note today that the price went back to the original price as cyber Monday was over.It was not my fault that it was not available when I placed my order, it was yours. I feel that I was cheated.

Kristie Ashton
from Raleigh, NC
I have had 3 separate problems with Amazon in the past year. I will only describe the most recent but there is a common theme. On Sunday Nov 27 I ordered a pressure cooker for $119.95. On Tuesday Nov 29 the product arrived and I checked my order only to see that the price dropped to $68.95. I contacted Amazon via their online chat function. i was told that "sorry but the policy doesn't allow for a refund of price difference." The item was sent directly from Amazon as opposed to a "3rd party" so I was surprised that they would not honor the price difference. I was told to refuse shipment and reorder which I am in the process of doing. It's a terrible policy and makes no sense for them since they will be paying an extra shipping charge each way. I'll post separate reviews for the other 2 problems.

Donna Grant
from Cary, NC
I did not appreciate winning a gift card or having the opportunity to do so and then be redirected to a free gift only to be a trial membership offer; what a scam. Your Amazon come on.

Alexandrea Greenwood
from Philadelphia, PA
Here is a copy of the complaint I filed with the BBB and if my outcome isn't fulfilled in the next 3 days I will be filing a report with the FBI on your fraudulent conduct. This Business was Accredited at the time the Complaint was made. I ordered a package (amazon echo) on November 23rd. 2016, The package was supposed to be delivered on November 25th. When I received a text message for the package being delivered I immediately went to my front door to retrieve my package and it wasn't there.
I then went downstairs to my lobby to retrieve the package and it wasn't there either. I called amazon to confirm delivery and to see where they could have left my package. I talked to a person claiming to be Anthony S. He asked me to go back downstairs and to look again for the package claiming that the delivery driver could have dropped It off at the side of the building, it wasn't there. He then said I would get a replacement echo on November 28th 2016. When I called on November 28th, 9:10am the customer service rep. couldn't help me put a replacement. I asked to talk to a supervisor and he told me they couldn't give me a replacement date.
When I asked to get an Id# I was told that they didn't give out Id#'s. When I asked to get a name of the person who I was talking to they said they couldn't give out the names of the people who I previously talked to just the person who I was talking to presently. I called back to talk to "Soni" who later claimed his name was "Chris", when I proved he was lying I asked to talk to a supervisor and "Max" from management came on and he gave me his Id# 30213583. And made another promise stating the package would be delivered November 29th between 8am and 5pm.
He also stated that he would be emailing me a new order number and a email with the names and Id# of the people who I talked to earlier. It never came. I was on the phone with amazon for approximately 2.5 hours. That is unacceptable for any company rated A+ by BBB standards. They lied, they concealed their names and they fraudulently kept a package that I paid for.
I want all the real names and Id#s of the people I talked to and I want a confirmation of their reprimand for lying and defrauding me. I want a copy of the recording of each conversation I had with the representatives on November 25th and November 28th. I also want a free amazon echo for the inconvenience.

Ben Ebihara
from Cleveland, OH
Amazon has been placing orders into my account without my authorization---they're shown on my email with a confirmation number. I have checked only one of them and have been deleting the rest of them assuming that they were scams. Your complaint dept checked and told me that they were legitimate orders sent by Amazon. I asked the dept to stop the practice of placing those unauthorized orders but nothing has been done and they are continuing to come in.
What must I do to prevent such unethical practice by your company? Tell how high in you organizational management must I go to stop such practices? I trusted Amazon until now and have not been placing any order since and contemplating on cancelling my account.

Rahul
from Jersey City, NJ
Sent a cheaper laptop for the cost that I paid. Asked for a 512GB & 2.9GHZ Macbook pro. What I got is 256GB & 2.7GHZ. Had to send it across to another country in 2 days. After spending an hour on the call with Amazon the solution they give me is. We will give you a refund! Refund happens in 4-5 days. I got no money to spend $1700 to buy it from another store right now. No Replacement. No other solution. Pathetic service. Wrong item sent. No Assistance.

Margot Yalcin
from Palm Harbor, FL
I ordered a merchandise and I payed with my Amazon credit card. I returned the merchandise and the Seller return the money but Amazon put this money in a gift card without my authorization. I didn't know that the refund was in a gift card and I ordered other products and Amazon use the gift card for payment.
I have a big amount left in the gift card and I don't need to use it, but I have to pay it!! I called and spent several hours on the phone with Representatives because I want to return the gift card they said that I already used part of the gift card and they can't refund it, I explained the charge on the gift card was automatic but they didn't listen to me and they don't understand. I asked if I can apply the money that is in the gift card to pay my Amazon credit card balance they said no.
I am so frustrated Amazon applied my refund to a gift card to obligated me to buy more merchandise this is not fair.

Gloria Stewart
from New York, NY
I have emailed this company several times about the wrong product sent to me. I don't understand why I am getting a hard time in exchanging this product or refunding my money. I did get a phone call from one of their representative and complied with what she asked of me. I emailed both Big &Cheap and Amazon no response about my wrong product. Why do need to jump thru hoops just to get the right product or my money refunded. The wrong product is sinus relief. I was ordering allergy Relief Plus both products are not the same. Please tell me where to upload the picture of the wrong product so, I can get the right product or a refund.

Don Brooks
from St. Augustine, FL
When I call Amazon Customer Service for help, the agent that answers the phone does not live in the US, nor can they speak understandable English language. When you have a US customer call for help, its appropriate they get to speak to an employee from the US, not some third world country. Amazon certainly like the Dollars generated by US, you should be employing US citizens to staff your company. Its very frustrating to try and understand someone from another country to try and resolve a problem when you can't understand them and they make you repeat your conversation. If Amazon corporation is based in the US, so should your employees be.

Brenda Henkle
from Garland, TX
I want to notify Amazon regarding a horrible encounter with a Amazon rep this afternoon.
My account number is 4640182108352786
I called at 205pm (texas time) & got hung up on at 2:09pm.
He declared his name as 'Jason' in security. He would not give further information. I asked! I requested to speak to a supervisor several times but told this was not an escalated line, therefore my issue was obviously a joke and not important.
He told me to 'take a deep breath and release'. I asked if he just said that & his response was a chuckle.
I have to tell you that was a first and unbelievably insulting. Not a good rep for your company. I called Amazon customer service not security.
I made a purchase yesterday evening with the same info with no issues.
This guy, if his name is Jason was insulting and definitely NO assistance rather outright insulting.
After getting hung up on , with NO assistance, I decided that no further purchases would be made from Amazon, but I made the purchase that I was attempting to make with the help of a caring & informative rep.Wish I had his name because he was very helpful.
Hopefully Amazon doesn't endorse this type of behaviou.
Sincerely,
Brenda Henkle

Rick Corley
from West Columbia, SC
I had a delivery from Amazon yesterday June 26 2019 and saw tire tracks through my front yard. I guess instead of pulling into my driveway h they did a big loop in my yard. This is unacceptable. Next time they will pay for it.
address is 125 narrow way lexington sc 29073

Linda Parena
from Pittsburg, CA
Recently I found 62 fraudulent transactions on my Chase Amazon Visa statements confirmed by an Amazon Customer Service representative who went through all of the Amazon orders on my bank statements. I was told by this Amazon Customer Service Representative that the woman making the fraudulent purchases had an account with Amazon and had two credit cards listed, one of which was mine. I had been ill for a few months and was not well enough to check each Amazon order on my bank statements. Once I recovered, I started checking my prior statements and found the 62 fraudulent orders. I contacted Chase Bank to report these fraudulent orders, but when the Chase fraud representative called Amazon, they refused to give any information on my Amazon account to him. I gave the Chase Fraud Department Representative the name, address, and phone number of the woman who had made these 62 fraudulent purchases, and he asked me to call Amazon to get this information in writing so that the fraud charges amounting to $1,614.74 could be credited back to me. Called Amazon Customer Service to request the information they had given to me verbally to be put it in writing so that I could submit it to Chase Bank. Amazon is giving me all kinds of excuses about why they cannot put it in writing, so I am doubtful I will get the refund from Chase. I make several purchases a month on Amazon, so I am very disappointed and will close my account if this matter is not resolved. I would like to know whether anyone else has had a similar experience with Amazon.

Tried to login to make a purchase. Had to reset password. Sent called and wanted expiration dates for credit cards that don't exist anymore due to identity theft there's no way I can get into this this your site to make a purchase was on the phone with your customer service people from for 12 minutes and they could not seem to resolve the issue although I did provide my name my address and all the kinds of information this is not acceptable and I'm furious. As a result of this I am on able to purchase anything from you so I hope you're happyI've been paying for Amazon prime for what purpose when I can't even make a possible purchase please cancel the Amazon prime that you're charging me for every month because it's useless because I cannot get into your site to purchase anything. And if you don't remove it I was contacting the Better Business Bureau and to contact my attorney this is ridiculous

When i call amazon kindle dept. no one seems to understand basic questions --- maybe its a translation thing--but very frustrating I try not to order books from here -- when they dont understand there is just a pause then they just disconnnect
Im not even sure this email will be address

Hello,
Please assist. The customer service received from your vendor did not represent their company or Amazon well at all.
The first issue is your vendor Numoon Collection shipped the wrong product and now out of stock. I am shipping back the items and reordered them from your Cymax vendor and had another unpleasant experience below with their business manager.
All I want is the tables, no hassle or any more grief.
From: Howie, Elizabeth
Sent: Wednesday, June 26, 2019 11:46 AM
To: info@cymaxstores.com
Cc: Howie, Elizabeth <Elizabeth.Howie@ncr.com>
Subject: CUSTOMER EXPERIENCE ISSUE, RE: Order Number: VRC121-18112386
Hello,
Can you please assist with my order and most importantly, the unpleasant chat with Jeremy. I also contacted Amazon as well.
I handle customers daily managing accounts for NCR Corporation. How does your company keep customers happy to keep coming back to your business? See below, I would have responded differently and Jeremy is not representing your company well.
Summary
Order date
Wednesday, June 26, 2019 6:03:12 AM PDT
Amount
$329.97
Payment method
Amazon Pay payment ID P01-7813666-9175015
Merchant information Cymax Stores
ch15999-blbdhnje@use1-1.xsell.co
Welcome to LiveChat
Jeremy
Business Account Manager
Good
Jeremy
Hello, is there anything I can assist you with?
Elizabeth G Howie
Why is my order on hold and for how long?
Jeremy
Orders will naturally go on hold for a few hours
Elizabeth G Howie
By tomorrow I can get a status and I understand the product is on back order with an anticipated date of 7/15 that is subject to change, correct?
Jeremy
Correct
Elizabeth G Howie
ok, I will check back in 24 hours. Thank you.
Jeremy
you will want to email cs@cymax.com for updates
Elizabeth G Howie
your company does not proactively provide statuses on customer orders?
Jeremy
There is nothing to update. The product is out of stock until next month
Elizabeth G Howie
Jeremy,
I'm quite smart, my ask is your company does not send any updates until AFTER 7/15 or we have to hound for an update if the product is NOT coming in on time by 7/15?
Read
Jeremy
11:28 am
I can appreciate that you are quite smart. As such I fully expect you to appreciate a business sales chatroom is not the place to ask customer service related questions. That of course would be for customer service which is the email I provided. You would receive an email when the order ships, we will not be sending you daily updates
But if you would like any further updates, you can absolutely email cs@cymax.com
Thank you.
Elizabeth Howie
936-777-0034

We are an apartment community that has an entry door, with door buzzers for each apartment located in that area. It is an open and unsecured area. Several times we have asked the delivery persons from Amazon to deliver the packages to the residents apartment doors located inside one (1) building. We continue to have the delivery people just throw the boxes in the unsecured area at the front of the building.

george mahieu
from Kingsland, GA
I am george mahieu, a prime member. on 24 june I made an order and made it thru prime because I am going out of town on the night of the 26th and prime has overnight shipping. So I ordered 2 items under order number 113-1898598-7738661. When I made the order, the site said if I order in the next 2 hours and some odd minutes, the cat furniture repellent spray would be here the next day and the cat tree in 2 days or Wed. Well Tues came and went and at midnight I contacted the company about it and they answered me with in an hour with an apology and refund. And now I see the cat tree won't bee here until thurs night, which of course is when I will be out of town. this is not at all what I am used to for service from Amazon and I am extremely pissed off. According to tracking, they did not even ship the item until 10:53 today. this tells me they did not give a tinkers dam about their word on the 2 day delivery or care about their customers and I will think twice about ordering again thru amazon. I just hope when I get home Saturday and pick up boscoe from my friends house and get home that the package is still there. Thanks alot amazon for having an unreliable vendor. In 20 years with Ebay at least I only had this issue once, this is the 3rd time with you guys in like 2 years.

I wanted to return a product but could not get them to engage on a phone call to explain why. After dealing with five or more people by web chat I eventually engaged with Niholitha who was impatient and curt and who then just kicked me off the chatline. I was left frustrated and fuming.

Machetta Hayes
from Ashburn, VA
Some time ago, my account was hacked and apparently at that time inappropraite comments/reviews were made under my account. As a result my account was blocked; I haven't been able to post reviews or more importantly ask questions about products before I purchase. I made numerous attempts to resolve, and I am repeatedly told coldly and matter of factly that they will not reverse their decision. I have had my back account compromised multiple times. I didn't jump through this many hoops with my bank to get my money back. They understand that accounts are hacked. I did not do what they have accused me of doing. I just called their coporate office hoping I could connect with someone. Receptionist said, sorry no one you can talk too. But she did give me another email address. I will try that. At that the point, that if they don't resolve, I will no longer purchase from Amazon, no longer use my Firesticks and forbid anyone in my home from shopping Amazon. We may pay more, but I prefer to be treated as an appreciated customer. Amazons riding high now, but every company has a life cycle. I realize I'm a small fish right now, but one day, every customer will count. Amazon won me over years ago when I ordered a facet that broke after some time. I contacted them in hopes of connecting with the seller for replacement...instead Amazon refunded the price of the facet. I wasn't expecting that. But that was years ago, when their business was building. Every satisfied customer meant something to them. I see now that the tide has turned, they no longer aim to please. Beware.

hiren prajapati
from Gurgaon, HR
i was order a product from amazon, after order instantly i was inform to amazons customer care about my address, it was wrong address, even i delete my old address then also delivery show on this old address.
And the wrost thing is that , your delivery boy delivered product to some body without showing any type of ID Proff. in my amazon app show that product was delivered to me and i dont get product even not a single call get from your side during delivery time.
very poor service.
cancel my all the orders from amazon and refund me instant i dont want anything from amazon. even me or my group member never purchase anything from amazone.
here is details of my order;
Order date : 20 jun 2019
order # 171-1355848-4200316
order total 750.00
item qty : 1
delivery by amazon
tracking id 221669019923
above provide all the details you can find delivery person or your service person also.
And i want immidiate refund otherwise i will go to consumer court or share this issue to social media.

Connie OBrien
from Punxsutawney, PA
I recently ordered an outfit from your website. The merchandise arrived and I found that I needed to return it. At no point in my purchase was I informed that the merchandise was coming from China. Thus, comes my complaint. When I mailed it back today, it cost me $23.50 for a package that weighed less than two pounds. $23.50!!!!!!! I was appalled. My suggestion is that your customers are made aware of the location of the seller.

Lee Schaefer
from Houston, TX
I have ordered many items from your service, but this last incident will be my last, with this incompetent company. I had ordered a 15 item purchase on june15th 2019, we were notified that our items were not coming in until june 25 to june 27. I relized then that this was too long for 3 specific items for a remodle job we were doing for a very good customer of ours. So we reordered 3 items and paid for overnight shipping. We were sent confirmed email that our packages were shipped. We contacted our customers to ease there worry that these 3 items were being shipped, and would be arriving june 25. to my horror i found out Amazon canceled our order because the credit card we had used on or previous oder was rejected. Without even a curtsey call to request and clear up the item in question. Our customer told us that they couldn't believe or total lack of competence to them and how they could ever use or services again and canceled our contract for futher future projects. Were are in the home remodeling business, and unfortunately trusted that Amazon would deliver items for our projects. The sheer lack of customer service and the so so attitude that the customer service personnel had towards us was shocking. That is why we have severed ties with this incompetent company. That project cost us over $5000.00. You might want to think again on relaying on this company for any projects you may have in the future. Lee Schaefer.

paul oh
from Hacienda Heights, CA
the supervisor name maria from retail department from costa rica was very rude and not just her it was all the customer service im taking this to a bigger issued matter hope amazon could change their customer service from this rating it is horrible and the worst customer service i ever experienced. i want to make a personal complaint about this but i guess amazon policy is let the customers get screwed over and have amazon customer service employees to waste our time for nothing absolutely no help.

I have had two deliveries from Amazon Prime and both have been unacceptable as far as where the package was left. The first on was just thrown on our front lawn where sprinklers run and no notice of delivery. Todays delivery was left at the front of the house on a brick pedestal where anyone driving by would see and possibly pick up. Delivery should be left at the front door, which mine is hidden from the street with a gate and walkway. Too much thievery and lack of responsibility on drivers part.
I will not continue to order from Amazon Prime if this is to continue. To much to lose financially.
Thanks for your concern.
Carol Dazzo

Sandi Nischuk
from Regina, SK
I am sick of everything being in French. I am English and only read and speak English. Take your French and stick where you wAnt but not on me. Put me back to amazon.com so i can ha e the language I know

My bank statement showed that Amazon made an unauthorised charge on my card for over $800 U.S. last month. I wasted 4 hours in chats and phone calls today trying to get them to credit my account.
Amazon finally answered:
"We can confirm that it was the result of the unauthorised use of your card number.... We recommend that you have this card cancelled and reissued.... We also encourage you to report the crime to the police. ... To receive a refund, you'll need to contact the bank that issued the card.... Your bank will then pass the appropriate paperwork to us."
They also say that they are not permitted to give me more details. SO, Amazon takes no responsibility. They think I should go to the police, but will give me no info. What should I report?? Should I report that Amazon has charged me for something I never ordered? Should I report Amazon for not protecting my card details? I have no idea where or even if a crime was committed! Which country should I report it in? Ridiculous. Amazon claims that someone else charged my card. How convenient. No other charges have been made in the 5 weeks since. No other companies claim any unauthorised use.
I would have expected Amazon to credit my account immediately. Not tell me to file a police report, based on their evidenceless claims!
What a shame. I was satisfied with Amazon for many years, but will not be placing anymore orders.

Nellie Manning
from Woodstock, VA
I need to know how to contact the maker or someone about a Confu hair dryer purchased or May 7 and received May 9. Order number 112-0740438-3685821. The hair dryer is absolutely a piece of junk. It doesn't work and the motor keeps slowing down, doesn't heat up (randomly) and it takes me three times as long to dry my hair as a cheaper dryer. I would like to know how to go about returning it and get one that works. I am not sure that I even want to try another one exactly like this one. It just doesn't work on any of the settings correctly.I thought at first the dryer was going to be fine but it continually gets slower and slower and sounds like the motor is dragging. I would write the company directly but I cannot find an address anywhere in the pamphlet. It states "return the product defective product to the or the place or store where you bought it together with your purchase receipt". Do I return the hair dryer back to Amazon or can you give me an address to notify the manufacturer? The only good thing I can say about this dryer is that it does have a nice long cord. However, the cord is not even an important feature if the dryer will not work correctly. Please tell me the proper steps and who to return the dryer to for either a refund or a replacement dryer that will work.
I do not blame Amazon but this is certainly an inferior product and of no use to me when it won't heat up or blow air. Any help you can provide me will be greatly appreciated. Thank you!

My complaint is mainly towards customer service through phone. I had customer service call me in regards to my order related problem, it was noted undeliverable package. The customer service wasn't pleasant, just by his tone of voice, he didn't provide excellent customer service. It took Alex, over 40 minutes to get my order resolved. His accent was strong which was okay at first, then he would have a hard time explaining things, he talked way to slow and hardly could finish his own sentences and confused me a few times. My suggestion for customer service, is to not have a strong accent individual resolve a customer problem because all they'll do is frustrate individuals even more. I had asked to talk to a supervisor or manager on duty and Alex mentioned they're be no use for that because they will tell you the same thing he mentioned which annoyed me even more. I also asked about the address my package is being delivered too but all he kept giving me was my city and state name, I said my package will not be delivered to a city and state because your missing more of the shipping address. There is so much more I can add to this but it will only make me angry. I would like someone to email me regarding this complaint I have. Ptelynn@gmail.com

giuliana brunner
from Denver, CO
Large white van lisc plate JHQ 859 Denver CO in the 1200 S block of Lincoln St - 5:15 PM today - was parked double parked when he had space to pull over - making our street room for one car to drive by - he had NO flashing lights on - he had the radio so loud a neighbor down the street called me and asked if there was a party on my end - politely asked him to turn the music - he nodded no and gave me the finger and quickly jumped in and drove off - - - so no time for me to grab my tel and take a picture - - - he was also pulled over against the traffic flow side of the street - west side he faced north - which is illegal in Denver -
interesting the vehicle has NO signs indicting the company - I'd be embarrassed too - I will NOT ever use Amazon again - dare you to place a hows my driving sign and tn on your delivery guys cars - hope your liability insurance covers your next accident/lawsuit - it will happen

GIRRAJ SHARMA
from Indore, MP
Myself Girraj Sharma residing at Indore M.P, India,sir I have purchase a bed (Delite kom coco single size bed,)on 02/06/2019, after installation of bed i found that there's a screech on ply ,i have sent the photograph of bed to amazon customer care,and from last 10 days i am requesting for return the item and refund for the same which i have purchase for 8000Rs but no one respond till now ,they are just bluffing me,pls help me in any manner.All details as follow:-
1) Name-GIRRAJ SHARMA
2) Mail- girraj_sharma1977@yahoo.com
3) Mobil- 9960450918
4) Address-House no-145,Ambika puri extension,60 feet road,Near indore airport,Indore ,M.P, INDIA.
5) products- 01 Delite kom coco single size bed.
06) Order no- 403-8685794-9977116.
07) pick up tracking id- 1493119338082
08) Amount- 7999/-
09)Order date-02/06/2019.

Michael Lynch
from Toronto, ON
I was told I would be refunded on 4 items that were not received by me, I called on June 14th 2019 and was on the phone for approx 45 mins, the staff member confirmed all 4 items are being refunded, I then checked my bank account today to realize none of the items has in fact been refunded, so I called Amazon today and I was told I am now being investigated and I need to wait 72 hours for a result, I was highly disappointed as I was basically lied to by 2 employees on June 14th, I spoke with a regular employee and one of their supervisors as delivery people keep leaving packages on my doorstep for people passing by to steal, I live in one of the worst neighbourhoods for crime in Toronto, Canada and this happens to many residents in this area, I even called a few times to please ask them to stop leaving ordered products on my doorstep.

Dahl Usher
from Newport News, VA
I tried to buy something at amazon. During checkout, they said I could get it in 2 days free if I accept a 30 day trial of Amazon Prime. I said okay, and as soon as they got my credit card number, I went to the cart to make the purchase. I was already logged in, but they wanted me to log in again. When I tried, it said my account was locked for security purposes and to check my email for instructions how to unlock it. No email ever came to my inbox, trash, or spam folders. I called customer support who said they would put in a ticket and someone would look at it in 48 hours. She wanted my phone number, then said they would email me. Why do they want my phone number if they are going to email me?
I can't use the contact amazon link because you have to be logged into your account to use it. Nice setup, lock the account and say check email for a message that is never coming and prevent the customer from contacting you. All I want now is my credit card info GONE from amazon and all my information gone from amazon and that account permanently closed. How can I do that?

larryward15@gmail.com
from Charleston, SC
Recently purchased SPEARMENT flavored hard candy, separately wrapped. Received on schedule. Being an 85 year old 100% disabled Marine who needs this candy for a persistent cough I was distressed that the candy had absolutely no Spearment flavor at all! As a matter of fact, it was like sucking on a sugar cube with no flavor! My advice is to remove this product from your inventory!

Sohan singh rawat
from Delhi, DL
Sir Mane vidya ka i pad liya 30may ko cash on delivery se 2 din baad hi uski battery heet ho gayi or i pad kharab ho gaya costomer service me 2 bar baat karke mane replace ke liye kaha or ladka aya bhi but vo i pad ko replace hi ni karta mtlb vo ladka khud me hi boss he kya usay kya problem he replace karne me pls mujhe mera ipad replace karo ya fir mera paisa mujhe refund karo me apko pic bhej raha hu i pad ki kis tarah vo heet hoke kharab ho gaya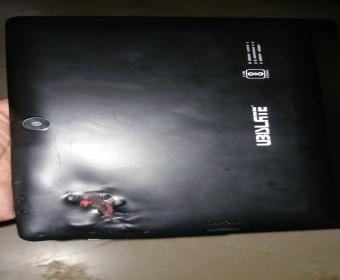 Brian Cardarella
from Hingham, MA
On June 9th at 1:10pm EST a delivery from an Amazon driver was at my house. We recently had our yard hydroseeded so nobody could walk on it. An Amazon driver came to our house and just threw our package onto our yard. We have a video:
https://www.youtube.com/watch?v=ZTF9y4eSbIo
You cannot see it from the camera view but our driveway is directly to the left of where the camera sees. There was no reason for the delivery woman to throw the package onto our property like this.

Larry Minichino
from Keystone Heights, FL
I don't know who the subcontractor is in my area, but i'm definitely not happy with them! They drive a plain white van with no markings on it. The woman delivery driver threw the package against the outside of my fence and began to drive away as I stopped her. I asked why she did that she replied because you have a dog. My dogs usually stay in my home with me and my wife, they go out to exercise and take care of business, this is Florida which is too hot to leave them outside for long periods of time. But she insisted that your policy is to leave the packages outside the fence! If in fact this your policy, then you will force me to order my dog products directly from Chewy rather than Amazon. This would be unfortunate as
we are stockholders in Amazon and have been for a couple of years.
The sticker: BB4 56-(73) TBA332637494000

Timothy Davis
from Kirkland, WA
On June 9, 2019 we ordered Noise Canceling Headphones, Order Number 112-129114-5968212. On June 10th, 2019 we ordered some filters for a Shark Vacuum Cleaner, Order number 112320928 9829072. We expected them to be delivered Tuesday, June 11th. Yesterday we received an email explaining that they were unable to deliver the products. We were surprised since they have delivered 50-100 other Amazon orders without difficulty. When we called amazon, we were informed that the delivery person was unable to gain access to our home, and perhaps it was because of a locked gate. I explained that we were a single home with no gate and direct access to our front door from the street. I was passed up the chain to someone who kept asking whether the gate has an access code. I attempted to explain there was no gate, but he kept saying "I only need to know whether there is an access code for the gate. At this point I became frustrated and asked him to listen to what I was saying. He responded by telling me he only wanted to know if there was an access code to our gate. At this point I asked to speak to his supervisor and he hung up on me. Hopefully you have a recording of the episode somewhere. I attempted to call back to talk to a supervisor. When I told the answerer what the issue was and requested to talk to a supervisor, he said one minute and I started getting music. After 15 minutes, I hung up and called again, explained that we had gotten a note about a failed delivery. He passed me up the line to a lady (I believe she said she was in Logistics). I explained the issue yet again. She evidently went to some data base and said she could see that the front door was accessable from the street and she would arrange to have the item delivered today and requested we call her back when we had received the items. I asked what number she wanted me to call to confirm delivery. She indicated that any amazon number would do.
The items have not yet been delivered, but it is only 2pm so there is a real chance they will still be delivered. My first complaint is about the gentleman who a) refused to listed to what I was saying and the b) hung up on me when I asked to speak to a supervisor. I also suspect he labeled me as a chronic complainer or abusive customer, since for the rest of the evening there were uncharacteristic delays in answering calls from my telephone number.
As I said, my hope is you have audio tapes that will confirm all of my calls and this will assist you in confirming my account of the episode.
Timothy A. Davis
davistmgl@gmail.com

Ric Lombardo
from Los Angeles, CA
UNABLE to leave a review. Please correct this.

William Ferrans
from Kent, WA
I ordered 40 tense unit 2 x 2 inch pads, and received only 4 pads I would like the other 36 please

I have repeatedly asked what I should do with an item I returned to the sender using the proper mailing Amazon provided label that was returned to me "RECEIVER MOVED, NOT DELIVERED". It is very annoying to explain this both by email and to an Amazon representative with no results. Not only has the promised refund NOT happened, but I am still stuck with an item that is unusable. Do I resend it? Do I throw it out? I answered the email sent by the vendor. No result. I spoke to Amazon twice. No result. When will the refund show up? Will someone who has some ability to problem-solve PLEASE get in touch.

Every single day somebody in my neighborhood gets deliveries from Amazon Prime and I have no idea where Prime gets their drivers from but I am sick and tired of these idiot Prime drivers blowing through the stop signs on my street.
One Sunday afternoon I came home from a birthday party and one of your idiot Prime drivers was blocking my driveway to deliver a package to the neighbors across the street, seriously!
These drivers are a joke and one of the idiots is going to hit a kid or cause a bad accident with the way they drive, this is ridiculous!

Ioannis Papaiacovou
from Concord, CA
On June 8 2019 I bought a brand new Garmin S60 approach watch. When I received the item I had a hard time to configure it and the reason was I had not enough memory. I called Garmin support and I was surprised when the Garmin person told me that the item was not new and already in their records the watch belong to someone else.
To make the long story short I paid for a new item and I received a used one. I call Amazon and canceled my Prime membership and requested a refund as well.
SHAME!!!!!!!!

First, I am a 78 years old lady, I do not appreciate being called by my first name, manners and education call being addressed to as Ms, Mrs, Mr where I come from. Lately I have been dealt with very poorly by Amazon.com Prime; and have behaved accordingly: I lost my temper and used inappropriate language... your lack of service and care are by no means a reason for me to lower myself to your level, thus I want to express my apologies for losing my temper and using foul language... you just pushed too far but, as I said, no reason for me to lose my temper and use foul language. Therefore, from now on, to spare my nerves and refrain to go on your website except to watch movies. Have a great day if you can; YOU HAVE RUINED MINE.

Henry Maurezzutt
from Ashburn, VA
Ordered# 112-9317924-8514650.. A Purple Western Digital WD 2TB HDD on Saturday the 8th of June 2019.
Also ordered by my wife with her account for me on the same day 5 minutes apart a Synology DS118,
Both Items are listed as Prime Items and are handled by amazon.
Today 6/10/2019 we received the Synology server.
Waiting for the 2nd order NEGATIVE....No Western Digital WD 2T purple HDD! I contacted Customer Support at around 9:00PM & checked the shipment online which stated the Item had not shipped yet. The initial associate basically stated that the Item was on time and It`s great that the order was arriving by 8:00 tomorrow 06/11/2019 there is no problem.. it`s on time.
I asked to speak with a MANAGER since I new this conversation was going no were and was given a SUPERVISOR Lenie in the Philipines who basically repeated what the associate said insinuating that this was my fault because I did not read an email and I did not understand the policy. I have been a member for many years and have extensively utilized this service. SO Again I placed two prime orders on Saturday and only one arrived on Monday and the 2nd will arrive Tuesday. For the Membership fee we pay for not 1 but 2 memberships as in the past I expect much more from Customer Service other than canceling the order and ordering again from another prime provider to only delay the arrival even further as suggested by customer service. I expect the Item to arrive Monday or to be compensated for this serious issue. We will be canceling at least 1 if not both memberships as the value is not there anymore in prime memberships Walmart and other vendors seem to be catching up for no membership fees and better customer service.
Note: I also simultaneously have attempted to use the amazon chat feature to no avail trying to reach a person who could provide at the very least an email or phone number to file a complaint only to receive automated canned response and options once the system try`s to reach a live person I waited for an hour no response so other that going online with the only number available being the same number I had already called twice only to speak with someone who was hard to understand and could not help due to their limitations in the Philippines.
This is extremely frustrating and disturbing!
Blogging may be the answer to affect a positive change.

Louise Longman
from Le Loreur, NOR
I am writing to you to raise an issue about: Amazon Prime
I had taken out Prime membership I had tried to use it once & didn't deduct delivery charge so
didn't go through with order as I understood that was included with Prime membership! It's been at least a couple of years since taking this agreement out. I assumed when my new debit card was issued it would cancel out my membership, it didn't Amazon still took out monthly premiums despite having a different card number! How this can happen I'm not sure? I tried to cancel via my Bank but was told to cancel direct.
I would like to my premiums to be refunded please.
I look forward to your prompt response on this matter &I would like to keep a complete record of my case, so please reply back via e-mail submitted. Thank you.
Louise Longman

I rated you one, because there was no zero. I tried to get a new account because I can' 't remember password. even though I ordered more that $2,000 in goods from multiple suppliers in the last 12 months and am trying to order more. Your not so brilliant computer won't let me.....I live at what appears to you to be an invalid address. So...trash this missive. I will never order from you again.. How the hell did I get 6 chairs. 4 tables and 12 bar stools sent to an invaiid address? I can no longer trust your system. Adios! there are other people with intelligent webs sites to work with.

Deborah Hubbard
from Attica, OH
We have a prime driver at my place of business that is repeatedly delivering packages that do not belong at our address. Since he doesn't ring the bell and wait for staff to check the packages (just dumps them at the door) we are stuck notifying Amazon and arranging for a pickup. When he does this on a Friday like he did last night after hours those packages if not noticed by security will sit outside in the elements all weekend or be stolen by a passing motorist. You would think that a company as big as Amazon would know that business delivery are different then home delivery and demand there drivers notified someone inside the building that they have made a delivery and have them verified that is were it belongs.

Linda Di Nallo
from Aurora, ON
I've never been so upset with Amazon. I have spent thousands of dollars and I ordered thru www.amazon.ca website (6) Black Stools which apparently went to a third part Angel Canada. They are the wrong depth for me and I need to return them. They want me to pay the expense to return them cause they weren't damaged. Since when is it Final Sale. I'm so upset. It will cost me $300 to send them back (as Angel Canada) won't pay for it to get a $440 refund back which they won't guarantee. I need Amazon.ca (the website I always use) to ship these 3 big boxes at your expense as a courtesy after all the drama I've been put thru this week. It's not my fault that you allow 3rd parties as part of your website. I have prime thru you not Angel Canada. I need these 6 stools sent back to Burnaby, BC not at my expense. I can't keep these brand new stools. I need either the following: You send a courier to pick these up at your expense or you send me a Prepaid Return label and I'll ship them back. I need an answer immediately. I've been ignored all week. I'm so upset. I have like 6 things to order and I don't like amazon right now. Please get back to me immediately. I will take this matter further up if I have to and also give Amazon a bad review because this experience has been very bad for me. I'm on disability and can't afford to keep things that I can't use because of your 3rd party affiliates you have that are giving you a bad name.

Gerard Rock
from Anchorage, AK
Order #112-5615372-6578613 I ordered these door panels and I was notified they were delivered on May 31st at 5:34 PM. When I got home there were no door panels. Thinking they had been stolen I contacted our local police and went to all my neighbors houses to see if they had seen anything.
On Monday June 3rd UPS delivered the panels at around 6:00 PM by just dropping them at the door and leaving with no notification.
This is a bunch of bull by either amazon or ups.

I ordered a Nintendo switch. It was delivered with no notice while I was at work. When I got home nothing was there. I contacted Amazon about it and they basically said too bad is delivered. I told them I'm not paying for something I never received. I emailed them at least 20 times about fling sobering about this and I even called several times. Finally I was told they wouldn't do anything unless I filed a police report. I did. I sent out to them and still nothing happened. I had to call several times to make sure they even did anything with it and they'd just keep hanging up on me and wasting hours of my time. I emailed again and they requested info I already sent so I sent the police report again and I'm still waiting to hear back from them. This is an expensive 300$ video game that they were supposed to price match for me in the first place down to 160$ which they never even did. I'm pissed that I don't have what I ordered but I'm even more pissed the accusatory tone of every email and the tons of emails that I've sent and they haven't even fixed it for me yet.

Theron Moss
from Great Falls, MT
I have always believed in supporting local business. With all the hype about how wonderful the customer service is with Amazon I decided to give it a try. I made 3 small orders in the last weeks. When the orders were placed they met free shipping criteria and I was given a guaranteed date for delivery. Out of the 3 orders one was delivered when promised. The first was 2 days late, second was on time, third was promised delivery on 6/5/19. I haven't seen it yet. Pretty poor service. I spent 46 years in transportation for a private company. that kind of delivery service was not tolerated and should not be.
I see no reason for me to make any further purchases from Amazon. I will go back to purchasing from a company that really does want to provide me with the service I as a consumer deserves.
Theron Moss
Great Falls, Mt.

I was in the process of placing an order, had not yet hit "proceed to checkout" - and I get a text that I had placed the order....then....I get another one telling me I signed up for "PRIME", and I had not.
When I was placing the order - it told me the total was $10.39. After Amazon decided I was going to order it, the total was $24 something, but no shipping charges showed and I did not order 2 of the items.
I IMMEDIATELY called Amazon CS and cancelled the order, PRIME and my account and I will never do business with Amazon again. You don't force people to sign up for things if they don't want it (PRIME).

Kenneth Carter
from Norco, CA
My package didn't arrive but a notification was sent saying that it was given to a person at my location. I immediately called your customer service and the next two hours is what my complaint is about.
I received treatment as if I was the one that misplaced the package. I was passed to seven different people that told me the same things over and over again. It became insulting when the person that I was talking to, the requested supervisor, told me that my package wasn't deemed lost and they required me to call today if I haven't received it. I paid for same day delivery (before 9PM). If I haven't received it by that time, then it should be deemed lost at that time!!! If this is Amazon's policy, then it should be changed because you are punishing your customers for your mistakes. I cannot do what I planned on doing until you get me the item that I charged you with delivering to me. I feel victimized and don't want to do business with you ever again.

Called the- 1800# to see where my package was and a foreigner answered "hello" so i assumed i had wrong numb and he called back i stated i had wrong numb he said this isn't a fucking fraud numb , i said no, i dialed wrong numb . He said dont call me bothering me you go to hell. Wow now thats great customer service. I honestly thought with the way he answered phone it was wrong numb.

I order a Fitbit ionic from prime. It was a prime order and it was not from a third party vendor.
I recieved a third party refurbished watch. It was not what I ordered .
I called costumer service and I got the Filipino connection. They were rude, I couldnt understand them and got nowhere with them.
Amazon should not advertise an item from prime and replace it with a third party vendor.
The watch did not work and I am returning it.
HORRIBLE COSTUMER SERVICE

Amazon sent me a parcel via ARAMEX (the worst shipping carrier) I did not get parcel, only excuses from amazon supervisor I need refund now, not next week or next month
I will not buy anything more at Amazon
Have feedback for Amazon?
Thanks for your feedback!
Sorry. Please try again later!