Amazon
Amazon Complaints Continued... (Page 6)
743+ reviews added so far. Upset? Call Amazon corporate: 206-266-1000

David Osborne
from Oklahoma City, OK
Received multiple calls from Amazon delivery driver and then Amazon 877 advising call will be recorded that driver is attempting to contact me to deliver a package. This on a rainy Sunday at 12:07 pm. I have never been called before whether pouring rain or shining sun to get out of bed to receive a packet of cheap metal screws. Leave them or not, I don't care, but don't harass me via phone over an order worth less than $10.
The last package I received was left in the yard wrapped in plastic. Fantastic driver.
Don't call again.

Shubham chunmun tiwari
from Lucknow, UP
Booking my packege will be time late curiur wrong but not available my packge for actual this time.
Wrong curirur patna currect curiur patti pratapgarh uttar pradesh.

Dr. Donald C, Smith
from Wallingford, CT
I know what I would do with an employee who wrote to a customer in this manner. Personally, I and any competent manager, would hand this individual one of Amazon's many boxes, to clear out their desk. Then show them the door.
Since the 90's I've been a customer and I know such rhetoric is not reflective of Amazon's corporate culture. Still, the response was so outrageous there needs to be a clear consequence. Not sure? Run it by Mr. Bezos. I have personally communicated with him before and know him to be a very bright and just man.
I expect to hear an apology from the person who wrote me before day's end on Sunday. Or, I expect to hear news of this person having been replaced.
-- Dr. Smith

JUDITH REDMOND
from Las Vegas, NV
Did you send this to me? It looks like SPAM to me. Thank you, JUDY
From: Amazon.com <amazon-department@cs1232447264-amazons.com>
To: judyaredmond <judyaredmond@aol.com>
Sent: Thu, Oct 11, 2018 11:20 pm
Subject: Revision with your amazon.com account. [case:1232447264]
Dear: judyaredmond@aol.com
Thank you for shopping with amazon.
We are sorry to inform you that regarding your account we are unable to link your credit card in your account.
This is the Last reminder to log in to Amazon as soon as possible.
1-download the secure browser window from:
attachment file
2-login to your account and follow the steps
..
Sincerely,
Amazon.com
accounts Management As outlined in our User Agreement, will periodically send you information about site changes and enhancements.
Copyright 1999-2018 Amazon. Allrights reserved.

Deane Nichols
from Denver, CO
RE: Amazon.com order number: 113-9867636-7149055
When I look at the invoice for this order, the FIRST ITEM ["2 of: Neo Compress Premium Compression Foot Sleeves..."] does not show the SIZE in the description. WHAT SIZE DID YOU SEND ME?
I ordered XL size, but when I ordered this item, the information showed "Only 6 Left", and the size chart ran to XL. Now the size chart does not show XL and the item shows "In Stock".
I'm sure this is not a supplier problem, it is an AMAZON problem. If I do not receive XL size for these sleeves, I can not use them and I will not pay for the return to Amazon or the supplier if they do not fit.
Thank you,
--Deane Nichols
10/12/18

Deborah MIllen
from Gastonia, NC
Delivery by Amazon to my house is horrible. Two cars in the driveway and the delivery person does not attempt delivery, they just leave items on the porch. Barely on the porch, which is not a covered porch. Since Amazon has begun delivering its own products it has become the recipient's job to search for the delivery person any time of the day. USPS delivery has also gotten very slack as well, but I do feel that Amazon should at least TRAIN its delivery personnel. Ring a doorbell? We've ordered a LOT of items from Amazon. Delivery is fast. But the current practice of your delivery personnel is abysmal. Also, the cirucuitous route I had to follow to file this complaint, destined for the round file I am sure, is not acceptable for the size of the company that Amazon is. Really Bezos. Monopolize the service but fail to give quality service. Shame on you.

Albertha Sturrup
from Nassau, NP
I am furious I placed several orders on September 18, 2018 and to date I am receiving items order from the same sellers in separate lots. i was being told that i needed update my payment i did but i continue to receive emails stating that my payment declined, each time i updated but continue to receive emails to up date my card. i call amazon help serval times and i was informed that payment were cleared. after speaking with them i continue to receive emails to update my card, i did. i then spoke with my bank and i was advised that the funds for the items were being held by the merchants. i called amazon help October 3, i was informed that one or serval of the items i ordered were not in stock. this infuriated me because i was not informed of this by the seller.
i mentioned to them that this was a complete inconvenience to me because these items was for my business that was to launch last we. the only item that i had anticipate a late delivery was the shower curtain. i am very angry.
You are now connected to Abrar from Amazon.com
Abrar is typing...

kimberly hoertz
from Alden, NY
I purchased jewelry.....promoted by the seller as "cultured pearls". This indicates the pearls come from the ocean,they are real!!!! I received plastic. I knew that the seller Amazon represents was in China. When these necklace sets arrived there was NO packing/company info sheets included. There was no return info etc. The item information is false advertising, frankly it's an out and out LIE! I have been ripped off !!!! I have no way to get my money back. I did not expect "fine" jewelry. I expected a "B" grade pearl necklace ect......REAL PEARLS as stated......not cheap plastic. I mean Cheap !! .I own faux pearls that are lovely......These are kiddie dress up toy jewels.....promoted on AMAZON...as..cultured real. How do i get my money back?

TREVOR DCUNHA
from Malkajgiri, TG
I Had ordered a REFRIGERATOR on LINE and paid by credit card . The ORDER NO was 404-3447988-0988369 order date 29/09/2018 INVOICE No SHYB-62001 INVOICE DETAILS TG-SHYB_1004-1819 and the HAIER REFRIGERATOR 195L4 STArCOOL SINGLE DOOR has Already been delivered to my residence a few days ago with the Courier Agency intimating that I would receive a Telephone call from the Firm with regard to date and Time for INSTALLATION. However no one has contacted me and the refrigerator still remains in its original package un installed. This is not as per the TERMS WHERE THE INSTALLATION WAS TO BE DONE WITHIN 48HOURS . IT IS CAUSING ME UNDUE GRIEF And I DEMAND THAT THE INSTALLATION BE COMPLETED ON PRIORITY . Please ACKNOWLEDGE . In case it is not feasible in the next 48 hours I may please be given a refund and the Refrigerator taken back Lt Gen T, A. DCUNHA

Angela mccoy
from Atlanta, GA
I called a few minutes ago..about not receiving my order. After 10 mins of waiting..the guy hung up

josh rose
from Covington, VA
number one I changed my password twice and it still tells me my password is wrong when I sign in
number two I tried to order a computer through ibuypower using amazon pay but each time it gave me errors
so I just used a credit card directly to ibuypower but know I've gotten emails telling me the amazon transactions went through and I need them canceled asap

Package did not arrive. Initially Amazon was quick to offer refund. I should have took it. Instead I said I'd try to find it first. Could not be found Ontrac was unwilling to make try driver accountable. A bogus signature was used by whomever got my package. I called back to Amazon and now after many calls and days they are still making unwilling to offer refund. Police report being made. Ontrac in my opinion is real culprit. Albeit, Amazon could have been much more expeditious. Annoyed

Grace Segers
from Clearwater, FL
Where is my warranty??? I purchased a cell phone, MotoG4 with a 12 month warranty, in January 2018. The phone started acting very weird around 6 months later, I contacted Motorolla about it, they would not honor the warranty, claimed that warranty with them expired, I was then directed me to the seller (US TechMall) who also would not honor the warranty, they claimed that the warranty with them expired, after only 6 months of purchasing the phone. That leaves me out in the cold, having to purchase another phone. I am very frustrated and disappointed since Amazon claimed that there is nothing they can do to help me, I understand their position, however a multi billion company such as Amazon should be able to intervene and rectify such problem for their customers. I looked at the Amazon reviews on this phone and I see that my problem is quite common. I want others to know what is happening so they don't get screwed too. I should have done more research before purchasing.

Alma Thomas
from Fairborn, OH
I have been calling and spoke to several different people about my account being compromised through my email and password. It has been over a week now and NO ONE in the fraud department has contacted me. I have been a very loyal customer and should have had this problem rectify immediately!!! Someone has changed my email and password!! IT WOULD BE NICE TO HEAR FROM SOMEONE THIS MORNING!!!

Thierry Massihians
from Veracruz, VER
FOR AMAZON MEXICO
1 registering is a nightmare. I never got ANY message code to verify anything
2 once in (without verification), even with proper zip code, the page kept asking for mandatory details, offering erroneous options.
This is FRUSTRATING CRAPWARE

Reginald Holmes
from Philadelphia, PA
your delivery service is the worst one. I leave the security door unlocked. Your delivery service come and throw my package on the steps and say the package was handed to someone Never check the unlocked door to see if they can secure the package between the security door and the main door All other delivery service try to secure the packages your service lie about their work. Can you correct this problem They say handed to someone because if it is missing they are not responsible. When I have some money I use Amazon three to four times a week

I've been ordering from Amazon Prime for sometime. I finally noticed an Add-On Item. So, I started ordering the Add-On Item with my purchases. My last purchase I had 6 Add-On Items and a purchase amount of + $200. That's $150 for Add-On Items. My shipments came at different times and I received all of the main items I purchased, but all of the Add-On Items were damaged in handling. Not one but all six and none of my main items were damaged. I still waiting on the refund for all the Add-On Items, so far just a parcel return. Now I'm wondering if my next order of Add-On Items will be damaged also. I definitely don't want to make an order over $50.

chandrani neogi
from Faridabad, HR
my book broadways in english for class 8 was supposed to be delivered on 16th aug2018.it is not yet received.no information.no tracking.if you cannot deliver now what will i do with the book when my son will be in class 9.this is the 3rd time i am complaining.your service seems hopeless.you have no clue wheather goods are reached or not.then return my money at least if you are so poor in your service

Enrique Guzman
from Walnut, CA
I placed and order for a 24 pack of Ensure protein drink which was supposed to arrive on Sunday August 19 and i got a text saying that it had been delivered and handed to a resident and i was not home and i noticed the text on the following day and i asked my wife and son if they had seen the package and both said no, i texted customer service and told them the story and gave me $10 for my inconvenience the next day my wife found a package on the front door and texted customer service and told them the delivery service must of left it with one of my neighbors by mistake and brought it to my house 3 day later and they told me that they were going to give me full refund for my inconvenience, the next day i opened the package and it was not what i was expecting it was a monthly package i usually get on the 28th of the month which was a whole week early, so i texted customer service and they told me that they had already given me full refund and i replied that i still did not had my package and what are they doing about it next day delivery would solve the problem and could not get them out of "we already gave you full refund" so every time they ask how did they do handling my situation and i always responded the same way "POORLY" and they would ask to have some one call me to solve the problem.
I finally said i would probably would cancel my Prime subscription if they did not resolve my problem and again and again i told them i would be happy if they offer me the product on a next day delivery and take the money form my gift card that i had with them and never said ok, we will do that. all i got ok if you want to cancel your prime membership we will reimburse your money. the whole customer service are like robots cant think out of the box, if it is not written on their book, they cant solve anything.
Maybe they got to big to care for their customers as they raise the membership price.

Jane Taylor
from Kemp, TX
This is the second over $200 item I have ordered. The first one was trampoline and it was missing springs. I got my second item yesterday. The box had definitely been opened. The fan was missing the assembly instructions and screws and washers. Your return department needs to make sure that everything is there before restocking and shipping.

JAMILA MOORE
from Dallas, TX
From: Jamila Moore, 2723 Point View, Cedar Hill, TX 75104 16 Aug 2018
To: Amazon Corporate Office
SUBJ: REQUEST REFUND OF UNAUTHORIZED SUBSCRIPTION CHARGES TO AMAZON DIGITAL SERVICES
Dear Sirs:
Immediately after realizing that I've been getting charged the same fees every month, I called customer service to find out what the charges were for. I am not savvy enough on the Amazon website to know that there is a separate subscription section and billing area. I have no reason to look for it either because I have no subscriptions and no reason to pay over $30 a month for cable channels when I pay my home cable provider for this service already.
I was charged from April 1st, 2018 to August 15th, 2018 monthly subscriptions fees for HBO, Showtime, Cinemax, Starz and even Boomerang. Some every month and some only once.
I had a credit card on file for purchases only to purchase items from the online shopping area. The system used my card to automatically subscribe these movies channels that are on an app in my smart t.v. This is wrong and is stealing! If I want to watch HBO on my phone or ESPN on my phone, they ask me "who is my cable provider" I put that information in with my login information, then I have access to a channel that I am ALREADY PAYING FOR! Charging $16.23, $10.81, or 9.73 a month for access to a channel that I already have is greedy as well! I have been a loyal customer and always current with my Amazon credit card. Why do you all feel that it is okay to rob people blindly? I will pay for my movie rentals, no problem. But not for subscription fees that I never clicked an "ok" button or "submit" button for… The requirement for the security code on the back of cards would even que a person that they are being charged. I have no bill, no contract, no agreement, no knowledge of this and it is upsetting.
I printed a copy of all the charged dates for the movie subscriptions and I also printed all of the orders that were placed for the last year from my television device. None of the orders fall into the categories for these movie channels. So I ask why I was charged for monthly usage of movie channels that I already have. There is no valid reason for these ongoing subscriptions. The requirement to call and cancel or else it keeps renewing would make sense if I had authorized the subscription to begin.
I am requesting refund to the accounts that were used $173.62 (I believe the lady on the phone, refunded the August, 2018 changes but I haven't seen a credit yet).
This is for the subscriptions. The charges for my movie purchases for the last 12 months total $247.49. None of which are premium channel movies.
I am appalled that this type of payment processing isn't managed or monitored better.
Thank you,
Jamila Moore, MBA, USMC retired
Email: Jamila.a.moore@gmail.com
Phone: 817-716-1994

juliette dirani
from New Kensington, PA
i buy cleaner from i wihamazon where i open its damage i call amazon from 18julyuntil now nobady give my mony back i live low incom about s772

Rich Stefani
from Keller, TX
Purchased many things form Amazon,... and will likely continue to do so. However, recent delivery service was not acceptable. Delivery to Sandi Stefani, 1513 Belaire Court Roanoke TX, 76262, 8/7/18 TK 1189
A picture of the label is included. This was a light box, probably 5 lbs. Instead of driving up the driveway or walking it up to the covered front porch. It was lefty behind the mail box where could be easily stolen or get drenched from our sprinkling system. Pictures included. Hopefully I get a reply that states that this delivery person is being relocated.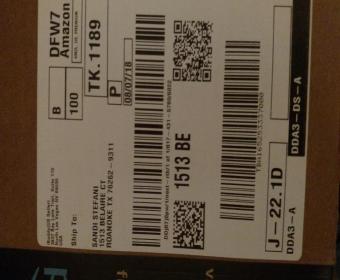 sarabjit Kapani
from Delhi, DL
Relying on amazons reputation that it would be connected with only reliable/reputed product and services,i had ordered for one R.K.Aqua Fresh India Swift 15Ltrs Rouvuf Water Purifier Bo725HX9DK through you .The above water purifier was delivered vide Order No.171-1239251-7337137 dated 24-04-2018,Invoice no.IN-244 and Invoice details DL-153482411-1819 dt.24-04-2018 .this was installed on 02-05-2018.
In the package was a card promising to give us four PP Filters free provided we send screenshot of rating and bill to Their Whatsapp no.9899936622 within 7-10 days. Where as we had sent the screenshot as above, the filters are yet to be delivered inspite of telephonic reminders. More over, whereas their KEMFLO PS 0.5 is supposed to be replaced after use of 1500 liters of purified water, we had to get it replaced within use of less then 200 ltrs.
We request you to take suitably with the seller R.K.Enterprises ,B-526 basement,G D Colony,Mayur Vihar,,Phase 3, New Delhi,110096,India.and arrange for the PP Filters before we loose faith in amazon for any future requirements.

John Lawson
from Plano, TX
I got an email welcoming me to amazon prime that was a complete surprise. It somehow happened when I used Amazon mobile while on travel. Issues with product orders are easy to resolve online; HOWEVER, it was not easy to reverse this mistake (being signed up for Amazon Prime). This happened once before and it took a credit card dispute and months to get it resolved (refund). After returning home and using my computer I was able to find a contact number after trying to reverse the mistake. The agent told me that there was no way to do what I wanted on my end (reverse being signed up for a free trial) and that I had been charged because the time had ended on the free trial! Note that it had been 3 DAYS. She did agree to process the refund but it would take 5 days. Really? It took you 3 nanoseconds to bill me.
So what do I want, or suggest for you to continue to be a great service? Publish a contact number and a way to back out of mistakes easily, similar to what you do on products.

Max Stanton
from Elizabeth, NJ
hello and good day my name is Max Stanton I recently ordered a portable washing machine under the guise that it was a PRIME item and would be delivered in 2 business days when my wife called your CSR "jake" told her it was not a prime item at this point i began to speak to jake he informed me that the item should arrive tonight or tomorrow unsatisfied with that answer i requested that jake put his supervisor on the phone this is when a man who called himself "John" took over on jake's behalf after we went back and forth for 5 minutes about why the item would be advertised as a prime item but wouldn't have the same shipping criteria I asked him to speak to or have the contact information of his supervisor he told me that he had no supervisor and the next person in the chain of command wouldn't be available for a week or more the bottom line is "john" is a bozo you outsource these jobs to people who are incompetent this probably wont even reach the intended recipient what a time to be alive

Thomas Selmon
from Dallas, TX
I purchased a Fire HD 8 tablet from the Best Buy store in Cedar Hill on Aug 24 2017...the tablet worked great until this past Sunday when it abruptly shut off in the middle of being used--I thought that if I gave it awhile that it would come back on but I was wrong because it never did. I took the tablet back to Best Buy to see if they could get it to respond and they couldn't get it to do anything either. I was told by two members of Best Buy that my tablet was still under warranty but I needed to contact Amazon before it expires. I came home and got in touch with Amazon and they proceeded to take me through some troubleshooting steps to get the tablet to reboot--it didn't work. I was on the phone with Amazon for over an hour and we couldn't get the tablet to do anything. The guy that I was talking to finally says to me that they would give me a 15% discount on another tablet if I wanted to get another one--I said that that wasn't enough because I had bought it on sale and I got $20 off when I bought it...he put me on hold for a minute and came back and told me that he had talked to his manager and his manager said that they would give me 30% off on a new tablet. I wasn't trying to get ANY KIND of discount on a new tablet--I just wanted to get my current tablet to work again. I took the tablet back to Best Buy this morning and talked to them and I said that why would I have to deal with Amazon when I bought the tablet from them and it was still under the manufacturers warranty--the guy told me that once you buy something from them and you leave the store, all you walk out with is the purchased item and if anything happens to it then you have to deal with the manufacturer directly unless you purchased and extended warranty with Best Buy. If it had been over a year that I had bought this tablet then I would understand the situation but I didn't get a year out of this item and it disturbs me that nobody can/will do anything to rectify the problem that this tablet will not work after only having it for less than a year and it is still under warranty. I have purchased 3 other tablets for family in the past year and I hope that none of them malfunctions like mine did because that's a lot of money spent on an item that the manufacturer or the retail store will not back up. If I have to purchase another tablet-you can be GUARANTEED that it wont be from Amazon and I'm not gonna purchase anything else from Best Buy either!!!

Lamar Whitfield
from Seattle, WA
The driver left my package outside on the ground at the main entryway to the apartment complex. I spent 40 mins tracking the package down when I got home from Dr. Huge theft factor!!! Lazy drivers are not good for Amazon.

kathleen
from Notting Hill Gate, ENG
I have a serious issue with my account and I am unable to speak to anyone ( UK so insignificant they do not have a phone number to ring in order to speak to someone). None of the drop down menues deal with my issue. I have nowhere else to go. Extremely dissatisfied (ex)customer.

Hadn't been on Amazon in a while and just learned of the 2-step verification process for Sellers.
Really? That wasn't part of the contract I signed up for. Also, I don't want to link phones, computer, laptops
etc. for my "security". Just let me be able to once again access my account. Please.
But, that seems to be hard for Amazon to do.
Seems when I go in to find customer service options, I can't do that either - so, how do I
report my concerns about this new "requirement" to AMazon.
What a mess.

Paul Lewis
from Plano, TX
I'm tired of dealing with the broken policies from Amazon that protect sellers and don't provide proper tools to Amazon Support so that they can act on problems. I've reported some problems for over a decade and nothing has been done. It's caused a cesspool of deceit and questionable business practices that now occur across entire departments within Amazon. I've been part of many scams and bad purchases because of this. You can't buy a cell phone and expect to get what you purchased or to have it without SOME type of malware or viruses installed, some which can be controlled and monitored by the seller. Further, there is no policy for sellers to properly packaged and protect items so you can receive store boxes with a shipping label on them and your items shaken and battered inside. Electronics cannot withstand this extra battering and should be packed in another box with popcorn/peanuts or some protection. But, you are likely to receive such items in a paper or plastic bag with no protection. There is so much shady business going on some departments that the FBI should be investigating it and Amazon should stop 3rd party sellers until it's cleaned up. They do not have sufficient security and Amazon has become more untrustworthy than eBay. The Amazon system is completely lacking in tools, either for users or for Amazon support, so you cannot easily obtain basic information about your purchases. Particularly older ones. Product information is difficult to find and many times is lacking. Sellers should not be able to post an item without filling out ALL categories so that the items are properly identified. It's also confusing and difficult to determine WHO you are buying from and how to reach them if you have a question! The responses can sometimes take more than a week. Shipping is so bad! If I want to purchase more than 1 item, I have to pay the same FULL shipping price as though the 2 items I purchased are both being shipping separately, when that is not the case. I can't understand why sellers would agree to conduct business with you! This destroys the opportunity to buy multiple items from a seller. In Summary, the site is extremely poorly managed and operated, it does not provide proper tools or information to conduct business. It's been limping along like this for decades. While other sites have kept with the times and use of technology, Amazon is more worried about installing viruses or PUPs for the Chrome Tool bar that require special effort or expense to remove. It seems when it gets right down to it, Amazon is no friend of the community the claim to support.

Paul H Rose
from Charlottesville, VA
I received a special offer today for the purchase of 54" cutting blades for $32.00. When I placed the order it came up $41.00. What is the story??? I cancelled the order immediately since i could not correct the advertised amount. Paul H Rose Prime Member

Annarita gentile
from Philadelphia, PA
Your delivery services throw the boxes at my doorstep. I have a clearly placed sign for packages to be left under near bench. I caught a teenage girl throw a package at my door. She was dropping packages while an older man drove. Shabby service. That package was a new expensive cell phone. How can I buy expensive things from you with such service ?
It was Kyocera phone just ordered.

George Banat
from Arlington, WA
Your 2 day shipping has become a joke! If you can't deliver in the time stated, then the buyer should be told prior to hitting the buy button. Also the packaging of music cd is horrible. You can't put a cd in a envelop and expect it to be unbroken!! 3 out of 5 cds that I buy from you come with a broken case. I will not buy any more cds from you! Also if shipping isn't improved I will not renew my membership!

Kyle Palmateer
from Denver, CO
What ever entitled prick just delivered something to 1057 S Wadsworth in lakewood Co decided he got to park his van sideways in front of my store for 15 min while other customers had to figure out how to get around him. As he came out I informed him that the parking spots work well, he thought it necessary to argue and tell me it didn't matter. The next driver that does this will be dealt with differently. I recommend you inform your driver's that it's not a good idea to be a jack ass to people, and maybe let them know how parking lots work.

Carolyn Butcher
from Tampa, FL
just had a live chat with customer service representative. Some real issues with person not being native English speaker. More language training? Very polite though so that part of training is good. Not very knowledgable.

barry kidd
from Seattle, WA
i shop amazon all the time and i just want to know what your going to do about amazon prime day i,m one of millions that couldn't shop that day not because we did anything wrong. i see you are trying to bring a lawsuit blaming others, so what are you going to do for the millions who were denied to shop that day

Charles B Hite
from Hixson, TN
I just spent half a morning trying to claim my $1000 gift card 'prize,' only to learn I have to spend $40 some to get it. What a cynical and inconsiderate way to treat your customers. You may also consider informing your venders to have fields you can actually fill. Guess I'm spending the rest of the morning unsubscribing and disputing the $1 I'm already out. Poor people have feelings too.

Pinky Nihalani
from Battle Creek, MI
I have ordered mobile One Plus 6 Red Edition through Amazon on 16th July 2018 . Total cost of mobile was 85045.8. I paid it using HDFC Credit ending with 6395 and debit card ending with 5208.
I need as soon as possible the total of Rs 85045.80(Eighty five thousand forty five and eighty paise) is debited to my account on urgent basis
Please find details below
S.no Date Transaction Amount
1 16-07-2018 29346.86
2 16-07-2018 27549.94
3 18-07-2018 28149
Total 85045.8
I called your call center, they are of no use and are saying not received the payment but when recheck with my bank they said all 3 amount deducted successfully from account

Lauri Wolski
from Avon Lake, OH
Ordered an item at 9am on Tuesday July 17. Needed it by Thursday the 19th. In the cart it had guaranteed arrival date as Thursday the 19th. I am a prime customer. I then received an email confirming the order with an arrival date of Friday July 20, which is too late. So I canceled the order. I can't find a telephone number to call actually check to see if it might arrive on time. I'm disgusted with this bait and switch. Amazon is ruining Zappos service. I used to order items on zappers the first half of the day and get it the next afternoon, now it takes three days with next business day shipping. I will be canceling prime membership if two day shipping becomes three day. Screw that. Order#112-0703522-2914619

Genevieve Ross
from Sewaren, NJ
After a normal day of activity with my amazon account, I unfortunately had to call the support line for issues with my kindle fire shortly after 10:30pm (7/16/18). An error message requesting that I register my kindle could not be bypassed or remedied through a password reset. The first representative told me I had no account registered to my email address, even after providing two separate email addresses to be verified along with a recent order number. She was unaware that I had logged into my account on the cell phone, but was insistent that I had no account until I informed her. I explained my issues and she proceeded to tell me that I had 5 accounts under one email address. Without explaining why or how she could assist with the issues of my kindle, I was placed on an extended hold forcing me to hang up. When I called back the second representative immediate knew I was having problems with my kindle and told me 4 of the 5 accounts registered to my email were inactive and I didn't need to worry. I asked for the accounts to be deleted and expressed concern for fraudulent activity with these shadow accounts, but he told me it was not possible. I would have been more satisfied with a reasonable explanation about a "glitch" in the system or they were not fully aware of the extent of the problem; however, there was no discussion or a proper explanation of what went wrong with my kindle and how to resolve my two problems. I am sending this complaint because I have been using Amazon and my Kindle fire for quite some time without ANY problems. Although this is the first time I had to call about any issues, I am disappointed of the response especially on the biggest day for Amazon...Prime. Day. I am also still encountering issues and would like to think I would receive help soon. Thanks in advance for your help and assistance.

Michael Hargrove
from The Bronx, NY
The MP3 Player music disk error display when I try the download music.
I am dissatisfied this product.

STROUD C. MALDARE
from Manila, 00
I ordered two packs of Hanes men's briefs on 05/262018 from Amazon seller NY- Lingerie. after not receiving this order, I made a couple of complaints. tracking numbers were no good then and this new you sent is again NO GOOD. I WAS TOLD MY COMLAINT WAS CANCELED, AND THERE WAS A NEW ORDER, which also as a fake number. STOP THIS JUNK, CANCEL THIS ORDER NOW. I already order the same items from another Amazon seller, and have already received it.

Cheryl Amuzu
from Homewood, IL
I purchased, through Amazon, a Dry Erasable Aluminum Board on 6/11/2018. The board was sent to me on time from MY Office Innovations, but it was damaged. There was a large puncture in card board wrapping that also penetrated the board itself. I saw the hole only after we moved to our new office and opened the package to hang the board. Since noticing the whole I have call and emailed to My Office Innovations at least 5 times without any response. Each time they are very courteous over the phone but also unresponsive to my emails. The board is big (8x4), so it would be difficult to send back. I am asking that they discount the board due to the damage. The Amazon PO # is 8051890. Please see the attached picture.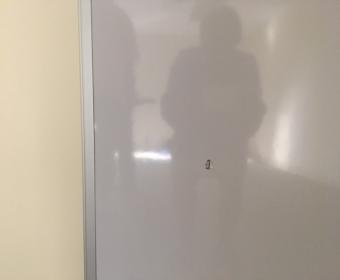 gerald gooding
from Ringgold, GA
I bought through amazon one of many many items over the years a zb1516 deik vacumn about 4 weeks ago or so and all of a sudden it stopped working because the head stop spinning the spindle, yes the roller is clean if used as a vac without the head it works so it is the head of it and I cannot get and response from deik support etc at all. I am not a very happy man at this time unless they (deik) comes through.
mr. gooding

Kabin Henke
from Phillipsburg, KS
0 customer service was terrible, no body took my complaints seriously, took me 2.5 hrs to get a customer service agent that wouldnt hang up on me, NEVER BUYING AMAZON Again, my order was screwed up and sent to the wrong address after the person who ordered it for me their account was hacked according to the customer service rep

Cynthia Gugino
from Buffalo, NY
I've had cookie jam for the past 3 years or so and for the past 2 months I get a message saying I have to go to Amazon to get it plus it doesn't load right away. Sometimes it takes 6 or 7 tries before it works. Very frustrating. HELP!!!!
/

Mark Russell
from Los Angeles, CA
I began selling a book through Amazon in 1997 and haven't been selling the book for many years - ISBN-10: 0965491609
ISBN-13: 978-0965491600. Amazon is showing that the book is for sale. Twice so far I was given wrong information and the run around to other departments. I don't want to open a new account - I want Amazon to stop offering the book for sale. The telephone originally connected to my account as a seller was 310-664-1913

Janice Basham
from Alexandria, VA
I ordered one book from Amazon named Peaks, Valley's and Overcoming The Odds.
My payment was 12.99 which was paid from checking account on April 24,2018.I am very upset and I
can't understand why Amazon keeps repeatedly taking payments out of my checking account for one book.
Since then payments have been taken out on April 27,2018, May 24,2018 and recently on July 2,2018.
Please check into this matter so that I get my money refunded to me asap.
Thank you

chris hernandez
from Fort Worth, TX
I manage an apartment community, amazon drivers are the worse. They are lazy as in they don't try to deliver the packages to the door they would prefer to lie and say they did and dump all their packages in the office. Meanwhile, the residents begin coming in looking for packages they have been waiting on but driver didn't bother to ring a door bell or knock.
They need to stop paying by the package and pay per hour, not sure that would make a difference. Just seems they are lazy and don't care.
shame on Amazon for not doing something company wide, its their brand.

Meritxell Sabidó
from Falkirk, SCT
Dear Amazon,
To my surprise through twitter I get to know that Amazon is selling fascism flags from the dictator Franco. I went to Amazon.es to confirm the information and I could find several related fascism flags (find an example in the link below). This is totally unacceptable and should be retired from Amazon. Until this type of products are not retired I will stop buying in Amazon.
https://www.amazon.es/Bandera-Espa%C3%B1a-Franco150-Sat%C3%A9n-Durobol/d...

Lenore Snyder
from Glenside, PA
I received an order today. However, the delivery person did not bother to ring the bell and I did not received email that the packages were delivered. I checked on your website and saw that it had been delivered. I went to the front door and sure enough, the boxes were there. I have no idea how long the packages were sitting there. Your notes not only claim that the delivery was made but that the delivery person actually handed it to the "resident" personally. That is a lie.
I tried to register a complaint but your instructions are incorrect (one is to press a key that doesn't exist). I will think twice before placing another order with Amazon.
Lenore Snyder

Janet Constans
from Inman, SC
We ordered this set of DVD's
The Avengers: The Complete Emma Peel Megaset
Ordered on January 17, 2018 Order# 114-2369457-0637004
Delivered Jan 19, 2018
When we attempted to play Disc's 11, 12, 13, and 16 the player software would not recognize the videos. That is the disc's could not be read. All of the other disc's worked fine. Realize this is way past the return date but it takes a while to get through 40+ videos when you only play 1 or 2 a week. Can you replace just the problem disc's?

George Koury
from Provincetown, MA
Recently I order a Norelco Razor and at check out I was informed it could not be sent to my shipping address. This is not the first product where I got such a notification. I went to another supplier and got the same item. No problem. Also, I am not getting two day deliver on many purchases and now Amazon wants a 20% increase for Prime. I will need to re-evaluate this situation.
George Koury

Valerie
from Redlands, CA
We have our book library and many other things through Amazon. We get a call from AMEX about fraudulent charges. AMEX asks us if we spent a $1 on iTunes....which we are android users and a $300+ charge. We had made no such charges that week nor do we use iTunes so of course we tell AMEX to turn off the card. Next thing we know we are locked out of our Amazon account and it tells us to login to get help and we can't log in to get help. This goes in a viscous circle. So at this point Amazon has hijacked our books and every other online library with no explanation and we can't get a hold of them. I log into an old account so that I can finally click the call us back button. We get a call and apparently a purchase we had made 2 months ago billed this week for around $300 and because we had told AMEX that we hadn't made that purchase that day....because we hadn't, we were held hostage to our books with no way to resolve. Those purchases are ours not Amazons. The courtesy would have been to tell us what had happened and that the merchant didn't bill until 60 days later....that is an entire other stupidity. You can make it so we can't purchase anything until resolved but quite frankly you can't not let us log into our library that we have already paid for. We have like five different payment methods. So Amazon owes us for prime and our books and well....someone to actually call us back.

cyndi goerke
from Apopka, FL
I love amazon. I have never been disappointed with you, and even if these times make shipping costs increase slightly, I will still use your service. PLEASE though, do not allow political bias be allowed. No matter which side your employees are on, this is their job and their personal opinion should not be reflected . please don't get caught up in the ugliness.

Elbert Kirby
from Killeen, TX
someone used my bank card to make a purchase and I want my money returned immediately

Security Director
from Clearwater, FL
I work in a Class-A office building and the type of delivery drivers that represent your company coming to my property is shameful. I just had one of your drivers reek of alcohol. most of them pull up to the front door of the building, that has the curb painted red trying to come in through the front doors. Most delivery people know to locate the loading dock area. The appearance is terrible. Cut up jean shorts, bad attitudes when directed to parking or dock areas. I found a tenant box left outside on a Saturday morning for anyone to take.
PLEASE GIVE THESE PEOPLE SOME LEVEL OF DELIVERY TRAINING AND CUSTOMER SERVICE. This is a very bad look for your brand name.

gerald wareham
from Maidstone, ENG
please cancel order to the healthy dog co. I no longer have a dog that requires this product. thank you.

I see that you have not updated your website mailing address possibilities. Occasionally I order items while in Puerto Rico. Your site does not recognize rural route addresses using Box xxxx (which is the accepted U.S. Postal Service rural route designation). Your site defaults to PO Box xxxx and as indicated the postal service will not deliver the package. The postal service in Puerto Rico will deliver a package to a rural route Box xxxx, as this address is a Highway Contract - x number, NOT a physical address box number at the post office building. Please fix this or I will have to cancel my prime membership.

mahmoud mohamed aly hassan
from Cairo, C
their return policy is against customers rights, I purchased a garment steamer, I have chooses the on of top charge to get good quality and to save my time. unfortunately the product was not valid and too time consuming. when I asked to return I got nothing and they told me if I didn't receive the product after being checked , they well get red of it instead.
please advice. thank you in advance

STROUD C MALDARE
from Apalit, 03
1. I ordered two packs of Hanes briefs on 05/26/2018. This has never been shipped? 2. I applied for a Amazon credit card months ago, and never heard anything back, I have excellent credit rating?

Florence yim
from Half Moon Bay, CA
I am waiting for my $200.00 air purifier. Ordered Monday. Spent $1000.00 with you in a week. Really need this -my boyfriend just out of ER & has pneumonia & 4th stage cold. OMG!!!! Pls get my package _need clean air to breathe & live!!!

William Newton
from Pittsboro, NC
I made a purchase on 4/19 #1118959629-04522232.It did not work. I received refund, order another one on 4/25 #114-8028500-7587434. It was like I was sent same one again. It doesn't work. I will look for different brand on Amazon site due to the fact I really like Amazon. I think that because I have been disappointed & inconvenienced I deserve some sort of credit on a Amazon gift card. Thank you William Newton.

Demi Taylor
from Chelmsford, ENG
I made a perfume order which was meant to be delivered today by Hermes. It's been out for delivery since Monday and I waited in all day. Logged onto Amazon and it has 'info needed' from Hermes. I've tried calling them and emailing them but when I call them it's always a automated service to start a live chat or email them!!! There is no one to talk to there. I sent them a email on Monday with absolutely NO REPLY. My account is still sitting at 'into needed'. I am so angry with this service. It's not the first time this has happened with Hermes.
If I don't receive my item today I will be wanting a full refund and if I don't get it I will contact the CEO once again like I've had to do last time this happened. More and more I'm thinking of deleting my Amazon account and taking my business elsewhere and Amazon are making this a very easy decision.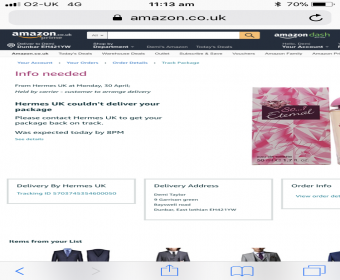 Mary Dragonetti
from Forest Hills, NY
I purchased coins for $19.99 and did not receive them. I was playing timescales. This is not the first time this has happen. It's just the first time that I can prove it. I have been charged $3000.00 for one moths purchases.when I totaled my.sheet of purchases it was almost $900.00. I want credit for the purchase of $19.99 + technical taxes. I also want you to be more accurate when people purchase game coins I don't like be ripped off.

dennis wood
from Saginaw, MI
I order a robotic vacuum for 195.00 dollars this month I went to there web site same unit a ilife model num.a4s for 159.00 dollars after it was in shipment to me why the big difference in price ??? dennis wood ....

Thomas McCormick
from Hamilton, OH
Lengthy time in processing my orders, even Amazon products. Often takes 5 days just to complete transaction. I find E-Bay, vastly superior in this regard. I can receive my package from them even before Amazon has completed the transaction. No More.

Bob woodward
from Lake Orion, MI
The last few times i have ordered on prime the delivery has been 4 TO 5 days not 2. I don't know if it is ups or amazon. And it is only late when ups deliver's it,The US mail gets it here on time why can't UPS?

Richard Perry
from Saint Paul, MN
We have purchased multiple items but lately the same day delivery is BS
If the order does'nt show up Sat I will return and cancel prime

Bridget Peterson
from Santa Rosa, CA
I arrived home today and apparently your delivery driver decided to just throw my package in the driveway. I have a very long driveway and can only assume he tossed it from the street. I do get many deliveries and the drivers always put the packages on either of my porches. I then ran over the package as I didn't see it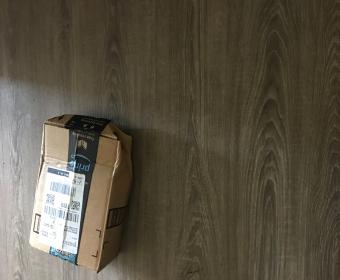 Joe Jackan
from Tryon, NC

Dale Evans
from Charlottesville, VA
Tears, I have ordered over, 275 items in the last 2 months, half or more
If My items, we're never delivered. Please help me.every time they tell
Me they will deliver. They don't. Why. I have tried to do business and
Make Amazon a great company. USPS, has stolen my packages, opened
Up. Three some items in a brown box, with brown tape. I've been
Waiting all day. They lied, said they delivered, but I never received nit.
Please help me. They steal my perfume, My binoculars, I can see.
My magnifying glass. They have treated me, like a dog. I've never done
Anything to Amazon. I had 2 Strokes, live alone, I depend on deliveries.
Every time I order they never deliver.

william somers
from Lawrencetown, NS
Found an item well underpriced at $81 by amazon prime. during the purchase the item dissapeared, and became unavailable. Called support, said it must be back ordered in the seconds between my order and confirmation. Rechecked 36 hours later it was relisted at over $200 by prime. Both online and phone support refused to honor the price that brought me to amazon to begin with, and the online guy, Sanjay I think was his name, began to get condescending.

ERNESTO A DE JESUS
from Cleveland, OH
my orders were suppose to delivered yesterday and I tracked the orders and found a photo by the front which is not my house. please retrieve and redeliver to the right address. tracking id TBA 754880401000, TBA754946468000

First, I have totally loved Amazon for many years until Amazon broke up with me! My PayPal account was hacked by someone posing as Amazon.uk and they drained my secondary checking account and put 4 charges on a credit card. The credit card company wouldn't do anything until the charge actually posted. Two charges posted, I reported them, and the credit card company "took care of" the problem and all of a sudden Amazon shut down my account without any communication. I called customer service and the account was reopened in about 2 days and I was contacted through my e-mail. I placed a couple of orders with Amazon. I called my credit card company about the remaining charges from amazon.uk and again, they were to take care of it. I also asked for new cards so the charging would stop. Amazon shut down my account again! It happened sometime early morning of February 8. I have made MULTIPLE calls to customer service trying to get the account opened and all I keep hearing is 24 to 48 hour resolution time. Today is February 14 and the issue is still unresolved. I am a Prime member and would like my membership extended by at least a week because of the fraud department's inability to bring this to resolution within the claimed time frame or even have the decency to contact me. I have the name and address of the ones that drained my checking account and that could help their investigation. Regardless, I want my account opened up completely ASAP!!

Re: Amazon Reviews
I have been a regular and supportive Amazon customer for some time and give reviews about the products received. I loved Amazon and encouraged my friends to use them. My reviews are nearly 100% positive and always honest.
Suddenly, one day, I was unable to enter a review. I "chatted" with an Amazon rep and they said they would get back to me to solve the problem. Then, I received a letter that stated all of my reviews would be suppressed and that I could no longer post content on Amazon because I a) elements of my account indicate a relationship to the products reviewed, b) my reviews were posted in exchange for compensation or c) I requested free products in exchange. NONE of these statements are true for me.
At the end of the letter, I was told they could not share any information about this decision and would not reply to further emails about this issue. They don't even tell you which review is a concern for them and suddenly, my reviews are not valid- even those made years prior.
It makes me hesitate to continue dealing with Amazon.

KAMAL CHAND JAMWAL
from Kangar, HP
SIR MY COMPLAINT IS MY PURCHASE ITEM IS NO SATISFIED ME PLZ RETRUN THIS ITEM . NO CUSTMER CARE NO IS AVILABLE PLZ SIR CALL ME 9418260636

James W.
from Duncanville, TX
Instead of bringing my package to the door and knocking, the lazy delivery driver just threw it on the ground in the driveway right by the street in plain view for anybody to just grab and go!
On the Amazon website it says "left in a secure location"!
BS...good thing we were home to see it lying in the driveway!
Amazon order # for this item is : 112-0357141-6398644
If I could rate this zero stars I would.

Terry McCalvy
from Roseburg, OR
Christmas gifts to my granddaughters were not as advertised! The REAL FRAMED BUTTERFLY BLUE WHITE MORPHO RHETENOR HELENA PERU Order # 112-5942250-2980247 was not framed with a black frame as pictured. It came in a paper type box with a clear film. That shows advertising fraud.
The LP I ordered MANIA (FALL OUT BOY) Order # 113-8130404-6755463 appears to be a "bootleg" LP!
The cover is not colored but black. The songs are out of order on the slip sleeve and then totally different burned on the record.
I have purchased many items from Amazon and would appreciate receiving what I originally ordered for both items.
I would like these items mailed to me instead of my granddaughters as I had done in the original order. They were very disappointed. I will return the other items you sent if need be on condition I get the real items you advertised.
Thank you for your time and help in this matter. . Terry McCalvy 2114 SW LINNELL, ROSEBURG, OR 97471

Guy Moberly
from Barcelona, CT
I am sick and tired of 'SEUR's' so-called delivery service. It is utterly useless and extremely frustrating. EVERY TIME a package is to be delivered by SEUR , it isn't. I receive an email saying an attempt has been made to deliver which is an out and out lie. You are then directed to their website to organise a pick up at a shop - the web site does not work - does not allow you to fill in your telephone number. Now, with my most recent purchase, I have no idea where it is nor when I'll get it. SEUR is a shambles. I shall no longer buy anything from AMAZON as long as SEUR is used. AMAZON! Get your act together - find a reliable delivery company here in Spain, Barcelona at least.

Bruce Laczko
from Oberlin, OH
As my account page shows, I am not and never have been a member of prime. But since last summer, I have been billed for membership.
Each month, I have e-mailed and phoned customer service. I have been assured that the bogus fees would be refunded, per stated
company policy. One person did say that I could not cancel, because I was not a member! How kafkaesque! Refund all of the illegitimate
charges immediately. If you can charge me, you can credit me.

Tapestry
from Garland, TX
I dread when Amazon delivers anything to our house
They keep delivering to our neighbors home and marks it handed to resident!

Norman Kucala
from Stockton, CA
I'm still waiting for the second box shipment of my Smitty Built 18604 truck rack (order number 113-4093730-8409835). Its been several months and no 2nd box. Please check on status? Thanks, Norm

Gordon Skager
from Laguna Niguel, CA
Over a month ago I sent Synchrony Bank in Atlanta, Ga. a certified check for $100.00. I used my store card for the purchase of a wrist watch.
A week later I sent an Email asking for an acknowledgment of my payment. Nothing happened. I then sent another follow up message. Again
no response. NOW! I received a message saying Opps did I forget a payment that they claim is past due. I sent another message that included
a demand for my current balance & a recite for the Check. Again no word. My applying for the card was a mistake. I will not use it again.
Gordon Skager

Roger Dusome
from Tepic, NAY
First complaint is it's very hard to find an email address
Second you took out 89.00 on my visa without my permission
And would like the returned with an explanation
Regards Roger

George Banat
from Arlington, WA
Amazon going to usps instead of ups is the worst thing that ever happened. Because I live a quarter mile from my mail box they won't deliver to my home. Which means I have to run into town when I get a chance. What is the point of paying extra for prime. I would be willing to pay extra for ups delivery if they would give me that option, but they don't. I will not renew prime next year. I'm just going straight to 3rd party vendors where I have choice about shipping!!

robert richardson
from Batesville, MS
on jan 7 2018 I order the micheal wolff book fire and fury order #do1=5903590-0505800 and pay by credit card,and have received.

stop sending your fucking emails to my inbox with no link to unsubscribe them you ass holes,,or I will file a complaint with the F.C.C.

Helen King
from Redlands, CA
Mr son ordered a book for me .Fire and fury inside the trump white house. A soft cover was $7.95 which sounded a little low to me. It was to be delivered !-8-2018. I received it on 1-7-2018. Same title, but a approximately 15 page book with the same title name, but the author was "Michele Lewinsky". My son says he ordered the book by Michael Wolff. I now have a book with what looks like a child's coloring book and my 7.95 is wasted. How many people has this happened to ??? I feel cheated out of 7.95. Time to look else where. Ordered by Anthony E. Hutchinson.

Chase Whitters
from Costa Mesa, CA
I have been going hell trying to deal with the amazon seller central department and its now causing many issues that are unnecessary. This all started around December 8th, 2017 when I received an email in regards to items on my sellers list. I understood the email and replied promptly to reduce the chance of further issues, but that seemed to do me no good! I have emailed amazon seller central 8+ times and spoke to many representatives. It seems each time I am told it will be handled the next day and I have yet to hear from anyone, and to add to it every few days the problem just continues to gain in size! This is unacceptable service considering my situation and willingness to work with amazon to fix the issue. I have a big portion of my life savings riding on selling on amazon and I am very upset with the service amazon has provided in this horrible time for me! I am asking that you send this letter to a very well established amazon employee (Manager, General Manager) so that we may move forward.
Thank you!

Zaphod Beeblebrox
from London, ENG
I purchased a pair of boots that were faulty, and returned them. The amount paid was refunded but not the cost of shipping. Despite raining claims, emails, phone calls to Amazon, they failed to obtain this refund. Under UK consumer law I am entitled to this refund. Amazon CS really could not have done anything less. They repeatedly ask for the same information previously provided, close claims as they like. I would not recommend purchasing anything from Amazon because they really do not give a fig, unlike ebay who I have always found the be really good in the event of a problem. Never again Amazon.

Christopher Falco and Anne Falco
from Toms River, NJ
re: order #112-9756091-8529028
150 lb. Marcy home gym
My order was delivered without the (15) 10 pound weights. I would like them delivered immediately and would expect expedited shipping for this inconvenience. Not only was this order incomplete, it was delivered one week past the promised delivery date of
Dec 2. It was delivered Dec 9 without the weights.
Christopher Falco
Anne Falco

After cancelling an order Amazon then claimed to be refusing shipment when the package was already at a nearby Amazon facility, according to the shipping records. Two weeks and one day later the package hasn't moved, I haven't gotten my money back and so I contacted a representative. Khris (the inept representative), gave me a quote of 1-2 weeks for the whole returns process. When in reality it has been more than two weeks and the process is still not complete. On top of all that he claimed that my money would take an additional 3-5 days to return to my account AFTER the process has completed which is a lie. The website notes under each return that the money should only take 2-3 days to process. This is the single longest "return" I have had in my many years of shopping online. With customer service this poor I cant imagine shopping there again in spite of having bought so many things from them in the past.

Yang Xiao
from Chicago, IL
Dear amazon complaint department.
I write this message because I felt exhausted. I canceled my order # 112-6164368-4505063 on October 28, but I still didn't get my money back. I contacted with my bank, and the bank said my money still frozen by amazon. I gave many calls to amazon customer service and my bank, but I still didn't get my money back. Tonight, I called the amazon customer service again, and a customer service (her name is Sheena,time: 23:28pm, 24/11/2017), Sheena's attitude was very bad, and she spoke to me in an impolite tone, and you can check the record on that time which I wrote.
I don't know how to do. I still don't understand why I canceled my order, my bank said my money was frozen by amazon. Can amazon solve my trouble?
Thank you!
Yang Xiao

Caleb Busch
from Springfield, MO
My complaint is someone used my credit card fraudulently and I am trying to find help. Someone used my personal credit card $105.29 on 11/09/2017. My last transaction was on October 31st so I do not know what this transaction is. Please contact me so I can dispute this charge and have it credited back to my personal debit card. I searched my account and there is no charge for this fraudulent amount but it shows on my bank statement and I would like to know what this charge is. Please if this is not the right place to ask for this help please email me and let me know what action to take. Thank You for your time.
Caleb Busch.

ejenkins107@yahoo.com
from Winchester, VA
I will not be ordering from amazon in the future because it is Nota secure site. This is the 3rd time my banking information has been hacked. I called your customer service department and after explaining what happened to the representative for a long time she sent me to another department and there I was placed on hold and no one ever
Picked up. Amazon is not a secure site for the customer and I am calling the better business bureau.

Zdzislaw Nagengast
from Glen Ellyn, IL
My order #112-2067762-2169865 is delayed. Second problem out of my last two orders. How can your tracking system tell me my package is on schedule and then an hour after it was supposed to be delivered, tell me it will be late by two days? This is close to becoming a pattern. If you want to see any more of my business this better not happen again. I am extremely, emphasis on extremely, disappointed. Get your act together.

Russell P. Carreiro
from Bristol, RI
ordered a casio ladies watch . the watch is packaged in a very thin casio box. the watch was shipped to me in a small mailing bag . no support at all. the casio box was crushed around the watch ,which was a gift, sending a bad rating worded like i explained here was considered bad language not accepted for posting. All i wanted amazon to know is a proper box and fill should have been used to ship this product,and this isn't the first time Thank You Russell Carreiro

BARRY Edwards
from West Babylon, NY
I ordered a playstation 4 for my grandson for christmass and had it delivered to my daughter in Virginia and she found the box at the bottom of her stairs instead of it being placed by her door.I am very angry about such careless handling of a package I paid $353 for .Driver may have been running late because my daughter has never had a problem like this before but I still find it wrong when I order so much from Amazon.Thank You Barry Edwards

Greg pastoric
from Bedminster, NJ
You may be big but you are loosing money with your stupid web site. I tried for 2 days to place an order. Even calling customer service your temp password does not work
I will never buy amazon.

Heather Ross
from Seattle, WA
Whenever I receive a package , the delivery driver NEVER rings the doorbell! This is very frustrating when I am home and we live in a community where there is a lot of theft. It takes one second to knock on the door or ring the doorbell.

MADHAB CHOWDHURY
from Kolkata, WB
Order #405-1644791-8490703
Placed on Monday, April 8, 2019
F2+GSM Fixed Wireless Phone by for Brighter Life (Grey)
Electronics
Sold by: Staunch
Fulfilled by Amazon
Rs.2,099.00
Item Subtotal: Rs.2,099.00
Shipping & Handling: Rs.0.00
Order Total: Rs.2,099.00
Payment Pending: Rs.2,099.00
This is the order details which was placed by us. The phone is not ok because the calls are not clear. When it is on the speaker then only we are able to communicate else the person on the other side is not able to hear.

I was supposed to receive my order today by 8 PM. It is now changed from a 2 day shipping to a 4 to 5 days shipping. I am not happy about this. Please do not offer me any apologies as I will not accept it. What I will accept is my item here in the 2 day shipping time frame!!!!

Naricia Bibbs
from Birmingham, AL
I currently have music being distributed on your website that needs to be taken down. I have repeatedly tried to call and get this taken care of with no success. Please give me the necessary instructions to have all music removed under my name. The company that process the order for this current distribution has closed with no intention of giving me access to the money made through the company, and will honor my request and remove music currently connect to their company I am upset that every time someone buys music off line the money goes to them. Please help in taking all this music down. Thank you
Please Help!!!
Natricia Bibbs
205-201-9082

Terrabeachside Condominiums Miami Beach
from Miami Beach, FL
I am an Officer at a Terrabeachside Condominiums at 6000 Collins on Miami Beach, Fl. We often have independent drivers gaining access without Securitys' permission. They wait outside the gate for someone to exit instead of using the call box to alert security. Once inside they leave the packages everywhere and anywhere. They often don't speak English and it is very hard to instruct them on the proper procedure. We would greatly appreciate it if there could be an instruction given to these drivers to dial 999 on the call box and once they are buzzed in to take all packages to the security office. Any help would be greatly appreciated. Thank you.

David Benton
from Fort Mill, SC
I am 72 year old male and live in the Four Seasons retirement community in Fort Mill SC. Today, April 10 at approximately 4:50 pm my wife and I was crossing a street in our community at a cross walk. Your service vehicle approached us from behind, ran thru a stop sign on Jade Street and came within a foot of running over us. The driver, a female driver was looking at her cell phone at the time and never saw us. When I yelled to get her attention she made no attempt to avoid us, continued on her course and thought the incident was funny. I only wish I could of caught up with her.

My husband bought me a house cleaning for my birthday. We were told the cleaning company would call the day before, they did not. When we called Amazon whom we purchased the house cleaning from they said to contact the company directly, we tried several times no response. We called back to Amazon they tried but didn't get a hold of the cleaning company, but told us they would be at our house between 11am-2pm, not to worry. 11:30 came I called Amazon again put my name on list for an Amazon team member to call. She called I asked if this company was coming or if I was wasting time waiting for them, she put me on hold. When she came back she said she just got off the phone with them and they should be at my house next. I believed her. I was wrong, she lied.( At the same time my husband was at work on the phone with another team member who told him they have been unable to get a hold of cleaning company.) I waited till 2pm thinking that the team member had talked to the company. Wasted a great day waiting on somebody that never showed and bold faced lied to by an Amazon team member, bad day in my book. Then out of curiosity I looked up the cleaning company that Amazon was selling sevice from, they are not a cleaning company in this state but in California. We live in New Orleans,LA. This morning I get up trying to forget my bad day and can't because Amazon has charged me $277.48 for a cleaning service I never received. as far as I'm concerned I will never buy another thing from Amazon they can't be trusted when team members lie, they are representing Amazon and Amazon can't be trusted.

Tom Crowley
from Atlanta, GA
3 out of 4 Amazon Prime packages have been delivered to the same wrong address 3 miles away. Called Amazon and they are appear to be unwilling to contact the contract company that delivers in the Atlanta neighborhood. The folks who received the package stopped the Prime truck and told them the package was delved to the wrong location. The driver told them to just toss the package in the garbage.
Amazon's attitude and unwillingness to resolve delivery problems is just unbelievable. Will shop elsewhere

skyler
from Battle Creek, MI
paid extra money for 2 day shipping. still havent received item in almost 4 days now. what fucking gives? why did i have to pay extra money for faster shipping that didnt happen? makes sense right? waste my time and money. thank you

James Williams
from Lakeland, FL
my account was hacked on April 2,2019 and purchases were made with my debit card . sent to 8550 nw 70th street apt 12284 Miami ,fl. 33166 -6216 and signed for by Sandro camarga and nothing has been done .no reimbursement no investigation nothing why not block all shipment to this address if you know they are hacking accounts . now I am responsible for clearing up my own over drafted account no longer will I use amazon you are UNSAFE

james williams
from Lakeland, FL
my account was hacked and merchandise was bought and shipped to 8550 nw 70th street apt 12284 Miami fl.33166 -6216 my money never returned even sighed by SANDRO CAMARGA . no money returned no investigation not even an I'm sorry James nothing . cant you block all shipments to this address or something at least pretend you care. now a Disney back pack for 66 dollars was purchased in my name . I was lucky to cancel it in time by same people and nothing done .big surprise . I no longer feel safe purchasing from amazon and no longer will you get my buisenees

The staff isn't very knowledgeable, they are condescending and incompetent. I thought a billing issue had been resolved and it hadn't now I'm getting stuck with another late fee.

I ordered two canisters of Country Times lemonade at a terrific price of $6.99 per canister. I then saw that the price went up to $11.99 right after Amazon took the money out of my bank account to pay for the item. Weeks later, I learned that they had never sent the items to UPS, and now, rather than allow me to receive the items, they insist upon refunding me the $6.99 per canister. At Amazon, if the deal looks too good to be true, it probably is. My order number is 1Z6A34Y60387905867.

Caroline Schmid
from White Salmon, WA
Made an order from ABA STORE on November 26, 2018. Order number 112-0471407-5179438. The date of delivery kept changing and finally in February I contacted the seller and asked them to get items to me right away or refund. They said they would refund me. Also said that the items I ordered were in transit and I could keep them when they arrived as a gift. It is now April and I never received the refund or the items. When I look at my order, it says I have been refunded. I have checked with my bank and this never happened. I used my bank debit card to purchase. So refund should have showed up in my bank account. Feel like this company should no longer be able to sell through Amazon, as I have noticed that there have been several other complaints of items not arriving.

Amazon closed my account on March 28th for excessive refund and return requests. Unaware that my account was closed. I loaded two $100 dollar gift cards that I purchased from Safeway on March 29th and April 2nd. I learned my account had been closed when Amazon would not allow me to make a purchase. I asked Amazon to please reimburse me $200 for the gift cards. Amazon is refusing to reimburse me for the cards.

The lady who delivered this package to me a few minutes ago
1. She was talking on her phone the whole time she was in my office
2. She smelled badly
3. She was not paying attention and almost broke a glass candy dish on the table after she was instructed to leave the package on the chair.
4. She was not paying attention to her job, she was talking on the phone (I could hear both sides of the conversation, I should not have to deal with this at work) (She was telling a man when she would be home.) I really don't want to know about the personal lives of our delivery persons. This is a professional legal office with clients. I request to never have this deliver person in my office again. Thank you.
Package No. C-41.2H
Cycle 1
TBA008284711000
DSD3 CYCLE 1
Package addressed to Sibet Alspaugh delivered on April 5, 2019 at approximately 11:53 a.m.

On March 18 I ordered a transmission
TRANSFER CASE 4.0L 6 CYL 1GRFE ENGINE MANUAL FITS 05-15 TACOMA 124127 from a private party. It did not get delivered to me in a timely manner as for some odd reason it ended up being delivered back to the door step of the seller. I do not have accurate information as to when it finally arrived on my door step as it originally was supposed to arrive on the 26th but undoubtedly came a couple of days later. I was out of the country at the time and didn't arrive till the 31st at midnight. After examining the item and determining that it would not work on the transmission I had purchased, I made arrangements to return it as I had till the 8th of April to accomplish this. I sent it back with a USPS label from Amazon which is the way it had arrived at my address. The post office accepted it for shipment on the 2nd of April and told me to expect it's return by April 5 and a refund by April 9. The next thing I knew, it arrived back at my address and in the end I received a message from you that it wasn't returned on time which contradicted the contract I originally had with Amazon. The message reads "To receive a refund, buyers need to return the item within the required time frame after the seller has accepted a return request. This item wasn't returned to the seller on time.
Final decision:
A refund won't be issued for this case." ON TOP OF THAT, THE POST OFFICE TOLD ME THAT IT WAS OVER WEIGHT BY ABOUT 13 POUNDS. Yet somehow, it had been shipped to me by USPS which has a weight limit of 70 pounds. My complaint centers in the fact that I sent it back within the specified time constraints, but because the seller objected I was then told that it hadn't been sent back within the time constraints. There were 6 days remaining for me to return the item. I have purchased many an Item through Amazon over several years and have never had any problems with your company till now. With all due respect, I feel I've been lied to in the decision that was handed down and am deserving of a refund and a return per your policy. This is the invoice I received after submitting it to USPS. https://www.ebay.com/rt/ReturnDetails?returnId=5111957316. No one from your company bothered to call me or write me about the matter, but I believe that having sent it back within 2 days of my receiving it and checking it out should fall within the guidelines for a return... especially since it stated that I had till the 8th of April to return the item. So I am appealing the case on the basis of having been provided inaccurate or misleading information.
Sincerely, Reginald Jones

I have an issue, more than a complaint-and it is your issue too, as a company of either just today, or today and further on. I want to be sure that my message is passed on to relevant parties, shaping the corporation. It is very important. The censoring of vaccine-related material needs to stop-and it really looks bad, when stood next to those things that Amazon does sell and leave up. Our family has been devastated by industry science, incentivized doctors, politicians, and others-and lies both by omission and those more direct and aggressive. Millions are injured by vaccines every single year, and people can handle the kind of information that allows them to make a decision for themselves-not for corporations that cannot exist without them. Until you have looked into a crib at your baby, whose brain is swelling and who is dying inside quite literally, don't censor what people need to know and posses, for themselves, please. This is real.

Reginald Jones
from Ford, WA
On March 18 I ordered a transmission from a private party. It did not get delivered to me in a timely manner as for some odd reason it ended up being delivered back to the door step of the seller. I do not have accurate information as to when it finally arrived on my door step as it originally was supposed to arrive on the 26th but undoubtedly came a couple of days later. I was out of the country at the time and didn't arrive till the 31st at midnight. After examining the item and determining that it would not work on the transmission I had purchased, I made arrangements to return it as I had till the 8th of April to accomplish this. I sent it back with a USPS label from Amazon which is the way it had arrived at my address. The post office accepted it for shipment on the 2nd of April and told me to expect it's return by April 5 and a refund by April 9. The next thing I knew, it arrived back at my address and in the end I received a message from you that it wasn't returned on time which contradicted the contract I originally had with Amazon. The message reads "To receive a refund, buyers need to return the item within the required time frame after the seller has accepted a return request. This item wasn't returned to the seller on time.
Final decision:
A refund won't be issued for this case." ON TOP OF THAT, THE POST OFFICE TOLD ME THAT IT WAS OVER WEIGHT BY ABOUT 13 POUNDS. Yet somehow, it had been shipped to me by USPS which has a weight limit of 70 pounds. My complaint centers in the fact that I sent it back within the specified time constraints, but because the seller objected I was then told that it hadn't been sent back within the time constraints. There were 6 days remaining for me to return the item. I have purchased many an Item through Amazon over several years and have never had any problems with your company till now. With all due respect, I feel I've been lied to in the decision that was handed down and am deserving of a refund and a return per your policy. This is the invoice I received after submitting it to USPS. https://www.ebay.com/rt/ReturnDetails?returnId=5111957316

Will Fleming
from Roswell, GA
The first week of March, 2019...I left Gillette a negative review based upon their Anti-Male commercial. My review ranking, at that time, was around 9,000. Within one week the review was removed and my review ranking shot to 61,542,907. I called their Customer Service Team and their Dispute Resolutions Team and they both sent questions and forms to the only people that could help me...the Communities Team. After hearing NOTHING from them I called both the Customer Service Team and the Dispute Resolutions Team and both said they felt like they were being ignored by the Communities Team. Four weeks passed and I FINALLY got in touch with the Communities Team and all they have done is copy and paste things to me that relate to none of my concerns or questions, demand info from me that relates to nothing that is happening and threaten to shut down this investigation if their demands are not met. Here is one demand. What is the URL of the page you are having problems with. I've mentioned over and over and over that the URL is my profile page. I've given them my profile name and everything and yet they demand from me something I've already told them...and threaten to shut everything down if I don't tell them. Ugh... Did I also mention that in week 3 I found, on Amazon, a forum that the Communities Team runs. I tried to ask them a question on there but when I pushed the "create thread" button my question was immediately marked as spam. So, anyway, this is week 5 of everything. In retaliation for me complaining and with more helpful votes, my review ranking was dropped 400,000 to 61,973,473.
After all of this I am left with no other conclusion than Amazon is actively punishing me for not having the correct political opinion. They are not to be trusted anymore.

Susan Ward
from Snohomish, WA
DELIVERY SERVICES
WE ARE MAKING A DECISION TO STOP USING AMAZON!!
We are having all kinds of unmarked cars delivering to our house. Some of the persons delivering look pretty sketchy and speak little English. There is not a Lockbox facility within 20 miles of our home. Everyone in our town is complaining about the same thing. We probably spend $5000. a year at Amazon but that is going to change. It's so convenient when youre homebound but that will change.

BOB HUNTER
from Los Angeles, CA
installer never showed up had to call to find out why told that he had an emergency told that I would be rescheduled five days later told there was no way it could be sooner the individual that was on the phone was very rude and when I asked for more information she hung up the phone
I cancelled appointments in order to meet with the installer
what's important here is there was no phone call letting me no what was going on and when I get that phone call I was told so sorry and she hung up!!!!this company appears to hide behind there phone system and when finally reached they offer no help and are very rude at that
THANKS
Long time PRIME CUSTOMER

satish k shenoy
from Edison, NJ
Order #111-5418086-3298662
GOT A NOTE SAYING IT WAS DELIVERED ON 2 APRIL
NEVER RECEIVED IT
I checked with Amazon, it was signed by a person named VOLLMOUTH, who does not reside at my address 41 Morning Glory Lane Edison NJ 08820. It must have been delivered at the WRONG ADDRESS, I do not even know WHO this person is. I was at my home ALL DAY YESTERDAY. I am very disappointed with the service, and will never again order anything from AMAZON
Satish Shenoy
41 Morning Glory Lane
Edison NJ 08820
908 755 1776

Frank
from Brookville, OH
Prior to December 2018 when I ordered something from amazon the item shipped within 24 hours.It seems now when I order something it takes several days before it ships or is held up several days in one place.Example Chicago.I don't have prime and never will. Is this a way your company is trying to get customers too sign up for prime? If this keeps happening I promise I will no longer do business with you.I'll focus on Walmart.com homedepot.com bestbuy.com kohls.com dicks sporting goods.com rockauto.com and so on.I really like wallmarts set up too pick up items same day their in store package p/u vending machine is reall cool. I just wanted to let you know how disappointed I am about amazon right now.

A delivery was made to my neighbor across the street from my house and the driver deliberately drove onto my property and put large ruts in the lawn. The delivery was made to 19155 S. Saint Lawrence Avenue, Glenwood, IL 60425 to Reginald Bernard Staggers, on Tuesday around 11:50. There were several numbers on the package which are B-45.3B, Cycle 1, TBA994752494000, spnch2 7ms7. She knew what she was doing when she did it. My husband was outside and saw what she did. He yelled but she continued on. She also left the package at the front door instead of putting it at the back - out of view, which is really not my concern but the ruts in my lawn are.

Mark Thoman
from Los Angeles, CA
Last November, I made several calls for a "fix" to Fitbit customer service regarding my very dark, almost unreadable screen, as well as my inability to "sync" with my computers. After several "walk-through" tries there was no solution to the problems. So, in early December I returned the Surge Fitbit, by registered mail, along with two additional cables I ordered at the same time. The cables were received on December 16th and I was credited on my AMEX account with approximately $7.00. However, I have yet to see a credit for the almost $240. Surge Fitbit. I have, via e-mail and phone, communicated/corresponded back and forth with Amazon but I'm still unclear why there is this confusion.
I am in Washington, DC now where I serve as a consultant on the Scientific Review Panel for the NIH (National Institute of Health) as well as the CDC. I will not be home (in the Seattle area) to access my registered mail documents or a copy of the mailing label I used to return the items until next week. Please advise. Thank you.
Mark Thoman
Mark Thoman, M.D., FAAP, FACMT
FAA: Sr. Aviation Medical Examiner
Member: Scientific Review Panel, NIH, National Library of Medicine
Bethesda, MD 20892
paro1795@aol.com

randy huget
from Victoria, BC
the delivery service provided by dynamex delivery in victoria b.c. canada is the worst company i have ever dealt with . the packages are never on the day posted . there is no local phone number to call, no where to pick up the packages if i could not sit and wait for days because always late. no missed delivery notice out on door, no must be picked up somewhere by a certain date, nothing. one attempt and package sent back . I am retired and was home all day sunday and they never buzzed in at the entrance my name is on the directory as well a slip was placed with my cell number and no calls. just something on the delivery page of your site which said deliverable. i find dealing with such shoddy delivery people as dynammex is not worth the hassle of shopping on Amazon. you can look on Reddit or any other social site and see the scathing reviews dynamex receives. why no zero star option . if this is not straightened out and i ever buy anything on amazon again i will see who the prospective delivery company is and if it is dynamex i will cancel the order immediately . no issues with FedEx just the low rent mismanaged dynamex .Randy Huget 207 3255 Glasgow Ave victoria b.c. v8x4s4 250 857 1778

Around mid year 2018, I contacted Amazon with an issue that I received an order confirmation that I didn't order. Shortly afterwards, I received a cancelled order request. A few weeks later, I placed an order an notice someone else's shipping information in my checkout box. The next day I could no longer access my account as someone's else's email address was prefilled and a message stating that "this e-mail address is not recognized appeared" After weeks of complaining, the issue was resolved and I had again had access.to my account but still noticed that another person who I wasn't familiar was listed as a shipping option on the checkbox. I continued to order and monitor my account and charge card without any issues.
In March 2019, I attempted to access my account again to order a product and the login email address was prefilled again with someone's else's email address and would not allow me to login stating that my e-mail address was not recognized. As concerned as I am with the continued issue, I'm more concerned with what I interpret as a lack of security and the difficulty of reaching out for customer assistance with the company. I reviewed various screens on the company's website and didn't ever see a customer support telephone number or chat line to discuss this matter. Similar to the last issue, I had to type in Amazon Complaints before I could get either a phone number or pace to voice my issue. My email address that is no longer listed in your file is ml79poole@comcast.net.

I purchased book two in a series and it was exactly the same as book one.

Kay mink
from Washington, DC
On February 2 a package was delivered from amazon to 908 Central ave, sykesville, md. . The amazon driver pulled up to the neighbors driveway in the street , and then discovered it was not the right house and proceeded to cut across the grass to our porch and fell in the yard. Now we have received a lawsuit from the amazon driver of your company for falling in our yard. In The lawsuit she states she was on the sidewalk and that is a total lie she was no ware near the sidewalk . How as a home owner can I protect myself against your company employees when they are allowed to make bad decisions and then lie about it and then sue your customers?
Kay Mink
443-572-9159

Last Wednesday, March 27,2019.My mother went to the WHOLE FOODS, in our town of VIENNA VIRGINIA 22180
And she had bought a stalk of packaged celery and upon opening the package most of it had to be thrown out. Because the packaging had a big dead worm in between the stalks and worm poop. And some of it had been eaten up by the bite marks on the celery.
This is disgusting and unacceptable. LEARLY , of shopping and buying there again or even online.IS THIS THE WAY AMAZON BUYS WHOLE FOODS AND TREATS THE CUSTOMERS LIKE THIS.
I went in there yesterday to look around and see , also of what their prices are and a $ 1.99 for a cucumber and the other prices are too high. AND I AM A PRIME MEMBER OF AMAZON FOR YEARS. I WOULD BE THINKING DIFFERENTLY, NOW ABOUT SHOPPING THERE OR ANY WHOLE FOODS.
And the PARKING is so bad in parking there !

Darwin Payn
from Sterling, VA
I called because an order I placed was offering two day shipping to arrive on Saturday but after the order was placed the delivery day was changed to Sunday.
The representative kept getting confused so I requested a supervisor. A supervisor claiming to be named Frank got on the phone ant told be if I had common sense I'd realize that if I order 3 items with two delivery guarantees, they would all arrive on latest delivery date.
This is not what has happened in the past and most of the time, my items arrive on the day the delivery is guaranteed. Also I didn't appreciate this amazon employee who claimed to be a supervisor was insinuating that I have no common sense.

robert hodge
from St Louis, MO
I buy thousands and thousands from amazon
Was like a new hamberger joint, great for awhile and then goes to crap.
I have had many many problems. with shipping multiple items in a box with which had dog food, human food, lawn spray,
cosmetics, all in same box. This has happened many times, almost every suscribe and save month
The last 3 complaints I made, customer service actually attepmted to blame me, how I unpacked, I complain alot, they will inform shipping, la da lada lada.....I am no techie, and have no cellphone, never had. Customer service told me I MUST have a picture takin and submitted brfoe any action
on amazons behalf....I will not allow this anymore, my money and amazons "supposed" rules are changing daily...
Thnks for listening, no more amazon for me

Peter Holman
from Croydon, ENG
As a prime member of a number of years the ability of the Amazon to honour next day delivery (the very reason one is a prime member) is becoming poorer. At least half of the guaranteed next day delivery do not arrive next day and many do not arrive within three days. Why do I pay a fee for a service that does not deliver on its promises.
Peter Holman
I

chris
from Costa Mesa, CA
I am on my 5th customer service agent in the chat for a basic question. I keep getting passed around. there is clearly a language barrier and i can appreciate that, however, the total lack of legitimate customer service doesn't make the cheap price of amazon worth it.

Donna Schneider
from Arcade, NY
searching FOR A HARNESS FOR MY DOG THIS AM....WHAT A DISGUSTING EYE OPENER WHEN THAT SITE OPENED....I, FOR ONE, WILL NOT BE SUBMITTING AN ORDER AT THIS TIME AND PERHAPS NEVER AGAIN UNTIL THIS TRASH IS REMOVED FROM AMAZON...
I DO NOT PROFESS TO BE A PRUDE, BUT THIS SITE IS OPEN TO EVERY KID IN THE WORLD WHO SHOULD NOT HAS THIS GARBAGE OPEN UP IN FRONT OF THEM WHEN LOOKING FOR A LEASH OR HARNESS FOR THEIR PET.

Gerri Matsufuji
from Millbrae, CA
Ordered Tasty Bite Indian Entree Madras Lentils 10 Ounce (Pack of 6) order number 112-1079749. Delivered on time but package was left at the top of our cul de sac where anyone could have taken it. To make matters worse, it rained and outer box got very wet. Product OK. I order many items from Amazon. Items must be left in front of our door.

Marcelo Koh Uezumi
from Santos, SP
I WENT TO A MEDICAL CONGRESS IN VEGAS . SO I WAS REALLY SHORT OF TIME. I DECIDED TO BUY SOME PRESENTS IN BRAZIL ( WHERE I LIVE ) TO BE DELIVERED AT AMAZON LOCKER IN VEGAS. IT WAS SUPPOSED TO RECEIVE A CODE NUMBER ( 6 DIGITS ) TO UNLOCK THE BOX. I CHOOSE THE AMAZON LOCKER IN RIVERA -
Amazon Locker - Riviera
3716 Paradise Rd, at 7-Eleven, Las Vegas NV 89169-4605, but i received a e mail from amazon changing the amazon locker to TUDOR- Amazon Locker - Tudor
815 E Desert Inn Rd, at 7-Eleven, Las Vegas NV 89109-9304, maybe because of the package´s size. After three days, not receiving a code number from amazon, I decidedo to write amazon customer support with no anwer. I call the support and an attendant said that my orders had already been delievered at 7 eleven store in 815 E Desert Inn Rd, at 7-Eleven, Las Vegas NV 89109-9304. and I should ask for ARIE !!!
Immediately, I took a taxi and got there. When i arrived there, an Indian guy - probably the ownwer - said to me that there was no packages inside the store and no employees were allowwed to receive and kept any luggage ou package inside the store ! He also told me that a big package was
sent back to amazon office because he did not accept that inside the store. I have 2 orders and I wrote amazon customer servisse many times with no answer. They had been said that a investigation was opened but i ask Amazon :
The purpose of the amazon locker box is to keep your stuffs safe . That´s the reason I used this servisse. IF SOMEBODY RECEIVE AND KEEP THE PACKAGES, I SUPPOSET THIS PERSON HAS SIGNED SOME DOCUMENT , SHOWING THAT HE HAD RECEIVED THE PACKAGES.
WHO RECEIVED THE PACKAGES ???? IT WAS NOT ME !!! I DID NOT SIGN OU RECEIVE ANY PACKAGES AND NOW, I HAVE TO TRY TO PROVE THAT I´M NOT THE GUILTY ????? VERY DISAPPOINTED WITH THIS COMPANY. I HAVE ALREADY CONTACT AMAZON BRAZIL, BUT THEY SAID I HAD TO CONTACT AMAZON USA.
I WILL DESCRIBE MY ORDERS BELOW.
Delivered Mar 12, 2019
Your package was delivered. It was handed directly to a resident.
Track package
Xbox One S 1TB Console - Minecraft Creators Bundle (Discontinued)
Sold by: HALF TIME
Return eligible through Apr 11, 2019
$225.90
Delivered Mar 12, 2019
It was handed directly to a receptionist or someone at a front desk.
Signed by: Arie
Track package
Fujifilm Instax Mini 9 Instant Camera ICE BLUE w/ Fujifilm Instax Mini 9 Instant Films (60 Pack) + A14 Pc Deluxe Bundle For Fujifilm Instax Mini 9 Camera
Sold by: Quality Photo
Return eligible through Apr 10, 2019
$114.99
Buy it again
Superdry Unisex Camo Logo Tarp Backpack (Khaki/Green, One Size)
Sold by: 707 Street
Return eligible through Apr 10, 2019
$69.50
Delivered Mar 12, 2019
Your package was delivered. It was handed directly to a resident.
Track package
Atari Flashback Portable Game Player 2017
Sold by: GreenBox26
Return eligible through Apr 11, 2019
$31.99
Buy it again
2
2 of Wired Controller for Xbox 360,TGJOR Wired USB Game Controller Gamepad Joystick with Shoulders Buttons for Microsoft Xbox & Slim 360 PC Windows PC (Black)
Sold by: TGJOR
Return eligible through Apr 11, 2019
$16.99

Anneke Van Couvering
from Petaluma, CA
I ordered an iPhone case. I got sent a pizza cutter. I tried to Chat with Amazon and now it's set up so they have to call you. And it's always someone who's English is not their first language and always very hard to understand. Bring back the Chat function!!! Everytime I order from Amazon it's screwed up. I give up.

Cassandra Garces
from Austin, TX
Order Id: 112-1398763-9944255
Selected Order Items:
Amazon.com $40 Gift Card in a Gold Reveal - 112-1398763-9944255
Hello I am Cassandra and I have a long and stressful experience I would like to share with you. I purchased an amazon gift card for my co worker who loves amazon and I thought what better gift then a amazon gift card. I loved that the shipping information said within a business day it would be delivered. The first attempt was made in the morning but I was working so I called to schedule it to be redelivered again within the day. A manager called me due to the request I had submitted for the redelivery was not processed yet. So she was calling to advise me that she could have it routed to me by tonight 7:30-9. The night passed and 9:10 came and no package. I called customer service and they told me that my package showed delivered as they had proof by posting a picture on my account. So I check the picture on my account and it showed the door knob on the right side and my door knob was on the left so I knew there and then they didn't deliver to the correct apartment. The lady put me on hold more than 15 minutes so I decided to hang up and call again. I get a gentleman and he apologizes and says that he can see the delivery was made to the incorrect apartment and that he would be sending me a replacement. He puts me on hold again another 12 mins and he never came back on the line. So I called again, at that time my husband had came back saying that he had knocked at least at five peoples doors until he found it it was delivered at apartment 6108 and my apartment was 6103. So when I let the other person know that my husband found the card at someone else's apartment door she then starts telling me that she can still send me the replacement and I can keep the card I found as it was still active and for the inconvenience I could keep the replacement. So I agreed and then I ask if the replacement can be delivered after 5 since I work and she had the nerves to tell me that she couldn't add any instructions to the delivery and to make sure I have someone there to accept the package. I repeated myself that I didn't have anyone at the house at that time and that I would be at work and I just asked she cancel the replacement and refund to my card. So she ends up placing me on hold for about 16 minutes so I hang up and call again. I get another gentleman and he was so helpful and trying to help the best he could but he was not able to help since the replacement was cancelled I would have to purchase a new 40 gift card out of my pocket. Keep in mind that the card I had in the package was locked and no money was on there. So I had no gift card balance $0 and no refund. So he ends up transferring me to a manager which I spend almost 1 hour and 20 minutes trying to see if they can unlock the card or refund me the money. They end up finding out that no they can't unlock the card but when trying to refund me the money they were getting error message not allowing them to process my refund. What a scam company this is. Worst experience ever. The manager said she would keep me updated and let me know when she could process the refund. So disappointed. When asking for a reimbursement for my trouble they said all they could credit me would be $5. Never again will I order from amazon.

Puneet Singh
from Erbil, AR
i have ordered 3 items thorough Amazon online shopping but receive only 2 items. since march 7th I am chasing Amazon and everytime Amazon said its already delivered. I have order 3 items worth approx. 16 thousand but the powerbank worth 999rs not received. everyday speaking with Amazon and explaining that only for 999 I never bothered but its a matter of believe but someone from Amazon called my family spoke like they have stolen the package. after I start chasing my package and now Amazon simply says that they have investigated and found that they deliver the package to Puneet. when I asked for puneet signature or anyone's signature on the receiver paper they don't have. they are telling me to check with neighbors and security which is bullshit. I am puneet and I never receive this package nor my family members and not my neighbors, I have checked with everyone. I was told that it happened sometime and don't worry company will refund the oney but now company says it was delivered by 3rd party and they cannot show me the details as its not the policy?????? is this the way to deal with your customers? forgot about money and package I am really not worry for it now but thanks to GOD that just only 999indian rupees I got to know how Amazon cheating with their customer. I have all the evidence and going to file a case in civil and consumer court in india. Also I have spoken to someone who will publish this news to a local newspapers to make other aware about these kind of frauds.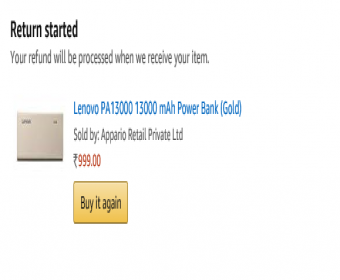 Emil Gallo
from Kennett Square, PA
On the way, but it's running late
Track your package for details
3
3 of Probrico CHHS09 Soft Opening Face Frame Mounting Concealed Hinges,1 Pair
Sold by: Probrico Home Building Product question? Ask Seller
$6.99
Buy it again
2
2 of Taco 400-4 1/8-Inch-NPT Float Air Hy-Vent
Sold by: Amazon.com Services, Inc
$13.50
I order these over four months ago. Seller will not respond.

Anneke Van Couvering
from Petaluma, CA
This is regarding my ORDER # 111-4467340-7885007. This morning Saturday March 23, 2019, I was delivered an Amazon for the address across the street: 435 Gossage Avenue Petaluma CA 94952. My address is 434 Gossage Avenue Petaluma CA 94952. Her package was delivered to me, and my package was delivered to her. Our addresses are not even on the same side of the street. While I was on the phone with your customer service, she came and gave me my package, which had been delivered to her, and I gave her her package, which had been delivered to me. At the time she came to the door, I was on the phone with your customer support. The delivery status was noted as "Package was left in a secure location." But there was no photo and I had no idea where the package was delivered. Your rep told me, "You should walk around your neighborhood and look for your package." I am disabled and can't walk around my neighborhood. I demanded he find out where my package had been delivered. I was on hold when my neighbor came with my package and we switched. Every time I think your delivery bugs are straightened out you screw up again. I am pissed. I can't rely on your Amazon Carrier delivery service. Once again, I will look for another place to shop.

Ken Ayers
from Canandaigua, NY
Hello, On Feb. 28, 2019 I ordered Microsoft Office 365 Home / a 12 month subscription for up to 6 pc's. I payed $79.99 + $5.62 for taxes for a total of $80.61. As of March 22, 2019, I have not received this order. My Order Number is: D01-3905520-9913858. Could you look into this matter for me. I did cancel this order March 22, 2019, but as stated above I have payed $80.61 for this. I would either like the order filled and delivered, or my money back.
Thank-you,
Ken Ayers
P.S. e-mail address is: kayers3453@outlook.com

The drivers have very bad attitude and just throw packages and then literally yell when you say something. I just had driver: Kerry Headley argue because we only accept deliveries in the back dock area - we have a huge sign outside that says that but he got very angry.

James Laviletta
from Monmouth, OR
Placed an order to be delivered 3/16/2019 for GP money clip for order cost of $33.97.
I have not received the order and wish to have the order cancelled immediately !!
Please ensure that there are no charges to my account.
James Laviletta

Steve Sheasly
from Pendleton, OR
Order# 113-0495526-7842618
I know Amazon is huge but if enough of the customers quit buying because of crappy customer service it will fail. I have not been able to get satisfaction over a stupid MEGA hat.
I am willing to pay the $2.00 difference but my emails are ignored. So as of right now I will not order anything on Amazon again until this is resolved.
Just so you know there are a lot of others talking about how Amazon is screwing the little people.
Steve Sheasly

Have feedback for Amazon?
Thanks for your feedback!
Sorry. Please try again later!