Amazon
Amazon Complaints Continued... (Page 6)
1005+ reviews added so far. Upset? Call Amazon corporate: 206-266-1000

Crystal Turner
from Flossmoor, IL
Order date
Jan 16, 2022
Order #
111-8330370-9938611
Order total
$38.88 (4 items)
I purchased 4 items from seller Color Beauty on 1/16/2022. I received the items 1/19/2022 damaged. I immediately put in for a refund of the 2 damaged items which the seller agreed to the refund. After I completed the transaction I decided to return the other 2 items, to return the entire package. I did another return for the other 2 items. I had a total of 2 UPS shipping labels. I used 1 return label and returned all 4 items in one package and included the scan code for or both returns in the package. The seller refunded 2 of the items on the 1/28/2022 in the amount of $19.78. I emailed the seller to let them know I returned all 4 items in one package and did not use the 2nd UPS LABEL. Seller said once they receive the package the other credit will be given. Packages received by seller 2/3/2022 and signed by "Lisa" for acceptance. The amount of the 2nd credit is supposed to be $19.10. I have emailed the seller numerous times in regards to this credit. They said they issued it but it has never been sent to my account. I have filed numerous A to Z cases to no avail. No one has helped me. The seller is not responding anymore. I have filed a BBB case and Amazon is not responding to that either. I just want my money back. I should not have to deal with this being an upstanding Amazon customer in good standing.

Ozgur ozden
from Doha, DA
AMAZON sent me 2 wrong items as an international purchase
1- ORDER # 112-2904655-7099426
It was supposed to be Surface pro-8, i5, 8GB platinum, but instead I found
HP CHROMEBOOK in the box. Refund is issued for this item.
BUT I had to pay 998.40 QAR = 274.58$ as an international return shipping for this item via DHL, Airwaybill: 6573405661.
2- ORDER# 112-1884366-6457011
it supposed to be Surface pro-8, i5, 16 GB, but I have received 8GB version and I have also returned back, and refund issued.
BUT I also had to pay 998.40 QAR = 274.58$ as an international return shipping for this item via DHL, Airwaybill: 6573405661.
I would like you to the refund the international shipping that I have paid which is 549$.
I had to pay this because twice you have sent me wrong items and it is basically not my mistake and responsibility.
Thanks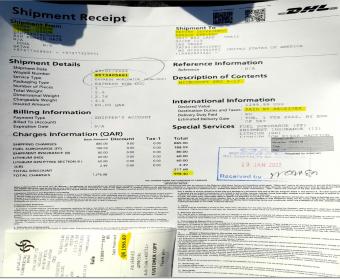 Cato Russell McDaniel
from Montgomery, TX
I spend a lot of money with Amazon and until now liked the company. I purchased a dishwasher for my sister as a gift. It arrived and when it was unboxed it was dented. A second one was sent and when it arrived was also dented in the same place. I was told on Saturday by an Amazon Rep that someone would contact me in 40 hours and correct this mess but NO ONE CONTACTED ME. I called today and the new Rep completed a bunch of forms and I smiled these to Pilot Freight Services. They were supposed to contact me within 4 hours and naturally they have not. You claim to be the Most Customer-Centric Company. I do not think so. I have wasted hours of my time and money having installers show up at my sister's house to install damaged goods TWICE and still have no resolution of this mess. You get a grade of F!
Still unresolved issues and no help seems to be on the way.

Angela Pearson
from Upper Marlboro, MD
Amazons customer service has really declined. I got a notification that my package was delivered on 2/5/2020. Forced to communicate through chat I was told to give it to the end of the day before I could file my package missing. My package was delivered to the WRONG address 400 Zelma instead of 312 Zelma. Lucky my neighbor was honest and delivered my opened package(because he was also waiting on a package and thought it was his) to my porch on 2/7/21. It is totally unacceptable for Amazon to allow their drivers to lie about a package being delivered and have their customers unnecessarily concerned that it could have been taken. Your increase in price should have provided better customer service NOT worse. It is almost impossible to reach someone via phone when previously you could put your number in and literally receive a callback in seconds. I hope Amazon doesn't become one of those companies that take their customers for granted.

Matthew
from Mountain View, CA
Amazon is the new Walmart. Was once a great place to shop . I guess i told the truth one to many times about the products they ell and now i cant leave any type of feedback. Then will bring my passive passive aggressive to a close very soon. I guess i will go back to Ebay. bye Felicia

Frederick MItchem
from San Jose, CA
This is not a complaint but a COMPLIMENT. On January 29th I was on a walk with my 2 dogs across the street from your Amazon Delivery complexes in Milpitas. My 15-year-old Yorkie happened to stray from us\ and really could not be found. Your delivery Driver Maira Alvarenga saw him wandering around the area picked him up and called me a very distraught Pet Parent informing me that she had found him and their location.
I wanted to acknowledge her deeds to her employer and let Amazon know how much my family appreciated the deed she did for us. Maira represented Amazon and herself in a caring and thoughtful manner.
I hope this message can be conveyed to her.

They DO NOT deliver to my door. I am on a 3rd floor with a respiratory disorder and directions to bring to my door. They dont. Today O had to ask the office to help bring up 6 boxes becAuse your driver wouldnt do the job. I work from home there was never an attempt to bring them to my door. Thu is lazy and its crap I [ay for prime and cant get them to my door inside a building. The driver just makes a stack by the main entrance and says attempoted delivery.
Its bs

Terri Means
from Denver, CO
I ordered 2 air pods for Christmas presents. One was fromAmazon, and one was from Costco. I decided to keep the Costco pair as it was cheaper. I had 2 identical boxes, unopened or looked at. I boxed up one pair and took it to the center for returns. that was 3 weeks ago. last night i got an email saying that they got the incorrect box and were throwing the item away and recharging my card. I have placed numerous phone calls and written emails. There is just nothing. It takes forever to get a human and then there is just:: It is our policy to discard all incorrect items." So, I'v spent 110 dollars on a set of AirPods and I don't have them. They've thrown them away. Irrespective of how wasteful that is, they threw away something that should have been returned if not accepted. I have nothing to show for the money I spent. I've just thrown away 110 dollars and they could care less. The least they could have done is send an email saying they were the wong box, and they could be sent back at my cost. A totally unbelievable experience and such inhuman service

mindy leazott
from Randolph, MA
AFTER ALL THESE YEARS AND HUNDREDS OF DOLLARS AMAZON COULD NOT FIND MY ADDRESS! I AM TERMINALLY ILL, THIS IS A GIFT AND WAS PROMISED TO BE DELIVERED BY A CERTAIN DATE I WOULD HAVE ORDERED IT OTHERWISE

Nathan
from Chula Vista, CA
Well several packages failed to show up when promised. I contact the support and they could care less. Needless to say they were quick to send me the link for cancelation of my account, even though I have been a customer for years and spends thousands to them per year. Guess they don't need my money anymore! Back to ebay and offerup. Contacted support after cancelling and they don't care either.

Angelica Manseau
from Miller Place, NY
I have multiple deliveries a day everyday of the week. Due to personal reasons I left a note on poster board visible to all angles of my front porch that " please leave all deliveries at back porch. The back porch is visible from the driveway easy to access just walk down driveway and there's the back porch.
On January 9 th a delivery was made left on front porch in melting snow because I had not shoveled front walk or porch making it even more of a reason not to leave package at front door. By the time I got home package was soaked luckily the item inside box was fine.
Point is that I left a sign large enough to read from end of walkway. The driver ignored my directions and basically could care less about the delivery to leave package sitting in snow and not where I requested. This is not the first time I've had issues not a lot maybe a handful here and there but when asked to leave a package in a designated area there's a reason and it should be followed not really a hard request to follow.I'm not a complainer that is why this is the first but something's are just basic courtesy and mannerism but I guess not for everyone so being said if it happens again you'll be hearing from me again.

Martha Boykins
from New York, NY
I keep getting calls from someone leaving messages that someone is trying to purchase an iPhone via my Amazon account in the amount of $980.00. This is a scam. However, whoever it is has access to my information.

I opened a baby registry with amazon to welcome my first child. Sadly he was stillborn.
I began the daunting process of returning items, I followed instructions and brought items to the UPS store. Amazon states my gift card balance qould occur with in 2-4 hours.
that time passed and I contacted chat supportx for 15 mins there was no response, so I called. In that time someone finaly responded in chat and said theres no one who can help me with the issue. and then ended the chat. The person on the phone told be too bad theyre policy allows them to take 14 business days to process a gift card return. Why isnt this in writing? Im already greiving and now this?! They offered jo support on how to return the other items such as crib..... Ibwasnt able to get a photo of the second chat person as they closed it immediatly. This seems like false advertisement.

Brittani Flynn
from Denver, CO
I understand that deliveries can be delayed due to a lot of things. But when I contact customer service multiple times and they keep telling me they promise it will arrive the next day and the next day. And yet I still have not received a package. And then refuse to remedy the situation with any type of promo to my account. It's ridiculous.

Tatricia Bethea
from Yulee, FL
Waiting on a refund for a item never received spoke with several supervisor providing wrong information and spoke with supervisor Maria today one of the rudest supervisor I ever spoke with then she advised the previous supervisor gave wrong information Maria was the most obnoxious rude and unprofessional supervisor I have ever experienced and needs to be retrained on customer service experience I hope she is placed back in customer service for a refresh class

jane K Wilks
from Highworth, ENG
Amazon.uk failed to deliver a high value item (2021 iPad 12.9 pro) a childs toy arrived in its place. Amazon did correct this the following day. Amazon customer service the claimed that my account hand a high number of refunds........totally false. many many emails sent to C.Service but just patronising emails in return. Shameful
J K Wilks

Michael w wallace
from Tulsa, OK
My complaint is I ordered a package on October 18th 2021 package was delivered but not picked up by me I left delivery notes in my delivery to either knock on the door or call me let me know the package was there because I'm going to hide theft area and this has happened several times before once I called them packages report on that package what's up all the internet on that package they locked my account and it's been locked ever since with my money $300 my money in that account I want my money thanks took that counting them but I want my $300 salary for sure plus extras for 2 months to call it every 48 hours text image it's like I have called and sent every piece of documentation they wanted over 10 times crystal clear pictures they keep saying can't verify my account every card I have that account is mine in my name and my address so they're playing a game because they don't want to repay me for this but they screwed up on have two returns in that account have promotional credits in that account and then I have another return on the incident report over filed and they probably file that now huh I WANT MY MONEY THAT THEY'VE HAD TRAPPED IN THAT ACCOUNT FOR OVER 2 MONTHS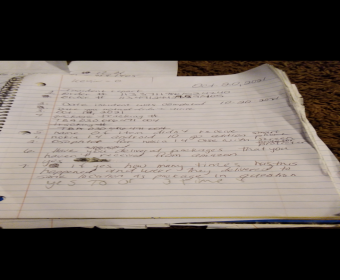 Shannon L Hinkle
from Lewis Center, OH
My fiance and I have had NUMEROUS items be claimed as "delivered" only to find they have not been. Requesting refunds is a joke. I have to file claims with Amazon, FedEx, the seller and probably Jeff himself just to get the same loose promises of "it won't happen again". The stress this causes is not worth it. We spend thousands of dollars on Amazon and disappointment seems to be what we pay for. I used to hold Amazon in a much higher regard. Now they're just as bad as eBay or wish. I've always loved Amazon for how quickly I was able to receive an item after purchase, almost as fast as store shopping. Now? Now I'm lucky if I get it in one piece or even at all.

CHARLES SAINI
from West Palm Beach, FL
i returned the wrong package. I had purchased an item that was defective and when it was time to drop it off at UPS,
i grabbed the wrong box. It contained 350 dollars of medicine and had just been delivered from CVS by UPS and the boxes were identically sized.
I realized my mistake 2 days later and with the dropoff receipt in hand, proceeded to spend over 25hrs going from UPS csr to Amazon csr to the actual UPS dropoff store to recover my package.
There is no info beyond me dropping off the package on the UPS site, and Amazon ran me around with the chats, emails and phone calls.
No one was willing to help with recovering the package sent in error.
I spend over 50k with Amazon over 3 accounts per year and expected some kind of help instead of the cookie cutter apologies and no help at all.
UPS says that Amazon has to start the investigation, not me, because it's their UPS account and Amazon tells me to deal with UPS directly although there is no info whatsoever when i track my package other than the original scan when i dropped off the wrong package.
So disappointing, i am switching my accounts to walmart.com.

JANET ANGLE
from San Diego, CA
I'm a full time employee but I'm only getting part-time work and the manager is always trying to take my hours for no reason and they use the n word I'm feel very disrespect they pick and chose who work and who doesn't I'm new there but I feel very uncomfortable working with them people and how they are so comfortable with that nigga word and I'm trying but I will not be disrespect by no one period

James
from Murfreesboro, TN
I pay for a prime membership solely for the prime shipping option, and I still gets lots of packages delivered late. Currently waiting on two packages that are already past the arrival date and customer service can give no answers. All of these issues seem to be shipments coming from the fulfillment center so it squarely lies on Amazon. I should be getting a refund for these late items.

Christine Griffin
from Mooresville, NC
I ordered 3 face masks on the 17th of November. Did the free shipping. First time customer so I thought lets see how it goes. It was scheduled to be delivered to my house today by 10 PM. I did the order tracking. Received an email as well. Both stated your order was delivered and handed to a resident at 117 PM. No package was delivered. No one knocked on my door. No one at Amazon will give me information about why this happened. All they seemed to say was it was mis-scanned give it til tomorrow. They finally refunded me 2 items and replaced on with ""guaranteed delivery on Wednesday"". This is the only spot I could find to complain. Letting all my friends and family know not to order from them ever,

Arlene Gulley
from Seattle, WA
I specifically stated that the item should be left in "front of door," but it was left in the "mail room area." I did receive it after one of the tenants brought it to my office. I also stated that the hours are from 8:30 am - 3:30 pm, and I stayed at the office until 4:15 pm(11/12/2021) and had no delivery. CAN YOUR DRIVERS PLEASE READ THE INSTRUCTIONS? That is what it is there for!!!!!

Jason Lyerla
from San Bernardino, CA
I ordered a phone 2 days ago. I found it on their website sold by them $40 cheaper than what I had paid for it. This was through a third party seller now I get that third party sellers make their own pricing and do their own thing but Amazon is representing them on their website there shouldn't have to be I have to send one phone back it hasn't been right it will arrive tomorrow and hasn't been delivered yet I have to send that phone back reorder the phone today for the cheaper price and then wait for it to show up which is fine but it's a hassle to have to do all that when they should just be able to take care of it between themselves this makes no sense and it's a bad business model

Since I became a Prime Member delivery has extremely been delayed for everything I buy. Before delivery would take days and now it takes weeks or even more than a month. The delivery has become terribly bad.

Tara Elliott
from Saco, ME
I had a package delivered today. The package was left outside in the rain. There is a porch that packages can be delivered to that is accessible and can be seen from the road. The drivers are continuously delivering these packages to the garage door that has no covering. I have ordered a sign that says this but it still has not arrived (Also, ordered on Amazon).
I am unable to get this package because I am at work and saw it on the surveillance camera. I could see the driver put up his hood because the rain was coming down so hard but did not put plastic on my package or deliver it to another location.
Tara Elliott

Don Joslin
from Antioch, CA
Expecting delivery,Had estimated Time on Mobile phone for delivery ,Watch driver from window,didn't want to take the time to look ,Laziness,not perfessional Don Joslin

A driver should be told driving in our neighborhood is not his NEIGHBORHOOD! He delivered a package on Nancy way in riverside, Ca with windows down and Music BLARING SO LOUD YOU COULD HEAR IT ALL THE WAY DOWN THE STREET. And a block way…WE DO NOT APPRECIATE THIS AT ALL, ITS BAD ENOUGH WE LISTEN TO THIS ON THE WEEKENDS. BUT FOR A COMPANY BUSINESS TO COME INTO MY NEIGHBORHOOD AND BREAK MY PEACE AND QUIET IS NOT OK! I ask driver at 4:00 p.m. to turn it down of course he could not hear me. Please inform your drivers to not drive into our neighborhood blaring music!!! We do not care to hear it…if it happens again I will file a complaint with the Riverside Police Dept, we have a noise ordnance in effect here…

Kathy j Johnson
from Edmonds, WA
I recently ordered a cabinet which came in two -70 pound boxes. It was pictured on the website as yellow. When I opened it up it was a hideous white honey oak. The color was totally unacceptable. I filed for a return - and received the label. I am 63 years old and disabled and had the two boxes taken to the ups store. when I got to UPS, they needed 2 labels since I had 2 boxes. I emailed amazon. they said its 48 hours and they needed to get a label from the third party. I called multiple customer service people while standing in the lobby at ups and got ahold of the "top" customer service who refused to help. he left me on hold for 20 minutes, then hung up on me. He refused to give me to a supervisor, he refused to acknowledge I had an issue. his only answer was to go away and come back when I had the second label. I had the boxes taken to UPS and no way to get them back home or back to UPS again. I could not get ahold of anyone. He refused to give me a different customer service person. the easy answer was to print me a label and charge back the shipping to the third party. he said its impossible. I didn't believe it at all. the only thing that worked was the nice UPS manager allowed me to leave the boxes there and email them the new labels when they arrived (which they did the next day). It was criminal and discrimination toward my age and disability. I am furious

Scott
from Arroyo Grande, CA
What a lying cheating company, i have dealt with them for many years bought mega thousands of $$$$ of products, since Andy took over as CEO, the company is horrible, tomorrow I'm dumping all our investments in AMZ, there Customer Service is a fraud, scam and lies

Jill Kenney
from Independence, Mo, MO
I complained to customer chat they charged me for 2 pairs of shorts at 50 plus dollars each. They argued with me and did nothing. So I called. After arguing they agreed to credit my account. They NEVER did. I contacted chat again.. had a huge disagreement the not wanting to bother even looking it up. Switched nervous times to more representatives who didn't read the chat and would do the same thing. They said call and you will get the same answer.
An option was made for them to call me. Finally I said forward this chat have them read it and have them call me. Within 30 seconds they called and put me on hold. I hung up. I said you didn't follow directions. The did it again. And never called back.
I also have a discreprecency on identical bras ordered days apart never received. Also a 14.10 charge last month. I didn't order anything.
2626629956

Pritesh More
from Karjat, MH
One guy cjeat with me he said he order mobile phone on cod but he order watch at place of cod now I want to return but don't have that guy amazon accont details

Bonnie E Zimmrrman
from Tonawanda, NY
On September 17 I ordered 2 $100 Razer gift cards. One worked one would not. I called to complain and was told to call Razer. I called they tolt was Amazons problem. So I called you back . They took the information and said they would call me back o
me ir credit me due to the $100 gift card not working.
I am a loyal Prime customer and am furious this is till not resolved nor heard from anyone and Im out the $100. my email is flabuf14@gmail.com or phone is 716 861 0034
Bonnie Zimmerman

Jazamier Davenport
from Piney Green, NC
Y'all took money out my account, I canceled my membership . I'm confused I why money was taken out my account . I'm going to have to find a number for y'all corporate office or something cause this makes no sense

Caroline Bernal
from Mystic, CT
I called to check on an order that I had sent in. He told me I had no order after giving my email address. I had just ordered other things in the past two weeks. I said so could you please tell me what I last ordered. The man on the phone said to me a dildo. I said excuse me he said a dildo and he hung up on me. What is wrong with that you people have people like that working there are you out of your mind for him to speak to a customer like that

Prathamesh Modha
from Rajkot, GJ
order # 402-0069233-9779565
order date :- 17/09/2021
invoice number :- AMD2-363525
invoice date :- 19/09/2021
I couldn't on the phone. So place return request on 21/09/2021. And communicate with customer care officer and explain problem. And they place return request and they said the delivery biy will come to pick up phone by 29/09/2021 but he didn't come yet. So i talk with customer care officer and they said the delivery boy comes at 01/10/2021. But yet not come to received phone. And now they said they will come at 03/10/2021.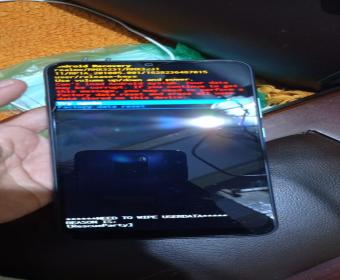 Susan Priest
from Crestline, CA
I bought a SAMSUNG Galaxy Book Pro 15.6" Laptop Computer, Intel Evo Platform Intel 11th Gen Core i7-1165G7 Up to 4.7 GHz, 16GB RAM, 1TB PCIe SSD, Intel Iris Xe Graphics, Win 10, Mystic Blue w/ GM Accessories for around $1200 dollars. Ordered on September 23, 2021 Order# 112-8039472-9985065. When I received the laptop the battery was at about 8% I tried to use the samsung charger that came with the laptop but the charger was bad. I contacted computers USA and this is the message they sent me...
Computers USA Hi, Sorry to here that. The item is 100% brand new. The item is under the limited warranty,please contact manufacturer to inquire the detail to fix it. They will take care of it. We're so sorry for the inconvenience. We're humbly to ask if you may consider removing/editing the feedback. You may follow the link below to do so: http://smile.amazon.com/gp/help/customer/display.html?nodeId=201125570&r... We refund you $30 as compensation in this purchase. It usually takes 3-5 business days. And please let us know your idea for the solution. We sincerely believe we can solve the problem for you faster and more satisfactorily. Thanks for the understanding!
I then went out and purchased a charger for $50 at Best Buy and charged the laptop. At 100% charge I had only 3 hours of time before I would need to charge again. This laptop was supposed to have nearly 20 hours of battery life new. I then completed a battery recalibration on the laptop and recharged it to 100% this gave me about 8 hours of battery life. I then contacted Samsung directly to see if they would fix the laptop because a return to Computers USA is a loss of money and a scam! I explained the problem to Samsung and they basically told me they would not fix it and I needed to do a return or exchange through computers USA because the computer was essentially a bad product.
This is the return policy for computers USA Instructions from ComputersUSA
Please return the item with all the accessories, paperwork in the original retail box.
We will send the returned product to the third party to inspect the product condition. We will verify the serial number for all returns. For any return with wrong serial number, we will charge at least 50% restocking fee. 20% restocking fee will be imposed on any opened item returned, according to Amazon's return policy. For any return with missing parts/accessories, we will charge at least 30% restocking fee.
For any return with missing original retail box, 20% restocking fee will be imposed.
I have now lost 250 dollars on this and at no fault of my own.
I am now very worried that ComputersUSA will lie and say that I did not return all of the parts so I am taking photos of everything as I pack it up to return the item. And will try to keep all or part of the money...
I can't believe that Amazon allows sellers with return policies of this caliber. If you have a bad product you don't keep someone's money all of my funds should be refunded to me once the return is complete. The seller COMPUTERSUSA is responsible for bad products not the customer. I trusted them to send me a product that was in perfect working order and they did not. Taking 20% for restocking a product is ethically wrong when the product is bad to begin with.
Sincerely,
Susan Priest

My name is reshma i have ordered below items 11/09/2021 Its showing deliverd item on 190/09/2021
to below address
Pls note that i didnt receive below item
Either u Deliver below item or return my money
ASWIN .S
VAIKUNDAM HOUSE NO SP 4/887(2)
CHEMPAZHANTHY, TRIVANDRUM
CHEMPAZHANTHY, KERALA 695587
India
RESIST+ Hand Sanitizer 500ml, 75% IPA, Isopropyl Alcohol based Hand Sanitizer Dispenser
Order# 408-7427999-0621968

Devon Cox
from Kalamazoo, MI
Amazon failed to chargeback $400 to the account which lead to a Chase (Amazon) credit card investigation. Following the investigation Chase reapplied the temporary hold of the $400. When this occurred, the transaction was reported to the credit reporting agencies resulting in a 14 point reduction. However, the $400 was never used or credited to the account.

Ed Kasky
from Los Angeles, CA
I returned an item via dropoff at UPS on September 4. I checked on it for 2 weeks and it showed in transit on the Amazon website. Next, I tried calling. All I got were canned responses basically saying that they can't do anything until the item is returned to their warehouse. I could not reach anyone who could actually do something about my refund. I sent them the tracking # from UPS to no avail. This has to be the worst customer service I can remember.

Marie White
from Wantagh, NY
Apparently my account was hacked. In addition on a separate level at the same time I had an issue with my email. To activate my Amazon account I need to answer questions one of which was to list the last 3 items I purchased. My husband purchased two items at the beginning of September. He is 76 years old, has Parkinson's and as a result has extreme memory loss. I don't know what he ordered in September and since I had an email problem, the items are not in my email. I did however give inforpmation to the customer service reps from my checking account with the item numbers of the things purchased. One was approximately $11 the about $20. Plus I ordered a book 3 dqys ago and gave them the title of the book. Plus I gave them items I ordered in the past 3 months. Plus I gave them the serial number of our KIndle. I have Fire TV stick that I just got less than 6 months ago. My TV is old and in the settings there is no indication of the serial number of the Fire TV. I don't know where to find this information on my TV but you certainly can see I ordered it in my past orders. All this was not good enough. I tried 4 times to get my account activated but no luck. I spoke to a rep last night named Kendall and he said that the account would be activated within 5 hours. He also sent me an email. And no activation occurred. I've been a customer for years and spend thousands of dollars every year. I want my account activated!

Zod Mansour
from San Jose, CA
Received a notice that we are going to be charged for Wholefood groceries. This is a fee increase on top of Prime membership. We joined Prime to have this service for free. Now you are charging. This is a double charge and I am oppose to it. I am not going to shop wholefood and I am disappointed in this fee.

Theresa Hunter
from Ashburn, VA
My beloved dad died. The first two times (08/2021I reached someone, they assured me by phone that his $79 gift card balance would be transfered to me. That was a lie both times.
I reached them again today. (9/23/21) first by chat then received a phone call. This time they offered to put it back to his credit card, which I've closed by now. They are keeping the funds. Today's rep says they can't transfer to my Amazon account.
This is so much extra trauma, hassle, and disservice over only $79.
I waited and waited. And followed up three times with them to find out I was wasting my time and lied to twice. I have other larger matters to settle. This has been hurtful and extremely wasteful of my time; each phone call costed up to half an hour.

Royston Luke Carlmain
from Cardiff, WLS
I'm missing complaint service is absolutely ridiculous I ordered a £2014 With a card which then the account went overdrawn but I wanted to refund I asked them to refund it to me on a different card or pay me as a gift card balance so I could purchase the bed again I'd waited over six months to get this bed delivered and it had no chance of ever coming.with a card which then the account went overdrawn but I wanted to refund I asked them to refund it to me on a different card or pay me as a gift card balance so I could purchase the bed again I'd waited over six months to get this bed delivered and it had no chance of ever coming Amazon completely ignored me this money was from when I took the Department of work and pensions to courts to get my sickness benefits and it was supposed to be a new start Amazon totally blanked me ignored me didn't listen to me I know I've lost that dream bed which was supposed to be a fresh start for myself I've ended up with a big huge box in my living room with a mattress what doesn't fit my current bed I feel like I'm just absolutely fab day off at every stage I am not listen to ignored constantly. I also bought a German TV 43 inch to go into the TV which is now planted on my desk. So I can't use my desk for the new business I'm trying to set up Amazon are a joke they do not feel like they have to listen to their customers or even treat them with respect anymore skin of a harsh awakening when they realise people are turning away from home because of the way they behave.

LORI L MEYER
from Petersburg, IL
Dear Sirs,
"A" for amazon products, promptness and service! "F" is for amazons' customer service, their dishonesty, work ethic, and service. My acct is on hold for I'm not really sure why? The 1st email said "unusual payment activity" (was I paying too frequently on my credit card?) Then another email said my acct was related to an acct that the card had been involved in a dispute (not me). To get to the point, I call your customer service every 1-2 days trying to get my acct open, every time I call I get the same response -" the acct specialist will email you in 24hrs", or they sometimes say 24-48hrs. NEVER HAPPENS!. Every call I make, they say we have to fill out a form to be given to the acct spec. I ask them to add, " please tell me what is required of me to get my acct open?" ....... No email! No answer! No response! Worst of all, is being lied too. The last 2x I called Sept. 9& 11@1620 CT, I was told my acct would be reinstated in 2 hrs. Sham on the 2 of you! THAT did not happen either day. Disappointment every time I call. Lastly, I was verbalizing my frustration and that person just hung up on me.
So "A" for amazon and their outstanding service and product! And it's just fun to shop on Amazon! So please unlock my acct. And please tell me why my acct is on hold so it does happen again in the future. And finally "F" is for customer frustration!

Fred Roth
from Greensboro, NC
I ordered luggage for a donation. I specifically ordered as Amazon seller and Amazon delivery. Amazon contracted with USPS for delivery on Sunday 9/5/2021. Amazon sent me an e-mail at 7:03 PM stating that USPS could not deliver and I needed to contact them to solve the issue. I called USPS and, of course they were closed. I called Amazon and after four attempts got someone in the call center who could not help and restated that I had to call USPS, your contract carrier. Have you ever attempted to call USPS and use their system? It is impossible! I called Amazon again and they said that I did not have to call USPS that was their job. I directed this person to the Amazon e-mail. She apologized and said I could call back on Tuesday. I called today and was told that the package was now out for delivery. Really, after I was told by Amazon that it could not be delivered. There must have been a modern day miracle. Remember, on Sunday it was on-hold and could not be delivered without information directly from me. Or maybe the Amazon contract carrier "just did not want to do the work and decided not to deliver." Not enough room here for the complete story, if you want to call me call my cell number in my account. I order as "Amazon as Seller and Amazon as Delivery" specifically to avoid these issues. I never expected Amazon to e-mail me and say "You have to contact our contract carrier"! I hope the package arrives before our donation deadline.

Barbara Heizman
from Lee's Summit, MO
Your drivers are coming down on our dead end street, and while it takes a minute to find a graveled spot to turn around, it is possible. Drivers are continually turning around in our yards, leaving ruts. I'm fed up!

Amber Hammond
from Saint Augustine, FL
An item I ordered for a specific event arrived and it was not like described at all and when I contacted customer service to get refund they continually argued with me and refused to do anything about it.
Have feedback for Amazon?
Thanks for your feedback!
Sorry. Please try again later!