Amazon
Amazon Complaints Continued... (Page 3)
1005+ reviews added so far. Upset? Call Amazon corporate: 206-266-1000

THe customer service was rude and ther is no way to file a complaint. He/she basically told me to fuck off before transfering me. And the lady after helped me with my problem.

jose A colon
from Boyertown, PA
I placed an order on June 6,2022 and I didn't receive the item when it was supposed to get here which was on June 8,2022 and I wasn't notified until 5pm on the 8th it was an item that I needed now they tell me it takes 3-5 business days for a refund for an item that amazon has. if I was notified the day before that the item was damaged I would be able to try and find the item elsewhere and can reorder the item but I wont get it until the 15th which is to long for me to be without a vehicle because amazon is getting so sloppy on how it treats its customers.

Ordered a drill bit. Had a construction crew waiting. Received a pair of slippers instead. Drove over 200miles to get drill bit. Seriously, SLIPPERS!! TRAIN YOU EMPLOYEES FOR GOD SAKE!!!

Jose l Gonzalez
from Tampa, FL
Customer Service has dramatically deteriorated. Looks like agents are working o. Multiple calls at same time.
Trying to get an issue resolved. Agents come on the phone several times and ask me the same questions over and over. After two hours on the phone the call gets dropped. Called again and the agent has no record of my call.
This is making me think that online shopping is becoming too much of a hazard. It is easier to go to the store and get the issue resolved

douglas Giem
from Colorado Springs, CO
Can't access my account and told due to not using the account for almost a year it got closed and deleted all my purchase history

Felix paredes
from Miami, FL
On May 8th, I placed an order for an IPHONE SE and received my order with no delay on May 11th, 2022. When I opened the box that amazon delivered. Found out that the IPHONE was sealed but empty. Took pictures and Immediately contacted amazon and they agreed to replace it. On May 13th the replacement shipment order came and to my surprise the IPHONE case was sealed but again it was empty. Immediately took pictures and once again contacted amazon and they told me that they will replace it. Which they did. On May 17th we received the 3rd shipment and once again the IPHONE case was sealed but empty. Took pictures again and contacted amazon. This time customer service said that they couldn't do anything else. Didn't offer an Investigation or try to solve the issue that looks like it is internally from the company or warehouse. After so many years of doing successfully business with amazon. They didn't care to follow up to resolve this issue. Telling me that they are not able to give me a refund or replacement which I don't want any more. This is very BAD service. I received a letter saying that I need it to file a police report, which I did, because I want to get this fixed asap. How can I order a product and never receive it? The worst thing is the box from amazon came sealed inside 3 times but was empty the IPHONE BOX WAS EMPTY. I got an Amazon box with an empty iPhone case that was sealed. Need to start an investigation, somehow the IPhone are missing/ disappearing from the box before delivery. This is Very bad and poor service. I just got my account closed because "supposedly didn't comply with the terms of their conditions. According to them I created another account to place orders which is not true. I don't know for which purpose I need to do that because I have been a customer since 2013 approx. I want the refund of this order. Pay with my debit card $450.00 plus a gift card of $30.00. I need this issue to get solved.

Laura Chenelia
from Glendora, CA
My Prime Membership was canceled without my consent. Both my Bank and Amazon admitted that it should not have been, and in a May 25th email I received from Amazon, I was told that everything was resolved and my account was restored with full access. I never lost access to my account, just to the Prime Membership. I was assuming Amazon put the Prime back. I see that they did not.
The customer service I have received from Amazon throughout this ordeal has been the worst I've ever experienced. I was canceled without my consent. I was told that I would have to speak to someone from the Corporate Office, yet was told I'd have "to Google it" to get the contact info.
I was canceled while Amazon kept my payment. The then refunded it after I asked them to restore my Prime. I just want my Prime account reinstated. My family and I use this all the time and have been members for years. The way I have been treated has been deplorable. Please help me.

Sahr Youngai Gbondo
from Dulwich, ENG
I recently started working for Leonard Buca, a delivery agent for Amazon UK. They are nothing but a bunch of incompetent business operations. I have had payment issues with them from the very first day I started working with them. I would appreciate it if I am pointed in the right direction for this type of complaint

Radha Holavanahallli
from Olney, MD
Order number: 112-0822586-3965864.
We bought a living room sofa modular set that is flimsy and broken parts. We had bought insurance as well for it. We could not put the complete set together due to the broken part. It took over a week to get the part and even that was torn underneath the sofa. The complete set is flimsy and the edges do not come together and the back tilts back is not flush with the fixtures. We have tried to communicate with the seller based on Amazon's communications but they are not responsive. We were told by Amazon that we could get rid of it or donate the item and we would get a full refund, and soon after we got another message asking it to be shipped back. In-between messages we already purchased another set (from another company). We have wasted hours on end putting it together, dismantling it and putting it back with a new part. All the cushions come compressed as well. It is difficult for us to repackage it and ship it back as even the boxes the materials came in have been discarded. We asked Amazon to come pick them up but they only told us to do so. We have spent over 3+weeks on this matter. Please send someone to dismantle it, box it and hip it back as we cannot do this. Also, Amazon should look at practicality of returns of large items before agreeing to put them up for sale. This is too difficult based on the time spent on these flimsy non-work able products for us to handle. It should be the responsibility of the seller or manufacturer to pick up the product if defective and does not live up to it's advertisement. Please call us at 4698795002.
All images are available on the communication on the Amazon page.

Jye Deck
from Atascosa, TX
I placed an order to be delivered as a gift to a post office for my son. I filled out the form available on the website during checkout for delivery instructions. Yes, it's a place of business, Monday through Friday 10am-4pm for delivery hours. No, they are not open for deliveries on federal holidays or weekends. I even filled out the additional instructions for the driver stating it was a post office and to please deliver during business hours to staff so that it could be placed in the correct box. It was to be delivered May 9. When I was tracking the package it was out for delivery May 9, however, the post office was closed. I called customer service. The representative said the only way to make sure it would be delivered during those hours would be to put in for a specific reschedule. Okay, fine. Tues, still not delivered, post office closed. I messaged customer service. They said it was done wrong and it would be delivered the following day. Wed, still not delivered, post office closed. Messaged customer service again. More apologies, to wait. Thurs, still not delivered, post office closed. Now I can no longer track the package and I am frustrated wanting to know what I will be given for recompense for this inconvenience. This was a gift! Very late! My son had now made daily trips to the post office expecting this package. I was told they could refund my purchase and still keep the item WHEN it arrived, not IF. Ok, fine. Friday, still no delivery and now they say it is lost in transit!? What? They are confused. Monday again, May 16. I message customer service, representative tries to set up a 3 way call with the carrier and amazon customer service. Failed. I only spoke on the phone with customer service. The rep understood what I dealing with and what I was told how it would be dealt with was beyond his ability and transferred me to the manager. Spoke with manager who seemed not to understand that I was I would be given a refund for the item and to keep it when it was finally delivered as recompense for the inconvenience. She had no other information on how this package was to be delivered and that it did not matter since I had received the refund. This manager was rude and got frustrated to the point of not listening to what I (the customer) had to say. She offered to give me the number to call the carrier to find out what happened to the package. Isn't that something they should have done at the beginning? Why is it now the customer's responsibility to ensure proper delivery? She asked if I had contacted them. I told her this call was supposed to be 3 way with the carrier but they failed at that due to connection problems. I asked her if she had contacted them, if anyone prior to this had? I had been told each time I contacted customer service that an escalation was being placed on the order history for the package so each time in the future they would have all the information. That seems false as I had to explain each time the problem and what I was told would be done to fix it. She then decided to just tell me that it was no longer a problem because I had already been refunded for a product I did not receive, which is still not the issue, and that she offered a gift certificate. She did, I did not decline the gift certificate, I asked what will be done about the missing package. When she got frustrated enough I asked to speak to her supervisor. She said she doesn't have one. I asked for anyone above her, phone or email contact, and for her name, again. She gave me her name which I had difficulty understanding and got upset about personal information. I was simply wanting to know how to identify her for the company for this complaint. She was supposed to give me an email. When I asked if the call was being recorded she hung up on me. She told me her name was Vee or Zee, I still am not sure. I had a difficult time understanding her through most of the call due to her accent, at the beginning it was because it sounded like her microphone was against her mouth as well. This phone call took place May 16 2022 at about 2100 CST. The phone call was initiated at 2038 CST but it was 2100 CST that it was transferred to her.
My problem is that I ordered an item for a gift, filled out the boxes provided on checkout for delivery, it did not get delivered. I have spent everyday dealing with customer service to resolve this issue for over a week, except the weekend, with no solution being applied. Now, I am expected to start the process all over again using the refund I had received for recompense in the first place to chance again if the delivery will be made. I know Amazon makes the routes and the order of delivery for the routes and then assigns them to the drivers. So why have me fill out a form for specific details for delivery if it will be ignored? After this escapade I don't know if I want to deal with Amazon again.

Amazons service has gone so far down hill in the last year. They raised their prices and somehow got even worse.
They give a delivery date and don't even ship your order until AFTER the date given. So paying for prime is really NOT worth it because you still don't get anything faster. They also refuse to refund you for items that are lost. And when you complain about companies they ship with (cough cough *ASL*) they say they won't use them for anymore of your orders. Yet end up ONLY using them.

Gayle Ostic
from Matawan, NJ
Amazon locked a business account due to charges that couldn't be replaced with another card. They only reached out via email days after it was locked and I tried calling. The customer service area could also not speak with the team who locked it and filled out a form explaining the situatio n. Each 24 hours was how they responded with very cryptic emails say account you autorized not good or associated with your business account. They never said which card they were trying and since it was closed I could not go in a fix it. Their communication was terrible and took 24 hours between each email. I called 2 different supervisors and each agreed the situation was messed up BECAUSE the account was closed and I couldn't add cards to it. They each wrote long forms explaining my situation and requitement to do business ASAP because they messed up all communication with me. Your process is broken. See their steps below. I wound up getting a second card cancelled because they charged a card that I didn't authorize and could find the order number. ALL CUSTOMERS should get a response from Amazon during order searches that say " order from another account - please log into that account!!!!!!"
Details of events:
I had a business Discover card get closed due to a fraudulent charge. It takes 8-10 days to receive another card so Amazon went and charged my Visa on my personal amazon account without my authorization. When Visa alerted me there were new charges on my card, I looked up the order (which was from my business account) and could not find it on my Amazon Prime. I didn't think to look on the business account because that account used my discover busines card. I received the new Discover card before I realized they charged my orginal VISA and added it to the business account (card 6678) THEN AMAZON LOCKED THE BUSINESS ACCOUNT. I reported the charges on my visa as unknow so THAT CARD Also GOT cancelled. But Visa said before we decline these charges check with Amazon. I called and Amazon said they were from my business account. BUT VISA cancelled my card anyway (another 10 days to get another new card). I could not reach the cb-in team at amazon becuase they kept authorizing the wrong card to charge the ones that hit the calcelled card. This HORROR went on for over 10 days to straight. YOUR PROCESS is broken. 1. if they never tried to charge my other amazon account and card this would never have happened. NOTE the Business account did NOT have my personal VISA card linked to it!!!!!
I am extremely frustrated and annoyed at this long process. Your front line Supervisors were very empathetic and tried to help but it was obvious that the team who locked the account NEVER read their submitted forms!!!!! Iwill never recommend opening a business acount with amazon. Your locking of an account and not allowing a discussion with the end user was a apoor decision. I could have straigtened this out with one phone call. BAD BAD BAD Gayle Ostic - I am a long time customer and purchase 100's of $ of items. Your handling of this problem almost caused my to loose a couple of vendors for my business.

Ashlee Rush
from Bay City, TX
After almost 3 hours on the phone and having to download 4 different apps the rude customer serve guys(3rd one I got transferred to) just hung up on me after telling him I couldn't just run to Walmart. No of it made sense and it was already hard to understand due to a language barrier. They did not explain why I couldn't just get a refund to my account for the 5 items I never received and just kept telling me to try other means such as Venmo and cash app which I use neither. It was the most unprofessional customer service I've ever dealt with and came off as very sketchy!

Danielle Peeler
from Lexington, SC
The FireTV I have had for less than 1 year is stuck on the loading screen. I have attempted all troubleshooting to no avail. The TV remains stuck on the loading screen and will not move to the actual TV. I have chatted with Amazon (where the TV was initially purchased) and they have led me through all the troubleshooting steps, which have not worked. Factory reset options are not working, and basic reset is not working as well. The TV remains stuck on the loading screen and will not load to anything else despite multiple attempts over several hours. I was on a call with Samantha from Amazon's customer service department from 4:07pm-4:39pm (after being on a chat with Megha from 3:06pm-4:07pm). Samantha was extremely unhelpful and wouldn't allow me to speak with a manager despite multiple requests. She declined to give me a number to call back if Insignia is unable to help me. She declined to give me any additional information to identify her or the problems with this call. She eventually ended up ignoring me and not responding to me at all so I had no choice but to hang up.

I also made a complaint a while ago, someone opened another account in my name and used my bank details in a different email address and I have made complaints after complaints and I still have the items here waiting for a return label to send back to you to get my money back and no one has helped me at all,I would not mind but it's items I don't need or would used, talk about theft in front of your face.

Gabriella Dejac
from Belfast, NY
I had customer service call me to see what was going on with my Amazon account because everytime I have ordered something over the past 2-3 months after placing the order a few days later usually the day it should be delivered it will say payment revision needed and we get a refund to our cards. I wanted to know why this keeps happening, if there is something wrong with the website and why/ if I can get notified when that message comes up cause I get nothing. The customer service representative I talked to was very unhelpful and just kept telling me that the order was okay cause I had fixed it already but that wasn't even the reason I was calling for help and proceeded to ignore my questions and talk over me and then hung up on me as well. I was not rude or malicious in anyway I am a CCR myself. She was not professional and did nothing to help me. I spend a lot of money on Amazon subscriptions and products and I am not happy with the customer service I received.

Tomas King
from Atlanta, GA
My problem I had with Amazon is that I order a bed from them. It was promised to be delivered between 6am and 9am. At 9:05 it still wasn't here. I called Amazon and was on the phone with the representative when it was marked delivered. I walked to my door and nothing was there. I told the representative and he tried calisthenics driver a few times but he didn't answer. I got switched to a different representative and she tried calling the driver still no answer. She could tell I was getting upset because now I'm late for work so she tried once more. He finally answered and said he must have delivered it to the wrong address. How could he deliver it to the wrong address when you have to put a code in just to get into my building. I feel like he knew he was going to be late thought I was going to be sleep and deliver it as soon as he could. He lied to them and lied about delivering the package and they didn't help me at all.

jacinta marie lawrence
from Long Beach, CA
failed to deliver my package to correct address. even the delivery driver left was a picture that was not my address. despite this all, I had to fill out an incident report 10 times literally for a replacement package. when I asked repeatedly to file a complaint against customer service, the customer service representatives hung up in my face. Terrible customer service accountability and no real effort to provide elevation when they made a mistake. will not be ordering anything else from Amazon again.

Alan Lyons
from West Kelowna, BC
I ordered three items did same day delivery, received one and then two were "attempted delivery". I contacted the representative and they said it would be delivered by 8am the next day. It was not delivered. I then messaged another rep to follow up and they said it was lost and they could refund the items but not the delivery but would follow up. I then contacted a rep to explain the situation and was treated rudely and then the chat was ended by the rep. See images below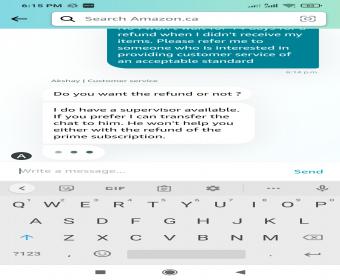 Elsbeth Welch
from Ocean Springs, MS
Your phone rep needs to have better English communication skills. Could have solved my problem in 5 minutes versus wasting my time and yours. Made me put an app on my phone to solve a problem but was not comfortable doing it. All I needed an clarification what my bill was for what I had purchased and charged on my credit card March 15,22 for $60.18. I finally hung up found it out myself.

Brian Hewitt
from Lexington, SC
Your Driver's need to slow down in my neighborhood. The name of my neighborhood is called Parkside in Lexington, South Carolina 29072. The speed limit is 25 MPH. The second thing is your driver's need to TURN onto the correct side of the road. When your drivers in the blue vans make the Left Turn off Garden Arbor Drive in Lexington, SC 29072 onto Wilmington Lane in Lexington SC 29072 they are turning onto the wrong side of the road & if there was another vehicle coming your driver would hit the other vehicle head on, plus my driveway is right there & I could get hit as well. I live right on the corner where this is constantly happening, and I am tired of seeing this. I do have Video surveillance cameras for day & night so I do have these violations on video very clear video. This is not a good look for Amazon at all & it's just a matter of time before an accident happens. There is also a STOP Sign right on the corner of Wilmington Lane & Garden Arbor Drive & your driver's need to come to a complete STOP there. This needs to be addressed & I am giving you Amazon the Opportunity to correct this. If this does not get corrected I will go to Law Enforcement & show them my video's of these violations & have them handle this. I will also report this to Law Enforcement & they will come out here & see what your driver's are doing violating the Laws of the road. This is everyday, not just occasionally. Either way still not good. Mainly this is a safety issue. Fed-Ex and UPS come back here in my neighborhood as well & they don't drive like this. Cameras don't LIE, Make sure your employee's know I am watching, and there better be some better driving going on back here. I am not attaching no images. However, like I said earlier if this continues to happen I will show Law Enforcement the images I have. Better yet I will have Law Enforcement back here in my neighborhood patrolling to catch your driver's doing this if this does not STOP.

Roberta Caito
from Fishers, IN
Your delivery man had to turn around at our closed gate. It was closed because you said package would come Saturday to Monday! Your driver tore up our lawn by the gate; obviously thought he could drive across wet grass and got stuck. Trucks turn around out there all the time, so this was truly avoidable. We have pictures if you want them sent to you, please send email with e-address. I think YOU should repair the mess the driver made-to our lawn and mud everywhere.

Nancy L Sundt
from Yelm, WA
Amazon is allowing sellers to gouge the public. Cat food I purchase is Pro Plan Chicken and Cheese, usually through chewy.com. A case of it usually runs in the low $30s but now that Chewy is out of stock, Amazon sellers are now selling it between $50-80 a case. This needs to stop. Amazon is well aware of this happening.

nakesia saulsberry
from West Des Moines, IA
i am a Prime Member. I live in an apartment. When I order packages. I like them to be delivered i front of my door so they won't get stolen. I specify that. They did it a few times, But stopped. A package got stolen. It was replaced. Customer service talked to the driver. They delivered my packages to my door. Then, they stopped. They would leave them downstairs again. It was stolen. I complain. They hung up on me. They gave me my money back. They have gotten rude. The drivers are lazy. I have been a customer for years. They weren't like this. They become so unprofessional, rude, lazy, and inconsiderate.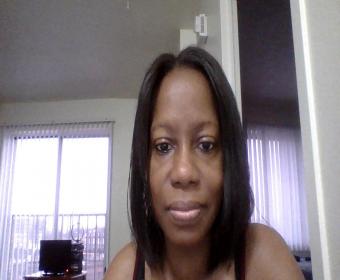 Never buy expensive items on Amazon.
I recently purchased a 900 dollar tv. The item never arrived and yet Amazon marked it as delivered. After a few rounds of painful communications and so many times of being put on hold with customer service, I was told the only suggestion Amazon can provide is for me to report to the police and come back with a complete police report, because the item lost, stolen or misdelivered is a "high value product".
Although I already filed a report after feeling a strong disappointment and anger to Amazon, as easily anticipated, there hasn't been any response from the police yet (how can they accept and issue reports for each missing delivery?). Despite that I only clicked a place order button, consequently it meant to me to pay an expensive lesson fee to learn that Amazon does not want to be responsible to customers at all for their poor logistics handling and expensive merchants they sell.
In my opinion, if a retailer is unable to handle risks of selling a product, they should not sell it from the beginning. Pushing away the customers to share all risks and responsibilities with local police obviously does not meet anyone's expectations to Amazon as a self-called "world's most custermer centric" company.

Heidi M Bryan
from Seattle, WA
I ordered some Miss Me Jeans on Amazon a few months back for over $100 a piece. I really liked the fit, so I splurged on them. Yesterday I was shocked to see the outside seam on the leg of a pair of them had come apart leaving a big hole!! I called customer service who told me to contact the manufacturer. I was surprised by this, I ha always had great service when it came to exchanges or refunds. I asked to speak to a supervisor three times before I was transferred to someone who said same thing rudely. I dont know if a supervisor or not, II did nothing to cause defect and it was obviously a defect. I cant e the only one. ive never had this happen with the cheapest of jeans so to have it happen to $100 jeans i was shocked. I contacted MissMe jeans and theyre policy is if you by from an authorized third party to go through them with proof of purchase.

LIANA HATEGAN
from Beaverton, OR
My account was blocked by Amazon for a reason that I was not explained. I called and called for the past two weeks every other day and each time I was told someone would reach out to me in the next 24 hours and nobody did. I just receive a no reply email from the Amazon security team but nothing is resolved. I called the corporate and was very UNIMPRESED by the person that I talked to, he had a short fuse and did not want to listen to my complaint and kept saying that if not resolved in the next 24 hours I should call them back. I will cancel my account with this company once I can access it as I need some information from there. This is too much and the customer service is the absolute WORST that I have ever encountered.

Jackie Ross
from Newark on Trent, ENG
I put in a order for cat food and mayonnaise, got a email saying my items had been delivered handed to resident this is not true as I was at work, got home after a 12 hour shift to find no items at all, went round to neighbors to ask if they had taken anything in but no, one of my neighbours said they had see that item were in front of the front door, my delivery instructions state to not to do this, so I contacted Amazon to tell them, they told me nothing they could do unless I got a police report! So after spending some time on the phone to no success of any refund or proper help, I had to then get a taxi as I don't drive to get my cats some more food, now I'm £25 pounds out if pocket and have to get the police involved about something that is not my fault and if the driver had took note of my delivery instructions could of been avoided, Amazon is one of the biggest companies in the world and to be treated this way is unacceptable, I feel so let down by this.This is not the way you treat your customers.
I look forward to hearing from you with a solution
Mrs Jackie Ross

Charles Rustem
from Mesa, AZ
Two of my orders in the past month have started from Phoenix, AZ then shipped to Riverside, CA and 2nd to Las Vegas, NV before proceeding to my home address in Mesa, AZ which is a half hour from Phoenix. This makes no sense.

Deborah Mcdonald
from Hudson, NY
I had someone order airpods on my account without my permission. Luckily the package came to my house and I returned it. I have yet to receive my refund and I have been getting the runaround from Amazon for months. I even contacted the better Business bureau and still nothing. UPS lost the package and Amazon is supposed to have an agreement with them where I get refund the money but still nothing. So because they let someone hack my account and charge without questioning it I am stuck eating $195.

Billy Boner Jr
from Lebanon, TN
I wrote a book when I was living as a homeless disabled veteran. Amazon has been selling my book for 10 years and refusing to pay me my royalties. First time I was on the phone with Amazon they said no one has bought my book and I know it's a lie because I bought live books from them twice and two other people I know of bought my books from them at the same time Amazon is saying they haven't sold any. I found out yesterday Amazon is now selling my book on Kindle and now they're going to deny that. I'll be talking to the Judge Advocate General's office and I'll let Amazon lie to them which can constitute a felony because they are a government agent. Amazon is stealing from veterans. I'm having money taken out of my account every month can I don't know how Amazon tapped into my bank account

Jon M. Tilley
from Las Vegas, NV
I returned a HOTT cd player because it was faulty. I gave HOTT a bad review and now they are constantly harassing me via emails to change my bad review. They keep offering me money incentives to change my review--in essence, they are trying to bribe me! I will not change my review. I feel bad that AMAZON has on its site such an underhanded company selling items to customers.

Kenneth Bawden
from London, ENG
I recently submitted a complaint relating to a charge made against my account, and received a resonse as follows:
Subject: Your Amazon.com account activity has been reviewed
Hello,
After reviewing your Amazon.com account, we did not find any unauthorized activity. As a result, we did not make any changes to your account.
In many cases, what may have appeared to be unauthorized activity could have been one of the following reasons:
-- An automatically renewed subscription.
-- Activity by people you know who share your account or have access to your payment details.
-- An accidental 1-click purchase.
-- A charge for an order you had placed previously that just shipped.
To help protect your account, we recommend you to change your Amazon account password, email password, and passwords for other websites.
For more information on how to make secure online purchases, please visit the "Security and Privacy" section of our Help pages. If you feel we have missed something, please contact our Customer Service team to get help.
Account Specialist
Amazon.com
https://www.amazon.com
I find this response utterly ridiculous, and frankly worrying due to the following facts:
All of the potential reasons for this charge cannot possibly make sense, because as I pointed out –
(1) the card number used for the transaction relates to a Barclaycard valid from April 2019
(2) the card has stayed in a drawer in my own property since I received it from Barclaycard
(3) this was the first ever transaction charged to the card
(4) the only other signatory to the account was my late wife – who died in 2016
I have always, over many years as an Amazon customer been satisfied with the standard of service, but this reaction to a clear hacking of a customer's account is deeply worrying and extremely disappointing.

Robert Hunt
from Bradenton, FL
Amazon damaged my product and returned it to wherever and issued a refund the right thigh to do is replace it at your cost not mine so I left Amazon and will use others for my business

Morgan Bates
from Colorado Springs, CO
Your customer service agent literally will not quit chatting with me. I was as rude as I possibly could be, closed the app in an attempt to stop chatting, etc. I just didn't want to speak with them anymore. I asked them straight up to quit speaking to me. They literally just KEEP GOING. This is borderline harassment. And if they say I hope you understand? ONE MORE TIME. Who trains these people? Do you train them to purposely irritate customers to the point of never using Amazon again or is this person special? I feel like I'm with my abusive ex, begging them to stop and they don't listen. Fix it. It's horrible.

Raul
from Los Angeles, CA
I was tracking the amazon logistics driver on the amazon tracker when it stoped, I was 3 stops away. After talking to two associates I found out that the package was delayed at the shipping station, unless there is one 5 miles from my house somebody is lying. I called a third time and demanded a manager, 10 minutes later I got one. She put me on hold for 30 minutes supposedly calling amazon logistics. By now my call has reached 45 minutes so I got tired and hung up. The last four of my purchase was 9400.

Samantha
from Detroit, MI
this was an order that apparently I made. I have submitted twice an unauthorized charge to amazon. I had a 25.00 dollar amazon gift card that I never got to use. I tried to use it for am item I was gonna purchase. It said it had a zero balance. I looked and it said I had purchased a 25.00 apple gift card. I don't have an apple phone. I tried to talk to someone about this and see if they can return or reverse the charge. They were no help. I buy stuff from Amazon and never have a problem. I think your return policy and the way you handle customer issues/ unauthorized charges is bullcrap. I hope someone helps me with this unauthorized charge. If not I will never buy anything from Amazon again and I know you won't give a care.

Jai Scouten
from Spruce Grove, AB
Amazon deleted my account, stole my money- including for Amazon Prime that I was not able to use, and I was charged for 2 items, that I did not receive, and I did not receive all of the products.
Arun from Amazon tells me he can not do anything- even though I have showed him my credit card bills.
I have caught him in 12 lies.
He refuses to refund any of my money.
Isn't it illegal to delete an account (or records, and not keep them for 7 years)?
Is Amazon declaring this money?
Isn't it illegal not to refund money for goods or services not rendered?

Crystal Turner
from Flossmoor, IL
Order date
Jan 16, 2022
Order #
111-8330370-9938611
Order total
$38.88 (4 items)
I purchased 4 items from seller Color Beauty on 1/16/2022. I received the items 1/19/2022 damaged. I immediately put in for a refund of the 2 damaged items which the seller agreed to the refund. After I completed the transaction I decided to return the other 2 items, to return the entire package. I did another return for the other 2 items. I had a total of 2 UPS shipping labels. I used 1 return label and returned all 4 items in one package and included the scan code for or both returns in the package. The seller refunded 2 of the items on the 1/28/2022 in the amount of $19.78. I emailed the seller to let them know I returned all 4 items in one package and did not use the 2nd UPS LABEL. Seller said once they receive the package the other credit will be given. Packages received by seller 2/3/2022 and signed by "Lisa" for acceptance. The amount of the 2nd credit is supposed to be $19.10. I have emailed the seller numerous times in regards to this credit. They said they issued it but it has never been sent to my account. I have filed numerous A to Z cases to no avail. No one has helped me. The seller is not responding anymore. I have filed a BBB case and Amazon is not responding to that either. I just want my money back. I should not have to deal with this being an upstanding Amazon customer in good standing.

Ozgur ozden
from Doha, DA
AMAZON sent me 2 wrong items as an international purchase
1- ORDER # 112-2904655-7099426
It was supposed to be Surface pro-8, i5, 8GB platinum, but instead I found
HP CHROMEBOOK in the box. Refund is issued for this item.
BUT I had to pay 998.40 QAR = 274.58$ as an international return shipping for this item via DHL, Airwaybill: 6573405661.
2- ORDER# 112-1884366-6457011
it supposed to be Surface pro-8, i5, 16 GB, but I have received 8GB version and I have also returned back, and refund issued.
BUT I also had to pay 998.40 QAR = 274.58$ as an international return shipping for this item via DHL, Airwaybill: 6573405661.
I would like you to the refund the international shipping that I have paid which is 549$.
I had to pay this because twice you have sent me wrong items and it is basically not my mistake and responsibility.
Thanks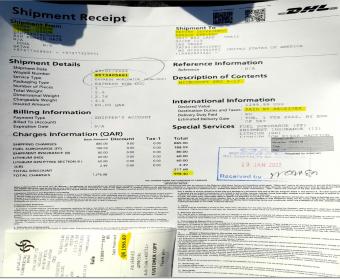 Cato Russell McDaniel
from Montgomery, TX
I spend a lot of money with Amazon and until now liked the company. I purchased a dishwasher for my sister as a gift. It arrived and when it was unboxed it was dented. A second one was sent and when it arrived was also dented in the same place. I was told on Saturday by an Amazon Rep that someone would contact me in 40 hours and correct this mess but NO ONE CONTACTED ME. I called today and the new Rep completed a bunch of forms and I smiled these to Pilot Freight Services. They were supposed to contact me within 4 hours and naturally they have not. You claim to be the Most Customer-Centric Company. I do not think so. I have wasted hours of my time and money having installers show up at my sister's house to install damaged goods TWICE and still have no resolution of this mess. You get a grade of F!
Still unresolved issues and no help seems to be on the way.

Angela Pearson
from Upper Marlboro, MD
Amazons customer service has really declined. I got a notification that my package was delivered on 2/5/2020. Forced to communicate through chat I was told to give it to the end of the day before I could file my package missing. My package was delivered to the WRONG address 400 Zelma instead of 312 Zelma. Lucky my neighbor was honest and delivered my opened package(because he was also waiting on a package and thought it was his) to my porch on 2/7/21. It is totally unacceptable for Amazon to allow their drivers to lie about a package being delivered and have their customers unnecessarily concerned that it could have been taken. Your increase in price should have provided better customer service NOT worse. It is almost impossible to reach someone via phone when previously you could put your number in and literally receive a callback in seconds. I hope Amazon doesn't become one of those companies that take their customers for granted.

Matthew
from Mountain View, CA
Amazon is the new Walmart. Was once a great place to shop . I guess i told the truth one to many times about the products they ell and now i cant leave any type of feedback. Then will bring my passive passive aggressive to a close very soon. I guess i will go back to Ebay. bye Felicia

Frederick MItchem
from San Jose, CA
This is not a complaint but a COMPLIMENT. On January 29th I was on a walk with my 2 dogs across the street from your Amazon Delivery complexes in Milpitas. My 15-year-old Yorkie happened to stray from us\ and really could not be found. Your delivery Driver Maira Alvarenga saw him wandering around the area picked him up and called me a very distraught Pet Parent informing me that she had found him and their location.
I wanted to acknowledge her deeds to her employer and let Amazon know how much my family appreciated the deed she did for us. Maira represented Amazon and herself in a caring and thoughtful manner.
I hope this message can be conveyed to her.

They DO NOT deliver to my door. I am on a 3rd floor with a respiratory disorder and directions to bring to my door. They dont. Today O had to ask the office to help bring up 6 boxes becAuse your driver wouldnt do the job. I work from home there was never an attempt to bring them to my door. Thu is lazy and its crap I [ay for prime and cant get them to my door inside a building. The driver just makes a stack by the main entrance and says attempoted delivery.
Its bs

Terri Means
from Denver, CO
I ordered 2 air pods for Christmas presents. One was fromAmazon, and one was from Costco. I decided to keep the Costco pair as it was cheaper. I had 2 identical boxes, unopened or looked at. I boxed up one pair and took it to the center for returns. that was 3 weeks ago. last night i got an email saying that they got the incorrect box and were throwing the item away and recharging my card. I have placed numerous phone calls and written emails. There is just nothing. It takes forever to get a human and then there is just:: It is our policy to discard all incorrect items." So, I'v spent 110 dollars on a set of AirPods and I don't have them. They've thrown them away. Irrespective of how wasteful that is, they threw away something that should have been returned if not accepted. I have nothing to show for the money I spent. I've just thrown away 110 dollars and they could care less. The least they could have done is send an email saying they were the wong box, and they could be sent back at my cost. A totally unbelievable experience and such inhuman service

mindy leazott
from Randolph, MA
AFTER ALL THESE YEARS AND HUNDREDS OF DOLLARS AMAZON COULD NOT FIND MY ADDRESS! I AM TERMINALLY ILL, THIS IS A GIFT AND WAS PROMISED TO BE DELIVERED BY A CERTAIN DATE I WOULD HAVE ORDERED IT OTHERWISE

Nathan
from Chula Vista, CA
Well several packages failed to show up when promised. I contact the support and they could care less. Needless to say they were quick to send me the link for cancelation of my account, even though I have been a customer for years and spends thousands to them per year. Guess they don't need my money anymore! Back to ebay and offerup. Contacted support after cancelling and they don't care either.

Angelica Manseau
from Miller Place, NY
I have multiple deliveries a day everyday of the week. Due to personal reasons I left a note on poster board visible to all angles of my front porch that " please leave all deliveries at back porch. The back porch is visible from the driveway easy to access just walk down driveway and there's the back porch.
On January 9 th a delivery was made left on front porch in melting snow because I had not shoveled front walk or porch making it even more of a reason not to leave package at front door. By the time I got home package was soaked luckily the item inside box was fine.
Point is that I left a sign large enough to read from end of walkway. The driver ignored my directions and basically could care less about the delivery to leave package sitting in snow and not where I requested. This is not the first time I've had issues not a lot maybe a handful here and there but when asked to leave a package in a designated area there's a reason and it should be followed not really a hard request to follow.I'm not a complainer that is why this is the first but something's are just basic courtesy and mannerism but I guess not for everyone so being said if it happens again you'll be hearing from me again.

Martha Boykins
from New York, NY
I keep getting calls from someone leaving messages that someone is trying to purchase an iPhone via my Amazon account in the amount of $980.00. This is a scam. However, whoever it is has access to my information.

I opened a baby registry with amazon to welcome my first child. Sadly he was stillborn.
I began the daunting process of returning items, I followed instructions and brought items to the UPS store. Amazon states my gift card balance qould occur with in 2-4 hours.
that time passed and I contacted chat supportx for 15 mins there was no response, so I called. In that time someone finaly responded in chat and said theres no one who can help me with the issue. and then ended the chat. The person on the phone told be too bad theyre policy allows them to take 14 business days to process a gift card return. Why isnt this in writing? Im already greiving and now this?! They offered jo support on how to return the other items such as crib..... Ibwasnt able to get a photo of the second chat person as they closed it immediatly. This seems like false advertisement.

Brittani Flynn
from Denver, CO
I understand that deliveries can be delayed due to a lot of things. But when I contact customer service multiple times and they keep telling me they promise it will arrive the next day and the next day. And yet I still have not received a package. And then refuse to remedy the situation with any type of promo to my account. It's ridiculous.

Tatricia Bethea
from Yulee, FL
Waiting on a refund for a item never received spoke with several supervisor providing wrong information and spoke with supervisor Maria today one of the rudest supervisor I ever spoke with then she advised the previous supervisor gave wrong information Maria was the most obnoxious rude and unprofessional supervisor I have ever experienced and needs to be retrained on customer service experience I hope she is placed back in customer service for a refresh class

jane K Wilks
from Highworth, ENG
Amazon.uk failed to deliver a high value item (2021 iPad 12.9 pro) a childs toy arrived in its place. Amazon did correct this the following day. Amazon customer service the claimed that my account hand a high number of refunds........totally false. many many emails sent to C.Service but just patronising emails in return. Shameful
J K Wilks

Michael w wallace
from Tulsa, OK
My complaint is I ordered a package on October 18th 2021 package was delivered but not picked up by me I left delivery notes in my delivery to either knock on the door or call me let me know the package was there because I'm going to hide theft area and this has happened several times before once I called them packages report on that package what's up all the internet on that package they locked my account and it's been locked ever since with my money $300 my money in that account I want my money thanks took that counting them but I want my $300 salary for sure plus extras for 2 months to call it every 48 hours text image it's like I have called and sent every piece of documentation they wanted over 10 times crystal clear pictures they keep saying can't verify my account every card I have that account is mine in my name and my address so they're playing a game because they don't want to repay me for this but they screwed up on have two returns in that account have promotional credits in that account and then I have another return on the incident report over filed and they probably file that now huh I WANT MY MONEY THAT THEY'VE HAD TRAPPED IN THAT ACCOUNT FOR OVER 2 MONTHS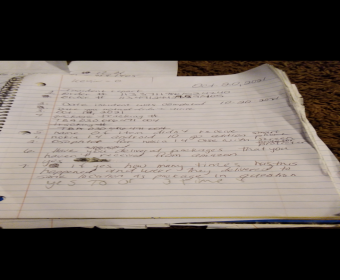 Shannon L Hinkle
from Lewis Center, OH
My fiance and I have had NUMEROUS items be claimed as "delivered" only to find they have not been. Requesting refunds is a joke. I have to file claims with Amazon, FedEx, the seller and probably Jeff himself just to get the same loose promises of "it won't happen again". The stress this causes is not worth it. We spend thousands of dollars on Amazon and disappointment seems to be what we pay for. I used to hold Amazon in a much higher regard. Now they're just as bad as eBay or wish. I've always loved Amazon for how quickly I was able to receive an item after purchase, almost as fast as store shopping. Now? Now I'm lucky if I get it in one piece or even at all.

CHARLES SAINI
from West Palm Beach, FL
i returned the wrong package. I had purchased an item that was defective and when it was time to drop it off at UPS,
i grabbed the wrong box. It contained 350 dollars of medicine and had just been delivered from CVS by UPS and the boxes were identically sized.
I realized my mistake 2 days later and with the dropoff receipt in hand, proceeded to spend over 25hrs going from UPS csr to Amazon csr to the actual UPS dropoff store to recover my package.
There is no info beyond me dropping off the package on the UPS site, and Amazon ran me around with the chats, emails and phone calls.
No one was willing to help with recovering the package sent in error.
I spend over 50k with Amazon over 3 accounts per year and expected some kind of help instead of the cookie cutter apologies and no help at all.
UPS says that Amazon has to start the investigation, not me, because it's their UPS account and Amazon tells me to deal with UPS directly although there is no info whatsoever when i track my package other than the original scan when i dropped off the wrong package.
So disappointing, i am switching my accounts to walmart.com.

JANET ANGLE
from San Diego, CA
I'm a full time employee but I'm only getting part-time work and the manager is always trying to take my hours for no reason and they use the n word I'm feel very disrespect they pick and chose who work and who doesn't I'm new there but I feel very uncomfortable working with them people and how they are so comfortable with that nigga word and I'm trying but I will not be disrespect by no one period

James
from Murfreesboro, TN
I pay for a prime membership solely for the prime shipping option, and I still gets lots of packages delivered late. Currently waiting on two packages that are already past the arrival date and customer service can give no answers. All of these issues seem to be shipments coming from the fulfillment center so it squarely lies on Amazon. I should be getting a refund for these late items.

Christine Griffin
from Mooresville, NC
I ordered 3 face masks on the 17th of November. Did the free shipping. First time customer so I thought lets see how it goes. It was scheduled to be delivered to my house today by 10 PM. I did the order tracking. Received an email as well. Both stated your order was delivered and handed to a resident at 117 PM. No package was delivered. No one knocked on my door. No one at Amazon will give me information about why this happened. All they seemed to say was it was mis-scanned give it til tomorrow. They finally refunded me 2 items and replaced on with ""guaranteed delivery on Wednesday"". This is the only spot I could find to complain. Letting all my friends and family know not to order from them ever,

Arlene Gulley
from Seattle, WA
I specifically stated that the item should be left in "front of door," but it was left in the "mail room area." I did receive it after one of the tenants brought it to my office. I also stated that the hours are from 8:30 am - 3:30 pm, and I stayed at the office until 4:15 pm(11/12/2021) and had no delivery. CAN YOUR DRIVERS PLEASE READ THE INSTRUCTIONS? That is what it is there for!!!!!

Jason Lyerla
from San Bernardino, CA
I ordered a phone 2 days ago. I found it on their website sold by them $40 cheaper than what I had paid for it. This was through a third party seller now I get that third party sellers make their own pricing and do their own thing but Amazon is representing them on their website there shouldn't have to be I have to send one phone back it hasn't been right it will arrive tomorrow and hasn't been delivered yet I have to send that phone back reorder the phone today for the cheaper price and then wait for it to show up which is fine but it's a hassle to have to do all that when they should just be able to take care of it between themselves this makes no sense and it's a bad business model

Since I became a Prime Member delivery has extremely been delayed for everything I buy. Before delivery would take days and now it takes weeks or even more than a month. The delivery has become terribly bad.

Tara Elliott
from Saco, ME
I had a package delivered today. The package was left outside in the rain. There is a porch that packages can be delivered to that is accessible and can be seen from the road. The drivers are continuously delivering these packages to the garage door that has no covering. I have ordered a sign that says this but it still has not arrived (Also, ordered on Amazon).
I am unable to get this package because I am at work and saw it on the surveillance camera. I could see the driver put up his hood because the rain was coming down so hard but did not put plastic on my package or deliver it to another location.
Tara Elliott

Don Joslin
from Antioch, CA
Expecting delivery,Had estimated Time on Mobile phone for delivery ,Watch driver from window,didn't want to take the time to look ,Laziness,not perfessional Don Joslin

A driver should be told driving in our neighborhood is not his NEIGHBORHOOD! He delivered a package on Nancy way in riverside, Ca with windows down and Music BLARING SO LOUD YOU COULD HEAR IT ALL THE WAY DOWN THE STREET. And a block way…WE DO NOT APPRECIATE THIS AT ALL, ITS BAD ENOUGH WE LISTEN TO THIS ON THE WEEKENDS. BUT FOR A COMPANY BUSINESS TO COME INTO MY NEIGHBORHOOD AND BREAK MY PEACE AND QUIET IS NOT OK! I ask driver at 4:00 p.m. to turn it down of course he could not hear me. Please inform your drivers to not drive into our neighborhood blaring music!!! We do not care to hear it…if it happens again I will file a complaint with the Riverside Police Dept, we have a noise ordnance in effect here…

Kathy j Johnson
from Edmonds, WA
I recently ordered a cabinet which came in two -70 pound boxes. It was pictured on the website as yellow. When I opened it up it was a hideous white honey oak. The color was totally unacceptable. I filed for a return - and received the label. I am 63 years old and disabled and had the two boxes taken to the ups store. when I got to UPS, they needed 2 labels since I had 2 boxes. I emailed amazon. they said its 48 hours and they needed to get a label from the third party. I called multiple customer service people while standing in the lobby at ups and got ahold of the "top" customer service who refused to help. he left me on hold for 20 minutes, then hung up on me. He refused to give me to a supervisor, he refused to acknowledge I had an issue. his only answer was to go away and come back when I had the second label. I had the boxes taken to UPS and no way to get them back home or back to UPS again. I could not get ahold of anyone. He refused to give me a different customer service person. the easy answer was to print me a label and charge back the shipping to the third party. he said its impossible. I didn't believe it at all. the only thing that worked was the nice UPS manager allowed me to leave the boxes there and email them the new labels when they arrived (which they did the next day). It was criminal and discrimination toward my age and disability. I am furious

Scott
from Arroyo Grande, CA
What a lying cheating company, i have dealt with them for many years bought mega thousands of $$$$ of products, since Andy took over as CEO, the company is horrible, tomorrow I'm dumping all our investments in AMZ, there Customer Service is a fraud, scam and lies

Jill Kenney
from Independence, Mo, MO
I complained to customer chat they charged me for 2 pairs of shorts at 50 plus dollars each. They argued with me and did nothing. So I called. After arguing they agreed to credit my account. They NEVER did. I contacted chat again.. had a huge disagreement the not wanting to bother even looking it up. Switched nervous times to more representatives who didn't read the chat and would do the same thing. They said call and you will get the same answer.
An option was made for them to call me. Finally I said forward this chat have them read it and have them call me. Within 30 seconds they called and put me on hold. I hung up. I said you didn't follow directions. The did it again. And never called back.
I also have a discreprecency on identical bras ordered days apart never received. Also a 14.10 charge last month. I didn't order anything.
2626629956

Pritesh More
from Karjat, MH
One guy cjeat with me he said he order mobile phone on cod but he order watch at place of cod now I want to return but don't have that guy amazon accont details

Bonnie E Zimmrrman
from Tonawanda, NY
On September 17 I ordered 2 $100 Razer gift cards. One worked one would not. I called to complain and was told to call Razer. I called they tolt was Amazons problem. So I called you back . They took the information and said they would call me back o
me ir credit me due to the $100 gift card not working.
I am a loyal Prime customer and am furious this is till not resolved nor heard from anyone and Im out the $100. my email is flabuf14@gmail.com or phone is 716 861 0034
Bonnie Zimmerman

Jazamier Davenport
from Piney Green, NC
Y'all took money out my account, I canceled my membership . I'm confused I why money was taken out my account . I'm going to have to find a number for y'all corporate office or something cause this makes no sense

Caroline Bernal
from Mystic, CT
I called to check on an order that I had sent in. He told me I had no order after giving my email address. I had just ordered other things in the past two weeks. I said so could you please tell me what I last ordered. The man on the phone said to me a dildo. I said excuse me he said a dildo and he hung up on me. What is wrong with that you people have people like that working there are you out of your mind for him to speak to a customer like that

Prathamesh Modha
from Rajkot, GJ
order # 402-0069233-9779565
order date :- 17/09/2021
invoice number :- AMD2-363525
invoice date :- 19/09/2021
I couldn't on the phone. So place return request on 21/09/2021. And communicate with customer care officer and explain problem. And they place return request and they said the delivery biy will come to pick up phone by 29/09/2021 but he didn't come yet. So i talk with customer care officer and they said the delivery boy comes at 01/10/2021. But yet not come to received phone. And now they said they will come at 03/10/2021.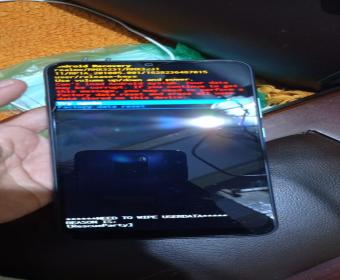 Susan Priest
from Crestline, CA
I bought a SAMSUNG Galaxy Book Pro 15.6" Laptop Computer, Intel Evo Platform Intel 11th Gen Core i7-1165G7 Up to 4.7 GHz, 16GB RAM, 1TB PCIe SSD, Intel Iris Xe Graphics, Win 10, Mystic Blue w/ GM Accessories for around $1200 dollars. Ordered on September 23, 2021 Order# 112-8039472-9985065. When I received the laptop the battery was at about 8% I tried to use the samsung charger that came with the laptop but the charger was bad. I contacted computers USA and this is the message they sent me...
Computers USA Hi, Sorry to here that. The item is 100% brand new. The item is under the limited warranty,please contact manufacturer to inquire the detail to fix it. They will take care of it. We're so sorry for the inconvenience. We're humbly to ask if you may consider removing/editing the feedback. You may follow the link below to do so: http://smile.amazon.com/gp/help/customer/display.html?nodeId=201125570&r... We refund you $30 as compensation in this purchase. It usually takes 3-5 business days. And please let us know your idea for the solution. We sincerely believe we can solve the problem for you faster and more satisfactorily. Thanks for the understanding!
I then went out and purchased a charger for $50 at Best Buy and charged the laptop. At 100% charge I had only 3 hours of time before I would need to charge again. This laptop was supposed to have nearly 20 hours of battery life new. I then completed a battery recalibration on the laptop and recharged it to 100% this gave me about 8 hours of battery life. I then contacted Samsung directly to see if they would fix the laptop because a return to Computers USA is a loss of money and a scam! I explained the problem to Samsung and they basically told me they would not fix it and I needed to do a return or exchange through computers USA because the computer was essentially a bad product.
This is the return policy for computers USA Instructions from ComputersUSA
Please return the item with all the accessories, paperwork in the original retail box.
We will send the returned product to the third party to inspect the product condition. We will verify the serial number for all returns. For any return with wrong serial number, we will charge at least 50% restocking fee. 20% restocking fee will be imposed on any opened item returned, according to Amazon's return policy. For any return with missing parts/accessories, we will charge at least 30% restocking fee.
For any return with missing original retail box, 20% restocking fee will be imposed.
I have now lost 250 dollars on this and at no fault of my own.
I am now very worried that ComputersUSA will lie and say that I did not return all of the parts so I am taking photos of everything as I pack it up to return the item. And will try to keep all or part of the money...
I can't believe that Amazon allows sellers with return policies of this caliber. If you have a bad product you don't keep someone's money all of my funds should be refunded to me once the return is complete. The seller COMPUTERSUSA is responsible for bad products not the customer. I trusted them to send me a product that was in perfect working order and they did not. Taking 20% for restocking a product is ethically wrong when the product is bad to begin with.
Sincerely,
Susan Priest

My name is reshma i have ordered below items 11/09/2021 Its showing deliverd item on 190/09/2021
to below address
Pls note that i didnt receive below item
Either u Deliver below item or return my money
ASWIN .S
VAIKUNDAM HOUSE NO SP 4/887(2)
CHEMPAZHANTHY, TRIVANDRUM
CHEMPAZHANTHY, KERALA 695587
India
RESIST+ Hand Sanitizer 500ml, 75% IPA, Isopropyl Alcohol based Hand Sanitizer Dispenser
Order# 408-7427999-0621968

Devon Cox
from Kalamazoo, MI
Amazon failed to chargeback $400 to the account which lead to a Chase (Amazon) credit card investigation. Following the investigation Chase reapplied the temporary hold of the $400. When this occurred, the transaction was reported to the credit reporting agencies resulting in a 14 point reduction. However, the $400 was never used or credited to the account.

Ed Kasky
from Los Angeles, CA
I returned an item via dropoff at UPS on September 4. I checked on it for 2 weeks and it showed in transit on the Amazon website. Next, I tried calling. All I got were canned responses basically saying that they can't do anything until the item is returned to their warehouse. I could not reach anyone who could actually do something about my refund. I sent them the tracking # from UPS to no avail. This has to be the worst customer service I can remember.

Marie White
from Wantagh, NY
Apparently my account was hacked. In addition on a separate level at the same time I had an issue with my email. To activate my Amazon account I need to answer questions one of which was to list the last 3 items I purchased. My husband purchased two items at the beginning of September. He is 76 years old, has Parkinson's and as a result has extreme memory loss. I don't know what he ordered in September and since I had an email problem, the items are not in my email. I did however give inforpmation to the customer service reps from my checking account with the item numbers of the things purchased. One was approximately $11 the about $20. Plus I ordered a book 3 dqys ago and gave them the title of the book. Plus I gave them items I ordered in the past 3 months. Plus I gave them the serial number of our KIndle. I have Fire TV stick that I just got less than 6 months ago. My TV is old and in the settings there is no indication of the serial number of the Fire TV. I don't know where to find this information on my TV but you certainly can see I ordered it in my past orders. All this was not good enough. I tried 4 times to get my account activated but no luck. I spoke to a rep last night named Kendall and he said that the account would be activated within 5 hours. He also sent me an email. And no activation occurred. I've been a customer for years and spend thousands of dollars every year. I want my account activated!

Zod Mansour
from San Jose, CA
Received a notice that we are going to be charged for Wholefood groceries. This is a fee increase on top of Prime membership. We joined Prime to have this service for free. Now you are charging. This is a double charge and I am oppose to it. I am not going to shop wholefood and I am disappointed in this fee.

Theresa Hunter
from Ashburn, VA
My beloved dad died. The first two times (08/2021I reached someone, they assured me by phone that his $79 gift card balance would be transfered to me. That was a lie both times.
I reached them again today. (9/23/21) first by chat then received a phone call. This time they offered to put it back to his credit card, which I've closed by now. They are keeping the funds. Today's rep says they can't transfer to my Amazon account.
This is so much extra trauma, hassle, and disservice over only $79.
I waited and waited. And followed up three times with them to find out I was wasting my time and lied to twice. I have other larger matters to settle. This has been hurtful and extremely wasteful of my time; each phone call costed up to half an hour.

Royston Luke Carlmain
from Cardiff, WLS
I'm missing complaint service is absolutely ridiculous I ordered a £2014 With a card which then the account went overdrawn but I wanted to refund I asked them to refund it to me on a different card or pay me as a gift card balance so I could purchase the bed again I'd waited over six months to get this bed delivered and it had no chance of ever coming.with a card which then the account went overdrawn but I wanted to refund I asked them to refund it to me on a different card or pay me as a gift card balance so I could purchase the bed again I'd waited over six months to get this bed delivered and it had no chance of ever coming Amazon completely ignored me this money was from when I took the Department of work and pensions to courts to get my sickness benefits and it was supposed to be a new start Amazon totally blanked me ignored me didn't listen to me I know I've lost that dream bed which was supposed to be a fresh start for myself I've ended up with a big huge box in my living room with a mattress what doesn't fit my current bed I feel like I'm just absolutely fab day off at every stage I am not listen to ignored constantly. I also bought a German TV 43 inch to go into the TV which is now planted on my desk. So I can't use my desk for the new business I'm trying to set up Amazon are a joke they do not feel like they have to listen to their customers or even treat them with respect anymore skin of a harsh awakening when they realise people are turning away from home because of the way they behave.

LORI L MEYER
from Petersburg, IL
Dear Sirs,
"A" for amazon products, promptness and service! "F" is for amazons' customer service, their dishonesty, work ethic, and service. My acct is on hold for I'm not really sure why? The 1st email said "unusual payment activity" (was I paying too frequently on my credit card?) Then another email said my acct was related to an acct that the card had been involved in a dispute (not me). To get to the point, I call your customer service every 1-2 days trying to get my acct open, every time I call I get the same response -" the acct specialist will email you in 24hrs", or they sometimes say 24-48hrs. NEVER HAPPENS!. Every call I make, they say we have to fill out a form to be given to the acct spec. I ask them to add, " please tell me what is required of me to get my acct open?" ....... No email! No answer! No response! Worst of all, is being lied too. The last 2x I called Sept. 9& 11@1620 CT, I was told my acct would be reinstated in 2 hrs. Sham on the 2 of you! THAT did not happen either day. Disappointment every time I call. Lastly, I was verbalizing my frustration and that person just hung up on me.
So "A" for amazon and their outstanding service and product! And it's just fun to shop on Amazon! So please unlock my acct. And please tell me why my acct is on hold so it does happen again in the future. And finally "F" is for customer frustration!

Fred Roth
from Greensboro, NC
I ordered luggage for a donation. I specifically ordered as Amazon seller and Amazon delivery. Amazon contracted with USPS for delivery on Sunday 9/5/2021. Amazon sent me an e-mail at 7:03 PM stating that USPS could not deliver and I needed to contact them to solve the issue. I called USPS and, of course they were closed. I called Amazon and after four attempts got someone in the call center who could not help and restated that I had to call USPS, your contract carrier. Have you ever attempted to call USPS and use their system? It is impossible! I called Amazon again and they said that I did not have to call USPS that was their job. I directed this person to the Amazon e-mail. She apologized and said I could call back on Tuesday. I called today and was told that the package was now out for delivery. Really, after I was told by Amazon that it could not be delivered. There must have been a modern day miracle. Remember, on Sunday it was on-hold and could not be delivered without information directly from me. Or maybe the Amazon contract carrier "just did not want to do the work and decided not to deliver." Not enough room here for the complete story, if you want to call me call my cell number in my account. I order as "Amazon as Seller and Amazon as Delivery" specifically to avoid these issues. I never expected Amazon to e-mail me and say "You have to contact our contract carrier"! I hope the package arrives before our donation deadline.

Barbara Heizman
from Lee's Summit, MO
Your drivers are coming down on our dead end street, and while it takes a minute to find a graveled spot to turn around, it is possible. Drivers are continually turning around in our yards, leaving ruts. I'm fed up!

Amber Hammond
from Saint Augustine, FL
An item I ordered for a specific event arrived and it was not like described at all and when I contacted customer service to get refund they continually argued with me and refused to do anything about it.

Angela Pressley
from Kansas City, MO
Order# 114-5648954-7302669
This order was for $30 for Mpow ear buds. They did not work correctly.. I applied for a refund. Amazon sent me the info for a return using a drop box. The next day I put the earbuds in the same package they were shipped in with the Amazon return label. I put the package in the drop box on Industrial Parkway in Knoxville, TN. Never heard from Amazon. I contacted UPS about this, but they said they would not go to the drop box without a tracking number from Amazon. I have been in this loop for 4 months. I am not at fault, yet I am out $30.
Could you at least send UPS tracking number to go to the box return the ear buds?
Angela Pressley

Sheila Collins
from Federal Way, WA
I ordered some red licorice. When I received The lid was slightly open and Security tape was gone.
I did not keep the licorice I was afraid that someone would eat it and get sick.
This is so unusual because I've never had to complain before

Amar kadam
from Nuvem, GA
Team Amazon I have orderedKids watchFew days backBut foundDamaged the battery was not working properlyI am sharing you the order numberWhen I have got the cancel order the automaticallyIt was go on to the replacementIt's my requestPlease do not replacedAnd it get cancelled and refund my amount as soon as possible408-8620117-7844346

Amazon's customer care is the worst service that I'd ever experienced in my life.They'll send you email to pick your return stuffs, yet no one gives a shit to customers worth of time.They never call even after three days of given time.They'll just ignore as they don't want to return the refund.

CHARLES GENZEL
from Monroe, MI
IF I WAS ALLOWED I WOULD GIVE THIS DELIVERY A BIG ZERO. THE DRIVER SAID HE LEFT THE PACKAGE WITH A RESIDENT WHICH IS A LIE.
HE SET THE OVER $200.00 SONY SOUND BAR WITH SUBWOOFER ON THE BENCH OUTSIDE THE BUILDING. HE LEFT IT OUT IN THE OPEN WHERE IT COULD HAVE BEEN STOLEN BY ANYONE WALKING BY. THE BOX HAS WRIGHTING ALL OVER IT STATING WHAT IT IS WHICH WOULD BE VERY INTERESTING TO ANYONE TO STEAL. I HAVE LEFT INSTRUCTIONS TO COME INTO THE LOBBY BUZZ MY APT AND I WILL LET YOU IN TO DELIVER THE PACKAGE TO MY APARTMENT DOOR NOT THE BENCH OUTSIDE!!!
I AM VERY DISSATISIFIED WITH HIS LACK OF PROFESSIONALISM TO LEAVE A FULLY LABELED ITEM OUTSIDE.

mindy leazott
from Randolph, MA
EVERYTHING IS WRONG! PRIME VIDEO AND MY ORDERS NOT HAPPY AT ALL!

Riya nawaz
from Kochi, KL
I am your prime member, i had purchased lots of products from you. From an account Nawaz and account Riya nawaz.
Now i faced big trouble from you. I have purchased turntabel with pattern edges and decorative items. At the rate of 500.
The items showed in the picture is very different, table not turning and those patern edges they showed and explained is pain. No patterns are there. Only plain.
Okai second issues, i tried to returned it three times. Called customer care. Sheduled a date three times. Got a call from delivery person, when i took the phone, there is silent means no sound or no response. Phone automatically disconnecting amd asking for reshedule date. I fed up of
this product, couldn't return it. Thought if i took prime membership i Will get better services. All the delivery person can easily identity my location. They gave this product without asking puor calling me. But now they want to call me to confirm. Okai fine, but when i receive their phone, no body is talking, its completely silence. Blank call.
Very bad and disappointed.

Alisha McKee
from Ashburn, VA
I have been waiting on a refund for over 14 business days. No one will process the refund when the item has been received.

david jero
from Miami, FL
I never bought Andrew Jackson part 3 but was charged for it. I changed my email password and on 5th debit card this year

Mynnie Childers
from Las Vegas, NV
Amazon's customer service and delivery is horrible. I've complained about delivery drivers not following my delivery instructions and leaving packages at the front door. Amazon will not provide a refund or replacement because "after their investigation it has been determined that the delivery of the order was successfully delivered" As a consumer I am punished by Amazon because they determined through their investigation that my order was delivered even though it's representative (the driver) failed to follow my delivery instructions and did the opposite of what the delivery instructions stated.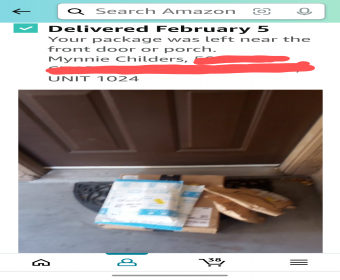 Craig Schmalz
from Bloomington, IN
The driver in my neighborhood ran me off the road going way too fast and came around the corner on my side of the road. Then I called to complain and that was like pulling teeth. Huge delay because the call is probably in India or somewhere like that. It took the person forever to respond to me once I would finish what I was saying. She did finally take my complaint but it was a long painful experience. Sounded like she was in a room with ten thousand other operators taking calls. You could hear every one of them. I try to never use this company but sometimes my wife does. I believe they are a terrible company.

Chris Handelong
from Bethlehem, PA
I returned a computer almost 30 days ago. The original payment was affirm. My account was closed and I reopened it. I have all of the order emails and UPS delivery confirmations. I want this matter resolved but your customer service has no answers.
Chris Handelong

Very rude customer service and they do not value customers at all.
Just another lips service from all.

Will
from Jacksonville, FL
Amazon used to have the best customer service in the world. Since they outsourced the service has gone in the toilet. Scamazon, as I now call them, are just that. They scam people out of their money, they scam the government out of taxpayer money, and they say everything is running fine. I CALL BS ON THAT JEFF! Employees hate you because you treat them like slaves, customer are starting to hate you because you treat us like atm machines. We helped you build your kingdom Jeff, we can help bring you back down to Earth. I will not be purchasing anything from Scamazon ever again and encourage customers who are fed up to shop elsewhere as well.

Julie Walker-Hunt
from Dearborn, MI
Amazon Driver nearly hit me trying to merge on i496-US 27 South today at 11:20 and her blinker was not on. I honked and she gave me the finger . This is in Michigan. She then was driving slow in the left lane, proceeded to merge back over no blinker nearly hitting another vehicle. I don't usually turn anyone in but this was totally uncalled for. I've attached a picture of the vehicle.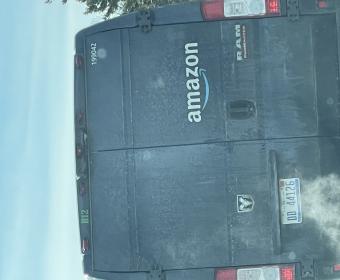 Viresh
from Naaldwijk, ZH
Too many issues to write down
1 - no support for issues reported
2 - no supervisor to address empls deviating from process
3 - lacks customer education and follow up
call recordings available for review

I hate this company it has screwed me over so many times people should stop using it down with Jeff Bezos and down with amazon

Linda
from Los Angeles, CA
Requested to cancel one of my Amazon accounts. I was on the phone for 28 minutes while the overseas representative walked me through several scripts to no avail. They are not trained to problem solve out side of the box. She told me if I was using my computer it would be easier this after I explained twice I only had my phone to work with at that time she hung up.
Really...

Worishmin Dietrich
from Pittsburgh, PA
Some of their products are fake. Their customer support agents are all from Russia and Ukraine with heavy accent. They are extremely rude, impolite and nasty. They hang up on you and they threaten you. I contacted them 5 times last night just to update my phone number begging them. None helped me. They hire teen agers from other countries to abuse and to insult us the customers that pay for them. They are unprofessional and really bad with no manners.

robert gideon
from Homosassa, FL
first you raise prime member fee dramatically , now you remove amazonsmile. You say Didnt Have the impact you expected.BS , your greed is out of control. And I know it is not much in the grand scheme of things but I wont be renewing prime. Thanks for the great sevice you used to provide.

Abid Chowdhury
from Houston, TX
Because of peak season, i was scheduled MET. Which is an extra hour every day im scheduled on top of an extra day. I was excited to be able to make this much money on my first couple weeks at amazon. I came in an hour late one day because the AtoZ app hasnt been working for me and i thought my shift was still 7:30-6:00 but they added met and i didnt know so i came in at 7:30 rather than 6:30am. when i approached hr about this she basically said "you're responsible for coming in on time so you will have to lose the hour of upt". i didnt want to not get paid for the hour so i used an hour of pto instead. but the next day i noticed i lost an hour of upt as well as an hour of pto. so i approached hr once again and she said she would fix it. she then told me that because i am a new hire im not supposed to have MET at all so she removed all the extra hours. i was confused as on my first day another hr associate told all of us that we were required to show up for MET unless we give a valid reason. so i spoke to another hr associate about this and she said that yes we aren't supposed to have met. then later that same day she approaches me and says that new hires are actually given the opportunity to decide whether to keep their met or not and asked if i wanted mine back, i said yes, and went home. the next day i noticed they added the extra hour everyday back but they didnt add my extra day back. i spoke to the first hr associate about it and she said she would check on it and when i came back she said she cant add me back on for that day because the "window" has passed. i lost 11 hours of time and a half because of HR's continuous mistakes.

Jesse Matthews
from Concord, NC
Ordered swing in December didn't arrive customer service said lost in transit they cancelled the order reordered due dec 27 still not here. I requested refund and a free swing or gift card to order the swing again. Refunded my money but told me they couldn't help me with swing. Unacceptable customer service I am very dissatisfied with the entire issue and how it was handled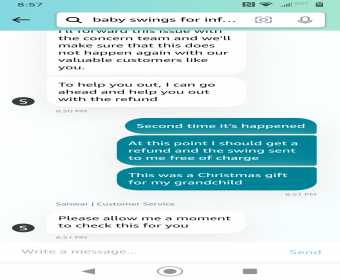 I attempted to purchase a book on my Kindle, I have a small balance available on a gift card and wanted to pay the rest w/ a credit card. I can't add a new payment method because when I attempt to sign on it sends a verification email to the email on file which I no longer have access to. I called customer service spent over 1.5 hrs. on the phone two of the reps hung up on me. I asked for help resetting my email, they suggested creating a new account, which I'm okay with, I just ask if I can transfer my balance and my books. I don't feel I should be put in the position of losing my books and my money. I don't have many books but that is not the point. Seems like the Customer Service side is severely lacking. Thank you.

Yamira Rodriguez
from Hialeah, FL
I have been an Amazon customer for many years and today I have had such a bad experience that I do not want to use their services anymore. The treatment of their customer service agents was horrible, especially the supervisors who do not have any professionalism and they give you the answer no when you haven't given them the version of what happened I hope I never have to use their services again because the quality of their supervisors has fallen my rate was 0
date of complaint 01//14/2022 Name of supervisor Mauricio Kenneth-Paú

On a weekly basis we get our next door neighbor's packages along with ours. We order weekly as does our next door neighbors. So when we get packages I naturally open them. Once I do I realize if they aren't ours based on the contents, which in turn prompts me to look at the name. Your delivery people need to pay freaking attention to the address and make the proper drop off.

Luis Rangel
from New York, NY
I have put many times a request to close my account permanently and you just keep activating over and over and also you sign me up for prime services and the worst about you company , just recently charge me for something I didn't order for $16.23 . My account needs to be close immediately.and I would never order anything from Amazon ever again.

Clyde Day
from National City, CA
Product Never shipped from supplier.
It's been 2 months, Amazon treats Me like I'm trying to steal from them.
I think it was a fake product so Amazon could steal from Me

Mark Bridavsky
from Beachwood, OH
My address is on Green Rd., Beachwood, Ohio 44122, but the packages are often being delivered to Old Green Rd., which is a parallel street. As the result the packages are left on the street subject to the elements and theft. Please, advise the delivery department about this problem.
Mark Bridavsky
3460 Green Rd., Apt. 202
Beachwood, Ohio 44122
440-983-1175

anthony padden
from Bromley, ENG
The driver/delivery man threw our delivery parcel on ground outside my front door, before he rang the bell. l was immedietly by the door inside,when l opened the door, all l could see, was the driver getting into his van and driving away.
The weather was raining , and if l had not heard the bell, it could have been destroyed.
This is not the first timethat it has happened.
The driver showed no respect whatsoever.
I will not be purchasing anything from Amazon again.
Tony Padden

Damian
from Sheffield, ENG
Hi my name is damian Lee binney and I have had no end of problems and issues with amazon iv had orders not turning up iv had representatives hang up on me iv heard there kids in the back ground party's they are very rarely helpful and they never want to put me on to a manager or supervisor but the worst part is that now they won't offer me any compensation for any hassle and troubles they have caused me through there negligence.
I pay a prime membership and get nothing from it at all.

Dana Chatham
from Madison, MS
My name is Dana Chatham. I have attempted several times to get my issue resolved via chat and also via phone with customer service. I also opened a claim regarding a refund. Both the refund in the claim and the refunds of returned items totals $160+. I have yet to receive any of the refunds. It has been more than the allotted amount of time I was given for all issues to be resolved. Still, NOTHING. No refund to date.
The first customer service representative stated I would be refunded in 1-3 days and backed up with an email from her. It's been 9 days and NOTHING. I called a second time on the 4th day of no refund and the CS representative stated, the previous representative was incorrect. He apologized, offered a $10 promotional coupon and stated that it could take 1-7 days but that all packages that were returned had been received. He also sent an email to confirm this. Again, I have yet to get a refund or even a response on my claim. I have NEVER had a single issue with Amazon that was resolved quickly and with great customer service and I have used Amazon for many, many years.
I am appalled that a multi billion dollar company can not get their crap together and get this issue resolved and refund me the mere pocket change to you but is a substantial amount to me, a 60+ hour a week registered nurse that works hard to make ends meet. This is beyond ridiculous at this point. Just refund me MY money to my gift card balance as I originally requested.
A very disgruntled and irate customer,
Dana Chatham

Janet Limpach
from Omaha, NE
The recent change to prime music has made it virtually useless to use. I'm very disappointed and wonder why you would inconvenience so many users. Everyone I've talked to hates this poor choice on Amazon's part in doing this.

Bruce Bentley
from Gardendale, AL
Amazon driver thru package at door, did not bother to come in like everyone else does. I went to the door, he got in his truck and left. He blew the horn at me and "said pick it up!" Total bone head

LEENA from Amazon Customer Service is the worst Amazon agent I've worked with.
I'd rate her condescending attitude 10/10.

Renee Ellis
from Phoenix, AZ
I spent over 40 mins with Ashwini and asked for a supervisor 2x. Next thing I know I'm talking to Shiva who NEVER comes back to me. I have the entire conversation saved because when I disconnected, I lost the chat and of course, they never sent it to me. This was at 2:00 AM MST. But I cannot upload the docx file.

John Davis
from Export, PA
It started when I called Amazon prime customer service to cancel my subscription ,I was informed at the time by him someone just charged 1000.00 on my account, then the scam started, he told me he was connecting me to capital one, which instead he connected me to a scammer posing as a capital one employee, I was instructed to do acouple things to save the rest of the money on my card like a dumbass I did because I truly believed I was talking to a capital one employee, all I no is I got scammed for 500.
00

The option of factory reset on the lock screen is ridiculous. My kid factory reset my tablet AND changed the language to one I don't understand. It took hours to get it figured out by searching Google. Can't you disconnect that option when parental controls are active? Or better yet, do it cell phones and have the option to recover password not factory reset. Who wants to lose everything to reset a password. Getting really frustrated with the difficulty experienced trying to add parental controls. I can't even use the damn thing because for some reason the parental controls are on my profile, which is supposed to be the adult profile and have access to everything. Added kids profile to lock screen doesn't actually allow kids profiles to be selected on lock screen?? What's the point of all these options if they don't actually work. Starting to wish I'd purchased an android tablet instead.

Amazon employees hanging up on me, coercing me into buying items, cannot get a hold of support need to speak to management

Hi
This doesn't happen often, but please have your delivery person double check the delivery address on both the package and house before handing it off. It's an inconvenience when I have to stay home to wait for a package that never come. I appreciate the ease of replacements, but not only do I have to stay in again to receive it, but the ordered items will come at a later date, which is an inconvenience.
Thank you and happy holidays!

Lisa Howell
from Seattle, WA
I was on chat for 1 1/2 hours during my sons birthday on 12/13/2022 trying to explain about a broken toy. I went through three to four people until the last person helped me in just a few minutes. The other people would just leave. They were horrible. They wouldn't listen.. Mind you this took away from my sons party. I spend so much on Amazon and find this unacceptable. Please review the chat and the time it took and people just leaving me hanging. I feel we should be compensated for the time taken away from my son!

BABS
from Benton Harbor, MI
Ordered iPhone 13 and Amazon delivered a shirt less than $20.I called their customer service to resolve this but all I got was unprofessionalism. I was transferred to almost eight team members and non of them could help out and they eventually hanged my call

Gene Bowers
from Janesville, WI
Srividhya has told me that he can't give me a refund without a return even though I was already told I didn't have return the items and I was already approved for the refund. Why it did not process I don't know. He was rude and lying about policies.
My items were damaged, broken and a few were missing. I think he revered the refund. I have never had this much trouble with you guys since I have been a member and this is ridiculous... you guys telling me one thing and then doing another. I was told to wait 48 hours for my refund WITHOUT RETURN because who THE HELL IS GOING TO RETURN BROKEN GLASS AND ITEMS THEY DONT HAVE!!
The communication is horrible!

Sue wilson
from Sacramento, CA
You have a driver that uses meth on a daily in your company van Samantha Wilson out of elk Grove CA

Keith Evans
from Birmingham, ENG
I have just received a message to say there was problem delivring parcel at 5.36p.m
I am sat inside the house the porch is open with the light on , so please explain the problem.
I currently have prime , so should have been dwlivered within 24 hours , 48 hours later still no delivery and trying to claim access issues
Please explain

Horrible service… HORRIBLE. Been using Amazon for 10+ years and I have never had an issue. BUT because of recent events have been so unprofessional and just horrific that I have to switch my opinion on Amazon and start to give my business to someone else. I had bought an item and received the wrong size (was a phone case) they told me that it would be no issue and could put the money directly on my balance in 2-3 hours so I could order another one. Mind you this is my Christmas shopping and I don't want to play with too much time. They completely lied to me and I was given the run around for 5 hours just full of people who couldn't give me a solid answer or really satisfy me as a customer at all. The customer support is so bad and just impossible to work with so you just end up taking the loss and move on. Amazon will NOT be getting anymore service from me and my family. I even tried calling cooperate and don't worry they don't help or care either. PLEASE do not use Amazon and tell your friends/family to save there money and not go with this horrible site.

Ever since they've gone completely overseas with their customer service- it has been downhill. I think they must train these reps to purposefully not help customers so that they get so fed up they give up trying to resolve whatever issue they are calling/writing in about. On multiple occasions I've had reps who just passed the call or chat off to someone else who then passed me on to someone else and so on and so forth. They purposefully take forever to respond on the chat or leave you on hold for extended periods of time just wasting your time. They are the worst group of agents ever. There should be way more oversight of these behaviors by Amazon. It's ridiculous and out of control. I am literally never helped.

Sydney McCracken
from Greensboro, NC
Contacted them about a misdelivered package and I was told I need to file a police report because it was a "verified delivery". What does that even mean? The picture was blurry and hard to see. I don't even think it was the right apartment.
The online chat was rude but kept putting smiley faces like it was going to help. It was a $250 purchase that I don't have and I do not want to get the police involved.
Amazon has been so good in the past about missing/ lost packages but not this time. It's going to be hard to deal with them in the future.

Lois Morales
from Leesburg, VA
Account is under Leopoldo Morales, polomorales @verizon.net, 7039099382.
Purchased Ross Simmons earring $475.94 ORDER # 111-6261240-1529836. Returned earrings and money was placed on Amazon Account instead of Credit Card. 2 phone calls and I am told the money would be removed from the Amazon Account and placed on the Credit Card. No money ever received. 2 more phone calls and both employees insist I spent the money on the Amazon Account. 1) money was removed from the account so it was not possible to spend the money, 2) you can see that there are not deductions in the account that would equal $475.95. Phone call to Edmund and he informed me has to be put into investigate because he can't tell where money is. The point is I did NOT get my money back. What store takes more than 10 days to correct a problem?
AMAZON DO BETTER!!
Lois Morales 7036069382

Heather Gilley
from Plymouth, IN
My order was late. When I looked online at my order status it told me I was eligible for a refund or gift card because it was late. So I called and inquired about it , thought it was a nice gesture since my package was late. Instead of giving me a credit they cancelled my delivery that was suppose to arrive today. It was literally out for delivery. They replaced the order only for it to be delivered 4 days more. I asked if there was any way they could get ahold of the driver and continue the delivery since it was literally in my area. I received no help , they were unwilling to do that. I lost a few hundred dollars because my client went somewhere else to get her hair done so the customer service agent screwed me over by a click of a button but reassured me it was cancelled. I don't understand how they couldn't reverse their mess up. Thanks Amazon for once again not delivering, I'll be canceling my long tome prime membership and will encourage family and friends to also. Why pay for it when it's not promised and no one helps.

Stephanie
from Panorama City, CA
I purchased a black couch , they sent me a grey one . After calling customer service I was directed to dispose of the item. I have chat transcript and email ...nothing was refunded. now they say they need the item back for a refund? And they apologize for the employee giving me the "wrong" information but claim they can't help??? $600 wasted amazon!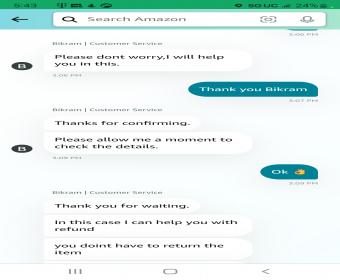 Tammy Hughes
from Smyrna, TN
My complaint is regarding shipping. We are an apartment community and the drivers are dropping packages in a pile at the front door of our property, outside at our mail area. These residents expect their packages to be dropped in a secure location, like in front of their apartment door as it should be done.
These drivers are lazy and these packages could be stolen very easily, in turn costing Amazon a lot of money to replace the items stolen.
Something needs to be done.

Daemeon Reiydelle
from Richmond, CA
Order # 112-8086273-6509836
Ordered two dehumidifies, received one dehumidifier and one 38-40' trailer cover (no kidding!)
Contacted customer support which keeps trying to tell me to "return the defective dehumidifier". Refuses to replace same. Attempted to escalate, was put on indefinite hold because I refused to "return the defective dehumidifier" and insisted on AWS shipping a replacement.
Sent pictures of label(s), description of product on box, etc. Repeatedly telling me I need to take more/different pictures, pictures of the product code, all bar codes, etc.
I DO NOT EVEN OWN A TRAILER, let alone a 20' travel trailer.
Cannot call the customer complaints number, it sends me back to customer service number.
I would attach files, but the images are high res and exceed the 2mb limit for this web site

Haris Wijayasiri
from Edmonton, AB
Bad and rude customer service agents in the Philippines call center. Difficult to understand their speech. They do not understand courtesy at all, especially when conversing with Amazons' valued customers. Just uttering "Sorry Sir' would not solve anything when the thrust and reason for the call is ignored or misconstrued. They simply do not understand English in general. They are always contesting the customer to cover-up their mistakes. Complaining to another agent would be useless as they cover-up for each other. There is an old adage 'The Customer is always right'. They should explore the vale of it. North Americans do not call them for a 'Street fight in Manila'. Amazon made it to the top. Maybe now it is downhill from here.

Jithin George
from Riyadh, 01

Peter Dunsby
from Bridport, ENG
I bought a FitBit Versa watch from Amazon. It wasn't quite the model that my daughter wanted and it went back unopened in its original packaging. Amazon initially refunded me but within days applied a "retro charge".
It took me months go through everything to work out why. First I thought Evri (the courier) had not returned it properly so I tried to get in touch with them, fat chance!!!
Then I got onto Amazon to explain I couldn't get onto the courier they asked us to use and could they help. Turns out Amazon had had the return but had, in their ultimate wisdom, decided it was not a watch that we had returned but an oversized T-shirt. We don't even have any people in the family remotely likely to have ever bought one of those T-shirts. Someone was either having a very bad day at Amazon or perhaps pocketed the quite valuable watch and said the return was something else?
I explained what had happened to customer service agents left, right and center at Amazon. Got nowhere.
Did Amazon have any proof of what they said I had returned? No they didn't.
Had they kept it? No they hadn't.
But hey! If I wanted to return the item that I had already returned they would give me a full refund. They said this line so many times and it seriously peeed me off!!!
Yesterday I went to the Customer Services chatbot one more time to get the legal address for an online money claim. They gave me it but hey presto also decided to confer and refund me the amount I had been retro charged.
So after 15 months of fighting I have managed to get what I was legally entitled to all along.
They ask if the matter has been resolved to my satisfaction? I start explaining that no it hasn't. The chat window closes and thanks me for being a loyal customer.
I repeat the effort to tell them the matter has not been dealt with satisfactorily. Again the chat window closes.
When I do deal with a member of the Customer Services Team he tells me that Amazon does not have the discretion to offer discretionary / goodwill gestures where their service has been poor.
At the end of transactions their aim of being the most customer-centric company on the planet pops up. Long way to go Jeff!!!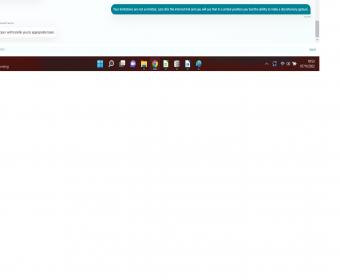 anna zhou
from Lansdale, PA
Amazon said they delivered my order but I never received them and they told me the loss is on me as it is not their problem. They couldn't provide proof of delivery and their customer service is very rude.

Jackelyn Frank
from Bremerton, WA
Amazon secured card and bank are thieves. Took my money in just a few hours but wont credit my account or give me my money back within hours. Making me wait 14 days before they will cut a check and send me my money which could take over a month. I'm low income and don't have that kind of money to just throw around an wait for. I needed the supplies an clothing ordered in which we live in a very cold part of Washington state an without the supplies I ordered can't make more money

I ordered an, which showed to be delivered on 17th OCTOBER 2022. I have had a chat with customer service they confirmed the delivery on 23rd October, but still, the product was not delivered. Now customer care is asking me the proof of it not getting delivered and the previous conversation I had with customer service. The previous chat window was not available the next day. The only proof I have is that I gave negative feedback on the delivery of the product.
The customer care service is talking rudely and has refused to solve the issue. Kindly look into the matter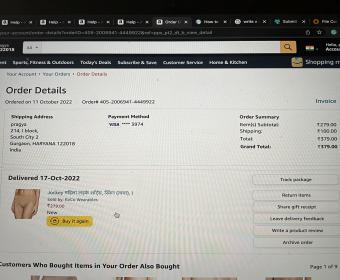 Have feedback for Amazon?
Thanks for your feedback!
Sorry. Please try again later!