Amazon
Amazon Complaints Continued... (Page 8)
1005+ reviews added so far. Upset? Call Amazon corporate: 206-266-1000

Elaine Canady
from Jackson, MS
place order #112-7155711-3881031 order was delivery to wrong address. Deliver claimed he gave package to resident at my home .No one
was home. they claim the package was given to the wrong person because the driver was very busy no apology gift might not arrive before
xmas said I wanted to file a complaint was told by spokesperson that he had done the needful thing what ever that mean I never had a
problem with amazon delivery if I cannot order direct from amazon I will not order

john t coleman
from Pittsburgh, PA
my last order for 5 # of Rutland safety-T-flue chimney cleaner was so hard not a power like all the others I had to break it into chunks to use it . please check into the problem, thank you . the product does a great job, just should be powdery not a hard lump. it is still doing the job just a pain smashing it up.

Larry Prevatte
from Raleigh, NC
I received a delivery of two packages from Amazon and the packages were left on the street by my mail box , I can't believe that you pay worthless , lazy people to represent your business . After my neighbor informed my that the packages were left out by my mail box he informed me that they did the same thing to him when they delivered him packages the other day . I watch all the news about PORCH PIRATES stealing packages off peoples porches , and your drivers just leave the packages on the curb , if my neighbor had not come and told me about the delivery I'm sure that they would have been stolen . I can't believe that your company has gotten so big that you can't give your customers the service they deserve . I'll be contacting my local new agencies and let them know about your poor customer service !!!!!!

Valerie J Very
from Tarpon Springs, FL
I would like to say that I think free shipping is great!! However, during the Holiday season the items ordered need to be in at least a plastic bag that you can't see through!! I ordered a gift for my Husband that was supposed to be a surprise and the surprise was on me! It was sitting on my doorstep in the original box it came in for everyone to see, including my husband!! Needless to say, no surprise here and for safety reasons as well, the contents of the deliveries should not be for all to see!!

Lela Marsh
from Reading, PA
I purchased a pair of Converse Low TOP Optical White shoes from Greater Shoes. I did a search for womens white converse and this site came up. I seen they had size 7 so I ordered. When I received them they were for a man not a women. I didn't see anywhere in the description they were mens. I requested to return, I had to buy the return label and on top of that I was penalized with a restocking fee. I paid $57.93 and was only refunded $46.00.
Thanks,
Lela

Robert Jones
from Sugar Land, TX
There was a total mixup with shipping of my handicap ramp and it actually was forwarded to the wrong carrier. When finally redirected to USPS the tracking said it was delivered but it was not.
I still don't have my product but you have my payment. My package is now 6 days overdue.
It was either delivered to the wrong house, or not delivered at all and the USPS is trying to avoid embarrassment at their inability to do their job.

Patricia Daigle
from Washington D.C., DC
Assistance::: ex: my grand-daughter asked a spiral curling iron for xmas....I asked which one is it so grandma would be able to.find it. Description was no help,,,neither color:not brand.
Ex: if the i items has an identification number. It would be another point for search... so I have up, unable to find which one she wanted ..so now i.have to go to target with her shopping for that item...
561-744-7150
I even paste and copy it showed me 289 items.in your site...!!!!!

THEODORE MADDOX
from Roanoke, VA
On 12/10/2018, I attempted to play WTG Golf by topgolf on my Fire HD 8 7th generation which I purchase form Amazon on August 22, 2017. The only option I was giving was to download new version of the game, which I did. After download completed, I sign back in uses the same information used on the previous version. All my coins, credits, clubs were gone. These items cost a lot of money. I what to be reimbursed for my lost of 400 dollars. I called amazon complaint department 1 888 280 4331 and spoke with one of your representative who couldn't speak English. I ask to speak to a supervisor. She put me on hold and never return. This was on 12/10/2018 at approx. 6:50PM. Amazon is going to lose a lot of business your representative can not communicate.

tdemps3@comcast.net
from Oak Park, IL
Delivered today Your package was delivered. It was handed directly to a resident. This statement is not true! The package was left on porch. No notification of delivery. I did find the package luckley, later on. please inform delivery to ring bell, knock on door. Tracking ID TBA530766258000

Nancy J Gorell
from Chester, NY
I am paying for amazon prime. They I are deducting $14.94 out of my account every month.I have not been able to use the account because they say I don't have a account. Could you please fix this. Thank you
Nancy Gorell

Judy J Bonds Peters
from Miami (Downtown Miami), FL
I am sending this complaint because I ordered the book Better Late Than Ever #113-1467939-1375429 which was to be delivered on Friday December 8, 2018 and there was attempt to deliver by the Postal service on Saturday December 9, 2018 and could not get into the building. The package was being delivered to my job MBAF CPAs, LLC C/O Judy Banks 440 Park Avenue South 3rd Floor New York, NY 10016. I am have the item refunded to me account because I spoke with Shonnon M. on Saturday who assured me that she contact on Monday and I have not heard from her. I spoke another associate this morning who told the he I did not give the information no supervisor is going to help me so I hung on that person. I also with another person and requested the supervisor. Please that I am prime member and some of your customer employees need to trained to deal with clients.

My account has been stolen and I'm trying to report it. I can't even get the customer service person to understand a single thing that I say and I can't get them to transfer me to someone else that can understand me.

Morgan Frank
from Milwaukee (Avenues West), WI
I had ordered a pair of boots from amazon. There was a problem with my transaction and so I called twice because I wanted to make sure the problem was settled. Both times I called both representatives specifically stated that my transaction went through and the item was already shipped. I had them repeat it to make sure what I heard was correct. I then also stated it to make sure I heard right, and they said I was right. It was suppose to come this week but didn't. I called again today to find out my order has not yet been sent, but had been canceled. I now had to reorder and will not arrive in time for Christmas break. This is very poor customer service. You do not tell a customer false information. When a customer gets told not to worry about their package, because it is on its way, to find out days later when I call about it that not only is it not on its way, its been canceled. Poor service. Then I don't even get help to get the package here on time, I have to go through the process and rebuy the order and now have to wait until I come back from break to receive the product I've been waiting three weeks for. That's just terrible. This is also not my only problem with Amazon. Every time I have ordered products from you guys, there has been problems with lost packages, forgetting to mail product, etc. Terrible. Just terrible.

Debra Winston
from Torrevieja, VC
Dear Sir or Madam,
On the 15/12/17 a friend purchased a Fitbit on my behalf from your Amazon Spain branch.In September of this year the strap fell apart.It was sent back.To this day we have heard nothing from the complaints dept in Spain.It had a 12 month warranty with prepaid return.
My friend sent an email and was told to" call "the complaints dept.This is only available by mobile phone on a high tariff call rate.Unacceptable lack of customer service and my husband is still without his fitbit.
Kindly advise on a suitable course of action.
Yours faithfully
Debra Winston.

Isaac Howard
from Chester, NY
I paid for release-day shipping for Super Smash Bros. Ultimate and it came out yesterday and it's still delayed after 30+ hours without any other updates. What is going on?!?!?!?

Lori Harman
from Akron, OH
I have been trying to correct my email address for over 6 months. Each time I am on hold tranfered and treated rudely. You have my email as lorharman64@rossmedical.com it should be harmanlori42@ gmail.com. seriously how hard can it be to fix this. I also have 2 packages 2 return which I cant due to this mess. I had planned to do all my xmas shopping this weekend. Through amazon. So far every time I call i have not got one person who can speak english. I have been a prime member for years and this point I am disgusted with the way I have been treated. I would lile a refund for my returns which by the way I cannot return due to the wrong email. My telephone number is 8106247325 and harmanlorir2@gmail.com.

george kuczer
from Sunland-Tujunga, CA
A total mess, the package has been expected, was "out for delivery", the Amazon Customer Service in the Philippines have been talking, but not listening, I was given a repeated explanations over and over again, I had been told there is still time until the 11-th, however, the main issue has been the "out fore delivery
status, I have wasted a lot of time watching out for it, total incompetence, lack of responsibility, a "very happy" to: by the customer service, happy to cancel the Prime, OK, I went for it, five different stories in one problem, chaos, automated customer personnel, incorrect info over and over again, useless, this has been my last Amazon and ONTRACK business deal, tha's it, I have had it. good by.

Cambridge Club Apartments - Val Scofield
from Ann Arbor, MI
My complaint is with your delivery service. We are an apartment community. The Drivers are bringing the packages directly to the leasing office and not attempting to deliver them to the apartments. This is not acceptable. We do not take the packages at the office unless all delivery attempts have been made. This needs to be corrected asap. They are also just dropping of packages that belong to the condinium community next door. Feel free to contact us if you have any questions 734-930-0040 Val Scofield

Katie Perry
from Troy, MI
your delivery sucks. Every time I have had a package come though amazon delivery, and I do mean EVERY time, it is late. If I order something and it is promised to me at a certain day and time, then I expect it to be there. I pay for my products to be here ON TIME. it is absolutely ridiculous that your company cannot get a handle on getting things where they need to be. Everyone I have talked to about this says the same thing. If you plan to expand and have a growing business with the delivery, being up there with FEDEX and UPS then learn to get packages on time. After this Christmas I will no longer be ordering anything from amazon due to all the issues I have had.

Kevin A King
from Scarborough, ME
I just received a $100.00 Bill in Payment of Services. Some teenager from Brunswick purchase counterfeit money from Amazon. This teenager will likely go to jail and I am out $100.00. THIS IS AN EMERGENCY! I will wait 24 hours before I contact the media. The $100.00 is of no issue but ruining peoples' live is. You may call me at 207-318-7568 to tell me what you are going to do. kevink@promptooil.com I buy almost everything I can from Amazon Smile but that may change based on how you react. Kevin King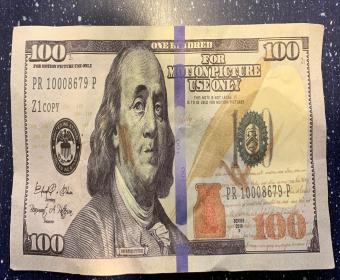 Michael
from San Bernardino, CA
What the hell! My last tow orders, "got lost." It's only close to Christmas and you F'ck up a simple order? Why should I trust you to deliver anything on time? Maybe EBay is more efficient!

ISSY DYKMAN
from Petah Tikva, M
I was informed that my purchase of a PANASONIC ELECTRIC RAZOR , WOULD NOT BE SHIPPED TO AN ADDRESS IN ISRAEL. WHY? IS ISRAEL BEING BOYCOTTED BY AMAZON ?

Janet Saha
from Marysville, OH
I have a Kindle Fire a couple years old. Use it only as an e-reader from the library. Started having problems with not connecting to the internet. Spectrum says their router is not the problem since I have internet. I spent several hours trying to correct the problem and finally tried to reboot according to the internet. Unable to do so as I always comes up "Authentication problem". Called a 1-888 number to correct it. Spoke to a man who was difficult to understand due to his accent. The final--he said I had to pay $129.99 to correct the problem and could no longer get another reader as the problem would persist without paying. Is it really ruined? How do I get back to reading from the library?

BARRY BOULDS
from Cannock, ENG
I am trying to order an item on my account but each time I try I can not get into my account I keep getting messages saying code incorrect or password incorrect I have tried to change password but to no avail what can I or you do for me

Yael Cisneros
from Phoenix, AZ
My order was marked as delivered and I was sent a picture to my email of a package at a door, however not my door, not even my apartment complex. Not only was there not a number or way to contact amazon in regards to a package being wrongfully delivered, when I finally found a number and spent 35 minutes on the phone trying to resolve it, I was told to call back after 4pm (this call was at 6:30 am).

David Moore
from Auckland, AUK
Purchase an item on Amazon: Ordered on October 24, 2018 Order# 114-7478076-6698634. Have uploaded the order confirmation.
Received a delivery notive on Saturday November 24 saying it has been delivered.
It has not been delivered, or at least not to the delivery address. The tracking notification received contains no information that would permit me to contact the local courier who may still have it or delivered it to the wrong address.
I would like either this packaged traced and delivered to me or a full refund please.
Thank you for your help.
David Moore
60 Clearwater Avenue,
Christchurch 8051
New Zealand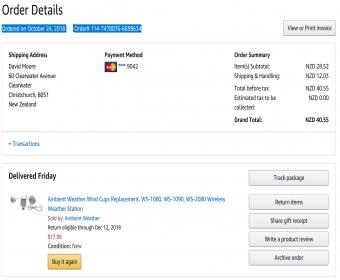 Josephine Millet
from New Bern, NC
I'am writing to express my dissatisfaction with my recent purchase with Amazon. Cyber Monday one order that consist of 4(items) which total balance
was total $208.00 that is including shipping & handling. Now I'm being charged individually S&H charges on each item. which I didn't give permission for my credit card to be charged for (which is not legal). I was not told my items was coming from third party seller! but was told by your rep "Siyanda N" that shipping and handling can not be waived or refunded as I didn't chose free shipping over standard which I never had that option. And given how much my order was ( free shipping) should have been automatically adjusted off. Now I went into overdraft with my bank I'm a single mom with a limited income used my bonus check to buy Christmas gifts for my son, which turned out to be horrific with (AMAZON) and I will be writing my story to the news. Maybe this has been happening to often and the public is not aware of it. I WILL NOT PURCHASE ANOTHER ITEM WITH THIS SITE.
1.order number #113-6930377- 9097850
2.order number #113-0318849- 8328269
3.order number # 113-5818551-1747468
4.order number # 113-9192416-0181826

Sara J Murray
from Dushore, PA
I will not use my post office box number on Amazon orders again. If they cannot ship fed ex or ups I will not order again. The post office sent another of my packages to Milford, PA instead of Mildred, PA This was a gift and it did not arrive on time. It was shipped on 11/15 in VA and took 10 days to get to Lehigh Valley, PA mail distribution center and they sent it to Milford, PA instead of Mildred, PA (someone cannot read correctly). It is now in Scranton, PA and God only knows when I will receive it and in what condition I will receive it.

Michael Boyle
from Loudon, NH
I ordered a new rifle scope to be delivered via Prime today. It's one of your ridiculous you ship it and it's delivered via USPS the world's worst package delivery service ever! Seriously? The reason USPS couldn't deliver to me today was they "couldn't get into my dwelling". We had snow today, I was out several times without difficulty. I didn't even get regular mail tonight. The roads are plowed, my driveway is plowed, my mailbox is assessable. What is the problem? I'm paying for a Prime membership that guarantees a two day delivery, why are you using a second rate delivery service to screw up your normally very perfect service? Using USPS is a joke and should be discontinued. Very dissatisfied customer considering the weather is NOT a factor! Michael K. Boyle 26 White Tail Lane Canaan, NH 03741

Tom Fisher
from Media, PA
Package was not delivered in between the storm and no regular front door. As per instructed by the sign in the front door. We have had numerous packages delivered by Amazon, and stolen.

Reinaldo Rosado
from Zion, IL
Dear Amazon Rentals,
I am completely angry that you want to charge me on a book that I received in poor condition. When I first opened the bubble wrap envelope I was an awe that AMAZON would send someone such a decrepit book. However, class had started and I needed the book.
If I am charged for this book, I will dispute it to the end. I am not going to be charged for a product that you all sent to me in that condition.
Please forward this email to Amazon headquarters because the fight will be on for the condition that I received the book in. Order #111-7545747-8205834
WR Reinaldo Rosado

eileen wakeman
from Roquetas de Mar, AN
i have received an email in my junk box saying my prime gold membership is due for renewal on 19th november i have not purchased this membership i do not want this membership nor asked for it i have not used amazon site as i had so many issues with signing in put my passwrd in not accepted new passwords sent to email words sent did not work resent passwords did not work now i get this demand for renewal gold email is sent with no reply address i am NOT happy and DO NOT WANT THIS PAYMENT OF 72.99 TAKEN FROM MY BANK.

John Ludwick
from Farmington, MI
Good morning. My wife & I have used Amazon many, many times over the years so when we decided to purchase a surveillance camera due to concerns @ our 2nd home, I was referred to Q-See. I searched for them & found them on your website & sold by you guys, not them. I purchased them last Thursday, the 8th, & had shipped direct to our 2nd home last Sat., the 10th. I noticed upon opening the box, the 1st thing in it was a red piece of paper saying do not return to online supplier, but contact them & since then, they have been a nightmare!!! In installing it last Sunday, the camera worked perfect for 10-15 minutes & then quit. I put it in box & brought it home on Monday. On Tuesday morning, I contacted them on their chat line. After an hour of chatting, yes an hour, they said he couldn't help me & was escalating this to the next level & someone would contact me by phone in 1-2 hours. After 6 hours I emailed them back. After 8:00pm, I then received a call from someone in California. This guy wanted me to plug the camera into our wireless router & give him access to our labtop. I told him he was crazy & not doing that. He then told me he thought it was the power cord & asked me to search around our home for something to plug the power cord into to test. After 40 min. on phone, I offered to send it back @ my expense. I just want a camera that works!! He finally said he would send me an email with the RMA shipping info. Instead, I got an email telling me I had to send them proof of purchase & had to do it within 3 days or else my claim would be denied. WHAT!! So I sent him the order confirmation, which shows I purchased a video recorder & 3 other items. 2 of the items were wild flower seeds, so covered that part up & sent it to them on Wed. Didn't hear from them so resent yesterday. Still nothing so I called them last night. After another 29 min. on phone, they said I would receive shipping info within 24 hours, then I had to ship back to them, & after they receive damaged camera, they would ship a replacement. So I need to wait for them to send shipping info which I still do not have, wait 5-7 days for them to receive, & another 5-7 days to receive new one--- hopefully!! Then, later last night I received another email stating I needed to send them more proof of purchase cause I didn't open up the confirmation to show the purchase or the camera--receipt only showed 4 channel nvr & other items. Its not like you can buy these @ a local store & all this for a $98.00 camera that I bought from you guys that was being sold by you, NOT A 3RD PARTY. Why did I have to deal with them & not Amazon, who I purchased this from??? I need your help & want a new camera shipped to me TODAY!! Again, we purchased this over security concerns @ our very expensive 2nd home & do not have time to wait weeks to get it up & running. I have spent over 3 hours with these people & if you cant help, think I will send back for a total refund & will move on & find another product. My confirmation is 114-3637628-4630620 Thx for your time & will wait for response, John Ludwick

victoria apsit
from Sharon, MA
2 of the 4 lotion bottles arrived with the dispenser spouts broken off. Apparently they had bounced around the box with no interior packaging materials. So these 2 bottles of body lotion don't work. What can be done about this. This is re order # 114-0686937-8146604 to Victoria Apsit. Thanks for your attention to this.

Debra Schilder
from Fond du Lac, WI
I have been trying to get my Fire Stick fixed or replaced. Someone did call me but I had a very difficult time understanding this person. I think she was asking for the numbers on my fire stick. Here they are: 8. 48719. 08378. 1. The second number is DSN: G070L815744339MT. Could someone that I can understand please contact me? My number is 920-252-2799. I do have an account with Amazon. Thank you for your time.

.Marjorie Cabral
from Woburn, MA
Every time I order a third party item from Amazon, they deliver package to front of the house, not to the side door as requested. This has happened so many times and caregivers find them out in the rain. If this happens again, I will no longer purchase from Amazon even though it is my lifeline and I depend on you.

Wayne Knudson
from Cary, IL
I have attached a complaint that I tried to submit but the system had an error and said I didn't provide an email so it dumped my comments and said to start over. Your system did not save my comments but luckily, I printed them and I'll attempt to attach them below.
Note that my copy of the email DOES have the correct email address.
Wayne Knudson, Cary, il
OH GREAT. A MERE PDF ISN'T ACCEPTED SO I'M PASTING MY TEXT BELOW.
Submit a Complaint Online
Upset about something? Fill out our free complaint form below!
Your Information
Wayne Knudson
wknudson@attnet
Complaint Information
Rate your experience (on a scale of 1 to 5 stars)
Amazon 1
When UPS delivers, they ALWAYS at least ring the doorbell at least once to warn us that there's potentially something at the door. Your new service (Amazon) NEVER notifies us... Never. The fact is that a package can be stolen or the weather can be poor. For example, there was a huge package from Celestron which I requested that it be wrapped/disguised. Nope, there it was on the step, the size of a microwave box and had the company name and contents on the box ($1300 telescope). Well, it happened again yesterday and this morning. Packages were left and today it was left on the step which had melting snow. Luckily, the dogs saw the person and we went to the door. Last week, something was delivered, left at the edge of the steps all day, while there was a misting rain. We discovered it at dinner time. Luckily, the packages inside were plastic-wrapped!
REALLY NOW, unless your service person throws packages at the door, they can raise their beleaguered, poor paw and push the bell!! Note, more than once here in the Chicago metropolitan suburbs I've seen news reports where home security cameras have captured people pitching packages at the step. Amazon does so well at so many things but this is POOR.
Oh, before I forget, finding a means to contact you in this manner took at least 1/2 hour since nothing seems to take one directly into the "complaint" bin. I finally just googled "make complaints to Amazon.com".. Right up there with delivery I'd say!
Now, we're expecting several more packages this and maybe next week and we will see if delivery improves.
Thank.
Wayne Knudson, Cary, IL
xxxxx

Wayne Knudson
from Cary, IL
When UPS delivers, they ALWAYS at least ring the doorbell at least once to warn us that there's potentially something at the door. Your new service (Amazon) NEVER notifies us... Never. The fact is that a package can be stolen or the weather can be poor. For example, there was a huge package from Celestron which I requested that it be wrapped/disguised. Nope, there it was on the step, the size of a microwave box and had the company name and contents on the box ($1300 telescope). Well, it happened again yesterday and this morning. Packages were left and today it was left on the step which had melting snow. Luckily, the dogs saw the person and we went to the door. Last week, something was delivered, left at the edge of the steps all day, while there was a misting rain. We discovered it at dinner time. Luckily, the packages inside were plastic-wrapped!
REALLY NOW, unless your service person throws packages at the door, they can raise their beleaguered, poor paw and push the bell!! Note, more than once here in the Chicago metropolitan suburbs I've seen news reports where home security cameras have captured people pitching packages at the step. Amazon does so well at so many things but this is POOR.
Oh, before I forget, finding a means to contact you in this manner took at least 1/2 hour since nothing seems to take one directly into the "complaint" bin. I finally just googled "make complaints to Amazon.com".. Right up there with delivery I'd say!
Now, we're expecting several more packages this and maybe next week and we will see if delivery improves.
Thank.
Wayne Knudson, Cary, IL

MICHEAL d ROBINSON
from Duvall, WA
your fraud department has sent my accounts notice of this and when I call the numbers given to me will not accept my calls and if they do not return my calls or supply me with some kind of working contact t I will be canceling all my accounts with you these charges on these are either mistakes or frauds but I can not fix it if I do not the info from you
accounts affected: kundagbo59@gmail.com
brpsamco702@gmail.com

Debbie Schilder
from Fond du Lac, WI
My complaint is the fact that I have twice asked to have help with my Fire Stick. It was a gift. The person that have it me has passed. I have called the support team and did everything I was told to do. Nothing worked. I was very happy with the device until it stopped working. I have been a customer of Amazon for a long time and I don't understand why I get no answer. I was told both times I would be contacted within 12 hours, as yet I have not been contacted. Please contact me by email as to what can be done about the Fire Stick. Thank you

armando garcia
from Spring Branch, TX
l purchased a kindle fire kids 7 in 12/16/17 at a best buy store the tablet was a gift so i had no info such as a serial number and the unit well not power up so i could get a serial number from it and the mother of the little girl i gave it to could not give me the information as to who register the item i have my receipt i spoke with 6 customer reps and no one could help me if i did not have a serial number or an email where this item was registered to they would not let me send the tablet in for repairs so someone could power it up and get a serial number to verify that it is under warranty i spoke to 6 different persons and half i could not understand what they were saying i am very unhappy with this purchase and warranty handling system so i threw the tablet in the trash and i well never buy another amazon product again i am for sure this complaint well not get to far in amazons latter

Dina Bulik
from Levittown, PA
Improperly packaged product damaged on arrival. See my review on BBB page.

Jill Larson
from North Las Vegas, NV
Today I saw an ad on TV offering everything free shipping until Christmas. When I went to place my order I was told that item was not eligible. What a fraud. I was told that I would have to sign up for Amazon Prime. What a crock. Aren't we being lied to enough by the government. Can't trust anyone. What is the story? Please explain.

John Barry
from Mount Martha, VIC
DVDs MALFUNCTIONING
Good Morning,
Over many years I have purchased many DVDs and VHS tapes from Amazon. Recently the following tapes are malfunctioning: -
 King Solomons Mines.
 Night and Day.
 Marie Antoinette.
 Words and Music.
To check on these and my DVD players and recorders I placed them in: -
 Two different players and recorders.
 My PC tower.
 A separate player only.
In other words, I have checked with four machines and the same problems occur, i.e. you can't watch them a certain point as they stop, start and problematic because of distortion on the screen.
I suspect that may be the recording when produced by Amazon may have been on faulty equipment or perhaps you can enlarge on this matter?
In other words what do you suggest probably replacement of the four DVDs because you cannot watch them.
I am in abeyance of a reply.

Michael Morgan
from Portsmouth, ENG
I received the wrong item when ordering from Prime. However due to a fault on their system I have been unable to return the item. I spent over an hour troubleshooting theit own problem to no avail. I even suggested very simple ways of averting the problem to allow me to return the item and get on with my day however they refused and continously told me they had to go through the system which was clearly malfunctioning. I eventually asked to speak to a manager, I was put through to a very rude Scottish man who kept asserting to me that I was wrong and his system was fine despite me demonstrating via images that I was not getting the correct address sites. I still have the item and I still havent received any money back. I wont be ordering from Amazon again and have cancelled my Prime membership for when it expires in December. The rudeness above all else was the biggest problem

I booked a redmi y2 4gb ram 64gb internal mobile phones but it automatically returned without giving any information and calling my given no....

jitendra Chaudhary
from New Delhi, DL
Service is very bad customer care services also bad

doug washburn
from Florissant, MO
I received my package today. I had order 2 ounce glass jars from vivaplex company. Amazon shipped this item to my office 525 st francois 63031 on time. When I opened the shipping box from Amazon, two boxes (12) jars each were smashed. None of the jars were broken but cases were crushed. There was no bubble wrap or insert protection of my shipment. Poor shipping ... I order a lot and shipped by amazon and usually everything's great.. but this was terrible...

IVON ERNEST YATES
from Kansas City, KS
I just hung up on Customer Service in Seattle, I was thrented , told to go to y kitchen, pick up a knife and cut
my ass, and a few other things. This all started over a recent order I placed, the charge was declined by my bank. I called mmy bank, told me I had entered my password too many times at a gas station, which was not correct, and my account was locked. No problem, they activated the account again. I went to Amazon to tell them what happened, the order also was not correct. They started pitching me to purchase a $200.00 software protection. I replied I would mail them a check for the corrected amount. I as transferred to another person, he also attempted the protection sale, which I declined. He was not for coming on a mail address for my check for about twenty minutes. He insisted that I write the check at that moment, again I declined, wanted my bank information, which I declined. At my request he put his supervisor on the phone, he sounded the same. Civility was not shown, conversation became vulgar.. I am an old 76 years old car dealer, I know when I am being hustled. I have done business with Amazon for years, no problem until today. Any problems in the past were dealt with fast and just. The conversation I had today changed my view of Amazon, that they would have anyone so sleazy doing Customer Service. Civility was not used I never was given complete information on mailing you a check. . During the conversation, several times he would speak with someone in the back ground in Spanish. My relations with Amazon has been good, I have liked the service and results. Being as large as your business is, a few employees will slip past personnel. He was really trying his best to sell me security protection, no real, problem, he was not intelligent enough to do it. Hope you have him on a recorder. Any business is only as good as it's employees are. Good luck with him.

Richard Daniels
from Albuquerque, NM
I did not get the right order from Frenchie Mini. I ordered a tuxedo bib and they sent a woman's bin that had white pearls on it.
I sent a complaint to them but who knows when the will respond.
Perhaps Amazon can correct this.
R.D. Prime member.

florencr navarro
from Richmond, VA
The package arrived as promise. Thank you. I have one problem. The package arrived opened on both ends, not taped. Just a "little" flap on both ends holding the contents inside. Nothing is missing (thank goodness) but some of the contents might have fallen off during transit. Just wanted to let you know.

Kulkarni sudeep
from Pune, MH
I order one product by cedit paying but i cancelled that delivery then by cancelling this my money was not returned to my credit account . Why?

Gerald Packer
from Fuquay-Varina, NC
It is great when you care enough to provide security for amazon accounts but when is it too much? When the actual customer can't access his account online because he does not have his current amazon card and is being sent a new one by bank and he forgets your password and does not know the expiration date on a card not in his possession. It seems that has become a security question I have never been asked before. So I contact amazon help and lol what help they were. Sent me a link to change password that circled back to, you guessed it, the same expiration date. along with computer challenge questions that I looked at and still failed 4 times. Ohhhh yeh it changed my password but still gave me challenge questions and the same security question about expiration date. Still can not access my account. Representative was great , her answer was well guess you will have to wait 2-3 weeks to access when you get new card. I had to explain to her how does the help me since I CAN NOT ACCESS ACCOUNT to add new card and new expiration date. Her answer was when you get card maybe we can add it then get you access or you can always quit amazon prime and then re-join when you get new card just sign up again. REALLY is this the best you can do for someone who has actually verified their identity and has been a customer for years. Until now I had always though you the greatest company around. *still no access*

My order no. #405-9885957-2077919 and #405-4476375-3567503 not yet delivered. It is showing delivered on the site. I have also lodged complaint few days ago but neither good is delivered nor my money is refunded till date
My order no. #405-9885957-2077919 and #405-4476375-3567503 not yet delivered. It is showing delivered on the site. I have also lodged complaint few days ago but neither good is delivered nor my money is refunded till date. I have already made the payment. Either arrange for delivery of the goods or refund my money

jack wiggins
from Long Beach, CA
Driver arrived to deliver a package about 5pm pdt today 10/21/2018 at 5250 El Cedral Street Long Beach CA 90815. Music from white van with Calif License 2182182 was incredibly loud. My wife and I expected him to drop his package and move on. He did not. he sat in van for 4-5 minutes music blasting. other neighbors came out of their houses, as did my wife and I. I approached the truck as he exited with a package. I asked him to turn down the music. He replied that he was very busy and could not turn it down. He dropped the package at my neighbors doorstep, returned to his truck, turned the music louder, remained there for another minute or more and then drove off while we all watched.
Amazon drivers in our neighborhood habitually drive well over the speed limit.Jack Wiggins

tom brent
from Jensen Beach, FL
i bought 3 cd gordon light ft bob seger abd anita baker all 3 skip and looking at tham they are scratch i would like a refund or replace ment

Krisney Rigney
from Greenville, KY
I have been using Amazon for quite some time. I pay monthly for Prime and have never had a problem until now. I logged into my account on 10/14/18 and placed an order for 3 items, total of $49.67 with delivery date of Wed 10/17. I tried to get on my account on Tuesday 10/16 to see where my package was and it said there was no account linked to my email address. I immediately contact customer service with Amazon at that time. The lady I talked to was putting a freeze on my account and I would be receiving an email in 24-48 hours with further instruction of how to get my account back up and going. I was worried because my bank account is linked to my Amazon account. She assured me nobody would have access to my account or bank account. When my items didn't arrive yesterday like supposed to, I once again reached out to Amazon customer service. The lady this time couldn't find my account when I gave her my name and email. I gave her the order number for my items from 10/14. she put me on hold, came back and said she could see the note where I called on Tuesday but nothing was done with it. She couldn't find my order even with the order number I gave her from my email. My bank has been charged for these 3 items and I don't have them and nobody seems to know what happened to my account or where my items are. I am beyond mad right now along with worried that someone has access to my bank account. I need answers and I need them now.
Krisney Rigney

Avis Durgan
from San Diego, CA
I ordered a box spring on Sunday, October 14 2018. On Monday, Oct. 15, 2018, I received an email saying that the package had shipped and I was given a tracking number and told that the package would be delivered on Tuesday, Oct. 16. I received an email as well from UPS stating that it would be delivered on Tuesday, Oct. 16 by 8pm. On Monday evening, Oct. 15, I received an email from UPS saying that it would NOT be delivered on Tuesday, Oct. 16. No further info. On Tuesday, Oct. 16, I called Amazon and was told that the package was enroute to the shipper. No other info available. On Tuesday afternoon at 4:15pm I called Amazon again because the website was still saying that the package would be delivered by 8pm today (Tuesday, Oct. 16.) I spoke to "Elaine" who was barely intelligible, and asked for her supervisor. I spoke with "Ford", whose English was only marginally better. He told me that he would issue a full refund because the package can't be delivered until Oct. 20. I am flabbergasted!! Amazon can't even FIND this package (and it weighs 56 pounds!), and you're offering me a full refund for it and claiming that it will eventually get here!?!?!! Am I actually going to get this package?? WHAT HAS HAPPENED TO YOUR CUSTOMER SERVICE??? You used to be SO good at this!!
WHERE IS MY BOXSPRING?????

Paul simmons
from Cleveland, OH
I turn my kindle off and when I turn it on I receive ads that cause me to have to restart my kindle to get online. I purchased my kindle to read books not to receive ads. If this continues, I will have to find another source for online reading. I definitely will never pay 15 per month to be ripped off by you to hear books online.

habiba mohammed
from Pune, MH
During this great indian festival offers I had ordered vivo y83 in exchange of MI A1 phone on 10th Oct2018 and paid 4103.10 INR,the amazon delivery agent arrived on 11th oct @11:30 am and refused to deliver the product when inquired about the reasons he did not mention any and was rude..he said he will cancel the order and refund will initiated..when contacted the customer care executives they assured that status of order will be updated by 12th oct morning.
when checked on 12th oct the order status is still in dispatched..so can kindly tell me how many days amazon takes to update the order status.when approached customer care via chat firstly 2 to 3 exectives don't reposnded and finally one agent replied and was not sure how to solve my issue.on the same day just in span of time he/she provided me two statements firstly mentioned the order will be re-scheduled and when asked for email suddenly changed the words and said refund will be issued..dont how they are trained to serve the customer queries.finally after 1:30 minutes of chat another floor supervisor arranged the order delivery again by 15th oct..today 14th oct morning the same case happned the amazon delivery agent was rude whenever asked for details and simply said he will cancel the order.
Now when I approach the customer care via facebook comments the customer agents are least bothered to read the full message and sent me a response stating they couldn't find any order in my amazon account for MI Y2 ..KINDLY NOTE I NVER MENTIONED MI Y2 ITS MI A1..can see how efficient they are.
this is the second instance with amazon where the customer care and delivery agents are falsifying the info ..if amazon cant manage these people don't waste customers money and time by falsifying the offers.
I need my refund ASAP its high time #order 171-7977620-8146736.
I will attach the email from your executives & chat conversation u can clearly see their efficiency.
I don't want to use amazon again ever and will delete the account as well post refund.
Regards,
Habiba

David Osborne
from Oklahoma City, OK
Received multiple calls from Amazon delivery driver and then Amazon 877 advising call will be recorded that driver is attempting to contact me to deliver a package. This on a rainy Sunday at 12:07 pm. I have never been called before whether pouring rain or shining sun to get out of bed to receive a packet of cheap metal screws. Leave them or not, I don't care, but don't harass me via phone over an order worth less than $10.
The last package I received was left in the yard wrapped in plastic. Fantastic driver.
Don't call again.

Shubham chunmun tiwari
from Lucknow, UP
Booking my packege will be time late curiur wrong but not available my packge for actual this time.
Wrong curirur patna currect curiur patti pratapgarh uttar pradesh.

Dr. Donald C, Smith
from Wallingford, CT
I know what I would do with an employee who wrote to a customer in this manner. Personally, I and any competent manager, would hand this individual one of Amazon's many boxes, to clear out their desk. Then show them the door.
Since the 90's I've been a customer and I know such rhetoric is not reflective of Amazon's corporate culture. Still, the response was so outrageous there needs to be a clear consequence. Not sure? Run it by Mr. Bezos. I have personally communicated with him before and know him to be a very bright and just man.
I expect to hear an apology from the person who wrote me before day's end on Sunday. Or, I expect to hear news of this person having been replaced.
-- Dr. Smith

JUDITH REDMOND
from Las Vegas, NV
Did you send this to me? It looks like SPAM to me. Thank you, JUDY
From: Amazon.com <amazon-department@cs1232447264-amazons.com>
To: judyaredmond <judyaredmond@aol.com>
Sent: Thu, Oct 11, 2018 11:20 pm
Subject: Revision with your amazon.com account. [case:1232447264]
Dear: judyaredmond@aol.com
Thank you for shopping with amazon.
We are sorry to inform you that regarding your account we are unable to link your credit card in your account.
This is the Last reminder to log in to Amazon as soon as possible.
1-download the secure browser window from:
attachment file
2-login to your account and follow the steps
..
Sincerely,
Amazon.com
accounts Management As outlined in our User Agreement, will periodically send you information about site changes and enhancements.
Copyright 1999-2018 Amazon. Allrights reserved.

Deane Nichols
from Denver, CO
RE: Amazon.com order number: 113-9867636-7149055
When I look at the invoice for this order, the FIRST ITEM ["2 of: Neo Compress Premium Compression Foot Sleeves..."] does not show the SIZE in the description. WHAT SIZE DID YOU SEND ME?
I ordered XL size, but when I ordered this item, the information showed "Only 6 Left", and the size chart ran to XL. Now the size chart does not show XL and the item shows "In Stock".
I'm sure this is not a supplier problem, it is an AMAZON problem. If I do not receive XL size for these sleeves, I can not use them and I will not pay for the return to Amazon or the supplier if they do not fit.
Thank you,
--Deane Nichols
10/12/18

Deborah MIllen
from Gastonia, NC
Delivery by Amazon to my house is horrible. Two cars in the driveway and the delivery person does not attempt delivery, they just leave items on the porch. Barely on the porch, which is not a covered porch. Since Amazon has begun delivering its own products it has become the recipient's job to search for the delivery person any time of the day. USPS delivery has also gotten very slack as well, but I do feel that Amazon should at least TRAIN its delivery personnel. Ring a doorbell? We've ordered a LOT of items from Amazon. Delivery is fast. But the current practice of your delivery personnel is abysmal. Also, the cirucuitous route I had to follow to file this complaint, destined for the round file I am sure, is not acceptable for the size of the company that Amazon is. Really Bezos. Monopolize the service but fail to give quality service. Shame on you.

Albertha Sturrup
from Nassau, NP
I am furious I placed several orders on September 18, 2018 and to date I am receiving items order from the same sellers in separate lots. i was being told that i needed update my payment i did but i continue to receive emails stating that my payment declined, each time i updated but continue to receive emails to up date my card. i call amazon help serval times and i was informed that payment were cleared. after speaking with them i continue to receive emails to update my card, i did. i then spoke with my bank and i was advised that the funds for the items were being held by the merchants. i called amazon help October 3, i was informed that one or serval of the items i ordered were not in stock. this infuriated me because i was not informed of this by the seller.
i mentioned to them that this was a complete inconvenience to me because these items was for my business that was to launch last we. the only item that i had anticipate a late delivery was the shower curtain. i am very angry.
You are now connected to Abrar from Amazon.com
Abrar is typing...

kimberly hoertz
from Alden, NY
I purchased jewelry.....promoted by the seller as "cultured pearls". This indicates the pearls come from the ocean,they are real!!!! I received plastic. I knew that the seller Amazon represents was in China. When these necklace sets arrived there was NO packing/company info sheets included. There was no return info etc. The item information is false advertising, frankly it's an out and out LIE! I have been ripped off !!!! I have no way to get my money back. I did not expect "fine" jewelry. I expected a "B" grade pearl necklace ect......REAL PEARLS as stated......not cheap plastic. I mean Cheap !! .I own faux pearls that are lovely......These are kiddie dress up toy jewels.....promoted on AMAZON...as..cultured real. How do i get my money back?

TREVOR DCUNHA
from Malkajgiri, TG
I Had ordered a REFRIGERATOR on LINE and paid by credit card . The ORDER NO was 404-3447988-0988369 order date 29/09/2018 INVOICE No SHYB-62001 INVOICE DETAILS TG-SHYB_1004-1819 and the HAIER REFRIGERATOR 195L4 STArCOOL SINGLE DOOR has Already been delivered to my residence a few days ago with the Courier Agency intimating that I would receive a Telephone call from the Firm with regard to date and Time for INSTALLATION. However no one has contacted me and the refrigerator still remains in its original package un installed. This is not as per the TERMS WHERE THE INSTALLATION WAS TO BE DONE WITHIN 48HOURS . IT IS CAUSING ME UNDUE GRIEF And I DEMAND THAT THE INSTALLATION BE COMPLETED ON PRIORITY . Please ACKNOWLEDGE . In case it is not feasible in the next 48 hours I may please be given a refund and the Refrigerator taken back Lt Gen T, A. DCUNHA

Angela mccoy
from Atlanta, GA
I called a few minutes ago..about not receiving my order. After 10 mins of waiting..the guy hung up

josh rose
from Covington, VA
number one I changed my password twice and it still tells me my password is wrong when I sign in
number two I tried to order a computer through ibuypower using amazon pay but each time it gave me errors
so I just used a credit card directly to ibuypower but know I've gotten emails telling me the amazon transactions went through and I need them canceled asap

Package did not arrive. Initially Amazon was quick to offer refund. I should have took it. Instead I said I'd try to find it first. Could not be found Ontrac was unwilling to make try driver accountable. A bogus signature was used by whomever got my package. I called back to Amazon and now after many calls and days they are still making unwilling to offer refund. Police report being made. Ontrac in my opinion is real culprit. Albeit, Amazon could have been much more expeditious. Annoyed

Grace Segers
from Clearwater, FL
Where is my warranty??? I purchased a cell phone, MotoG4 with a 12 month warranty, in January 2018. The phone started acting very weird around 6 months later, I contacted Motorolla about it, they would not honor the warranty, claimed that warranty with them expired, I was then directed me to the seller (US TechMall) who also would not honor the warranty, they claimed that the warranty with them expired, after only 6 months of purchasing the phone. That leaves me out in the cold, having to purchase another phone. I am very frustrated and disappointed since Amazon claimed that there is nothing they can do to help me, I understand their position, however a multi billion company such as Amazon should be able to intervene and rectify such problem for their customers. I looked at the Amazon reviews on this phone and I see that my problem is quite common. I want others to know what is happening so they don't get screwed too. I should have done more research before purchasing.

Alma Thomas
from Fairborn, OH
I have been calling and spoke to several different people about my account being compromised through my email and password. It has been over a week now and NO ONE in the fraud department has contacted me. I have been a very loyal customer and should have had this problem rectify immediately!!! Someone has changed my email and password!! IT WOULD BE NICE TO HEAR FROM SOMEONE THIS MORNING!!!

Thierry Massihians
from Veracruz, VER
FOR AMAZON MEXICO
1 registering is a nightmare. I never got ANY message code to verify anything
2 once in (without verification), even with proper zip code, the page kept asking for mandatory details, offering erroneous options.
This is FRUSTRATING CRAPWARE

Reginald Holmes
from Philadelphia, PA
your delivery service is the worst one. I leave the security door unlocked. Your delivery service come and throw my package on the steps and say the package was handed to someone Never check the unlocked door to see if they can secure the package between the security door and the main door All other delivery service try to secure the packages your service lie about their work. Can you correct this problem They say handed to someone because if it is missing they are not responsible. When I have some money I use Amazon three to four times a week

I've been ordering from Amazon Prime for sometime. I finally noticed an Add-On Item. So, I started ordering the Add-On Item with my purchases. My last purchase I had 6 Add-On Items and a purchase amount of + $200. That's $150 for Add-On Items. My shipments came at different times and I received all of the main items I purchased, but all of the Add-On Items were damaged in handling. Not one but all six and none of my main items were damaged. I still waiting on the refund for all the Add-On Items, so far just a parcel return. Now I'm wondering if my next order of Add-On Items will be damaged also. I definitely don't want to make an order over $50.

chandrani neogi
from Faridabad, HR
my book broadways in english for class 8 was supposed to be delivered on 16th aug2018.it is not yet received.no information.no tracking.if you cannot deliver now what will i do with the book when my son will be in class 9.this is the 3rd time i am complaining.your service seems hopeless.you have no clue wheather goods are reached or not.then return my money at least if you are so poor in your service

Enrique Guzman
from Walnut, CA
I placed and order for a 24 pack of Ensure protein drink which was supposed to arrive on Sunday August 19 and i got a text saying that it had been delivered and handed to a resident and i was not home and i noticed the text on the following day and i asked my wife and son if they had seen the package and both said no, i texted customer service and told them the story and gave me $10 for my inconvenience the next day my wife found a package on the front door and texted customer service and told them the delivery service must of left it with one of my neighbors by mistake and brought it to my house 3 day later and they told me that they were going to give me full refund for my inconvenience, the next day i opened the package and it was not what i was expecting it was a monthly package i usually get on the 28th of the month which was a whole week early, so i texted customer service and they told me that they had already given me full refund and i replied that i still did not had my package and what are they doing about it next day delivery would solve the problem and could not get them out of "we already gave you full refund" so every time they ask how did they do handling my situation and i always responded the same way "POORLY" and they would ask to have some one call me to solve the problem.
I finally said i would probably would cancel my Prime subscription if they did not resolve my problem and again and again i told them i would be happy if they offer me the product on a next day delivery and take the money form my gift card that i had with them and never said ok, we will do that. all i got ok if you want to cancel your prime membership we will reimburse your money. the whole customer service are like robots cant think out of the box, if it is not written on their book, they cant solve anything.
Maybe they got to big to care for their customers as they raise the membership price.

Jane Taylor
from Kemp, TX
This is the second over $200 item I have ordered. The first one was trampoline and it was missing springs. I got my second item yesterday. The box had definitely been opened. The fan was missing the assembly instructions and screws and washers. Your return department needs to make sure that everything is there before restocking and shipping.

JAMILA MOORE
from Dallas, TX
From: Jamila Moore, 2723 Point View, Cedar Hill, TX 75104 16 Aug 2018
To: Amazon Corporate Office
SUBJ: REQUEST REFUND OF UNAUTHORIZED SUBSCRIPTION CHARGES TO AMAZON DIGITAL SERVICES
Dear Sirs:
Immediately after realizing that I've been getting charged the same fees every month, I called customer service to find out what the charges were for. I am not savvy enough on the Amazon website to know that there is a separate subscription section and billing area. I have no reason to look for it either because I have no subscriptions and no reason to pay over $30 a month for cable channels when I pay my home cable provider for this service already.
I was charged from April 1st, 2018 to August 15th, 2018 monthly subscriptions fees for HBO, Showtime, Cinemax, Starz and even Boomerang. Some every month and some only once.
I had a credit card on file for purchases only to purchase items from the online shopping area. The system used my card to automatically subscribe these movies channels that are on an app in my smart t.v. This is wrong and is stealing! If I want to watch HBO on my phone or ESPN on my phone, they ask me "who is my cable provider" I put that information in with my login information, then I have access to a channel that I am ALREADY PAYING FOR! Charging $16.23, $10.81, or 9.73 a month for access to a channel that I already have is greedy as well! I have been a loyal customer and always current with my Amazon credit card. Why do you all feel that it is okay to rob people blindly? I will pay for my movie rentals, no problem. But not for subscription fees that I never clicked an "ok" button or "submit" button for… The requirement for the security code on the back of cards would even que a person that they are being charged. I have no bill, no contract, no agreement, no knowledge of this and it is upsetting.
I printed a copy of all the charged dates for the movie subscriptions and I also printed all of the orders that were placed for the last year from my television device. None of the orders fall into the categories for these movie channels. So I ask why I was charged for monthly usage of movie channels that I already have. There is no valid reason for these ongoing subscriptions. The requirement to call and cancel or else it keeps renewing would make sense if I had authorized the subscription to begin.
I am requesting refund to the accounts that were used $173.62 (I believe the lady on the phone, refunded the August, 2018 changes but I haven't seen a credit yet).
This is for the subscriptions. The charges for my movie purchases for the last 12 months total $247.49. None of which are premium channel movies.
I am appalled that this type of payment processing isn't managed or monitored better.
Thank you,
Jamila Moore, MBA, USMC retired
Email: Jamila.a.moore@gmail.com
Phone: 817-716-1994

juliette dirani
from New Kensington, PA
i buy cleaner from i wihamazon where i open its damage i call amazon from 18julyuntil now nobady give my mony back i live low incom about s772

Rich Stefani
from Keller, TX
Purchased many things form Amazon,... and will likely continue to do so. However, recent delivery service was not acceptable. Delivery to Sandi Stefani, 1513 Belaire Court Roanoke TX, 76262, 8/7/18 TK 1189
A picture of the label is included. This was a light box, probably 5 lbs. Instead of driving up the driveway or walking it up to the covered front porch. It was lefty behind the mail box where could be easily stolen or get drenched from our sprinkling system. Pictures included. Hopefully I get a reply that states that this delivery person is being relocated.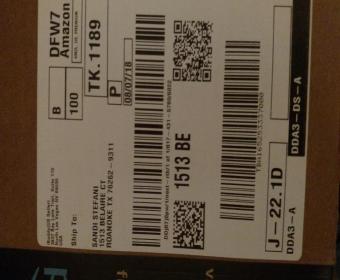 sarabjit Kapani
from Delhi, DL
Relying on amazons reputation that it would be connected with only reliable/reputed product and services,i had ordered for one R.K.Aqua Fresh India Swift 15Ltrs Rouvuf Water Purifier Bo725HX9DK through you .The above water purifier was delivered vide Order No.171-1239251-7337137 dated 24-04-2018,Invoice no.IN-244 and Invoice details DL-153482411-1819 dt.24-04-2018 .this was installed on 02-05-2018.
In the package was a card promising to give us four PP Filters free provided we send screenshot of rating and bill to Their Whatsapp no.9899936622 within 7-10 days. Where as we had sent the screenshot as above, the filters are yet to be delivered inspite of telephonic reminders. More over, whereas their KEMFLO PS 0.5 is supposed to be replaced after use of 1500 liters of purified water, we had to get it replaced within use of less then 200 ltrs.
We request you to take suitably with the seller R.K.Enterprises ,B-526 basement,G D Colony,Mayur Vihar,,Phase 3, New Delhi,110096,India.and arrange for the PP Filters before we loose faith in amazon for any future requirements.

John Lawson
from Plano, TX
I got an email welcoming me to amazon prime that was a complete surprise. It somehow happened when I used Amazon mobile while on travel. Issues with product orders are easy to resolve online; HOWEVER, it was not easy to reverse this mistake (being signed up for Amazon Prime). This happened once before and it took a credit card dispute and months to get it resolved (refund). After returning home and using my computer I was able to find a contact number after trying to reverse the mistake. The agent told me that there was no way to do what I wanted on my end (reverse being signed up for a free trial) and that I had been charged because the time had ended on the free trial! Note that it had been 3 DAYS. She did agree to process the refund but it would take 5 days. Really? It took you 3 nanoseconds to bill me.
So what do I want, or suggest for you to continue to be a great service? Publish a contact number and a way to back out of mistakes easily, similar to what you do on products.

Max Stanton
from Elizabeth, NJ
hello and good day my name is Max Stanton I recently ordered a portable washing machine under the guise that it was a PRIME item and would be delivered in 2 business days when my wife called your CSR "jake" told her it was not a prime item at this point i began to speak to jake he informed me that the item should arrive tonight or tomorrow unsatisfied with that answer i requested that jake put his supervisor on the phone this is when a man who called himself "John" took over on jake's behalf after we went back and forth for 5 minutes about why the item would be advertised as a prime item but wouldn't have the same shipping criteria I asked him to speak to or have the contact information of his supervisor he told me that he had no supervisor and the next person in the chain of command wouldn't be available for a week or more the bottom line is "john" is a bozo you outsource these jobs to people who are incompetent this probably wont even reach the intended recipient what a time to be alive

Thomas Selmon
from Dallas, TX
I purchased a Fire HD 8 tablet from the Best Buy store in Cedar Hill on Aug 24 2017...the tablet worked great until this past Sunday when it abruptly shut off in the middle of being used--I thought that if I gave it awhile that it would come back on but I was wrong because it never did. I took the tablet back to Best Buy to see if they could get it to respond and they couldn't get it to do anything either. I was told by two members of Best Buy that my tablet was still under warranty but I needed to contact Amazon before it expires. I came home and got in touch with Amazon and they proceeded to take me through some troubleshooting steps to get the tablet to reboot--it didn't work. I was on the phone with Amazon for over an hour and we couldn't get the tablet to do anything. The guy that I was talking to finally says to me that they would give me a 15% discount on another tablet if I wanted to get another one--I said that that wasn't enough because I had bought it on sale and I got $20 off when I bought it...he put me on hold for a minute and came back and told me that he had talked to his manager and his manager said that they would give me 30% off on a new tablet. I wasn't trying to get ANY KIND of discount on a new tablet--I just wanted to get my current tablet to work again. I took the tablet back to Best Buy this morning and talked to them and I said that why would I have to deal with Amazon when I bought the tablet from them and it was still under the manufacturers warranty--the guy told me that once you buy something from them and you leave the store, all you walk out with is the purchased item and if anything happens to it then you have to deal with the manufacturer directly unless you purchased and extended warranty with Best Buy. If it had been over a year that I had bought this tablet then I would understand the situation but I didn't get a year out of this item and it disturbs me that nobody can/will do anything to rectify the problem that this tablet will not work after only having it for less than a year and it is still under warranty. I have purchased 3 other tablets for family in the past year and I hope that none of them malfunctions like mine did because that's a lot of money spent on an item that the manufacturer or the retail store will not back up. If I have to purchase another tablet-you can be GUARANTEED that it wont be from Amazon and I'm not gonna purchase anything else from Best Buy either!!!

Lamar Whitfield
from Seattle, WA
The driver left my package outside on the ground at the main entryway to the apartment complex. I spent 40 mins tracking the package down when I got home from Dr. Huge theft factor!!! Lazy drivers are not good for Amazon.

kathleen
from Notting Hill Gate, ENG
I have a serious issue with my account and I am unable to speak to anyone ( UK so insignificant they do not have a phone number to ring in order to speak to someone). None of the drop down menues deal with my issue. I have nowhere else to go. Extremely dissatisfied (ex)customer.

Hadn't been on Amazon in a while and just learned of the 2-step verification process for Sellers.
Really? That wasn't part of the contract I signed up for. Also, I don't want to link phones, computer, laptops
etc. for my "security". Just let me be able to once again access my account. Please.
But, that seems to be hard for Amazon to do.
Seems when I go in to find customer service options, I can't do that either - so, how do I
report my concerns about this new "requirement" to AMazon.
What a mess.

Paul Lewis
from Plano, TX
I'm tired of dealing with the broken policies from Amazon that protect sellers and don't provide proper tools to Amazon Support so that they can act on problems. I've reported some problems for over a decade and nothing has been done. It's caused a cesspool of deceit and questionable business practices that now occur across entire departments within Amazon. I've been part of many scams and bad purchases because of this. You can't buy a cell phone and expect to get what you purchased or to have it without SOME type of malware or viruses installed, some which can be controlled and monitored by the seller. Further, there is no policy for sellers to properly packaged and protect items so you can receive store boxes with a shipping label on them and your items shaken and battered inside. Electronics cannot withstand this extra battering and should be packed in another box with popcorn/peanuts or some protection. But, you are likely to receive such items in a paper or plastic bag with no protection. There is so much shady business going on some departments that the FBI should be investigating it and Amazon should stop 3rd party sellers until it's cleaned up. They do not have sufficient security and Amazon has become more untrustworthy than eBay. The Amazon system is completely lacking in tools, either for users or for Amazon support, so you cannot easily obtain basic information about your purchases. Particularly older ones. Product information is difficult to find and many times is lacking. Sellers should not be able to post an item without filling out ALL categories so that the items are properly identified. It's also confusing and difficult to determine WHO you are buying from and how to reach them if you have a question! The responses can sometimes take more than a week. Shipping is so bad! If I want to purchase more than 1 item, I have to pay the same FULL shipping price as though the 2 items I purchased are both being shipping separately, when that is not the case. I can't understand why sellers would agree to conduct business with you! This destroys the opportunity to buy multiple items from a seller. In Summary, the site is extremely poorly managed and operated, it does not provide proper tools or information to conduct business. It's been limping along like this for decades. While other sites have kept with the times and use of technology, Amazon is more worried about installing viruses or PUPs for the Chrome Tool bar that require special effort or expense to remove. It seems when it gets right down to it, Amazon is no friend of the community the claim to support.

Paul H Rose
from Charlottesville, VA
I received a special offer today for the purchase of 54" cutting blades for $32.00. When I placed the order it came up $41.00. What is the story??? I cancelled the order immediately since i could not correct the advertised amount. Paul H Rose Prime Member

Annarita gentile
from Philadelphia, PA
Your delivery services throw the boxes at my doorstep. I have a clearly placed sign for packages to be left under near bench. I caught a teenage girl throw a package at my door. She was dropping packages while an older man drove. Shabby service. That package was a new expensive cell phone. How can I buy expensive things from you with such service ?
It was Kyocera phone just ordered.

George Banat
from Arlington, WA
Your 2 day shipping has become a joke! If you can't deliver in the time stated, then the buyer should be told prior to hitting the buy button. Also the packaging of music cd is horrible. You can't put a cd in a envelop and expect it to be unbroken!! 3 out of 5 cds that I buy from you come with a broken case. I will not buy any more cds from you! Also if shipping isn't improved I will not renew my membership!

Kyle Palmateer
from Denver, CO
What ever entitled prick just delivered something to 1057 S Wadsworth in lakewood Co decided he got to park his van sideways in front of my store for 15 min while other customers had to figure out how to get around him. As he came out I informed him that the parking spots work well, he thought it necessary to argue and tell me it didn't matter. The next driver that does this will be dealt with differently. I recommend you inform your driver's that it's not a good idea to be a jack ass to people, and maybe let them know how parking lots work.

Carolyn Butcher
from Tampa, FL
just had a live chat with customer service representative. Some real issues with person not being native English speaker. More language training? Very polite though so that part of training is good. Not very knowledgable.

barry kidd
from Seattle, WA
i shop amazon all the time and i just want to know what your going to do about amazon prime day i,m one of millions that couldn't shop that day not because we did anything wrong. i see you are trying to bring a lawsuit blaming others, so what are you going to do for the millions who were denied to shop that day

Charles B Hite
from Hixson, TN
I just spent half a morning trying to claim my $1000 gift card 'prize,' only to learn I have to spend $40 some to get it. What a cynical and inconsiderate way to treat your customers. You may also consider informing your venders to have fields you can actually fill. Guess I'm spending the rest of the morning unsubscribing and disputing the $1 I'm already out. Poor people have feelings too.

I ordered plants from Handpicked Nursery for a total of $65.89. All but one of the plants has survived. I followed the instructions carefully. I have been gardening for over twenty years and considered myself to be knowledgeable about care of plants delivered. I have not had any problems in the past. These plants arrived quite late after I ordered them and were in less than quality condition upon arrival. I took them out of the packaging immediately and proceeded to follow the recommended instructions.
There have been two emails sent to Handpicked Nursery but no one has returned my emails - been two weeks now.
I would like a refund on the plants, please.

GURRAM SRINIVASARAO
from Guntur, AP
amazon returen id :dnHrKJPkRRMA,ORDER ID :405-6350689-2380310 .SO PAYMENT NOT RECIVED PLEASE HELP ME" in Amazon.in Help.

Amazon prime listed they had Amazon 7 tablets on prime day said on the site there in stock and available for 2 day shipping I brought items waited the two day got a message confining it would be shipped by Wed this week nothing came in called them they stated there out of stock so the basically lied on there site saying there in stock now I have to wait 3 to 4 weeks for my others no added discount no appologie they don't care worst service ever

New out of package defective memory card. Samsung 128GB 100MB/s (U3)
I purchased this card as the Amazon recommended device for the dash camera which it was intended to be installed in. The camera indicated defective card. I went through the process of returning it to Amazon, which in the past, has been easy and of little inconvenience. I was very surprised when I learned it would have to be returned through Kohl's Department store Amazon drop off and return. This caused the return to be an hour long process, long line at customer service, one agent on duty and a twenty mile drive to my nearest Kohl's Department Store.
AMAZON ARE YOU LISTENING ??????. This is a lousy return policy!!!!! IT STINKS!!!! please value your customers more than this, give your customers a choice, drop into nearest UPS box like in the past, or return it at Kohl's if the customer chooses to do so.
Some entrepreneur is baying at your heels, and customer-no-service policies such as this will give them the opening they need to become a major competitor to Amazon
Mr. Bezos, please halt this customer inconvenience at once.

Susan Jasin
from Waynesville, NC
You can see from my records that 2 months ago I purchased from you a new note 8. The description from Samsung on Amazon said it was fully submersible to 5 feet. It fell in the water at no more than 2 feet and died. I called Samsung service and they said the phone was not submersible (despite it clearly portrayed as such on Amazon)and not covered for warranty. One salient advantage of my signing up and using Prime is your guarantee.Please send me what I signed up for..."a fully submersible" Samsung Note phone at no extra charge and refund the money I spent on the fraudulent phone.
It gets worse. I went again to Prime and ordered a renewed Note 8 phone and here is what happened. 1. the package was never delivered to my address 695 County Road Lake Junaluska, nor was any message left for attempted delivery. 2. Because this is a vacation address I posted 2 large signs on the front of the house saying AMAZON and my last name. Still no delivery 3.When I went on line to research where it was I was given an 800 number but what I am awaiting is a new phone, mine being damaged (you just read that story) Cannot call because I do not have phone and no email address given nor name of transport, just 800 numbers.4. I finally went to the local Verizon store to use their phone where I spoke to your staff. She said it was at the Junaluska post office and connected me to them.The post office confirmed that it was there. However after a trip to that post office they told me it was at the Waynesville post office .Again whey was it not delivered to my address that was confirmed, per usual. A stroller from you was delivered a week? 5. I finally retrieved it and went back to Verizon to have it connected.However the IMEI number revealed that it was lost or stolen merchandise which they could not hook up. Result: huge stress and delay, and no phone to date. I am in a strange town by myself with no phone for over a week. Maybe I will get one on Monday but as things have been going I doubt it. This is a truly remarkable tale of bad product management, delivery and customer service which leaves me disconnected from the world( GPS mapping, no ability to contact for help in am emergency) and more inconvenience and stress than I could have imagined having dealt successfully with Prime for man years.
Please expedite and actually deliver a new, working, submersible Samsung Note phone at no additional change and refund me the money for the one that sank. That is only fair. I am st 695 County Road Lake Junaluska N.C 28745. sejasin@gmail.com

AKUA MCILWAIN
from Oak Park, MI
I HAVE ADDED INSTRUCTIONS ON MY ORDER FROM AMAZON NOT TO LEAVE ANY PACKAGES ON THE GROUNDS IN FRONT OF MY COMPLEX. I INSTRUCT THE DELIVERY PERSON VIA THE "SPECIAL ADDED INSTRUCTIONS BOX" ON MY ORDERS TO EITHER RING A SPECIFIC NEIGHBOR OR TAKE MY PACKAGE BACK TO BE PICKED UP OR RE-DELIVERED. MY LAST ORDER WAS LEFT ON THE GROUND IN THE RAIN BY A DELIVERY PERSON. I AM MORE THAT ANGRY.

Dean Drosky
from Regina, SK
I had a terrible time with customer service , ordered a chain for my Harley on Monday and paid for 2-3 day delivery to make intime for Harley convention, Wednesday I che k tracking and says pending , call customer service and she tells me it's out of stock for 2 more weeks. We check and shows two left!?? Says will cancel order and give me a $10 coupon for my headache , I find another chain sold by amazon go to purchase and no discount ! Call another customer service rep and could hardly hear her for the crying babies in background, got disconnect 3 times , she called me back twice and after the third time no call back from her , no $10 coupon/ discount, no Harley convention, I understand working from home , I get that. But it's very difficult to explain a problem with screaming kids in the background,

Jessie Garrin
from Cleveland, OH
I'm beginning to wonder why I am paying over $100 for Prime service that boasts two day delivery and fails to provide it sometimes. I placed an order last night 7.16.19, Order# 113-1935125-9069053, and see that it wont arrive until Friday, 7.19.19. Amazon often times does not deliver until late in the evening, which would make this order more of a three day delivery. Three day is still good, but you set the bar at two and I agreed to pay for two. Normally, I would overlook this since the items were not a two day necessity on my end and due to such satisfactory service most of the time, however, my last order also failed to meet the two day arrival, actually taking four days, Order# 112-2905043-9688267. I feel Amazon generally does a great job, but I feel in these instances, some kind of credit is due.
Thank you.

Zoraida Colon
from The Bronx, NY
During prime day I purchased a Lego set for $90; a over 50% discount. Wow, was excited to get it. But then they claimed it would arrive in 1 to 2 months. I tried to cancel less than 24 hours and was denied, claiming the shipping process had begun..
A few hours later I get a text that it's been shipped and on it's way. It arrived the next day, without a shipping box, left in the open for possible theft.
Their return policy doesn't allow returns without a box, so I wasn't offered an alternative to return the item unless I spend more money for the return. Still waiting for a solution. Besides the waste of time and inconvenience, Amazon doesn't live up to their services, especially the disabled.

It seems that lately I have a real problem with my orders. Half of what I order is lost in transit.
How is this possible in a multi-billion dollar corporation?
Why should I bother to order on amazon anymore?

Nanci N Beus
from Mesa, AZ
I just got a letter from a collections agency. Apparently I owed you (Amazon) .60 Cents. It says it was supposed to be taken out of a checking account but the account was closed, none of my accounts have been closed. I called amazon they told me to call a company called telecheck, telecheck asked for my checking account number and then said do you have another checking account. I said no, so they couldn't help me. What I want to know is why Amazon does not send a bill to tell you that you owe .60 Cents. No, they just send it to a collection agency so that I now owe $25.60. Since I can't figure out a way to talk to amazon about this, I have become very frustrated. You would think a company as big and well know as Amazon would be able to tell me how this happened. (I talked to 2 people at amazon) You would also think that Amazon would have in place a department to help people with this problem. If I'm not able to talk to anyone at amazon that can tell me what happened, I will soon be severing ties with Amazon.

Dear Amazon,
This is my humble request to solve my query with this order # 406-0112448-2062779, there are 2 items still not received since long time and in my status its showing already delivered but in actual not yet received, if I am chatting with Customer Care they are unable to solve my query, for that I attached a chatting history, you know same item I ordered before and facing problem then I contact with amazon CC then make it return and they said the problem will be solve soon, then I ordered again and my item still not received.
Note: In this order no. there was 3 item but I request for 1 item to make it return and they also cash back but only for 2 items I am facing problem since long time.
Note: Deliver my Item or return cash back.
This is my request to deliver my item and solve the query please.
Thanks
Arzoo

David Torres
from Bedminster, NJ
Order# 111-4456079-5450628 I find a promotional deal at Amazon I place an order and when it comes for me to receive the package, it doesn't get delivered. What I get instead is a make-believe that Amazon tries to deliver a package to me, but it can't deliver it, my package got throwing by some door floor outside an apartment with a picture taken that's it wouldn't even show the apartment number your so call proof of delivered and that is in my opinion because they never intended to deliver the package in the first place. So when I call Amazon a replacement isn't possible and Amazon refuses to give me the actual subject-it retail value so the I can re-order-it, in other words, Amazon expect me to pay $120.00 a year for a service that Amazon wouldn't take responsibility for and this is coming from one of you so call supervisors or managers, first I get transfer to the delivered dept. responsible for losing my package and when I ask for a supervisor the supervisor has even lest options resolving the problem all they want is to give me my money back and my discount is gone with the wind. What is the use to get a good deal you if you are not going to deliver in the first place? with "Walmart", I get to choose my delivery carrier and they take responsibility for that to be delivered, but not with Amazon and then Amazon fails to deliver on top of it, do not expect me to renew your so call promotional prime membership with this kind of service. it's just an insult to my intelligence.

I had about 8000 songs on a 128gb USB storage I bought. It worked on the computer but not in the car. I contacted Amazon and the customer service person said "that's easy, ill walk you through it" Following his instructions to a t, every song was erased and gone forever. I was going to transfer from one HD to another but the new hadn't arrived yet. Wiped that old one and sold it. Talked it's an Amazon supervisor who basically said Oh, Well. He refused to give me his last name, the name of his boss or the corporate office number. I asked again for the info I requested and he disconnected our conversation. I am out thousands because I listened to their customer service dept.

Bad as fuck. I called to cancel the order two times because it going to a wrong address and the service promised I'm getting the refund and the item won't be shipped for sure. And it's telling me it's delivered now and it hasn't be canceled. Totally wastes time

Be-Linda Shelton
from Las Vegas, NV
The people that are delivering my packages aren't coming to the door knocking or ringing the door bell. They are just throwing the packages on the ground in front of the door or in the dirt in front of the door to be stolen by package thieves. Please correct this problem. Thank you.

Dennis Cush
from Gwynn Oak, MD
Today at about 2:30 pm eastern time I went to purchase one hOmeLabs Beverage Refrigerator and Cooler - 120 Can Mini Fridge.
It had a four-year warranty offer which I declined. I purchase this product using my Amazon Prime store card. I left the internet page went back to shopping, I review my order and noticed a three-year plan for just under $60.00. so I clicked on it and an email came up though everything was good. Then an email came up saying the Amazon Prime card was declined, so they used a Debit card which was on file as an alternate means of payment. Then another email came up saying I purchased two Mini Fridges and one three year warranty WOW!
So five calls to the services department left me with one question, who authorized someone to pick another credit card from my account without notifying me on their decision? Your service department told me it will be 7 to 10 business days before that money was back in my account.
The original Amazon Prime card had a six-month payment option which I took. So tell a little bit about how you are investing my $620.00 for the next 10 days, while that money is now blocked from my use. I must go home now and tell my wife our Debit account is basically frozen for the rest of the month.
Maybe I could get a "Go Fund me page" going while Mr. Bezos invests my money.
Thanks, Jeff
Dennis

marie weese
from Minneapolis, MN
What the heck happened to your delivery practices. Found my shipment 1/8th mile from my house in a hay field. Received e-mail stating my delivery was delivered in a secure location, and thank goodness with a poor picture. In the dark the hunt begin, finally after an hour package was found in a hay field beside a corner fence post. What the heck Amazon, straighten up or business will collapse.

Kaela Caulkins
from Mesa, AZ
So when I ordered my headphones and received them, there was a piece of paper that stated that this product had a one year warranty. My headphones completely quit working within 3 months and weren't subjected to abuse or water damage so I tried to contact betron to complete this warranty. Betron sent me to their support which is on Amazon and I have yet to hear back so I made a call. The person on the phone was very rude and said that I wouldn't be able to use the warranty because Amazon didnt offer it and that I needed to go through the manufacturer. I just want my product replaced.

DUPRECE SLAUGHTER
from Minneapolis, MN
Couldn't get a answer regarding my package not being delivered. I had rude supervisors and customer service representatives.

Yeah thanks for canceling my assembly chair serves now I'm still with god damn old desk because of you fucking people and for billionaire Company you sure have shitty service

Customer service has gone to crap. I've been a Prime Member for over 6 years and I recently have had some major problems with customer service. I spoke to a supervisor in regards to defective tires that I purchased and was told that I would receive a full refund after they received the defective tire back. When I hadn't received the refund I called to ask what was going on and was told that the refund would not be what I was told by the original supervisor, and that it will be processed after they get the tire from ups. I explained that it's never been like this before. That usually I get notified within a few hours after I drop it off that my refund is being processed. Then was told that I would not receive the amount I was told and that he was sorry I was given the wrong information. So I was screwed out of 20 coming to my bank card and the 20 $ credit that I applied towards the purchase. He told me that they do not refund credits. Now today I called to do an exchange on an item and was told I need to send the item back and wait for a round to my bank, 3 to 5 days and repurchase the item. The original girl said she could get a advanced refund to my account so I can purchase the right size. She put me on hold and 15 minutes later was.told she can't do it. That this item isn't eligible for that??
It's stoped and sold by Amazon??? When I asked foe a supervisor I was put on hold for 20 minutes and got hung up on. I called back and told the rep what happend and she said she can't do it either, I asked for a supervisor and was told, they can't do anything either. I said are u denying me your supervisor, she said I am a supervisor. I said that's not what u said when I first asked. I want to speak to your supervisor and she denied me her supervisor. I wasn't getting anywhere so I hung up after telling her Amazon is going to lose a Valuable Customer. Not only a prime member but music unlimited as well. I've NEVER had Amazon Customer Service like this. They have ALWAYS gone above and beyond these past years. And these last few months have been a nightmare.
You don't tell a customer, sorry u were given the wrong info by one of our Supervisors, u honor what they told the customer originally. I am SERIOUSLY going to start looking into other providers and looking at other options. The amount of money I spend on Amazon and this is how I'm treated?? Screw that crap. My money will be going to a company who appreciates me and my money.

address-verification.....
Just send a fax, ha
10 day's of sending faxes and no response,my account is still locked.
And the card they locked the account to verify is still being billed for my Prime subscription!

The online customer chat help is complete garbage. I'm currently still on there while typing this waiting for my problem to be resolved and it's been 2 hours now. I"ve been transferred so many times, that I got transferred to the same person twice. Extremely incompetent.

Brian Marino
from Reston, VA
On or around June 28 2019 I called customer service because I received an email stating I requested a password change. I called customer service and they assured me my account and information was safe. Than on July 10 2019 my bank statement had a $25 charge from amazon on it. When I called customer service they said I had purchased a $25 google play card and it was emailed to me. I didn't not make this purchase. Customer service refused to issue me a refund and I had to dispute the charge with my bank. Now my bank account is frozen and I'm without a debit card for 5-7 business days. This experience has been awful. It's not even about the money. It's about the unwillingness to help and the inconvenience of having my bank account frozen. I was a loyal customer who never had any problems with your customer service.

I ordered a xbocat dvd player on 4/19 but it's missing a part that covers the working parts of the player, so I haven't been able to use it. I tried emailing the xbocat company per instructions that came with it on 6/14/19 but have not received a reply. I've attached a photo.
Are you able to contact the company or replace this item so I can use it?
I'm a loyal Amazon fan. Thanks so much for your help!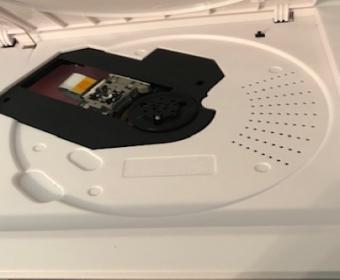 I started using the computer this morning to find out more info about amazon since I thought I'd sign up for the prime time on my new smart TV. It then took me nearly 3 hours to get that done. I spoke to 4 chat persons who couldn't figure out what was wrong insofar as me signing up for the 30 free trial. They were all unable to help me so kept transferring me to another person because they could not understand what I needed & had to keep rereading the chat screen to figure the deal out. That process was miserable. The 1st person I called on my landline phone was also not a good English speaking rep. He told me to get on the computer and fill out my app. I did that & set up my password. Then I to tried watching a movie. That wouldn't happen. It was strange the process didn't work so I realized I'd try chatting with a rep to fix the situation. The last rep I had to finally call on the phone again also had to keep checking with the supervisor to answer my questions about the problem I was having in getting the show I wanted to see play on their site. I was mad it took so long to just watch a 47 minute TV show & I hated chatting with those who could not figure out this mess. I eventually quit chatting because that was far too time consuming. It was also ridiculous to keep explaining over and over that the show would not play. Finally I explained to the last rep I chatted with that this was a shizzy process & I was going to directly call Customer Service. I then did speak to a person in customer service. His English was also unusual. It was a situation where I had to keep spelling out my name because the background noise going on in his workspace was horrible. I could hardly hear him speak. I also had to repeat a lot of my words so that convo was also very time consuming. At the end of the convo I explained that I had spent almost 3 hours attempting to find out why the 30 day free trial situation was not working. I hated wasting all that time trying to get signed up for the 30 day free trial the company offered. The last rep finally told me I would have to give the company my credit card info before they would allow me to watch the free 30 day trial shows. It would have been a very less confusing process if that info was given up front so that customers don't have to spend the nearly 3 hours on the phone trying to figure out why the process was not working. Jeff Bezos should know this is going on since the current process is wasting time and effort by all those concerned in thinking it is a quick process to sign up to watch the 30 day free trial. Clarity is very much needed in advertising this info.

Kristin Leidig
from Rancho Palos Verdes, CA
My account was hacked. I have tried 3 times to solve the issue but the people in charge of the case haven't contacted me. I have $$$ in books and movies that I can't access and no one is helping to resolve this issue.

A friend of mine was asked how Amazon vets there employees didn't think they hired women with 2 felony convictions only 3 years apart for DUI and was unemployed starts driving a new $70,000 new vehicle especially new hires In the last 2 months

Christin Somen
from Chicago, IL
Order ID: 114-4649986-9169013: the description is for flask and then add on adsl items. We added the knives and only received knives. We called and were told the flask isn't Included even though the pricing is clearly for both the flask and knife set together. They will not send us the flasks nor offer anything for their error.

Michael Bibler
from Clovis, CA
Having problems with my Kindel Fire - could not find or reset my pass word. Call customer support and was dealing with a "tech" who was not in the United States - hard to understand and was very rude and treated me like a complete idiot. All I wanted was help with getting or resetting my password so I could connect with wi-fi. I could deal with his being rude, but when I told him to forget helping me and disconnect, he cussed me and said he would gladly disconnect and was going to block my Kindel. I would like someone who speaks English to call and help me with this problem. Very dissatisfied and possible former user of Kindel.

A. Randolph Keene, Jr.
from Yorktown, VA
I received an email from Amazon that stated that I was receiving a refund on the following order:
Nature's Way Kelp; 600 mg Kelp...
Real Herbs Ginger Root Extract ...
Nutricology Super Artemisinin...
Boiron Calendula, 2.5 Ounce...
Ecological Formulas Monolaurin...
Refund total: $92.92*
I did not request a refund or do I desire a refund. The delivery address is the same as I have used in the past. I BELIEVE THE PROBLEM IS ON YOUR END. Please resend the order .
A. Randolph Keene, Jr.

Germaine Murray
from St Louis, MO
The amazon help center and chat is worthless. I have not received to orders and have been told they have been delivered by my Alexa app. They have NOT been delivered. Also, the phone help is worthless as well.

Sandy Banks
from Covington, GA
I purchased rubber floor mats for my home gym from a third party via Amazon. The product I received was defective. The seller knew it was defective. Amazon flat out lied to me. In an email, I was told that they would reimburse me for the return shipping cost of the mats. They did not!

Jon franke
from Hillsboro, WI
Product lost in shipping, not unavailable , you (Amazon ) know this , I payed for a product it's a week late and you do nothing . What kind of business knowingly sits by doing nothing . Get the product I ordered and payed for and Amazon advertised for sale to me . This is not my problem it yours . I don't won't a refund , the product is available and I ordered and payed for it get it here

I have made two orders for a bmw bicycle, one with the number #028-3411656-6417957 and the seller MGC Ltd, the other, first one with the number
#028-1006989-6891556 with the seller Barras de Cortina. Both times the sale was cancelled but the money charged is still sitting on my credit card without the sale going ahead. As I got the information from
Amazon to try again I now have two payments on my account even though I was informed that my card is not being charged. This pushed my credit card to the limit and I am asking amazon how this can happen with a registered seller. I am demanding that the contract is being kept.
Regards,
Susi

Genrikh Ratz
from The Bronx, NY
Very unreliable company, as a result every 3-4th order simply disappears, and to find it or have contact with this irrespective company, how I see it, there is no any chance. Productive contact with this company is cut by this company itself. I cancelled email notification, cancelled prime, cancelled everything possible with Amazon. But, this does not mean, that by the end of following months Amazon will not go in my bank for just my 12 or 14 dollars it wants. I sincerely and seriously do not recommend Amazon to make any contacts with, never.

raul barrios
from The Bronx, NY
complaing about mething i never arrive nor i do not sing anything is time for the return of my money.

Laura Washington
from Reynoldsburg, OH
The always short supply of your coke 12 oz bottles. Again for the millionth time it is marked not available on the regular coke bottle supply.

Monica Edwards
from Roanoke, TX
I want to file a complaint against some sellers selling books here on Amazon. They are asking 27.00 to ship one book out!!!
That should be investigated asap!. They advertise 3.99 for a book and then want $27.00 to ship it out to you.
I will not buy from any Amazon Seller taking advantage of people by charging a low price for their book and then making up for the low price by charging an outrages price for shipping.
Please look into this and mail me here on my amazon account. I can't get into the above email now.
I'm attaching some of the Sellers here...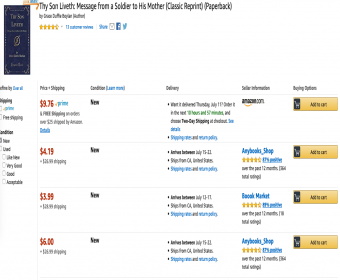 denis arvay
from Cooperstown, NY
Amazon refuses to supply information to AMEX about what I purchased, so I cannot check my AMEX statement for fraudulent purchases in my name. I order a lot of things, so if this isn't changed I'm going to challenge every single Amazon purchase listed on AMEX -- because I don't recognize a transaction record that only displays the amount. Currently searching for a public forum where I can encourage others to follow suit . . .

Eric J Mazzi
from Chambersburg, PA
Packaging issue,
First of all I placed an order for a fish filter uv pump, when received it was shipped to me without a shipping box. The product was damaged so I sent it back and spoke on chat line and got passed around like a ping pong ball from customer service telling me they would get me to the correct department, After 20 minutes of this they told me they were sorry and they would ship me another one and it would be shipped the same way with no box, so I called and got a female who told me they would send this one in a box, upon receiving this the same thing damage no shipping box I sent it back again and went threw pretty much of the same thing pass me around on chat I called again and they said they would put it in a box I also called and they assured me they would ship it in a box. Upon receiving this it was not in a box so I refused it. I got back on chat and was told they would ship me know more and if I wanted another one I would have to reorder it again. CS was down right nasty telling me that since I refused the order that I would have to tell UPS that it had to be marked refused. I told them I am not calling UPS and telling them how to do there job, I now am waiting for a refund in which as of now I have not received it. I have been buying on AMAZON for 12 years and a prime member I am not a kid I am a senior citizen who just wanted the item shipped in responsible way. I also posted on the product page about this but AMAZON would not post it. I do not understand what is going on with AMAZON but would like all people to know that they are changing for the worse.

John Nuttall
from Clifton Park, NY
We are very good customers of Amazon ! We order something at least 5 days a week! We ordered a birthday gift for our son 10 days ago we just saw the item was "lost"!! VERY FRUSTRATING!!,

Margaret Gilbert
from Colorado Springs, CO
I bought a box of Atkins 2.12 oz Chocolate Peanut Butter Bars: 16 plus 2.
They arrived all smashed and the chocolate had melted.
I am very disappointed in this order.
Margaret Gilbert

John H Boshart
from Elizabethtown, KY
An Amazon delivery van almost ran me off the road about ten minutes before this message. It was in elizabethtown ky.42701. On monica drive. Your driver is a jerk.

Sonya Lamberth
from South Bend, IN
I placed an order on Wednesday June 26th, 2019 during the whole check out process in BOLD letters Amazon told me that if I ordered within a certain time frime i would get GUARANTEED delivery by Friday June 28th, 2019 8pm. On Friday June 26th at 3:15pm i got a text that my package had been delivered and was in or near my mailbox. I get home and no package is there. I proceed to go to the front office thinking my package may be there and it is not. I contact USPS and after holding for 32 minutes I am able to start an investigation intp where my package is. I then proceed to contact Amazon customer service through the chat commands and the automated system tells me my ESTIMATED time of delivery is by July 1st, 2019. After argueing with an automated reaponse I get a supposed live person who proceeds to tell me i must wait until July 1st because postal workers sometimes mark packages as delivered even though they have not been delivered. I ask him what he thinks the wors GUARANTEED means. He tells me that he understands my inconvenience but the ESTIMATED delivery time can be delayed due to carrier issues. I point out again that the order screen did not say ESTIMATED it said GUARANTEED and Amazon obviously needa to order themselves a dictionary with GUARANTEED DELIVERY in w
2 days and 5 days later when it actually arrives they can look up the word and maybe the jackasseas that thought it would be a good idea to BOLDY place those words on their page can GUARANTEE that i wil be canceling every service with Amazon since this is now the 2nd package that i have ordered where the word GUARANTEED doesn't mean shit to Amazon

Customer service is poor they rude and don't listen and don't wanna help customers

Mark Schwartz
from Brooklyn, NY
So far I have had 2 bad experiences with Amazon where I ordered something, I was then sent a message, by Amazon, that it would not be arriving as guaranteed, I ordered replacement goods, and then I received the original order and the replacement.
The first time it was resolved by giving me a credit (deducting some of the credit even though I was told they would not). The second time I chatted with customer service for about 15 minutes before being told I have to deal with the seller.
Amazon may be too big to care about these complaints, but I spend lots of money on Amazon for the peace of mind and I will start buying many things elsewhere like Walmart to see if they are more reliable unless something is done to make this right.
Supposedly the first time it happened they were able to give me some sort of $20.00 something that I would benefit from. Apparently that's somewhere is cyberspace, because I haven't received it and have purchased hundreds of dollars worth since then.

Baher Soliman
from Somerset, NJ
Again, one more time and maybe the million, Amazon confused the delivery status and mark the order as delivered while it's not!!
This time is delivery to Amazon lockers under Amazon prime. The tracking page shows it's delivered while the order page shows undelivered. Moreover I didn't receive the locker code.
Confusion and frustration. not the first time, not the second not even the tenth!!
To put facts together, the order number is 113-8438196-4651453
Do you want more order numbers? Personally the delivery failure and confusion is up 20% with me.
Update... I need to reorder immediately but still can't find the refund in my account!! The call center is less helpful now than before guys

Yesenik
from Los Angeles, CA
The team located overseas lacks customer services training! They don't understand the customer 's value and since the company is not theirs ( customer service team) they don't care to lose a long time prime member who spends thousands of dollars in this company a year ! It's a shame amazon has taken those jobs overseas to Philippines and they don't take the time and the resources to properly train these people and leave their business in the hands of short sighted people but corporate its to blame not them ! A total shame
Have feedback for Amazon?
Thanks for your feedback!
Sorry. Please try again later!