Wyndham Hotels
Contact Wyndham Hotels Corporate
Toll free phone number: 1-800-466-1589
---
The Wyndham Hotel and Resort is one of the largest hospitality chains in the world. Within 100 countries there are several hotel brands operating within the Wyndham Corporation. There are over 8000 hotels and revenues in 2013 were reported as US 5billion. In 2007 there were over 33,000 employees with the company. It is publicly traded on NYSE:WYN.
To reach Guest Relations call 1-800-466-1589.  You may also contact CEO, Stephen P. Holmes at Wyndham Worldwide, 22 Sylvan Way, Parsippany, NJ 07054. The corporate phone number is 973-753-6000. You may also contact Club Wyndham at 1-800-251-8736. Find Guest Support here.
Club Wyndham, Wyndham Rewards, Trip Rewards, Dolce Hotels & resorts, Wyndham Grand are part of the chain offerings. AARP savings, Bed&Breakfast plans and a recent US World and News Magazine #1 in Travel Rewards are noteworthy. Social support is found on Facebook, Twitter and Instagram.
Wyndham Hotels Contact Information
Report complaints to corporate and get satisfaction
Wyndham Hotels headquarters address

22 Sylvan Way, Parsippany, NJ 07054

Company website

1-800 phone number

1-800-466-1589

Support email address

feedback@wyndhamhotels.com

Better Business Bureau rating

A-

Customer service hours

9am-6pm EST, Monday to Friday
Browse reviews of other Hotels
Top Wyndham Hotels Complaints
Browse more than 1179 reviews submitted so far

james gleason
from Ashburn, VA
I need more then 100 words to make my complaint. So to start windows had no locks to keep.window closed front desk had to wedge a wood stick to keep window closed and somewhat secured. Guest above us was stomping so much couldn't get a minute of rest i go to front desk to complain and i was told its only 7:30pm. Free continental breakfast i know what that means it was hard granola bars dark brown orange juice and very bad cold coffee. Very dirty i go the 1st 3hrs i was there and just wanted a refund they say i can go but i wont get my money back. I can do 4 or 5 of these pages. Just cant believe been staying in super 8 since the 90's

Crystal Corzine
from Raleigh, NC
I reserved a room at Baymont in Florence Sc. I have never stayed in a hotel as nasty as this hotel. First off it is not clean. The air conditioner is covered in dust doesn't look like it's been clean in a very long time. Someone's dirty sock is under it and something I have no idea what it is. Hair on the toilet, soap scum and dirty in the shower. Walls a pure nasty. It looks like someone was killed in the from blood splatter on the ceiling above the bed. Mold in other places on the ceiling Possibly blood. Mini fridge doesn't work and leaning microwave nasty with food left in it. Sheet has red stains. Furniture falling apart. Broken box spring bed dips. Phone missing buttons cords falling out of it couldn't call office. No remote. This rooms is pure nasty. I am traveling for work. I will not stay in this room. I will sleep in my car before I stay here. I have pictures but it will not let me upload them!!!

Crystal Mancuso
from Sacramento, CA
1st issue was we didn't get the rooms we reserved online ahead of time even after paying more for said rooms, even after going to the office and saying something and showing the reservation email. We also didn't get the extra money that we paid for said rooms the guy at the desk that barely spoke English says your going to have to call the place you reserved thuggery room through, that was the website for Super 8 and still he did not help us at all. What we did get was a room that had milkshake of some sort dried on the picture hanging about the bed a broken toilet seat broken toilet paper roll and a dirty toilet. Also a exposed tac strip that I found by steeping on it. We got an AC that is falling apart that makes a crazy loud ticking noise while it's on. Ashes from the people that stayed here before us or hell who knows how long the have been in here maybe as long as the nasty cockroaches that are crawling all around our room. COCKROACHES!!!!!! Sadly we were not here long enough before heading out to our concert we were attending and after the concert we had all had a few drinks so we had no choice but to stay in this bug infested broken run down room/hotel. Room 229 on 9-15-23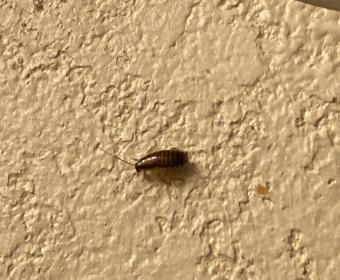 Good morning I have tried with great effort to try and get this charge reversed. We came in the your Virginia Beach location with a larger group prob 10 rooms I was first to arrive. The hotel had a very strong odor of marijuana and human waste. The hotel hallways were in need of repair and paint and were extremely dirty. I attached photos to this complaint. I spoke to the hotel directly but all I keep getting from anyone is you signed a contract and would be charged a night of canceled. I fully understand this but when we sign the contract we are also expected a certain level of service sanitary conditions and safety. In this case it was not given. I would live to discuss this further and can be contacted at Thank you
Marty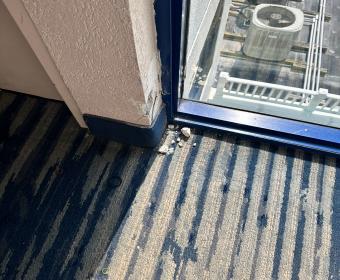 Paul Akerhielm
from Campbell River, BC
Painter's Lodge, Campbell River.
Aug 27th 2023, about 2pm.
Your small motor boat with lodge name on side, was speeding within Discovery Harbour well in excess of posted 3 knots - inconsiderate behaviour, and not good advertising for the lodge.

Adriano Donati
from Bologna, 45
Hi all. As you probably know, we are totally disappointed about the treatment that we received at Howard Hohnson by Wyndham Pasadena. When we came back to the hotel, at the first night (23rd August), we found out that our room's door was not working. We asked for support to the reception, but the person was not able to open the door. After about 1 hour, he gave us a smaller room (at 1.00 AM !),where we had to sleep without having the possibility to access to our room in which our personal belongings and in particular our medicines were. Therefore we had no chance to take our medicines, to brush our teeth and to sleep with clean clothes. At 6.30 in the morning your colleague woke us up to inform us that he was able to open the door of our original room, but the door lock didn't work well. So we slept only 5 hours and we didn't solve the problem. In addition the shower didn't work properly (it had only hot water). When checking out, we asked for a refund to your colleague Tommie, but he refused our request and didn't offer any other reimbursement

Cody Vance
from New Cambria, MO
I am an ex-employee there and this hotels practices are completely unacceptable. i had co-workers constantly going out and smoking marijuana on hotel property. One employee regularly givers her phone number to guests. The owners know about this but they just don't do anything about it. there has also been bedbugs that have gone unchecked. At the very least, wyndham needs to come check this hotel if you want it assoicated with the wyndham name

Randi Simmons
from Hackett, AR
Worst hotel ever!!! You should be ashamed of your selves. Y'all could clearly see I was over charged. I don't care if it was prepaid or not you should know right from wrong and charging me $1532 and $942 for three days is absolutely ridiculous. I should get a full refund for the stress you have caused.

Debra Lynn Chaja
from Portage, IN
Went to a Baymount in Michigan on 8-19-23. Stayed less than an hour. First we were greeted by police who was escorting a man out next to our room. We walked in to find filthy carpeting, broken lamp shade, rundown bathroom, toilet was running. Kids ran to the pool and lasted 5 mins. pool was dirty, chairs were dirty, and my grandaughter grabbed the railing to walk into the pool and the railing broke. The kicker was blood stains on our top sheets. Unfortunately we could not stay there. I am asking for my money back!

Regina Smith
from Orlando, FL
Days Inn Melbourne, FL. I booked a room through Booking.com I checked in Wednesday July 19th I told the desk clerk I may need to extend my stay she said no problem just let us know and we can do that. I told the girl Saturday 7/22 she said you have til Monday and just come down Monday morning and we can extend it or you can go online, I said I'll just book it online which I did received a confirmation on July 22, 2023..#83582EE017870 I didn't think anymore about it then I was eating lunch Sunday July 23, 2023 and got a phone call from front desk saying I was supposed to check out today I said I thought it was Monday she said no I said ok I'll take care of it right away in about 30 minutes she said that's fine no problem just come to front desk everything is fine I thought!!!! I told her I had a reservation she said it is for Monday is already ok, I said great I'll be right there and pay for tonight I was mixed up or I heard incorrectly again she assured me no problem, no big deal, just come to front desk and take care of it I said I'll be right there. I went straight to front desk and the girl was all smiles til I told her my name her entire attitude towards me changed she was hateful and rude and offensive she stated I needed to leave immediately would not tell me why just said management said you need to go I said but I have a reservation and she said yeah we cancelled it. I handed her my keys to room and she said I will let you in to get your things and you need to go! I was embarrassed, people in lobby were looking at me it was absurd I intend to get a full refund of my stay I intend to be compensated for the room I had to get at last minute notice and I intend to consult with the Cherokee Nation about a discrimination lawsuit against your employee and Days Inn Melbourne FL. You can rectify this easily by a comp room for one week 7 days free of charge for this outrageous conduct and I will wait for 10 days a response from Wyndham.

Diane eldridge
from Miami, FL
I am currently staying at your Super 8 in West Palm Beach. It is absolutely disgusting. Because there are no refunds I have no choice but to stay until morning. I will not even take a shower here. Over $100 was paid for this room. I was not able to upload the video but I uploaded the picture of the blood on the platform of the bed. If I am contacted I will send the video of the room. This is truly unacceptable and a poor representation of Wyndham Hotels.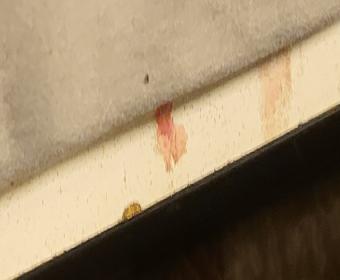 Marty BURNS
from Minneapolis, MN
Reserved room thru priceline. Handicap accessible--confirmed. Got to hotel at midnight. No Handicap room. Desk person asked me to step away from desk then called soneone about a problem with no Handicap room for guest. They gave us deluxe room on second floor which is great except i have difficulty with stairs. Small town, no hotels close by. Have filed complaint.

Ashley ball
from Rossville, GA
My card was used without my permission at one of your locations I contacted the location they informed me that someone was checked in under my name but insured me that my card was not used I emailed the manager Peter the transactions from my bank and he emailed me back days later that my card was used they made the person leave that used my information but didn't contact law enforcement I need this matter taken care of I'm currently out of 400 dollars he hasn't emailed me back sense he told me my card was used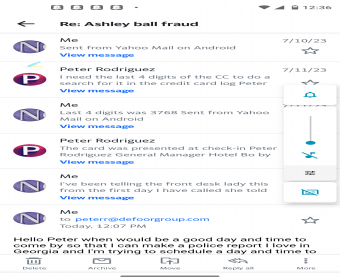 Lydia A Parker
from Pittsburgh, PA
Is it the policy of Wyndham hotels to hold (more than) $100.00 from account.
On my departure from W. after staying just one night, my bill was $247.38. +100.00 hold.
The front desk staff took a total of $594.00 from my account.
Subsequently, $347.38 was put back into my account a week later but when I called to complain why my card was authorized multiple times, the staff lied to me about my money and dismissed me. They would not just admit that they made a mistake.
I have bank activity statements and email.
Laquinta New York, NY
333 West 38th Street
New York, NY 10018

Natasha N Flock
from Kansas City, MO
We stayed 2 nights at the Davenport Iowa. Our first room the toilet would not flush and no water was in the tank, the fire place was taken apart and the window to the room was so fogged and stained you could not see out.
I requested a move, got moved... I will attach pictures, there were small holes in the sheets and stains throughout. The curtains are worn with holes as sunlight shines through them when closed. We had one bath towel and one hand towel. No coffee in the room and no cups. There was hair in the bathtub and urine on the outside if the toilet.. I didn't expect the world from a super 8 but I sure expected more... i also went and asked for an extra blanket because there was only one thin one on the bed and was told they have no blankets.... i have multiple pictures but it doesn't allow me to attach but one. I was not even told sorry let alone reimbursed any amount of money.

James Profitt
from Louisville, KY
Hotel was very dirty. was told I would be moving rooms but that never happened. Room smelled like marijuana and was very loud.v

Tyler Collins
from Edmonton, AB
I sent this to the manager with no response. They literally just stole her money because their staff was too incompetent to address our concern
My girlfriend will now have to sleep in her car after work. I will be filing a lawsuit if this is not rectified before the end of the day
Dear Manager of Days Inn & Suites by Wyndham Strathmore,
I trust this message finds you well. I am writing on behalf of Ms. Alix Aldred, who encountered a regrettable issue with a recent booking at your establishment. The handling of this issue, it seems, has fallen short of both acceptable business practices and the requirements set forth by provincial consumer protection legislation.
Early this morning, precisely at 1:21 AM, a reservation was made under Ms. Aldred's name at your hotel. We understood from the information provided at the time of booking that your establishment was situated in Calgary. Upon realizing that this was misleading and the hotel is actually located in Strathmore, the reservation was promptly canceled at 1:23 AM - a mere two minutes later. The booking was made through Expedia, with the reference Itinerary # 72606233332416.
Following the cancellation, Ms. Aldred reached out to Expedia at 1:25 AM. Expedia representatives informed us that they had contacted the hotel but were unable to get assistance from the staff member on duty. They advised us to call back at 7 AM. We also reached out to your hotel directly to explain the situation, only to receive the same advice.
Adhering to these instructions, we called back at 7:20 AM, at which point we were informed by Ms. Sonja that a refund was not possible, despite the room having been rented out already. An online search of your establishment at the same time showed multiple rooms still available for booking. This discrepancy gives the unfortunate impression of dishonesty and misleading conduct.
In order to seek a fair resolution, we enlisted the help of Expedia, who agreed to mediate in the matter. However, Ms. Sonja refused to cooperate, thereby hindering the potential for a reasonable resolution.
I would like to highlight that according to the Alberta Fair Trading Act, businesses are prohibited from partaking in unfair practices. Such practices are defined as any act or omission by a supplier, directed toward a consumer, that is misleading or aggressive and can affect the consumer's conduct or decision about a good or service. In this case, the misinformation regarding your hotel's location in the booking information is potentially a misleading act.
Adding to this, the immediate rebooking of the room and refusal to cooperate with Expedia contribute to the perception of an unfair practice. This action, which essentially results in double compensation for the same service, can be construed as misleading and aggressive.
Under the Consumer Protection Act, all consumers are entitled to fair, just, and honest treatment. While I appreciate that businesses may have specific cancellation policies, the unique circumstances surrounding this situation—namely, the immediate cancellation and subsequent rebooking of the room—demand a response beyond standard protocol.
Given the importance of good business practices and maintaining consumer trust, I urge Days Inn & Suites by Wyndham Strathmore to reconsider its stance on the refusal of our refund request. As a customer-centric industry, I trust that you will appreciate the significance of customer satisfaction.
I kindly request that you review our case in accordance with the relevant Alberta laws and regulations. I am hopeful for a resolution that not only demonstrates good business practices but also respects consumer rights.
I appreciate your attention to this matter and look forward to your prompt and positive response.
Best regards,

Barbara Lydiate
from Largo, FL
La Quinta Inns in clearwater 3301 Ulmerton RD. This is the most diabolical excuse of a hotel. This hotel is nasty, dirty,fiftly . People are so rude and not helpful. I was called out my a desk employee by the name of Milly, very nasyt,rude person. I checked in on the 7/7/23 and was asked if I had any pets I told the front desk person,yes two and was told there was a pet fee, no problem. On the 7/8/23 my daughter and I was on our way out to eat when I was called out by Milly,saying that did I have two dogs. Told her no, two cats that were here for a show. I was told they were not allowed, because they pee, this room is nasty, I would never allowed my cats to walk on the carpet in this room they, may catch something.
Milly telling me it was the policy that no cats allowed, why wasn't I asked what pets are they I had and why is it not on your website or posted at the front desk?
We get back to the hotel and the clean up team is in our room. There is a Do Not Disturb sign on the door, vialations of our rights, so what happens? Maybe I need a laywer ?
BTW my kittens were in a caged on the table. The security gard came to the room and saw them. While being here he ask if we wanted the carpet clean. I have taken pictures of the room. Plus the whole shower pipe feel out while my daugter was in the shower, lucky it didn't hit her in the head.
I excpect something to be done. FULL REFUND back to my credit card, before I show my laywer the pictures.
Barbara Lydiate

Drifford Burt Christine Cwiklinski
from Columbia, SC
We booked a room at The LaQuinta by Wyndham in Orlando Airport west 7931 Daetwyler dr and it was the worst experience in a Laquinta hotel. The rooms smelled bad the air conditioner leaked and water dripping outside. The parking lot had big pot holes. The bathroom tuo had patches missing in it and was rusty. We was going to be there from July 1 to the 5 and had a small dog with us. They charged us 100 dollars for the dog even when the policy states not to exceed 75 dollars. Tv didn't work properly couldn't turn the volume up. And the carpet felt saturated. We ended up having to stay one night since we would be charged but left the next day. Ther also was no fridge and ice machine was broken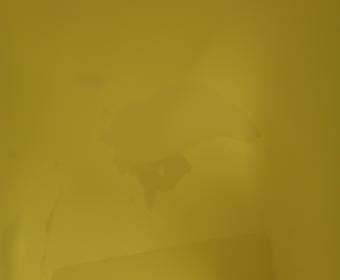 Gary Mathis Tara Jarrett
from Maryville, TN
On May 28 23 booked a room with Agoda online and paid for room after 7pm arrives after function at around 1030 management said they didn't have a room and would refund my money l have been in contact with them several times with no avail l want my money saying that it's got to be approved by the general manager l got to talk to him every time l call the hotel l get nothing how hard is it to get my money refunded booking Id 611509678

Naomi Danneman
from Denver, CO
We are staying at the Days Inn in Colorado Springs (1780 Areoplaza Drive). We had to ask for hand towels and wash clothes, the ice machine is broken. House keeping never left fresh towels or emptied our garbage. I once again had to ask for towels and was only given two bath towels nothing else and was not given a new bag for the garbage can.

Roberta Rolle
from Los Angeles, CA
I stayed at this property for one night from June 26 to June 27, 2023. my credit card was taken for a deposit of $50., which would be returned to the card once I Checked out. That is what they told me, (which was a LIE). After I checked out and a few days later I checked my CC only to discover that the CC was charged $50. I called the hotel and tried to get some information as to why my card was charged, and when I did get someone, I asked her name but she didn't reply, she said that the refund would go back to the card after 30 days. I continued trying to get some information and asking to speak with the manager but was put on MUTE for 30 minutes while waiting for someone to help and assist me, but nobody came back to the phone. The front desk persons at this hotel were very unprofessional and didn't make eye contact. This hotel is very shady in the way that they treat their guest. All I want is my REFUND back to my cc. This is a hotel franchise that has poor customer reviews, I hope that they will do better by the guess and stop dealing with the customers in a poor and unprofessional way.

Jessica Alcantar
from Denver, CO
I reserved a room through price line when I got to hotel tk pay deposit and ger my room. They refused to accept my deposit. First tbeh said it was a 250 deposit I called priceline who spoke with Maria and was told they would drop it to 50 this one time. While on phone I go to check in had my card for deposit and driver's license. Maria Said her boss said my deposit had to be cash for someone like me. I said what with priceline on tbe phone. For somsone liks you. I asked my color or sexuality means i havs to pay cash thar my debit card isnt good snough she said my manager called and said you pay cash because of complaining about 250 deposit. even though it clearly said card. After being talked to like trash and them refusing to refund my money I went and got cash. I was then informed that was not acceptable either. I asked how to get my Money back if you won't take ny deposit. She said you dont. I had to borrow money to rent a room at a different place. This was horrifying to me. I was singled out for no reason and then refused service. This is super 8 kn Russellville ar.

Kasahun Woldemariam
from Lilburn, GA
I made a reservation (Conf# 2582701266) for three nights from Friday June 16 to June 19 to stay in Wingate by Wyndham, 50 Sylvester C. Formey Dr, Savannah, GA 31408. My wife and I drove from Atlanta to Pooler, GA, and arrived at the hotel around 3:15pm. Although check in was supposed to be starting at 3pm, one of the front desk attendants, Takeema Coney, said that our room is not ready yet. She apologized for the inconvenience and asked if we can give her about 15 to 20 minutes to get the room ready for us. My wife and I went back to our car, stayed there for about 20 minutes, and walked back into the hotel. About five minutes later, Takeema checked us in room 109. We carried our luggage and went to the room only to find out that room was a mess. Bedsheets and blankets were on the floor, the bathroom was unclean, the desks and chairs were in disorder. When I told Takeema that the room isn't ready, she said she is going to talk to her manager. A few minutes later, we were placed in room 319. That was the beginning of our ordeal.
At about 2:10am on Saturday morning, someone unlocked our door and tried to get in but couldn't, only because the door was locked from the inside. When I opened the door, Darrell (one of the night shift front desk attendants) was accompanying a couple who were apparently assigned to our room. Darrell and the guests said "sorry" and left. On Saturday morning, Darrell saw us going towards the cafeteria to have breakfast. He asked my full name and the room number where we were staying and went on to try to explain away what happened earlier in the morning. I told him that the first thing he should have said was to apologize for disturbing us. His response was that it was not him who put us in the wrong room and that I should not be complaining as if it was him who made the mistake. I simply said you are being unprofessional and walked away as I did not have neither the interest nor the energy to tell him what the appropriate approach should have been. Before he left for the day, around 1:30am he spoke to me outside the hotel while he was in his car and said that he apologizes for the way he spoke with me earlier in the morning and that he will talk to his manager. According to him, we were one of five guests who were put in rooms that were already assigned to other guests and that Takeema who has been working there for about three months should have known the basic room reservation and assignment processes. He said that given the disturbance and the inconvenience, the manager may give us "a discount or something".
That same morning, we left for Tybee Island Beach and returned to the hotel around 3:30 or so. My wife went up to the room to change clothes while I was waiting outside in the car. She couldn't' get it because Takeema disabled the key. She came down and told one of the other front desk attendants that she could not get in the room. The lady gave her a new card and was about to go back up to the room. Then Takeema came out from the office area and said that she was not the one who made a mistake about the room assignment. And my wife said, first I was not talking to you and second you should apologize that there was a mix-up. To make matters even more appalling, Takeema called someone and was telling the person on the other end of the line that we my wife was being rude and that we should not be staying in the hotel. She told us we need to get our stuff out of the room and leave the hotel immediately. I could not believe what I hearing. I kept telling her that we paid for three days and that she cannot just kick us out for no reason. When she was beginning to be belligerent, I decided to call the police.
Sgt Whiting came to the hotel around 6pm and I told him that we were being forced to leave the hotel even though we paid to stay for three nights. I don't know what kind of lies Takeema told the office. Sgt Whiting approached us to where we were sitting and said that Takeema want us to leave the hotel and that we need to get our belongings. Sgt Whiting, another officer, Takeema, my wife and I went to the room, got our belongings and left the hotel. I asked Takeema for the hotel manager's contact information, but she said she won't give me the manager's telephone number. I said fine; can you at least call the manager using the front desk telephone and connect me with him or her? She would not allow me to speak to the manager. Clearly, she wanted only her side of the story to be heard. This should be not allowed in any hospitality business. People like Takeema who drain "hospitality" out of the hospitality business should never be given employment opportunity in the first place.
My wife and I were so traumatized, saddened, and in disbelief about the ordeal we were put through by Takeema Coney. I did not complain about the late check-in. I did not complain about being assigned to a room that was unclean. And I did not complain about the disturbance at about 2:00am on Saturday morning. Although I know it is within our rights to complain about how bad the reception was, neither I nor my wife made a big deal out of such incidence mainly because we would not want our weekend getaway to be spoiled. Not that it matters who reported Takeema about the mix-up she did in the room assignments, my sense is that one of her coworkers may have reported that she was the reason for why at least five guests of the hotel were disturbed on Saturday morning. Regardless of who complained against your employee, hotel guests should not be thrown out by an unprofessional, low-skill, inexperienced front desk clerk.
I ask that Wingate by Wyndham tell Takeema Coney to apologize to me and my wife. I ask that the company suspend her for at least a month without pay.
Thank you,
Kasahun Woldemariam, Ph.D.
Email: noted above

Tammie Bethel
from Aurora, CO
I would not have stayed but it was almost midnight and I had been up since 6 AM. The floors were beyond dirty and lots of stains, the security lock was gone on the door, I blocked the door with the chair because the hotel was not secure. The back door I went is was broken and anyone could enter through it. There was a chair but it was stained so bad I wouldn't sit on it. The few towels that were there looked like rags and not towels. I would never stay there again.

Sandra McGee
from Brenham, TX
The person I originally spoke to couldn't locate my reservation with Expedia. I then made a hotel direct one#5136B387422843. I found the original reservation. I have tried thru phone call and e-mails to please cancel #5136B387422843. I haven't received a cancellation number. Can you, please help me?
Thanks,
Sandra McGee

Dianna K Bryant
from Phoenix, AZ

Rachelle Johnson
from Springfield, MO
I prepaid for a 2 night stay. I have been charged again for said stay. I brought it to the manager's attention on Saturday June 3rd and was told it was taken care of. I checked out Sunday and have called to speak with the manager again 4x! No one has bothered to provide one ounce of customer service to even address my issue. My bank account has been overdrawn. There were several issues with my stay, this is by far the most important! I am beyond upset and am planning a scathing review. Horrible customer service and total lack of concern. I am highly disappointed in what I considered to be a reputable company. I demand retribution and satisfaction. This never should have happened considering my stay was prepaid!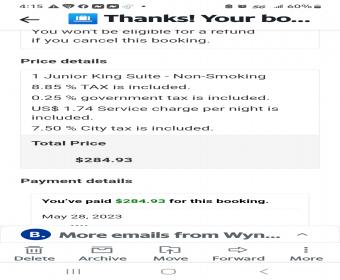 Elizabeth Valles
from Boulder, CO
My stay was Saturday June 3, 2023
WIngate by Wyndham New Castle - Glenwood Springs Colorado
My Confirmation # 91424EE001979
I demand a refund! I am a single woman who travels for business.
At 8:00AM on the morning of Sunday June 4th, 2023, I was just coming out of the shower ( NOT DRESSED) when I heard the key in the door and the door opened!!!!!! I screamed out that I was still in the room! HE DID NOT KNOCK!!!
I immediately got dress and went outside to find the cleaning crew. It was two very young boys (high school age). I told him he was out of line - he didn't knock! I was coming out of the shower and it was only 8:00AM - Check out is 11:00AM! WTH?
He just looked at me and responded like a dumb kid- never apologized, just grunted. I ran into them again on the way out at 9:00AM and told them I was pissed! Again - NO APOLOGIZE! Nothing!
No knock! It was only 8:00AM and I never got an acknowledgement or an apologize. I called on Sunday and reported this and was told a manager would call me back.
It's now Monday evening.
I demand a refund!
Liz Valles

Chelsea McPhail
from Lubbock, TX
To whom it may concern,
I thank you for your quick response on Reference #05659960, but I desperately need to have a conversation about my issue as this reply is not what I needed. Apparently, there was some misunderstanding when I called my report in. Therefore, I am writing this to help clear up my needs and expectations.
I would like to start off by expressing my frustration and disappointment about the issue I had with my recent hotel booking. I am a travel agent and this reservation was made through my travel booking engine through Funjet, in Nov. 2022, for a hotel in LaPlace, LA. The travel agency has already resolved the issue with Funjet for a refund of what was paid to them.
However, a few weeks before my Feb. 16th, 2023 departure I tried calling the Days Inn Hotel in LaPlace to make sure that my reservation was good and that the hotel was still standing after the recent hurricane. When I could not reach the hotel directly, I called the Days Inn Customer Support Line to confirm my reservations and that when I arrived in LaPlace that there would be a hotel there that I could stay at. The representative assured me, over the phone, that the reservations were good and that the hotel was still standing and fully operational. However, after traveling for over 13 hours we arrived at a hotel that was no longer standing due to the hurricane. So here I am, with my family, at 9:00 pm, in the small town of LaPlace, on Mardi Gras weekend with no place to stay! You can only imagine the distress I felt when I had to pull into a gas station in order to find out what other options I might have in a town that only had 2 other hotels to choose from. I tried calling the Days Inn Customer Care number that shows up on my Google search but I only received a busy signal. So now it is 9:30 pm and I am scrambling to find a hotel room during Mardi Gras where EVERY hotel is booked at capacity. The first hotel was all booked up, but was kind enough to check with the other hotel which had 1 ROOM LEFT! Of course, this room was more expensive than the reservation that I had previously made with Days Inn, but I did not have any other options. I have no idea what we would have done, or how long it would have taken us to find a place to stay in the middle of the night if we had not been lucky enough to stumble across this vacancy. I also cannot fathom the distress that would have occurred if this had happened to one of my clients, or what kind of damage this would have done to my reputation as a travel agent!
As a customer, and travel agent, who relied on your company's assurance that there was a physical location and that my reservations were confirmed at that particular location, I request that Days Inn/Wyndham reimburse me in one of 2 ways:
1. Reimbers me monetarily the expenses incurred due to the mishap, such as the full cost of the alternative accommodation.
2. Reimbers me with Wyndham reward points that would equal a free 1 week stay at one of your locations. I believe that the minimum point value of 1 week is 52,500 points.
I also urge your company to take appropriate actions to prevent such incidents in the future. It is your duty and responsibility to thoroughly verify and confirm the status of a hotel before confirming a booking.
I hope that this issue will be resolved promptly so that my trust in your company can be restored. As of right now, I am not comfortable with booking any of my clients into any of your properties. I have also reported this issue to my fellow colleagues so that they will not be blind-sighted with this issue with their clients. Please get back to me as soon as possible.
Thank you for your attention to this matter.
Sincerely,
Chelsea McPhail
Travel Consultant
National Travel

Patricia Bonds
from Ferriday, LA
The Super 8 hotel in Natchez, MS was a horrible experience. I booked 2 separate rooms for two night the dates June 2 and June 3 during the time of my mother's funeral. The rooms were not clean, the towels were inadequate, no face tissue in the room. We only got clean towels after harassing the front desk.

Lucila Morales
from Dallas, TX
Well where can I start first of all I've been staying here for 9 months whybam I still paying taxes.Acco4ding to the Tax Exempt Law in TX after 30 days I'm considered a permanent resident.
Second the staff here is very very lazy , the cleaning ladies take all the basic cleaning toiletries to they own personal rooms but never have none for the residents , plus they never want to clean your room or if that borrow you the equipment to do it yourself.
Third maintenance doesn't come when you need something fixed in your room . It's been month I've been waiting for them to fix the door in my bathroom .
And on top of that they have serious issues with roaches , at the beginning pest control would cone buy its been months now and it's getting out of control .
They offer a pool on they website but they clean and keep it up to date but never open it guess they too lazy to deal with but keep it clean for I guess inspection codes . They have a whole breakfast room that stills has a sign of covid when the state has already lifted that law . And the manager Ashley is one of the rudest people I've ever seen in a hotel she will insult you raise her voice and disrespect you very very verbally and if you say something like excuse me or whatever er she will threaten you to kick you out or call the police regardless if it was her that started. The only person here that cares of delivering great customer service is Brittany.

Melvina Hale
from Oklahoma City, OK
I was a customer for 6 or more days. When I checked in May 6, 2023 I put my deposit down with cash and I was going to use my card put the desk person said that she had trouble swiping my debit card( no chip) so I paid in cash. When we were going to stay a little longer, ( It was me, my daughter and my 3 grandchildren) My daughter decided that she was going to pay, but some kind of way my card was charged. She paid cash so I did receive my refund, but it happened again when my daughter was paying for two days paying with cash at two separate times in the day, but my card was charged $133.88. Now I have spoken to the manager and she did provide me with a printout showing that she refunded my $133.88, but as of today May 30, 2023, which is the 20th day on hold, I have not received my refund.

Edward blunt
from Redmond, WA
I stayed in the bellingham washington hotel last week, i had left several bags of clothing and shoes in the room for my friend to pick up.
I had to drive to work, so i checked out, she had the other card key. I assumed if she didnt maje it by check out that her belongings would be stored safely in the office.
This was not the case. I believe that security footage will show who has taken these items .. its theft by employee no matter how you veiw it.
We would like that property returned. And your staff instructed on personal property protocol.
Do you agree?

Brendan Cunningham
from Plymouth Meeting, PA
I have traveled extensively and stayed at Wyndham properties many times in the course of my 40 year plus business career. I am extremely disappointed by this hotel.
I reserved it through supertravel.com for my partner and I and the reservation stated that a breakfast was included for both of us. Upon checking in the desk clerk and the manager Mr. Rodney Tyre stated that breakfast was not Included.
They stated that they were aware of this problem with third party booking services but have done nothing to correct it. Wyndham hotels needs to correct that situation or refund the cost of said breakfast.
I also want to make you aware of the condition of this property. The hotel is poorly maintained and is potentially unsafe in the event of a fire. One of the 3 elevators does not work properly and we were trapped in the elevator for sometime trying to get to our room.
When we went back to the front desk assuming that the room key didn't work we were told that the elevator was broken. This elevator should have been taken out of service. Once we finally got to the room we discovered that the ice machines on our floor is out of order as well.
I can honestly say that this a terrible reflection on the Wyndham name and hotel. I am extremely disappointed by this experience and you need to make it right.

Christopher Flanery
from Southfield, MI
I usually have a pleasant experience at Wyndham hotels, but the hotel in Bridgeport mi put an udder bad taste in my mouth. Booked hotel 2 weeks in advance, I was informed jacuzzi was in working order. One of the reasons my wife and I booked it. Informed that it has been down 5 weeks. Also had bottled water at pool and were told it wasint allowed. Dri king fountains were terrible.

Althea Nicole Williams
from Philadelphia, PA
Hi I was a previous employee this is what goes on at the travelodge essington ave Philadelphia pa the general manager (Victoria) say racial things out her mouth when she hired me as executive director of housekeeping she told me she trying to get rid of the Puerto Rican's which is racist so on my 3 day there the front desk manager(andres ) at that time stole $1000 from the register all she did was demote him but still had him handling the money he tried to set me up by writing rooms on housekeeping board's saying we was turning rooms over dirty which is not true they nit pick with the African American there I quit because Victoria don't listen to nothing the African American have to say she take sides and I was trying to help make change in that motel because I have over 15 years of hotel management experience she don't order nothing she say the owner don't want to order nothing all I was trying to do is bring up the cleanliness scores because they scores is very low they have dirty linen blankets have cigarettes hole in them they talk disrespectful to the guest Victoria have a nasty attitude to her employee and guest some employee will defend her outta fear for they jobs and some employee is being allowed to milk the clock the Puerto Rican's getting paid under the table I found out she was changing they names and social security numbers for them they live at the hotel they been living there for over 2 years Victoria is never there she come in at 9 in the morning but out by 12 watch cameras and stuff from home that motel is mess housekeepers cleaning with just bleach and water they put 1 towel in each room they only have more than 1 pillow on the beds now because I enforce that it's a lot going on a that motel she about to order things now because she has inspections next week it be so trashy and nasty outside that motel need a surprise inspection Victoria do not know how to run that motel it's a shame how people get positions just because they need a position filled I do not have pictures I didn't take any but I quit because Victoria and Andre's the guy that stole the $1000 from the motel was setting me up for failure but now that guy is the executive director of housekeeping I don't know how when he stealing money now he is in charge of ordering and payroll some of the housekeepers still calls me because the he need to vent because Victoria told them don't call her for nothing she don't deal with housekeeping the African American housekeeping fear for they jobs because they think that Victoria is doing things to them to force them out

Bulinda Wolfe
from Massillon, OH
I have always had good service through Wyndham but I went to Google looked up a place to stay in Lima ohio beautiful pictures breakfast next day with stay. Wifi coffee and tea in room, it was all a lie!! The pictures where completely opposite. The place smelled of smoke and weed. The hall was filthy. We got into room and nothing worked. The outlets need updated there was a blood stain on floor front of bathroom. The comforter was ripped dirty and had burn holes in it. No breakfast next day. Lobby closed. I would like to have my money back and I will never tell anyone about Wyndham again. The worst experience we ever had.

Arnold Fortune
from Tamarac, FL
My wife and I had an uneasy stay at your hotel. We were originally scheduled to leave on Friday 19th but felt the need to leave before the end of our intended stay for the reasons below.
1. When we arrived on Friday 12th evening and used the toilet, it was not flushing properly; we spoke with the office and they told us to use the plunger and if it still was not working, we should call them back. I used the plunger several times and it eventually worked.
2. On late Saturday evening, while we were trying to make the bed, the side of the sheets next to the window was very dirty of what appeared to be blood stains; they could have been there for a while. (see pixs). We called staff and 2 members came and changed the sheets.
3. The dishwasher was malfunctioning as it was not cleaning the dishes. Water also settled at the bottom throughout our stay leaving us to do our dishes by hand.
4. My wife got up on Tuesday morning and observed what appeared to be a purple-looking swelling behind her left ear, and because of uncertainty of not knowing whether it was a bed bug bite or something else, she visited a Dermatologist in the area. The doctor indicated that she would need to send a sample to the lab to be able to identify the cause of the swelling.
As a result of these mishaps and the uncertainty of not knowing what it was that bit her, on Thursday morning, the 18th, we advised guest services of the reason for shortening our stay. The male representative from Guest Services who answered the phone just replied, and I quote, "thank you". There was no apology and we do feel that we did not get the customer satisfaction that is expected during our time at your resort. I intend to indicate it on my feedback questionnaire as well and inform your CEO.
Arnold fortune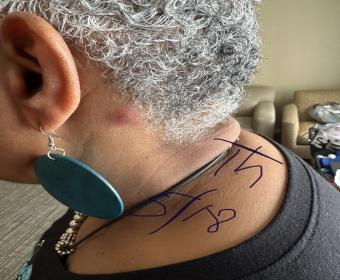 James campbell
from Oklahoma City, OK
We stayed (2) nights the next day we.paid.to.say another.night we did.pay about 45 minutes late but they didn't voice it.was a problem or anything they accepted our payment and we stayed they never said anything to us like there was a problem or anything the next day we checked out by.the way there was.only (2) carts.so had.to hand carry everything out as we left they acted like everything was fine they asked us to please leave a google review later that evening when.i got paid we tried to re check in had my a.reservation by the way i get there the guy at.the desk says for a.hour and 30 mins he can't find our reservations I will have to call the wyndham customer line I do they tell me they see our reservations have the hotel call the 800 line they need.to update there system all of a sudden he says.he sees we are on the do not rent list I ask him why no one said anything to us he asks.me to step to the side so he can get the line down there was about 8 people in line I very patiently do he says he will speak to me when he gets the line down
So I patiently wait it's been 2 and a half hours by the time he gets the line done then someone comes up needing bedding for there pull out sofa he goes to get it she also complained.of the room not being cleaned hair in the bed and bathroom sink trash still in the trash can food in the refrigerator he offers to give her another room so when he is done with her there is now another line with about 6 people so I patiently wait for him to get this line done now its been almost 4 hours then he comes.back to tell me he can't give me any information I will have to come back and speak the manager the next day but of course he doesn't say this 4 hours earlier if they are gonna put.u on the do not rent list because of paying late 1 time they shouldn't except your late payment allow you to stay again so u have no idea there is even a problem at.checkout they day nothing but please leave a Google review
Horrible customer service would never syay here again couldn't even get a.cart at check out

Heidi Murphy
from Provo, UT
Horrific customer service, employee named
Tao should have been terminated after complaining about him six months ago during my two week stay. Not only is he rude beyond belief, I watched and heard him intimidate a "senior couple" staying at the property. He physically got up from his chair to tower over them. They ran to their room.
Unfortunately they were too afraid of him to call he police. Management should pay attention to guest comments!!
DO NOT STAY HERE

Derek Derosier
from Phoenix, AZ
Usually have a great experience with Wyndham. I am a platinum member rent about four hotels a month. This is by far the worst experience I have ever had with any hotel. There is scum dirt and dust on the walls everywhere feces, and blood on the toilet scum in the bathtub floor Closet area has dirt and what seems to be tobacco. Just absolutely horrid. I have several pictures taken with my invoice showing the date and time in those pictures.

Helen Holmes
from Atlanta, GA
My husband, son and myself were flying from Vancouver, Canada to Atlanta, GA and realized that we needed a hotel stay in Atlanta instead of driving home so we booked a 1 bedroom (2) queen size beds non smoking room at Days Inn Atlanta airport west for $87 when we arrived just after midnight we were informed that there was only 1 room left and it only had 1 king size room with a pull out couch.. we took that room but he then charged my card $174.. my son, a grown man had no sheets, pillows or blankets for the pull out couch which they said they were out of. The room smelled of cigarette smoke and was very dirty but we were tired. I went to the bathroom and was locked inside the bathroom as the lock did not work correctly. My husband had to call maintenance as the tv was not working right. I felt so unsafe in this room as the key card turned red to open the front door and people were yelling down the hall at different times of the night. I woke up at 7am as a woman was yelling "F" this and "F" that by our door. Finally my husband and son got ready so we could get our free breakfast that was listed only to be told that they no longer do that but that is the reason why I picked this location for the free breakfast so we could get on the road and get home. I have never been so disappointed in a hotel as this one. Nothing was as it was listed. My family and I were scammed out of our money because we were traveling and tired. I paid double the price for much less than what was offered. I will never stay here again and I feel that some of our money should be returned based on how the property is doing business practices.
Thank you
Joe and Helen Holmes

Scott R Morse
from Hornell, NY
The Microtel I stayed at in Henrietta New York was not what I have come to expect staying at Microtel this place was a step above staying in a shelter plastic furniture, bugs, broken hinges on doors, front door lock didn't lock well, stickers and filth on the walls very disappointed that microtel's name would be on such a place I will be extremely careful from now on not to trust just the name of Microtel I have several pictures but for some reason your page will not allow me to upload them to you but would be glad to give them to you if you offer me a text message page or email the place was disgusting stickers on the wall filled on the wall mold on the ceilings in the bathroom just disgusting

peter sheehan
from Martinsburg, WV
when we checked in we requested early check in ashley (who was very nice)at front desk told us it would be $ 25 early check in fee (which i feel is petty) but we agreed and got our room , when we checked out they had a $ 50 early check in fee on bill, i advised person at front desk it was supposed to be $ 25, she said it was $ 50 on the weekends, when i told her ashley said $ 25 she said she would have to confirm w/ashley and then they would credit my credit car, now they are not answering the phones, i have 4 witnesses that heard her say $ 25..
the hotel smelled of chemicals and was dirty..had to clean filters on the heat/ac unit

Michelle green
from Goldsboro, NC
I stayed at a days inn on May 7th in Durham NC. I am very unhappy and would actually like my money back or a free stay somewhere else. There were cockroaches crawling around the room, and bedding. I have cancer and that was a completely dangerous situation for me to be in. I spent over $100 for one night for that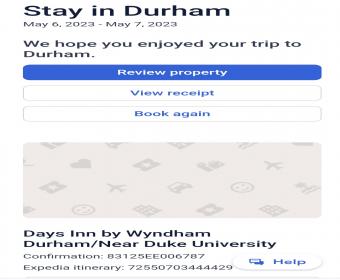 Super 8 by Wyndham Bernalillo NM
Let me just say that I have no misgivings when booking a night at a Super 8. I know what I'm getting for the money. But when I see first thing when pulling into the hotel property parking lot, in the first parking spot closest to the street entrance, a derelict vehicle I know the rest of my experience will go poorly.
The vehicle in question belongs to the hotel owner, hasn't been moved in 4 years according to the front desk personnel, and has become part of the landscape of the property.
I stay at chain hotels for the consistency and reliability of each properties management knowing they are held accountable for minimum standards throughout. This will not be a property I will visit again.

Leili Chong
from Miami, FL
Racism and discrimination-We came to celebrate a good friend's birthday with our families, rented 6 rooms at a high price. We were with kids and talking normally and doing what families do when they are in vacation. The receptionist have been watching us the whole day behind the glass, saying to kids that they need to shhhh and be quiet (and they were just being kids but nothing that bother anybody), he changed the channel on the lobby tv meanwhile one of us we watching q movie and told her she could stay if she wanted to read a newspaper with him, forcing her to leave, we were on the parking lot talking normally and he called the police saying that a "customer" complaint about it. The police didn't do anything because he just realized this was a call for anything bad at all. This hotel have been the worst experience ever and we travel a lot in Florida. The rest of the people and families were doing the same but, we were the ones receiving warnings just for being latins (but proud American citizens as well) This is not a hotel, this is a church or a prison and must be sold as that, you can't talk, you can do nothing that you normally would do in a hotel, having fun with your kids and family in a respectful and friendly way, BUT this is not allowed here. Just come if you want to sleep in the room and nothing else. We are all in this great country and we behave as good citizens and today, our rights were completely violated. This stay was supposed to be a joy but it was a humiliating nightmare, but we have the right to file several complaints about it.

DORIS JOHNSON
from DeRidder, LA
I stayed at the LaQuinta @ Alexandria Airport, 6116 West Calhoun Dr, Alexandria, La 71303 on April 22, 2023 with 2 rooms booked(Reservation # 89257EE013022 at the rate of $145.06 and Reservation # 89257EE013021 at the rate of $145.06 and April 23, 2023 I had 2 rooms booked Reservation # 89257EE013085 at the rate of $97.57 and # 89257EE013083, at the rate of $97.57. All of these reservations were held by either my credit card or my daughters and when we got there each day I handed them my husbands credit card for all room charges to be charged to. I now have (3) charges on my debit card ending in 4277 ($97.57 / $107.43 / $145.06). My daughter has (1) charge on her debit card ending in 9270 ($145.06) and my husband has (2) charges to his debit card ending in 1580 ($ 95.92 / $ 95.92).
I called the hotel and the lady who answered the phone named Constance was very rude and said they didn't even have my husbands debit card information so they couldn't have charged his card. And that the extra charge on my debit card #4277, wasn't charged, when I am looking at my bank transactions and all 3 charges are on there. I would like for someone to get in contact with me about this matter. I am very unsatisfied with the customer service that this hotel had. You can contact me by e-mail or phone # (337) 396-9607.
Thank you,
Doris Johnson
Have feedback for Wyndham Hotels?
Thanks for your feedback!
Sorry. Please try again later!