Wyndham Hotels
Wyndham Hotels Complaints Continued... (Page 8)
1007+ reviews added so far. Upset? Call Wyndham Hotels corporate: 1-800-466-1589

Charles A Evans
from Holts Summit, MO
No complaint. Stayed at this Baymont in gaylord mi.before and had a negative experience in a king room. Gave them another chance and the room with 2 queen beds didn't disappoint. Give it 4 stars and definetly stay there again when in gaylord mi.

Dennis Couture
from Winchester, VA
Baymont By Wyndham. Pine Grove PA Room 105. 7/15/19. I would like to say the room was just tired and worn, BUT it was filthy. After being in the room awhile it became apparent the carpet was so spotted and stained I would not walk barefoot. When I pulled the shower curtain back the next morning I was beside myself with the butt burns on the ceramic (and this was a non-smoking room) and the mildew and mold on the walls and ceiling. When I walked around the next day I noted the grounds were a disaster of weeds and debris. That the Wyndham name was associated with this facility was sad and an eye opener.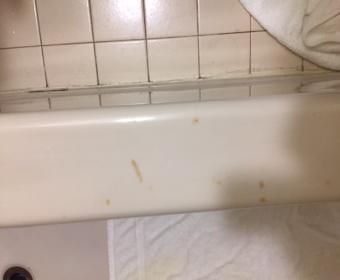 Dexter hargrove
from Atlanta, GA
There are holes all in the walls. The floor hasnt been cleaned in weeks from the looks of it. I have no hot water for 4 days now. And when i call the office about it on monday. The guy working was suppossed to find me a new room and contact me back. Well its Thursday and i still havent heard from anyone at the office. This is the worse hotel experience i have ever had. Amd it is definantly not worth the 367.00 that i paid for the week. I and here on work and was planning on staying at this hotel for the next 4 months. But with service and the rooms like this, i shall definitely take my business eksewhere

I travel each year with my husband..we always look for a days inn...they are always so clean and comfortable from panama city n florida to roanoke virginia..but on this trip, omg..it started yesterday n goodland missiouri..my gps took me to a days inn that was now econo..but me thinking it cant b bad, rented a room..torn curtains and trash n tub..got my money back..went to super 8..days inn needs to remove their name from closed locations..then drove all day to branson missouri..there again, days inn nor super 8 was there..insisting on days inn, my husband , so tired drove me to mountainview ark..exhausted i rented a room for 2 nights..got to my room ..it stinks, hasnt been opened in a long time...grass growing all n parking lot, a couple of feet high around broken closed pool..yellow curbs are black..sidewalk is filthy..carpet is stained..there is no fridge..no light on porch..no liners in cans..im sitting on the porch so tired with air on and door open to air it out..went back and got my money back for the 2nd day, because i will b leaving here very early n the morning..no more days inn for us..i will say he young lady at tge desk was very sweet and informative...im done..

Robert Lindsay
from Trenton, MI
I reserved a room 20 minutes before arrival. I did not check -in or stay for the night when I realized the motel was a nasty filthy complex. As you can see in this picture, there are grocery carts and hot ashes dumped out on the ground. I can't believe Wyndham would put their name on this motel. I would like my money returned since I didn't stay.
Best Regards,
Rob Lindsay

MarceFrisch
from Pittsburgh, PA
Tried tirelessly to get a e mail of a cancellation number of a reservation. Also to see points balance.
Terrible communication. Three different attempts to only be left on hold.
Never have I experienced such poor communication. Finally got a supervisor who rather than generate a Wyndham email sent from his personal email.
I expect a call 412 327-9582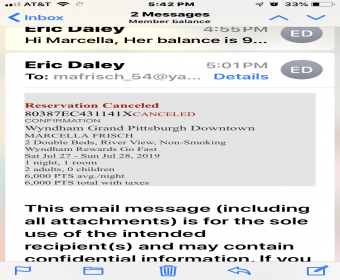 Lou Lehmiller
from Ashburn, VA
We stayed the weekend on 6/28/19-6/30/19 at the Hawthorne Suites of Wyndham in North Dayton.. My grandson was competing in a baseball tournament that weekend. We had two rooms which I paid for f=room 413 and 611. Room 413 never had hot water the hole time and room 611 never had cold. We complained to the front ne=desk who that individual was very rude. We did not have clean towels or toilet paper had to go beg to get them and was told if they had them they would provide them .Finally on the last day we received those items. I was give a 20.00 discount on one room and I feel that was very inadequate for me to have to sponge bath in a sink with cold water the whole weekend. I Have contacted your office three times now and am demanding a refund in full or a credit to stay at another facility as we will never stay at this one again. Please email me at the above address or I can be reached at 330-904-9450 regarding this matter ASAP . I would not even give this facility a one star rating.

Kathy Tringali
from San Bruno, CA
I stayed in your La Quinta Inn at Reno on April 26-28, 2019. Prior to making this reservation I was asked to complete a Credit Card authorization. Which I did (reluctantly) and sent it in. These authorizations not only have the Credit Card number but also the home address and contact phone number.
On July 15, 2019, 2 1/2 months later, I got a call from a gentleman named Garrett. He recently reserved a room at the same La Quinta in Reno and was asked to complete a CC authorization also. He was sent a CC authorization to complete BUT IT WAS MY AUTHORIZATION FROM BACK IN APRIL!! Fortunately for me he was kind enough to contact me to let me know what happened! He contacted the La Quinta and your staff asked him to get rid of my authorization and did not offer to contact me.
I called the hotel and spoke with GM, Erin, and all she could do was say she's sorry and she'll look into how this happened. What?? I asked why my information wasn't shredded in the first place! I asked for the Wyndam Hotels Customer Care phone number, called and after several automated selections, was placed on hold for 25 MINUTES! Still not one single LIVE person answered the phone.
Which is why I'm leaving this message. I need someone in management to contact me!!!

Denise Posey
from Miami, FL
Email sent to the Wingate Hotel in Indianapolis, Indiana on Monday, July 15, 2019. So far, no reply.
Good Morning!
Attached is our reservation for the weekend stay, July 11-14. I wanted to let the Manager to know that my daughter and I was very disappointed in your Housekeeping Staff and Services. After checking in on Thursday evening, Friday morning my daughter asked housekeeper (who was cleaning the room next door and could not effectively communicate), to please make sure to clean Room 210 (our room). Housekeeper responded she would be leaving and could not clean the room. My daughter then asked Front Desk Clerk if she would make sure room was clean. Clerk said yes. Upon return later in the evening, room was not clean. I came down to a different clerk and said, the room was not clean. I also told him of earlier conversation about the room. He apologized and noted info in a notebook. We then asked for clean towels. Saturday morning, I came down to the desk to re-emphasize about having the room cleaned and voiced my disappointment. I say all this to confirm that the request of cleaning the room should not need to happen from a guest. Room should be automatically be clean (it was early afternoon, not late). My daughter also informed me on Sunday morning, that one of the pillows had what seemed to be dry blood on it. How disgusting! If we had not checked out, I would have taken a picture!
Your hotel was recommended to me by a previous guest that stayed during a convention. I, myself have stayed at several Wyndham Hotels, but never a Wingate. I've been pleased at the Wyndham, but not the Wingate. Please improve your Hospitality/Housekeeping Staff and cleanliness of the your guest rooms. I will not be referring your hotel to anyone. By the way, I am an Officer of a Convention that usually comes to Indianapolis and some guest in previous years, have used your hotel for 3-5 days, but possibly not again.
Sincerely,
Denise Posey

arrived at Microtel Tunica Ms. July 3rd around 11 pm we checked in and upon going to our room we seen that we were accommodated with a single queen room with a full size futon and a padded bench above the a/c in the window sill. Went to the front desk to speak to the clerk, I stated this is not the room I reserved his exact words were that's the room you got. pulled my conformation up and showed him I booked a dbl. queen room, again his exact words were that's the room you got if you don't like it he told me to get my stuff and leave. I told him that was Bull Shit. My wife went to the desk and told him that this room was not acceptable he told her that she was not his customer and told her he would call the police and have her removed. After going back to the Hot room that took almost all night to cool down I went to pull the covers from the drawer on the futon and found mouse turds. This is totally unacceptable Customer service sucked at this hotel. My room rate wasn't much since it was in week and their rates were cheap I feel that I should be fully refunded for our crappy stay and customer service from this hotel. I stayed here about 3 years ago and every thing was top notch. Will never stay here again do to the experience.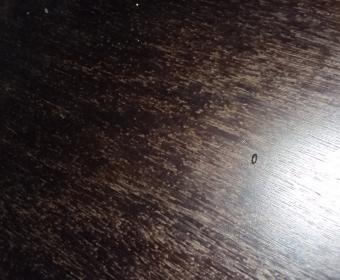 Mackinaw City, Michigan Days Inn. Made online reservations using Bookit.com. No reservation when we arrived. Clerk was rude and unwelcoming when attempting to check us in. We were given room 149. Sign out front advertises "New Rooms". What we stayed in was far from new. It was filthy and in poor repair.
My husband and I both use C-Pap machines at night. There were not outlets available without unplugging bedside lamp and we had to move mattress/box springs to accomplish that. Behind bedside table was an opened gray electrical box. Very dangerous in our opinion.
The room was unacceptable filthy! I sat on bed took off shows & socks (clean feet) walked to shower. Dirt smears in tub from dirt/fifth of carpet. Ceiling tiles in bathroom were buckled and coming down. In front of sink there is a soft spot in the subfloor. It not for carpet felt like a person could go through the flooring.
The water control on the shower was installed backwards so the hot/cold are backwards. My husband about scalded himself.
We were happy breakfast was free because it was nothing short of awful. EVERYTHING was cold. (Eggs, sausage, biscuits/gravy). The batter for waffles was watered down, thus tasteless.
When checking out my husband mentioned the electrical box hazard, soft subfloor, and incorrectly installed water control on faucet of tub. Girl at desk was again unwelcoming and rude stating there wasn't anything she could do about it.
For a Michigan Lake Front property it was extremely disappointing. We vacation once a year and travel occasionally throughout the year and are loyal Wyndham customers and members. Never have we experienced anything this disappointing within one of Wyndham's properties.
Finally, we have stayed in 3 Wyndham properties this week and none of them have been added to our awards account. Also disappointing.
We are on the road for another four nights. We certainly hope this experience will not be repeated.
Thank you in advance for promptly addressing the structural problems at the Mackinaw City location before someone is hurt.
Respectfully yours,
Anne Myers
29330 172nd Avenue
Long Grove, Iowa. 52756
.

Michael Brown
from Anniston, AL
I recently stayed at your Micro inn and suites in Franklin North Carolina , and I was put out of your Hotel yesterday, they said because my government travel card didn't go thru, and police came out to do a well fair check on me. First I explained to them I was having issues with my government travel card, and I even called my boss to let them speak to her, and explain they were working on getting the issue fixed, that didn't help, second issue is police came out to do a welfare check because I'm a US Army Retired Veteran with PTSD, and I had called suicide hotline then hang up, and once you do that they send police out to make sure you are still breathing, which they didn't even allow me to explain. Now the most serious was this lady that worked was moving my stuff out of my room, and then proceed to talk to me like she owned me, I am African american, and she was white or Hispanic, i told her please do not talk to me like i'm your slave , then she replied you are somebody's slave, and then when they were putting my clothes in a bag the threw mouth wash in the same bag which spilled all over my clothes. This type of racial behavior is unacceptable I work for Federal Government, and I'm a retired solider 21 years 3 deployments overseas, I didn't deserve that kind of treatment or to be put out of hotel with no were to go.

I was an employee with a hotel and I was recently "let go" because I told an employee that i disliked my job. When theres no linin or rags cleaned it gets very frustrating especially in Sundays. What employee hasn't said something like that!? I've gave that job my ALL!
I give that specific hotel 1 star.

Carla Jumper
from Guntersville, AL
I was staying in Albertville Alabama with my family at the Microhotel. The morning after we checked in a manager came beating on our door. When we opened the door the manager began screaming and cursing asking if my mother was the bitch that told her housekeeper to fuck off. We told her we had done no such thing. We had been in our room and not opened the door or spoke to anyone. The manager proceeded to still scream and curse and called us liars. Then she accused us of being with the room next door. We told her we did not know who was staying next door as we were traveling alone and had only rented one room. She then backed down on her statements and went next door. She then came back beating on the door once more. This time when we opened the door she called us goddamned liars and told us to pack all of our Shit up and get the fuck out of her hotel. All the while these exchanges are going on in front of my children one of which being my autistic son who has sensory sensitivities. Her behavior has been very traumatic to him. He has been shaking and crying and has asked more than once why that woman was screaming. I don't know who said anything to the housekeeper all I know is that it did not come from anyone in our room. To be singled out and treated the way we were is very upsetting to say the least. Then to hear her as we were gathering our things tell the woman next to her we need to make sure we're on the same page made me feel even more helpless. I am still in shock over the whole exchange. We never saw or heard from the housekeeper, never spoke to her or anyone for that matter, never even called on the phone to request any services so I cannot figure out how this manager came to the conclusion that we were the ones being verbally abusive to her staff.

Front desk clerk double charged me, when I questioned him-he indicated the additional $139 was for incidentals...when I asked $139 for incidentals, he answered " i assume". I had to ask him to check when he finally admitted he double charged me & they would fix it during night audit & I'd get my $$ back in 7-10 days!
He wasn't at the front desk when we arrived & came out hair a mess & shirt untucked; he was completely unprofessional & unhelpful.
When we checked the following morning to ensure the charge was corrected at night audit she assured me it was corrected & I was only charged for parking; 3 days later & my card still shows the full amount.
While the front desk area was beautiful, the room was mediocre at best & the bathroom door didn't slide all the way closed nor lock. The dust was caked on the lamps & every other surface leaving my allegies screaming!
AVOID ALL Wyndham Hotels

Ford Daniels
from Homer, LA
Your company attack my credit worthiness because I don't want to be a member anymore. Decreased my credit score and line with other creditors. Not good for you.
Credit is not important to me but money is to you.
I prefer cash over credit anytime.
Best regards.

Ruth And Larry Fordham
from Lenoir City, TN
Is there a rating less than 1 star? Unable to reach a human after sending emails, leaving call back numbers, and been on hold a total of 16 hours in the last week when trying to make reservations, use points already paid for, and get basic questions answered which are not on website. Frustrating to have paid $$$ and get zero service. I can also be reached at 859-621-7632.

William lane
from Bedminster, NJ
We are in Socorro nm at a super8 under the Wyndham name
It is trashed. Door broken pool out of service probably 10 years. Air conditioning does not work. Rock in door to keep open no security. Lobby is a mess
No closet doors. Gates broken landscape overgrown with weeds. Parking lot weeds and trash.

Eugene Peters
from Sacramento, CA
I stayed at the Red Roof inn in Lafayette LA on 27 June 2019. The front desk person was nice, but overwhelmed. The maintained person was being fired, but he lived in two rooms with his family. Let's say that he was not leaving or his family without a scene. There were numerous cars in and out of the parking lot with individuals coming and going through out the complex.
As for the condition of the facility, the condition was extremely poor. It needs a tremendous amount of work just to look run down.
I was just amazed at the room. The drawers in the dresser were nailed shut, with the handles removed. The room had not seen a upgrade in a very long while.
I think corporate may want to take a look at this facility

Letitia P Beasley
from Mobile, AL
To Whom It May Concern,
On June 21, 2019 I made a reservation (Confirmation number 3298822997/Pin code 4244) here in Mobile, Al at the 930 W I-65 Service Road South location from June 21-23. My 30th class reunion was that weekend and my best friend was coming out of town, so she and I decided to share the room. A few hours later, I cancelled my reservation at the Baymont Hotel because my friend had already booked a reservation at a different hotel, so I didn't need the one at Baymont.
The very next day June 22, I tried to use my card to get my attire out of the cleaners for the event that night and my card declined. I checked my bank account only to find out that $91 was on hold from Baymont Hotel and this was all the money that I had left on my card for the weekend. I called the Baymont Hotel and spoke with a young lady who explained to me that the hold would come off my card within 24-48 hours. On Sunday June 23, 2019 a purchase at BAYMONT INN AND SUITES Mobile Al charged my card ending in 0220 for the amount of $90.06
I am very upset about this matter; I have made several attempts to contact someone at the location to get this resolved. I've spoken with Lacey or Jacey, Rocky and I left my information with Sandra on her cell to call me and no response. I never even came to the hotel or used any of the amenities at this hotel and yet I was charged.
I was inconvenienced throughout the entire weekend of my class reunion financially, having to rely on family members and friends to help me financially. This was supposed to be a fun and memorable time for me to enjoy my 30th class reunion, but instead it was stressful.
I need the amount charged to my card refunded ASAP, I feel that this has been left unresolved long enough.
Sincerely,
Letitia P Beasley

brittney Clifford
from Gibsonia, PA
I have been contacted by the GM of the super 8 I stayed at, at the end of July. I do not feel his response was appropriate for the things that were wrong at the hotel. The hotel was dirty, smelt horrible, bugs crawling in the hallway, water on the floor from the air conditioner, burn holes in the room of my non smoking room, the bathtub stopper was missing and there was just a hole. Attached are pictures of these things. I was only able to upload 5 pictures.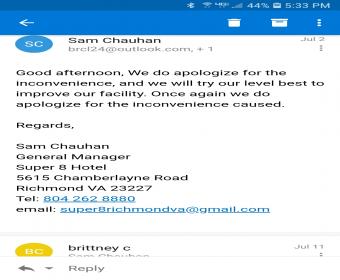 My complaint is about Price Gouging. We evacuated from tropical storm Barry from Houma Louisiana. We stopeed in Jennings Louisiana for 1 night and chose Days Inn because online the rate was $59. Upon check-in we were notified by front desk the manager had just changed the rate online 3 hours before our arrival. The same day the storm was due to hit land in our hometown. So to get out of the weather, we had to stay there for $85+ tax. Ahe also stated they were no other rooms available at any other Hotel. Pruce Gouging is wrong. We have to leave our homes to get out of danger, don't know how long before we can come back. That costs us more on the road and we don't know what we lose at home. Our electricity was out for 2 days leaving us having to replace food from our fridge and freezer. And no we did not receive emergency Snap benifits.That is just wrong to charge evacuees more when they are already losing what they had.

Theresa Morris
from Washington, DC
If I could give ZERO stars, I would! Room was DISGUSTING! Floor was warped, bed cover was more like a nasty shower curtain. Walls in bathroom were so gross. I was handed the TV remote because they arent left in the rooms! The lady at the desk suggested I do not go around the back of the building because it's not safe! I asked to cancel so I could go somewhere cleaner and safer and was told I couldnt! I had to pay for another hotel because this one was so gross! I requested my money back and also havent heard back. I will pursue this and continue to leave reviews and post my experiences on all social media outlets!
I would like to see someone from corporate send their wife to this hotel alone and let me know how she feels about that!!!!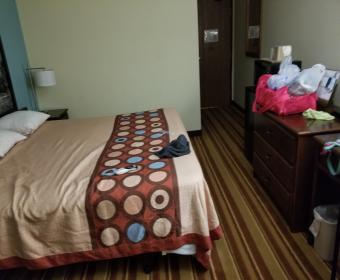 Jim Rogers
from Washington D.C., DC
Absolutely the worst hotel we've ever stayed in despite it being owned by Wyanham. Which usually are Great hotels. BUT
the hotel Baymont by Wyanham in Harlan, Iowa was just bad all the way around!!
First the price was $50 more than quoted. The person who answered the phone was most unhelpful and lacking any sense of hospitality. When we got into our room the air conditioning was set at 54 degrees yet the room was hot and sticky with no improvement through the night. The beds were very lumpy and uncomfortable along with the over used pillows all balled up with no life left in them. The bathroom door stuck whether you were trying to open or close it. And the lack of towels except for the one towel that was in our room was stained. States free breakfast at this hotel. — Irange juice dispenser was mostly water with some orange flavoring. The few donuts and bagels that were out we're stale and hard as a rock. Couldn't even bite into them. The waffles are the only thing edible even though the waffle maker and a mind if it's own! Decided to get a glass of water, tried three times and each one had black specks floating in the water. Lastly, again new staff member at the desk didn't take the time to look up say good morning or even acknowledge we/anyone was there. Must have been her day off since she was in blue jeans and getting herself coffe to drink.
NOT AT ALL A Good EXPERIENCE!! REALLY want our $111 back!!!
Rate it a ZERO!!!!! 00000000

Juanita Hunter Sturdivant
Family reunion weekend July 12,13, 14 2019,Cosey and Boykin. Worst service I've had in all my life, Wyndham garden 1948 day drive.Duluth ga. Man at desk earring in year, rude, argumentative, bad attitude, ugly, stinky, need to be fired ASAP. Linen on bed dirty, towels dingy. Terrible service. So sad

Jose George
from Port Saint Lucie, FL
On my recent stay this weekend. I have to give my opinion/complaint as a rewards member. I stayed at the La Quinta in St. Augustine on Outlet Blvd. The room was dirty and I had roaches in the room. The A/C leaked into the room which had a smell of mold to it. I made it aware to the front desk and the response was we do not have any rooms available to switch but I can give you a bottle of febreeze. WOW.... That is totally unacceptable for any customer who is paying for services. This has totally made me rethink about purchasing a time share with windham. Also had kids running in the hallways as if it were a playground. I was totally at a lost for words considering the reputation windham has in the hotel industry. I look forward to getting some kind of response from a windham rep.

Kimberly Land
from Gilbert, AZ
While staying at the Ramada by Wyndham a few days ago. My family and I were staying on the second floor. While using the outdoor stairs part of the stairs crumbled and fell down on my daughters head below. Luckily no one was hurt, but what about next time? Why are the stairs the fire exits in such poor condition that they pose a risk to guests when they are used? This is unbelievable and unacceptable! I checked the other two outdoor stairs and they had crumbly parts and showed that they had been patched. This must have happened and the stairs still have not been replaced. While I was staying there they only put a caution tape over the one step. What about the other steps that are so old and could crumble at any time? In case of fire am I supposed to skip this step? Oh my! This poses a risk to every guest there. I am very concerned about the safety of the guests there. This is not ok! I am requesting a full refund. What price should I pay when my family is in danger at one of your properties? I cannot believe that Wyndham would have a property that is in this condition. This looks very bad on the Wyndham name and makes me not trust their properties. I have notified the fire department and the code enforcement department. I attached pictures of all three stair wells. They are all in a condition that they could crumble onto guests at any time.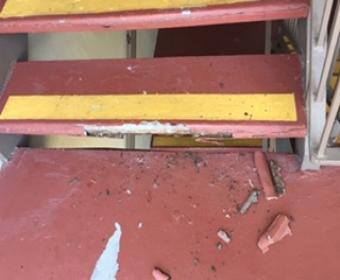 Totally frustrated with this. Not is what they told me. Nobody help and after all my child 's birthday gift gone to nothing.

I stayed at the Wingate by Wyndham at Calgary airport on the night of 7th July and have just now discovered that one of your staff has fraudulently used my credit card.
My bank in the UK contacted me as they were concerned about some of the transactions made using my card. As I had not used my credit card since leaving the UK (I have other cards) it was quite clear than an employee at that hotel had. I was asked for my credit card when I checked in around 11pm even although my room had been booked through Booking.com and paid with PayPal so there was nothing else to charge to a card.
I strongly advise you to investigate this as if someone has used my card they have probably used others as well.
I look forward to a prompt response.
Avril Lamont

Donna Vickroy
from Bedminster, NJ
I travel a lot, and I stay at a lot of Wyndham Hotels and I've stayed at a few that are really nice. I am Diamond member for platinum members at other hotel chains but I choose to stay at Wyndham's. The last couple Wyndham's I've stayed at they have been horrible that air filters I don't think ever get changed or cleaned I clean them every time I go into a room. I have attached photos so you can see for yourself. I know this is not Wyndham standards. Like I said I travel a lot and I wish there was a way I could help you guys I will not be staying at Wyndham's on the rest of my way home. Thank you for taking the time to read this and I hope you can improve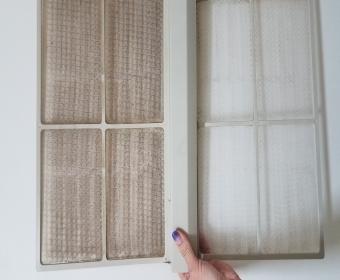 Nancy Gray
from Bonita Springs, FL
We stayed at the super eight Wyndham hotel in Chattanooga Tennessee Ringgold Road and it was totally disgusting that's the main thing that we can say never clean the rooms but one time of the four days we were there we had to go the front desk to get our towels because there is no one there after 4 o'clock except for front desk . Someone had went into her room after 6 o'clock because we had left to have dinner with friends and when we returned the lights were on in our room I have tried to get a hold of the manager and he has not returned my phone call I talk to assistant manager she said she would have him call me but he has not done tha someone had went into her room after 6 o'clock because we had left to have dinner with friends and when we returned the lights were on in our room I have tried to get a hold of the manager and he has not returned my phone call I talked to assistant manager she said she would have him call me but he has not . We try to get another hotel in that area and they were booked except for Monday night so yes I would not recommend this hotel to anyone and I would like to have the manager of that hotel to return my call or email me because I sent the emails of the pictures that I had and especially for them to say it was remodeled it was never remodeled I feel it was very much false advertisement thank you for your time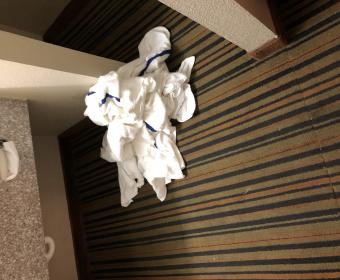 Paul Randolph
from Nyssa, OR
Moren than 3 months ago I was given Ovation by Wyndam to sell my timeshare. I contacted them and they took my info ect. Then I never heard from them again and I can't get them on the phone, the voice mail says leave a message but you can't, because it hangs up after saying leave a message???
I have been a world mark owner for more than 18 yrs. I own it outright, all I pay is maint dues and quarterly dues what ever the heck that is. the value according to your prices is 11,000.00 which Ovation was gladly going to give me 3,100.00. But I said ok I need to do this, well it isn't happening.
I spent 10 plus yrs in the war zones of Iraq and Afghaistan and I got hurt. I have had 4 back surgeries and 3 shoulder surgeries with more to come. My wife has extremly bad health and medication is very expensive which is not all covered by ins. Our daughter had a stroke and 9 grand mall seizures since Jan of this year.
We live on my military retirement and VA. I no longer can afford my PAIDOFF TIMESHARE.
There has to be a way you can fix this, I am not the first owner with this problem. I need your help, this military family needs your help and I know there has to be someone there that can fix this for us.
I will gladly just give it back and you give me 2 yrs of vaction time, no dues or fees and you get the whole 11k worth of my time share. I know you offer solutions like this so please offe it to me. I can not afford to pay anymore.
I am currently gathering every possible email for board member or anyone else I can reach out to, someone in your organization can fix this and I am not stopping until I reach that person.
Paul and Melanie Randolph
Owner# 00037005171
ph# 208 859 7635 Paul
208 859 8473 Melanie

I am a reward member I have called numerous times due to not being able to get into the room I had reserved each time I talked to someone they would hang up in my face after the third try I asked to speak to a supervisor who tried to blame the problem on the hotel staff which it is not when it comes to rewards and was very ugly and hung up in my face also I would assume you don't want your customers treated in this manner please call me at+19037870029 so we can discuss these issues I've held off in posting any reviews h til I hear from someone thank you for your time

I wish I could leave no stars. I stayed at the Wyndham days in Hampton Va. I stayed due to the fact of it being a Wyndham hotel. I feel like after the experience that I had with this hotel I will very Leary about staying with Wyndham and make sure that I let people I know as well. For starters when I walked in it just felt dirty. Then my sheets had stains and the comforter had a cigarette burn in a non smoking room. Then I got in the shower in the morning to Pubic hair on the shower wall and a dirty bathtub. The front desk didn't have enough towels so we had to share. To top it off I was brushing my teeth looked down at the sink that had a missing strainer so it was just a hole that contained a bottle cap and cigarette butt. I was so disgusted I went to the front desk and asked for a refund and they said only the manager could do that and he wasn't there and he never seemed to make it in or call me. I went to another property and spent more money to stay in a clean room. I have stayed in some older hotels but they weren't dirty. Filth is unacceptable and I would be concerned with having them affiliated with the Wyndham name. My review will not be good. I would love a full refund

I would just like you to know I stayed at days inn Williamsburg VA and had an awful experience we had to be transferred out of our first room because it was such a mess there were even stains on the sheets then in the second room the floor was a mess and the toilet was clogged when I said something to the manager he ended up dropping a plunger off at my door because he said their is no maintenance and he was very rude he even put his hand up and gave a go away motion to me I really didn't appreciate the way I was treated it is the days inn at 706 bypass rd US 60 Williamsburg VA I just wanted you to know about this and how they treat people.
Thank you for your time

Janet Dalio
from Flemington, NJ
I made a reservation through Hotels/com to stay one night at the Ramada by Wyndham located at 334 Rt. 46 East, Wayne, NJ for the the night of July 12, 2019. We were traveling to attend a wedding and decided we should not drive home after partying at the event.
We checked into the hotel and due to traffic were running a bit behind so we went to our room to dress and found the air conditioning was not working. We dressed in 85 degree heat and left the AC on while we went to the church service. When we returned the AC was still not working and so I called the office and told them (I believe it was Alissa I spoke to but not sure of her name). We were informed there were no other rooms available and there was no mechanic at the hotel to look at the AC today, but they would refund my money. When I got to the front office after packing things up we were told that only the manager could ok the refund. I waited over a half hour for her to come to the desk.
The manager, Kellianne Dull was he on duty manager. She refused to refund and said it was up to Expedia. We had not booked through Expedia, it was Hotels.com so I don't know where she was getting her poor information from. After we had packed up she casually said something about a mechanic might be available. I questioned how there was someone now and no one available earlier. She said he was probably at lunch. Really, at 4 in the afternoon. At this point we had to leave to attend the wedding that we were there for.
She refused to anything else so the morning, July 13, in a conversation with Hotels.com their rep called he hotel to ask for our money back, they refused offering a 15% refund. When the Hotels.com person talked to the office, they said we never complained to them about the AC not working. They were lying in plan English. What kind of people do you hire that would like to make you $112 rather than keep a customer happy when they know they were completely wrong?
I fell I had a contract with your hotel for a room with air conditioning and you failed to provide the contract. What would you have done? Would you have slept in an 85 degree room with no windows. I don't think so and I am applauded that your company thinks this is okay. You should all b ashamed of yourselves from the manage in that hotel to your CEO's. I had my own business for over 20 years and customer relations/ service is what keeps a good business going....just in case your company has gotten too big to remember that.

Erika Estes
from Dallas, TX
Jackie night clerk was rude, condescending and displayed poorest customer service I have ever received.
This troll needs to be terminated immediately. As I was told by her co-workers this is normal behavior for her, because the General Manager has allowed repeatedly.
I was threatened to have police called on me because I repeatedly asked her for a 5am wake call! That she refused to verify and I was livid! And when I asked her why was she so ignert the argument escalated due to her poor customer, she had the nerve to ask me did I want to go to jail... Unreal!
The nightmare continue she had security burst in my room to remove me in the am hour of night! I explain to them she Jackie provoked the whole argument over a 5am wake up call request. They then left my room.
Jackie did not stop there whether called my manager continuing her poor customerskills and lie. Which could effect my job.
This evil clerk must be terminated
2610 Williams Blvd Kenner, LA 70062
General Manager Creg

Joy A Joseph
from Beaver Falls, PA
We were VERY disappointed with our stay at the RAMADA by Wyndham in downtown Denver from July 4 through the 6th. We were in Room 342. When we checked in and found our room to have NO refrigerator or microwave, we asked to be changed to another room but were told there was no room available. No appliances in room is UNACCEPTABLE! Especially for a Wyndham! Hair dryers and ironing boards do not count. We stay at Wyndhams often and have come to expect a certain standard that makes us feel at home. This stay was definitely not up to par!
The room smelled of cigarette smoke. Maybe change the air conditioner filters? As soon as we stepped off of the elevator we smelled marijuana. It was awful. The main lobby and floor lobbies had no air conditioning! What is that all about?! The main lobby had a fan running.
The window in the room opened, but there was no screen in it. I'm sure that is a safety hazard. At no fault of the hotel, sirens went passed our window all night, so it was not a quiet, relaxing stay.
In the middle of the night, we got a phone call from a stranger. We were told by staff that the person called four times, so she put him through. We did not know this person. He said there was a lady downstairs who needed to speak to us. My husband went downstairs to find it was a prank. Not a good move by staff!
There were many other little things that we found below standards, but will just leave our review at this.
AFTER our stay we read reviews on-line that told us how terrible this hotel was. We will do more research next time. We assumed if it said WYNDHAM that we were safe!

Joann chesney
from Mansfield, OH
The hotel was grungy looking. Hallway had not been swept. A/c made noise.sockets coming out of wall. Extension cords used for everything. Complimentary lotion in bathroom was open and half gone. Windows were filthy in room and lobby. TV on motion sensor? Really. My 11 yr old granddaughter was scared to be there she almost cried. And didnt smell very good.

Linda Hinckley
from Chester, VA
When the sign says smoke free environment it should be followed. When we went to our room at 11pm on our night of arrival, there was an awful smoke smell in the hallway by our room. It was awful and made us sick. My sister called the front desk and talked to a female who said she would send housekeeping up to check on it. NOTHING!! It continued later when we went to get ice. If you don't smoke, you do NOT want to smell the crap. We went to sleep and the next morning, the smell was coming in our room from the hallway. Obviously, same person. My sister again called the front desk and was told they would look into it. Again, NOTHING! It truly was very unpleasant, needless to say unhealthy!! As we left, my sister again told a male at the front desk, but what good did that do us.! Customer service has not responded to me after 5 emails, after they said I would have a resolution by July 11th.
Please resolve my problem,

Anna Orlando
from Wappingers Falls, NY
Who overseas Oceana Resorts on 1000 second ave south suite 110 North Myrtle Beach, SC 29582 AND the HOA (RAM - Resort Association Management located at 9550 Shore Dr Myrtle Beach, SC 29572 ) in my building the Patricia Grand 2710 North Ocean Blvd Myrtle Beach, SC 29577 Units Owned by STRAND Capital Group - (same address as Oceana 1000 2nd Ave #310 North Myrtle Beach) have complaints. Consumers post complaints on tripadvisor, booking.com, etc about the poor conditions of these units. I own a unit in the building and these reviews are negatively affecting mine as guest do not want to stay in this building. Oceana is in charge of housekeeping and maintenance and there are many complaints about that as well. I have been bringing this to Ocean's attention for the past 4 years as evidenced by an email paper train and meetings in person. It is getting ridiculous. Who is in charge becasue RAM points the fingers at OCEANA and Strand points to Oceana and whenever I go to Oceana nothing improves so who is IN CHARGE OF OCEANA? I was told they were sold to Wyndham.............

My family and i stayed at the Ramada Inn in statesville NC July 11 to 12. We got into our room after a very long driving trip. Finally unpacked to relax there was a roach crawling up the wall by the chair. Went to pull back the covers and theres a bug on sheet. I went to the receptionist and she moved us to the otherside of the floor. So we all packed up got the babies ready and moved. Then this morning there my son found a roach in his bed! We went to eat and my husband hair in his food! We were pretty grossed out by now and had enough. We were really ready to go get out of there! Not happy about spending 93 dollars for roach infested hotel.

William Robinson
from Stonington, CT
I called the Customer Care Number for Wyndham over 10 days ago about the mishandling of my reservation IN#5136B9657268, Conf #80293EC070639 which was originally made on March 20th 2019 then I called Wyndham reservations on the evening of 7/1/19 to add an additional night (Friday 9/27) and was told by the person handling the change that the rate from the original reservation would be the same $135.52 minute taxes. I asked at that time to have another reservation update sent to my email address with the rate she told me it would be. Well, the next day 7/2 I called Wyndham reservations again explaining that I did not receive the the email from her that night Friday 7/1 and to please send it again. When I did receive the update it was for 166.32 minus taxes. That's when I called back agin that same day and all I have been getting from Wyndham is a bunch of BS! I still have not received a call back from Customer Care Yet! I guess they good care less if they lose me as a paying customer.

Shannon Matheny
from Washington D.C., DC
Poor customer service, front desk staff was rude. Checkin time was suppose to be 3pm. I was told they would call me when the room was ready. At 3:30 when I checked on the status, I was told they had not had time to call me yet.
Only two of the four elevators were working for the first day and a half, causing up to a 45 min wait. The other option was to walk 9 flights of stairs ( thank goodness we weren't on the 38th floor). Lastly, we waited 2 hours to receive my luggage, after calling twice and finally going back down to identify it so they could bring it to our room.
We were in town for a basketball tournament, in which we had to stay at certain hotels. Otherwise I would have left immediately.

Hope Davis
from Washington D.C., DC
I recieved a call at 1:21 in the morning and they said that someone was at the front desk trying to get key access to my room and I asked who and they told me and I told him do not give them the key to send them around and I would let them in and they gave him a key anyways

STEVE MANOUFAR
from Mesa, AZ
Hello,
I want to start off by saying that we are not the type of people that normally complain but this situation couldn't go ignored.
Our family of three were on a trip to Legoland in Carlsbad California and chose La Quinta since it had been a good experience in the past.
This is the main reason why I was willing to pay $505 for two nights at this motel.
Unfortunately, nothing seemed right from the beginning.
I noticed loud partying people when we arrived so I asked the front desk clerk if he could place us in the quietest area possible.
Right off the bat I got a "sorry man, first come first serve."
After talking to him some more he said he could switch our room to the other building.
We agreed and checked in.
There were more issues:
The room was not hygienic.
There were insects crawling on the ground.
There was black mold growing next to the shower and toilet.
The surface of the toilet seat was worn and had cracks in it.
The bathtub had stains.
Water barely flowed out of the abnormally low shower head.
I had to bend my knees to wash my hair since the shower head was installed very low so even taking a shower was uncomfortable.
Not only was there noise from the highway but other guests played loud music late into the night.
We could hear loud talking through the thin walls on both sides.
We called the front office and the music situation was resolved but only temporarily.
The same thing happened both nights and we didn't get enough rest to go to work the next morning.
While I didn't expect 5 star service, I didn't expect to have this poor of an experience either, especially for $500.
Due to a multitude of issues including the ones listed above, we kindly request a full refund.
Booking number: 3815651434
760 Macadamia Drive
Carlsbad, CA 92011
Booked 2 nights
Checked in Friday 6/21/2019
Checked out Sunday 6/23/2019
Room# 259
Total Price $505.80
Thank you,
Steve Manoufar

To whom it may concern,
My husband and I were traveling from St Pete Beach to Indiana last night and booked a room in Cartersville GA (Baymont by Wyndham) off 75 N.
As we reached the door nearest our parking spot to insert the key to enter, the security door was hanging open, completely broken at the hinges and dented in as if a vehicle had tried breaking it, making it impossible to securely shut the door. Frightening!!!!
As we stepped passed the broken security door, there on the floor was a used condom,,,,,disgusting!!!,,,a few steps further into the hall toward our room my husband spotted a large unsightly area of black mold on the ceiling.
Those three things right off the bat were quite disturbing but we chose to stay the night as it was nearing 11 pm and we wanted a few hours sleep.
We are Wyndham rewards members and my sister works for RCI Wyndham and has for 20+ years so our families stay often across the country in your hotels. This is the only time I've ever in my life of 60 years complained about a stay anywhere, ever. I've not given a review or anything on this property as of yet, only because I want to make Corporate aware of this particular hotels' negligence and think you as a reputable chain have a right to know how your 'name' is being demolished if this is evidence of the type of ownership you've allowed to use your reputable and well-known name.
Sincerely, Larry and Teresa Miller
Teresamil@aol.com.
I'll call the hotel and speak with the manager and get the owners contact info as well and let them know I've submitted a complaint to you today.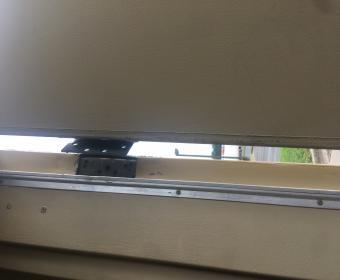 Gayle Peterson
from Englewood, FL
The room was disgusting! There was water and hair all over the bathroom floor and on top of the toilet. Late check in so too tired to complain but asked for extra towels to clean bathroom, yuck! The tub grout was nasty. We don't travel that much but when we do, we stay at Wyndham hotels. The continental breakfast was a joke in a bag, really? Never again will we stay here!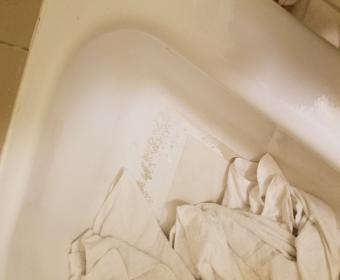 Marian E Lundeen
from Titusville, FL
I stayed at La Quinta airport in Ft. Myers Fl. and requested a handicap room.. I was given a room on the 3rd floor and the 3rd room from the end of the hall. Why would you put a person with a disability on the 3rd floor and almost to the end of the hall? Most handicap people have a walking disability. How is this person going down the steps in case of fire? Handicap people should be on the first floor . The bathroom had a tub with a bench that came down to sit on but the shower head was attached for a 6 ft. person. The bench was the hight of the toilet but the inside of the tub is a couple inches of the floor and therefore you are sitting in a position that was difficult to stand up and very difficult to reach the shower head. As a retired nurse this was not a good room for a handicap person and this situation should be looked into, The tub area had many grab bars but not enough to get the shower head down. Once I got it down I placed it on a grab.

Rocco Troxler
from Lake Elsinore, CA
I reserved a room for five guests at your Day's Inn in Bishop, CA. My son and I, his brother-in-law, and two grandsons were off on a boy's only fishing trip. If I were not three hundred miles from home I would have left after opening the door and stepping inside. This room was a complete disaster! Please look at the attached pictures. The carpet was dark and dingy as well as frayed at the thresholds and a number of stains. The room was painted in a dark brown color adding to the overall dingy feeling of the room. Outside of the room itself the pool was locked and not available and the hot tub controls were broken, making the control of the heat impossible. The so-called breakfast area was approximately 10' by 10', and that is a generous estimate. There were no seats available because what looked to be the franchise owner's family were eating at the time I looked in. It was ridiculous to advertise free breakfasts at this property. I went with a budget hotel because this was a fishing trip. We just needed a clean room to rest our heads and a place for the boys to take swim.
I know Day's in are your budget level hotel/motels, however that does not mean one should expect dirt, stains, and a lack of operational equipment. In my corporate days I did a lot of traveling. I remember Wyndham in the 80's to have been a proud brand like the other hotels I frequented...Marriott and Hilton.
Your Day's Inn property wrecked my family weekend! I would appreciate a response to this question after you review the data. Is this property in its current state representative of and worthy of the Wyndham brand?
Yours truly,
Rock Troxler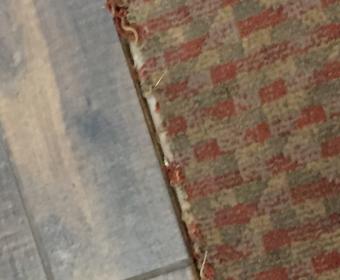 Have feedback for Wyndham Hotels?
Thanks for your feedback!
Sorry. Please try again later!