Wyndham Hotels
Wyndham Hotels Complaints Continued... (Page 12)
1090+ reviews added so far. Upset? Call Wyndham Hotels corporate: 1-800-466-1589

Mihaela DiPietro
from New Orleans, LA
Terrible experience with one of Baymont front desk clerk in Pensacola FL .Totally out of control personality, disrespectful, aggressive and abusive.

Randi Flynn
from Elizabeth, NJ
To Whom This May Concern,
I have been a loyal customer of LaQuinta Secacus for at least the last 7 years. Whenever I am planning travel, I look for a LaQuinta in the area I am going to. That being said, I am beyond disappointed in what has become of the LaQuinta Meadowlands hotel. I am currently staying here for one more night. We checked in yesterday June 28th 2019 around 3:30. Upon check in I was informed that there is now a $20 per night fee to have a pet. Perhaps I missed this in one of the many emails that I receive on a regular basis, but regardless, I was not happy that I was unaware of this. Next we were given a room on the 9th floor (902). After getting off the elevator, I knew this was not going to go well as it was very warm and stuffy as soon as the doors to the elevator opened. It was as if the AC unit in the hallway was not working. When we entered the room it had a portable AC unit in the room and it was taped up to the window with duct tape and there were spaces in it and the room was very warm. My two dogs are pugs and could not stay in that room. I went down to the front desk and they were more than happy to help me get a new room. They were extremely apologetic and nice when fixing this issue. I'm not sure the names of the two Women working the front desk, but they were very helpful and kind.
So, we packed up what we had unpacked and moved down to the second floor ( Room 202). It was evident as soon as we exited the elevator that this floor had a working AC. We entered the room and it was much better temperature wise. We turned on the AC's to a cool temp so we could regulate our dog's body temperature. I went into the bedroom and there was a black blob on the bed. When I went to brush it off it smudged on the blanket. I then walked over to the AC unit in this room to make sure the temperature was cool. When I did, I saw a bug on the curtain. I removed it and flushed it down the toilet. Not the biggest deal, but annoying nonetheless. This morning we turned the temperature to a warmer setting because it was a little cold in the bed closest to the AC unit. I had no idea that this would be a mistake as now it will not work on the higher setting. Thankfully the AC unit in the living room is working and my dogs will not overheat.
As I stated previously, I have been staying at this hotel for many years. Two years ago I brought my extended family here and shared with them how great this hotel was. It was a very embarrassing experience as my mom got stuck in an elevator and the AC's weren't working then either. After that stay I wrote to the management and we received a response stating that they were replacing the AC units and they refunded our money. I was completely satisfied with this response, but am disappointed that in those two years, the AC units have not been replaced. In addition, I used points towards my stay (6000) and I will still have to pay $380 ($344 plus the $40 pet fee) for the two nights I will be here. For the condition this hotel is in, this is just not acceptable. I can stay many other places in better conditions for that price and some even less. We began staying here because of the no fee for pets, but now that there is a pet fee it doesn't even make sense to stay here given the conditions of this hotel.
I want to again express that this is not any fault of the staff working here. Everyone has been kind and helpful. I believe that this hotel has been forgotten about by corporate and needs to be fully renovated if it is going to continue to charge these high rates to stay. Until things get fixed with this hotel, I am unfortunately going to have to look into other options when I travel.
I have attached 4 photos that I took yesterday.
Thank you for reading this and have a nice day.
Randi Flynn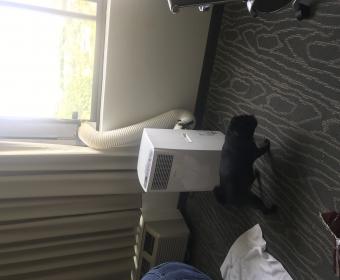 Doris Briant
from Carlisle, PA
The room is filthy. Not non smoking! Air conditioning doesn't work. Bugs in the room. Our daughter and her family had to leave because she is pregnant and has small children and couldn't put them on such a dirty room. There is fly paper hanging !!! Whole in ceiling furniture broke. Really should not have your name associated with this dump.

Lisa Pratt
from Los Angeles, CA
Arrived on 06/24/2019. At first room seemed fine. Later as it got dark I'm seeing roaches. Babies, medium size. Saw first in nightstand by bed then on the wall. Went to the use restroom and saw them there. Notified the office next day and told it would be taken care of. The next day same thing so as they came out I killed then and and let the dead bodies on the floor before the housekeeping to see the next day when I informed her when she came to clean the next day she asked me if I had notified the office which I told her I had did and so at that time one of the attendants in the office said that he would go ahead and come upstairs and spray well I headed back upstairs as the baby still in there cleaning I said on the balcony and the whole time that I was there the gentleman never did come into the room and spray when it to the office again and asked for another room was told the first time didn't have any available the second time same thing the third time that I went in there I was told to notify the manager and that the manager would be contacted and since today is Friday this was done on Thursday night so I expected to hear from the manager on Friday and here it is still haven't heard anything have not been changed to a different room still seeing the roaches and I was wondering if there's anything that could be done here. I paid for 6 days and pretty much five days out the six I've been complaining about this and still nothing has been resolved. If anything they couldve offered some type of accomendation which they still haven't done. Please help!! I have a video of them in and on the refrigerator in my room but can't upload here.

Gomez Demaria
from Dallas, TX
I stayed at the La Quinta Hotel in Midland, Texas The location is on Wall Street. I called and filed a complaint, But I have never heard anything in response. I have attached a picture. I was moved to three rooms. Everyone of them was literally filthy. I called Wyngham and after 45 minutes the line was lost. So I called backend I have REFILE the same complaint as the first service person never filed the complaint as she was supposed to, of did she call me back even thought she had my telephone number.
La Quinta at this location is FILTHY. I am desperately trying to tel you but you clearly are not taking guest concerns seriously.
I have more to say, but right now I am very angry and very disappointed in La Quinta. It is the WOEST Hotel I have ever stayed at, and I ALWASY stay at La Quinta.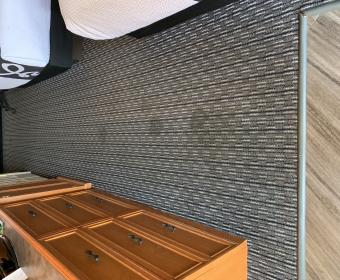 Nanette Reilly
from North Olmsted, OH
A group of 10 teachers traveled from Cleveland Ohio to San Diego California for a conference on June 23, 2019. We stayed at Wyndham San Diego Bayside. They offer free shuttle service from the airport to the hotel. Our connecting flight was delayed so we called the hotel to be sure they could still pick us up. They said they would. When we landed, we sent one member of our group to catch the shuttle and hold it for us. The shuttle was mostly full so the driver said they would come back for us. 32 minutes later it is now after midnight and the shuttle has not returned. The hotel will not answer the phone. We had 3 people trying to call at different times during this wait. We finally gave up and took Taxi's to the hotel which we found out was only 5 minutes down the road. When we arrived at the hotel the shuttle was sitting out front with the driver behind the wheel and appeared to be sleeping. One of our members went to address him while the rest of us went to the front desk. The staff was rude to us saying we needed to understand their situation. They did not apologize for leaving us at the airport or for not answering their phones.
There were other issues with other members of our group but that is not my place to address.
When I tried to take a shower at 4:15 am on June 27 before my flight home. There was no hot water. It started tepid and went to cold. I ran it for about 10 minutes thinking it might just take a while. No such luck. I thought maybe everyone was leaving early but when I got down to the lobby, only 3 people were there.
I have always thought of Wyndham hotels as being one of the best hotels with impeccable customer service. Maybe I was wrong.

Tomika Stitt
from Sewell, NJ
I came in at 4:30am my boss paid for my room, i didnt have the 50$ to take off my card, so the receptionist would not let me stay, im a truck driver and i dont have a bed in my truck, i was forced to sleep in my truck at the hotel and im a females this is so embarrassing, i drove for 11hrs and i wanted to shower and take a nap, i have a 8am drop off i was only gonna be here for 3hrs, and im a Wyndham member, i would like to get the room fare back to my boss, there has to be a better way than this, i no that there is some procedure that works around this, i am very upset with this

Daniel Gardella
from Middletown, CT
Daniel Gardella
June, 24, 2019
Letter of Complaint
La Quinta, Jupiter FLA
To Whom it may Concern,
We stayed at the La Quinta, Jupiter FLA From June 8, 2019 to June 11, 2019. It was the most distressing stay we have experienced in any establishment in our entire experience of travel.
We arrived to a flooded first floor. We were given a room on the second floor. We went to take a shower and found no towels. I had to go into the hall, find a maid, and request she bring towels. After they arrived, we showered only to find that we had no hot water. I informed the desk. Nothing was done about the problem.
The next morning we went down to breakfast and the when we called the elevator, it opened to reveal an entire floor covered in dog diarrhea. The stench was overwhelming. My girlfriend spent the remainder of the day suffering nausea.
We took the stairs to the second floor only to find that that lobby was also covered in filth.
We then entered our room to escape the stench and shower. Again we had no hot water or towels. We sought out the maid and she informed us that there were not enough towels in the hotel to meet the needs of clients. She searched and finally found some for us.
The gentleman at the desk found us another room after we complained again. We packed and moved only to find that the room was filled with mildew. We moved back to our original room.
Later that day we were moved to yet another room. We packed, moved, and found the air conditioner in pieces on the floor. We moved back again.
The manager finally put us in the "suite" where we found the TV clickers did not work, but at least we had hot water.
By this time we were both extremely upset. We came to relax for a few days and instead found ourselves sickened by the unsanitary conditions of dog feces everywhere and lack of basic comforts, no towels or hot water. Wen we checked out, we were given twenty five percent off our room costs for day one and day two only.
Since our return home, we have called the manager, Ingrid Cabana, three times and she has refused to return out calls. Never have we experienced a more disturbing stay in any hotel. We would like our money completely refunded. As it stands now, if something is not done, we will never set foot in one of your hotels again, and we do travel extensively.
Please contact us at your earliest convenience.
Sincerely,
Daniel Gardella
danieljgardella4@aol.com
203 216-3027

Mary Dolan
from Bedminster, NJ
Last night we stayed at one of your hotels. The Travelodge in San Rafael. It was not a pleasant experience to say the least. The parking is extremely tight and the handicap parking was one tiny spot on opposite side of the lot where our room was. The room was dirty ,there was something on sheets that looked like blood " took picture" , the kids got bit by ? while they slept,and there were pitcher bugs in room " took picture". I think you get the idea! So we cancelled tonight . They refused to give a receipt.Was told that because we booked Expedia they would send me a receipt and they would have to return our 2nd nights charges but provide no other info!!! That's not a pleasant time in anybody's day. And the free breakfast you advertise , your kidding right . We are disappointed in the the whole thing and wasted money at the same time

Norma Looper
from Metairie, LA
I heard that you own or have contract with the Knights Inn in Metairie, Louisiana. If you do, they have a General Manager that is scam artist. She likes to rent to people that only wants to rent for a few hours and then rent the same room to another person and pocket the money and getting it cleaned with fresh sheets. She will confront guests that had not done anything wrong. A lot of guests had checked in and then check out because of her and the way the rooms look. They also have cockroaches. The owner is aware of what is happening and gotten on to her. I think she will continue to do this to other gursts.

This is the worst company ever with worst customer service. Complaint is attached.

Derrick Johnson
from Ashburn, VA
I went to the days inn in Columbus ms the owner snatched my money out of my hand refused to give me a room said I owe him for smoking in a room from an old stay but I just stayed the night before and nun of this was mentioned he does not have the right to take my money out my hand and says he going to keep it then he asked his manager what should he do he said charge me give me my change but no room or key and keep my money I have it all on video

Scott and Tracey Heinsohn
from St Louis, MO
we checked at around 4:00 on 6/26/19 around 640 pm we went to lie down pulled back covers on bed at that time we lay down and the blankets sheets and shelled if urine upon closer look there were multiple stains on the sheets, rhe instead had been pulled away from wall and bed and a half inch thick I, and debris were behind it and in the dresser itself. Also bathroom mirror had so many water stains you could barley see yourself. Matt several complaints and yet it's 854 am 6/27/19 and no one yet had came to clean room or even just to replace sheets. We had one set of linens in bathroom to share between my husband i. We are very disappointed who's like some sort of compensation for this. We were planning on staying a few more days however it is not going to happen here at this facility unless someone settle up and makes things right. Please contact me or at 6189172978 or contact super 8 room 108. Wwve to head housekeeper would personally take care of to this morning it is still yet to happen.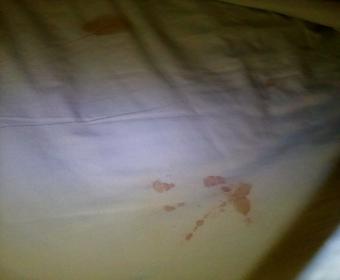 Lois A Lynn
from Norman, OK
I have tried tp book another night at the royal seacliff resort in Kona Hawii on July 5 and have had terrible experiences with wyndam not relaying information to the outrigger resort and being told things that aren't exact and have been held on the phone for over an hour and being told they couldn't bring their computer up to find me and my reservation. I also have called several times to try to book the extra night and haven't received any help and have been hung up on Would appreciate you calling me back at 4056843125 to see if you can help with this situation I would appreciate this greatly

I have tried tp book another night at the royal seacliff resort in Kona Hawii on July 5 and have had terrible experiences with wyndam not relaying information to the outrigger resort and being told things that aren't exact and have been held on the phone for over an hour and being told they couldn't bring their computer up to find me and my reservation. I also have called several times to try to book the extra night and haven't received any help and have been hung up on Would appreciate you calling me back at 4056843125 to see if you can help with this situation I would appreciate this greatly

I'm writing to let you know about my experience at the Fresno North Ramada, Now mind you I am a property manager so I end up in property manager mode everywhere I go. Great people at this hotel, They were some of the nicest I have experienced, very helpful, friendly..just all around pleasant, I would absolutely stay again because of that factor, but ..Looking around I start noticing little, things that can change that whole curb appeal, The pool furniture is quite old , or needs a good cleaning, there was garbage strewn about next to the Jacuzzi, there were lights dangling off poles by their electrical wires, plant beds/boxes that had dead plants or nothing at all in them, the carpets seemed quite dirty in the hallway areas and had a rather pungent Oder as you walked to the room. I guess I was more surprised that for a Wyndham Hotel these things were the way they were, I actually picked this hotel because it was associated with your brand and I have stayed in your hotels before and they are clean, beautiful and kept up to par. Please address these items and probably more at this property Also, I have never been to a hotel where we were not allowed to take any breakfast foods back to our room in the morning? Is this a standard practice for Wyndham Hotels? I hope you can maybe address these items and make this one of your best. It's an older hotel but from the looks, it was pretty fancy in it's glory days. It just needs some care:-)
Chanda Parker

timothy petrarca
from Coventry, RI
My husband just recently stayed two nights in the days inn by Wyndham Topeka Kansas. His experience was awful. The hotel was run down and dirty, his room was never cleaned, the beds were not made and no new towels were left. There wasn't even any coffee for breakfast one morning. I booked this hotel for him because I travel a lot and usually stay at a Days Inn. This is the second time in four months that I have been disappointed in your hotel. I will be rethinking where I will be staying next time.

Terri Seal
from Boise, ID
I am very disappointed and upset with our stay at the Super 8 Wyndham of Boise this last weekend. Our room was not clean, there was a used bar of soap in the bath tub and hair in the bath tub when we got there!!! Not only long dark hair but what also looked like pubic hair!!! The toilet paper roll had only enough toilet paper on it for one of the 4 of us to use. I had to send my children down for more the first night we were there. The alarm clock did not work, I would set the time on it and after awhile it would stay the same as what I set it too. The coffee table between the two beds had something crusty stuck to the table. It was disgusting!!! And Why when I booked did it give me a price of $204 that included tax, but when I checked in and got a receipt I was charged $226? I have a charge of $226 from you on my bank statement. Why? My conformation email quoted me at $204.
The only reason we stayed there is because everywhere else was booked, I didn't say anything to the front seat because I couldn't go anywhere else because they were booked.
I am requesting a full refund from you for the disgusting unsanitary room we were staying in. I honestly don't know how you guys stay open, I will be contacting the Better Business Bureau as well if I can't get this resolved. Thank you for your time

Good Morning Violetta, (violetta@pacificpearlhotels.com), Wyncare.customercare@wyndham.com
Thank you for putting me in touch with Brenda, the GM at the Wyndham in San Diego. Unfortunately we have been unable to resolve the issue of my brother, William Douglas Abner's H/P Laptop (Case # 4222508). On 3 June Brenda left me a voice message saying she would check with Human Resources about providing me with a copy of the original incident report. (Filed Monday, 6 May 2019) She also stated "if your brother was in and out of consciousness and one of our employees went in there, right away they would've notified some one, they wouldn't just leave". I can honestly state that I personally don't think I would be able to distinguish the difference between someone sleeping or unconscious. I left Brenda a voice message on the (5th) of June inquiring about her progress with Human Resources on providing me with a copy of the Incident report I filed. Still no reply. If you could please further investigate what Wyndham Hotels or Brenda is doing to complete this process of getting my brothers Laptop returned or replaced, this would be greatly appreciated. Thank you for your time and attention in this on going matter. I look forward to hearing from you soon.
Sincerely
Sharon Cavendish
----- Forwarded Message -----
From: Sharon Cavendish <sharoncavendish60@yahoo.com>
To: "violetta@pacificpearlhotels.com" <violetta@pacificpearlhotels.com>; Wyncare.customercare@wyndham.com <Wyncare.customercare@wyndham.com>
Sent: Tuesday, May 28, 2019, 12:21:16 PM EDT
Subject: Case # 4222508
Good Morning/Afternoon Violetta,
I am writing to you on behalf of my brother William Douglas (Doug) Abner. My name is Sharon Cavendish and I am Doug's sister. I am his Point of Contact (POC) in case of an emergency.
The emergency was that Doug was taken to the hospital from your establishment to have an emergency amputation (his left leg from the knee down was removed). After ensuring my brother was out of danger, I came to your hotel to collect his personal belongings. I took his personal items to him and he wanted to know where is laptop computer was. He stated that he left it on the table in the TV area. I went back to his room to search all possible areas, but his laptop was not found. I filed a report on 6 May, 2019 in the front office speaking with Mr. Brian Lopez. He took all our information. (He would not allow me to have a copy of the report). I have called several times to talk with the General Manager on the follow up of this situation. To date I still have not heard what Wyndham Hotels or your establishment is doing to correct this issue. Please let me know if you need any additional information. Your attention to this matter is greatly appreciated and I look forward to hearing from you soon.
Thank You
Sharon Cavendish

Greta Whitlock
from Canton, GA
uOn the dates of June 22-25 My husband and I stayed at the Microtel Inn by Wyndham at 7014 Mccutcheon Rd; Chattanogga,TN 37421
It was so awfully disappointing! We were greeted ok by Heidi! Upon entering the room I took off my shoes walked over to the window to open the curtains only to step onto a sopping wet carpet in front of air conditioner!! Looking at the air conditioner vents they were filthy with dust! I called down to Heidi told her the problem and that we couldn't stay in this room like this and I was sending my husband down she just said ok and hung up! My husband went down and to my surprise returned with a paper saying: "Room canceled money refunded"! That's it not a word! She didn't try to find us another room or offer any explanation nothing just dismissed us which is equivalent throwing us out of Hotel! What kind of Professionalism is that? I sent my husband back down (as I wasn't feeling well) to tell her to reinstate our reservation immediately because my husband learned from another that no more rooms were available! Where were to go? I was not feeling well and we did not have the funds to search out another hotel! So we asked for towels to soak up floor that night. We had a early meeting to attend the next morning but upon our return around 12 noon! The floor n our room was really sopping wet towels and all and starting to smell! I immediately told new staff on duty what happened and the woman that took care of us(so sorry I forgot to write her name but sure you can look it up) She was so kind and professional changed our room immediately and took care of anything else we needed so grateful for her! The new room was ok but let me tell you I don't know who cleans your hotel but we couldn't even shower because tub was not cleaned thoroughly and if it was supposed to be cleaned and looked dirty that's worse! The bathroom floor sticky to walk just awful! Needless to say one bad experience was enough! And the staff of Ladies at the hotel loud and boisterous in breakfast room on floors while cleaning so much noise woke me up! Maybe this is why they cant do a good job! What a terrible experience! Sorry but I wont be recommending this outdated hotel! So disappointed in Wyndham!
Greta Whitlock

William Kohler
from Bedminster, NJ
I accidentally booked the laquinta inn and suites in canover for the wrong weekend . I called and talked to someone and was told dates were corrected . I then get a hotels.com email asking how my check in was ( my check in was still a week away . I called the hotel and my dates were never changed ! I was then told that they could do nothing since I booked through hotels.com . Because of their employees mistake or outright lie , I paid for a room while I was in a different state. To make matters worse, The hotel wasn't full so it's not like they were turning away guests due to my reservation . Please do the right thing here and return my payment . Thank you.

I stayed a Travelodge by Wyndham Grand Forks ND on 6/ 14/2019. When I arrived at 330 pm I was told by the front counter staff that the pool and the hot tub where not working . I ask if breakfast was being served in the morning and was told yes and they showed me the area. In the early evening I went to the ice machine for ice and found it also was not working. I went to the front desk and ask where another machine was and was told all the ice machines in the hotel where out of order? The next morning at about 8 am I went to the breakfast area and found that there wasn't much for food or drink. I noticed a notice on the waffle machine that read that there wasn't any mix left ? I looked and found 1 dried up bagel and 4 pieces of bread that also where not eatable! I asked if they where going to put out more food and was told that was all they had left?There wasn't any coffee or orange juice either? The staff told me that that's all they had, this was at 8 am in the morning! The hotel was not even close to being full, the evening before I noticed about 10 cars in the lot and was wondering why? I now know why!!! This is very disturbing seeing that this is a Wyndhan hotel, paying guests deserve much better than this! I await your response,thank you. J.woroniuk

Marie Chavez
from Albuquerque, NM
This is the complaint i filed with the manager of the location i stayed at in Colorado Springs, CO.
The first night, I witnessed a homeless man tucking behind the storage garages to the west of your buildings. The bed was hard as a rock. The pillows were ridiculous! I had to fold mine twice to just get a little support. The backboard to the dresser/desk was broken and missing half of itself. The door to the room had gaps on the bottom and a wee bit on the side. The hallway (referred to as the back hallway by your night clerk) stunk horribly and looked as if it never gets cleaned. And last but not least, the reason I am informing you of this, is that our room was not serviced on the second day of our stay. We were gone all day, literally, and upon arriving back noticed the bed was not made, the towels were not picked up and the room was not cleaned. I called the front desk and the night clerk tells me, "well I don't know what to tell you.". I had to go get clean towels myself as there are no night housekeeping attendants. Her response is completely uncalled for. They should apologize and bring towels or whatever it was I may have needed. There should be more than one clerk or attendant at all times, given the neighborhood and the "apartments" next door.
I travel as often as possible and have never had as horrible an experience as I did this one.
I could tell by my walk to the front desk to get clean towels, that the first half of that hallway is cleaner, it smelled better, and it's obviously the nicer part of the hotel. When I advised the night clerk of the smell in the hallway she said "It stinks again?"…..so obviously you are well aware there is an issue.
Upon checking out yesterday, the clerk asked if there was something she could help me with. I advised no as I would be reaching out to you. However, a comment from her also made me question the integrity of your hotel. When I stated the night clerks comment of how she didn't know what to tell me, the day clerk stated "yeah sounds like her". People have bad days, and we all work hard for our livings. However, there is never an excuse for the lack of satisfaction from a hotel stay. Thank you,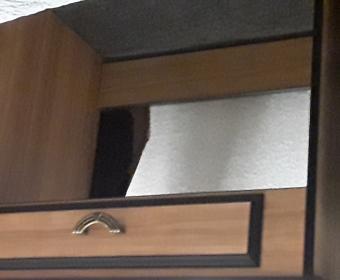 Michaela croop
from Portland, OR
Hello, I had stayed at one of your Hotels , the Travelodge, in tacoma wa , my experience was about the worst, and before I tell you the issue , I did talk to customer service @wyndham, due to this issue, and the person I talked to her name was Daisy, I was also told it would be ten days before I would hear anything back in my email. Well nothing happened , no email, nothing, and it has been 12 days,, I stayed at the Travelodge in tacoma wa on hosmer 8702, from June 10th thru June 12th 2019, I made reservations , and paid 121.52 dollars, when we arrived at the hotel , there was no greeting ,the front desk clerk, said WHAT ??,, and here I'm thinking I am a customer,,no greeting ..hmm...bad service, then I said I have reservations, she said ok...then she replied,,I NEED 50 DOLLARS,,and I said what for, no you dont,,and again she replied I need 50 dollars not explaining for what purpose, and she said everybody pays 50 dollars. I need 60 dollars,, then I said well , what is it for them oh my , she explained what it was for, which then I paid 50 dolkars, then we received our key cards , went to the room. The door was difficult to operate, I had to go back to the lobby and the clerk said ,, u need jelp, I said yes my door it will not open, the clerk replied oh yea , we have been having problems, with just that door, then she explained how to use the key and to open the door, ok I went back tried it again , it worked, well after using one of the key cards several times it completely stopped working , and we just used the other key card, the door looks like it has been kicked in . It has a big gap, in the evening when I tried to turn on the light by the bed , the bulb and fixture was just hanging there , I was almost Electrecuited, then the power went out had to call down to the lobby twice before anything was done about it , So Yes it was a bad experience I am a very unhappy customer, I am submitting pictures of the door and the lamp by the bed , I don't even understand , how a room can be rented out with the light beeing, the way it is , and the service, as I said , yea I am asking for a refund, and this issue needs to be Resolved , And I can be reached , at 541 519 3416,, or 509 731 8888,, or at my email ,, durkeesprite@gmail.com
Thank you Michaela croop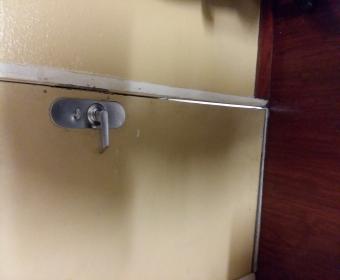 Terri mullin
from Indianapolis, IN
Stayed in super 8 on Bradbury st in Indianapolis last night and tonight. First night, got here and the cable and wi were broken, smoke detector was breaking. I called the front desk and told him. He came and was standing right under the defector and said he never heard it chirp and it was loud. I was sorry on the bed 10 feet away and he could hear me talk so why not a loud chirp he was so close to? He was insincating I was wrong and it was not chirping. I told him I've had decdec6ors for 50 years and I know what a chirping one means. He finally opened it and there was not even a battery in it. He put one in and it stopped chirping. Around 4:30 this morning it started chirping again. I didn't feel like getting up and letting him in so I didn't tell him until today abt that 5 am restart.
8 checked in my room today and the remote was missing. I called the front desk and 2as told othey would bring me one. Waited an he or so and no one came so I went to the lobby and got it. Came to my room and it didn't even have batteries in it. I tried to turn on the TV by its power button but the TV would not turn on. He moved me to another room, got in here today and discovered the toilet was clogged with a diaper. I took it out and it flushed. Then discovered the AC doesn't even come on no matter what temp it's set to. This is aweful. I've stayed at the super 8 in Castleton IN and have had no problems ever. Rooms are great there and pool is nice but this time I had to stay on the west side of town. Please check to see what's going on here. Maybe they need a check list when cleaning the rooms. I would like to know if it's possible to receive compensation for all these unnecesary problems I've experienced here. Thank you for your time. My first room was 239, my 2nd one was 223 and third one is 226.

Paula Kirsch
from South Glastonbury, CT
We stayed at Baymont y Wyndham this past week in Virginia Beach. The first night was a horrible. the room smelled of mold there was mold in the shower. The rug for the floor was not in the bathroom so I figured it had been forgotten. I showered, fell as I came out of the shower not know the extent of injuries until now. The cleaning did not get to our room until 5:00PM. We had been out all day starting with a 6 mile run then just going to the beach hanging out in town. When we returned to our room with plans of showering/cleaning up the room had not been touched by cleaning, bed not made no fresh Very disappointing to say the least. Went to front desk they offered another room upstairs and told us to go up and check the room out. We did that, the room did not smell as the first room only problem was a huge I mean huge moth bigger then my hand was flying around. The maintenance man went up to get it out. Through the next couple of days we had moth issues but dealt with them. We had to deal with the inconvenience of moving out of the first room to another room. No one truly apologized and I received no compensation for the inconvenience of that first night. I also have SEVERE allergies to mold which caused problems all weekend plus the fall/slip caused me to attempt to catch myself causing my neck to be jammed and I just had neck procedures the week before. I am now back to square one doctor says we can only wait and see what happens. I am not happy, I had left a message for the day manager to call me today and he never called to discuss or see how I was doing. I also have bruises up and down my arm from trying to catch myself with the shower incident. Truly disappointed thought my choice was good your hotels have always been clean, neat and friendly, not this time which will make me think twice about staying at a Wyndham again. Signed Paula Kirsch

I would to inform everyone that the Wyndham Wingate in schaumburg IL that is a horrible place and the Owner -Phil and manager Christina are immoral and unethical, unprofessional who are racists, and think they can do whatever they like to any guest. I was there for approximately 14 months when they has a previous GM, who recently was terminated and decided to evict anyone one that had a business relationship with the GM.
I was given a 48 hr notice to leave and and they said they were going to double my rate. Upon my departure I called wyndham and tried to book a room, they informed me that this new manager Christina with whom I never met before had banned me. I filed a complaint and she closed it out. THIS FOLLOWED UP WITH A THREATENING EMAIL AND THIS PERSON WHO VIOLATED MY RIGHTS, BANNED ME AND DECIDED TO BE THE JUDGE, JURY AND EXECUTIONER AND MADE SURE THAT NO ONE AT THE CORPORATE OFFICE WOULD NEVER KNOW ABOUT HER CONDUCT.... Anyone reading this review should head my warning and share my experience with all your friend, DO NOT STAY AT THIS HOTEL. TAKE YOUR BUSINESS ELSEWHERE.

Lonny Wheeler
from Bryan, OH
We were charged for hotel room on our card even though we paid in cash they hack our card 7 times for over 2000 dollars we are filling police report.
They refuse to get all charged money off our card they say we still own them around 89 dollars for room even though we have paper work signed we paid in cash. People at Microtel Inn in 1305 North 25 Street Clear Lake Iowa 50428 wont fix it. We are charging fraud on them so all watch out.
We have all paperwork to show this. Women when we checked in maid us give her our card number even though we were paying in cash.

Jennifer Zachmann
from Riverview, FL
I booked a room at the Ramada by Wyndham Roanoke VA at 1927 Franklin Rd. SW, for the evening of June 8, 2019. The desk clerk was very nice, but the parking lot and surrounding sidewalks were crumbling. The elevator was the dirtiest thing I think I had ever seen, with dirty carpet and duct tape holding it together. The room itself was so dirty and old and nasty that I knew as soon as I walked in that I could not stay there. It looked like it hadn't been cleaned in 20 years, and the flooring was this awful black/green tile -- who has tile in a hotel room? -- that was really nasty. The furniture was old and scratched. I think the white comforter on the bed was shiny polyester. I turned around and rolled my luggage back to the lobby and told the desk clerk I could not stay there because it was so disgusting. There was a young woman on her cell phone in the lobby crying hysterically because her room had been broken into, all her things were gone, including her cat. (The hotel allows pets.) I realize that for $65 I wasn't going to get a palace, but this was like a crack house. I called Expedia, made my case for a refund and got it. I think you need to take the Wyndham name off this place. It's a franchise, independently owned, but why would you risk the company's reputation on this? I hear that during the rainy season, several rooms and the parking lot flood.

Marilyn Rosenzweig
from Spring Hill, FL
I made a reservation for my Rabbi and his wife at Microtel Inn and Suites at 4881 Commercial Way, Spring Hill, FL 34606.
When the Rabbi checked into the hotel, he was not informed of the fact that his room was already paid for. I had made reservations for two other rooms, and it was noted on those reservations, that the room was being paid for by me. The Rabbi's reservation DID NOT have such a notation. His Account Number is 059-997213.
called the hotel to make certain that everything was being taken care of properly and found out that they had asked him for his credit card upon check in and he was to pay for his room.! I was livid and extremely embarrassed when I disoovered the omission on his tab, that I was paying for his room.
I just spoke to the hotel manager Christine. She was perfectly happy with the transaction and told me that I had nothing to be concerned about, since they now omitted his card from his bill, and that I had paid for the lodging in the end.
I am completely embarrassed and that embarrassment cannot be remedied. I would like Wyndham to be something for me, to make up for this mix-up. Please get back to me asap with some resolve. This does not look good for Wyndham. We have used this hotel in the past, and were extemely pleased with their services - that is why we chose them again, when we could have chosen others in the area.
Sincerley,
Marilyn Rosenzweig

Darrell Breaux
from Houma, LA
Check in was 6-21-19 and checkout was 6-23-19, And when first arriving,find that the entrance carpet is unraveled.
and after checking in,was sent to an elevator that was simply nasty, hot as hell and was rode with hotel workers taking garbage and linen down stairs.
Wait it gets better!
I was raised to take a shower at night and everything was good until time for bed, when it was discovered that the a/c unit didn't have any working settings and had to settle for what you had or no a/c.
Second morning go to take a shower only to find out that housekeeping did indeed come make the beds but left no towels for bathroom use. Went downstairs to front desk and was told that there NOT any available. I was totally insulted when the front desk attendant offered me a few floor bathroom floor mats to dry myself after a shower. Talk about being treated with open arms, instead use the same towel I walk on to dry yourself.
I will say I was not the only complaint that was circulating and as not the only customer unsatisfied.
As many hotels that is in the Financial Circle it really behooves me to even think that Your Ramada By Wyndam is still open for business.
I will really have to be desperate for a room to before choosing a Hotel by Wyndam again.
Just total disbelief that a customer would be offered a bathroom floor mat as a towel. UNBELIEVABLE!

RALPH A DANIELS
from Pensacola, FL
THIS PLACE IS ON HWY49 GULFPORT MS.THIS IS THE DIRTIEST HOTEL I HAVE EVER BEN IN. I'M RETIRED NAVY AND HAVE BEN IN SOME DIRTY PLACES BEFORE ,BUT NOT LIKE THIS ONE.AFTER COMPLAINING TO THE MANAGER ABOUT ADJUSTING THE PRICE / $156.00 /WICH SHOULD OF BEN $10.00 AT THE MOST / LOCK BUSTED ON THE DOOR /FIRE ALARM TORN OFF THE WALL/ SHEETS AND BEDDING HAD BURN HOLES, ONLY 1/2 THE LIGHTS WORKED. HOLES IN THE WALL /IRONING BOARD NO IRON/ NO GARBAGE BAGS.HALLWAY CIGERETTE BUTTS AND GARBAGE. WE HAVE PICTURES OF ALL THIS. WHEN I INFORMED THE MANAGER I WAS CONTACTING WYNDAM, HE SHRUGGED HIS SHUDERS. I WOULD LIKE TO HAVE THIS PRICE REFUNDED, / SEND A WYNDAM REP TO CHECK IT OUT. I WILL WAIT TO HEAR FROM YOUR COMPANY, I WILL PROCEED TO LET EVERYONE I DO BUSINESS WITH HOW WYNDAM USES THIER NAME

Nancy Shawver
from Denver, CO
We spent June 14 and 15 at your hotel in Spearfish South Dakota at the Baymont by Wyndham. Our stay was met with a very rude receptionist. I asked her name and she said it was Jamie. She was so rude. She was suppose to check if I could apply a discount being a member of AAA . I do not have enough room please call me at 720 234 5502

Wendy Dasilva
from Chicago, IL
On June 22, 2019 we arrived at our destination of Travelodge, 2011 State Route 9, Lake George, NY
1-518-668-5421. The place was disgusting, the manager wouldn't let me cancel because of the 24 hour cancellation rule. We had my 88 year old mother with us, I would never allow her to stay in a filthy place like this. Upon trying to reason with manager he refused to let me cancel. I actually had to cancel my credit card so as not to be charged. We were looking forward to a swim, the pool was under construction, he said we could go down the street and use their pool. I explained that it would be inconvenient to get in a car to go swim. He said it was on website that the pool was closed, I read the description 3 or 4 times and never did I read about pool being closed. I was charged $123.70 to my credit card/pending. My experience was horrible! As I was leaving, I explained to the manager that I had canceled my credit card, he said he had it all on video. As we were leaving, there was an open room so I took pictures. Also, I showed him that on travelocity the rooms had gone down to $53.00 a night! We ended up going down the street to another motel... I have stayed at many hotels in my life and Wyndham has always been a great place. I need you to know that cancelling my credit card on my vacation was a huge inconvenience, finding a better place was inconvenient, your company should definitely check into this place and remove your good name!
Thank you, Wendy DaSilva
1166 Bridgton Rd.
Westbrook, ME 04092
1-207-615-6477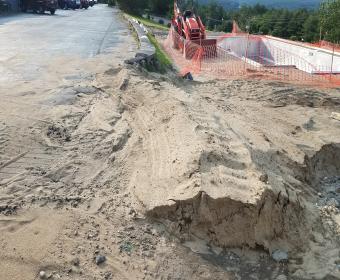 Room was very dirty, and smelled bad. The window didn't lock, there was coffee, but no coffee maker, bathroom door was rotted and wouldn't close. There was a crackhead with all of her belongings camped out on the sidewalk outside of our room. It was a non smoking room but smelled like smoke and steam from shower caused yellow gobs of nicotine to drip from ceiling. Shower head was so clogged, barely any water came out. Carpet was so stained and filthy it should have been burned.

Joan Tenchar
from Columbia, SC
Hotel Windham Super 8 Washington ave Kingston NY. Made reservation through reservation.com. When I got there the hotel was smelling of smoke and not very clean. In the short time, there was a death in the family. I notified the desk that I would not be staying due to the above issues. They would not cancel the reservation. Reservation.com would not cancel either. This is no way to run a business! I notified AMEX to dispute the bill. This is not the Windhams I am used too. Very disappointed.

Valerie Jandro
from Los Angeles, CA
Reservation # 5136B117647550. I booked a one night stay at the Ramada Inn in Kingman Az. After driving 500 miles today we arrived. This hotel is a Dump! I called ur guest abs number and asked 4 different members to cancel my reservation. I was not assisted. I asked to speak to a mgr or supervisor. I was put on hold for 20 damm minutes and told a supervisor was not available. Now I'm REALLY pissed off. Cancel this reservation!!!

Bernhard Aegerter
from Los Angeles, CA
The property in Georgetown,Ky is one big disgrace to the Wyndam chain.We sure won't stay there again,way too many other places in that area.

Colin reed
from Richmond, VA
Worst hotel stay ever .... will never stay at this property again ..... nothin works

Tammy Clevenger
from Atlanta, GA
I was staying at Travelodge number 7471 I have stayed here many many times before this morning I went down to fix myself some breakfast and the manager's wife come up to me and told me not to make a mess and I wasn't even making a mess and every time I stayed here I've never made a mess and this isn't the first time she's done this to me and I'm really really tired of this and I will probably never stay at another one of your hotels because of this lady thank you and you have a great day

Sarah Muzzin
from Tecumseh, MI
I am an employee making a complaint since the general manager or supervisor won't do anything about it. the general manager sits in the office on her phone all day and so does the front desk people or playing there music really loud which is disturbing to guest. We are contantly waiting on laundry to be done especially Friday through Sunday. The head housekeeper is really good at her job and its really hard on her when she doesn't have the support from management. There is a lot of attendance issues and a lot of favoritism going on at the Super 8 motel in Adrian Michigan. This has been a hard job as a housekeeper to come into work being happy. There needs to be something done when it comes to the front counter and the general manager. This is a very stressful job when the job isn't hard at all. This is also effecting guest as well and them not getting the service they deserve.

DAN MEYER
from Kennewick, WA
I HAD A STAY PLANNED WITH YOU ON 6/19/19 ON ARRIVE CHECKING IN WENT TO THE ROOM WE WERE MISS LEAD IN WHAT IT WAS ON THE INTERNET RETURNED THE KEY 10MIN.LATER ALSO ON ARRIVE 6 POLICE IC PARKING LOT WE ARE VERY DISAPPOINTED DID NOT STAY WENT A CROSS THE STEET AND PAYED $129 THAT NIGHT BEFORE I WRITE A REVIEW PLEASE CALL ME CONF.#12539262301 ON HOTELS,COM THANKS DAN MEYER 1-509-948-5791 KENNEWICK WA

I would highly recommend going to check out this hotel . The owners do not treat their employees fairly . They are reusing all dirty linen on beds. Making their employees work more hours than what they need to be. Not giving proper brakes. Letting people go with it no just cause . The hotel needs an audit done and health and safety inspection done as well.

Caryn E.A.W. George
from Riverside, CA
I made a reservation at your Ramada Inn (St. James) in San Diego, CA several months ago through Booking.com. When I called the hotel to check the reservation 2 weeks ago, the front desk informed me it had been cancelled due to a declined credit card. I am coming in from out of town for a concert so I was very alarmed. The front desk then made new reservations for me directly. When I called today, June 21, 2019, to verify my reservation I was told by the front desk man, "Donald", that my reservations had again been cancelled. Understandably upset, I informed him that THIS reservation had been made directly through the front desk so there would not be any problems. He was very patronizing and said he could only read what was on the screen. He told me I was being "aggressive" and that he would hang up on me. Finally, he looked to see if there was a room to book and I was told there were no rooms left. When I said that this was the Ramada's fault and that I needed a room I asked to speak to a manager. He told me the manager wouldn't be in until 10:00 a.m. He again, VERY patronizing, said he would have the manager call me. I said okay and began to give Donald my phone number. He said, "Ma'am, ma'am, ma'am I have to write all this down you need to slow down." I said, "Donald, I thought you were looking at my name on the reservation screen that's why I am just giving you my phone number." He told me I was accusing him of not being able to read and he hung up on me. I WILL NEVER STAY AT THIS HOTEL AGAIN. I have stayed there many, many times but this experience was humiliating and debilitating as I am committed to attending a night concert in San Diego with no place to stay.

I have been a platinum member of Wyndham hotel chain since 2007. Recently, tried to use some of my points however, was put on hold for 3 hours. What a disaster ? I was then informed that my points expire after 4 years and literally told all other hotels do this !! Total BS I am a lifetime platinum or ambassador at Marriott/ Starwood and Also , Gold at Hilton Hotels. These 2 real chains don't do this. They say exciting changes have happened. Again, BS no hotel chain has 6 levels of authentication. Today,, 6/20/19 I tried to get credit for a missing stay in Charleston, SC and the non speaking customer service representative hung up the phone!! I am done with Wyndham going to transfer rest of miles into American Airlines account as soon as I file a formal complaint.

Linda Wilder
from Fresno, CA
This is the second time we have been to Bonnet Creek and we love the amenities. However this time my two year old granddaughter found a box of e cigarette refills in her room from a previous guest. Luckily, I was in the room with her and stopped her before she could ingest anything. We called the front desk, the manager sent both security and housekeeping to take a report. We were told that they would be following up with us before we left however we heard nothing. Luckily a tragedy was averted however a child's life was put in danger from inept housekeeping.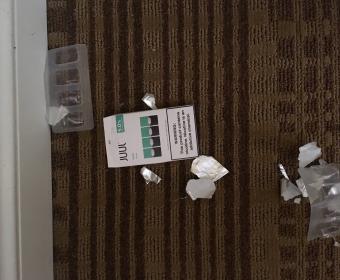 Charlotte Long
from Austell, GA
I need my refund of $199.00 now and not when you decide to give it back. Your customer service is a double F, and I am sure you are proud of it. I will also file a claim by Monday in Atlanta GA if i do hear back from your Management, if you have one. Rate my experience: 0 and this is from a Military person.

Cassandra Reeves
from Ashburn, VA
Oh my god they are soooo stupid!! Their saying my deposit which they said when we checked in would roll over from last time would be able to be used when I checked back in for this time now they're saying I won't get that deposit back for two days and I have to make another $50 deposit right now!!

Both front desk lady and manager are rude! We don't have any hot water at shower and bathtub built up 6 inch high dirty water. Drain doesn't work. Advertised pool not available, still covered up from winter. In JUNE? We complained to the front desk, they kick us out of the hotel at 10:30pm. They promised us a refund and then denied the refund when Orbit called them for authorization! I wish I can give them negative stars!
I saw they have a lot of tour bus at parking lot, apparently they don't care retail customer because those clients they got from travel agency will not be able to complain because those are foreigners.

charles dyson
from Waterloo, NY
former maint geneva ny 550 Hamilton st the area manager arion and the gm xhimina fired me may 31 and.nevr asked me for my keys and card for the hotel being fiired I can't go back to the hotel is this a risk to hotel security!!! it seems like they don't care and the place is one big mess xhiminia is not a very good gm at all indus is a very bad company to work for not impressed at all so who do i turn these keys in to.
Have feedback for Wyndham Hotels?
Thanks for your feedback!
Sorry. Please try again later!