Wyndham Hotels
Wyndham Hotels Complaints Continued... (Page 11)
1020+ reviews added so far. Upset? Call Wyndham Hotels corporate: 1-800-466-1589

dave warkentin
from Ottawa, ON
ahem, confirmation #82236830 account # 692130242 rewards # 111191945B. booked the place and went. 2 room suite big enough for 4...1 tiny bar of face soap, 1 tiny shampoo, 3 pods coffee nothing replenished. and I tipped!! place is pet friendly, got there and they charge? no mention of that on site. No hair dryer in am, no air conditioning no hot brkfast or juices as no electricity in entire hotel. no toasted anything, that's what woke us up when the power went out. power stayed off long after we vacated the place. went to front desk and asked what they were giving as credit, and was told they would email my bill when they got power. I said your not hearing me, we want compensation. was told we were not getting any compensation. so I then recounted all the issues as above and was told housekeeping is not informed of the number of people in the room. that's fine, just stock it up for the number of people it can hold and no problem then. very nice room celebrating our 30th anniversary, but very bad taste left in our mouths.
ALMOST FORGOT, THEY OVERCHARGED US WHEN THEY FINALLY GOT THEIR ELECTRICITY BACK BY $9,00. WE DID NOT CHARGE ANYTHING ELSE TO THE ROOM SO WHY THE EXTRA CHARGES AS I HAD PRE-BOOKED THIS PLACE ON A CREDIT CARD. THE FUNNY THING IS AFTER THE FIST NIGHT MY WIFE TOOK A TINY SHAMPOO OFF A CART IN THE HALLWAY, BUT SHE COULDN'T USE IT AS THERE WAS NO HAIR DRYER TO STYLE IT WITH. THEY ENDED UP BILLING US FOR $333.90. NUMBER 1 PLACE IN DAUPHIN...WE DID NOT GET OR HAVE ACCESS TO ANY OF THE FOLLOWING THAT THEY ADVERTISE....
Dependable Comfort
Fuel up with free breakfast
Enjoy a workout in our gym, featuring two squash courts. If you prefer to unwind, the gym also has a steam room. In the morning, wake up to a free SuperStart continental breakfast and stay connected with free WiFi. pet-friendly hotel.
WHAT REALLY MAKES ME MAD WAS THE WAY THE GIRL SLUFFED US OFF AT THE FRONT AND THE NON STOCKING OR REPLENISHING OF OUR ROOM. SAD AND NO T.V.!!! so again what is our compensation?
have a nice day, dave

Conrad Pogorzelski
from Morganton, NC
Room wasn't cleaned the day we arrived never cleaned the whole time we were there. Had to go ask for towels and washcloths because they didn't bring them, had people outside our room at the pool until about 3 am in the morning. Found out the room phone wasn't working when I tried to call about the people at the pool at three am. Phone was finally fixed the last day. What was more distressing was the fact that when we arrived to the room on Friday Sept. 1st the room looked clean at a quick glance so we left to go enjoy the area and didn't notice until we got back that evening that there were men's swim trunks hanging on the back of the bathroom door and when we actually looked around you could tell that the bathroom had not been cleaned just straightened and toiletries towels and washcloths replaced and bed straightened. Made us afraid that the bedding had just been straightened instead of changed after last guest. Still not sure. The next day we left early came back late same thing with the room, had not been cleaned just towels replaced and beds straightened. Sunday we left again early came back late the room had not even been straightened let alone cleaned and we had to go to registration to get towels and things. This was the first visit for my friend to Charleston and I convinced her it was a good place to stay that although it is not like most of the hotels in that area it was safe and clean and in an excellent location and budget friendly, which was important to her. Needless to say she will never stay at this hotel again because of this experience even though she is planning more trips to Charleston. My husband and I have stayed here before and brought other people too but after this last experience we cannot in good conscience recommend this hotel again unless there is a drastic change. For some people vacations can be a once a year thing that people budget for take time off work for look forward too and at the very minimum you want to know that the place you are staying at is clean and safe. I did not feel this way at this hotel this time.

Homero Ramírez
from Omaha, NE
We stayed at your microtel in owatonna Minnesota. We had two rooms room 122 & 124. Both rooms were non smoking rooms. We stepped out for dinner in the evening upon our return we found room 124 stunk a strong order of Cannabis so strong we had to open the windows to air it out. We spoke to the attended who could explain why this occurred. There was no air -conditioning in the lobby or eating area. Needless to say it made our stay at this location very unpleasant. I believe you office should investigates this management as to why this thing are happening.

Homero Ramírez
from Minneapolis, MN
We stayed at your microtel in owatonna Minnesota. We had two rooms room 122 & 124. Both rooms were non smoking rooms. We stepped out for dinner in the evening upon our return we found room 124 stunk a strong order of Cannabis so strong we had to open the windows to air it out. We spoke to the attended who could explain why this occurred. There was no air -conditioning in the lobby or eating area. Needless to say it made our stay at this location very unpleasant. I believe you office should investigates this management as to why this thing are happening.

Mario mancera
from Corona, CA
I went to one of your Wyndham hotel at Big Bear CA. The hotel name is Knights Inn at 40598 Big Bear Blvd. This place is a dump it smells the cable doesn't work and no air conditioning. Problems with the internet. The pool is fills with dirt and I payed 100.00 per nite.

Kalissia B Parker
from Southern Pines, NC
Hello,
I used a 3rd party vendor, AMOMA. After the booking, I called the hotel to confirm my reservation. They told me that the vendor had booked a smoking room. I asked Malinda several times if she could just switch me to a non-smoking room. She was adamant that your system would not allow her to make any change. I offered to pay to upgrade to a different room. Again, she stated that was not an option. I proceeded to go to the location as I needed to stay in that area for business and I went to see if I could tolerate the smoking room. When I arrived, I asked her again to move me to a non-smoking room as I am allergic to smoke, she refused again saying it was out of her control. I checked in and went to the room, the room was unbearable and I went back to the front desk. She agreed to spray the room, but I told her that the smoke was too strong. She continued to refuse so I told her I could not stay. She said she had talked to the manager and nothing could be done. At this point I am appalled at the fact that customer service is so poor that she can't simply switch a customer to a non-smoking room especially since I told her I am not a smoker and I am allergic.
I did reached back to the vendor and the vendor stated that the hotel chooses the rooms. Since I didn't stay, the vendor reached back to the hotel to get a refund. Malinda told their quality team that she offered to change my room for a charge. Firstly, I asked her to this from the beginning just so I could get to my business at hand. She refused. So on top of all of this, she blatantly lied to vendor as she made the same claims of not being able to anything to me and another person trying to help me get someplace to stay. Secondly, a non-smoking room is not an upgrade. IF she had offered this, why would I be charged.
This is the worst case of customer service I have ever experienced in my travels. I thought well of your brand. I was really disappointed that this establishment carries your name with such poor customer care.

Gina Love
from Modesto, CA
To summarize, we were sexually harassed, were called the b word and almost got physically assaulted. I reserved a room for 3 people. Aside from the room charges, he asked for cash deposit which we paid. Just because 5 people showed up, the guy at front desk assumed that all 5 were staying and started harassing us. I told him the other 2 live in town and not staying with us, they only came with us cause they know where this place was. He didn't want to hear any explanation, he told us to get out. He said he was the owner of the hotel. He gave us our cash back and he said "get out b*tches and started making sexual gestures with his hands. We had to stand up to this vile man and told him how we felt. Maybe this is how women are treated in his country but he chose the wrong women to degrade. My cousin saw what he was doing with his hand and more words were exchanged. She was so upset about her mother being disrespected, she flicked a couple of pieces of paper on the counter. He came out with a wooden stick and tried to scare my cousin with it. We called the cops, 3 squad cars came, cops said it wasn't the first time they were called to this facility. The guy told the cops that he got scratched by the paper my cousin flicked, yeah right, he probably scratched himself. He said he wouldn't file charges if we weren't. The only reason why we are not filing charges against him is because we live too far away. I checked my bank account and there's a pending charge of $109.99 which I will be disputing if it goes through tomorrow. WORST EXPERIENCE EVER! This is just a summary of this incident, if you want a full account of what happened, let me know, I can email it to you. We would never stay at any of your hotels again. I've also read similar online complaints from other customers.

Yvonne Scarafiotti
from Albuquerque, NM
Alarm went off when I turned heat up to 72, told it was from dust.
Toilet loose and making terrible sound when I sat on it, reported, it was never fixed, I was there 2 days.
TV was hard to learn to use 2 remotes, cleck didn't know how to instruct me, and no brochures.
Kitchen was filthy and I had to ask for a table to be cleaned off; also she brushed all the crumbs from the counter onto the floor to walk in.

Michael Brodie
from Kalamazoo, MI
This was probably the worst experience I have ever had at a motel. Check-in took forever because there was only one employee at the desk handling a whole line of customers. I was told when I reserved the room that you offered free park and fly. When I checked in, I was told that parking would be $15 a day. After going in the back room to "check with someone," the desk agent told me parking would be $5 a day, which I was finally forced to accept. After check-in, we went to the bar in the lobby, where there was no bartender on duty. When we finally found the bartender and ordered food, the kitchen staff had to leave their drinks (!) to go to the kitchen to make it. When I made my reservation at your national number, I was told that your airport shuttle started its runs at 4 AM. I called the desk to let them know that we would need the shuttle so as to arrive at the airport at 6 AM the next morning. The desk clerk told me that the shuttle driver "sometimes doesn't arrive here until 6 AM." When pressed, she said that if the shuttle driver wasn't here, they would call us a cab. I then ordered a wake-up call that I never got.
When we woke up on our own we found that sure enough, the shuttle driver hadn't shown up, so we asked that a cab be called. The desk clerk didn't want to prepay the cab. She wanted me to pay for the cab and get a receipt and then bring it back in to her. The cab driver had to straighten out that nonsense. I have stayed in some rat holes during my working career but I have never experienced worst service than I did at this Wyndham. I would like someone from corporate to contact me about this.

Victor harlen
from Gardena, CA
I was a guest at this motel and they don't even serve coffee for the guests but if I'd of been Asian or from bejein or China as a tourist I'd of received a complete breakfast and coffee and juice for free I seen it with my own eyes, instead they have a restraint in same building that gives kickbacks for breakfast only, to the front desk, slot of truckdrivers stay at this motel because it's the only place near with truck parking and it's a shame that Wyndham allows this property to take advantage of guest intros manner hell even motel 6 offered coffee and that's the sad part about it knights inn is suppose to be an upper class motel with amenities for its customers my stay was on the 20th and 21st of August 2017 .ull never repeat that motel again. I checked out after prepaying a 4 day stay. It's ridiculous that corporate allows things like this to happen to paying customers who expect what every other Wyndham chain motel offers except this one
Sincerely, victor harlen

Michael Franklin
from Conyers, GA
I just read an article about the Manager at you Wyndom Hotel in Richmond Virginia. He kicked out one of your guest for having a service dog then accused the guy, Drew Lynch of being belligerent . This was totally unacceptable, unprofessional and provoked by the manager at your hotel. I travel a lot for business, and have stayed at your hotel's, even have a membership, which you can now cancel. I will NEVER stay at any of your hotels again based on how you treated this guy! So sad that your manager did this to him and his service dog. Thank you

Konya Bloomquist
from Belleville, IL
The Wyndham Hotel in Richmond VA recently turned away a person with a disability, a person who had a service dog. The manager, Titus, said he didn't believe that the dog was a service dog and wanted proof. According to the ADA there is no paperwork needed.
I can promise you I will never stay at a Wyndham hotel unless some sort of change is made. I have many family members and friends who due to circumstances beyond their control must have a service dog. Believe me, they would rather NOT have to have one, but they do. I feel that your company is being discriminatory against people with disabilities and Unfortunately for your company, this individual has lost you a lot of business.
Here is the ADA information.
Assistance Dogs in Public and in the Community
As a business owner, employee, or other member of the community, there are some important things you should be aware of regarding Hearing Dogs, Autism Assistance Dogs and other types of Assistance Dogs who have public access rights.
Assistance Dogs include Guide Dogs who are trained to help people who are visually impaired, Hearing Dogs who alert people who are deaf or hard of hearing to sounds around them, and Service Dogs who are trained to help people with mobility problems and other physical disabilities.
According to the ADA (American's with Disabilities Act) and state laws, people with disabilities are allowed public access rights for their specially trained Assistance Dogs.  This means that their Assistance Dogs are legally allowed to accompany the person into stores, restaurants, public transportation, and other places where dogs are not normally allowed.
Along with this right, the person and his/her Assistance Dog have the following responsibilities:
The Assistance Dog must be well behaved and under control, on leash or harness.
The Assistance Dog must be well groomed.
The person is responsible for cleaning up after the Assistance Dog and for any damage the dog may do.
The Assistance Dog must be trained to perform one or more tasks for the person to help with the person's disability.
You, as a business owner, employee, or member of the community, may ask the person the following questions if you think there is a need to verify that this is truly an Assistance Dog:
Is that your pet?
If the person says, "No, it is my Assistance Dog (Service Dog, Hearing Dog, Guide Dog)," You may then ask, "What does the dog do for you?"
In order to have public access rights, the dog must be trained to perform a physical skill.
You may NOT legally ask the person what his/her disability is or to show proof of disability or proof of where the dog was trained.
I would give you a 1/2 star if I could.
So disappointed,
Konya A Bloomquist

Alex Crigger
from Manassas, VA
I am complaining because of an incident that occurred at the Wyndham in Richmond, Virginia. Comedian Drew Lynch was booked to stay there with his service dog Stella. She is a service dog for seizures and the hotel had been previously notified that Mr. Lynch would be bringing her, as she must accompany him everywhere. When Mr. Lynch arrived to the hotel and began the process of checking in, the manager of the hotel - a man named Titus - began to be extremely verbally abusive and confrontational. He told Mr. Lynch that it was illegal to have Stella, the service dog, in the hotel without papers under Virginia law. However, the Americans with Disabilities Act states that *NO PAPERS* are required for *SERVICE DOGS*. Papers are not even given out to service dogs and their handlers. It is required of EMOTIONAL SUPPORT ANIMALS to have paperwork to stay somewhere but not service dogs. Titus continued to be abusive and threatened to call the police. He kicked Mr. Lynch and Stella out. Mr. Lynch was forced to stay at the Hilton across the street because they knew their laws. Mr. Lynch was scheduled to stay at the Richmond Wyndham because he was to perform at the comedy club and the contract with the club stated that they would pay for housing at a hotel of their choice. Because Titus called the comedy club and told them that Mr. Lynch was being "belligerent and abusive," the comedy club has thus banned Mr. Lynch from performing at ANY of their venues. Mr. Lynch video taped Titus breaking the law by discriminating against him and not allowing him and his service dog to stay at the hotel.

Patricia Brady
from Chandler, AZ
I got not very good customer service at your Super 8 in Pinetop Arizona. I stayed there Aug 11th and 12th. I got woken up not once but TWICE by
I hope were people from the front desk. They kept knocking and knocking until I woke up. When I opened the door, they shouted to someone else "there is someone in this room". So said they were sorry and left. Twenty minutes later, another knock on the door. Different person asking me how long I had been in this room. I was upset and said I made the reservation online for Aug 11th and 12th. I so glad they didn't rent this room to someone else and they would have walked in on me showering or sleeping. Not very happy. Thanks Patty Brady

Toni Council
from Oxford, MS
Booked a room at your hotel in moon twp. Pa. Was treated rudely by managers on duty. Would bot give me her name. Heavy set Caucasian. Talked to rudely by asian desk clerk. Only nice person was girl named Lee. Given rm #107. Light in bathroom broke sprayed all over floor. Tub rusted and stained.no refrigerator or microwave in room . Explained I was an insulin dependent diabetic needed these items. No blankets on bed. Got ice bucket leaked.toliet was broken .No pool said it was broken and outside.management should have given some compensation. Van driver was an hour late picking up at airport same day service. Desk clerk room.

JoEllen Thoresen
from L'Anse, MI
I called the Ramada Plaza Ojibway in Sault Ste. Marie, MI, on June 20, to reserve three rooms for July 14 and 15 for the Gus Macker. Our team was unable to partake in the Macker as there were not enough teams in our division. I called the Ramada on July 10 at 9:37 a.m. to cancel my rooms, all was well. I opened my credit card statement on August 1 and was appalled to see that I had charges in the amount of $2,574.97 for the Ramada, seven different transactions on multiple different days, six of those in the amount of $350.54 and one in the amount of $350.84 (the 30 cent difference doesn't make one bit of sense), the last charge was made on July 14, now I have interest charged as well!!! I called the Ramada immediately and spoke to Tori on August 2 who said she would take care of the matter as soon as possible. One week later I talked to Joanie who also said everything was taken care of. As of today, August 9, the charges still haven't been reversed on my credit card although Tori did tell the credit union that everything had been processed on Monday, August 7, so now it's a waiting game to see if in fact this matter was taken care of. However I do not appreciate the fact that Tori told me they would do everything in their power to resolve this matter as fast as possible, then turn around a week later and make a false accusation to the credit union employee today that I was a "no show." I explained to Tori on August 2 that I have the date and time recorded of my cancellation, four days before check-in, so I gave her that information; she told me everything was legit and once again reassured me that everything would be taken care of. Something just isn't right about this whole thing.
If you are going to charge a customer at the time of the reservation, you need to inform the customer when making the reservation! One would only assume that the ONE TIME CHARGE (not 7 charges on 3 different days) is made at the time of check-out which is the norm at most hotels.
Could you please look into this matter and see if in fact the Ramada Plaza Ojibway in Sault Ste. Marie, MI, took care of this issue on Monday, August 7. I understand mistakes can happen but it should NEVER be at the cost of the customer.
I will be awaiting your response.
Thank you.
JoEllen Thoresen

Stacy Myers
from York, PA
I made a reservation directly thru Wyndham for a weekend visit to NYC. We originally planned to stay on the Jersey side and venture over, as I had explained this to the cs representative. She booked me at a Days Inn, in Ridgefield, NJ. Several days prior to us coming, I called the hotel directly to confirm they offered the shuttle we needed and the accommodations we were looking for. After speaking with a gentlemen at the location, he confirmed they didn't offer a shuttle to the fairy, instead they did to a bus route, then we'd have to take a bus to the train, then the train to the fairy.
So I explained to him that this isn't what we wanted and I would need to find something else more accommodating. He stated that since I booked my original reservation directly thru Wyndham, that I would need to call them to take care of this and help me find a different hotel. So this is what I've done! Upon calling Wyndham customer service, she preceded to give me two other hotel options: 1} Howard Johnson in North Bergen for 84.99 + tax a night and a Super 8 in North Bergen, however they were booked.
As I'm on the phone with the representative I looked at reviews for the same hotel (Howard Johnson) and found that booking.com was offering a cheaper rate. I explained this to the representative and she stated that "she does not see that promotion in her system" so I in turn told her never mind with the reservation, I would take care of it myself. So to my surprise, the amount of $113.84 was charged to my back account. I immediately called Wyndham CS and explained this entire situation to them.
I was told that, "it is Wyndhams rules that I needed to specifically say CANCEL and I DON'T WANT IT doesn't give the representative the authority to cancel. If this is a "rule" for your employees, then your representative should have responded with, "So you'd like to CANCEL? and I would have confirmed with a Yes. The public is not aware or trained on "what terms need to be used" for things to be handled as the customer requests.
I was told to try to calls Days Inn directly to see if they would reimburse these funds. So I did.... And was told by the female manager, that it was never canceled and there is nothing she can do. She told me to call Wyndham CS. I explained to her that I've already spoke to them and they refused me for the reason above and she responded with "they just don't want to take responsibility and I can't reimburse you or the money will be taken directly from my check" which I know to be untrue.
Nonetheless, after speaking to both establishments for several hours back and forth, an email that went unanswered, a call back that was never returned by the CS representative on 12/12 as promised, and still no resolution. My family will never book thru any Wyndham resort again. Word of mouth is the best form of new and returning customers and I guarantee I will make people aware of the customer service I received thru this entire situation! Not once, did I hear anyone offer to help me get resolution.

Pat Sartie
from Bloomington, IL
Booked Wyndham la bella maison for October 28th to 31st. It was a 2 bedroom suite,which was listed and sold to me as a hotel room. After getting into our room, a girl from concierge desk with information about New Orleans and then as if we were Club Wyndham members, we told her we were rewards members, she then invited the 4 of us to have breakfast on Saturday or Sunday, we told her we were not interested in any presentation, she told us that they were not doing that and it would be just a informal gathering. So we told her we would go on Sunday.
When we got there they gave us papers to fill out and then a gentleman came out to get us. When he came out I told him that we did not come here for that and if they wanted to give us a presentation on there vacation condo's then they should have given us a special rate, but after paying $1470.00 for the room I was not about to listen to a presentation that they said was not going to happen.
He said just come in and have breakfast. We told him no and ask for our $20.00 back they had us give them to reserve our place for the breakfast. We were not the only people that refused to stay, plus she said we would get breaks on tours, would give us 1,00 points, and give a gift card of 75.00 to my son, cause he had already book tours. Well none of that happened. Also if this was sold to us as a hotel, no one made up the room and we only go 8 bath towels for the 4 of us. If we used the coffee we could purchase it, this not the case at hotels. If you don't want to do this things don't list it as a hotel.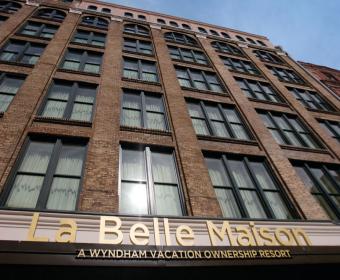 Meladee Brahms
from Corning, IA
Recently stayed at a Wyndham Hotel. I had a hot coffee spilt on my hand going back to my room. Now their saying I may lose some or all the use of my hand. No body seem to care. Was there for 7 days and on the day before we left a housekeeper stops and asked if we need anything. We even had to ask for towels etc....but I'm concerned about my hand. I don't want to have to sue but my hand will never be the same.

Margaret Gillen
from Billings Metropolitan Area, MT
From the look of things Wyndham Hotels is now renting the parking spaces out to dumpy camping trailers. They are located in the parking spaces set aside for guest parking. They have extension cords draped across the upper balcony leading to the camper. The pickup camper is not on a pickup, has a tarp across the top to keep I from leaking and a beware of the dog sign by its door. There is another trailer on the other side as well with tarp and rocks on the top. It is also in a guest parking spot. This is not appropriate for instilling confidence in the safety and quality of Wyndham.

William Kohler
from Bedminster, NJ
I accidentally booked the laquinta inn and suites in canover for the wrong weekend . I called and talked to someone and was told dates were corrected . I then get a hotels.com email asking how my check in was ( my check in was still a week away . I called the hotel and my dates were never changed ! I was then told that they could do nothing since I booked through hotels.com . Because of their employees mistake or outright lie , I paid for a room while I was in a different state. To make matters worse, The hotel wasn't full so it's not like they were turning away guests due to my reservation . Please do the right thing here and return my payment . Thank you.

I stayed a Travelodge by Wyndham Grand Forks ND on 6/ 14/2019. When I arrived at 330 pm I was told by the front counter staff that the pool and the hot tub where not working . I ask if breakfast was being served in the morning and was told yes and they showed me the area. In the early evening I went to the ice machine for ice and found it also was not working. I went to the front desk and ask where another machine was and was told all the ice machines in the hotel where out of order? The next morning at about 8 am I went to the breakfast area and found that there wasn't much for food or drink. I noticed a notice on the waffle machine that read that there wasn't any mix left ? I looked and found 1 dried up bagel and 4 pieces of bread that also where not eatable! I asked if they where going to put out more food and was told that was all they had left?There wasn't any coffee or orange juice either? The staff told me that that's all they had, this was at 8 am in the morning! The hotel was not even close to being full, the evening before I noticed about 10 cars in the lot and was wondering why? I now know why!!! This is very disturbing seeing that this is a Wyndhan hotel, paying guests deserve much better than this! I await your response,thank you. J.woroniuk

Marie Chavez
from Albuquerque, NM
This is the complaint i filed with the manager of the location i stayed at in Colorado Springs, CO.
The first night, I witnessed a homeless man tucking behind the storage garages to the west of your buildings. The bed was hard as a rock. The pillows were ridiculous! I had to fold mine twice to just get a little support. The backboard to the dresser/desk was broken and missing half of itself. The door to the room had gaps on the bottom and a wee bit on the side. The hallway (referred to as the back hallway by your night clerk) stunk horribly and looked as if it never gets cleaned. And last but not least, the reason I am informing you of this, is that our room was not serviced on the second day of our stay. We were gone all day, literally, and upon arriving back noticed the bed was not made, the towels were not picked up and the room was not cleaned. I called the front desk and the night clerk tells me, "well I don't know what to tell you.". I had to go get clean towels myself as there are no night housekeeping attendants. Her response is completely uncalled for. They should apologize and bring towels or whatever it was I may have needed. There should be more than one clerk or attendant at all times, given the neighborhood and the "apartments" next door.
I travel as often as possible and have never had as horrible an experience as I did this one.
I could tell by my walk to the front desk to get clean towels, that the first half of that hallway is cleaner, it smelled better, and it's obviously the nicer part of the hotel. When I advised the night clerk of the smell in the hallway she said "It stinks again?"…..so obviously you are well aware there is an issue.
Upon checking out yesterday, the clerk asked if there was something she could help me with. I advised no as I would be reaching out to you. However, a comment from her also made me question the integrity of your hotel. When I stated the night clerks comment of how she didn't know what to tell me, the day clerk stated "yeah sounds like her". People have bad days, and we all work hard for our livings. However, there is never an excuse for the lack of satisfaction from a hotel stay. Thank you,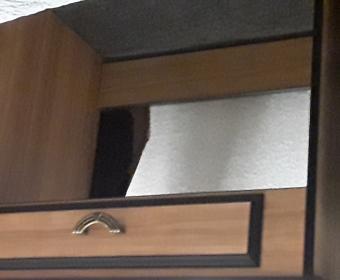 Michaela croop
from Portland, OR
Hello, I had stayed at one of your Hotels , the Travelodge, in tacoma wa , my experience was about the worst, and before I tell you the issue , I did talk to customer service @wyndham, due to this issue, and the person I talked to her name was Daisy, I was also told it would be ten days before I would hear anything back in my email. Well nothing happened , no email, nothing, and it has been 12 days,, I stayed at the Travelodge in tacoma wa on hosmer 8702, from June 10th thru June 12th 2019, I made reservations , and paid 121.52 dollars, when we arrived at the hotel , there was no greeting ,the front desk clerk, said WHAT ??,, and here I'm thinking I am a customer,,no greeting ..hmm...bad service, then I said I have reservations, she said ok...then she replied,,I NEED 50 DOLLARS,,and I said what for, no you dont,,and again she replied I need 50 dollars not explaining for what purpose, and she said everybody pays 50 dollars. I need 60 dollars,, then I said well , what is it for them oh my , she explained what it was for, which then I paid 50 dolkars, then we received our key cards , went to the room. The door was difficult to operate, I had to go back to the lobby and the clerk said ,, u need jelp, I said yes my door it will not open, the clerk replied oh yea , we have been having problems, with just that door, then she explained how to use the key and to open the door, ok I went back tried it again , it worked, well after using one of the key cards several times it completely stopped working , and we just used the other key card, the door looks like it has been kicked in . It has a big gap, in the evening when I tried to turn on the light by the bed , the bulb and fixture was just hanging there , I was almost Electrecuited, then the power went out had to call down to the lobby twice before anything was done about it , So Yes it was a bad experience I am a very unhappy customer, I am submitting pictures of the door and the lamp by the bed , I don't even understand , how a room can be rented out with the light beeing, the way it is , and the service, as I said , yea I am asking for a refund, and this issue needs to be Resolved , And I can be reached , at 541 519 3416,, or 509 731 8888,, or at my email ,, durkeesprite@gmail.com
Thank you Michaela croop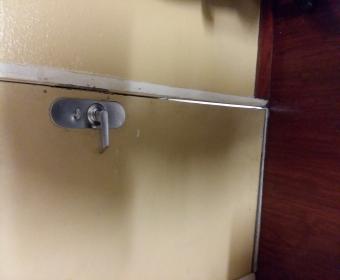 Terri mullin
from Indianapolis, IN
Stayed in super 8 on Bradbury st in Indianapolis last night and tonight. First night, got here and the cable and wi were broken, smoke detector was breaking. I called the front desk and told him. He came and was standing right under the defector and said he never heard it chirp and it was loud. I was sorry on the bed 10 feet away and he could hear me talk so why not a loud chirp he was so close to? He was insincating I was wrong and it was not chirping. I told him I've had decdec6ors for 50 years and I know what a chirping one means. He finally opened it and there was not even a battery in it. He put one in and it stopped chirping. Around 4:30 this morning it started chirping again. I didn't feel like getting up and letting him in so I didn't tell him until today abt that 5 am restart.
8 checked in my room today and the remote was missing. I called the front desk and 2as told othey would bring me one. Waited an he or so and no one came so I went to the lobby and got it. Came to my room and it didn't even have batteries in it. I tried to turn on the TV by its power button but the TV would not turn on. He moved me to another room, got in here today and discovered the toilet was clogged with a diaper. I took it out and it flushed. Then discovered the AC doesn't even come on no matter what temp it's set to. This is aweful. I've stayed at the super 8 in Castleton IN and have had no problems ever. Rooms are great there and pool is nice but this time I had to stay on the west side of town. Please check to see what's going on here. Maybe they need a check list when cleaning the rooms. I would like to know if it's possible to receive compensation for all these unnecesary problems I've experienced here. Thank you for your time. My first room was 239, my 2nd one was 223 and third one is 226.

Paula Kirsch
from South Glastonbury, CT
We stayed at Baymont y Wyndham this past week in Virginia Beach. The first night was a horrible. the room smelled of mold there was mold in the shower. The rug for the floor was not in the bathroom so I figured it had been forgotten. I showered, fell as I came out of the shower not know the extent of injuries until now. The cleaning did not get to our room until 5:00PM. We had been out all day starting with a 6 mile run then just going to the beach hanging out in town. When we returned to our room with plans of showering/cleaning up the room had not been touched by cleaning, bed not made no fresh Very disappointing to say the least. Went to front desk they offered another room upstairs and told us to go up and check the room out. We did that, the room did not smell as the first room only problem was a huge I mean huge moth bigger then my hand was flying around. The maintenance man went up to get it out. Through the next couple of days we had moth issues but dealt with them. We had to deal with the inconvenience of moving out of the first room to another room. No one truly apologized and I received no compensation for the inconvenience of that first night. I also have SEVERE allergies to mold which caused problems all weekend plus the fall/slip caused me to attempt to catch myself causing my neck to be jammed and I just had neck procedures the week before. I am now back to square one doctor says we can only wait and see what happens. I am not happy, I had left a message for the day manager to call me today and he never called to discuss or see how I was doing. I also have bruises up and down my arm from trying to catch myself with the shower incident. Truly disappointed thought my choice was good your hotels have always been clean, neat and friendly, not this time which will make me think twice about staying at a Wyndham again. Signed Paula Kirsch

I would to inform everyone that the Wyndham Wingate in schaumburg IL that is a horrible place and the Owner -Phil and manager Christina are immoral and unethical, unprofessional who are racists, and think they can do whatever they like to any guest. I was there for approximately 14 months when they has a previous GM, who recently was terminated and decided to evict anyone one that had a business relationship with the GM.
I was given a 48 hr notice to leave and and they said they were going to double my rate. Upon my departure I called wyndham and tried to book a room, they informed me that this new manager Christina with whom I never met before had banned me. I filed a complaint and she closed it out. THIS FOLLOWED UP WITH A THREATENING EMAIL AND THIS PERSON WHO VIOLATED MY RIGHTS, BANNED ME AND DECIDED TO BE THE JUDGE, JURY AND EXECUTIONER AND MADE SURE THAT NO ONE AT THE CORPORATE OFFICE WOULD NEVER KNOW ABOUT HER CONDUCT.... Anyone reading this review should head my warning and share my experience with all your friend, DO NOT STAY AT THIS HOTEL. TAKE YOUR BUSINESS ELSEWHERE.

Lonny Wheeler
from Bryan, OH
We were charged for hotel room on our card even though we paid in cash they hack our card 7 times for over 2000 dollars we are filling police report.
They refuse to get all charged money off our card they say we still own them around 89 dollars for room even though we have paper work signed we paid in cash. People at Microtel Inn in 1305 North 25 Street Clear Lake Iowa 50428 wont fix it. We are charging fraud on them so all watch out.
We have all paperwork to show this. Women when we checked in maid us give her our card number even though we were paying in cash.

Jennifer Zachmann
from Riverview, FL
I booked a room at the Ramada by Wyndham Roanoke VA at 1927 Franklin Rd. SW, for the evening of June 8, 2019. The desk clerk was very nice, but the parking lot and surrounding sidewalks were crumbling. The elevator was the dirtiest thing I think I had ever seen, with dirty carpet and duct tape holding it together. The room itself was so dirty and old and nasty that I knew as soon as I walked in that I could not stay there. It looked like it hadn't been cleaned in 20 years, and the flooring was this awful black/green tile -- who has tile in a hotel room? -- that was really nasty. The furniture was old and scratched. I think the white comforter on the bed was shiny polyester. I turned around and rolled my luggage back to the lobby and told the desk clerk I could not stay there because it was so disgusting. There was a young woman on her cell phone in the lobby crying hysterically because her room had been broken into, all her things were gone, including her cat. (The hotel allows pets.) I realize that for $65 I wasn't going to get a palace, but this was like a crack house. I called Expedia, made my case for a refund and got it. I think you need to take the Wyndham name off this place. It's a franchise, independently owned, but why would you risk the company's reputation on this? I hear that during the rainy season, several rooms and the parking lot flood.

Marilyn Rosenzweig
from Spring Hill, FL
I made a reservation for my Rabbi and his wife at Microtel Inn and Suites at 4881 Commercial Way, Spring Hill, FL 34606.
When the Rabbi checked into the hotel, he was not informed of the fact that his room was already paid for. I had made reservations for two other rooms, and it was noted on those reservations, that the room was being paid for by me. The Rabbi's reservation DID NOT have such a notation. His Account Number is 059-997213.
called the hotel to make certain that everything was being taken care of properly and found out that they had asked him for his credit card upon check in and he was to pay for his room.! I was livid and extremely embarrassed when I disoovered the omission on his tab, that I was paying for his room.
I just spoke to the hotel manager Christine. She was perfectly happy with the transaction and told me that I had nothing to be concerned about, since they now omitted his card from his bill, and that I had paid for the lodging in the end.
I am completely embarrassed and that embarrassment cannot be remedied. I would like Wyndham to be something for me, to make up for this mix-up. Please get back to me asap with some resolve. This does not look good for Wyndham. We have used this hotel in the past, and were extemely pleased with their services - that is why we chose them again, when we could have chosen others in the area.
Sincerley,
Marilyn Rosenzweig

Darrell Breaux
from Houma, LA
Check in was 6-21-19 and checkout was 6-23-19, And when first arriving,find that the entrance carpet is unraveled.
and after checking in,was sent to an elevator that was simply nasty, hot as hell and was rode with hotel workers taking garbage and linen down stairs.
Wait it gets better!
I was raised to take a shower at night and everything was good until time for bed, when it was discovered that the a/c unit didn't have any working settings and had to settle for what you had or no a/c.
Second morning go to take a shower only to find out that housekeeping did indeed come make the beds but left no towels for bathroom use. Went downstairs to front desk and was told that there NOT any available. I was totally insulted when the front desk attendant offered me a few floor bathroom floor mats to dry myself after a shower. Talk about being treated with open arms, instead use the same towel I walk on to dry yourself.
I will say I was not the only complaint that was circulating and as not the only customer unsatisfied.
As many hotels that is in the Financial Circle it really behooves me to even think that Your Ramada By Wyndam is still open for business.
I will really have to be desperate for a room to before choosing a Hotel by Wyndam again.
Just total disbelief that a customer would be offered a bathroom floor mat as a towel. UNBELIEVABLE!

RALPH A DANIELS
from Pensacola, FL
THIS PLACE IS ON HWY49 GULFPORT MS.THIS IS THE DIRTIEST HOTEL I HAVE EVER BEN IN. I'M RETIRED NAVY AND HAVE BEN IN SOME DIRTY PLACES BEFORE ,BUT NOT LIKE THIS ONE.AFTER COMPLAINING TO THE MANAGER ABOUT ADJUSTING THE PRICE / $156.00 /WICH SHOULD OF BEN $10.00 AT THE MOST / LOCK BUSTED ON THE DOOR /FIRE ALARM TORN OFF THE WALL/ SHEETS AND BEDDING HAD BURN HOLES, ONLY 1/2 THE LIGHTS WORKED. HOLES IN THE WALL /IRONING BOARD NO IRON/ NO GARBAGE BAGS.HALLWAY CIGERETTE BUTTS AND GARBAGE. WE HAVE PICTURES OF ALL THIS. WHEN I INFORMED THE MANAGER I WAS CONTACTING WYNDAM, HE SHRUGGED HIS SHUDERS. I WOULD LIKE TO HAVE THIS PRICE REFUNDED, / SEND A WYNDAM REP TO CHECK IT OUT. I WILL WAIT TO HEAR FROM YOUR COMPANY, I WILL PROCEED TO LET EVERYONE I DO BUSINESS WITH HOW WYNDAM USES THIER NAME

Nancy Shawver
from Denver, CO
We spent June 14 and 15 at your hotel in Spearfish South Dakota at the Baymont by Wyndham. Our stay was met with a very rude receptionist. I asked her name and she said it was Jamie. She was so rude. She was suppose to check if I could apply a discount being a member of AAA . I do not have enough room please call me at 720 234 5502

Wendy Dasilva
from Chicago, IL
On June 22, 2019 we arrived at our destination of Travelodge, 2011 State Route 9, Lake George, NY
1-518-668-5421. The place was disgusting, the manager wouldn't let me cancel because of the 24 hour cancellation rule. We had my 88 year old mother with us, I would never allow her to stay in a filthy place like this. Upon trying to reason with manager he refused to let me cancel. I actually had to cancel my credit card so as not to be charged. We were looking forward to a swim, the pool was under construction, he said we could go down the street and use their pool. I explained that it would be inconvenient to get in a car to go swim. He said it was on website that the pool was closed, I read the description 3 or 4 times and never did I read about pool being closed. I was charged $123.70 to my credit card/pending. My experience was horrible! As I was leaving, I explained to the manager that I had canceled my credit card, he said he had it all on video. As we were leaving, there was an open room so I took pictures. Also, I showed him that on travelocity the rooms had gone down to $53.00 a night! We ended up going down the street to another motel... I have stayed at many hotels in my life and Wyndham has always been a great place. I need you to know that cancelling my credit card on my vacation was a huge inconvenience, finding a better place was inconvenient, your company should definitely check into this place and remove your good name!
Thank you, Wendy DaSilva
1166 Bridgton Rd.
Westbrook, ME 04092
1-207-615-6477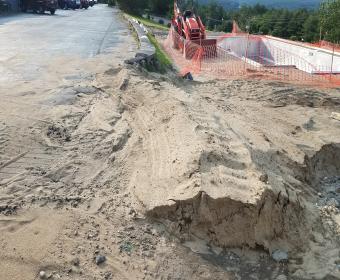 Room was very dirty, and smelled bad. The window didn't lock, there was coffee, but no coffee maker, bathroom door was rotted and wouldn't close. There was a crackhead with all of her belongings camped out on the sidewalk outside of our room. It was a non smoking room but smelled like smoke and steam from shower caused yellow gobs of nicotine to drip from ceiling. Shower head was so clogged, barely any water came out. Carpet was so stained and filthy it should have been burned.

Joan Tenchar
from Columbia, SC
Hotel Windham Super 8 Washington ave Kingston NY. Made reservation through reservation.com. When I got there the hotel was smelling of smoke and not very clean. In the short time, there was a death in the family. I notified the desk that I would not be staying due to the above issues. They would not cancel the reservation. Reservation.com would not cancel either. This is no way to run a business! I notified AMEX to dispute the bill. This is not the Windhams I am used too. Very disappointed.

Valerie Jandro
from Los Angeles, CA
Reservation # 5136B117647550. I booked a one night stay at the Ramada Inn in Kingman Az. After driving 500 miles today we arrived. This hotel is a Dump! I called ur guest abs number and asked 4 different members to cancel my reservation. I was not assisted. I asked to speak to a mgr or supervisor. I was put on hold for 20 damm minutes and told a supervisor was not available. Now I'm REALLY pissed off. Cancel this reservation!!!

Bernhard Aegerter
from Los Angeles, CA
The property in Georgetown,Ky is one big disgrace to the Wyndam chain.We sure won't stay there again,way too many other places in that area.

Colin reed
from Richmond, VA
Worst hotel stay ever .... will never stay at this property again ..... nothin works

Tammy Clevenger
from Atlanta, GA
I was staying at Travelodge number 7471 I have stayed here many many times before this morning I went down to fix myself some breakfast and the manager's wife come up to me and told me not to make a mess and I wasn't even making a mess and every time I stayed here I've never made a mess and this isn't the first time she's done this to me and I'm really really tired of this and I will probably never stay at another one of your hotels because of this lady thank you and you have a great day

Sarah Muzzin
from Tecumseh, MI
I am an employee making a complaint since the general manager or supervisor won't do anything about it. the general manager sits in the office on her phone all day and so does the front desk people or playing there music really loud which is disturbing to guest. We are contantly waiting on laundry to be done especially Friday through Sunday. The head housekeeper is really good at her job and its really hard on her when she doesn't have the support from management. There is a lot of attendance issues and a lot of favoritism going on at the Super 8 motel in Adrian Michigan. This has been a hard job as a housekeeper to come into work being happy. There needs to be something done when it comes to the front counter and the general manager. This is a very stressful job when the job isn't hard at all. This is also effecting guest as well and them not getting the service they deserve.

DAN MEYER
from Kennewick, WA
I HAD A STAY PLANNED WITH YOU ON 6/19/19 ON ARRIVE CHECKING IN WENT TO THE ROOM WE WERE MISS LEAD IN WHAT IT WAS ON THE INTERNET RETURNED THE KEY 10MIN.LATER ALSO ON ARRIVE 6 POLICE IC PARKING LOT WE ARE VERY DISAPPOINTED DID NOT STAY WENT A CROSS THE STEET AND PAYED $129 THAT NIGHT BEFORE I WRITE A REVIEW PLEASE CALL ME CONF.#12539262301 ON HOTELS,COM THANKS DAN MEYER 1-509-948-5791 KENNEWICK WA

I would highly recommend going to check out this hotel . The owners do not treat their employees fairly . They are reusing all dirty linen on beds. Making their employees work more hours than what they need to be. Not giving proper brakes. Letting people go with it no just cause . The hotel needs an audit done and health and safety inspection done as well.

Caryn E.A.W. George
from Riverside, CA
I made a reservation at your Ramada Inn (St. James) in San Diego, CA several months ago through Booking.com. When I called the hotel to check the reservation 2 weeks ago, the front desk informed me it had been cancelled due to a declined credit card. I am coming in from out of town for a concert so I was very alarmed. The front desk then made new reservations for me directly. When I called today, June 21, 2019, to verify my reservation I was told by the front desk man, "Donald", that my reservations had again been cancelled. Understandably upset, I informed him that THIS reservation had been made directly through the front desk so there would not be any problems. He was very patronizing and said he could only read what was on the screen. He told me I was being "aggressive" and that he would hang up on me. Finally, he looked to see if there was a room to book and I was told there were no rooms left. When I said that this was the Ramada's fault and that I needed a room I asked to speak to a manager. He told me the manager wouldn't be in until 10:00 a.m. He again, VERY patronizing, said he would have the manager call me. I said okay and began to give Donald my phone number. He said, "Ma'am, ma'am, ma'am I have to write all this down you need to slow down." I said, "Donald, I thought you were looking at my name on the reservation screen that's why I am just giving you my phone number." He told me I was accusing him of not being able to read and he hung up on me. I WILL NEVER STAY AT THIS HOTEL AGAIN. I have stayed there many, many times but this experience was humiliating and debilitating as I am committed to attending a night concert in San Diego with no place to stay.

I have been a platinum member of Wyndham hotel chain since 2007. Recently, tried to use some of my points however, was put on hold for 3 hours. What a disaster ? I was then informed that my points expire after 4 years and literally told all other hotels do this !! Total BS I am a lifetime platinum or ambassador at Marriott/ Starwood and Also , Gold at Hilton Hotels. These 2 real chains don't do this. They say exciting changes have happened. Again, BS no hotel chain has 6 levels of authentication. Today,, 6/20/19 I tried to get credit for a missing stay in Charleston, SC and the non speaking customer service representative hung up the phone!! I am done with Wyndham going to transfer rest of miles into American Airlines account as soon as I file a formal complaint.

Linda Wilder
from Fresno, CA
This is the second time we have been to Bonnet Creek and we love the amenities. However this time my two year old granddaughter found a box of e cigarette refills in her room from a previous guest. Luckily, I was in the room with her and stopped her before she could ingest anything. We called the front desk, the manager sent both security and housekeeping to take a report. We were told that they would be following up with us before we left however we heard nothing. Luckily a tragedy was averted however a child's life was put in danger from inept housekeeping.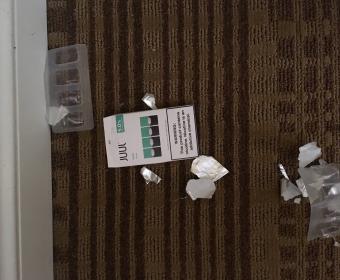 Charlotte Long
from Austell, GA
I need my refund of $199.00 now and not when you decide to give it back. Your customer service is a double F, and I am sure you are proud of it. I will also file a claim by Monday in Atlanta GA if i do hear back from your Management, if you have one. Rate my experience: 0 and this is from a Military person.

Cassandra Reeves
from Ashburn, VA
Oh my god they are soooo stupid!! Their saying my deposit which they said when we checked in would roll over from last time would be able to be used when I checked back in for this time now they're saying I won't get that deposit back for two days and I have to make another $50 deposit right now!!

Both front desk lady and manager are rude! We don't have any hot water at shower and bathtub built up 6 inch high dirty water. Drain doesn't work. Advertised pool not available, still covered up from winter. In JUNE? We complained to the front desk, they kick us out of the hotel at 10:30pm. They promised us a refund and then denied the refund when Orbit called them for authorization! I wish I can give them negative stars!
I saw they have a lot of tour bus at parking lot, apparently they don't care retail customer because those clients they got from travel agency will not be able to complain because those are foreigners.

charles dyson
from Waterloo, NY
former maint geneva ny 550 Hamilton st the area manager arion and the gm xhimina fired me may 31 and.nevr asked me for my keys and card for the hotel being fiired I can't go back to the hotel is this a risk to hotel security!!! it seems like they don't care and the place is one big mess xhiminia is not a very good gm at all indus is a very bad company to work for not impressed at all so who do i turn these keys in to.

Timothy Geyer
from Batavia, NY
On Sunday night June 16 2019 I made a reservation though your reservation desk at 1-615-885-1122 Nashville, I made a reservation to check in Oct 4 2019 and check out Oct 7 2019 the confirmation # is 88528EC029411. Well first of all we unfortunately were lied to by the gentleman who took our reservation he said his name was Michael and he was upstairs at the hotel and unfortunately he misspelled my last which is Geyer and on my email confirmation it said Deyer , I called the hotel again explained the situation and that I wanted the correct name on the reservation and confirmation email so when I arrive at the hotel I wouldn't have trouble checking in. I was told okay and asked for a new email stating my new name, unfortunately again the name remained the same Deyer instead of Geyer. I then called back for the third time explained again and then was told that change cannot be done on my reservation it was beyond frustrating after spending over 1 hour on the phone trying to get a simple change. I then called a fourth time and canceled our reservation. I believe it was very poor customer service and very very disappointed with Wyndham. Maybe you need better employees and better training. Very dissatisfied. Timothy Geyer not ( Deyer )

Beth Hicks
from Berkley, MI
2 night weekend stay at AmericInn in Douglas Mi 6/14-6//16/2019
Very disappointed with hotel accommodations.
Pillows were stained and had strong odor, replaced by staff next day
Mattress smelled of vomit
Tv did not work on/off thruout weekend
No elevator, we were aware and requested first floor per our confirmation
There were several hotel options to choose from in the area and we picked Wyndham bring a rewards member.
I will not stay there again.
Staff was kind.
Hotel is dated and is in need of major updates.
I am requesting a refund or free two night stay in any of your resorts.
bhicksrn@yahoo.com
Thank you
Rewards member

Timothy Geyer
from Batavia, NY
On Sunday night June 16 2019 I made a reservation though your reservation desk at 1-615-885-1122 Nashville, I made a reservation to check in Oct 4 2019 and check out Oct 7 2019 the confirmation # is 88528EC029411. Well first of all we unfortunately were lied to by the gentleman who took our reservation he said his name was Michael and he was upstairs at the hotel and unfortunately he misspelled my last which is Geyer and on my email confirmation it said Deyer , I called the hotel again explained the situation and that I wanted the correct name on the reservation and confirmation email so when I arrive at the hotel I wouldn't have trouble checking in. I was told okay and asked for a new email stating my new name, unfortunately again the name remained the same Deyer instead of Geyer. I then called back for the third time explained again and then was told that change cannot be done on my reservation it was beyond frustrating after spending over 1 hour on the phone trying to get a simple change. I then called a fourth time and canceled our reservation. I believe it was very poor customer service and very very disappointed with Wyndham. Maybe you need better employees and better training. Very dissatisfied. Timothy Geyer not ( Deyer )

Denise Durham
from Bedminster, NJ
12705 St. Charles Rock Rd, Bridgeton, MO. 1 of the worst. Woke up at 230am on 15th from someone banging on our door. Called front desk. Woke up at 420am 16th from people fighting in hall. Non-smoking room. Reeked of cigarettes and odors. Floors sticky. Nasty hotel. Already called & complained on 15th. Rpt# 4242080. Reservation # 86113EC016262. I want a FULL REFUND. That is a Wyndham you need to break ties with or they will give you a horrible rating. I will be calling corporate office on Monday.

Jo aguirre
from Boise, ID
Stayed at your Chubbuck I'd Travelodge by Wyndham this past weekend for a convention. To say the place is a dump would be giving it a complement. Place has many unsafe areas filthy dirty complementary breakfast that is a joke and only 2 employees who are gracious and know what they are doing. So appalling that Japanese tours stop there makes our country an embarrassment. I'm boiling all my clothes and throwing out my suitcase just Incase I brought any unwelcome guests home from the disgusting place.

Myra J Sims
from Crossville, TN
(WOULD HAVE REPORT SOONER BUT JUST NOW FOUND THE COMPLAINT SITE AND ALSO I HAVE BEEN IN THE HOSPITAL) TRAVEL DATES WAS 5/20/19-5/23/19 Stayed for 2 days I called about having a late check-in and they were rude. When we got there due to the time, of course, the lobby had already closed no problem, but the little place that you used to check in after a certain time I had to wait 25 minutes for him to come to the window so I could check-in. When we got into the room the sheets on one bed was still somewhat wet, and the other bed was damp. I called down to the office to tell the guy who was working and he rudely says " There is nothing I can do about it you will have to tell them in the morning when housekeeping is work." he asks if that was all and I said no would you by chance have like 3 paper bowls and 3 forks or spoons either one which he told me, yes to come down and get them then he hangs up. I walk down to get them and I walk in and it took him 20 minutes to come to the window to give me the paper bowls and plastic forks. My stay there was going to be through the 23rd. I had paid for the 20th, 21st, and 22nd, and was going to pay on the 22nd for that night. The next morning (5/21) we were still sleeping and housekeeping didn't know she just used her key card or whatever and opened the door to come in and do whatever she was going to do and I raised up she stopped and turned around and walked back out. So I and my daughter and her cousin got up then and got ready to go to the beach. When we came back after they came in while we were sleeping without knocking they had never come back into the room to do anything not even straighten up the beds I had to go to the office to get clean towels. The morning of check out(5/22/19) it was only 9 am and housekeeping yet again comes opening the door without knocking nothing because I was going to go down and pay for another night before 11 am. After paying $94.98 for the room and housekeeping coming twice opening the door without knocking, the sheets were wet on one bed and damp on the other, the clerk at the desk being rude, the room having ants, and housekeeping not giving us clean towels or even straightening up the beds and putting dry sheets on the bed, and they didn't even tell me you all had a rewards program that would have been a big plus for me because we travel a lot that was one of the worst experiences I have had during my many travel trips to Florida and other states. So paying $94.8 to stay somewhere like this was a bit too high and then Had to pay $72.79 to stay somewhere else because of the treatment I received while at the Days Inn at 1608 US-1, Ormond Beach, FL. Not only did I not have the $94.98 to pay at this particular location to have this treatment but I sure didn't need to spend $72.79 somewhere else I could have used that money on other things while I was in Florida which I was made to believe that this location was on the beach and it wasn't but I could have put that amount of money together and stayed somewhere that was on the beach and a lot better and gotten better treatment than I did at this location. I really would like for something to be done for this and no I do not want reward point or a free stay at any of your locations because I am a single mother of 2 and on disability. I would really like my money back for the bad experience but I know that isn't going to happen a VISA or MASTERCARD gift card or Walmart gift card or something for all the trouble that we had. Because we do travel a lot and I usually try to us WYNDHAM locations(and none of them have ever told me about the rewards program)! But I know nothing like that will happen either so I know I am wasting my time and energy for sending this complaint! I know I will get an email apologizing for what happened as most places do, but I will not waste my time anymore looking for WYNDHAM locations to use when I travel because of the experience I had at this Days Inn and I usually try to use Days Inn.

Raymond E. Arrington
from Newark, NJ
Stayed at the Travellodge/Wyndham in Raton, NM......one night of hell.......the place was dirty and very very rundown......water pressure was vas very low and smelled.......the room was very very old and the bathroom was a sham........never been in a hotel where when you walk on the floor your feet are black! The ice machine, snack machine, etc. were all out of order....... We were charged $74.00 for a night of misery......We are astounded that you would have the Wyndham name attached to this terrible place. Obviously there is no real sense of urgency to rehab this facility where visitors could actually enjoy...... This place needs a complete overhaul;..... I went to the front office to get a receipt and was told the person who handled this was not there....a maintenance man working on the air conditioning asked for my email address to send a copy of the bill...... That was last Thursday morning and have yet to receive anything....he had me write my email address on a sheet bearing things he must repair!!!! THIS WAS RIDICULOUS ALL THE WAY AROUND. I wouldn't recommend this facility to ANYONE.

Kenneth ARIAS
from Yucaipa, CA
Dirty room, no complimentary continental breakfast. Just not up to Wyndham standard's.
(A continental breakfast is a light morning meal that is provided by many hotels and motels. It traditionally includes bread products, fruit juice and hot beverages. Some lodging facilities also include other types of food, such as cereal, fruit, meat and eggs).

Luz Sanchez
from Scranton, PA
While staying at the Days Inn on Airport road in Allentown I had a terrible experience. For one, my bed sheets were so itchy as though they were dirty or had too much bleach we were NOT able to sleep and the next morning I was scheduled for surgery at 6 am reason why I stayed at Days Inn. Also, I watched house keeping throw dirty linen on hotel halls where people walked how unprofessional!!! Two, there were guys in parking lot sipping on beer most of the afternoon and evening and being very loud, they seem to be hotel employees. Then at night there was loud arguing in parking area right below my window. I have been a loyal customer of Days Inn for years and could not believe my eyes. This hotel definitely has declined horribly with the new management. It's quite deceiving that the entrance and lobby look nice but the rest of the hotel looks horrible. Big diffference to the nice business hotel I had become accustomed to. Please take action and change this. My review is Days Inn sadly enough is a 1 as. In worst ever.

Patricia allen
from Washington D.C., DC
My family stayed at the Microtel in west Chester pa and my daughter was bitten up severely from bed bugs her arms and hands are swollen we actually took pictures of the bugs in the bed and the bites on her body The manager and workers were pretty rude and they commented to the situation " it's a hotel you can expect these things" I was totally shocked st their response they didn't have anymore rooms and we were there for s graduation and we hadn't yey to find somewhere else to stay.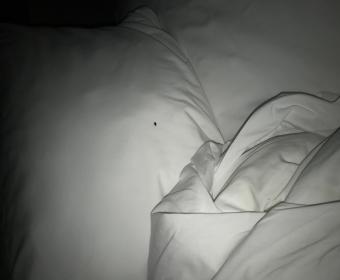 Thomas Seacrist
from Foley, AL
We had to wait an hour to check in. We were told check in was 3pm. Seems they were short staffed and only one person to get rooms ready. 17 checkouts. Mold around shower. No stopper in sink (dropped the screen down drain from my razor). Had to ask for towels on second night. Peeling paint in bathroom and no exhaust fan. Short staffed. Didn't eat breakfast. Won't stay there again.

Anonymous
from Newport News, VA
I am staying at your Laquinta Inn and suites located in Virginia Beach on the ocean front. Tonight I witnessed an employee stealing product from your location. She left the location with a bag full of goods from the front desk area and then drove to the back of the building and walked out with two blue colored blankets and a bag of good from the back area as well. Due to the fact that I am not an employee and could not enter the area as the back area has a sign that state authorized employees only or something along those lines, I did not get a view of what was in the bag she walked out with, but both bags were white laundry bags that are hung in our hotel room. This girl had blonde and brown dreads, she was African American in descent and was wearing a Denim Jacket. She was very rude upon my check in as well tonight and I do not agree with theft.

Betty Mulvey
from Englewood, CO
This complaint is in reference to the Wyndham Super 8 in Junction City, Kansas, at 1135 South Washington Street. I had reserved two rooms for the night of Friday, June 7, 2019 for six of us in my family, thinking that the rooms that showed a king bed and a sofa would accommodate three each. It was the last night of our trip going back home from Illinois and we expected to find a clean, no frills Super 8. Upon calling to reconfirm I was told that no, the rooms that showed a king bed and a sofa would not accommodate three as the sofa was not a sleeper, so I changed to three rooms with two beds in each. Upon arriving and looking at rooms 236, 238 and 240 we were appalled at the condition of the rooms, the stairway and the lobby, and were alarmed that Wyndham's name is attached to this Super 8 and think you should be aware of these safety issues and why we declined the rooms and went to the Hampton Inn.
Checking in was the first clue. Stacks of what appeared to be dirty laundry on the floor in the adjacent room were visible, and towels were all over the floor under the ac/units. Then when we were told our rooms were on the second floor and went to check the rooms out, we were hesitant to even go up the extremely rusty steps but did go to look at the rooms. Once inside we were accosted by the chemical used to cover up God knows what that caused immediate allergic reactions by all of us. Additional concerns: The smoke detector in room 236 was hanging from the ceiling with a towel wrapped around it and the elongated toilet had a round toilet seat. Room 238 had a large crack down the window and was taped. Broken windows and locks and the sign posted in front that management was not responsible for theft were enough to raise safety issues. Room 240 had the most disgusting stained desk chair that no one would ever want to sit on, and could easily have been removed if anyone cared.
The trusted Wyndham name should not be connected to this Super 8. That is why we are sending this information to you.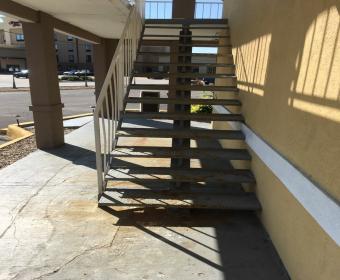 Sherry snider
from Naples, FL
Joined a month ago. Was given an iPad that had all the important documents needed except when I got home n opened it there was nothing loaded
Notified my rep n he promised to get me a thumb drive to load on my computer Have spoken to several people n still nothing has arrived. Every time I speak to someone they guarantee it will be resolved the next day. So far the next day has never arrived
Very poor customer service. I question how good of a deal this is when they can't provide me with documents
Guess if I don't receive by the end of this month June 2019 I will be contacting my lawyer for breach of contract

Angela Hastings Dawson
from Atlanta, GA
I will never stay at any other Wyndham property! Not only did the hotel mishandle and inconvenience me financially, when I called corporate the only thing offered was an apology! I was out of $600 for about a month until the hotel released my funds due to them overcharging my card. My hotel stay was only $170, but they overcharged me $581.68 in addition to the $170 they charged me. Very unprofessional, I have been a Wyndham memeber for over 20 years and only stay at Wyndham properties and never had a problem but this last stay was our last. Horrible customer service at the hotel and corporate!!

JAMES FLEMING
from Albany, NY
We made a reservation at the Super 8 West Yarmouth/Hyannis location for Saturday, May 25. I requested a rollaway on line in the reservation. After I made the reservation on line, I called the motel to make sure we would get a rollaway. The reservation was for my wife and me and our 2 adult children. When we checked in, the clerk said, before I could even ask about the rollaway, "I upgraded you from a standard room with a rollaway to a suite with a pullout couch." I said oh we could just use the rollaway in a standard room. He said "No, I don't have any rollaways available. We only have 2 rollaways." So I reminded him about me calling and making sure we could get one. Then he proceeded to tell us that the suite would cost more! If we could have cancelled right then and there, we would have. We ended up taking the suite, out of necessity. The room needed to be updated and fixed up. I wish I had taken pictures of the room. The bathroom door wouldn't stay closed. The tub was poorly tiled and grouted. The carpet was nasty.
The bottom line is, we have stayed at Wyndham locations before and not had a problem. Based on this stay, I am not likely to book a Super 8 in the future. And we definitely will not stay at the West Yarmouth/Hyannis location ever again.
I know this is a franchise, but I am surprised that Wyndham would want their name attached to this motel!

Arden Baldo
from Houston, TX
I booked a room with LaQuinta on N Davis Hwy in Pensacola Florida. I asked for ground floor because of my disability pool side or close because of my daughter and family. I got there they put me on 3rd floor. I was not happy and when I opened the door the room was trashed. Not cleaned at all. I call customer care go back down and asked for a refund or for what I originally booked and was told all I have is a king on pool side so I took it. I asked for a roll away and they had none. So I was also stuck sleeping all 3 in the bed. My sister agreed to keep my child at her house 3 of the nights. Opened that door and the room wreaked of marijuana. They put an air ionizer in the room. I'm extremely upset. I coughed the entire stay was promised a discount which I see on the bill but no credit on my account yet. I cancelled my July reservation there also. Very upset. Acct t4883318. This is what room looked like and what people see when parked. To be honest I would like a full refund or two comp nights for July 12th and 13th at another of your facilities in Pensacola Florida in place of booking I cancelled. I also have pictures but had trouble uploading

Allan Merchant
from Linglestown, PA
My wife and I are very frequent Wyndham hotel users, however we had a very bad experience at the Days inn by Wyndham at Onley Virginia. In the morning we noticed that there were dozens of flies in the room that were not there the evening before and also that every time we opened the door there was a strange sound from the bathroom area. On further investigation we found that the mirror was moving when the door was opened. I removed the mirror and found a large hole cut in the wall with a crawl space behind it. Needless to say this freaked my wife out as she had undressed in front of the mirror and she felt rather violated. This obviously was where the flies came from and there could quite possible have been someone there the night before. There was also a microwave in the room that looked like it had a fire in that we were afraid to use. I cannot express how violated my wife felt after the experience. I don't know if she will ever allow me to book a days inn again. I have attached photos I took at the time.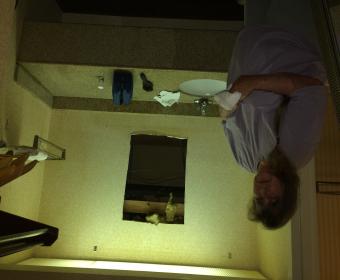 Lavon Cox
from Thomasville, GA
Wyndham Reward #143221582G phone # 229-221-6893
My complaint is about a stay 04/01/2019-04/04/2019 at Wyndham Bonnet Creek Resort. I used 9000 points to get a discount on this vacation resort stay. What a mistake! I was very unhappy with the stay and have been complaining ever since with no resolution! Wyndham Rewards sends me to Wyndham Resorts and vice versa. I am about to leave Wyndham over this!
My reservation was in my wife's name, I had to email and call repeatedly to be certain of this because Wyndham Resorts kept saying it was in my name and she wouldn't be allowed to check in. I even sent them a picture of the reservation from my account with her name on it. Even still she had issues checking in when she arrived and had to wait a long time! She was traveling with 2 teens and was put in the building by the kiddie pools.She asked to be moved and was told they were overbooked and that precedence goes to Wyndham owners anyway. Ever since trying to complain Wyndham Resorts has been VERY rude and nasty acting and have told me repeatedly that any special treatment goes to Wyndham owners and although I am a Platinum rewards member that means nothing to them.
I want my 9000 points returned back to my Wyndham Rewards account immediately please! This has went on long enough. I won't ever do business with Wyndham Resorts again but this is a chance for Wyndham to keep me as a loyal hotel customer. Thanks so much for helping to resolve a matter quickly that has been very difficult to deal with.
Have feedback for Wyndham Hotels?
Thanks for your feedback!
Sorry. Please try again later!