Wyndham Hotels
Wyndham Hotels Complaints Continued... (Page 10)
984+ reviews added so far. Upset? Call Wyndham Hotels corporate: 1-800-466-1589

Dr. Carlton N. Young
from Ellenwood, GA
My wife and I stayed at the Wingate by Wyndham in Charleston, S.C. 9280 University Blvd. I'm a disabled Veteran with a service dog, we checked in the hotel on 6/15/18 and checked out on 6/18/18 my dog stayed in the room and in the lobby with me. The children there played with the dog no complaints from parents or the children. When we checked out paid our bill, the next day the hotel took an additional $250.00 stating that the dog had "Fleas" Not true, I took my dog back to my veterinarian and had him checked out, the vet check his medical records all the way back to 2008 "No" fleas were ever noted, and there were no fleas now. How many of you have gone to that hotel with a pet, and after you left you were hit with a bogus charge for your pet. The hotel in my opinion is ripping off disabled vets.

Elizabeth Winalis
from Cape Coral, FL
My room was switched 3 times I never got the suite I was promised. Was forced to pay for an extra room my car was damaged by someone trying to break in. I had a late check out. They knocked on my door every half hour. I e never been in a noisier hotel

Kip Kipfer
from Central Point, OR
WE STAYED AT THE KLAMATH FALLS OREGON MICROTEL / WYNDHAM ON JUNE 16, 2018. THE ROOMS WERE FILTHY AND THE ELEVATOR. WE ASKED FOR A RECEIPT, THE LADY AT THE FRONT DESK REFUSED TO GIVE US ONE. WE PAID $185.00 ROOM - TOTALLY NOT ACCEPTABLE. WE TOLD THE FRONT DESK PERSON ABOUT THE PROBLEMS, SHE ACTED LIKE SHE COULD CARE LESS. THE ELEVATOR WAS FILTHY, SOMEONE SNEEZED ALL OVER THE DOOR AND THERE WAS FILTH ALL OVER THE FLOOR. NO HAND RAILS IN THE BATHROOM TO GET IN AND OUT OF THE BATH TUB. VERY BAD PLACE TO STAY.
WE REQUEST A REFUND.

betty zimmerman
from Stoughton, WI
we in in tomah wis,the bedspead was stained and dirty, we stayed in a pet friendly room we have a small pug, the floor was stained, even big black spots on the floor, had to cover it up with newspaper. it smelled like pee.it was so bad it made me sick to my stomach told the front desk they told me that was there pet friendly room. the screens were tore out of a lot of the windows, weeds all over not keep up.dirty outside dirty inside.I HOPE THIS HELPS and you can do something about this, we wont stop again I cant give this place 0 stars but that what it gets
sorry I didn't take picks we stayed in room 113

Danielle Butler
from Longboat Key, FL
I reserved a room at the ramada on international drive. It was suppose to be for june 10-11th but somehow when I checked that Friday evening I seen my reservation was booked for june 8-9th apparently my phone must have changed the dates without me noticing. So I called ramada who transferred me to reservation who told me my booking was cancelled when I never cancelled it. They told me I had to call the general manager carrie, who I called two days in a row, left my name and number with the service desk and emailed only to not get a response back at all. I really didnt want a refund I just wanted to book the day I truly wanted so that I could come down and enjoy my birthday. Now that my birthday has past, I would like to know if you all would be able to refund me or allow me to book another day either or. This is very upsetting so I hope i get a response and not completely ignored as I did before. Thank you for your time. - Danielle

JODY MALLORY
from Rosedale, MD
I am currently a guest at the Days Inn in Towson Maryland. This is not a bad motel with the exception of the staff and the cleanliness. Upon checking in the woman behind the desk was rude and did not want to give us a room because we had a small dog. she argued with me and told me that I should have called first, even though my reservation was made online and it clearly stated that they were pet friendly. That in itself was enough to make a bad impression. we got into the room and one of the beds had no blanket. my daughter went back to the same lady and asked for a blanket and got another hard time about it. Then I get into the shower and the shower curtain was blood stained...absolutely disgusting!! the only friendly, professional employee was the housekeeper. the next day she immediately changed the shower curtain. i did call to talk to the general manager Kim and was told she wasn't there. I left a voicemail yesterday and have not heard a word back. looking into the customer reviews, she does not respond and takes up for the staff even when they are wrong. And then to top it all off, this morning, went to breakfast, and there was a nice big cockroach in the container that the coffee creamers are kept. it was dead in the bottom of the container... I did take pictures and will keep them.
Bottom line, you really need to get a whole new staff, including a new manager. I am surprised that more hasn't been done into providing a positive experience for your guests. In the lobby of the motel there are signs everywhere stating that Wyndham will do everything to provide an excellent experience, but that remains to be seen.

Louis C. Miller
from Nebraska City, NE
Made a reservation at Knights Inn in St. Clairsville, Ohio. Smoking queen. Was there early but not in time to cancel room. Clerk set us in room and had us sign paper that only one at a time could smoke in room as too much smoke in room would set off fire alarm and would be a 150 charge to them if fire department was sent out. Then when we went to room and inside it was not smell of smoke in room but cleaners in room and hallway that my wife could not handle. Turned in key and did not stay there the night. Clerk said manager would be in later to take room charge off our credit card. We made several calls to hotel to talk to manager before I got to speak to him. He refused to refund the whole room amount and took off 40.00 off. I became every demanding of him over the phone. Still feel we were not treated right. And hotel is not even a one star in condition.

Laura Register
from Warner Robins, GA
I have made several, several complaints about my stay at the Ramada inn in Warner Robins, GA. I was not able to get any towels from the front desk. Ever. Because they didn't have any. I gave them my blankets to wash and never got them back. I had to get blankets on my own. There was black mold in my shower and when I checked in, I paid with cash. I gave a $30 cash deposit. My dad paid for my last night at the hotel with his credit card and the front desk refunded my cash deposit to his credit card. I have called customer service over and over and filed complaint after complaint and nothing has been done. The manager Russ, talked to me like I was stupid. He was very disrespectful and condescending. He told me that I would not be able to stay at his hotel another night and that I had to check out. This is ridiculous! My children and I were staying at the property becasue my husband passed and I lost everything. We are homeless and I am waiting on my social security check to be deposited into my account. I will never stay at this location again and I have posted my experience everywhere. I want all of my Wyndham rewards points as well as the same amount of nights that I stayed at the Ramada, at another property. I was at the Ramada from May 29-June 4. I want a week's worth of stays either as Wyndham rewards points or as a week at another property. This is jsut nad in you Wyndham.

Mike Berk
from Latham, NY
After taking a shower I had 4 " of standing water in my tub. I informed the front desk and ask them if they could be fixed before I came home from work. I worked a 12 hour shift went to the front desk before going to my room and asked if the drain is fixed, they told me yes ,I walked into my room to find the same four inches of standing water still in the tub and my room wasn't even cleaned! When I approach the front desk and asked for a new room they gave me the room next-door which I was told the day before was not Available due to an Awful odor in the room, I took the room key and went to room 146 only to find an ungodly smell! The representative at the front desk made no attempt to come and check the room with me or for me I found that very unprofessional! I was given a third room that day and I found it acceptable note I have not yet taken a shower! The fact that The representative at the front desk made no attempt to come and check the room with me or for me I found that very unprofessional! I was given a third room that day I found it acceptable note I have not yet taken a shower! The company I work for gets me these rooms so I am forced to stay here but I will be having a talk with my boss because I will no late longer tolerate staying in a subpar hotel like this, they truly do not care about their customers!
Mike Berk very Disappointed customer

DeAngelis
from Butler, PA
I dealt with your reservation center. Talked to the most incompetent and rude person I have ever dealt with over the phone for a cooperation. Please contact if you desire more information.

Jillian Collins
from Evansville, IN
Ok. I have to complain but I have a major issue that needs to be addressed before I seek counsel to address it. My dog was shocked by a light or something that's in the ground in the back of the building. I was walking her and she let out this scream that was terrible! She is my service dog and she means a lot to my family. Contact me asap! Thanks.

Laura Register
from Warner Robins, GA
Because I still have no AC at my house, a friend of mine was kind enough to pay for a hotel room for us after we were done driving for Uber early Saturday morning May 26, 2018. I have had poor experiences with this Baymont before, but it is the only hotel in Warner Robins, GA not completely full. When we checked in at 4:30-5:00, we were reassured but the gentleman at the desk that we would not be checking gonna out until Sunday. This is the only reason that we paid for the room. I was informed at 9:40 this morning that we are supposed to check out at 11:00 am today. So we paid $75 for 6 hours? Come on Wyndham, you have got to do better.

Laura Register
from Warner Robins, GA
My son and I checked into the Ramada inn Warner robins, Ga after leaving the Baymont and a horrible experience on Sunday May 20, 2018. The room was not very clean. There were bugs on the curtains. Stains on the chair. It was horrible. The towels smelled like fry grease and there were no clean towels at the desk. I did not get my reward points. I want my points plus a refund. I have been offered a 50% off stay due to a bad experience at the Baymont the night before, but I didn't get my points then either. I want my points for that stay on may 19, 2018 as well as a refund.

Ed Thomas
from Paterson, NJ
In November of 2017 I booked five rooms for a stay at the Tryp Hotel during the Thanksgiving weekend for my staff. The very next day I needed to cancel all rooms as some members of my company could not be counted on to go so the trip was put off. In cancelling, I spoke with the desk clerk at the hotel and let them know we would not need the rooms and was told all was taken care of. I did not check any further to verify a credit to my card until March. Having noticed no credit was given at all, I called the hotel and they state I was a no-show and was not due a credit. There wasn't much more the clerk said and I thereafter contacted Wyndham Hotels via email. There was responses from three different representatives, each offering their apologies and that they would look into the situation. Finally, after several weeks of back and forth, I received news that I would be credited half of the total room charges which was better than nothing as this has drawn out so long. Well, that was many weeks ago and still no credit. When I emailed one of the reps to ask when I may receive the funds, I was told to work that out with the hotel which of course would have gotten me nowhere. I've since then emailed the reps with my complaint and received no response so I now write my complaint once again in hopes that this hotel chain will step up and do what they said they would and return my funds. My name is Edward Thomas and the reference number given to me by Wyndham is: 4001512

Russell Fry
from Saint Albans, WV
They double charged me on a room and refused to refund the extra charge. Case #4004732.

Cathy and David McCart
from Kingston, ON
We booked on line the Days Inn just north of Carlisle Pennsylvania for Tuesday April 24. We arrived in the rain and found the front entrance locked (construction) and needed to drive to the side door, but there were no parking spaces so walked a distance in the rain to get inside to register. Our room was at the very far end of the hotel so walked a long hallway to a room that was not made up!! So we walked back again with all our luggage and were told to wait (in a filthy lobby under construction) while they made up the room. We asked for our money back so we could leave, but were then escorted to another room close to the lobby. At that point, all I really wanted was to have a long hot bath after our 11 hour drive, but the tub's plug did not work. As I looked around it was clear the bathroom had obviously been used, as the faucets and mirror were filthy and the floor un-swept. We decided then to get dinner and upon our return the room key did not work! So, back to the front desk to get a working key! We then changed to go to bed, noticing how very dusty everything was...(we could actually write on the dusty furniture.) When I got up the next morning I notice several LARGE RED WELTS on my left leg where I obviously had been bitten during the night!!! AAACH!!!!! THAT WAS THE FINAL STRAW. ALL I WANTED WAS TO GET OUT OF THERE AS FAST AS POSSIBLE.
Once home, I did take pictures of my leg with the huge, distressing welts, which I would be happy to email or send to you.( which are on my i-phone which will show the date).
I find it unbelievable that we could be charged over $100 for this incredibly dirty, bug infested room, where management made things worse by their complete lack of efficiency or attention to the needs of their customers.
I am asking for a full refund and look forward to hearing from you either by phone (613-544-6068), email or letter (105 Country Club Drive, Kingston , Ontario K7M 7B8)
Our Wyndham membership number is :135313024H,
From two very disgruntled customers,
Cathy & David McCart

Edward Garcia
from Pittsburgh, PA
I'm writing to express my sincere dissatisfaction and concern with the level of service I've received from the manager on duty - "William" - just now during the beginning minutes of my stay at the Wyndham Garden Pittsburgh Airport just outside Pittsburgh, PA on 4/28/2018.
I reserved and prepaid via Hotels Tonight. I booked late because I am visiting the area for my grandfather's funeral which occurred earlier on April 28th. My family home became overfilled with family unexpectedly, so I volunteered to check-in to a nearby hotel last minute. I checked in very late (10:45 pm) to the hotel. The front desk was unattended; I waited, looked around, nobody came. I was extremely tired and hungry from traveling to the area, grieving, and caring for my family, so I was quite bothered that the front desk was unattended. However, I noticed that just couple feet from the front counter was a folded piece of paper with registration information and my name in plane view with two room keys paper clipped to it. I assumed this meant that the front desk attendant was intentionally not going to be returning and had left my key out for me to retrieve. This has happened to me two other times when I have stayed at smaller hotels and checked in very late.
Upon dropping my bags off, I immediately left to return to the front desk, but I encountered a young African American male staff person who was coming to my room to check on me. He said that the owner had seen me on camera grabbing something from behind the counter and they wanted to confirm what I was doing. This gentlemen expressed that there had been some issues with the property, so they just wanted to make sure what I grabbed. It was at this moment that I told this young man that I apologized if I had broken protocol, but I was very tired and in town for a funeral, that I had been waiting and saw the room keys with my name, and that I took the room keys assuming it was ok since they were set out in plane view. He was very kind and respectful.
I then left the property to get something to eat. I returned within 30 minutes. The young man was standing at the front desk and said, "the manager is looking for you! He's on your floor now!" - as if I was about to be yelled at. I went up to my floor and the manager, William, was knocking on my door (at this point it's about 11:30 pm). I called out to him and he said very aggravated my "is this your room? You took my cord." I was completely confused and couldn't even understand him. He was quite rude in tone, demeanor, and content of his words. I said I was confused and that i did not have his cord. He then repeated himself and said "we have you in camera stealing my cell phone cord!" I said that he was wrong and rude and that I was shocked at his customer service. Rather than talking through the confusion, he just started walking away from me threatening me that he was going to get proof of my theft.
I then went into my room, picked up the two room keys and registration paper and immediately returned to the front desk. I ran into the manager near the front desk with another customer. He said he couldn't address our issue because he was tending to that other customer. I waited at the front desk with the young African American male staff member. I told him what happened and how flabbergasted and offended I was by the entire demeanor, approach and accusations made by the manager. When William returned, he just continued to fight (literally verbally fight) with me about his missing phone cord. I asked him to show me the film that has me taking the phone cord and he refuses to show it to me. I asked to speak with the owner who apparently has video of this. He refused to give me the phone number and instead gave me the front desk phone number. He closed the conversation by saying "you know what, you can just keep the cord" and proceeded to stare me down! I asked him directly to apologize to me for his rude behavior. He refused.
I realize fully that in the grand scheme of complaints and issues that you must deal with at Wyndham, this might not be very large. However, for me, on the day I buried my last living grandparent and was unable to stay with my family in my family home - this was a very hard and upsetting experience. I've never had a hospitality professional treat me this way. I wanted to raise it to your attention in the hopes this entire situation does not happen again.
Thank you for your support. I appreciate your response and time to resolve this matter.

GERALD AND MICHELLE BUCCI, DALE VANASSE AND JAMES PAPA
from Cranston, RI
I AM WILLING TO SUBMIT ALL CONTACT WITH STEPHANIE JUSTIN, ROSS STEINMANN AND MICHAEL NUNES SINCE 2/19/2018. ALL 4 OF US WANT TO RESCIND BUT WERE ADVISED WE WERE OUT OF THE LAS VEGAS 5 DAY RESCISSION PERIOD. PER YOUR REAL ESTATE LESSEE AGREEMENT WE WERE TO BE FULLY INFORMED AND MAY I ADD ACCURATELY. WE WERE ADVISED WE HAD 30 DAYS FOR RESCISSION AND 45 DAYS TO RECEIVE BONUS POINTS OF 174,000 PLUS OTHER BONUSES. UNBEKNOWST TO US WE WERE DUPPED AND PROVIDED FALSE/MISLEADING INFORMATION. YOUR TEAM OF EMPLOYEES ESPECIALLY MICHAEL NUNES HAS DROPPED THE BALL ON THE CASE.HE DID NO FOLLOW THROUGH NOR IS HE RESPONDING TO ANY EMAILS. I SENT AN EMAIL TO WYNDHAMMEDIA -AS THEY HAVE NOT RESPONDED EITHER. WE HAVE GONE TO RI ATTY GENERAL, BBB AND NEXT IS LAS VEGAS ATTY GENERAL ALONG WITH SOCIAL MEDIA.False or misleading representations and deceptive marketing practices under the Competition Act
The Competition Act contains provisions addressing false or misleading representations and deceptive marketing practices in promoting the supply or use of a product or any business interest. All representations, in any form whatever, that are false or misleading in a material respect are subject to the Act. If a representation could influence a consumer to buy or use the product or service advertised, it is material. To determine whether a representation is false or misleading, the courts consider the "general impression" it conveys, as well as its literal meaning.
The Act provides two adjudicative regimes to address false or misleading representations and deceptive marketing practices.
Under the criminal regime, the general provision prohibits all materially false or misleading representations made knowingly or recklessly. Other provisions specifically forbid deceptive telemarketing, deceptive notices of winning a prize, double ticketing, and schemes of pyramid selling. The multi level marketing provisions prohibit certain types of representations relating to compensation.

Carol Crouse
from Memphis, TN
We stayed at Motel 8 in Davenport, Ia from 3/8/18 - 3/11/18. We had reserved 2 rooms, 1 had no heat, our card keys had to be reactivated at least 2 times each. The manager said we would be reimbursed for the inconvenience. They reimbursed my account & then took the money back out of my account. I have called the manager numerous times to no avail. She emailed me 1 time. I responded & called numerous times & she has not tried to contact me since. Its disheartening when a manager cares so little about customers. We also expected it to be brand new or at the least completely renovated. It was not!!!
When we return to the area we will not return to this particular hotel.
I had previously spoke to customer care & this person assured me the manger would get back with me & make any necessary changes. She gave me Ref#3993638, as of yet there's not a person with this company that cares about our accommodations or lack thereof.
I will be awaiting a response!

kirby strickland
from Williston, ND
I just received a call from one of your wyndam rewards customer service people. First off I told him that i have been receiving numerous calls from las vegas area stating they are wyndham rewards and that I wasn't interested at this time. He flew off the handle and told me that they only call members once a year and that they haven't called me. I tried explaining to him about the other calls and he stated and I quote, I don't fucking care who those callers were, they were not from wyndham rewards and i don't care about who was calling you. I then said to him that he was very rude.. He then told me to FUCK OFF and he would remove me from being a rewards member as i obviously wasn't interested in what the promotion he was trying to tell me about. I am appalled that you allow such people to call rewards members and act they way this asshole did. I am going to file a complaint with the BBB and anywhere else that my attorney says i should. this is an outrage. I will no longer stay in your establishments and will be going online to let everyone i can know how i was treated. by the way the number came from las vegas and it was 7028230538.

James Hustis
from North Hills, CA
Booked through Casablanca Express for a 2 night stay at the Microtel Inn & Suites by Wyndham Long Island City. Wyndham sold them/us accommodations for a hotel that doesn't exists! It's not even built! We drove without exaggeration more than 5 hours circling the block and surrounding areas. At closed to 11:45 PM we stopped to look for an alternate place to stay or park the rental car and sleep and we were stopped my NYPD who told us we were sitting in front of a extremely dangerous housing projects area. They escorted us out to a safe area and gave us directions towards Manhatten. We had already book with Wynham 45th so we drove there and they were able to give us a room for 1 night at 1"30 AM. YOU idiots could have gotten us killed! Don't believe me, just ask any New York cop! Thank god we didn't get hurt.

kimberly lowes
from Longlac, ON
I called the motel where I had stayed with my complaint twice and was told that I would receive a call from the manager, which I never did. Next I called the complaint number and was told that they would contact the same motel and they would call me. Again, no call. I received an e-mail from the manager. This did not resolve my complaint, which was being charged $28. for a remote that they accused me of stealing. Then when I complained on their social media site I received a canned thank you saying that it would help them to serve their customers better, as if that brings any resolution to my problem.
I had been a repeat customer at the Sault Ste. Marie Microtel almost since the first day it had opened and was shocked at this treatment. As a owner/manager of several of my own businesses I found it very foolish on this managers part to make the decision he did. Here is the letter I sent:
Mr. Marini
I will start by saying that you needn't thank me for my understanding, as I absolutely do not understand why a manager would make the call you made of losing a loyal and repeat customer over a bloody $5. remote. Yes, I don't believe for one minute that the remote that was stolen cost any $28. But this is beside the point.
I will give you a little back ground about myself. I am a 62 year old retired owner/manager of many businesses. My husband and I bought our first grocery store back in the 1990. We then went on to purchase a restaurant, and later a Shell gas station. When we sold our businesses we decided we wanted to explore the North, so we became managers for other companies in the Yukon and the NWT. I tell you this so you can understand that I, sir, am not a novice when it comes to understanding all about managing businesses. I can tell you that in managing these businesses I treasured my customers and had to, on more than one occasion, make exception and even lose money to keep their loyalty and return business. I realize that you don't have a penny of your own money in Microtel, that Wyndham's is a huge conglomerate, but I too was a manager in a company that had nearly sixty like businesses and I still made decisions based on my prior 30 years of experience in serving the public. Please note I said serving, Mr. Marini.
I can't begin to tell you how offended I am to be falsely accused of stealing a bloody TV remote. Really? I'm 62 years old, I own four TVs which all have their own remotes, plus a drawer full of remotes I've kept from old TVs and you think I'm going to sneak some cheap remote, from heaven know what model of TV, home with me. I don't have a clue as to what happened to your remote, but I suggest that you might start looking at the statistics for employee theft. In my over 35 years of business management I haven't owned/managed a single business where at least one of the employees didn't steal from the company.
At first I was really saddened by this whole debacle, considering that Microtel has been our favorite place to stay from the time it first opened there in the Soo. We have even recommended it to our family and friends who are often traveling through the city. In the beginning I was willing to forgive and forget if my money had been refunded to me and the acknowledgement that I was falsely accused, without a stitch of evidence other than a housekeepers word. Now, however, I feel that it's my duty to let all of my friends, my family and all of the people on social media to beware of the Sault Ste. Marie Microtel and any other Wyndham Motel as they too may find themselves falsely charged of stealing.
It's been a real pleasure staying at Microtel all these years that you have been open in the Soo, thank yourself Mr. Marini, for never having to expect my patronage ever again.
Most sincerely,
Kimberly Lowes
BTW-You might consider having your remotes checked in and out at the customer service desk since they are so priceless to you.

Christie Polk
from Monroe, LA
I live 15 miles from this hotel. Being 35 weeks pregnant, I wanted to utilize the indoor heated pool. The pool was not warm, the pool room was cold and the a/c was on. Along with other families, I complained to the manager. She said she couldn't do anything about it because corporate was in control. Then, a large group came in with food, drinks, and alcohol. The desk clerk asked the people to pour the alcohol into styrofoam cups and throw away the glass bottles. I told the clerk that the signs say, "no food, no drinks, no alcohol". She said, "well, there's just not supposed to be glass bottles". I am extremely disappointed and expected to get the 100% satisfaction guaranteed but apparently I have to contact corporate for that also.

Christie Polk
from Grand Prairie, TX
I live 15 miles from this hotel. Being 35 weeks pregnant, I wanted to utilize the indoor heated pool. The pool was not warm, the pool room was cold and the a/c was on. Along with other families, I complained to the manager. She said she couldn't do anything about it because corporate was in control. Then, a large group came in with food, drinks, and alcohol. The desk clerk asked the people to pour the alcohol into styrofoam cups and throw away the glass bottles. I told the clerk that the signs say, "no food, no drinks, no alcohol". She said, "well, there's just not supposed to be glass bottles". I am extremely disappointed and expected to get the 100% satisfaction guaranteed but apparently I have to contact corporate for that also.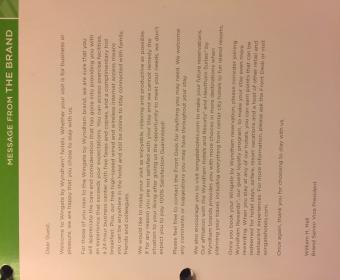 Douglas Coberly
from Los Angeles, CA
I stayed at the travel lodge in Raton NM on April 1, 2018 in room 136. I tried to reach front desk via phone several times to report a lot of loud noise from room above. I walked down to front to let them know about loud noises disturbing our sleep. It never stopped and continued to be loud from 9pm till 4am.
Best regards

pertro ice
from Milton Keynes, ENG
Hi cant seem to log in to my account 166223013d I am in UK, password or user id will not reset called Ramada north they could not help.
I want to use my points to book a stay at Ramada north pls advise

Gregory Holsomback
from Dallas, TX
My stay at the Knights Inn of Aurora, Colorado from 03/11-03/18/2018 was very disappointing. On 03/15, I returned after work in the evening to find that my 9mm automatic CZ pistol and belt holster were missing. They were hidden in a drawer underneath my clothes. The only people with access to the room were the maid, the manager, and the person who moved a refrigerator and microwave into the room that day. I reported the theft immediately to the manager and police. The management has been totally uncooperative, insisting the employee would never do that. They have offered no help whatsoever, even stating that they couldn't be blamed. I would at least expect them to question the employees and check the surveillance tapes. Their actions violate your business practices.
My employer did not extend our stay at the hotel, moving our entire crew to a different hotel.

The Wyndham email/online system is confusing, and it cost me $125. They also should NOT charge if you book a room and don't check in! I had a problem because since I didn't receive a confirmation email from Wyndham (when I booked a reservation online), but HAD received other emails from Wyndham's marketing/Wyndham Rewards, I forgot I had made the reservation and made a second one for the same weekend a week or so later. Anyway, normally if you don't show up they would not charge you anything. But Wyndham charged me twice in the same weekend, even though it's all physically impossible and all for me to stay in 2 different rooms at the same weekend. When I called the lady was very unhelpful and, while they already gave me a refund for part of the money charged for one of the reservations, REFUSED to refund a $125 that was charged for one of the nights. So I got back some money, but not the entire amount? On the phone it was just a bunch of confusing, bullshit excuses. I will never stay there again. I went there to see a friend in Indianapolis and go to an anime convention. But I will ask the convention people not to use this hotel in the future. I will tell this story through all possible social media channels. I don't want anyone else to go to a Wyndham hotel because I don't want anyone else to get scammed. I'm broke. I saved up a specific amount of money in advance for the convention. Now I have to eat ramen for the rest of the month because they refused to give me a refund. A normal hotel would be kissing my ass and not only giving me a refund, but offering me a perk like a discount on a future stay or a free night or SOMETHING. No. No courtesy or decency or respect. I didn't feel like I was being treated fairly. I feel like both times I talked to them on the phone, 1) their calling system is so messed up, you push the button for the accounting dept. and it just takes you back to the menu again, so you have to push '0', talk to an operator, and ASK for the accounting dept., which is bullshit, 2) when I DID get through to someone I felt like she was condescending and just wanted RID of me, and didn't act like she was seriously concerned about helping me or fixing my problem. The hotel was old and rinky-dink anyway. The elevator in the back of it broke in the middle of the convention. Not impressed. Probably won't be going back and like I said, I'll urge anime fans to have the convention somewhere else. There's a LOT of hotels in the area, who needs them?

Clay Ebertowski
from Rochester, MN
Hello,
On Saturday March 10th, my brother and I stayed at the Knights Inn in Orlando, FL. We do not usually complain, however, our stay was far from comfortable.
We were in Florida just for the night until we flew back to Minnesota the next morning. After we got to our room, we noticed a unpleasant odor in the room, trash on the floor left behind from the previous guest, and the shower faucet had a constant leak. None of this bothered us to much, and we let it go.
Several hours went by, and we woke up from a nap, and went to use the microwave. This is when we found several cockroaches on top of the fridge/underneath the microwave. We do have photo evidence which I will attach below. Immediately after finding the bugs, we went to the office and explained what happened and asked to be switched to a different room, the employee explained that they had no more vacant rooms. Then we asked for a refund so we could try to go stay somewhere else, or go and sleep in the airport - after this, the employee called the assistant manager to see about a refund and told us she would come and knock on our room door when she received any further information.
Several minutes later, the employee came to our room while on the phone with her manager and said that we can't get a refund because we already stayed in the room for several hours. At this point, we were noticeably frustrated because anybody should be able to understand that we would have tried to leave earlier had we known there were cockroaches in the room - in addition, we explained the bugs must surely be a health concern.
The employee later let us speak to the manager on the phone, who in return ended up telling us via phone call to, "SHUT THE HELL UP," after expressing that cockroaches are a health concern. After being sworn at, we called Wyndham's corporate office to explain the situation. They were very friendly and helped us file a complaint - we were told that the property manager was legally binded to contact us within seven days.
We uncomfortably slept in the bug infested room since there were no other hotels available in the area, and a refund nor a room switch was offered. In the morning we flew back to MN, and then waited several days until the hotel contacted us regarding our complaint.
We eventually received a call from the "operating manager" of the property who basically said they will not be giving us any sort of refund, and denied the possibility that her employees swore at us - she justified her reasoning by saying, "we don't hire employees that would say that." - doesn't really seem like a professional mindset to me, considering she wasn't there - at this point, the situation in completely laughable.
We talked on the phone for several minutes until she said if you email me a picture of the cockroaches, you will get a 100% refund. So I emailed her a picture of the cockroaches + pictures of trash left behind. Two things happened when she responded:
1) Instead of following through with her previous statement of a 100% refund if I send her pictures of the bugs, she changed it a 25% sales allowance.
2) I realized I was not even in contact with the property manager or the operations manager, I was in the contact with the assistant manager who told us to, "shut the hell up." Are you kidding me???
We went back and forth for awhile via email, and eventually the assistant manager cc'd the operations manager into the final emails. Doesn't really seem fair. The name of the operations manager who was eventually cc'd in is, Shawna Hubert Miller. It would be great if she made some sort of communication, as well.
Anyways, in a competitive market, customer reviews mean everything. If cockroaches, being sworn at, and lies do not constitute a refund, I'm not sure what does. I have stayed at other Wyndham hotels in the past and never had any problems. We paid $171 on a card and would like a full refund.
We look forward to hearing back from your corporation,
Thanks
Clay Ebertowski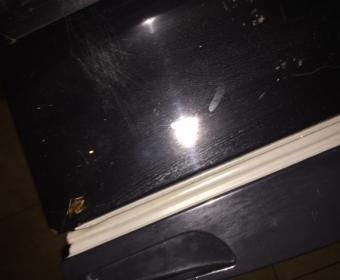 Elsie Ng.
from San Jose, CA
I spent five nights at your Wyndham Garden Barrone plaza in NOLA. I was there March 8-13. I was unable to get a good nights sleep on two of those days On Friday night, I was awaken at 1:40 am by loud yelling. Was unable to fall back asleep for awhile. Complained that morning to the front desk. Young man there said that he would inform the manager. Next night I was awaken at 11:00 PM by loud music. This time I called the front desk and recorded it. I can send you this recording, if you want. Someone came up and asked them to be quiet. Management apologized and promised it wouldn't happen again. It didn't. I was offered a future 30% discount. Well, I am 74 years old and probably won't be going to NOLA again. I feel I should have been given the discount now. Also, reservations were made under my daughters name. Melanie Schwartz Sincerely, Elsie Ng

Rosanna Cardone
from Chatham, NJ
Extremely poor treatment and very poor customer service.
We are RCI members that booked a two bedroom two bath deluxe at the Wyndham Nashville from March 3, 2018 to March 10, 2018. I was traveling with my husband and two young adult daughters. On March 3rd, as a result of storms in the northeast, our plane was delayed. We called ahead to tell the resort that we would be late. We did not arrive to the resort until about midnight.. When we arrived, we were told that out reservation had been given away because "it is corporate policy to overbook". There was no apology.
They had no idea what to do with us. That was clear. They had us wait while they figured it out. That took them approximately an hour or more.
When they finally did assist us, it was to give us two one bedrooms that were not near each other, at some time after 1am. They said someone would contact us the next day to change our room.
The next day we did not hear from anyone until approximately 4pm. At that time, we were pulling into the registration area, to inquire about changing the room as they had promised. My husband told the caller, Matt, that I would be right in to pick up the keys as we were in the parking lot and there were no spaces.
I went inside with my older daughter and Matt was nowhere to be found. We found an employee, Theresa, who directed us to the manager, Marguerita who was assisting someone else. After waiting to speak to Marguerita, approximately another 45 minutes, she gave us the keys that Matt had by then provided to her (approx. 30 minutes after the phone call) and two fifty dollar gift cards that she said we should use to have dinner as an apology from Wyndham.
We did in fact attempt to use the gift cards at a local restaurant. The waiter attempted to run them three times but they were declined, much to my family's embarrassment. When I called the front desk from the restaurant, the manager, Devon Taranto, said he could not hear me.
I called when I returned to the resort from the room phone and I was disconnected three times. When I finally did speak to Devon, he explained that it was the restaurant's fault. Once again, Wyndham taking no responsibility for their part in any of this. Marguerita never explained to us how to use the cards. The fact that we were embarrassed when trying to use the cards given to us by the resort, was of no consequence to this employee.
I did speak to Lisa Hagewood the next day who told me to fill out the Wyndham survey and ask to be contacted because she did not know what she could do for me. I have not heard from Wyndham.
Well, now I telling my story yet again. I hope that someone can be of assistance.
Thank you,
Rosanna Cardone

Jody Brown
from Sebastian, FL

Kristine Clark
from Surrey, BC
I think that the fact your point system deletes someone's points after a certain amount of time really is UNPROFESSIONAL system. Yes I knew that they would expire but it still is unprofessional as not everyone gets to go and stay in your very expensive hotels all the time or for that matter gets to travel. I know for a fact I will NEVER stay in one of your hotels again.

Johanne Dalton
from Toronto, ON
On 02/26/2018, I arrived in Rock Hill, SC and choose Wingate by Wyndham. I requested a room for the night, indicating that I had a pet, a cat (7 pound Cornish Rex) that I even showed to the employees. I was charged an additional USD$25 for the pet, which I had no problem with.
The next morning, we were very satisfied with the room, the hotel and the breakfast.
But, as we were about to leave, an employee noticed that my pet was a 'CAT'. She indicated that cats were not allowed, and we were asked to "not leave" until she had checked the room to ensure that no damage had been done. Of course there was no damage to the room, not even cat litter on the rug as we had protected the Cat litter box area to avoid any additional work for the staff.
We found this to be utterly insulting, being treated almost like criminals by an establishment that had accepted the pet, fully aware that it was a cat beforehand and that charged $25 for the night. At the minimum, they should have reimbursed us the $25 if this is a "Dog only charge"!
In the last year since I started choosing Wyndham hotels during my travels, I have been satisfied except at that Wingate by Wyndham of Rock Hill, SC. Please let me know what you propose to do to resolve this issue.
Yours truly,
Johanne Dalton
daljoh@aol.com

Good Morning,
I am highly disturbed by your message. I'm not understanding how you are even attempting to CHARGE my card when I was assured that my card would not be charged, during booking, because I would be paying when I arrived at the hotel.
I have a confirmation emaik that reflects that all considerstion woukd be paid during my arrival at your hotel. And this was the bilateral agreement that was offered and accepted on the website that you've chosen to promote your services.
And I'm appauled that you have casually emailed me a week out to tell me there is a problem with my reservation due to payment that should be nonexistent, based on the agreement -thus, attempting to breach your agreement.
And when I called at about 8:07am this morning, Mary, who was very rude by hanging up in my ear, told me that its all for a dollar. She told me that you suddenly charge in advance for basketball stays. I'm not sure what that has to do with me and my reservation.
The cruz of the matter is that I booked under the agreement that YOUR company presented and that was to book now and pay later. And that because I am not in the position to pay now, hence why I chose YOUR company. So I'm hoping that Wyndham will not casually inconvenience me or others, who have made other arrangements to be there at that time. And if I never checked my emaik in time, then how would you handle this?
This is simply a breach of your agreement and I'm hoping you'll make the human choice and think of the inconvenience you'll put me, your consistent consumer, in when all you have to do is make good on your promise.
Thanks.

Arrived at the hotel came to check in and the front desk manager Mike Issac started off nice but got snotty fast. We were here 3 weeks ago for medical reasons. I had booked both rooms a while back so had both employee vouchers with me. The front desk agent at the time said it was fine to leave both here. He got rude because I didn't have it in my hand, then gets worse because I didn't have a credit card. I had my company one which does not have my name on it so last time I did a debit deposit and was told it would be fine for this reservation. Instead of looking into anything he refuse the deposit and when asked what he wanted me to do cause I don't have one he repeated you need a credit card. Then I said so what your not letting us stay he got really rude and now my husband is getting angry we are here for medical and don't have one. Then Mike said he didn't need this behaviour from us and threatened to cancel our Reservation. I have never seen anyone so rude and argumentative as Mike

Rise Mayolette
from Tempe, AZ
I completely accidentally double booked for the same night instead of 2 nights for myself and my fiance.last night. However I didnt become aware. Of it until around 11am when i went to the front deak because i forgot my key card .The woman behind tge desk eas curt and just not very welcoming or friendly to the guest ahead of me. When iy eas my turn she quickly said are you checking out ? I said no yhat i had booked a room on the Wyndam website that i had joined for this 2nd night. She eas irritated and said she didbt have a reservation for me and that i needed to make a new one ! I looked on my phone to give her the confirmation number.. Thats when i realuzed i had made the resevation for the night we had already spent! I apologized several times. And asked her what could be done to remedy my obvious mistake.. I explained i had just driven 12 hrs from No California the day this happened (yesterday) She snapoed at me in fromt of other guests thst i needed to pay or leave in under 10 min. I decided that id talk to Wyndam later today and just pay fir this night again feeling like Wyndam would see this and credit the night or apply to a nights stay. I informed 'Anna' that I had to deposit some money into my account since she told me she couldnt take cash and Id be right back with my confirmation #in hand! She snapoef again that i had until 1130am to do all of that! I said its 11:21 NOW ! Theres no way i could get to the bank (in a city im unfamiliar with)depisit money, get on Wyndam site, reserve room and get back in 9 minutes! She didnt care sge said for the 3rd time she would take out $25 of my $100 depisit for late fees for anything past 1130am ! Flabbergasted i i waljed back to my room and told my fiance what had jyst happened. I called the 1 800 number i pulled up for Wyndam ..i handed my fiance $100 cash and asjed him to go pay for the night and Id be in touch with Wyndam in a few minutes and im sure they will be reasonable...boy was I wrong ! On the hotel phone i calked the front desk tell say that Derrin was coming yo pay AGAIN and asked what the tital would be since it was the second time we paid and we got a decent rate on the website.. A different woman eas on the phone now.. Shawnee is her name I found out wheni asked both of their names. She said she could not give me the rate without a reservation number I tried to explain the situation she said she knew because she was there when it all started and that she has a business to run and if I couldnt give a number then i was gonna have to leave! I was blown away ! I said ee will be checking out.. She snarled that that was a very good idea ! We packed up and i waited for 25 min for them to tell me that the maid said my room smelled like marijuana !And that she could keep my entire $100 drposit but she would return half of it ! I was getting angry by this time and told ger in no uncertain terms that she was unprofesdional and rude! How dare she soeak to a guest like this! Not that its your or her business but I do not smoke marijuana and i do not appreciate being treated like we were today.. Being accused and essentially robbed ! I took my 50 and decided to not let these 2 women represnting Wyndam Hotels to be able to escalate this further and left to go find accomedations for the night. I eas told by a rep. Of Eyndam on the phone that someone would call me ..that was 12 yrs ago... No call!
It was the Ramada near ASU in Tempe Az

This is the second complaint that I am writing as my husband wrote one and you never answered him. As well I had spoken to a service representative from Wyndham on your site and after waiting on the phone for a long and being transferred many times was told there was nothing they could do for me except say.... I am very sorry
Briefly I was in Myrtle Beach and was solicited for a Wyndham presentation at their office in Myrtle Beach on Jan 4th, 2018 at 9AM with breakfast
We gave $20. and was promised 30,000 Wyndham points to listen to the presentation see the unit.
The person who solicited us Stephen Glassman, a wonderful person told us that we had to bring two picture ID.I brought my Canadian drivers license and medicare picture health care
My husband and I being on vacation had to get up early and drive a half hour to get to the place. When we arrived after being processed to see a representative waited awhile . Then we were then told that because we did not have our Canadian passport we could not attend the presentation . The staff that told us this was very rude . She did not offer for us to come back at another time or day which we would have gladly done), nor did she offer us even a cup of coffee for our inconvenience .Our money was refunded.I already own 3 timeshares and was interested in the Wyndham presentation as I already am a points club member of your organization . Aside by having been inconvenienced on my vacation , I have never been treated so rudely, poorly and unprofessionally by a customer representation in such a situation . Being in this type of business your staff should have treated us in a more respectful manner and offered us some compensation . I would appreciate it if there is anything you can do for us. (i.e points) Thanking you inadvance.

Brandie Pack
from Springfield, MO
I have no complaints so far and I have stayed at several Wyndham Hotels. Great job Wyndham !!

James White
from Horsham, ENG
On 10th December 2017 I had to visit a dying relative in Newcastle upon Tyne and booked a single night at the Ramada Newcastle Gateshead via Amoma on the internet. I paid for the room in full at the time of booking but upon arrival they wanted to charge me again. I showed that I'd paid and they seemed happy. We had a (dreadful) evening meal and at 09:00 the next morning went for breakfast, additional charge, to find everything had been cleared away. The cooked food provided was completely dried up and mostly inedible.
When I checked out I paid for the extras - evening meal, breakfast and parking.
Later I checked my credit card bill to find they had also charged me for the room that I'd already paid Amoma for. Customer Services initially claimed that they couldn't find my booking, then said they couldn't find it without the hotel reservation number. A quick contact with the reception desk was able to find this. Customer Services simply stopped responding to emails. This appears to be simple theft.

Danny Rossner
from Myrtle Beach, SC
My wife and I were recruited at a Myrtle Beach outdoor location during a rather cold Jan. 2nd to attend a tour presentation in exchange for breakfast and 30,000 Wyndham points, We filled out the form, put down the 20$ deposit and were told that we needed to bring 2 pieces of ID to the meeting the following morning. We showed up this morning and were refused entry because we did not have a passport or nexus card (we are Canadians but did provide a picture ID (Quebec Drivers license, Quebec Medicare card and a valid credit card). The lady at the Wyndham Preview center in North Myrtle beach was extremely rigid, cold and unfriendly. We were given our $20 back and basically ushered out! The least she could have offered us was the breakfast promised if not more (like to come back another day with the correct documents). This rigid adherence to a rule that we were not privy to or knew nothing about and obviously could do nothing about after having gotten up early on vacation and driven a good half hour in inclement weather is unacceptable. We are good standing members of RCI for over 25 years and have never been treated so discourteously. .If this lady worked for me she would have been dismissed.
We are disappointed and annoyed and will definitely have nothing nice to day about Wyndham,
I respectfully request that you grant us at a minimum 15,000 Wyndham points, My time is a as valuable as yours and I do not appreciated it being wasted.
Thank you for your time
Danny and Sandy Rossner
514 996-5533
rossner@videotron.ca

Nedal Qamhiyeh
from Lafayette, LA
Good afternoon,
I checked in to Wyndham garden in Lafayette la on 12-19-2017.
The room was not up to standard condition.
I didn't mind the current conditions but later on I discovered that:
1. The bathroom door wasn't closing.
2. Air conditioning system was a making a terrible and scary noise.
3. TV has a split lines on the screen.
4. The room has a bad and humid smell.
5. Room was outdated as far as the finishing touches.
I did complain to management and they did send someone to talk to me, his answer was that he couldn't not fix it and it has to wait for the next day.
Nothing has been done yet.
Please advice.
Name: Nedal Qamhiyeh
Cellphone: 337-501-3894
Email:Qamhiyehnedal@yahoo.com
I thank you in advance

FRANK ZIMMERMAN
from Junction City, KS
The following is submitted as a formal complaint regarding The Wyndham Group Reservations:
I had phoned Wyndham Group reservations at about 3 pm on 5 September and made a reservation for Super 8 on the 5th of September, using a credit card. I later received two identical email messages with a confirmation and a hotel address in Joliet, IL. When I arrived at the hotel in Joliet around 10 pm, I was told that they had no reservation information. I telephoned Wyndham Group customer service and was told that the reservation was for a hotel 22 miles back in the direction I had just traveled. This information was never transmitted to me before I traveled to Joliet. When I talked with customer service, I was told that the reservation was for super 8 in Mokena, IL and there was nothing they could do because it was past the 4 pm cancellation period. My impression was that Customer Service could care less. I was passed to two other customer service reps and when I asked to talk with a supervisor, I was disconnected. The hotel person in Joliet told me that I could stay there at a higher rate than quoted in the email message but would also forfeit my credit card payment at the other hotel. I elected to drive back to Mokena and stayed there.
I feel that the Wyndham Group owes me compensation because Wyndham Group directed me to the wrong hotel causing me to drive about 44 miles out of the way which took nearly an hour's driving time and made for a very late arrival in Mokena, IL.

Savas Aivatogl
from Holiday, FL
I don't know where to start from! I'm so piss off and its almost a week since I stop by this fucking hotel that i book a reservation 2 weeks ahead of time !
Confirmation Number: xxxxxxxxx
Wyndham Rewards #: xxxxxxxxx Tier: GOLD.
After our day in a Disney park that Saturday the9th we try to check in for the night and the front desk lady advice us they had no room for us no reservation or nothing . I show her a print out of our confirmation number and shit and she really didn't giver a fuck to even to attempt to find out what happen or take responsibility or even the courtesy to review the issue and resolve it. I had to call 5 times to all the fuck'n numbers I was given must talk to 10 fuck'n ppl in the US and over seas all which had VERIFY I have a fuck'n reservation and fucking confirmation number but the front desk in the hotel didn't !!!
Spend 2-3 hrs on the fuck'n front desk trying to get this shit done so i can take my family in the fuck'n room for the night but this shit never happen .
I don't know who the fuck drop the fuck'n ball but I ended up driving back home that same day .
You are the worst fucken place to book a reservation , I don't know if I had book a longer multiple stay what would i had done in this same situation !!!!
I try to keep my cool and not blow up and go ape in the lobbey and get my self a free stay in a jail cell !!
You guys drop the ball and all I got was the run around for 2 hrs on the phone and a front desk rep who she didn't give a FUCK !!!
I would like to not be fuck'n charge for that "stay" that never happen if I see a charge in AMEX not only I will charge it back but will be happy to pay 2500 for a lawyer !!
Please remove my name from you hotel and cancel my fuck'n Wyndham Rewards #: xxxxxxxxxx Tier: GOLD since you don't give a FUCK of LOYALTY and have no fuck'n Idea bought customer service .
That front desk clerk if she knew how to FUCK to do her job she could easy take charge and resolve the issue .
She could have check if they had a FUCK'N room available and easy book us that fuck'n room for that night and charge me the fuck'n price for that room !!!
But she just didn't what to do shit or offer an option or even any solution !!
Also you fuck'n reps on the phone didn't give a fuck and was telling I DO HAVE A RESERVATION and keep sending me FUCK'N e-mails with it LMAO .
None of them FUCKER's even offer to re-book one even for a different fuck'n hotel if a room was not available in that shit whole .
You guys when down hill big time since you took over this low rated shit grade hotels .
You not the same as you was!!
I know i'm a drop in the big bucket of water and this bitch-out will be deleted as you don't give a FUCK but this big bucket has a whole and you lousing drop by drop and one day it will be empty .
Good buy wyndham and I'm defiantly will be trashing you ass every I go online and in social media mouth to mouth !!!

Not ready to refund the amount
from Mission Viejo, CA
I booked a reservation through Wyndham, When I reached to hotel at midnight, hotel people couldn't find any reservation on my name. So I reached out to wyndham for the refunds. They are not ready to help me out with refunds nor the hotel people. These customer care people are so rude and not helping out with this issue. And i am still struggling for the refunds. Never ever book hotel through whndham.

Barbara O'Brien
from Platte City, MO
We stayed at the Baymont Inn, West Plains Mo. Oct 19-22, 2017. When we checked out, we realized we had left an expensive Tempur-pedic pillow in the room. We were too far away to go back, so I called the hotel from Joplin, Mo., and talked to the desk clerk about this. I described the pillow in detail, that it was a queen size Tempur-pedic pillow with the name embossed in the pillow itself, in a green pillow case. I was assured that housekeeping would retrieve it, and they would ship it to us. She said she would give the information to the manager, and we would be hearing from her by email or phone. I emphasized that we would pay the shipping charges any way they would like. This started a month long fiasco of unbelievable incompetence, lies, total disregard for a customer, and the theft of our pillow.
...
Oct 26: we had not heard from the hotel manager, so called the hotel again and spoke to the desk clerk again. She said she would call us back after she talked to the manager.
...
Nov 1: still no contact from the hotel. Called again, talked to the desk clerk again, and was told, "Oh your pillow was shipped this week", (lie #1). I asked how much I owed for the shipping, and she said the manager would send me an email with that information.
...
Nov 7: still no contact from the hotel, and no pillow. On Nov 8, called the hotel again, asked to speak to the manager, and was transferred to her voice mail. I left a detailed message about what has transpired, and again stated that it was a Tempur-pedic pillow in a green pillow case.
...
Nov 9: 11:50 am. Still no contact from the hotel. Called the Baymont again, and asked for the tracking number for the shipment that I was advised had been sent when I called on Nov. 1. Again, was told that the manager would send that information to me.
Nov 9: afternoon, received an email from Parcel Express in West Plains for $13.32. Invoice stated "Pillow left at the Baymont", and could be paid by PayPal, which we did. This automatically updated the account at Parcel Express, and sent another invoice showing $0.00 due.
...
Nov 16: 12:20 pm. Have not yet received the pillow. Contacted Parcel Express spoke with the owner, asked for the tracking number for the shipment. He stated it should be on the invoice. Told him the only thing on the invoice was "Pillow left at the Baymont". He paused, and then said he would get back to me, and then stated that I should have an email within an hour.
Nov 16: evening. Had a new email from Parcel Express showing a shipment sent that day by USPS Priority mail, and a tracking number.
...
Nov 18: a pillow was delivered to my home. This pillow had a torn and ripped brown pillow case, and was just a very dirty and stained standard size pillow. It looked like a pet pillow, and this hotel allows pets. There were a number of dogs at the hotel while we were there. This was such a ratty and torn pillow and case that I can't imagine any person actually using it. To say that I was furious would be an understatement.
I called the hotel immediately and asked for the manager. I was told she was not in. I told the desk clerk that I had been trying to get the hotel to return my Tempur-pedic pillow in a green pillow case. She said "yes, that she had seen it in the lost and found area". I told her that I had been shipped a dirty and torn pet pillow in a brown pillow case, I needed to speak with the manager. The desk clerk said that she would contact her and let her know of this. I then contacted Customer Service for the Wyndom Hotel group and gave a detailed account of my dealings with this Baymont hotel. I was given a reference number, and told I would be hearing from a staff member this week. As of today, Dec.2, I have not received any communication from the corporate offices.
...
Nov 20: Still no contact from the hotel, as usual. I called them again, asked for the manager. The desk clerk said she would transfer me to her voicemail. I refused, and demanded that I talk to the manager about this situation. The desk clerk was familiar with it, and said she would tell the manager when she returned. About 10 minutes later, the manager, for the 1st time since all of this started, returned my call. She said she had just mailed my pillow, and gave me a tracking number. She then asked me if my pillow case had flowers on it. I told her no, it was a plain green pillow case, and I asked "are you telling me the wrong pillow was shipped again???" She said she would double check, and if so she would stop the shipment.
The manager called back that afternoon, and said it was the correct pillow. She also stated that my PayPal account would be credited tor the $13.32 I paid for the first wrong shipment (lie #2).
...
Nov 22: Received the pillow from the hotel: WRONG PILLOW, CORRECT PILLOW CASE. The pillow case was the correct one, which matches our sheets and the other Tempur-pedic pillow and pillow case. However, the pillow was just standard size generic foam pillow, not a queen size, and not at all any type of Tempur-pedic. It is very obvious that someone removed our pillow, and replaced it with this one. These foam Tempur-pedic pillows fit tightly in the pillow case, and you cannot just hold the case upside down and have the pillow slide out. You have to 'walk' the pillow out, tugging first on one side, then the other, etc. This was a deliberate removal of our pillow from our pillow case, and replacement with a smaller size cheap foam pillow. Did they think we wouldn't notice???
Contacted the hotel again and asked for the manager, and was informed she would not be back until Friday, the 24th. At this point I am done, done, done with trying work with the hotel about this. I have accepted the fact that I have lost a $120 pillow, and to add insult to injury, I also have had to pay $13.32 for that privilege.
...
I have written a more detailed account of this, including the person's names that I have dealt with, pictures of the pillows and cases sent to me, pictures of my matching Tempur-pedic pillow and pillow case at home, and pictures of these pillows side by side. Also the invoice from Parcel Express, which I have never been reimbursed for either via PayPal or the credit card I used to charge the hotel room (as of today, Dec 2). These documents are being sent to the corporate offices of the Wyndam Hotel group.
...
I seriously doubt that anyone at the corporate offices will read this posting, or even care about if they do. That is why I am also posting this on social media outlets and travel web sites, so that others can avoid the problems we had.

Tevin Tyson
from Parsippany, NJ
Hello, I recently stayed at Travelodge in New Jersey. 625 Route 46 East, Parsippany, 07054 . Customer service was horrible. I stayed 2 nights . I spent my last on somewhere comfortable to stay only for my room to be infested with bedbugs. I have picture a below attached. When I went down stairs to ask for a refund they simply told me they could not. I asked if I could get some sort of compensation or even a free stay at a hotel where I live in buffalo, ny and still was denied. So I'm trying corporate! Please contact as soon as possible so we can handle this matter accordingly. 716-400-5315 is my cell. Thank you.
Best regards,
Tevin Tyson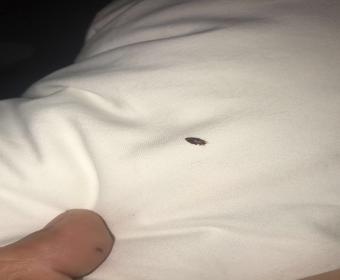 Dominque Espinosa
from Dallas, TX
Employee found locked in my room going through my personals while I stepped out for breakfast.

claudia rangel
from Laredo, TX
Don't believe anything they say! Don't go to any of their boiler rooms for a pitch on their vacation packages. First, they are over 3 hours long. Next they are very hard core. I was pitched by a total of 4 sales people. After I declined their expensive package, they showed their true colors and became rude. I was then walked to an agent that was going to do a survey. Of course this was a lie! He proceeded to offer a vacation package called a discover. After hesitation, we purchased it. Throughout our ordeal, we kept telling them that we were planing 2 trips to which they said we would benefit from this package. So, we purchased the deal thinking we were going to need it anyway. Big mistake. Turns out, the trip we had told everyone about is not part of the discover. So we are now left without our vacation and our money. I filed a complaint. Another bad service. It has been close to 3 months and still no resolution. Stay away!!!

mark david johnson
from Fort Huachuca, AZ
If this is for the hotels please forward to the "RESORT COMPLAINT DEPARTMENT", in August I received a phone call to tell me that I had missed my payment on the 20170728. I informed the person that called that I would pay. and the y indicated that they could use the checking account on file. I said "YES". Then September came along and you wanted payment for August. The person suggested that I use my MONEY that was in my maintenance account. I said sure that way it saved me from using money from my bank account. Now less then two weeks ago I was inform that my account was delinquent and I owed $610.00. I was told that I had missed AUGUST and SEPTEMBER and OCTOBER was due. At which time the representative asked how I wanted to pay this? I told her I did not miss any payments and refused to pay them until it had been rectified. Noone has called me to indicate that there was a problem. That evening I called Ingrid and paid with my maintenance dues account. Now with much frustration and the inability of your people not calling me back after reviewing my account and having Ingrid cross examine me as to why I would let it get so far behind. I told her it was not my FAULT. I made arrangements and trusted Wyndham to do the right thing. You didn't and you still got paid. Really dishearten with your practice of you were at FAULT for not submitting the paperwork and your follow-up. Not to mention when I asked for the COMPLAINT DEPARTMENT I was transferred to other departments that could not help and then I waited on the phone for 1.5 hours to hear nothing but music and advertisement. That was yesterday, a week ago I waited over 30 minutes. Your company owes me an explanation and a letter to the Credit Bureau indicating that I was not the cause of the above action. To further I want a written apology for my records. 901-335-9402

Udean Clark
from Springfield, VA
Reservation # (7304278035119 ) My husband and I stayed at the Wyndham Hotel in Norfolk, VA on October 21, 2017 for one night. We were not satisfied with the room because it was not clean. The carpet looked like the vacuum cleaner had not been used and there was party decorations left in the closet which was a clear indication that the closet had not been opened. My husband's compliant was there was mole around the tub and spider webs in the bathroom. We immediately contacted the front desk to let them know of our issue. We were told that it was noted on the account and someone would follow-up with us. That never happened so we call back and talk to Steven and Kyla who refused to give me a refund because I went thru a third party company which was Expedia. I contacted Expedia who had no problem helping and they contacted the Hotel and again was told that they would not refund me my money because the problem had been resolved. Not sure when it got resolved because I was only there for a day and ended up leaving a short time after we got there. I just wanted to let you know how unprofessional this matter was handled. Happy customers don't complain. I would like a refund for wasting my time and energy on the matter.
Sincerely,
Udean Clark

Kandi Leffew
from Redford, MI
We booked room 113 at the Baymont in Harriman Tennessee. On the second night I made mention that we may have seen a cockroach in our room. The office sent house keeping in to clean the bathroom. No offer was made to change rooms. On the 4th night at 8pm we found a live roach in our sons crib, I notified the front desk that stated it has been an issue in that back roll. Upon packing to leave we noticed them in the fridge as well. We cut our trip short and was offered a refund for two nights. Instead of that refund the hotel charged my card an additional night and refunded the unauthorized charge but still has failed to return the original two nights offered by hotel manager RJ upon our check out. RJ was unable to give us a receipt for this transaction as he stated he needed the owners override information to do so. I have called the hotel three times with no response. I took the cockroach we found in my sons crib to the front desk, where staff tossed it in the trash. I have stayed at this hotel every year for the last four years. Please check my reservations this is totally unacceptable conditions for any hotel to operate in.

D. F.
from Washington, DC
I don't know where to start. DO NOT BELIEVE ANY OF THE SO CALLED POSITIVE REVIEWS. If you are a person that truly values a quality hotel with standards and holds their guests accountable for being disruptive to other patrons, DO NOT STAY HERE!! This hotel booked 2 different sets of families above our room for my birthday weekend and not only did the families stomp, bang and run around ALL night and ALL morning waking us up throughout the evening and as early as 5am BOTH days. At this point we decided to get in the car and get on the road. NOT our original plan but it wasn't like we could get any sleep and the hotel clearly did NOT care. Want to know what the hotel did?? NOTHING! NADA! ZILCH!! I travel A LOT and spend good money for a QUALITY stay. I and We will NEVER be patrons of the Wyndham hotel establishment in this lifetime EVER again. They've definitely lost great customers and will continue to with such low, not up to par standards. Thank you for a HORRIBLE birthday! DISAPPOINTED AND SLEEP DEPRIVED!! I will be contacting corporate!!
P.S. I tried to be nice by informing the GM at the hotel and he never returned my call. This definitely has shown me that Guest Relations and Services are NOT a high priority with this hotel brand.

DIANA MEIJER
from Burlington, ON
INJURY SUSTAINED DURING STAY AT SUPER 8 DAYTONA BEACH OCEANFRONT
CONFIRMATION # 98311079
WYNDHAM REWARDS #163834801G
HOTEL STAY OC.6th to OCT. 11th, 2017. ROOM 238
I AM REPORTING AN INJURY RECEIVED DURING STAY AT SUPER 8 MOTEL ABOVE.
I SUSTAINED AN INJURY TO MY LEG, CAUSED BY A METAL BAR STICKING OUT OF SIDE OF BOX SPRING MATTRESS. THIS BAR WAS HIDDEN BENEATH BED SKIRT & AND COULD NOT BE SEEN.
I WALKED BETWEEN BED & AIR CONDITIONER TO ADJUST TEMPERATURE.. ON DOING SO MY RIGHT LEG WAS GOUGED/SCRAPED ON BAR. CAUSED DEEP GOUGE. BLEEDING AND BRUISED..
THIS WAS AT APPROX. 1:15 am OCT.11th. I IMMEDIATELY CALLED DOWN TO FRONT DESK TO REPORT INCIDENT. WHEN MANAGER/SUPERVISOR (CHARLIE) WAS TOLD AT 9:00am ALL HE COULD/WOULD DO WAS REFUND 20% OF STAY. THIS AMOUNTS TO $65.72. SO FAR HAVE NOT SEEN IT AS CREDIT..
THIS IS AN INSUFFICIENT COMPENSATION FOR THE INJURY I RECEIVED. THE INJURY WAS NO FAULT OF MINE.
INJURY WAS DUE TO NEGLIGENCE BY HOTEL ITSELF. METAL BAR IS A DANGEROUS SAFETY HAZARD.
AS OF TODAY INJURY IS A DEEP GOUGE, VERY SENSITIVE, SWOLLEN AND BRUISED..
I FEEL I SHOULD BE COMPENSATED FOR THIS INJURY AS IT WAS HOTEL'S RESPOSIBILITY TO PROVIDE A SAFE ENVIRONMENT. SHOULD NOT EXPECT THERE TO BE HIDDEN METAL BARS PROTRUDING FROM BEDFRAME..
I HAVE INCLUDED PHOTOS TO BACK UP MY COMPLAINT.
PLEASE ADDRESS THIS COMPLAINT WITH THE DUE DILIGENCE IT DESERVES..
THANK YOU,
DIANA MEIJER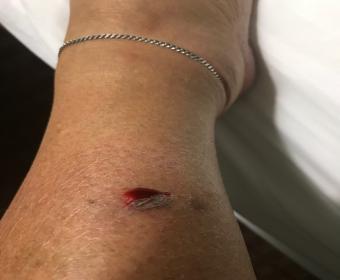 Diana Meijer
from Burlington, ON
RE: INJURY SUSTAINED AT SUPER 8 MOTEL DAYTONA BEACH OCEANFRONT
HOTEL CONFIRMATION # 98311079. STAY FROM OCT.6th to Oct.11th, 2017.. ROOM 238.
WYNDHAM REWARDS # 163834801G
I WISH TO REGISTER A COMPLAINT REGARDING AN INJURY I SUSTAINED FROM A STAY AT THE ABOVE SUPER 8 MOTEL.
I HAVE INCLUDED PICTURES BELOW TO VERIFY MY COMPLAINT.
I INJURED MY LEG ON A METAL BAR STICKING OUT PAST THE BOX SPRING MATTRESS. BAR WAS HIDDEN UNDER BED SKIRT & WAS NOT VISIBLE. WHEN I WALKED BETWEEN BED & AIR CONDITIONER, TO ADJUST TEMPERTURE, I SCRAPED MY LEG ON BAR. THIS HAPPENED ON OUR RETURN TO HOTEL AT APPROX. 1:45 am ON OCT.11/17.
I CALLED DOWN TO THE FRONT DESK TO REGISTER AN INCIDENT REPORT. THAT MORNING AT 9:00am, GENTLEMAN IN CHARGE (CHARLIE) SAID ALL HE COULD/WOULD DO WAS TO GIVE ME 20% OFF MY STAY.
I HAVE NOT SEEN CREDIT AS OF YET. ($65.72. INSUFFICIENT COMPENSATION FOR INJURY SUSTAINED)
HOWEVER, THIS INJURY WAS NOT DUE TO ANY FAULT OF MINE. THIS WAS CLEARLY AN INJURY CAUSED BY NEGLIGENCE ON THE HOTEL ITSELF. THIS BAR IS A DANGEROUS SAFETY ISSUE.
AS YOU CAN SEE FROM PICS BELOW, THIS IS A DEEP GOUGE ON MY LEG. AS OF TODAY IT IS STILL SWOLLEN & BRUISED AND VERY TENDER.
HOW AM I TO BE COMPENSATED FOR THIS? NOT SOMETHING THAT I CAUSED MYSELF.
YOURS TRULY,
DIANA MEIJER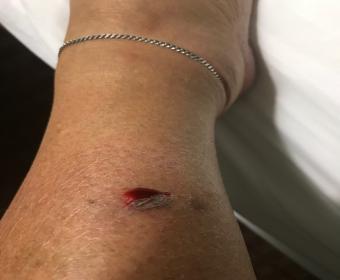 Carol Niec
from Joliet, IL
We recently rented seven (7) rooms at the Americinn in Madison, Wisconsin West for our family to stay for a family wedding in Madison, Wisconsin.
I am writing to your company based on our having receiving notification that your corporation has bought this company. I have filled out many complaints about our service on Friday, October 6, 2017 and Saturday, October 7, 2017 the date of the family wedding.
I am sending detailed comments to various entities and though I am VERY upset about the quality of our stay, I do not expect any action on your part to take our complaints seriously.
We paid a 'special rate' of $149.90 per night for double queen, plus tax for a total for each room of $343.28 per room all of which I charged on my American Express Card.
I am writing this with little hope that you will take any action to correct these problems because it is so obvious that our complaints would be the same for any visitor, but that few people might take the time to express these issues. But since our group was so large, and we all had the same complaints I am at least putting it on record.
The worse complaint was the staff at this motel calling the police for a smoker in a room next to ours. Our 3 year old granddaughter who is asthmatic was affected by the smoking in that room, the police came, the staff did not move the occupants and they kept smoking. THAT was outrageous.
As I mentioned we were in town for a wedding on Saturday the 7th of October and we had little choice but to stay out of that area except to sleep. It was outrageous.
So I am formally complaining with little hope of any action on your part except my ability as a consumer to spread word far and wide in every venue I can about this poor quality of stay. I am sure your company got a good buy with this motel chain because it is obvious they have skimped on maintenance and repair for a very long time. You will rehab and it will be that way and you will make your profits and people like us can jump in Lake Mendota.

Susan Maestretti
from Madison, MS
I reserved a room for October 7 2017. And to check out October 8. 2017 I went through a second party to set up the reservation. The second party was not told that they were renovations being done to the hotel. So they were not able to relay that information to me. When my family and myself walked into the lobby. There was concrete that had been jackhammered, there was dust and flooring was not finished. The lady at the counter, apologizes and says the upper rooms had been renovated and to please excuse the mess. She also said the pool had be renovated. We checked in, thinking the rooms will be fine. We go upstairs. There are not even numbers on the door they have pieces of paper with the numbers taped to the doors. We go into the room and we are hit with the most her Horrendous smell of chemicals. I'm not sure if this was from new carpeting or from the paint. But the room had not been aired out. Also the remainder of the room was not up to standards. The toliet would not work, there was mold on the sides of the tub, rust in the toilet, rust on the showerhead and on the bottom of the tub. We turn the air up hoping we will get more ventilation in the room, I tell my family let's just go down to the pool, relax there for a while, give the room time to air out. Hopefully things will be better. We go downstairs, to the indoor pool. The smell of chlorine was so strong! We did notice that there were little windows that we could open at the bottom of each section of the Windows, so my daughter began to open those, and we open the door leading outside. You could literally see the fumes rising. I brought three grandkids with me on this trip. Ages seven, eight, and 10. They were very excited about getting to go to this big pool. But after being in the water for 30 minutes. Their eyes were burning & they started to cough they wanted out and to leave the pool area and go back to the room. We get back to the room, we noticed the smell is still horrible, one of my grandsons is coughing and gagging the others are saying they can't breathe well. We had them change their clothes. We go downstairs and tell the manager ,we have to check out and leave because of the conditions of the hotel. We asked for a refund. She said we would have to talk to our second party, Which was The Reservation Counter. I contacted them last night. They contacted the manager at the hotel. She said they absolutely refused to refund the money. She said I would have to call back and talk to the manager myself to see if I could change her mind. I don't see that that is going to help with the way her attitude was , her name is Beatrice Wolfe.
Our Itinerary # was R887479223
The children have still had breathing problems this morning coughing, and saying the bleach smell is still in there nasal passages. I just cannot believe they would let us book a hotel, with renovations like that going on. It is unacceptable. I am attaching a few pictures with this letter.
I'm hoping you will be able to get back with me and resolve this issue. Thank you so much, Susan Maestretti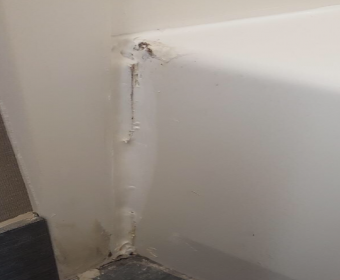 Victoria Shure
from Victoria, TX
I AM APPALLED with one of your employees! His name is Tony N. Brian.
After the shooting in Las Vegas, I read about a man who was shot and died while saving the life of his wife, Sonny Melton. I went to his facebook page https://www.facebook.com/sonny.melton.7 and saw the hundreds upon hundreds of people leaving their sorrow to hear about it.
Much further down Sonny's FB page was a post from Tony N. Brian saying it would never have happened if Hillary Clinton had been president! People, both parties, are pleading with him to take down his posts but he keeps going and going AND PART OF HIS PROFILE IS WORKING FOR YOU.
This is outrageous and extremely inappropriate at a time like this. I was crying while reading about this selfless man who saved his wife and all of the endearing replies about his bravery and life.
YOUR EMPLOYEE IS A THOUGHTLESS MAN! One of his dozens of posts there: Tony N Brian: this is a post from the first victim of Las Vegas to be named.. how ironic that he celebrated Hillary's loss yet Hillary's win would of most likely meant he would still be alive today rather than dead. #CarefulWhatYaWishFor so sad..
God is watching all and I pray Tony N. Brian gives more thought about what he says, when he says it, and who he works for.
I believe he works for you in Orlando, FL. Here is his FB page with his picture: https://www.facebook.com/tony.silva.71?fref=ufi&pnref=story
Thank you and God bless.

Austin Davis
from Houston, TX
I am an evacuee of hurricane Harvey. I checked into the Wyndham Hotel located at 14703 Park Row Dr, Houston, TX on September 2, 2017 and paid a cash deposit of $200 plus a cash pet deposit of $75. The desk attendant checked me in through FEMA and provided keys to room #1220. On or about September 18, 2017 I was told that the front desk had lost my application and all proof of any deposits I paid in cash so I needed to fill out new forms. I went to the front desk and filled out new forms and was then told on 09/24/17 that I was only approved for September 19, 2017 to September 25, 2017 and that I needed to provide payment for 09/2/17 to 09/18/17. I provided a letter from FEMA stating that I was approved for lodging on September 2, 2017 but was told by the front desk that it was not sufficient. I have been denied access to my room and my belongings BUT FEMA has been charged for 09/19/17 to 10/10/17 and I am left sleeping on the street with all FEMA approved funds tied up by your hotel. FEMA has assured me that this is an error on the hotel's part due to the documents that were lost by your employees. I have contacted FEMA regarding the apparent attempt to solicit funds from FEMA that are not due and to extort funds from me as well. This is VERY, VERY concerning to me and I intend to contact channel 2 news regarding this matter and the way in which I have been discriminated against. Please call me if you wish to discuss this matter. If I do not hear from someone by 10am tomorrow morning I will forward all correspondence, receipts, and videos to my attorney.
Kind regards,
Austin Davis
713-515-9004

Bradley Walker
from Buffalo, NY
My wife has MS and has a hard time walking. I called your hotel and asked permission for a scooter to be delivered. I was told "no problem". When the company went to deliver the scooter, they were told that there was nowhere to secure it. The scooter company then contacted me and told me that the delivery of the scooter was denied.
I called the hotel and the person who answered refused to give me his name. He told me that they couldn't secure the scooter and that was their policy. I explained that my wife couldn't walk that well (she has MS) and that we needed the scooter in order to be able to get around Las Vegas. He said that if I didn't like the policy, I could go somewhere else.
Normally I would have canceled my reservation but I had a reservation that couldn't be canceled. I told him that the policy was discriminating and he then hung up on me.
When I called the customer care line, I told the girl I am not looking for anything but was very frustrated by the lack of hospitality. All I could think of was that we were going to Las Vegas and would be stuck at the hotel. The customer care rep said that the hotel GM (Miguel) , would call or email me within a few days. That never happened.
All I wanted was an apology by the GM for what his employee said and did. It has been a week and this is the first contact I have received. The GM , while we were there, never made a point to talk to us. Now you have sent me a "form Letter" to promote your rewards program. This is a joke! Your hotel has discriminated against us. I have no intention of ever staying at your hotels. Discriminating is against the law. As long as the request is reasonable, then the business owner has an obligation to the customer. Do you really think anyone is going to believe you couldn't secure the scooter for 24 hours?
Brad
This was my response from your care unit, a form letter promoting the rewards program . I have also decided to post my complaint on all travel websites as well as send my email and a copy of your email to the BBB of Las Vegas, the Chamber of Commerce, the local newspaper as well as the TV news station. When profit becomes more important than discriminating and hospitality, then that business doesn't deserve to serve the people.
From: WHG Customer Care 1 [mailto:Customer.care1@wyn.com]
Sent: Tuesday, September 19, 2017 9:39 PM
To: brad@bradw0798.com
Subject: BAY 29414 Walker 3912467
Hello Bradley,
Thank you for contacting Wyndham Hotel Group, Customer Care. We are terribly sorry to hear of your experience and greatly appreciate you sharing the experience with us, and being a partner in our success.
We take these matters very seriously and your concern has been forwarded for immediate review to our Field Operations staff, for follow up with the property.
As a thank you for your support, we would like to apply 3,000 points to your Wyndham Rewards account.
Please respond to this email with your Wyndham Rewards membership number, and we will be happy to add the Wyndham Points to your account.
If you are currently not a Wyndham Rewards member, let me share with you some of the great benefits of being a member!
Earn points at over 7,800 participating hotels around the globe, including: Baymont Inn & Suites®, Days Inn®, Dolce Hotels and Resorts®, Hawthorn Suites by Wyndham®, Howard Johnson®, Knights Inn®, Microtel Inn & Suites by Wyndham®, Ramada®, Super 8®, Travelodge®, TRYP by Wyndham®, Wingate by Wyndham®, Wyndham Hotels and Resorts®, Wyndham Garden® Hotels, and Wyndham Grand® Hotels and Resorts Stay everywhere from North America to Europe to China and more.
Redeem Wyndham Rewards points for Go Free℠ free night stays or for Go Fast℠ discounted hotel rates at any of our participating hotels at the following brands: Baymont Inn & Suites®, Days Inn®, Dolce Hotels and Resorts®, Hawthorn Suites® by Wyndham, Howard Johnson®, Knights Inn®, Microtel Inn & Suites by Wyndham®, Ramada®, Super 8®, Travelodge®, TRYP by Wyndham®, Wingate by Wyndham®, Wyndham Hotels and Resorts®, Wyndham Garden®, Wyndham Grand® Hotels and Resorts and other exciting destinations.
Redeem points for a variety of other rewards, such as gift cards and merchandise.
Earn miles or other travel currency instead of Wyndham Rewards points for your qualified hotel stays from participating airline and rail programs by updating your earning preferences in your member account. See our full list of participating partners.
Earn additional points through everyday purchases and other transactions with a variety of program participants, including our Wyndham Rewards® Visa Card.
Gain access to your member account 24/7 - to check point balances, redeem rewards and make reservations - simply by visiting www.wyndhamrewards.com.
Please respond to this email advising us you would like to be a member of our free Wyndham Rewards loyalty program and we will be happy to set up your account and apply 3,000 points as our way of saying "Thank You" for being a loyal supporter of our Wyndham properties.
Thank you for choosing Wyndham Hotel Group!
Best Regards,
Brian W.
Account Specialist
Wyndham Hotel Group
Phone: 888.775.3379
Fax: 888.565.7707
"The information in this electronic mail ("e-mail") message may contain information that is confidential and/or privileged, or may otherwise be protected by work product or other legal rules.
It is solely for the use of the individual(s) or the entity(ies) originally intended. Access to this electronic mail message by anyone else is unauthorized.
If you are not the intended recipient, be advised that any unauthorized review, disclosure, copying, distribution or use of this information,
or any action taken or omitted to be taken in reliance on it, is prohibited and may be unlawful.
Please notify the sender immediately if you have received this electronic message by mistake, and destroy all copies of the original message.
The sender believes that this e-mail and any attachments were free of any virus, worm, Trojan horse, malicious code and/or other contaminants when sent.
E-mail transmissions cannot be guaranteed to be secure or error-free, so this message and its attachments could have been infected, corrupted or made incomplete during transmission.
By reading the message and opening any attachments, the recipient accepts full responsibility for any viruses or other defects that may arise, and for taking remedial action relating to such viruses and other defects.
Neither Wyndham Worldwide Corporation nor any of its affiliated entities is liable for any loss or damage arising in any way from, or for errors or omissions in the contents of, this message or its attachments.
Wyndham monitors all incoming and outgoing email communications, including the content of emails and attachments, for purposes of security, legal compliance, training, quality assurance and other purposes permitted by applicable law."

Joshua Costello
from Pittsburgh, PA
My wife and I travelled to to Niagara falls ON. For our anniversary this past weekend. She booked our room on booking.com (they have also been contacted.) She called ahead to confirm our reservation and was told we were all ready to go. When we arrived at the wyndham garden in Niagara falls canada, on 9/15/17 around 10pm we were told there was a problem and the room would be significantly more than we booked for. Being that it was so late we didn't have much choice but to pay it. The staff was polite but not very helpful on the matter. During the night the toilet in our room ran continuously, it sounded like there was someone showering all night long. Sometime around 3am some guests thought the hallway was the best place to have a loud get together. We asked them to please quiet down or go to their room but that didn't work. We called the front desk and told them the situation and their response was "they will probably go to their room momentarily" being that this was 20 minutes into
their party I explained this and told them we already asked them to quiet down. The next response was "well, I'm not sure what you want me to do about that." We have stayed at wyndham hotels many times in the past. We enjoy them but this stay was underwhelming to say the least. We didn't get to use any of the amenities that the hotel offers since we arrived late. We essentially paid $160 to lay in a bed and be annoyed. We chose to go home instead of staying another night.

caryl kasner
from Fort Lauderdale, FL
I hope I get a letter back from you.
I have been trying to contact the corporate offices but I am having difficulty.
I went to Nashville to escape the hurricane in boca raton Florida. once we heard it was over my daughter made a reservation for your hotel in Orlando. it was bumper to bumper traffic and it took us 22 hours to get to the hotel.we ordered two rooms with two double beds because we were 4 single women. we called to tell the hotel we would be late for we were in horrible traffic.they said no problem.we arrived at 6;30 in the morning.there was nobody to help us. okay we managed. they put us on the second floor with one bed in each room. I am 76 years old and I just had my hip replace. I had a terrible time walking up the stair and then finding our rooms were wrong. my daughter went back and complained and the manager said thats what we have . you have no choice.
this was truly horrible. one bed instead of two. no safety bars in the shower and no non skid mat.
apparently you don't care about older people.
I am so disappointed with this hotel.
I live in boca west which is a very high classed are in boca raton florid.
we all love to go to Orlando and see Mickey. I would like to write an article about the treatment in this hotel in our local magazine.
this is a very wealthy area with 3500 families and I don't want anyone to stay at your hotel;.
this was disgraceful how you handled my group.
the reservation was in the name of my daughter shari kasner and she had booked two rooms two beds in each room
the hotel was 8100 international drive Orlando
I hope you address this matter as quickly as possible with an apology and some explanation.
I am so disappointed in this experience
our room was 3541 and 519 0n the second floor
the date was Tuesday sept 12 however checking in at around 530 in the am
we slept maybe 2 hours and left.
I expect an apology and I think you need to improve your safety regulations for older people and be more helpful in times of crisis.
caryl kasner
561 483-3593
thekaz10@aol.com
if I don't hear a word from you this letter will be posted in the boca raton newspaper

Steve Mileto
from Williamsport, PA
I stayed at Knights inn and Suites in Virginia Beach on 09/02/2017. My room smelled awe full.I found old pizza boxes in the refrigerator.The cabinets in the kitchen were missing doors.The bathroom was filthy.I sent an email earlier and never received a response about my stay.I can't believe you guys put your name on a dump like this.You need to send someone down to look at this hotel and see what they think or better yet have your CEO spend a night there and see what he says.

LaTonya Millet
from Little Rock, AR
I reserved three rooms in May and late July realize there was a conflict in my schedule, so the rooms were canceled. The date of check in, I have the charge for both room deducted out of my account. I called the hotel and was given the run around an hung up on. It has been three days, five including weekend so I call corporate again. The complaint I filed was never registered Friday therefore, I am still out of my money and the initial complaint finally filed. Btw, the rooms should have been cancelled with no charge on July 31st the day I cancelled the reservation.

dave warkentin
from Ottawa, ON
ahem, confirmation #82236830 account # 692130242 rewards # 111191945B. booked the place and went. 2 room suite big enough for 4...1 tiny bar of face soap, 1 tiny shampoo, 3 pods coffee nothing replenished. and I tipped!! place is pet friendly, got there and they charge? no mention of that on site. No hair dryer in am, no air conditioning no hot brkfast or juices as no electricity in entire hotel. no toasted anything, that's what woke us up when the power went out. power stayed off long after we vacated the place. went to front desk and asked what they were giving as credit, and was told they would email my bill when they got power. I said your not hearing me, we want compensation. was told we were not getting any compensation. so I then recounted all the issues as above and was told housekeeping is not informed of the number of people in the room. that's fine, just stock it up for the number of people it can hold and no problem then. very nice room celebrating our 30th anniversary, but very bad taste left in our mouths.
ALMOST FORGOT, THEY OVERCHARGED US WHEN THEY FINALLY GOT THEIR ELECTRICITY BACK BY $9,00. WE DID NOT CHARGE ANYTHING ELSE TO THE ROOM SO WHY THE EXTRA CHARGES AS I HAD PRE-BOOKED THIS PLACE ON A CREDIT CARD. THE FUNNY THING IS AFTER THE FIST NIGHT MY WIFE TOOK A TINY SHAMPOO OFF A CART IN THE HALLWAY, BUT SHE COULDN'T USE IT AS THERE WAS NO HAIR DRYER TO STYLE IT WITH. THEY ENDED UP BILLING US FOR $333.90. NUMBER 1 PLACE IN DAUPHIN...WE DID NOT GET OR HAVE ACCESS TO ANY OF THE FOLLOWING THAT THEY ADVERTISE....
Dependable Comfort
Fuel up with free breakfast
Enjoy a workout in our gym, featuring two squash courts. If you prefer to unwind, the gym also has a steam room. In the morning, wake up to a free SuperStart continental breakfast and stay connected with free WiFi. pet-friendly hotel.
WHAT REALLY MAKES ME MAD WAS THE WAY THE GIRL SLUFFED US OFF AT THE FRONT AND THE NON STOCKING OR REPLENISHING OF OUR ROOM. SAD AND NO T.V.!!! so again what is our compensation?
have a nice day, dave

Conrad Pogorzelski
from Morganton, NC
Room wasn't cleaned the day we arrived never cleaned the whole time we were there. Had to go ask for towels and washcloths because they didn't bring them, had people outside our room at the pool until about 3 am in the morning. Found out the room phone wasn't working when I tried to call about the people at the pool at three am. Phone was finally fixed the last day. What was more distressing was the fact that when we arrived to the room on Friday Sept. 1st the room looked clean at a quick glance so we left to go enjoy the area and didn't notice until we got back that evening that there were men's swim trunks hanging on the back of the bathroom door and when we actually looked around you could tell that the bathroom had not been cleaned just straightened and toiletries towels and washcloths replaced and bed straightened. Made us afraid that the bedding had just been straightened instead of changed after last guest. Still not sure. The next day we left early came back late same thing with the room, had not been cleaned just towels replaced and beds straightened. Sunday we left again early came back late the room had not even been straightened let alone cleaned and we had to go to registration to get towels and things. This was the first visit for my friend to Charleston and I convinced her it was a good place to stay that although it is not like most of the hotels in that area it was safe and clean and in an excellent location and budget friendly, which was important to her. Needless to say she will never stay at this hotel again because of this experience even though she is planning more trips to Charleston. My husband and I have stayed here before and brought other people too but after this last experience we cannot in good conscience recommend this hotel again unless there is a drastic change. For some people vacations can be a once a year thing that people budget for take time off work for look forward too and at the very minimum you want to know that the place you are staying at is clean and safe. I did not feel this way at this hotel this time.

Homero Ramírez
from Omaha, NE
We stayed at your microtel in owatonna Minnesota. We had two rooms room 122 & 124. Both rooms were non smoking rooms. We stepped out for dinner in the evening upon our return we found room 124 stunk a strong order of Cannabis so strong we had to open the windows to air it out. We spoke to the attended who could explain why this occurred. There was no air -conditioning in the lobby or eating area. Needless to say it made our stay at this location very unpleasant. I believe you office should investigates this management as to why this thing are happening.

Homero Ramírez
from Minneapolis, MN
We stayed at your microtel in owatonna Minnesota. We had two rooms room 122 & 124. Both rooms were non smoking rooms. We stepped out for dinner in the evening upon our return we found room 124 stunk a strong order of Cannabis so strong we had to open the windows to air it out. We spoke to the attended who could explain why this occurred. There was no air -conditioning in the lobby or eating area. Needless to say it made our stay at this location very unpleasant. I believe you office should investigates this management as to why this thing are happening.

Mario mancera
from Corona, CA
I went to one of your Wyndham hotel at Big Bear CA. The hotel name is Knights Inn at 40598 Big Bear Blvd. This place is a dump it smells the cable doesn't work and no air conditioning. Problems with the internet. The pool is fills with dirt and I payed 100.00 per nite.

Kalissia B Parker
from Southern Pines, NC
Hello,
I used a 3rd party vendor, AMOMA. After the booking, I called the hotel to confirm my reservation. They told me that the vendor had booked a smoking room. I asked Malinda several times if she could just switch me to a non-smoking room. She was adamant that your system would not allow her to make any change. I offered to pay to upgrade to a different room. Again, she stated that was not an option. I proceeded to go to the location as I needed to stay in that area for business and I went to see if I could tolerate the smoking room. When I arrived, I asked her again to move me to a non-smoking room as I am allergic to smoke, she refused again saying it was out of her control. I checked in and went to the room, the room was unbearable and I went back to the front desk. She agreed to spray the room, but I told her that the smoke was too strong. She continued to refuse so I told her I could not stay. She said she had talked to the manager and nothing could be done. At this point I am appalled at the fact that customer service is so poor that she can't simply switch a customer to a non-smoking room especially since I told her I am not a smoker and I am allergic.
I did reached back to the vendor and the vendor stated that the hotel chooses the rooms. Since I didn't stay, the vendor reached back to the hotel to get a refund. Malinda told their quality team that she offered to change my room for a charge. Firstly, I asked her to this from the beginning just so I could get to my business at hand. She refused. So on top of all of this, she blatantly lied to vendor as she made the same claims of not being able to anything to me and another person trying to help me get someplace to stay. Secondly, a non-smoking room is not an upgrade. IF she had offered this, why would I be charged.
This is the worst case of customer service I have ever experienced in my travels. I thought well of your brand. I was really disappointed that this establishment carries your name with such poor customer care.

Gina Love
from Modesto, CA
To summarize, we were sexually harassed, were called the b word and almost got physically assaulted. I reserved a room for 3 people. Aside from the room charges, he asked for cash deposit which we paid. Just because 5 people showed up, the guy at front desk assumed that all 5 were staying and started harassing us. I told him the other 2 live in town and not staying with us, they only came with us cause they know where this place was. He didn't want to hear any explanation, he told us to get out. He said he was the owner of the hotel. He gave us our cash back and he said "get out b*tches and started making sexual gestures with his hands. We had to stand up to this vile man and told him how we felt. Maybe this is how women are treated in his country but he chose the wrong women to degrade. My cousin saw what he was doing with his hand and more words were exchanged. She was so upset about her mother being disrespected, she flicked a couple of pieces of paper on the counter. He came out with a wooden stick and tried to scare my cousin with it. We called the cops, 3 squad cars came, cops said it wasn't the first time they were called to this facility. The guy told the cops that he got scratched by the paper my cousin flicked, yeah right, he probably scratched himself. He said he wouldn't file charges if we weren't. The only reason why we are not filing charges against him is because we live too far away. I checked my bank account and there's a pending charge of $109.99 which I will be disputing if it goes through tomorrow. WORST EXPERIENCE EVER! This is just a summary of this incident, if you want a full account of what happened, let me know, I can email it to you. We would never stay at any of your hotels again. I've also read similar online complaints from other customers.

Yvonne Scarafiotti
from Albuquerque, NM
Alarm went off when I turned heat up to 72, told it was from dust.
Toilet loose and making terrible sound when I sat on it, reported, it was never fixed, I was there 2 days.
TV was hard to learn to use 2 remotes, cleck didn't know how to instruct me, and no brochures.
Kitchen was filthy and I had to ask for a table to be cleaned off; also she brushed all the crumbs from the counter onto the floor to walk in.

Michael Brodie
from Kalamazoo, MI
This was probably the worst experience I have ever had at a motel. Check-in took forever because there was only one employee at the desk handling a whole line of customers. I was told when I reserved the room that you offered free park and fly. When I checked in, I was told that parking would be $15 a day. After going in the back room to "check with someone," the desk agent told me parking would be $5 a day, which I was finally forced to accept. After check-in, we went to the bar in the lobby, where there was no bartender on duty. When we finally found the bartender and ordered food, the kitchen staff had to leave their drinks (!) to go to the kitchen to make it. When I made my reservation at your national number, I was told that your airport shuttle started its runs at 4 AM. I called the desk to let them know that we would need the shuttle so as to arrive at the airport at 6 AM the next morning. The desk clerk told me that the shuttle driver "sometimes doesn't arrive here until 6 AM." When pressed, she said that if the shuttle driver wasn't here, they would call us a cab. I then ordered a wake-up call that I never got.
When we woke up on our own we found that sure enough, the shuttle driver hadn't shown up, so we asked that a cab be called. The desk clerk didn't want to prepay the cab. She wanted me to pay for the cab and get a receipt and then bring it back in to her. The cab driver had to straighten out that nonsense. I have stayed in some rat holes during my working career but I have never experienced worst service than I did at this Wyndham. I would like someone from corporate to contact me about this.

Victor harlen
from Gardena, CA
I was a guest at this motel and they don't even serve coffee for the guests but if I'd of been Asian or from bejein or China as a tourist I'd of received a complete breakfast and coffee and juice for free I seen it with my own eyes, instead they have a restraint in same building that gives kickbacks for breakfast only, to the front desk, slot of truckdrivers stay at this motel because it's the only place near with truck parking and it's a shame that Wyndham allows this property to take advantage of guest intros manner hell even motel 6 offered coffee and that's the sad part about it knights inn is suppose to be an upper class motel with amenities for its customers my stay was on the 20th and 21st of August 2017 .ull never repeat that motel again. I checked out after prepaying a 4 day stay. It's ridiculous that corporate allows things like this to happen to paying customers who expect what every other Wyndham chain motel offers except this one
Sincerely, victor harlen

Michael Franklin
from Conyers, GA
I just read an article about the Manager at you Wyndom Hotel in Richmond Virginia. He kicked out one of your guest for having a service dog then accused the guy, Drew Lynch of being belligerent . This was totally unacceptable, unprofessional and provoked by the manager at your hotel. I travel a lot for business, and have stayed at your hotel's, even have a membership, which you can now cancel. I will NEVER stay at any of your hotels again based on how you treated this guy! So sad that your manager did this to him and his service dog. Thank you

Konya Bloomquist
from Belleville, IL
The Wyndham Hotel in Richmond VA recently turned away a person with a disability, a person who had a service dog. The manager, Titus, said he didn't believe that the dog was a service dog and wanted proof. According to the ADA there is no paperwork needed.
I can promise you I will never stay at a Wyndham hotel unless some sort of change is made. I have many family members and friends who due to circumstances beyond their control must have a service dog. Believe me, they would rather NOT have to have one, but they do. I feel that your company is being discriminatory against people with disabilities and Unfortunately for your company, this individual has lost you a lot of business.
Here is the ADA information.
Assistance Dogs in Public and in the Community
As a business owner, employee, or other member of the community, there are some important things you should be aware of regarding Hearing Dogs, Autism Assistance Dogs and other types of Assistance Dogs who have public access rights.
Assistance Dogs include Guide Dogs who are trained to help people who are visually impaired, Hearing Dogs who alert people who are deaf or hard of hearing to sounds around them, and Service Dogs who are trained to help people with mobility problems and other physical disabilities.
According to the ADA (American's with Disabilities Act) and state laws, people with disabilities are allowed public access rights for their specially trained Assistance Dogs.  This means that their Assistance Dogs are legally allowed to accompany the person into stores, restaurants, public transportation, and other places where dogs are not normally allowed.
Along with this right, the person and his/her Assistance Dog have the following responsibilities:
The Assistance Dog must be well behaved and under control, on leash or harness.
The Assistance Dog must be well groomed.
The person is responsible for cleaning up after the Assistance Dog and for any damage the dog may do.
The Assistance Dog must be trained to perform one or more tasks for the person to help with the person's disability.
You, as a business owner, employee, or member of the community, may ask the person the following questions if you think there is a need to verify that this is truly an Assistance Dog:
Is that your pet?
If the person says, "No, it is my Assistance Dog (Service Dog, Hearing Dog, Guide Dog)," You may then ask, "What does the dog do for you?"
In order to have public access rights, the dog must be trained to perform a physical skill.
You may NOT legally ask the person what his/her disability is or to show proof of disability or proof of where the dog was trained.
I would give you a 1/2 star if I could.
So disappointed,
Konya A Bloomquist

Alex Crigger
from Manassas, VA
I am complaining because of an incident that occurred at the Wyndham in Richmond, Virginia. Comedian Drew Lynch was booked to stay there with his service dog Stella. She is a service dog for seizures and the hotel had been previously notified that Mr. Lynch would be bringing her, as she must accompany him everywhere. When Mr. Lynch arrived to the hotel and began the process of checking in, the manager of the hotel - a man named Titus - began to be extremely verbally abusive and confrontational. He told Mr. Lynch that it was illegal to have Stella, the service dog, in the hotel without papers under Virginia law. However, the Americans with Disabilities Act states that *NO PAPERS* are required for *SERVICE DOGS*. Papers are not even given out to service dogs and their handlers. It is required of EMOTIONAL SUPPORT ANIMALS to have paperwork to stay somewhere but not service dogs. Titus continued to be abusive and threatened to call the police. He kicked Mr. Lynch and Stella out. Mr. Lynch was forced to stay at the Hilton across the street because they knew their laws. Mr. Lynch was scheduled to stay at the Richmond Wyndham because he was to perform at the comedy club and the contract with the club stated that they would pay for housing at a hotel of their choice. Because Titus called the comedy club and told them that Mr. Lynch was being "belligerent and abusive," the comedy club has thus banned Mr. Lynch from performing at ANY of their venues. Mr. Lynch video taped Titus breaking the law by discriminating against him and not allowing him and his service dog to stay at the hotel.

Patricia Brady
from Chandler, AZ
I got not very good customer service at your Super 8 in Pinetop Arizona. I stayed there Aug 11th and 12th. I got woken up not once but TWICE by
I hope were people from the front desk. They kept knocking and knocking until I woke up. When I opened the door, they shouted to someone else "there is someone in this room". So said they were sorry and left. Twenty minutes later, another knock on the door. Different person asking me how long I had been in this room. I was upset and said I made the reservation online for Aug 11th and 12th. I so glad they didn't rent this room to someone else and they would have walked in on me showering or sleeping. Not very happy. Thanks Patty Brady

Toni Council
from Oxford, MS
Booked a room at your hotel in moon twp. Pa. Was treated rudely by managers on duty. Would bot give me her name. Heavy set Caucasian. Talked to rudely by asian desk clerk. Only nice person was girl named Lee. Given rm #107. Light in bathroom broke sprayed all over floor. Tub rusted and stained.no refrigerator or microwave in room . Explained I was an insulin dependent diabetic needed these items. No blankets on bed. Got ice bucket leaked.toliet was broken .No pool said it was broken and outside.management should have given some compensation. Van driver was an hour late picking up at airport same day service. Desk clerk room.

JoEllen Thoresen
from L'Anse, MI
I called the Ramada Plaza Ojibway in Sault Ste. Marie, MI, on June 20, to reserve three rooms for July 14 and 15 for the Gus Macker. Our team was unable to partake in the Macker as there were not enough teams in our division. I called the Ramada on July 10 at 9:37 a.m. to cancel my rooms, all was well. I opened my credit card statement on August 1 and was appalled to see that I had charges in the amount of $2,574.97 for the Ramada, seven different transactions on multiple different days, six of those in the amount of $350.54 and one in the amount of $350.84 (the 30 cent difference doesn't make one bit of sense), the last charge was made on July 14, now I have interest charged as well!!! I called the Ramada immediately and spoke to Tori on August 2 who said she would take care of the matter as soon as possible. One week later I talked to Joanie who also said everything was taken care of. As of today, August 9, the charges still haven't been reversed on my credit card although Tori did tell the credit union that everything had been processed on Monday, August 7, so now it's a waiting game to see if in fact this matter was taken care of. However I do not appreciate the fact that Tori told me they would do everything in their power to resolve this matter as fast as possible, then turn around a week later and make a false accusation to the credit union employee today that I was a "no show." I explained to Tori on August 2 that I have the date and time recorded of my cancellation, four days before check-in, so I gave her that information; she told me everything was legit and once again reassured me that everything would be taken care of. Something just isn't right about this whole thing.
If you are going to charge a customer at the time of the reservation, you need to inform the customer when making the reservation! One would only assume that the ONE TIME CHARGE (not 7 charges on 3 different days) is made at the time of check-out which is the norm at most hotels.
Could you please look into this matter and see if in fact the Ramada Plaza Ojibway in Sault Ste. Marie, MI, took care of this issue on Monday, August 7. I understand mistakes can happen but it should NEVER be at the cost of the customer.
I will be awaiting your response.
Thank you.
JoEllen Thoresen

Stacy Myers
from York, PA
I made a reservation directly thru Wyndham for a weekend visit to NYC. We originally planned to stay on the Jersey side and venture over, as I had explained this to the cs representative. She booked me at a Days Inn, in Ridgefield, NJ. Several days prior to us coming, I called the hotel directly to confirm they offered the shuttle we needed and the accommodations we were looking for. After speaking with a gentlemen at the location, he confirmed they didn't offer a shuttle to the fairy, instead they did to a bus route, then we'd have to take a bus to the train, then the train to the fairy.
So I explained to him that this isn't what we wanted and I would need to find something else more accommodating. He stated that since I booked my original reservation directly thru Wyndham, that I would need to call them to take care of this and help me find a different hotel. So this is what I've done! Upon calling Wyndham customer service, she preceded to give me two other hotel options: 1} Howard Johnson in North Bergen for 84.99 + tax a night and a Super 8 in North Bergen, however they were booked.
As I'm on the phone with the representative I looked at reviews for the same hotel (Howard Johnson) and found that booking.com was offering a cheaper rate. I explained this to the representative and she stated that "she does not see that promotion in her system" so I in turn told her never mind with the reservation, I would take care of it myself. So to my surprise, the amount of $113.84 was charged to my back account. I immediately called Wyndham CS and explained this entire situation to them.
I was told that, "it is Wyndhams rules that I needed to specifically say CANCEL and I DON'T WANT IT doesn't give the representative the authority to cancel. If this is a "rule" for your employees, then your representative should have responded with, "So you'd like to CANCEL? and I would have confirmed with a Yes. The public is not aware or trained on "what terms need to be used" for things to be handled as the customer requests.
I was told to try to calls Days Inn directly to see if they would reimburse these funds. So I did.... And was told by the female manager, that it was never canceled and there is nothing she can do. She told me to call Wyndham CS. I explained to her that I've already spoke to them and they refused me for the reason above and she responded with "they just don't want to take responsibility and I can't reimburse you or the money will be taken directly from my check" which I know to be untrue.
Nonetheless, after speaking to both establishments for several hours back and forth, an email that went unanswered, a call back that was never returned by the CS representative on 12/12 as promised, and still no resolution. My family will never book thru any Wyndham resort again. Word of mouth is the best form of new and returning customers and I guarantee I will make people aware of the customer service I received thru this entire situation! Not once, did I hear anyone offer to help me get resolution.

Pat Sartie
from Bloomington, IL
Booked Wyndham la bella maison for October 28th to 31st. It was a 2 bedroom suite,which was listed and sold to me as a hotel room. After getting into our room, a girl from concierge desk with information about New Orleans and then as if we were Club Wyndham members, we told her we were rewards members, she then invited the 4 of us to have breakfast on Saturday or Sunday, we told her we were not interested in any presentation, she told us that they were not doing that and it would be just a informal gathering. So we told her we would go on Sunday.
When we got there they gave us papers to fill out and then a gentleman came out to get us. When he came out I told him that we did not come here for that and if they wanted to give us a presentation on there vacation condo's then they should have given us a special rate, but after paying $1470.00 for the room I was not about to listen to a presentation that they said was not going to happen.
He said just come in and have breakfast. We told him no and ask for our $20.00 back they had us give them to reserve our place for the breakfast. We were not the only people that refused to stay, plus she said we would get breaks on tours, would give us 1,00 points, and give a gift card of 75.00 to my son, cause he had already book tours. Well none of that happened. Also if this was sold to us as a hotel, no one made up the room and we only go 8 bath towels for the 4 of us. If we used the coffee we could purchase it, this not the case at hotels. If you don't want to do this things don't list it as a hotel.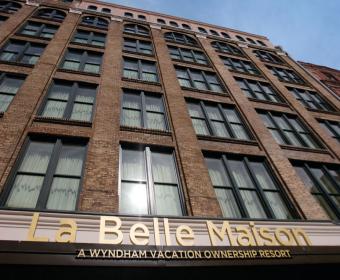 Meladee Brahms
from Corning, IA
Recently stayed at a Wyndham Hotel. I had a hot coffee spilt on my hand going back to my room. Now their saying I may lose some or all the use of my hand. No body seem to care. Was there for 7 days and on the day before we left a housekeeper stops and asked if we need anything. We even had to ask for towels etc....but I'm concerned about my hand. I don't want to have to sue but my hand will never be the same.

Margaret Gillen
from Billings Metropolitan Area, MT
From the look of things Wyndham Hotels is now renting the parking spaces out to dumpy camping trailers. They are located in the parking spaces set aside for guest parking. They have extension cords draped across the upper balcony leading to the camper. The pickup camper is not on a pickup, has a tarp across the top to keep I from leaking and a beware of the dog sign by its door. There is another trailer on the other side as well with tarp and rocks on the top. It is also in a guest parking spot. This is not appropriate for instilling confidence in the safety and quality of Wyndham.

Tomika Stitt
from Sewell, NJ
I came in at 4:30am my boss paid for my room, i didnt have the 50$ to take off my card, so the receptionist would not let me stay, im a truck driver and i dont have a bed in my truck, i was forced to sleep in my truck at the hotel and im a females this is so embarrassing, i drove for 11hrs and i wanted to shower and take a nap, i have a 8am drop off i was only gonna be here for 3hrs, and im a Wyndham member, i would like to get the room fare back to my boss, there has to be a better way than this, i no that there is some procedure that works around this, i am very upset with this

Daniel Gardella
from Middletown, CT
Daniel Gardella
June, 24, 2019
Letter of Complaint
La Quinta, Jupiter FLA
To Whom it may Concern,
We stayed at the La Quinta, Jupiter FLA From June 8, 2019 to June 11, 2019. It was the most distressing stay we have experienced in any establishment in our entire experience of travel.
We arrived to a flooded first floor. We were given a room on the second floor. We went to take a shower and found no towels. I had to go into the hall, find a maid, and request she bring towels. After they arrived, we showered only to find that we had no hot water. I informed the desk. Nothing was done about the problem.
The next morning we went down to breakfast and the when we called the elevator, it opened to reveal an entire floor covered in dog diarrhea. The stench was overwhelming. My girlfriend spent the remainder of the day suffering nausea.
We took the stairs to the second floor only to find that that lobby was also covered in filth.
We then entered our room to escape the stench and shower. Again we had no hot water or towels. We sought out the maid and she informed us that there were not enough towels in the hotel to meet the needs of clients. She searched and finally found some for us.
The gentleman at the desk found us another room after we complained again. We packed and moved only to find that the room was filled with mildew. We moved back to our original room.
Later that day we were moved to yet another room. We packed, moved, and found the air conditioner in pieces on the floor. We moved back again.
The manager finally put us in the "suite" where we found the TV clickers did not work, but at least we had hot water.
By this time we were both extremely upset. We came to relax for a few days and instead found ourselves sickened by the unsanitary conditions of dog feces everywhere and lack of basic comforts, no towels or hot water. Wen we checked out, we were given twenty five percent off our room costs for day one and day two only.
Since our return home, we have called the manager, Ingrid Cabana, three times and she has refused to return out calls. Never have we experienced a more disturbing stay in any hotel. We would like our money completely refunded. As it stands now, if something is not done, we will never set foot in one of your hotels again, and we do travel extensively.
Please contact us at your earliest convenience.
Sincerely,
Daniel Gardella
danieljgardella4@aol.com
203 216-3027

Mary Dolan
from Bedminster, NJ
Last night we stayed at one of your hotels. The Travelodge in San Rafael. It was not a pleasant experience to say the least. The parking is extremely tight and the handicap parking was one tiny spot on opposite side of the lot where our room was. The room was dirty ,there was something on sheets that looked like blood " took picture" , the kids got bit by ? while they slept,and there were pitcher bugs in room " took picture". I think you get the idea! So we cancelled tonight . They refused to give a receipt.Was told that because we booked Expedia they would send me a receipt and they would have to return our 2nd nights charges but provide no other info!!! That's not a pleasant time in anybody's day. And the free breakfast you advertise , your kidding right . We are disappointed in the the whole thing and wasted money at the same time

Norma Looper
from Metairie, LA
I heard that you own or have contract with the Knights Inn in Metairie, Louisiana. If you do, they have a General Manager that is scam artist. She likes to rent to people that only wants to rent for a few hours and then rent the same room to another person and pocket the money and getting it cleaned with fresh sheets. She will confront guests that had not done anything wrong. A lot of guests had checked in and then check out because of her and the way the rooms look. They also have cockroaches. The owner is aware of what is happening and gotten on to her. I think she will continue to do this to other gursts.

This is the worst company ever with worst customer service. Complaint is attached.

Derrick Johnson
from Ashburn, VA
I went to the days inn in Columbus ms the owner snatched my money out of my hand refused to give me a room said I owe him for smoking in a room from an old stay but I just stayed the night before and nun of this was mentioned he does not have the right to take my money out my hand and says he going to keep it then he asked his manager what should he do he said charge me give me my change but no room or key and keep my money I have it all on video

Scott and Tracey Heinsohn
from St Louis, MO
we checked at around 4:00 on 6/26/19 around 640 pm we went to lie down pulled back covers on bed at that time we lay down and the blankets sheets and shelled if urine upon closer look there were multiple stains on the sheets, rhe instead had been pulled away from wall and bed and a half inch thick I, and debris were behind it and in the dresser itself. Also bathroom mirror had so many water stains you could barley see yourself. Matt several complaints and yet it's 854 am 6/27/19 and no one yet had came to clean room or even just to replace sheets. We had one set of linens in bathroom to share between my husband i. We are very disappointed who's like some sort of compensation for this. We were planning on staying a few more days however it is not going to happen here at this facility unless someone settle up and makes things right. Please contact me or at 6189172978 or contact super 8 room 108. Wwve to head housekeeper would personally take care of to this morning it is still yet to happen.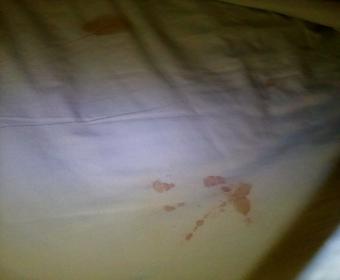 Lois A Lynn
from Norman, OK
I have tried tp book another night at the royal seacliff resort in Kona Hawii on July 5 and have had terrible experiences with wyndam not relaying information to the outrigger resort and being told things that aren't exact and have been held on the phone for over an hour and being told they couldn't bring their computer up to find me and my reservation. I also have called several times to try to book the extra night and haven't received any help and have been hung up on Would appreciate you calling me back at 4056843125 to see if you can help with this situation I would appreciate this greatly

I have tried tp book another night at the royal seacliff resort in Kona Hawii on July 5 and have had terrible experiences with wyndam not relaying information to the outrigger resort and being told things that aren't exact and have been held on the phone for over an hour and being told they couldn't bring their computer up to find me and my reservation. I also have called several times to try to book the extra night and haven't received any help and have been hung up on Would appreciate you calling me back at 4056843125 to see if you can help with this situation I would appreciate this greatly

I'm writing to let you know about my experience at the Fresno North Ramada, Now mind you I am a property manager so I end up in property manager mode everywhere I go. Great people at this hotel, They were some of the nicest I have experienced, very helpful, friendly..just all around pleasant, I would absolutely stay again because of that factor, but ..Looking around I start noticing little, things that can change that whole curb appeal, The pool furniture is quite old , or needs a good cleaning, there was garbage strewn about next to the Jacuzzi, there were lights dangling off poles by their electrical wires, plant beds/boxes that had dead plants or nothing at all in them, the carpets seemed quite dirty in the hallway areas and had a rather pungent Oder as you walked to the room. I guess I was more surprised that for a Wyndham Hotel these things were the way they were, I actually picked this hotel because it was associated with your brand and I have stayed in your hotels before and they are clean, beautiful and kept up to par. Please address these items and probably more at this property Also, I have never been to a hotel where we were not allowed to take any breakfast foods back to our room in the morning? Is this a standard practice for Wyndham Hotels? I hope you can maybe address these items and make this one of your best. It's an older hotel but from the looks, it was pretty fancy in it's glory days. It just needs some care:-)
Chanda Parker

timothy petrarca
from Coventry, RI
My husband just recently stayed two nights in the days inn by Wyndham Topeka Kansas. His experience was awful. The hotel was run down and dirty, his room was never cleaned, the beds were not made and no new towels were left. There wasn't even any coffee for breakfast one morning. I booked this hotel for him because I travel a lot and usually stay at a Days Inn. This is the second time in four months that I have been disappointed in your hotel. I will be rethinking where I will be staying next time.

Terri Seal
from Boise, ID
I am very disappointed and upset with our stay at the Super 8 Wyndham of Boise this last weekend. Our room was not clean, there was a used bar of soap in the bath tub and hair in the bath tub when we got there!!! Not only long dark hair but what also looked like pubic hair!!! The toilet paper roll had only enough toilet paper on it for one of the 4 of us to use. I had to send my children down for more the first night we were there. The alarm clock did not work, I would set the time on it and after awhile it would stay the same as what I set it too. The coffee table between the two beds had something crusty stuck to the table. It was disgusting!!! And Why when I booked did it give me a price of $204 that included tax, but when I checked in and got a receipt I was charged $226? I have a charge of $226 from you on my bank statement. Why? My conformation email quoted me at $204.
The only reason we stayed there is because everywhere else was booked, I didn't say anything to the front seat because I couldn't go anywhere else because they were booked.
I am requesting a full refund from you for the disgusting unsanitary room we were staying in. I honestly don't know how you guys stay open, I will be contacting the Better Business Bureau as well if I can't get this resolved. Thank you for your time

Good Morning Violetta, (violetta@pacificpearlhotels.com), Wyncare.customercare@wyndham.com
Thank you for putting me in touch with Brenda, the GM at the Wyndham in San Diego. Unfortunately we have been unable to resolve the issue of my brother, William Douglas Abner's H/P Laptop (Case # 4222508). On 3 June Brenda left me a voice message saying she would check with Human Resources about providing me with a copy of the original incident report. (Filed Monday, 6 May 2019) She also stated "if your brother was in and out of consciousness and one of our employees went in there, right away they would've notified some one, they wouldn't just leave". I can honestly state that I personally don't think I would be able to distinguish the difference between someone sleeping or unconscious. I left Brenda a voice message on the (5th) of June inquiring about her progress with Human Resources on providing me with a copy of the Incident report I filed. Still no reply. If you could please further investigate what Wyndham Hotels or Brenda is doing to complete this process of getting my brothers Laptop returned or replaced, this would be greatly appreciated. Thank you for your time and attention in this on going matter. I look forward to hearing from you soon.
Sincerely
Sharon Cavendish
----- Forwarded Message -----
From: Sharon Cavendish <sharoncavendish60@yahoo.com>
To: "violetta@pacificpearlhotels.com" <violetta@pacificpearlhotels.com>; Wyncare.customercare@wyndham.com <Wyncare.customercare@wyndham.com>
Sent: Tuesday, May 28, 2019, 12:21:16 PM EDT
Subject: Case # 4222508
Good Morning/Afternoon Violetta,
I am writing to you on behalf of my brother William Douglas (Doug) Abner. My name is Sharon Cavendish and I am Doug's sister. I am his Point of Contact (POC) in case of an emergency.
The emergency was that Doug was taken to the hospital from your establishment to have an emergency amputation (his left leg from the knee down was removed). After ensuring my brother was out of danger, I came to your hotel to collect his personal belongings. I took his personal items to him and he wanted to know where is laptop computer was. He stated that he left it on the table in the TV area. I went back to his room to search all possible areas, but his laptop was not found. I filed a report on 6 May, 2019 in the front office speaking with Mr. Brian Lopez. He took all our information. (He would not allow me to have a copy of the report). I have called several times to talk with the General Manager on the follow up of this situation. To date I still have not heard what Wyndham Hotels or your establishment is doing to correct this issue. Please let me know if you need any additional information. Your attention to this matter is greatly appreciated and I look forward to hearing from you soon.
Thank You
Sharon Cavendish

Greta Whitlock
from Canton, GA
uOn the dates of June 22-25 My husband and I stayed at the Microtel Inn by Wyndham at 7014 Mccutcheon Rd; Chattanogga,TN 37421
It was so awfully disappointing! We were greeted ok by Heidi! Upon entering the room I took off my shoes walked over to the window to open the curtains only to step onto a sopping wet carpet in front of air conditioner!! Looking at the air conditioner vents they were filthy with dust! I called down to Heidi told her the problem and that we couldn't stay in this room like this and I was sending my husband down she just said ok and hung up! My husband went down and to my surprise returned with a paper saying: "Room canceled money refunded"! That's it not a word! She didn't try to find us another room or offer any explanation nothing just dismissed us which is equivalent throwing us out of Hotel! What kind of Professionalism is that? I sent my husband back down (as I wasn't feeling well) to tell her to reinstate our reservation immediately because my husband learned from another that no more rooms were available! Where were to go? I was not feeling well and we did not have the funds to search out another hotel! So we asked for towels to soak up floor that night. We had a early meeting to attend the next morning but upon our return around 12 noon! The floor n our room was really sopping wet towels and all and starting to smell! I immediately told new staff on duty what happened and the woman that took care of us(so sorry I forgot to write her name but sure you can look it up) She was so kind and professional changed our room immediately and took care of anything else we needed so grateful for her! The new room was ok but let me tell you I don't know who cleans your hotel but we couldn't even shower because tub was not cleaned thoroughly and if it was supposed to be cleaned and looked dirty that's worse! The bathroom floor sticky to walk just awful! Needless to say one bad experience was enough! And the staff of Ladies at the hotel loud and boisterous in breakfast room on floors while cleaning so much noise woke me up! Maybe this is why they cant do a good job! What a terrible experience! Sorry but I wont be recommending this outdated hotel! So disappointed in Wyndham!
Greta Whitlock

William Kohler
from Bedminster, NJ
I accidentally booked the laquinta inn and suites in canover for the wrong weekend . I called and talked to someone and was told dates were corrected . I then get a hotels.com email asking how my check in was ( my check in was still a week away . I called the hotel and my dates were never changed ! I was then told that they could do nothing since I booked through hotels.com . Because of their employees mistake or outright lie , I paid for a room while I was in a different state. To make matters worse, The hotel wasn't full so it's not like they were turning away guests due to my reservation . Please do the right thing here and return my payment . Thank you.

I stayed a Travelodge by Wyndham Grand Forks ND on 6/ 14/2019. When I arrived at 330 pm I was told by the front counter staff that the pool and the hot tub where not working . I ask if breakfast was being served in the morning and was told yes and they showed me the area. In the early evening I went to the ice machine for ice and found it also was not working. I went to the front desk and ask where another machine was and was told all the ice machines in the hotel where out of order? The next morning at about 8 am I went to the breakfast area and found that there wasn't much for food or drink. I noticed a notice on the waffle machine that read that there wasn't any mix left ? I looked and found 1 dried up bagel and 4 pieces of bread that also where not eatable! I asked if they where going to put out more food and was told that was all they had left?There wasn't any coffee or orange juice either? The staff told me that that's all they had, this was at 8 am in the morning! The hotel was not even close to being full, the evening before I noticed about 10 cars in the lot and was wondering why? I now know why!!! This is very disturbing seeing that this is a Wyndhan hotel, paying guests deserve much better than this! I await your response,thank you. J.woroniuk

Marie Chavez
from Albuquerque, NM
This is the complaint i filed with the manager of the location i stayed at in Colorado Springs, CO.
The first night, I witnessed a homeless man tucking behind the storage garages to the west of your buildings. The bed was hard as a rock. The pillows were ridiculous! I had to fold mine twice to just get a little support. The backboard to the dresser/desk was broken and missing half of itself. The door to the room had gaps on the bottom and a wee bit on the side. The hallway (referred to as the back hallway by your night clerk) stunk horribly and looked as if it never gets cleaned. And last but not least, the reason I am informing you of this, is that our room was not serviced on the second day of our stay. We were gone all day, literally, and upon arriving back noticed the bed was not made, the towels were not picked up and the room was not cleaned. I called the front desk and the night clerk tells me, "well I don't know what to tell you.". I had to go get clean towels myself as there are no night housekeeping attendants. Her response is completely uncalled for. They should apologize and bring towels or whatever it was I may have needed. There should be more than one clerk or attendant at all times, given the neighborhood and the "apartments" next door.
I travel as often as possible and have never had as horrible an experience as I did this one.
I could tell by my walk to the front desk to get clean towels, that the first half of that hallway is cleaner, it smelled better, and it's obviously the nicer part of the hotel. When I advised the night clerk of the smell in the hallway she said "It stinks again?"…..so obviously you are well aware there is an issue.
Upon checking out yesterday, the clerk asked if there was something she could help me with. I advised no as I would be reaching out to you. However, a comment from her also made me question the integrity of your hotel. When I stated the night clerks comment of how she didn't know what to tell me, the day clerk stated "yeah sounds like her". People have bad days, and we all work hard for our livings. However, there is never an excuse for the lack of satisfaction from a hotel stay. Thank you,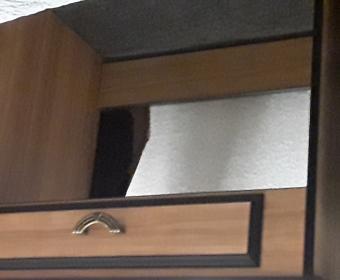 Michaela croop
from Portland, OR
Hello, I had stayed at one of your Hotels , the Travelodge, in tacoma wa , my experience was about the worst, and before I tell you the issue , I did talk to customer service @wyndham, due to this issue, and the person I talked to her name was Daisy, I was also told it would be ten days before I would hear anything back in my email. Well nothing happened , no email, nothing, and it has been 12 days,, I stayed at the Travelodge in tacoma wa on hosmer 8702, from June 10th thru June 12th 2019, I made reservations , and paid 121.52 dollars, when we arrived at the hotel , there was no greeting ,the front desk clerk, said WHAT ??,, and here I'm thinking I am a customer,,no greeting ..hmm...bad service, then I said I have reservations, she said ok...then she replied,,I NEED 50 DOLLARS,,and I said what for, no you dont,,and again she replied I need 50 dollars not explaining for what purpose, and she said everybody pays 50 dollars. I need 60 dollars,, then I said well , what is it for them oh my , she explained what it was for, which then I paid 50 dolkars, then we received our key cards , went to the room. The door was difficult to operate, I had to go back to the lobby and the clerk said ,, u need jelp, I said yes my door it will not open, the clerk replied oh yea , we have been having problems, with just that door, then she explained how to use the key and to open the door, ok I went back tried it again , it worked, well after using one of the key cards several times it completely stopped working , and we just used the other key card, the door looks like it has been kicked in . It has a big gap, in the evening when I tried to turn on the light by the bed , the bulb and fixture was just hanging there , I was almost Electrecuited, then the power went out had to call down to the lobby twice before anything was done about it , So Yes it was a bad experience I am a very unhappy customer, I am submitting pictures of the door and the lamp by the bed , I don't even understand , how a room can be rented out with the light beeing, the way it is , and the service, as I said , yea I am asking for a refund, and this issue needs to be Resolved , And I can be reached , at 541 519 3416,, or 509 731 8888,, or at my email ,, durkeesprite@gmail.com
Thank you Michaela croop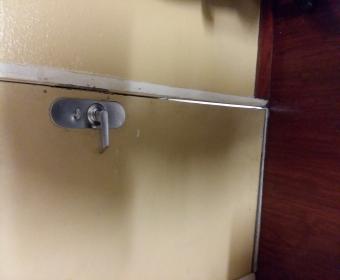 Terri mullin
from Indianapolis, IN
Stayed in super 8 on Bradbury st in Indianapolis last night and tonight. First night, got here and the cable and wi were broken, smoke detector was breaking. I called the front desk and told him. He came and was standing right under the defector and said he never heard it chirp and it was loud. I was sorry on the bed 10 feet away and he could hear me talk so why not a loud chirp he was so close to? He was insincating I was wrong and it was not chirping. I told him I've had decdec6ors for 50 years and I know what a chirping one means. He finally opened it and there was not even a battery in it. He put one in and it stopped chirping. Around 4:30 this morning it started chirping again. I didn't feel like getting up and letting him in so I didn't tell him until today abt that 5 am restart.
8 checked in my room today and the remote was missing. I called the front desk and 2as told othey would bring me one. Waited an he or so and no one came so I went to the lobby and got it. Came to my room and it didn't even have batteries in it. I tried to turn on the TV by its power button but the TV would not turn on. He moved me to another room, got in here today and discovered the toilet was clogged with a diaper. I took it out and it flushed. Then discovered the AC doesn't even come on no matter what temp it's set to. This is aweful. I've stayed at the super 8 in Castleton IN and have had no problems ever. Rooms are great there and pool is nice but this time I had to stay on the west side of town. Please check to see what's going on here. Maybe they need a check list when cleaning the rooms. I would like to know if it's possible to receive compensation for all these unnecesary problems I've experienced here. Thank you for your time. My first room was 239, my 2nd one was 223 and third one is 226.

Paula Kirsch
from South Glastonbury, CT
We stayed at Baymont y Wyndham this past week in Virginia Beach. The first night was a horrible. the room smelled of mold there was mold in the shower. The rug for the floor was not in the bathroom so I figured it had been forgotten. I showered, fell as I came out of the shower not know the extent of injuries until now. The cleaning did not get to our room until 5:00PM. We had been out all day starting with a 6 mile run then just going to the beach hanging out in town. When we returned to our room with plans of showering/cleaning up the room had not been touched by cleaning, bed not made no fresh Very disappointing to say the least. Went to front desk they offered another room upstairs and told us to go up and check the room out. We did that, the room did not smell as the first room only problem was a huge I mean huge moth bigger then my hand was flying around. The maintenance man went up to get it out. Through the next couple of days we had moth issues but dealt with them. We had to deal with the inconvenience of moving out of the first room to another room. No one truly apologized and I received no compensation for the inconvenience of that first night. I also have SEVERE allergies to mold which caused problems all weekend plus the fall/slip caused me to attempt to catch myself causing my neck to be jammed and I just had neck procedures the week before. I am now back to square one doctor says we can only wait and see what happens. I am not happy, I had left a message for the day manager to call me today and he never called to discuss or see how I was doing. I also have bruises up and down my arm from trying to catch myself with the shower incident. Truly disappointed thought my choice was good your hotels have always been clean, neat and friendly, not this time which will make me think twice about staying at a Wyndham again. Signed Paula Kirsch

I would to inform everyone that the Wyndham Wingate in schaumburg IL that is a horrible place and the Owner -Phil and manager Christina are immoral and unethical, unprofessional who are racists, and think they can do whatever they like to any guest. I was there for approximately 14 months when they has a previous GM, who recently was terminated and decided to evict anyone one that had a business relationship with the GM.
I was given a 48 hr notice to leave and and they said they were going to double my rate. Upon my departure I called wyndham and tried to book a room, they informed me that this new manager Christina with whom I never met before had banned me. I filed a complaint and she closed it out. THIS FOLLOWED UP WITH A THREATENING EMAIL AND THIS PERSON WHO VIOLATED MY RIGHTS, BANNED ME AND DECIDED TO BE THE JUDGE, JURY AND EXECUTIONER AND MADE SURE THAT NO ONE AT THE CORPORATE OFFICE WOULD NEVER KNOW ABOUT HER CONDUCT.... Anyone reading this review should head my warning and share my experience with all your friend, DO NOT STAY AT THIS HOTEL. TAKE YOUR BUSINESS ELSEWHERE.

Lonny Wheeler
from Bryan, OH
We were charged for hotel room on our card even though we paid in cash they hack our card 7 times for over 2000 dollars we are filling police report.
They refuse to get all charged money off our card they say we still own them around 89 dollars for room even though we have paper work signed we paid in cash. People at Microtel Inn in 1305 North 25 Street Clear Lake Iowa 50428 wont fix it. We are charging fraud on them so all watch out.
We have all paperwork to show this. Women when we checked in maid us give her our card number even though we were paying in cash.

Jennifer Zachmann
from Riverview, FL
I booked a room at the Ramada by Wyndham Roanoke VA at 1927 Franklin Rd. SW, for the evening of June 8, 2019. The desk clerk was very nice, but the parking lot and surrounding sidewalks were crumbling. The elevator was the dirtiest thing I think I had ever seen, with dirty carpet and duct tape holding it together. The room itself was so dirty and old and nasty that I knew as soon as I walked in that I could not stay there. It looked like it hadn't been cleaned in 20 years, and the flooring was this awful black/green tile -- who has tile in a hotel room? -- that was really nasty. The furniture was old and scratched. I think the white comforter on the bed was shiny polyester. I turned around and rolled my luggage back to the lobby and told the desk clerk I could not stay there because it was so disgusting. There was a young woman on her cell phone in the lobby crying hysterically because her room had been broken into, all her things were gone, including her cat. (The hotel allows pets.) I realize that for $65 I wasn't going to get a palace, but this was like a crack house. I called Expedia, made my case for a refund and got it. I think you need to take the Wyndham name off this place. It's a franchise, independently owned, but why would you risk the company's reputation on this? I hear that during the rainy season, several rooms and the parking lot flood.

Marilyn Rosenzweig
from Spring Hill, FL
I made a reservation for my Rabbi and his wife at Microtel Inn and Suites at 4881 Commercial Way, Spring Hill, FL 34606.
When the Rabbi checked into the hotel, he was not informed of the fact that his room was already paid for. I had made reservations for two other rooms, and it was noted on those reservations, that the room was being paid for by me. The Rabbi's reservation DID NOT have such a notation. His Account Number is 059-997213.
called the hotel to make certain that everything was being taken care of properly and found out that they had asked him for his credit card upon check in and he was to pay for his room.! I was livid and extremely embarrassed when I disoovered the omission on his tab, that I was paying for his room.
I just spoke to the hotel manager Christine. She was perfectly happy with the transaction and told me that I had nothing to be concerned about, since they now omitted his card from his bill, and that I had paid for the lodging in the end.
I am completely embarrassed and that embarrassment cannot be remedied. I would like Wyndham to be something for me, to make up for this mix-up. Please get back to me asap with some resolve. This does not look good for Wyndham. We have used this hotel in the past, and were extemely pleased with their services - that is why we chose them again, when we could have chosen others in the area.
Sincerley,
Marilyn Rosenzweig

Darrell Breaux
from Houma, LA
Check in was 6-21-19 and checkout was 6-23-19, And when first arriving,find that the entrance carpet is unraveled.
and after checking in,was sent to an elevator that was simply nasty, hot as hell and was rode with hotel workers taking garbage and linen down stairs.
Wait it gets better!
I was raised to take a shower at night and everything was good until time for bed, when it was discovered that the a/c unit didn't have any working settings and had to settle for what you had or no a/c.
Second morning go to take a shower only to find out that housekeeping did indeed come make the beds but left no towels for bathroom use. Went downstairs to front desk and was told that there NOT any available. I was totally insulted when the front desk attendant offered me a few floor bathroom floor mats to dry myself after a shower. Talk about being treated with open arms, instead use the same towel I walk on to dry yourself.
I will say I was not the only complaint that was circulating and as not the only customer unsatisfied.
As many hotels that is in the Financial Circle it really behooves me to even think that Your Ramada By Wyndam is still open for business.
I will really have to be desperate for a room to before choosing a Hotel by Wyndam again.
Just total disbelief that a customer would be offered a bathroom floor mat as a towel. UNBELIEVABLE!

RALPH A DANIELS
from Pensacola, FL
THIS PLACE IS ON HWY49 GULFPORT MS.THIS IS THE DIRTIEST HOTEL I HAVE EVER BEN IN. I'M RETIRED NAVY AND HAVE BEN IN SOME DIRTY PLACES BEFORE ,BUT NOT LIKE THIS ONE.AFTER COMPLAINING TO THE MANAGER ABOUT ADJUSTING THE PRICE / $156.00 /WICH SHOULD OF BEN $10.00 AT THE MOST / LOCK BUSTED ON THE DOOR /FIRE ALARM TORN OFF THE WALL/ SHEETS AND BEDDING HAD BURN HOLES, ONLY 1/2 THE LIGHTS WORKED. HOLES IN THE WALL /IRONING BOARD NO IRON/ NO GARBAGE BAGS.HALLWAY CIGERETTE BUTTS AND GARBAGE. WE HAVE PICTURES OF ALL THIS. WHEN I INFORMED THE MANAGER I WAS CONTACTING WYNDAM, HE SHRUGGED HIS SHUDERS. I WOULD LIKE TO HAVE THIS PRICE REFUNDED, / SEND A WYNDAM REP TO CHECK IT OUT. I WILL WAIT TO HEAR FROM YOUR COMPANY, I WILL PROCEED TO LET EVERYONE I DO BUSINESS WITH HOW WYNDAM USES THIER NAME

Nancy Shawver
from Denver, CO
We spent June 14 and 15 at your hotel in Spearfish South Dakota at the Baymont by Wyndham. Our stay was met with a very rude receptionist. I asked her name and she said it was Jamie. She was so rude. She was suppose to check if I could apply a discount being a member of AAA . I do not have enough room please call me at 720 234 5502

Wendy Dasilva
from Chicago, IL
On June 22, 2019 we arrived at our destination of Travelodge, 2011 State Route 9, Lake George, NY
1-518-668-5421. The place was disgusting, the manager wouldn't let me cancel because of the 24 hour cancellation rule. We had my 88 year old mother with us, I would never allow her to stay in a filthy place like this. Upon trying to reason with manager he refused to let me cancel. I actually had to cancel my credit card so as not to be charged. We were looking forward to a swim, the pool was under construction, he said we could go down the street and use their pool. I explained that it would be inconvenient to get in a car to go swim. He said it was on website that the pool was closed, I read the description 3 or 4 times and never did I read about pool being closed. I was charged $123.70 to my credit card/pending. My experience was horrible! As I was leaving, I explained to the manager that I had canceled my credit card, he said he had it all on video. As we were leaving, there was an open room so I took pictures. Also, I showed him that on travelocity the rooms had gone down to $53.00 a night! We ended up going down the street to another motel... I have stayed at many hotels in my life and Wyndham has always been a great place. I need you to know that cancelling my credit card on my vacation was a huge inconvenience, finding a better place was inconvenient, your company should definitely check into this place and remove your good name!
Thank you, Wendy DaSilva
1166 Bridgton Rd.
Westbrook, ME 04092
1-207-615-6477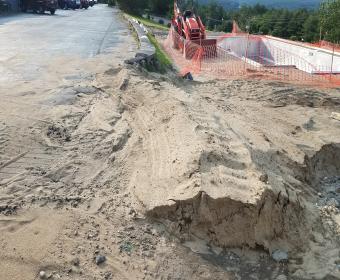 Room was very dirty, and smelled bad. The window didn't lock, there was coffee, but no coffee maker, bathroom door was rotted and wouldn't close. There was a crackhead with all of her belongings camped out on the sidewalk outside of our room. It was a non smoking room but smelled like smoke and steam from shower caused yellow gobs of nicotine to drip from ceiling. Shower head was so clogged, barely any water came out. Carpet was so stained and filthy it should have been burned.

Joan Tenchar
from Columbia, SC
Hotel Windham Super 8 Washington ave Kingston NY. Made reservation through reservation.com. When I got there the hotel was smelling of smoke and not very clean. In the short time, there was a death in the family. I notified the desk that I would not be staying due to the above issues. They would not cancel the reservation. Reservation.com would not cancel either. This is no way to run a business! I notified AMEX to dispute the bill. This is not the Windhams I am used too. Very disappointed.

Valerie Jandro
from Los Angeles, CA
Reservation # 5136B117647550. I booked a one night stay at the Ramada Inn in Kingman Az. After driving 500 miles today we arrived. This hotel is a Dump! I called ur guest abs number and asked 4 different members to cancel my reservation. I was not assisted. I asked to speak to a mgr or supervisor. I was put on hold for 20 damm minutes and told a supervisor was not available. Now I'm REALLY pissed off. Cancel this reservation!!!

Bernhard Aegerter
from Los Angeles, CA
The property in Georgetown,Ky is one big disgrace to the Wyndam chain.We sure won't stay there again,way too many other places in that area.

Colin reed
from Richmond, VA
Worst hotel stay ever .... will never stay at this property again ..... nothin works

Tammy Clevenger
from Atlanta, GA
I was staying at Travelodge number 7471 I have stayed here many many times before this morning I went down to fix myself some breakfast and the manager's wife come up to me and told me not to make a mess and I wasn't even making a mess and every time I stayed here I've never made a mess and this isn't the first time she's done this to me and I'm really really tired of this and I will probably never stay at another one of your hotels because of this lady thank you and you have a great day

Sarah Muzzin
from Tecumseh, MI
I am an employee making a complaint since the general manager or supervisor won't do anything about it. the general manager sits in the office on her phone all day and so does the front desk people or playing there music really loud which is disturbing to guest. We are contantly waiting on laundry to be done especially Friday through Sunday. The head housekeeper is really good at her job and its really hard on her when she doesn't have the support from management. There is a lot of attendance issues and a lot of favoritism going on at the Super 8 motel in Adrian Michigan. This has been a hard job as a housekeeper to come into work being happy. There needs to be something done when it comes to the front counter and the general manager. This is a very stressful job when the job isn't hard at all. This is also effecting guest as well and them not getting the service they deserve.

DAN MEYER
from Kennewick, WA
I HAD A STAY PLANNED WITH YOU ON 6/19/19 ON ARRIVE CHECKING IN WENT TO THE ROOM WE WERE MISS LEAD IN WHAT IT WAS ON THE INTERNET RETURNED THE KEY 10MIN.LATER ALSO ON ARRIVE 6 POLICE IC PARKING LOT WE ARE VERY DISAPPOINTED DID NOT STAY WENT A CROSS THE STEET AND PAYED $129 THAT NIGHT BEFORE I WRITE A REVIEW PLEASE CALL ME CONF.#12539262301 ON HOTELS,COM THANKS DAN MEYER 1-509-948-5791 KENNEWICK WA

I would highly recommend going to check out this hotel . The owners do not treat their employees fairly . They are reusing all dirty linen on beds. Making their employees work more hours than what they need to be. Not giving proper brakes. Letting people go with it no just cause . The hotel needs an audit done and health and safety inspection done as well.

Caryn E.A.W. George
from Riverside, CA
I made a reservation at your Ramada Inn (St. James) in San Diego, CA several months ago through Booking.com. When I called the hotel to check the reservation 2 weeks ago, the front desk informed me it had been cancelled due to a declined credit card. I am coming in from out of town for a concert so I was very alarmed. The front desk then made new reservations for me directly. When I called today, June 21, 2019, to verify my reservation I was told by the front desk man, "Donald", that my reservations had again been cancelled. Understandably upset, I informed him that THIS reservation had been made directly through the front desk so there would not be any problems. He was very patronizing and said he could only read what was on the screen. He told me I was being "aggressive" and that he would hang up on me. Finally, he looked to see if there was a room to book and I was told there were no rooms left. When I said that this was the Ramada's fault and that I needed a room I asked to speak to a manager. He told me the manager wouldn't be in until 10:00 a.m. He again, VERY patronizing, said he would have the manager call me. I said okay and began to give Donald my phone number. He said, "Ma'am, ma'am, ma'am I have to write all this down you need to slow down." I said, "Donald, I thought you were looking at my name on the reservation screen that's why I am just giving you my phone number." He told me I was accusing him of not being able to read and he hung up on me. I WILL NEVER STAY AT THIS HOTEL AGAIN. I have stayed there many, many times but this experience was humiliating and debilitating as I am committed to attending a night concert in San Diego with no place to stay.

I have been a platinum member of Wyndham hotel chain since 2007. Recently, tried to use some of my points however, was put on hold for 3 hours. What a disaster ? I was then informed that my points expire after 4 years and literally told all other hotels do this !! Total BS I am a lifetime platinum or ambassador at Marriott/ Starwood and Also , Gold at Hilton Hotels. These 2 real chains don't do this. They say exciting changes have happened. Again, BS no hotel chain has 6 levels of authentication. Today,, 6/20/19 I tried to get credit for a missing stay in Charleston, SC and the non speaking customer service representative hung up the phone!! I am done with Wyndham going to transfer rest of miles into American Airlines account as soon as I file a formal complaint.

Linda Wilder
from Fresno, CA
This is the second time we have been to Bonnet Creek and we love the amenities. However this time my two year old granddaughter found a box of e cigarette refills in her room from a previous guest. Luckily, I was in the room with her and stopped her before she could ingest anything. We called the front desk, the manager sent both security and housekeeping to take a report. We were told that they would be following up with us before we left however we heard nothing. Luckily a tragedy was averted however a child's life was put in danger from inept housekeeping.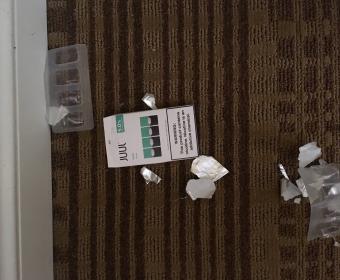 Charlotte Long
from Austell, GA
I need my refund of $199.00 now and not when you decide to give it back. Your customer service is a double F, and I am sure you are proud of it. I will also file a claim by Monday in Atlanta GA if i do hear back from your Management, if you have one. Rate my experience: 0 and this is from a Military person.

Cassandra Reeves
from Ashburn, VA
Oh my god they are soooo stupid!! Their saying my deposit which they said when we checked in would roll over from last time would be able to be used when I checked back in for this time now they're saying I won't get that deposit back for two days and I have to make another $50 deposit right now!!

Both front desk lady and manager are rude! We don't have any hot water at shower and bathtub built up 6 inch high dirty water. Drain doesn't work. Advertised pool not available, still covered up from winter. In JUNE? We complained to the front desk, they kick us out of the hotel at 10:30pm. They promised us a refund and then denied the refund when Orbit called them for authorization! I wish I can give them negative stars!
I saw they have a lot of tour bus at parking lot, apparently they don't care retail customer because those clients they got from travel agency will not be able to complain because those are foreigners.

charles dyson
from Waterloo, NY
former maint geneva ny 550 Hamilton st the area manager arion and the gm xhimina fired me may 31 and.nevr asked me for my keys and card for the hotel being fiired I can't go back to the hotel is this a risk to hotel security!!! it seems like they don't care and the place is one big mess xhiminia is not a very good gm at all indus is a very bad company to work for not impressed at all so who do i turn these keys in to.

Timothy Geyer
from Batavia, NY
On Sunday night June 16 2019 I made a reservation though your reservation desk at 1-615-885-1122 Nashville, I made a reservation to check in Oct 4 2019 and check out Oct 7 2019 the confirmation # is 88528EC029411. Well first of all we unfortunately were lied to by the gentleman who took our reservation he said his name was Michael and he was upstairs at the hotel and unfortunately he misspelled my last which is Geyer and on my email confirmation it said Deyer , I called the hotel again explained the situation and that I wanted the correct name on the reservation and confirmation email so when I arrive at the hotel I wouldn't have trouble checking in. I was told okay and asked for a new email stating my new name, unfortunately again the name remained the same Deyer instead of Geyer. I then called back for the third time explained again and then was told that change cannot be done on my reservation it was beyond frustrating after spending over 1 hour on the phone trying to get a simple change. I then called a fourth time and canceled our reservation. I believe it was very poor customer service and very very disappointed with Wyndham. Maybe you need better employees and better training. Very dissatisfied. Timothy Geyer not ( Deyer )

Beth Hicks
from Berkley, MI
2 night weekend stay at AmericInn in Douglas Mi 6/14-6//16/2019
Very disappointed with hotel accommodations.
Pillows were stained and had strong odor, replaced by staff next day
Mattress smelled of vomit
Tv did not work on/off thruout weekend
No elevator, we were aware and requested first floor per our confirmation
There were several hotel options to choose from in the area and we picked Wyndham bring a rewards member.
I will not stay there again.
Staff was kind.
Hotel is dated and is in need of major updates.
I am requesting a refund or free two night stay in any of your resorts.
bhicksrn@yahoo.com
Thank you
Rewards member

Timothy Geyer
from Batavia, NY
On Sunday night June 16 2019 I made a reservation though your reservation desk at 1-615-885-1122 Nashville, I made a reservation to check in Oct 4 2019 and check out Oct 7 2019 the confirmation # is 88528EC029411. Well first of all we unfortunately were lied to by the gentleman who took our reservation he said his name was Michael and he was upstairs at the hotel and unfortunately he misspelled my last which is Geyer and on my email confirmation it said Deyer , I called the hotel again explained the situation and that I wanted the correct name on the reservation and confirmation email so when I arrive at the hotel I wouldn't have trouble checking in. I was told okay and asked for a new email stating my new name, unfortunately again the name remained the same Deyer instead of Geyer. I then called back for the third time explained again and then was told that change cannot be done on my reservation it was beyond frustrating after spending over 1 hour on the phone trying to get a simple change. I then called a fourth time and canceled our reservation. I believe it was very poor customer service and very very disappointed with Wyndham. Maybe you need better employees and better training. Very dissatisfied. Timothy Geyer not ( Deyer )

Denise Durham
from Bedminster, NJ
12705 St. Charles Rock Rd, Bridgeton, MO. 1 of the worst. Woke up at 230am on 15th from someone banging on our door. Called front desk. Woke up at 420am 16th from people fighting in hall. Non-smoking room. Reeked of cigarettes and odors. Floors sticky. Nasty hotel. Already called & complained on 15th. Rpt# 4242080. Reservation # 86113EC016262. I want a FULL REFUND. That is a Wyndham you need to break ties with or they will give you a horrible rating. I will be calling corporate office on Monday.

Jo aguirre
from Boise, ID
Stayed at your Chubbuck I'd Travelodge by Wyndham this past weekend for a convention. To say the place is a dump would be giving it a complement. Place has many unsafe areas filthy dirty complementary breakfast that is a joke and only 2 employees who are gracious and know what they are doing. So appalling that Japanese tours stop there makes our country an embarrassment. I'm boiling all my clothes and throwing out my suitcase just Incase I brought any unwelcome guests home from the disgusting place.

Myra J Sims
from Crossville, TN
(WOULD HAVE REPORT SOONER BUT JUST NOW FOUND THE COMPLAINT SITE AND ALSO I HAVE BEEN IN THE HOSPITAL) TRAVEL DATES WAS 5/20/19-5/23/19 Stayed for 2 days I called about having a late check-in and they were rude. When we got there due to the time, of course, the lobby had already closed no problem, but the little place that you used to check in after a certain time I had to wait 25 minutes for him to come to the window so I could check-in. When we got into the room the sheets on one bed was still somewhat wet, and the other bed was damp. I called down to the office to tell the guy who was working and he rudely says " There is nothing I can do about it you will have to tell them in the morning when housekeeping is work." he asks if that was all and I said no would you by chance have like 3 paper bowls and 3 forks or spoons either one which he told me, yes to come down and get them then he hangs up. I walk down to get them and I walk in and it took him 20 minutes to come to the window to give me the paper bowls and plastic forks. My stay there was going to be through the 23rd. I had paid for the 20th, 21st, and 22nd, and was going to pay on the 22nd for that night. The next morning (5/21) we were still sleeping and housekeeping didn't know she just used her key card or whatever and opened the door to come in and do whatever she was going to do and I raised up she stopped and turned around and walked back out. So I and my daughter and her cousin got up then and got ready to go to the beach. When we came back after they came in while we were sleeping without knocking they had never come back into the room to do anything not even straighten up the beds I had to go to the office to get clean towels. The morning of check out(5/22/19) it was only 9 am and housekeeping yet again comes opening the door without knocking nothing because I was going to go down and pay for another night before 11 am. After paying $94.98 for the room and housekeeping coming twice opening the door without knocking, the sheets were wet on one bed and damp on the other, the clerk at the desk being rude, the room having ants, and housekeeping not giving us clean towels or even straightening up the beds and putting dry sheets on the bed, and they didn't even tell me you all had a rewards program that would have been a big plus for me because we travel a lot that was one of the worst experiences I have had during my many travel trips to Florida and other states. So paying $94.8 to stay somewhere like this was a bit too high and then Had to pay $72.79 to stay somewhere else because of the treatment I received while at the Days Inn at 1608 US-1, Ormond Beach, FL. Not only did I not have the $94.98 to pay at this particular location to have this treatment but I sure didn't need to spend $72.79 somewhere else I could have used that money on other things while I was in Florida which I was made to believe that this location was on the beach and it wasn't but I could have put that amount of money together and stayed somewhere that was on the beach and a lot better and gotten better treatment than I did at this location. I really would like for something to be done for this and no I do not want reward point or a free stay at any of your locations because I am a single mother of 2 and on disability. I would really like my money back for the bad experience but I know that isn't going to happen a VISA or MASTERCARD gift card or Walmart gift card or something for all the trouble that we had. Because we do travel a lot and I usually try to us WYNDHAM locations(and none of them have ever told me about the rewards program)! But I know nothing like that will happen either so I know I am wasting my time and energy for sending this complaint! I know I will get an email apologizing for what happened as most places do, but I will not waste my time anymore looking for WYNDHAM locations to use when I travel because of the experience I had at this Days Inn and I usually try to use Days Inn.
Have feedback for Wyndham Hotels?
Thanks for your feedback!
Sorry. Please try again later!