Wyndham Hotels
Wyndham Hotels Complaints Continued... (Page 4)
976+ reviews added so far. Upset? Call Wyndham Hotels corporate: 1-800-466-1589

Alice Burris
from Detroit, MI
I have two complaints. The first has to do with my stay in a Days Inn in Orlando FL. It was horrible, holes in the wall, no refrigerator or microwave in room, no phone service in room because the outlet for the phone in the wall didn't work, no complimentary breakfast. It was horrible. The other complaint is my daughter who got hired in through Michigan Rehabilitation Services for your company. The General manager was very unprofessional and rude to me and in turn she lied to my daughters job coach concerning me and said my daughter could not work anymore. I called on 8-14-2019, to tell management my daughter would have to be there early on the 15th because of an appointment I had in Grand Rapids Michigan for my job. Now my daughter did nothing wrong and neither did I. I am going to contact the BBB and the ACLU and anyone else who I need to because my daughter and I were unfairly treated and I am my daughter's guardian. Can someone please contact
me in regards to both incidents. My daughter is upset and so am I. I am looking at this being a discrimination case and racial motivation. Because of my daughter and her disability and our ethnicity. Please reach out so I will not have to take this incident to higher authorities. Like the news or a law suit. Thank you for your time and response. Alice Burris 269-248-2220 my contact information.

Jason Collins
from Lynchburg, VA
I currently have an open case reference number is 4292697. I'm also attaching photos of the room. I also have video, but it will not let me attach it. To recap, we booked room from 8/13 to 8/15. We had a death in our family and had to leave today, 8/14. We had booked through hotels.com and prepaid. I had contacted the hotel this morning to let them know there wasn't any hot water and the tv was very fuzzy. They said they'd get maintenance in there today. Not long after we left, that's when we were informed of the death of my uncle. We contacted the hotel at 9 am about checking out and getting a refund for 8/14 and 8/15. The hotel said no. So, we contacted hotels.com and they said they would gladly give a refund, but it was at the hotels discretion, so they contacted them and the hotel wouldn't do so. We come back to the hotel to get our stuff around 5 pm and there still wasn't any hot water and the tv was still the same. Went to the desk and the general managed, who's card I've attached said that they could move us rooms but that's all he could do because apparently the maintenance man didn't have what he needed to fix anything. We went back and forth and explained to him that I had a death in the family and i wanted a refund for the nights we wasn't going to use because we was checking out. He told me there was nothing they could do and then again said he could move us to another room followed by this time saying he didn't have a maintenance Person today when he had already told us that he might not of had what he needed to fix it. At this point I'm finished with the lies and we have more pressing matters such as the death in our family, so we didn't have the time to sit there and argue with him or the rude lady. As I said, we have videos that I would be happy to share as well as to the condition of our room. Also, I asked for a print out where I was checking out today and the refused saying they can't print anything out. I'm so confused as to why!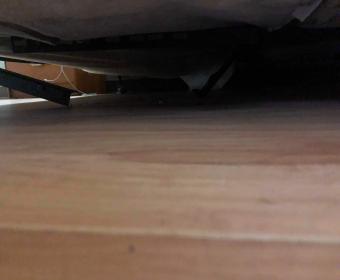 On monday July 22, 2019 my husband and I tried to check into the Travelodge by Wyndham San Francisco Airport North to spend one night before our flight on July 23rd. We arrived about 1:30 pm by Uber. I went to the desk to try to check in and the clerk said the room was not ready to come back in 1/2 hour. In about 20 minutes, people began lining up to check in and we saw that the clerk was checking them in. My husband went to tell him we were still waiting, along with another couple who was before us, and the clerk said to him, " Get in line before more people come, I didn't tell you I would hold a place in line for you." Although upset, we got in line to wait our turn. We were assigned a room quite a way away from the office and when our key card did not work, my husband returned to the office to get another card. The clerk did not take him ahead of the other guest but finally he got another card and it did not work either. Both of us returned to the office and the clerk made us wait until he helped a couple of other people and my husband asked to speak to the manager. The clerk dialed the phone and said the manager was not available. We told him to just cancel our room and we would go somewhere else. My husband again asked for the manager and the clerk told him that he was the manager. We left and went next door to the Best Western where we were treated like anyone would want to be treated. I then called the corporate number of Wyndham and reported the incident and have not heard from anyone so I assume my complaint is unimportant and I will stir clear of any Wyndham in the future and will pass the information along to my friends as well.

I arrived very early in the morning the front desk attendent was very nice . When arrived in room first thing I noticed was a strong smoke smell.( It's a non-smoking room) I was missing bed spread. As I plugged in my laptop and phone I had to move desk beside bed and there was trash and looked like a bag corner used for drugs. . Trash in drawers .. If that wasn't enough shower had pubic hair and toilet was not flushed but used?? Says pool and that was not true. At breakfast the lady was rude when asked about breakfast items and she said no eggs or milk was left. This was at( 8:30 am ) breakfast sound been t 930 am.There was only cereal and bread,juice coffee. Very unsatisfied. Trying book another room somewhere eles.

Paula Brando
from Spring Hill, FL
Days Inn 7/14/19, Winston North Carolina. Arrived evening . I believe the room was 117. It was listed as non smoking. Pictures provided. Bed linens riddles with burn holes. Sheets, blankets etc.. Desk chair badly stained with dark just stains. Paint peeling off walls and bathroom door.
I went to front desk and provided pictures . Clerk said she was sorry and provided another room. We had to move luggage to another room around the corner . New room not much better with stains on chairs but there was no burnt linen. We were tied from driving and decided just to spend night and leave in am. Some strange car drove up outside front of room and man got out an started pounding on our door. It was dark & late and we didn't answer. We were very tired and barred door with plans on leaving early am. My husband went to front desk to check out and get breakfast . He did tell clerk about the strange visitor pounding on our door in the dark. Clerk did nothing. He went to free breakfast bar and it was very dirty and unappetizing.. We had to pay $85. For this entire pleasure stay. It was our first time to use our Wyndham Rewards points and obviously our last. I sent the pictures to the manager at the hotel and his response was that they strive for good housekeeping. That was it! No attempt to make the stay right.
Customer service was non existent. I asked manager where I could make a formal complaint and got no response.
Ref. Code # 4291583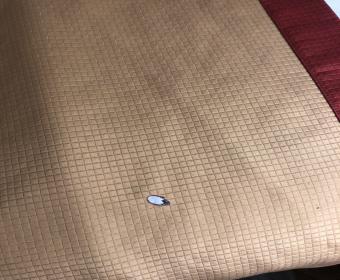 Stayed at Days Inn of Ann Arbor on the 13th. This hotel is giving your company a bad name. I booked this without looking at reviews at the last minute. My mentally handicapped son was to have surgery at the university of Michigan at 5:30 am. The place was a hole. Stunk like cigarettes. The person behind the desk was totally rude. Windows were filthy! The pictures on the web tell a big fat lie! I should of left then. Our room again stunk of smoke. The one bed kept falling into the box under it. Door handles falling off. No smoke detectors, which I'm guessing is illegal for a motel...guessing that is why the stink of cigarettes! I was scared to even leave our room. All doors leading in and out were broke...no room key needed to enter. We were called by desk at 1:30 and again 15 minutes later accusing us of having our TV too loud! We shut that off at 9:30 pm... we had to be up at 4am to get ready to leave at 5:15 am. Needless to say I did not sleep at all!!! Let alone being worried about cooties! This place should not be allowed to operate! Going to dispute charges with my bank. If I receive no answer I will talk to my lawyer. We have stayed at many wyndham hotels, in fact the previous weekend we stayed 2 nights in alpena and could not if asked for a better stay. Thank you in advance for addressing this issue. The first pic shows the bed, tried calling front desk from room phone and cell numerous times...no answer. The second shows where the smoke detector use to be. The third shows bathroom door handle..both sides are that way..should of taken more, but was too afraid to leave the room!
Cheryl Musgrave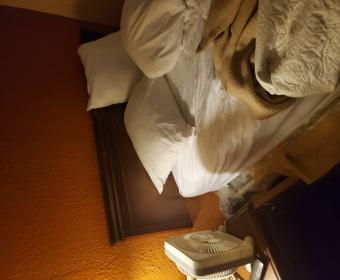 Shannon maxie
from Ridgeland, MS
My work crew and I have been staying at the Days Inn, Denham Springs, LA every week for nearly 4 months.. I would advise anyone checking in to PAY WITH CASH for your stay.. only use your charge card to cover the 25$ incidental fees.. 3 of us have been double charged for the last 5 weeks straight for our rooms causing overdrafts and negative bank accounts. We are an out-of-state crew and manage our accounts so that we have money to eat on and gas to get home on! With the extra charges we are coming up short! When we approach the hotel about said "extra charges" we are informed that we will have to call the corporate office or it is our bank causing the problem! When we call the corporate office we are informed that they don't handle billing and we have to take the charges up with the hotel!! NOTHING BUT THE CORPORATE RUNAROUND!! meanwhile we are going without food and gas to get home!! Total incompetence from the from everyone involved! No one is responsible for anything or can help anyone to fix their own company's mistakes!!

CHERYL MUSGRAVE
from West Bloomfield, MI
Stayed at Days Inn of Ann Arbor on the 13th. This hotel is giving your company a bad name. I booked this without looking at reviews at the last minute. My mentally handicapped son was to have surgery at the university of Michigan at 5:30 am. The place was a hole. Stunk like cigarettes. The person behind the desk was totally rude. Windows were filthy! The pictures on the web tell a big fat lie! I should of left then. Our room again stunk of smoke. The one bed kept falling into the box under it. Door handles falling off. No smoke detectors, which I'm guessing is illegal for a motel...guessing that is why the stink of cigarettes! I was scared to even leave our room. All doors leading in and out were broke...no room key needed to enter. We were called by desk at 1:30 and again 15 minutes later accusing us of having our TV too loud! We shut that off at 9:30 pm... we had to be up at 4am to get ready to leave at 5:15 am. Needless to say I did not sleep at all!!! Let alone being worried about cooties! This place should not be allowed to operate! Going to dispute charges with my bank. If I receive no answer I will talk to my lawyer. We have stayed at many wyndham hotels, in fact the previous weekend we stayed 2 nights in alpena and could not if asked for a better stay. Thank you in advance for addressing this issue.
Cheryl Musgrave

Zakiyyah moore
from The Bronx, NY
When I came to the room to check in at days inn August 10, 2019 the first room I checked in was 208 and the room was dirty the bathroom was dirty the coffee maker still had coffee in it The floor was dirty and the bed was so then I change my room to 204 went into that room the floor was dirty there was a mold in the bathroom on the bottom of the bed the curtain part of the bed had hair all over it The blow dryer did not work no Arning board walls was dirty and the light in the bathroom did not work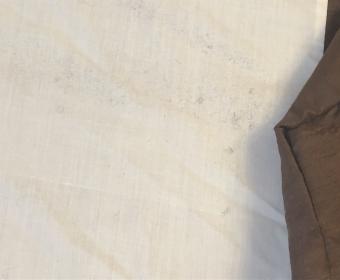 Jayme bonnewell
from Kansas City, KS
I went to the vending machine for my husband to get him a Gatorade that is 2 bucks I put in two one dollar Bill's and pushed the button for the drink and nothing happend I went to the front desk and told the sir that the machine took my money and did not give me the product I paid for the guy at the front desk walked over and looked at the machine and told me basically that I was a liar and that I never put the money in I feel very disrespected and hurt that your staff would call me a liar and that I was un truthful

Ronald Keith Collins
from Ashburn, VA
If I could I would not add any stars. I currently dealing with an ongoing issue with Wyndham and trying to get money back from a stay in which did not take place. Absolutely no one has been helpful to this point and all they have been able to tell me is to wait, wait another week or two and someone will get back with me. Unfortunately that has never happened. I have always been the one calling them only to get the same BS story from them. I never should have been charged and now that they did that, they are taking their sweet time in getting me my money back. I am beyond upset at this horrendous customer service and standard customer sympathy that they display. The steps that they could take they haven't. This didn't need to even become such a huge issue but is has. Maybe if I would have just stayed in their hotel, even with it smelling stale and musty because the air conditioner was broke and the hotel was unbearably hot that day/night, I would not be going through this now. But since the hotel was in such bad condition they let me cancel my reservation and go somewhere else. But much to my surprise they still charged me for the stay, and when I found out what happened the manger at that hotel was a real jerk about everything and would not just refund me my money but rather send me through this unrealistic nightmare in trying to get my money back. This is my last time dealing with Wyndham because strangely enough this was the second time in a year that I have experienced the exact same issue. The first was in Los Angeles and this time was in Shreveport. I can not say it enough, but I am so disappointed with the level of customer service that I did not receive. It is as if my money is not of importance. I will continue to share this story, until this type of treatment is no longer an acceptable way of handling this type of problem.

Rebecca Crance
from Cincinnati, OH
I made a reservation for two rooms at the Wingate by Wyndam in Streetsboro, OH at 9705 Oh-14, Streetsboro, OH 44241 (phone number 330-931-3599). I put the reservation for one room in my mom's name and the other in my aunt's name, but used my credit card just to secure the reservation since I made it online in advance. We were all traveling to Streetsboro to see my other Aunt who is dying of pancreatic cancer. The rooms were horrible, needed cleaning and on Sunday one room was not even cleaned at all - the beds were unmade, the wet towels were on the floor, etc. the other room - the sink was never wiped down, there is red/pink mold in the shower and stains on the comforter in full view when the bed is made. We complained once to front desk and nothing. But we were there just to sleep and tend to family matters. When we check out my mom paid for room 219 on her card and got a receipt. My aunt paid for room 316 and got a receipt in her name. However, the front desk could not print receipts because it was too early 5 a.m. -- what does that even mean?? but we needed to leave to get to the airport so fine.
I called the hotel today because my credit was charged for my Aunt's room - room 316. I called the front desk and the woman said that my card was the one presented. Not true - I NEVER presented or authorized my card to do anything other than hold the room in the event that we did not show up or canceled too late. My aunt checked her receipt and it's in her name and address but charged my card. How does that even happen!!! Her card was swiped! But they claim to have no record of her card. The front desk manager told me i was being combative. But she was treating me like I was an idiot and kept telling me that I had to have presented my card. I am a lawyer. I can't commit fraud or risk losing my license - so I'm not trying to get something for free, but I feel like the front desk is being extremely shady and am recommending that both my Aunt and I report our cards as compromised and get new numbers, because I don't trust the people working at this hotel.

Wyndham took over La Quinta hotels. I had over 40000 LQ points. I have tried 4 times to get my account transfered to Wyndham. Wyndham was suppose to send email in April 2019 on how to switch. Never got it. Called their member services 4 times. All reps English so bad I had problems understanding them and they had problems understand me. I was given a new # which I repeated back to the rep. When I tried to log in the new # was not accepted. I had also given the rep my phone #. It was not accepted when I tried to reset log in. I called again and all 3 people I spoke to had poor English skills. First I was told my new member # didn't exist and same problem with my phone #. I could not understand the rep so I asked to speak to someone in the US. After a long wait a second rep came on who English was worse. I asked to speak to a supervisor but was told no way to make sure a supervisor answered. Then I was hung up on. Each time I try to call and get this straightened out same results. I tried emailing nut since my member # is incorrect the site would not send my email. So after numerous calls and 2 hours of wasted time. I still have no access to my account and no 40000 points. I was at one point transfered to someone that triave ever had.ed to sell me a vacation. Not sure but maybe a time share. Worst hotel experience I have ever had.

I use my points for a free night at the Delavan Super 8 and asked specifically for a first-floor room due to knee problems that I have an inability to do stairs or the possibility of a disabled room which I got neither although it was noted on the request they did not save me a first floor or a disability room so it was very very difficult for me to get up and down the stairs and I was only able to get up once and get down once I was not able to go up and down to leave the hotel and do things I also ask to speak to the manager have the manager called me and was told that he would not be in until Monday and he has never called me I think I should be compensated with another free stay to make up for this it was extremely difficult for me and prevented me from doing all the things I wanted to do

Christine Nolan
from Ormond Beach, FL
The first room we were given was not cleaned after previous guests. Beds were unmade. Looked like it was still occupied. Second room smelled awful. There was food and mouse droppings on the floor. The bathroom had mold in the tub under the soap holder and the toilet wasn't clean.

Edward Enser
from Sebastian, FL
My wife and I recently took a 10,014-mile trip. When we did not stay at relatives, we stayed in Wyndham Hotels/Motels.
Two places stood out from the rest, the first is because of how great the stay was. The second was the worst place we have ever been in.
The first was the Days Inn at 2155 North 11th street Beaumont Texas. The stay started with meeting Linda at the registration desk (and again at check out). She greeted us both times with a big warm smile and was one of the most pleasant women we have ever met.
Then the room, it looked exactly like the photos that were on line. Everything was beautiful and very clean.
The next morning when I went to get my morning coffee. I saw that there was a great hot breakfast (not a continental breakfast), well supplied. The very nice Leisha was cleaning the tables as guests left. Later when I went back for a second coffee and one for my wife, Leisha was washing the front door windows. I told Leisha that the side door was locked, she informed me that it was not locked just hard to open. She immediately went and fixed the door so it was open. The food was still well supplied.
My wife and I came down and had one of the best breakfasts we had on our entire trip. As we finished eating (about 8:30) we saw Leisha refilling any food that was down just a little.
The second place was the Baymont at 930 W. I-65 Service road south. Mobile Alabama. The person at the registration desk was not the best. When she gave us our room key, she never told us what room number we were in or where the room was located. We had to look on the card she gave us and drive around until we found the room.
The room looked nothing like the photos on line. It was not the best smelling room and was beyond filthy (we both wore shoes in the room). I do not think the room had been vacuumed in a very long time (I doubt the carpets were ever steam cleaned). The desk below the TV and the Refrigerator were pulled away from the wall. Behind those was all kind of trash including men's underwear, as well as a stain on the wall. By the entrance door there was a 3' crack in the wall (had been kicked in). There was floor tile missing. Toilet seat was in bad shape and the tub was filthy looking (glad we only wanted to take a shower). The bed looked like someone was laying on it after it was made.
The TV did not work. I found the power cord on the floor. I had to have maintenance come as the TV had to be removed from the wall to connect power to it. The remote did not work. After about 4 hours of the maintenance man coming in and going out, I told him to forget it.
The refrigerator was not useable as it had about 8" of ice around the freezer not allowing the refrigerator to be at a proper cool temperature. The microwave was not plugged in as there was no outlet (we had to use our own power strip we unplugged the TV plugged in the power strip, then plugged a light, the TV and the Microwave into our power strip). In order to use the clock, we had to use our own extension cord.
The towels were filthy looking. I asked for clean towels and was told they were clean but was given towels that came out of the dryer. These towels looked cleaner than the others did but each towel had rips in them (I would have used them as rags).
The swimming pool was green and there was man smoking by it. There were people smoking all around the motel grounds as well as butts all over.
The next morning my wife woke up with a head ache and all stuffed up. She told me that the curtains smelled like smoke and that was what her problem was. It was well into the afternoon before she was starting to feel better. We had requested and were told that we were in a non-smoking room. The reservation number for this room was 81926EC025313.
You can also see we are now Diamond members #142941431D. We did not ask for another room as we could not see any room being any different, as a room does not get this bad overnight.
Edward W. Enser Jr
Pictures enclosed.
Baymont by Wyndham Mobile/ I-65
930 W I65 Service Road South Mobile, Alabama 36609
+1-251-301-5505
SAT, 07/27/19 - SUN, 07/28/191 ROOM, 1 NIGHT
2 ADULTS, 0 CHILDREN
Check In
After 2:00 pm
Check Out
Before 11:00 am
Room Details
Free WiFi, free continental breakfast, air conditioning, coffee/tea maker, hair dryer, HDTV, alarm clock, desk, iron, ironing board
1 King Bed, Non-Smoking
Wyndham Rewards Member Rate
$58.90 USD
Taxes & Fees
Cancellation & Rate Details
$8.25 USD
Total for Stay
$67.15

Christine moore
from Miami, FL
I booked for 15 th of August
( today is the 13th) for 8 days a room at dalton super 8 convention center.res # 87183EC006502
I cancelled a week ago!
I have called hotel 1x, I called reservation center 2x and asked repeatedly to have a cancellation confirmation sent to my email
Either
MooreFlagd@aol.com
Or
Crismoore60@gmail.com
All 3 request did not result in a cancellation confirmation thoigh it was promised.
Would you please send me such or initiate that I get the cancellation in writing. I have to have it for the office.
Vhristine moore
801-809-3808

Amber Swint
from Bedminster, NJ
On 8/3/19 we checked into the La Quinta Inn & Suites by Whydam, in Utica Michigan. Upon our stay that evening, we went down to the pool area to utilize the pool and hot tub as we planned and specifically booked this hotel for. Within 5 minutes of being in the hot tub, our eyes were burning so badly from the high levels of chlorine, we exited and tried the pool. After being in the pool, we experienced the same issue and had to get out to rinse our eyes out in the shower. The burning continued for almost 45minutes after we had to cut our pool time short (my daughter was extremely disappointed) and go back to the room. Hours later when in the lobby purchasing some snacks from the refreshment area, I made mention to the young man working the front desk that the chlorine levels seemed extremely high in the pool, to where we could not even swim. The staff member told me that the pool had just been shut down for maintenance for a week, and he was directed by management to add extra chlorine to the pool to clear it. This kid seemed new and like he was not making this up, but rather doing as directed and felt like he did something wrong. I then explained to him how that should be disclosed to people staying at the hotel. I asked if he had a manager there, but he said he would have on call me Monday when they were back in. He took my name and number, but I never received a call. This was the largest issue with our stay but followed up with some others. The sheets on the fold-out bed my daughter was using in the king suite we paid extra for were dirty with crumbs upon opening it. We had to call the front desk and new sheets for us to remake the bed with were delivered promptly. The next morning at breakfast hot food ran out an hour before breakfast was up and when I mentioned it to the staff the lady was quite rude in the fact that "she'll get it but it's going to be a while". An hour later I went down through the lobby to get something from my car before checkout and almost slipped on what looked like dog puke. I made the front desk aware and she cleaned it up pretty quickly.
After never receiving the call I was promised from a manager by the night staff gentleman, I reached out to the hotel today. I spoke with an older lady named Robin I believe, who said she was a manger. Upon explaining only the chlorine situation to her she became immediately defensive and jumped down my throat, and talked about how her new employee was lying to me and will be reprimanded. She then proceeded to put me on hold quite sternly in her tone to deal with someone at the desk. It was the most rude and unprofessional way I could ever fathom a manager handling a health and safety hazard. I then explained to her that her entire tone and way she was handling the situation was not ok, that I need to get back to work and am unwilling to continue the call. I was willing to work with them on our next stay, but at this point would like the trip refunded or will contact the corperate office. She told me contact the corperate office and have a great day, and hung up on me. Please reach out asap to further discuss.

Julie, the manager, basically just called me a whore, referring to the people that have come to see me. First time I've seen a few of them in 5 years. She also said some employees said my room smelled like drugs. The employees that said this, busted into my room without knocking, right before I got a call from the manager. Since when does housekeeping need the maintenance guy with her? Julie assured me they weren't up to anything, stating that the guy "isn't straight". Funny, since his girlfriend is pregnant. I am furious! My Mom is at SGMC, which is why I'm staying here. I haven't disturbed anyone. I haven't damaged anything. Some nights, I stay at the hospital with Mom. I'm very offended, and expect something to be done about this situation...ASAP!!

Patricia Altaffer
from Dallas, TX
I was a guest at the Wyndham and shortly before arrival, I was told that only 1 car could valet park per room. I asked the valet where I could park my car and he pointed to a garage 2 blocks away. Due to the extreme heat and my heart condition, I could not walk back that far. I then asked if there was anywhere closer I could park. He said there was an outdoor lot directly behind the hotel. I found the entrance to the outdoor lot and parked. I then checked with the valet and told him I was parked directly behind the hotel in a Wyndham "reserved" spot and he said I should be okay. I reiterated several times where the spot was and that it said Wyndham "reserved" and he said it should be fine. The next morning as I was walking to get my car, it was being towed. The tow truck driver would not release it and instead told me to take a picture of his door and that's where I could pick up my car. I then went into the hotel and asked to speak to a manager. The fellow at the desk who I assumed to be the head valet (NAMED "Paul") called an emergency meeting of all the valets and said he would fix the situation. Bottom line, I was later told by your hotel manager that it is not Wyndham's policy to reimburse me for my towing expense. Her attitude and demeanor were of an "I could care less what you do with your car, but we are not paying for it nor getting it back for you" nature. I had to find a ride to take me to my car, and had to search for my car in the lot in 98 degree heat after paying the towing expense of $219.40. I would like your Hotel to reimburse my towing expense. Your valets should be instructed not to give false advise on where to park. If he wasn't sure I could park there, he should have gotten advice from his Manager.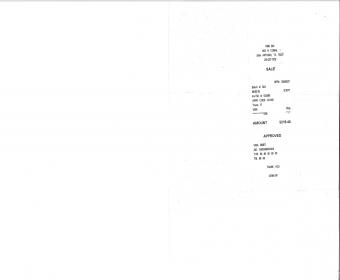 Tina Felske
from Atlanta, GA
Booked a room online for Princeton West Virginia.
When we arrived there were several people at the desk to complain about a dog barking on the second floor.
I asked to see our room and it was located on the third floor and it was filthy! The carpet was stained and smelled bad. There was what I assume to be a urine stain on the cushion of the window seat. I went and let the hostess know that we would not be staying there and asked her to please refund my mothers credit card. Hopefully it will be refunded!

Jasmine L Cox-Ned
from San Francisco, CA
I and my husband drove from San Francisco to Sylmar California on August 9, 2019. I had a reservation at Travelodge by Wyndham Sylmar California. I arrived at 11:30 pm. I gave the person at the front desk, my ID and credit card. He looks at my ID and said this is not a valid Id and we can not accept this. Then said we have to cancel your reservation. I said, no, let me get my husband. My husband came in and gave him his ID and credit card. He said we can't accept his credit card because it does not have a chip. So we will cancel your reservation. I said why because you don't have a credit card with a chip. He also said that we just don't accept people like you. My husband became very upset but held back and we walk out. All the hotels in the area were booked. We had to sleep in the car that night. Which was not cool. The next day they had charged my credit card 148.50. Which then I called customer service and inform them of the situation. They credit my account. We still went on to Universal Studio, however, we were exhausted from the good time we had at Universal Studio, we slept in the car a second night. This would have never happened if they had accepted my husband credit card for the stay that we had reservations for. Just want to know now what are your plans to fix this for us. This was my husband Birthday weekend. I felt that we were being discriminated against.

Kathryn Triplett
from Newark, NY
Booked 2 rooms for 3 night as we were traveling from N.Y state to attend a funeral. . The rooms were dirty...broken sink faucet, toilet seat. Stains on floor. The hall way had never been cleaned, floors were dirty, and the rooms and hall smelled like old ashtrays. The dining area was dirty. Food/milks spilled down face of cabinets. One cabinet door was just hanging by a corner. Floors were dirty/sticky. Cereal was stale. I will NEVER stay at one of these hotels again. I can not even give it a one star.

Angelica
from San Diego, CA
The from the check out was rude not only rude she was with some type of attitude also she did not wanted give my deposit. When i ask her she said have nice day ignored me. I was mad i hope you us train her to give a better service to your guest came here to celebrate my birthday she made my experience horrible.

Hello
My daughter, my grandsons and myself stayed at your hotel, Days Inn Rockingham NC the night of August 2 in Room 202.
We found the room to be less than par considering this is part of the Wyndham Hotel chain. I went to the bathroom and when I flushed the toilet water came gushing out over the tank, all over the floor and started moving out into the room. We called the front desk but my grandson said they hung up. I went down there and told the gentleman who seemed to be locking up for the night what our problem was. He asked if we needed a mop and I said yes. After a while he came to the room with a bunch of towels because he could not find a mop. He figured out the problem and fixed it. After all that, we had him remove a dead cock roach.
Needless to say, our stay was not very pleasant.
Thank you.
Judith Olszewski
Edandjudyo@verizon.net
412-781-0513
Account invoice: 955-890631
Wyndham Rewards #192906320J
Sent from my iPad

My husband and I have a number of reward points from LaQuinta. We like to use them for a Go Fast rooms at the MicroTel in Independence, KS, when we go to visit my elderly mother who lives there. Last weekend we booked two nights. Upon arrival there was no soap in the room. Front desk apologized and stated there was no soap available in the hotel. How could this even happen? There is overnight delivery! Soap could have been purchased from two different stores across the street till soap was available. We said we could use the shampoo. Well, there was no shampoo either in our room--only lotion and conditioner. This is just unacceptable. I happen to have some facial cleanser which I had to use for my shower. The drain was slow and I stood in water. This had been a problem for a long time because you could see the soap build-up. It was nasty (attaching a photo). I don't blame the maid service. This hotel needs some TLC. Someone needs to be hired to to thoroughly clean the tubs with a Mr. Clean scum remover. It was not a pleasant stay. These are definitely problems that could be remedied easily. The clerk, Ms. Betts, at the front desk was very sorry and apologetic which I appreciated. Hopefully, these issues will be addressed soon.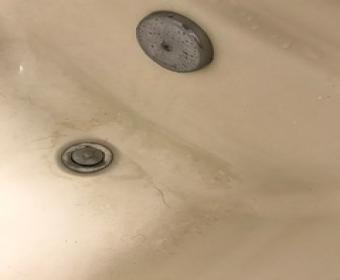 Craig
from East Hartford, CT
Laquinta Hotel (Hershey) Harrisburg, Pa. Dirty hotel. Zero upkeep/maintenance. Totally unwelcoming staff in lobby. Refrigerator in room missing front leg almost tipping over. Broken handle on night stand drawer. Dirty Band-Aids, hair clumps, soda cans, and other trash left in pool area from Monday when we arrived, still there Thursday morning when we left...ewww!!! Pool water was cloudy. Hot tub water smelled like fish...not kidding!!! I had to tell my daughter to get out of it. 5:45 pm on our second night there, housekeeping finally showed up to clean room. I had called front desk at 3:00pm and asked if we could just get new towels and forget the room... told, "No. Checkout rooms get cleaned up first". I told her, " I only want the towels replaced." She said, "You're not understanding me... checkout rooms get cleaned first." I said, "I understand just fine... you're refusing to simply provide clean towels." Food on floors. Filthy, filthy stairway carpeting. And, they overuse cleaners with heavy perfume smells to mask musty dingy odors of the hotel. Must have been 500 cigarette butts outside the front door on the ground and a plastic bin outside the back door with hardened dried up concrete in it. Thank God for the family restaurant that sits adjacent to the hotel. It was the only saving grace for the area.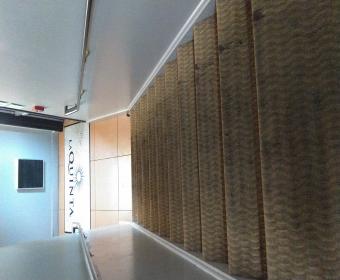 Gerard Clancy
from Broken Arrow, OK
Terrible National TV add, denigrates Tulsa as a city. You know nothing a great city. Will never book faculty, students, staff, athletics teams with this foul company. Will tell all University presidents of this terrible add.

Lauren Kelly
from San Jose, CA
I was at the travel lodge in fort Bragg last night. The room smelled of bleach so bad it was burning our noses and throats. We couldn't change rooms because we booked through hotels.com. I get that fort Bragg is expensive this time of year but for $200 I expect to be able to breathe. We left as soon as we could this morning. Also the frig had been turned off and smelled like mold when you opened the door. The the beds were insanely hard as well. Overall, I would be hesitant to book travel lodge again.

Shawn Jackson
from Baltimore, MD
08/2 - 08/04 the lewis family reunion was host at the fayettville ramada inn. First i must say this was the dirtiest rooms ever. Some of the employees looked like the just rolled out of bed and come to work. The rooms had spider and bugs in them the bathrooms were nasty i had to clean my before we could use it the carpet was smelly and dirty. The cook comes to work late the breakfast was 7 - 10 he started breakfast at 8:30 and closed the kitchen at 10:00 and did not apology for his lateness. The prostitution was very crazy the did not try to hide it they approached my family members. At our banquet they ran out of food. I hope that you have taken notice of your reviews of this Ramada Inn and you make some serious changes. But I think management need to reach out to all of the guess that weekend with an apology and at least a comp night. I don't think was able handle the amount of guess. I spoke with orher guess at the hotel and they all had complaints about the hotel and staff. I still can not believe this was a Wyndham property.this has to be the WORST. I would not recommend this hotel to any person or animal to stay.

Kristi
from Mill Valley, CA
I was staying at this hotel and we were checking out when I realized I left my earbuds in my room being charged. We came back to get the earbuds and the service rep lied and said the room was occupied by someone else now which was not true. We proceeded to go with the manager Anna into the room and they were not there. The maid or someone from the staff had to take them since they were the only ones in the room. The manager Jen said I was accusing them and its prerogative which is extremely unacceptable and disrespectful after we have been staying at this hotel for over 20 years every August. I'm shocked as to the way they treated me. I told Jen she was being rude and she said that was my opinion. She should not be in management and should get fired. I do want this complaint to be sent to headquarters to Wyndham so they are aware of how disrespected I felt and someone from their staff stole my earbuds. Don't they have cameras to see who was in the room? Also we noticed a drug dog going to the room next to us, completely unrelated but that is pretty scary that this happened in the hotel we stayed at.
I would like a check for 175.00 to replace my earbuds and charger.

Georgia Viruet
from Newport, RI
Somy husband Julian worked threw temporary service at the Newport wyndham an he loved working their he got a lot of phrases from guests because he sang danced the guest loved him they even gave him a review on line after working thier a week inch was great but the so call lead house men Irving did not like that do that's when he started to cause problems my husband tried to stay way from him an do his job the all the big bosses said he was great but Irving didn't like that my husband said he saw Irving grab housekeepers butt breast an was told if he said something he would get fired which made him uncomfortable an was called in office for not smoking a cigg with him the next day he went to work an everybody laughed at him so he came home depression his hitting him hard he thought they really had his back but the bosses didn't an they know what's going on they never called my husband to talk to him.When Irving walked out they had him back at work my husband came in all the time worked all 5 buildings by his self second week working thier when in when people called out just wanted you to know now I have to help my husband with more things to add to his depression thank you Newport Wyndham you lost a good worker for a married man Irving the pig next it will be your guests he's touching sincerely upst wife

Karen Clark
from Omaha, NE
The room was so dirty I took a wash rag from the bathroom to clean it as soon as I walked in. The wash rag was almost black. I took the wash rag down to the lady working the front desk and showed her the wash rag and asked for a clean one. I told her that our room was filthy and she said that her cleaner is pregnant and the smell probably gets to her. I then went up to my room and called Hotels.com. Not only was it dirty but the bathroom door would not shut, there are holes in the wall, and a board holding up the bathroom sink. I have always had a great experience at Wyndham and was disappointed. They told the lady from hotels.com that they have a strict policy and are not allowed to get a refund. I will attach pictures of the conversation and the room below.

Karen Clark
from Omaha, NE
The room was so dirty I took a wash rag from the bathroom to clean it as soon as I walked in. The wash rag was almost black. I took the wash rag down to the lady working the front desk and showed her the wash rag and asked for a clean one. I told her that our room was filthy and she said that her cleaner is pregnant and the smell probably gets to her. I then went up to my room and called Hotels.com. Not only was it dirty but the bathroom door would not shut, there are holes in the wall, and a board holding up the bathroom sink. I have always had a great experience at Wyndham and was disappointed. They told the lady from hotels.com that they have a strict policy and are not allowed to get a refund. I will attach pictures of the conversation and the room below.

Lisa Daniels
from Orlando, FL
This is the 2nd night here at wyndham lafayette la.I was not happy at all coming back to my room after remodeling n my home for the entire day.Room service did nt service this rm at all.got back to find dirty towels i had placed still by our rm door out of courtesy for the maids ease.Trash also placed by door filled.no towels clean.come back tired; front desk said come gt some.Last thing we shouldn't have to do is go get something that i thought i was paying fpr maid service included n my price.no coffee,now no toilet paper.i wont bother i have papet towels until morning.

Denise House
from Scotch Plains, NJ
I along with my co-worker went to a presentation today located 733 3rd Avenue...between 45th & 46th Street. We were referred by one of Wyndham employees. I was told the guest would receive the same package as I. At the end of the presentation the facilitator asked us "Why did we come if we weren't going to purchase anything. The guest I brought did not receive anything! And participated for the 2 hours. It was brought to my attention that the employee had been fired!. Therefore, how was she able to put my name on a list? In retrospect, I was treated very poorly at the presentation because ai did not by a timeshare.
Denise House

James Spencer
from Dayton, OH
Dear Wyndham,
I have been using Wyndham hotels consistently since January 2019. I am a travel Respiratory Therapist. I live in Florida and currently, I am working in Ohio. I have stayed at three different Wyndham hotels that have all left me with a sad distaste. 1. Super 8 - Franklin/Middletown, Ohio, 2. Days Inn - Middletown, Ohio. 3. Super 8 Miamisburg, Ohio.
I have stayed at others including the Wyndham French Garden, Wyndham Garden Niagara Falls, and more. But these three are the worst when it comes to cleanliness.
Super 8 Franklin was the first hotel I chose to stay at being close to my work at Atrium Medical Center. The rooms were ok but still had a mildew smell to them. Within a few weeks of my staying there, the carpets were replaced with vinyl flooring. That made the smell go away. However, the noise level went up do to loss of sound deadening from carpet in the rooms. Being a night shift worker I could hear people walking around all day, cleaning, and checking out/in, etc.
So I decided to move to the Days Inn Middletown. Here, the first two nights I expressed my concern to the management that my room was supposed to be non smoking but smelled like smoke. They clamed it gets cleaned but they cant stop people from smoking in the rooms. (what happened to smoke detectors in the rooms and bathrooms.) No there were none in the room. At least not ones that couldn't be tampered with. I bleached the walls and doors in the room Febrezed, and removed filter from the AC unit (it was dirty with cigarette smoke). I showed the desk attendant and he said he would tell the management about having them cleaned. The next stay in the same room it was still smelling like smoke. I again bleached the place before I could rest. I got sick after a week or two in the room. My CPAP machine was pulling in remanences of cigarette smoke from the room and my filter on my machine was brown after one night of use. The hotel hallways and my room were damp every morning. My sheets, pillows, and blanket were damp every morning I came back to my room. Eventually I wound up in the ER. After that I refused to go back to that hotel and cancelled all of my other weeks of reservations. I started using Air BnB.
During the weekend of July 21, 2019 I booked a room at the Super 8 Miamisburg, Ohio. I wanted to be close enough to the Ohio Challenge because my wife was flying in from Florida to attend it with me. We stayed two nights. Again prior to picking her up from the airport, I Febrezed the room and bed and I used a memory foam mattress topper on the bed and my own blanket for comfort. After that stay we packed up and left and I was headed back to Florida for a week vacation before returning to Ohio to continue working. When I got home that evening (to my Florida home) and used my CPAP I smelled smoke. I took out the filter on my CPAP and again it was brown. I knew it was from the hotel. When I returned a week later and opened my car, It smelled like smoke. I got to my Air BNB, walked in and inspected the room and it smelled fresh. I then brought in my blanket and memory foam mattress topper into the owners home, placed it on the bed. An hour later, I was trying to relax for the evening (1130pm after all day traveling on a plane) and smelled smoke in the room. I smelled closely and my mattress topper and my blanket were both infested with cigarette smoke. It took me a trip to a laundromat to clean the blanket and the owners sheets. I then saturated my mattress topper with Febreze to rid the cigarette smell. My car smelled like cigarettes. I Febrzezed it with almost two bottles and it didn't rid the smell from my vehicle. I then went to Walmart and bought two car scent bombs, placed the mattress topper in the car and set off the two bombs according to instructions. After 30 minutes the smell was gone.
Conclusion: These hotels are not using safety techniques to prevent smoking in the rooms, yet they claim these are NON Smoking rooms. In addition the rooms are not being cleaned well enough to rid the smoke smell ( AC filters, walls in the bathrooms, walls in the rooms, carpet cleaning)
Rest assured I will not hesitate to pass on this part of the hotel line and tell my friends and colleagues to as well.
James Spencer
Diamond Member 121746520D

We called the North Canton Ohio Microtel on Wednesday August 7, 2019. Talked to the front desk. Made a reservation for August 11 thru the beginning of September. For my husband Dennis VanLinder. Was quoted $44.25 a night. Well called today to confirm the reservation and there wasn't one made. So the rate went up to 53.00 dollar's a night. Gave asked for the manager to contact us since Wednesday regarding a weekly rate. And no call. Supposedly tonight Friday the front desk clerk Eric sent her a email to have her call us. Well been over 2 hours and no call. So I called the reservation number and rebooked which we were not booked like we should and quoted 50.89 a night! Not happy on how this has been handled and the price. The manager obviously doesn't care about customer relations. Very disappointed. Please help!
Teri VanLinder
Reservation under my husband's name: Dennis VanLinder

Peter Zadorozny
from Houston, TX
Booked into the days inn by whyndham in Georgetown Texas, when we checked we went to our room 202, I checked the room and bathroom and found appalling conditions, not only did we find the rooms appalling but there was a strong smell of mold, as we walked out to complain we found a very large knife stuck in our door, my female partner was terrified, I took photographs of everything.
I have been in the hotel industry for 40 years never encountered such conditions.
I was given a refund and checked out.
If this is the standard the company allows I will not stay at a whyndham property again.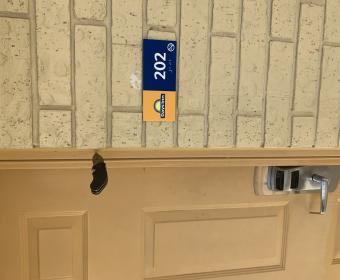 Mozella Boyd Johnson
from Alexandria, VA
I requested oceanview and got placed in an inside room. The room smells so disappointed. Virgina beach. False advetisemrnt

Mystee
from Lake Mills, WI
We were between houses and had to find somewhere to stay for nearly a month. We thought we had really struck gold with this place as they were said to be pet friendly and were willing to accept our 4 cats. We had struck pyrite. Once locked in all the troubles came about.
First, they would not clean the room unless we crated the cats, which we do not do. We compromised by moving the cats from one room to another to get the place clean, but this was a huge challenge as the cats would hid under the beds. About 90% of the time we just left the cats under the bed and they cleaned the room with no issue.
But when we moved out, a surprise charge showed up on our account - $250 for cleaning... after we already paid $4500 for the rooms and $450 for the cat fee! And there were no damages or messes other than what one would expect from living in a hotel room for weeks on end that housekeeping refuses to clean daily. We contacted the manager about this, and he said we should have more respect for his property and feel ashamed instead of posting negative reviews... so he charged us $250 for leaving a negative review. It is now my mission to leave reviews everywhere.
In addition to this mess - the breakfast buffet was always under stocked and missing something, the hot tub was broken the whole month we were there, and the rare times housekeeping did clean our rooms they didn't restock items, so we had to go down repeatedly to collect our own toilet paper, shampoo, etc. Also their corporate help-line just sent the general manager (the one we were having issues with) a report of our call and did literally nothing to help us.

Dan Collins
from Lynchburg, VA
The shower hardly trickled then it ran then it shut off completely.Complaint to Ms.Trent at the front desk was answered with"It will come back on".My reply was "A lot of good that does me now"She just glared at me.Everything else was just fine but I am pissed and if you care to have it fixed it was rm 221so the next guest doesn't have to deal with it.I would hate to see her have to deal with someone not as forgiving as myself thank you.Princeton, W.Va Days Inn August 8 check in.

Chasity R Mckissick
from Atlanta, GA
I made reservations on 7/28 a king suite with hot tub and a queen room for 8/2-8/4. We arrived and get to our room and room does not even have bath tub let alone a hot tub. I went to front desk and am told that roI'm was rented the 8/1 and if I had problem to call customer service. That was a joke I spent 3 hrs being hung up on 3 times and being sent from person to person with nothing. I had just picked my daughter up from college and only had a short time to spend with her so I finally just had to stop calling. I had spoke to a total of 9 different people and none were even in the same office and could not get me back to the person before them. This is not good customer service at all.

Jabrieka bagby-Christian
from El Paso, TX
A guy named mike booked me to do a tour on 8/9/19 at 8:15am. I went to the governors green to do the tour and the staff places me in a room by myself along with my guest. After about 20 minutes they tell me they could not service me and put me out the room. I went to the front of the area and seen the lobby was empty so i was trying to figure out why i wasn't the only one being serviced. I asked the main guy there and he states " you took the tour with your mom on Monday". I had to reply to him "I just got approved of true tour bc i was interested in buying a time share". They still continued to say "well if we have anybody later on today the we will give you a call". Walked me to the door and went on about his business. I'm taking my story to every news station and anybody who else who wants to hear how i was treated by this hotel and their staff.

Jabrieka bagby-Christian
from Cleveland, OH
A guy named mike booked me to do a tour on 8/9/19 at 8:15am. I went to the governors green to do the tour and the staff places me in a room by myself along with my guest. After about 20 minutes they tell me they could not service me and put me out the room. I went to the front of the area and seen the lobby was empty so i was trying to figure out why i wasn't the only one being serviced. I asked the main guy there and he states " you took the tour with your mom on Monday". I had to reply to him "I just got approved of true tour bc i was interested in buying a time share". They still continued to say "well if we have anybody later on today the we will give you a call". Walked me to the door and went on about his business. I'm taking my story to every news station and anybody who else who wants to hear how i was treated by this hotel and their staff.

Tierra Charley
from Waycross, GA
If I could rate 0 stars for my stay I would. My experience at you guys hotel was horrible. I spent my hard earned money to come and relax at you guys hotel after traveling 6 hours to be extremely disappointed. First of all the customer service here is non existent. When my sister and I got to our room to rest after our long drive we discovered our room very hot our sheets were filthy there was hair and food crumbs on the sheets and under the mattress. There is some kind of yellow substance on the wall I dont know what it is it could be throw up or some kind of bodily fluid. There is red stains on the shower curtain disgusting!!!!!!!!! Our toilet was clogged it wouldn't flush we called customer service twice and they told us the same thing and no one came to help I went to the front desk no one was there I went back to my room waited a while went back down and the man that works at the front desk was sitting with a group of guys eating pizza also it reeked of marijuana i smelled it in the halls and down stairs. I am beyond upset something needs to be done about this! People spend they hard earned money to come stay at hotels to be treated like so is not ok. Also I paid for wifi our wofo did not work at all!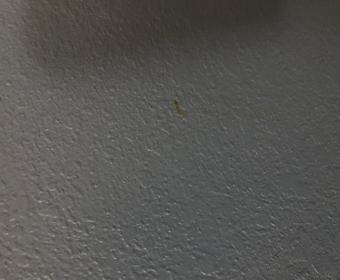 Angela Parks-Gibson
from Brandon, MB
I am disgusted. I was talked into renting a room at Travelodge Brandon Manitoba by the call center. It was to most sketchy hotel I have ever stayed at. The room smelled like strong cigarette smoke. The carpet was rolling and an outlet was over loaded with a square plug adapter with the TV, Cable box, fridge, microwave all plugged in. The furniture was outdated. The room was horrible. The water slide is very rusted. The slide was not watered and our children received friction burns and scalded legs and back. We arrived at 8pm the night of our stay and firstly were told we could not have our dog in room. Which I was told it was pet friendly. I was told they would have to shampoo room and they made exception for our fur baby to stay in room. Well let me tell you the room needs more then a shampoo.. We were charged over $180 for our stay and I would never had spent any money to stay in such a horrid place.
I have many photos if they are needed to be shared. For Wyndham to have their brand name associated with such a disgraceful hotel is very disturbing. I did not sleep as I was scared for my family. I would like to.look for full reinburesment for this stay. I also would like some work done on this such hotel.or.remove it from a choice until it is cleaned up.

We are staying in your wyndam garden hotel in dallas tonight and it was absolutely appalling. My husband rushed back to take our 3 year old and 8 year old to the pool. When we got there, a woman was in thong givinf the whole entire pool a show. The group she was with had locked all the gates so no one could enter. My husband went to the front desk to tell them what was going on and they couldnt have cared less. So now we not only overpaid for a horrible hotel, but we didbt get to enjoy the one thing that our kids wanted to do. Also. Last night we sat down to eat dinner. Not one person came to get our order after 15 minutes. Ended up having to order a pizza to our room. Worst hotel experience ever!

Debbie Greenwood
from Houston, TX
I am starting today for 3 nights at LaQuinta Wyndham Hotel in Fulton Rockport Texas. I have stayed here many times but wow what s down grade this place is. Broken beer bottle (glass) where dogs are suppose to go potty, cigarette butts everywhere even one on carpet in hallway. Middle door to enter hall should lock but lick is broken so anyone from street can enter the hallways. Not safe to go out at night in hallway & I have to take dog outside in evening. Booked directly with hotel but new employee booked everything wrong & I did not get rooms I was promised & booked. I needed 2 rooms with door between them. I was booked for 914.09 but when they corrected & hotel changed king to 2 queens but rooms were with door between them my bill jumped additional 200.00 I have my parents with me & dog & mom has cancer. This was suppose to be a nice treat before another cancer surgery. So disappointed & I was told they cannot give my cash back cause I paid slmidt 600.00 cash & paying the other almost 600.00 on my visa debit card. They said I could leave but take it up with corporate but we keep your money. Wow... this is horrible customer service.

My mom and I booked a 3 day stay at the Ramada by Wyndham I'm Atlanta and it was the WORST hotel I ever stayed in. I must say the staff was Amazing but the hotel SUCKS!!! Day 1 Our room was missing a chair, dirty phone that gave you a busy tone for each ext. dialed and we ordered food that night and woke up to a army of ants on the nightstand and in the food so I went to the front desk and asked to be moved. Day 2 we started the day with breakfast from the hotel and the eggs were runny, potatoes hard and bacon half cooked so we went back to our room took showers in a shower with mold and black hair or something came from somewhere to the bathroom floor, I went to the front desk and asked to have the bathroom checked. I left and came back 4 hrs later to find out that no one had come to check the problem so I went back to the front desk to complain and maintenance finally came. Day 3 I woke up to my mother crying because she couldn't get any sleep because the beds were to hard and I must agree that the beds feel like large cots. As I was leaving I realized that I left a pair of shoes in the original room so front desk made me a key to go back and check and the beds had been stripped, the food and ants were still there and my shoes were gone. I walked out and back to my room bad and saw a door open to a room that had sheets and towels thrown around and when I showed the video to front desk, I was told it was the housekeeper quarters but why was the door open and the room dark. I was given a discount for my stay but that is not satisfactory for me. I drove 9 hrs from St Louis to Atlanta for my mother to eat at Old Lady Gang and picked this hotel because of the distance to the restaurant. NEVER AGAIN WILL I VISIT THIS HOTEL AND RECOMMEND NO ONE ELSE DOES. I have pics and video but the video can't be uploaded Sorry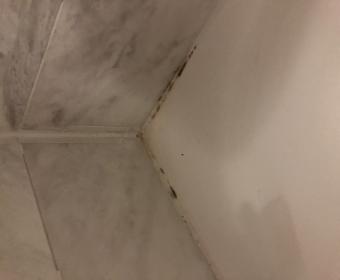 Have feedback for Wyndham Hotels?
Thanks for your feedback!
Sorry. Please try again later!