Wyndham Hotels
Wyndham Hotels Complaints Continued... (Page 4)
1065+ reviews added so far. Upset? Call Wyndham Hotels corporate: 1-800-466-1589

If I could rate this zero or negative stars I would.
I stayed at this dump last night and wanted to share my experience with you. It was the dirtiest nastiest hotel I have ever stayed at in my life.
When I checked out this morning I told the general manager who was checking me out that it was the dirtiest , nastiest hotel I had ever stayed at in my life, his response, "good then don't come back".
I was stunned at his response and am pretty sure that Wyndham would not appreciate a GM saying that to a customer.
I will never stay at another LaQunita/Wyndham as long as I live, thanks to this slim ball.
I cannot believe you have hotels like this with your franchise name on them, and have scum like this GM representing them?
Sincerely, a very dissatisfied customer.

Shelia E Bragg #175765088C
from Hampton, VA
I called the LaQuinta by Wyndham, Richmond-Midlothian, 1301 Huguenot Rd., Midlothian, VA on August 15th, to make a reservation, requesting one of the rooms reserved for the Rosa Johnson 25th Anniversary celebration. However, when quoted a room rate of $121.00 by the Reservationist, I explained that according to the invitation the rate should have been $77.00. After being placed on a brief hold, the information I was referring to was found and a room was reserved with my credit card information. I was also told that a confirmation of the cancellation and my reservation would be emailed.
On August 24th, the day of the celebration, I traveled 80 miles from Hampton, VA to Richmond, VA, arriving at 4:00 p.m. to check into a room. After waiting in a line for 25 minutes, I was told by the Guest Service Representative that a room had not been reserved in my name. It was then that I checked my email and found that the cancellation of the $121.00 room rate had been sent, however a confirmation of the reservation that I made on the same day, August 15th had never been sent. The Representative, a young lady, behind the desk would not rent a room to me and asked that I step back because she had other guest in line that needed to check in. I explained that I now only had an hour to get dressed for a formal affair and I needed a room. However, because she could not find my reservation, she chose to ignored me and began to help another guest.
To avoid be late for the event, I felt I had no choice but to dressed in the public bathroom off the lobby. When the celebration was over, I called the hotel several times to see if I could get a room, however the phone just rang, cycling through some options but a live person never answered the phone. Therefore, I called The Hyatt Place Richmond/Chester hotel to reserve a room at a cost of $123.00 plus taxes.
On Monday, August 26th, at 11:06 a.m. and again at 7:49 p.m., I called the LaQuinta to speak with, Greg Havenor, the General Manager. I was transferred to his voice mail and I left a message and my phone number asking him to call me regarding my experience at his hotel. After not hearing from him, I called again on Tuesday, August 27th at 4:09 p.m. and was told that he was not present and again I left a voice message. He never returned my calls.
I am voicing this complaint in hopes that no one else will suffer such extremely poor customer service at the hands of the Reservationist, Guest Service Representative, and the General Manager. They all need to learn what entails good customer service. No other guest should have to be inconvenienced in this way or treated with such lack of interest or compassion. Because I was inconvenienced through no fault of my own, I am asking to be reimbursed for the additional cost I paid at the Hyatt Place Hotel because I was not allowed to stay at the LaQuinta. If you have questions and need additional information such as the copy of the receipt from the Hyatt Place, please feel free to call on me anytime. Thanks in advance for your consideration.
Sincerely,
Shelia E. Bragg
757-827-6939 (HM)
757-303-7982 (CELL)

Coleen Carey
from Rochester, NY
On August 7, 2019 I called and made a reservation at your Milford, MA LaQuinta Hotel. My confirmation number is 88959EC006204 and the account/invoice number is 426-824462. We were given room number 403.
I was traveling with my 82 year old mother and would only be staying for 2 nights. I was told while making the reservation that there would be a mini-fridge in the room and that there was a pool at the hotel. Imagine my surprise when I got there and there wasn't either. I went to the front desk to inquire about the mini-fridge and was told that I would have had to reserve a room with one. I completely thought that I had, since I was told that there would be one in the room . There was no offer to change our room or to bring a fridge to our room.
When we first checked into the room, it was very hot and stuffy. I tried to adjust the air conditioner and discovered that I could not adjust it at all. There was also no shampoo in the room. The shower head is literally pulling out of the wall, and there is a large rust stain on the bottom of the tub. The toilet seat is a complete hazard as it is about to fall off. The hair dryer didn't work, either. After being gone for the day on Sunday, 8/25 we returned to the room and discovered that housecleaning had replaced the towels and emptied the garbage but didn't even bother to make the beds! We were hot, tired and thirsty so we tried to buy some soda from the vending machine but couldn't, because it was completely sold out, and the candy/chip vending machine wouldn't accept any money. At this point we were totally frustrated and just went across the street to the local Stop and Shop to by drinks.
We are very upset that this hotel seems to care nothing about its guests' comfort.

Kenneth N Camp
from Belton, TX
Musty room (115) perhaps water damaged in the past. Room 111 next door had same smell. non-adjustable shower-head.
No room service (clean towels, emptied trash cans, bed not made). The evening Front desk clerk unable to provide a clean set of towels.
Alarm was sounding and front desk clerk unable to disarm.
Plastic cover for eggs/sausage was broken. no handle.
SENT EMAIL TO HOTEL MGR.

Booking website does not allow travel agents the ability to type in the ARC number.
The area is grayed out.
No sense in booking if you cannot get a commission.

Date of Stay : 8/22/2019 - 8/25/19
Hotel Name : Days Inn
Hotel Location or Address : Bloomington Rd. Champaign IL (Hotel ID: 06796)
Confirmation Number: 82900EC015316
My Feedback :
I reserved Non-Smoking room in April of 2019 for a stay at this location in August of 2019. When we arrived on 8/22/19, we were given a room that had been smoked in for YEARS. Holes burned in chair, several old tar/nicotine stains on bathtub near commode, room smelled horrible! Smell gave me a headache. Was told by hotel staff that this was indeed a Non-Smoking room. That was a total BS lie! They would not swap room for me. The Non-Smoking rooms had No Smoking placards on all the doors, identifying them as Non-Smoking rooms, this room did not. Baby roaches were running around in the room. The carpet was dirty and full of cigarette smoke smell.
The reservation stated a total cost for three nights (with taxes & fees included) of $305.07. We were charged $310.08 with no explanation why we were charged more than previously stated. The room had a safe in it which we did not use, or even ask for a combination to open. I think I may have been charged for the use of the safe even though we did not ask for it or use it. It was not stated on the invoice. At any rate, attendant could not tell me why charges were $5.01 more than stated. We did not use any extra services during our stay.
My recommendation:
Take this hotel off of your Wyndham website. It is not fitting for association with the Wyndham Corporation. If this is typical of your Days Inn management, count me, my family, and my friends out as a future customers.
Kelly Harmon

shawn m Lumpiesz
from Taylor, MI
Room was dirty upon arrival, unsure if it was cleaned at all. Still had dirty towels in the bathroom. Upon complaining front desk acted as if I was being too picky, as they didn't have time for complaints. Clerk at front desk insisted I had not paid for room ahead of time, and attempted to recharge my credit card, even after showing him receipt I had printed out. This was at The Pottsville/Frackville Ramada in Pottsville on August 22,2019. Unfortunately, I will not make another reservation at any Wyndham Hotel in the future.

Nancy Gray
from Charlotte, NC
To be specific, I am staying at Days Inn as of Aug. 25th thru 28th. 2019. I am in room 216. I am right under the (absurd idea) of the designated smoking area. I want to keep my window open at all times, but since people are constantly smoking right below me, I have to close my window. I have asthma and smoke is no friend of people with this condition.
If people are allowed to smoke around the area, then make is where people are not affected by it. Last time I was here I night, no hot water, no compensation for that.
I called the front desk, understanding but really they can do nothing about it, so it is up to the corporate office to do something!
Regards,
Nancy Gray

Patrick Kinsella
from Rapid City, SD
I booked a room at the Super 8 by Wyndham Pierre SD for August 24, 2019, through the Expedia web site. My wife paid for the room charge at the time I made the reservation with her debit card. I got to the motel to check in and was asked for a debit card. I informed the clerk that I had already paid for the room and showed my itinerary and receipt. She advised me she still needed the card in case there were any "damages" to the room when I left. I was offended but gave her my debit card anyway. My debit card is different than the one my wife used to pay for the room. I stayed one night at the motel. When I got home and checked my account I was surprised to see a charge that day for the motel again. I immediately called the motel and was advised they made a mistake and would get it corrected. A few hours later I got a notification of a large charge to my checking account with my debit card. I checked with my bank and the motel had again charged me for the room and also attached another $291 charge on my debit card. I now had a total of $388.06 charged to my account. I was a little upset to say the least. I called my bank thinking my card was compromised by the motel employee and had a hold placed on the card. I then call the motel in Pierre where I stayed and was advised they would get it taken care of. I waited a couple hours and nothing was done. I called my bank again and they said the motel needed to call them with an authorization number to get the charges reversed. In the meantime, my account was now overdrawn and I could not even get gas for my car. I again called the motel and gave them the info to call my bank with an authorization number. Jordan from the motel assured me it would be taken care of right away. I checked again in a little while and only 2 of the charged were reversed. There was still the 2nd charge for the room. I again had to call the motel and get them to call my bank again with another authorization number. Finally at 3 minutes before my bank closes the charges were reversed. I don't know yet if there will be any overdraft charges showing up. Needless to say this was a big mess. I took a total of 3 hours out of my busy day of work to get this taken care of. I believe between the bank and the motel I made about 10 phone calls before they got it figured out and taken care of. I don't understand how this can happen and really there is no excuse for this to happen. I almost left the motel and asked for my money back to begin with. It took a good 15 minutes to even get someone to come to the office to get me checked in. The customer relations at this motel is horrible. The motel itself was nice and I did not have any issues with the room or amenities. In fact, I appreciated the fact that the room was so clean and the linen was all very fresh. I am very disappointed, however, if the mess with my debit card. I don't think I will be staying at the Super 8 in Pierre again. My actual charge room for everything I went through should have actually be refunded also as a courtesy. I hope there is some employee reprimands and retraining happening at the Pierre Super 8 motel. I can be reached at 605-484-5817 should you have any questions or wish to discuss this matter further. Thank you.
Patrick Kinsella

Kathleen Cairnie-Sorensen
from Toronto, ON
I purchased one night "get away" through Groupon in May and arranged for a King Room with Whirlpool at the Niagara River Location for August 25. On August 21st I phoned the property to confirm the reservation.
I spoke with the Front Desk Clerk who guaranteed me that there was no such reservation and they were completely booked for that date. I immediately contacted Groupon who said there was a reservation but it was under my email address. I called back and spoke to a person who identified himself as the manager. The upshot of a rude encounter was that there was NO RECORD OF A RESERVATION and I was out of luck.
I contacted Groupon and was told they would get back to me. They were not able to confirm the reservation at the 72 hour prior mark so we cancelled our plans.
On Friday night at 8pm we finally heard that there was in fact a room available. But by that time we could not rebook everything.
I repeatedly mentioned that we have a special needs child an doing things at the last minute is impossible.
I just heard from Groupon that YOUR PEOPLE have arbitrarily decided that since I didnt cancel 72 hours prior to the check in I was going to have to forfeit my payment.
Do I need to point out that it was YOUR staff that said there was no reservation. How was I to cancel a reservation that didnt exist?
I believe you have stolen my money through an act of fraud. And I think this is a disgusting way of doing business.
Please review your records and let me know when we can rebook the room that we have already paid for.
Sincerely
Kathleen Cairnie-Sorensen
Joykath1230@gmail.com

Virginia Bell
from Gurnee, IL
We stayed at the La Quinta inn Wyndham 1975 S. Colorado Denver cherry creek is what they advertise and that is false it was not in the Cherry Creek area... ( When not familiar with area you rely on info from pictures) My room was terrible, bathroom tub was dirty, floor was dirty , dead bag on the floor in bathroom, hot and cold water faucet was in reverse, linens on bed stained ,rug didn't look vacuumed ,found several articles of no value on the floor.. was there for a wedding ...welcome package was left at the desk and for me to receive it I had to go ask for it I had booked two rooms To be close together which they did accommodate us on that and they did print my boarding passes so I do give them a thumbs up on that one but there was no refrigerator and a microwave I would never ever recommend this motel..
I stayed 08-23-2019 and 08-24-2019 rm 261

Kawanee Johnson
from Baton Rouge, LA
My name is Kawanee Johnson, I stayed in room 305 At Wingate @ Wyndam in Destin, FL from August 16 through August 18, 2019. I have been accused of damages which I have been asking for more detailed pictures of the damages since August 19th. I do not understand the delay in this request. There was certainly no delay in placing an extra charge on my credit card. In fact, there was not even so much as a courtesy call before placing that charge on my card. Could you please forward me your policy that shows you can automatically charge a credit card for additional charges without even a courtesy call.
I am absolutely disappointed and appalled that your hotel would assume that damages were done by your guests rather than considering possibilities. I'm sure that we created no damages. So perhaps someone who entered the room once we left created damages. Or, perhaps they were damages that were concealed by previous guests and not found until we left. We did not create any damages, I think it is a shame that we are being blamed for this without consideration of other possibilities.
Our room serviced on the 17th, which means they are saying damages occurred after that service was completed. Unfortunately, we didn't think we needed to take pictures of the room before we left. I was told that an inspector came out and inspected the room and claimed that the counter was burned and heavily damaged, can you please provide copy of that report?
We look forward to hearing from you and reviewing the information we requested.
Thank you for your time.

We had just had a house fire and lost everything ,my son and his family lived with us ,so we put him at the Baymont inn Sullivan mo.While staying there someone stole over $600 worth of new clothes,then they went in again and stole a Kindle tablet and $1.25 in change.We ask the management to look at videos to see if they could see anyone carrying stuff out of the room.they informed me they didn't have time.But they complained they took 3 bags of trash out.i moved them to a different motel because of the steeling.we did file a police report,but if it got carried out by house keeping in trash bags,how can we prove anything.

We attempted to stay at the Days Inn at the Jacksonville, Florida airport. We were told when we called from the airport that there was a room. When we arrived, we were told the reservation phone number had been saying that for 3 days but that there weren't any rooms. Oh, did I mention this was at midnight. It was too late to call anyone else and run around trying to find a room. We ended up driving home 3 hours a away.
Why would a large corporation like Wyndam Resorts not be able to fix a phone service for 3 - 4 days? Very disappointing. Will never call a Days Inn or Wyndam property again. Why should I bother?
Sincerely, Jeanne Leonard

Bonnie Griffin
from Chandler, AZ
I stayed at the Wyndham Garden Shreveport 18-22 August . I accidentally forgot a photo album on the desk. When I called the front desk on 3 different occasions, I was told it wasn't found. This was my mom's last photo album and the pictures are irreplaceable! There should be a policy in place for lost and found items! This is unacceptable! I will never stay at this hotel again.

Stacee L Black
from Laurel, MD
The whole experience was a nightmare from the smell of the hallway the condition of the room the parking the lack of service I would like to discuss this further with someone in detail. 100 characters is not enough space

andrea wilder
from Chandler, AZ
Front desk and restaurant staff were helpful. Hotel is a little shabby with mold in shower. But my biggest complaint, we forgot a photo album and housekeeping threw it away.

Krystal Wooldridge
from Chicago, IL
Well let me start by saying i am absolutely disappointed in the quality of a hotel accompanied with the Wyndham name. My husband,myself and. My mother traveled to Hannibal mo for a one night stay at the days inn to a festival. I read the online reviews for the hotel prior and it was rated 3.5. So not perfect but i did not expect disgusting! Ive never been so embarrassed to take my family somewhere! We reseved two separate room each as bad as the other. Poor service awful rooms! The furniture was stained, the manager was smoking cannabis outside the hotel when we arrived and was rude. The manage refused to give me her name or twll me who the general manager was. Our rooms were not ready at check in and they said i would have to go speak with the cleaning staff to see when it would be ready! The cleaning staff were eating McDonald's and smoking while cleaning rooms, cussing at eachother! I found a bug crawling on the towel in the bathroom. The sheets had stains. There were ripped lampshades and non working lights, missing smoke detectors, and a soda machine that had been broken into. The carepts were so stained they left socks black. Ine of the room was missing a chair the other had a chair so stained i was afraid to touch it! There were old matresses and broken furniture at the end of the building. I photographed everything. I truely feel so disappointed in a hotel associated with the Wyndham name! I will be sharing my experience so hopefully another family will not endure this experience . I will be staying with a different chain from now on! Shame on you for letting this place get so bad! If you would like to see the photos please email me.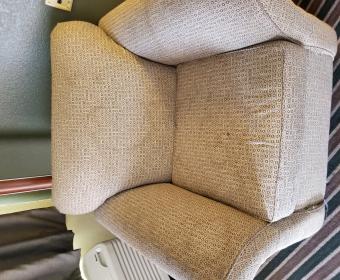 Mark Garvey
from Cedar Rapids, IA
I reserved a room at a wyndom property inadvertently. Then cancelled because I had mistaken the date on the reservation. They canceled. I then ended up mistaking the motel for a separate wyndom property because I did not get a confirmation I was charged for one night at two separate properties on the same night in the same town. We only stayed in one. I will file a dispute with my bank card for the unused hotel.

Erna Lockhart
from San Diego, CA
Needing a hotel for one night with late arrival and wanting the accommodations to be close to the event, my daughter-in-law found the Wyndham North Hollywood, Super 8 motel. Relying on the reputation of the name Wyndham she booked it for me. Following the event I checked in around
10 pm, and was extremely disappointed. The check-in clerk was very curt, and insisted on getting another credit card and ID, though the room hadbeen paid for. "to make sure the charge had gone through" - ! He gave me a key card, and instructions that if I had problems opening the door,to call him so he could open the door for me! I managed with the help from the occupant of the room next to mine, who happened to arrive from the pool. I enter the room - the most depressing hotel room I have ever seen. Turns out to be a room for handicapped - huge, - dark beige paint on walls, , no pictures on the walls, no lamps next to bed, a desk avoid of anything - no paper/pen/information, no chairs except for the office chair in front on the desk. - Bathroom was enormous (to facilitate wheelchair, I assume). It was late, and I did not have the energy to walk all the way to the clerk to request another room so I stayed. Checking out around 9:30 am I went to get a cup of coffee in the lobby! Could not believe my eyes, - dark and dingy, the couch was repaired with duct tape - only cereal and some old oranges were offered (plus the coffee) ! and this motel uses the Wyndham name!! And for this They had the audacity to charge $145.99 plus tax $20.44 = total $166.43.
I would strongly recommend an inspection of this property - sorely needs some TLC - and courtesies.
FYI - I am a senior lady - well travelled, and have stayed at the Wyndham resorts - therefore my disappointment. Perhaps this property is
a franchise? in that case they are not representing the Wyndham name in the proper way.
Respectfully
Erna Lockhart
619-429-4060

Charles Morrow
from Washington, DC
Upon entering the Buena Vista hotel in Orlando, FL we were greeted by a Wyndam Resort employee that was stationed at the first desk with the Expedia Expert sign displayed. He told us before we booked our room at the hotel that if we booked the hotel he would gice us discounted tickets to Disney World. We accepted the offer because our goal to stay on budget was met with the offer. We did everything asked including providing our Id's to him. He then gave us a proce on 4. Day hopper plus fastpass for 2 people for 652 amd said that was half of what Disney charged at the gate. We had our money out ready to pay and he said the system would not let him enter our info and he was calling his manager. We were told 3 times that we would have our tickets no later than 8am today. When we went to the desk this morming we were greeted by 2 other employees who were completely lost and pretty much blew us off statimg they didnt know what we were talking about. Even went to the extent to ask the customer behind me if he could help them. How dare him! I am a guest at this hotel. He also overlooked my concerns and passed them off. I will not let this be until it is justified. I have lost an entire day and also being forced to settle for what I can get when I could have stayed within Disney and had my tickets purchased yesterday. I have also complained to Buena Vista Suites, Good Neigbor hotel contacts, and am going to complain to Disney ticket center amd Disney World customer service, alomg with the better business bureau. This is horrible business done as an affiliated parter of Disney ticket sales, it is scandolous, and overall lacks the class of the resort status you carry to employee people who completely scam customers of another hotel partner and then to have employees to follow up with totally disregard you as a customer. I will pay full price for my tickets but I will not stop until my voice is heard. It is amazing how far an apology and just the attention to my concerns would have gone before I reached this point. I do not know what you can do address this issue but your name is affiliated, and these are employees of the company in which your name is postered all over and I intend to address this until someone takes responsibility. Thank you in advance.
Charles Morrow
(601)201-4880

Thomas Hollingshead
from Newark, NJ
Very disappointed in my current stay. Before making the reservation I called to make sure there was a restaurant on site which I was told yes. Also if there is washers and dryers and I was told yes. I checked it in on the 20th until the 24th of August so I am still here. They put us in a room where the air was not working. I called the front desk and the lady said you just got there you ha e to wait for it to cool off. It was 83 degrees. I waited one hour and called back down and she said you have to wait and maintenance has to come up. They checked it out and said you u need to go to another room. I called the front desk again and told her what they said. Her reply well when maintenance comes and tells me I will move you to another room. Another hour goes by. Finally I call again and maintenance shows up and gave us a key card to another room. No refrigerator and no ice bucket and no microwave. I called and told them I needed a refrigerator for my medicine. Now we go to the next day the 21st. We get up go down for breakfast restaurant is closed for remodeling which that is not what we were told. No fridge no ice bucket no microwave. I went down and she wrote a work order and she said it will be in my room when. I get back later that day. 4 pm on the 21st still nothing. I call and finally they bring a small fridge that the freezer part is all frozen. It needed defrosted and no ice bucket. They said you never asked for one. Finally they bring an ice bucket that was dirty so I had to clean it. Now for the best part. I do not l ow of the link will work but this is what we listened to most of the night from the air conditioner in the new room we have. Called front desk again and said I was a problem and needed to deal with it. I can not get a refund and my check out is not till the 24th. What am I suppose to do. Let's see what the next days bring. Asked to speak to a manager and still nothing. Copy the link and hopefully you will hear what we had to listen to most of the time. Oh yeah wanted to wash clothes the only washer and dryers are on the third floor where we were put. Guess what out of order. Need to employees in all areas and new manager. Needs updated badly. There is so much more but I was thinking Ltd there s no one to contact but the manager and she would not contact me. I have a video recording but I can not upload it.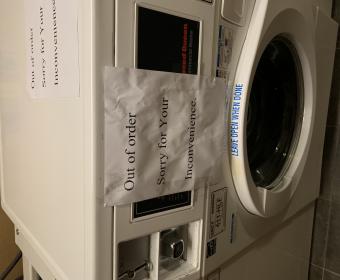 KATHRYN L HEINE
from Erie, CO
Aug 19 we stayed in room 217 at the Baymont Inn & Suites by Wyndham, 1133 Belmont Ave. Lincoln, NE. The bathroom fan did not work, the telephone did not work (no dial tone), there was no room darkening shade so all night the room was light from the outside lights. Also the second floor ice machine did not work and the spa was closed. Not good for your reputation.

Brian Swinamer
from Coquitlam, BC
We have 2 female lacrosse teams(Team NS Bantam and Midget girls) staying at the Ramada in Coquitlam British Columbia Canada.
At first site I was surprised that the Ramada and Wynhdam names are associated with this overpriced 'hotel'.
There have been numerous issues with many rooms our teams are paying for.
Personally with our room we experienced the following...so far...
-on the first night of arrival after travelling across the country to get here we open our room to find on the bathroom floor pubic and head hairs from the previous guests.
-dirt, stains and hairs on the white sheets on both beds
-a ball of hair on the floor under the table by the window, like someone pulled it from their brush and tossed it on the floor
-our key cards to the rooms had to be reprogrammed multiple times
-the top of the mini fridge has a layer of filth on it
-remnants of something not cleaned off the sink counter
I had to go to the office after 10:00pm to get new sheet sets when we were trying to go to bed. And then back to the office again for new pillow covers when we found one of them stained.
These issues were brought up with service clerk on the front desk and he said a report on the room would be started.
There are families here with us that have small children and enjoy the hotel pool experience. The pool is advertised as open from 10:00am-10:00pm. There is no mention on the hotel website or has there been anything said during any
DAY 2...
More multiple trips to the front desk to have the key cards reprogrammed throughout the day.
The hairs on the floor were also brought up with the day shift the next morning and they said they would talk to the cleaners to make sure it was dealt with.
I also told one of the cleaners on our wing about it when I saw them.
When we got back to the room around supper time, after our room had been 'cleaned', I checked to make sure everything was dealt with.
Unfortunately the ball of hair under the table was not touched, still sitting in the same spot.
Also found more stains on the new bedding and had to ask to have them changed again.
There were a few parents that met with the manager and he was not receptive to any complaints about the cost or condition of the rooms. He basically said there will be no changing the price we have to pay even with all the issues.
A parent has also called and launched an official complaint, ref #4297289.
I've waited to send this email hoping we would enjoy the rest of our stay but the first couple of days have just made the stay here unenjoyable for many of us.
Unfortunately I can only attach 5 pictures to this complaint to show some of the other reasons this 'hotel' is overpriced.
Something a worker at the front desk told my wife when she was getting key cards reprogrammed again was that the rooms cost more money this week because of the lacrosse tournament we came here for.
From a 'Very dissatisfied guest'
Please contact me at...
bswina@gmail.com
902-877-3978

We stayed in the Howard Johnson's locates in Newburgh NY for a 4 night stay . We arrived late and unloaded the car and went into a room that had big holes in the bathroom wall Had 1/4 of a roll of toilet paper on the roll and no backups Both boxes of tissues were sitting there empty. I proceed to brush my teeth and now I find the sink is clogged . Being late went to bed and figured I would wait till morning to complain to front desk . So morning arrives I go to make myself a cup of coffee in the room and I find a used coffee pod still in the machine . How the heck can you operate a hotel this way We complained to front desk nicely ,wasn't her fault She was going to inform manager As Wyndham timeshare owners we try to stay at Wyndham hotels when we need to do somewhere and no resort is in the area You should be ASHAMED of being affiliated with these hotels !!!

booked a hotel in July in Maine. Cancelled the reservation days before the arrival date. Recieved email confirmation. I was still charged for the room. I have faxed the credit card statement twice, the say they are not getting. I would like a refund and stop getting the runaround

Angela Bernal
from Denver, CO
We stayed at a La Quinta by Wyndham hotel in Silverthorne, Colorado and it was terrible. Spent almost $400 for two nights. We checked in on Aug 9. Went into our first room (which was very dirty)The baseboards were falling off. There was water damage in the bathroom. The AC and phone didn't work. Went to the front desk to tell them these things didn't work. I was told oh this room was supposed to be closed for maintenance.So they gave me and my family (husband and 2 kids) another room. We went to dinner and came back washed our hands and the sink wouldn't drain. Called the front desk about it and got our 3rd room. Opened the curtains to find black mold around the window. The day we were to check out (Sunday Aug 11th, check out time not till 11am) house keeping tried to walk in on us at 930am. There was no knock, no announcement. Luckily I had the door chain locked. As we were. checking out I asked the girl at the front ,Kayla, if there was a manager I could speak with. She said the manager doesn't work on Sundays. I thought it was weird that there was no management on the property. I proceeded to tell her about our stay and she said she would give the information to the manager the next day. She was going to keep the booking open until the manager had a chance to review everything. My credit card was charged before I was able to speak to any manager. On Tuesday Aug 13th I still had not heard back from anyone so I called the hotel. I spoke with Colton and he told me Mary the manager wouldn't be in until later that afternoon and there was no one to speak to. I said ok here is the situation please have her call me. I never received a phone call. I then tried to call on Wednesday and the phones were not working. I called Thursday and the phones were not working. I finally found an email address and figured I would try to send an email. I got a response from Mary the General Manager who apparently is on bed rest while pregnant. I emailed her my situation on Friday and then didnt hear anything from her. I sent a follow up email on Aug 21st asking if there was someone else I should be speaking to while she was on bed rest. I was told she was the only one who could help me. She looked up my reservation and emailed me a new invoice giving me a $75 credit. I emailed her back and asked if it was accurate that I was getting a $75 credit. She said yes I emailed it over. I said ok I would like to request a full nights refund. I said I had to have 3 different rooms and the last room had black mold in it. House keeping tried to walk in on us. I think a full night refund seems fair. Her response to me was I apologize for the inconvenience but unfortunately no additional refund will be given on this account. This whole experience was terrible. The customer service at the hotel was ok. I find it ridiculous and unacceptable that there is only one manager at this property and she is not even there. No wonder this property is in shambles. I don't know if this will fall on deaf ears or not but I wanted to get this over to corporate in hopes that someone cares about customer service and how people are being treated and how this property needs major help. I have attached images of the black mold around the window. Thanks for your time.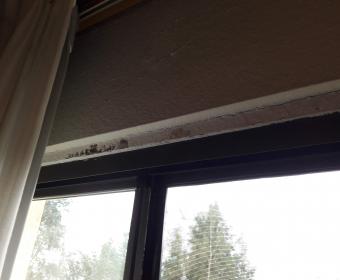 Shirley Marshall
from Edmond, OK
Can't click on less than one star. Stayed at Days Inn Panama City Beach - Only thing nice was the pool area and it could stand some cleaning up. The rooms were described as renovated however:
* all of the chairs with upholstery was molded
* lamp in room had light bulbs that didn't fit
* breakfast was the exact same every morning - when staying for a week a little variety would have been nice.
* curtains did not cover the window completely - not wide enough to cover the window
* balcony - could not enjoy sitting on it because the air conditioning unit blew hot air directly on the seating area
* Grounds in general were dirty and smelly
* Elevator inspection certificates were expired
* Seemed as if elevators were never cleaned
* The housekeeping & maintenance staff were very nice however, Front Desk Clerks left a lot to be desired
This facility is definitely not worthy of carrying the name of Wyndham!
So sorry we failed to take photos of the above mentioned issues. Trust me, we will never stay there again. Way over-priced for that facility - much better options on the beach.

Joseph Ciquera
from Memphis, TN
Ramada operated under the Wyndham Hotel Group (UK)
To Whom it may concern,
My family ( the Ciquera's) stayed at The Ramada Jerusalem On June 5,6,7, and 8.Although the accommodates were nice we had a incident that was very disturbing to us. I went down in the morning to use the gym and my wife was just about to take a shower.
Just as she was about to enter the bathroom two young men barged into the room without knocking and said they were there to clean up the room, my wife had no clothes on and was shocked that they just barged in the room without knocking.
My wife then went to the front deck to complain and brought me with her. We spoke to Michal Issan the reception manager and then David Tucker the general Manager. They both apologized for what happened and took off any incidentals that were on the bill. They also told us they fired the one man that barged into the room. When I asked if this was the standard procedure for entering the room they said no since there were many people staying at the hotel (Israel birth right people) they needed to turn the rooms fast. David said that if you were part of that group they do not always identify themselves before they enter a room? I found that strange.
I have stayed in hundreds of hotels rooms in my life and I cannot remember anyone ever entering a room without knocking. I believe this should be addressed with your hotel staff. Commonsense would say to knock no matter how busy you were….How long does it take?
Thank you for addressing this situation hopefully no one else will have to experience this embarrassing moment again !
Your Truly,
Joseph Ciquera
208 Fringe Tree Dr.
West Chester ,Pa. 19380
610-724-5067
jaciquera@fedex.com

PAUL V STORSIN
from Canton, OH
I stayed at the Days Inn at 1150 Banksville Rd. Pittsburgh, PA 15216. The place was filthy and gross. I could not sleep in bed or use the facility. I stayed in room 108 for $175.00. Wow, this place needs cleaned thoroughly before someone catches something. There was blood splatters on the wall by the frig., shit splatters on the ceiling above the bed and crud all through the bathroom corners and tiles. I took several photos. I will attach. My friend got us the rooms and his room was no better. I will never stay there or a Days Inn again and I travel a lot. The place needs remodeled or closed down. Mt friend payed for the rooms for he is a member and also travels much. He needs his money back in full and I want compensated for having to spend a night there. I will never get that night back for I could not sleep in that environment. The place also smelled like a cigarette butt. Please inspect this building and do something about it. I have already called Wyndham and was told to put all on this sight. I have more photos but it would only let me upload 5. You can contact me at 3309883870.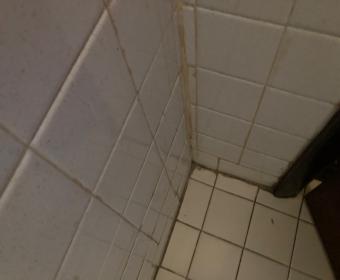 Milton Candelaria Jr
from Fayetteville, NC
Good morning,
Visiting my kids in NC all the way from MT before I leave overseas for a year and the hotel we are in is literally disgusting. We have dirty carpet that looks like it hasn't been cleaned or vacuumed in a year. We have no tables or chairs in the room, broken light, room that smells like cigarettes, dirty bathroom, and the breakfast was a complete joke. Everything is out or missing/broken for breakfast. I have a few more days here and I'm dreading it now. Very bad experience here. PLEASE STAY CLEAR OF THE I-95 CROSS CREEK BAYMONT INN and SUITES in Fayetteville, NC.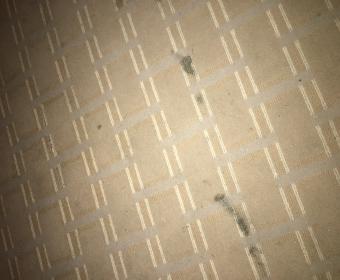 William McDonald
from Boyertown, PA
We booked a room at your motel 8 in Milford Ct. We had move in day for our Daughter at U of Nee Heaven. Was just for one night. Thought welll. 100 bucks for a room one night would be ok.
We were alarmed pulling in with the looks of the parking lot. Still went to the front desk. They gave us room 212. Had to go buy 2 guys sitting on crates smoking weed. The Bathroom door was kicked or punched so it was badly damaged and would not close.
We entered the room. Bugs on the floor. Took a look in the bathroom. It was ransacked! Things pulled off the wall toilet paper just put up on a window ledge. The shower was not clean. No towels.
Beds were made? Nothing else cleaned. Walls had stains all over. The curtains would not close.
Soo we exited the room. I got my wife and Daughter locked back in our car. As I took them to the car we saw needles in on the stairs.
I went back to the front desk. The lady at the desk did not want to return my money and looked shocked at my request. I told her I would call the police and I called our credit card company to cancel the transaction.
She played around on the computer then said she took care of it? She could not and did not give me any receipt? I told if I needed to make a seen I would. But it would be better to just give my my money back on the card.
I did not make any seen as 2 people entered the lobby.
We told our story to the Holiday in express Milford and they gave us a great deal on a very nice and clean room.
I am telling you this as you need to investigate this hotel.
I have been in what is called low budget hotels in the past and have not seen anything like this! Disgusting to have your name behind a hotel or even have a franchise represent your total name!!!!
We will never stay at any Wyndham hotel again!
I hate to write any negative reviews but this was bad.

terry ray
from Indianapolis, IN
The aircon was so noisy we had to
keep turning it off and on all night. So it got hot in there. We were watching the storm and the rain started pouring in from the top of the window. No back on the remote over the batteries. Cigarette butts between the bed and night stand. Coffee pot cord to sort to plug in. Nails all over the floor. No pain bag for ice bucket. We paid 140.00 bucks for this awful room. We expected alittle more from this room. This was our first trip to Colorado and this room really sucked. I was told by the front desk the next morning that the manager would call me about refunds or discount. Silence is all I get. I work for wyndhams hotels and this room isn't up to their standards. We stayed on Aug 9 and check out the 10.

Rochelle Levy
from Kelowna, BC
The room was covered in human fluids everywhere for the ceiling to the floor. The bathroom light didn't work and they had no maintenance person available to change the light in the bathroom. Every wall was stained and dirty. When I was calling the front office the phone was so disgusting that I didn't even put it up to my face! I spent 80$ on cleaning products and over and hour with my sister cleaning; Before I would bring my son and nephew into the room!!! There was absolutely no other hotels available or I would have left!
The most disgusting hotel I've ever stayed in my life! This place should be condemned!!! I was charged 288$$ to stay in this nightmare!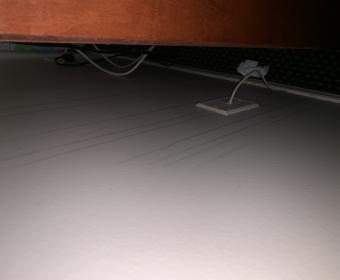 I had a reservation made thru Travelocity for check-in on Wed 8/21-8/23 with Americinn in Davenport, Ia. An agency was paying for for the 2 rooms for both nights and called in with their credit card info. When we went to check-in, the clerk said we could only have one room because only one room had cleared. They tried to charge my credit card even though they were instructed repeatedly via phone calls and when we attempted to check in. My wife called the hotel to verify payment had been received and there were no issues and the clerk stated everything was fine. Evidently there was a lack of communication between the first shift agent and second shift because the second agent stated I was to call the agency back because they had only given the last four numbers of her card, so the second room couldn't be rented.
The agent as well as the assistant manager stated that by going thru Travelocity we were using a third party and they do not honor third party reservations. Needless to say, we will not be staying at that motel and are second thinking about staying at other Wyndham hotels if this is an example of how your corporation handles guests. We are also rethinking our membership to Wyndham. I hope there is a way to make amends so we do not take our future business elsewhere.

Dorothy Pittman
from Columbus, OH
I had made a reservation at the Hawthorne in Indianapolis IN on Founders way for August 14th to the 16th thru Booking.com with my Mastercard when I got to the hotel that evening with my daughter and my 4 month old grandson I went to the front desk to check in and my card was declined I tried all 3 of my bank cards and they were all declined I had called my bank while I was there to inquire as to why but they told me my card was working properly. Needless to say I was very embarrassed and emotional with my grandson and daughter waiting in a parking lot unable to check in I am still not understanding why this happened when the other guest were able to check in with no problems I ended up having to find last minute accommodation so that my grandson could out of the heat and my card worked perfectly fine at another hotel THIS WAS VERY UNACCEPTABLE I will never book a stay at any Wyndham hotels again

Kevin morrison/sarah bargar
from Fairfax, SC
I checked in to the ramada inn on july 3rd 2019. Since about july 7th, i have been harrassed and made to feel uncomfortable to the point i wont even come out of my room when certain staff are working. Ive been yelled at and embareassed by an employee yelling at me in the lobby in front of others telling me that i needed to change my outfit. (Everything on me was covered). I wasnt aware there was a dress code. My credit card has been over charged by this same person on more than one occasion. On or around july 12th i went to pay my room and was rudely told i had to pay $190 or i had to leave. I packed all my things, which was a ton of stuff and checked out just to book my room online for $50. 74 and check back in 4 hours later. Thats happened twice. Another day this woman barged in my room while i had no clothes on and was yelling "pack it up! Its time to go!" She insisted all rooms were booked and there was nowhere for me to stay. Again, i packed my things up and after speaking with the manager i was able to unpack my things snd stay. Everyday she harrasses me for something. Today shes insisting i owe more money than i owe. Im getting ready to go address that now. She is a black woman and i am a white woman. I feel that thats why she picks at me. I pulled her to the side yesterday and told her i apologize for whatever i may have done. She very rudely and snippy said, "my job is to be courteous, and thats just what ill do!". As a paying customer, i have never felt more uncomfortable or been treated so poorly at any establishment in my life. A friend of mine stopped to see me 2 days ago. Hes a military police officer and has a service dog. She threatened to throw me out because of the dog. Embarrassed again, i made him leave. He did stop at the front desk and inform her of the law. Something needs to be done.

amy vaughn
from Bay Village, OH
STAYED AT SUPER 8 BY WYndham in Mansfield Ohio on 16 August. Not typically a Super 8 guest but all that was available, saw that it had Wyndham name so booked. Forced to have smoking room, understand. Two cords to BOTH bed lights cut. Called desk, nothing. At 9pm the last light went out. Only bathroom light now working. Side door leading to outside was unlocked all night no operating card key scanner for this door...just open. Bedding looked very very worn and dirty.Would like a voucher for future use, and I will not ever stay at a Super 8 again. Thank you Amy Vaughn

MATTHEW W HARRIS
from Seattle, WA
I am stunned by the poor customer service that I have received from this group. I was finally successful in setting up my account after being a La Quinta rewards member. The experience was ridiculous as I was transferred and hung up on numerous times. Additionally, the obvious aloofness of the call center operators is equally concerning as it was apparent that they could care less about my issues. To top everything off, I have now come to find out that none of my points from La Quinta have transferred to this new account. Is this correct? Am I really going to be punished because you absorbed a brand that I had been loyal too? Please help me understand the rationale of this. It took considerable time to finally activate this account to finally do so and see that I am starting from zero. There are too many customer service focused brands out there for me to bang my head against the wall and tolerate this kind of treatment. Let me know so that if I need to I can deactivate my account and abandon your brands. I will also be reporting this treatment to our corporate travel department so that they may make a determination on if they want to continue to utilize your brands. I am at a complete loss from this experience.
(Continued)
Had to jump through several hoops as one department could not help another. Asked for a managers contact information and received this response
"I do apologize, I do not have the email that you are asking for. " How is that even possible? This is perhaps the worst example of customer service that I have received in awhile.

Teri-Lynn Glynn
from Lincoln, RI
We stayed at your hotel in Vorhees N.J. 2 weekends in a row while traveling to Virginia. We had 2 connecting rooms. There were 7 of us in our family traveling. The first weekend everything was ok except for the bites. We think they were fleas.
The second weekend we had a DIRTY ROOM. There were pumpkin seeds and other stuff in the bed when we pulled down the sheets. The floor was dirty and there was food in the chair! GROSS! The other bed had some red stuff on the sheets.
When I called the desk, he said there were no other rooms and no one else was working. If we wanted new sheets, we had to come down and get them ourselves and change our own beds. This took 3 trips because he didn't give us everything we needed. This is unacceptable....
I then went to the laundry to wash our beach clothes and that room smelled like VOMIT! The soap thing didn't work either, it was empty.
As if that all wasn't bad enough, breakfast the next day was egg white rounds, soggy tater tots and ham. Not a breakfast most people would like....
I am expecting a full refund on my stay. This is by far the worst experience I've ever had at a hotel and I travel a LOT!
This is my second letter, I've called Lena Rivera twice and left messages as well as left a message at front desk before we checked out.
Thank you
Teri-Lynn Glynn

Joanne Hermance
from Middletown, NY
We rented from the Carolinian Beach Resort in Myrtle Beach SC from 8/1-8/9/2/19. The place was loaded with cockroaches and filthy. I contacted the front desk. They came up and put some spray around the place. I called a couple times because the cockroaches were getting more and more each day. They were climbing up the walls etc. The manager told me that SC is a humid area and cockroaches are attracted to humidity and therefore they have a hard time controlling them. well that maybe true, but i travel to alot of humid places and i have NEVER HAD TO STAY WITH COCKROACHES!! the manager said they would follow up with a vacuuming after they sprayed. Well I had to call two days before they did the vacuuming. The garbage was not emptied each day like it was suppose to which of course would attract bugs. I had to call several times to get new towels. When they did come they would take the garbage and old towels and leave them in the hallway for several days. The bathroom sink water would not go down, the door to the balcony would not open and housekeeping when they did come - i believe 2ce for those 9 days - made the beds with the sandy sheet. We paid $2655 for this so called "suite". The cockroaches are what put us over the edge! the manager said maybe they would have a room to move us to the next day but never called and said they had one. We couldn't afford at that point after paying $2655 to move to another place and we were with the Youth Baseball National and this is the hotel we had to stay at. If we didnt stay at their recommended hotels, we would get a large fine. Wyndham Resorts are suppose to be a good chain and these conditions should not have been. We are trying to get half our rent refunded. They allowed $500 but that is no where enough for the conditions and what we went through living with cockroaches. I do have pictures of these cockroaches if needed.

TRACY FAUST
from Cottage Grove, WI
booked alakai wyndham hotel in wisc. dells for 8/18/2019 thru 8/20/2019 through the wyndham rewards website to accumulate points. recieved confirmation email stating check in time at 3pm...arrived 20 min early...was rudely told i am too early, I showed email printed confirmation and was again rudely told " this is a lie"...."you may use the pool and we will call you when room is ready" ( this is from front staff employee named Juan).......vacationing with 4 young grandchildren...used pool, was NEVER called for room....at 4pm went to desk to be told :"now you can check in".......such disrespect and NO hospitality toward customer! I would have walked out if it wasnt for the fact that i take my grandkids to dells only once per year and they were looking forward to the stay! The suite was nice: clean and great cleaning staff and breakfast staff!!. The outdoor pool was icy cold and the indoor slide pool was temp. shut down to a malfunction however was fixed in a timely manner...the wifi is almost non existent which is almost unexcusable in this day and age...and although the pool was open on time, the kiddie slide area was not....i spoke with front desk...Juan was suppose to turn slides on but didnt for whatever reason and another employee came in and did it......didnt quite understand that action!!? Upon departure, I brought my complaints to the front desk but to different staff and was taken to the "owner" ( Tom? ). He apologized and offered one more night stay for free..this was not doable due to childrens school registration, etc. He then offered 25$ off my bill which is a generous thing to do, however if i was offered a free night, I think the "right" thing to do is take off one of my night stays fee! The kids loved the place and pool and would love to come again but I am reserved. I will be waiting for a response from corporate before I leave my review on alakai website and trip advisor. Im hoping things are made right so I can bring my grandkids back without having to deal with such a disgruntled employee!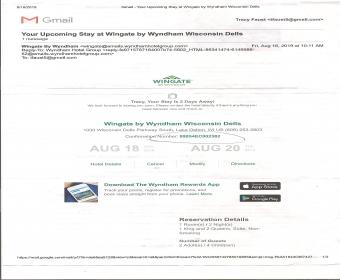 THIS HOTEL IS DEPLORABLE AND BELOW LA QUINTA IN STANDARDS...DIRTY CARPET, DIRTY CHAIR/COUCH, DIRTY WINDOW (HORRIBLE VIEW), AIR CONDITIONER BANGED ALL NIGHT, DOG POOP SMELL IN HALLWAY AND DIRTY CARPET, MELDEW/MOLD ON HALLWAY WALLS AND ROOM OLD FURNITURE!!! UPGRADES REQUIRED ASAP AT THIS HOTEL!!! ADDITIONALLY, DESK CLERK DIDN'T INQUIRE ON HOW WAS MY STAY UPON ME CHECKING OUT. I'LL NEVER STAY AT THIS PARTICULAR HOTEL AGAIN!!! I WISHED I WOULD'VE TAKEN PICTURES OR DID A VIDEO!!!

Bradley Barrington
from Wisconsin Rapids, WI
We make the best of everything, it was our anniversary so we had to laugh things off.
Disappointed at check-in. It was last minute, she was very busy but confused. There was a suite available, wanted to impress my lady so really didn't care how much. But, she said she wasn't authorized to give a discount. Specifically a military veteran discount. I stay in hotels very frequently and this is my first time being denied. I have to say I will go out of my way to avoid your hotels in the future.
Next and probably the most laughable, at some wee hours in the morning, the fire alarm starts going off. Of course I ran out and check our status. We were the only room. It went off, we went back to sleep and BAM! Went off again. Continued to go off more frequently so I went down to the front desk. She blamed it on the bathtub that we hadn't used. Then she asked if I had checked the batteries! She stated the service guy was coming in soon and she would send him up. He got there after 0800, took a while trying to get the unit open (he also stated he had just started so wasn't familiar) then he finally fixed it. I am attaching a pic of the fix. (He removed the unit and didn't return!!)
Again, I really liked the hotel. Felt sorry for the elderly women I interacted with behind the desk. Not too knowledgeable. Disappointed in the fact that the check-in couldn't allow even a 10% discount. Come on...10% of $160 is $16!!! It may have brought me back!
Sincerely,
Bradley Barrington
1SG, US Army
Retired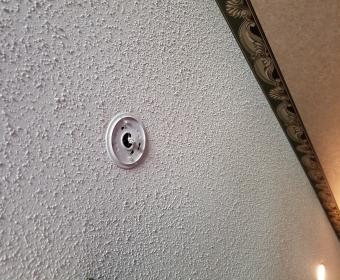 I have already replied to the La Quinta Inn and Suites by Wyndham in Pawcatuck, CT., but I am not satisfied with the results. The woman to whom I responded is Dana. She replied to my initial email apologizing for any inconvenience, but, when I replied back to her requesting that I receive some compensation or voucher due to several interruptions in our night's sleep as we was awakened twice in the middle of the night by a barking dog, I did not receive a reply. I am hoping that you will honor my request; we spent $170 for the night and did not get to sleep half the night. I am disappointed that my initial request was not honored and that my second email was ignored. I look forward to hearing from you.
Thanks you for your consideration.
Josh

Michael D Thraen
from Little Rock, AR
My complain is every time I call Wyndham support for my rewards they hang up on me today for an example I was hung up on four different occasions all because I want to know why my points ain't being calculated and every time I give my Rewards membership to one of your hotels they say that my name is doesn't correspond with any rewards and I want to know why and if this is the case then maybe I need to stay at different hotels and tell her all my friends and everyone I know to stay away from wyndhams

Pamela Thompson
from Los Angeles, CA
I left my room this morning at 6:00 am to go move my things from my home I was moving out of. My 19 year old son was here. I made sure to take the do not disturb sign off the door. My son said the maid came and he asked her to come back in 20 minutes so he could get dressed.When I got back around 2:30 there was a note that said the maid could not clean because The do not disturb sign was on the door. Obviously a lie. I called the front desk and was told they would send a maid. After 45 minutes I called again and the guy at the front desk was rude and almost hung up on me. He just said I'll send someone. Well here it is 4:17 and We still have no clean towels or cups or coffee. I would like a credit on my bill for this. I have a lot of choices for Hotels and there are many that have maid service. I am so Disappointed in this Hotel. I'm tired from moving and I don't feel like dealing with this. I thought being gone most of the day, the room would be cleaned by the time I got back. You need to hire better people. Rude people do nothing for your business but ruin it.

K Williams
from Toledo, OH
Toledo itself is a nice city. They have many nice attractions, good people, and many opportunities. But this hotel is an absolute disgrace to our city's motto of "You will do better in Toledo". This Days Inn on Miami street in Toledo should be shut down, torn down, and or rebuilt. The website definitely gives this hotel a good look. As a consumer, you could be easily fooled. Upon check in things seemed as normal as they could be for a $51 room in this area. We did not expect a 4 star hotel. But what we got was hotel infested with bugs. When opening the drawer to the desk, we saw three live bugs, (which later turned out to be roaches) scrambling to get away. The front desk was called, they came to the room and sprayed it with roach spray and sprinkled a white powder around the base of the room. They stated, the problem should be fixed and we should no longer have any problems. So in the morning as we opened the refrigerator to get our food we noticed roaches crawling all over the refrigerator, on our items, falling from the top of the refrigerator. It was horrible, We noticed at least one baby roach on the clean bed linen. We booked for three days, and was refunded two. They would not refund the first night although the horrific experience was shared with them. You need to send a rep to check it out. They have different rooms on different floors. Some are renovated, some are not. Don't let them fool you.

Richard Kowalewski
from Ronkonkoma, NY
08/16/19 – 08/19/19 Russ / Kowalewski Party
My son and his friends rented two rooms (222 & 224) at the Days Inn Hershey PA for 3 nights @ over $200 a night, spending over $1,200 dollars to enjoy a long weekend at Hershey Park. After they checked-out and were several hours away from the hotel he realized that he accidentally forgot his pillow in the room. When he got home he called the hotel and spoke with "EMI" who asked him what color it was. He identified it as being in a blue pillow case, she acknowledged that they had the pillow and wanted a credit card to charge him to ship it back to him. At that point I got on the phone with her and explained how much they had just spent at the hotel and asked her to please make a customer accommodation. She said "NO" we don't do that, again I reiterated how much they had just spent there. She still refused. I asked to speak with a manager and she told me no one was on site, finally she said the assistant manager was on the phone. and I could hold for her, I said I would hold. After 15 minutes she came back on and asked if I still wanted to hold, I said yes, and then said you know it isn't going to make a difference the rules are the rules and then we were disconnected. I called back and again "EMI" refused to give me the name of the manager and was unable to make a decision to send me back the pillow free of charge. Then she kept claiming the phone was breaking up (same phone I was using before and did not have an issue with) she was very unhelpful and would not provide any contact info so I could get in touch with someone who could help. Then she told me she was the only one I could speak with and starting going on and on about how other customer have left items etc and I am not the only one so basically "Too Bad on me"...... I then asked for the corporate office and she again refused to provide any info. I told her to hold on to the pillow as I would find the number myself and get in touch with corporate to have the pillow sent back. I then went on line looked up the Corporate office for the Days Inn by Wyndham Hershey PA, 350 West Chocolate Avenue, Hershey, Pennsylvania 17033350. I called the Guest support # 1-800-466-1589 the call was answered by an Automated system which kept telling me someone would be with me shortly and then after being on hold for about 10 minutes the phone finally seemed to transfer over and ring, however it kept ringing and ringing over 20 times and no one picked up. I hung up and tried again, this time I let it ring over 50 times at which point it cut off and hung up on me. I then tried the number for the corporate office # 973-753-6000. Unless you know the person's extension all you can do here is go back to the Guest support which offers the option to have a call back but that doesn't work it it cuts you off so then you have to call back and stay on the line which now tells you the mail box is full and no one can help you at this time. This is completely ridiculous. My only option is to file this compliant on line and hope and pray for a reply. Sounds to me like no one wants to take care of the customer.... Again over $1,200 spent in the hotel and I can't get anyone to provide basic customer service. Meanwhile there were some minor issues with the rooms which they choose to overlook understanding that occasionally things go wrong. The refrigerator was not plugged in and they had brought food for the evening knowing they would be getting back late from the park. Unfortunately all their food and drinks were warm because of this. The shower drained very slow so they needed to clean out the tub between people and for some reason on the last night the WiFi wasn't working. I myself have stayed at Wyndham many times and usually have had a good experience. However, I am very disappointed with the customer service level being provided here. Wyndham a huge corporation that relies on accommodating customers to build their brand and there is no access to a live person who has the authority to rectify a problem... Please, please have someone get back to me or better yet call the hotel and have then send me back my son's pillow. 89 Haven Avenue Ronkonkoma NY 11779. Please Help !!!!
Have feedback for Wyndham Hotels?
Thanks for your feedback!
Sorry. Please try again later!