Wyndham Hotels
Wyndham Hotels Complaints Continued... (Page 4)
1105+ reviews added so far. Upset? Call Wyndham Hotels corporate: 1-800-466-1589

Nicole Stockburger
from De Forest, WI
I was disappointed in the hotel overall. The room was dirty.
The curtains were stained and dirty. The shower was not clean.
The hotel in general was not clean.
The parking lot was dirty and trash all over.
I was in town to race the Ironman .
I would have changed hotels if I could have found another place to stay.
I am a rewards member and generally try to stay at a Wyndham hotel when I travel , but I am going to rethink this in the future. I paid good money for this hotel and do not feel I got my moneys worth .
I would like a refund of my stay.

JOHN M. DICKSON JR
from Norfolk, VA
Howard Johnson's Wyndham hotel 5173 shore drive Virginia Beach Virginia 23455 757 460 - 1151 - I Made reservations for Monday May 17th through Thursday May 20th. Arrived after work Monday unpacked all of my belongings groceries and kitchen supplies went to turn on the air conditioner and it was excessively loud. Went to the front desk spoke with the lady behind the counter who sent someone to take a look at it and had to move from that room to another room. And because according to the woman's opinion of how long it was taking me to move my belonging she called me on the phone to make sure that I was in fact moving. I was excessively tired after having worked for 12 hours in the heat and that's what took me so long. And then she acted as though she didn't want to apologize for the inconvenience and didn't so much as offer any type of compensation for their mistake. I wasn't supposed to check out of the room until Friday morning at 11:00 a.m., Thursday afternoon after work my boss and myself went back to the front desk and paid for an additional seven nights from May 21st Friday through May 27th Thursday night with the checkout on Friday morning at 11:00. When I got off work Friday May 21st I came to the room and all of my stuff had been moved out. I went to the front desk at approximately 6:30 p.m. and ask the lady why my belongings have been moved out of the room seeing as we had paid for an additional seven nights. Her patented response was she had no idea she had just come in that day at 3:00 p.m. she called the day manager who provided no explanation my belongings were handed to me, but my electric razor was missing. No one knew where my electric razor was, so I called the police and attempted to file a criminal complaint of theft. They took the food out of my refrigerator and put it in housekeepings refrigerator and the lady at the front desk didn't tell me that they had put my food in the refrigerator.I went to the dumpster to see if my food and razor were in the dumpster is I was informed that when they move people out that that's what they do they throw the stuff away. I retrieved my electric razor which cost approximately $75 out of the dumpster. It wasn't until Sunday when I went back to the front desk at 11:00 a.m. to have my keys reauthorized that I was told that my food was in housekeeping refrigerator at which point they gave me my food back. On Friday when I went to the front desk the lady who gave me my belongings as I was leaving said thank you insinuating that for having retrieved my belongings for me that I should have thanked her. I told her she has a lot of nerve and that under no circumstances was I going to thank her for having retrieve my belongings because of the outrageous customer service. No explanation was provided for me until Sunday as wide as they had moved my stuff out. The explanation that I was given which is proof positive of the outrageous business practices and customer service that I received was that I was put on a paper list for checkout went on the computer system it indicated that I had paid for an additional 7 nights. No one has offered any type of compensation for the outrageous and grossly negligent business practices that's facilitated my being placed in a room where I assume they knew the air conditioner wasn't working in an effort to use all of their rooms and my belongings being removed from the room and my razor being thrown in the garbage and my food not being returned back to me until 2 Days later. I'm assuming you're going to or there is going to be litigation.

Robyn nygard
from Houston, TX
I had my bags in the room stored for a few hours while we walked around and waited for flight
I have 3 meds I take from my doctor
Blood pressure
Stomach meds
Sleeping pills
Sleeping pills were stolen
guess my bP meds weren't worth taking

SERGE NUTELET
from Rochefort, WAL
Hello Madam, Sir.
This email because, I still have not received any response to my email sent a week ago to: wyndhamrewards@emails.wyndhamhotels.com
Please see the 2 attachments below.
1-Copy of my mail to you
2-Copy of the confirmation send directly to me from Days Inn By Wyndham Ormond Beach FL
Would you please let me know where the investigations are and kindly confirm either the reservation or the fact that my visa cards will not be debited.
Best regards / Serge Nutelet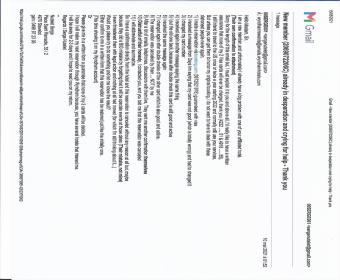 Anne Rhatican
from Manassas, VA
Dirty, bed bug infested, rude, does not return phone calls, cockroaches, desk clerk in pajamas, offered refund on the 2 hours we were there and reneged. AWFUL!

C Covato
from Buffalo, NY
I did a Google search for a "pet friendly" resort on our way to Florida. Half way, we stopped at the Gassaway/Sutton Microtel because it was the closest one to where we wanted to stop.
We were traveling with my mom, me, and my grandmother who is 92-years-old as well as her service dog, and a kitten in a carrier I was taking home to Florida. When we asked to stay for the night, the entire hotel was empty besides (maybe) 3 or 4 other rooms. I informed the desk attendant that my grandma was in a wheelchair and we needed to be on the first floor. Getting my immobile grandmother into the hotel with our bags and her dog was exhausting. We finally get into the room and find one...yes ONE bed for the three of us. We called the front desk and she brought us down a roll away bed. I moved the queen bed that was in the room over to try to open the cot and it wouldn't fit. My mother ended up having to sleep on the same bed as my grandmother, and I slept on the padded window sill.
My grandma is diabetic and takes insulin as well as other pills. When she tried to take her medications that night, we noticed that there weren't any cups in the room. I had to run back to the car to get a bottle of water. The three of us noticed a foul odor in the room when we entered. Not to mention the cleanliness of the room wasn't great, but we were tired and at that point, we didn't care.
Here's where the story gets better. After a 2 hour night of sleep, sleeping on a padded window sill, my alarm went off at 5am and we started getting ready to leave. I told my mom that I would check to see what time breakfast was if she could could get my grandma ready and bags packed. 5:30am, we hear a loud pounding at the door. A woman, who wasn't wearing a mask came down and said that our adjoining neighbors complained about the noise we were making. She said, there were complaints of a dog "barking" all night (which is very untrue, my grandma's dog is trained and does not bark), and when my mom mentioned the kitten, she said, "Oh well, you violated our pet policy, and I'm going to have to ask you to leave. I have your card on file and I'm going to charge you $250.00".
My mom tried to keep calm and said, "we have been packing up to leave." My grandma, visually upset started to cry and say, "I haven't taken my medicine yet." We got my grandma out of there as soon as possible and took her to a local gas station to get a bottle of water and some food to take her medication.
Not only was this a violation of the Americans Against Disabilities Act, but it was also a failure to practice social distancing while putting a 93 year-old at risk diabetic in danger. I have NEVER in my life felt so disrespected or disgusted with a hotel chain. I will not be going back to another Wyndham.
I made sure to take pictures before we left.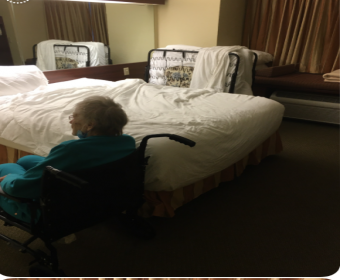 Teresa Gross
from Seven Mile Ford, VA
Stay at Days Inn , in Mt Plaeasant SC at patriots point and Johnny Donna highway . Worse motel ever , we had no housekeeping, the walls were dirty and mold on them our curtain had mold on them , ice machine didn't work Bathrooms were small , the WiFi and tv kept going in and out tv had lines in it , the list side off motel not very clean trash cans overflowing and the Front Desk was rude . We will never stay there again , will not waste my money on a rundown , not friendly motel

Laura Grant and Dona Foreman
from Orange Park, FL
We stayed at Baymont by Wyndham in Jonesboro Arkansas. The experience was absolutely terrible. The first room we were in (104) had no refrigerator and no microwave and wasn't very clean. The window curtain was ripped and falling down. My sister took a shower and about halfway thru slipped because of slime coming from underneath the bath mat. We looked afterwards and found it was full of mold and slime, disgusting. We went to the front desk and the clerk sent us to another room (212 I believe). This room wasn't very clean either, the toilet had a lot of orange coloring and would not stop running. We asked for another room. They gave us the room next door I believe it was 210. This room wasn't very clean either. The lampshade was ripped in several spots, the doorknob to the room next to us was broken off. The security latch was broken, mostly missing and unusable. We had to put a table in front of the door to feel secure. The elevator had something that looked like spilled soda or something sticky all over the chrome by the elevator floor buttons. If we hadn't been on the road for close to 20 hrs and no sleep in almost two days we would have gone to another hotel. I am a Wyndham Resorts rewards member and cannot believe you allow this at one of your resorts. We have pictures to prove all of this, which we can forward to you. We hope to receive a call back as soon as possible

Belinda Tenorio
from San Antonio, TX
hi i stayed at La Quinta Inn by Wyndham San Antonio South Park. It was the most disgusting hotel i have ever stayed at in my life and had to leave. first room TV did not work and the second room was just dirty! the light was very dim in bathroom and there were roaches and big rats in the room. we had left over food in container we were going to eat when we got back from event but the roaches beat us to it! its not fair that we paid for what we thought would be a decent place to stay just to have this horrible experience&have to leave the filth and drive home an hour half away at 3 in morning and be refunded only 30%. This hotel is NOT a good representation of Wyndham!

Bonny Matheny
from Phoenix, AZ
We stayed at the Ramada Inn Wyndham Midtown Phoenix and I have to say that for a Wyndham Resort it was very sad to see one of their properties so ran down. They have very limited parking for guests and what parking there is was taken up by people just sitting in their cars. The rooms need updating with new wall paper that is not peeling, door frames needed cleaned of fingerprints, thermostat needed replaced, elevator needed repair, front lobby needed repairs and updating and hypodermic needle was in elevator.

Nancy Hanson
from Dublin, TX
Worst hotel stay ever!! Days Inn, Amarillo East by Windham. Spent with tax $102. Very dated, very stained chair and very very loud. Besides traffic noice the refrigerator hummed very loudly. Slept maybe 3 hours after a long day of travel. Usually always stay at hotel by Windham but this was awful

Mark Porter
from Chicago, IL
It's really sad how they continue to pass the buck from one person to another and nobody wants to resolve the issues. The last gentleman I spoke to he said he was an account supervisor and advise me of no reward points will be given back to me for the awful stay that I had and the extremely awful way I was treated on the phone by a supervisor for customer care for Days Inn with Wyndham's name being behind it this is awful sad I feel that it was one person just passing it on passing it on passing it on I did not approve of this account being closed because I continued to call in and I got passed off on and passed off on and passed off on I would like somebody from the president's office to give me a call to resolve this this is not acceptable and my phone number is 217-778-2836 and I cannot believe that you would let your customer care people talk to people that way and when he informed me that this was being recorded I said good because I'm recording it also and he says I don't give you permission and nice it's okay that I don't give you permission to recorded either it's a 50/50 Street here and Wyndham is doing nothing this is sad I look forward to somebody from the president's office of giving me a phone call

Dianne Stoudemire
from Newark, NJ
The staff here is wonderful, kind, alert, attentive and courteous. Housekeeping is the same, always willing to help. I do, however, think the GM, ashley, needs some work.. most hotels in San Antonio r offering buffet breakfast, not here. Sometimes, u can't even get a bottle of water. Idk if it's always been this way, but, I've been here for over a month n have seen no improvements. Short staffed for sure.

Demetria Eason
from East Lansing, MI
Harthorn suites by Wyndham Troy Michigan. I reserved a room for $250 for on night to have my family stay. I booked a two kings penthouse loft. Building 9 room 922. The room was awful. The mirror had fallen off of the wall and it was not replaced. I could see the glue and the unfinished drywall portion. The smell of the room was unbearable. It smelled as if someone had been smoking so much it was in the walls of the rooms. The outside of the property is rundown and needs to to updated. The Entire place needs to be updated and cleaned. There was no indication of the rooms being properly sanitized. I went to the store and purchased cleaning items and carpet freshener thinking I would tough if our However I became Nauseated by the smell. I went to the front desk and was told there was nothing they could do for me. Told me to call on Monday.

Vanessa Rodriguez
from Bakersfield, CA
My uncle has been staying at this hotel off and on for a year already. They have been giving him a hard time about being out at 11am! My sister and I have been paying the bill since he been there. It's 52 dollars a day 1560 a month 18,720 a year! I have my bank statements as well! For someone that's giving them that much business they are not giving a later check out when asked knowing that he's been living on the property for a while now! My sister is out of town and I work so we couldn't make it by 11am they were being rude about it I paid another night on March 13,2021 the next day they told him he had to leave for no reason just because we asked for a later check out this! This is unacceptable! I would like for the manager and the assistant manager to be talk to and let them know they are in the wrong! Address is 2700 white lane Bakersfield ca!

youssef mountassir
from Newark, NJ
I writing you this email, to inform you about my bad experience staying at the windham super 8 , going back to january 2021, i have been a windham reward going back to decembre2018, when i satayed at the windham hotel in tempe arizona, i have been sayeing at the windham super 8 motel going back to january this,year , i have asked the front desk latina ladythat work in the morning, , how i can use my windham reward point, her reponse was she dont know anything about it, and you cant use your windham reward at super 8 motels,because its a thired party,when i called the windham custumer service on 3/11/21, to book a new reservation, iwas informed by the custumer service representative that every time i stay at any windham hotel that i wil be getting a 1000 point for every stay, now i looked my account and i see i only been rewarded 300 point for each saty at the windham super 8 in dumpries virginia, also i am asked you company to reward me the point for the 25 nights at have been sataying at your windham super 8 motel ,i have been staying in many windham super 8 motel in different state, i am sure that you can see in in your data system, also i am mention to the custumer service representative, regarding the issue with problemes at this loacation, about people staying here try to sale me drugs,also they alow prostitute staying ,also i had bad experience withe a lady front desk that work in the morning,on 3/11/21, after i booked my reservation true custumer service, she didnt want to give me my credit card receipts, he keep telling me that windham has to charge the fee for us to provide you with a receipt, at first she claim that her PC is frozzing,then she keep telling came back later, i called custumer service 3 time about the issue, it took me 3 hours to get my credit card receipt, also she was very rude , she cant eveen speak proper english, for me to anderstand her, also she was intimidating me ,there for i am going to stay one more night at this location ,but i am never going to use super 8 motels period, i would like your company to repond back to me ass soon as possible , so i can resolve the windham rewards point.
thank you very mutch .
Sincerly: Youssef karim mountassir

Dyeshia Caldwell
from Los Angeles, CA
Jesse is the problem there is always something at least 5 incidents with him he do to much as an employee he does more than the manager meaning it's not a good thing I feel discriminated againsted, harassed and just plain and simple the treatment is not cool and I will not stand for it I need to speak to the manager asap I'm a Wyndham rewards customer who has spent money and points tremendously with Wyndham and to be treated unequally every Hispanic or white person he treats with dignity and goes beyond his means to make it right when for the same situations I get baggered and looked at state plain face like there's no other options

Elizabeth Rogers
from Aliso Viejo, CA
I stayed at the La Quinta in La Verkin, UT on March the 9th. I've been staying at La Quintas for a long time because I travel with dogs. I won't be staying there anymore. They're usually fine. This one was terrible. There were two major issues with my stay. First: I got charged $250 for room-cleaning fees because one of my dogs apparently pooped in the room I was staying in while I was loading the car to leave. I didn't notice. I absolutely told the front desk about my dogs when I checked in. I left at around 11 am. Presumably the problem would've been dealt with within a few hours. I just do not see a single way cleaning up that poop could've feasibly cost them $250. La Quinta is supposed to be a dog-friendly hotel chain - are they unaware that dogs have bowel movements? I'm also waiting on La Quinta to send me pictures of the damage, which they said they would do hours ago.
Admittedly, things did get heated between myself and the woman at the hotel, whom I called about the $250 charge, because I also complained about the second issue: that this La Quinta is not enforcing a mask policy with guests at all, short of posting signs. When I was checking in, there were at least three people not wearing masks in the main lobby; however, when I complained about it just now, the woman said, "we don't mask-police here." While that completely matches my experience at the hotel - in fact, even my pizza delivery person didn't feel compelled to wear a mask inside the hotel - it was still shocking to hear it stated as if their local policy is to not enforce their corporate policy.

Kayla Stefano
from Atlanta, GA
My husband and I stayed at the super 8 in Douglas ga. We were there for work and had our reservations made by our company, portraits international. Our room was paid for by CLC. The manager of the hotel insisted that we use our personal debit card as we did not ja e a copy of the clc card to present upon check out. He charged my card $40, at first because he said I was not on the reservation then he said it was because my son, who is 10 yrs old was with is. We double checked your policy regarding children under the age of 12 staying for free. If he stays for free then why in the hell was my card charged knowing this policy. I have traveled all over the place and have never had an issue with this before. I will not ever stay at another one of your hotels for business or personal travel ever again.

We decided to go to microtel by wyndham, palm coast, flagler during a hurricane because my husband needs to use a nebulizer and we wanted to be guaranteed electric. Electric went out, generator came on. Within hour. Refrigerator wouldn't work, I complained no one came. Spoiled food we brought. My husband had a walker we were told we would get 1st floor, but no rooms were available so we were put on 3rd floor. They turned off elevator so he was unable to go to breakfast. They turned elevator back on next day so we checked out. Paid $277. And only stayed one night. They were suppose to email my receipt but I haven't received it. We checked in Sept 3rd and left Sept 4th. .made reservation based on pictures on website. Hotel doesn't look like picture.

Raymond Mabalot
from Stockton, CA
I need to be refunded all my money back for all my stays for a hazerdous hotel Day's inn Rancho Cordova CA ...I have complained many times I results I complained about their walk sockets are loose it shocked me almost electricuted so I complained they threw me out I need all my money back I stayed thier from 8/17/2019 to 8/27/2019. That last day they threw me out for complaining about their hazerdous motel. It electicuted me so if your management don't compensate me for my stays I want all the money I spent from that dangerous hotel. I'm out of patience my member ID is 195687971 E. My name is Raymond Padilla Mabalot ...if I don't hear from management soon I will take LEGAL actions on Wyndham Brand hotel the fire department needs to inspect all thier wall sockets they are all bad it will electricute someone or it will cause a fire ...it shocked me so I need to be compensated all my money back for their actions throwing me out for complaining. Respond ASAP. Or I will sue Wyndham Hotels Days Inn for hazardous environment. Days inn Located in Rancho Cordova CA.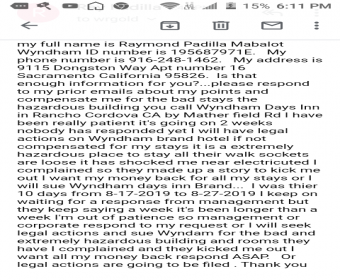 Pamela Stewart
from Bloomington, IL
Hello I arrived to your Wyndham grand chicago riverfront location. Checked in arrived to room then headed out for sightseeing and fellowshipping with family and friends. Arrived back to room around 3am room smelled of mildew which it had been raining majority of the night. Attempted to shower and there was no hot water. Called to front desk to notify them front desk only said ill let management know in the morning did not offer to send maintenance to check it out. Next morning still no followup call to front desk to ask for towels at 10am at 12pm when i went to check out still no towels brought to room so guess who went home without showering. Very disappointed in the stay really expected better for a downtown stay at 200 a night. Spoke with manager about stay and all she did was took down my name and number and email and i still have not heard from anyone

Kelly Rowden
from Morton, IL
Holiday Inn Express : Nashville W I40/Whitebridge Rd
5612 Lenox Avenue, Nashville, Tennessee 37209
Room 238 smells awful. The bed was sopping wet like it had been made wet. We could not get another room because the hotel and other hotels were booked. We considered sleeping in the car, using the shower curtain to sleep on the tile or tub or paying $600 to go downtown. Eventually, we got fully dressed and laid towels over the bed and over us so we could sleep. The night clerk was very apologetic but the day manager Jenny was not. When I told her compatriot at the front desk we would contact corporate or go on social media, she shrugged. (in front of a line of incoming guests) We were not aware that this was such a bad area of TN. There was a deputy outside on the bench when we came in on Friday night. The manager Jenny said she would not reimburse us for the night in 238 after she moved us to 209. After some angry back and forth she gave us 50% off for the Friday night stay. Mind you, we got up so late on Saturday, we didn't do anything except leave for lunch. We missed all of our daytime commitments. My skin and hair smelled and we were exhausted all night Saturday. Never again. We had only used HE for all of our trips for the last couple of years. Never again.
IHG#258603198 Confirmation #43743287. Manager:Jenny. Check in 8/30 Check out 9/1. The manager said they and the head housekeeper checked the room and found nothing amiss. It's a wall of disgusting smell. I wasn't even going to complain until we tried to lie in the bed. I wasn't even going to ask for some sort of compensation until the other desk person smirked at me like it was funny. (black, short hair, blonde/red) Just go there. I can't take a picture of the smell, but i can mail you my clothes. Anyway. I don't want useless points. We should have just driven home. It was a miserable day and night without sleep.
Hi Kelly. Rein here responding in behalf of June. Thank you for letting us know about this.
We make sure every travel is hassle-free but I'm sorry that your recent experience did not match our standards. I understand you had issues with your rooms cleanliness and with how our manager handled your concern. I have documented this and forwarded this to our management. Your comments will be used for retraining of our staff and improvement of our service.
I know this might not be the best stay, but I hope you'll continue your loyalty to us as an IHG Rewards Club member.
Many thanks!
LOL. is this some sort of Joke?
We slept in a bed that felt like it was soaking some sort of gel and your staff SMIRKED AT US! And this is what you say to your guests?
This quote is golden: I know this might not be the best stay, but I hope you'll continue your loyalty to us as an IHG Rewards Club member.
Many thanks!
Chat Conversation End
Type a message...

Jennifer Moore
from Kansas City, KS
I stayed at the Ramada in Franklin Tennessee
I am very disappointed in my stay. I spent nearly $200.00 for an must, outdated room. Cracked tiles in the bathroom and a broken toilet seat. To make it even worse I reported the broken seat to avoid being charged and asked for it to be fixed and no one ever returned. The most disgusting part was when I went to take a bath I found lots of other people's hair. Absolutely unacceptable and atrocious. It was so bad me and my husband refused to eat the complimentary breakfast. Sad when you'd rather pay more money than eat something that was part of your expenses already. I will never return to this location nor recommend it to anyone traveling. I would like some sort of compensation for this or someone to at least call me .

We stayed at Ramada Wyndham on Auburn Blvd. the shower was broken, the power was out half of the night and some of our belongings were stolen out of our room. The manager was not helpful and actually hung up on me 3 times. I proceeded to call back and the manager answered and placed the call on hold. This is the worst experience I've ever had and the worst customer service I've ever received.

Housekeeping was unprofessional and speaking nasty to guest. Knocking on doors saying she has other reservations. Reported it to front desk and they did nothing to help the situation

I was bitten by bed bugs at your La Quinta at 2660 Greenwich, Wichita. Your front desk manager Leah was rude, and un-empathetic and refuse to credit the cost of the room. This was a horrible experience and I recommend emotional intelligence training for your staff and revamp of customer service training.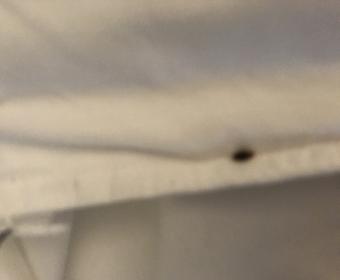 Alex Toor
from Los Angeles, CA
I received a call from the manager, Sal, who informed me that I would not be able to extend my stay due to the fact that I had brought dogs on the property. I informed him they were my service animals. He said he still would not extend because I didn't inform in advance. Per Federal Law and the American Disabilities Act, I do not have to inform anyone I have service animals, just as I do not have to inform anyone I have a wheelchair or am traveling with an aide. I do not want to have to move out tomorrow. I am waiting for my apartment to be finished so I have nowhere else to go. I would like corporate to intervene please. I am a Platinum member and that should count for something. Member #195310582E 4423006733

stacia mason
from Staten Island, NY
I cancelled this reservation the same day that I made it within the cancellation window. I never checked in for any of the three days. I am being charged over four hundred dollars for services that I never utilized or received. After reading the unfavorable reviews which indicated blood splatter on the walls. I am very disappointed after speaking to your customer service representative and the response that I received. I thought that Days Inn under the Wyndham brand was a company with integrity however I have now lost all faith, confidence and belief in your brand, products and services. Trip #191-380-084-37. Hotel: Days Inn by Wyndham Brooklyn (Brooklyn South - Red Hook).

Belinda Morrow
from Powder Springs, GA
On this past weekend 8/30/19-9/1/19, my family pretty much booked the hotel because guest came in from all over to celebrate our Aunt 60th birthday celebration. No-one ever mentioned that the hotel was under renovation at any point until we arrived to check in. Yes, hotels renovate all the time and that is ok, however, the extinct of the hotel renovation this weekend was simply ridiculous. I, along with others was highly disappointed. It is all about presentation and the presentation was horrible. We didn't even know that we had arrived at the hotel, if the GPS had not stated "your destination on the left". How could you all allow all type of materials flying through the air. I suffer with Bronchitis very bad, therefore, I had to walk through and breathe all of that madness just to get inside the hotel. Our guest consisted of elderly on walkers and they were forced to walk through all of that in the lobby, you could barely get into the hotel for all the materials in front surrounding the door. It was just not fair. The front desk was very apologetic and very nice about the situation. They offered to call one of the other hotels in the area to accommodate us, however, we were told that we could not get the same rate as the Wyndham. We were forced to move to another hotel (Hampton by Hilton), where we had to pay more for another hotel, which was an inconvenience. Yes, we could have stayed, but why would someone have to be forced to stay in a place and upset their health without being compensated. If individuals cannot stay at the hotel, then the hotel that you all partner with, should accommodate them also. It is called TEAM work. It would have been a different story had the inside been completed and they were only working on the outside, but that was not the case. They were working inside and outside. We were told to bring our swimsuits because we were going to lounge by the pool until it was time to get ready for the birthday celebration that stated at 5pm, however, we could not do that either. This was suppose to be the best weekend for us as a family as we celebrated our aunt 60th birthday. So, here we are arriving on Friday (8/30) to enjoy family and friends via poolside, only to find out AFTER we arrived, that we couldn't. I have been a Wyndham reward member for about two years or so and have enjoyed my stays up til this point. I would like for a member of Corporate membership to please give me (Ms. Belinda D. Morrow) a call at 404-552-2769.
Signed,
Very disappointed customer

DANIEL BUTLER
from Chicago, IL
I am a dominoes delivery driver in Guthrie Oklahoma 73044. I frequently deliver to the La quinta inn. And been made aware that there is a policy in place that delivery drivers cannot deliver to our customers rooms and must be delivered to the front desk. And I question if this is in fact your company policy or just the front desk clerks policy. If it is your policy its a very foolish one I think. And inconvienent to your customer and ours to not have room service, experience delays, get cold food or not get it at all if the guy at the front desk isnt at his post,which they often are not. And adversly effects the driver having to wait there because his entire job would hinge on the front desk clerk doing theirs. How is that right? Especially when they arent at their post and the driver gets paid per delivery every minute his wheels aren't rolling he's not making any money,waiting for somebody else to do theirs first is just not logical. Also the Guthrie Laquinta locks their enterence doors after dark with still nobody at the front desk to let people in. The sliding glass doors only open from the inside or switch at the front desk after they close them this way. I delivered a pizza there late one night and couldnt get in. I had to have the customer meet me in the parking lot, then after that the customer staying there couldnt get back in to the hotel themselves. Now what if I was a emergency first responder like paramedics or police and couldnt get in? I'd have to just smash the doors in I guess and I would in a heartbeat without slowing down and stopping at the front desk and I doubt you guys want that to happen,and gurantee it will eventually. So we have been ignoring this front desk rule anytime we had to for example when the clerk isnt at their desk. And I was just given a trespass warning by the clerk "Herb" for delivering to both of our customers without checking in with him first even though he wasnt at his post. So I didnt really care about his policy if it adversly effected the customers since I didnt work for him and Dominoes policy is to deliver only to customers at their door to prevent someone else from claiming their food believe me it has happened before. And I do work for dominoes and pretty much do have to follow their policy. So if the check in at the empty lobby is truely a company policy then I'm very happy to be on trespass warning at La quinta and wont have to have my 10 minute deliveries I have to make turned into 30 minute runs. So yes respectfully please advise me regarding this issue.
thanks.

tina eiken
from Chicago, IL
I stayed at the
Baymont by Wyndham Madisonville, this is not a Wyndham ! This was run down not clean I was so disappointed. We has a hole in the wall and a shower that leaked, and dresser cabinet was missing knobs, No made to order breakfast even though the site said it had it. It was what they put out like a cheap hotel. The only fruit they had was a few apples that had been there for a while. I made a complaint to the hotel manager she just went in her office and didn't come out. REALLY?? Also out side there was so many wasp hives we lost count. I wish I would of booked at a comfort in or some where else, (the cost would of been have of what I paid for this. I drove 600 Miles to this hotel to only wish I would of stayed somewhere else. Please do something about this hotel it need to take the wyndham off the title. You look for the best hotel and believe me you pay for it which is fine if that is what you are getting.
Sorry I have never been so disappointed in my hole life.
thanks for listening I know you will have others complain because it is really not a fine hotel like it should of been
Thanks
Tina Eiken

i am an emplyee and was wondering about whistle blowing policy. I belive there are many issues with my upper managment at my hotel that must be aginst standards and practices of your conpany and posibly labor laws. please advise me futher of how to address these issues without legal issues or posiblle emplyment ramidacations

First the check in guy was rude, I thought he owned this hotel. When I ask a question, his reply I could go somewhere else, had I not been driving all day I so I took that. There were people leaving here to go somewhere else. I take the room its not clean. I went out to get my bacterial wipes and start wiping down the tv stand it haven't been clean in I dont k now when. My nose is itching and I and sneezing. Want to leave, but I dont need them holding funds. I went to the front and ask the lady to come and see the room for herself, she would not. For some reason on these jobs workers don't seen to care about the reputation of the company. You got to do better. One more thing the linen was damp.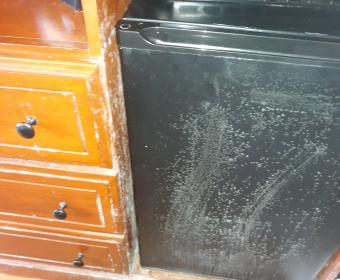 Lydia Rosado
from Valley Cottage, NY
Good evening. The reason for this complaints as you will see from the attachments photos. My slippers were brand new the bottom of the slippers were white as you can see from the picture the bottom of my slippers are black. As you will see from the towel how filthy the floors were. When we complaint to the front desk the answer we received was " well you are in a cheap hotel". You can tell the room not not been clean in months. Although you can tell that the hotel is under renovation the employees do not care for the clients concerns.
I ask as a common courtesy I get a refund. Please do not send be a courtesy voucher to stay at another hotel,
I would be interested as to how you are going to address this matter. I can be reached at the number below.
Thank you
I stayed at Travelodge by Wyndham.
2471 Old National Parkway, Atlantic, GA 30349
Check In. Aug. 17-19th.
My address is 842 Calhoun Avenue, #1, Bronx, NY 10465
Telephone: 917 239 5718

Dear Wyndham Management:
As a family with two working parents with a number of kids, its difficult for us to get away to spend some quality time together. This year we decided to spend time in the Philly Cherry Hill area. When I researched recommendations for a reliable hotel chain, the Wyndham chain came up. I booked a two night stay at the Wyndham in Cherry Hill for Sunday and Monday nights, August 18 and 19, and planned our vacation.
After spending a pleasant and tiring day exploring Philadelphia, we were looking forward to spending our night in a good hotel with a comfortable room. Check in was quick and easy. Much to our chagrin, however, when we walked into our room, we found accommodations that were totally substandard. The ceiling had a large grate with a wooden covering, that was peeling and moldy. The room was painted in an ugly brown color and was chipping. The headboards were discolored. The bathroom sink had a steady drip. And, to top it off, there was garbage on the floor. My wife took one look and was so disgusted, that she demanded we leave immediately. She didn't entertain a room change since this hotel was obviously not what we envisioned. I suggested that we go eat dinner, since we were very hungry. But after dinner, she refused to go back, and I was forced to check out alone. I attach a few of the many pictures I snapped as I left the room. Thankfully, the checkout process was quick, since we never unloaded anything from the luggage cart. We spent the night in Cherry Hill at my brother's house with my kids (who were quite surprised to see us!) and booked a Hilton for the following night. Needless to say, our experience there lived up to our expectations.
After relaying the story to many of our friends and family, everyone seemed surprised. Wyndham has a good reputation, but this hotel obviously doesn't live up to it. Since we couldn't stay at the hotel, we are asking for a full refund. We trust that you will agree that this is a fair resolution to our unfortunate experience.
Thank you.
Moshe Wasser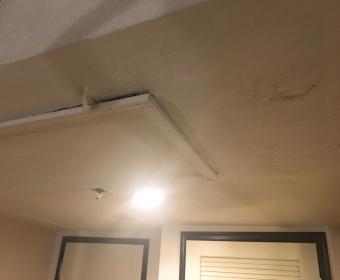 Gordon Bishop
from Union City, CA
Matt, sales manager at Harbor lights in San Diego was extremely rude to us today. We are 13+ year happy 1.8 million point Wyndham time share owners. We love the destinations and use all of our points every year. Quite often we do not attend sales presentations because we're happy where we are and the program is working well for us. We tell anyone asking that Wyndham has the best locations and programs ever.
We went to Harbor Lights sales presentation after being assured by front desk that we would enjoy "owners update" - we did, great group presentations. At conclusion we met with a young lady and told her how much we enjoyed the program and that we were well satisfied with our current status. She asked if we would consider buying more and we told her no. She thanked us and left. In storms Matt! He told us that we were abusing the system by coming and not buying. He stated that he couldn't waste the time of a representative with a couple just working the system. This sounds harsh - it was. During our 13+ years with Wyndham we've met dozens of closers. (and obviously we've purchased several times to amass 1.8 million points.). We realize that they are there to try to get a deal . BUT NOTHING LIKE THIS. HE TOLD US (sarcastically) IN THE FUTURE IF WE WANTED INFORMATION TO CONTACT HIM PERSONALLY AND HE WOULD GIVE US A SHORT BRIEFING.We have never been treated so shabbily in our lives. We are not angry, griping customers. We're happy, usually positive folks. Please talk to, counsel. Demote, reassign or dismiss Matt before he continues to do irreparable harm to a great company. I doubt the recipient of this email has the power to do much about Matt but I feel better having tried to alert someone of the internal corporate peril.
C.G.Bishop

This is a follow up to a complaint filed over the phone several months ago. I can see why your complaint dept. receives only one star. I never heard a word back. My wife and I had a family emergency in Ogden Ut. March 29th and 30th of this year so we spent the night at your Days Inn in Ogden hotel # 05899
It was horrible. It was undergoing remodeling and should have been closed down for it. Construction materials, equipment. and trash everywhere. We had to go around to the back of the building to get in and maneuver around junk blocking the door. The pool was torn up and closed, it was just a big mess everywhere. The room stank, the carpet and paint were deplorable.
If any of this matters to you, we have made a conscious effort to avoid Wyndam hotels since that stay.
If you want to make up for this, our verification # was 82707EC021872
Account # 698-347511
I know this is kind of petty after all this time but it does bug me that after my first complaint, nobody even bothered to call and say "sorry"
Thanks for reading my rant,
Michael Terrell

have stayed in Galveston Tremont several times in past few years,this time however we stayed across the street from main hotel 1st time ever in a small apartment like suite. We at first were offered the upgrade but later found it cost more money. It wasn't that much more,the room was nice clean but smelled of old rotten food, discovered trash under sink of old sea food and pizza was horrible,they took trash out after we called,and left dishes unwashed in dishwasher,and old food in refrigerator,which we threw away.. First and second night there the top floor (3rd) peoples kid ran around all night dropped things hard on floor and in short sleeping was horrible and they blasted their tv till 2.am.which was a nightmare for us.Lastly at 3-4 a.m. lights came on in back bedroom by themselves when they upstairs dropped or ran hard across the floors on each night and in living area which was to say weird but happened,and in alley trash men came at 4:30-5:00 a.m.!!! nice rude awakening after no sleep!!!.We would like to stay again but would like to maybe be on a top floor,and away from the alley,and maybe you all have a room deal or comp a night stay for our prior stay.It is what it is,cant lie on what happened,some people just don't care of their experience,but been going there since youngest was 4 she is now 14! We like the strand the old hotel and history,just 1st time had a bad stay beyond what were used to...My name is Mike Busch 817-771-4824 mbusch448@gmail.com we stayed August 11th to 13th

Pamela Murphy Zoltowski
from Akron, OH
Within a few hours of checking into
Super 8, Fort Mitchell, Ky. Wed. Aug.
28, 2019, we received a knock on our
Room door. Upon opening the door,
Stood a man carrying a cannister in
One hand and a spray wand in the
Other. "I need to spray", he said, entering
The room as he spoke and preceeded
To start spraying, who knows what, around the perimeter of the room and
Our shoes, luggage, and coolers containing food and drink. We immediately checked out. They stil tried
To charge us for the night! We quickly
Called and got a new room at the Super
8 in Harrison, Oh. We were thoroughly
Disgusted and make sure everyone
Knows this. Appalling, to say the least.

If I could rate this zero or negative stars I would.
I stayed at this dump last night and wanted to share my experience with you. It was the dirtiest nastiest hotel I have ever stayed at in my life.
When I checked out this morning I told the general manager who was checking me out that it was the dirtiest , nastiest hotel I had ever stayed at in my life, his response, "good then don't come back".
I was stunned at his response and am pretty sure that Wyndham would not appreciate a GM saying that to a customer.
I will never stay at another LaQunita/Wyndham as long as I live, thanks to this slim ball.
I cannot believe you have hotels like this with your franchise name on them, and have scum like this GM representing them?
Sincerely, a very dissatisfied customer.

Shelia E Bragg #175765088C
from Hampton, VA
I called the LaQuinta by Wyndham, Richmond-Midlothian, 1301 Huguenot Rd., Midlothian, VA on August 15th, to make a reservation, requesting one of the rooms reserved for the Rosa Johnson 25th Anniversary celebration. However, when quoted a room rate of $121.00 by the Reservationist, I explained that according to the invitation the rate should have been $77.00. After being placed on a brief hold, the information I was referring to was found and a room was reserved with my credit card information. I was also told that a confirmation of the cancellation and my reservation would be emailed.
On August 24th, the day of the celebration, I traveled 80 miles from Hampton, VA to Richmond, VA, arriving at 4:00 p.m. to check into a room. After waiting in a line for 25 minutes, I was told by the Guest Service Representative that a room had not been reserved in my name. It was then that I checked my email and found that the cancellation of the $121.00 room rate had been sent, however a confirmation of the reservation that I made on the same day, August 15th had never been sent. The Representative, a young lady, behind the desk would not rent a room to me and asked that I step back because she had other guest in line that needed to check in. I explained that I now only had an hour to get dressed for a formal affair and I needed a room. However, because she could not find my reservation, she chose to ignored me and began to help another guest.
To avoid be late for the event, I felt I had no choice but to dressed in the public bathroom off the lobby. When the celebration was over, I called the hotel several times to see if I could get a room, however the phone just rang, cycling through some options but a live person never answered the phone. Therefore, I called The Hyatt Place Richmond/Chester hotel to reserve a room at a cost of $123.00 plus taxes.
On Monday, August 26th, at 11:06 a.m. and again at 7:49 p.m., I called the LaQuinta to speak with, Greg Havenor, the General Manager. I was transferred to his voice mail and I left a message and my phone number asking him to call me regarding my experience at his hotel. After not hearing from him, I called again on Tuesday, August 27th at 4:09 p.m. and was told that he was not present and again I left a voice message. He never returned my calls.
I am voicing this complaint in hopes that no one else will suffer such extremely poor customer service at the hands of the Reservationist, Guest Service Representative, and the General Manager. They all need to learn what entails good customer service. No other guest should have to be inconvenienced in this way or treated with such lack of interest or compassion. Because I was inconvenienced through no fault of my own, I am asking to be reimbursed for the additional cost I paid at the Hyatt Place Hotel because I was not allowed to stay at the LaQuinta. If you have questions and need additional information such as the copy of the receipt from the Hyatt Place, please feel free to call on me anytime. Thanks in advance for your consideration.
Sincerely,
Shelia E. Bragg
757-827-6939 (HM)
757-303-7982 (CELL)

Coleen Carey
from Rochester, NY
On August 7, 2019 I called and made a reservation at your Milford, MA LaQuinta Hotel. My confirmation number is 88959EC006204 and the account/invoice number is 426-824462. We were given room number 403.
I was traveling with my 82 year old mother and would only be staying for 2 nights. I was told while making the reservation that there would be a mini-fridge in the room and that there was a pool at the hotel. Imagine my surprise when I got there and there wasn't either. I went to the front desk to inquire about the mini-fridge and was told that I would have had to reserve a room with one. I completely thought that I had, since I was told that there would be one in the room . There was no offer to change our room or to bring a fridge to our room.
When we first checked into the room, it was very hot and stuffy. I tried to adjust the air conditioner and discovered that I could not adjust it at all. There was also no shampoo in the room. The shower head is literally pulling out of the wall, and there is a large rust stain on the bottom of the tub. The toilet seat is a complete hazard as it is about to fall off. The hair dryer didn't work, either. After being gone for the day on Sunday, 8/25 we returned to the room and discovered that housecleaning had replaced the towels and emptied the garbage but didn't even bother to make the beds! We were hot, tired and thirsty so we tried to buy some soda from the vending machine but couldn't, because it was completely sold out, and the candy/chip vending machine wouldn't accept any money. At this point we were totally frustrated and just went across the street to the local Stop and Shop to by drinks.
We are very upset that this hotel seems to care nothing about its guests' comfort.

Kenneth N Camp
from Belton, TX
Musty room (115) perhaps water damaged in the past. Room 111 next door had same smell. non-adjustable shower-head.
No room service (clean towels, emptied trash cans, bed not made). The evening Front desk clerk unable to provide a clean set of towels.
Alarm was sounding and front desk clerk unable to disarm.
Plastic cover for eggs/sausage was broken. no handle.
SENT EMAIL TO HOTEL MGR.

Booking website does not allow travel agents the ability to type in the ARC number.
The area is grayed out.
No sense in booking if you cannot get a commission.

Date of Stay : 8/22/2019 - 8/25/19
Hotel Name : Days Inn
Hotel Location or Address : Bloomington Rd. Champaign IL (Hotel ID: 06796)
Confirmation Number: 82900EC015316
My Feedback :
I reserved Non-Smoking room in April of 2019 for a stay at this location in August of 2019. When we arrived on 8/22/19, we were given a room that had been smoked in for YEARS. Holes burned in chair, several old tar/nicotine stains on bathtub near commode, room smelled horrible! Smell gave me a headache. Was told by hotel staff that this was indeed a Non-Smoking room. That was a total BS lie! They would not swap room for me. The Non-Smoking rooms had No Smoking placards on all the doors, identifying them as Non-Smoking rooms, this room did not. Baby roaches were running around in the room. The carpet was dirty and full of cigarette smoke smell.
The reservation stated a total cost for three nights (with taxes & fees included) of $305.07. We were charged $310.08 with no explanation why we were charged more than previously stated. The room had a safe in it which we did not use, or even ask for a combination to open. I think I may have been charged for the use of the safe even though we did not ask for it or use it. It was not stated on the invoice. At any rate, attendant could not tell me why charges were $5.01 more than stated. We did not use any extra services during our stay.
My recommendation:
Take this hotel off of your Wyndham website. It is not fitting for association with the Wyndham Corporation. If this is typical of your Days Inn management, count me, my family, and my friends out as a future customers.
Kelly Harmon

shawn m Lumpiesz
from Taylor, MI
Room was dirty upon arrival, unsure if it was cleaned at all. Still had dirty towels in the bathroom. Upon complaining front desk acted as if I was being too picky, as they didn't have time for complaints. Clerk at front desk insisted I had not paid for room ahead of time, and attempted to recharge my credit card, even after showing him receipt I had printed out. This was at The Pottsville/Frackville Ramada in Pottsville on August 22,2019. Unfortunately, I will not make another reservation at any Wyndham Hotel in the future.

Nancy Gray
from Charlotte, NC
To be specific, I am staying at Days Inn as of Aug. 25th thru 28th. 2019. I am in room 216. I am right under the (absurd idea) of the designated smoking area. I want to keep my window open at all times, but since people are constantly smoking right below me, I have to close my window. I have asthma and smoke is no friend of people with this condition.
If people are allowed to smoke around the area, then make is where people are not affected by it. Last time I was here I night, no hot water, no compensation for that.
I called the front desk, understanding but really they can do nothing about it, so it is up to the corporate office to do something!
Regards,
Nancy Gray

Patrick Kinsella
from Rapid City, SD
I booked a room at the Super 8 by Wyndham Pierre SD for August 24, 2019, through the Expedia web site. My wife paid for the room charge at the time I made the reservation with her debit card. I got to the motel to check in and was asked for a debit card. I informed the clerk that I had already paid for the room and showed my itinerary and receipt. She advised me she still needed the card in case there were any "damages" to the room when I left. I was offended but gave her my debit card anyway. My debit card is different than the one my wife used to pay for the room. I stayed one night at the motel. When I got home and checked my account I was surprised to see a charge that day for the motel again. I immediately called the motel and was advised they made a mistake and would get it corrected. A few hours later I got a notification of a large charge to my checking account with my debit card. I checked with my bank and the motel had again charged me for the room and also attached another $291 charge on my debit card. I now had a total of $388.06 charged to my account. I was a little upset to say the least. I called my bank thinking my card was compromised by the motel employee and had a hold placed on the card. I then call the motel in Pierre where I stayed and was advised they would get it taken care of. I waited a couple hours and nothing was done. I called my bank again and they said the motel needed to call them with an authorization number to get the charges reversed. In the meantime, my account was now overdrawn and I could not even get gas for my car. I again called the motel and gave them the info to call my bank with an authorization number. Jordan from the motel assured me it would be taken care of right away. I checked again in a little while and only 2 of the charged were reversed. There was still the 2nd charge for the room. I again had to call the motel and get them to call my bank again with another authorization number. Finally at 3 minutes before my bank closes the charges were reversed. I don't know yet if there will be any overdraft charges showing up. Needless to say this was a big mess. I took a total of 3 hours out of my busy day of work to get this taken care of. I believe between the bank and the motel I made about 10 phone calls before they got it figured out and taken care of. I don't understand how this can happen and really there is no excuse for this to happen. I almost left the motel and asked for my money back to begin with. It took a good 15 minutes to even get someone to come to the office to get me checked in. The customer relations at this motel is horrible. The motel itself was nice and I did not have any issues with the room or amenities. In fact, I appreciated the fact that the room was so clean and the linen was all very fresh. I am very disappointed, however, if the mess with my debit card. I don't think I will be staying at the Super 8 in Pierre again. My actual charge room for everything I went through should have actually be refunded also as a courtesy. I hope there is some employee reprimands and retraining happening at the Pierre Super 8 motel. I can be reached at 605-484-5817 should you have any questions or wish to discuss this matter further. Thank you.
Patrick Kinsella

Kathleen Cairnie-Sorensen
from Toronto, ON
I purchased one night "get away" through Groupon in May and arranged for a King Room with Whirlpool at the Niagara River Location for August 25. On August 21st I phoned the property to confirm the reservation.
I spoke with the Front Desk Clerk who guaranteed me that there was no such reservation and they were completely booked for that date. I immediately contacted Groupon who said there was a reservation but it was under my email address. I called back and spoke to a person who identified himself as the manager. The upshot of a rude encounter was that there was NO RECORD OF A RESERVATION and I was out of luck.
I contacted Groupon and was told they would get back to me. They were not able to confirm the reservation at the 72 hour prior mark so we cancelled our plans.
On Friday night at 8pm we finally heard that there was in fact a room available. But by that time we could not rebook everything.
I repeatedly mentioned that we have a special needs child an doing things at the last minute is impossible.
I just heard from Groupon that YOUR PEOPLE have arbitrarily decided that since I didnt cancel 72 hours prior to the check in I was going to have to forfeit my payment.
Do I need to point out that it was YOUR staff that said there was no reservation. How was I to cancel a reservation that didnt exist?
I believe you have stolen my money through an act of fraud. And I think this is a disgusting way of doing business.
Please review your records and let me know when we can rebook the room that we have already paid for.
Sincerely
Kathleen Cairnie-Sorensen
Joykath1230@gmail.com
Have feedback for Wyndham Hotels?
Thanks for your feedback!
Sorry. Please try again later!